There are some decisions that determine your life. Giving your phone number to the right person is definitely one of them! And Hien – our bride has made one of the best decisions in her life so far.
"Giving you my phone number at the middle of the dining hall 7 years ago is one of the best decisions that I have made in my life. From that moment on, my day is incomplete without your smile and laughters…!"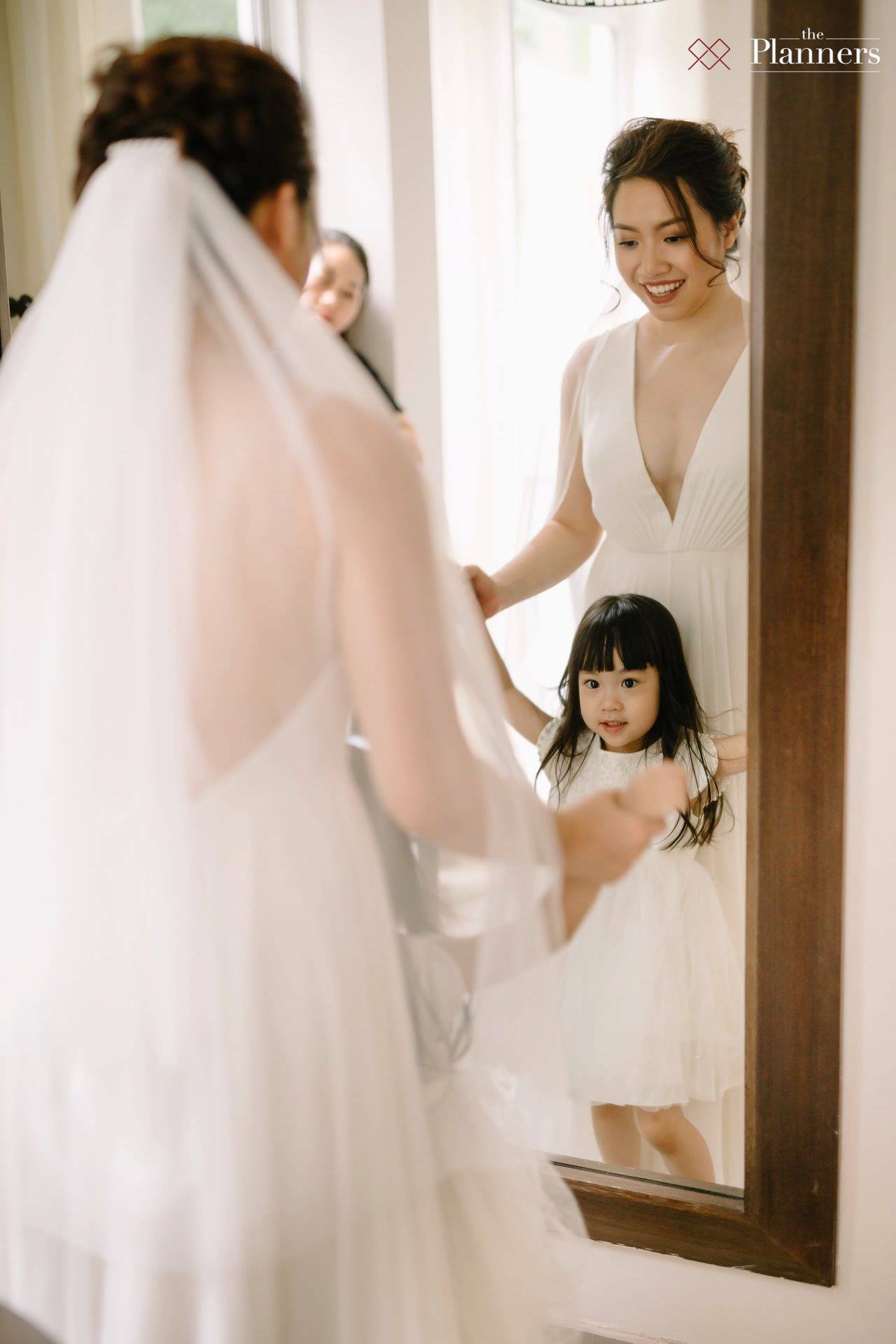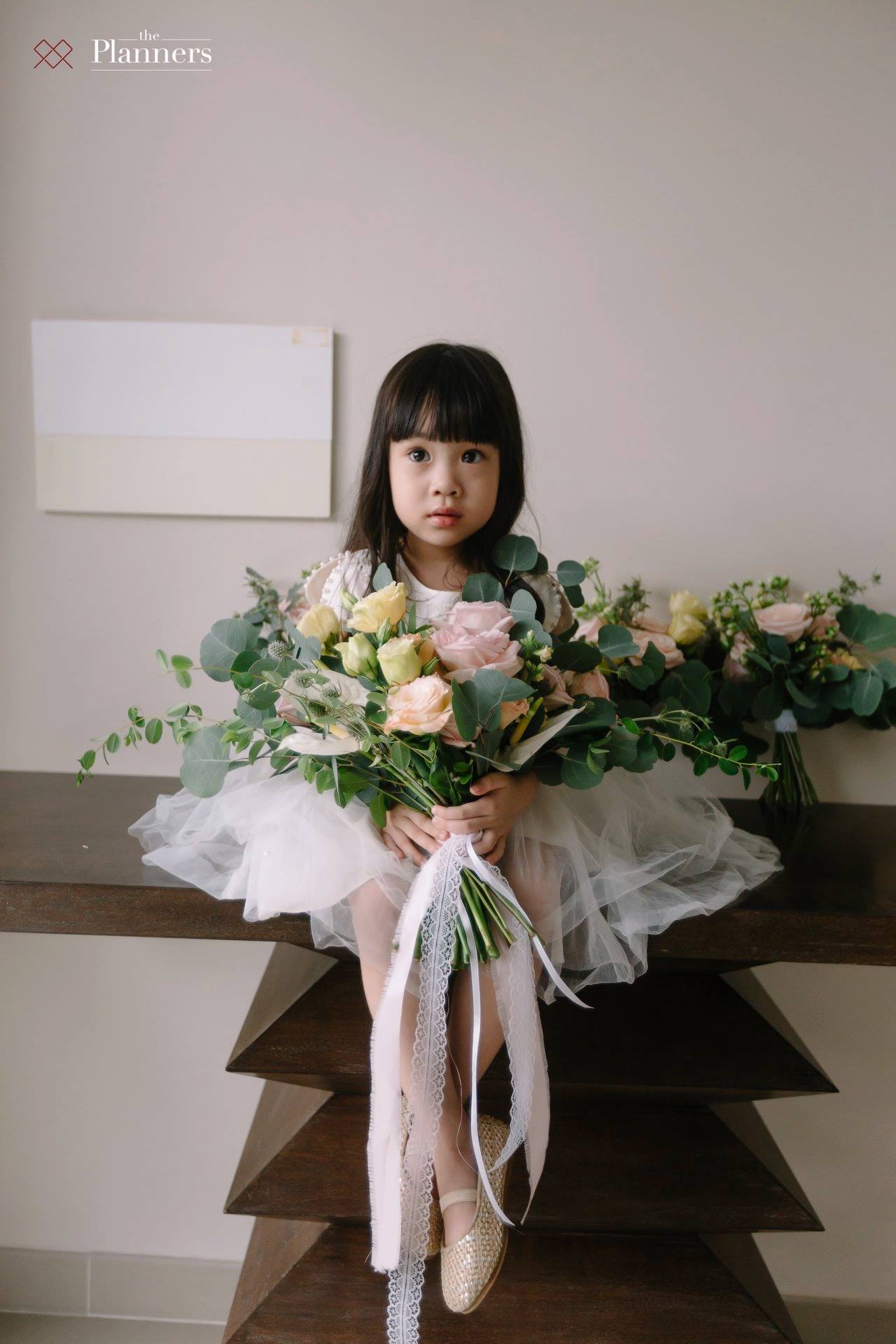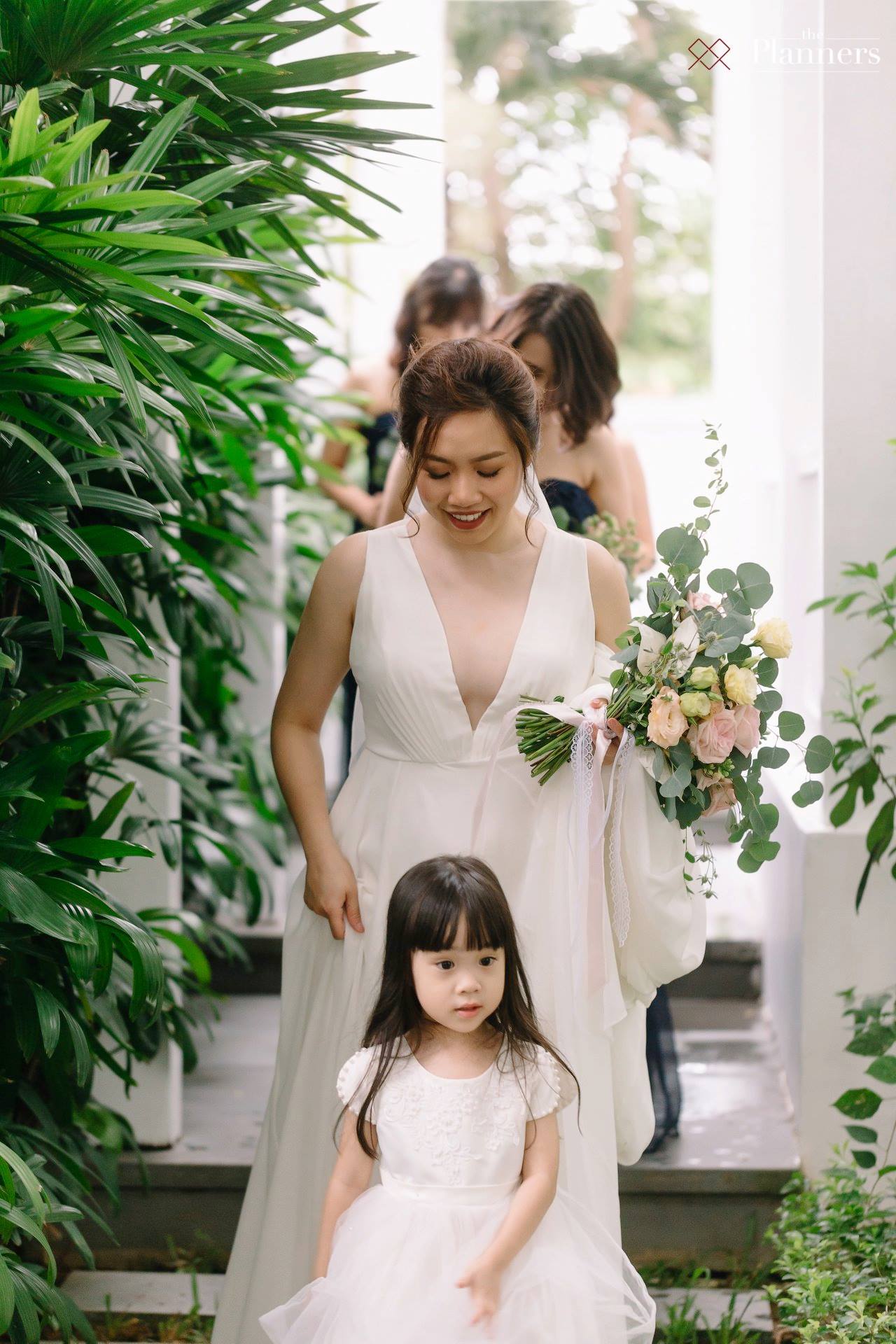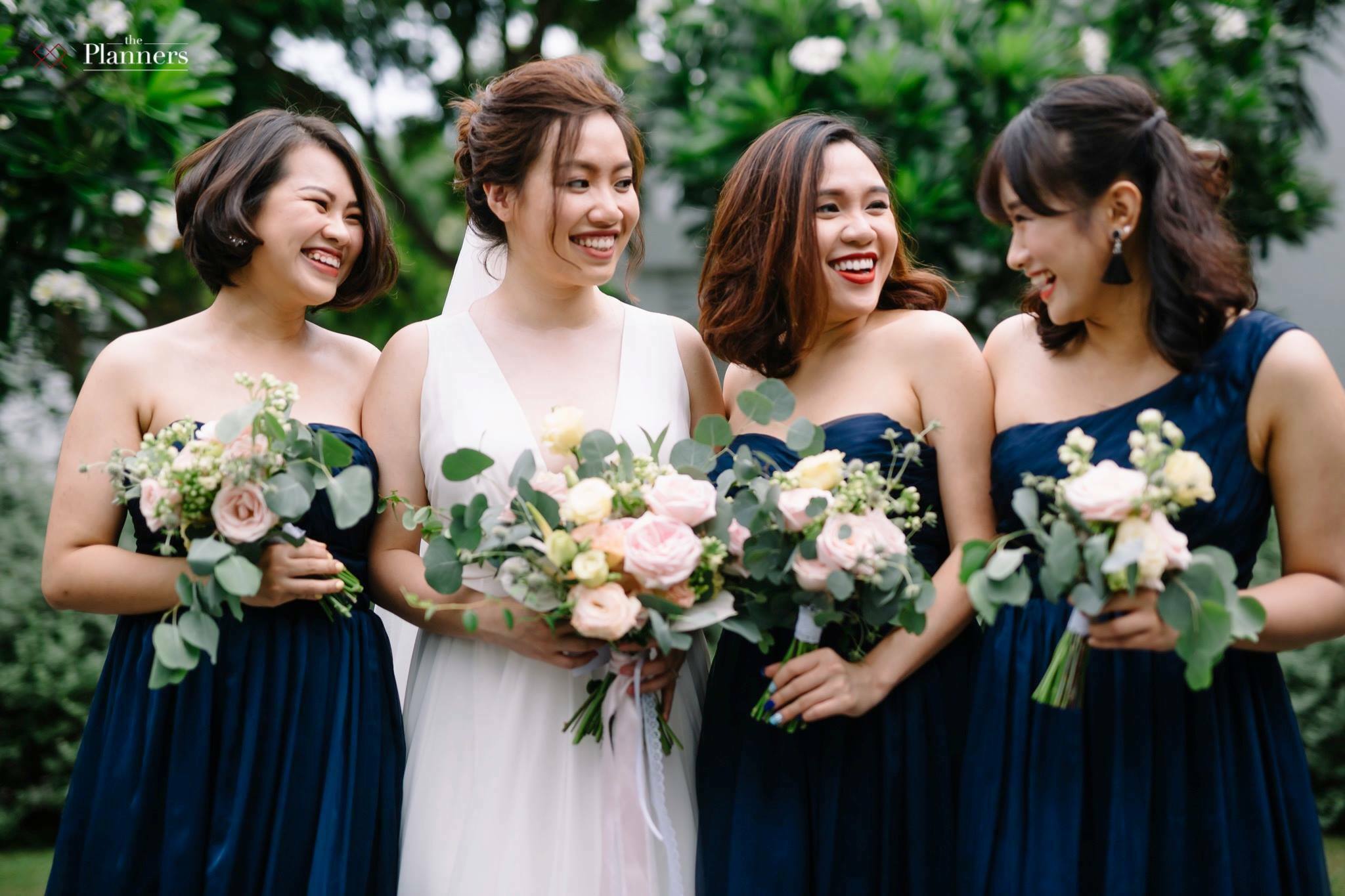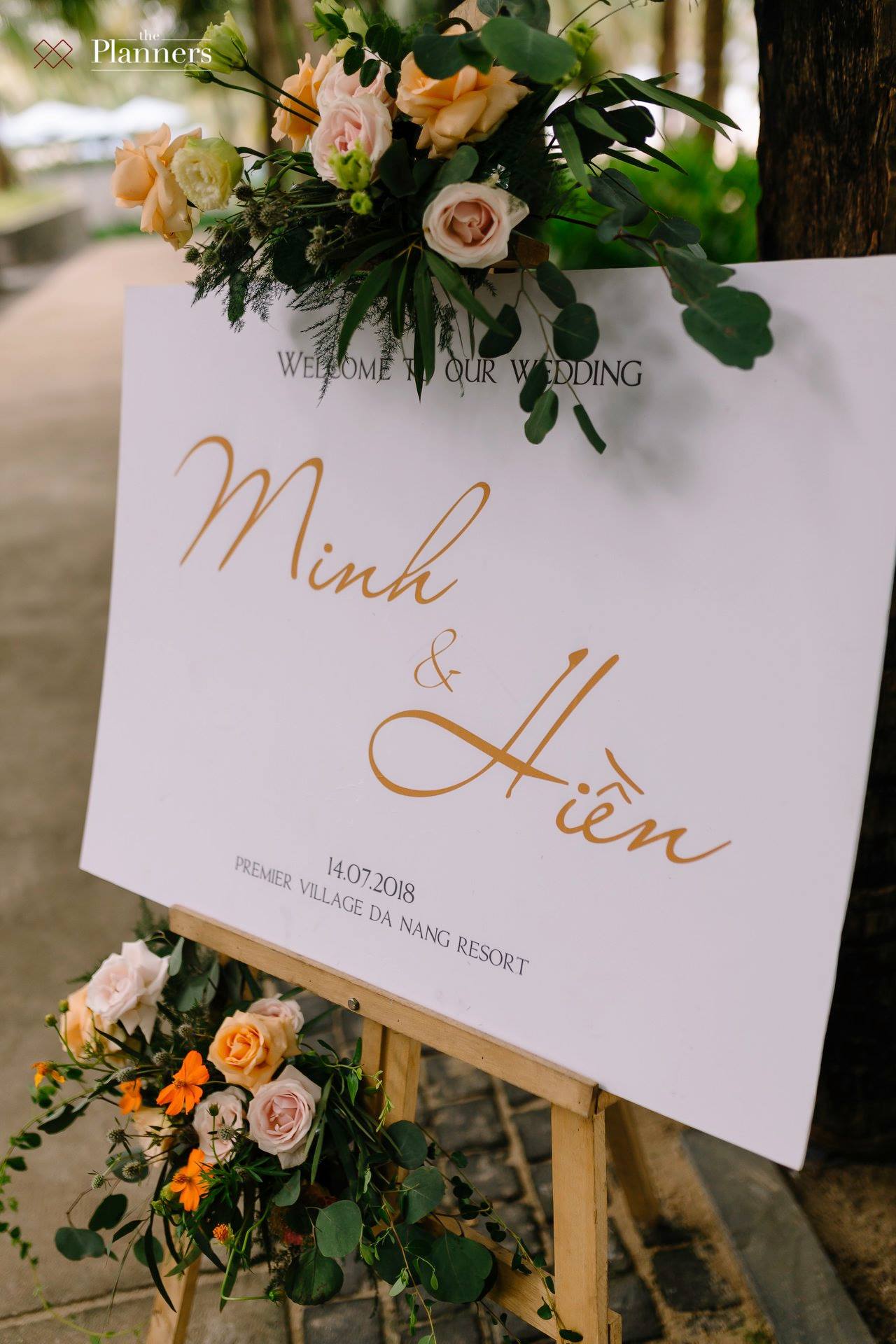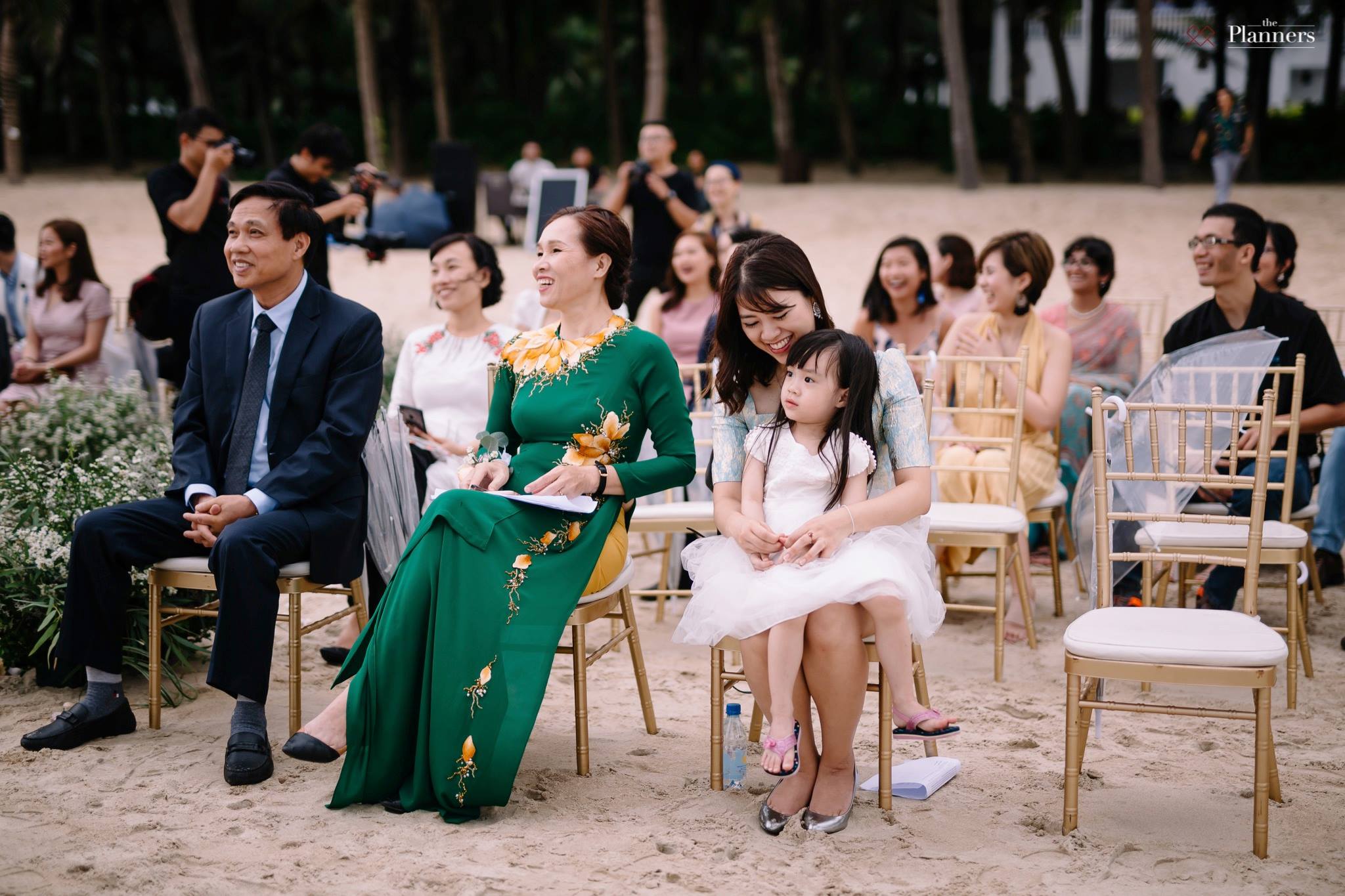 And that was the start of their love story.
"It all started in the fall of 2011. Minh is a senior at DePauw University. Hien just started her first semester, fresh from Vietnam. One day, Hien and I were having dinner at Marvin's – a burger place near our university, Hien said, "Oh my god anh Minh is so handsome". As we all know, beauty is in the hand of the beholder. Hien started to go to events that she otherwise would not go to. Little did she know Minh is trying the same thing. Sometimes Hien came to me nervous, not knowing how to respond to a message from Minh, afraid to scare him away. But slowly, their love for each other grew into something really special."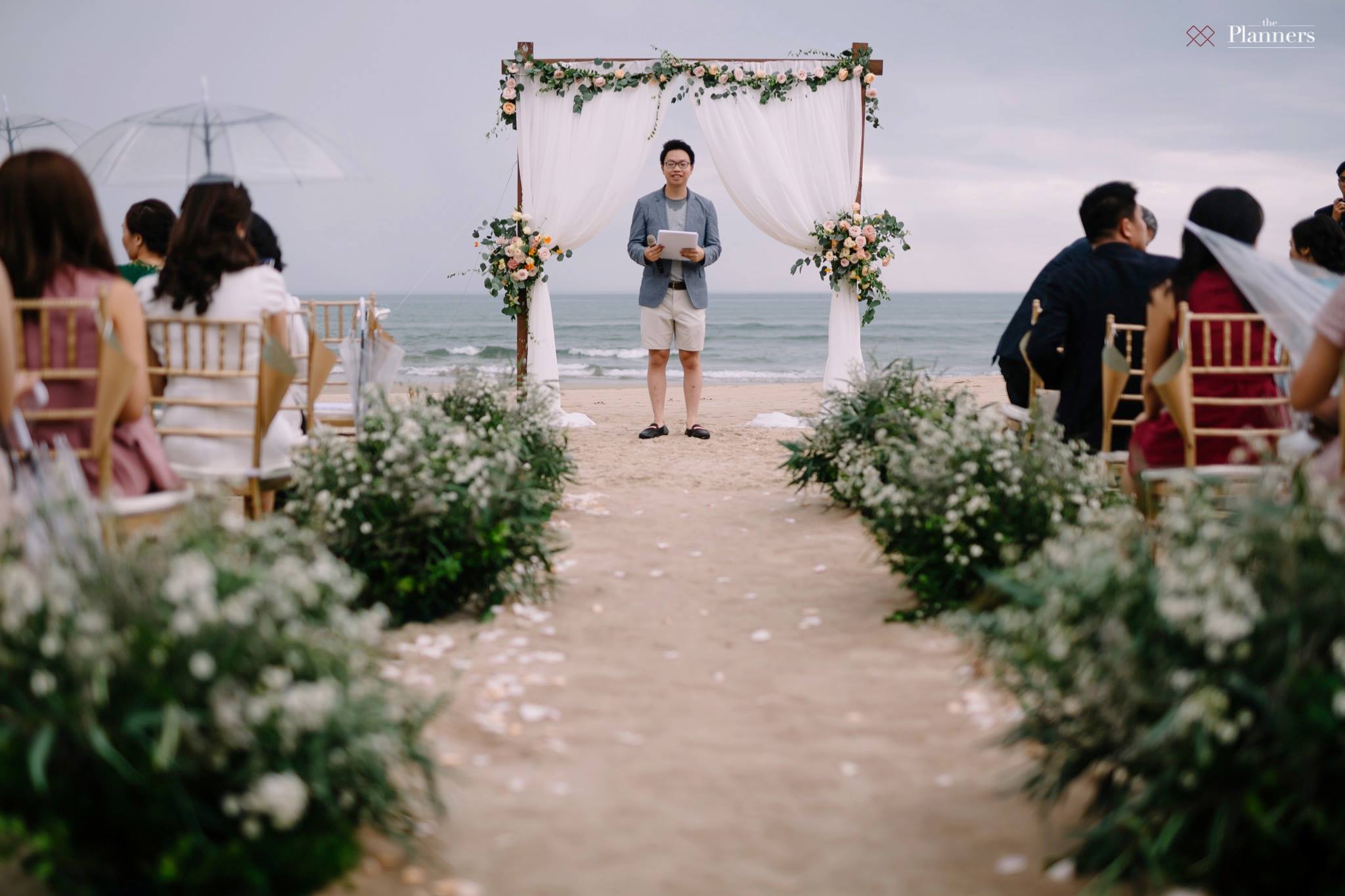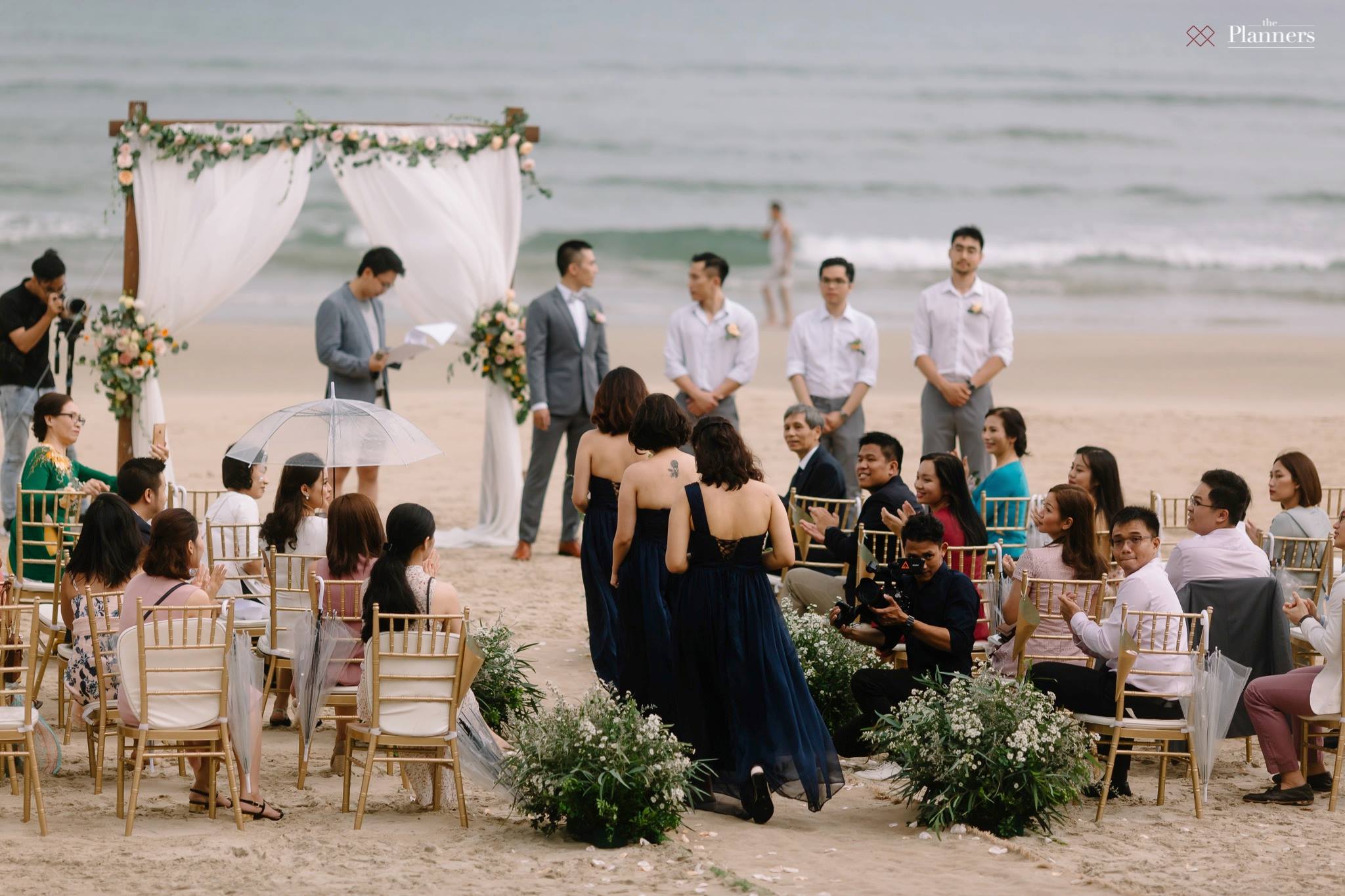 After 7 years being in love with each other, the couple decided to celebrate their love with a beach wedding in Danang.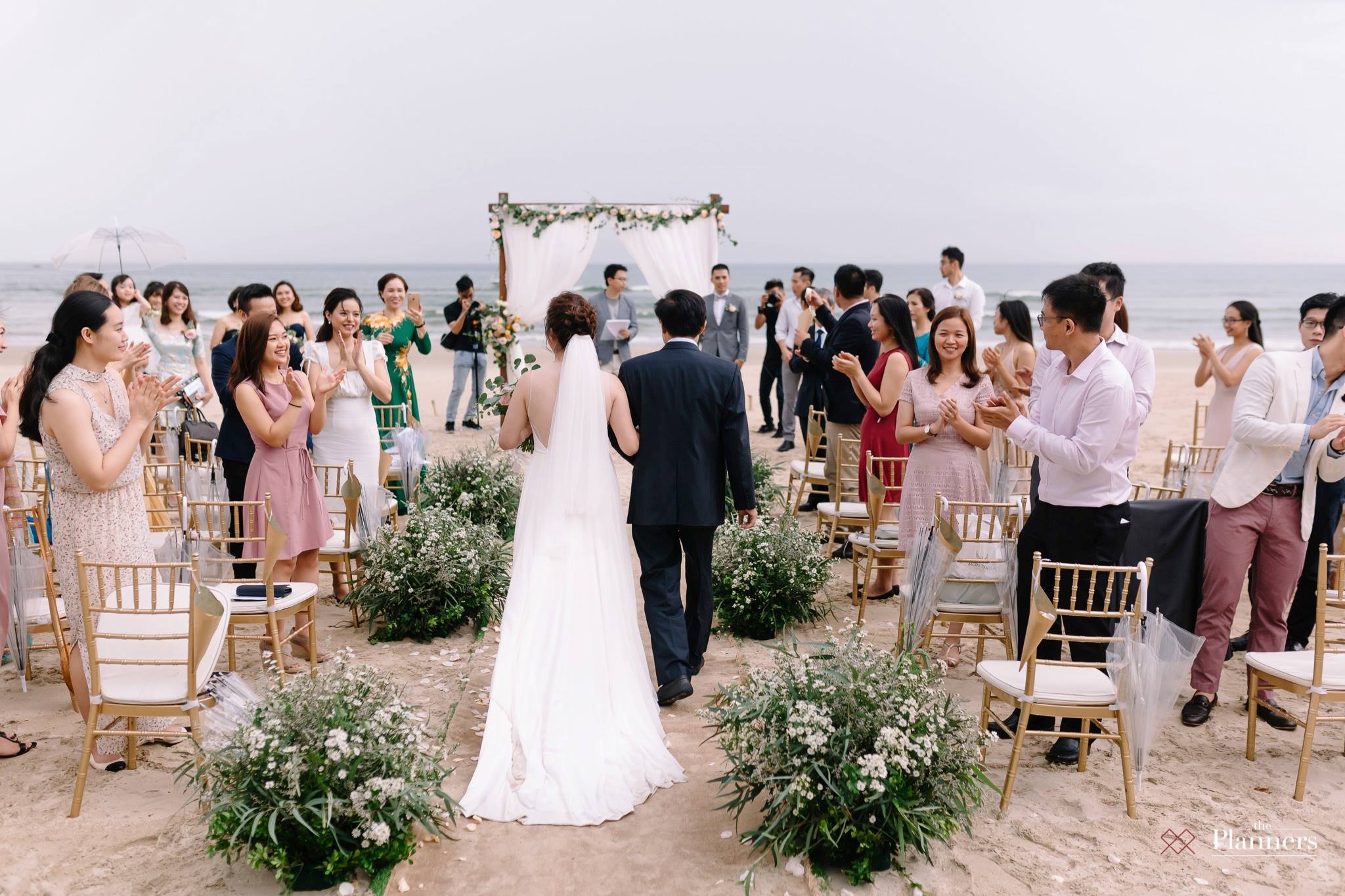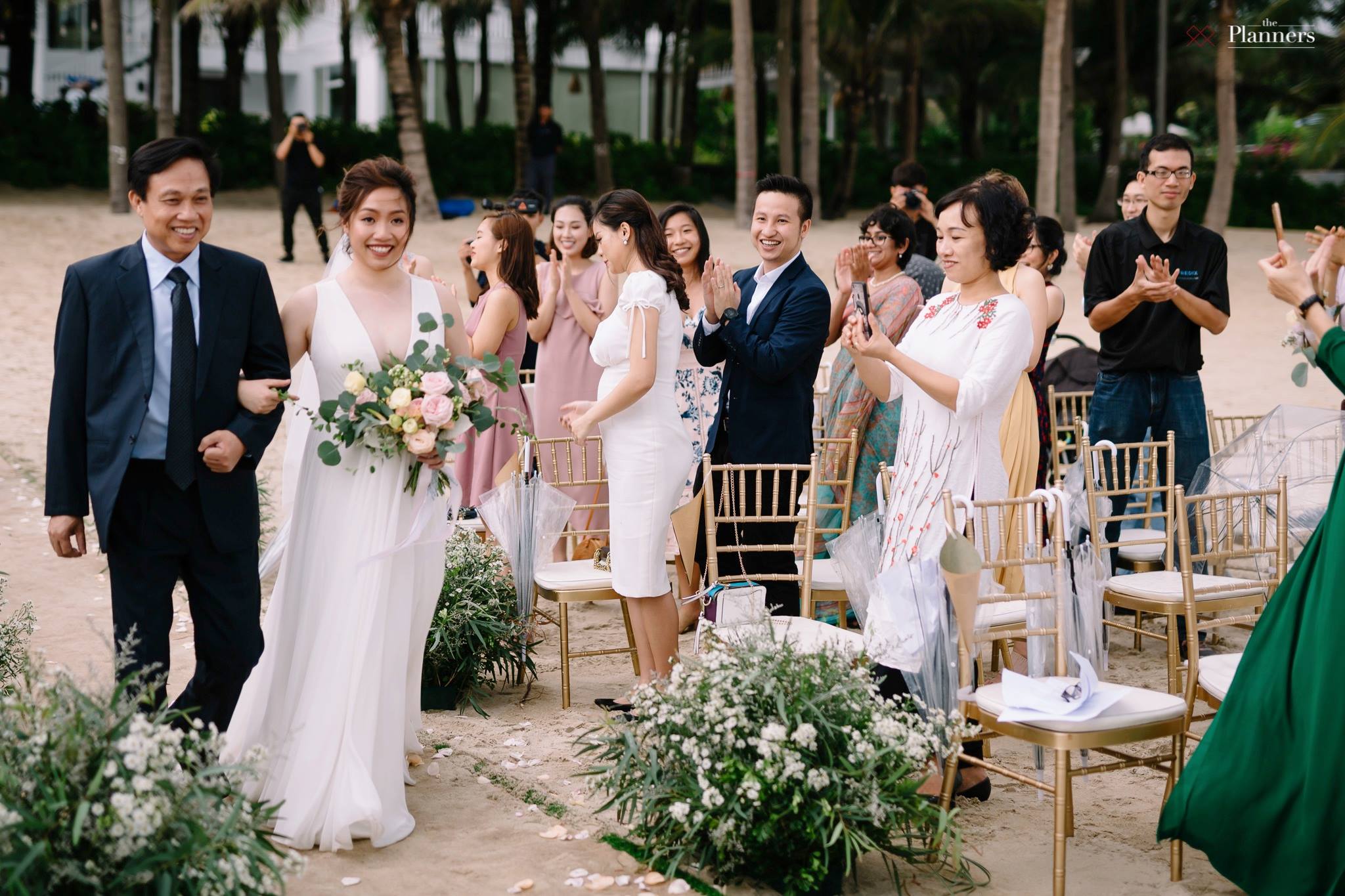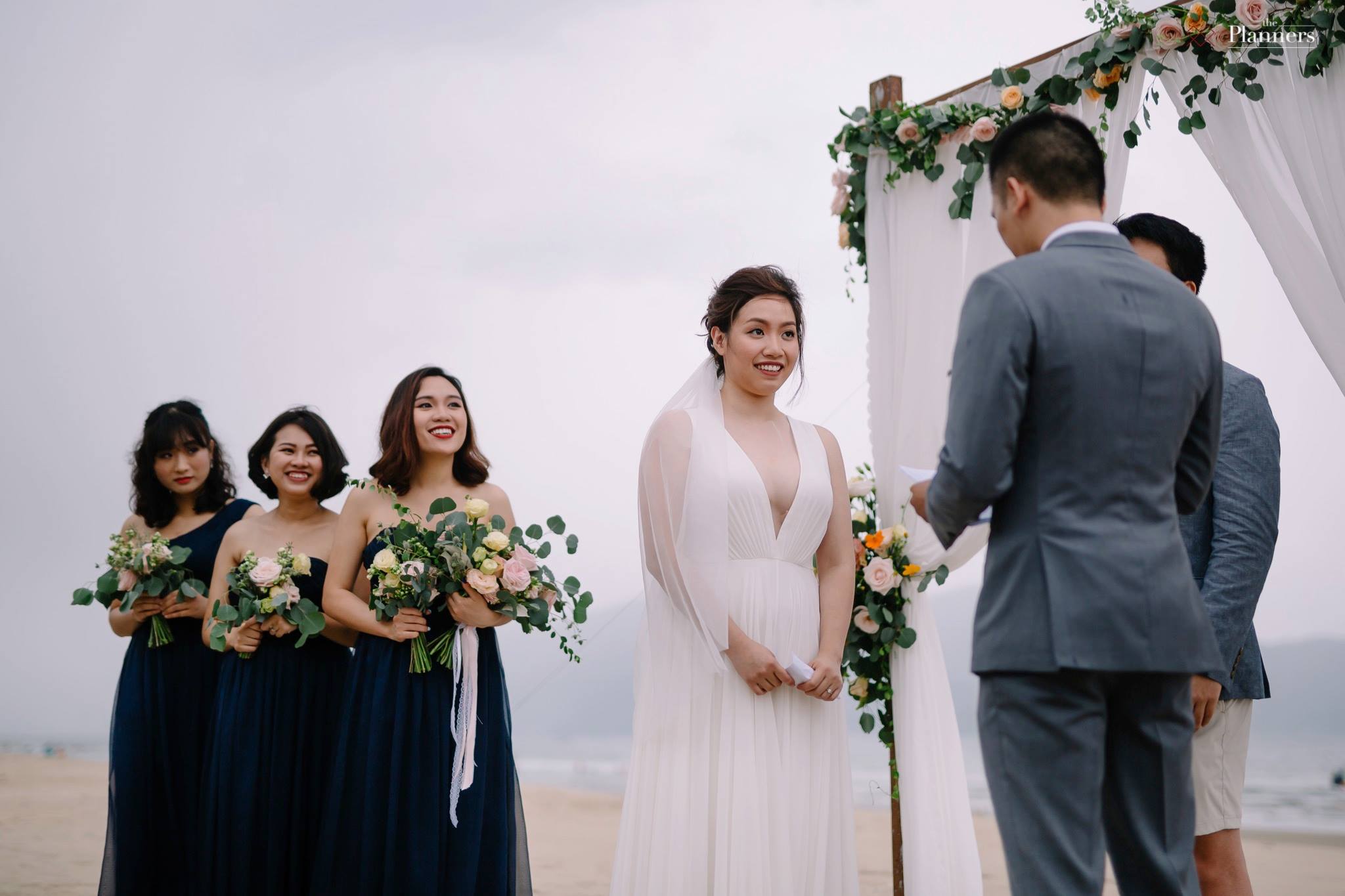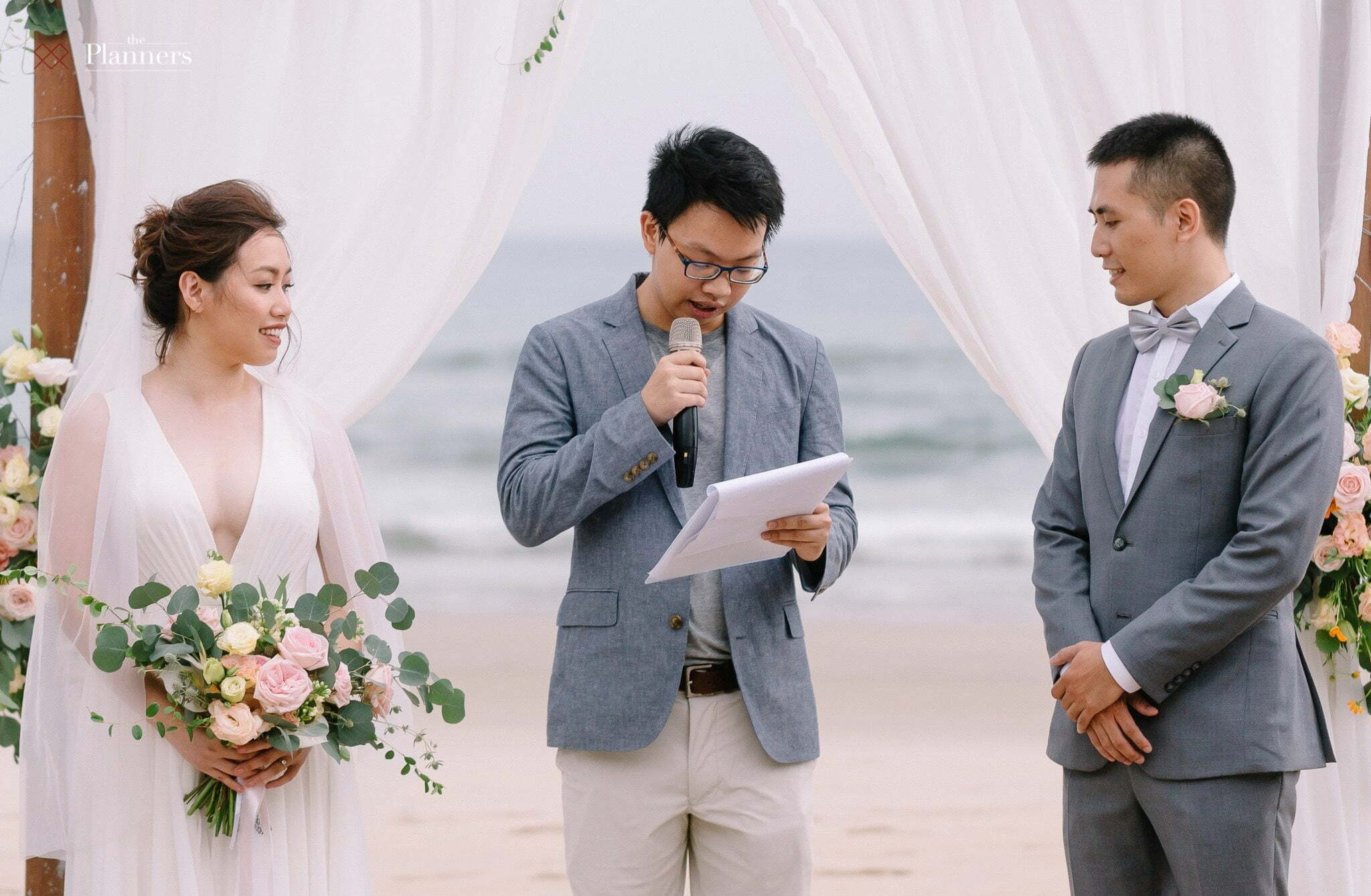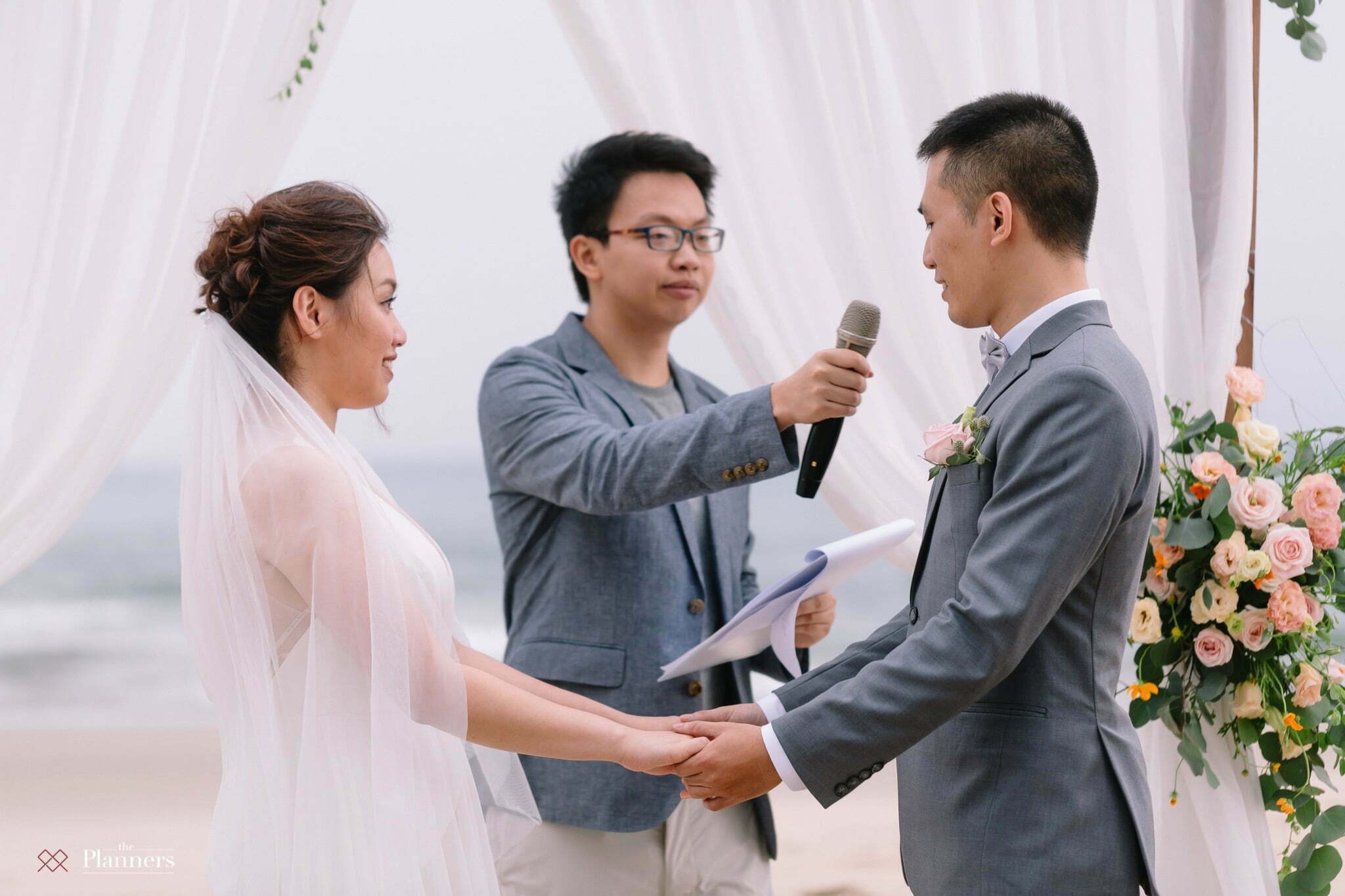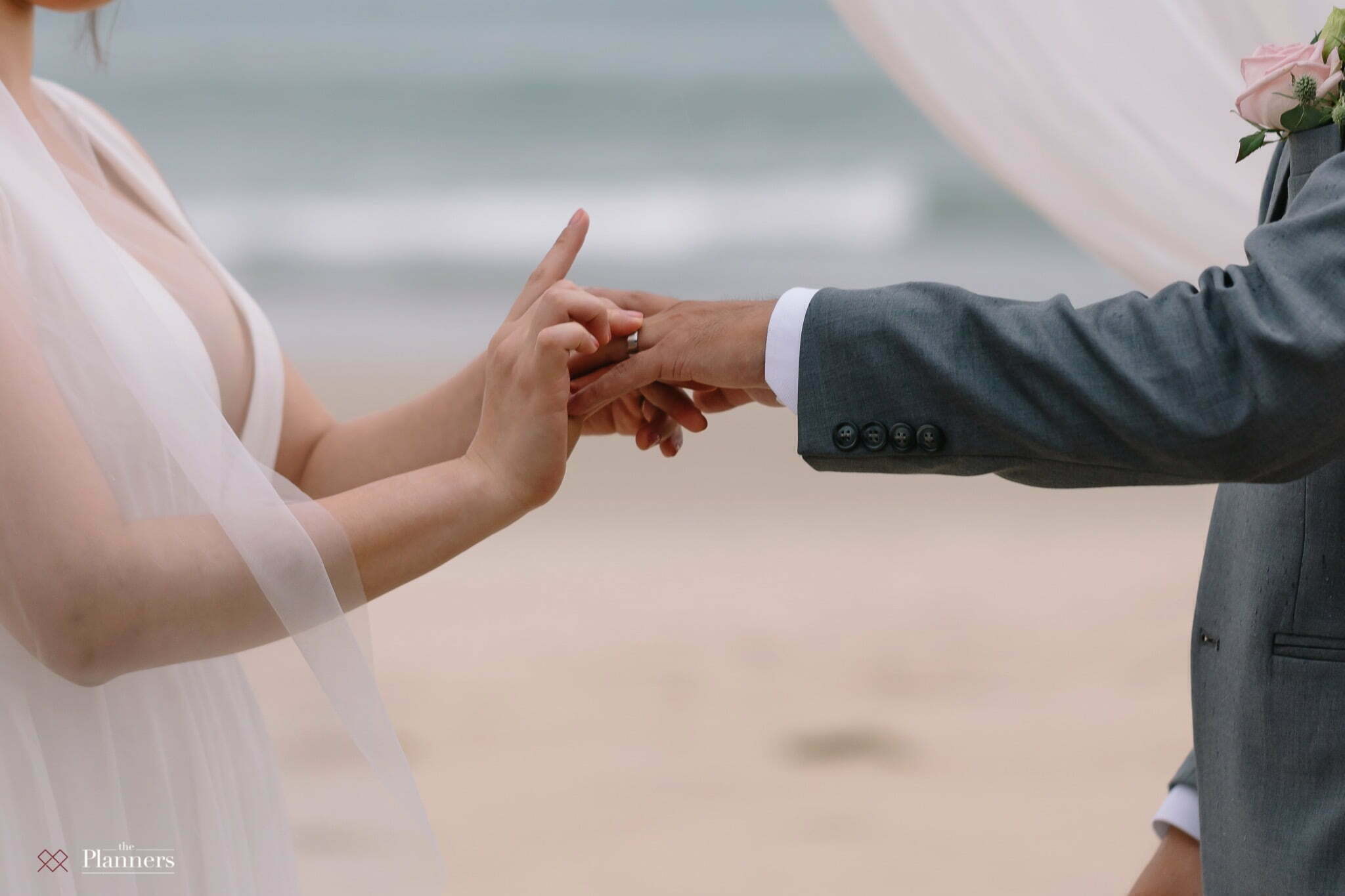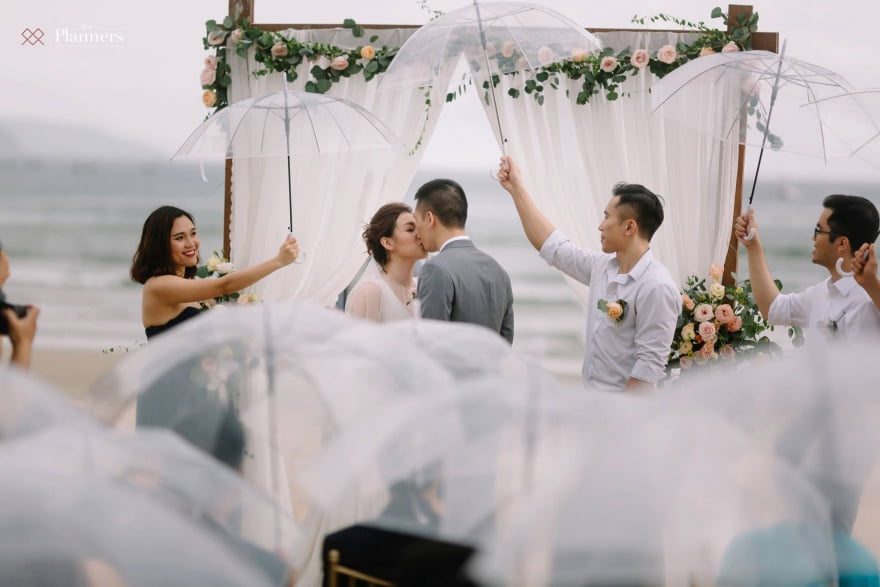 Những lễ cưới ngoài trời luôn có những yếu tố bất ngờ thú vị và lần này chúng tôi đã được tận hưởng một cơn mưa bất chợt ngay sau phần làm lễ. Những tưởng những cơn mưa luôn là nỗi e dè của mọi đám cưới ngoài trời, nhưng trong lễ cưới của Minh & Hiền, cơn mưa nhỏ bất chợt lại giúp họ có một tấm ảnh cưới thật lãng man và ngọt ngào. Những chiếc ô trong được chúng tôi chuẩn bị sẵn, ngay lập tức trở thành một đạo cụ hoàn hảo cho một tấm ảnh cưới độc đáo.