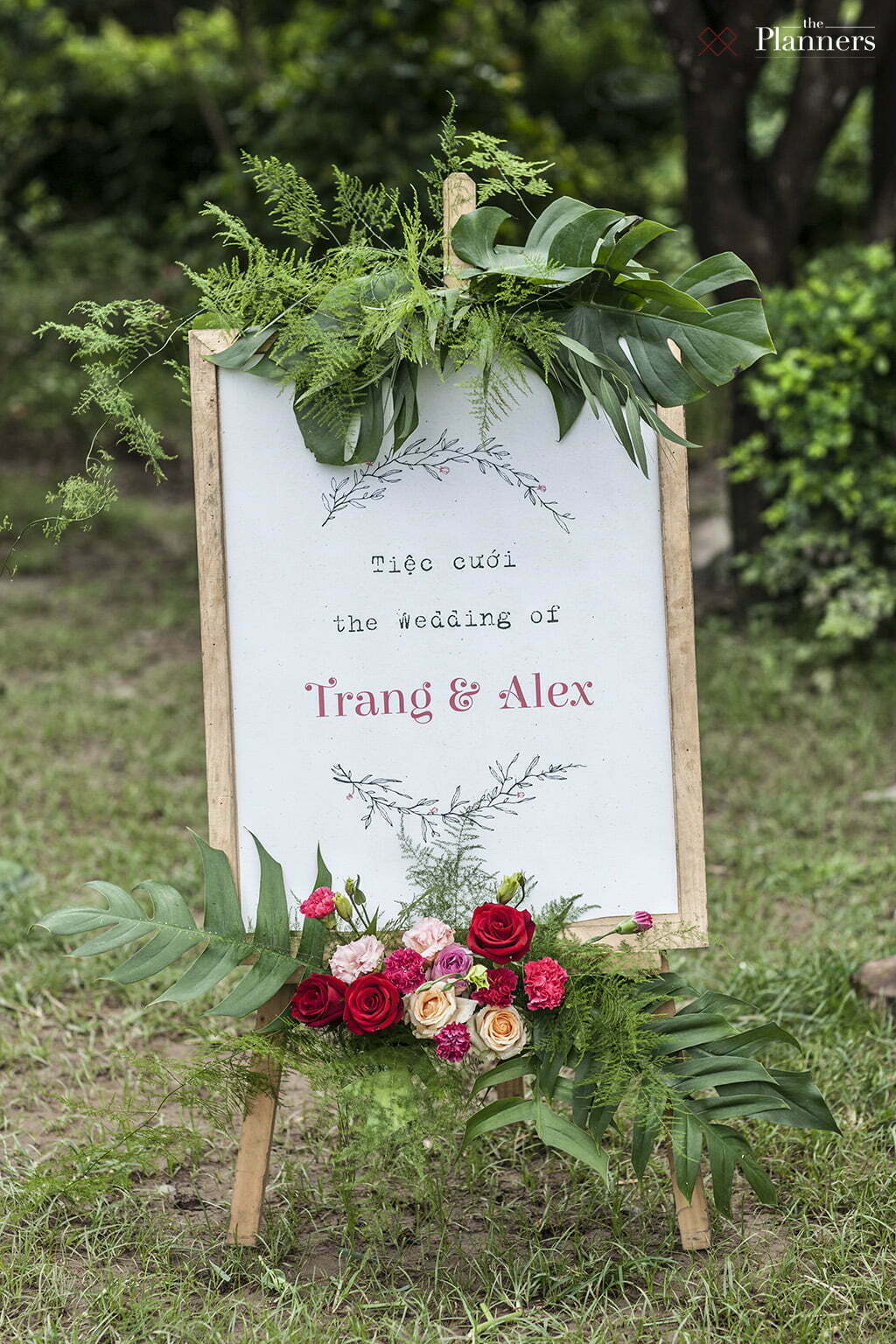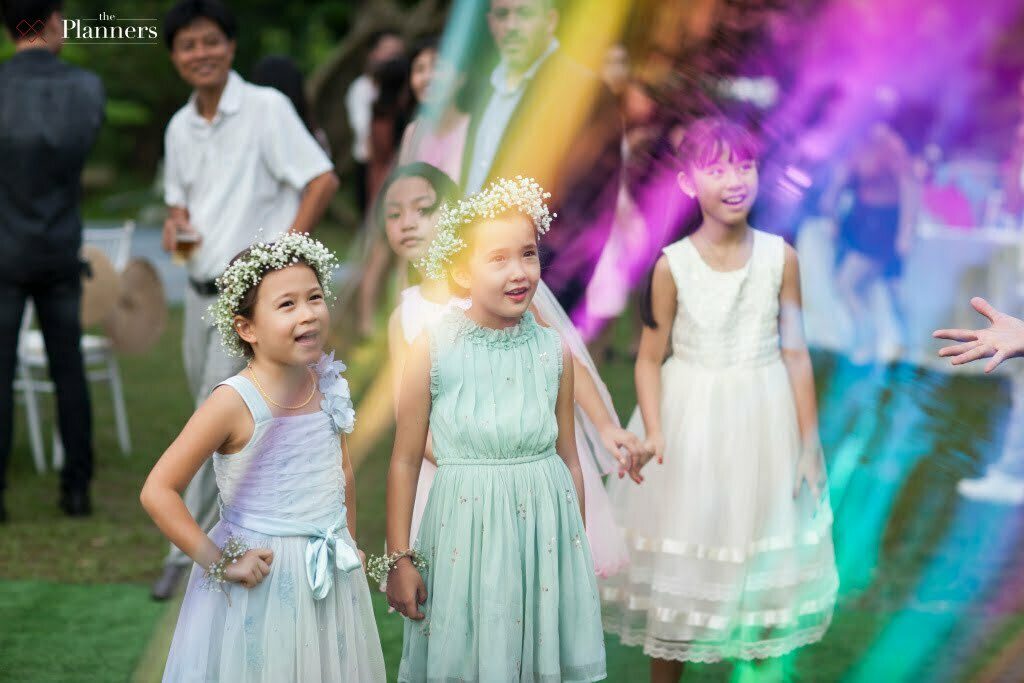 Trang and Alex met us after Tet holiday and we got to understand each other very much right at this first met. They quickly decided to choose us – The Planners as their wedding planner to plan their once in a lifetime event.
The concept of the wedding was created based on their personalities. As Trang is an outgoing, easy to get a long with and bright girl, we chose vibrant colours such as red, pink, green as the main colours of the wedding. Some little details like "chăn con công" pattern ( a very popular pattern on the blanket in Vietnam during the Subsidy Phase) and the French door (Alex is a half French half American) were added to reminicse about their origins.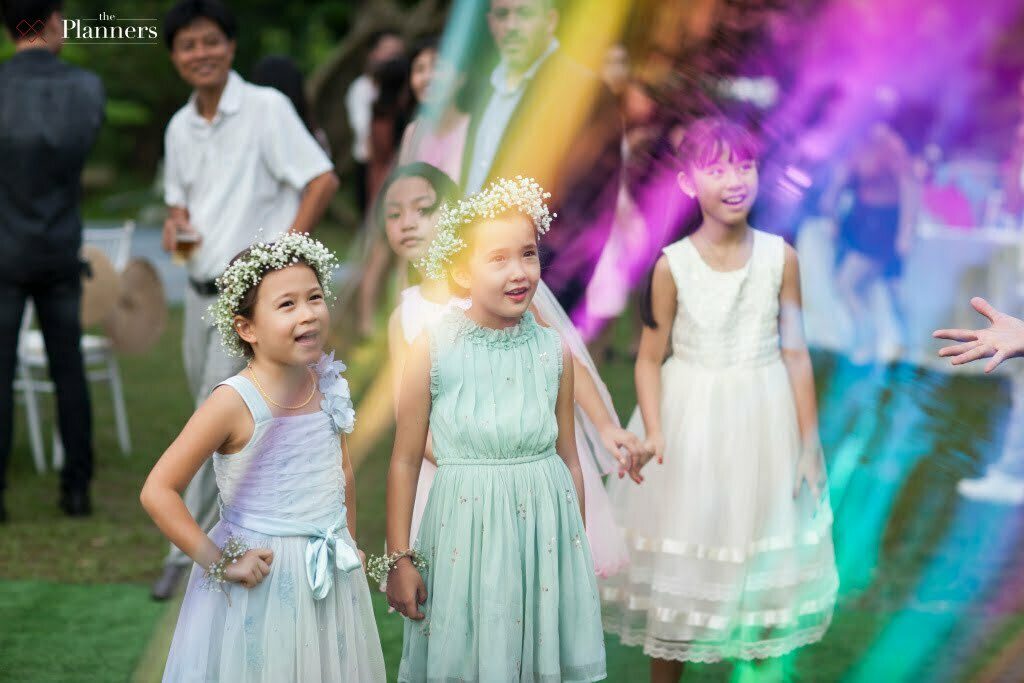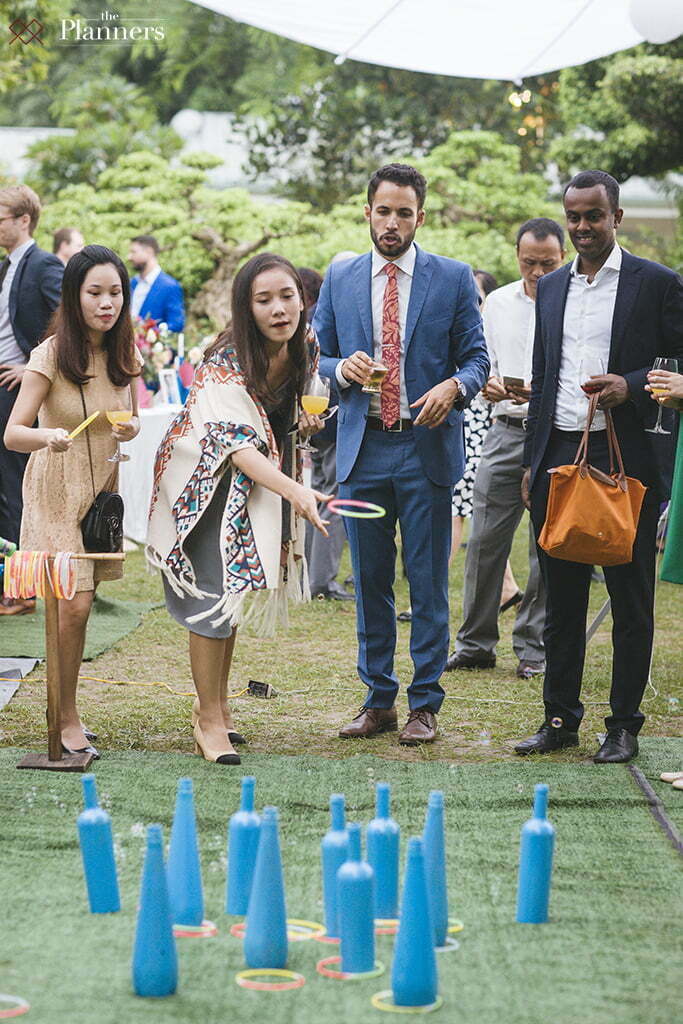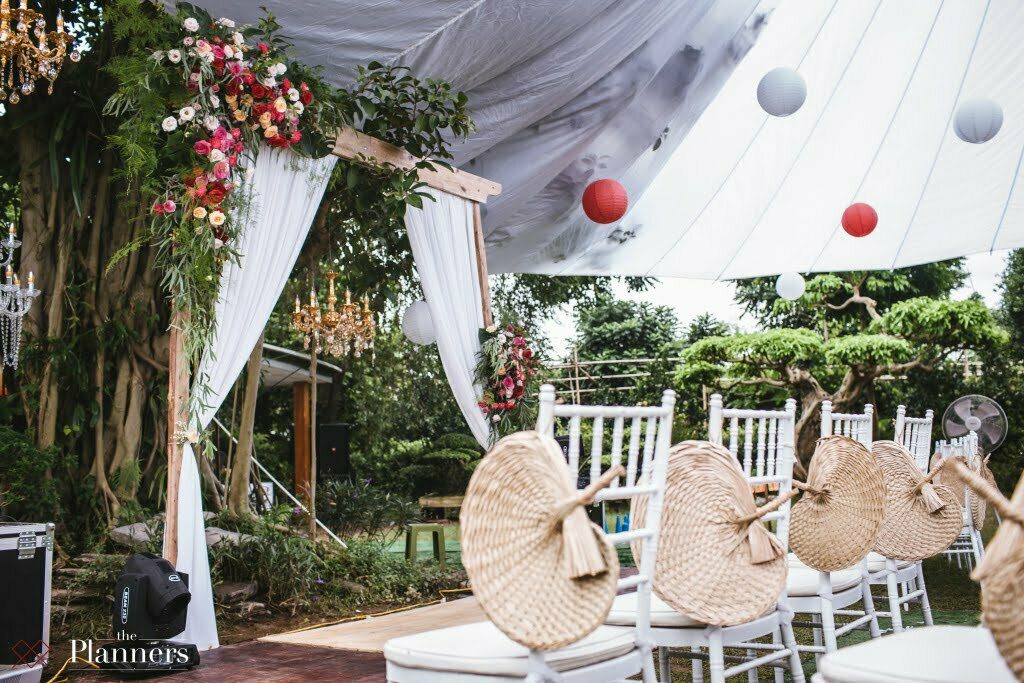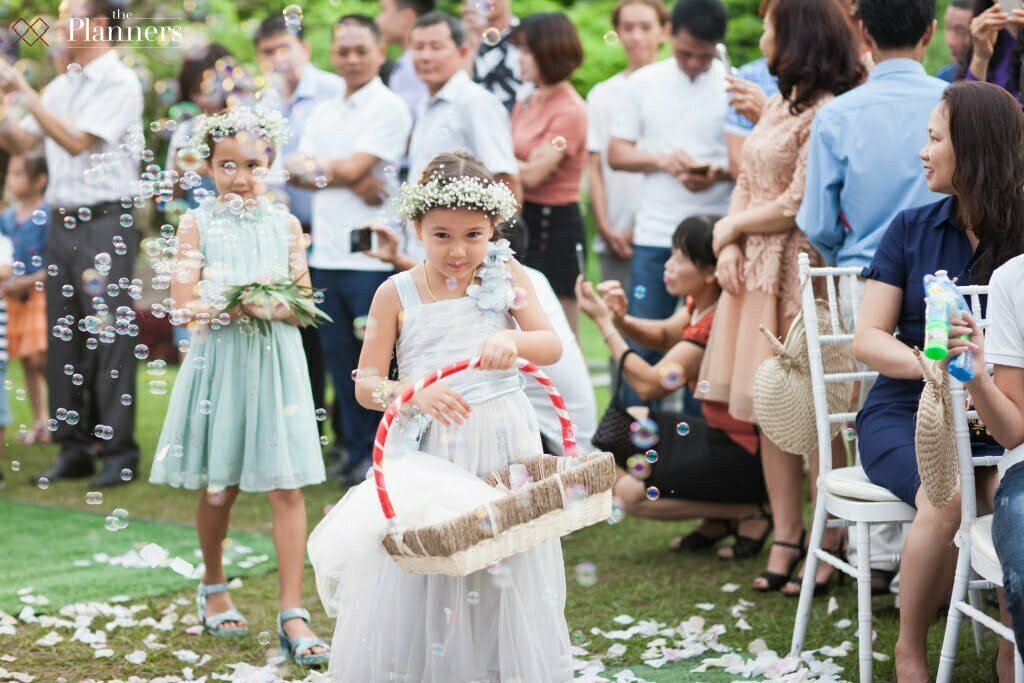 Alex has never thought that he would marry a Vietnamese girl but every thing was changed since he moved to Vietnam to work at the U.S.A Embassy. He met and fell in love with Trang – a bright, fun, lively girl.
Alex's brother said that he believed that Trang was a perfect girl for his little brother and we do believe so. It is also revealed at the wedding that Alex's family has a strong connection to Vietnam as his grand father used to live here during the Vietnam war and adopted 2 Vietnamese orphans. And now, Alex married a Vietnamese girl!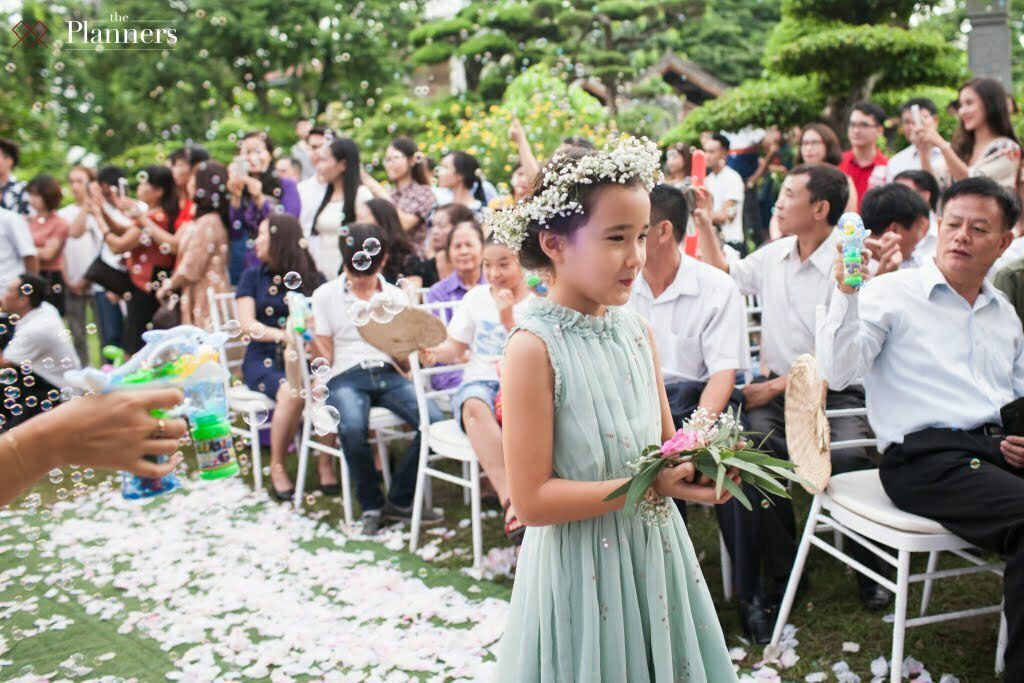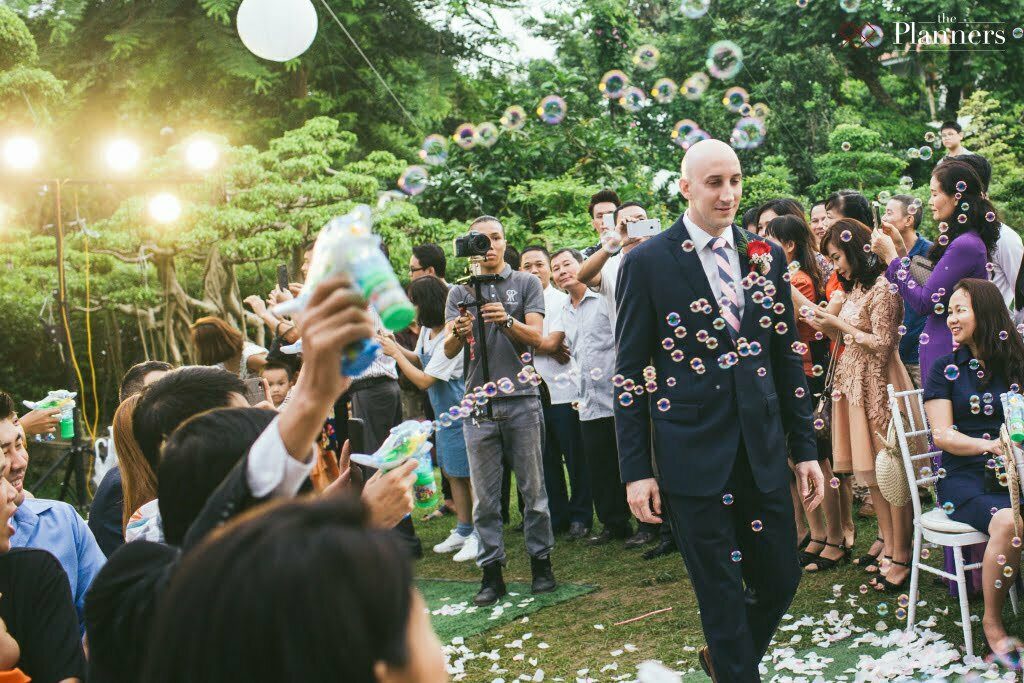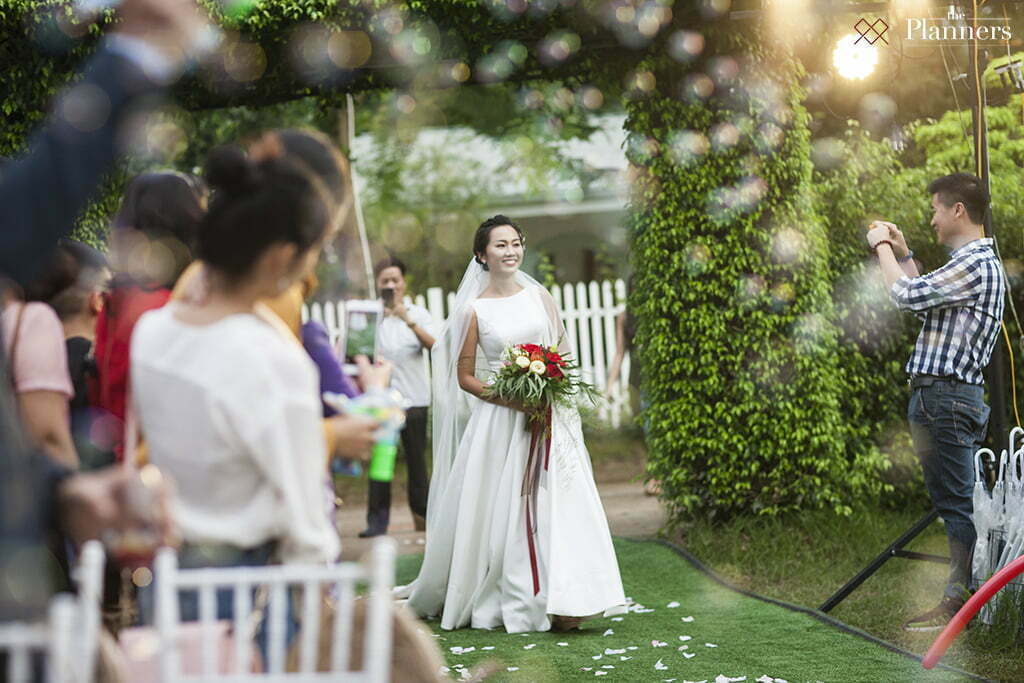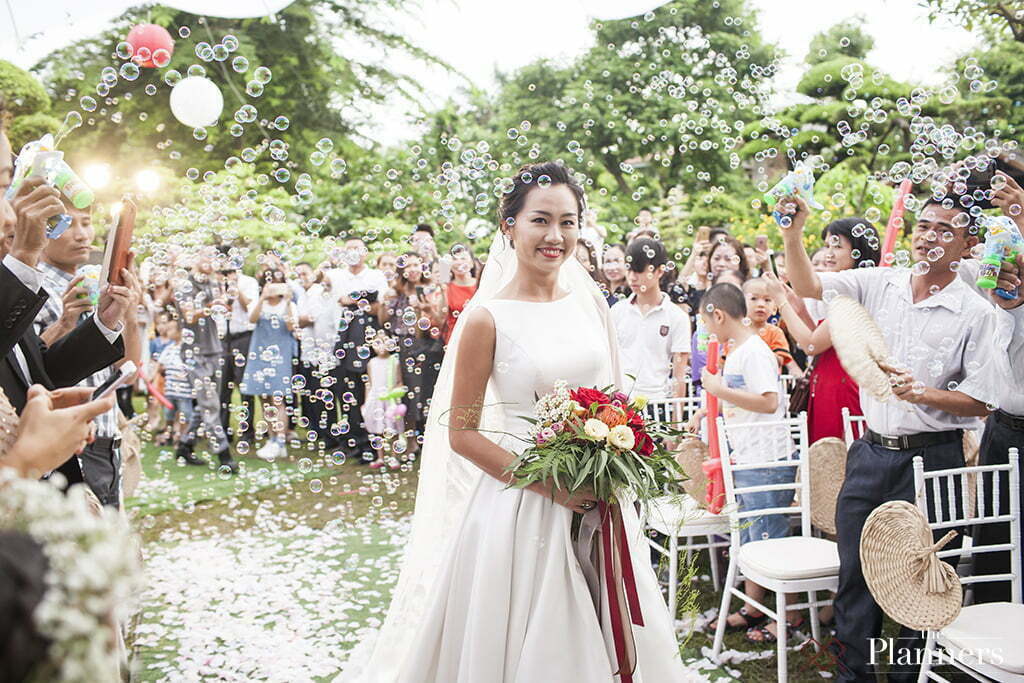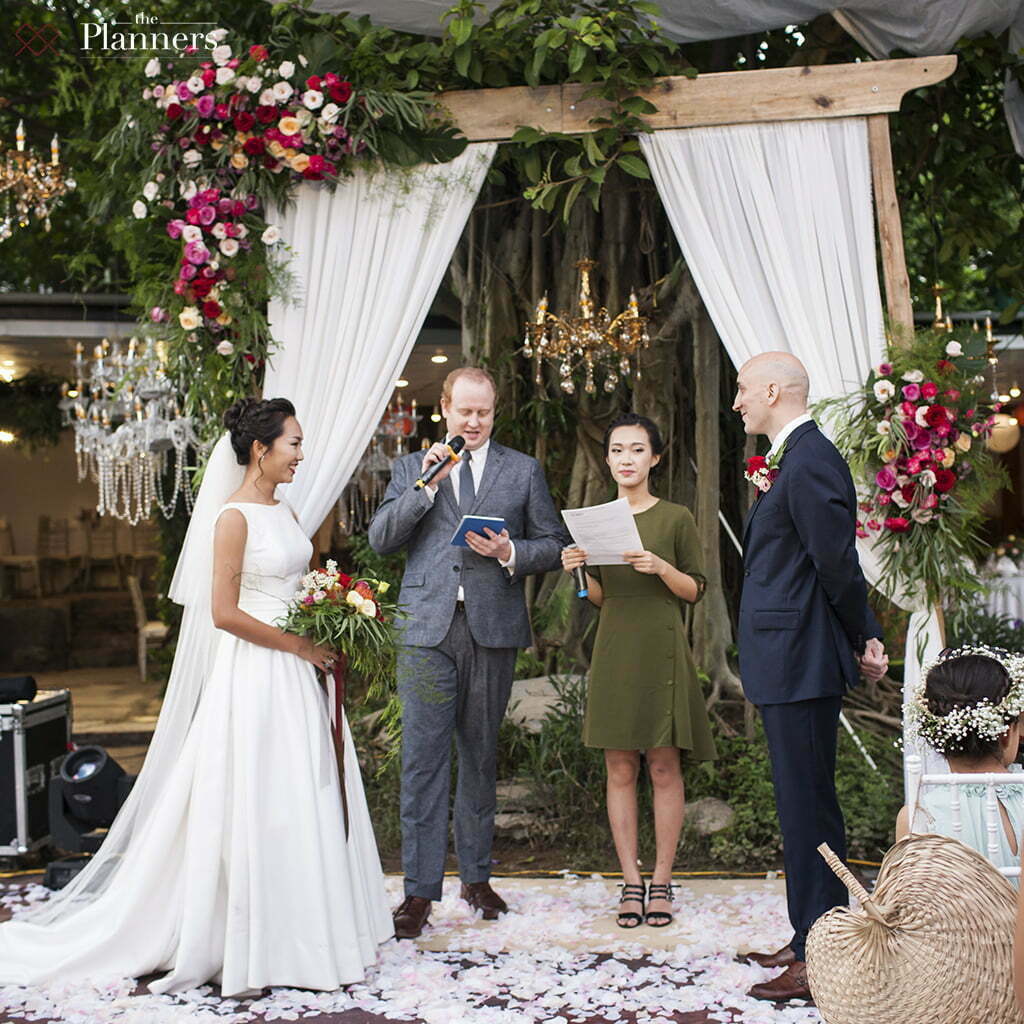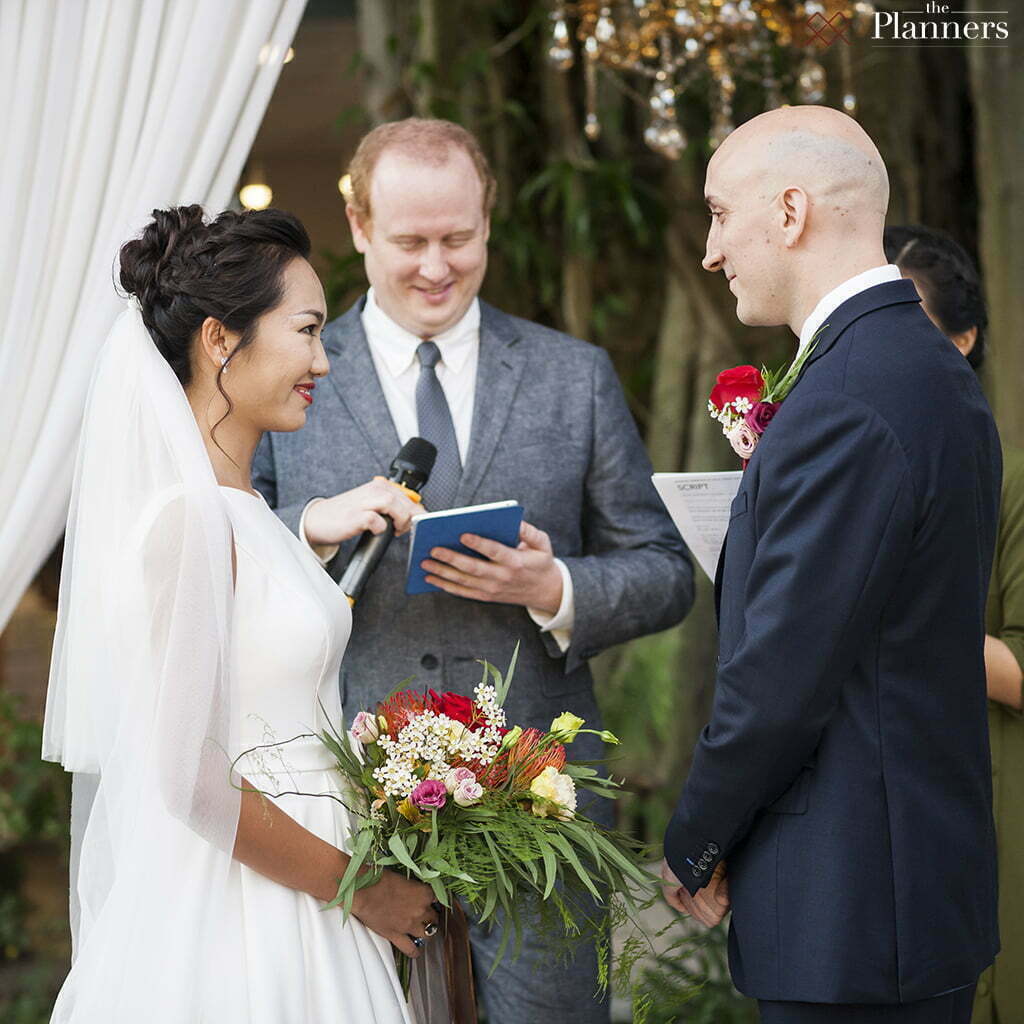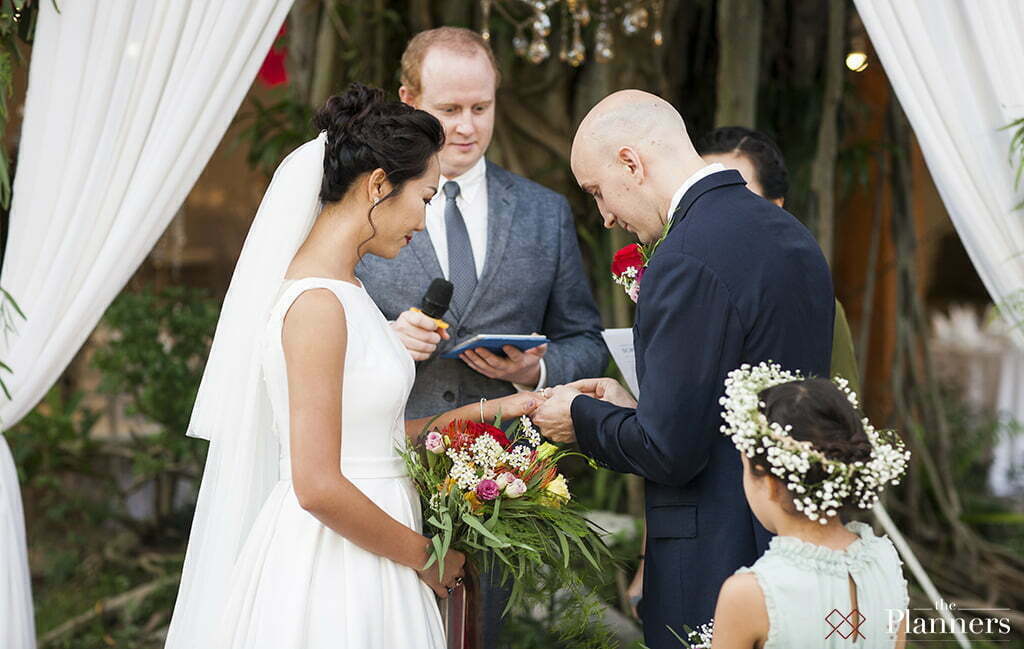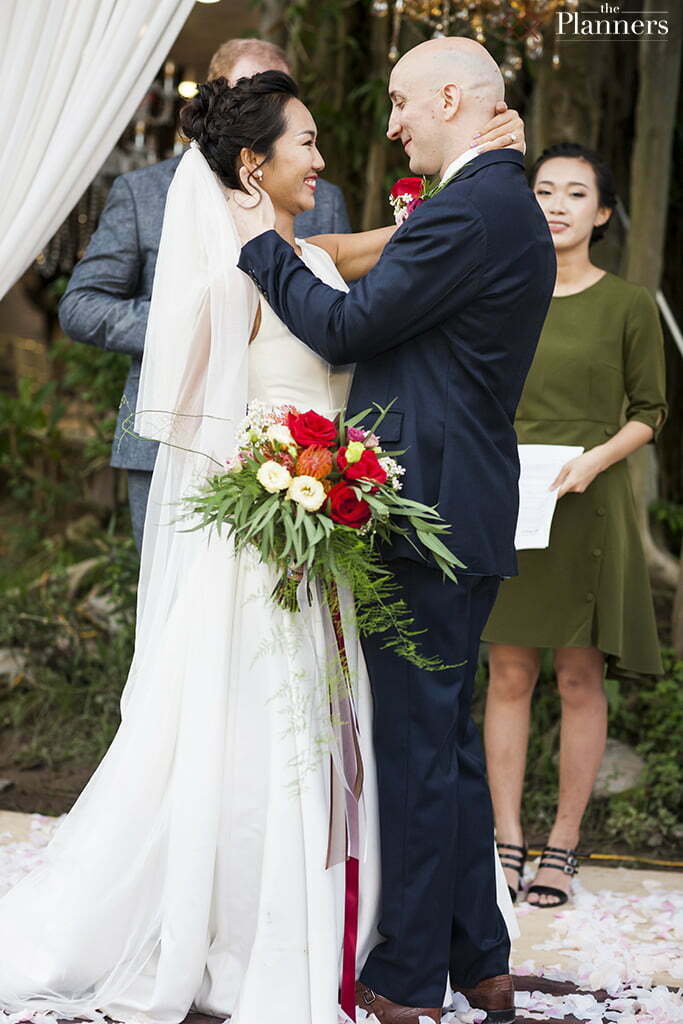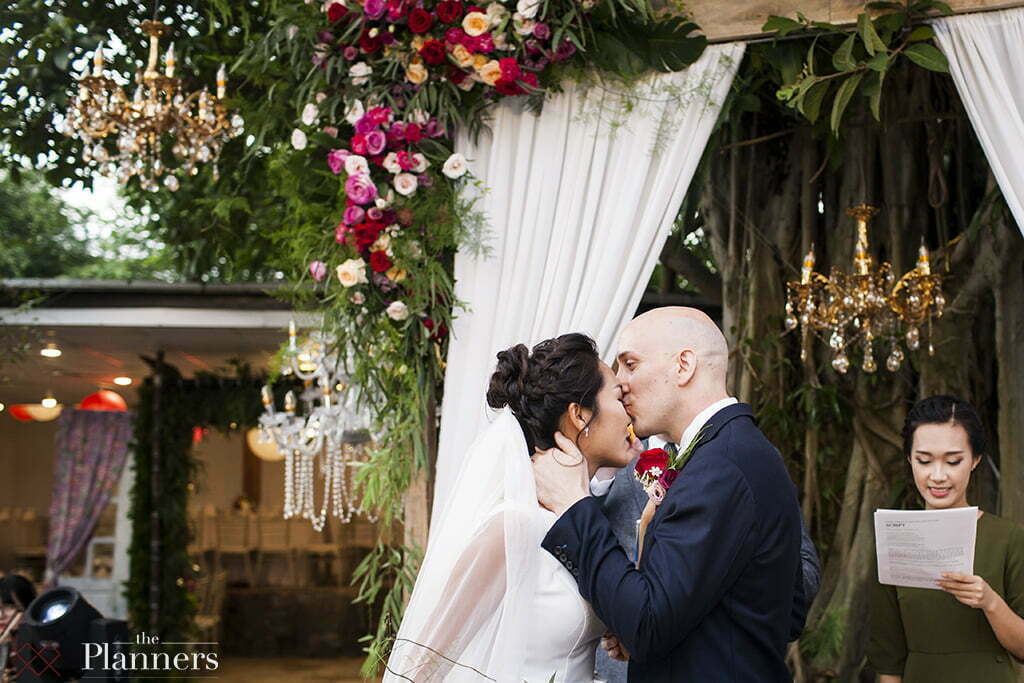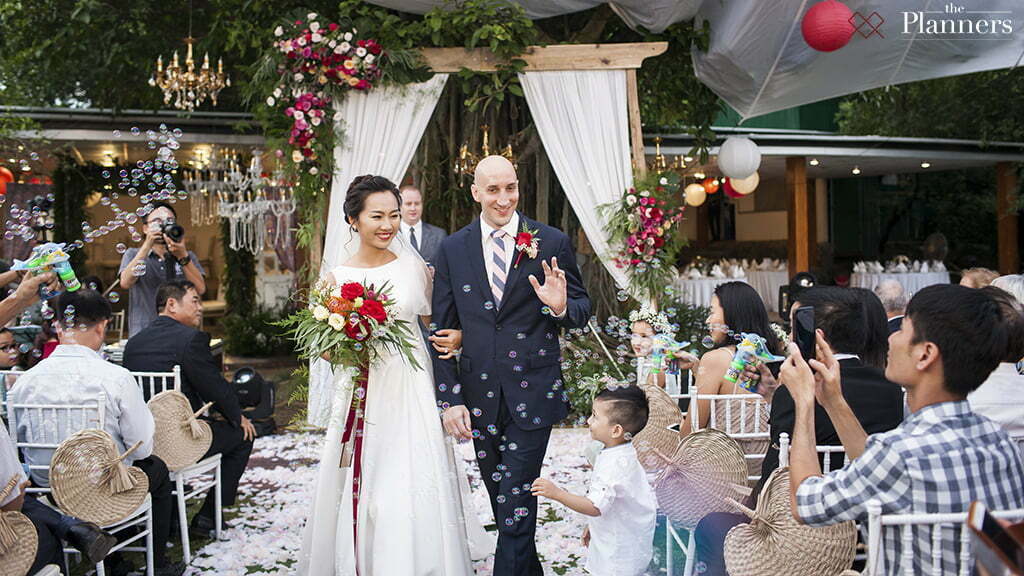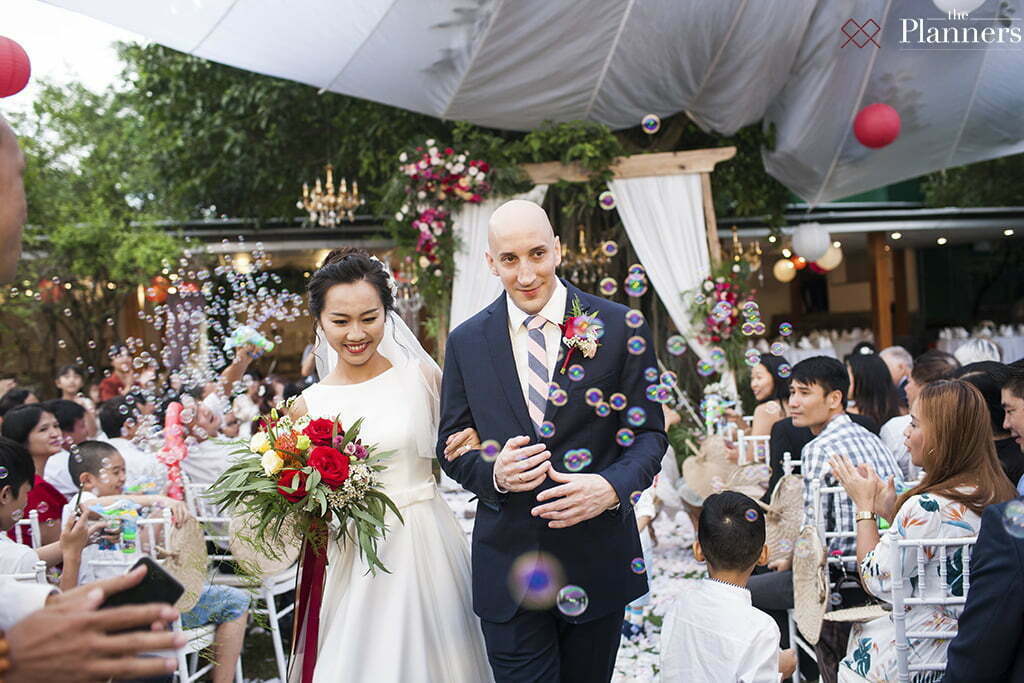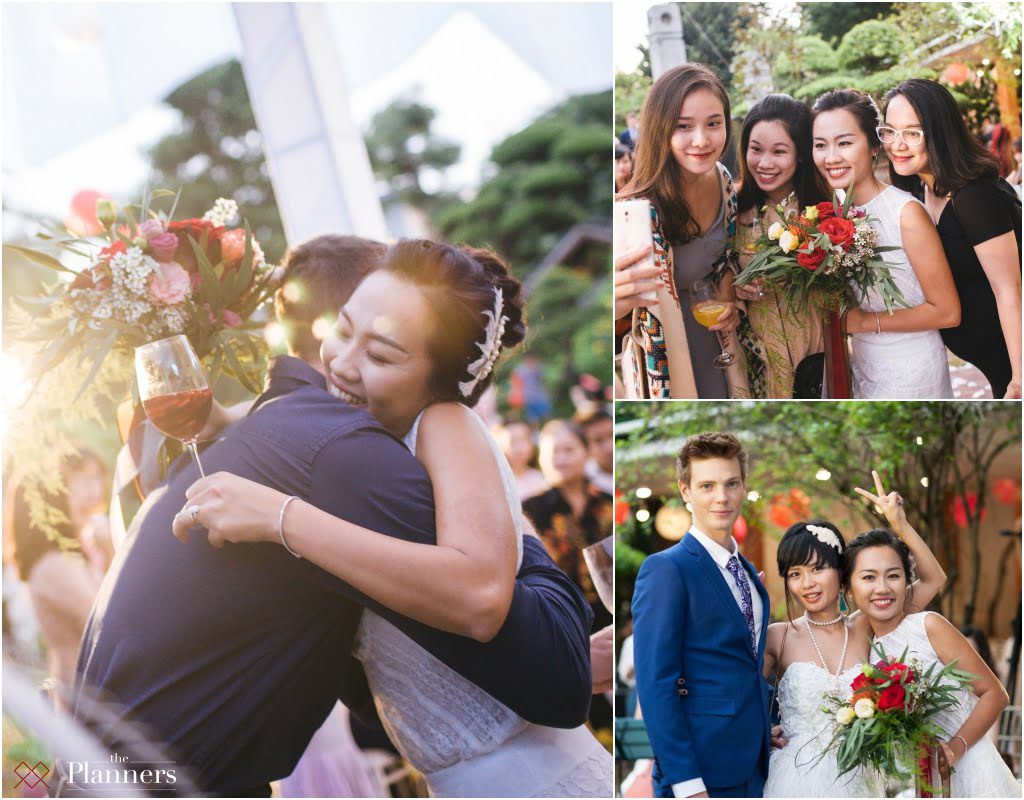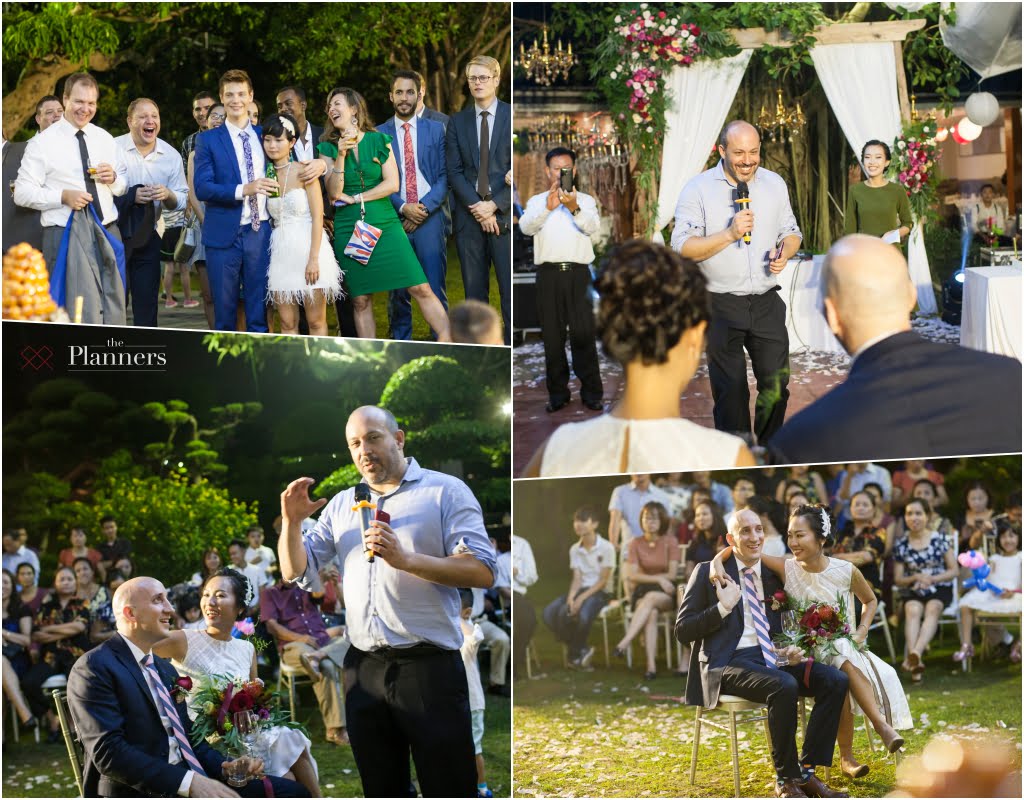 A month after the wedding, the song Top of the world – (their first dance song) were played a lot at our office and has become our favourite song.
Be my forever Be my forever Be my forever
You're my bright blue sky
You're the sun in my eyes
Oh baby, you're my life
You're the reason why
We're on top of the world
We're on top of the world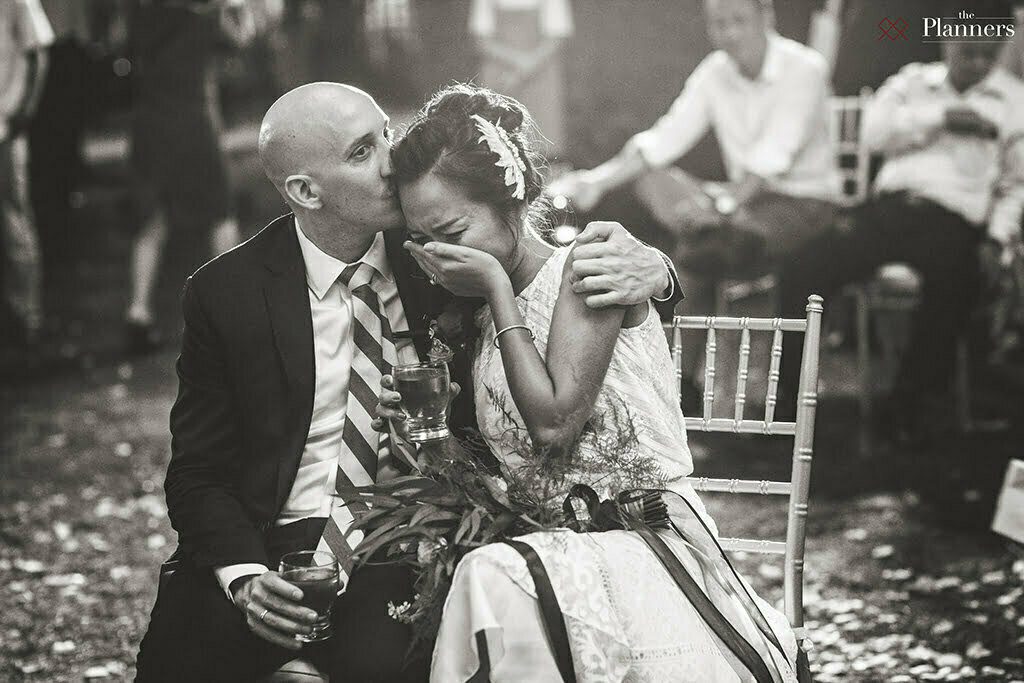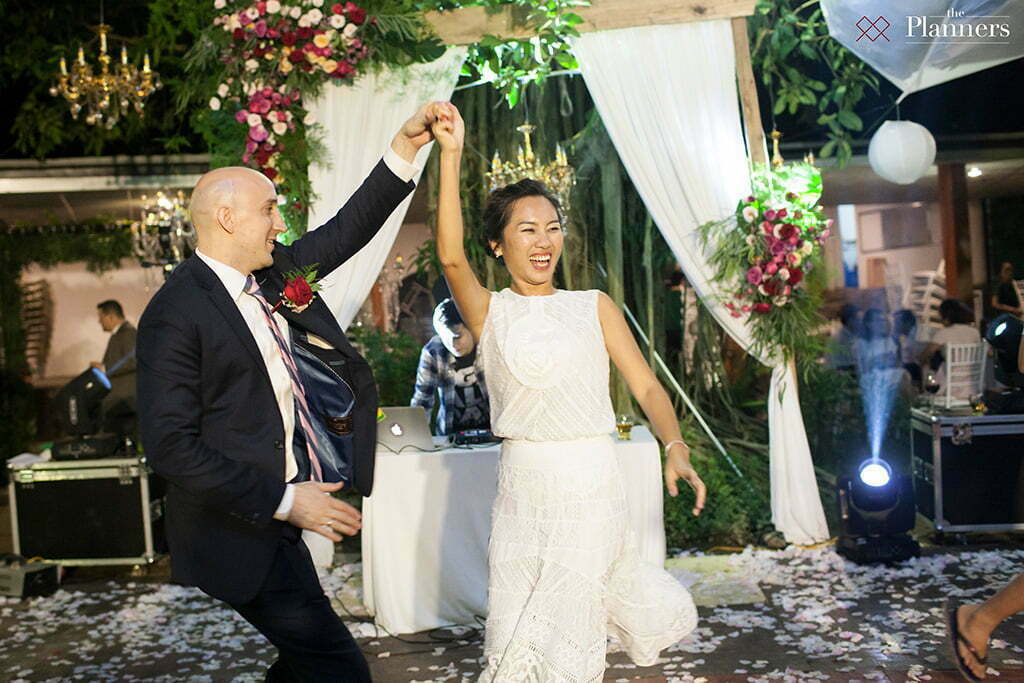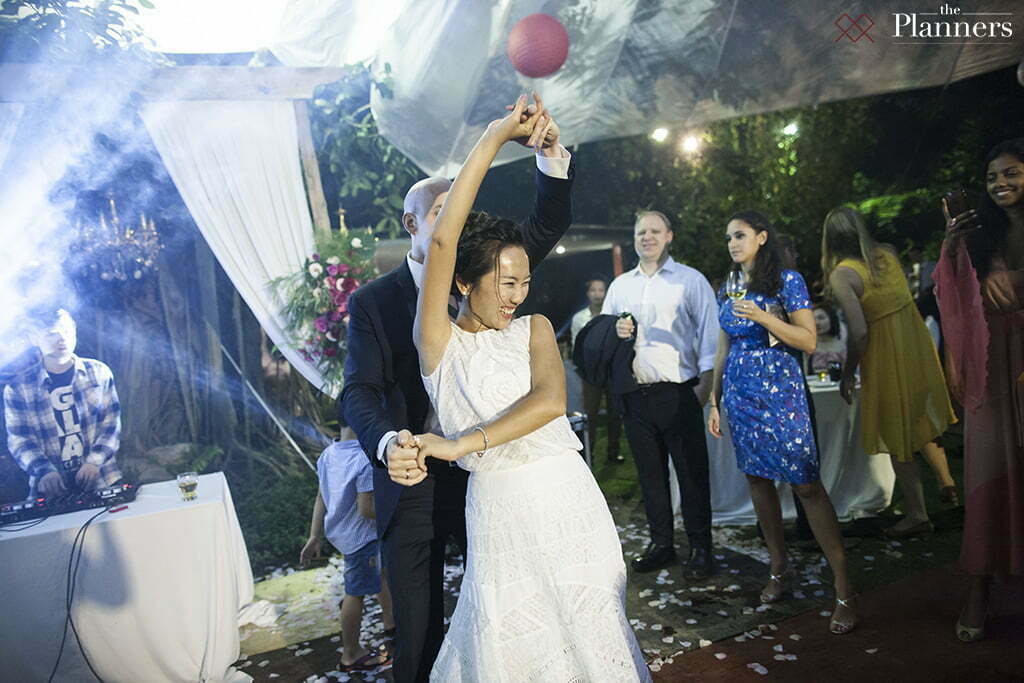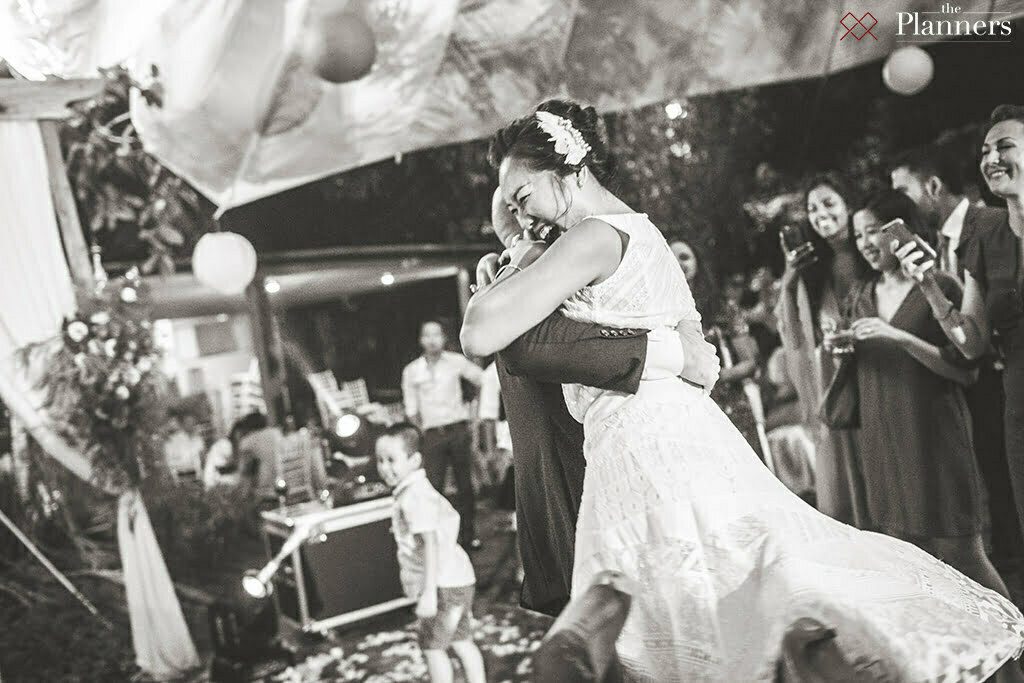 We feel very thankful as after the wedding, we have more friends and beautiful memories. Their fun exciting wedding has inspired us very much and gave the whole team the energy to work and make the dreams of many girls out there come true! This is one of the great gifts that we have when working as a wedding planner.
To Trang and Alex, we hope that together, you guys will always be on Top of the world