Each person may have different vision about a beach wedding but all of them wants to make sure that everything turns out as great as they imagine it to be. Sometimes we think that the wedding planner is like a genie. They listen to the couple's wishes but they will not do exactly what they have been told to do.
Instead of that, they give advises, they talk to find out what the couple needs and what is perfect for them, what reflects the couple's personality the most. And then they gradually make every little wish into reality, including those thíngs that the couple haven't said or knew that they would need it.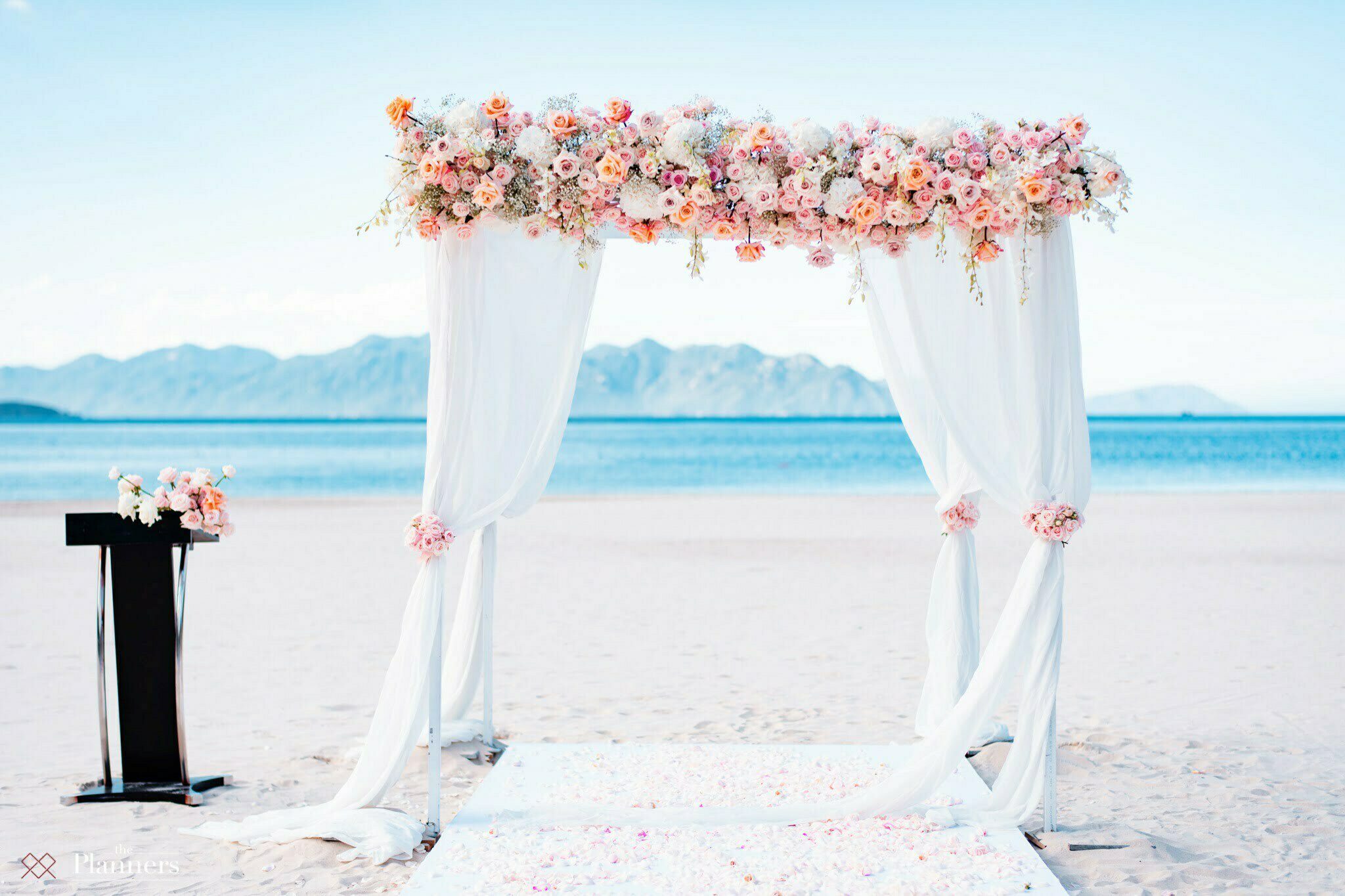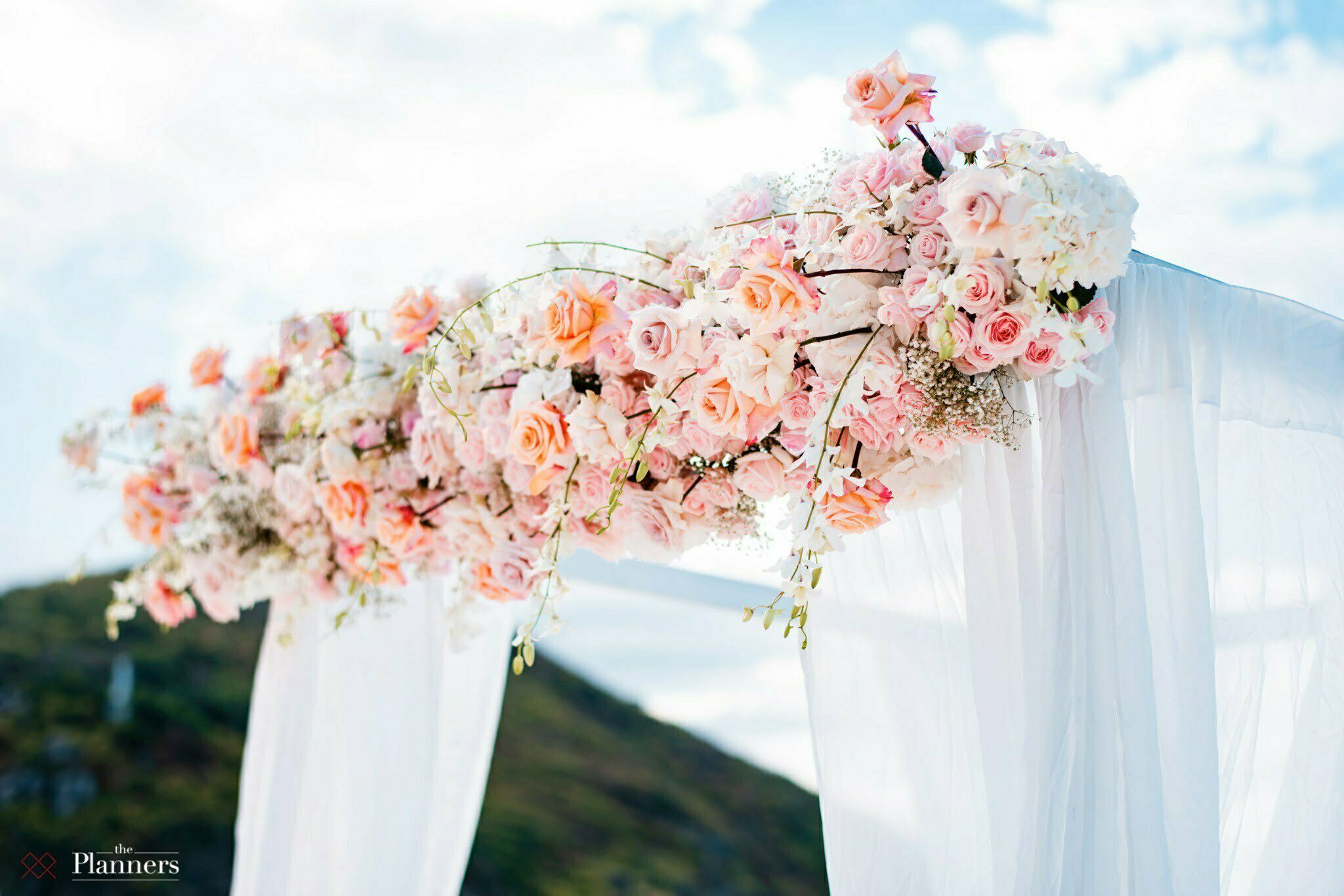 Linh and Michael returned to Vietnam for their beach wedding with 50 guests from various countries attending.
It was a gorgeously sunny day with clear blue sky.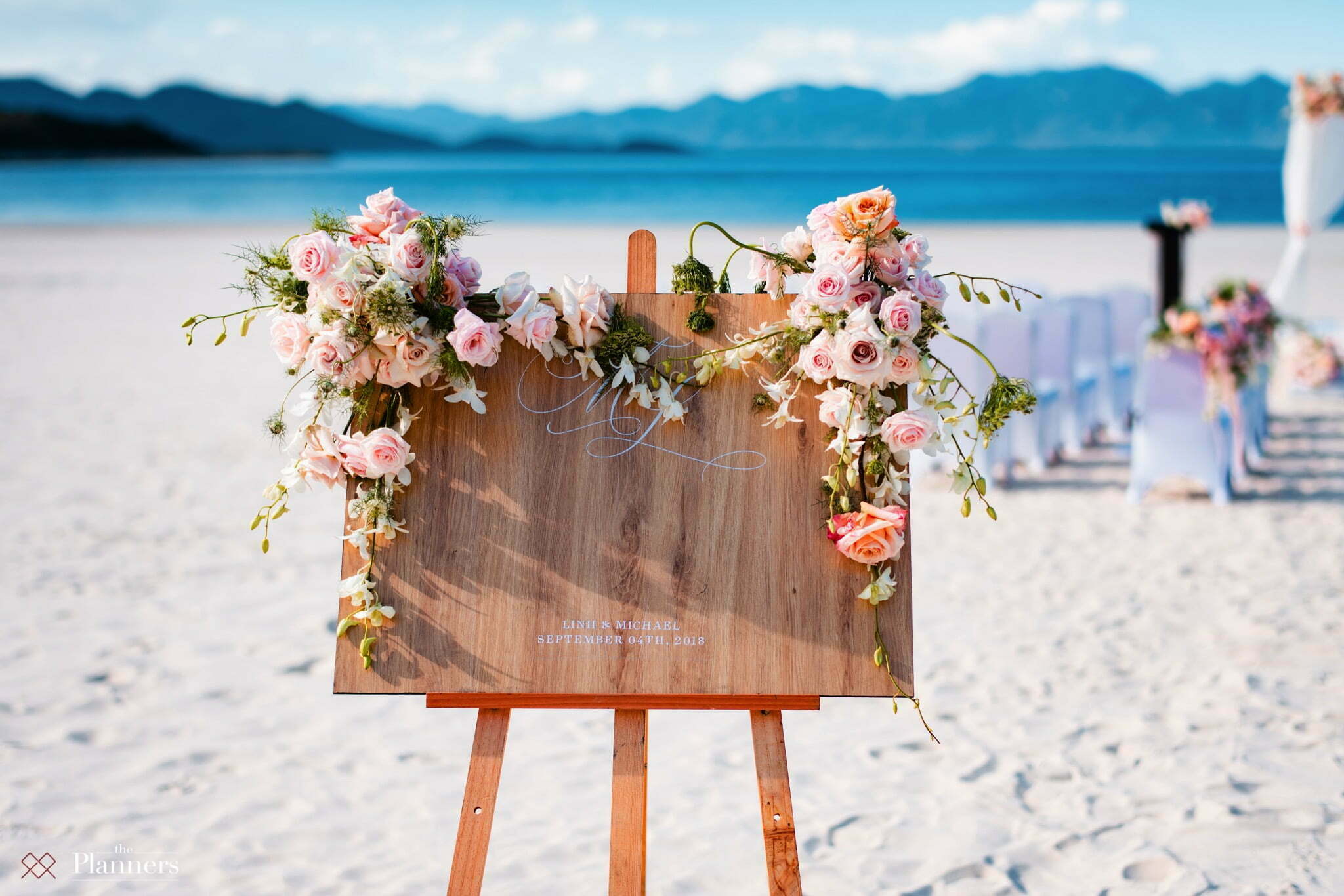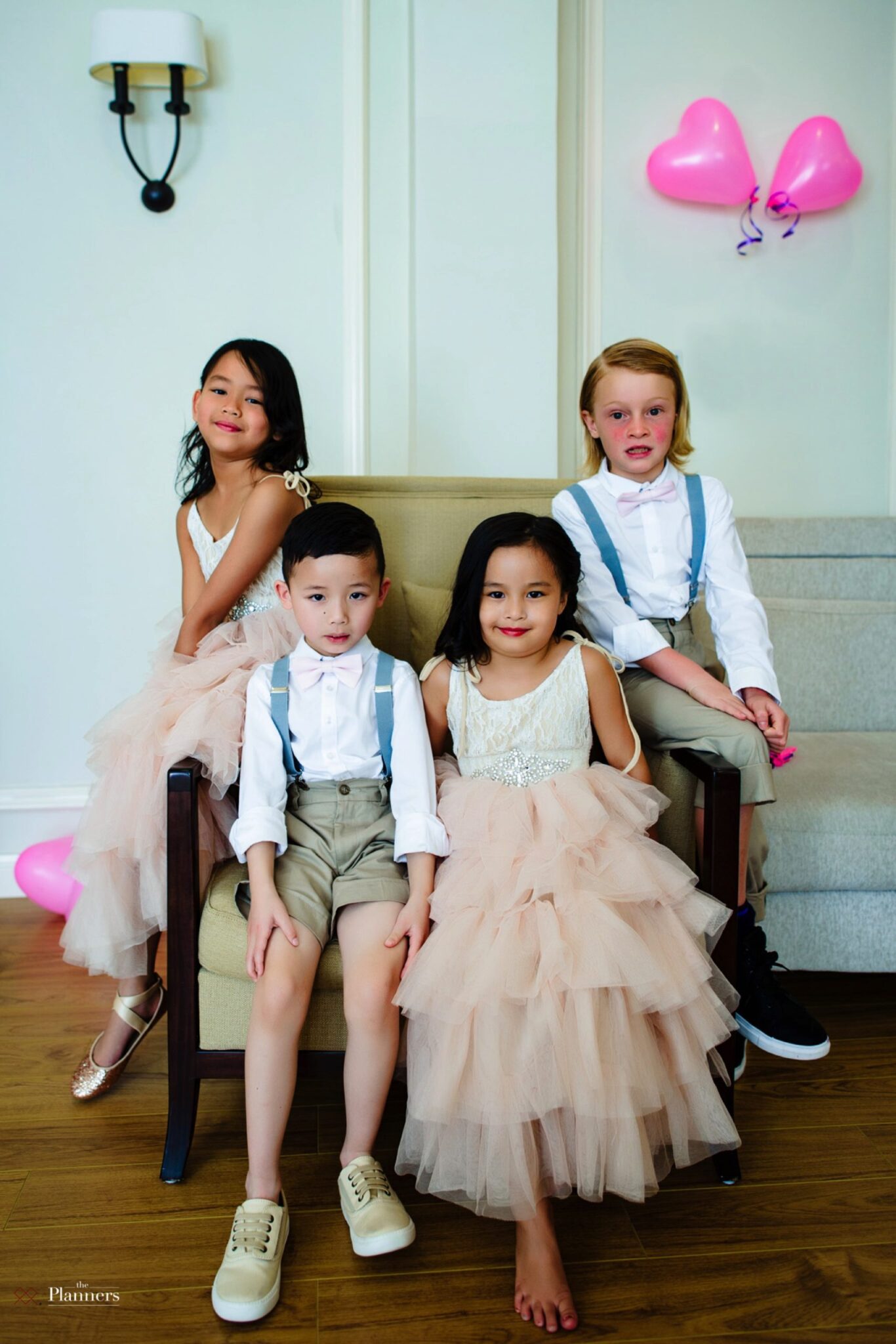 Having said that nothing makes a wedding planner happier than earning the trust from the couple. Planning a wedding could be a joy or a nightmare depends on how much the couple and the wedding planner trust each other. And this time, we had one of the most loving, enjoyable planning process ever with Linh and Michael.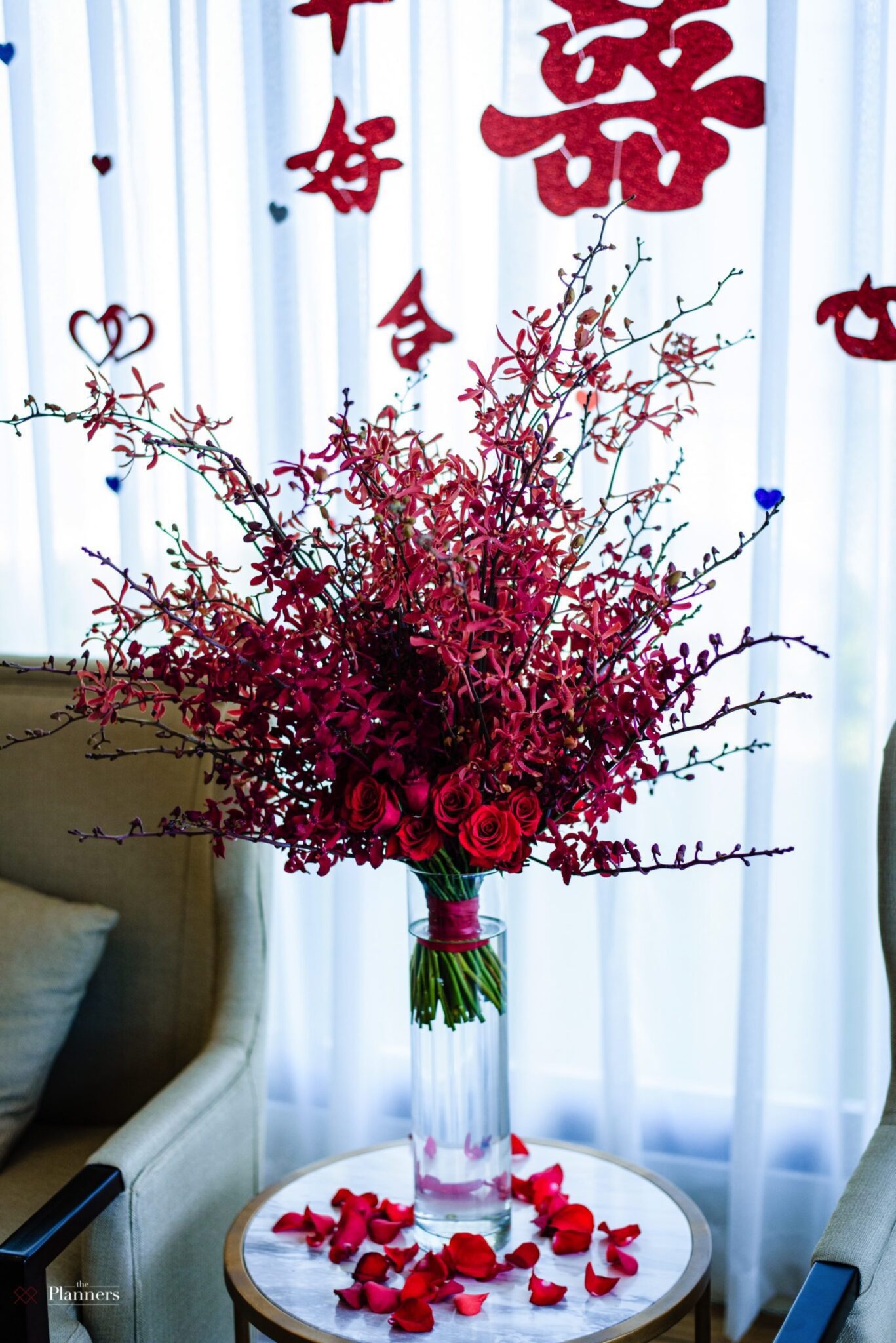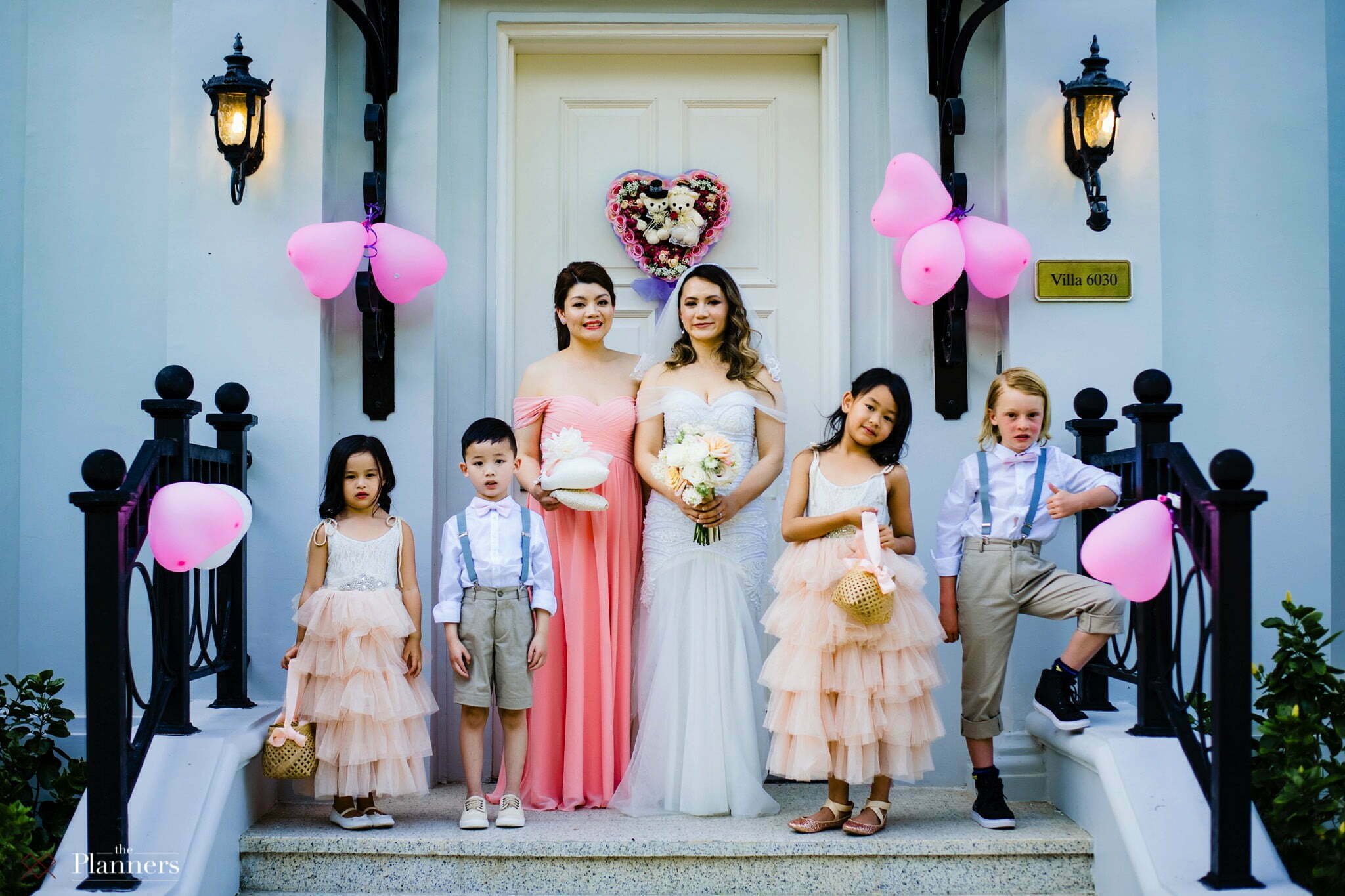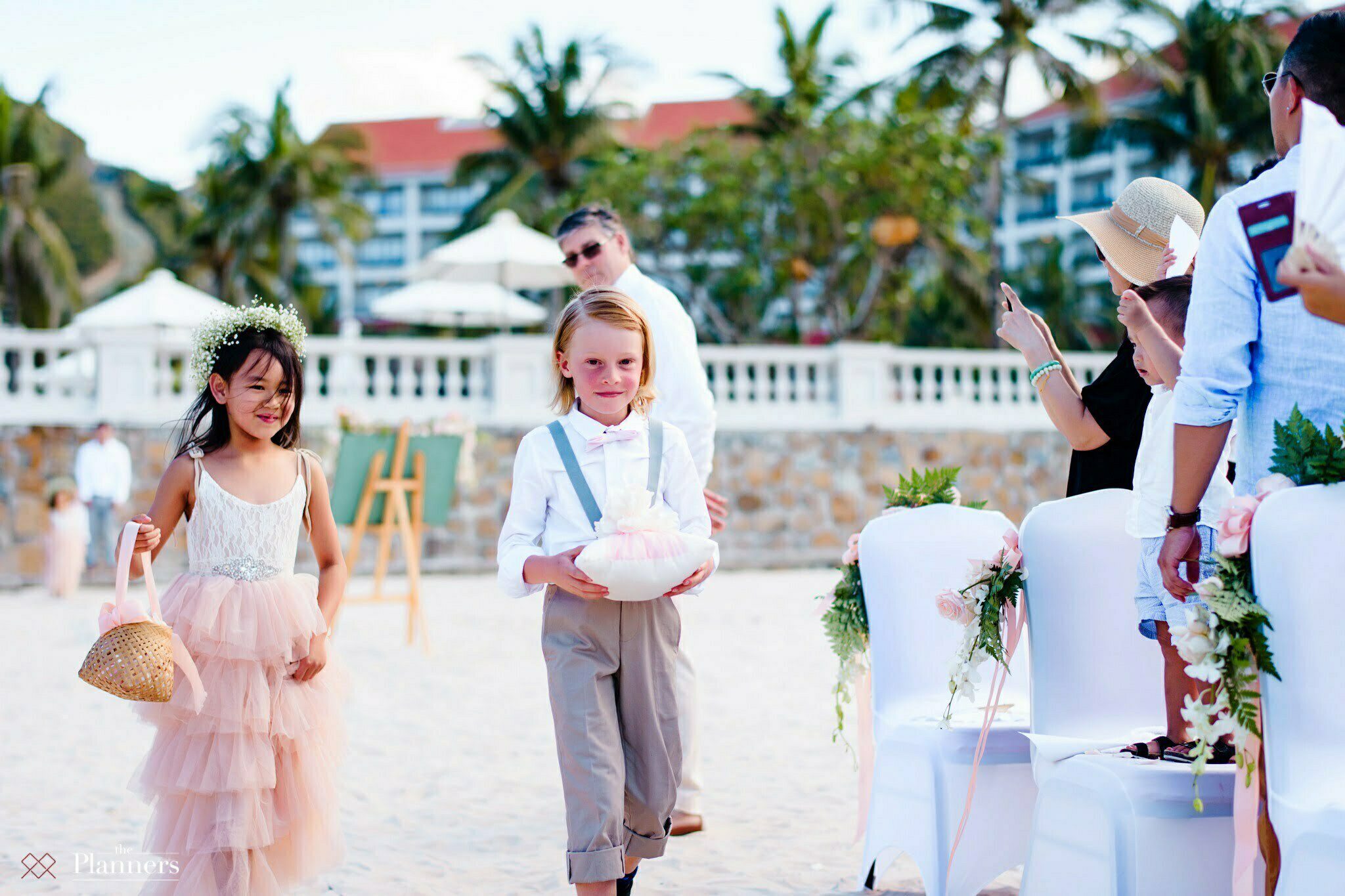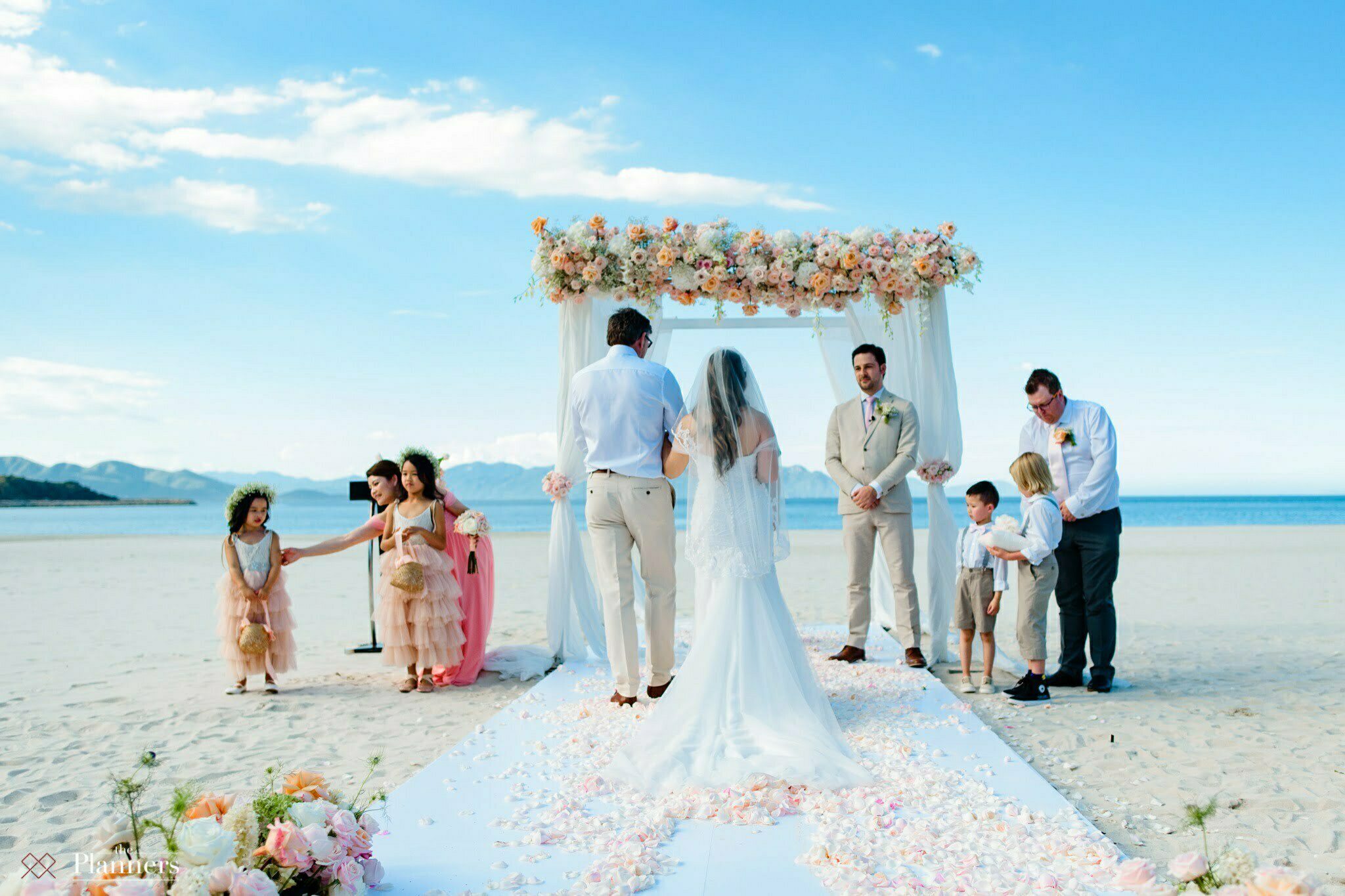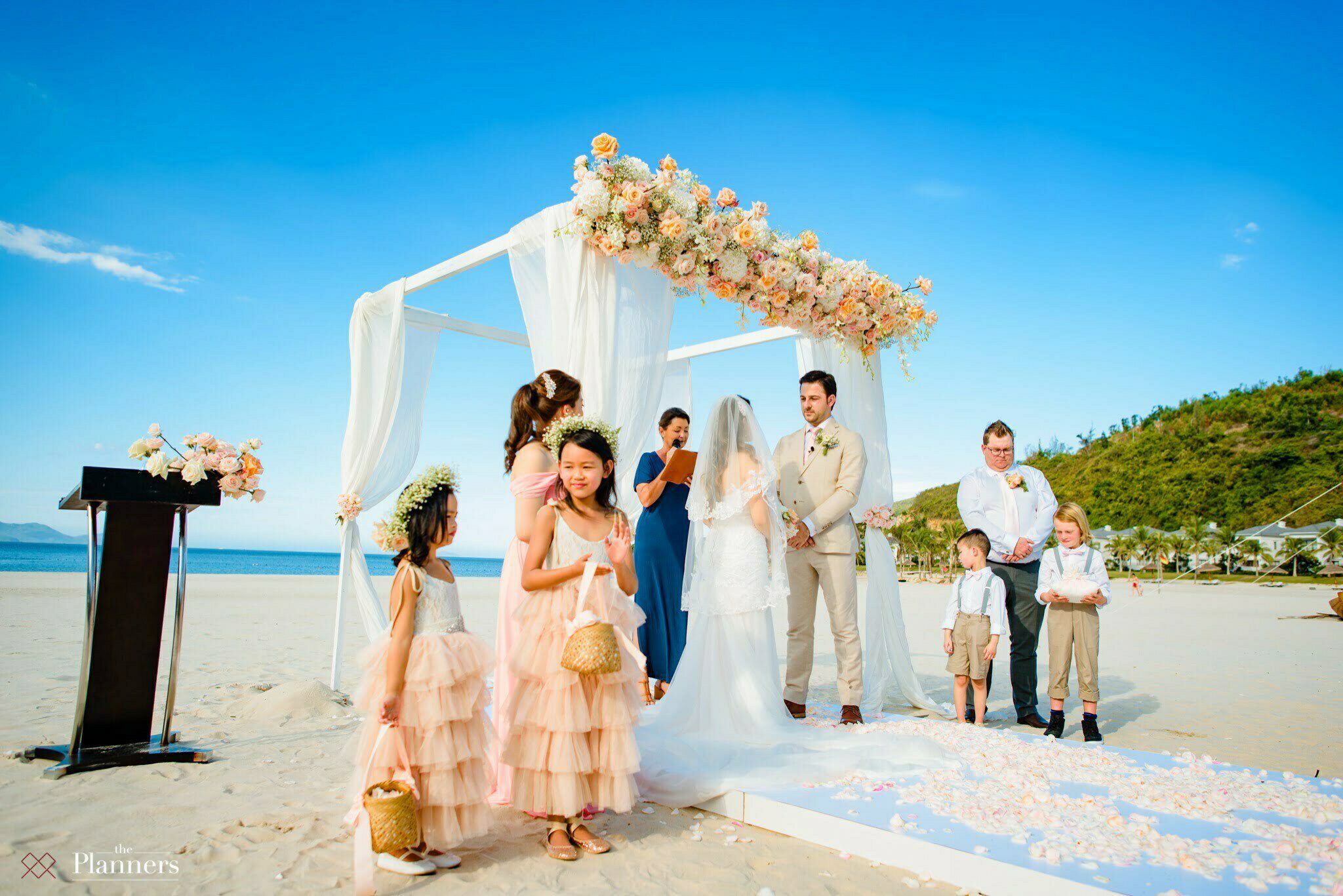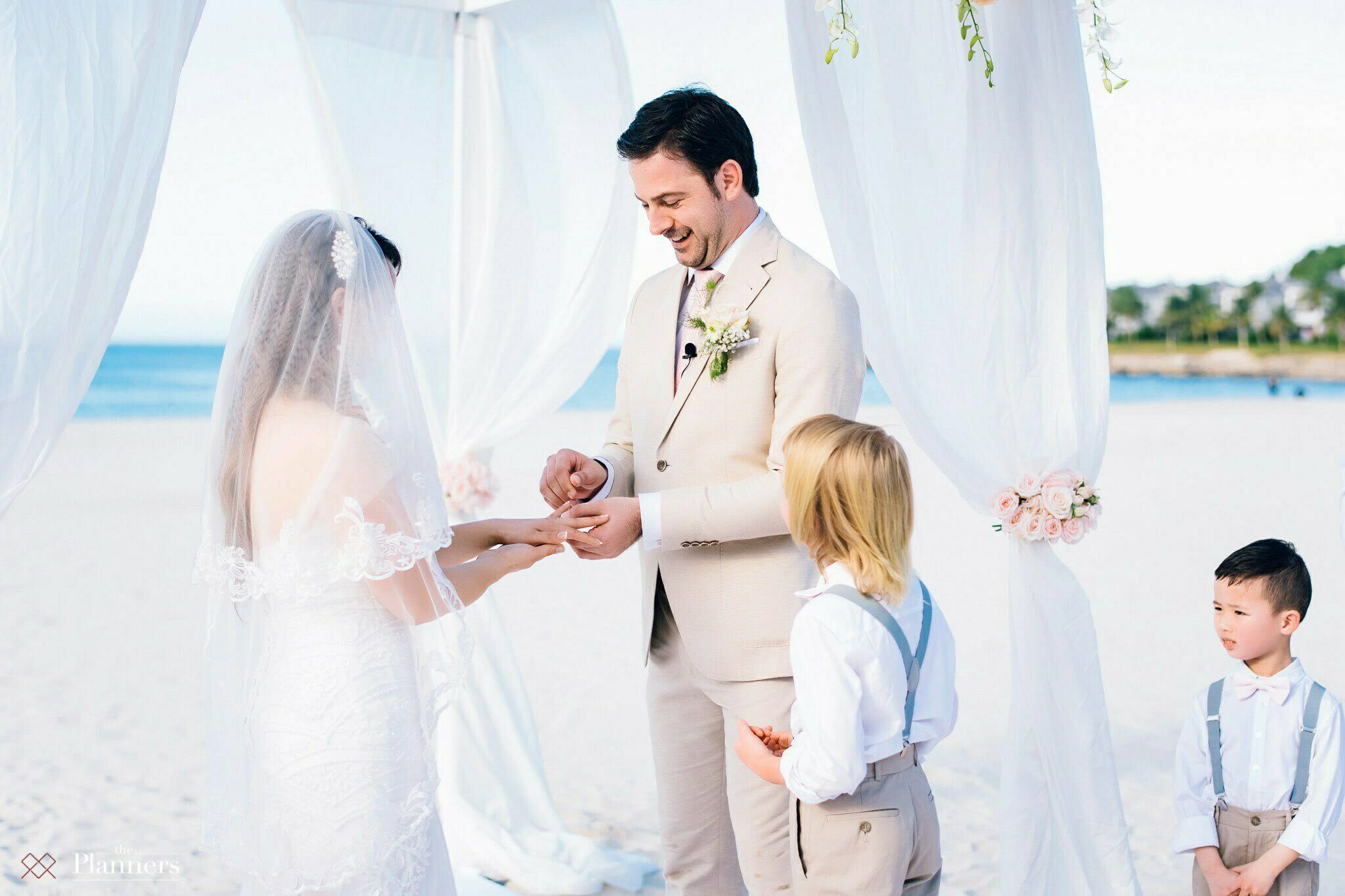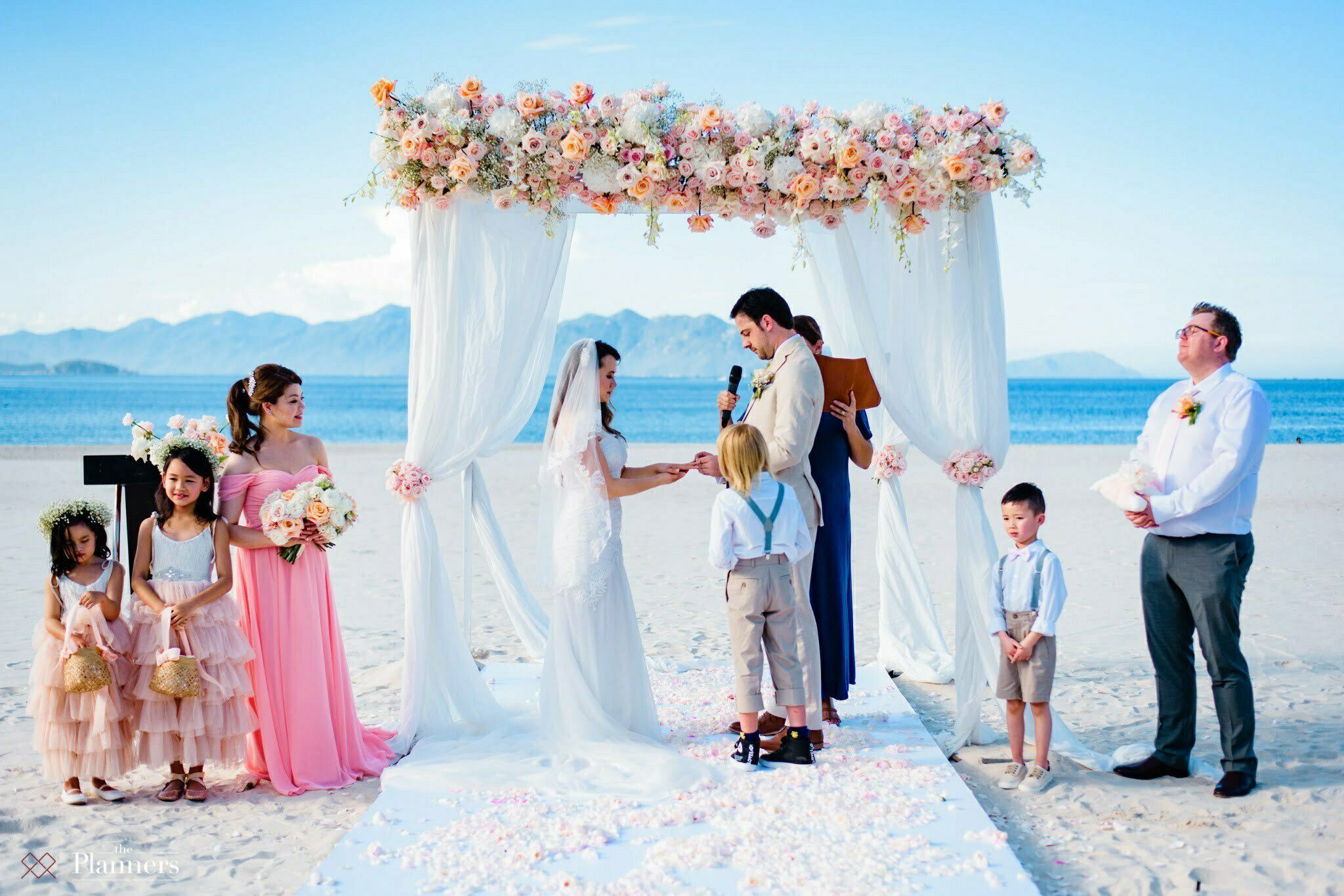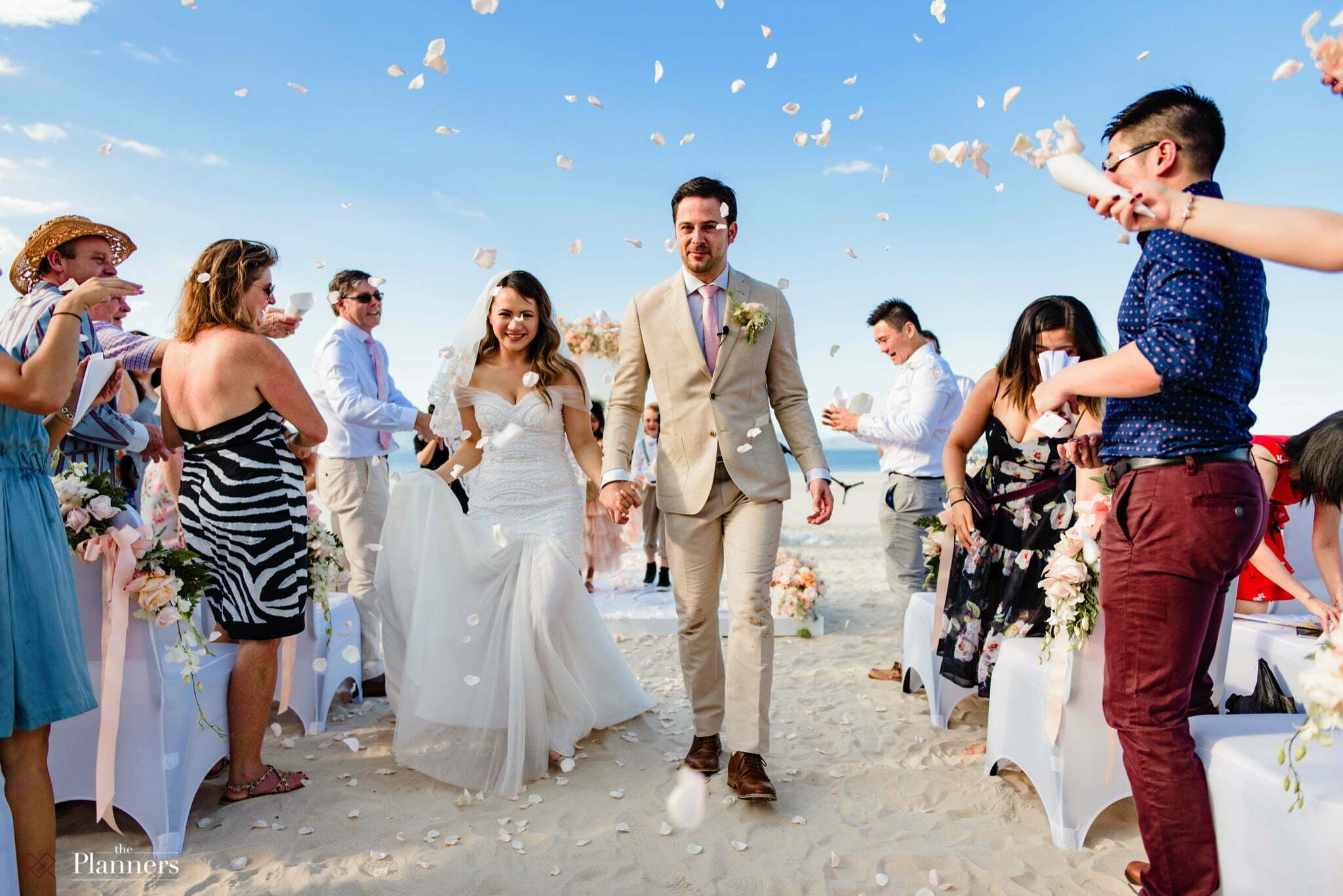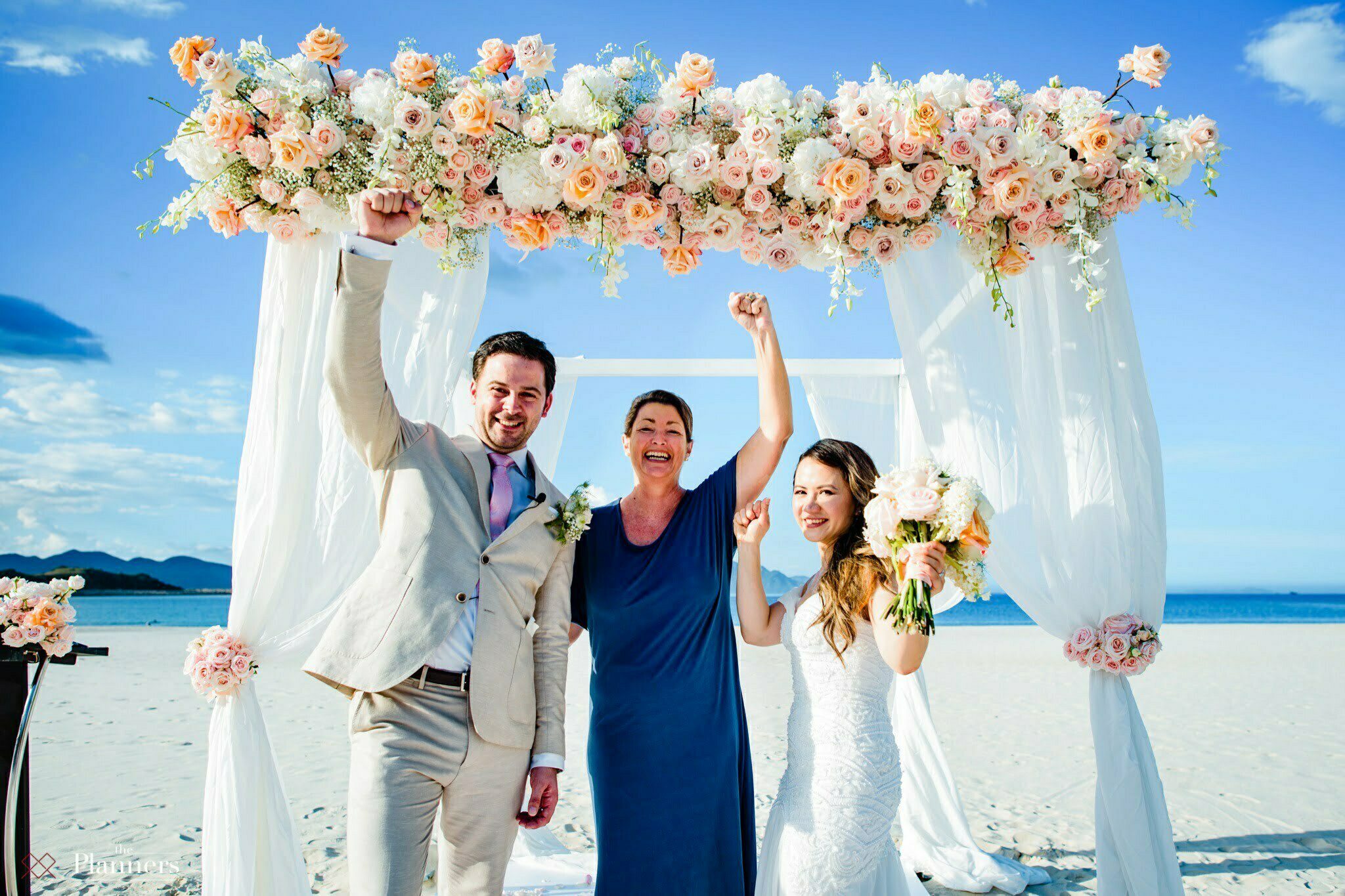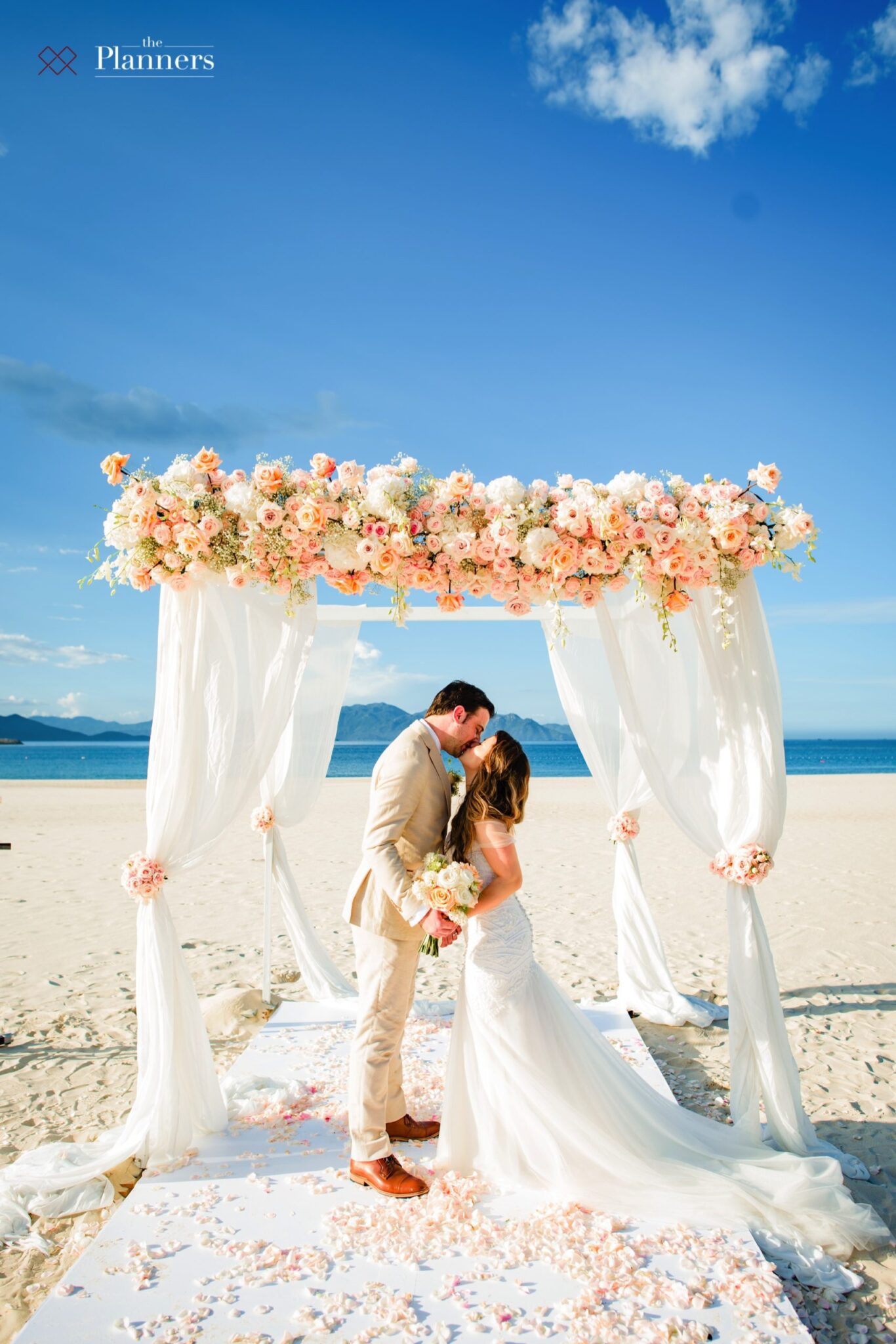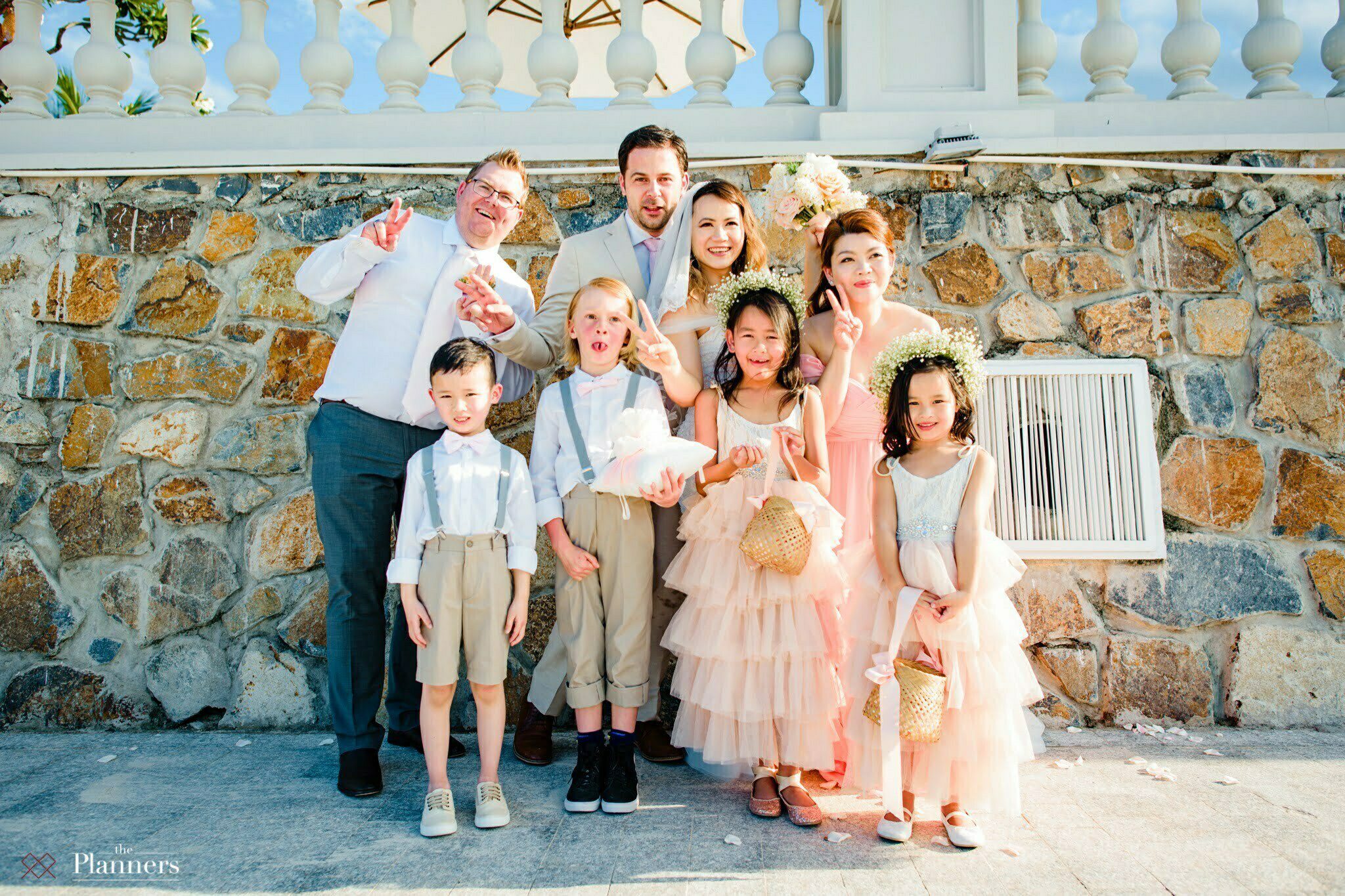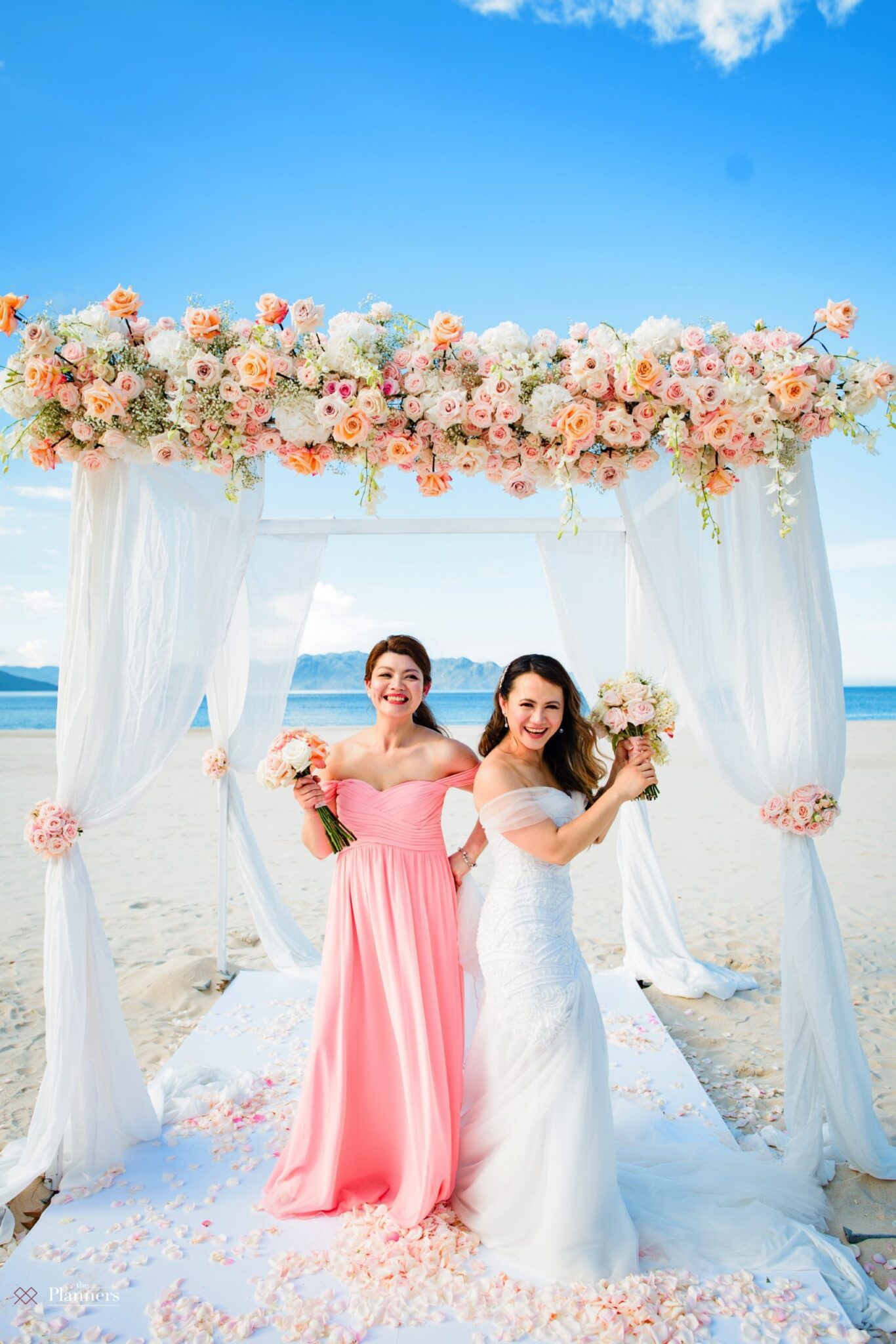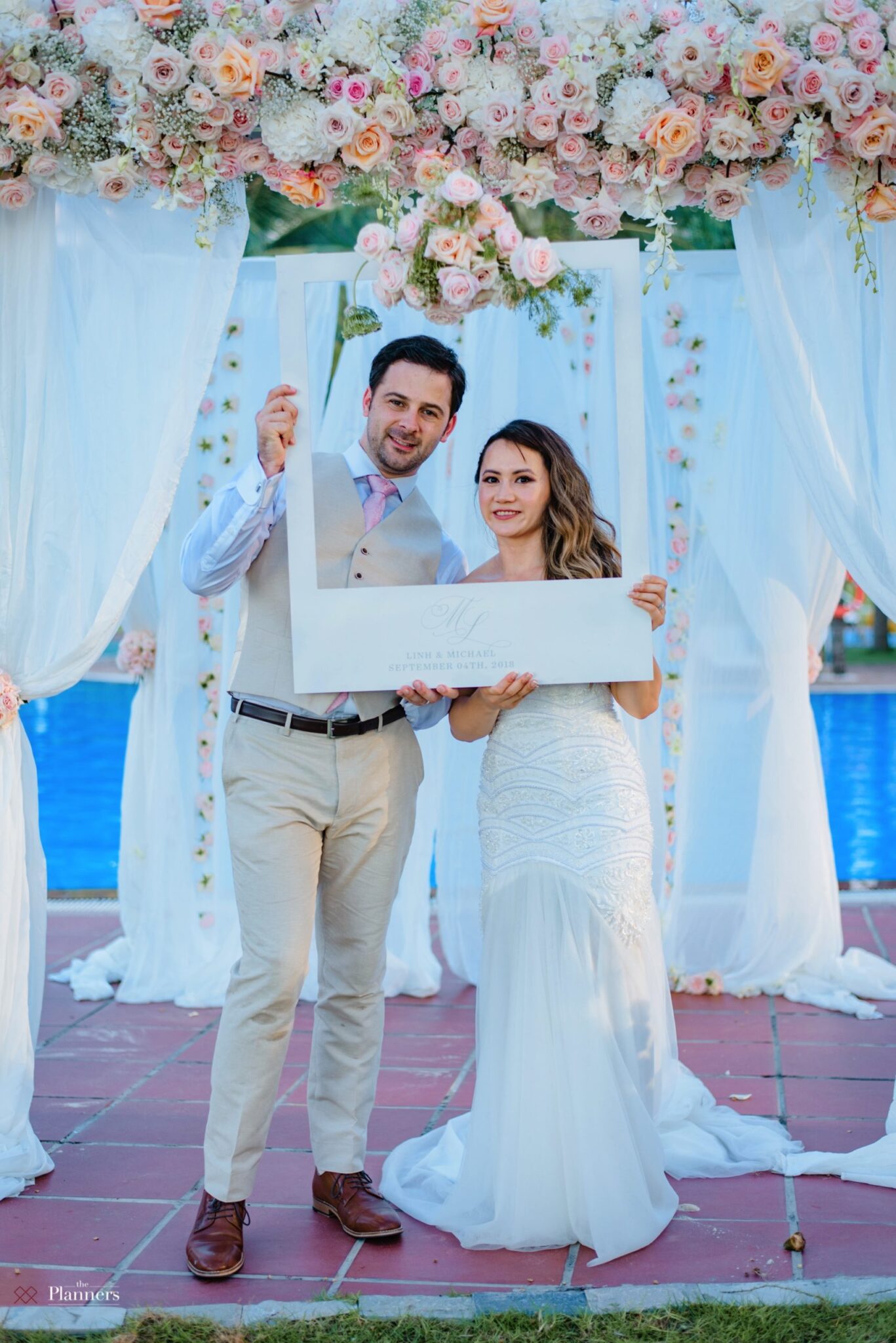 Instead of having the dinner outside, the couple wanted to have a warm dinner inside the ballroom of the resort. This is also the first time we bring a marquee inside a ball room to create a warm and some kind of "outdoor wedding vibe" to the indoor wedding reception dinner.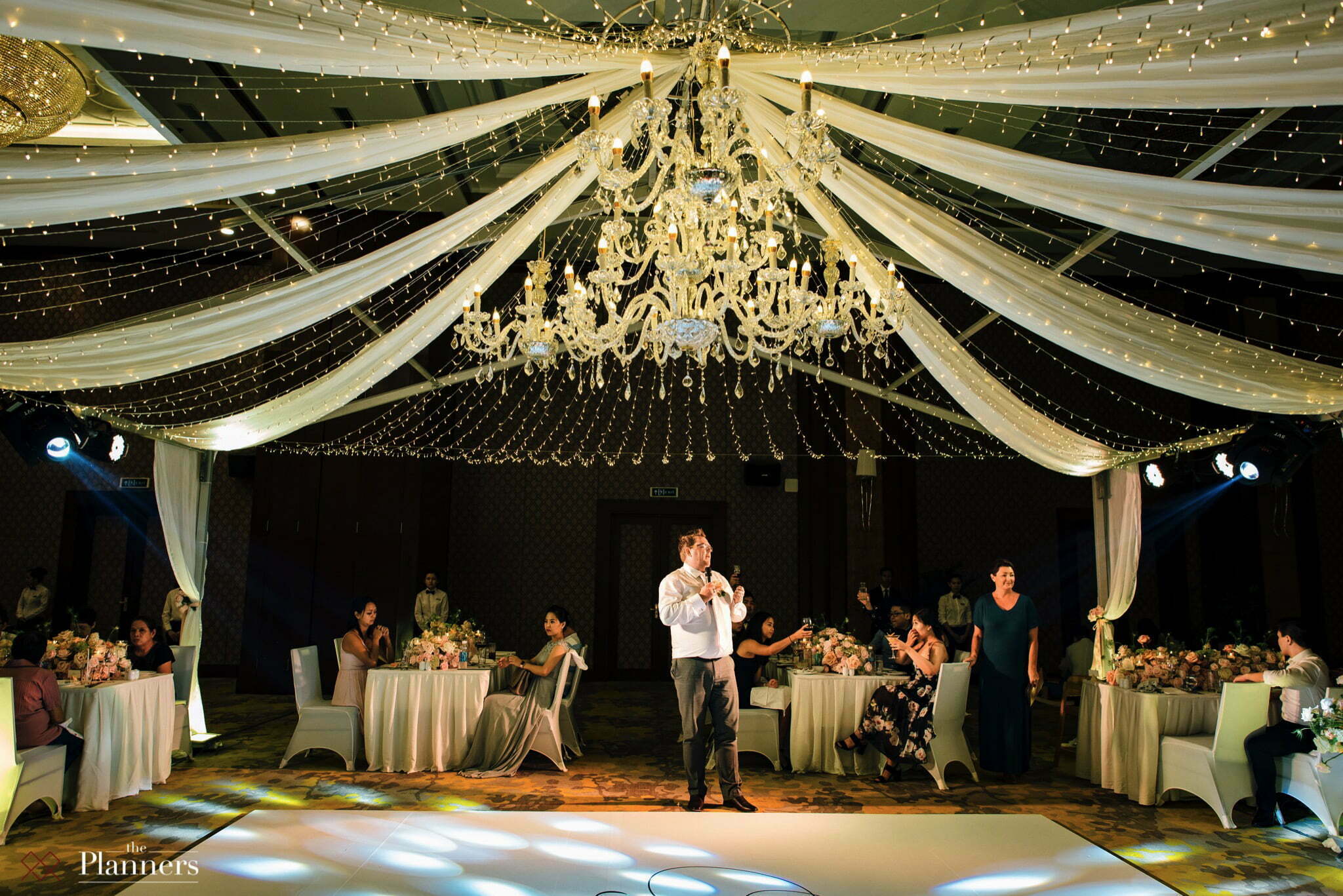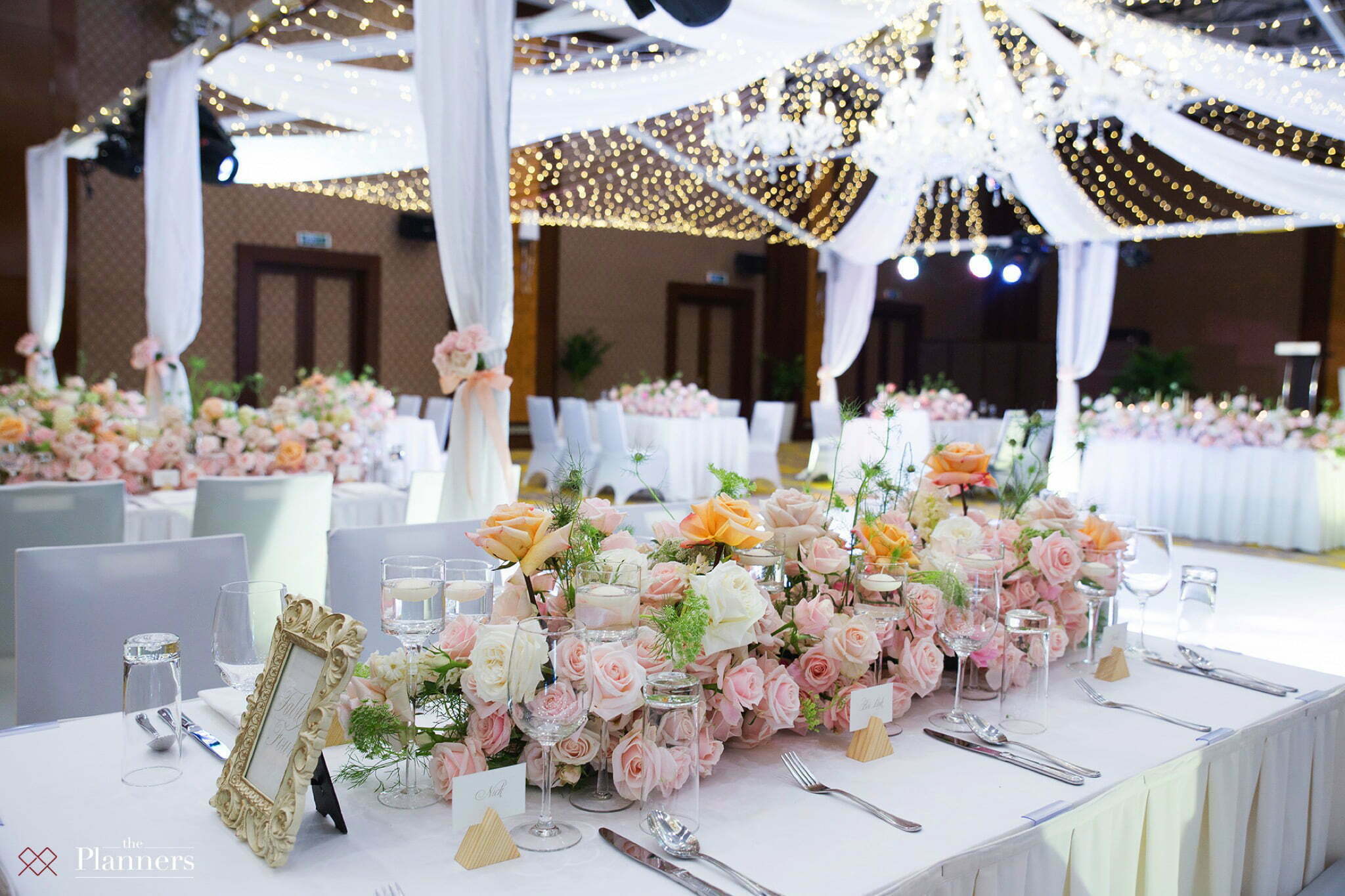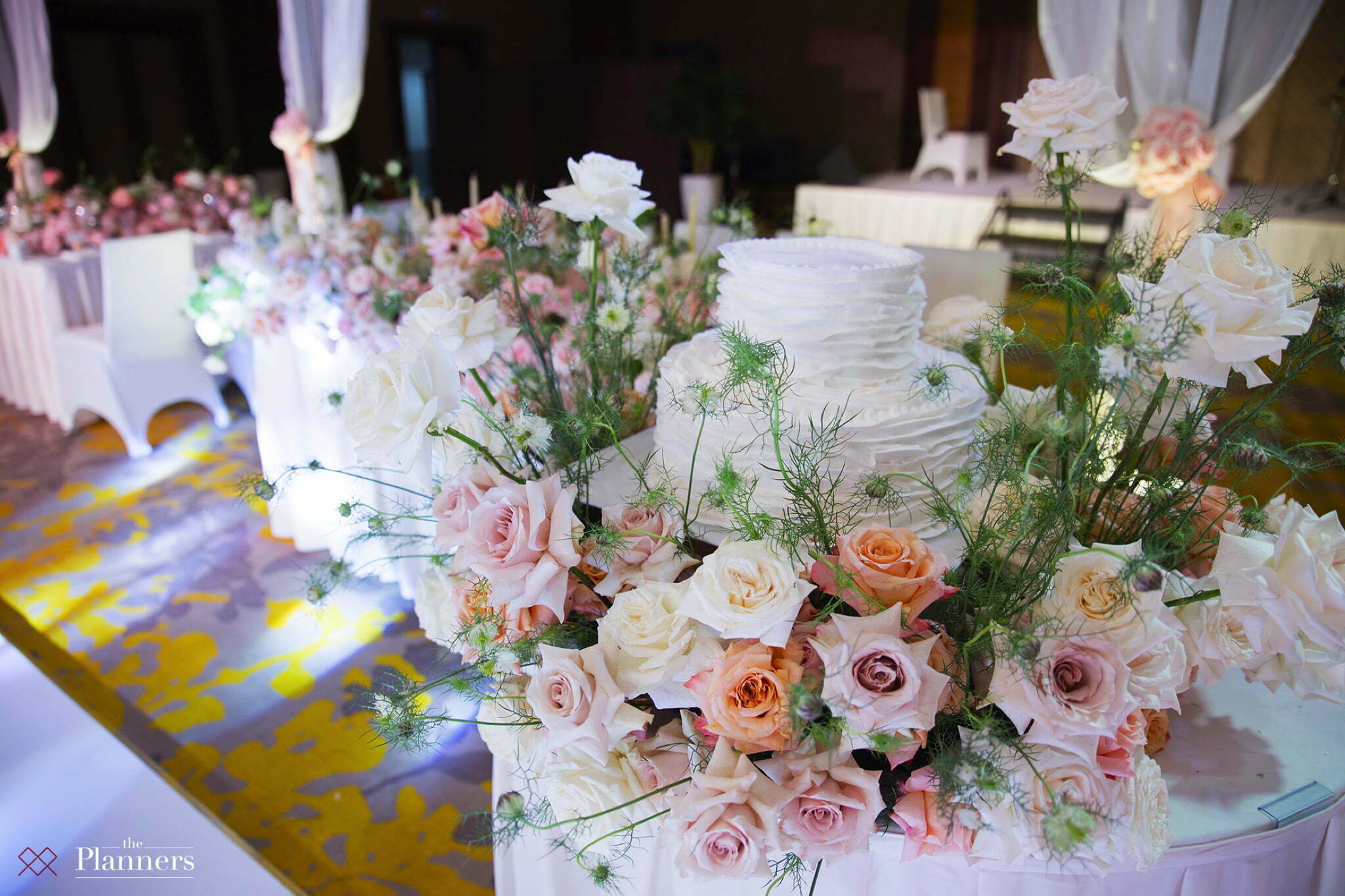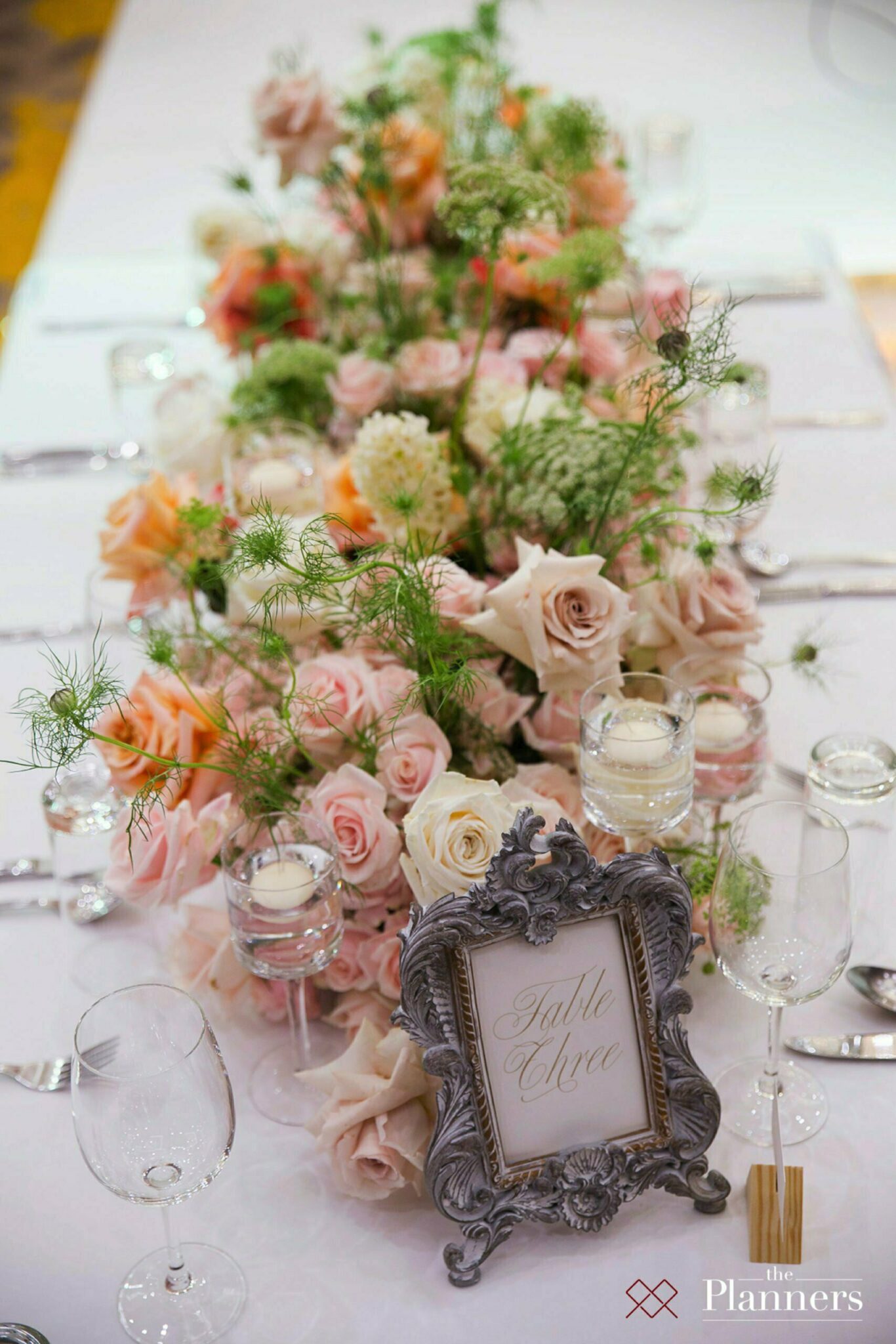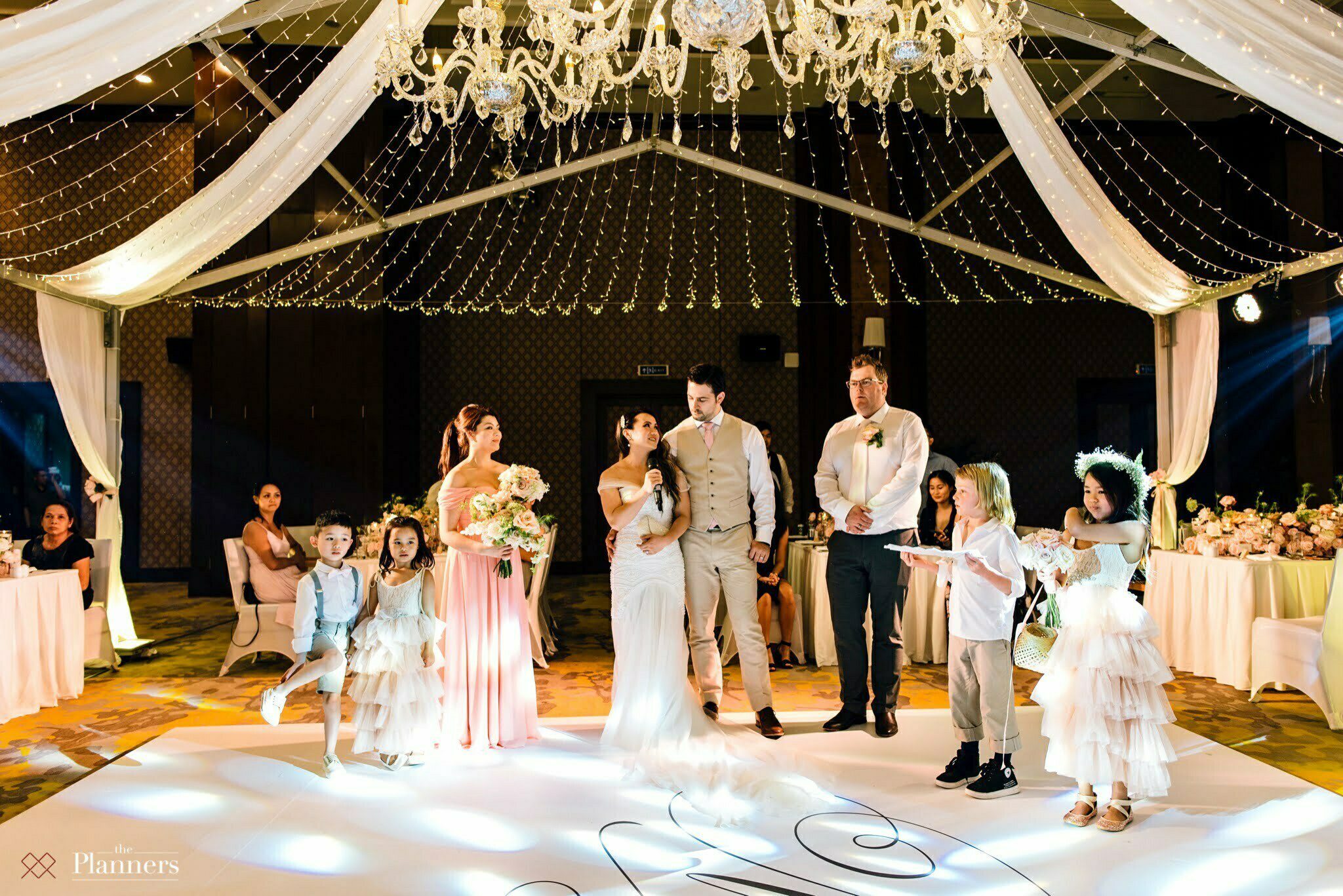 Buổi tiệc tối được tổ chức trong ballroom của Vinpearl Nha Trang thay vì ở ngoài trời. Và đây cũng là lần đầu tiên chúng tôi đưa một marquee vào trong phòng tiệc. Một cách trang trí không thường thấy nhưng, một lần nữa, kết quả mang lại luôn xinh đẹp hơn những gì chúng tôi tưởng tượng.
Chúng tôi mà đặc biệt là Vân – wedding planner của dự án đã cảm thấy rất vui và tự hào khi nhận được sự tin tưởng tuyệt đời từ Linh. Chính sự tin tưởng và tôn trọng ấy đã tiếp thêm cho cả team động lực và cả một chút áp lực để không khiến Linh và Michael thất vọng.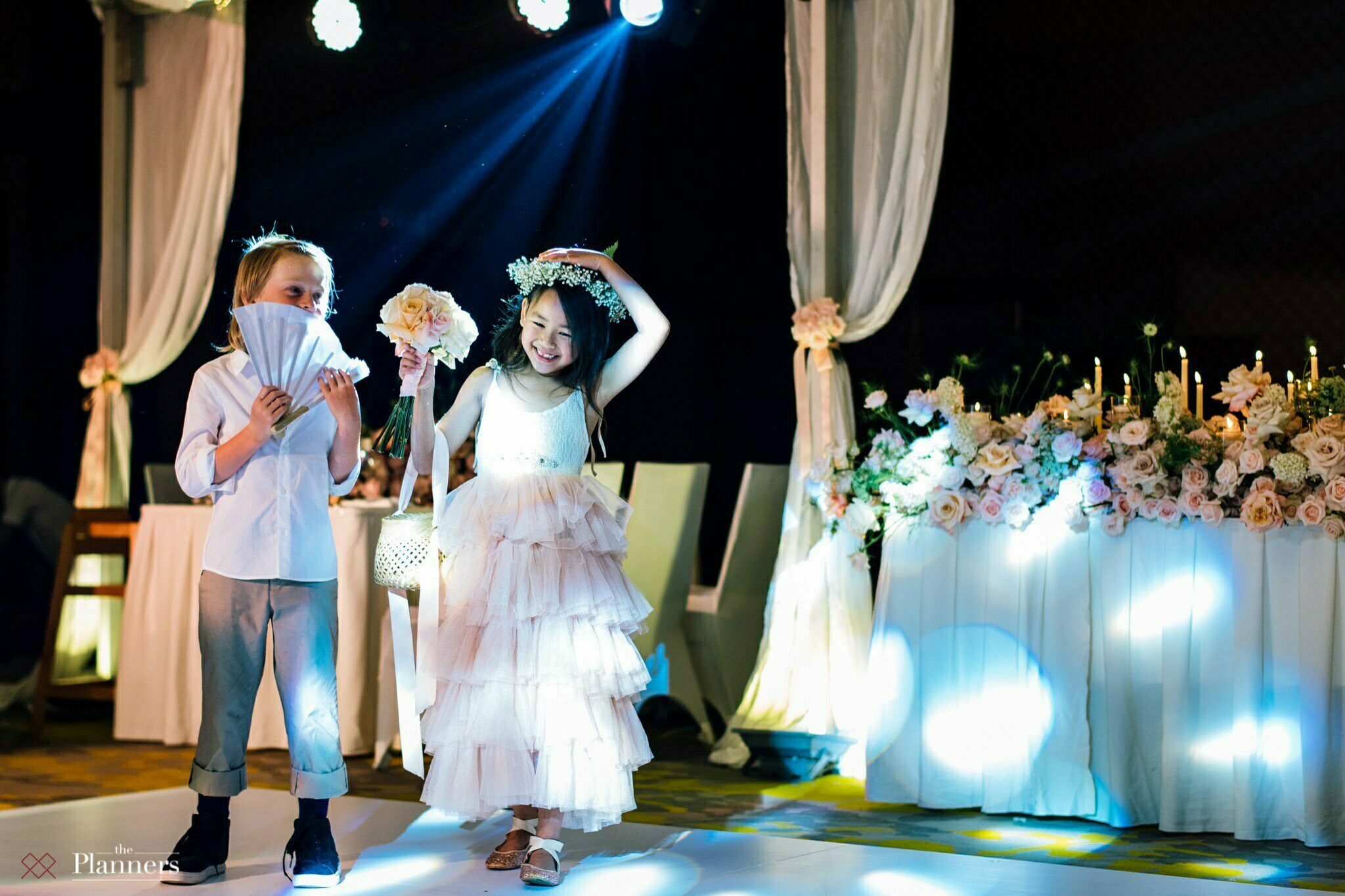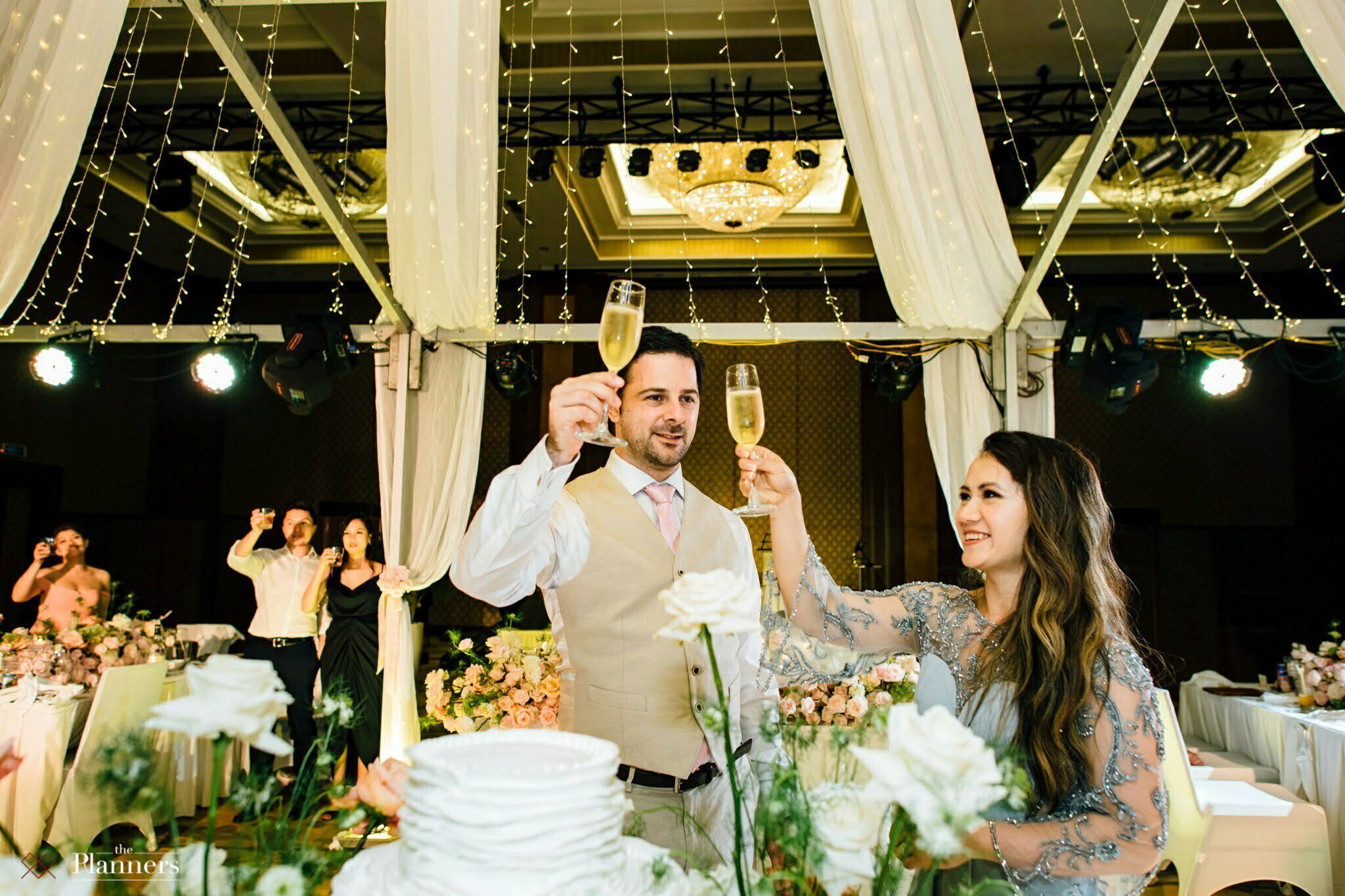 Và vào những giây phút cuối cùng của lễ cưới, phần thưởng ngọt ngào nhất của chúng tôi luôn là những nụ cười hạnh phúc của cô dâu chú rể khi mọi điều họ kỳ vọng đã trở thành hiện thực.