OUR WORK HAS BEEN SEEN ON...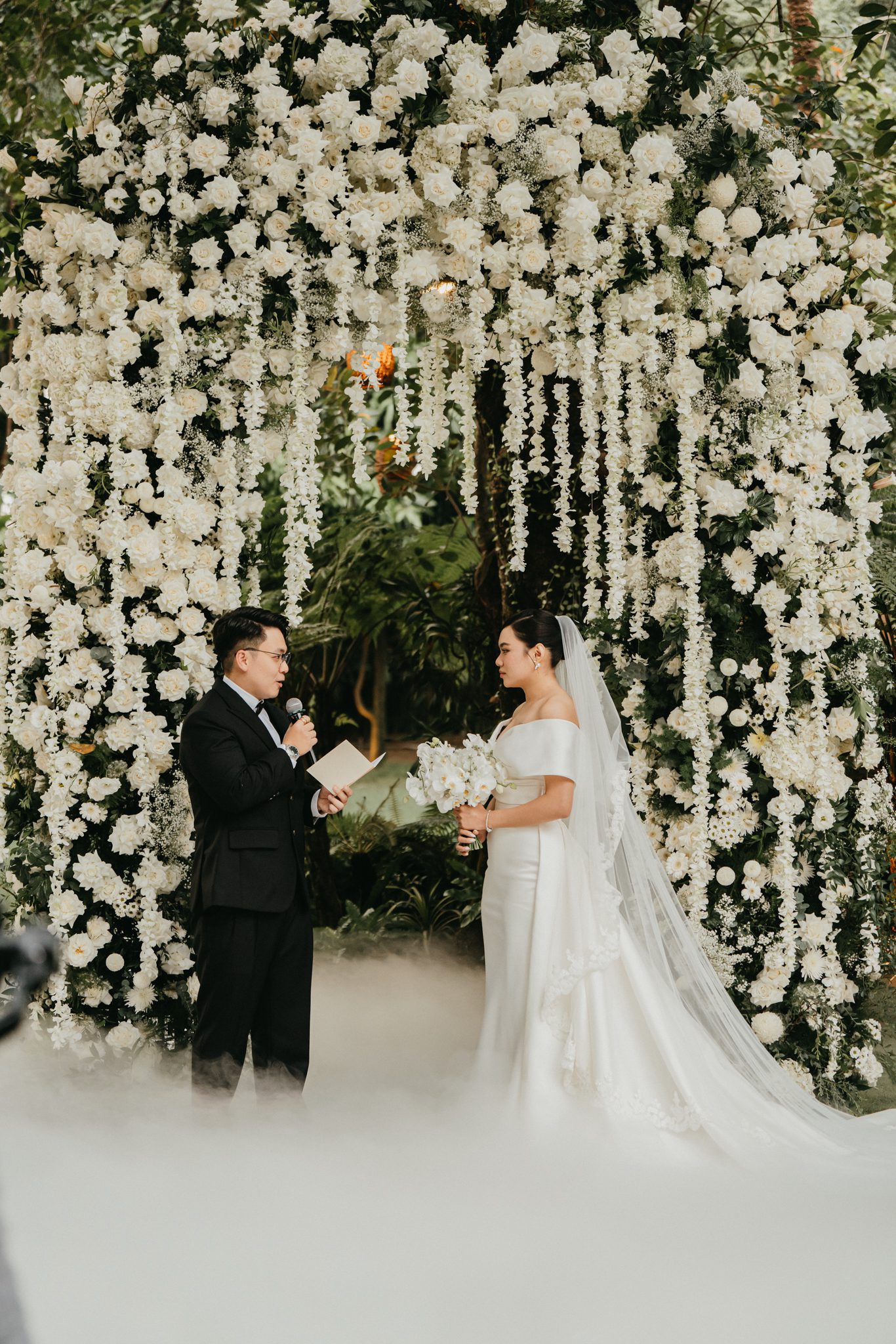 Cascading Flowers at a Saigon Riverside Wedding in Vietnam
A romantic scene unfolded at this Saigon Riverside wedding in Vietnam, where white blooms cascaded elegantly from the ceremony archway. Like freshly fallen snow, rose petals blanketed the grass, creating an atmosphere reminiscent of the whimsicality of Christmas. Lush emerald palms, ferns and colossal trees enveloped the Vietnamese garden aisle which was later transformed into a reception dance floor. Giant classical chandeliers, a white haze, and a playful use of lighting added to the dream-like mood as the bride and groom took the floor together for their opening dance.
After spending the first part of their marriage long-distance, Milan and Hung celebrated finally being in the same place with an intimate vow renewal in Vietnam with a moody color palette of black, blue and purple. "Unlike other couples, we began our marriage apart from one other," explains Milan. "After the wedding, I had to return to Australia to continue my education, while Hung stayed in Vietnam to work. Our two-year-long-distance love story meant that we did not fully feel the experience of marriage because the travels and reunions were frequently short and infrequent. Until the end of 2019, the concerns were so obvious that we needed to rethink and redefine shared aims and key life values. That's also when we realize that this long-distance story has come to an end and that we should prioritize family life, which has become our top focus since then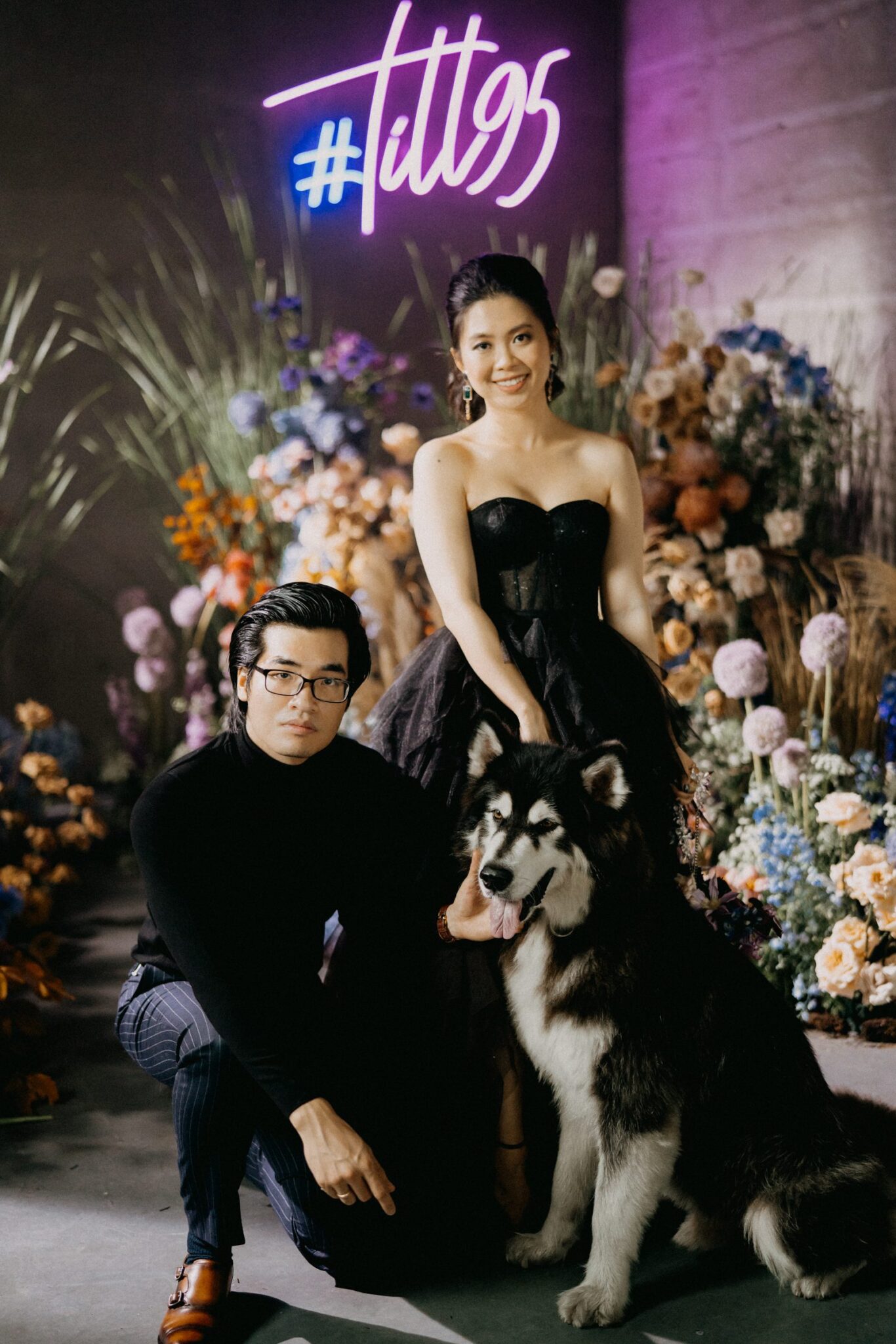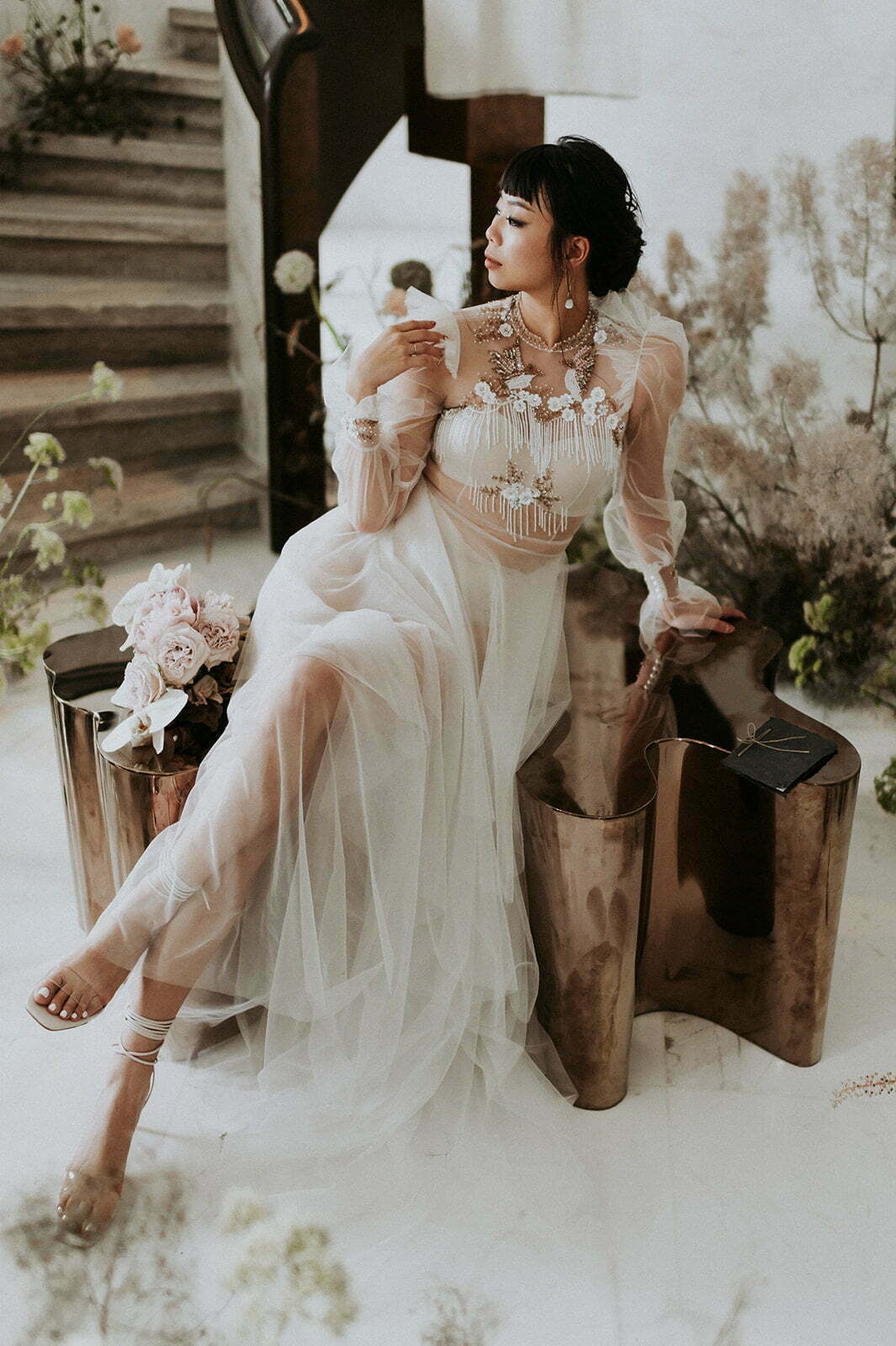 A MONOCHROME WEDDING BY THE BEACH IN DANANG, VIETNAM
No matter if you're hosting a wedding near or far, one thing makes it extra special- incorporating local culture, traditions and landscapes into the day. That's exactly why we love this Vietnamese wedding inspiration that took place at Shilla Monogram Quang Nam Da Nang and featured real couple, Sue + Mattia. It's the perfect blueprint on how to look around you for inspiration. Event Designers, The Planners, left no stone unturned when it came to honoring their Vietnamese setting. There were crystal geodes symbolizing beauty and healing. Textured flowers and ruffled linens gave nods to the beach town landscape. They even had handmade candleholders in the shape of local floating lanterns!
Valentine's Day celebrates love and, in the case of bride and groom Erika Siah and Wen Hui, their relationship is a true testament to February 14, having endured six years in a long-distance relationship before tying the knot. Wen had lived and worked in Shanghai while Erika lived in Malaysia.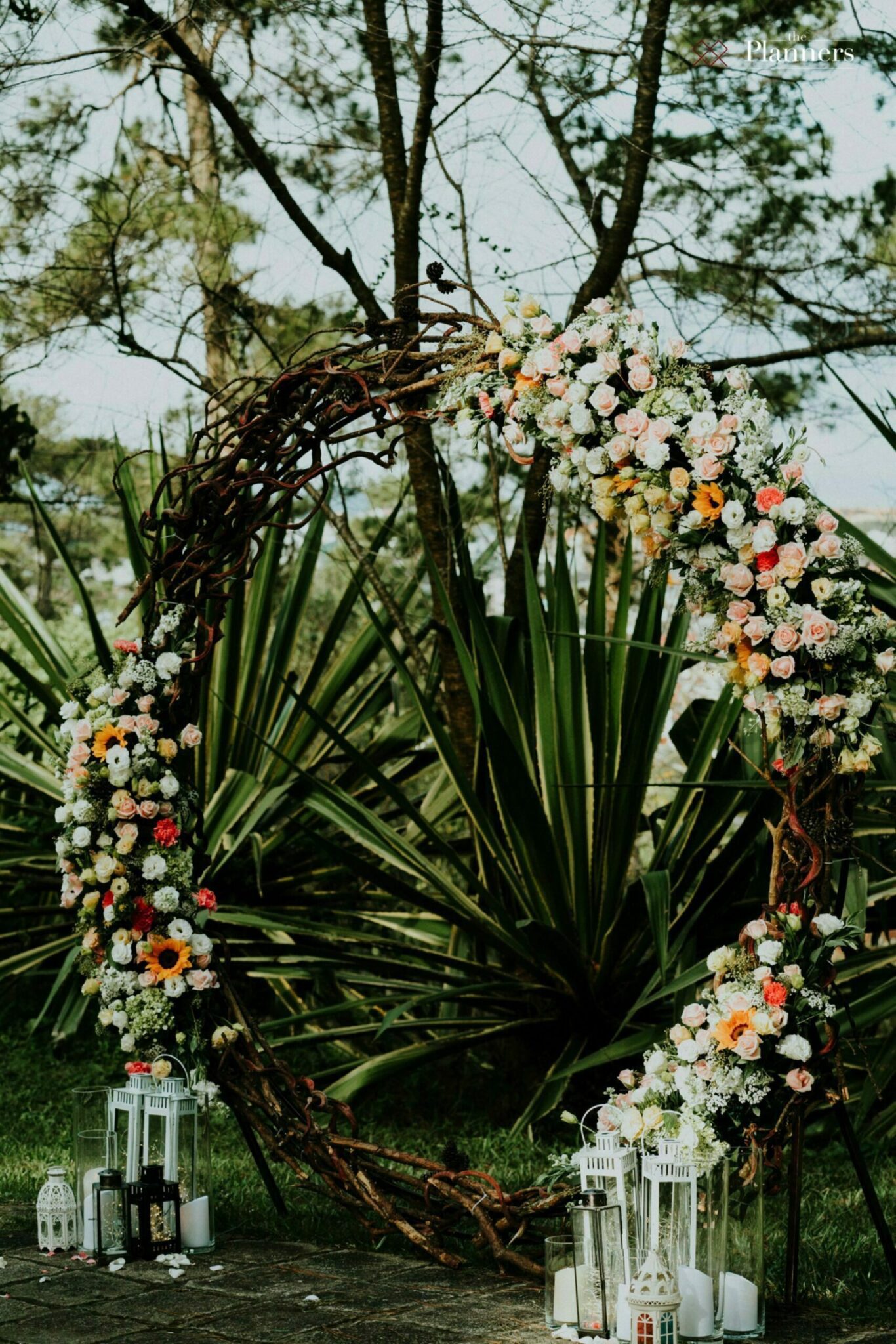 Preparing
for a business event or a cozy party? Or you need expert help with styling and decoration?