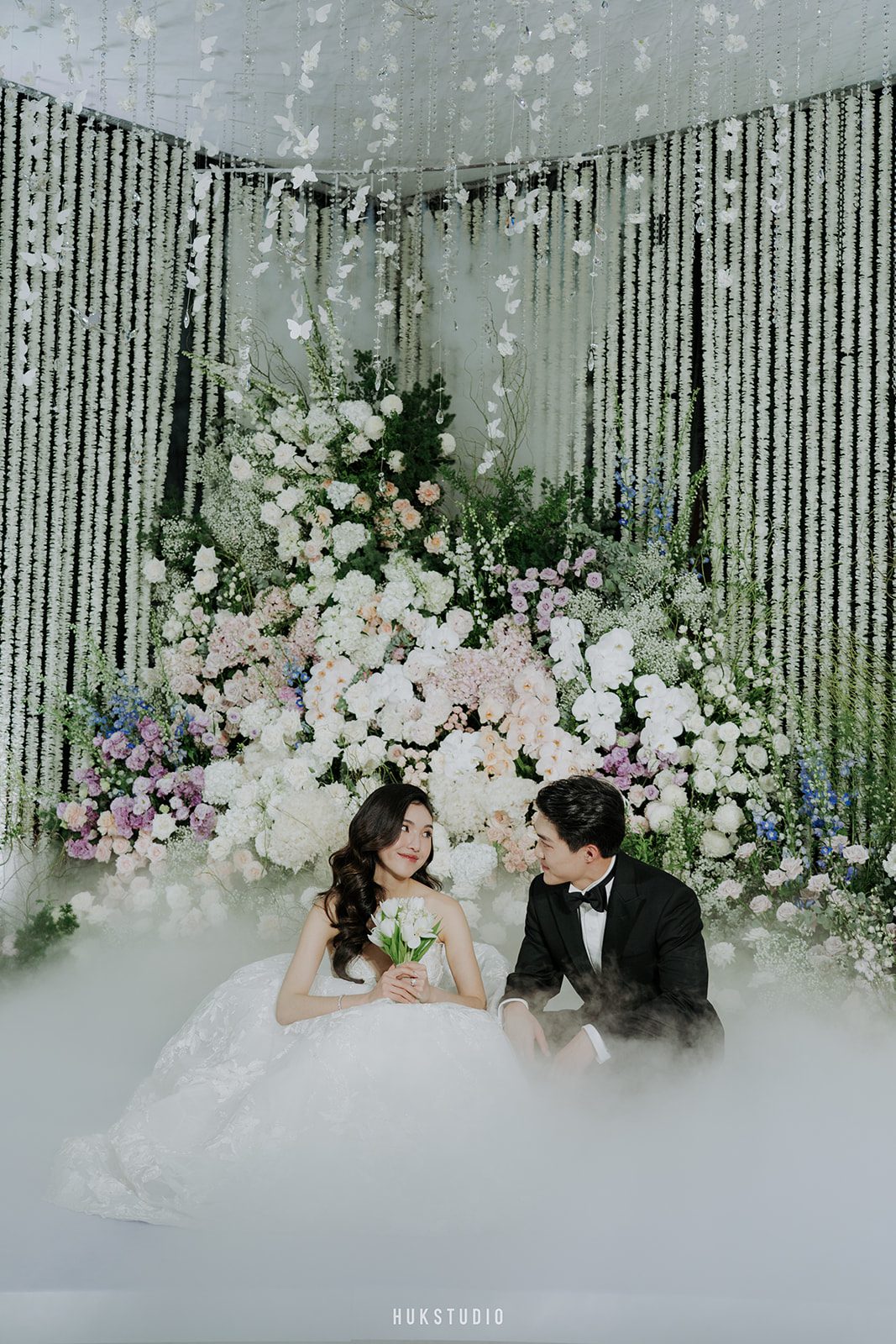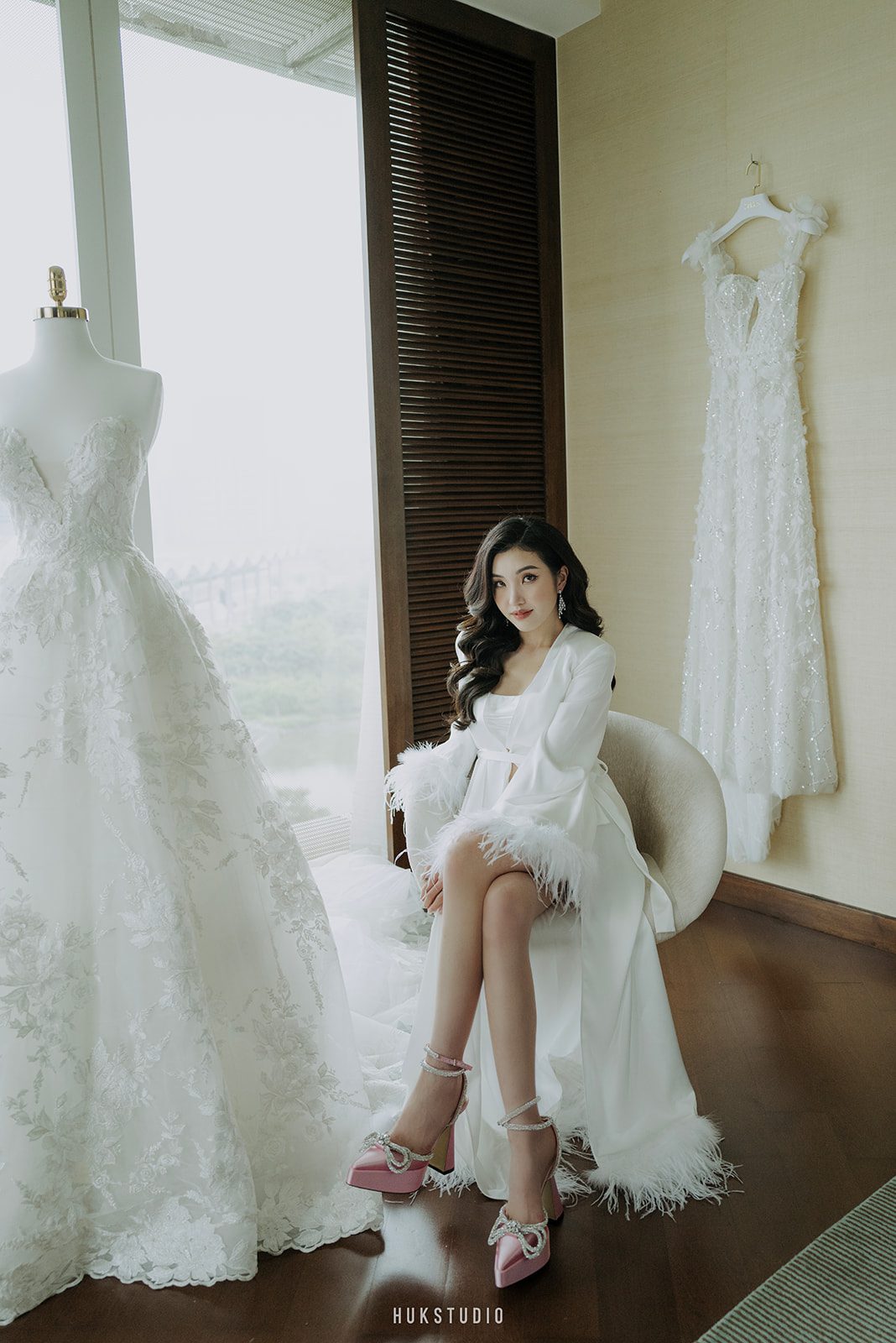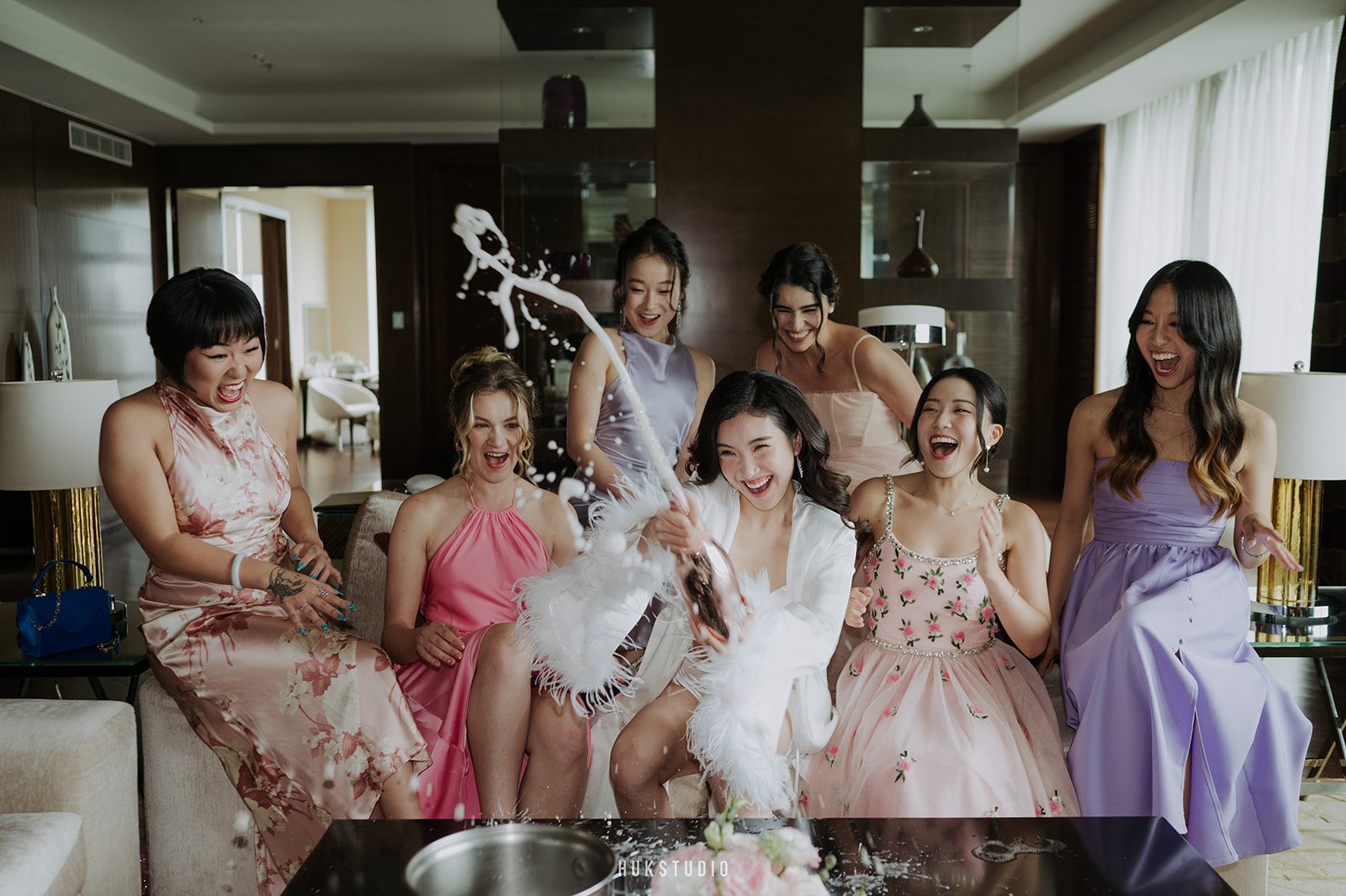 Before the wedding began, the bride Eliza and her bridesmaids had some fun shooting the getting-ready and exchanging gifts.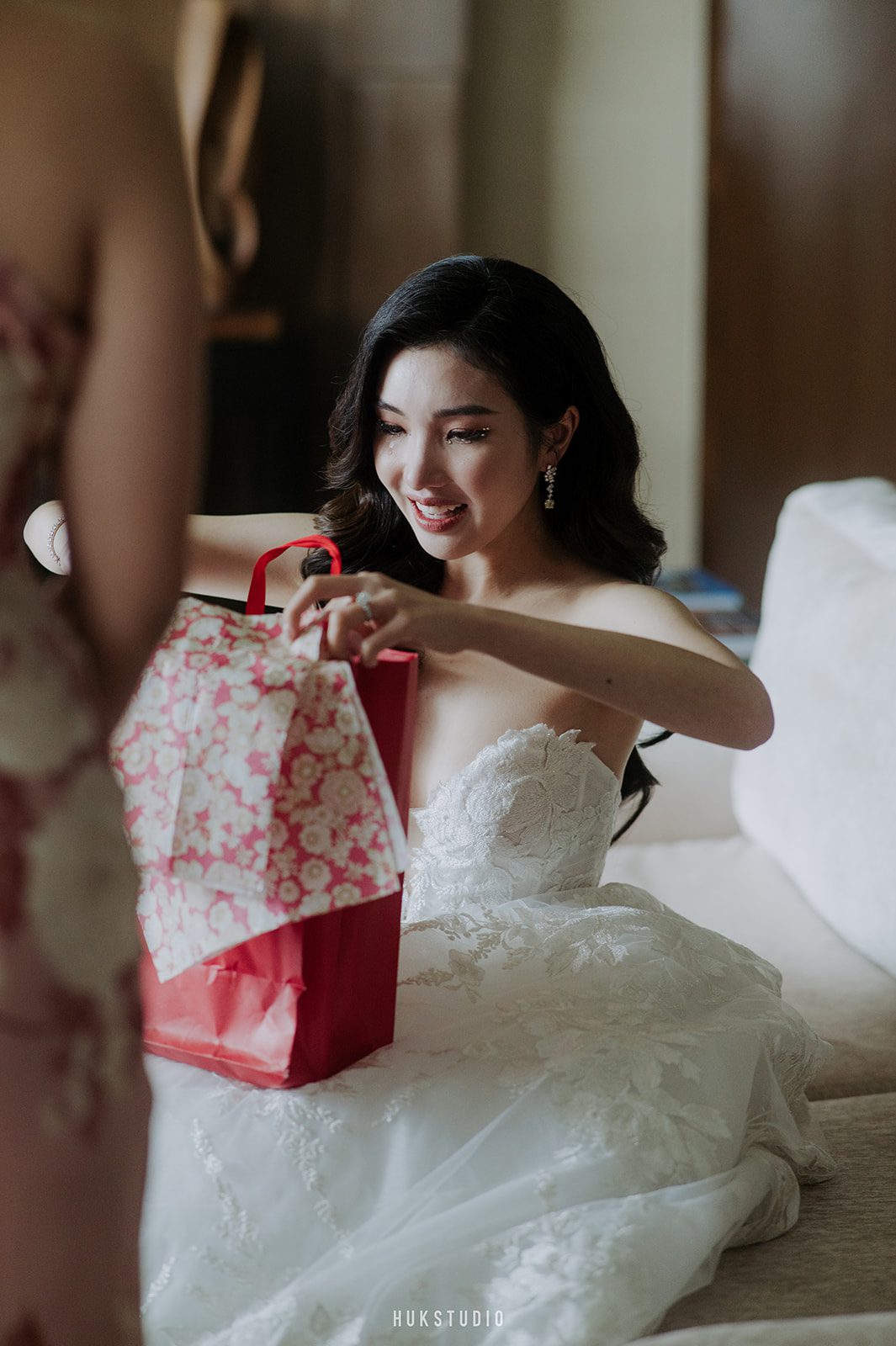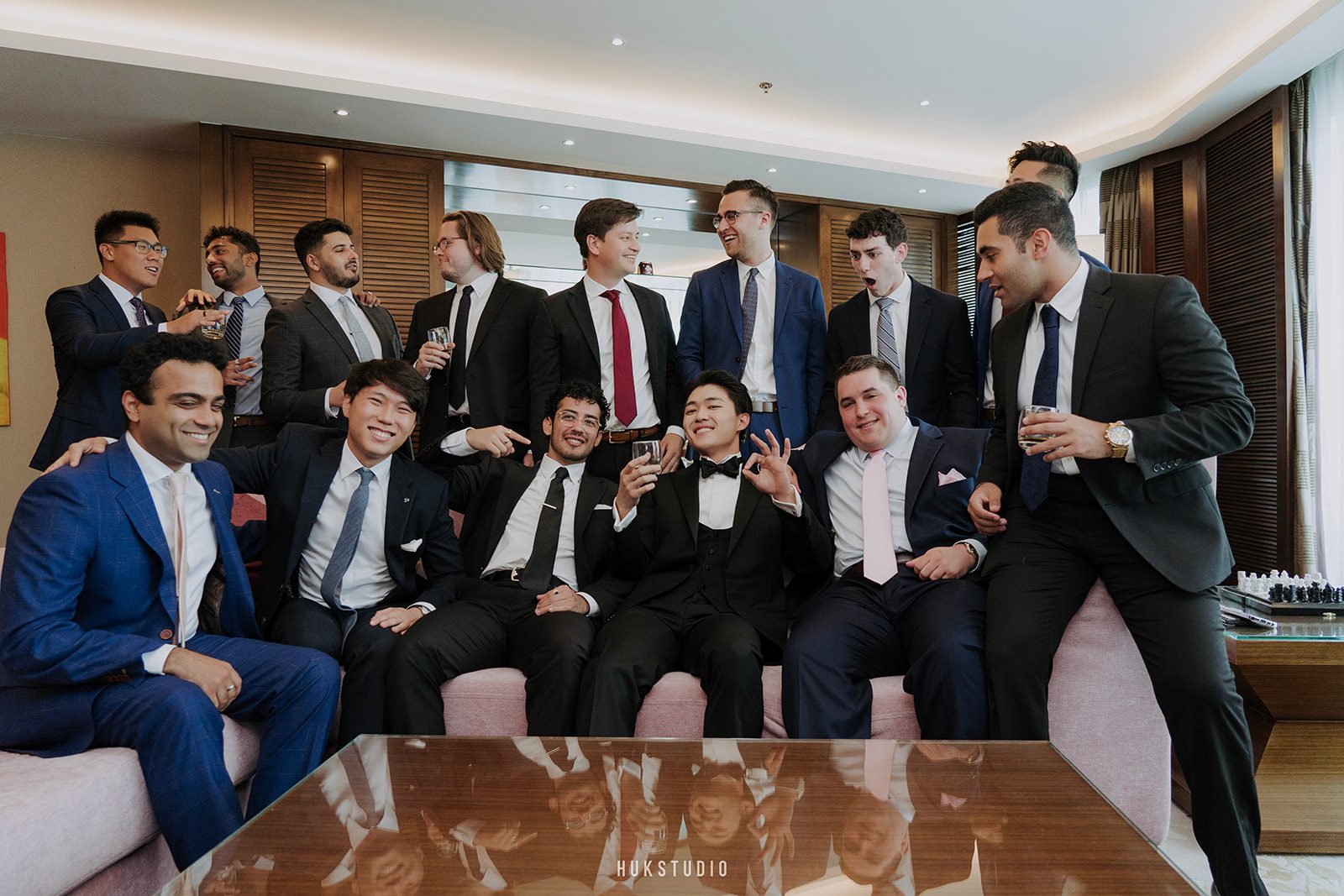 Meanwhile, Jason was chilling with the boys and had a lovely first look with this family.
A gorgeous ballroom wedding in Hanoi
Eliza and Jason's gorgeous ballroom wedding concept was named "Aurora Of Grace" and inspired from the bride's gracefulness, femininity and elegance as it was with all of their prior wedding events, featuring luxuriant flowers, glittering crystals and transformative shaping.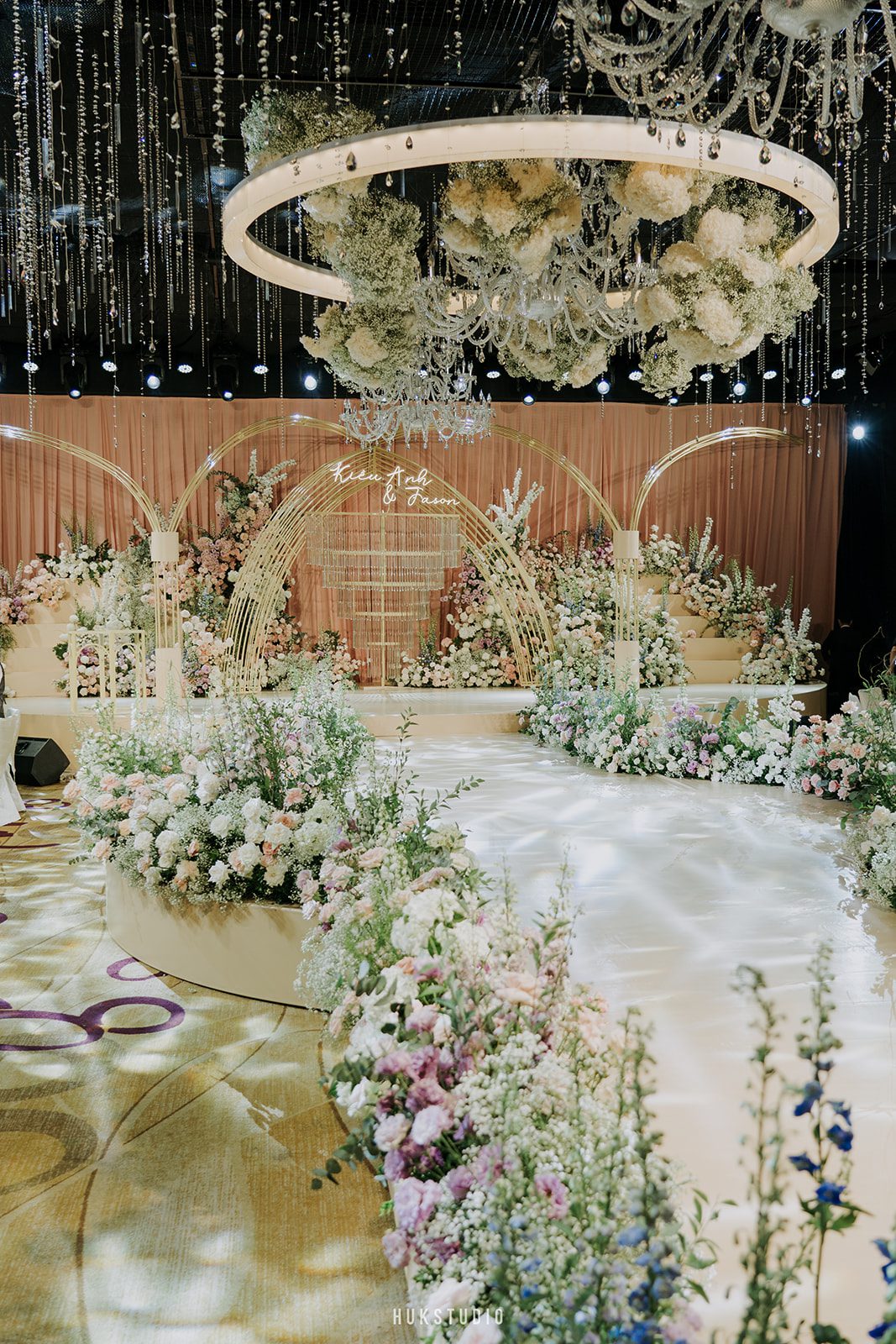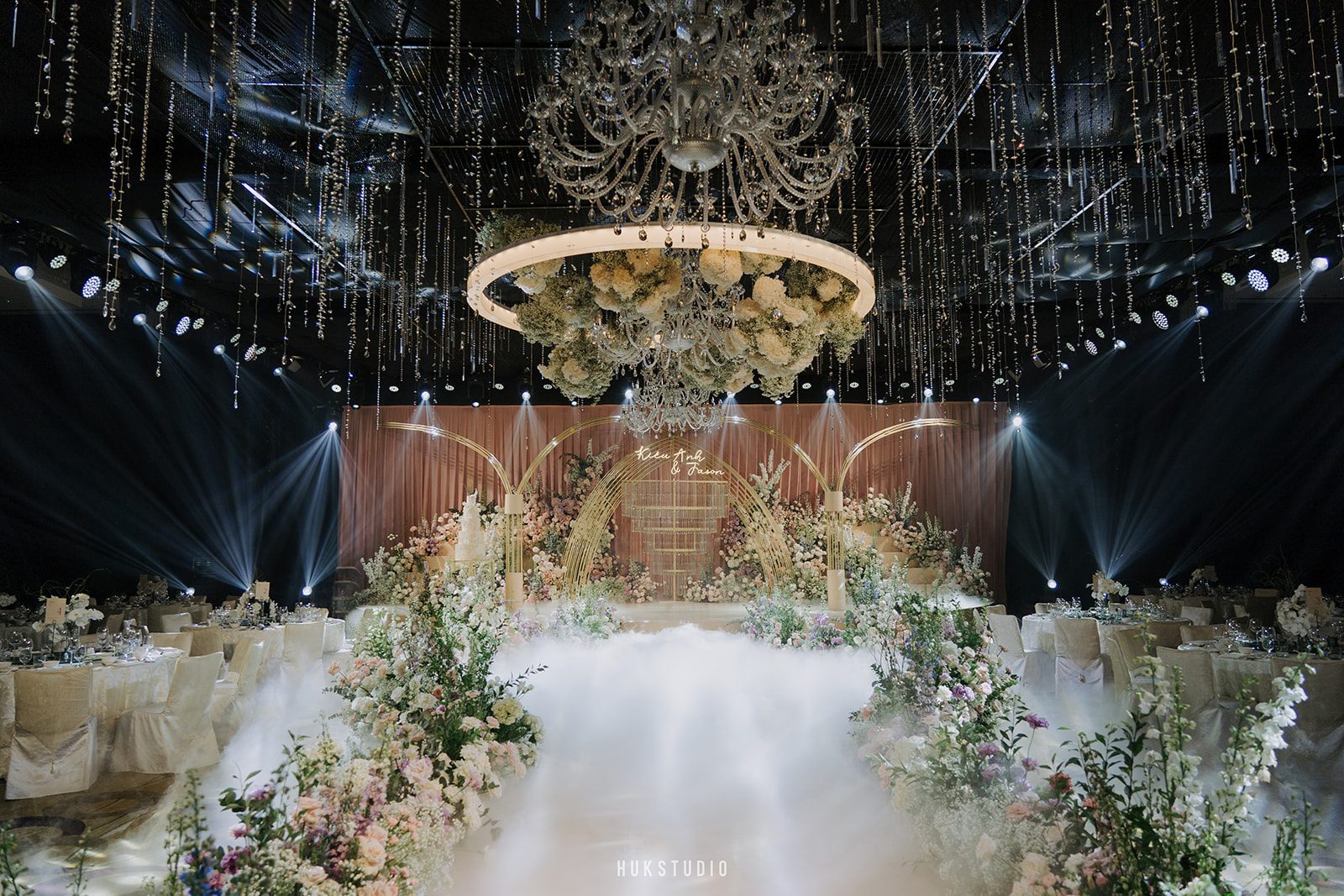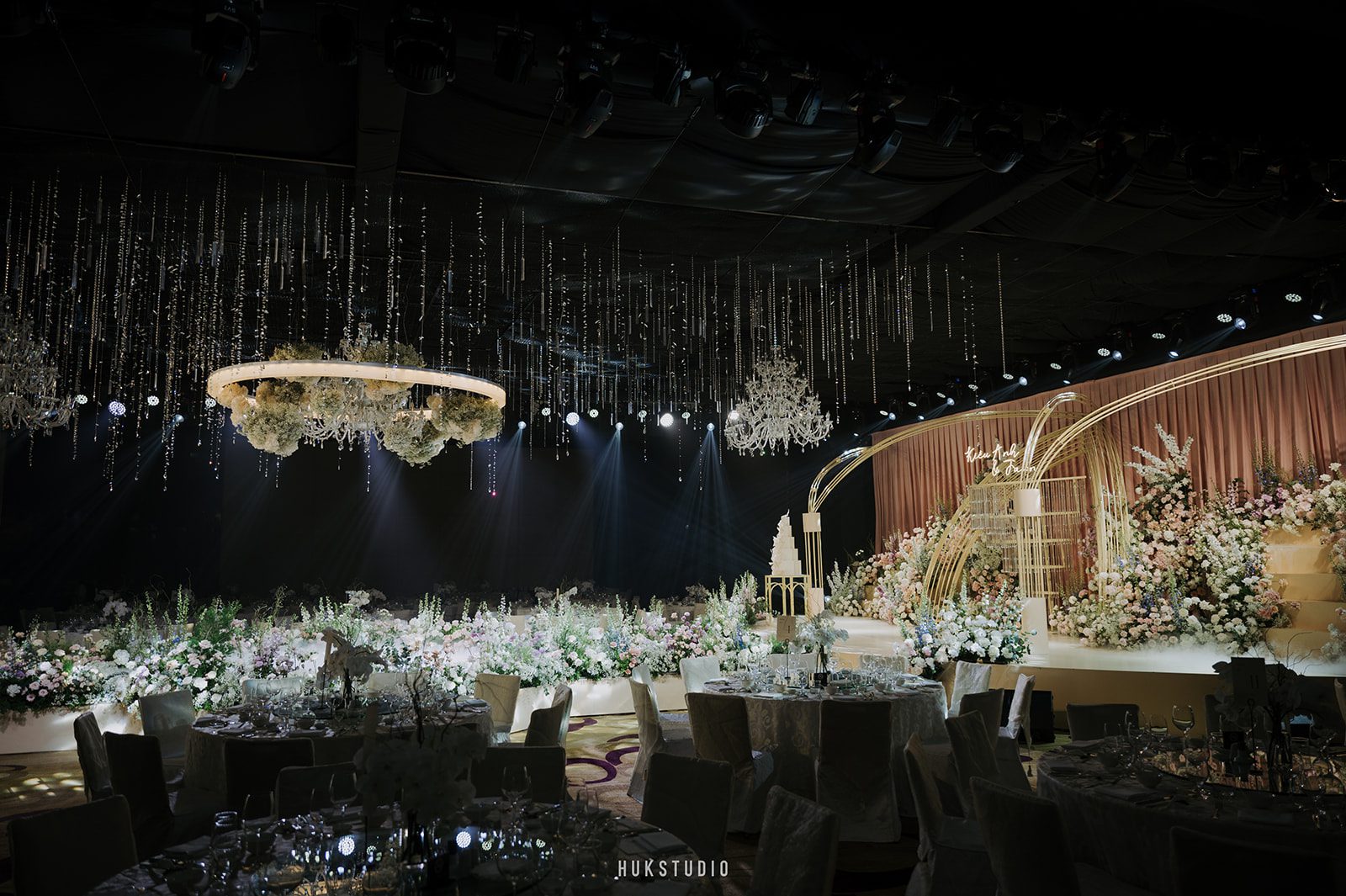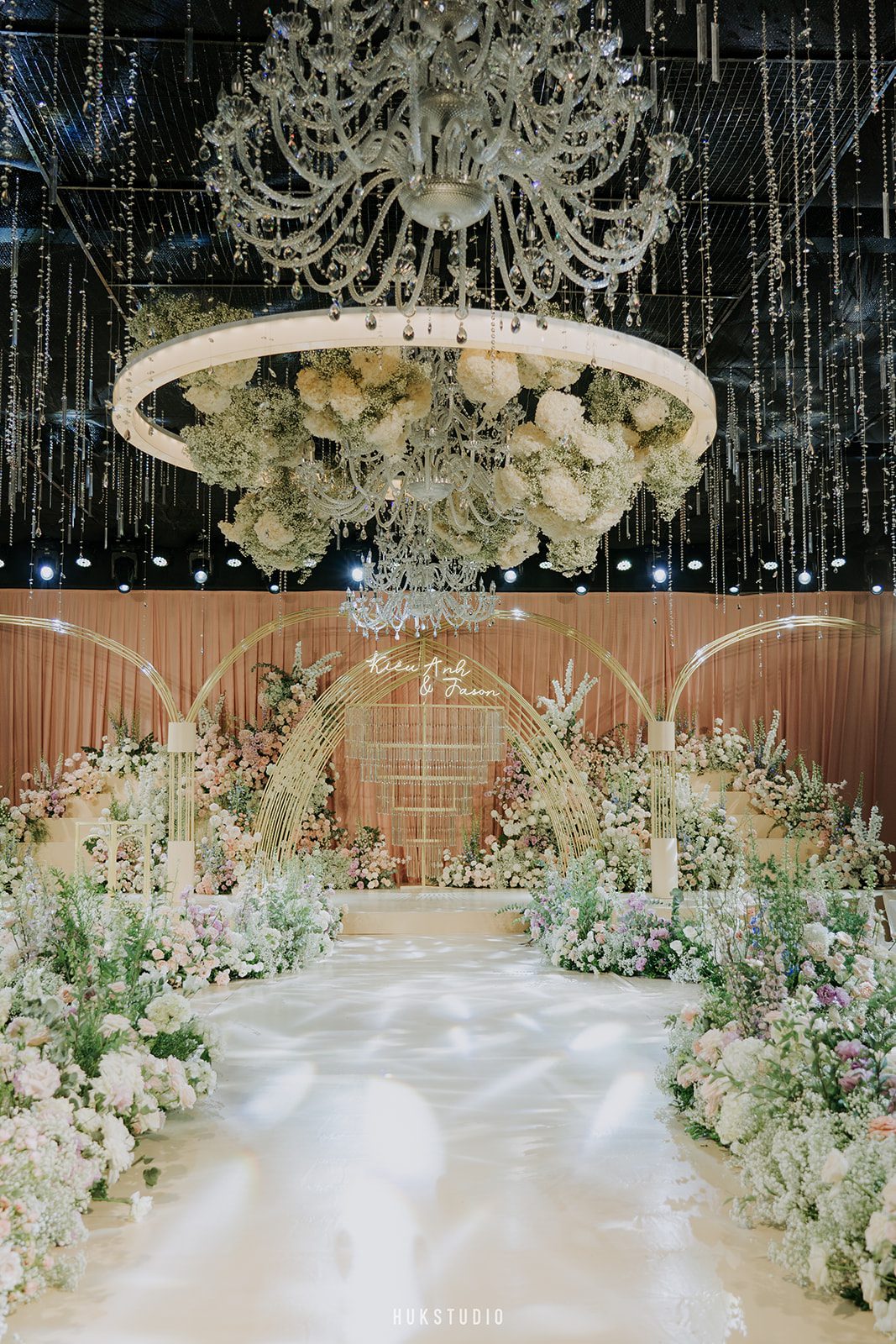 The setup, music and lighting, as well as the dress code successfully manifested a lavish vibe, while at the same time, conveyed the couple's dreamy love story and what they had envisioned for their special day.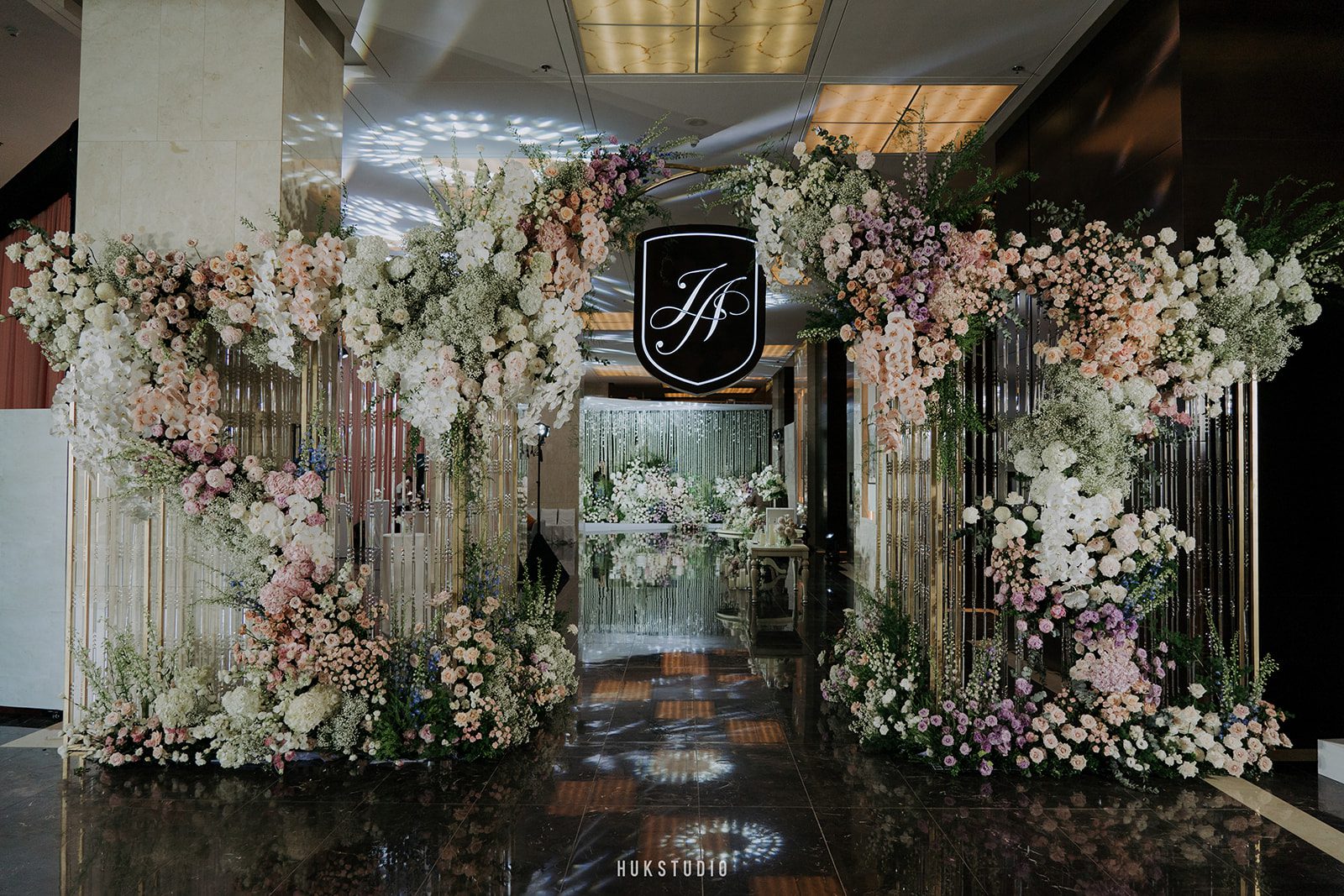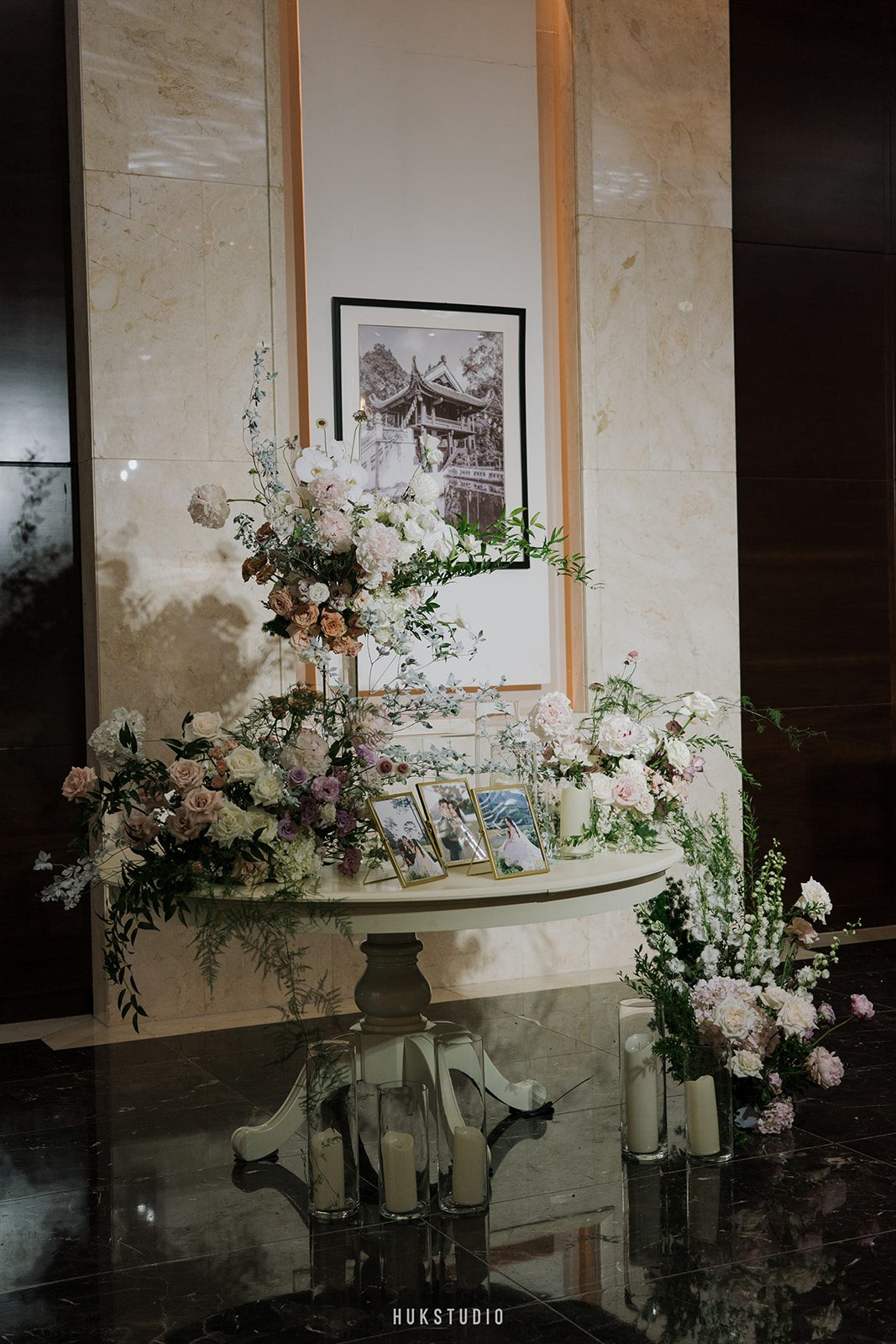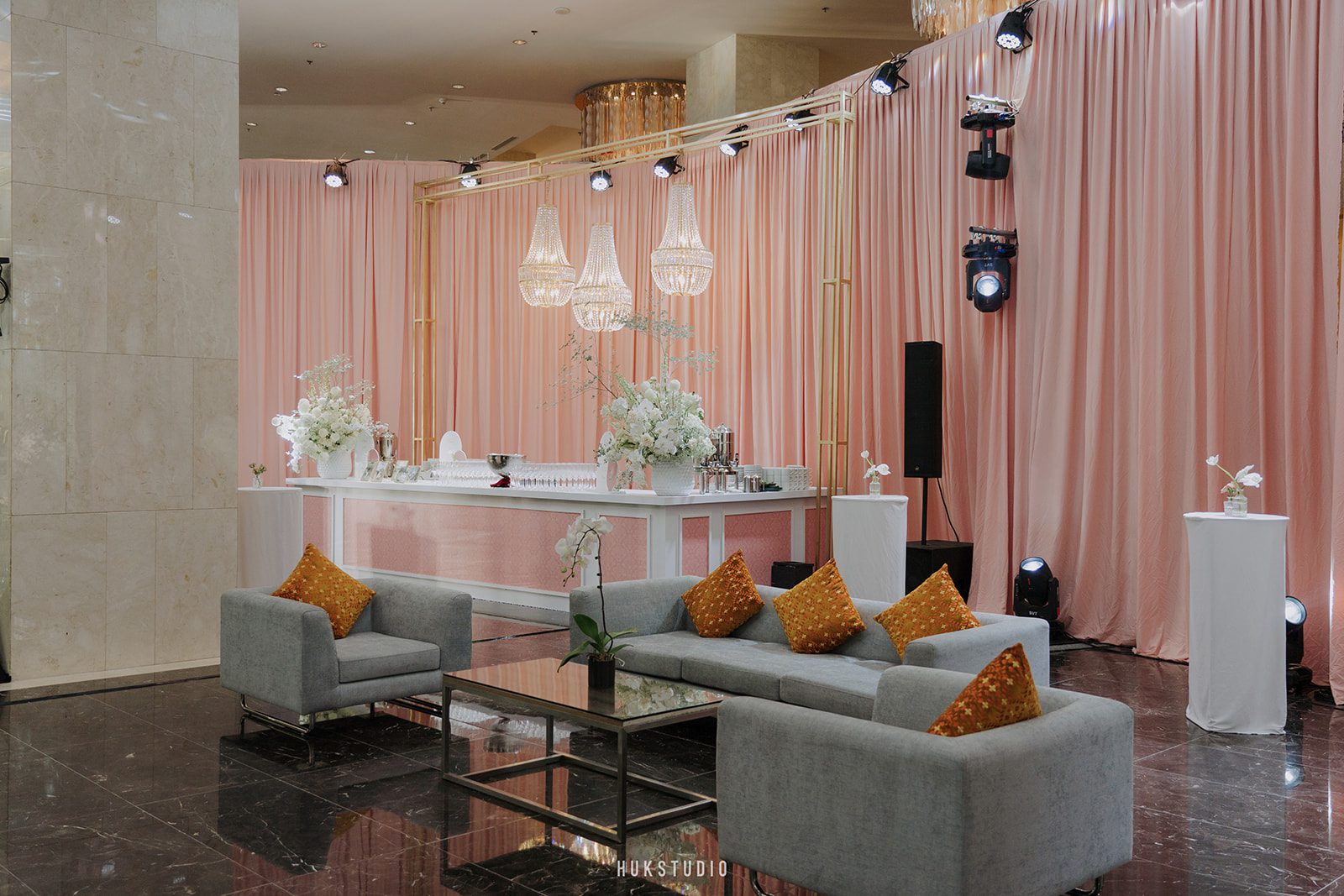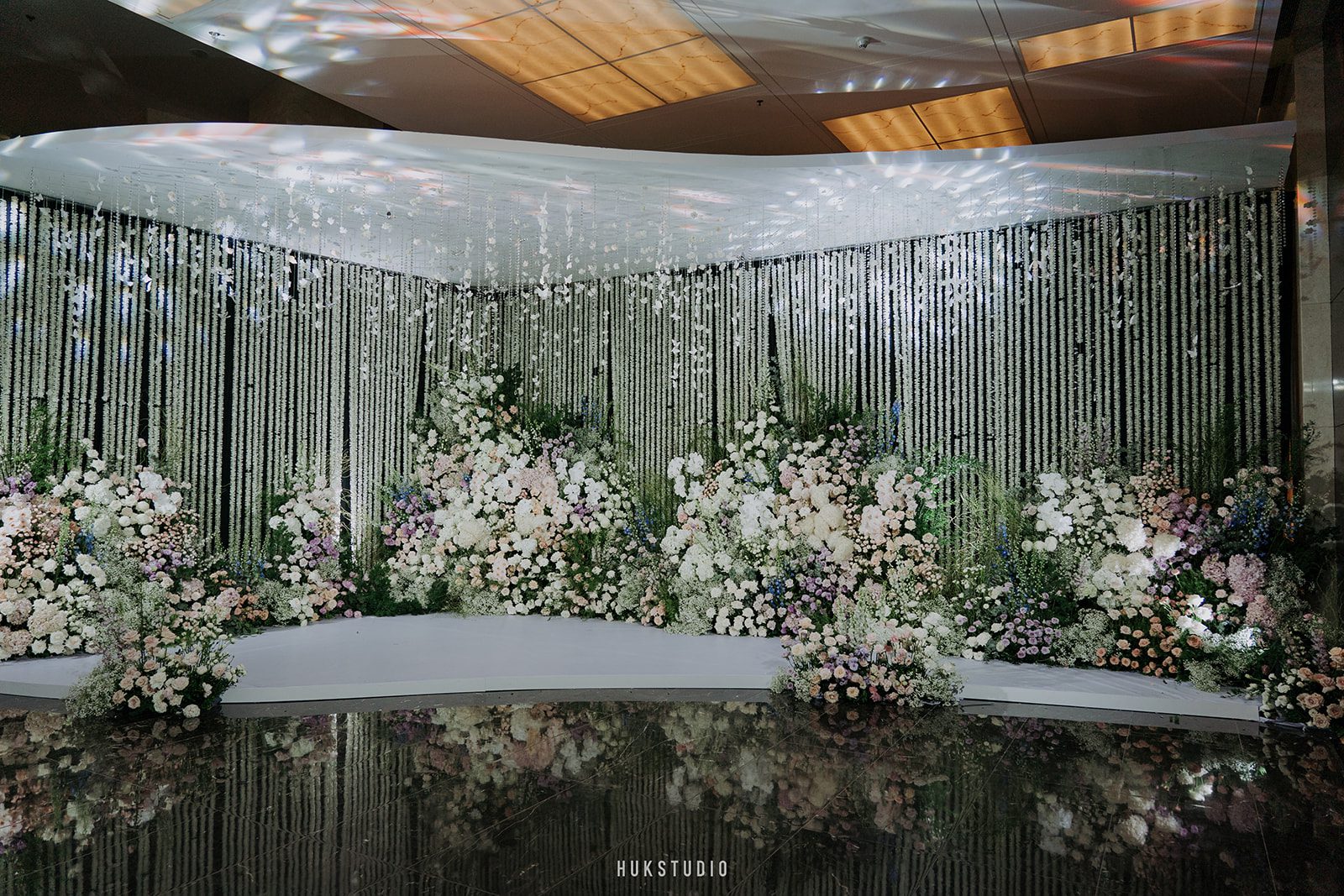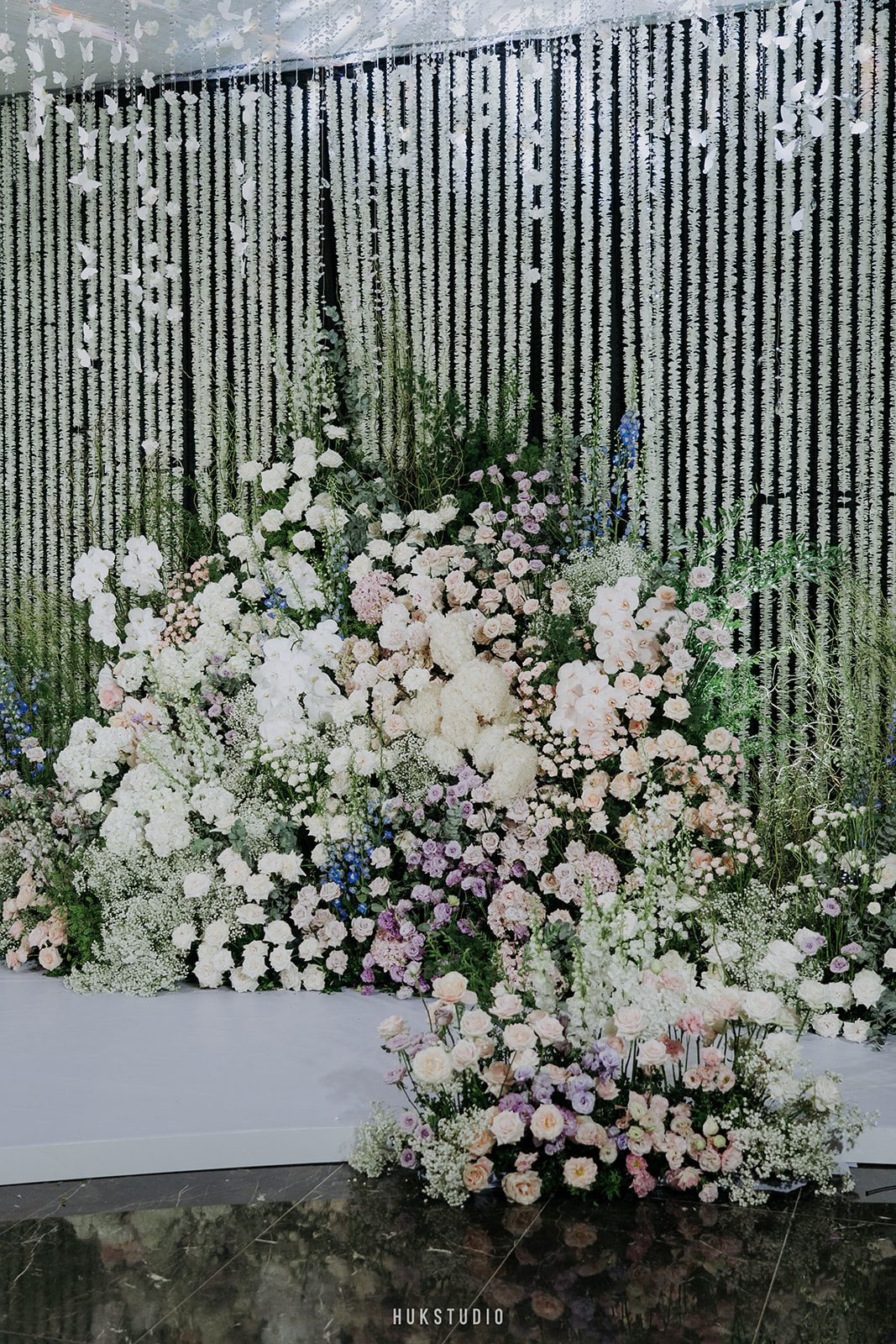 But a beautiful setup can only take you that far as the core of it all was still Eliza and Jason. The bride and groom took everyone's breath away in every single moment with their affections towards each other.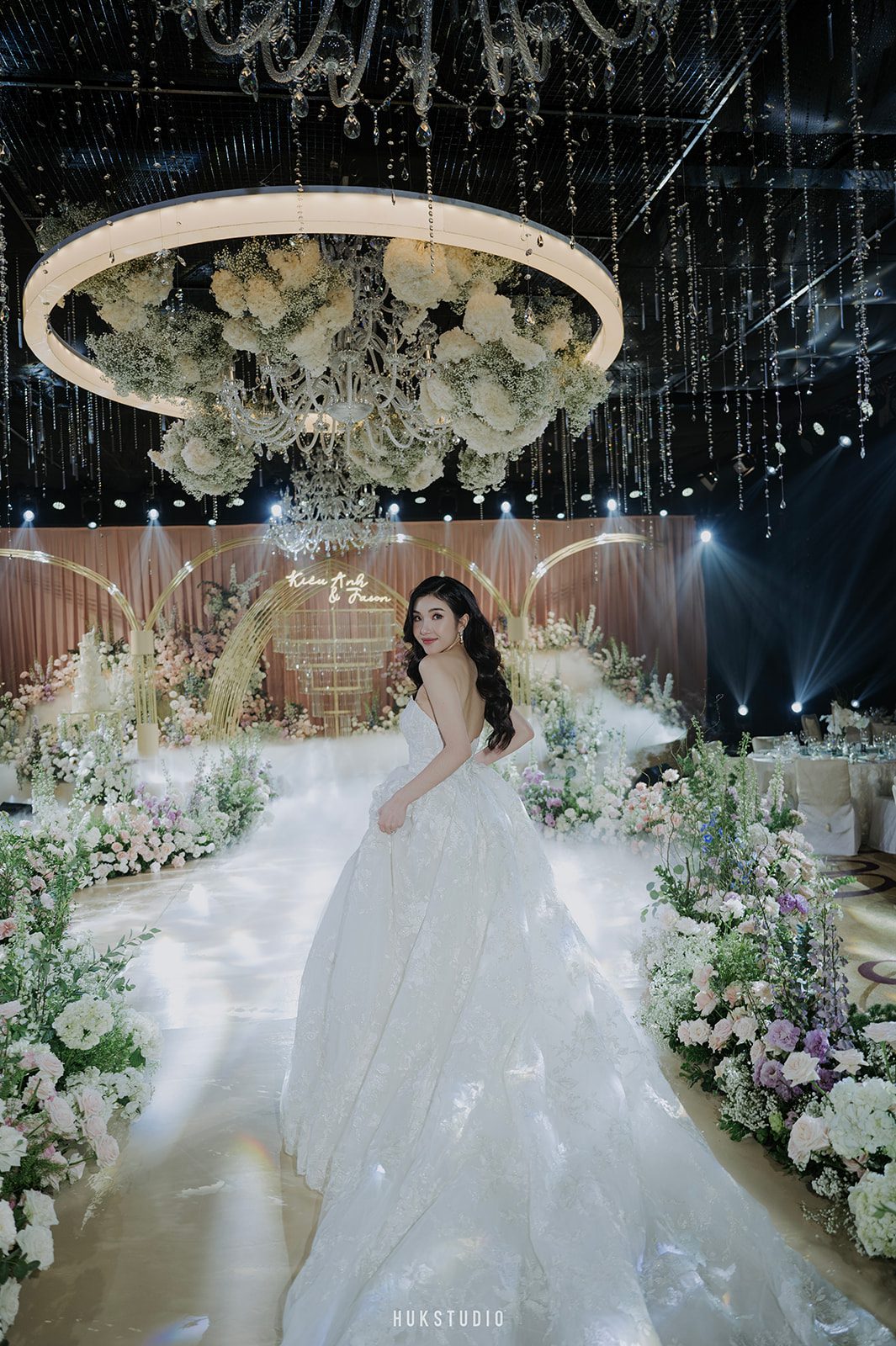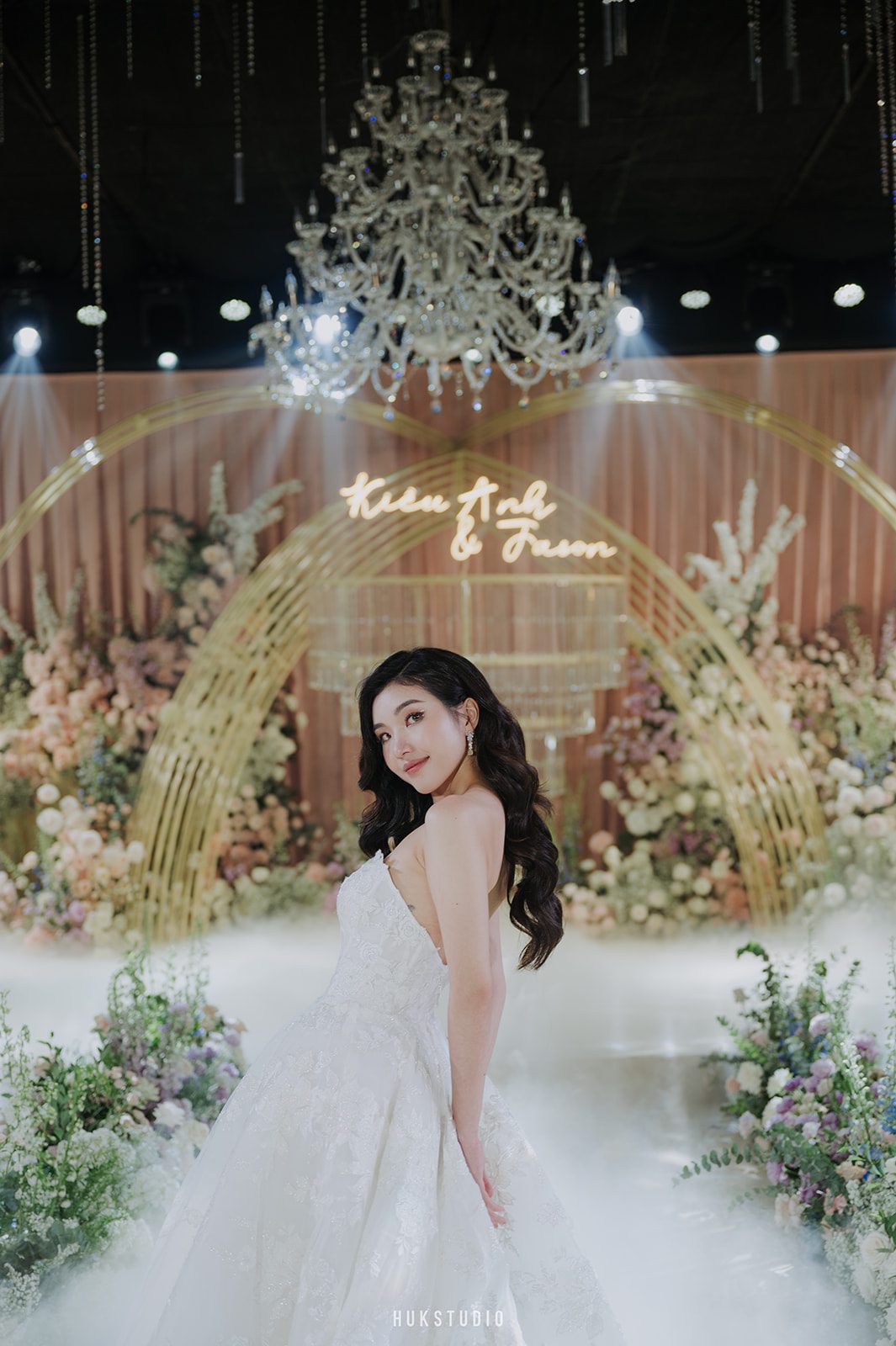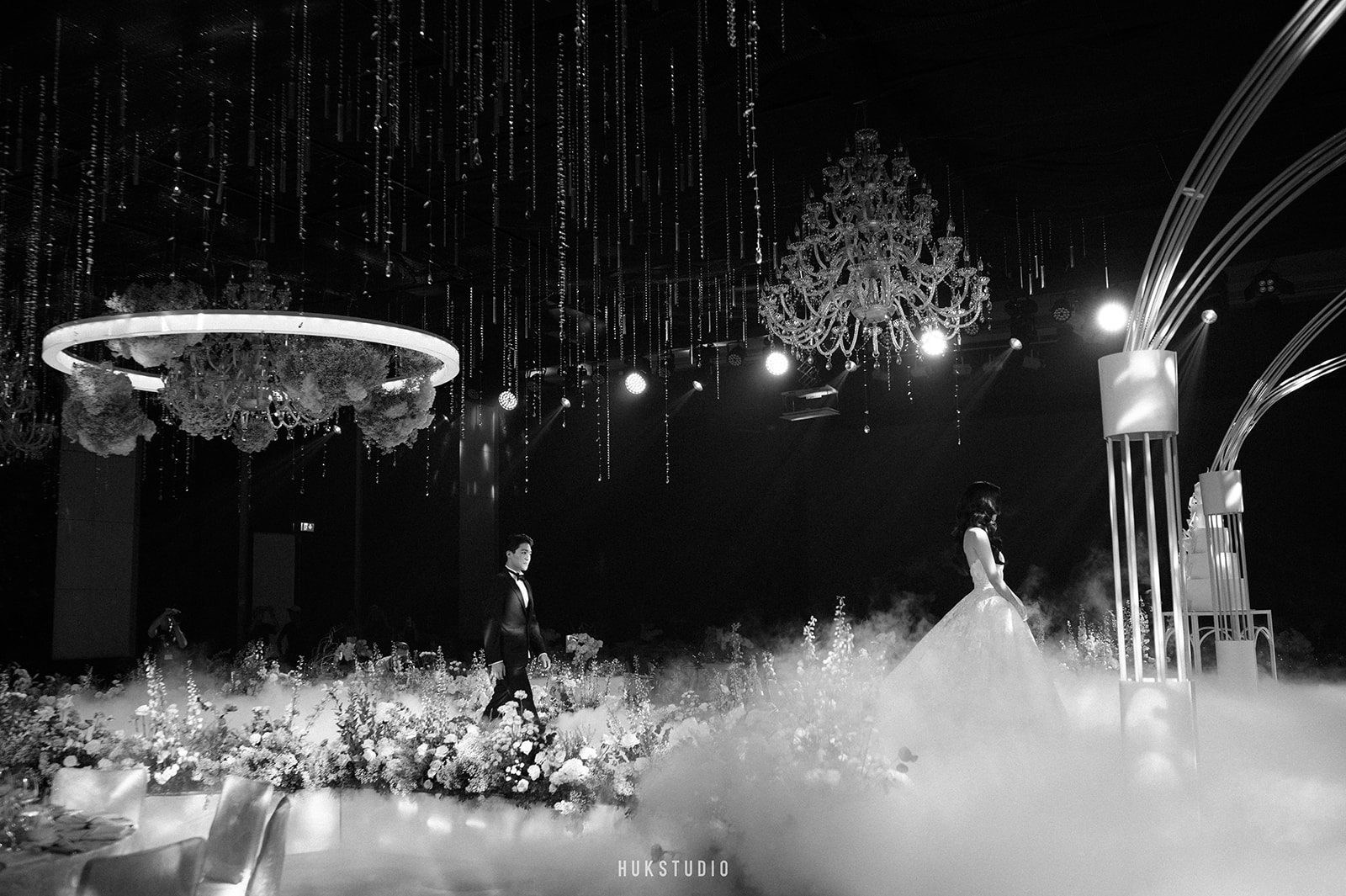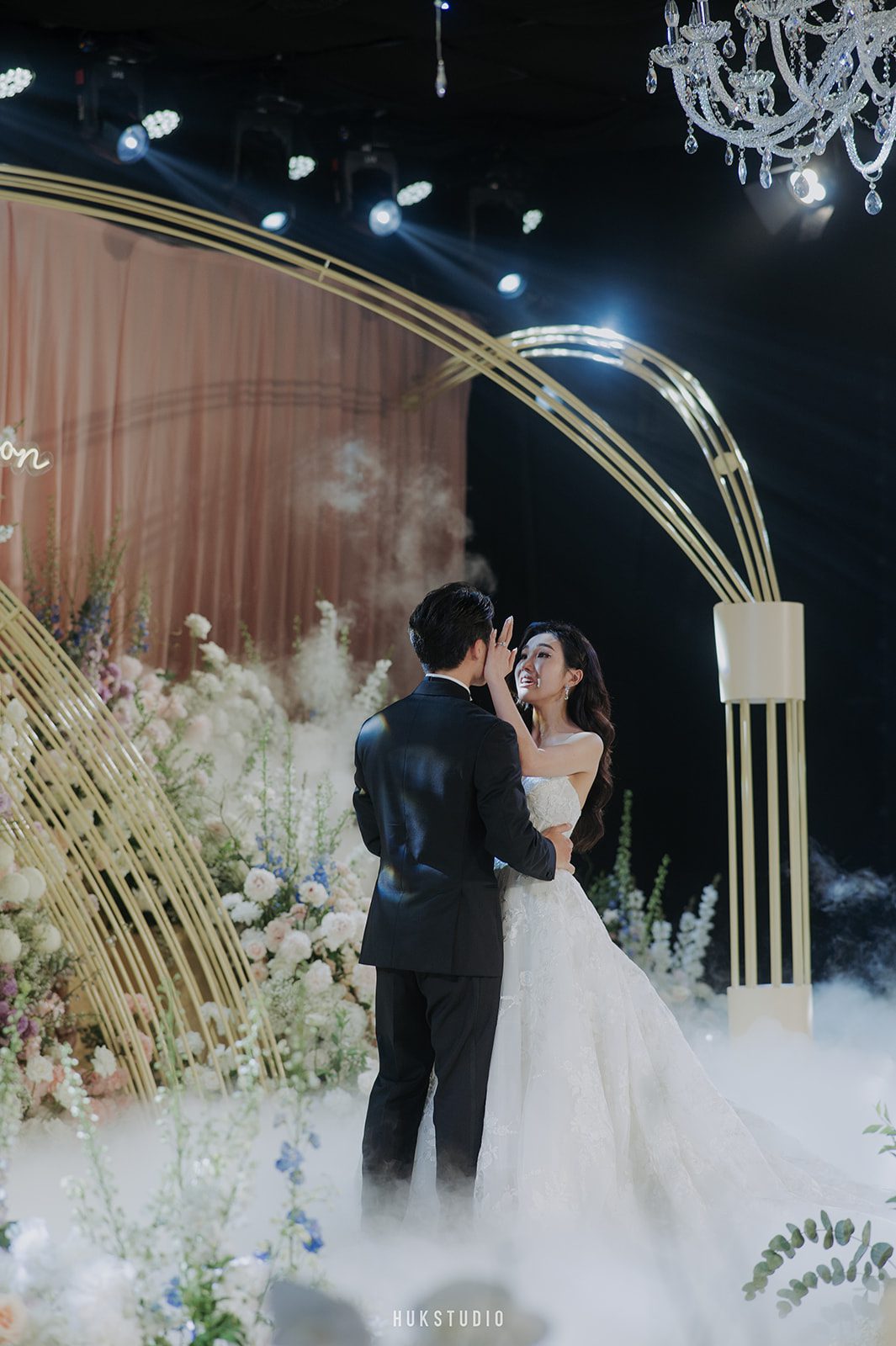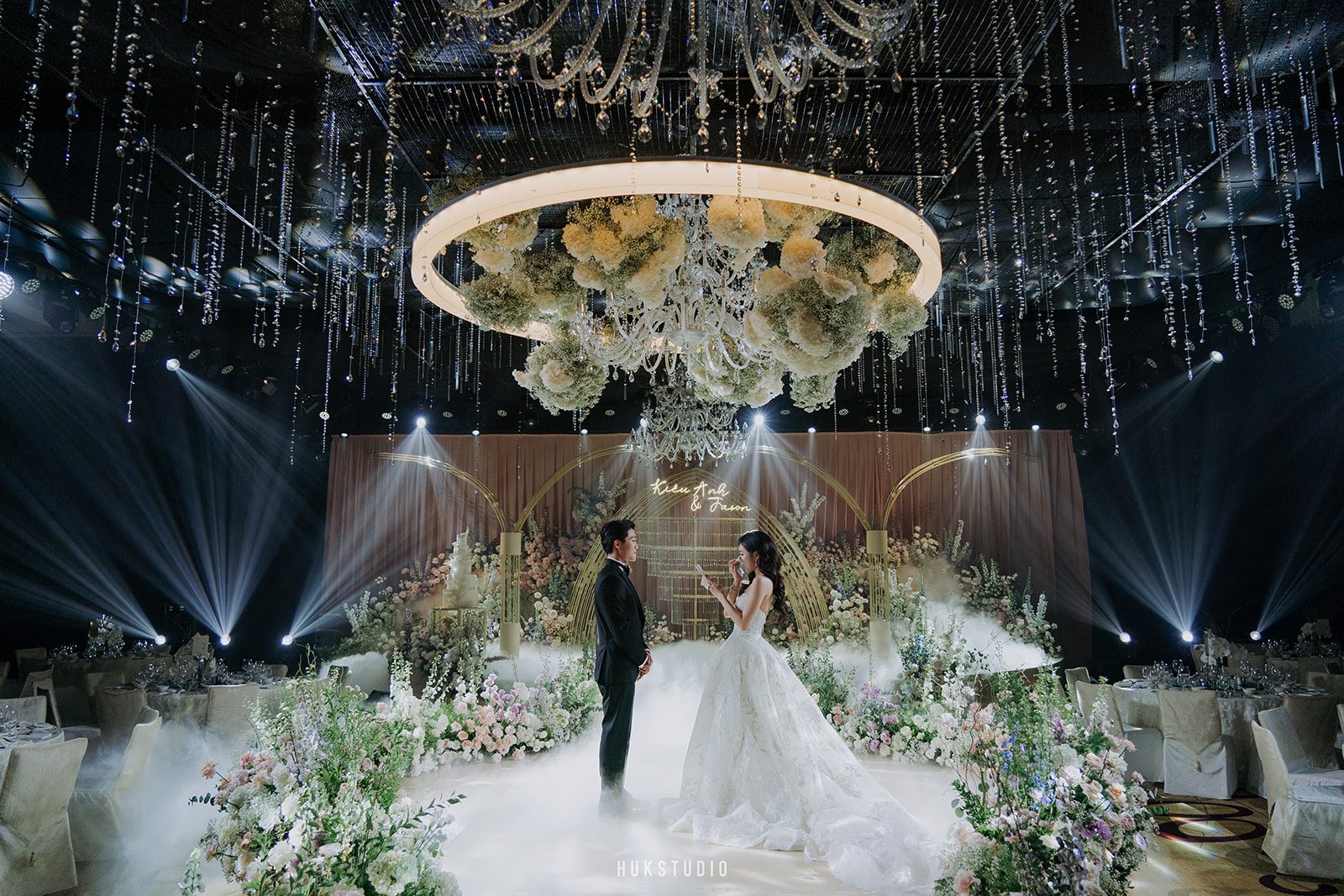 After the first look, Eliza and Jason shared a private heart-melting vow exchange. After years of being together, through all the engagement party and traditional ceremony, finally our couple got to share this meaningful moment.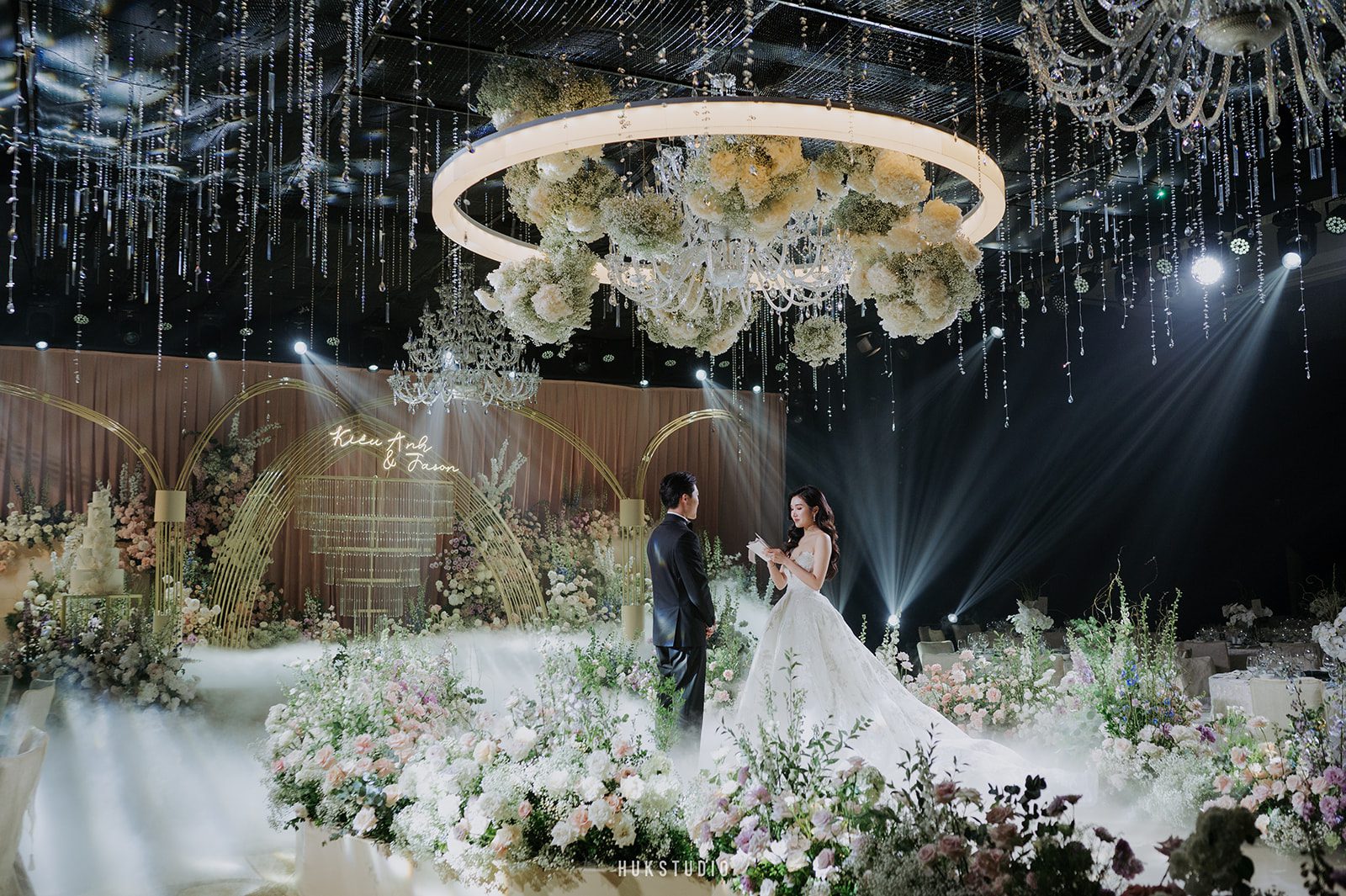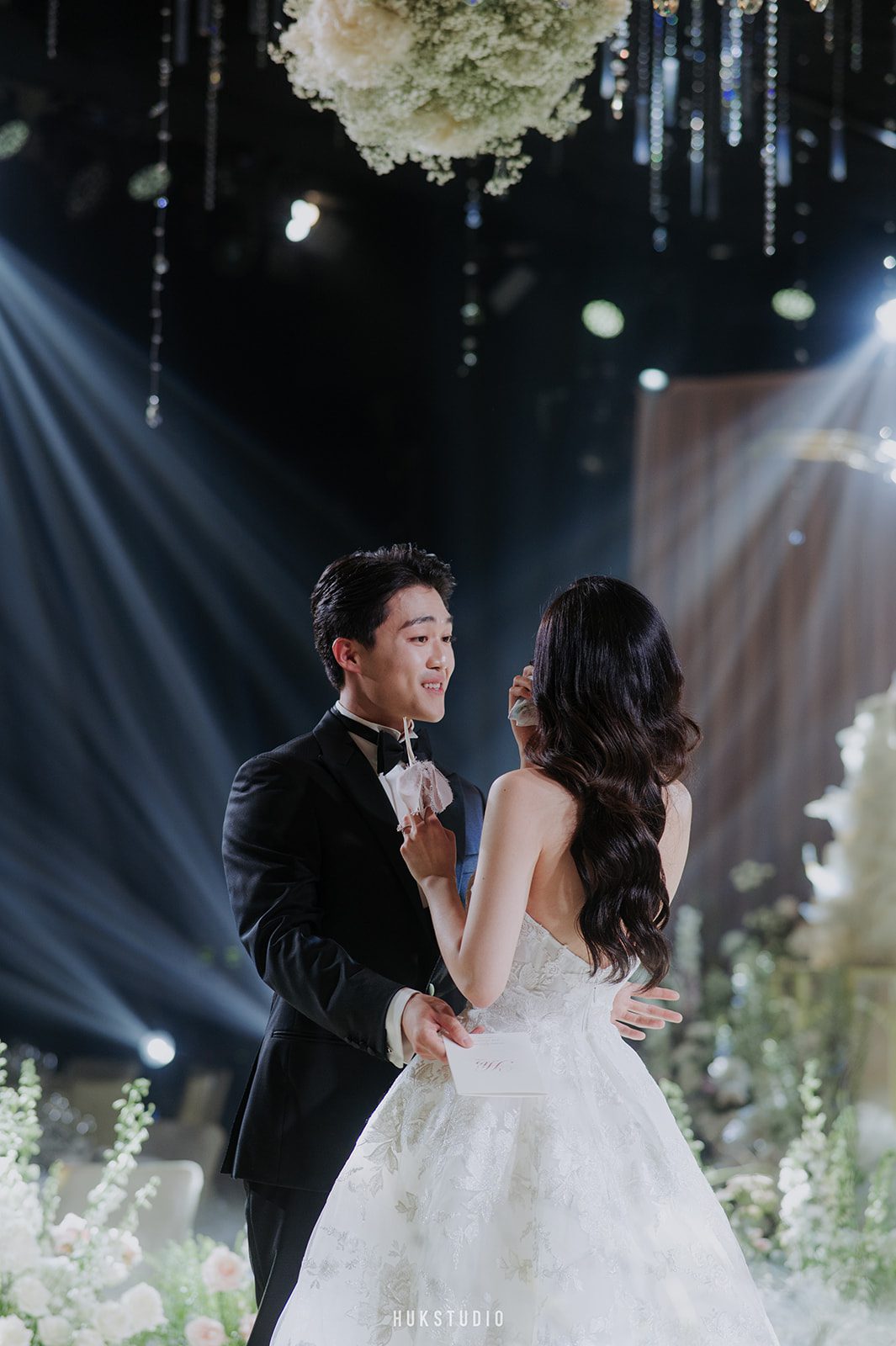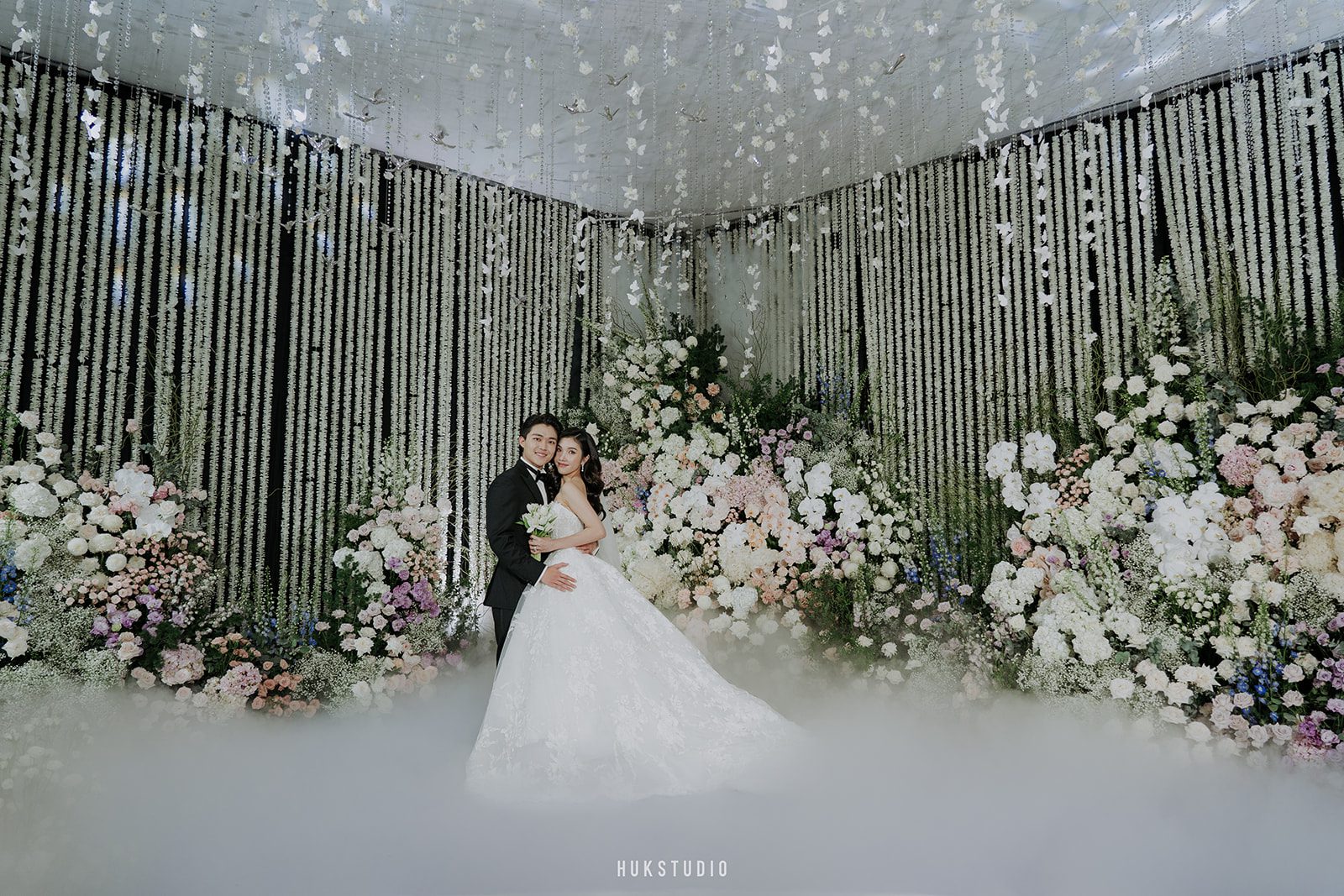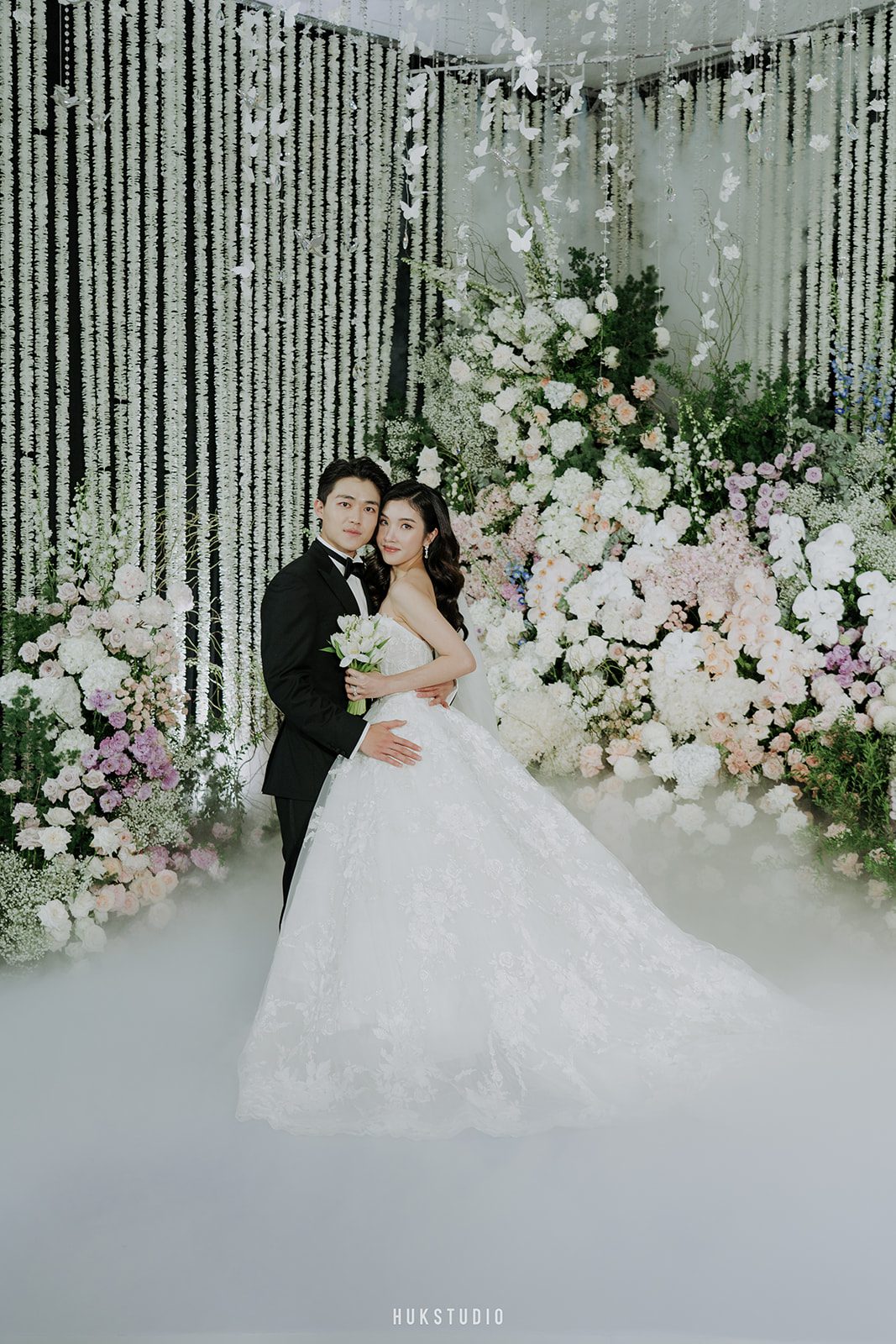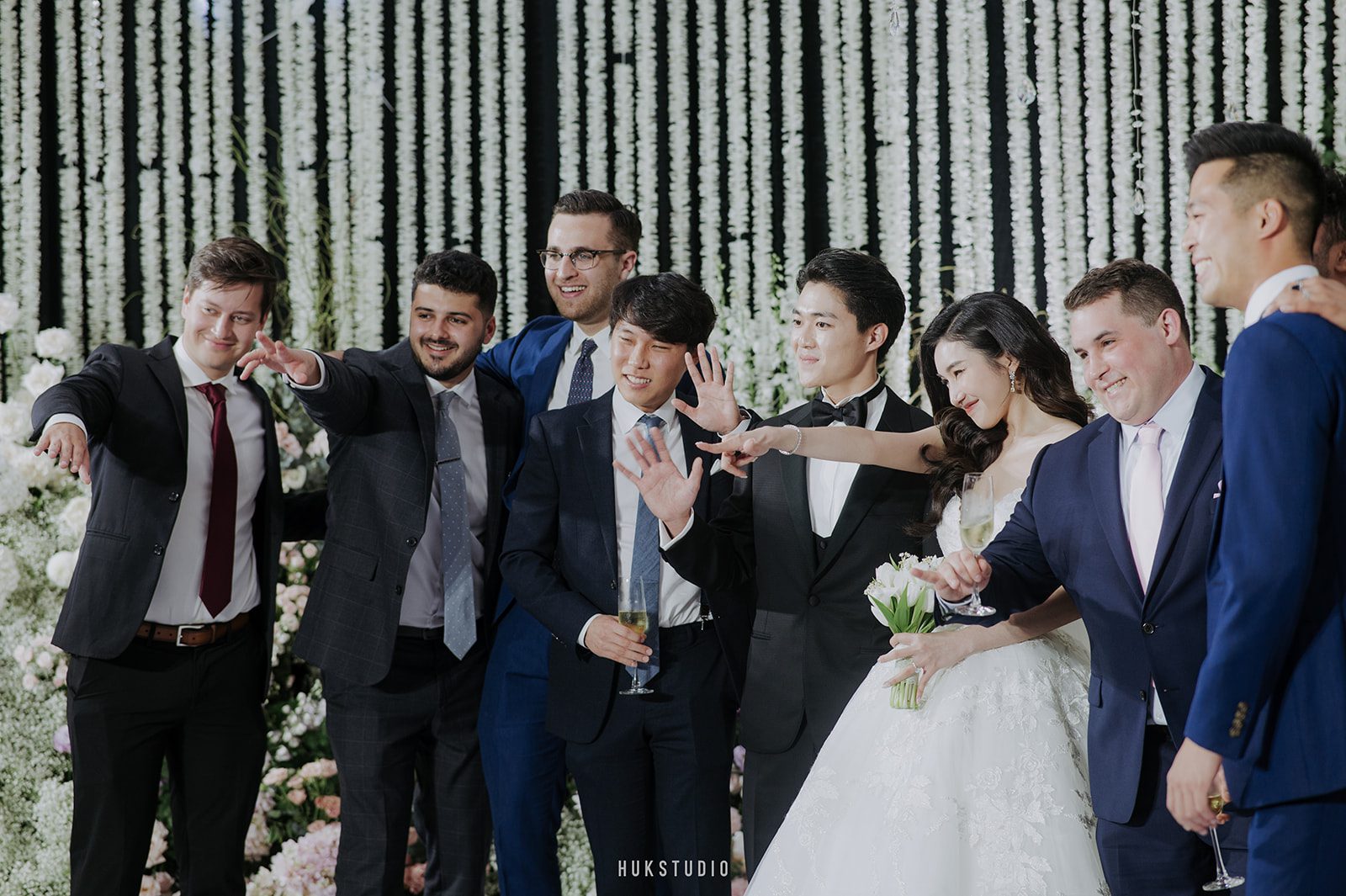 From the sweet first look, the tearful private vow exchange to the mesmerizing first dance. Everything was picture-perfect and felt straight out from a movie.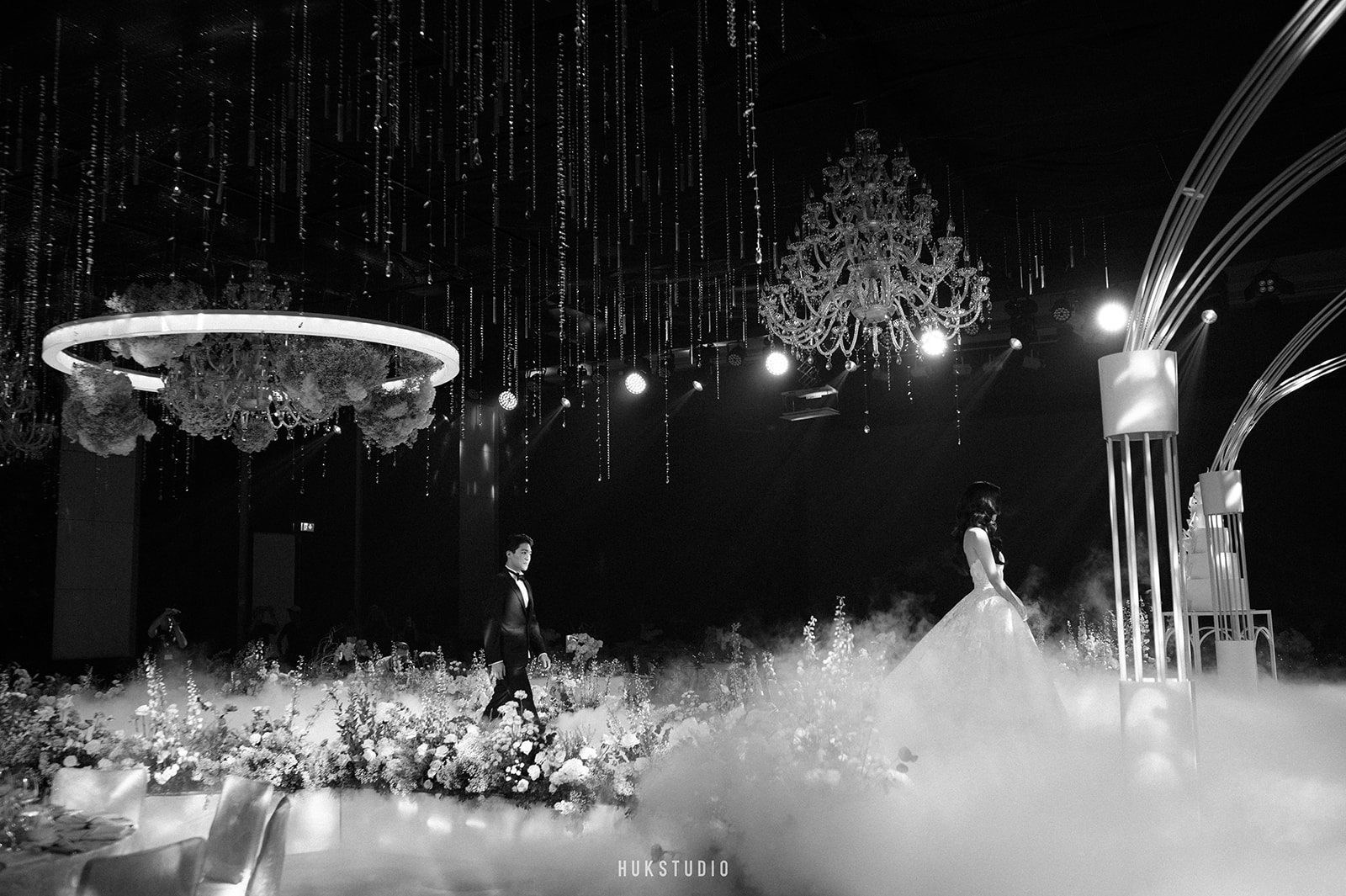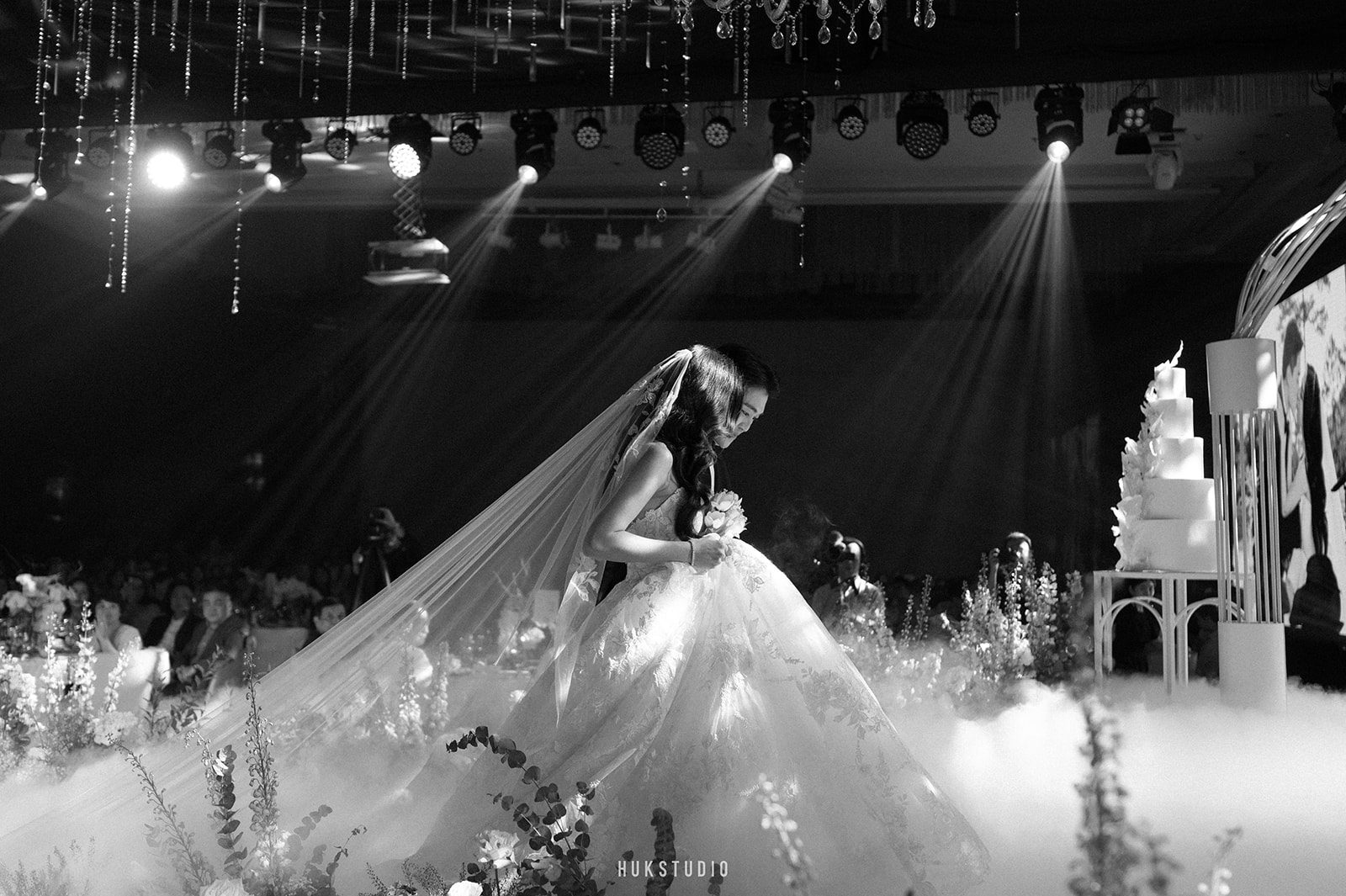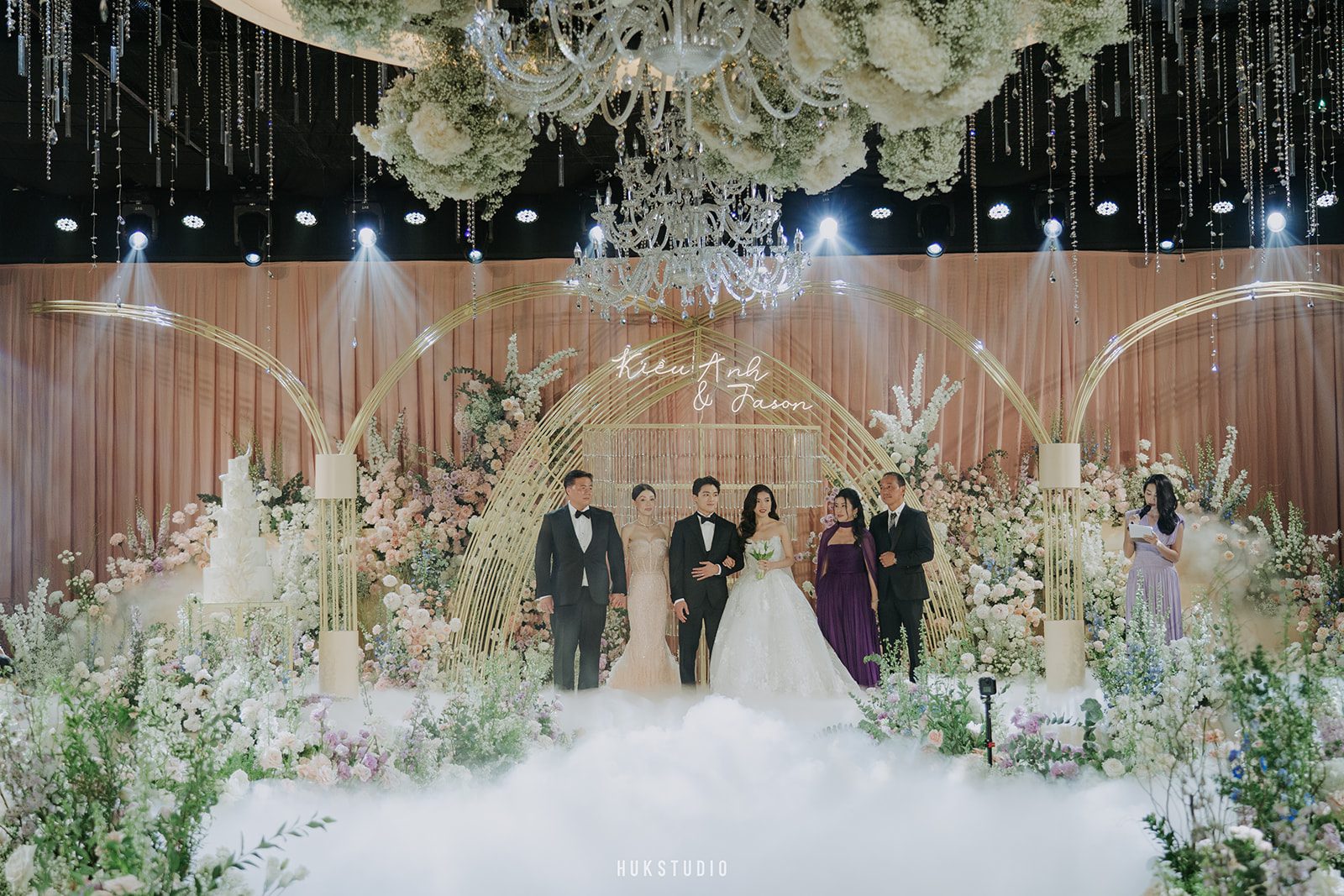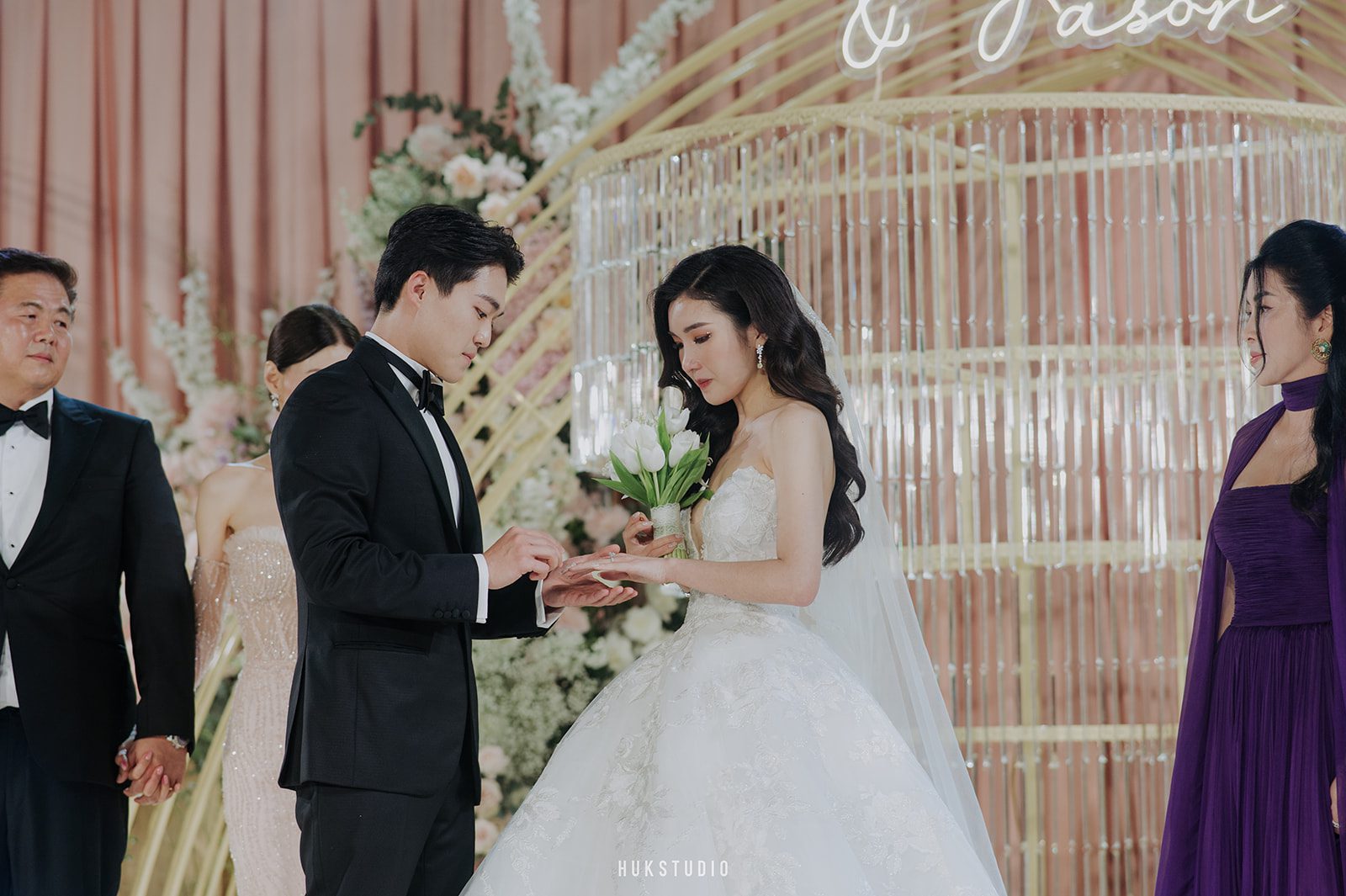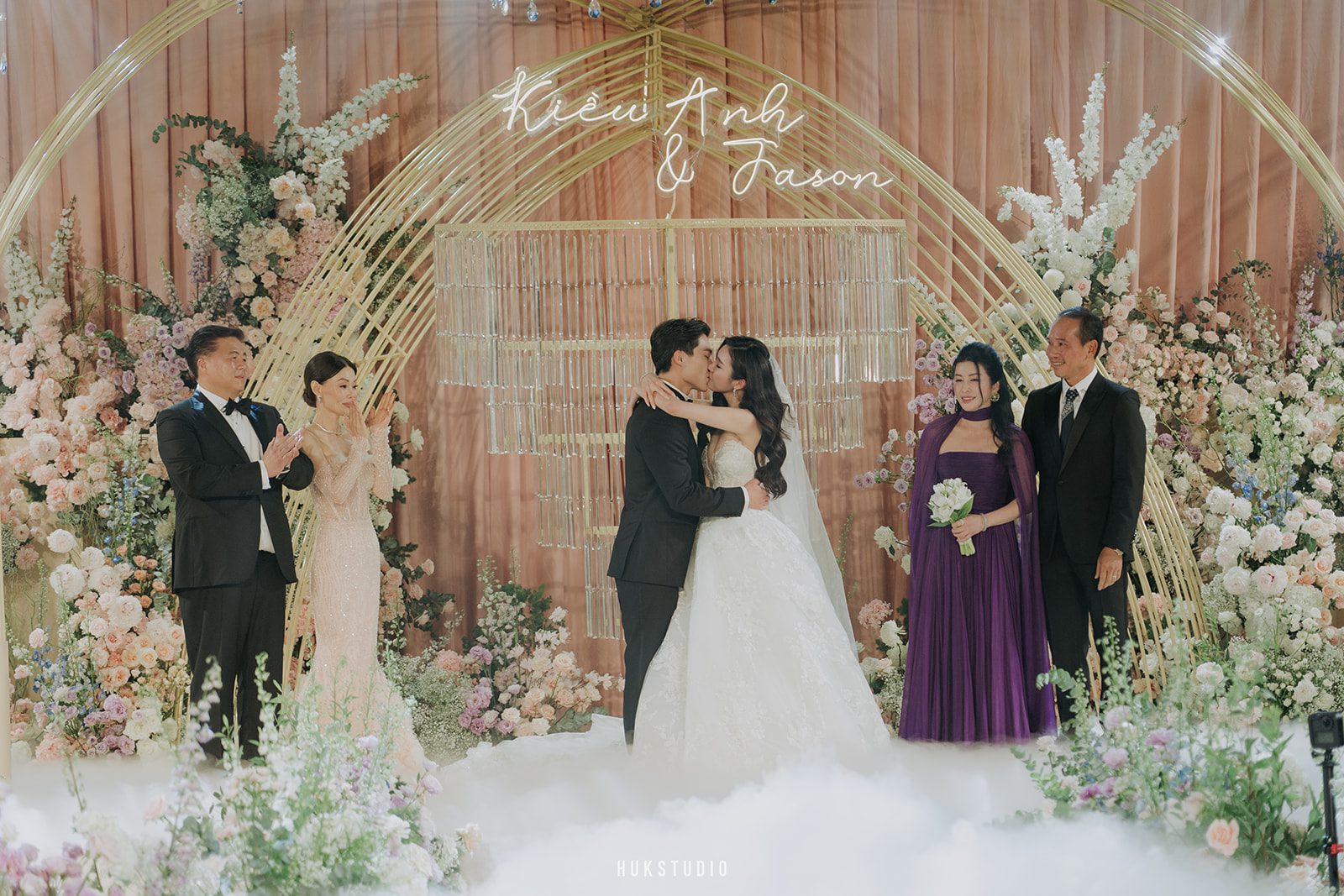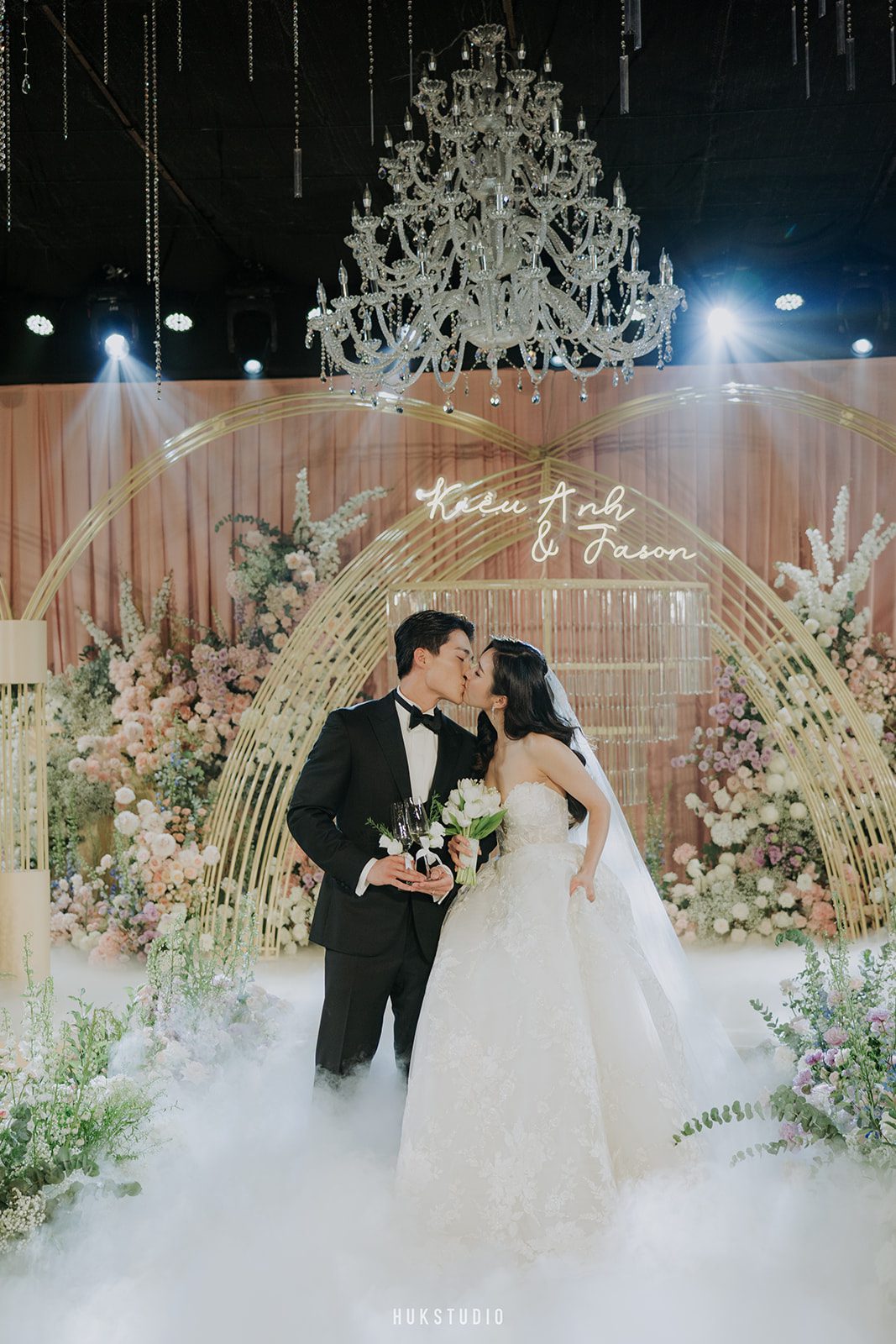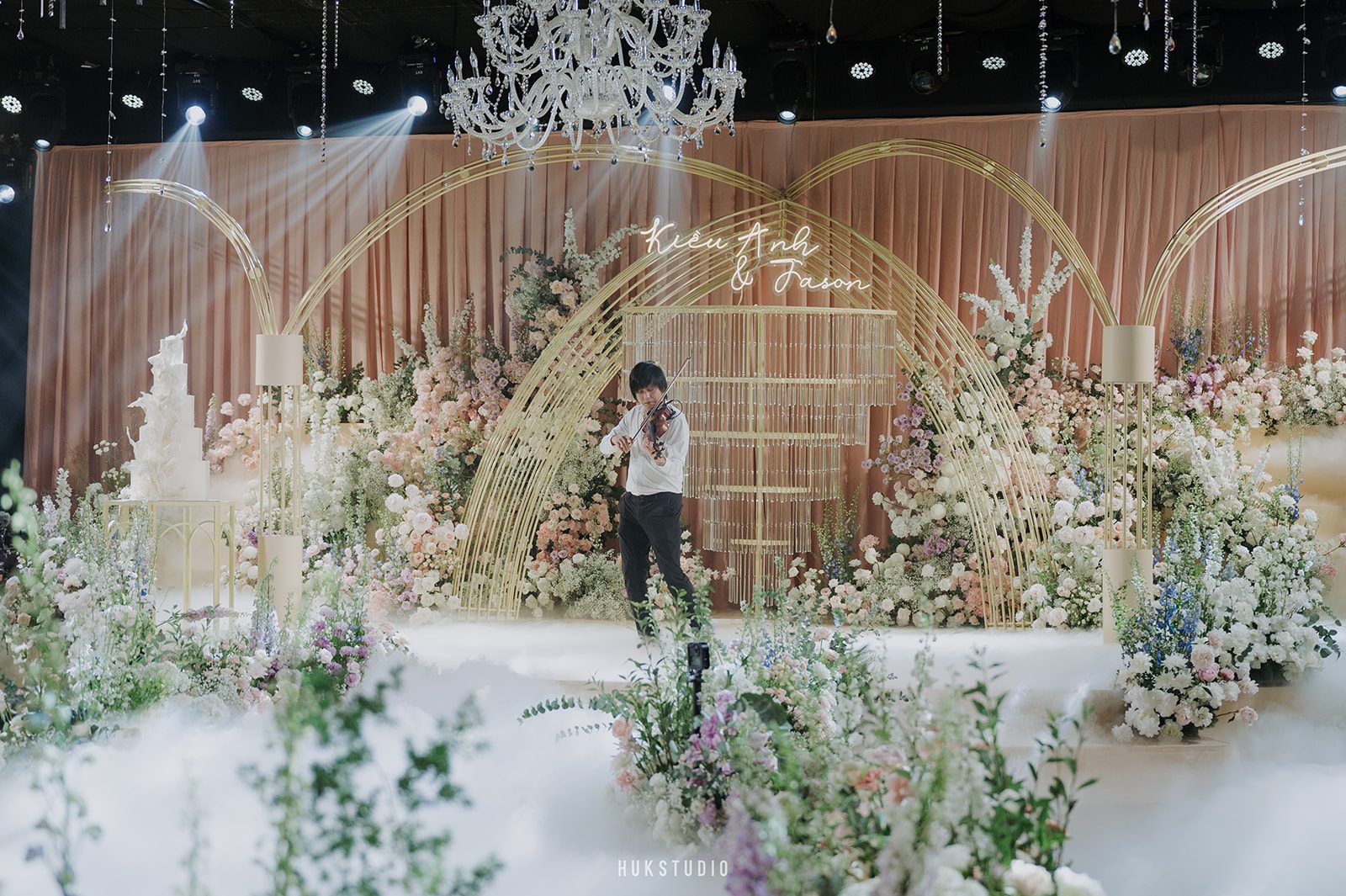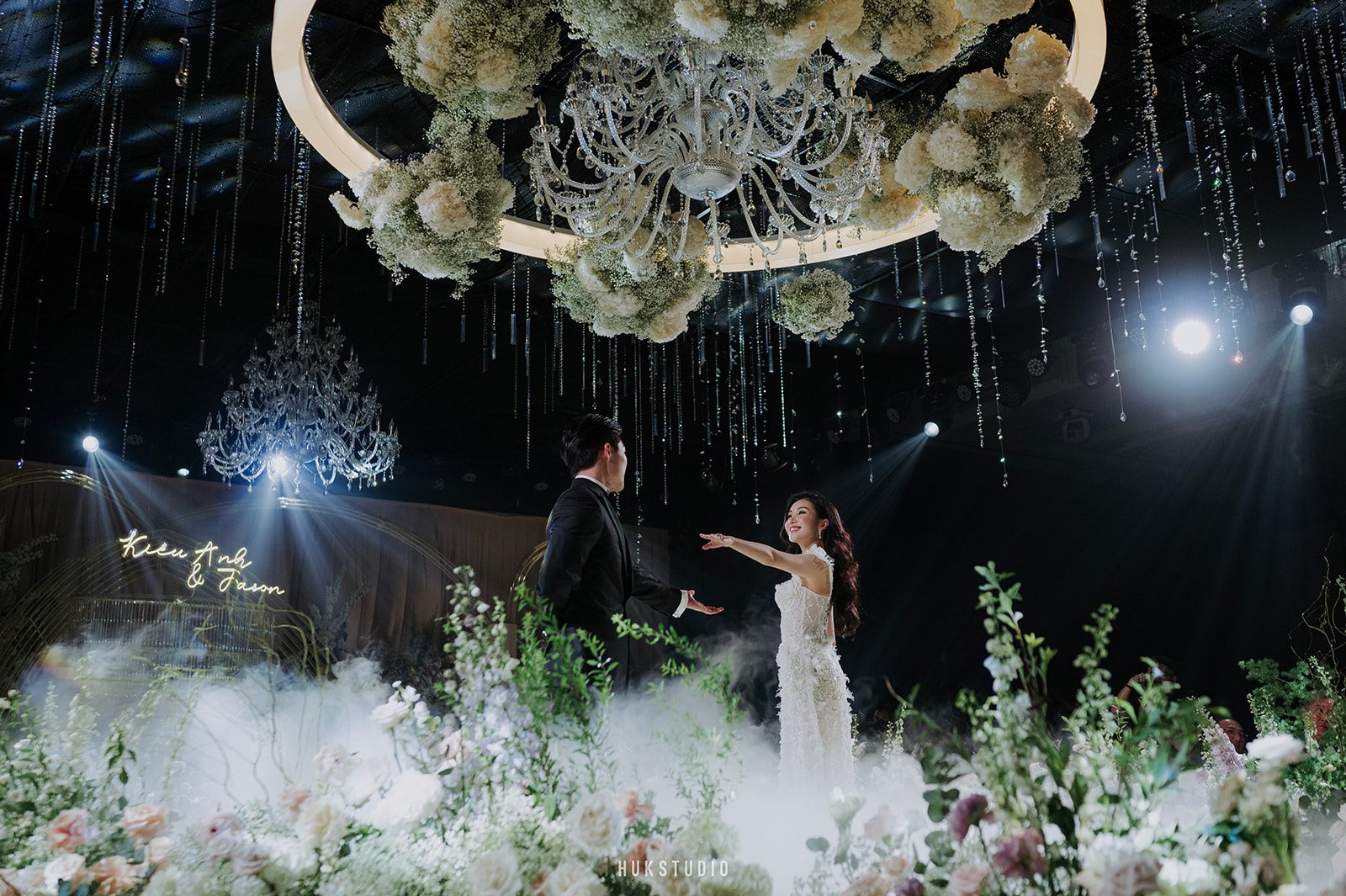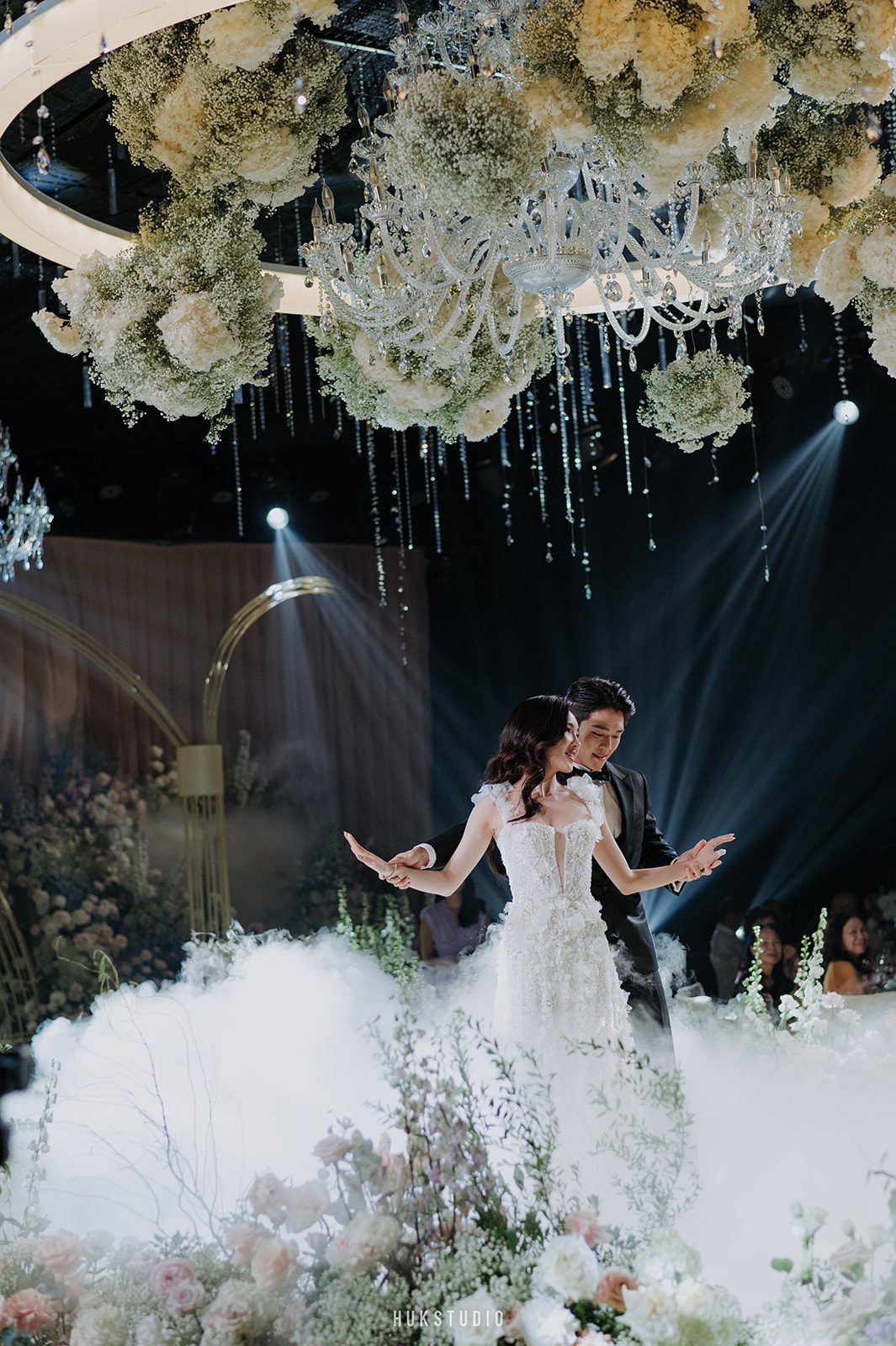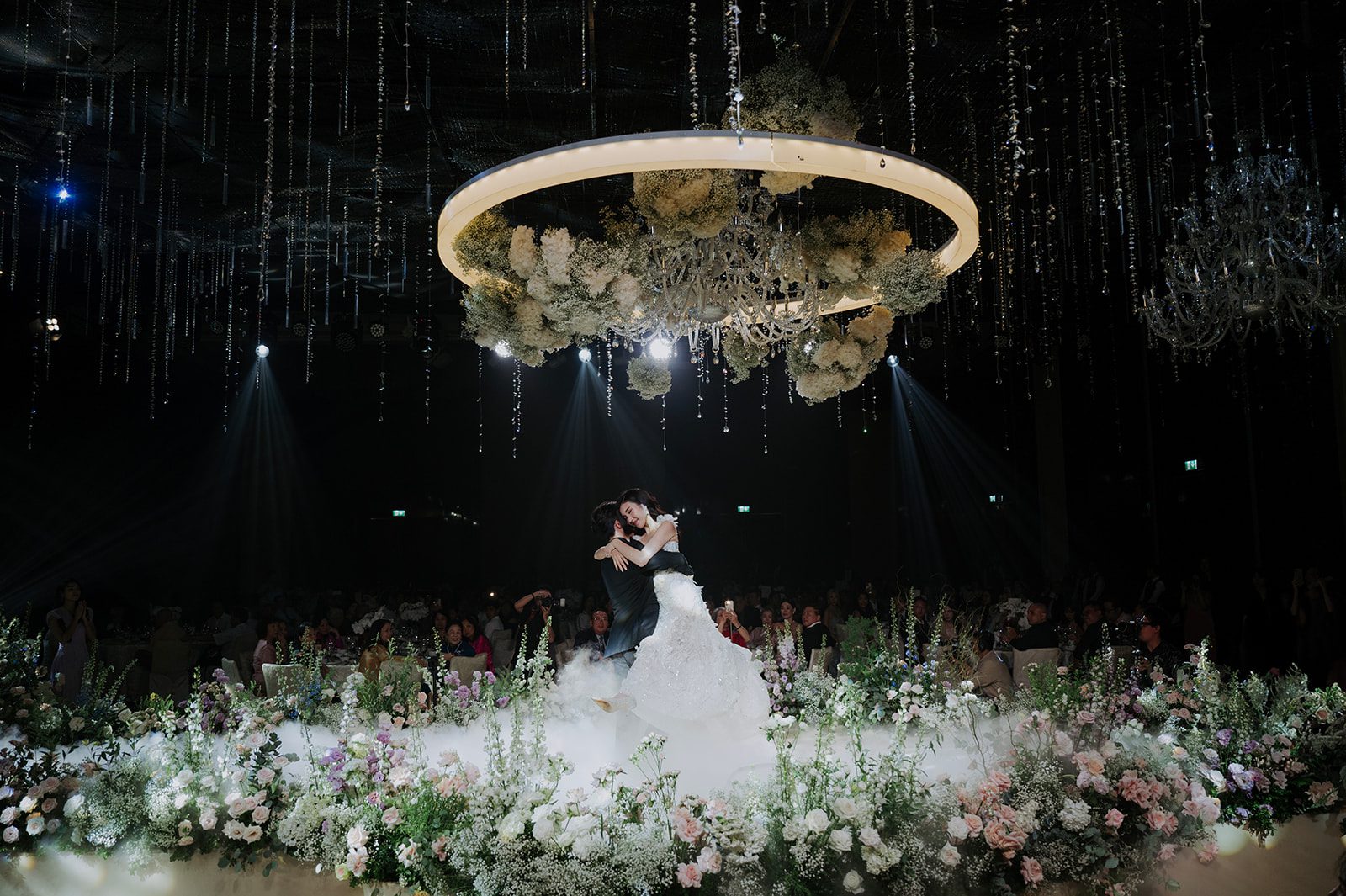 We also made sure that the wedding was a precious opportunity for the couple to have quality time with their family and friends. The getting-ready session, the first look with family, the emotional speeches and the surprise 50th birthday wish for Eliza's mother all played their part seamlessly in making the wedding an unforgettable evening for the couple's dearests.