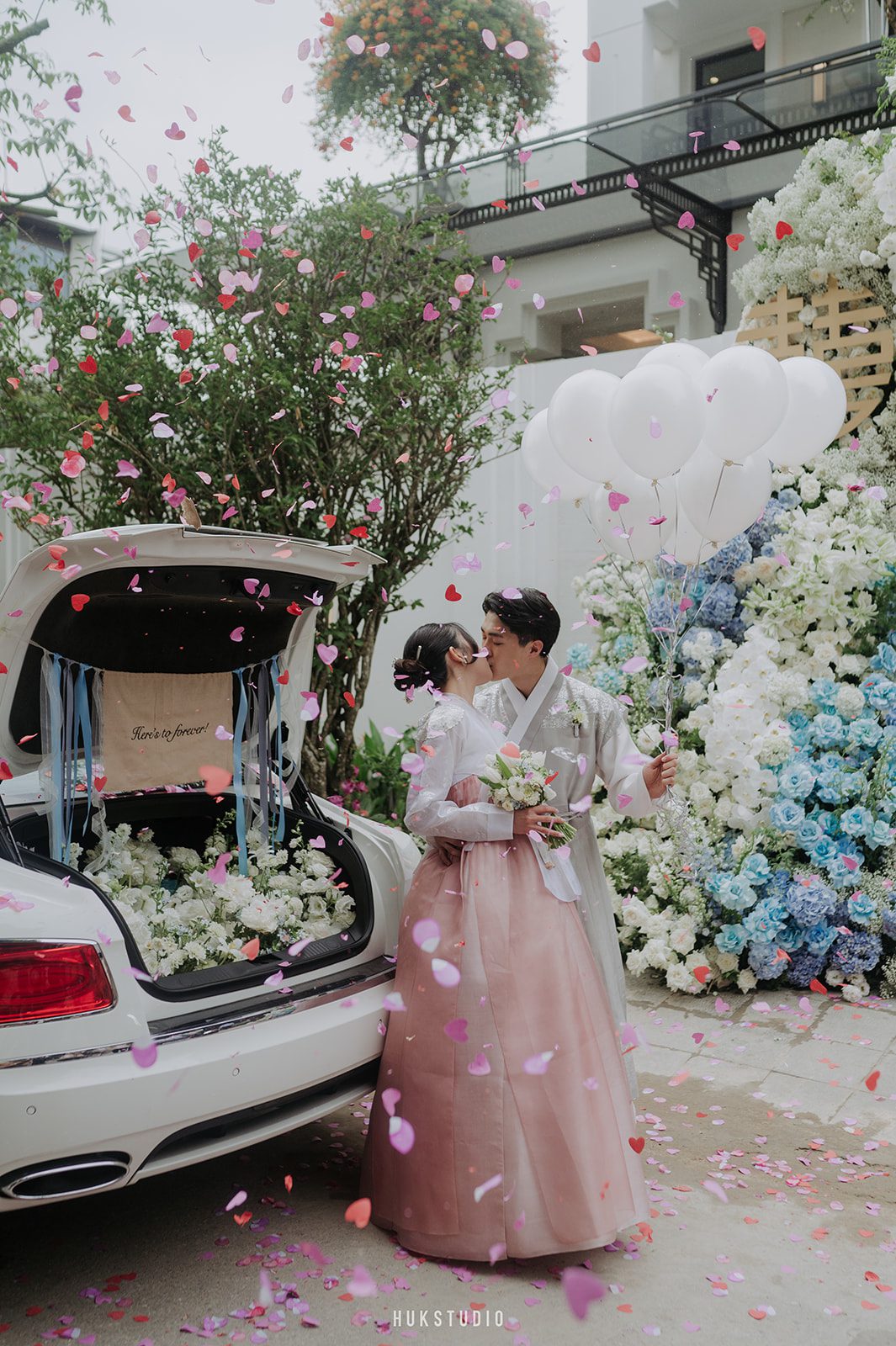 An elegant Vu Quy ceremony
Eliza and Jason's Vu Quy ceremony – when cultures entwine and where the delicacy of water meets the elegance of camellia. take a look at this elegant and exquisite concept dedicated to this adorable couple.
The concept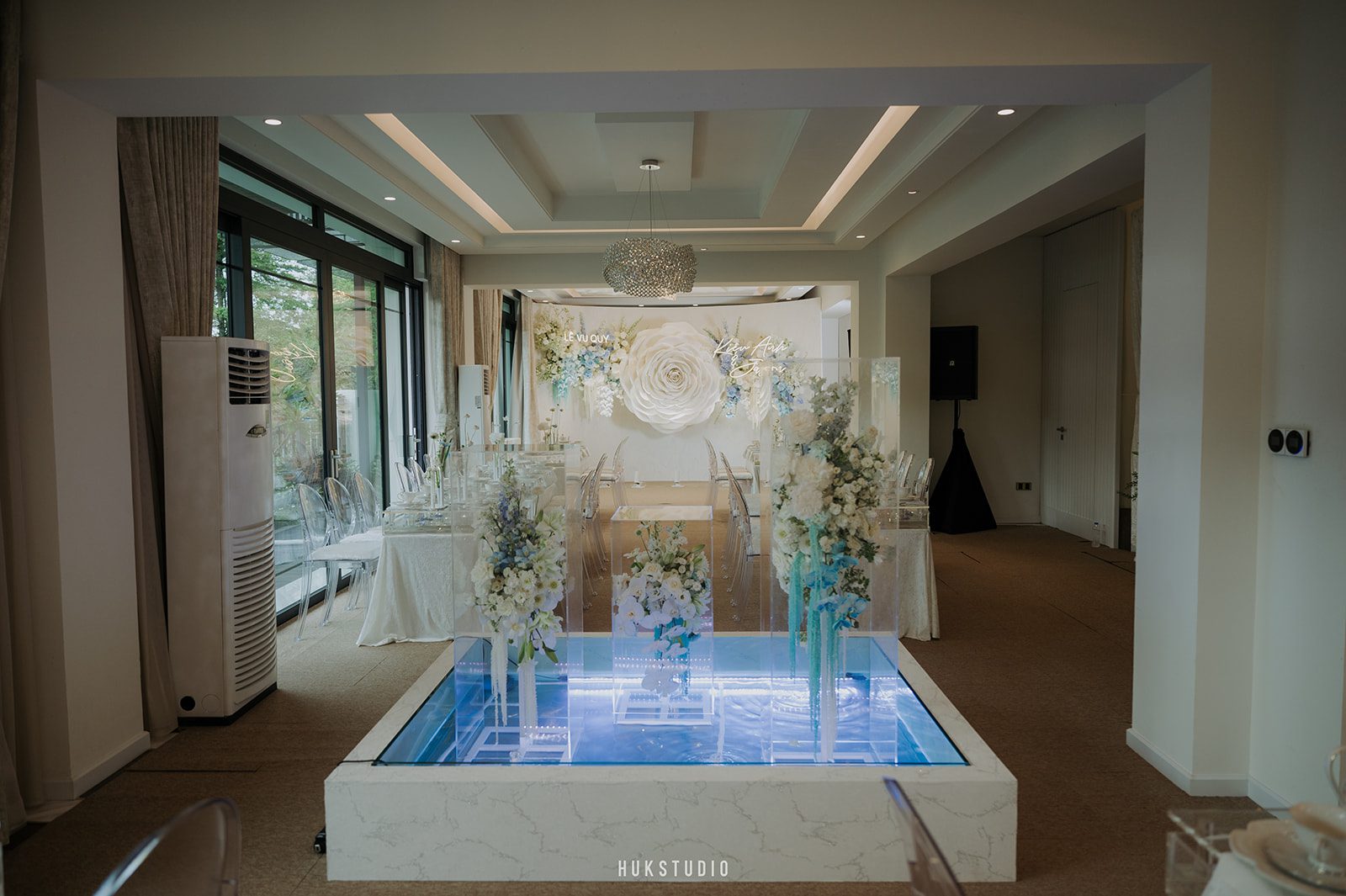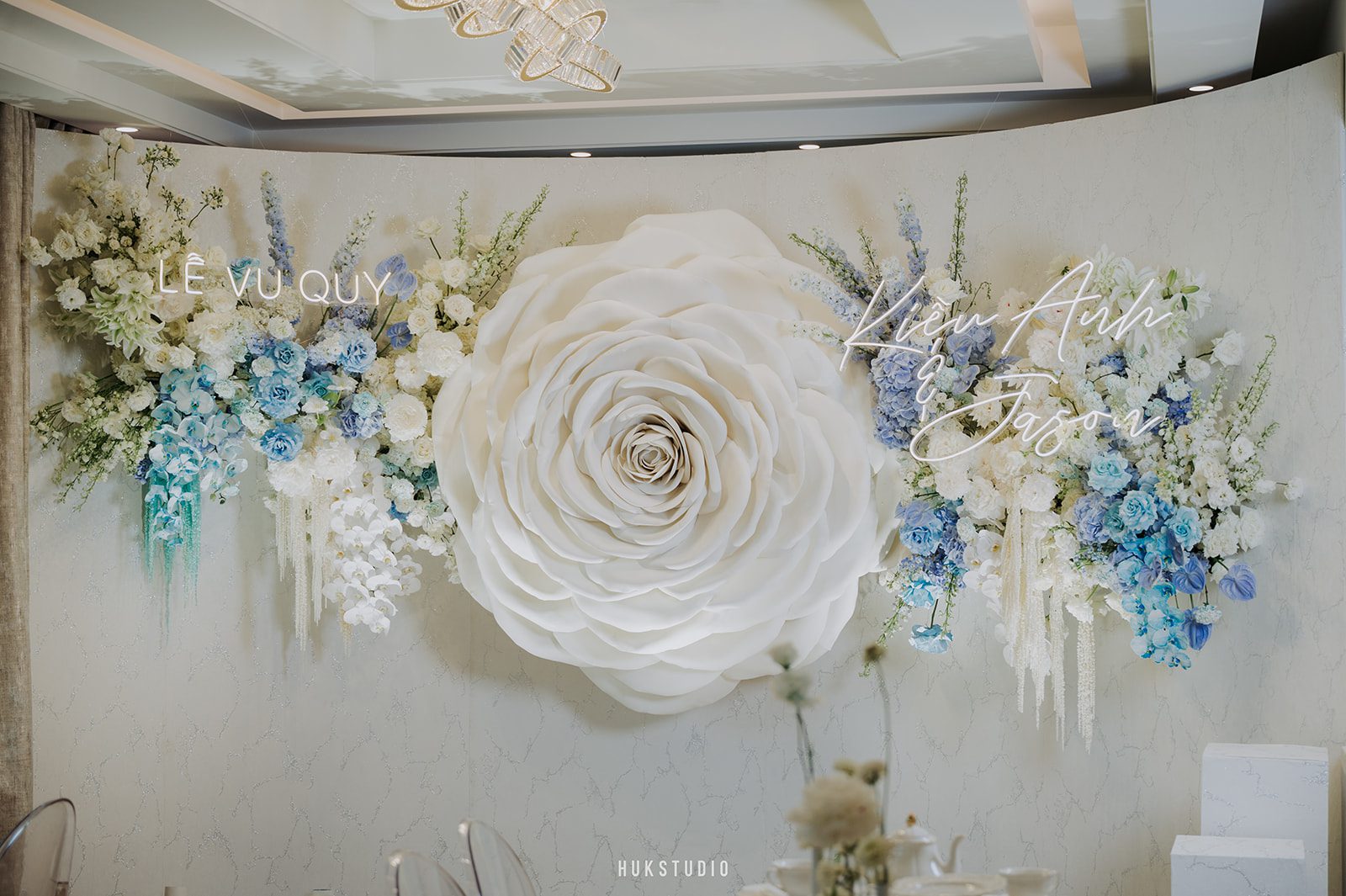 The concept was inspired by the Feng Shui elements of the bride, the groom and the bride's mother – Water, Wood, Earth (Thuỷ, Mộc, Thổ). Camellia is an elegant flower symbolizing nobility and grace, taking a bit of inspiration from Chanel's iconic camellia. The Feng Shui elements and the camellia formed the foundation of the concept's idea and were laced into the decorations and couple's costumes.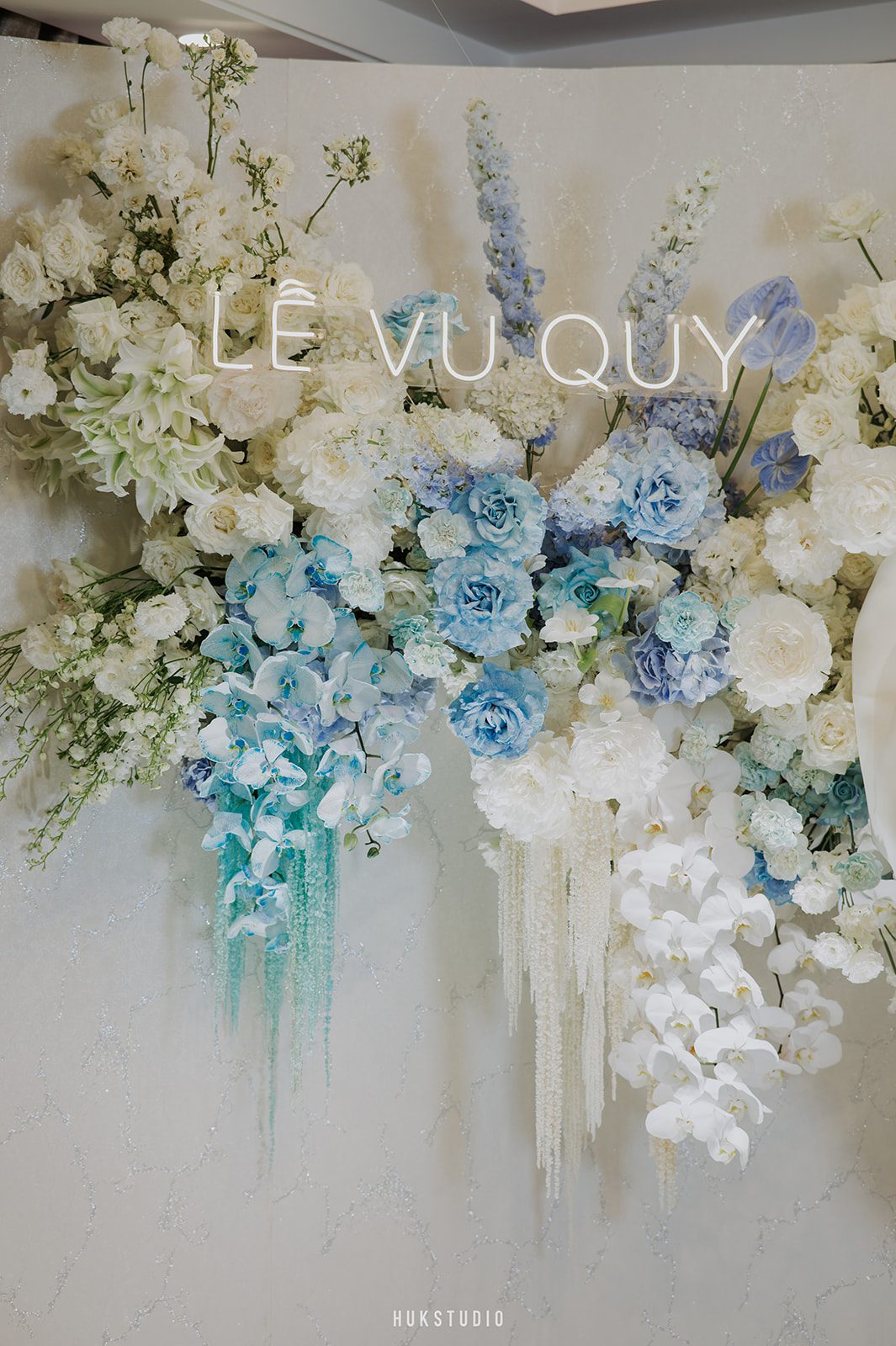 For this ceremony, we utilized and combined new materials such as sand, water and transparent mica. The minimal table setup allowed guests to enjoy the decorations without feeling overwhelmed. Since this concept had never been done, the setup execution posed various challenges and we had to closely supervise every step of the process.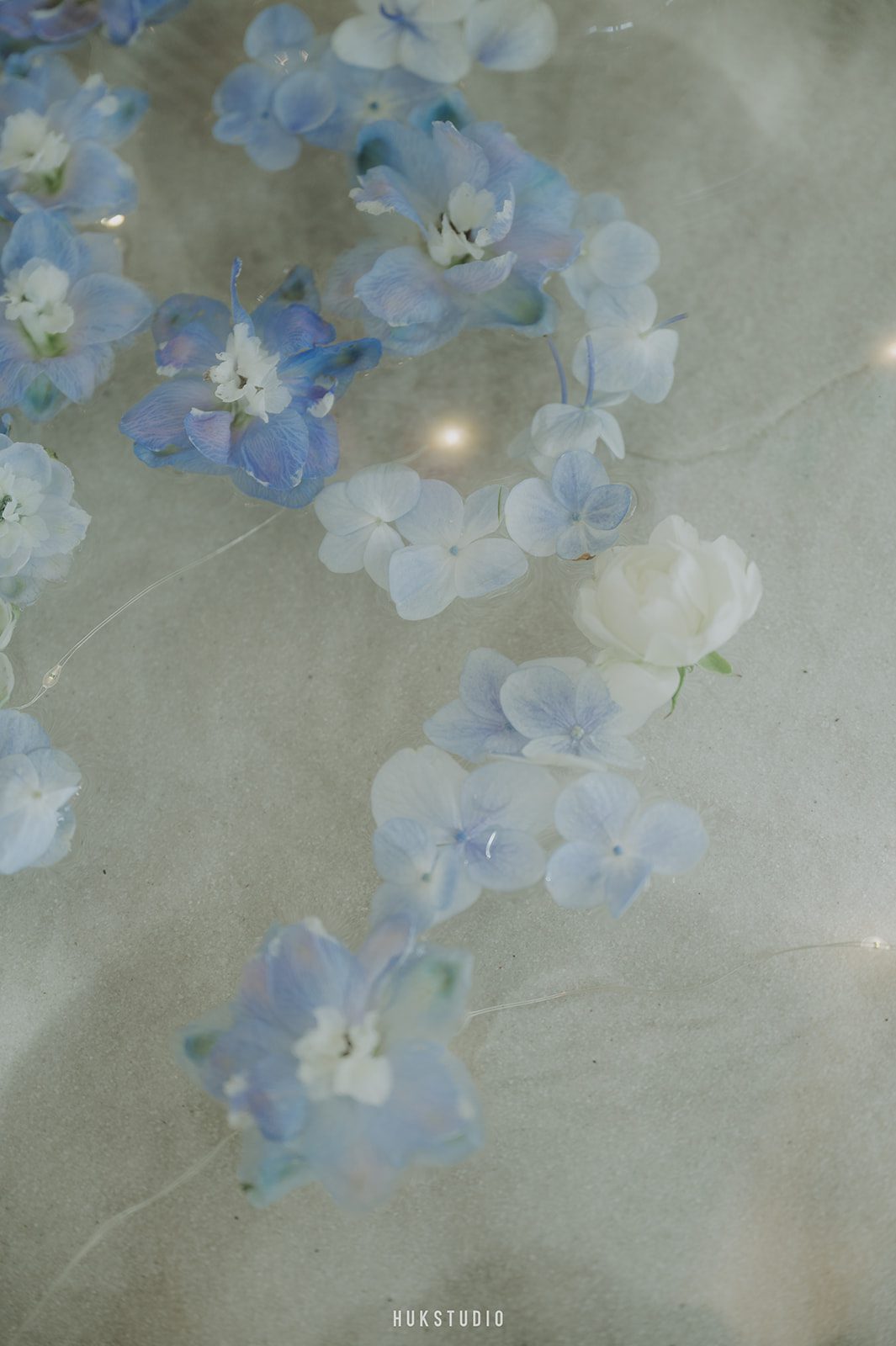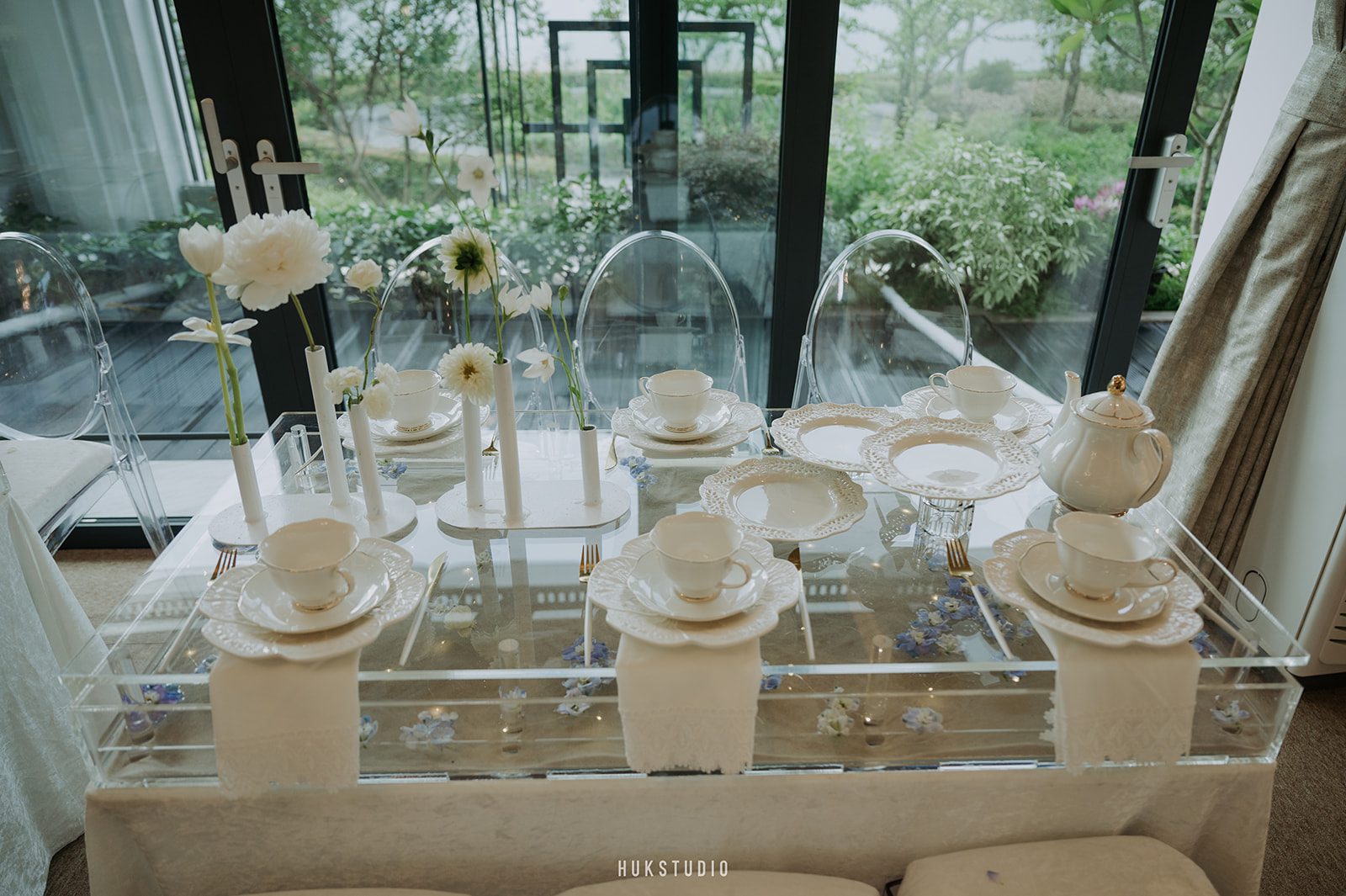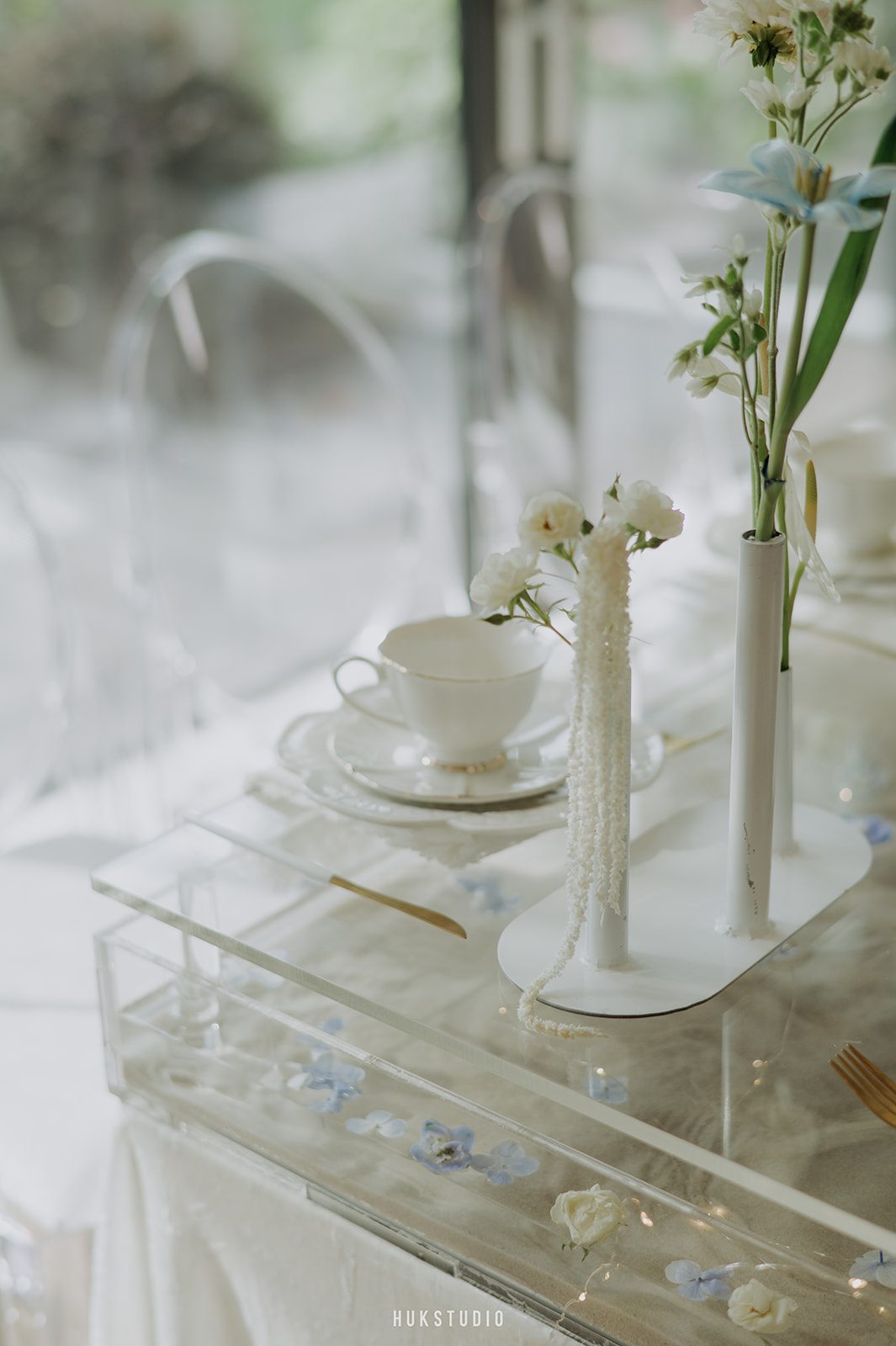 Due to the high volume of blue flowers, we had to closely selected and overseen to ensure the seamless tone transition.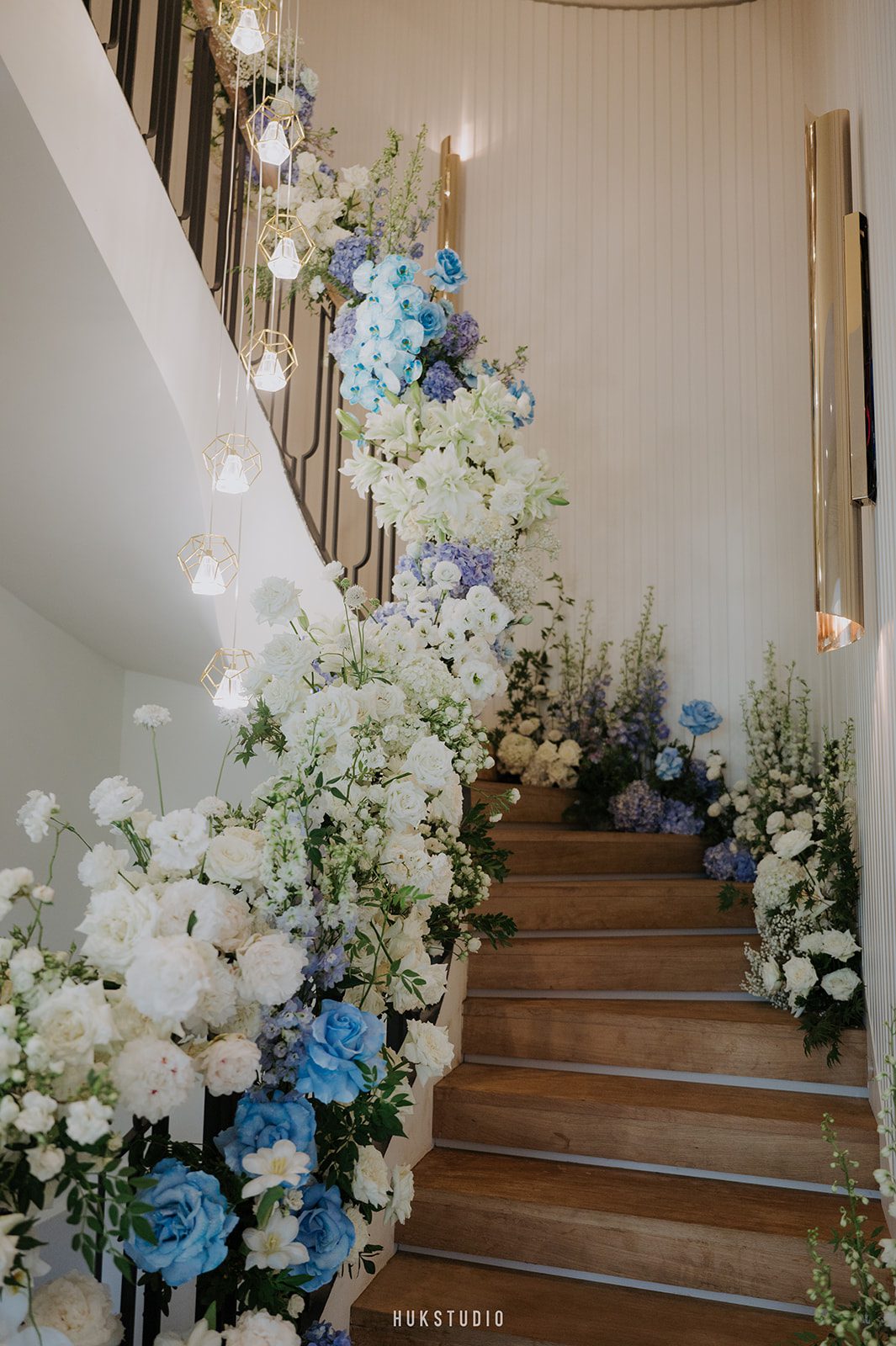 The bride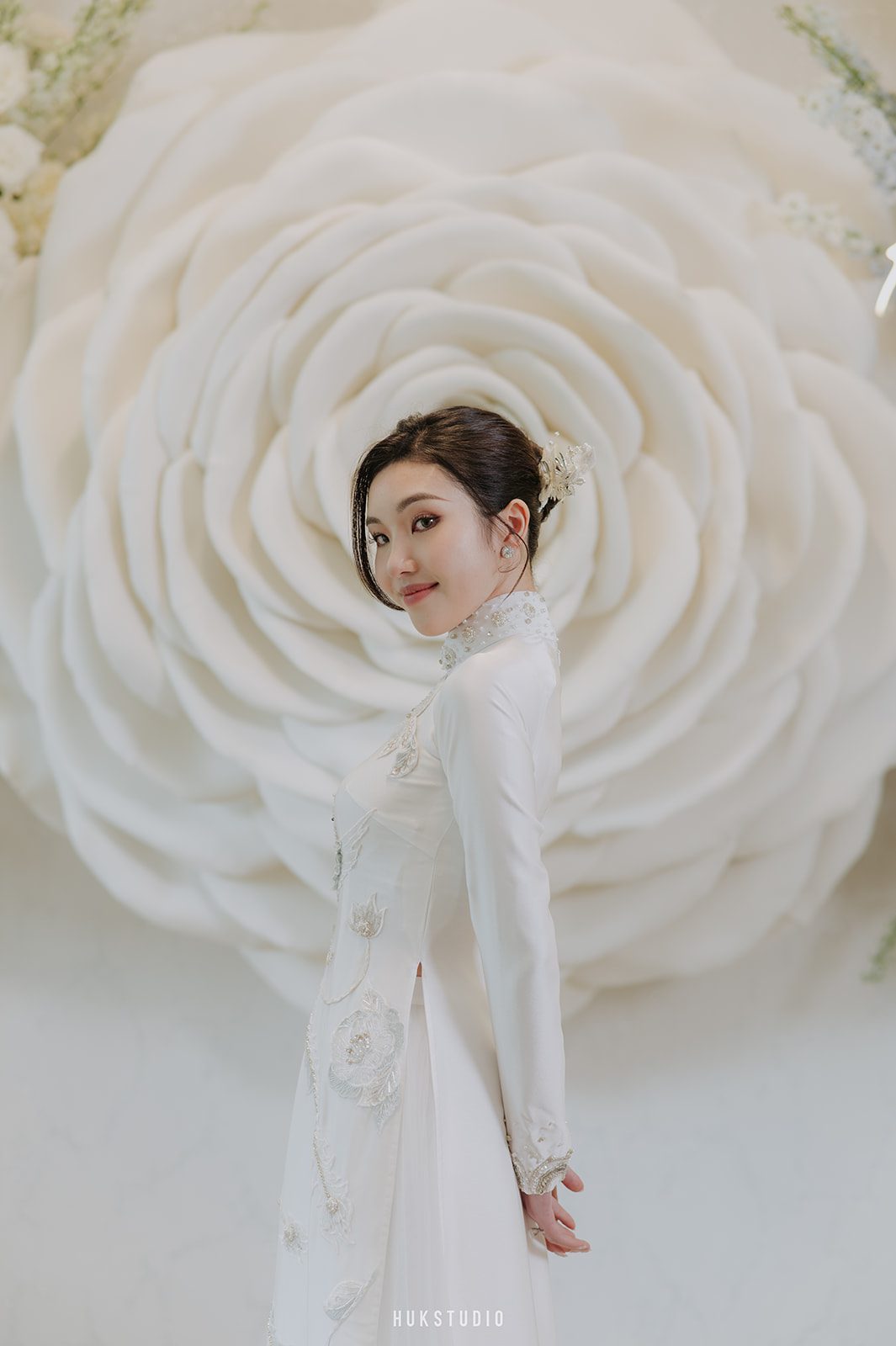 Elegant, feminine and graceful, Eliza is the source of inspiration for the concepts of all 3 events that we created for this charming couple. In this ceremony, Eliza donned 2 different costumes.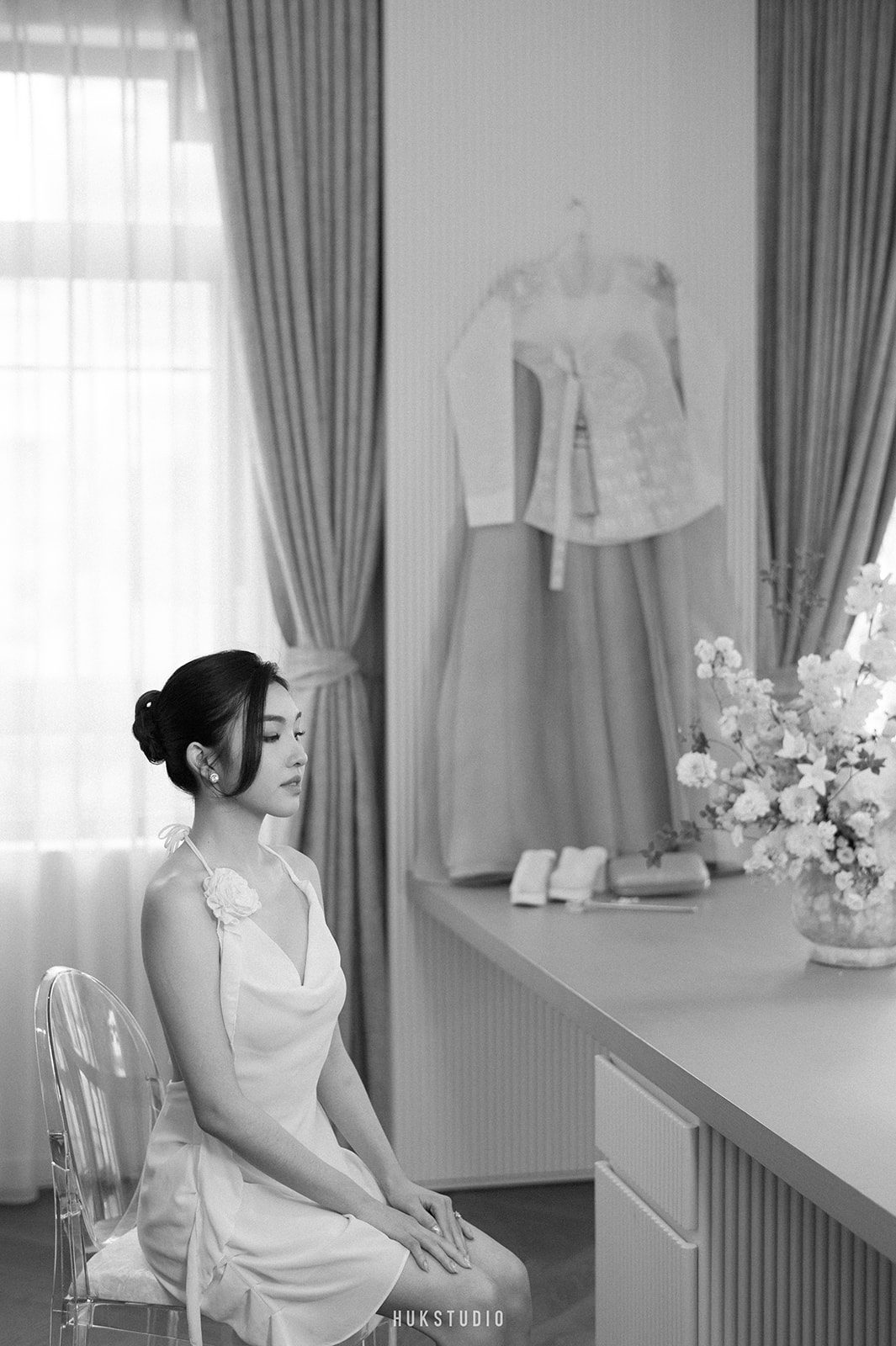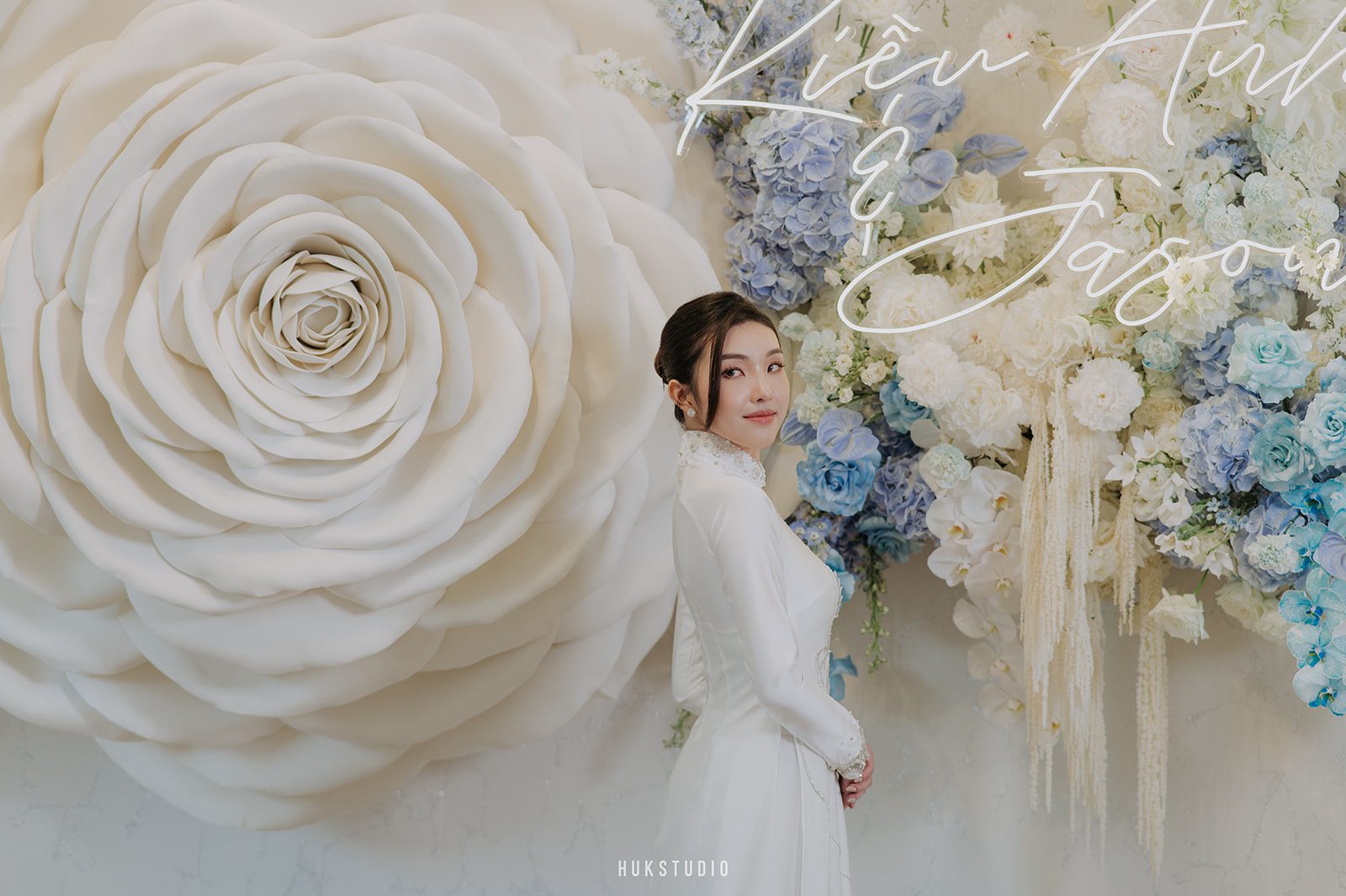 The first is Ao dai, embroidered with elegant petals, the national costume of Vietnamese women. After that, she changed into Hanbok as a sign of becoming a part of her husband's family from Korea.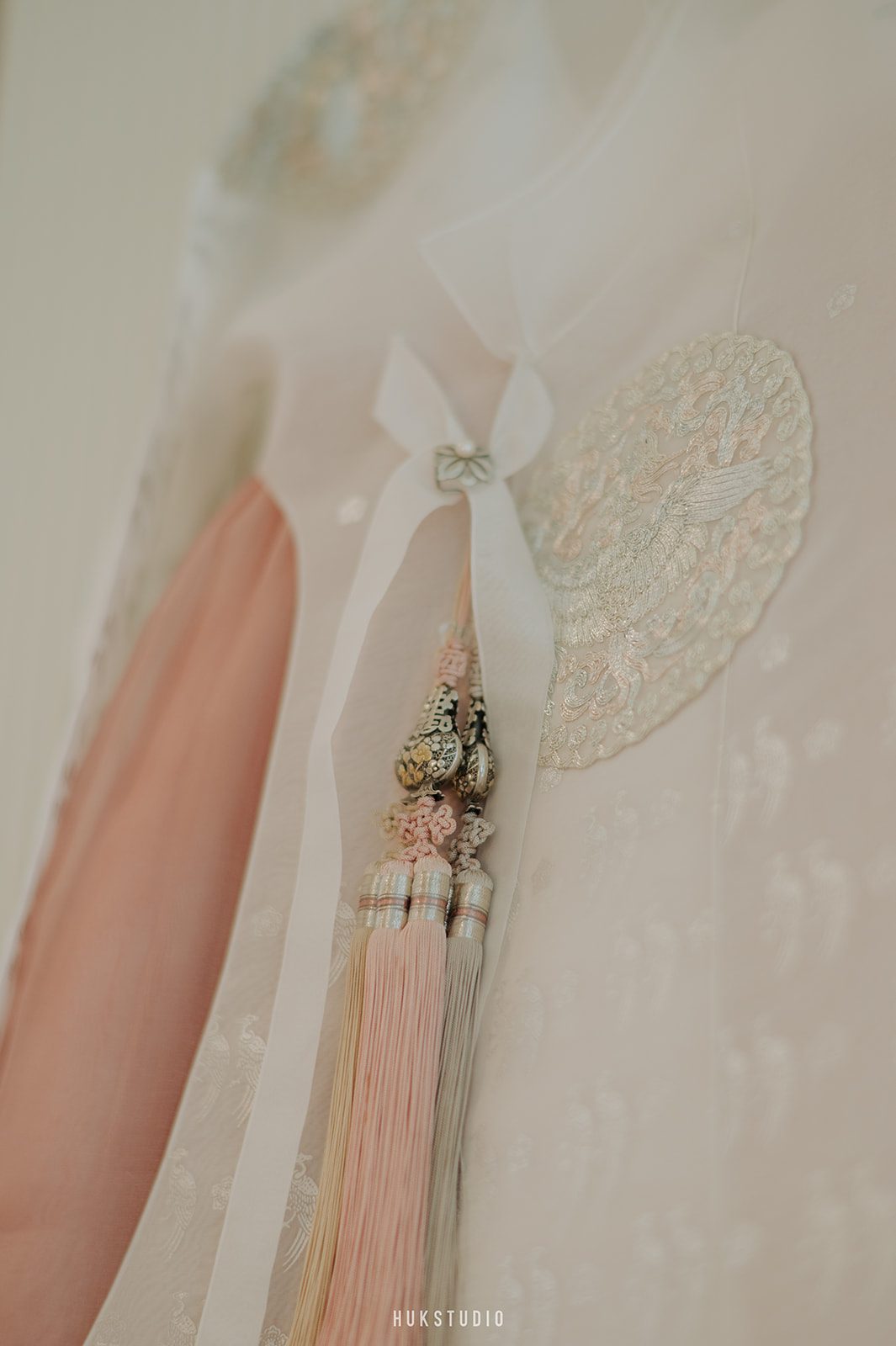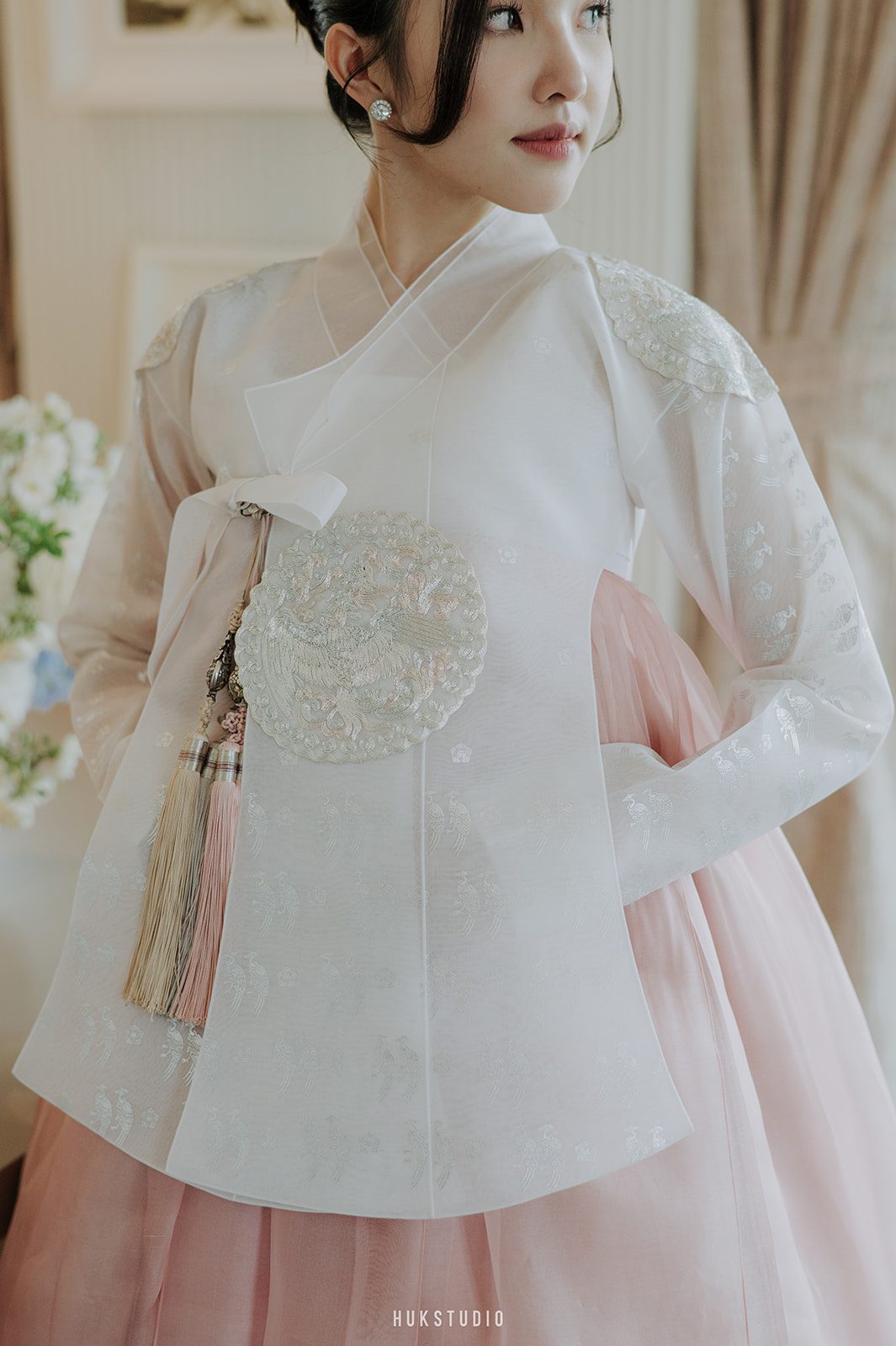 The Korean connexion
In this ceremonial and cultural exchange, the groom Jason and his family brought to Vietnam various Korean charms such as Hanboks and ginseng. The scene of Jason's family arriving for the Pick up the bride ceremony felt straight out of a movie.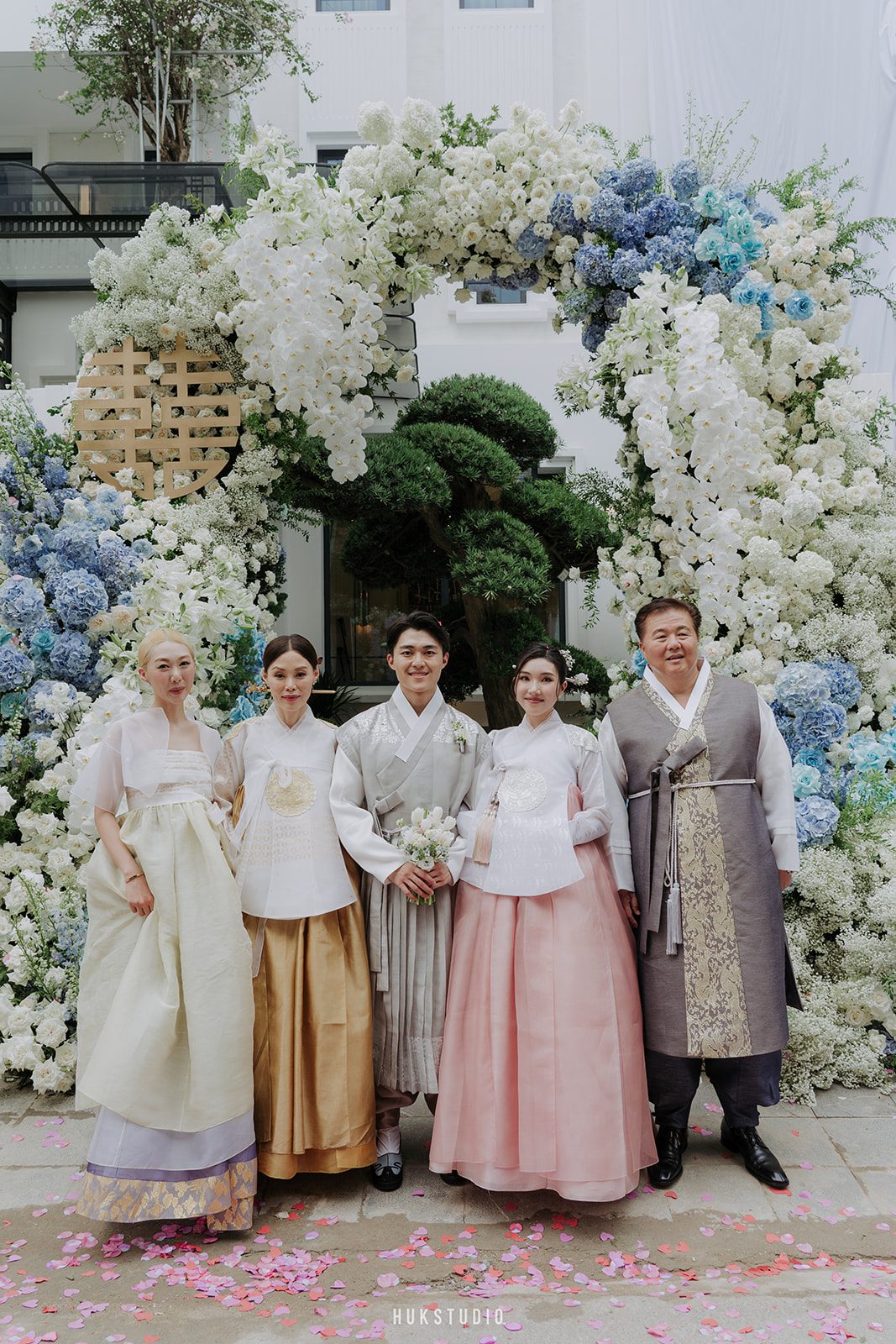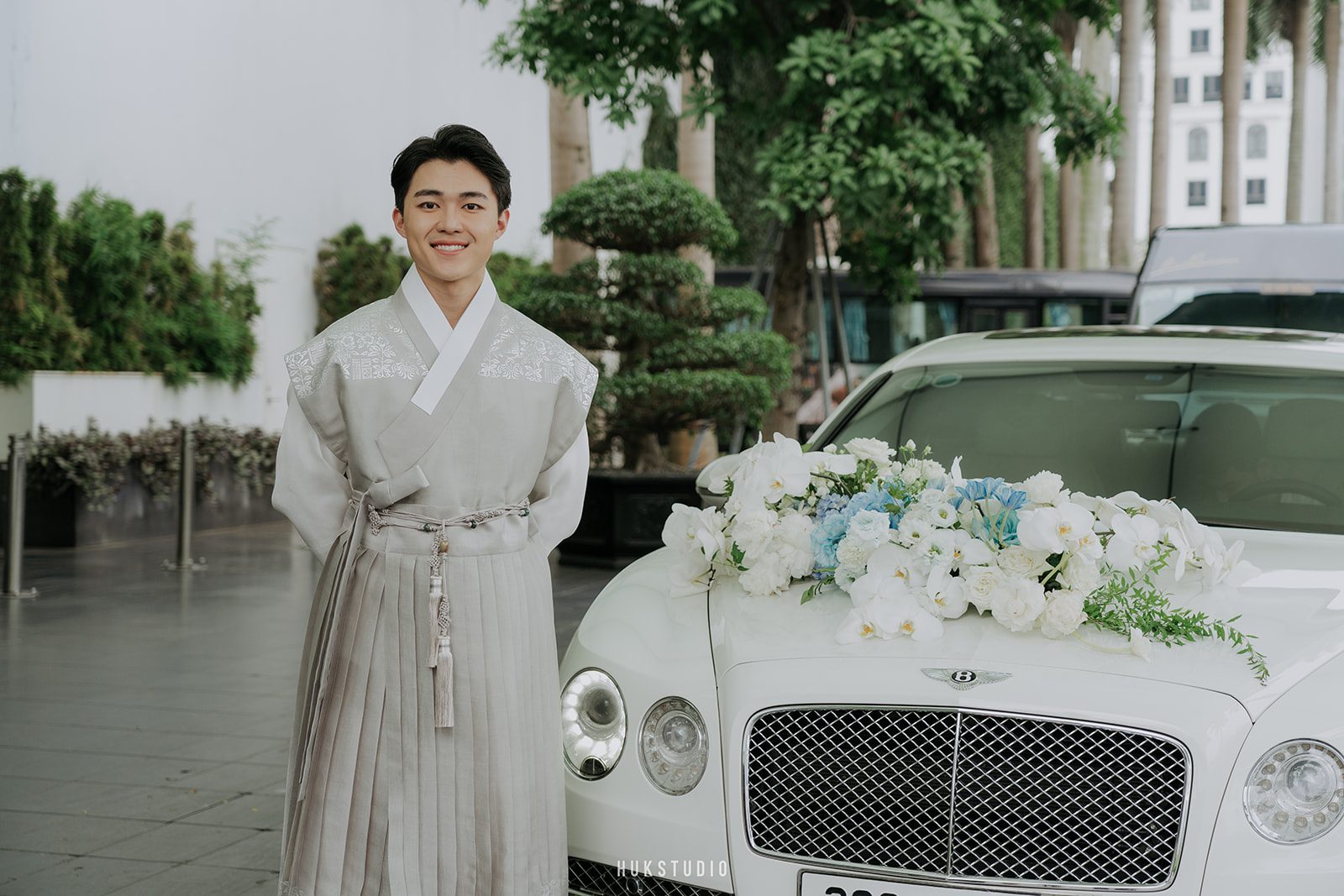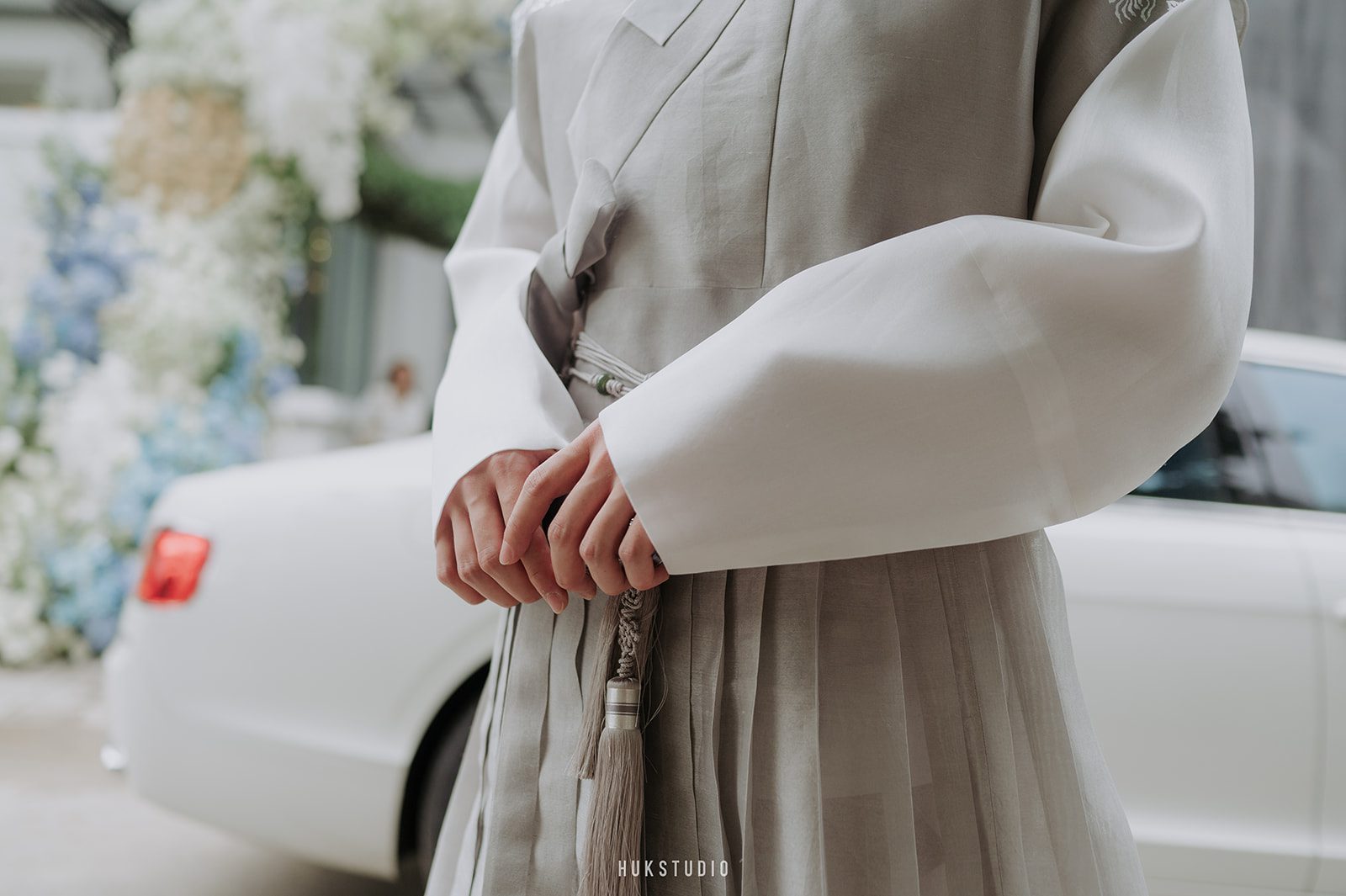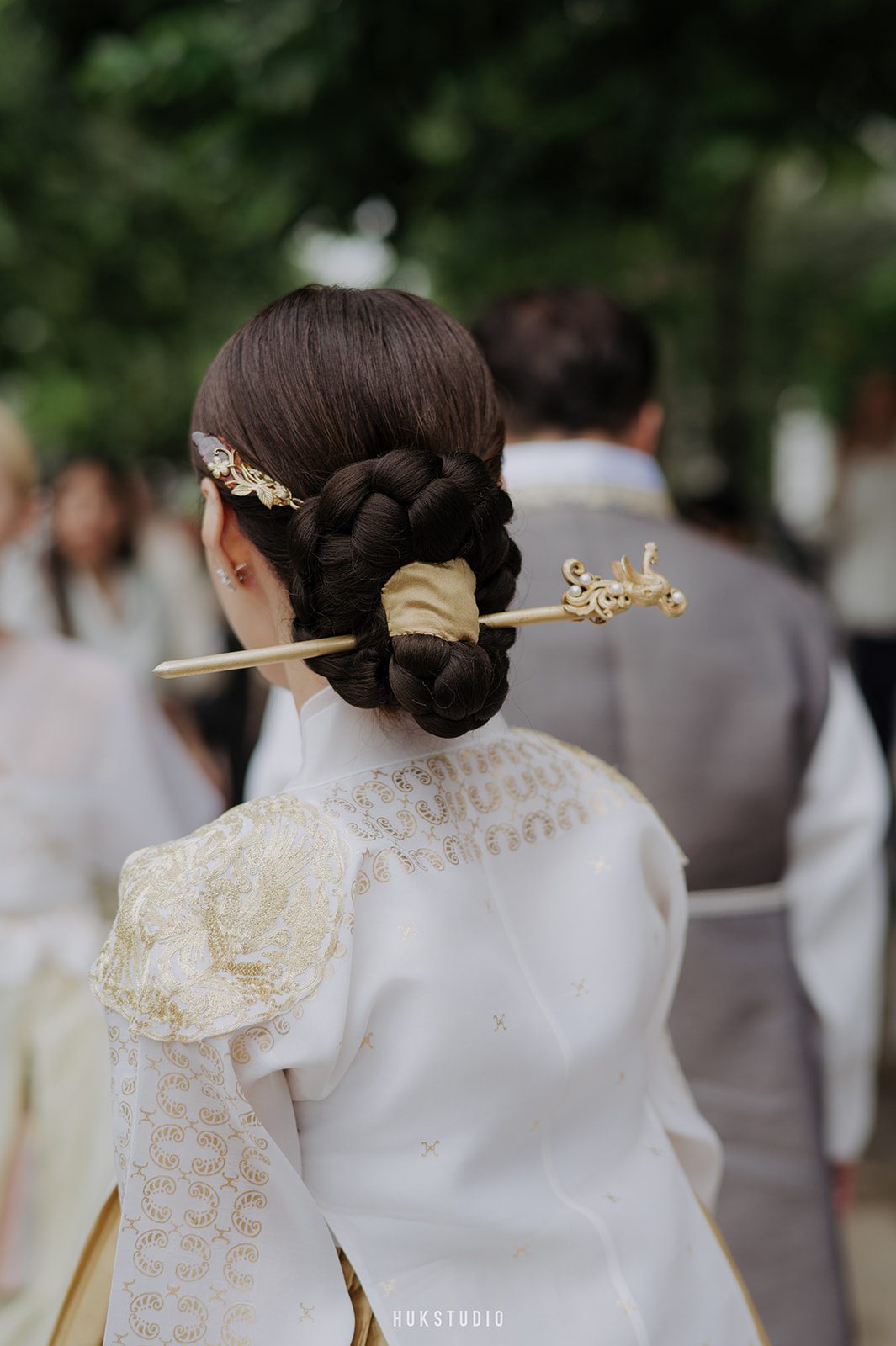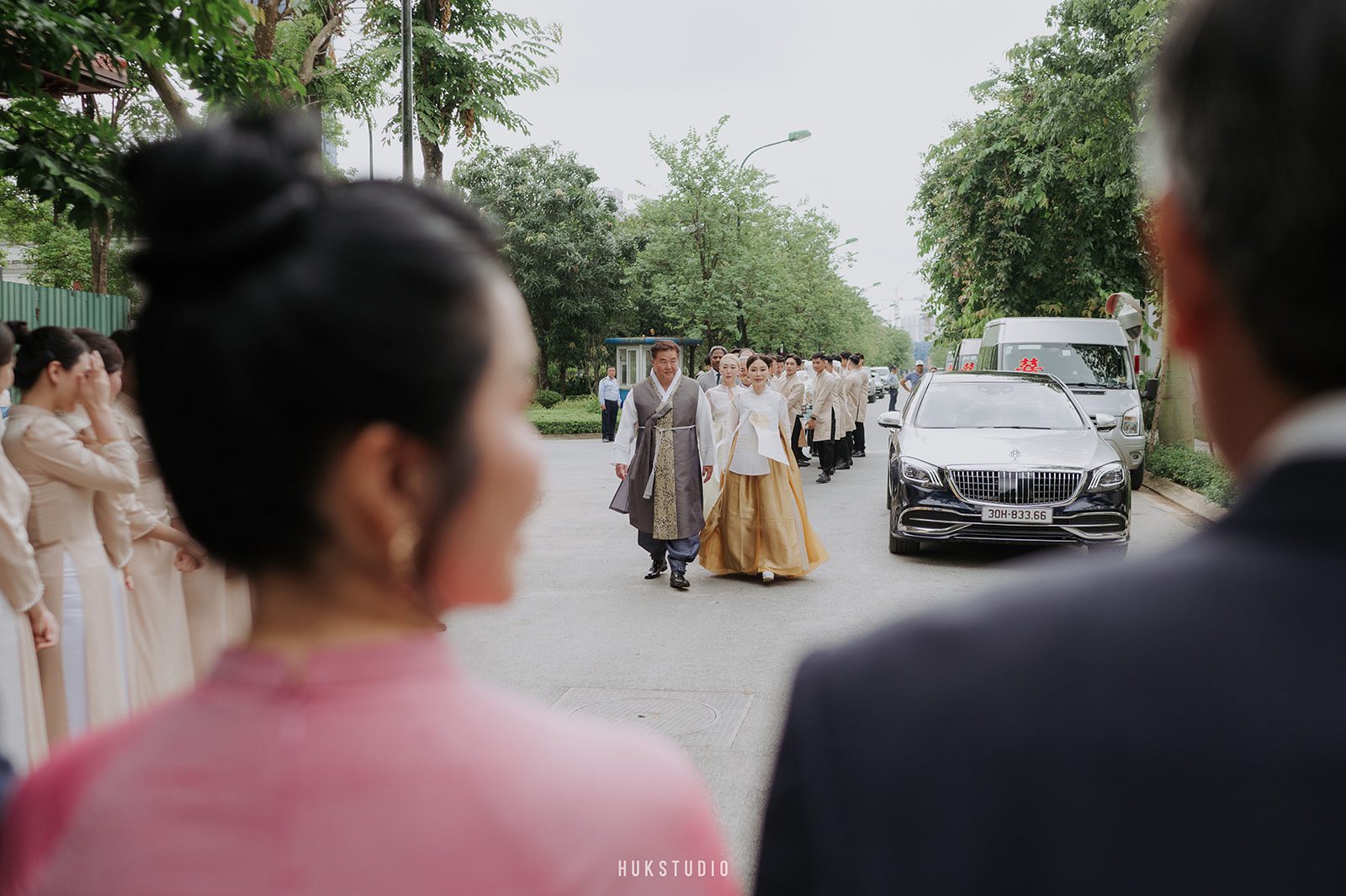 Tráp lễ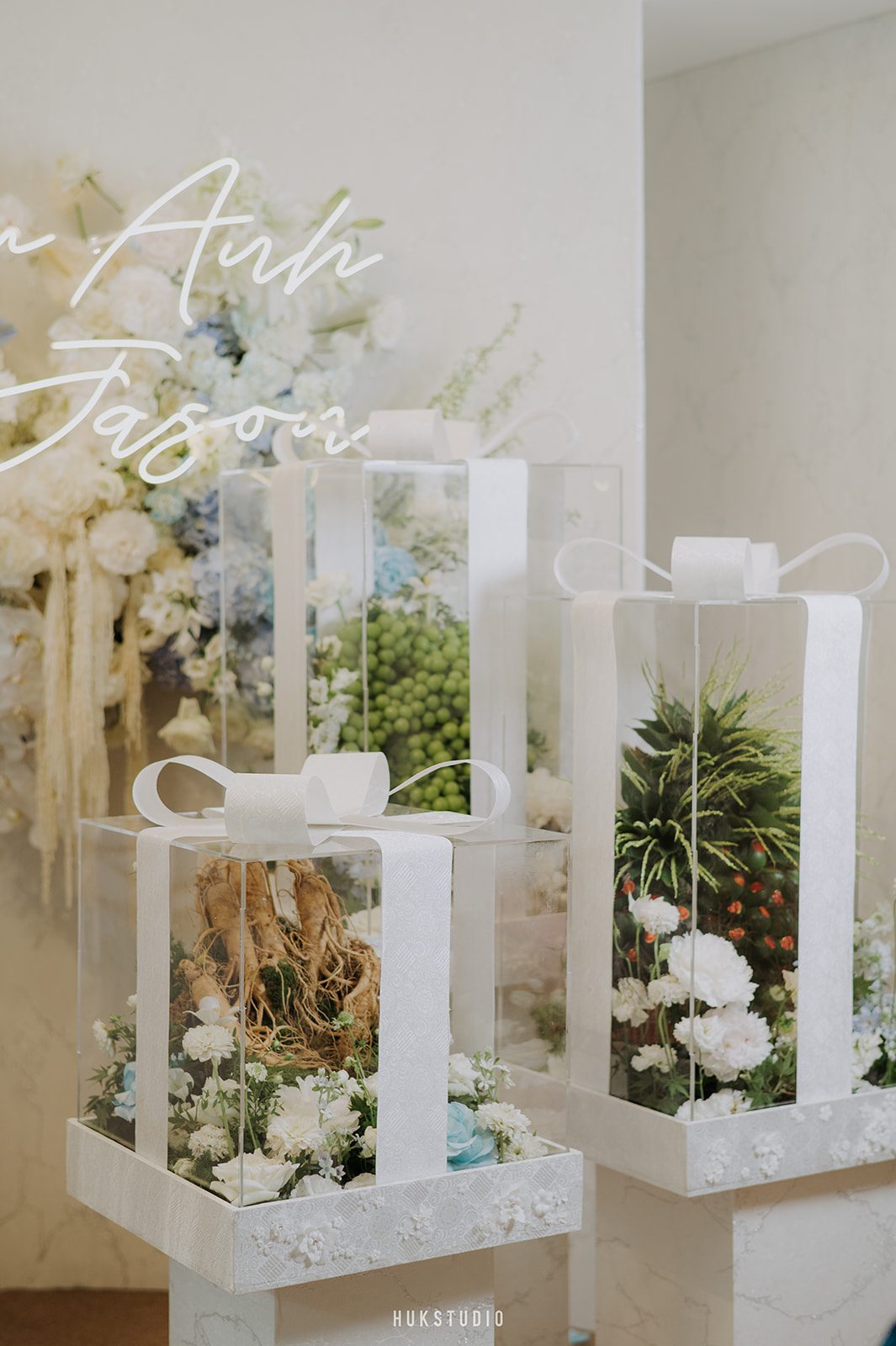 Creative structure, elegant design, premium offerings – the set of Tráp Lễ was a special highlight in Eliza and Jason's Vu Quy ceremony. Taking inspiration from gift boxes wrapped in brocade cloth often exchanged in Korea, these Tráp Lễ featured the quintessence of both cultures, such as ginseng and betel, among other premium offerings – wine, cigar, lotus seeds,…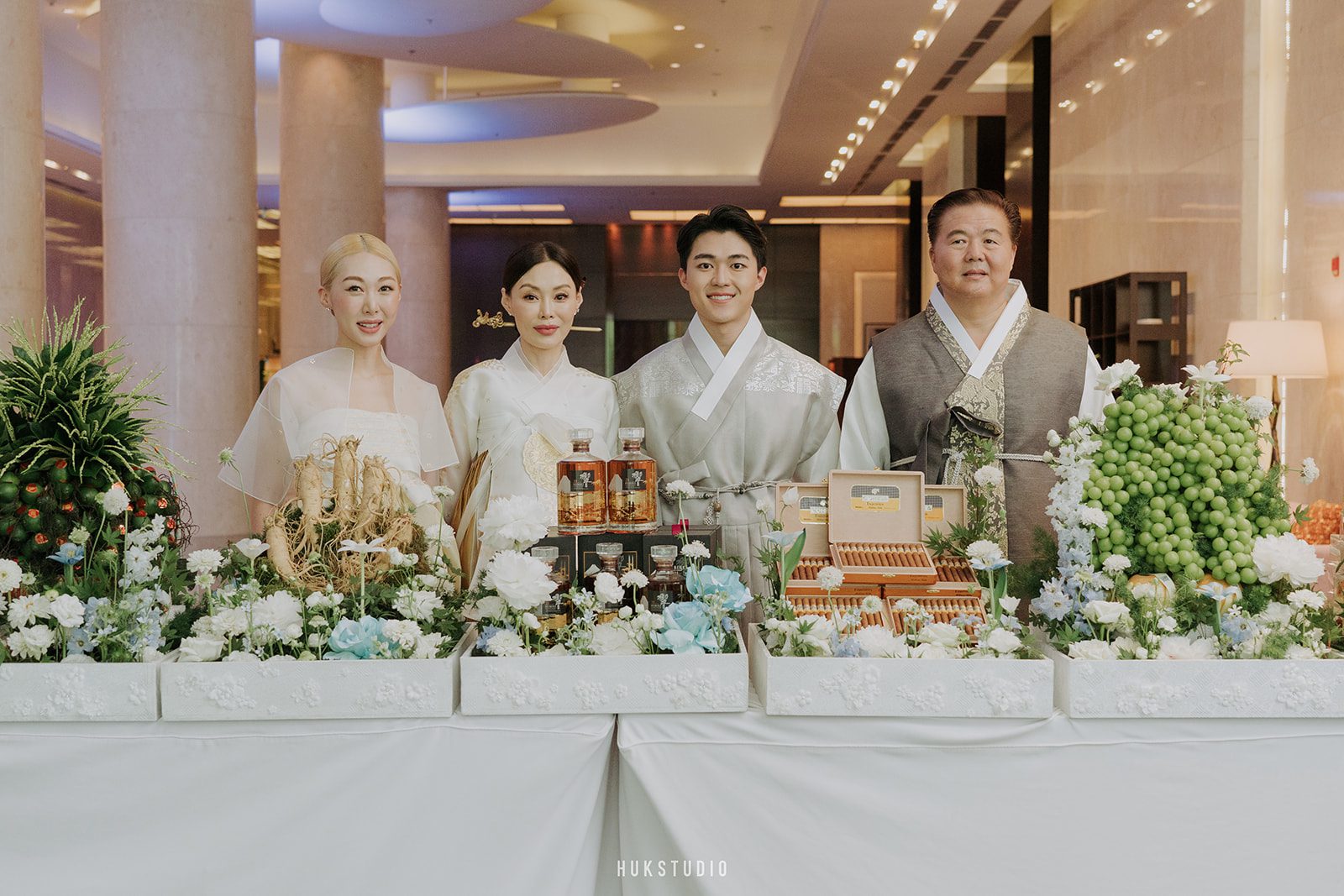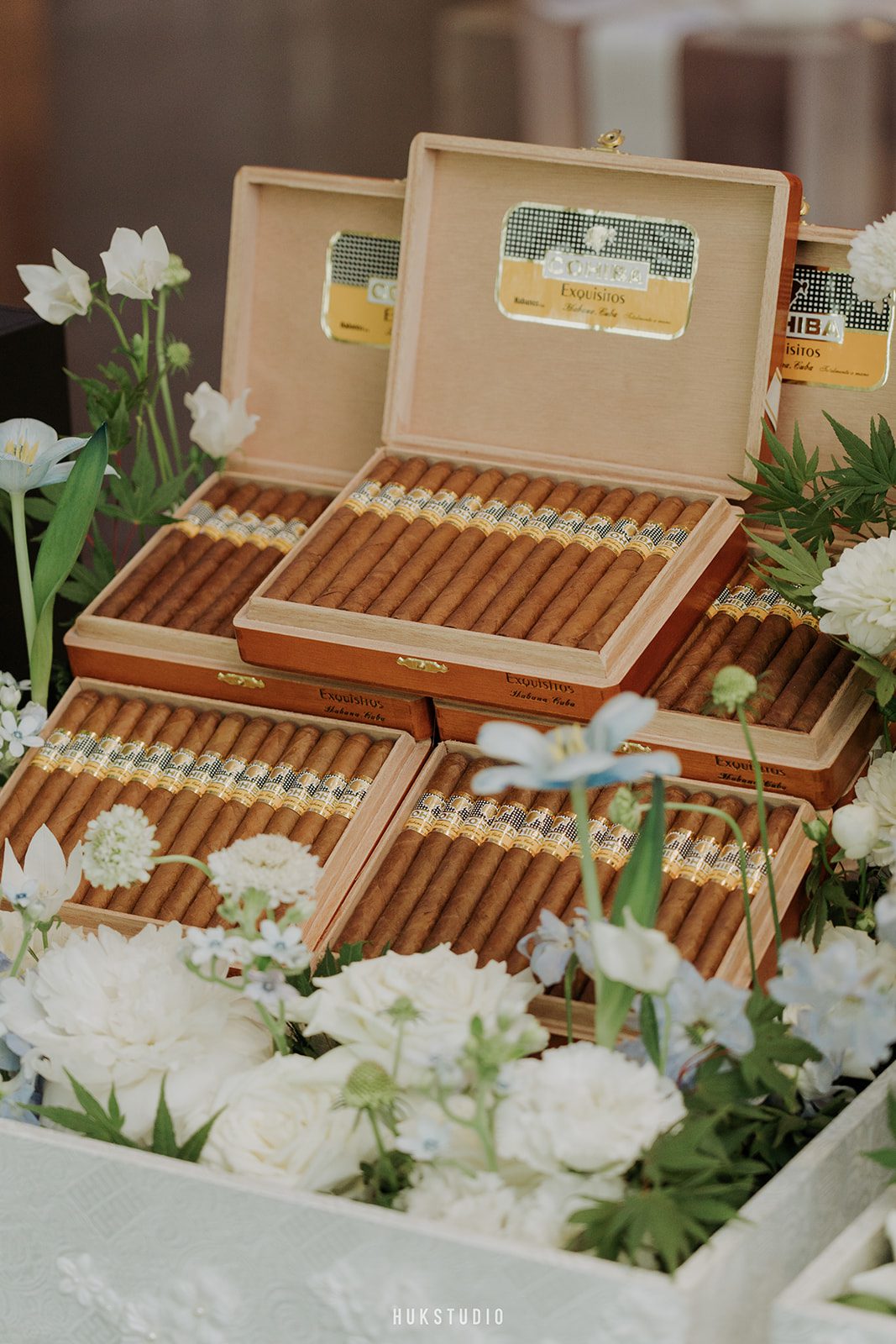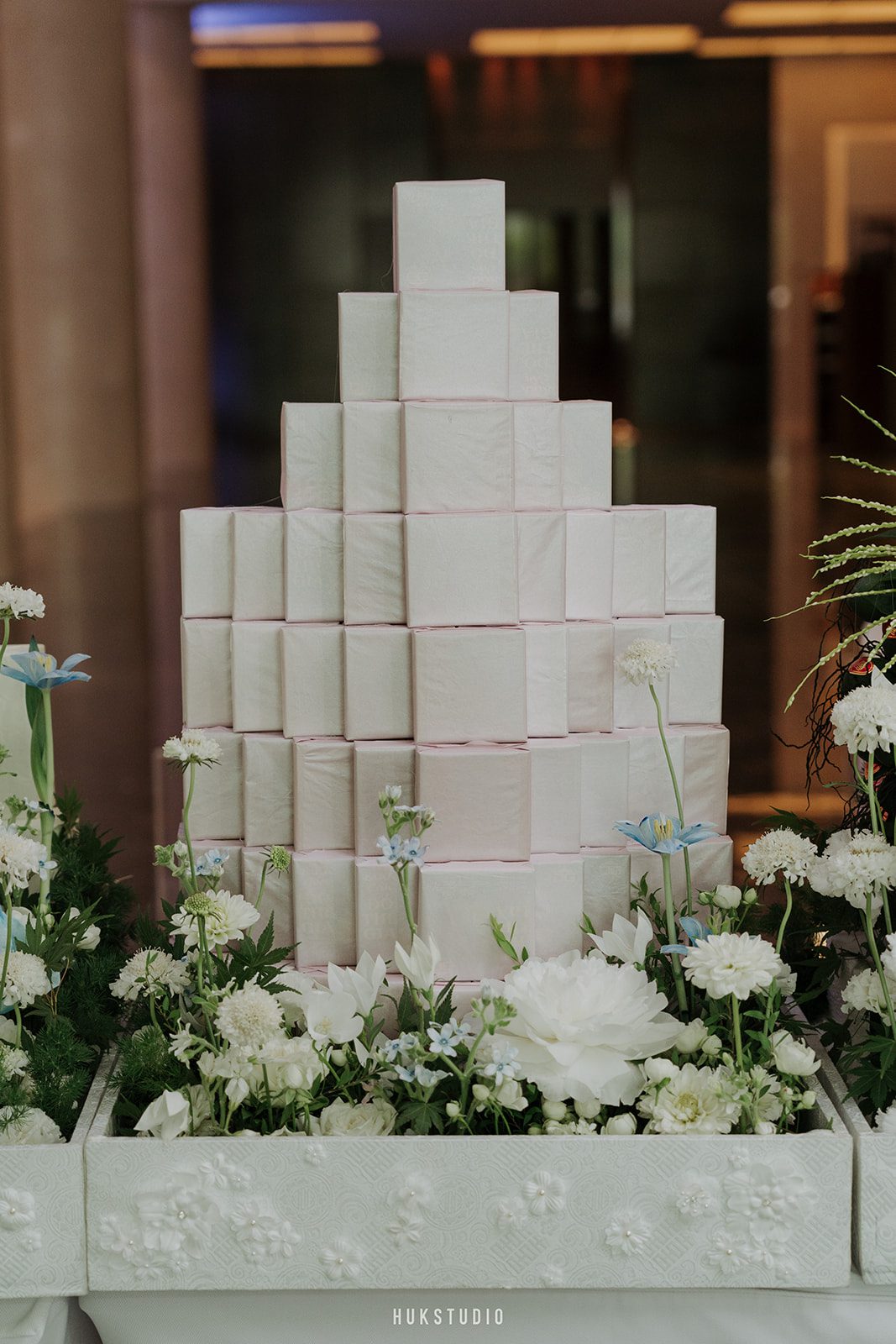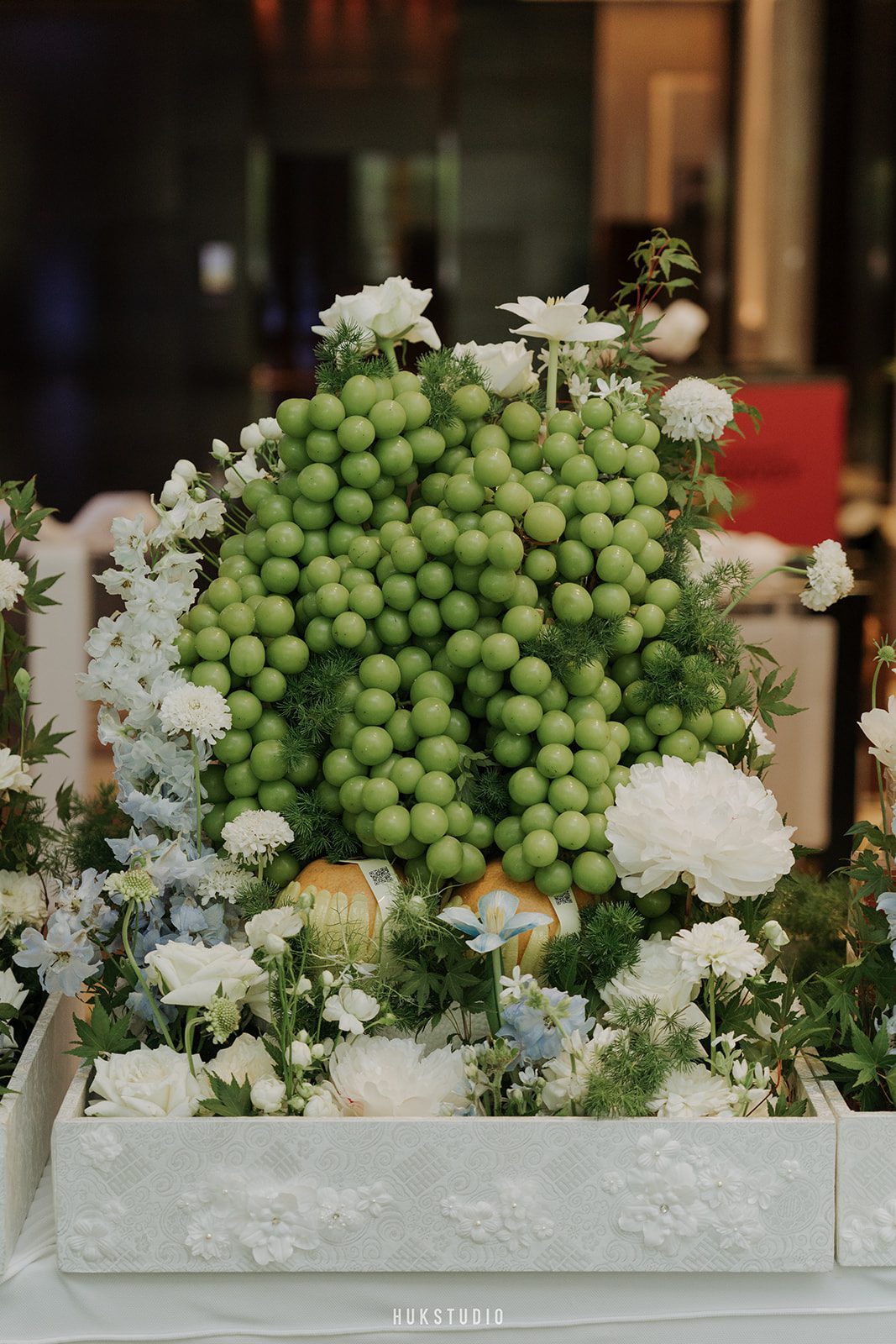 It was the first time The Planners had made 3D design for Tráp Lễ. With their specific materials and high quality content, we had to supervise every step of production, preservation and presentation.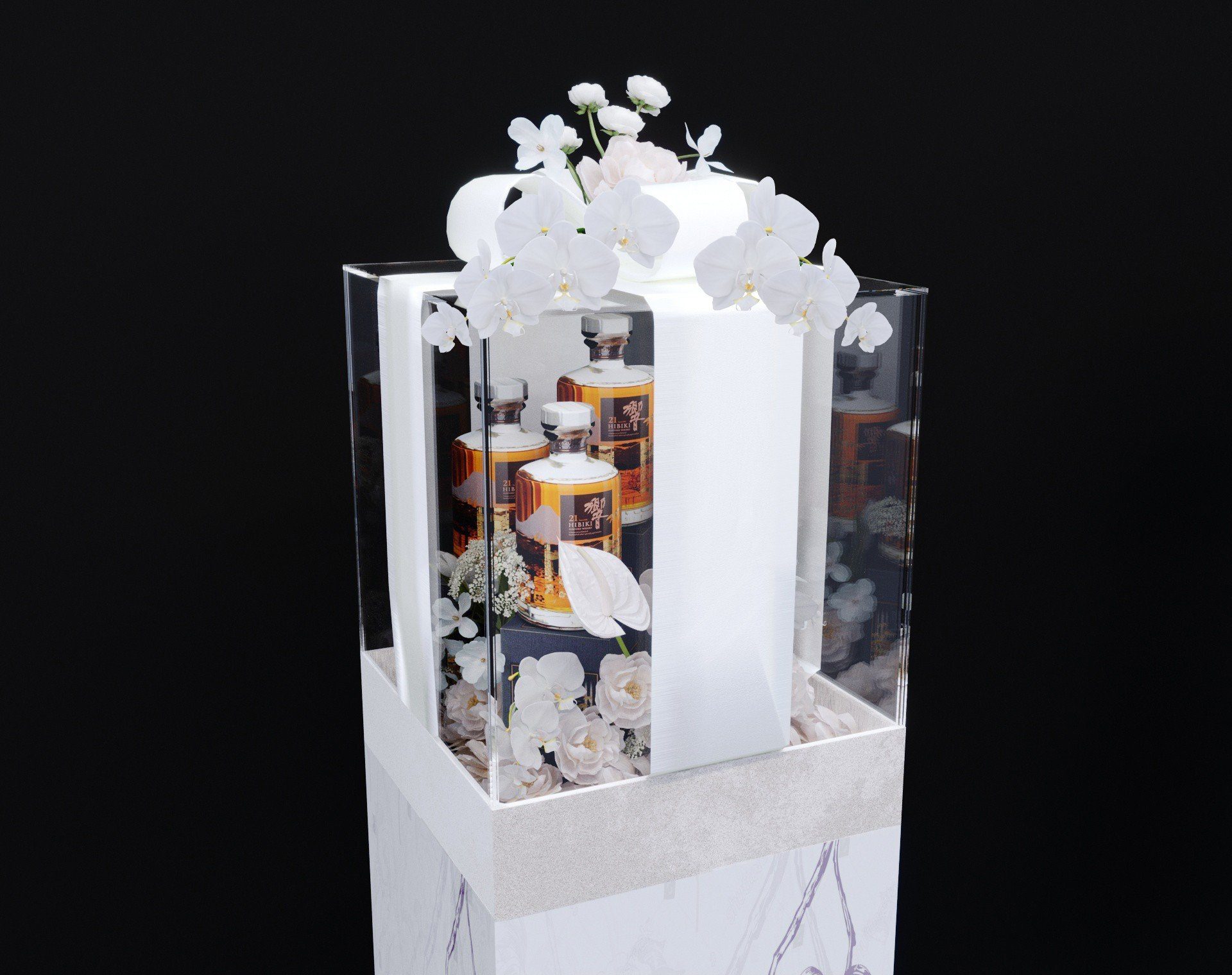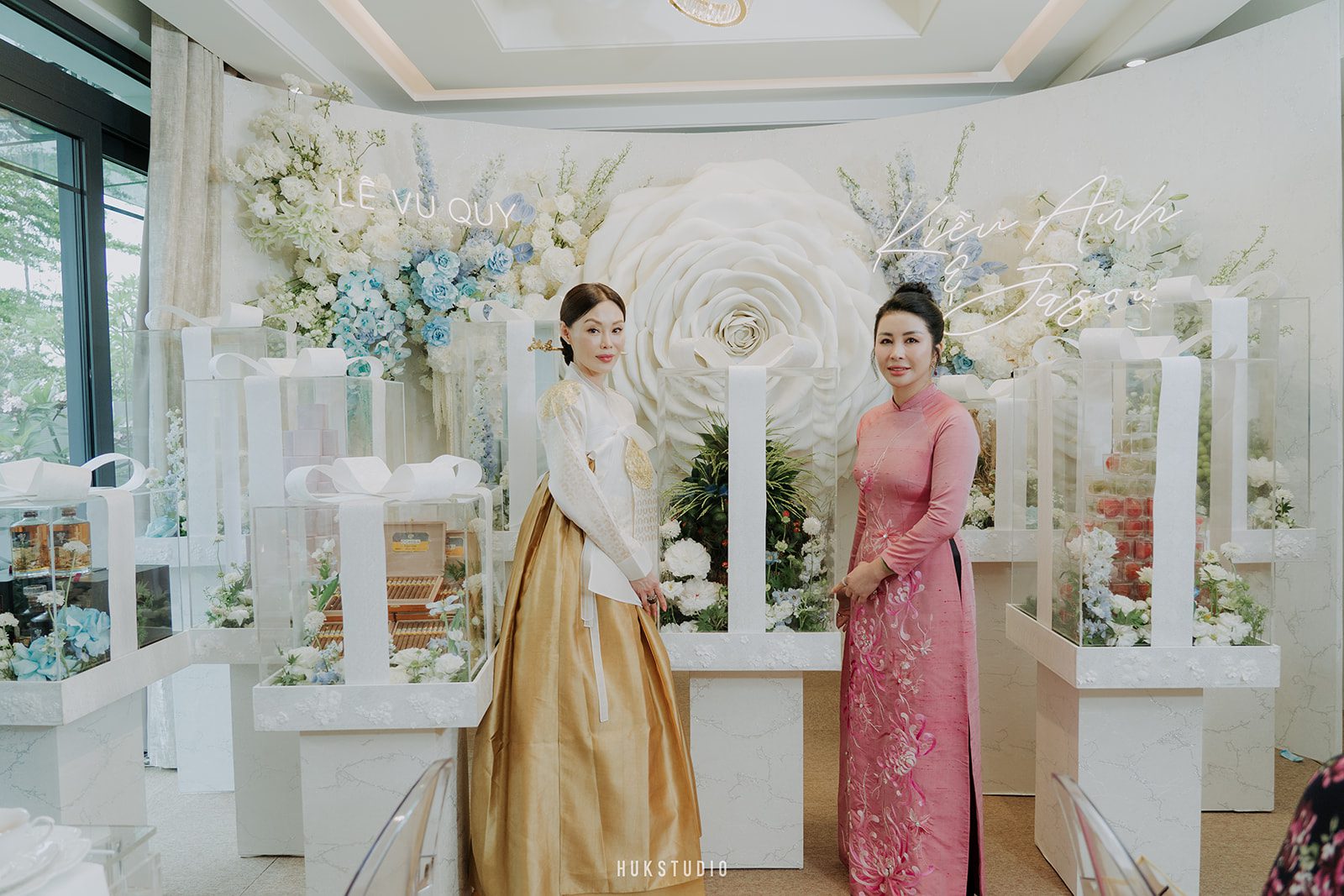 The ceremony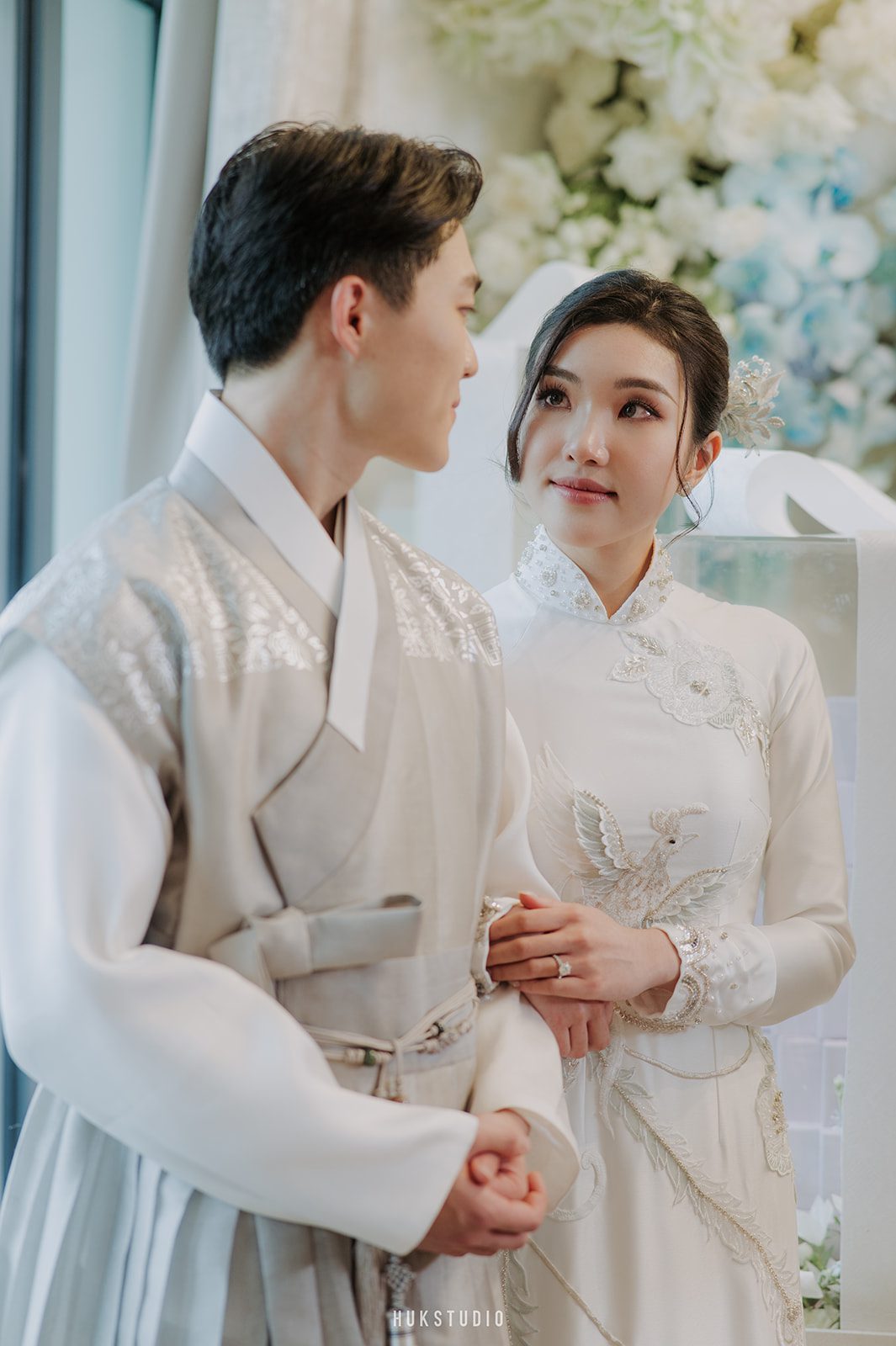 The ceremony consisted of into 2 parts: Pick up the bride ceremony and Vu Quy ceremony. The program script was meticulously written and executed to honor both Vietnamese and Korean culture, while setting a cozy and intimate tone for Eliza and Jason's family.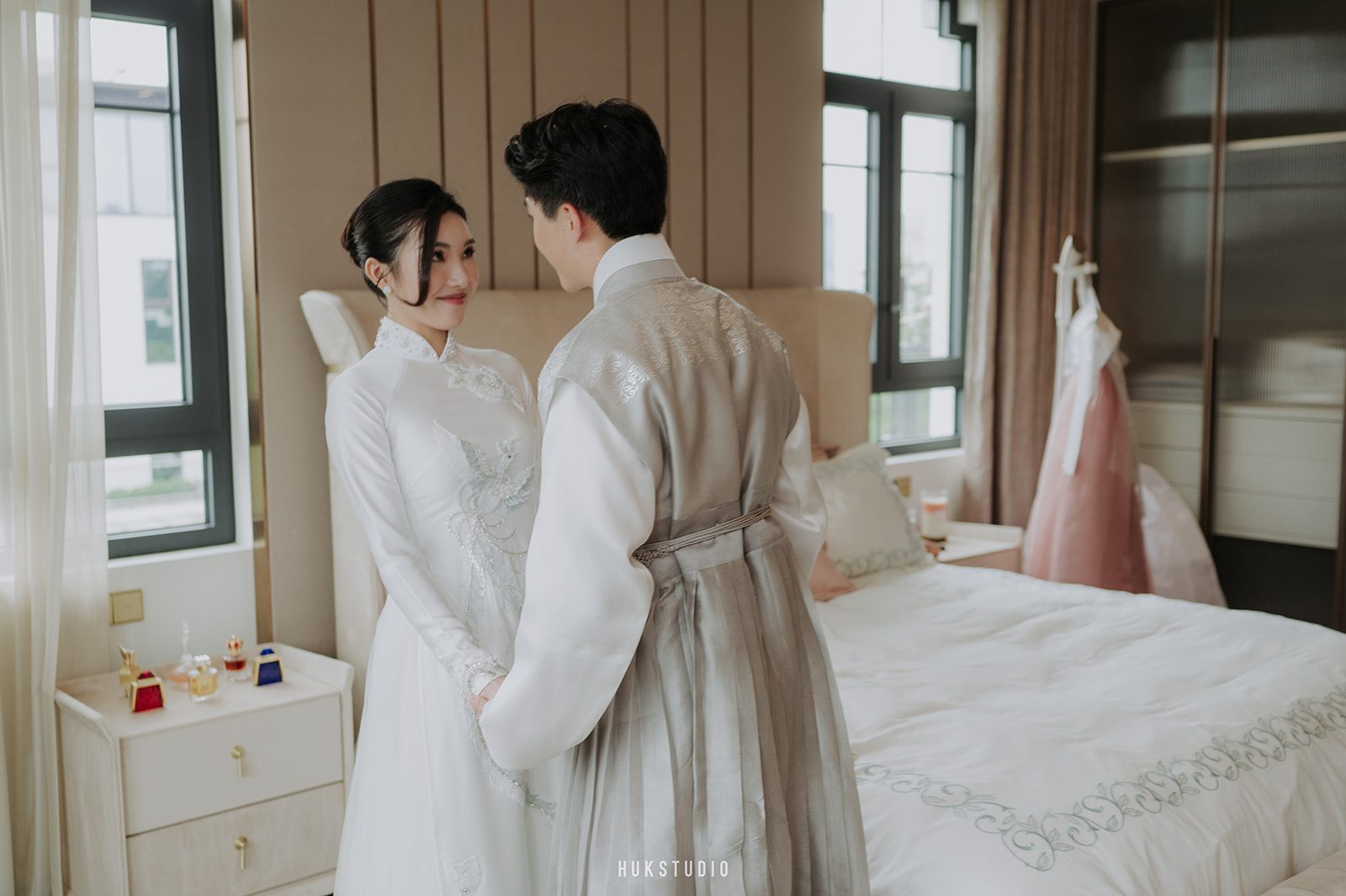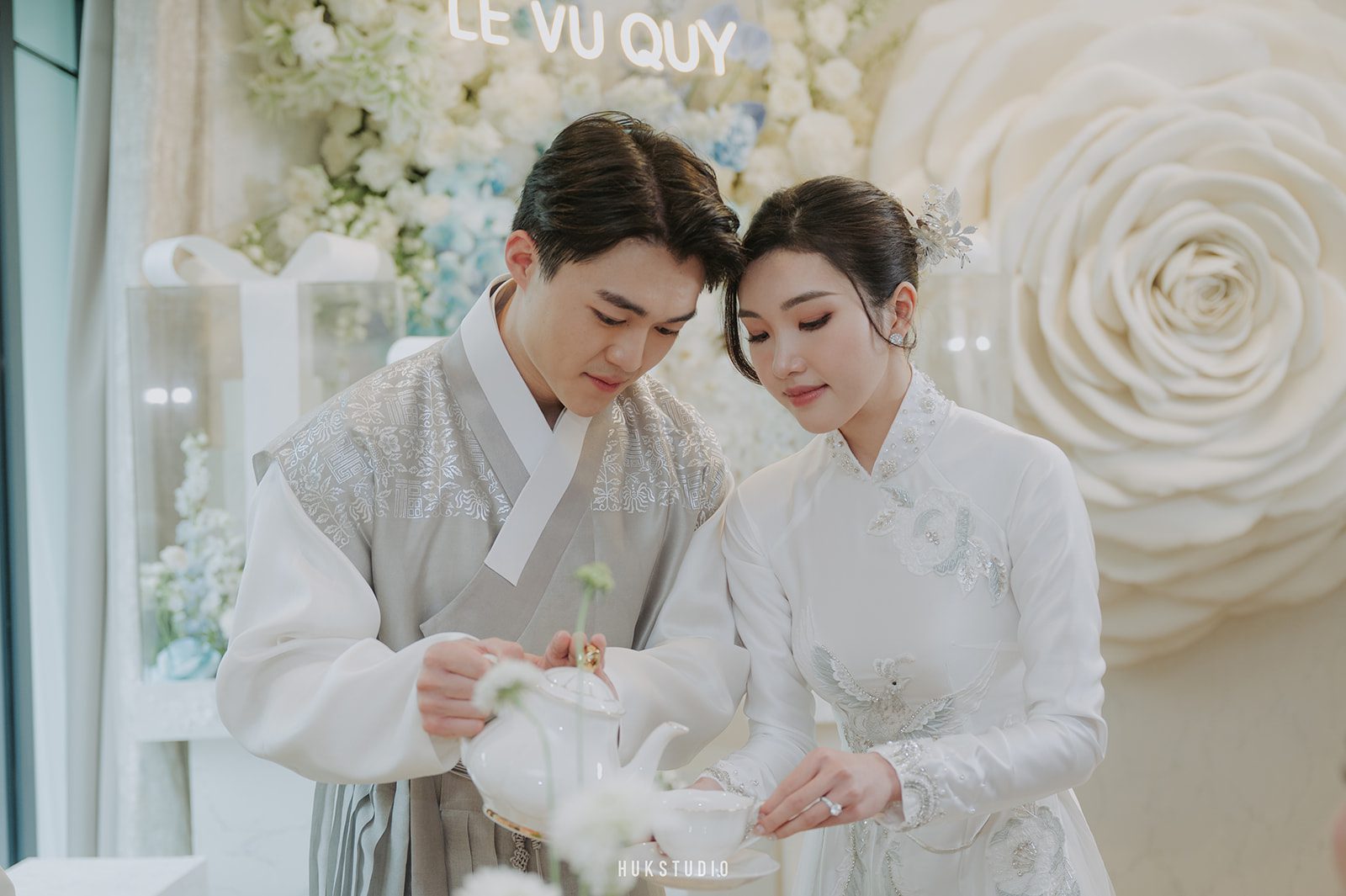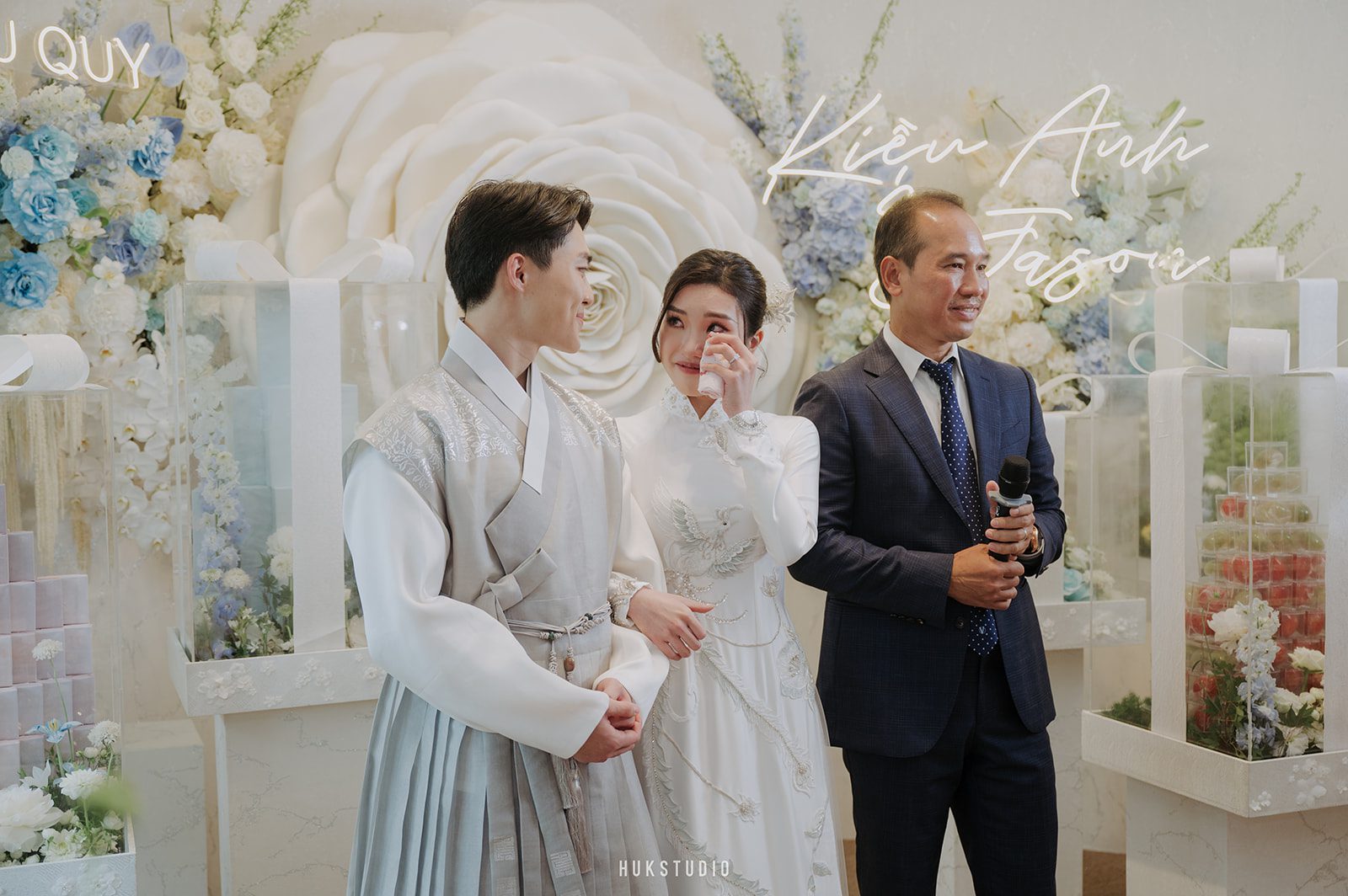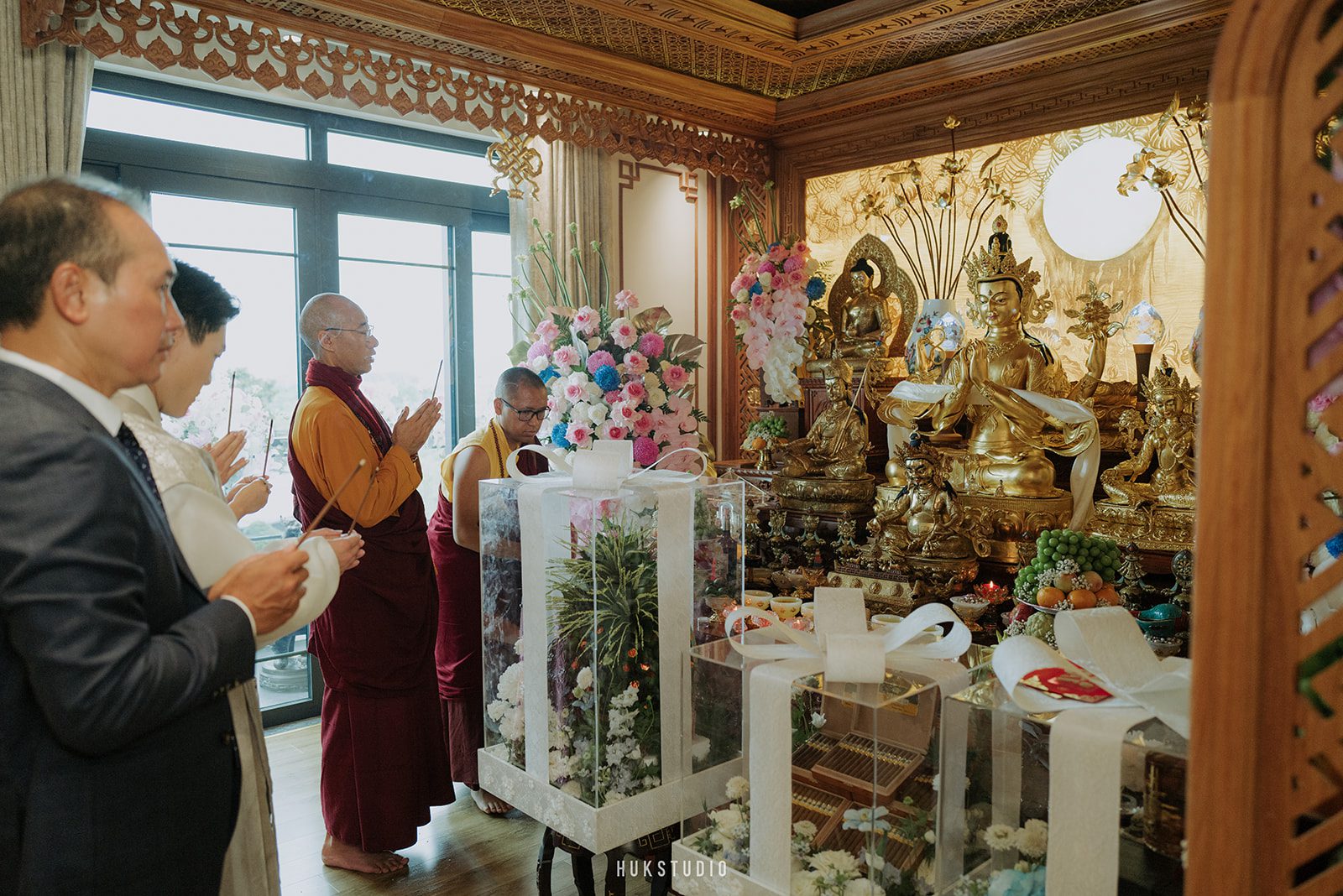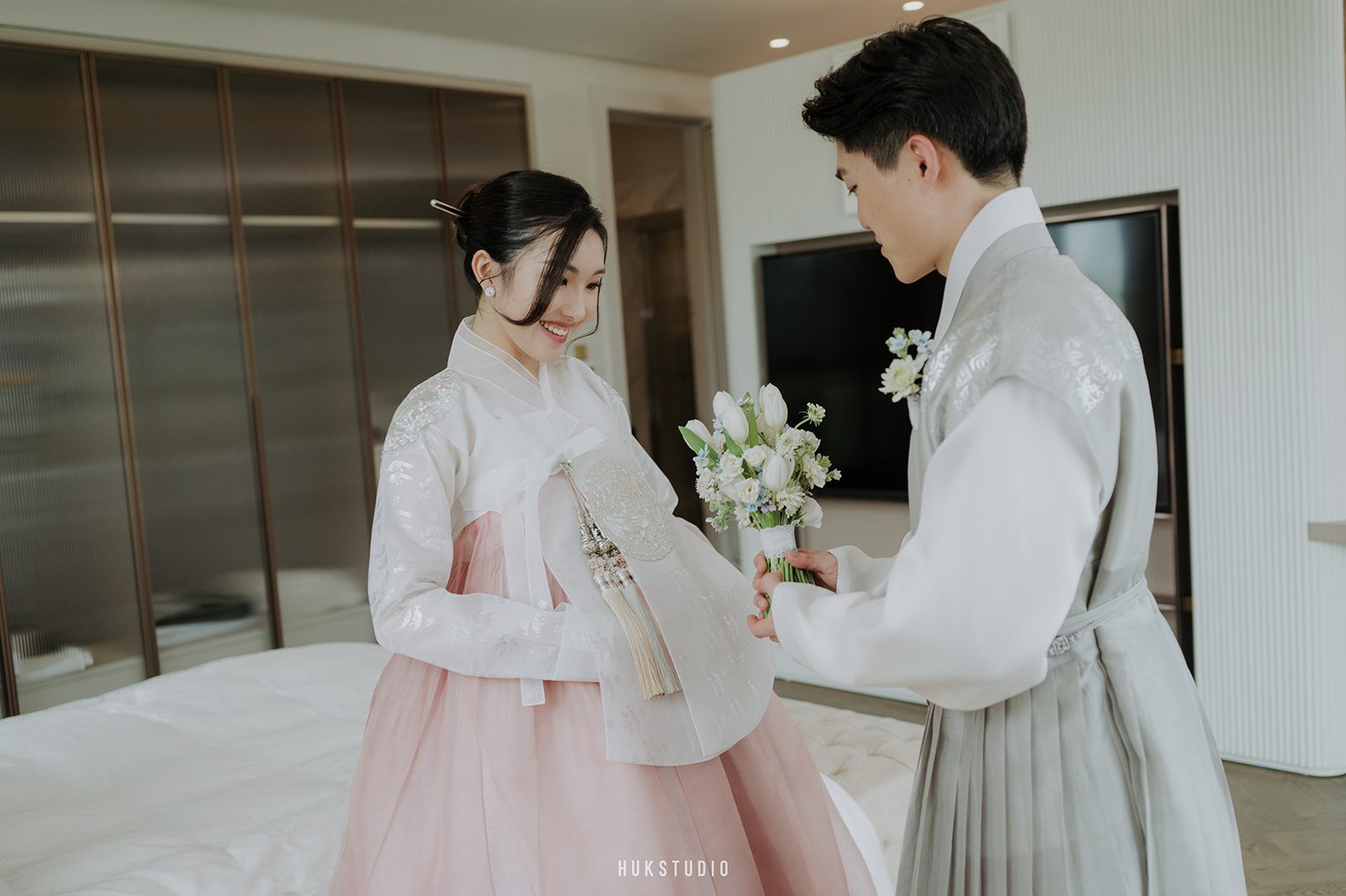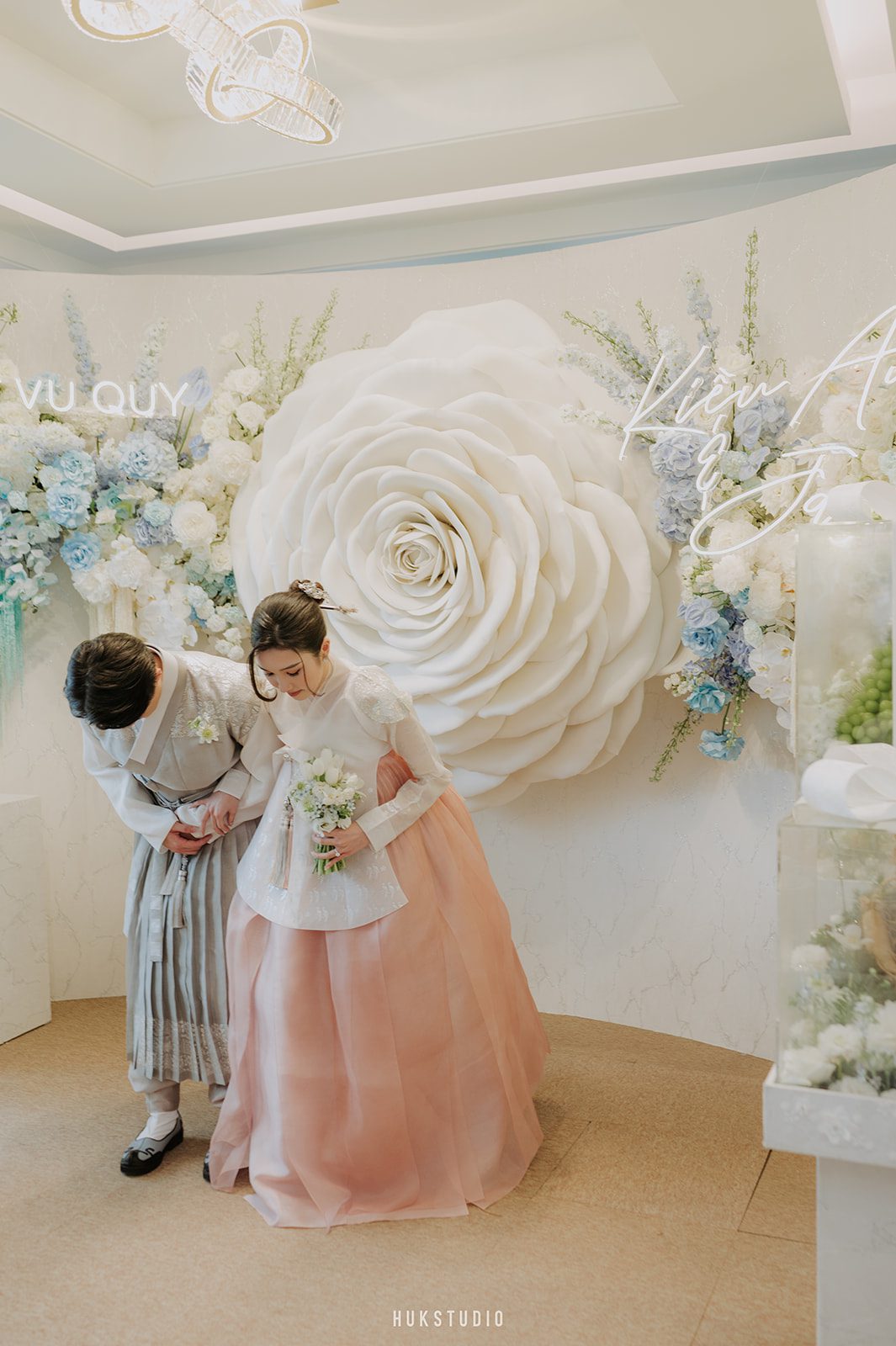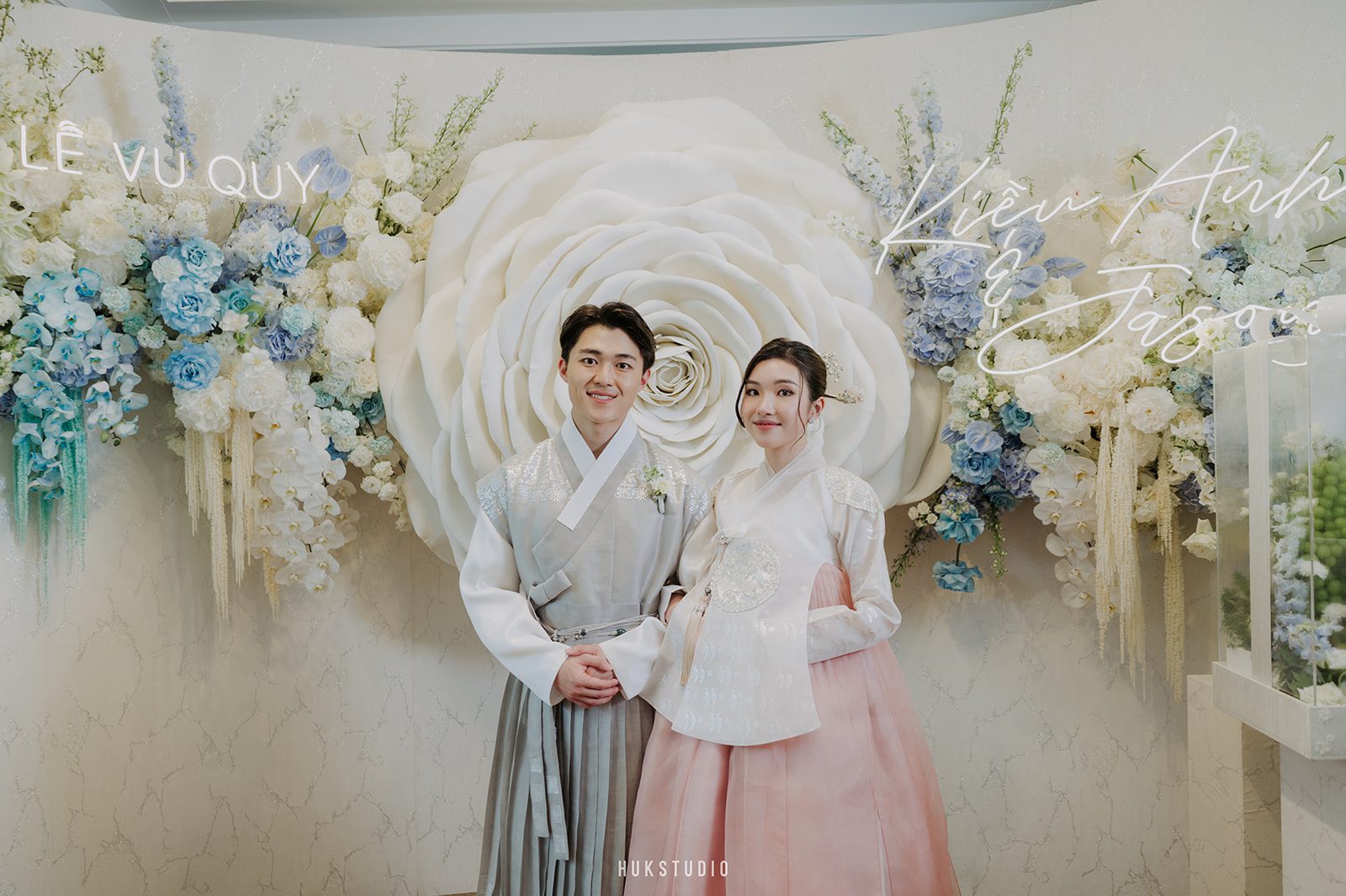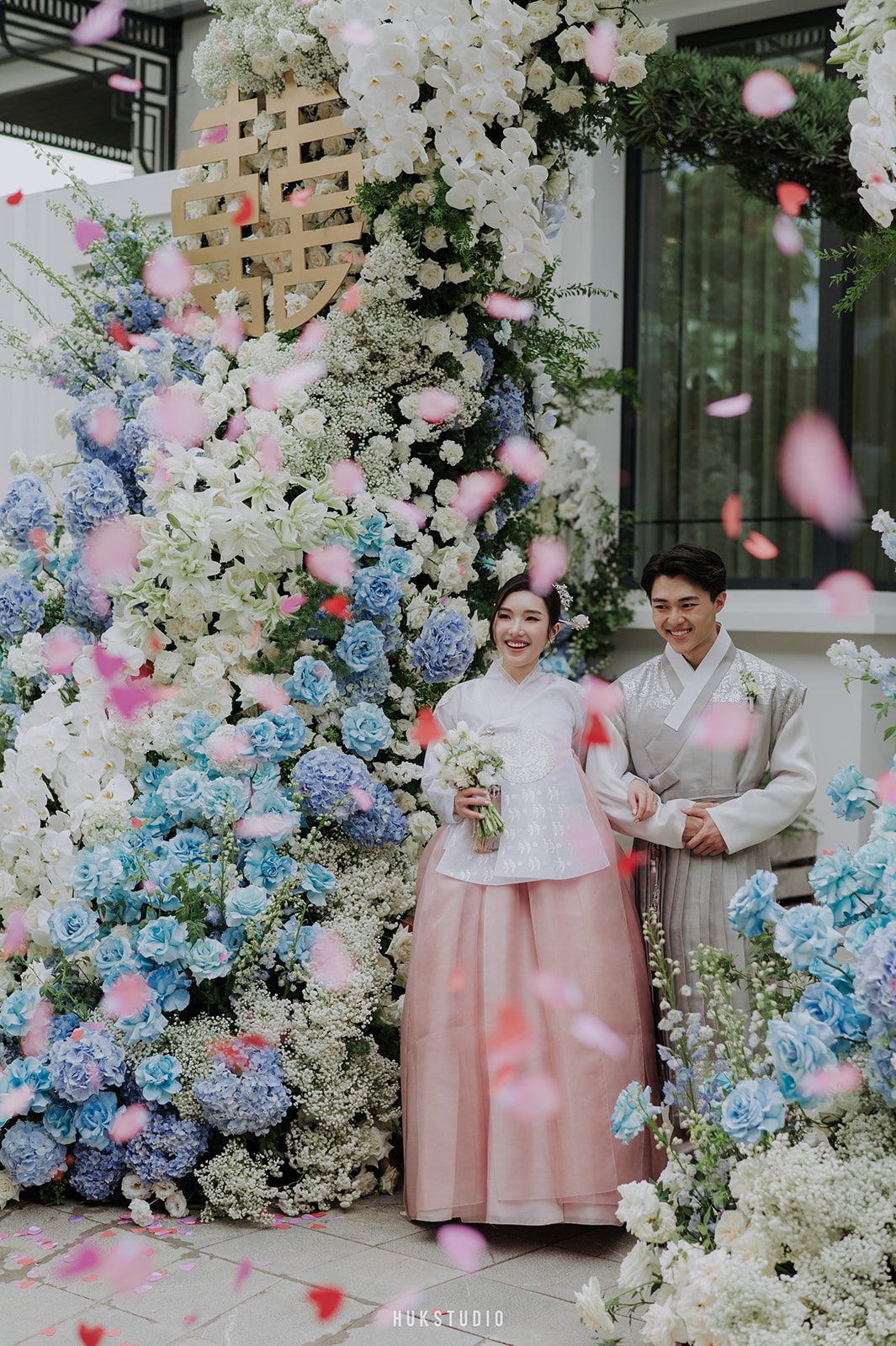 Eliza is a surprise-loving bride, therefore, we suggested that Jason give her one more sweet surprise at the end of the ceremony. Needless to say, Eliza shedded tears of joy!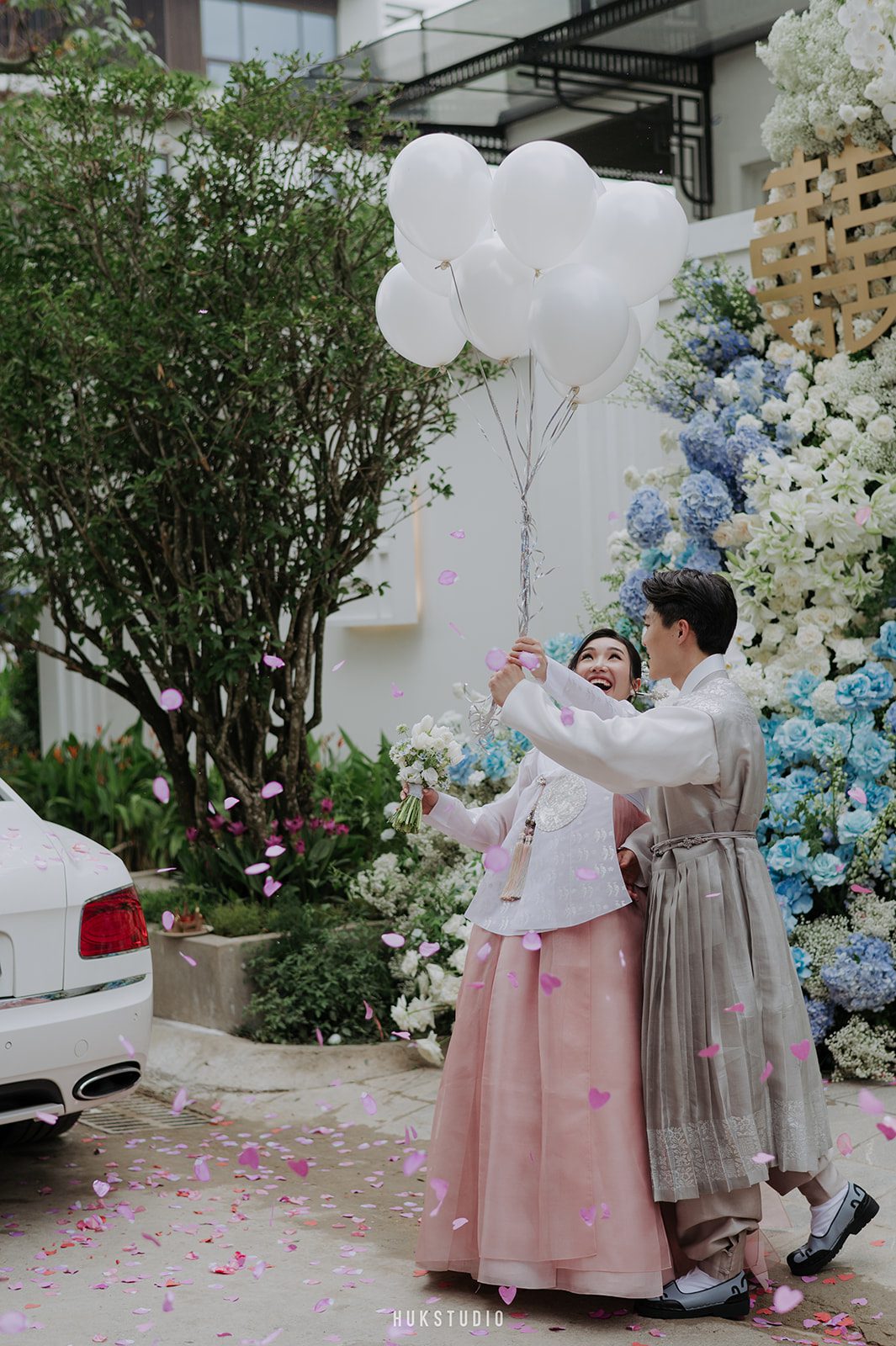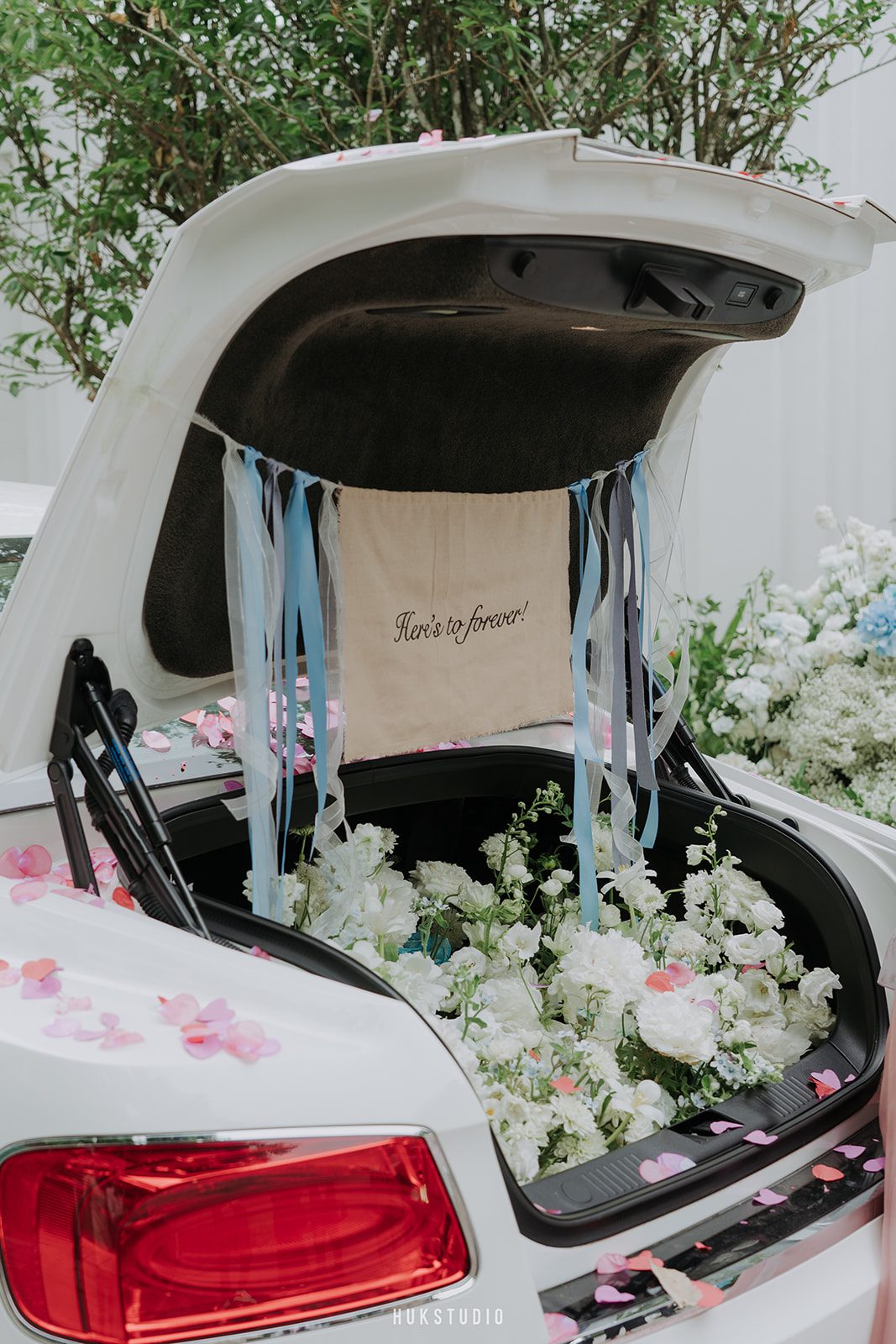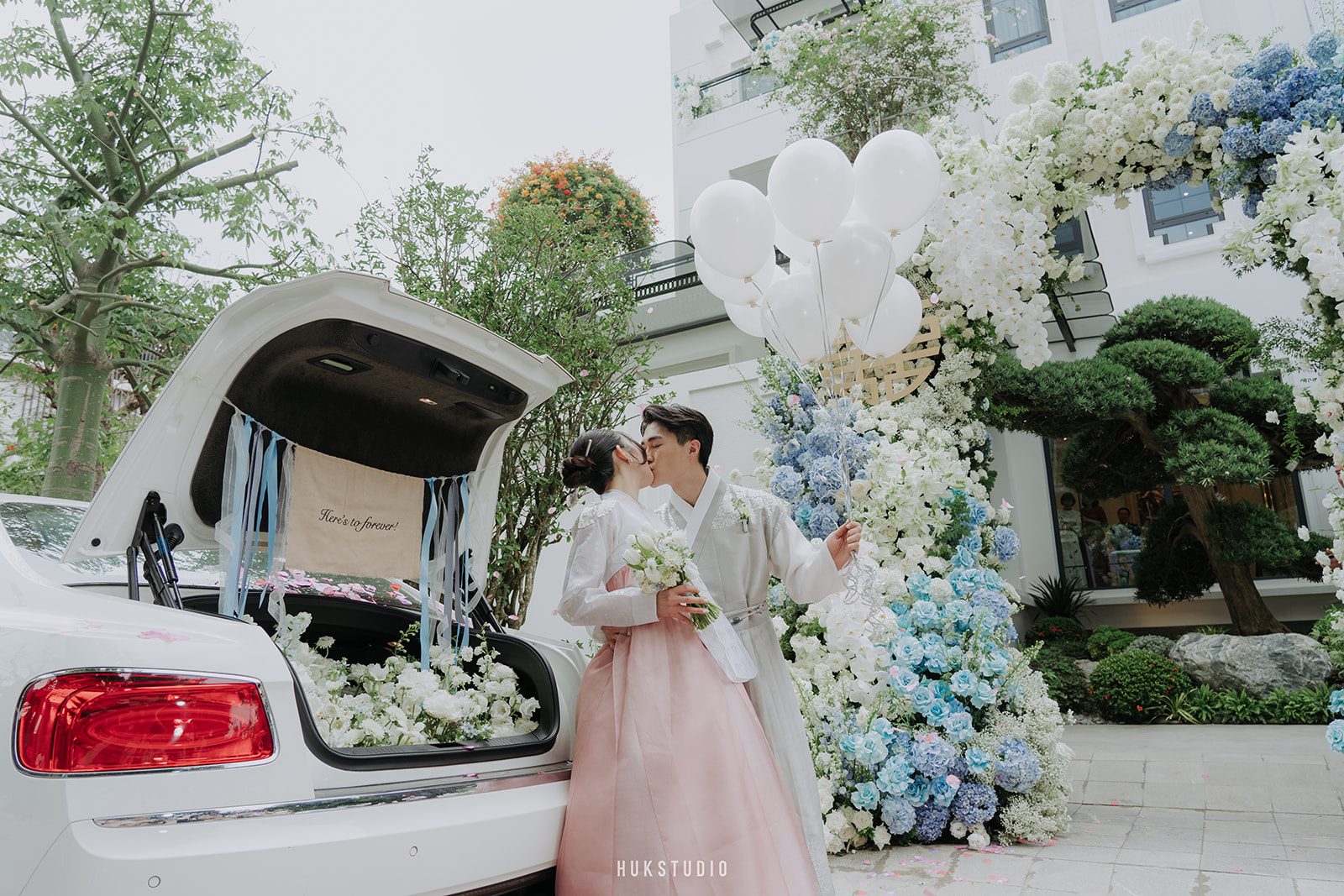 See more from Eliza and Jason's traditional ceremony – Aqua Camellia
Check out more of our traditional ceremonies here.