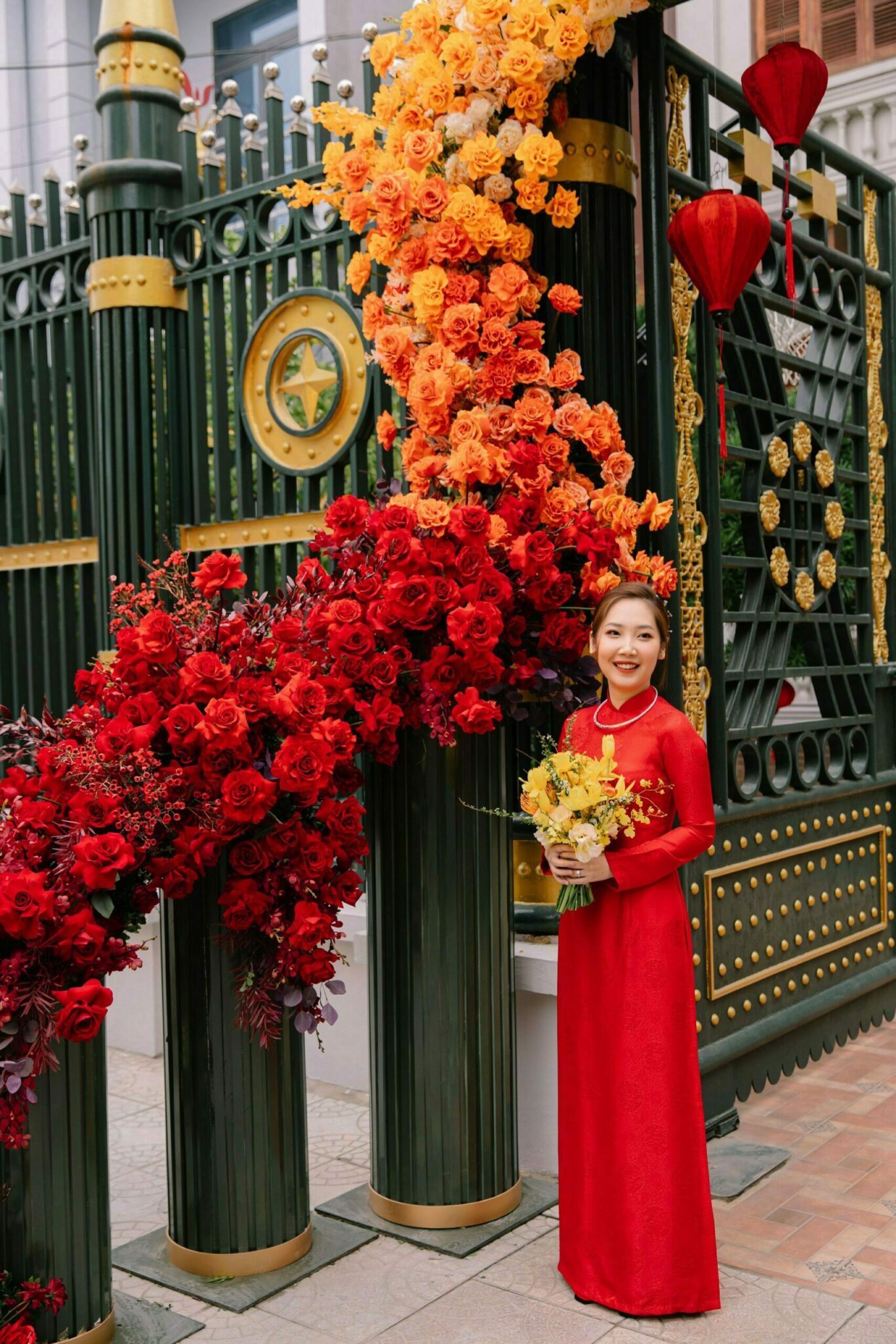 Vietnamese Traditional Wedding Ceremony
Eternal Red is a vibrant Vietnamese traditional engagement ceremony that we are very fond of.
You could easily tell why we named it Eternal Red since Red is the primary color of the color palette in this ceremony. Red is the color of luck according to Vietnam's custom. It represents for joy, love and luck , all the things that we wish for in a wedding and that is the reason we chose red as the main color for their Ask for the bride Ceremony – The very first ceremony in a series of eventful days of the young couple ( followed up by a Pick up the bride Ceremony at the groom's house and a modern wedding at hotel.