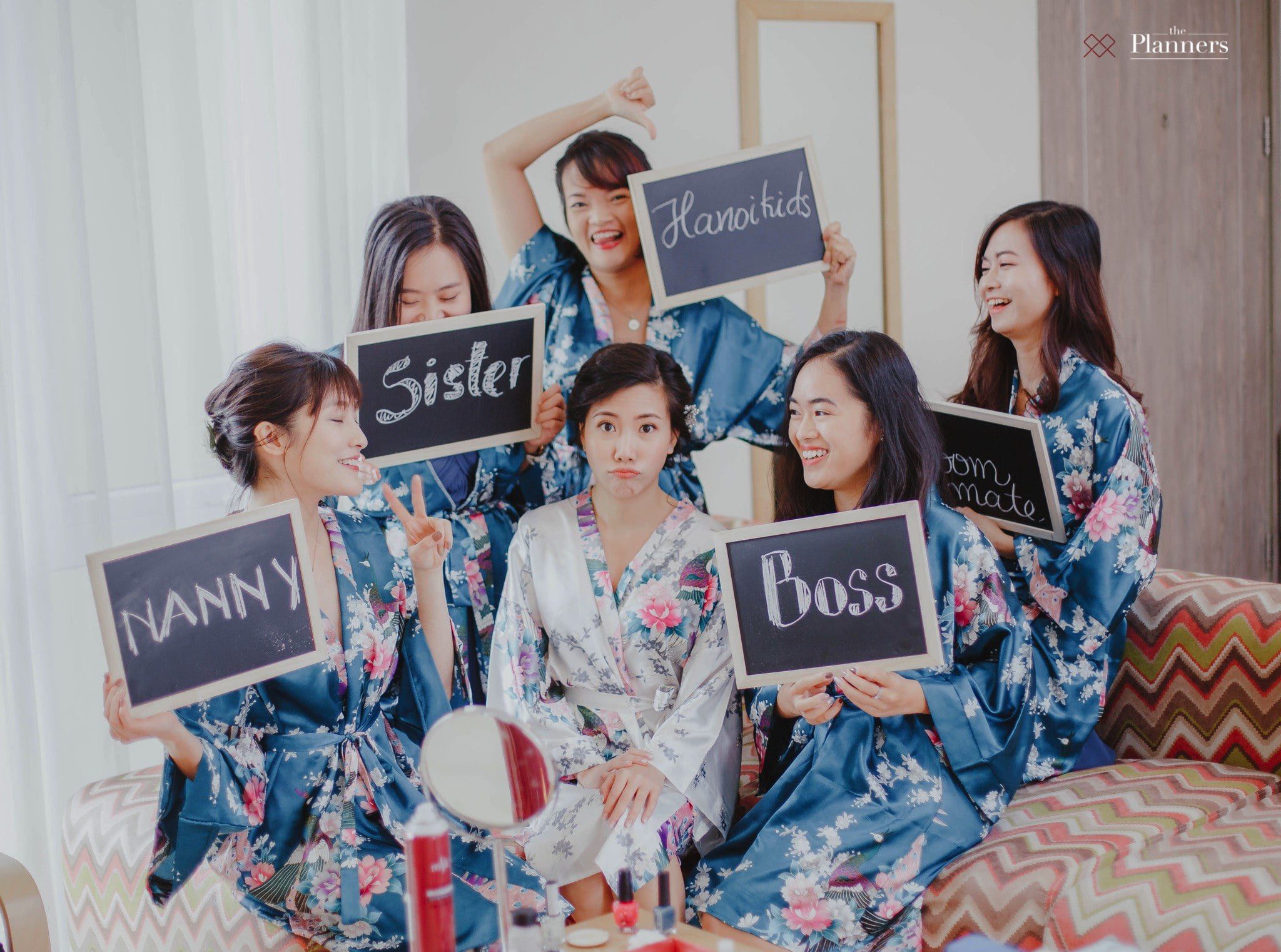 Lễ cưới của Loan & Jasper được tổ chức tại nhà hàng Nắng Sông Hồng, một địa điểm rất đẹp và yên tĩnh bên cạnh sông Hồng. Chúng tôi đã rất muốn tổ chức tại địa điểm này vì ấn tượng với khung cảnh tuyệt vời lúc hoàng hôn xuống và may mắn, Loan & Jasper đã đề cập đến một đám cưới bên bờ sông ngay trong lần đầu gặp gỡ.
The venue of the wedding is Nắng Sông Hồng Restaurant – a nice restaurant located right by the river. The restaurant is perfect for those who are looking for privacy and a nice place to see the sunset.
It was a rare very cold day in Hanoi in November, according to Loan & Jasper, they just want a simple yet effective decoration for the wedding. The program of the wedding was scheduled tightly to make sure that the couple will have some private, cute moments to be captured after the ceremony when the sun goes down.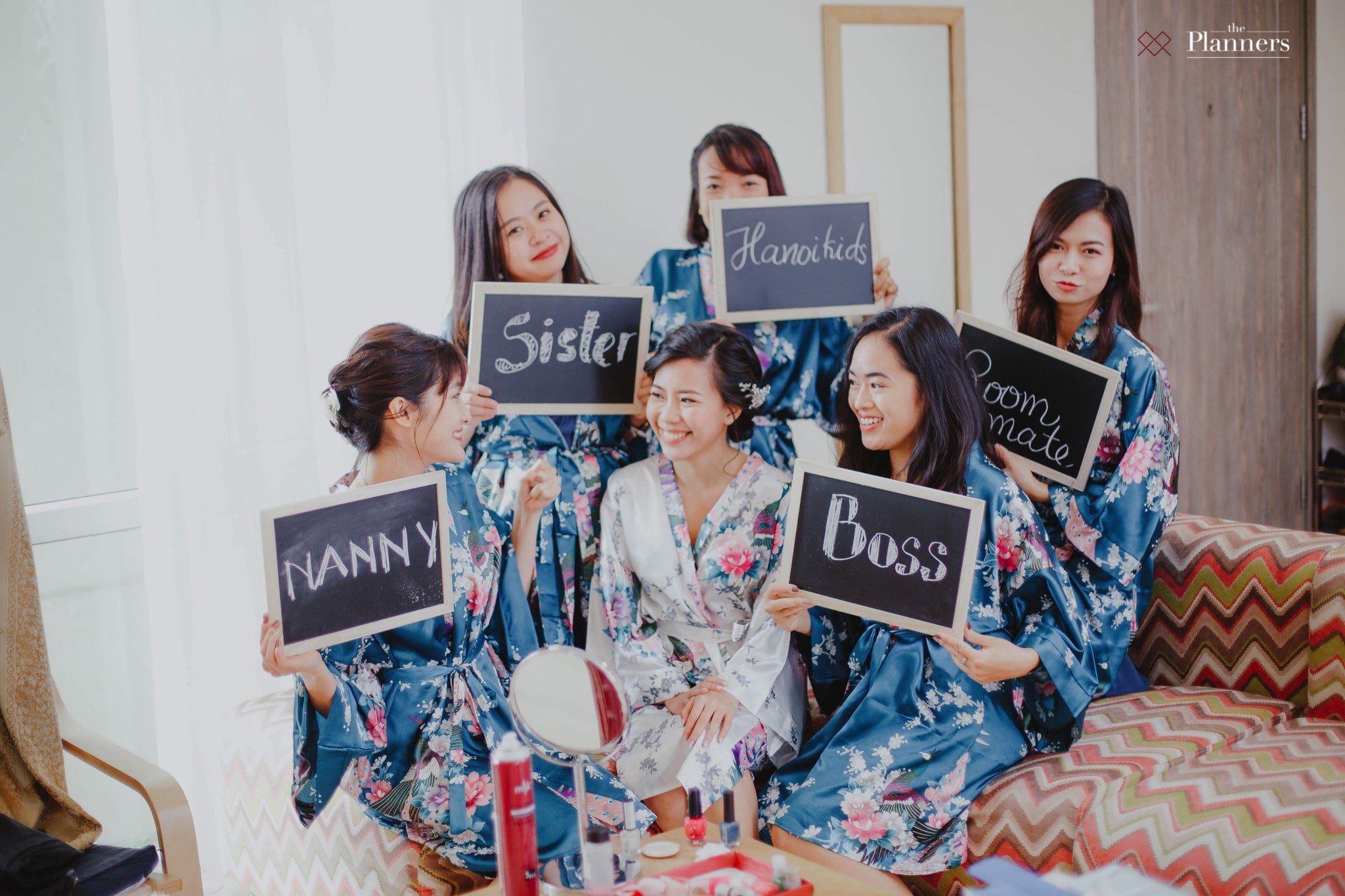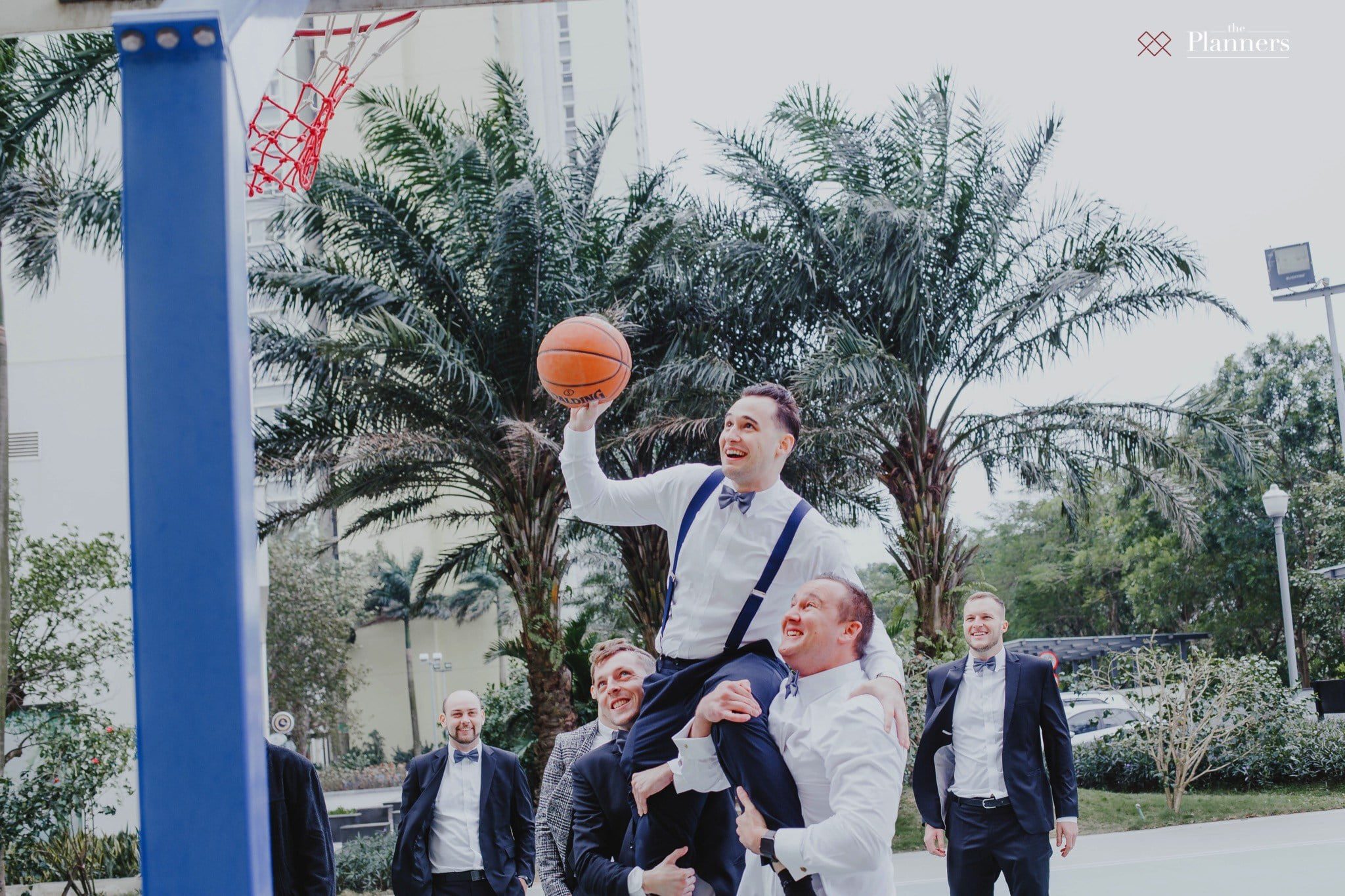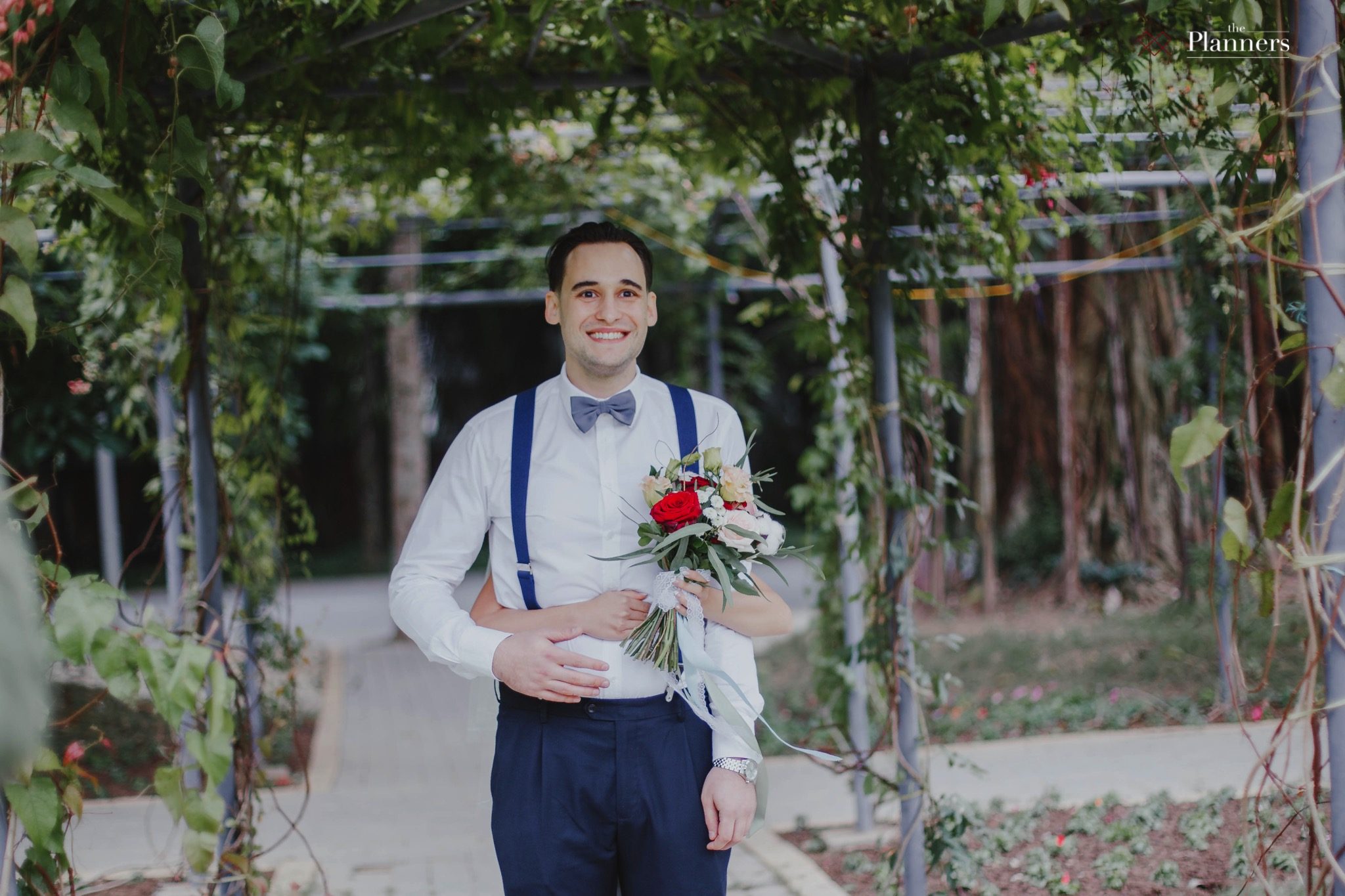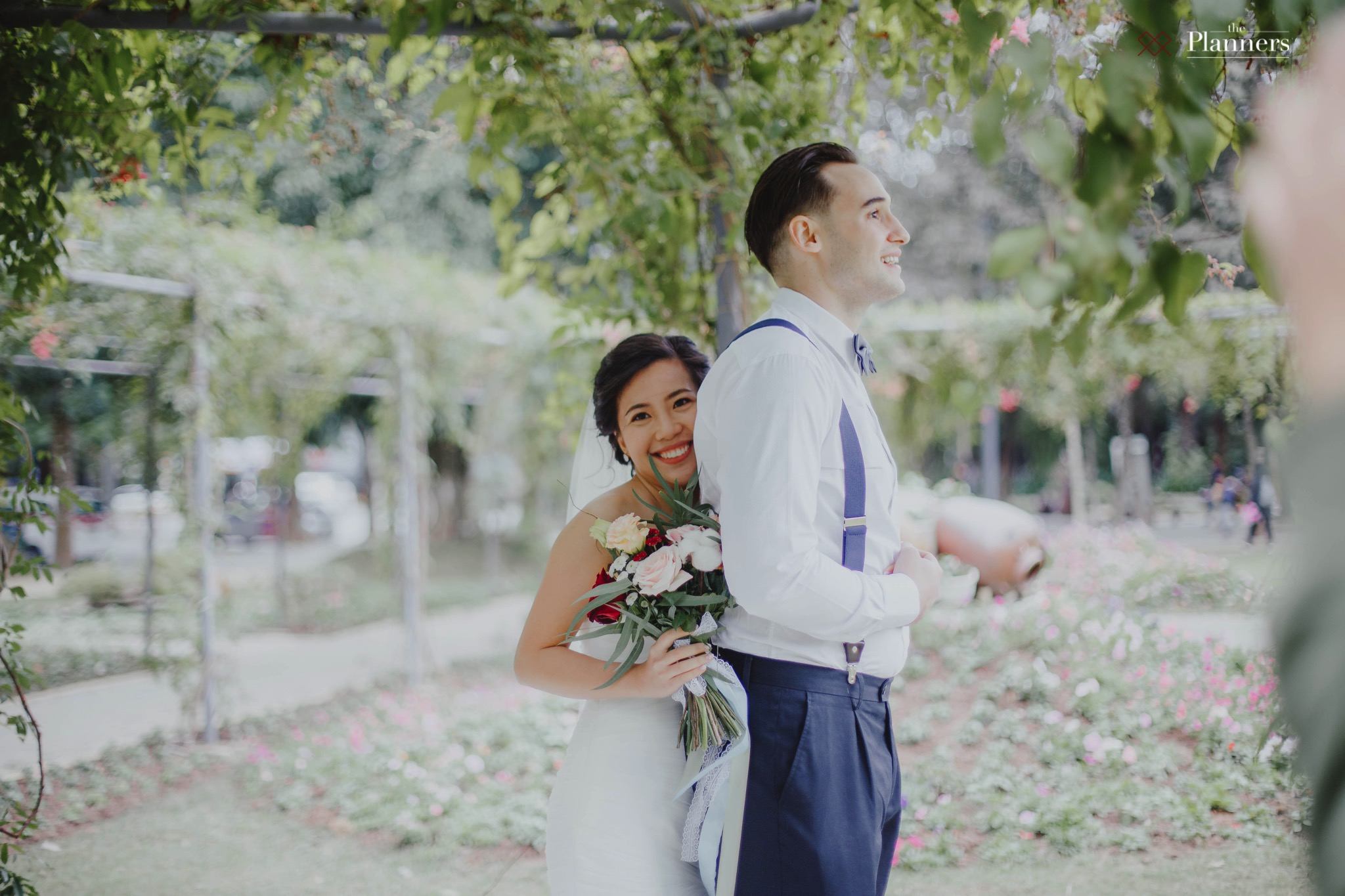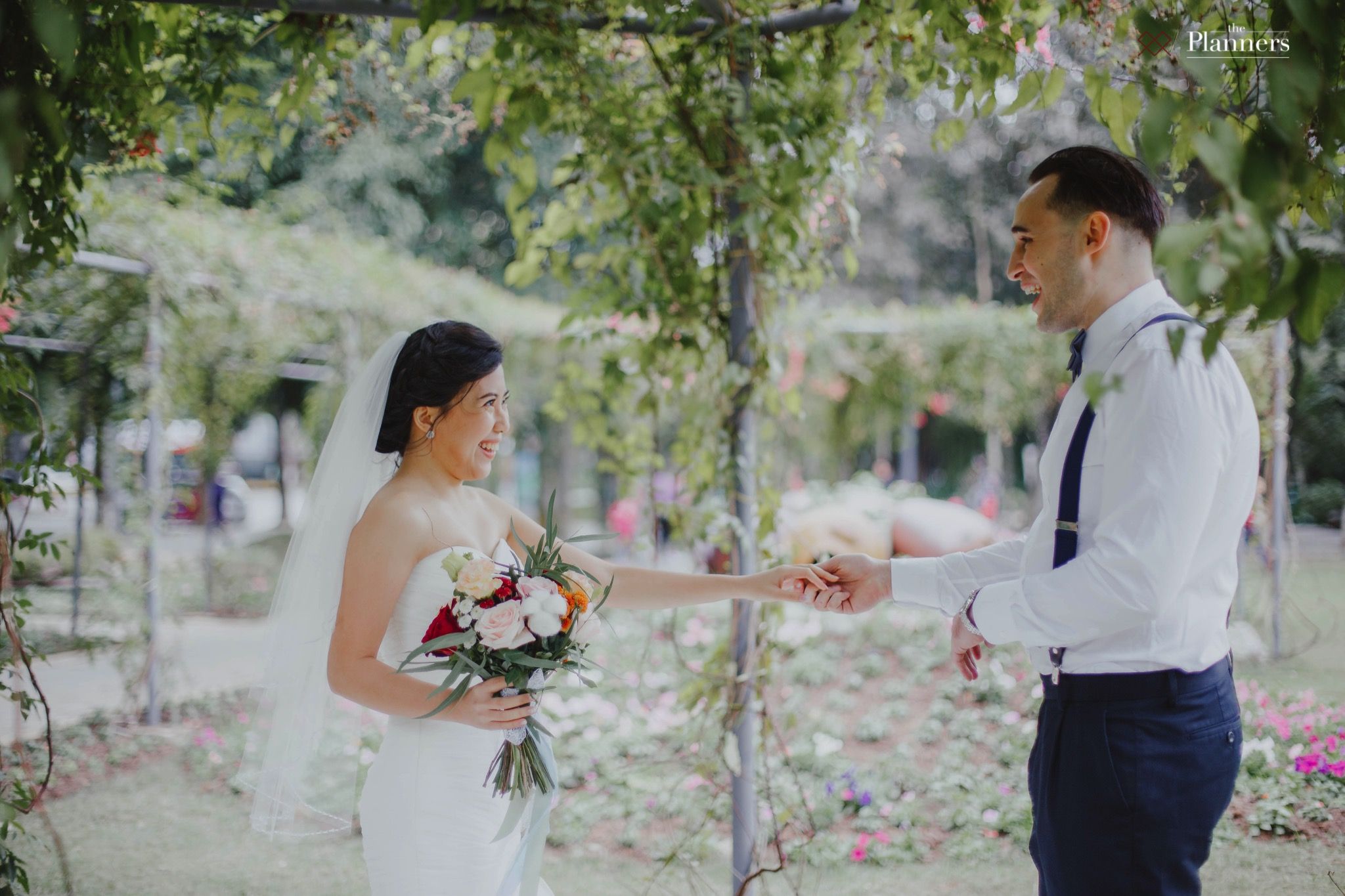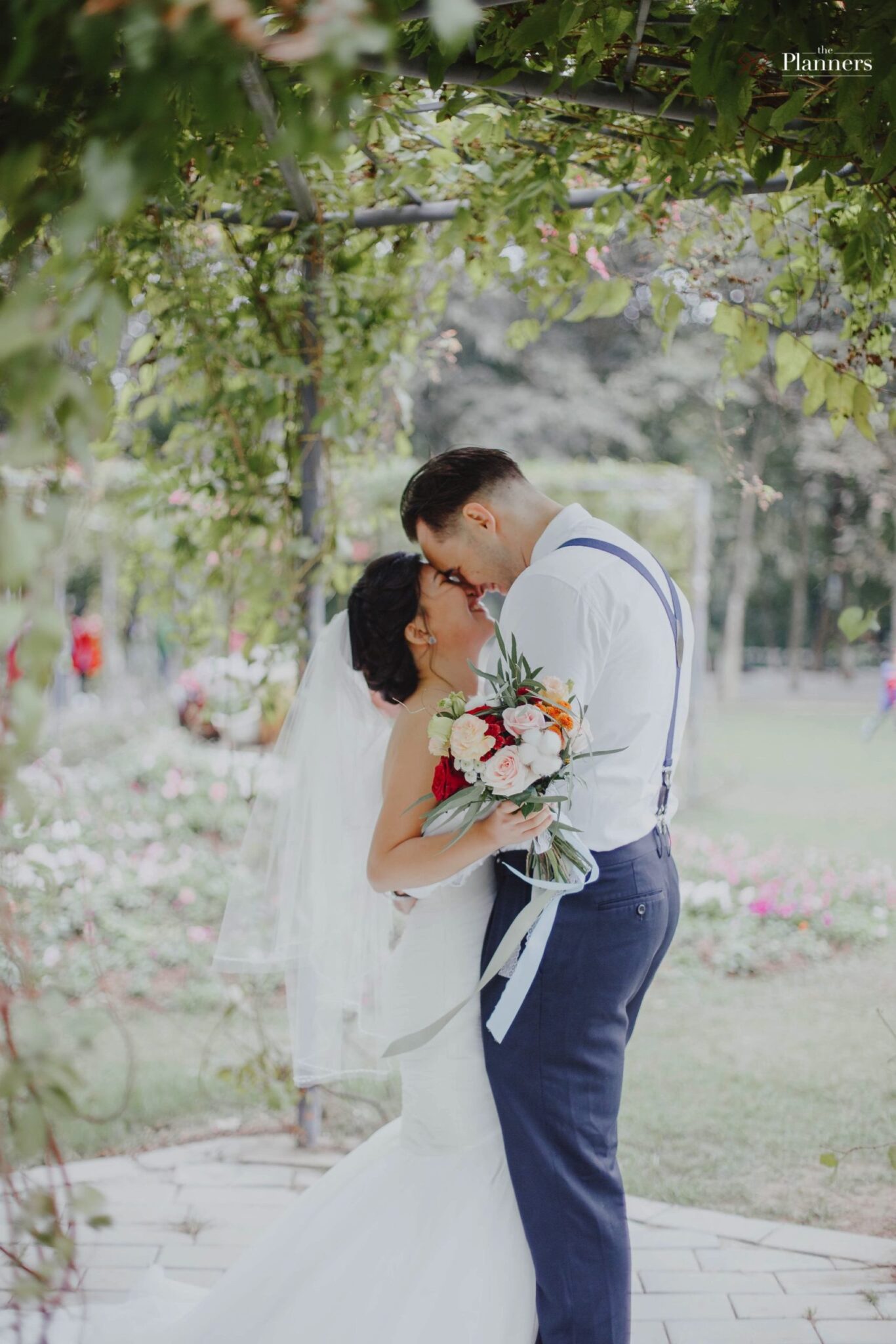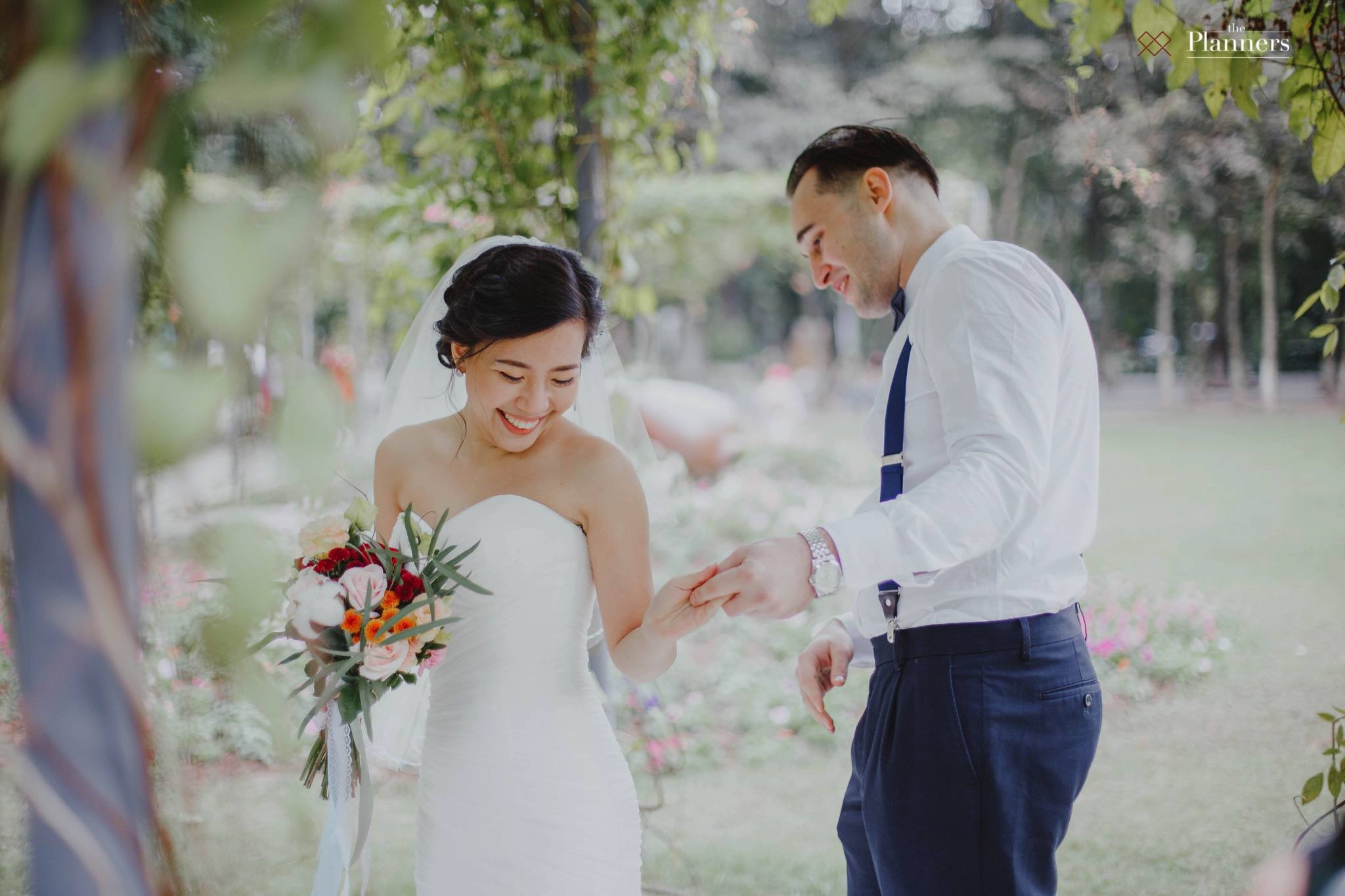 Loan & Jasper trong phần First look, trước đám cưới. Jasper trông hoàn toàn hạnh phúc khi lần đầu tiên nhìn thấy Loan trong chiếc váy cưới.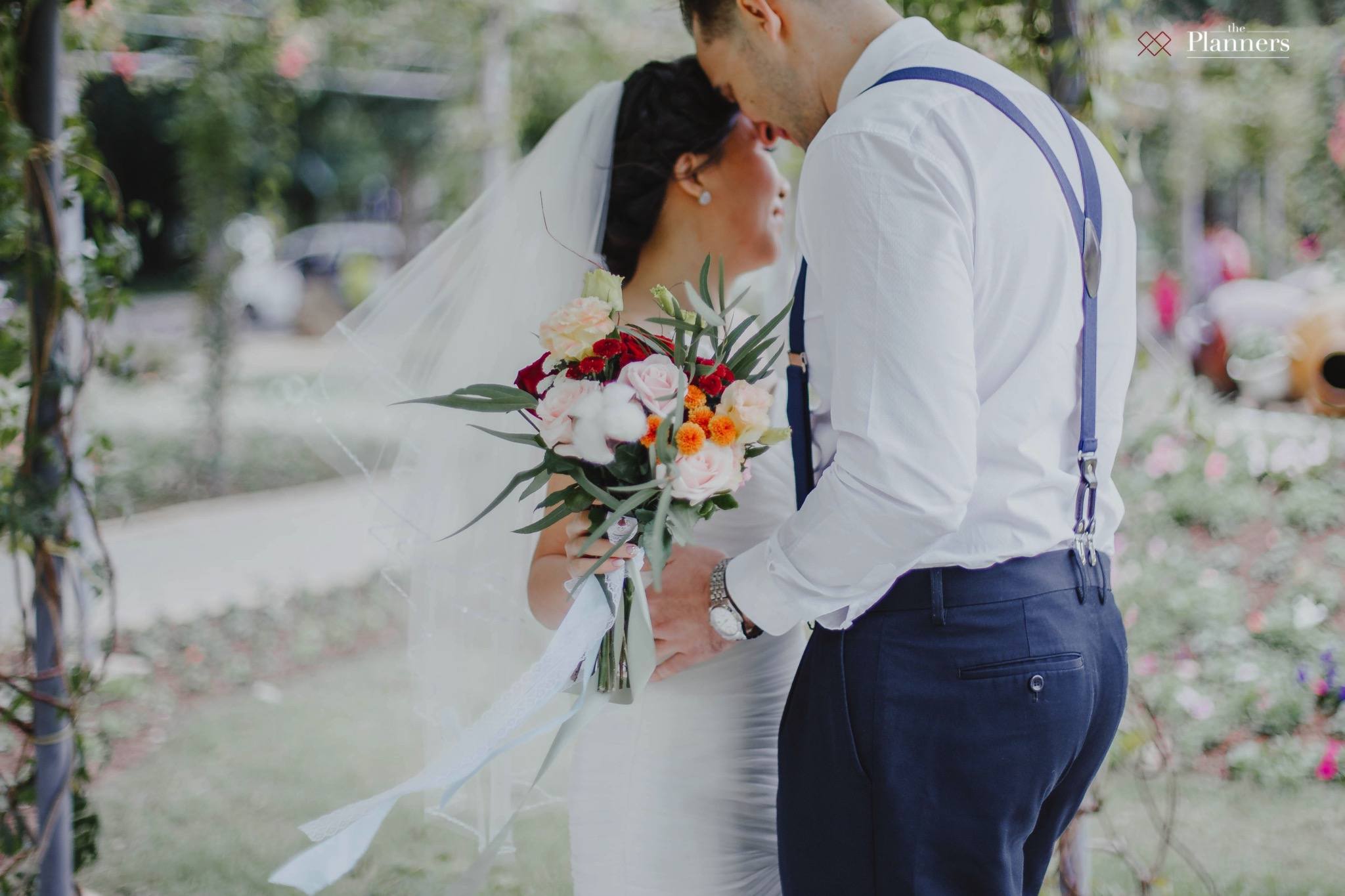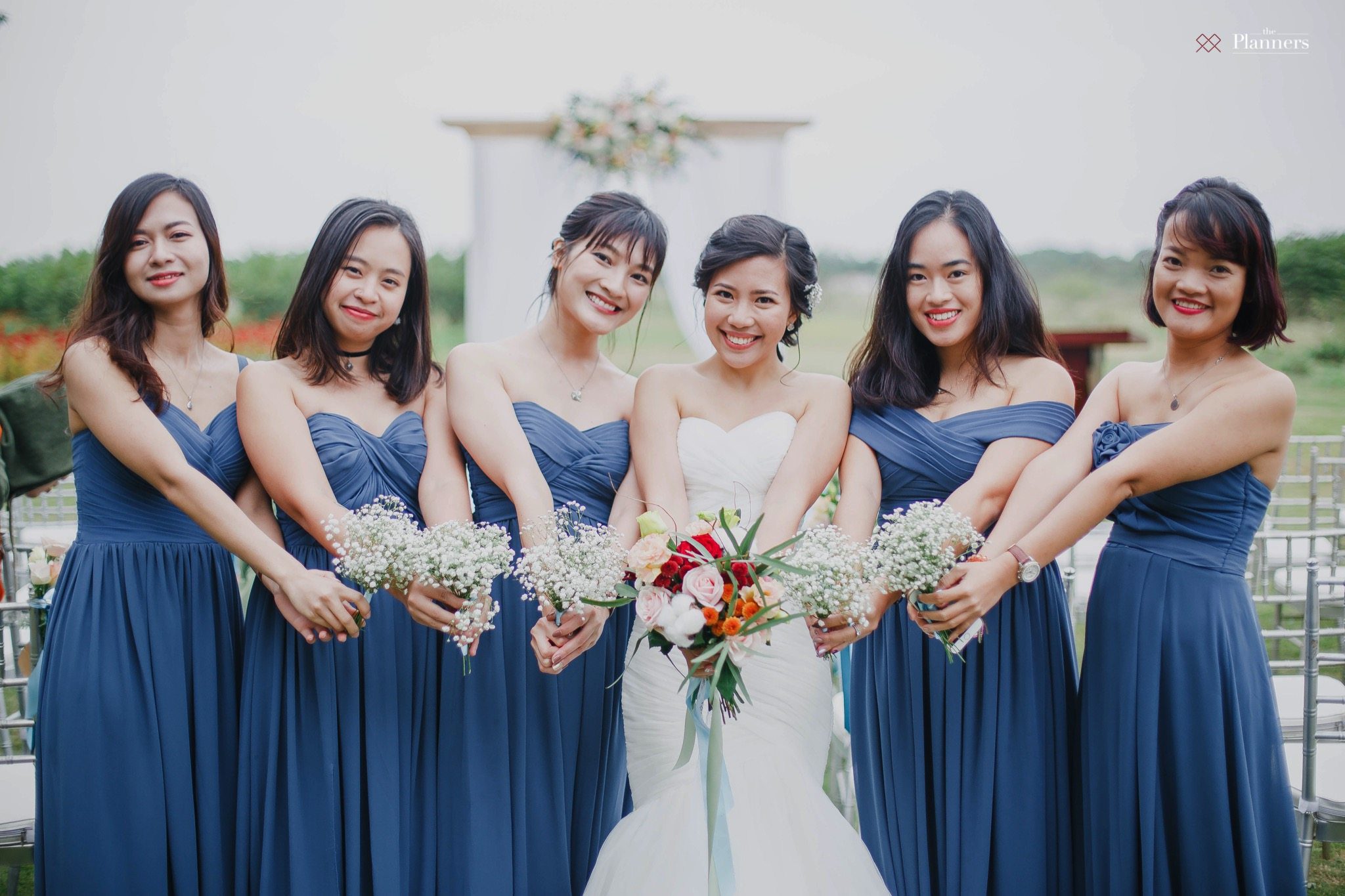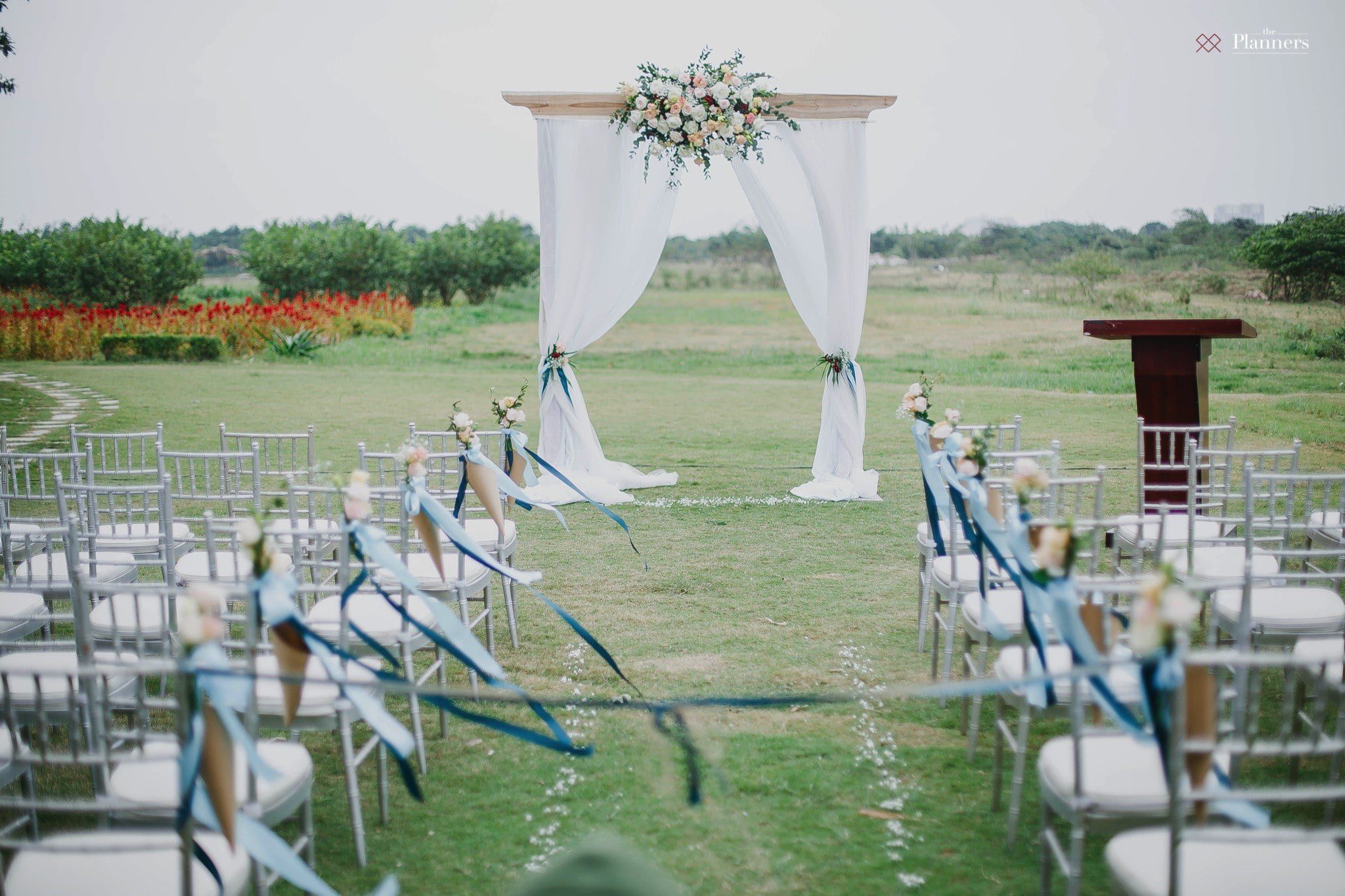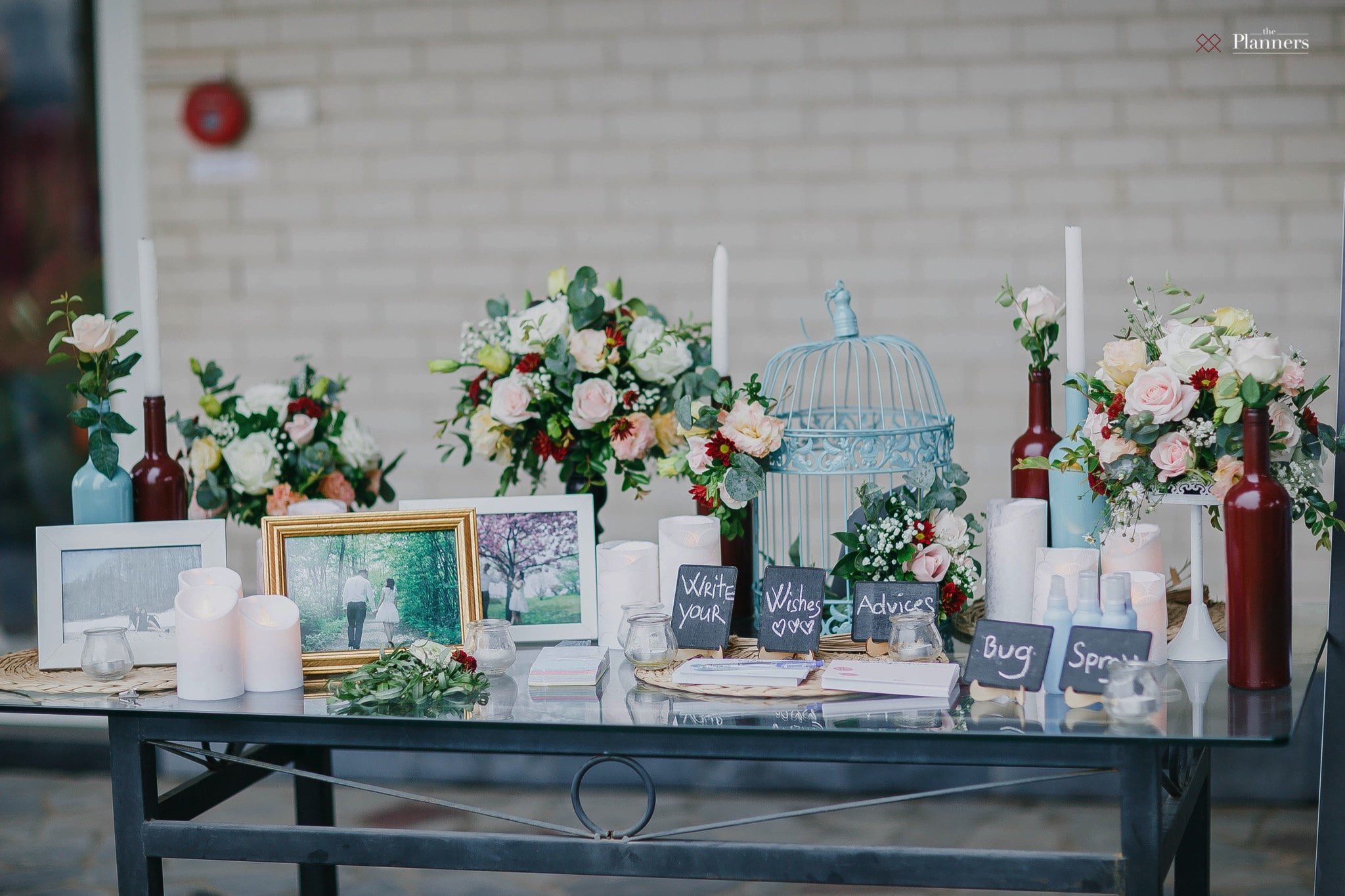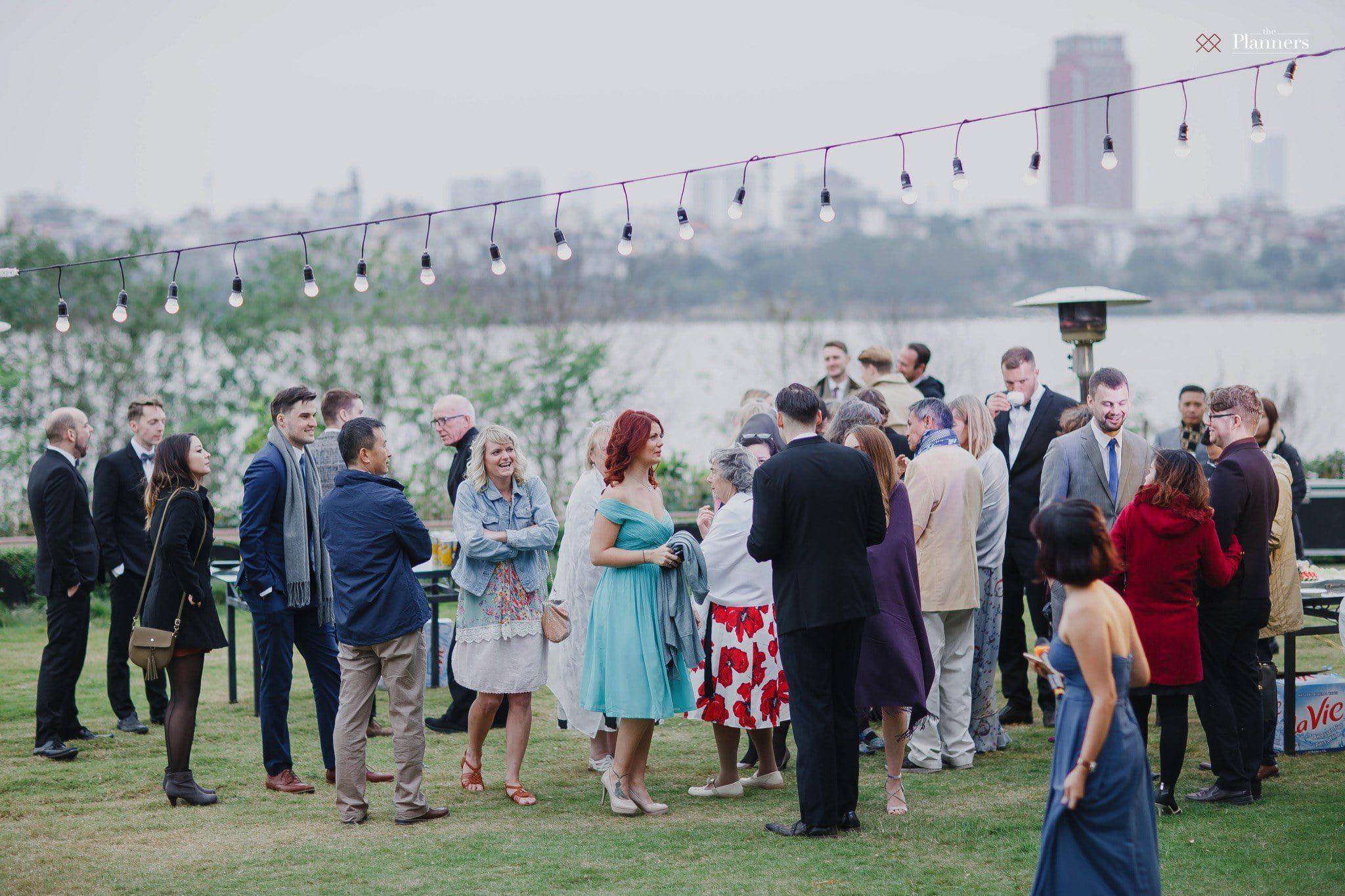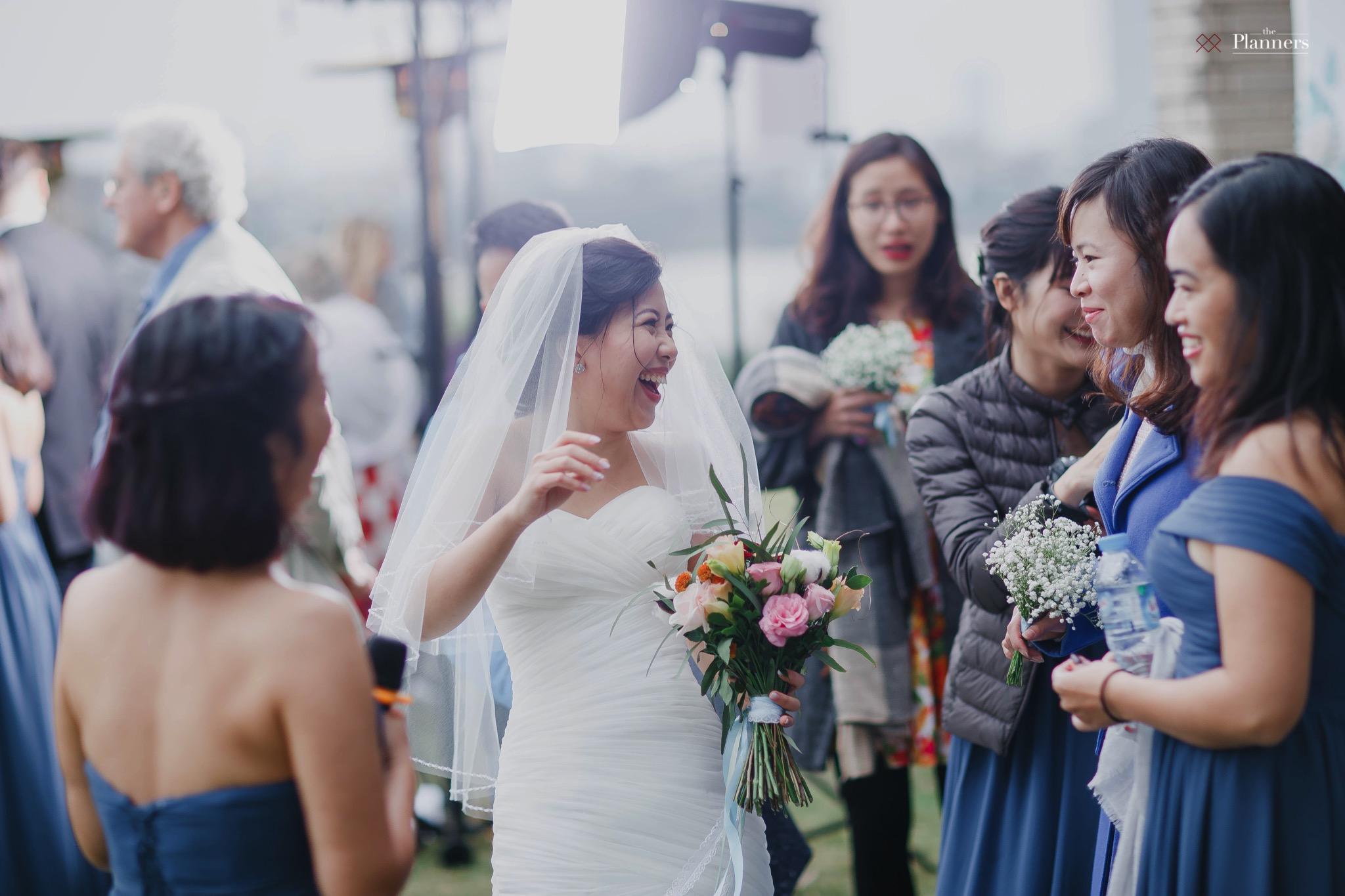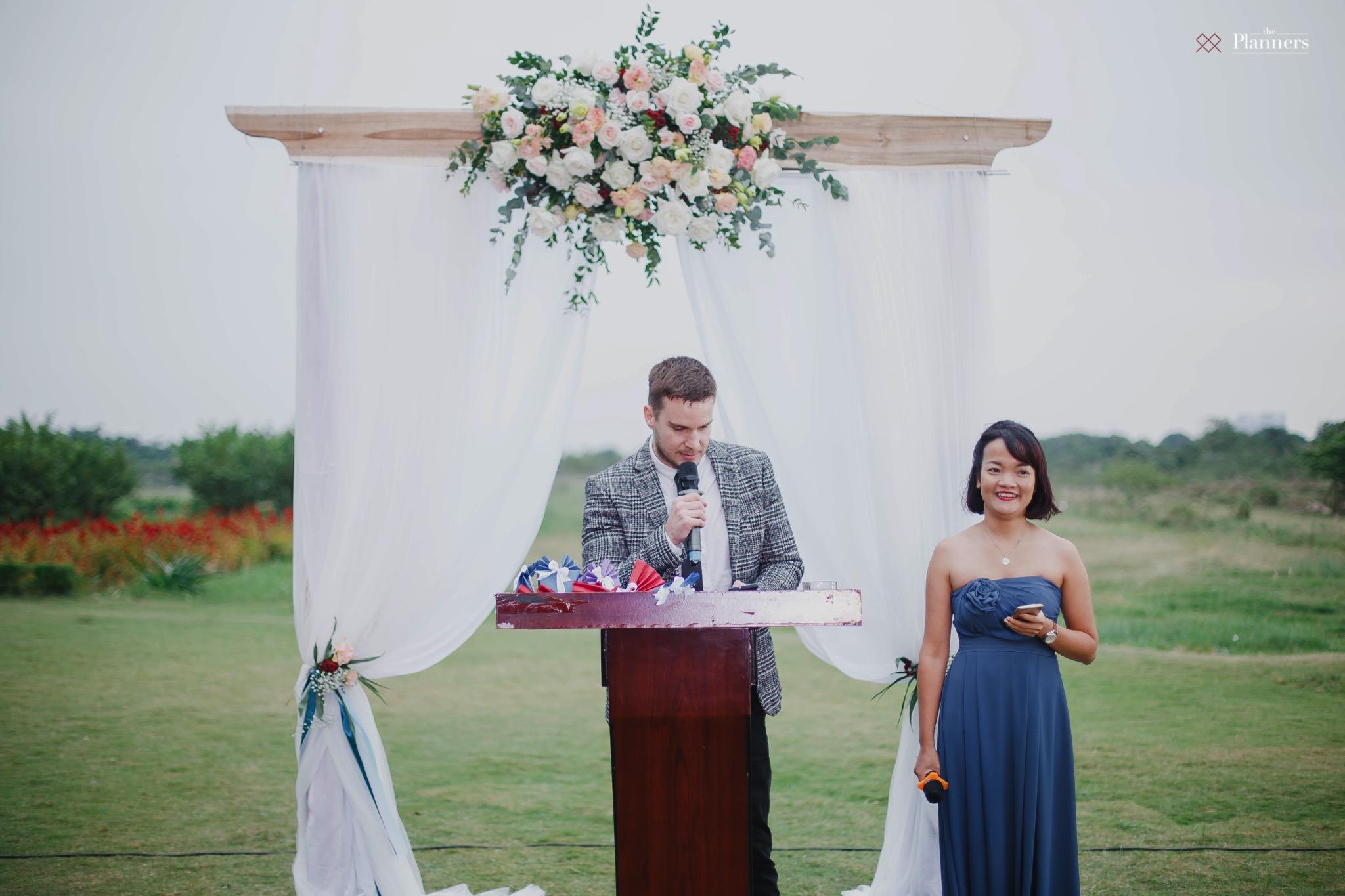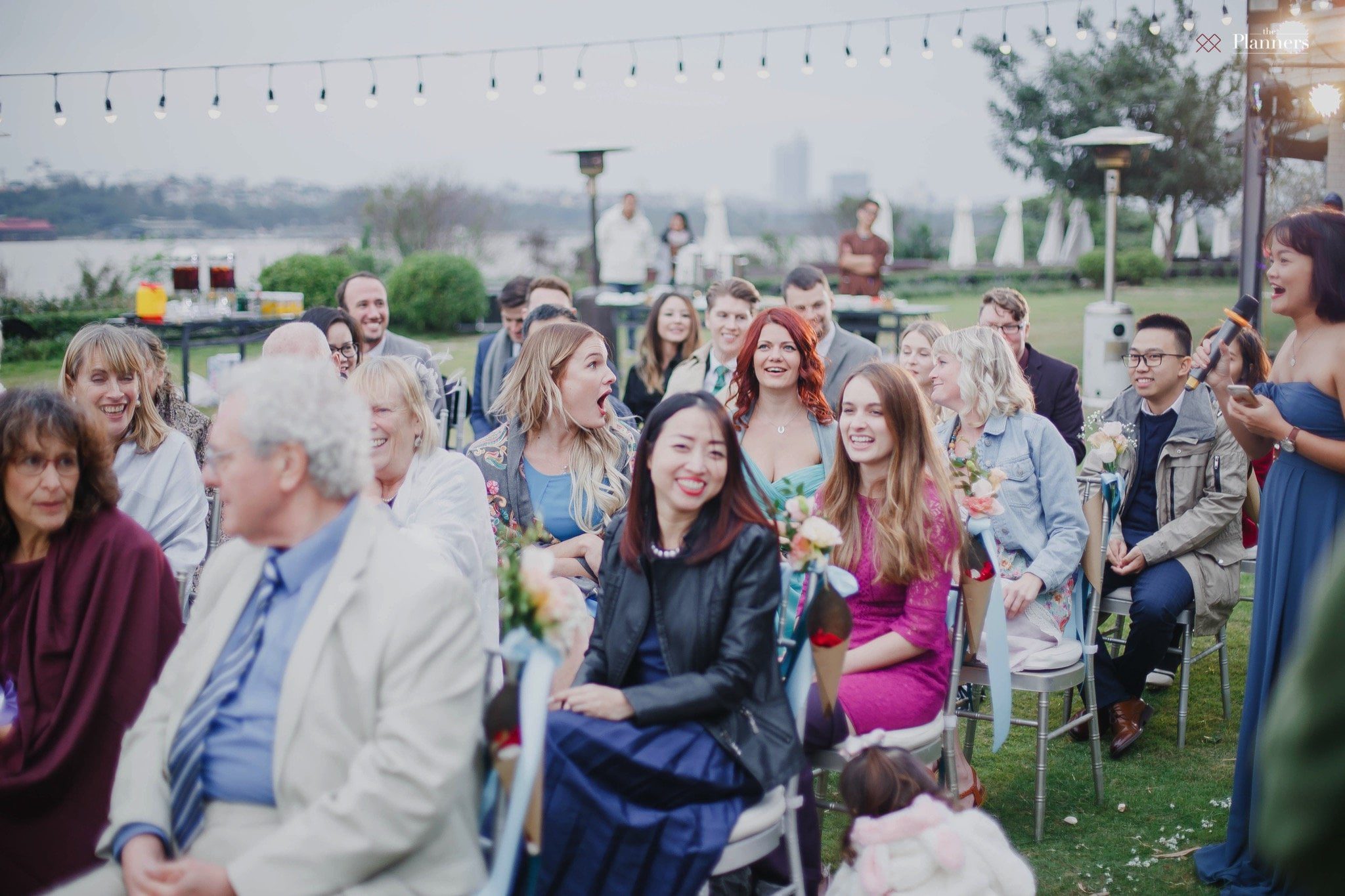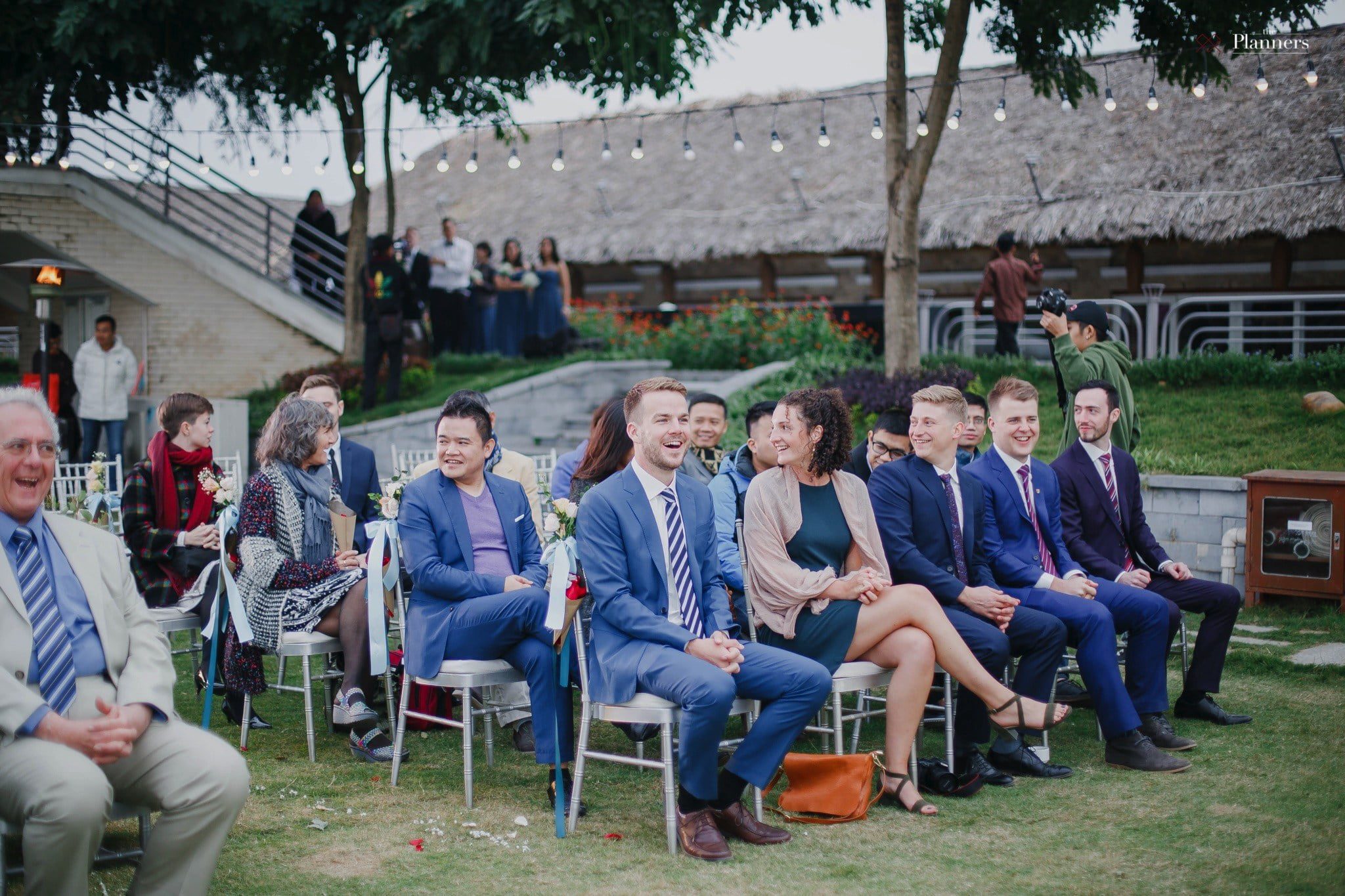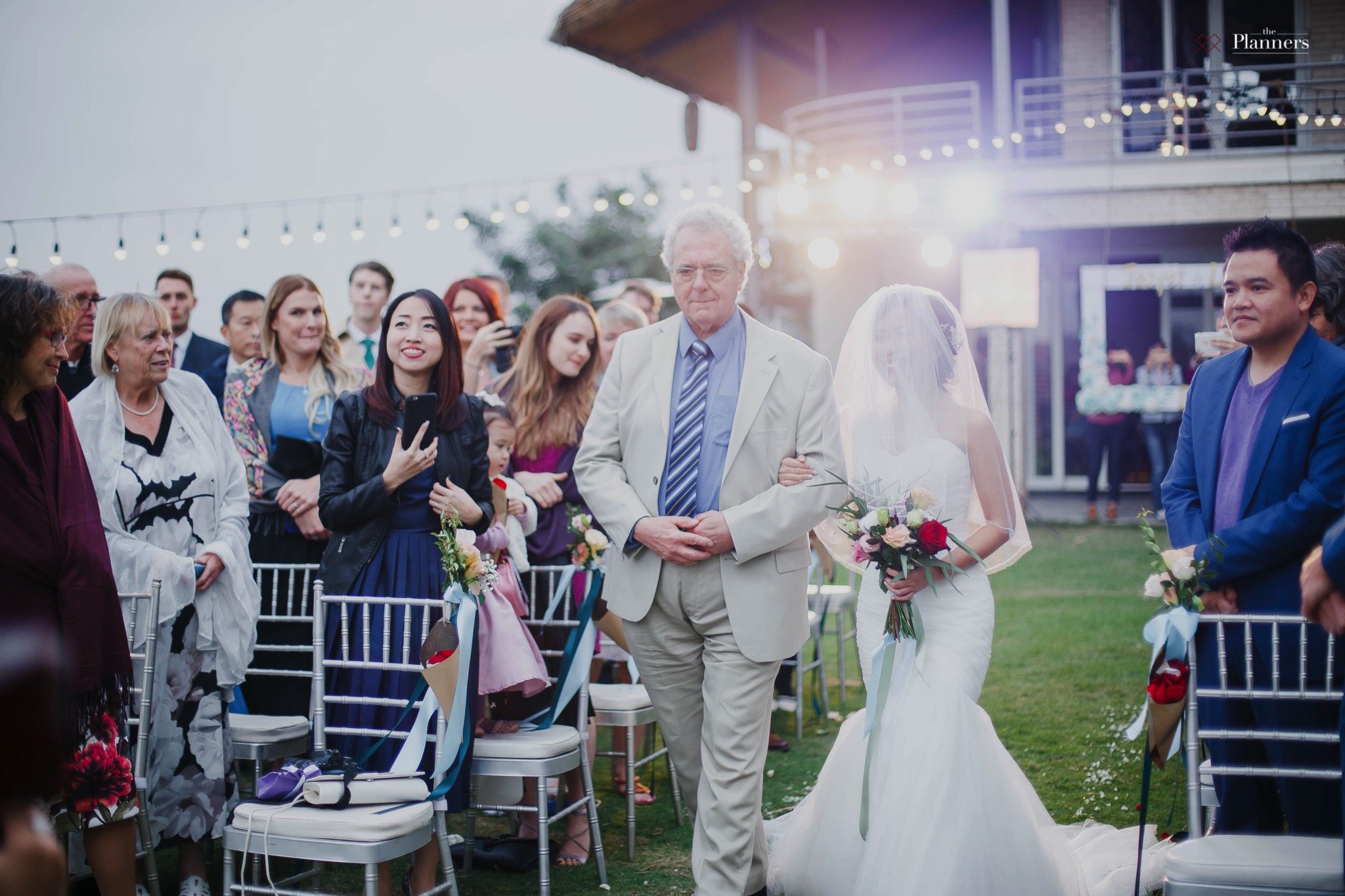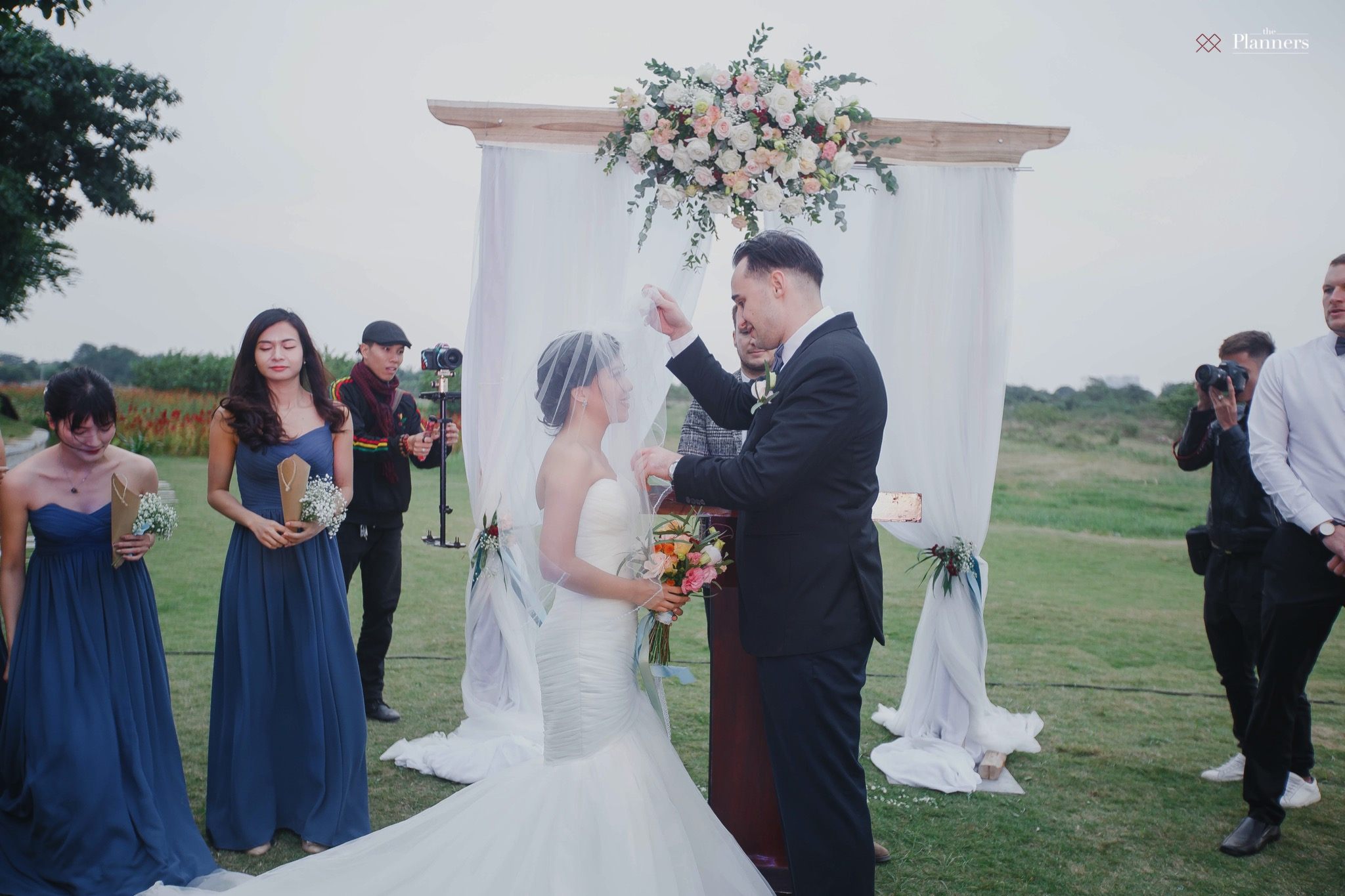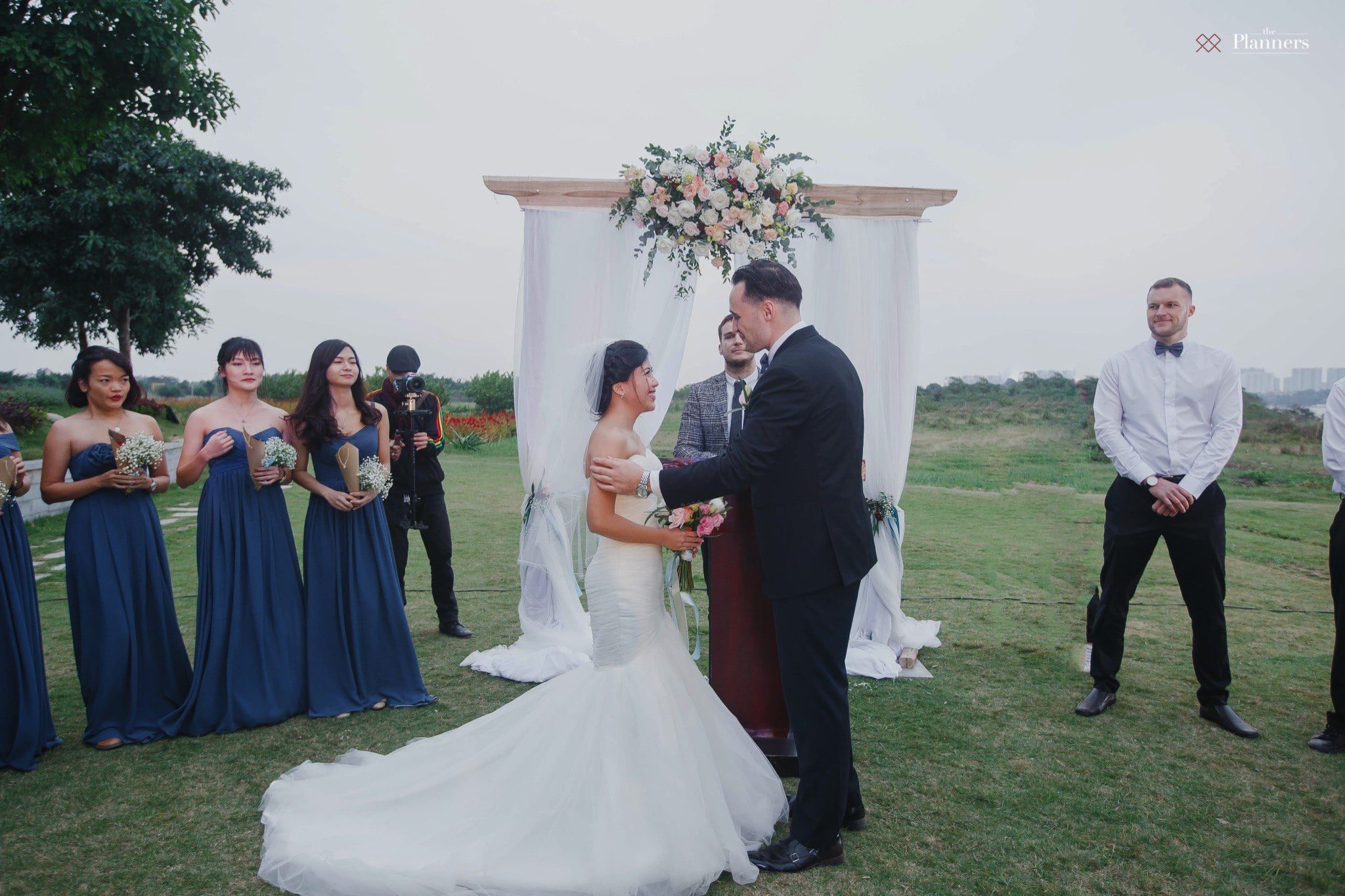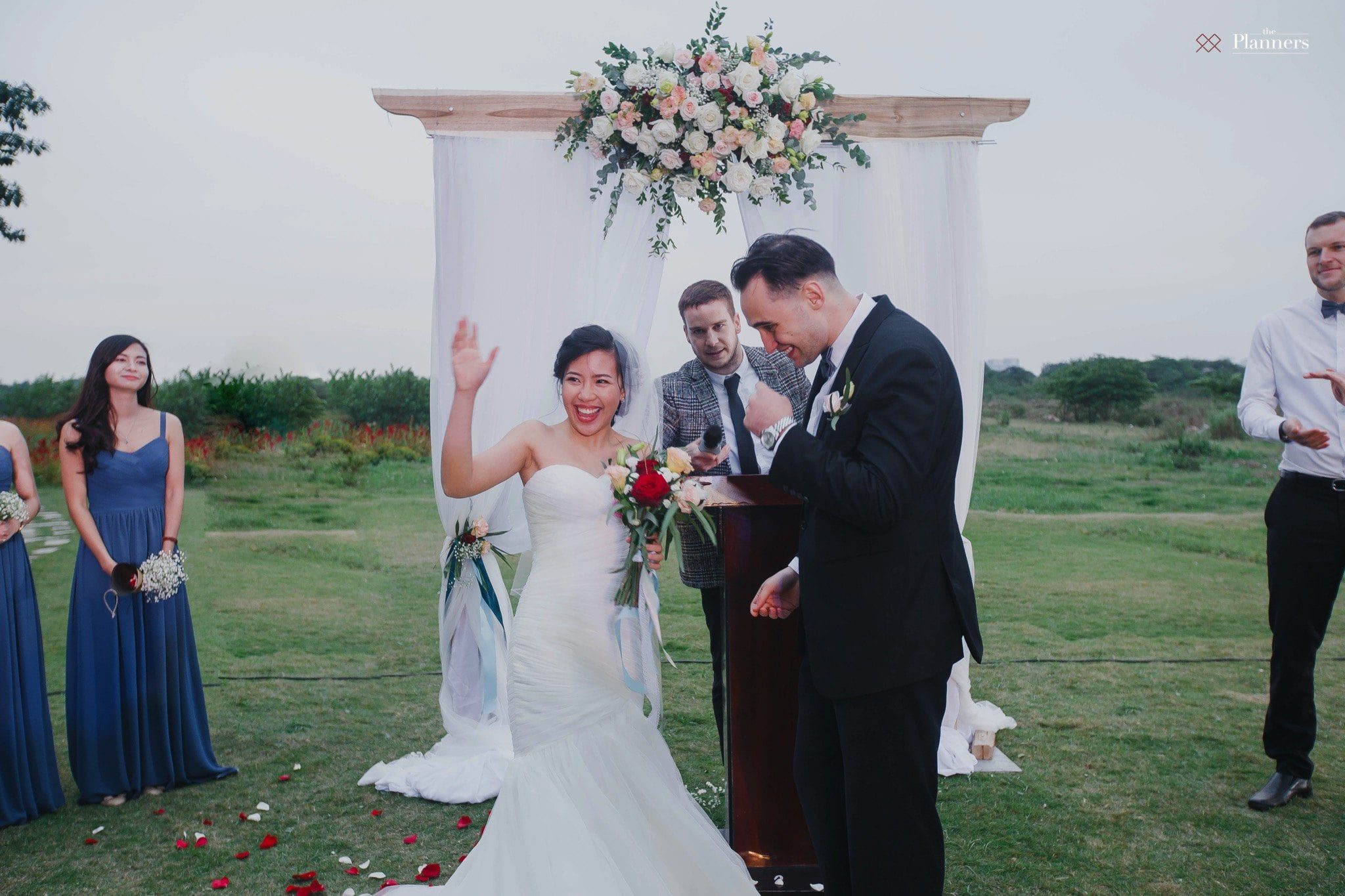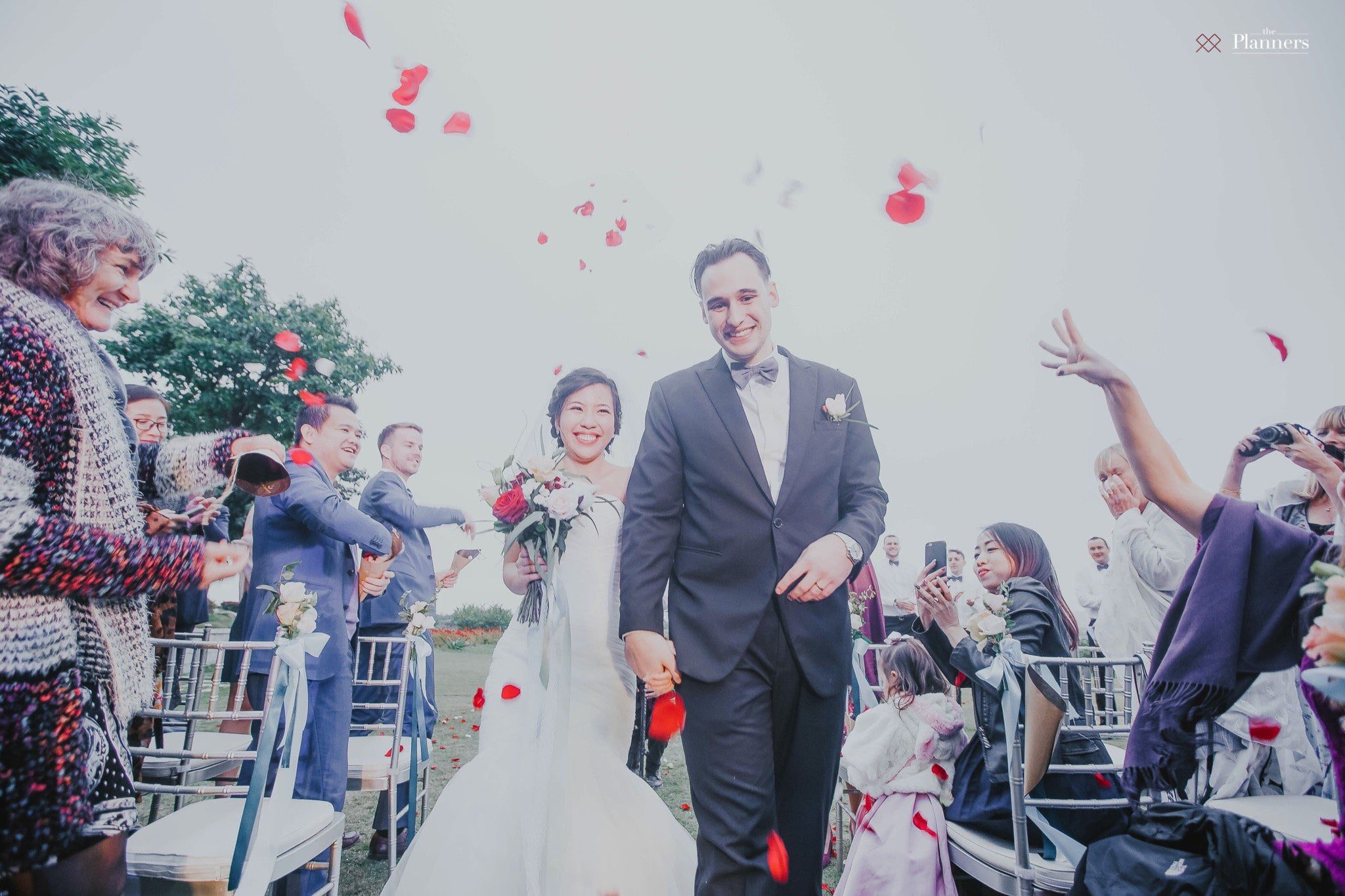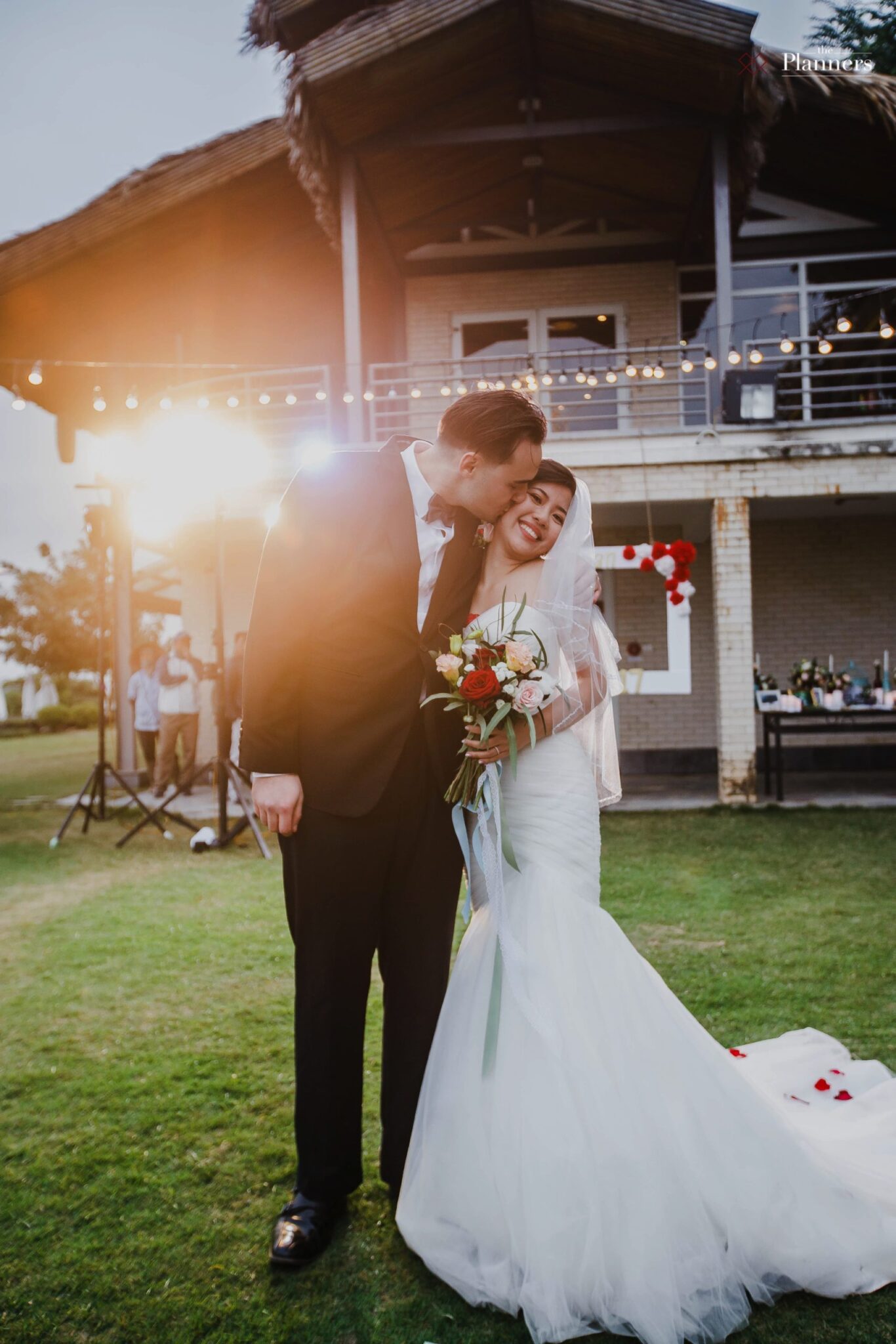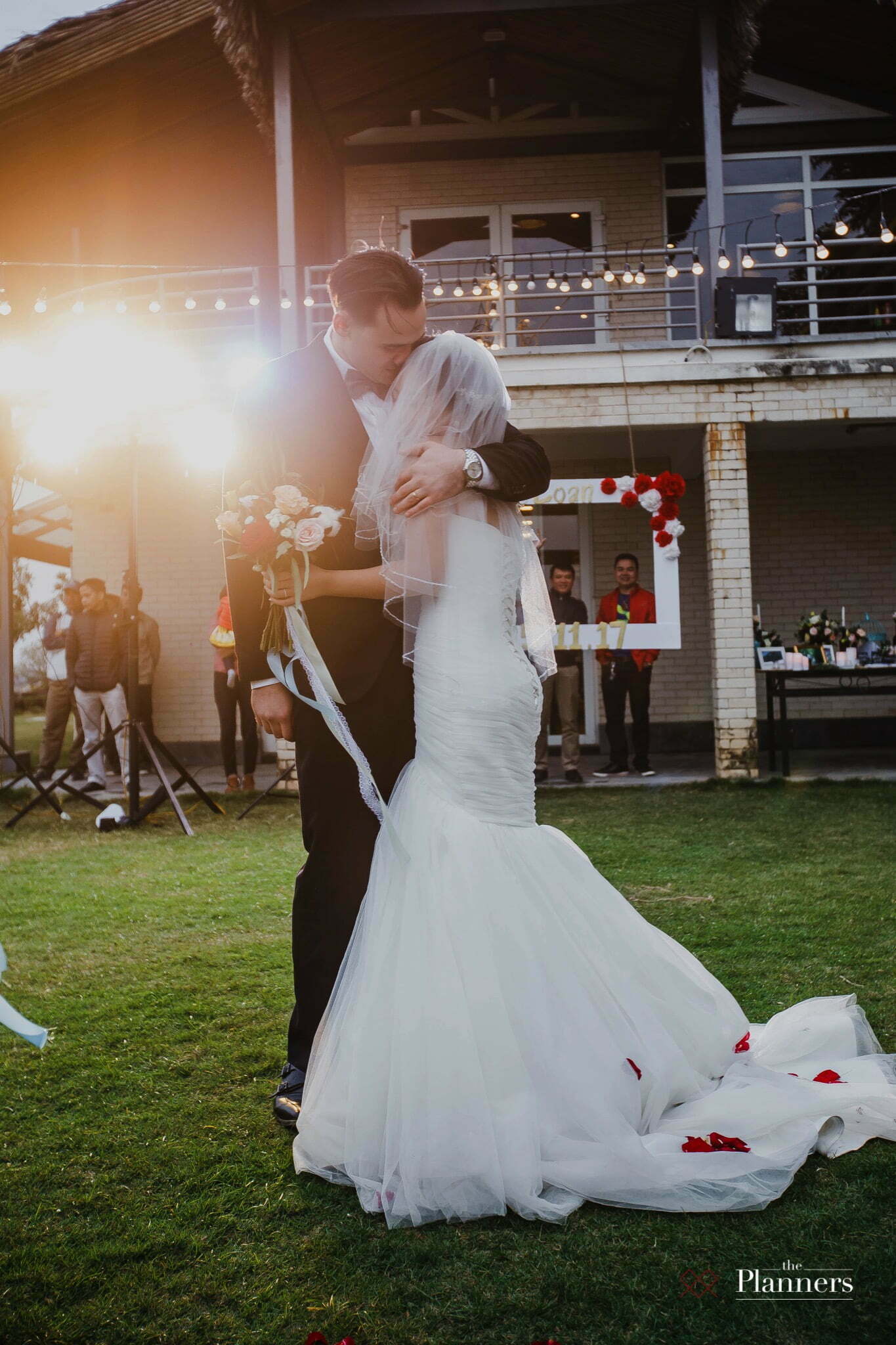 Khung cảnh lãng mạn khi hoàng hôn buông