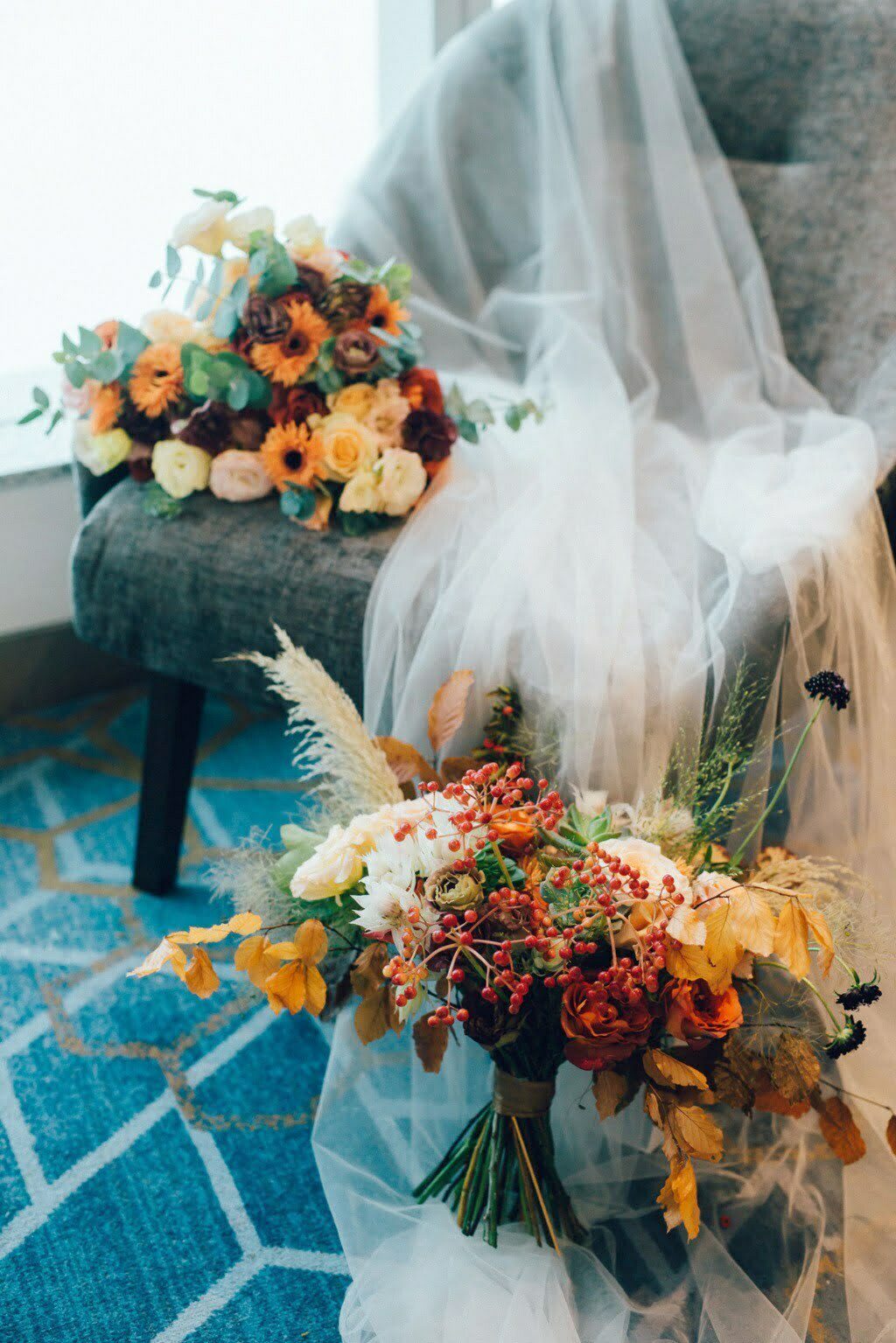 Their Story
Over the past years, we have heard so many romantic love stories from our couples. Some had love at first sight, some overcame struggles of distance relationships and some have written their love story together for a decade and over.
Phuong Anh and Huy were one of those who are so loyal to their partner choices. They first met when Phuong Anh was a 19 year-old girl, young and eager to discover the world. From then, she found a travel partner. With Huy Vu, she can go further, try harder and see wider. They have been discovered the world together over the past 10 years, made abundance of trips, holidays and helped each other in work as well as in personal development. It is so great to have some one beside you in your most wildest time, witnessing and helping you to find yourself and to build a career and then marry that person to build your own home. And Phuong Anh and Huy Vu are those lucky people.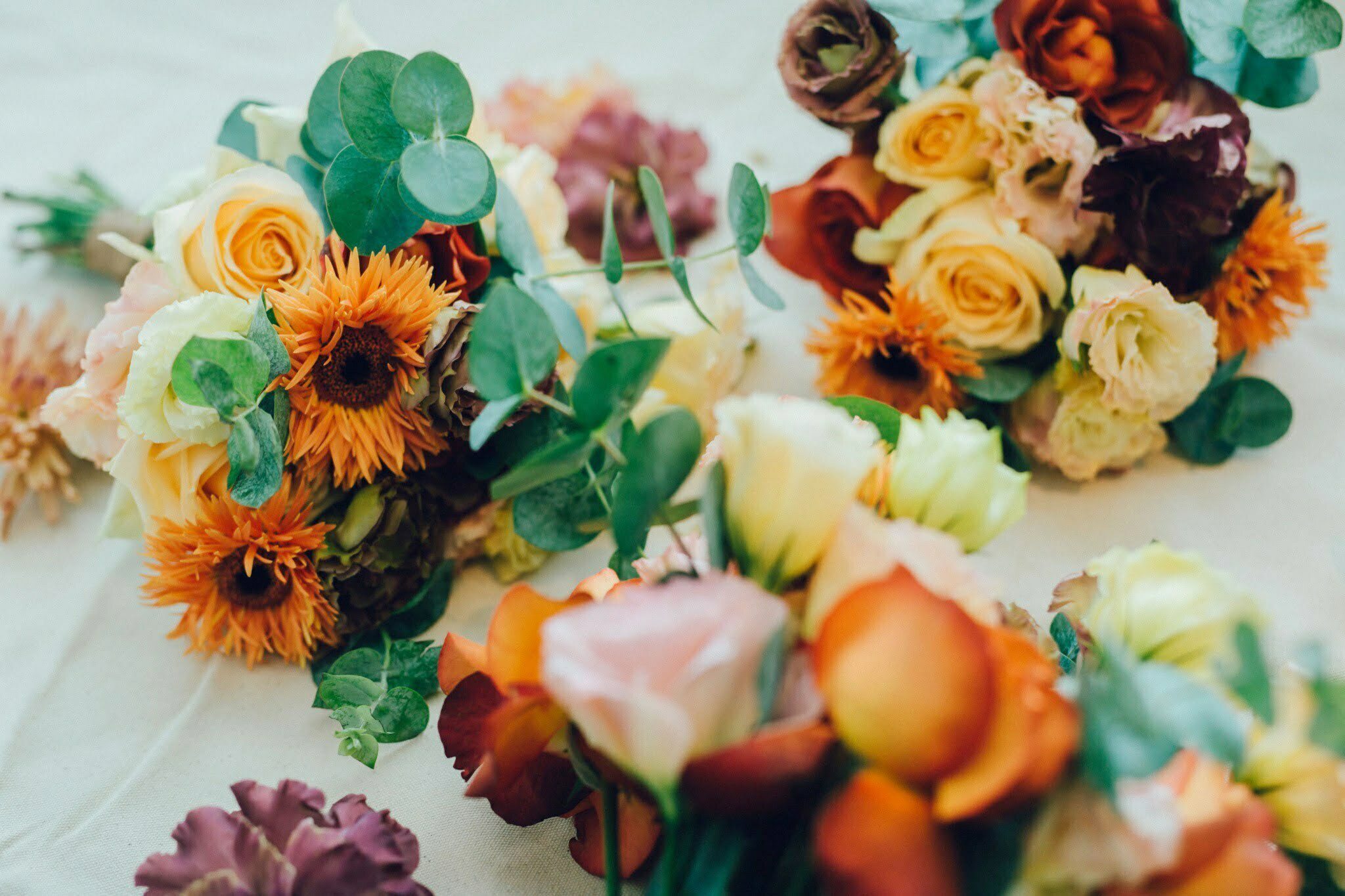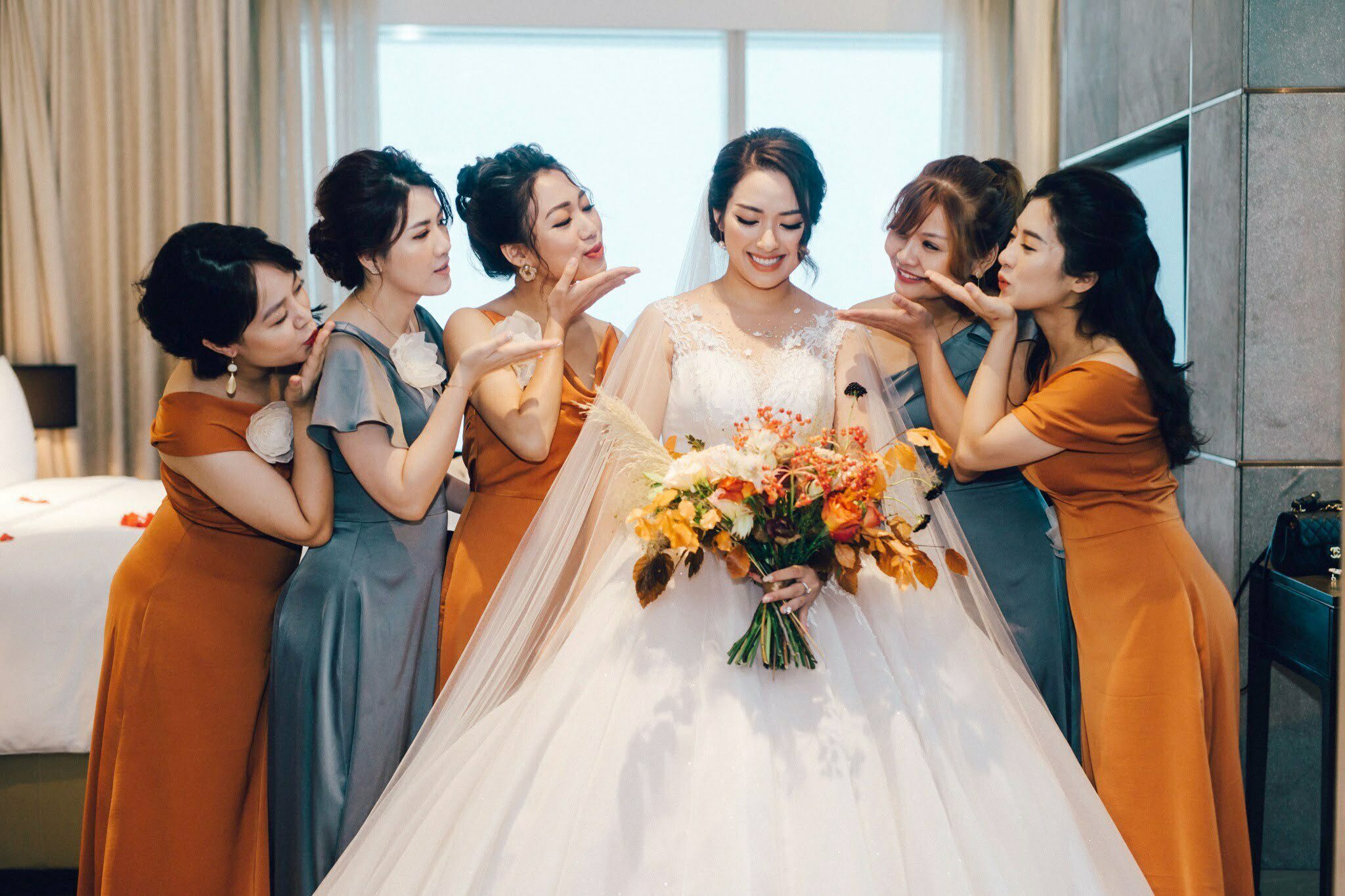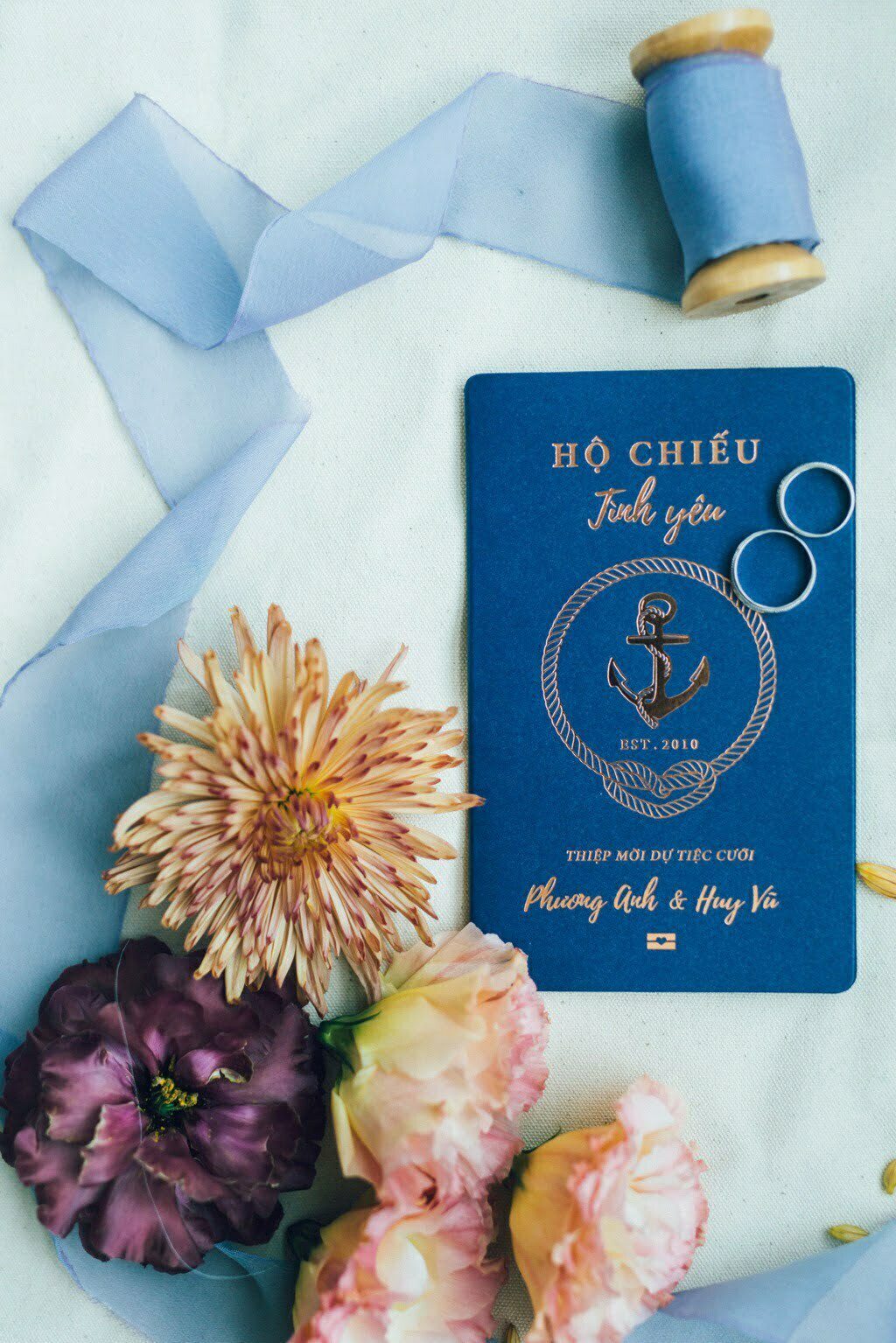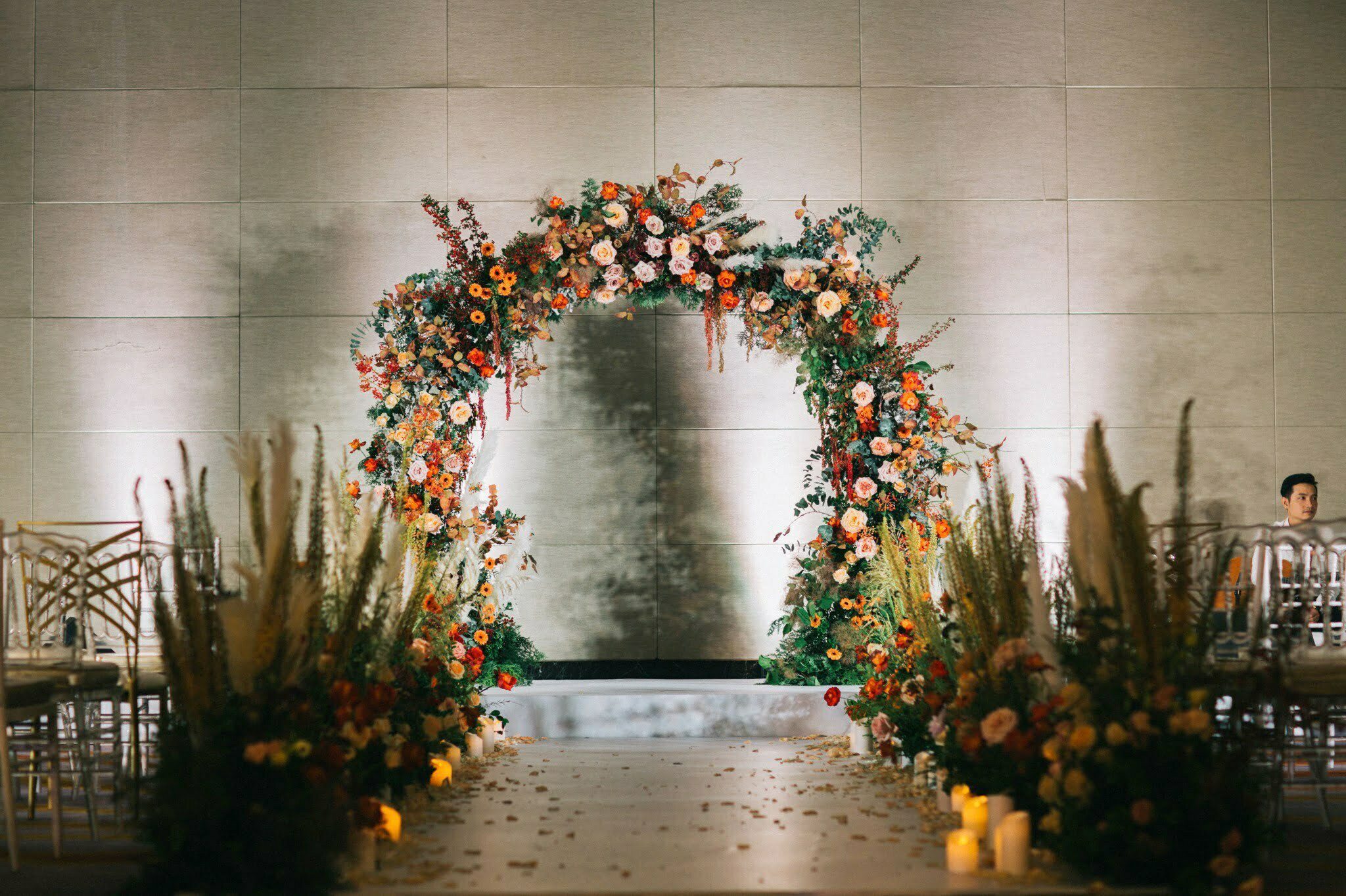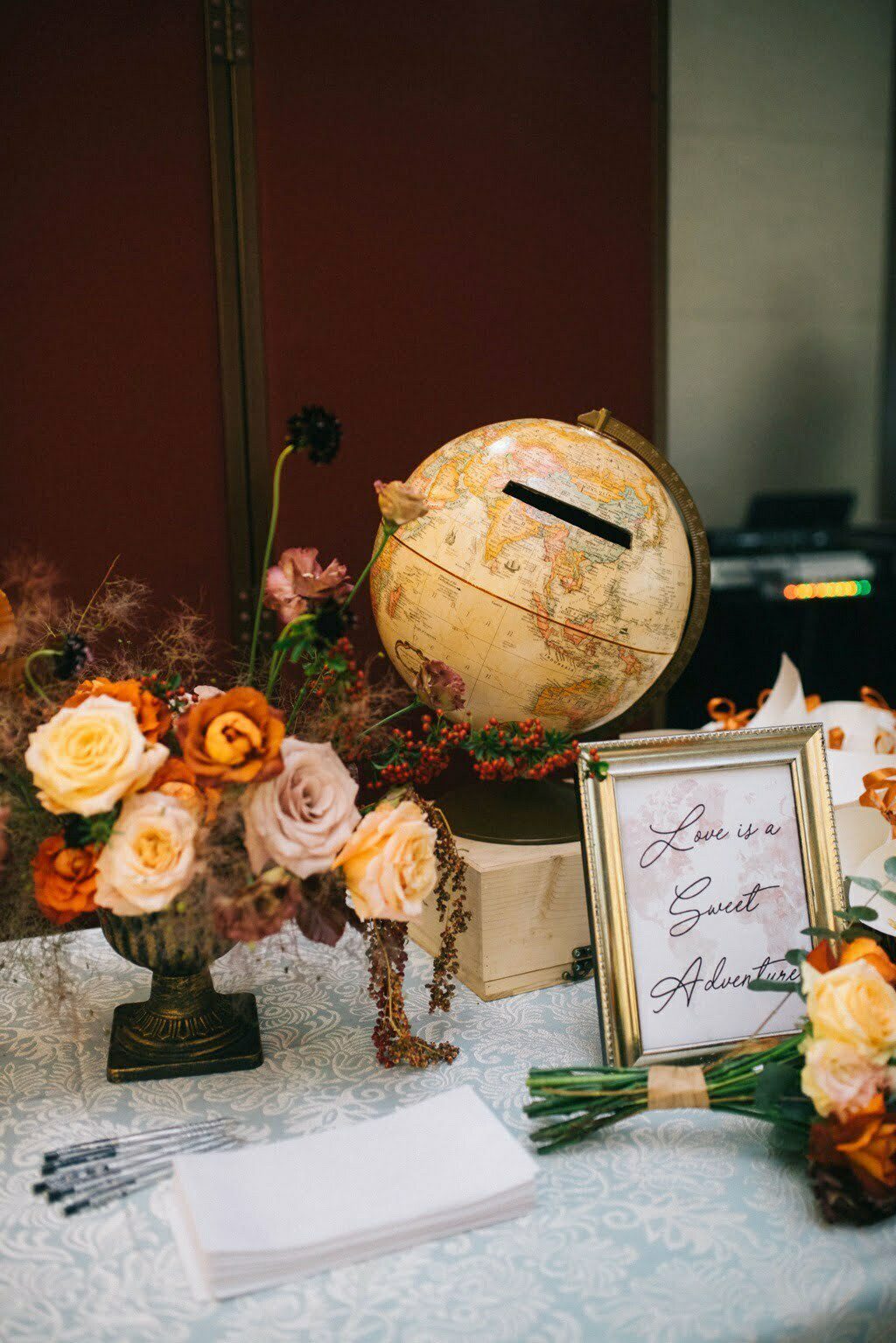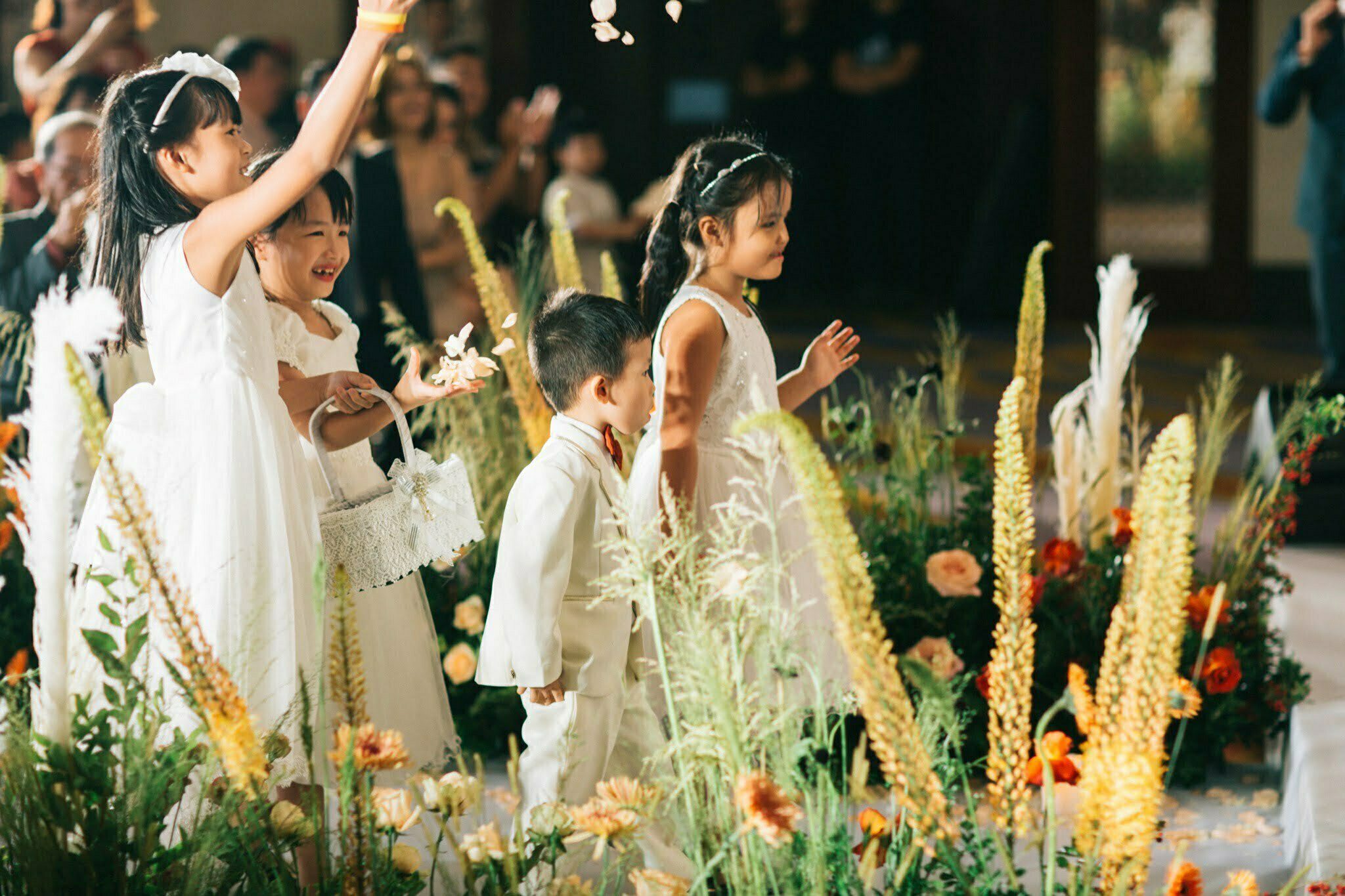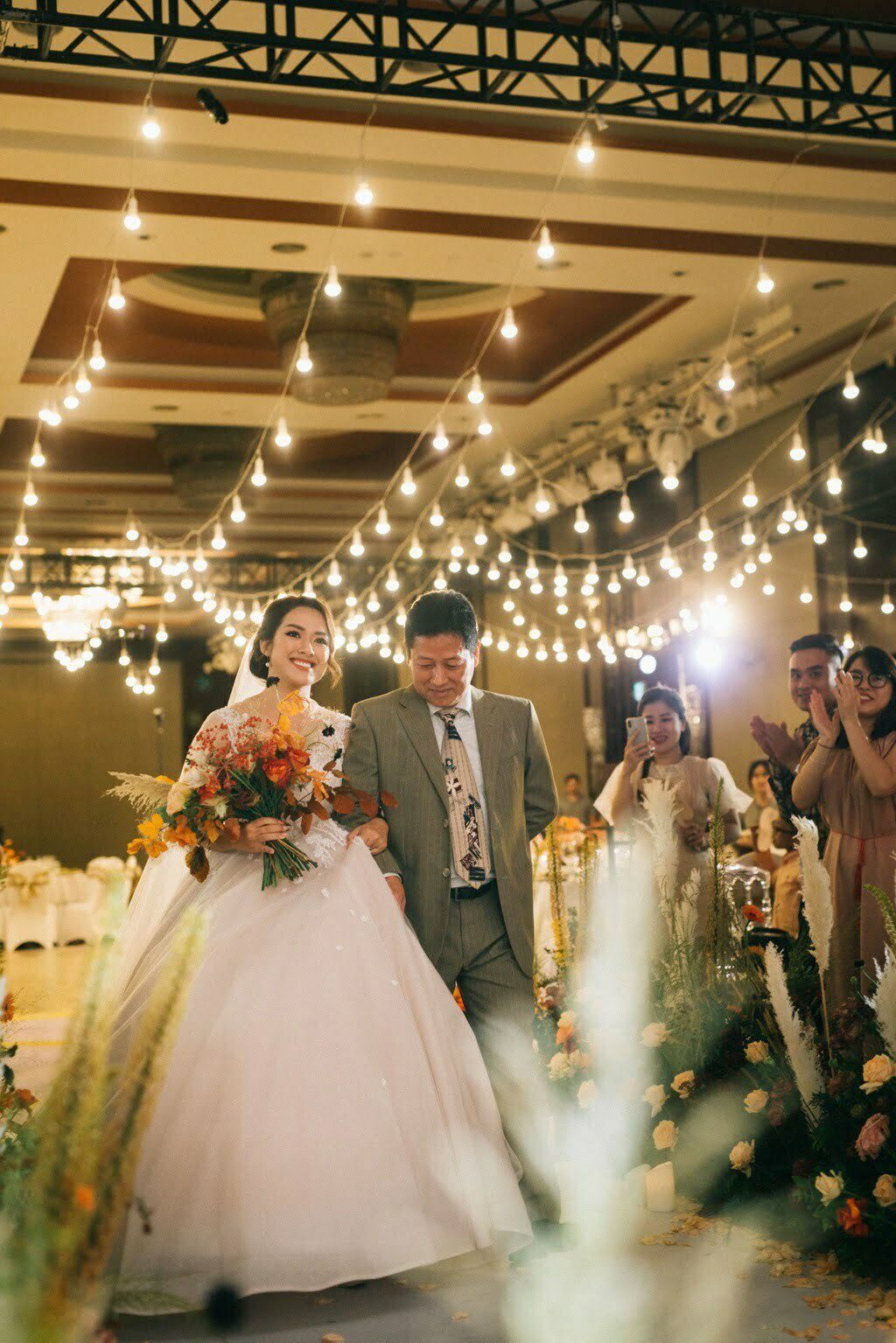 The Concept
The concept of their wedding is something vintage and warm and bright. We chose burn orange as the main color for their wedding decoration cause this stylish color will never go out of date and it helps to brighten the whole room while still gives a warm autumn vibe to the wedding.
The couple has put a lot of efforts to prepare their own wedding. From the suit of the groom to the bridesmaids' dress, they all matched with the theme of the wedding.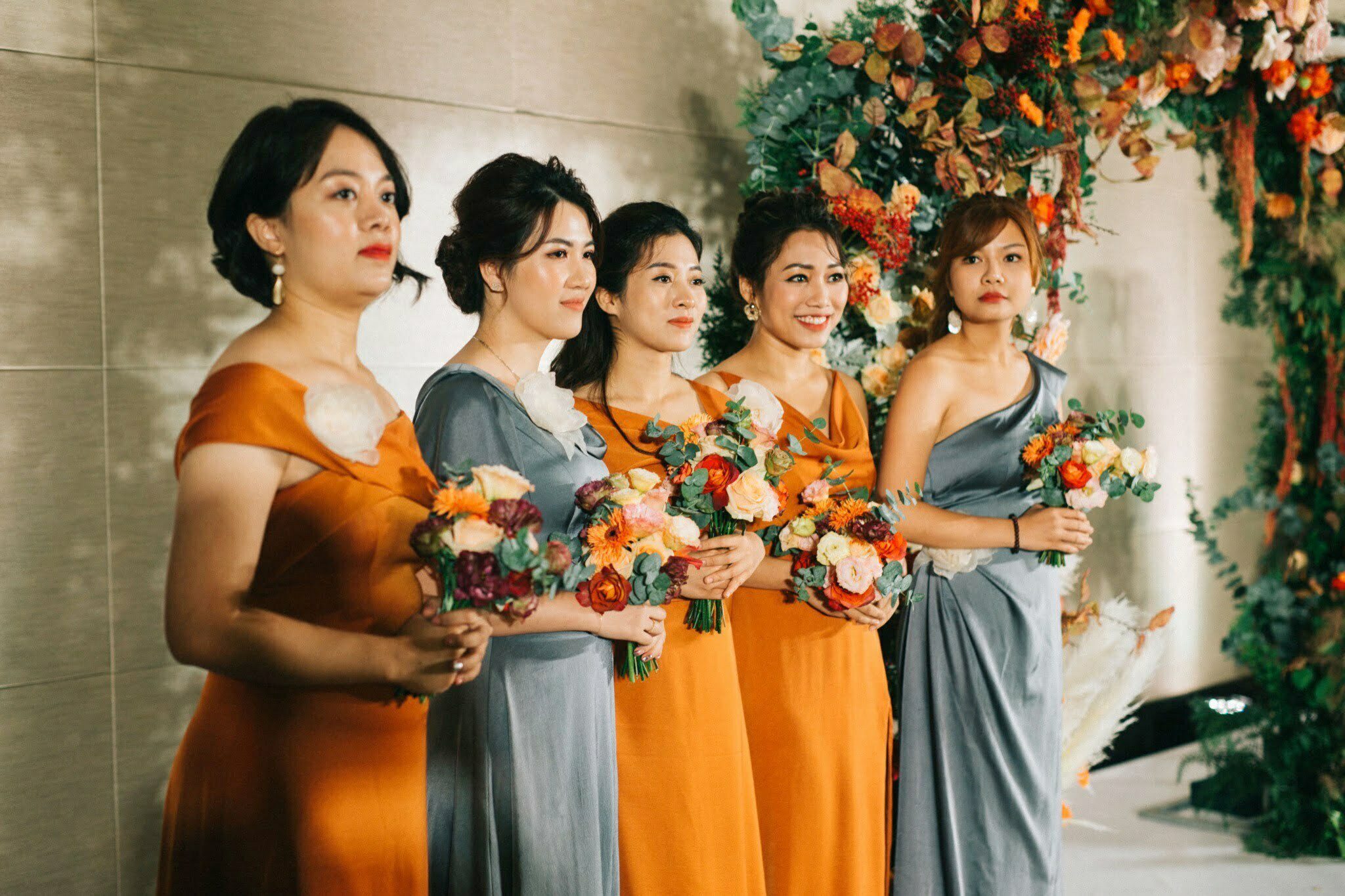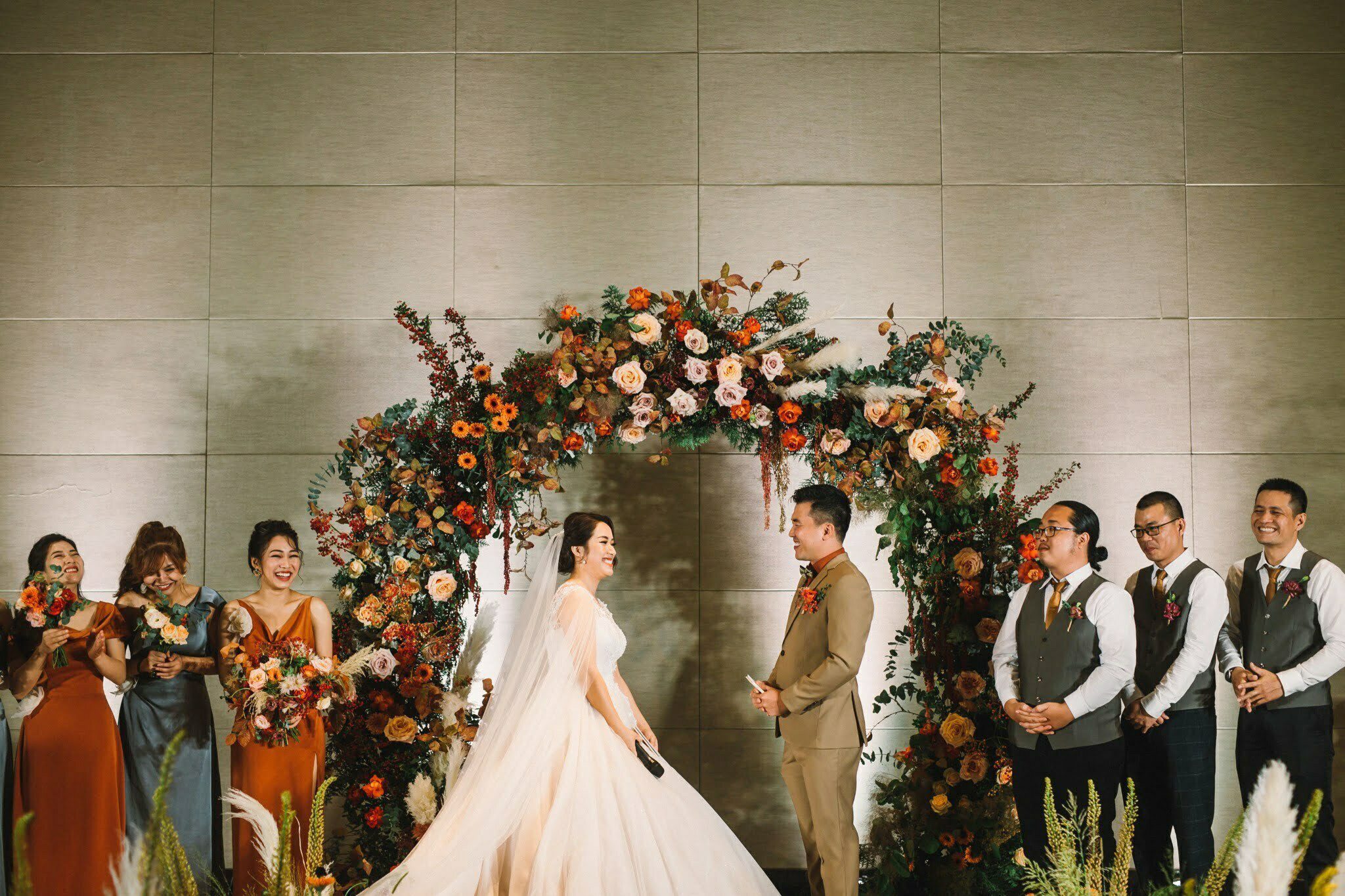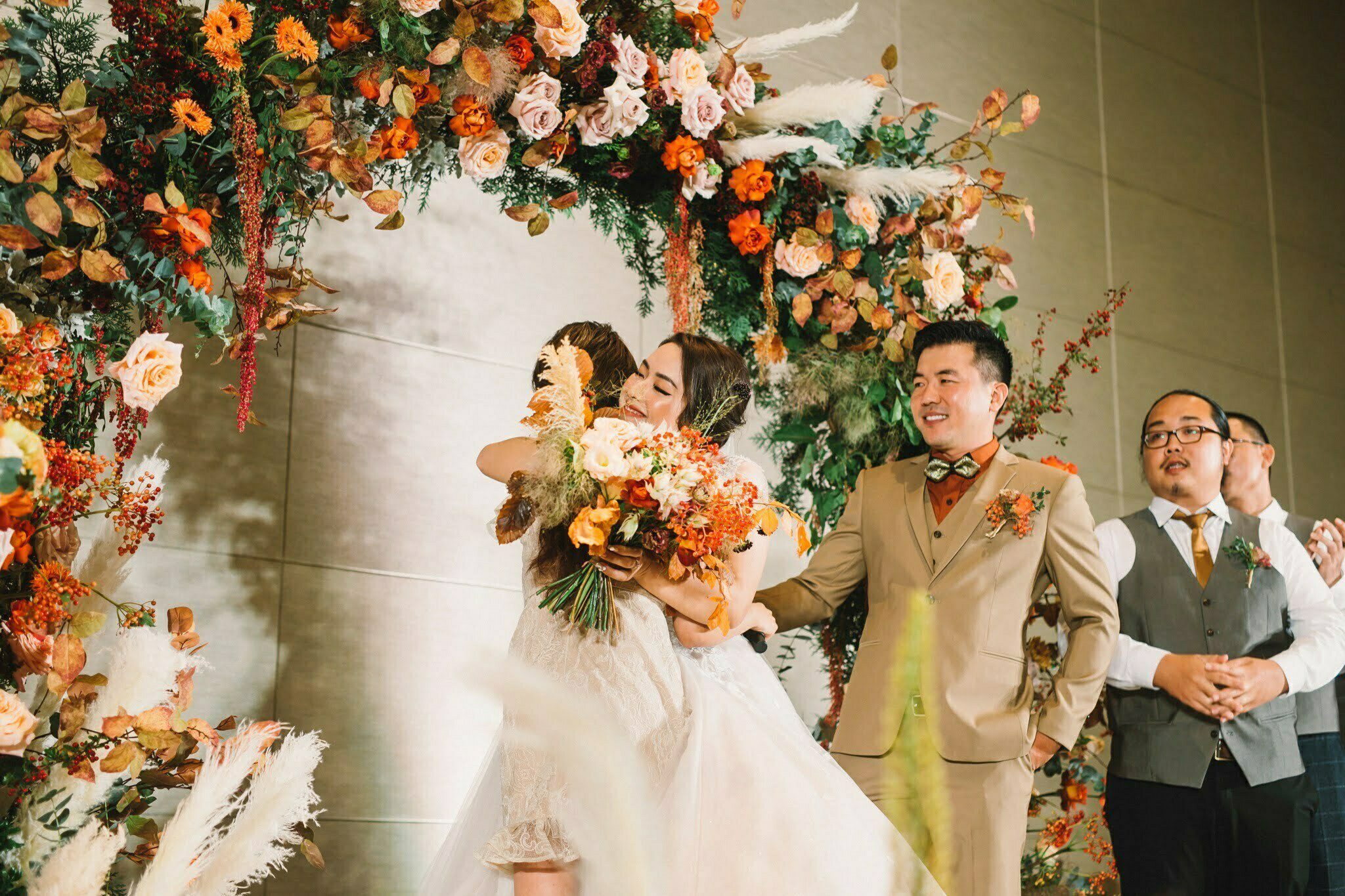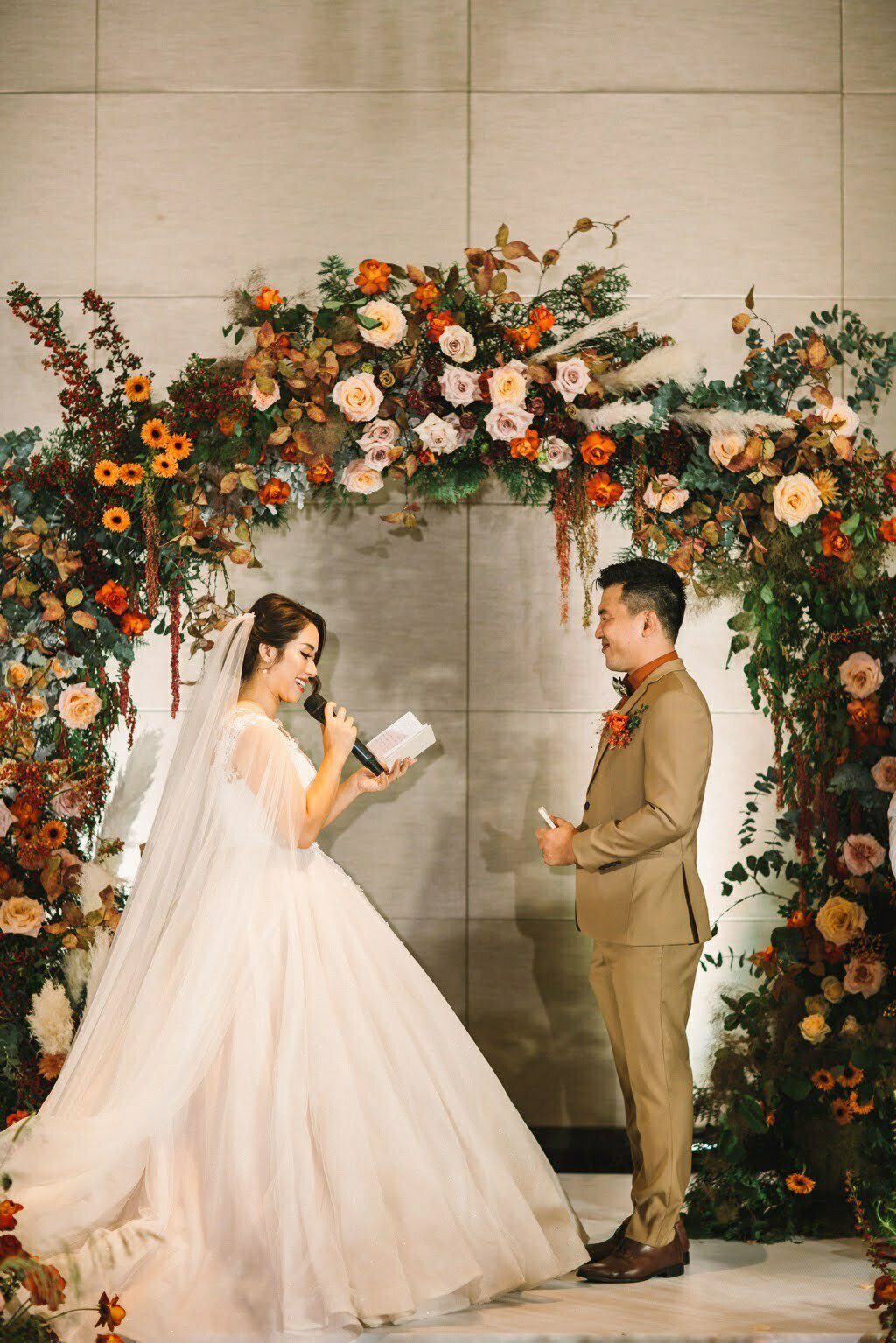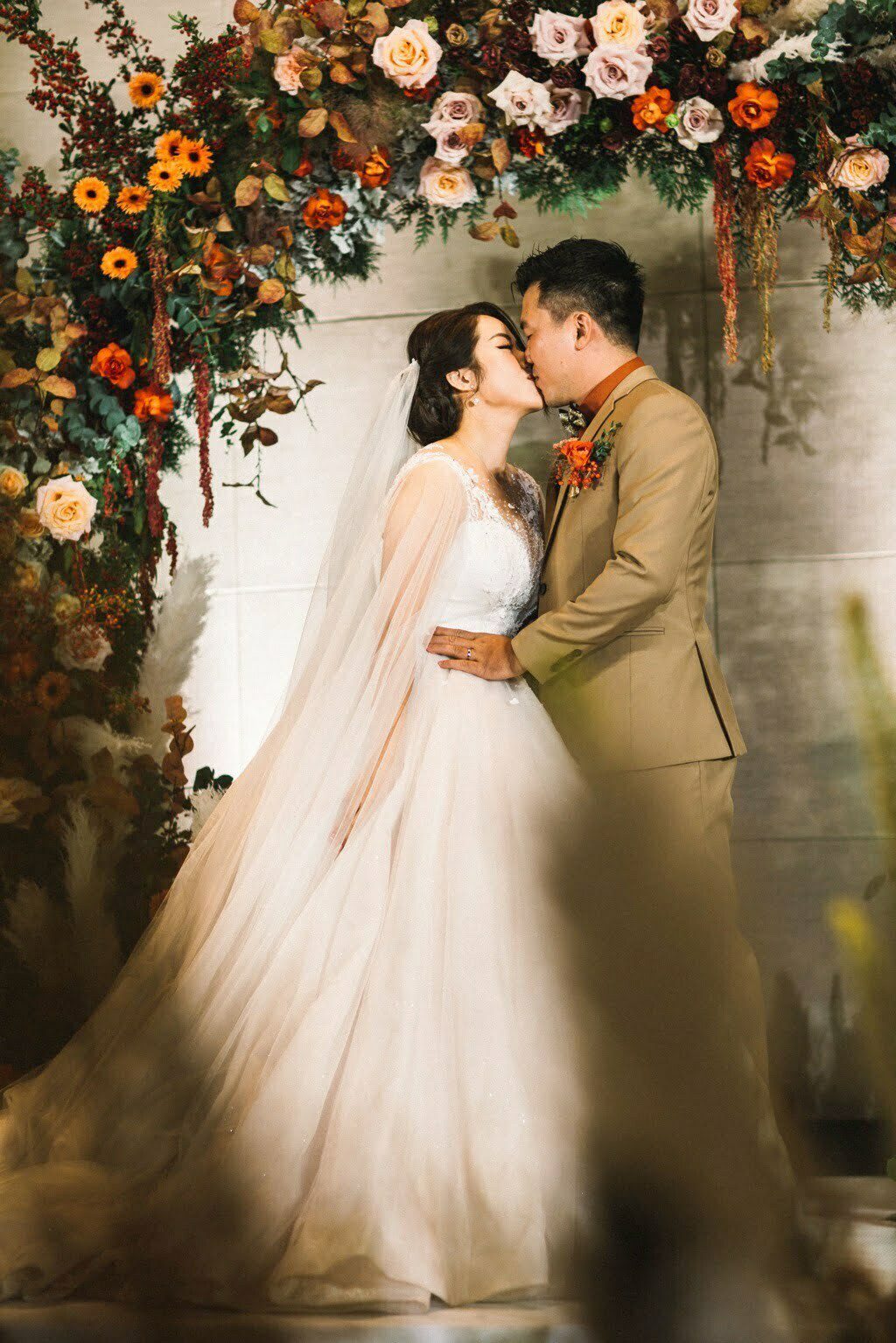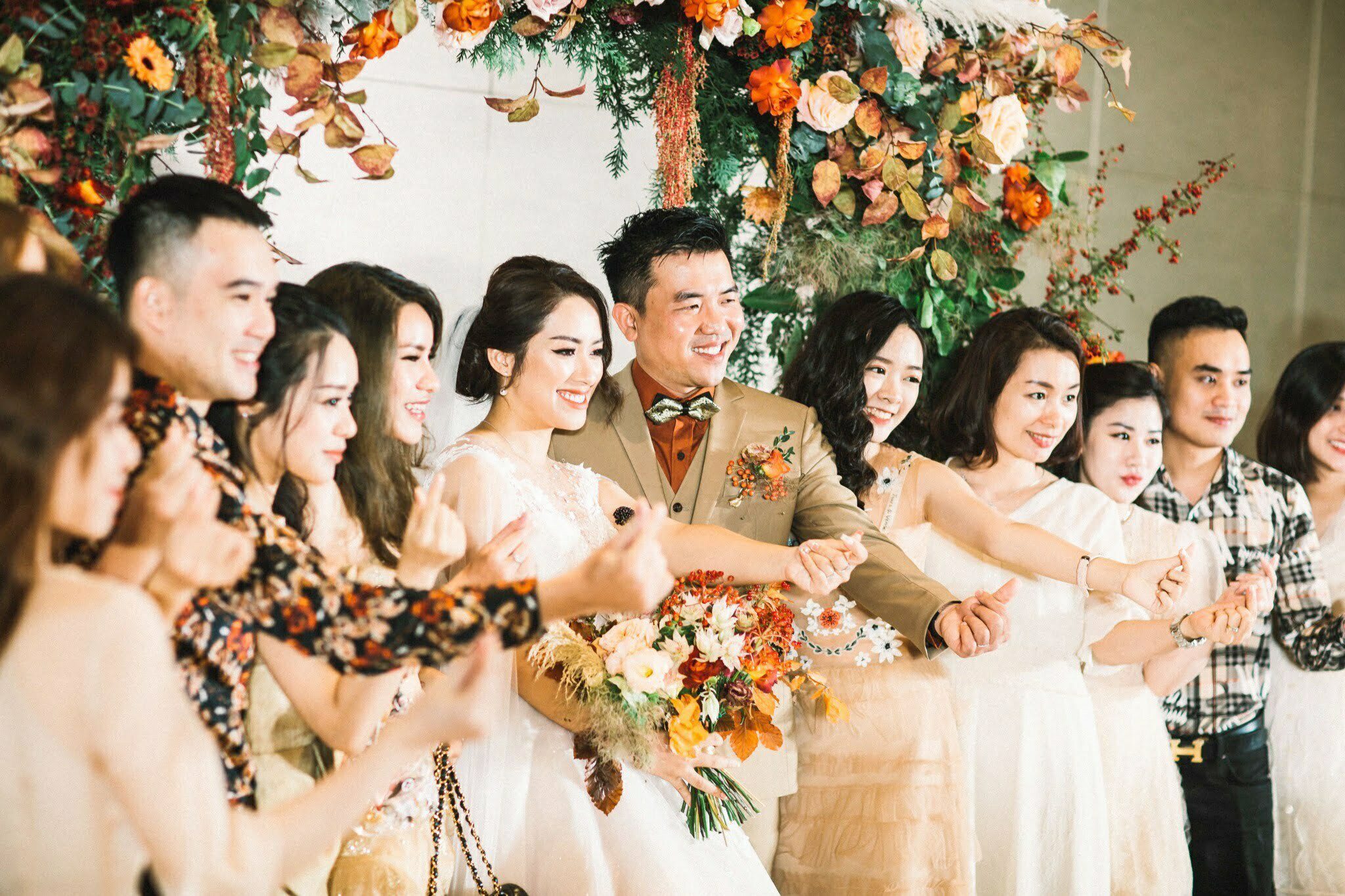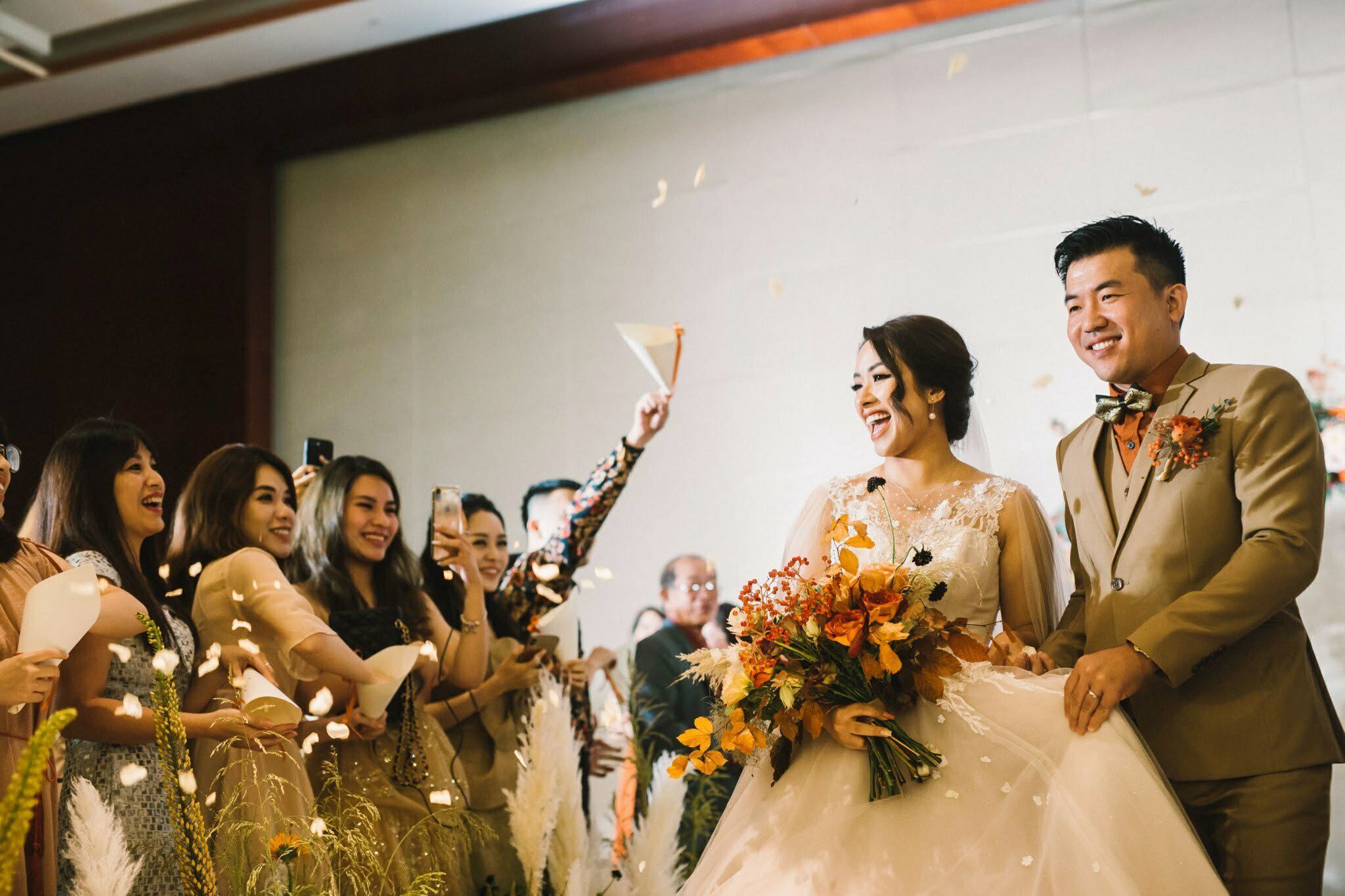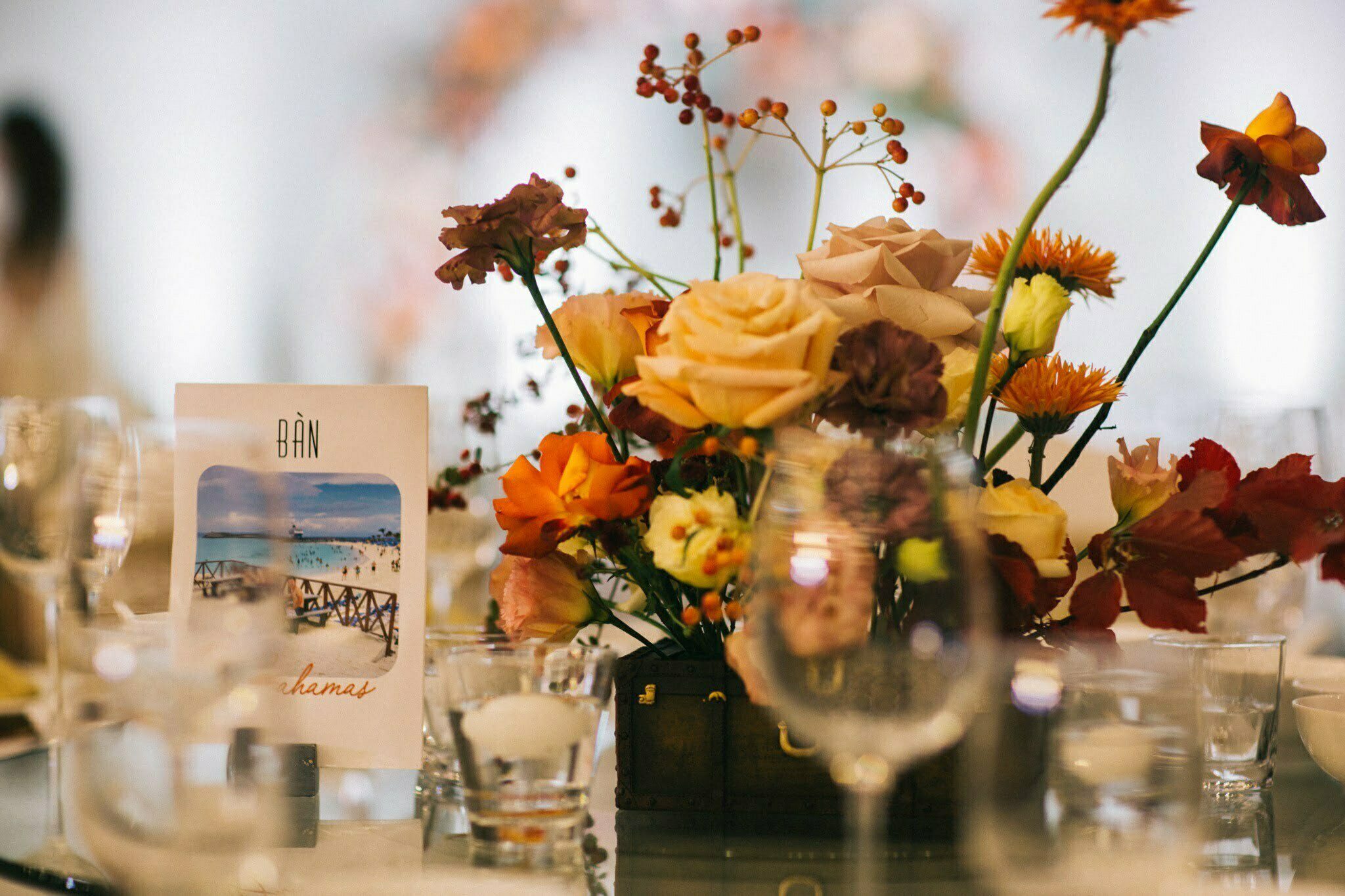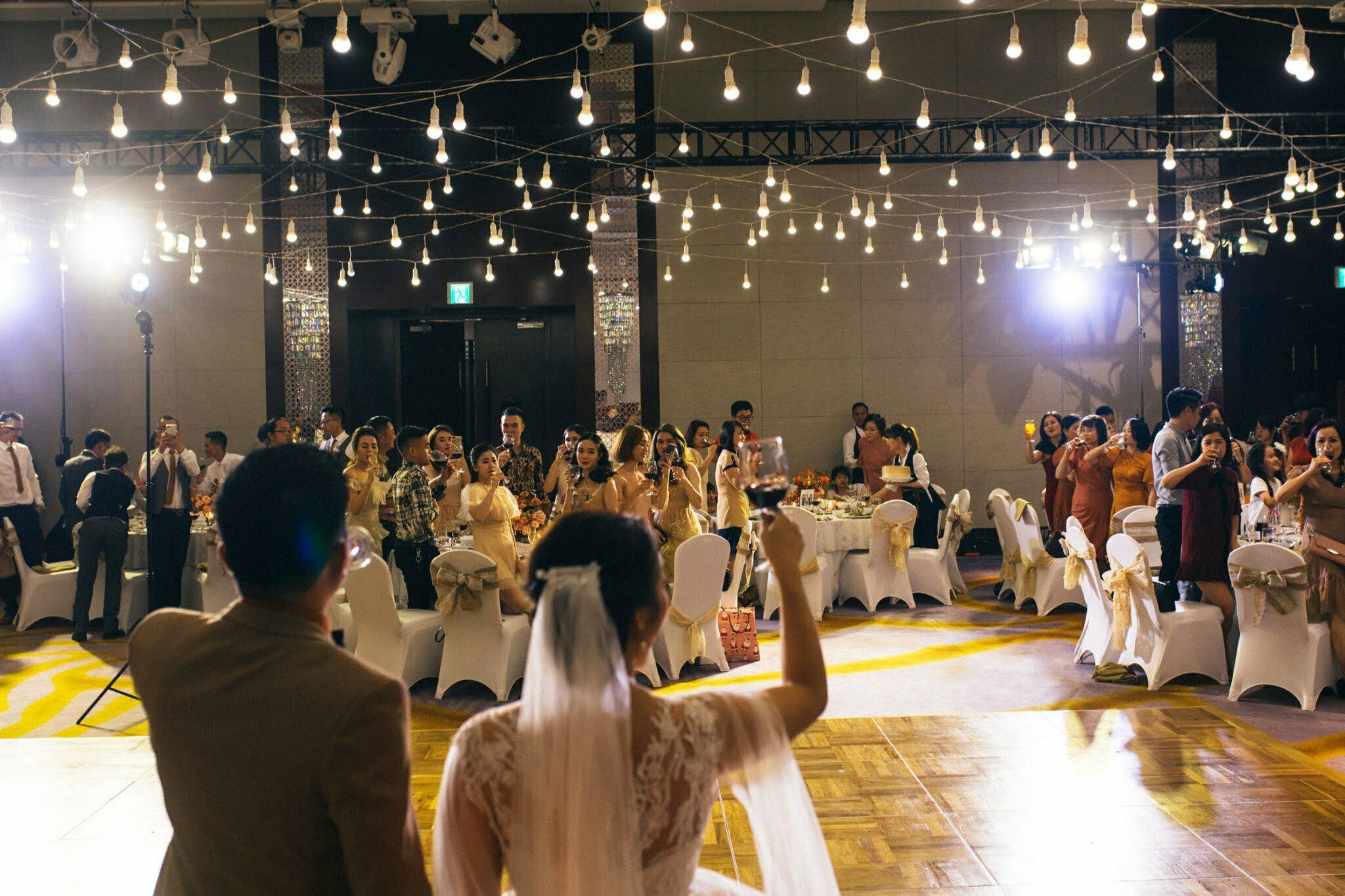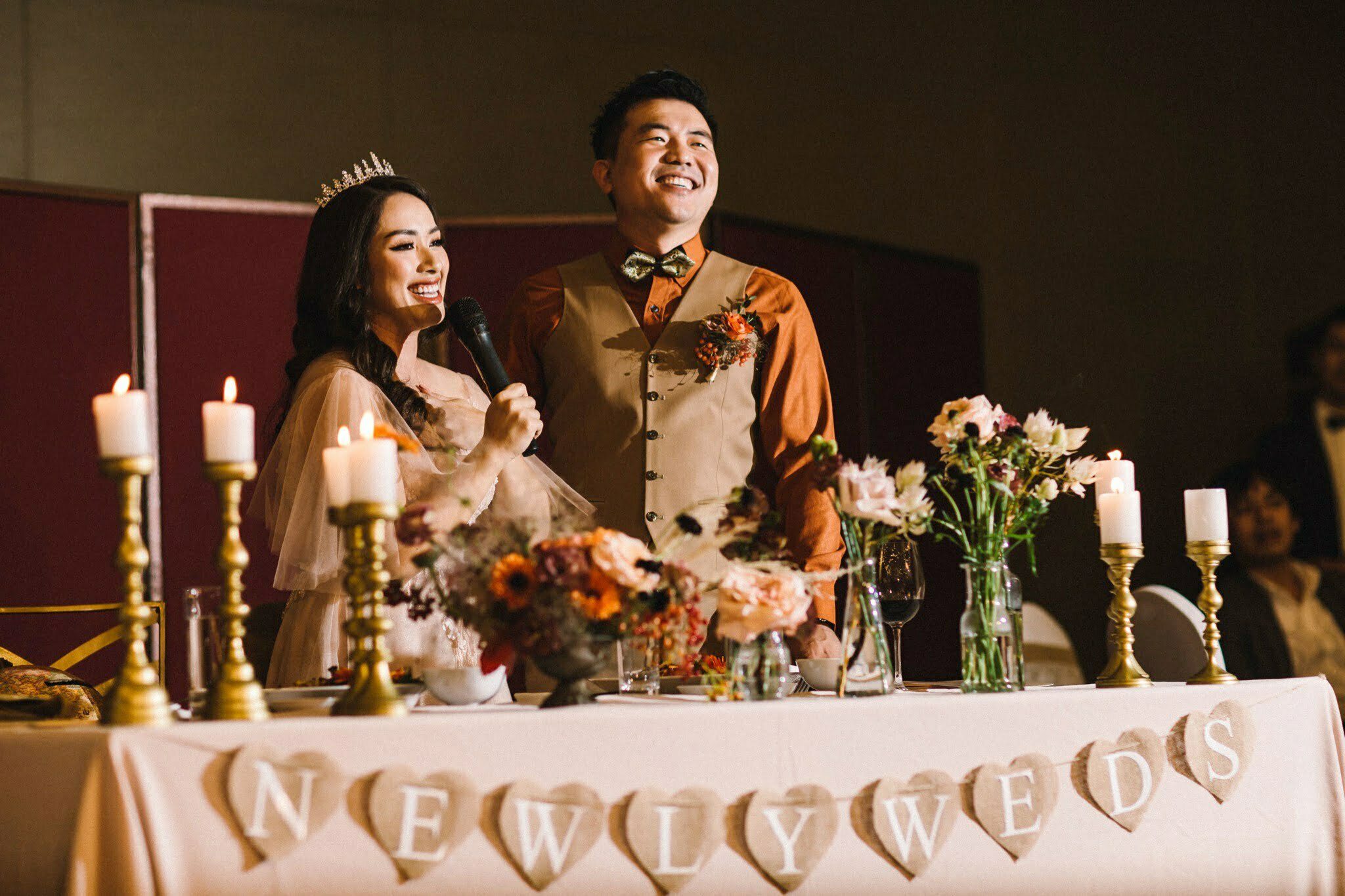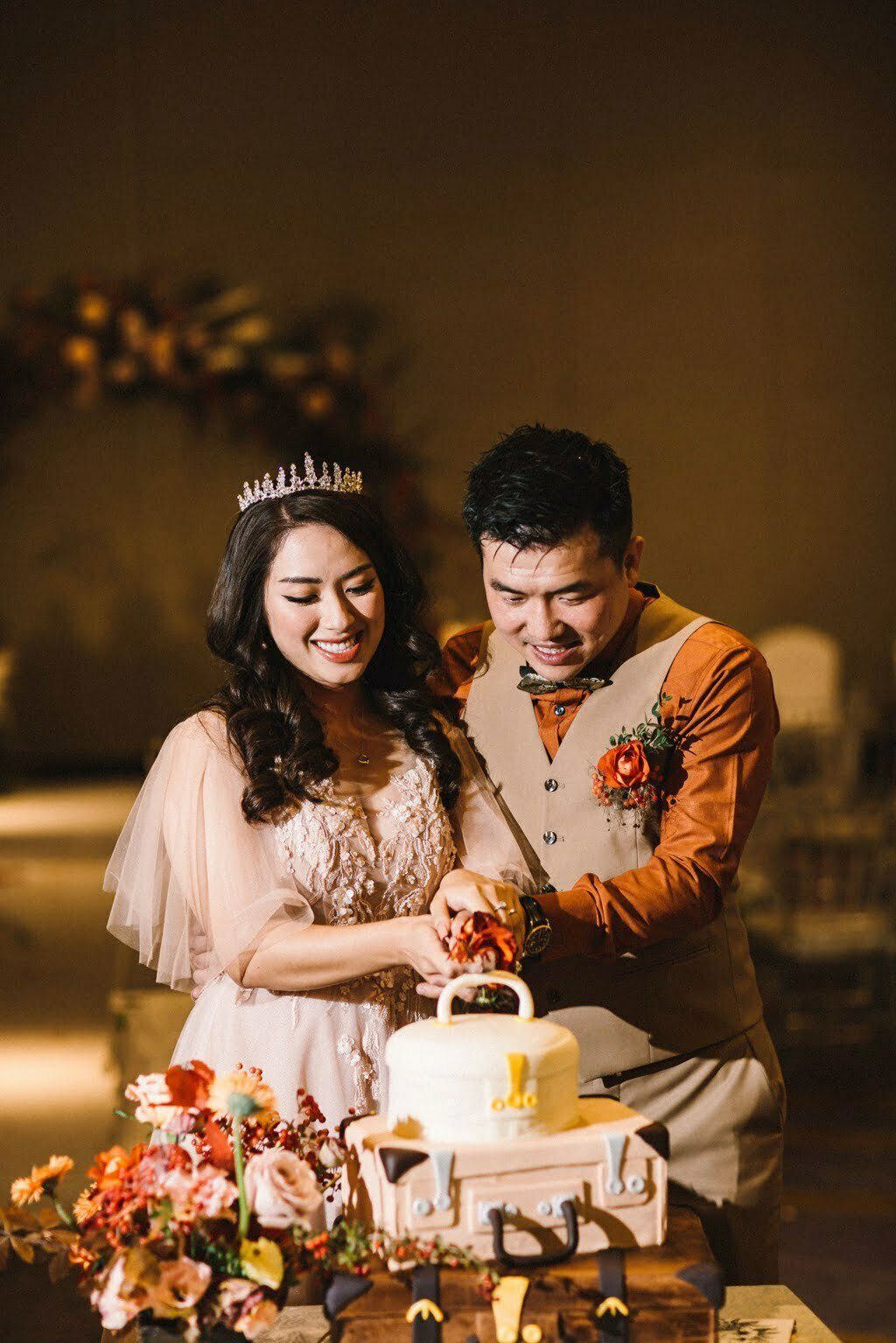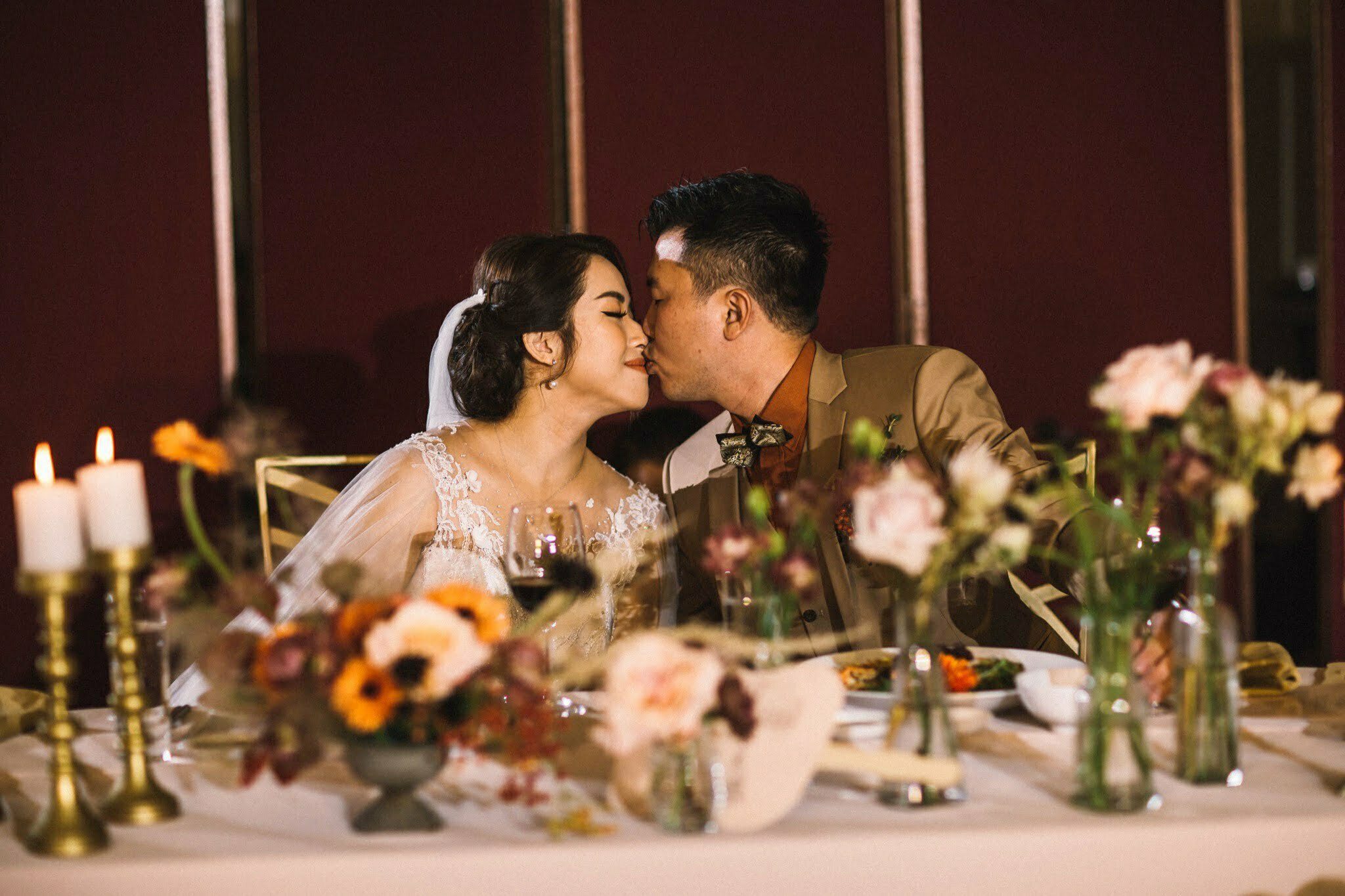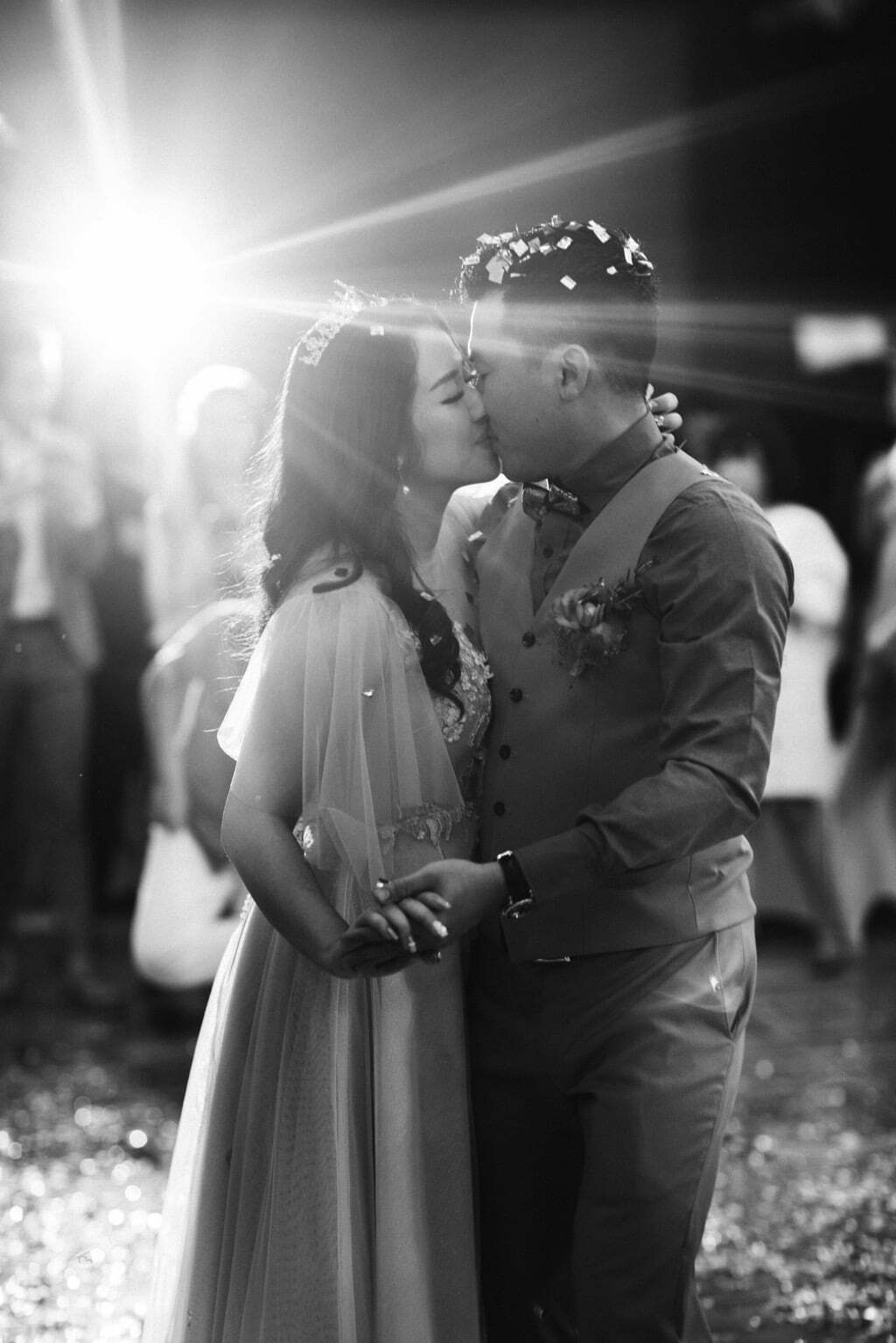 The First Dance
Beautiful moments of Phuong Anh & Huy Vu in their first dance.