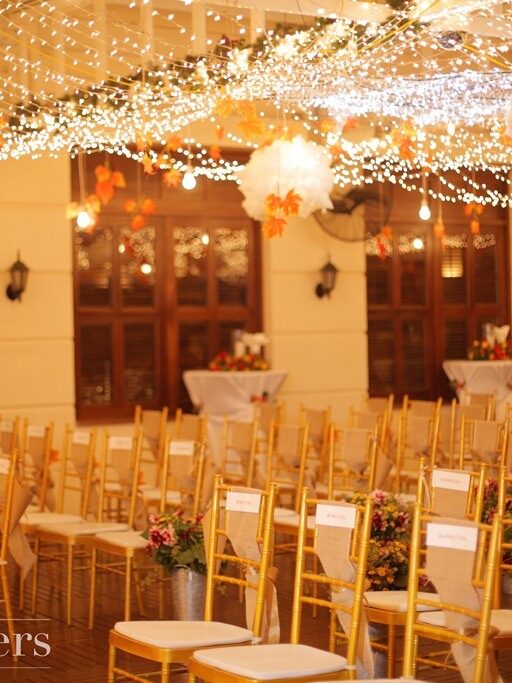 The wedding was held in 2014 but when looking at the pictures we still find happiness and joy of the couple and their guests. As a wedding planner, we always remind ourselves that making every girl's dream come true is absolutely our first priority and privilege.
For this project, "the girl" is no one else but our dearest friend, sister, colleague & leader – Van Nguyen. Van loves Autumn and she wants her intimate party to have the glitter string lights, maple leaves, and lovely cloud lamps.
Flowers and raw greeneries which are closely associated with the fall season were also used to make the night even more perfect. After many ups and downs of the very short preparation time(approximately 2 weeks!), the moment Van walked down the aisle in her father's arm have become the moment that our team surely will memorize for the rest of our career <3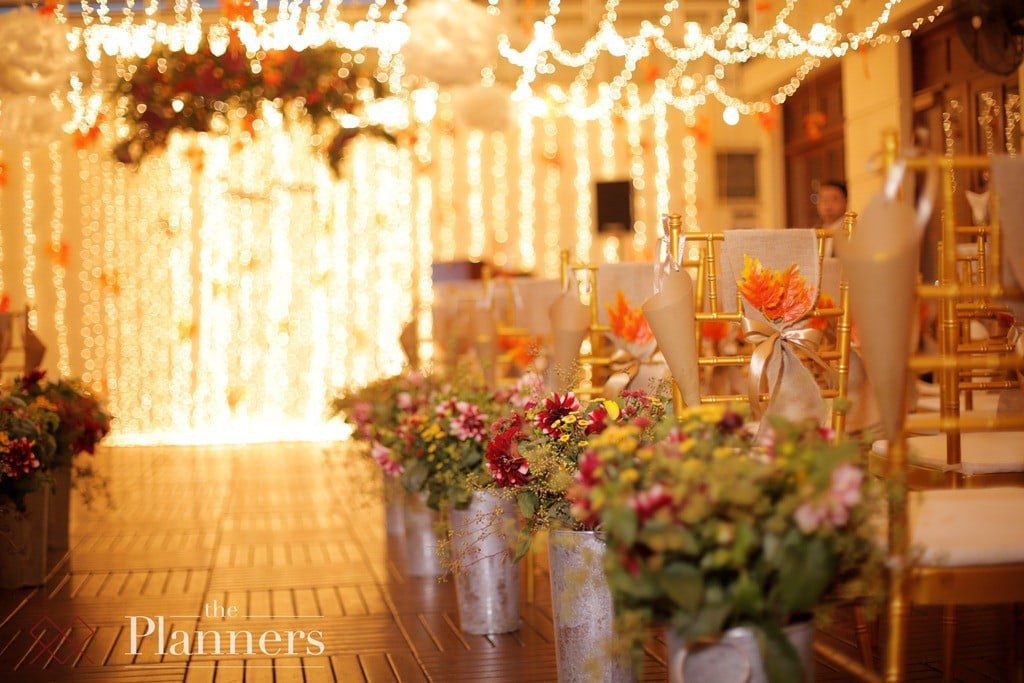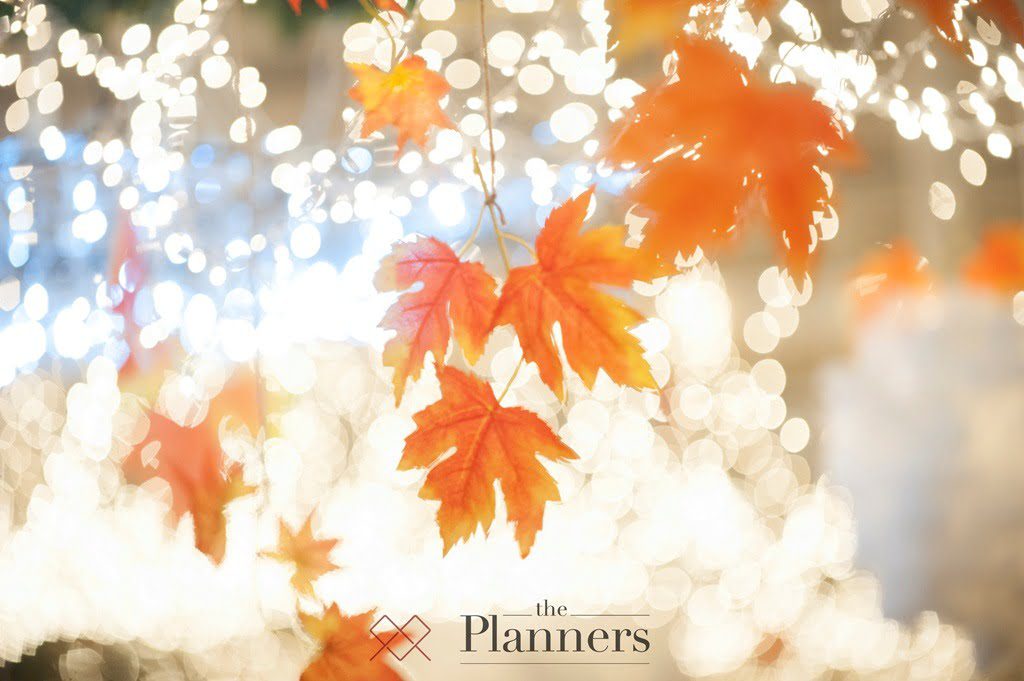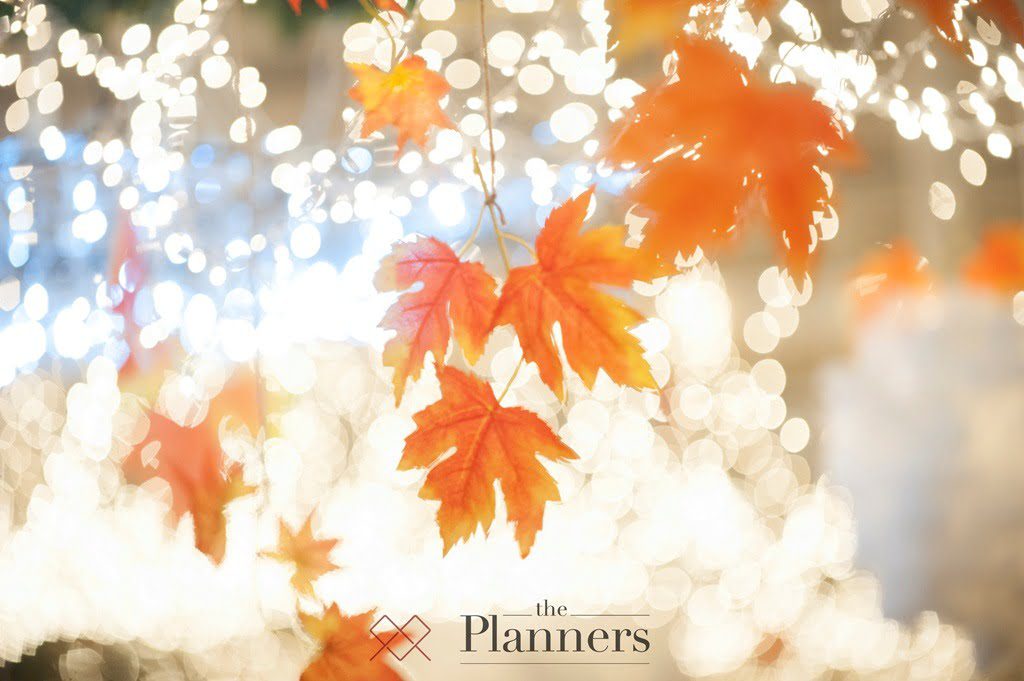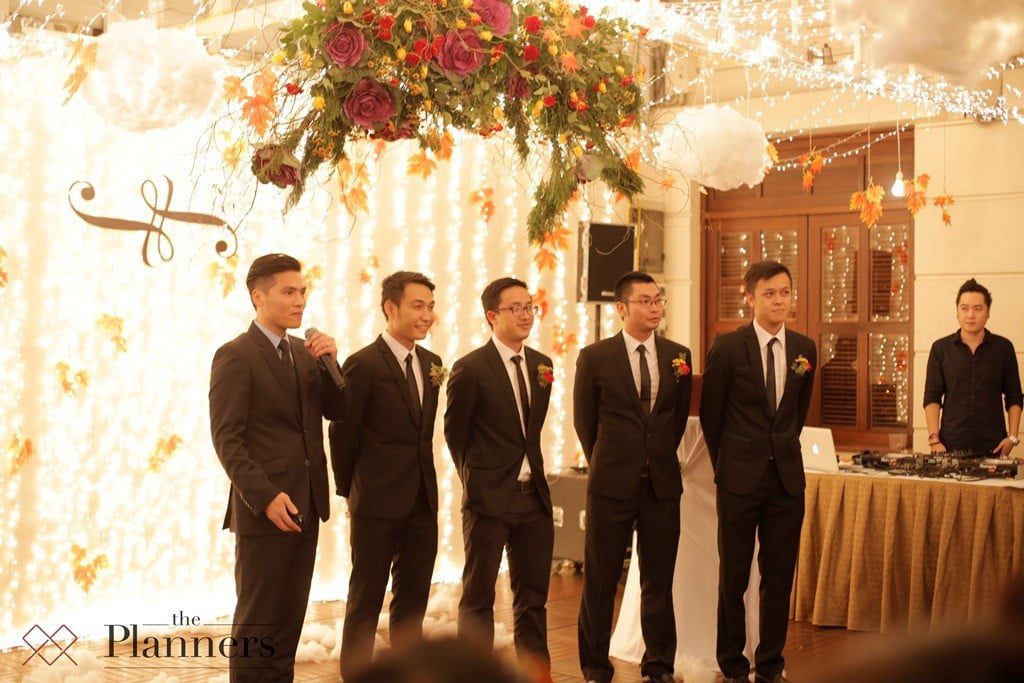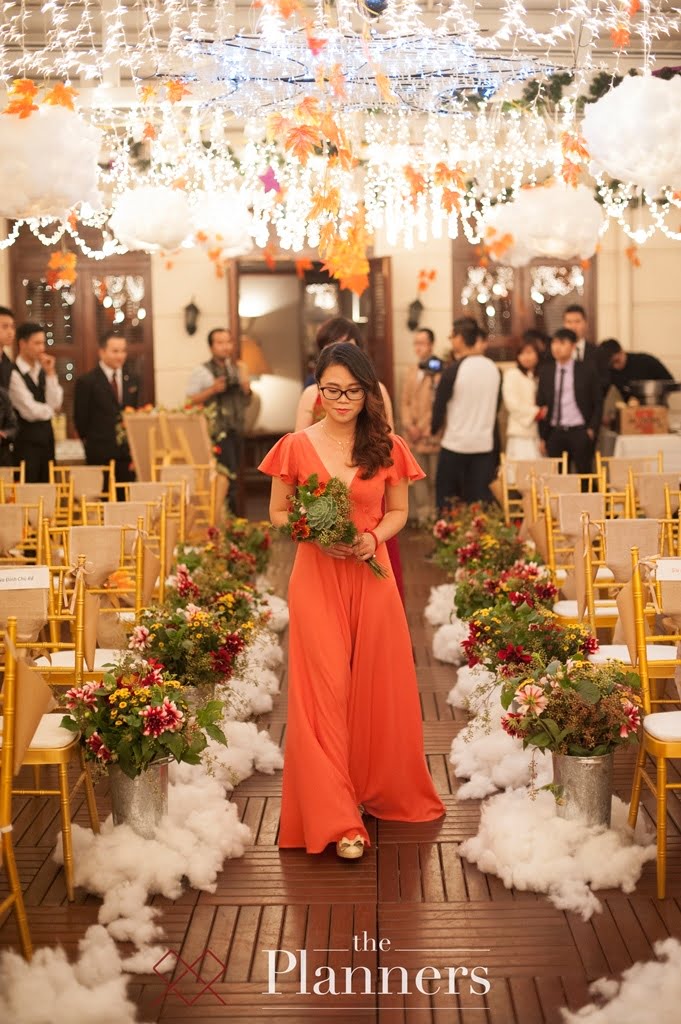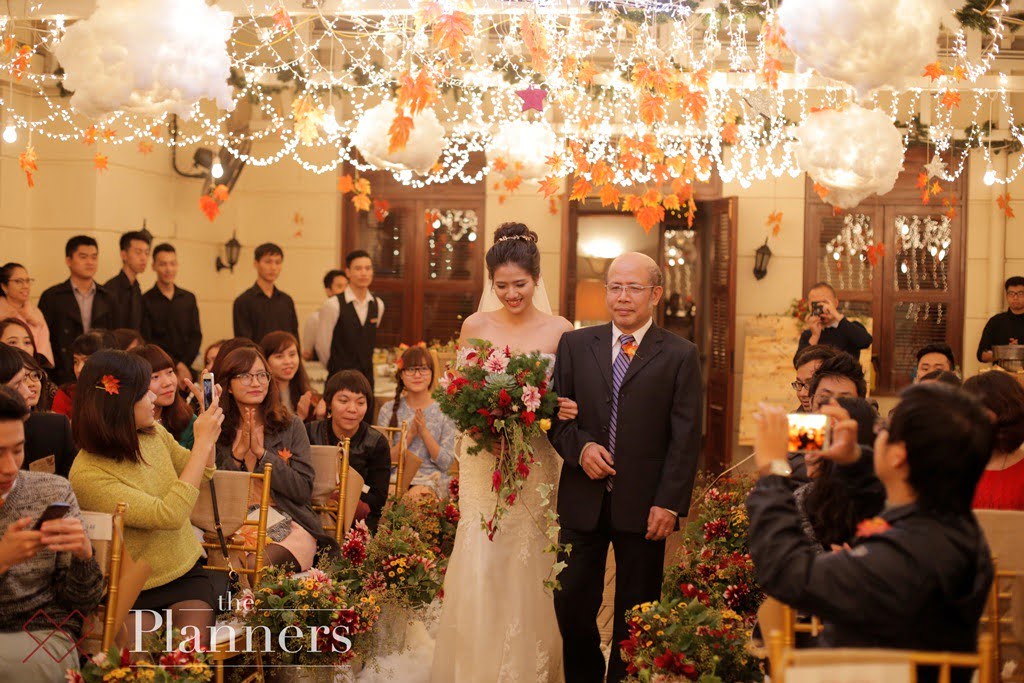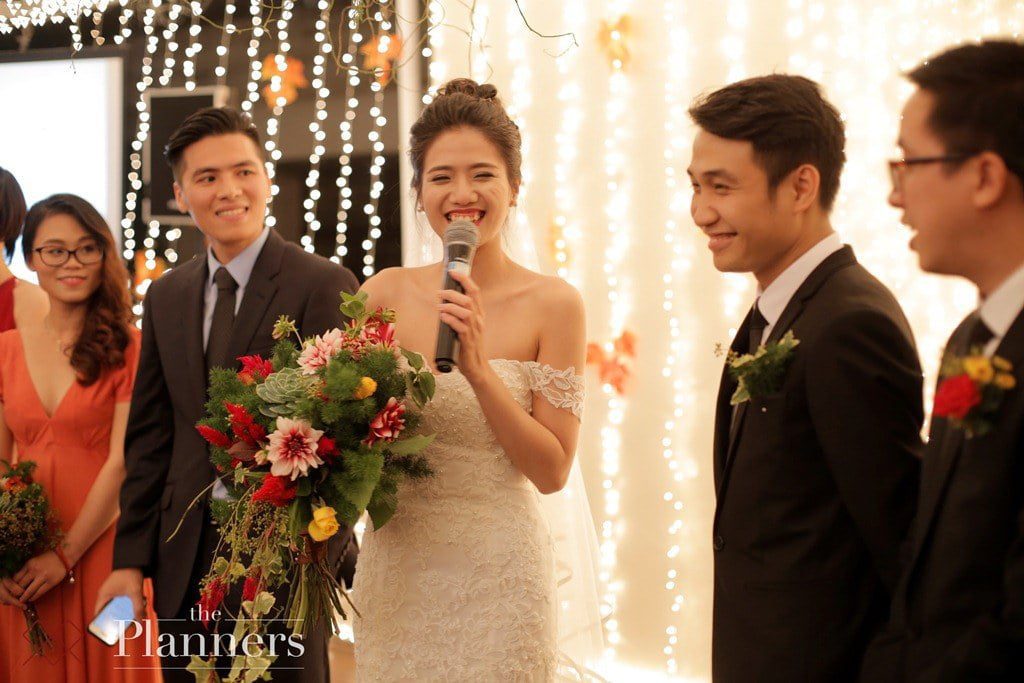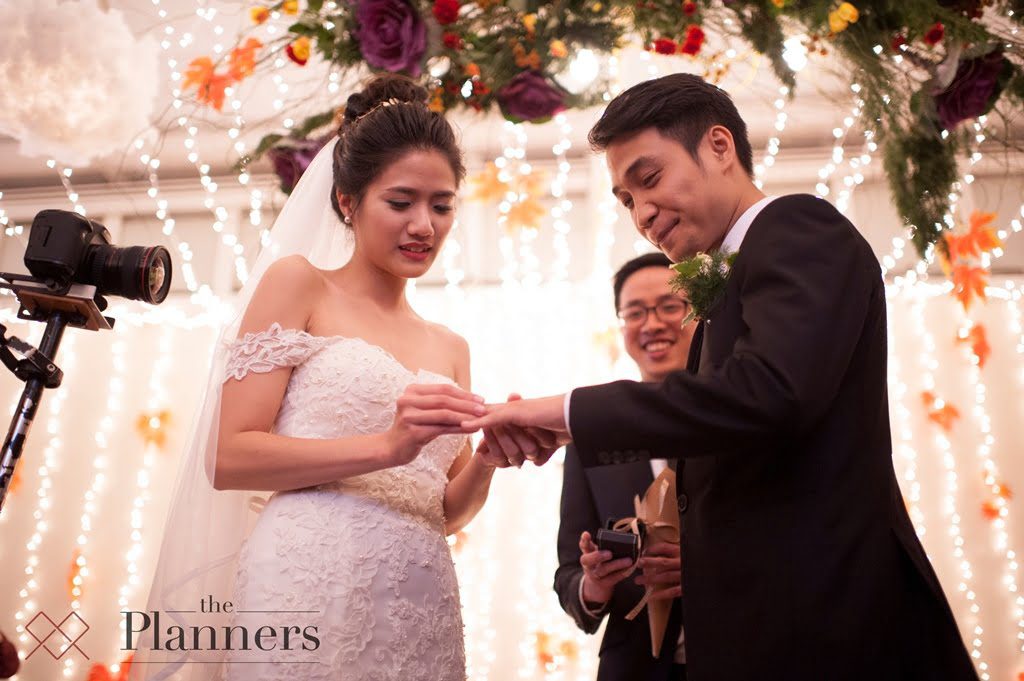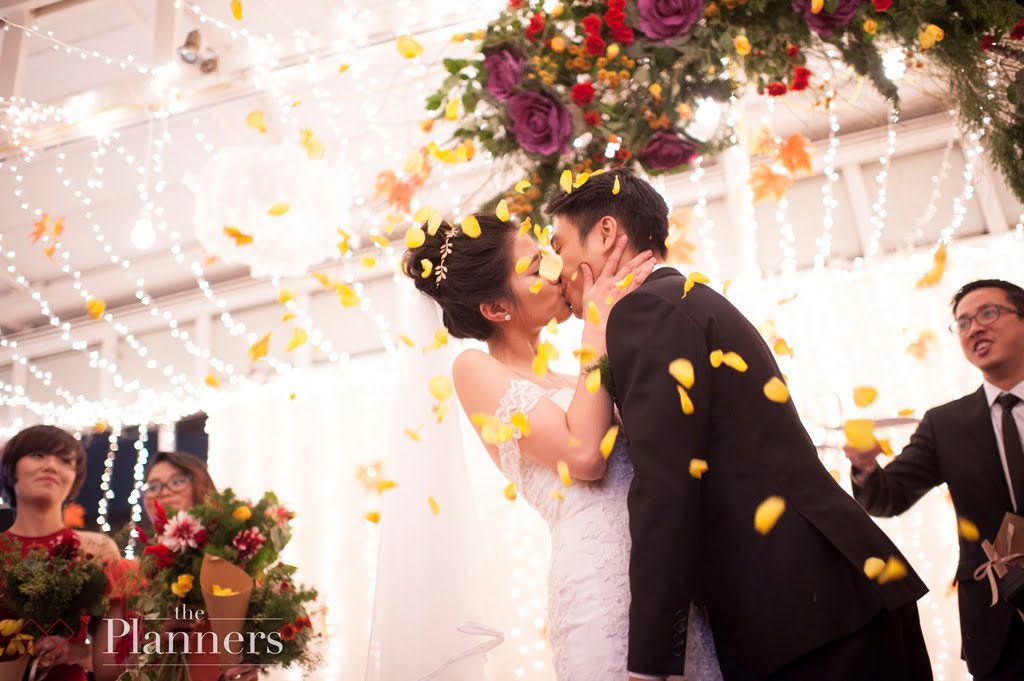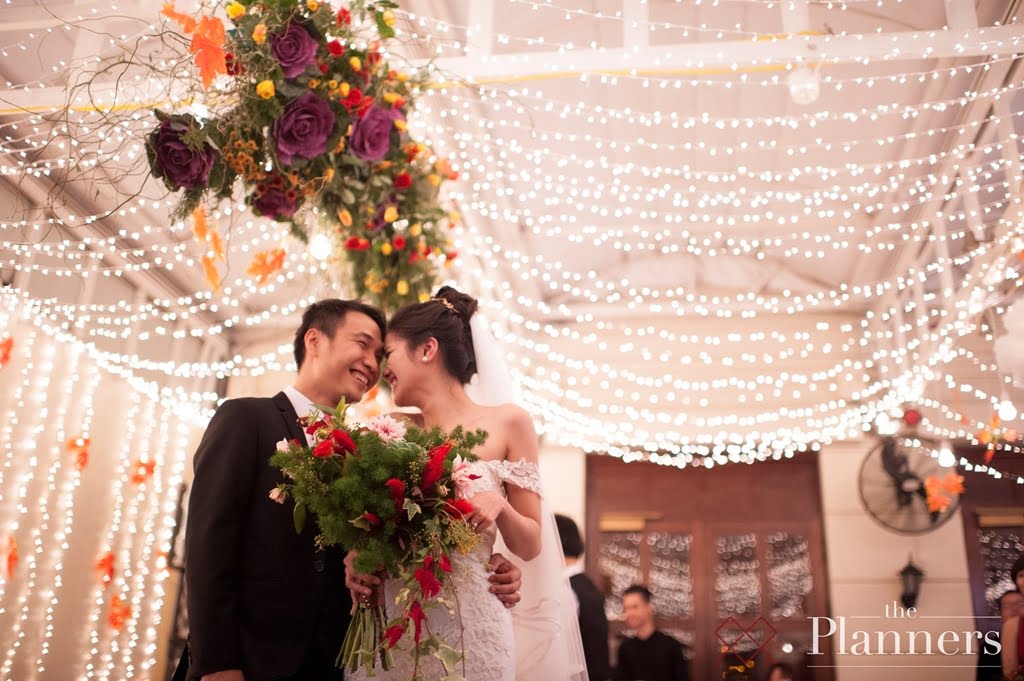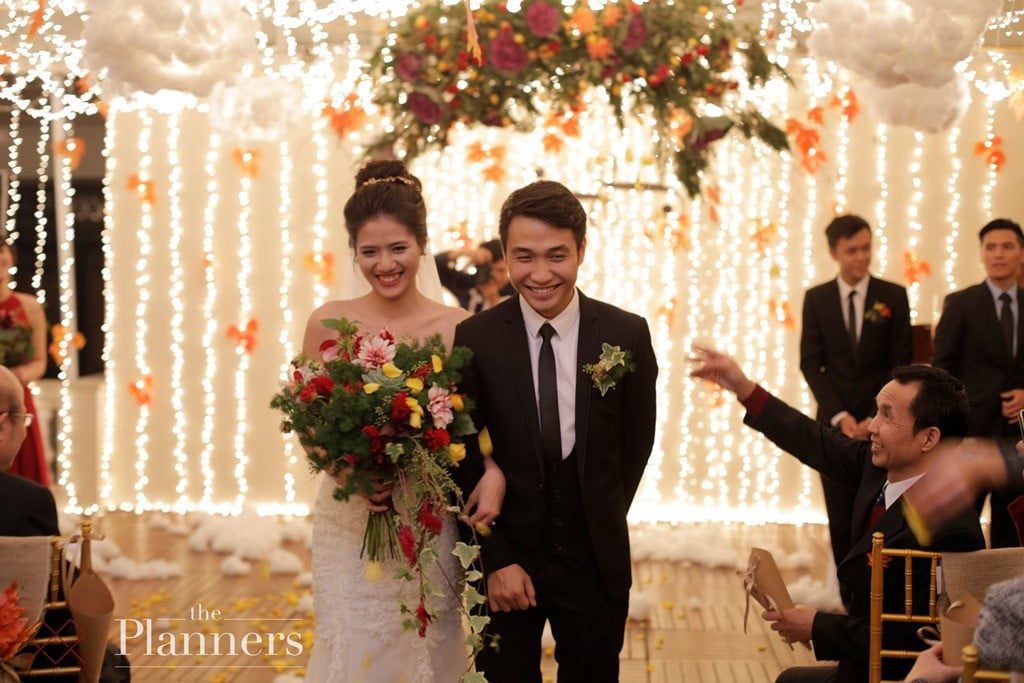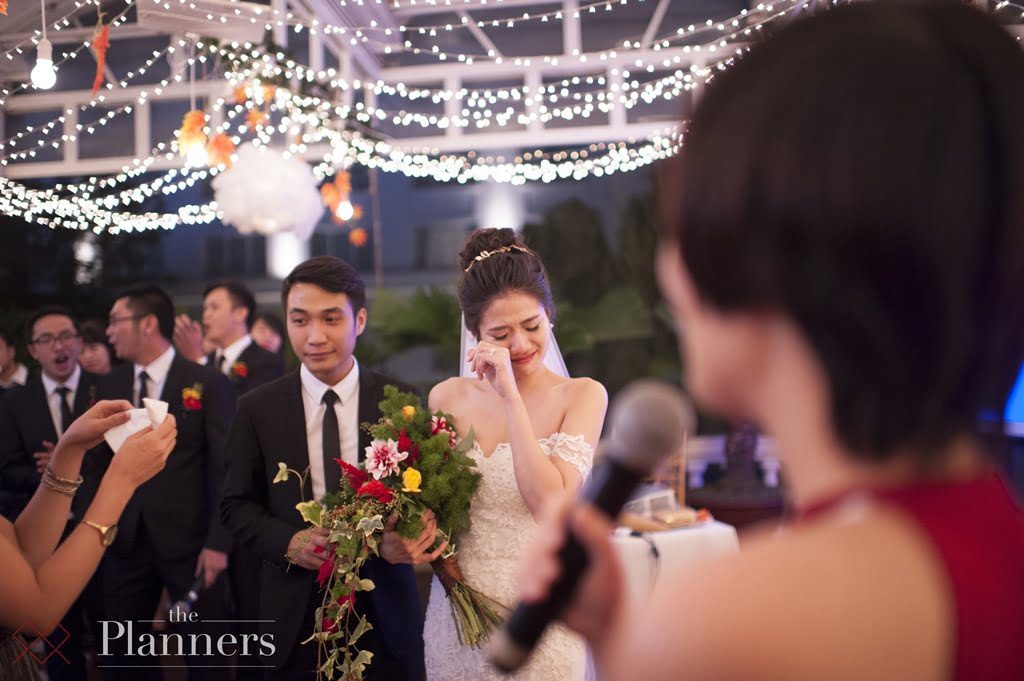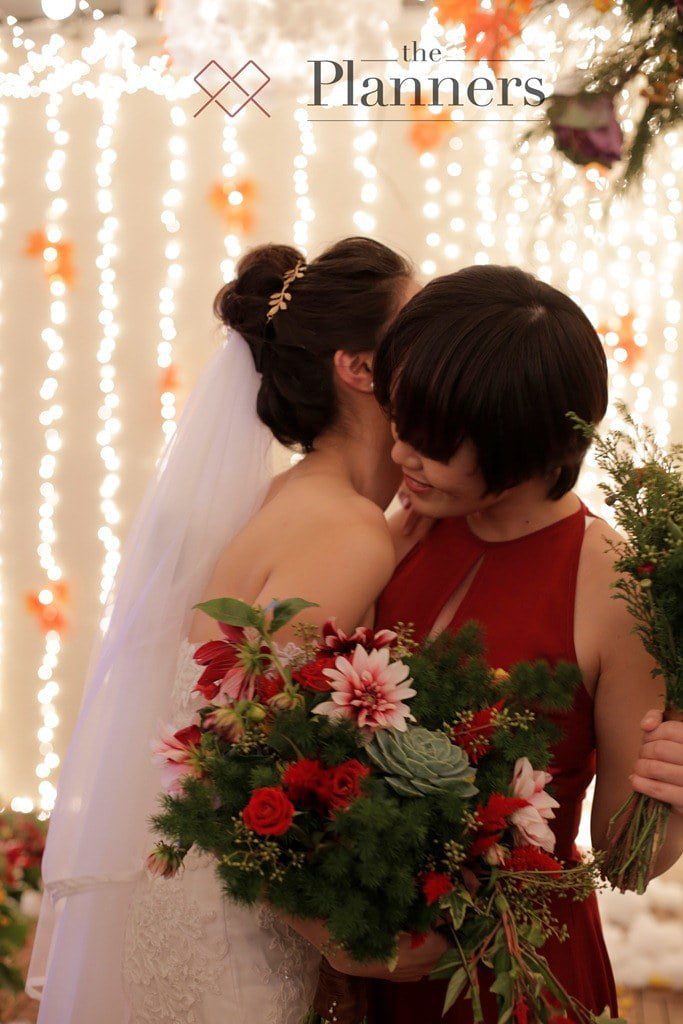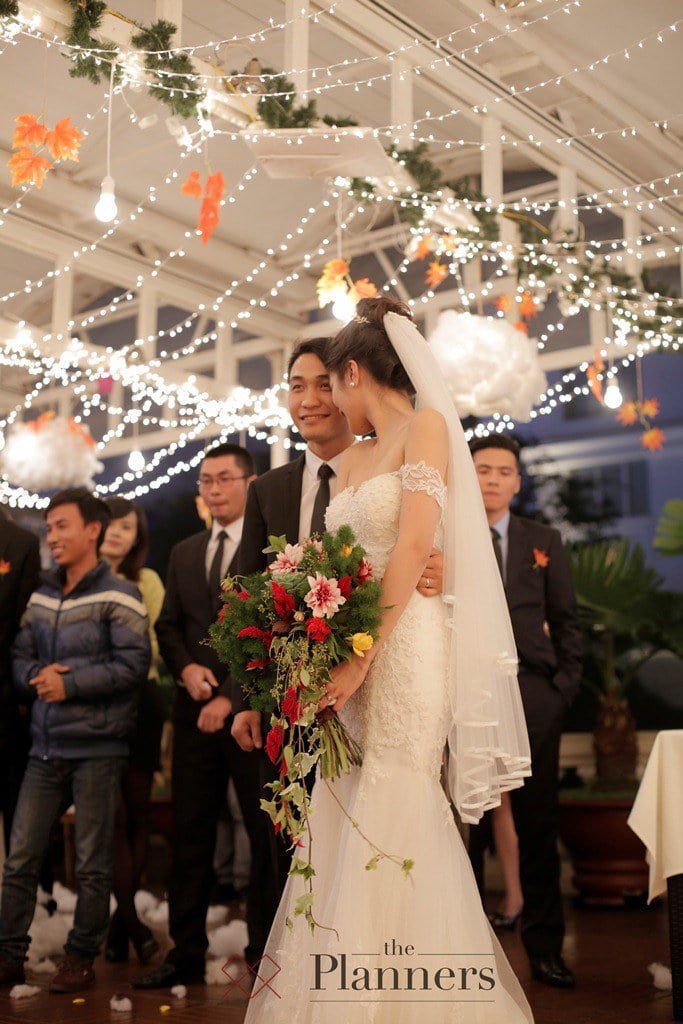 The couple had a bachata dance to stir up the night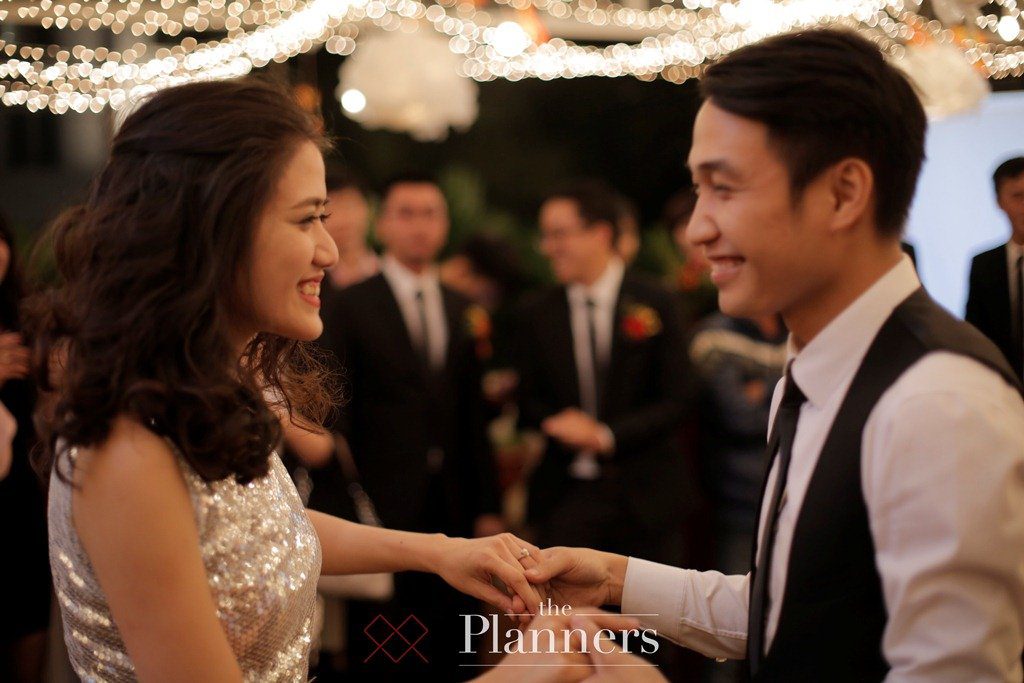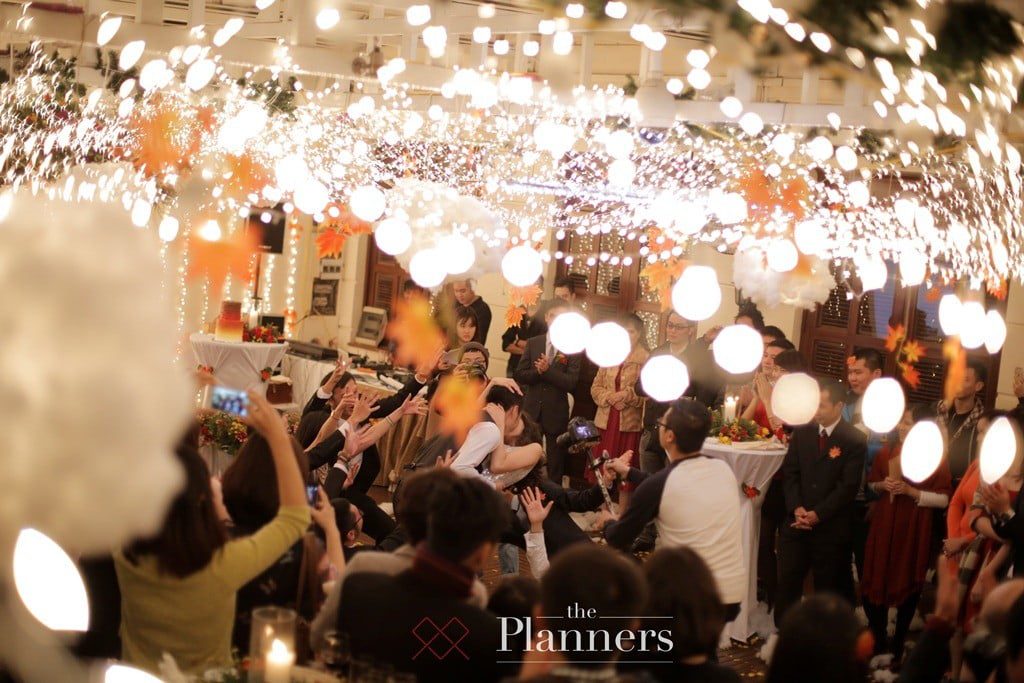 A flashmob dance from the couple and their friends
We wish you a happy and blessed life forever and after, Van !