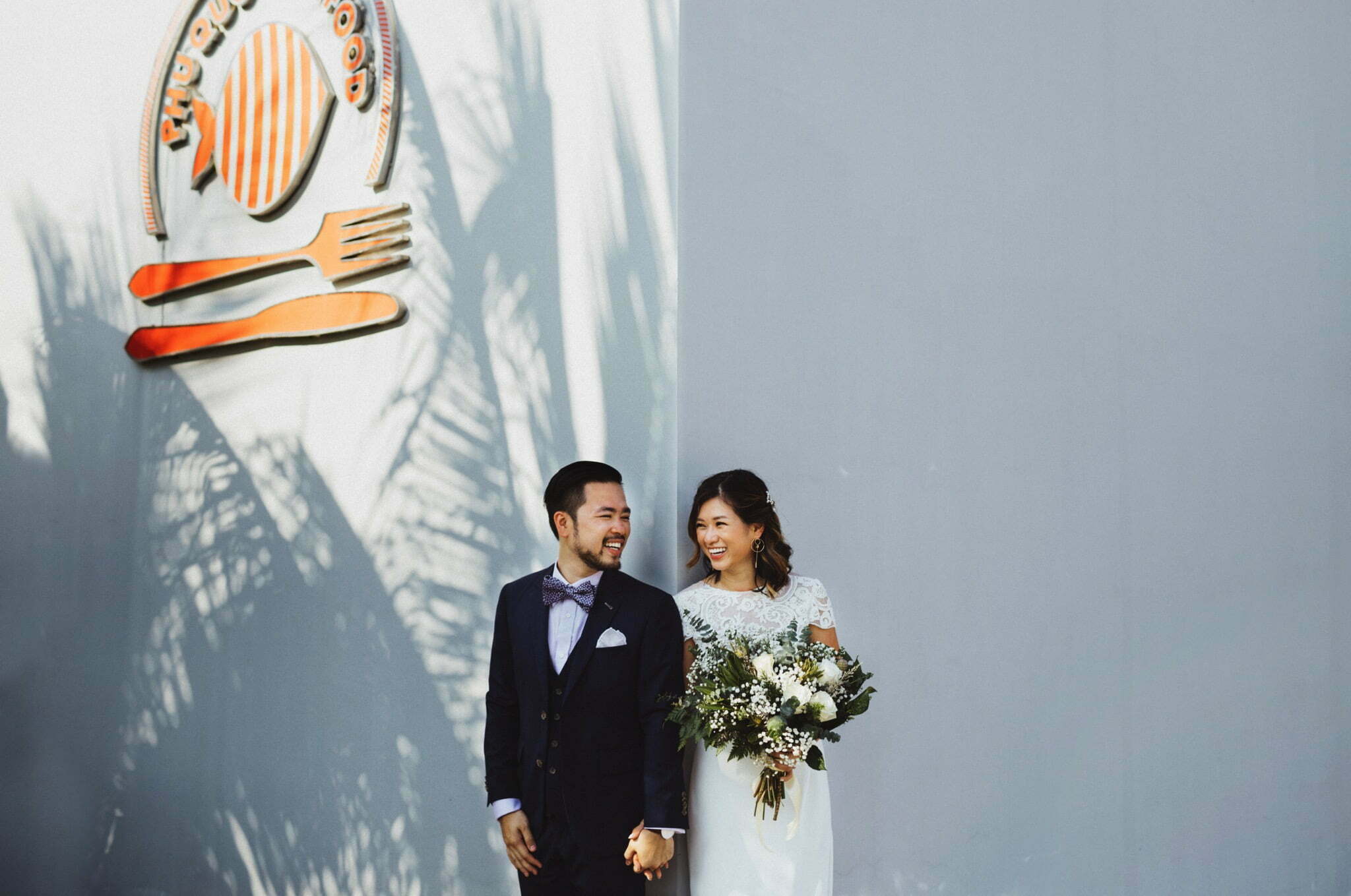 Tracy & Nguyen is a Vietnamese couple living in Canada. They were classmates in high school and have been a part of each other's life since they were 16. After all the years together, they finally held their wedding in Phu Quoc island.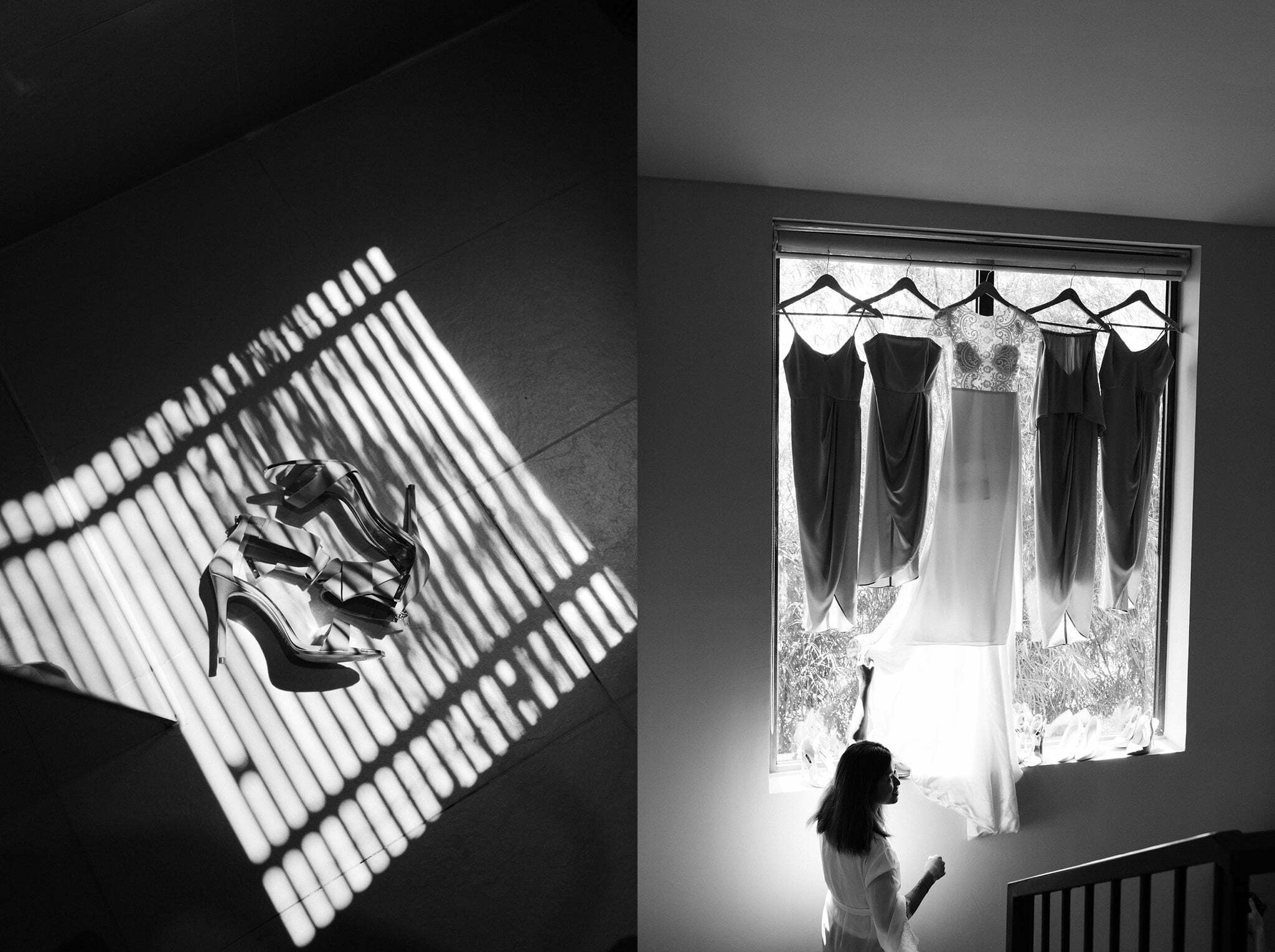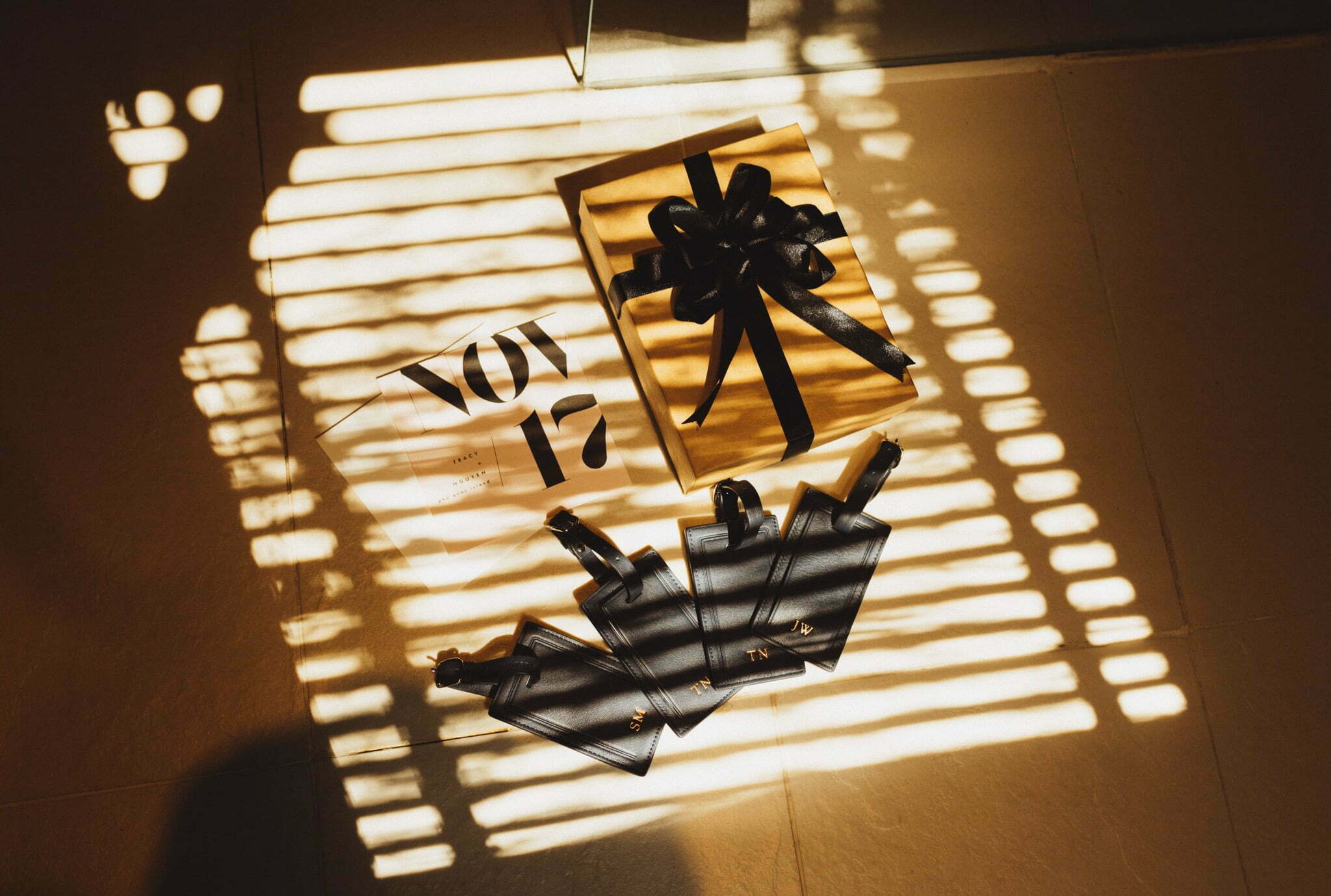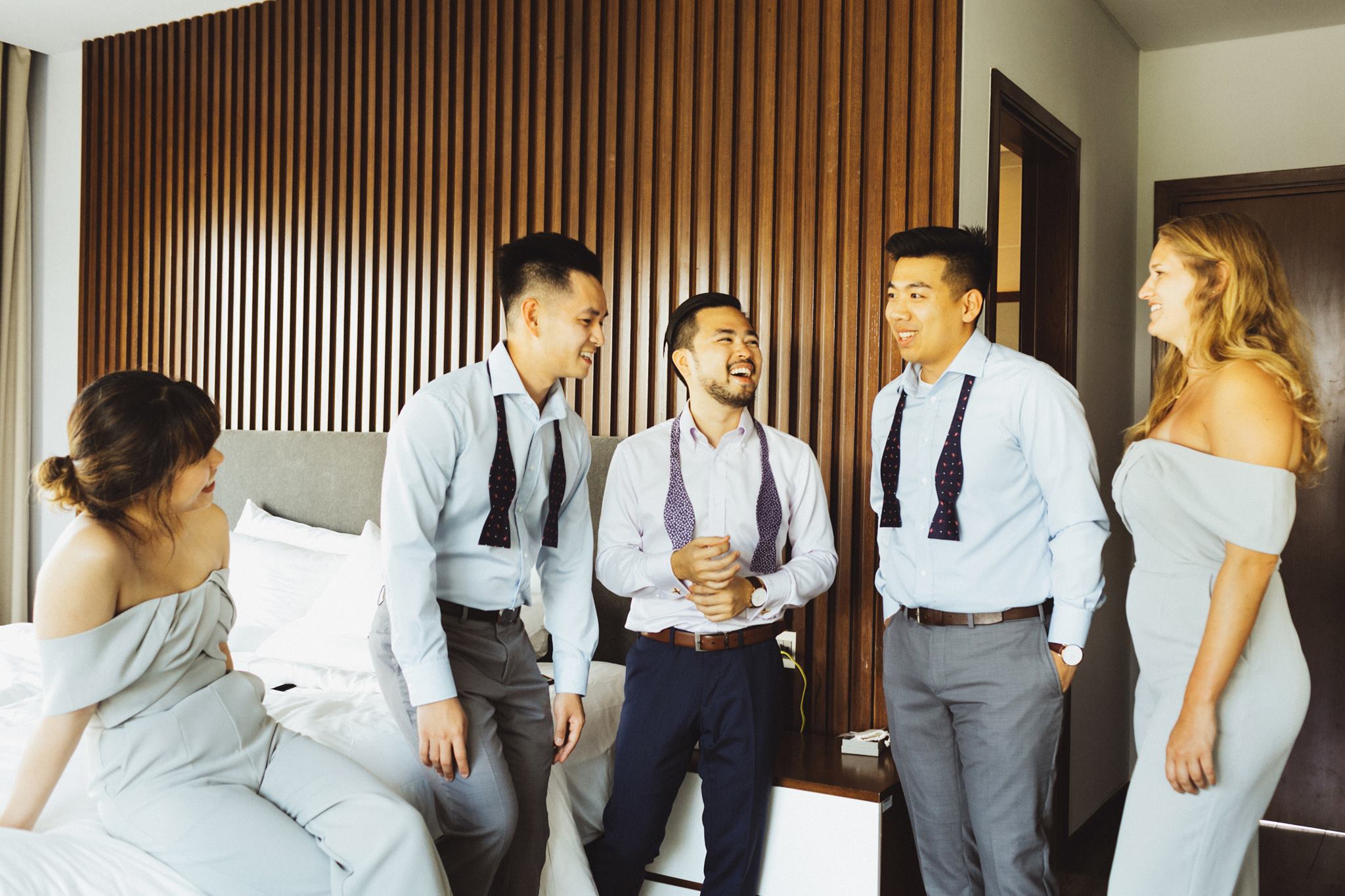 After more than a decade of being together, the couple decided to come back to Vietnam, their birthplace, to celebrate their love. They hosted their wedding in Phu Quoc, in the south of the Vietnam. The island is famous for its amazing sunset and days of sunshine.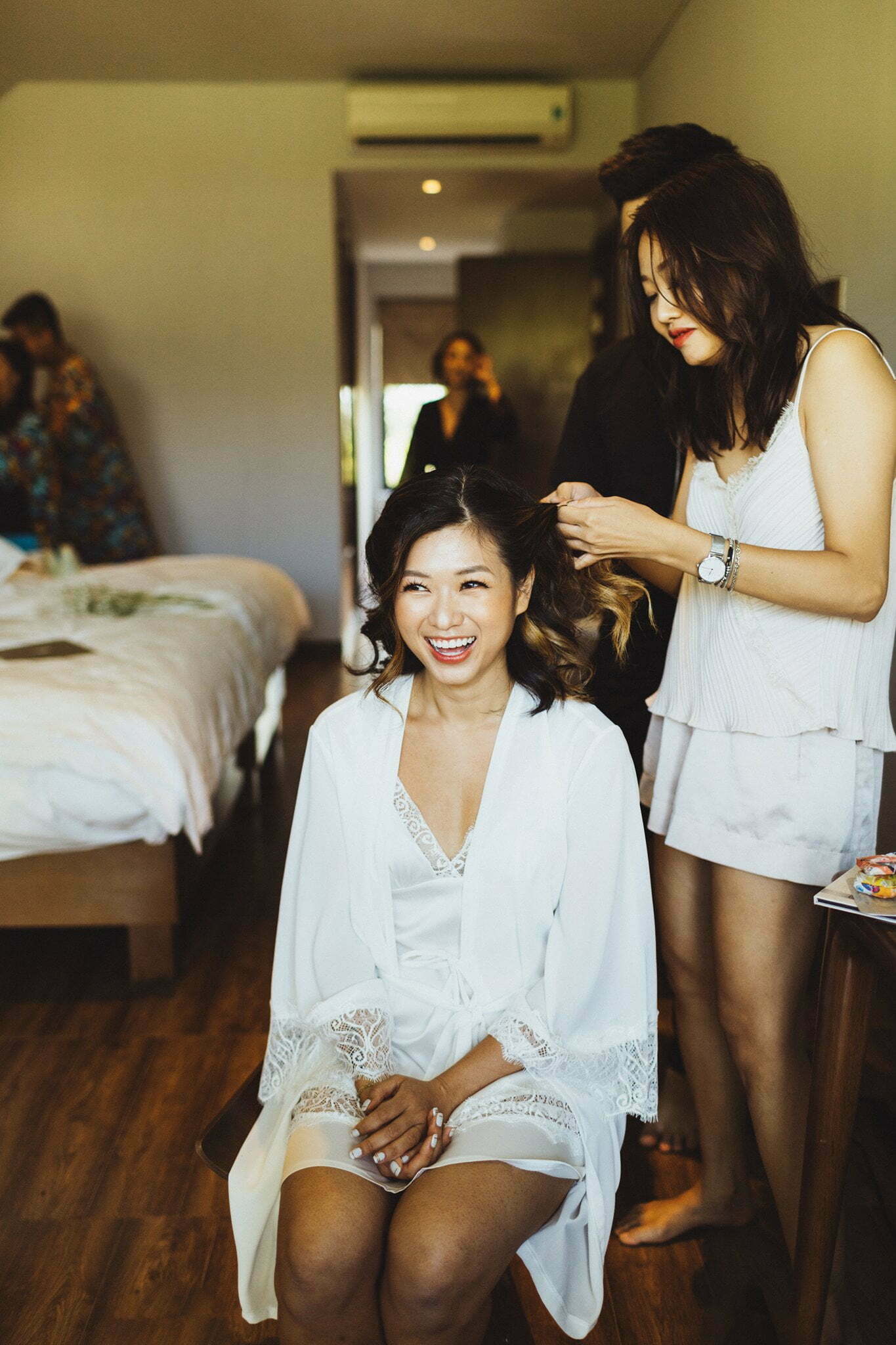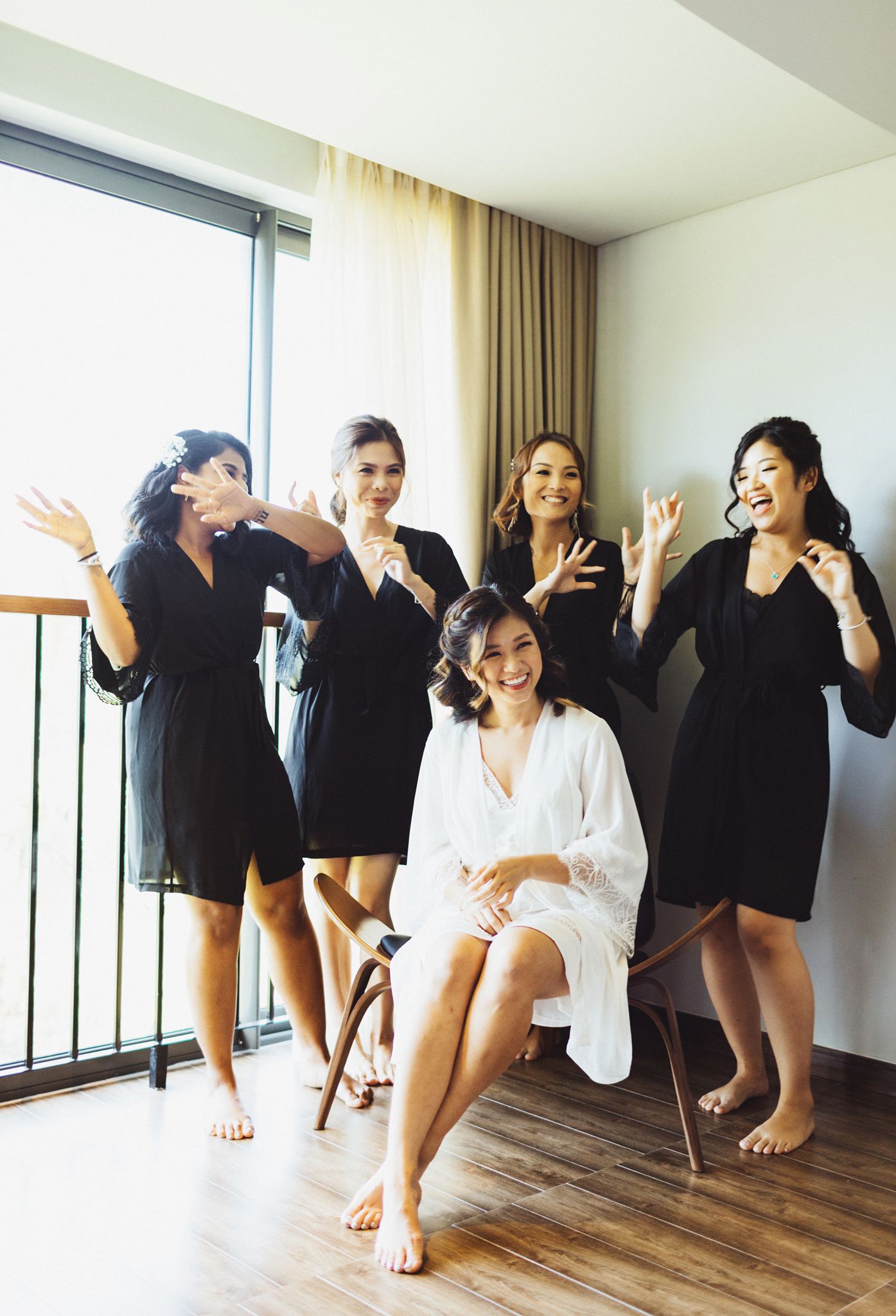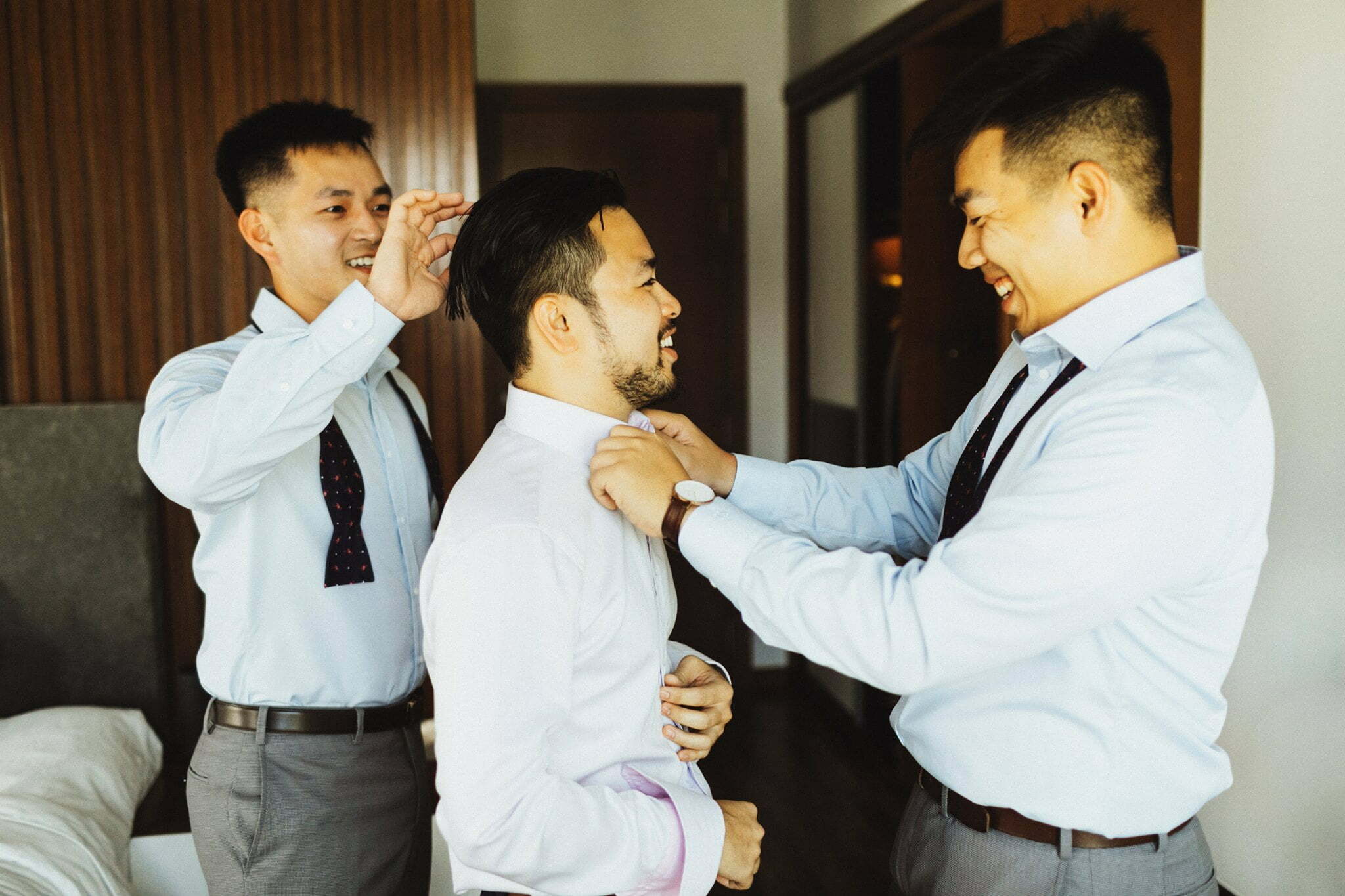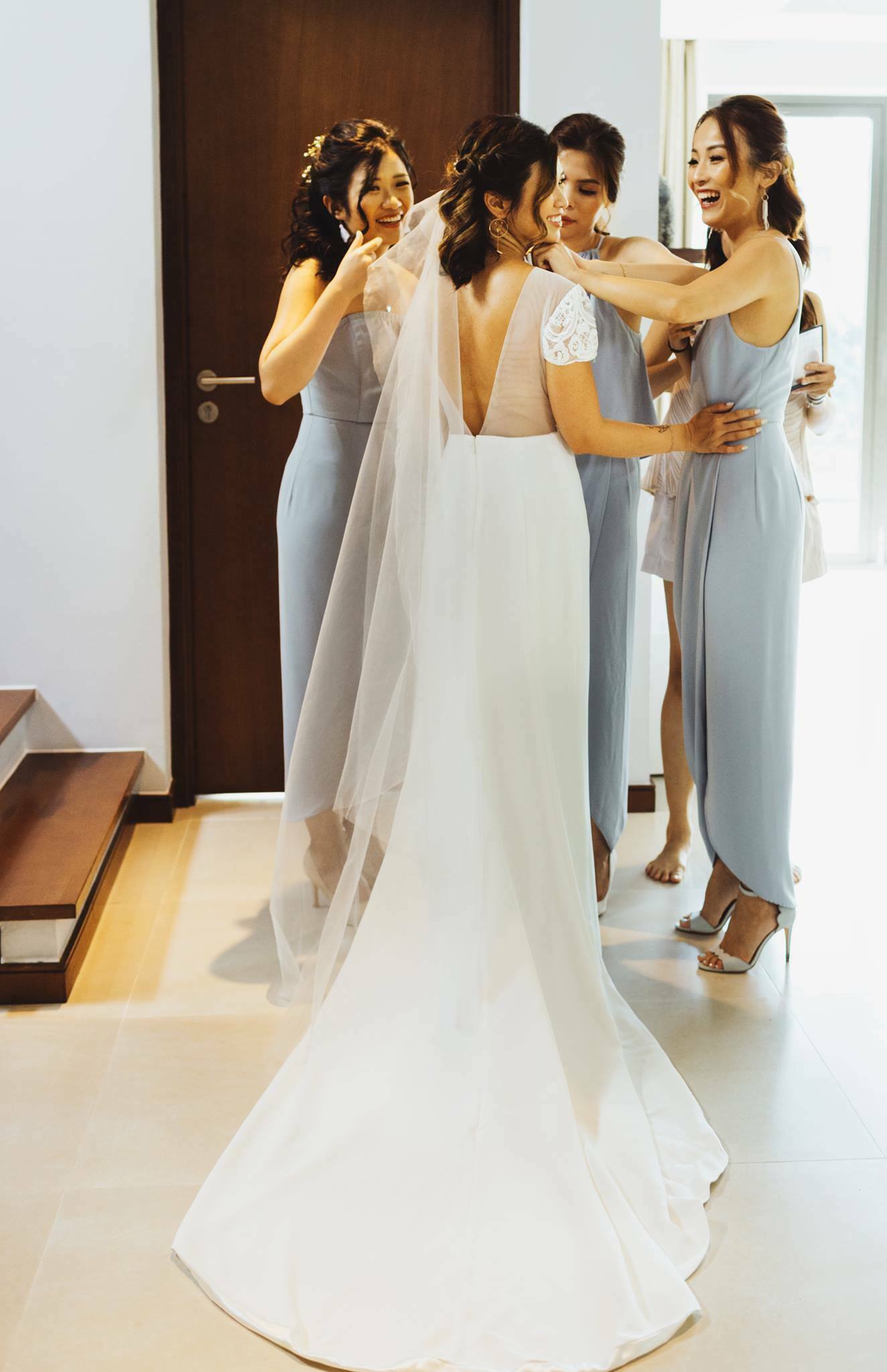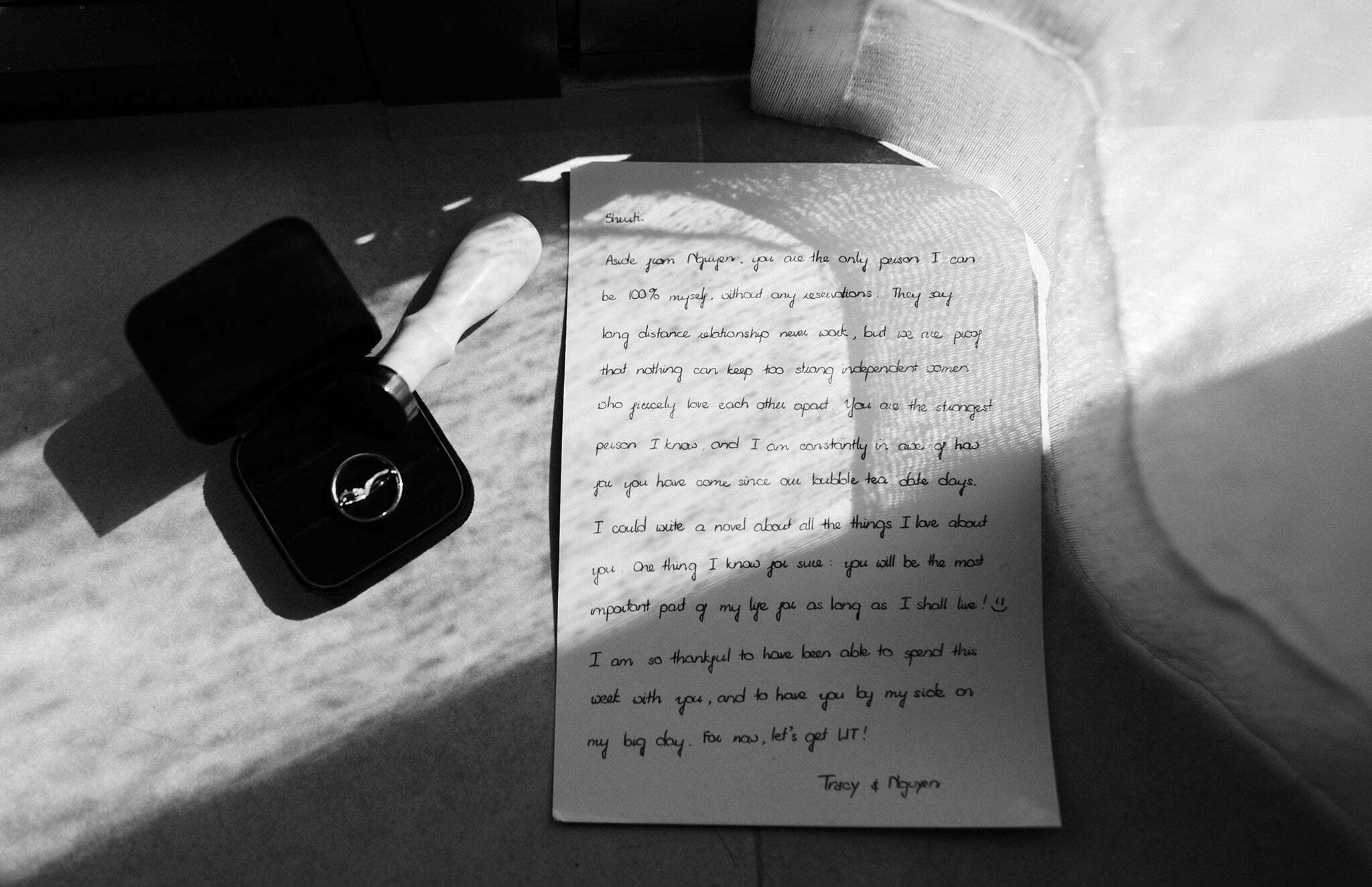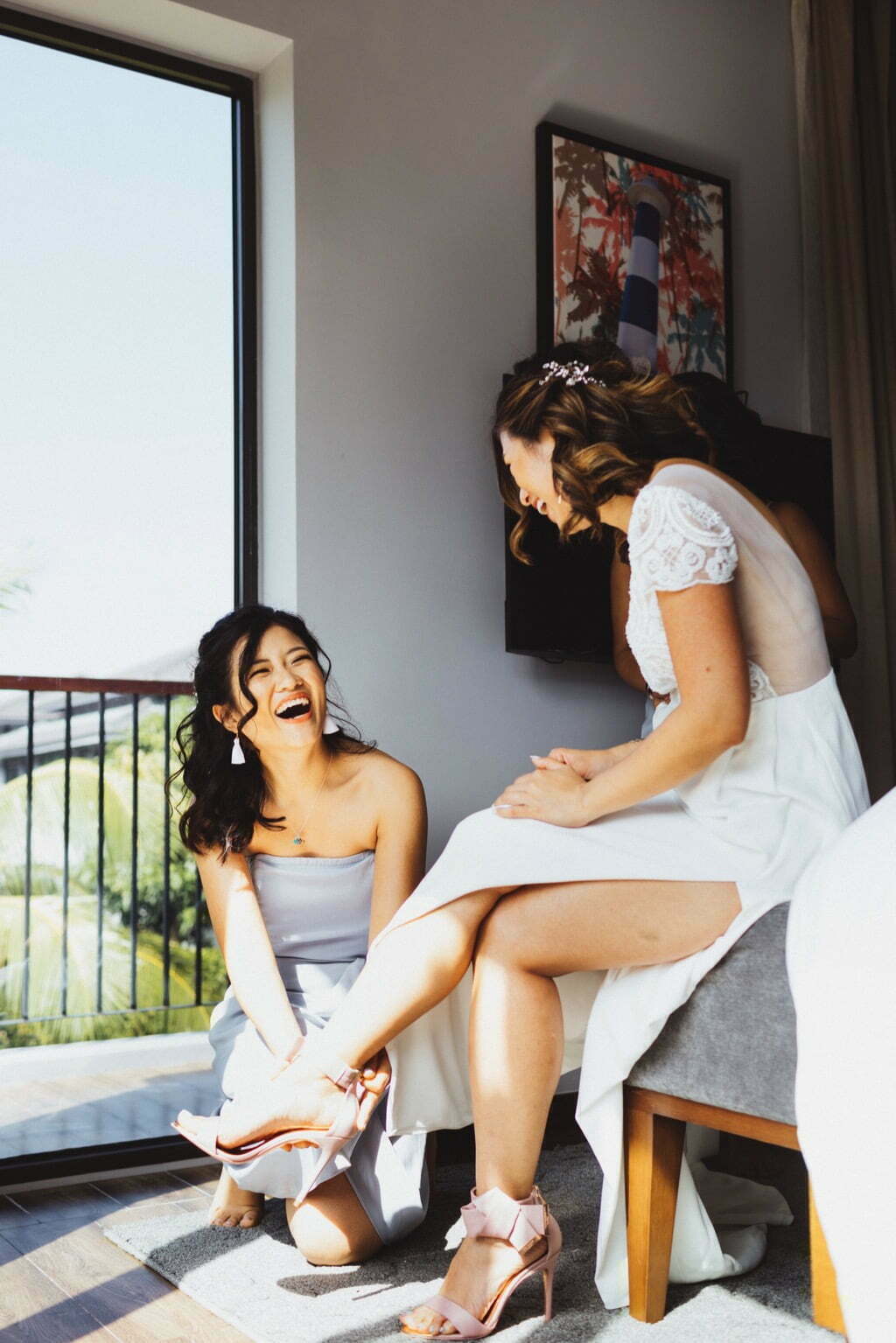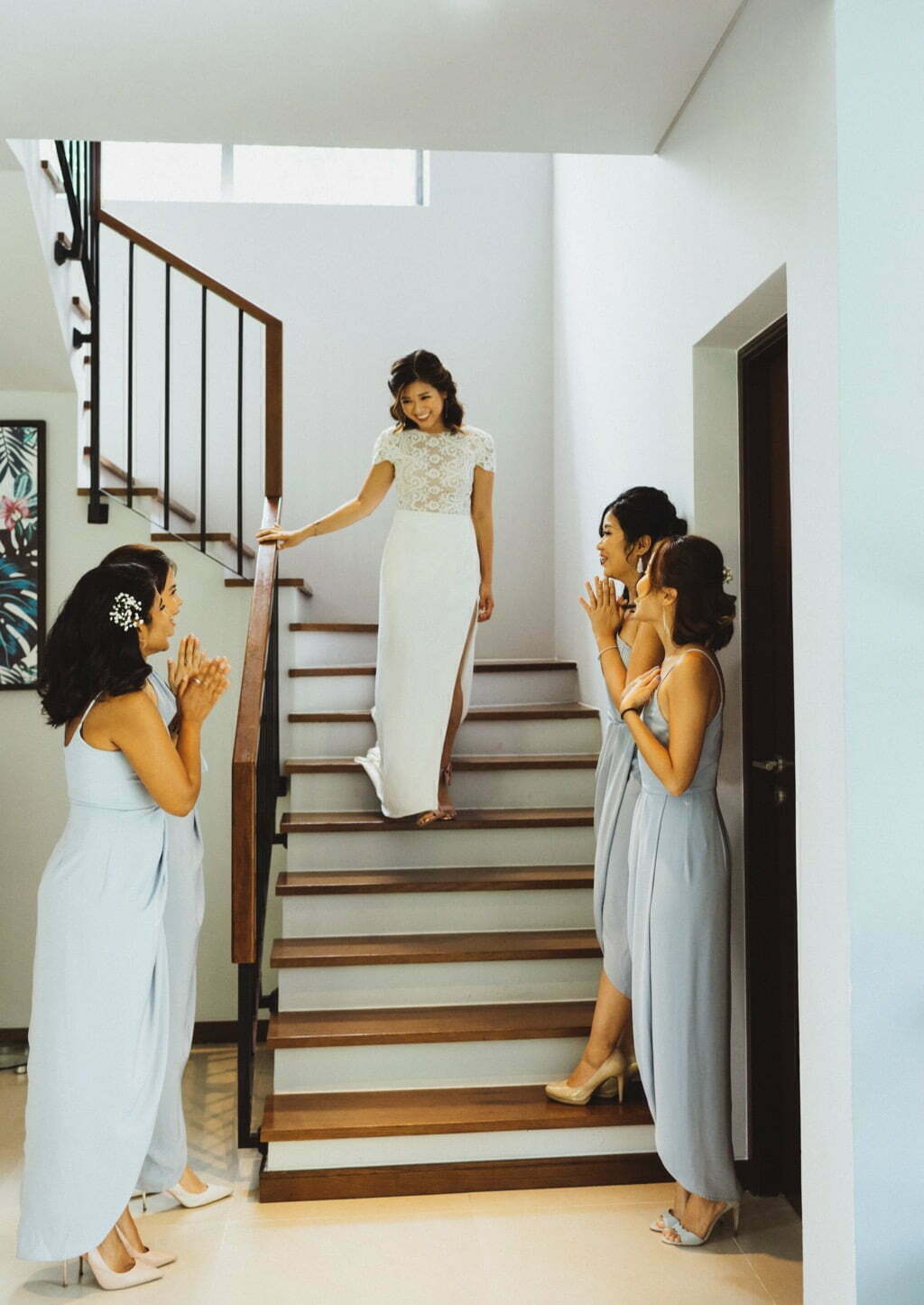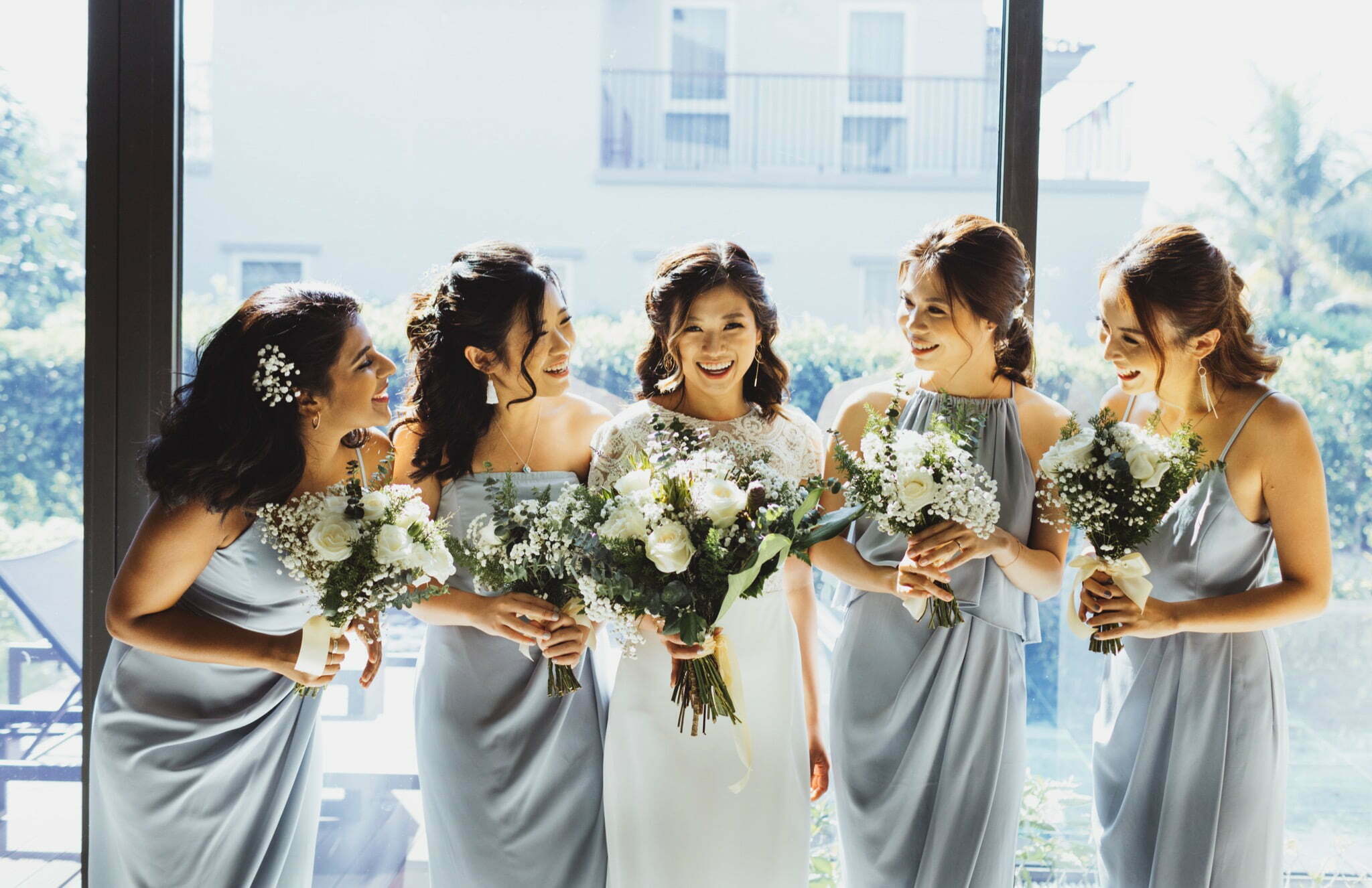 Tracy said "As for how Nguyen proposed, he made me hike up a mountain for 3 hours to get the best view before proposing to me. I almost died from exhaustion."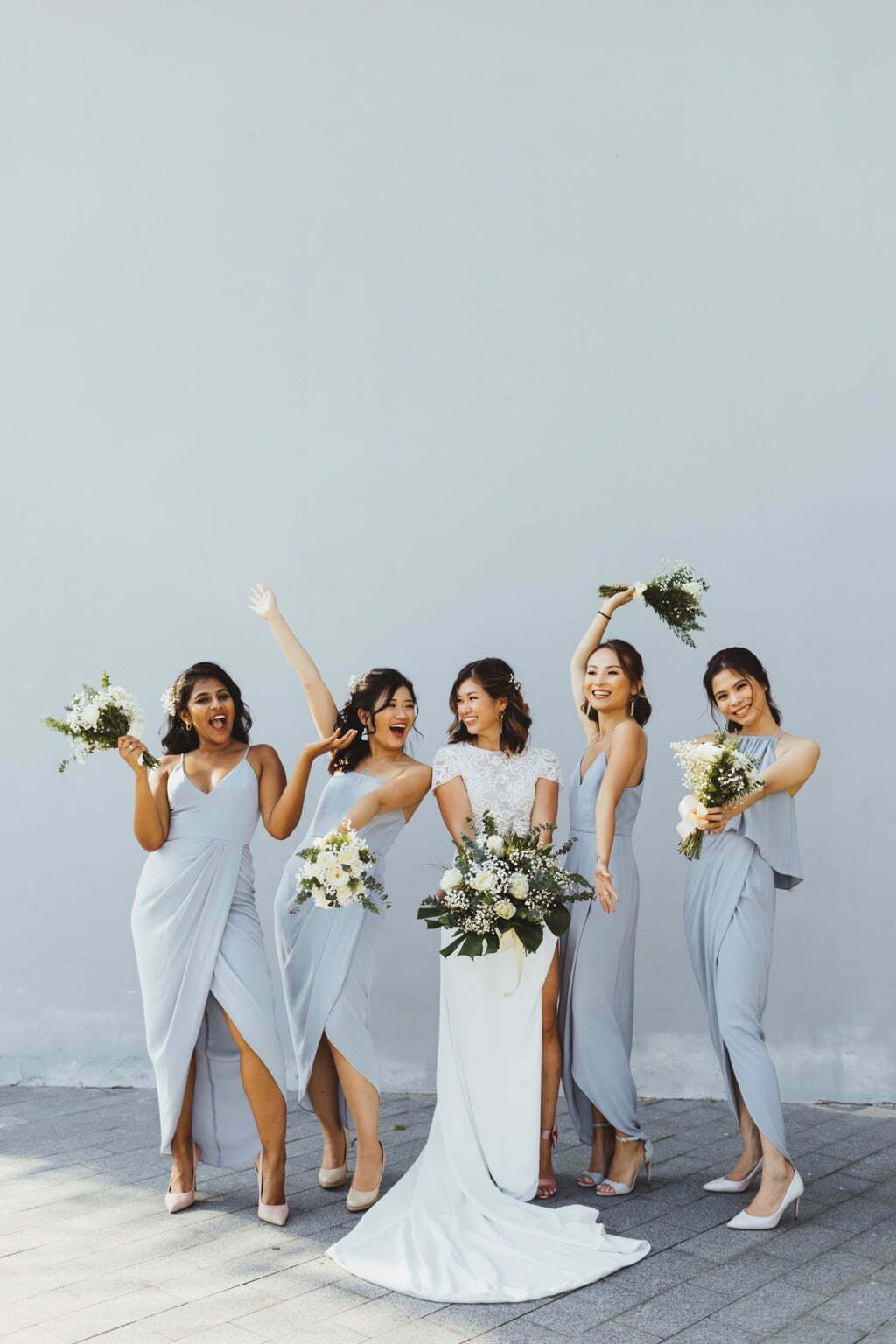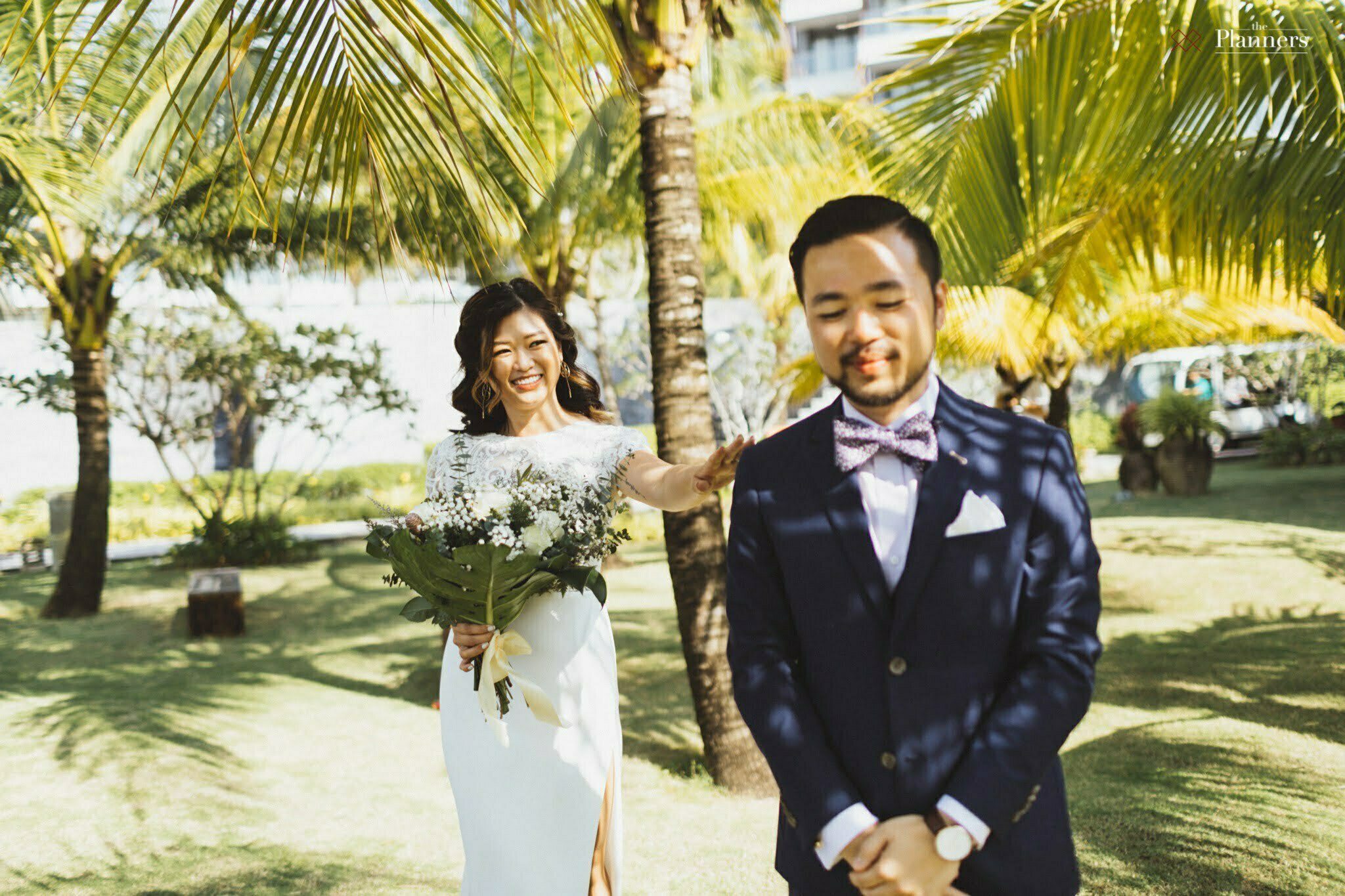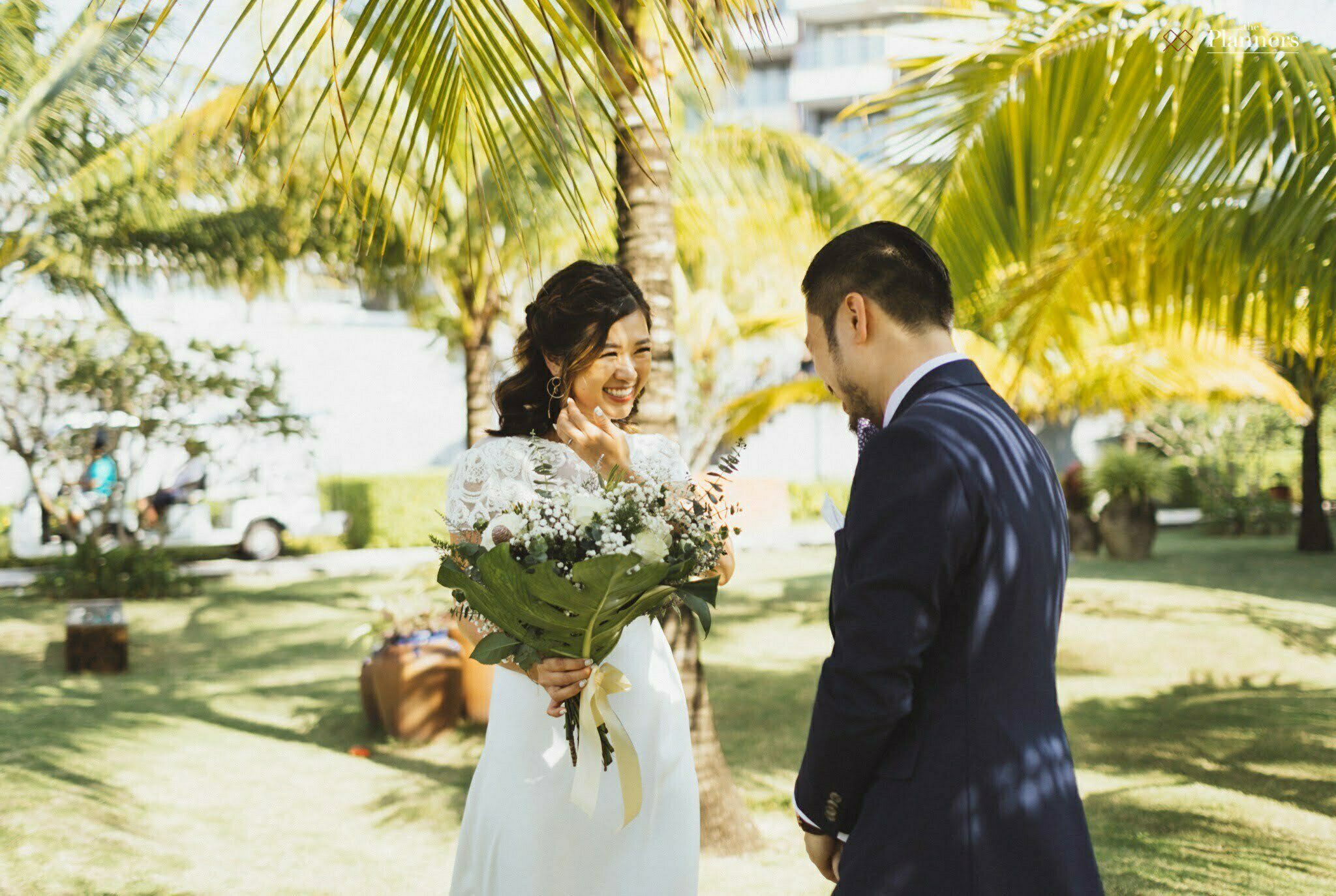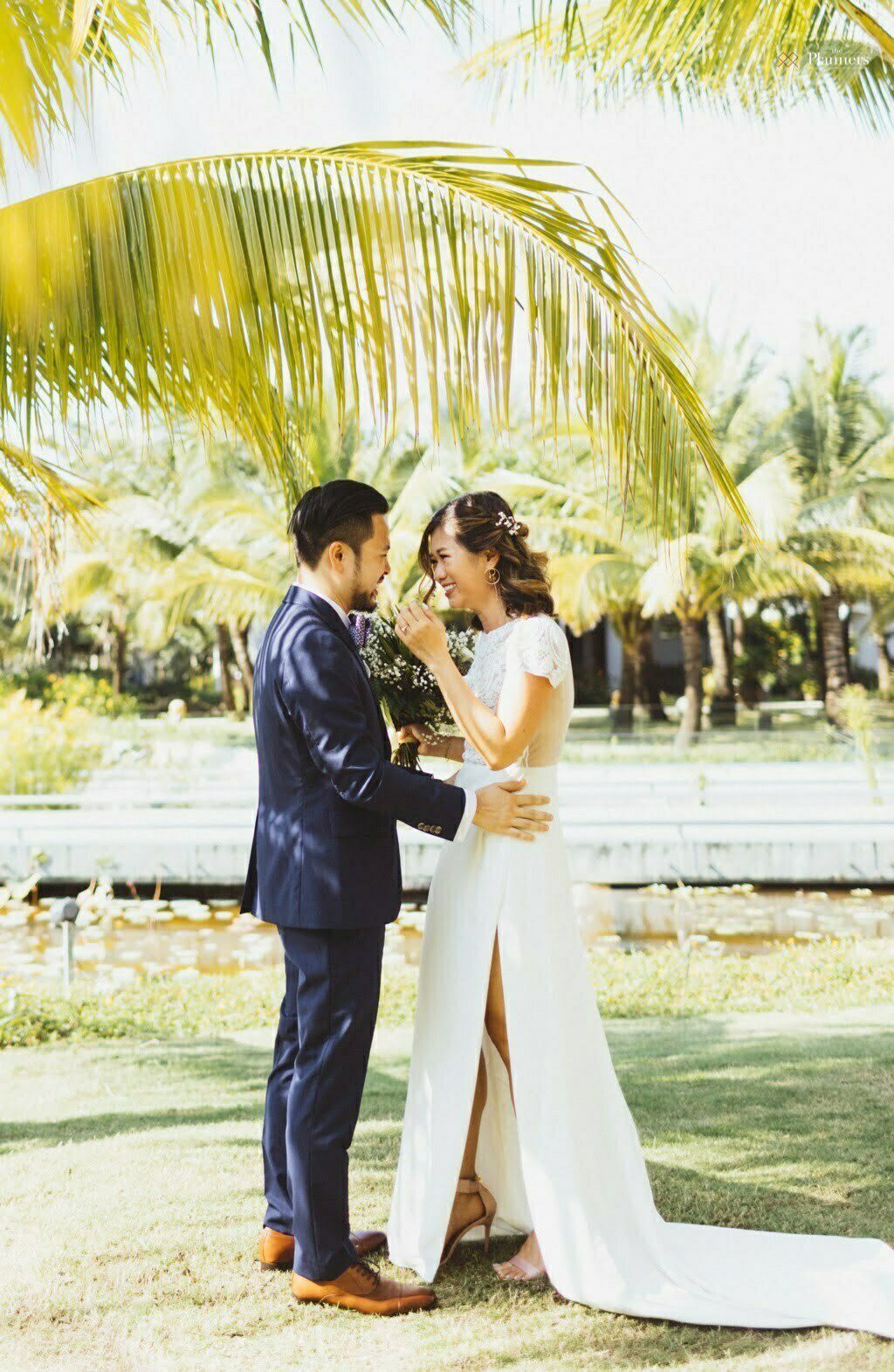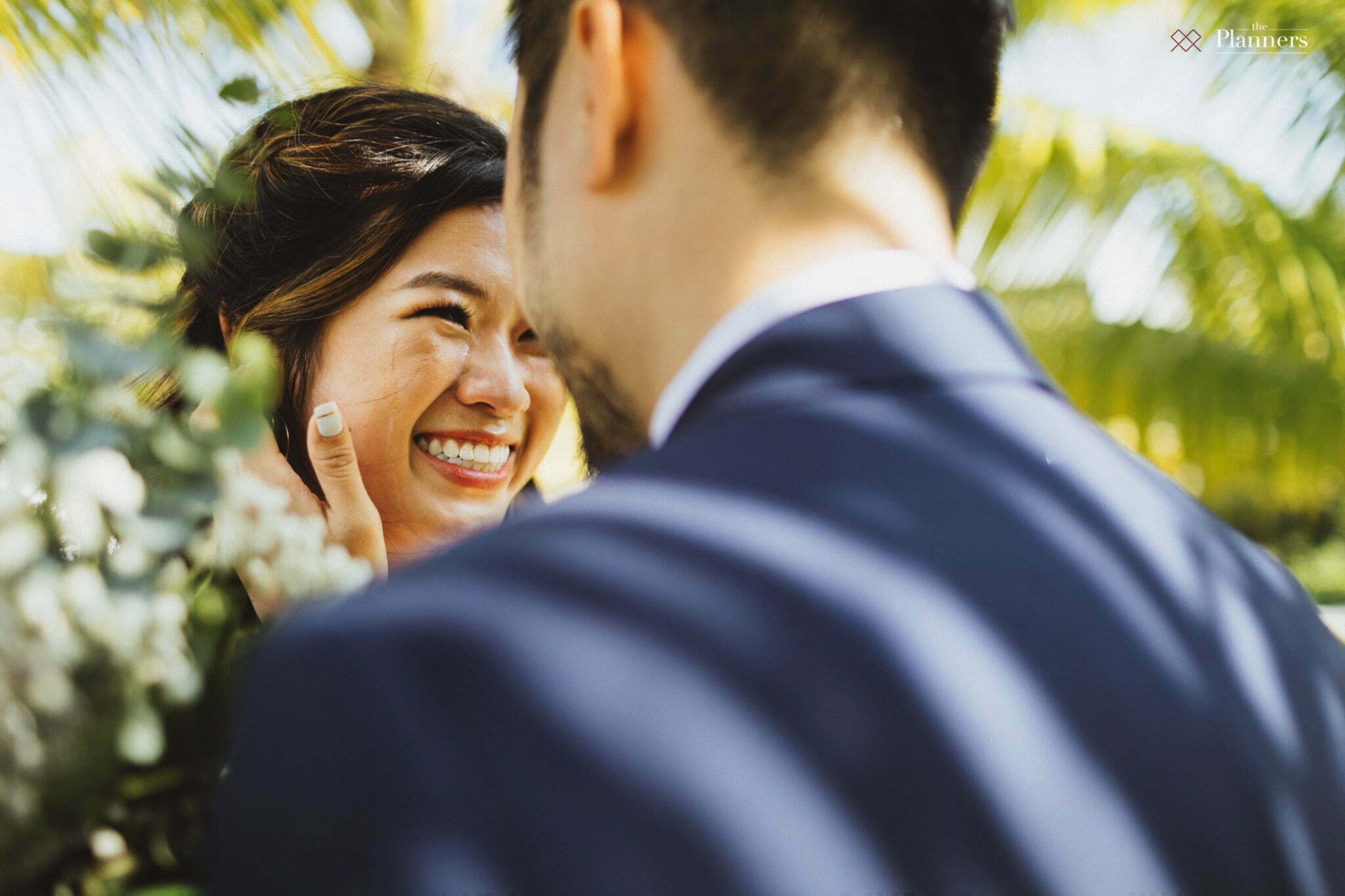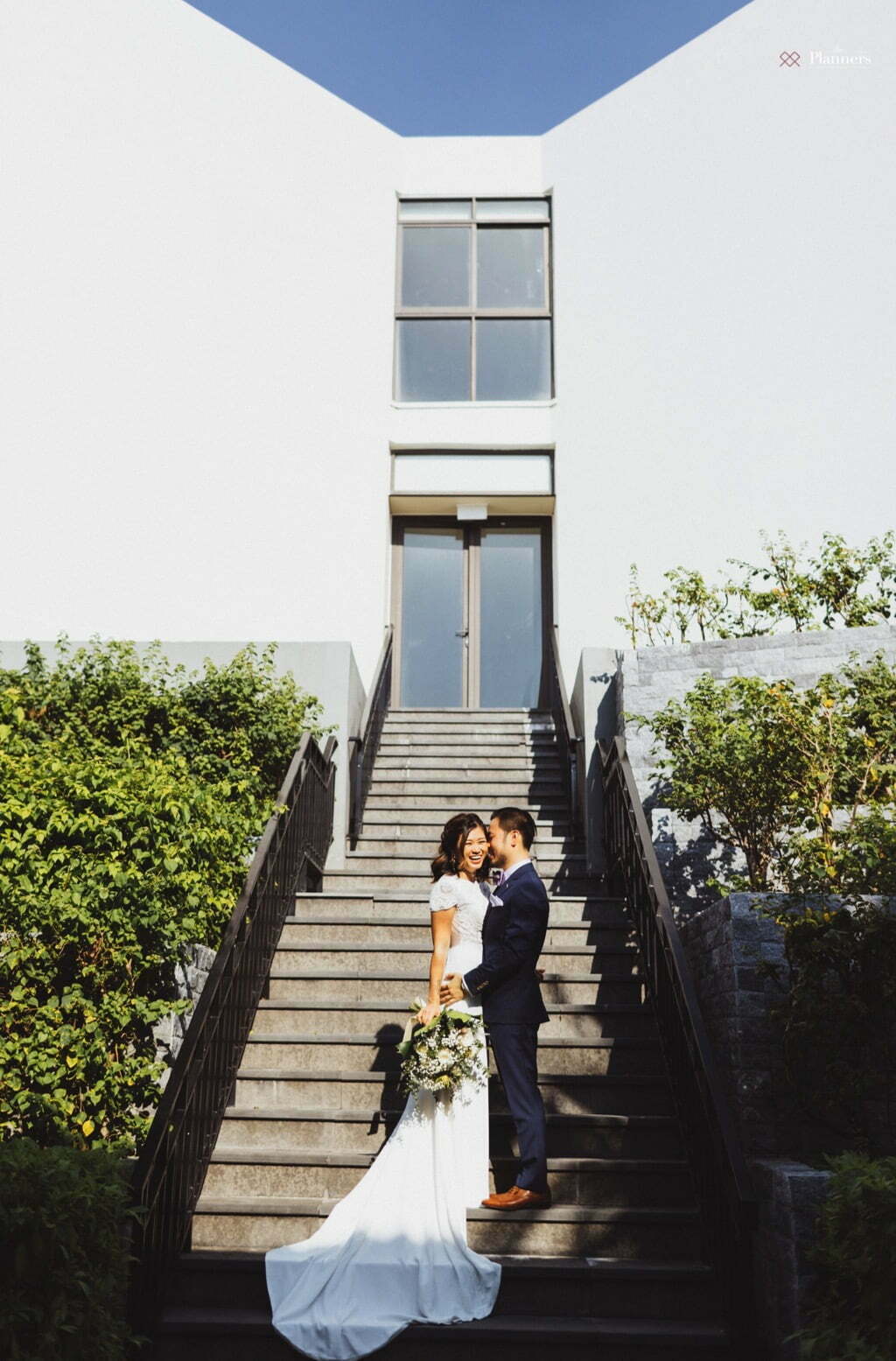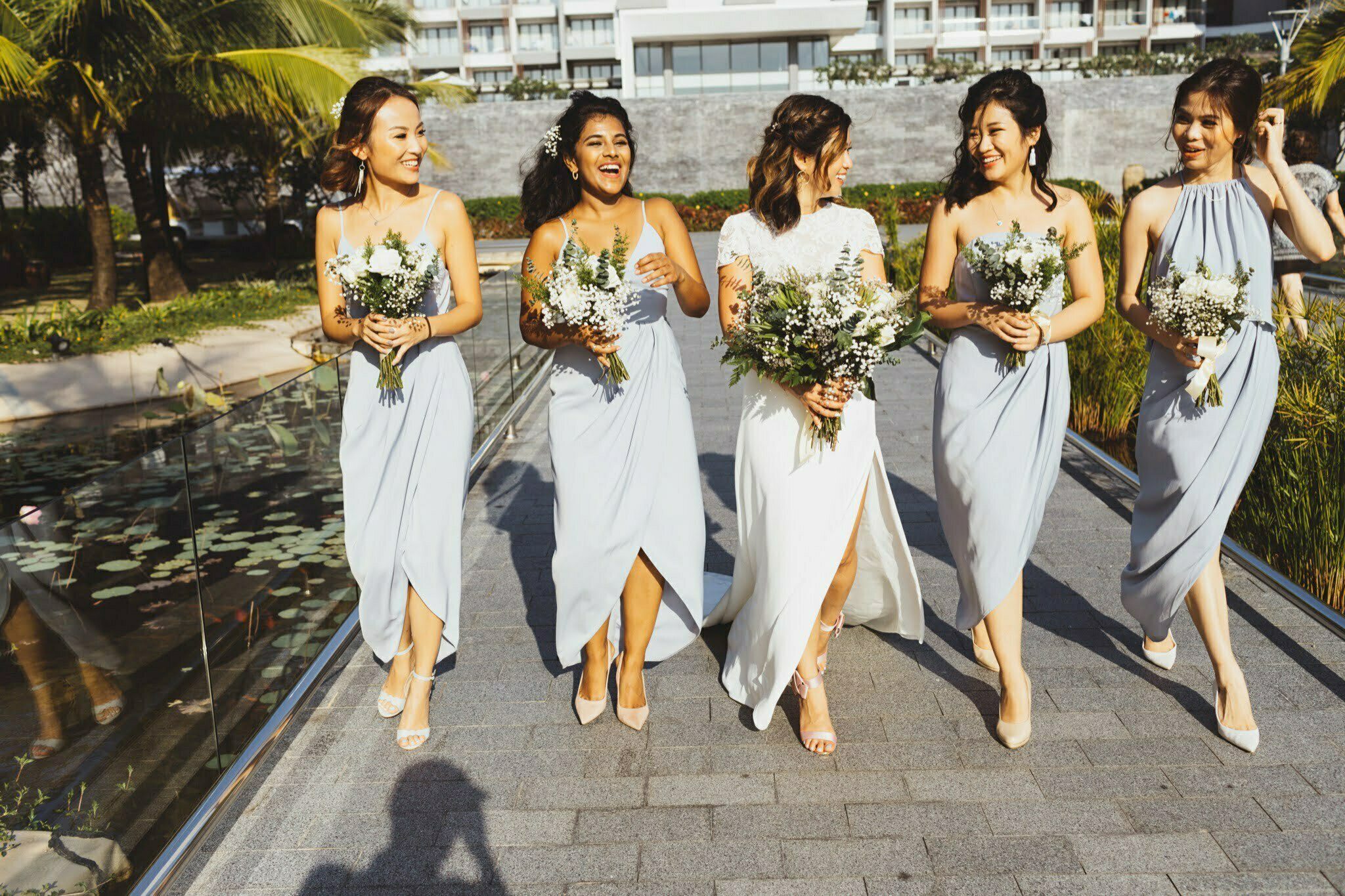 Talking about the wedding, Tracy and Nguyen absolutely knew very well what they wanted for the wedding. Tracy is a chic and stylish bride. She was not fond of having the wedding on the beach but still chose to hold a wedding in Phu Quoc after all. Instead of planning a typical beach view wedding, Tracy & Nguyen hosted the ceremony in the garden of one of the villas they rented for the wedding week. It was private and intimate while remaining open-air and close to nature. An unusual but smart choice. The wedding theme they chose was modern, sleek with minimal floral decorations. Green and greeneries are her main inspiration.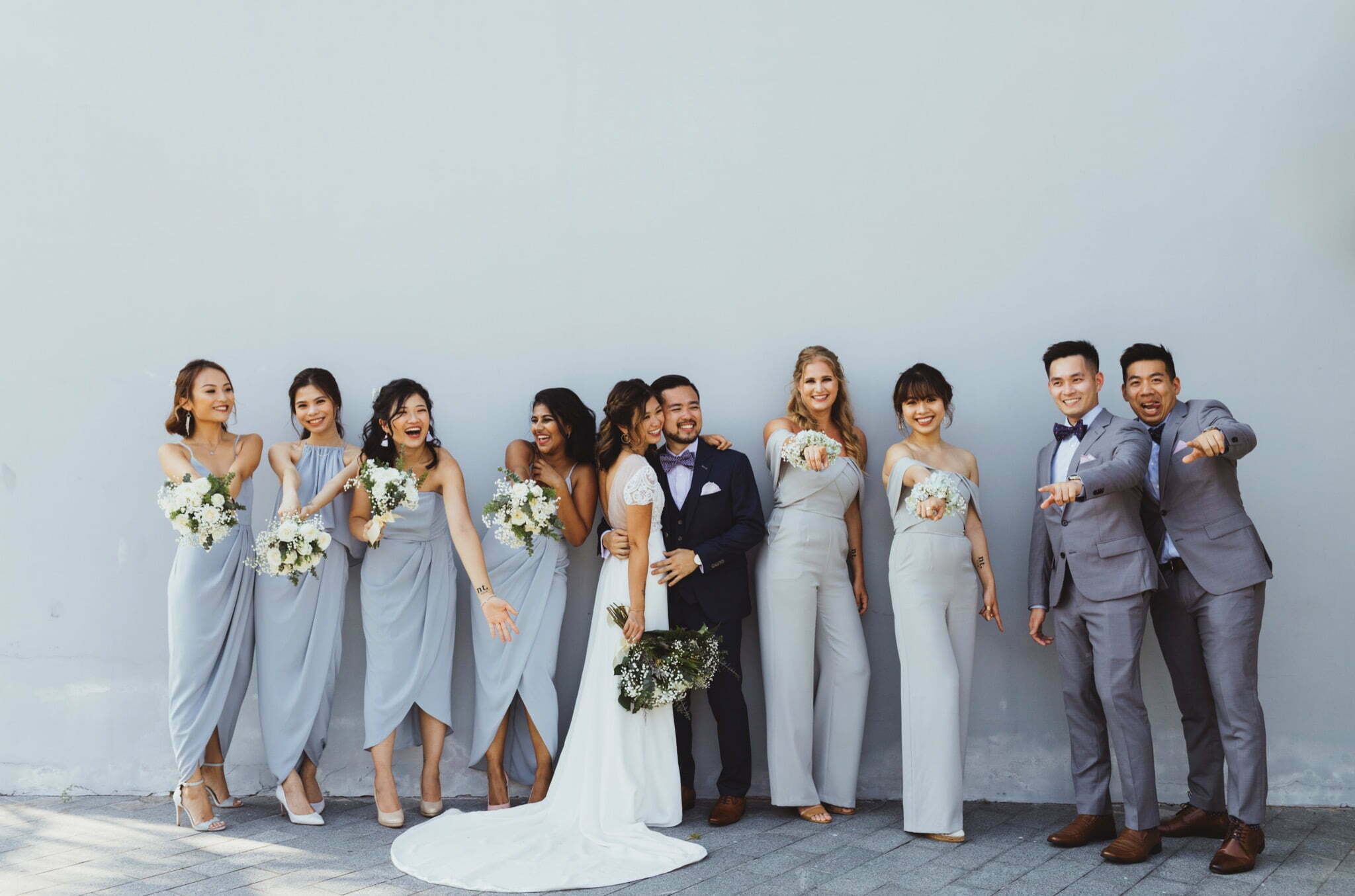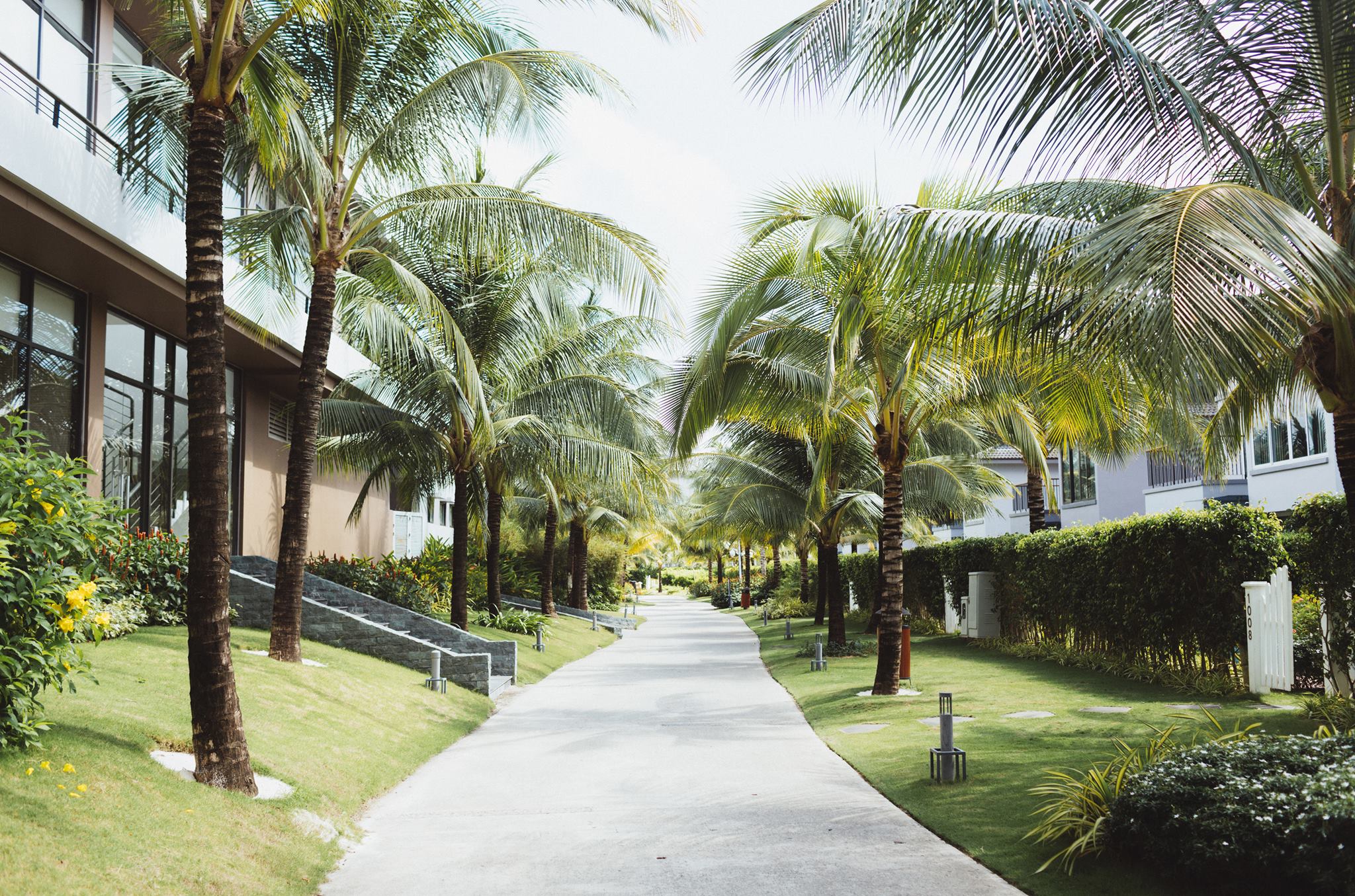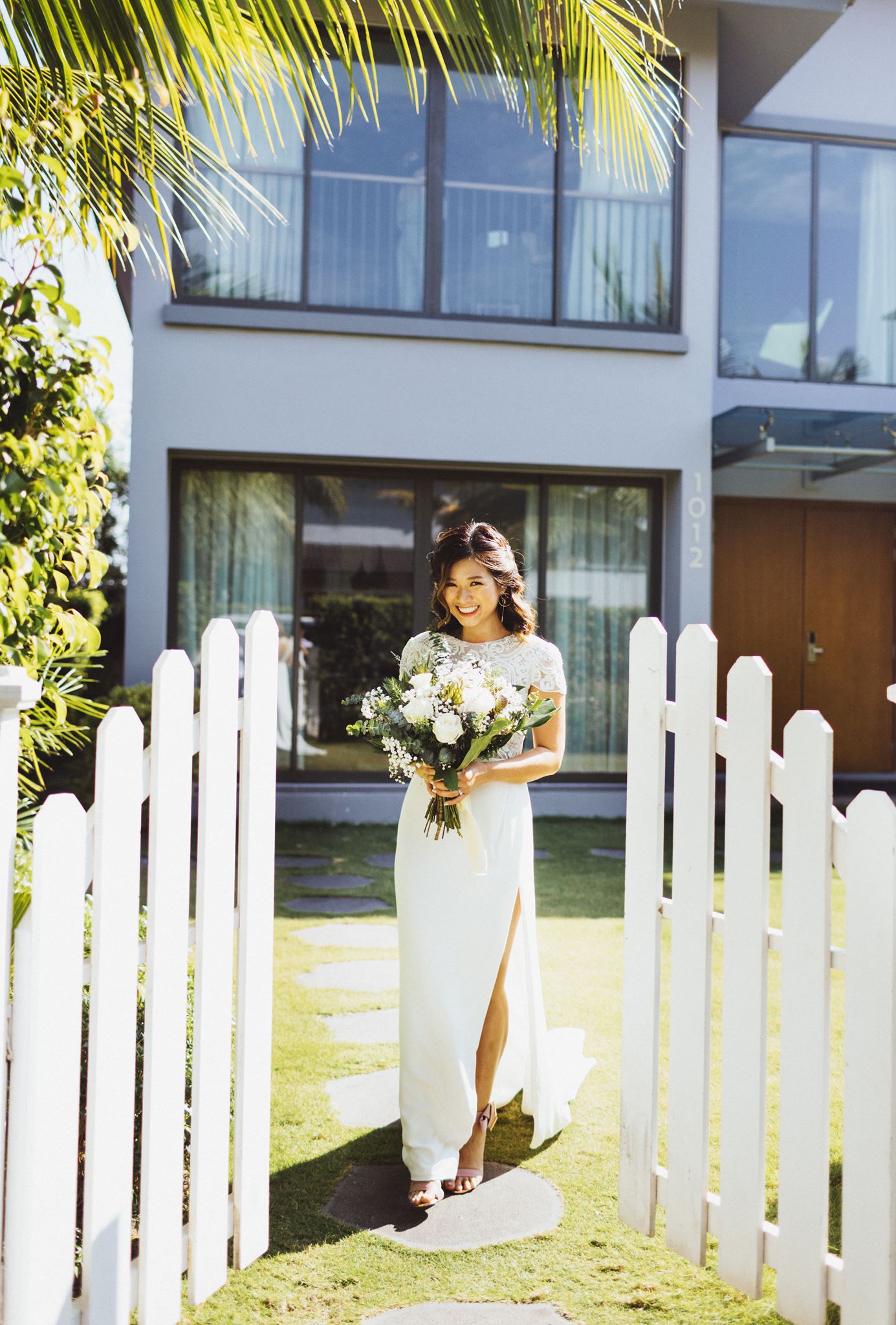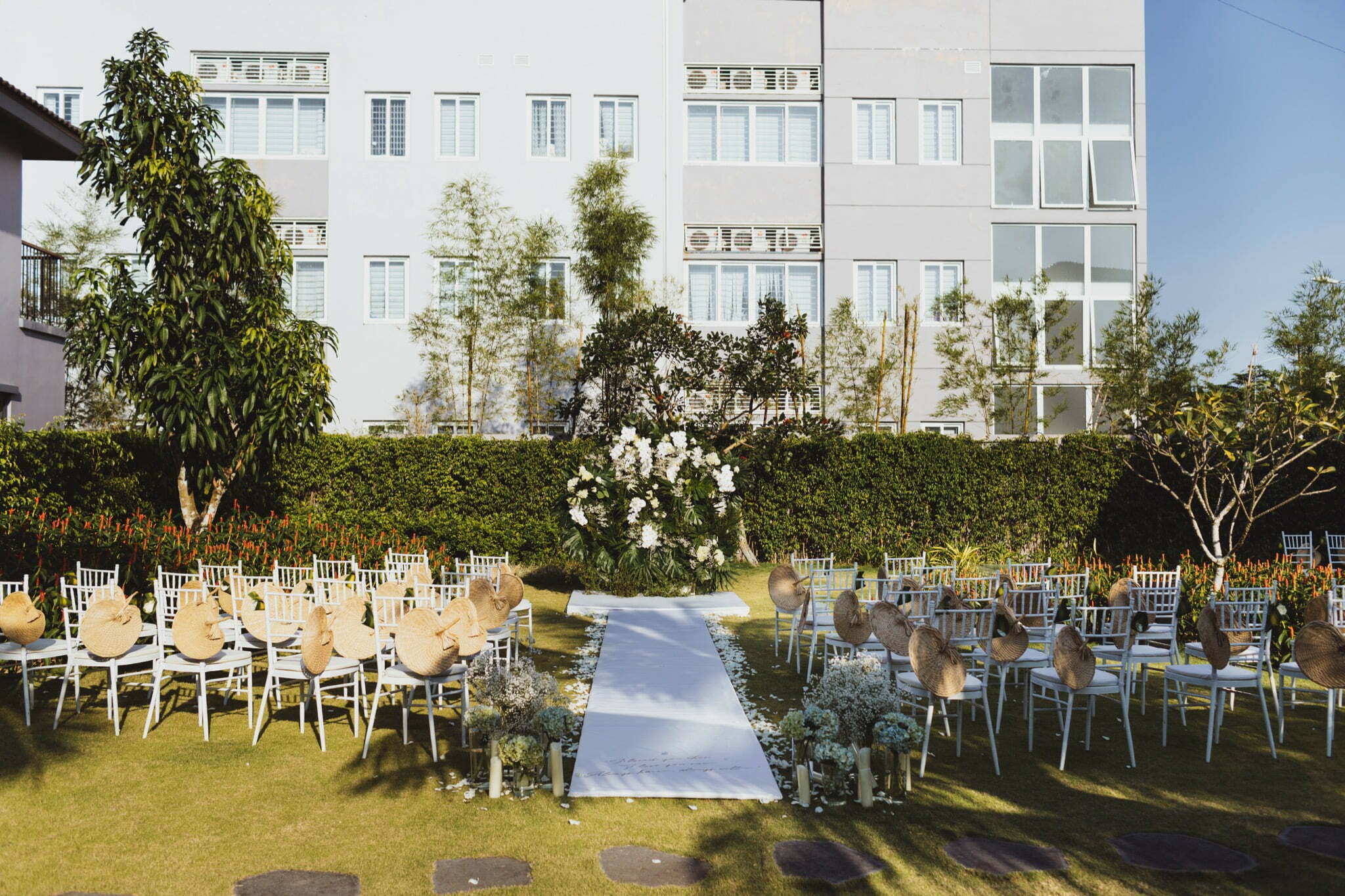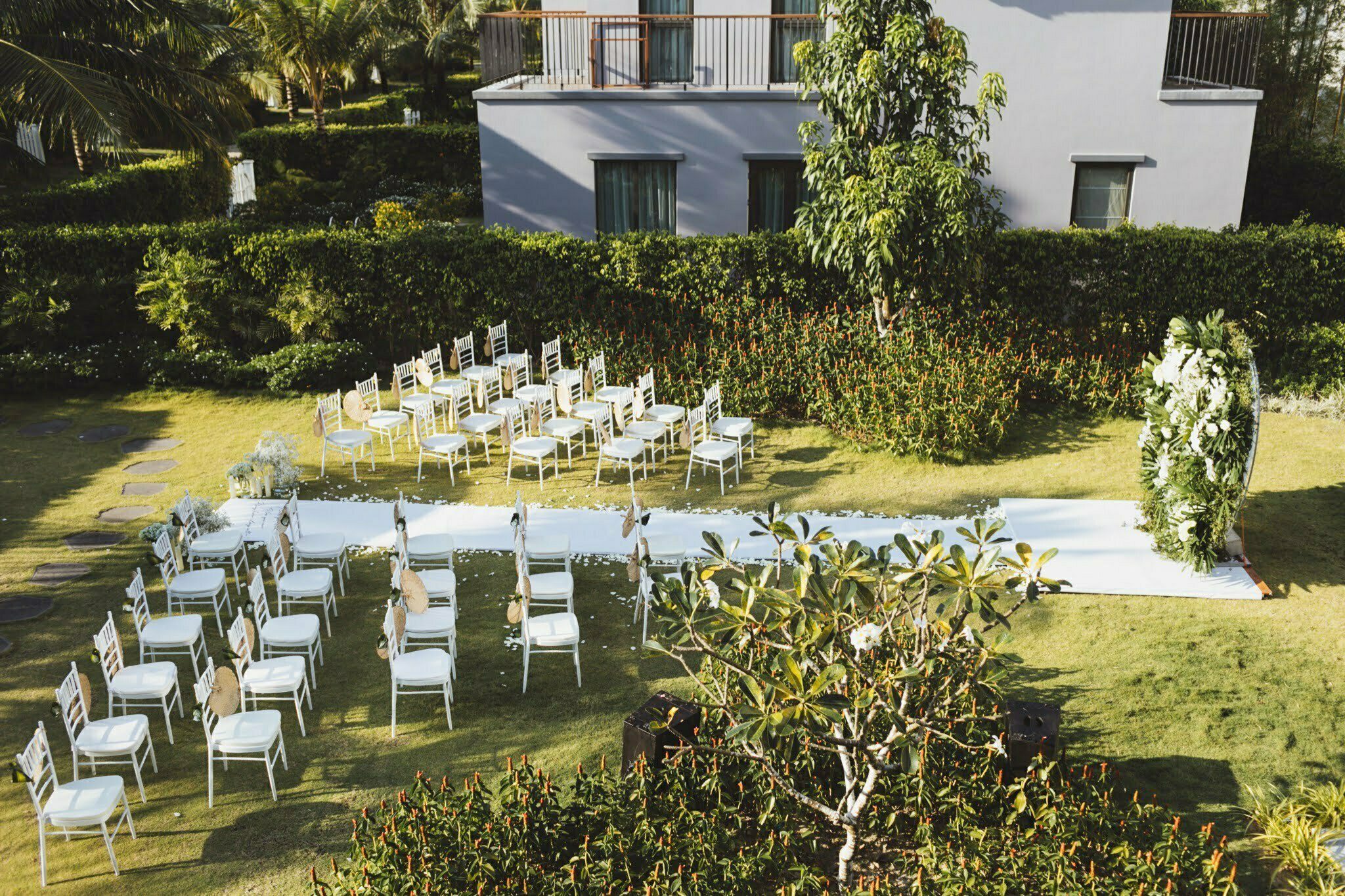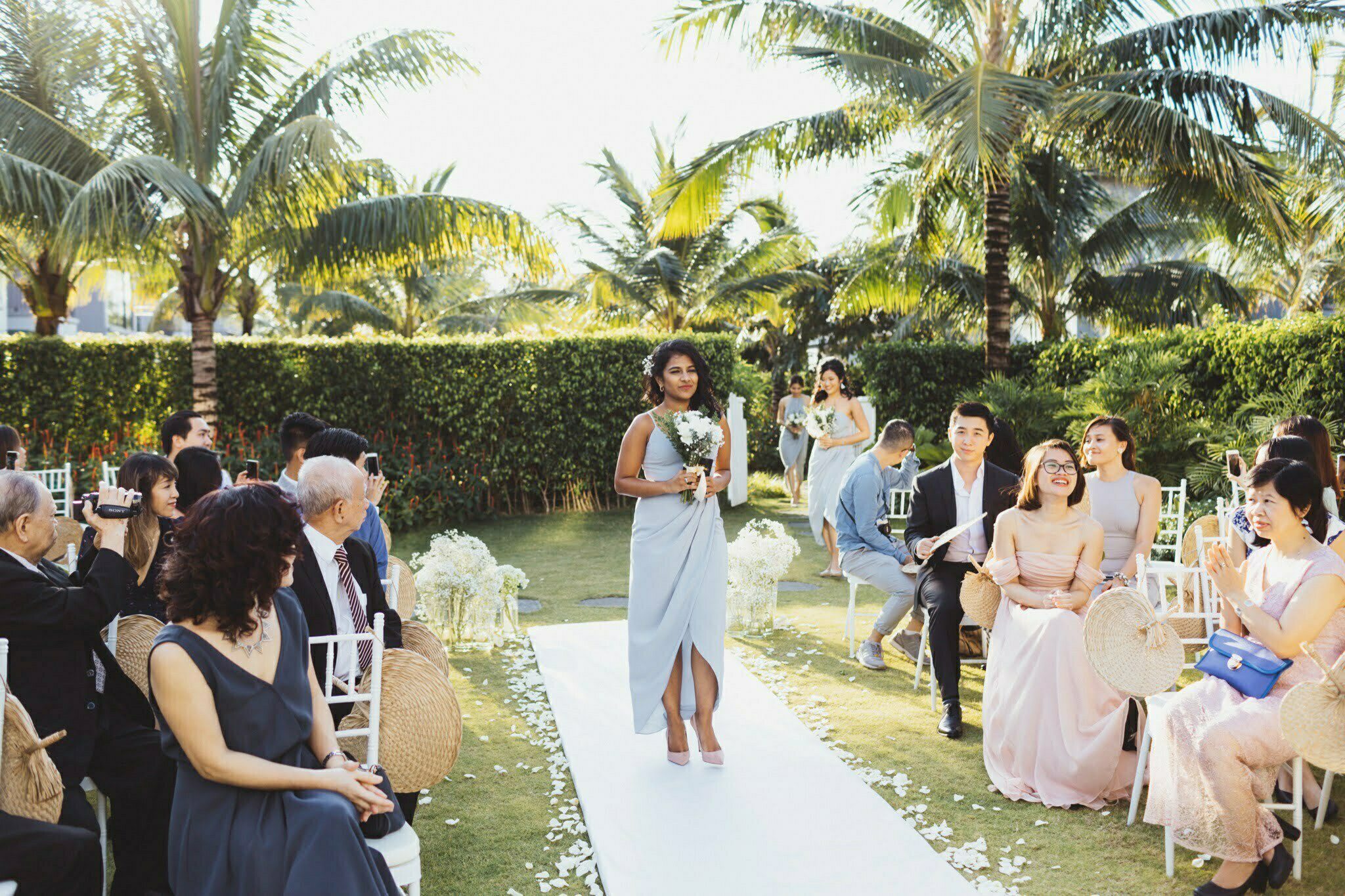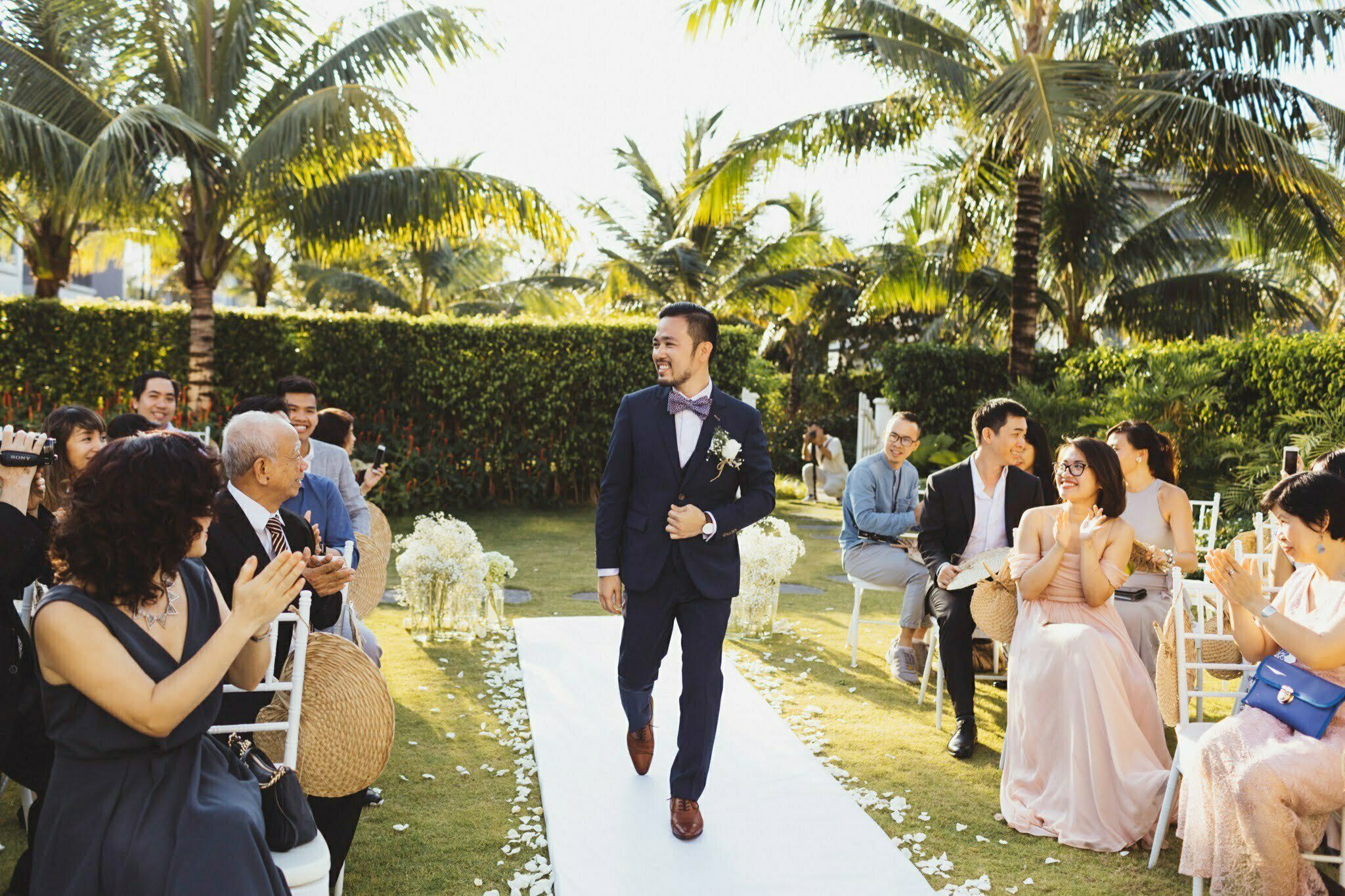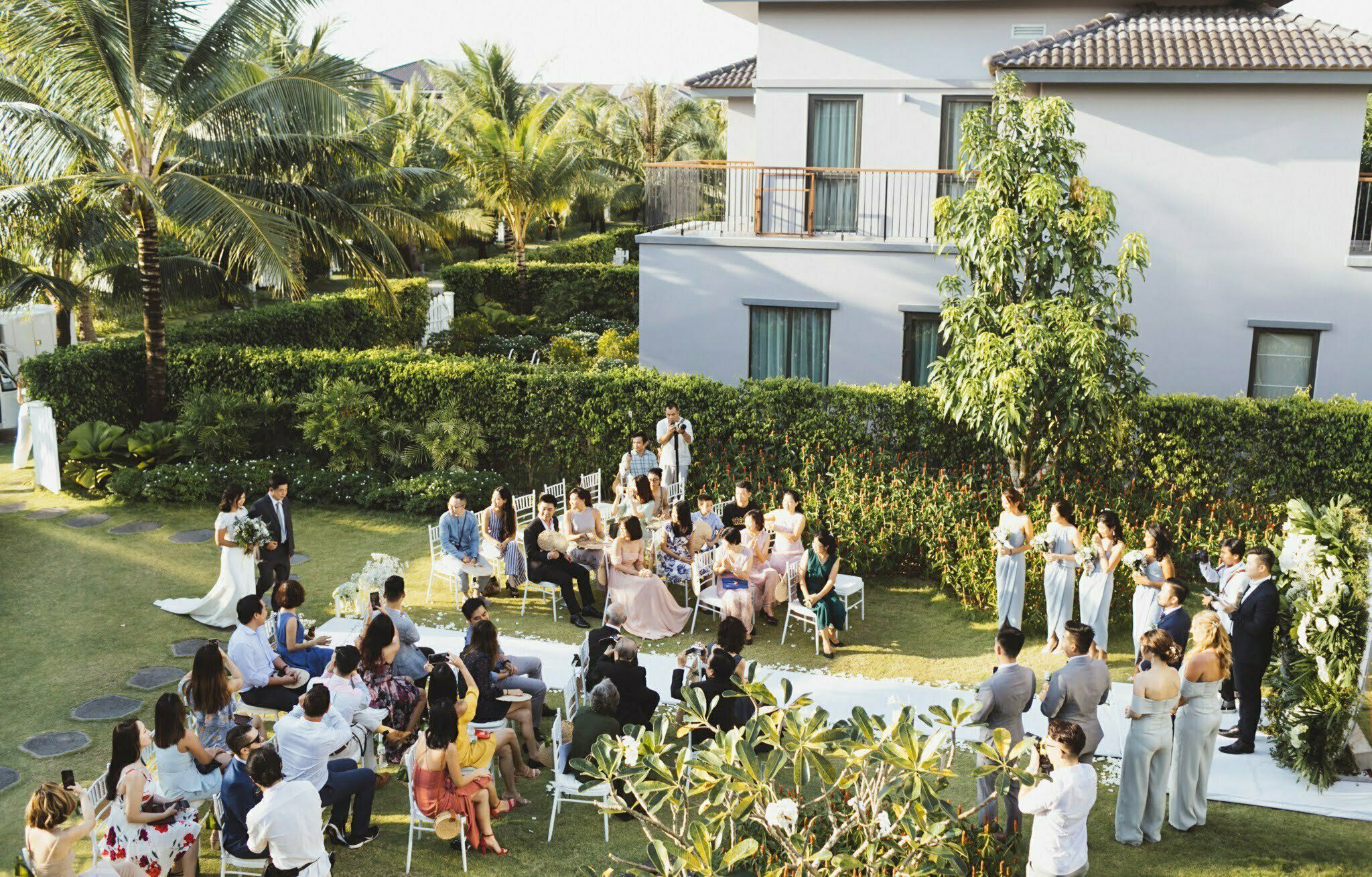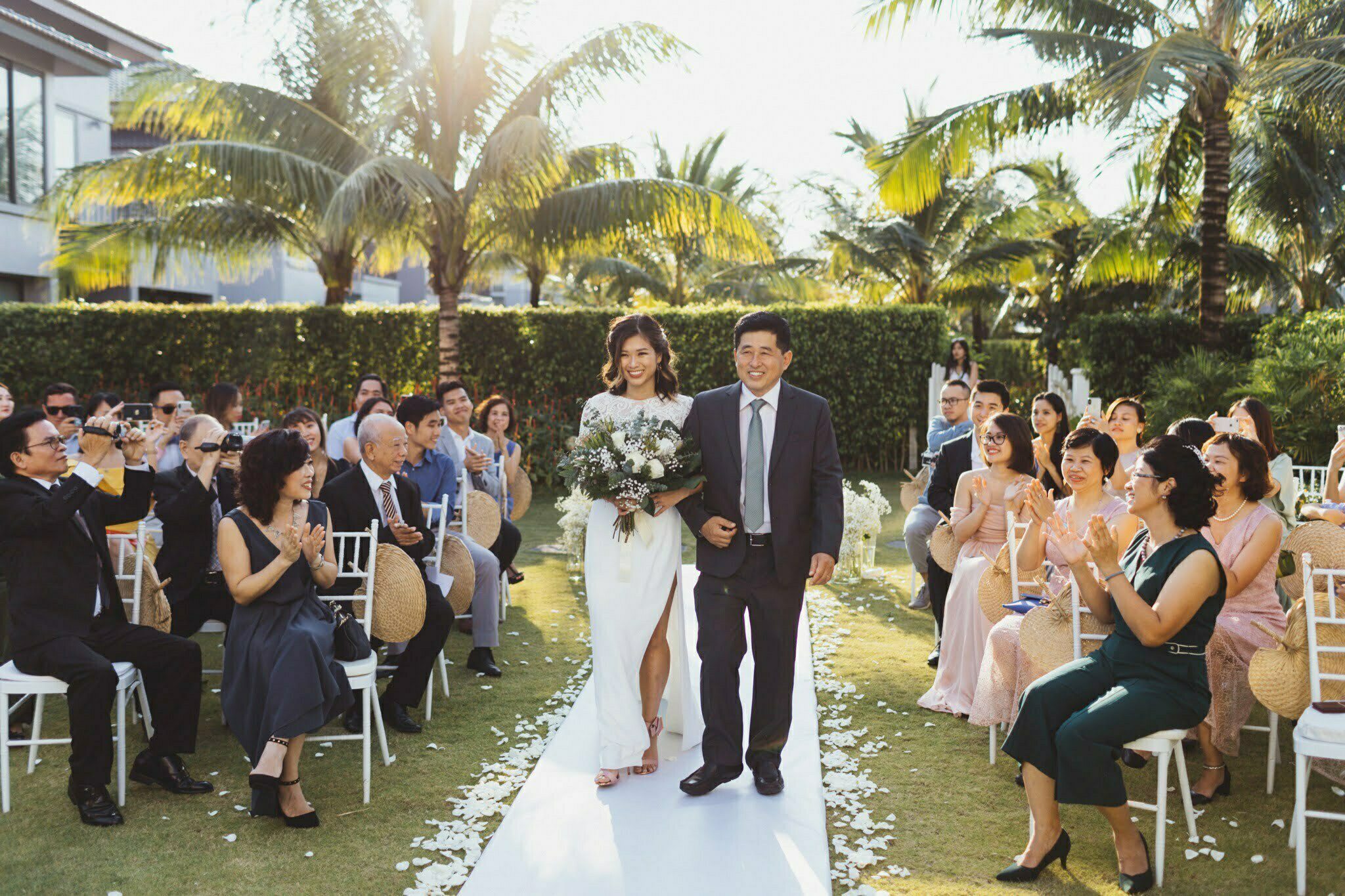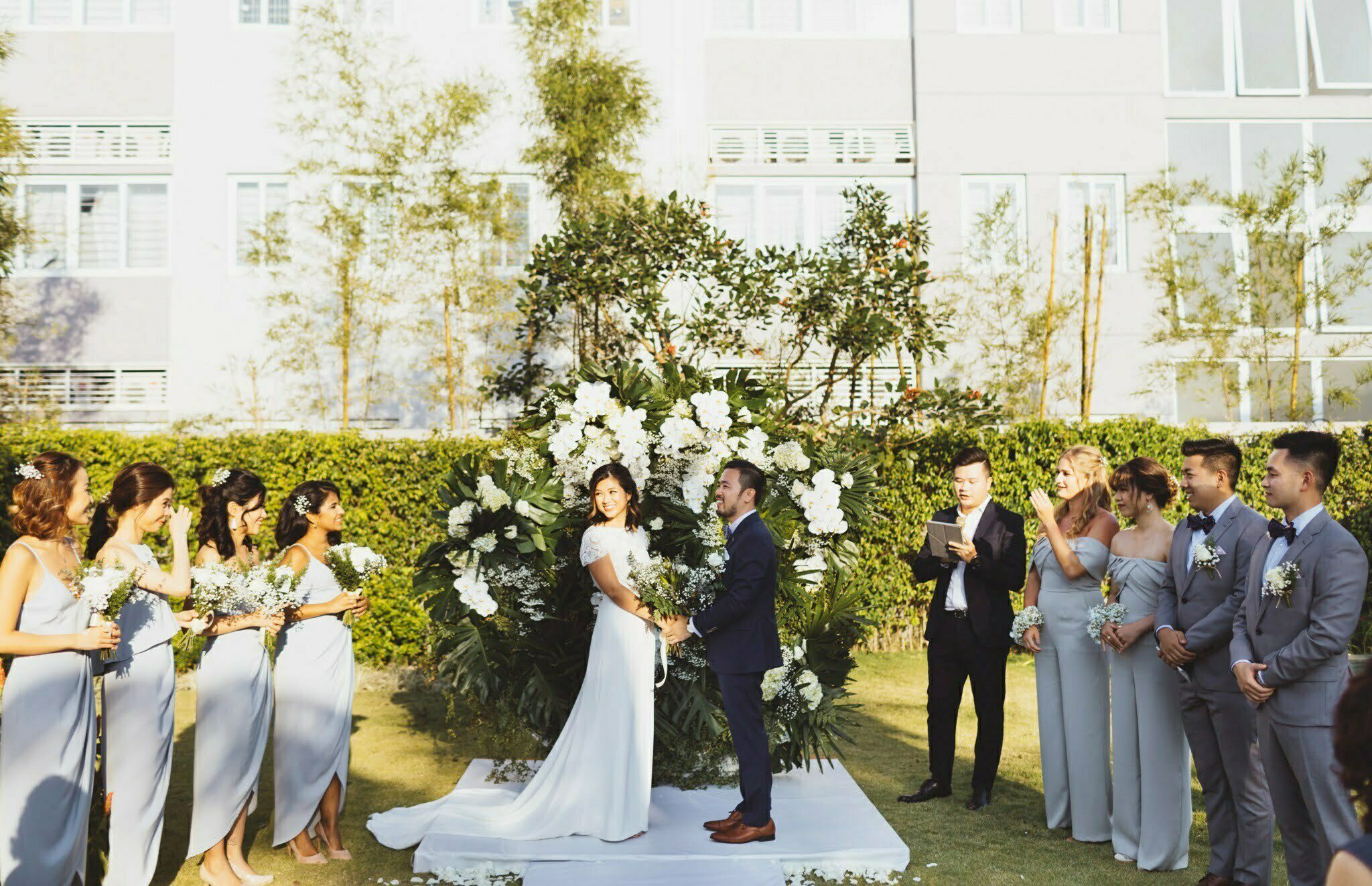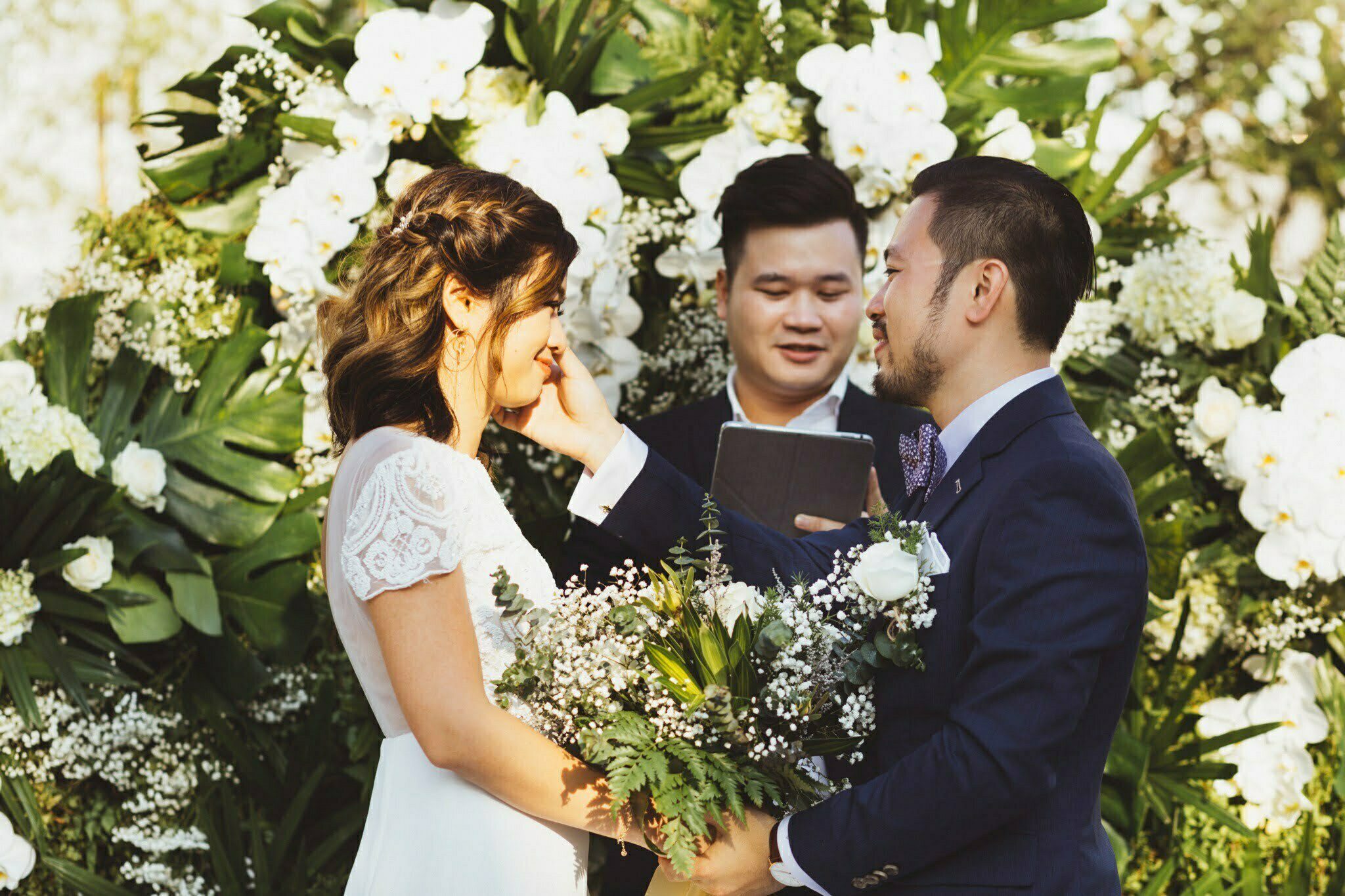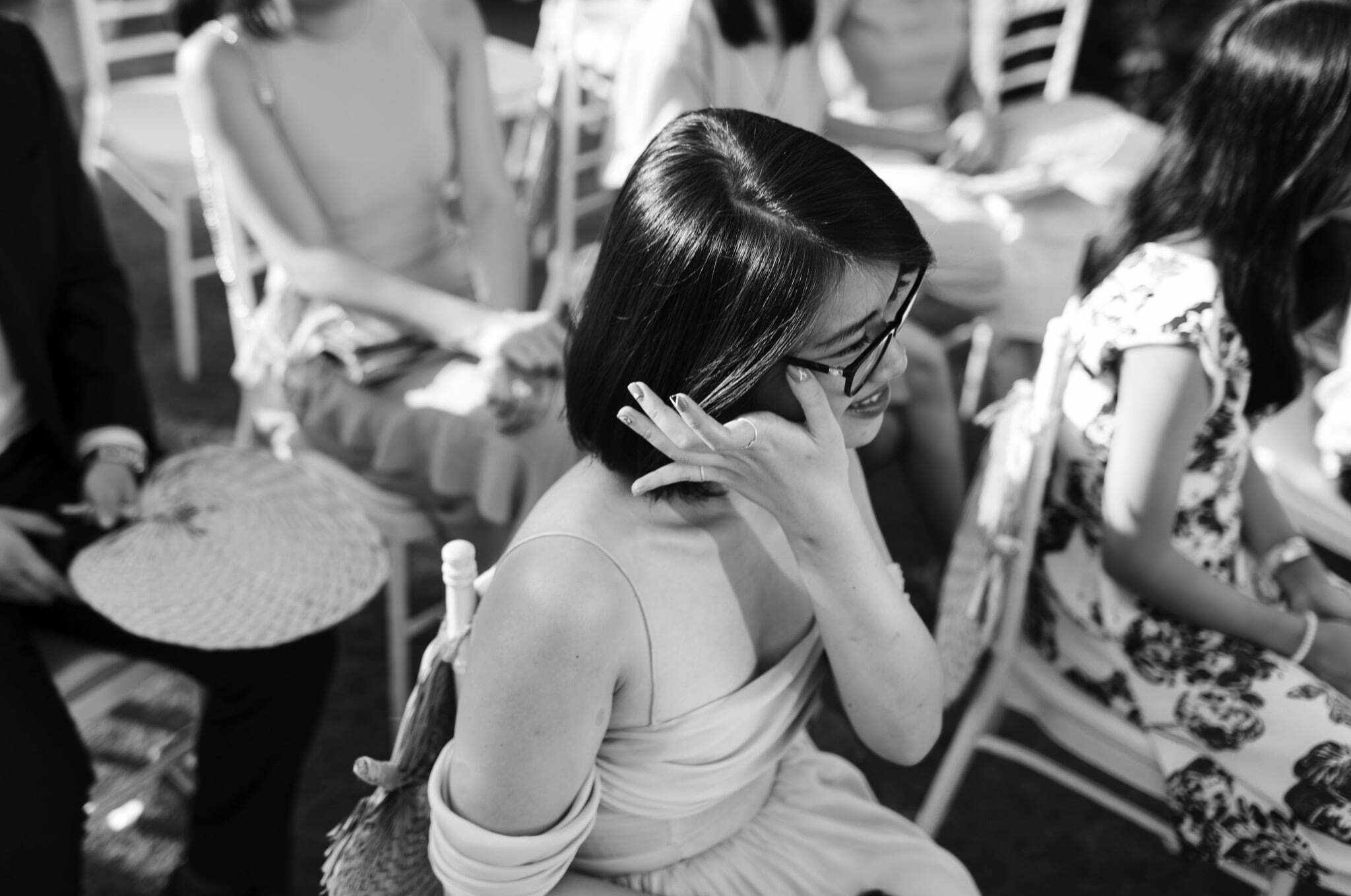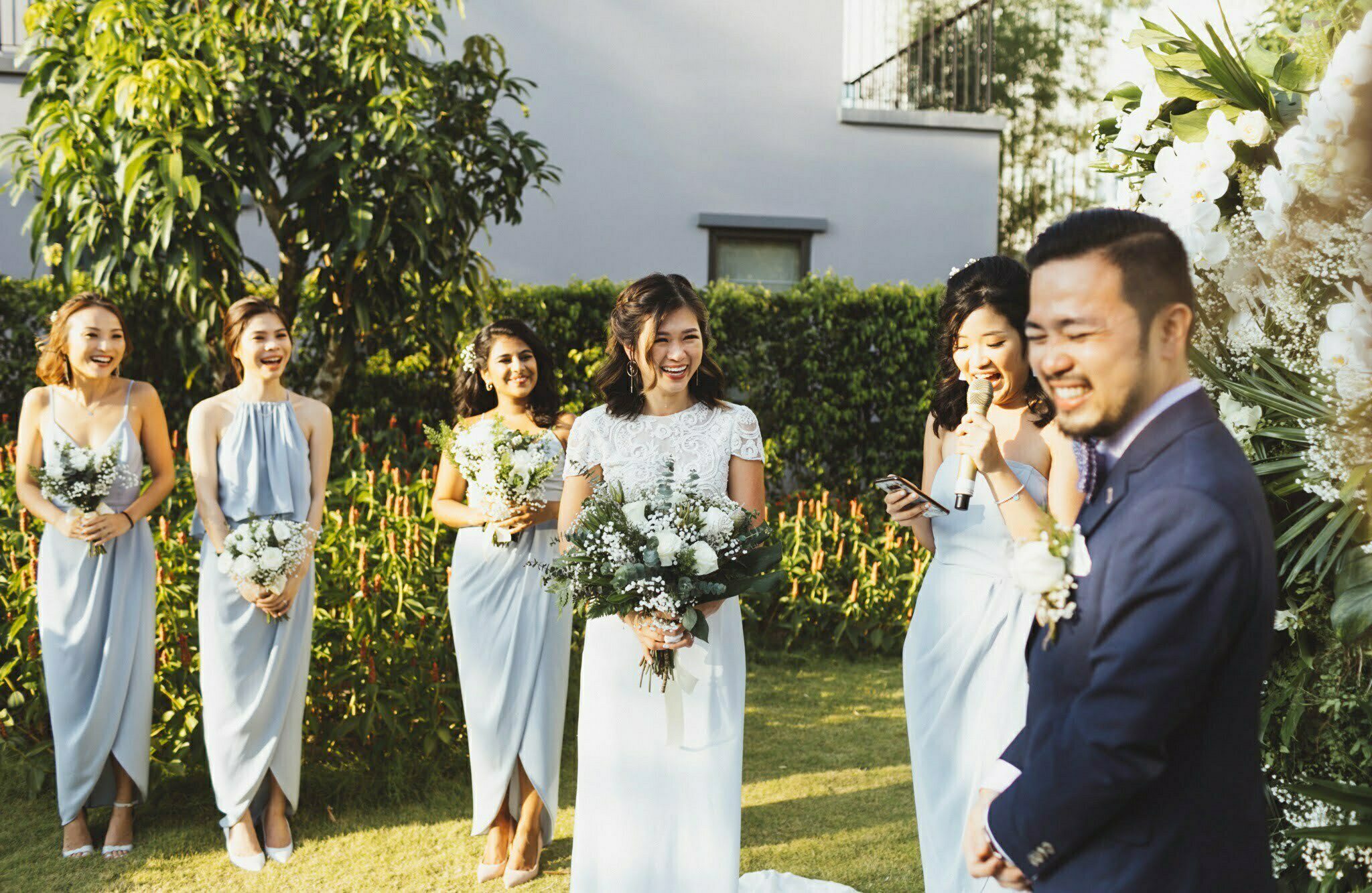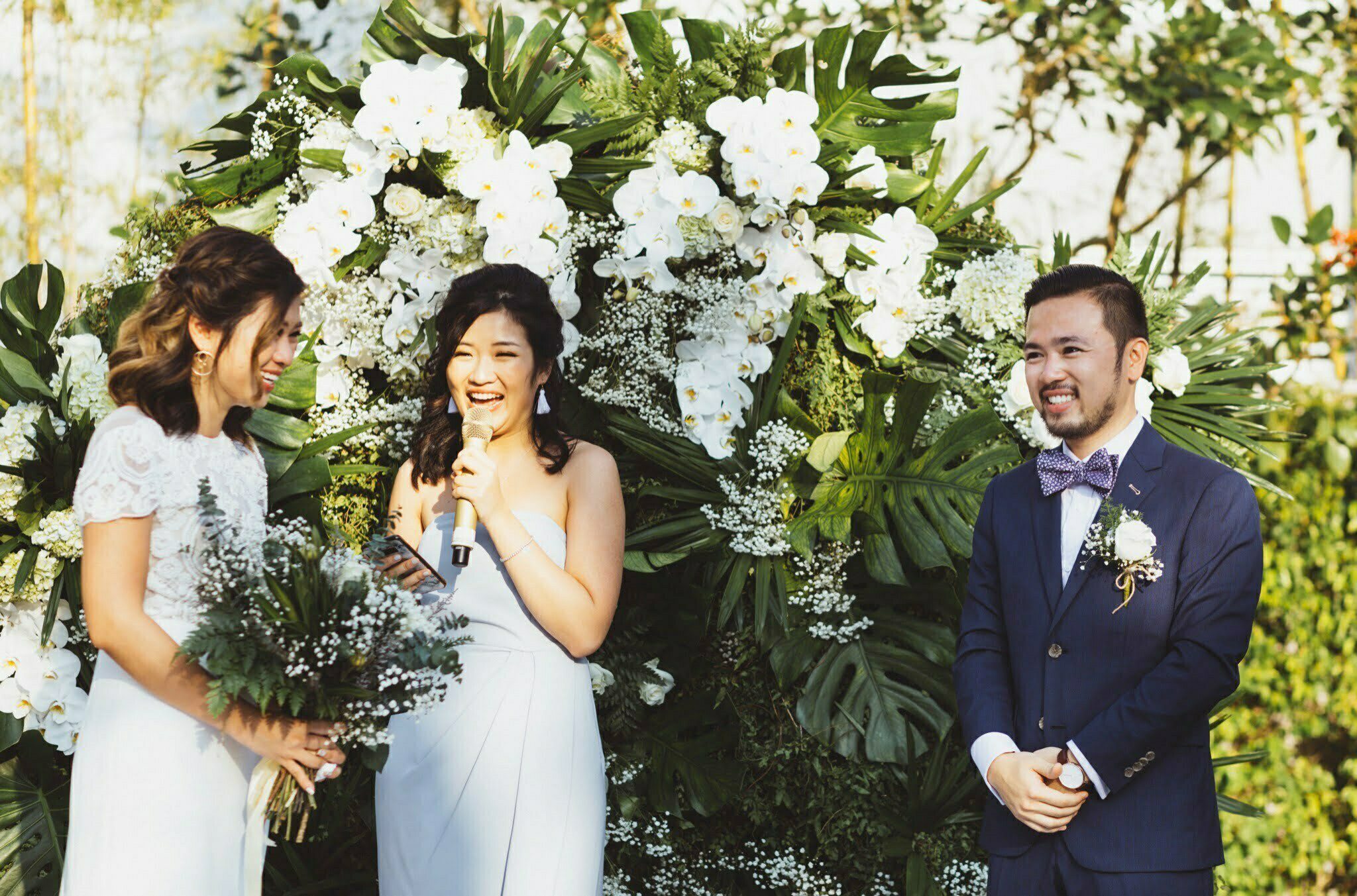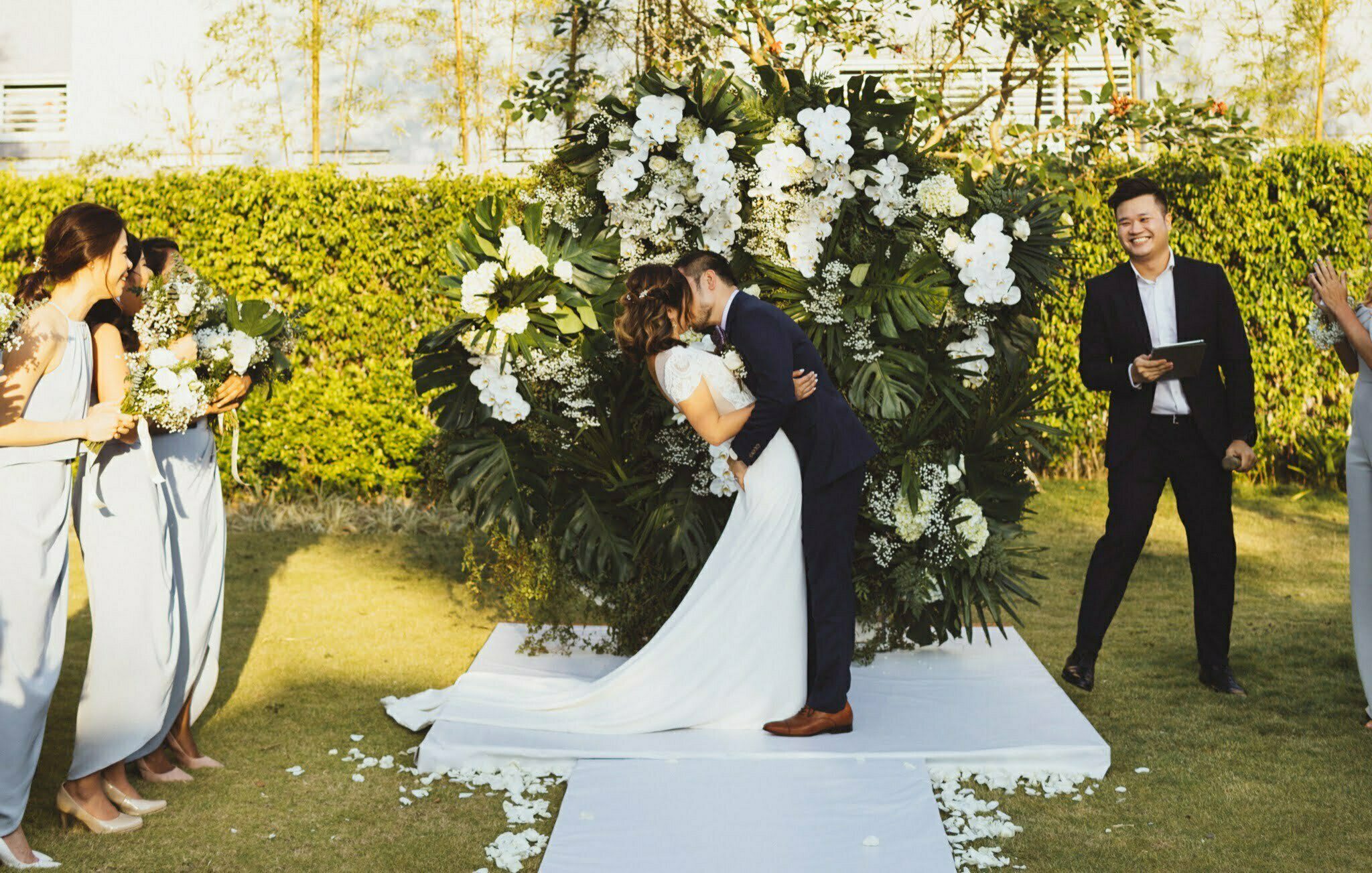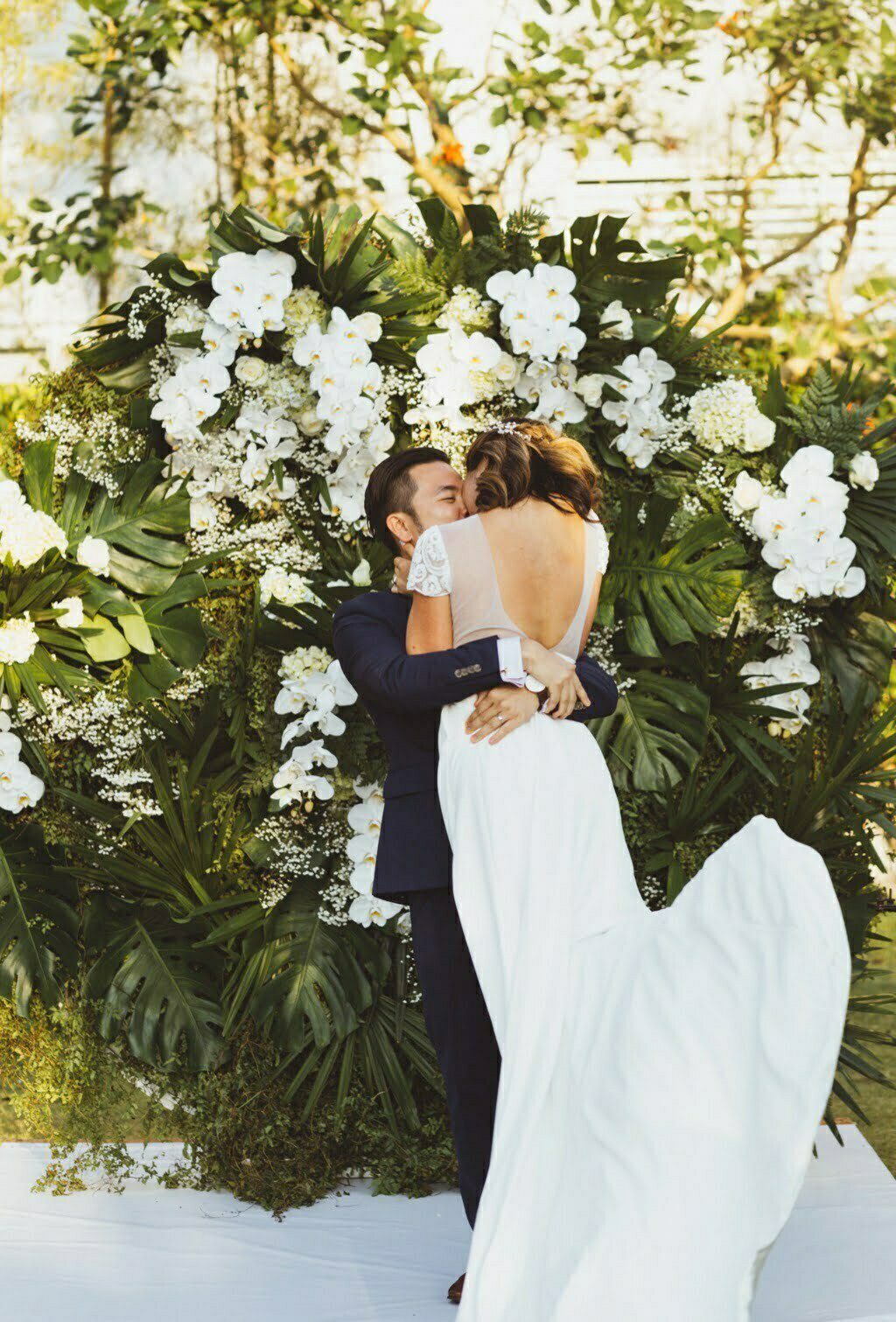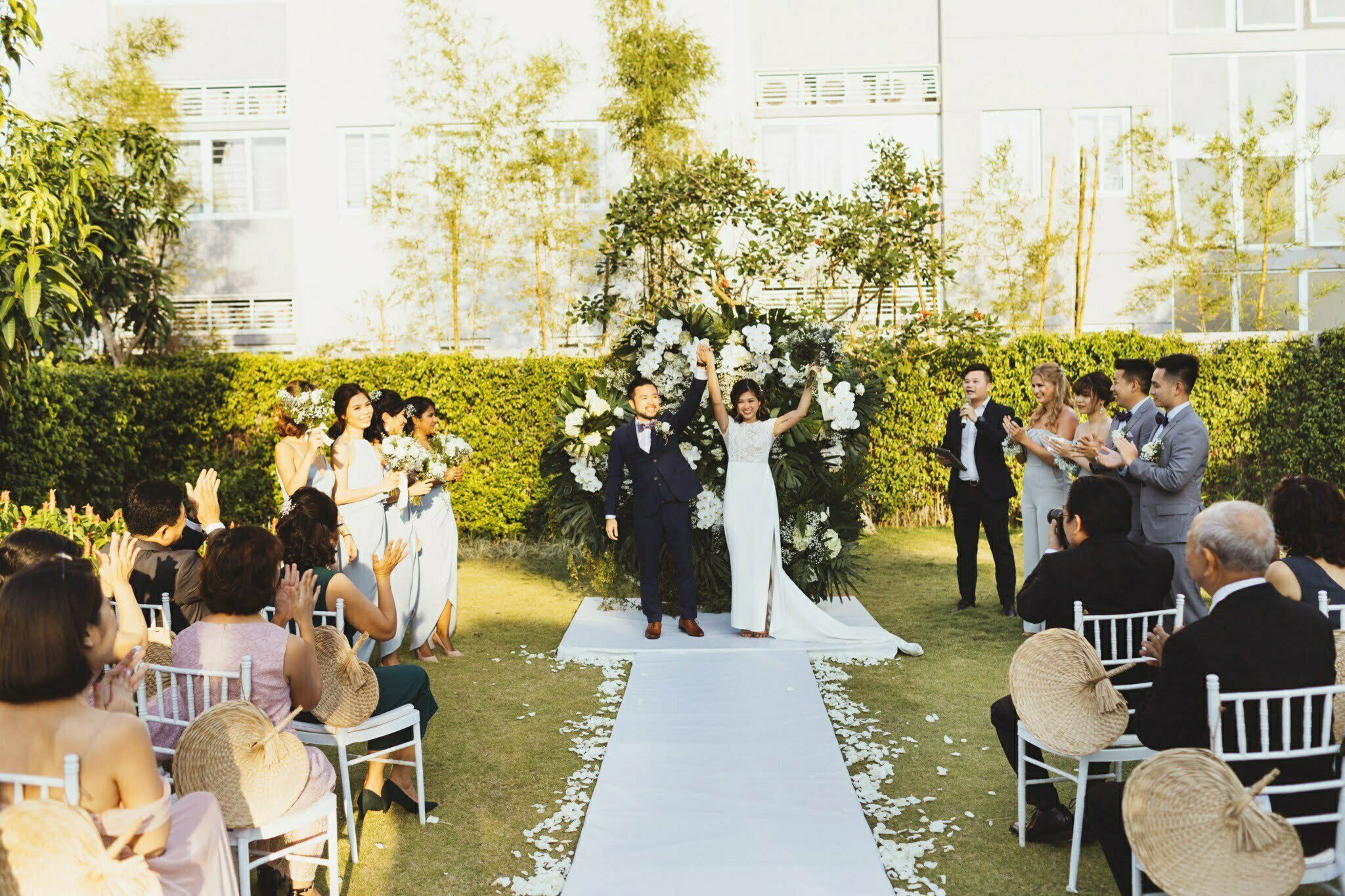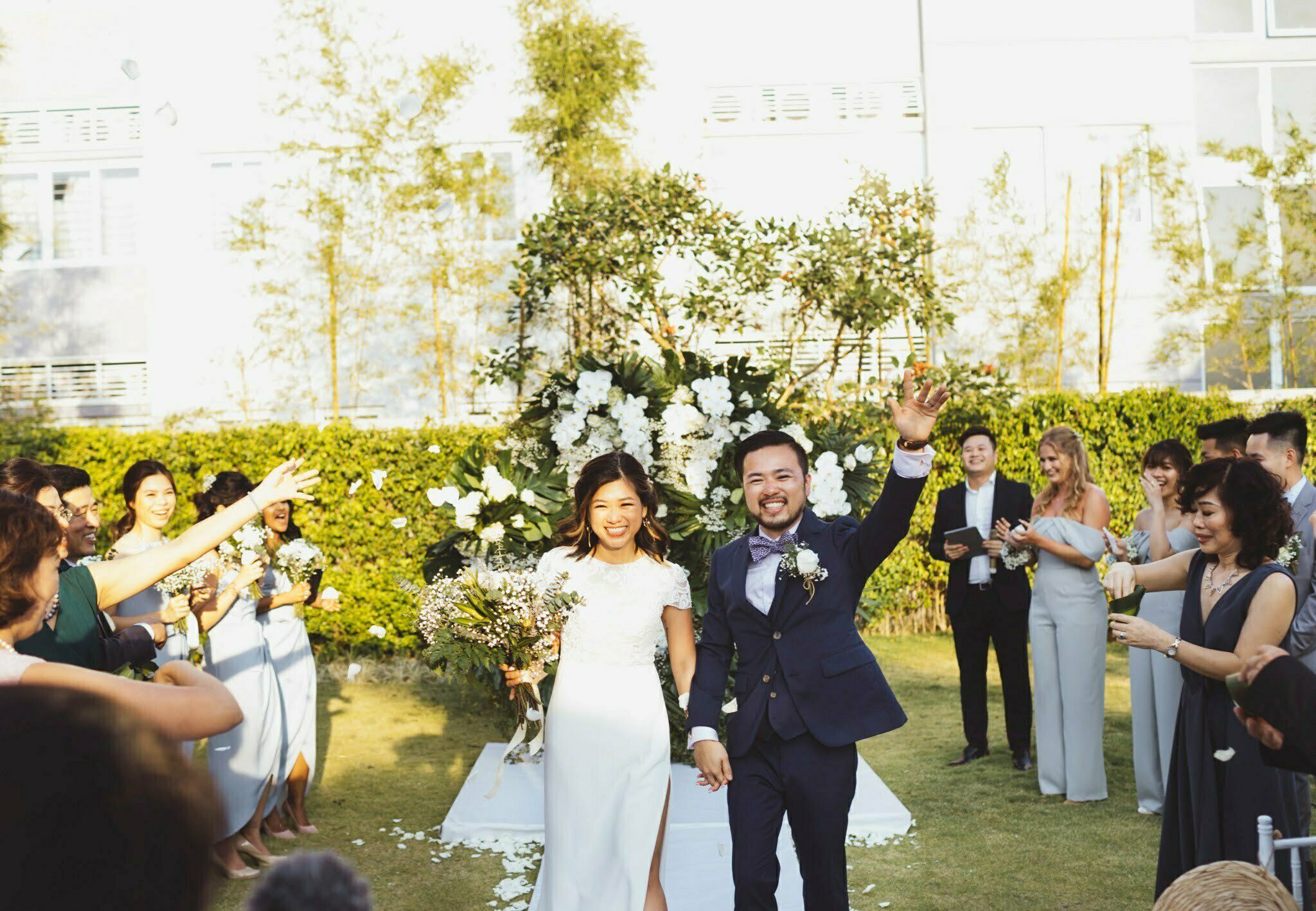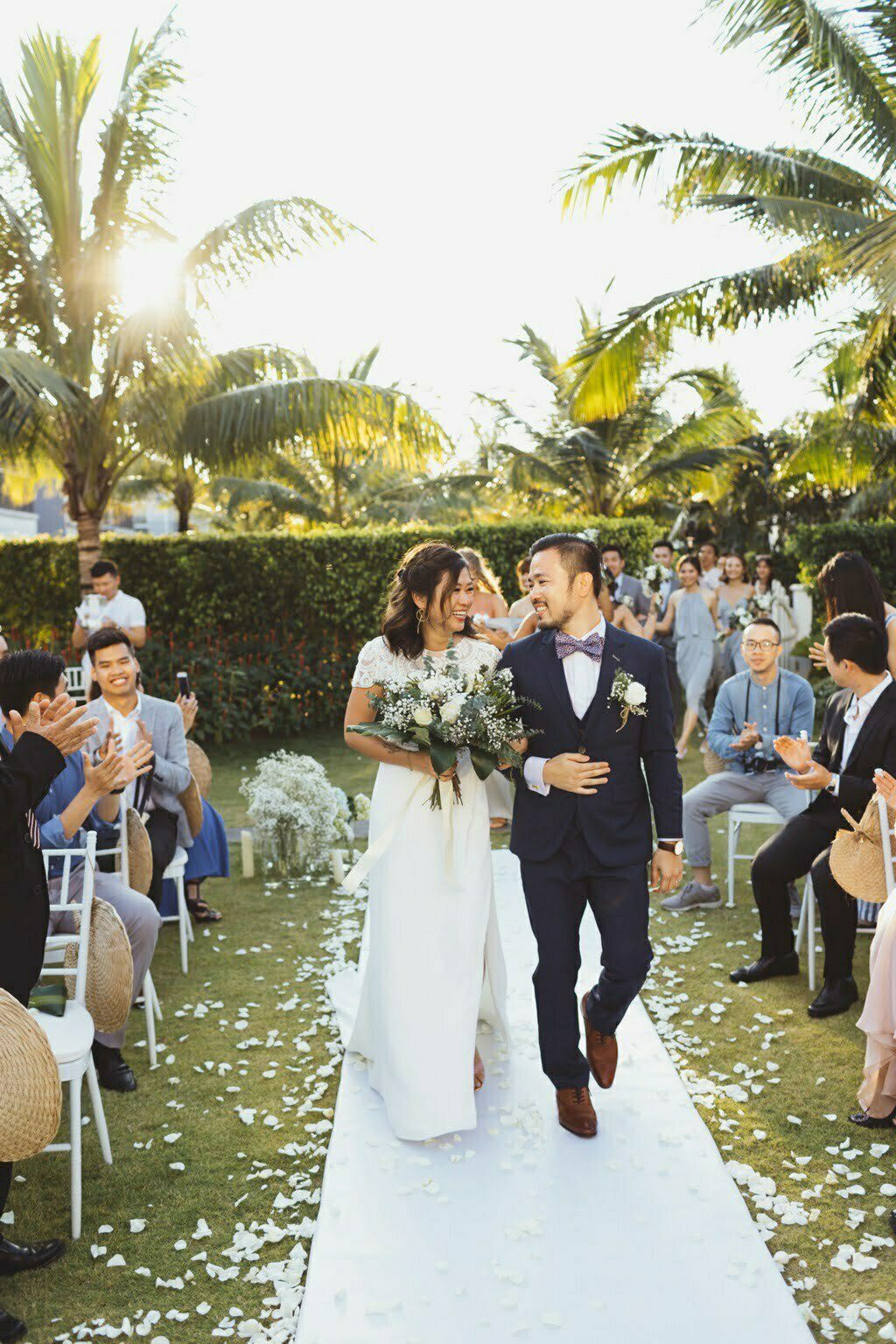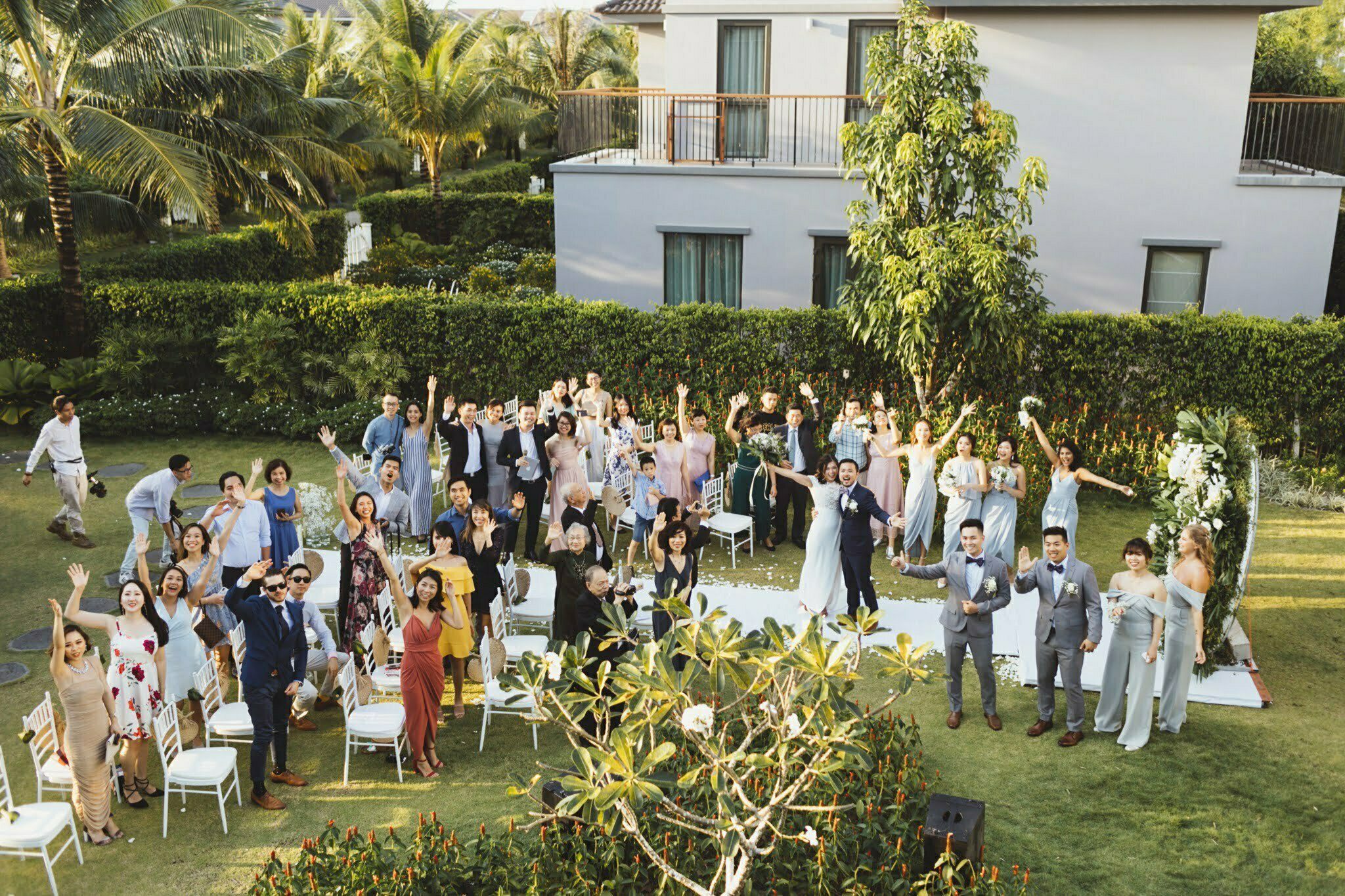 Tracy has proven that it is not necessary to have a beach wedding even if you do it on an island. It is all about your style and what reflects your personality as a person and as a couple.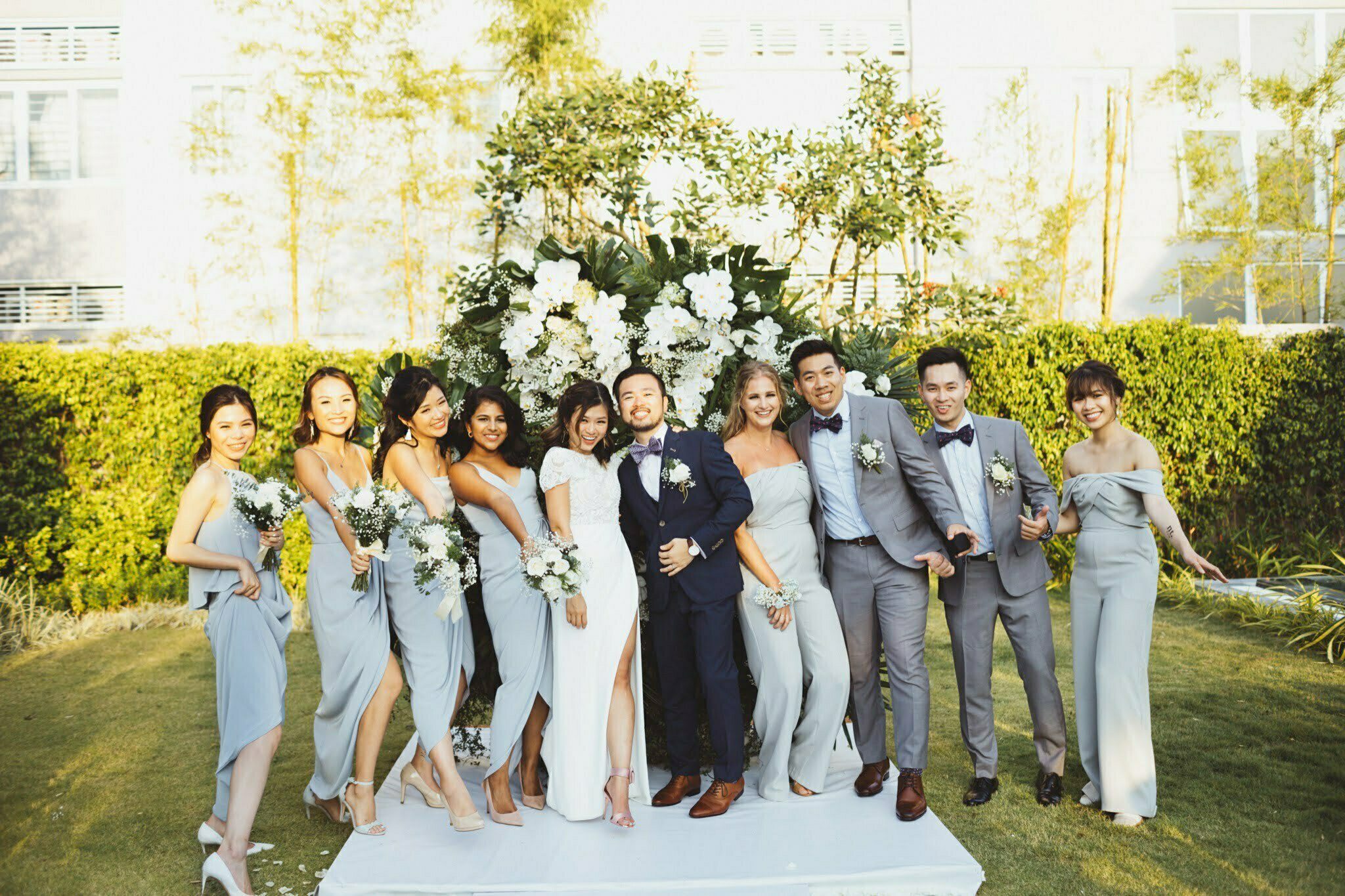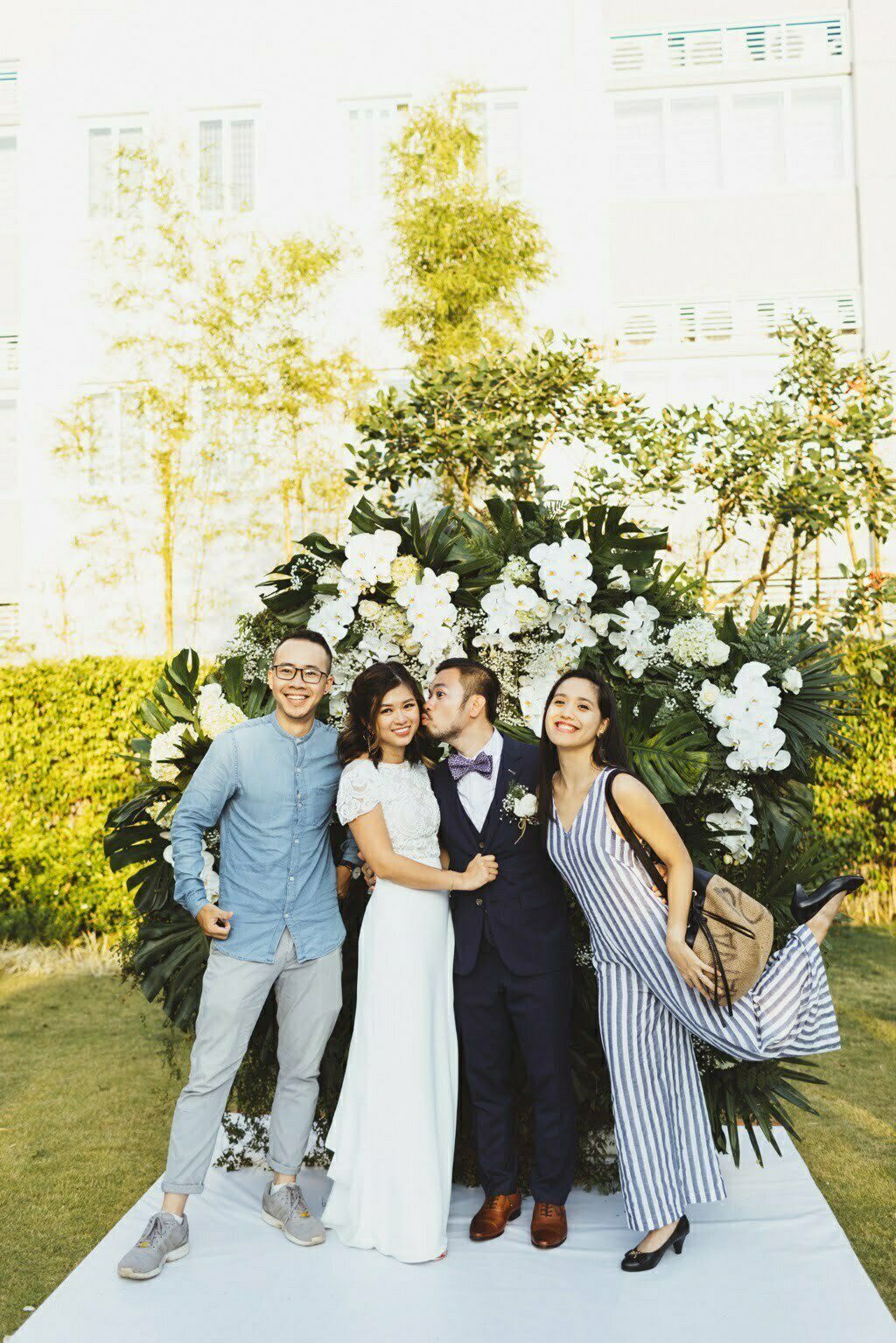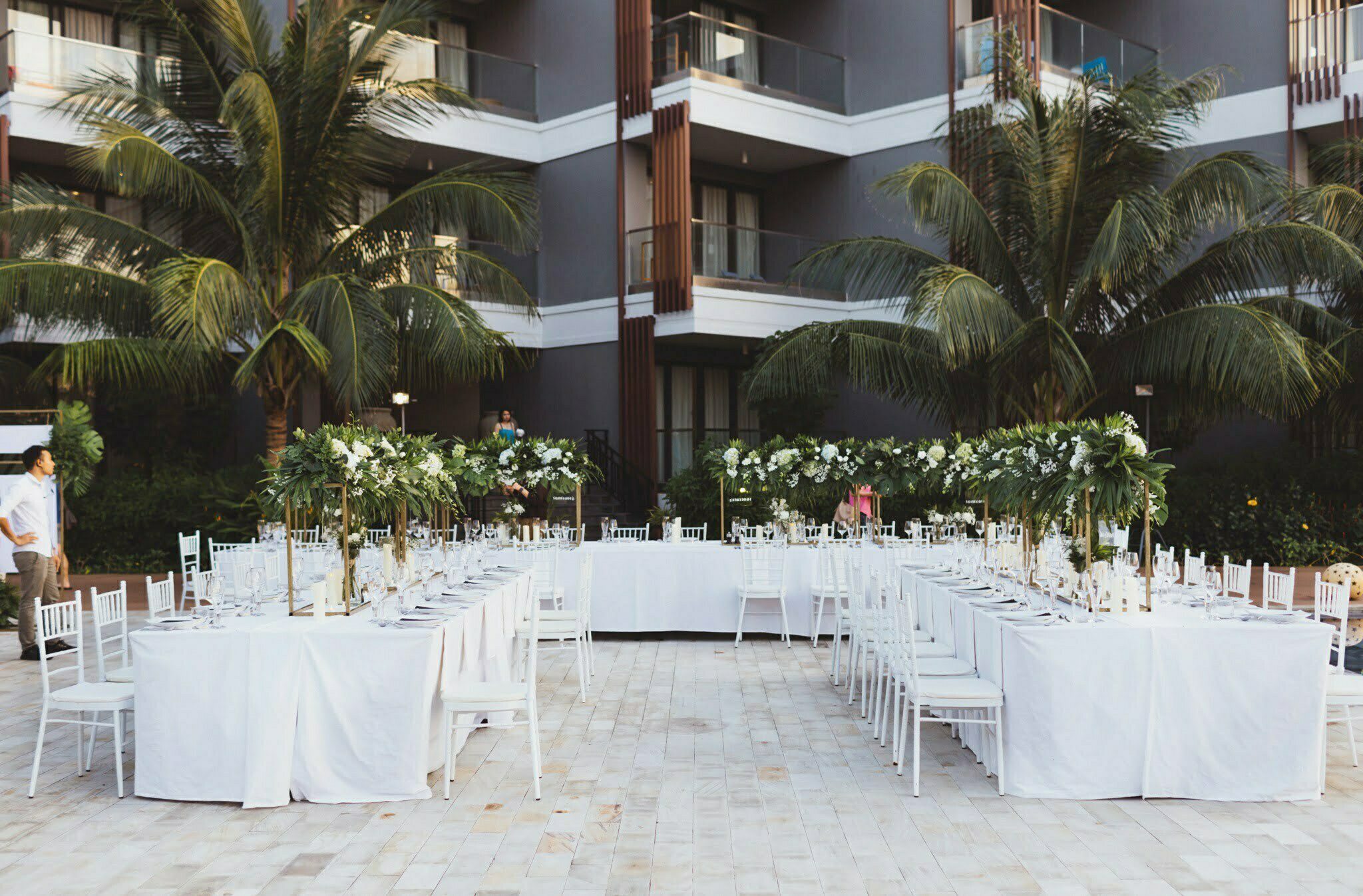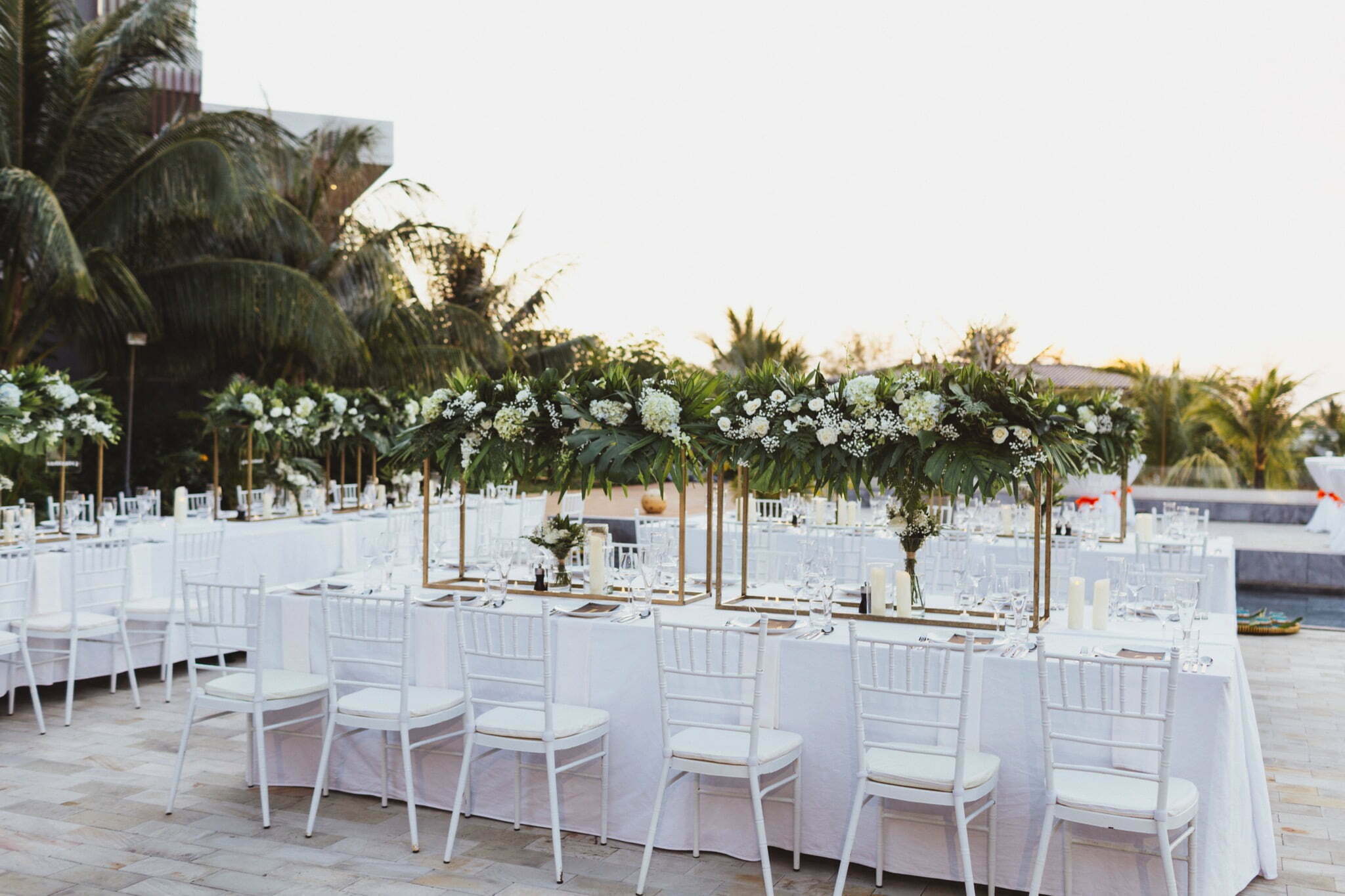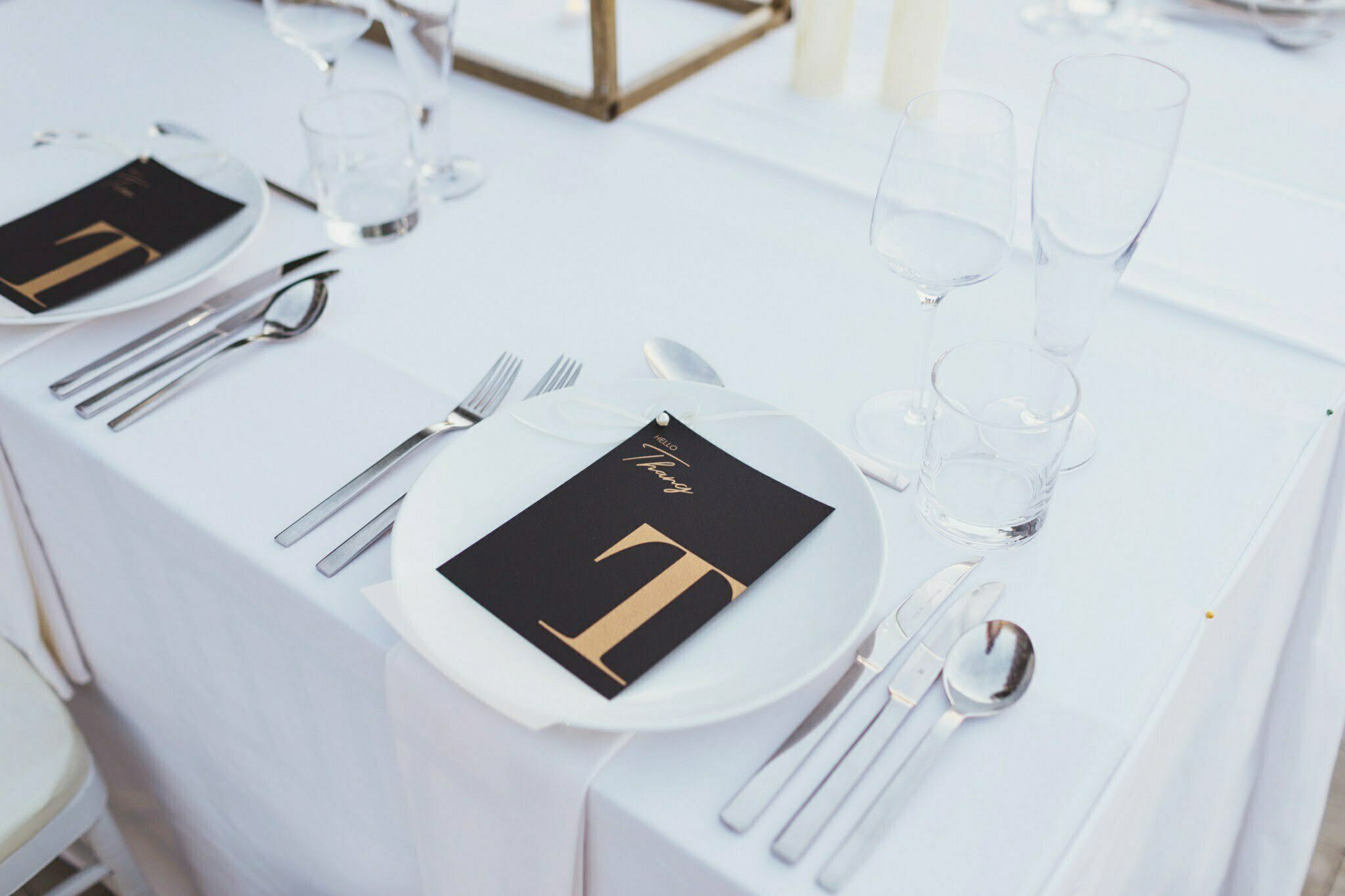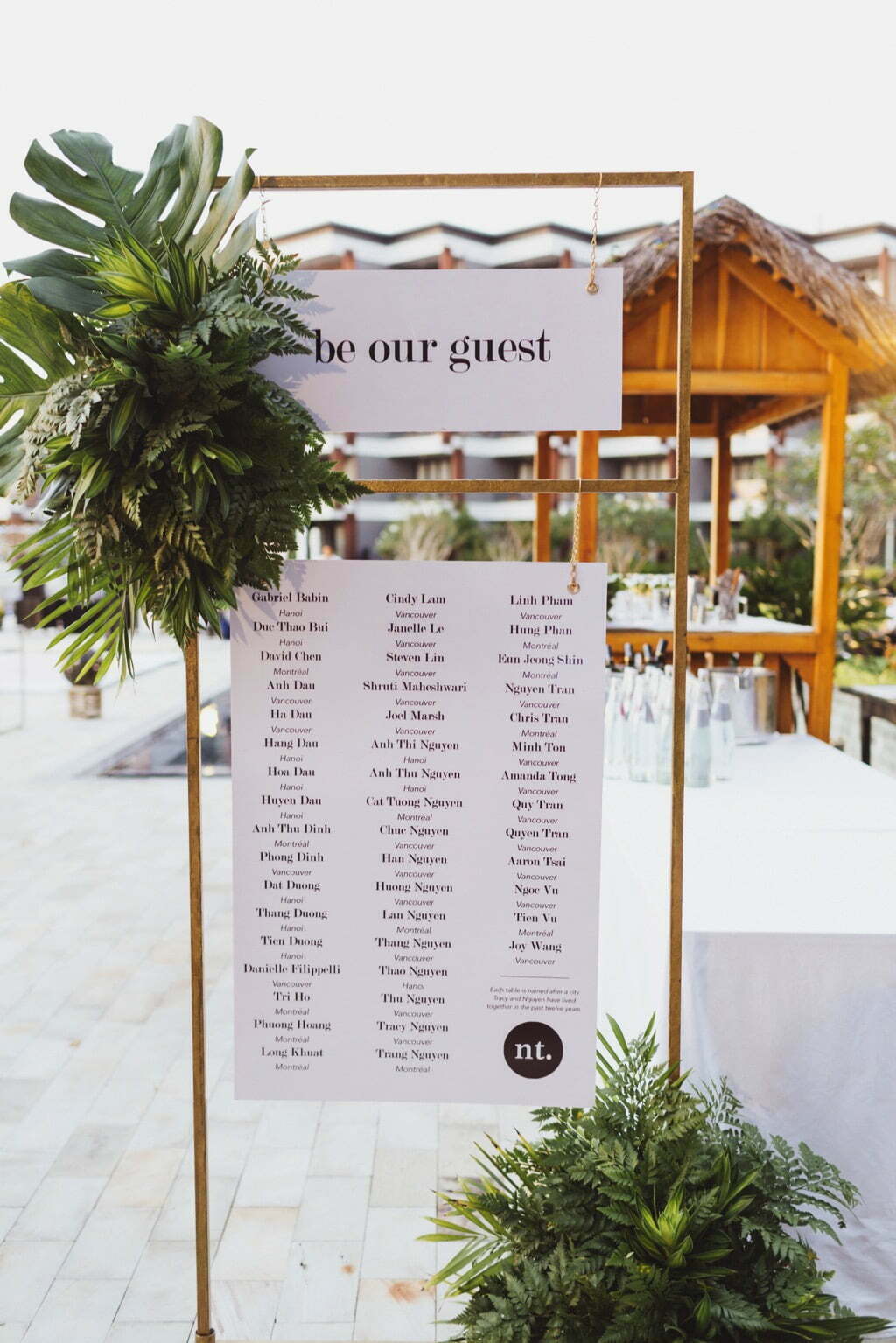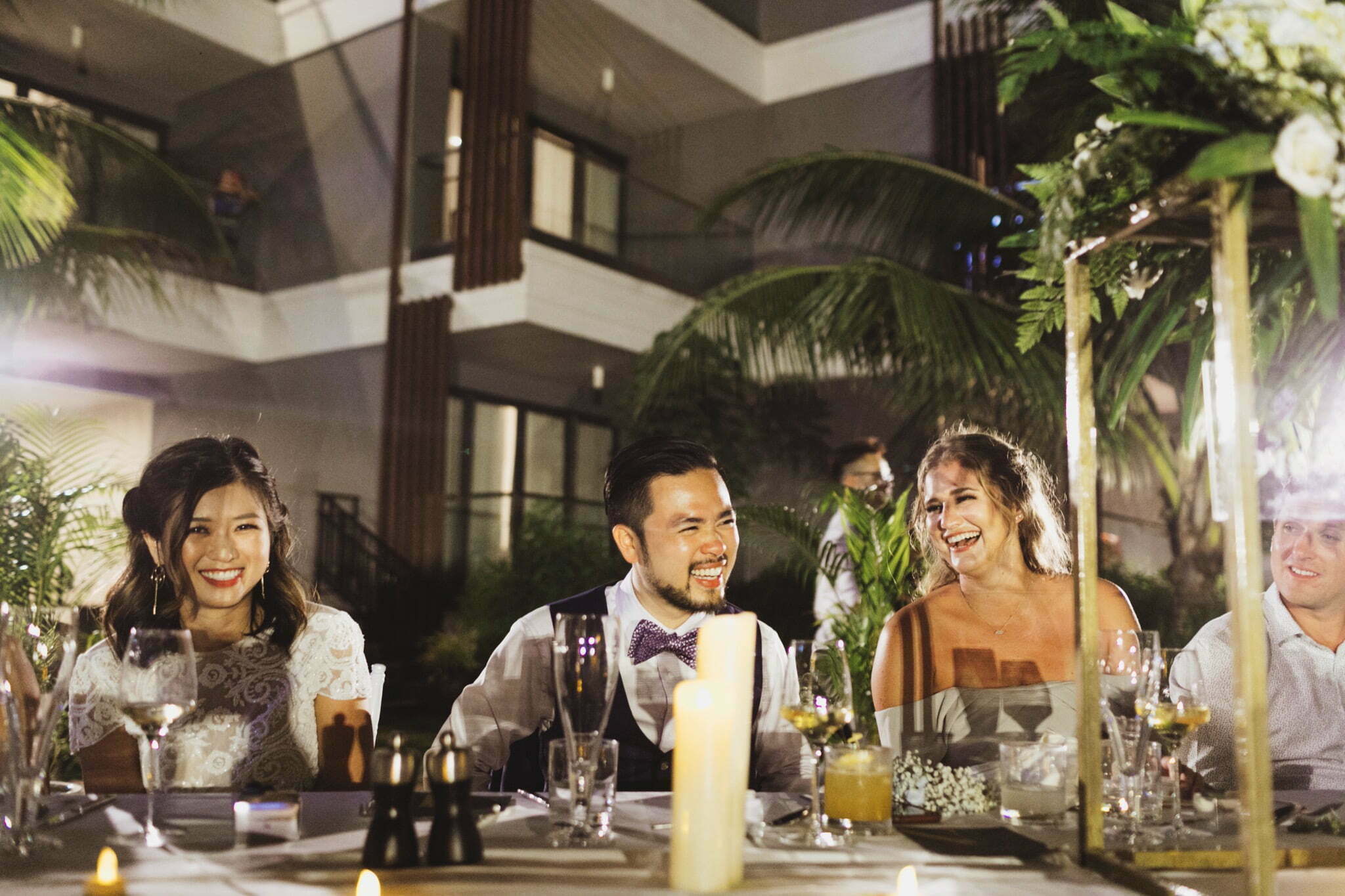 There were too many lovely moment at the weddings, more than we can possibly share. But if we had to choose one, we would say the first look demonstrated their relationship the best. They have been writing their love story for 13 years and it was still so emotional for them to see each in the wedding outfit for the first time.