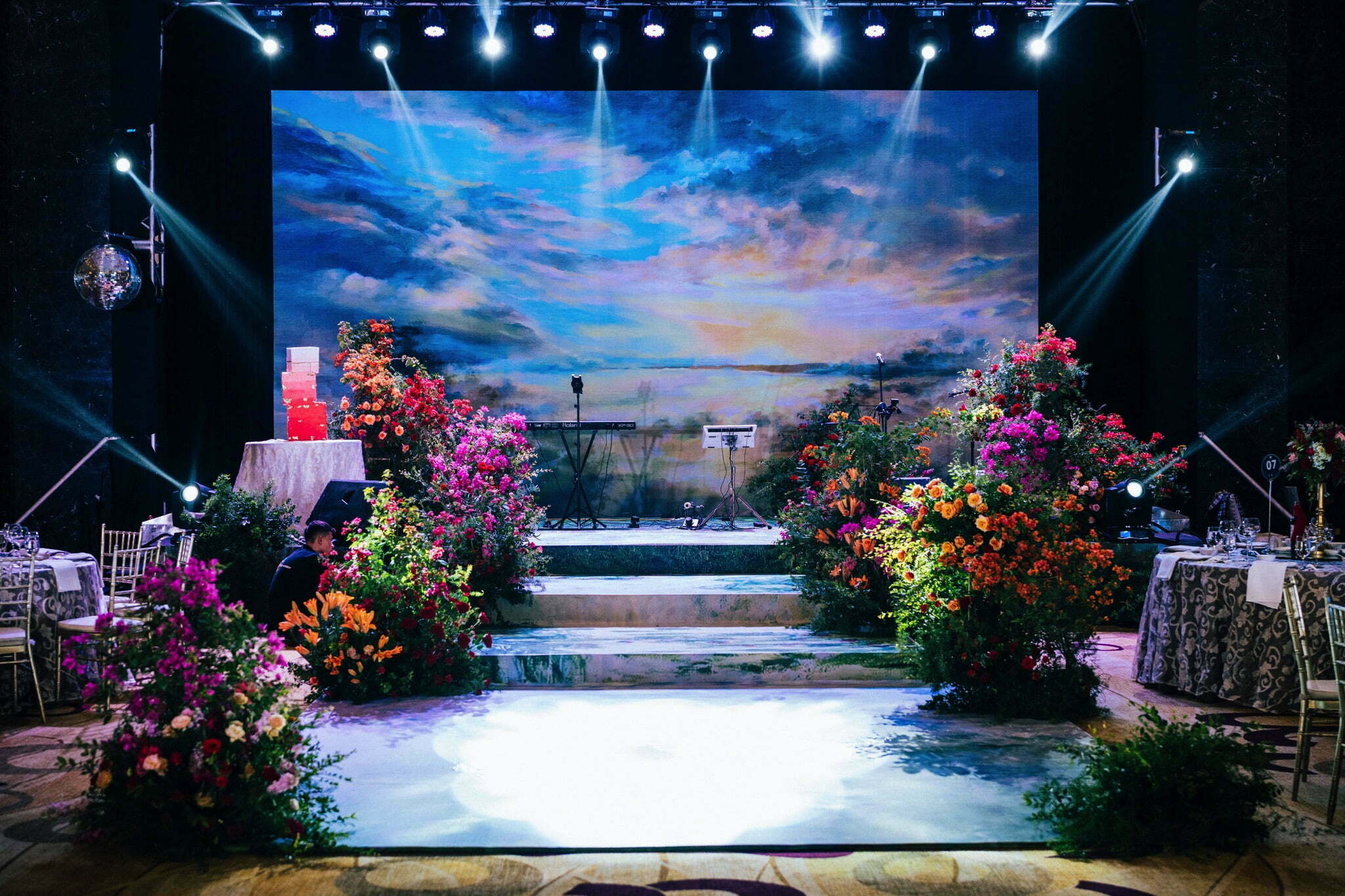 After the outdoor ceremony, Thuong and Max had a warm dinner reception with all the guests inside the hotel.
Keeping the fierce colors of the outdoor decoration, we created a bold, vivid color themed wedding stage for their beautiful night.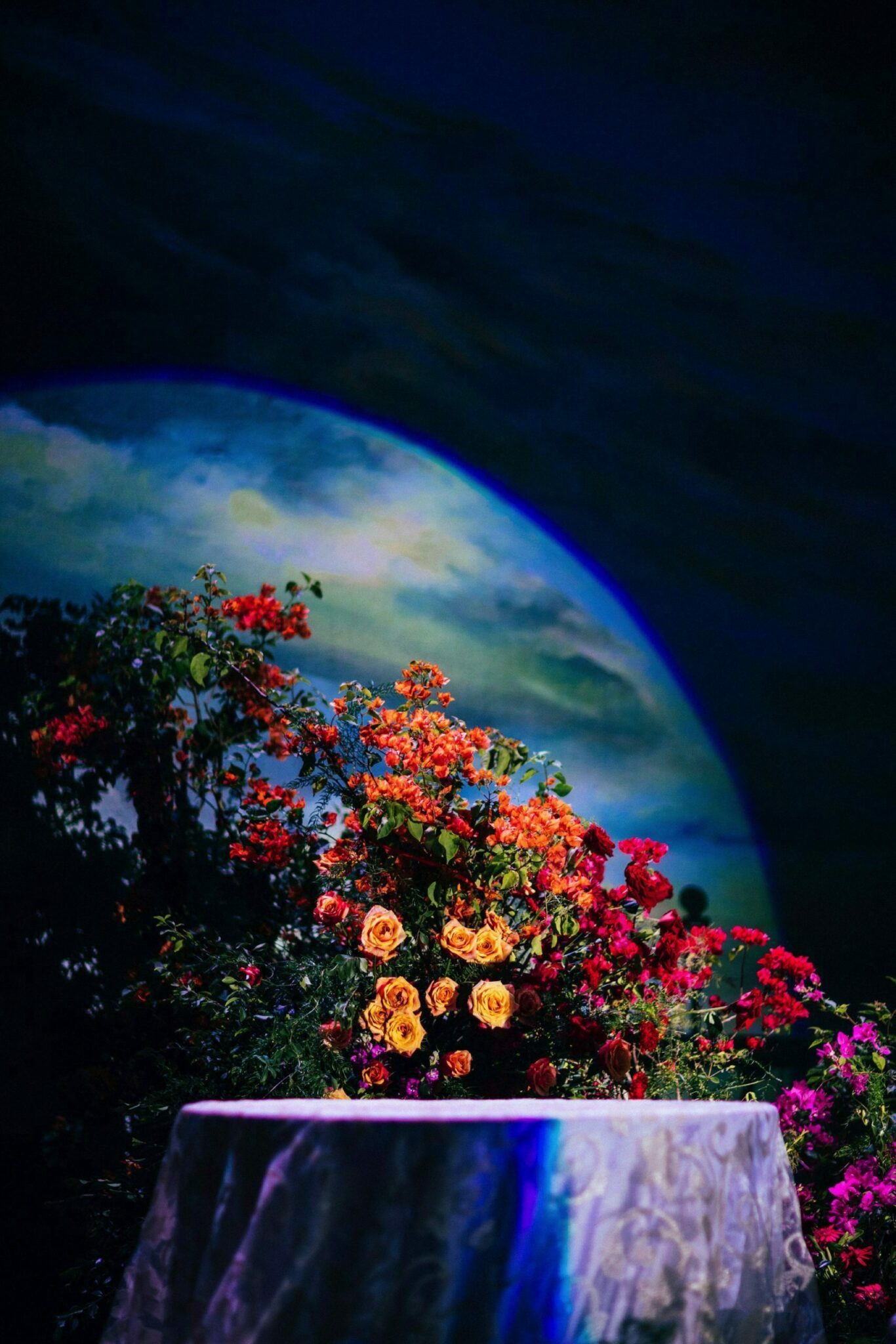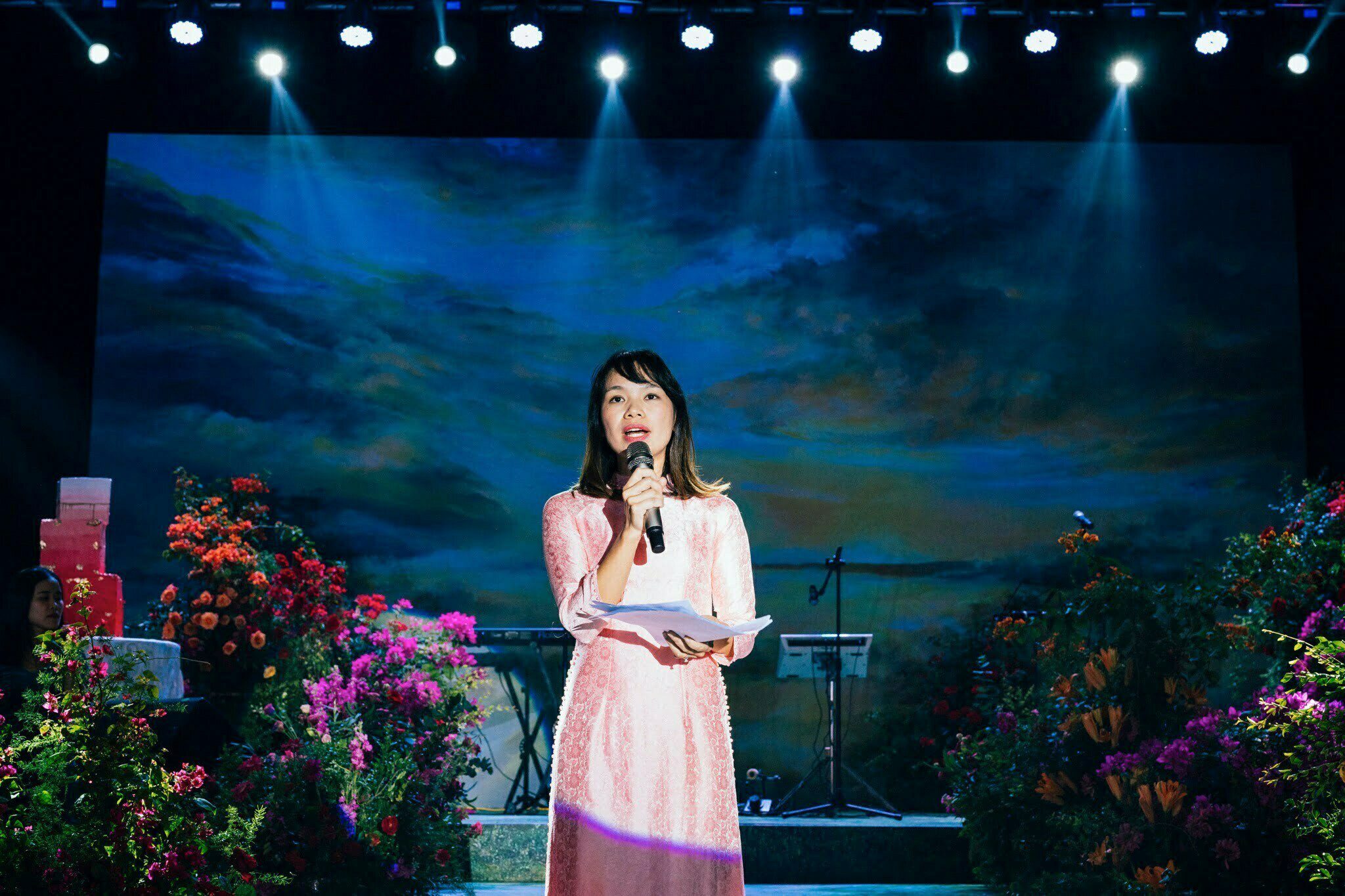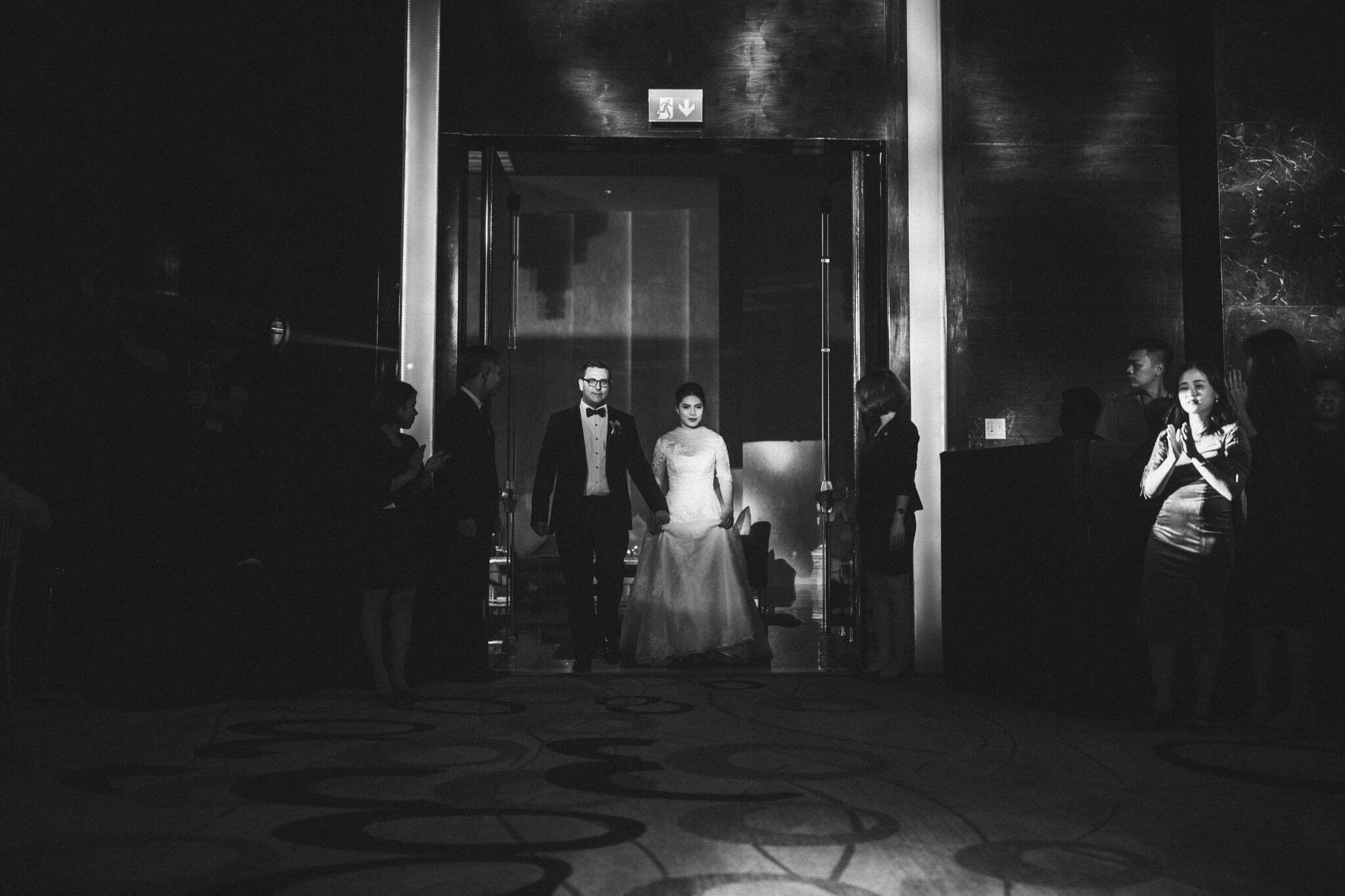 Thuong & Max and their families on the stage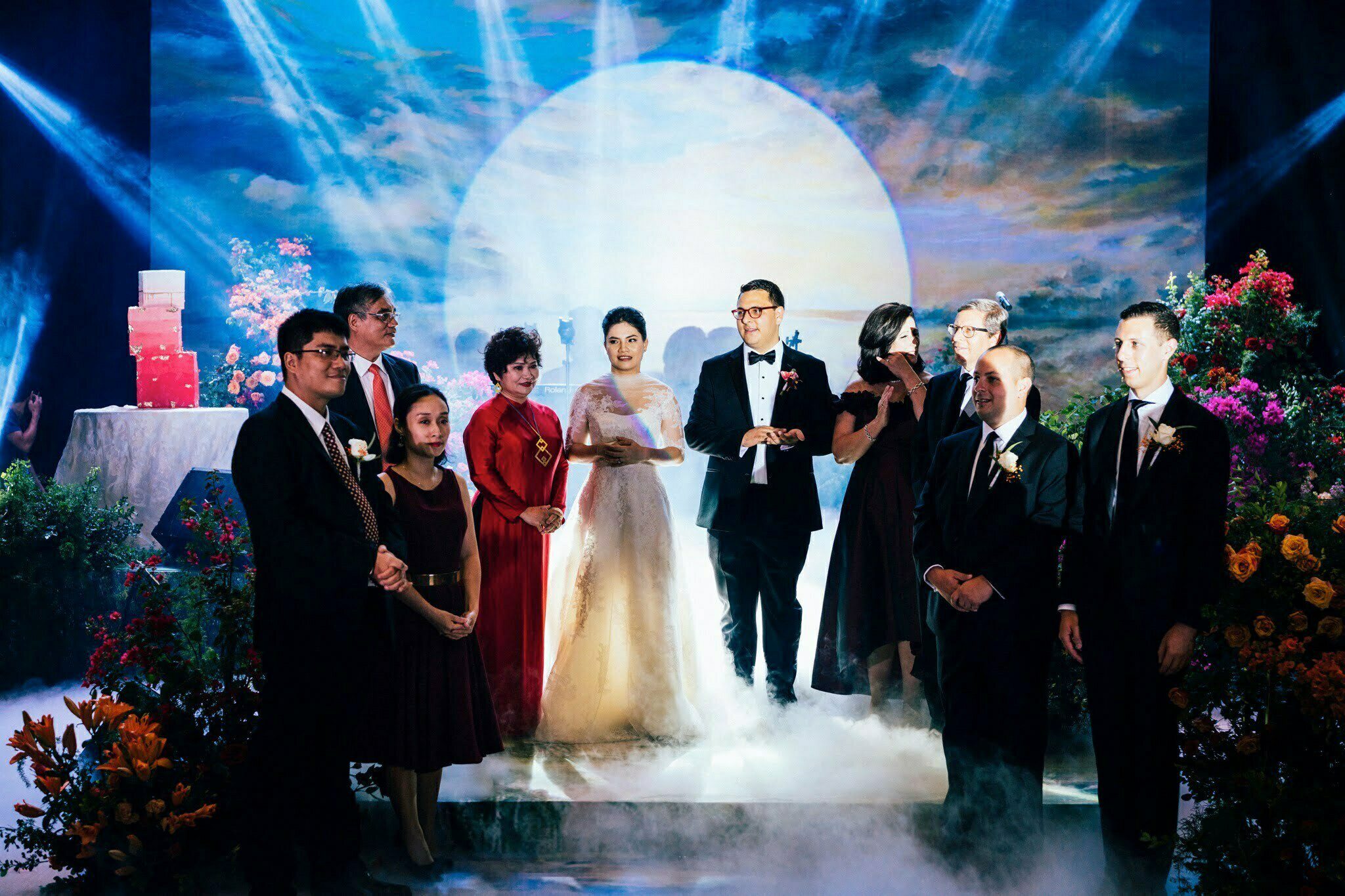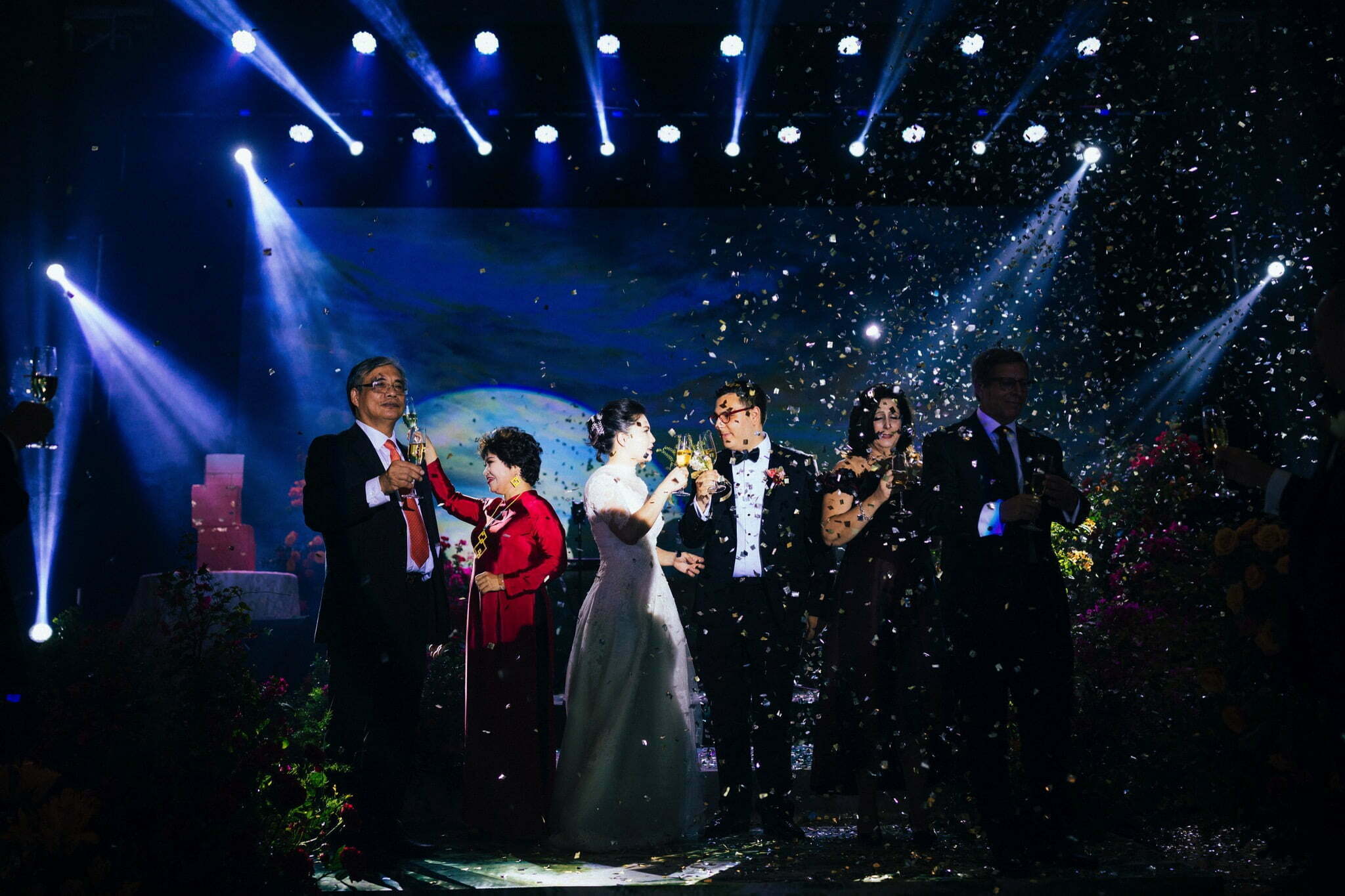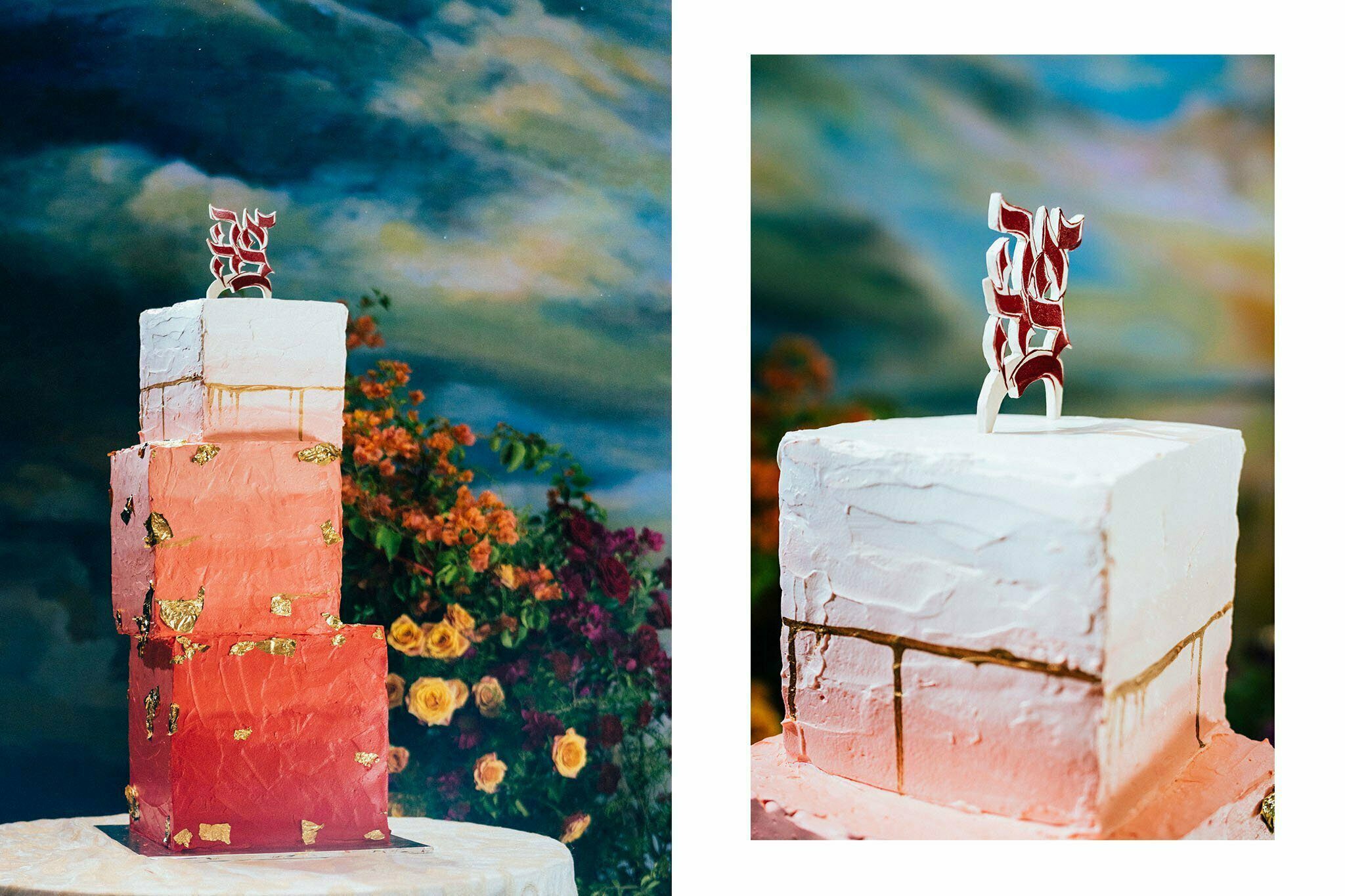 The Cake Topper is another ceramic piece made by the bride – Thuong Tran. It is a Hebrew word which means "Love".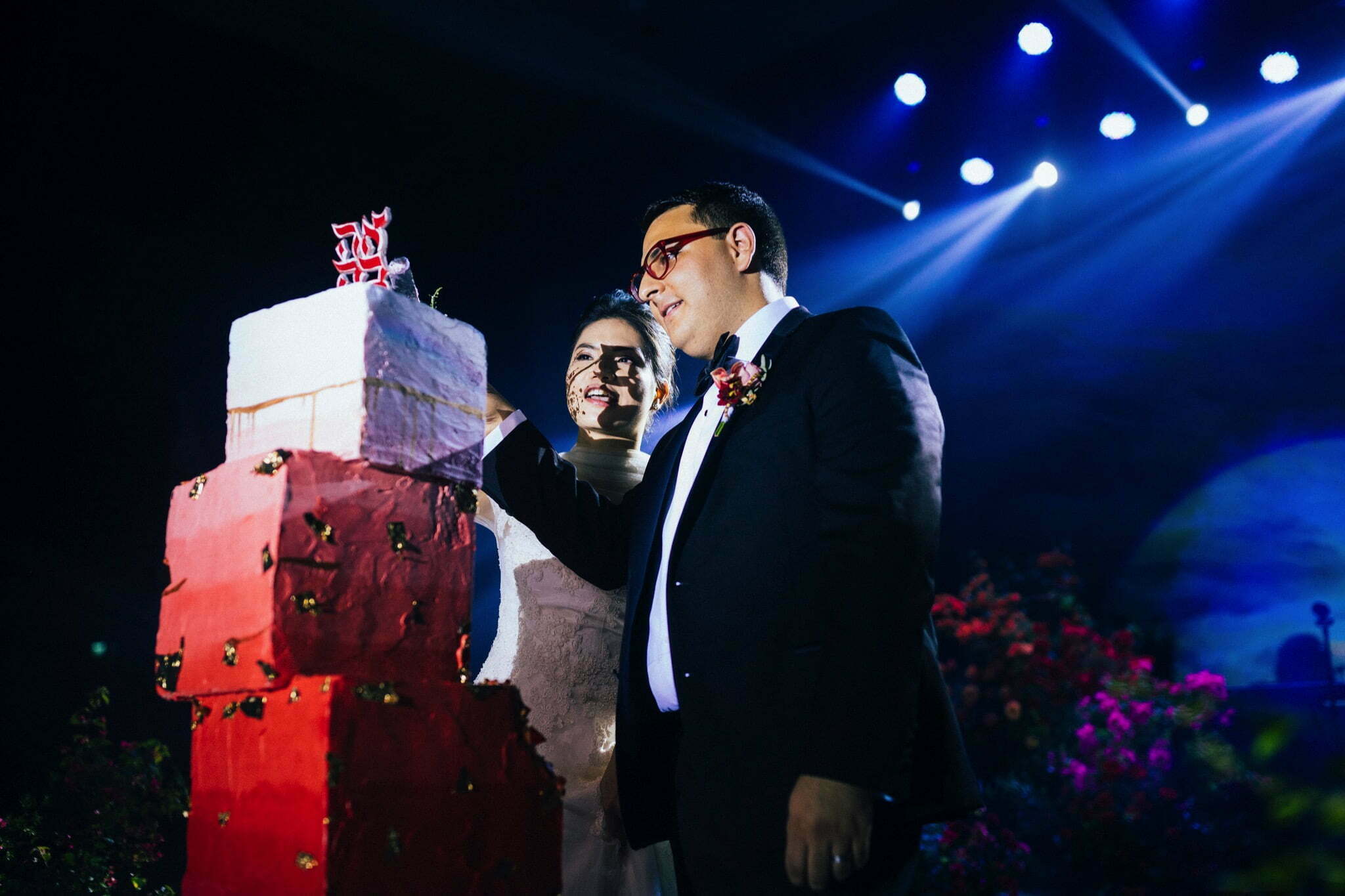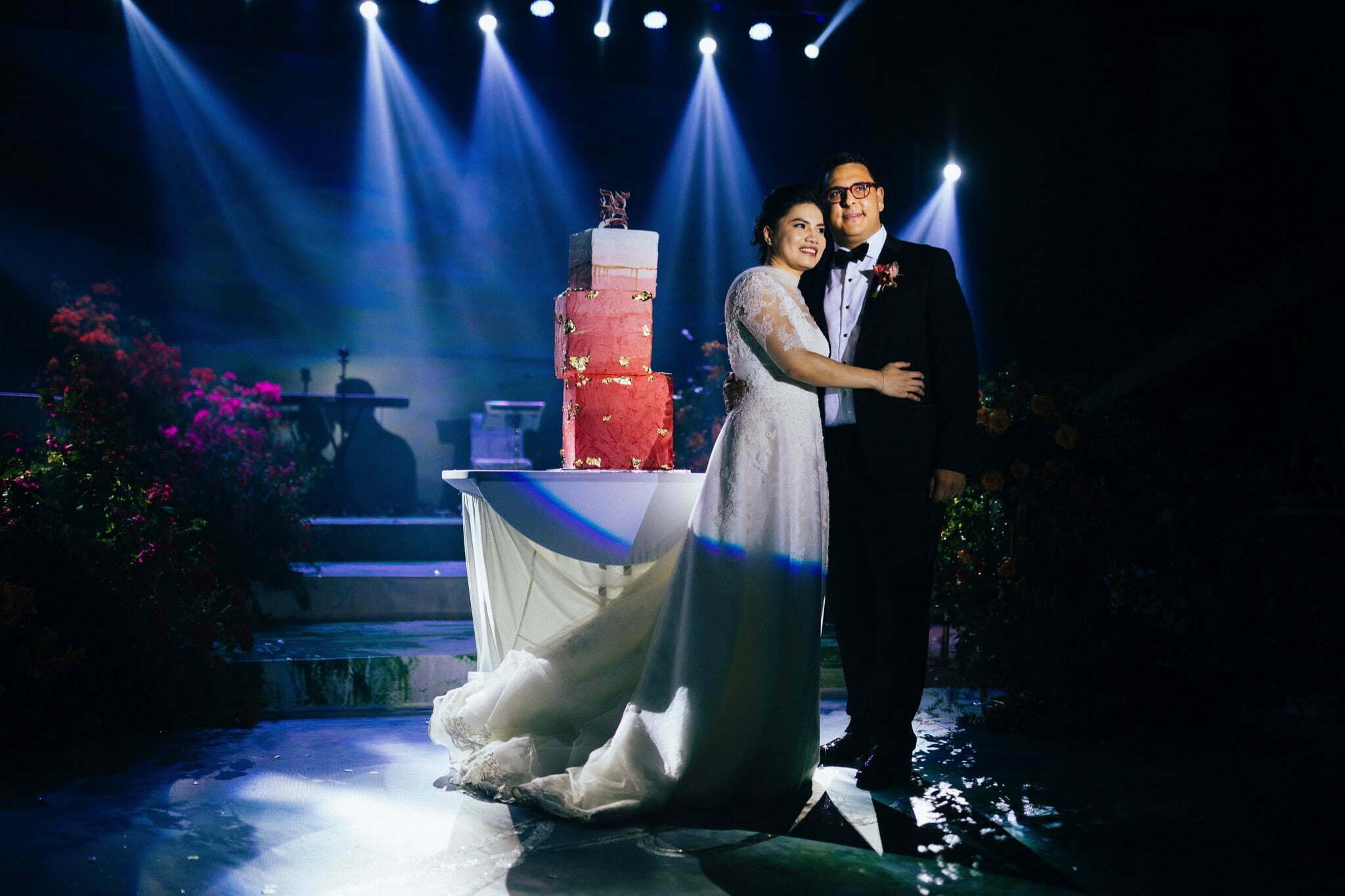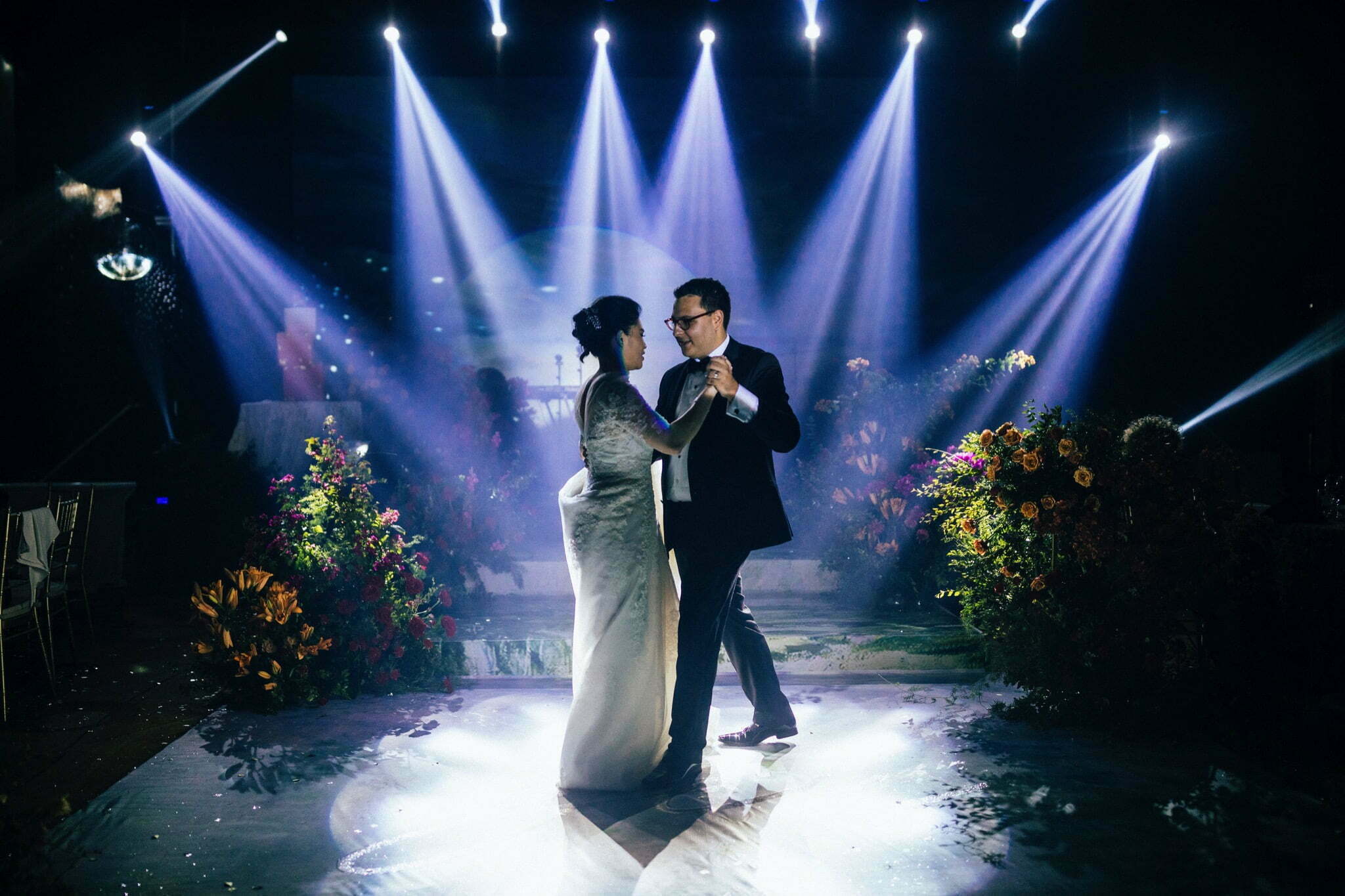 At the center of the dance floor was a glittered word "Yêu" which also means "Love".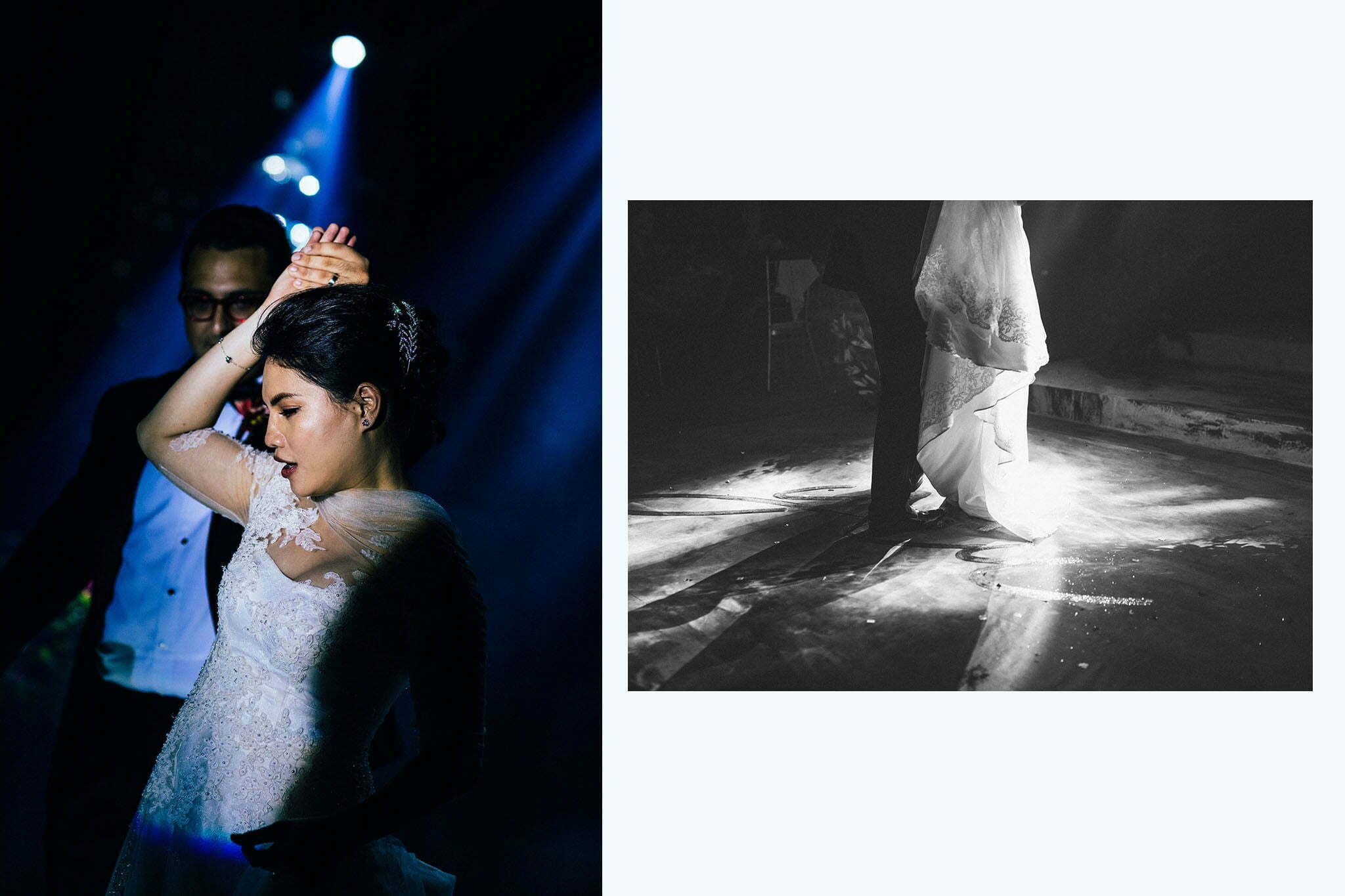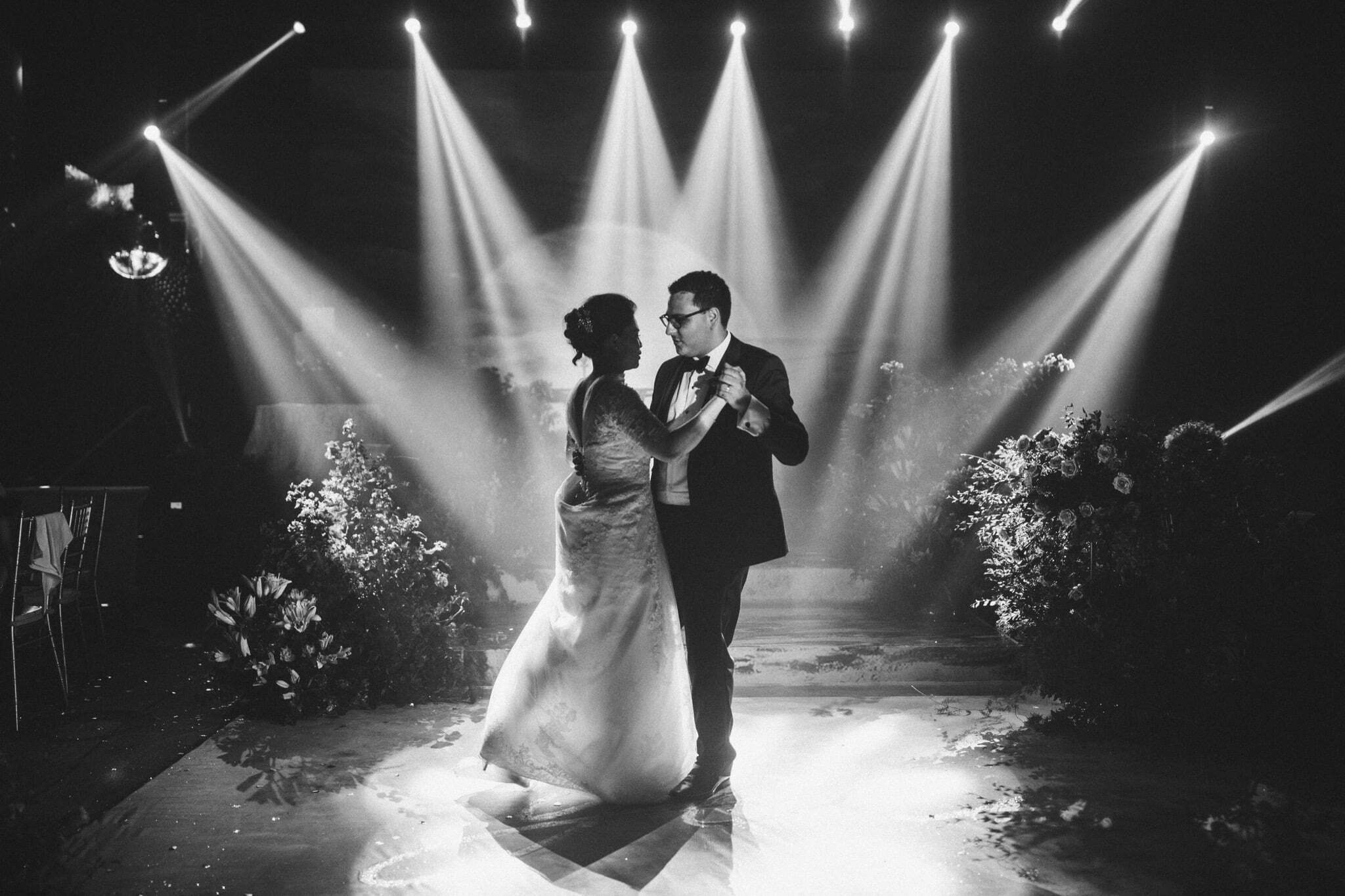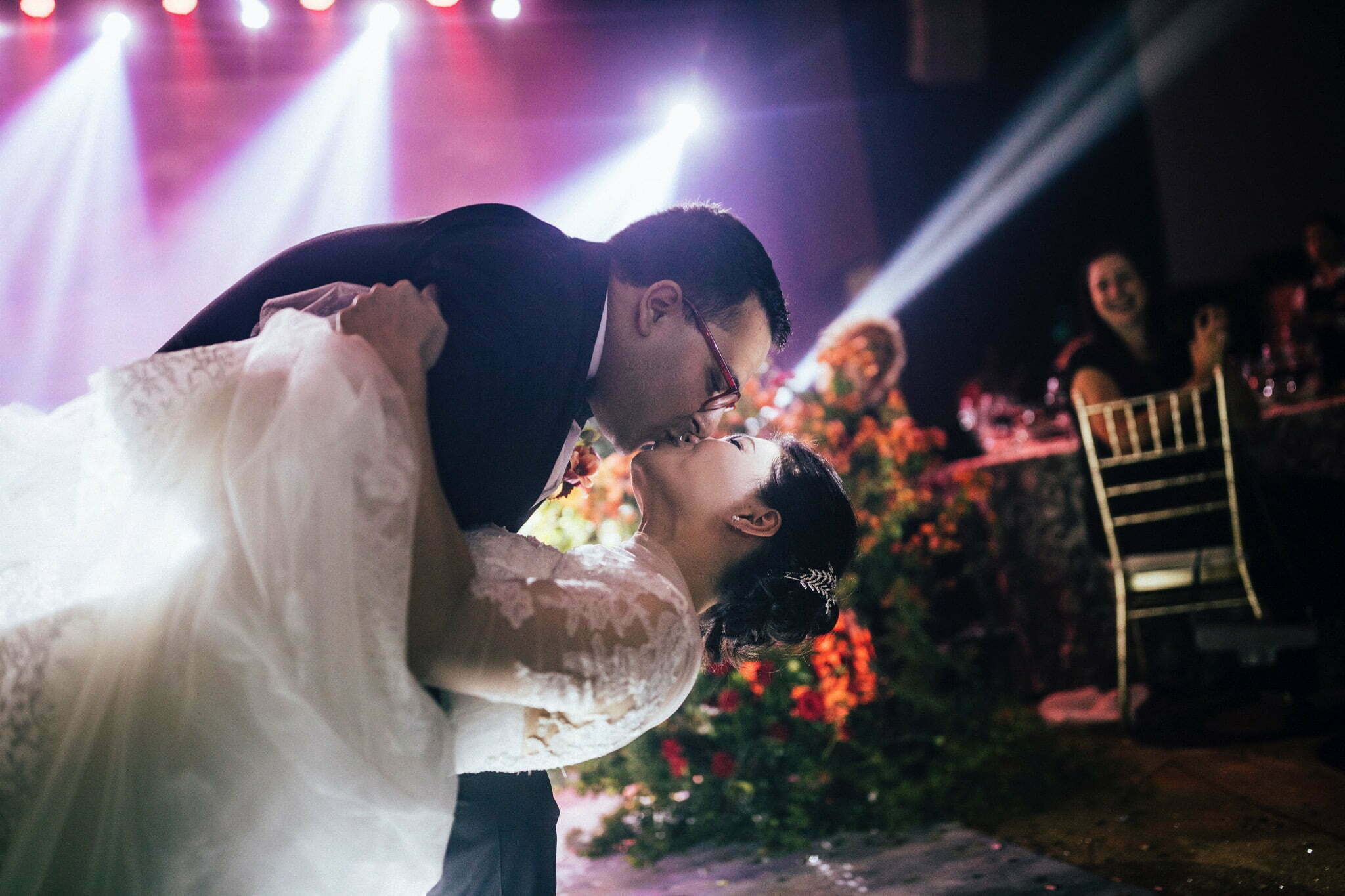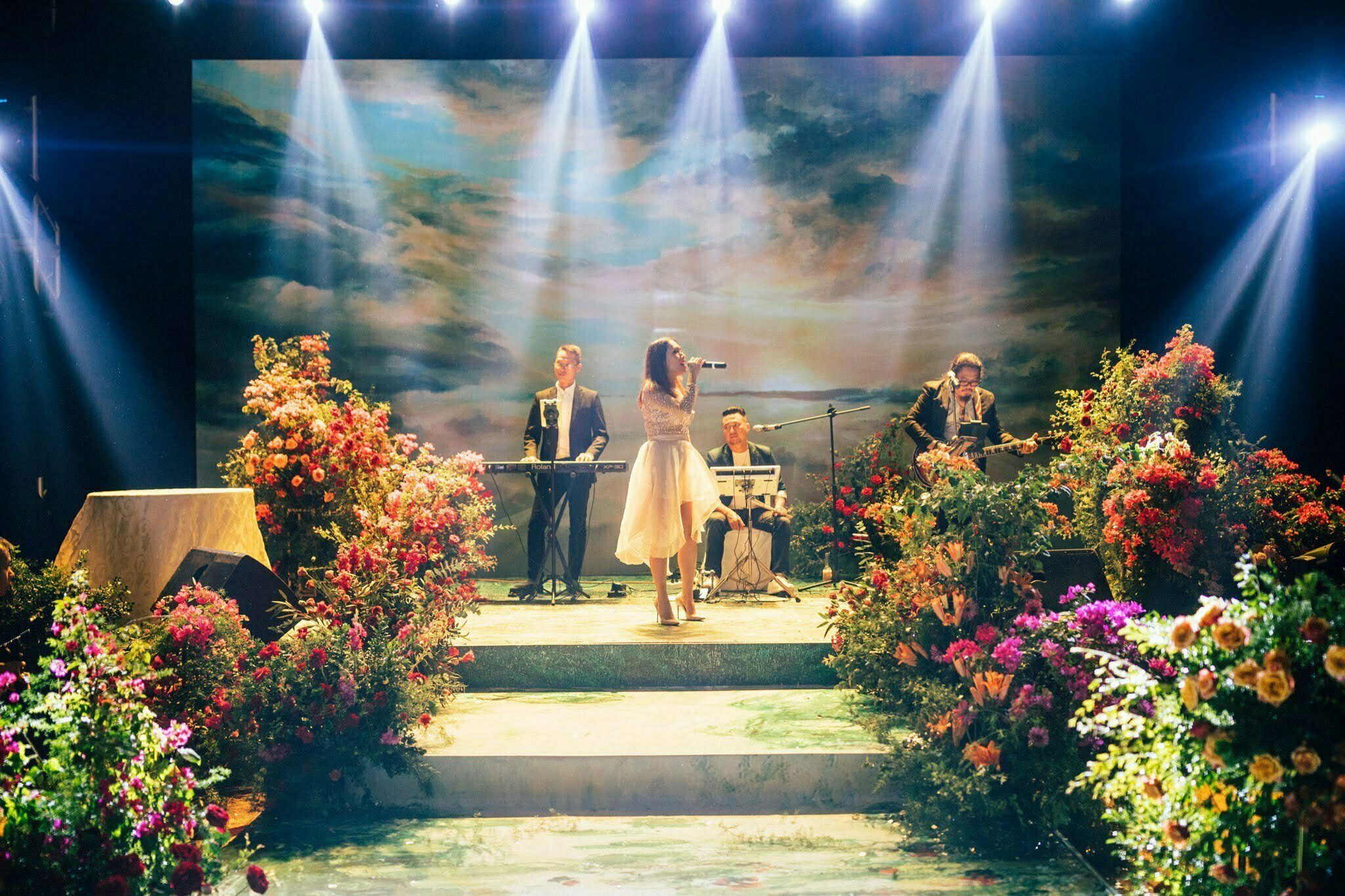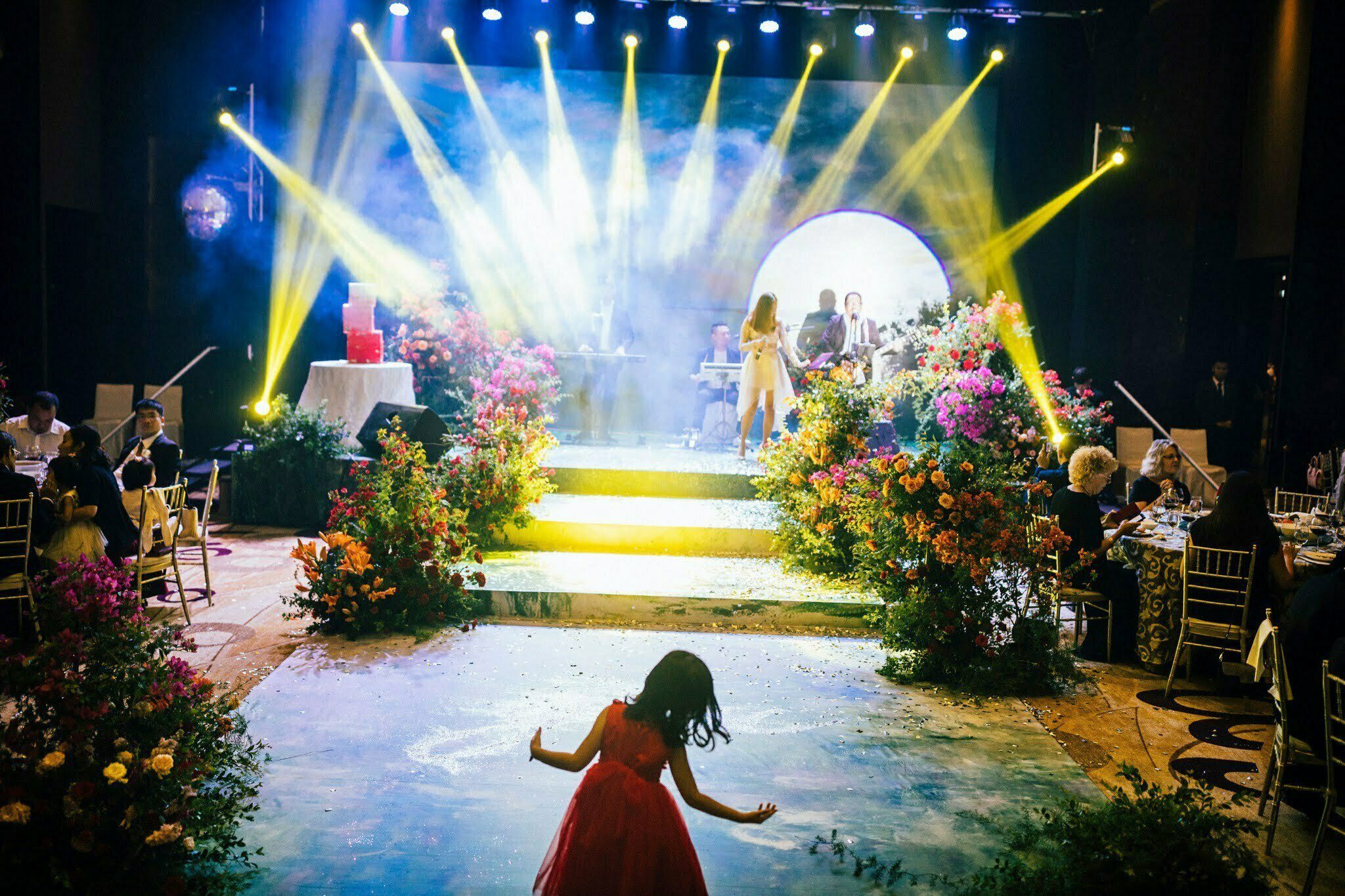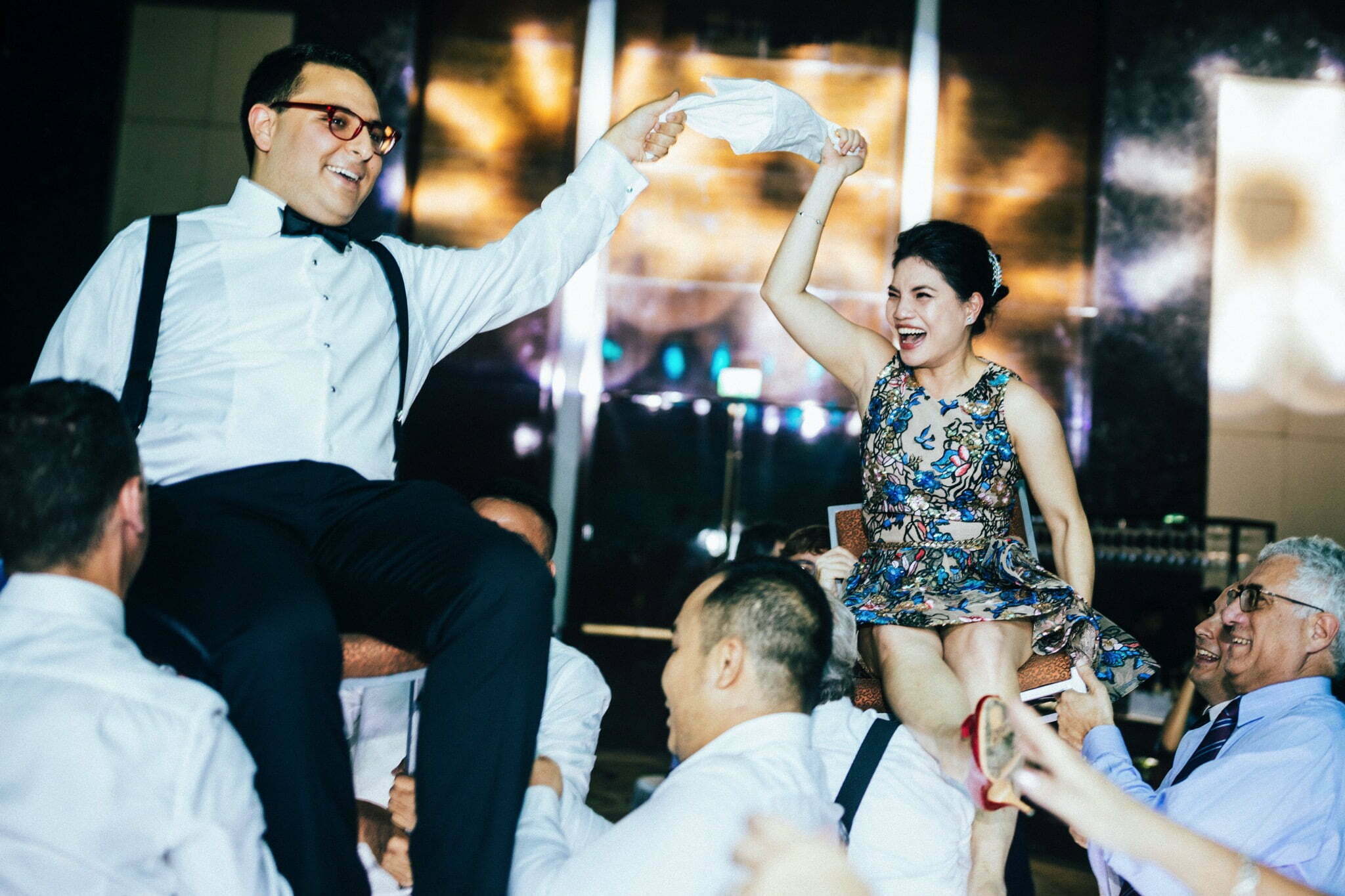 One of the highlights of the night was the Hora dance – a traditional dance in every Jewish wedding.
In this tradition, a few strong and brave guests hoist the bride and groom high above the crowd on chairs, saying congratulations to them.