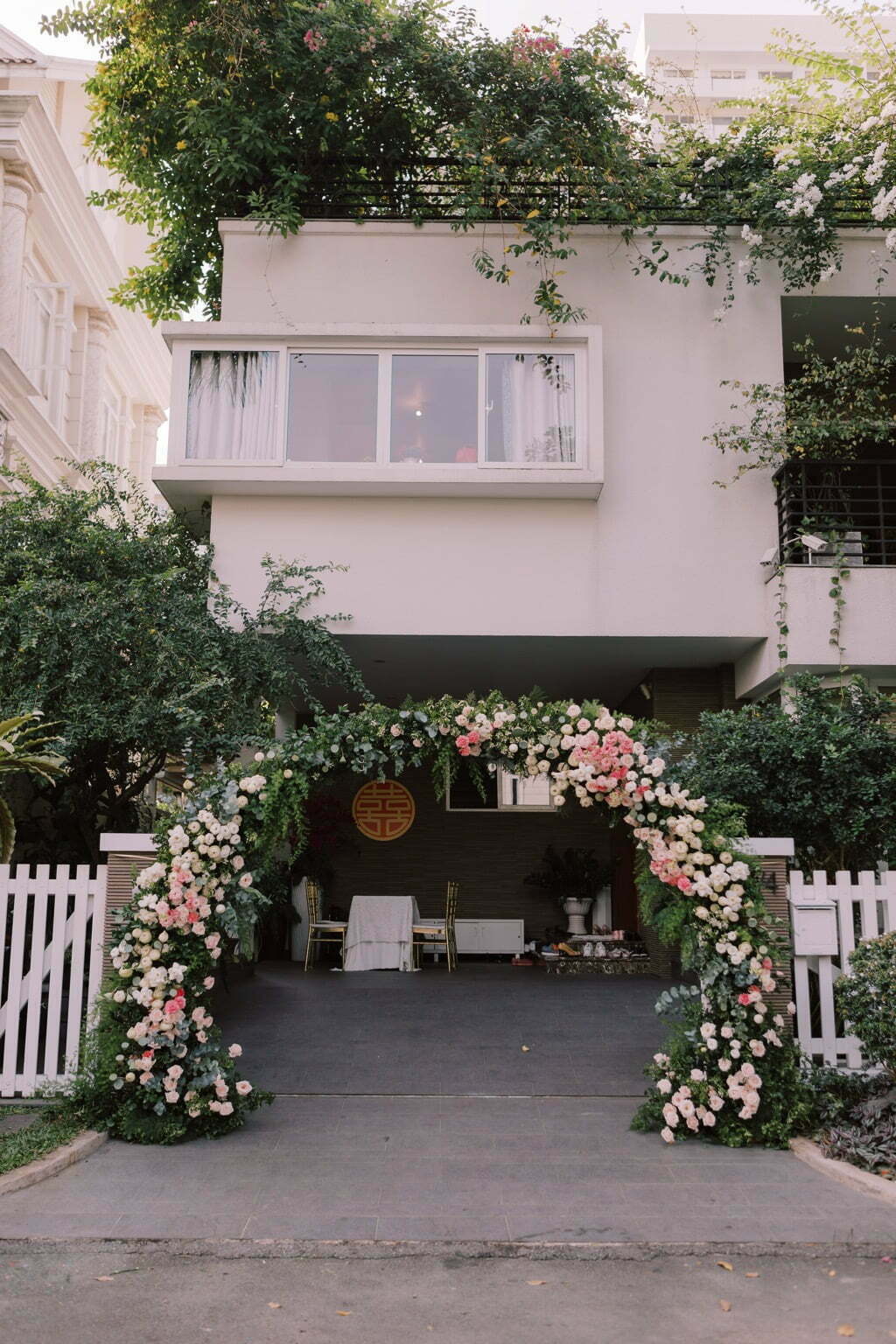 This is the first time we planned a traditional ceremony in Sai Gon and It was a lovely coincidence that the family of the bride has their origin from the north of Vietnam. The family has a great lifestyle which is a perfect mixture of the northern style and the southern style.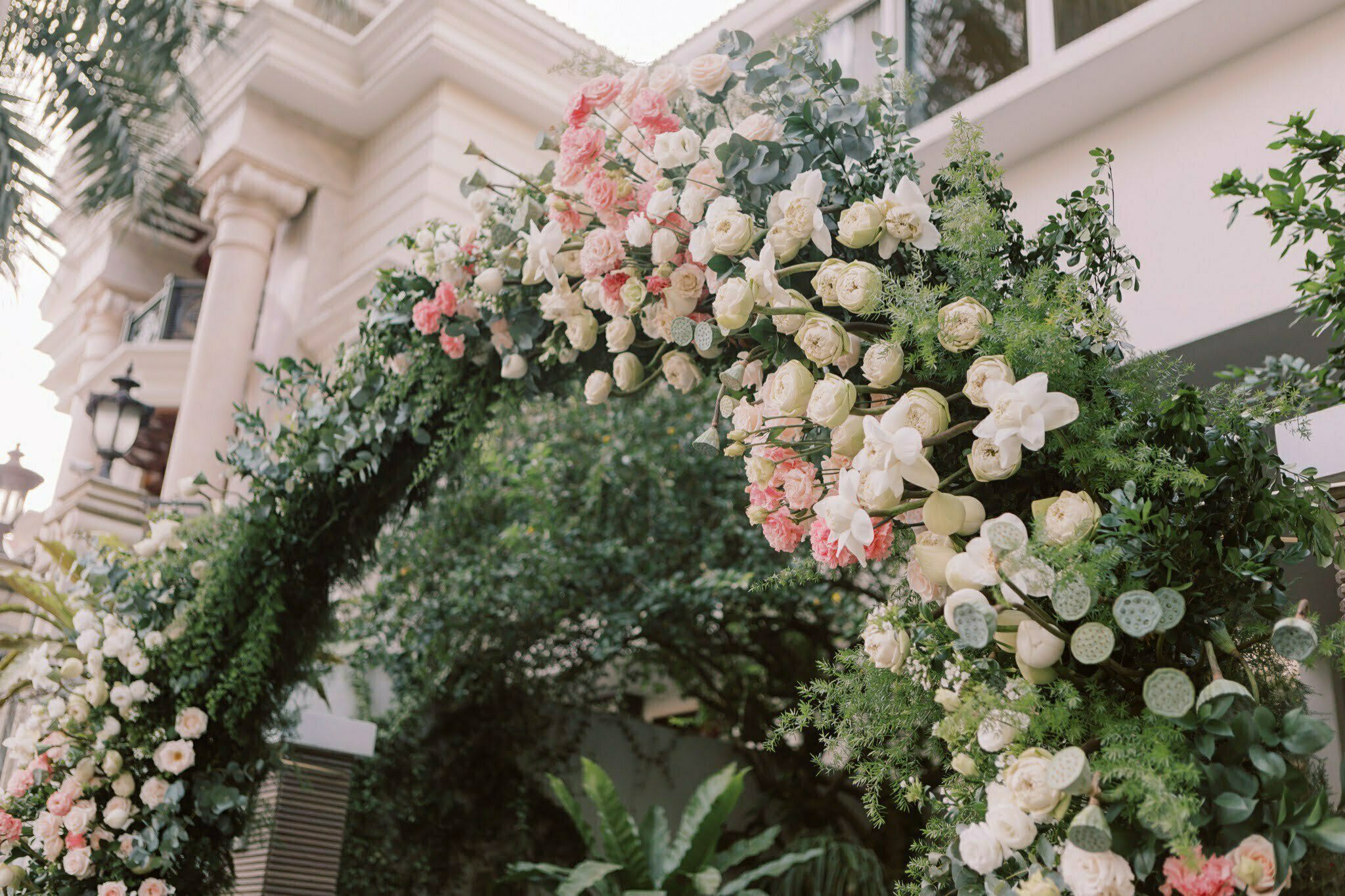 The mother of the bride who has amazing sense of aesthetic is a very detail oriented person. All of the tea sets and flower vases used in the ceremony are of her own collection. This is something we really love since using available objects from the clients' private collection for the decoration will tell much of their own style and bring a familiar, loving vibe to the big day.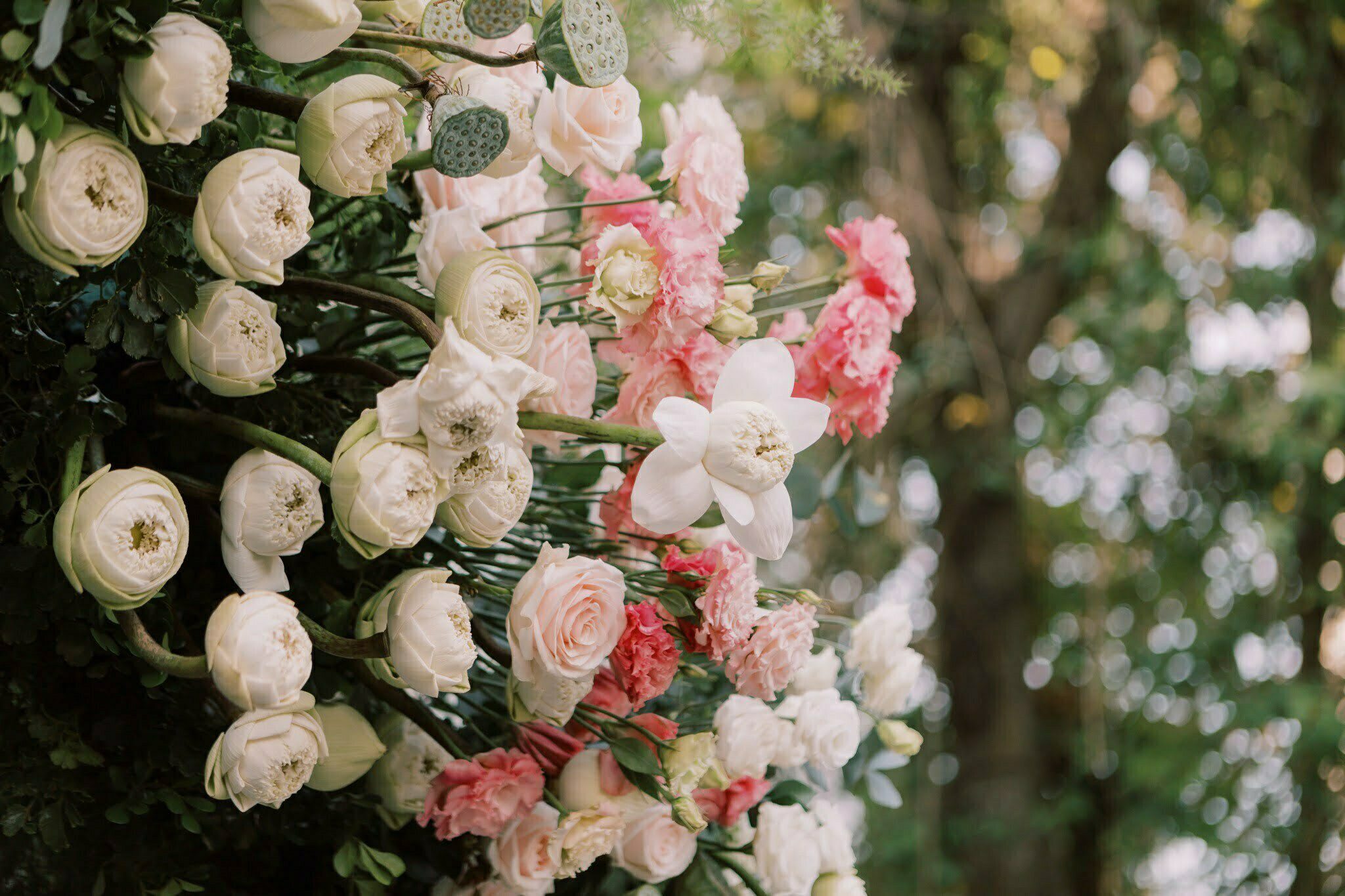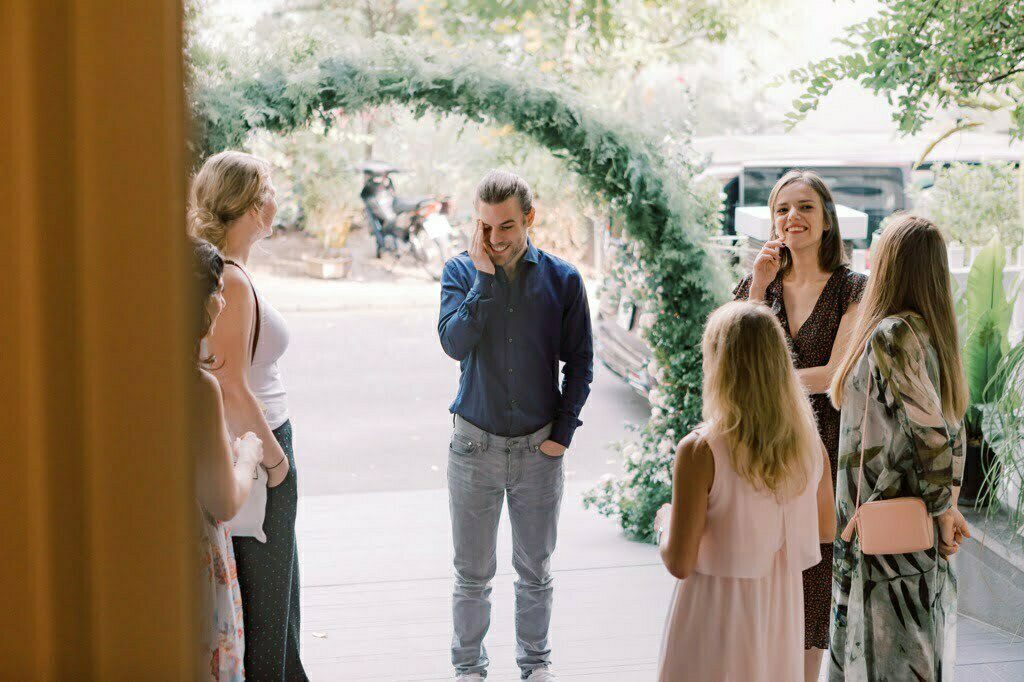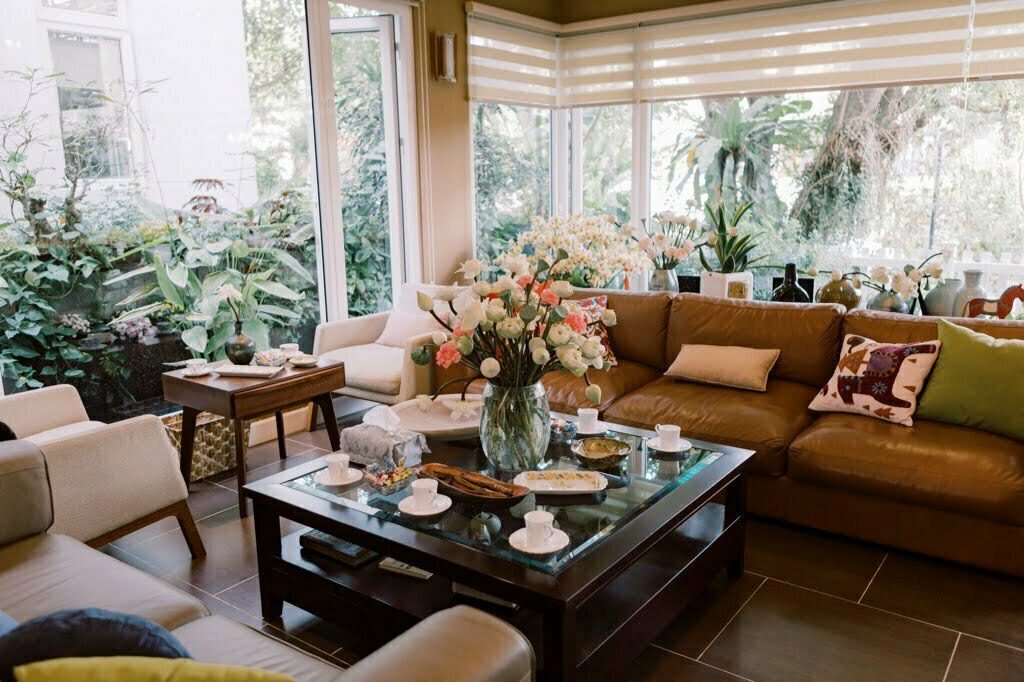 Lotus and traditional vibe are once again the inspiration for decoration concept. However, as you can tell from each project. There is no room for repetition since we are always looking for new ways to express our ideas.