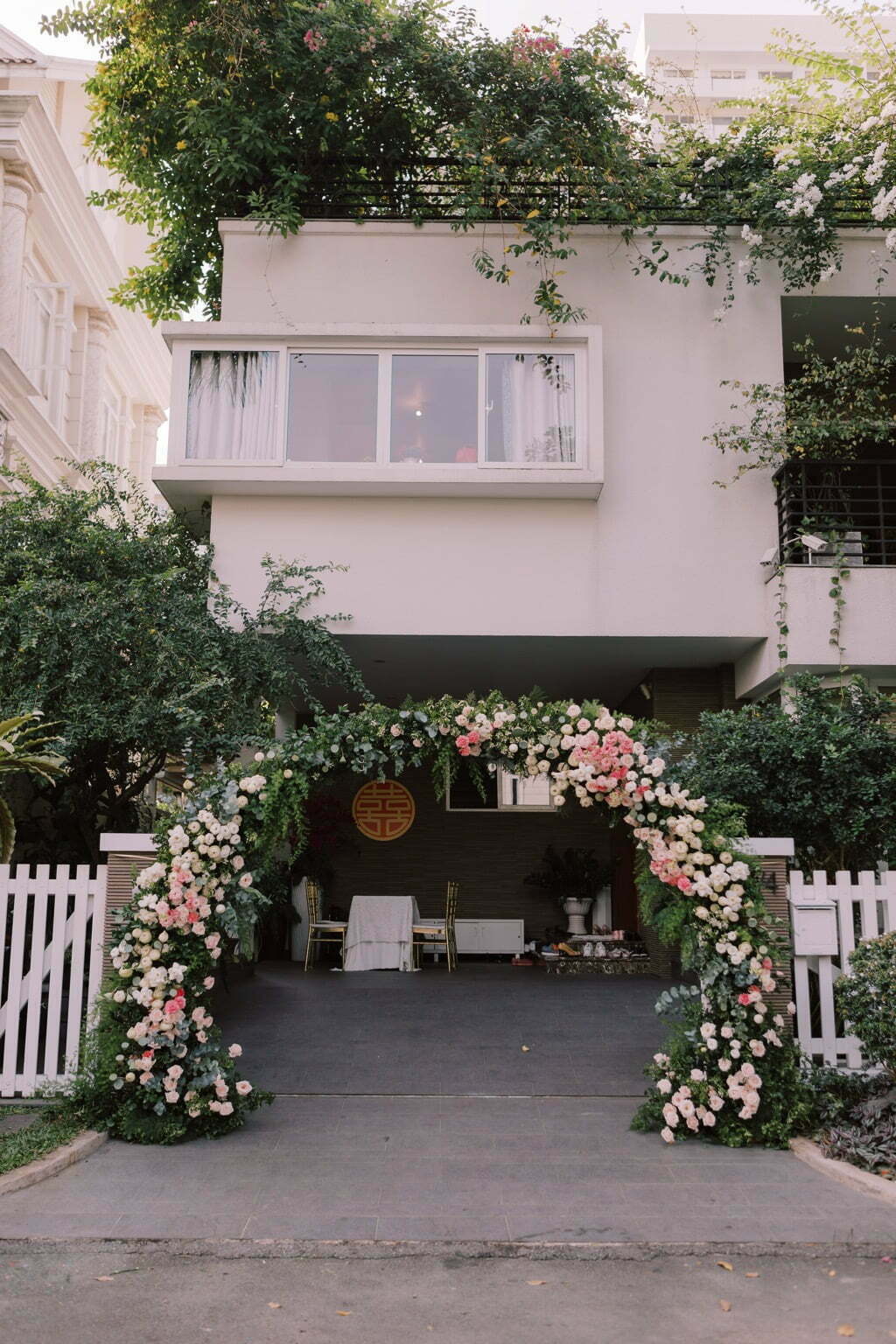 This is the first time we planned a traditional ceremony in Sai Gon and It was a lovely coincidence that the family of the bride has their origin from the north of Vietnam. The family has a great lifestyle which is a perfect mixture of the northern style and the southern style.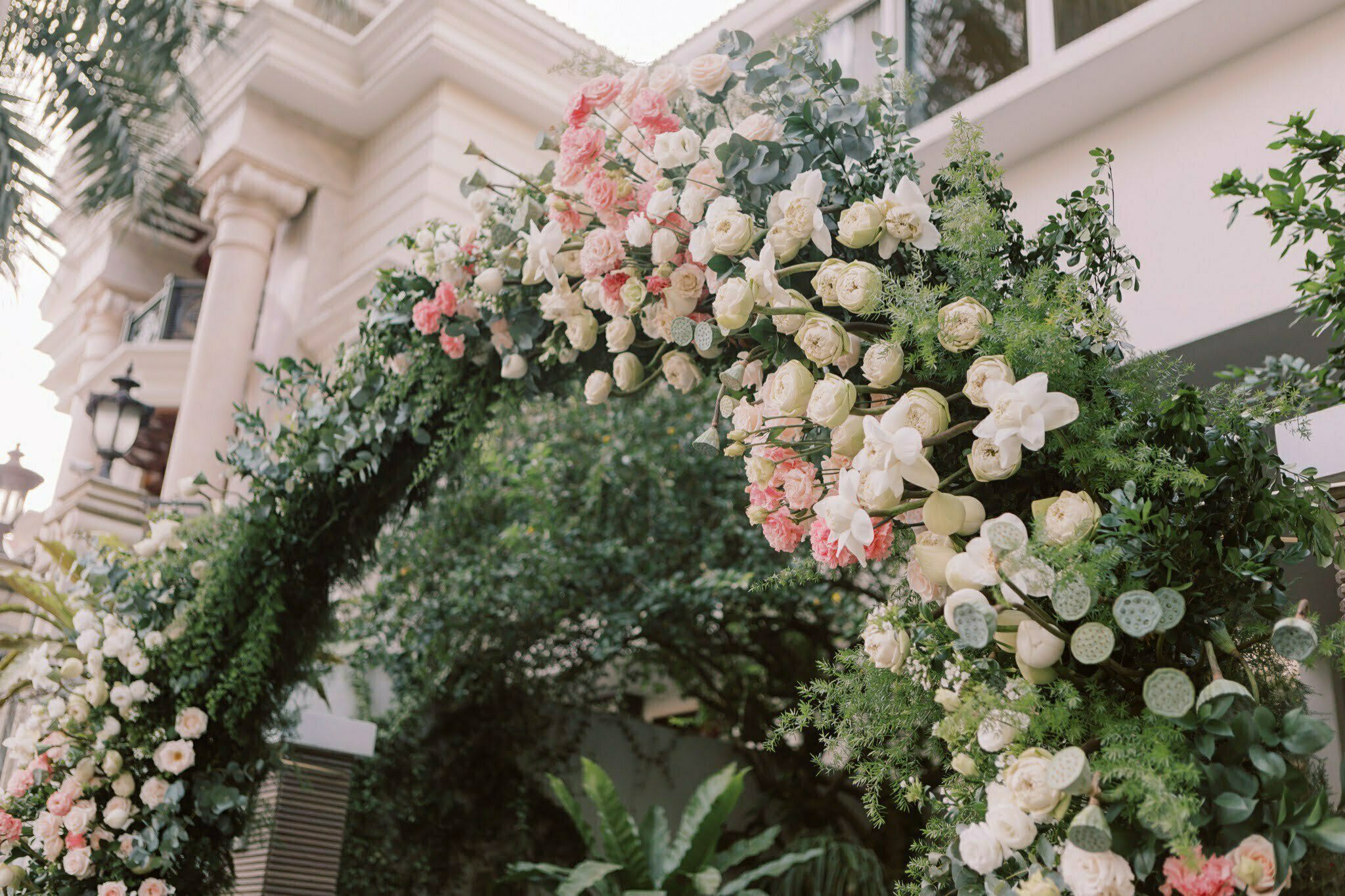 The mother of the bride who has amazing sense of aesthetic is a very detail oriented person. All of the tea sets and flower vases used in the ceremony are of her own collection. This is something we really love since using available objects from the clients' private collection for the decoration will tell much their own style and bring a familiar, loving vibe to the big day. Lotus and traditional vibe are once again an inspiration for decoration concept. However, as you can tell from each project. There is no room for repetition since we are always looking for new ways to express our ideas.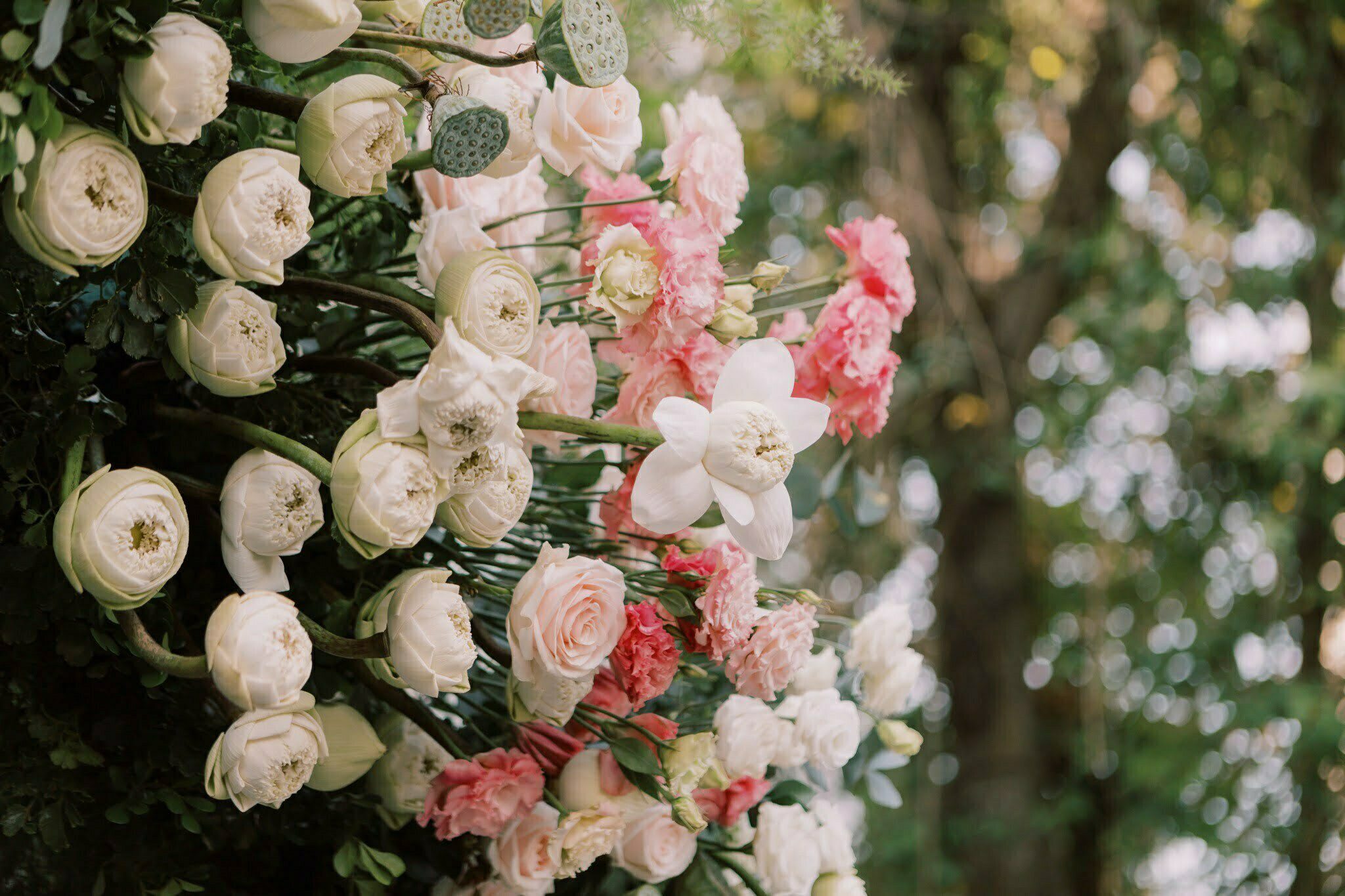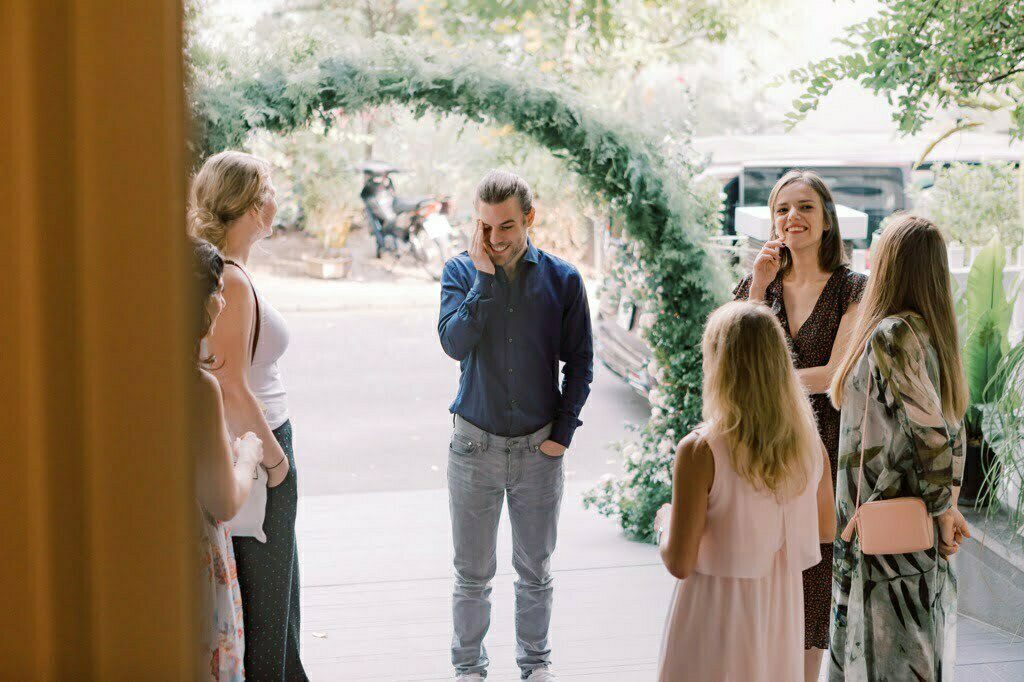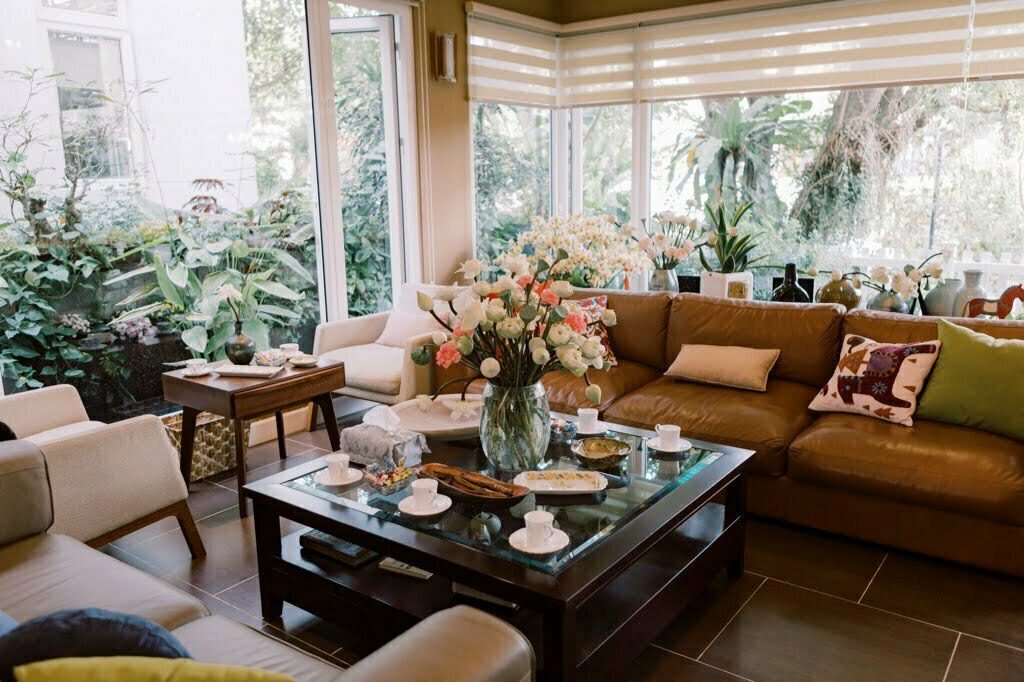 Môt chút áp lực khi nhận ra khách hàng của chúng tôi lần này là những người cực kỳ kĩ tính, cẩn thận và cầu toàn trong từng chi tiết nhỏ. Thế nhưng đó cũng là một áp lực thú vị để chúng tôi hoàn thành những ý tưởng mà chúng tôi tin rằng sẽ cực kỳ hợp với căn nhà và cả gia đình Milan.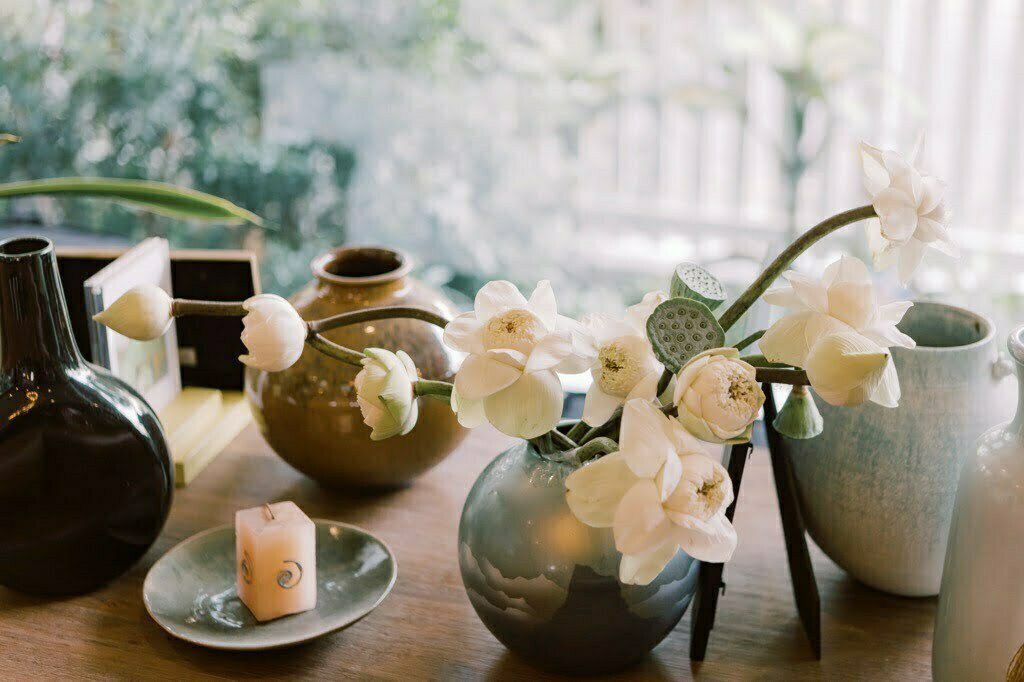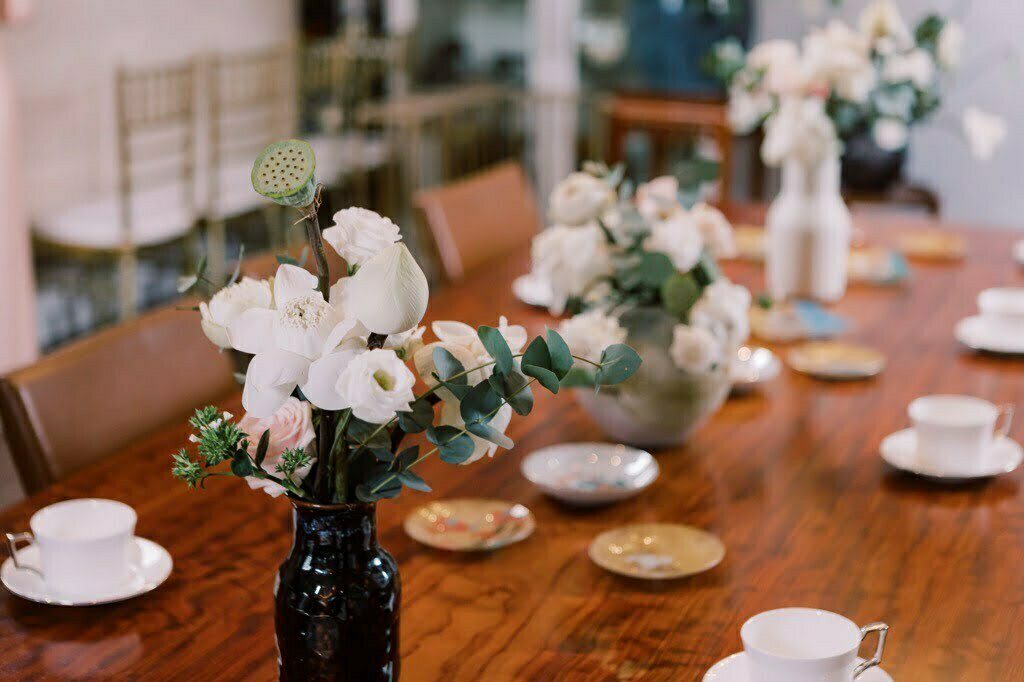 Hoa sen và những cảm hứng mang tính á đông truyền thống một lần nữa lại chủ để chính của buổi lễ. Nhưng bạn cũng có thể thấy hoa sen trong buổi lễ lần này được sử dụng kết hợp với những chất liệu hiện đại, kết hợp với nhiều loại hoa khác nhau. Chúng tôi không muốn mang tới một concept mang đậm tính truyền thống trong đề bài lần này, thay vì vậy là những nét chấm phá hiện đại hơn trong cách kết hợp các chất liệu trang trí.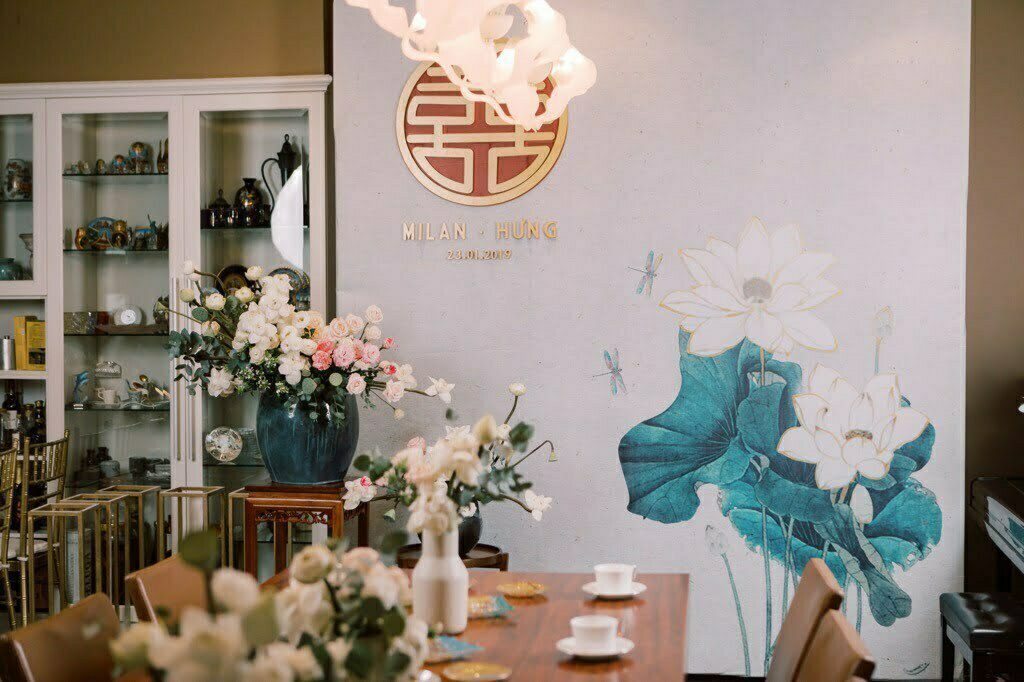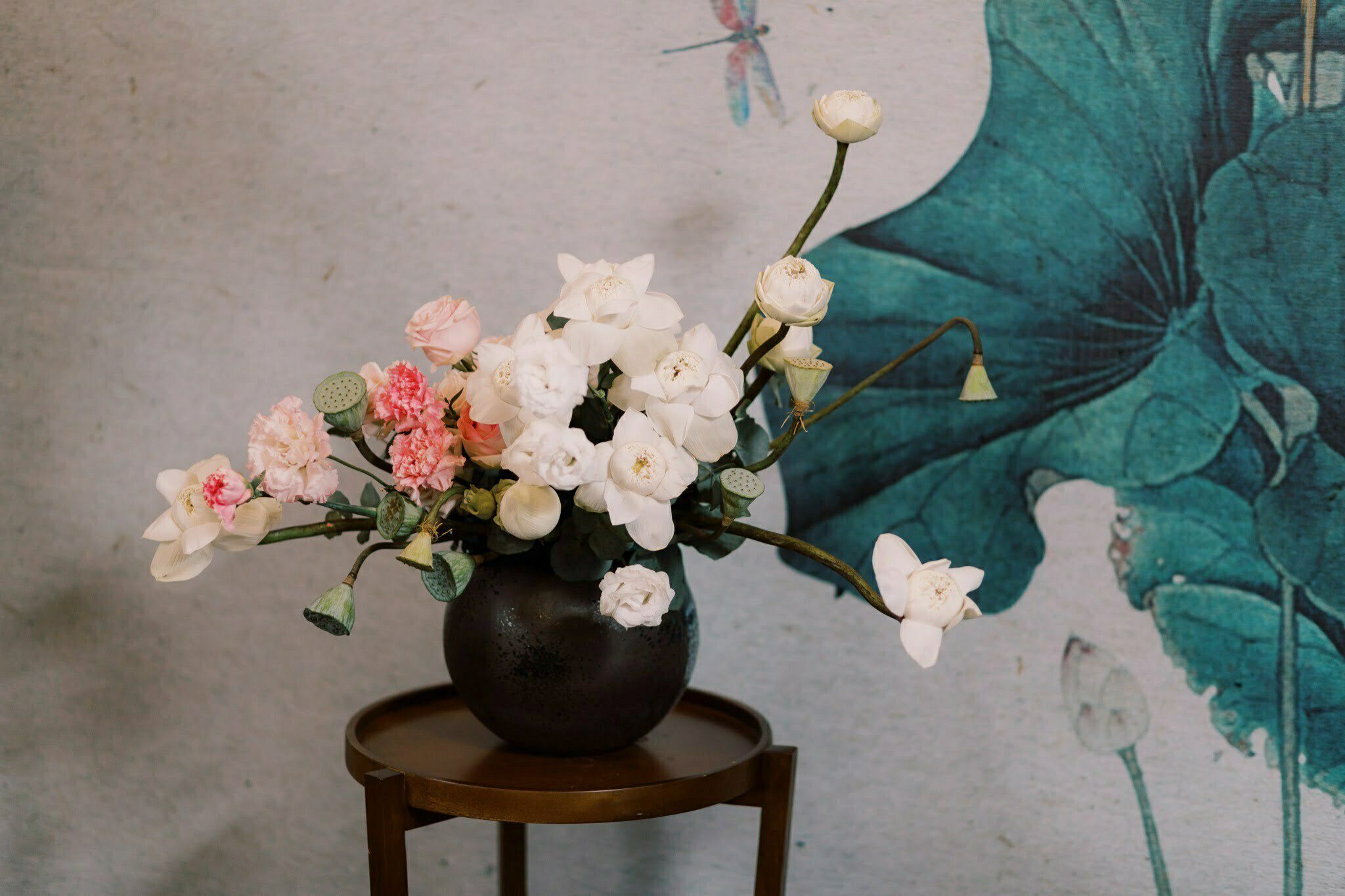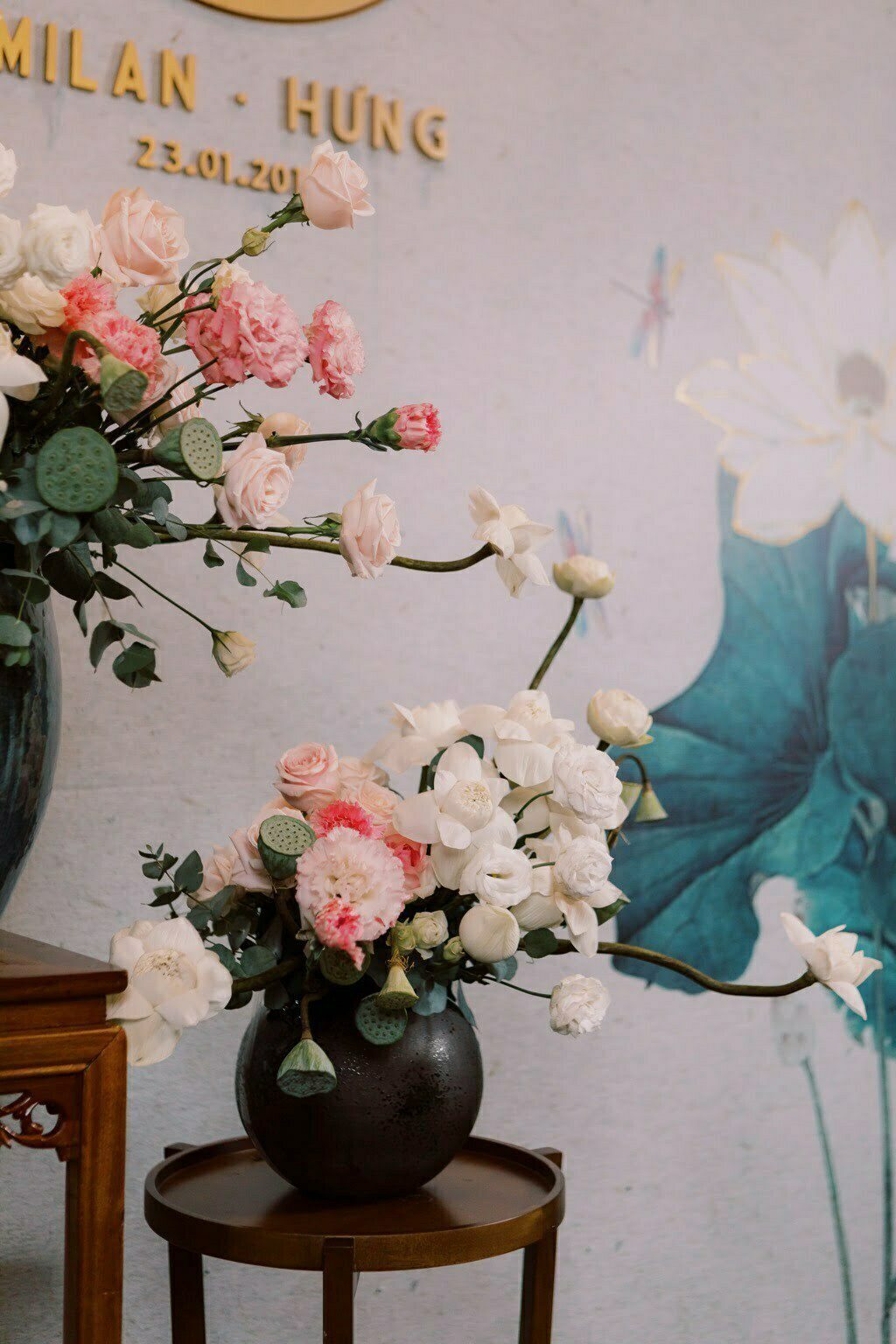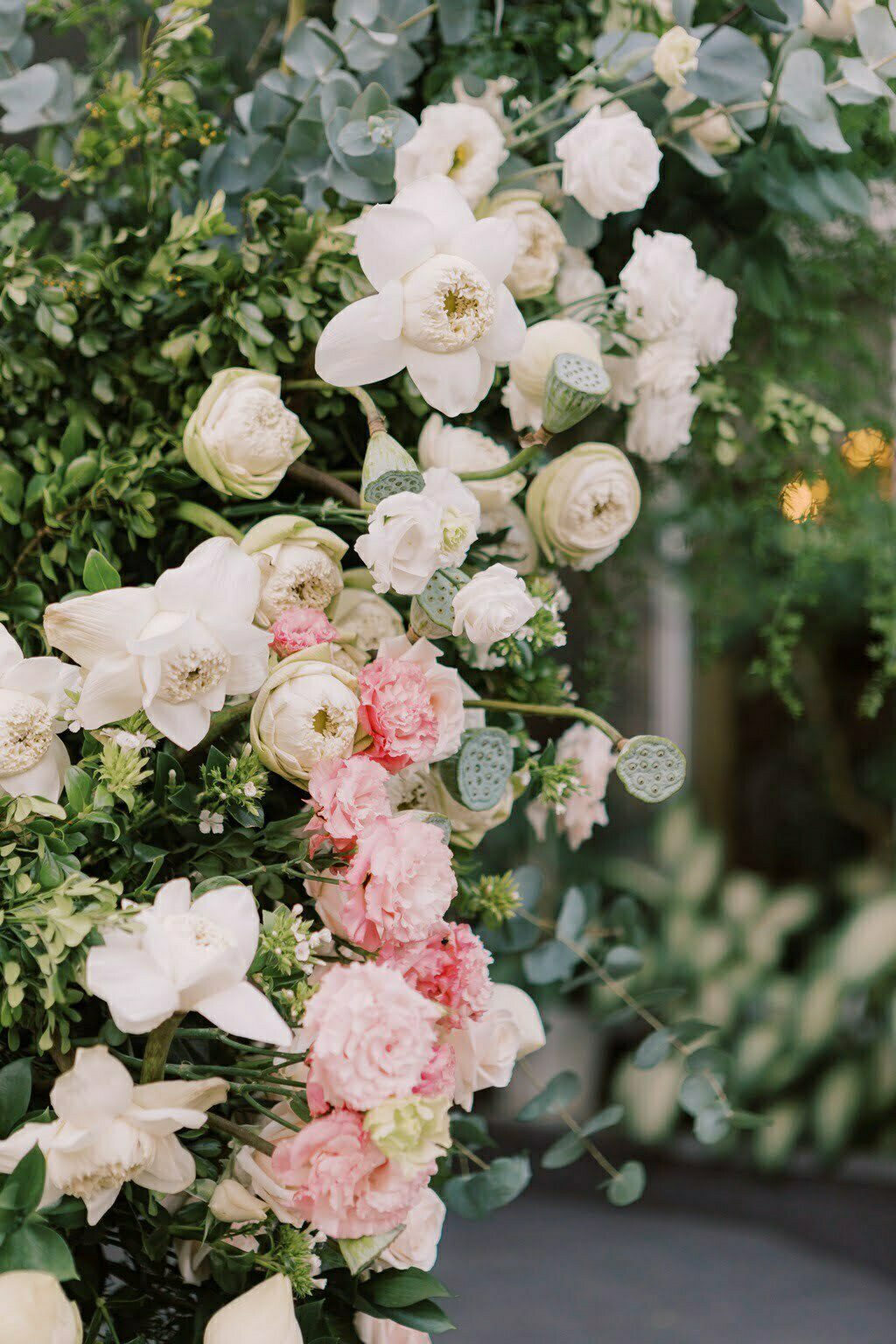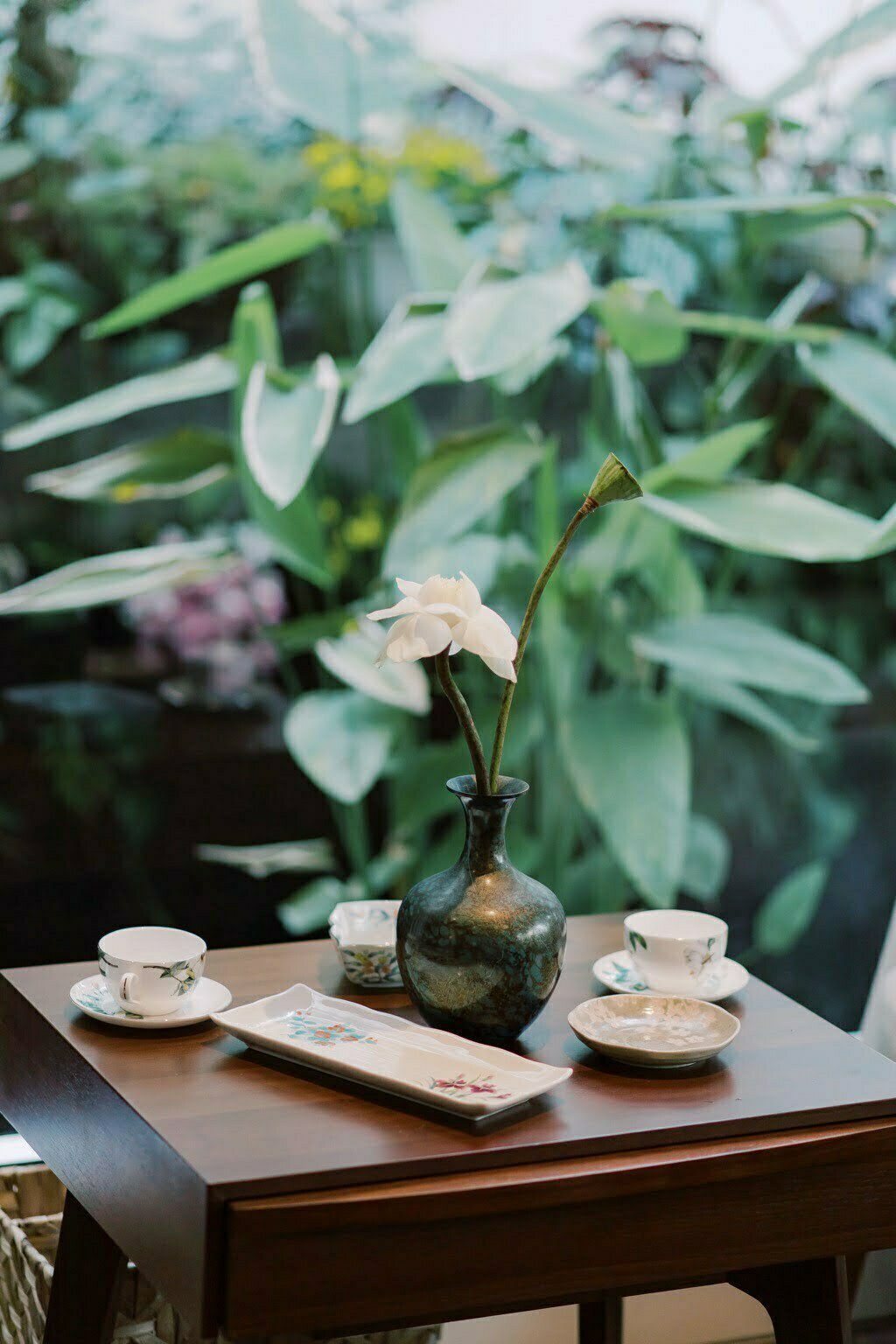 Những bộ ấm chén và bình lọ được sử dụng trong buổi lễ hoàn toàn nằm trong bộ sưu tập của gia đình cô dâu. Đây là điều mà chúng tôi rất thích bởi nó sẽ giúp thể hiện rõ dấu ấn cá nhân và mang lại cảm giác thân thuộc cho buổi lễ ăn hỏi và đón dâu.