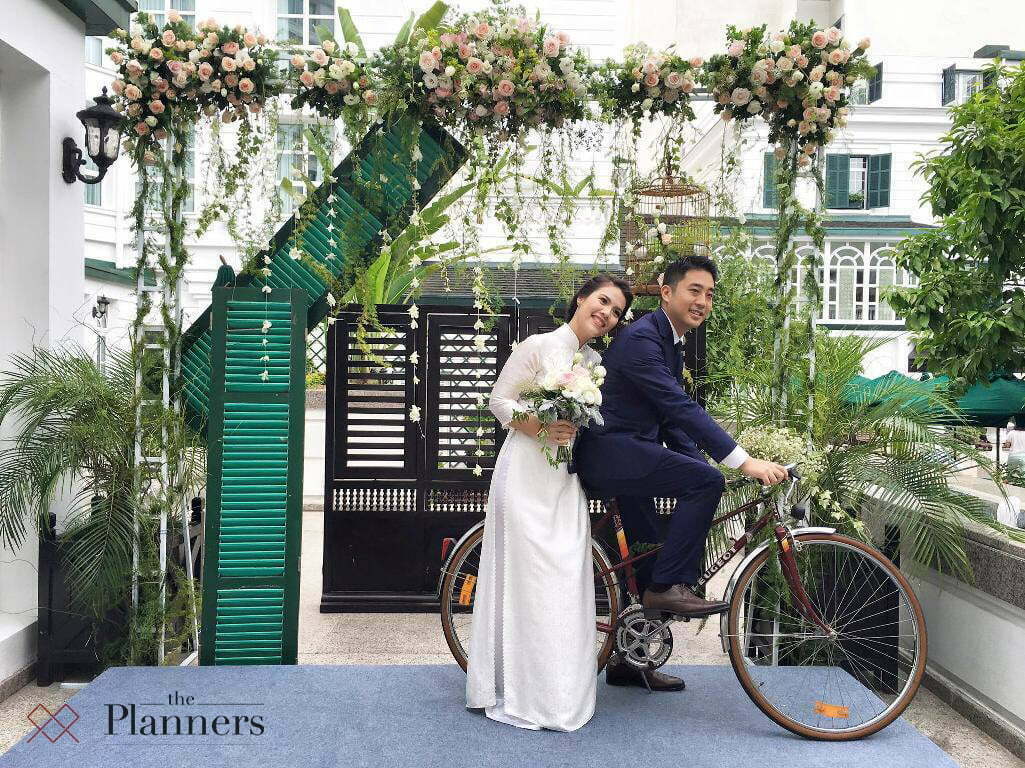 The couple who lives in London was introduced to us by Dz. photography 2 months before the day. The couple have their first official wedding in Hong Kong in this January, for that all they wished is a small intimate warm party at Hanoi to celebrate their marriage with friends and relatives in Vietnam.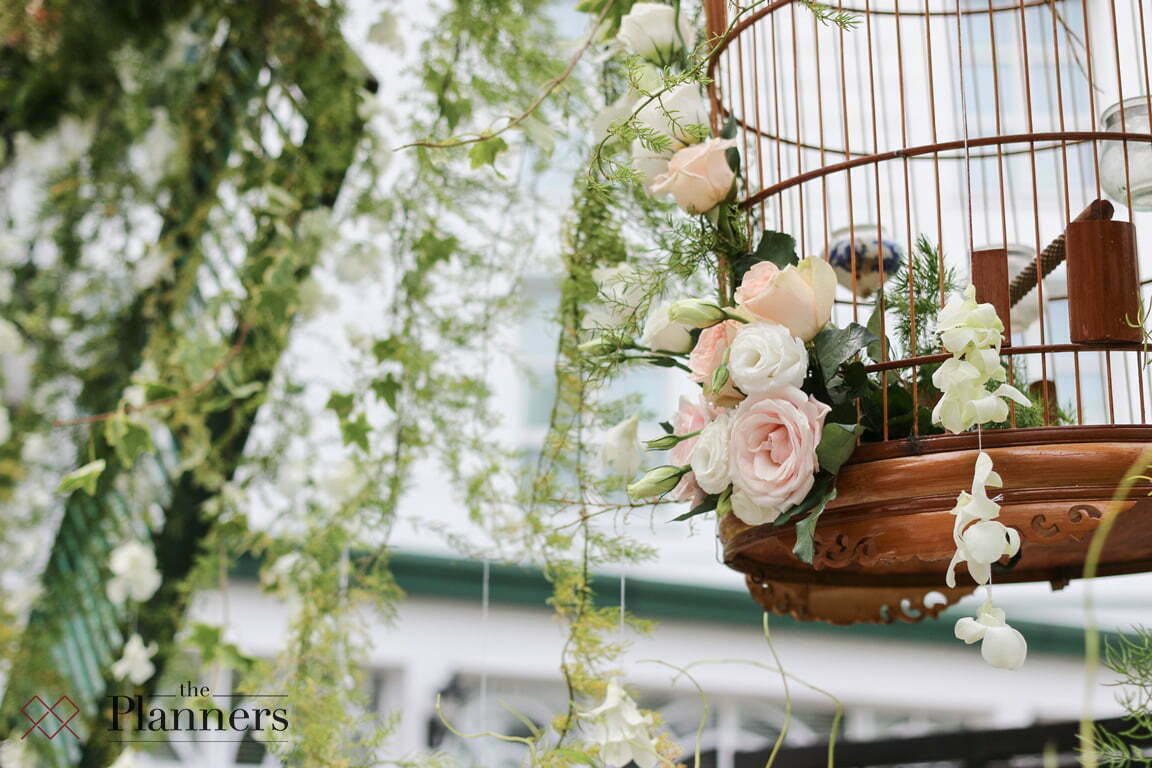 For small sized parties, venue plays an important rol in contributing to the party's success. After having inspected a lot of venues to host a perfect Hanoi of old times themed party, we found out that nowhere can be more suitable than Sofitel Legend Metropole Hanoi Hotel. The hotel is famous for its classic architecture with a picturesque open-air space.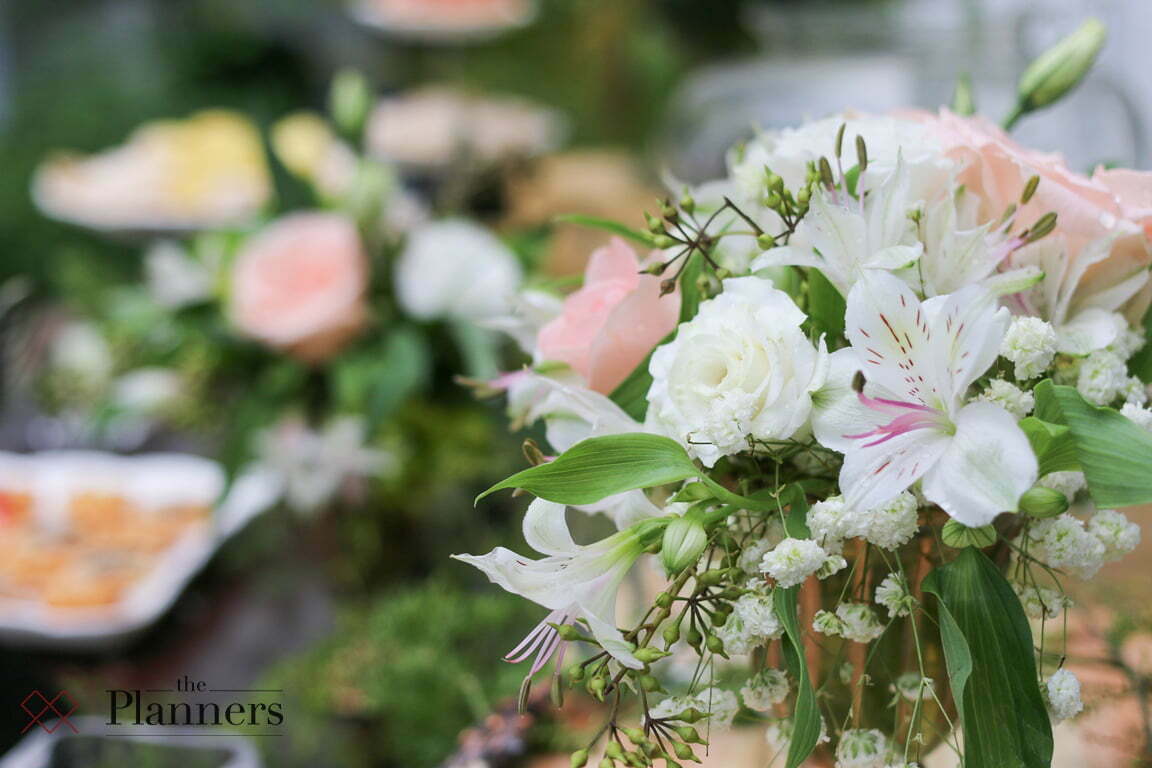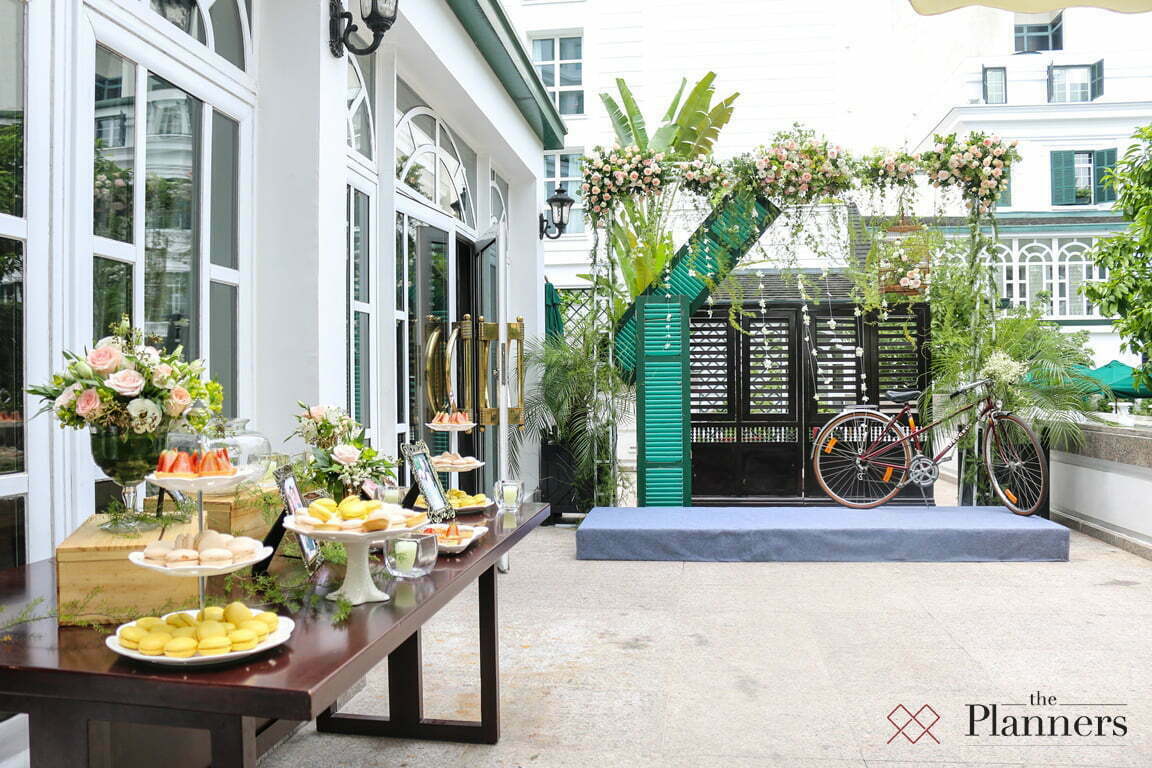 The decoration plan for the wedding was inspired by the bride' house which is a typical Hanoi old house right at the central of the city. After the site inspection at Cassie's house, we came up with the idea of using an old green door ( symbolic feature of old house in Hanoi) with flowers strings to reminisce the look of her house. Such a joy for us that all the guests were really interested in the photobooth as it did bring back the feel of ancient Hanoi.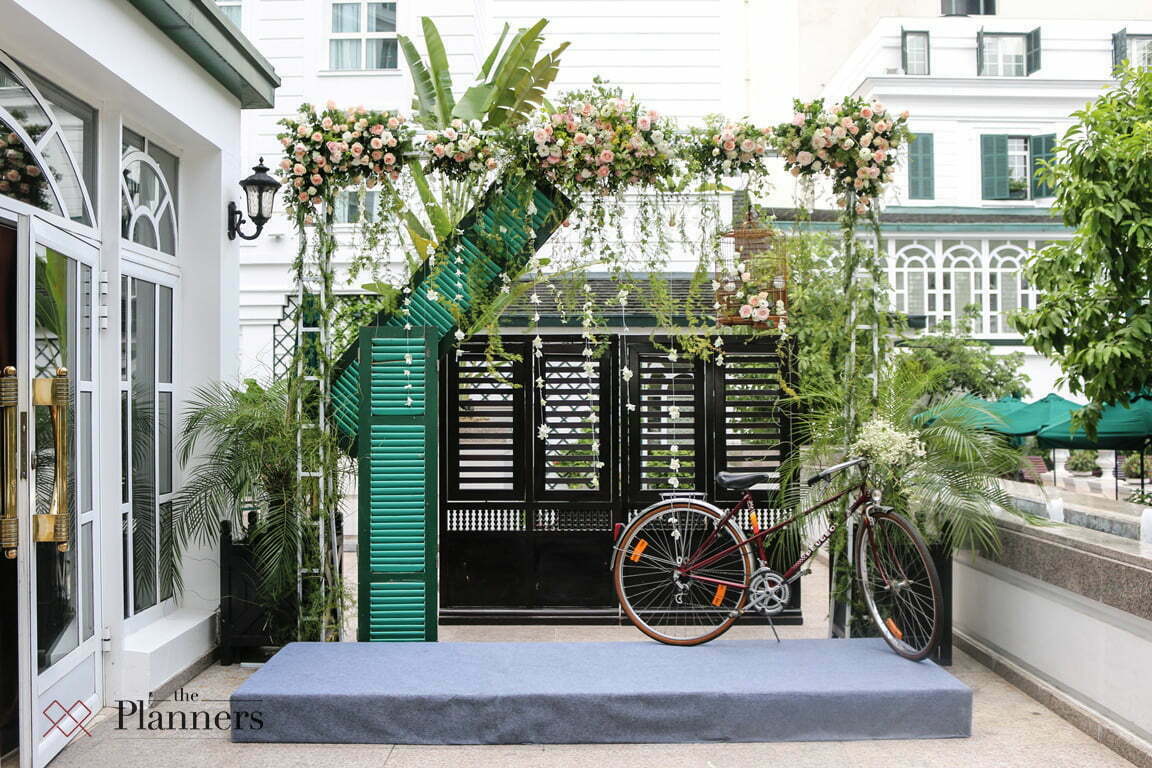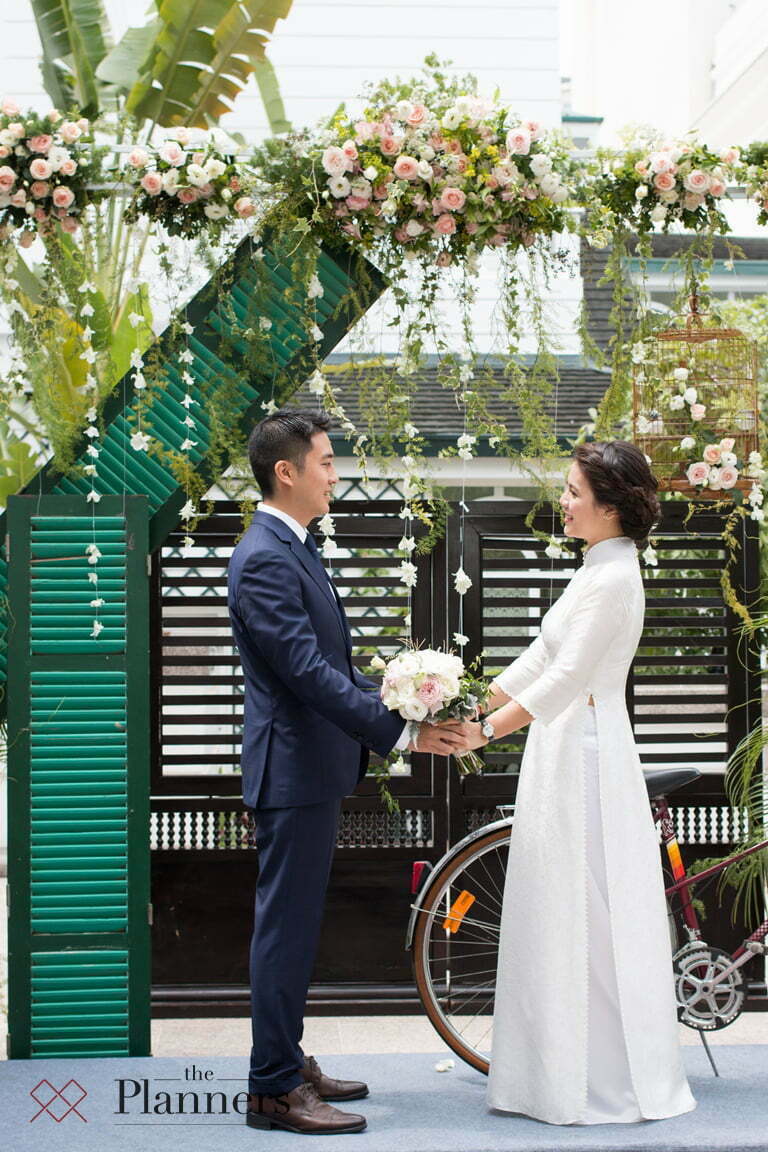 As this is a small intimate party, there wasnt a wedding ceremony. However, a story of how they met and fell in love with each other was told by the bride's aunt which impressed the guests and warmed up the celebration.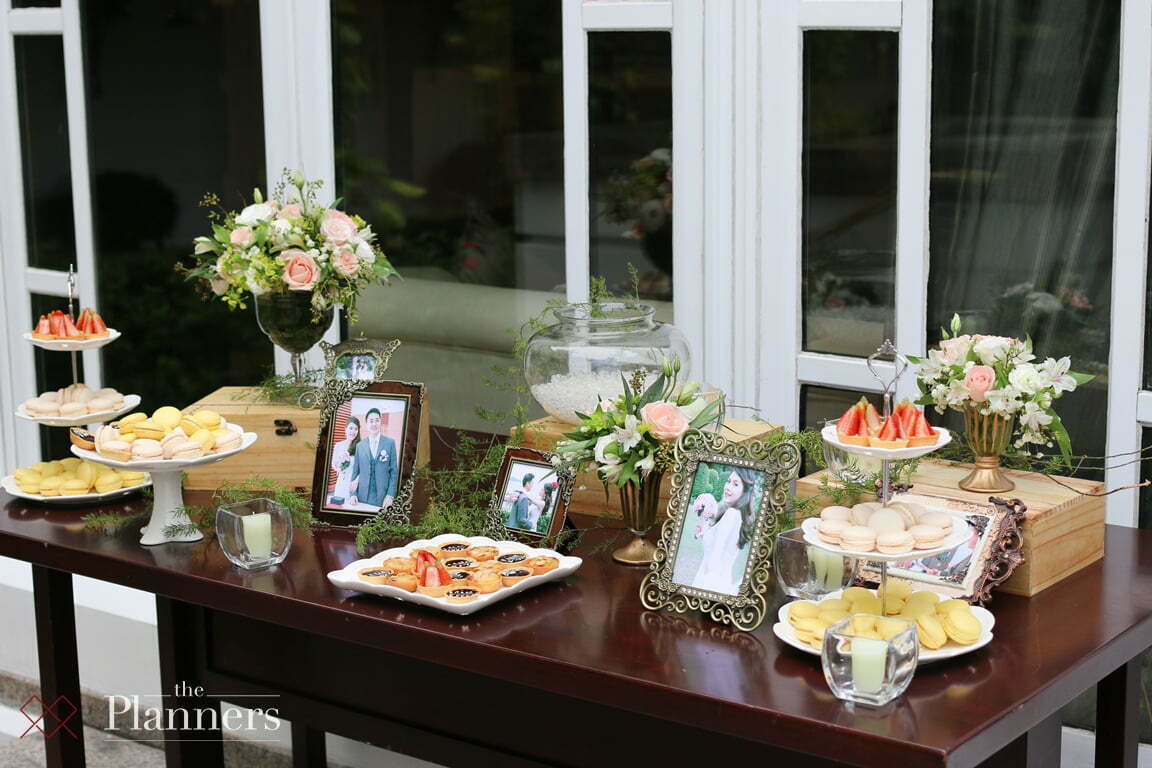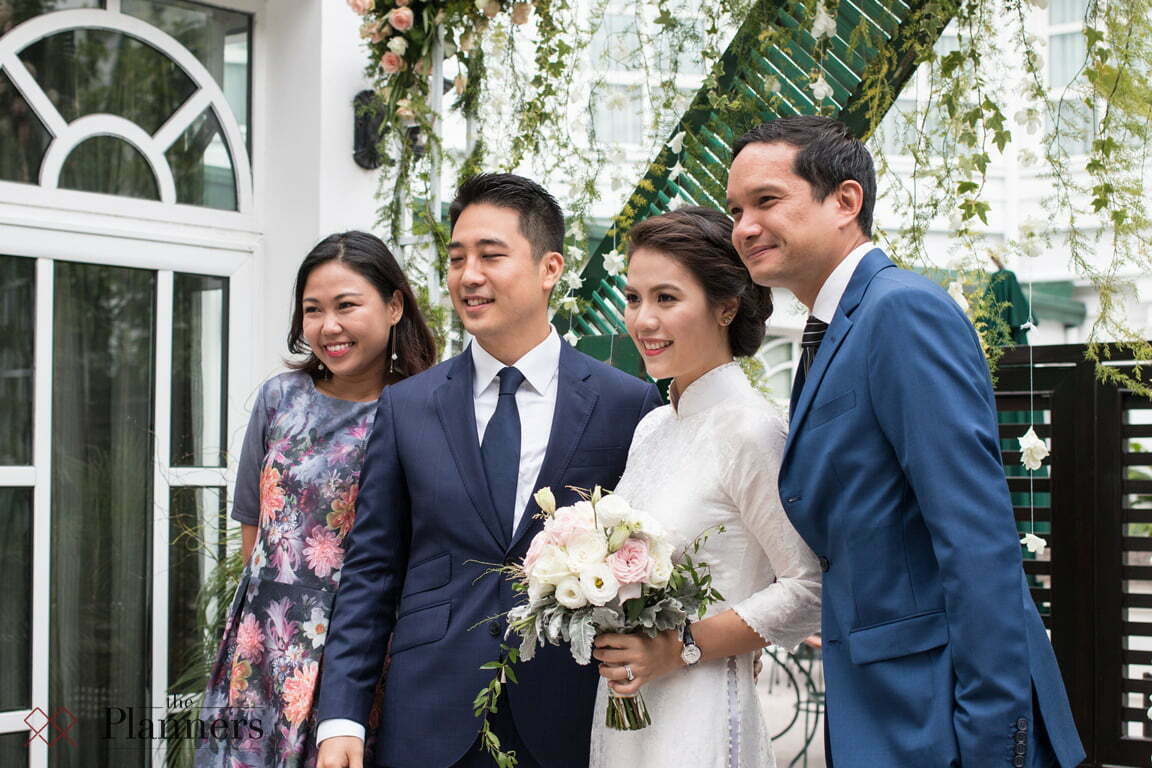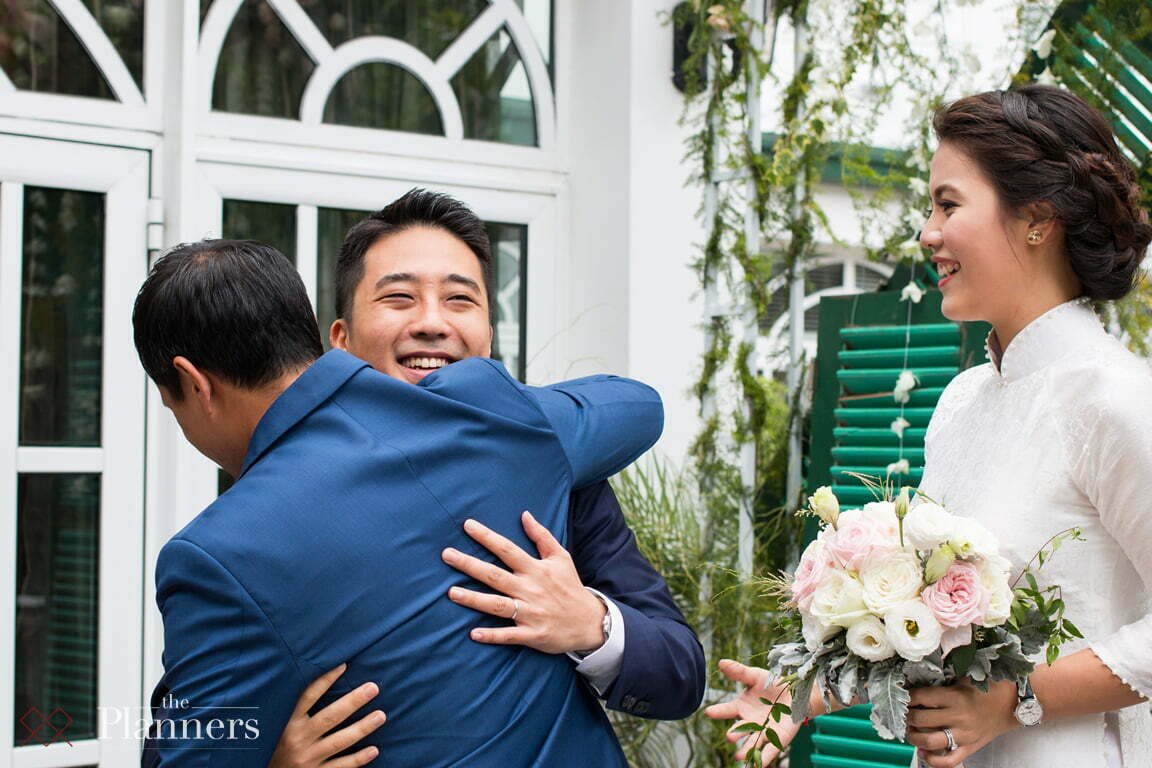 La Veranda room for the welcome drinks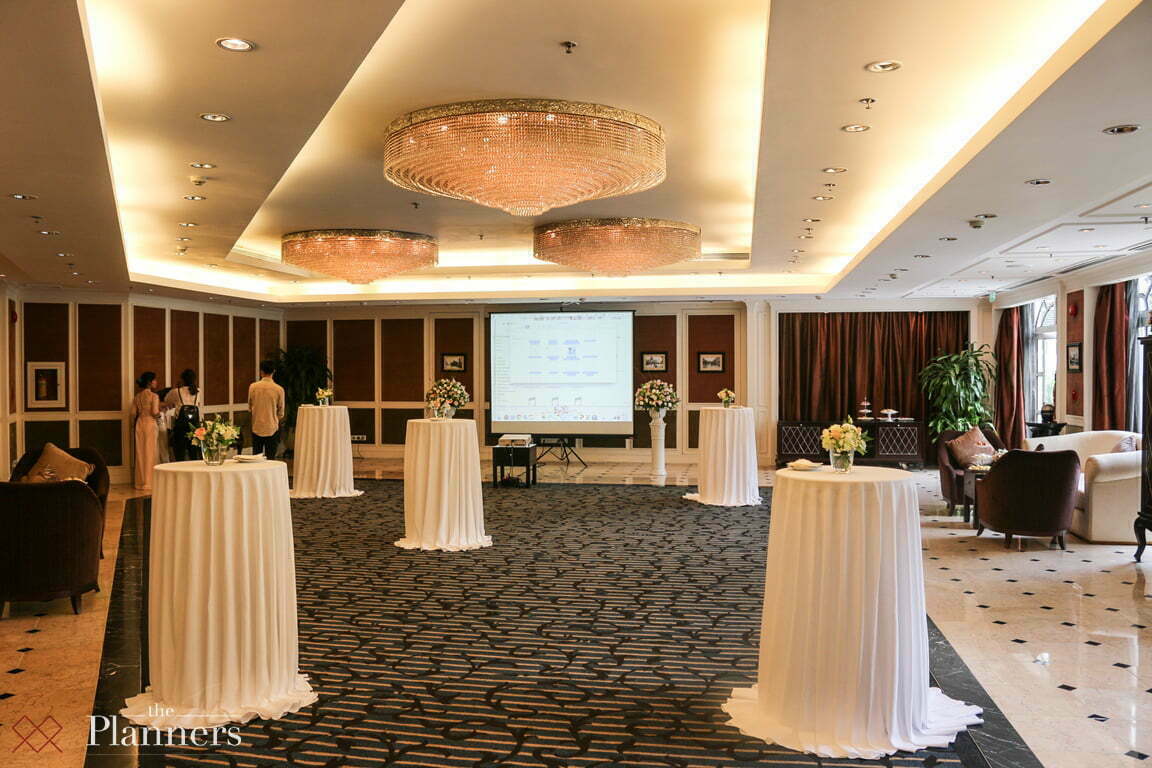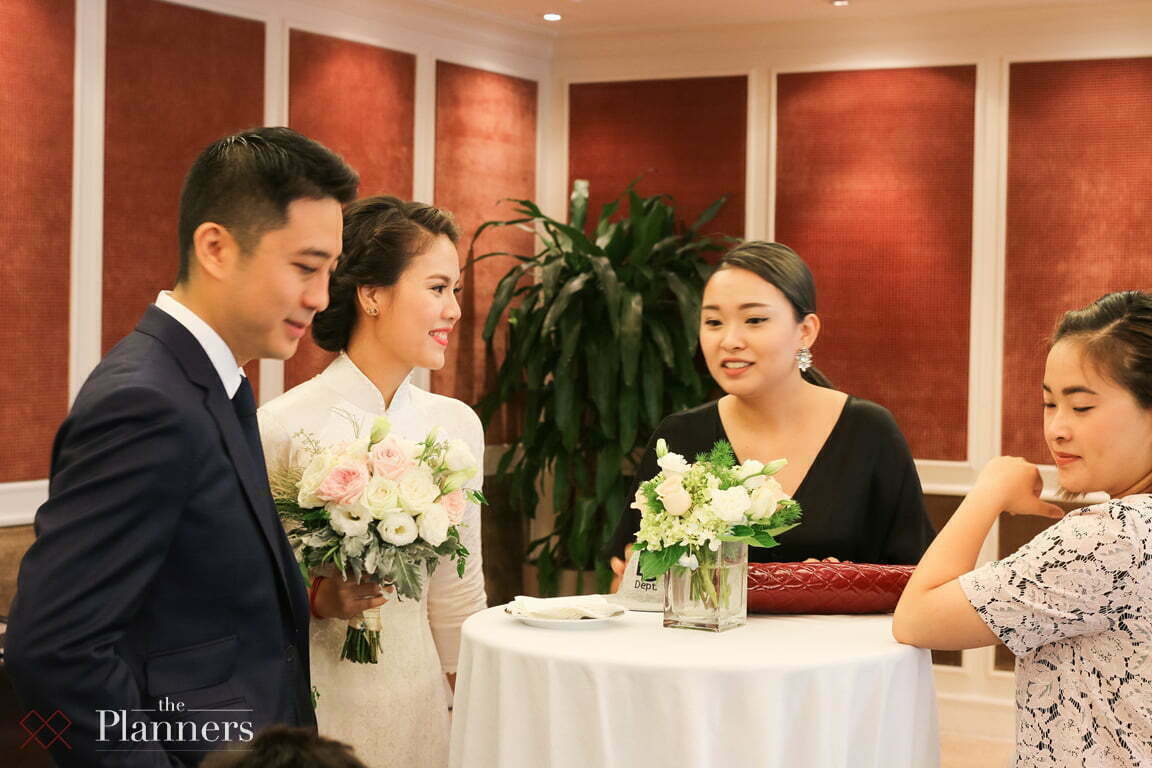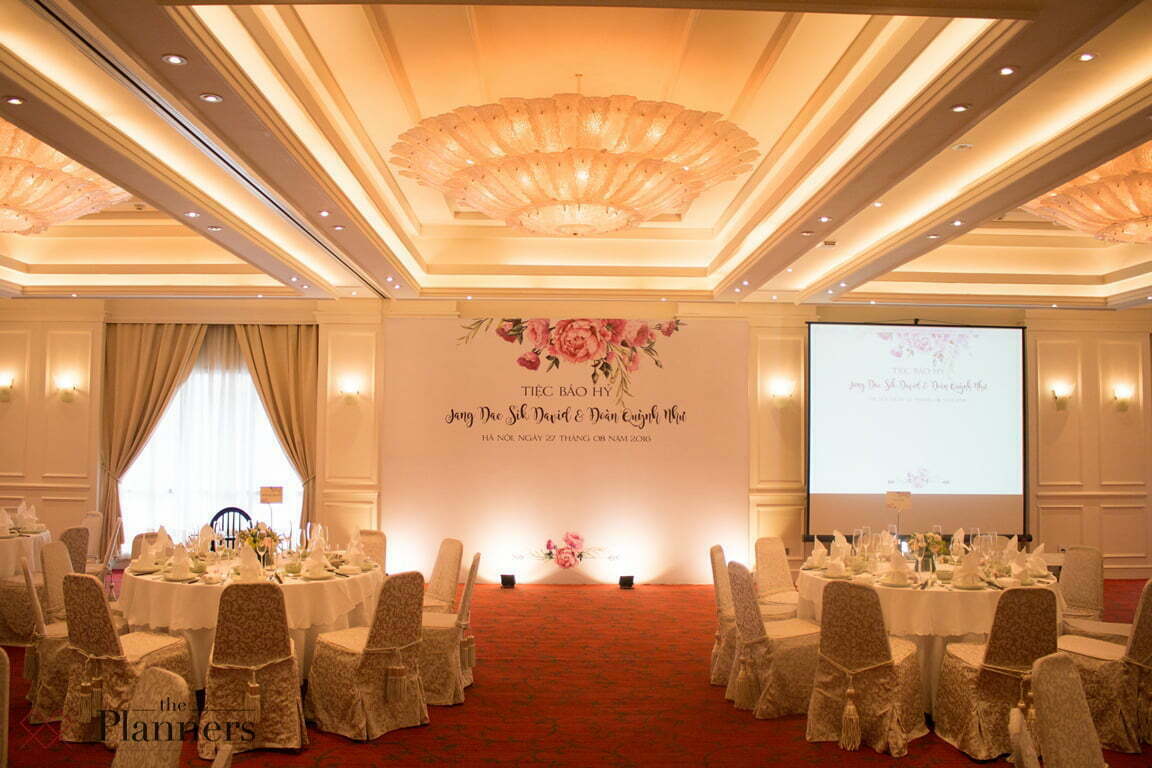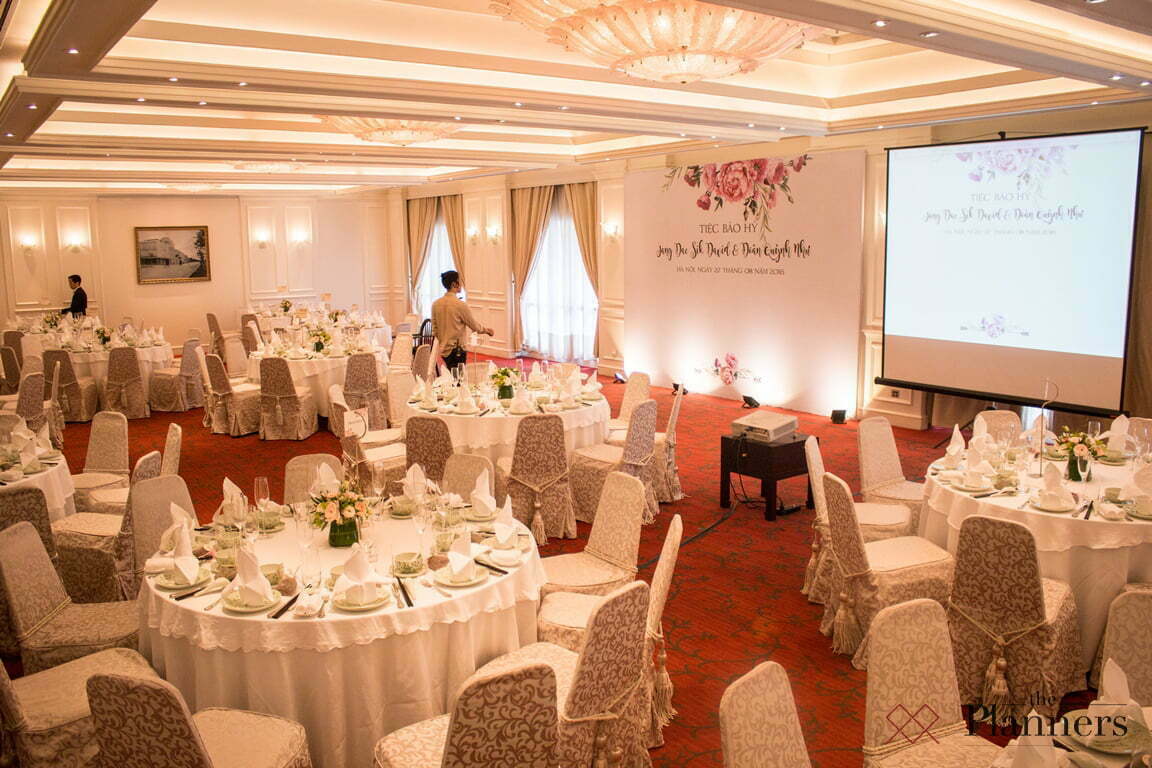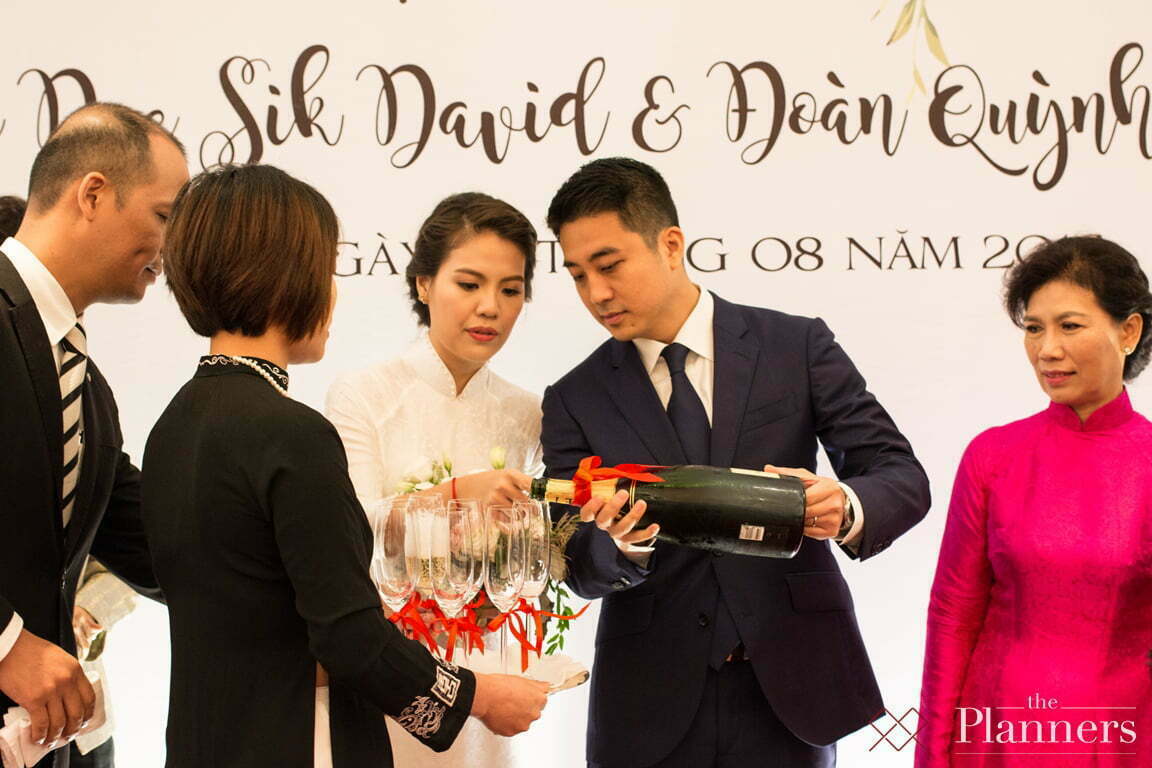 We found ourselves in a full inspiration of creating an intimate and cozy party, where the couple and their beloved ones were surrounded by happiness, love and treasury moments.
To Cassie & David, thank you again for letting us be a part of your celebration.. The way you look at each other when taking the wedding photos was really moving and make us proud more of what we've been doing.
Congratulations again on your marriage!