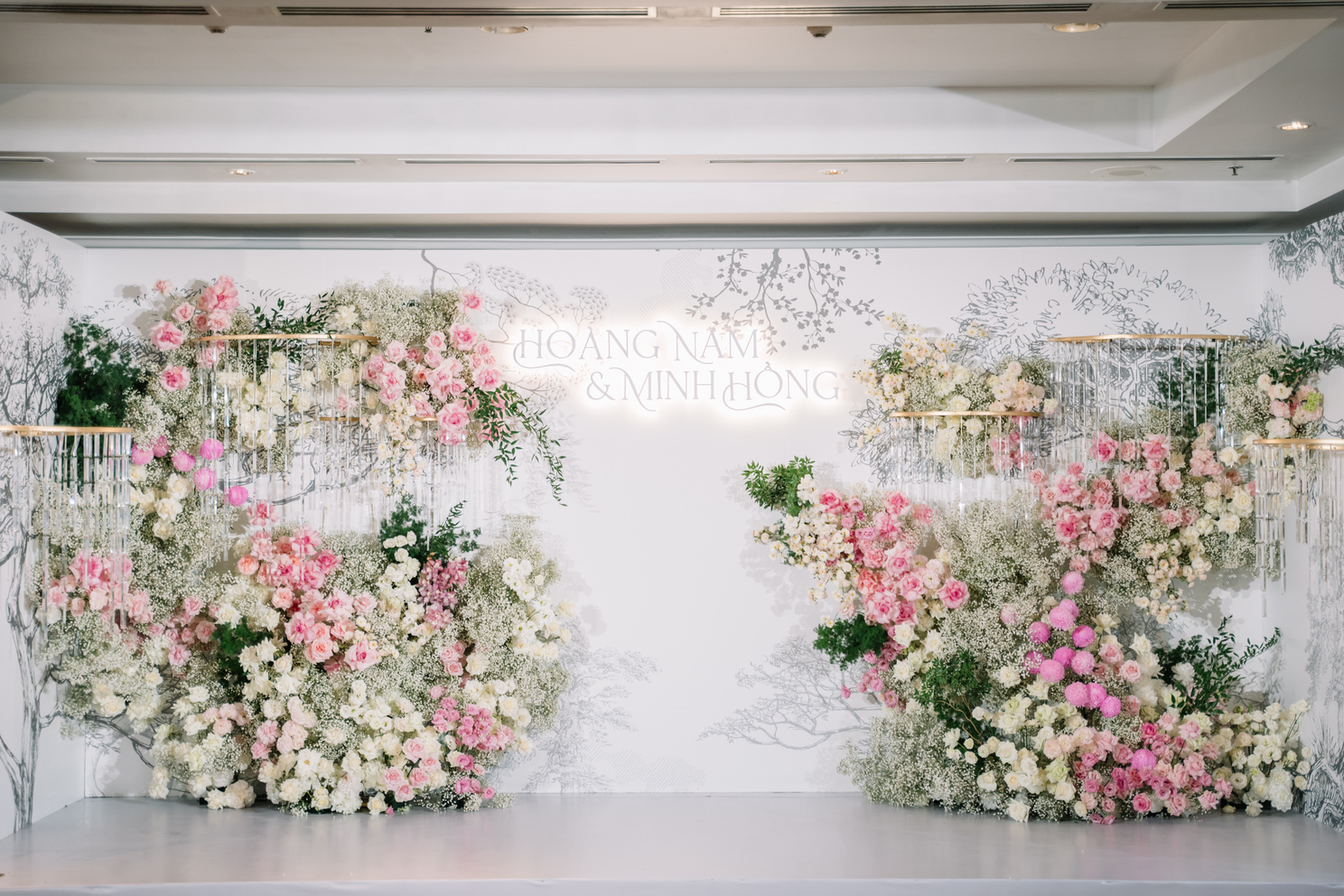 On the first day of 2023, The Planners team had the opportunity to make a gorgeous Dior-inspired floral wedding in Hanoi for Hong and Nam. The concept was visually detailed and took on the pink palette just like the name of the bride (Hồng – pink).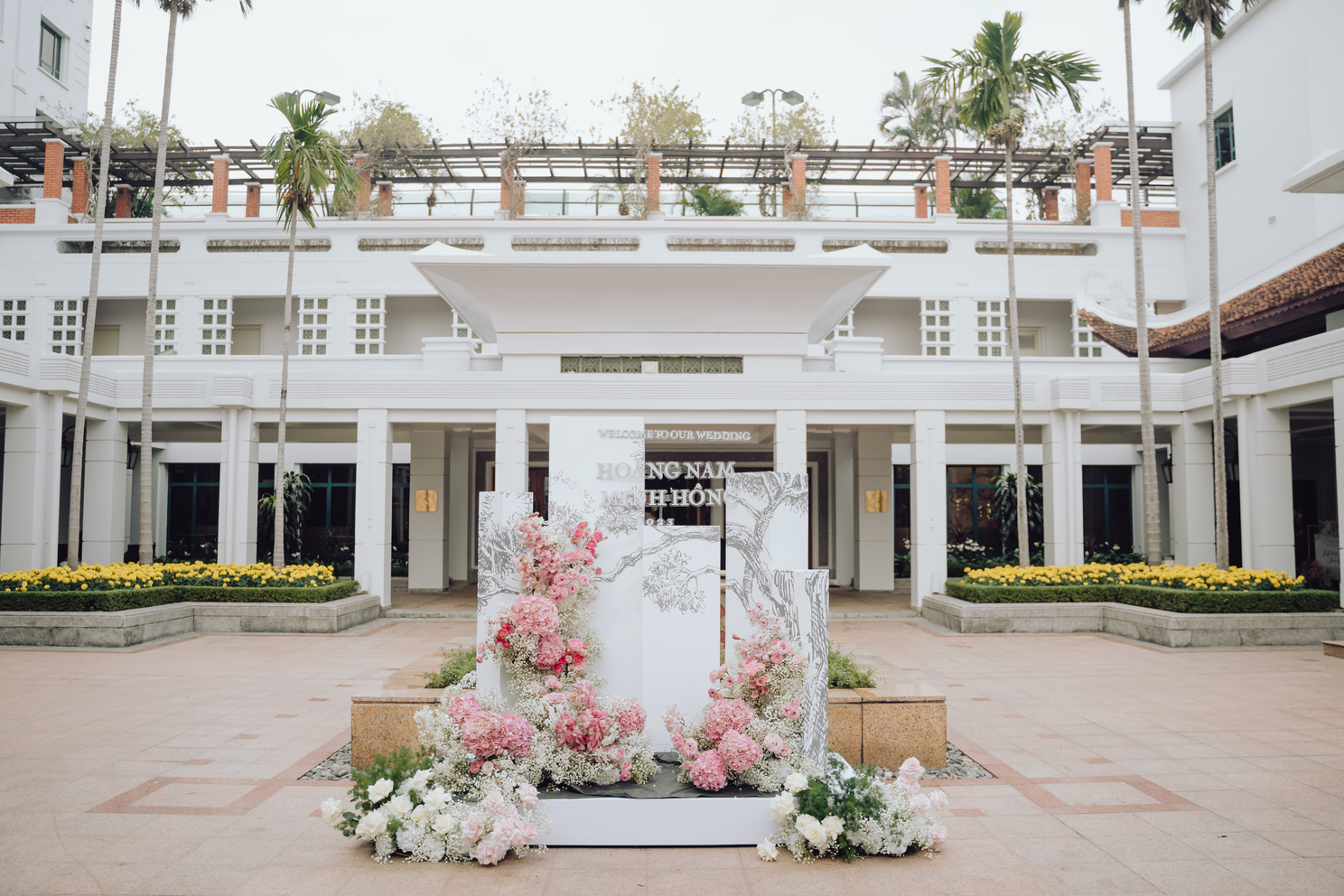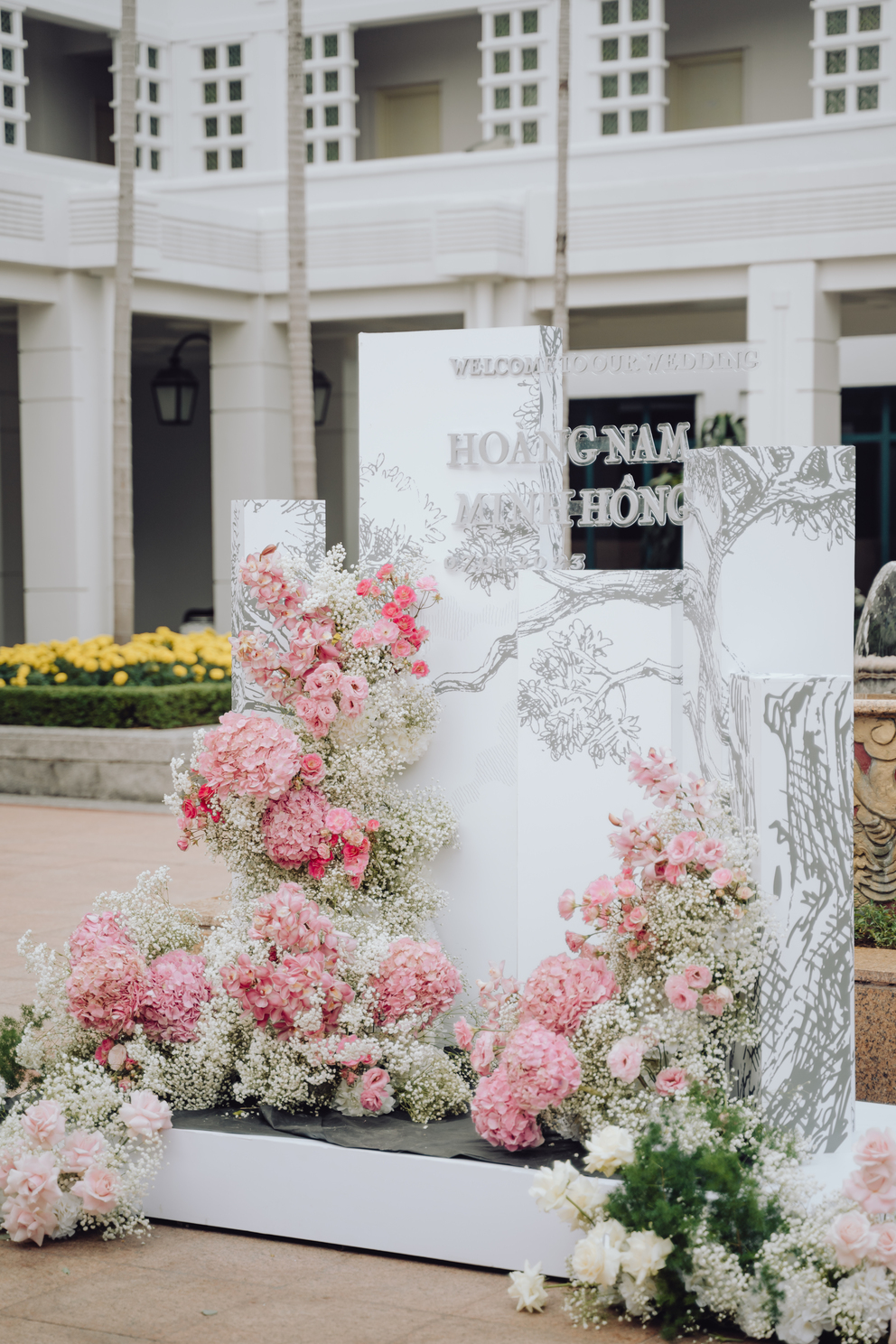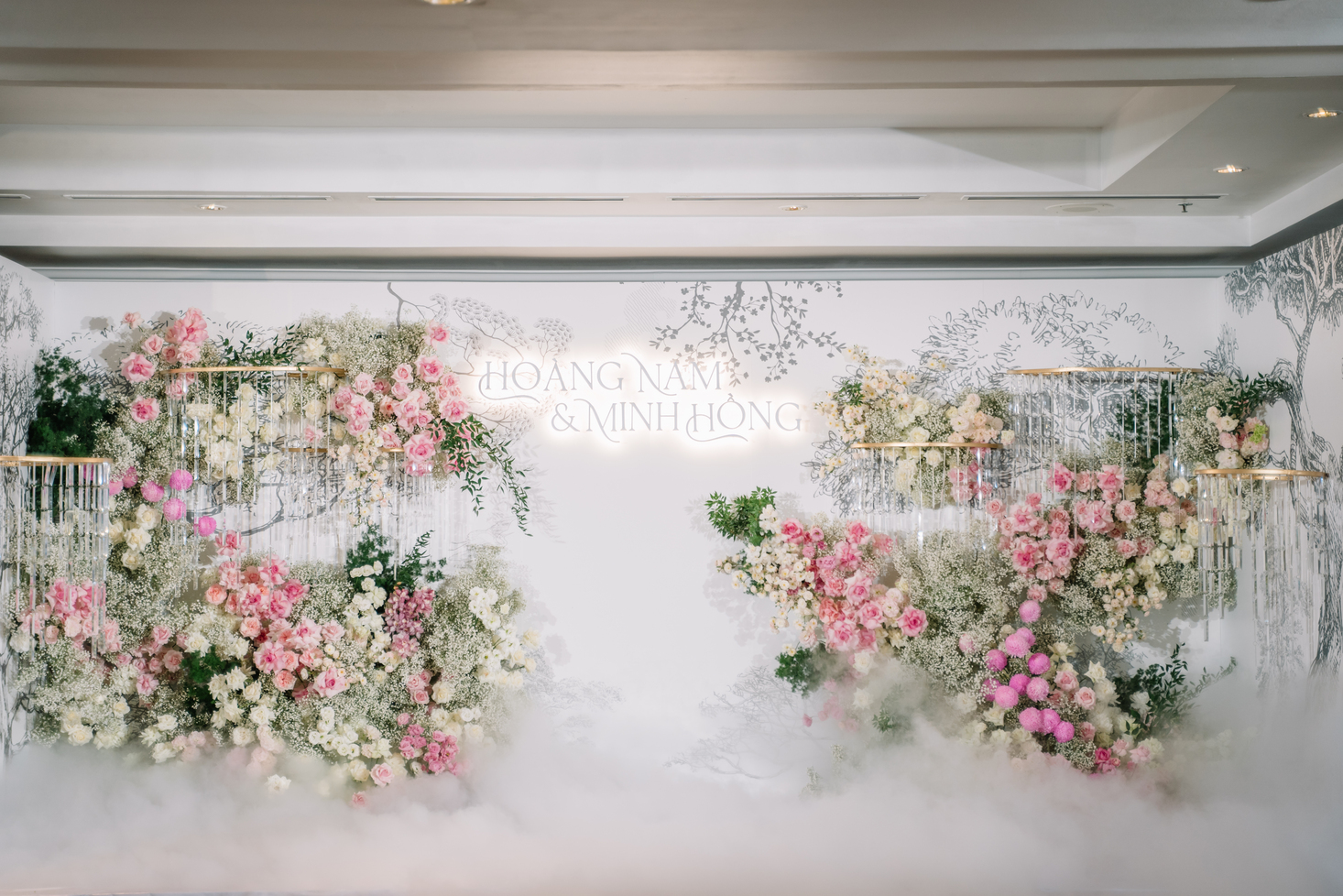 Their wedding's concept was created to be a romantic and luxurious garden. The patterns on the decor categories were images of nature, inspired by the Toile De Jouy patterns on Dior's book totes. Do you like the idea of incorporating fashion elements into weddings?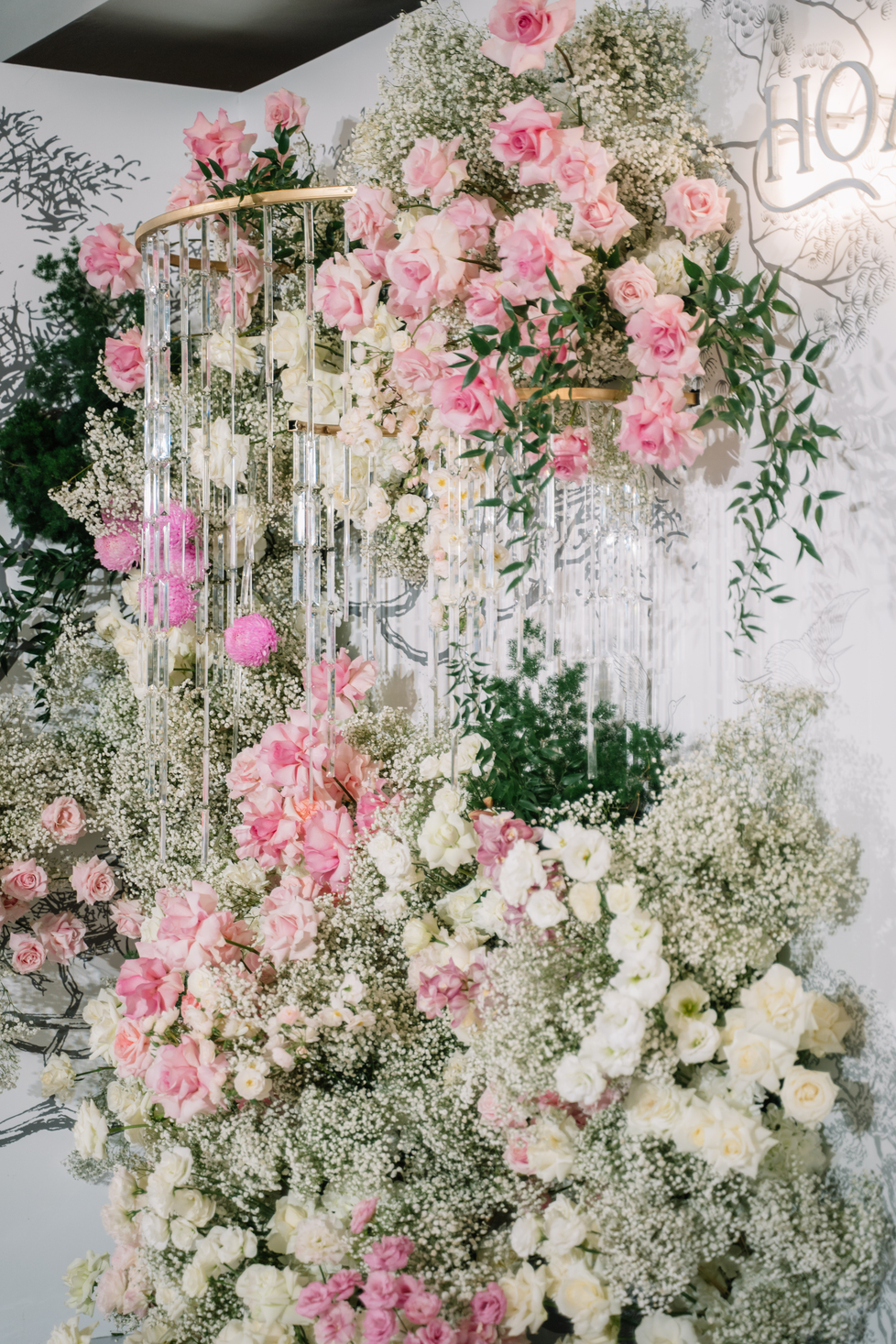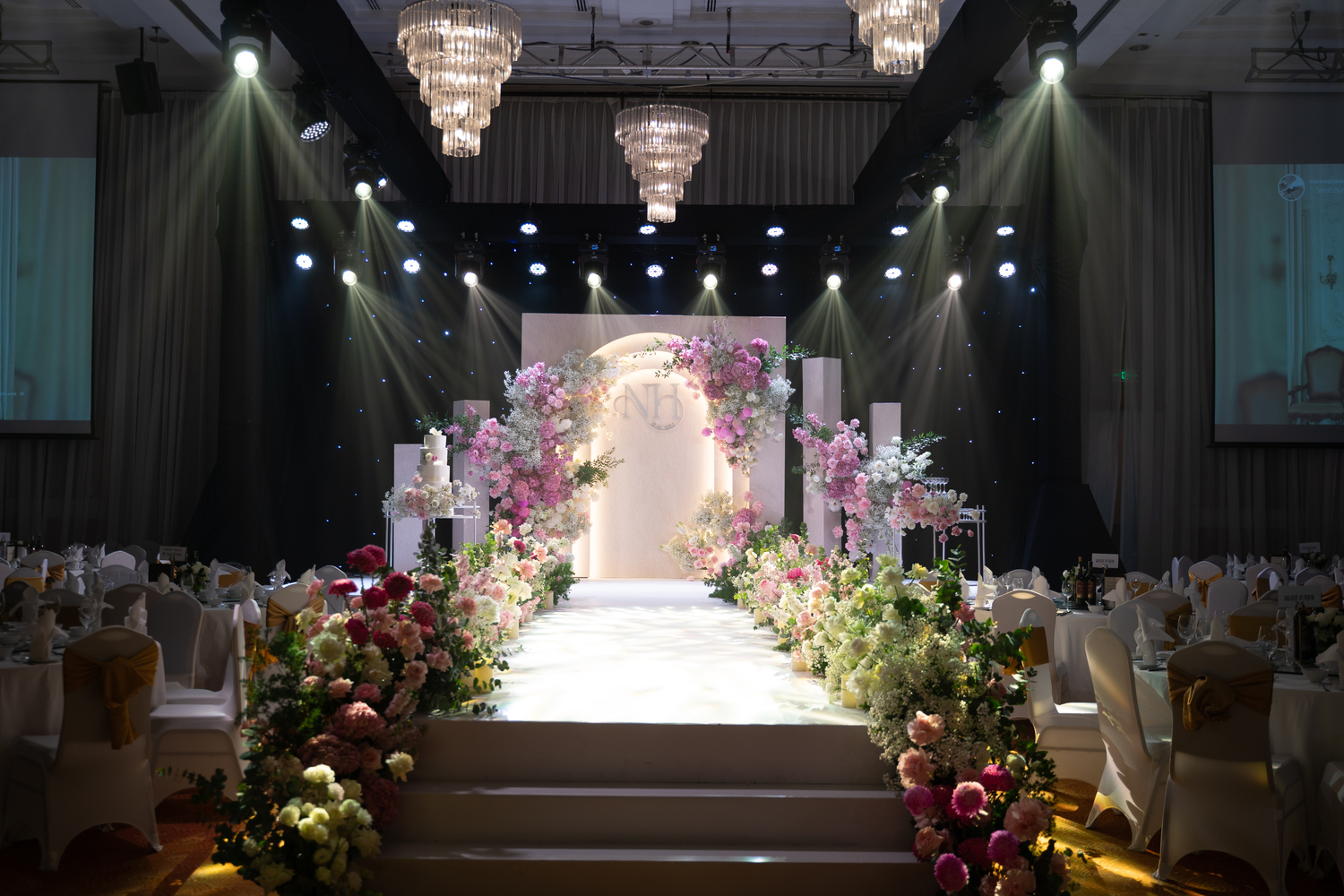 Both of the photo booth and ceremony stage were decorated as a vibrantly pinkish garden of luxuriant flowers. The pink palette never fails at bringing a sweet feel to a wedding!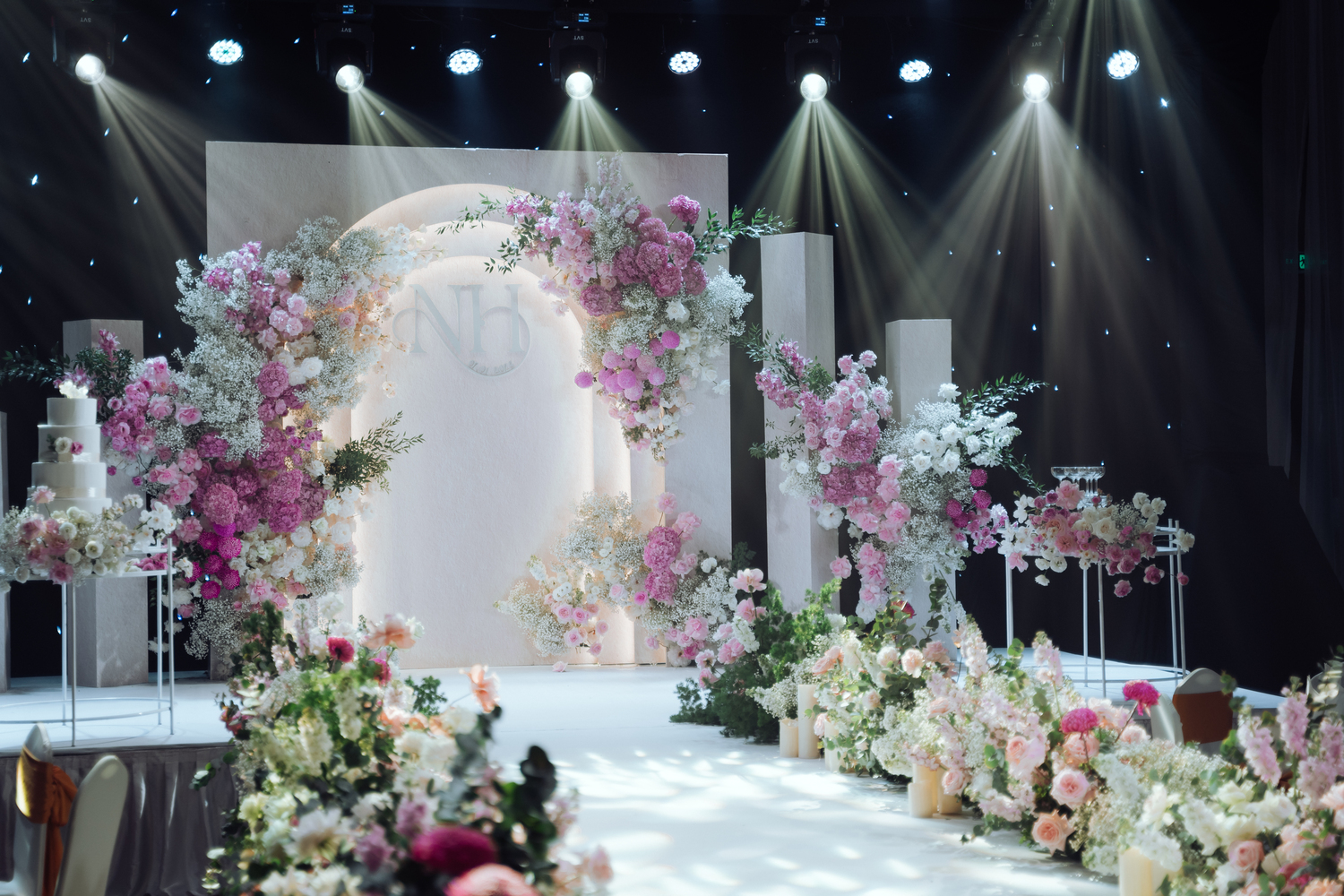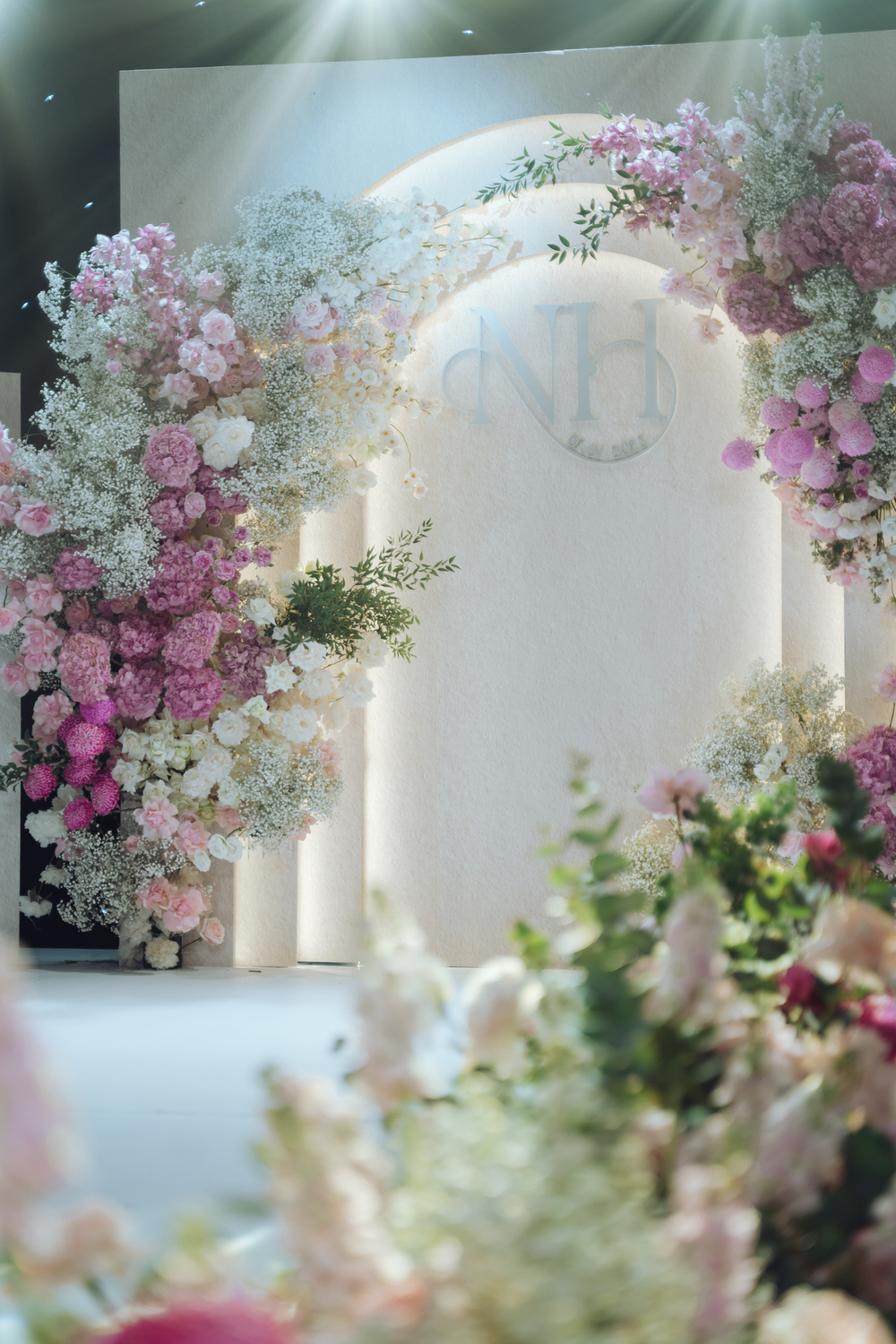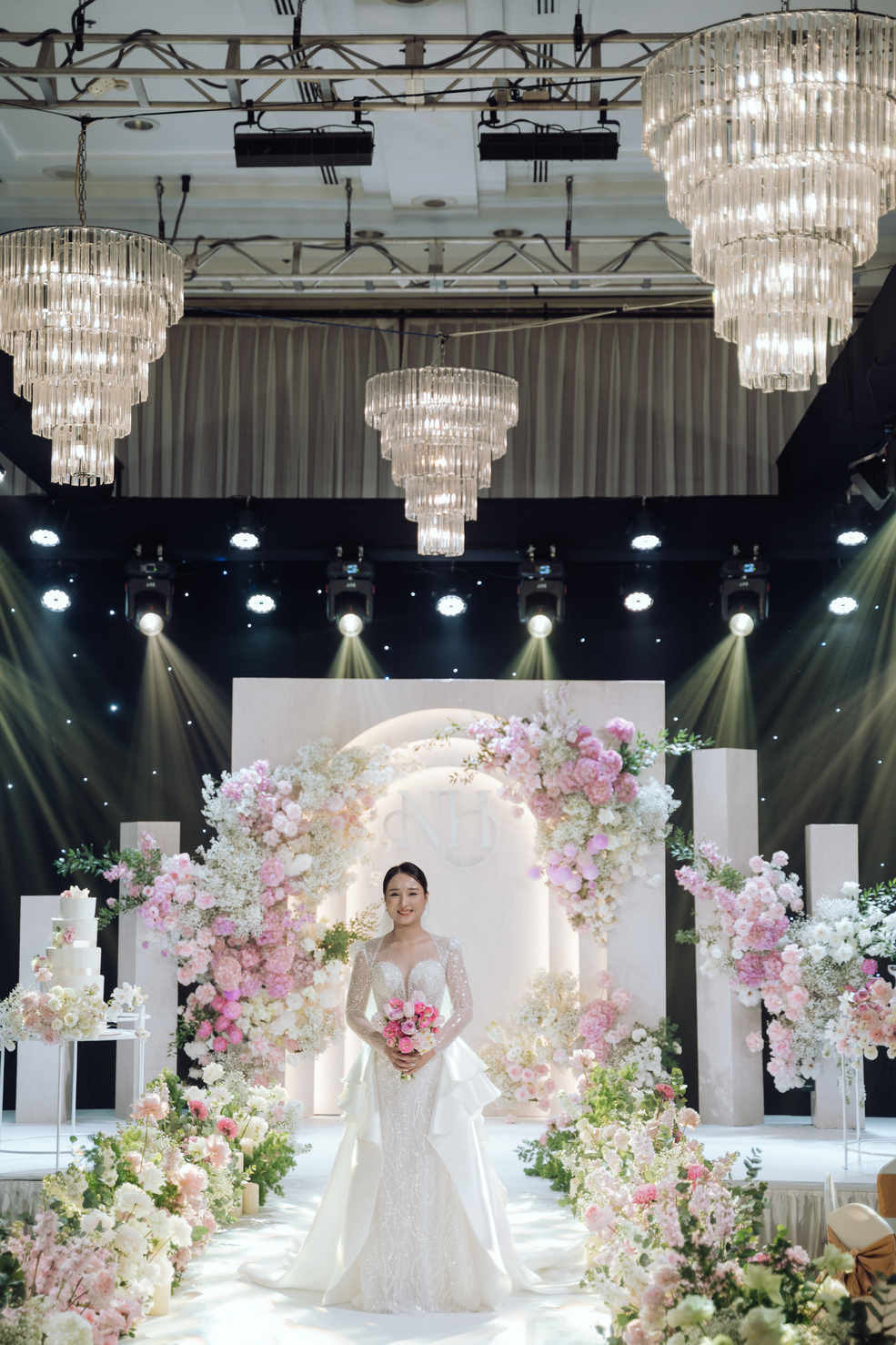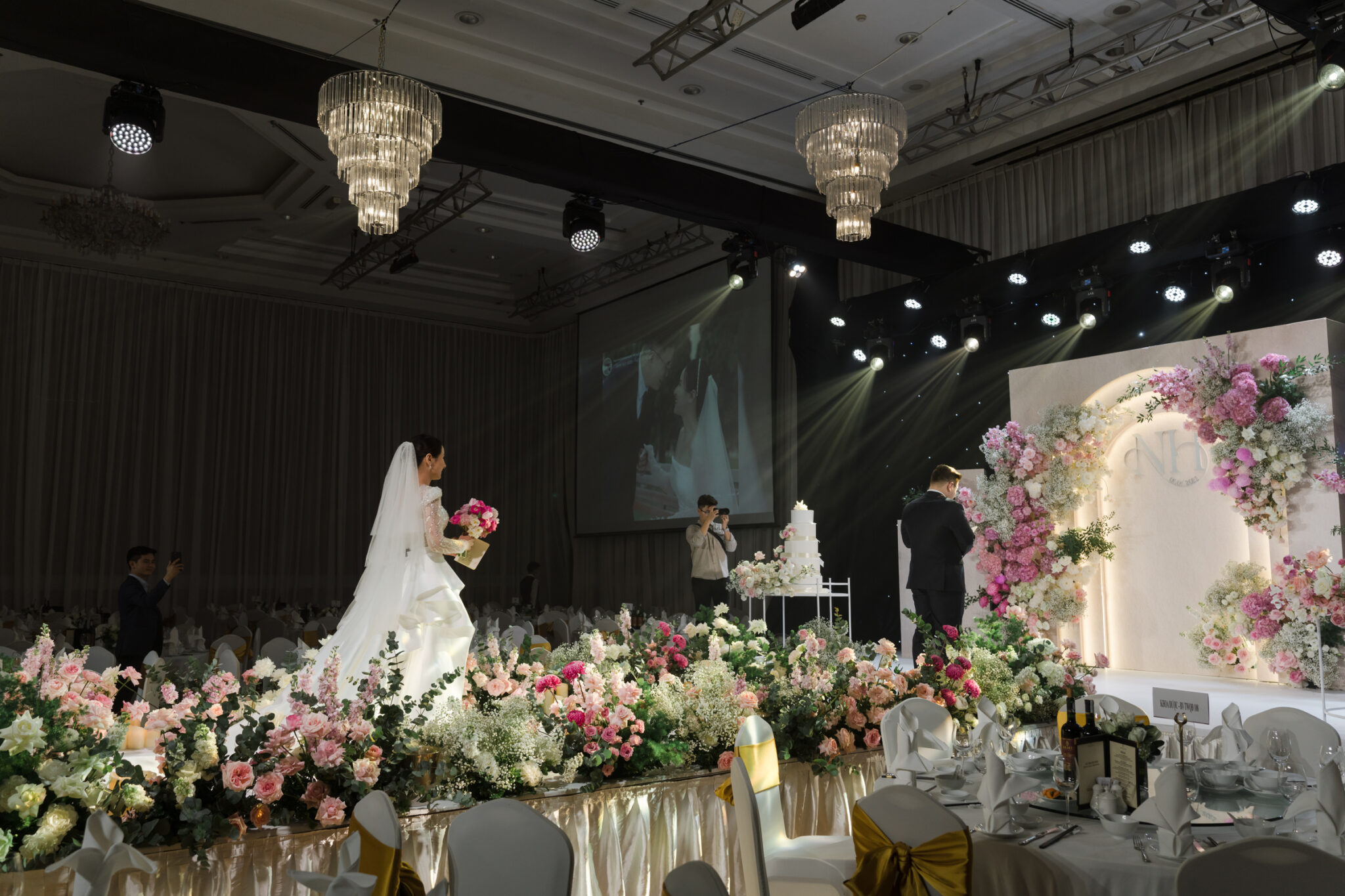 Hong and Nam both works in the medical industry. In the morning of the wedding day, Nam even had to take a test for his studying and arrived shortly before the wedding officially began. However, the couple still had time for a sweet first look and private vow exchange.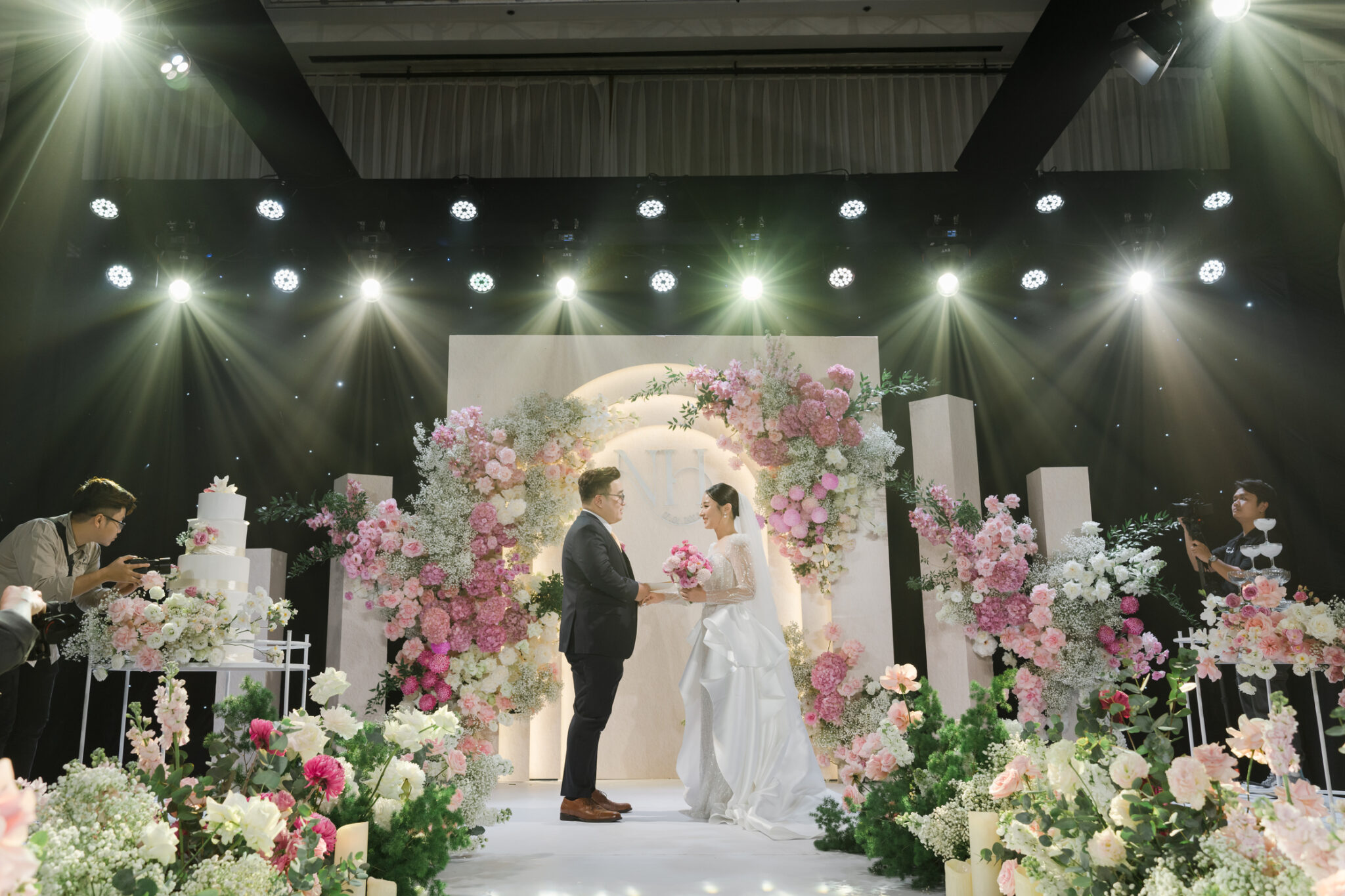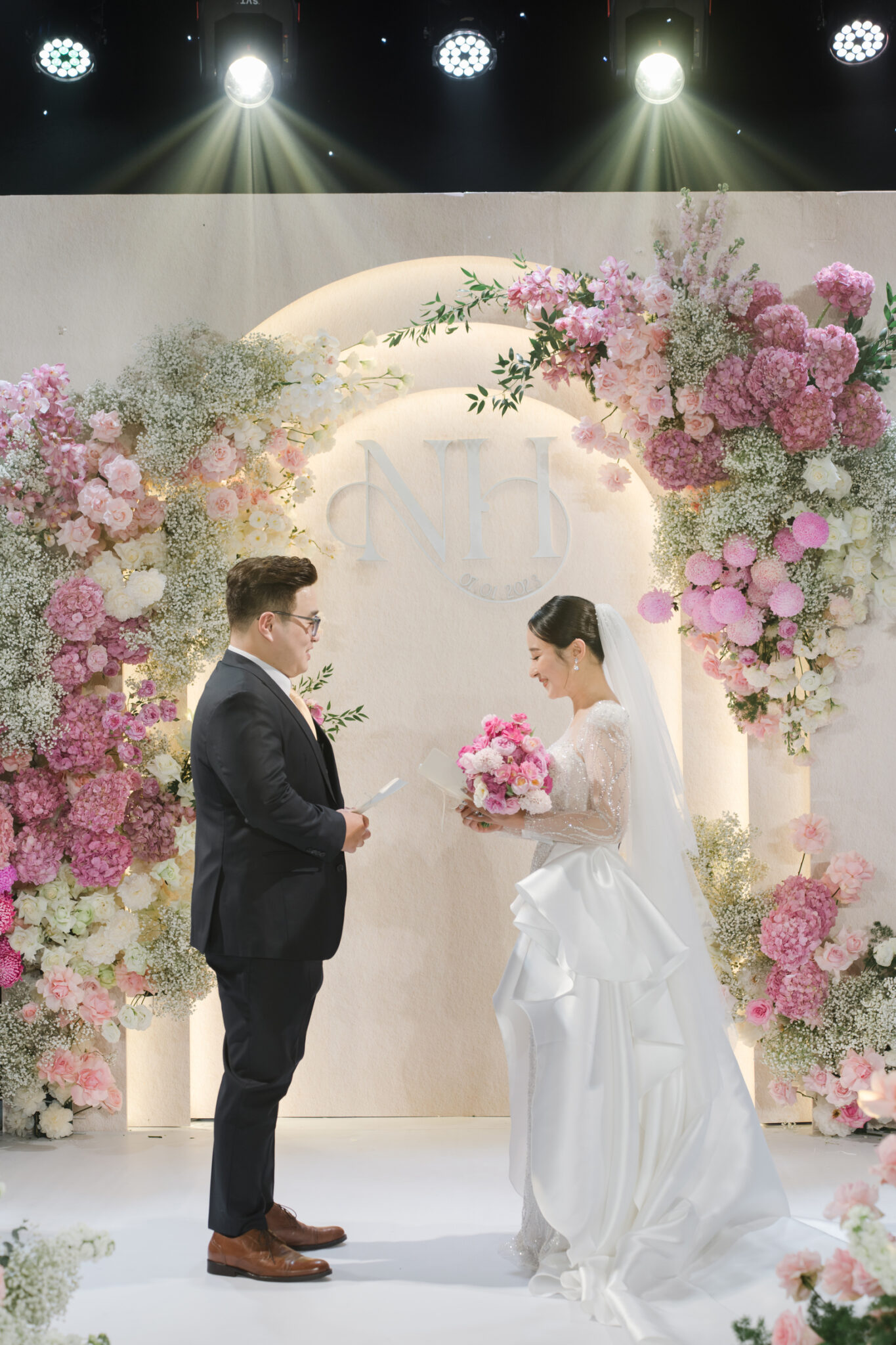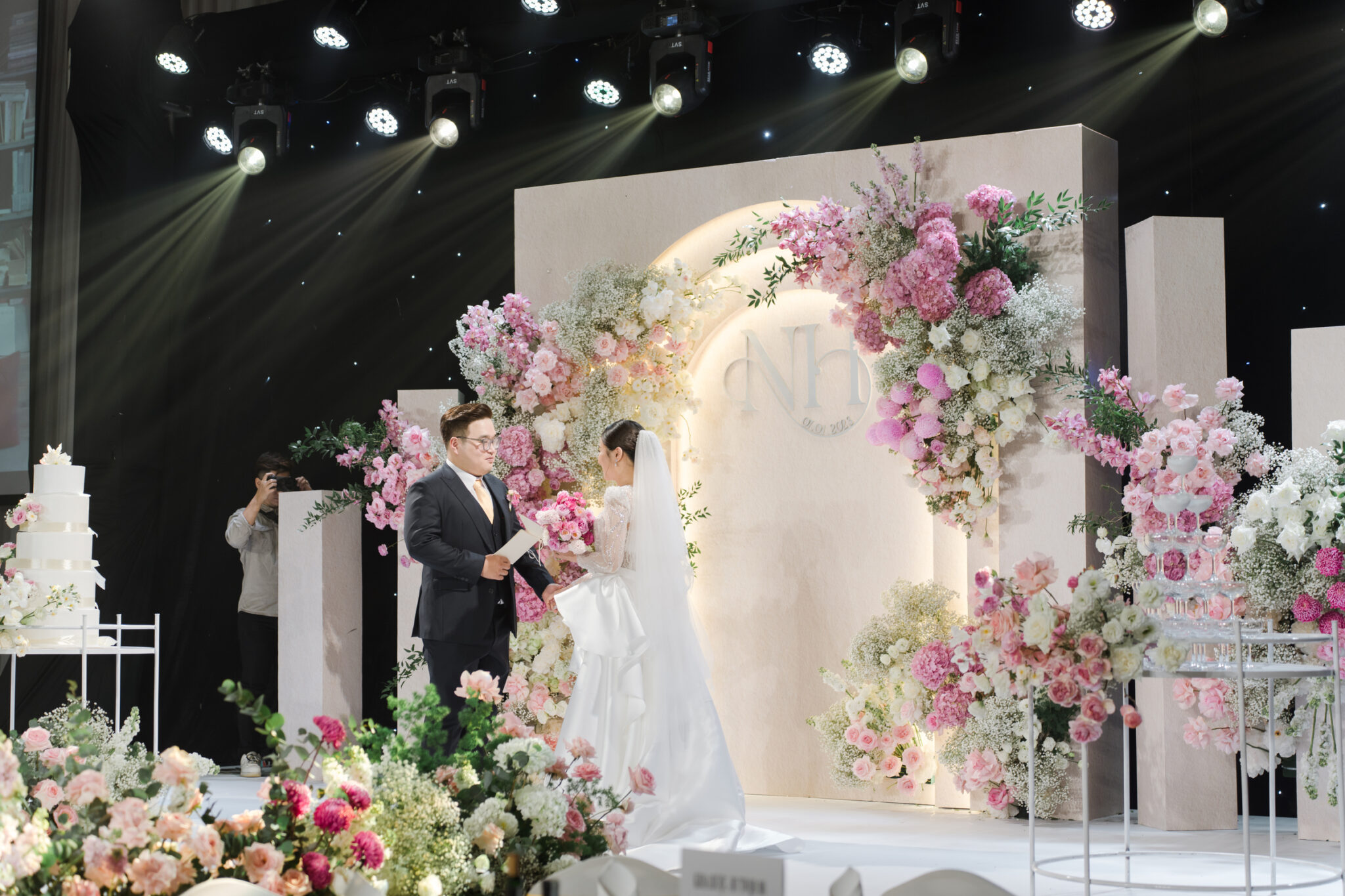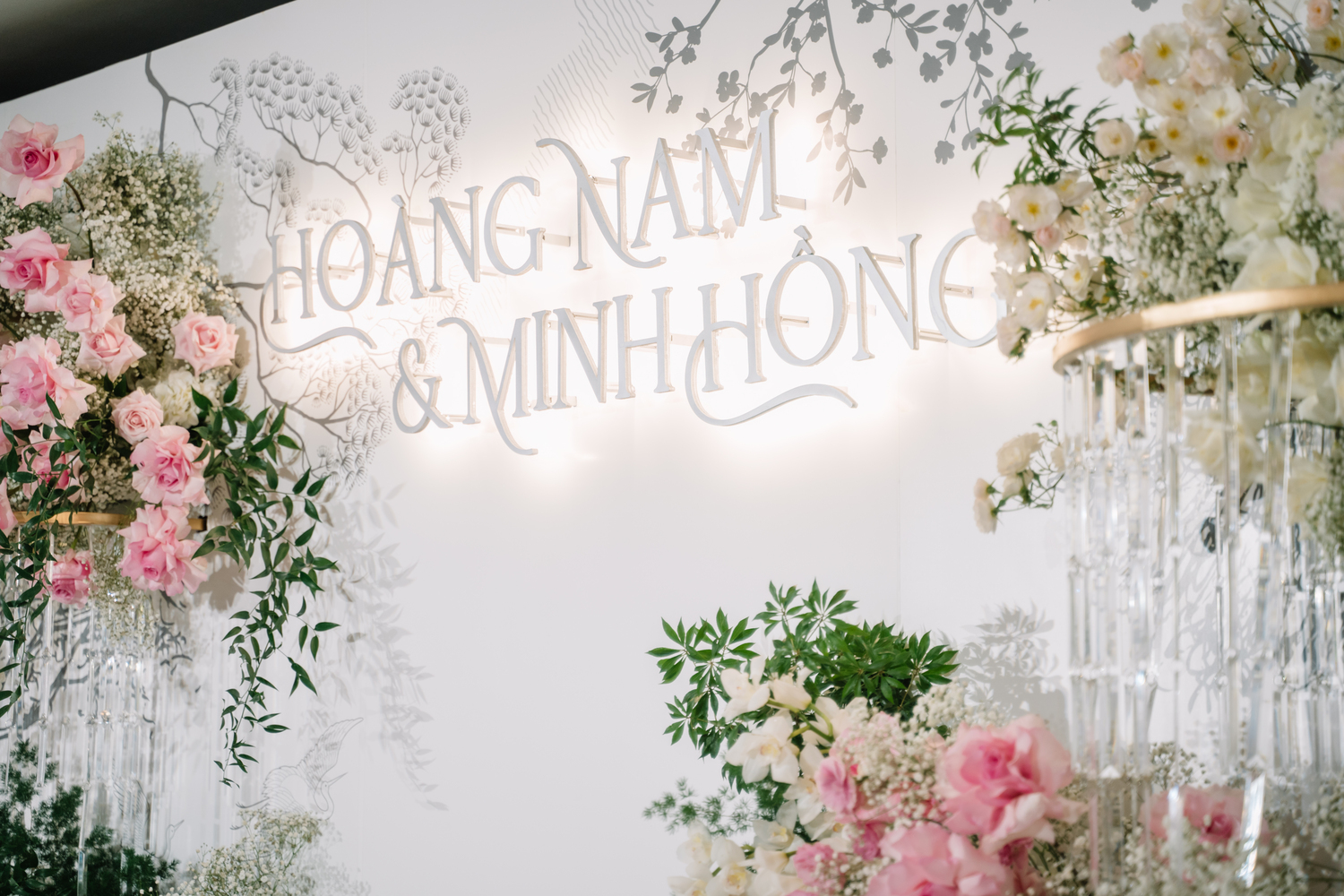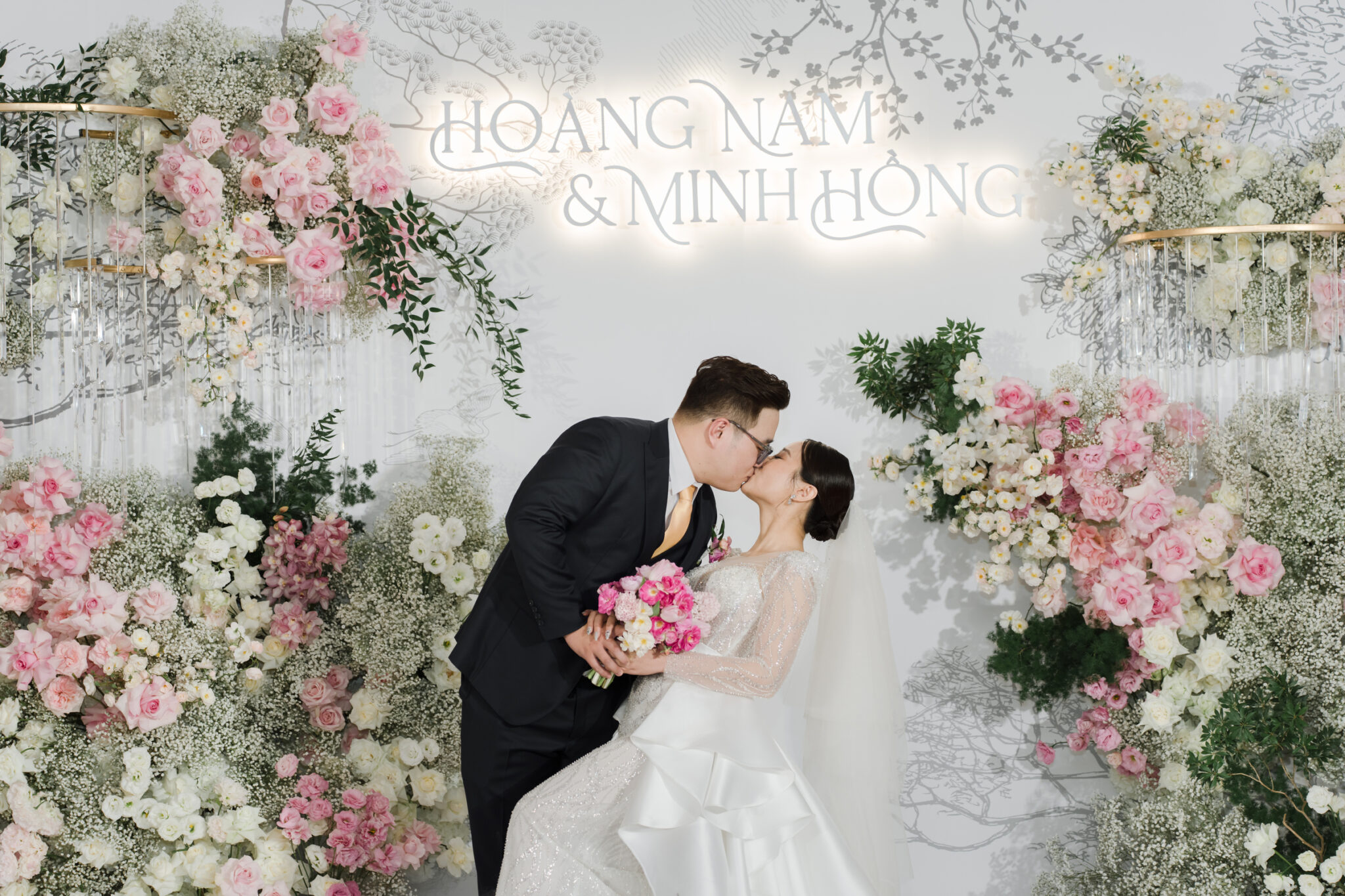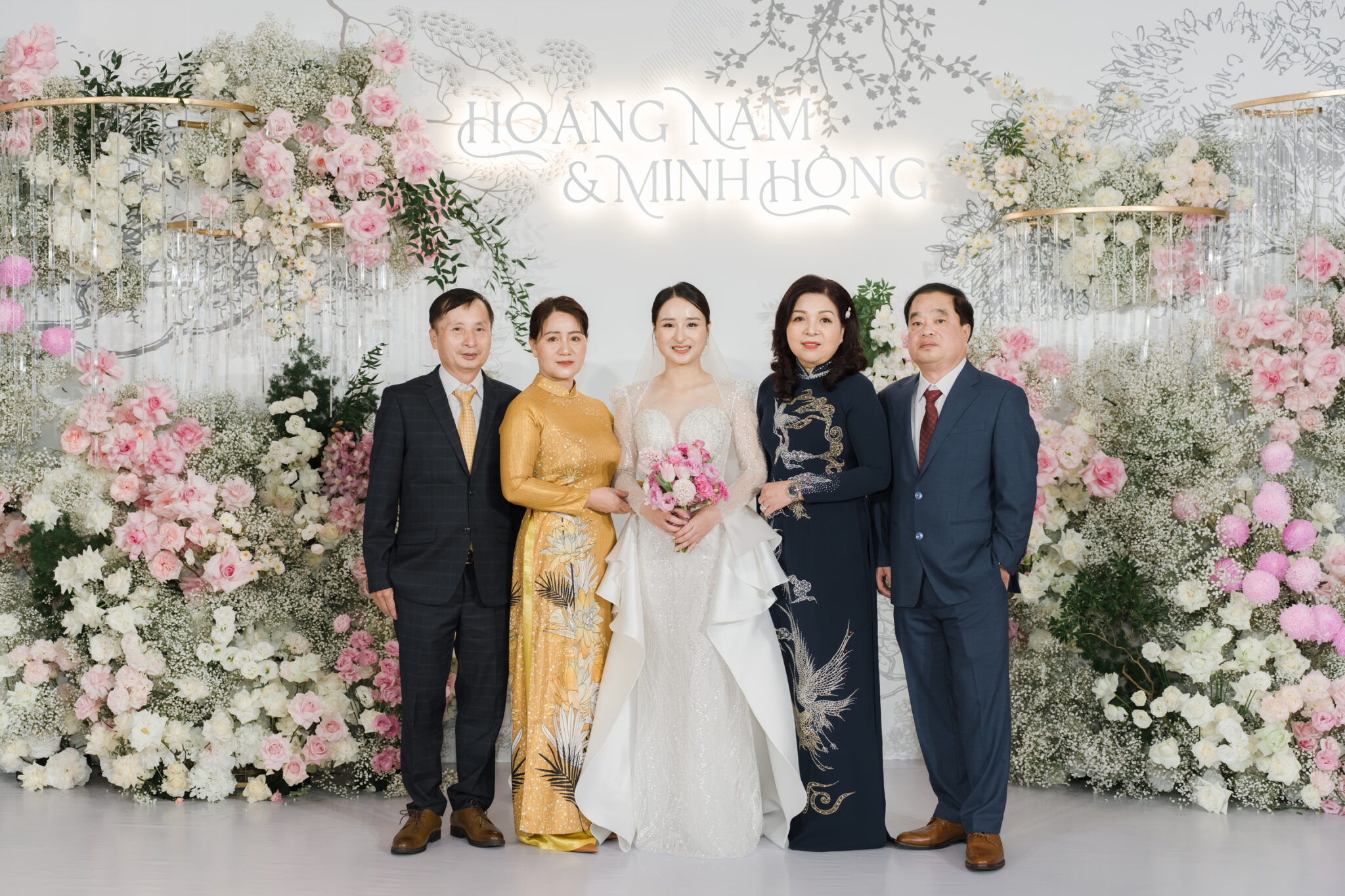 It was such a great beginning to a year to create such cozy and wonderful memories for a lovely couple like Hong and Nam. Throughout the planning process and wedding day, everything went so smoothly as the bride and groom trust our team wholly.