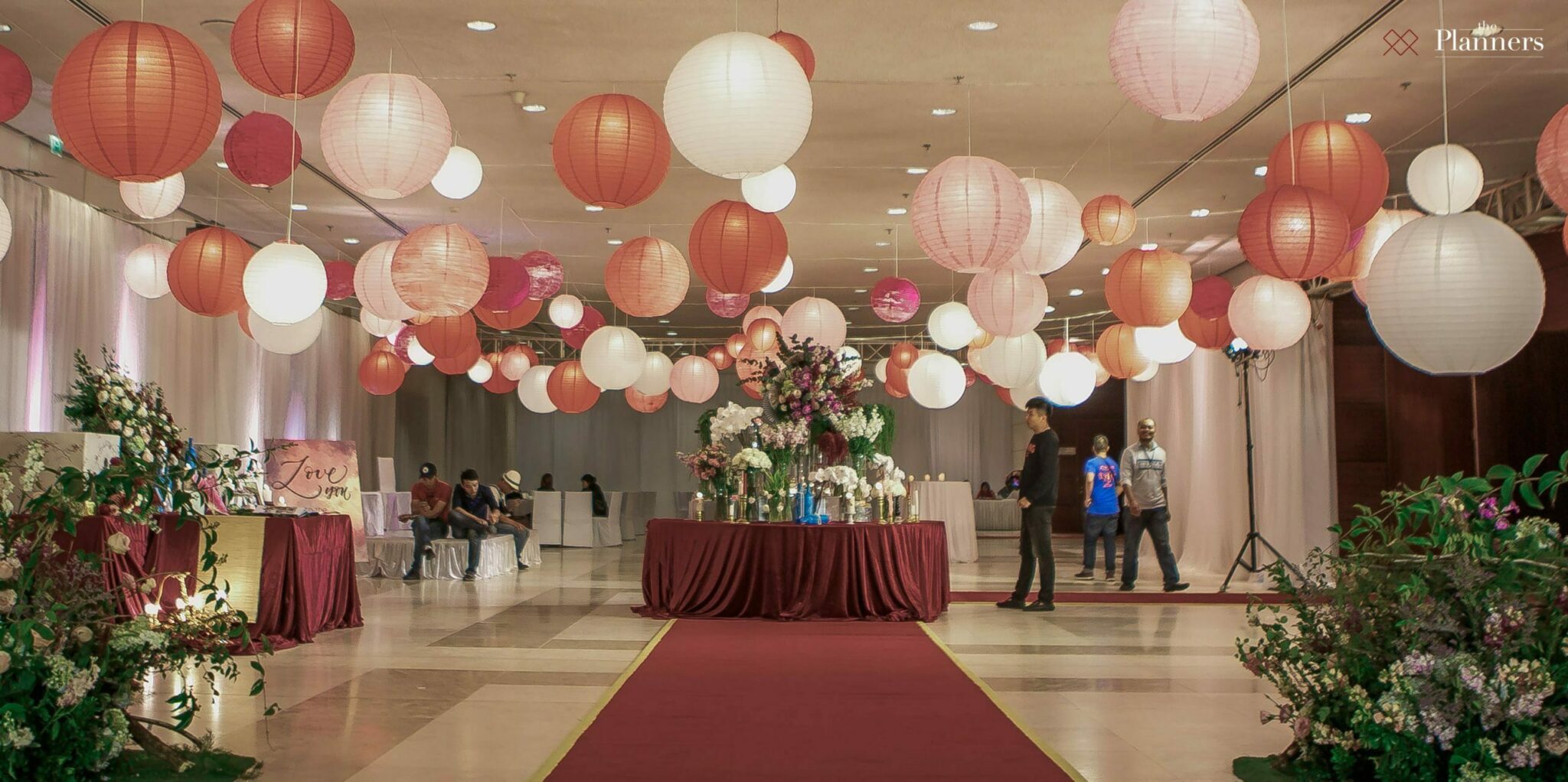 Our first impression about Ha is that she is a girl with strong personality. Her personality shines through her fashion taste and the way she talked about her vision for the wedding. Ha knows very well what she needs for the wedding. She wanted something unique, something that reflects her personality and gives a strong impression to the guests. She wasnt afraid of doing something that is not familiar in a Vietnamese wedding.
Needless to say, It was such a great chance for us to work with a bride who dares to try something new. We named her wedding after a famous song Fly me to the moon – and that is also exactly the overall concept of the wedding. The moon represents romance while flowers are definitely something that can be missed out in a wedding.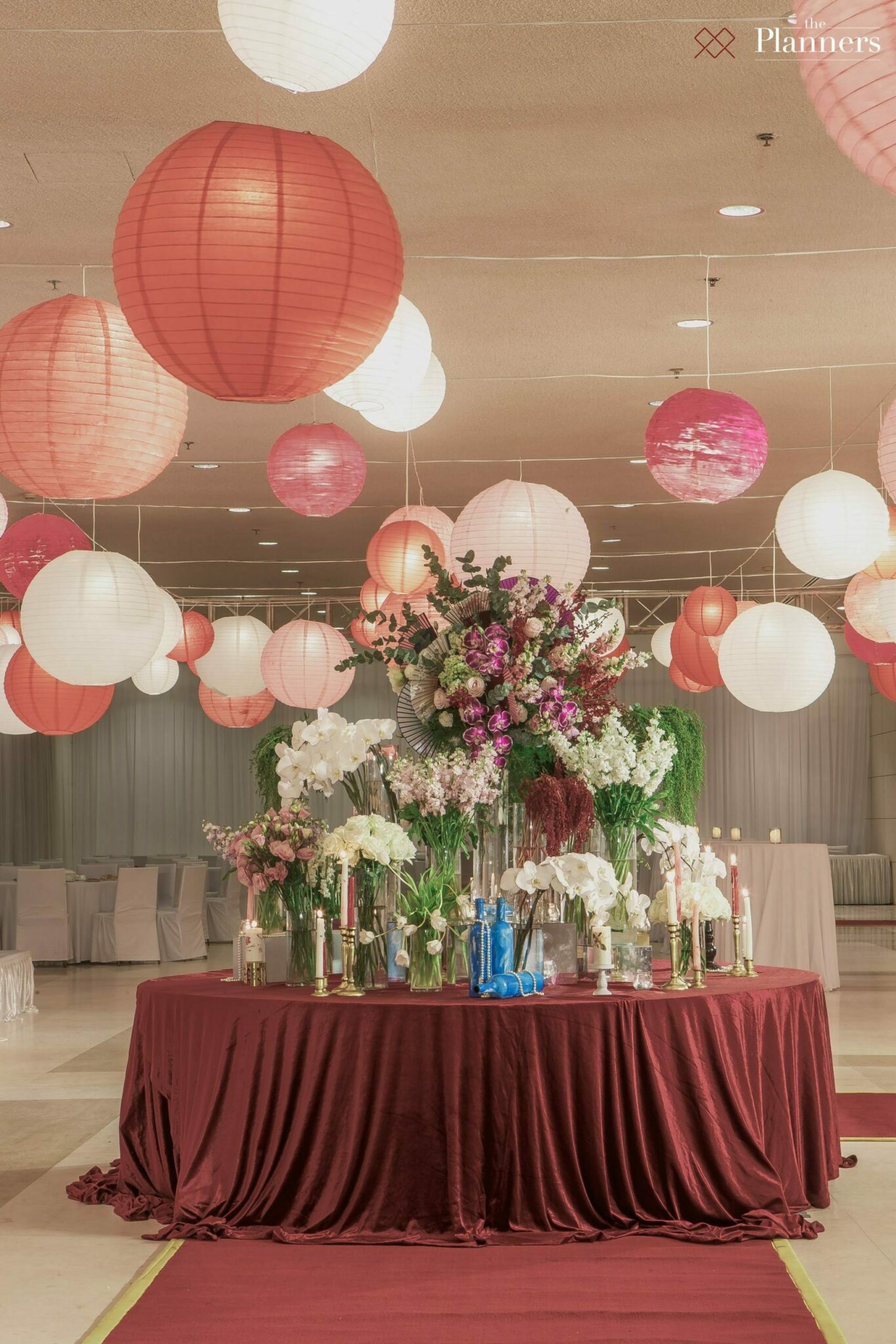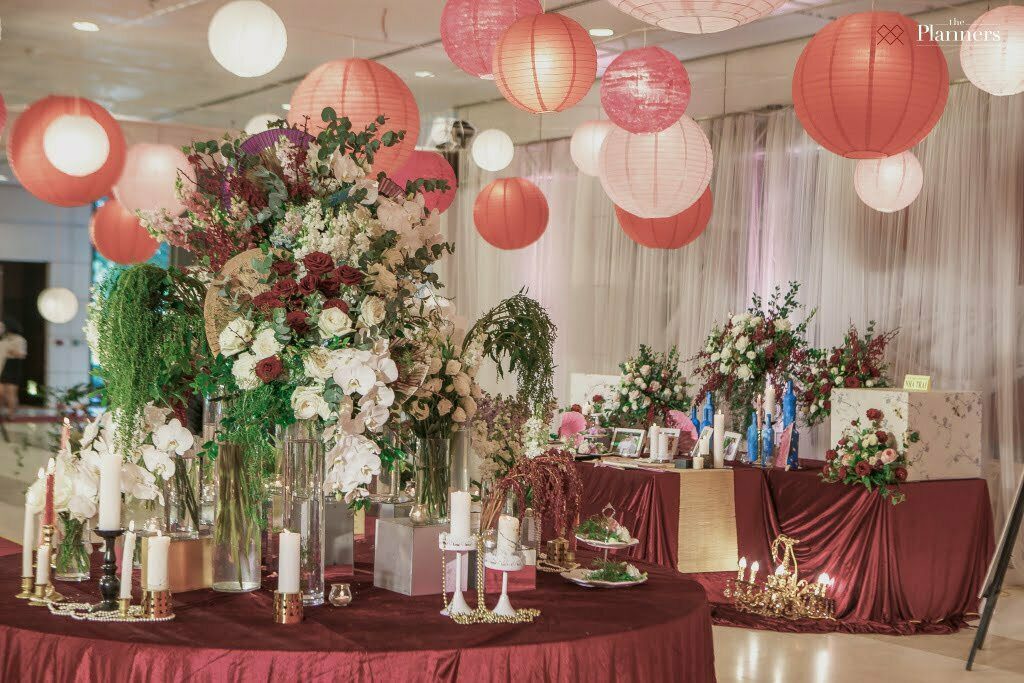 For the reception hall, we brought some asian touch to the whole decoration by using colorful paper lanterns. An applause for our florist who had done a very good job in flower arrangements. We suggested her using handy fans – another symbolic objects in Eastern cultural in her design and the result was perfect.