Last August, The Planners team had a memorable week in Hoi An with a very special wedding. The bride was no other but Linh, a member of The Planners team and also a wedding planner behind many impressive wedding ceremonies under our brand name.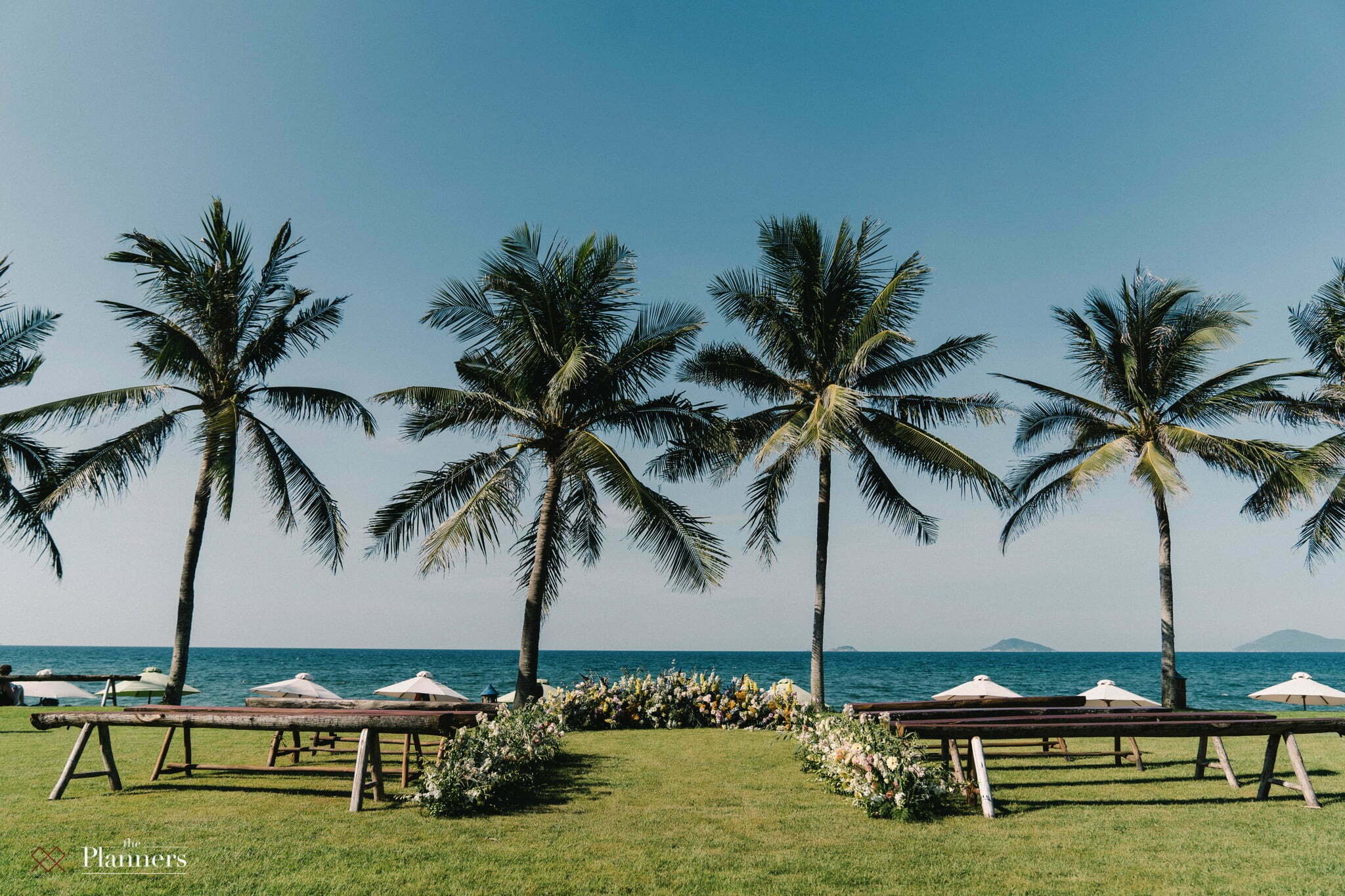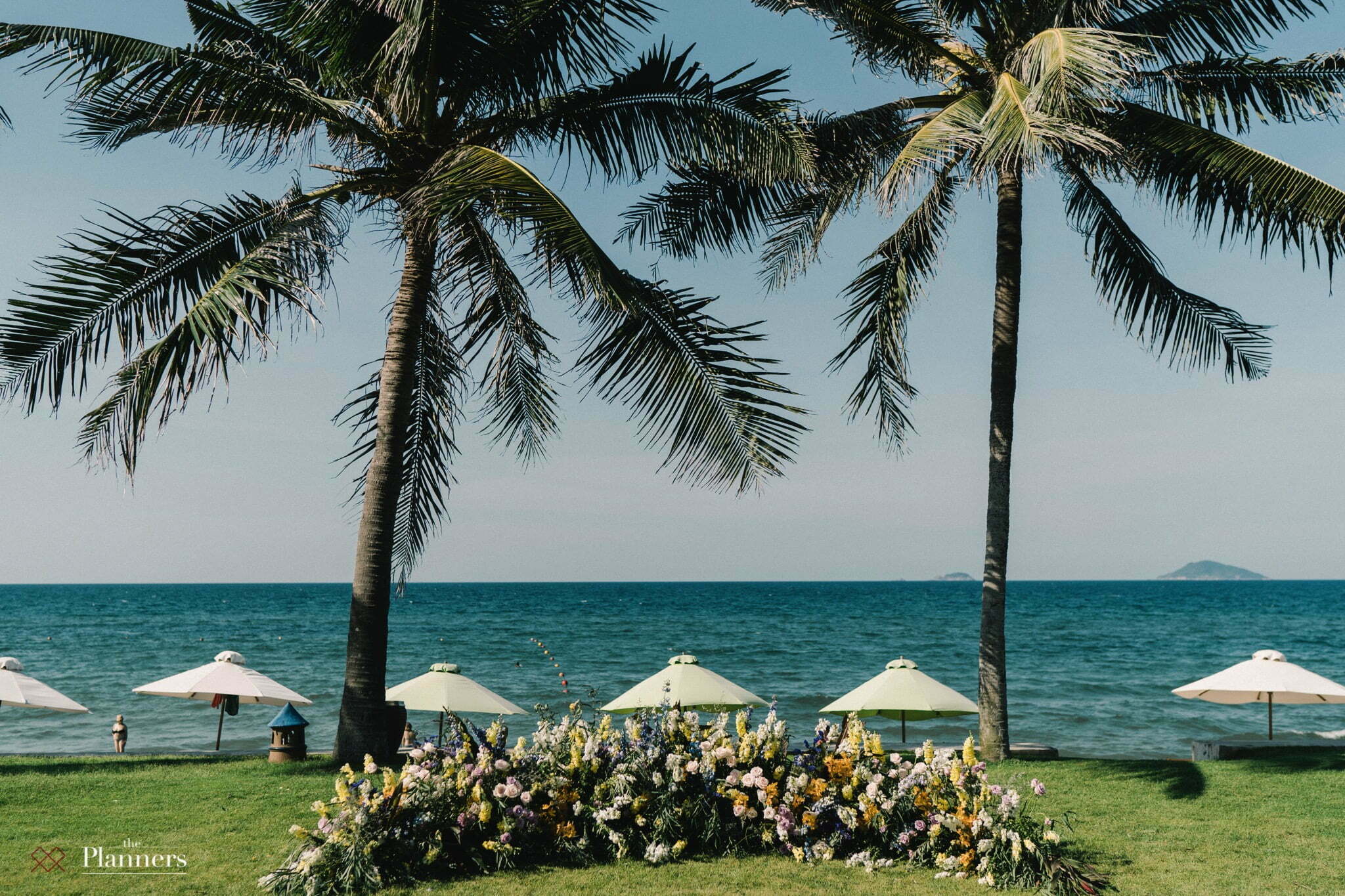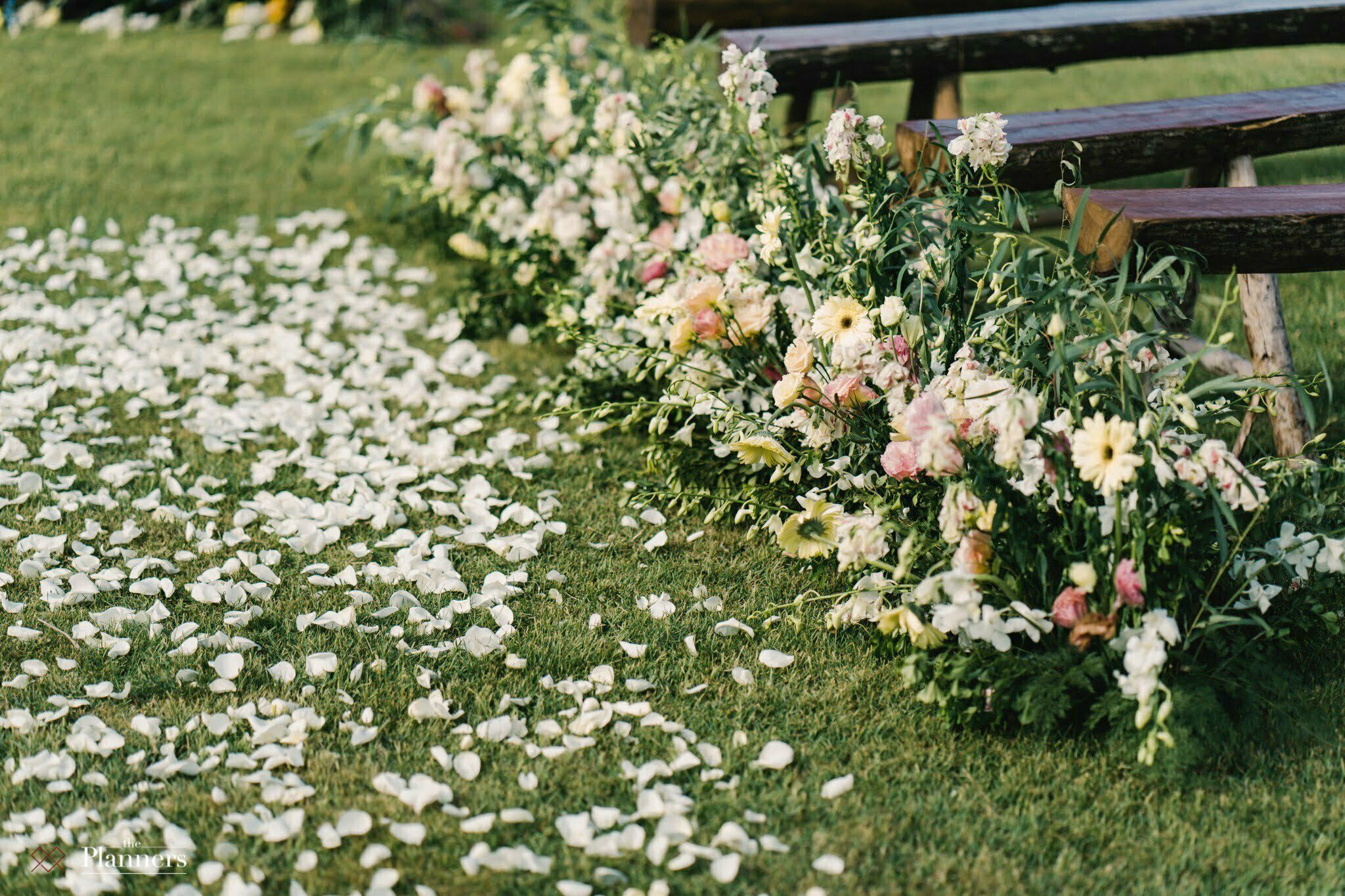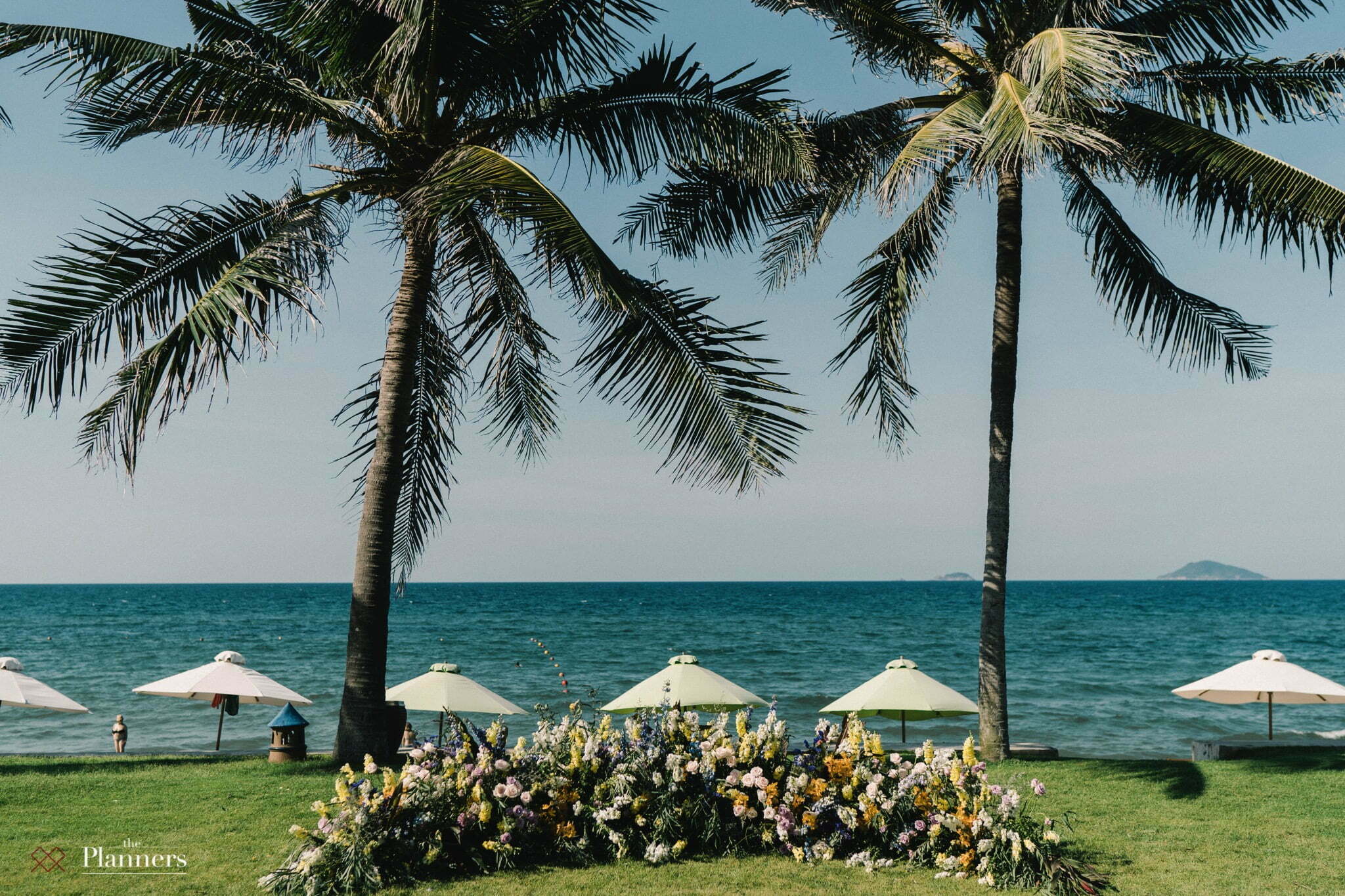 Linh chose Hoi An as her wedding venue because she was always impressed with this beautiful old town. The couple has travelled to this old town many times but they have never get bored of it. Many memories of the couple were happened here. The wedding ceremony venue is a beautiful resort in Hoi An. This place is special to both Linh and Mun since this is where Mun proposed to Linh and she said yes! And few months later, they came back to the resort to have their wedding there.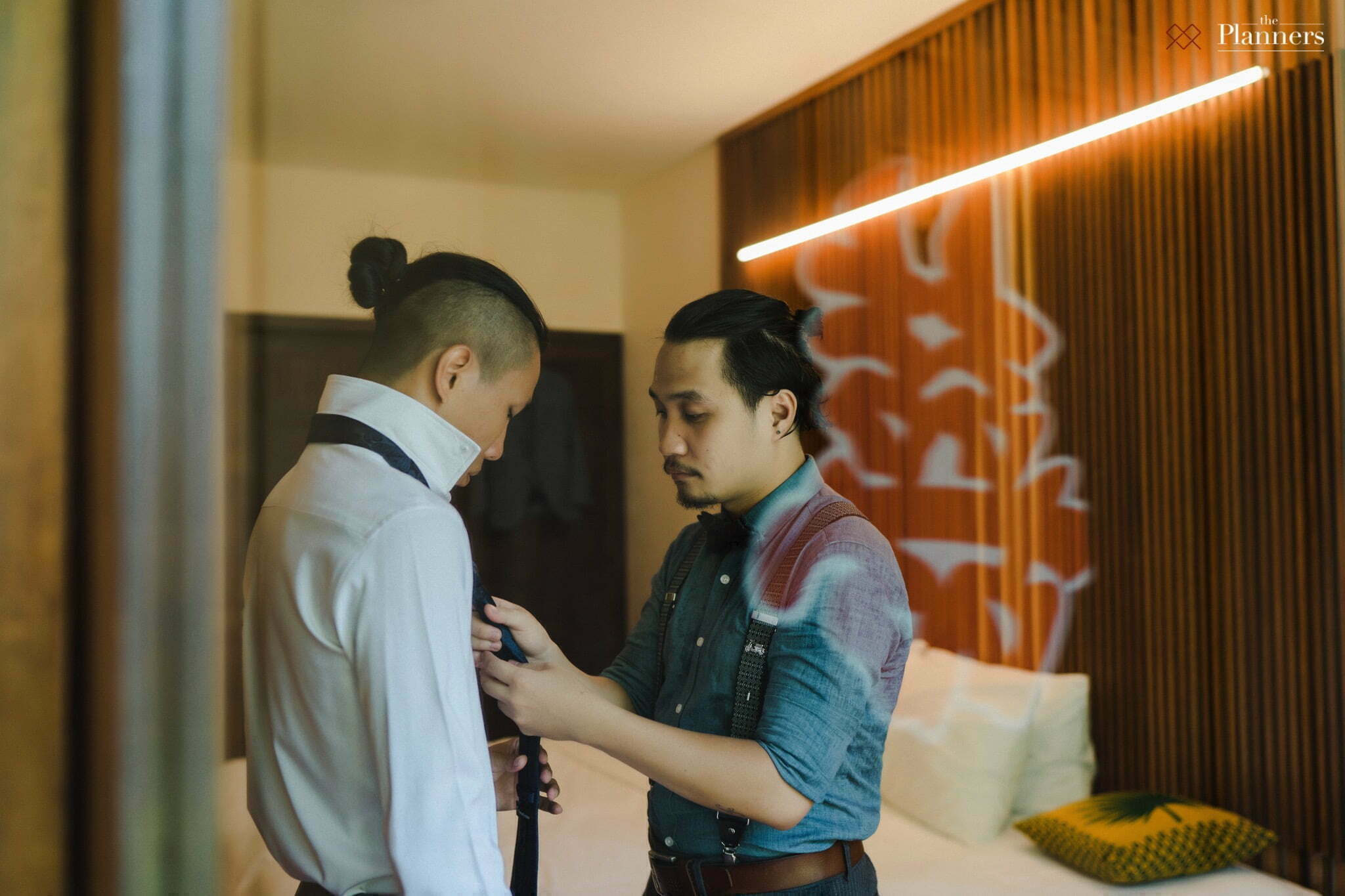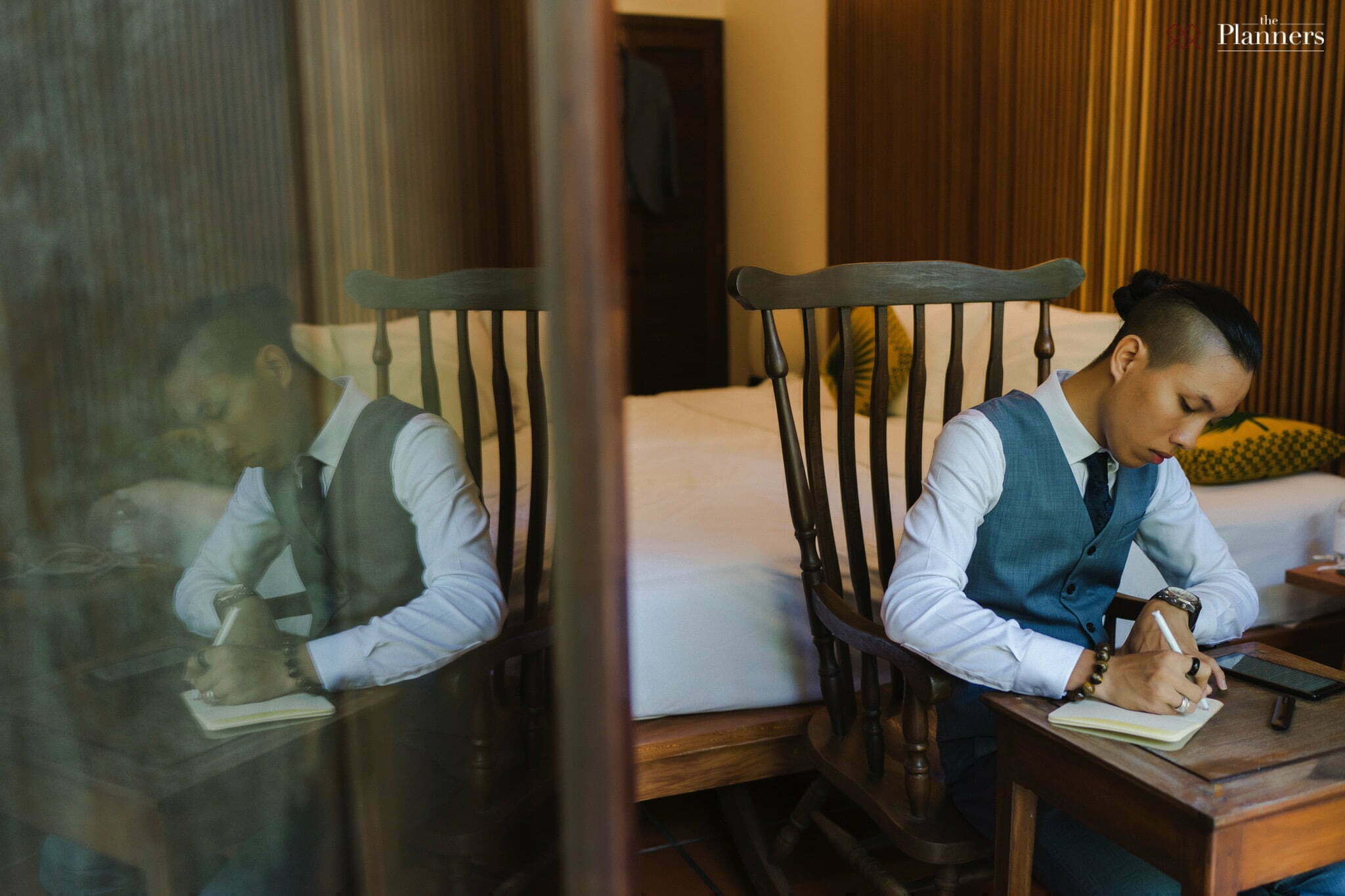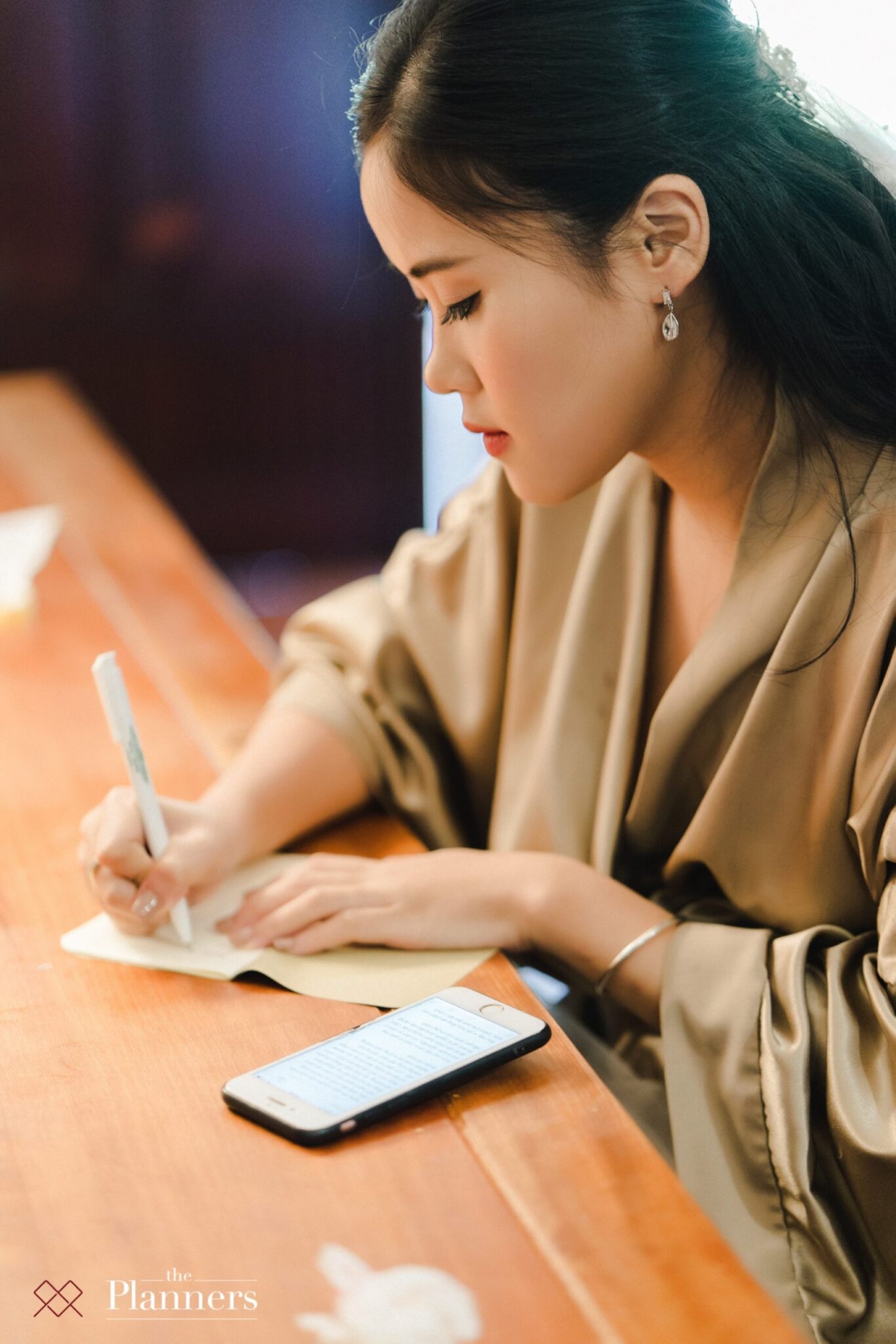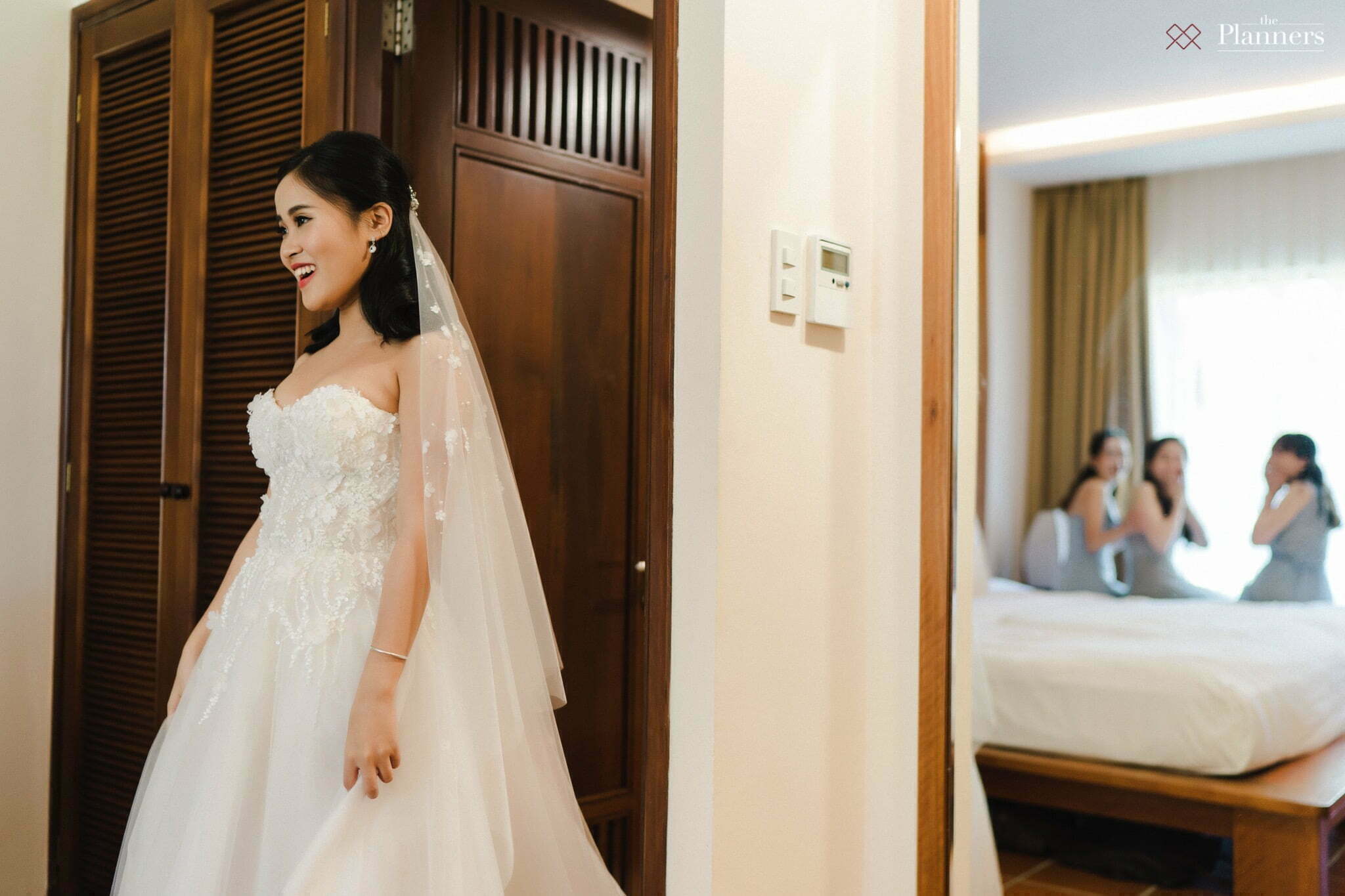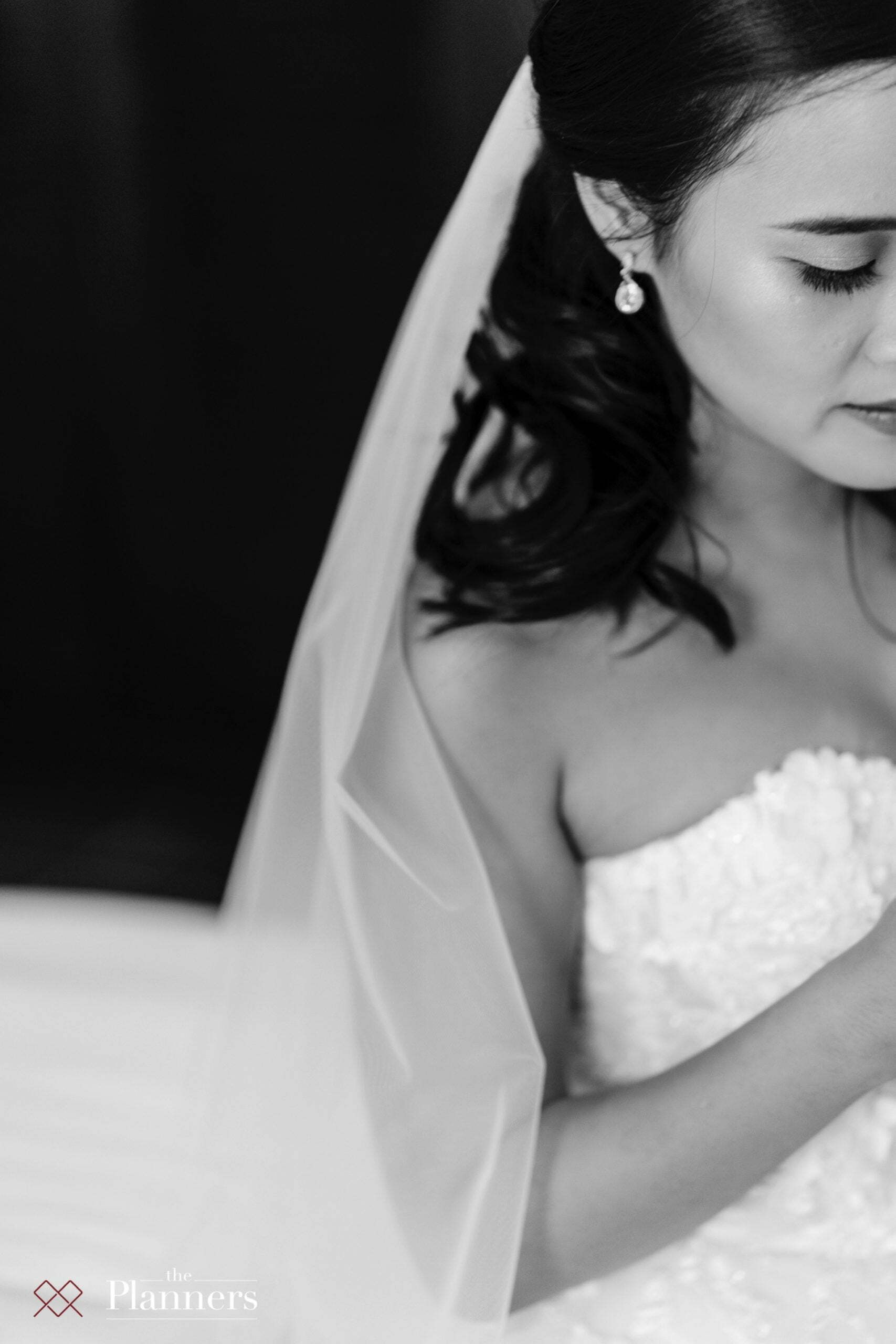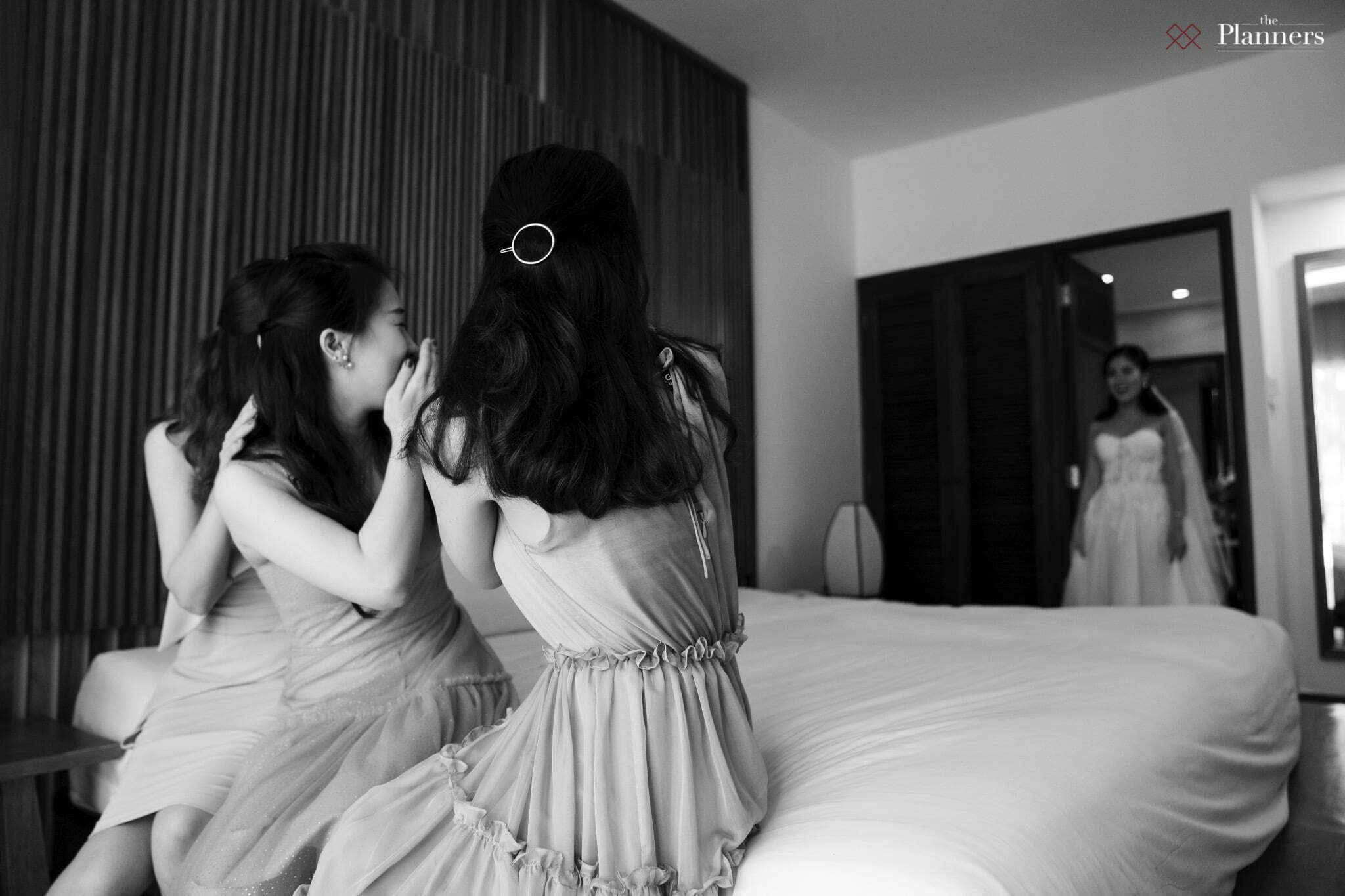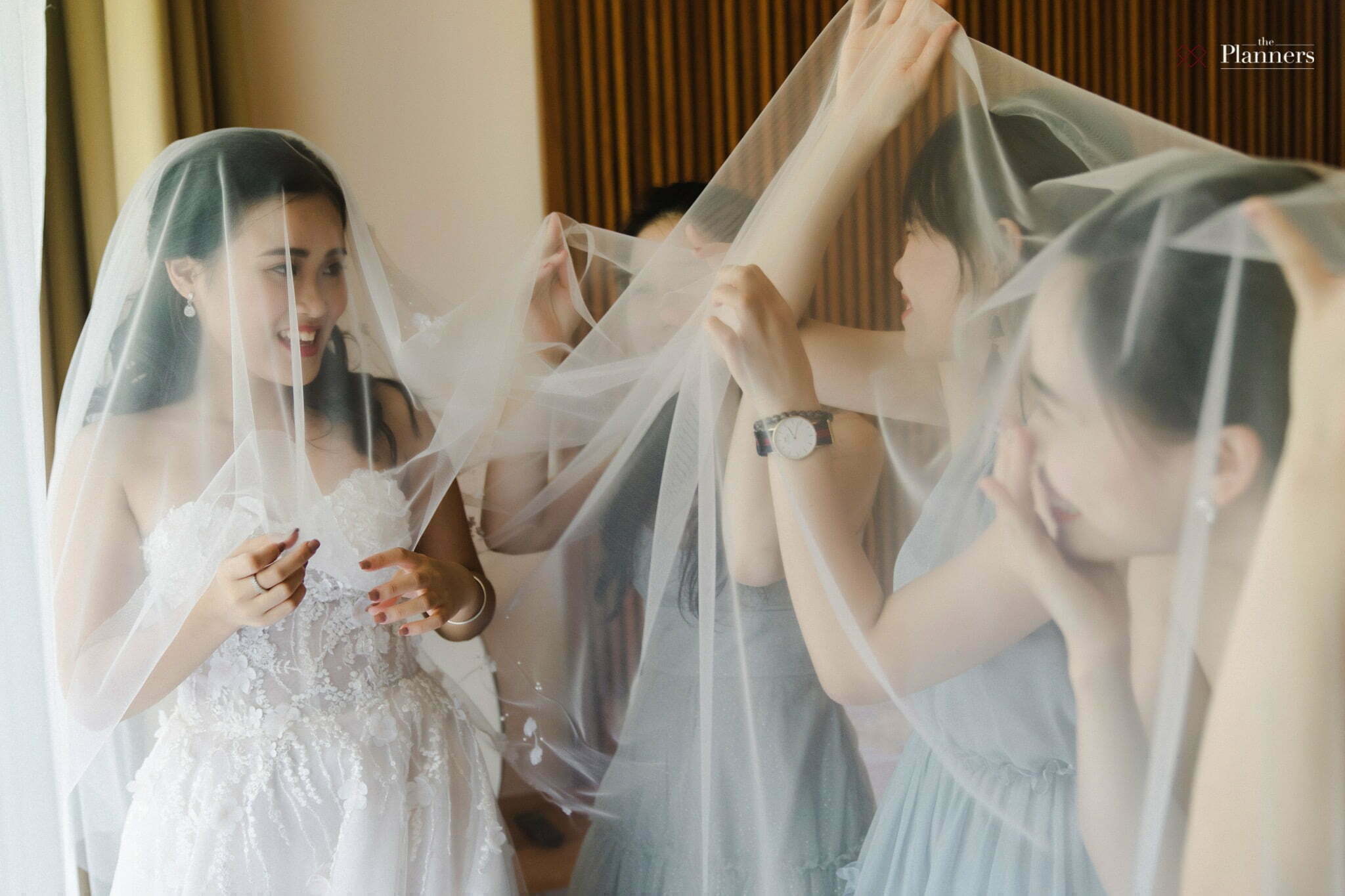 Linh had put a lot of effort into finding her most favourite yet comfortable wedding dress for her destination wedding. The dress should be light, easy to move with while still shows off her own fashion taste and style. Every detail of the dress was carefully taken, from the lace pattern to the long wedding veil. All were picked by her.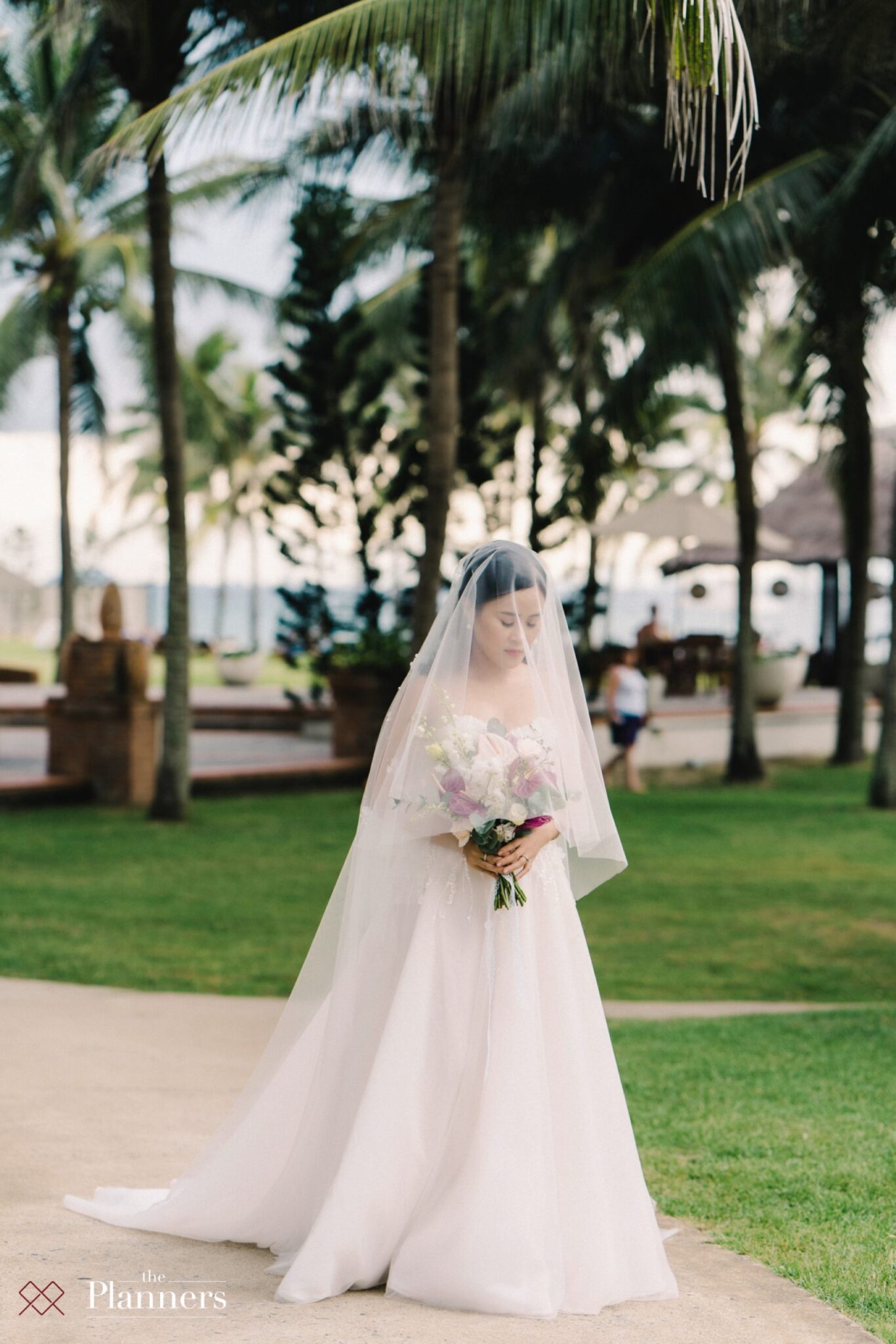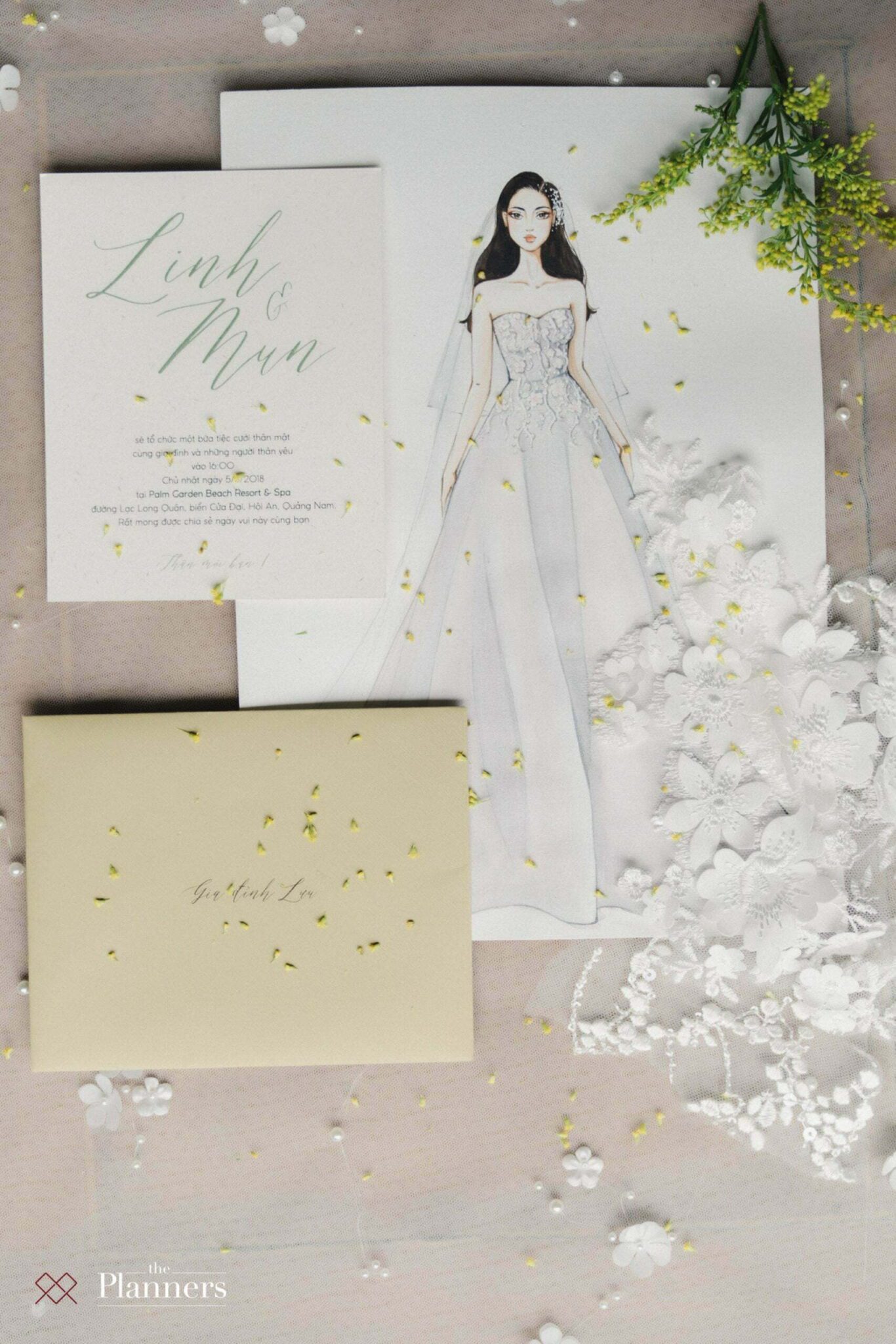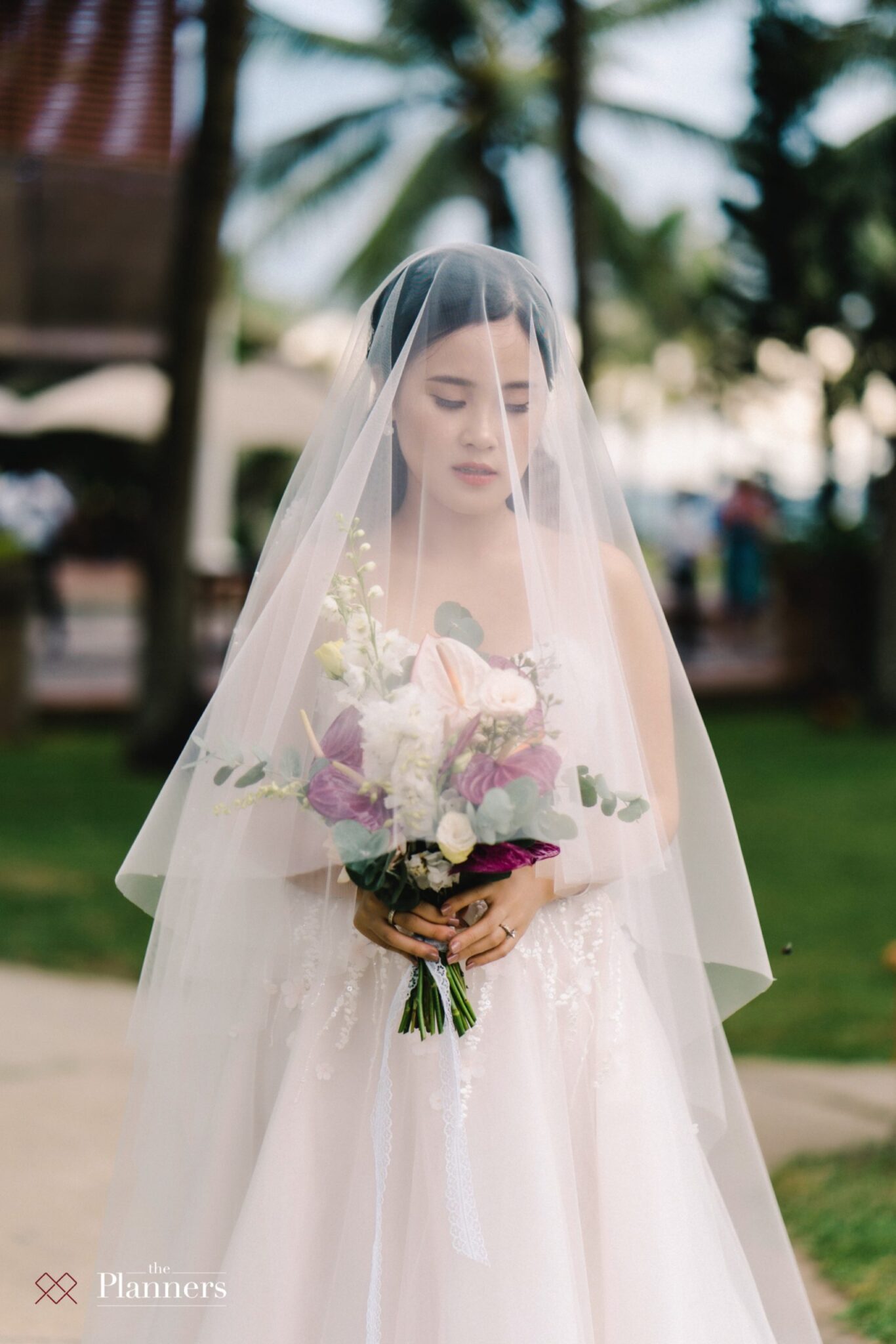 And to complete the look, we should not forget the bridal bouquet. We love how her little bouquet was made. A small bouquet, easy to take and goes well with her natural bridal look. The purple anthuriums was definitely a shining star of the bouquet that adds a nice highlight to her whole bridal look.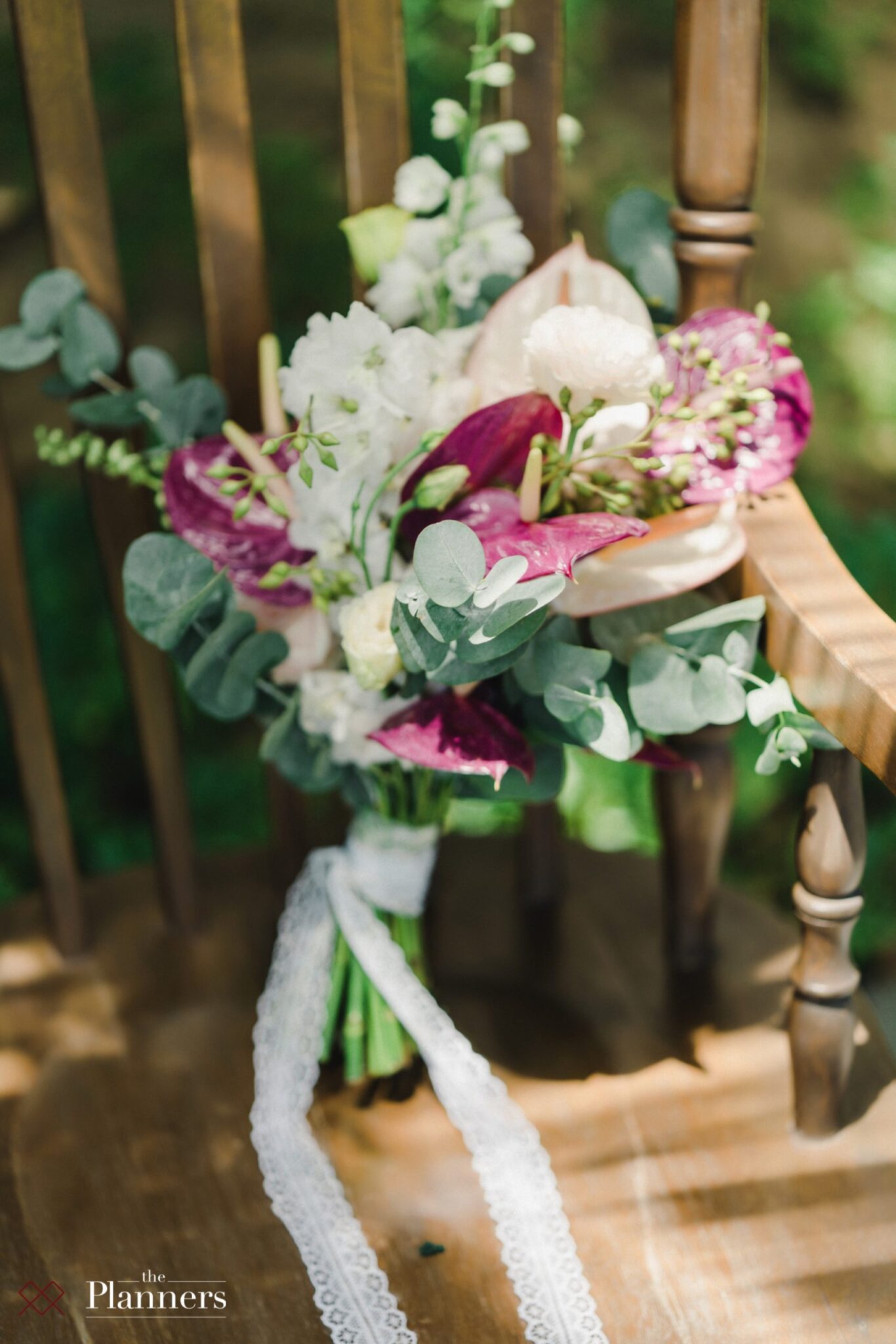 To spice things up before the ceremony, some friends of Linh- the bride helped to make some challenges for the groom and his friends before meeting the bride.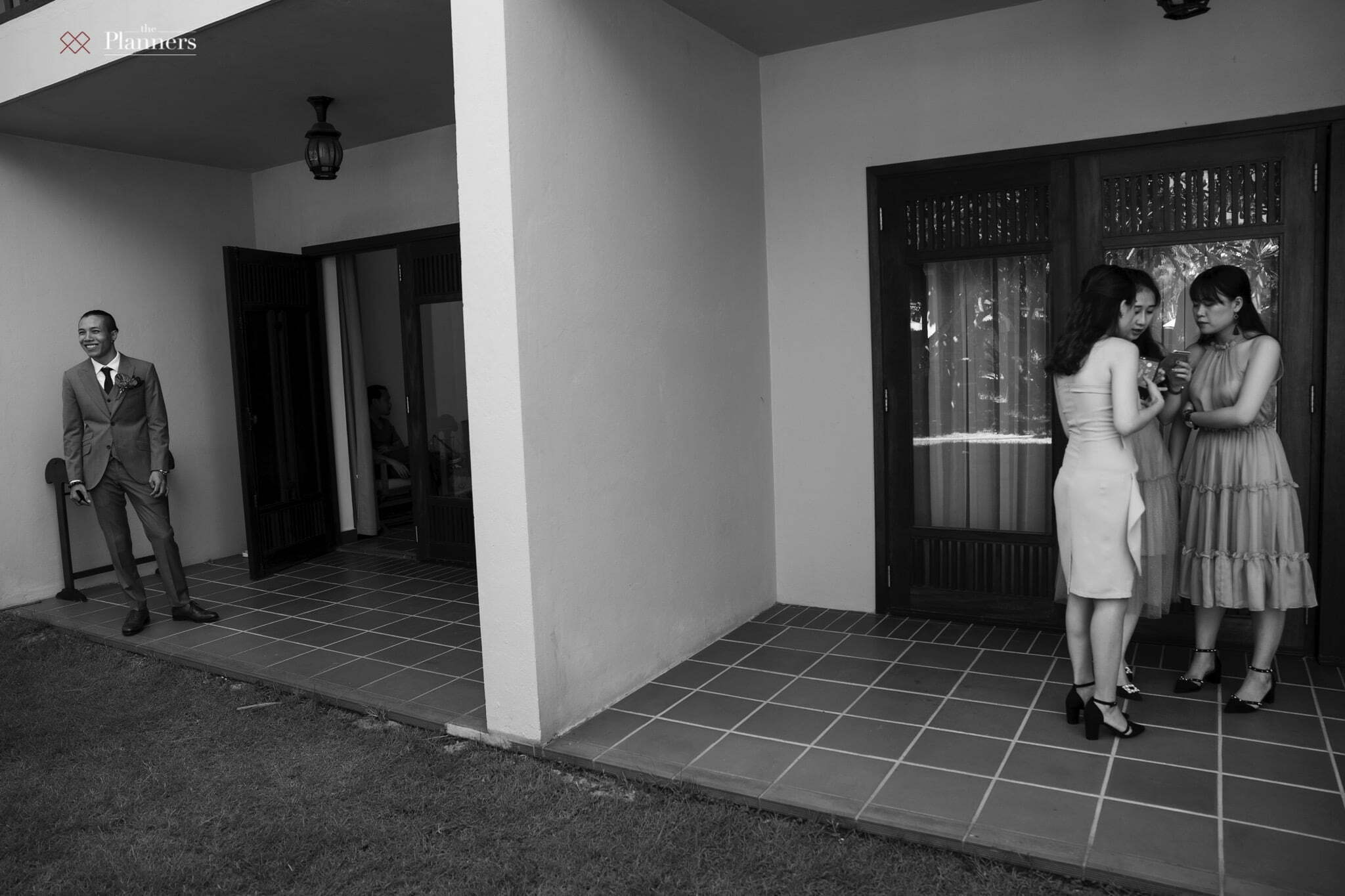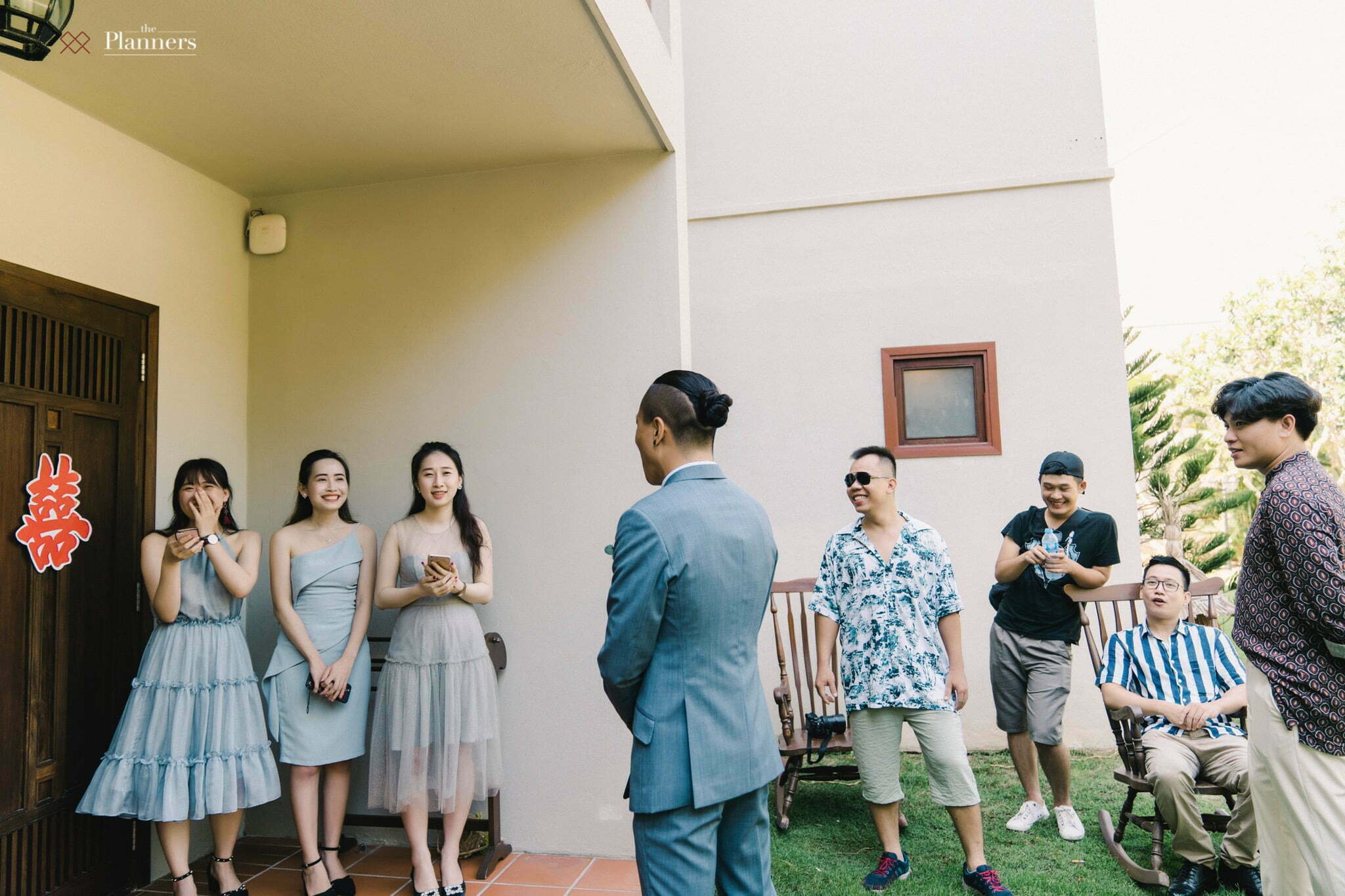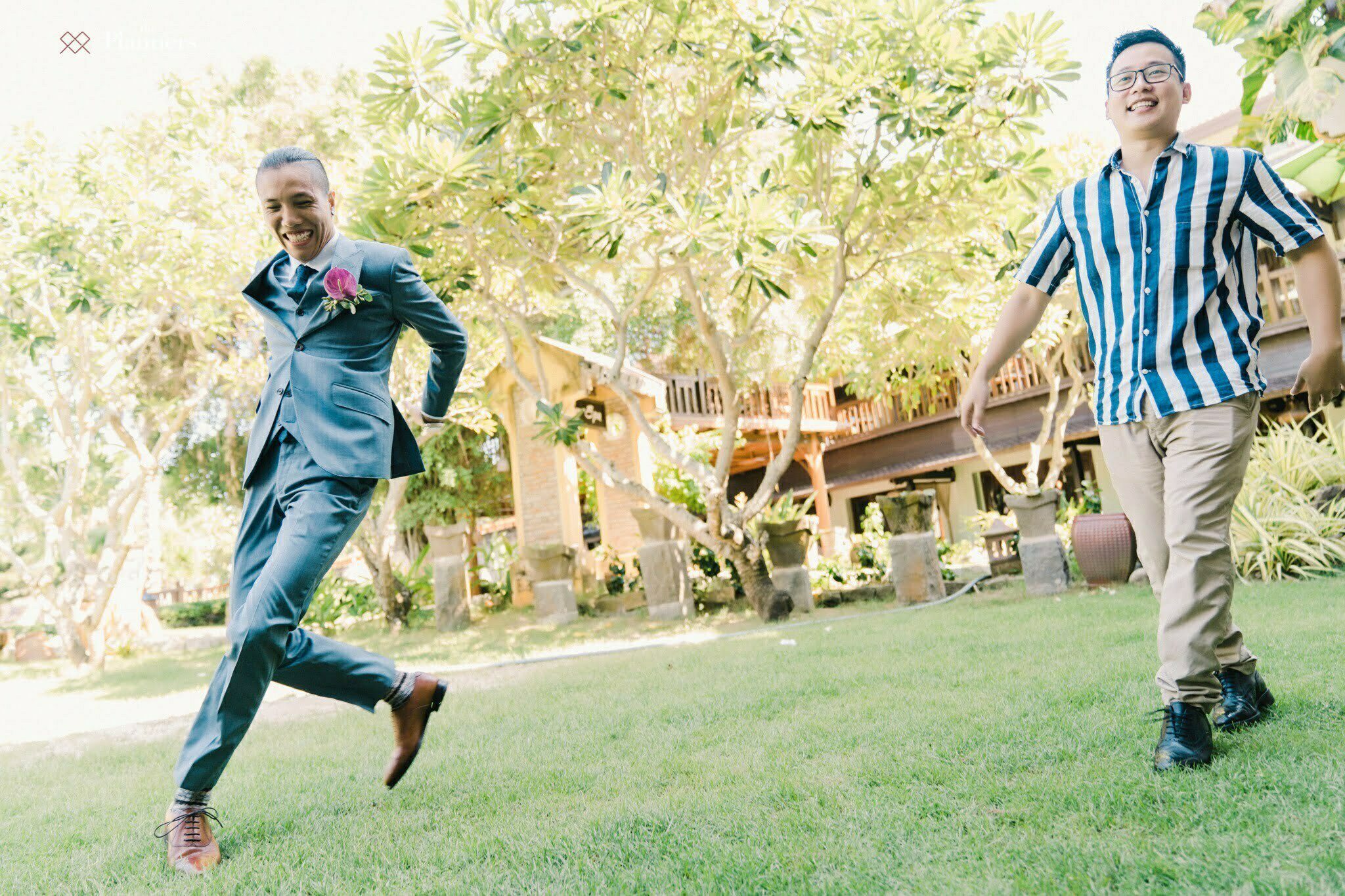 Apparently, the groom – who is a former B-boy didnt miss his chance to show off some of his skills!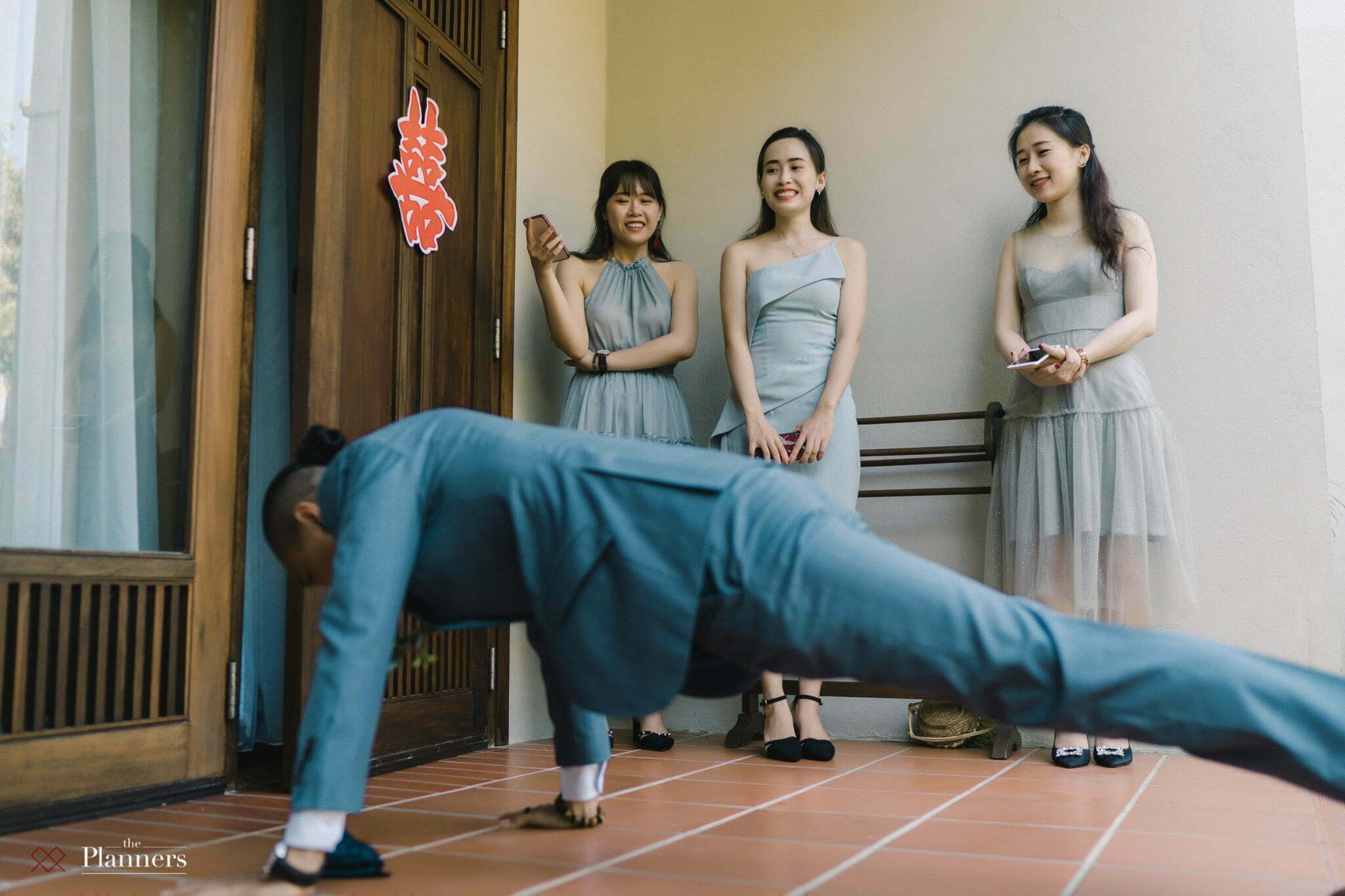 That touching moment in their First Look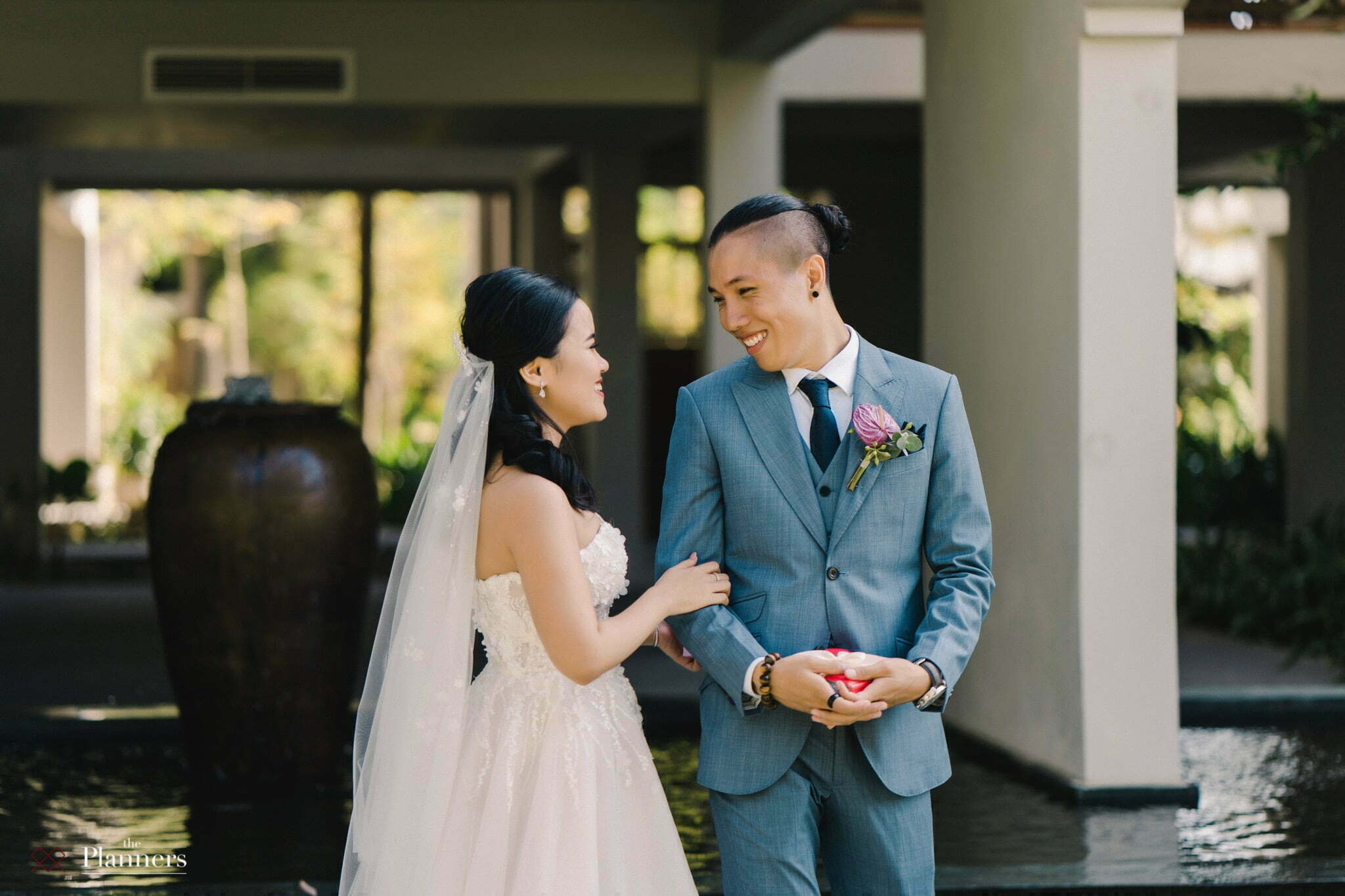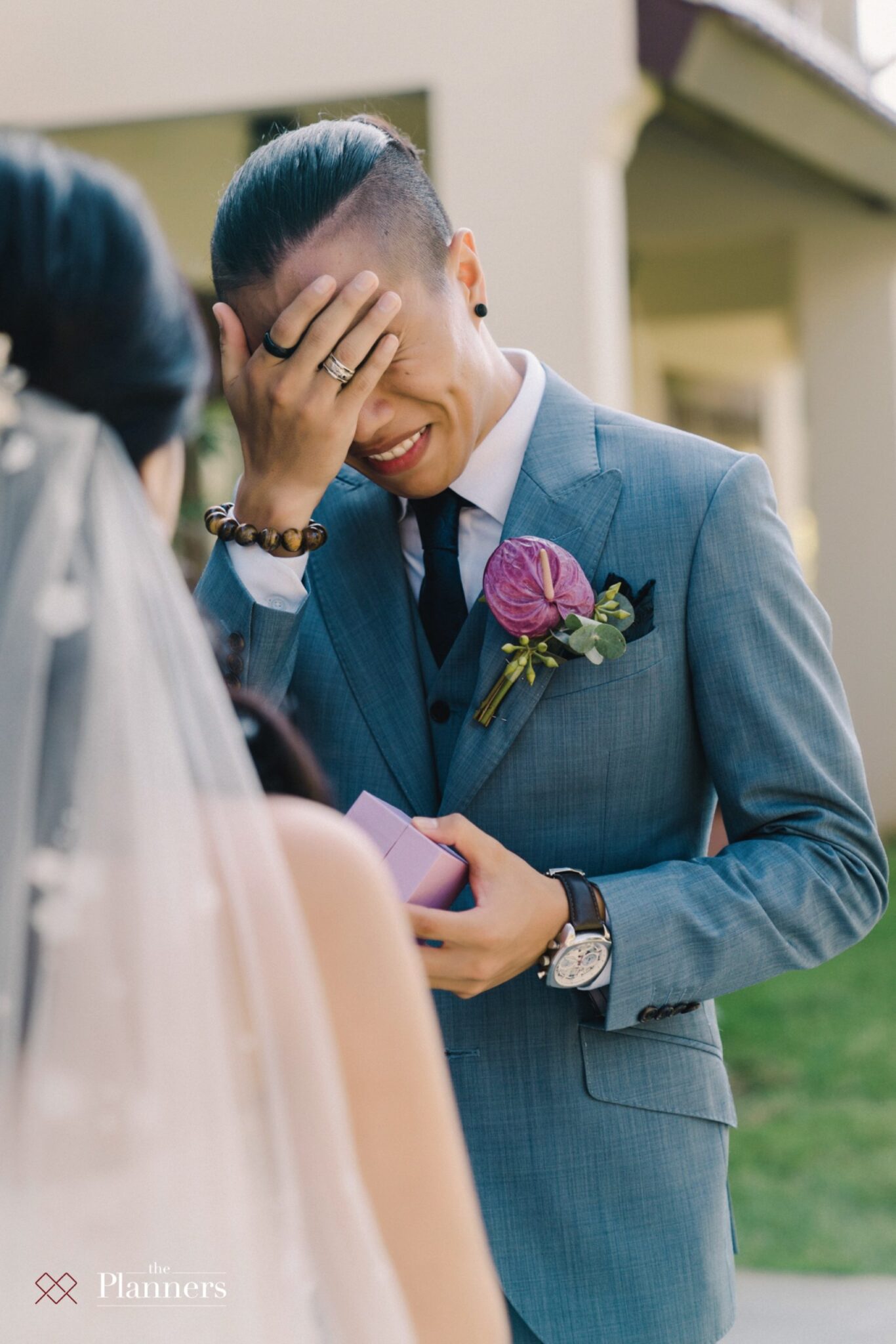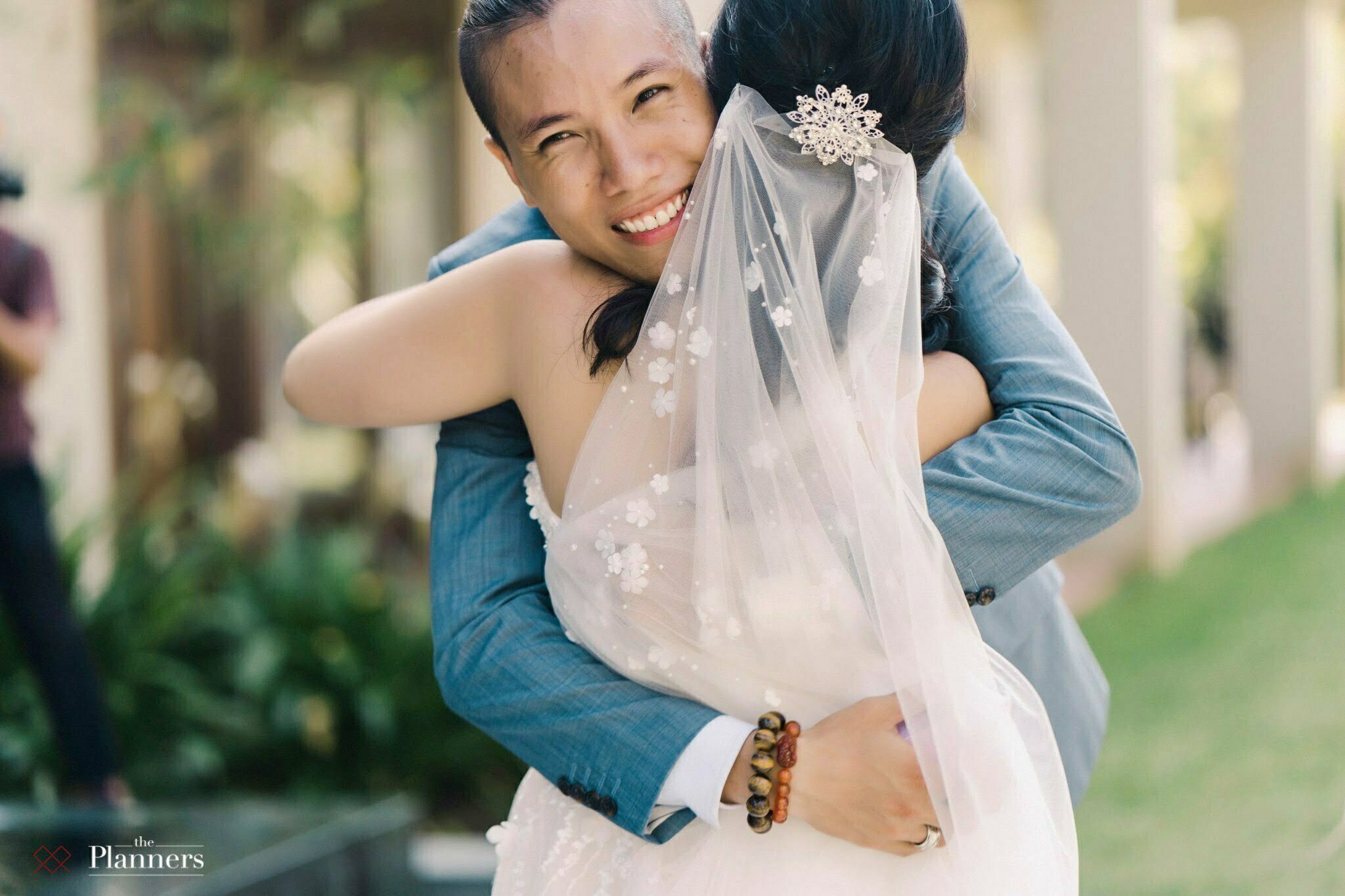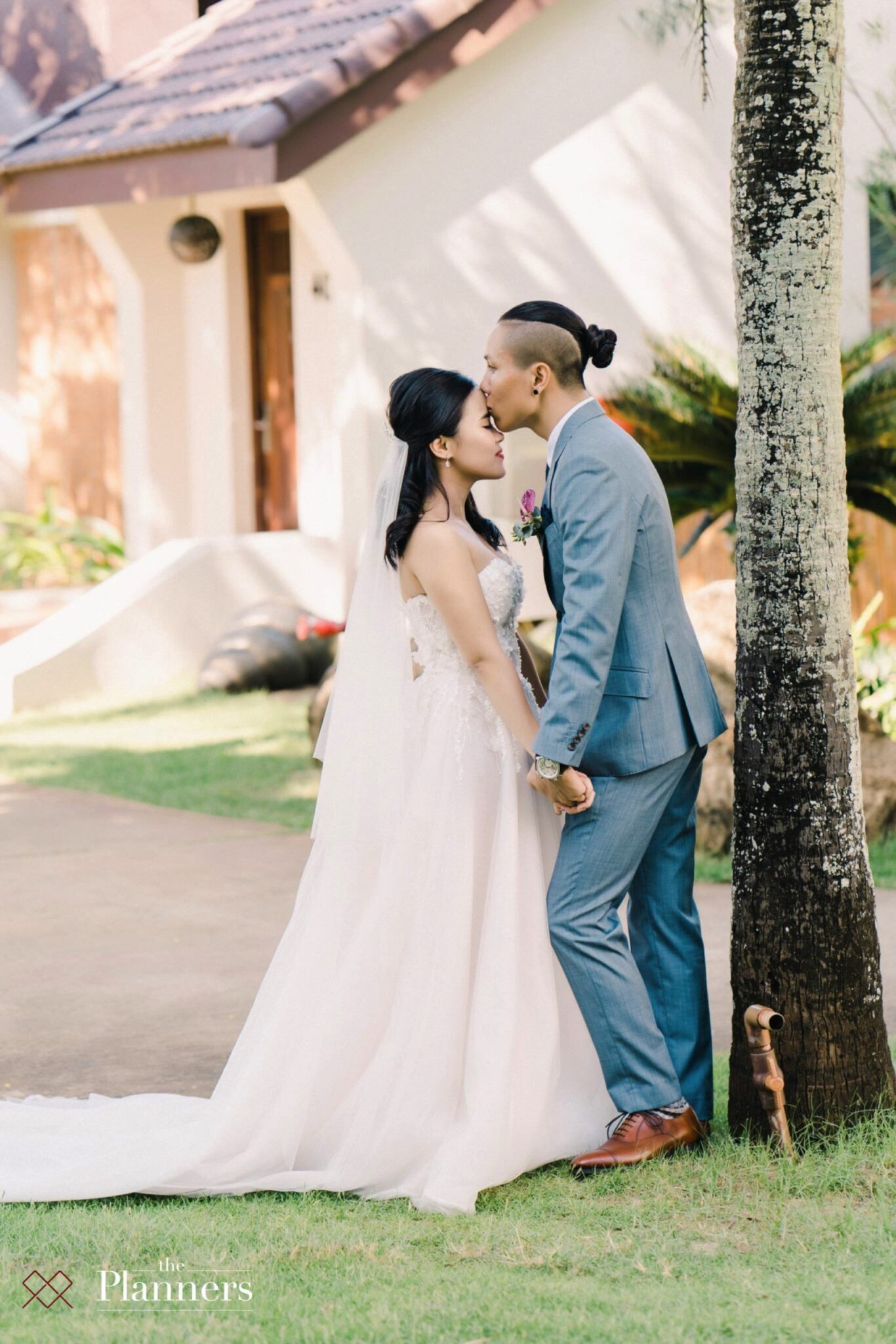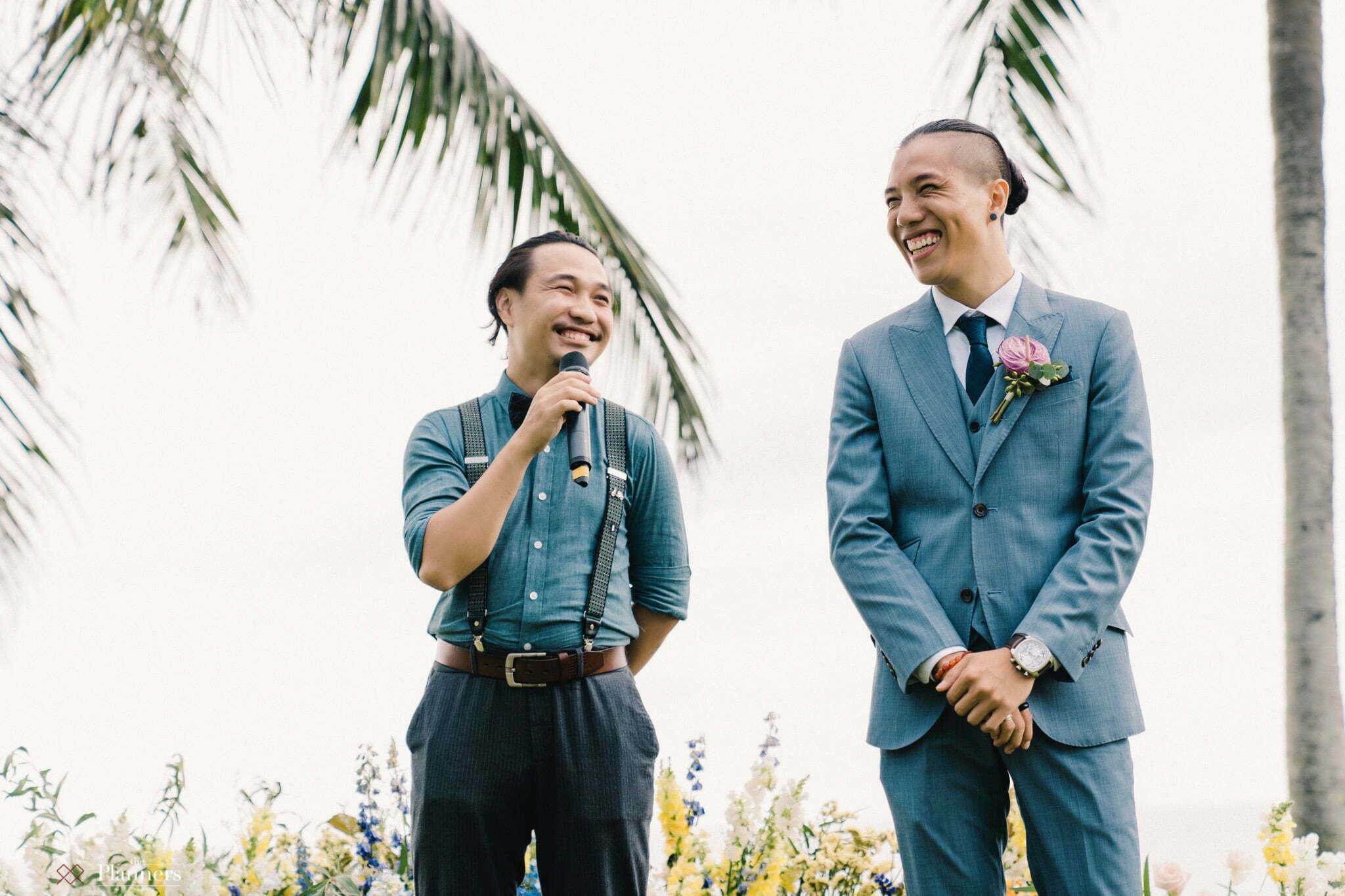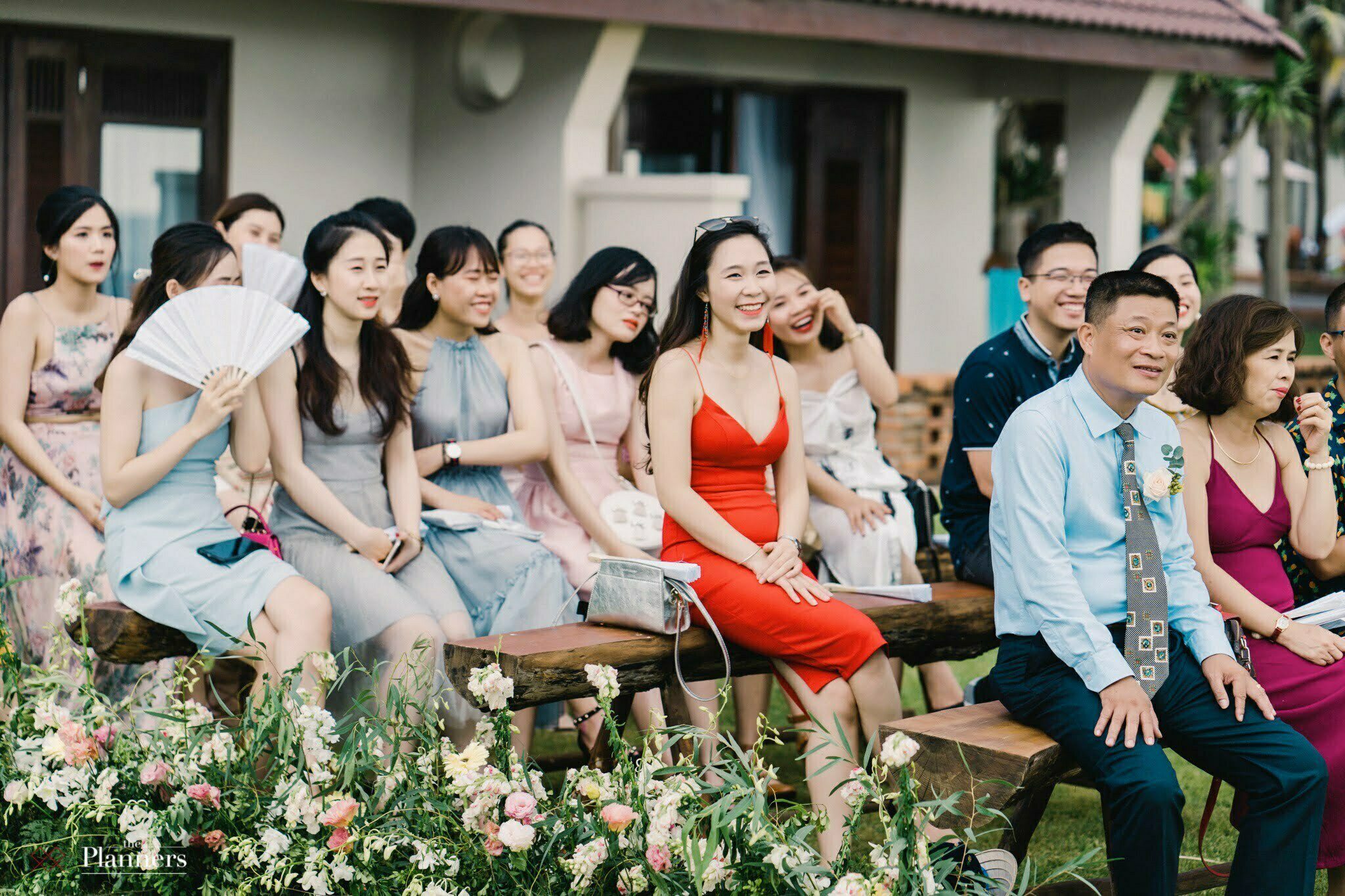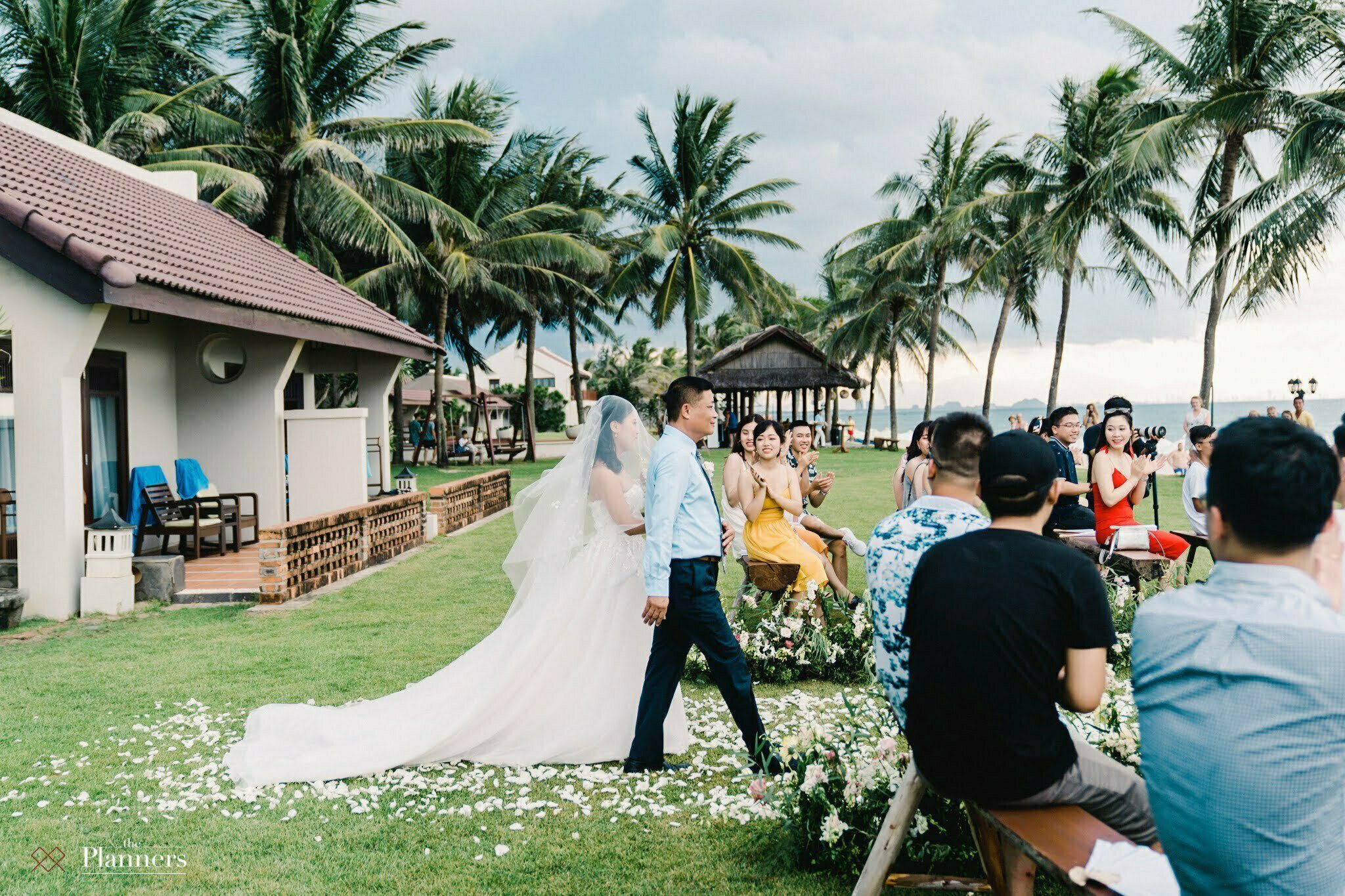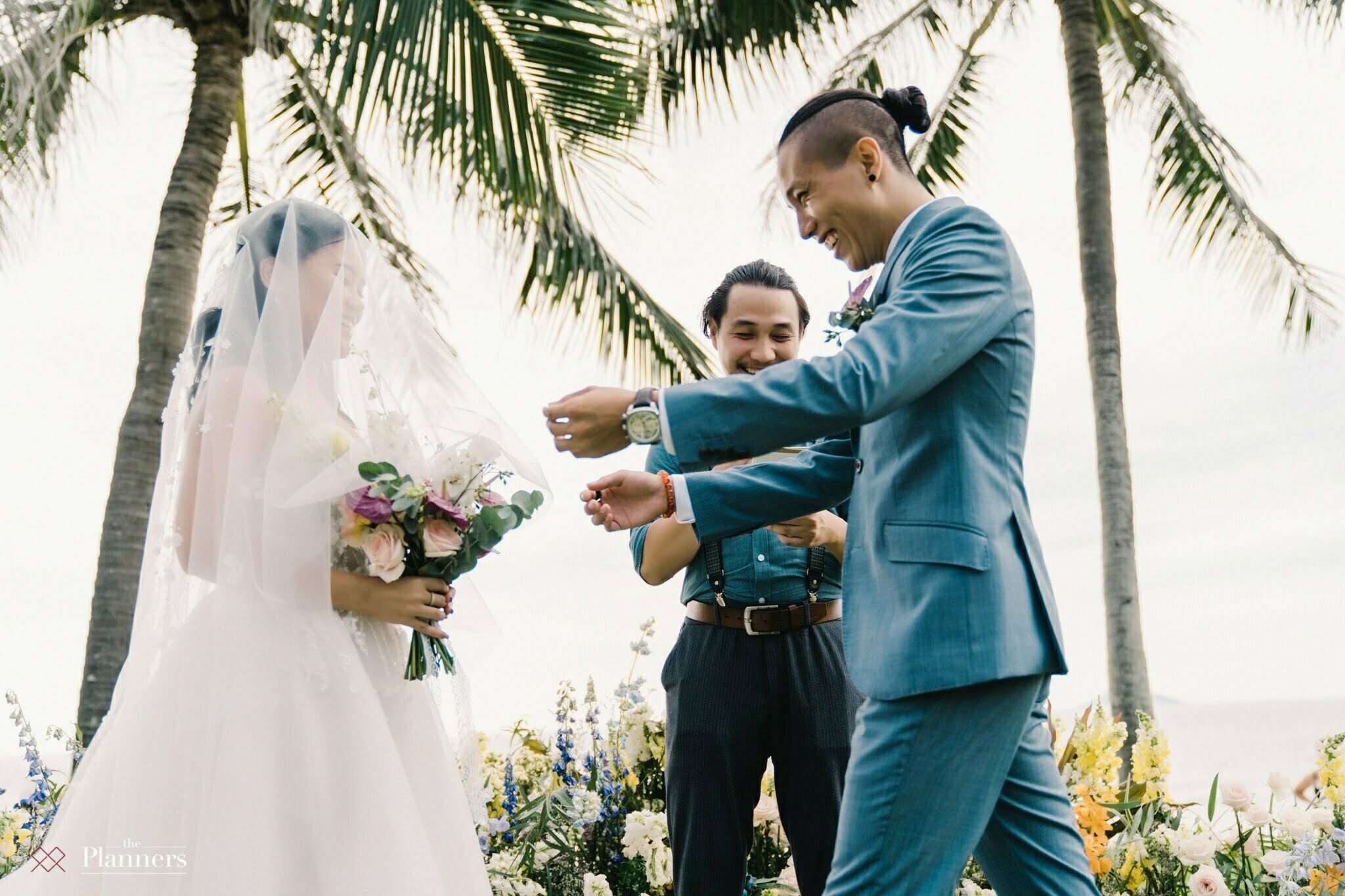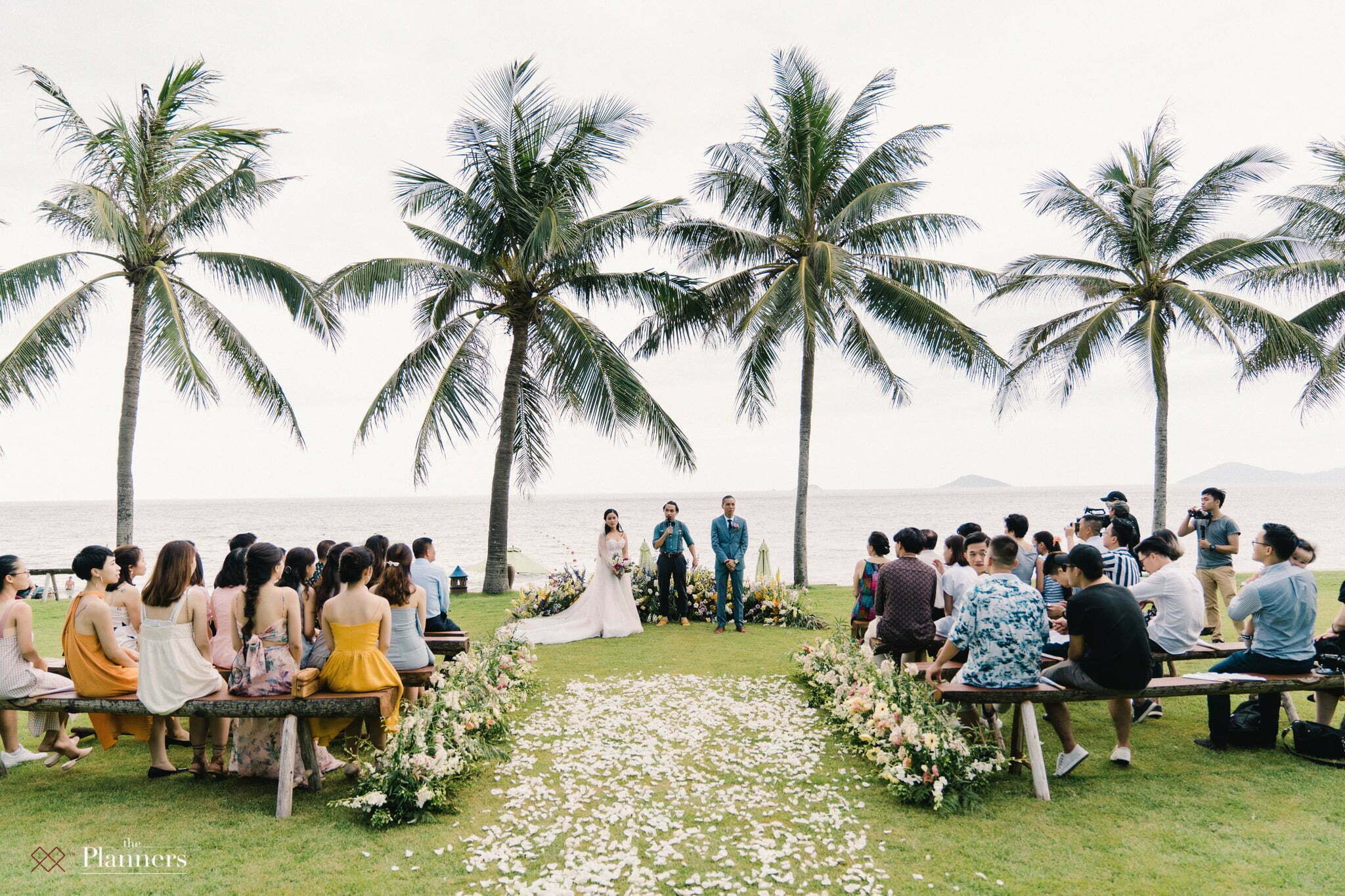 The High palm trees itself made a natural wedding arch and all we had to do is keep its natural beauty while adding some bright colors to the scene with a floral bush at the altar and a nice fluffy wedding aisle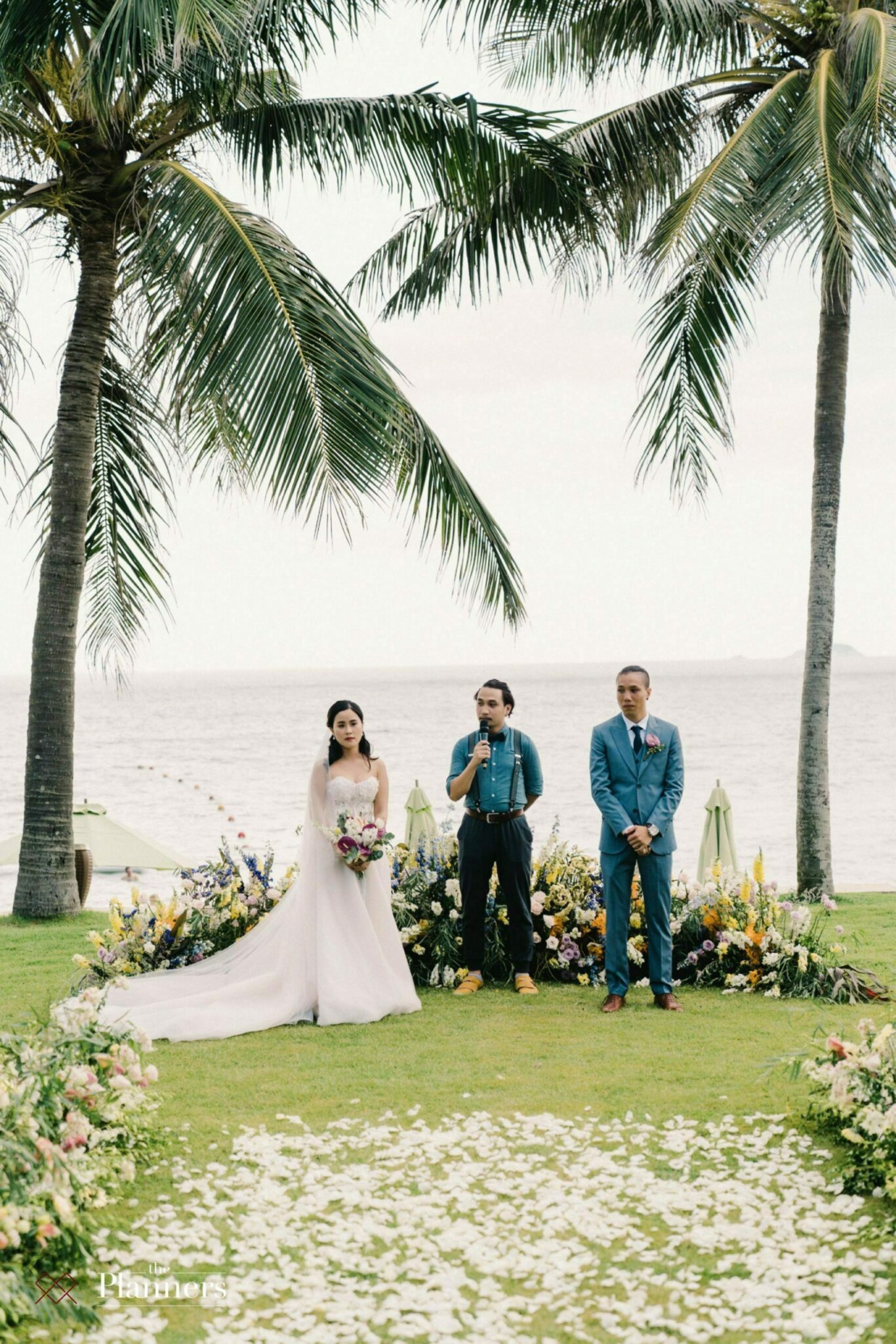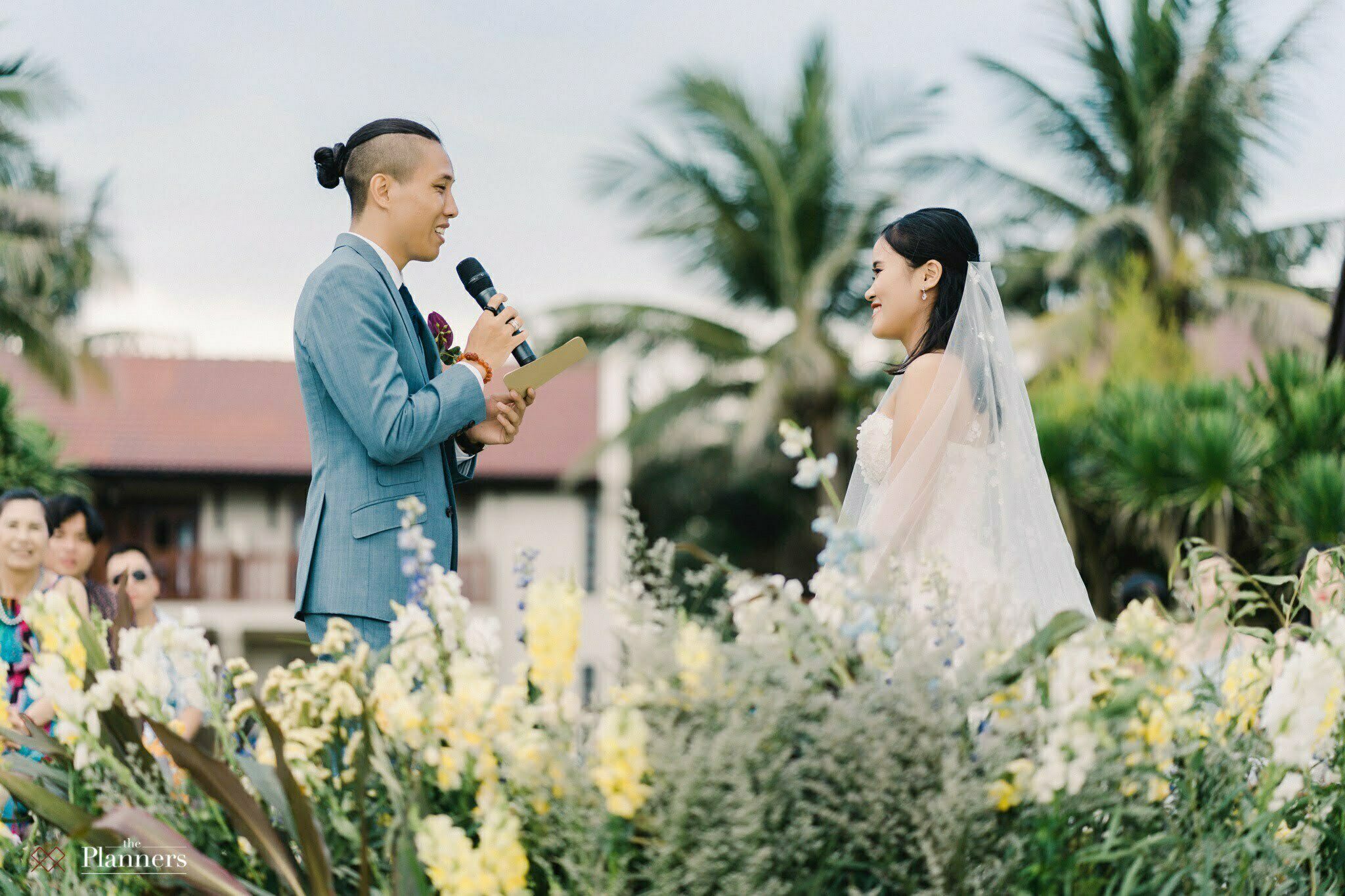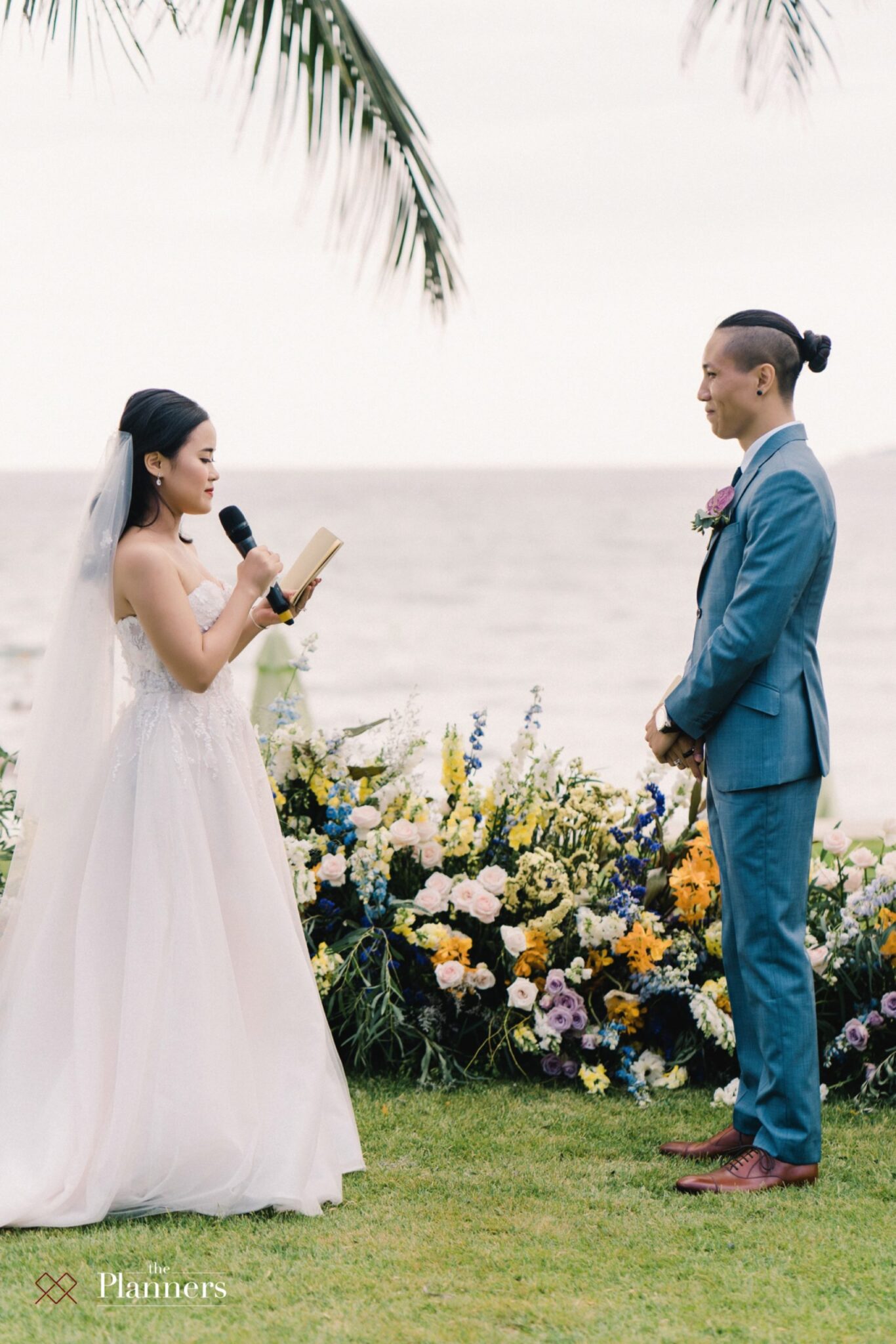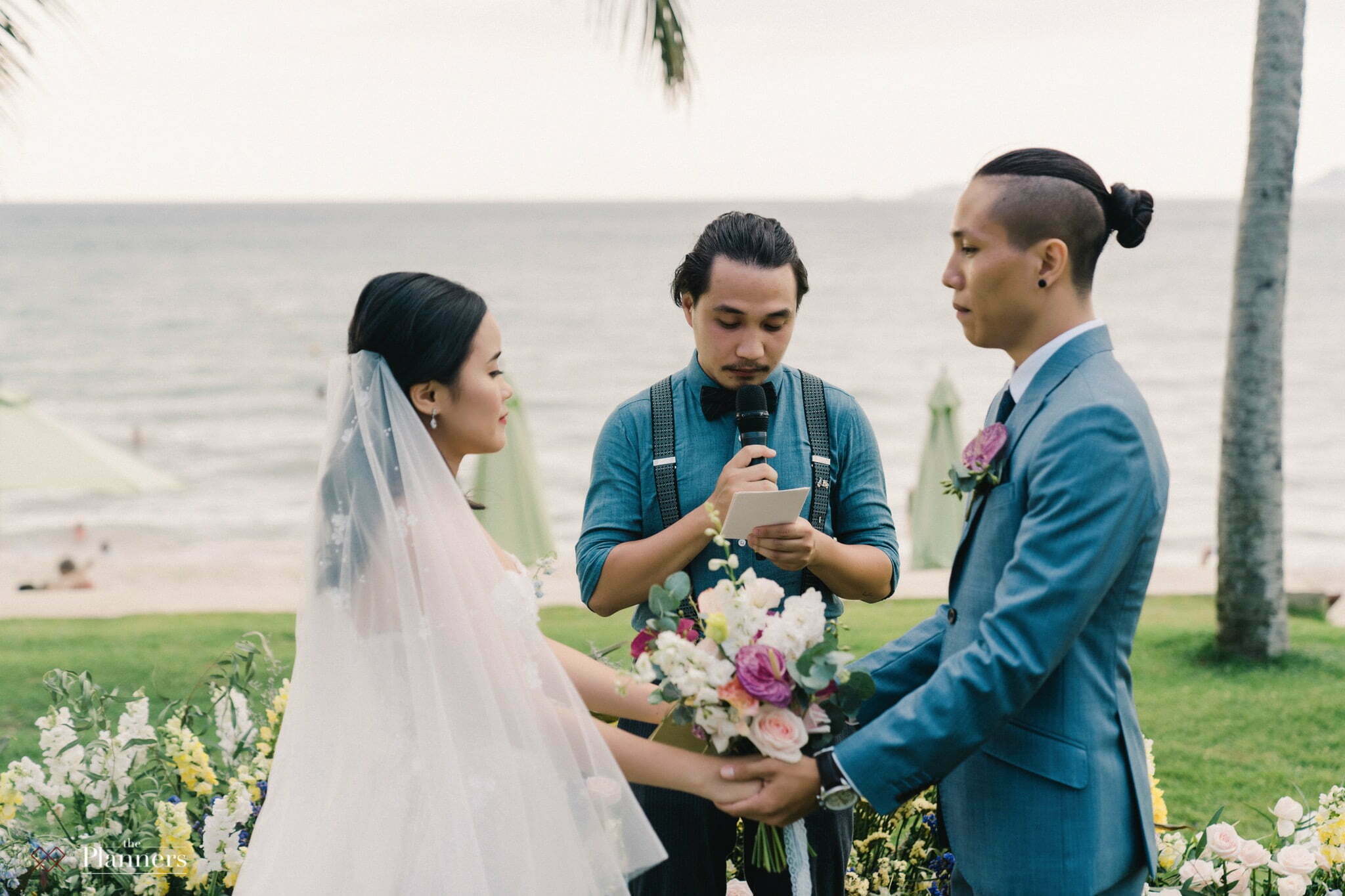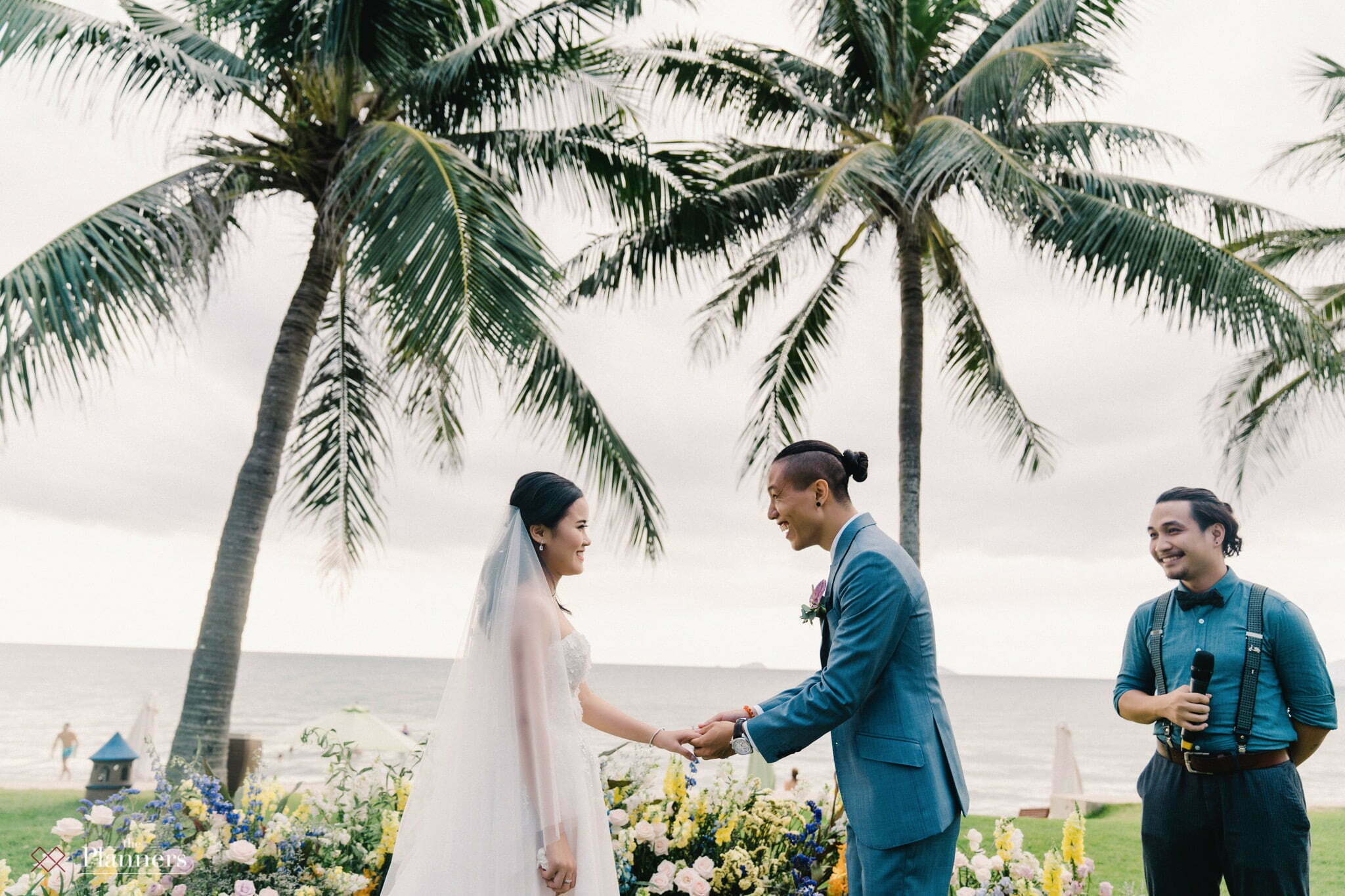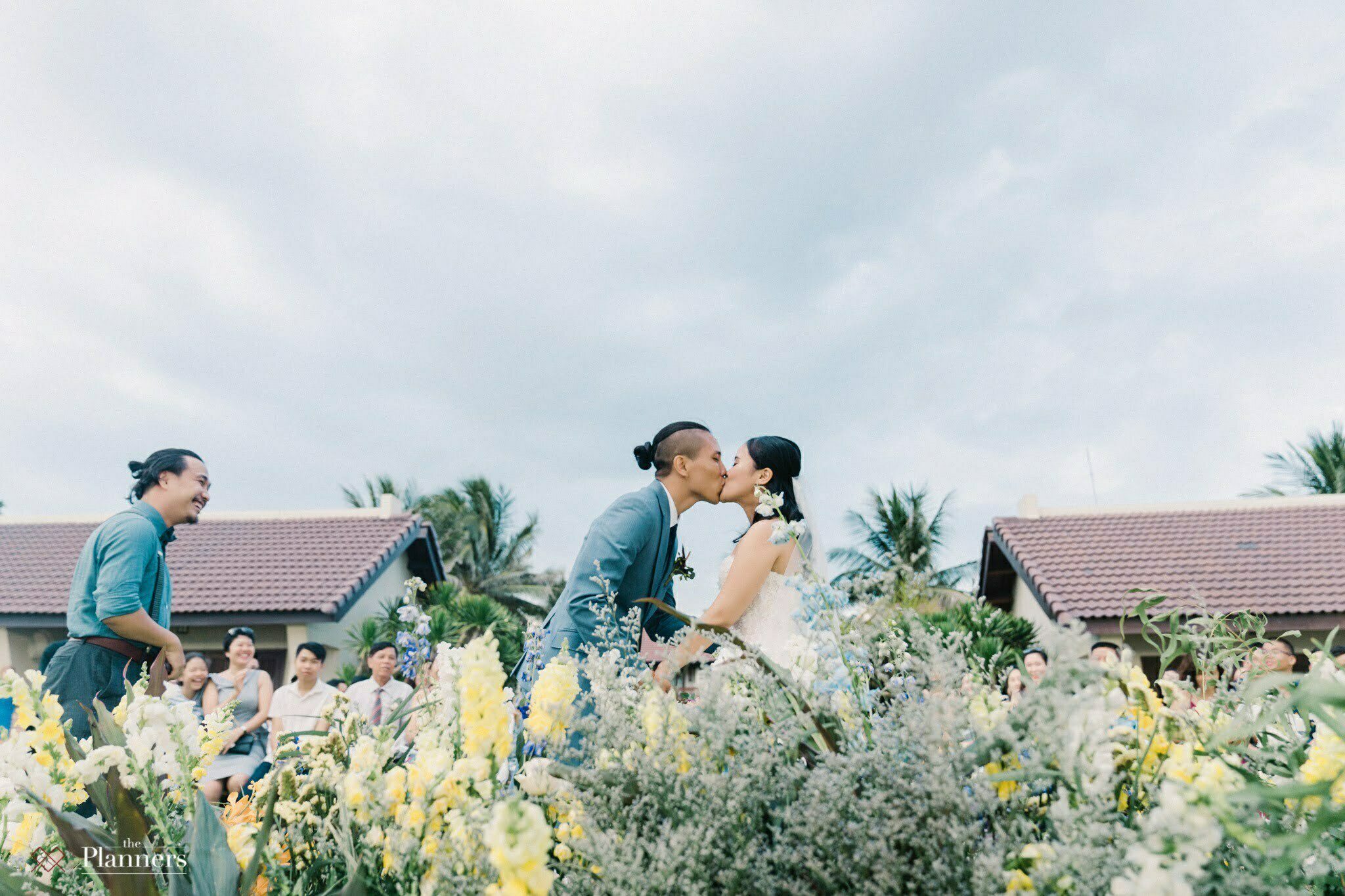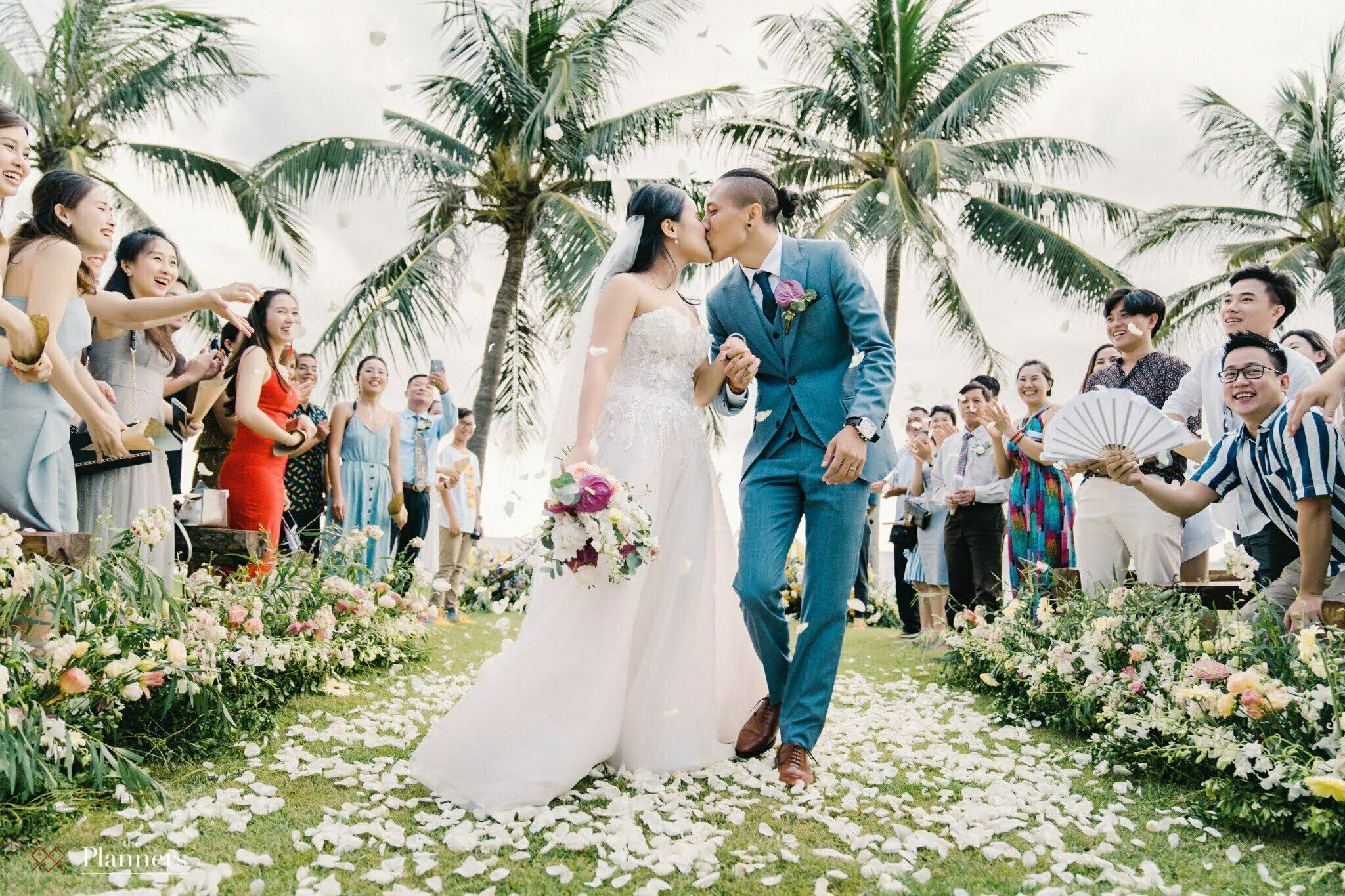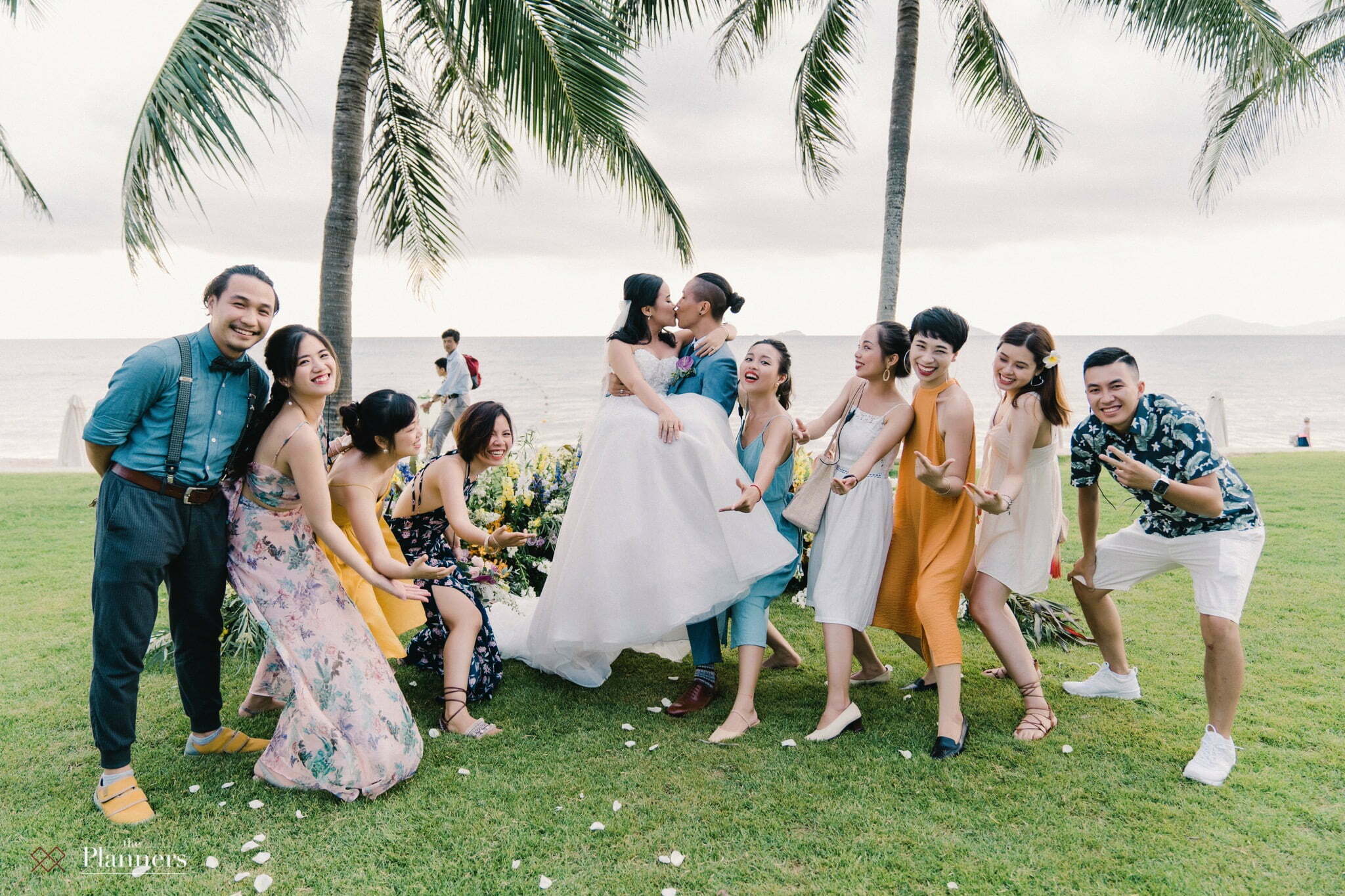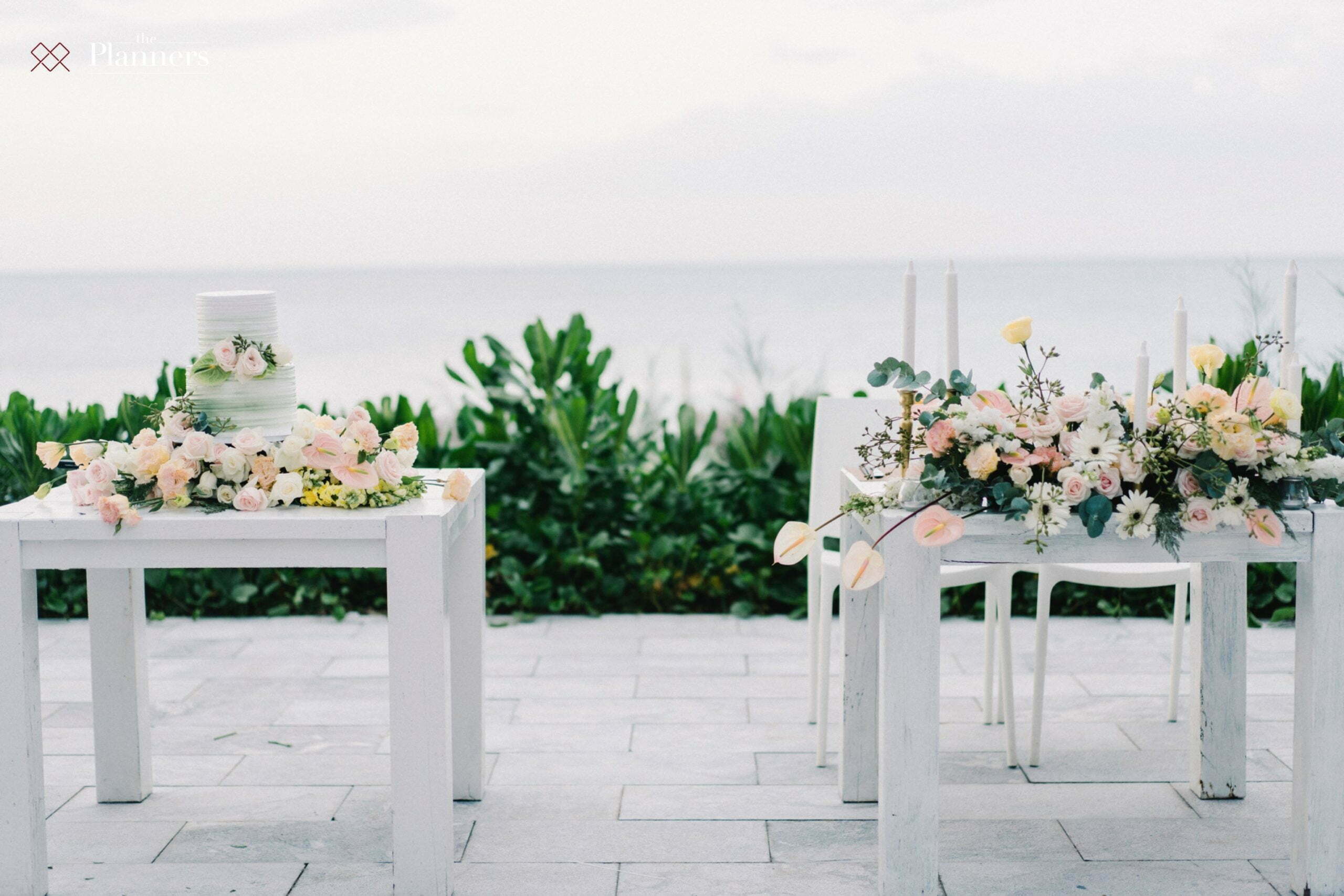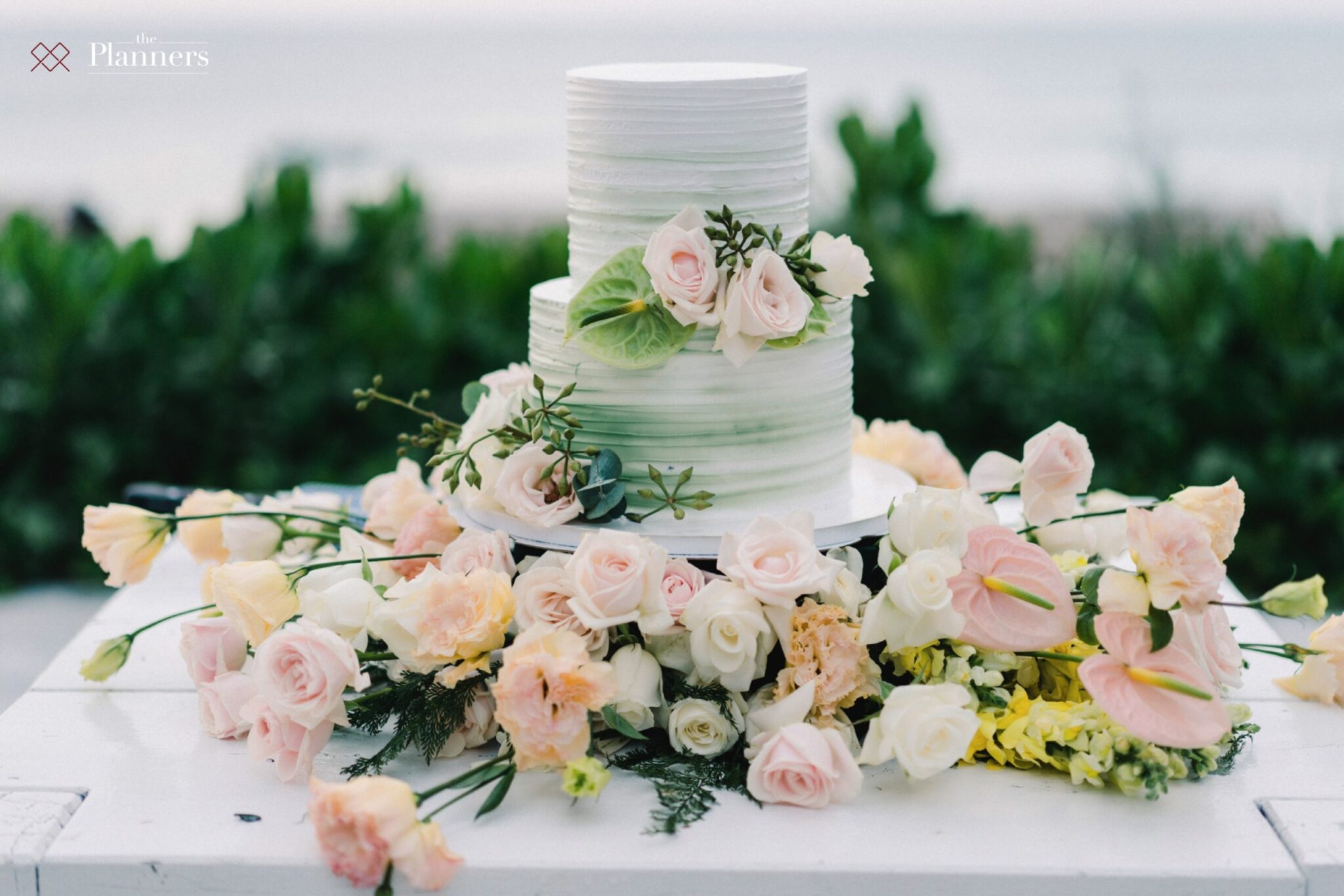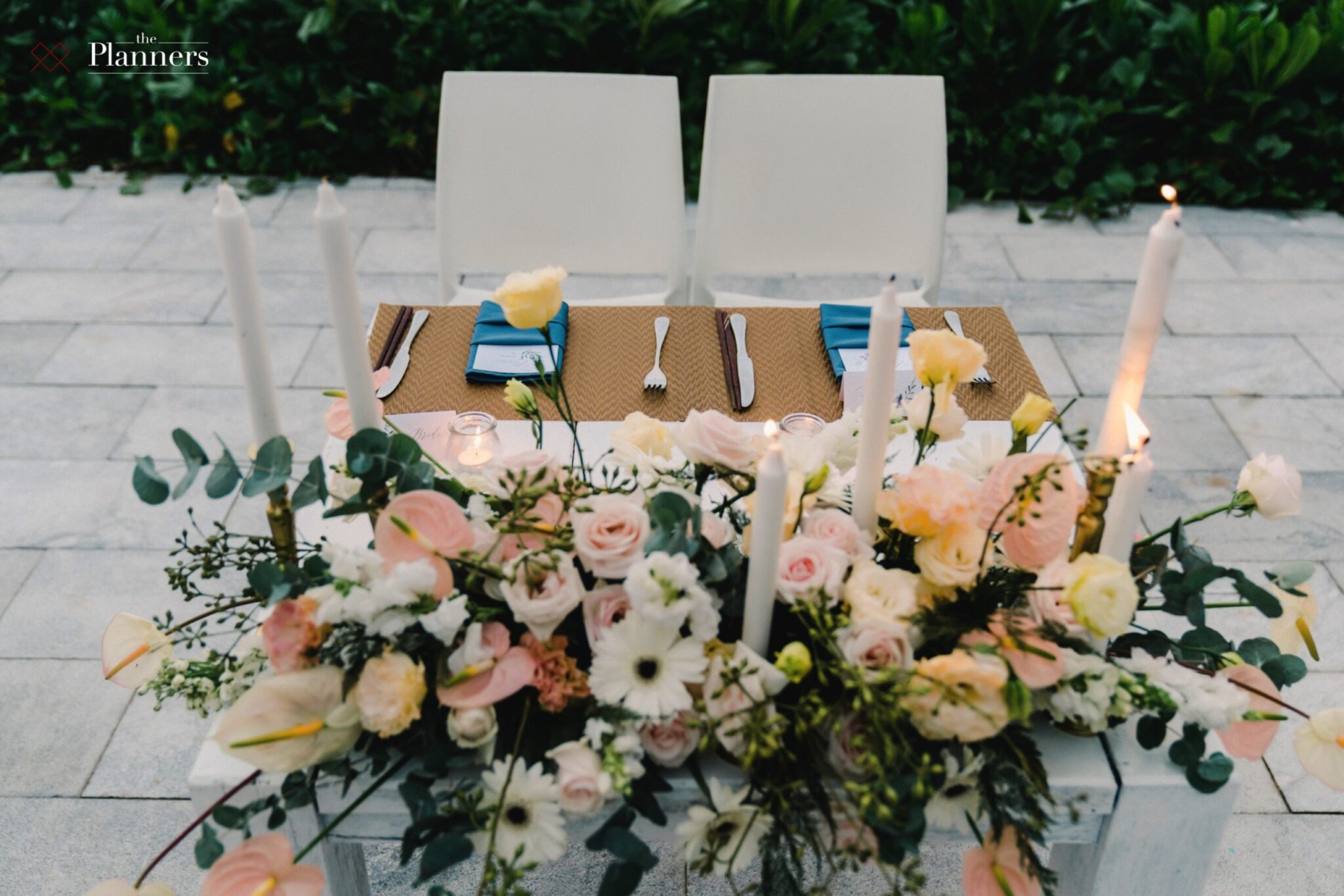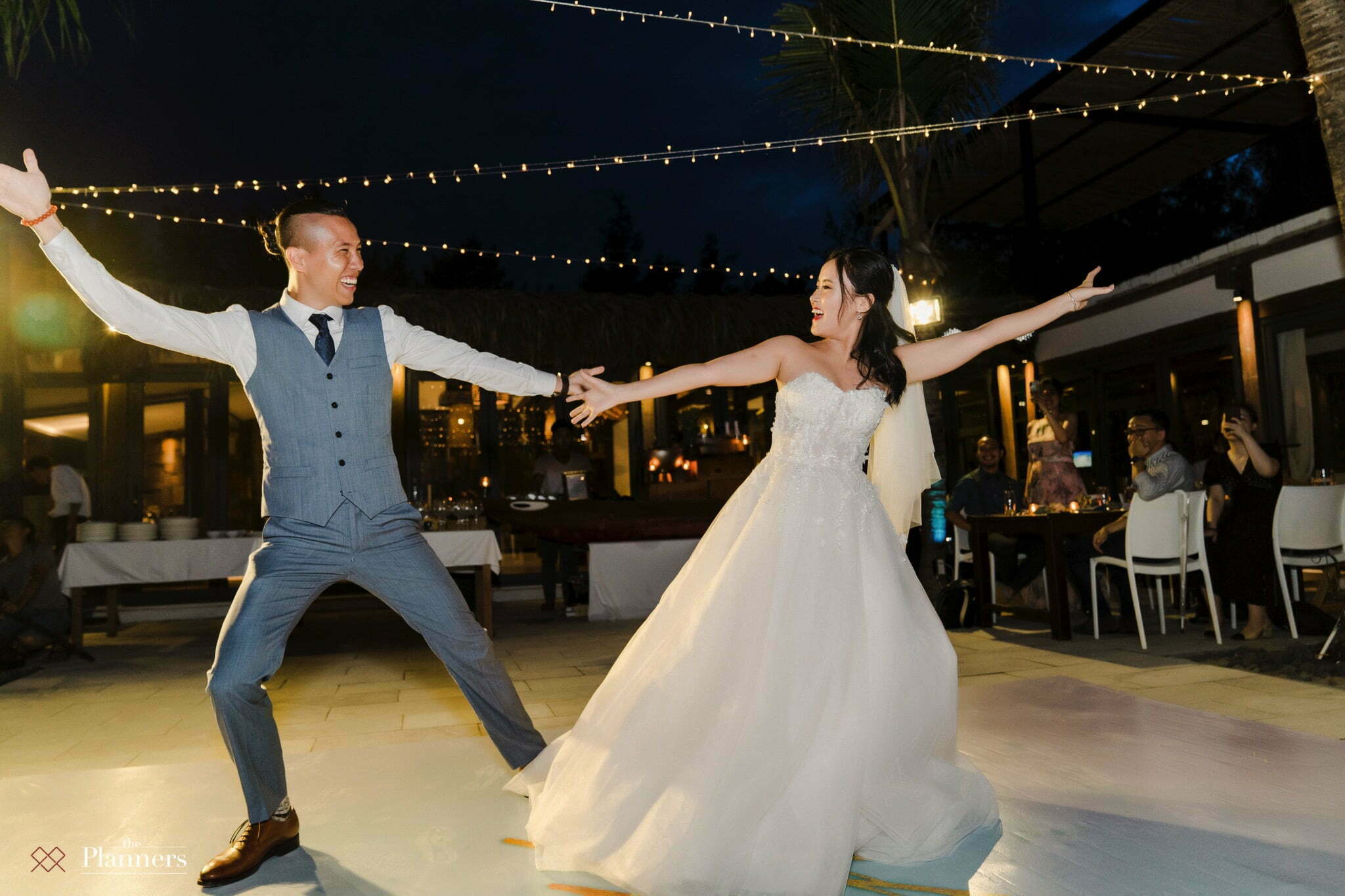 They prepared a lovely first dance with the music background from Girls Like You by Maroon 5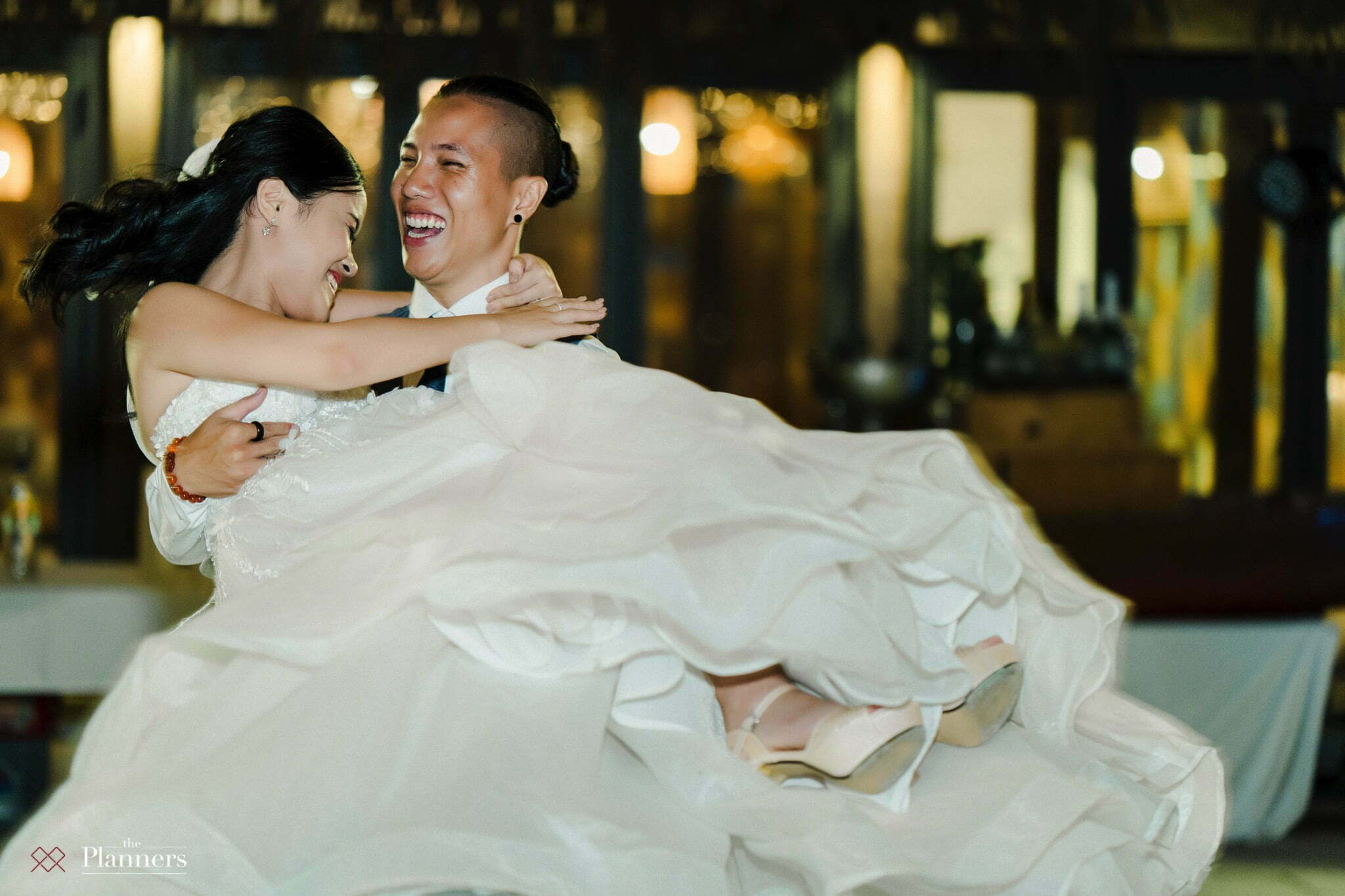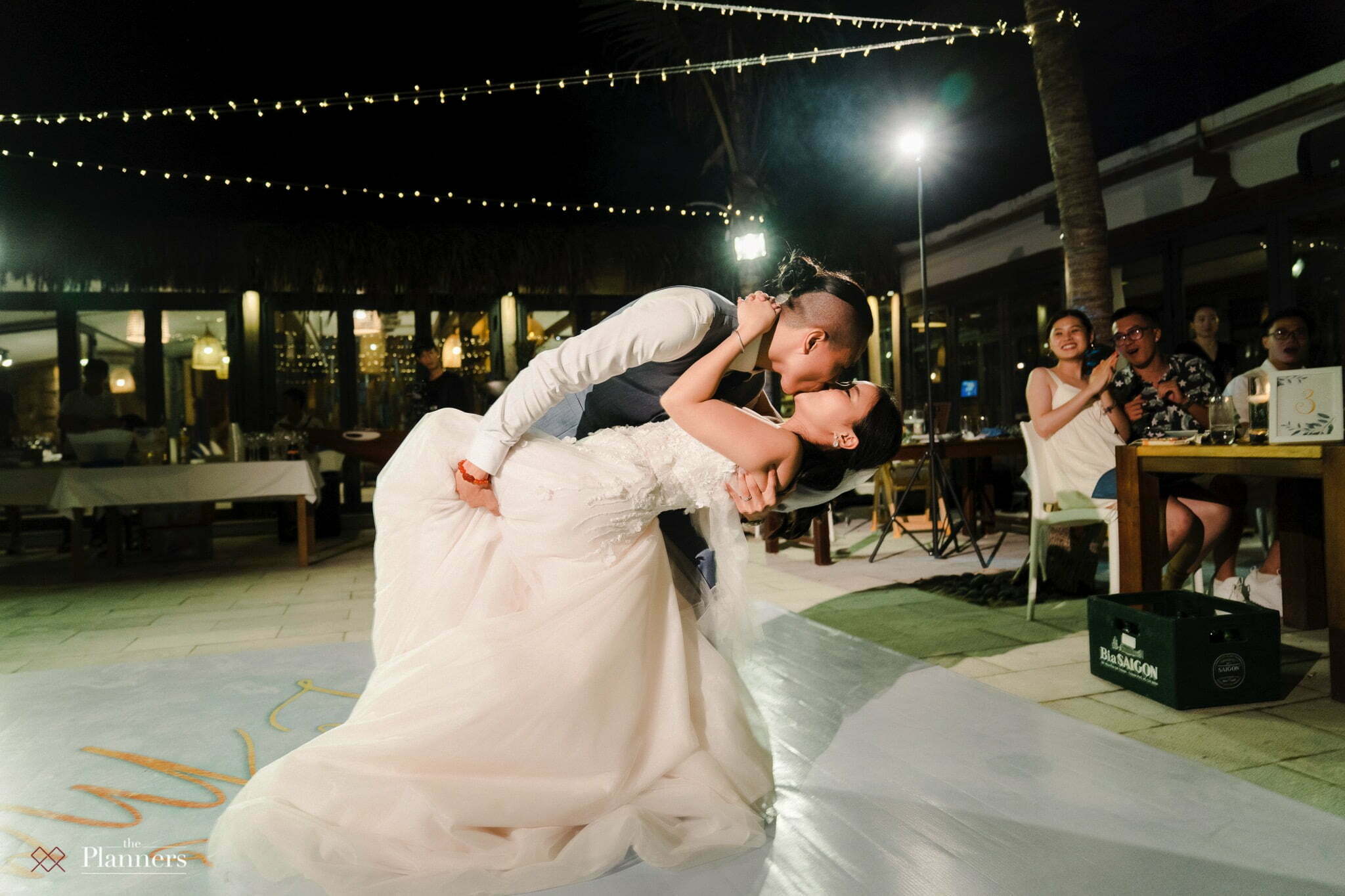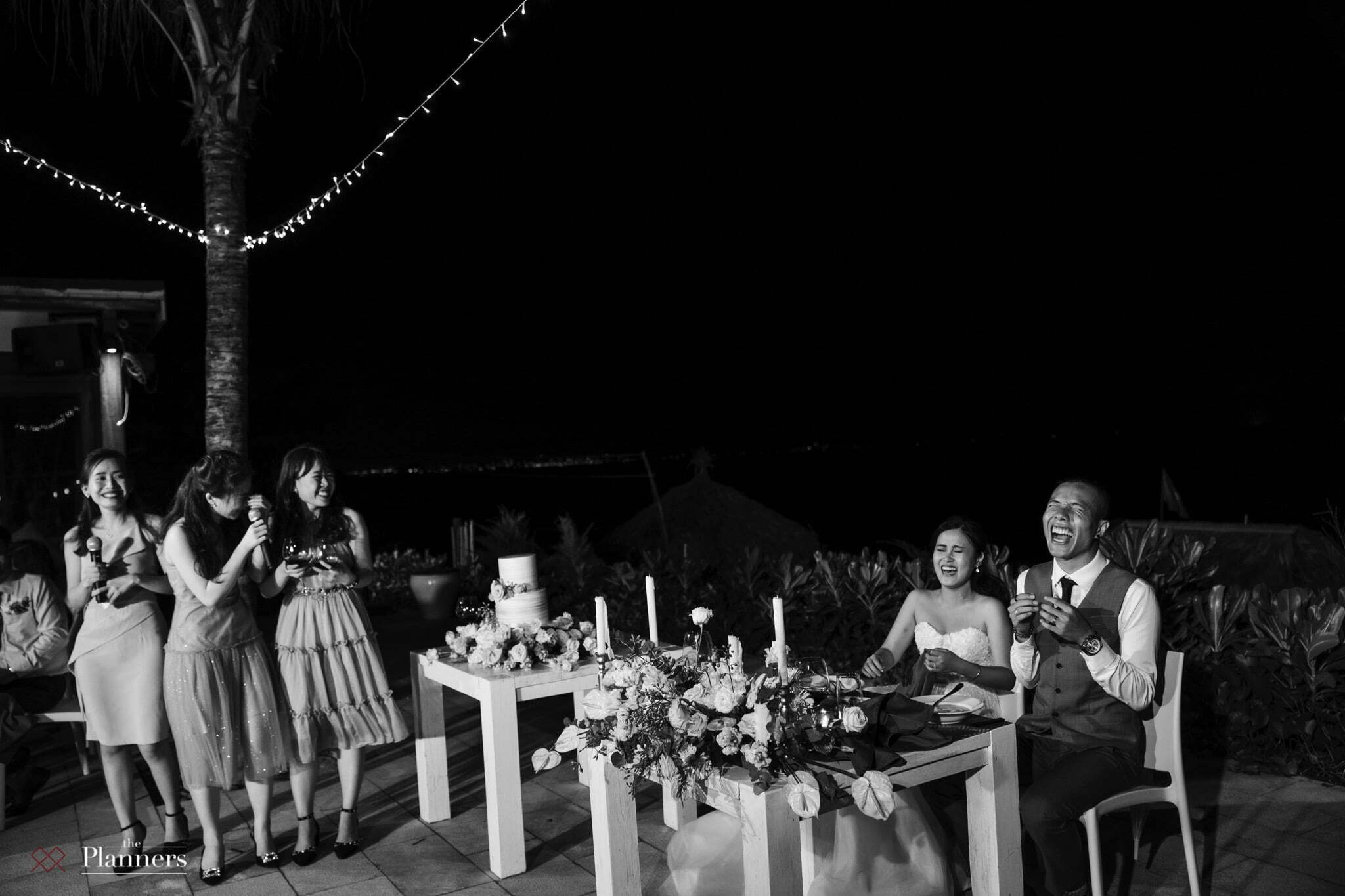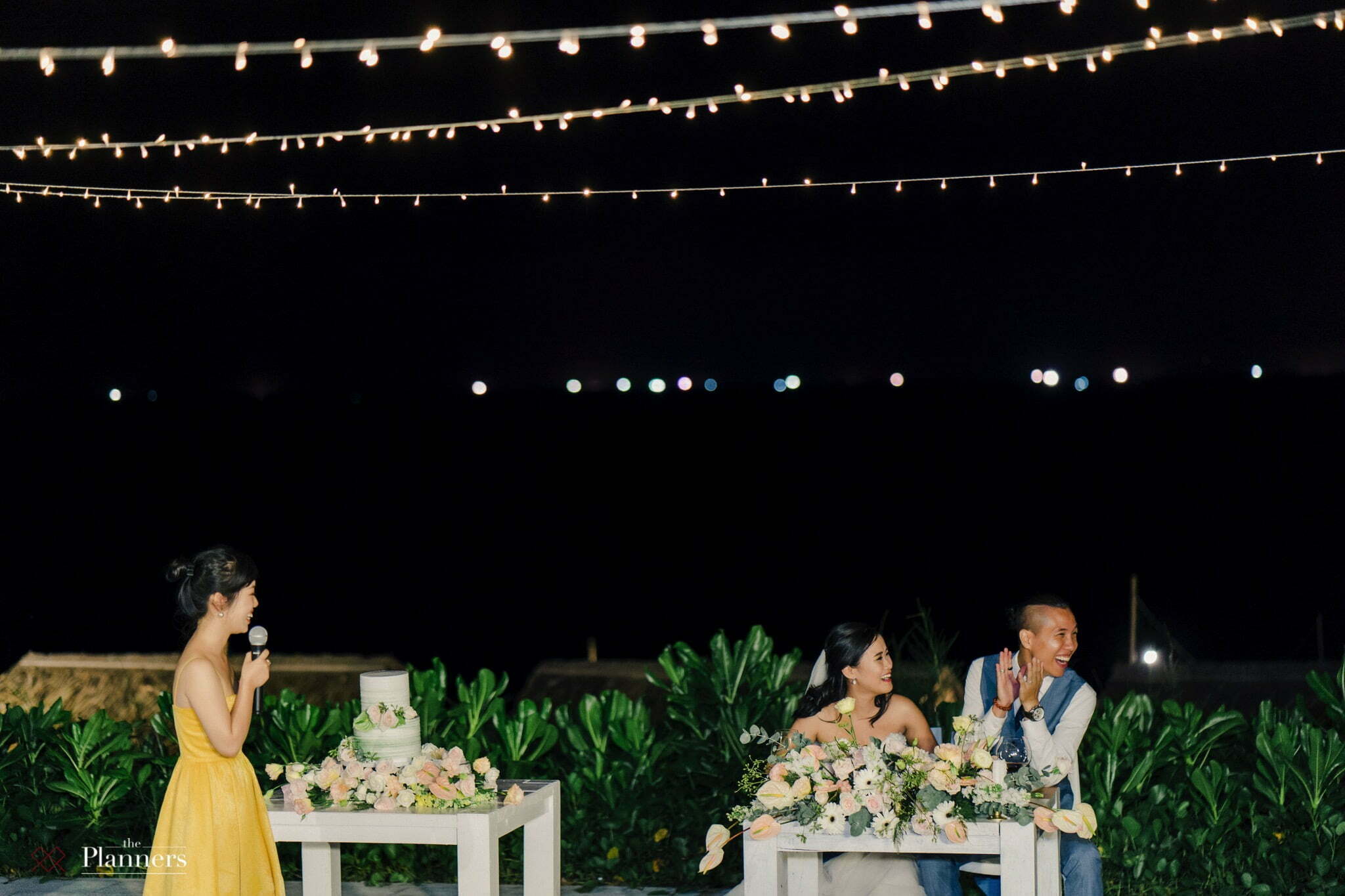 The wedding is not only a special event to Linh & Mun but some how for also to us. We were there to planning the wedding with her and we – The Planners team also were one of of those who have witnessed their love journey from very first days till the wedding day. We are so happy for her that she finally found a person who completes her and makes her laugh everyday.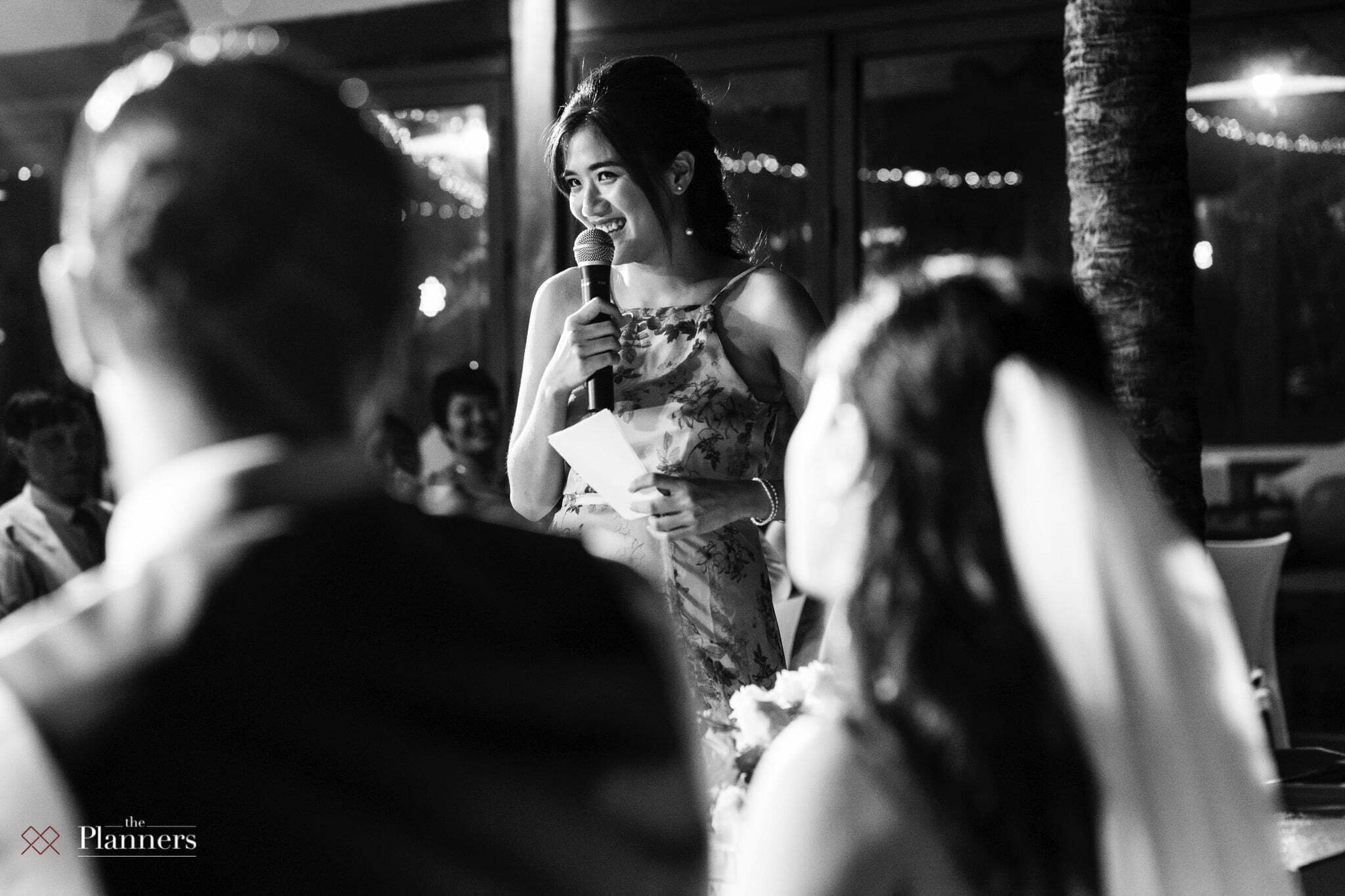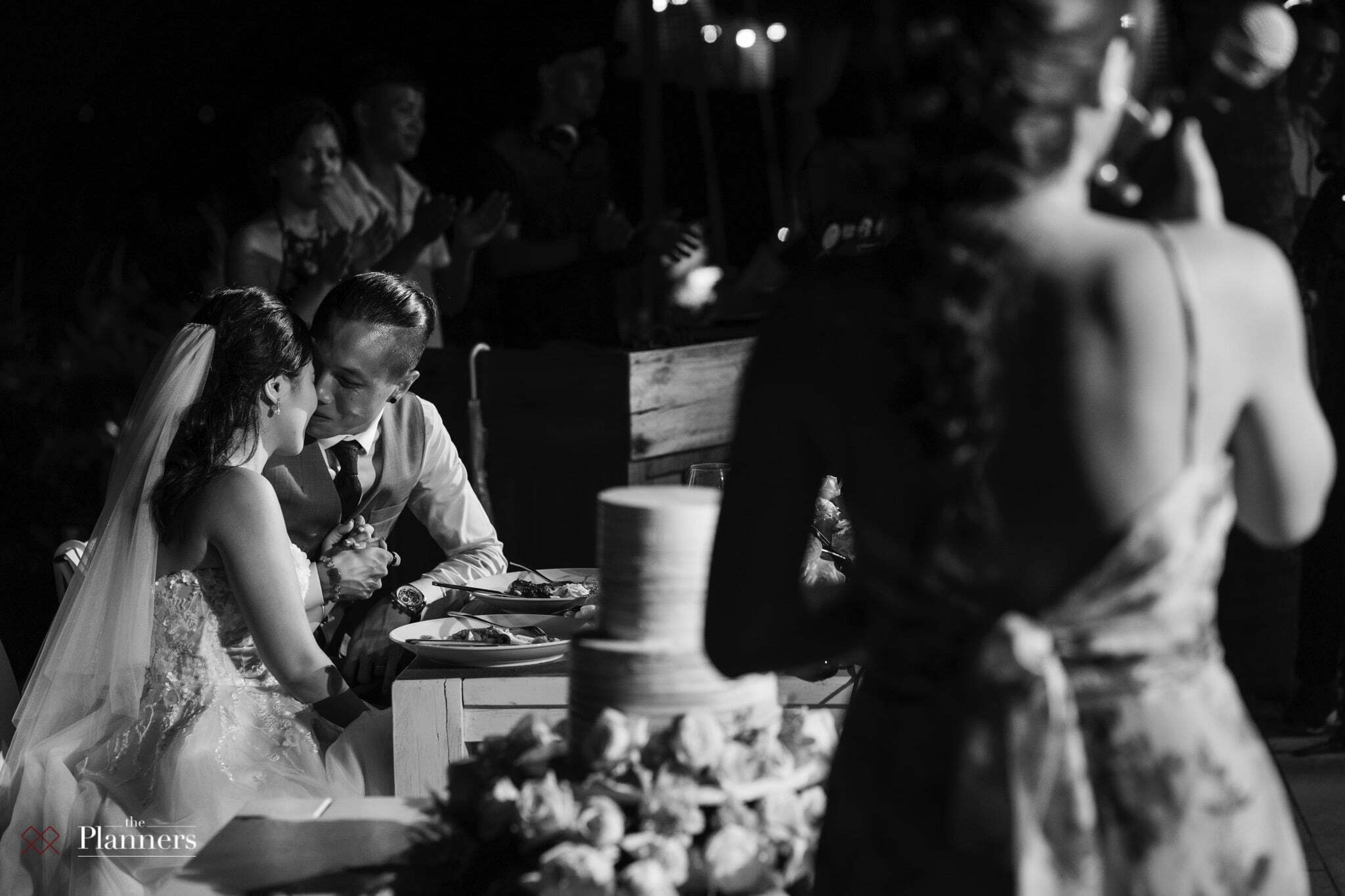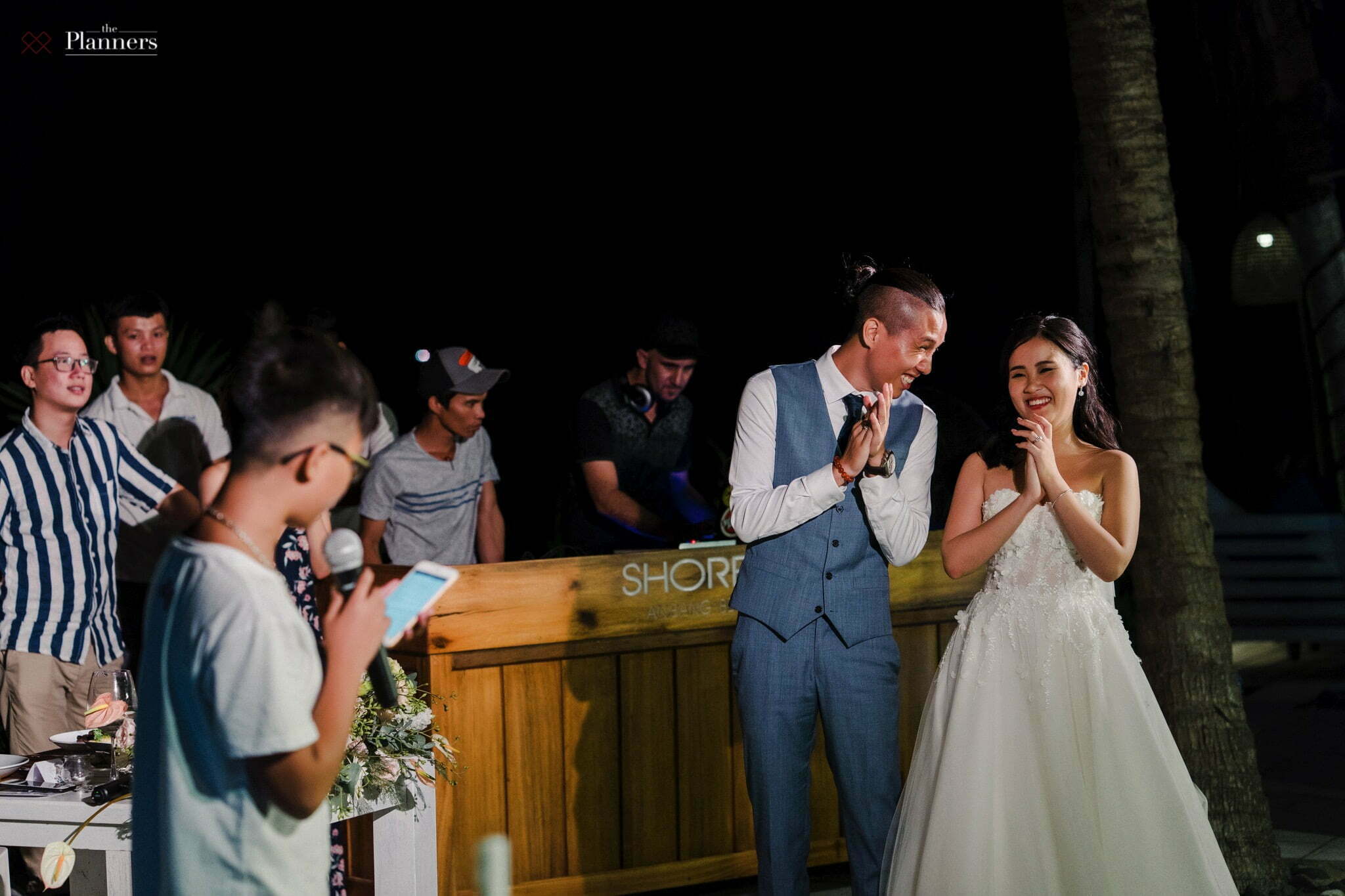 Be happy always, Linh and Mun ! Cheers for many more great moments ahead and enjoy your journey together as husband and wife!
afamily.vn/bi-mat-cua-chiec-vay-cuoi-va-khoanh-khac-first-look-hanh-phuc-o-dam-cuoi-chat-phat-ngat-do-co-dau-tu-tay-trong-20181106223000023.chn

kenh14.vn/bi-mat-cua-chiec-vay-cuoi-va-khoanh-khac-first-look-hanh-phuc-o-dam-cuoi-chat-phat-ngat-do-co-dau-tu-tay-trong-20181107075114593.chn