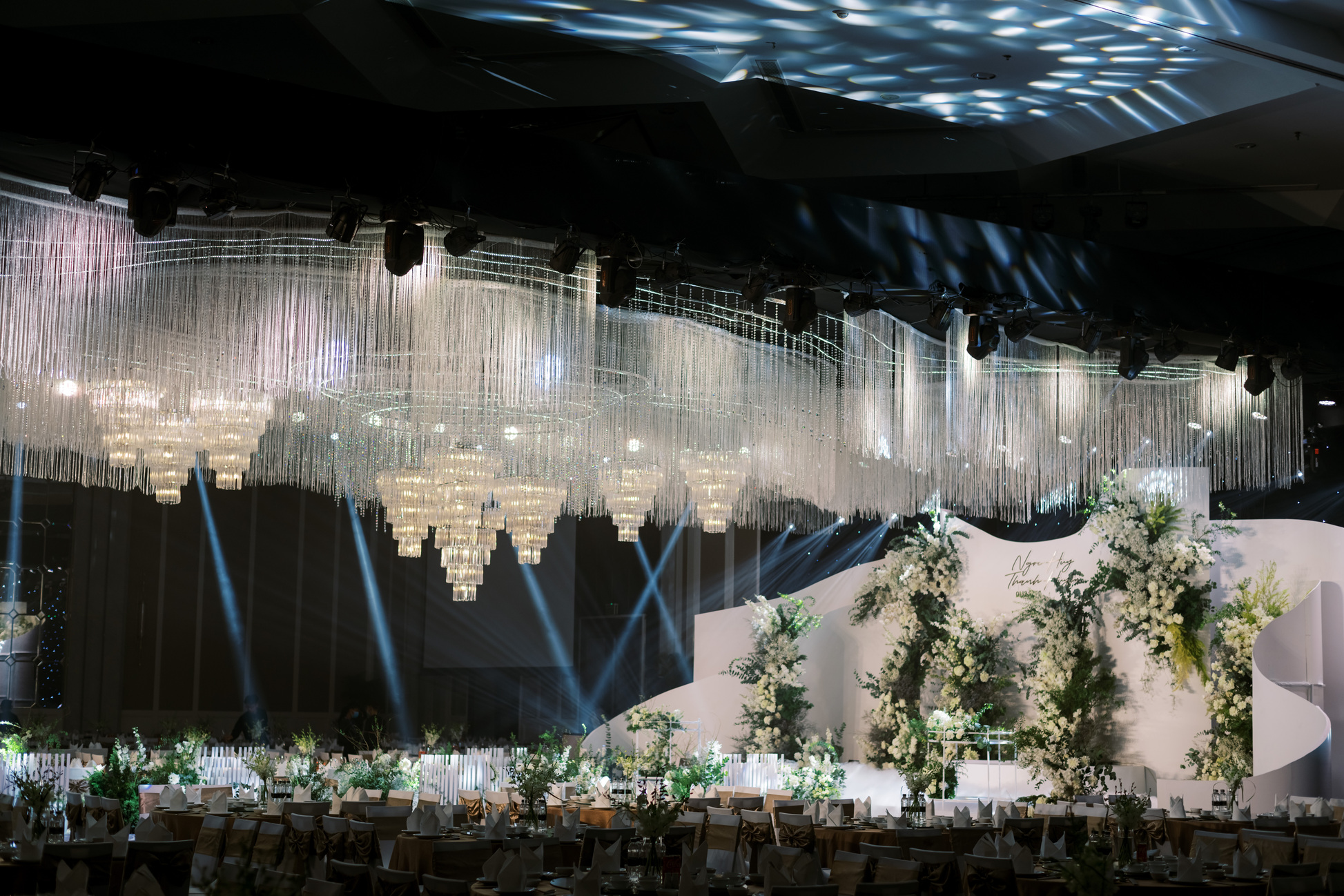 We chose the name "Magnificent Crystal White" for Huyen and Huy's wedding, a title worthy of such spectacular concept for this ballroom wedding in Hanoi. It was one of our grandest and most sophisticated concepts The Planners did in 2022.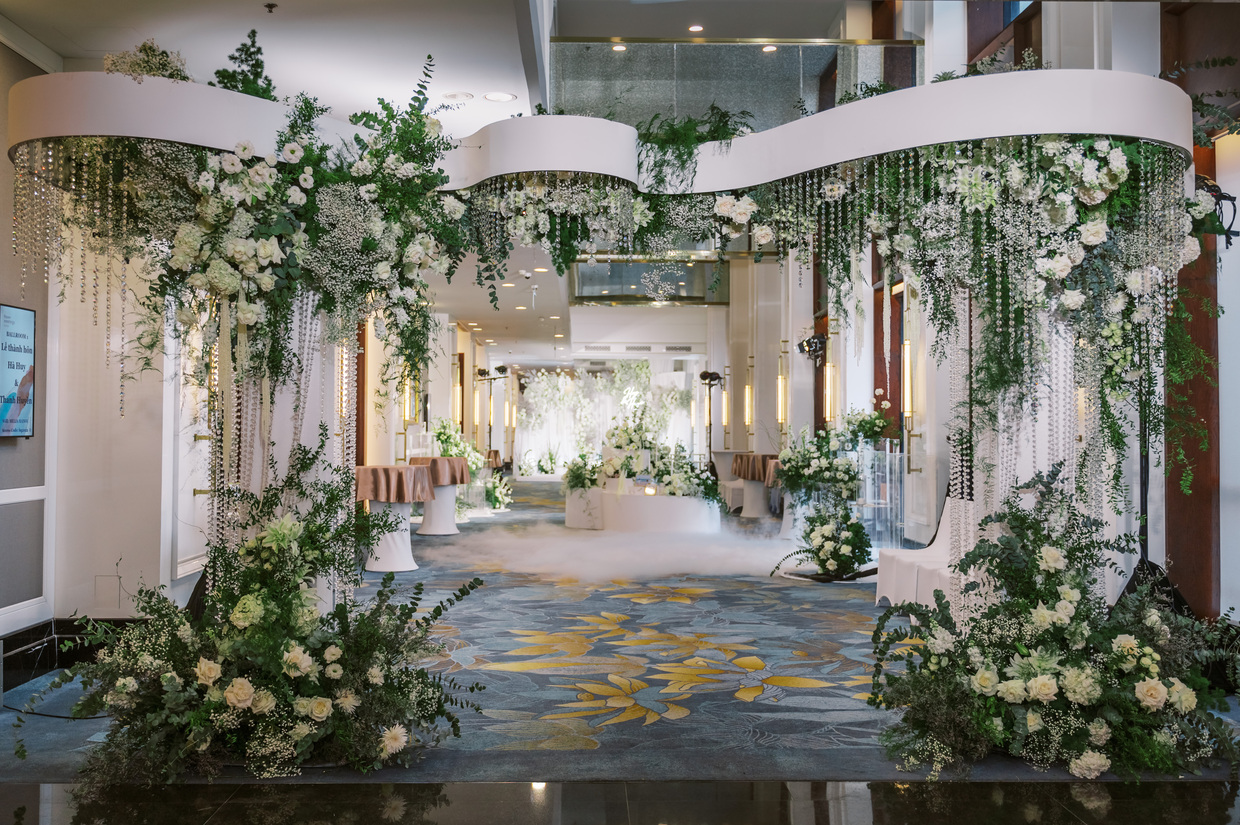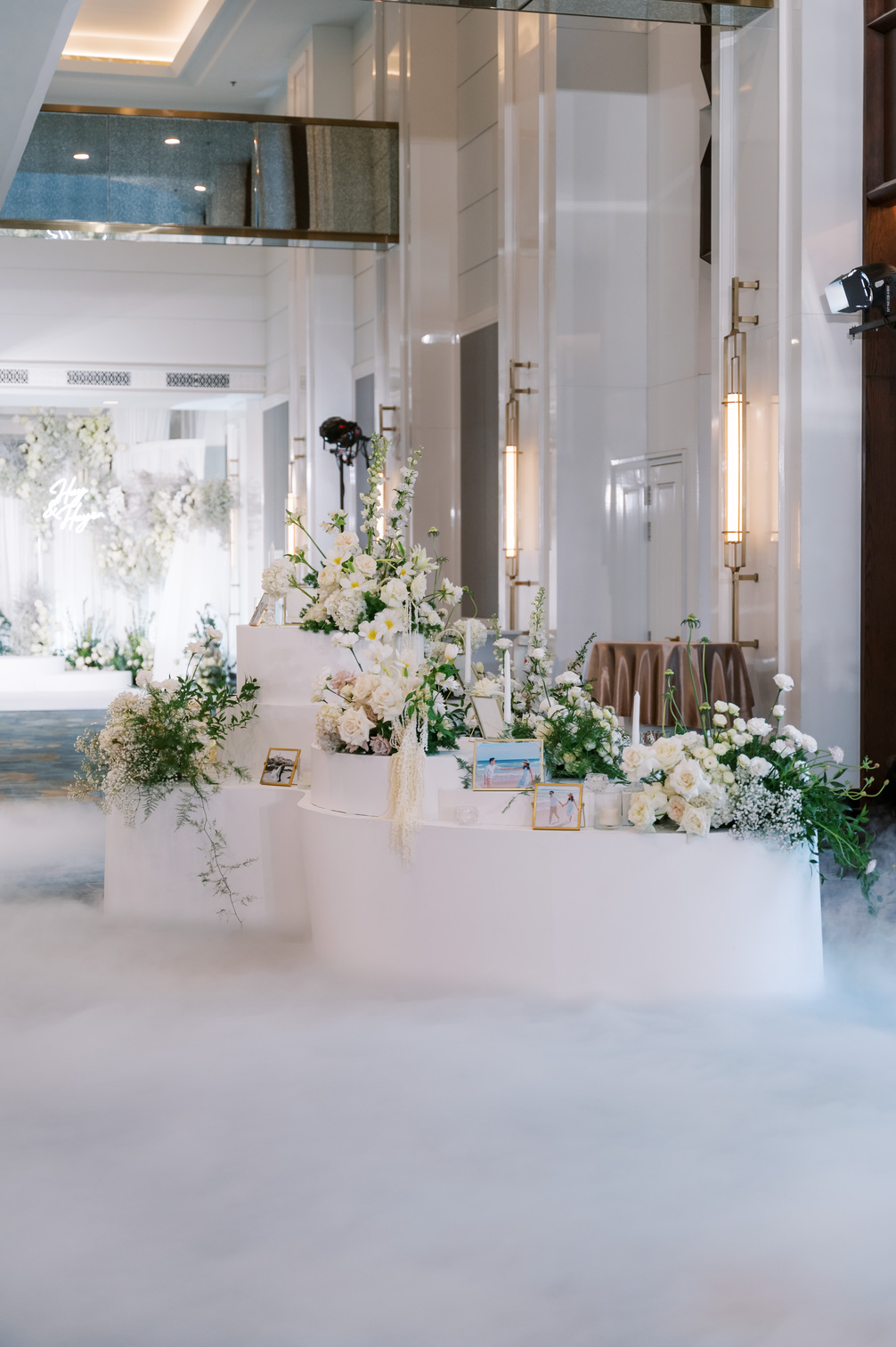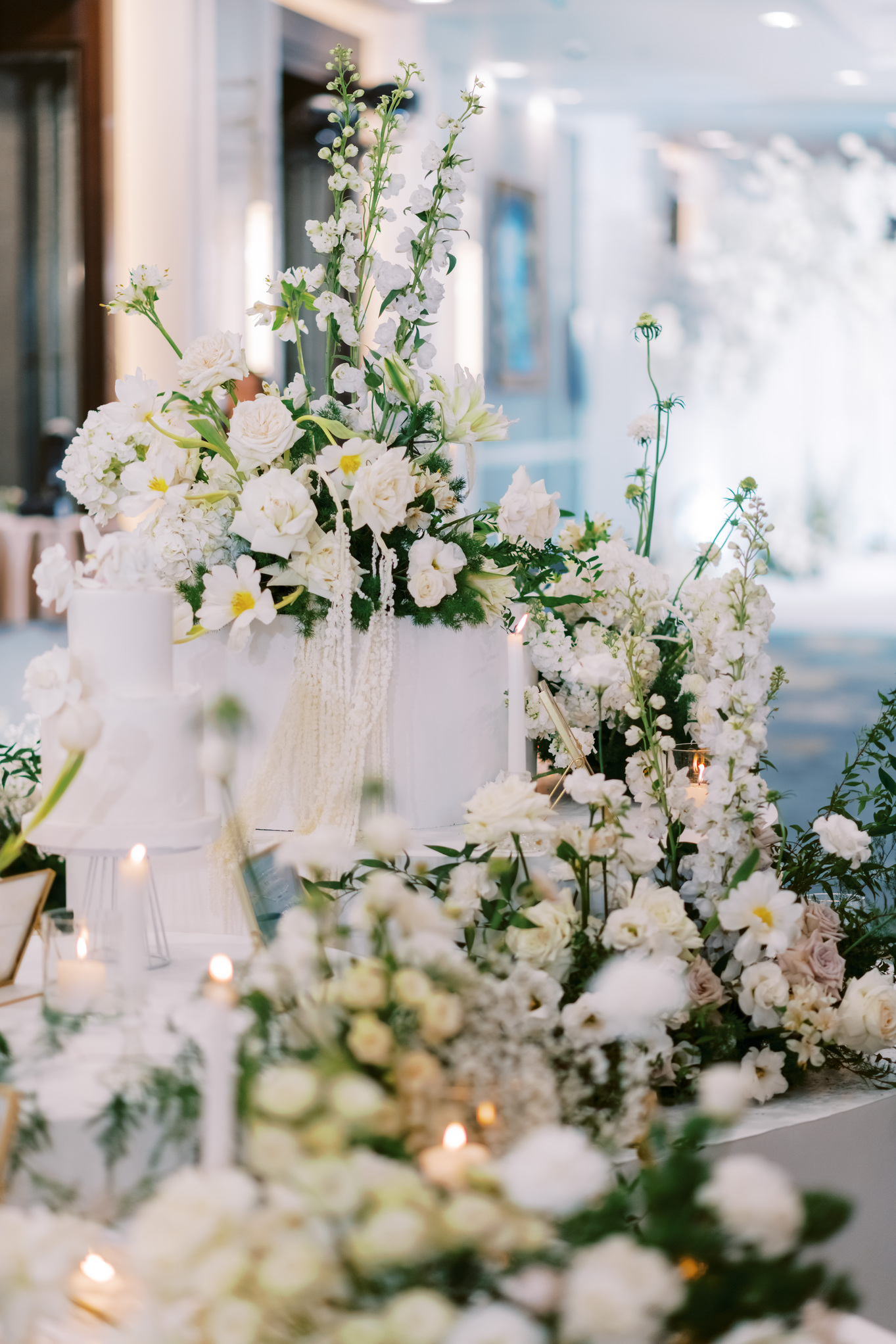 In the hall outside the ballroom where the wedding was held, the guests were in awe right when they set foot at the flower arch. Each decorative aspect was detailedly elaborated to catch everyone's eye; from the crystal-hung arch, gallery table to the photo booth, all cloaked in pure white. Combined with artistic shapes and glittering crystal beads, the view from the hall was already a magnificence to witness.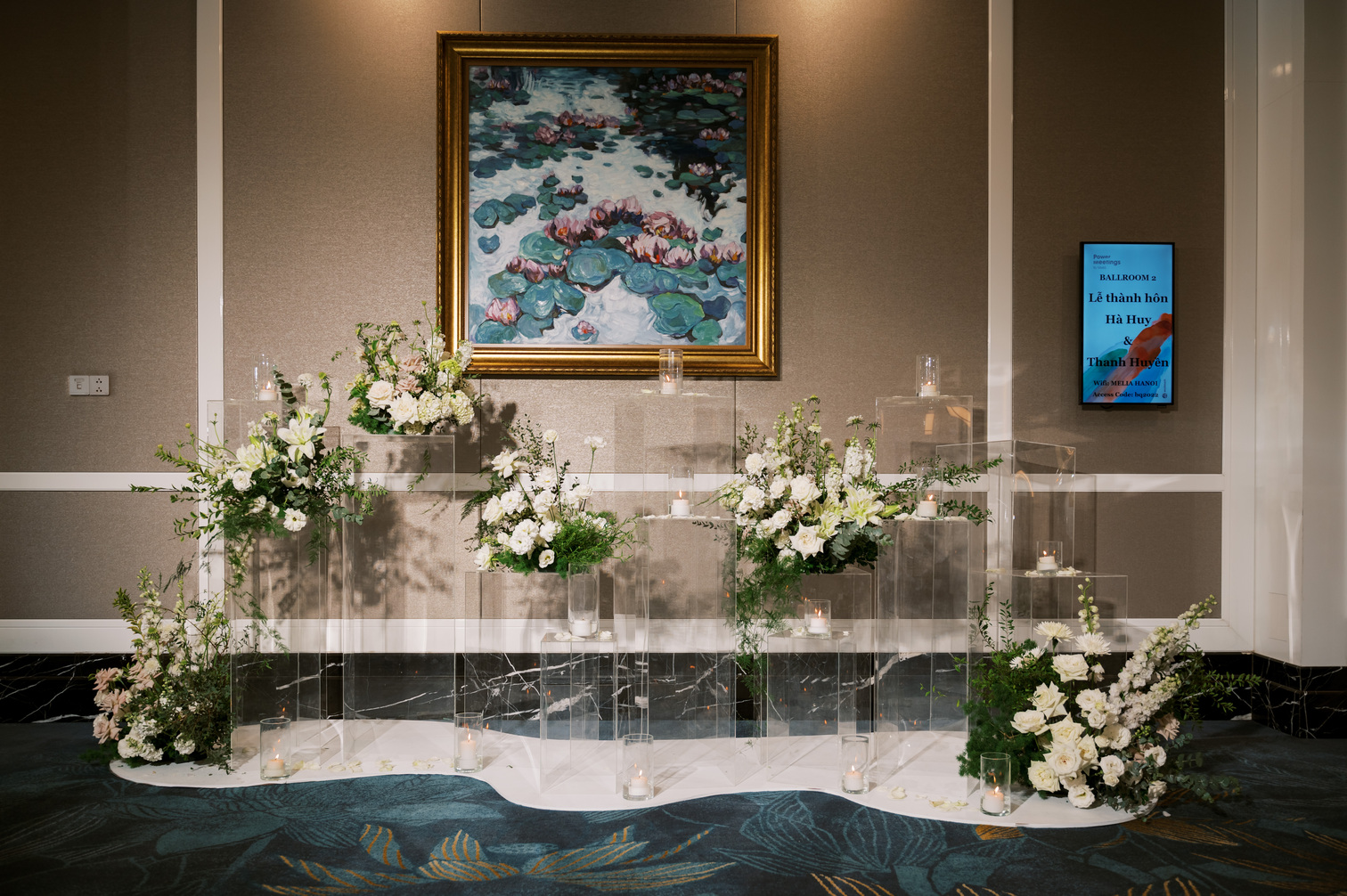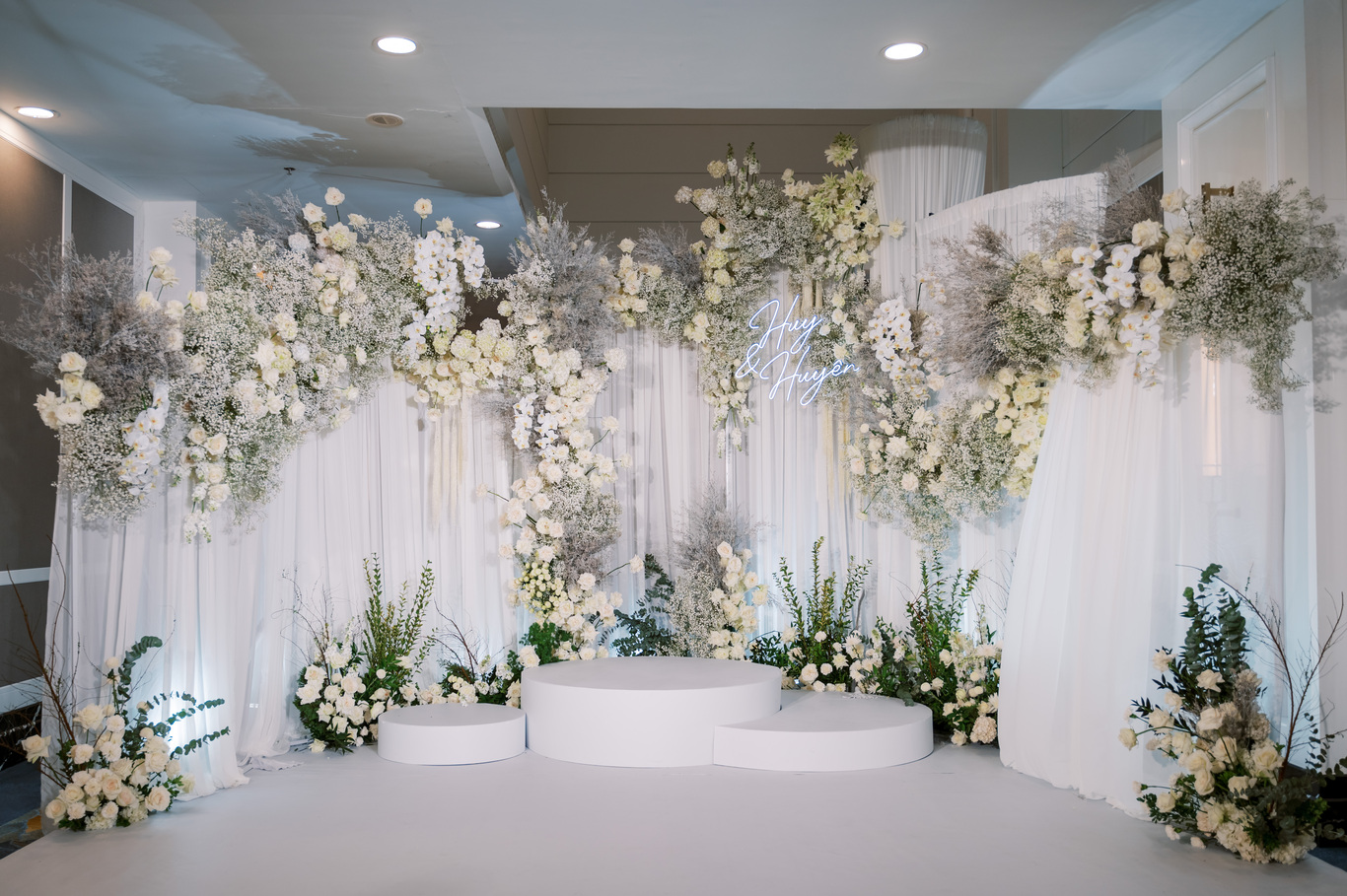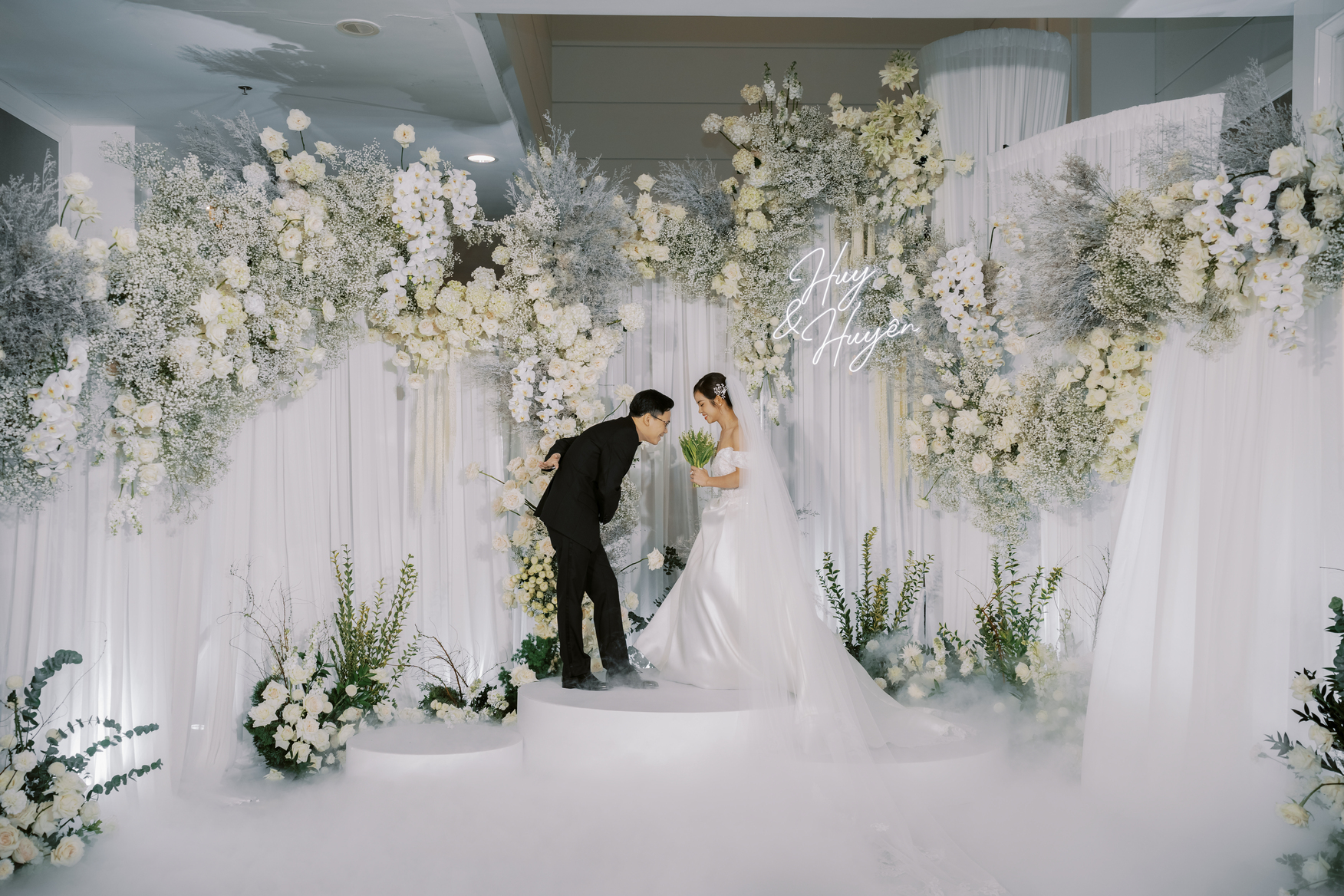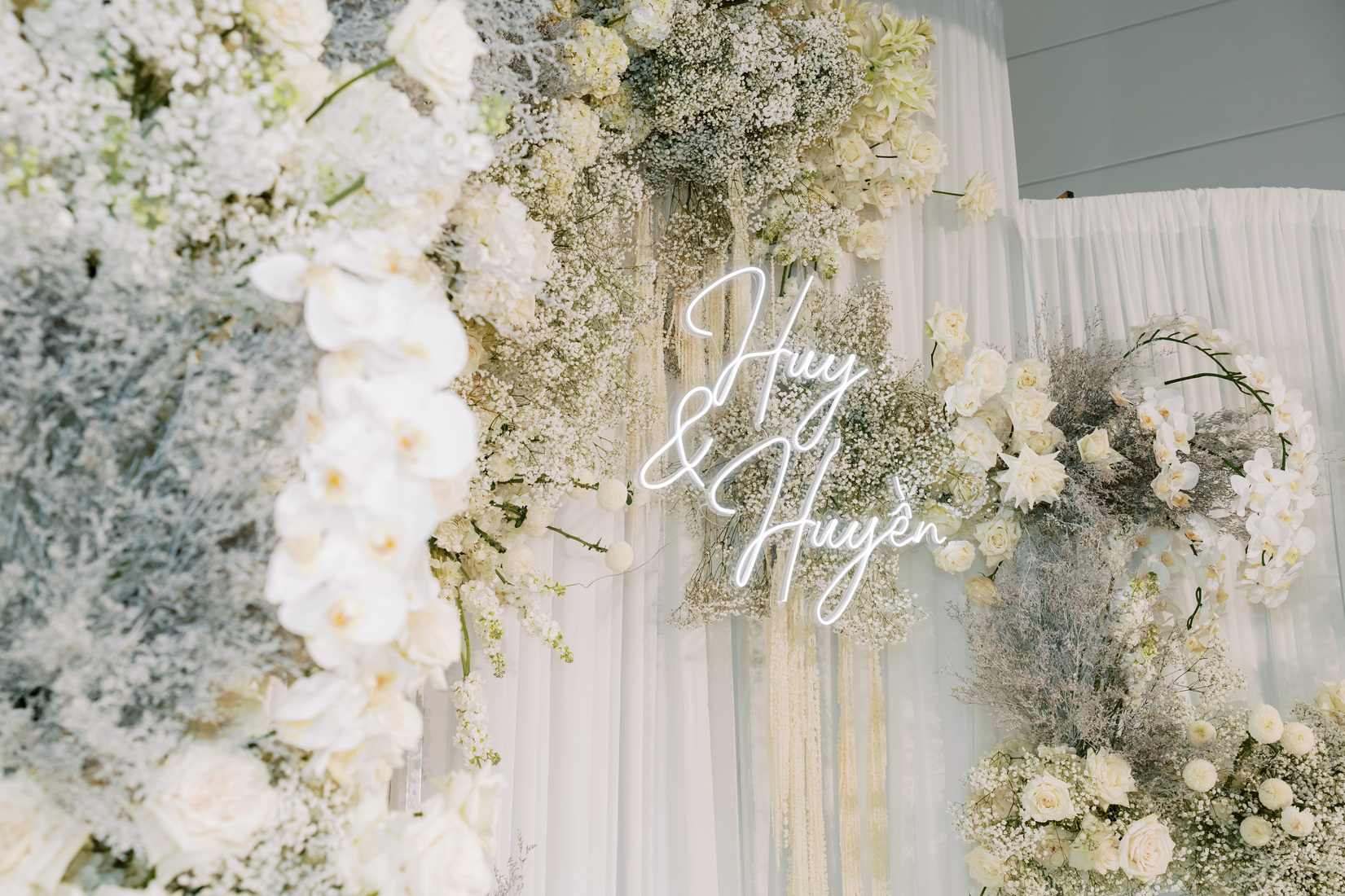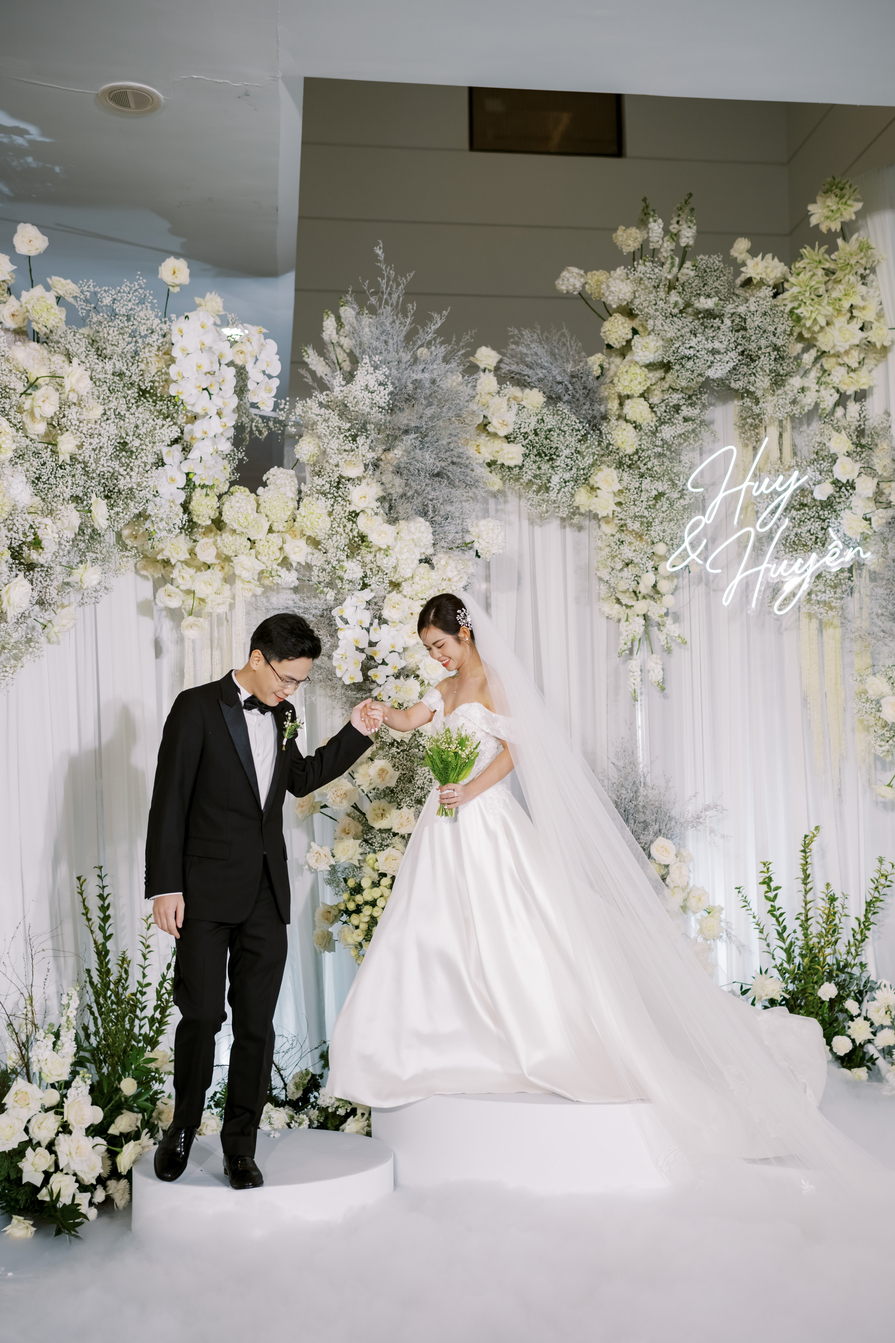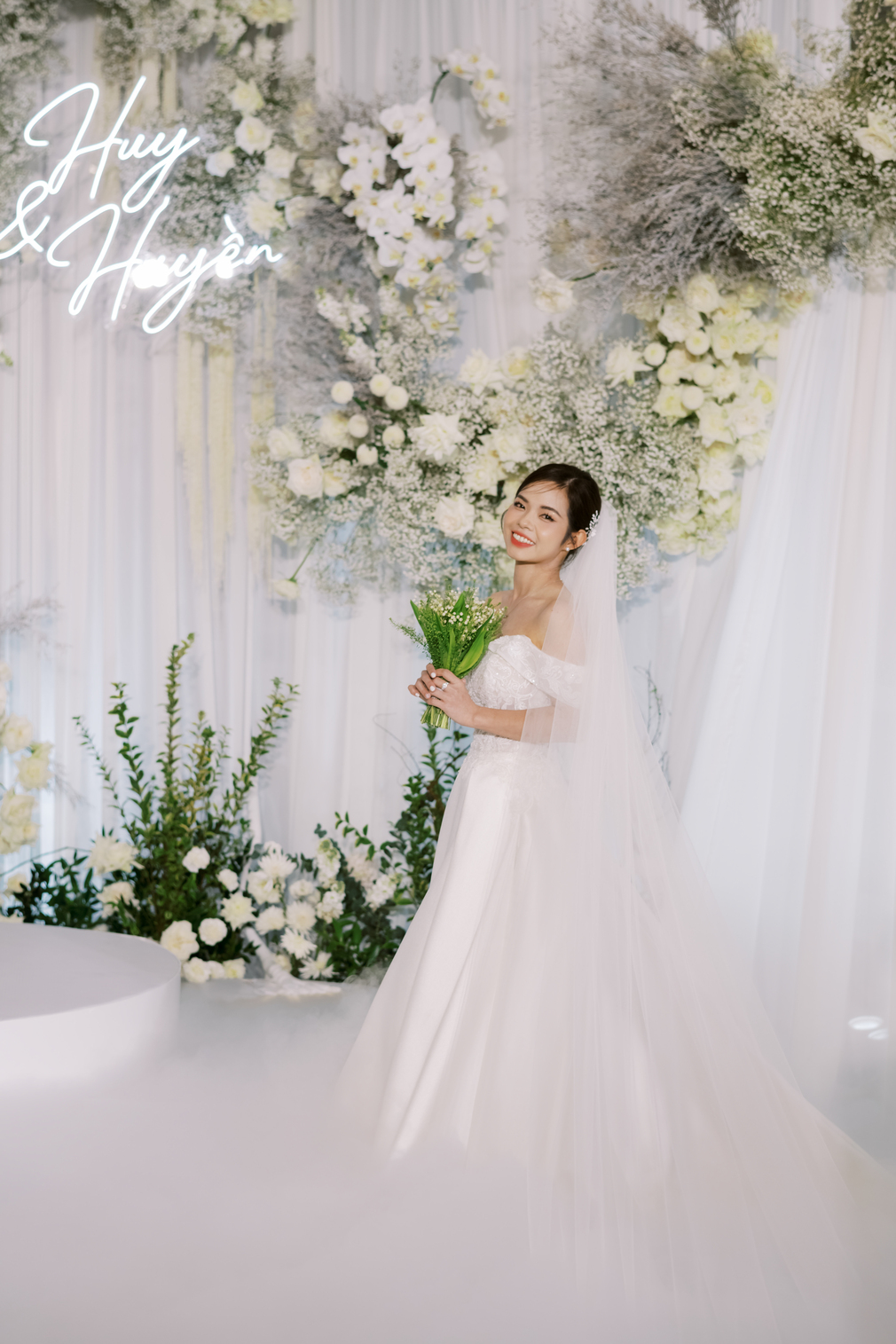 But the true splendor started when you walked into the ballroom. With the pure white palette at center, the ballroom of Melia Hanoi was transformed into an absolutely striking scene of a luxuriant flower garden.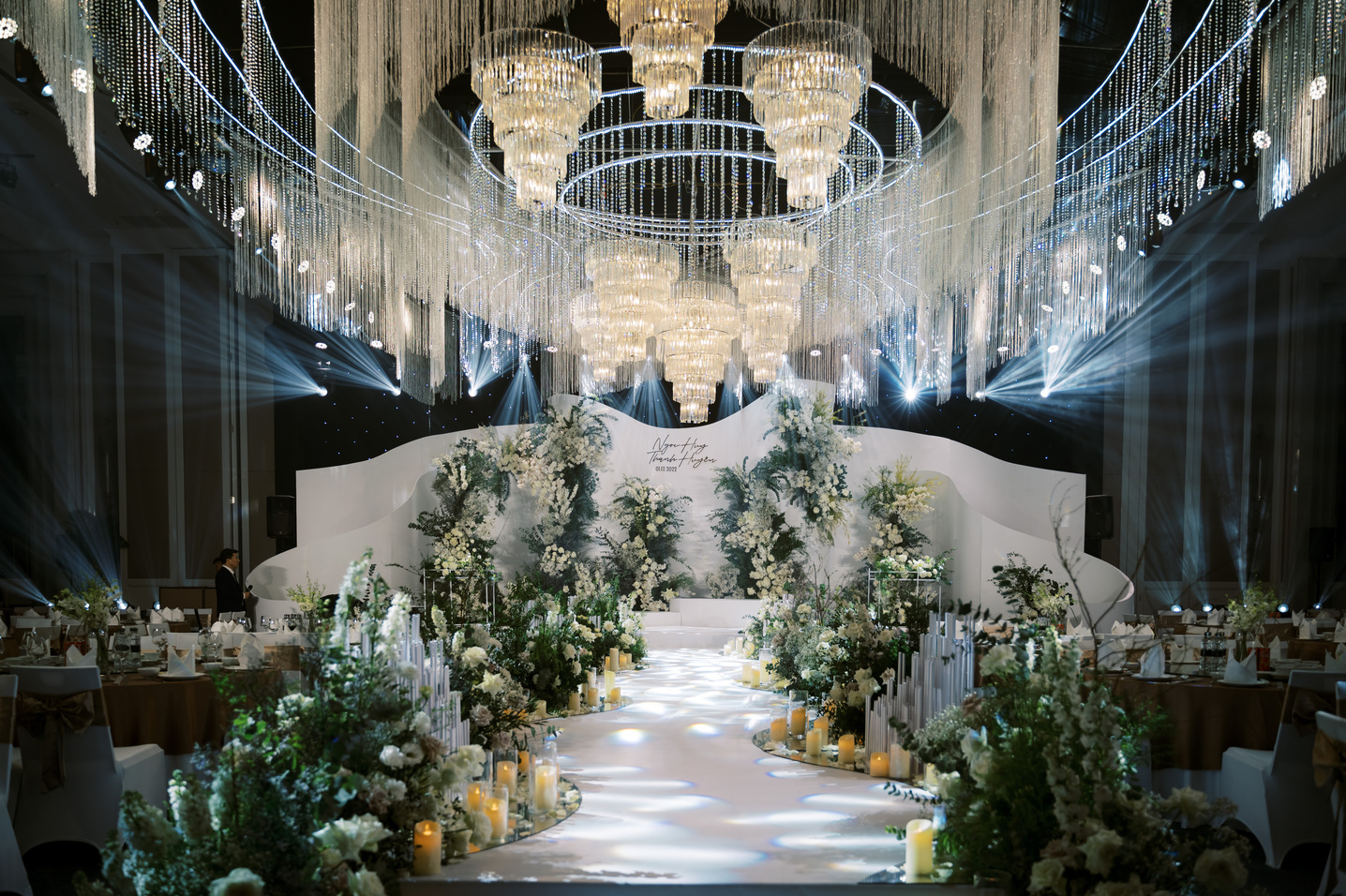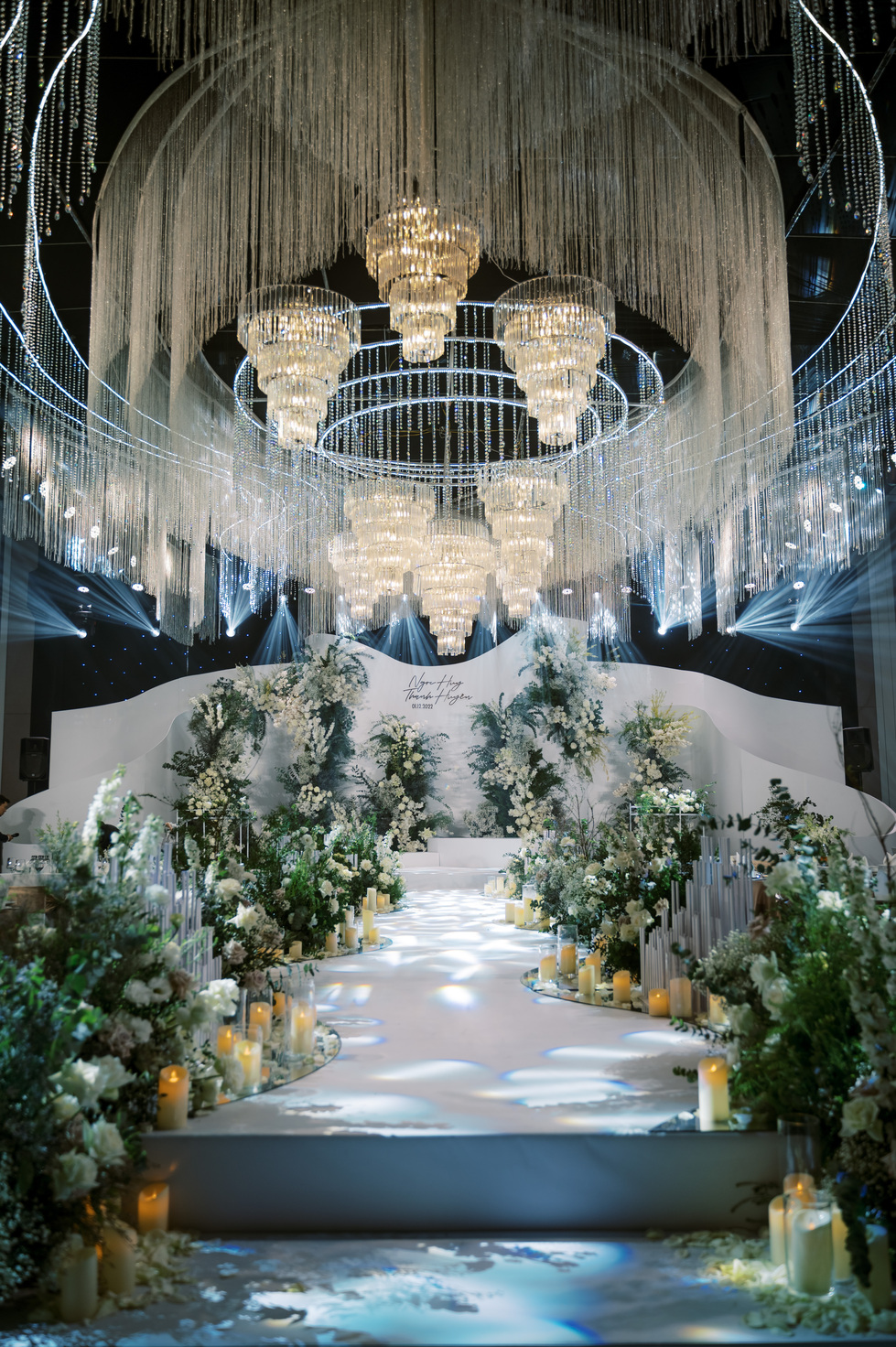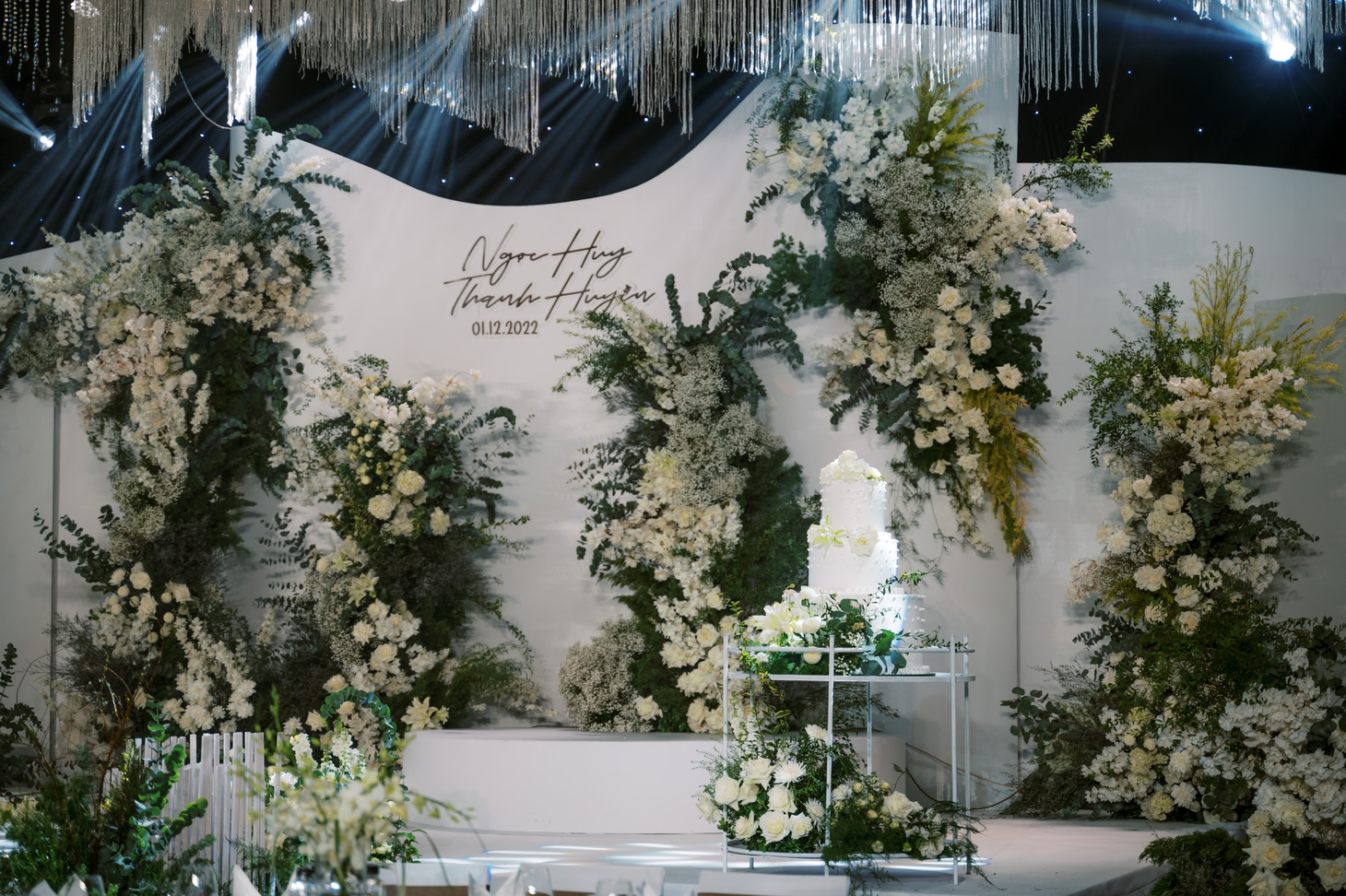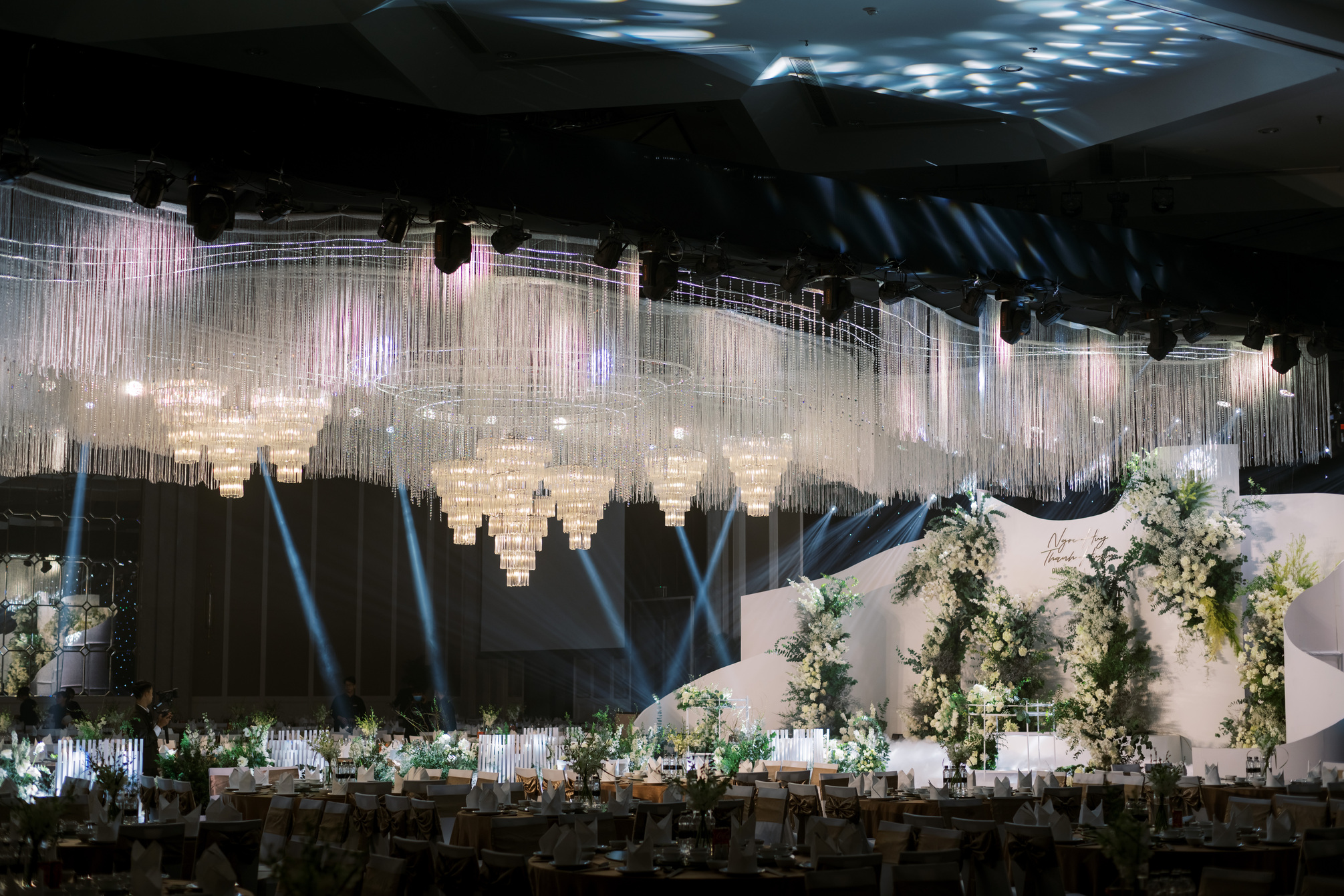 A river of light in a ballroom wedding
As visually impressive as the stage was, the ballroom ceiling was no less splendid. Thousands of crystal beads, along with the dazzling chandeliers, created a "stream of light" which shone upon the whole length of the aisle and wedding stage.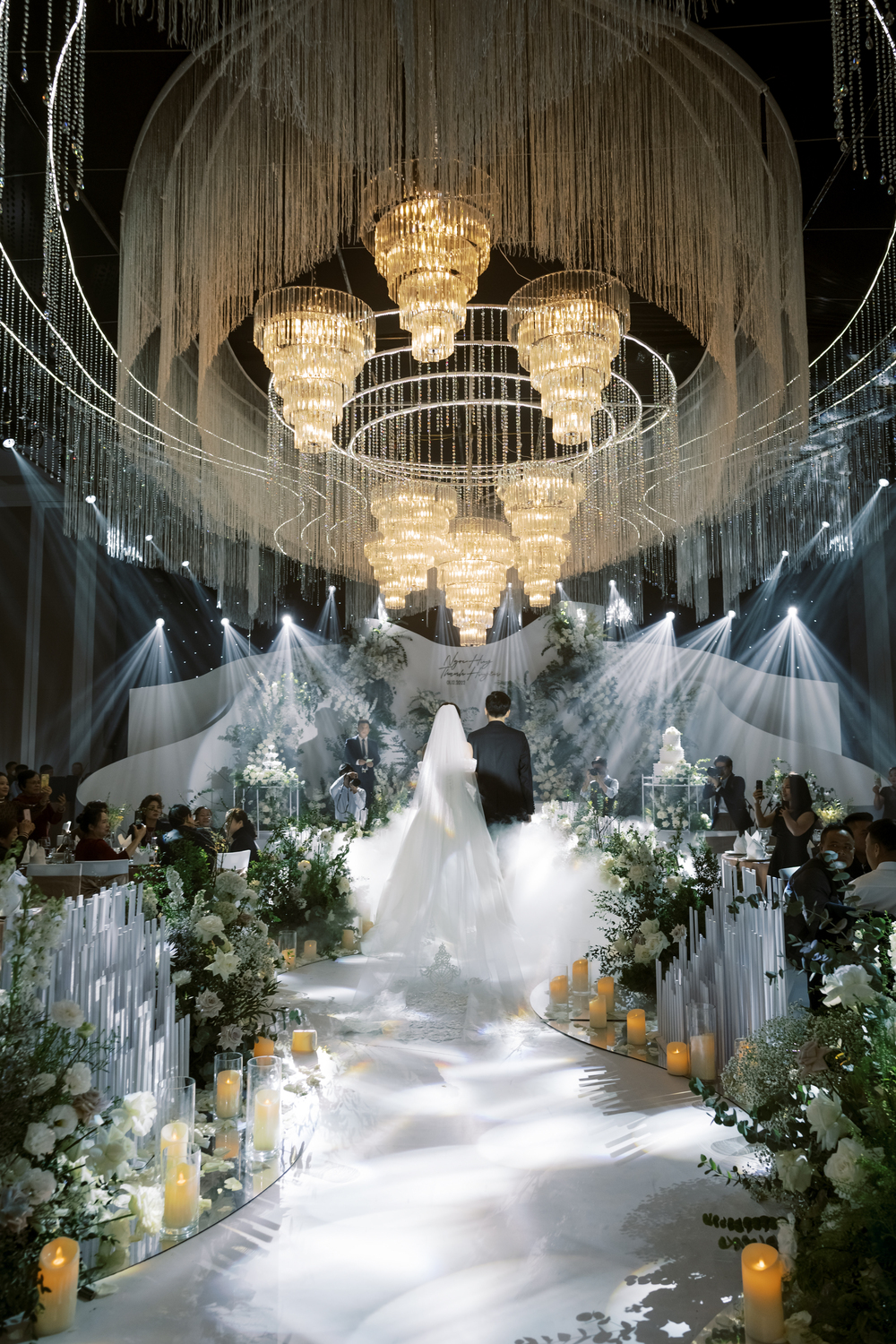 Adding to the glorious decorations, the lighting and smoke effect did wonders to create a dreamy spectacle for Huyen and Huy to celebrate their long-awaited wedding.