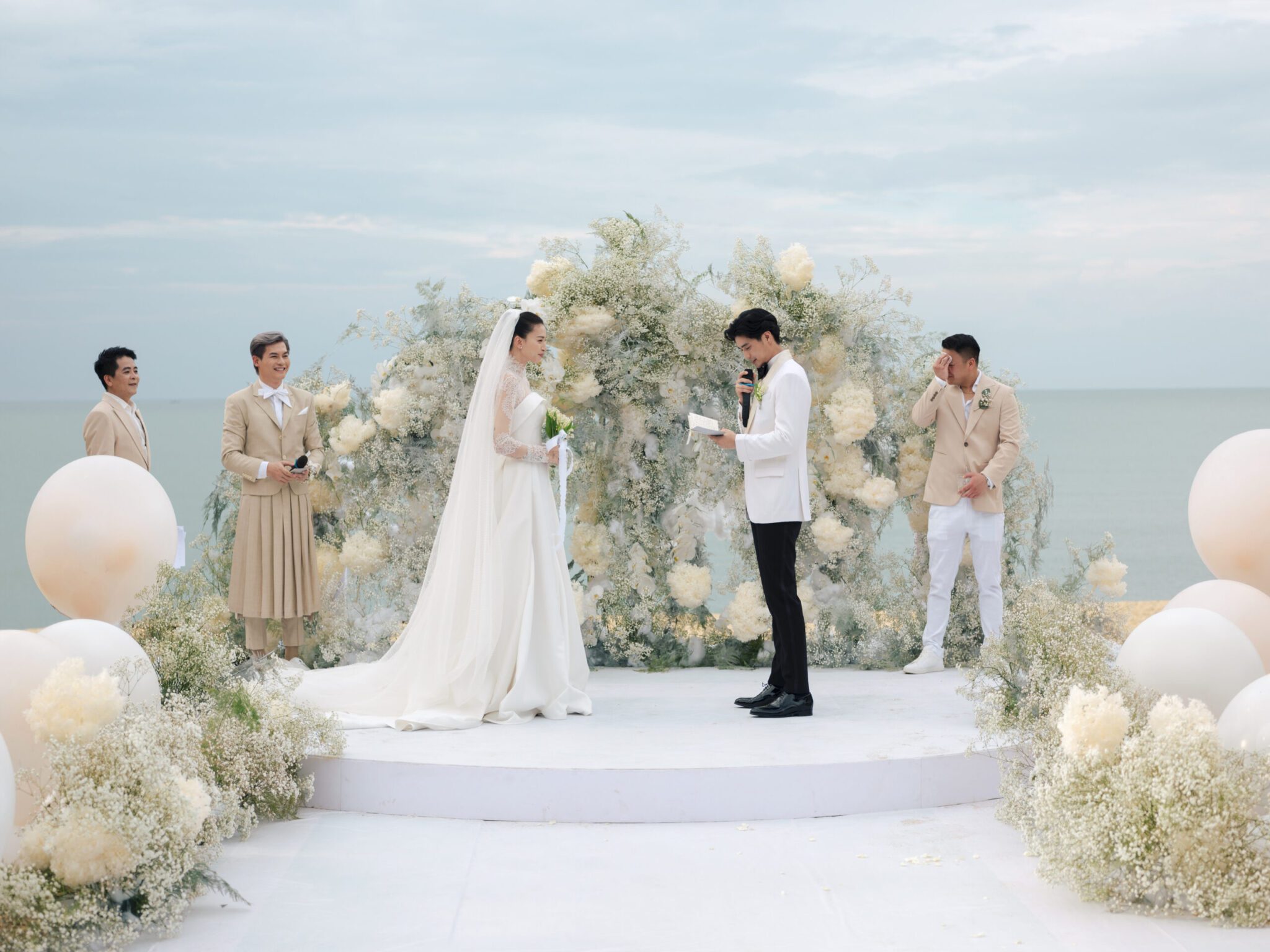 The wedding of Ngo Thanh Van and Huy Tran was possibly the most memorable project The Planners has ever done, not because the couple are celebrities but for the stories behind it. The stories about the sophisticated planning process for a wedding that had been anticipated for years. The stories about a modern view on marriage from Van – a talented and accomplished actress/director/producer, whose rich emotions absolutely captured our hearts. Let's take a look at the unforgettable beach wedding of Van and Huy!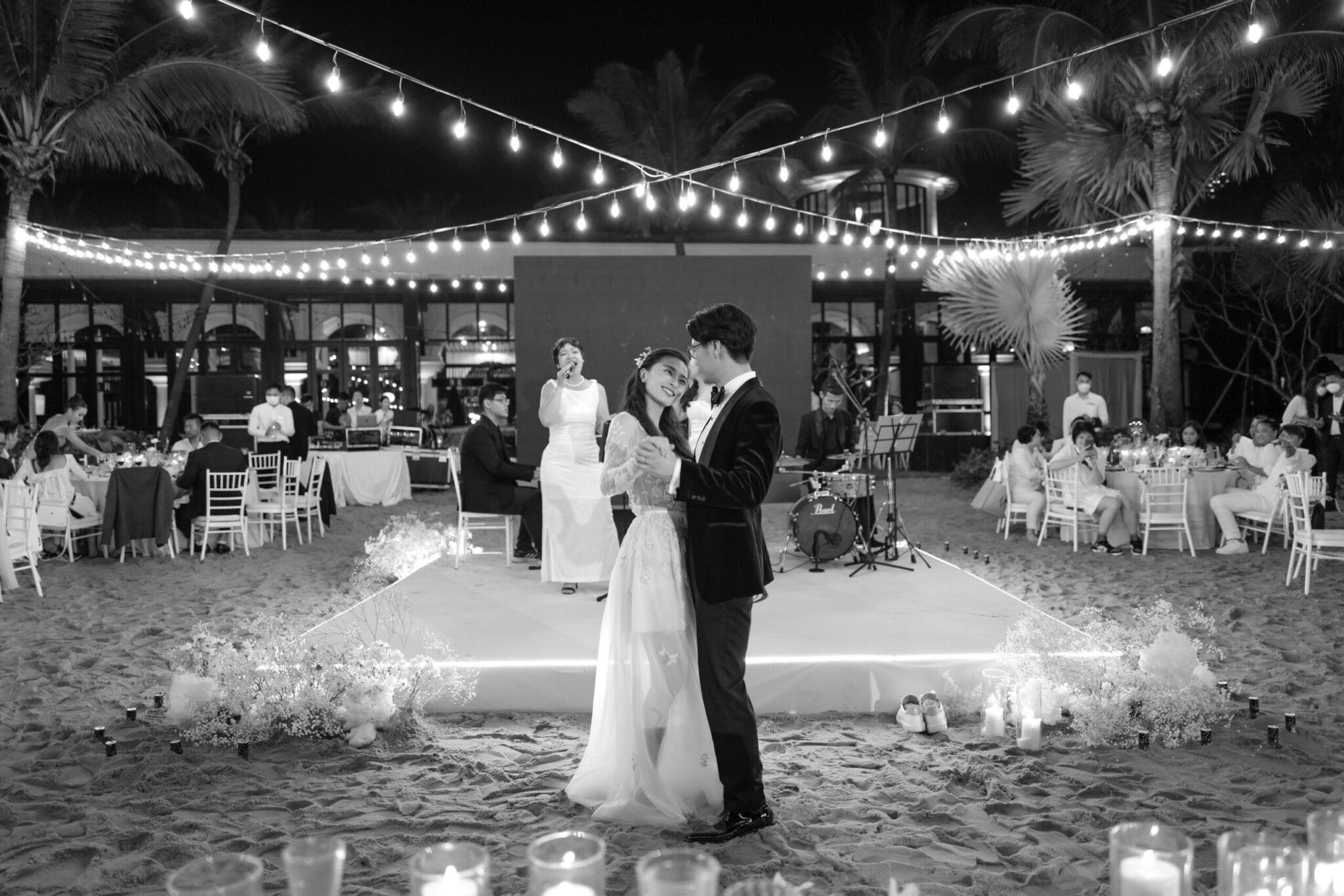 The Elegant White Concept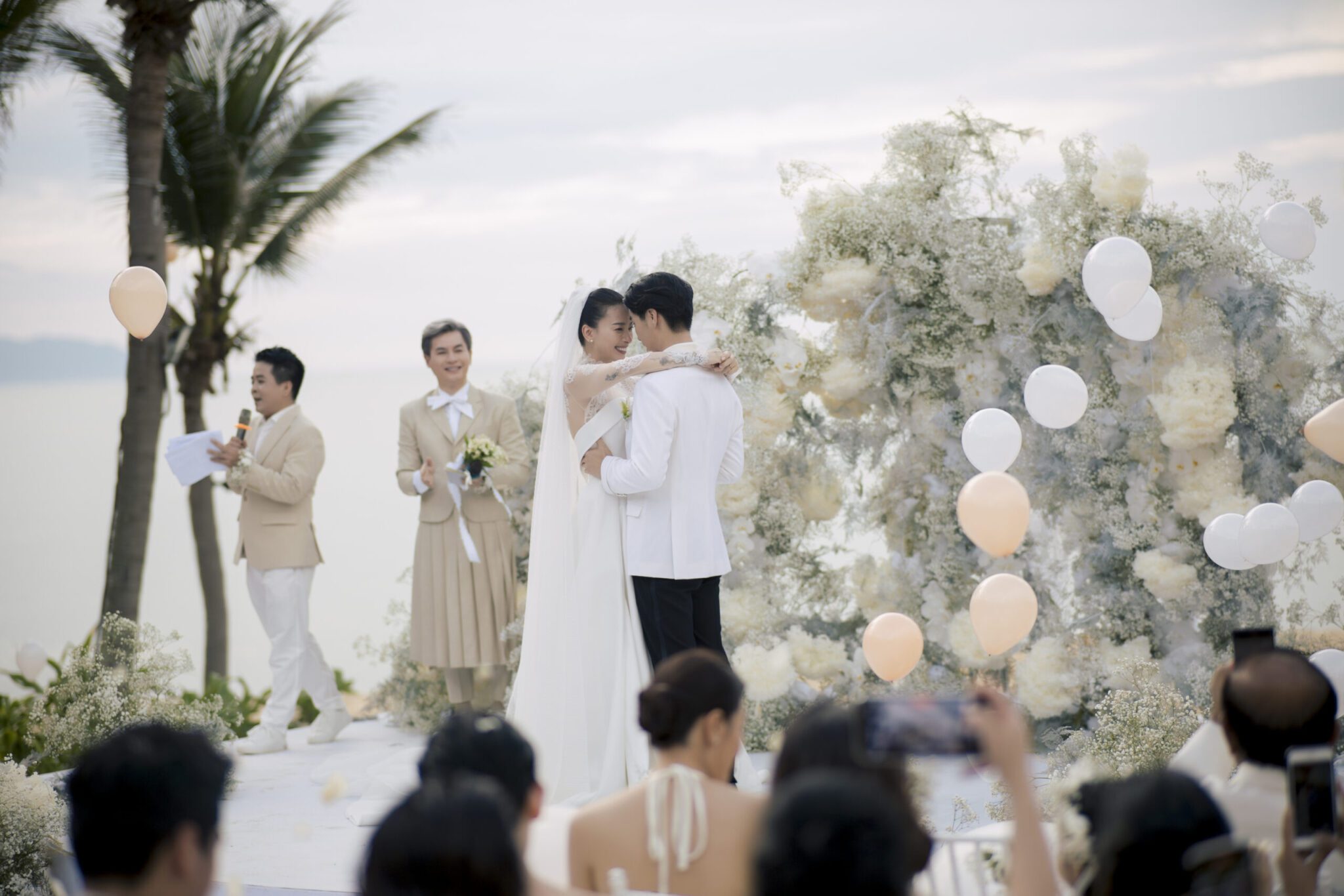 The concept of this beach wedding was meant to embody love in its truest form. The white palette was handpicked by the bride herself. For her, white is the essence of life, foundational and irreplaceable, at the same time stands for elegance and gracefulness. When used in weddings, it's universally known to bear the meaning of pure and sincere love.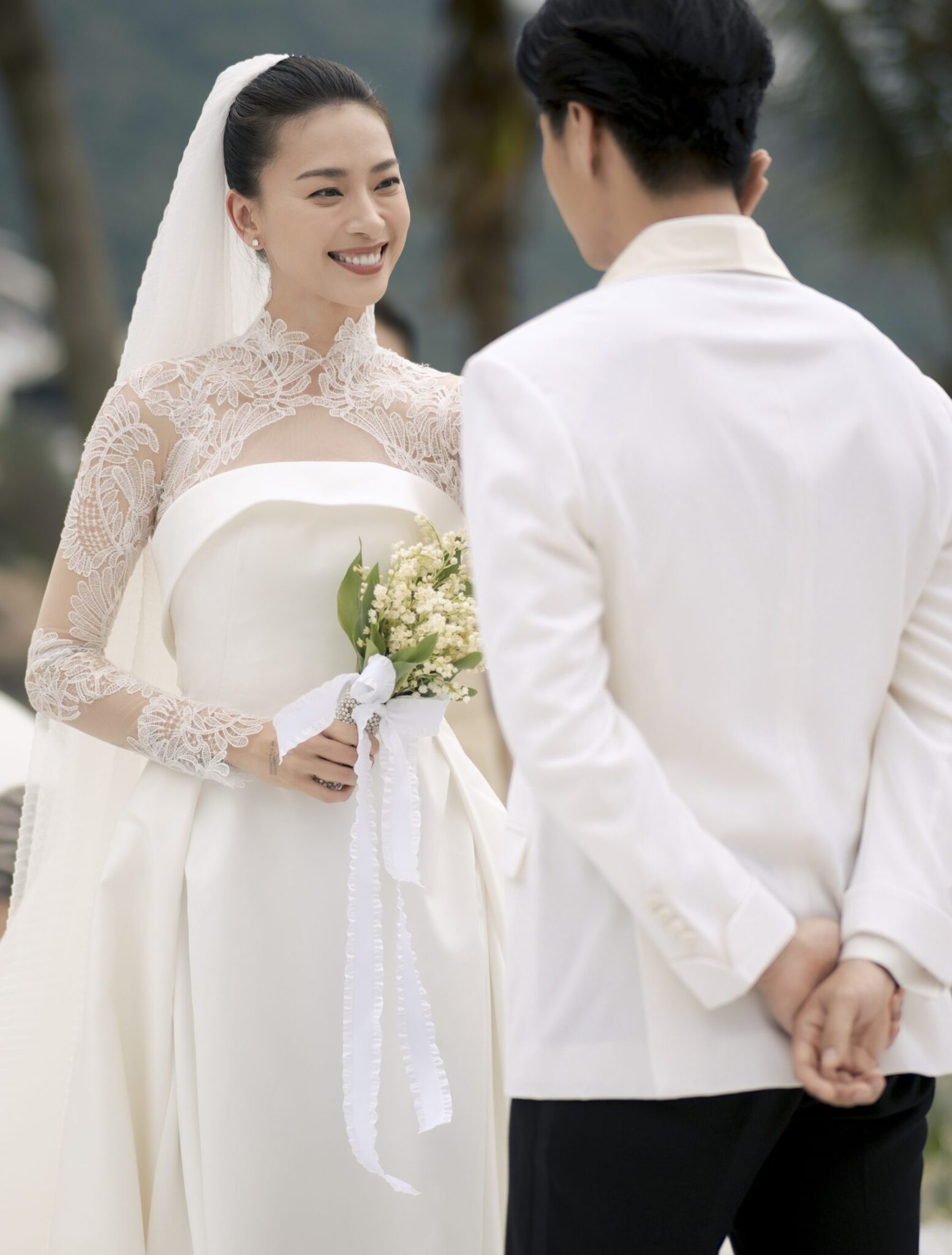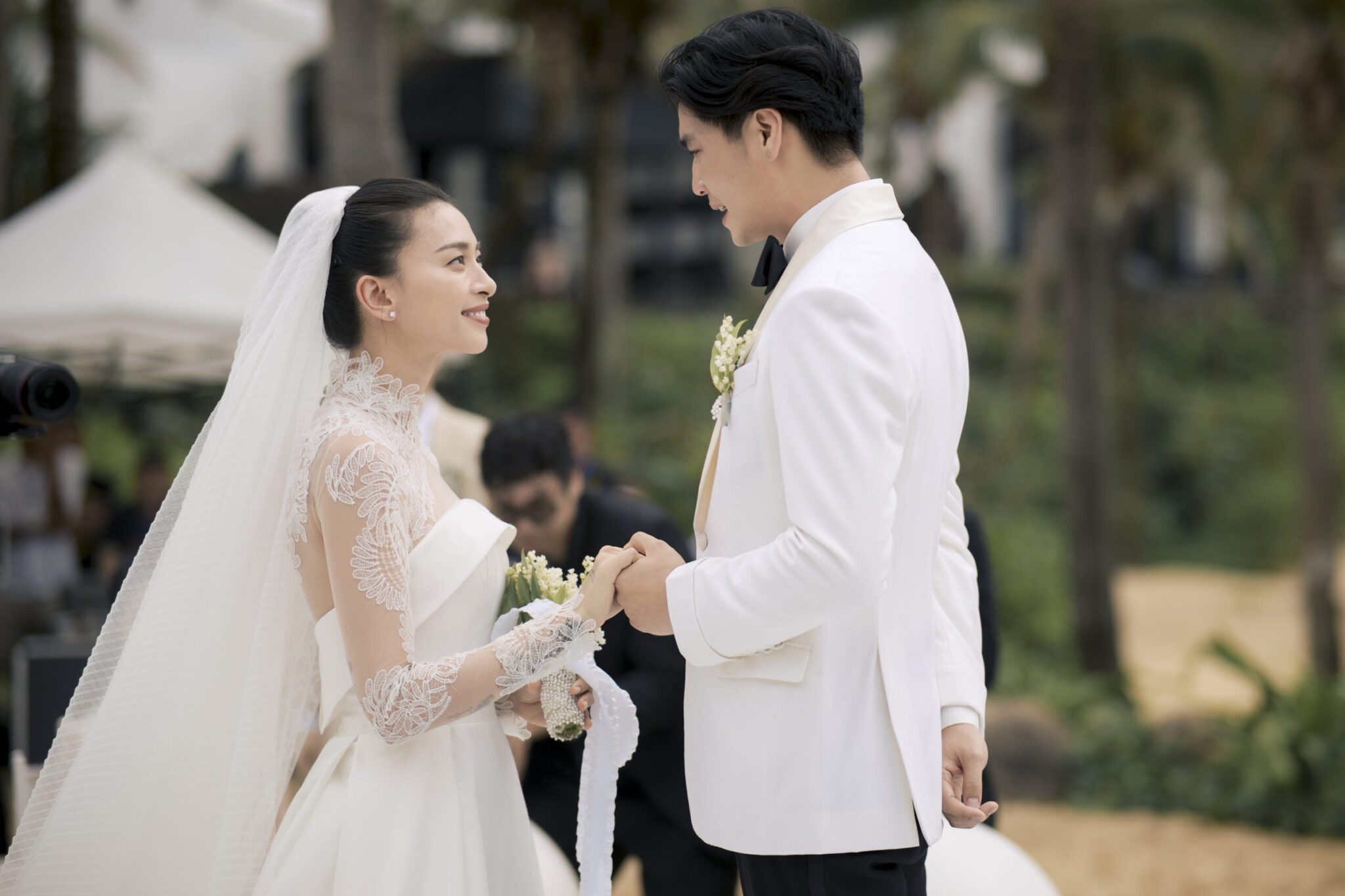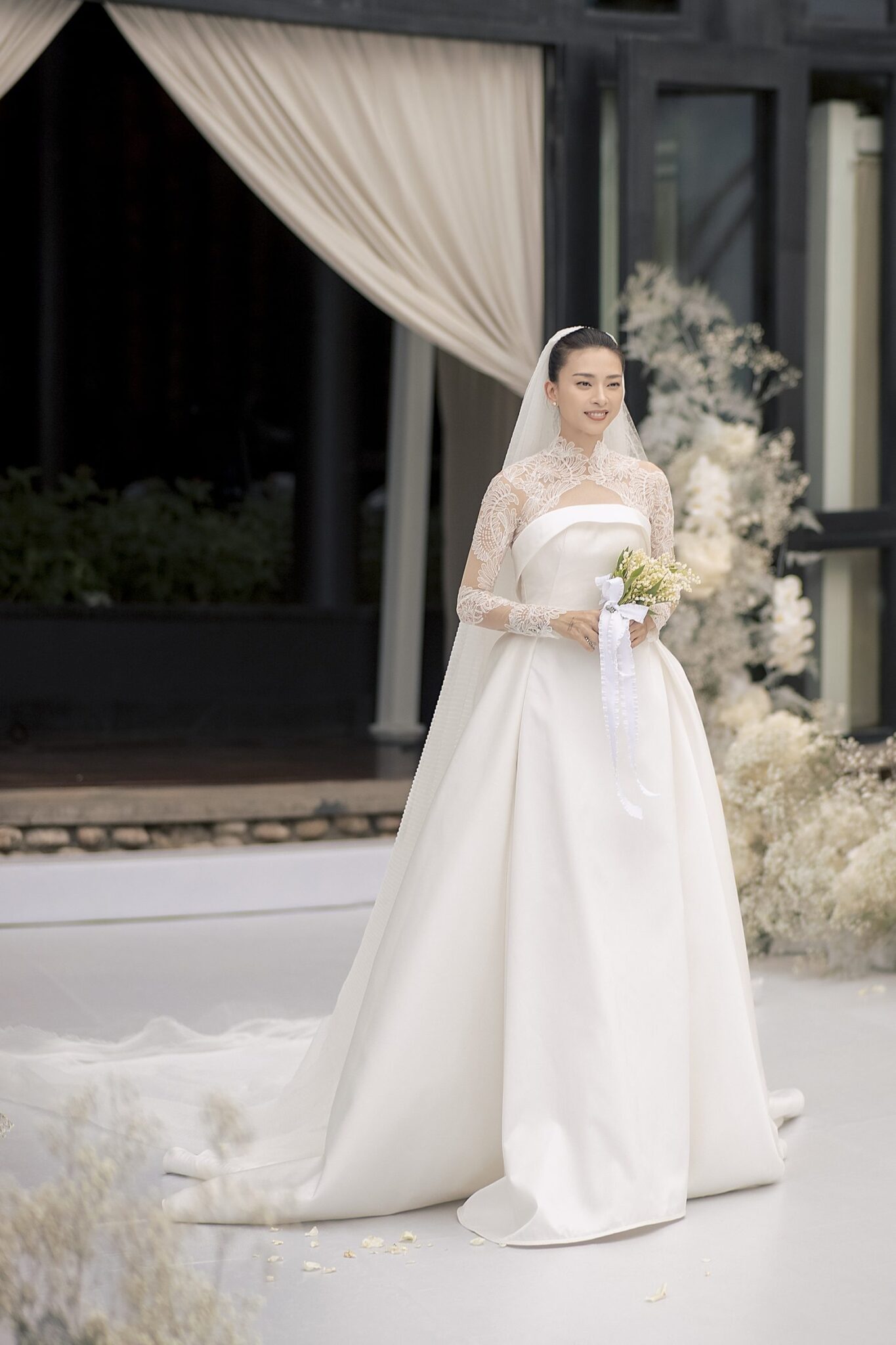 Our project leader – Ms. Nhu Nguyen, created this exquisite concept based on the very personality of Ngo Thanh Van. As you can see, the primary colors include white, beige and gray. Not so vibrant, but these neutral colors are the strong symbolization Van's modesty, sincerity and purity.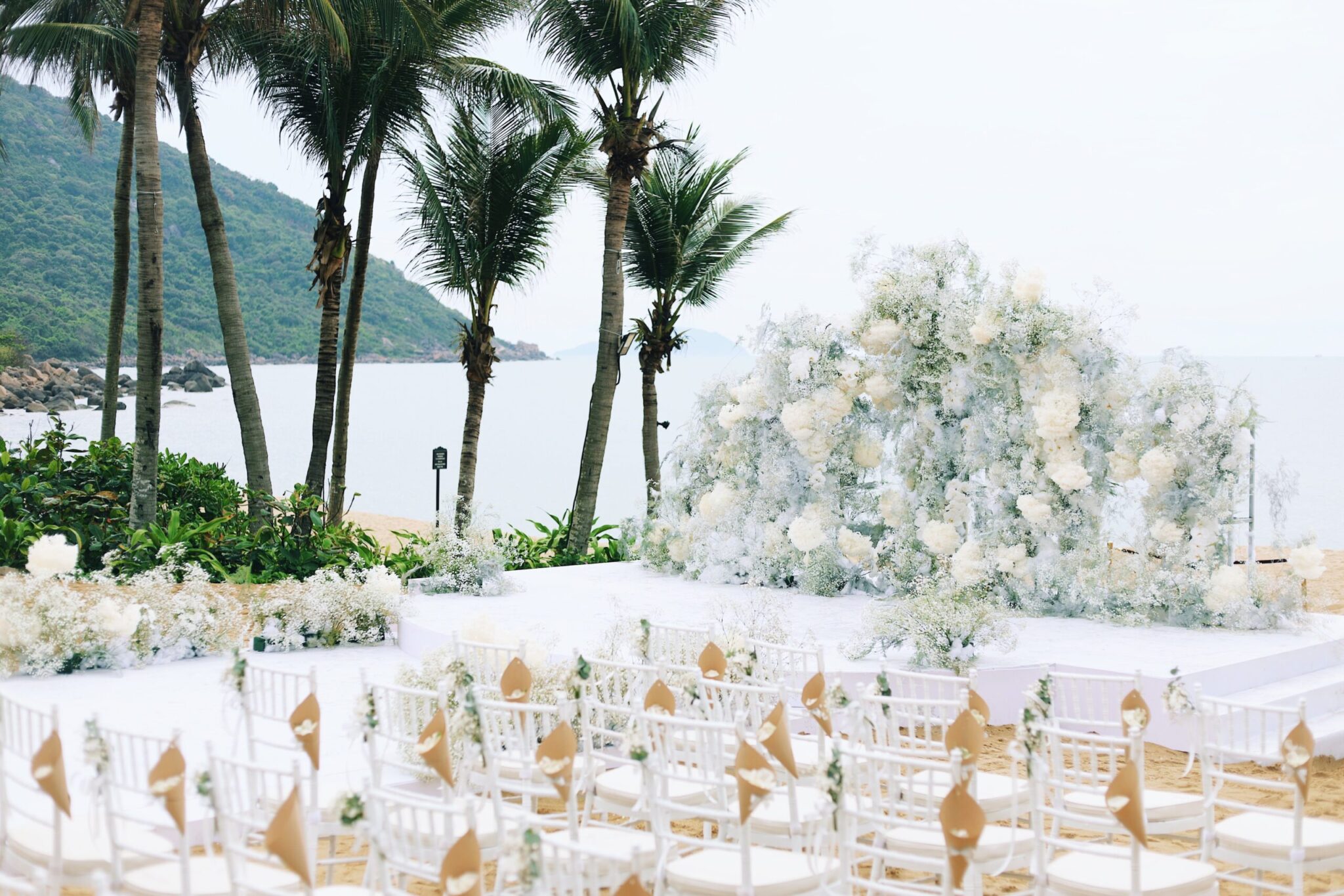 For the flowers; baby's breath played the main role, followed by tulip, phalaenopsis orchid, white hydrangea and especially the beautiful wild flower which shares the name with our bride – Veronica flower.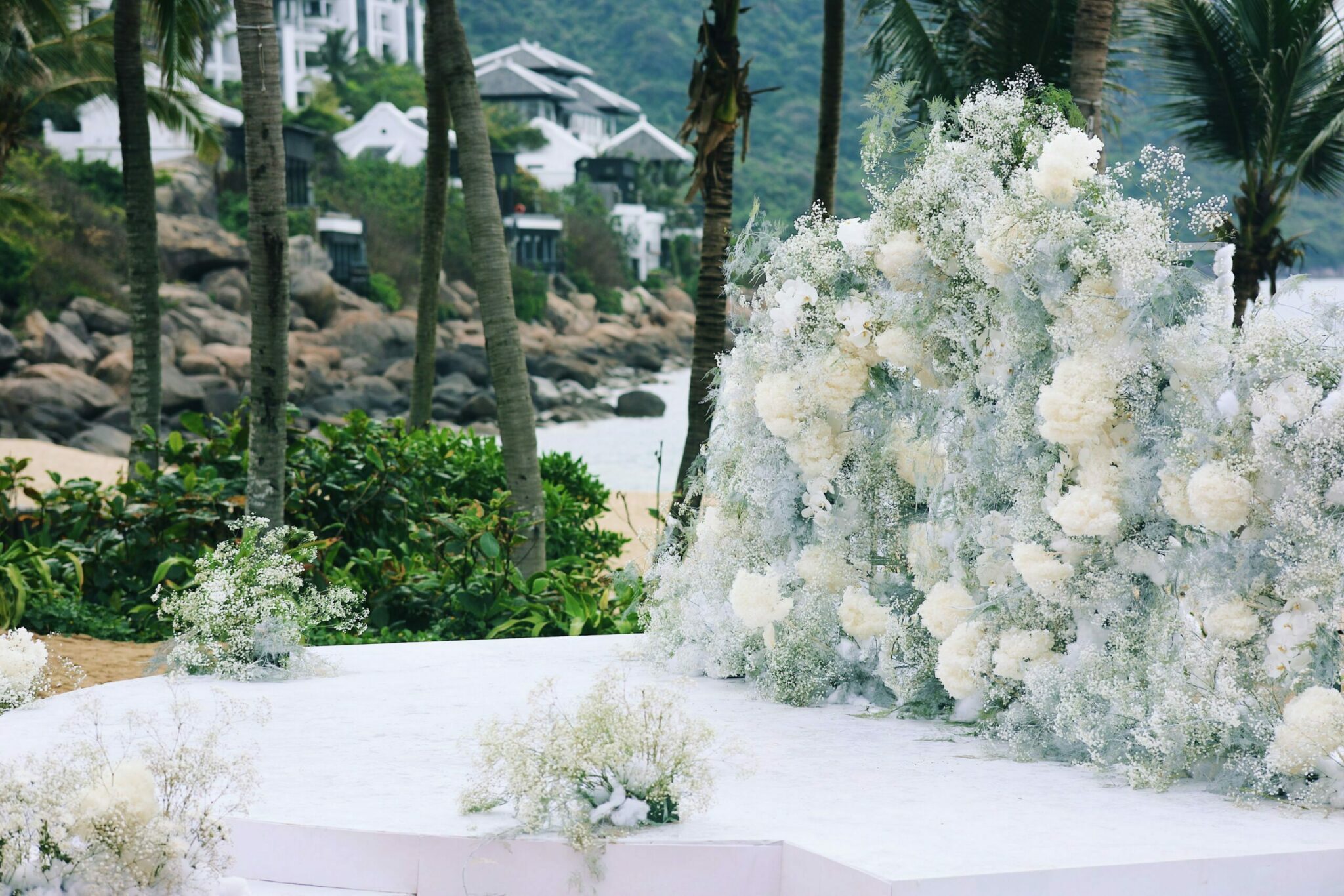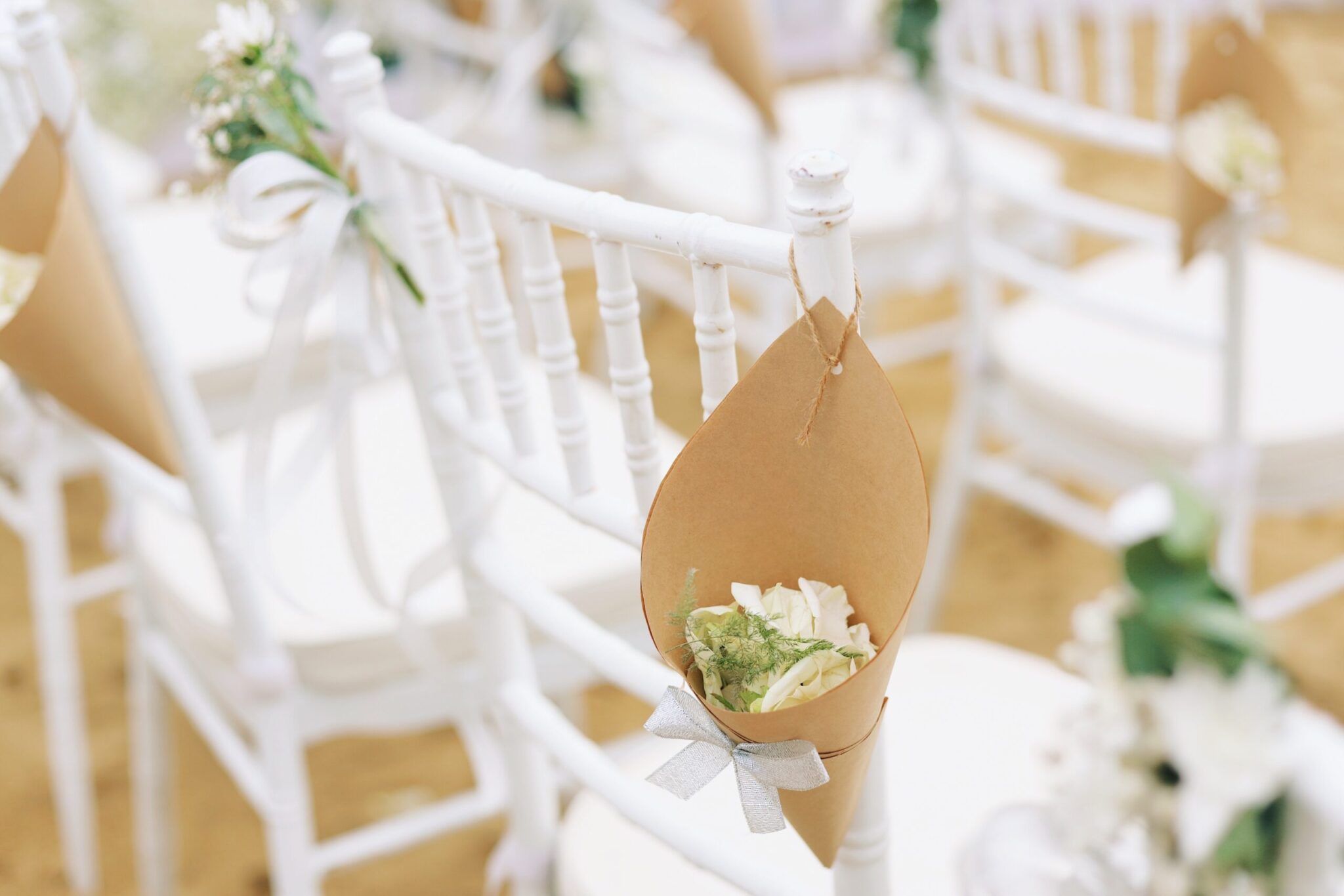 The After-party
Another memorable part of the wedding night was the dinner reception and after-party. This intimate wedding's guest list exclusively consisted of Van and Huy's loved ones and closest friends, hence they undoubtedly had a night to remember.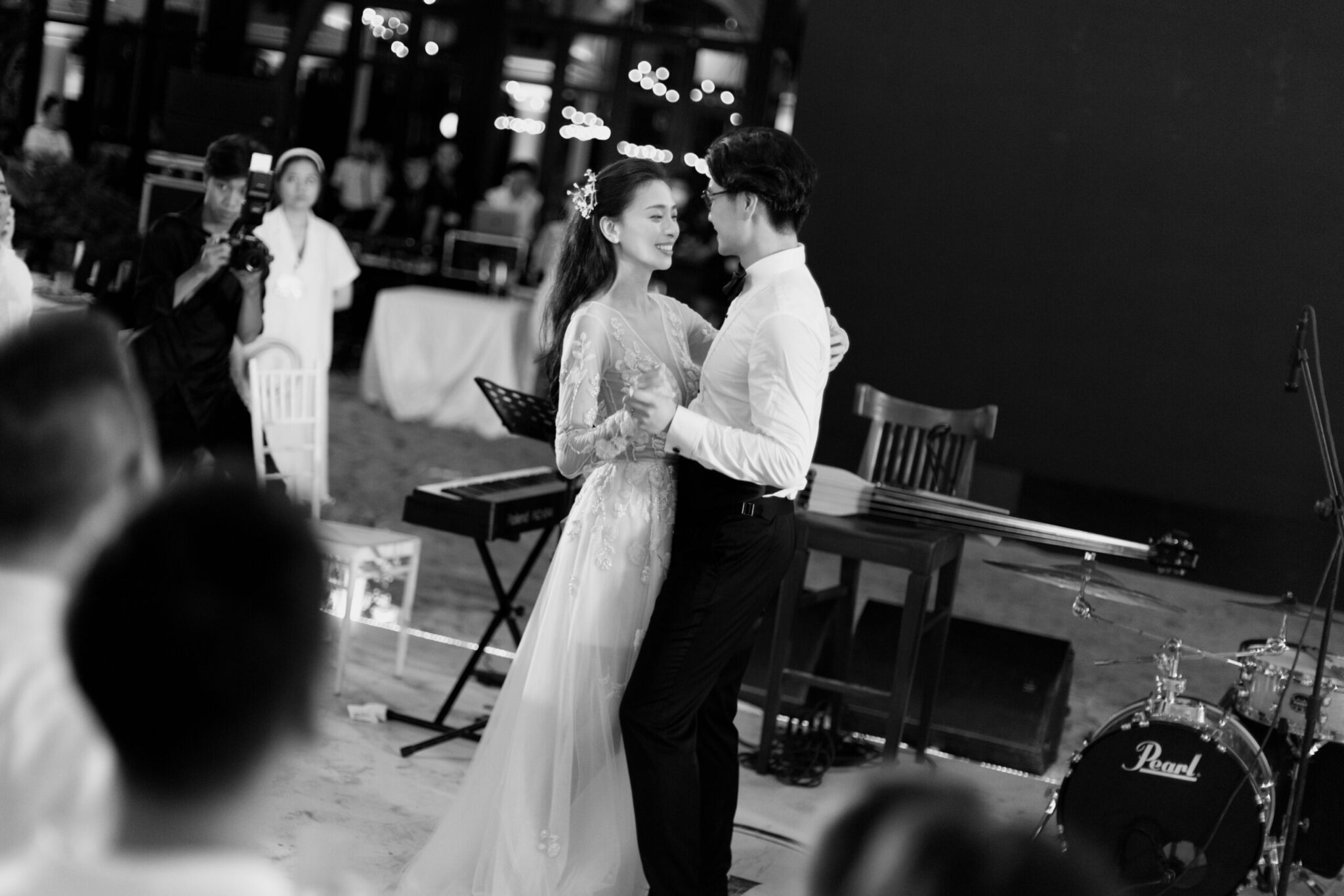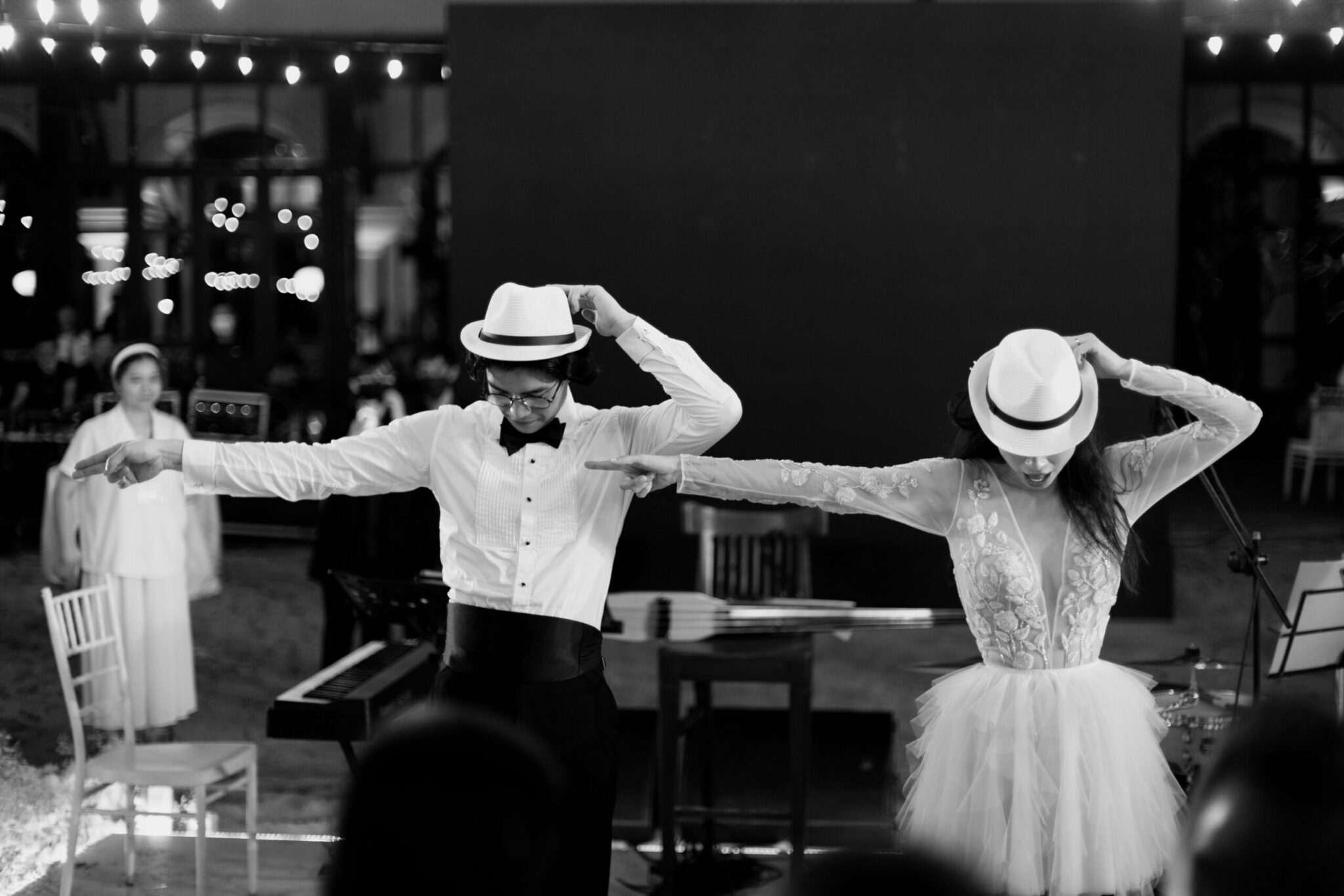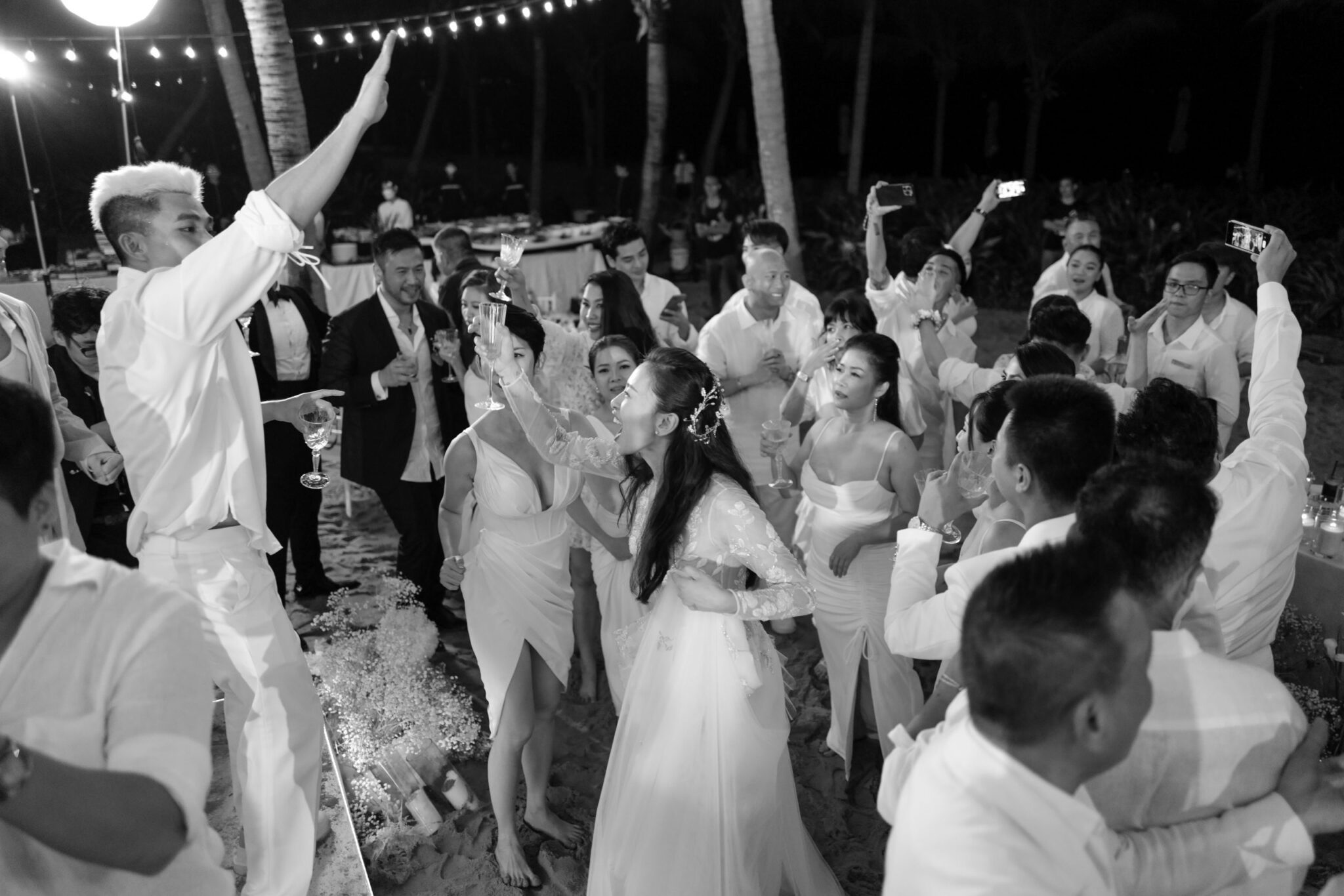 Behind The Wedding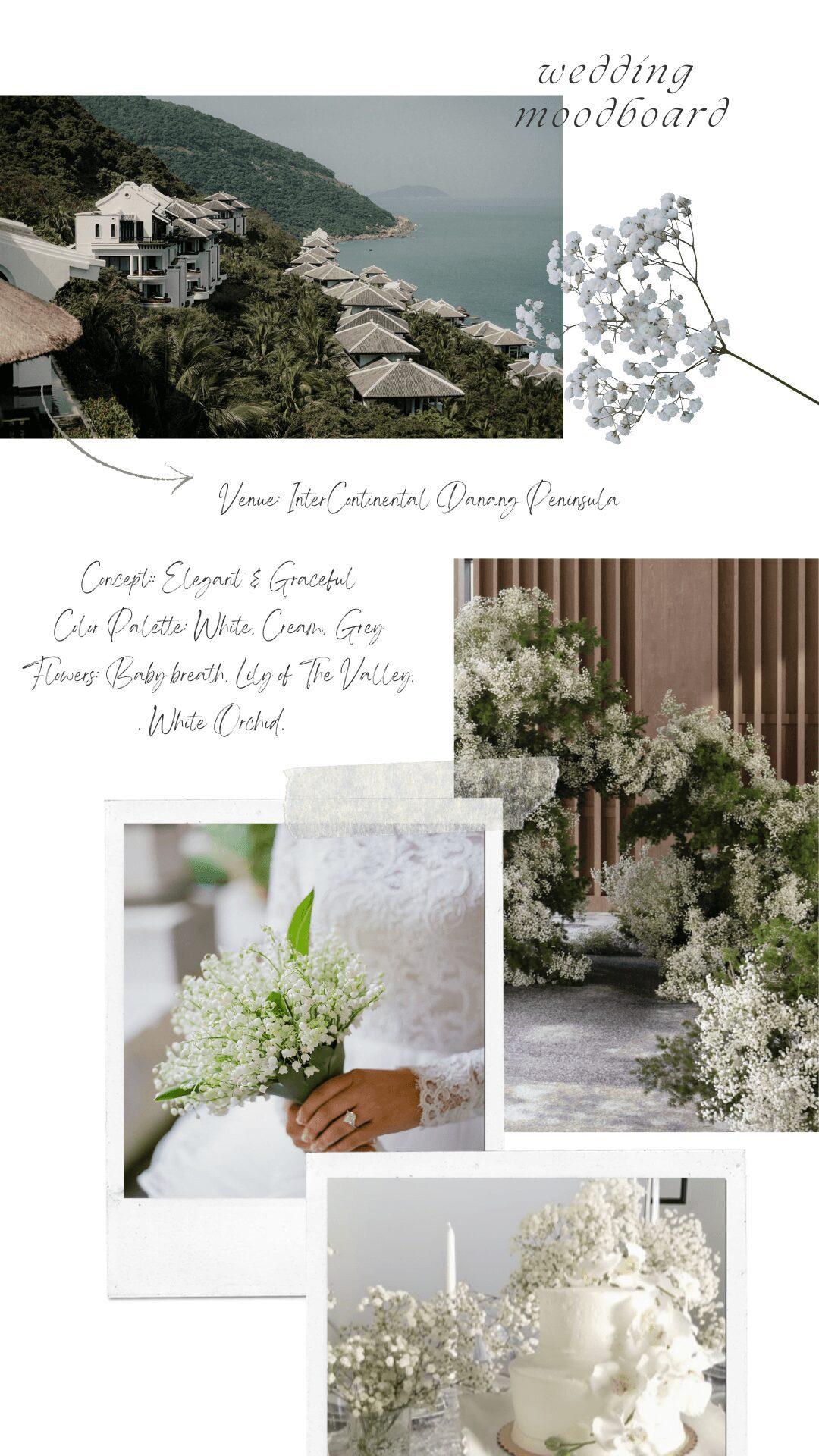 Hundreds of hours of online meetings until midnight everyday, a staff crew consisted of 100+ people, countless planning adjustments, all in a span of more than one month with the highest requirements for creativity and confidentiality. There had never been a project which required 4 planners to participate in 100% of the planning process. It was hectic and challenging for The Planners, but it's also safe to say the result was extremely rewarding.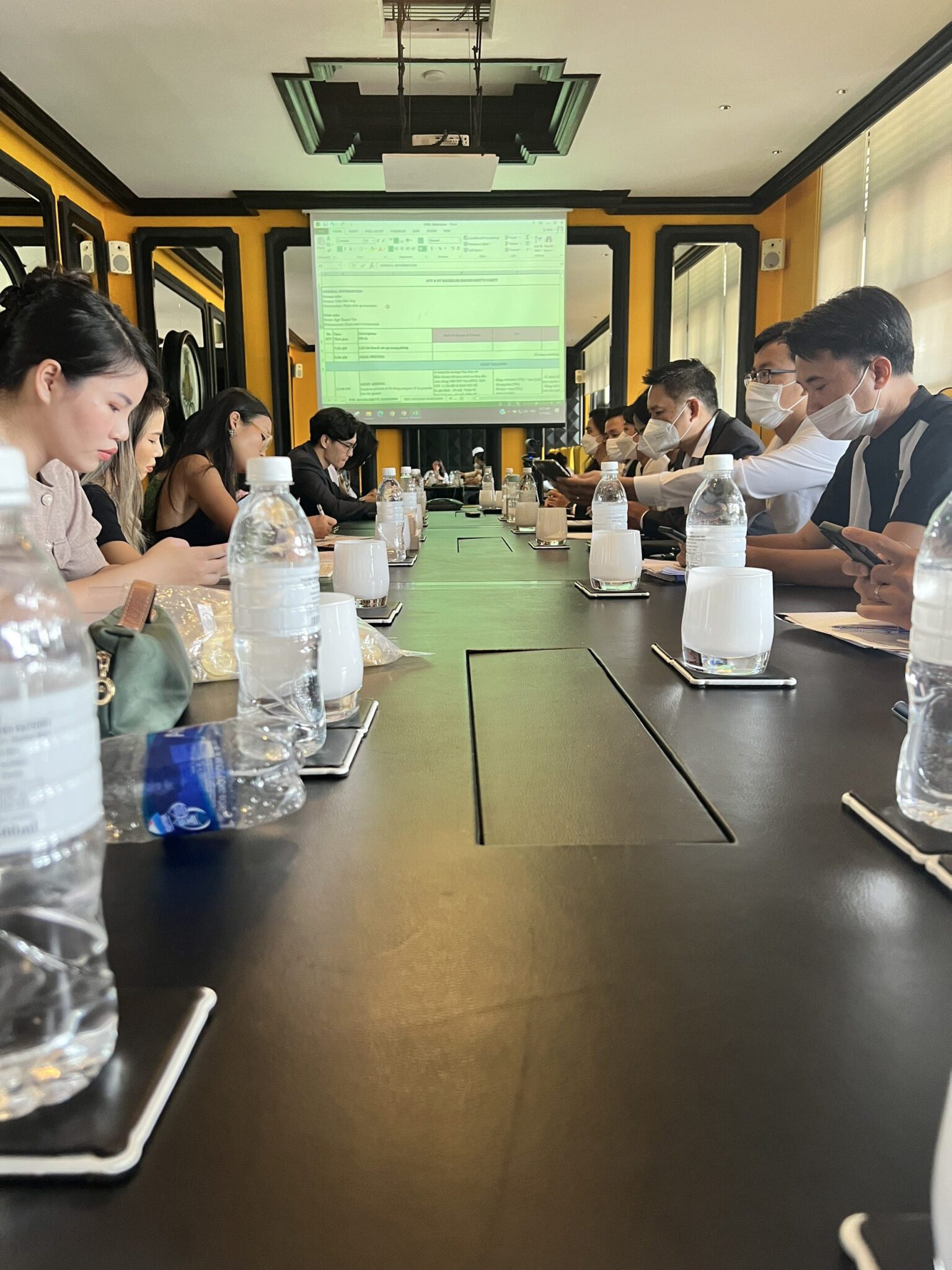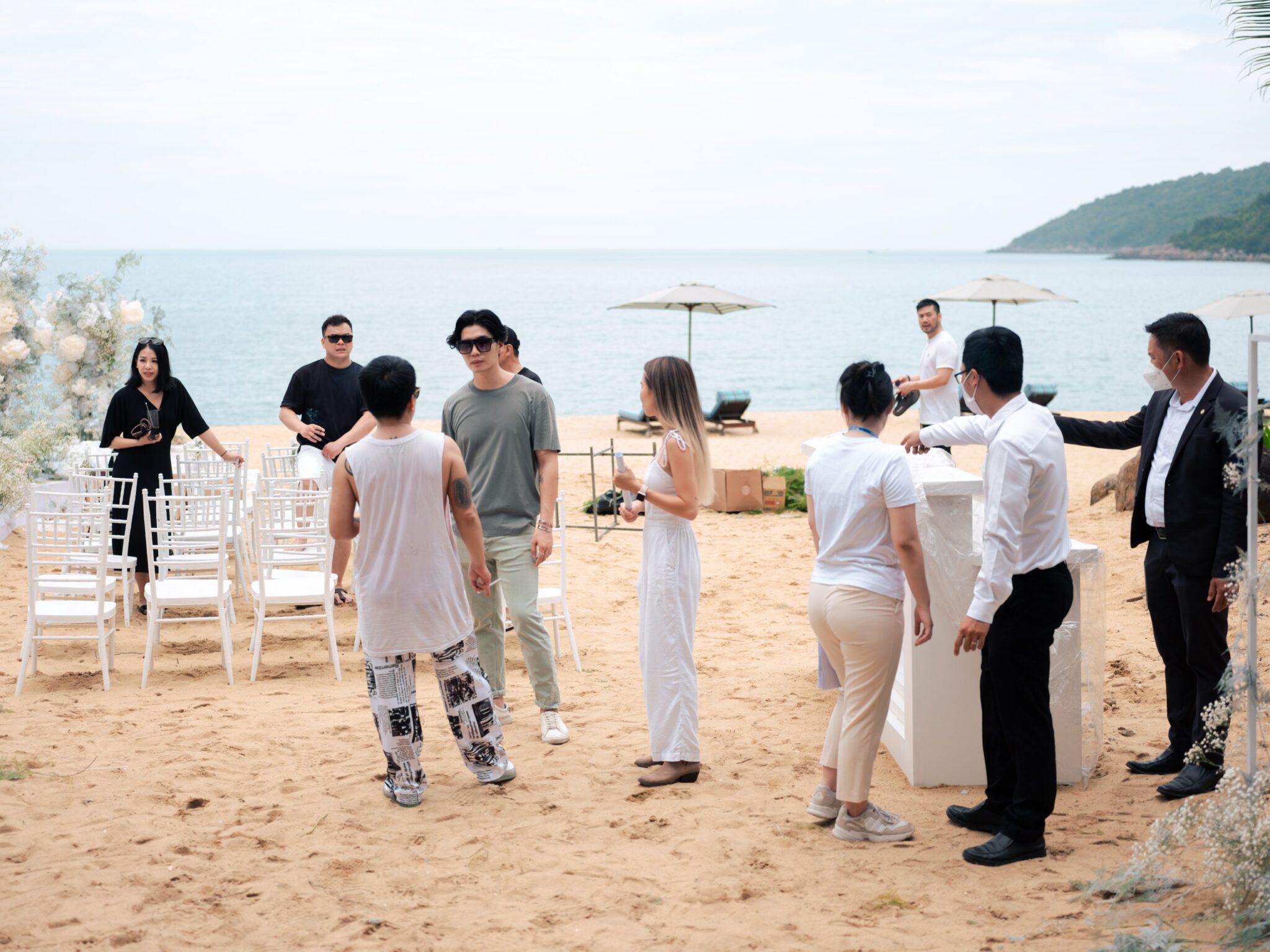 Obviously, the wedding would not have been such a resounding success without the unceasing support from each vendor (photographers, videographers, band, AV system, florists, costume makers,…). The Planners would like to send our biggest thank to all partners and vendors for their contributions in making this inspirational wedding.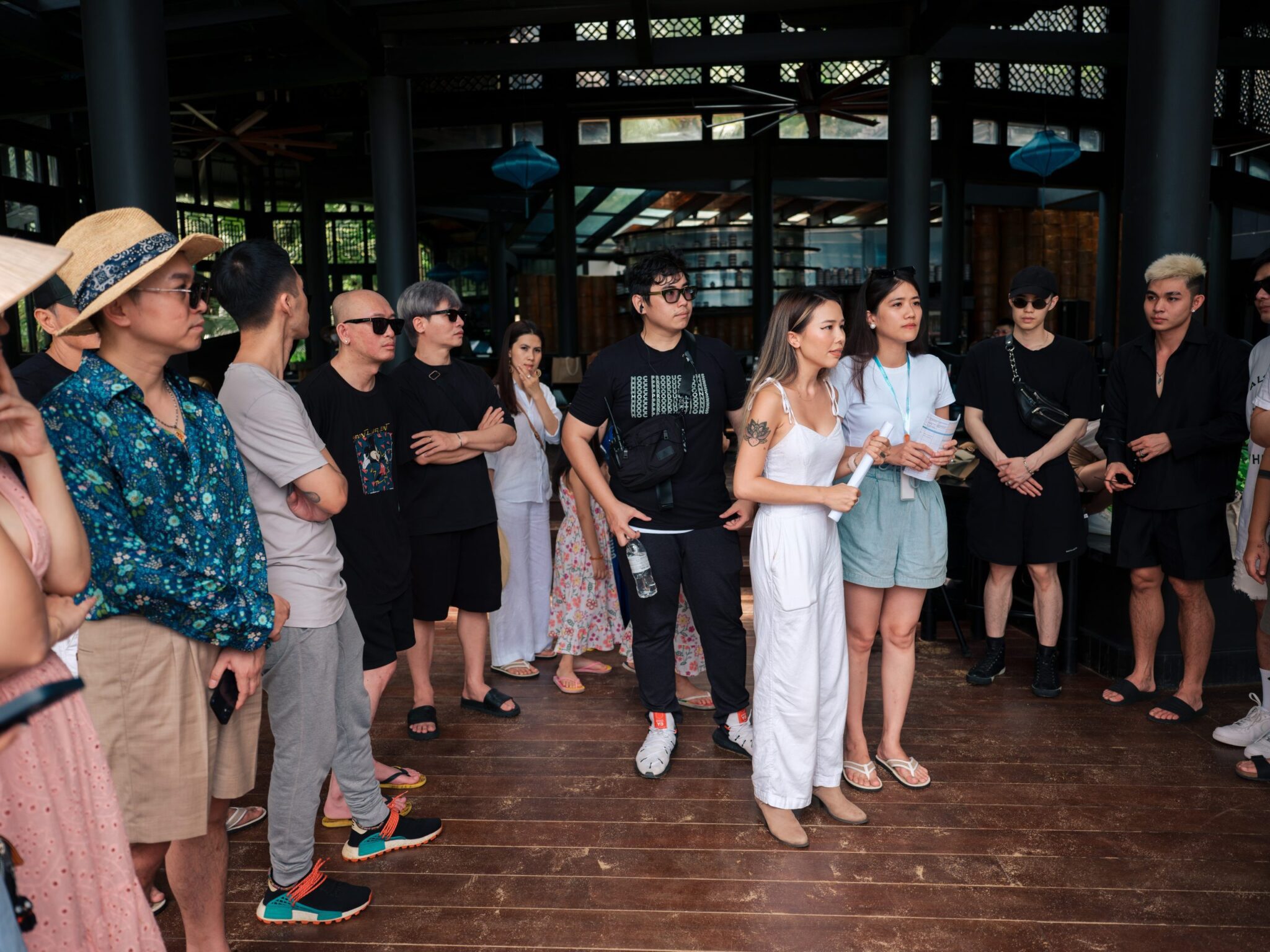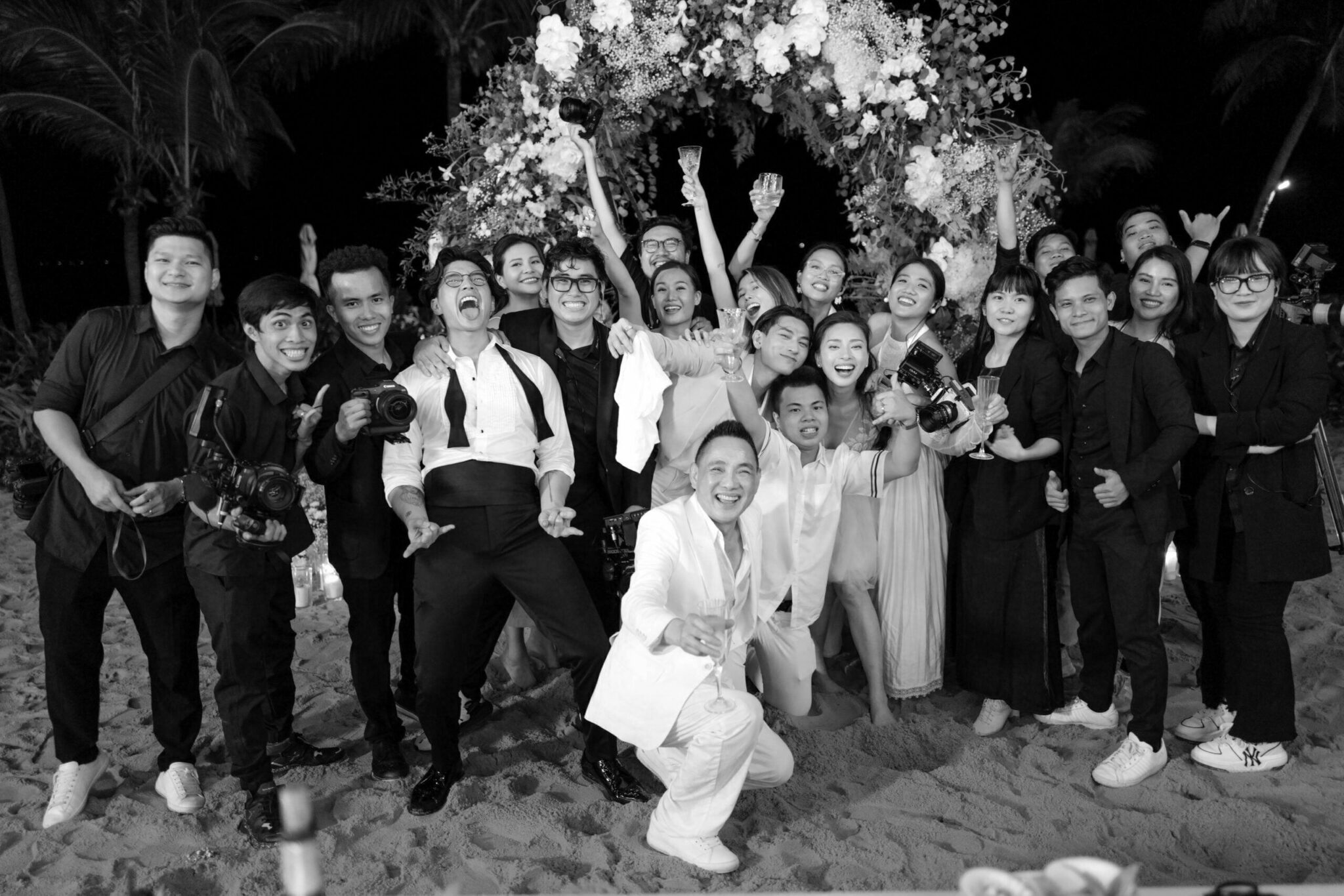 The Beautiful Message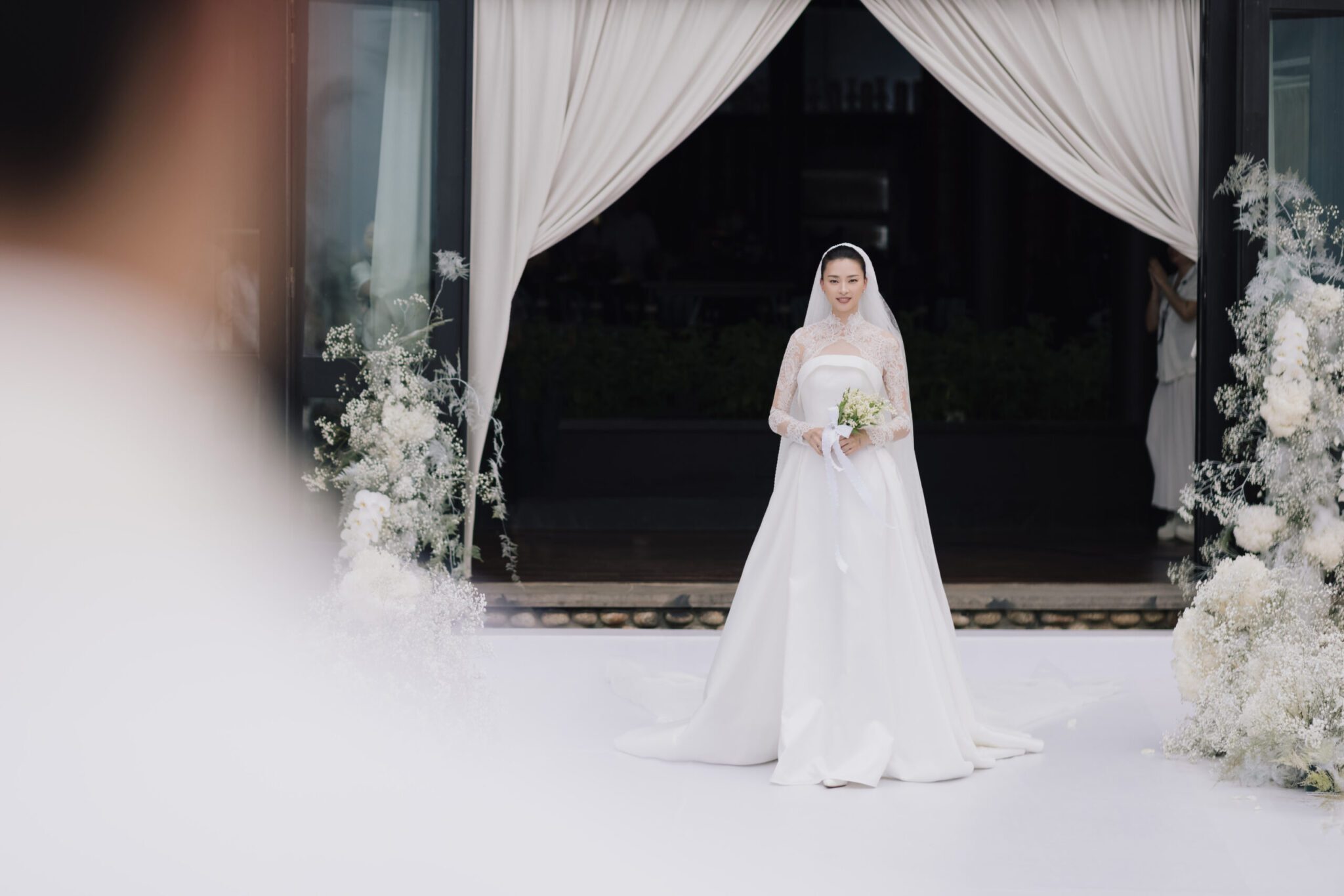 Having gone through the ups and downs, stumbles and solitary in life, our bride Ngo Thanh Van still firmly believed that there would be someone out there for her. She never stopped having faith in the purity and sincerity of love. Now that she has met her other half, Van will still love and live with all her heart as she always had.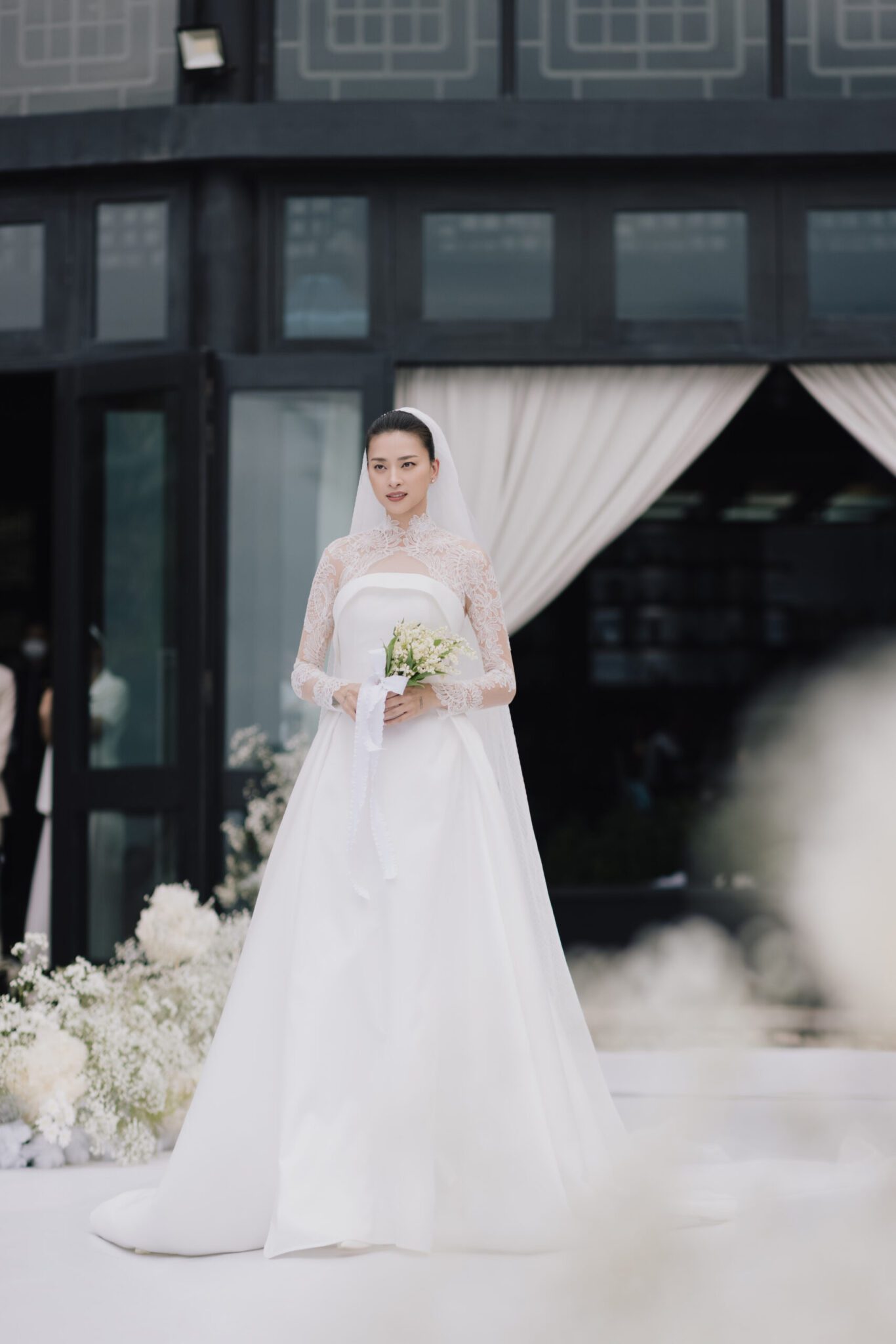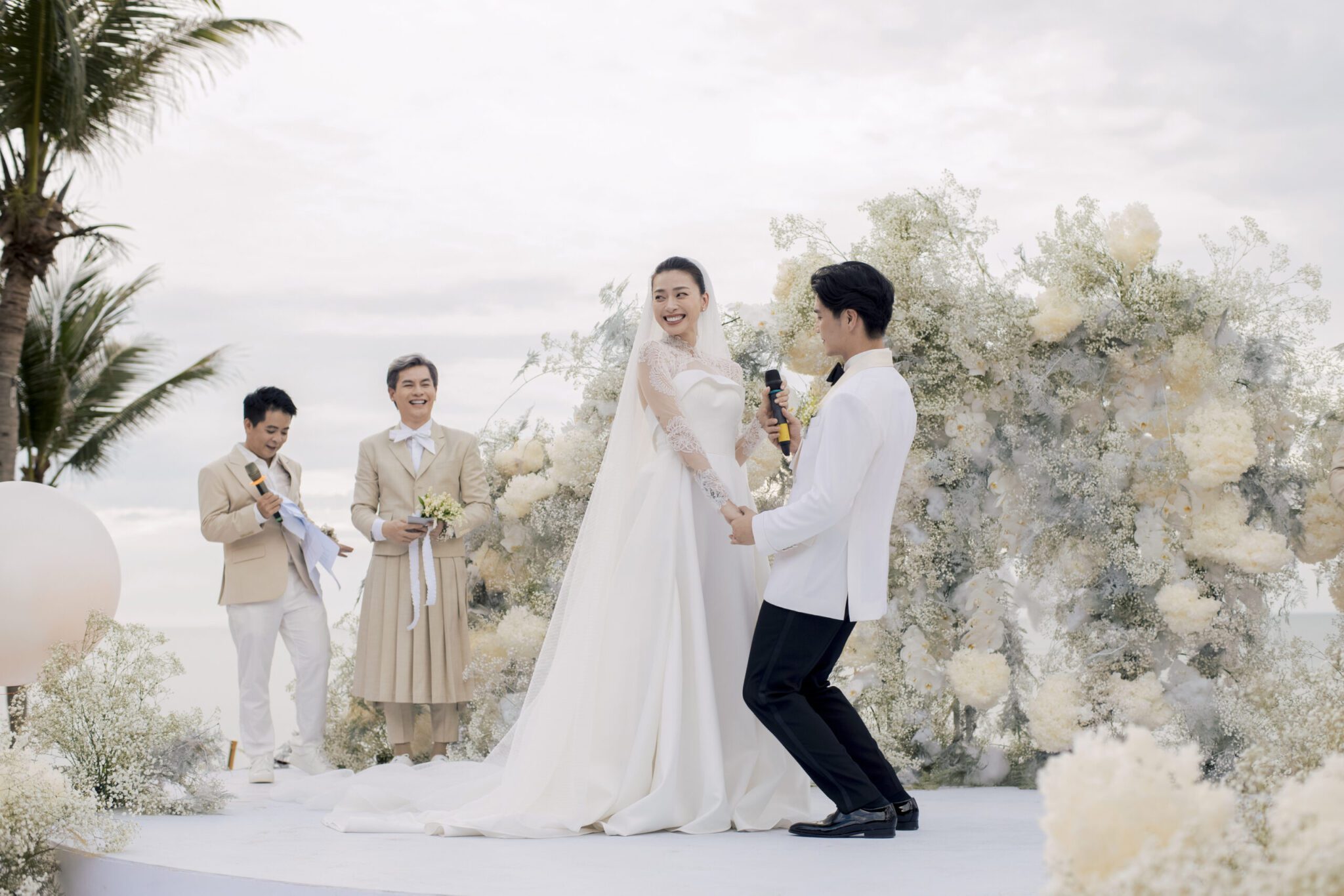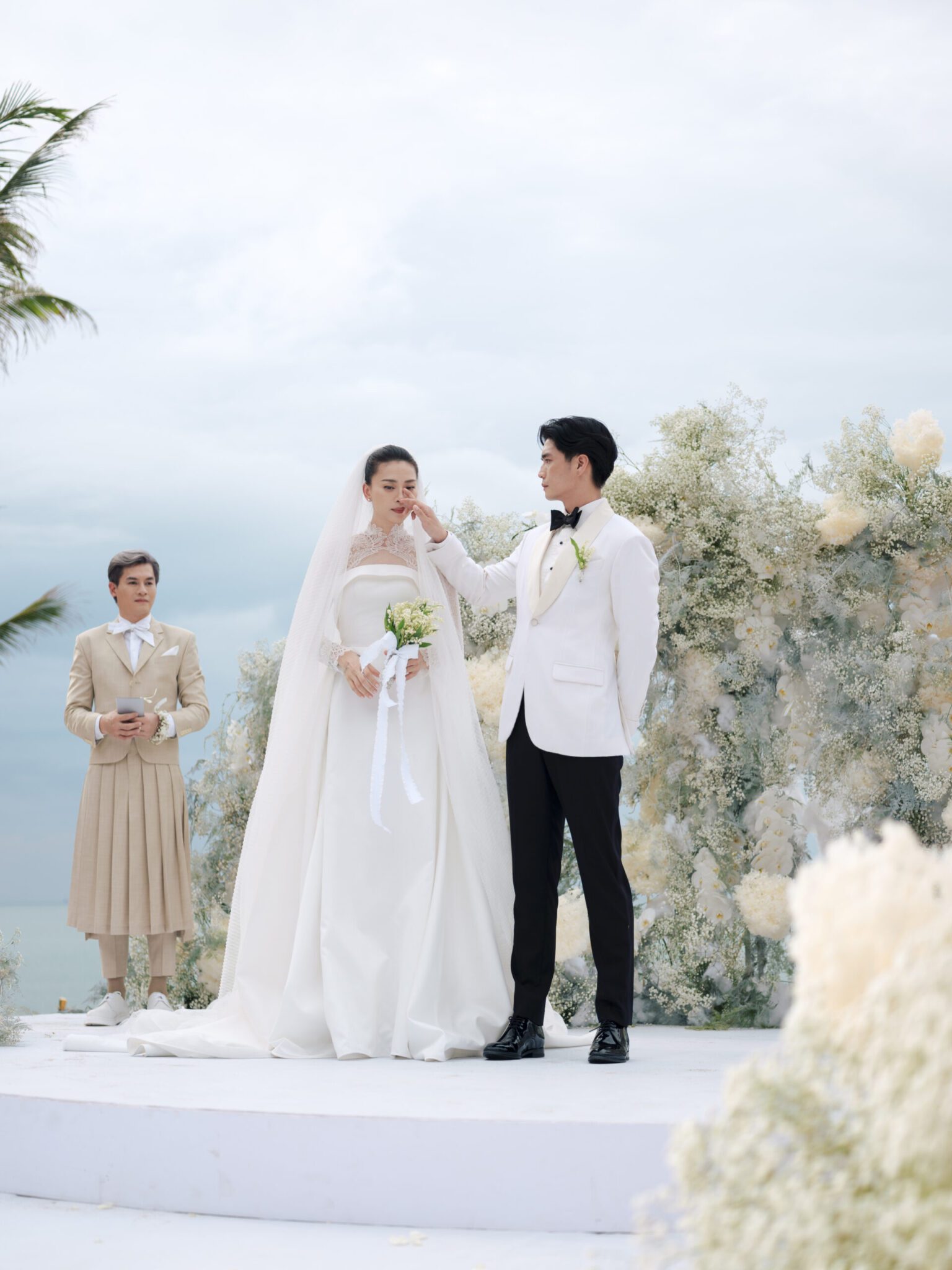 We truly hope that the wedding of Ngo Thanh Van and Huy Tran will inspire and spread positivity to everybody out there. We shall end this article by quoting the beautiful and talented bride Ngo Thanh Van: