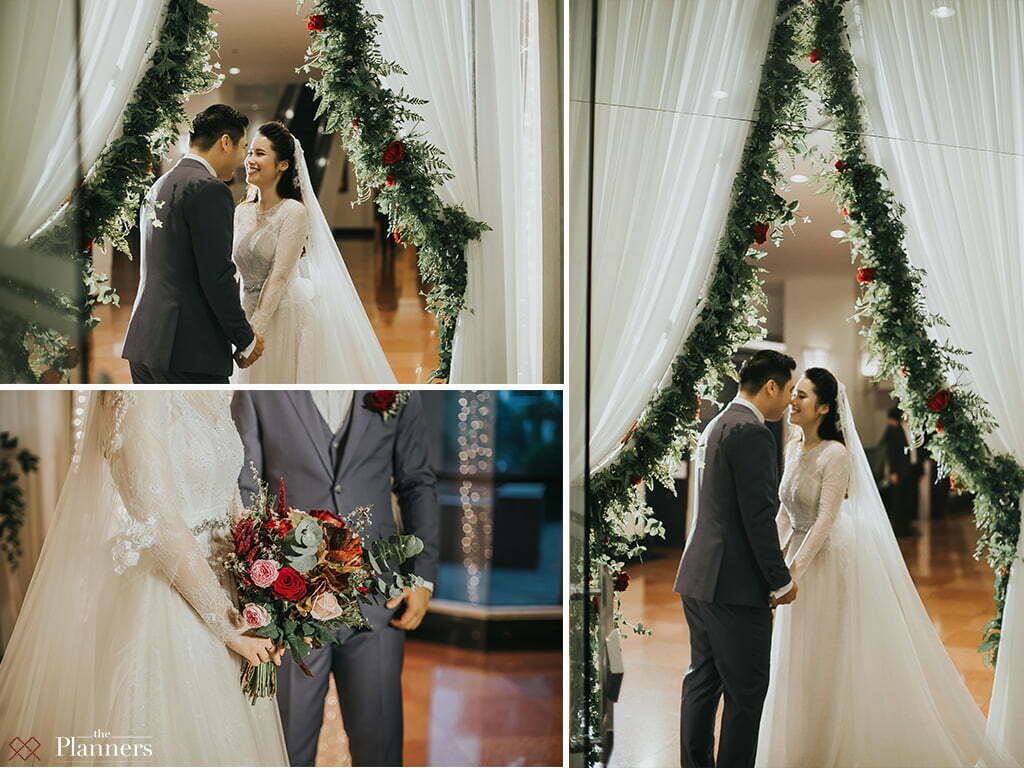 Phương Anh is a very young, beautiful and smart bride. She met Đắc Dũng when she was in high school and they have been together ever since then. 5 years after, they decided to be an irreplaceable part in each other's life. Her teenage love is finally her destiny.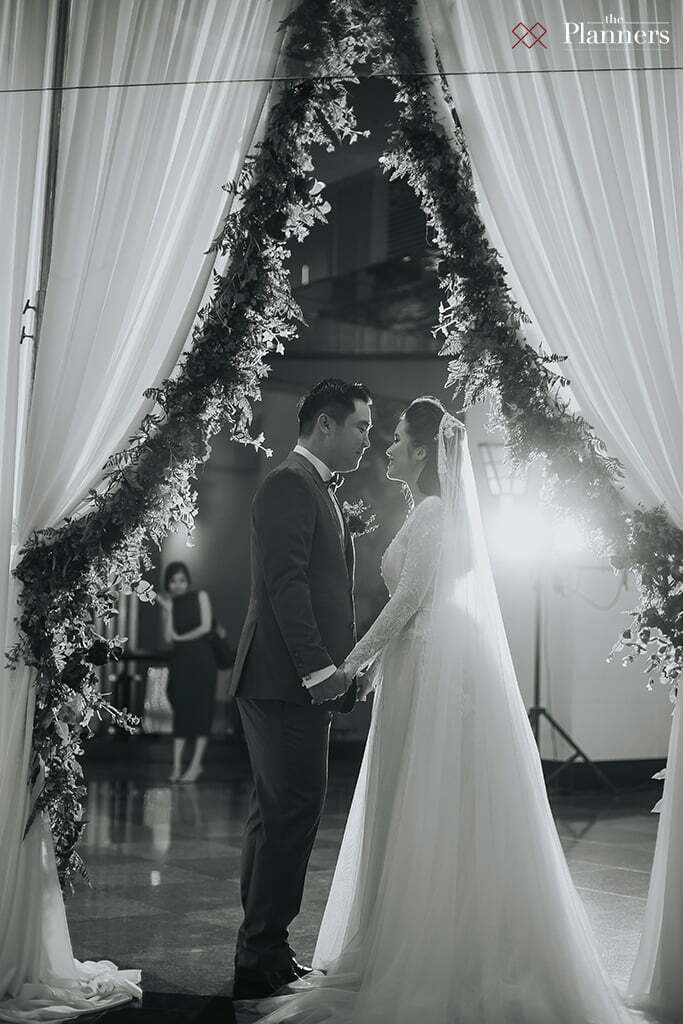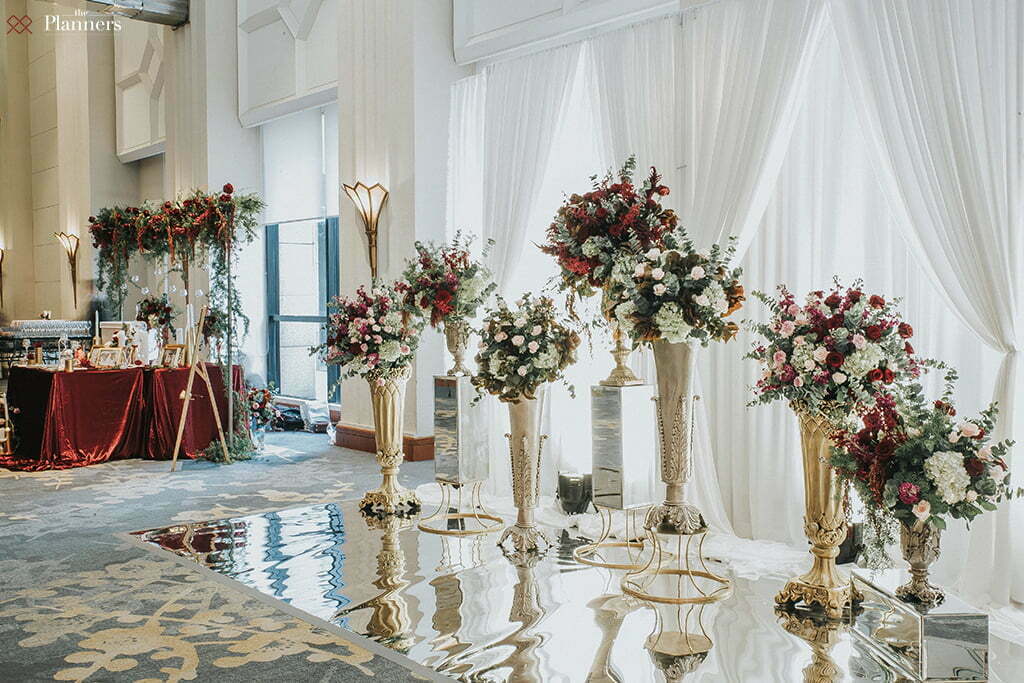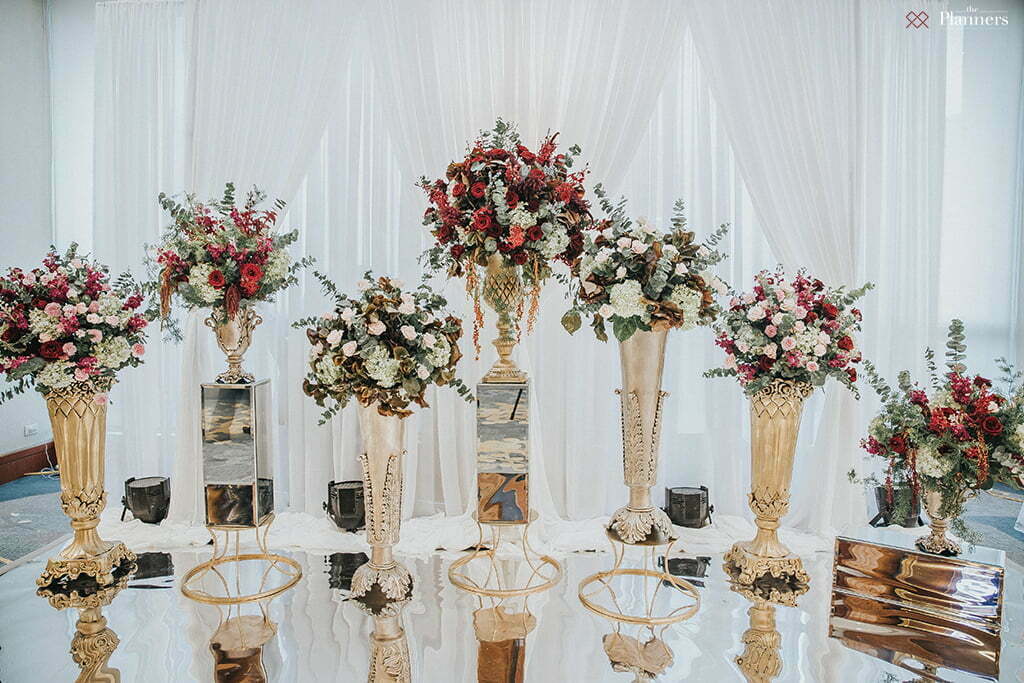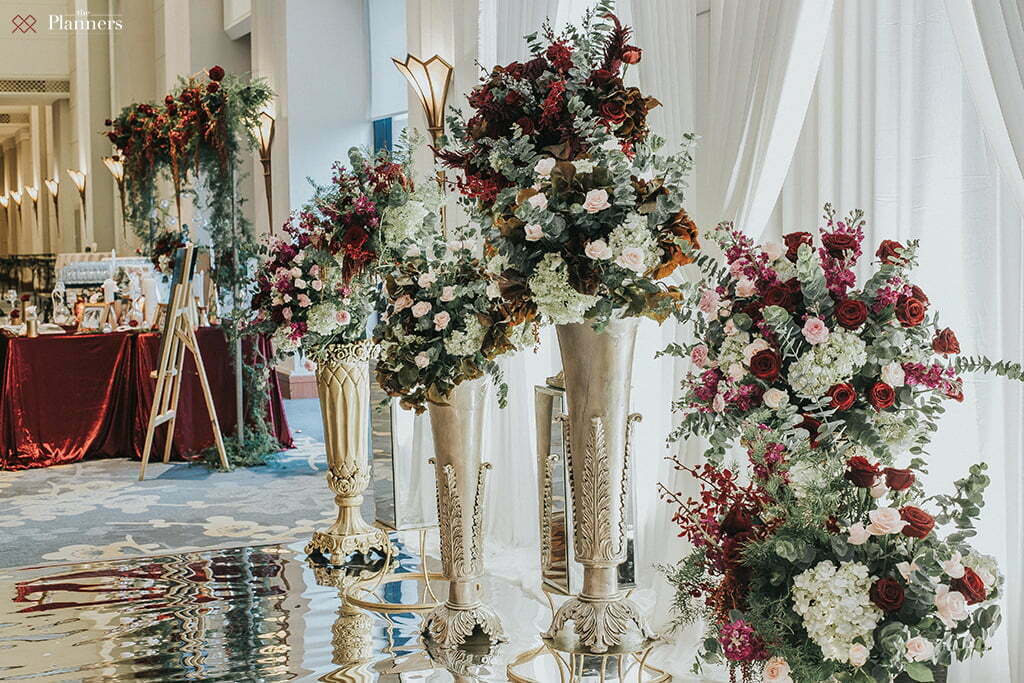 The wedding reflects exactly her personality: warm, graceful and stylish. She did not want to hold an intricate wedding, rather than that, she wanted all the guests to feel comfortable and enjoy their time at her wedding. We advised her to use Burgundy as the themed colour though at first she liked a light pink themed wedding. Light pink is a safe choice while Burgundy can bring a stronger impression. "Thank God that I followed your advise", she said, on the wedding.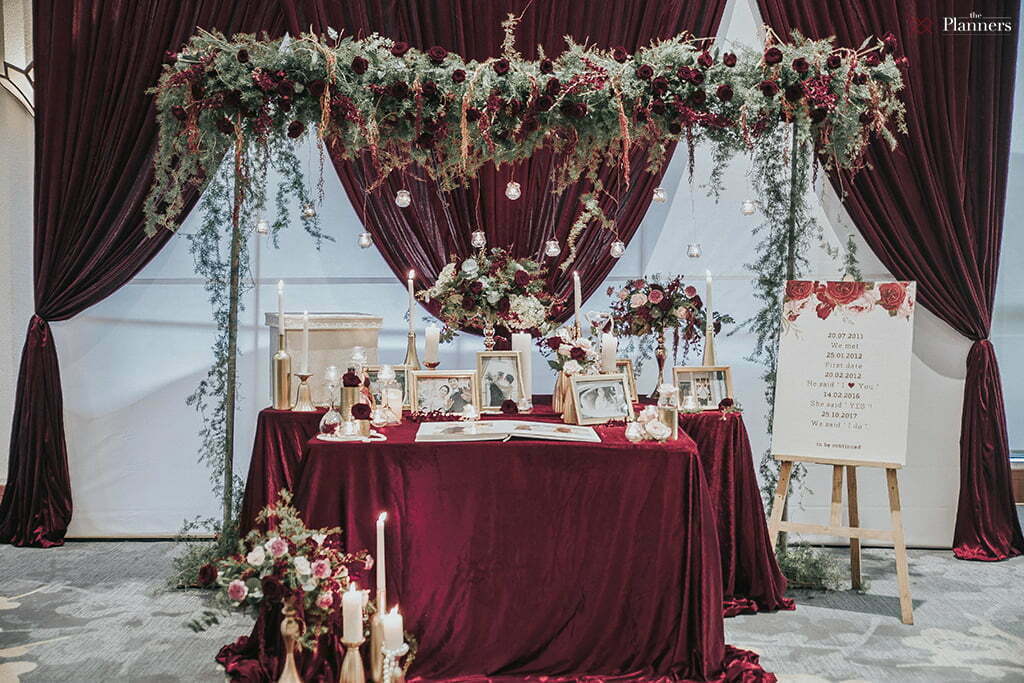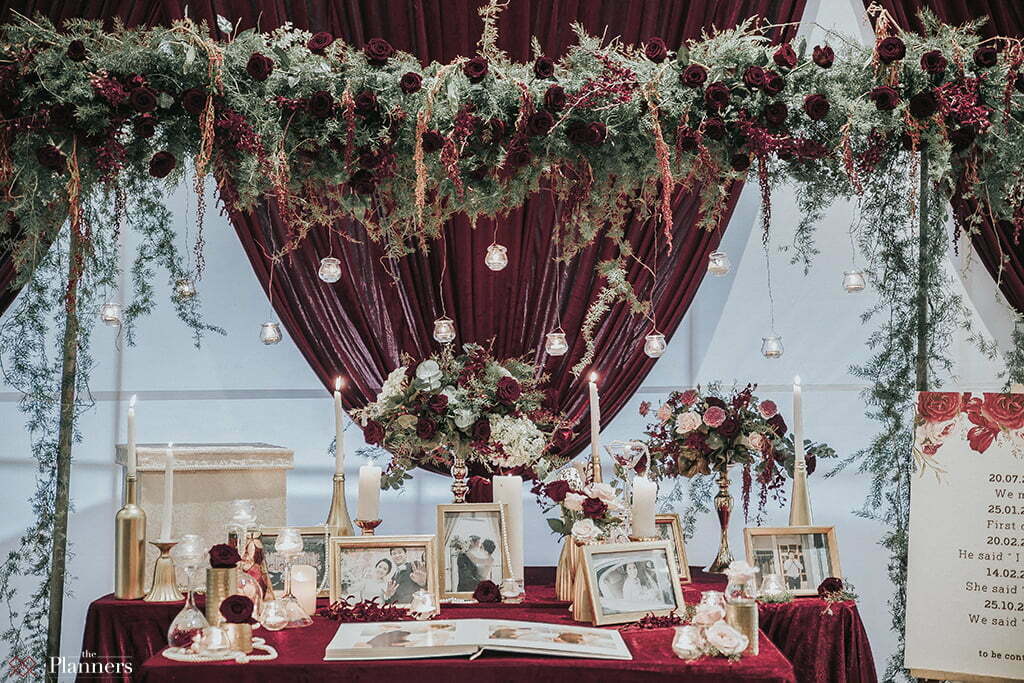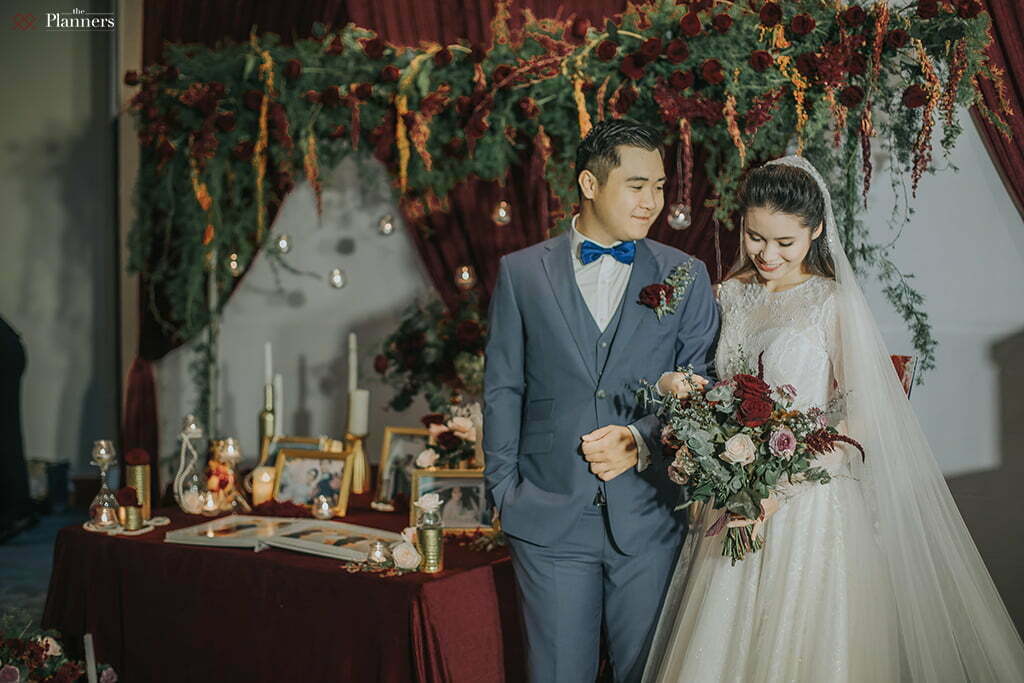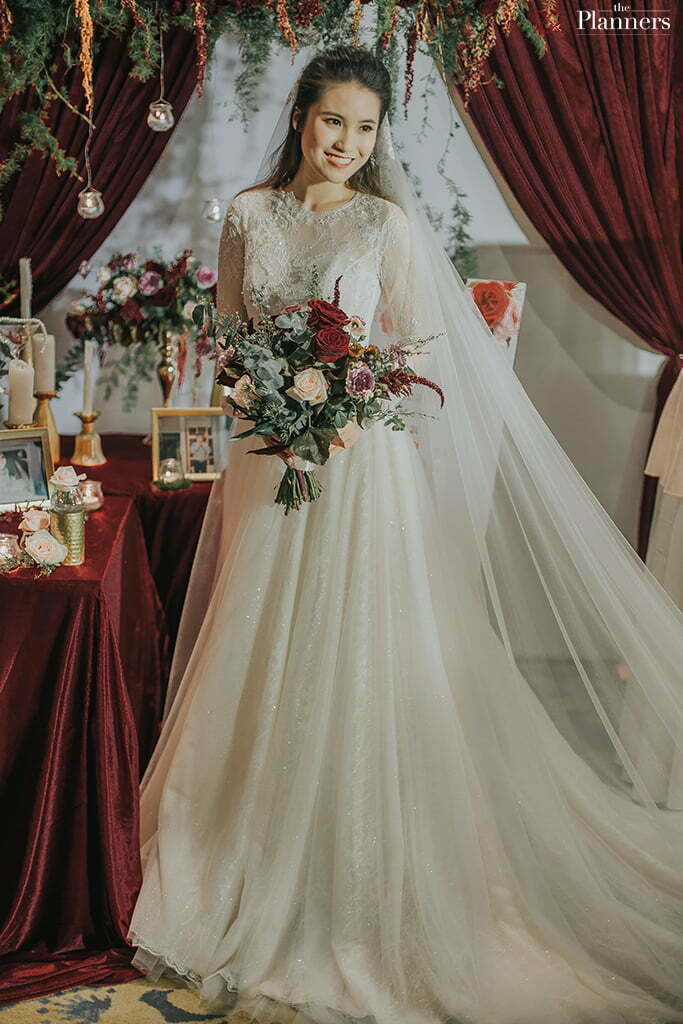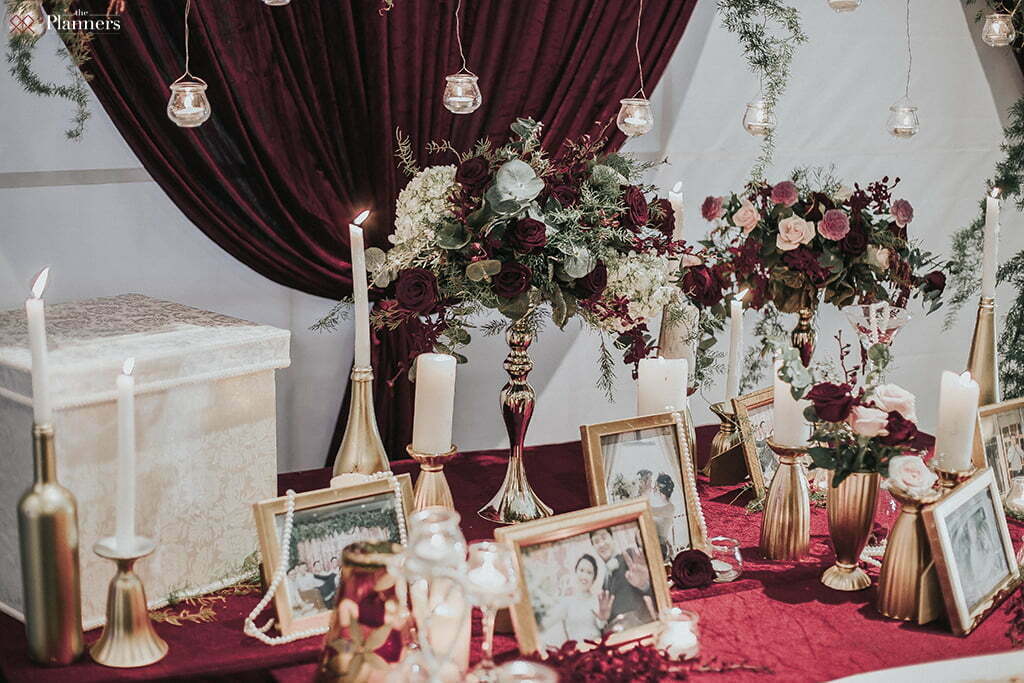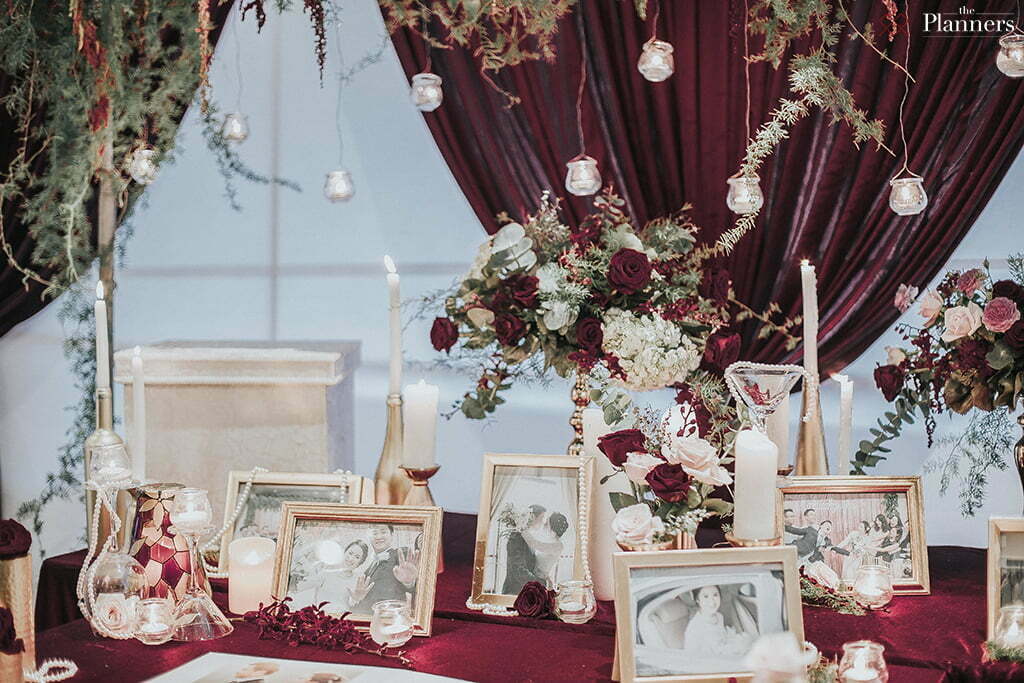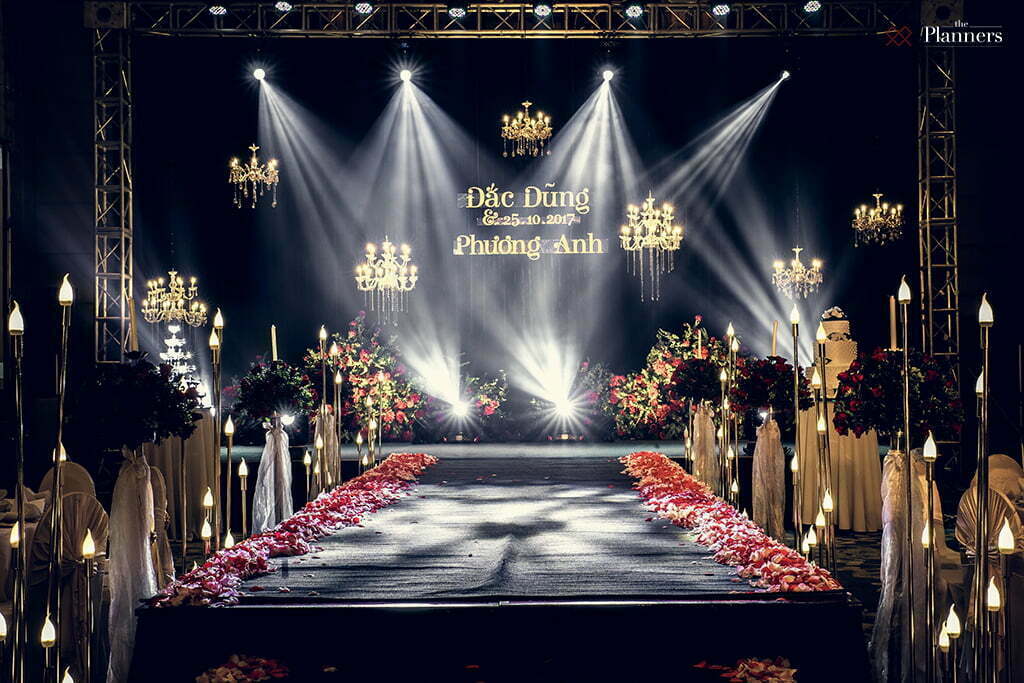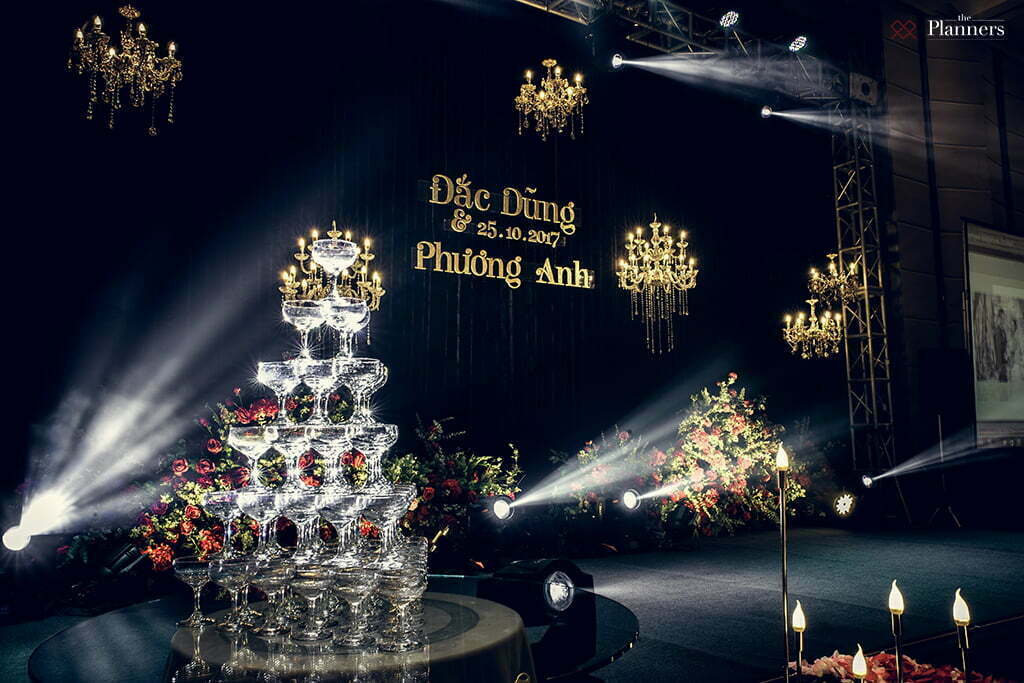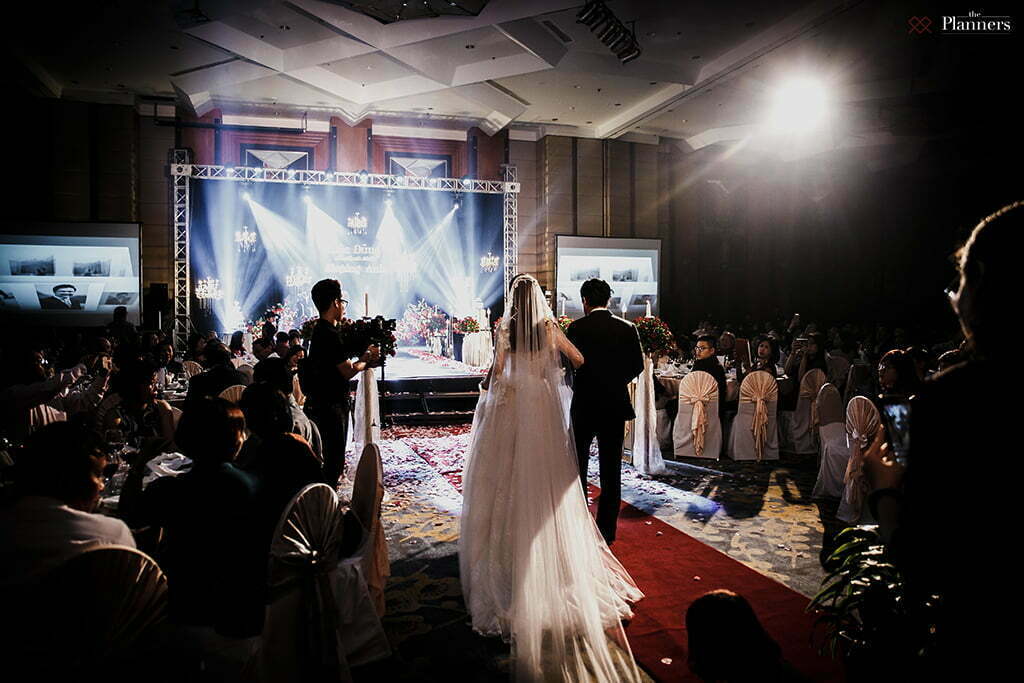 We have heard so many touching vows but Phương Anh's vow has made it on the top 3 most adorable vows to us. She promised that she will cut down on her hobby – going shopping – and focus more on saving to build their family. Well, you know, every girl on this world loves shopping and if she promises to buy less that means she loves you a lot!