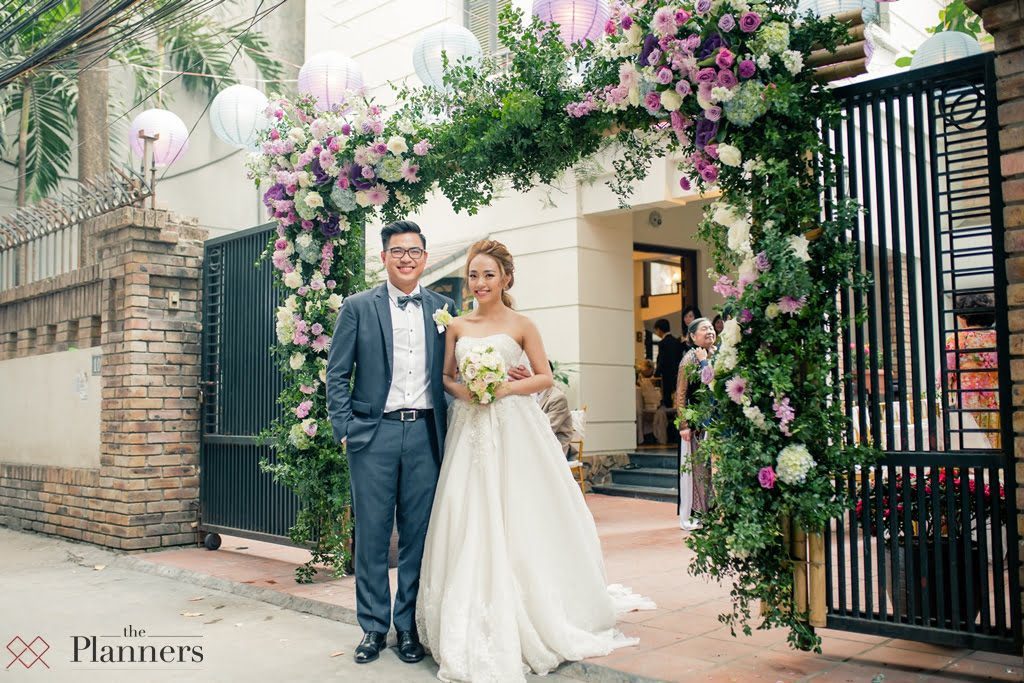 Our client this time, is a young couple living in Hanoi. They were so busy during the end of the year and looked for a wedding planner to take care of their wedding. For the Pick up the bride Ceremony, they wanted to keep the traditional elements of the ceremony while adding some modern yet sophisticated look to the overall look of the ceremony.
We suggested them use purple and blue as the themed colours for the decoration. This is not a familiar colour combination for a traditional ceremony. But this time, we want to do something different, something delightlful for their ceremony.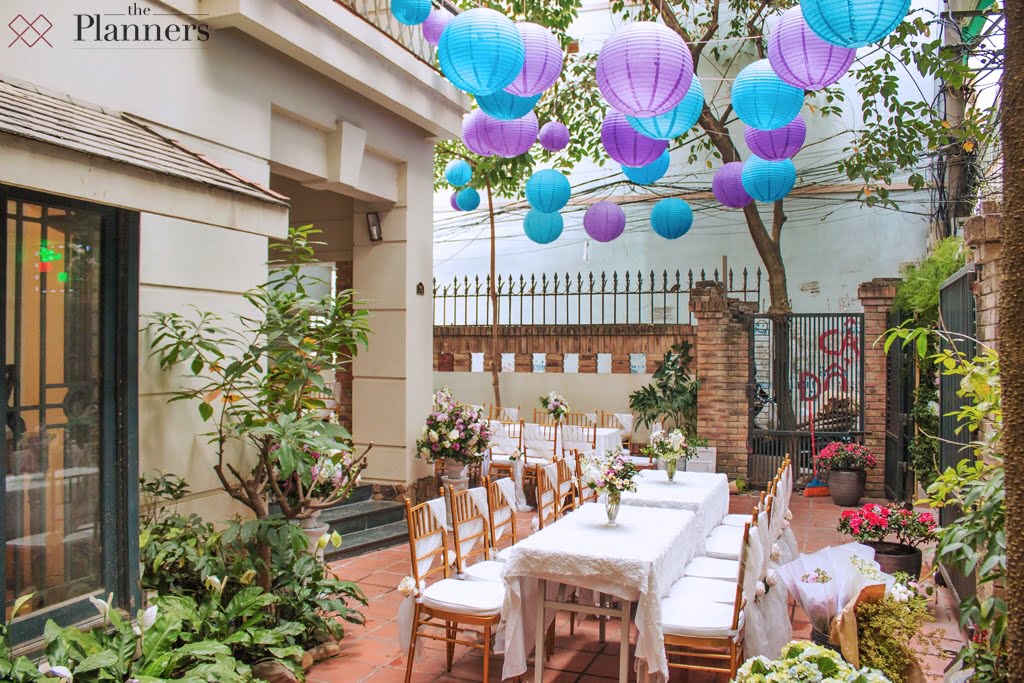 Using lantern in traditional ceremony is something that we are welknown for. And for this project, instead of using red and white lantern, we painted the lanterns in blue and purple to create a new look for this traditional symbol.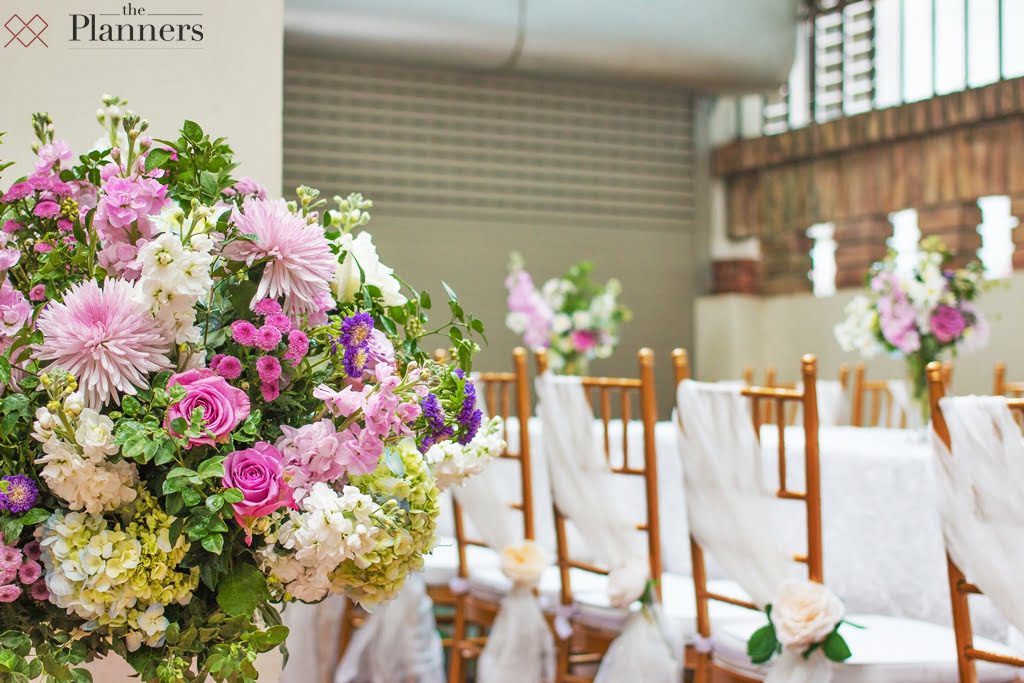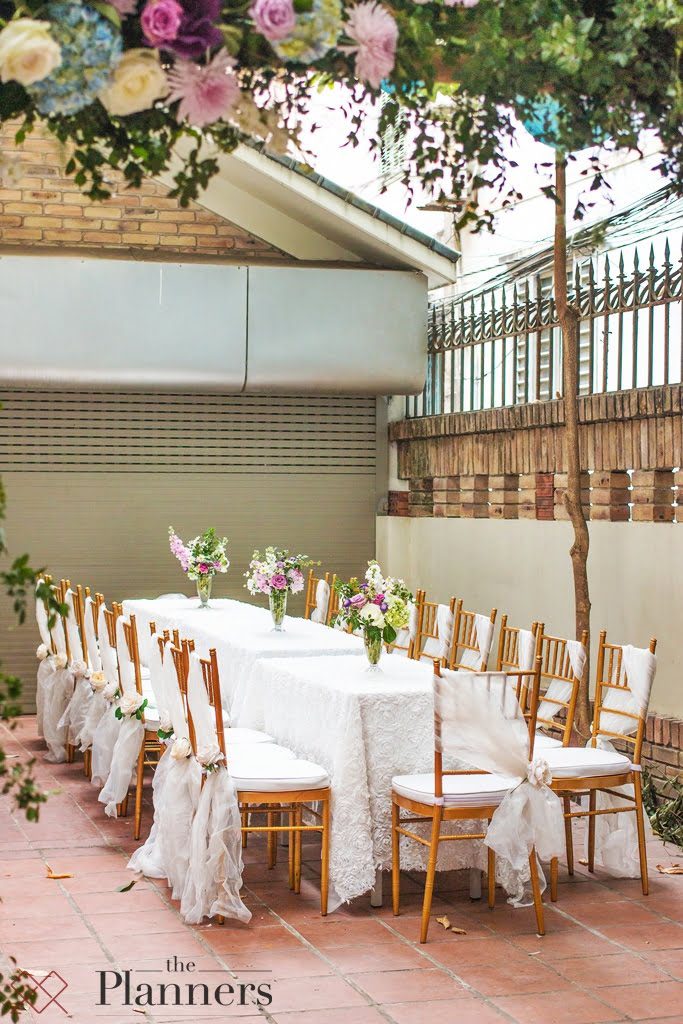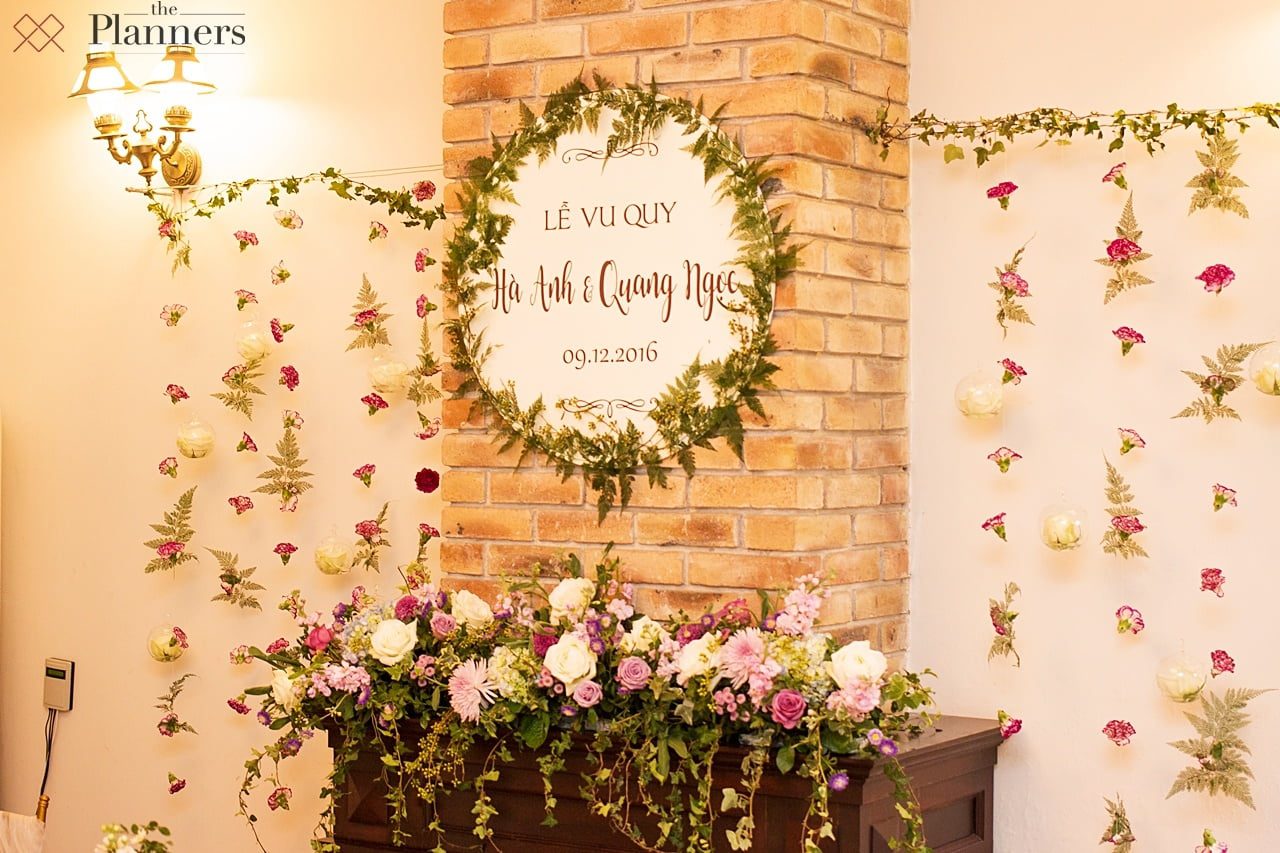 We turned the fireplace into a beautiful backdrops with flowers strings.