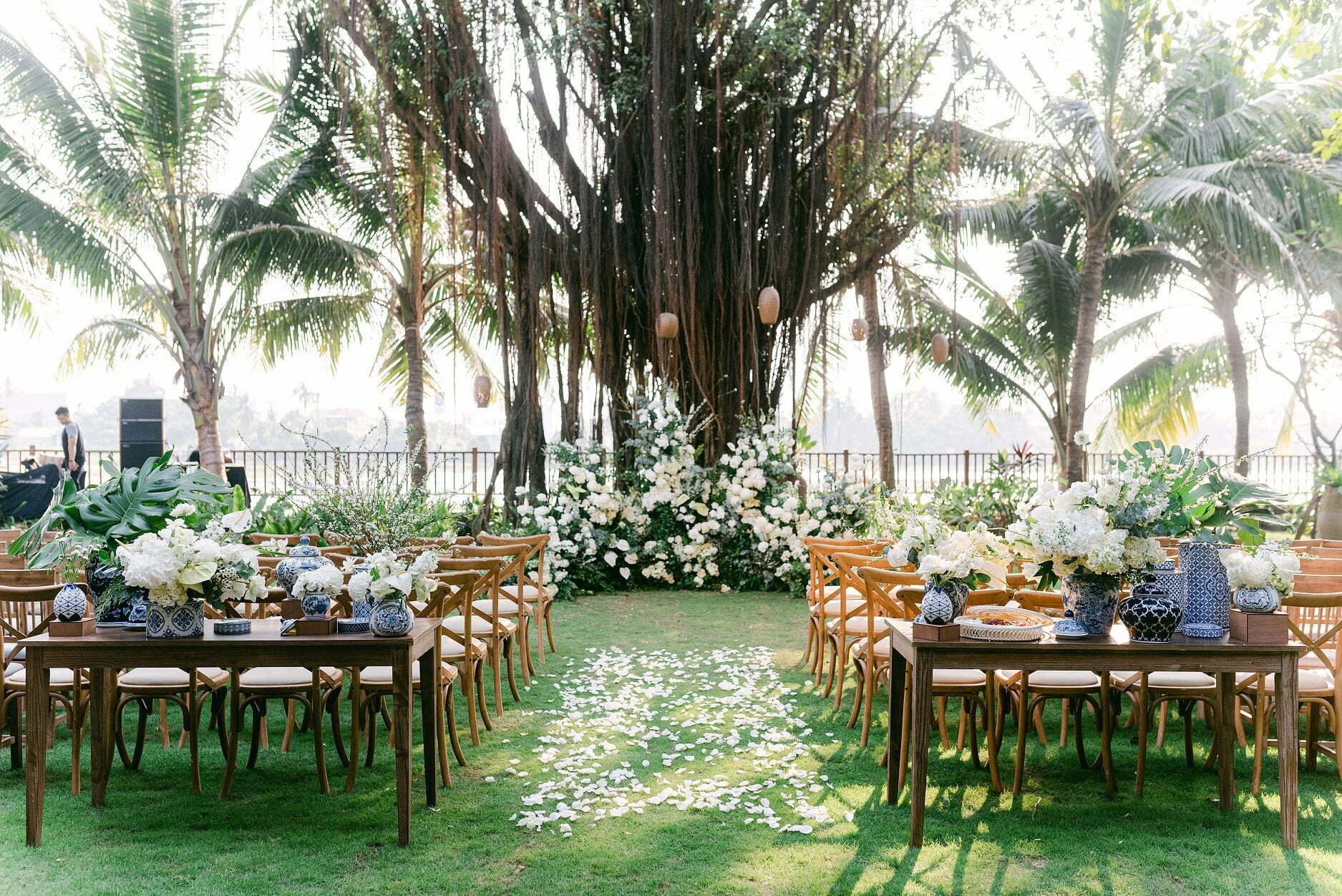 THE CONCEPT
Sarah – the bride is a charming French lady and Linh – the groom is a gentleman coming from Vietnam. The couple contacted us a year before their wedding. Like many other couples, we worked with them mostly via email and calls. Things went smoothly when they completely gave us their trust. It was a western wedding ceremony with a touch of oriental vibe in decoration.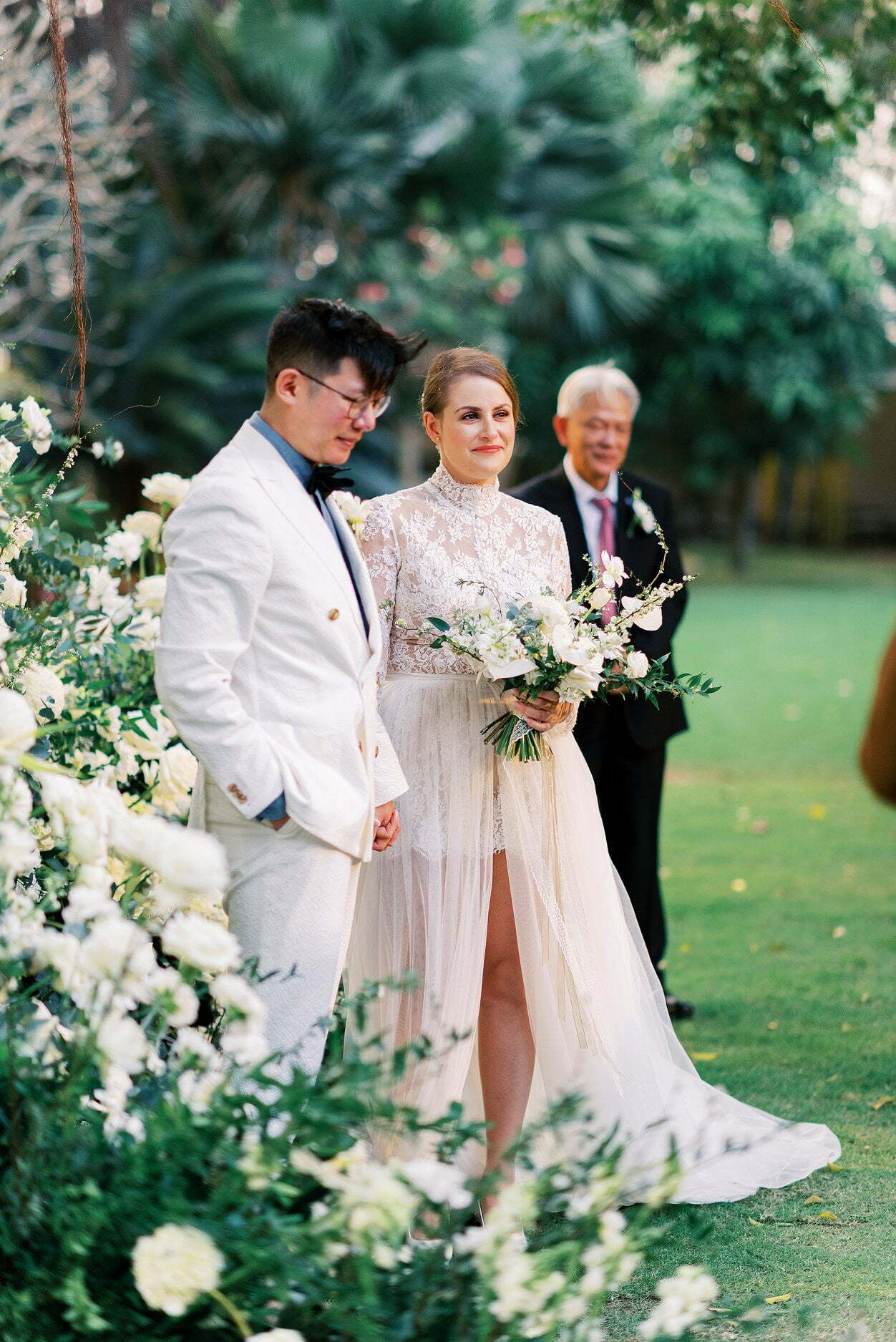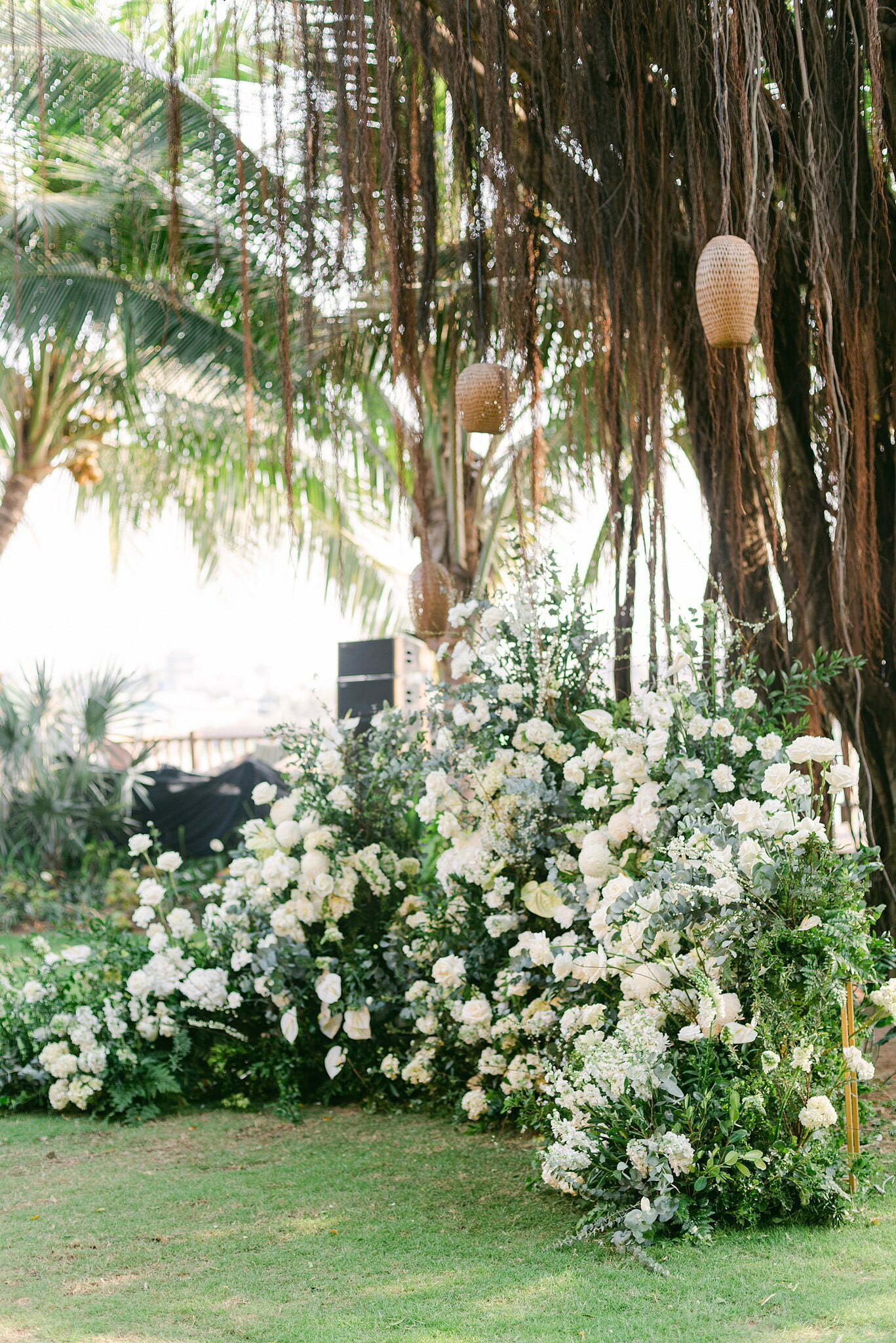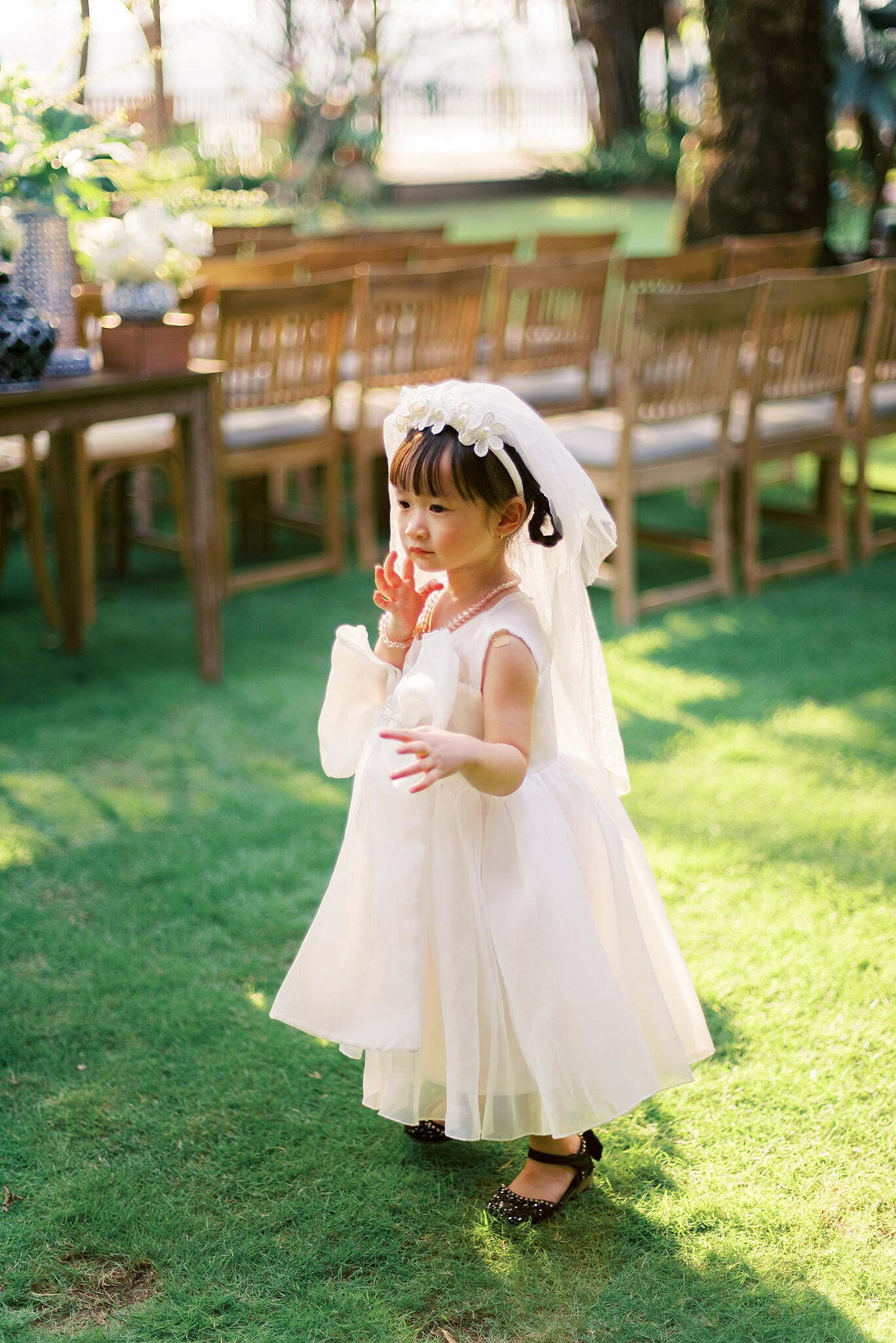 WHEN EAST MEETS WEST
Their wedding carries classic eastern illustration with oriental blue porcelain originating from the groom's hometown and elegant touch of western details to pay tribute to the bride's origin.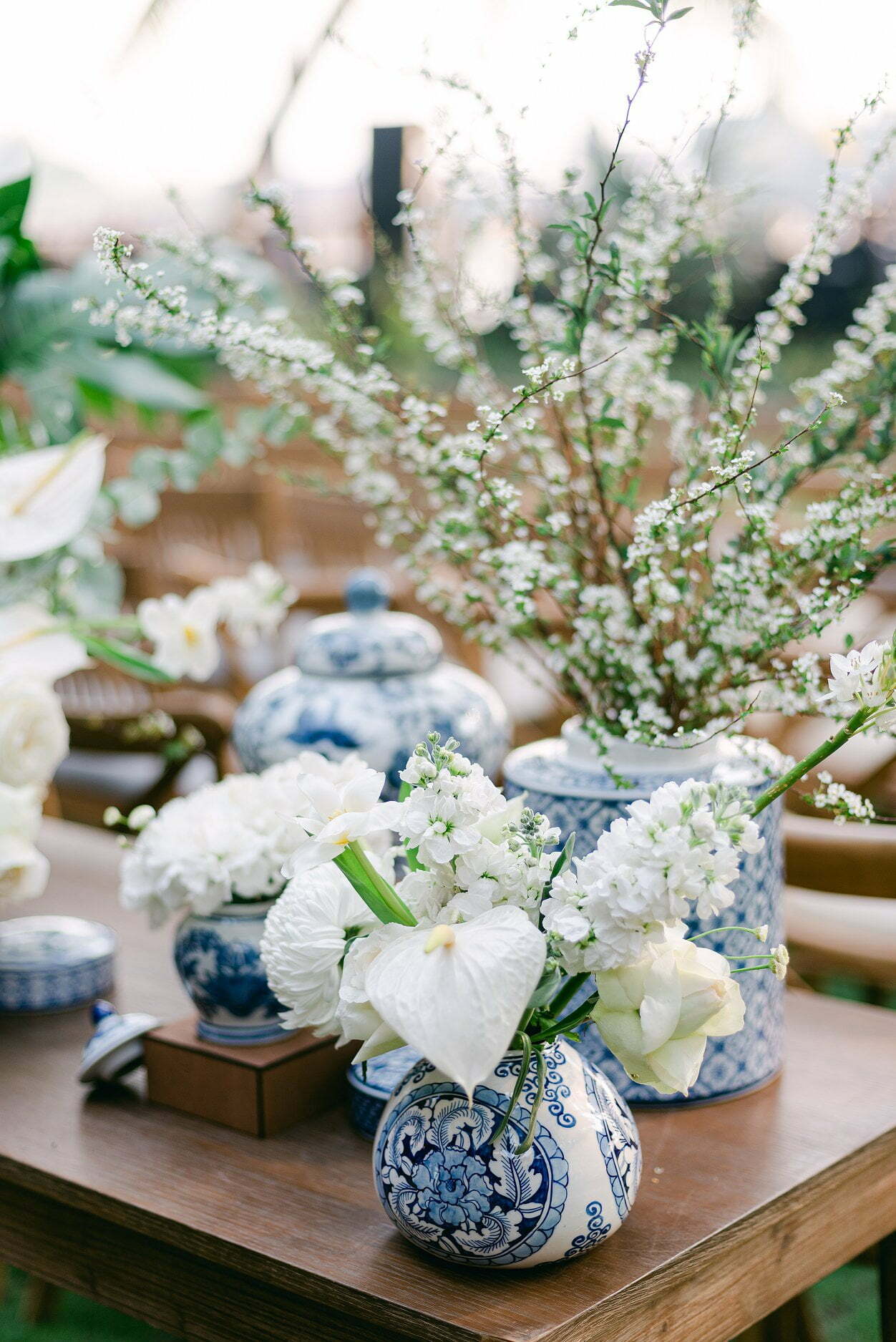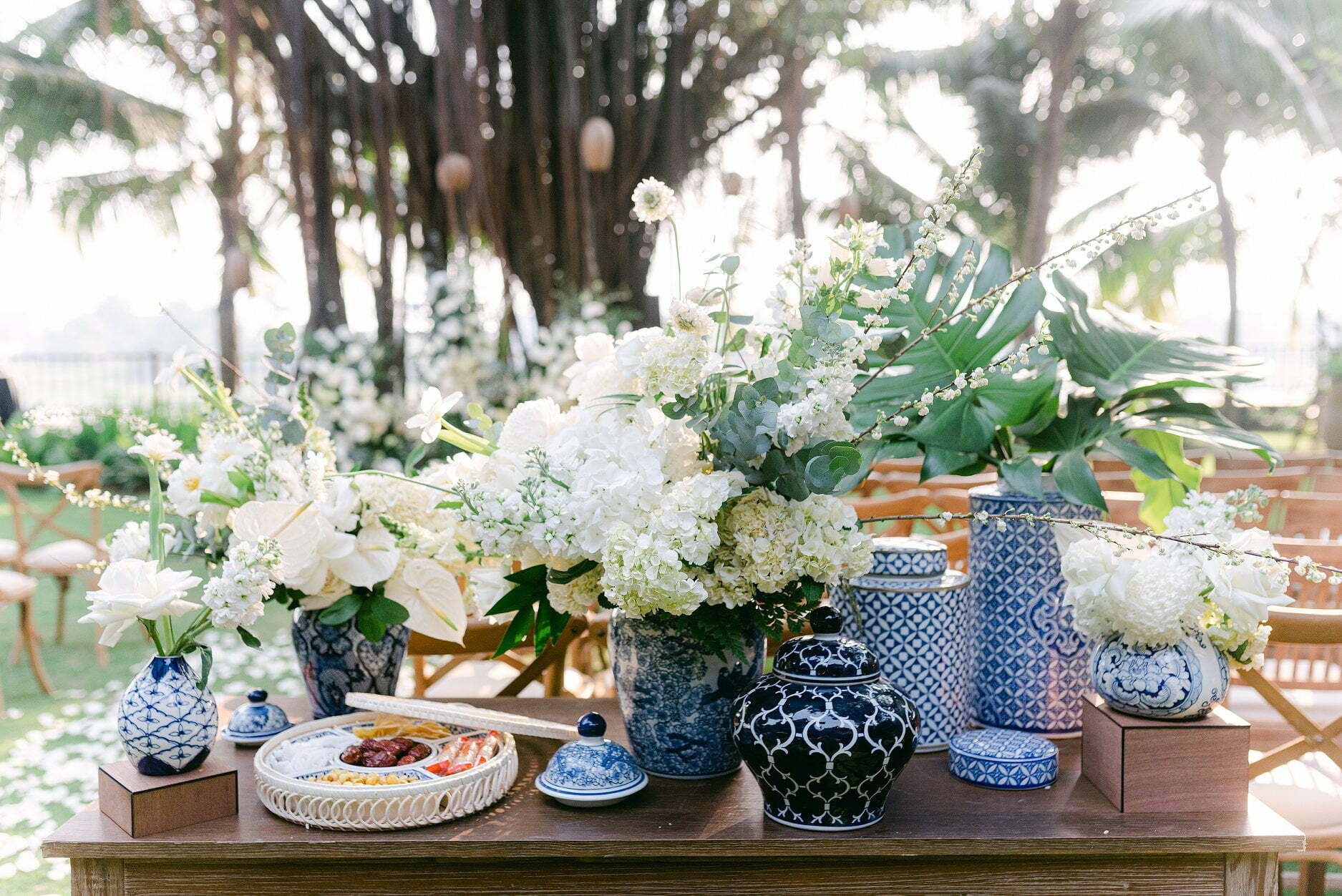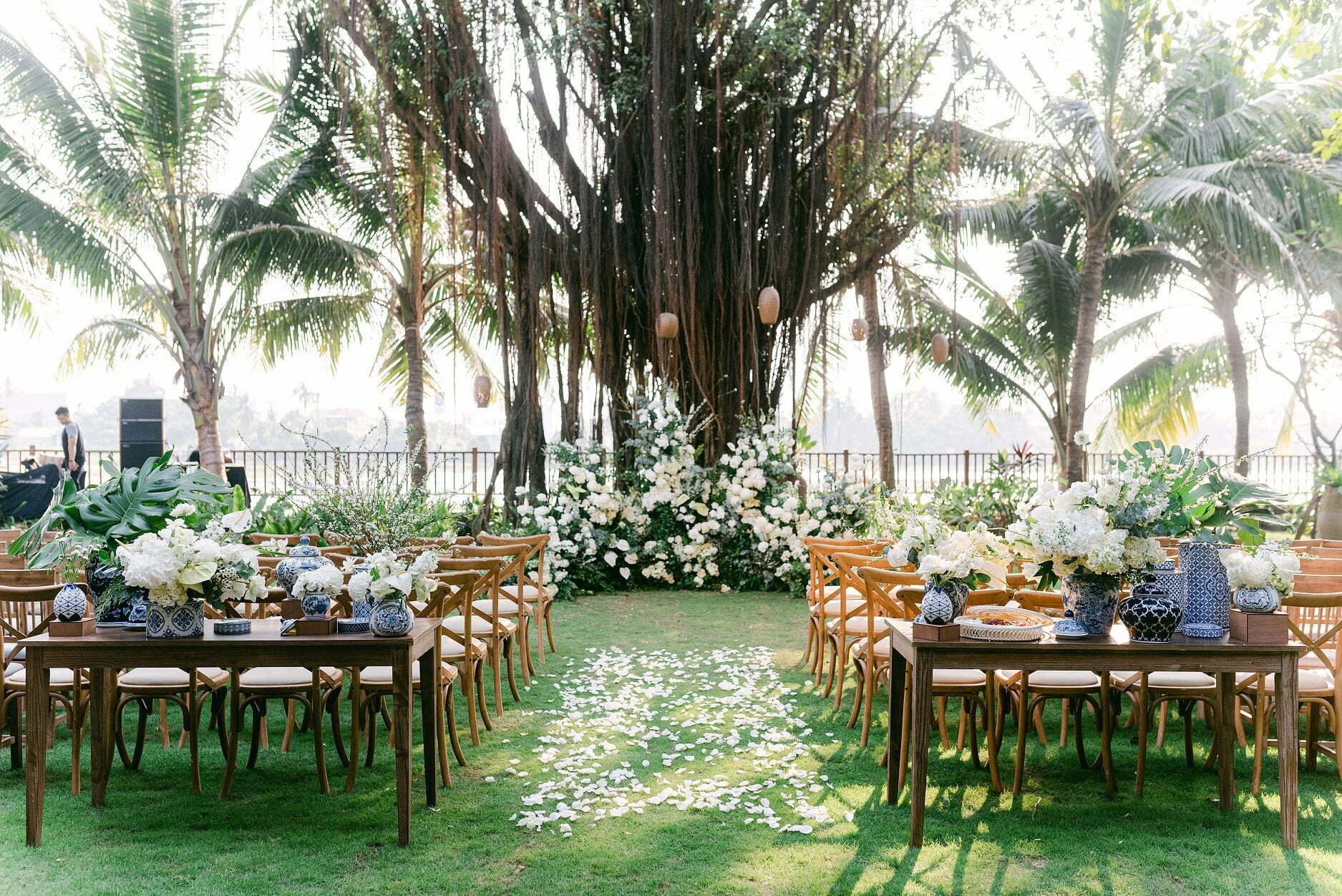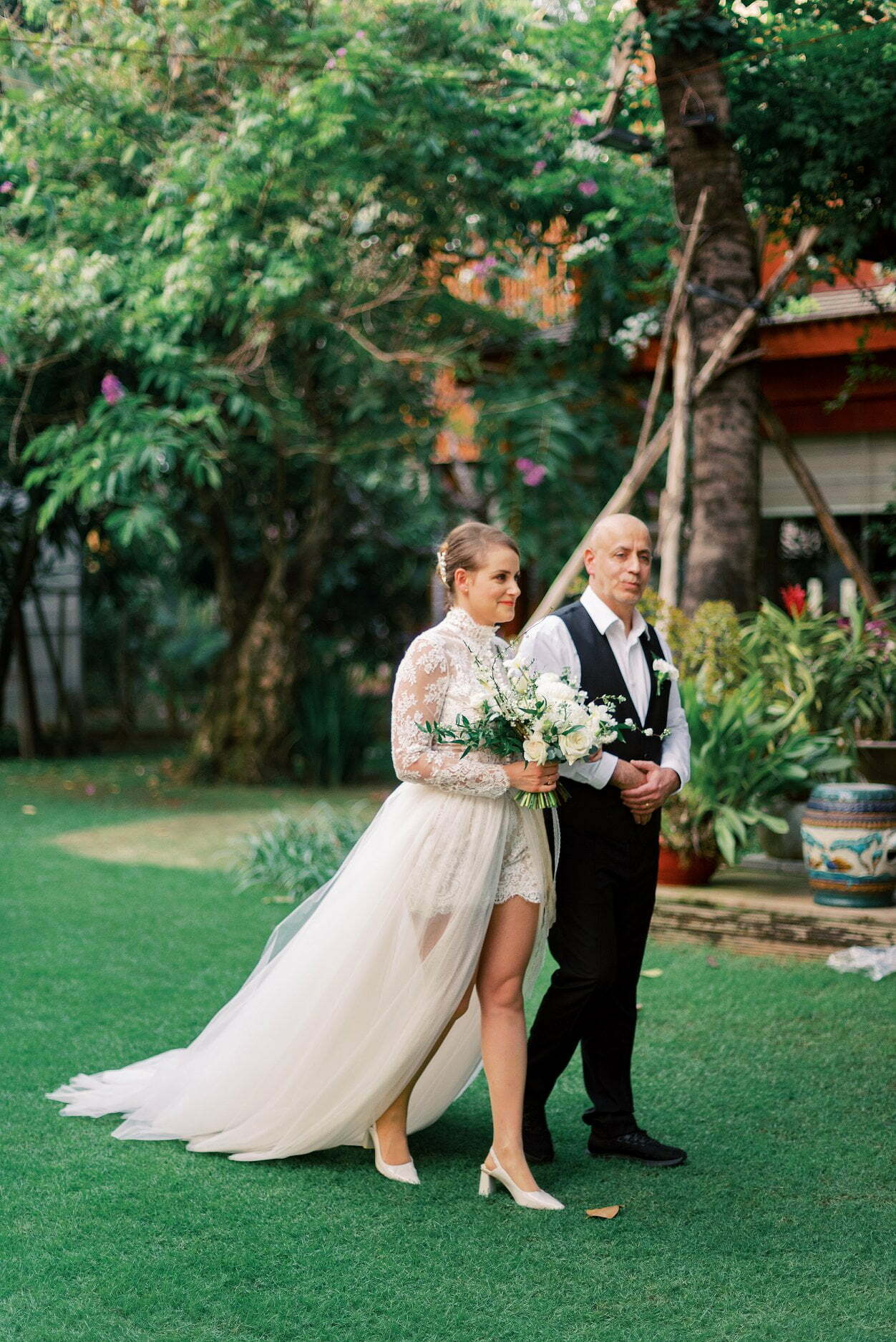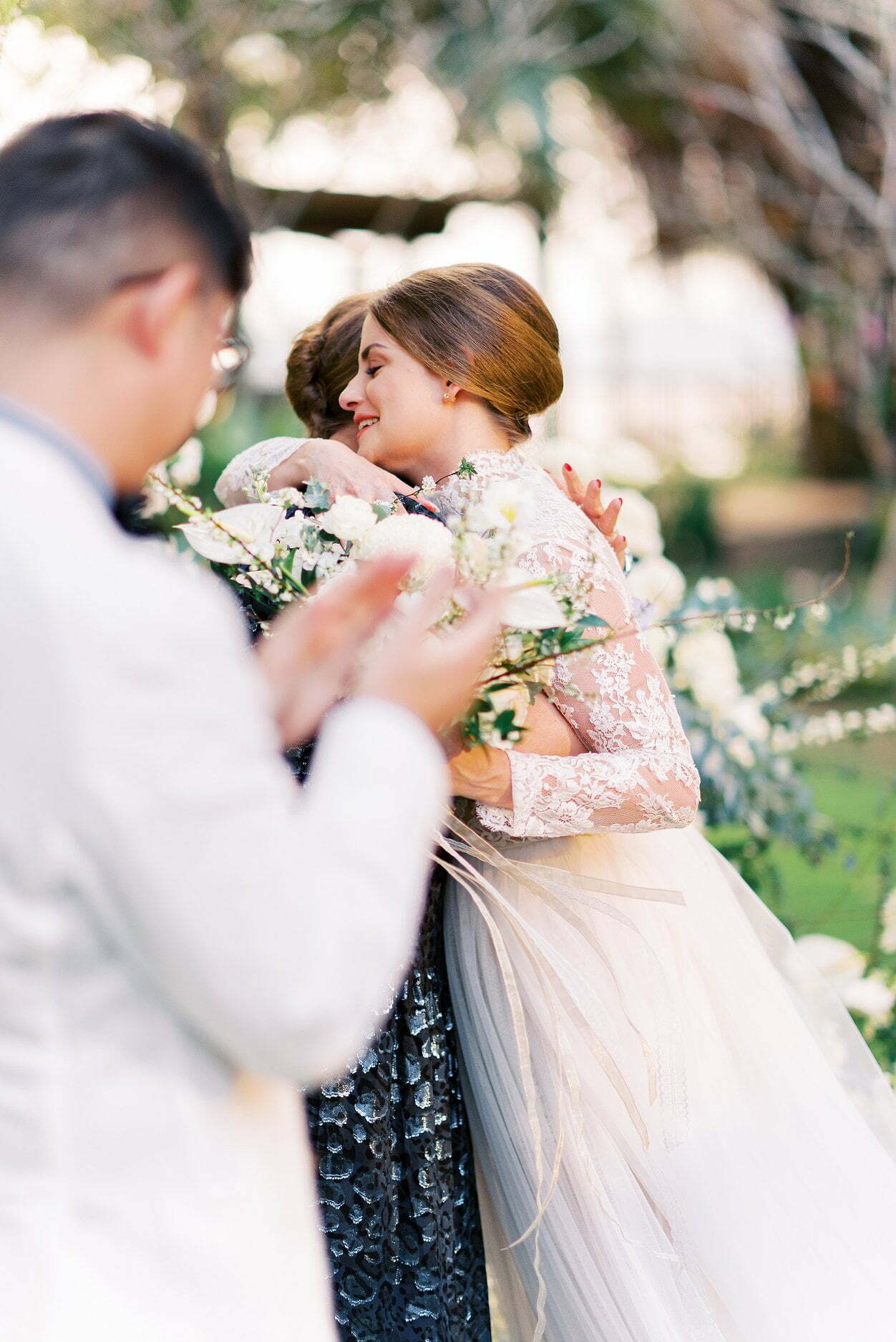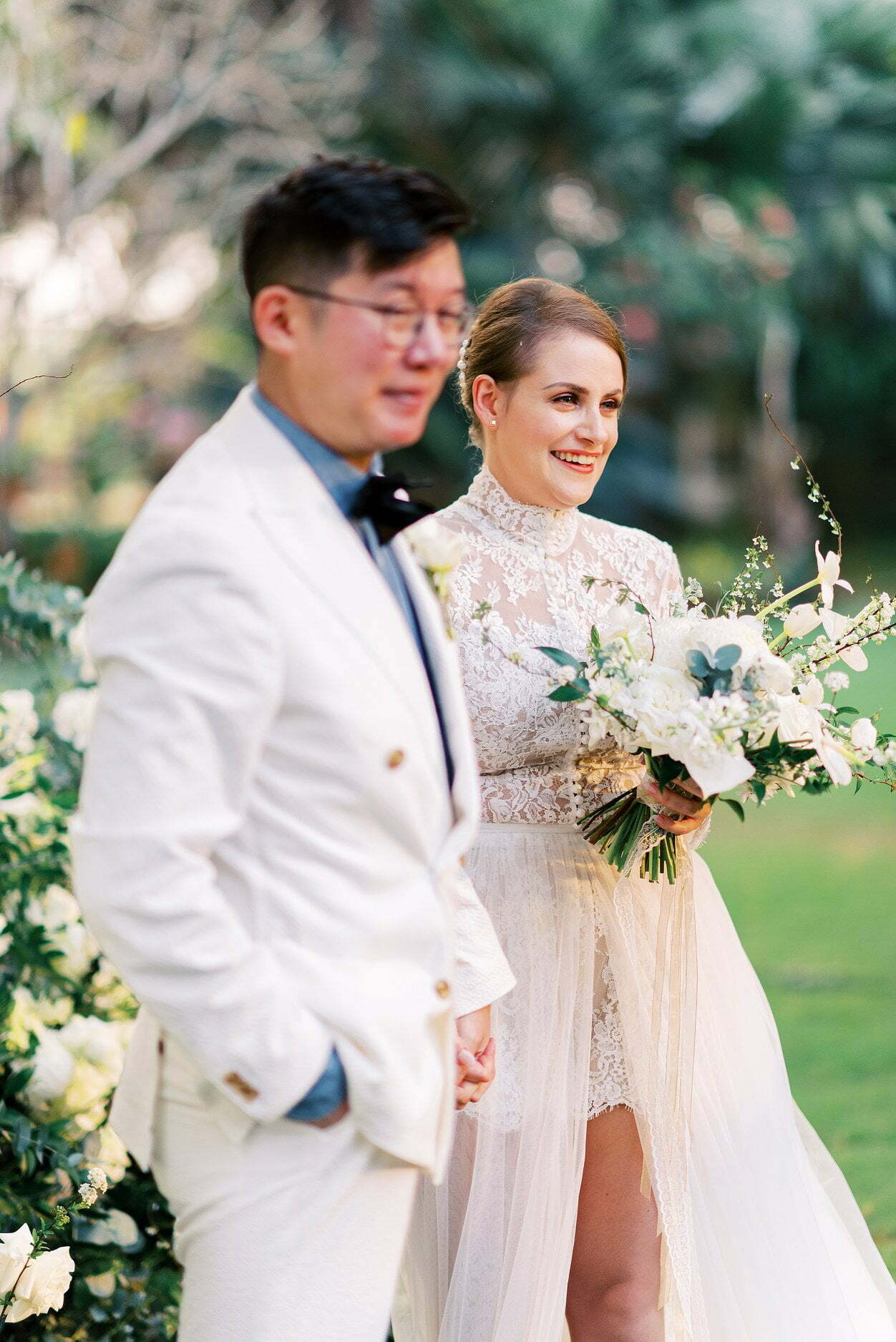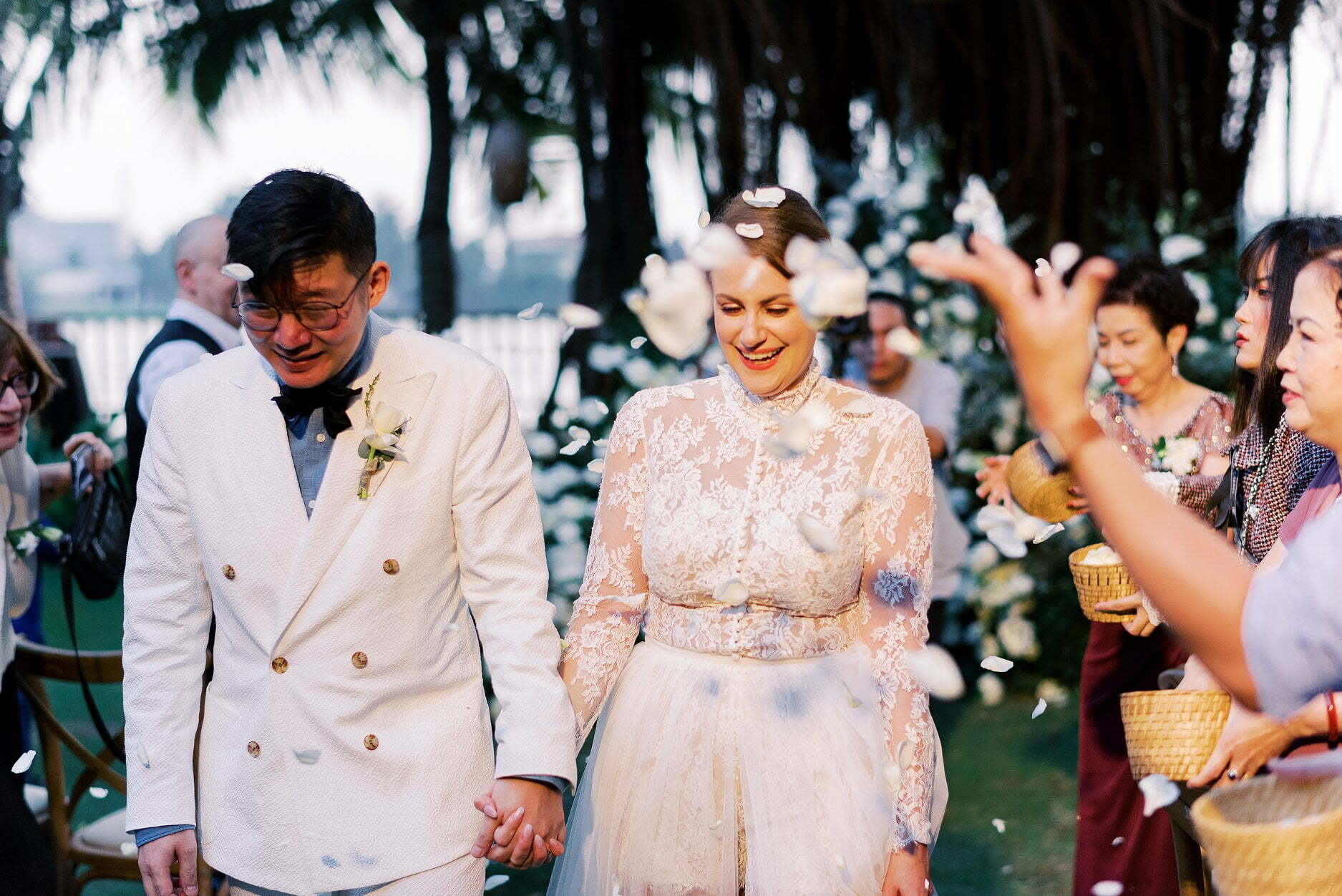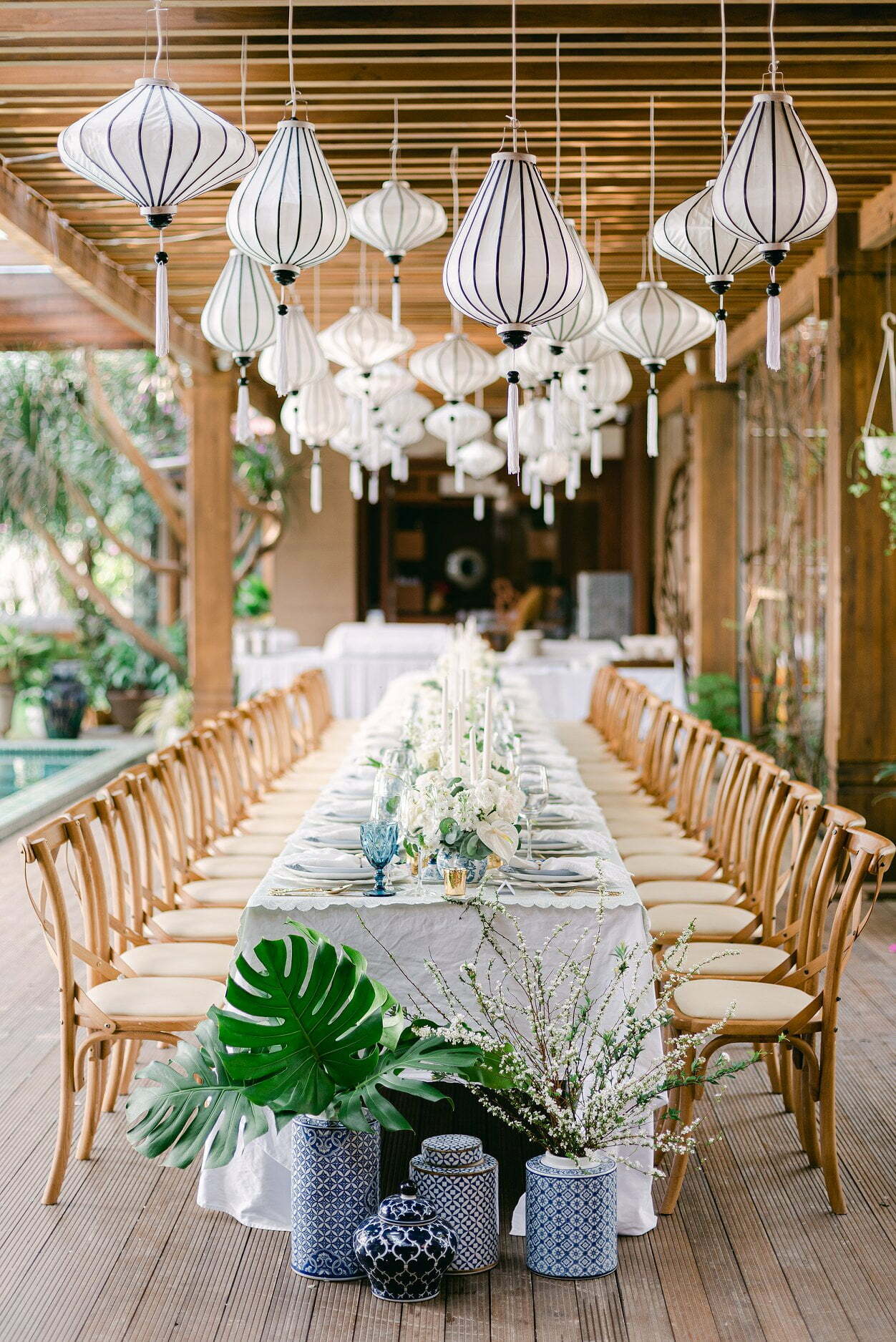 THE DINNER RECEPTION
When it comes to wedding decorations, table setting is definitely an art form. It sets the tone for the evening and confesses the depth of the efforts that you put into your wedding.
In the wedding of Linh & Sarah, we created a full table setting with table cloth, plate sets, cutlery sets, napkins mixed and matched in shades of white and blue. As for the flowers that topped the table, blue and white porcelains are filled with elegant white flowers, giving a soft, feminine and graceful feel. The unique blend of western and oriental decorative elements makes an interesting table set up that brought a nice experience for the guests during their dinner.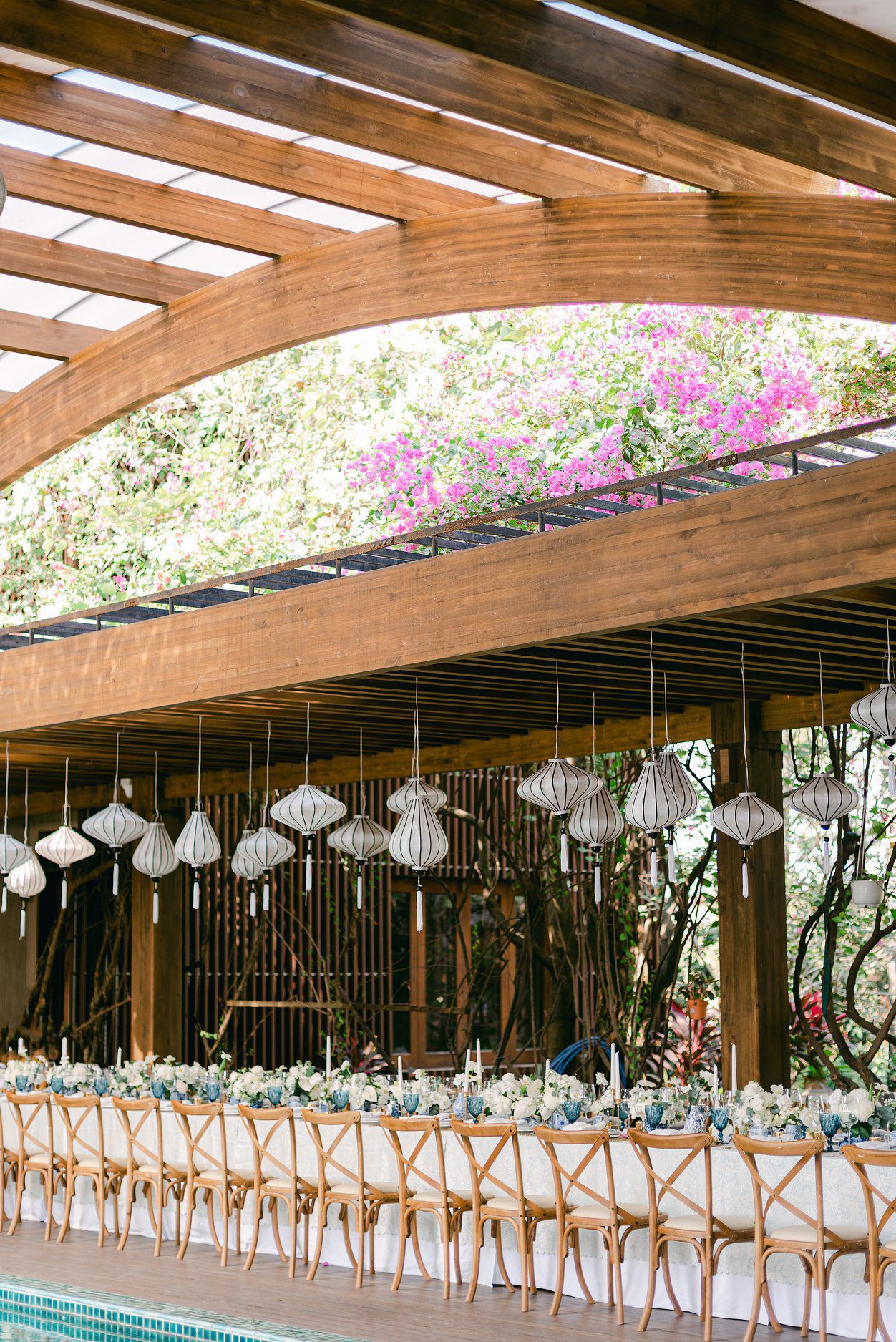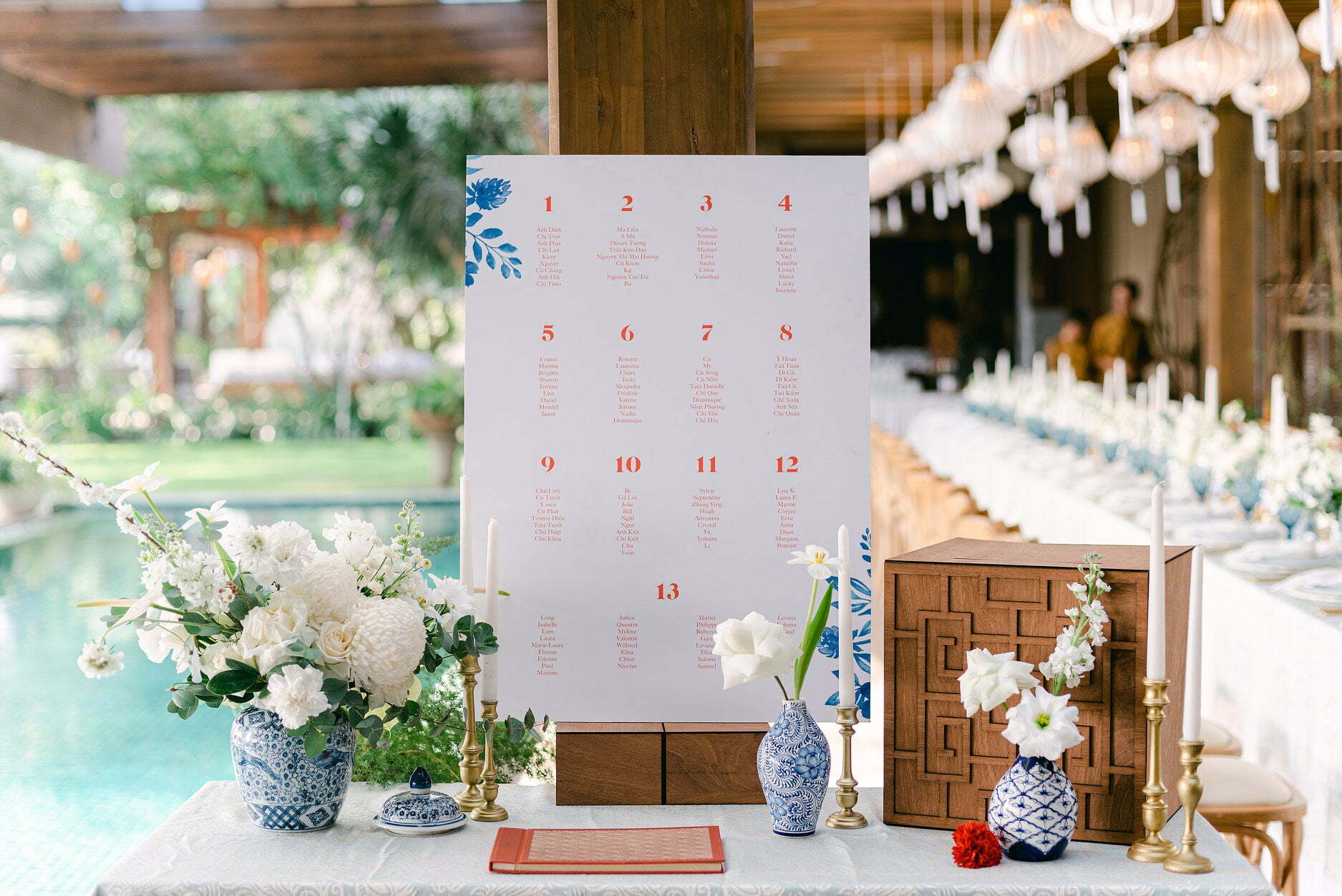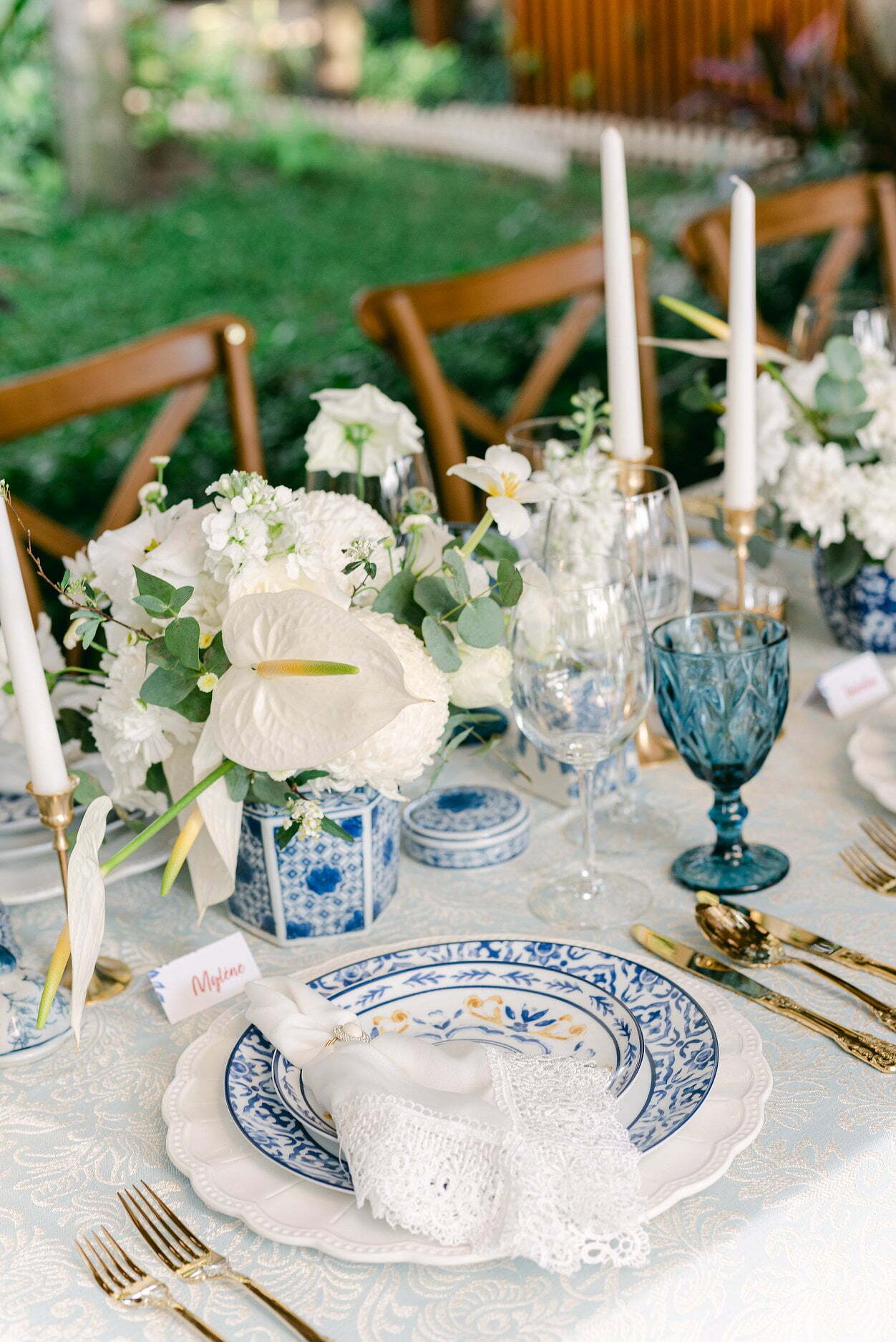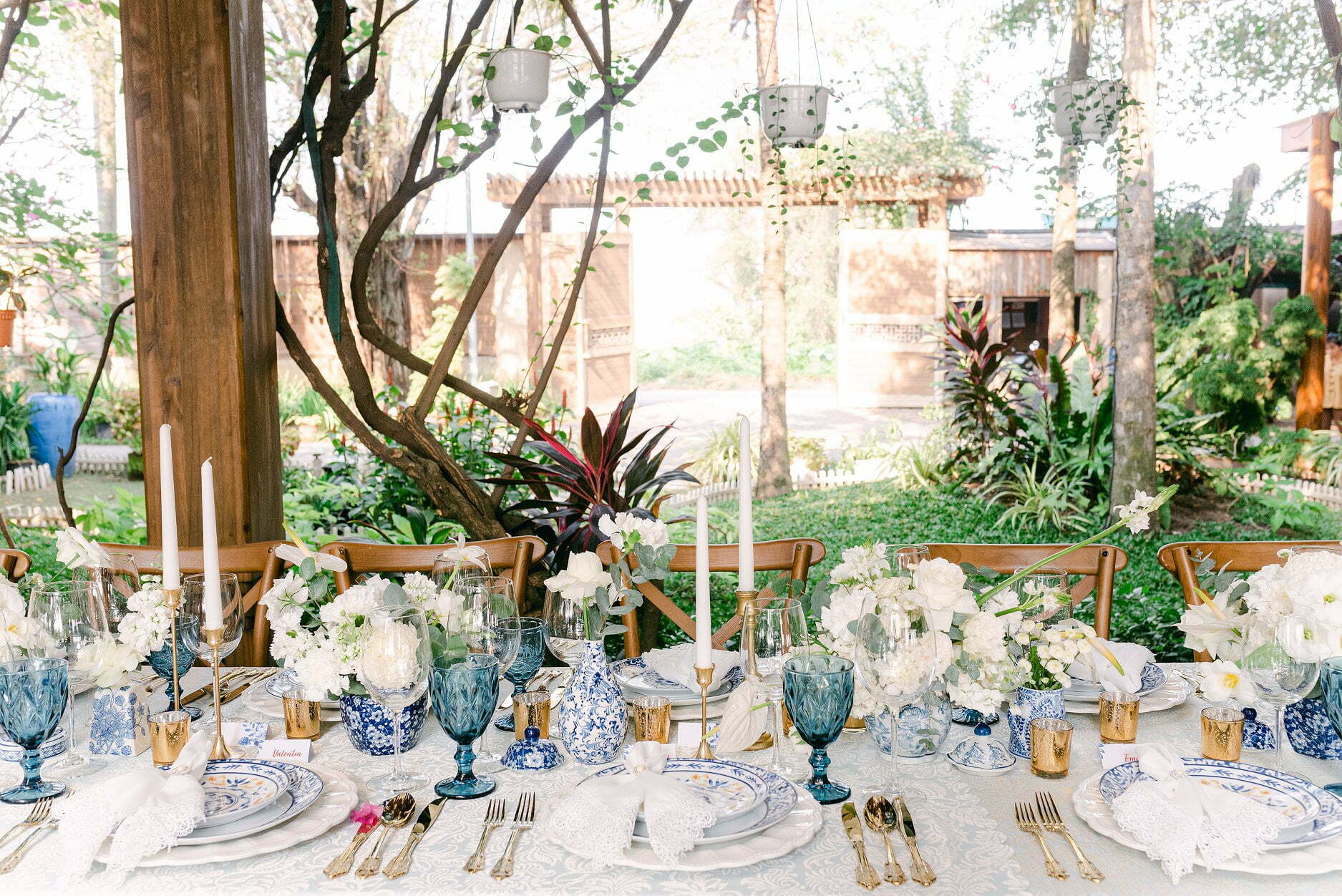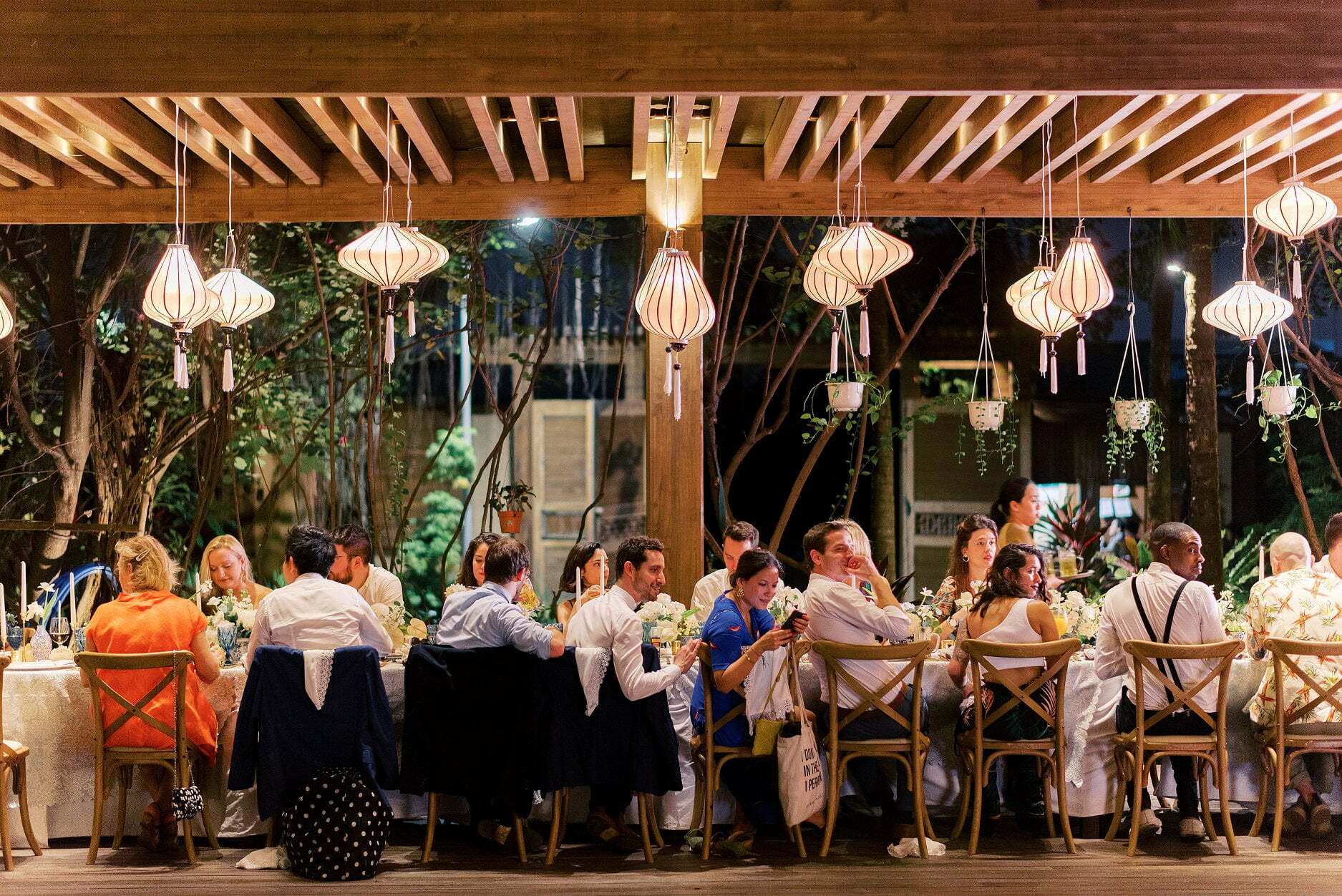 THE SWEETHEART TABLE
The sweet heart table in Linh and Sarah's wedding was truly a satisfaction to us. Since we wanted to bring a highlight to the groom and bride's table, we added red which is represented by roses, all put in blue vases and the final look is just a pure joy.
Red flowers in blue vase – this alluring compound will have your attention from the first look without any doubts.