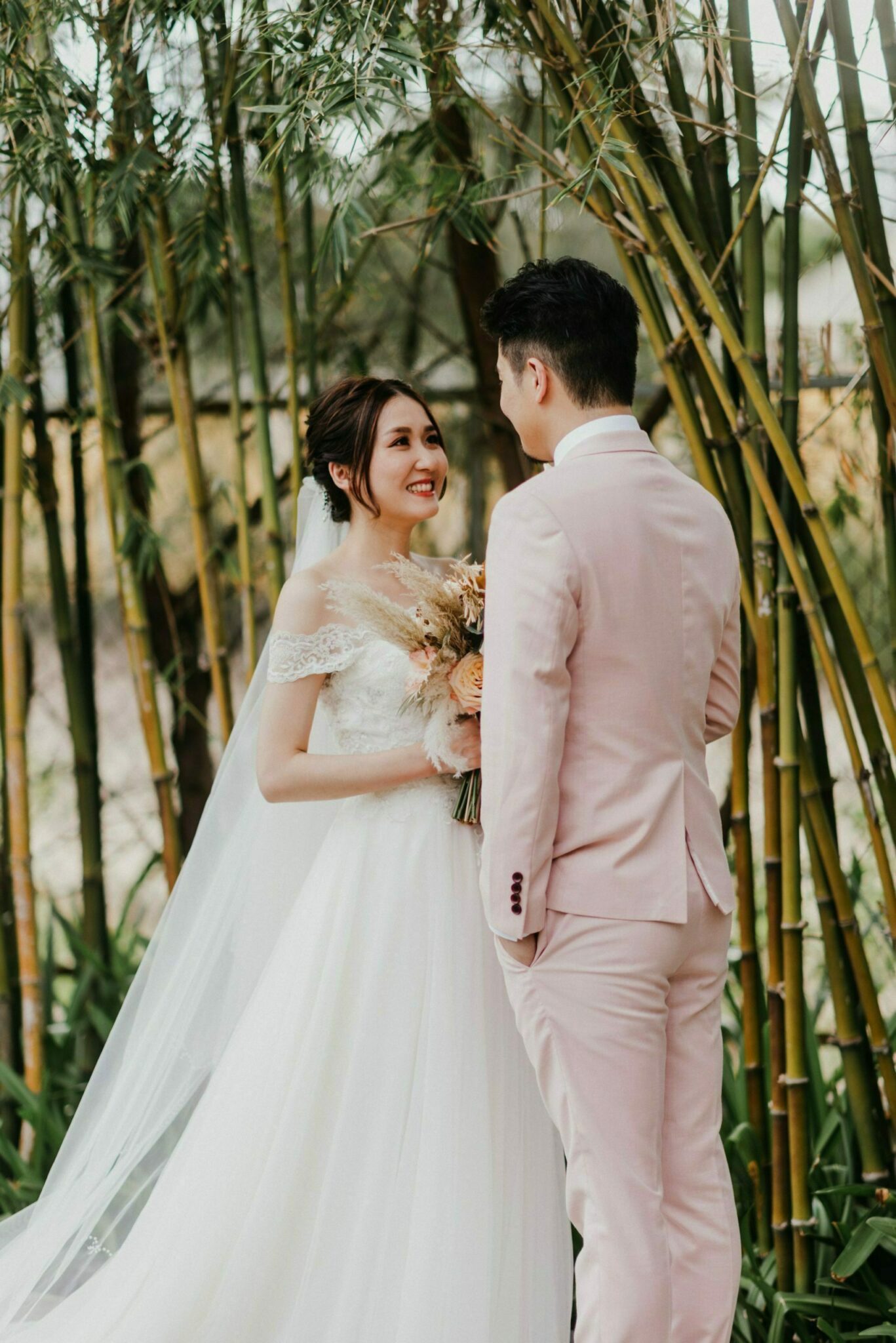 The Couple
Tammy and Sean is a Hongkong couple. They have a simple requirement for the wedding: an intimate beach wedding in Danang. For the concept of the wedding, they had full trust in us to create the theme.
The Wedding Stationery
The stationery set was designed exclusive for them. We chose clean and modern design with red tone to set the mood for the whole set.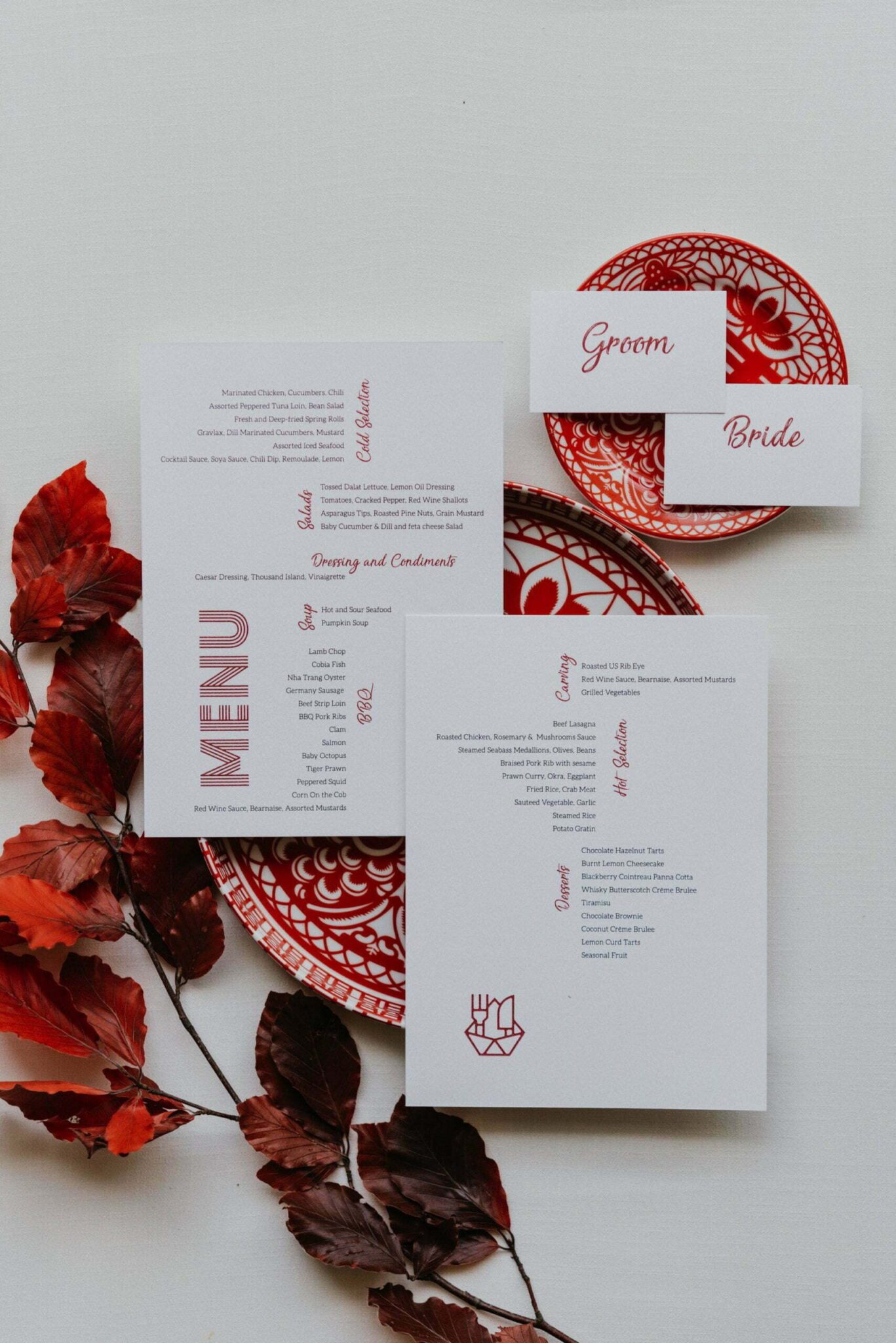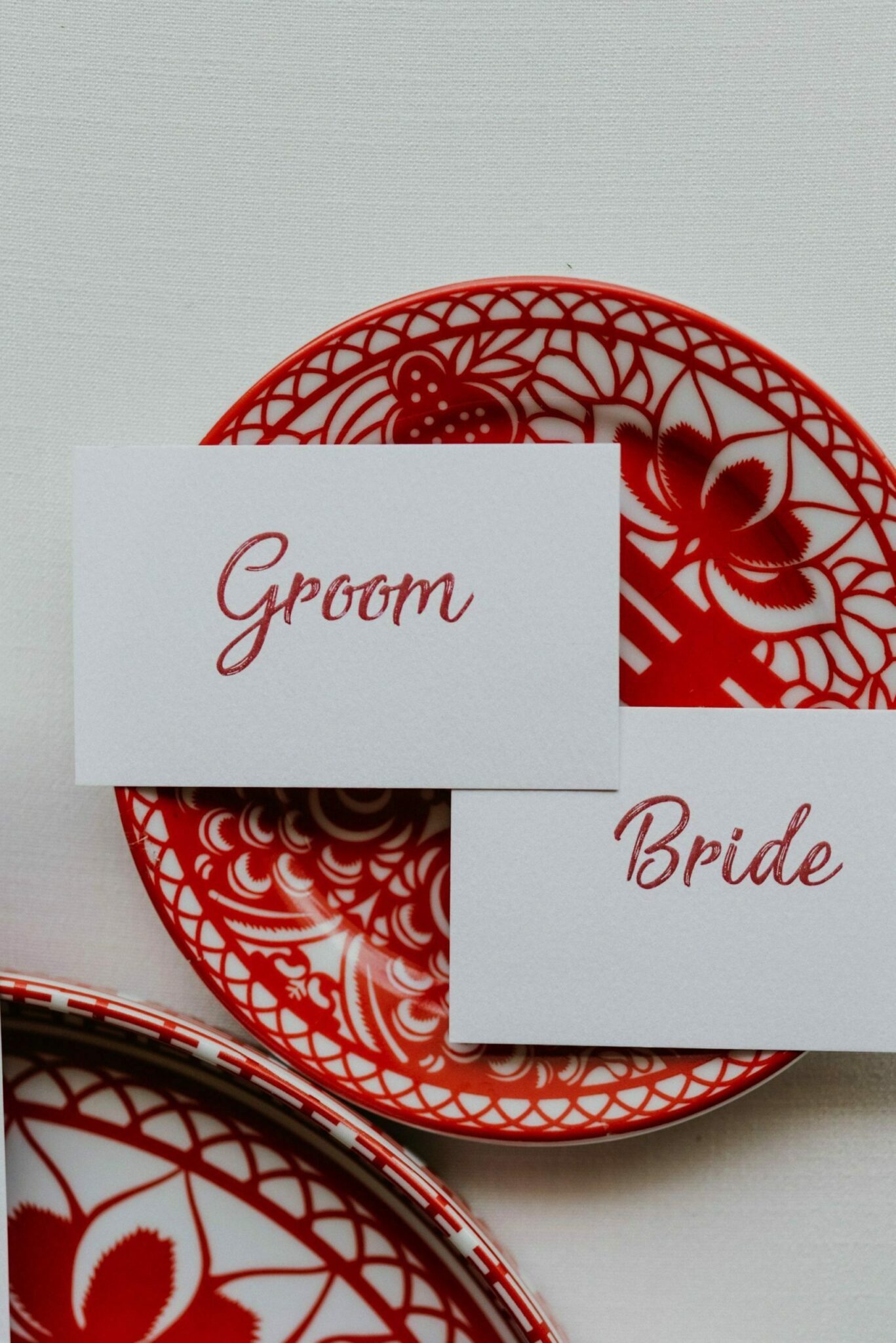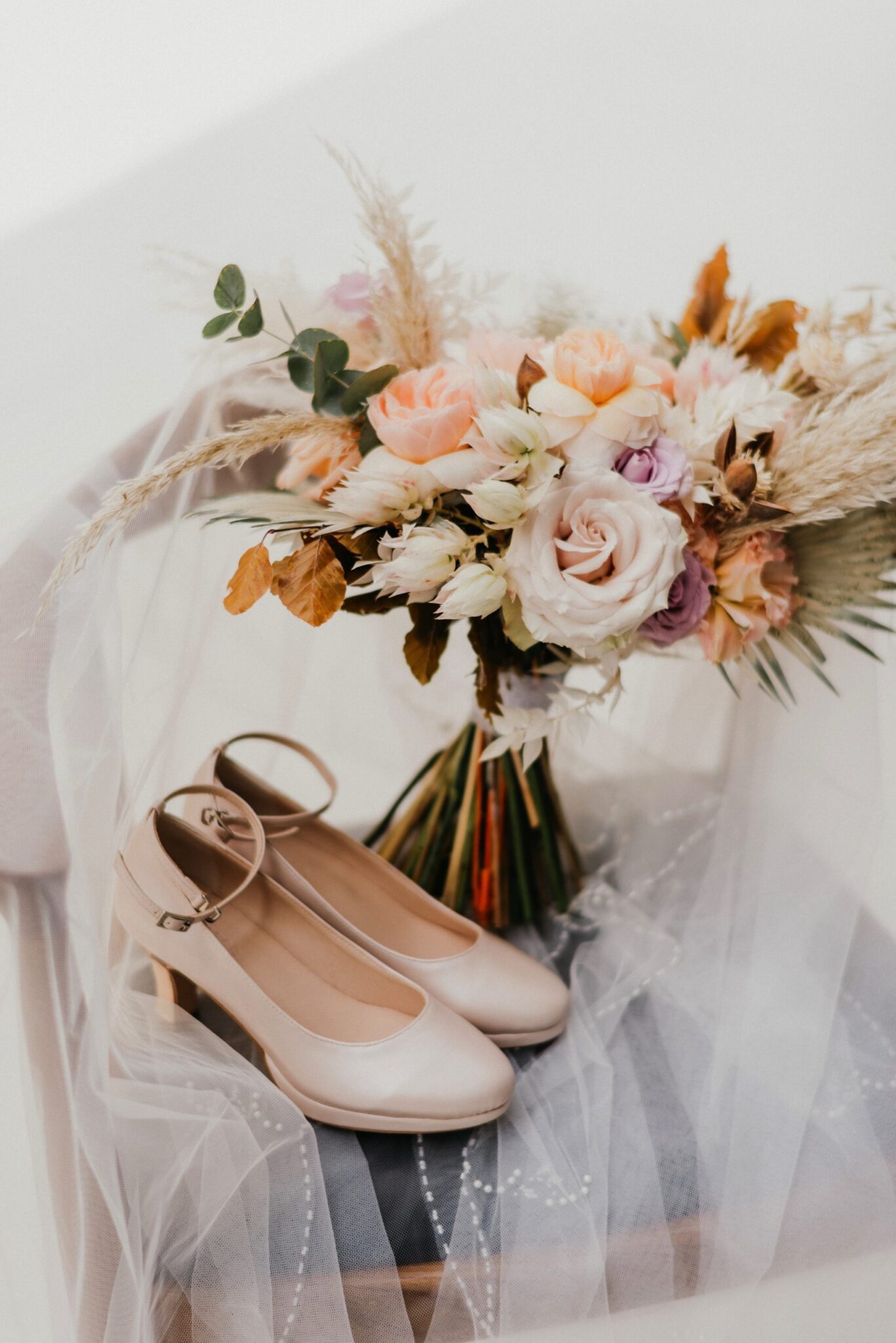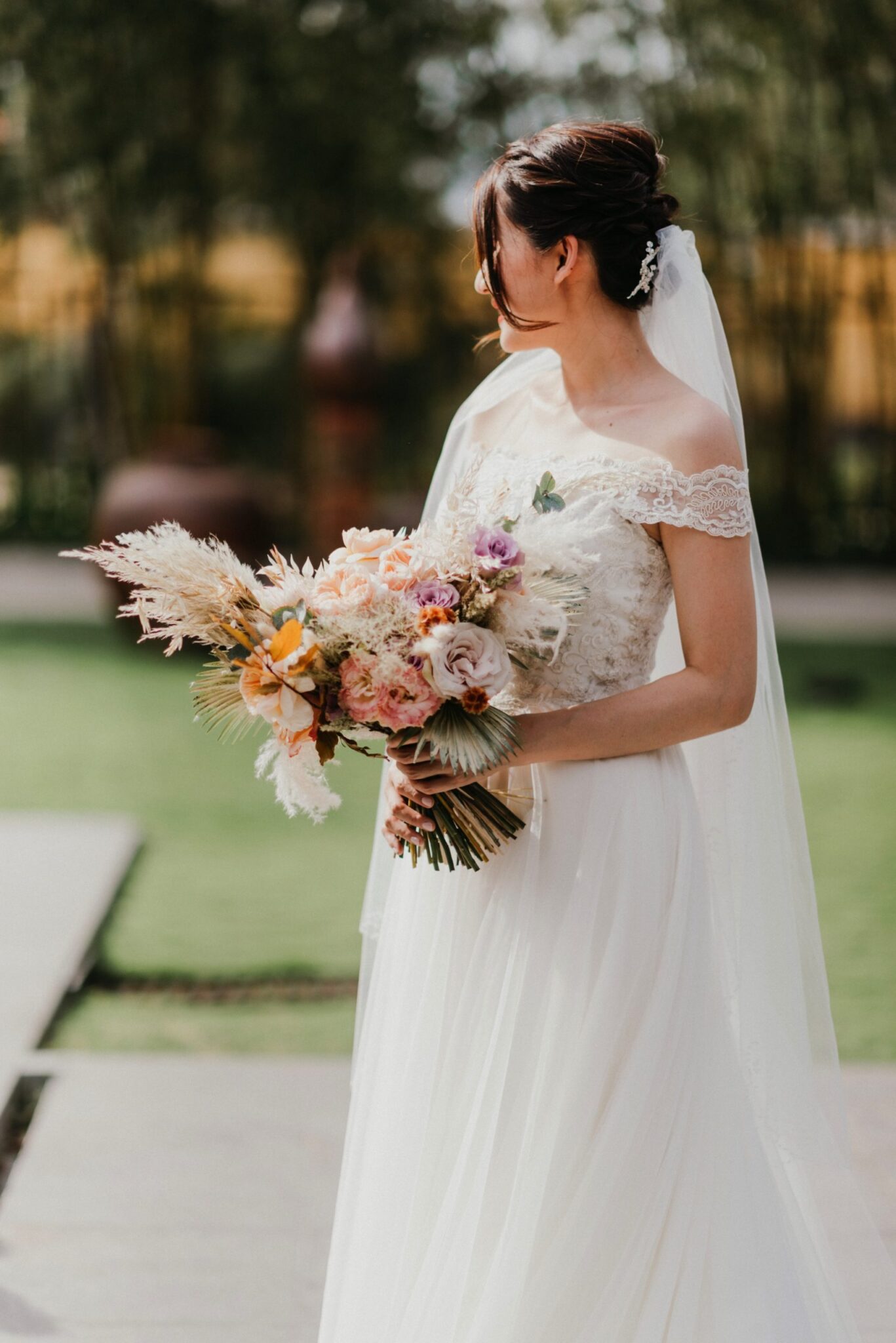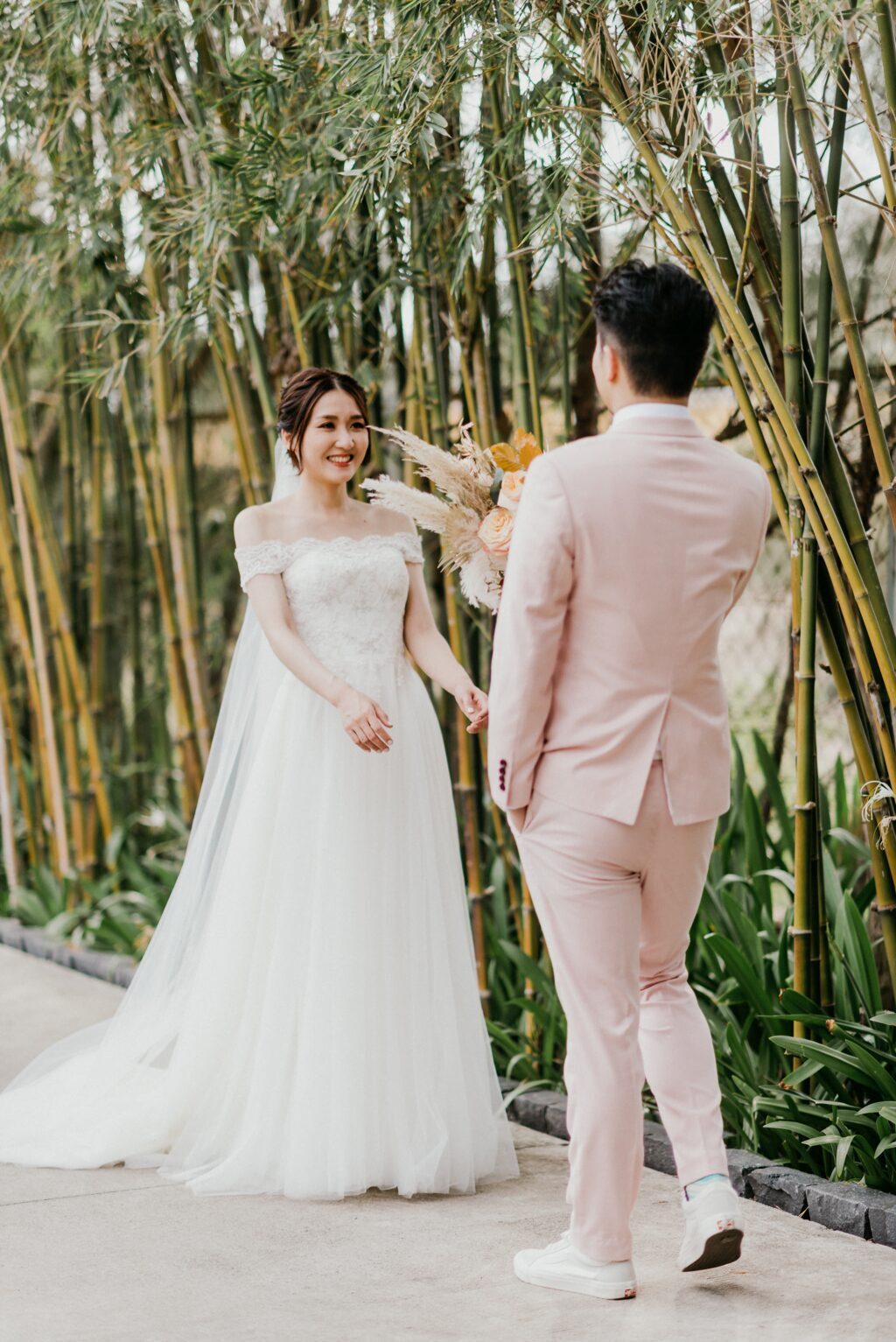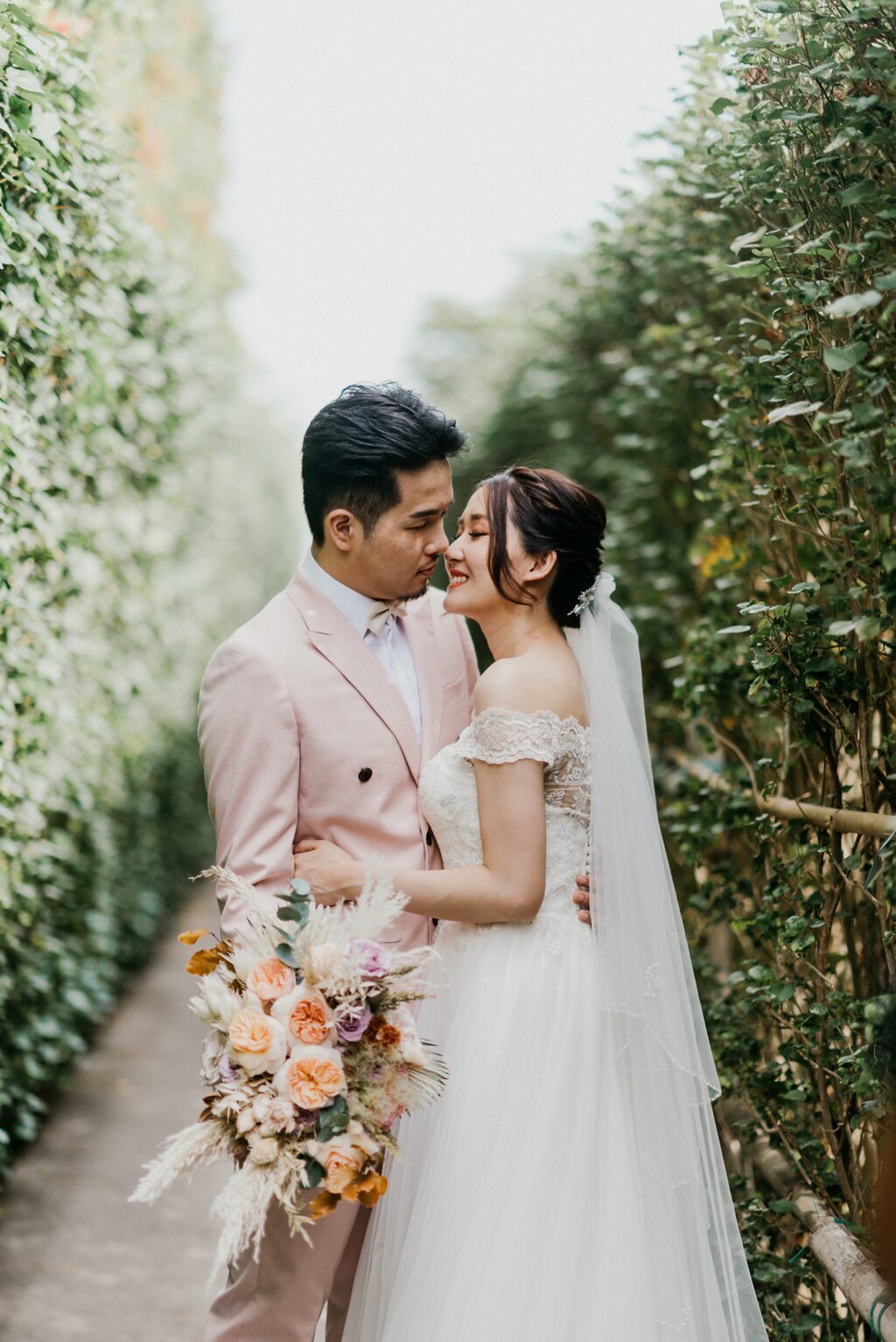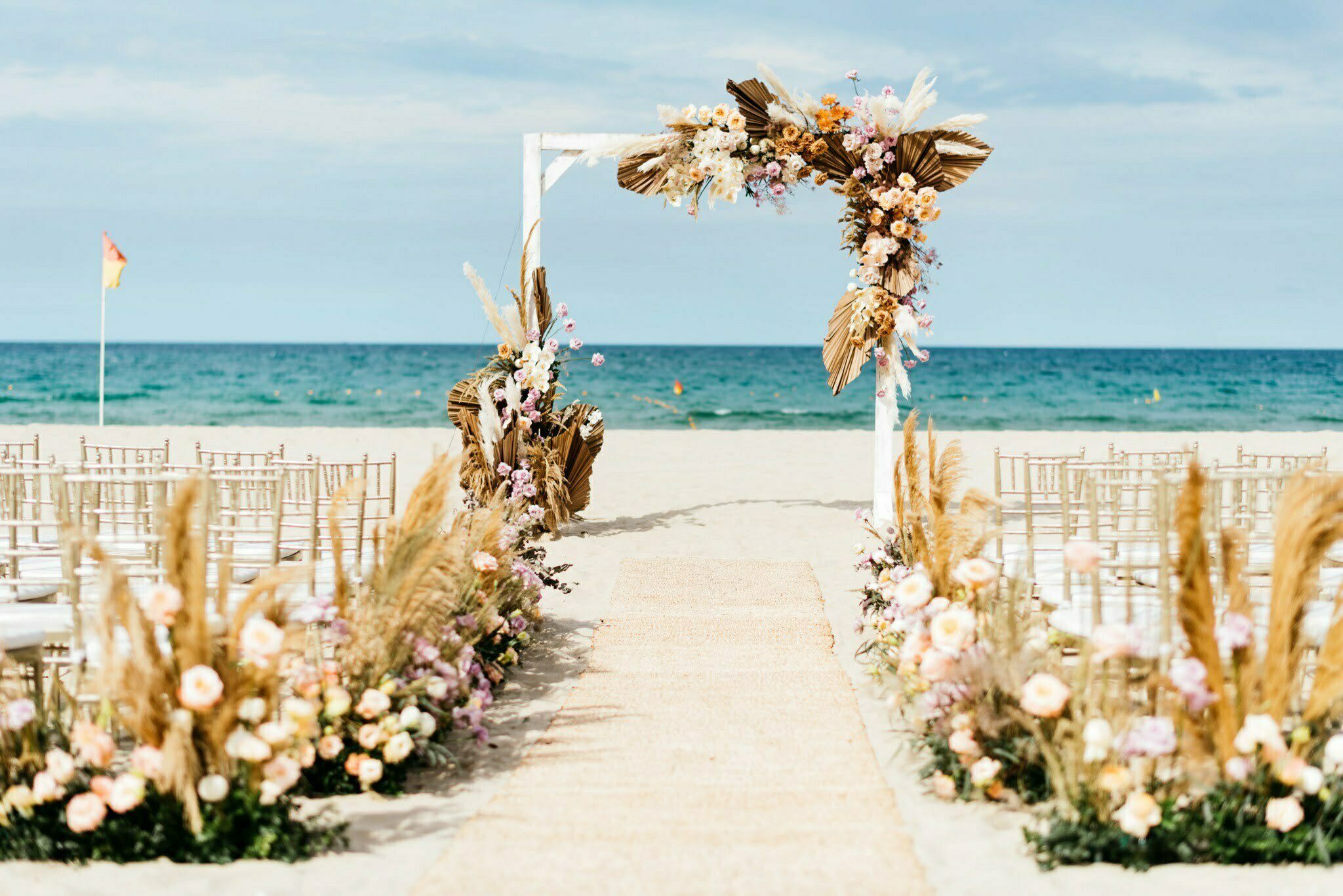 The Concept
We decided to go with the concept of rustic wedding. However, we do not want to keep the original vibe of a rustic wedding which is friendly and easy going and sometimes is a bit casual. Instead, we upgraded it to a graceful, modern rustic concept by combining dried plants with fresh flowers.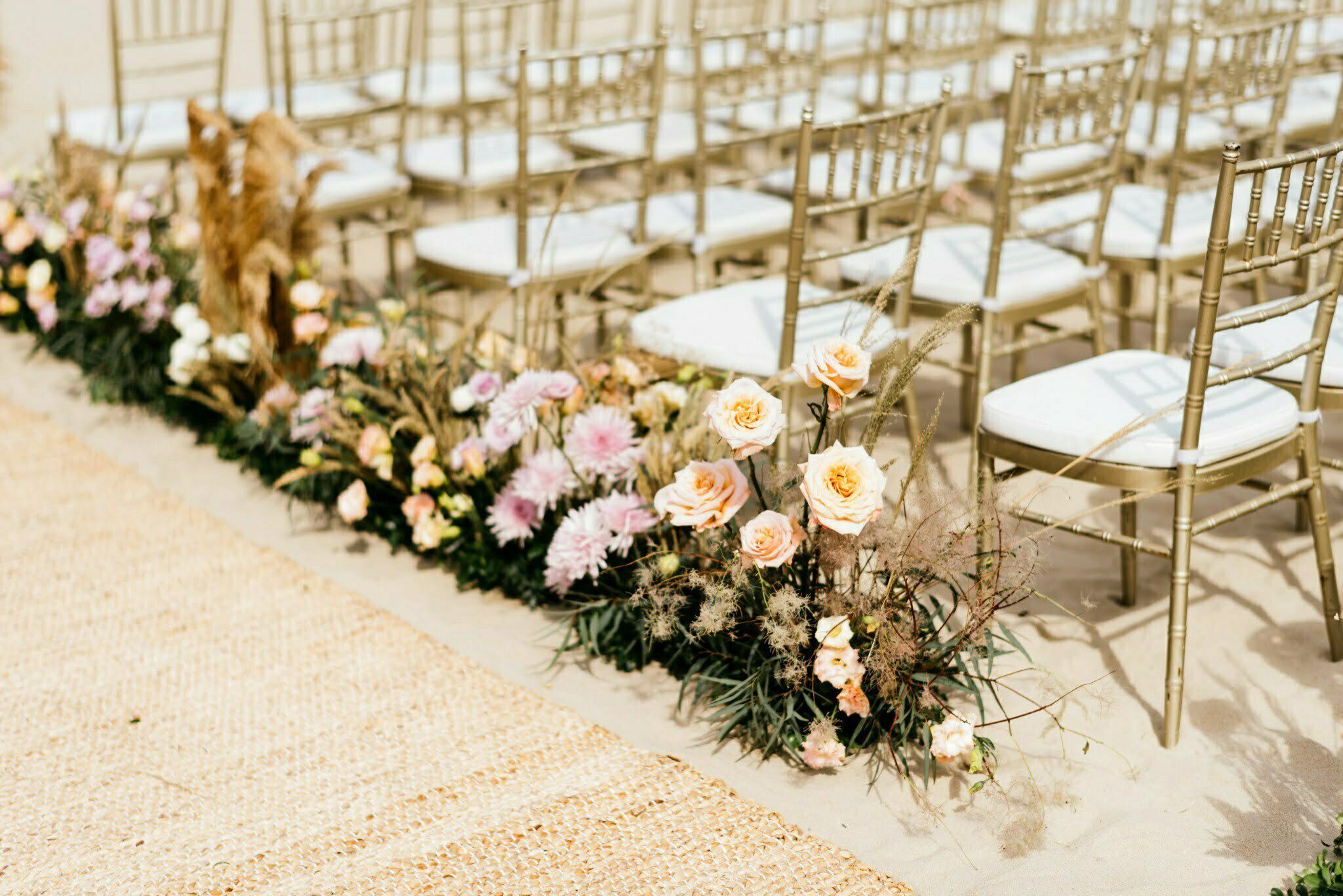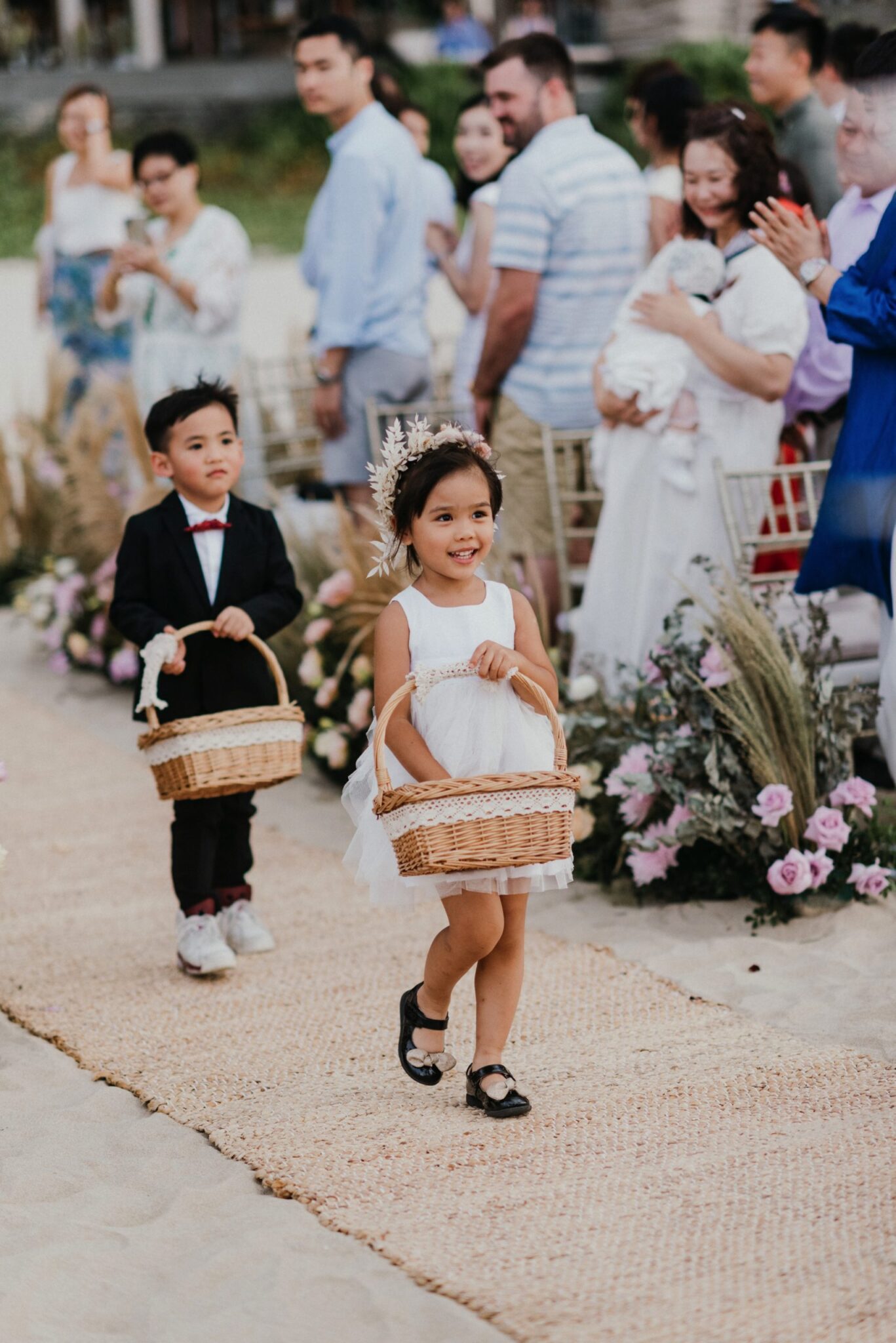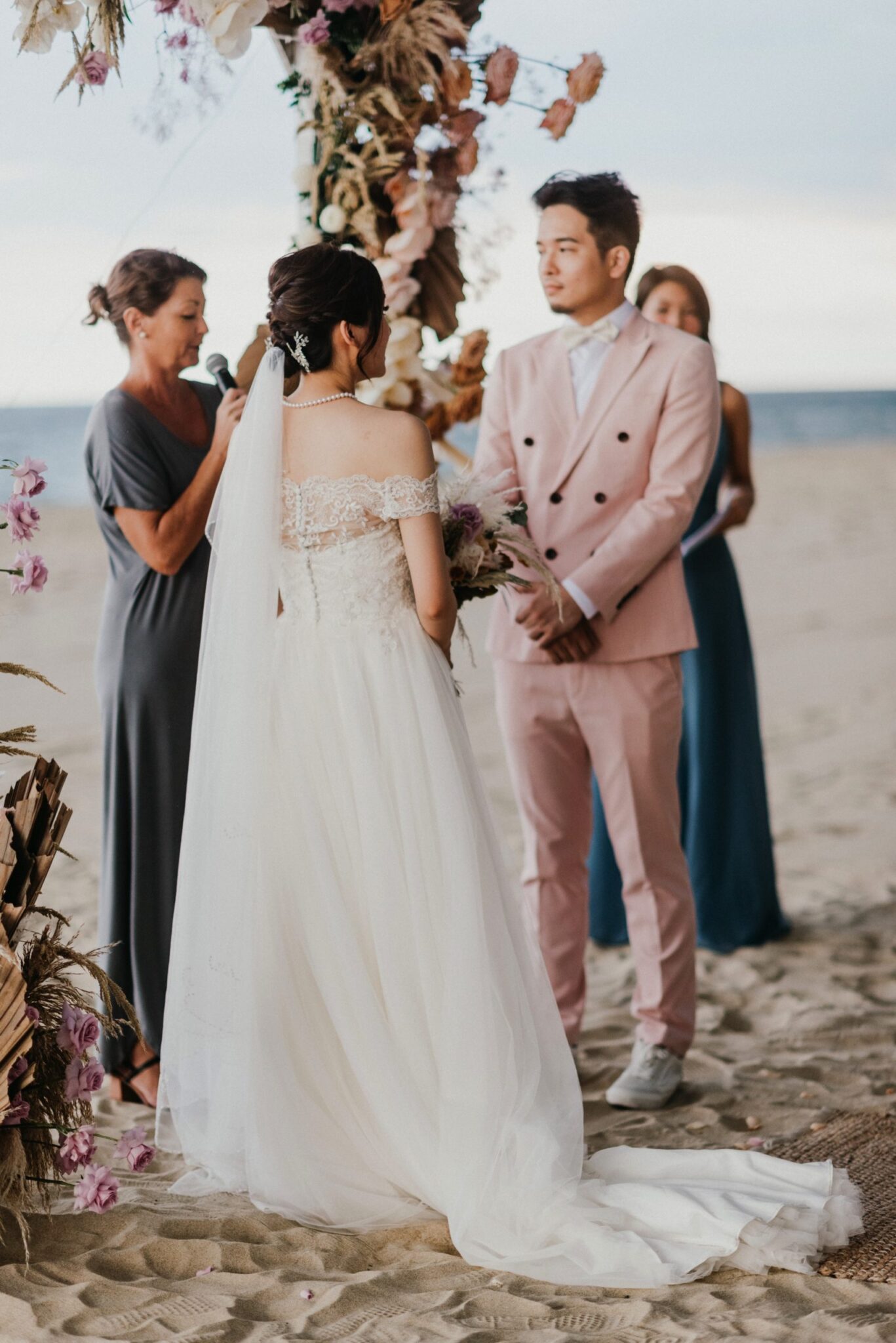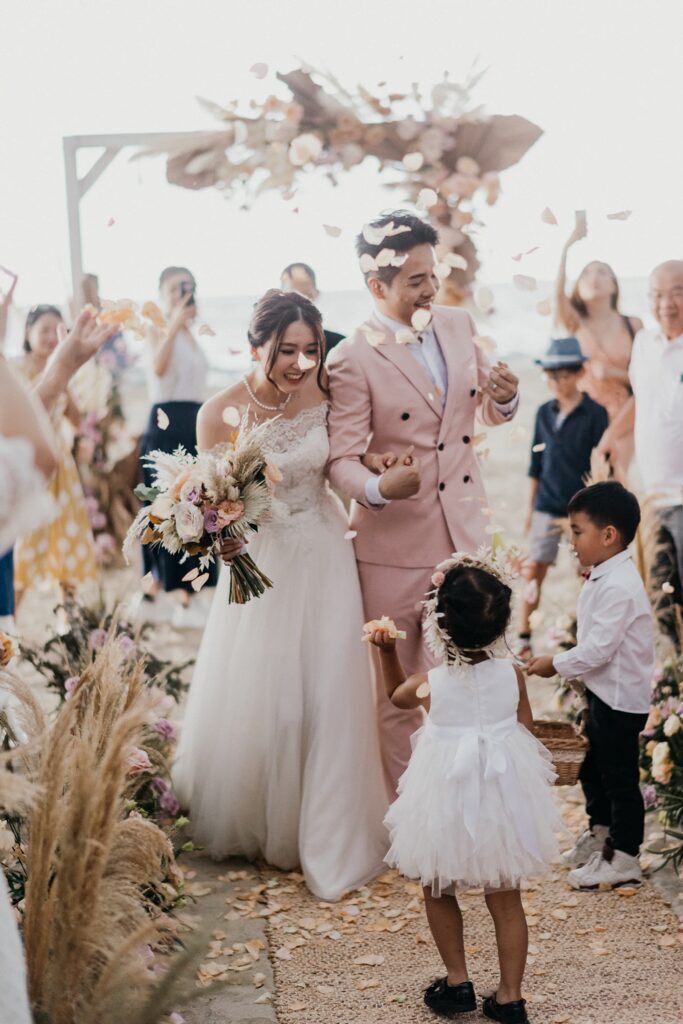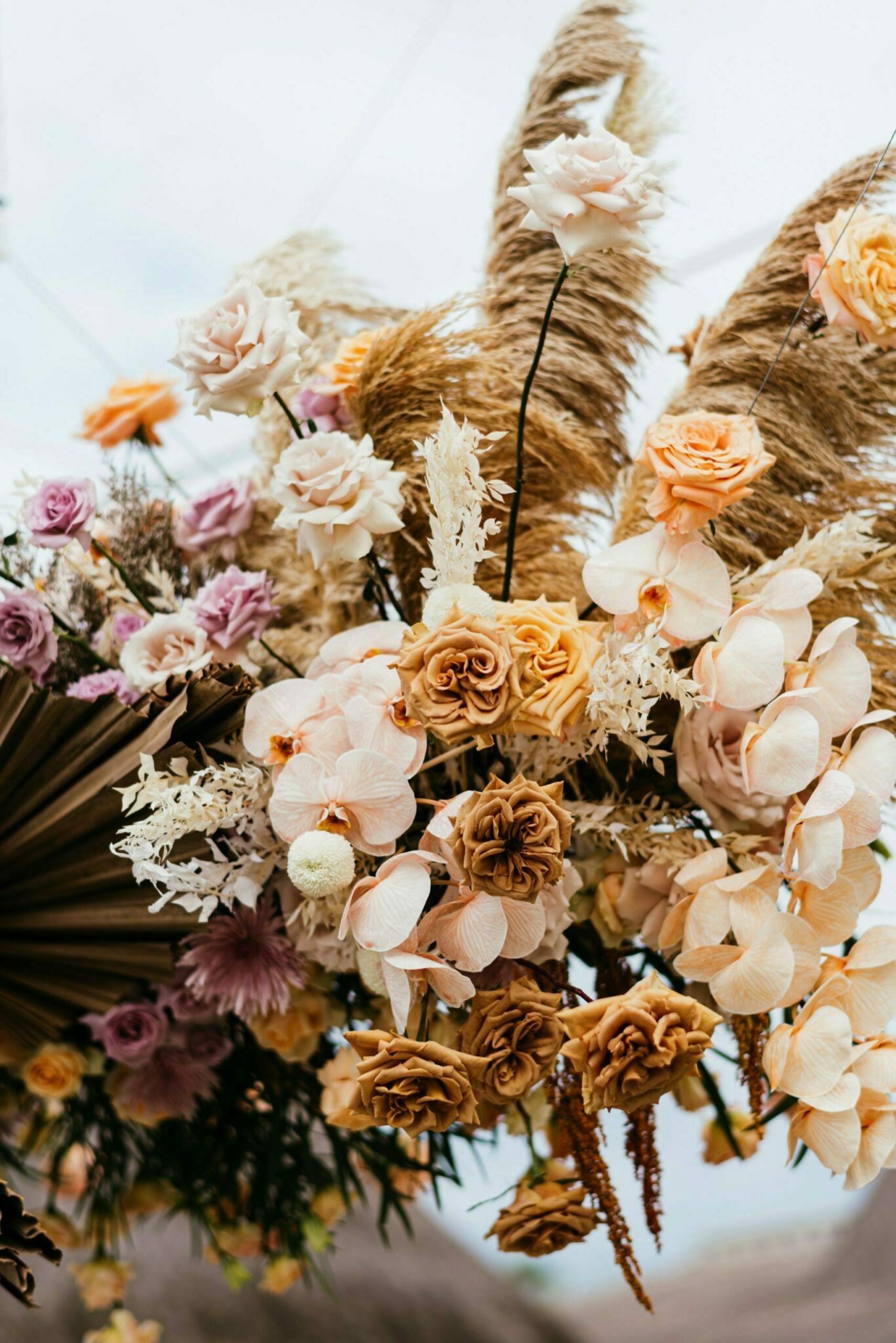 Be creative with dried plants
Dried plants have made a comeback in flower arrangement for weddings in recent years. And we were all allured by its unique and elegant accent that it brings to the set up. Fortunately, Tammy – the bride and us shared the same interest for dried elements so we designed her wedding look featuring dried plants installations for ceremony and reception in earth tone colors. It was a rich, warm color palette of brown, rust which comes mostly from dried pampas and dried palm leaves. To bring a more lively and bright vibe to the wedding, we added dusty purple to the color scheme. And the final result was this aesthetically pleasing wedding look.