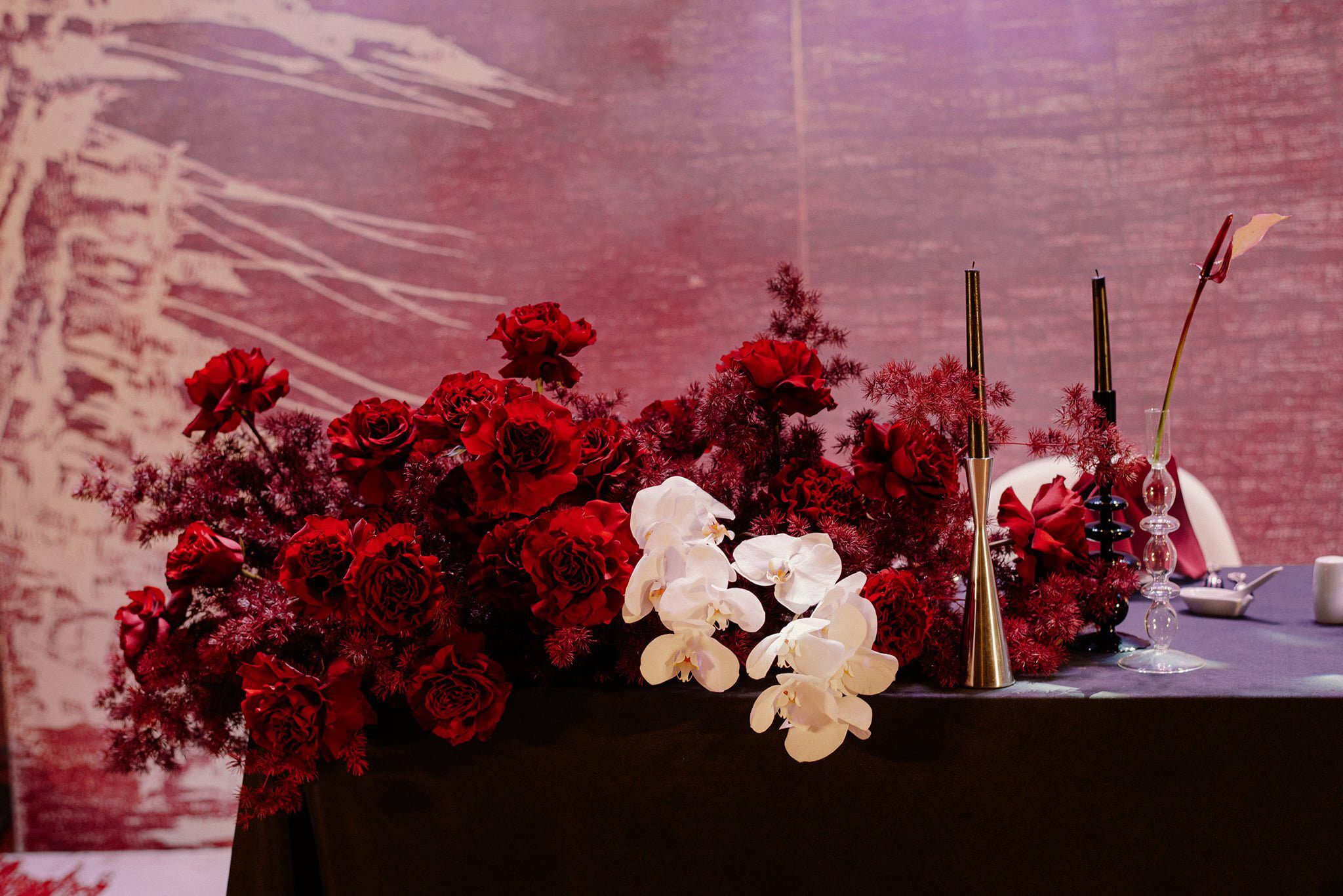 THE WEDDING CONCEPT
Inspired by art works of contemporary artists, The Abstract Red is our new experiment in implementing unusual elements into a wedding. The wedding has a minimal style that is influenced by abstract paintings and art installation.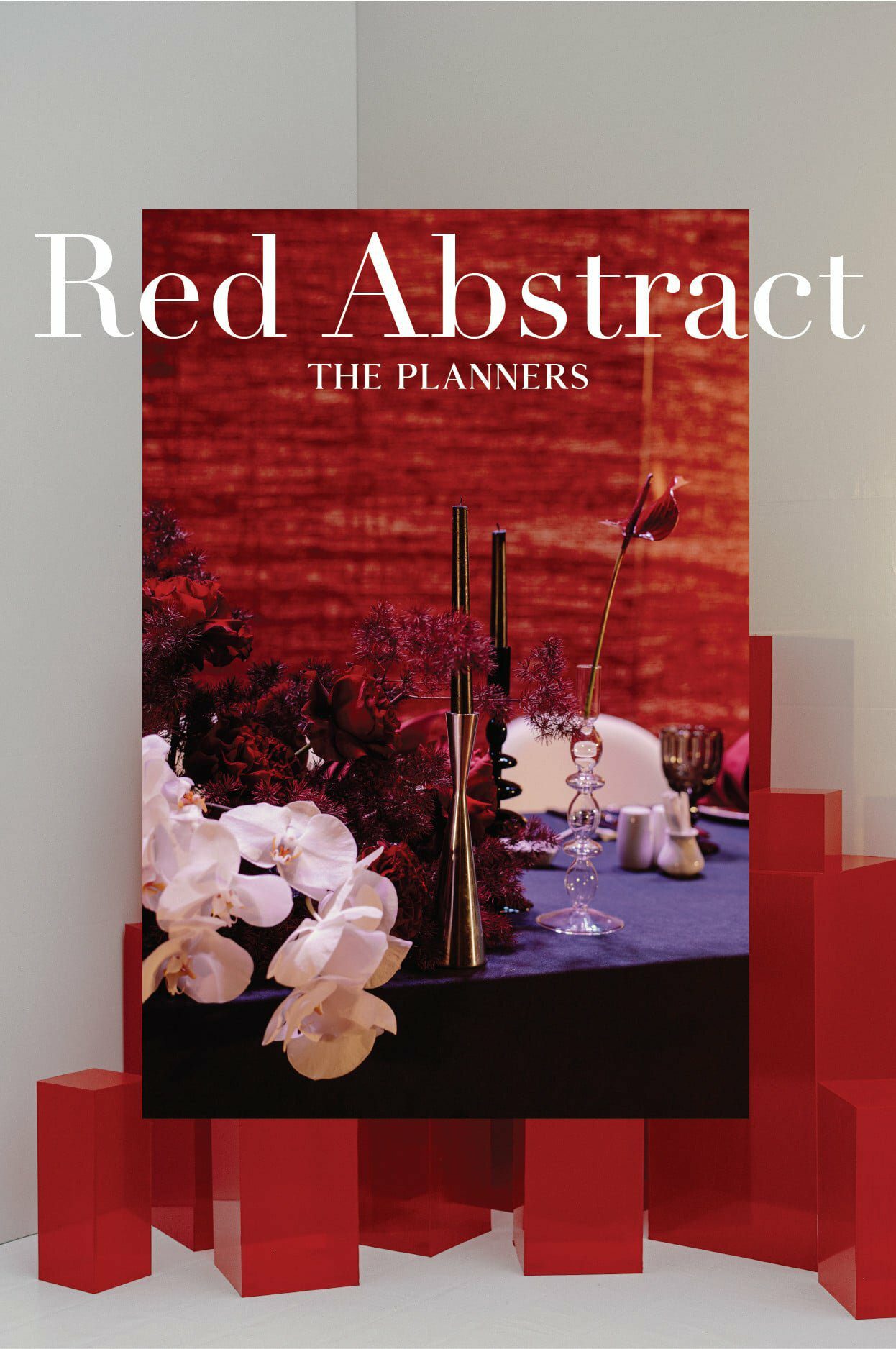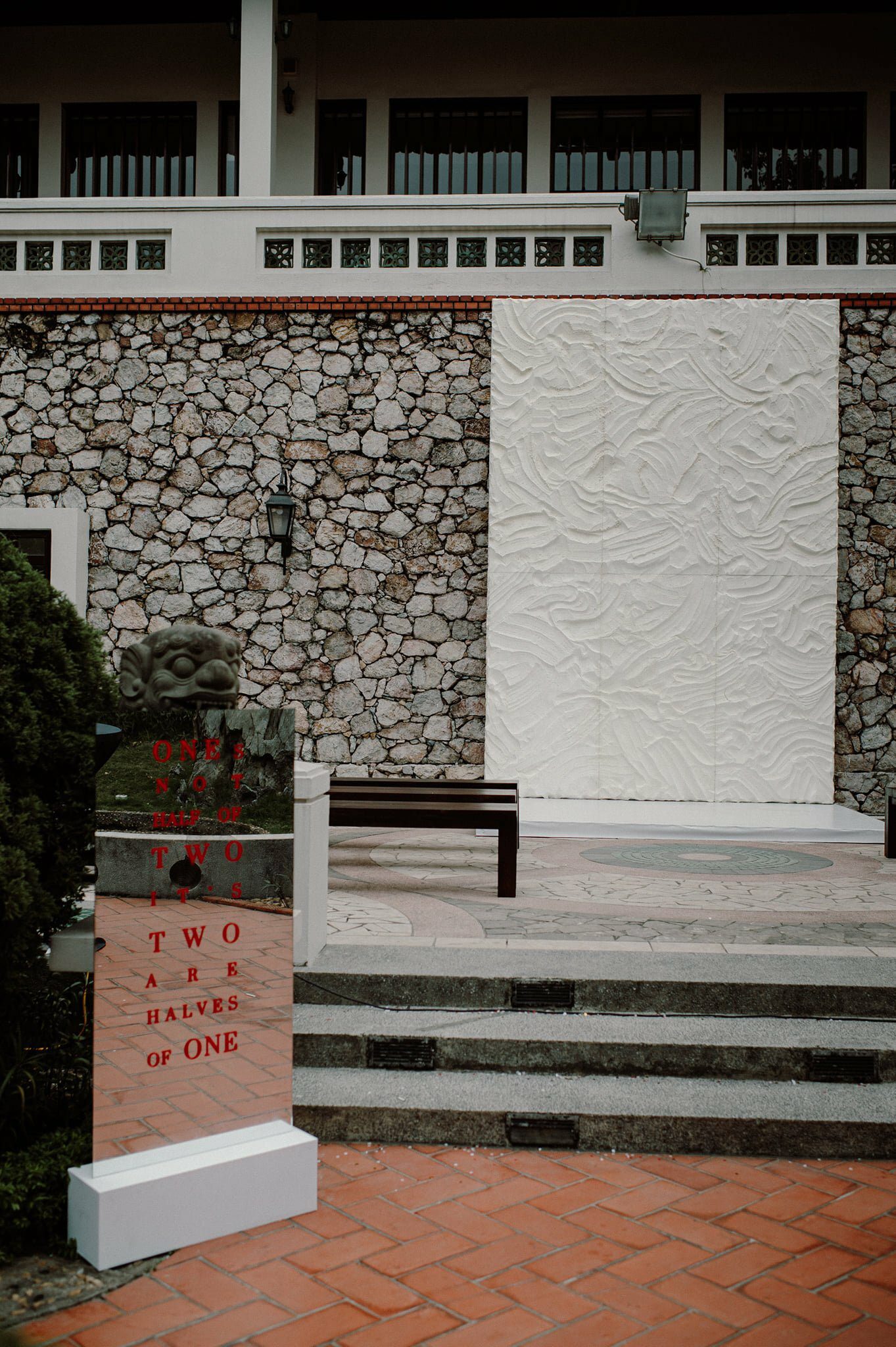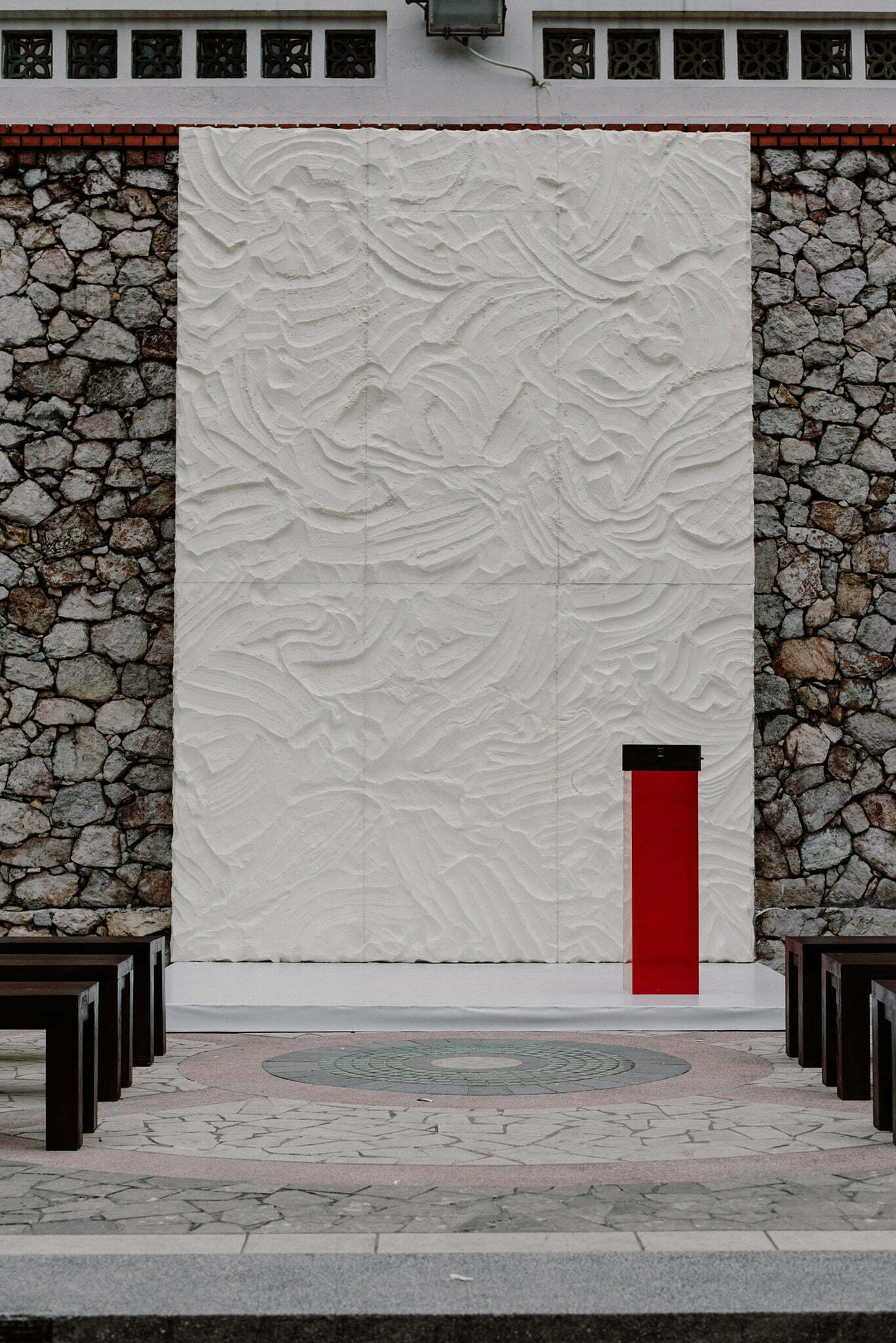 ART INSTALLATION
The ceremony backdrop was inspired by white abstract paintings of Jason Martin while The photobooth was designed by installing red blocks and a backdrop that featured the couple's emblem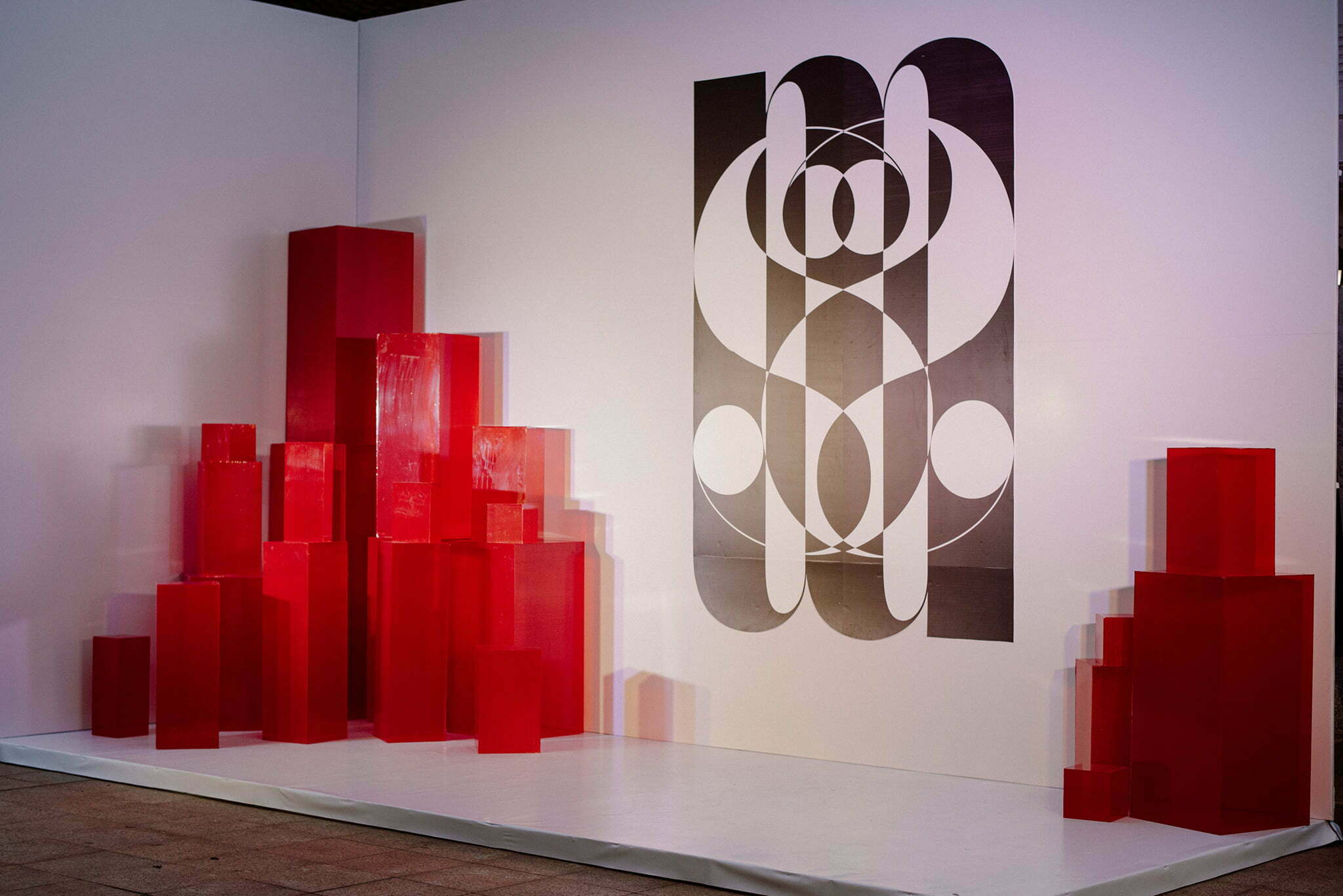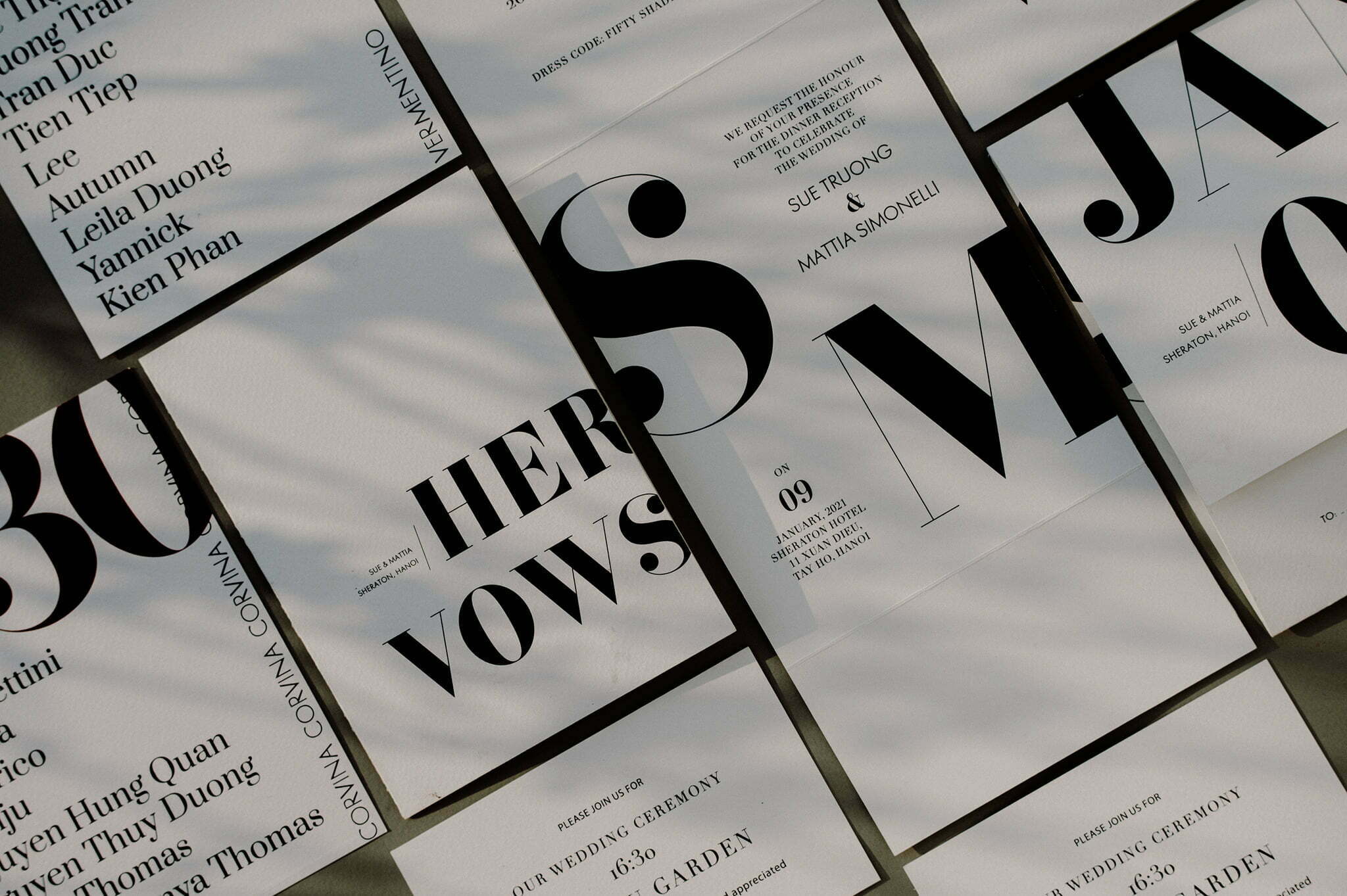 THE UNIQUE BRIDAL WEAR CHOICE
When Sue told us that She would wear a suit in her wedding ceremony, we were a bit excited. She was the very first bride of The Planners, wearing a suit in a wedding ceremony. It was a great choice, perfectly reflected her personality. And the first thing that came in our mind after that excitement was that what type of bouquet would look great on her. It should be something stylish, elegant and simple, not too floral or complicated. We wanted to focus on her aura and the suit. And Dark Calla was chosen for its elegant beauty and nice shape. The dark red color of the bouquet contrasts with the white suit, matches with her bold red lipstick while the long curvy stem of it creates a graceful vibe for her bridal look.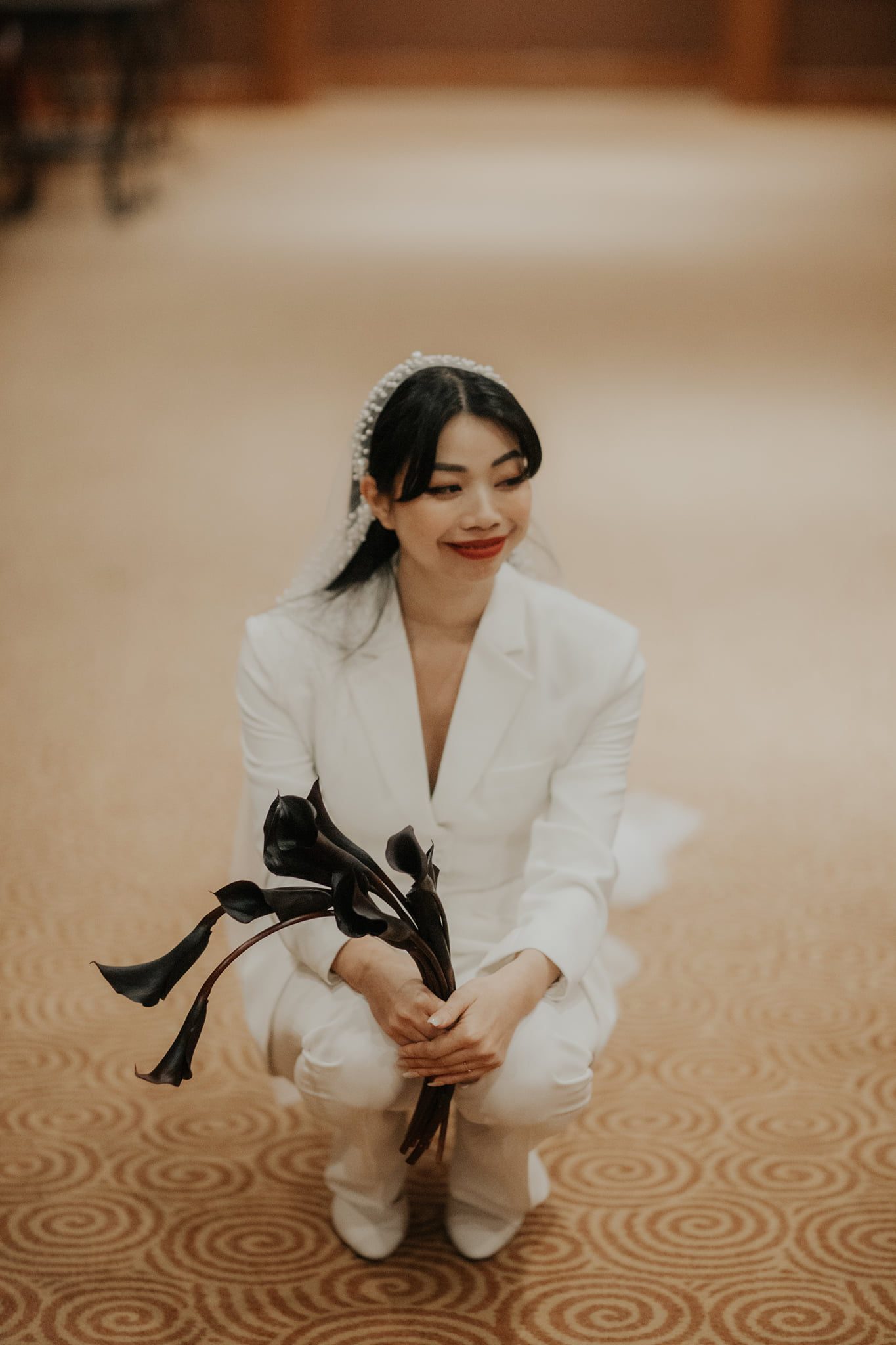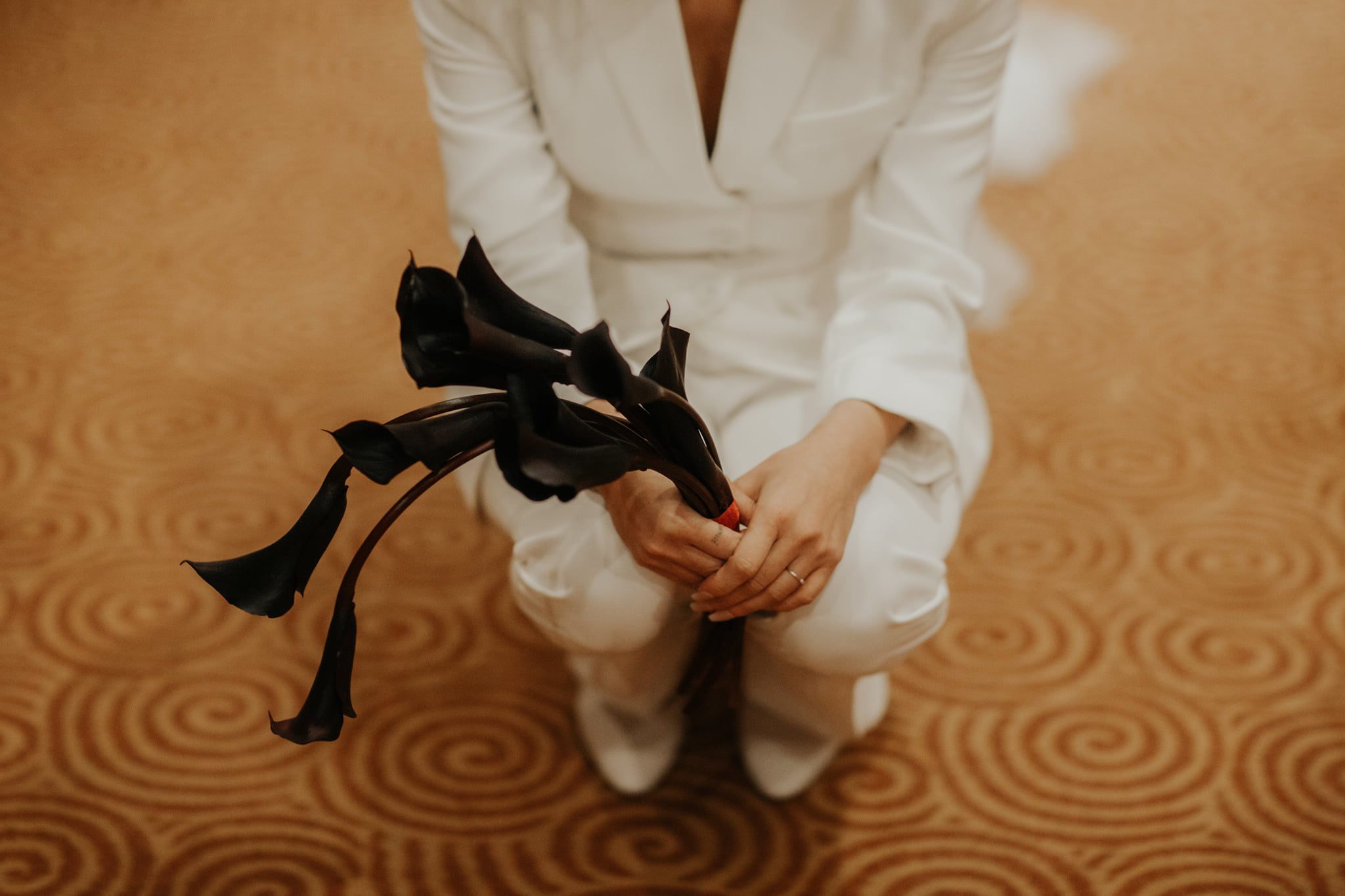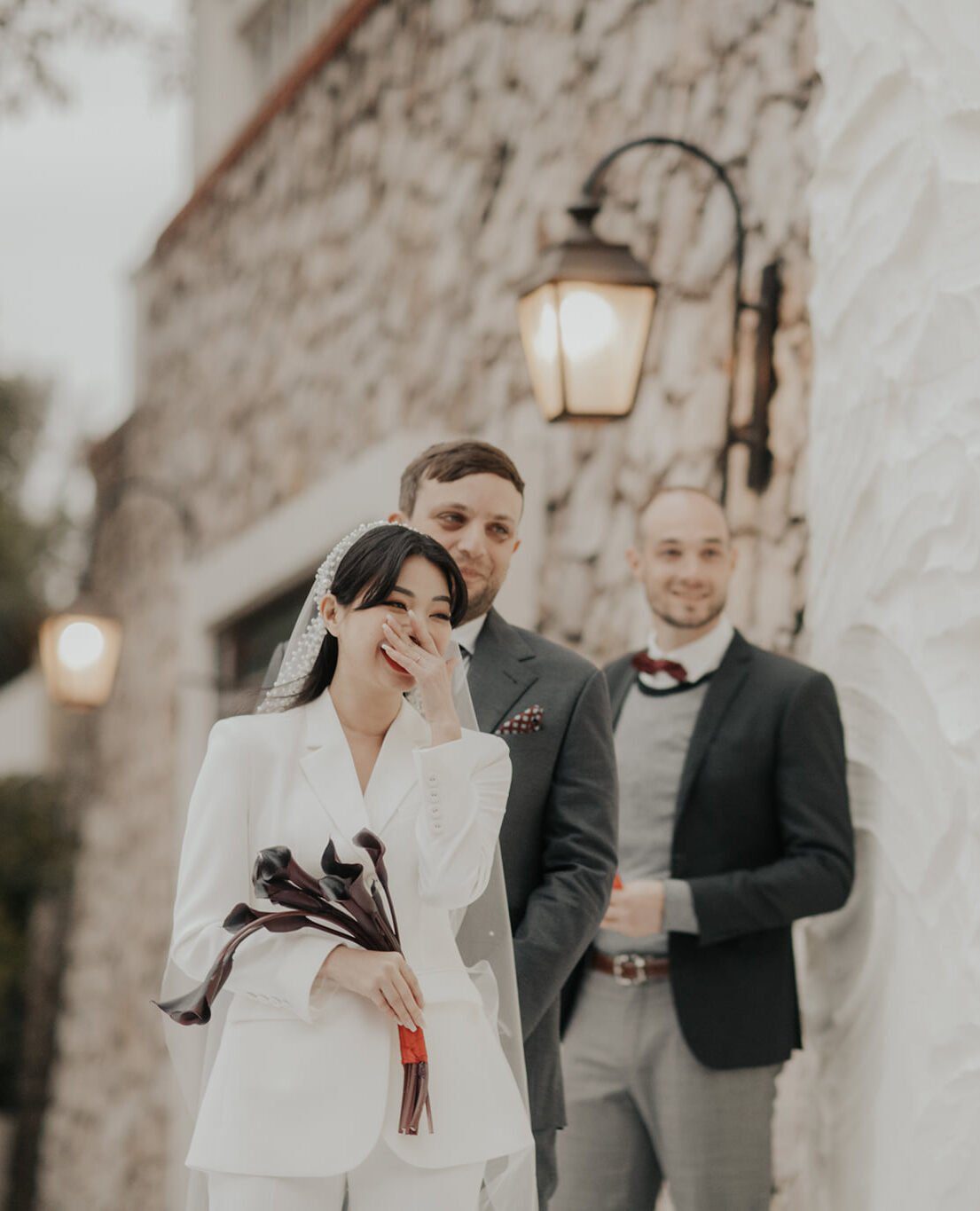 She chose to wear the white bridal suite for the ceremony. A minimal yet elegant look.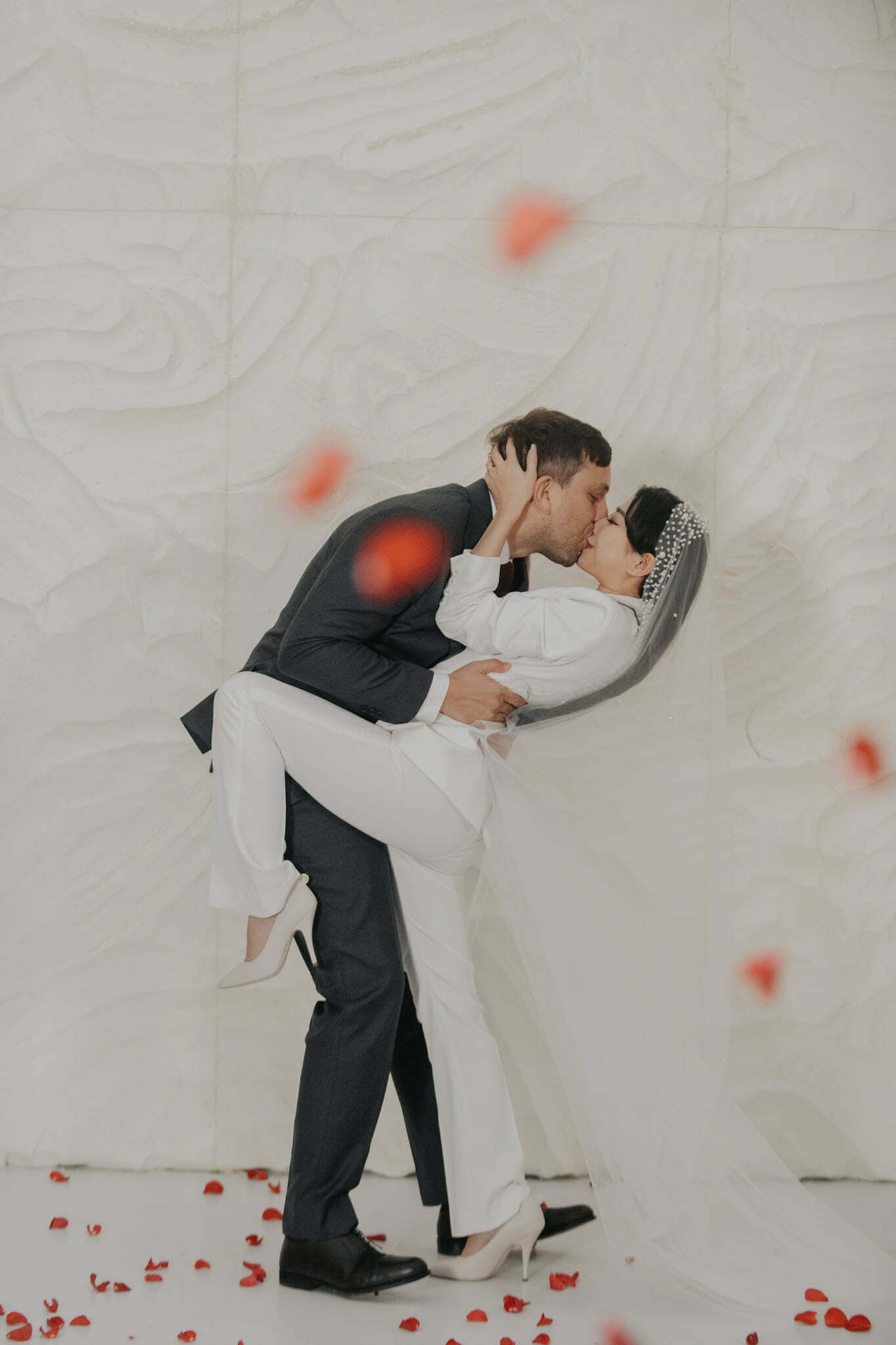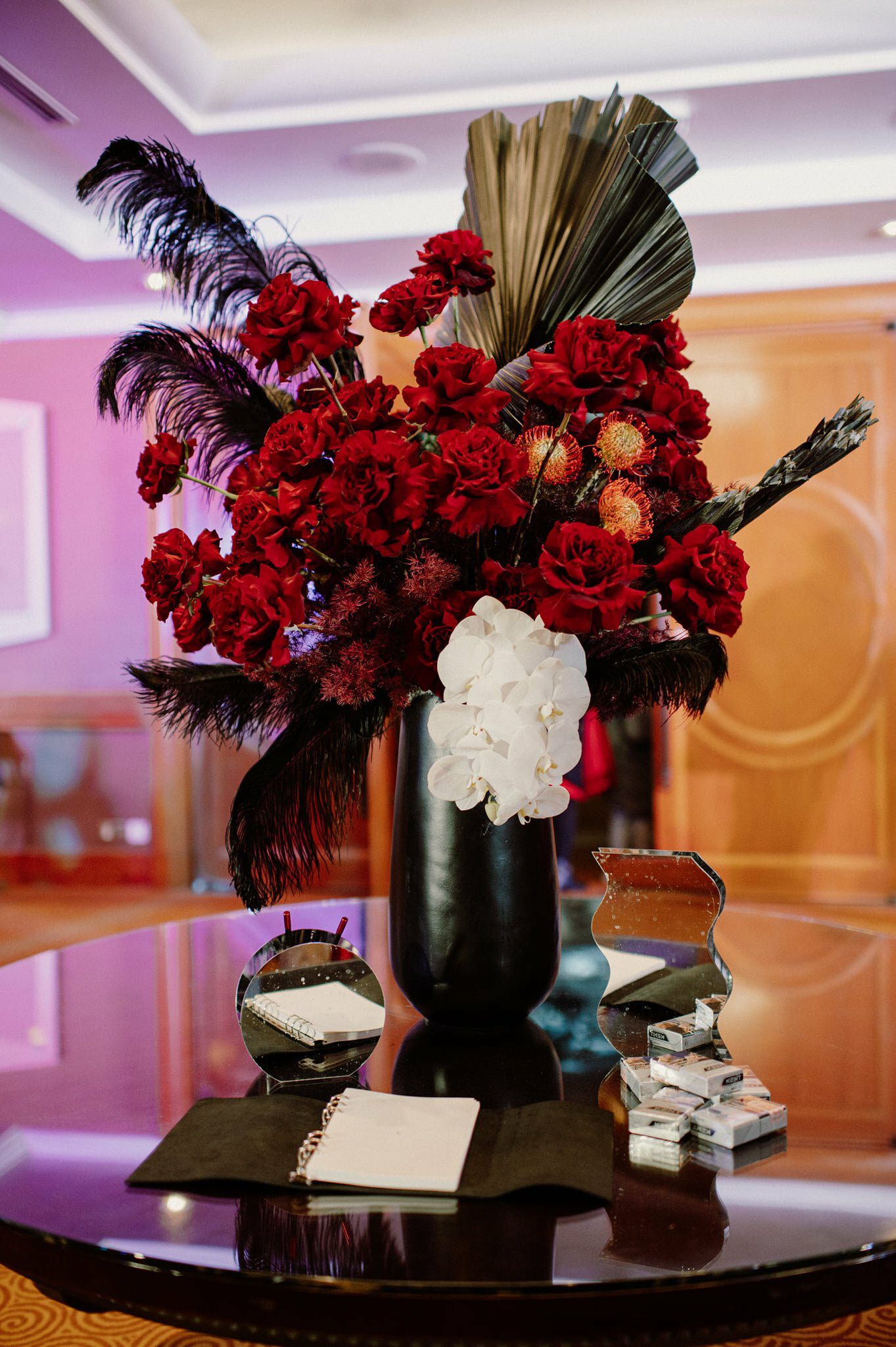 The wedding stage used two red paintings of Christopher Le Brun. Flowers were only used on the sweetheart table to balance everything, adding some softness to the whole look.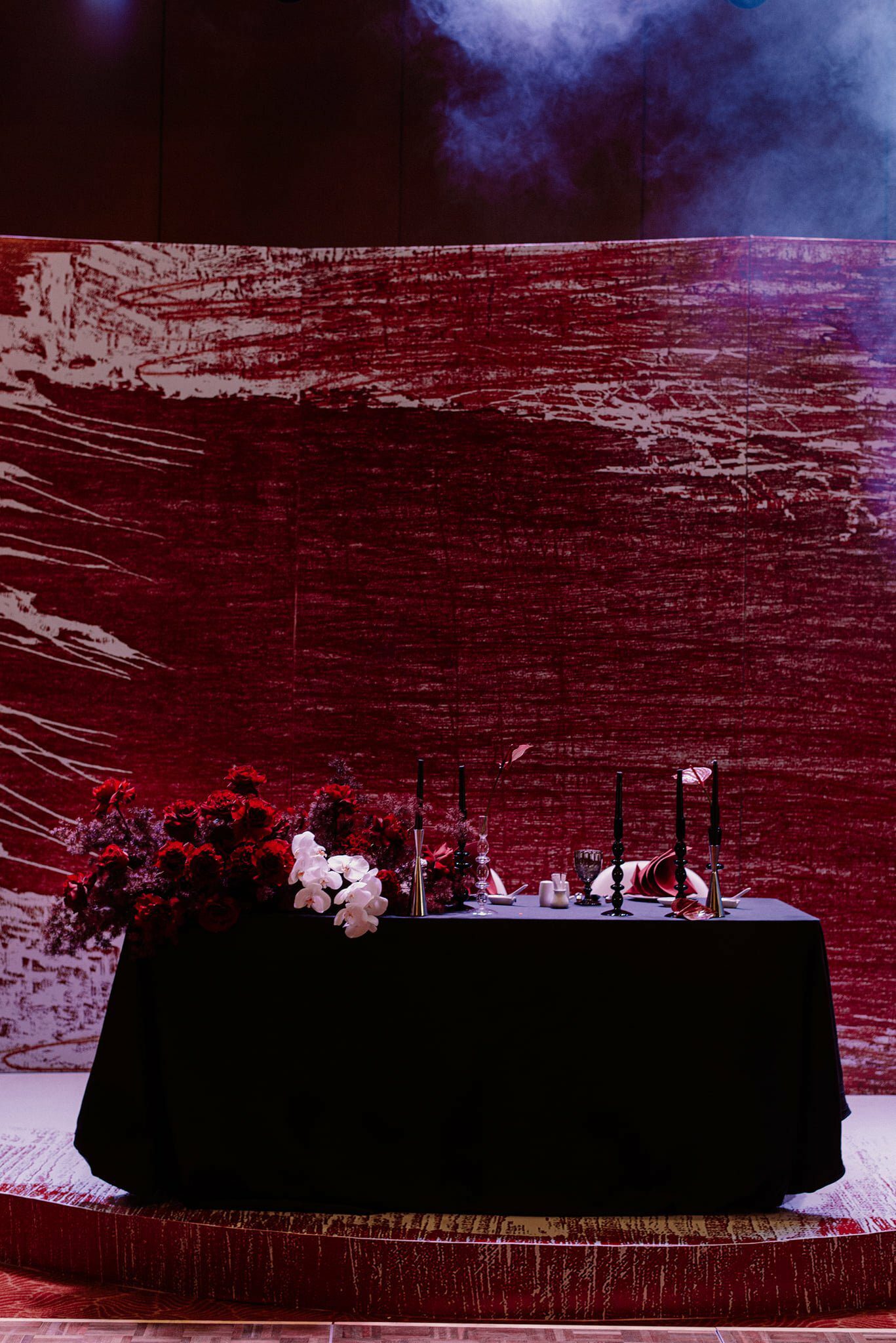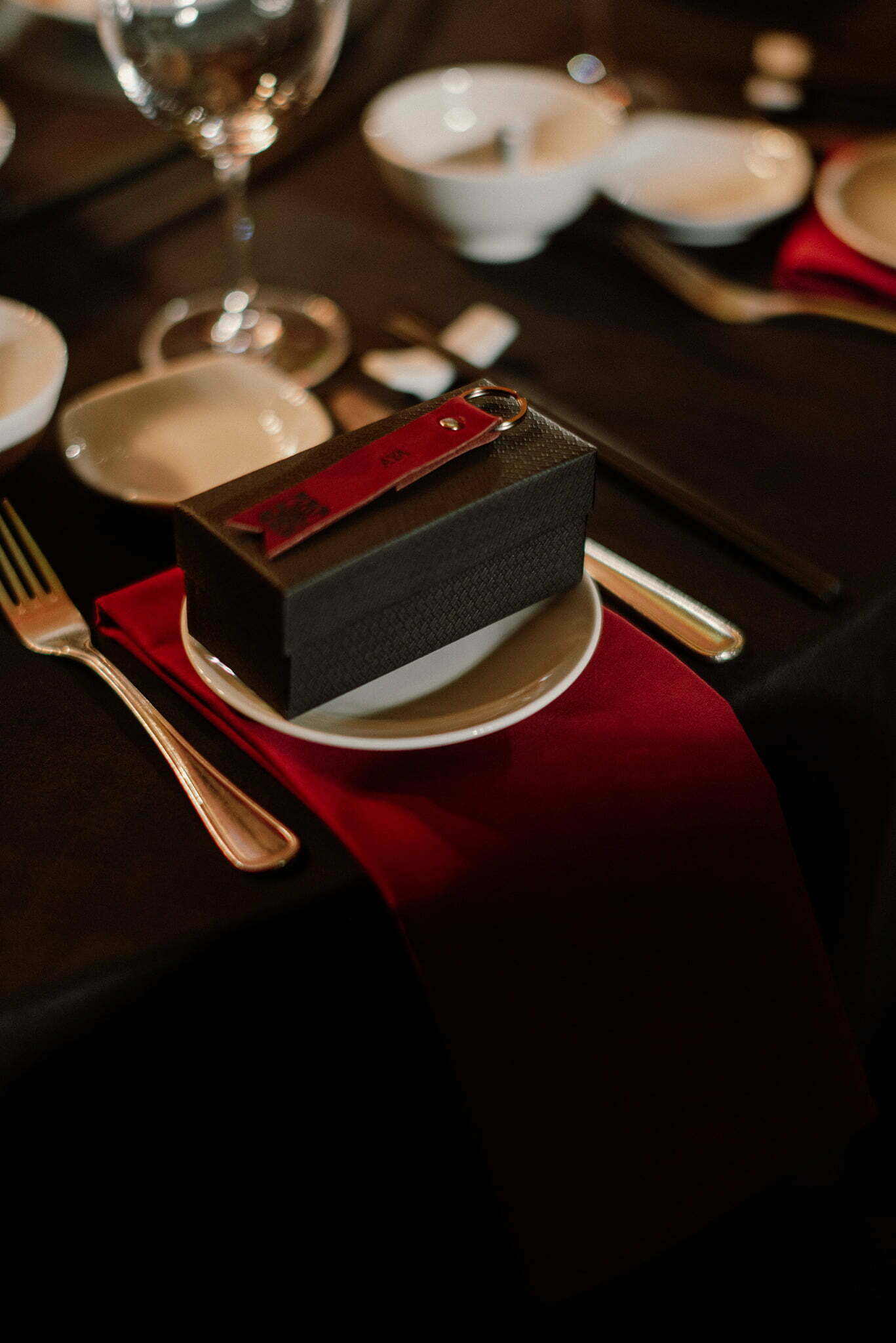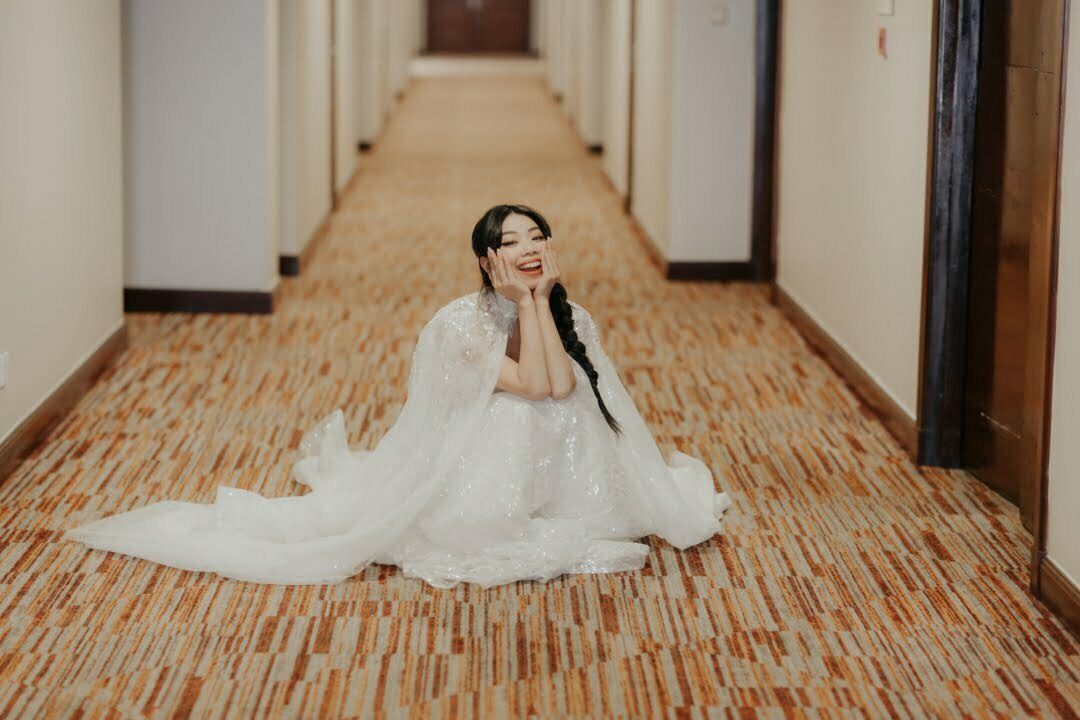 For the dinner reception, she amazed everybody with this stunning wedding gown. This is a completely different style but she rocked them both.