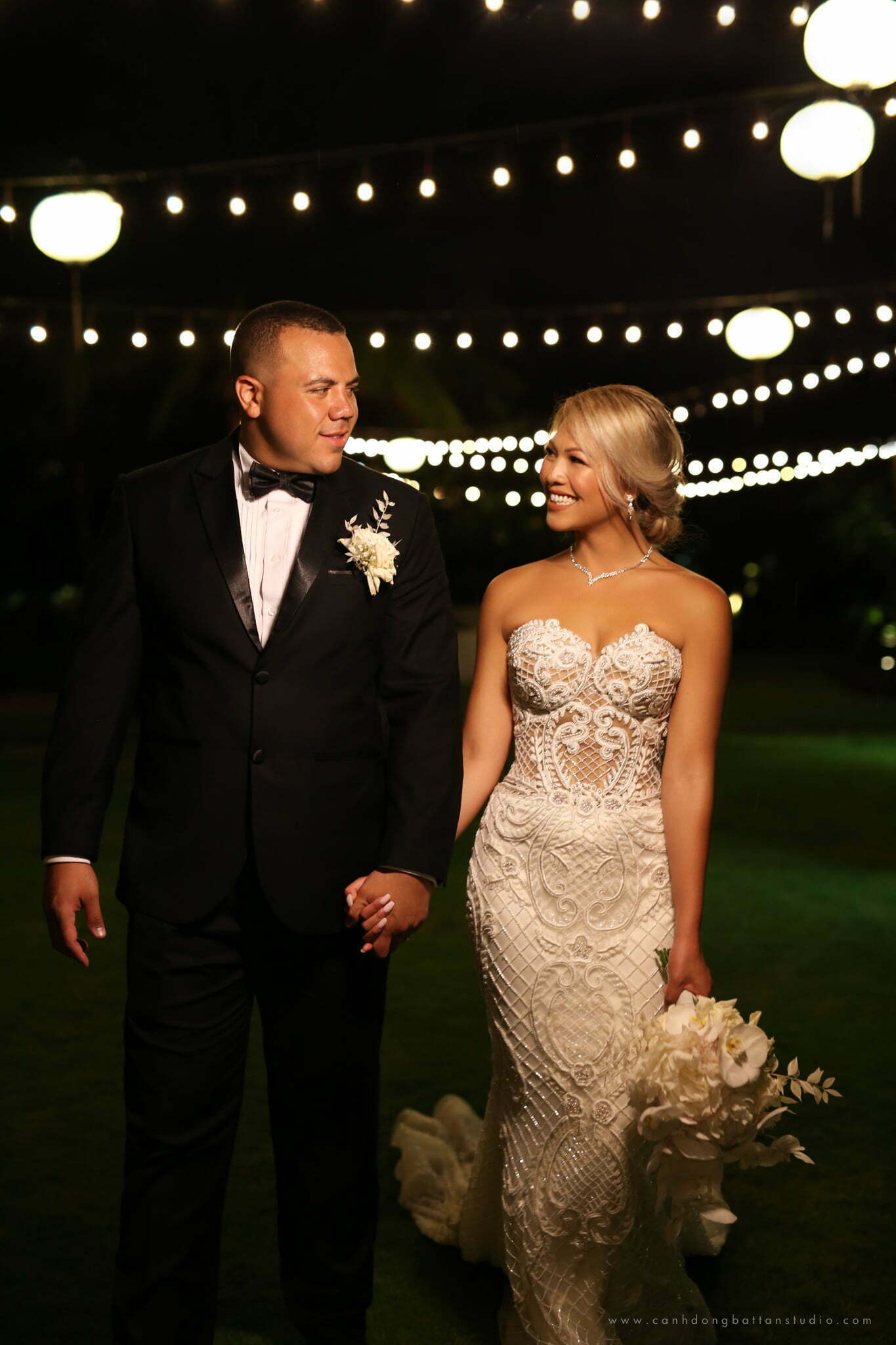 Their Story
The wedding of Jeannette and Tom was one of our most memorable wedding in 2019. It was held at InterContinental Danang Peninsula Resort. Jeannette & Tom along with their guests flew from Australia to Vietnam to enjoy a romantic beach wedding in Danang, Vietnam. The couple chose to have there wedding here because this is the hometown of Jeannette – the bride and also because they were impressed by the beauty of the nature of Vietnam.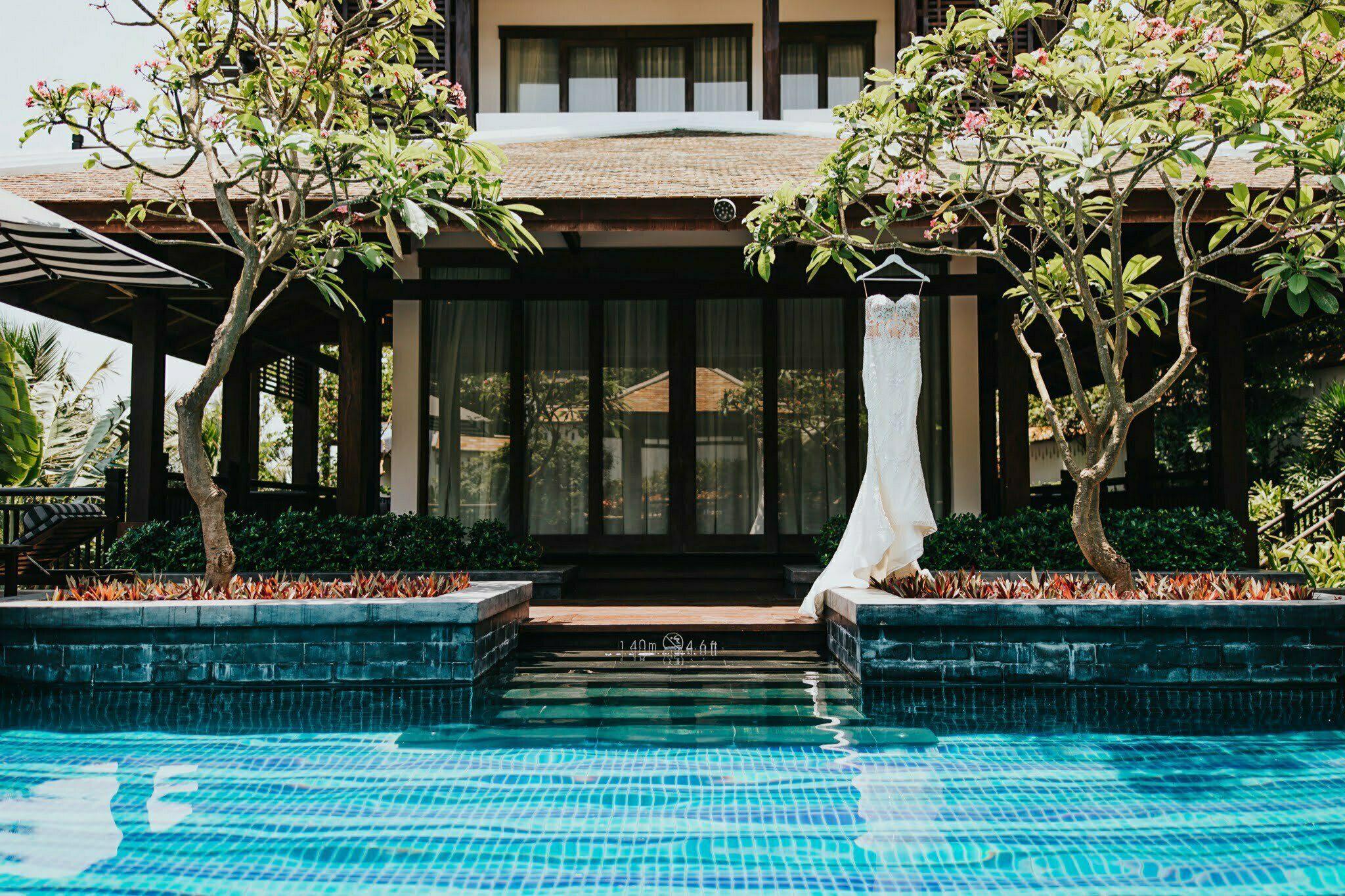 Taking care of the guests
They book 2 different villas at the resort, one for the groom team and the other for the bride team. All of the guests also stayed at the resort for 2 nights. It was a perfect plan to make sure every one enjoy the wedding to the utmost.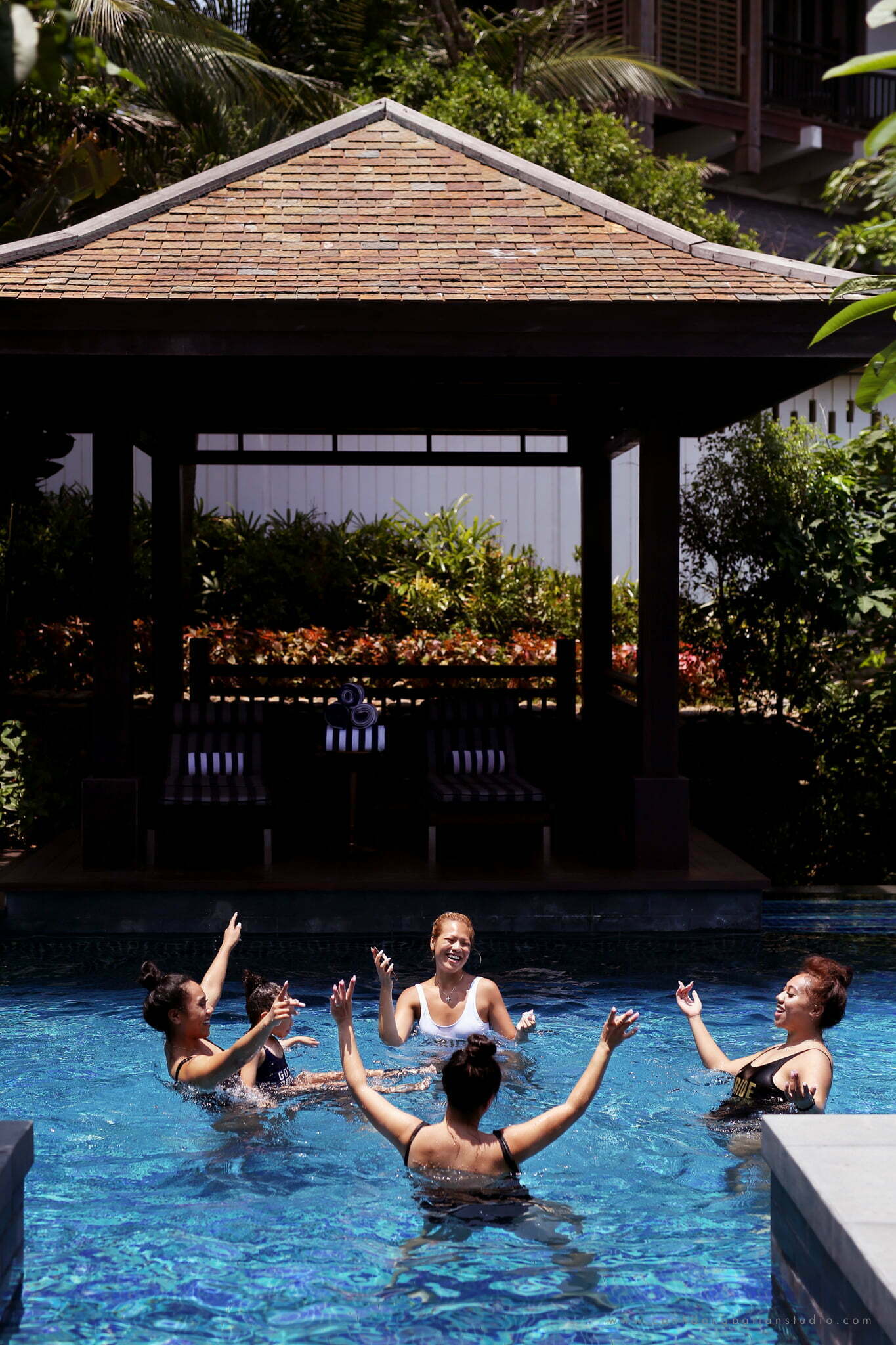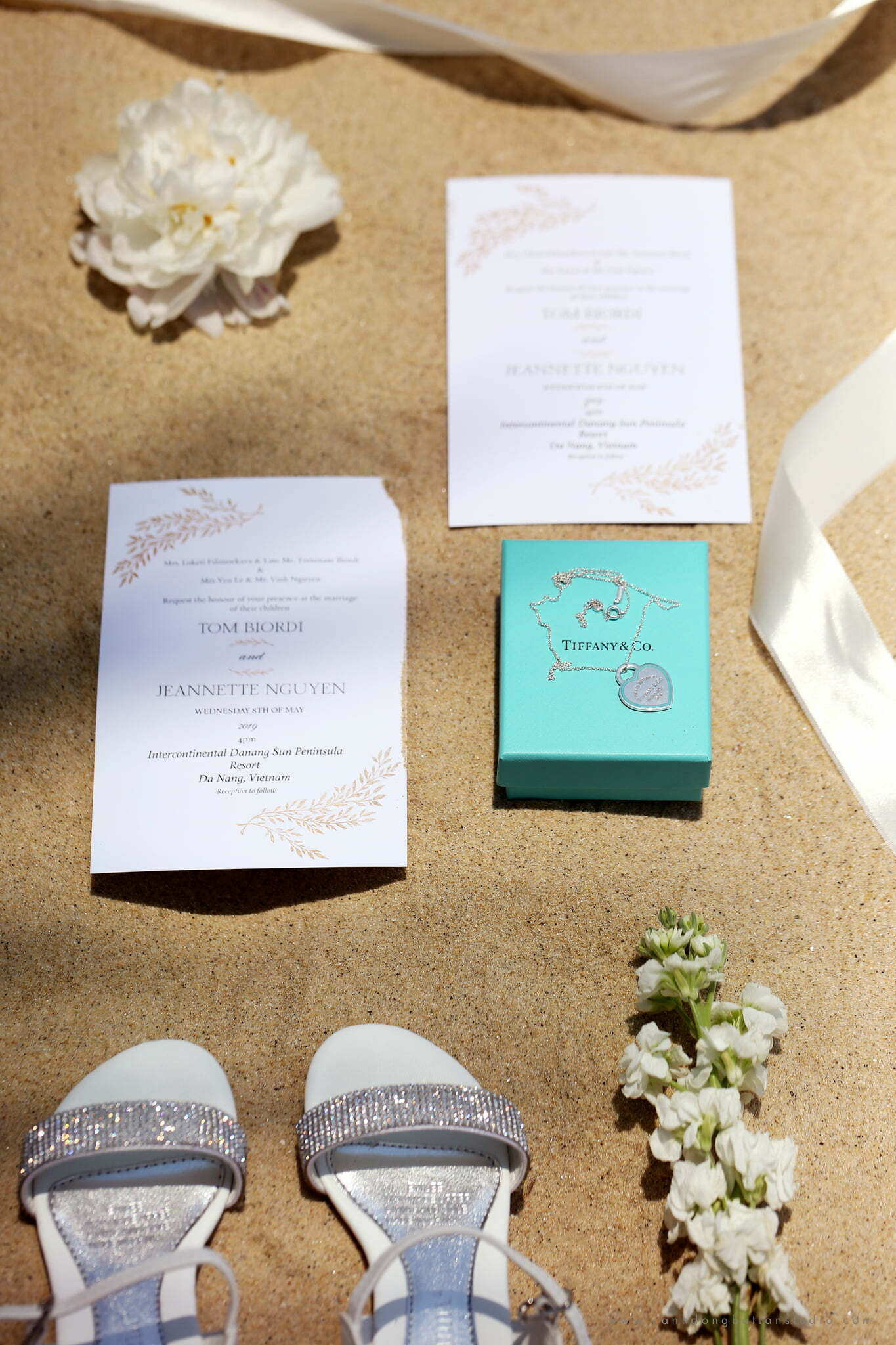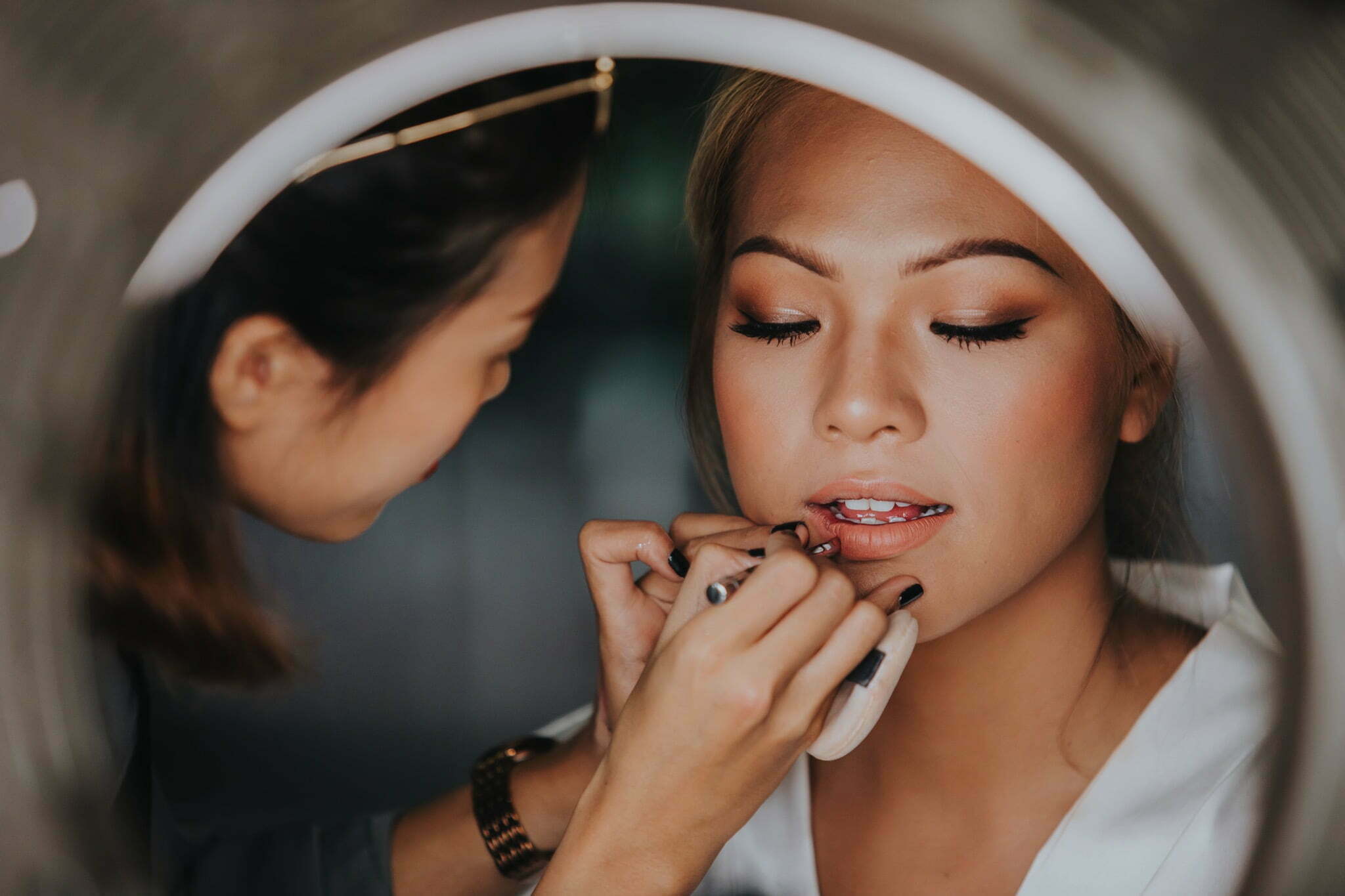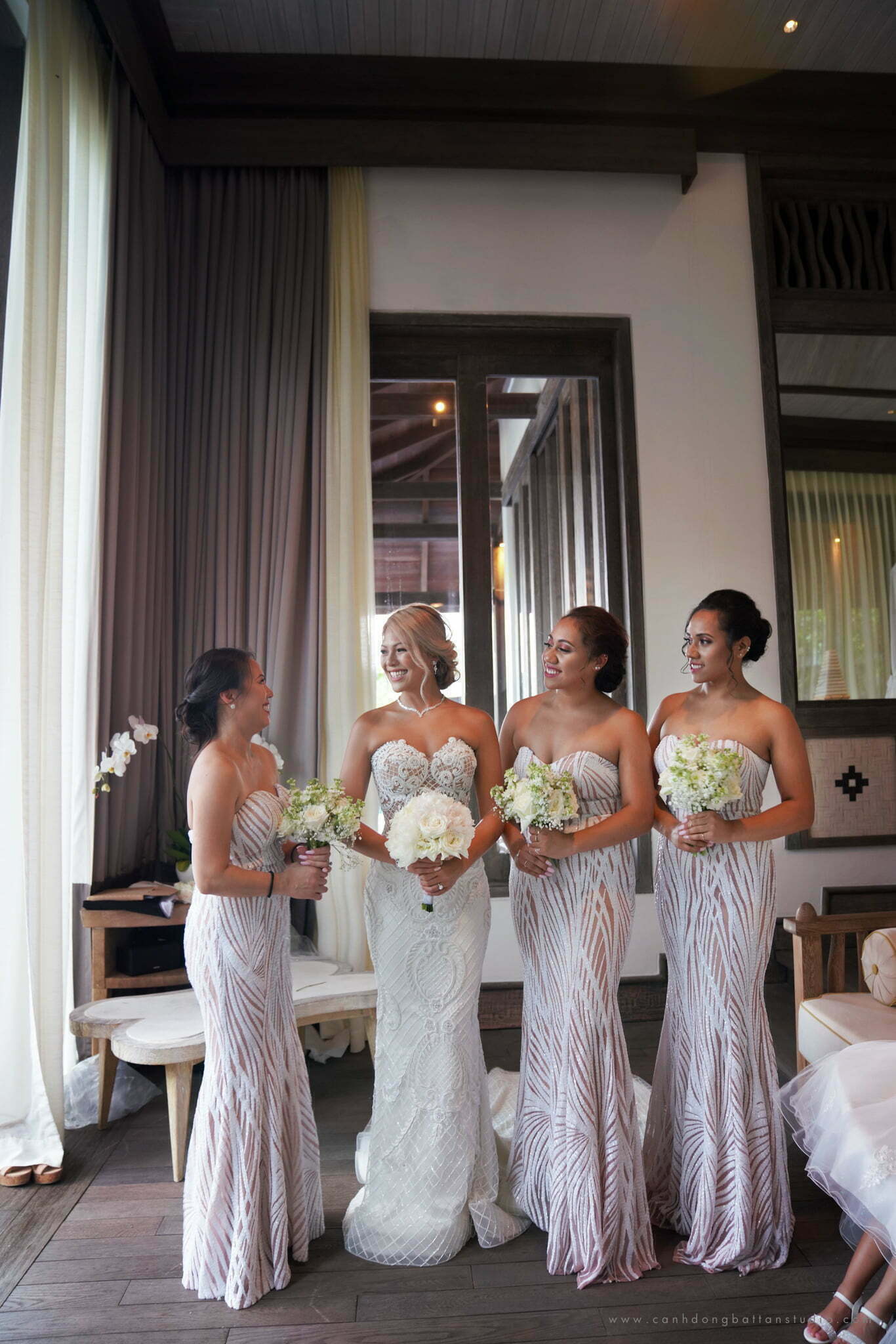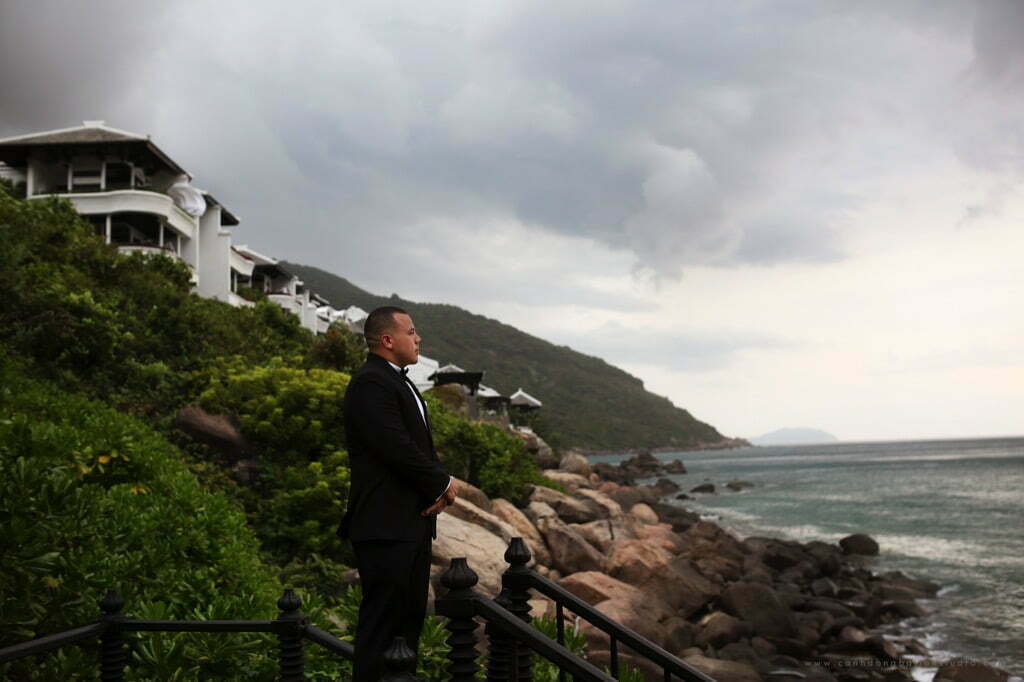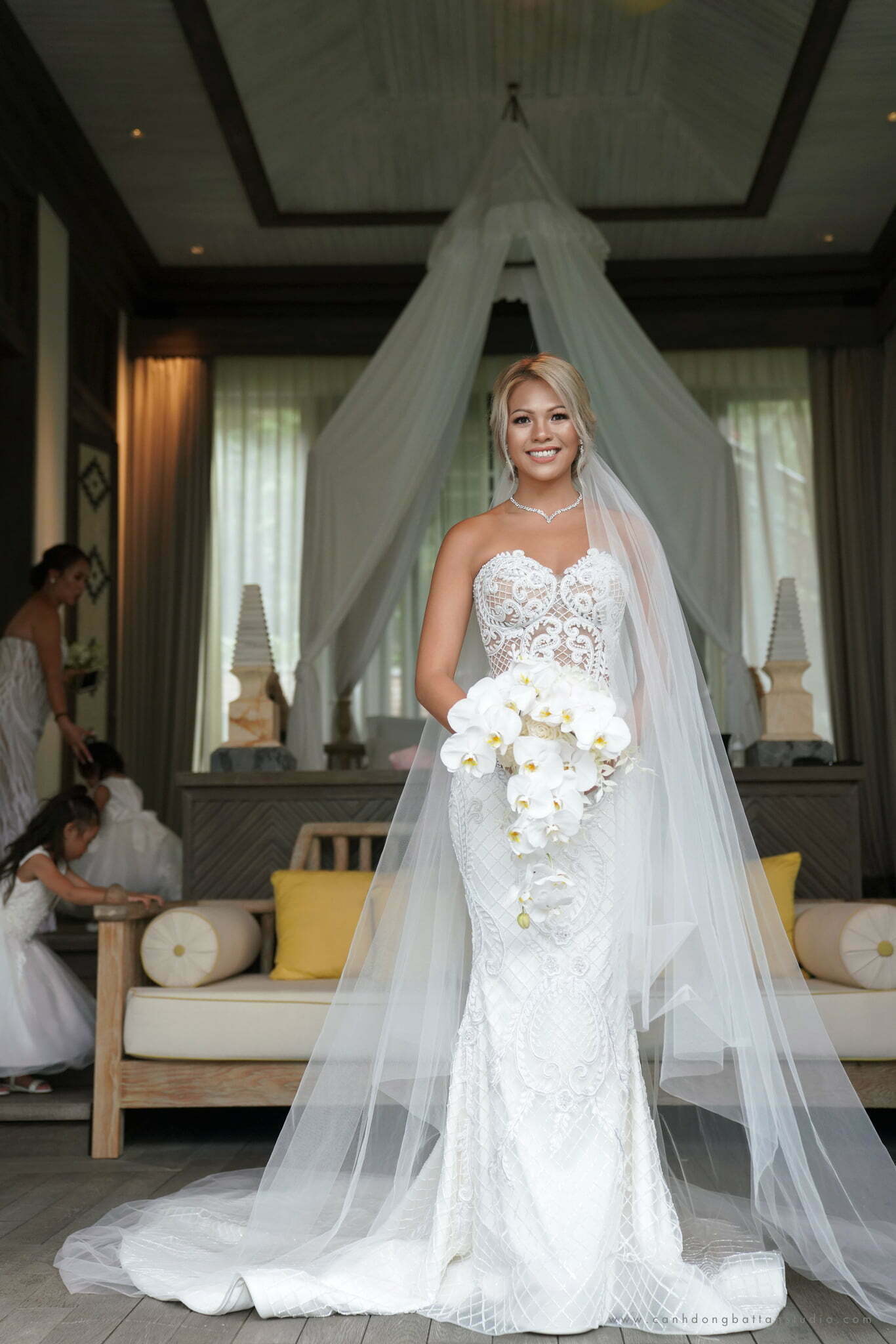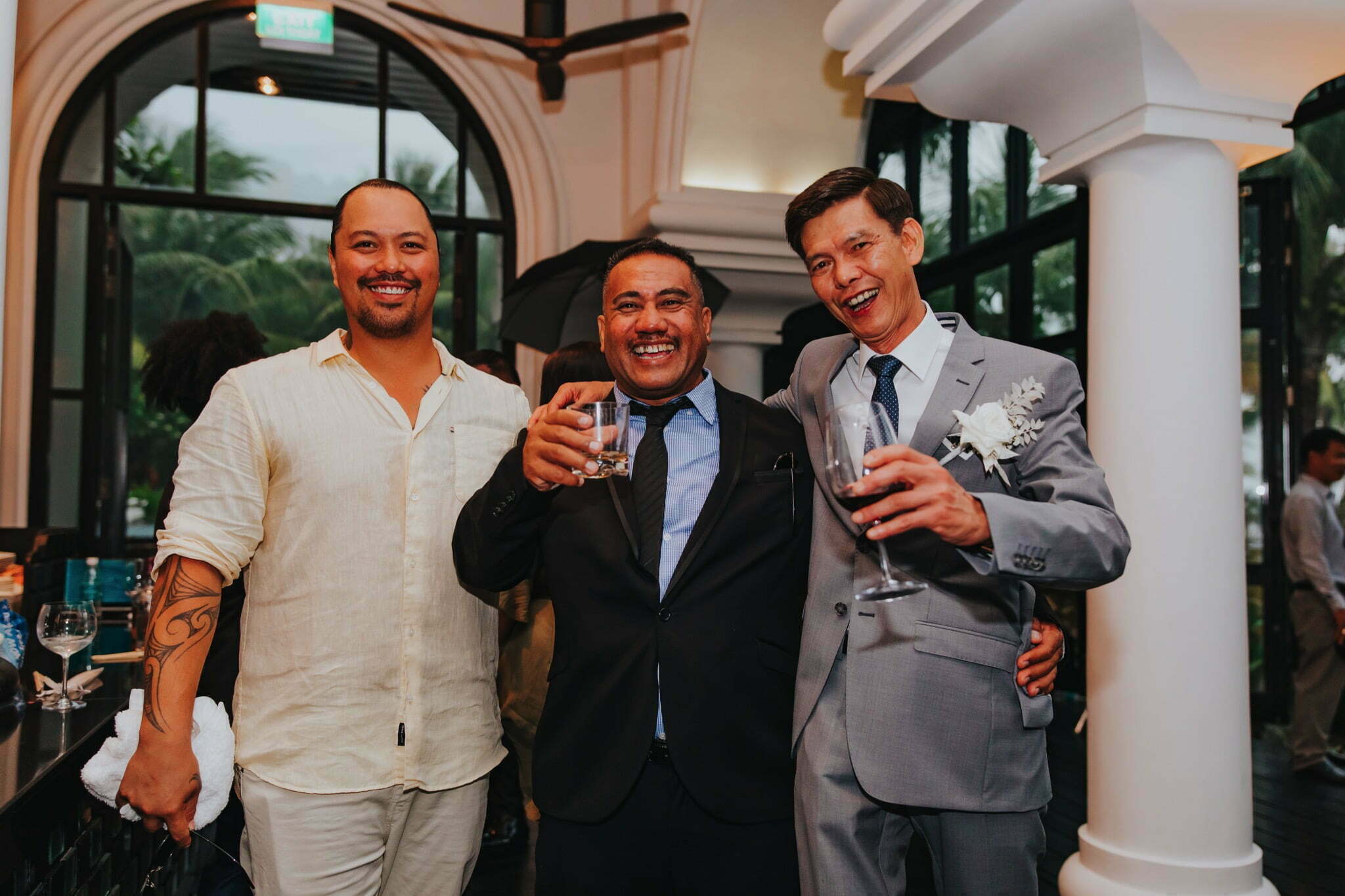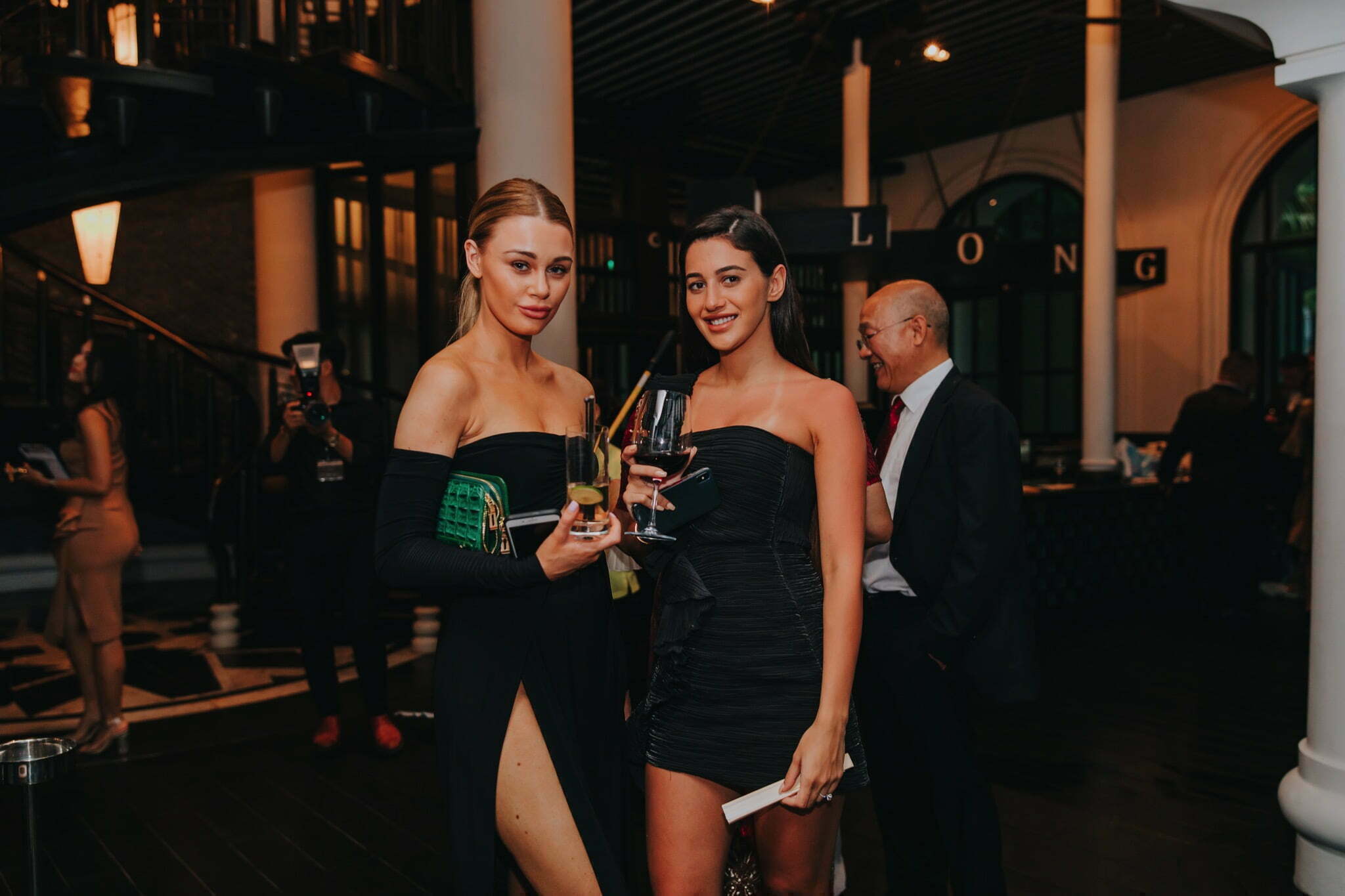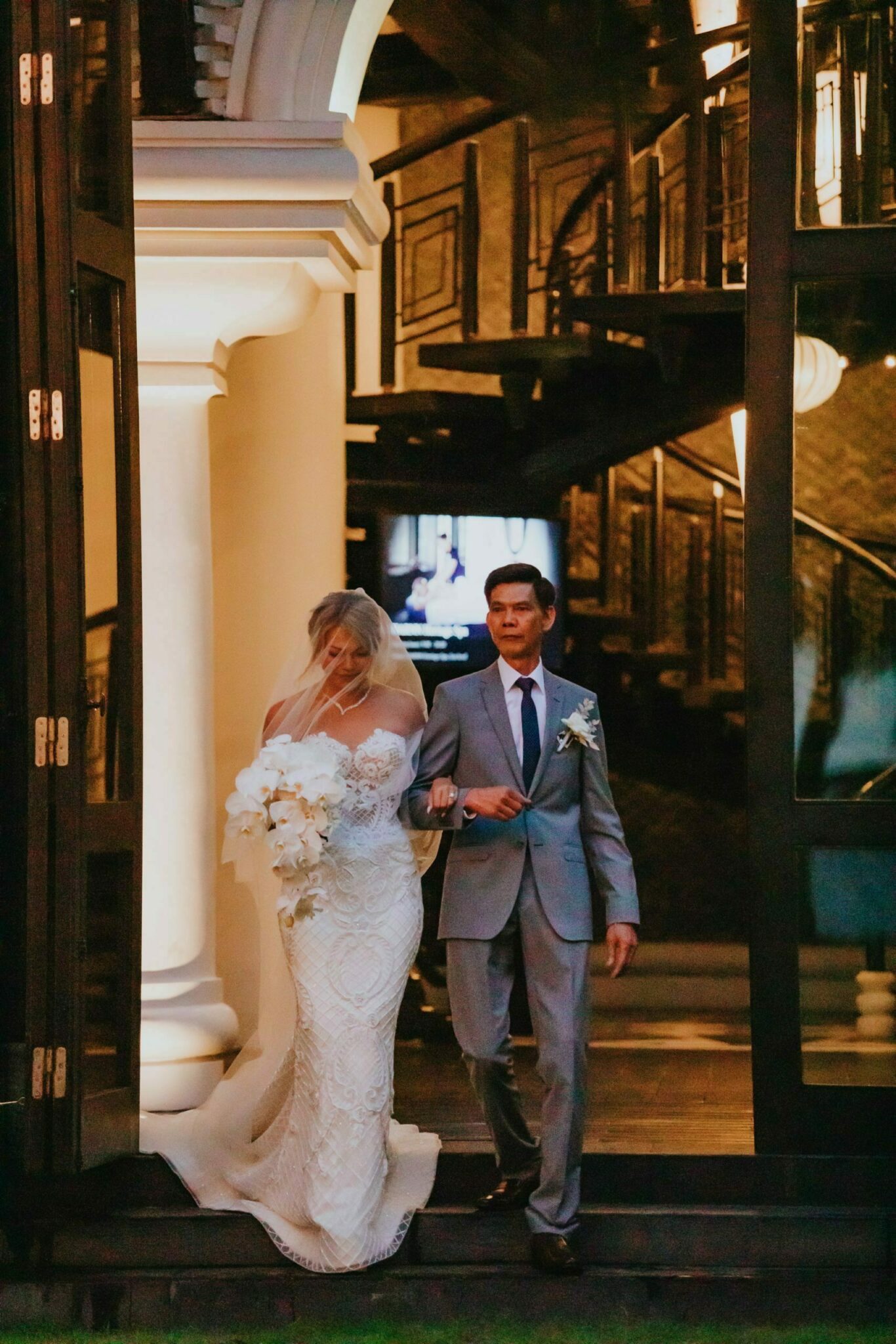 The Wedding Ceremony
When the sun decided to leave earlier than normal and the rain came all of sudden, our perfect plan for a ceremony under the sun was changed completely. After 15 minutes of discussion, we knew for sure Jeannette's biggest will is to hold a beach view ceremony and of course, the bride should have what she wants.
Quickly, we moved the whole set up for dinner into The White Hall while the outdoor setup for the ceremony at Long Bar Garden is kept the same. The ceremony was held back later till the rain got smaller.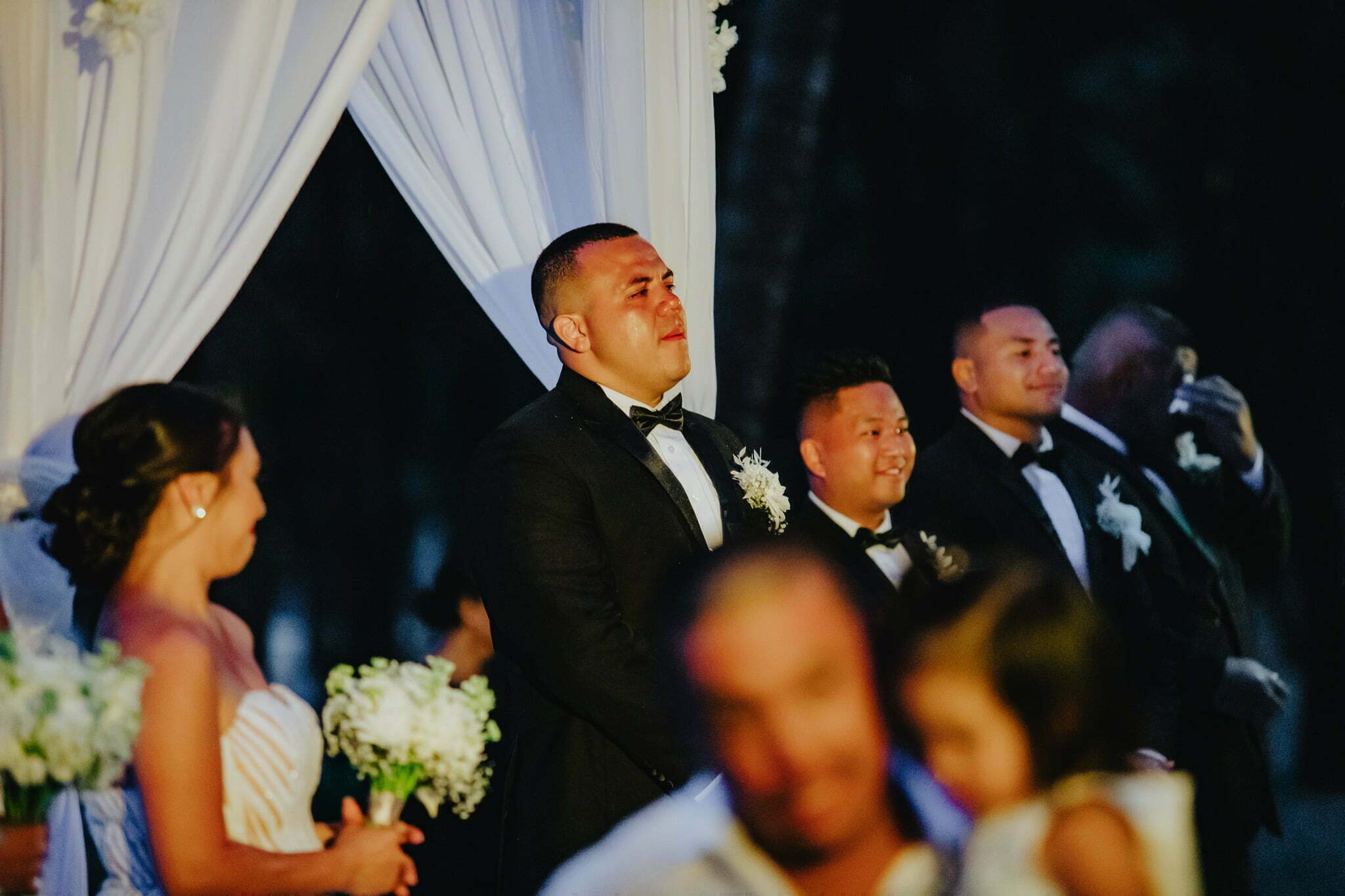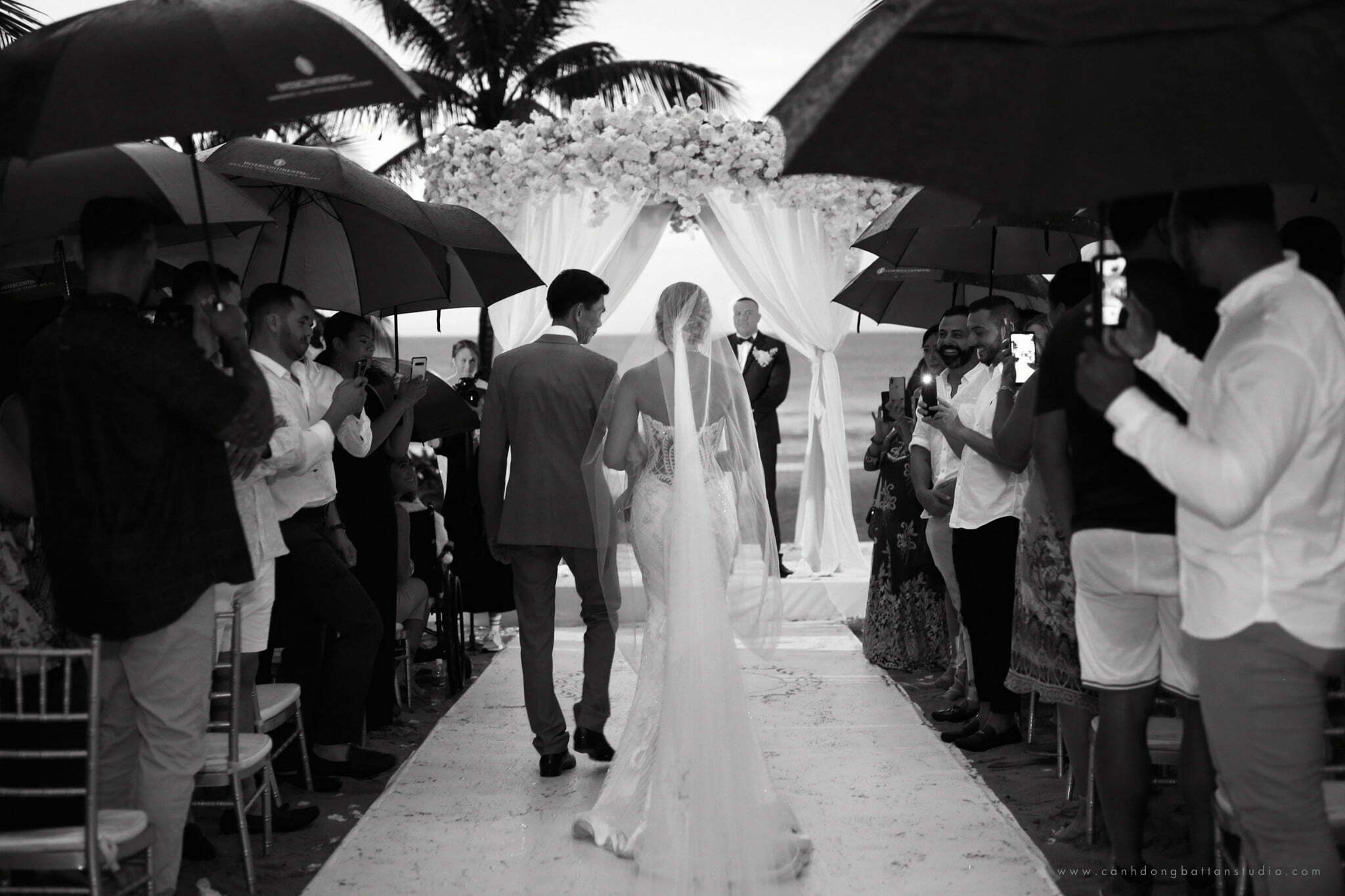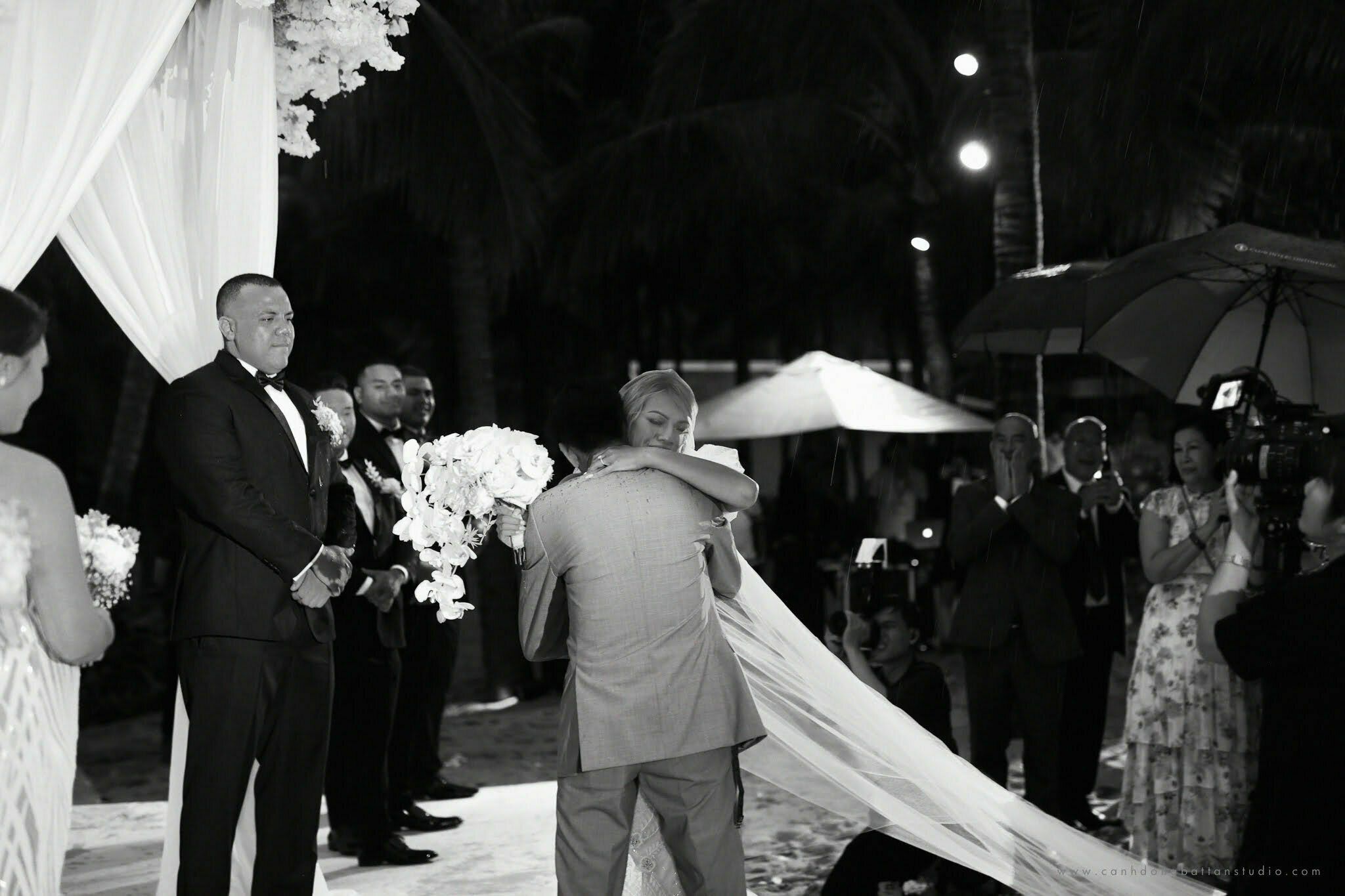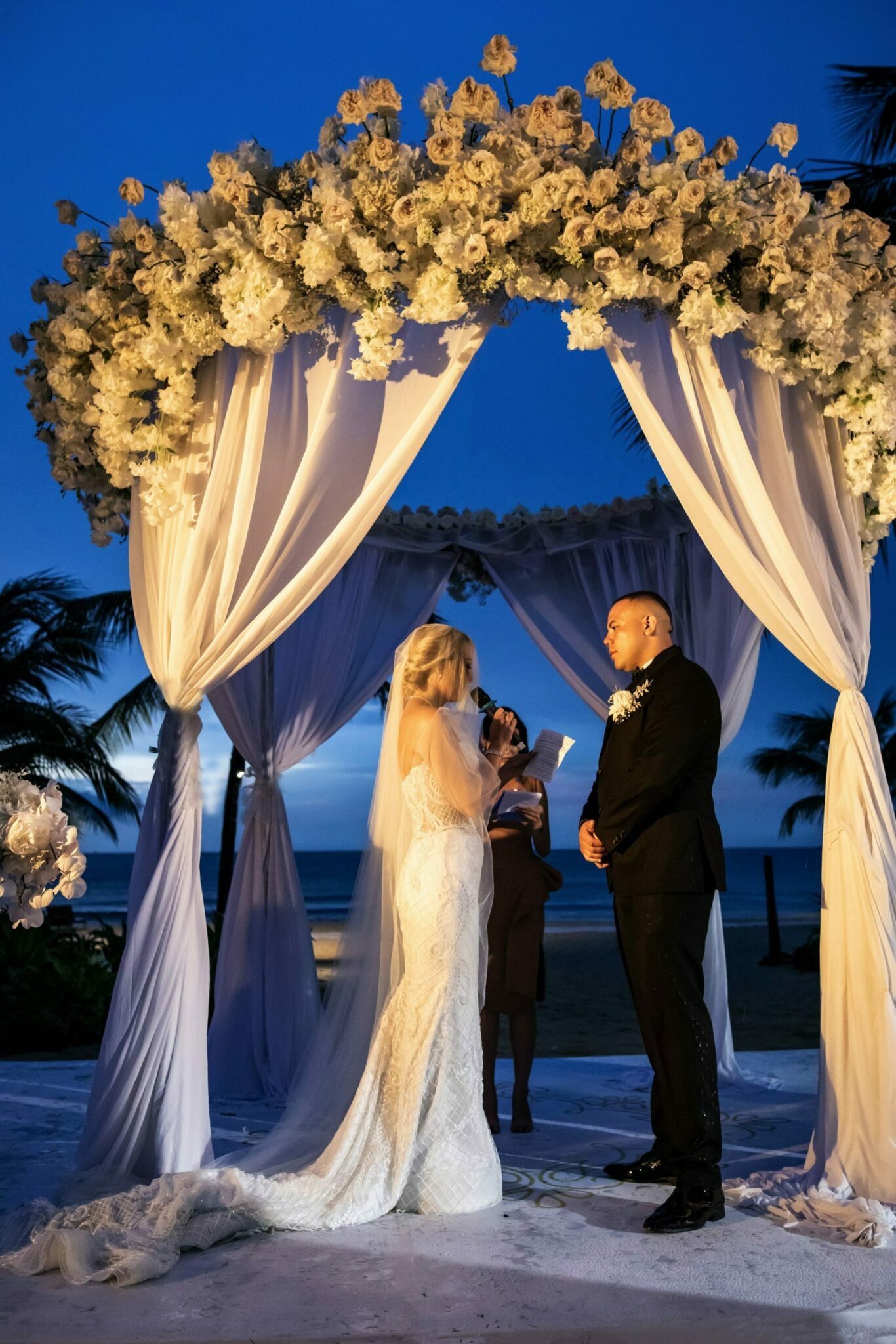 The Sunset Wedding
A sunny wedding had turned out a sunset wedding with moody vibe that provided the guests with a unique and romantic experience. In the gleam light at the end of the day, the wedding ceremony just went on perfectly and emotionally. The rain even made it more romantic. What interesting here is that the color changing sky is a perfect backdrop for the wedding, contrasting with the all- white arch, the dark blue sky gave a moody vibe and created the depth for pictures. Meanwhile, with the support of setup lighting, Jeannette and Tom completely stand out from the scene. And of course, we have to mention the wedding dress of Jeannette – couldn't find a better dress that shows of all of her curves and still gave her that graceful and stylish bridal look.
The wedding went on smoothly and emotionaly just as what Jeannette wished for.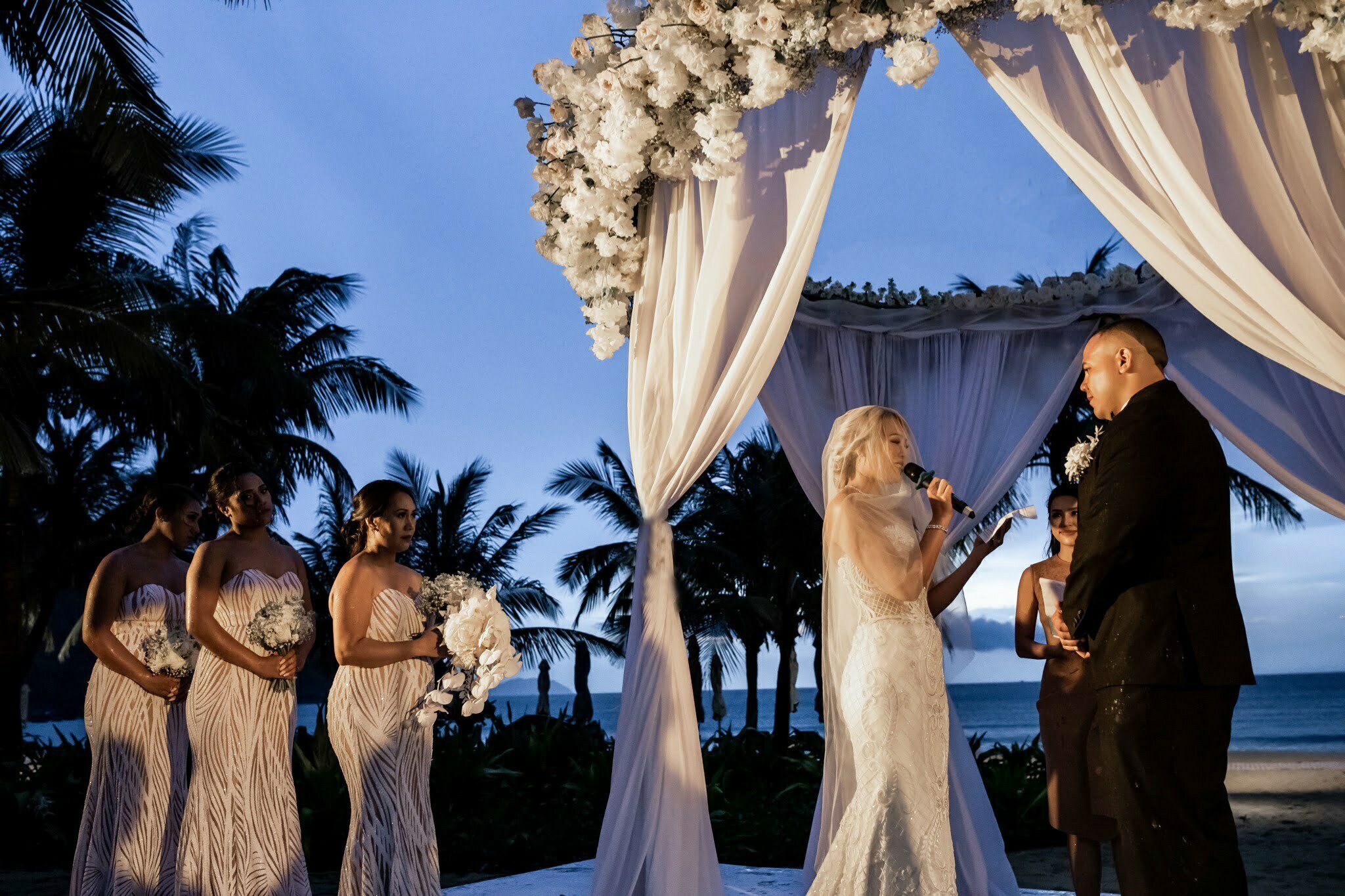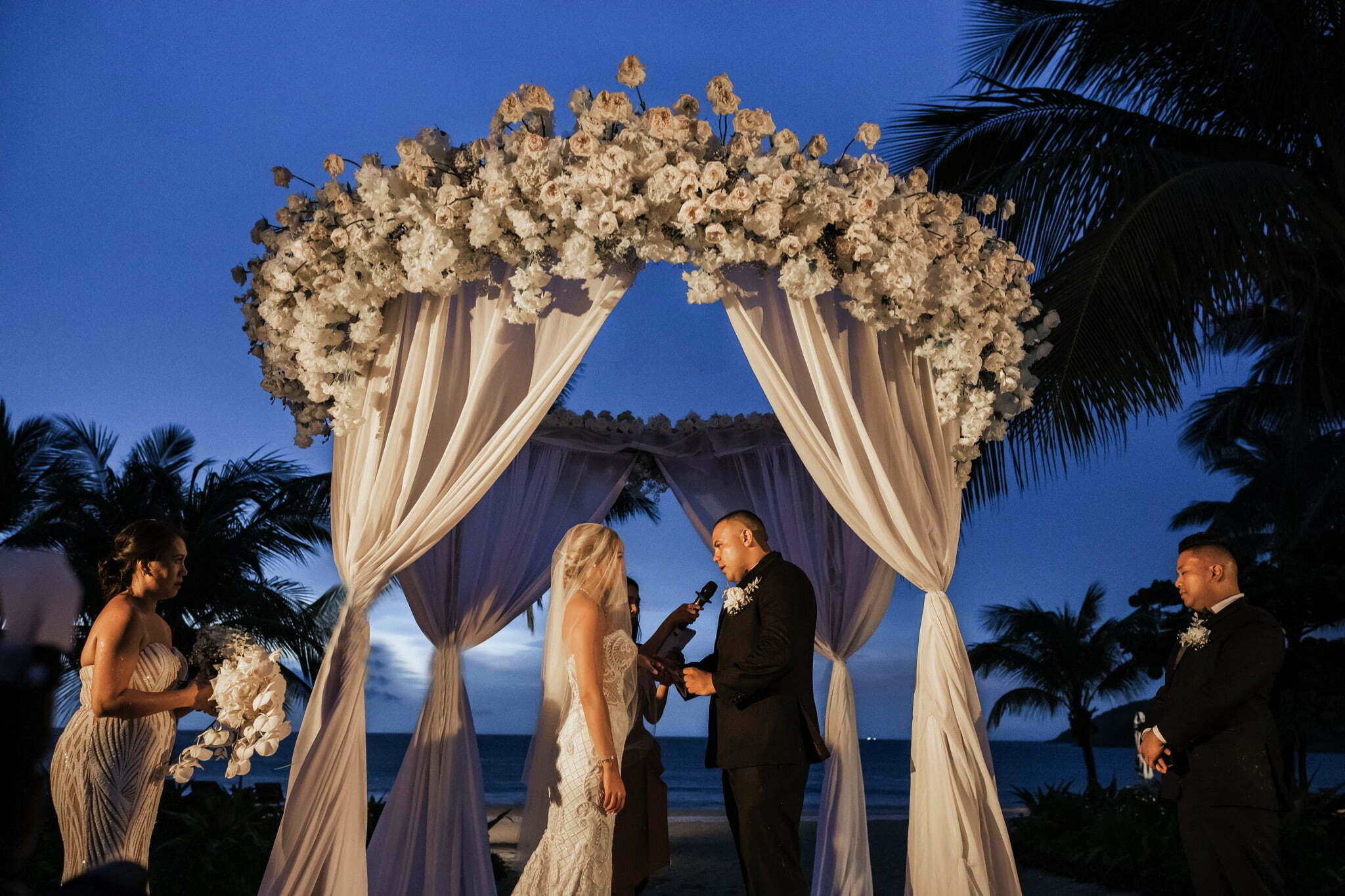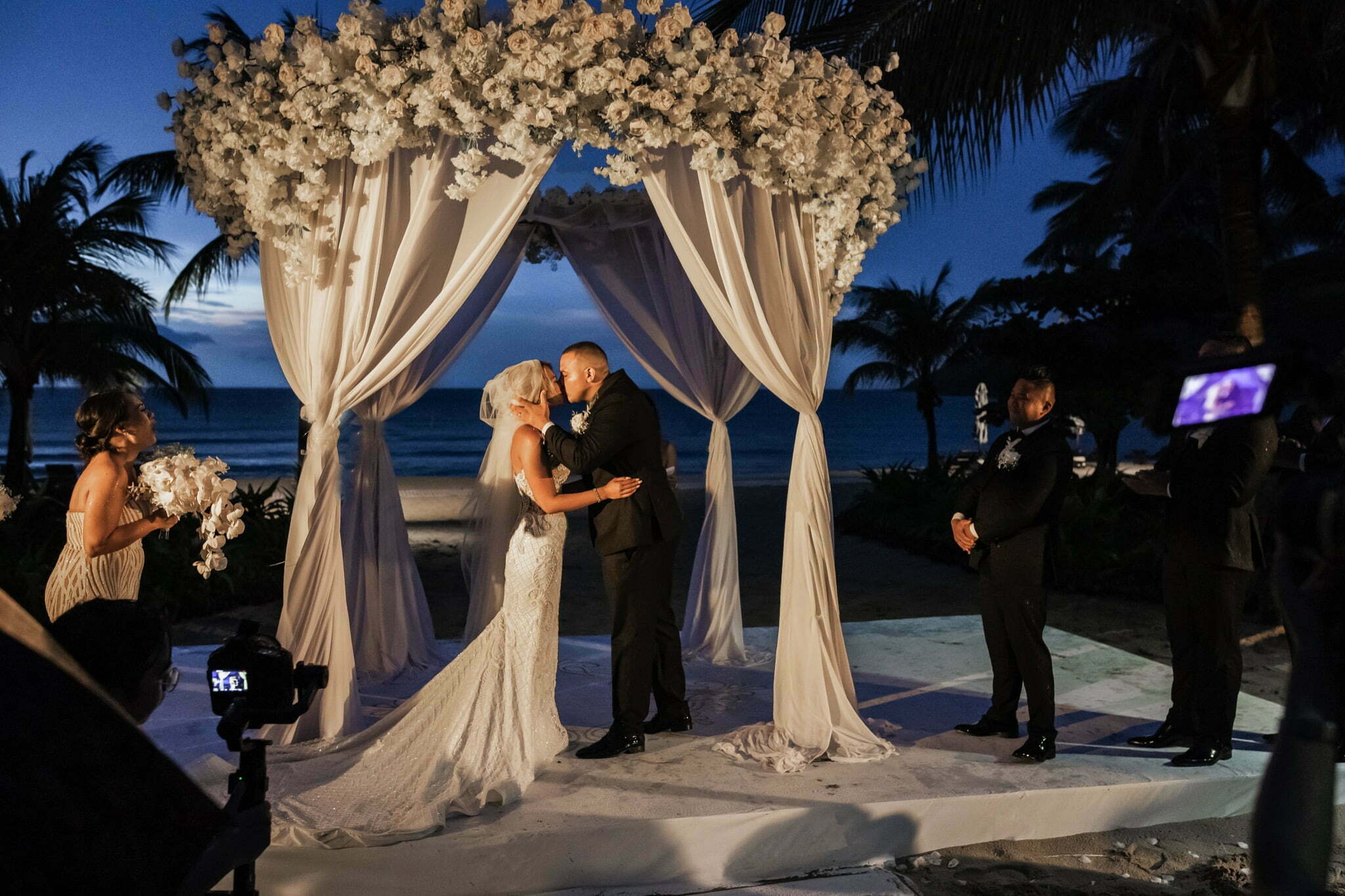 Dont Underestimate A Backup Plan
This sudden heavy rain reminded us once again the important of having a backup plan which we do not expect to use but have to have to make sure everything in good hands.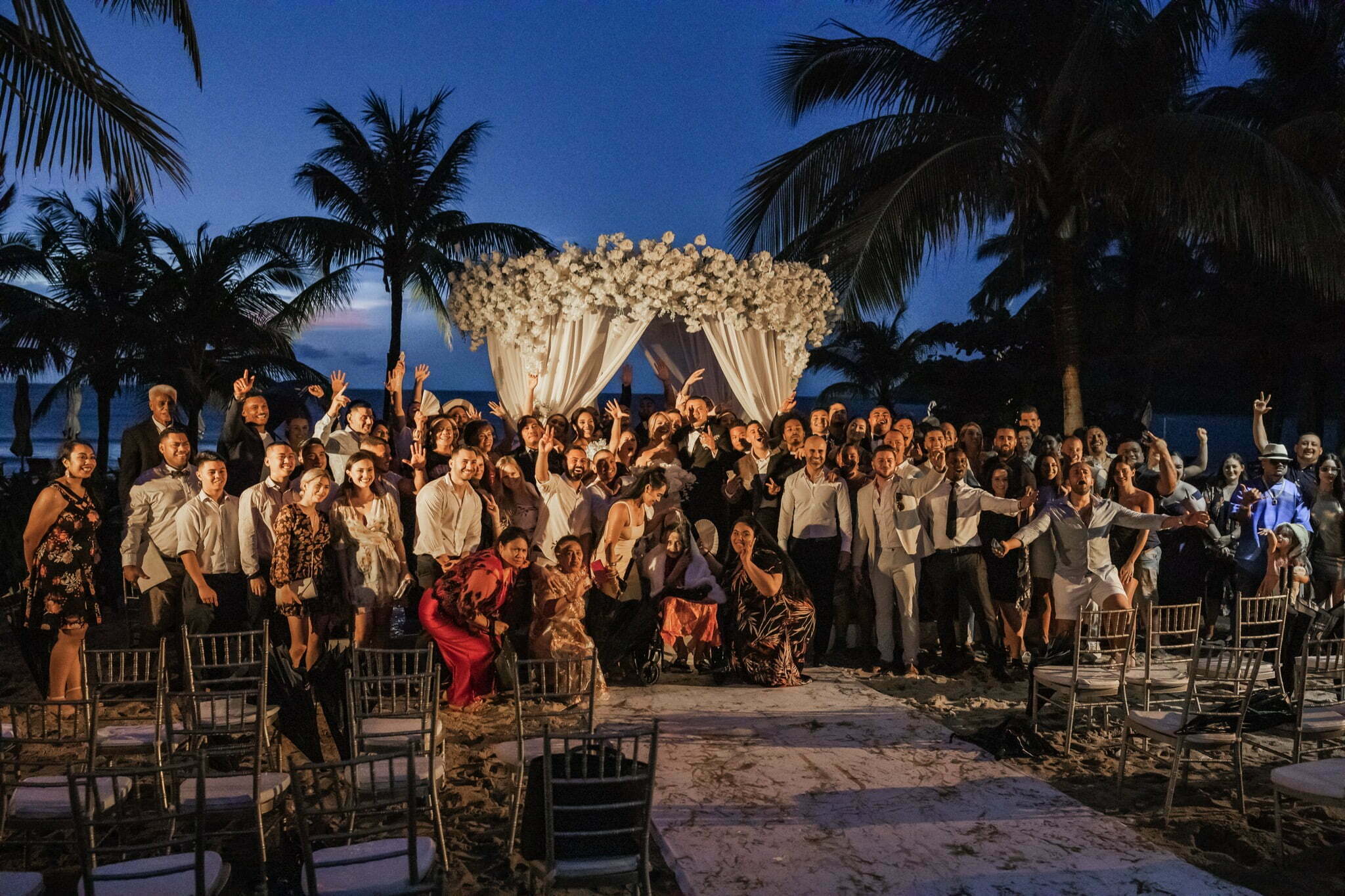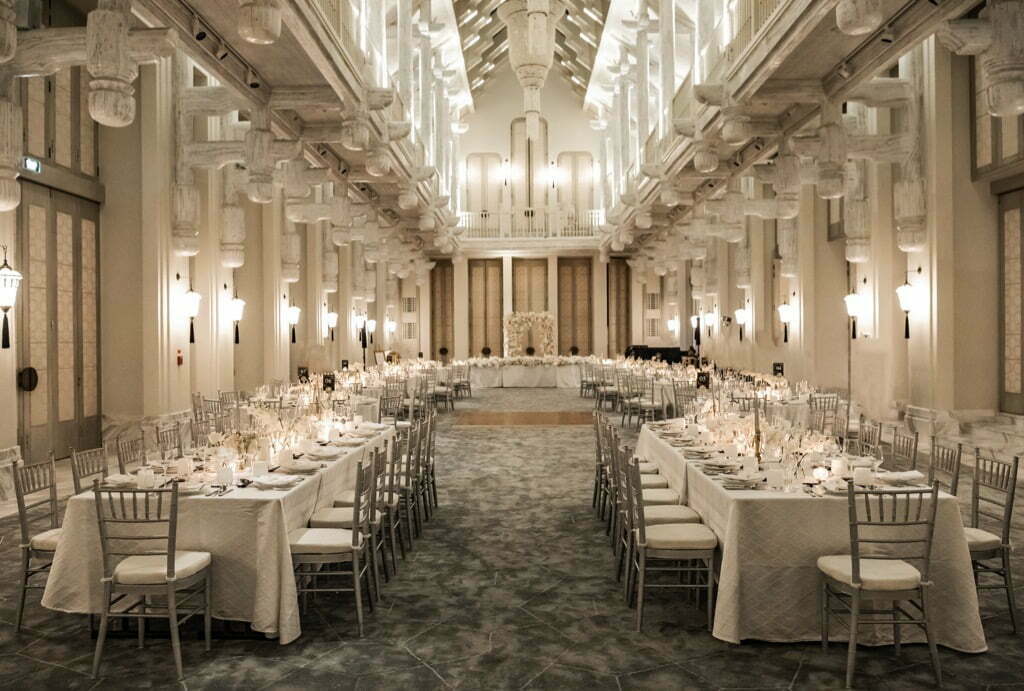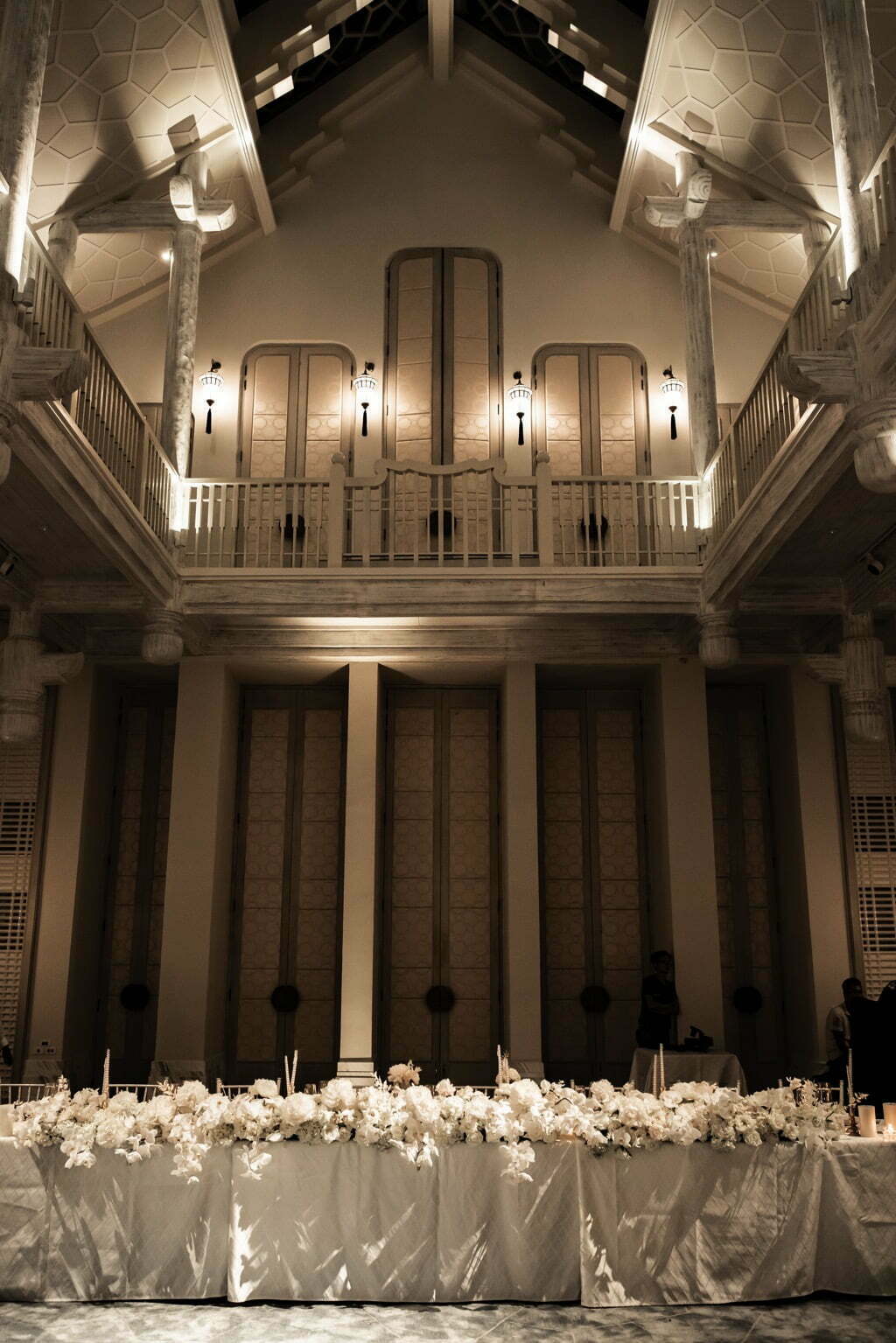 The White Hall
After the romantic wedding ceremony was the exciting dinner reception. The White hall almost exploded when the bridesmaids and the groomsmen had their energetic reentrance then was totally gone wild when Jeannette and Tom entered the room. They may not have finished their dinner since they were too busy to dance and had speeches but we were so sure that they were full of happiness.