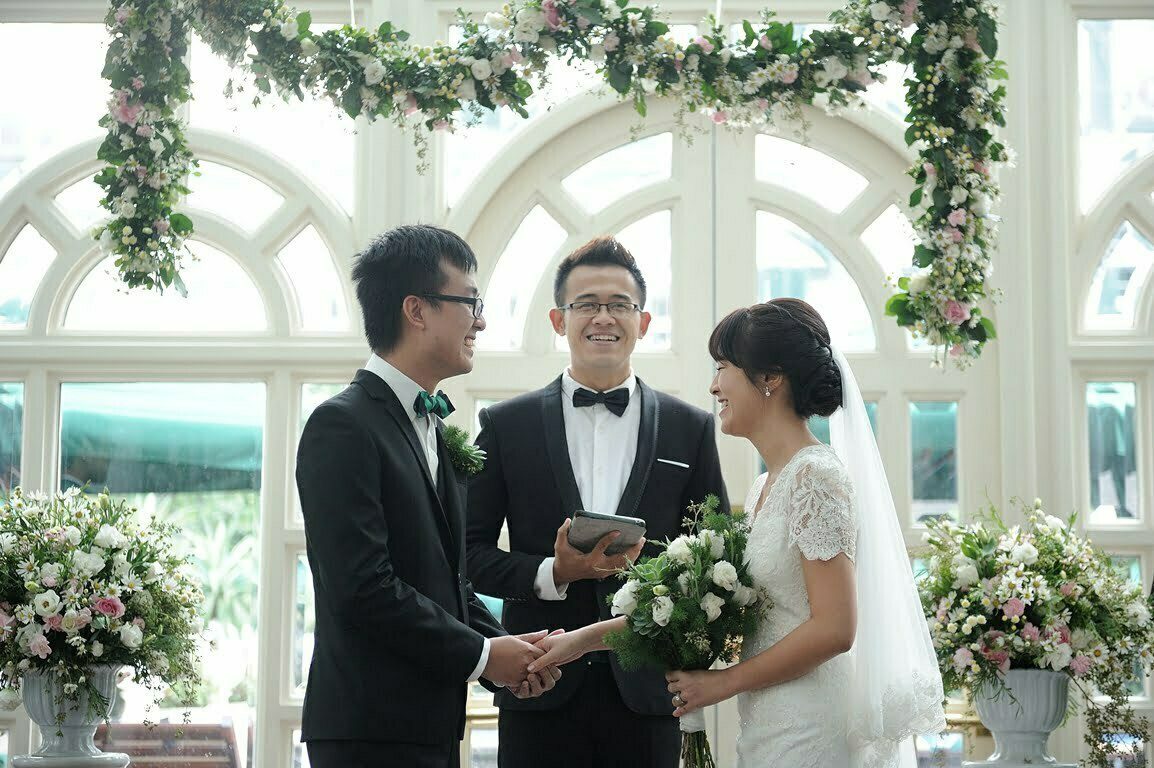 It was just like yesterday we received the request from Bich, a Vietnamese bride-to- be who bases in Singapore. As the couple met, felt in love and now working in Singapore, most of the preparation was done via mail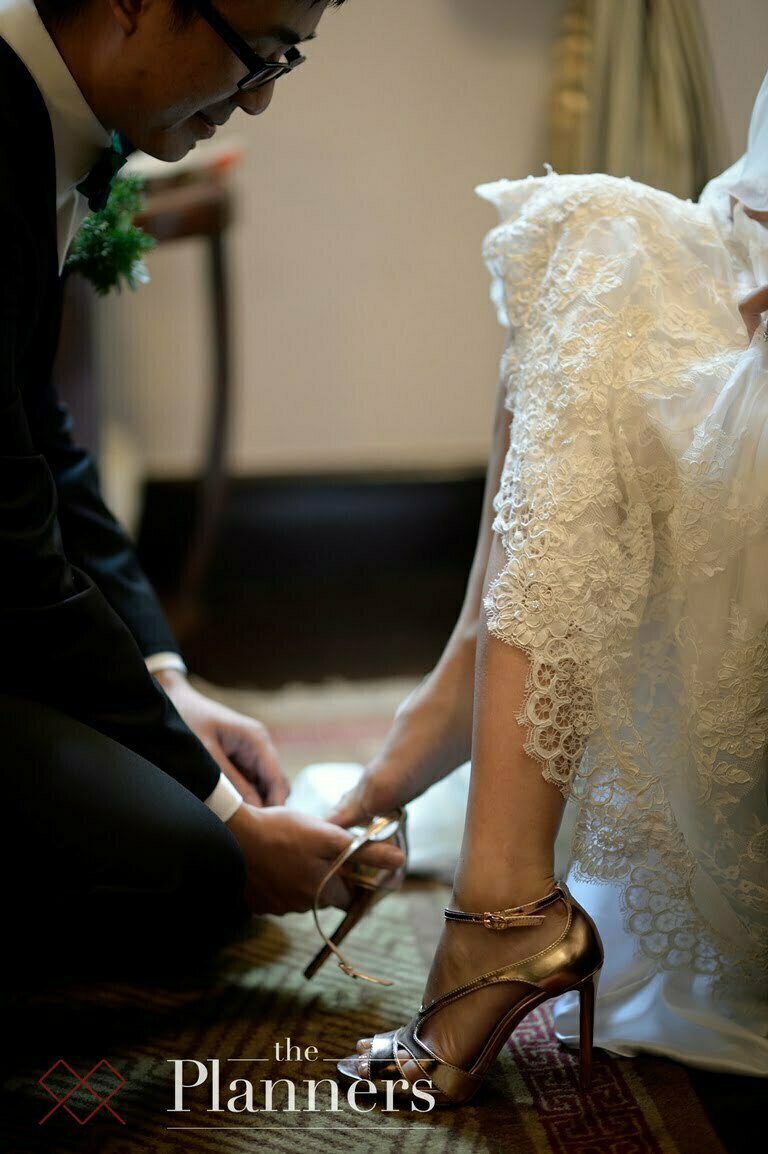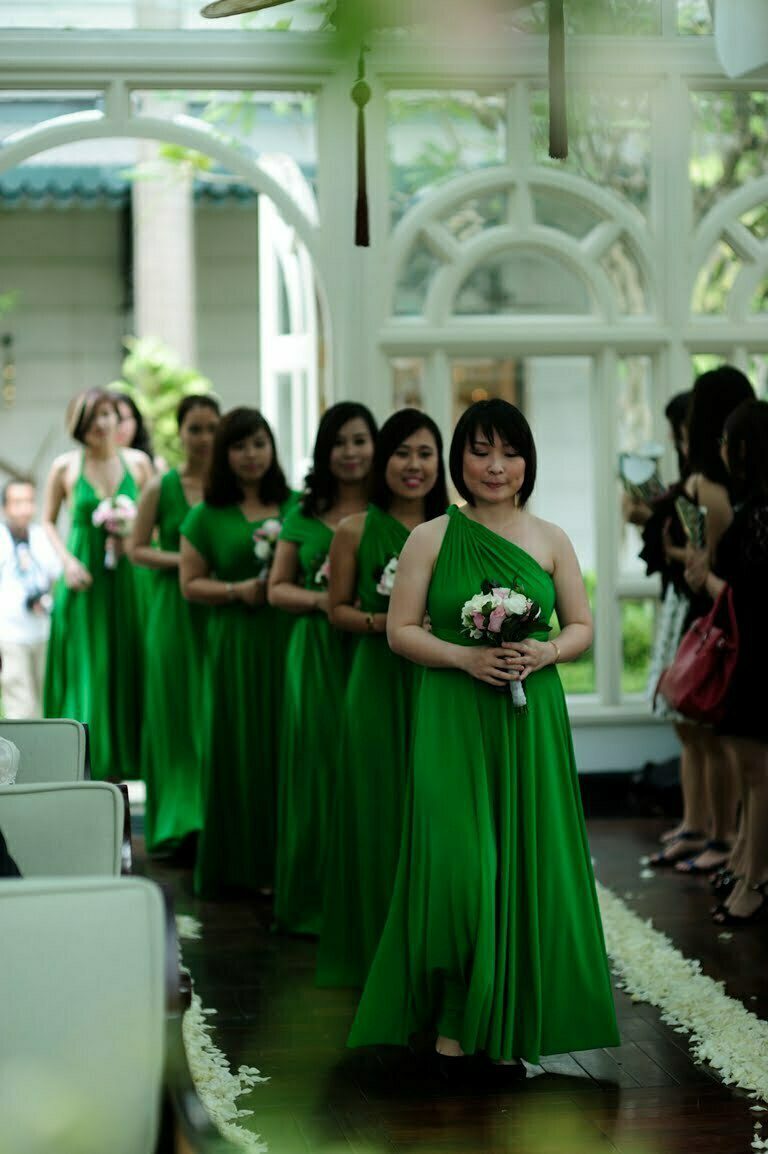 Bich loves the 20s glamorous style so we decide to throw her a wedding just as fancy as any party of the Great Gastby but definitely more cozy. The couple was so in love with each other. And despite the tight schedule, they decided to have separated ceremony and reception at different places. They exchanged vow at the beautiful garden of The Legend Metropole Hanoi and had their first dance at the open terrace of Press Club, only few steps away from the altar.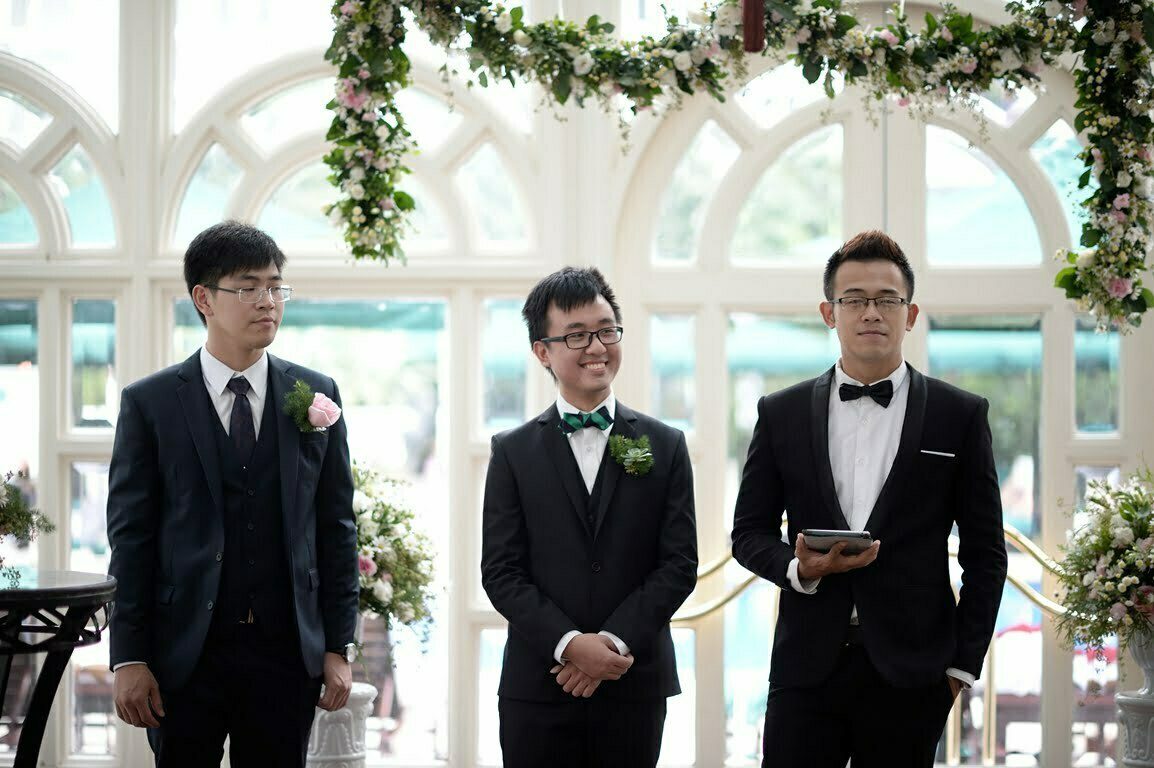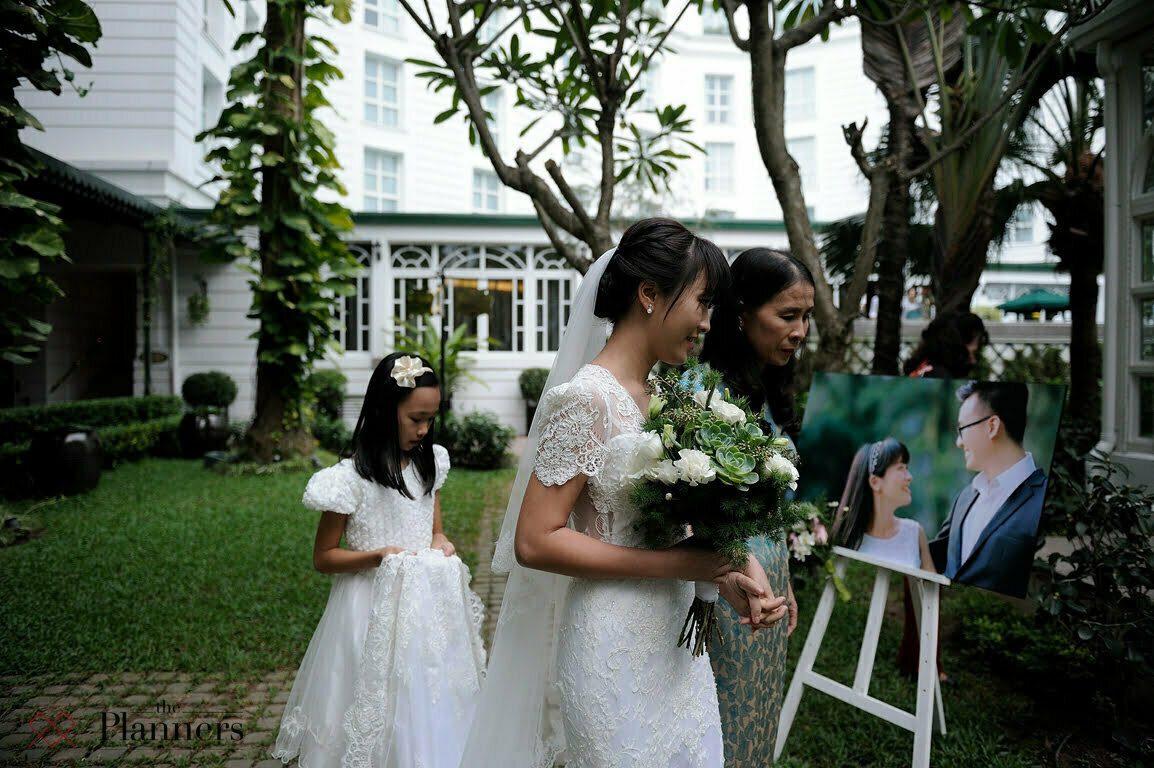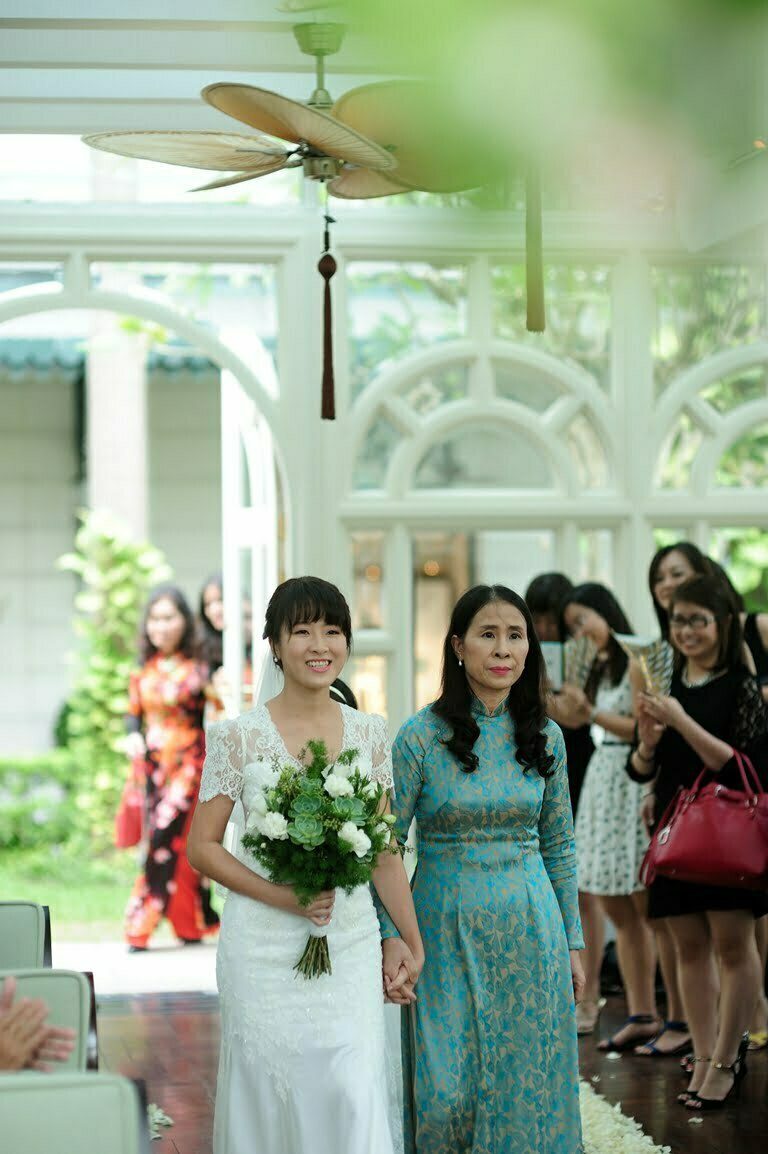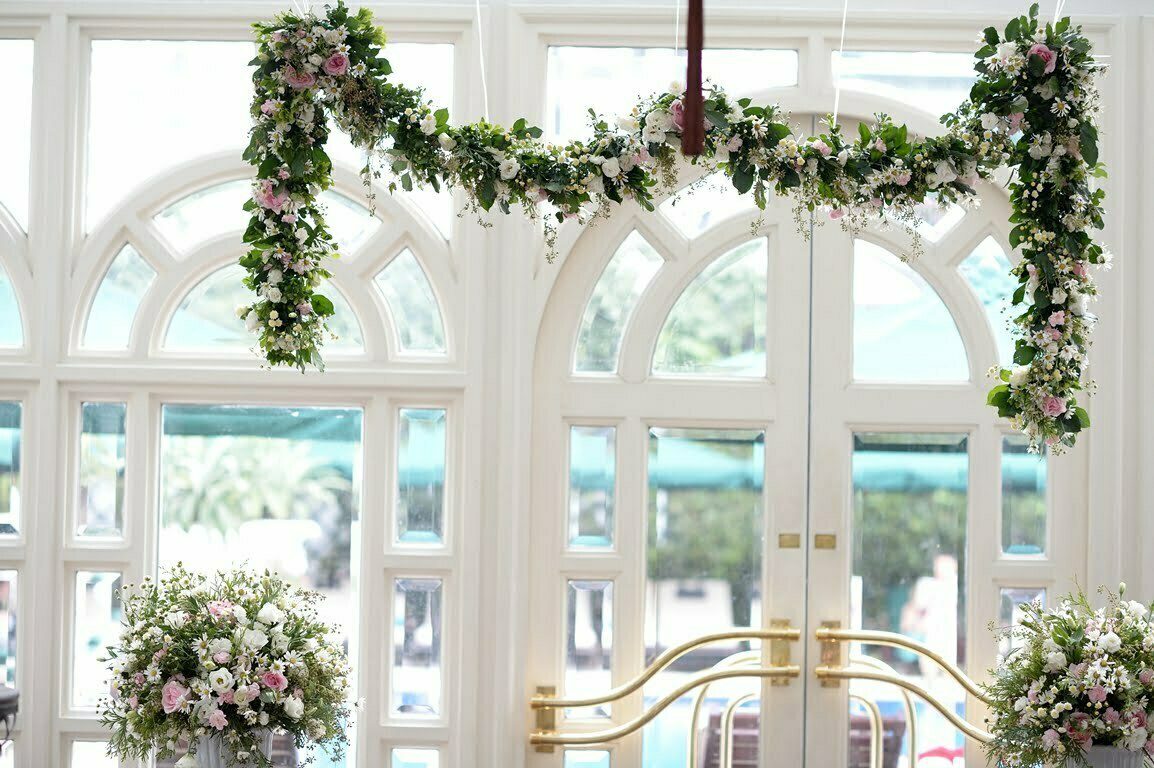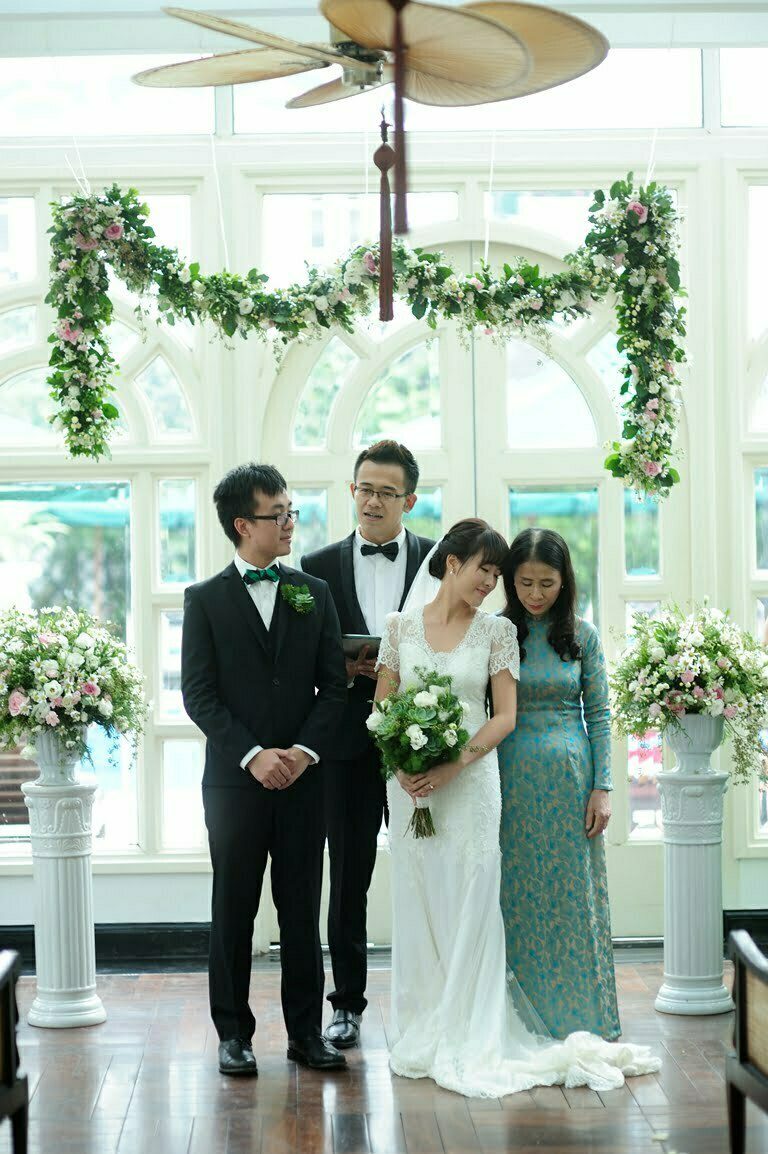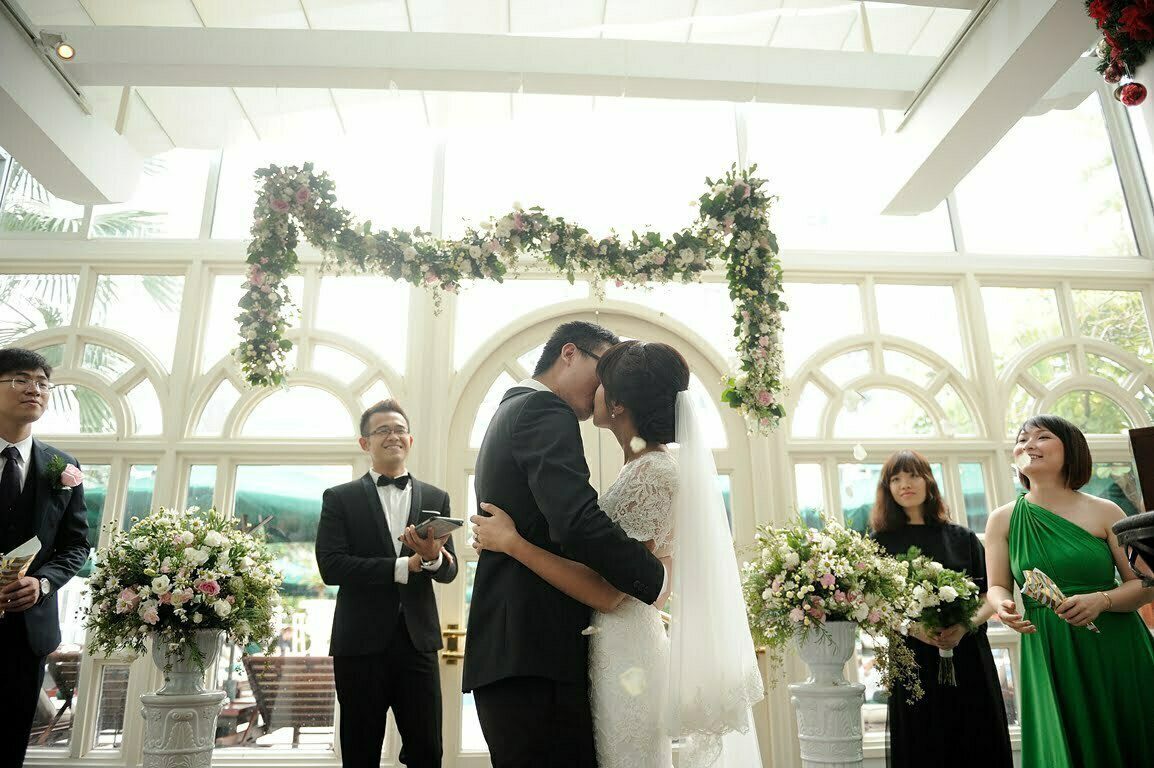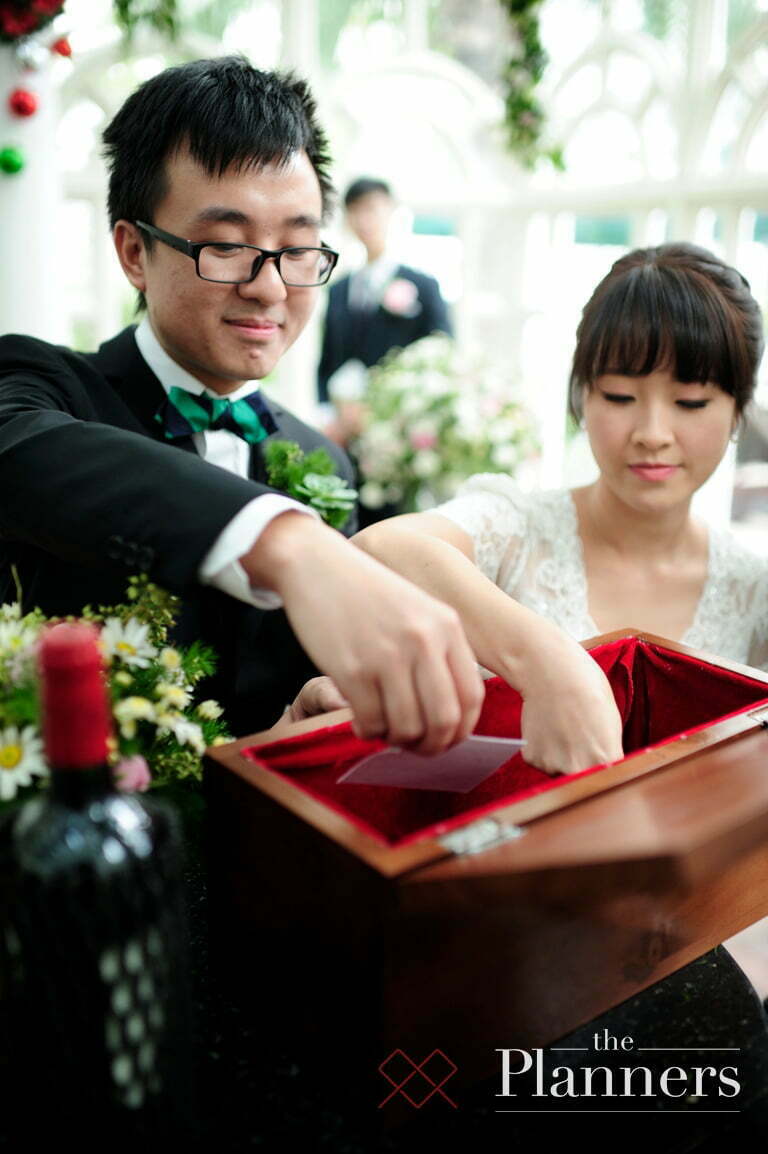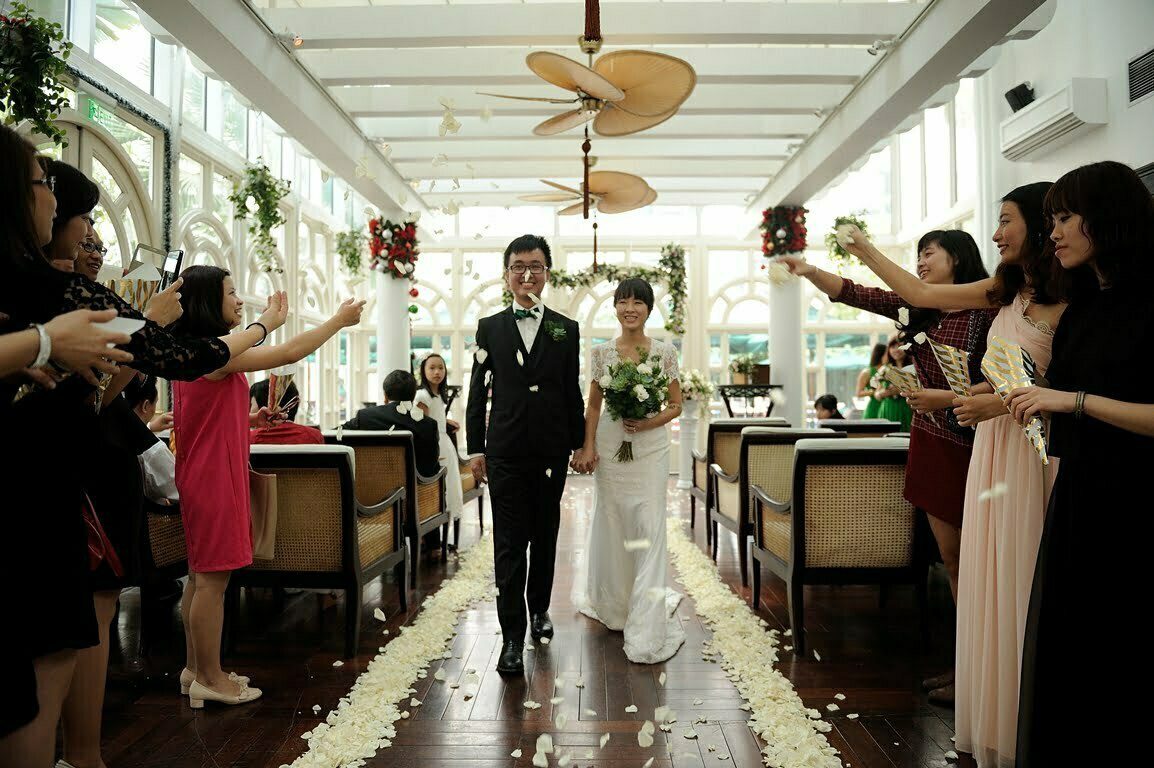 As the reception was held at a separate location as the ceremony, we were divided into 2 sub teams to make the mission possible. The theme were dark emerald, gold and green. The party was held at night, we decided to light up the whole space with fairy lights and star lights. Together with our gold Chiavari, hand-made pearl accessories, 20s headband, the reception was even more beautiful than the way we imagined.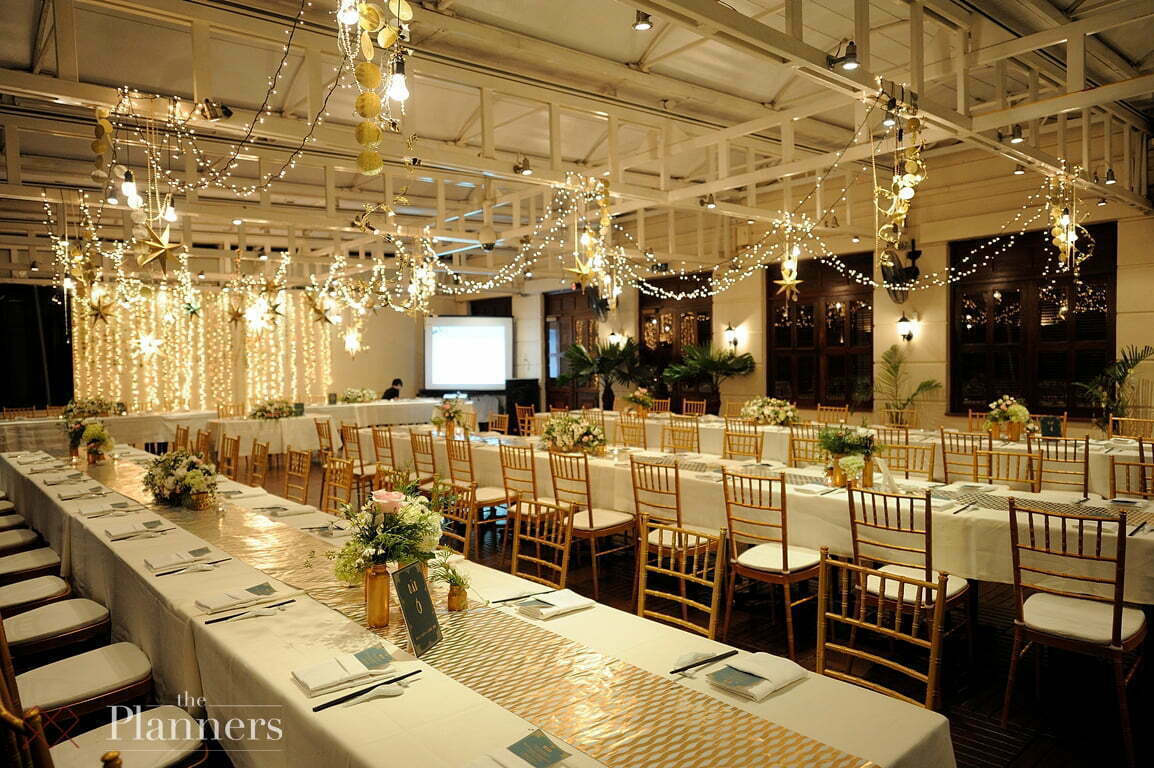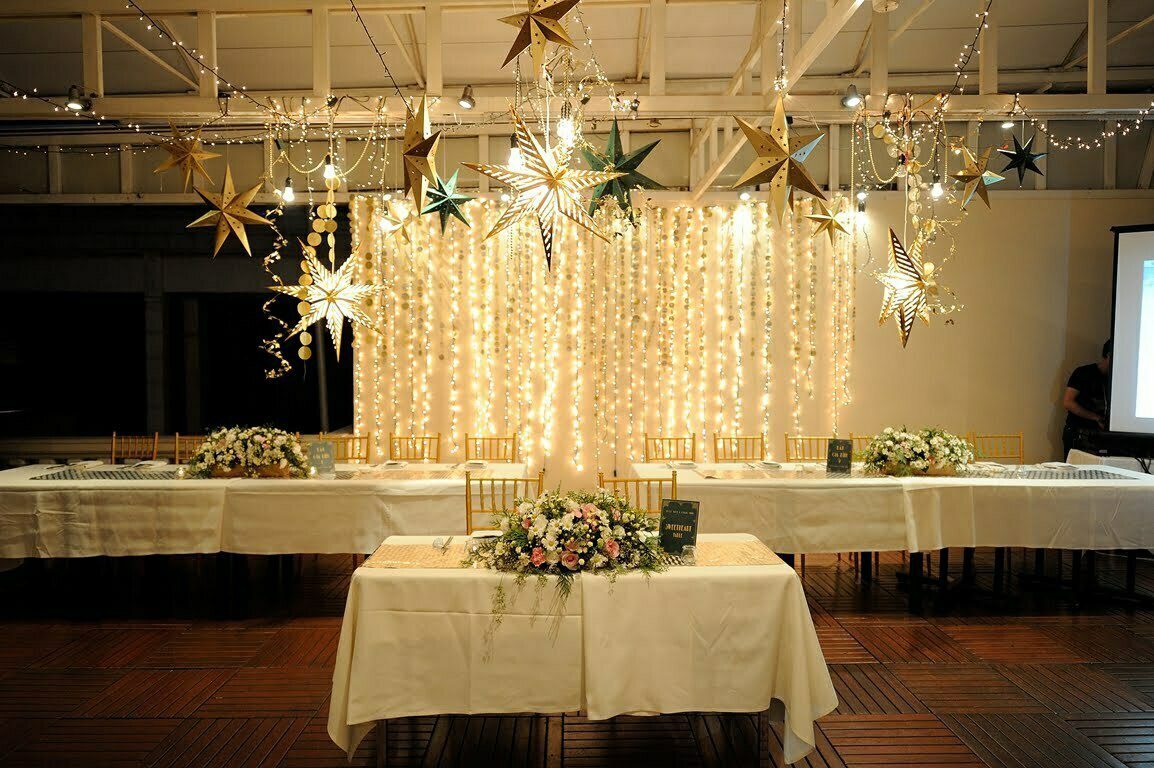 The night was really warm and emotional. The highlight definitely was when the couple suddenly did the first dance during the performance of "Fly me to the moon", sung by the best man. The most surprising moment was "throwing the bouquet" which was caught by one of our team member. And we could be happier when the happy couple and all their guests enjoy the 20s music that we prepared.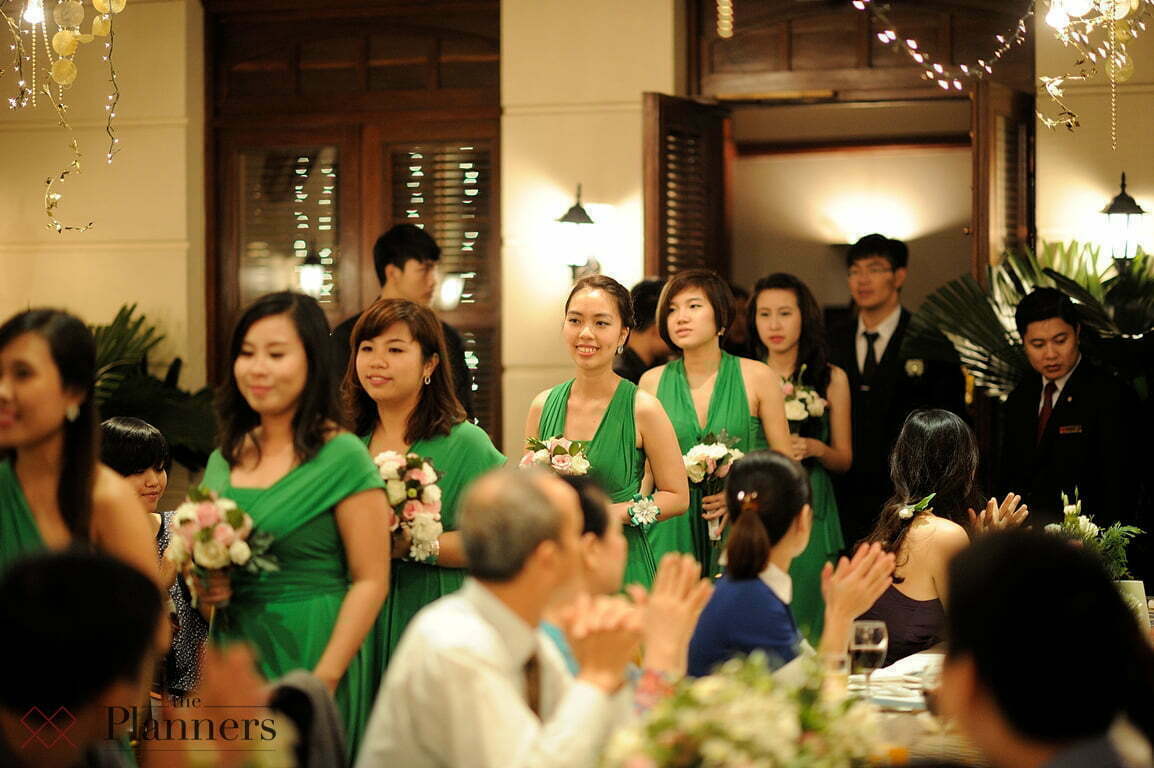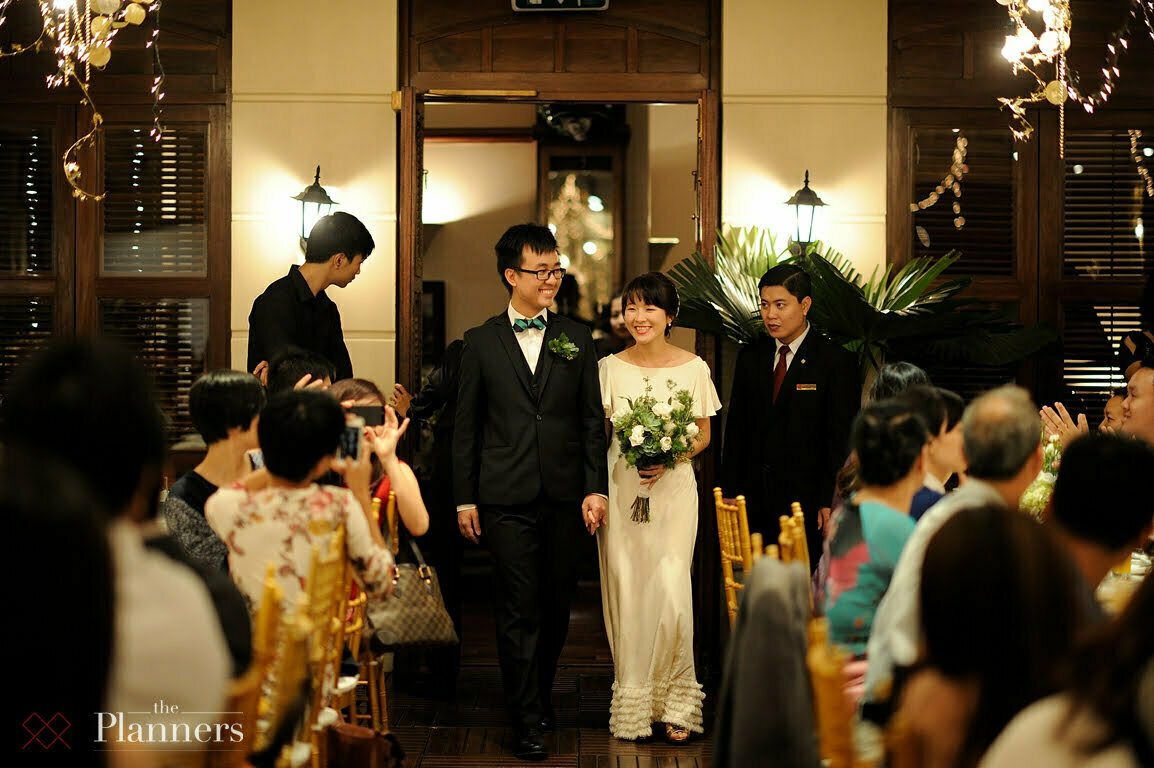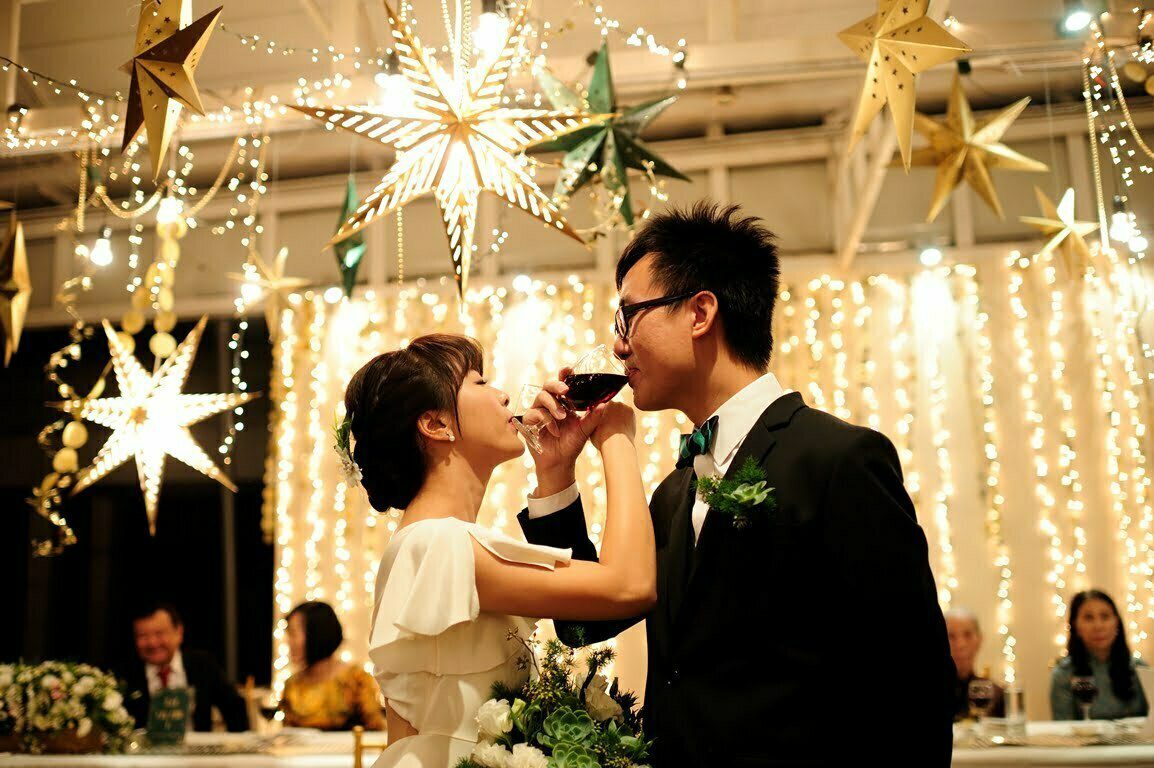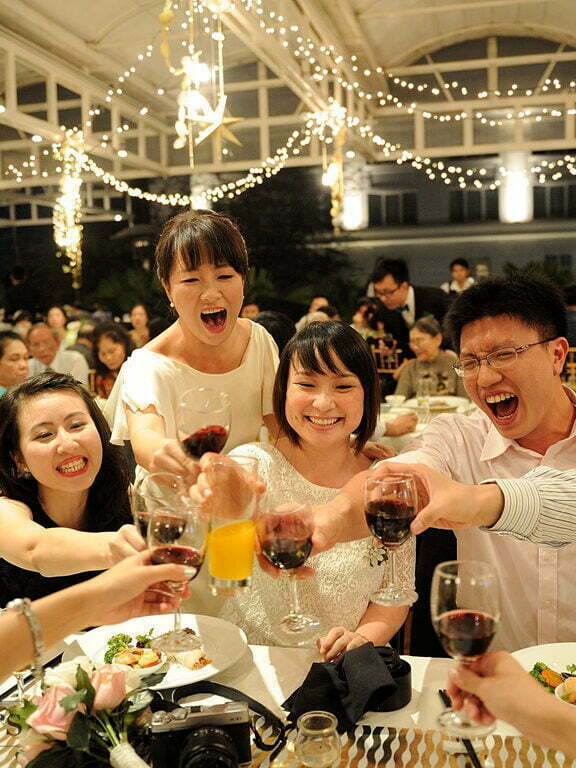 From the couple
" As a private couple, my husband and I shared the same idea for our wedding – a small affair with only close family members and friends. Our day was just as we had wanted and more – intimate, cozy and memorable. We enjoyed ourselves thoroughly and shared so much fun and love with our little group of 80. A self-proclaimed uber organizer, I thought I wouldn't need a wedding planner but in hindsight I'm glad we made the decision to work with bythuongtran(*). Coordinating the wedding from afar would have been a near impossible task without their help. Though most of planning was done remotely, Van and her team managed to bring our ideas to life and their vendor recommendation was also spot on (shouting out to Lieta Studio!) To the lovely Dream-makers at bythuongtran(*), we can't tell you how much we appreciate all you have done for us. Sorry it took so long to get around to dropping you a line. Though the dust has started to settle, joy and marital bliss live on! We'll forever remember our first dance on the terrace as the happiest moment of our lives.
With lots of love,
Minh & Bich "