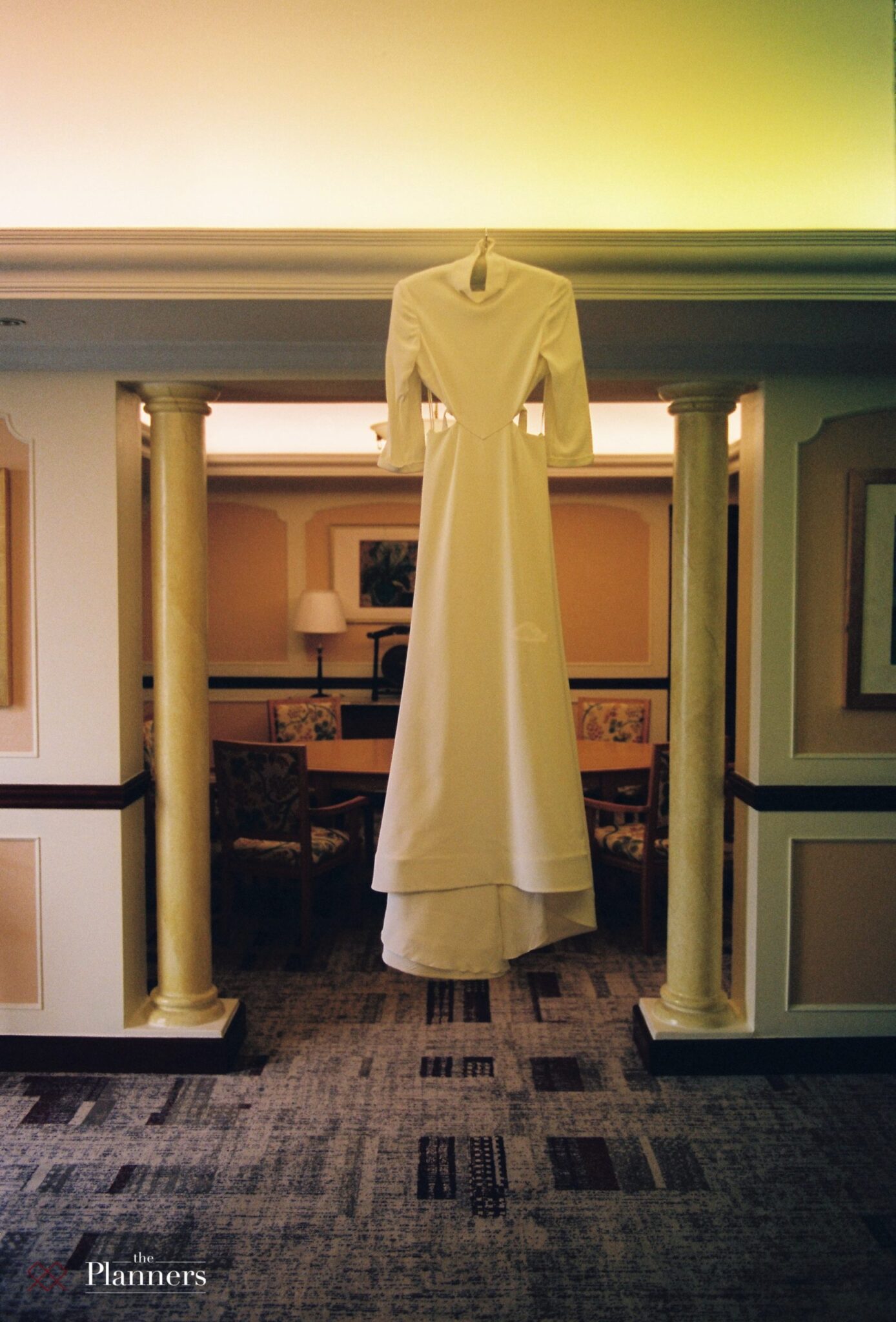 Following the Almond Blossoms Ask for the bride ceremony of Tram & James was their Water Lilies wedding.
This time, Claude Monet's painting was the inspo of the wedding concept.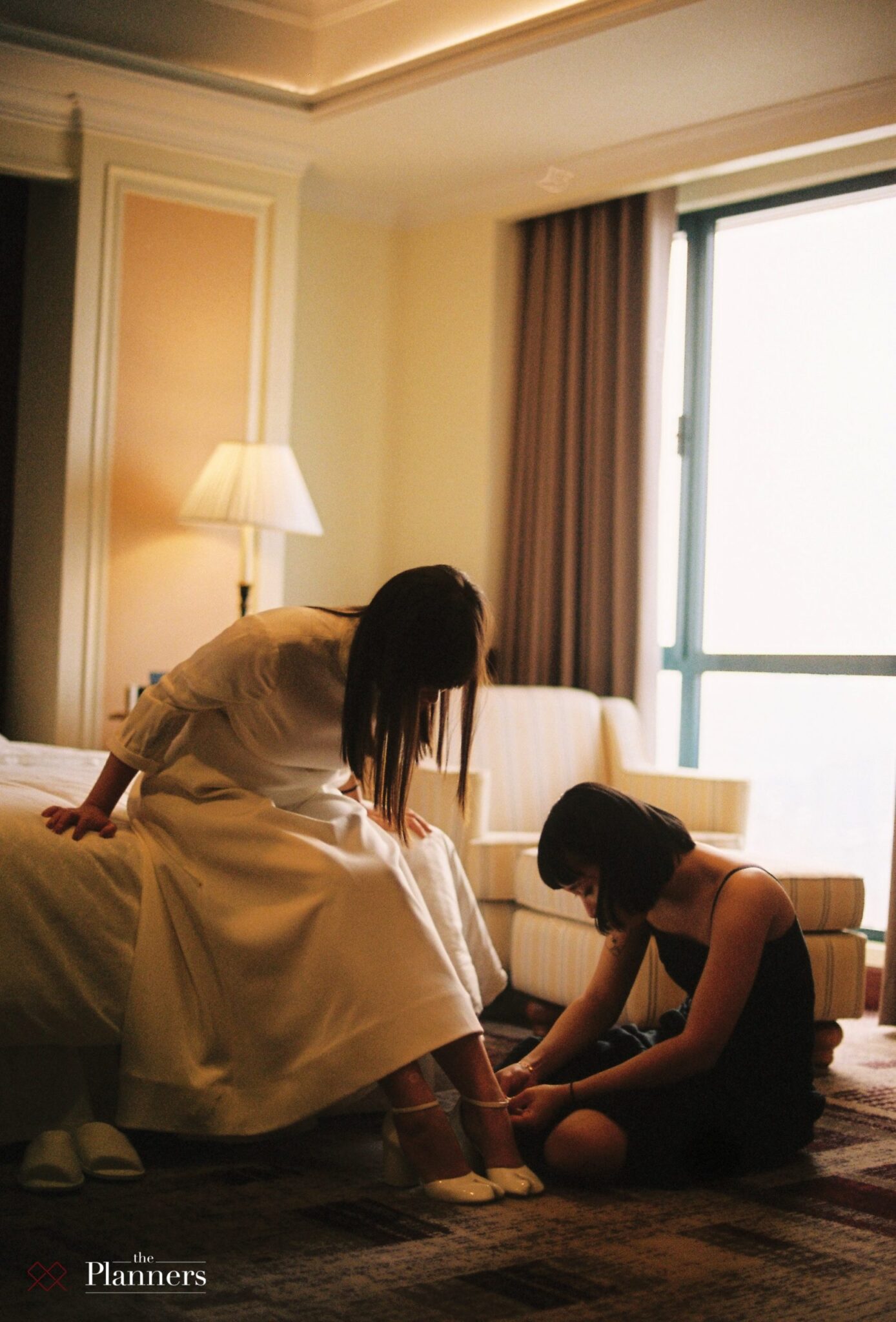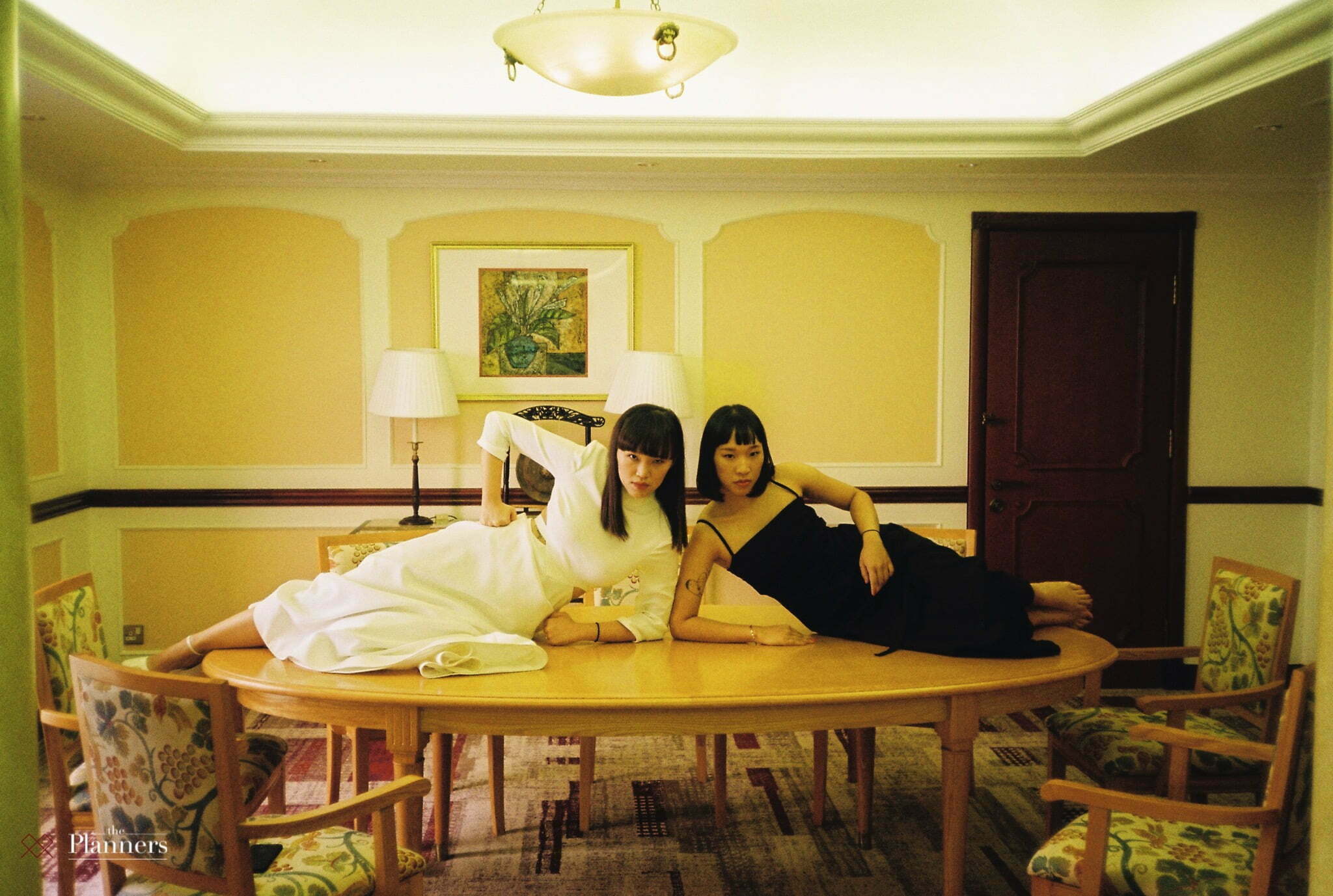 Based on Tram's favorite paintings from the Water Lilies Collection of Claude Monet, we created a greenery and dark blue wedding concept.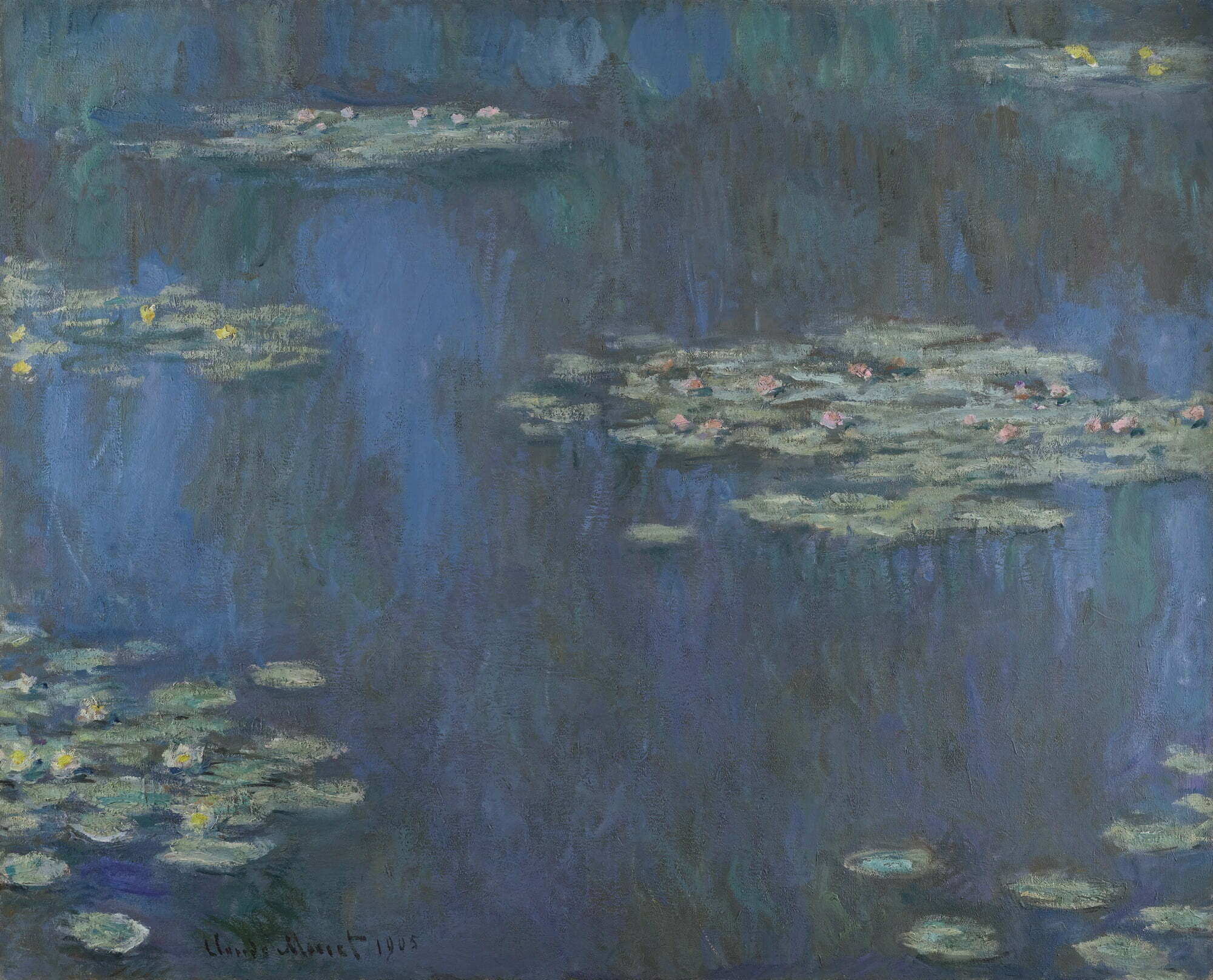 One of the paintings in the Water Lilies Collection
The most challenging task in this wedding is to create the vibe that Tram wants, somethings artsy, something dark but not sad and something weird but in a good way. The requirement sounds obscure at first but then it makes Linh – the wedding planner and us – the whole team excited. We kept in mind that this is wedding not a fashion or an art exhibition, we would like to hold a wedding that reflects Tram's style but still makes the guest feel comfortable and intimate.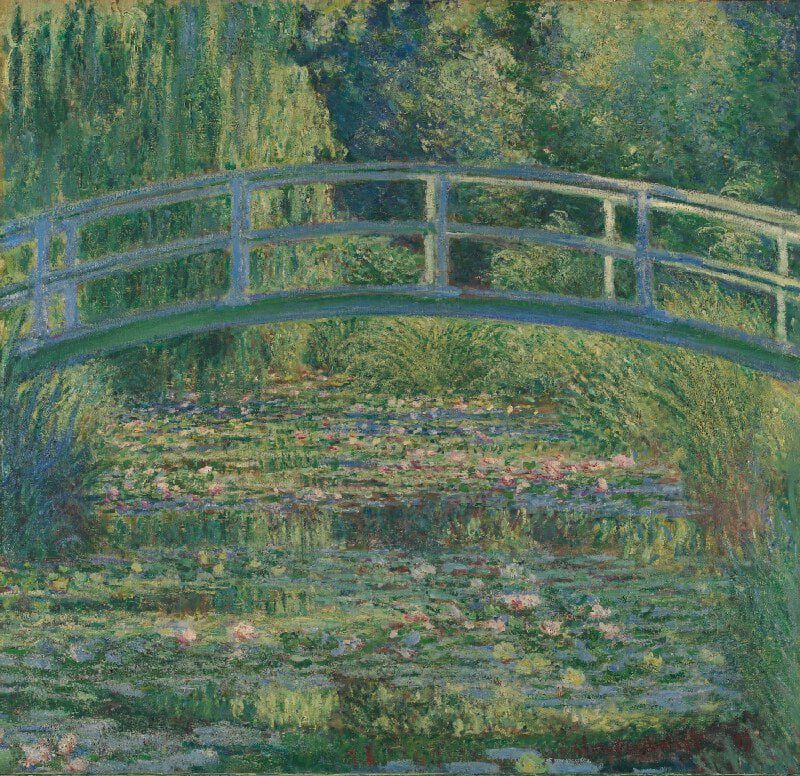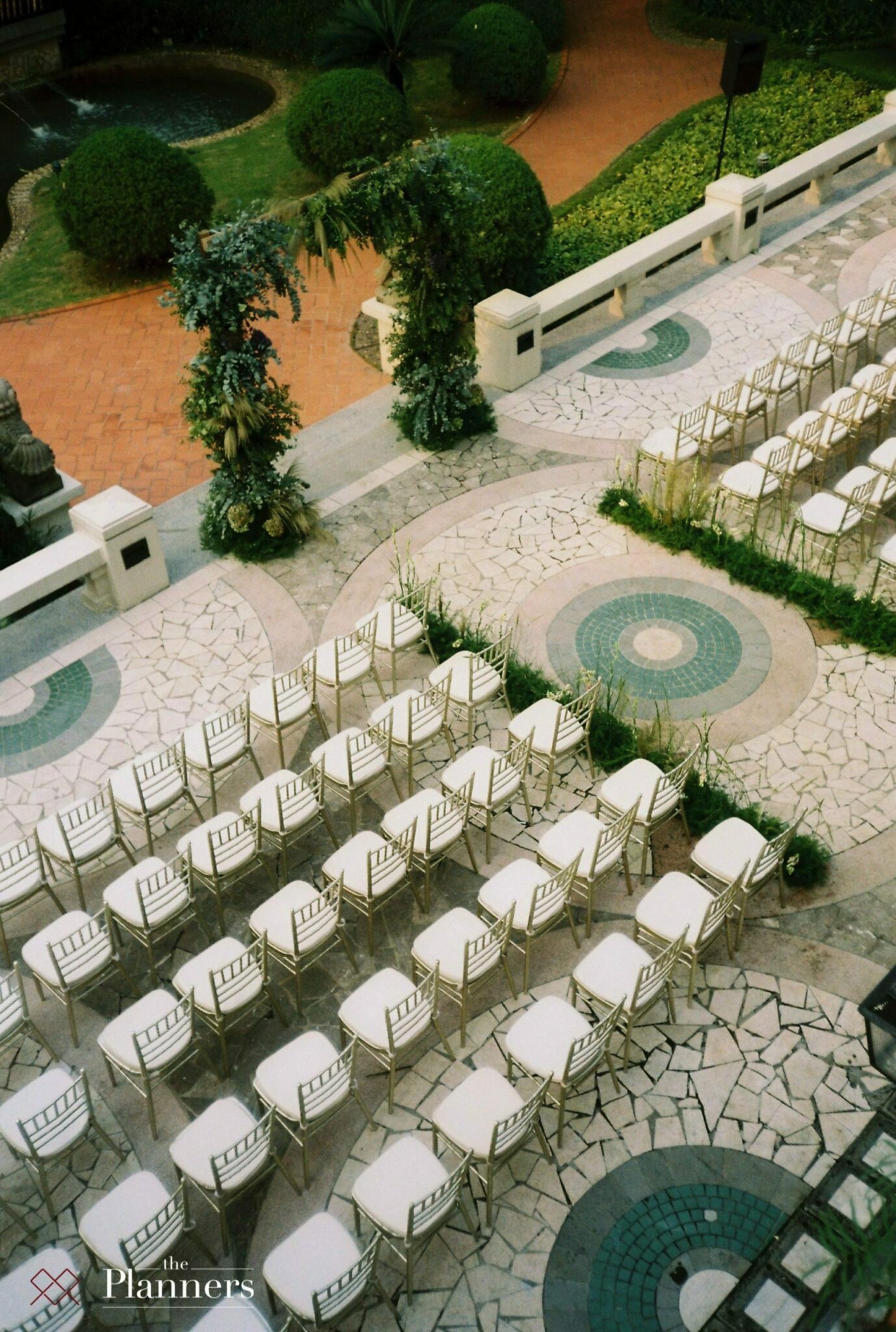 Simple decoration for the outdoor ceremony. The greenery arch was the highlight of the outdoor section.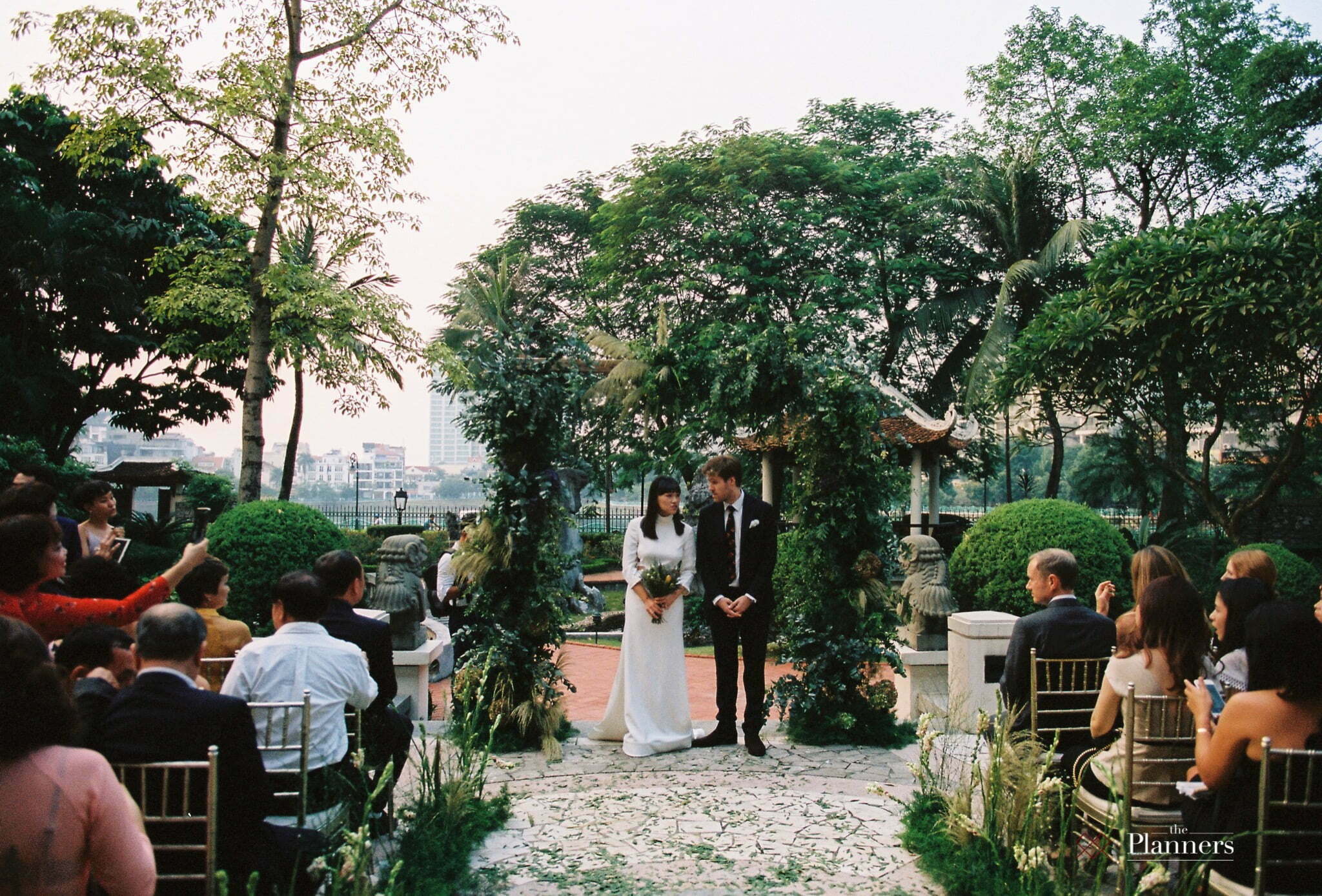 Their wedding ceremony was held in the garden of Sheraton Hanoi Hotel with the attendance of almost 100 guests.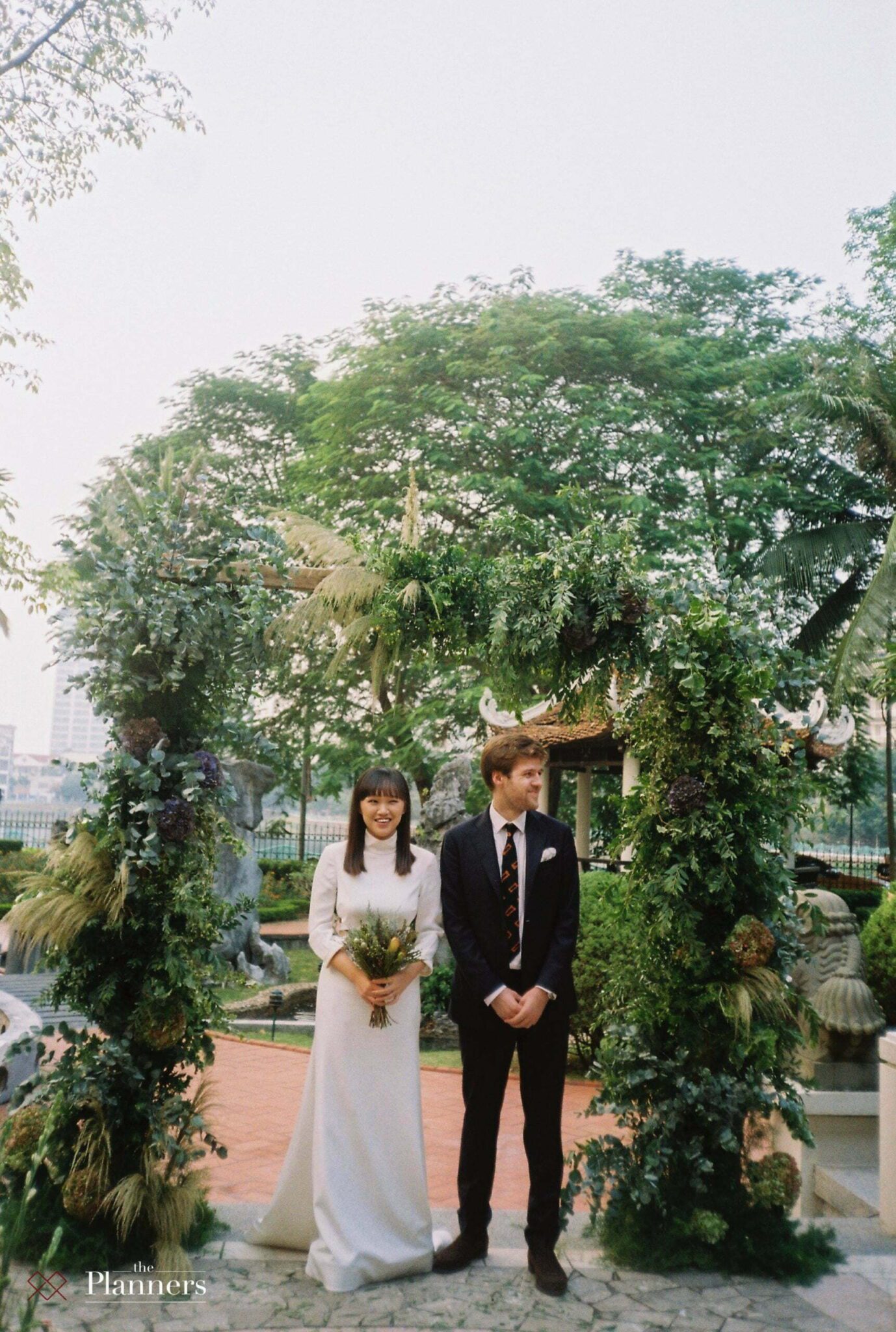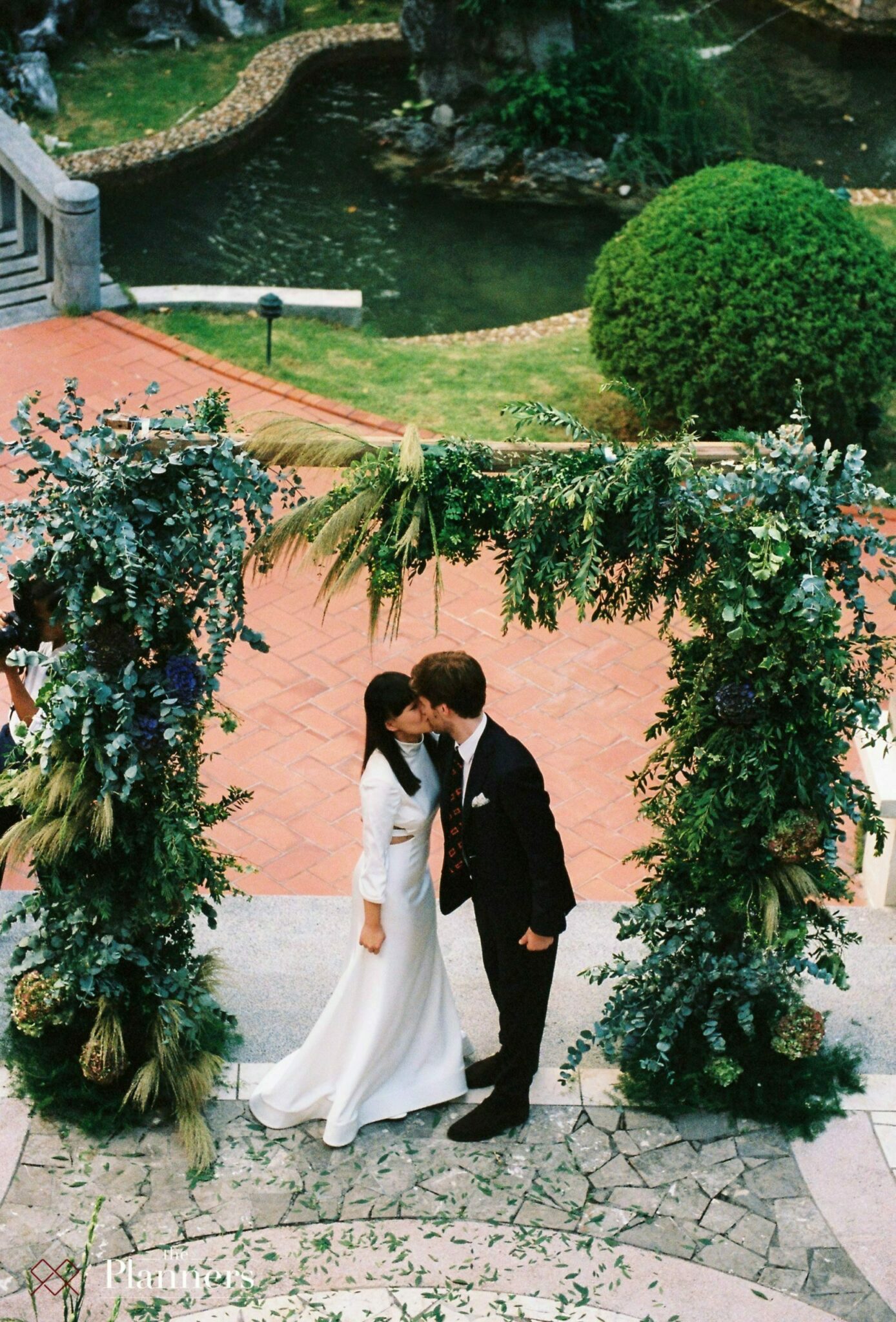 The ceremony was simple yet enjoyable. There was no vows exchange, no emotional speeches since it was not Tram's style as Linh – her wedding planner said.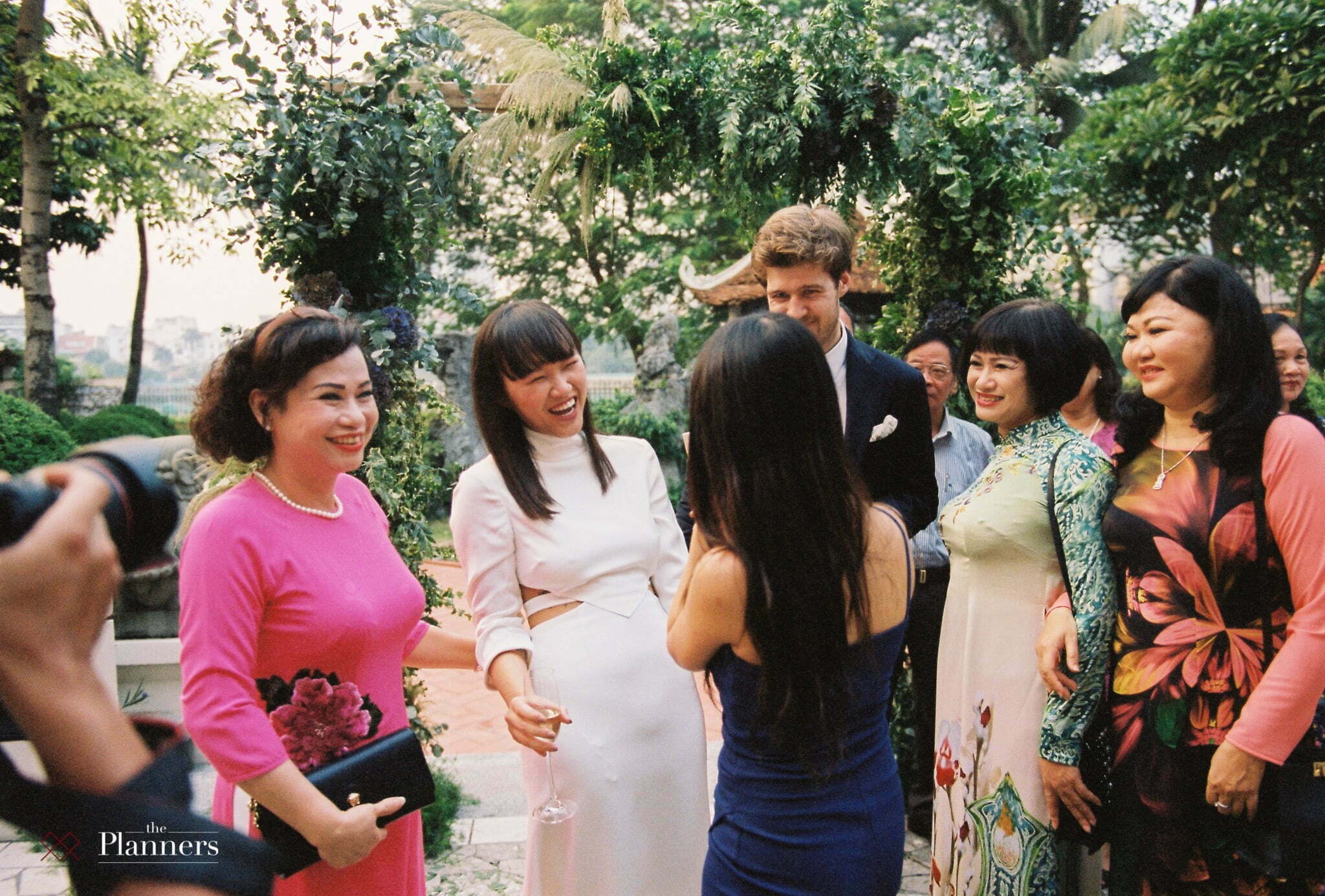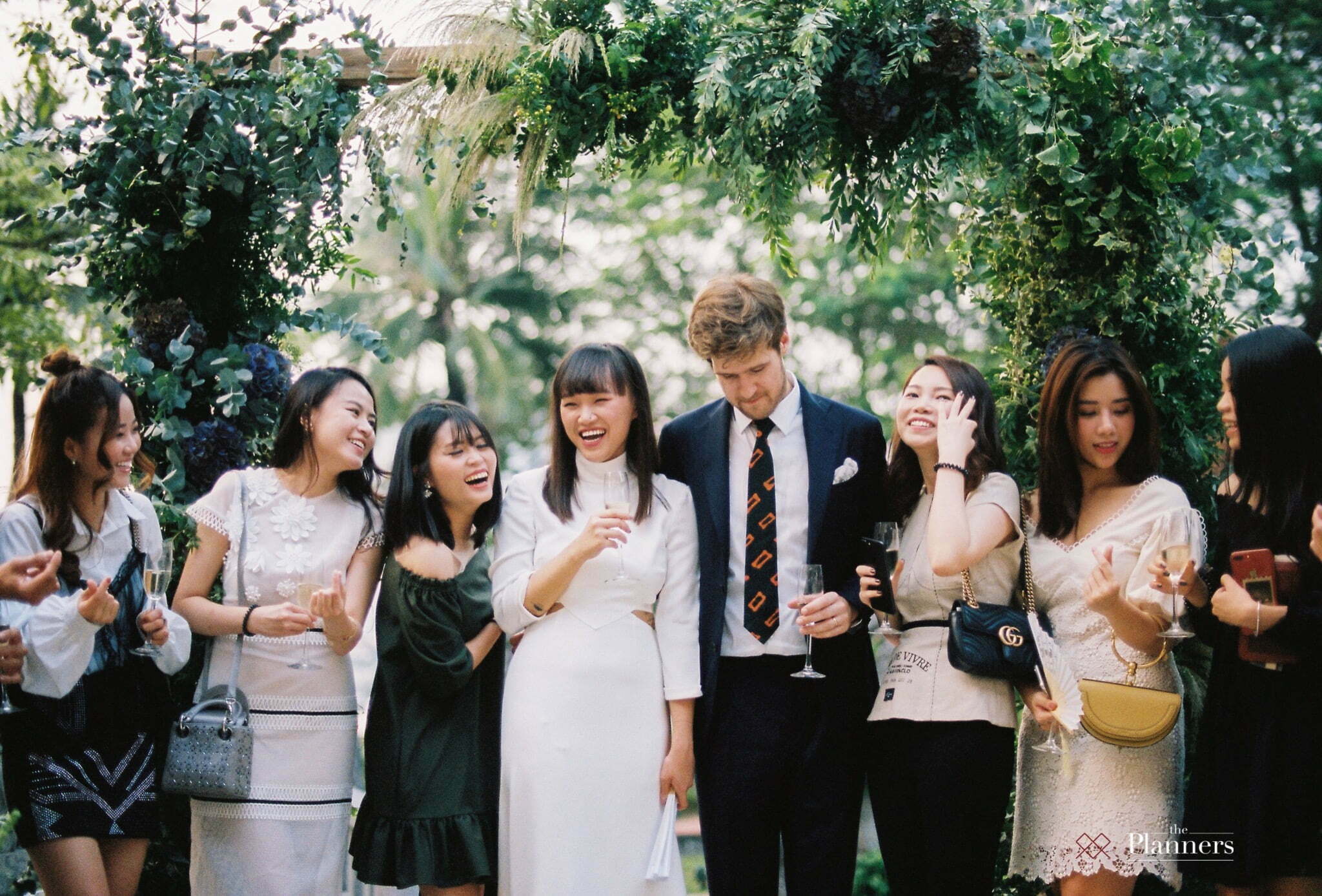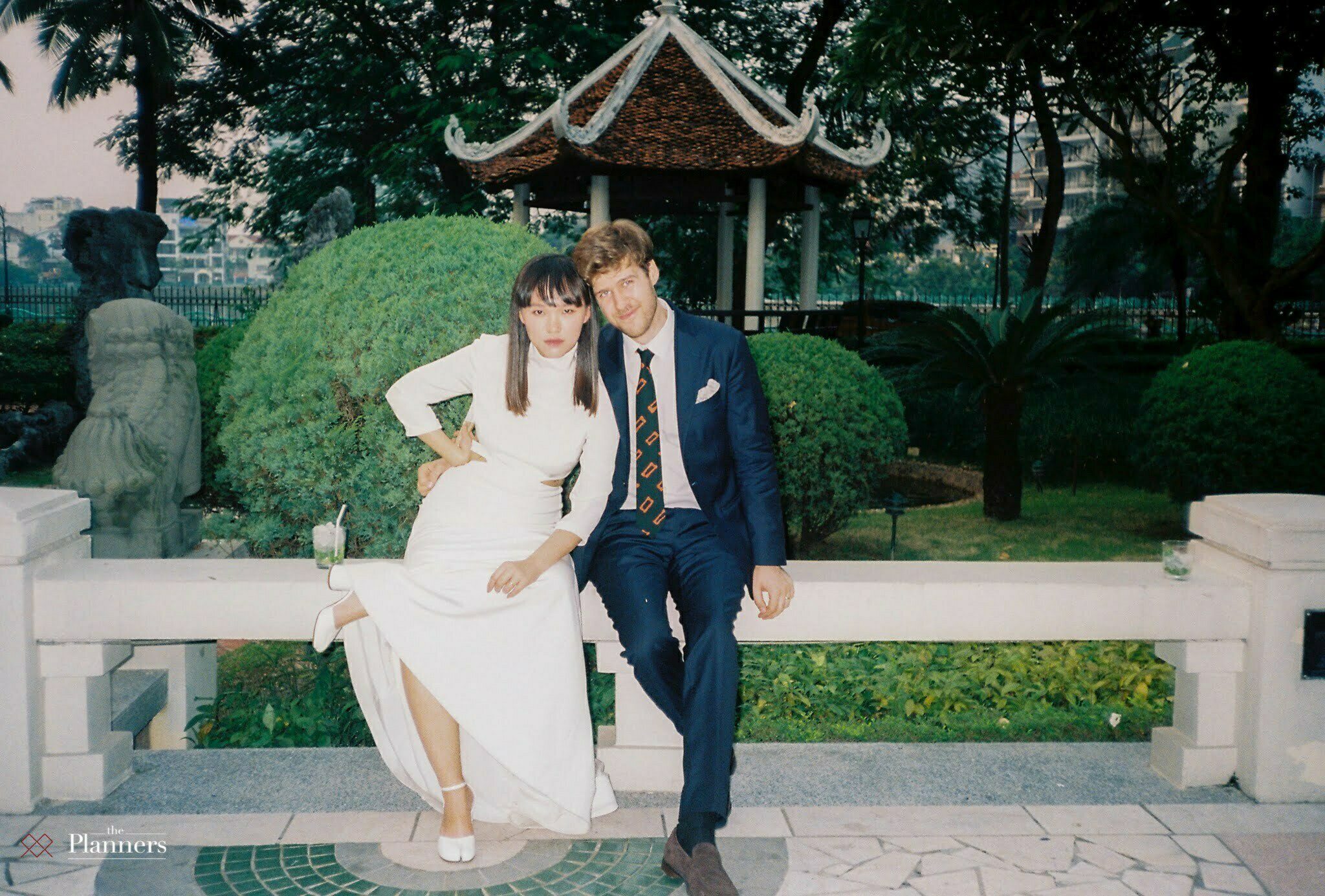 Photobooth được thiết kế dựa trên một trong những tác phẩm thuộc bộ sưu tập Water Lilies.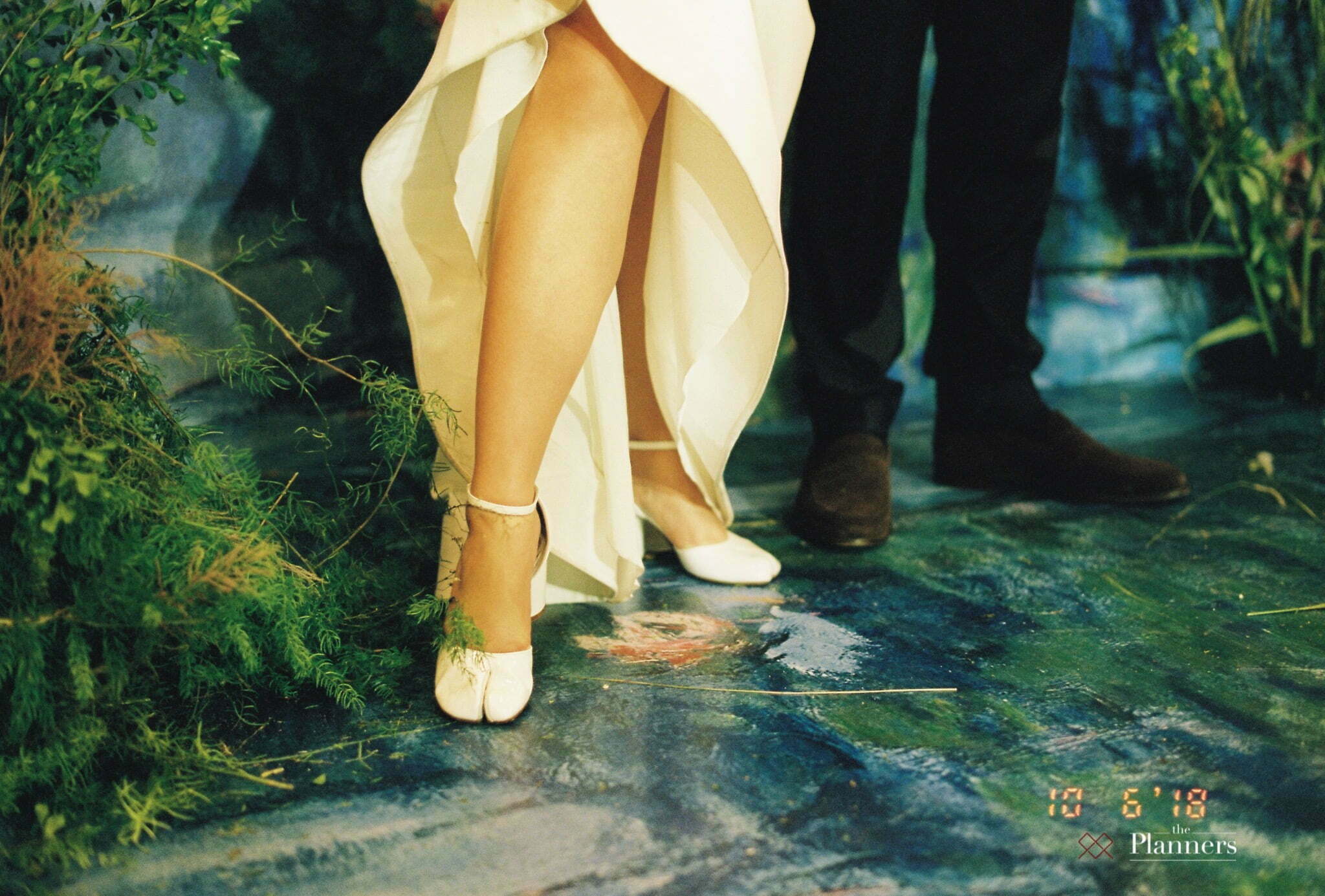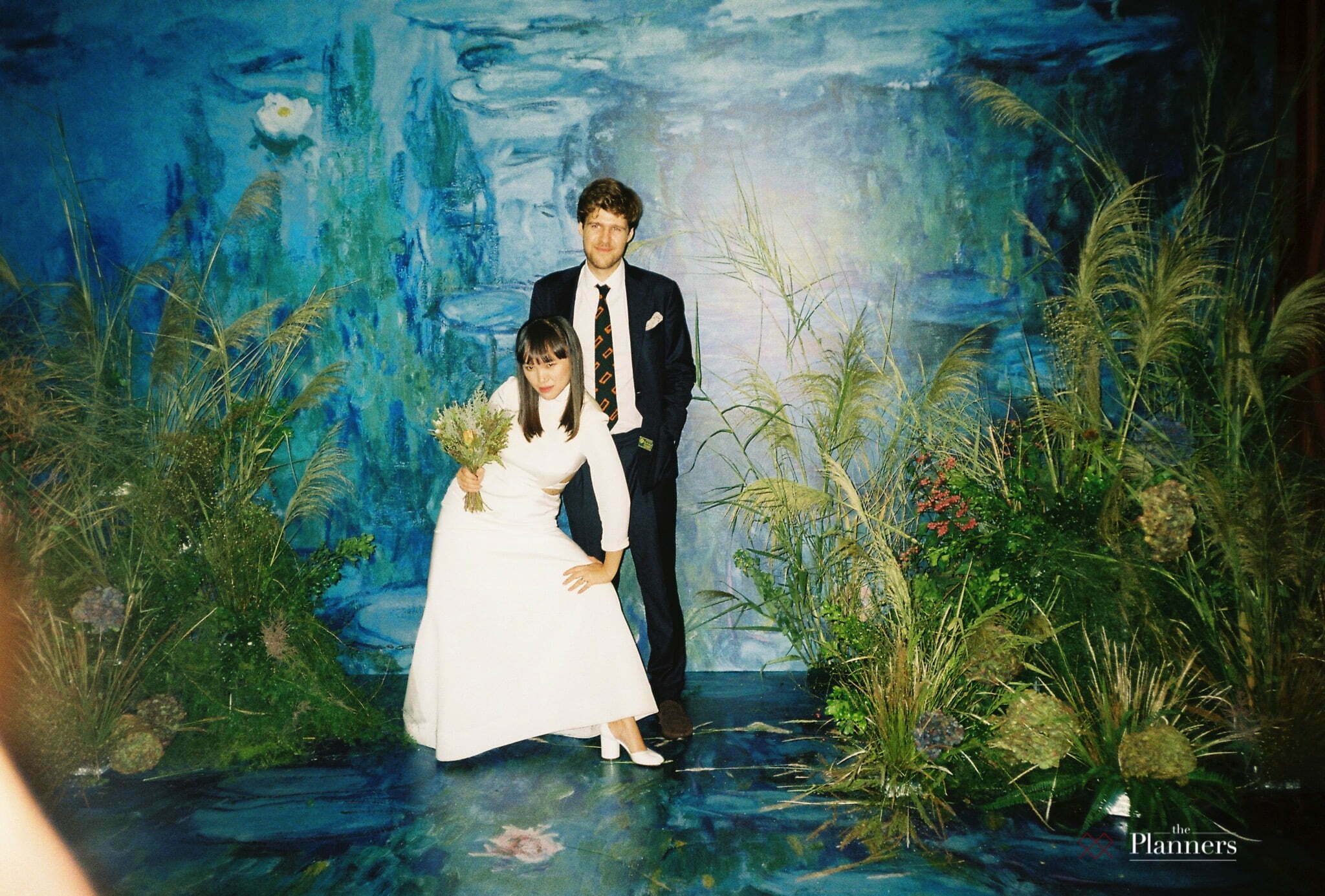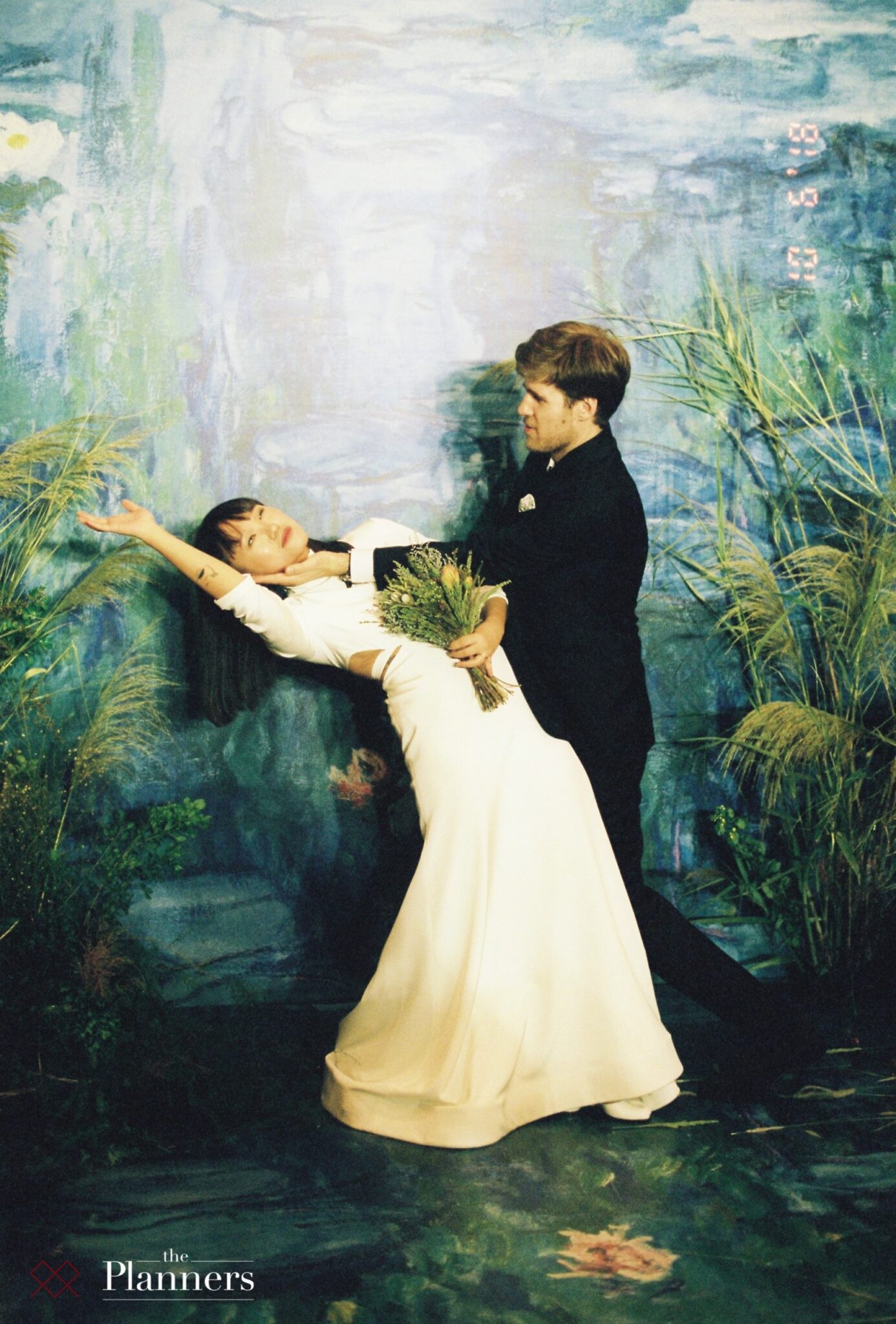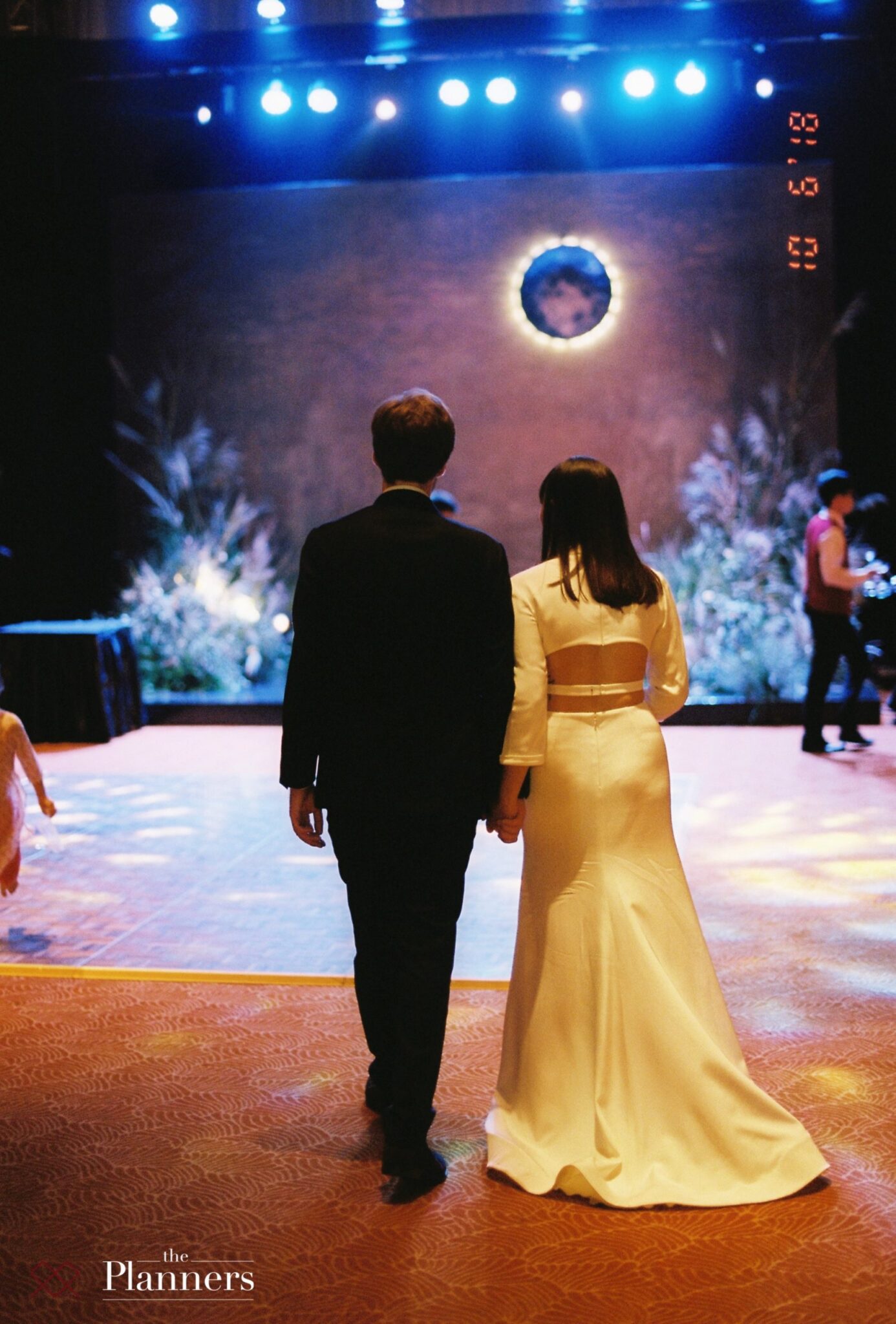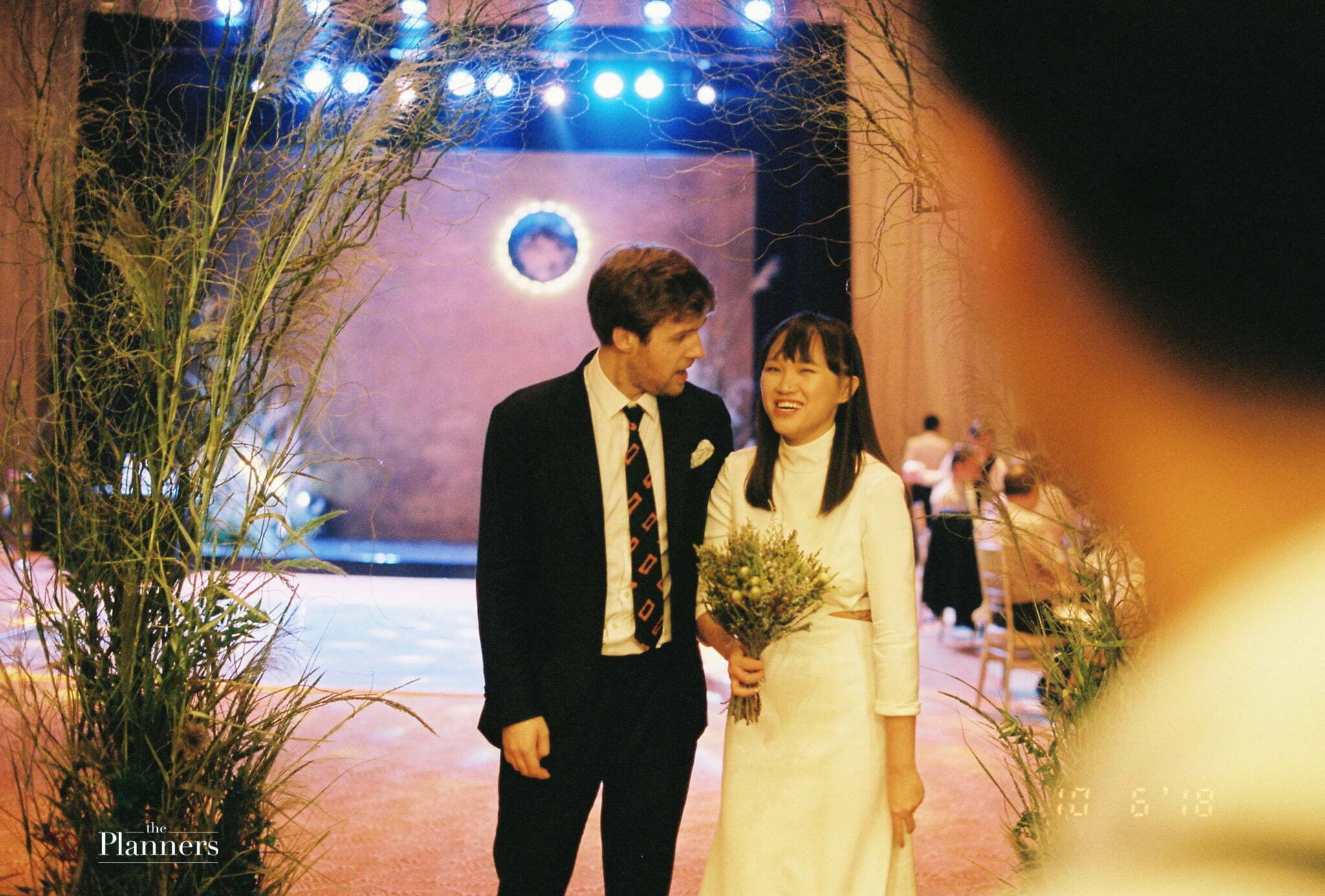 Phòng tiệc với ánh sáng xanh, tối thay vì ánh sáng vàng như thông thường để tạo nên chính xác không khí và cảm giác mà các bức tranh của Claude Monet mang lại.
Inside the ballroom, greenery, dark blue and black are main colors. To recreate exactly the mood in Claude Monet's paintings, we used blue lighting. The overall atmosphere was something dark and a little mistery.