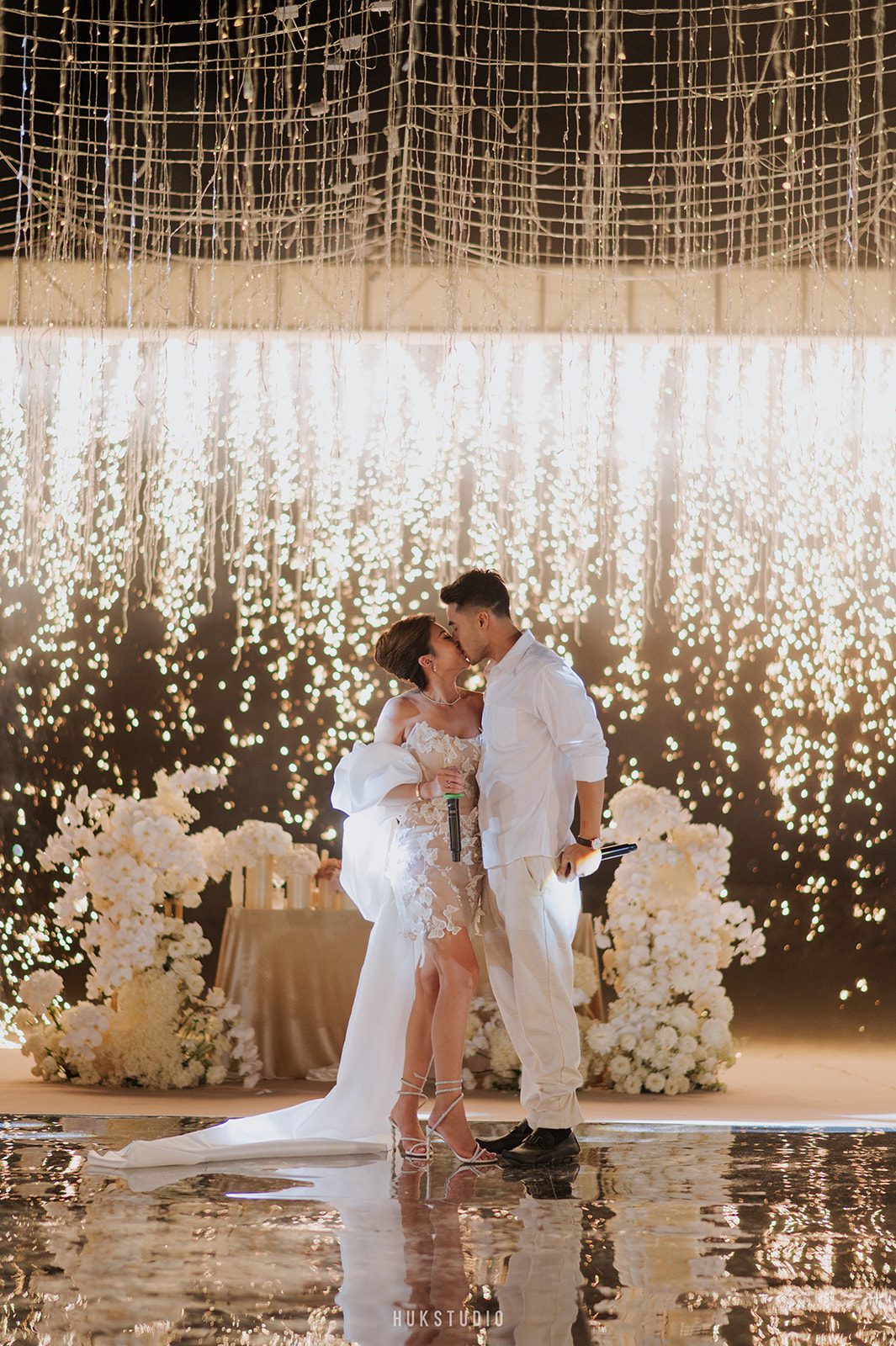 When a Rihanna's fan gets married
When it comes to bringing the couple's spirit into the wedding, Cathy and John's wedding in Nha Trang seemingly came second to none. Their story was laced into each development of the wedding day, creating a seamless mix of excitement and sweetness from start to end, with each key moment transpiring in Rihanna's songs – the bride's favorites.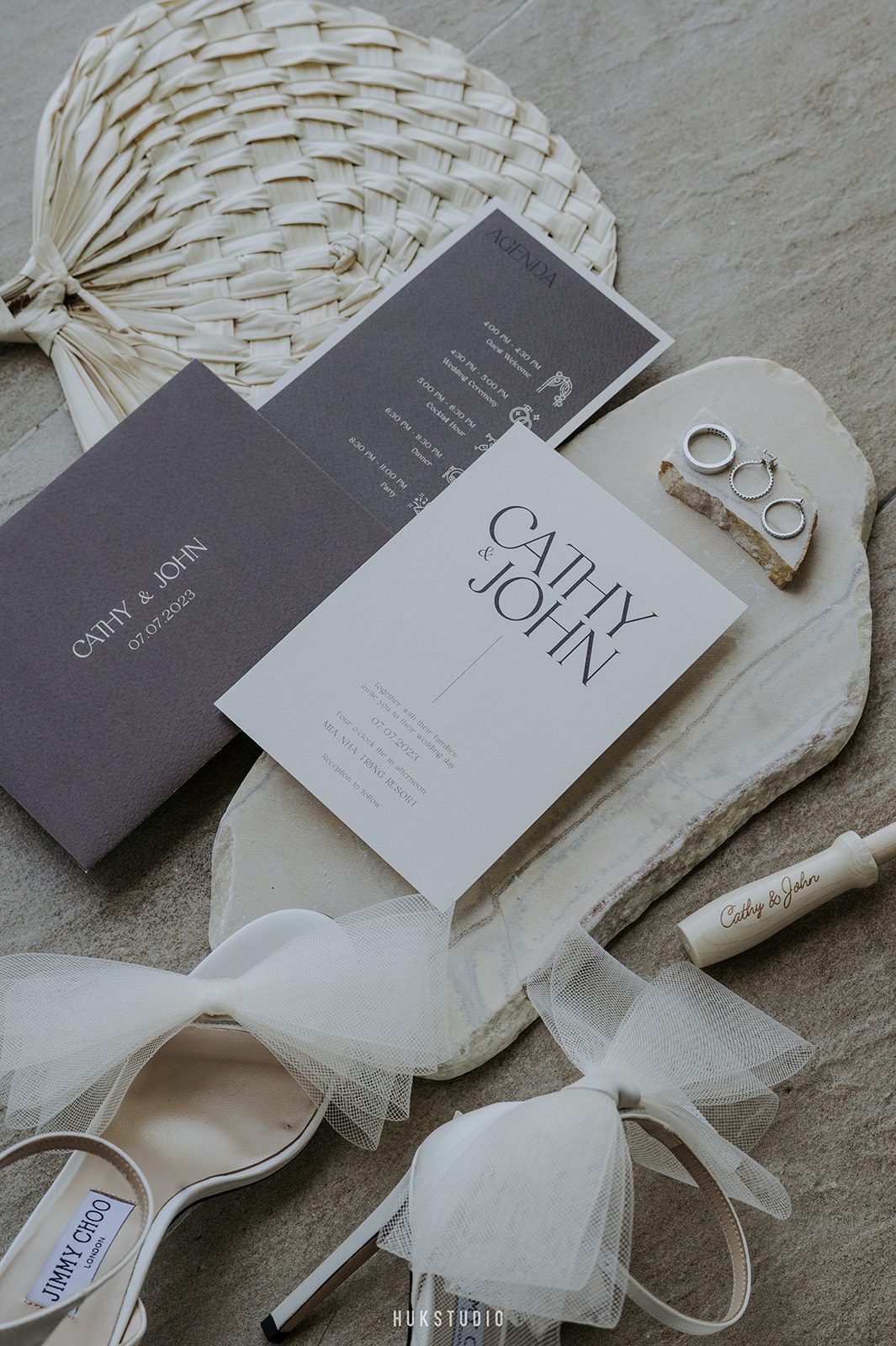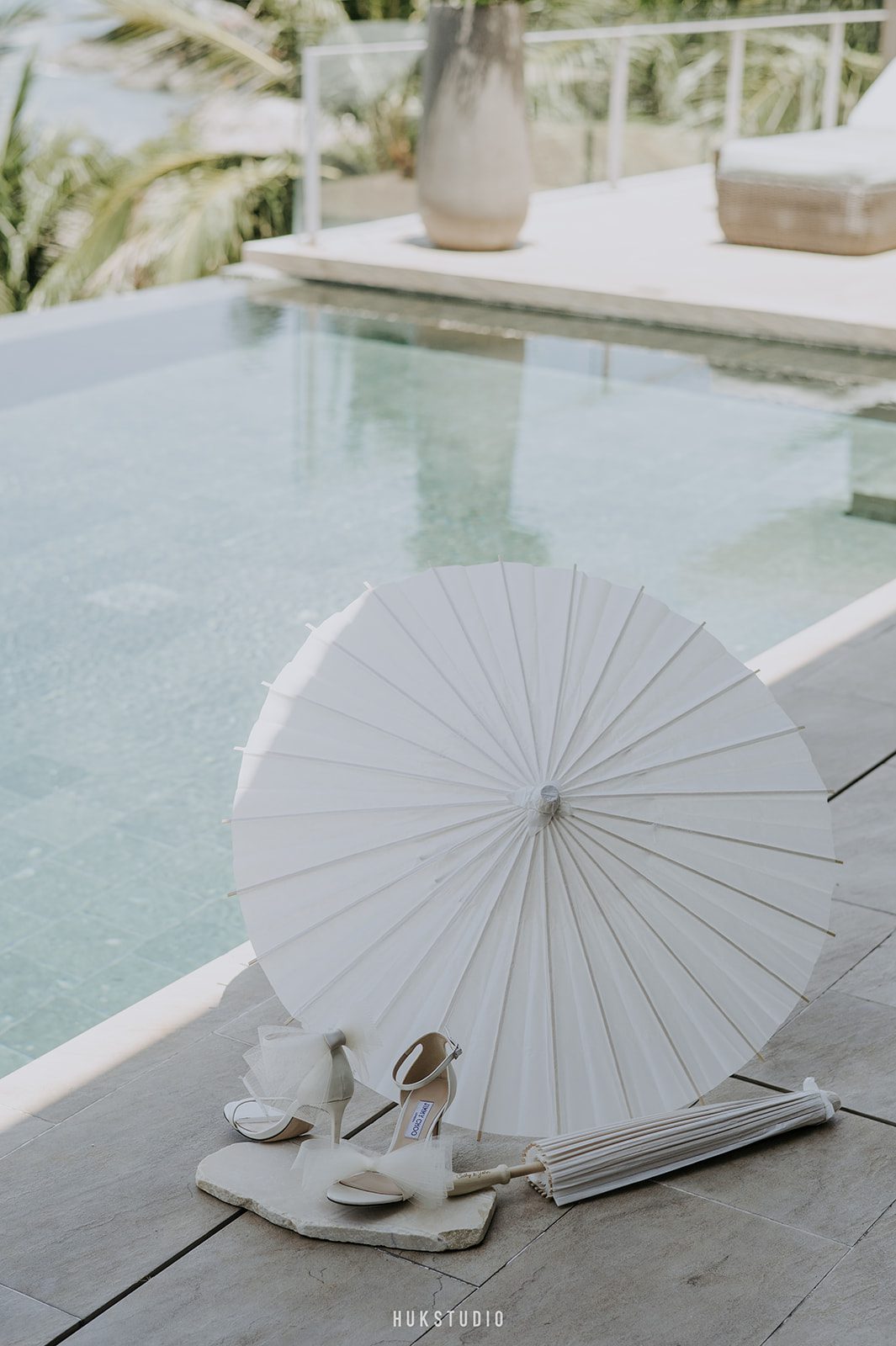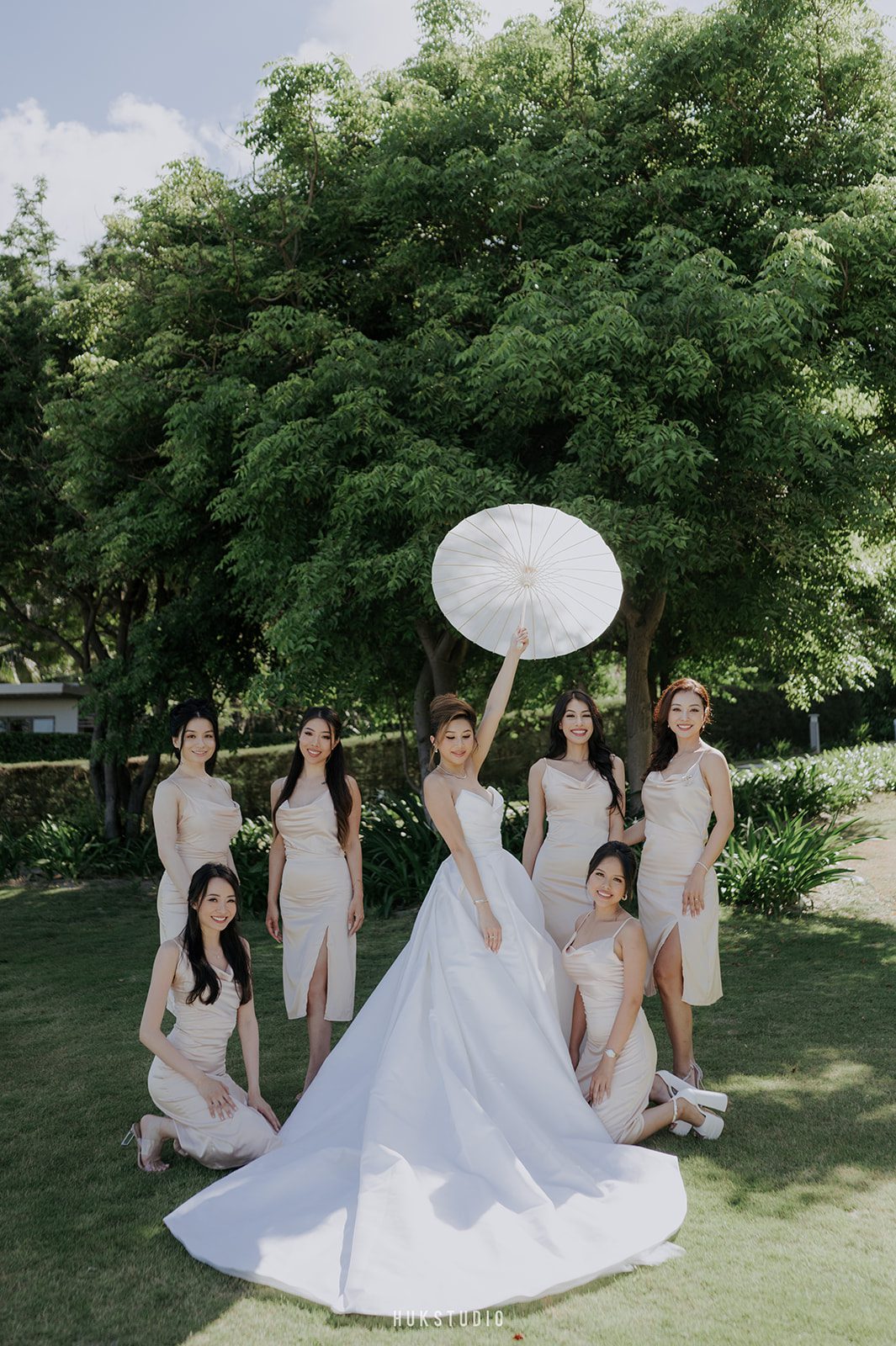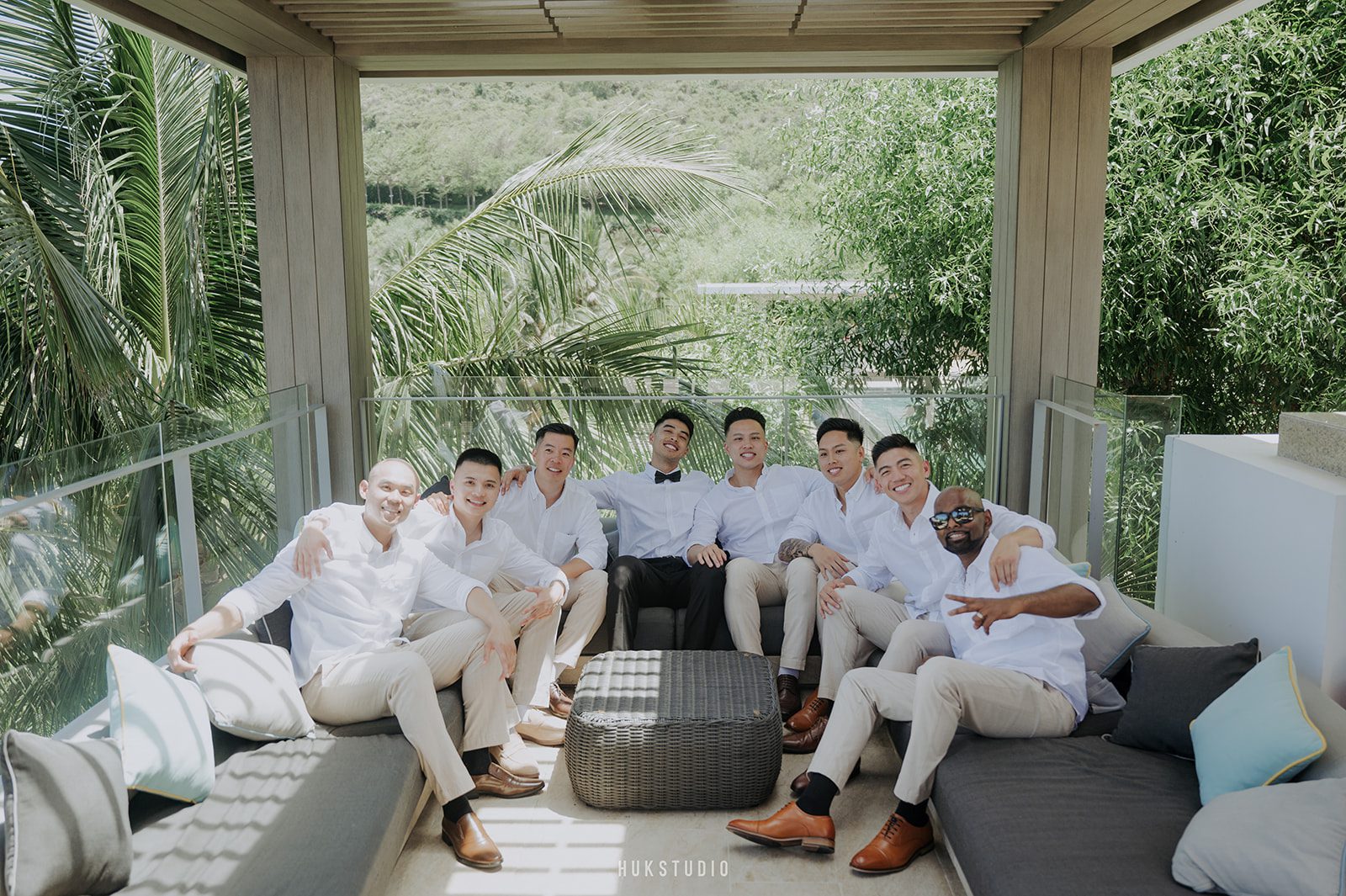 Prior to the wedding ceremony, both Cathy and John had a great time getting ready with their best friends – the bride tribe and the groom squad. This set up a great mood for the couple to embark on an unforgettable day.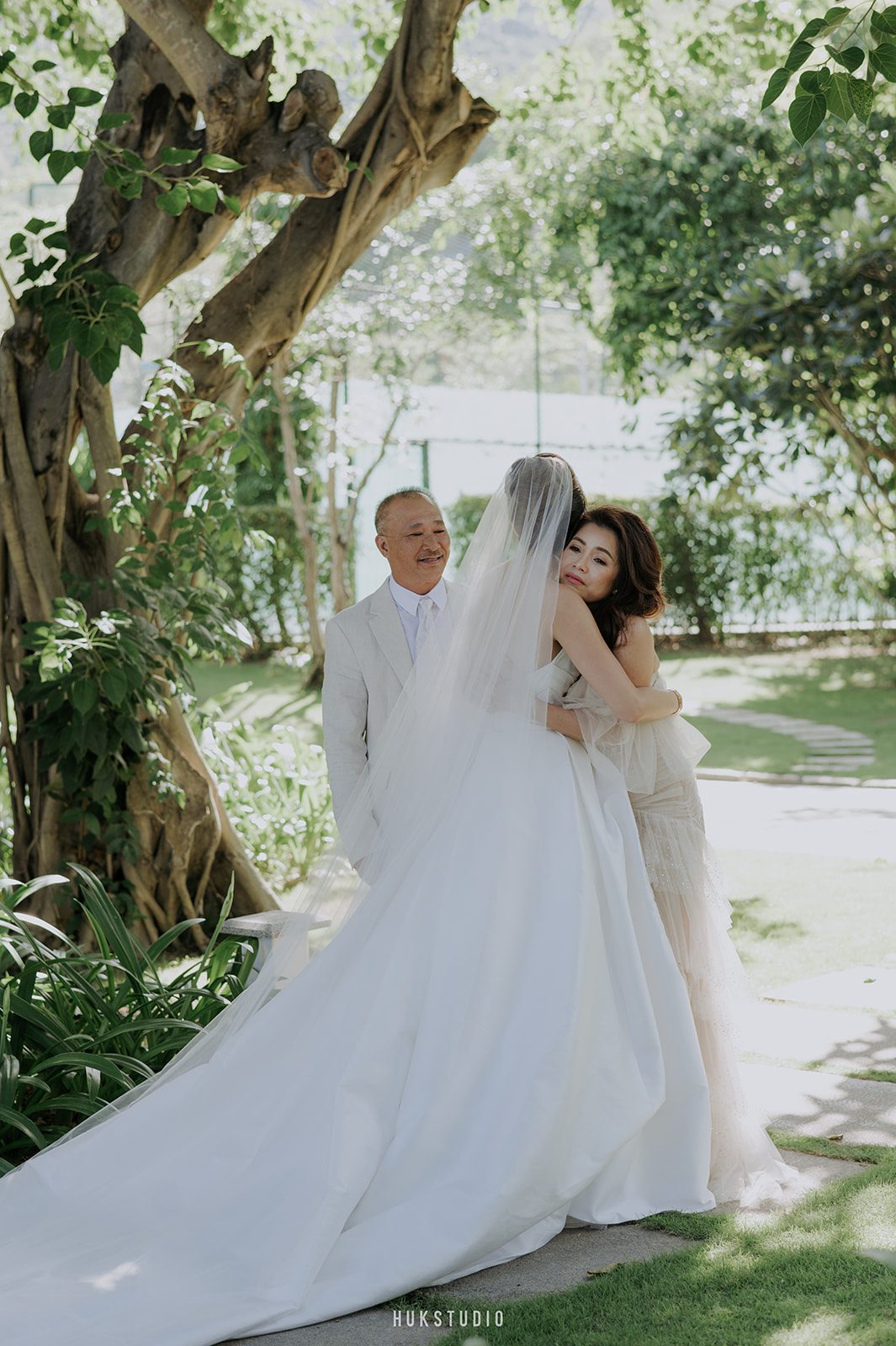 A white wedding in Nha Trang
With Nha Trang's azure sky and sea as the background, the pure white wedding stage facilitated core memories for both the couple and their guests right from the entrances.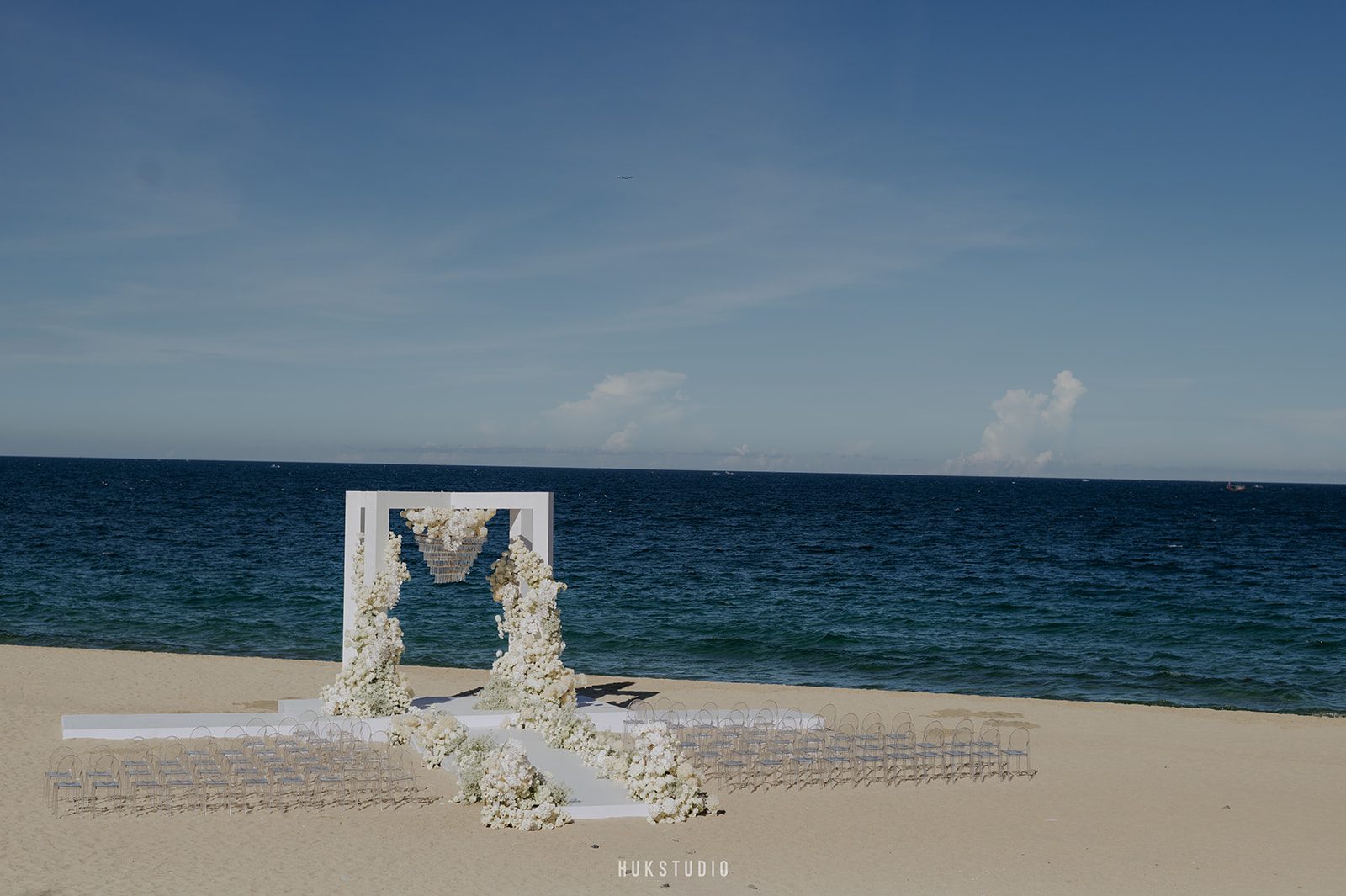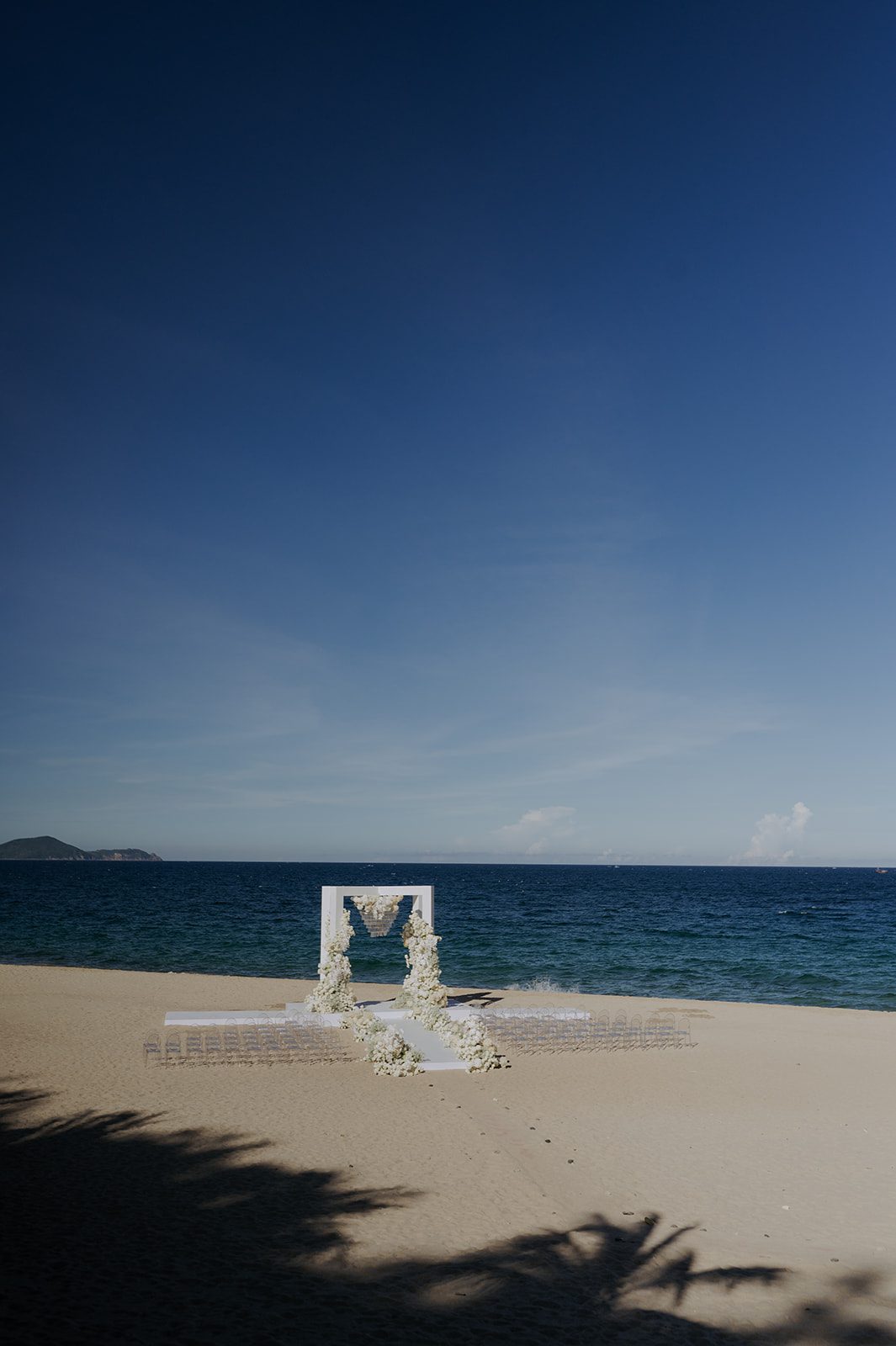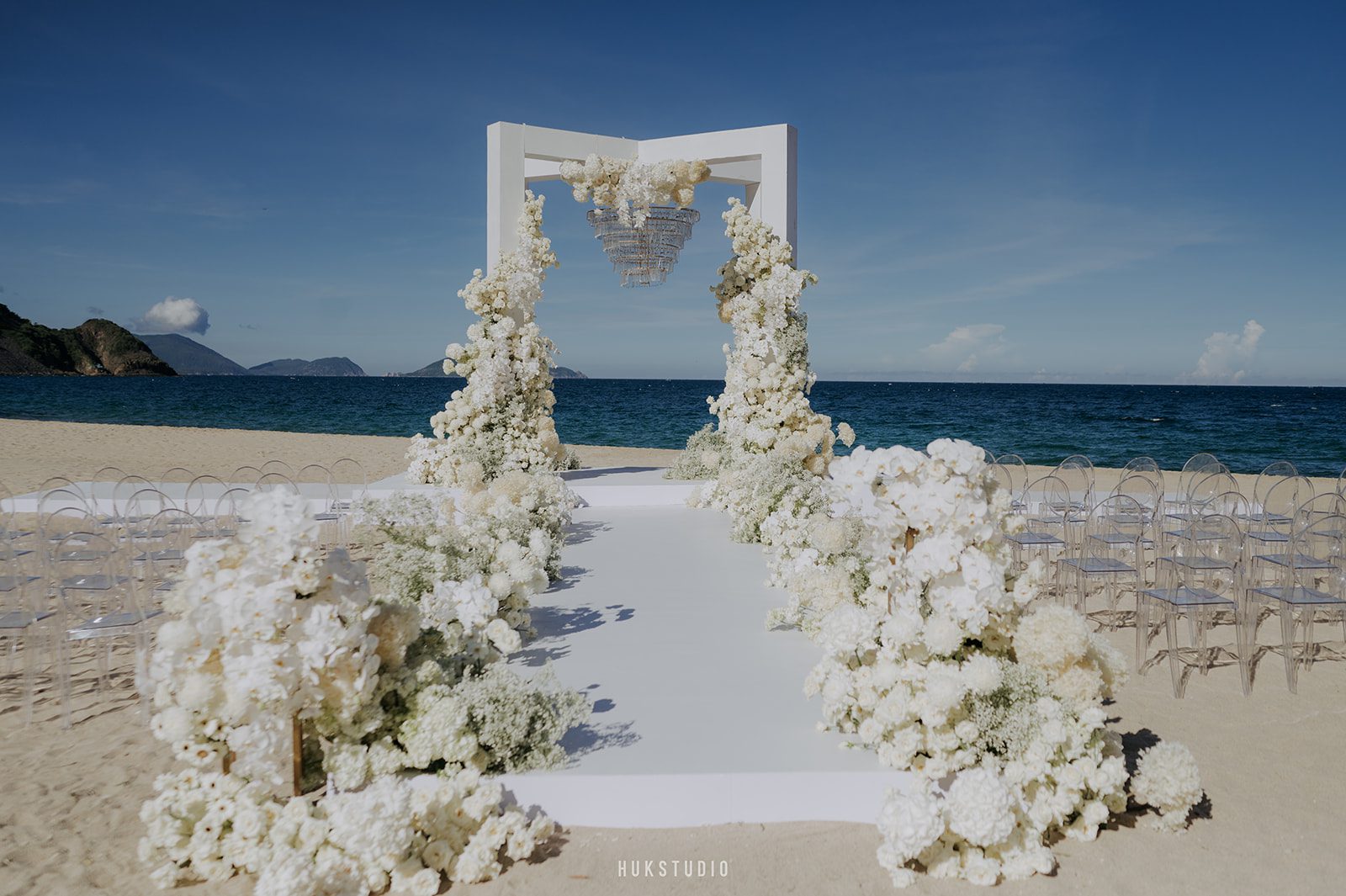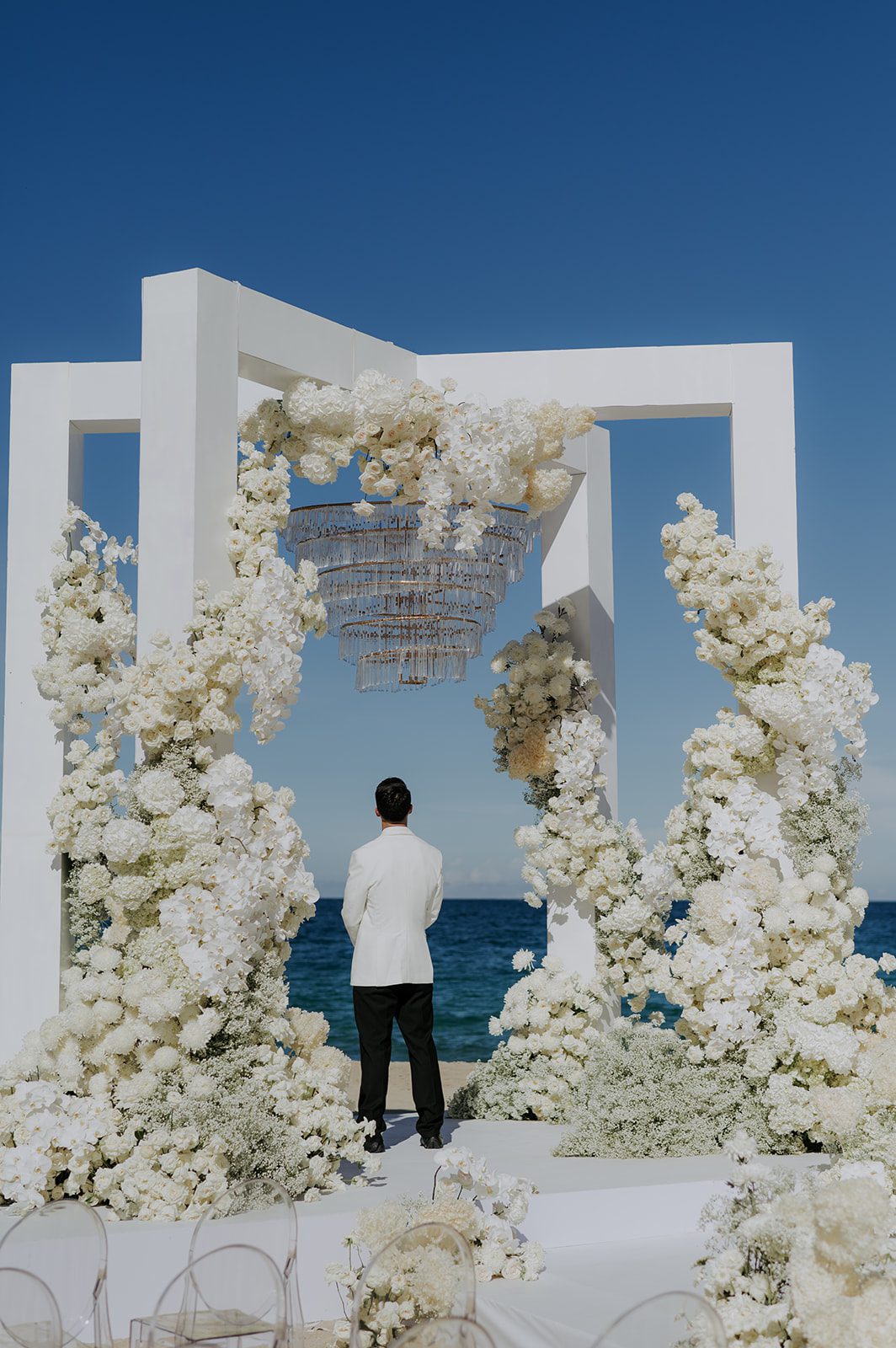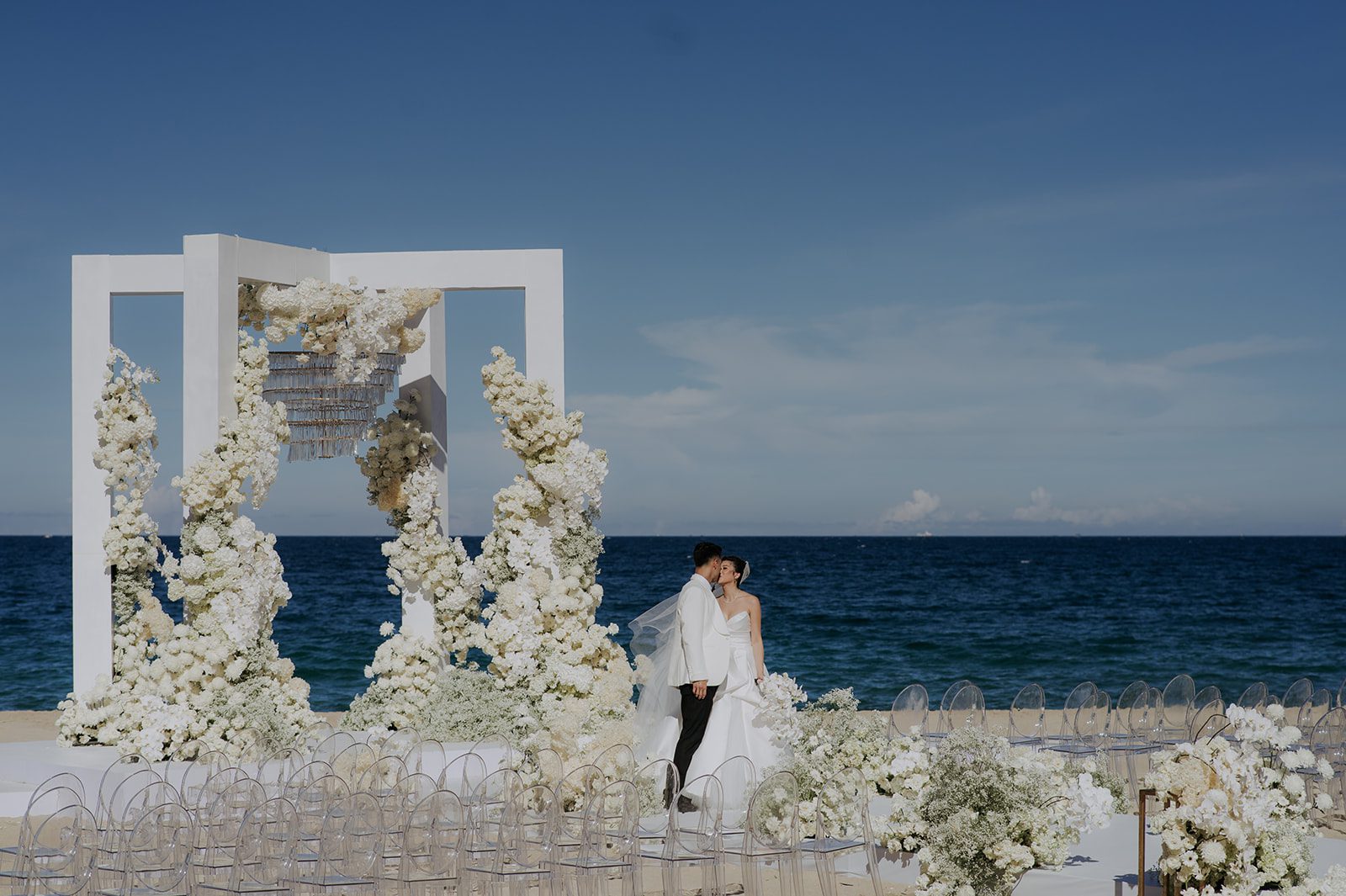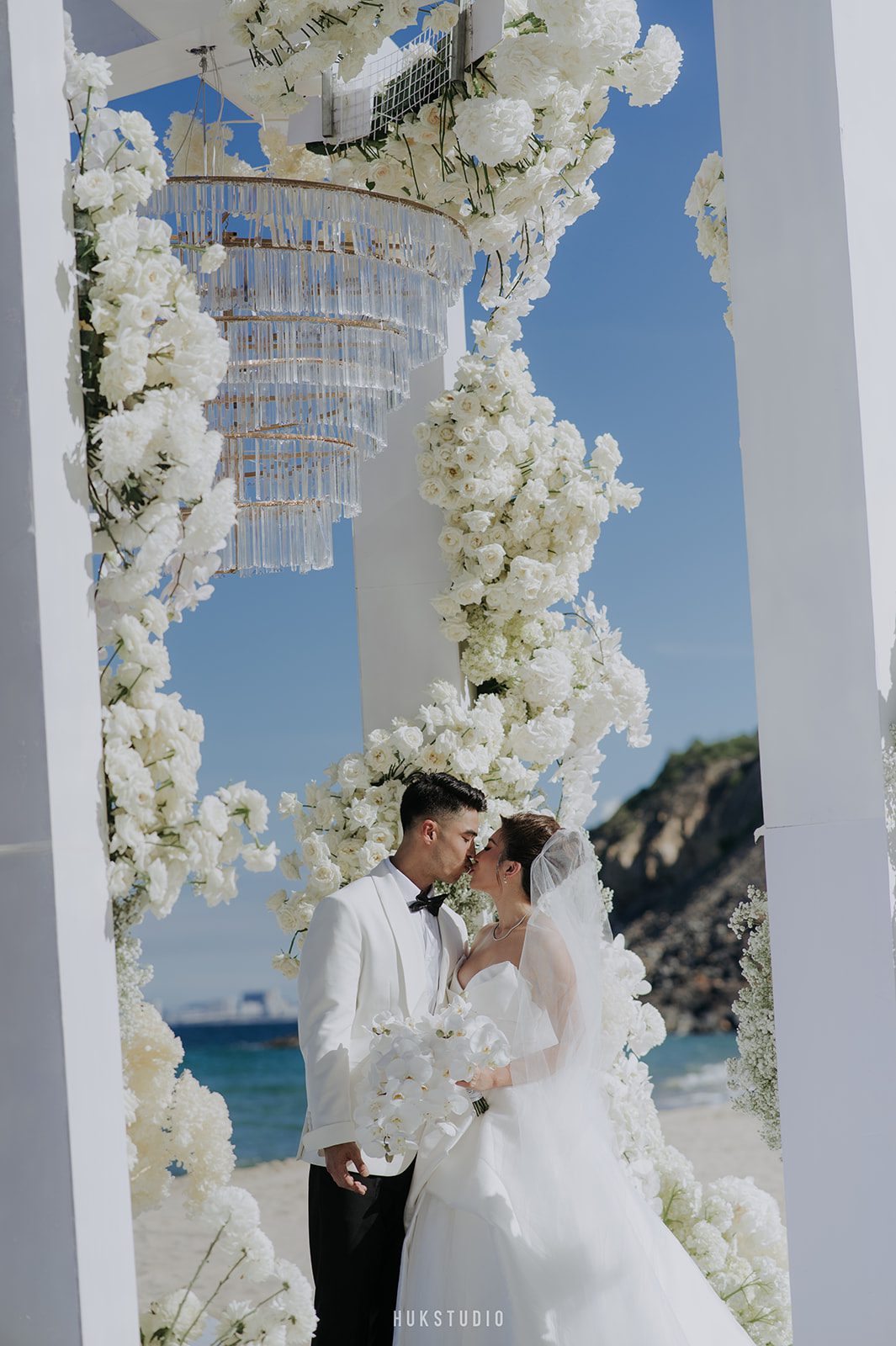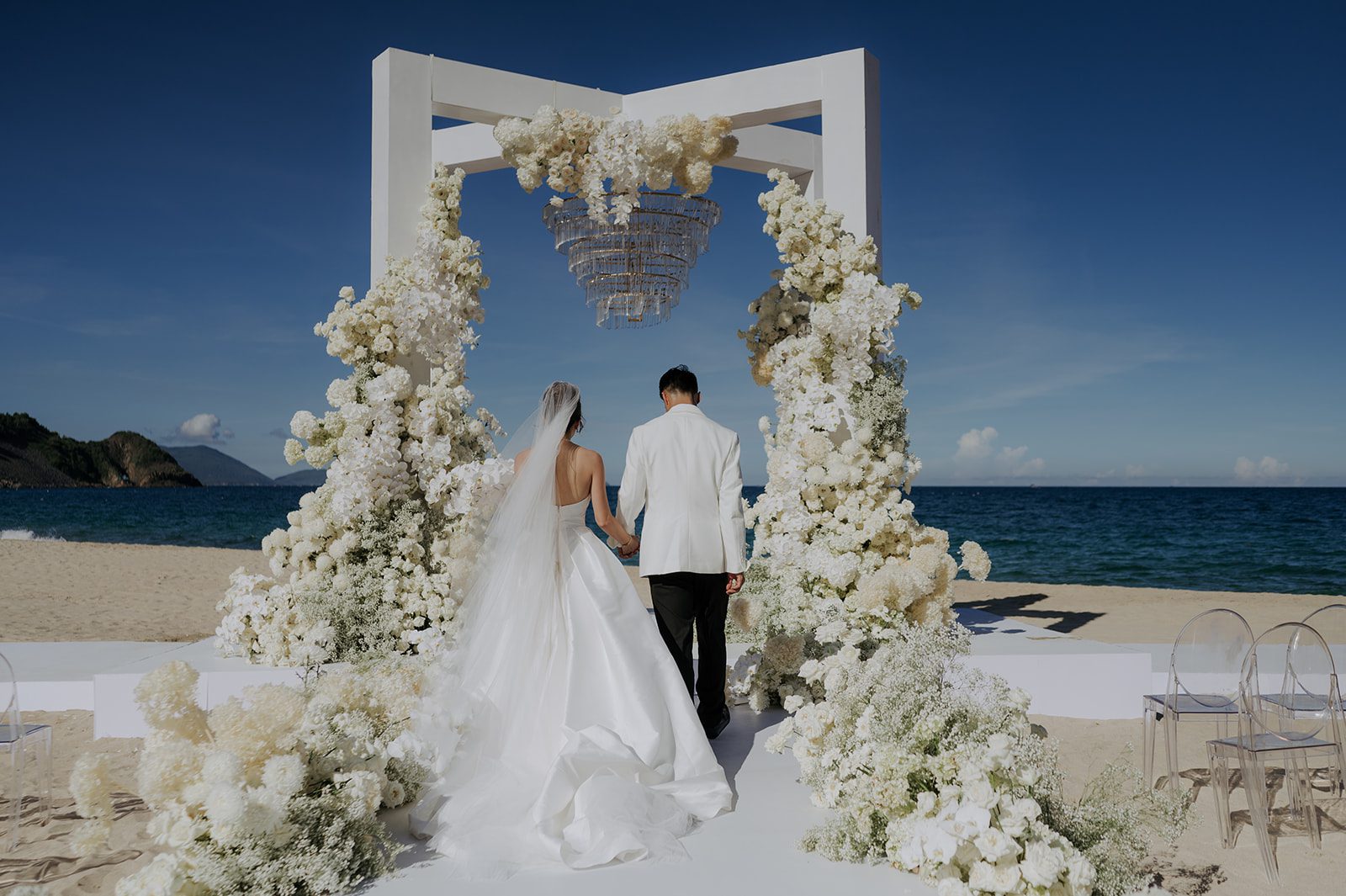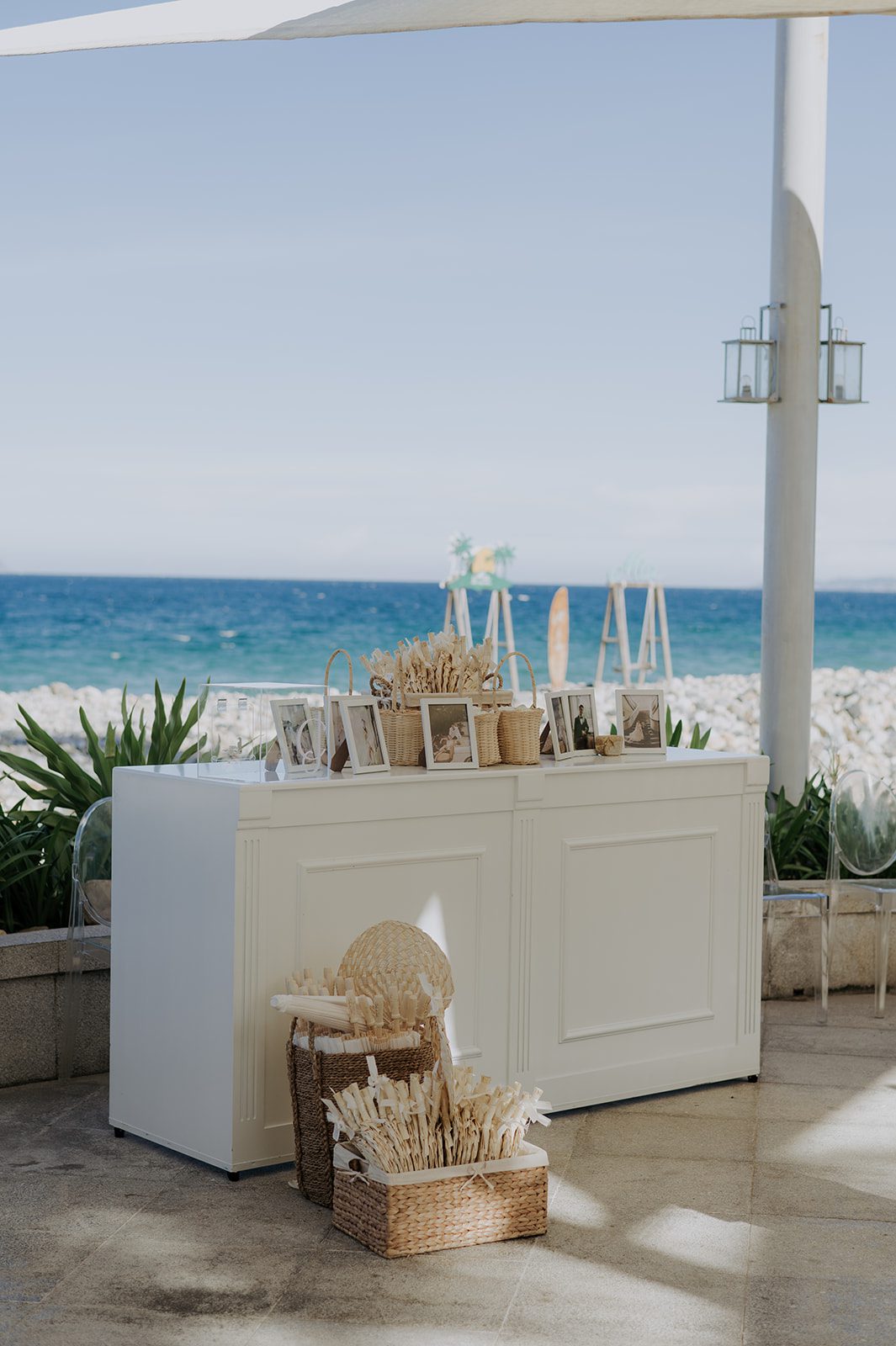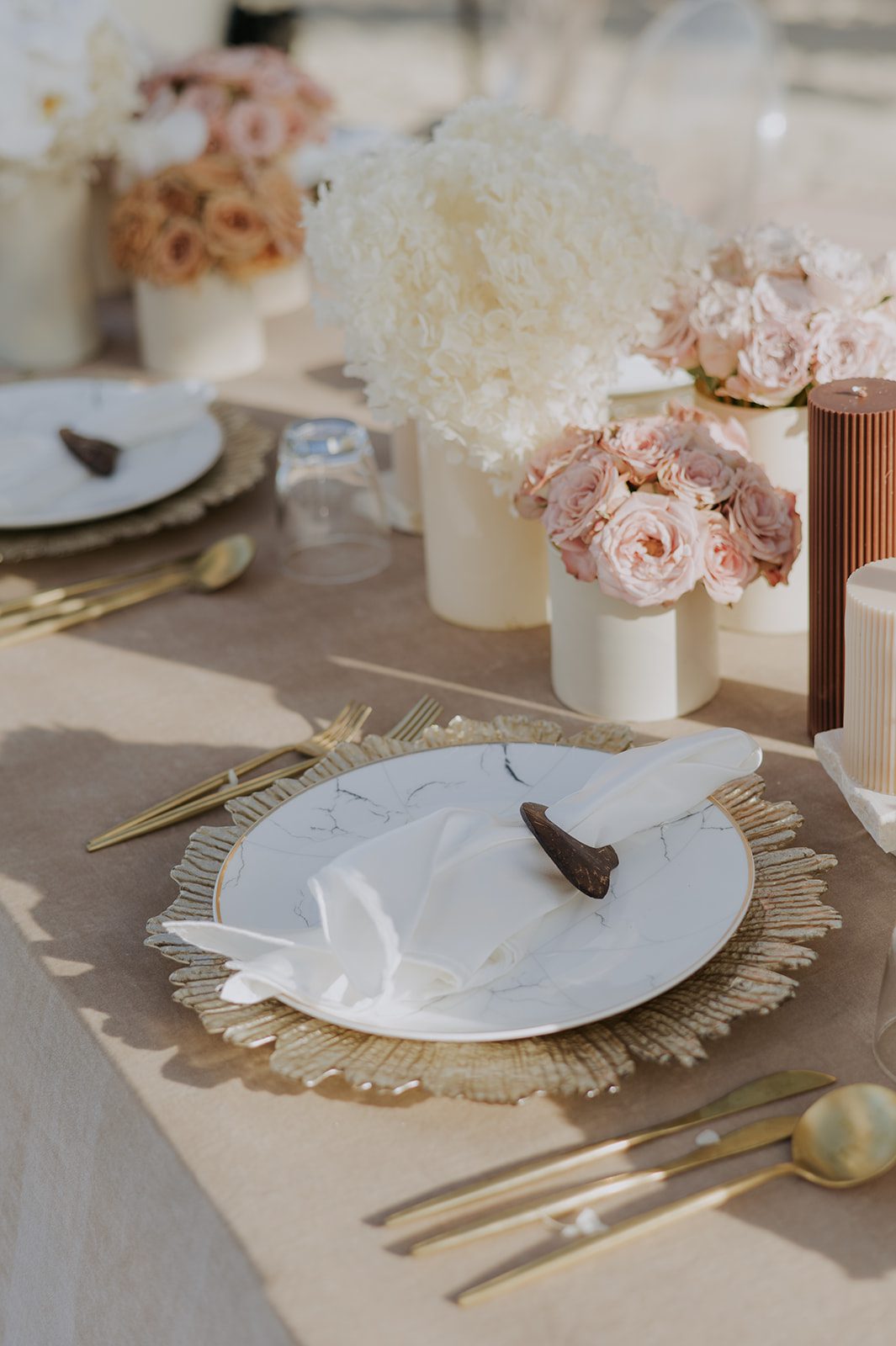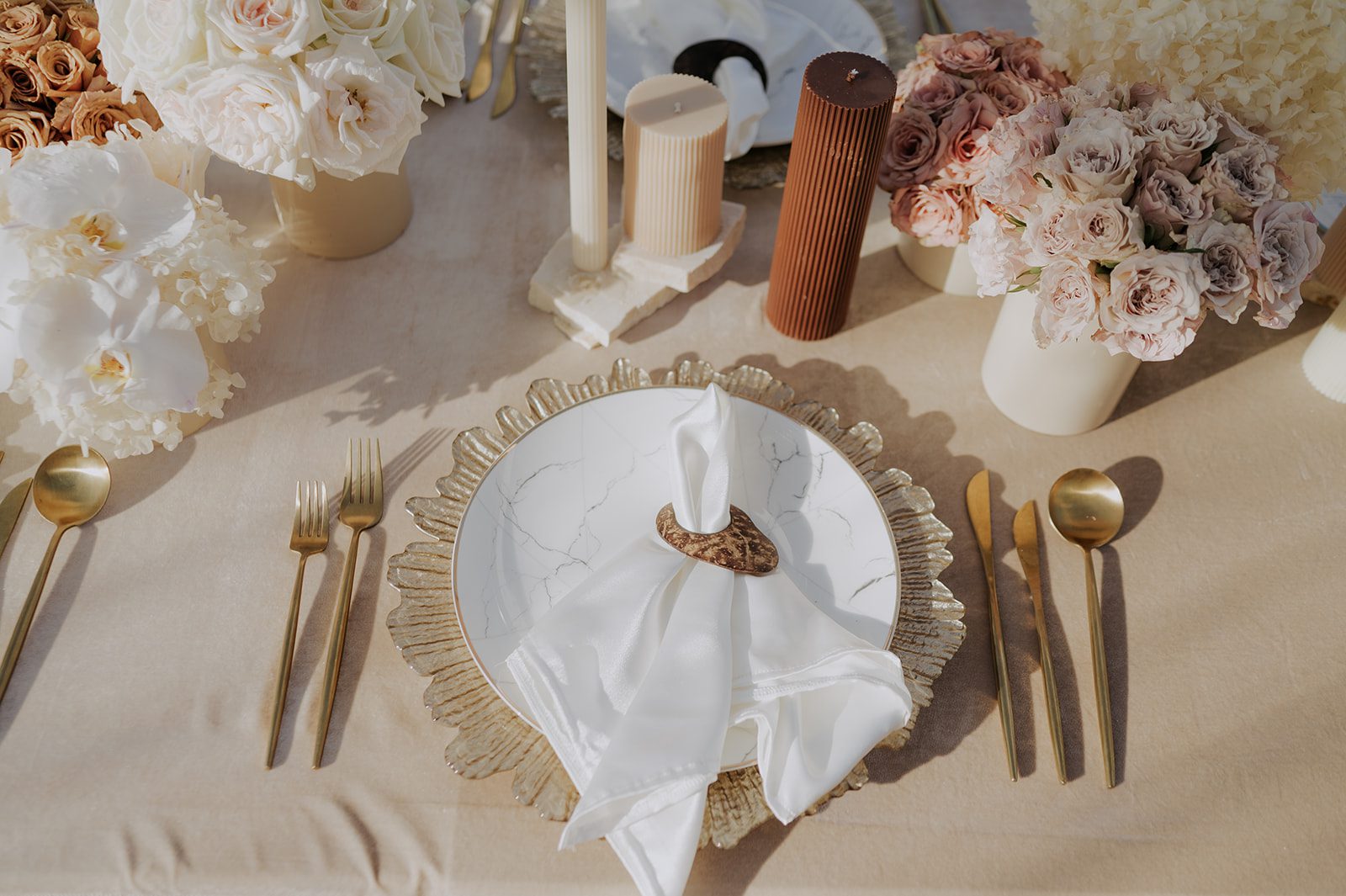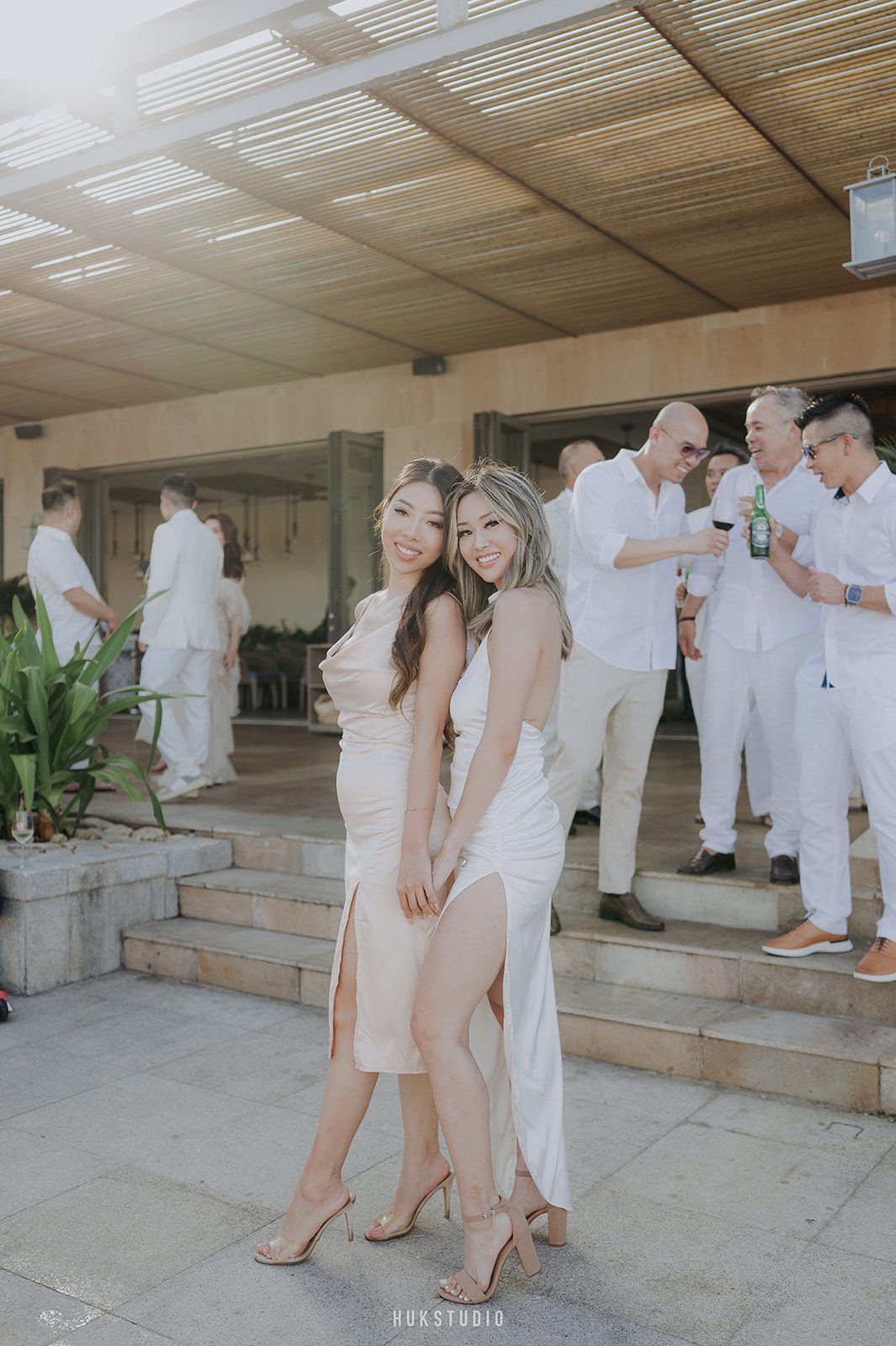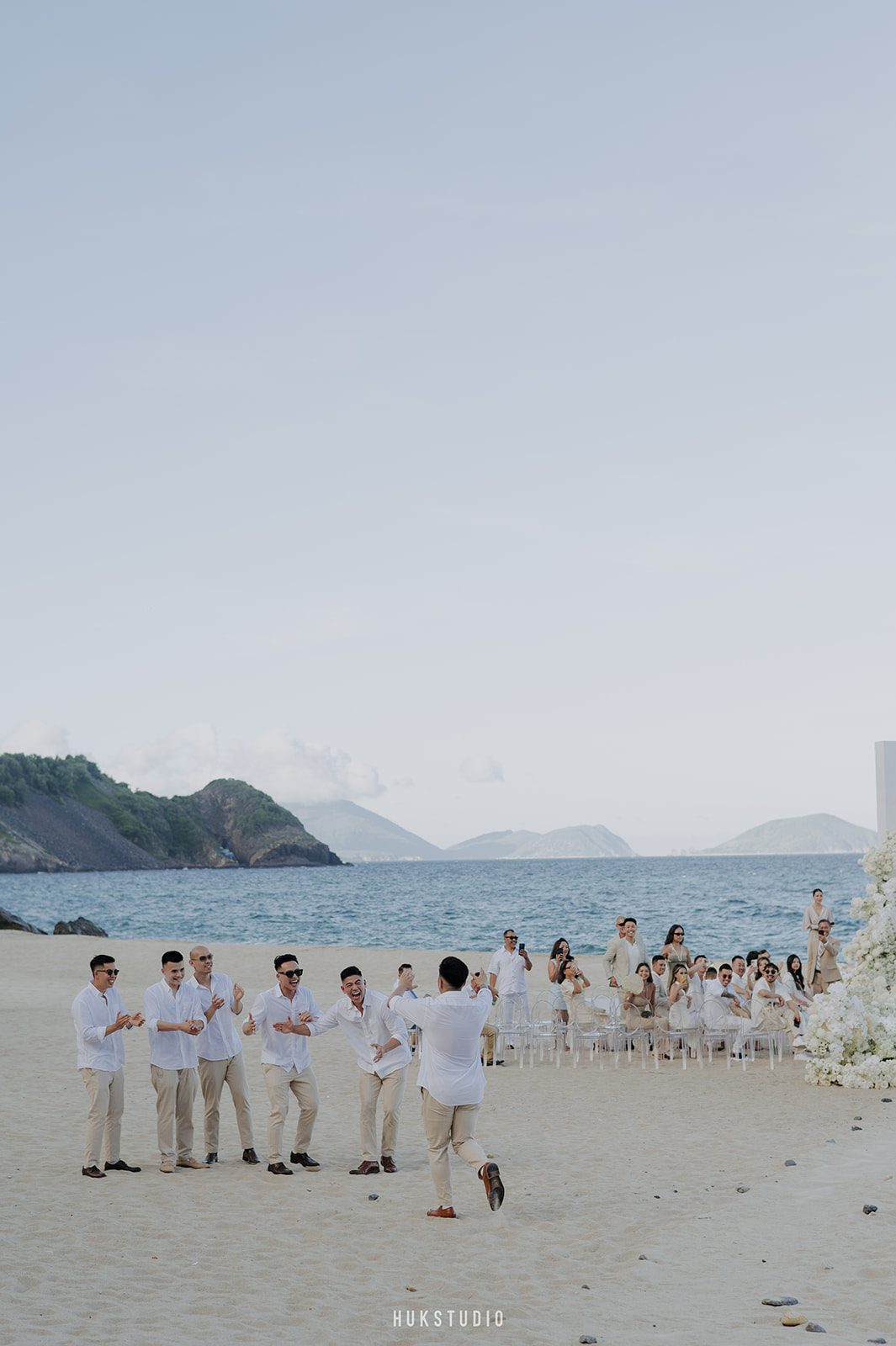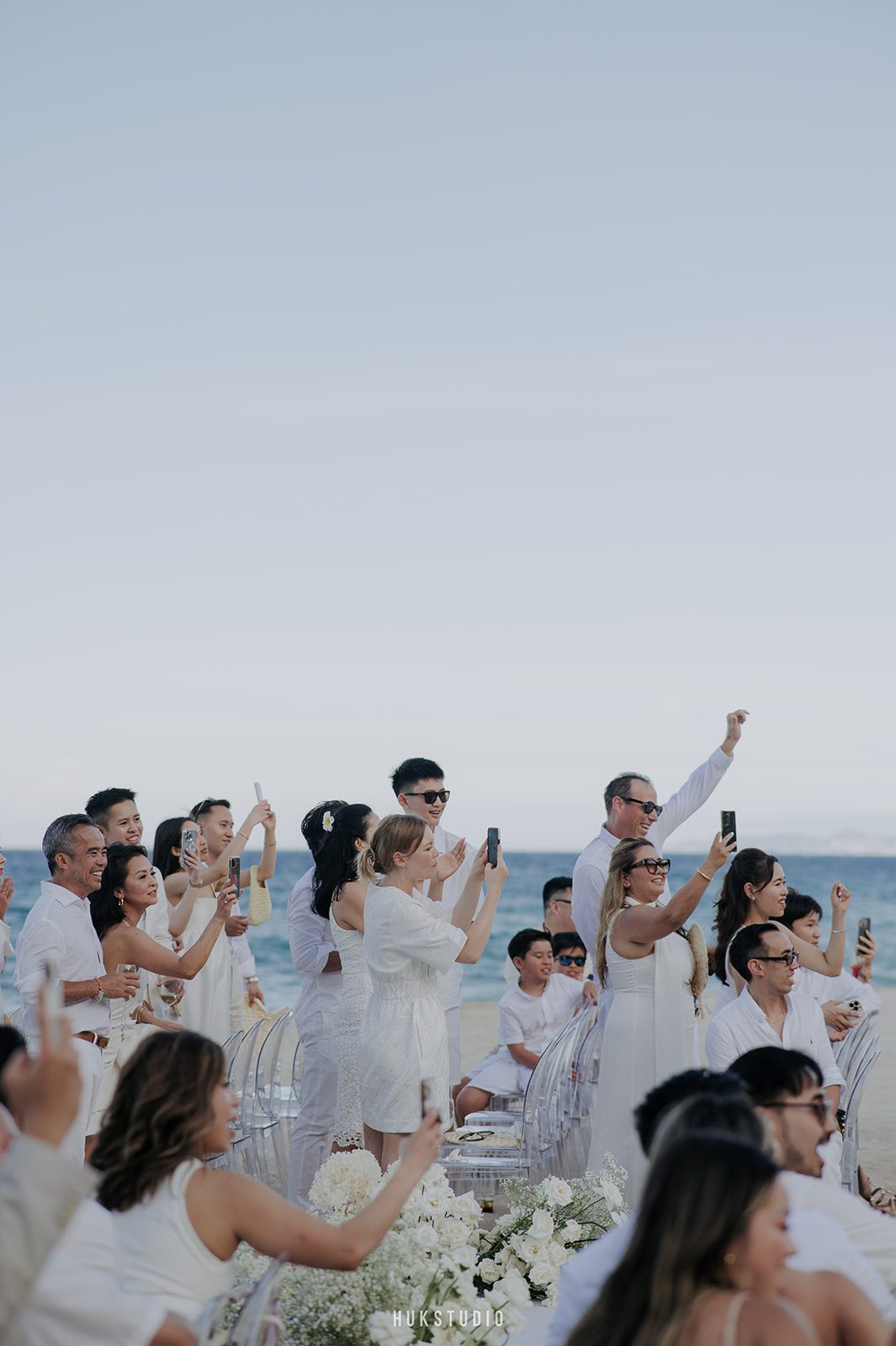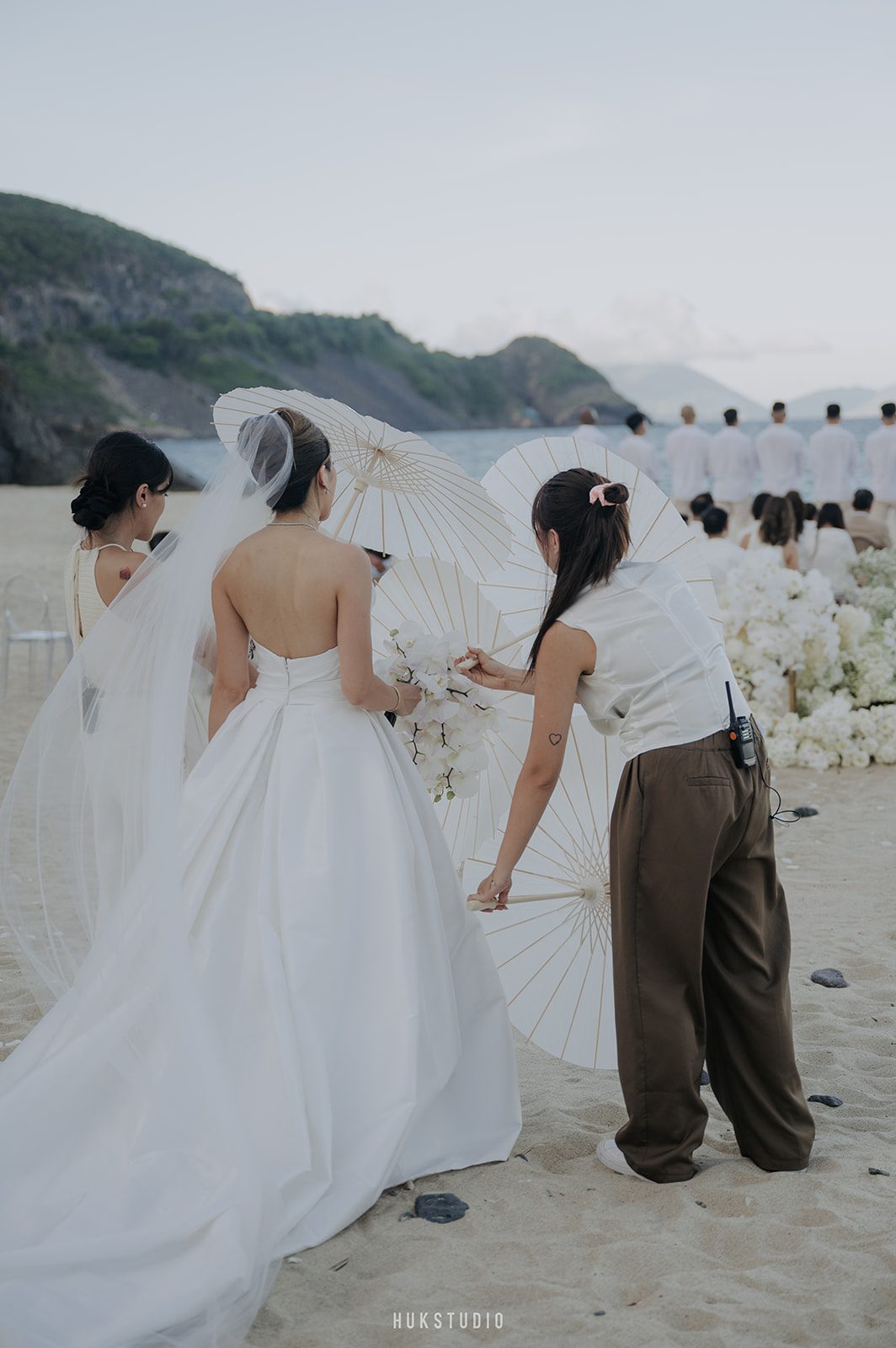 Once the bridesmaids had gathered on the stage, the celebrant instructed everyone to look out to the sea to recall the memories shared with the couple. As everyone turned back, the bride was revealed behind umbrellas, shining brightly like a diamond (yes, a Rihanna reference).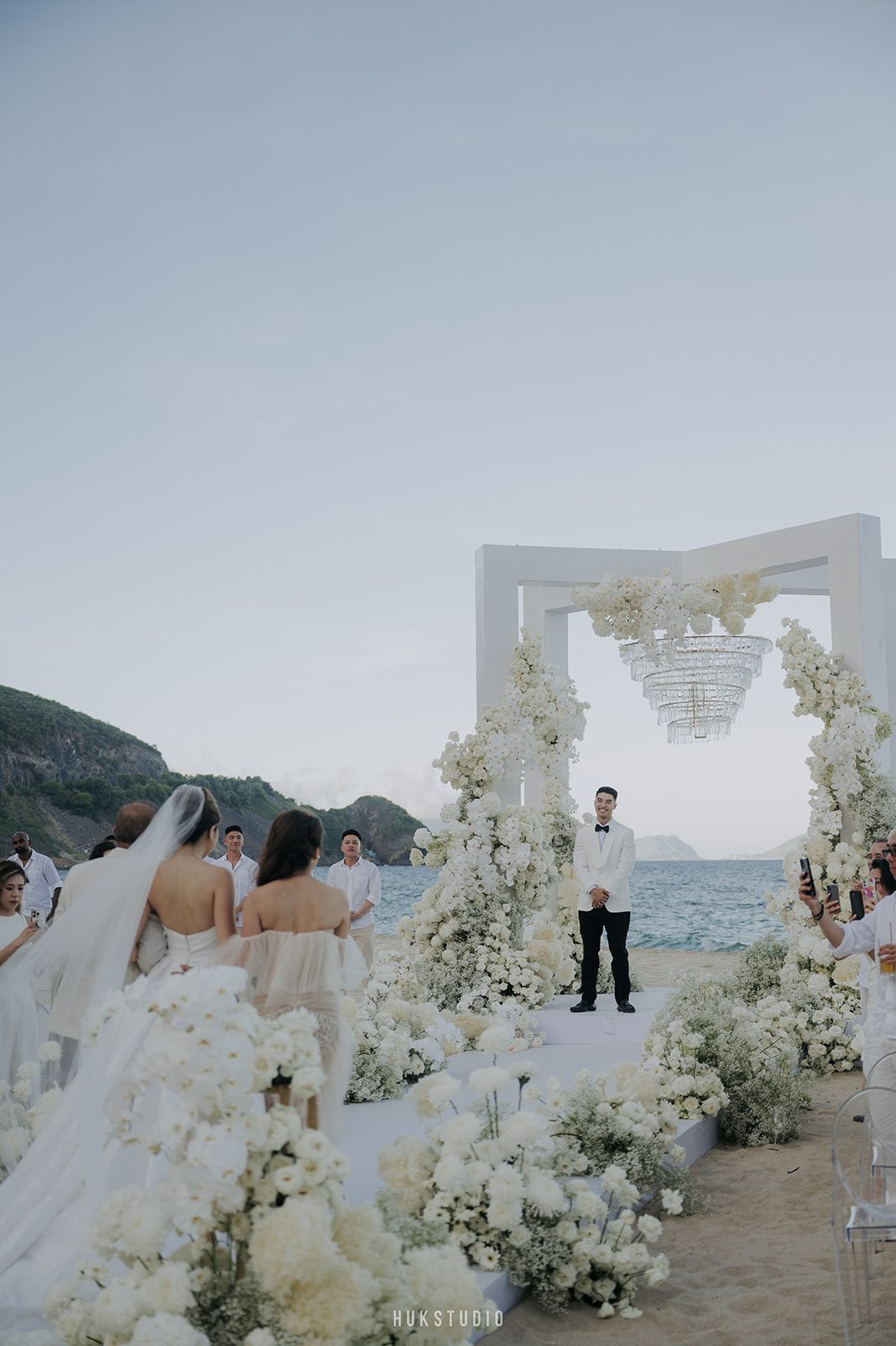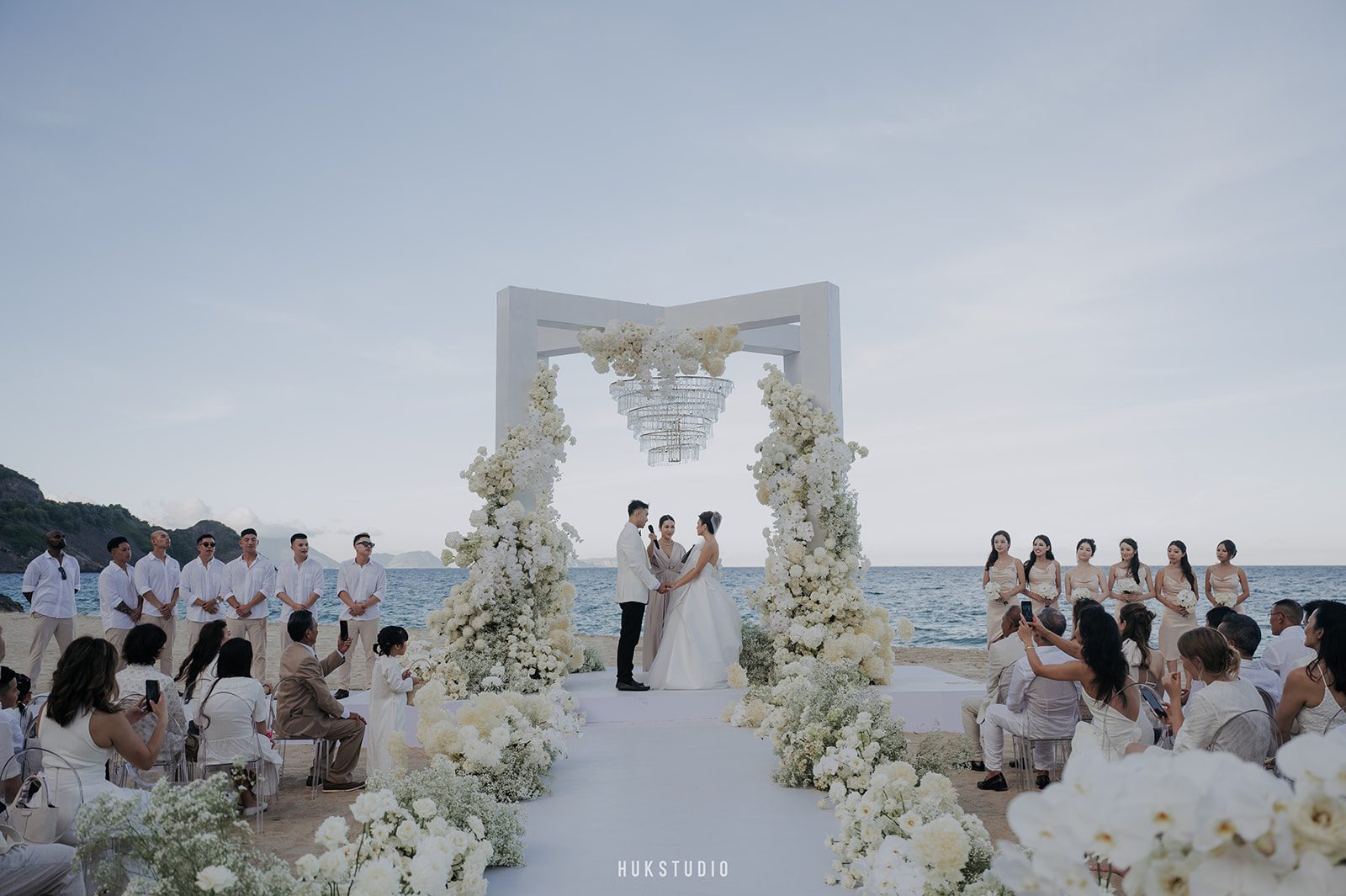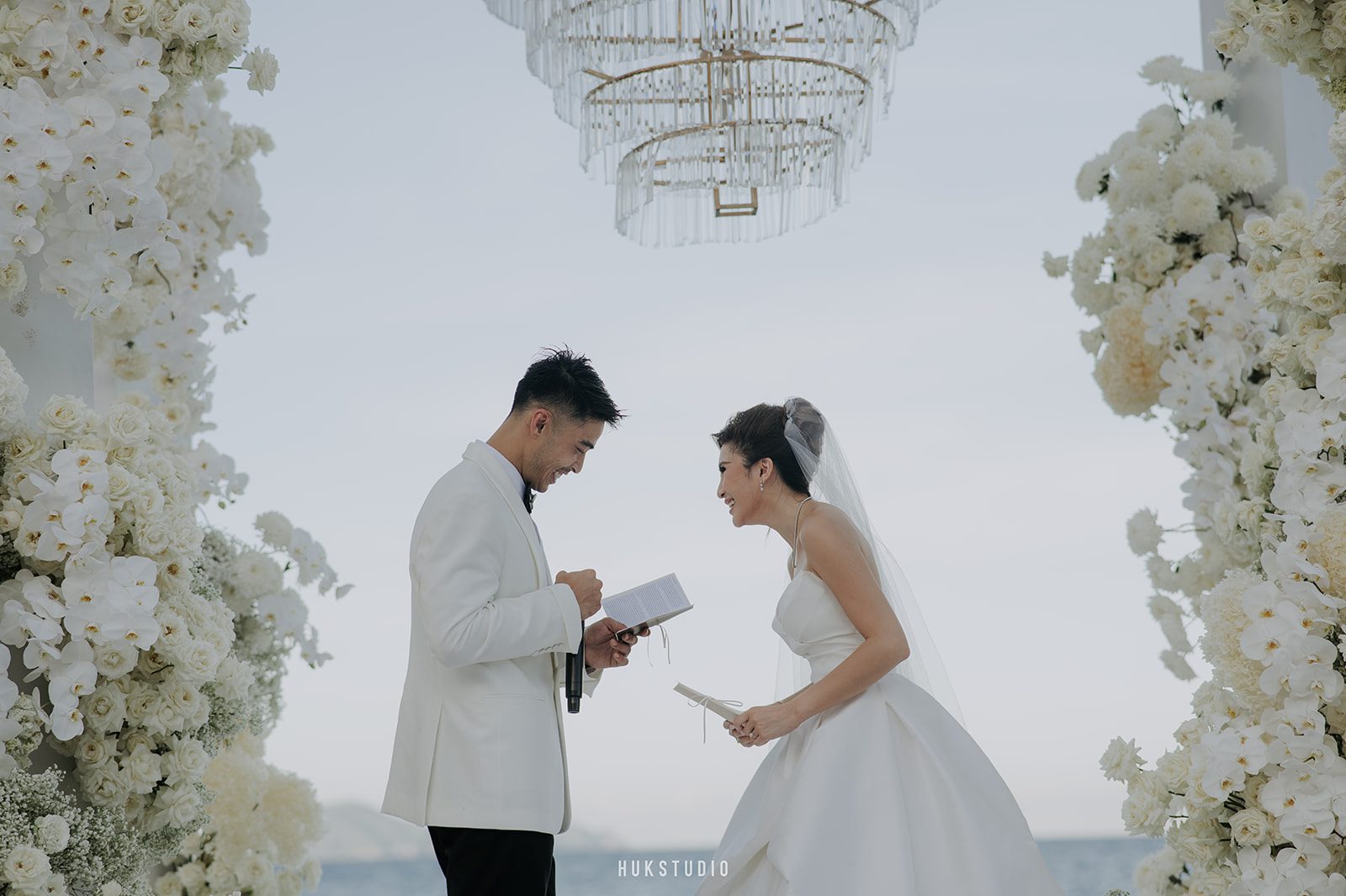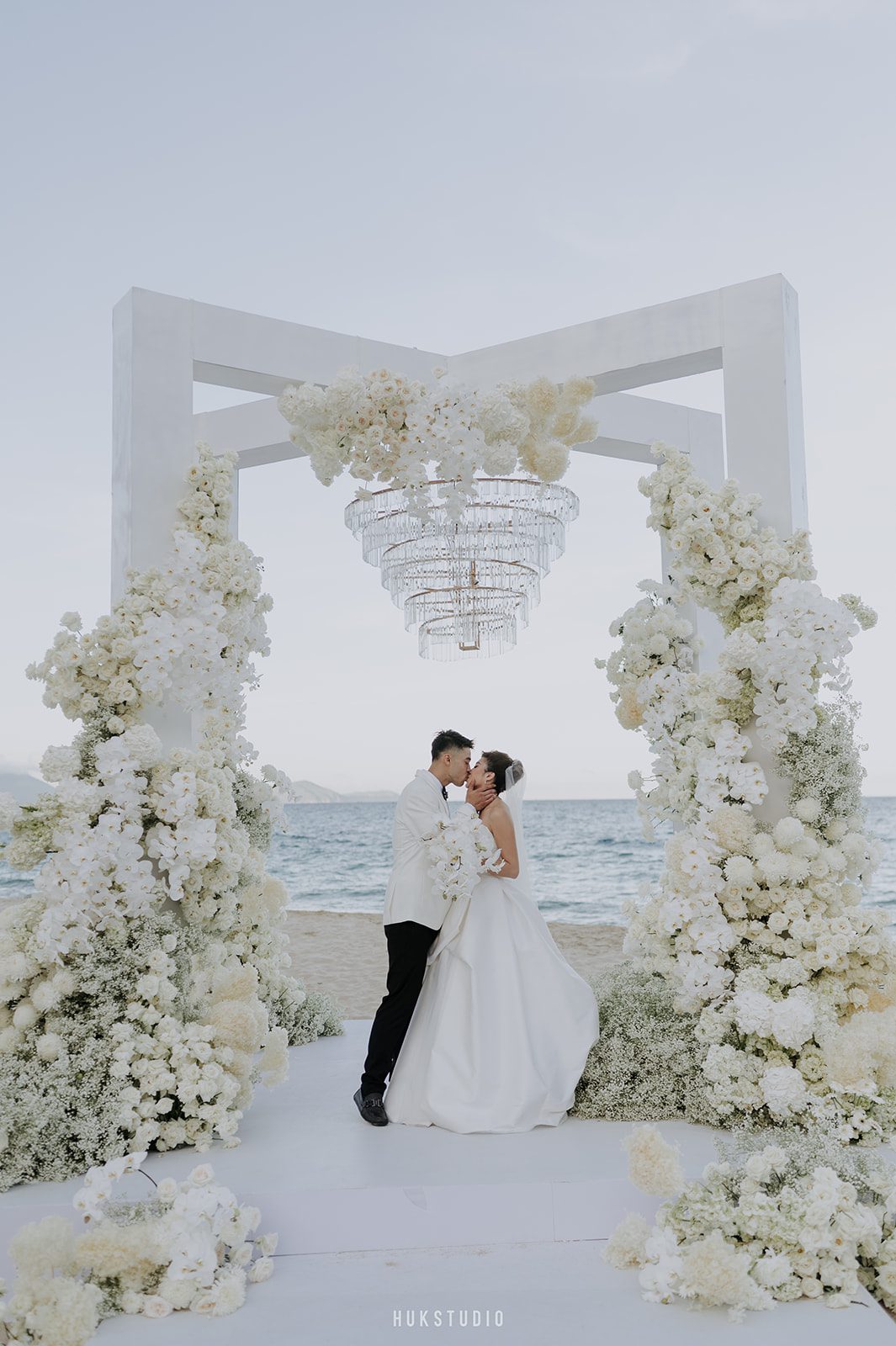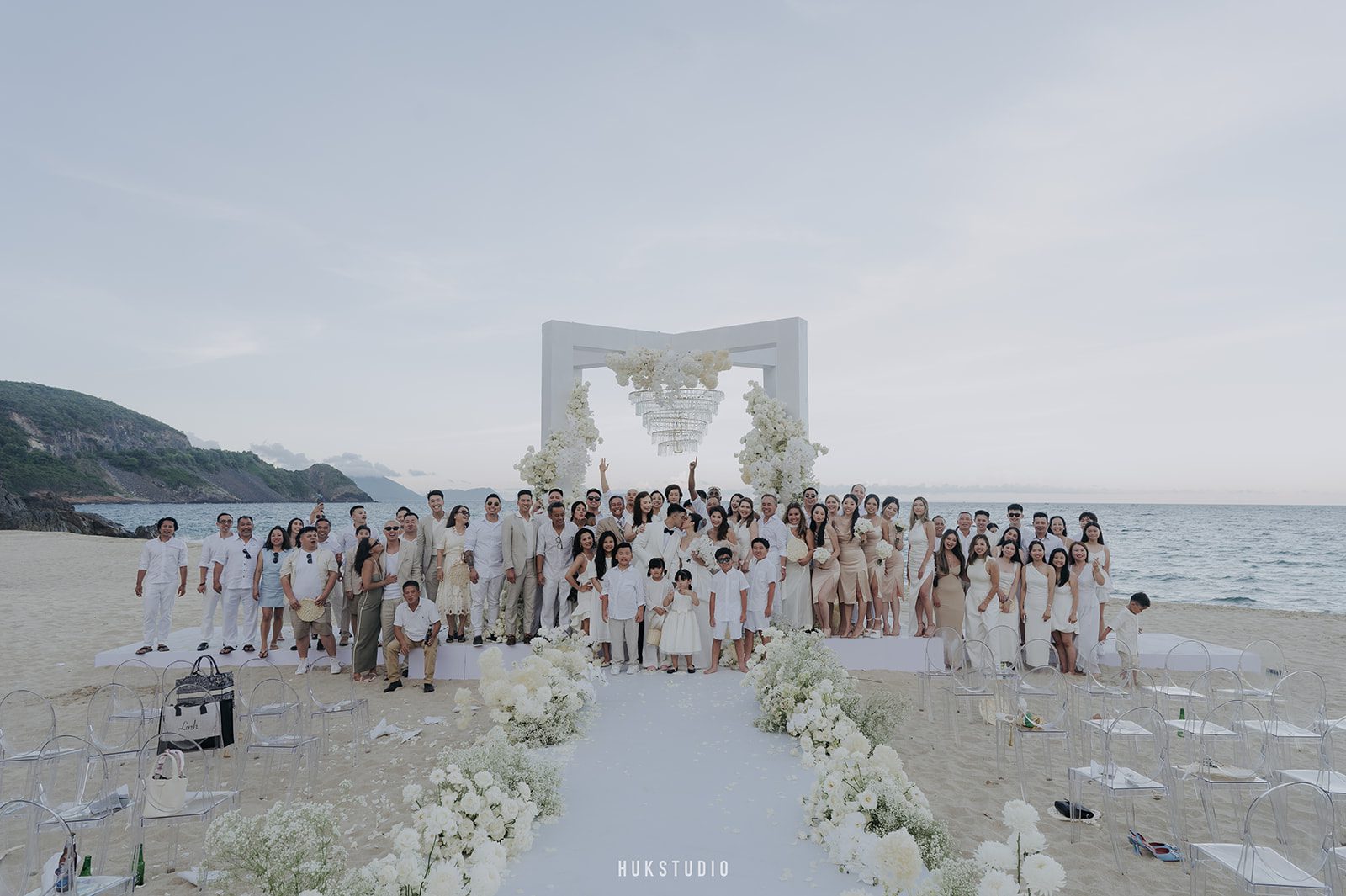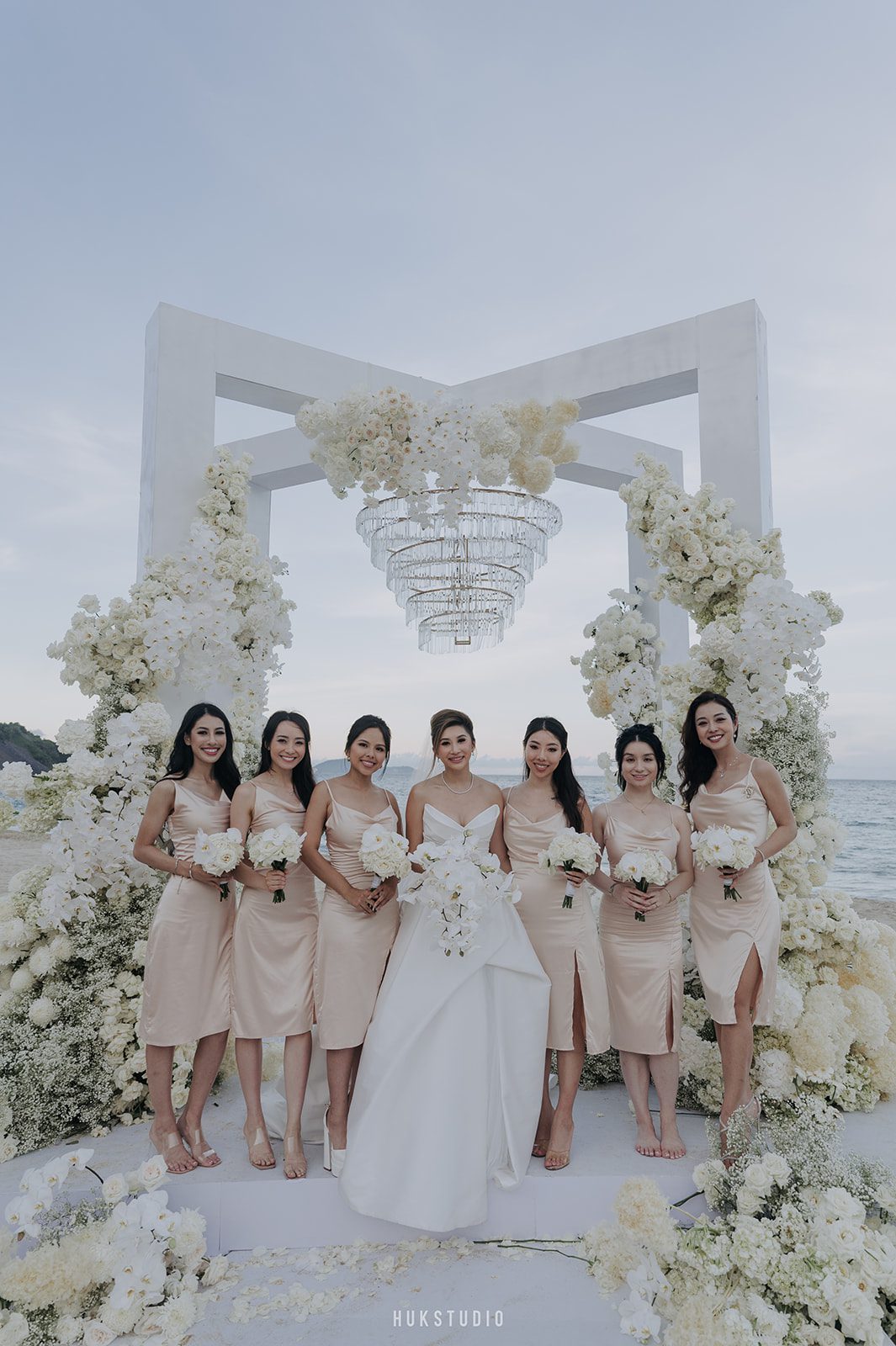 After the joyous and tearful ceremony, everyone moved to the wondrous dinner marquee, radiantly lit by thousands of fairy light strings and a mesmerizing mirror dance floor.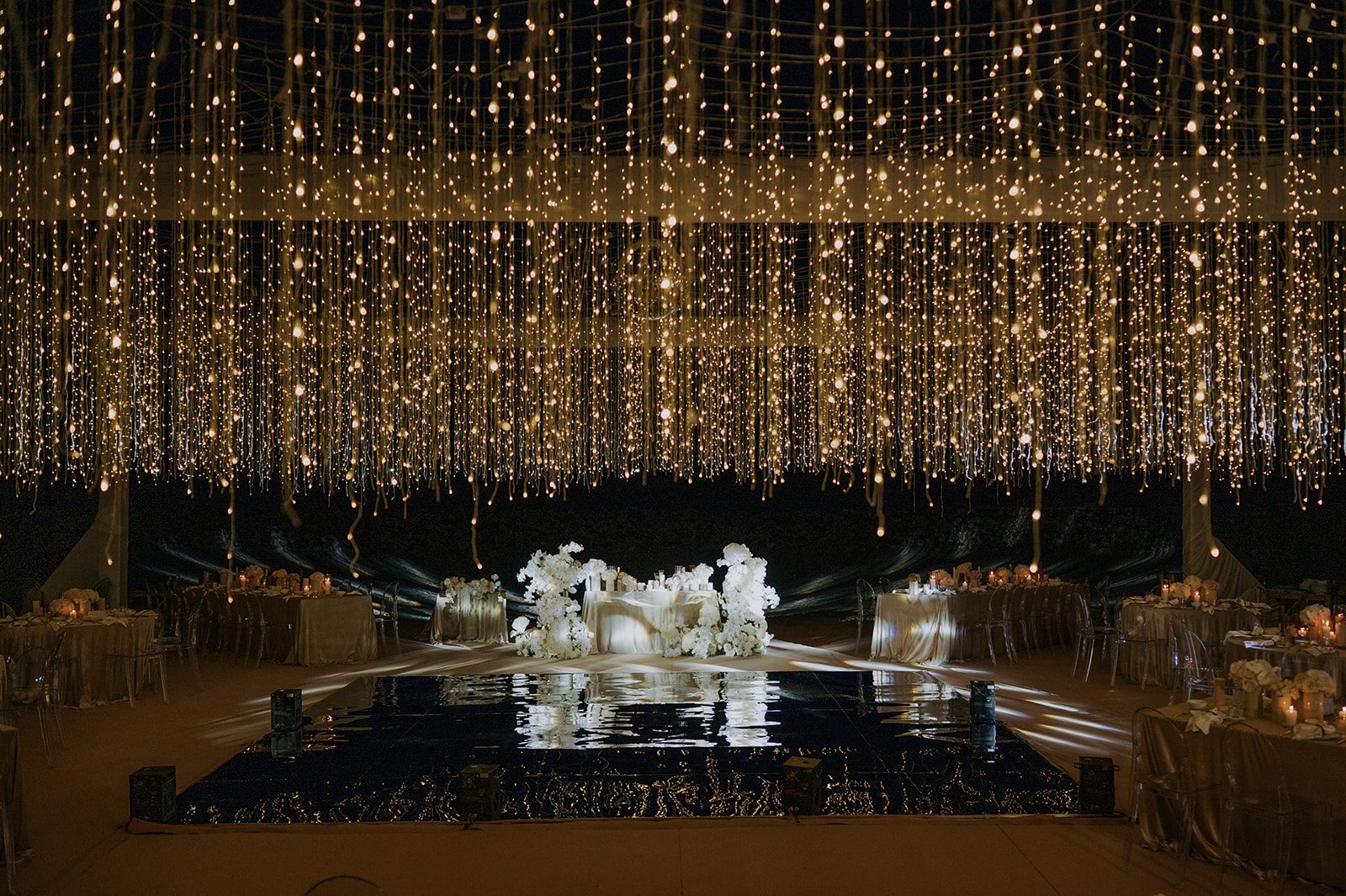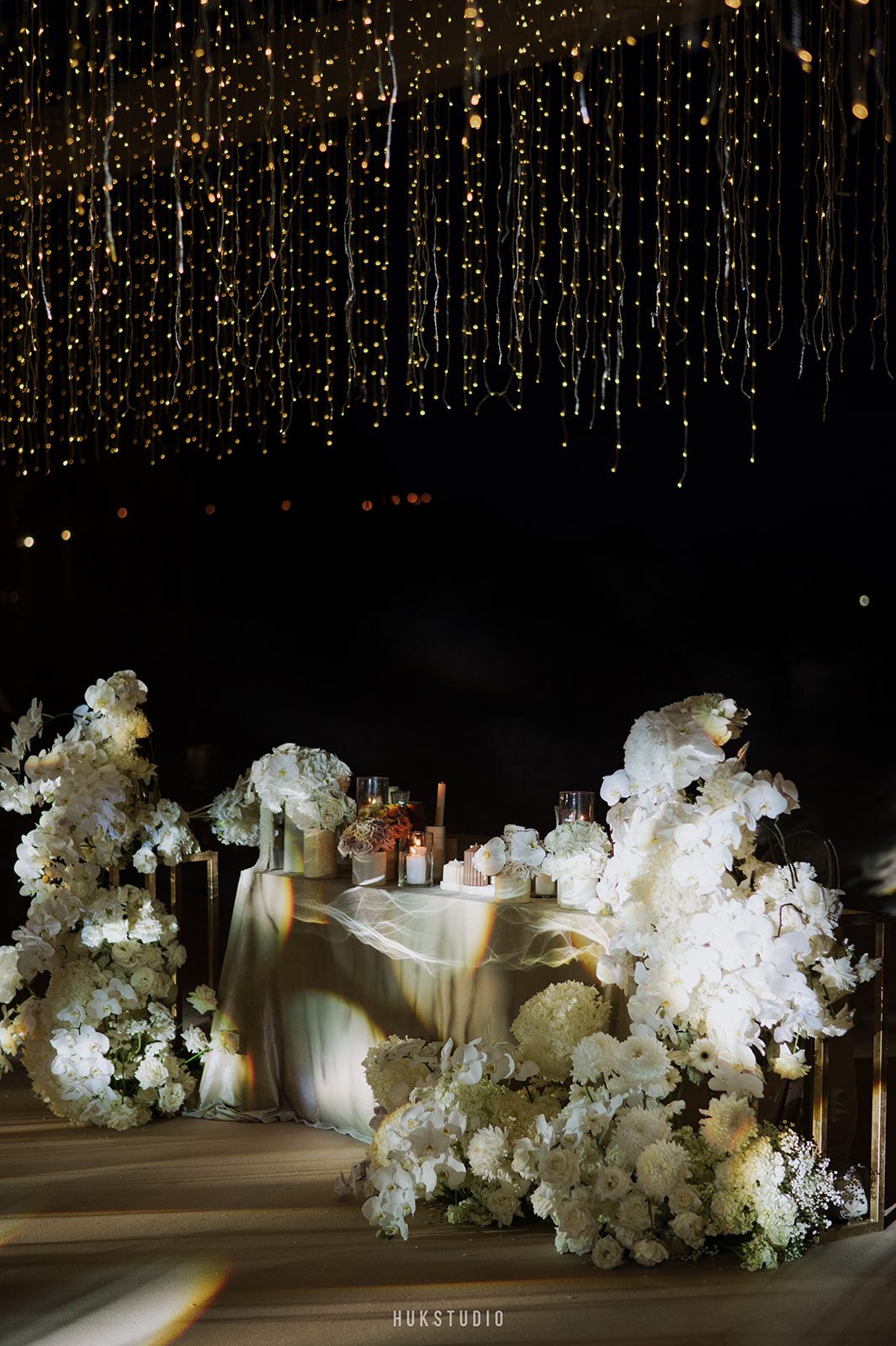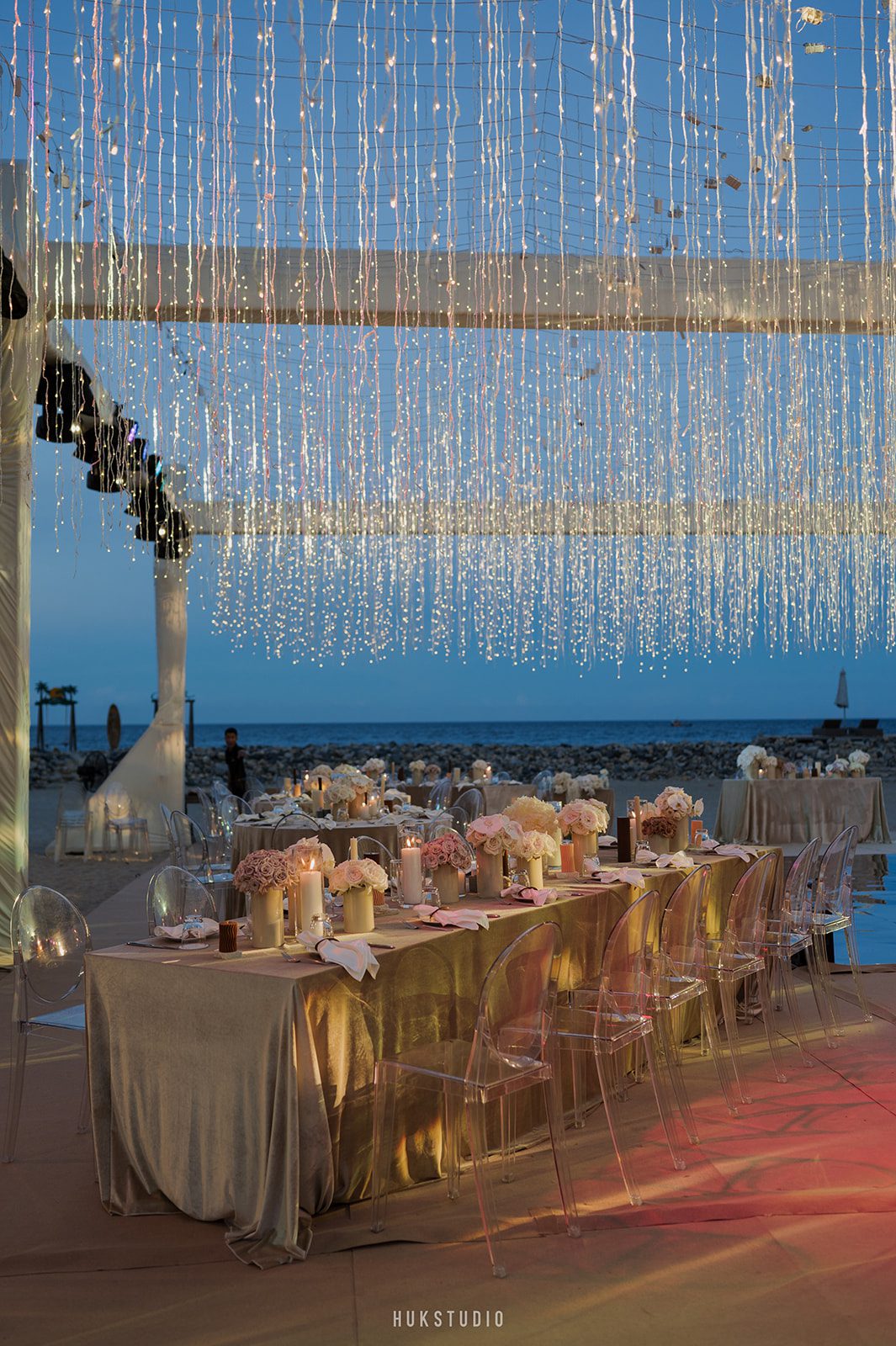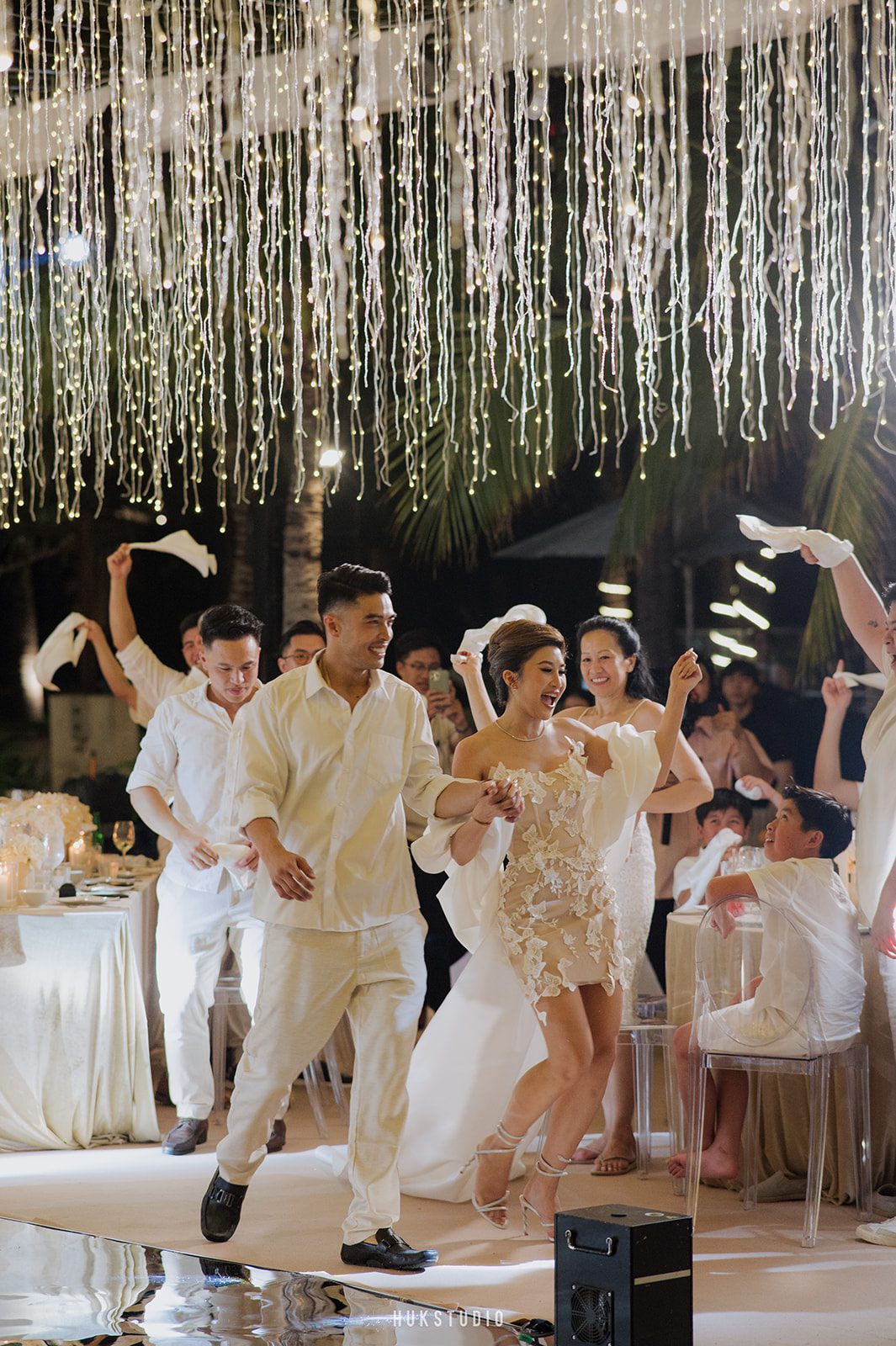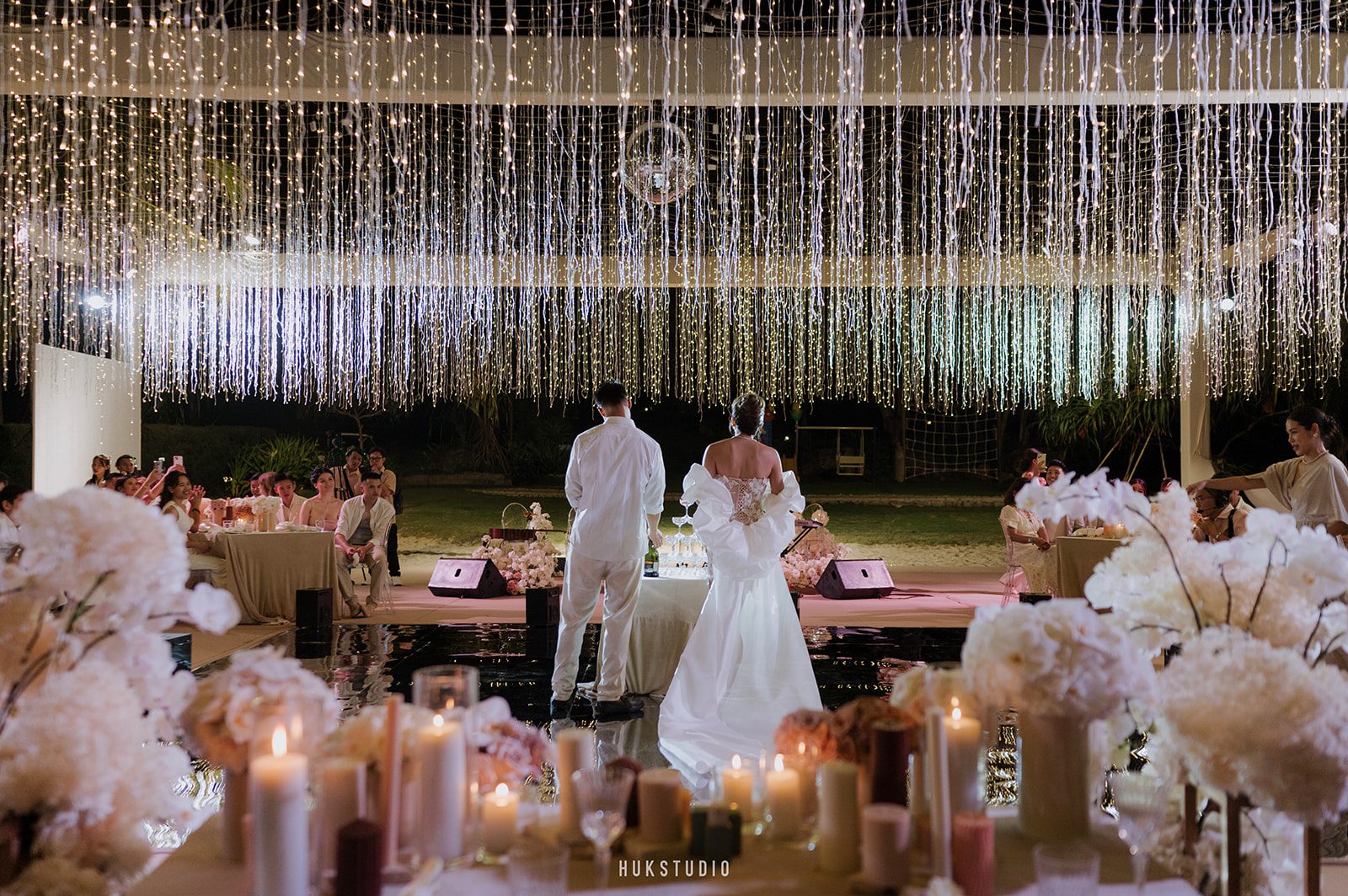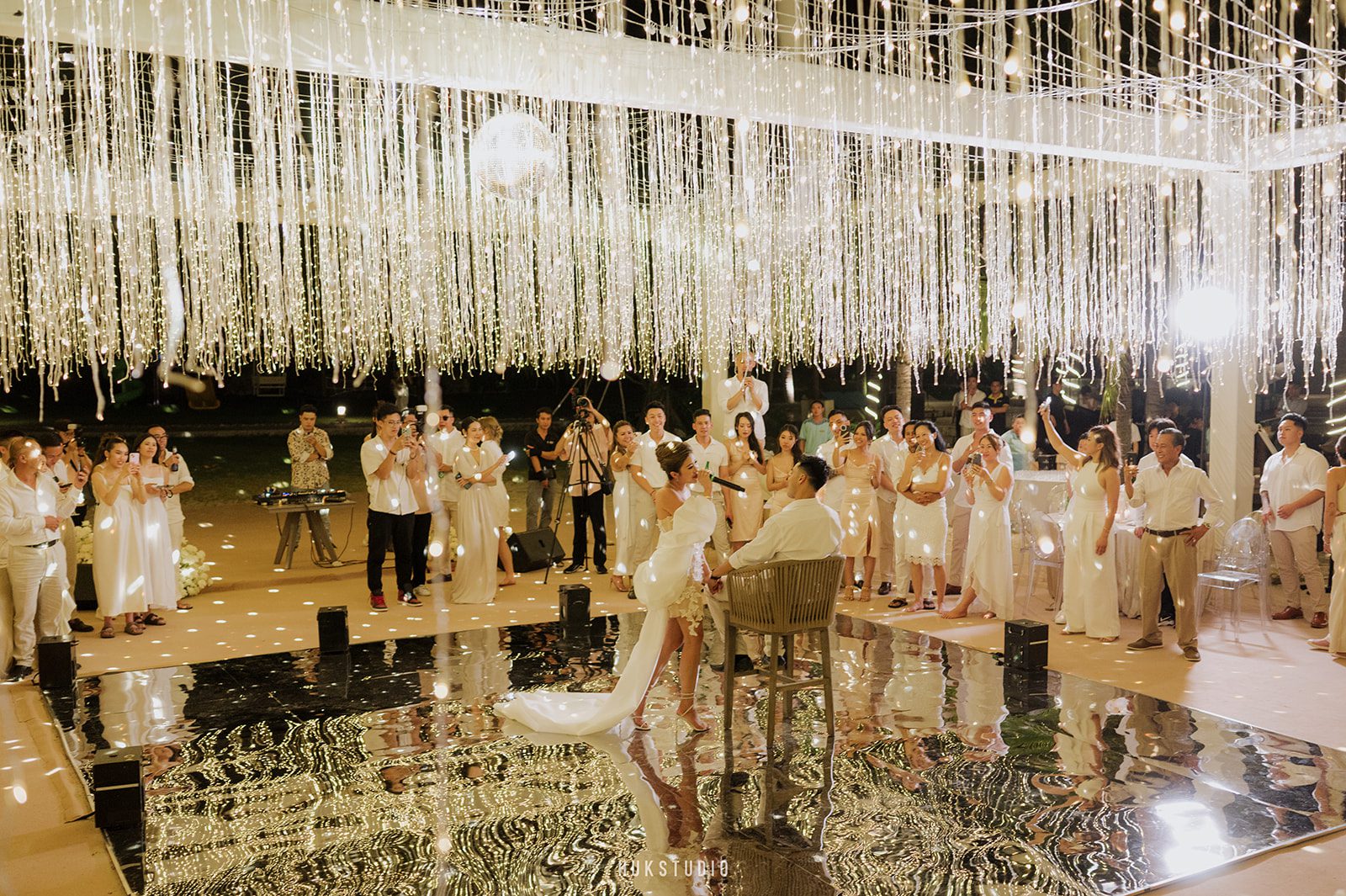 Cathy and John performed songs whose lyrics seem to tell their love journey. The night was literally lit up with an epic sparklefall right at the chorus of "All Of The Lights".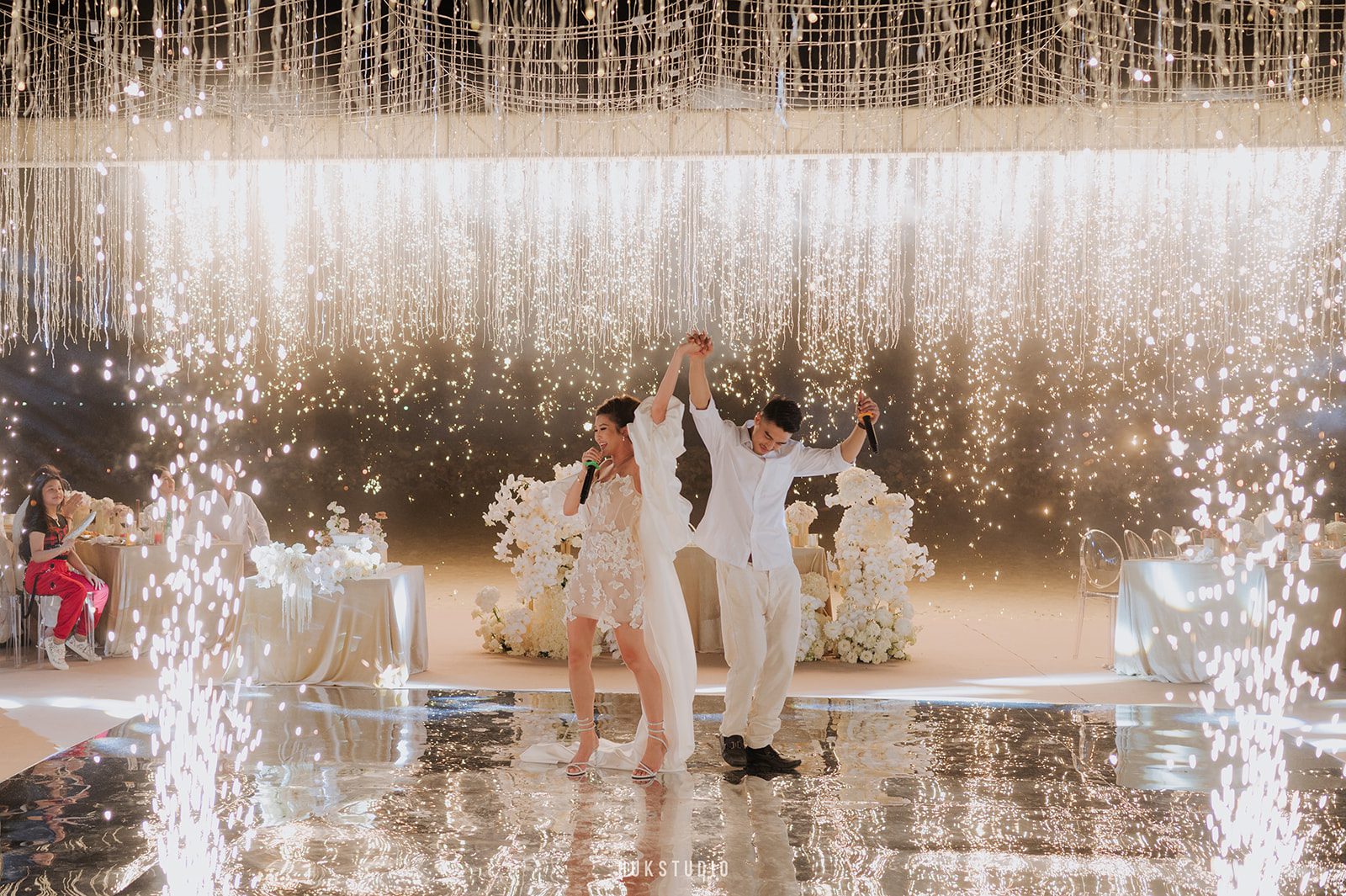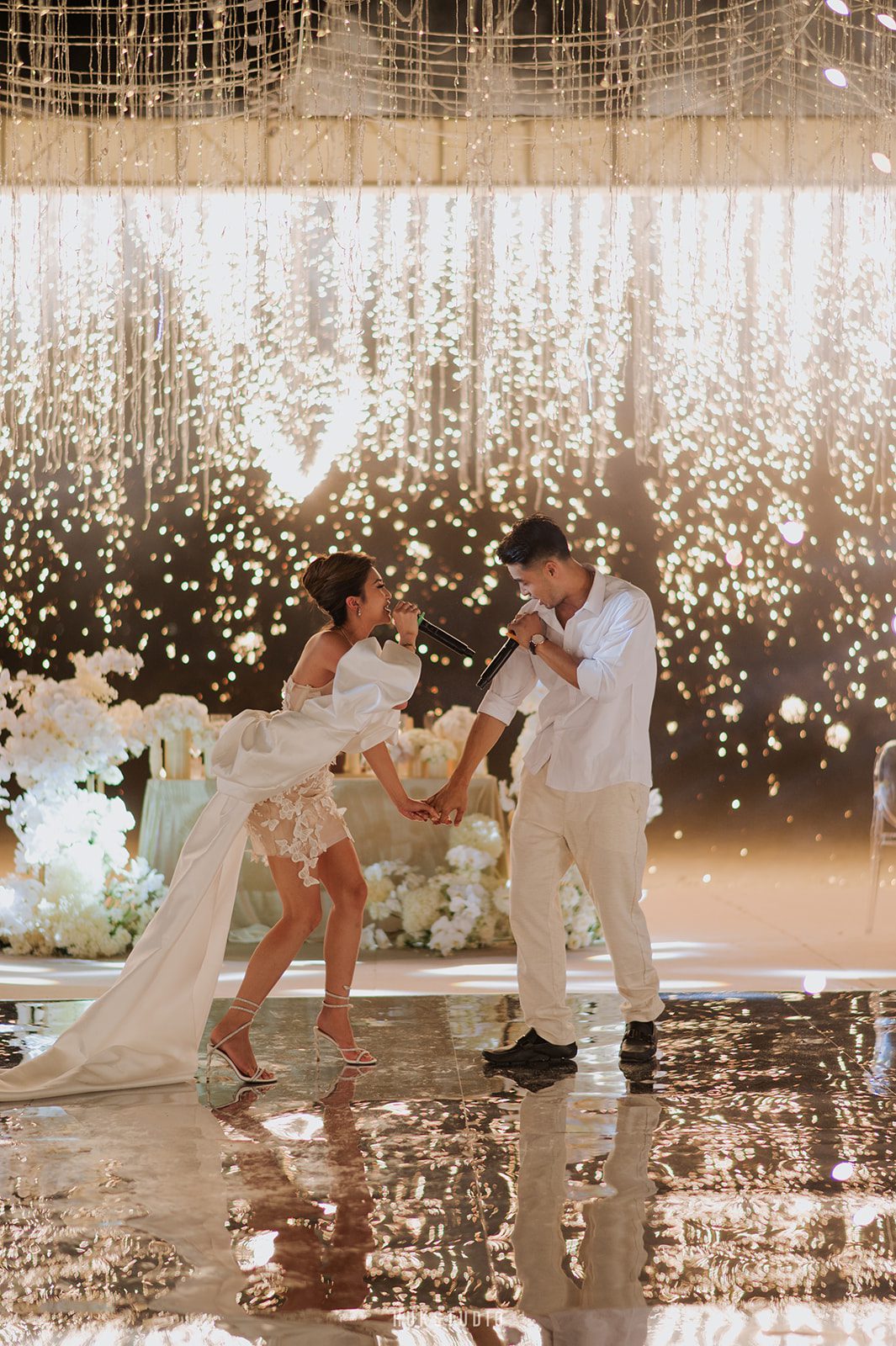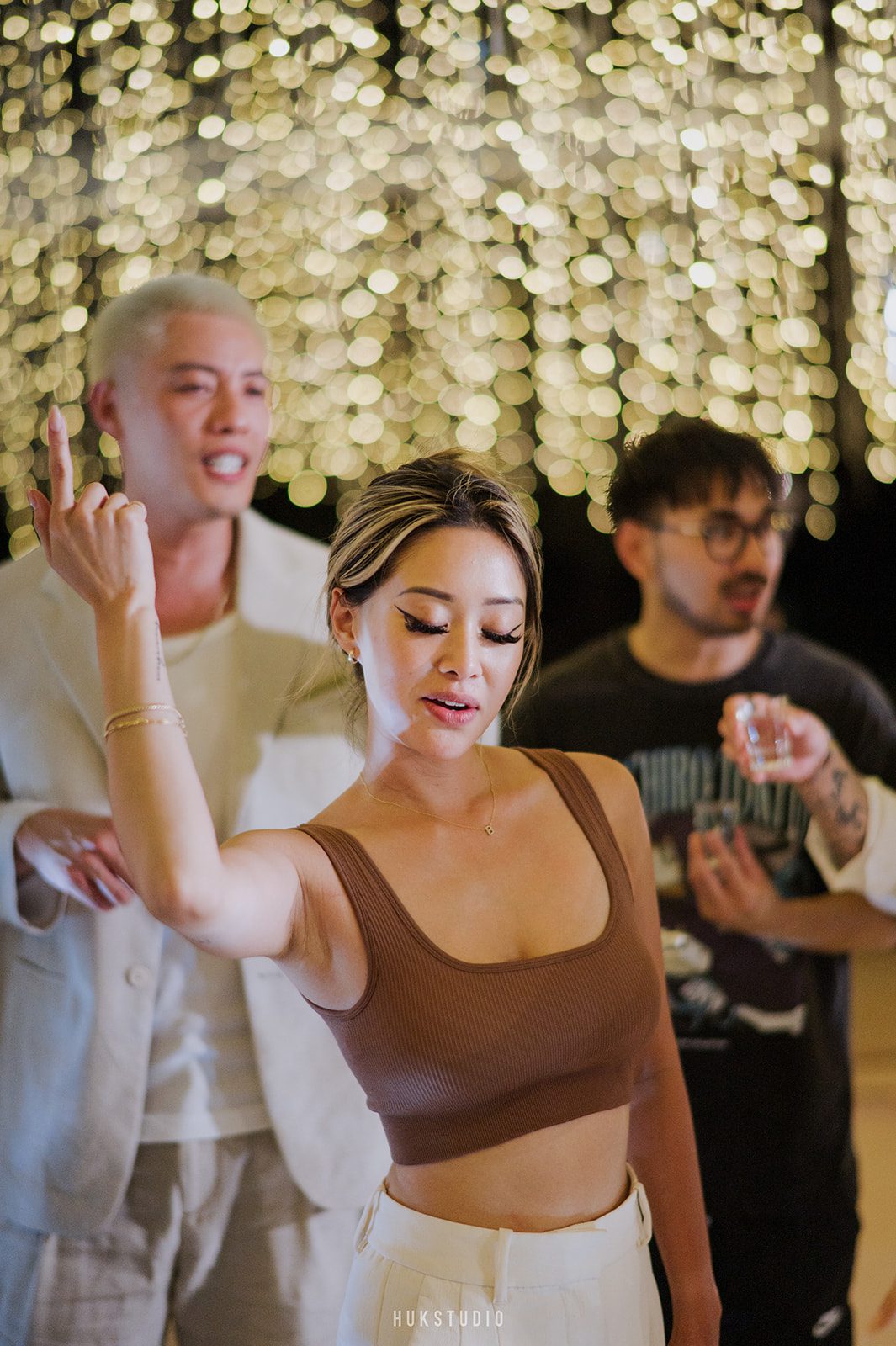 It is always special to create a wedding where every part screams the name of the bride and groom. Cathy and John's thoughtfulness successfully elevated their guests' experience, who totally passed the vibe check with their unmatched energy. "We Found Love" generated countless unforgettable memories, not just for Cathy, John and their beloveds but our team as well!