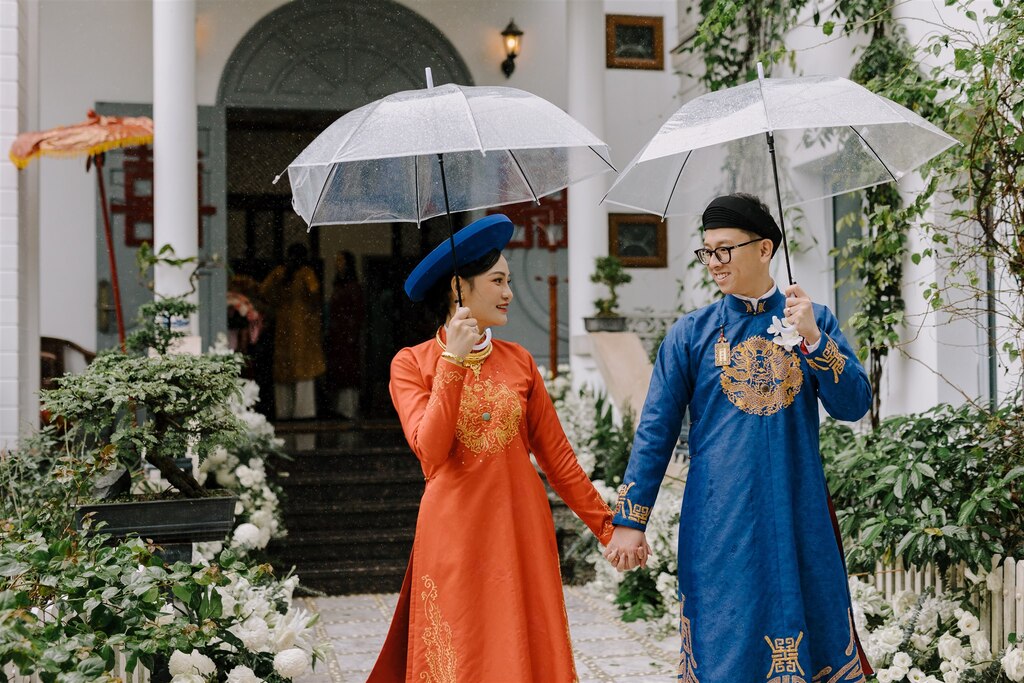 As two Hue natives, Trang and Quang always want to bring the Citadel's traditional grace to their special day. Therefore, their engagement ceremonies were imbued with Hue's heritage and emphasized on family values.
Vu Quy Ceremony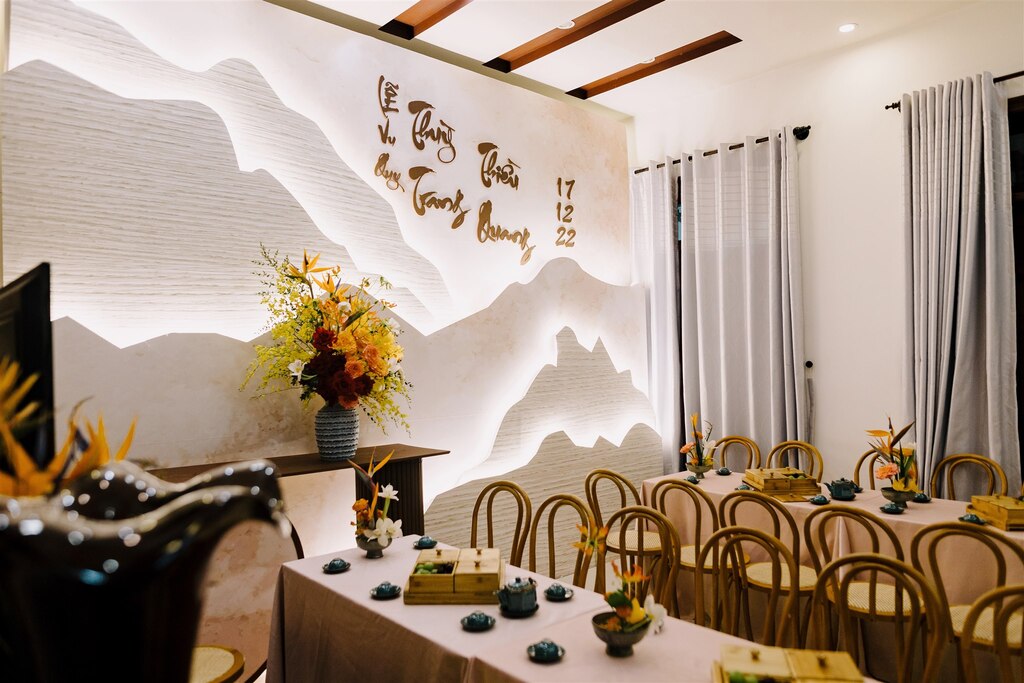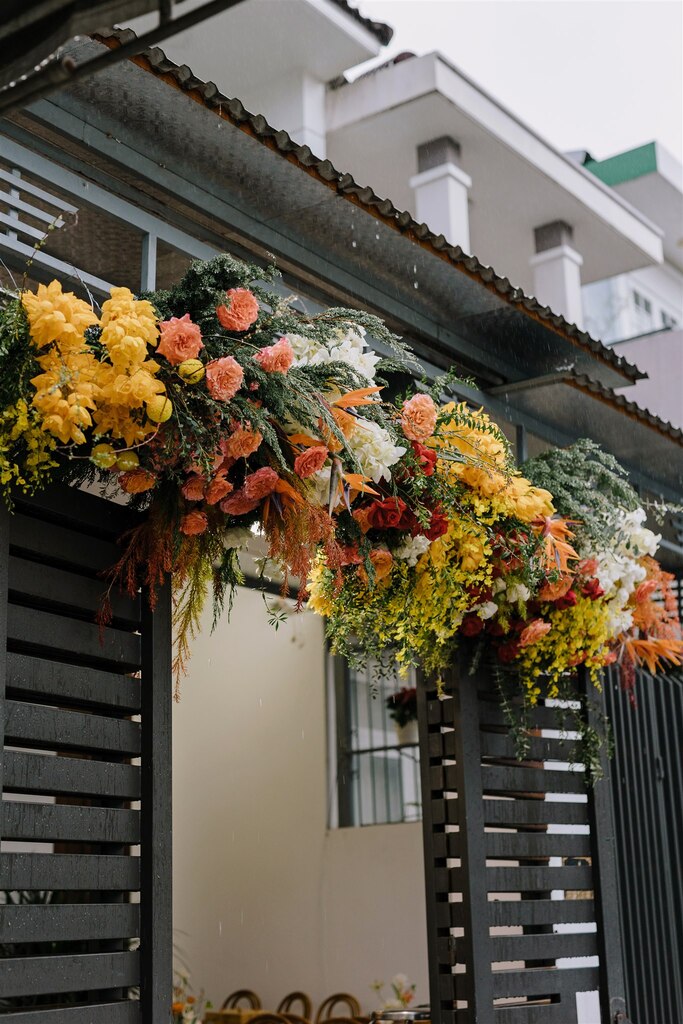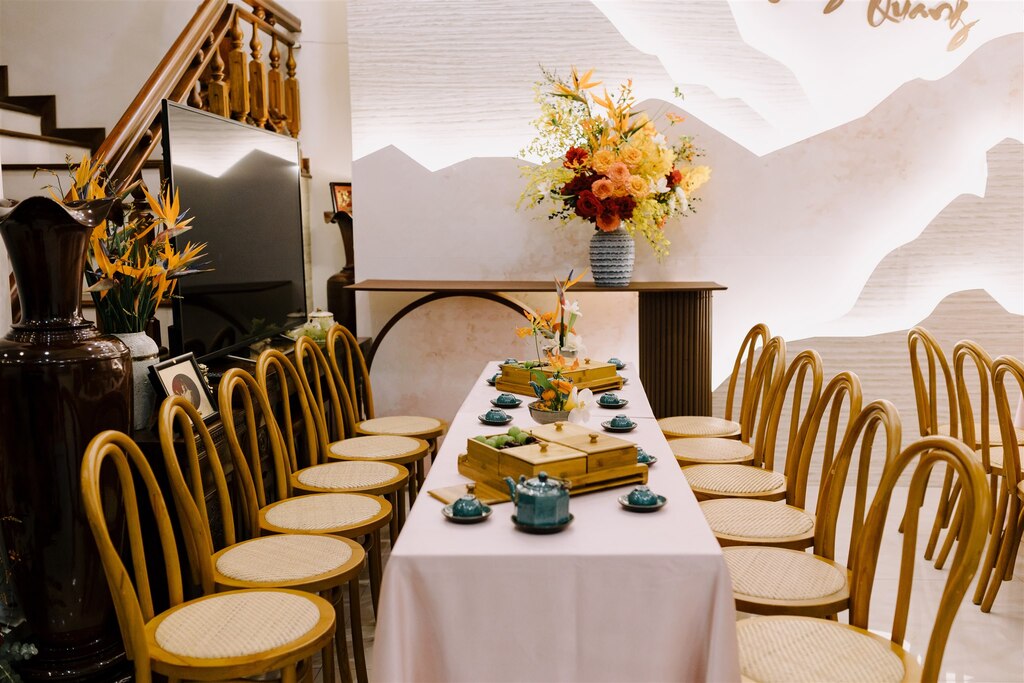 Unlike most other traditional ceremonies, Quang and Trang's Vu Quy ceremony did not use luxuriant flowers, but instead focused on patterns and the use of lightings. The gracefulness was expressed subtlely on table setup, flower arrangement and costumes.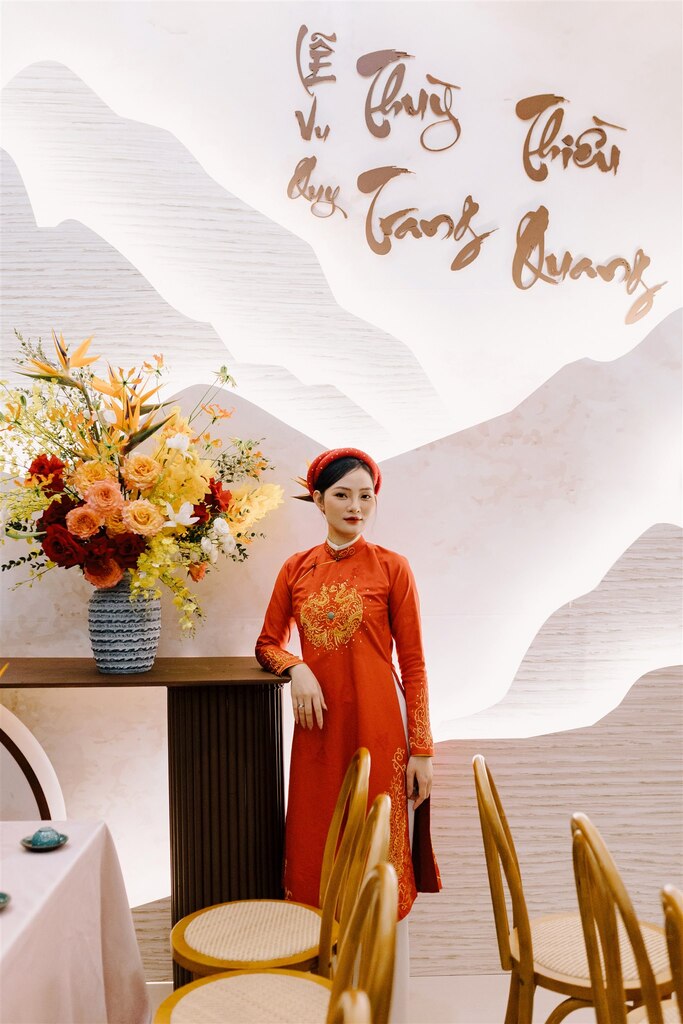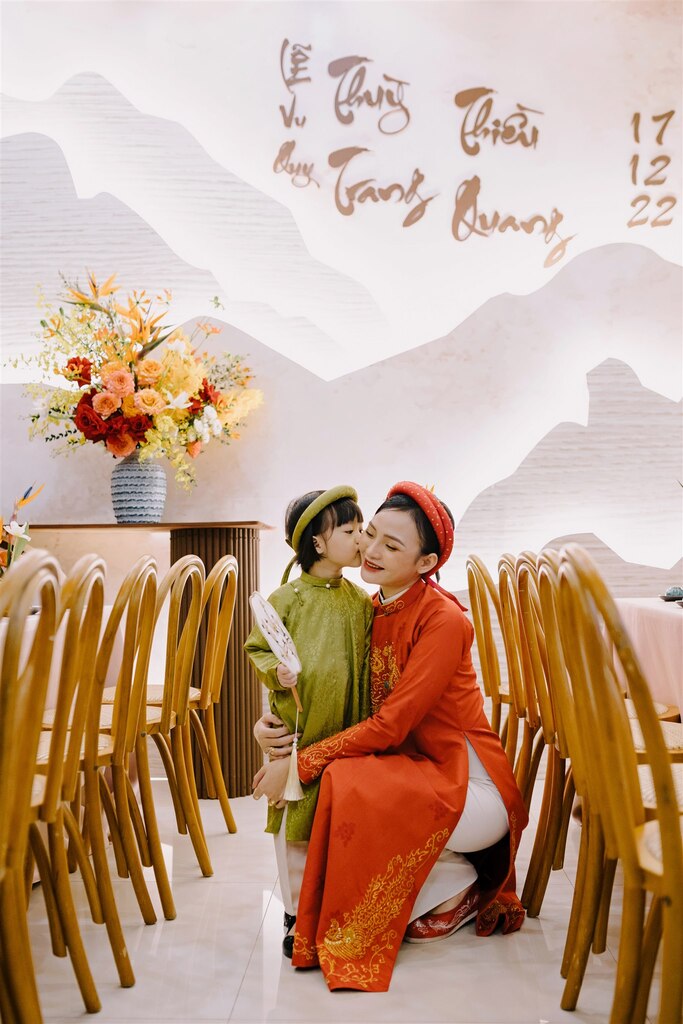 Their Vu Quy ceremony at Trang's house felt as calm, cozy and homey as the elegant character of Hue dwellers. The rain that day had no chance at diminishing the joyfulness which the couple and their families immersed themselves in.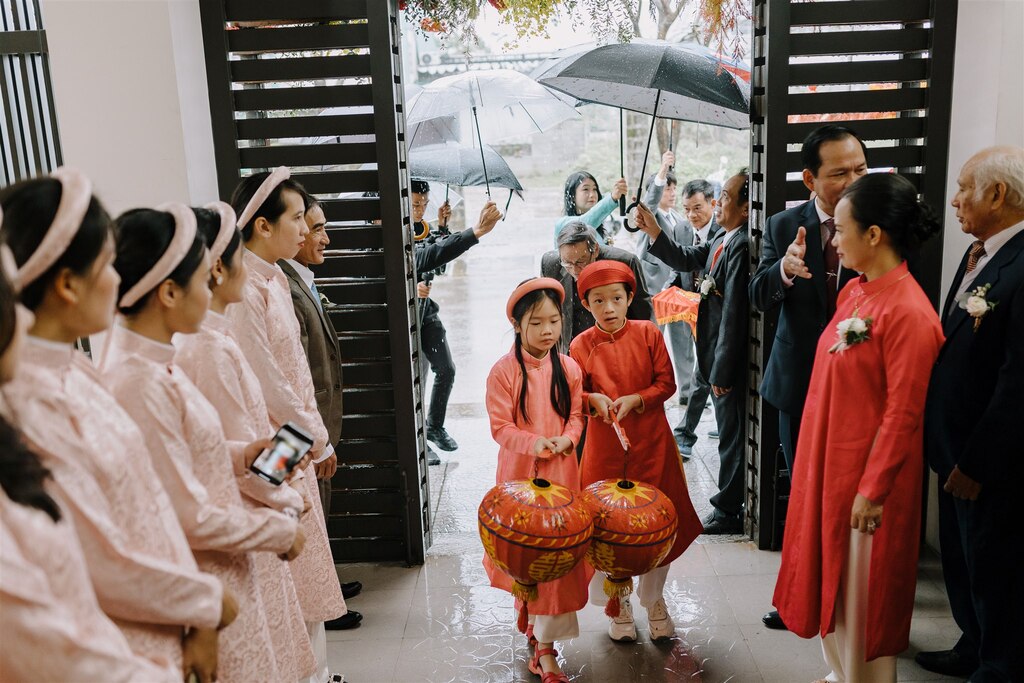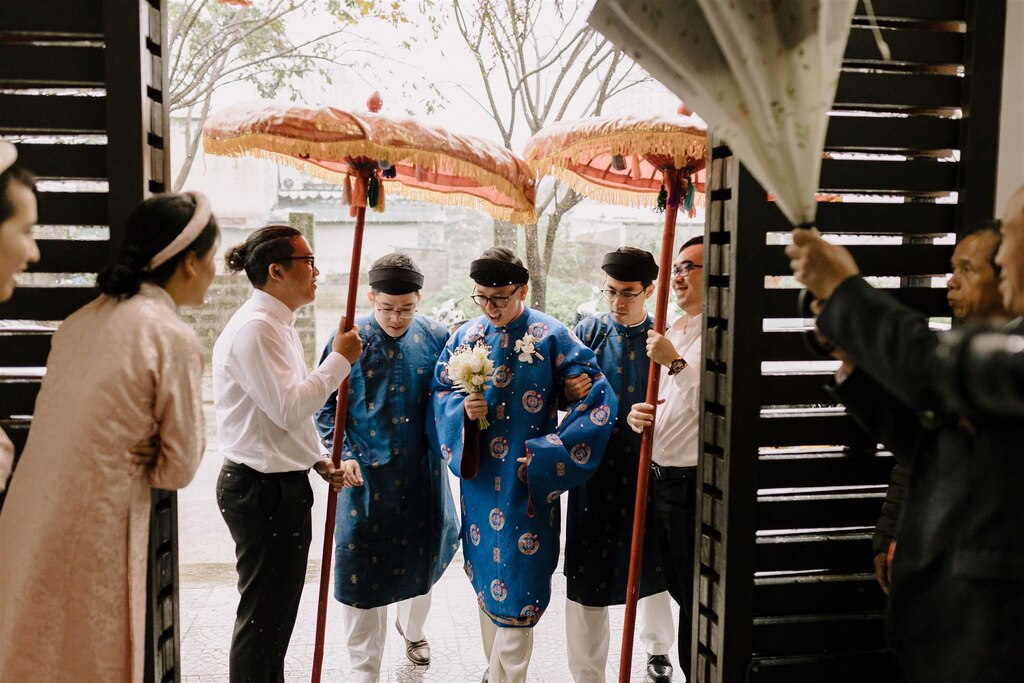 Complimenting the warm palette, the bride and groom's Nhat Binh costumes were a significant highlight of the ceremony. Despite being Hue's traditional costume, it brought a distinctiveness and uniqueness to their special day, at the same time put a finishing touch to the concept.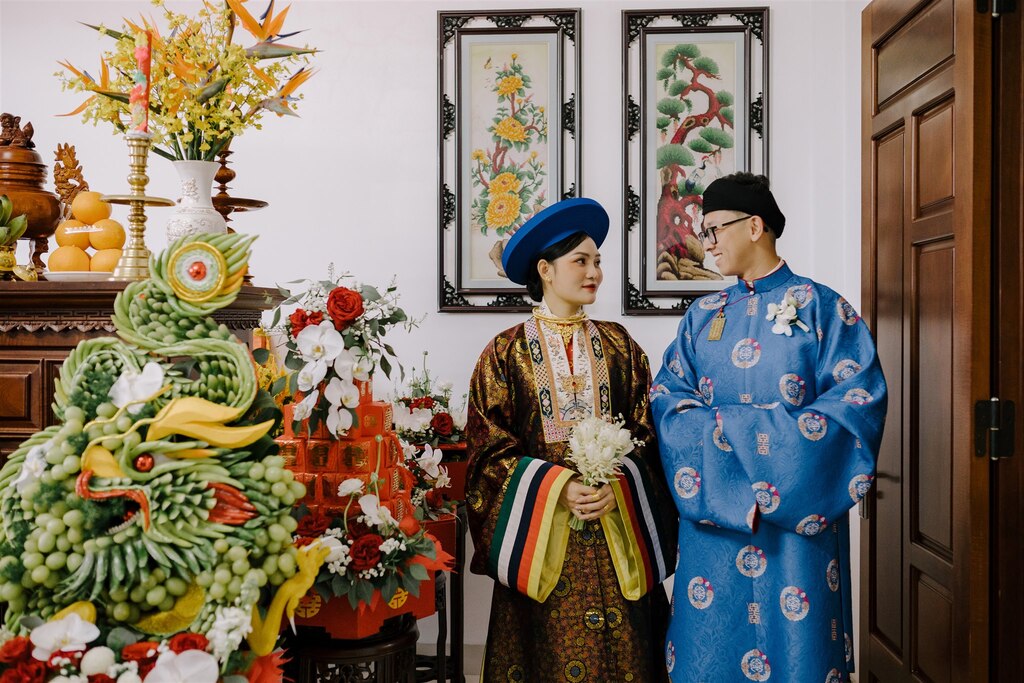 Engagement Ceremony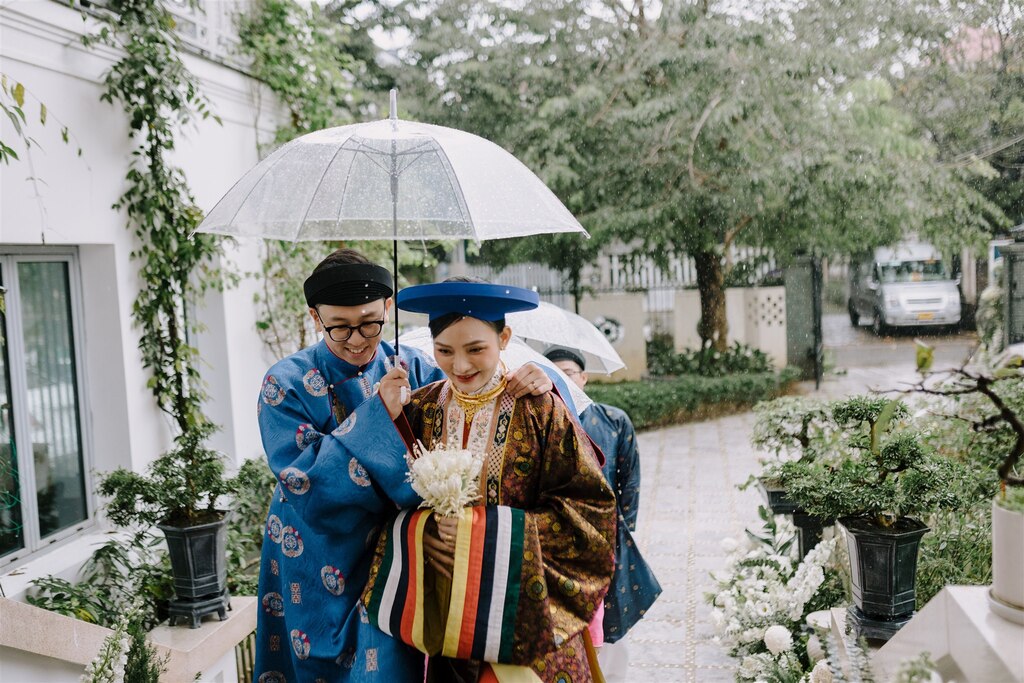 Having finished the Vu Quy ceremony, the couple moved to the groom's house for the engagement ceremony. Quang and Trang spent time for couple portraits and they were some of the cutest shots we had in 2022!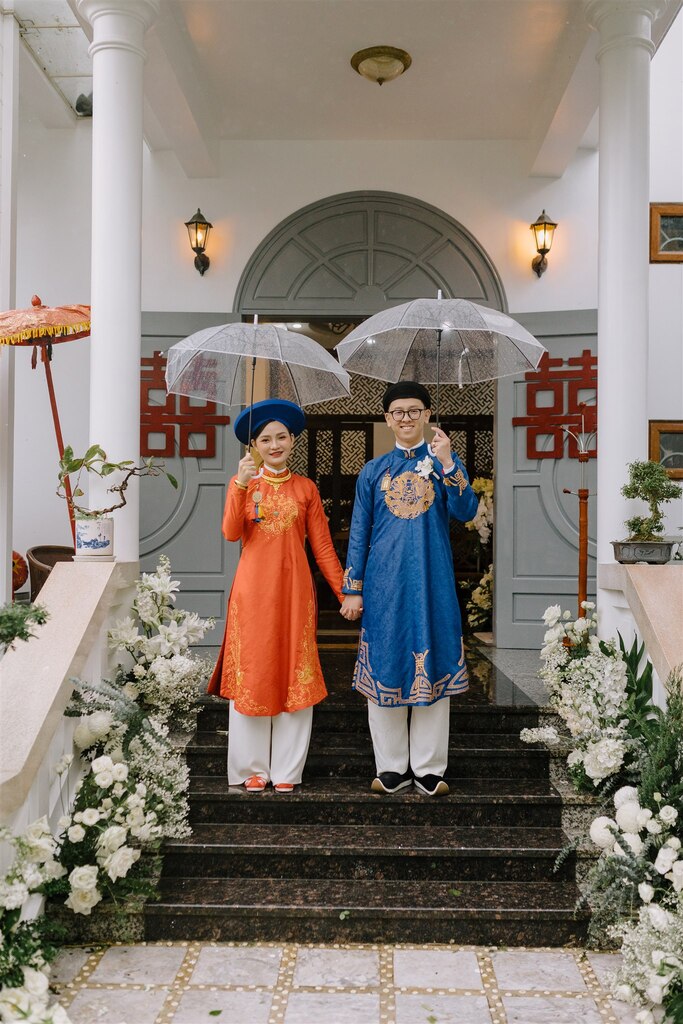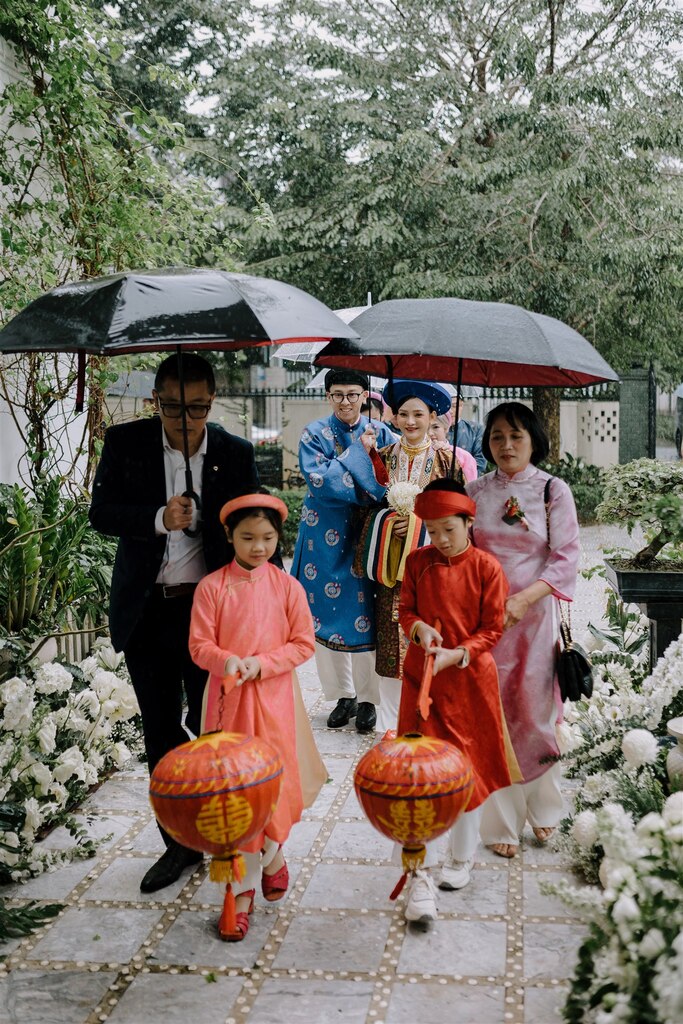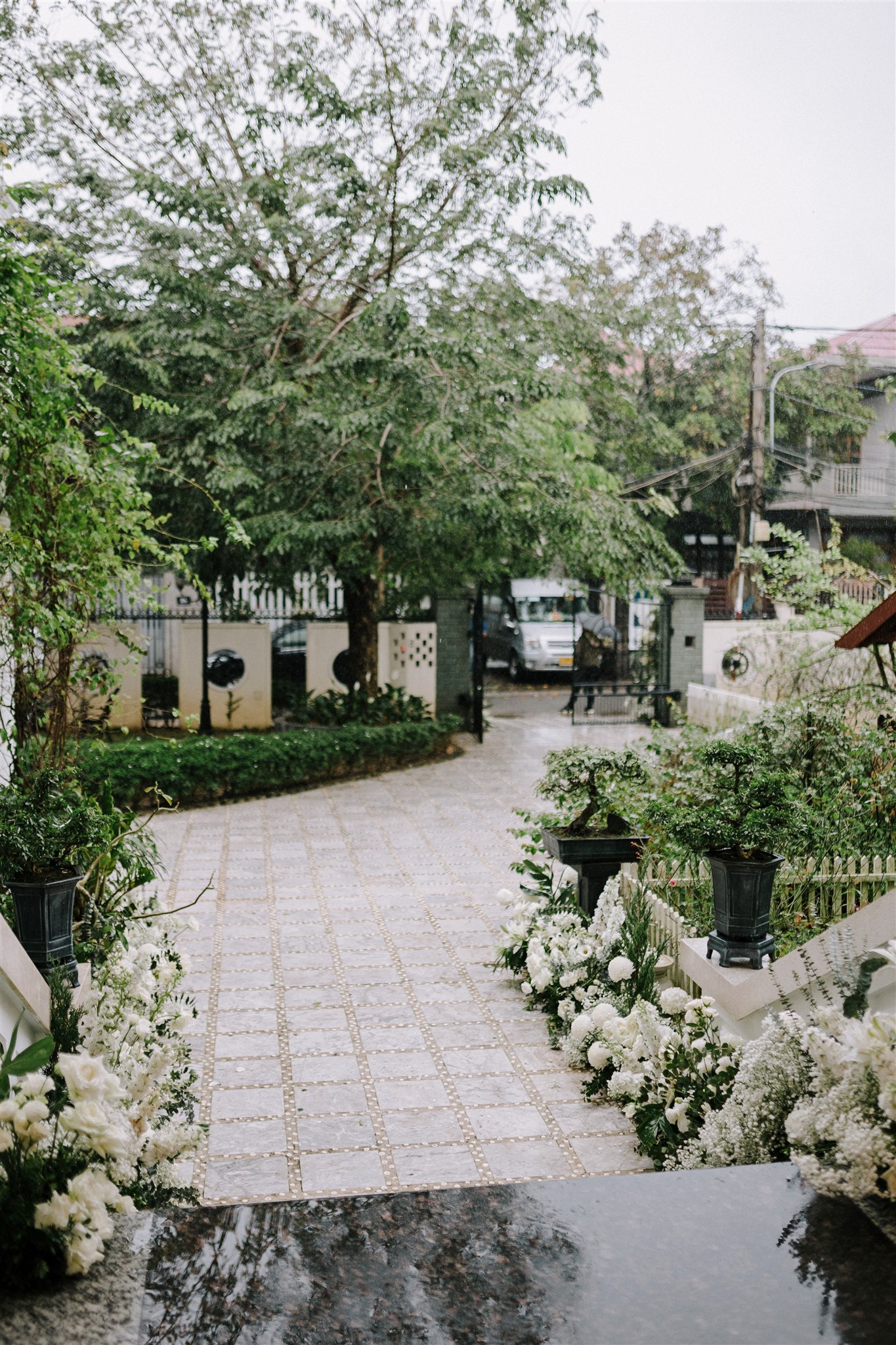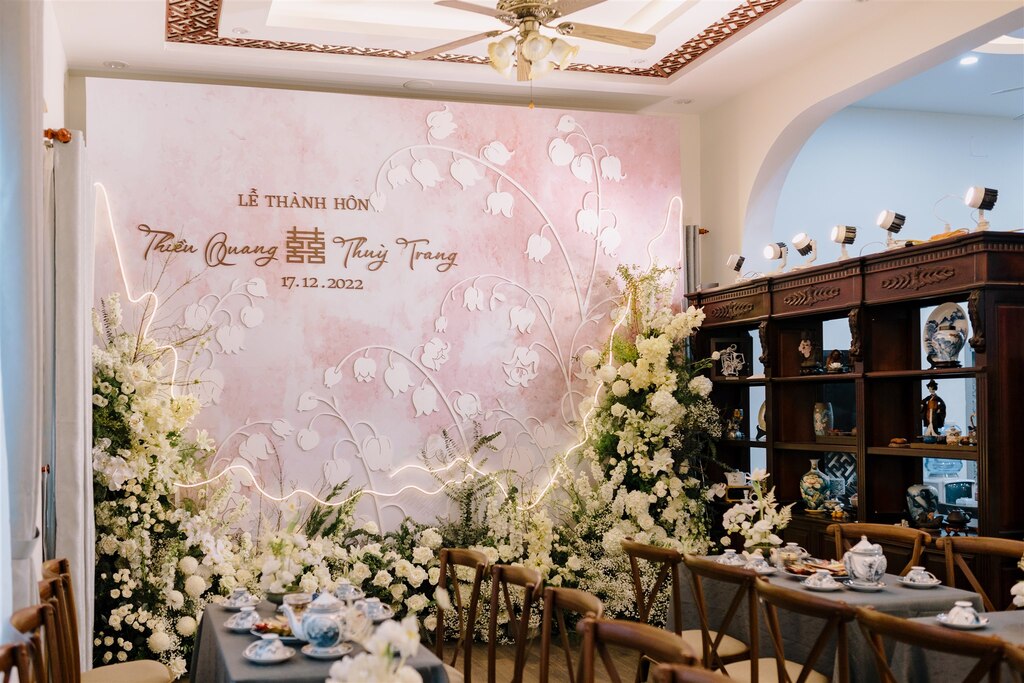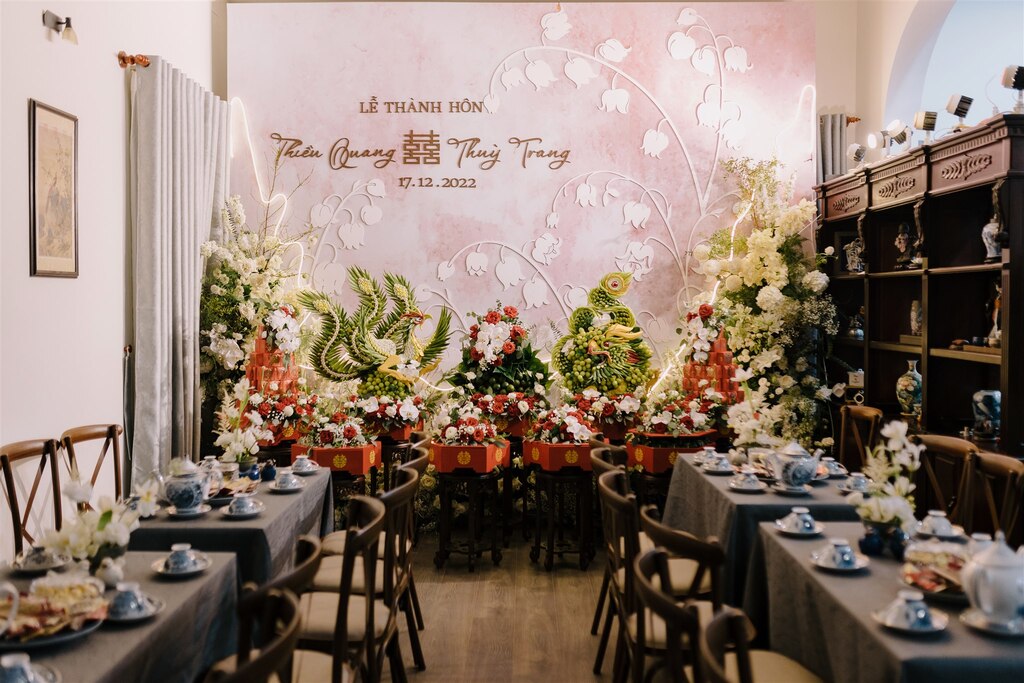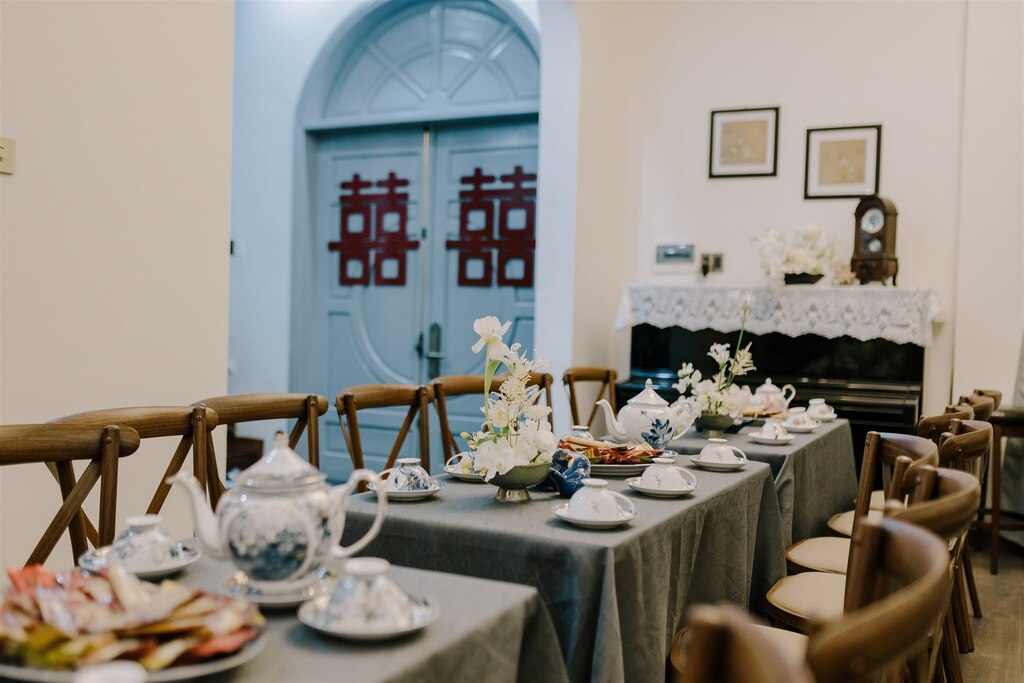 Keeping the implementation of patterns and lighting, the decoration concept at Quang's house added more luscious flowers. The white and light pink were a dream combination at exerting a sweet, light-hearted vibe to the engagement ceremony.