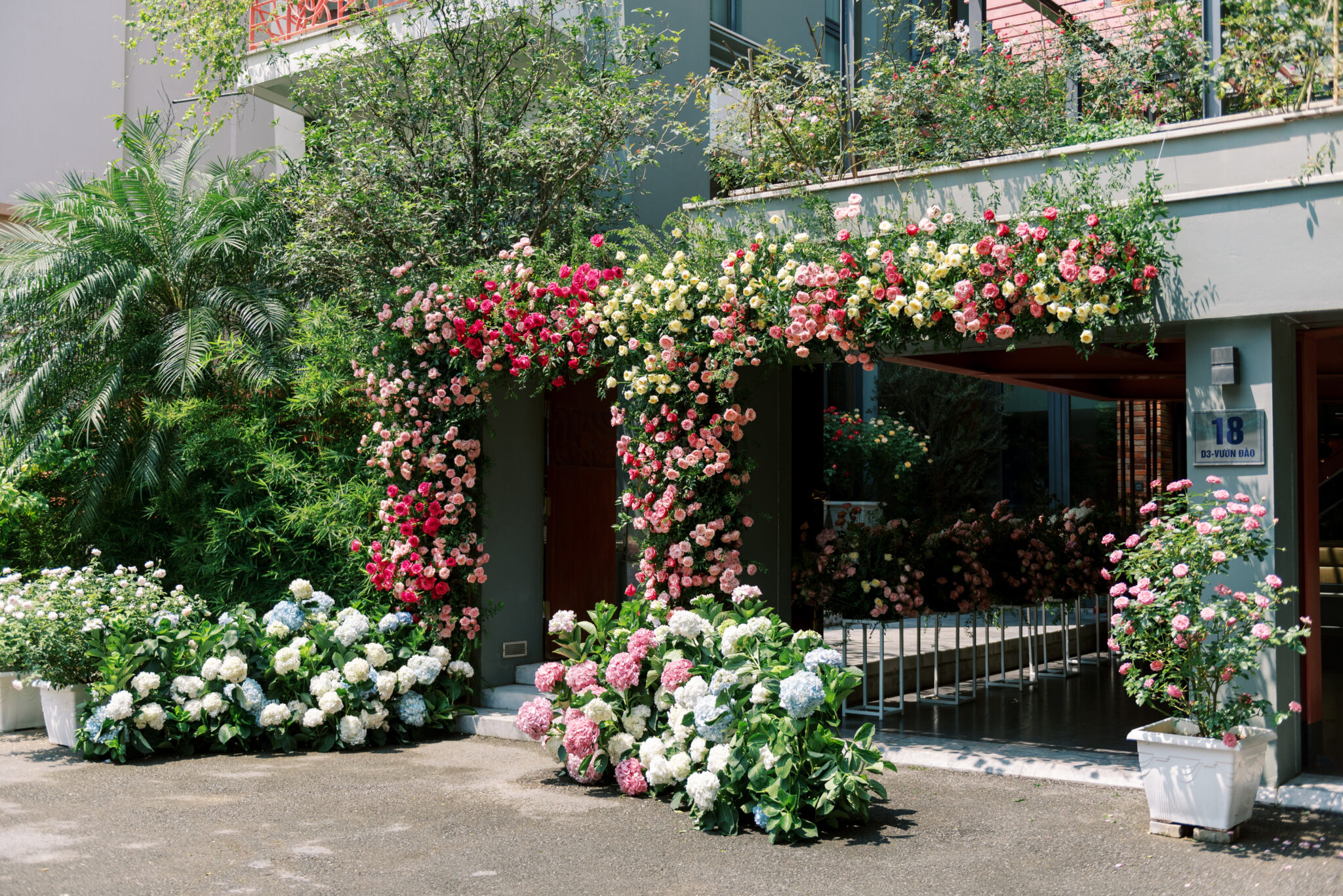 Kieu Anh and Tung rejoiced in a cozy, intimate traditional ceremony where the bride's house was filled to the brim with vibrant colors and fresh flowers, fanned out from the gate, corridor to the ceremony room.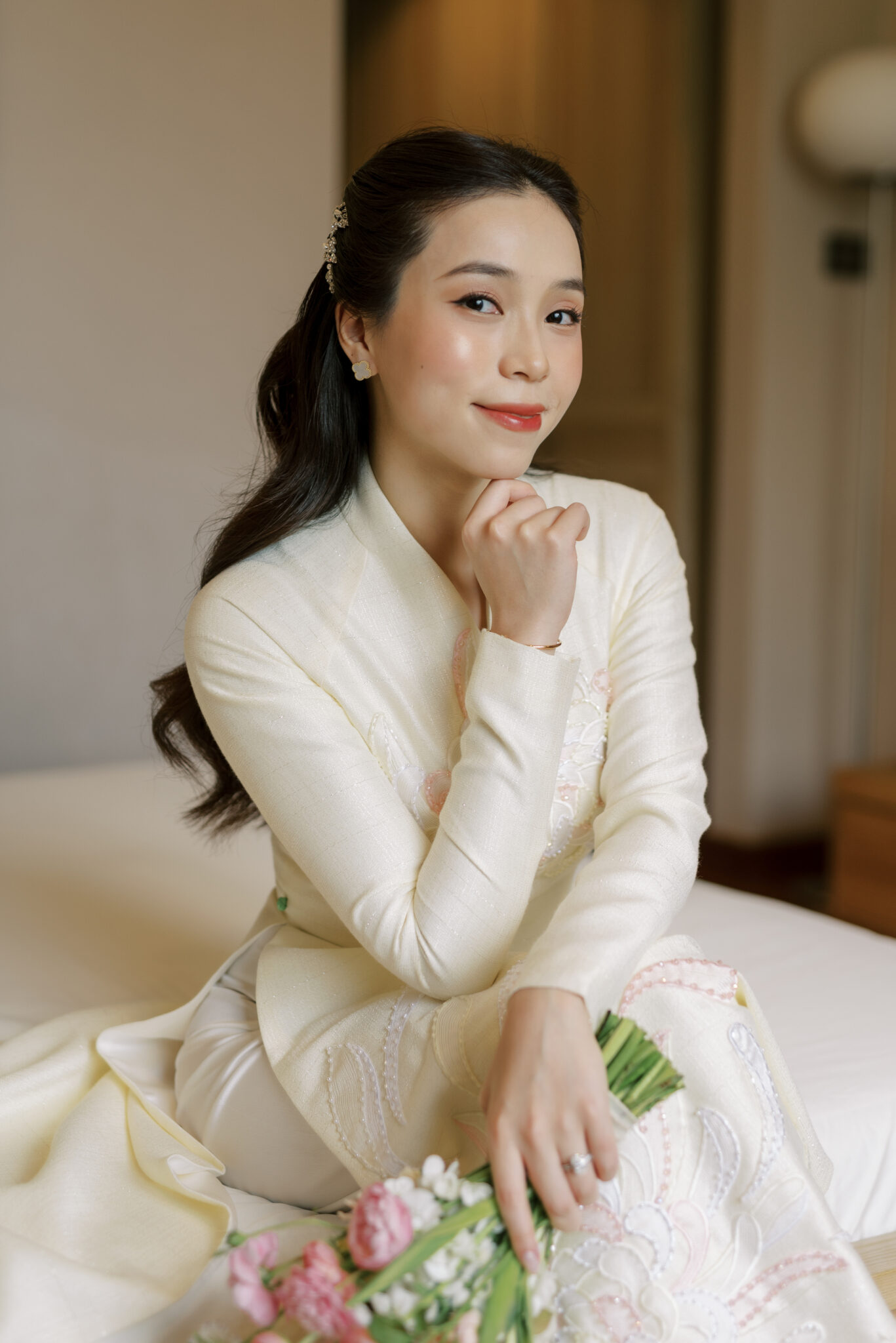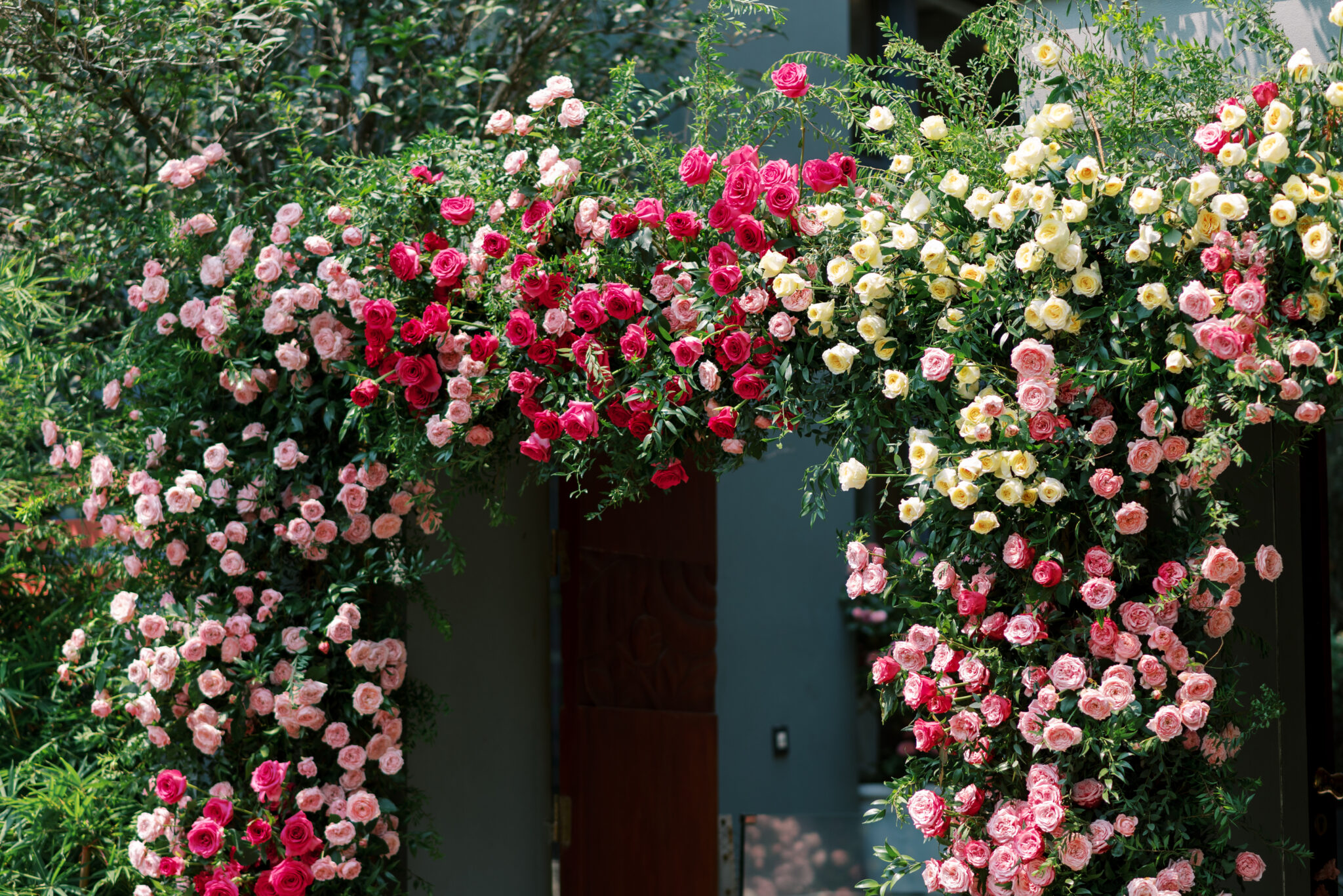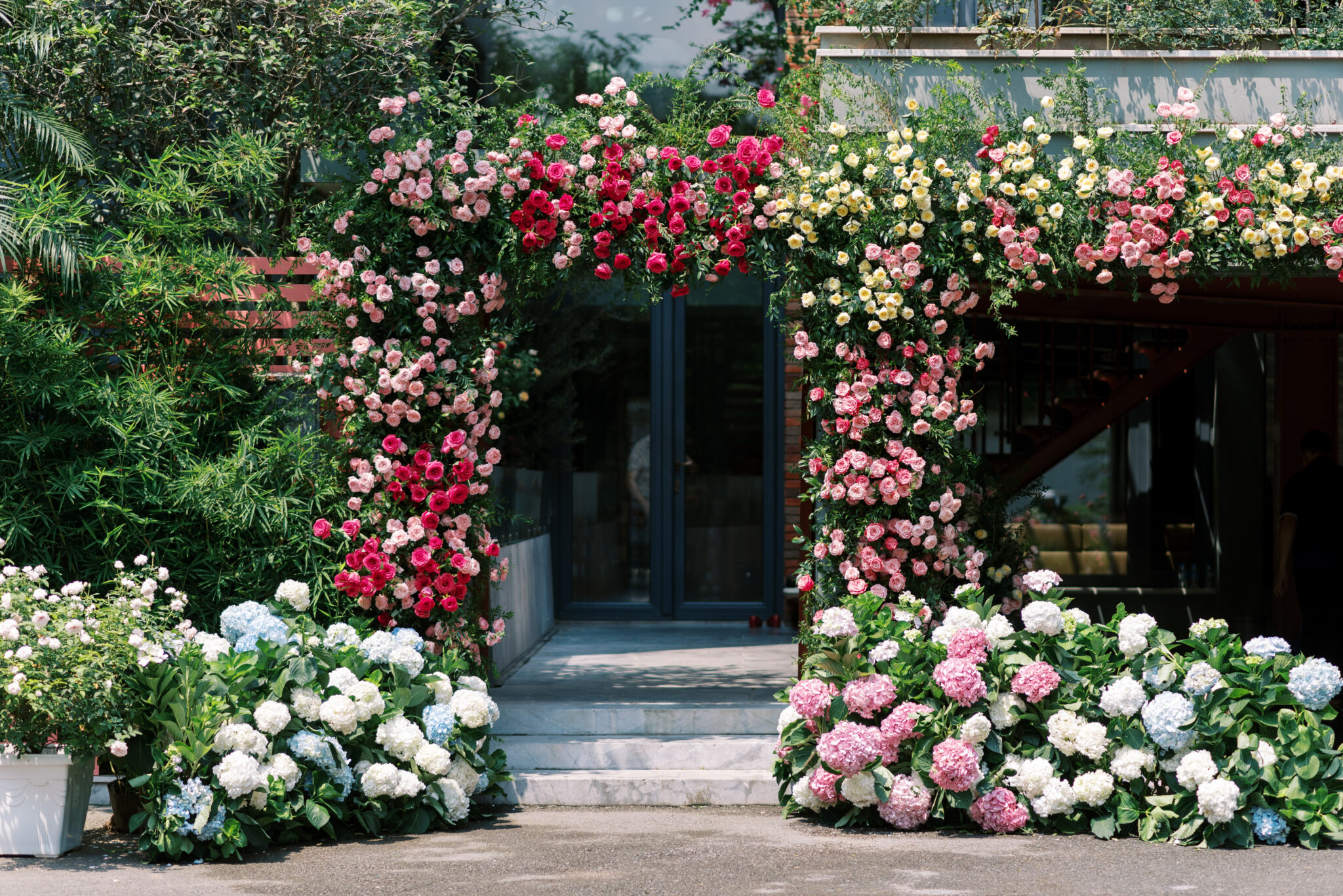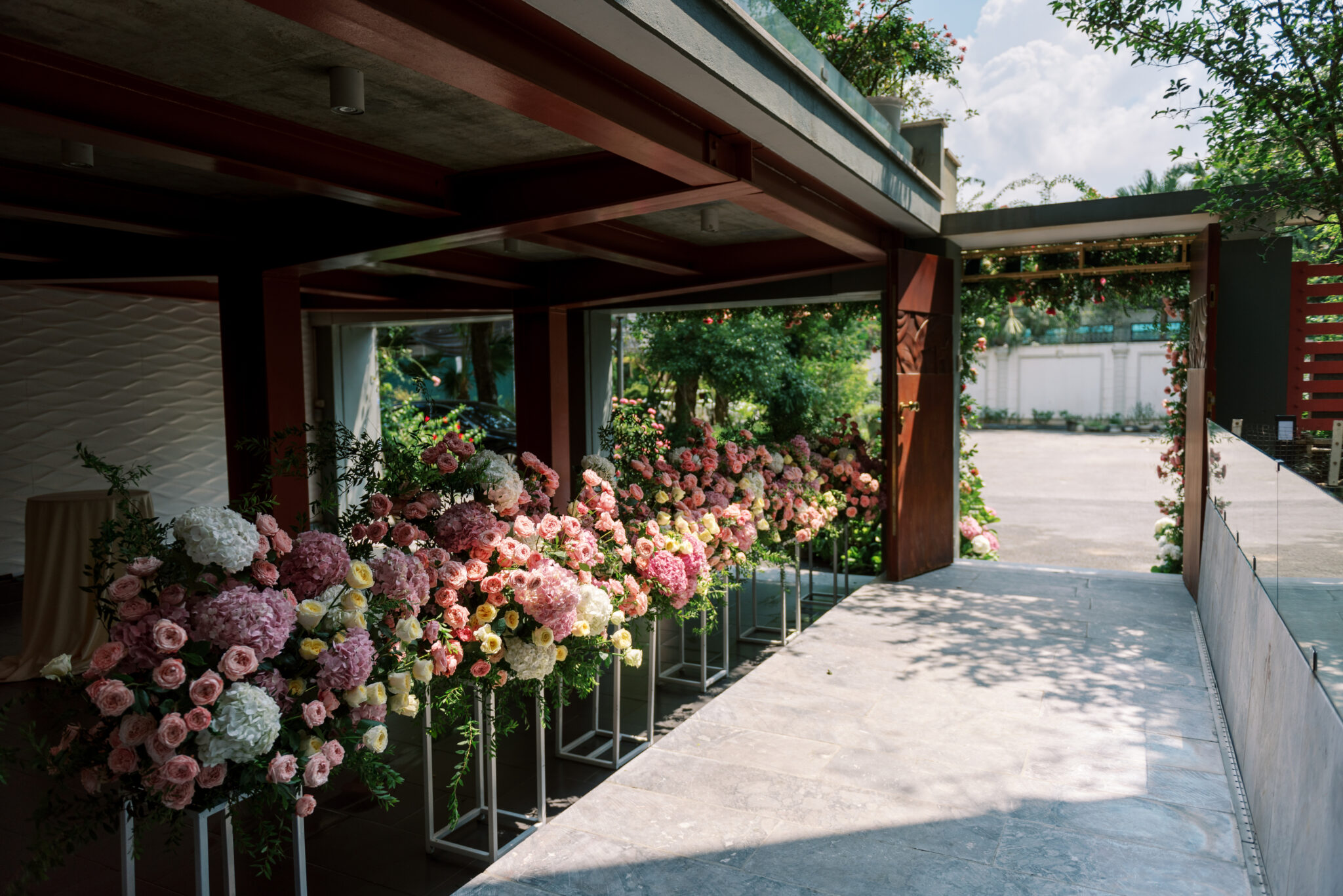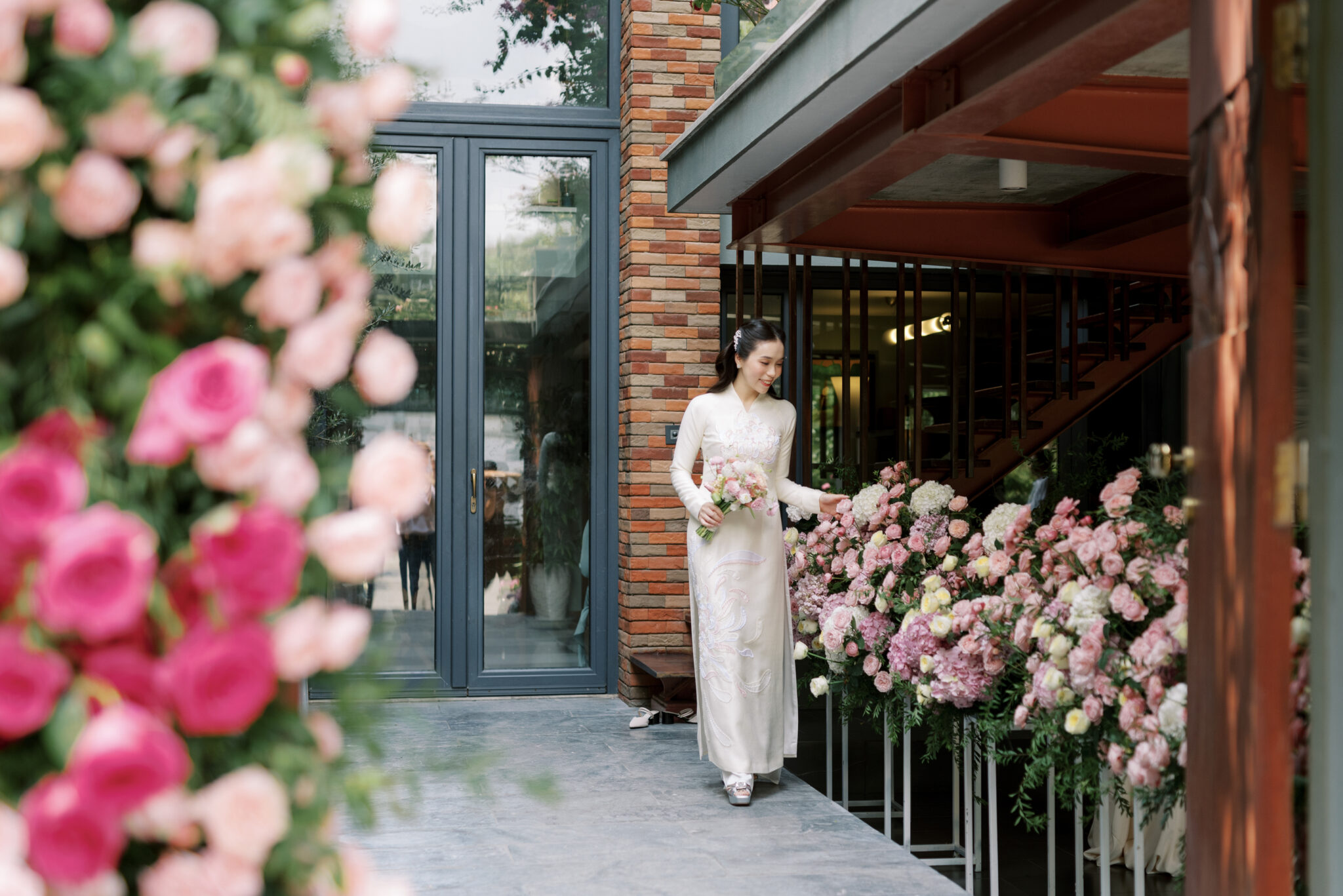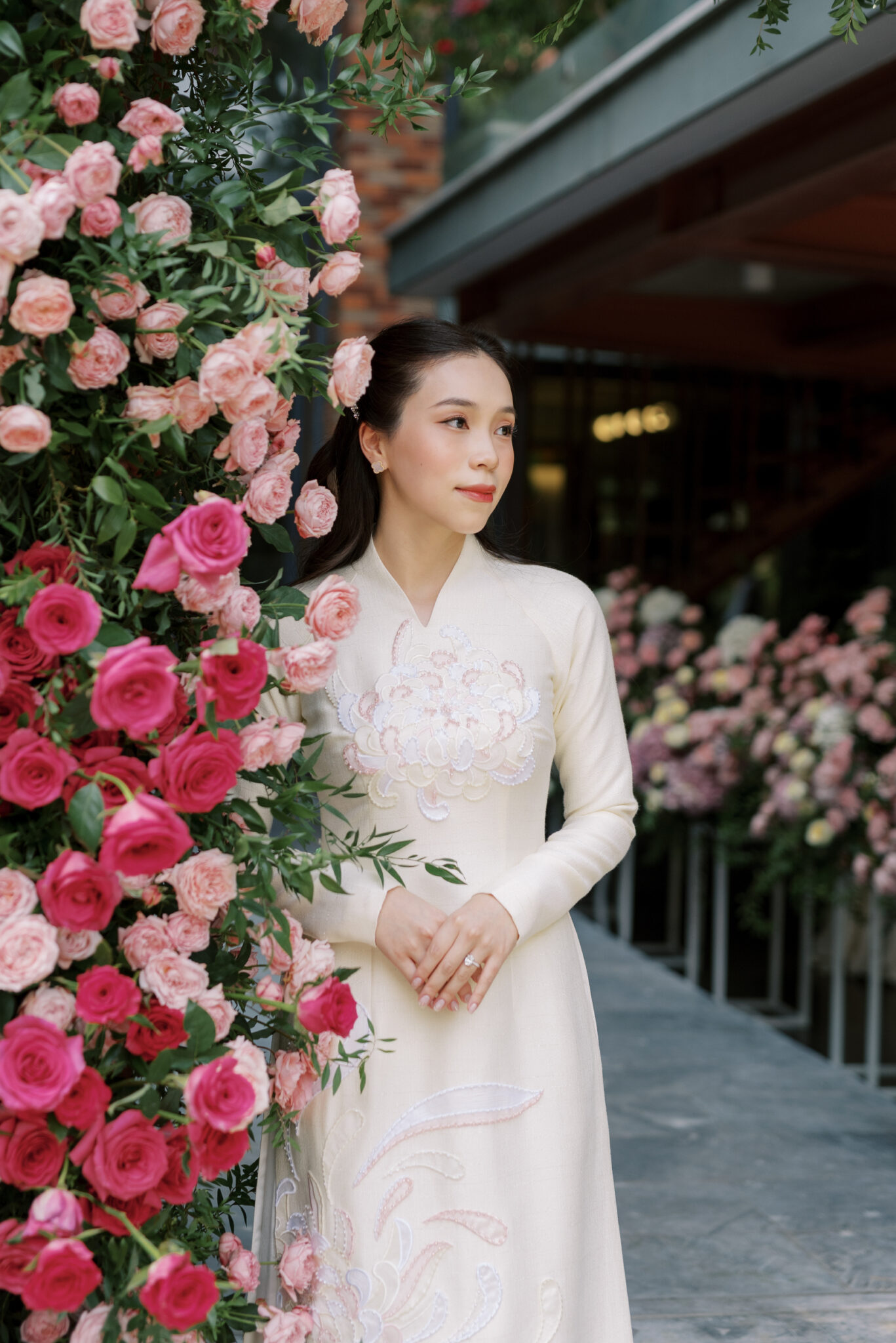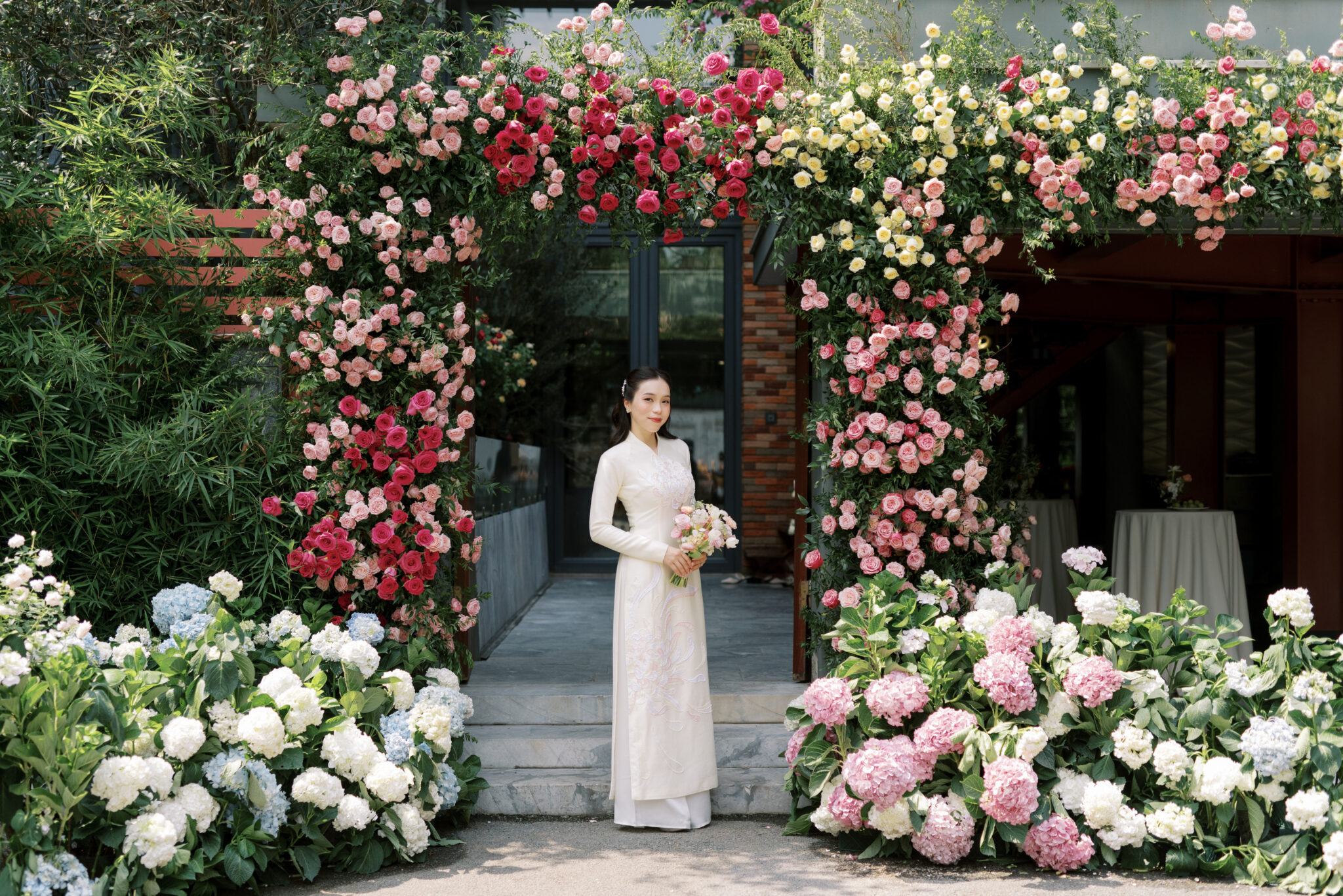 Not just astounded with an overall vibrance featuring a luxuriant floral gate and backdrop, the concept also emphasized on the details such as floral arrangement, table flowers and tablewares.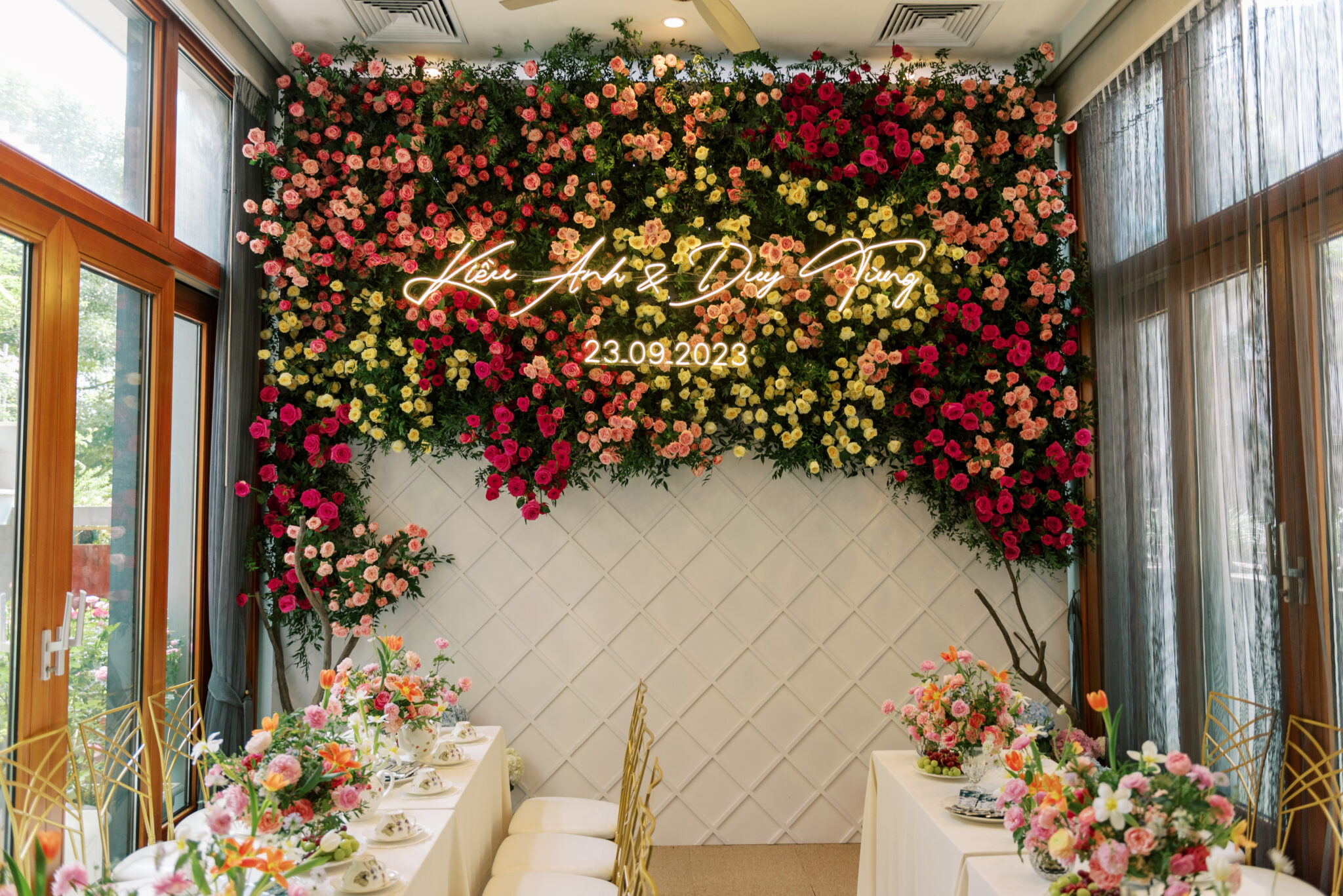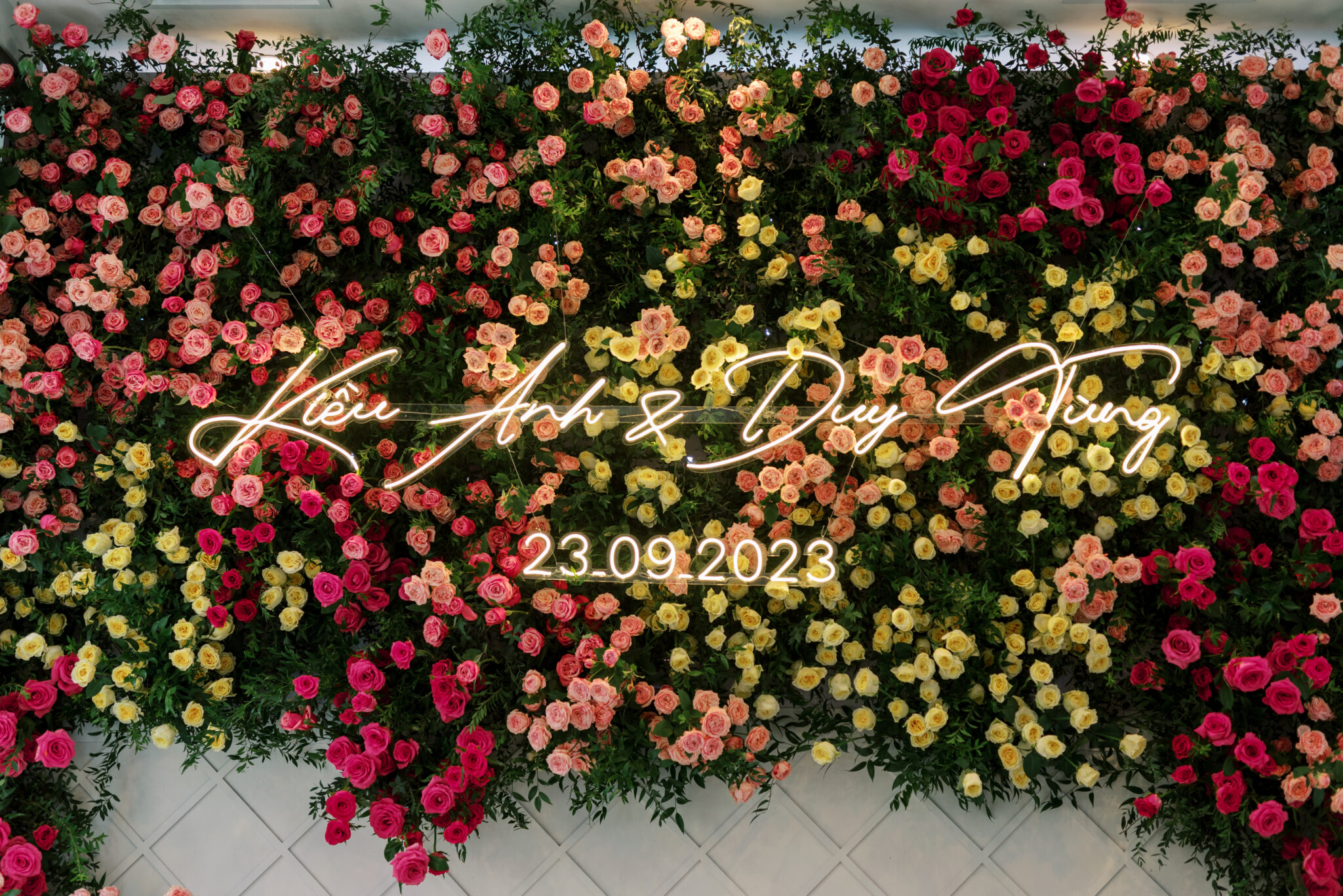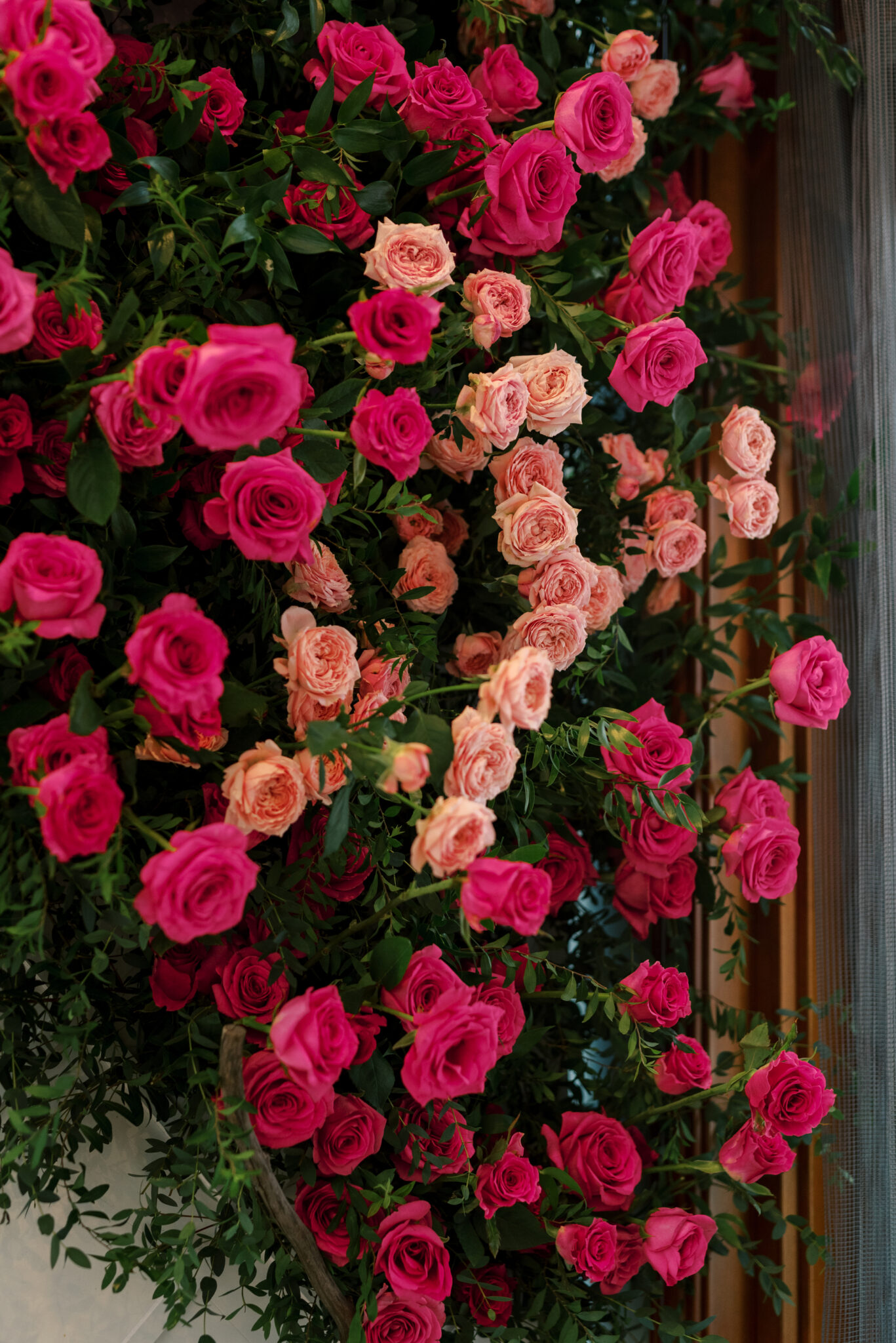 In this traditional ceremony's concept, the primary flower chosen was rose garden – the favorite flower of the bride's mom. Mrs. Van worked closely with the couple and our team throughout the planning and designing process of her daughter's pick up the bride ceremony and wedding. The Planners team was extremely honored to have been able to work with such a modern, open-minded parent like her.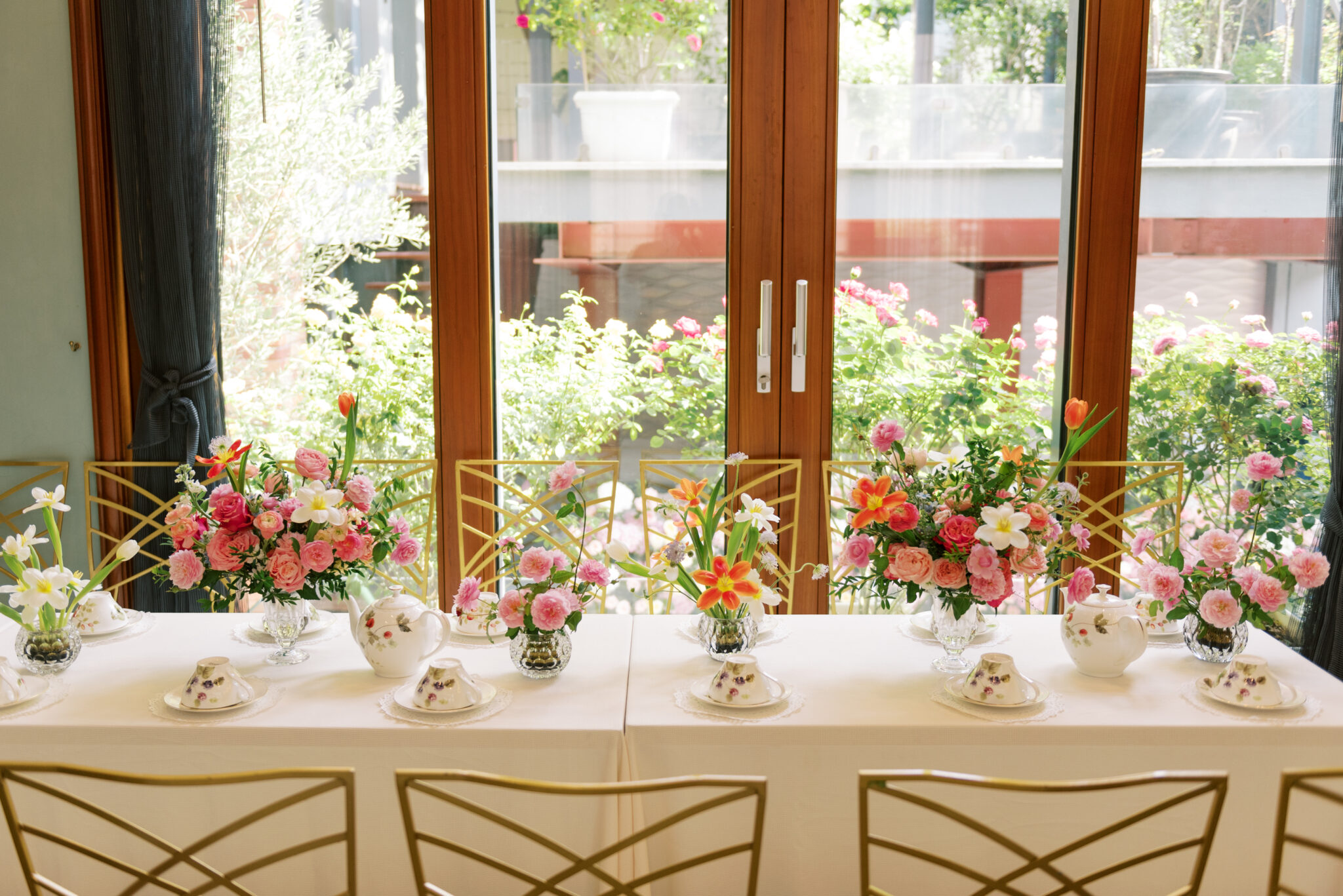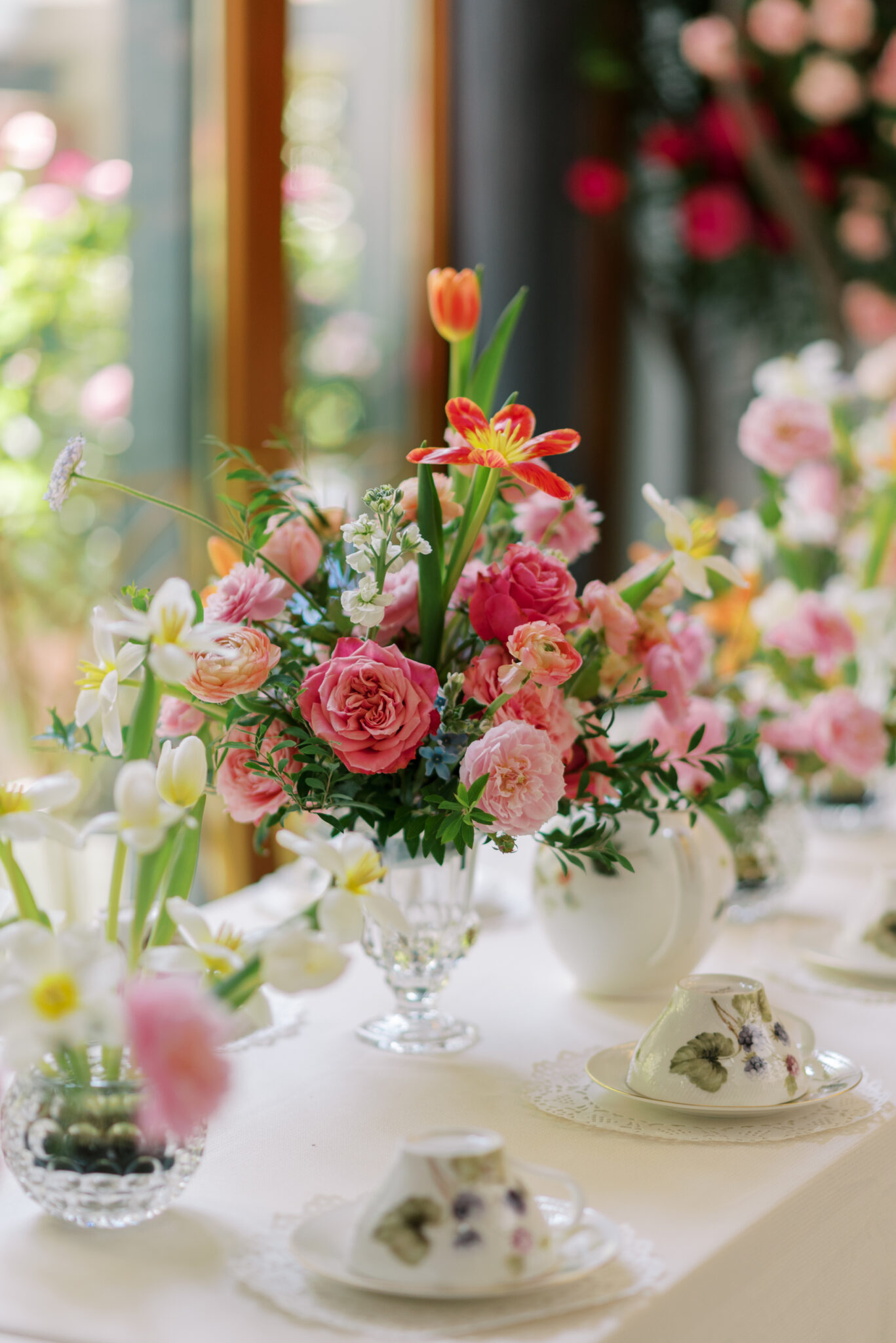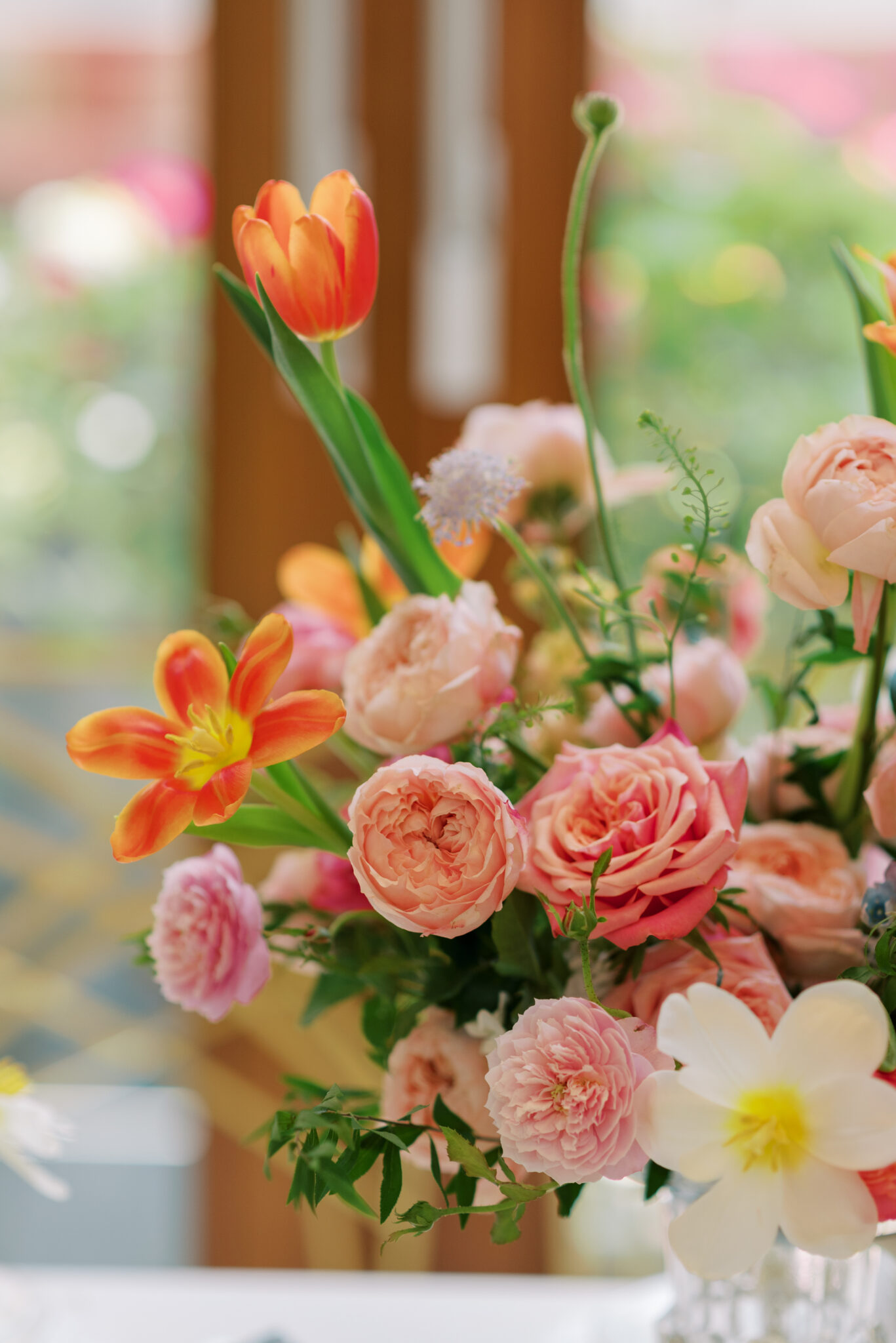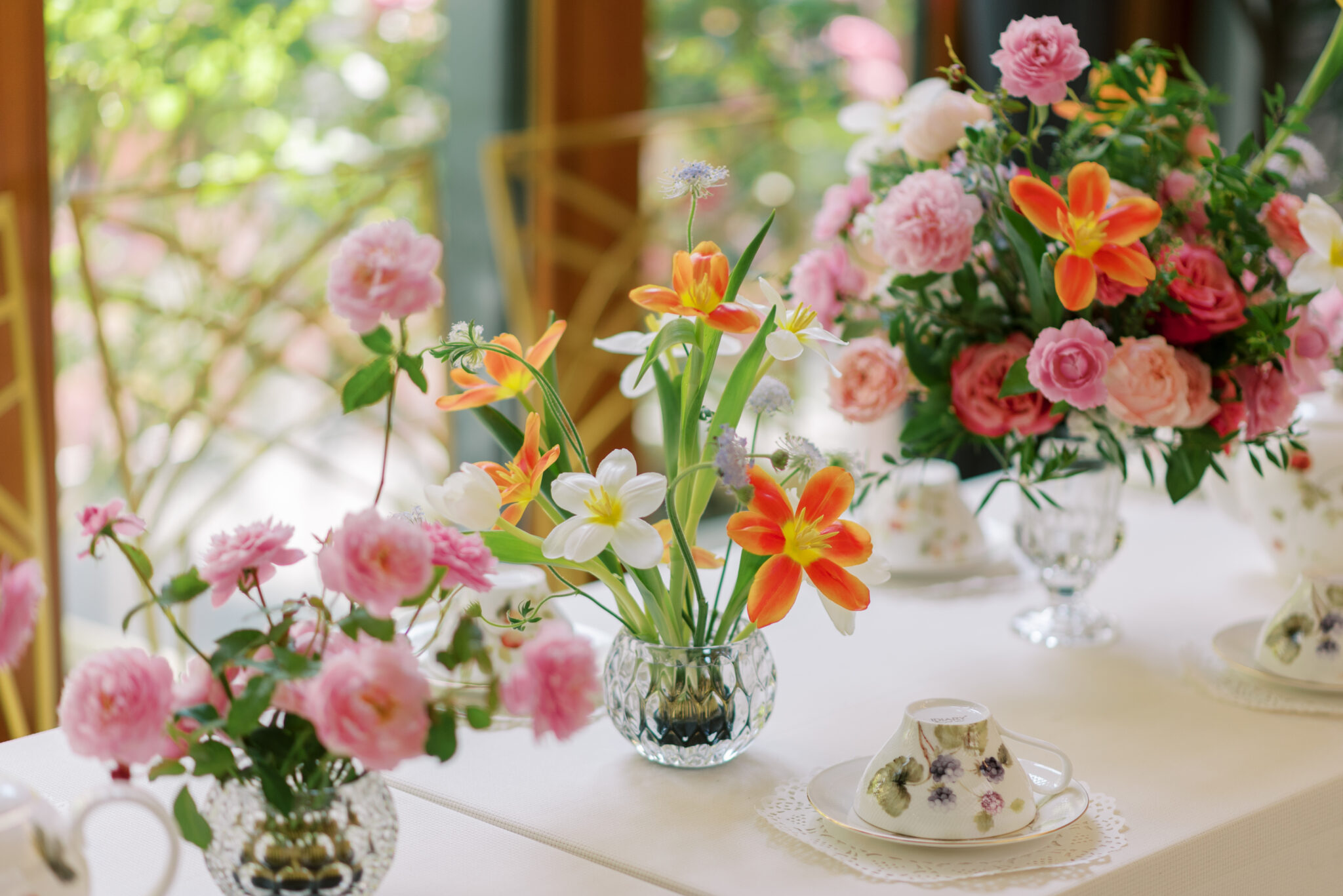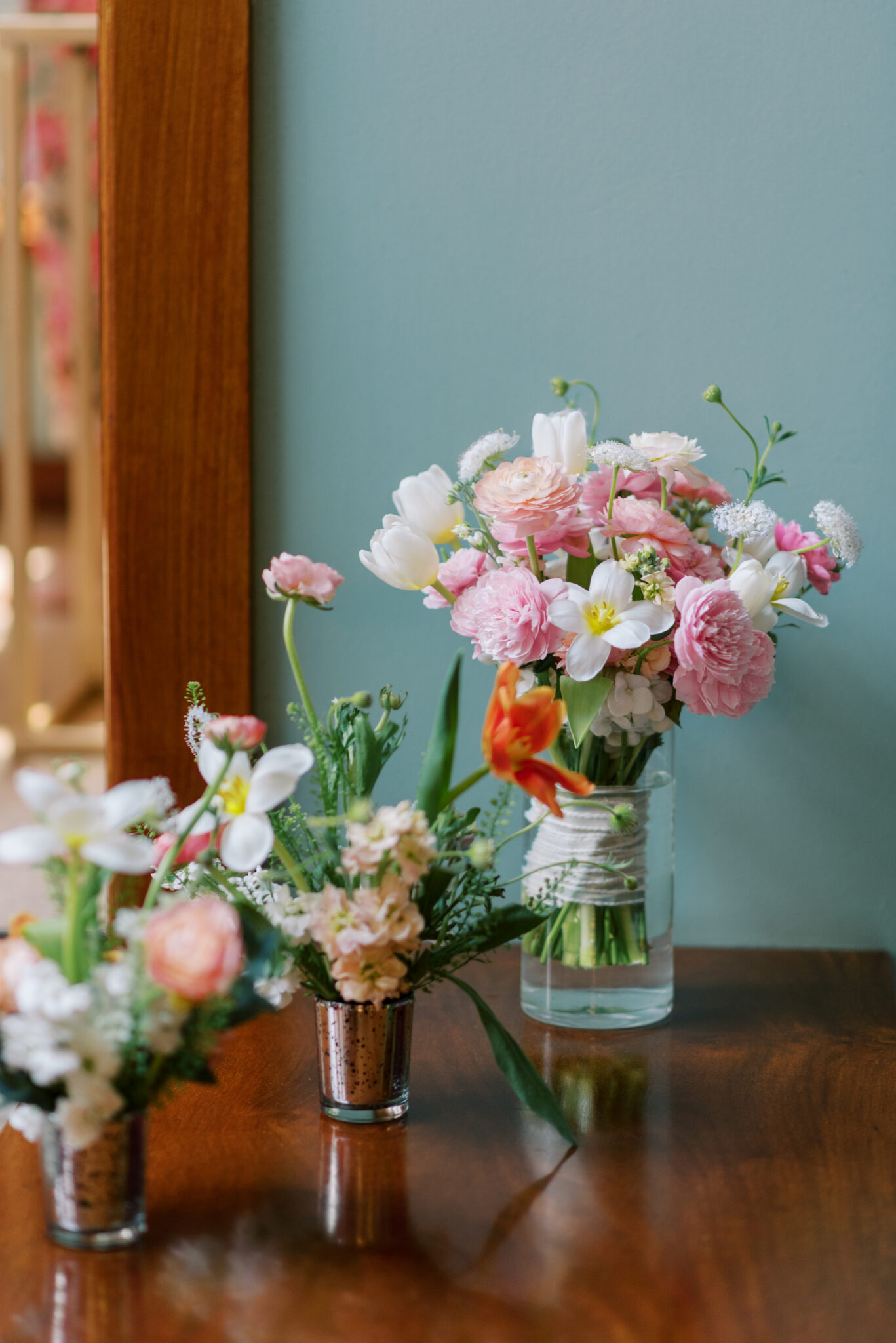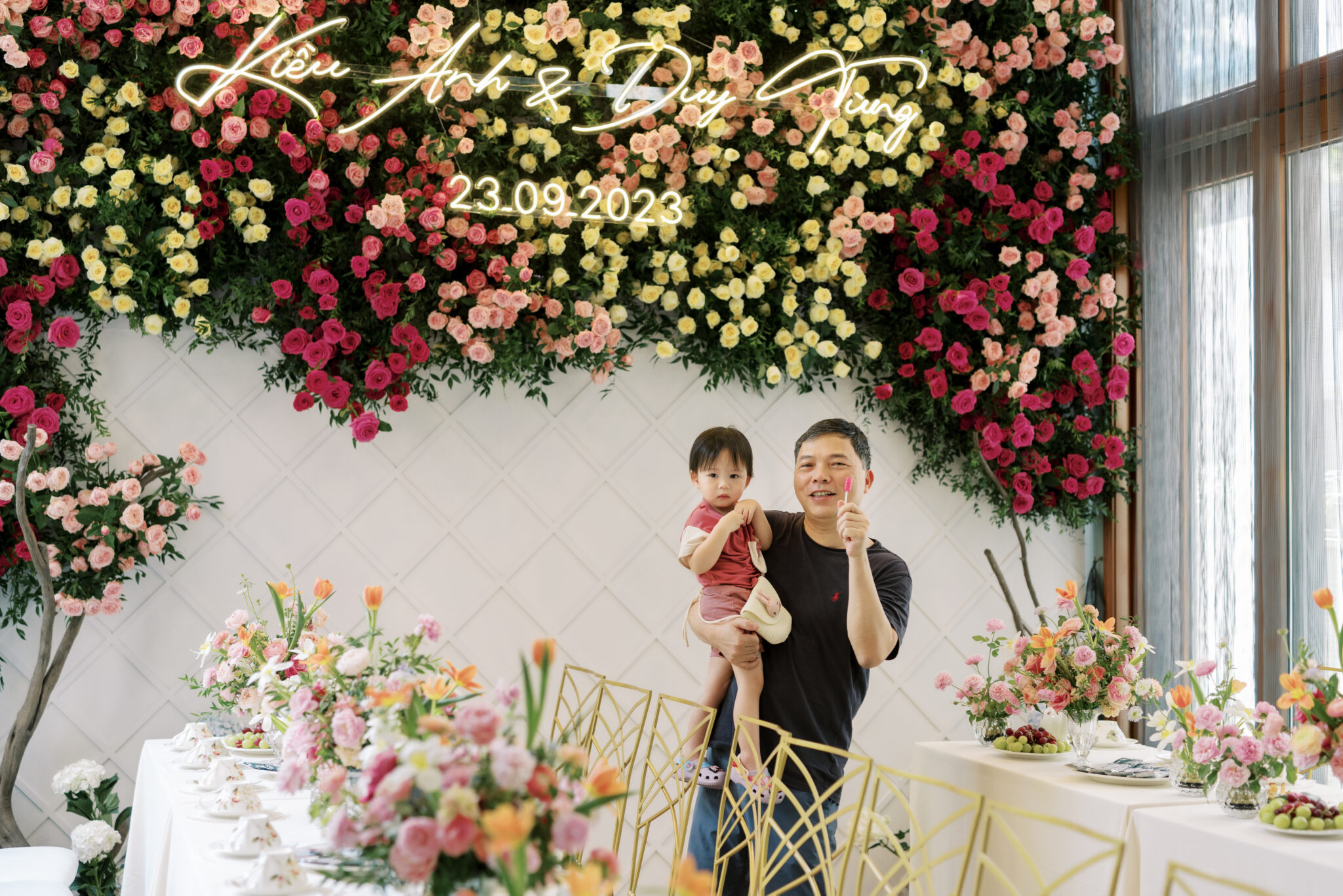 Before the ceremony, Mrs. Van shedded tears the moment she was taking the first photo with her beloved daughter. The image of her tearfully sending Kieu Anh off to go to Tung's house will always be one of the most emotional moments in our time working with them.