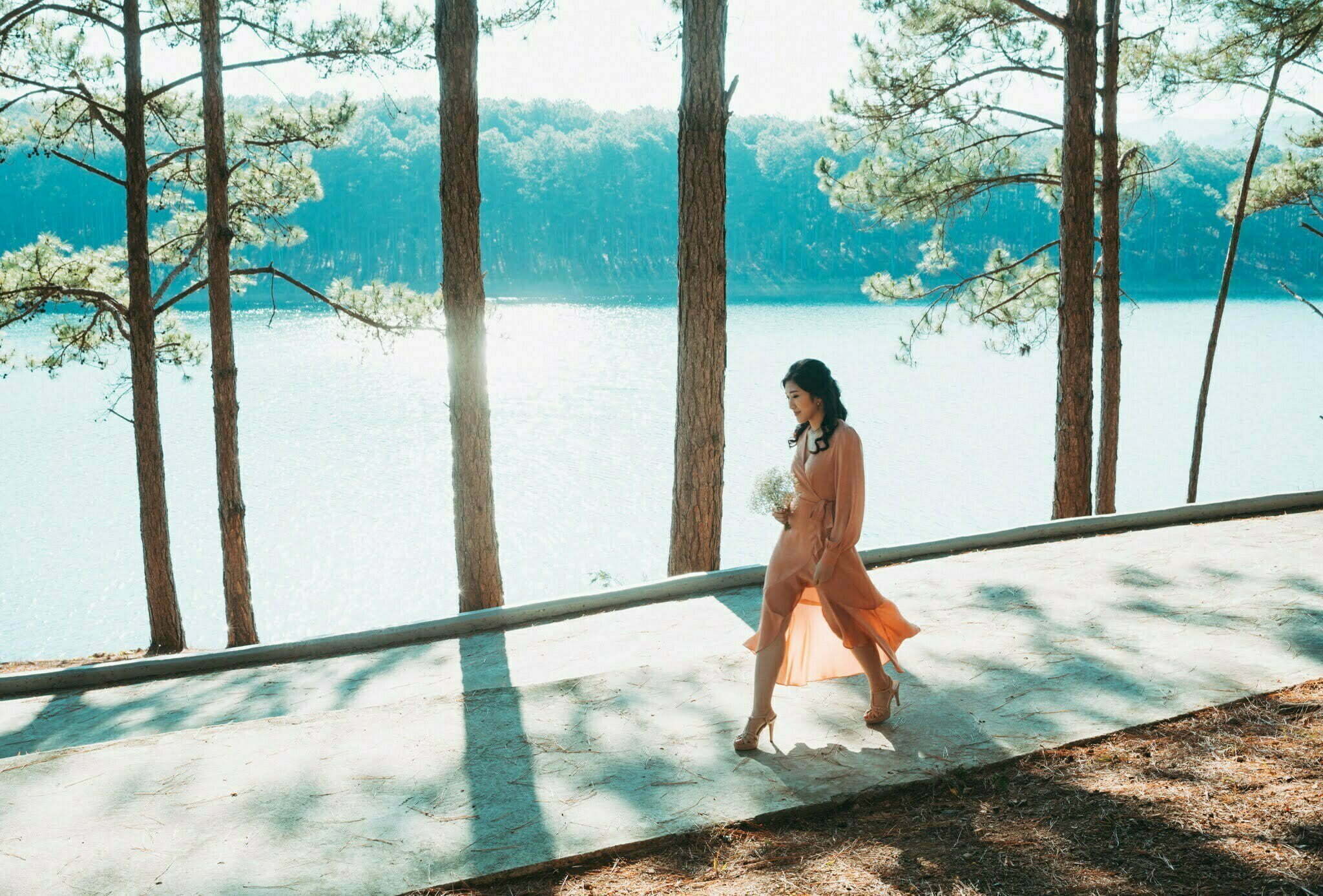 A romantic lake wedding is something we have thought about a lot but not until did we meet Minh & Han that we found the same vision from them.
A LAKE WEDDING IN DALAT
Dalat has always been famous for its romantic vibe and it could not be more romantic to have a wedding by the lake in this serene city. Luckily, Minh & Han also agreed with us that a wedding next to Tuyen Lam lake in golden hour would be a dream wedding.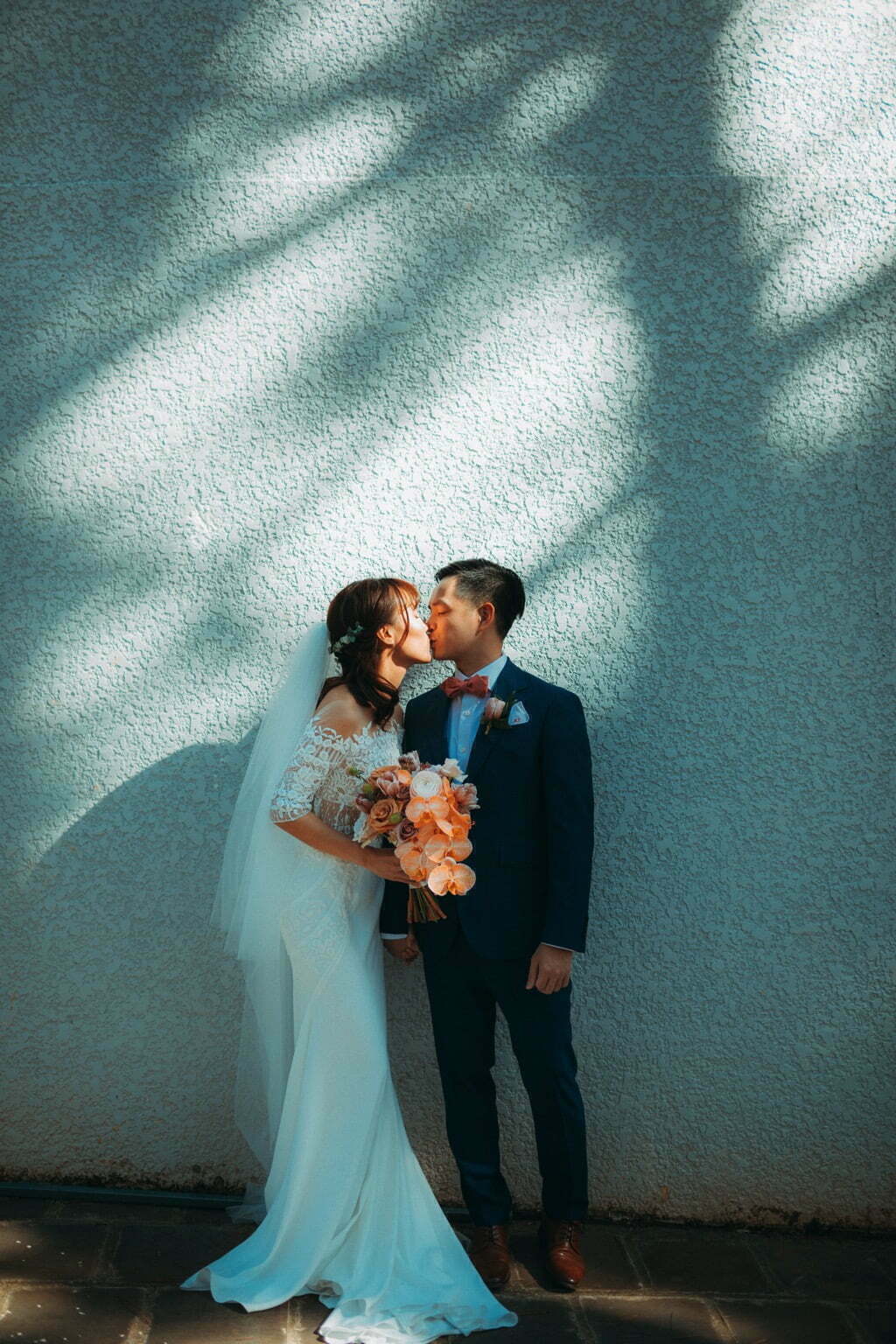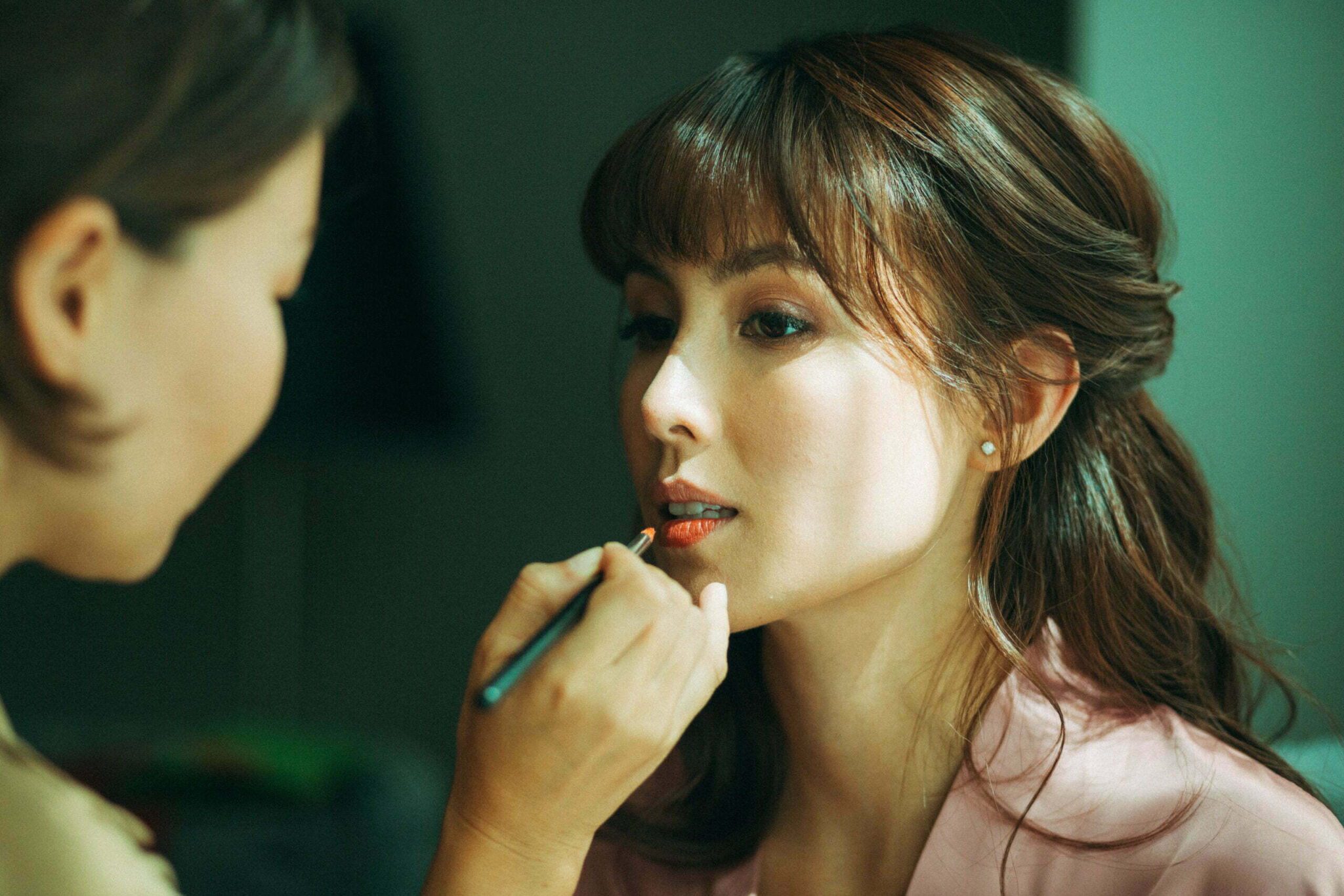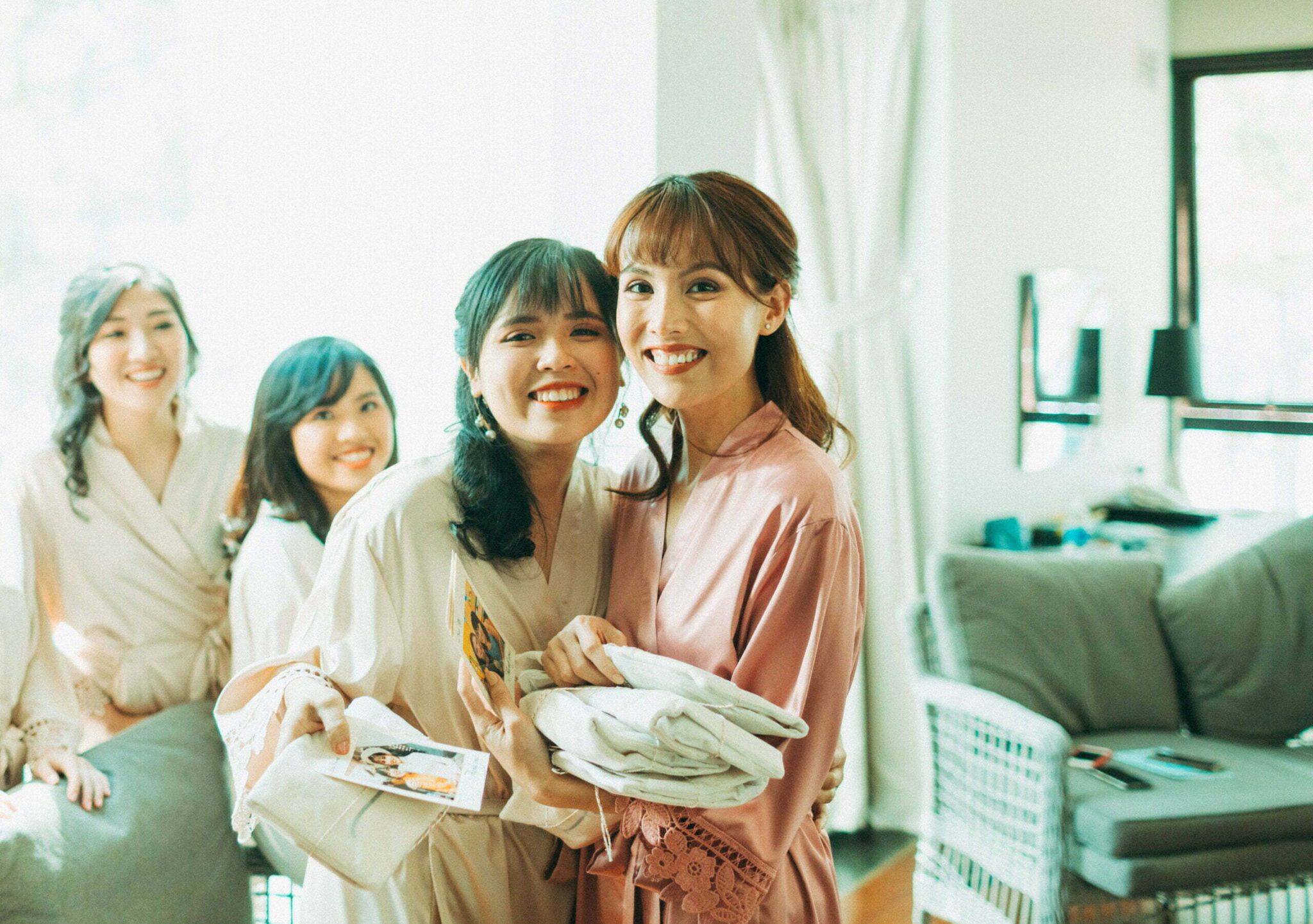 Han and her bridesmaids got ready together. They did have some lovely moments, sipping champagne and snapping plenty of pics in matching outfits. The bride also prepared some gifts for her friends. Each gift has a picture of the receiver with the bride. What a great way to show your love to your bridesmaids!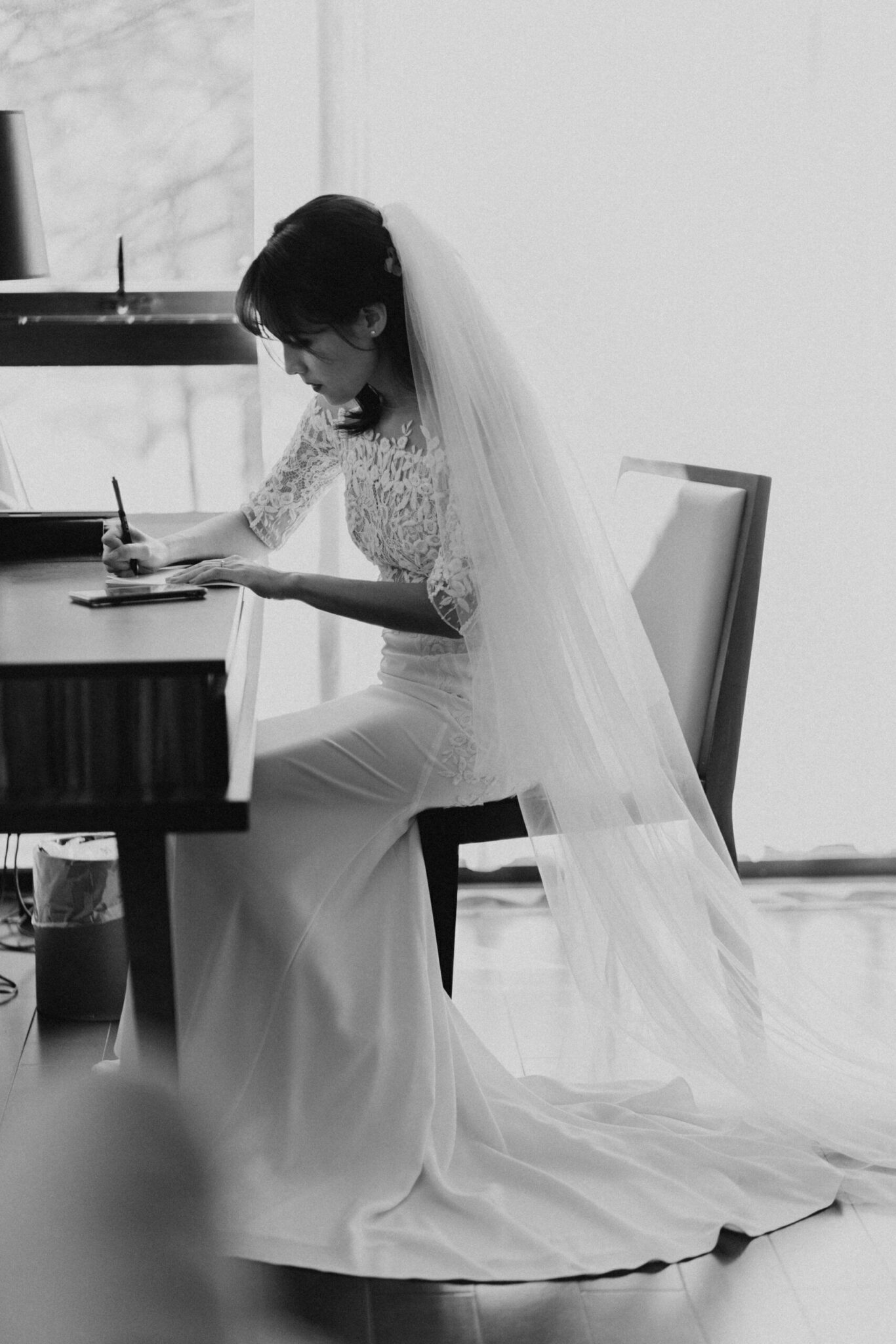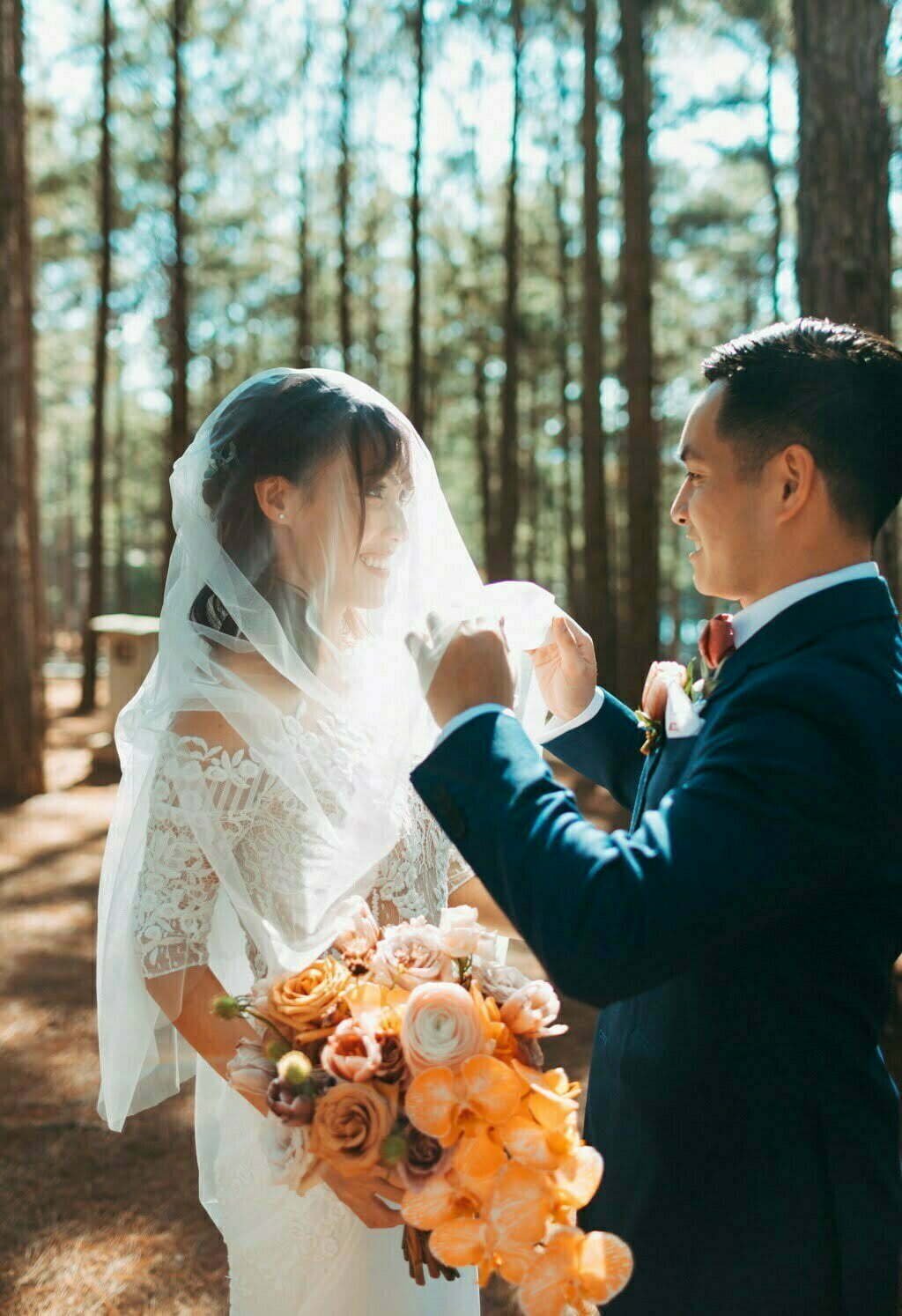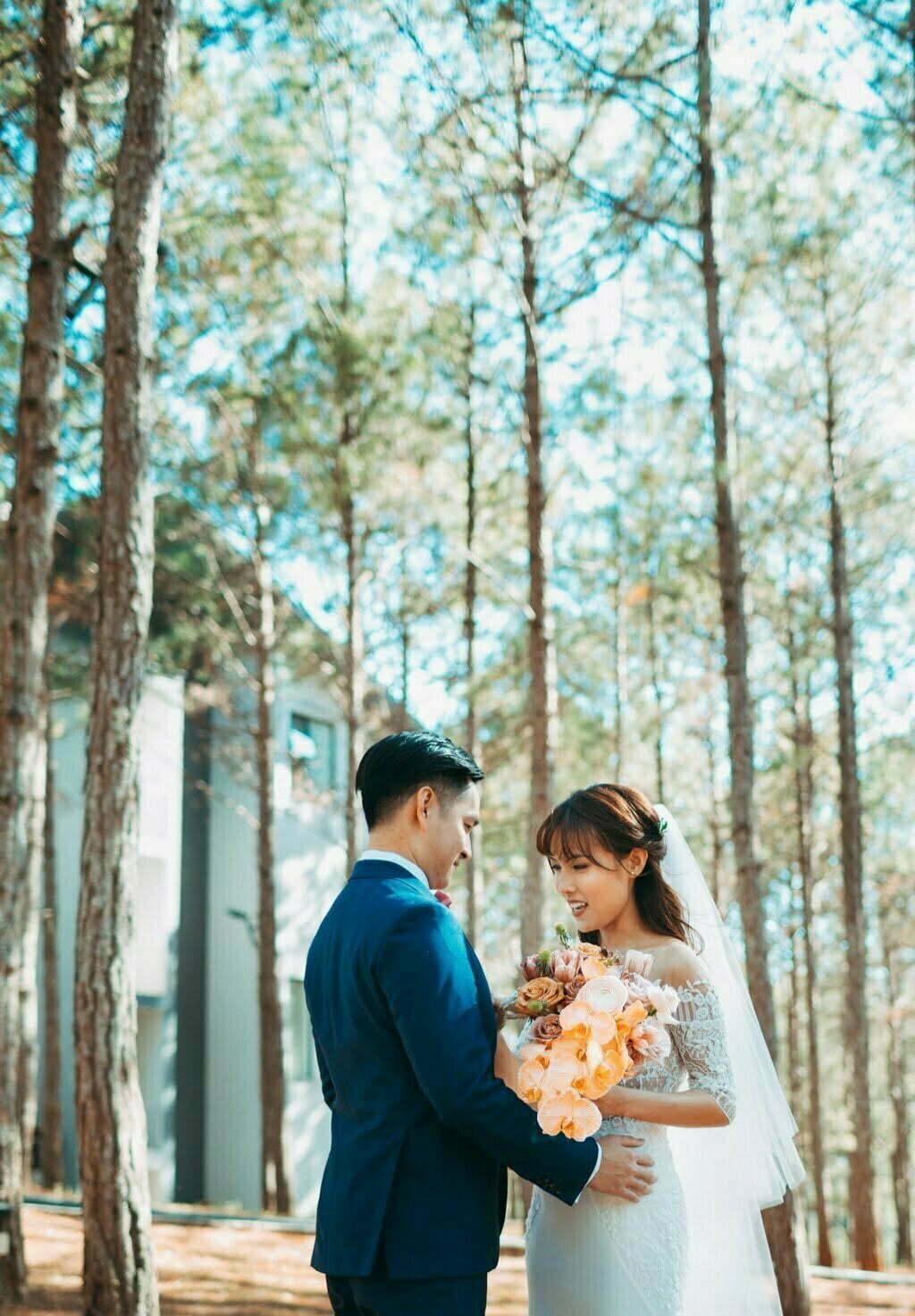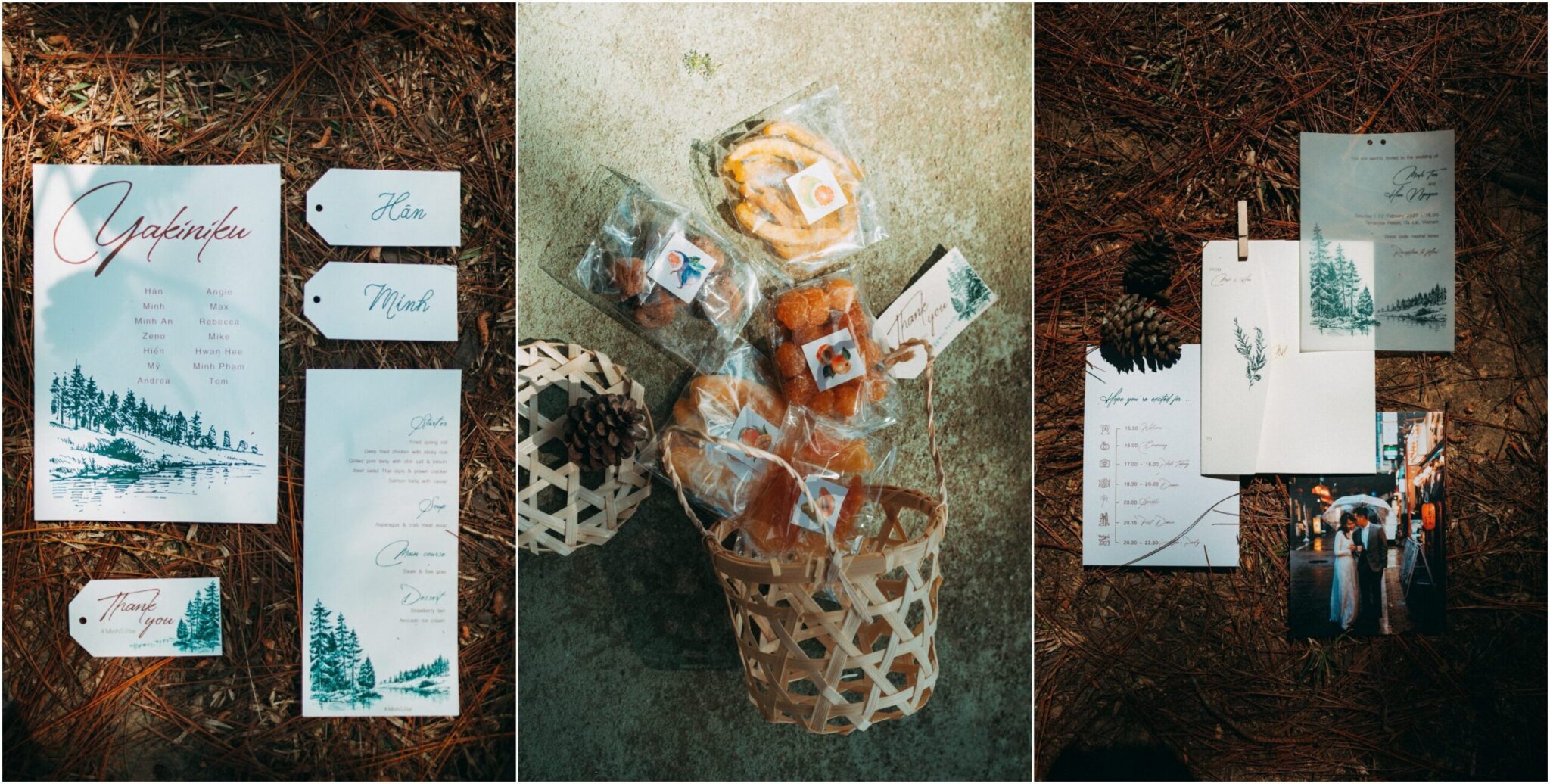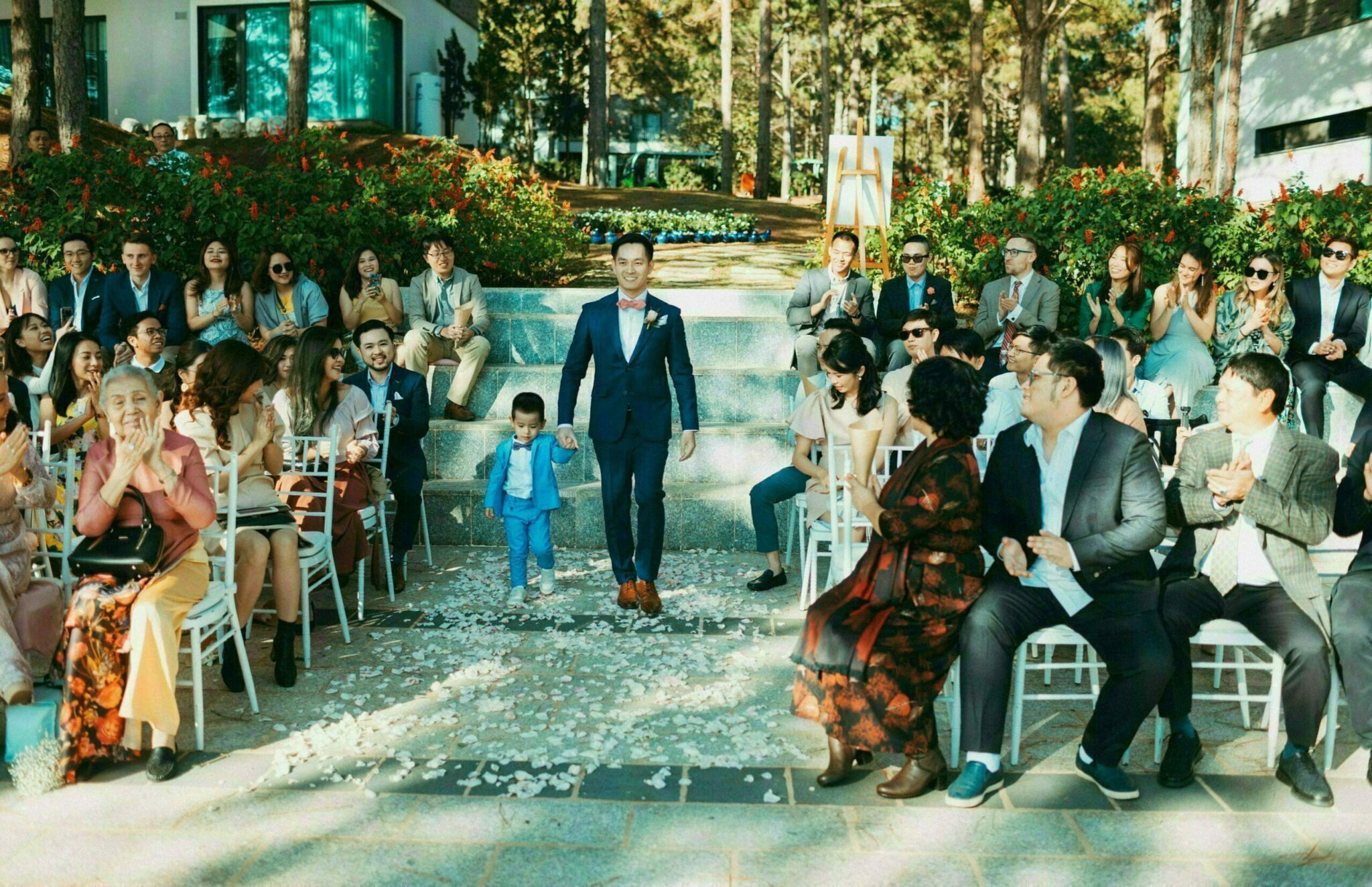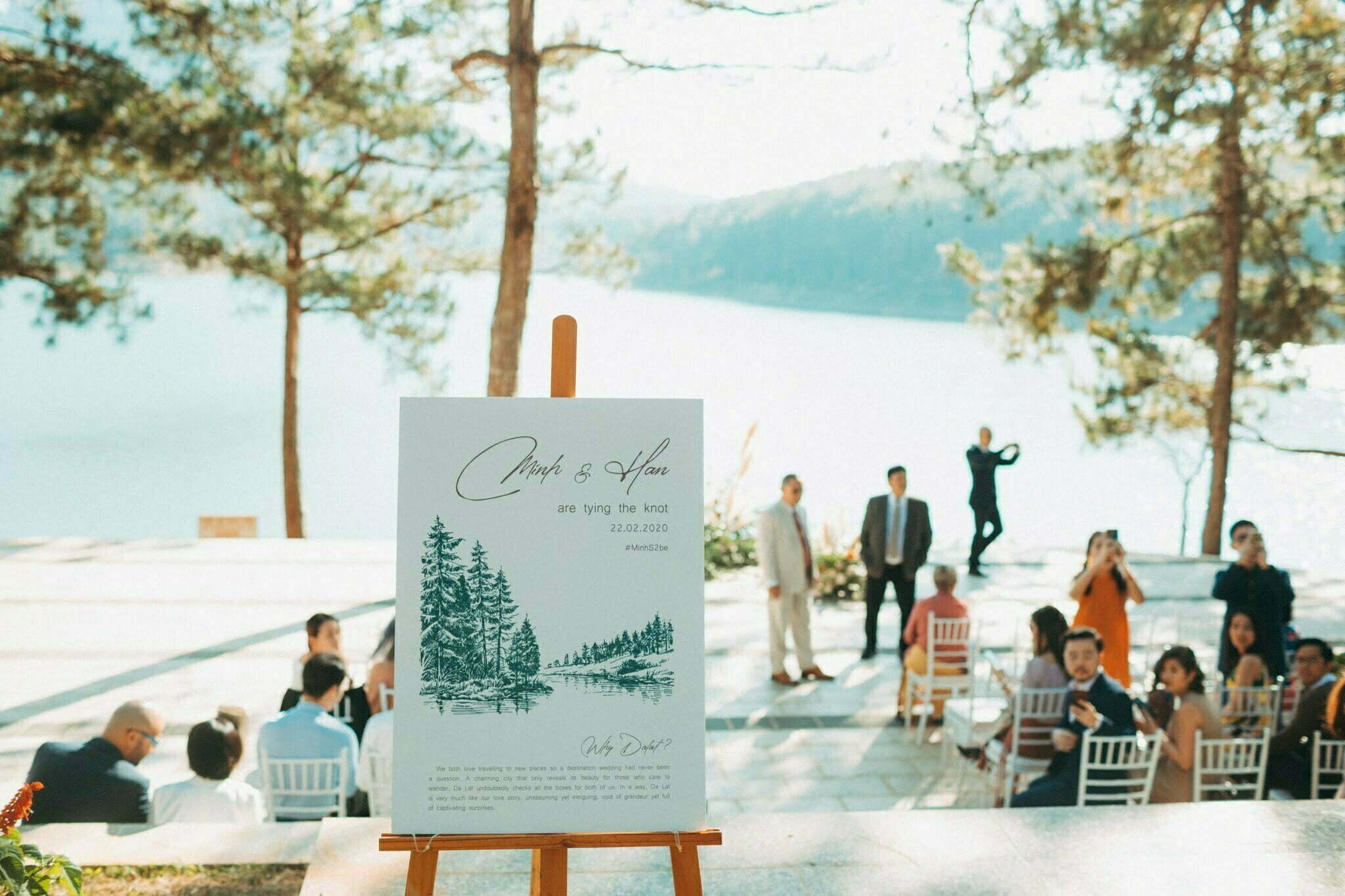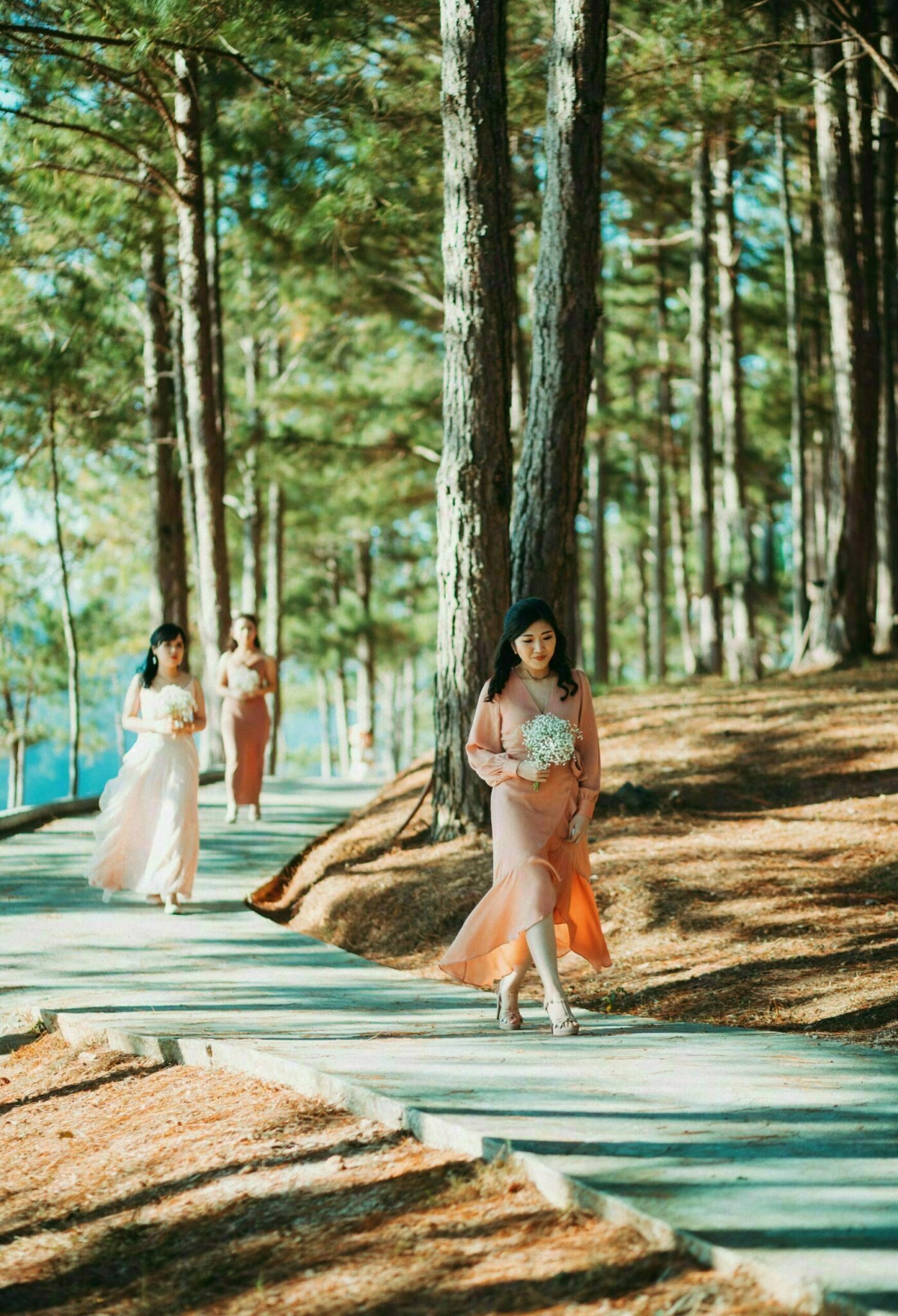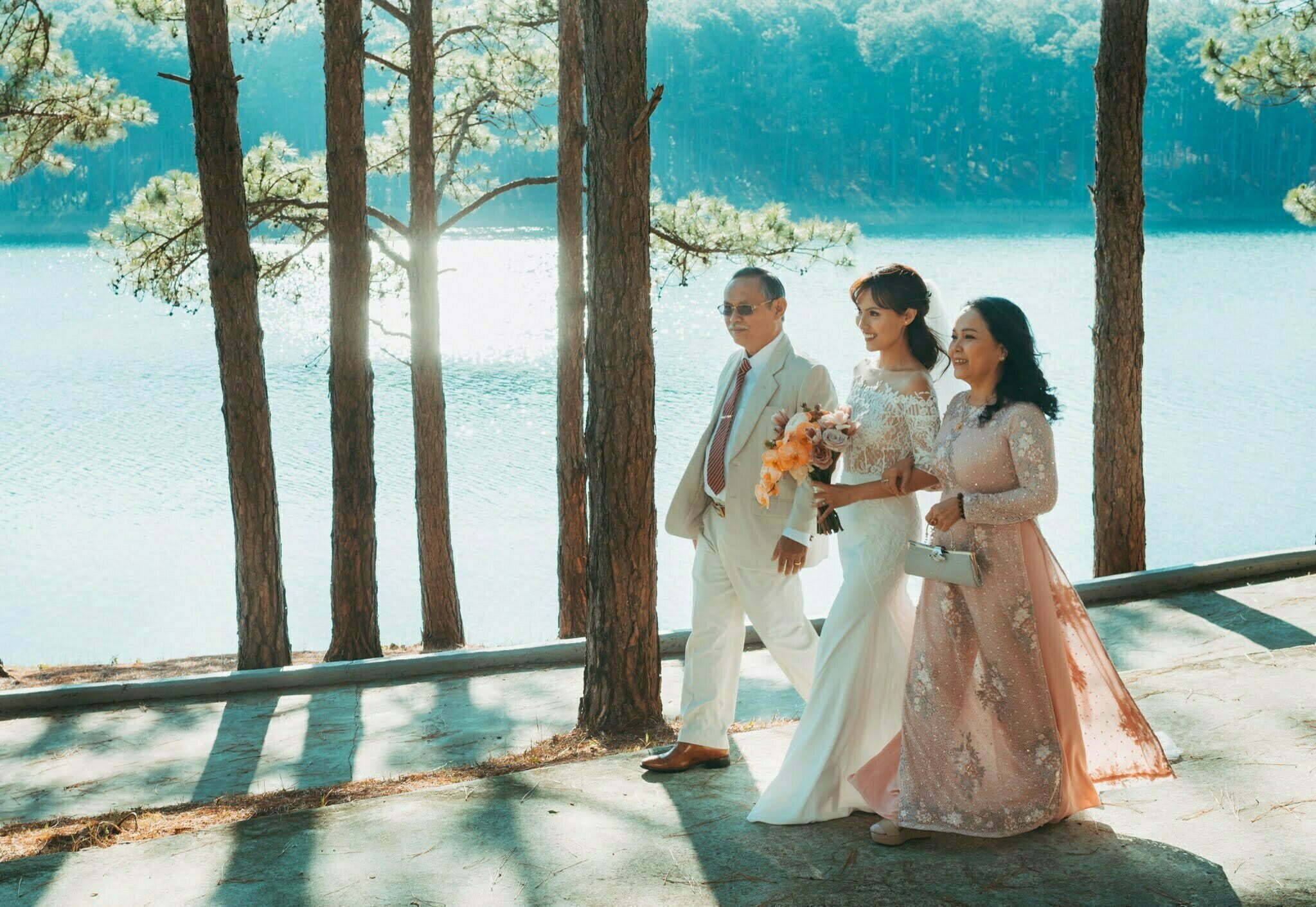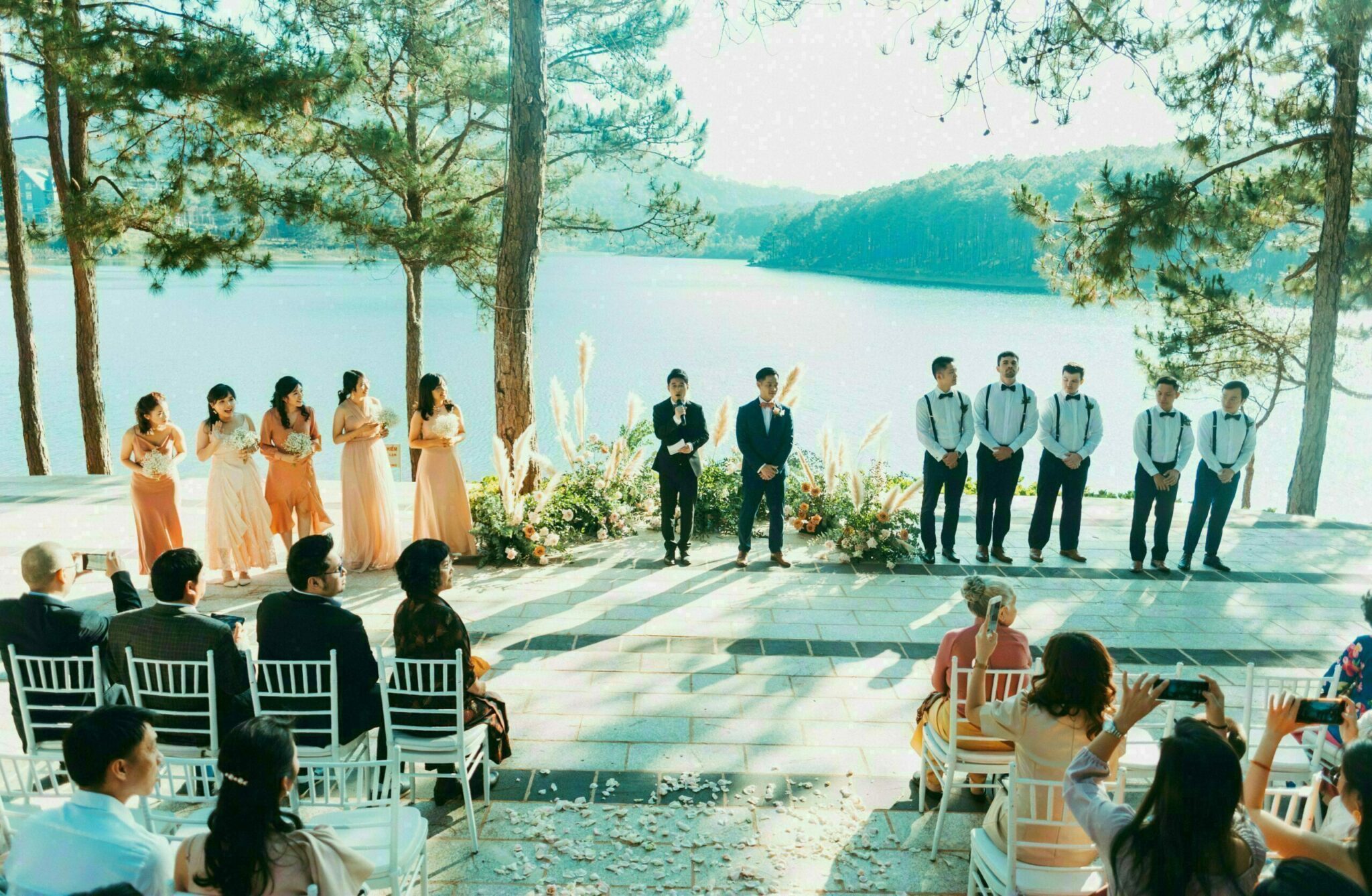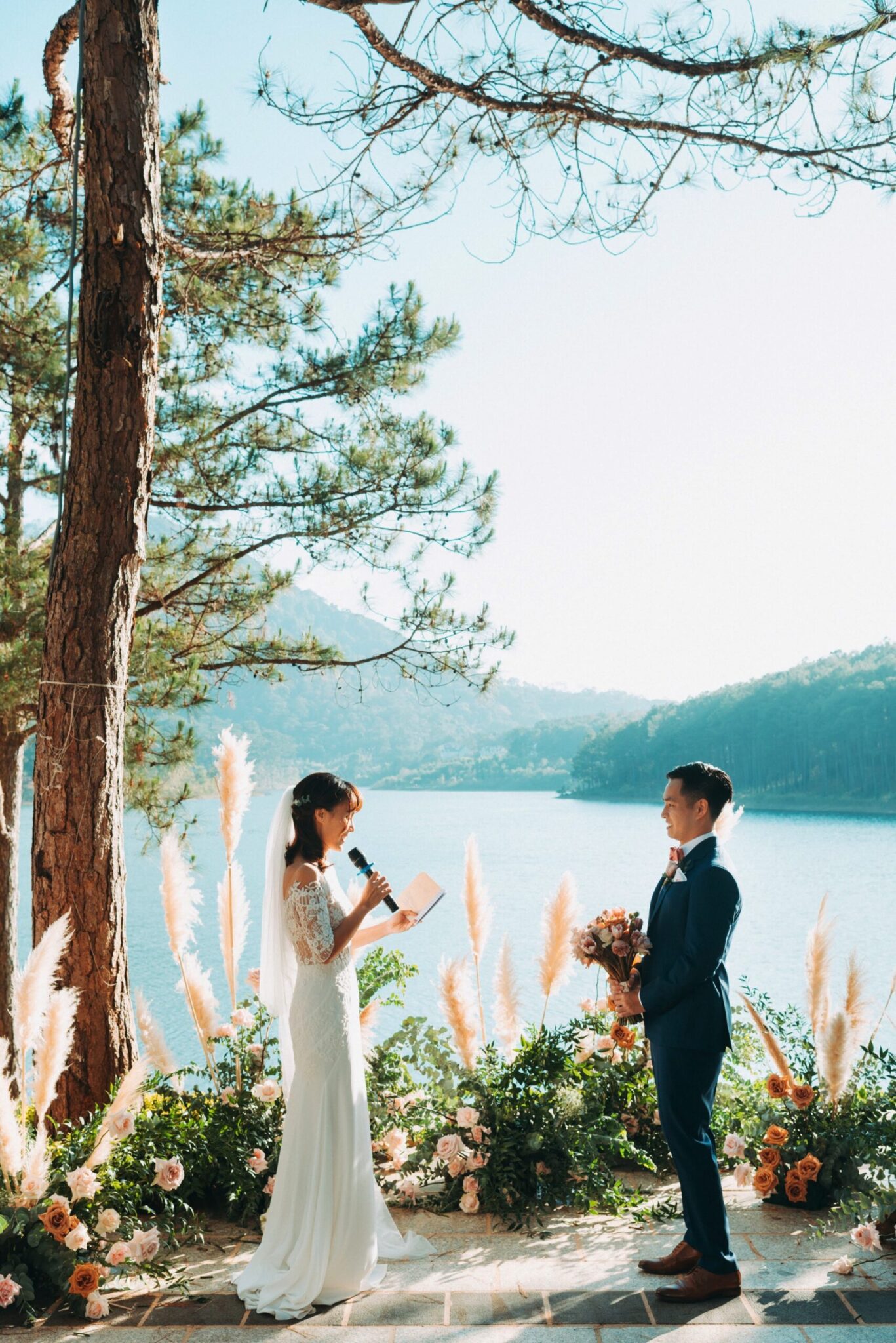 THE WEDDING CEREMONY
When lights shined through trees and made the lake sparkle, the whole scene looked so cinematic. Every single moment in the wedding was our favorite but the walk- in of the bride was so surreal and impressive that we still talked about that gorgeous moment for so long after the wedding.