So some of our brides came to us and said "I have been to tons of beach wedding and I found out the sand and the extreme sunlight are not for me. Do you have any other suggestions on the venue to hold an outdoor wedding in Vietnam other than the beach?" Well, we are glad to say that "Yes, Vietnam has more to offer you. We do not only have a long coast line with beautiful beaches but we also have forests, mountains and bays with amazing views!" Not a fan of beach wedding? Don't worry, our blog today will get you go through some of the most exotic places to have a memorable destination wedding in Vietnam.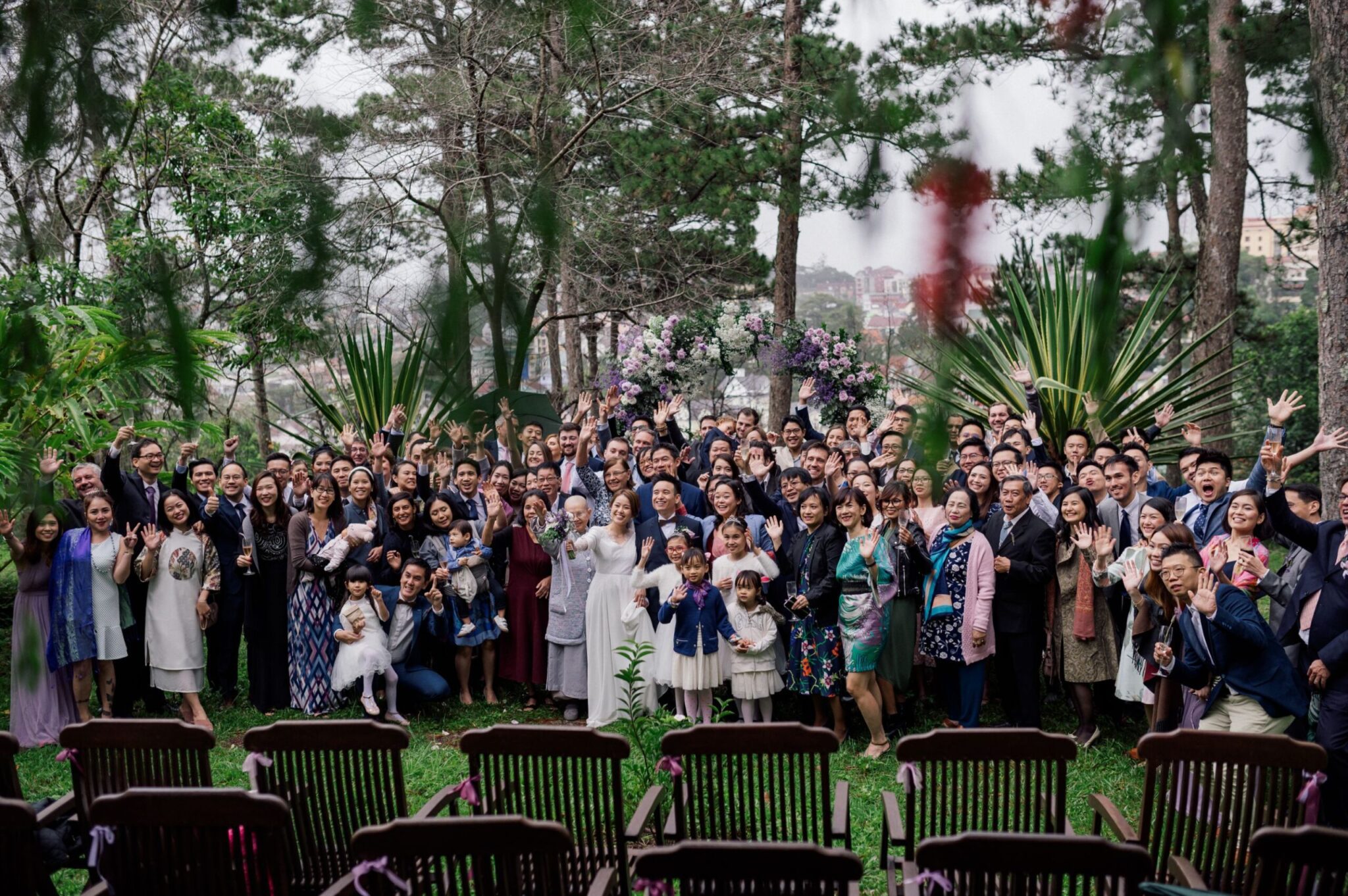 1. Sapa
To start with, we are gonna lead you to one of the most famous places in Vietnam, which was described as "the place where the sky and the land meet". Sapa is a highland town in Lao Cai province and well-known for having beautiful landscapes and tourist attractions. The billboard in Sapa states proudly of its weather: "Four seasons in one day." Chilly winter in the early morning, spring time after sunrise, summer in afternoon and cold winter at night.
Once you have decided to have your wedding in Sapa, there will be a lot of nice venues to choose from. Standing out among those are Topas Ecolodge and Hotel de la Coupole, since they both offer premium wedding venue as well as a breathtaking view of Sapa's nature.
Topas Ecolodge is a small lodge situated on a beautiful hilltop deep in the mountains of Hoang Lien National Park, only 45 min outside Sapa town. The lodge has 33 mountain bungalows all built as rustic chalet-style single bedroom houses from local white granite and is a perfect destination to celebrate your dream wedding.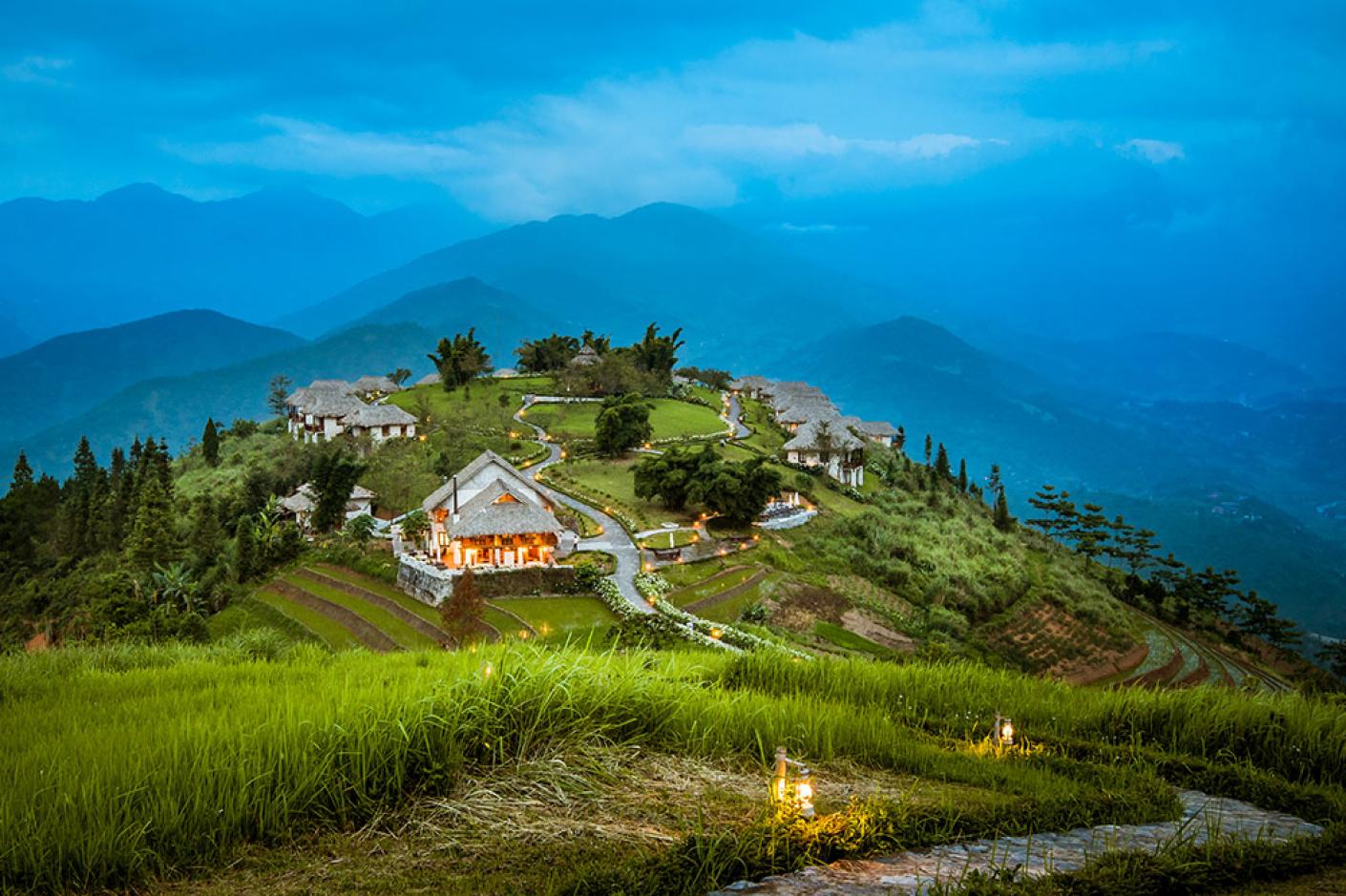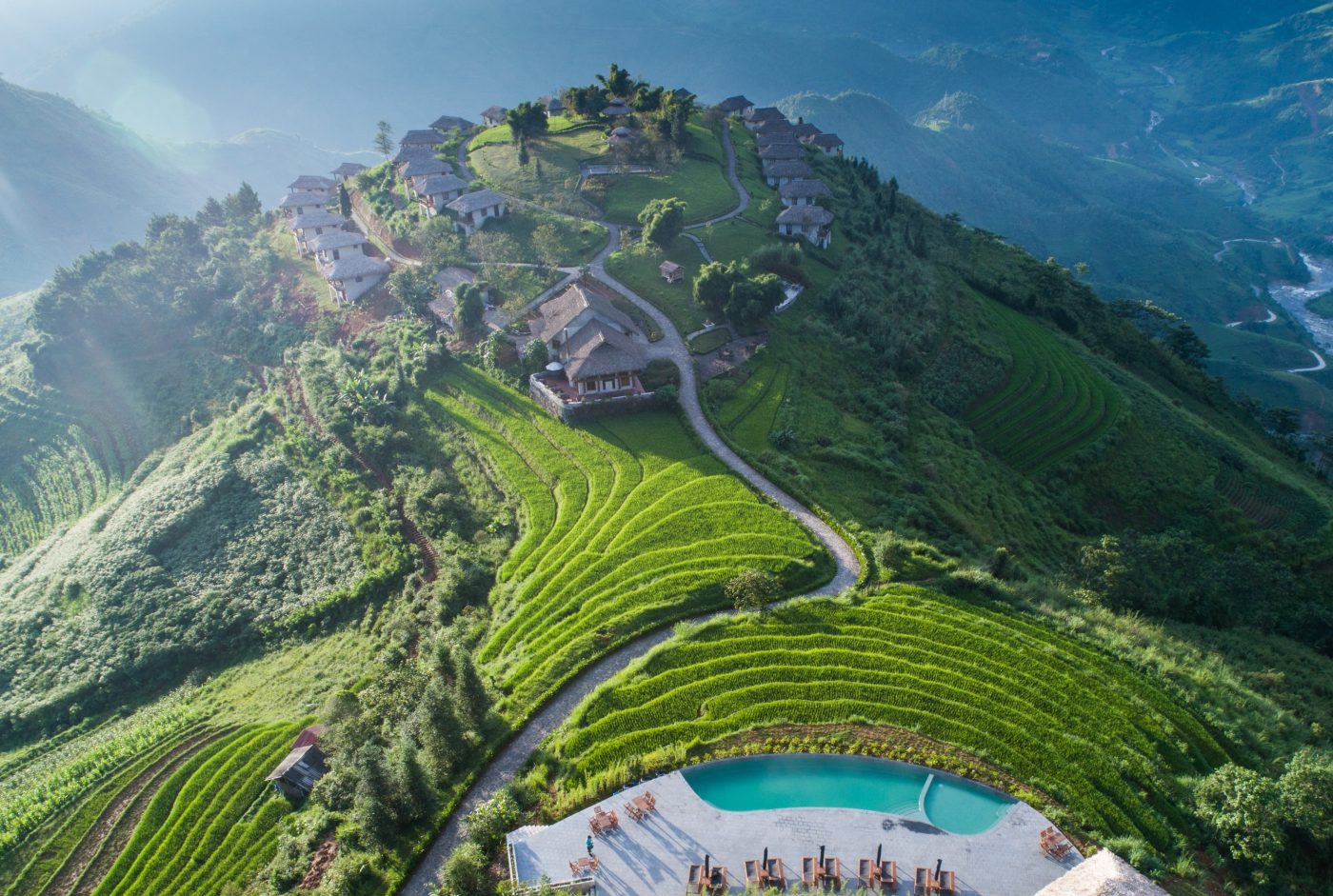 Meanwhile, MGallery Hotel de la Coupole is well-known as the place where "French haute couture meets colourful Vietnamese textures". The hotel offers a gateway to a bygone era in Vietnam, harkening back to the unmistakable French Indochina era of the 1920s and 1930s.
The hotel also overlooks Vietnam's famed Sapa region, with its rolling hills and cool, crisp air, and its 249 modern, well-appointed rooms representing different French style icons if they were influenced by the local minority tribes surrounding Sapa.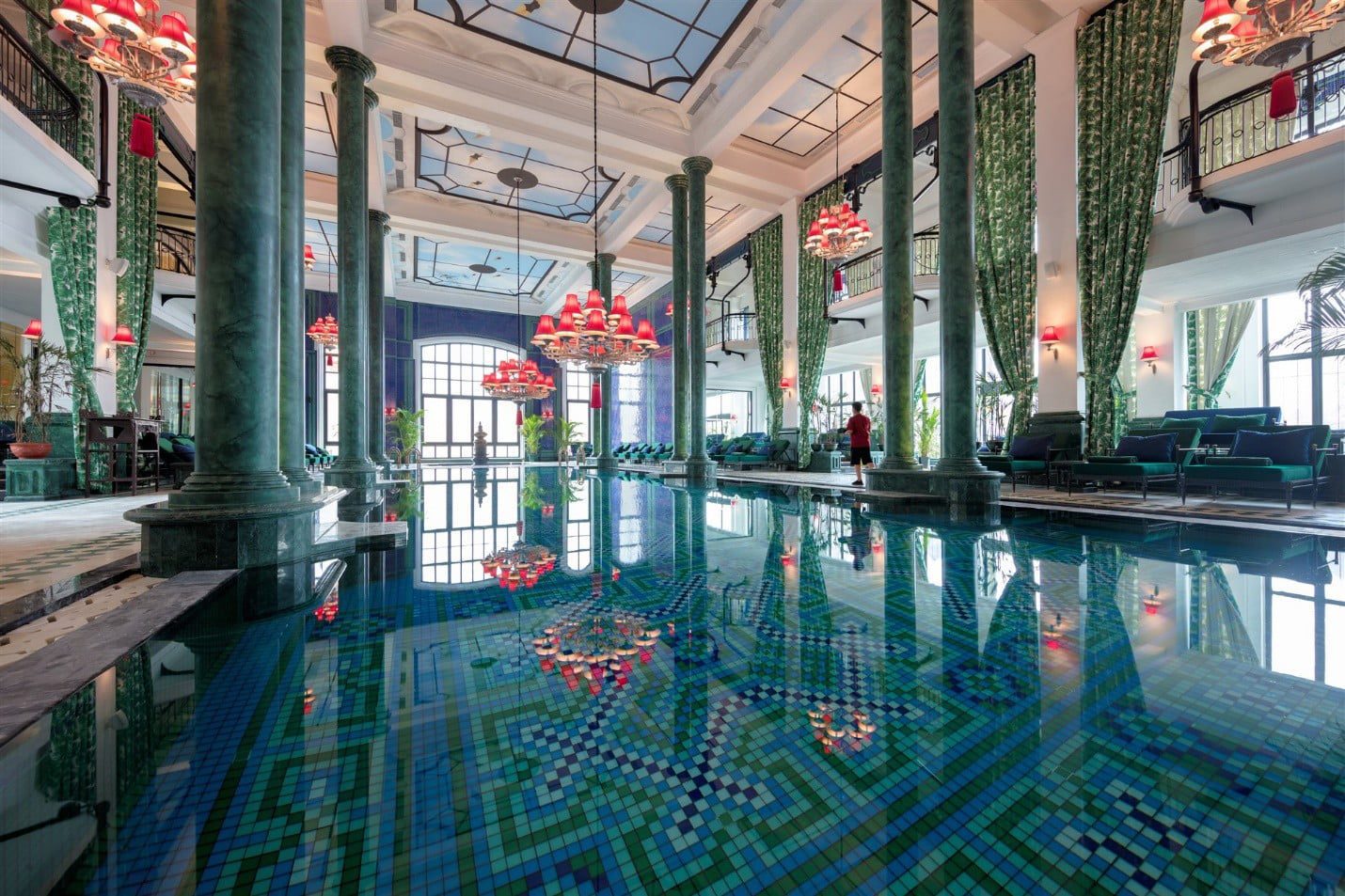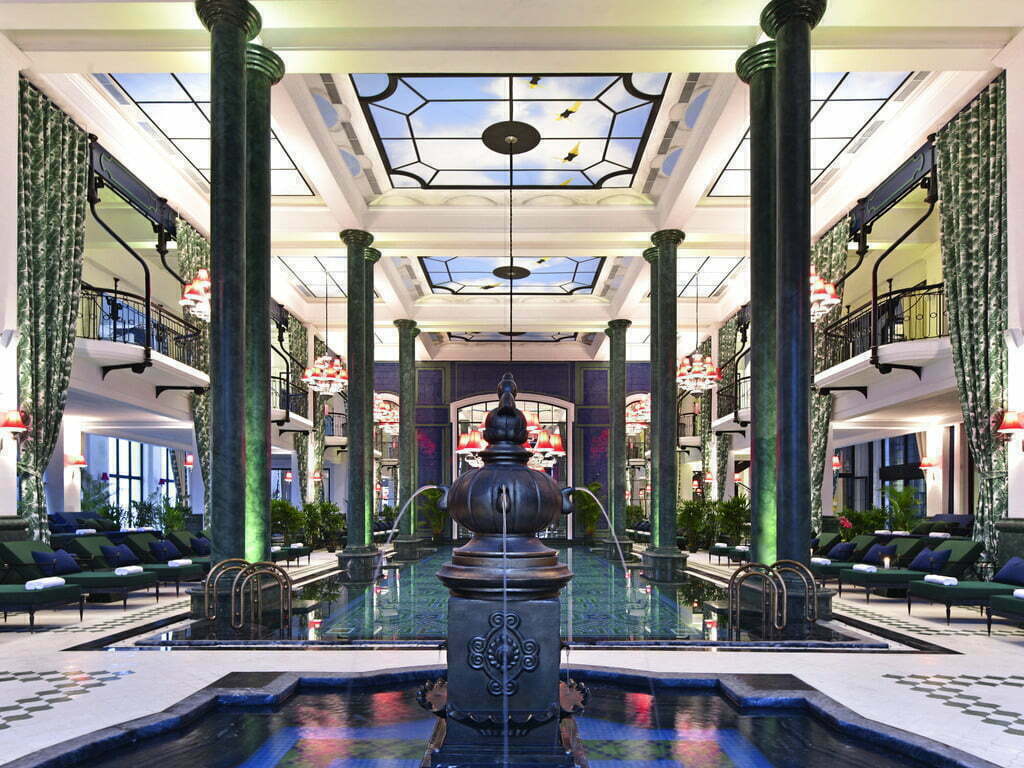 2. Ha Long Bay
If you have the desire to be the bride in a one-of-a-kind wedding, maybe the destination we are about to present now will suit you the most. Ha Long Bay is a UNESCO World Heritage Site and popular travel destination in Quang Ninh Province, Vietnam. The bay features thousands of limestone karsts and isles in various shapes and sizes and in recent years has become a popular destination for couples to celebrate weddings.
From saying your vows to hosting a cosy ceremony with your guests, we promise the experience of a lifetime that will not happen anywhere else in the world. There is surely no more unique a destination than Halong Bay for the wedding of your dreams. The bay is full of sites which can serve as truly one-of-a-kind wedding ceremony venues, and the scenery provides a dramatic backdrop for wedding photography.
It would be an omission not to mention to Paradise Cruise with its luxurious cruises and professional services. The breathtaking view of HaLong Bay from the cruise together with full-package services would make your wedding unforgettable for everyone attends.


Another prestigious venues for planning a cruise wedding in Ha Long Bay is Au Co Cruise. Their cruises promise to take you further, exploring Untouched Island so you can experience its distinctive geology, local history and endemic flora and fauna. Sounds like a great choice for your wedding right?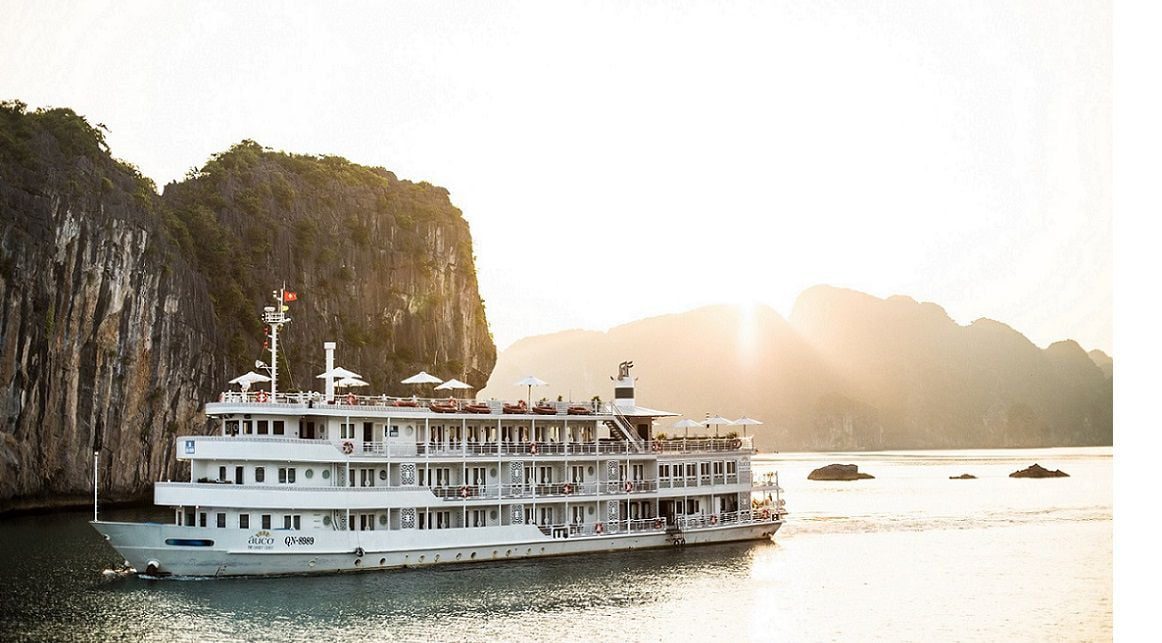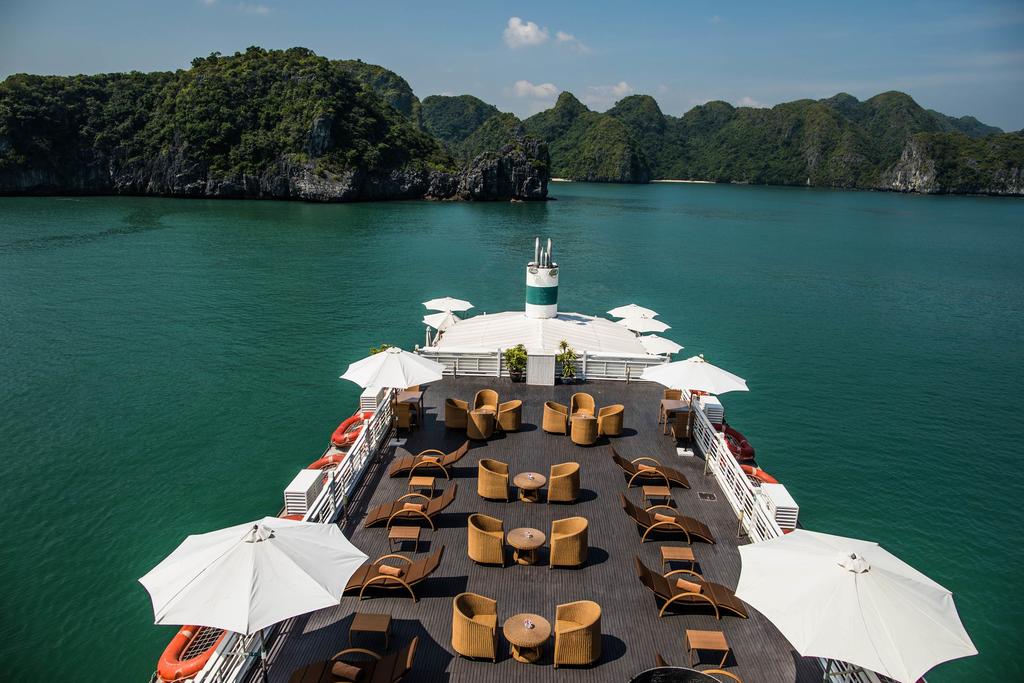 3. Da Lat
Located not too far from the crowded city Sai Gon, Da Lat is the capital of Lâm Đồng Province in Vietnam and also a popular tourist destination in our country. Dalat has a completely different vibe which resembles the Western weather: chill and serene. Also, the city's specific sights are pine wood with twisting roads and tree marigold blossoms in the winter and that's why it was called "City of thousands of pine trees".
The city is easy to access by airplane or bus, which is a huge plus if your relatives and friends live far from the city. Another plus is the cost for a wedding in Dalat is more reasonable than one in Sapa. Hence, maybe you would like to consider this option if you want to have a forest wedding or a garden in chill weather.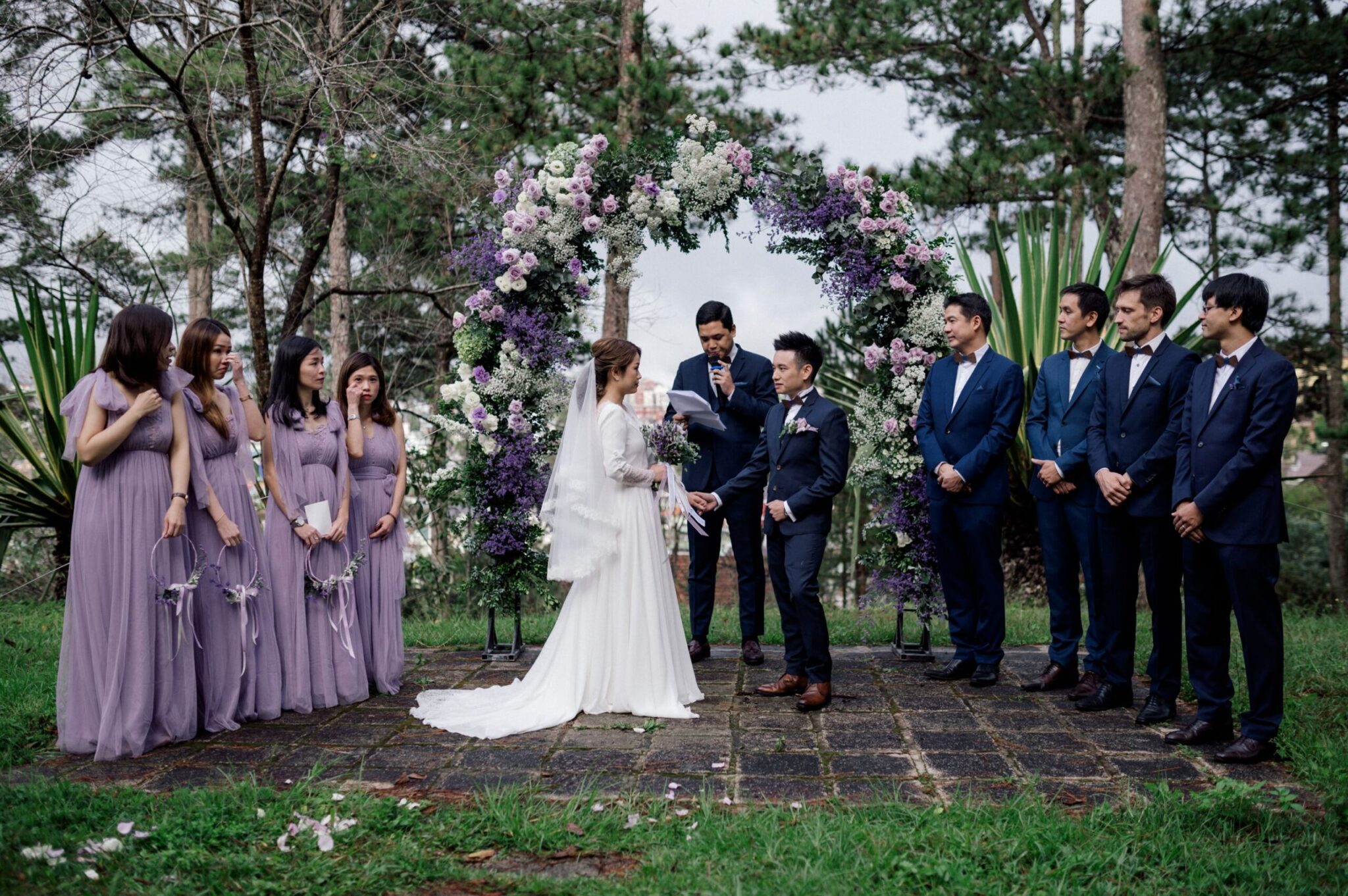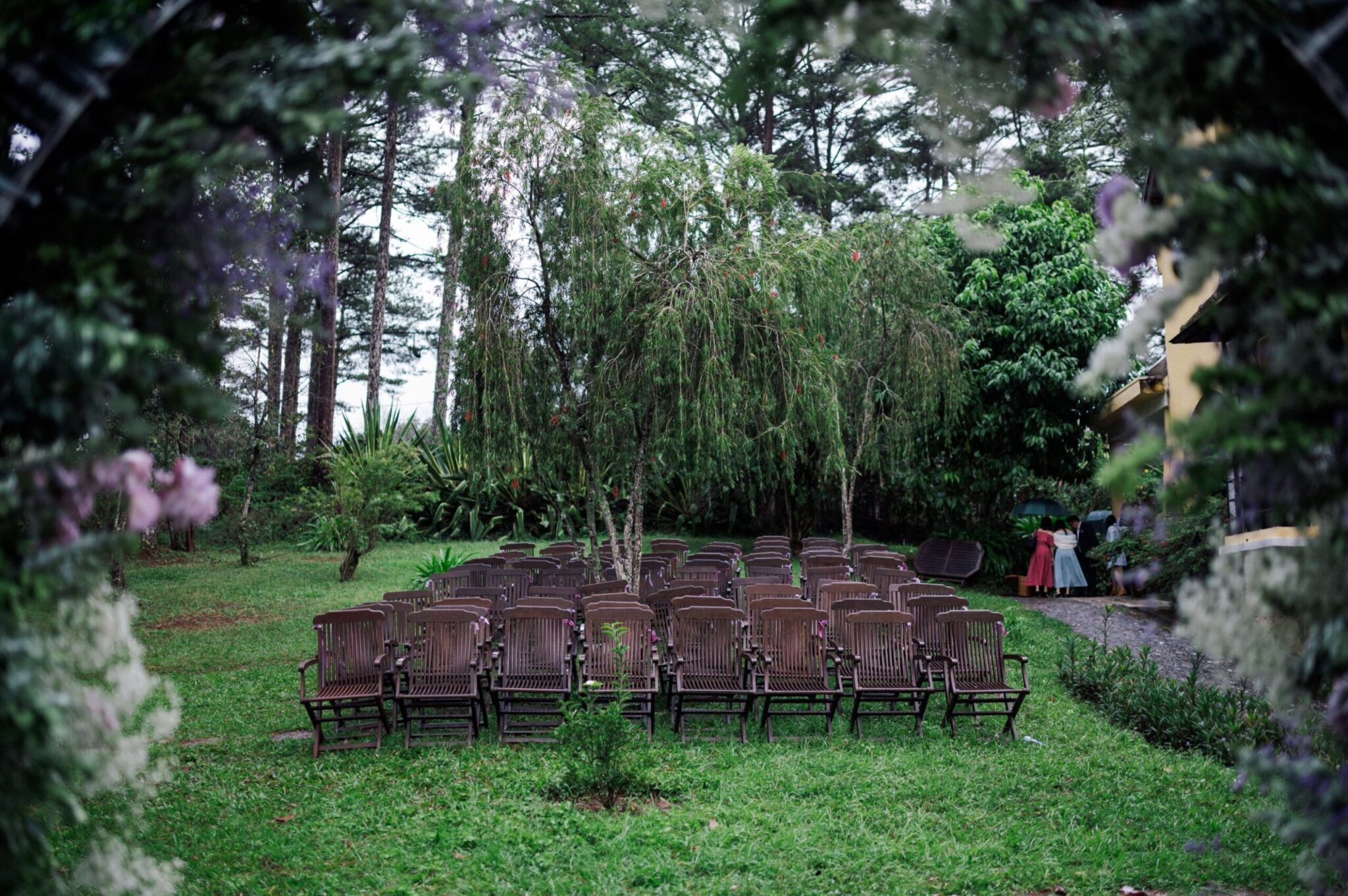 When it comes to an ideal wedding venue in Da Lat, Ana Mandara Resort is the first name that pops up in our minds. Let's imagine on your big day, you and your partner make the way to one of our lush gardens to exchange vows with never ending pine‐covered mountains and a colorful French‐inspired city as your backdrop as you walk down a fairytale cobblestone path. The old French villas from the 1930s is also covered in the gentle breeze of cool mountain air – a characteristic of Da Lat. One of our clients, Roger & Shanny, celebrate their wedding there and their feedback is full of positive things.
Another beautiful venue in Da Lat is Terracotta, which is located in a prime location next to Tuyen Lam Lake, covered by green pine forest, only 10 minutes away from Dalat city center by car. They have large open space, very suitable for outdoor parties, group activities and of course, weddings. We believe you will not regret choosing this venue to have the big day celebrated.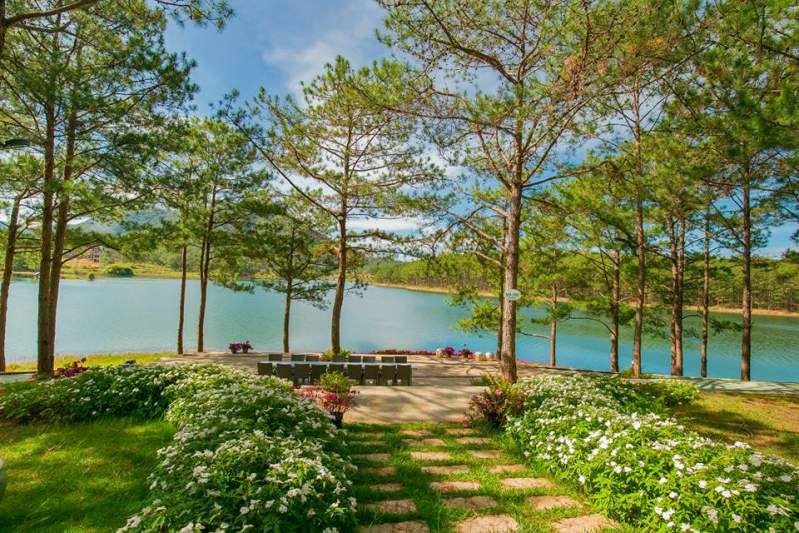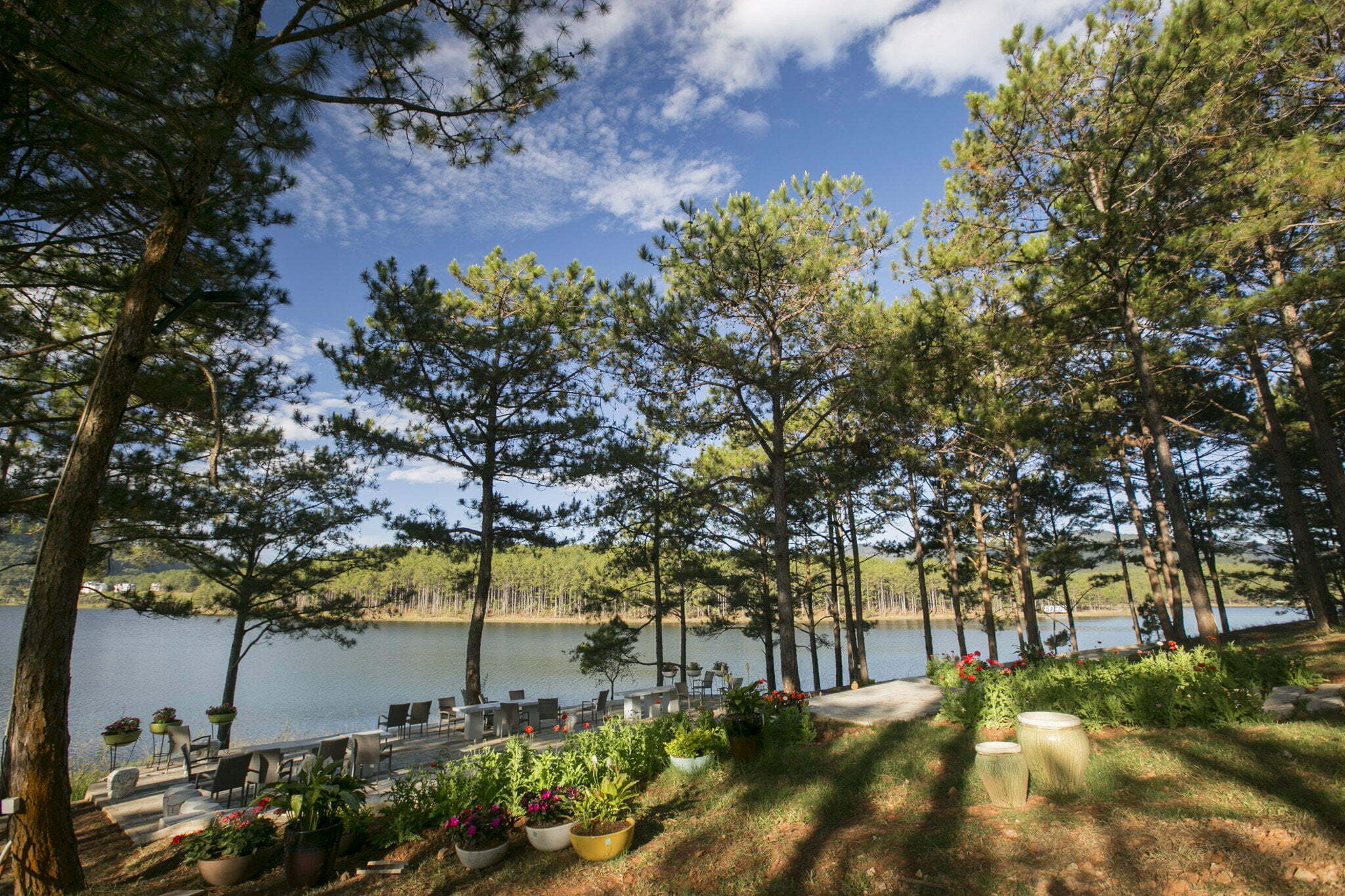 4. Ba Vi
For you are wondering if there is any green place but not too far from the big city – Ba Vi is the right answer here! The district lying in the northwest bottom of Ha Noi, containing a majority part of Ba Vi mountain running through the southern district. Ba Vi is famous for its nature and the breathtaking view of mountains and hills, together with fresh air and peaceful atmosphere.
Among the available venues in this area, we highly recommend the 5-star Meliá Ba Vi Mountain Retreat for your wedding since it has everything needed for one: bounded by lush, verdant greenery and excellent resort facilities and services. The place has a unique location amidst the outstanding natural beauty of Ba Vi National Park, with primitive tropical forest at a height of 600m with a pleasant climate to melt away the city hustle and bustle and return to the ultimate in rest and relaxation.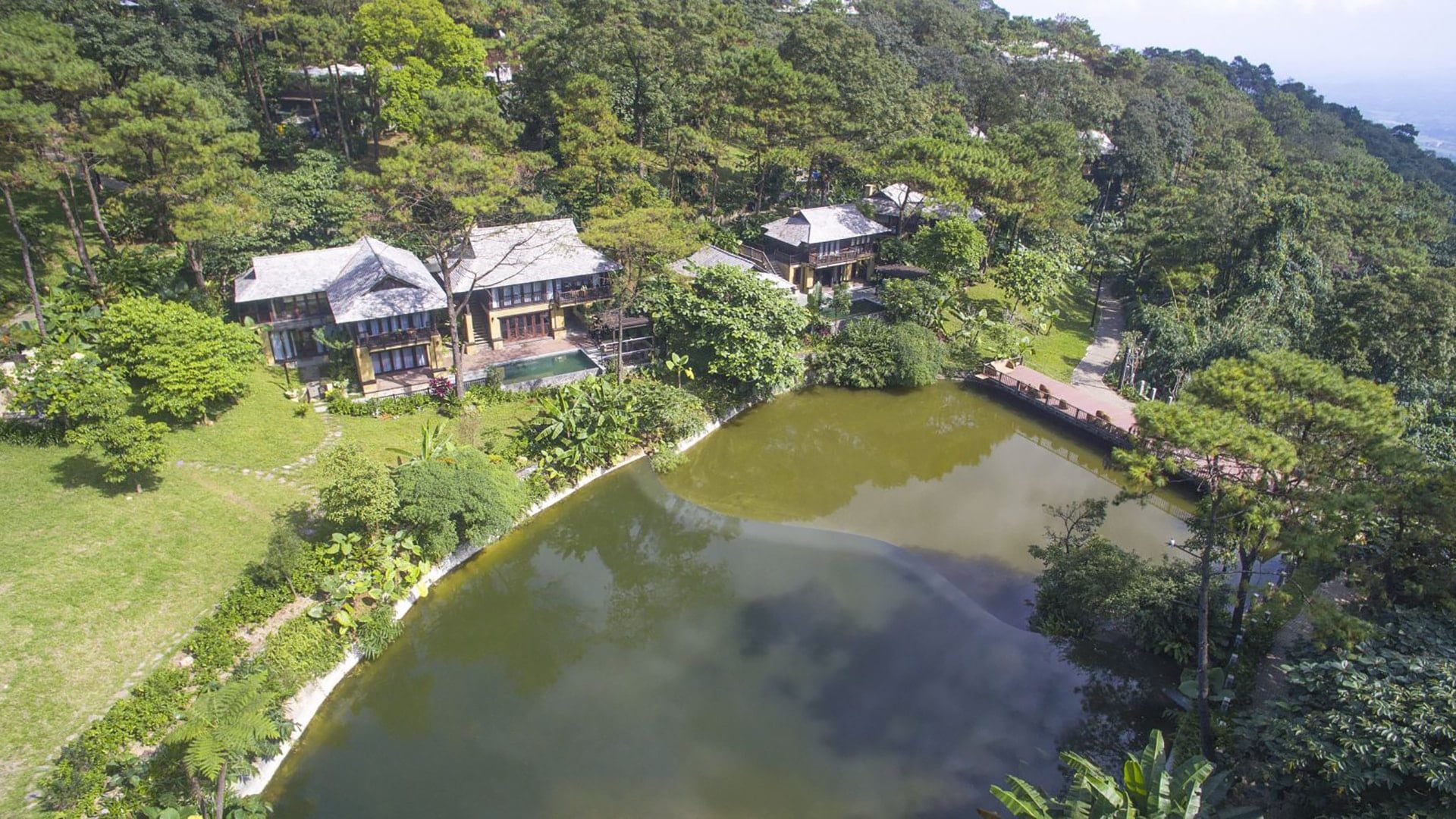 Choosing an ideal place for your destination wedding is never an easy task. As an experienced wedding consultancy agency, we know that beside beach wedding lovers there are also clients who are not big fans of that and want to experience something different. We hope that our recommendations here would inspire and help you with the decision. Please do not hesitate to let us know if you fall in love with one (or more) of those venues, we are always more than ready to be with you on the journey!