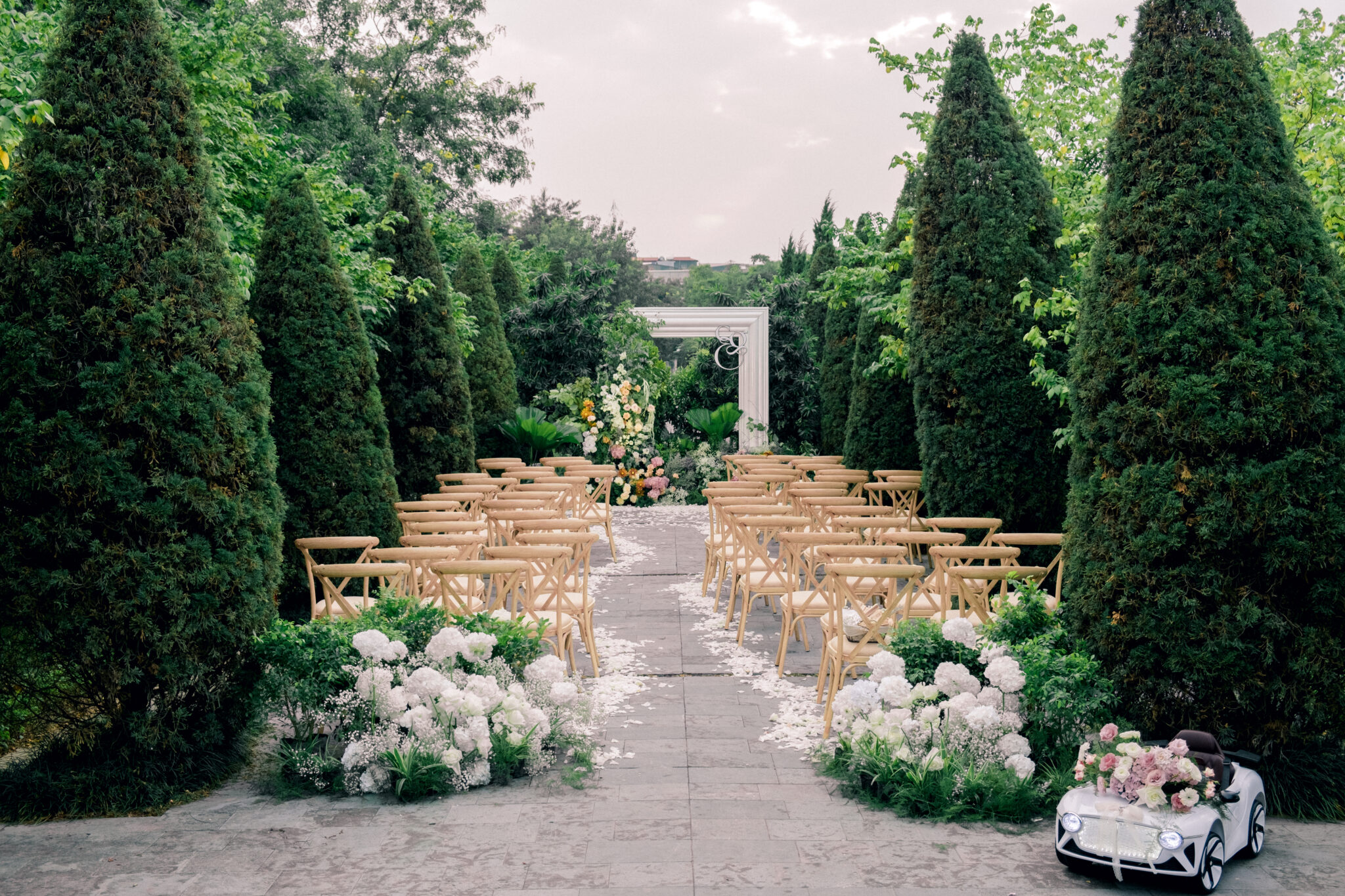 If you are planning an outdoor wedding in busy metropolitan cities in Vietnam such as Hanoi or Saigon, outdoor venues don't lay around for you to find, as ballrooms are still the more popular choice when it comes to a city wedding. However, there are still a handful of hotels in Hanoi which have ideal open-air areas for the outdoor wedding of your dream. Take a look at our list of 5 hotels for outdoor weddings in Hanoi!
1. Sheraton Hanoi Hotel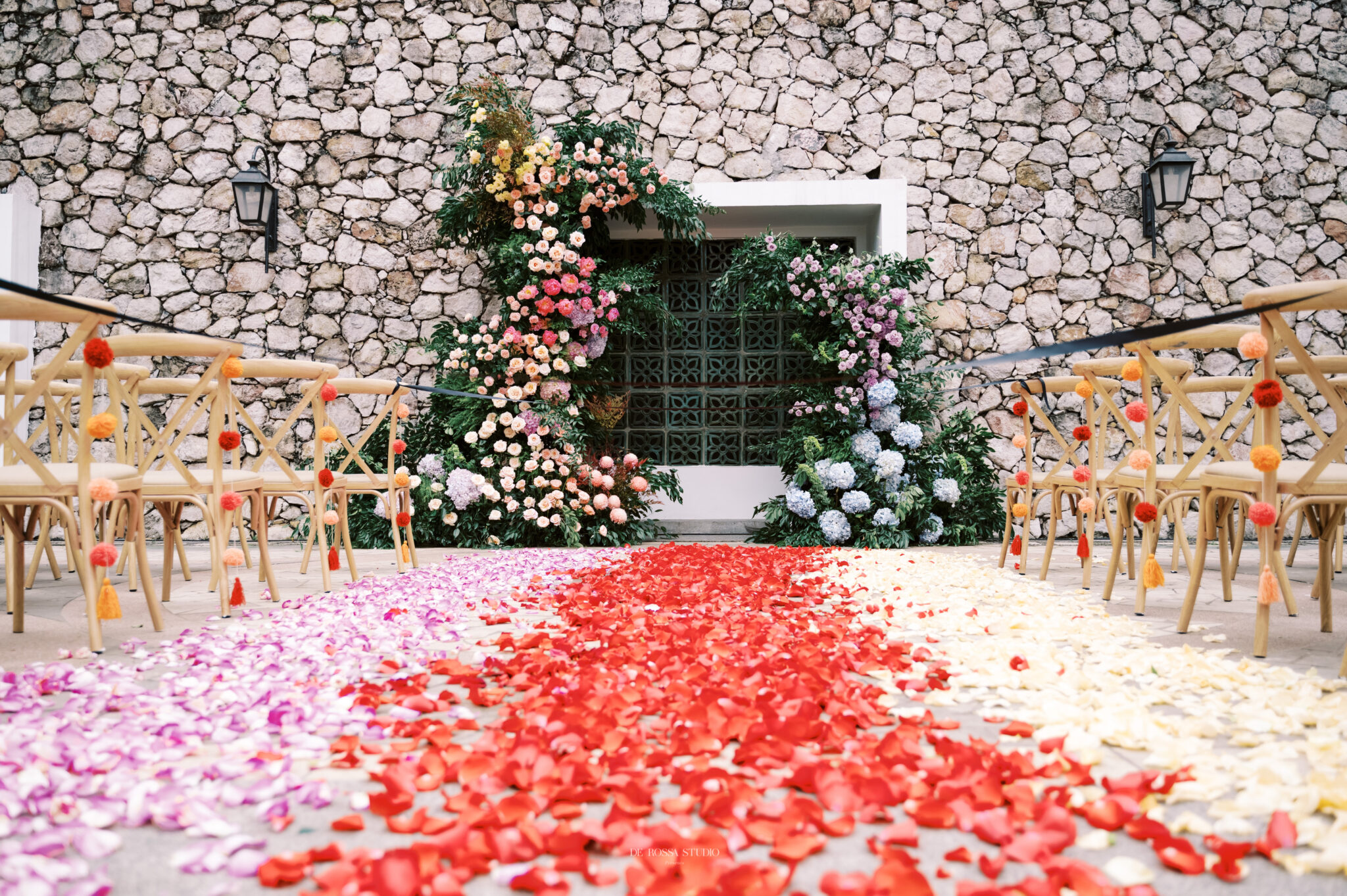 Sheraton Hanoi Hotel has long been a premiere name when it comes to a city wedding in Hanoi and one of our most familiar venues since our inception. Situated on the picturesque shores of West Lake and surrounded by lush gardens and a tranquil courtyard, Sheraton Hanoi offers a wide array of options for all wedding functions.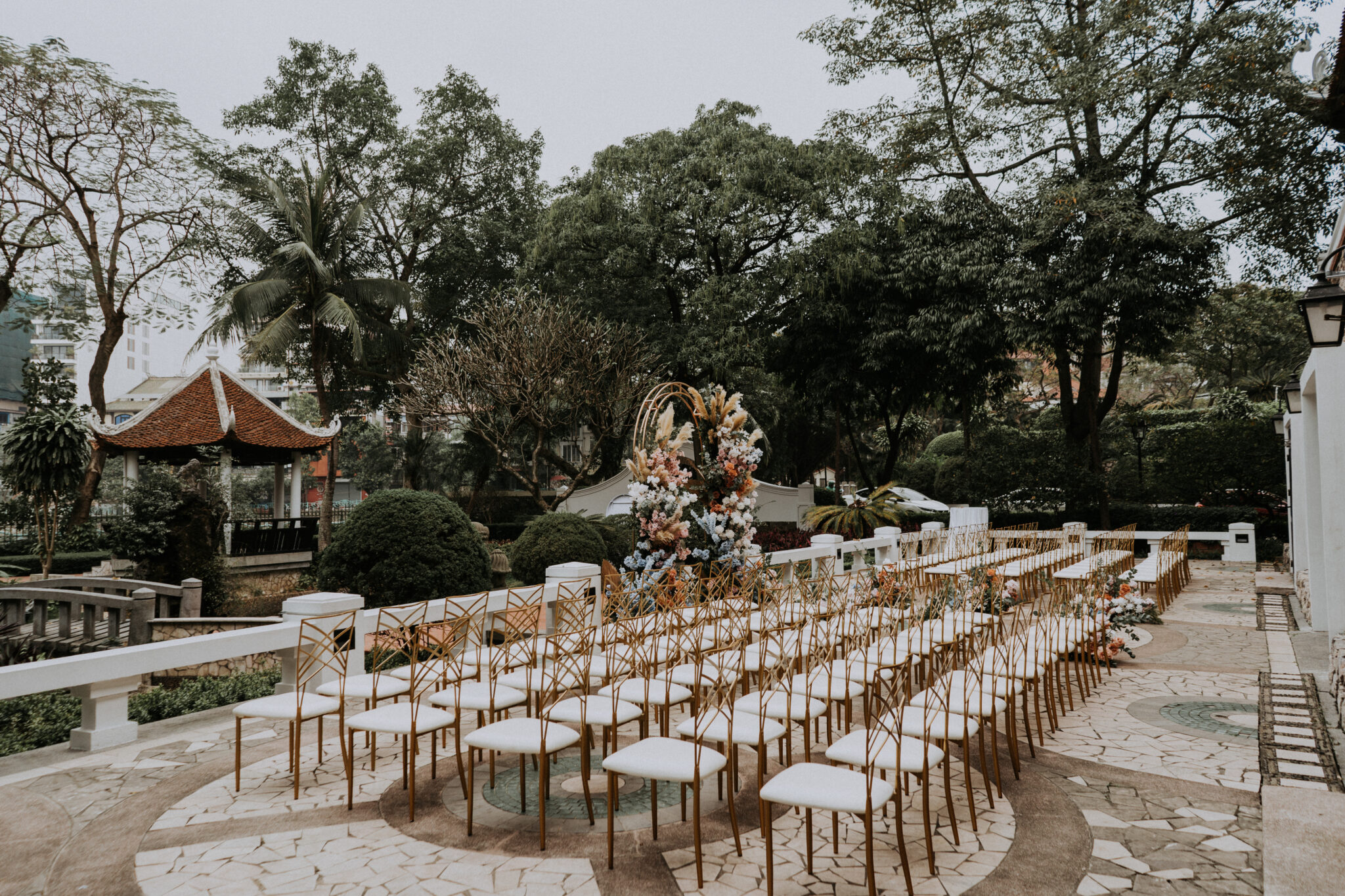 One of couples' most favorite and ideal choices to hold their outdoor wedding ceremony is none other than the Lakeside Garden. Designed in a serene fusion Asian architectural style, it features a fish pond with Penjings and blends seamlessly into the lush greenery landscape, overlooking the scenic West Lake.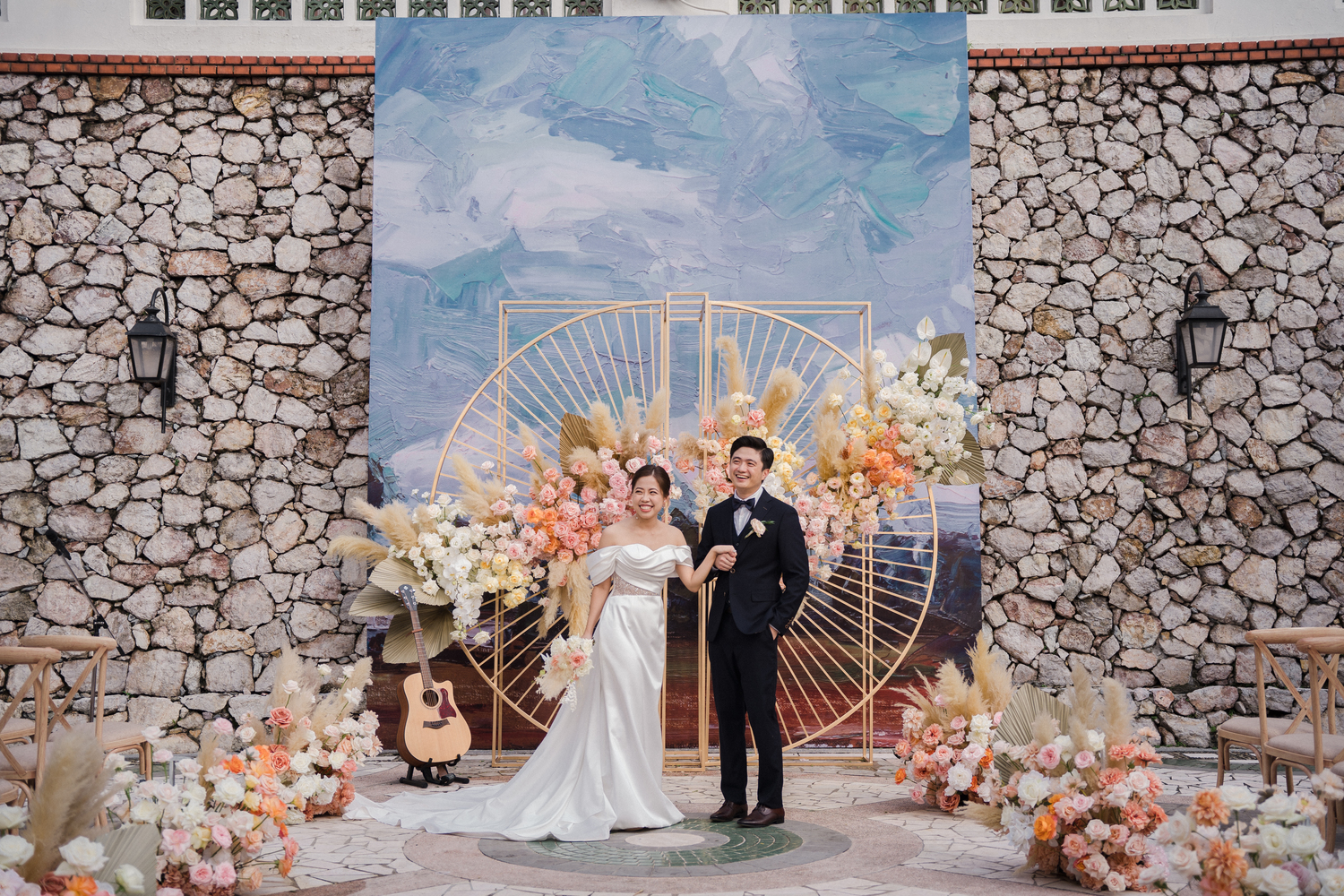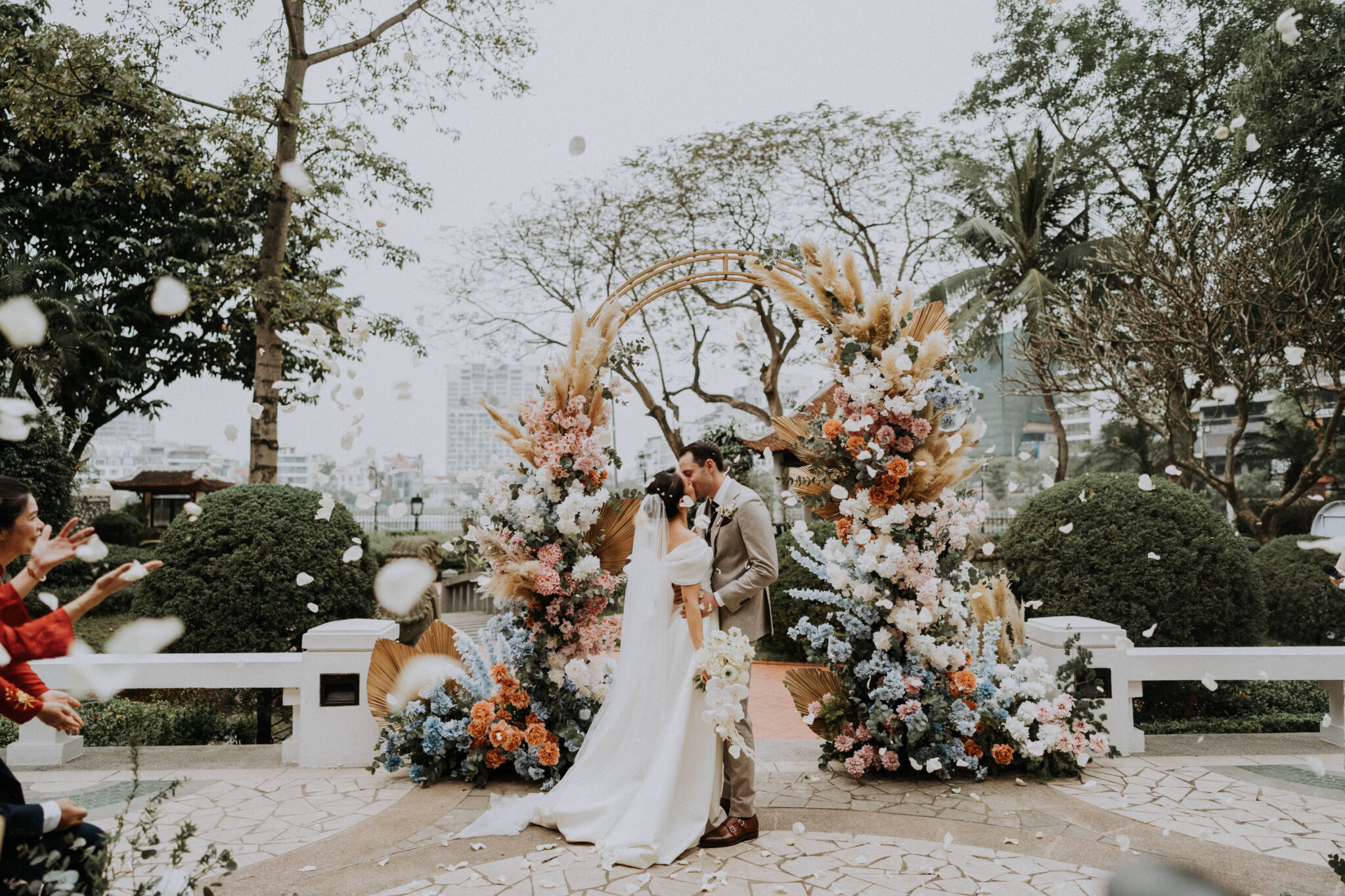 The timeless outer stone wall of the Déja Vu bar provides a perfect background for wedding ceremonies, capable of incorporating any concept. Lakeside Garden can accommodate up to 100 guests, fits best for an intimate wedding. The garden is an ideal spot for the bride and groom's first look as well!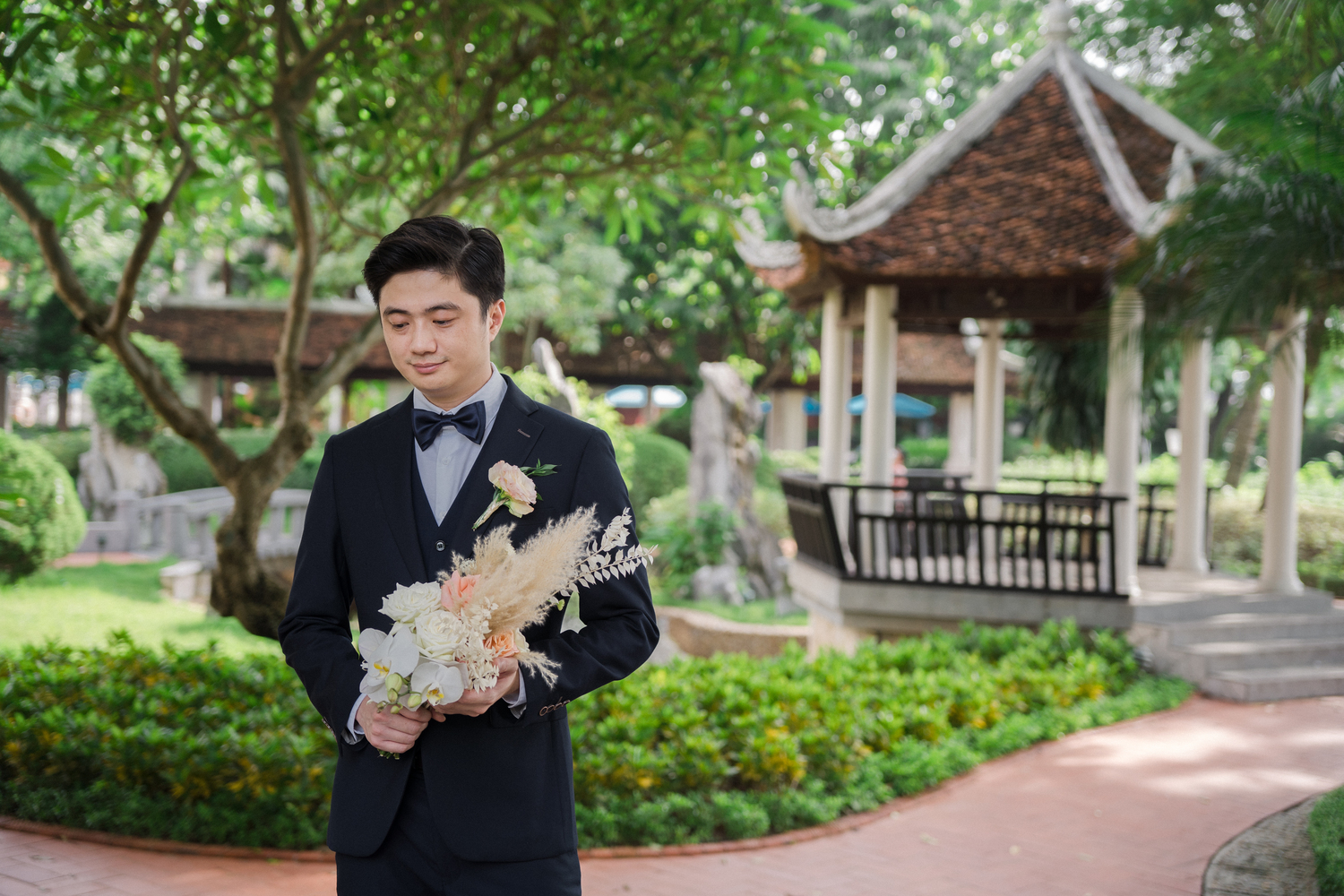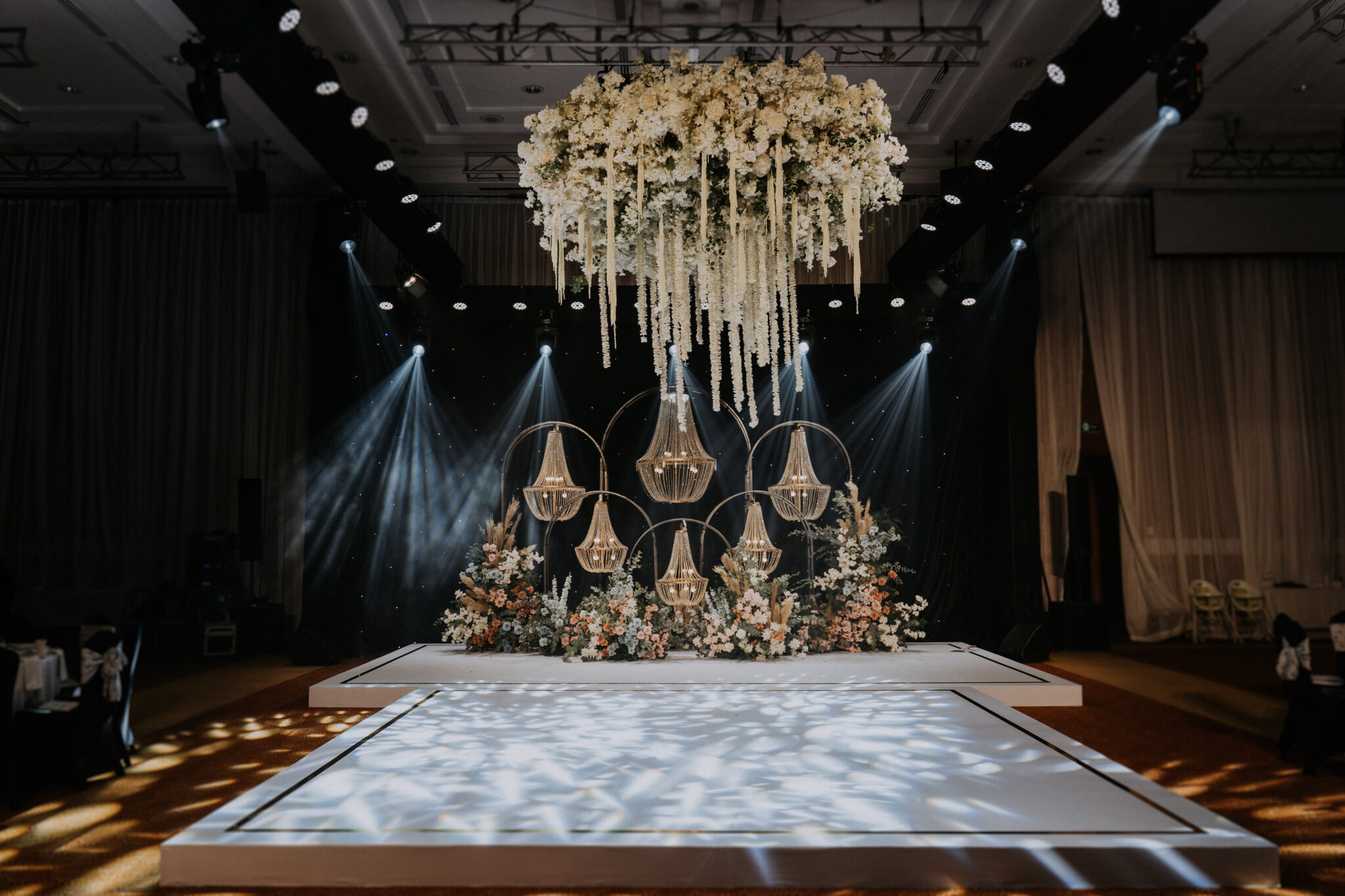 For reception, Sheraton Hanoi Hotel offers multiple indoor venues with the grand ballroom being capable of accommodating up to 400 guests. The Song Da ballroom and Hemispheres Steak & Seafood Grill are great choices for receptions of 140 and 80 guests, respectively. Moreover, the front yard serves as a great guest welcoming area, too!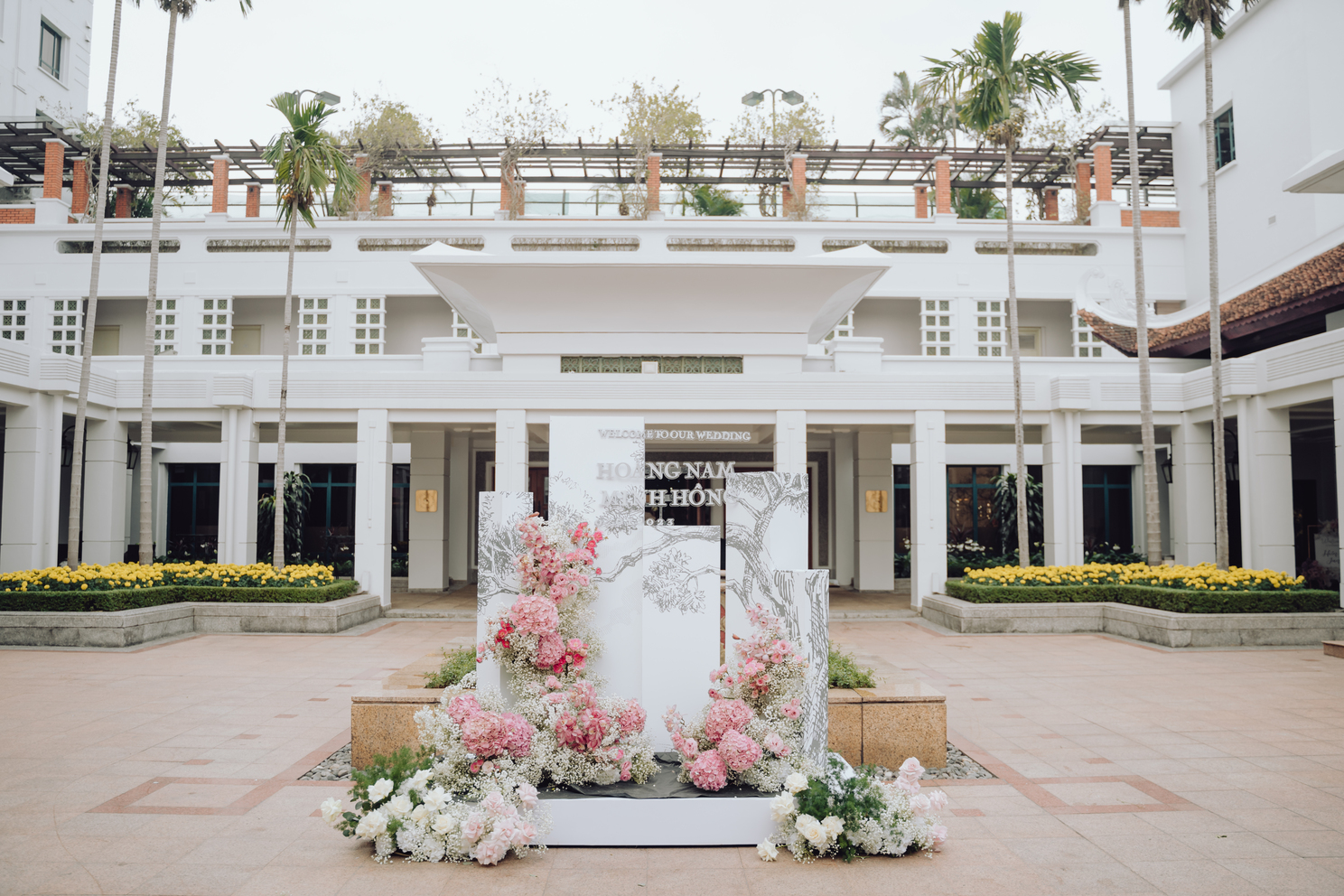 We have created countless wedding concepts and beautiful memories here at the Lakeside Garden. Take a look down the memory lane with us!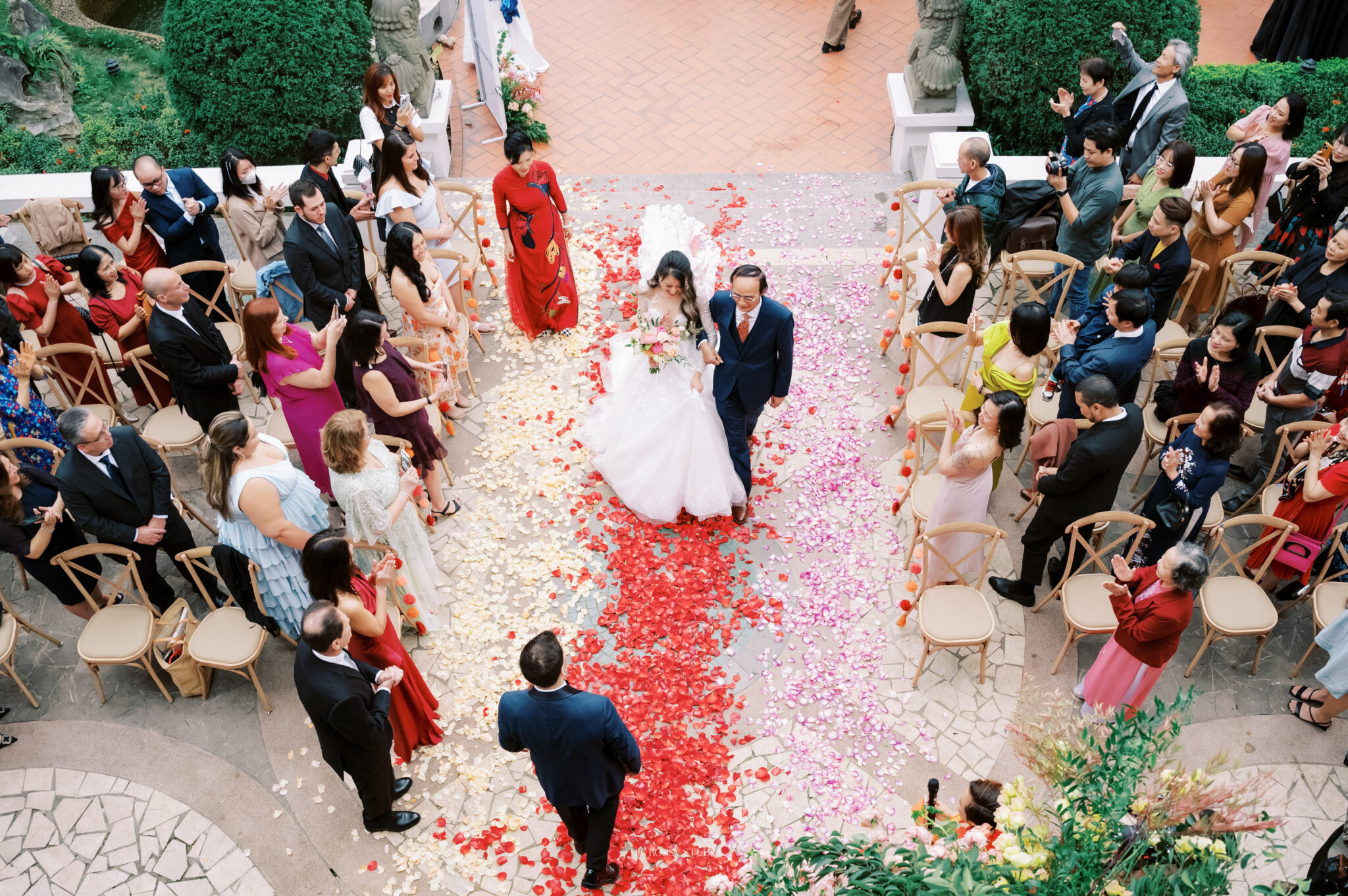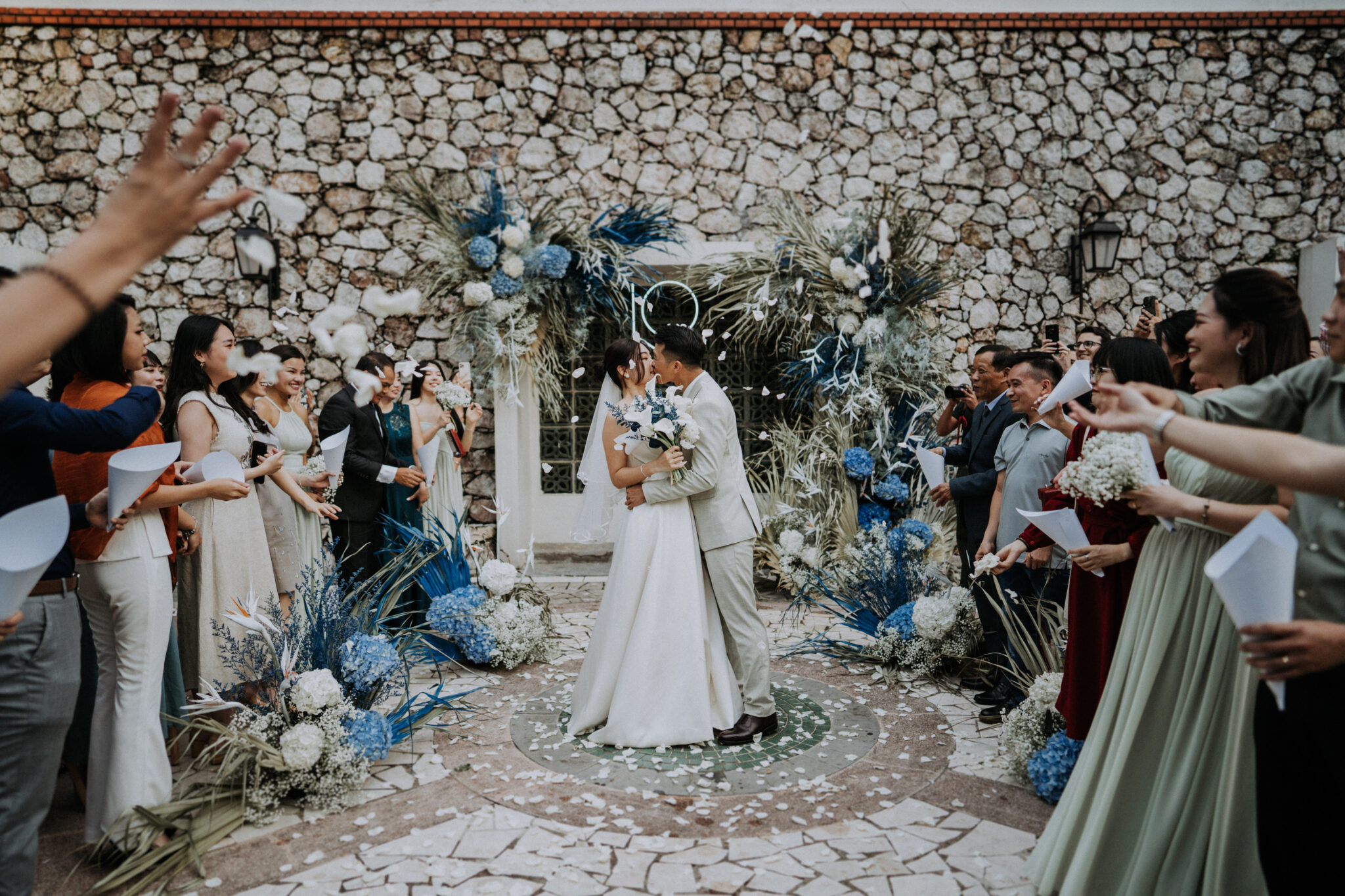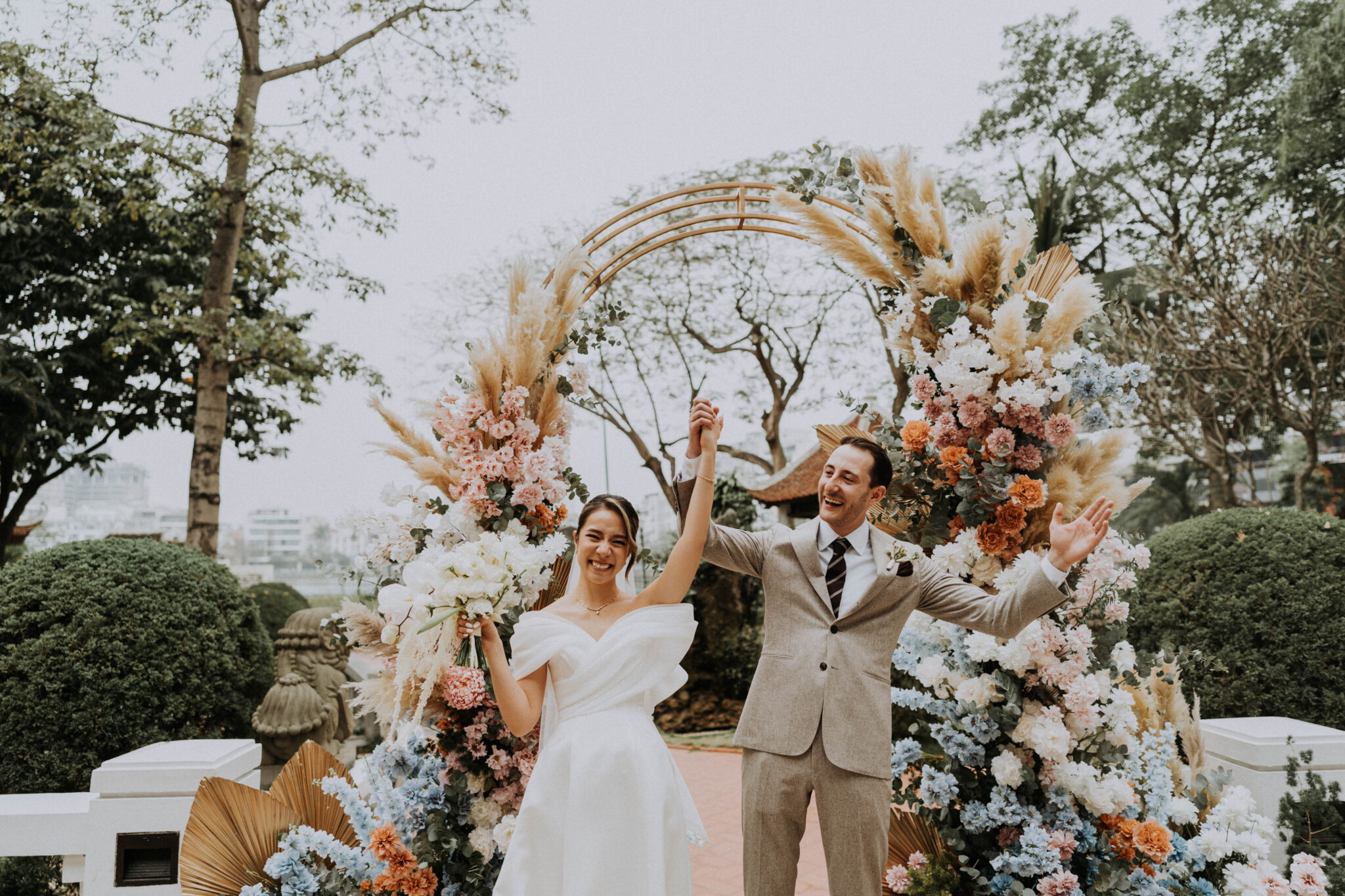 2. Sofitel Legend Metropole Hanoi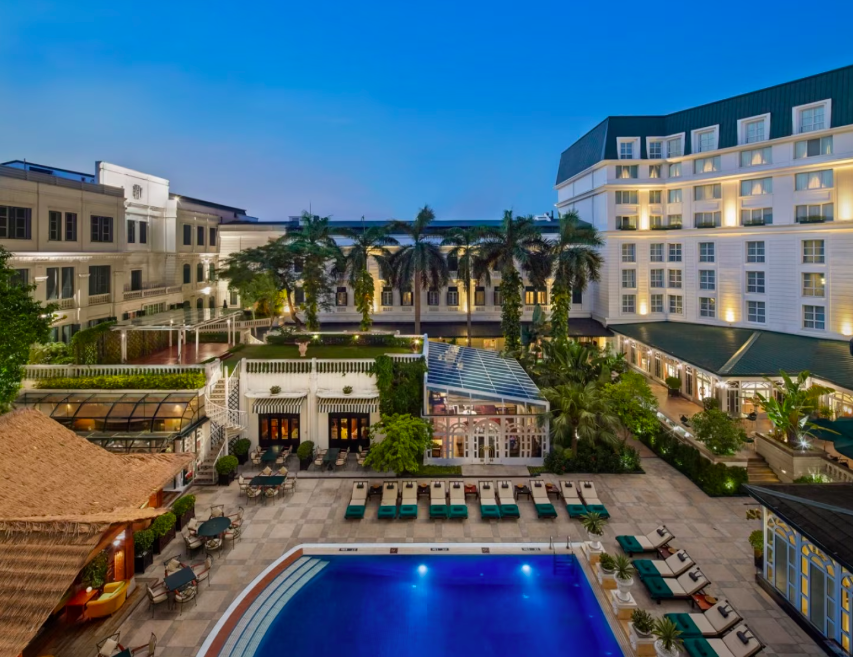 Sofitel Legend Métropole Hanoi is a stunning hotel and was designed and built by two French investors in 1901 in the French Quarter of Hanoi. The hotel has that French colonial look: white stucco, fern green shutters and hardwood floors, nestled in lush Vietnamese tropical flora.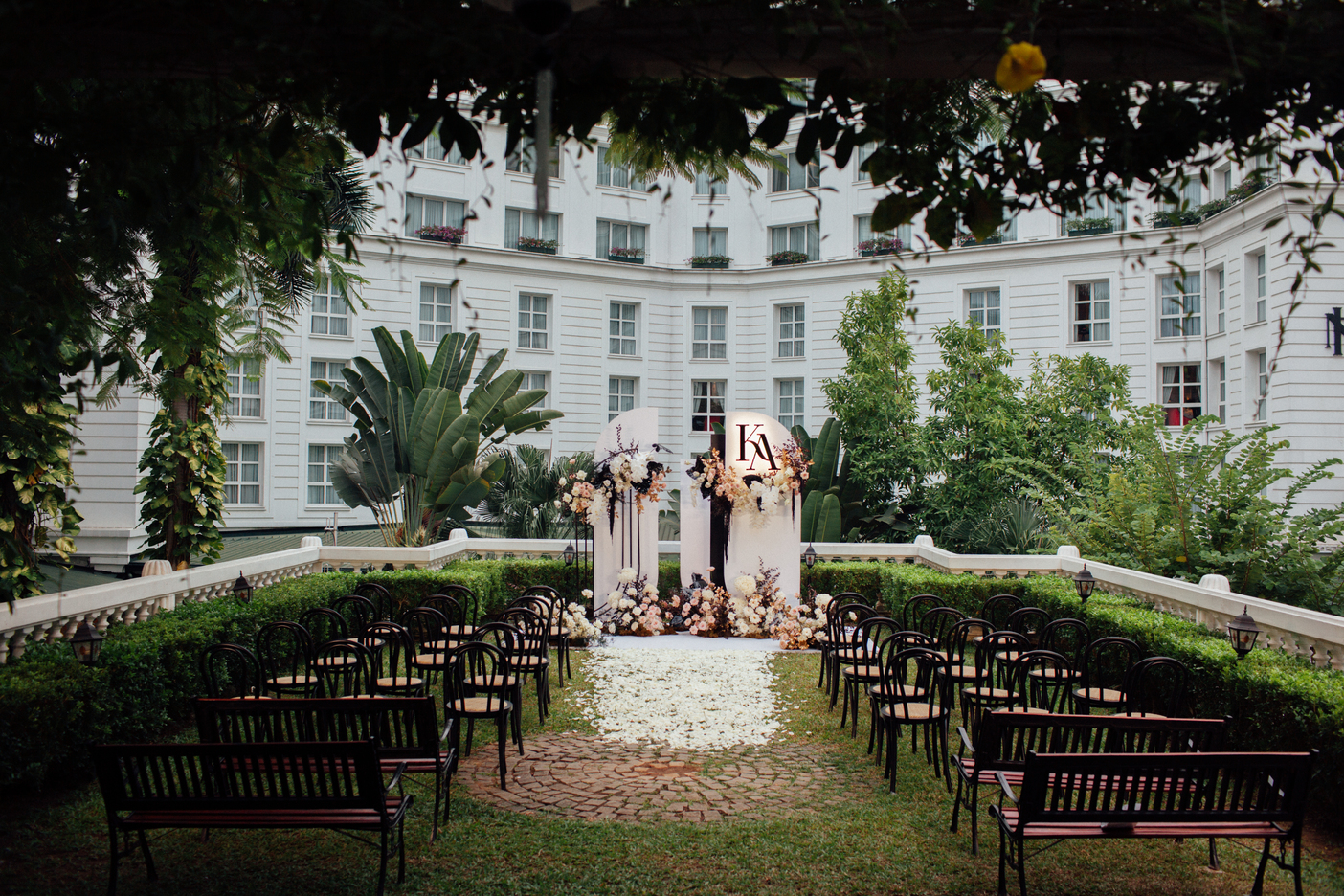 Its Le Balcon is one of the most romantic outer venues for outdoor wedding ceremonies. The 100 square meter garden is a gorgeous open space venue, suitable for both outdoor weddings and cocktail sessions while enjoying sweeping views of the hotel's green inner courtyard. Le Balcon is best suited for maximum of 50 guests in an intimate outdoor wedding ceremony.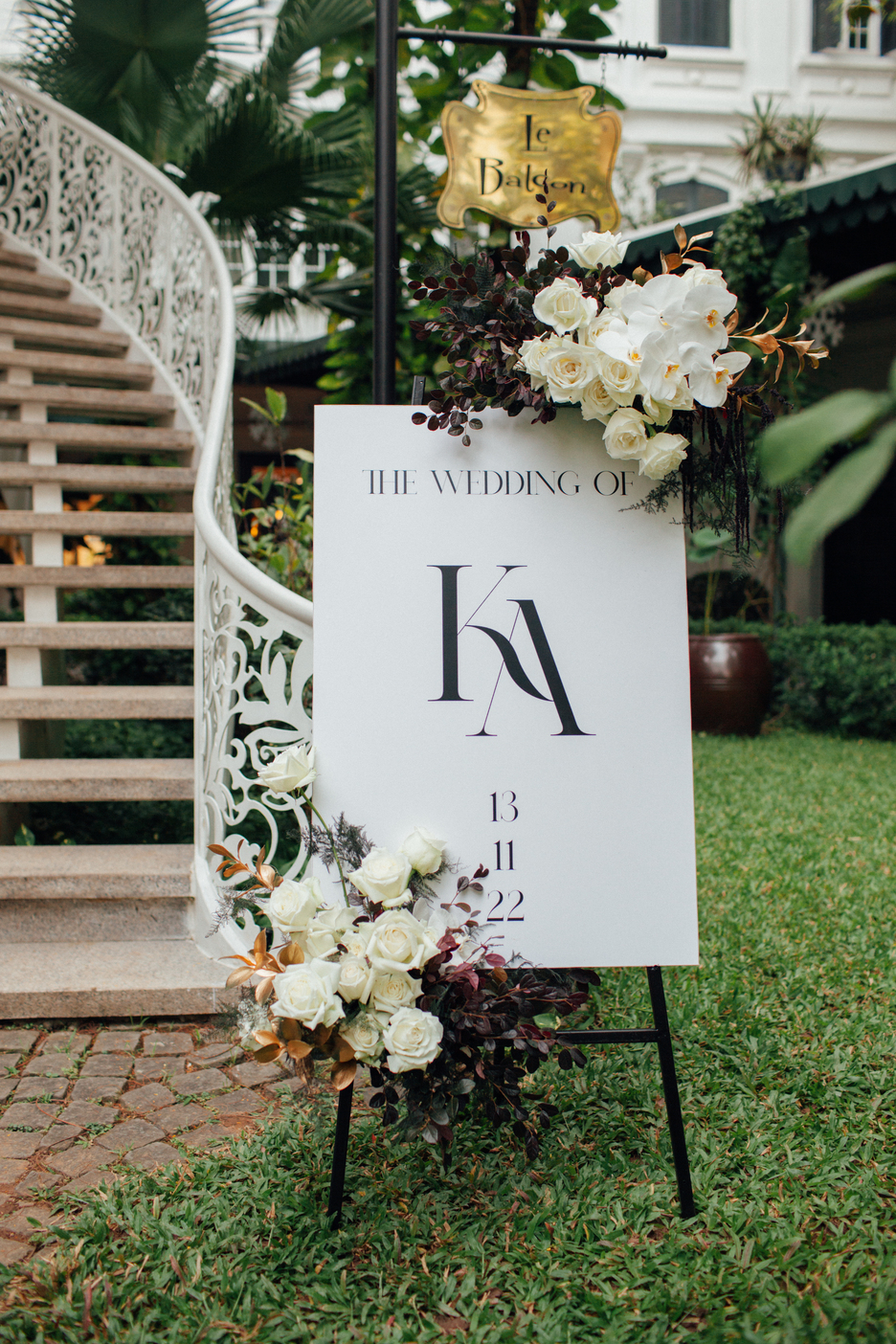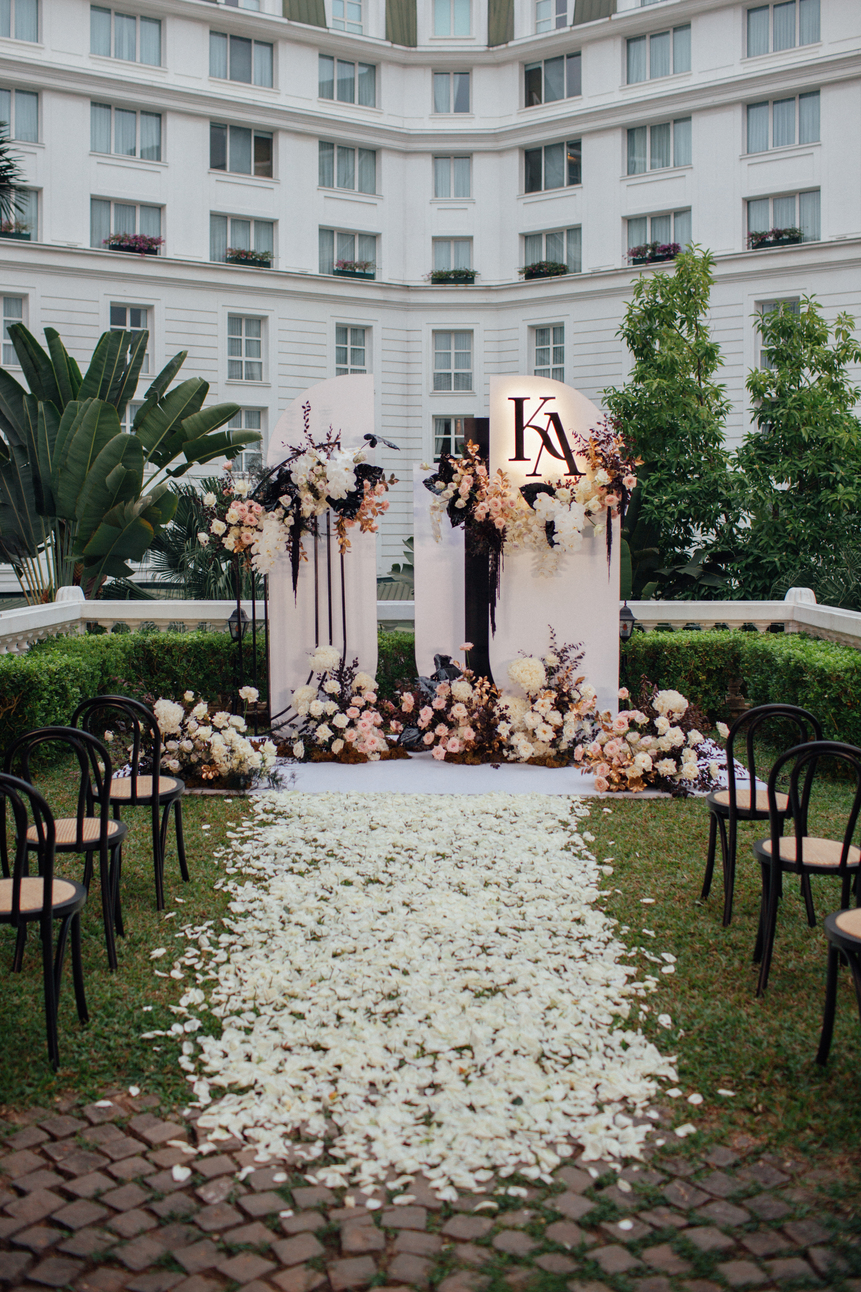 The signature charm of Sofitel Legend Metropole Hanoi is its clean white architecture, playing as a serene background for your outdoor wedding.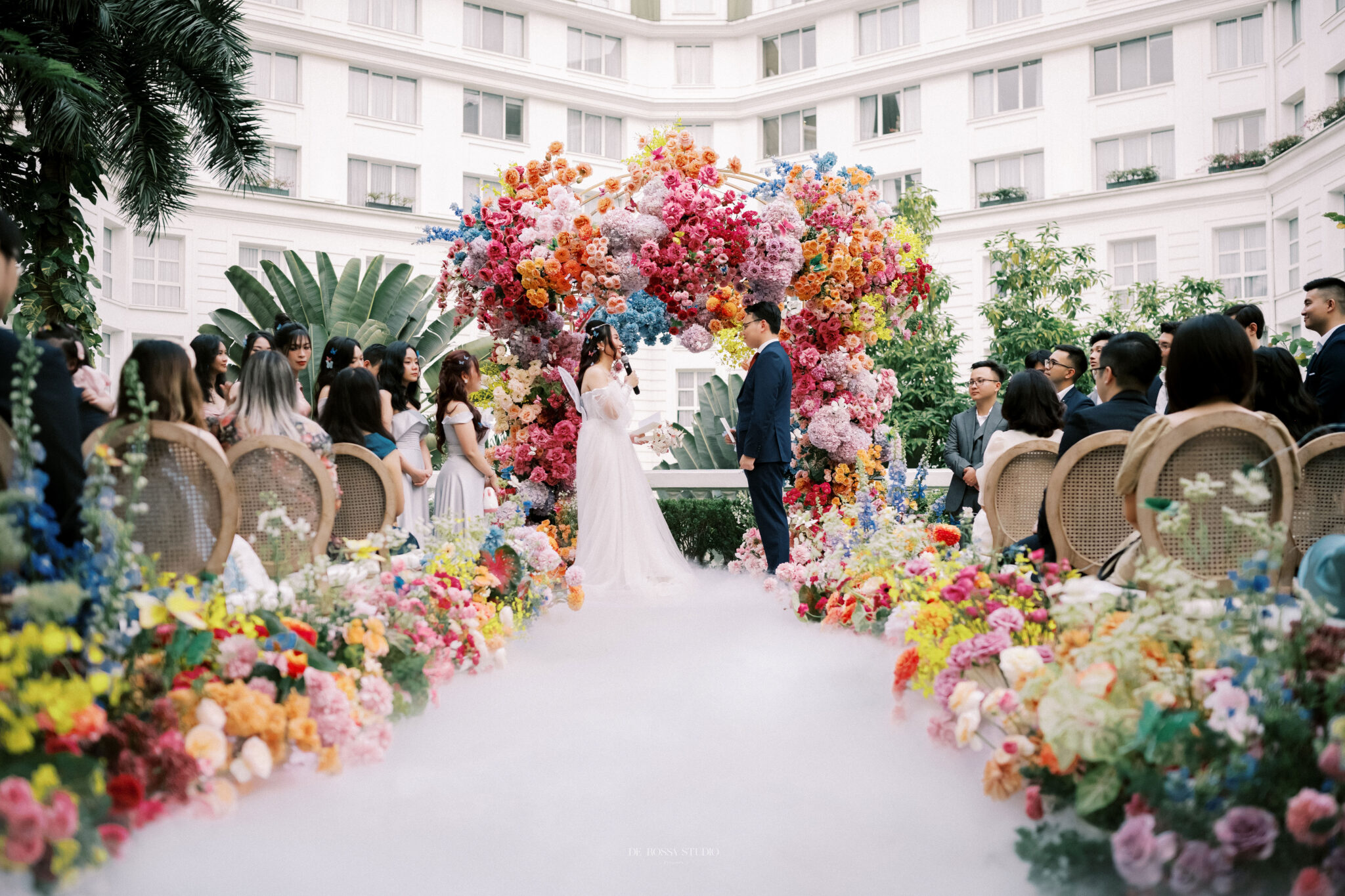 Our most recent trip here was the striking color-fest of Kien and Thao – A Butterfly Garden. The multicolored palette stood out even more magnificently among the timeless architecture and ambience which Sofitel Metropole Hanoi possesses.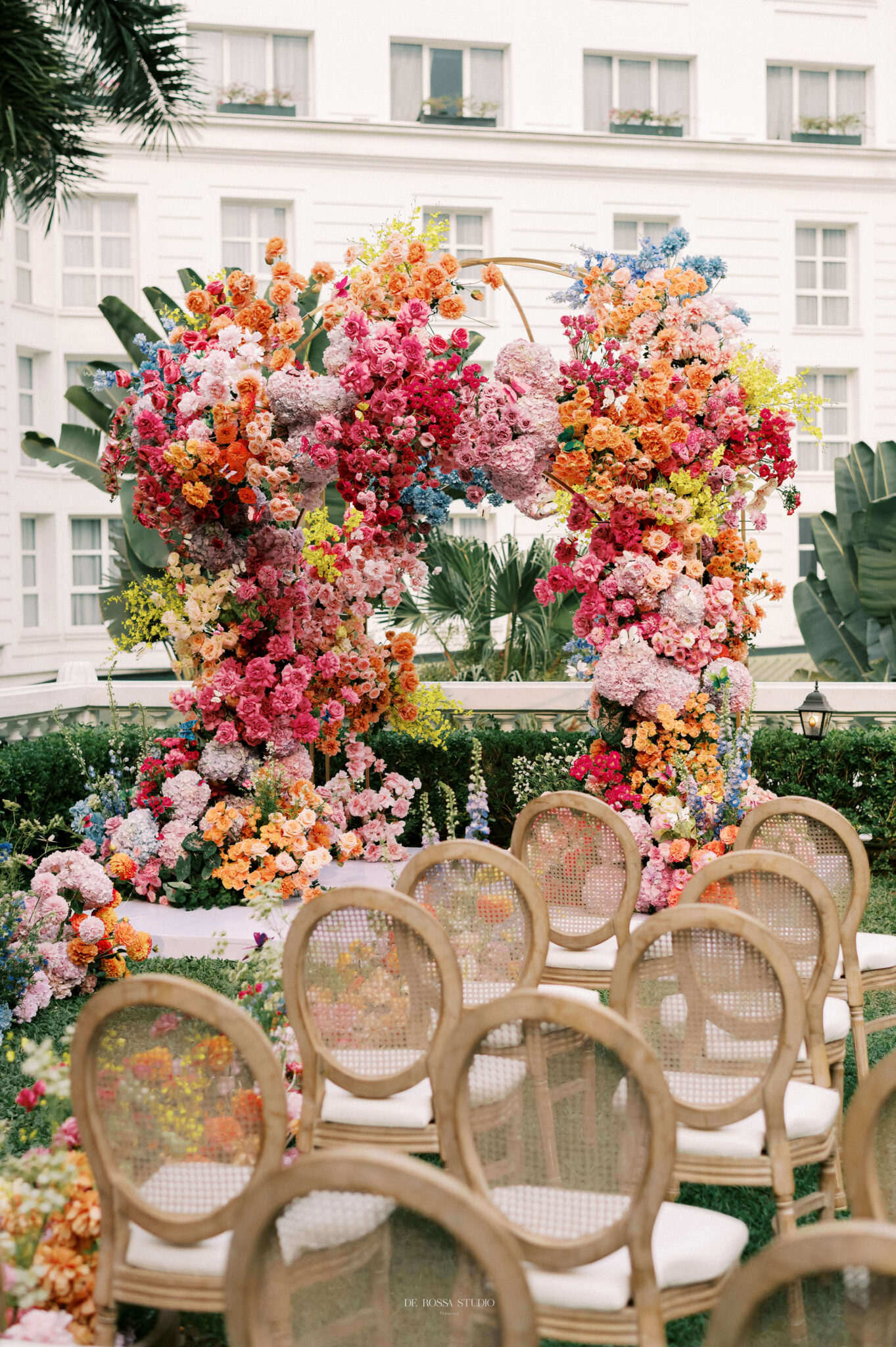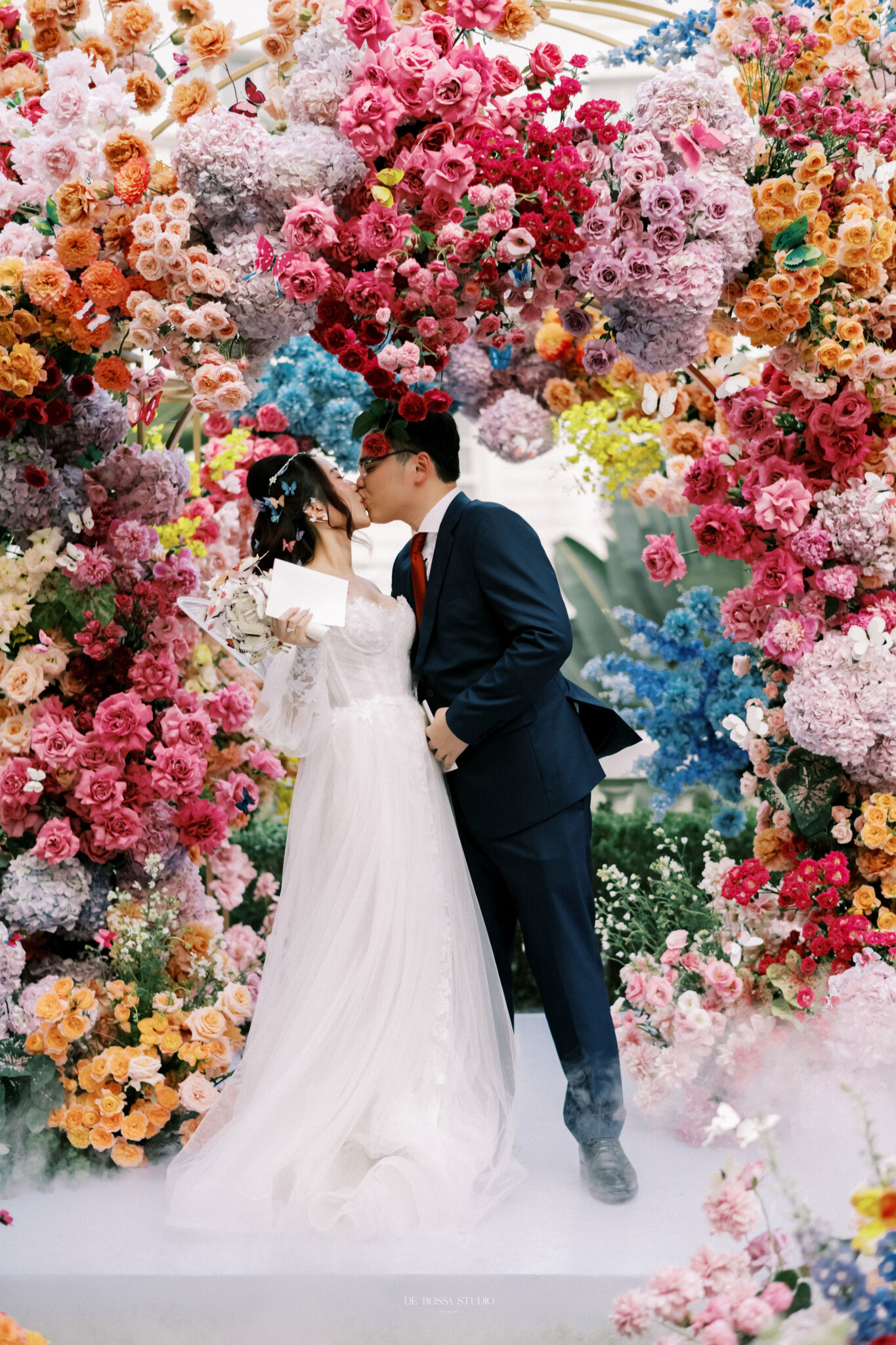 3. InterContinental Hanoi Landmark72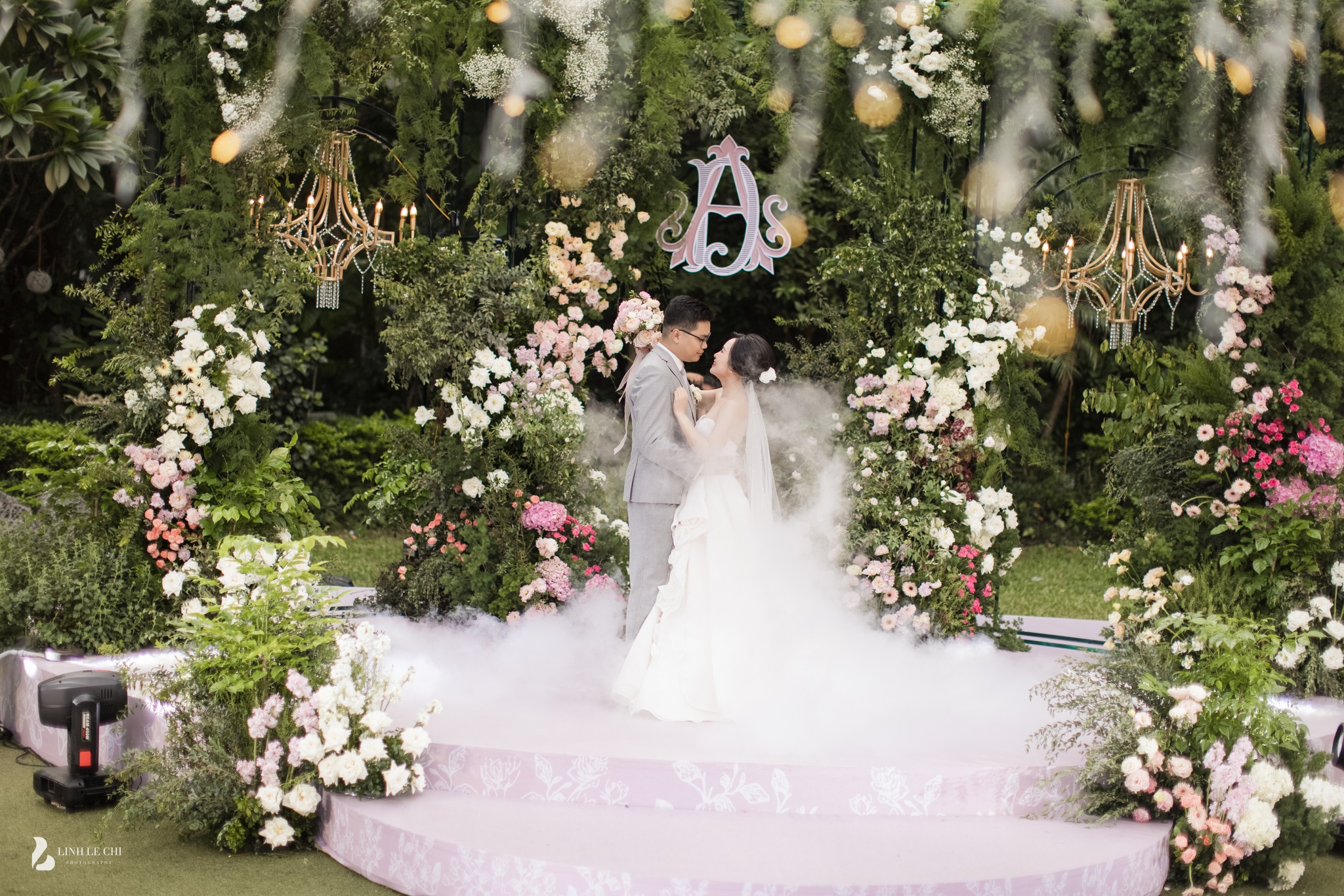 Luxurious, elegant with state-of-the-art facilities, InterContinental Hanoi Landmark72 is a perfect choice for a dreamy outdoor wedding of your fantasy. From an intimate celebration in the elegant private dining venue, to the exchange of vows in the midst of the landscaped garden, or a reception in their Grand Ballroom, this is an all-in-one location suited for all wedding functions.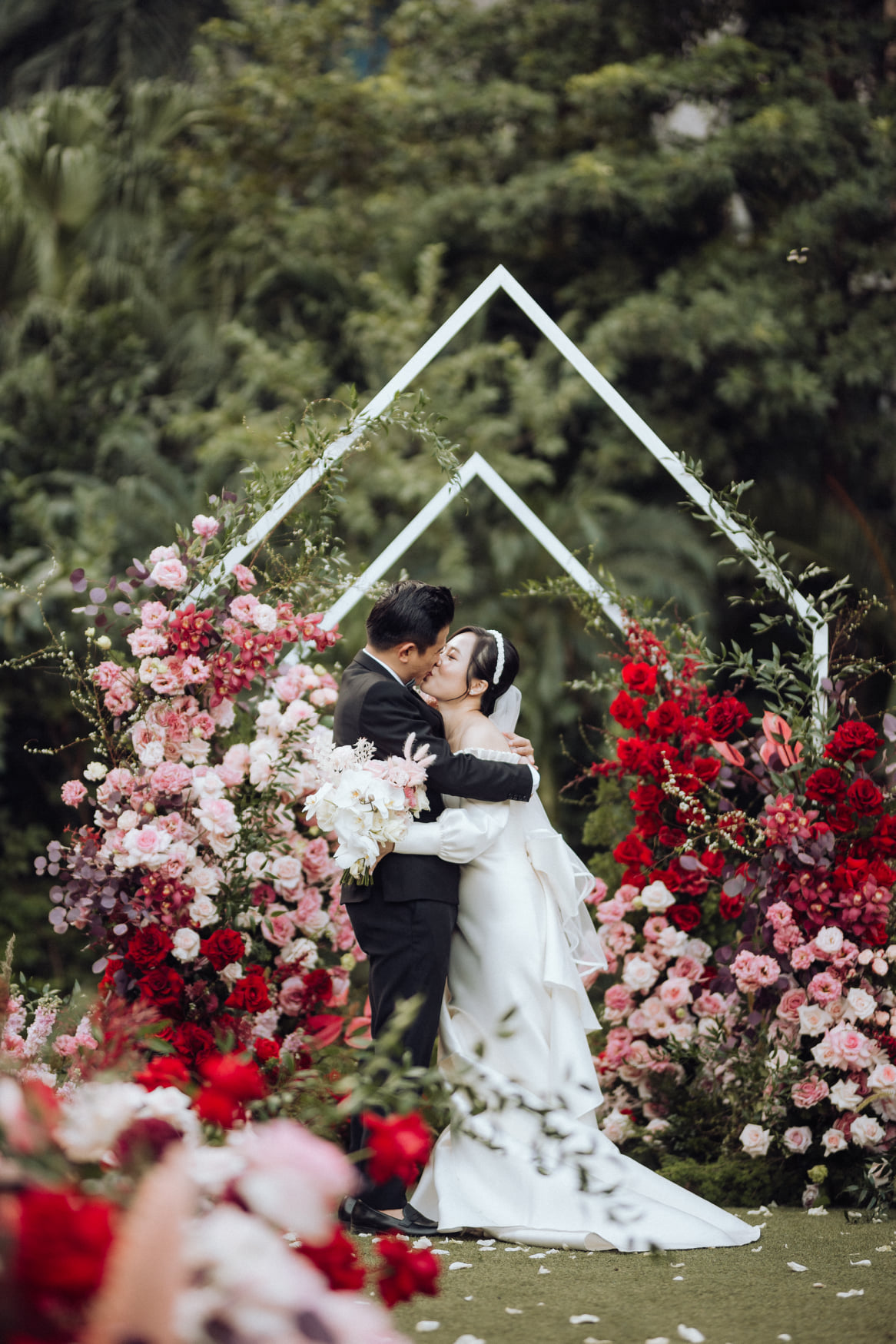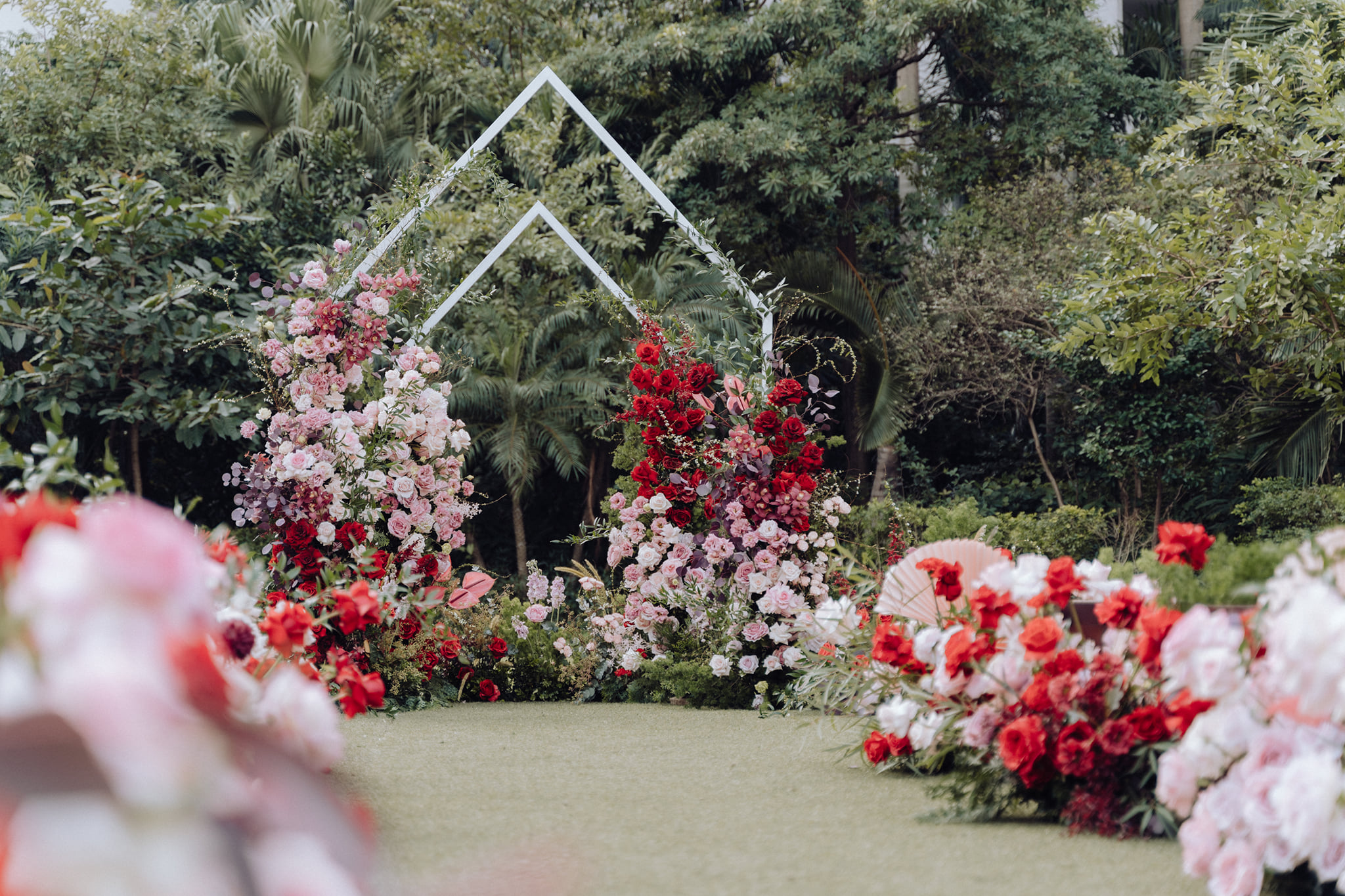 Astound your guests with the natural setting of a cozy, idyllic garden on the grounds of InterContinental Hanoi Landmark72, where you begin a new, exciting chapter of your life. Their Gardenarium comfortably accommodates 150 guests while offering blissful greenery and a romantic landscape for your intimate wedding ceremony.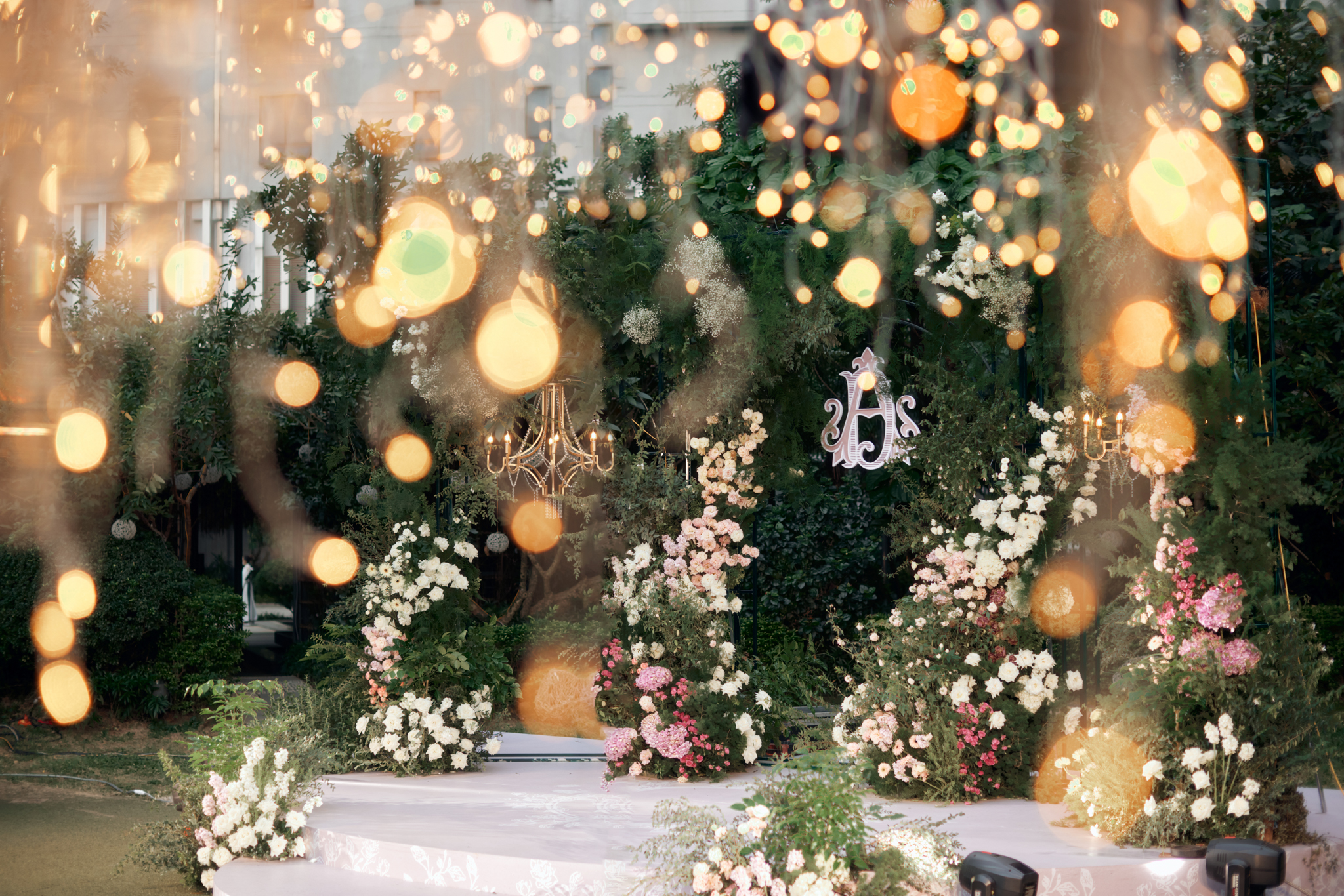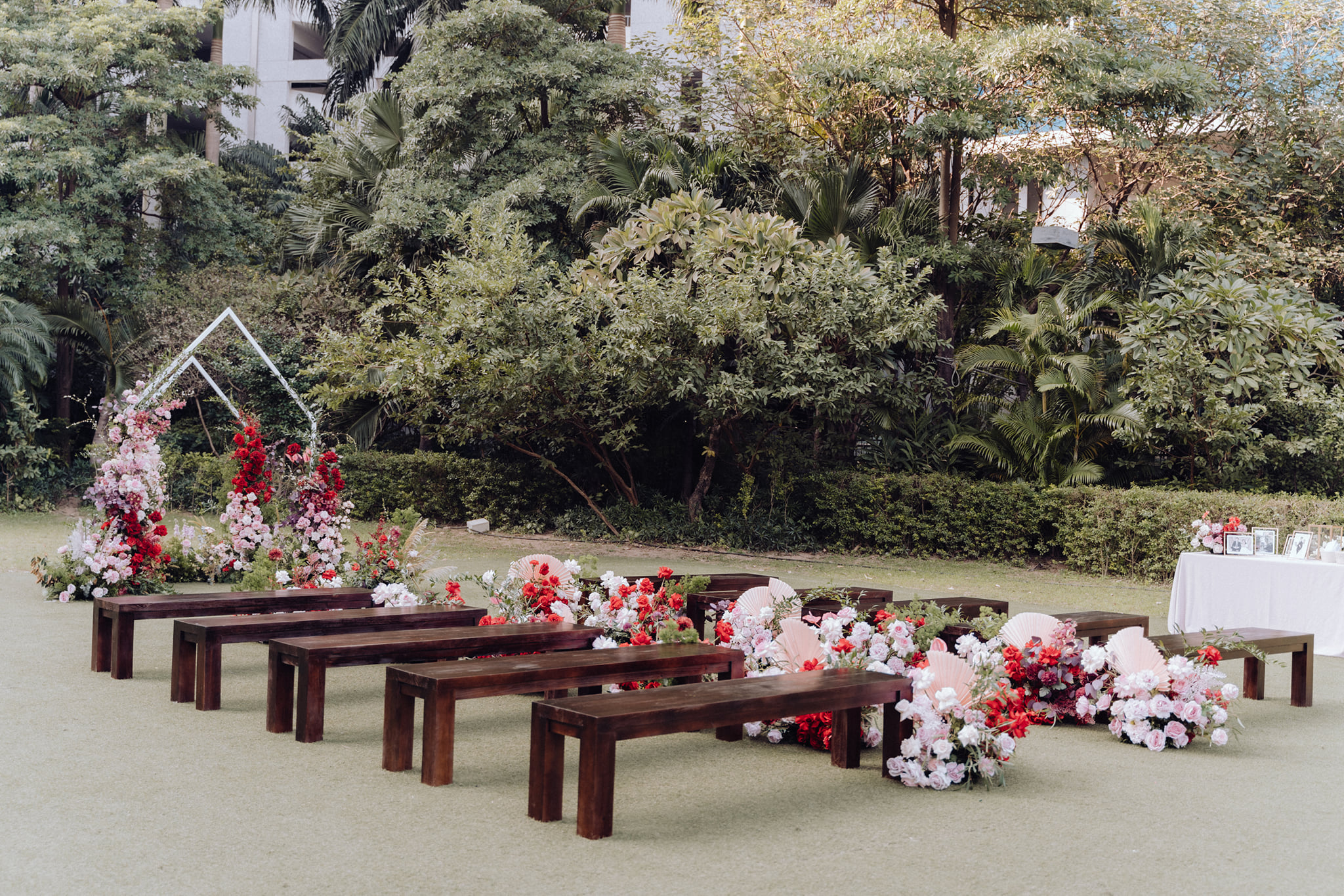 Our bride Phuong Anh had always dreamed of a romantic, surreal outdoor wedding ceremony in a rose garden. In the Gardenarium, we gladly delivered exactly that to her and Dung!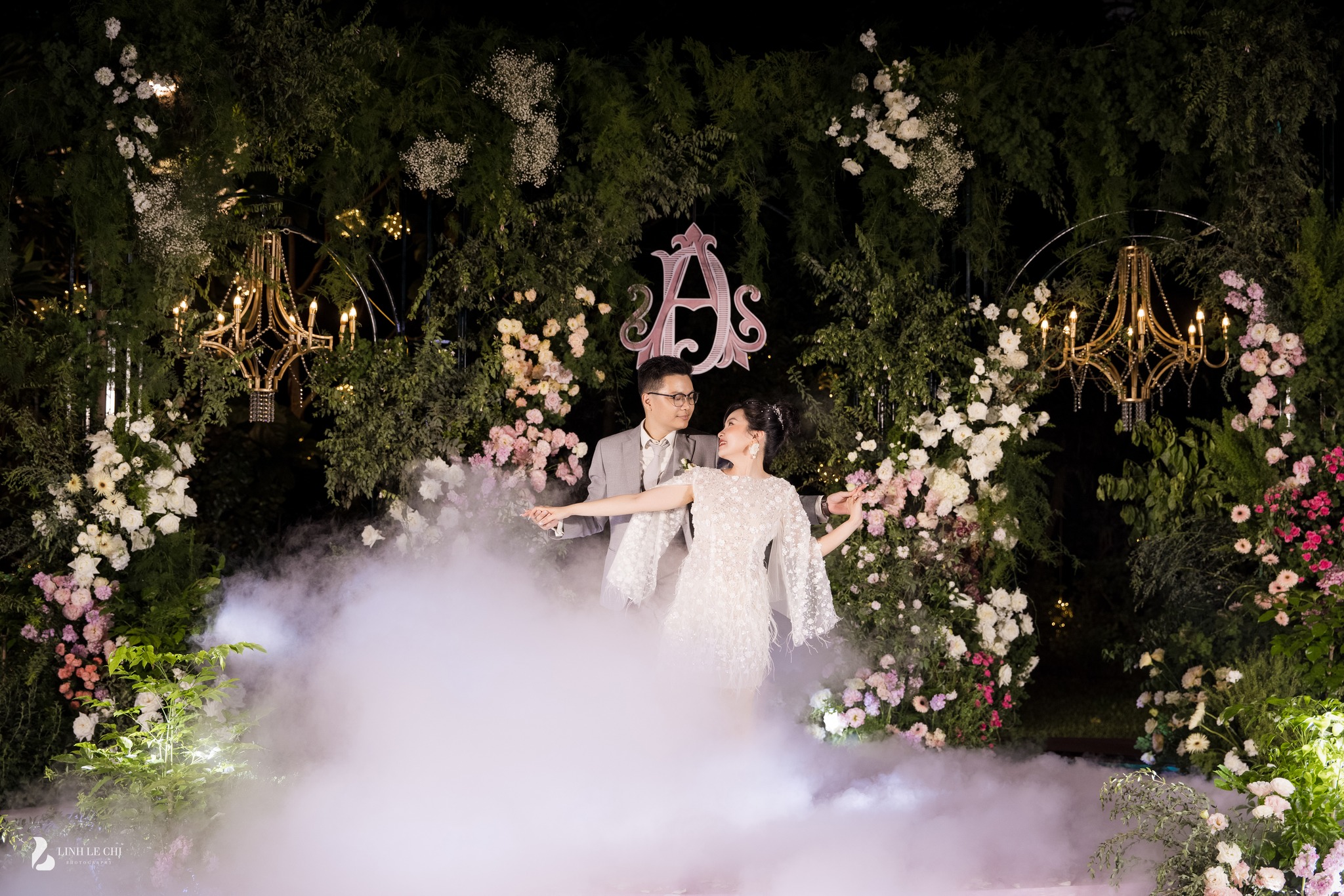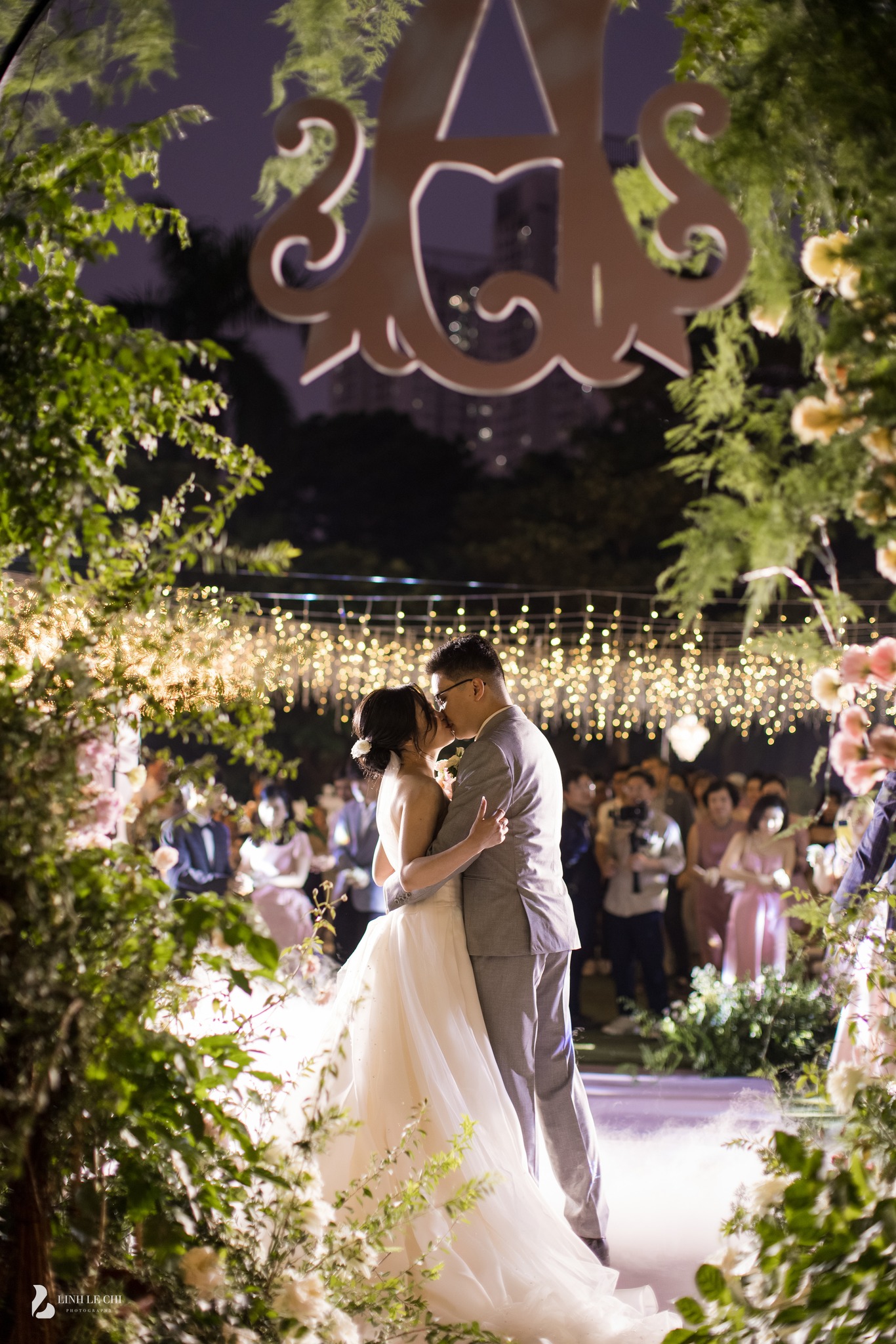 4. Elegant Suites Westlake
15 minutes away from downtown Hanoi and located in the West Lake area, Elegant Suites Westlake is a fitting choice for outdoor weddings of less than 100 guests. If you are looking to hold an elegant, classy and romantic Western style wedding ceremony, this definitely should be in consideration.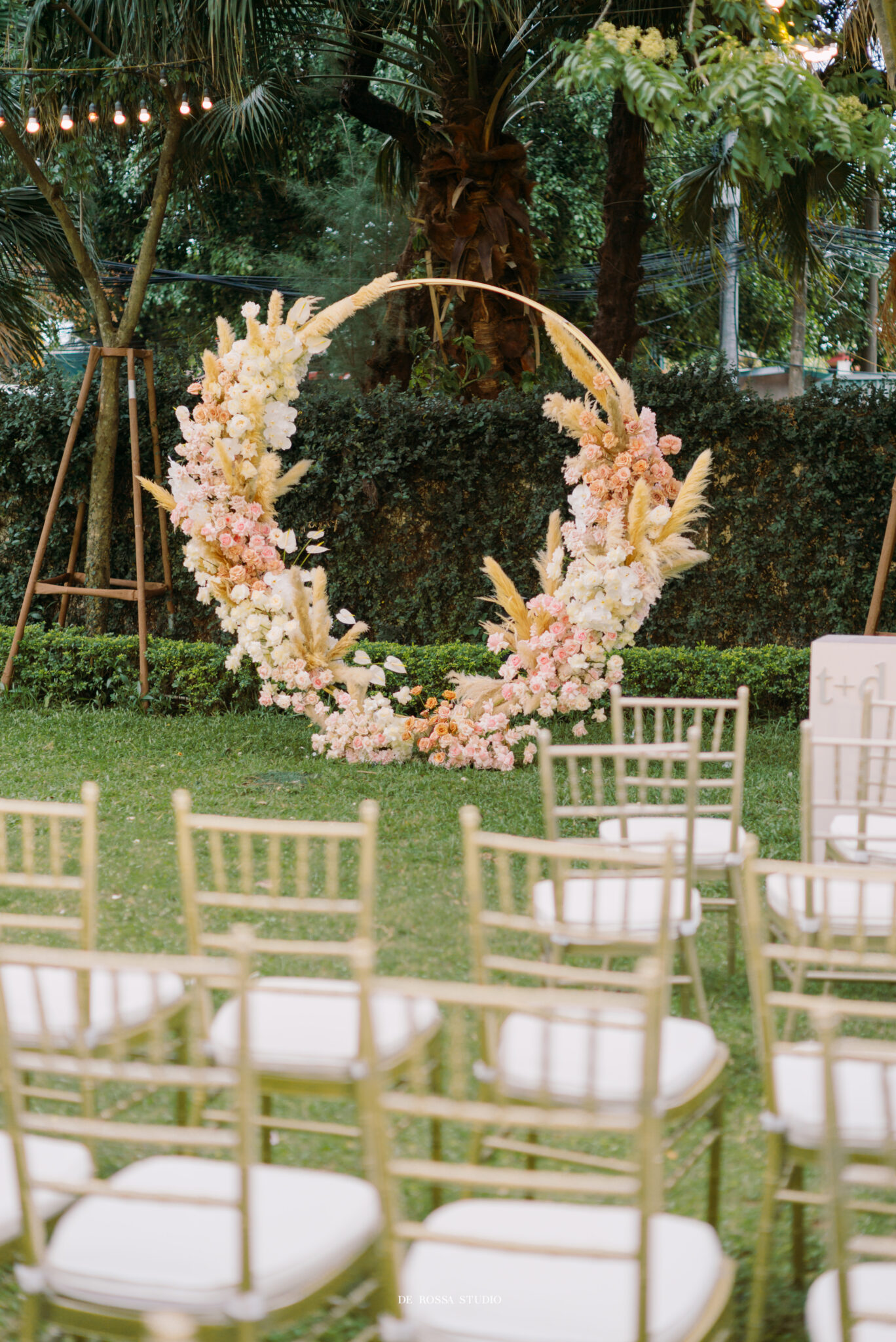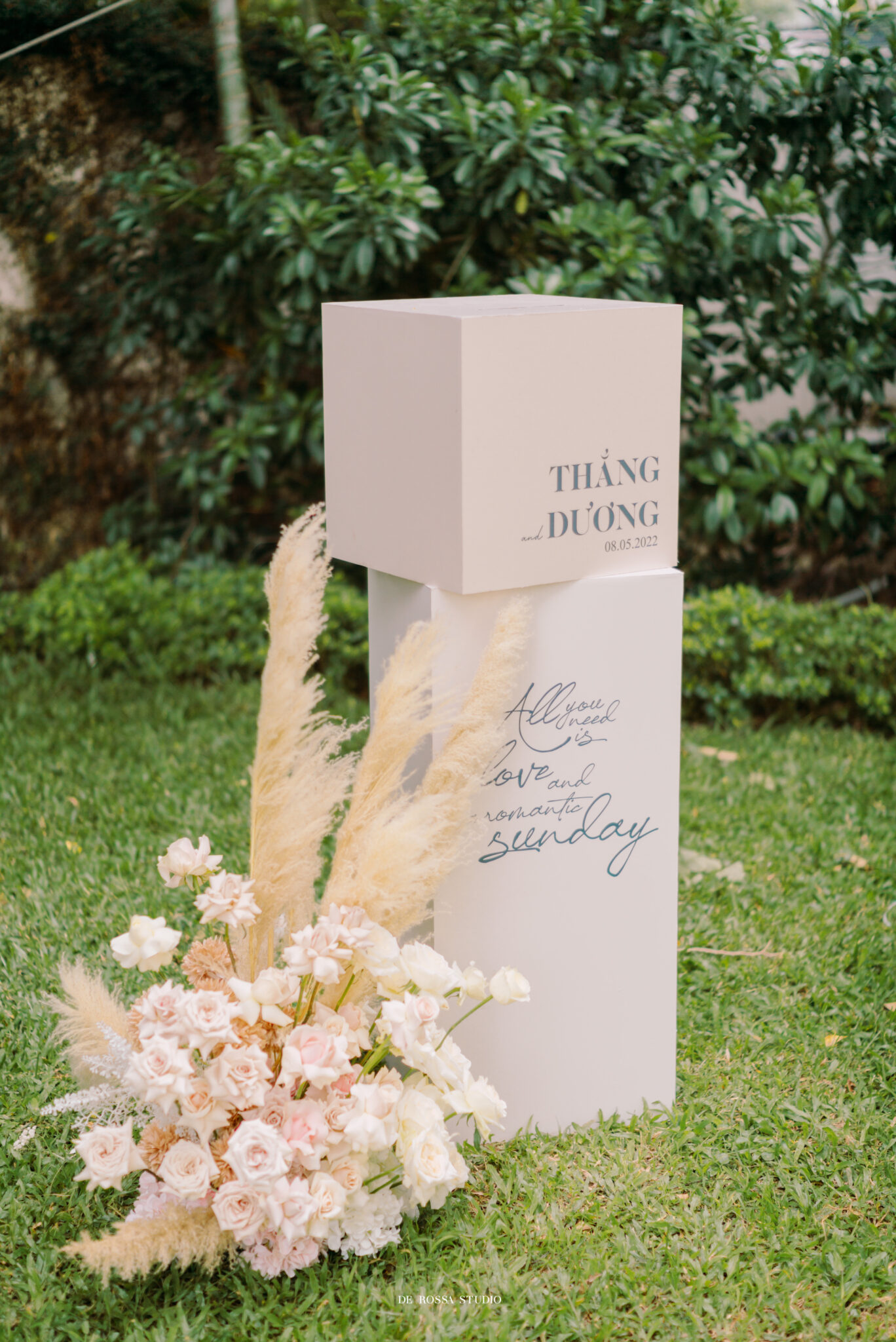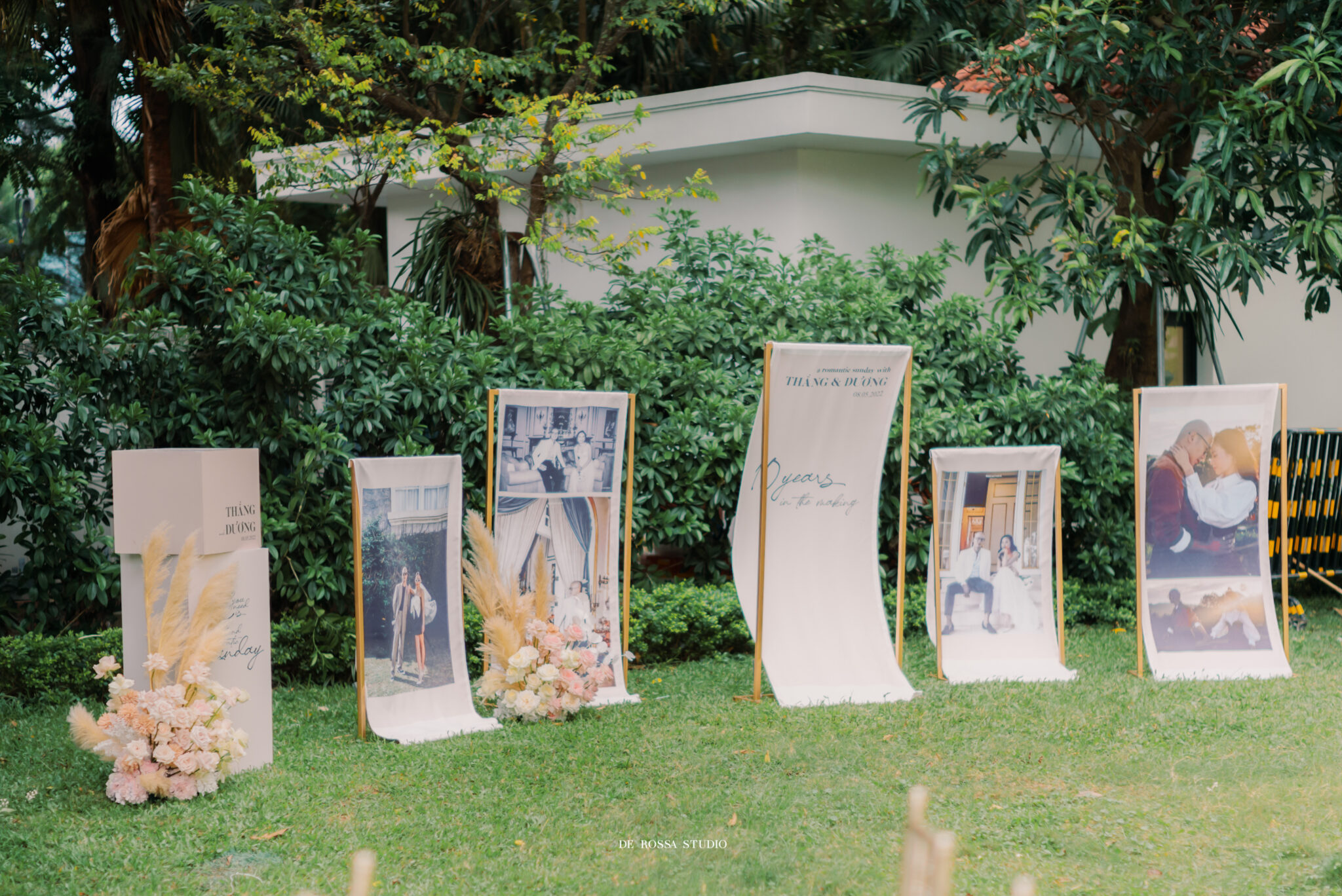 Lies on the central ground of Elegant Suites Westlake and surrounded by lush greenery, The Secret Garden is a perfect spot for a multitude of concepts and settings. For a cozy dinner reception, Elegant Suites offers a spacious ballroom suitable for up to 200 guests right next to the garden.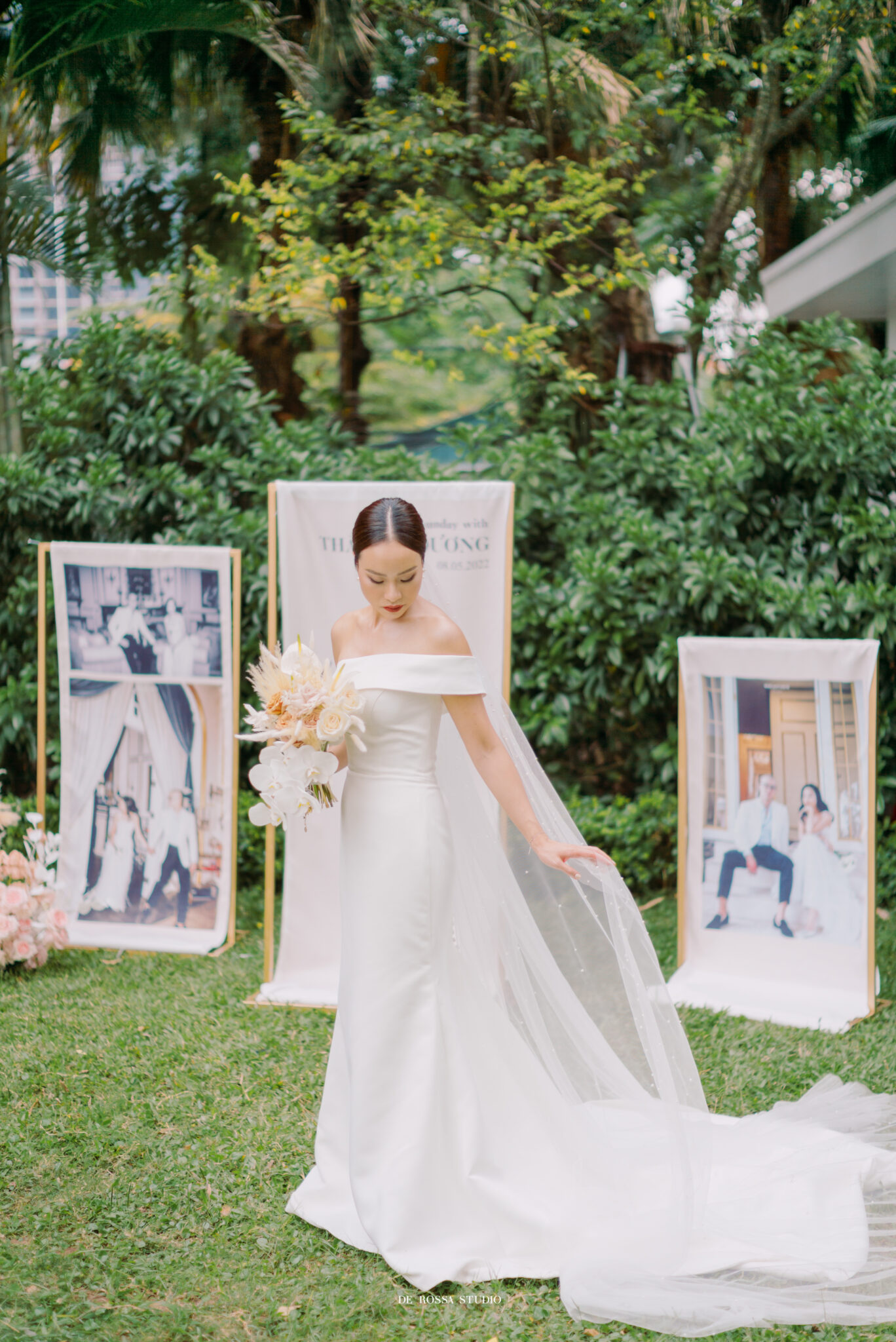 "A Romantic Sunday" was one of our more memorable weddings in 2022, when Thang and Duong officially tied the knot on the day they hit the 10-year anniversary mark in their relationship. It was filled with sentimentality, excitement and an unforgettable day for the couple and their dearest ones.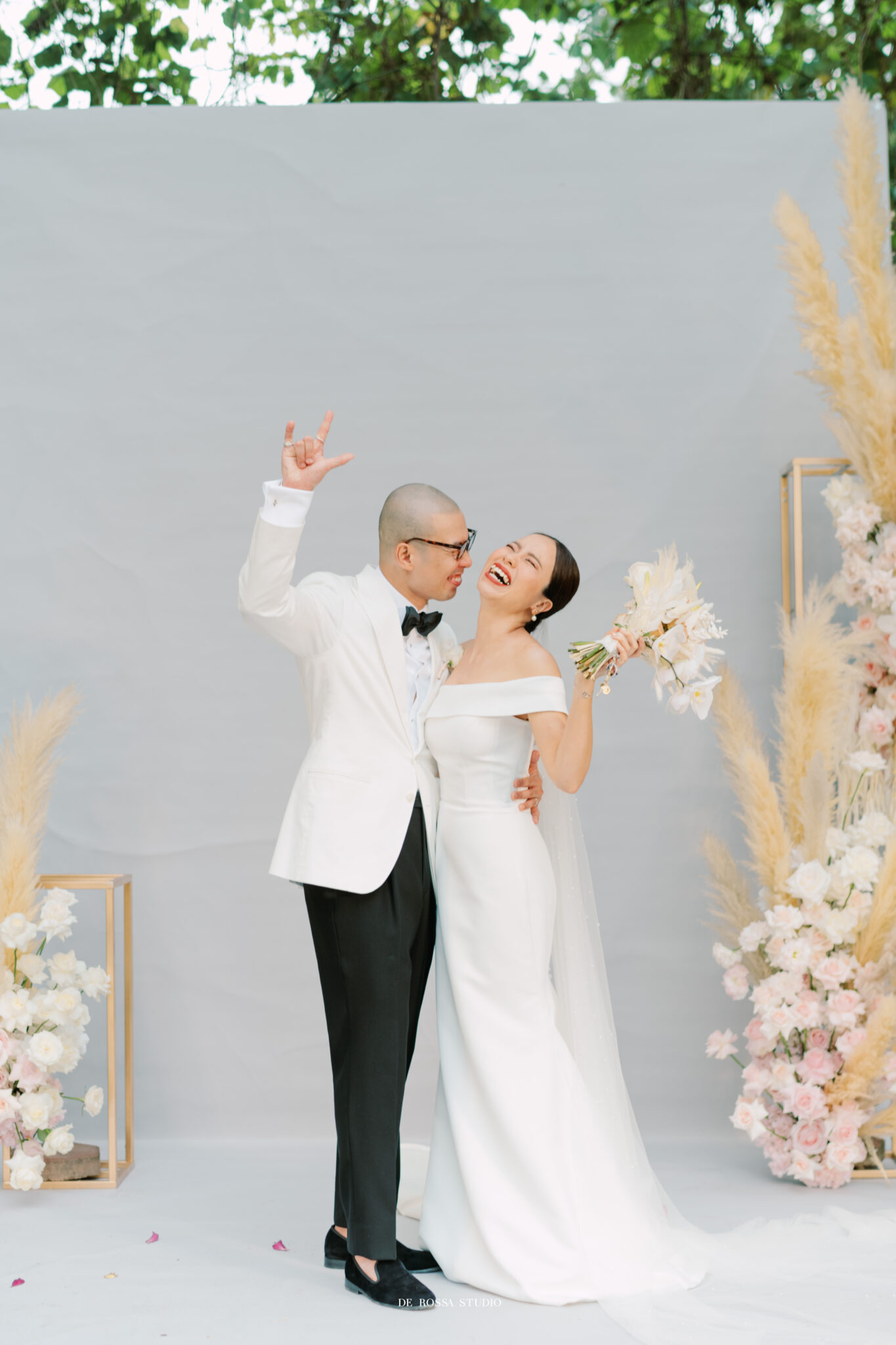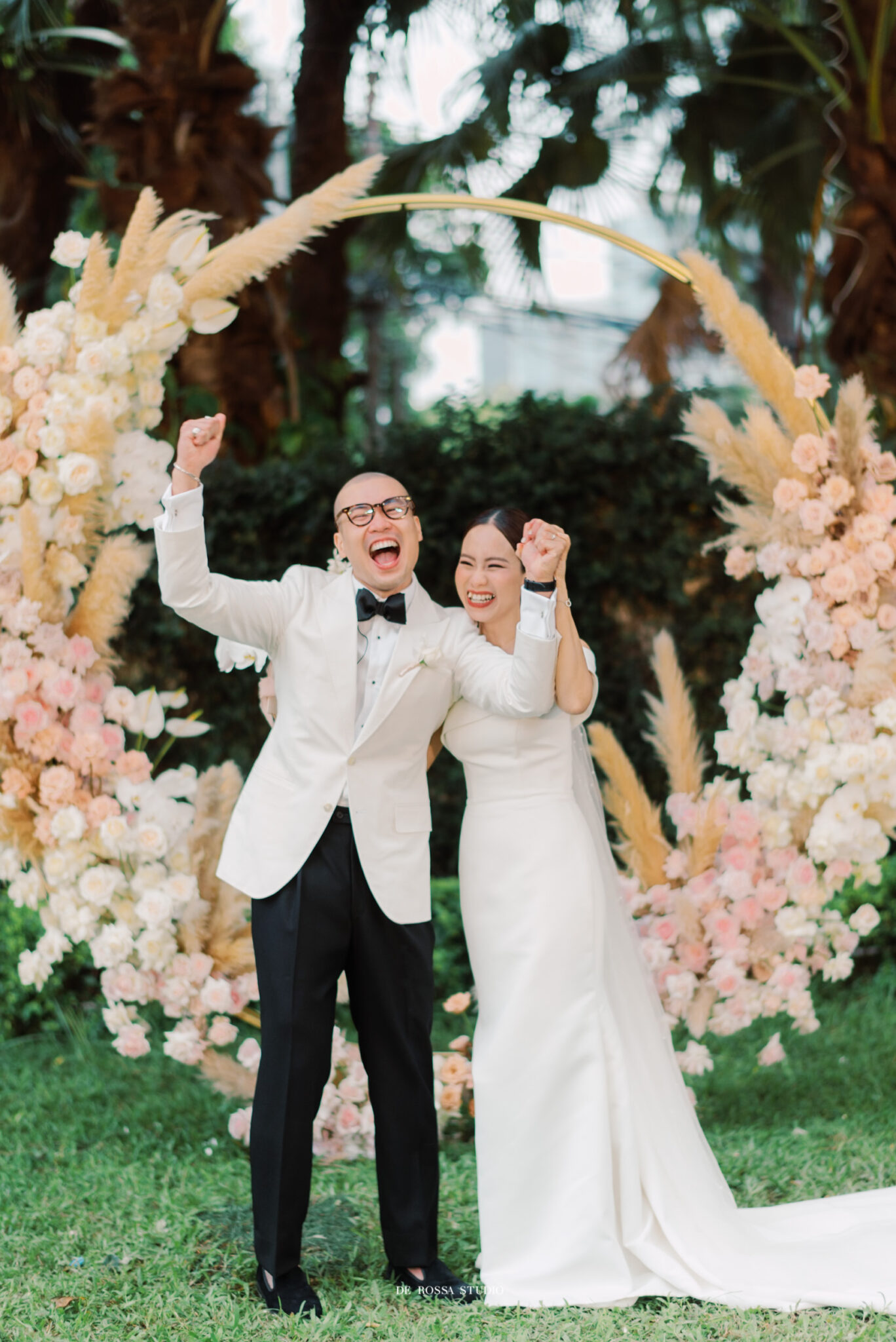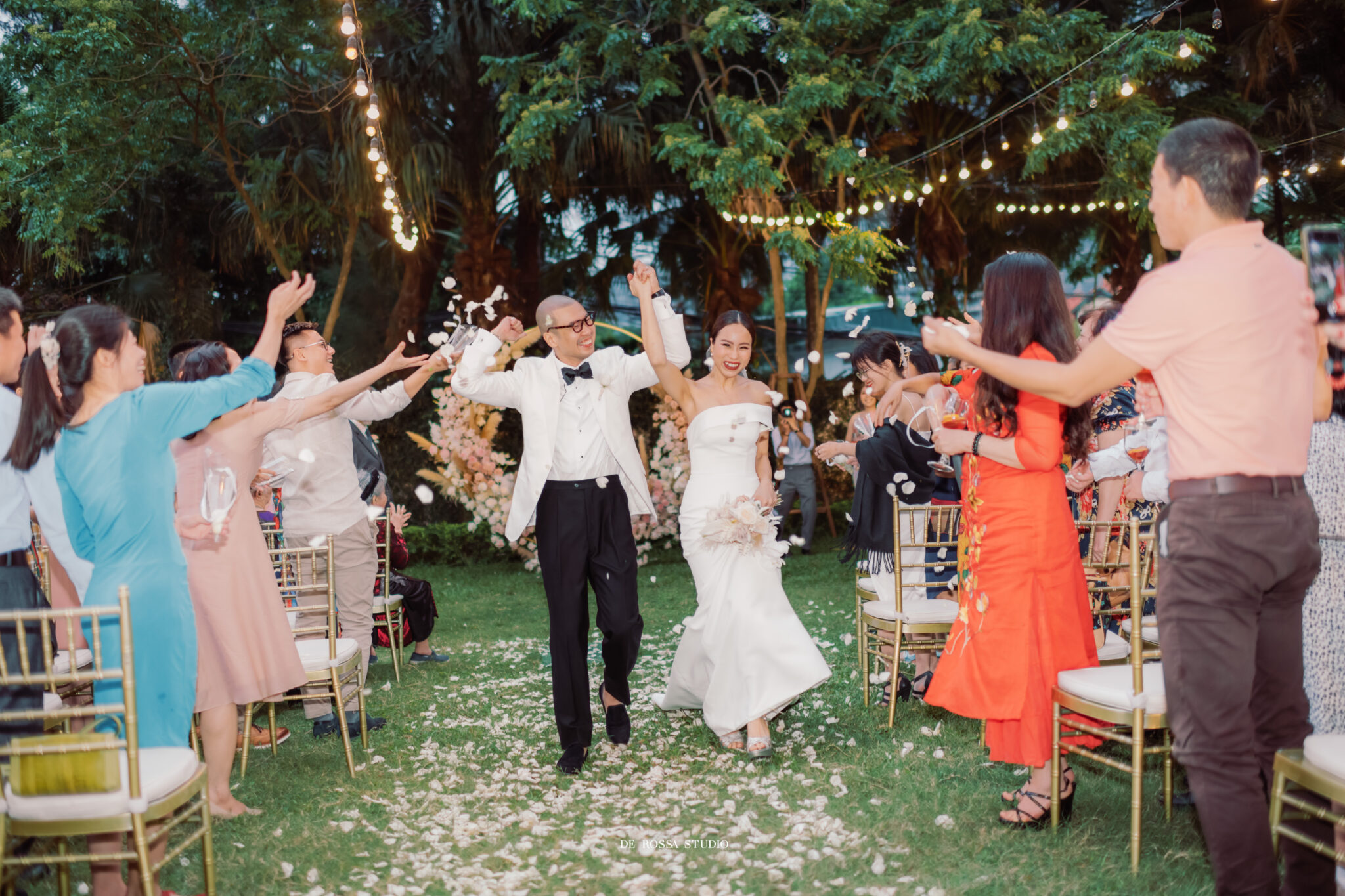 5. Hanoi Daewoo Hotel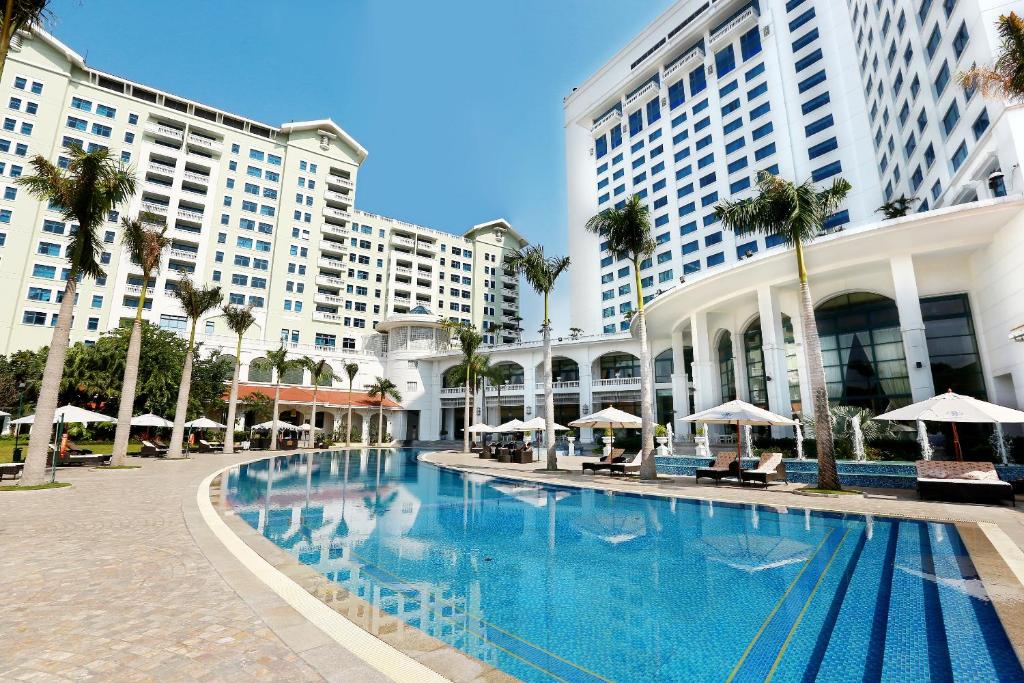 One of Hanoi's long-time premium wedding locations, Hanoi Daewoo Hotel presents splendid ballrooms and a landscaped pool terrace, providing a perfect setting for your special day.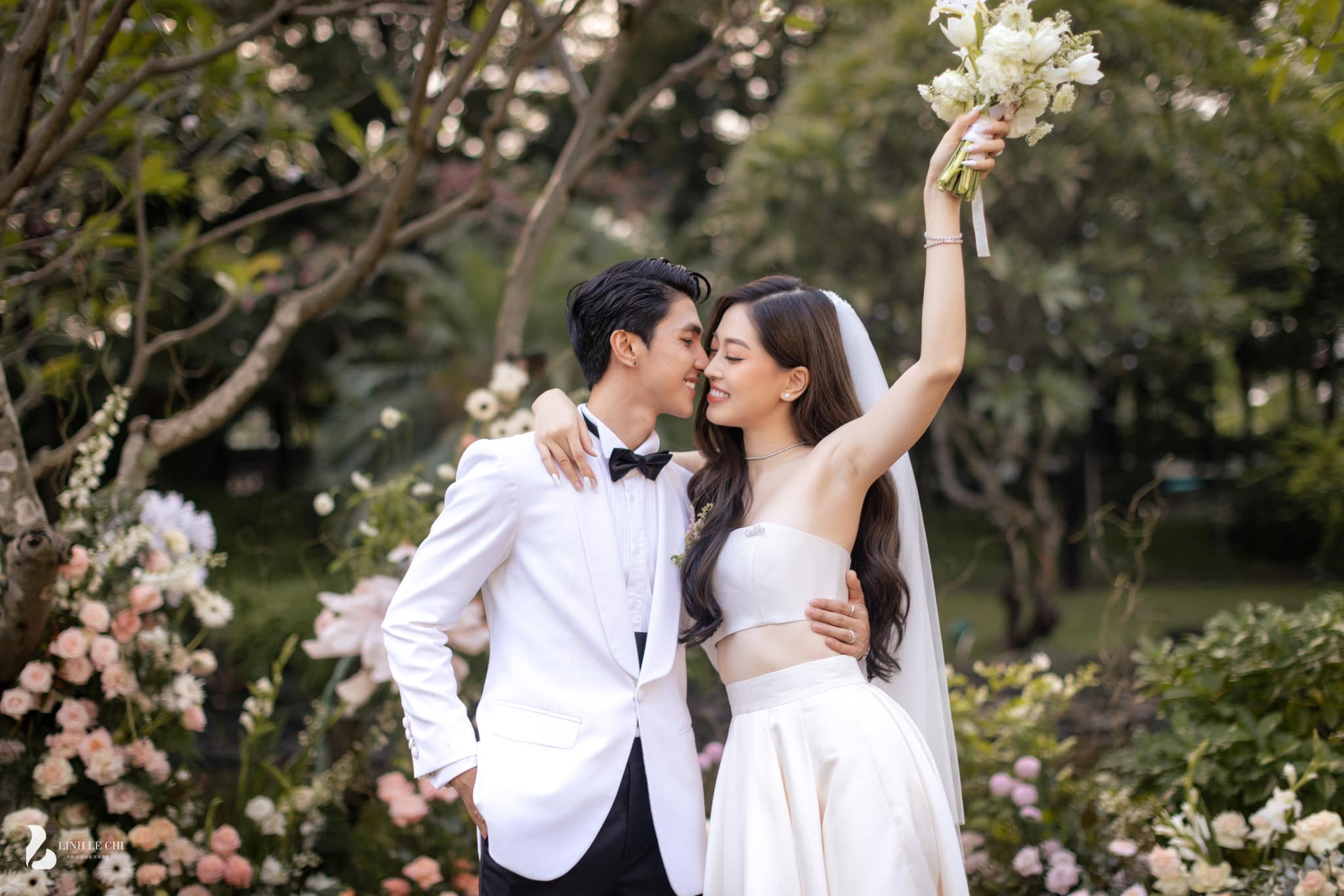 The landscaped pool terrace, Serenity, is a 2000-square meter open-air space capable of accommodating 1000+ guests. Surrounded by a lush green garden, it is the largest poolside venue in Hanoi, furnished with a romantic, luxurious alfresco ambience.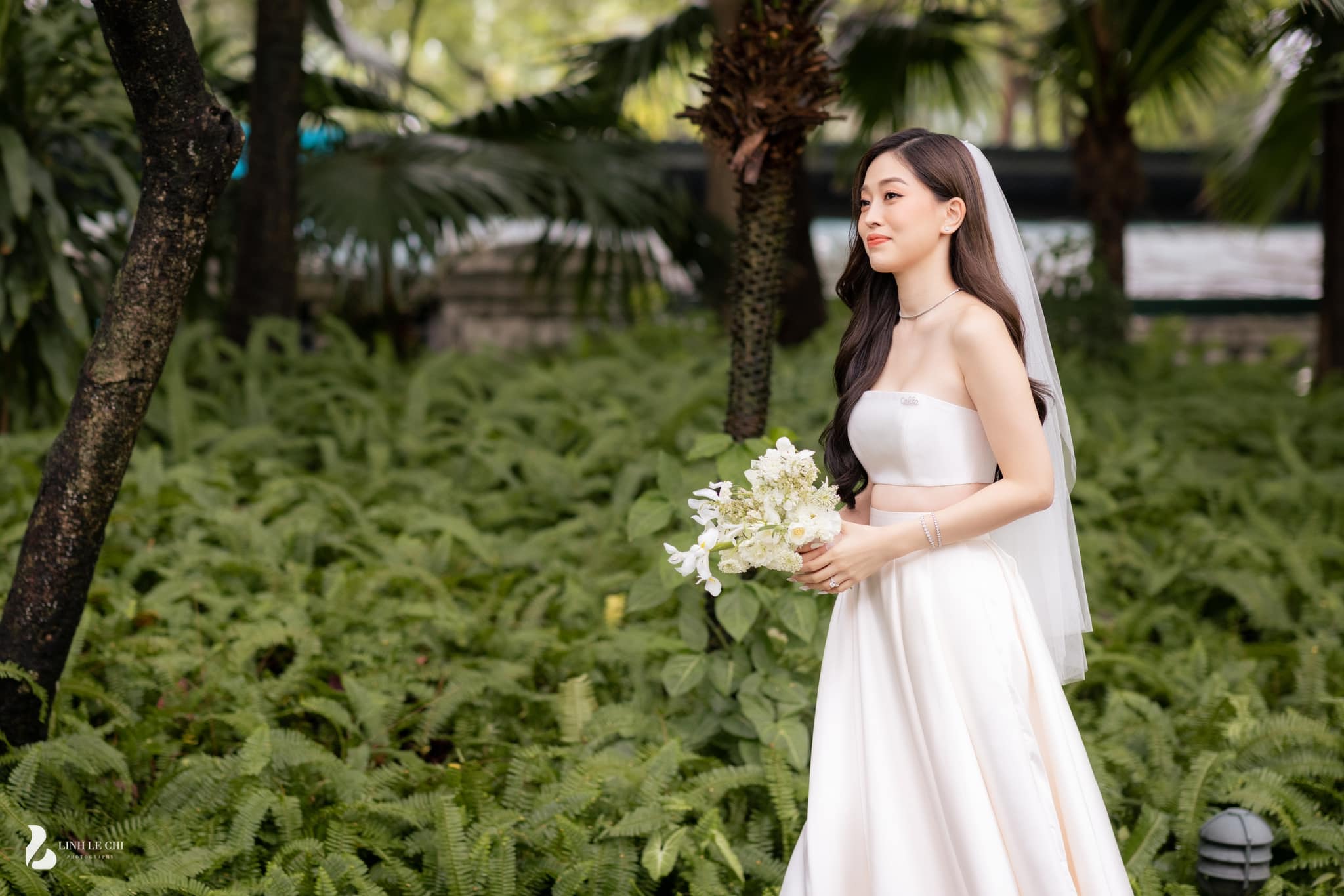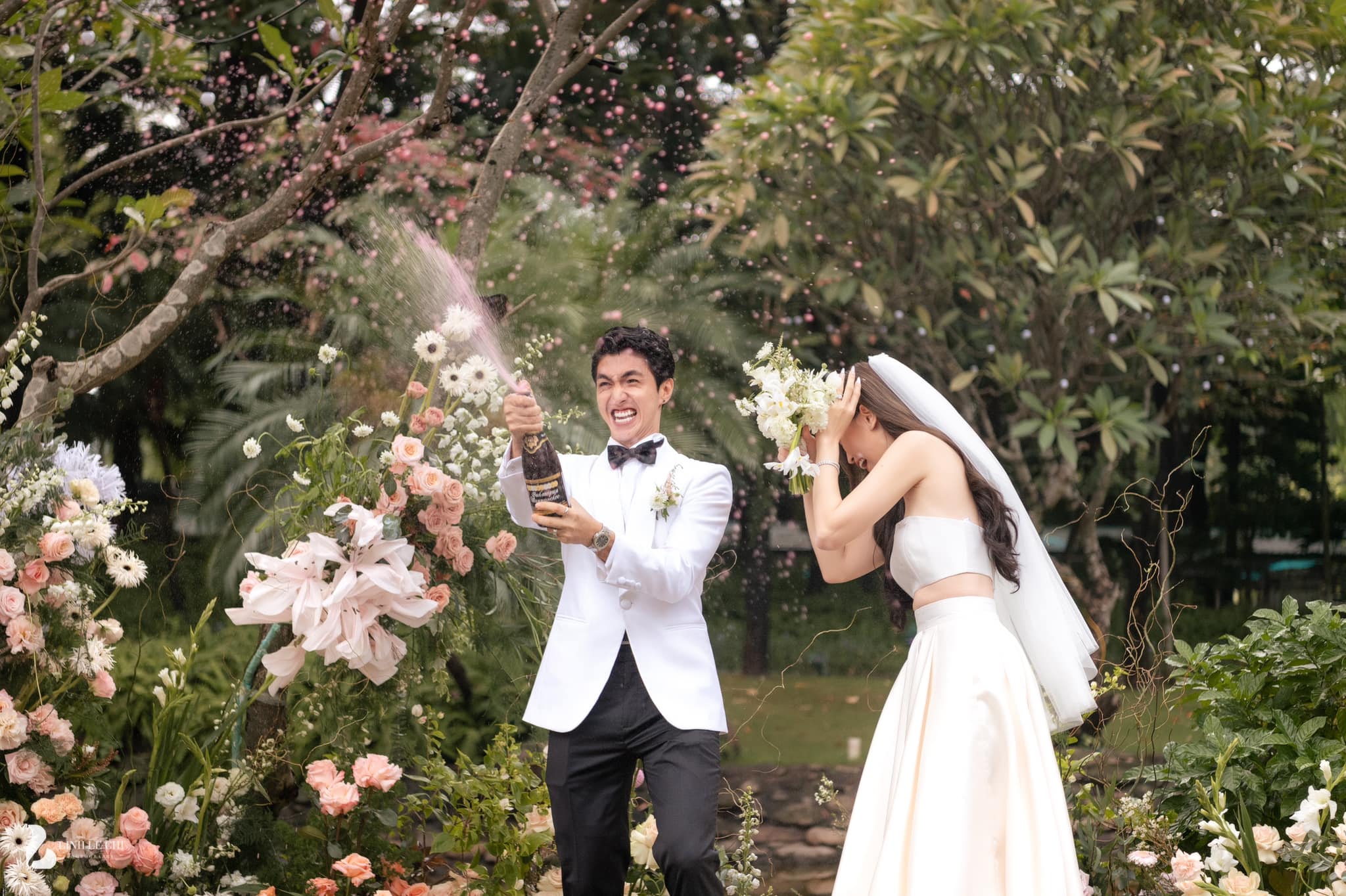 Miss Universe Vietnam runner-up Phuong Nga and actor Binh An started their new chapter with a heart-melting intimate outdoor wedding ceremony in Daewoo Hanoi's Serenity garden. For their dinner reception, this poolside venue accommodated 1000 guests without any difficulty.