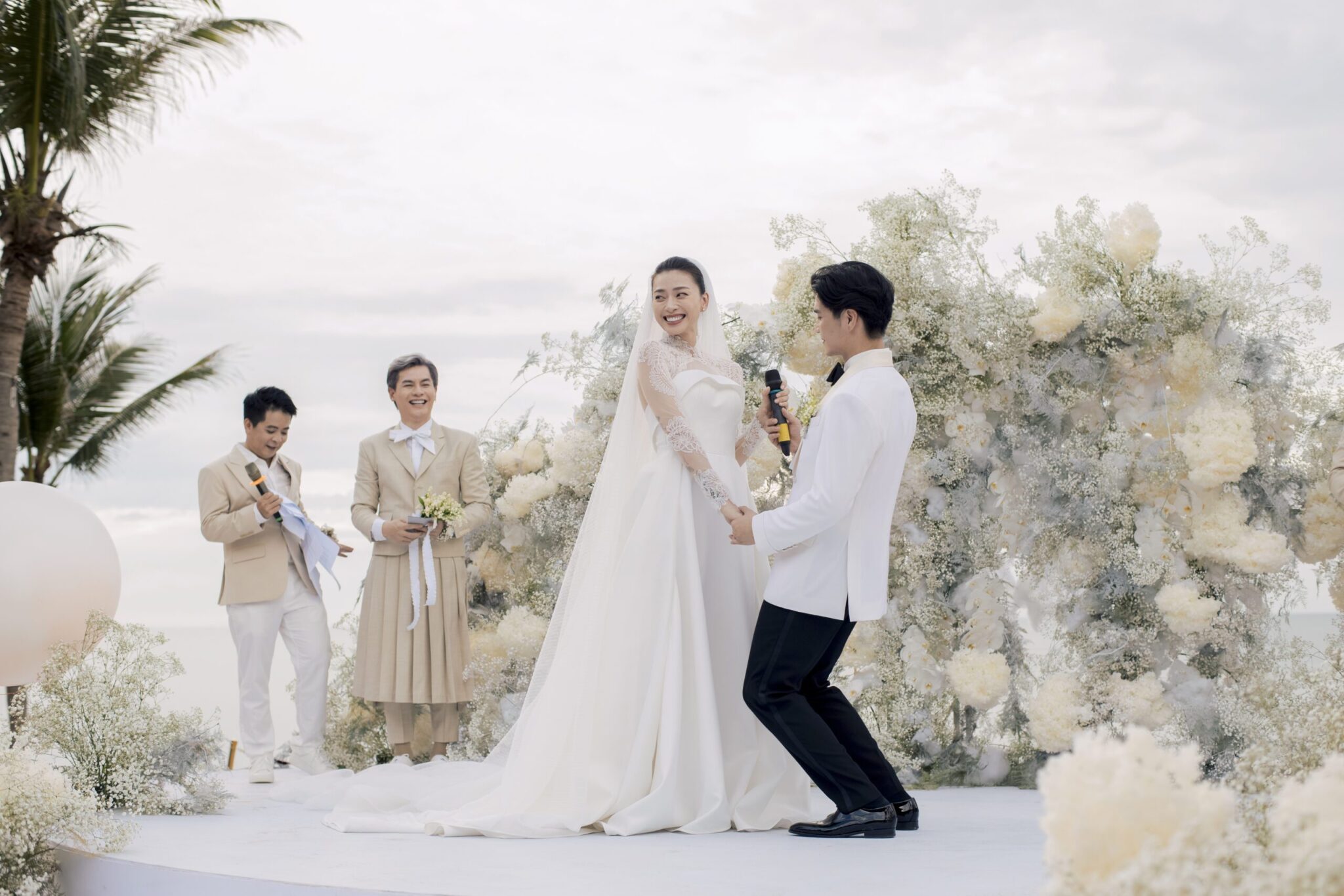 Regarded as "the best city to live in Vietnam" and the number one tourism city in the country, Danang is definitely a prominent location to be considered while planning your destination wedding. In this blog, we are going to show you 5 reasons why you should definitely hold your destination wedding in Danang. With The Planners Danang's 5 years of experience, we can guarantee any couple who has the intention of having a destination wedding – this is one of, if not the best, locations to hold the wedding of your dream.
1. A tropical paradise with breathtaking natural landscape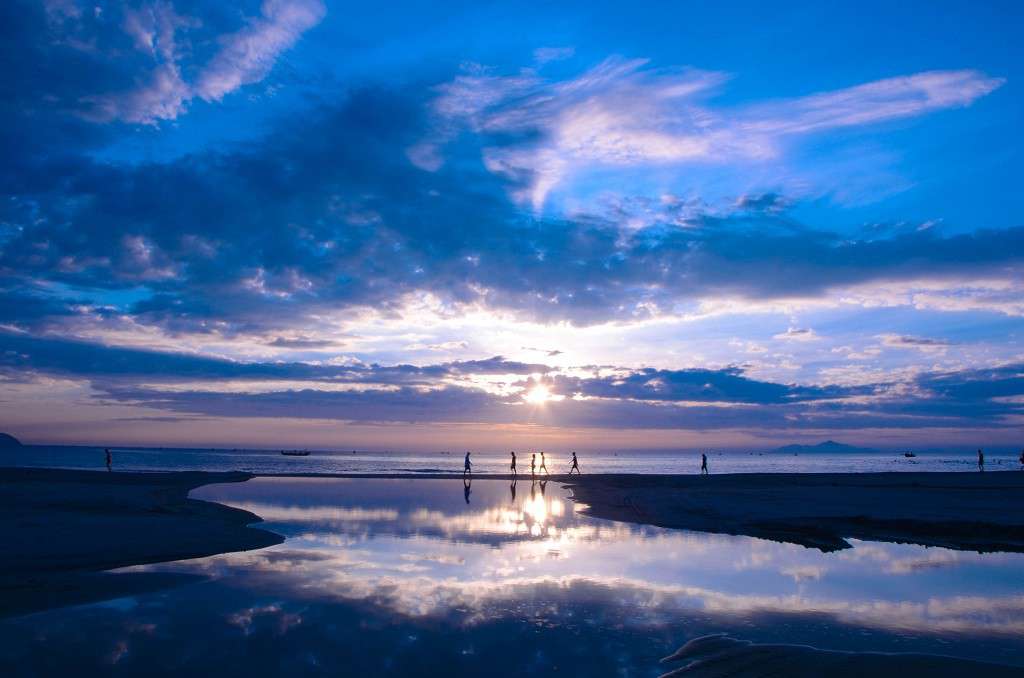 It is not for no reason that Danang is the hottest vacation destination in Vietnam and among the most searched tourism cities in South East Asia. Mother Nature surely blessed Danang with gorgeous beaches and glorious mountainous sceneries, capable of fully captivating any tourist or couple's heart. The city possesses various beaches which are internationally recognized as the most beautiful beaches in the world, such as My Khe, Non Nuoc and Lang Co.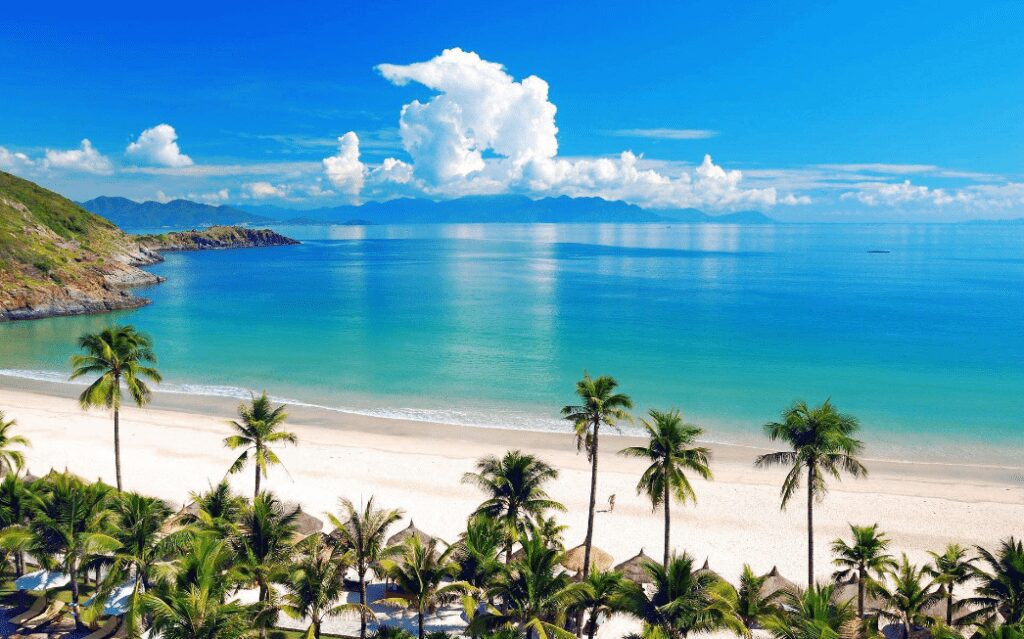 Danang's magnificent seascapes can easily bewitch any couple who decide to hold a beach wedding here. Imagine tying the knot in a vibrant wedding ceremony with the glorious sea and sky of Danang as your background! Allow us to show you some wonderful shots of The Planners' weddings held here.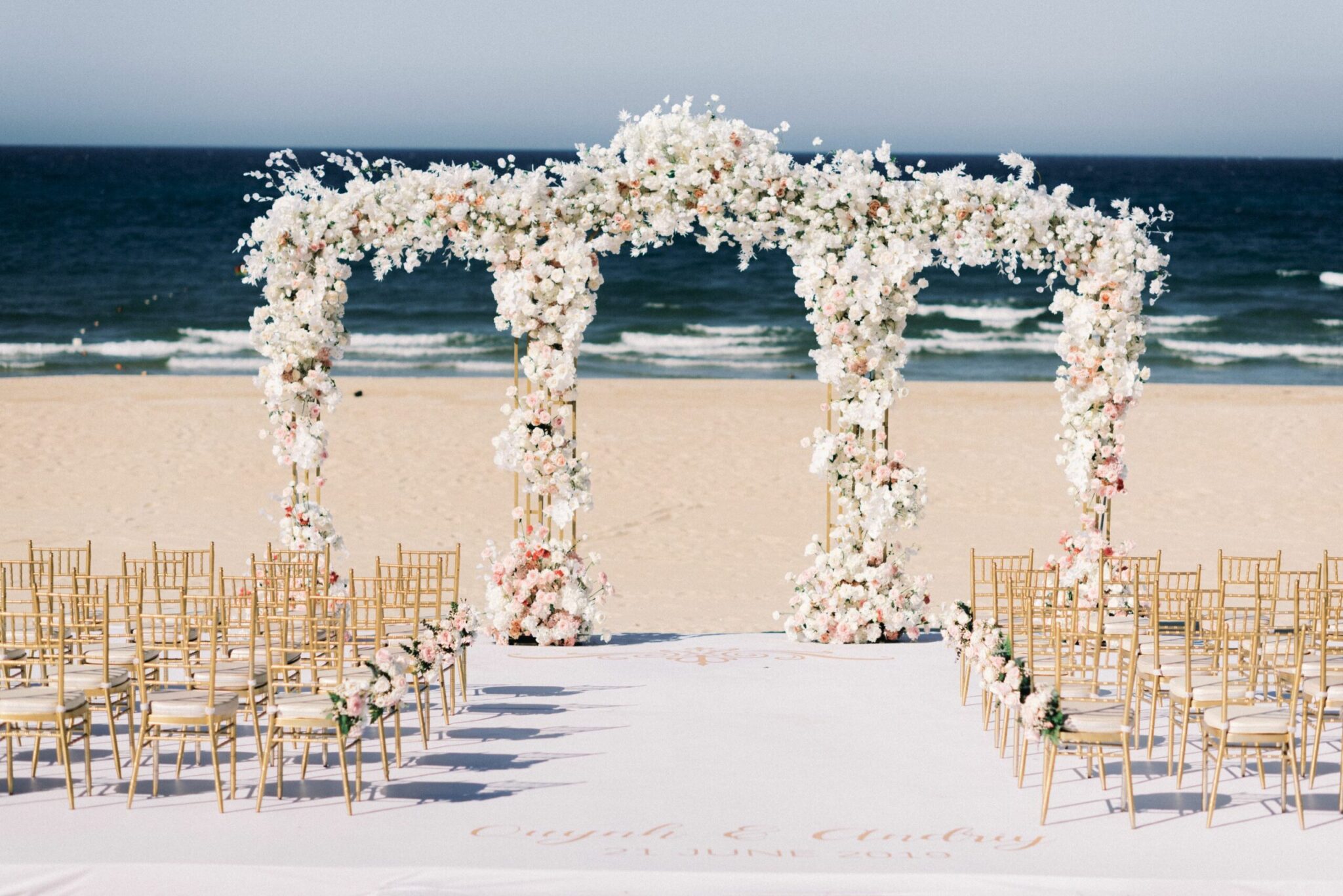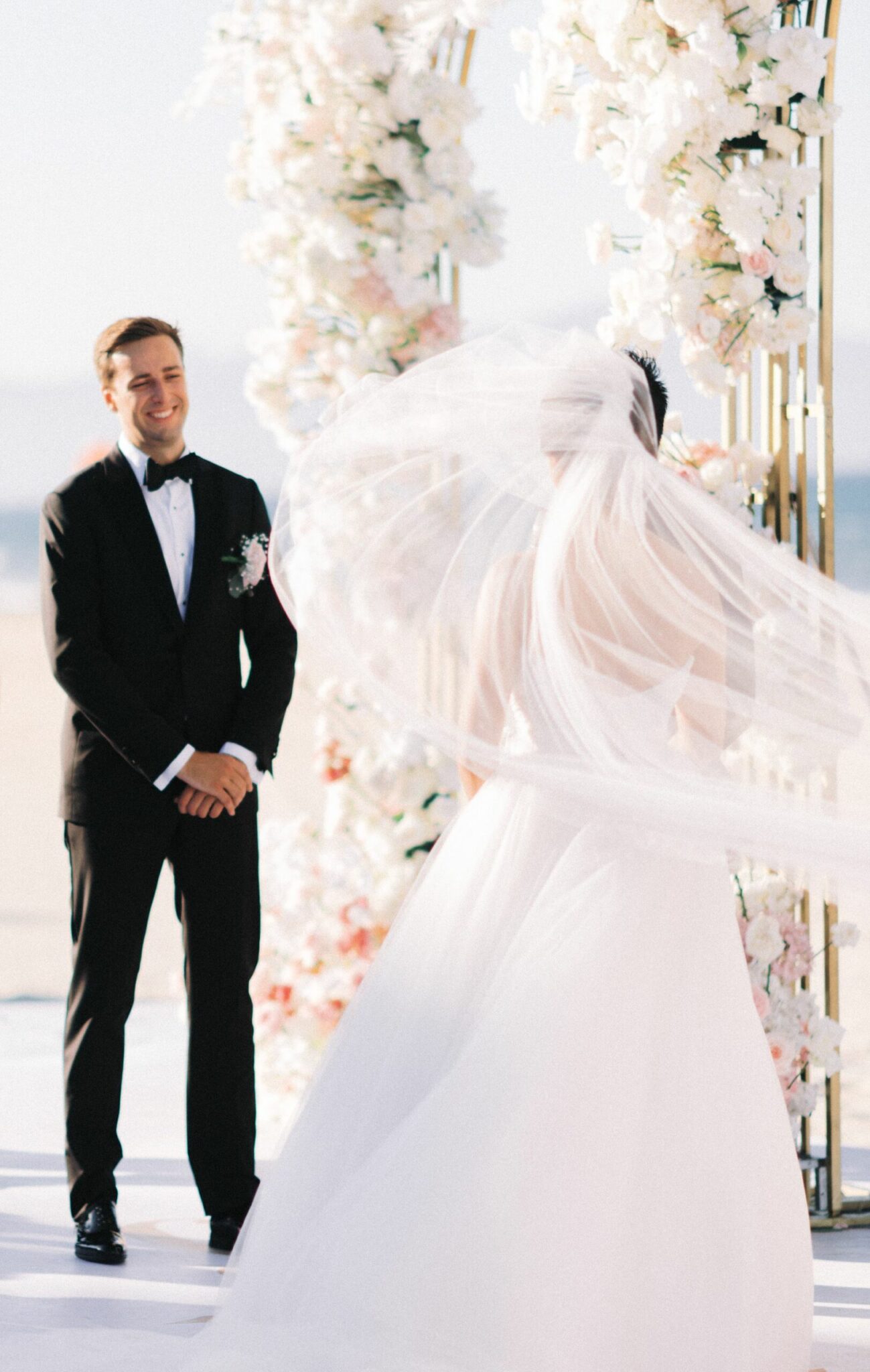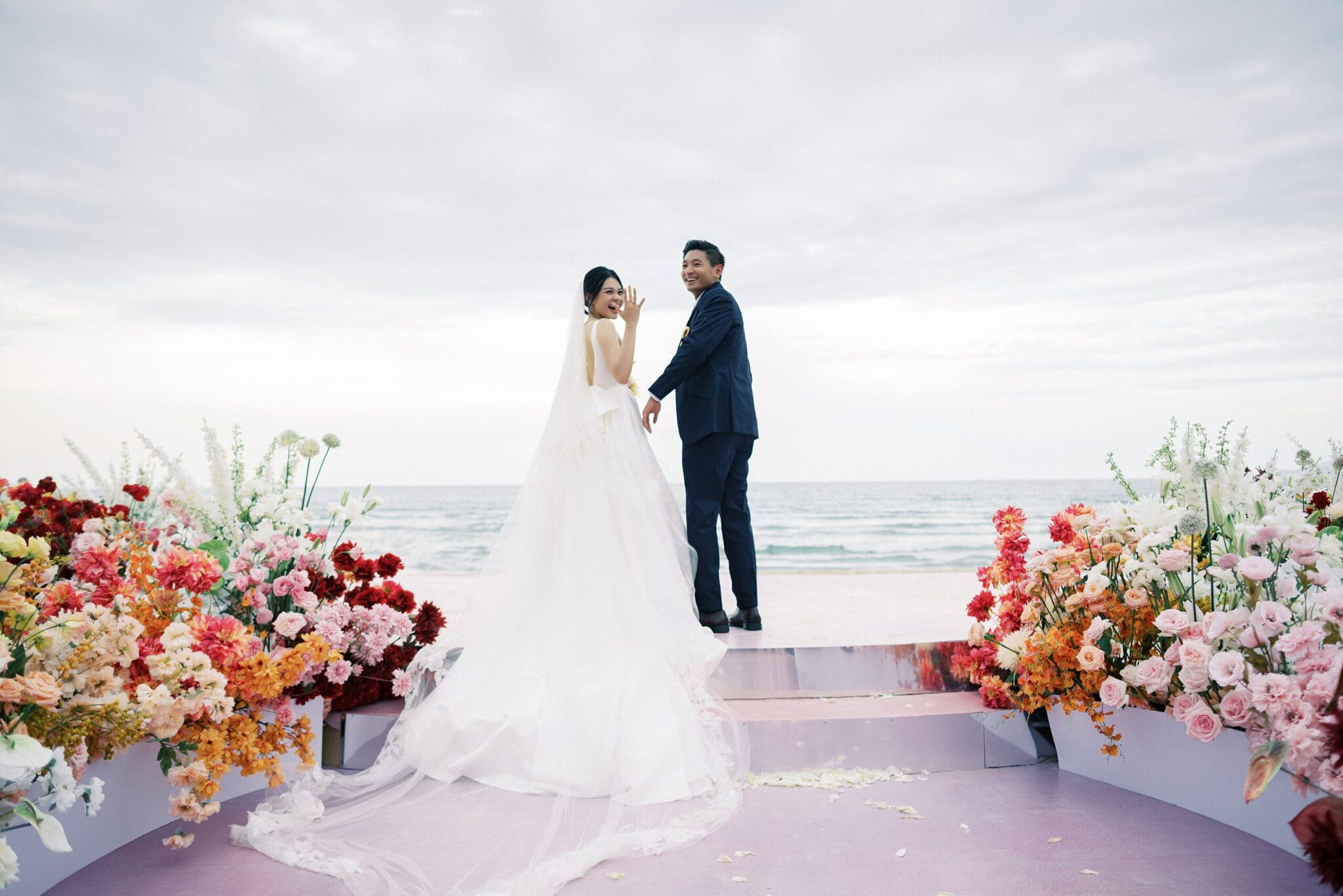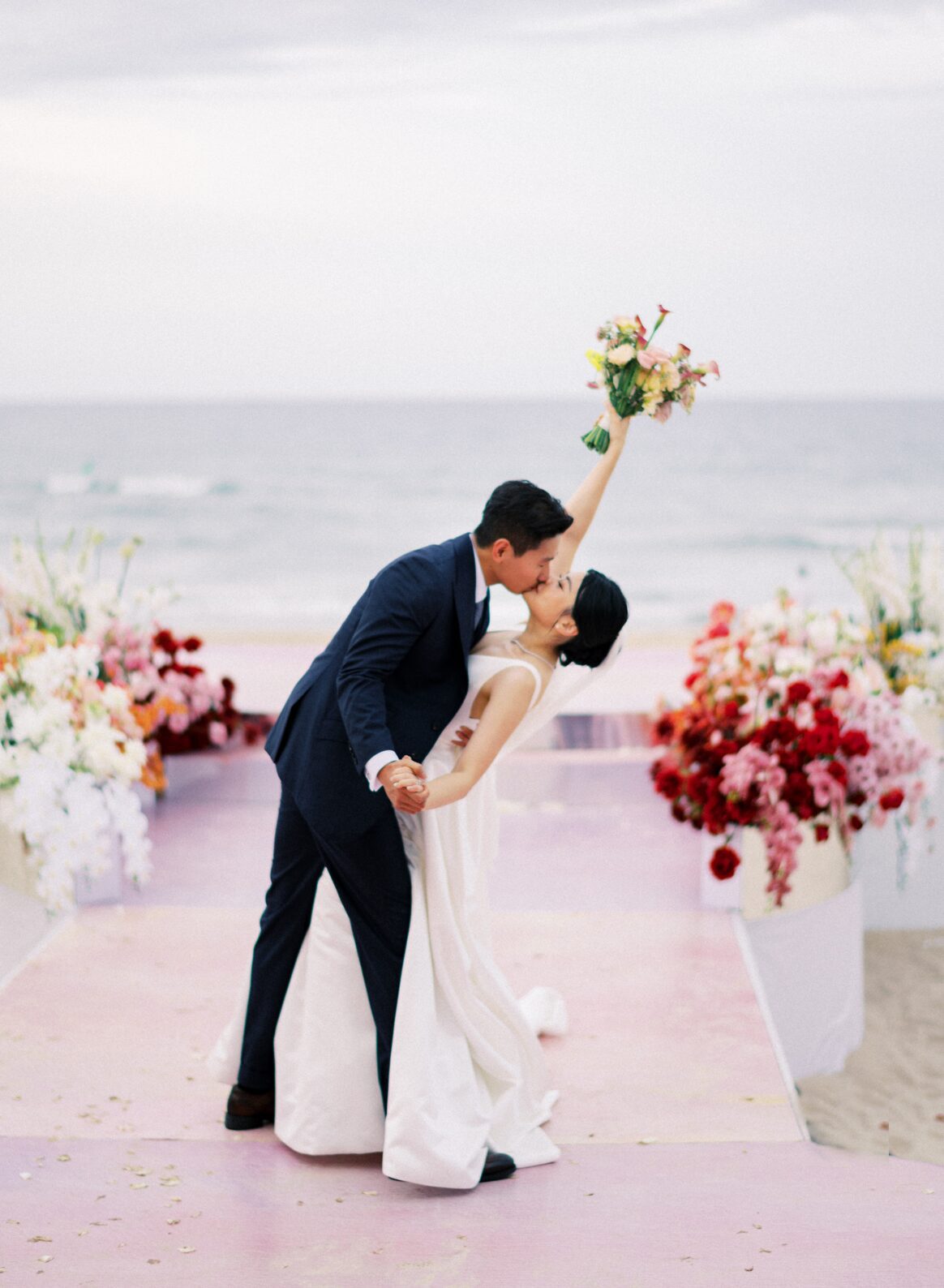 Our groom Phong even took advantage of having a beach wedding and had an unforgettable walk-in on a jet ski. Watch it here.
2. Pleasant weather all year round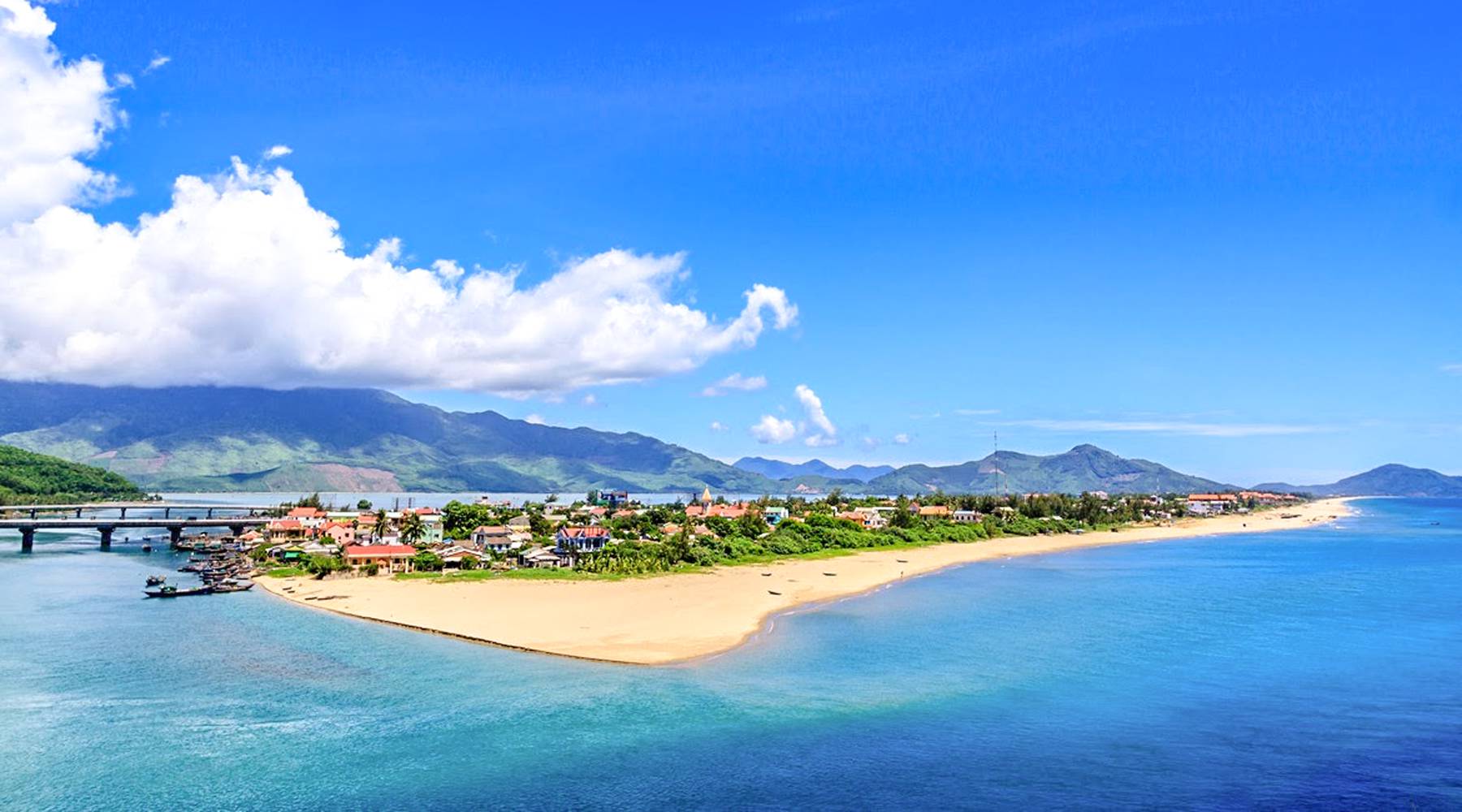 One of the most crucial factors while considering a location for your destination wedding is weather. It can't be rainy, obviously, but you wouldn't want it to be scorching hot. Getting wet with either rain or sweat is such a horrid thought, isn't it?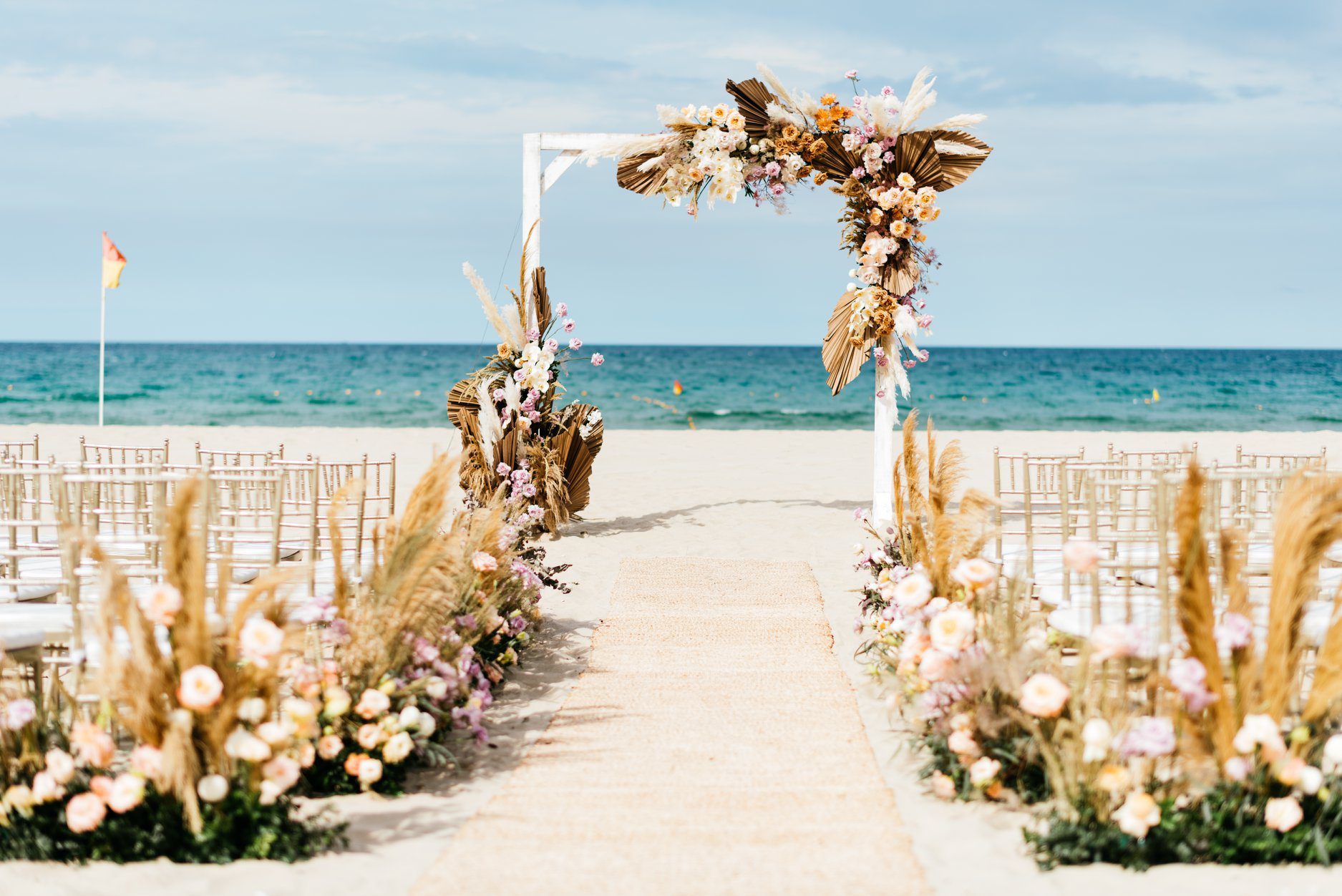 Lucky for you, Danang's weather in the better part of the year is extremely pleasant and ideal for beach ceremonies. Danang lies in the monsoon climate with the average temperature of 25,6ºC. There are 2 distinct seasons in Danang – the dry season from January to July and the rain season from August to December. Generally, the weather in Danang is pleasant all year round without any extremely hot (or cold) period. You can always enjoy the subtropical weather with bright sunlight, which would also be ideal for destination weddings.
3. Holding your wedding in Danang equals reasonable costs!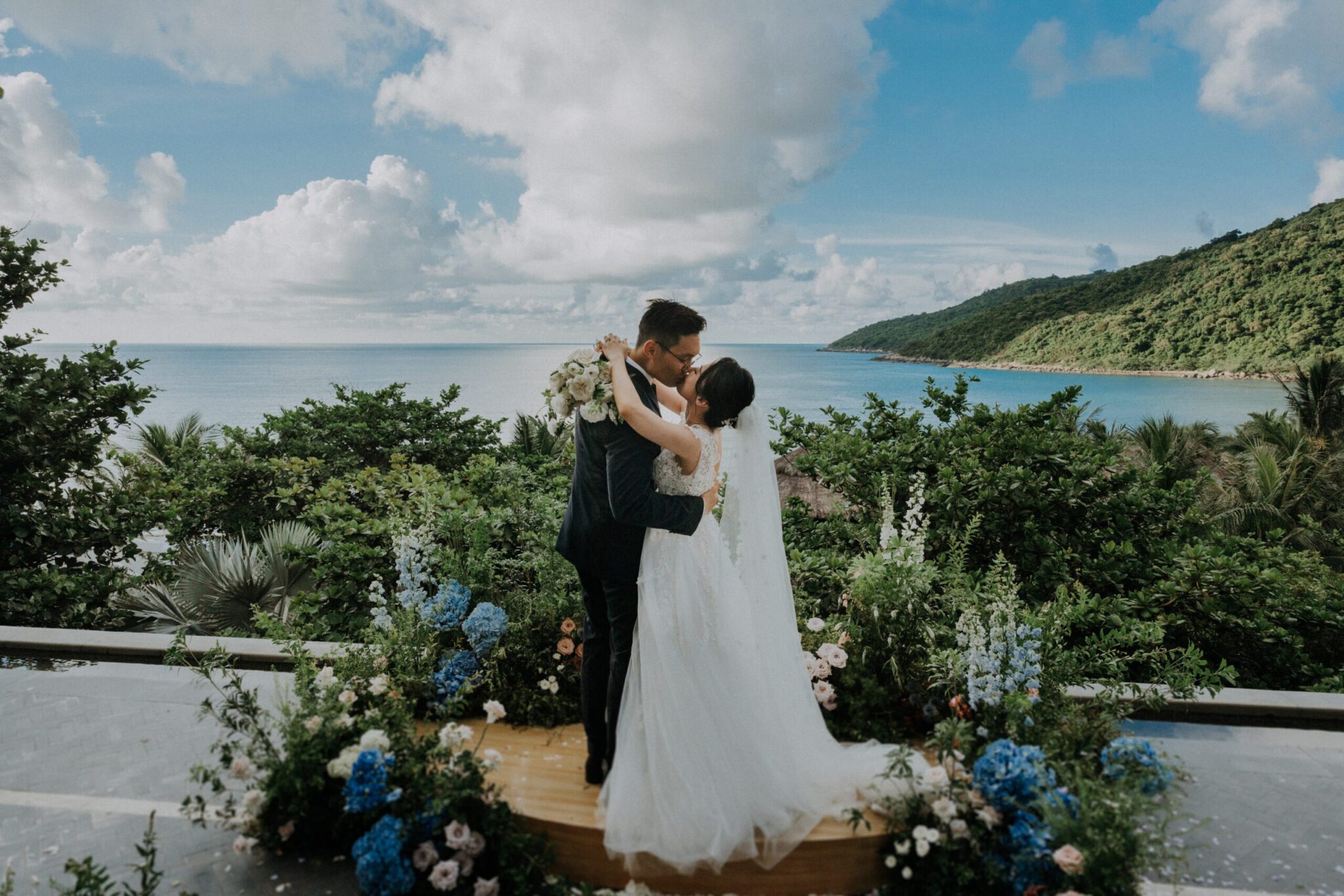 While Bali and Phuket are probably more popular choices for destination wedding in the South East Asia region, did you know that holding weddings there would cost you considerably more than in Danang?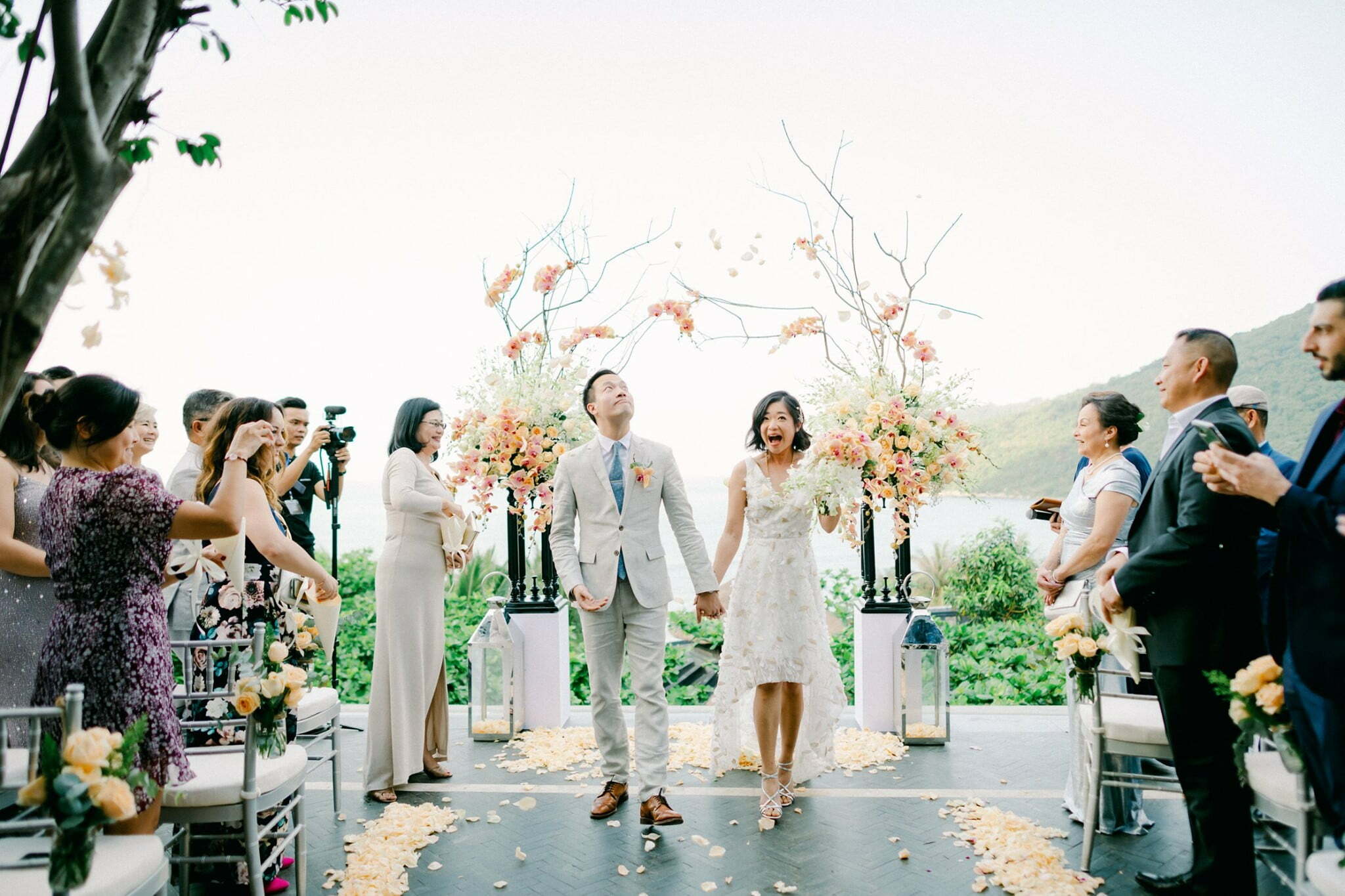 Wedding is a celebratory event for the official unity of a couple, however, it often weighs them down with huge expenses. Especially for those who wish to have a destination wedding, it is even more essential to figure out ways to balance all those costs: traveling, logistics, food and beverage, guests' accommodations,… Most people who have gone through this experience could tell you how stressful it may get. Well, you can reduce a ton of stress about expenses should you choose Danang as your wedding's location.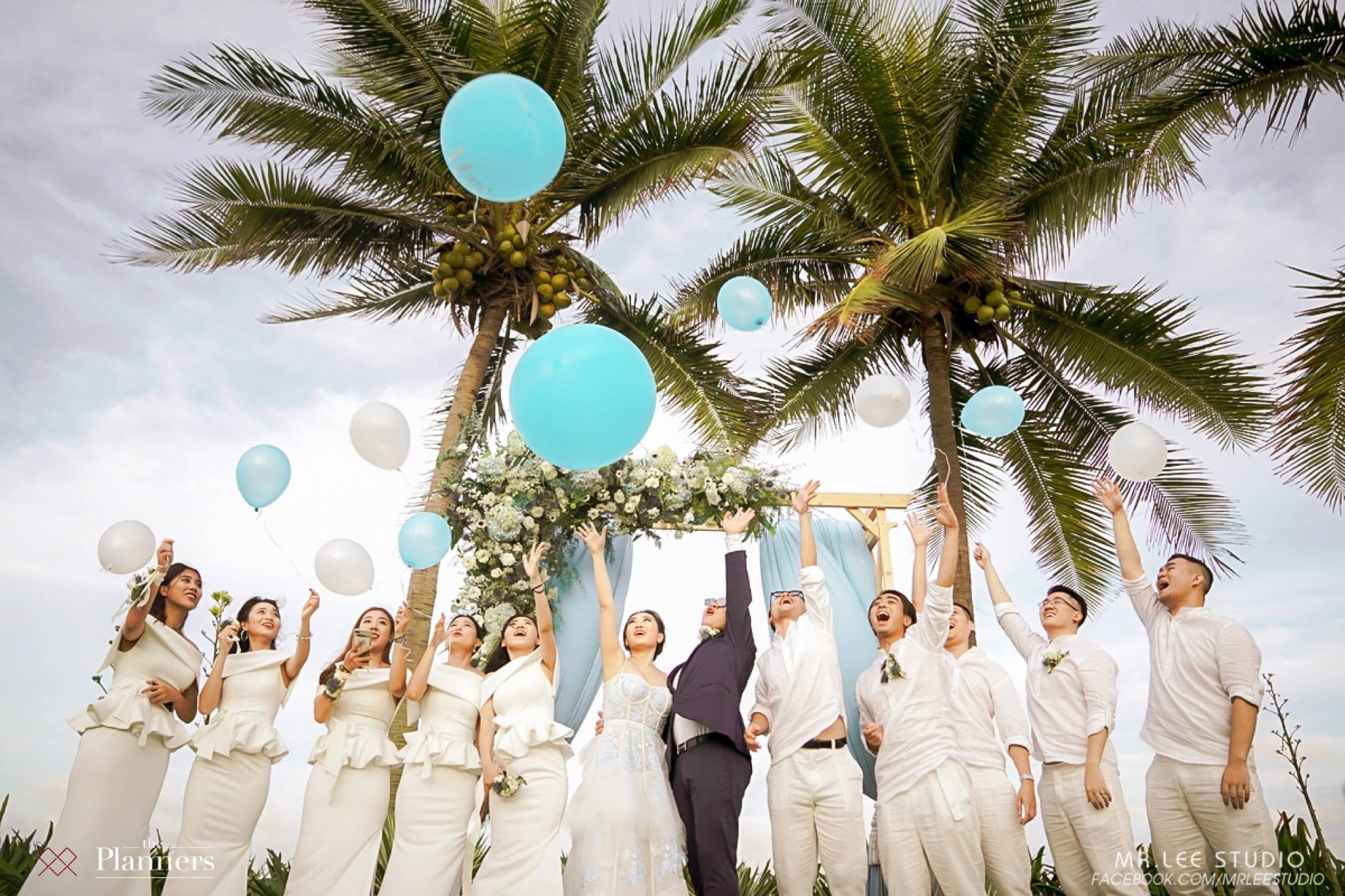 With our years of helping couples plan their wedding in Danang, we can confidently assure you that this is the most ideal location, cost-wise, for destination weddings. Even within the country of Vietnam, holding a wedding in Danang would save you a certain amount compared to a wedding in Phu Quoc or Nha Trang.
4. Numerous options for resorts for your wedding venue in Danang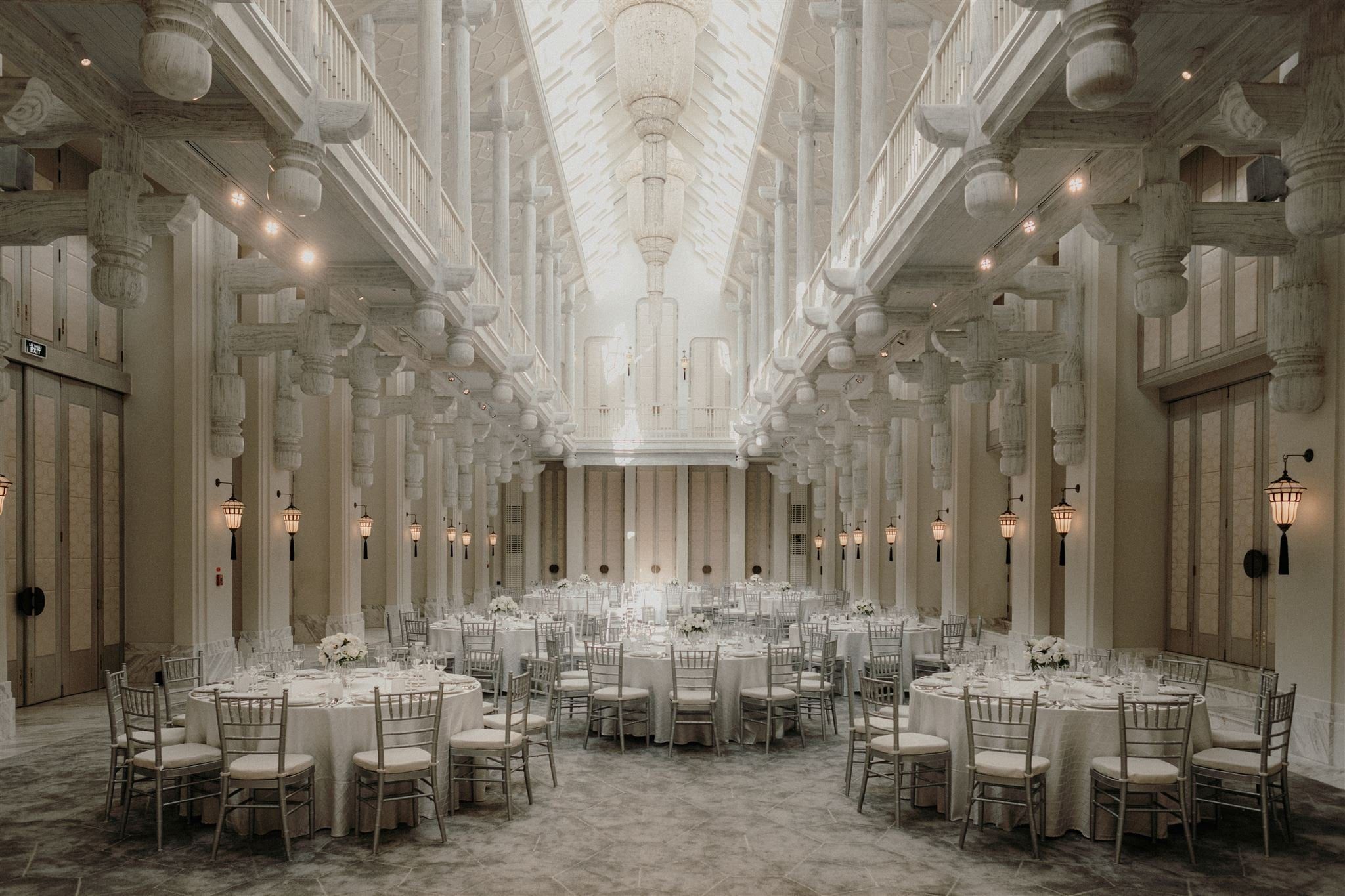 The number one tourism city in Vietnam, one of the most sought-after locations on Google to spend holidays in,… Needless to say, the options for resorts in Danang would undoubtedly satisfy your vision of a dream wedding. Whether you wish for a botanical style for your wedding ceremony or a luxurious indoor space for the dinner reception, there will be a choice that meets all your wants and needs. Here are some of them!
Naman Retreat Danang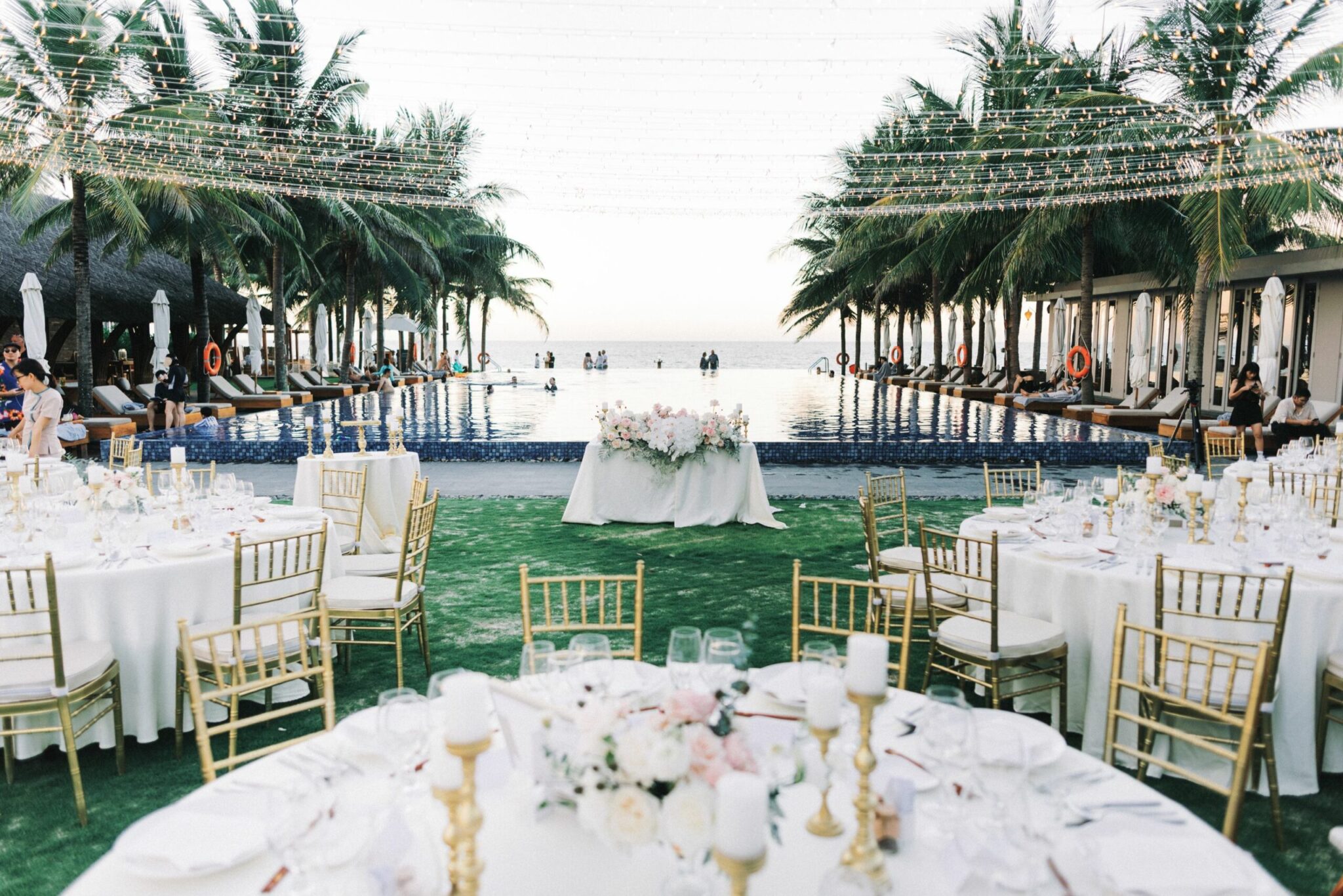 Looking for a fusion resort in Danang? Naman Retreat would be a perfect wedding venue for you. The resort is well-known for its unique traditional bamboo architecture, represents a seamless blend of Vietnamese culture with luxurious modern charm. Naman Retreat nestles between two of the finest golf courses in Southeast Asia – Greg Norman's Danang Golf Club and The Montgomerie Links and just a 15-minute drive from the world-famous Hoi An Ancient Town. Its perfect location makes it easier for the wedding crew have some activities inside and outside of the resort.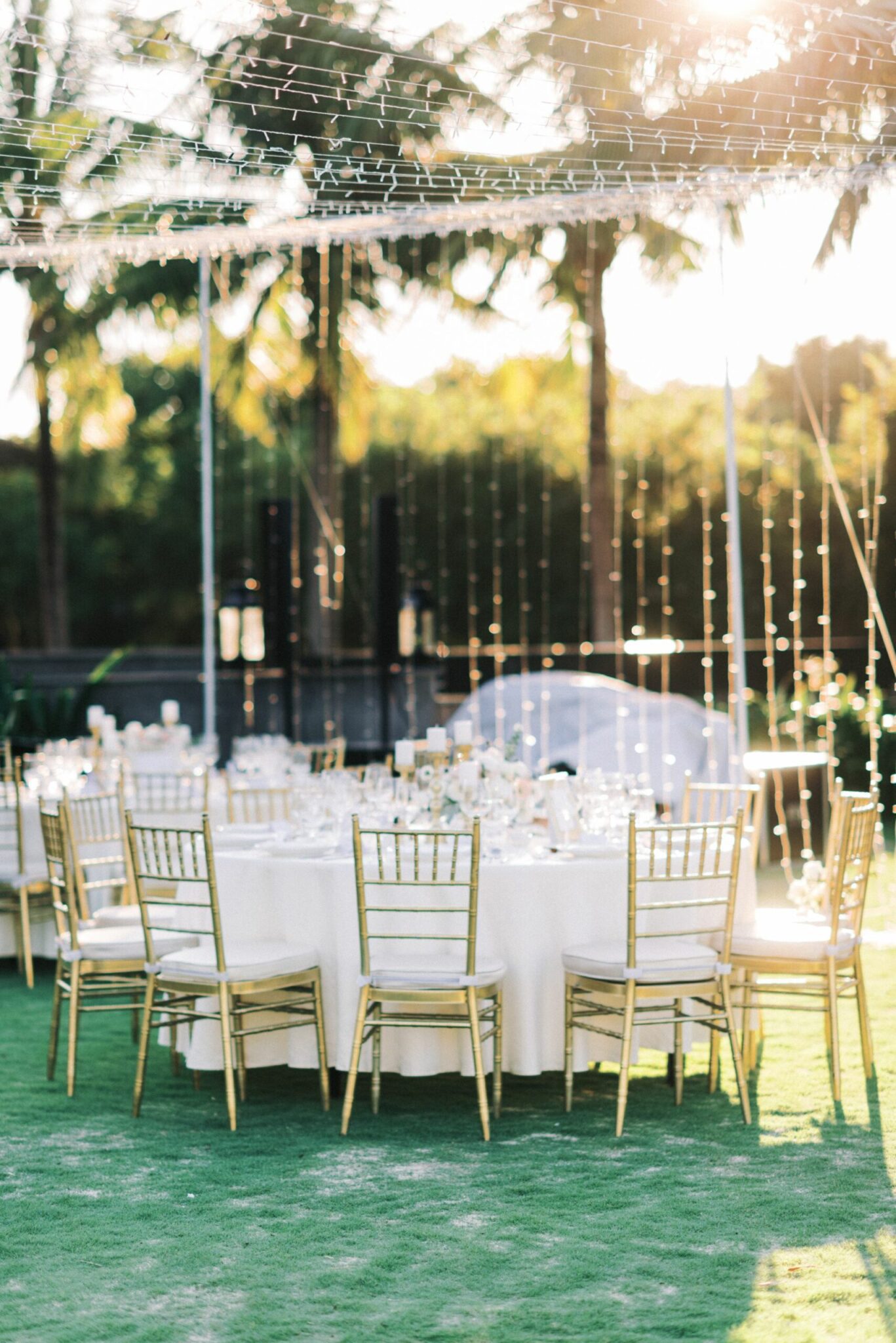 InterContinental Danang Sun Peninsula Resort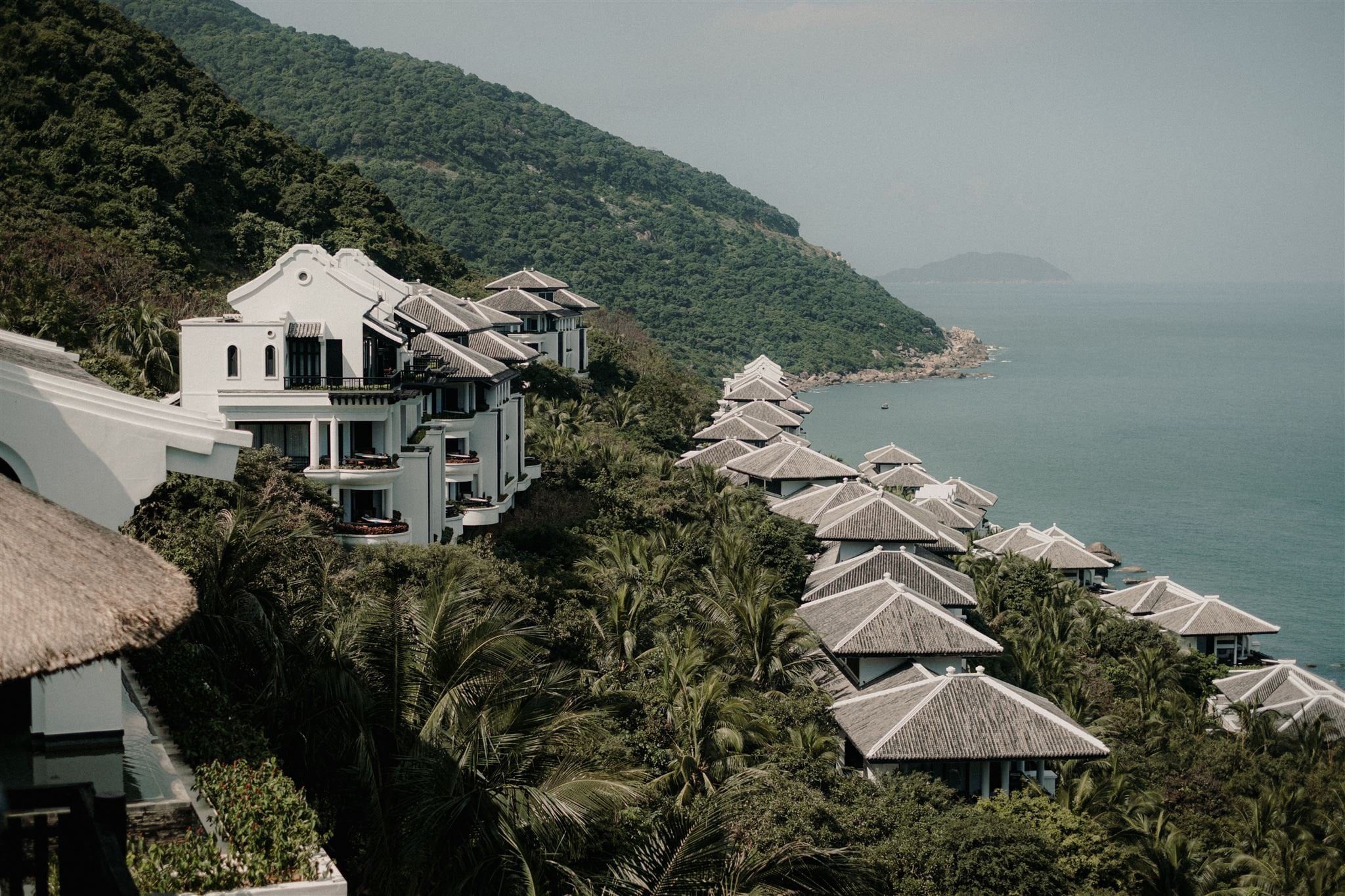 Danang has a variety of options for luxury resorts and the most famous resort in this city is definitely InterContinental Danang Peninsula. The resort is nestled in the heart of Son Tra Peninsula Nature Reserve in Danang City, wedged between the lush mountain and the ocean and only 30 minutes driving from the city center.
Exquisitely designed by the renowned architect Bill Bensley, InterContinental Danang Sun Peninsula has gained many awards from WTA, recognized as one of the most Instagrammable hotels in Asia. Every single time we visit this resort, we found something new and interesting. It is an ideal place if you are planning for both a stunning wedding and a luxurious vacation.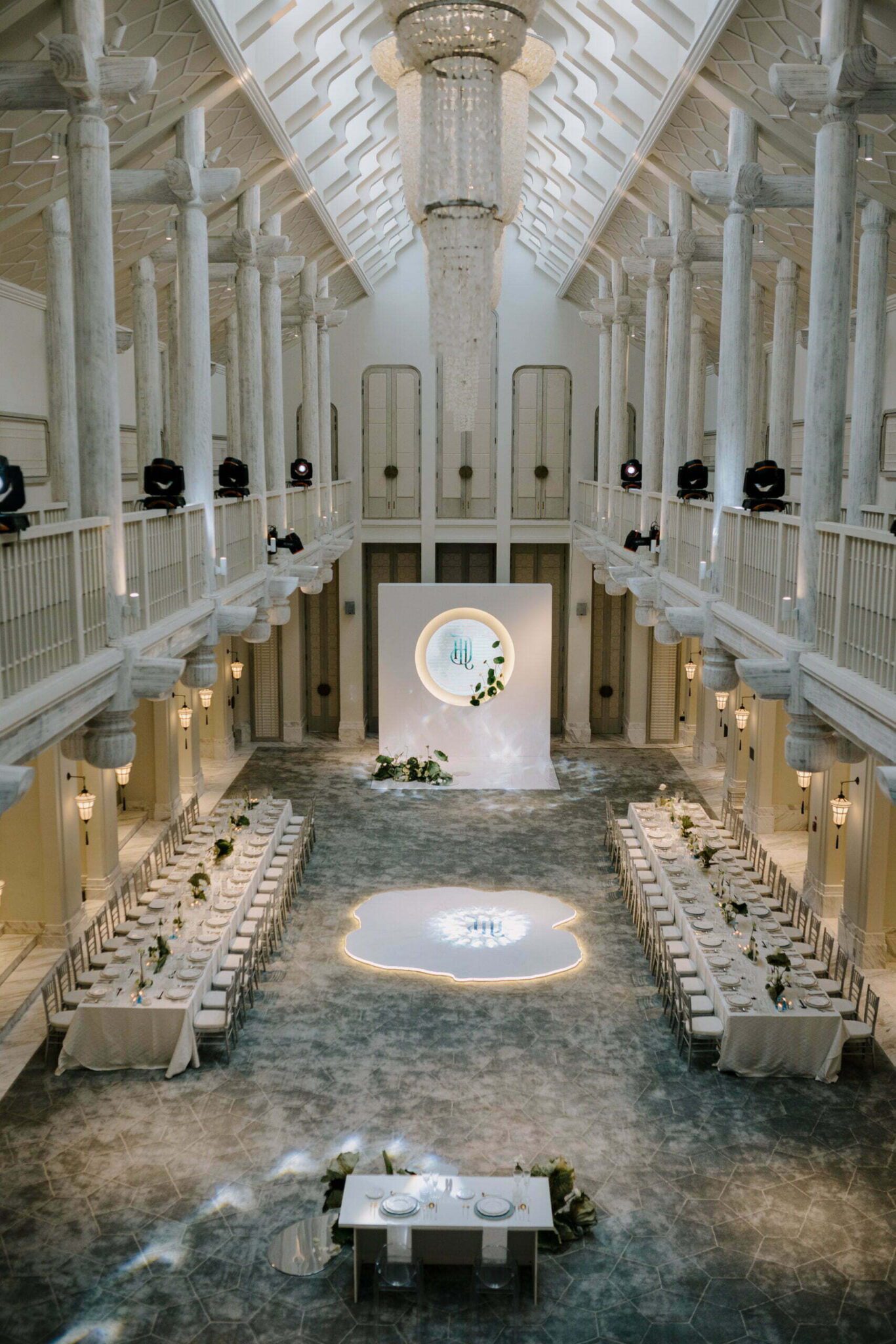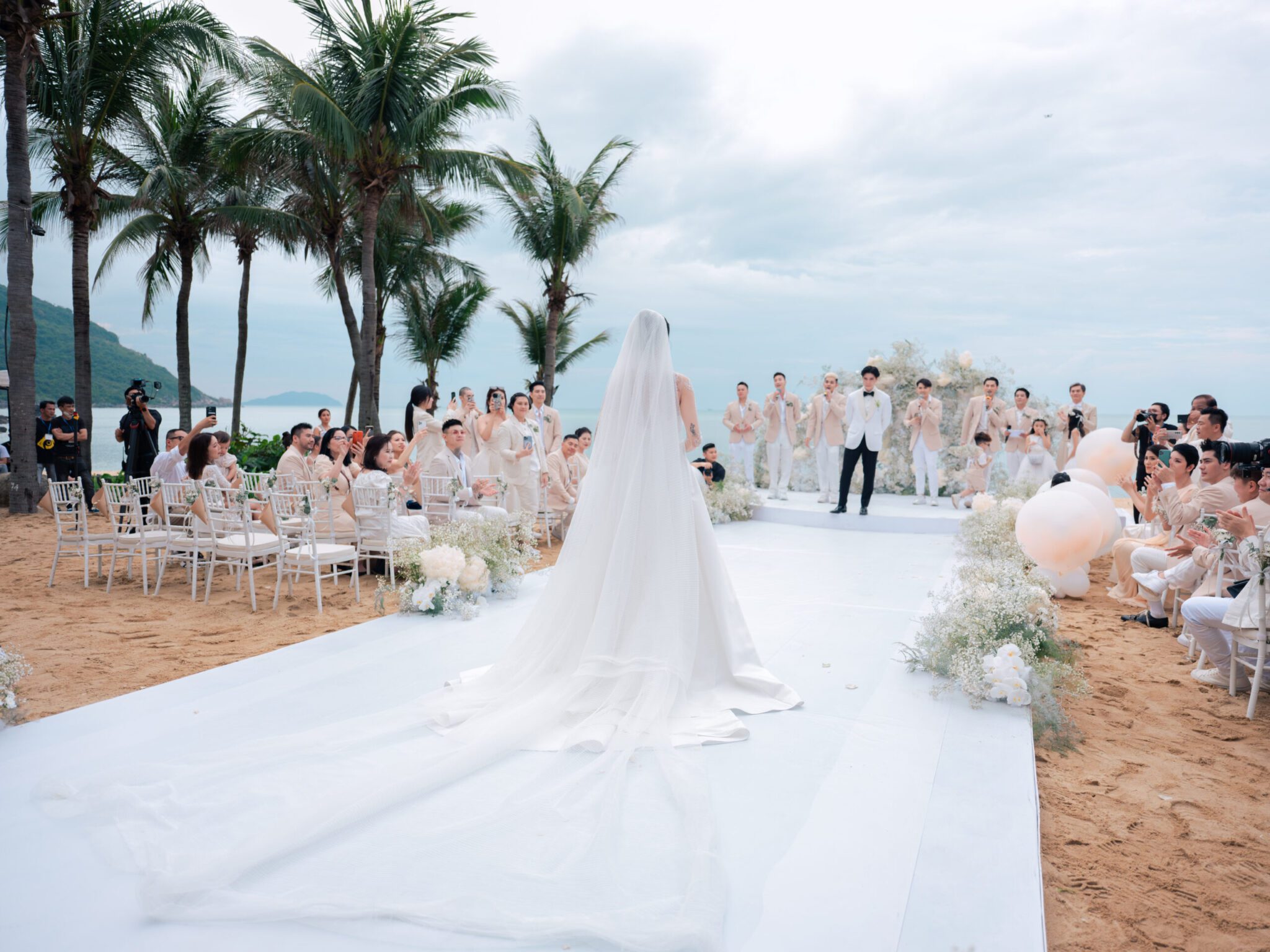 Hyatt Regency Danang Resort and Spa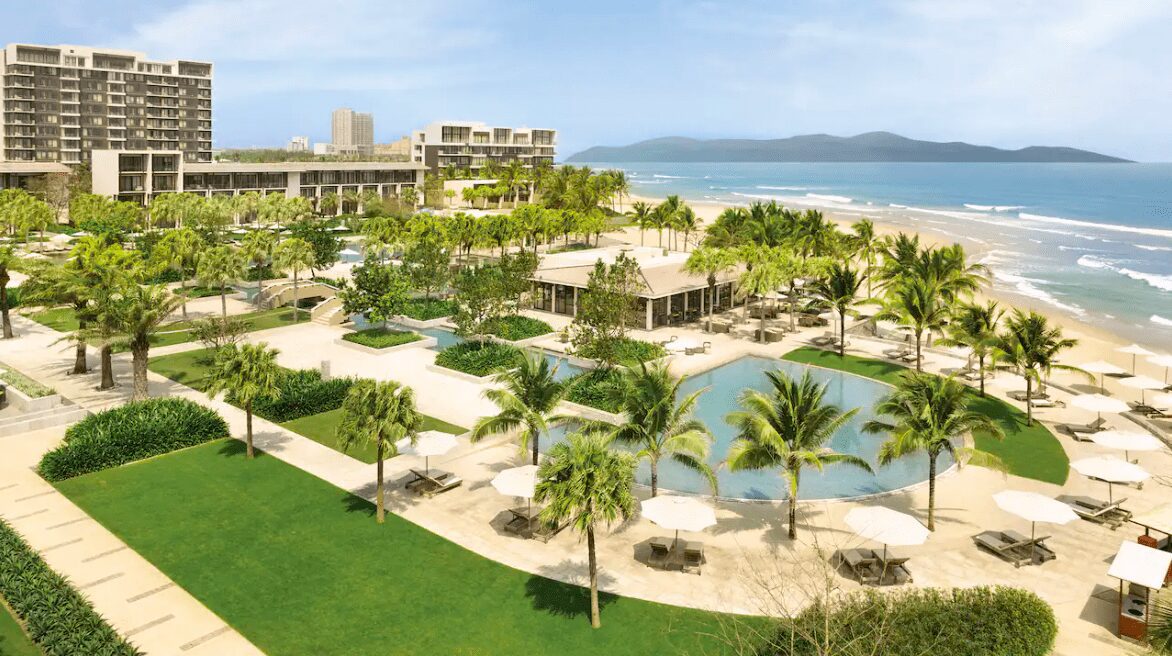 This 5 star resort lies on a picturesque white-sand beach at the foot of the fabled Marble Mountain, reflects contemporary design accented by distinctly Asiatic and native architectural elements. It is 8 kilometers away from the Museum of Cham Sculpture and 10 kilometers away from Dragon Bridge. You can have a great day sunbathing at the resort and discover the city at night, enjoying local dishes without worrying about the distance.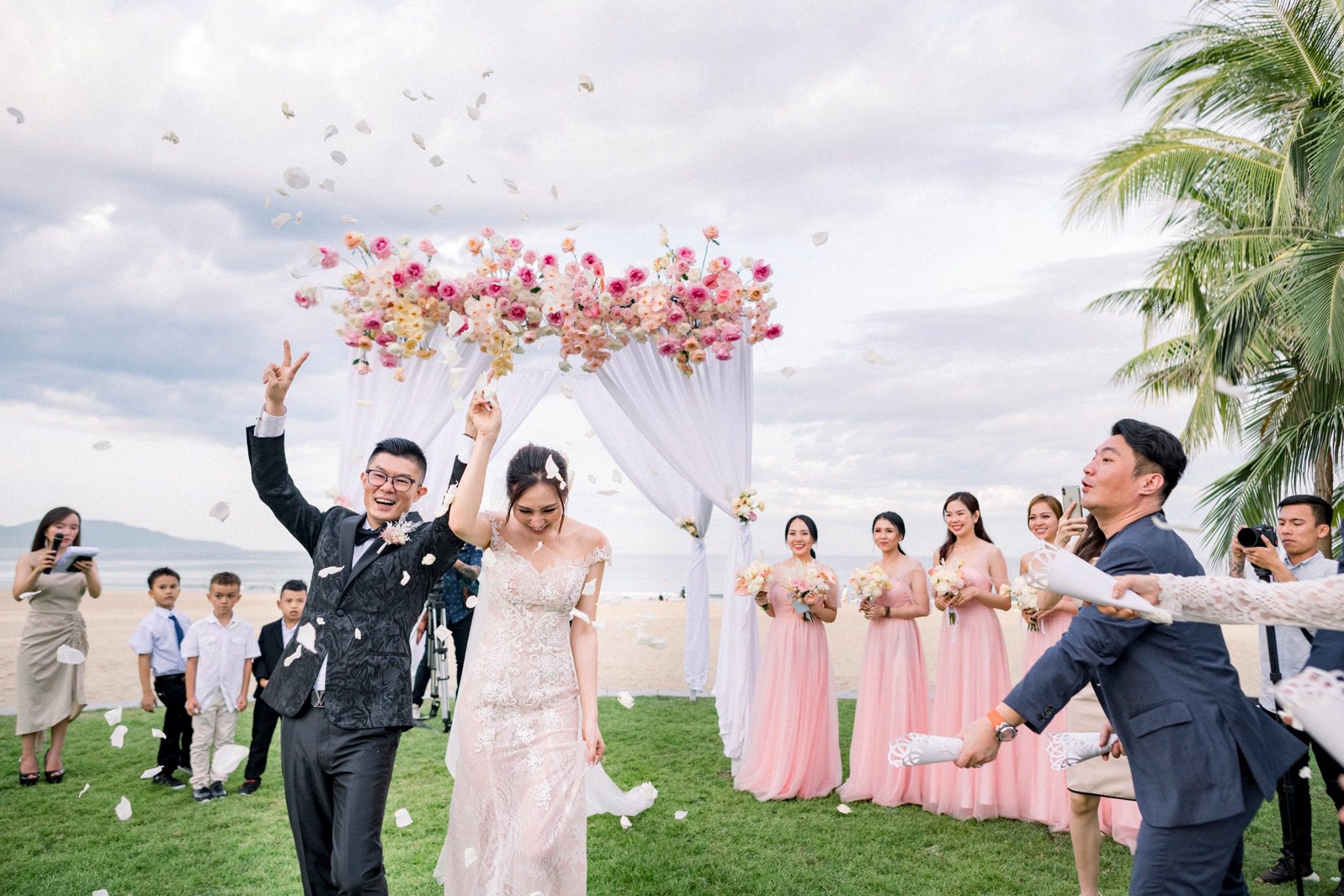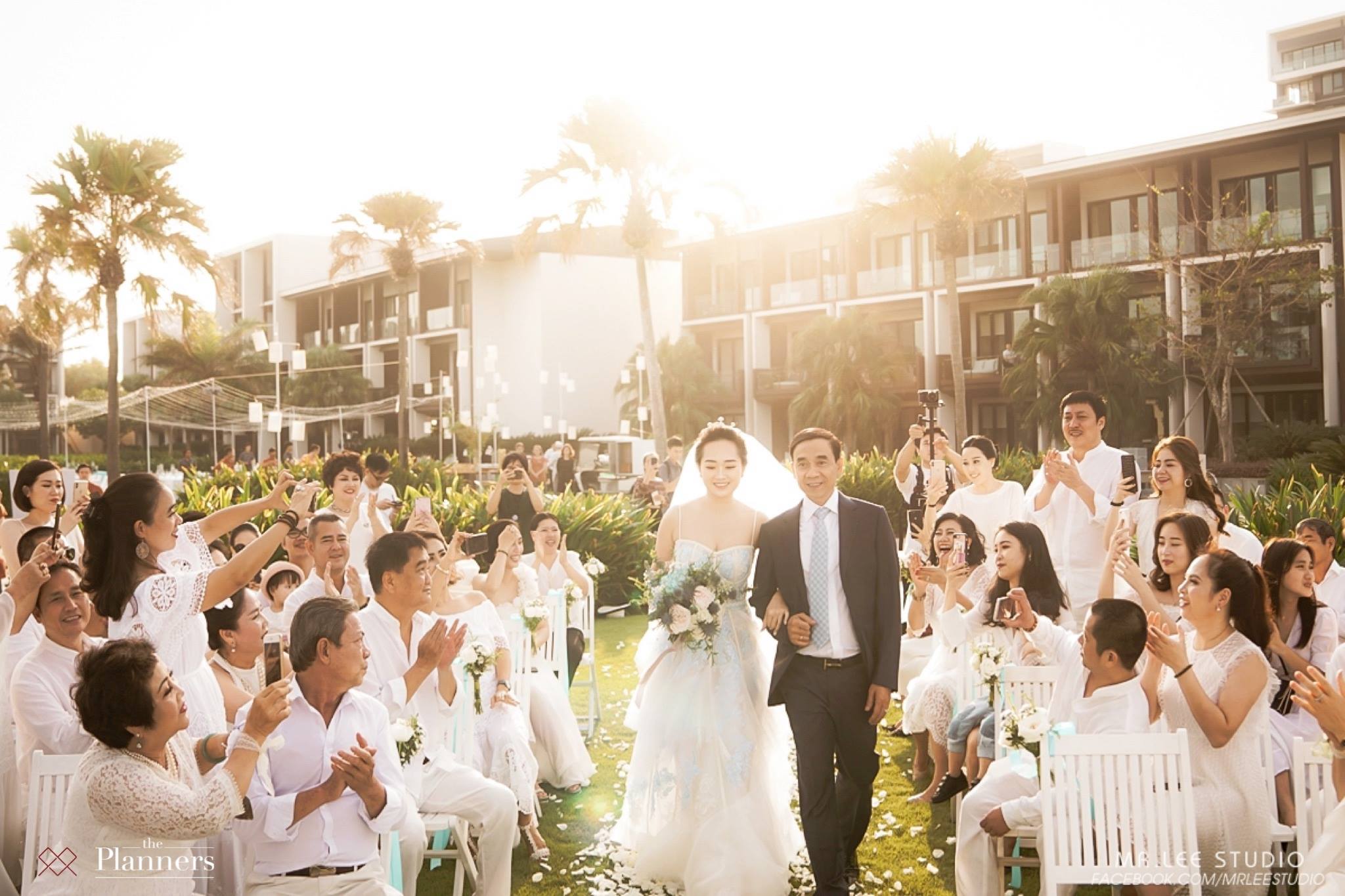 The Planners Danang will surely make your dream wedding in Danang come true!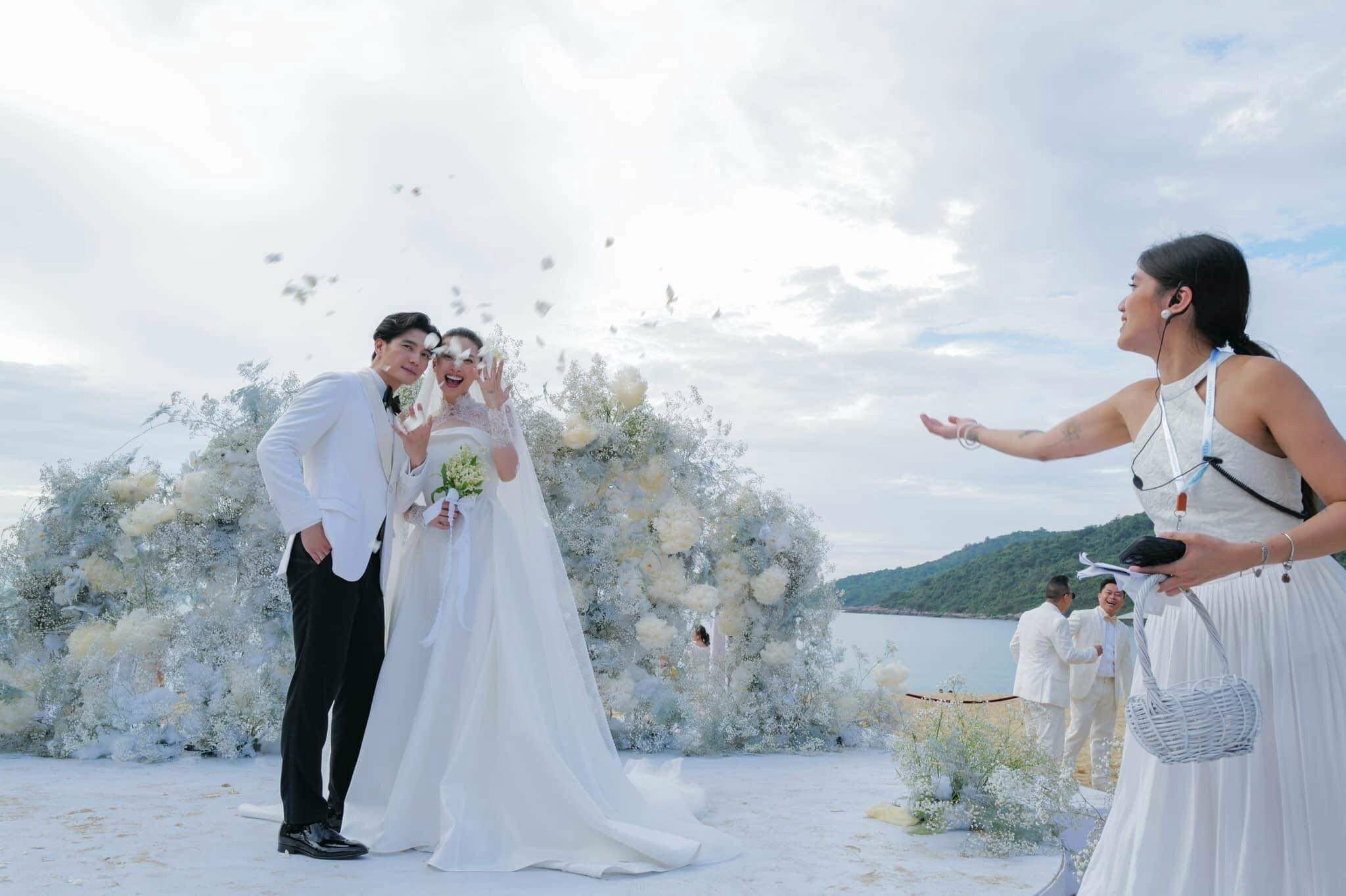 In July 2022, The Planners Danang celebrated their 5th birthday. With countless memories, numerous weddings made and experiences gathered through the years, we are proud to say that The Planners is the premium destination wedding planner that can turn your vision of a dream wedding into reality. Contact us now!