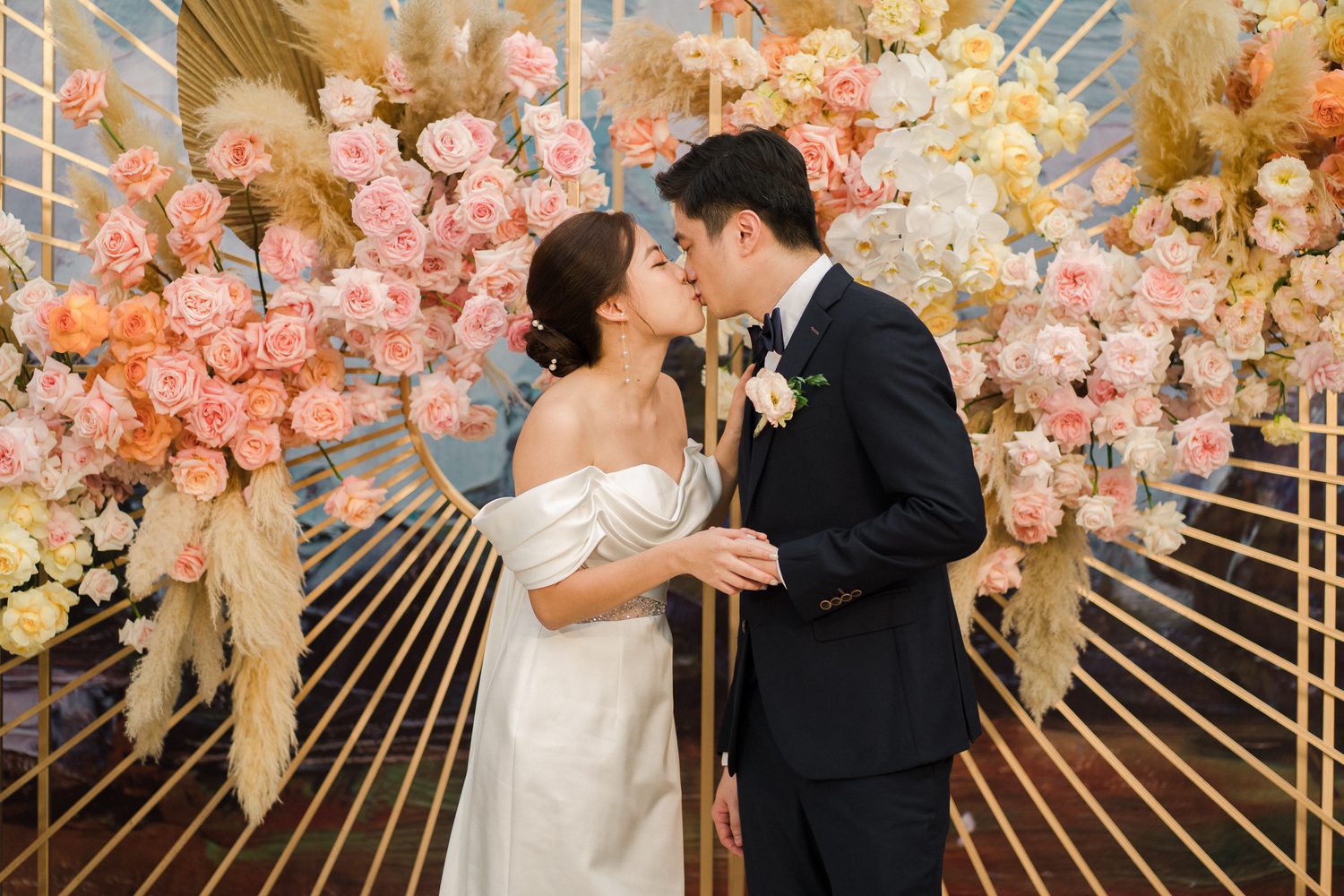 There were laughters and tears, there were romantic moments and moving speeches,… The Modern Boho-inspired wedding of Hanh anh Minh at Sheraton Hanoi Hotel was a such wholesome, emotional experience for the couple and everyone attending.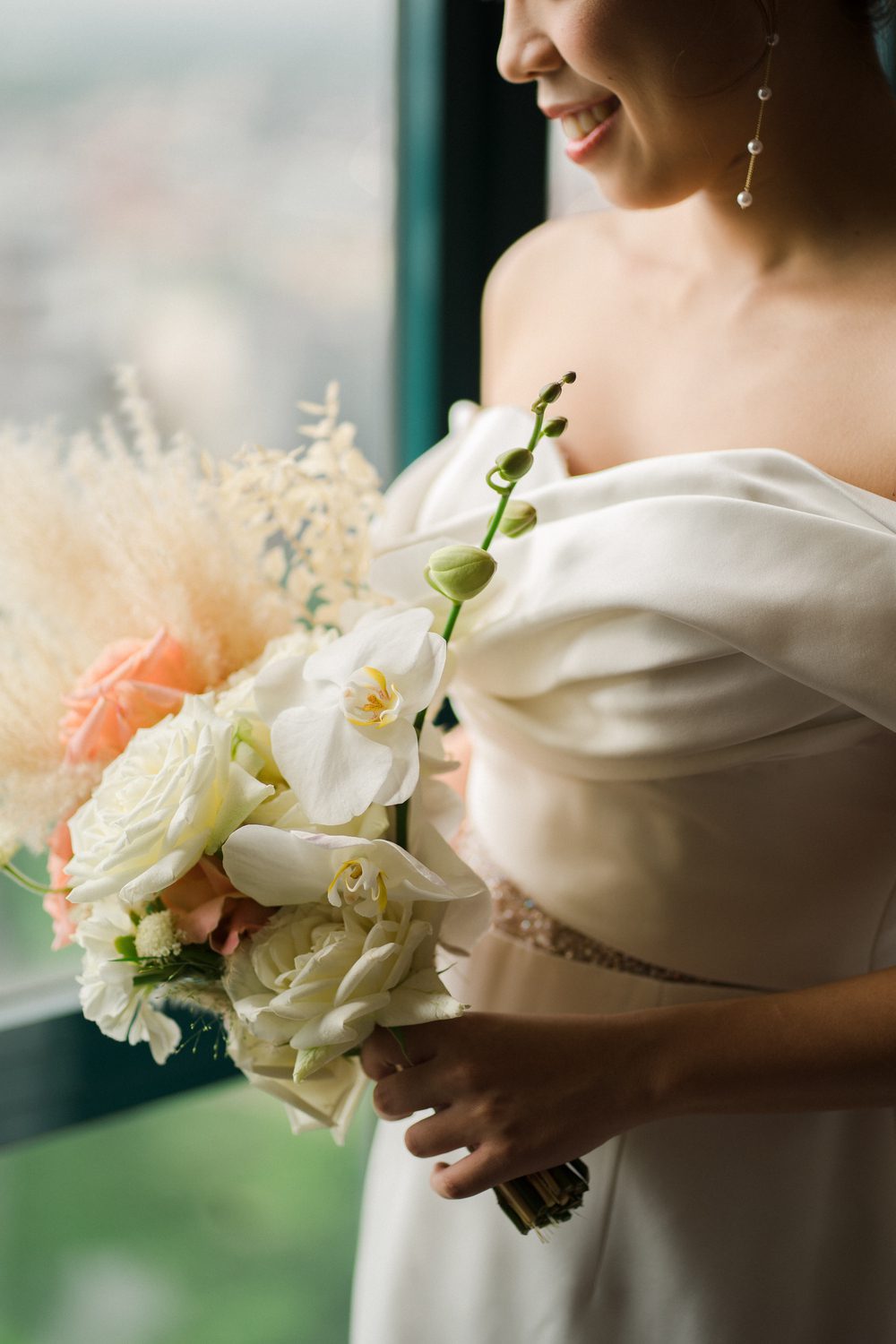 The First Look
Hanh and Minh's first look has gotta be our favorite moment from this wedding. The anxious face of our great-looking groom, the slow but excited steps of our lovable bride, and the erupting fascination when Minh turned around to see his soon-to-be wife… Truly a magical moment!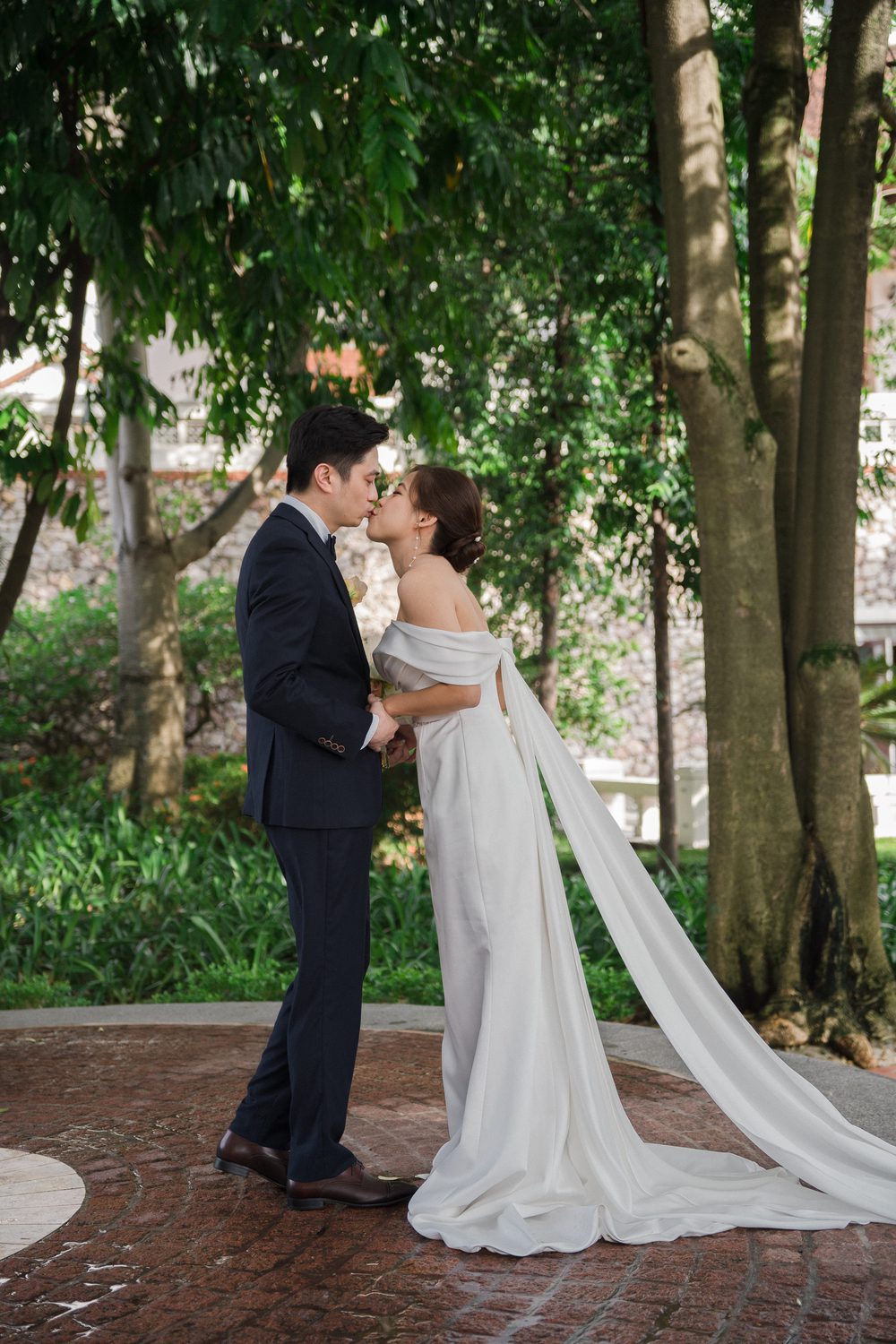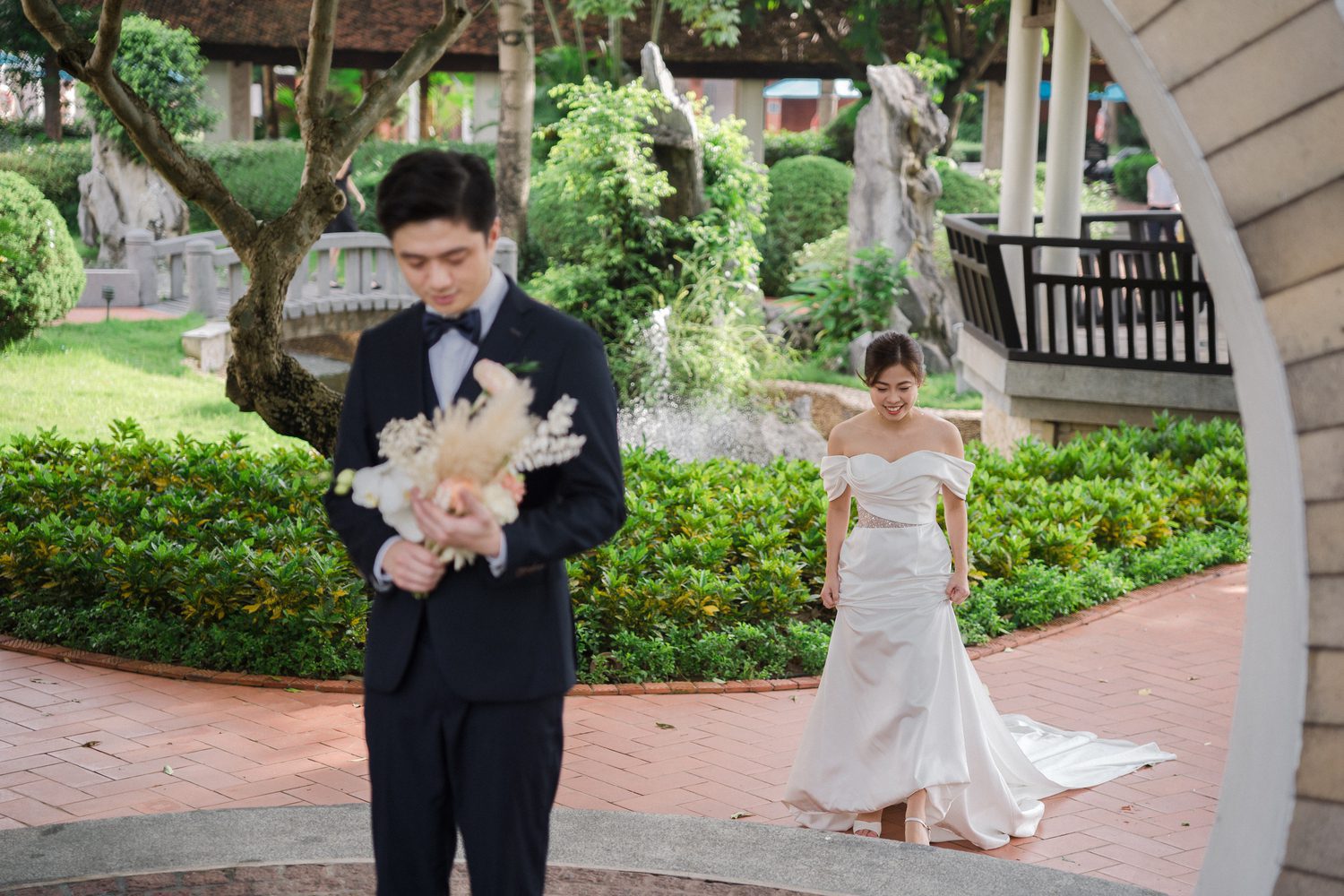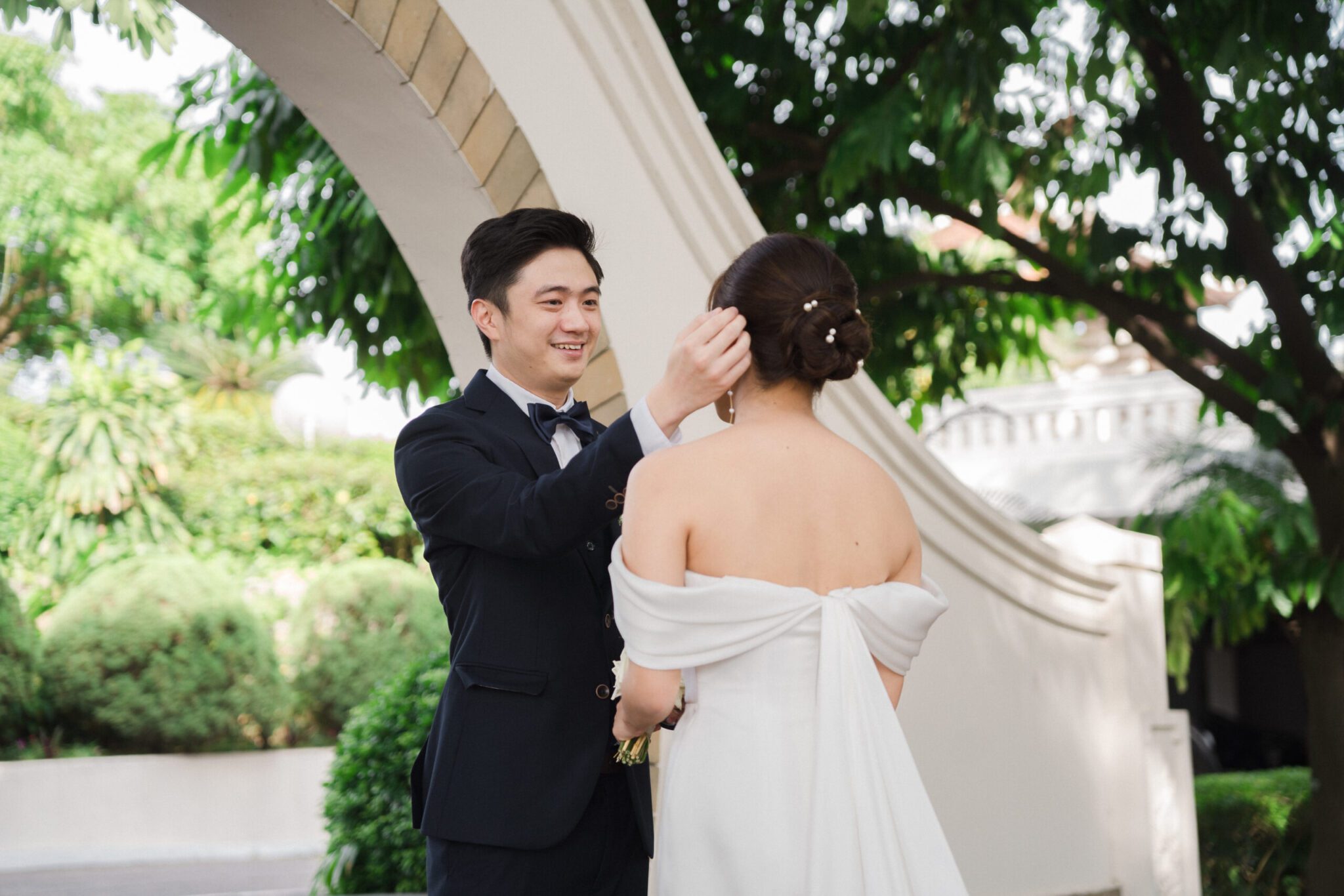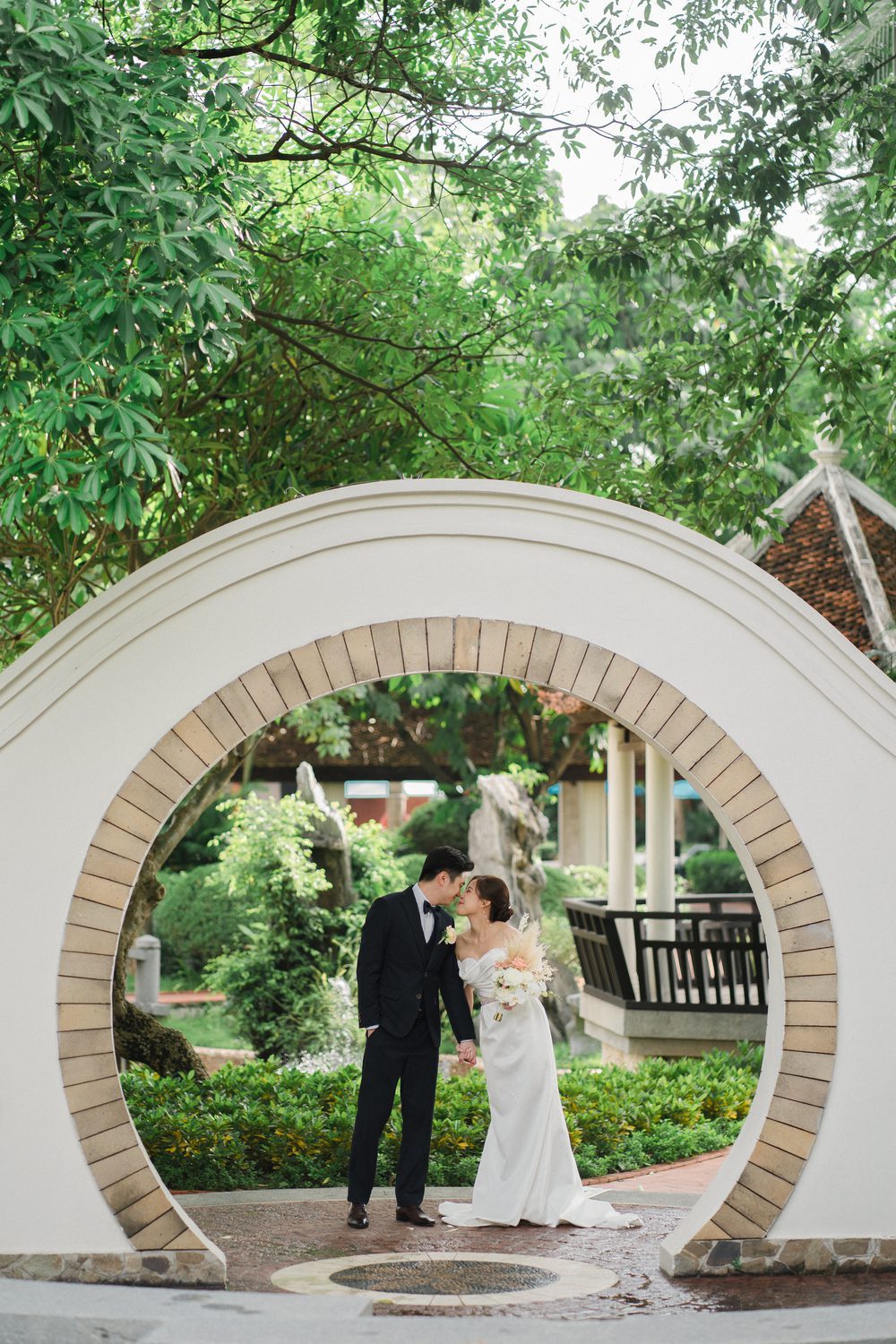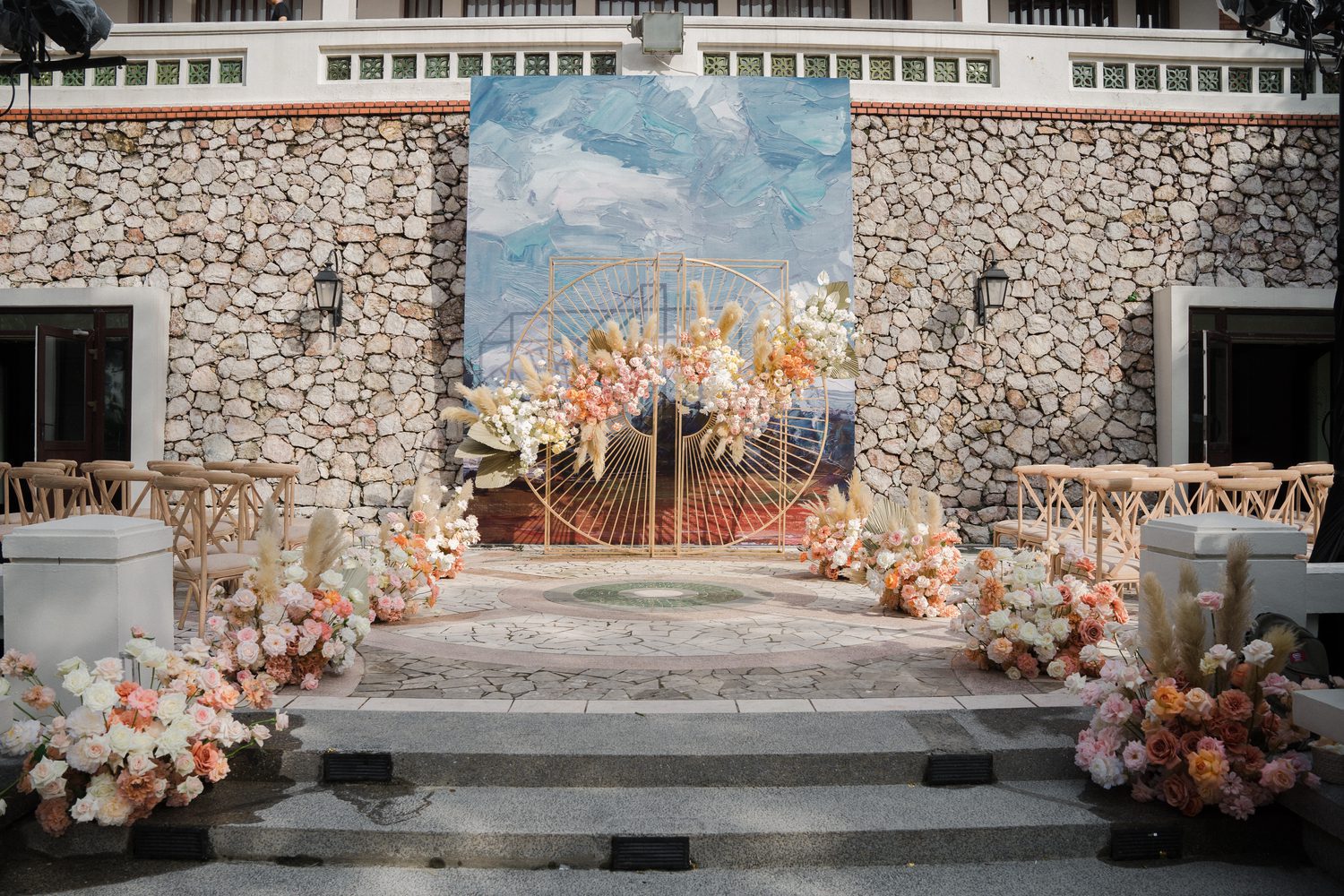 The Modern Boho style always brings such an amorous vibe to weddings – Hanh & Minh's was no exception. The outdoor wedding ceremony and dinner's decorations were designed to fit Sheraton Hotel's classy architecture.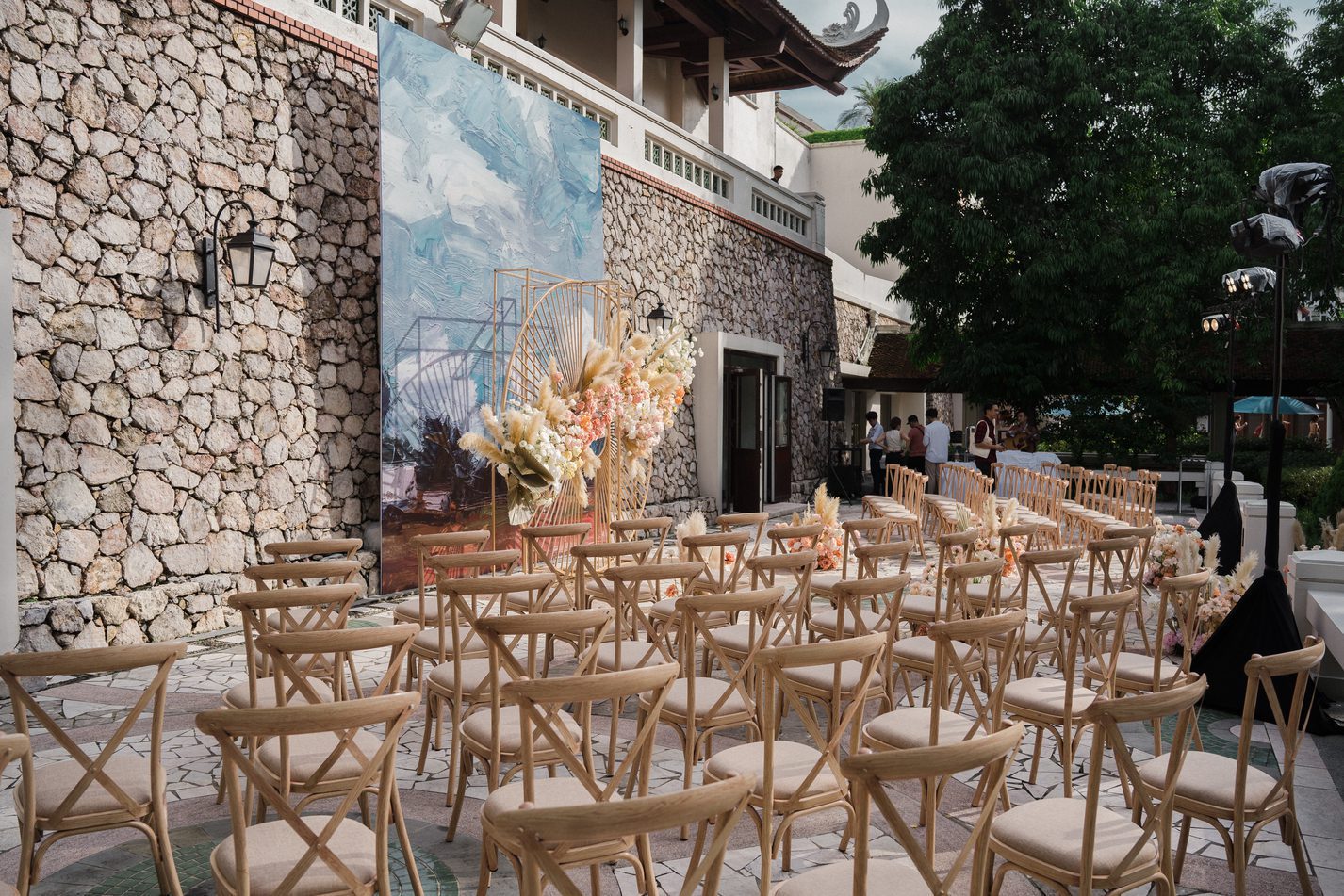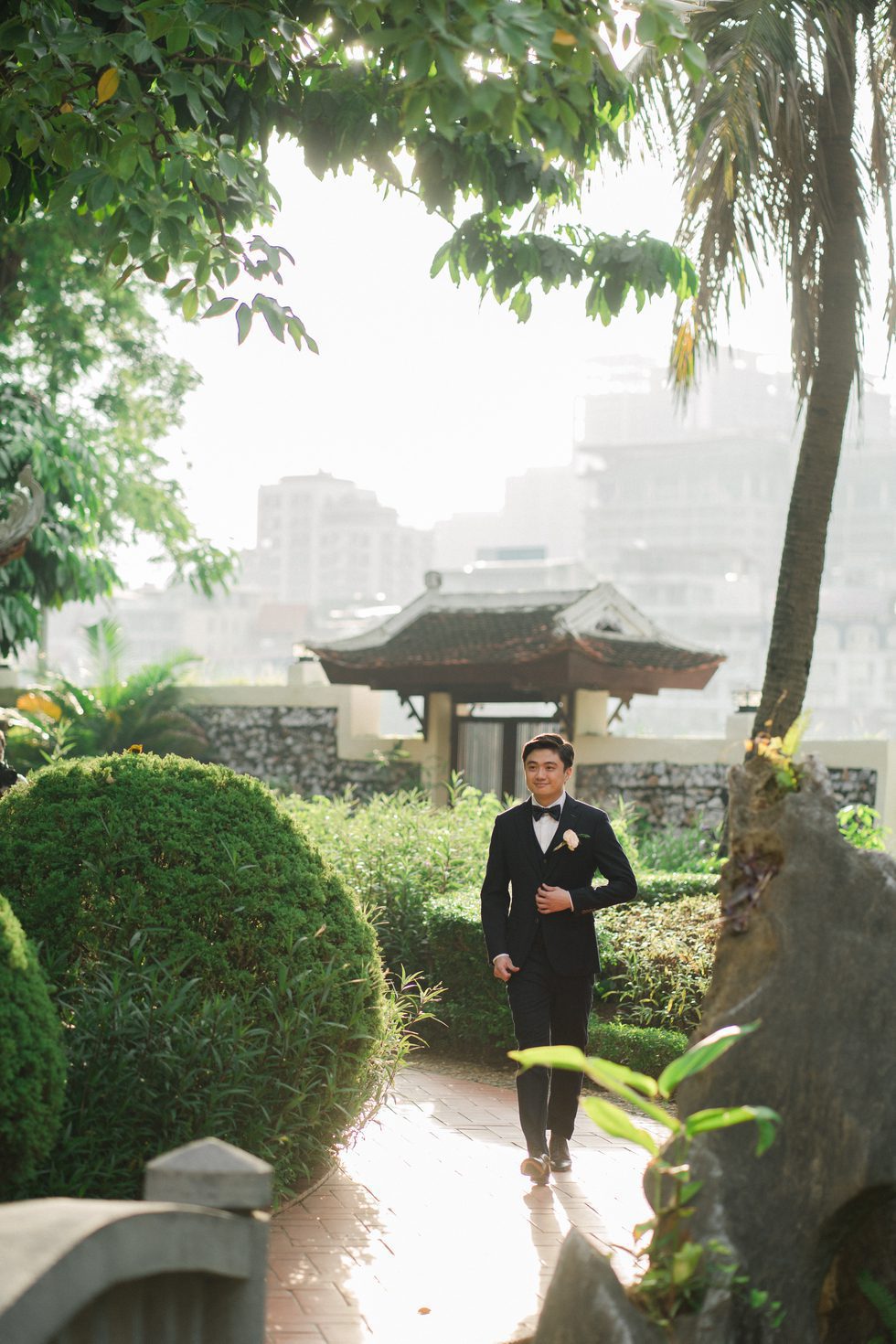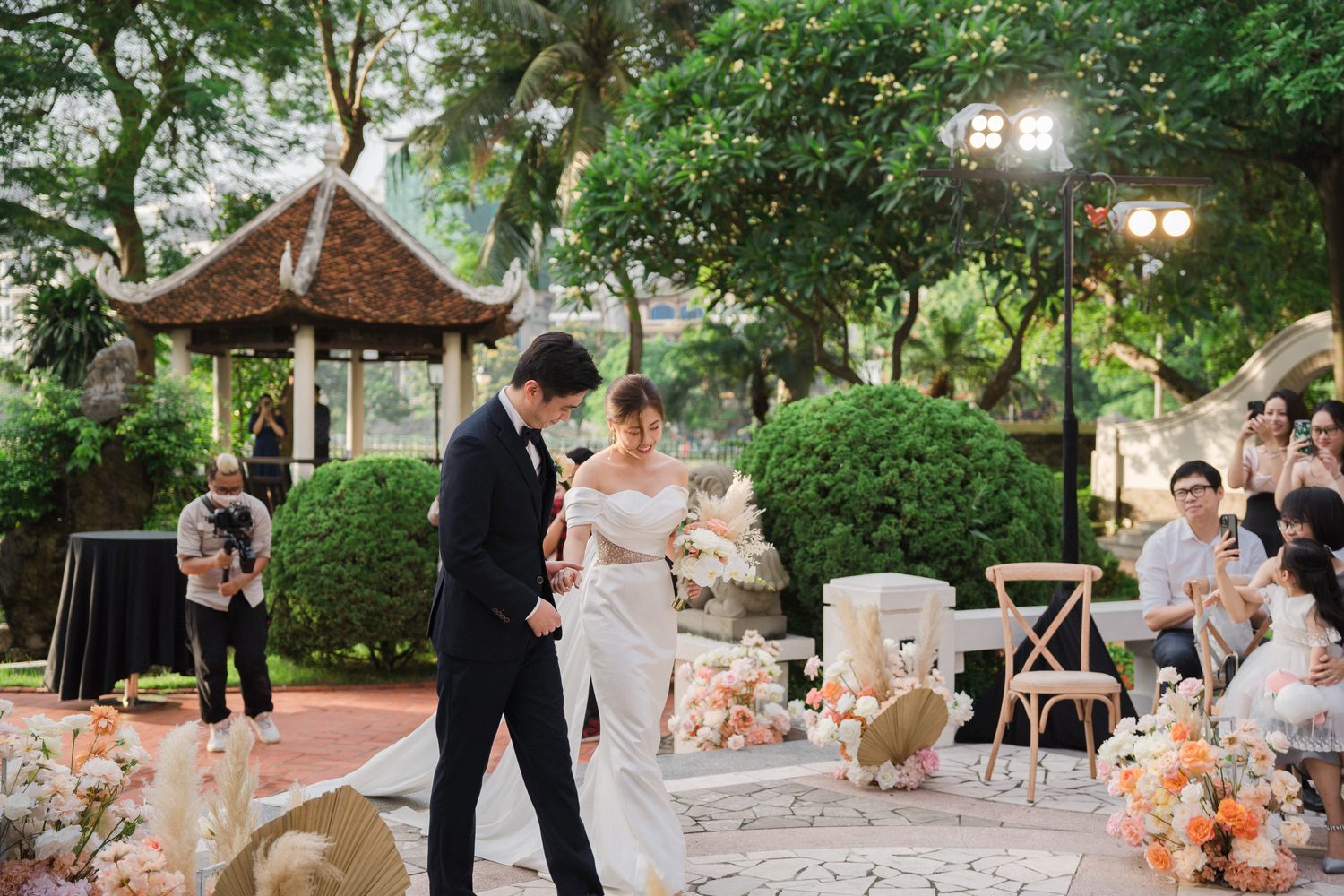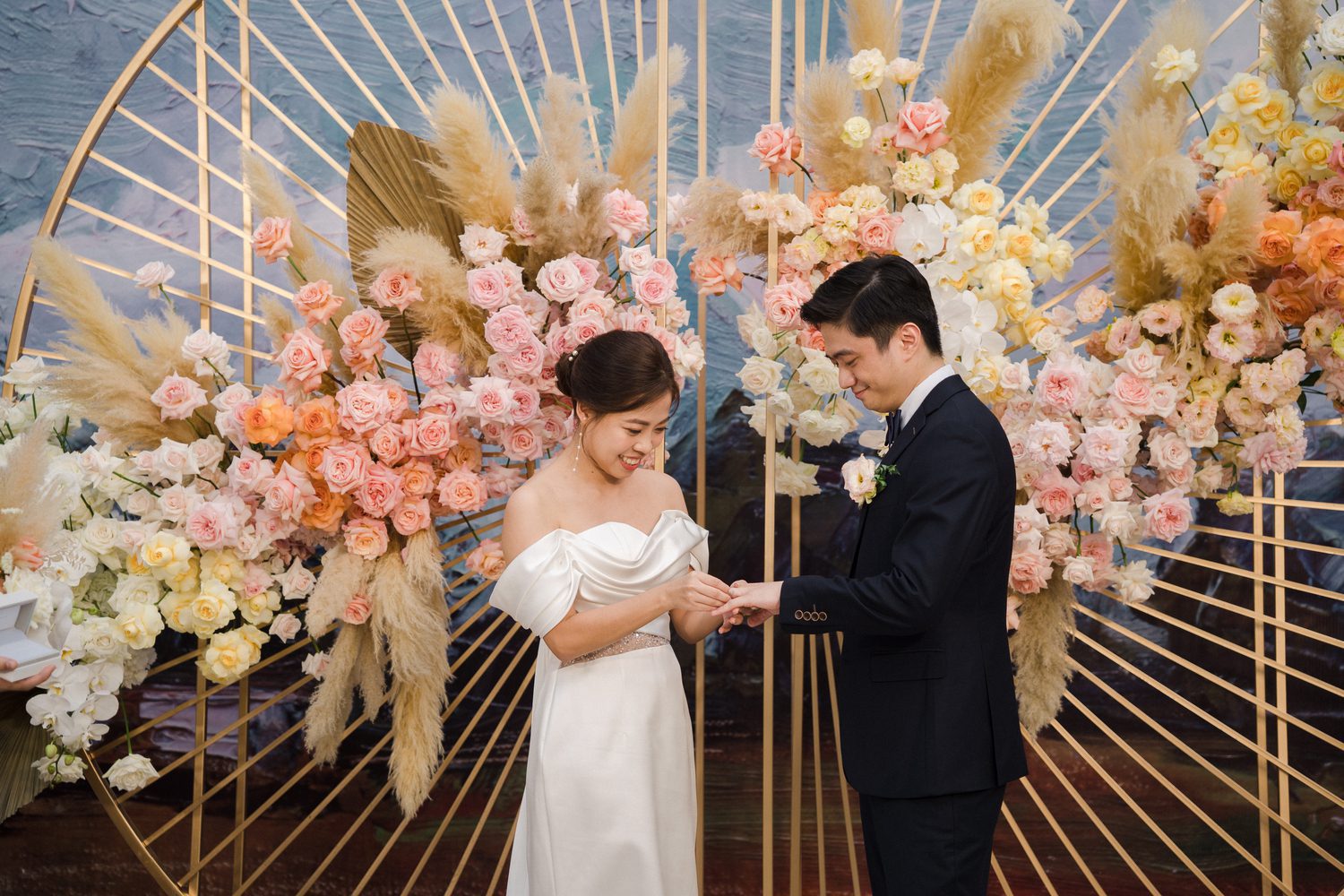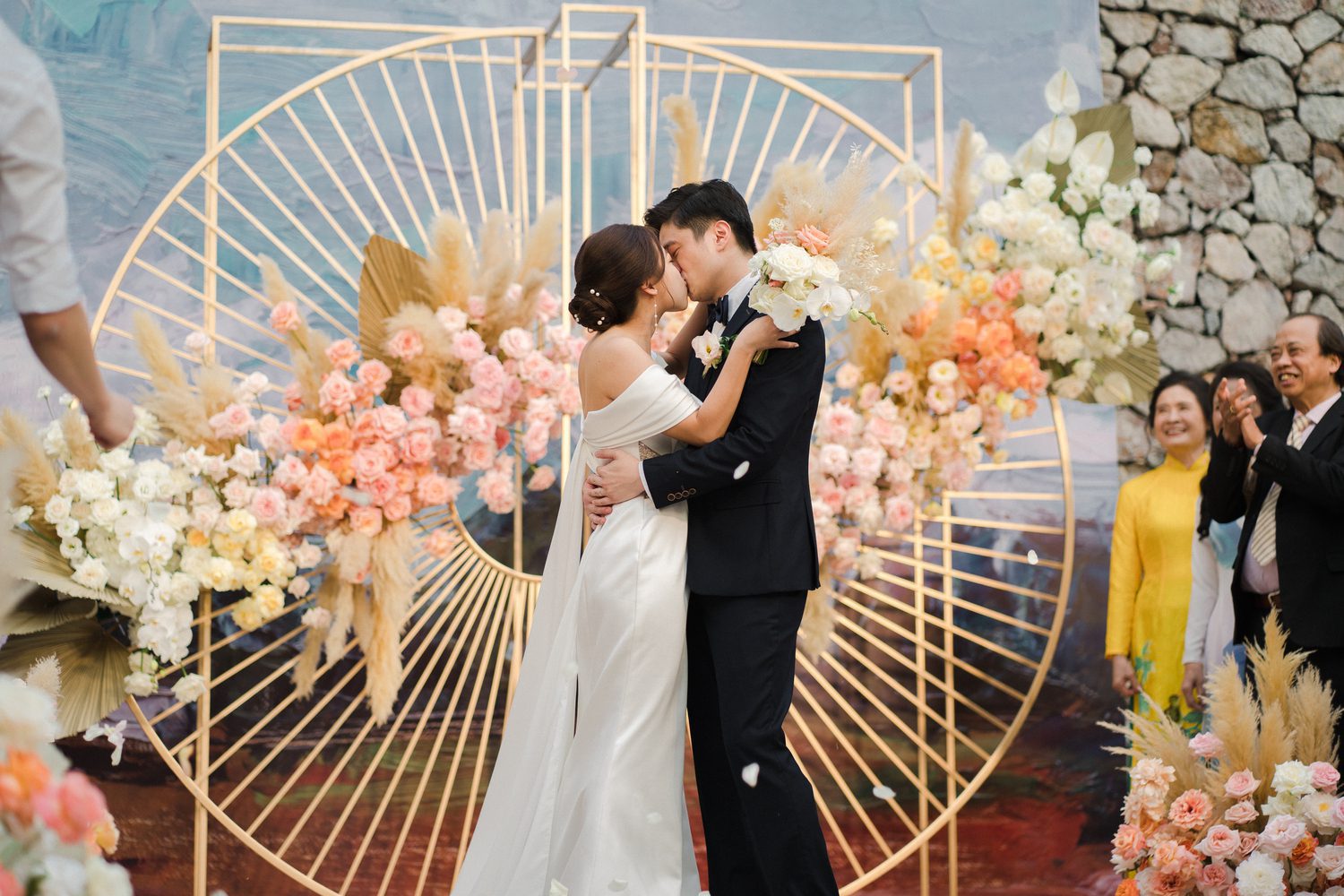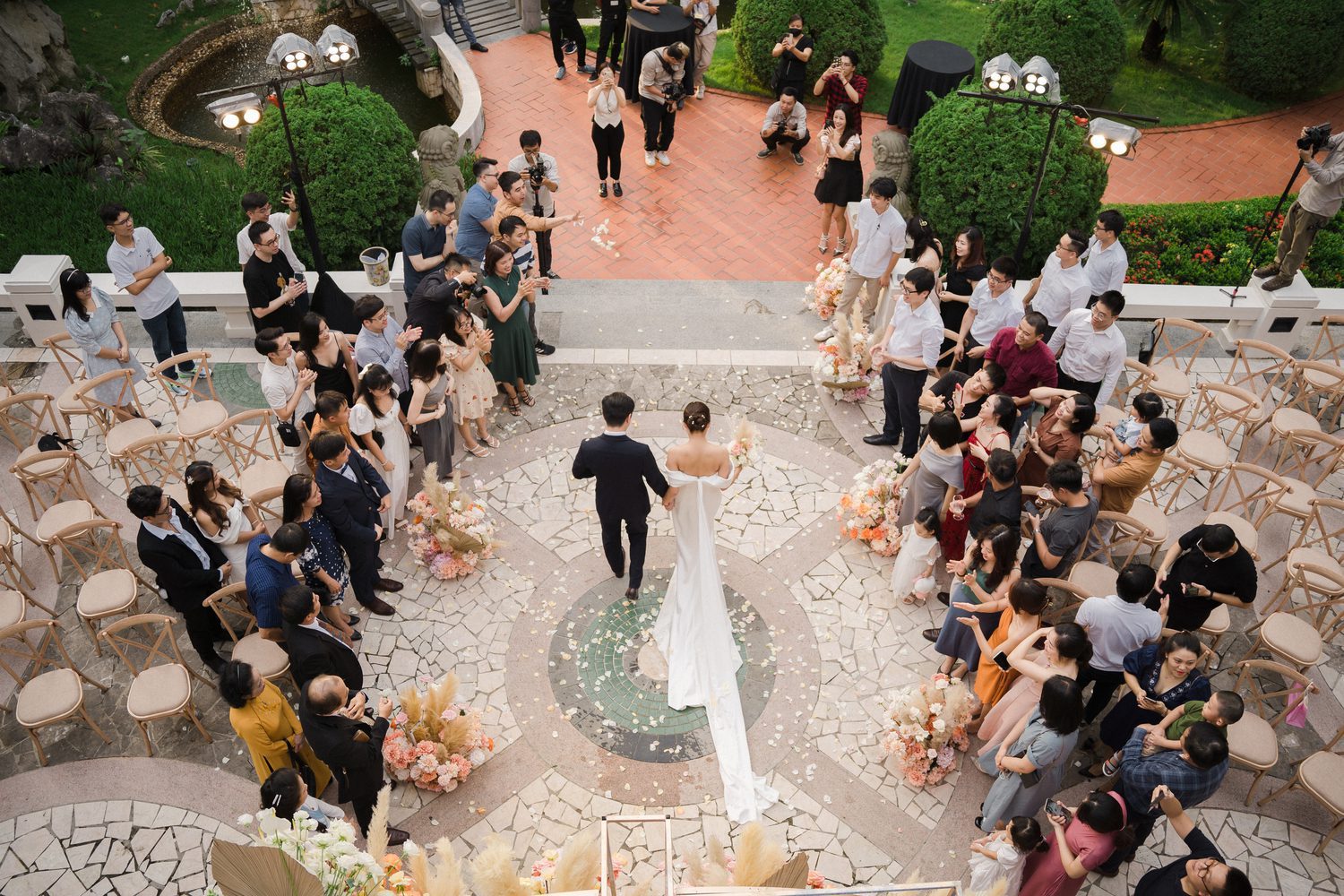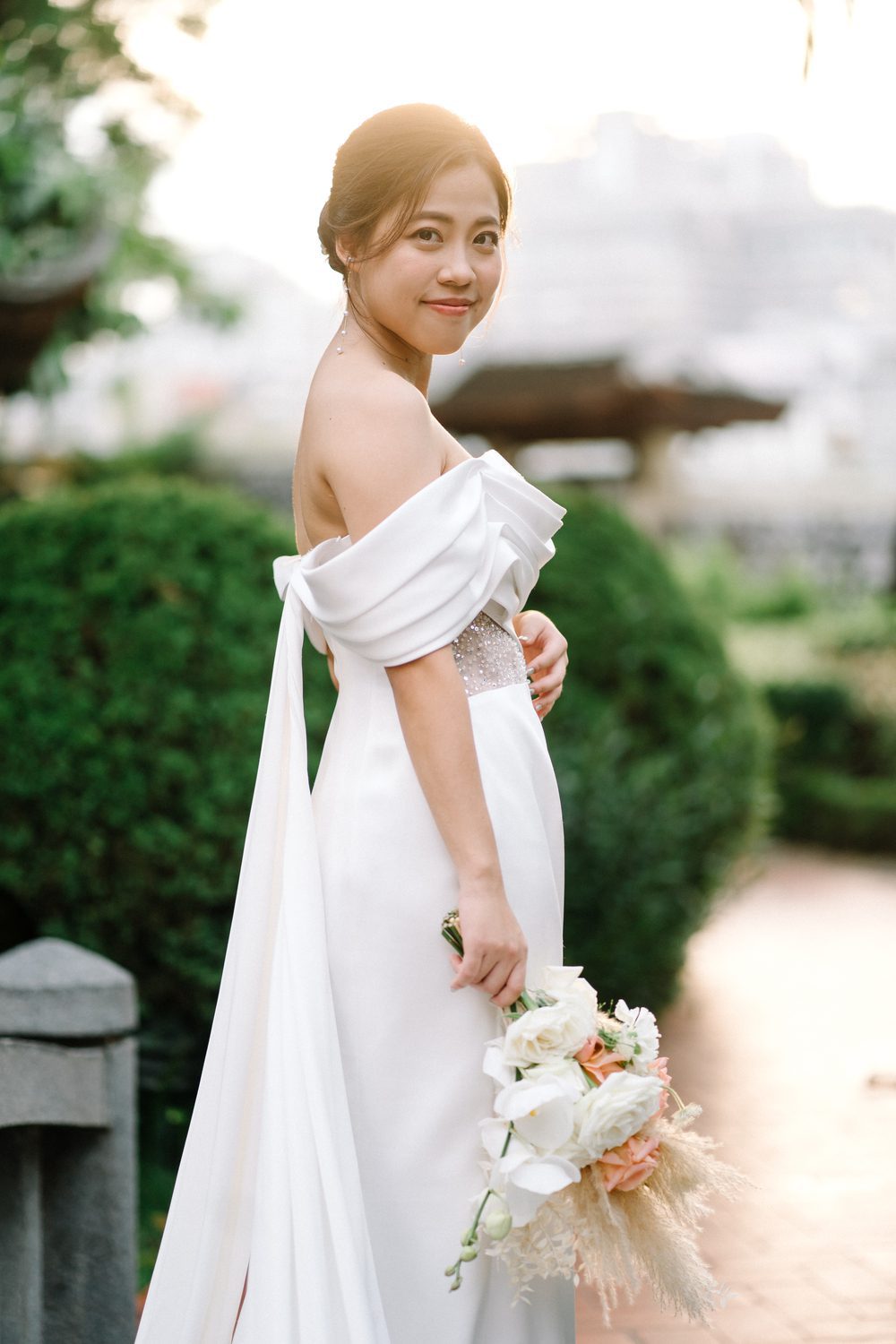 For the dinner reception, we kept the warm theme by utilizing a delicate palette that blended perfectly with the ballroom's space, which was warmly lit by the glittering fairy lights hung across the room. The whole room was lit up in golden light to set the mood for the cozy evening full of heartfelt speeches.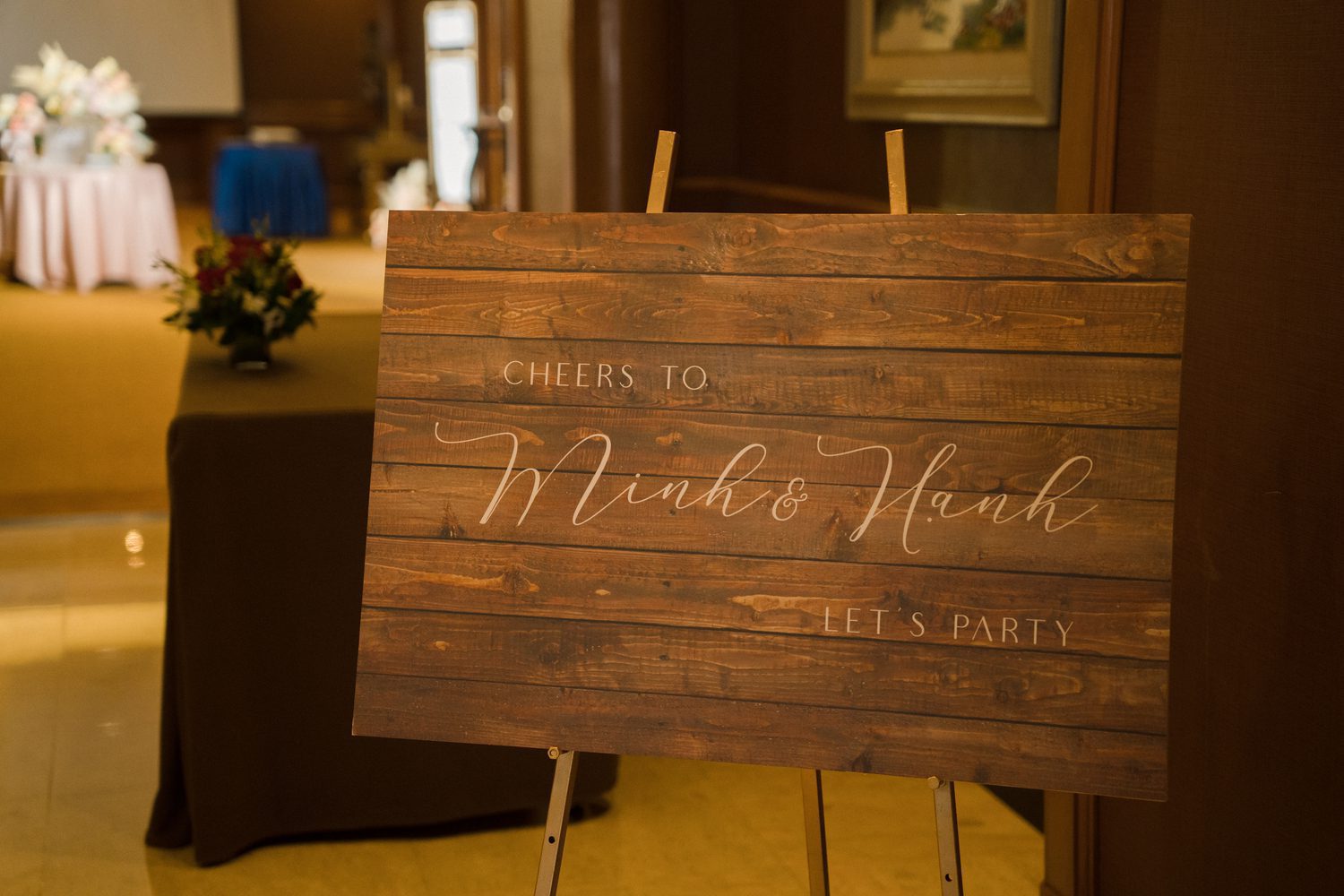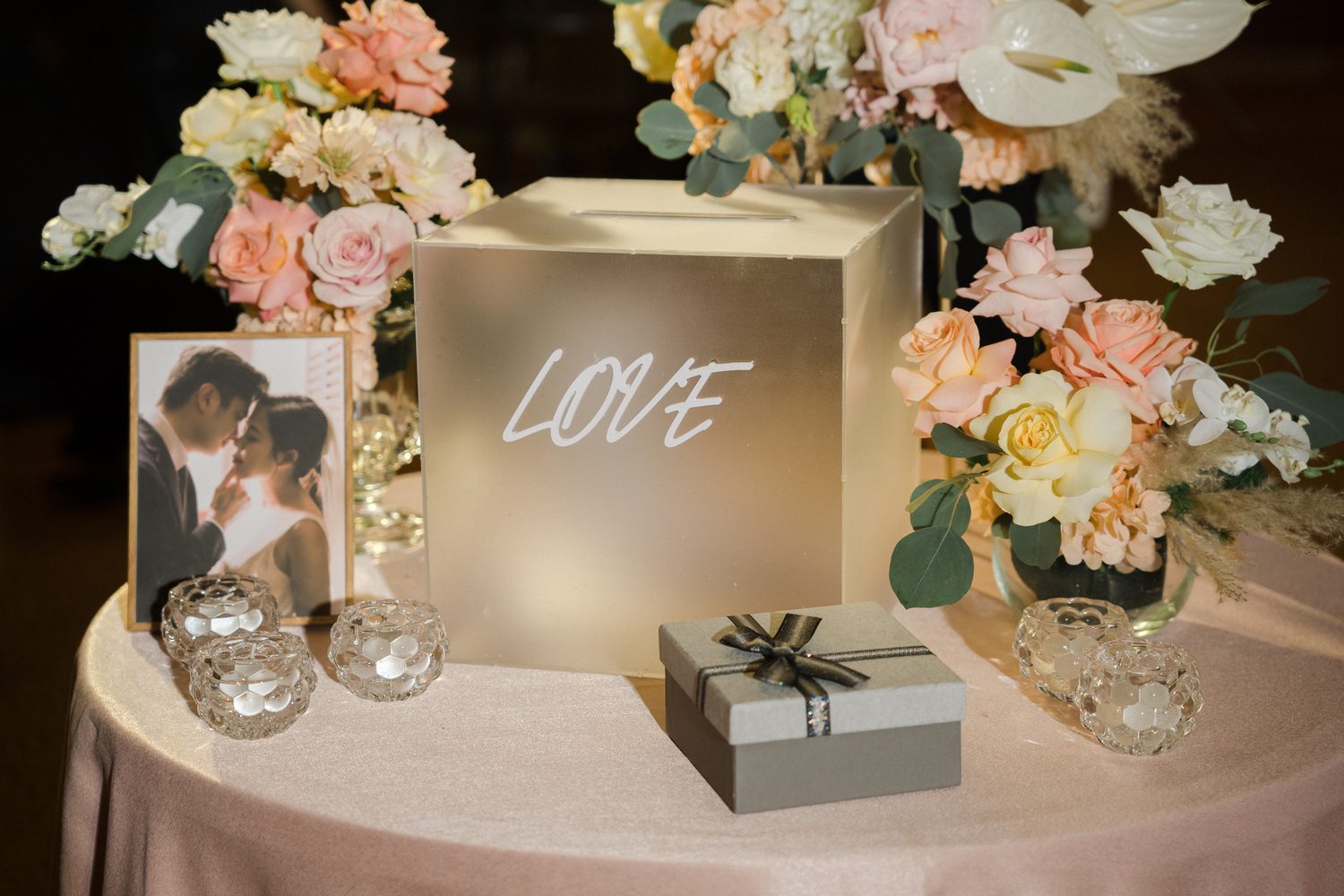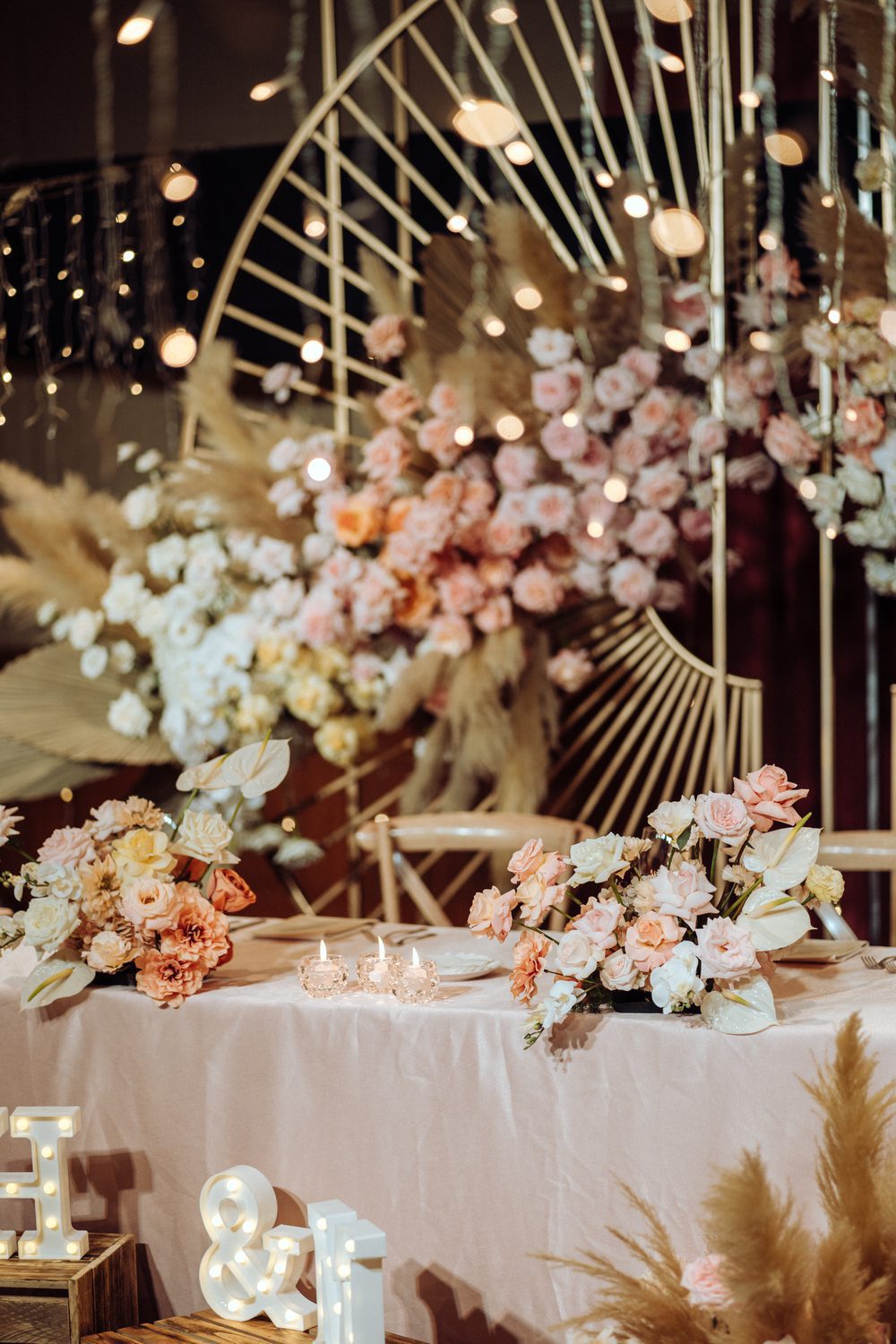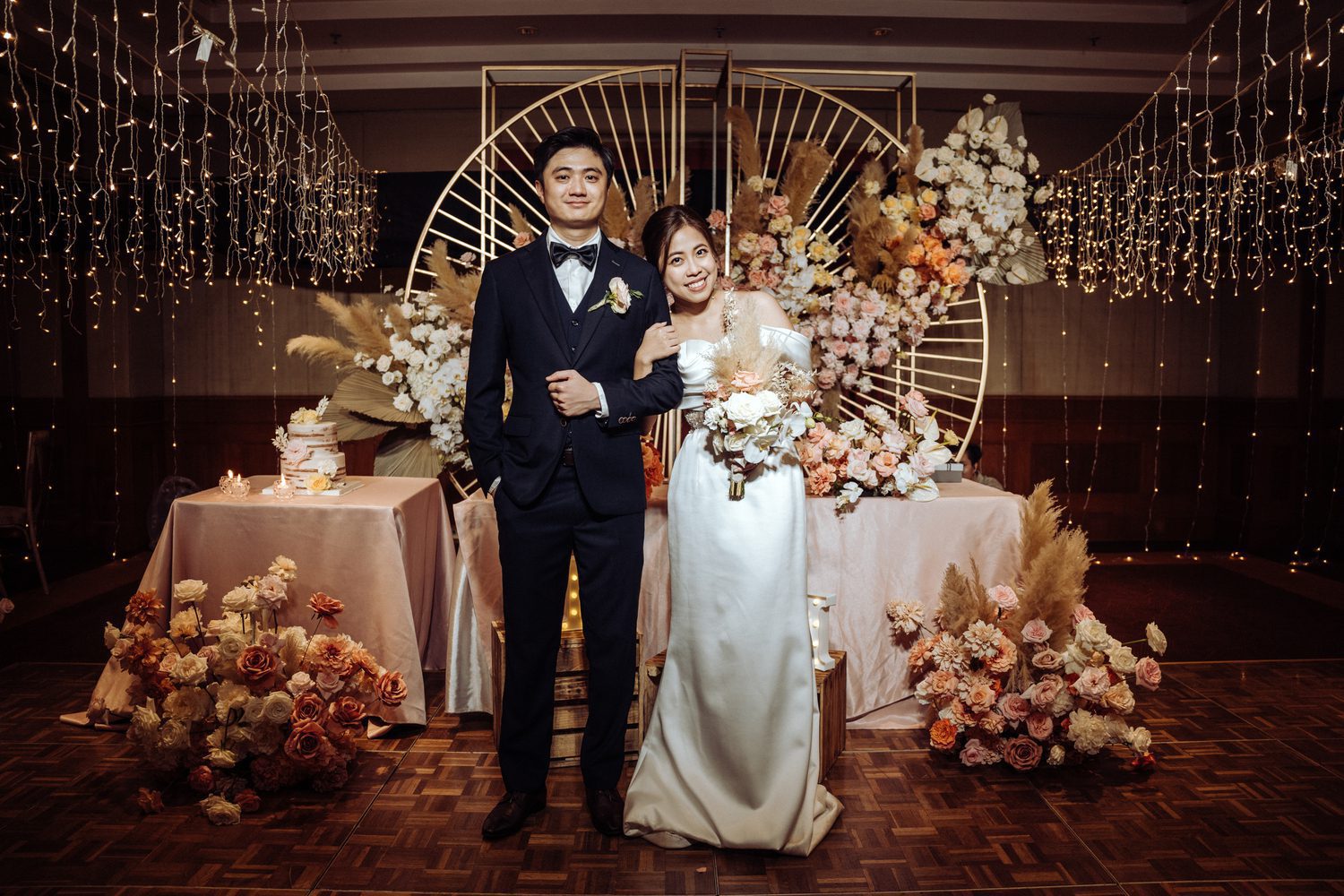 It was so warm-hearted to see Hanh and Minh surrounded by their loved ones, celebrating a long-awaited unity. The couple received adorable blessings and wishes from their families and friends, went through the cute little stories along their journey together. Witnessing couples and their dearest ones having a great time is always our biggest joy.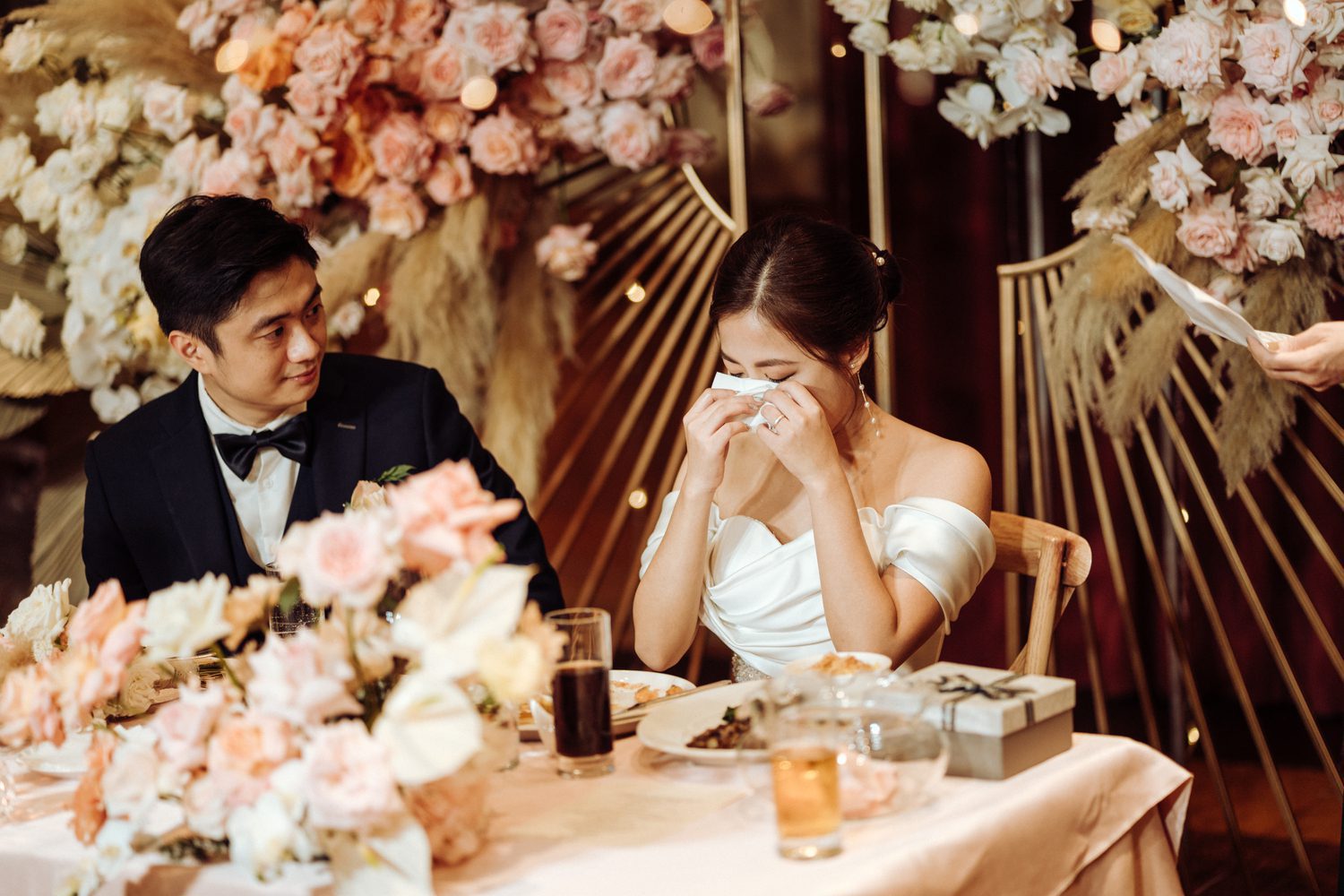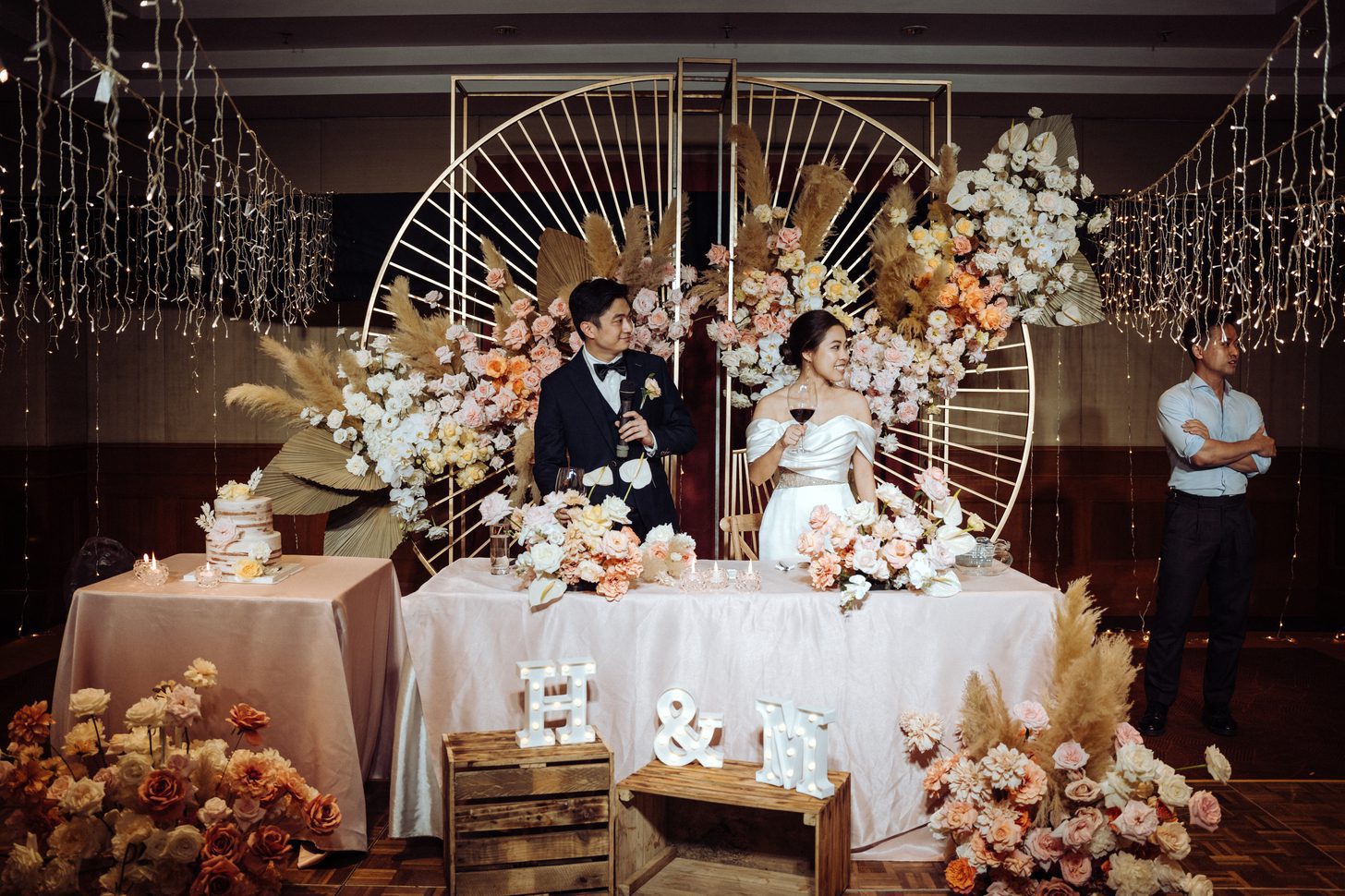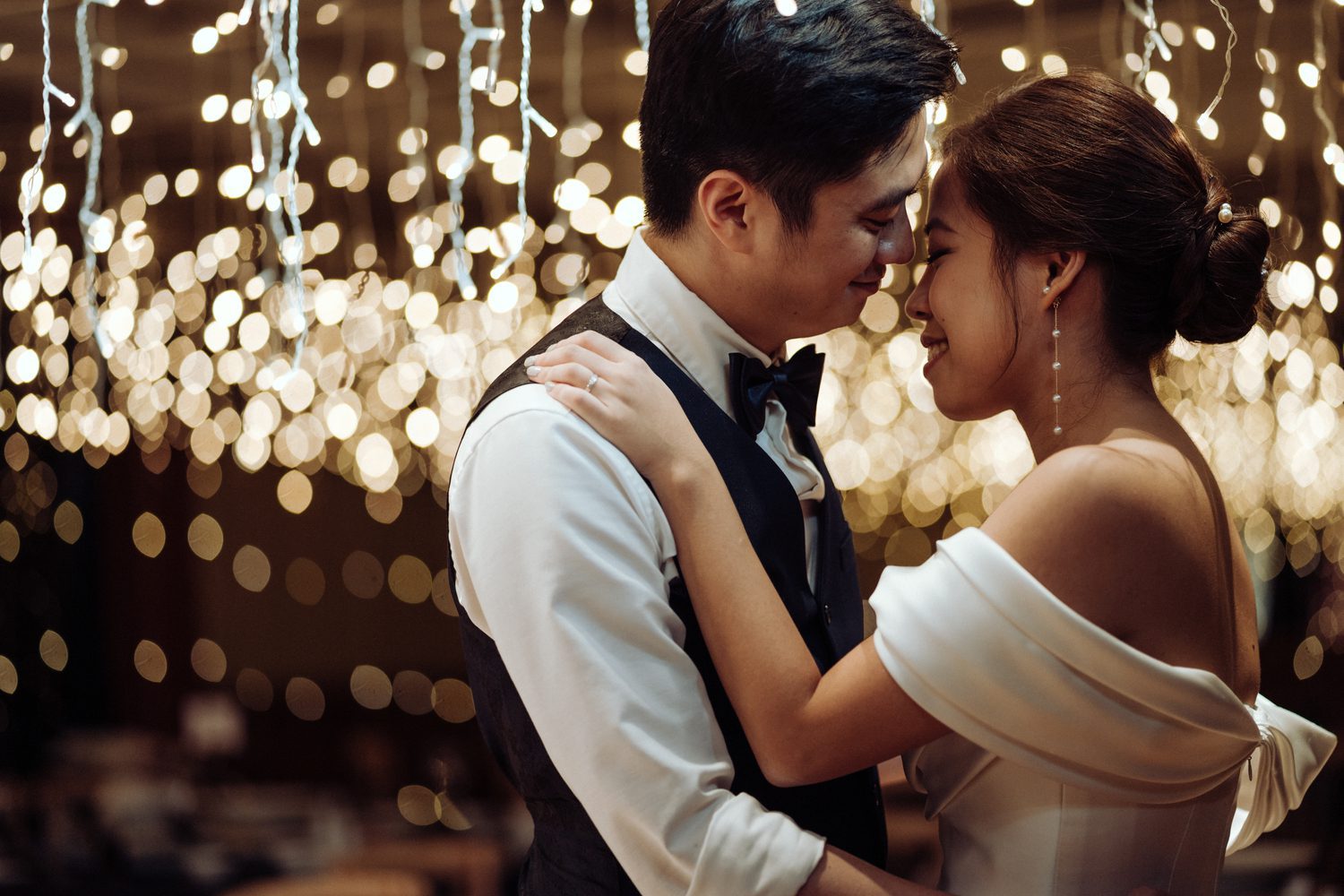 For more wedding venues in Hanoi, check our guides for outdoor venues and indoor venues.
If you are seeking a personalized touch for your wedding, this blog will surely help!