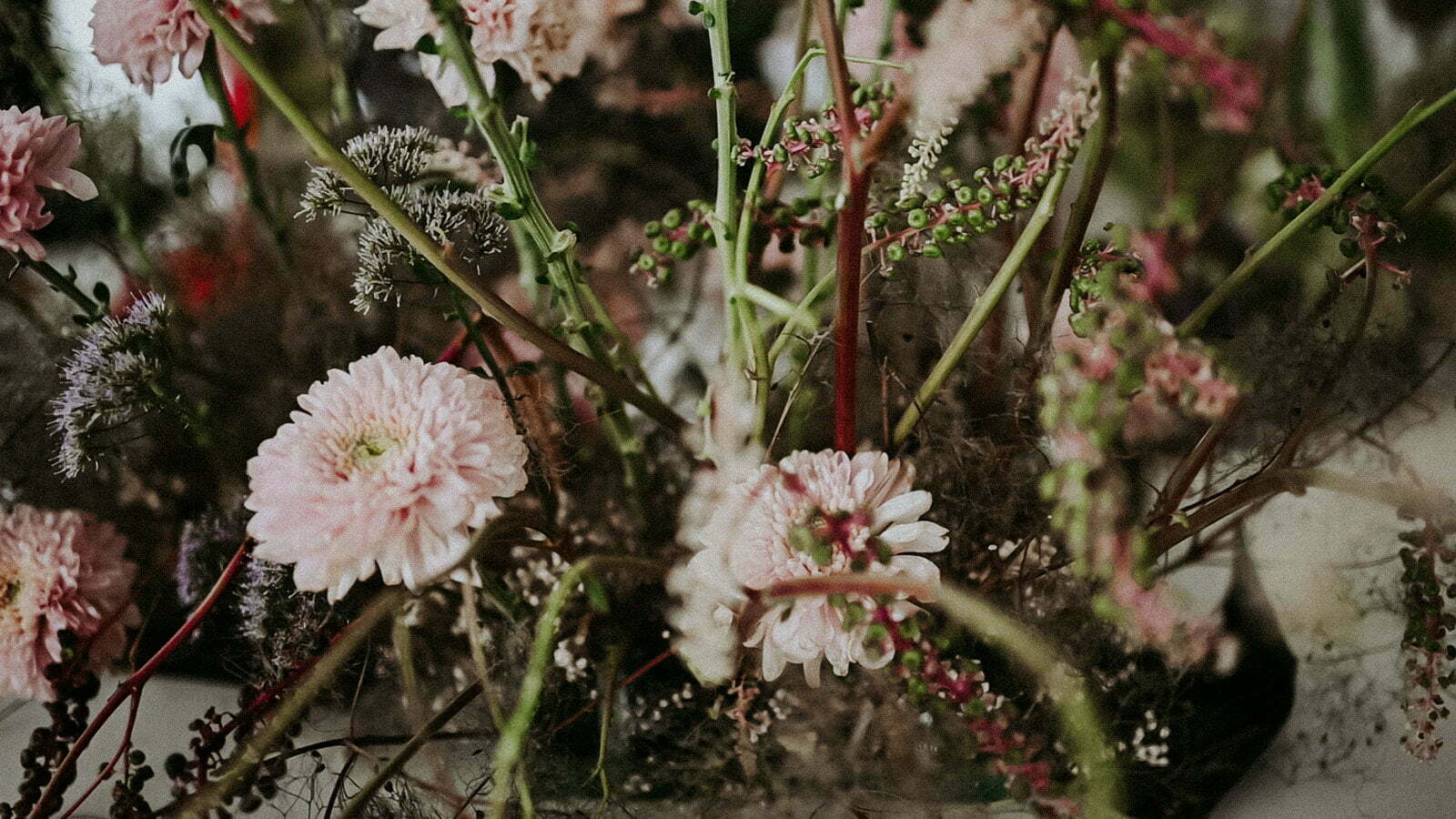 Based on a suggestion of doing a "fashionable and chic" styled shoot from our friend/ partner Phan Tien – the photographer, we came up with an idea of doing a monochrome beach wedding in Danang to challenge our creativity and to bring some inspiration and joys to people.
THE CONCEPT
From the keyword "fashionable and chic" – suggested by the photographer – Phan Tien, we think a monochromatic palette will be something strange, chic and fun enough to convey all of the creativity in a simple and easy way. Neutral tones of white, beige, brown with a subtle touch of dark purple and mauve.
Given that the shoot takes place in Vietnam and specifically in Danang – a beach city, we determined that the shoot should carry the local charms. This idea actually made the materials selecting much involve the concept developing process, or in other words, localities made a crucial part in the creativity and in how we styled each and every detail. Sourcing local materials not only meant a lot to the shoot, saved our budget but also brought about astonishing effect to the whole picture.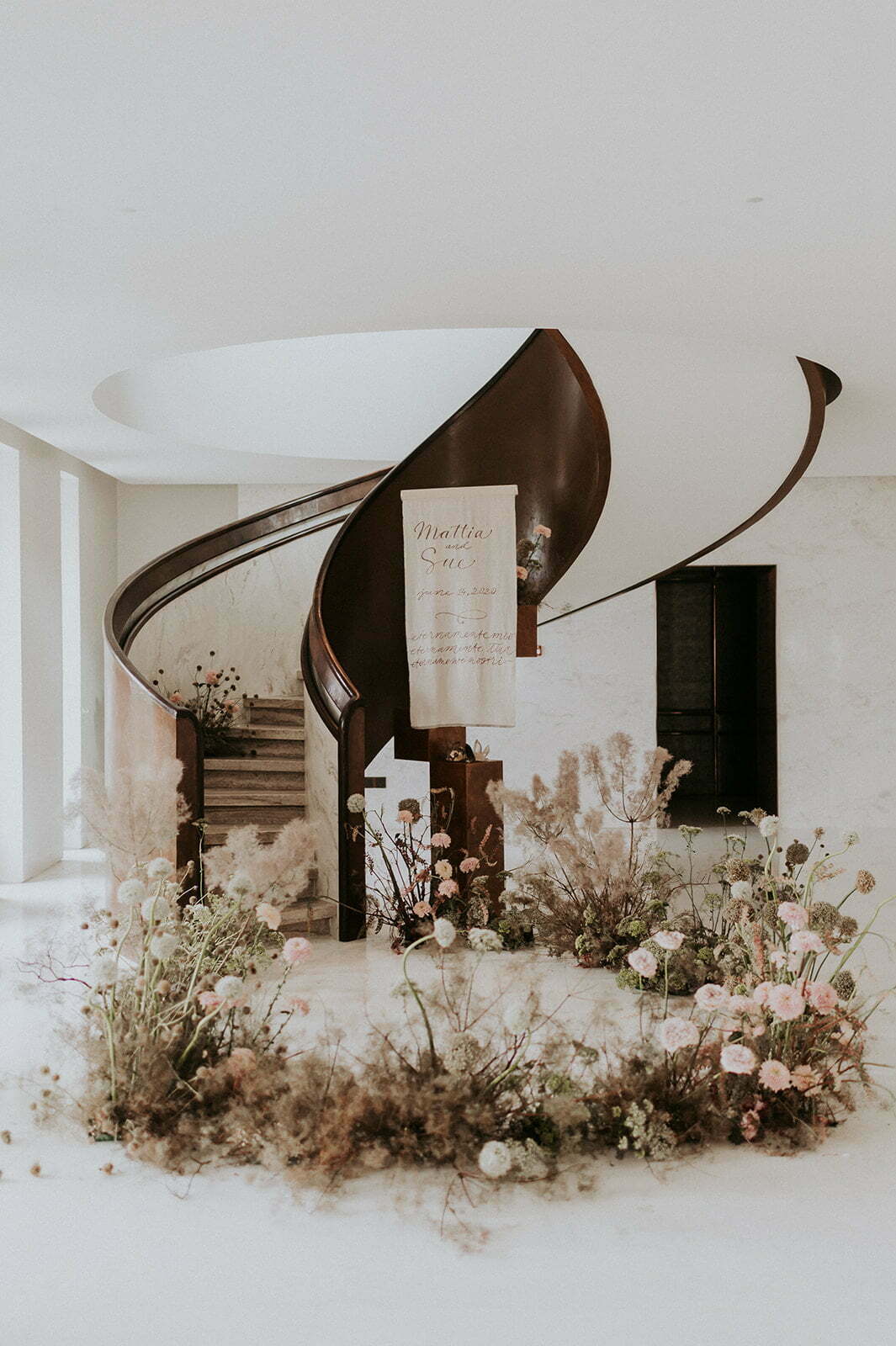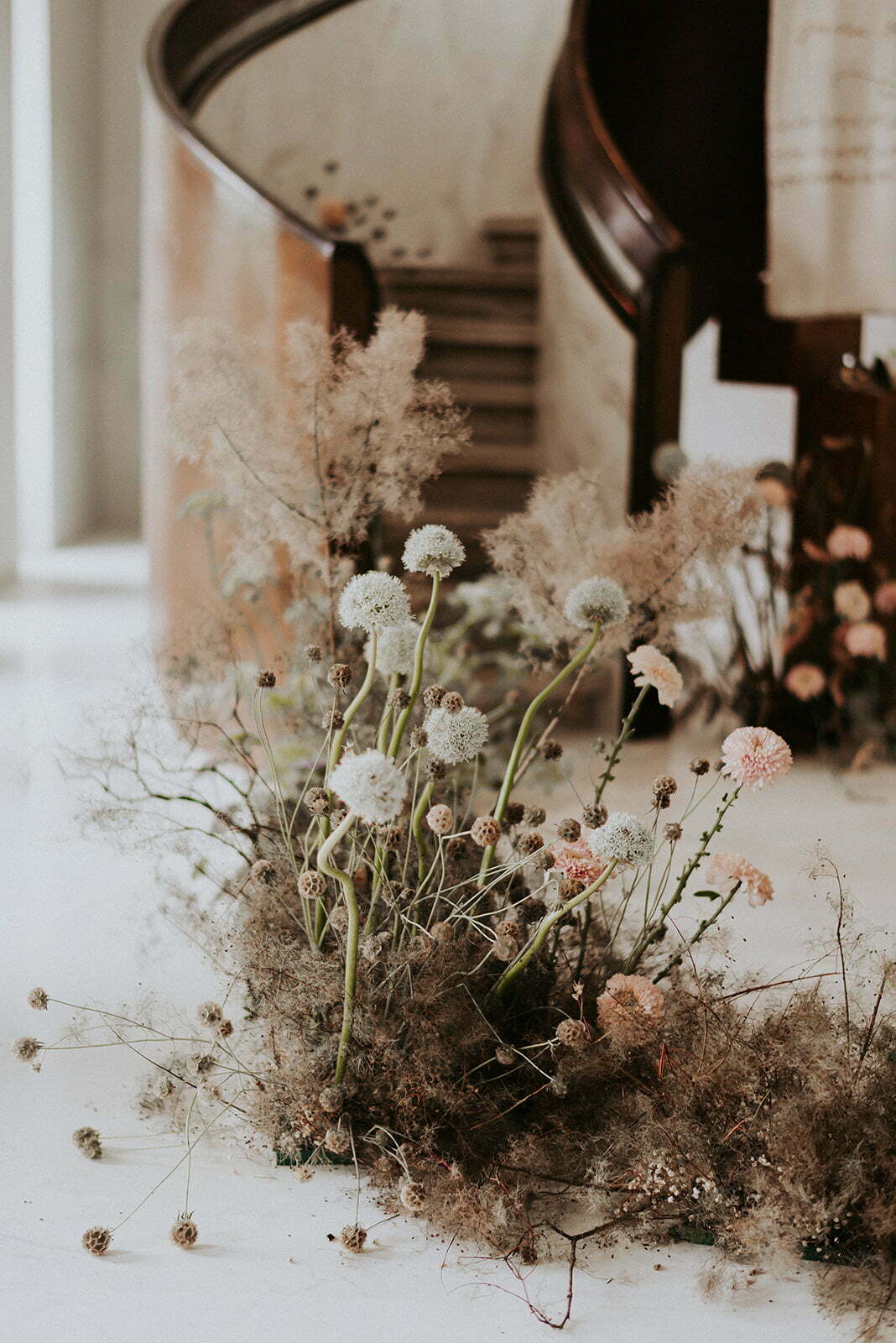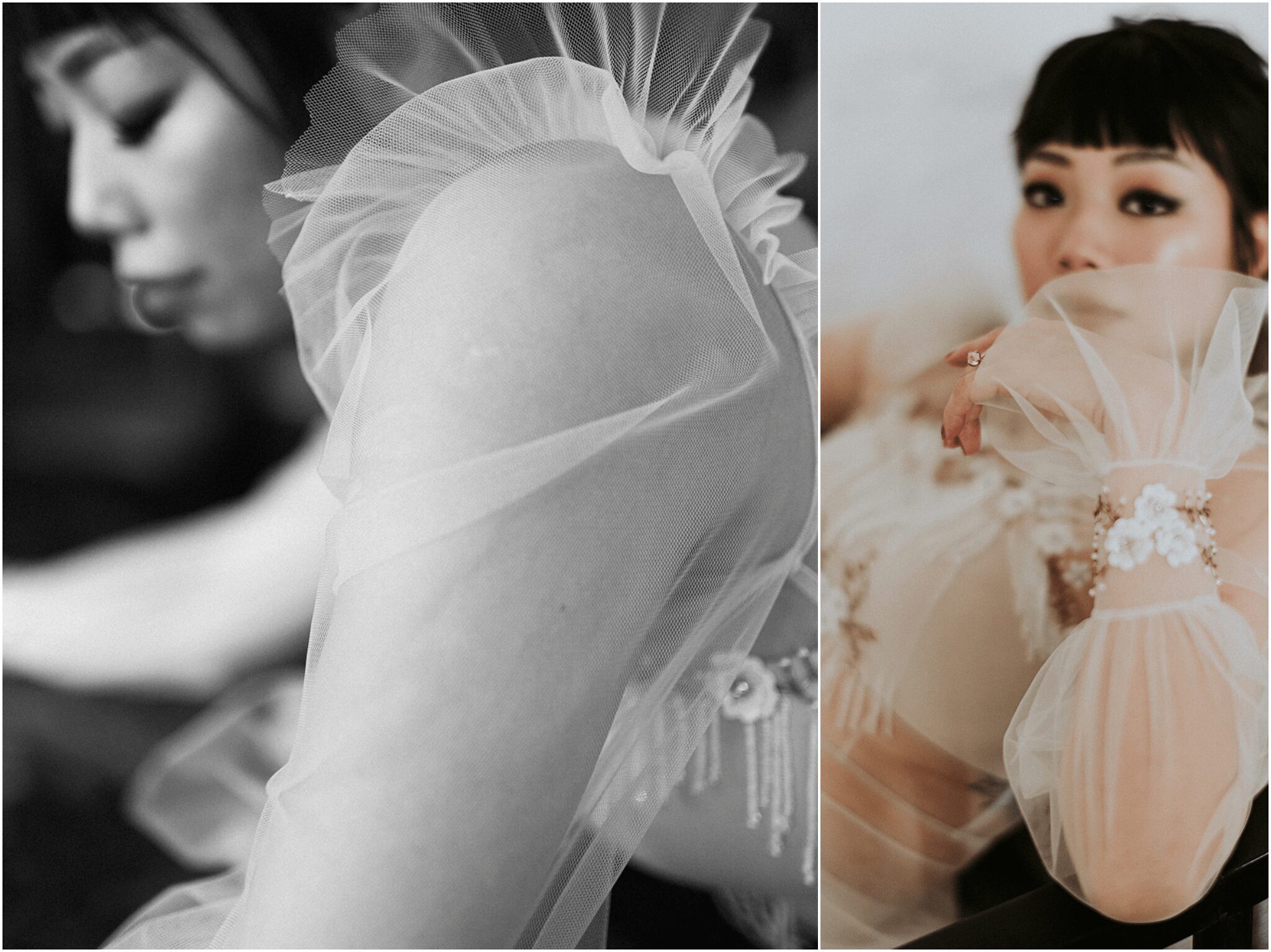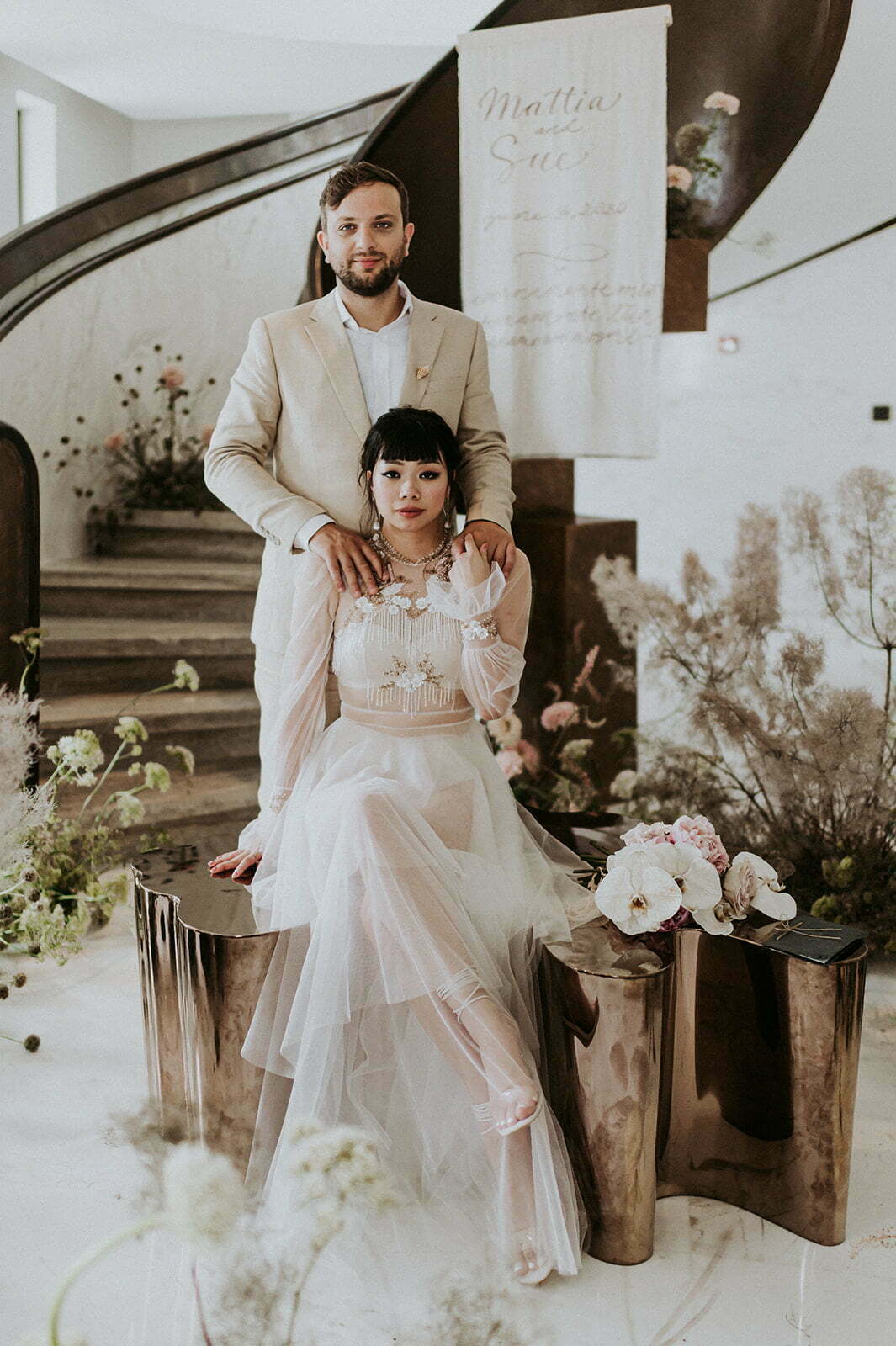 THE BRIDE AND THE GROOM
The couple was Sue and Mattia – our client who was supposed to get married in October but had to postpone till next year since most of their friends and families could not fly to Vietnam due to Covid 19.
Sue is a bold, fun and confident Vietnamese lady while Mattia is an Italian man who is friendly, fun and knows how to enjoy his life. The couple were always willing to try new things, and opened to any of our ideas, which helped us to stretch our creative wings beyond the limitations.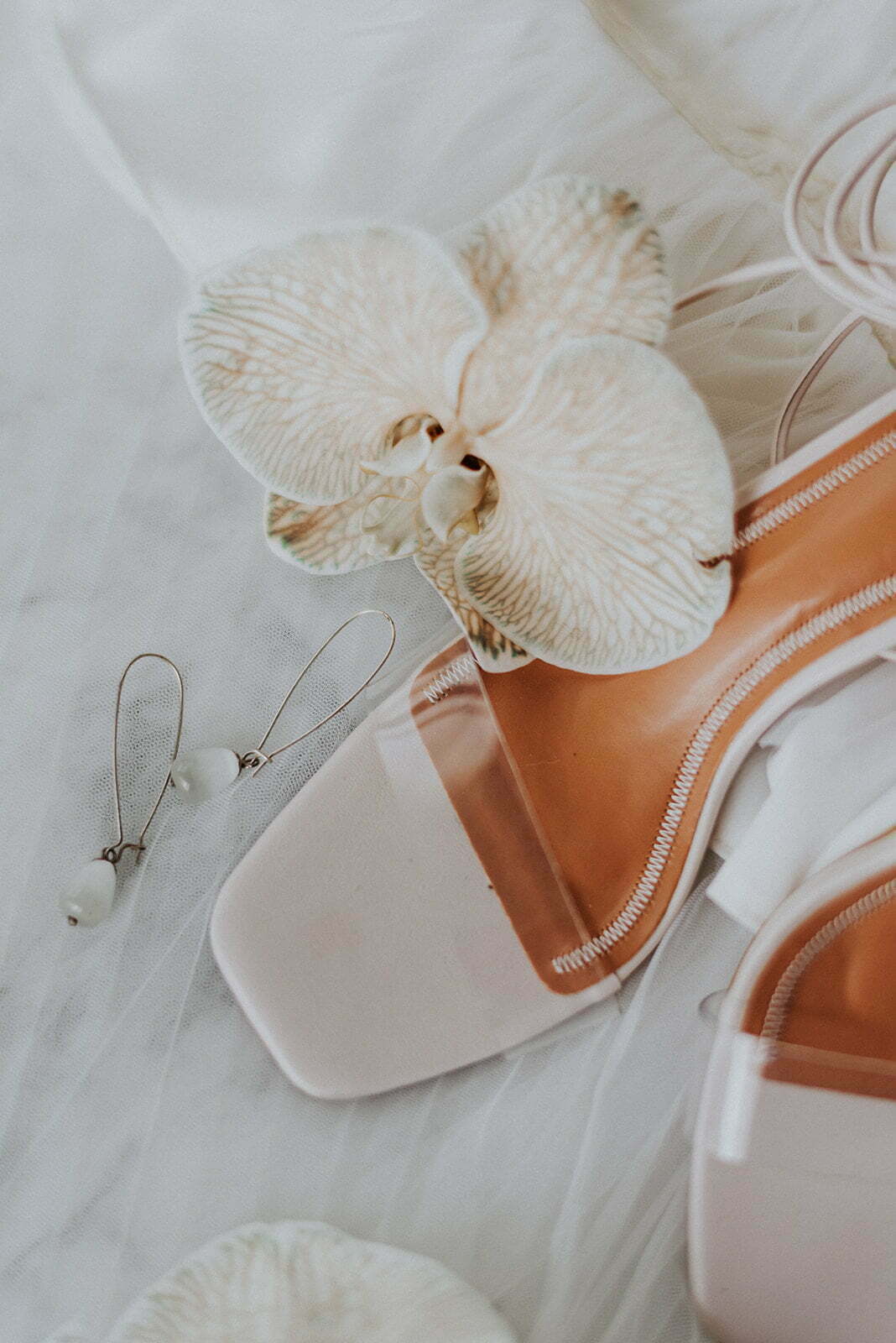 THE WEDDING DRESS
Based on Sue's personality, we think "a non-traditional wedding dress" would be a perfect one to show who she is. She needs something daring, something fierce, something spontaneous. That's why we came up with the idea of her wearing a see -through wedding dress.
Instead of designing a new wedding dress, we decided to select the one in the outlet and restyle it to match the bride's style. Originally, the dress that we chose was styled to be worn with a base plain gown to create a traditionally soft and girly look. It is a see – through dress we then chose to style it with a nude pair of undergarments to highlight her body curves and sophisticated embroidery details on the top of the dress.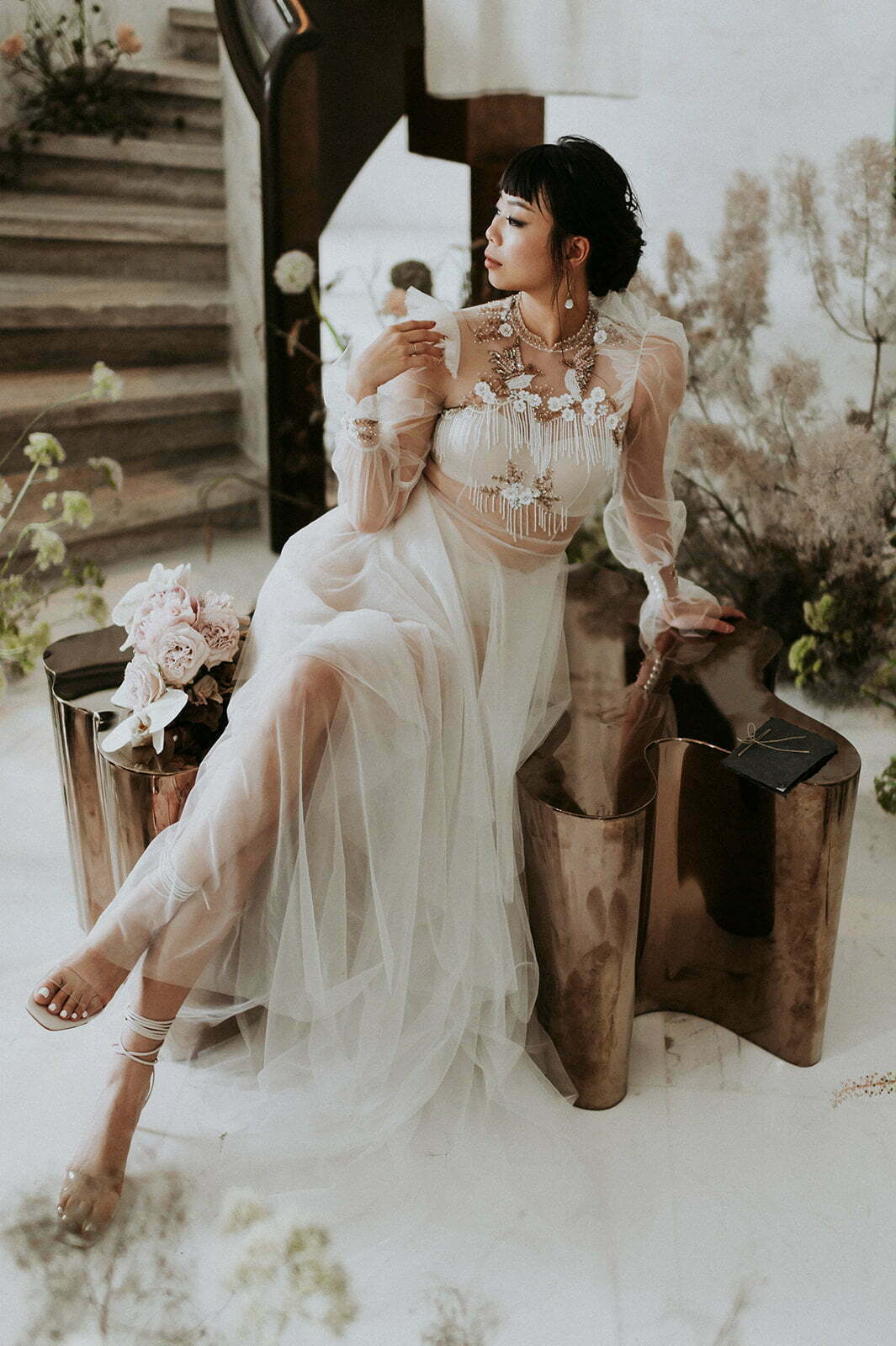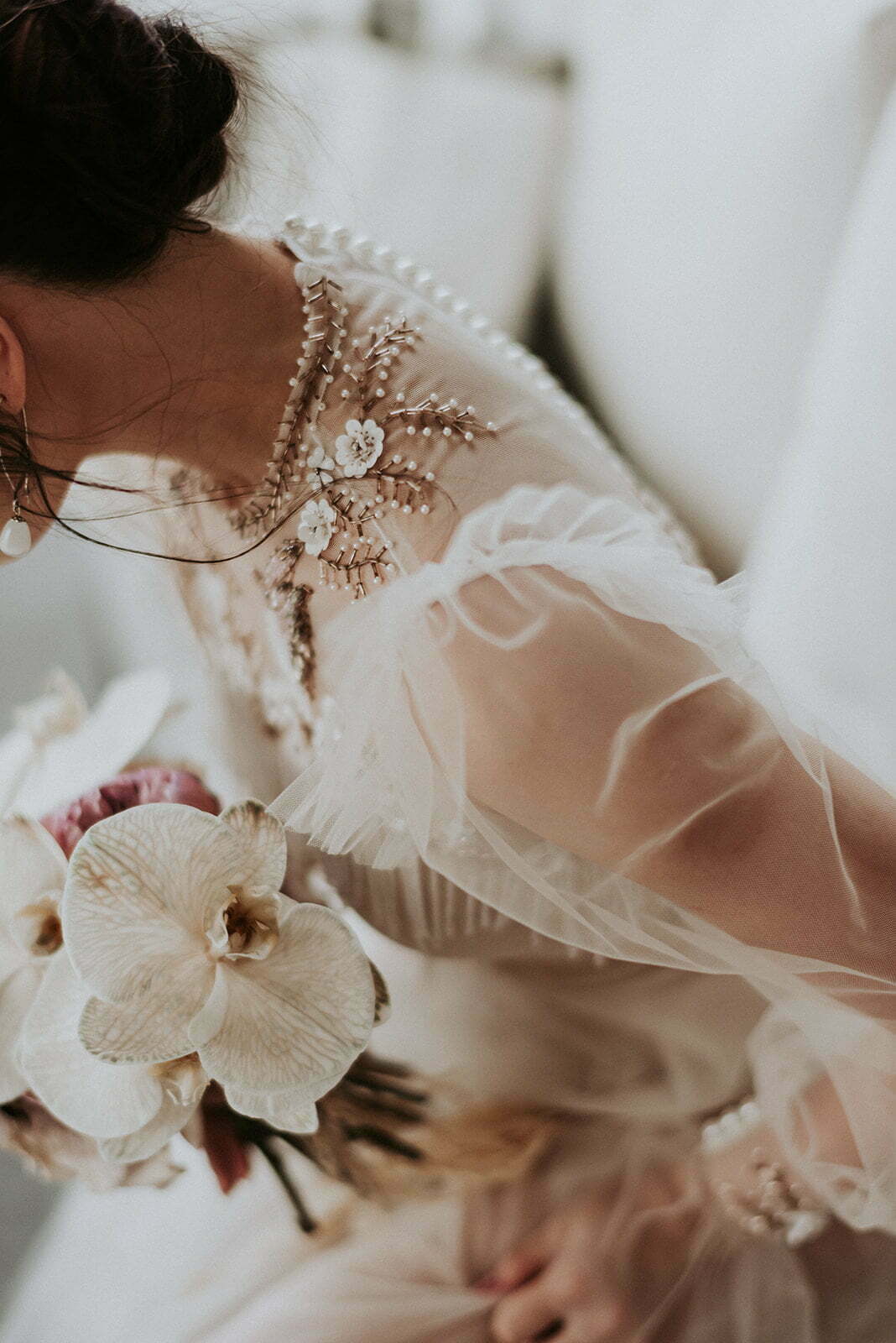 One lovely moment is when Sue put on the wedding dress and ran around trying to avoid the groom. When her friends saw her dress for the first time, they were all like "what are you wearing?". It was not a traditional wedding dress and it seems that people could not get used to it at first. However, Sue looks so comfortable and confident in it and after all, they were all convinced that the dress matches her personality so much and it looks just perfect on her.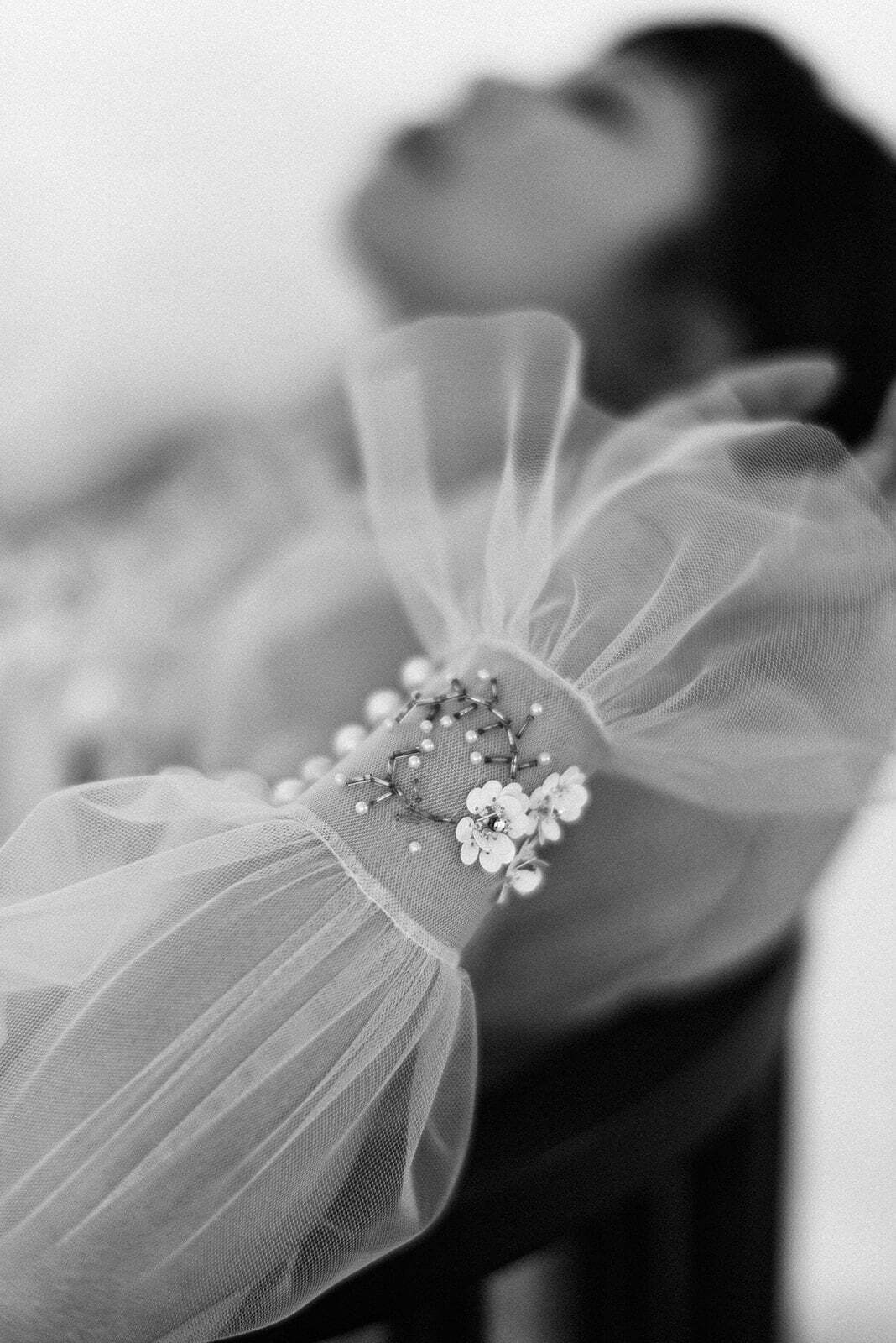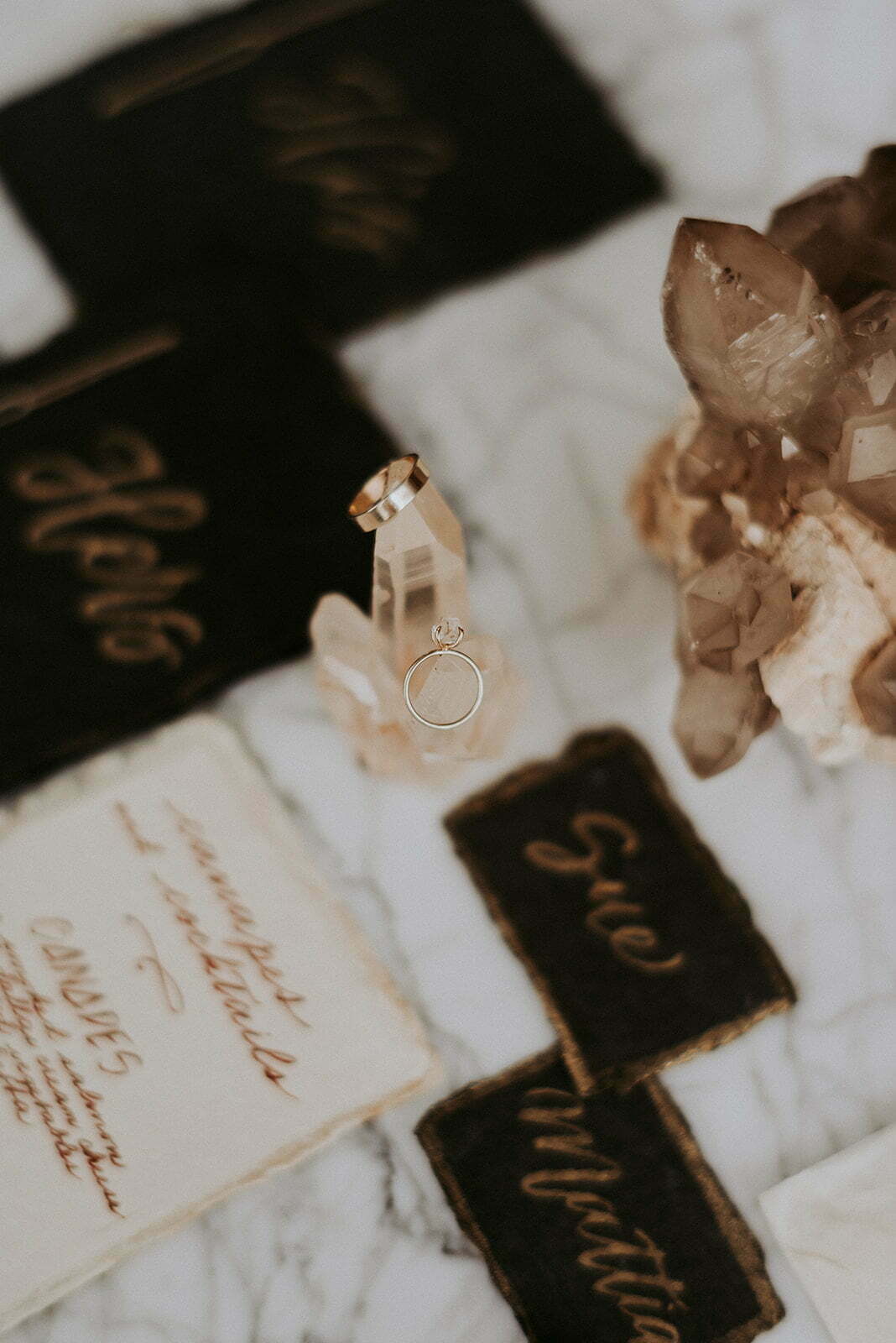 Not every woman wants a giant, perfectly cut, super sparkly diamond ring for her engagement ring. Needless to say, Sue is that type of woman. We suggested her to go with a Herkimer diamond ring which is raw and inherently unique. Meanwhile, Mattia is a humble, honest man so a rough gold band ring fits him the most.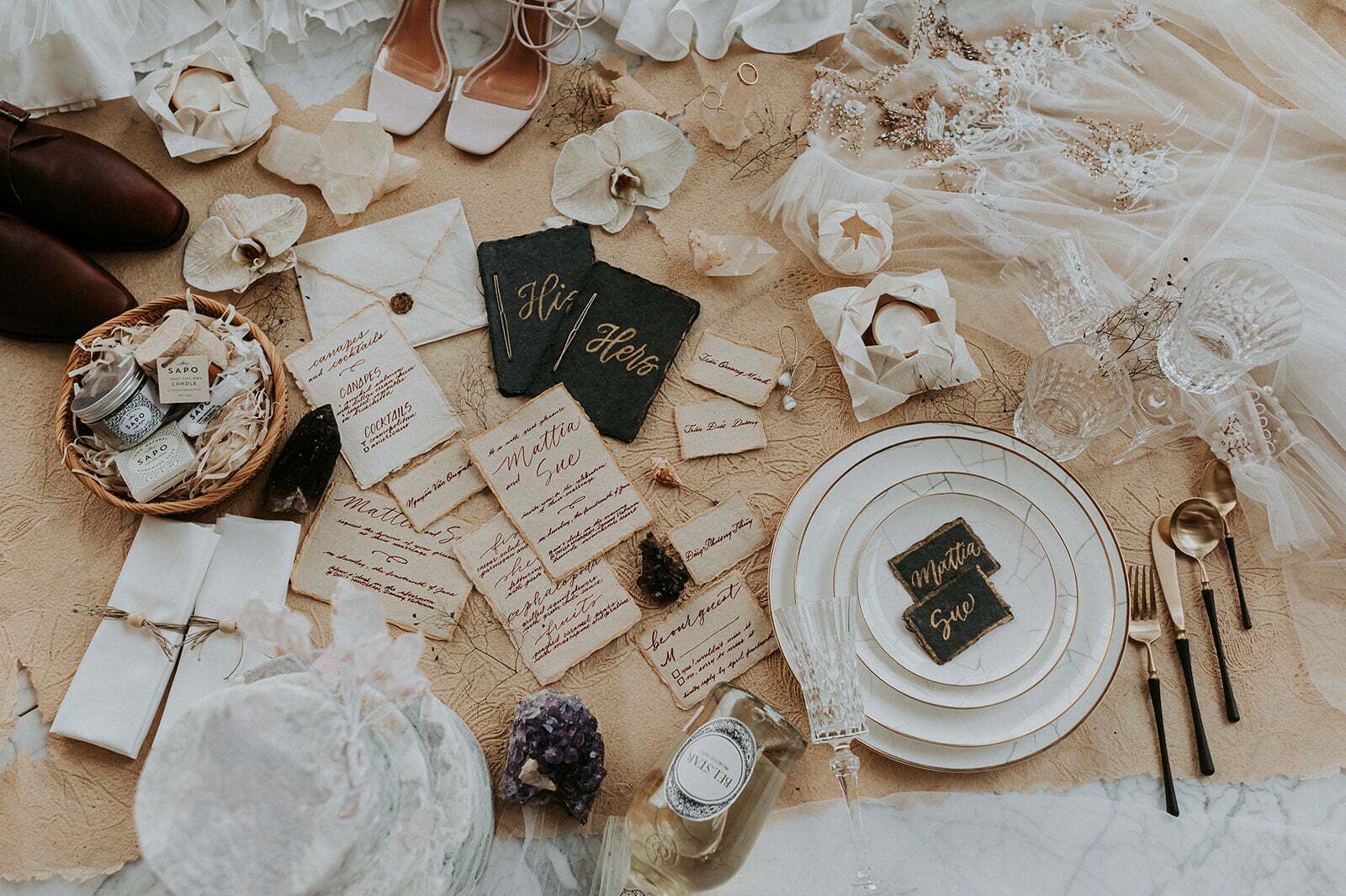 HANDWRITING STATIONERY
Instead of using printing stationery, we have all the wedding stationery including invitations, vows books, menus, name tags, welcome sign written by Letter and Soul – a calligrapher based in Hoi An.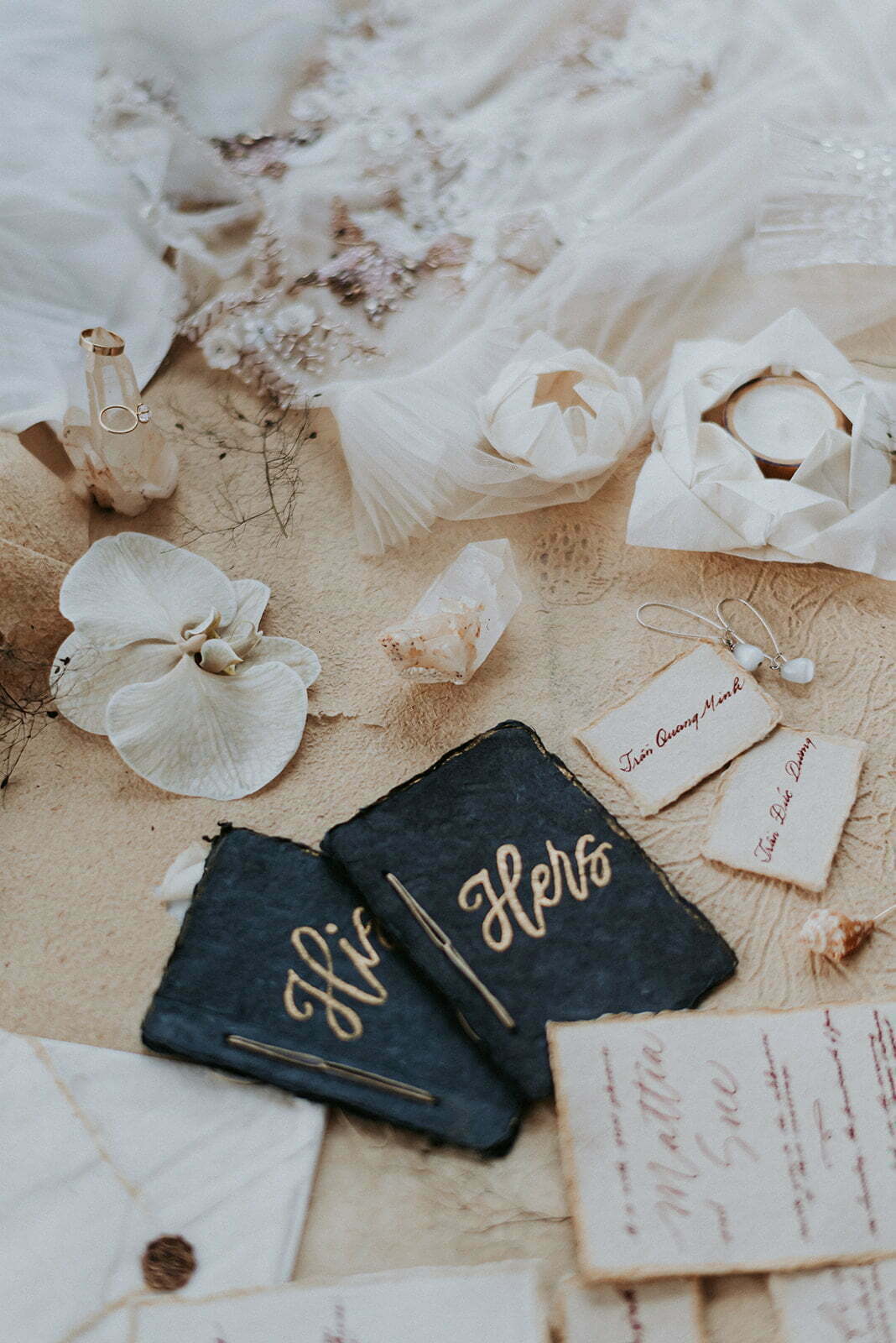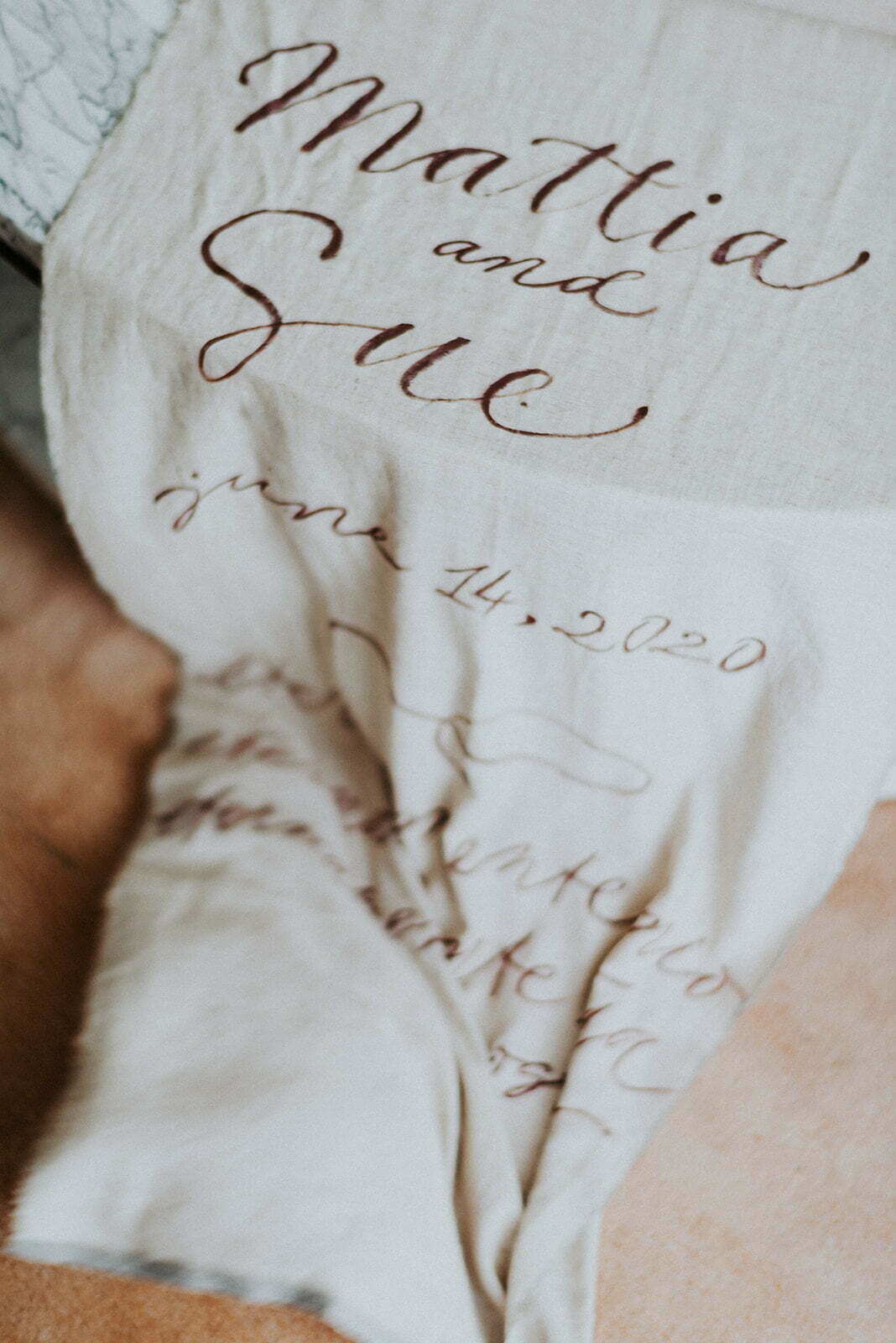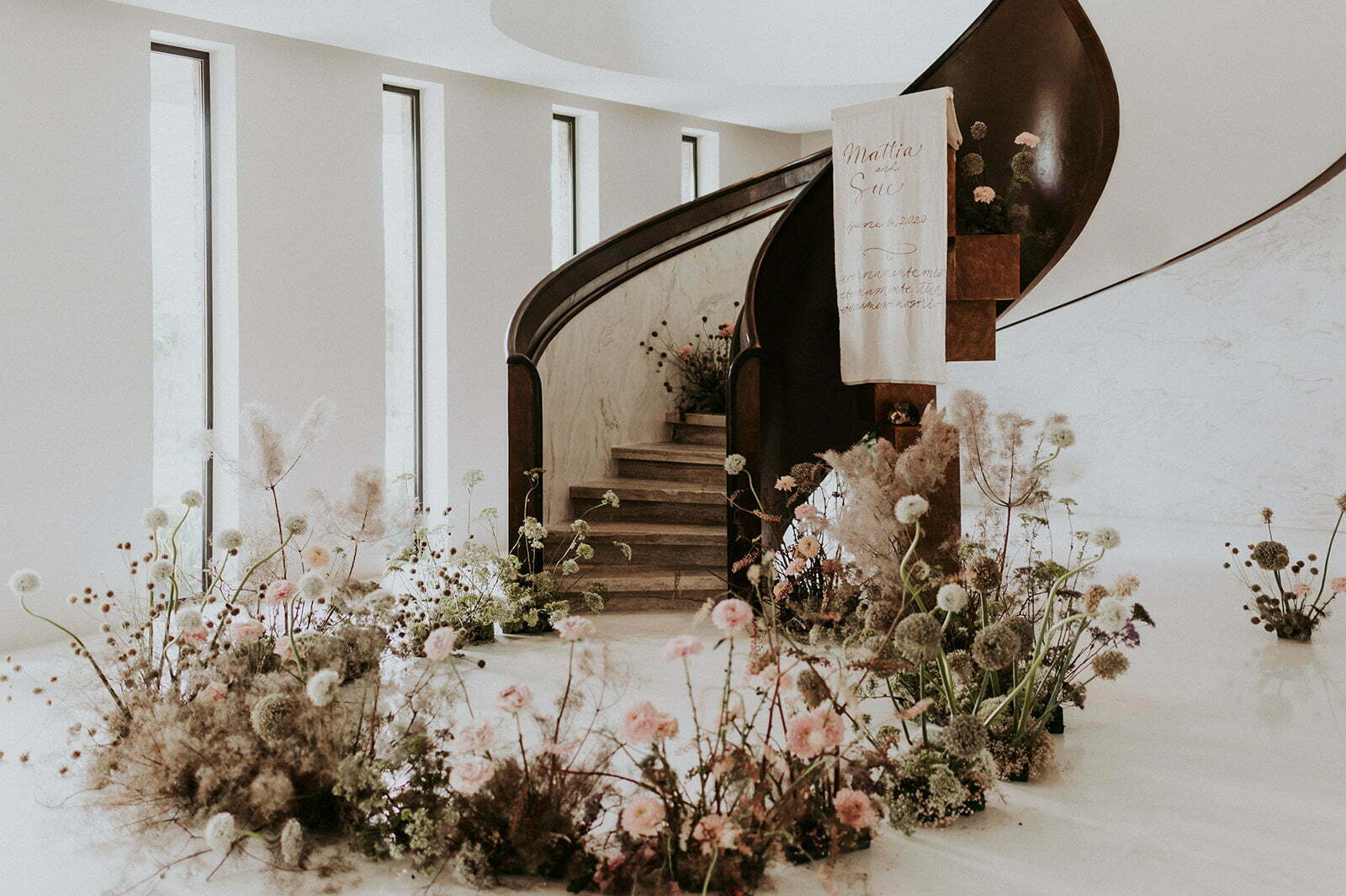 FLOWERS ARE NOT EVERYTHING
We did not think about flowers as a major element in wedding decoration. Moreover, we tried to find types of flowers and greens which could go well with other materials of the setup and together made up a nice harmonious overall.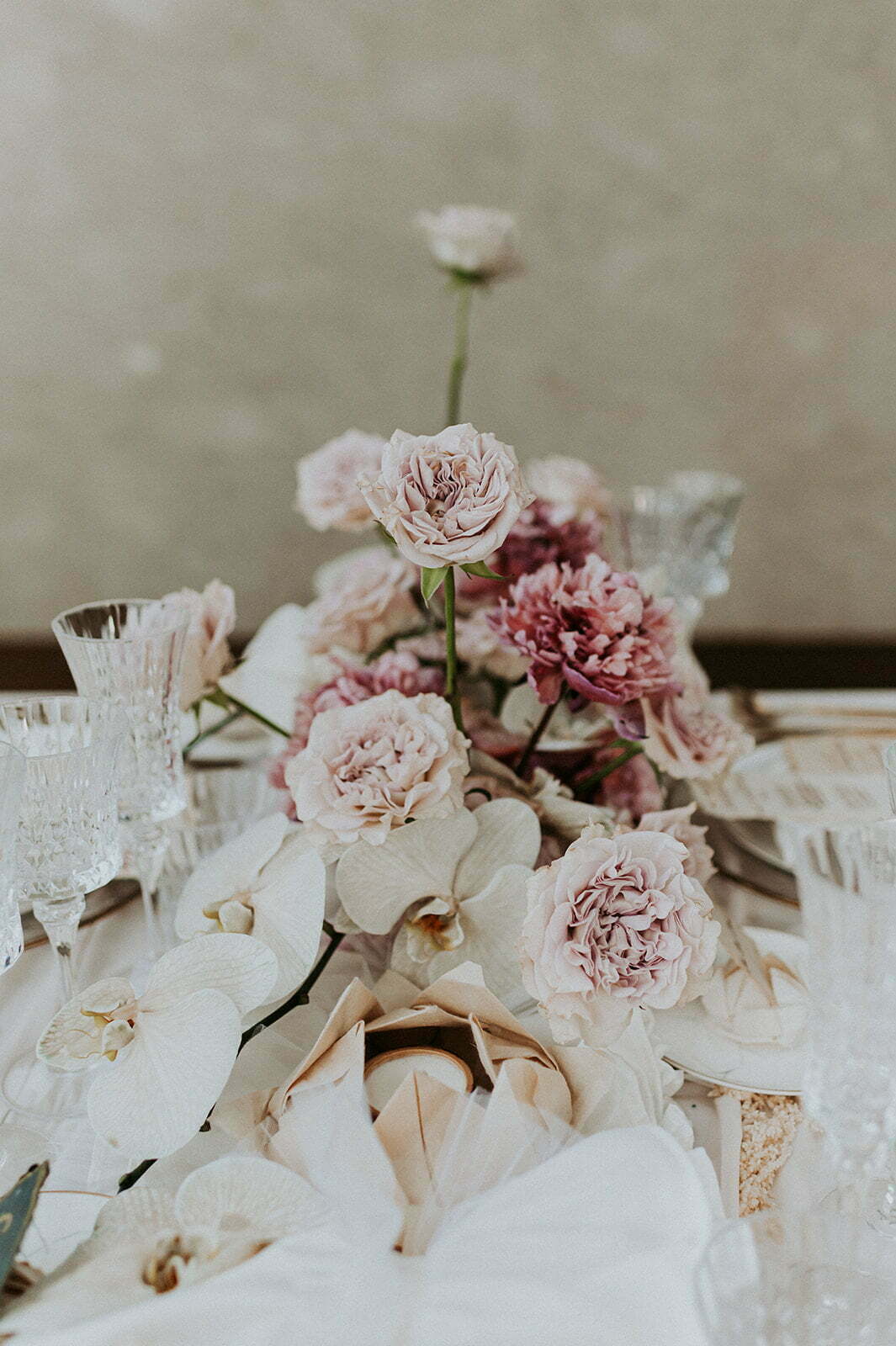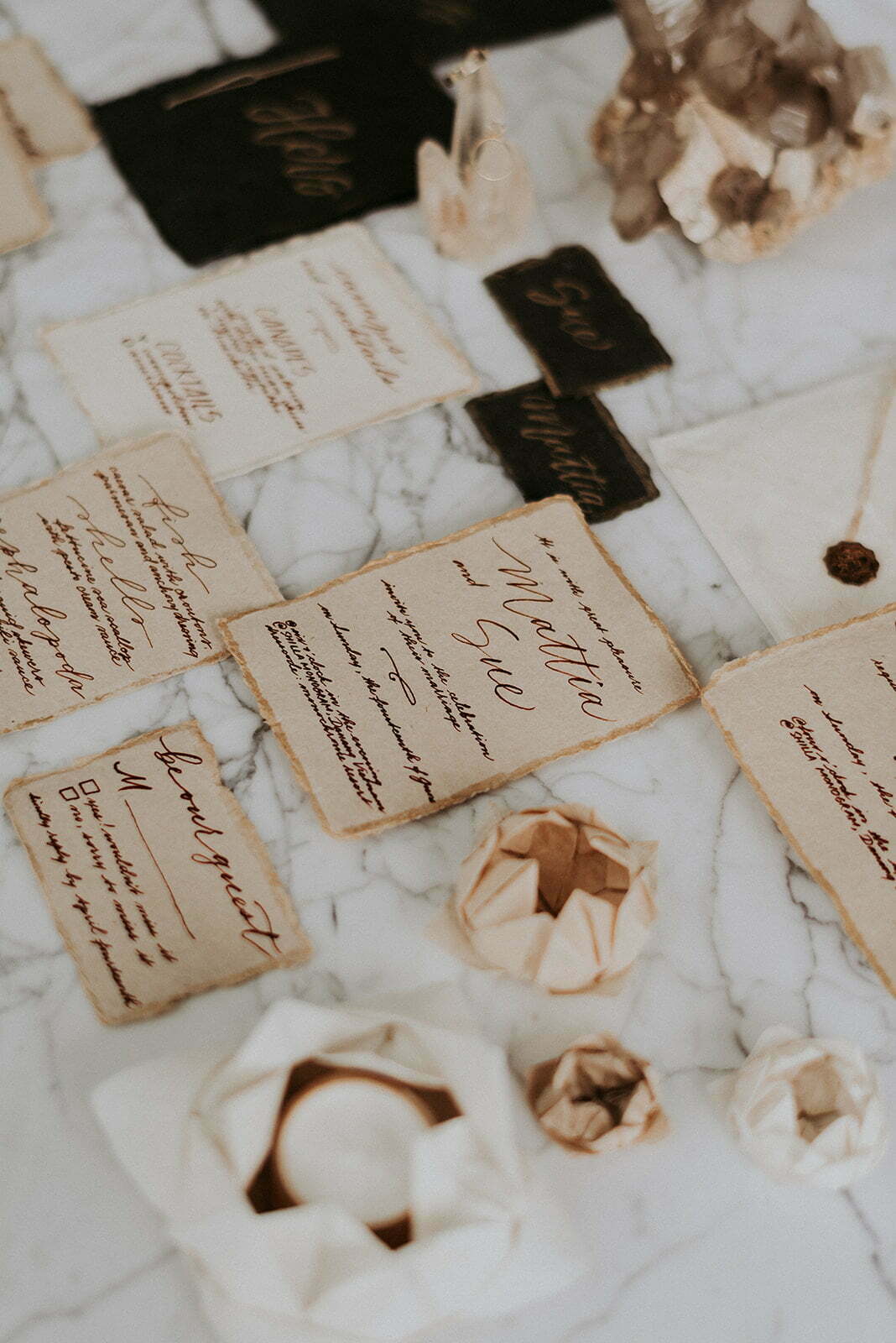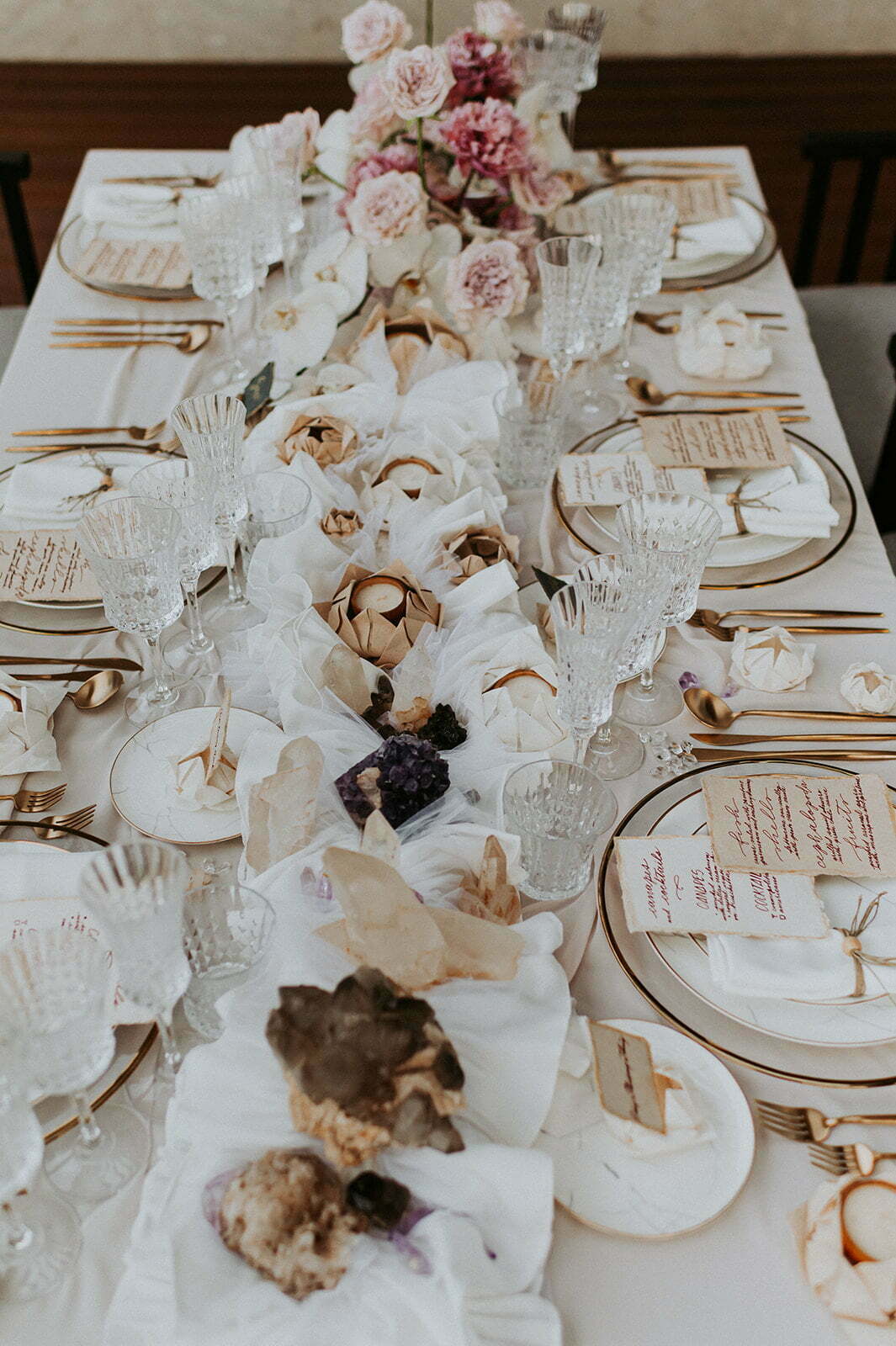 NATURAL GEMS AND STONES AS DECORATIVE ELEMENTS
The Marble Mountains in Danang is known as a gem mine. In Vietnam, it is assumed that natural gems & stones are only used for feng shui purposes as its healing power that helps to balance the body, mind, and spirit. People tend to be so serious in gems & stones arrangement due to its spiritual meanings. On the other hand, we approached gems and stones simply at it best – its natural color and sparkle, how gems & stones bend the light into different directions. Amethyst and Herkimer diamonds are definitely the highlight of the table set up.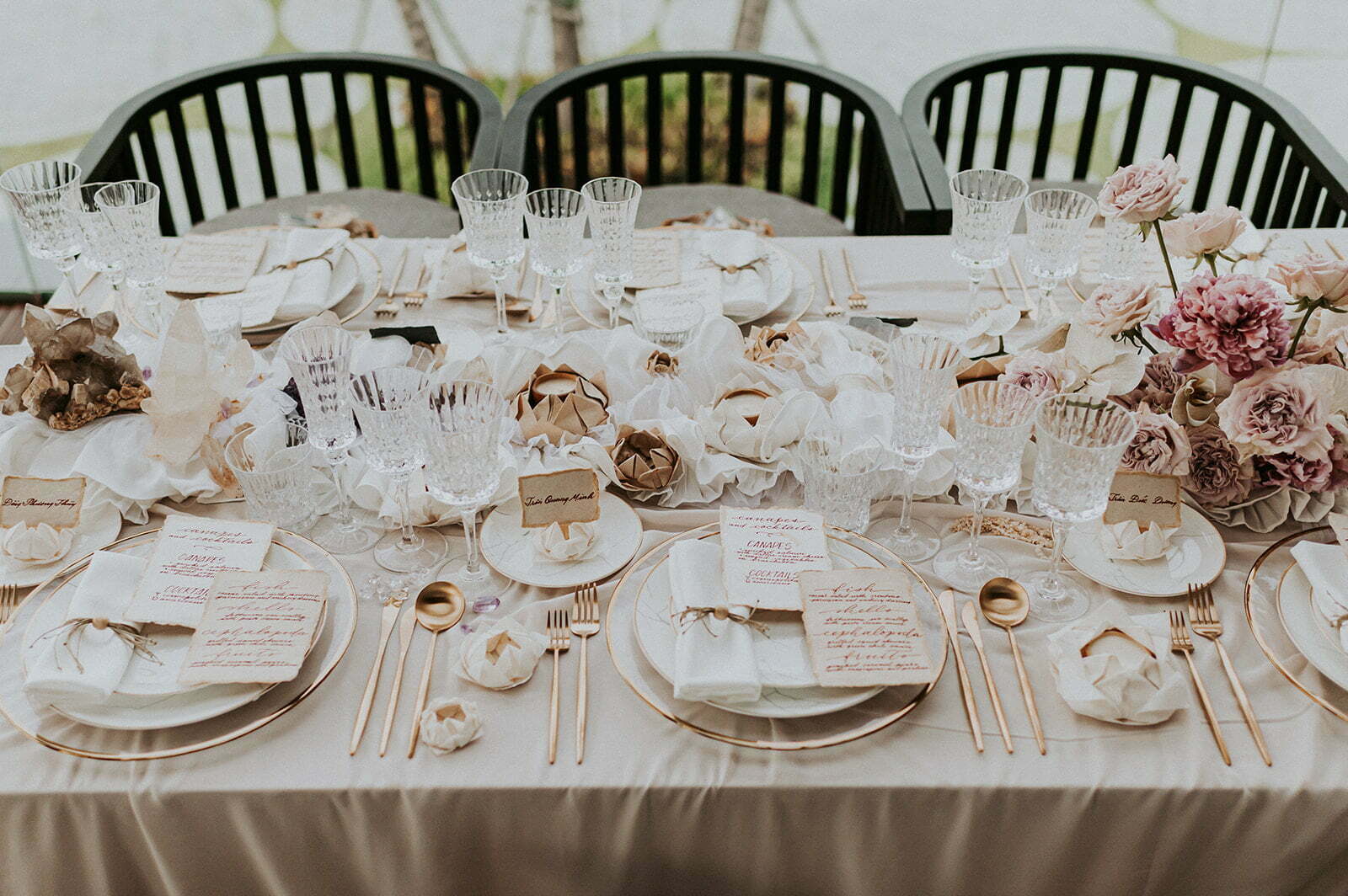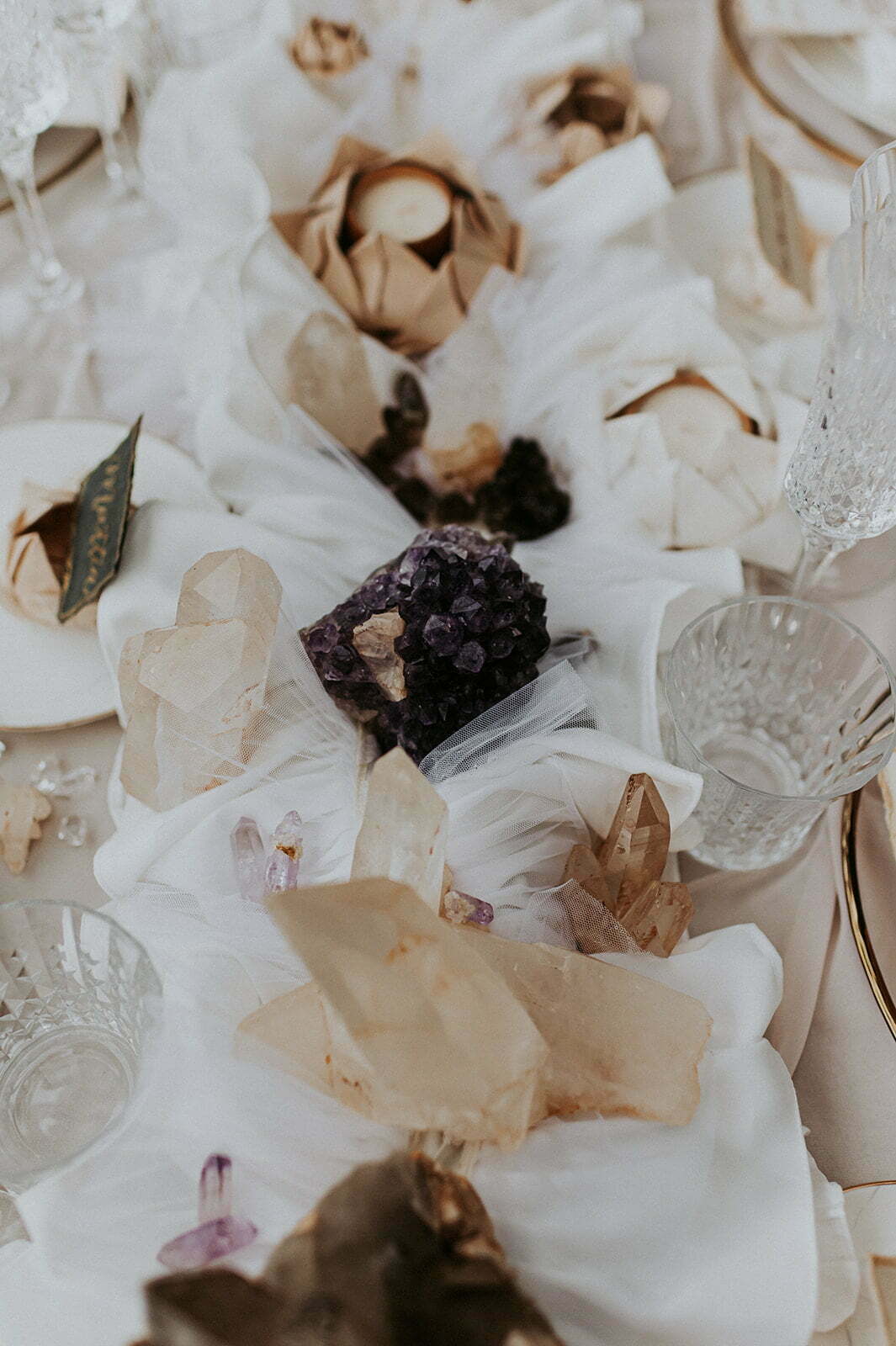 TABLE SETTING – A LOCAL TOUCH
The first thing comes to one's mind when talking about Danang is the beach with gentle waves. To illustrate the waves, we need something fluffy, wavy and layering. That's how we brainstormed the idea to tailor the table runner by using 2 types of fabric and 3 different techniques to create the final effects.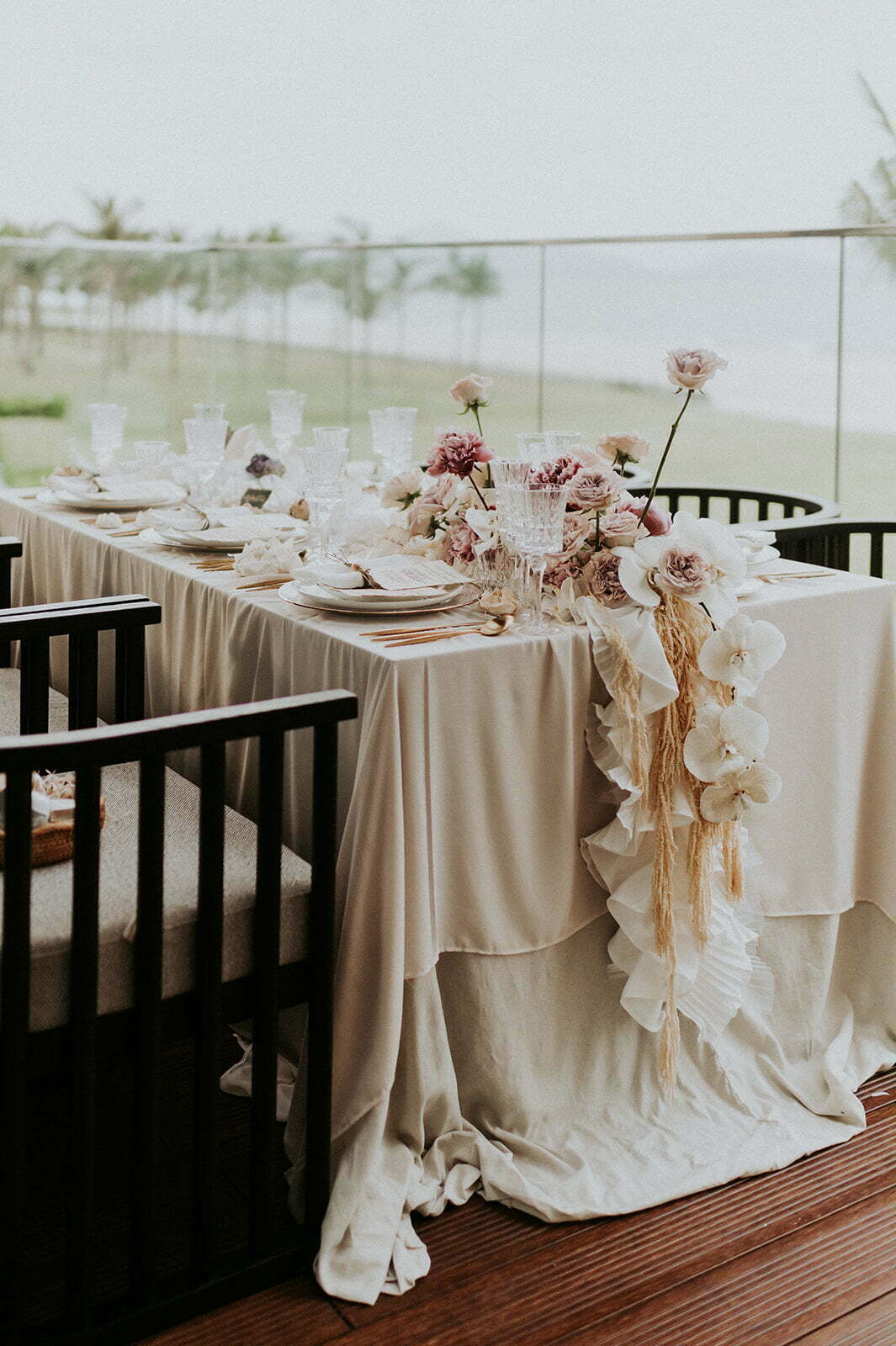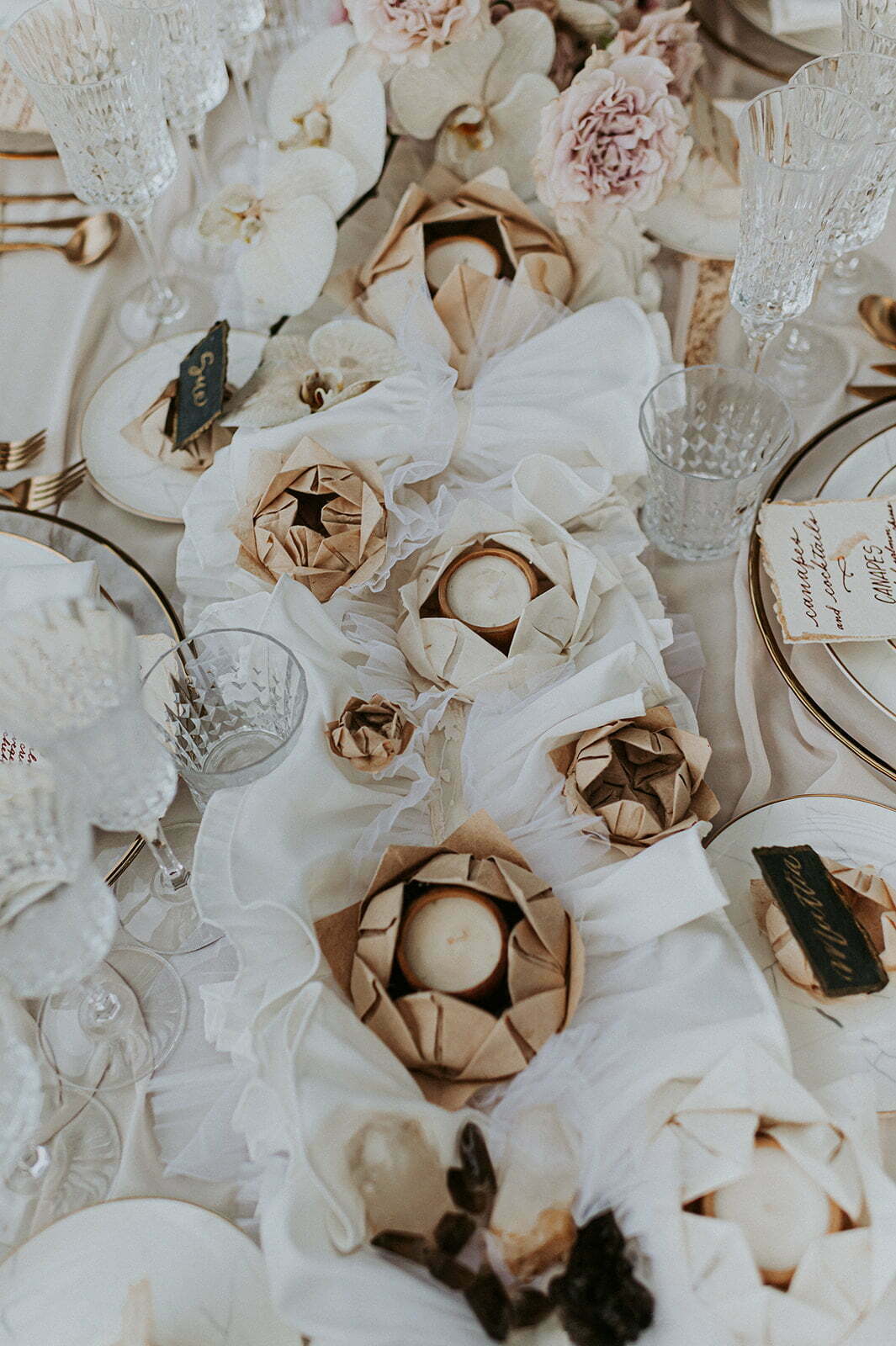 One of the signature things of Hoi An is the colorful floating lanterns and this is a local charm that we want to add to the wedding. To match it with the monochrome palette, we chose handmade coconut paper as material and instead of simply cut it into shape, we applied origami art to maximize the craftsmanship of the decorative items.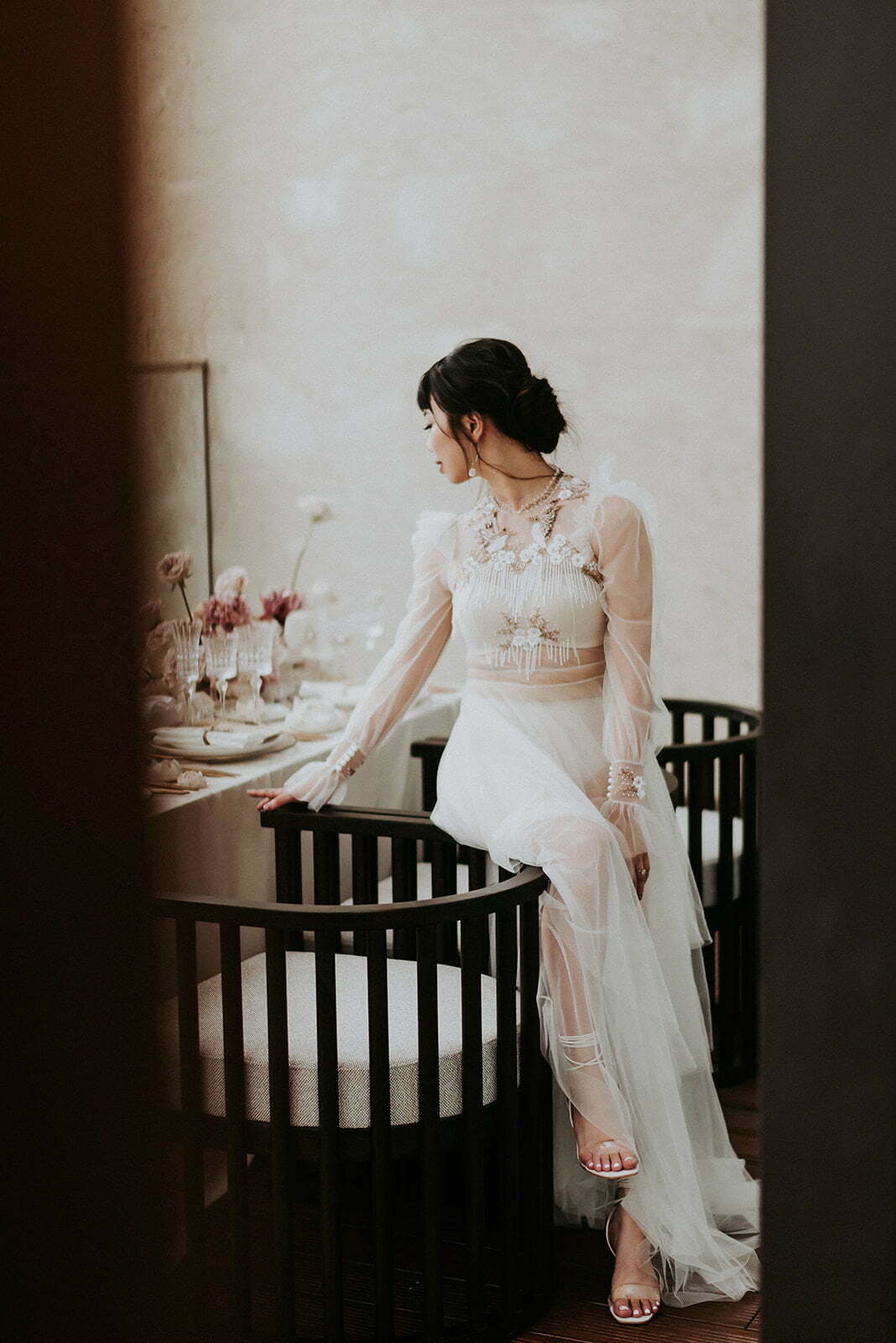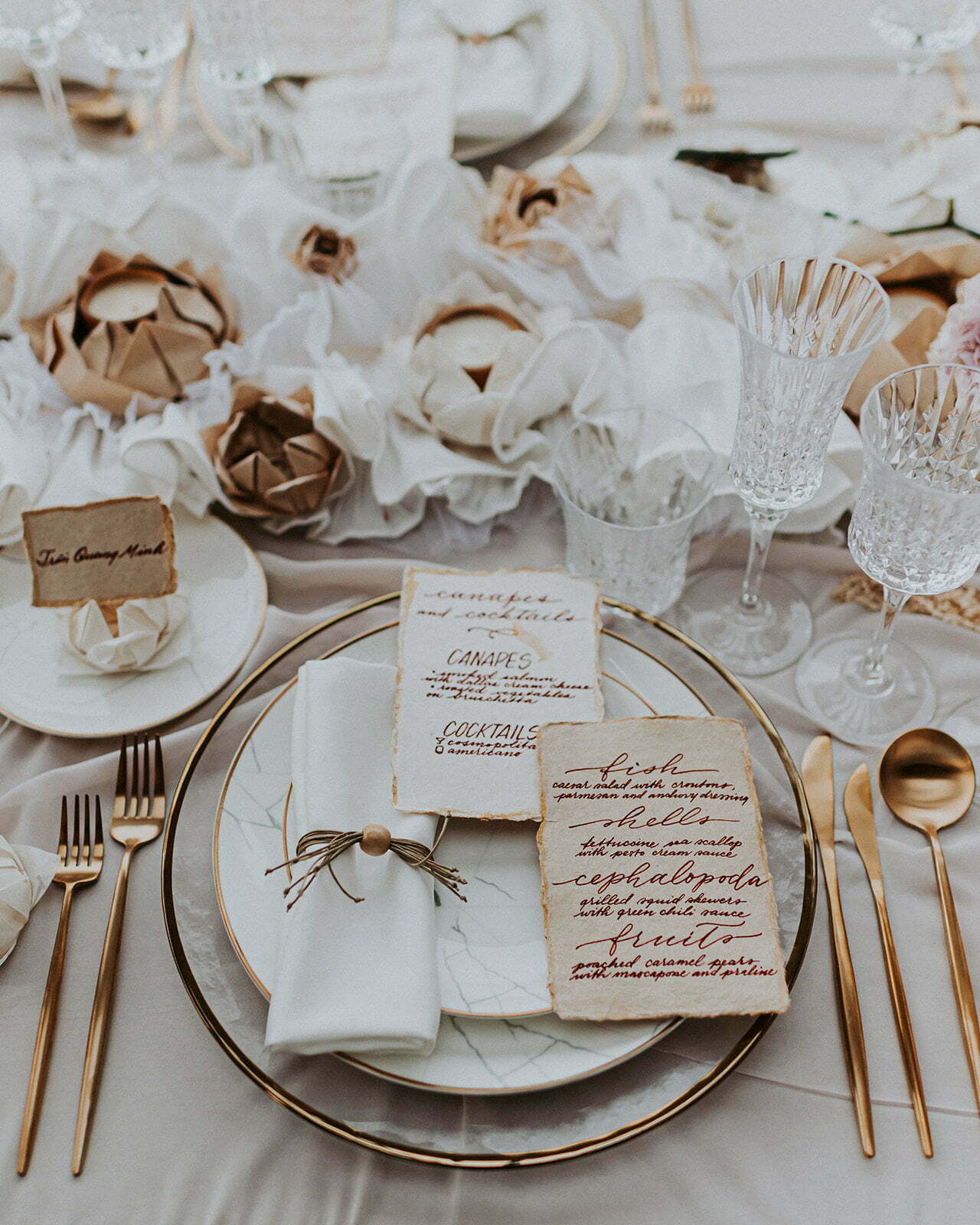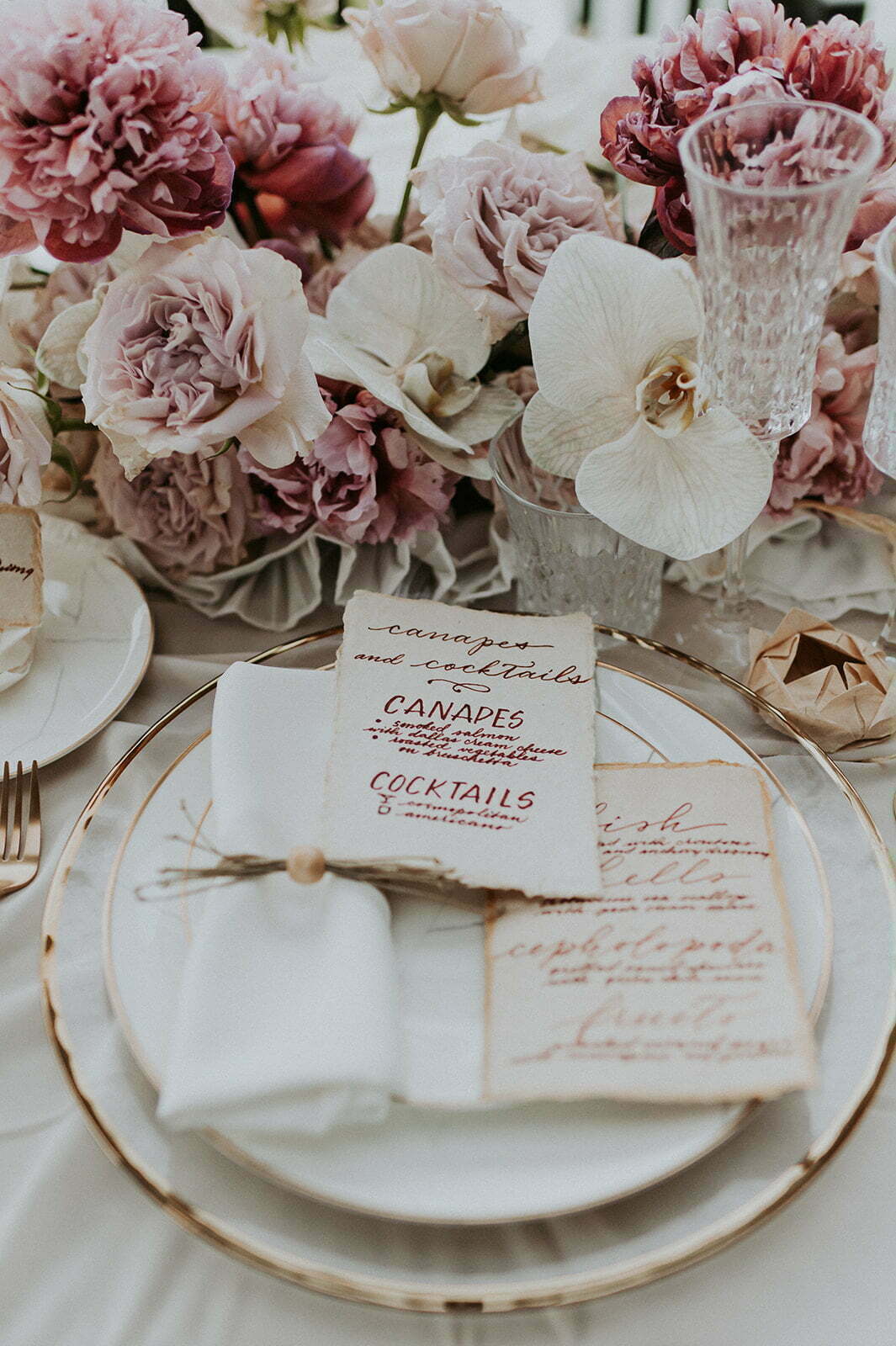 WEDDING FAVOR
Wedding favor kit is another local charm that we added to the wedding. The kit included scented candles stored in bamboo tubes, masks, lip balms and soaps, all were handmade with natural ingredients and absolutely environment friendly.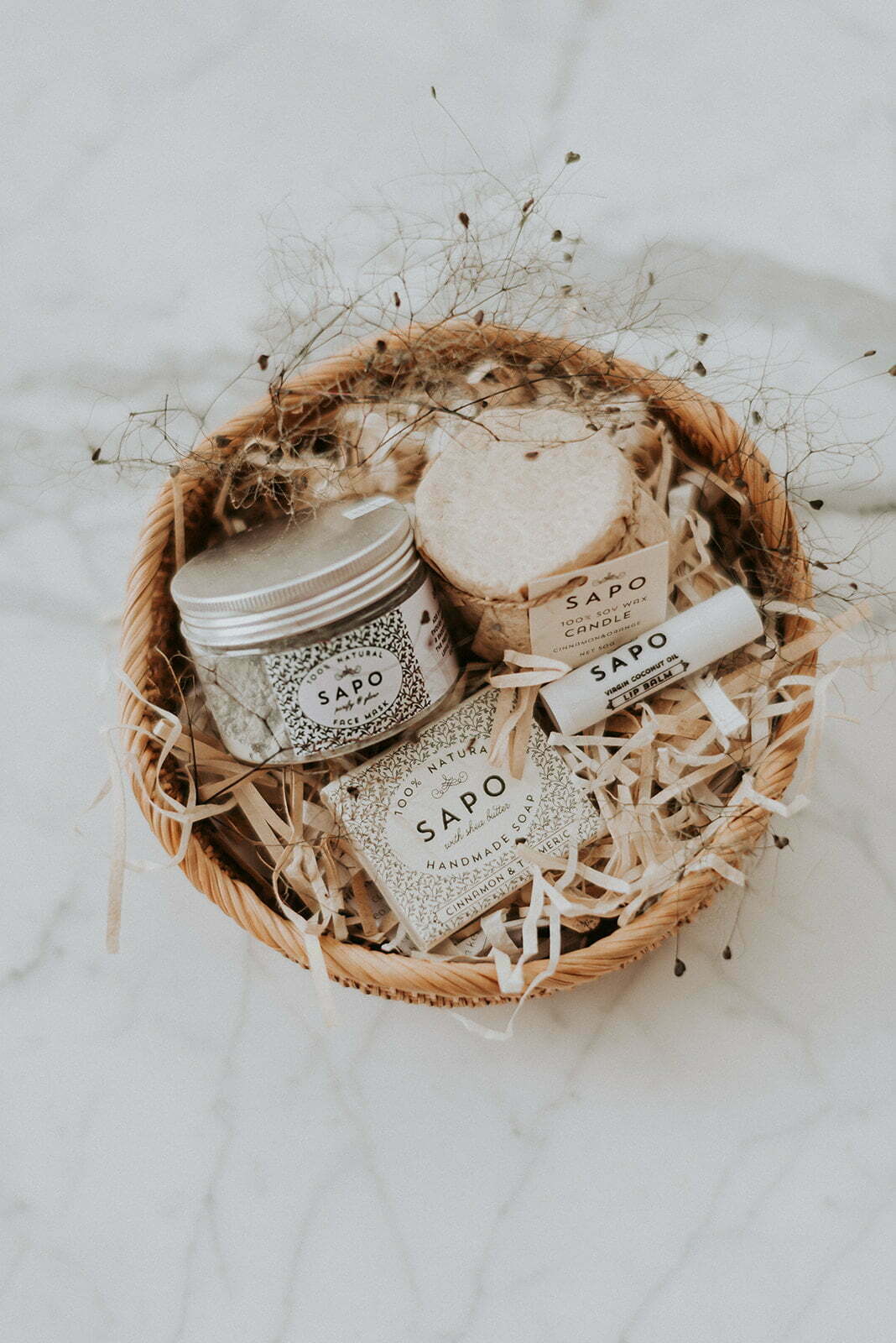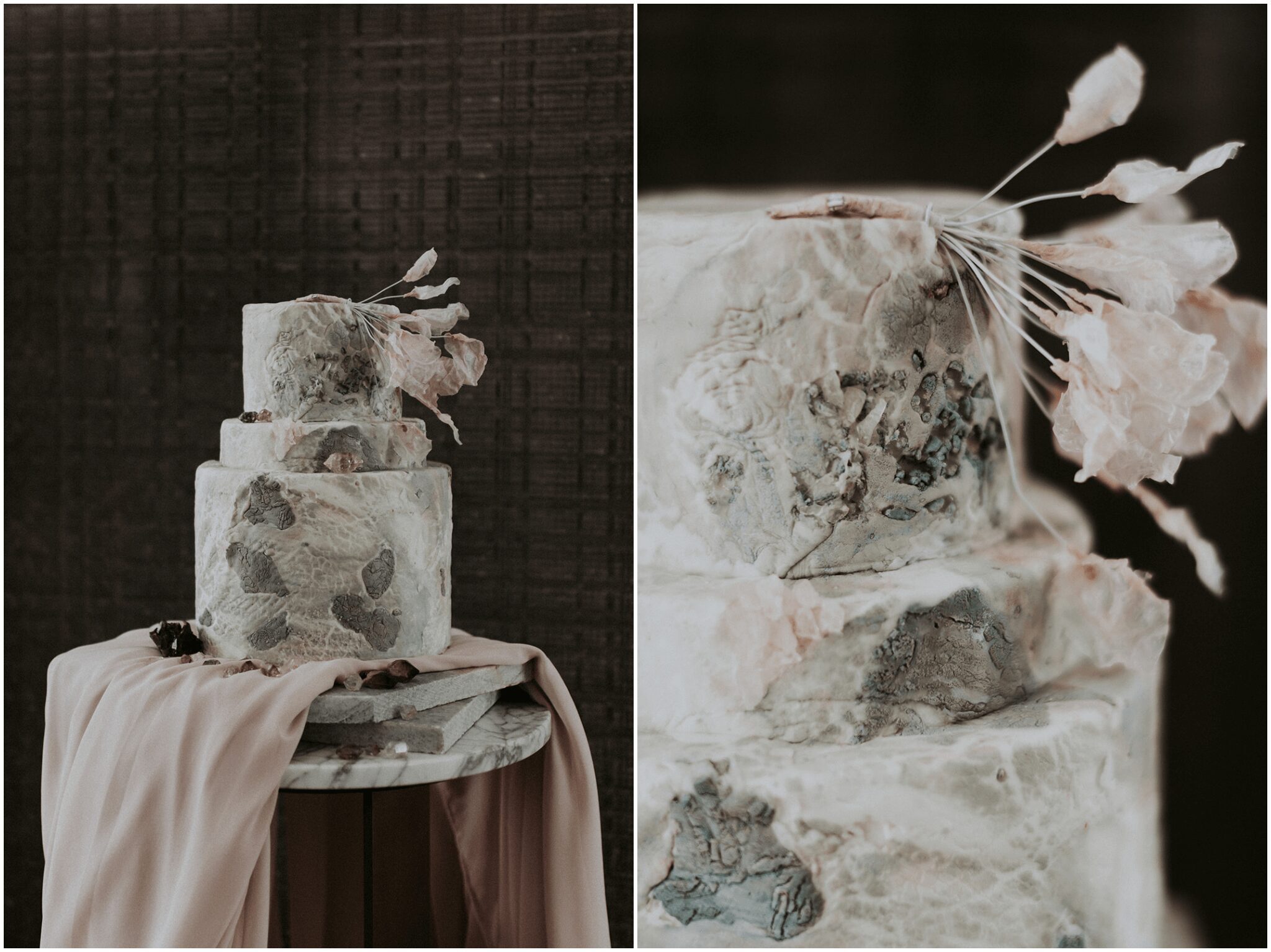 The idea of the wedding cake was to recreate the patterns and colors of marble. The highlight of the cake is a crystal quartz cluster in the form of sugar which overlays part of the cake surface.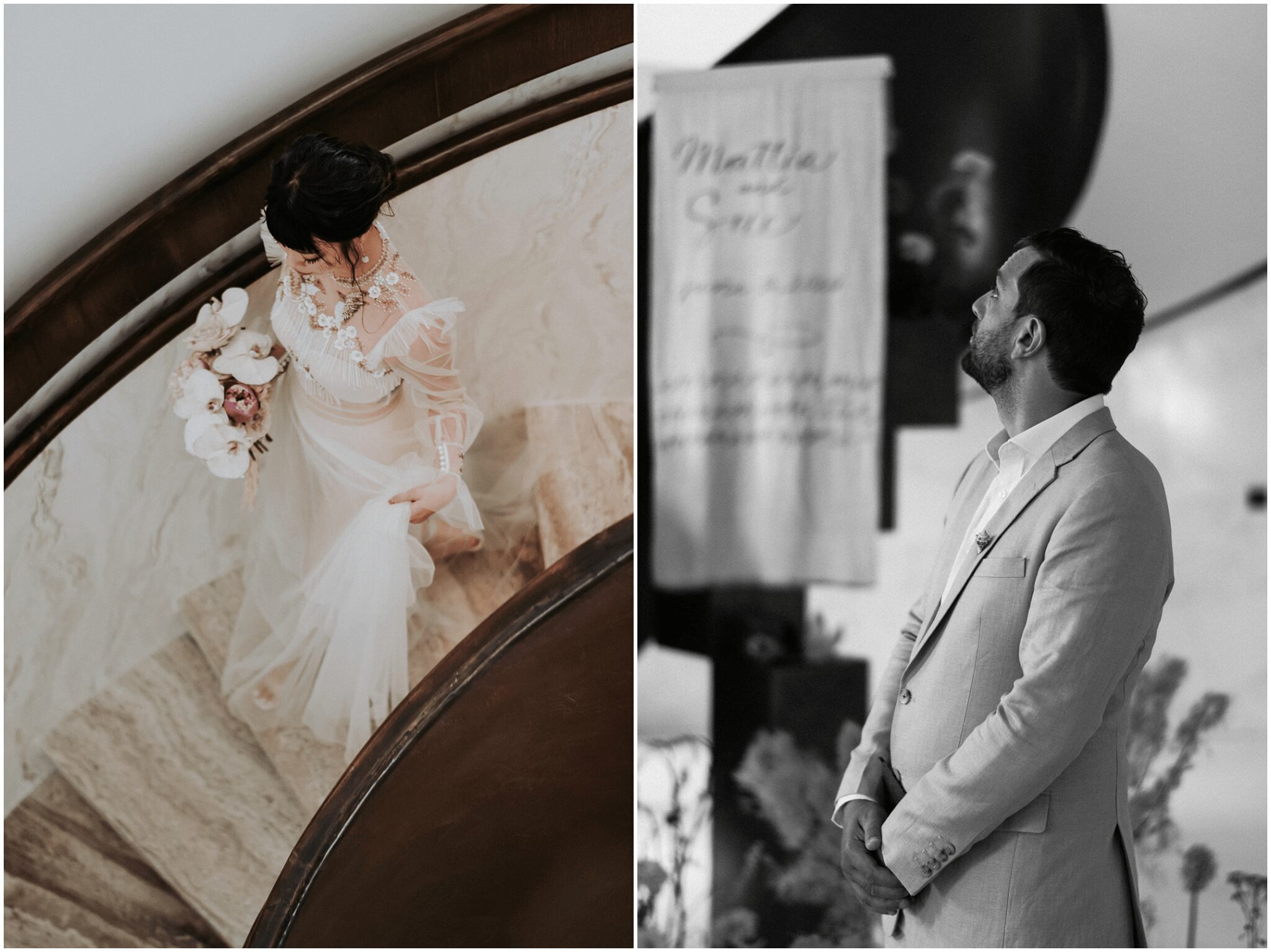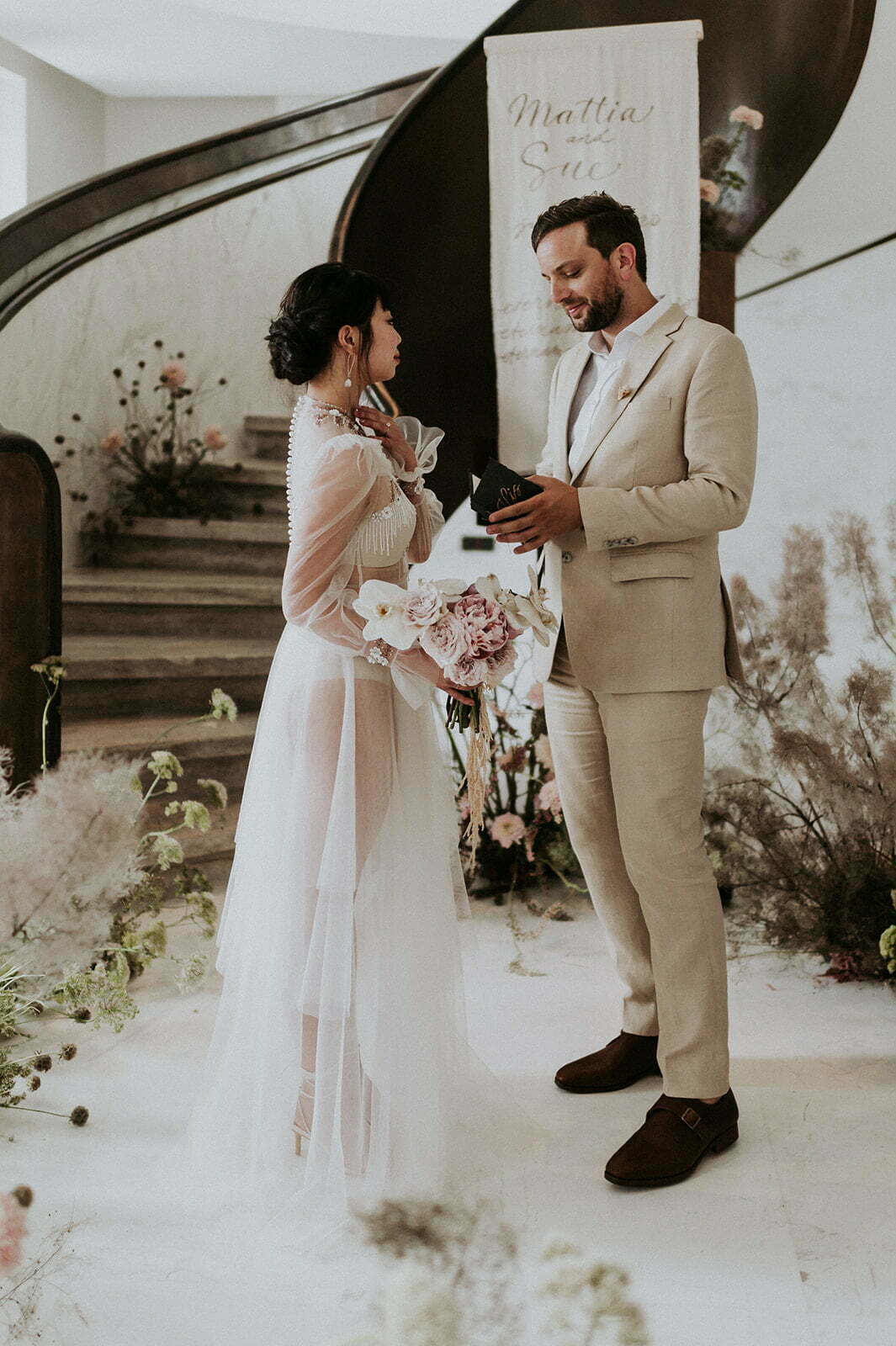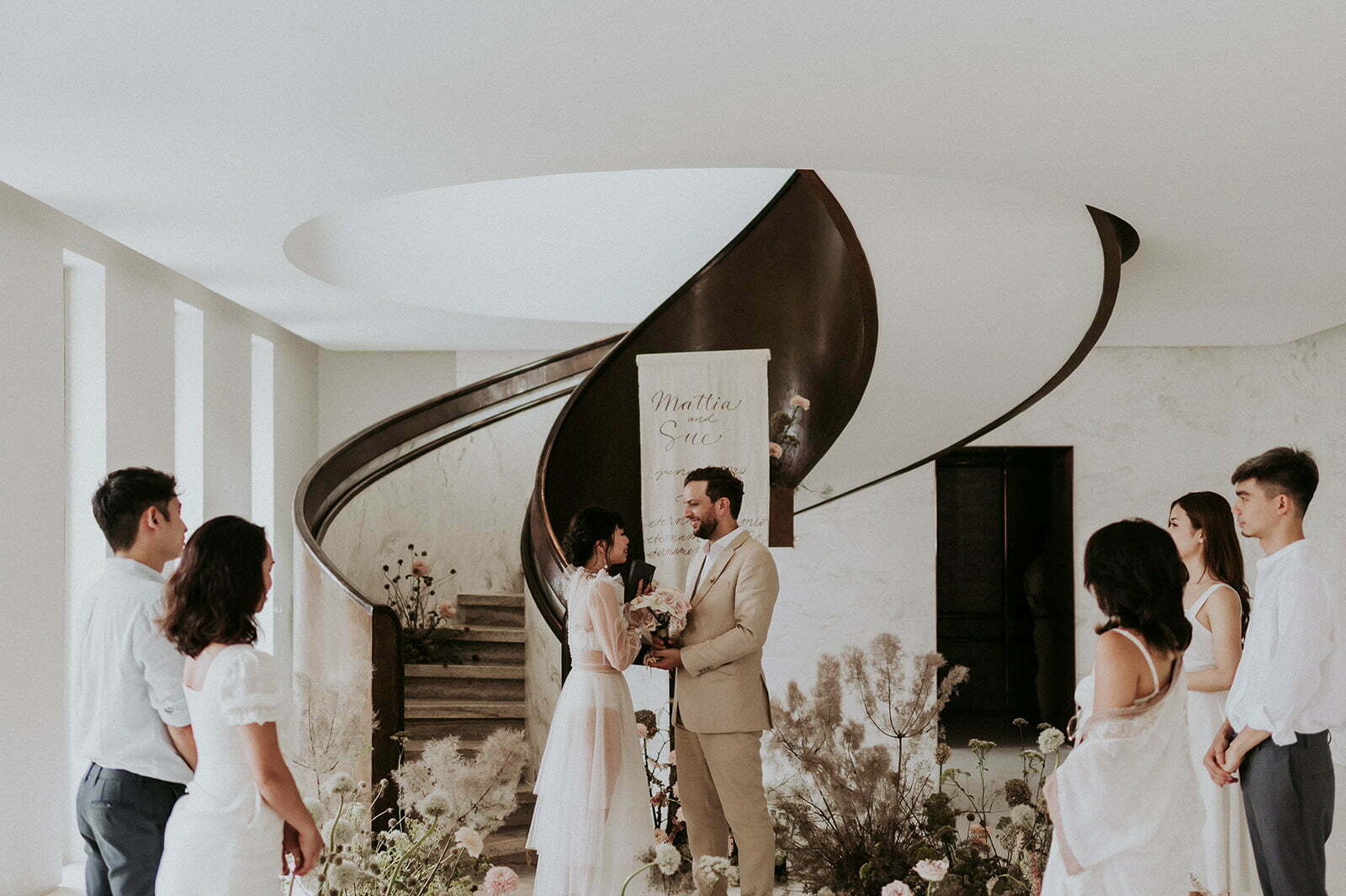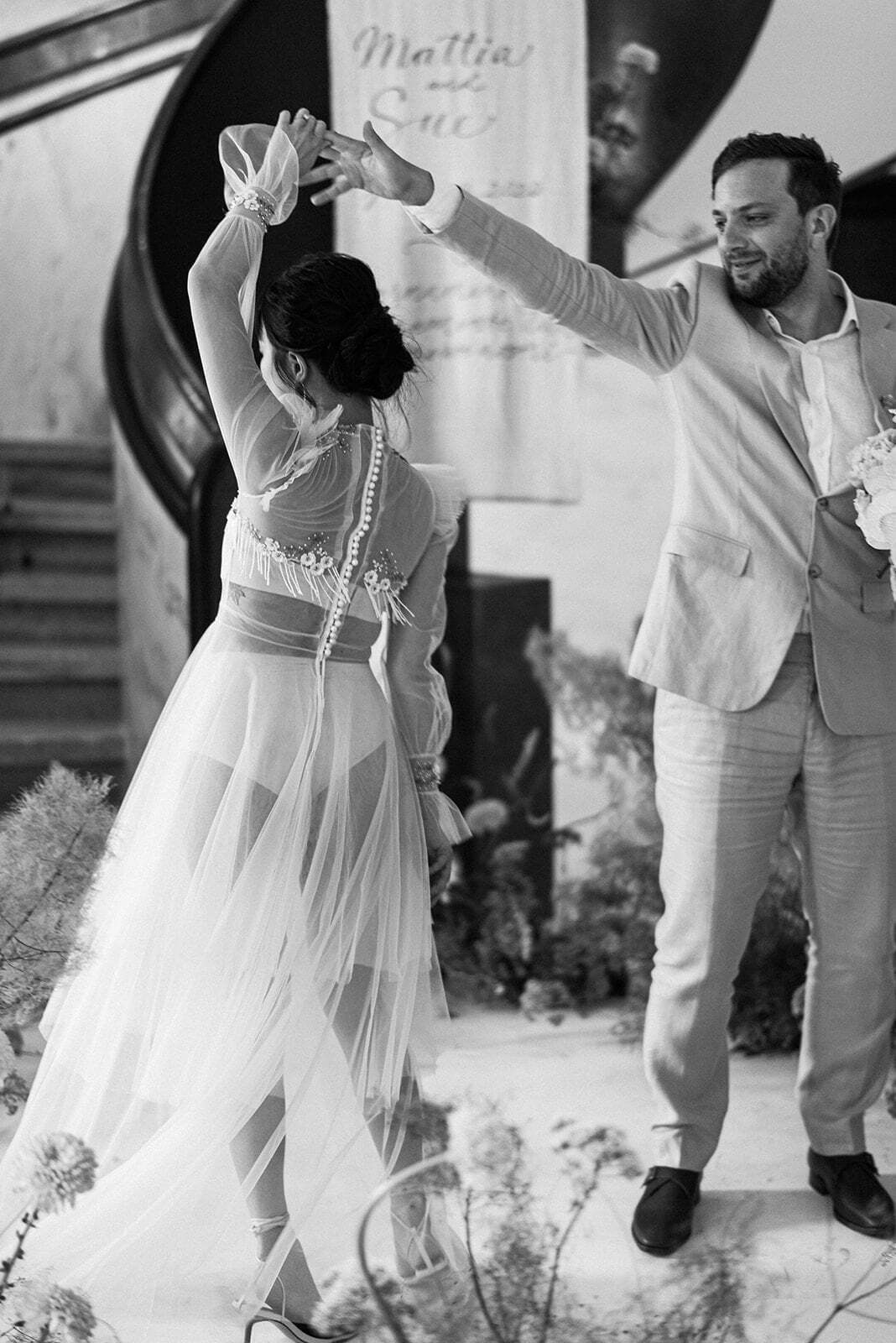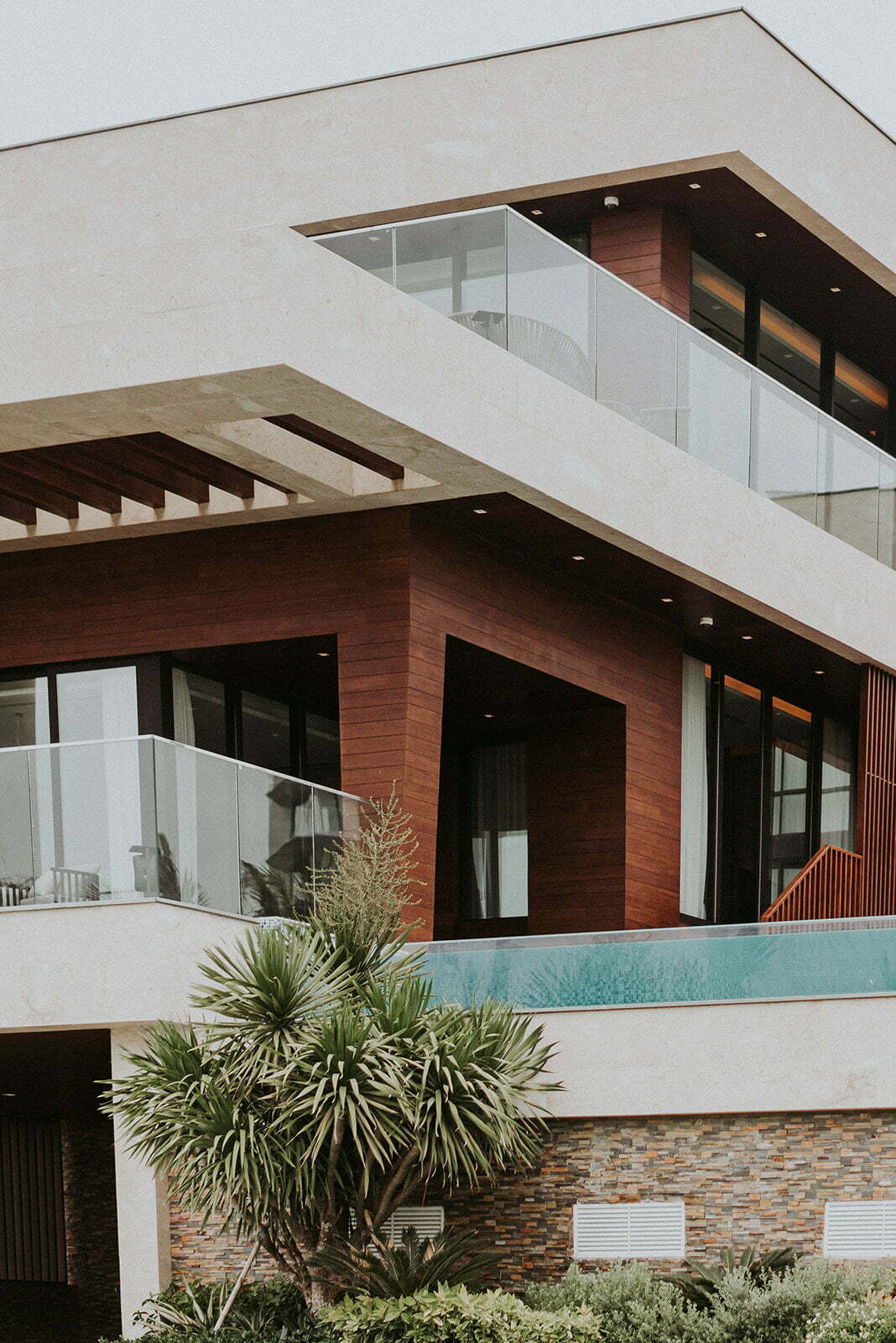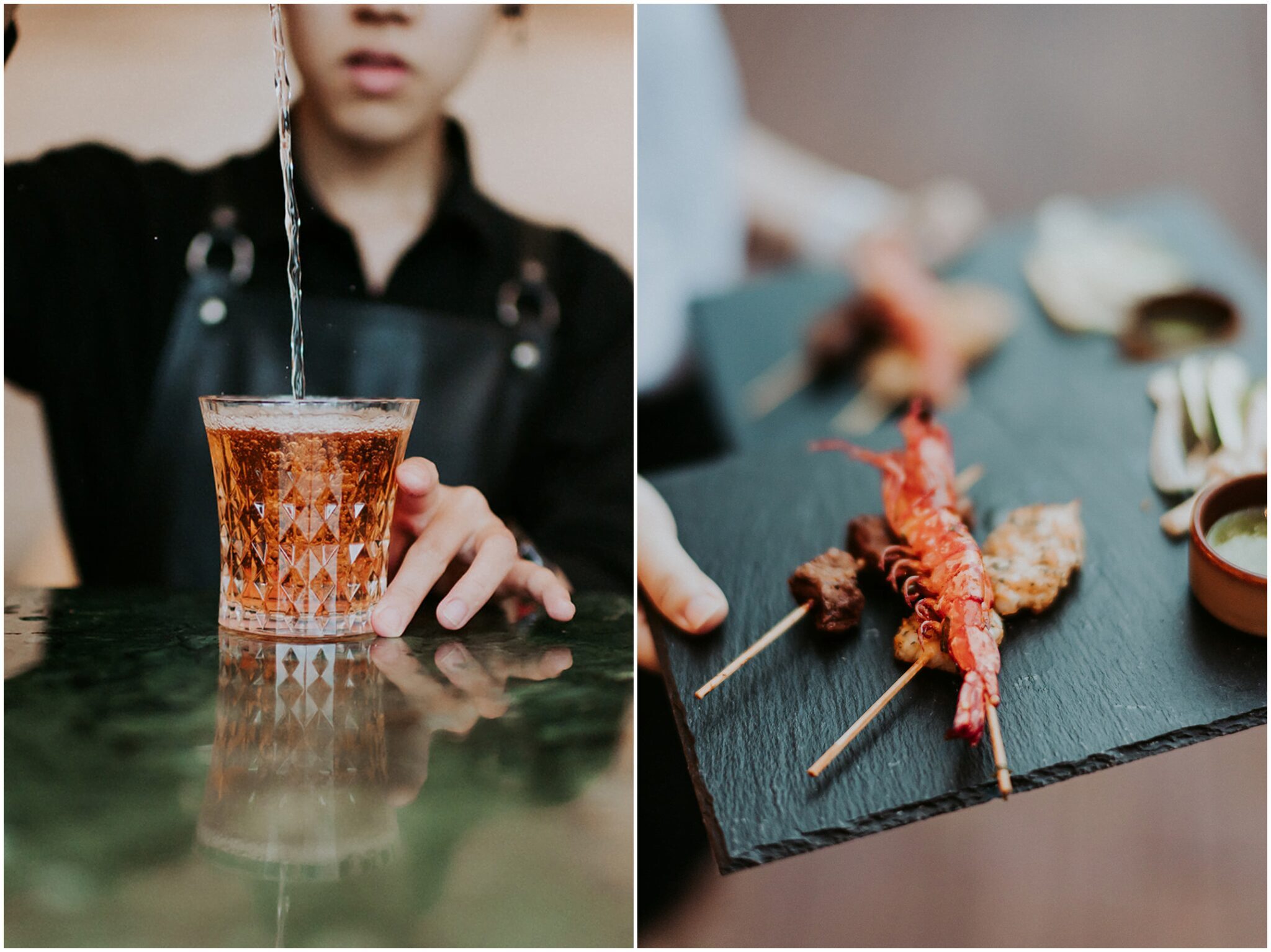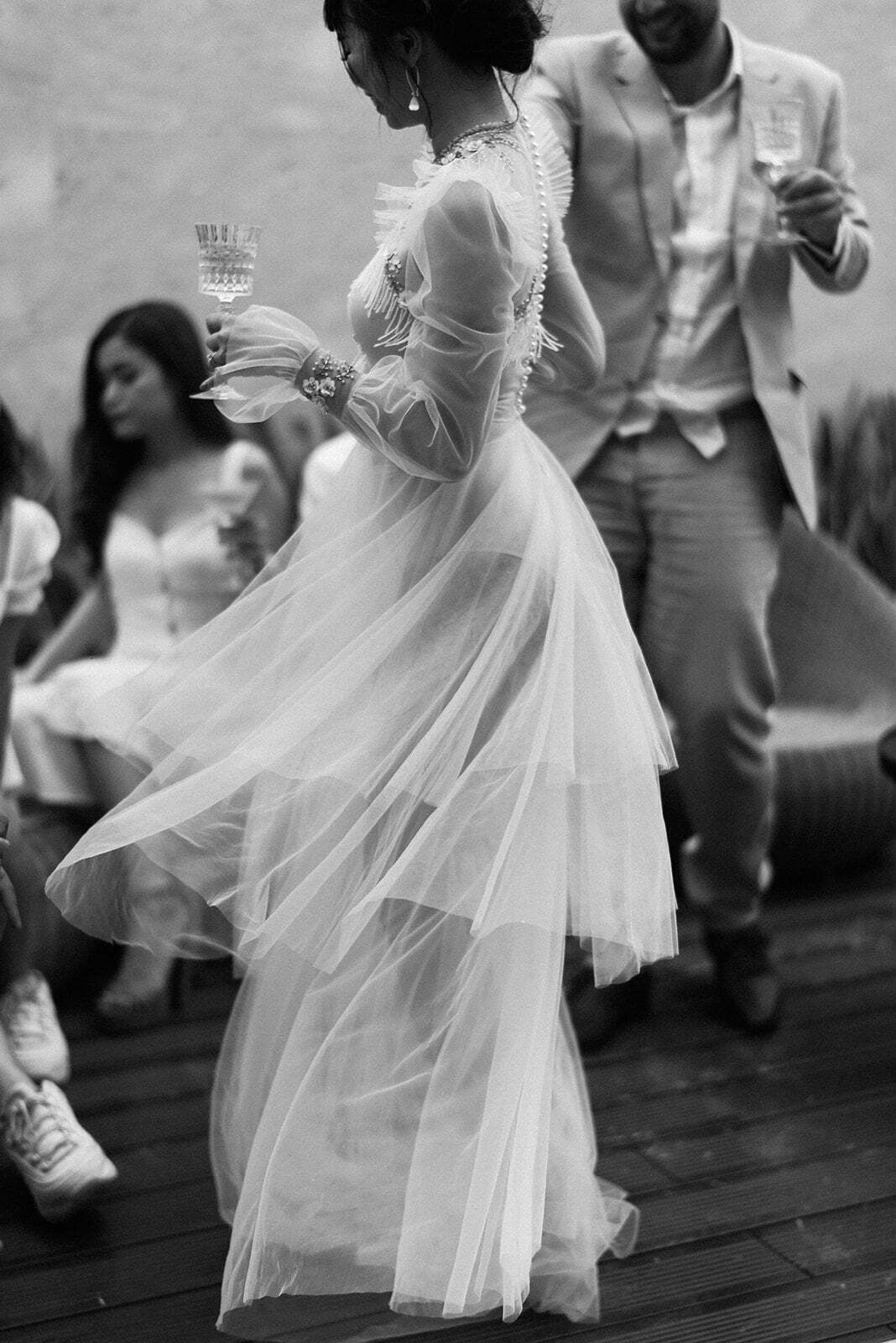 Music is definitely a key element to create the mood for the wedding. Sue loves music so much that she listens to all kinds of music for the whole day except when sleeping, she even can play piano and guitar. Obviously, we let Sue choose the music for the ceremony. She describes the playlist as classic cheesy but not gross love songs, just like their love. For the cocktail hour, we worked with Rahmann, the violin artist on the playlist which remixed top hit songs to bring summer beach vibes to surprise the couple. How cool was it when they were grooving on the music while enjoying Shilla signature cocktails next to the pool.