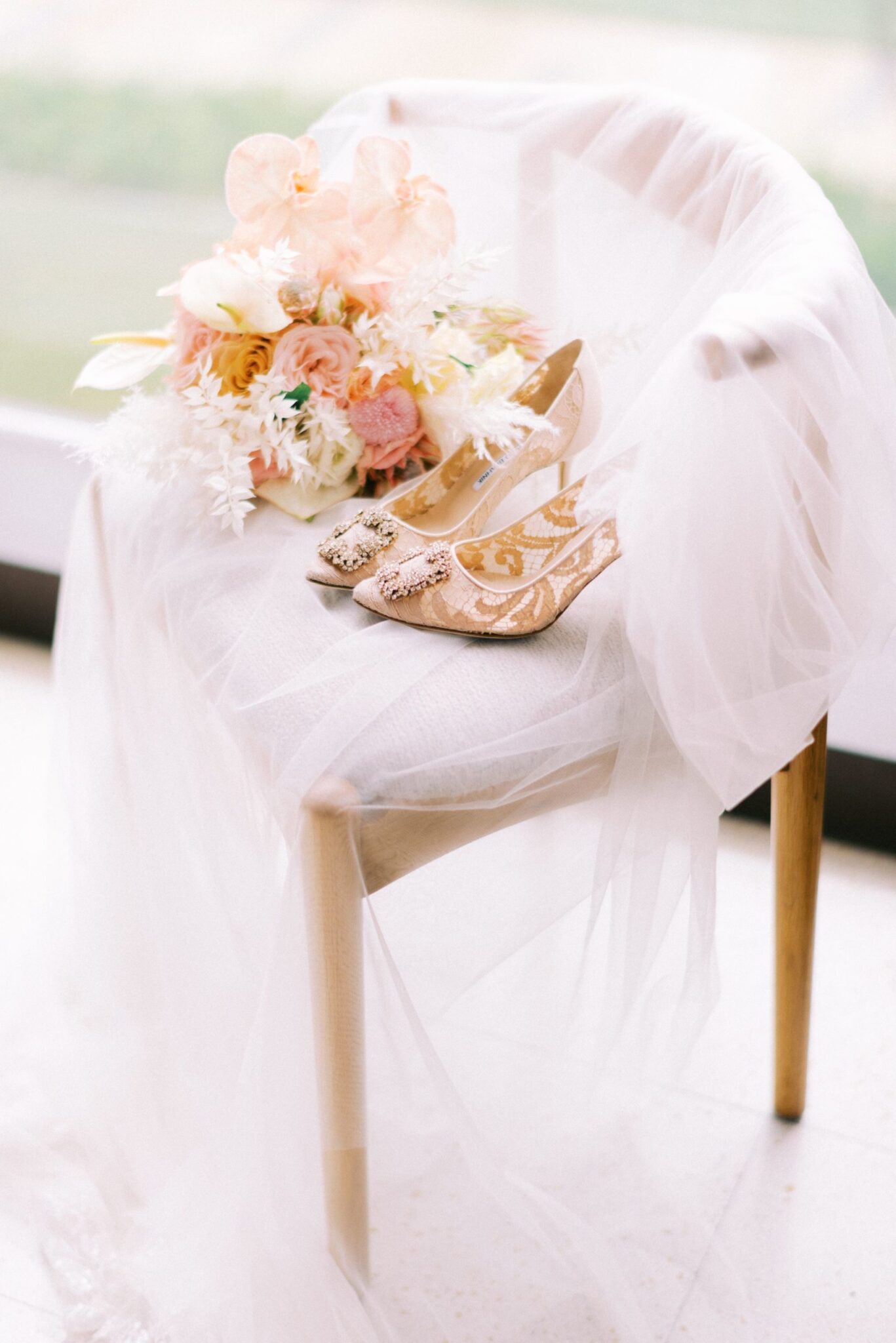 The Concept
Anne & Rex' Wedding is a sweet but fresh summer wedding by the beach in Danang.
We choose pastel as the main color of the wedding. Pastel is always a great choice for outdoor wedding but sometime it could be a little common or subdued for wedding decoration. So in the wedding of Anne & Rex, based on her preference of light and sweet colors, we created a color scheme around light tone colors that including shades of pink ( light to bold), peach and a touch of brownish.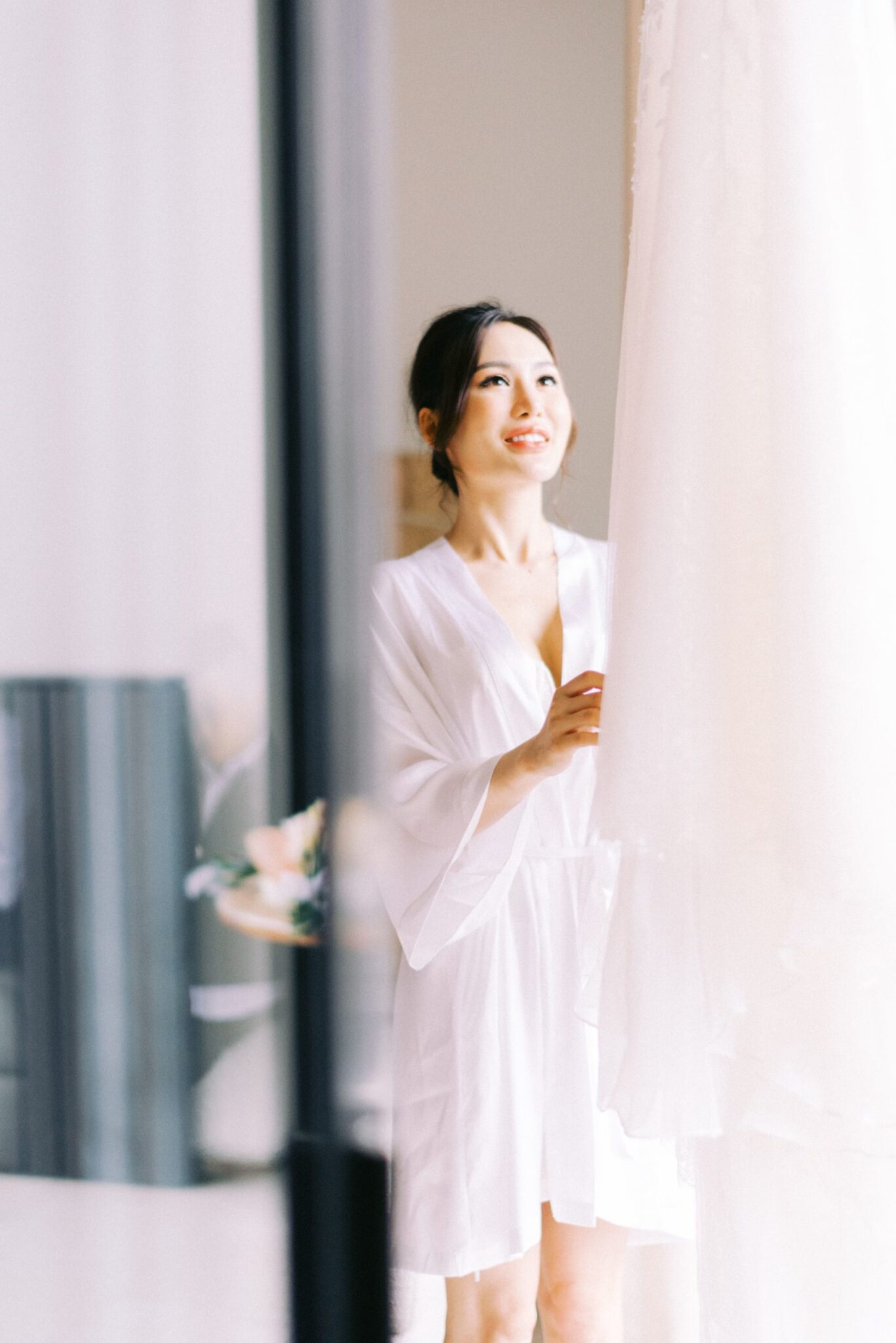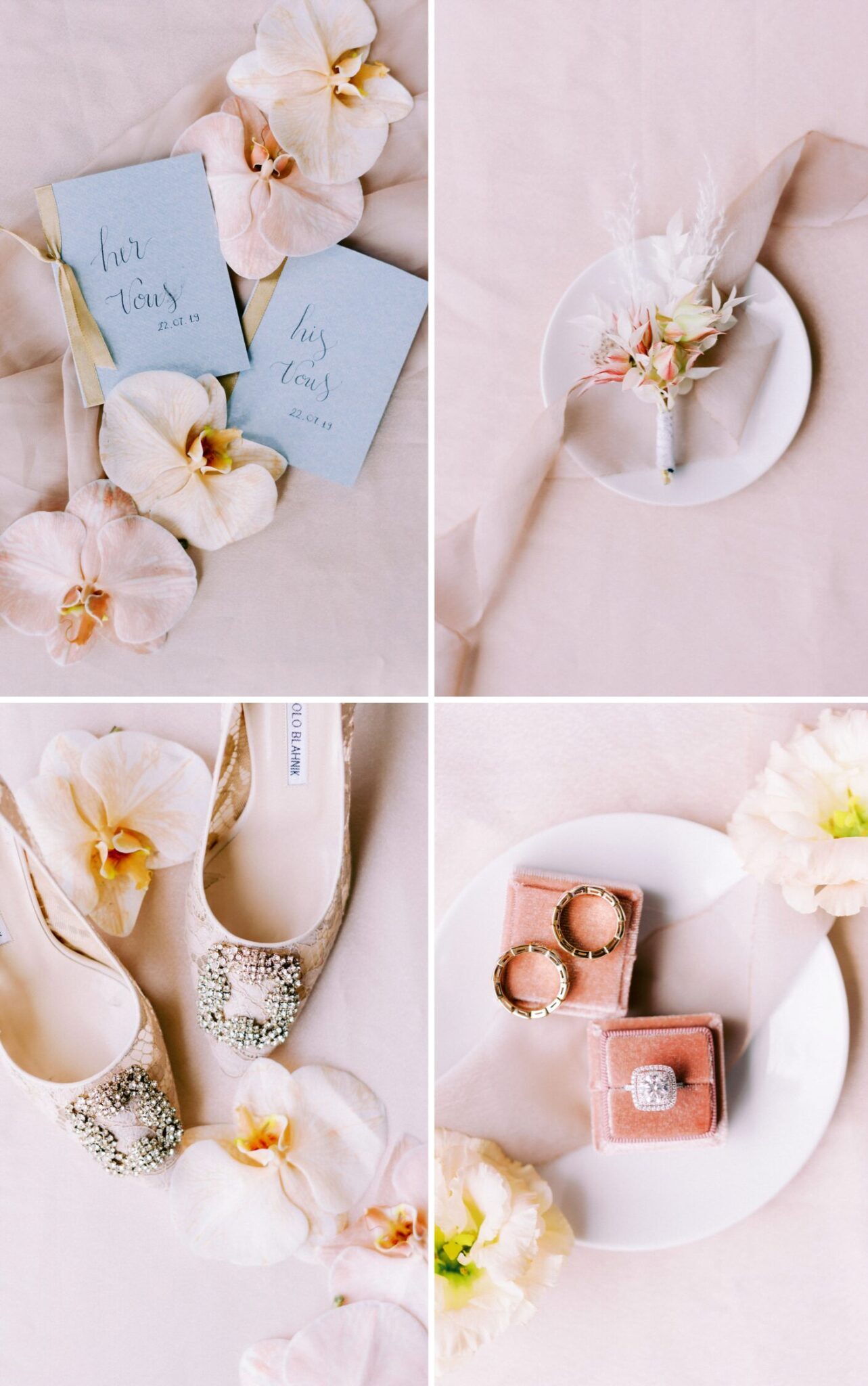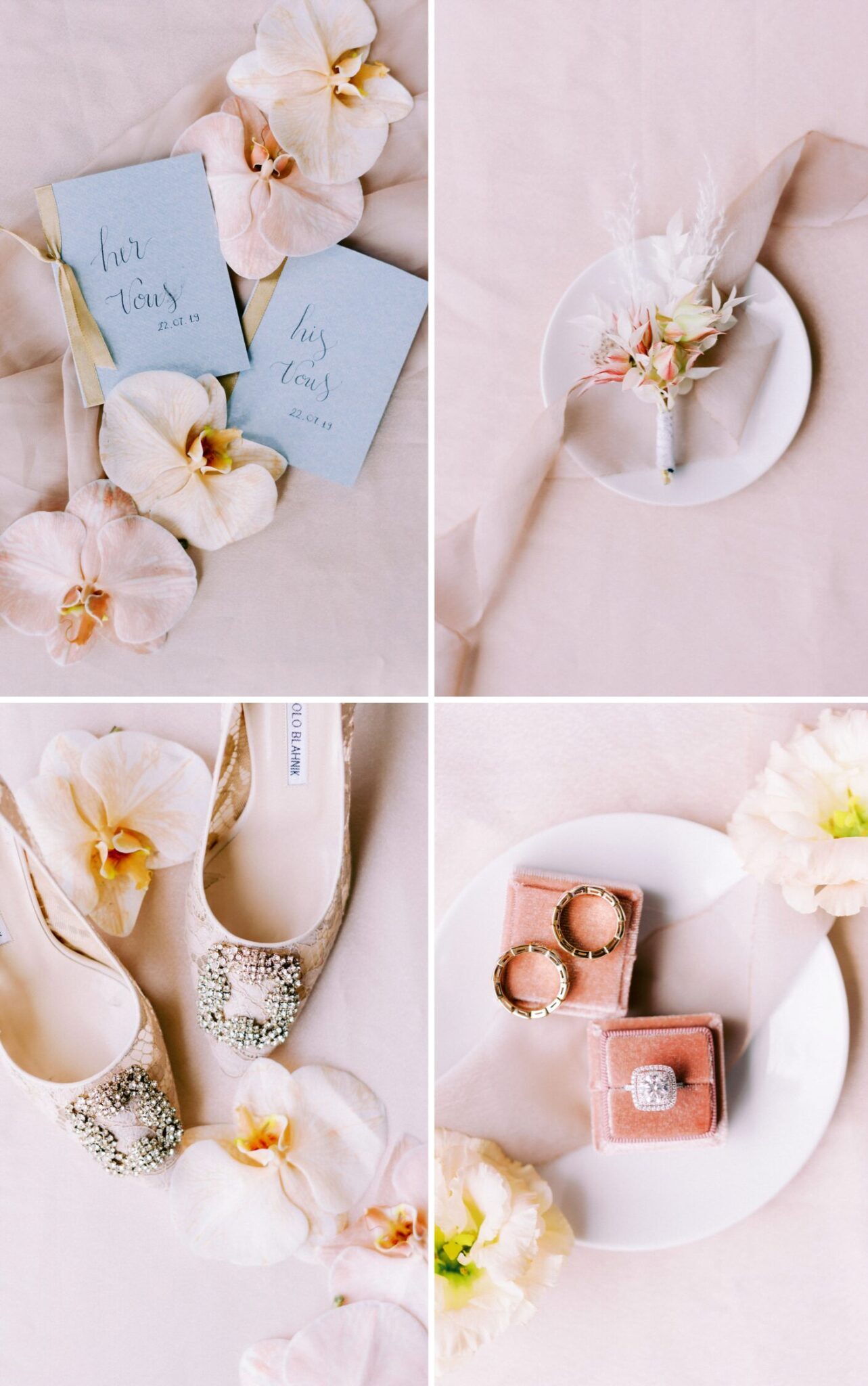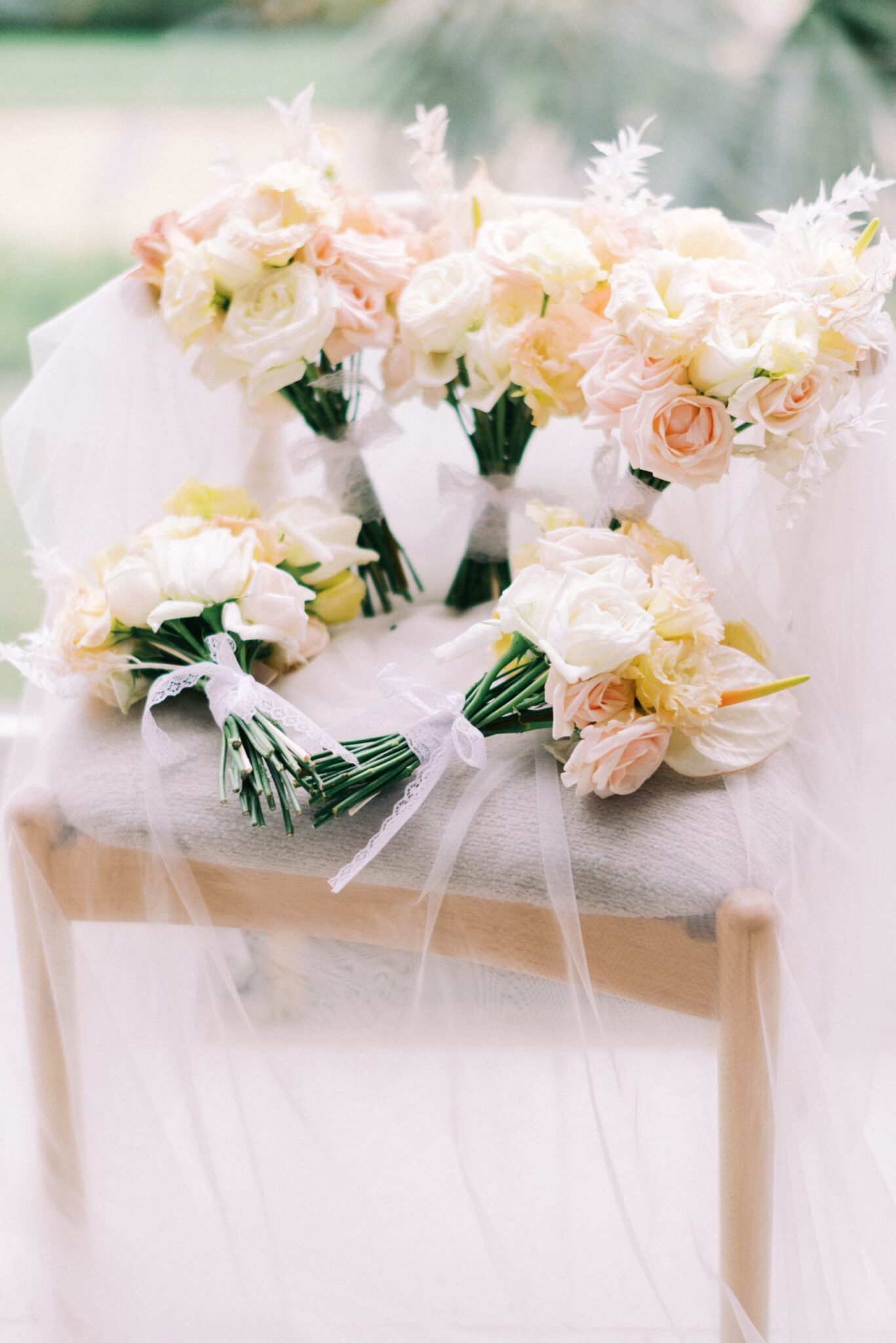 The Ceremony
The wedding was held at Hyatt Regency Danang Resort on the grass with a beach view. Sweet, Fluffy and Elegant are the best three words to describe the wedding of Anne and Rex. For the decoration of the wedding ceremony, we mainly used bright colors like light pink, peach and white with a touch of bold pink here and there to create a delightful ambience.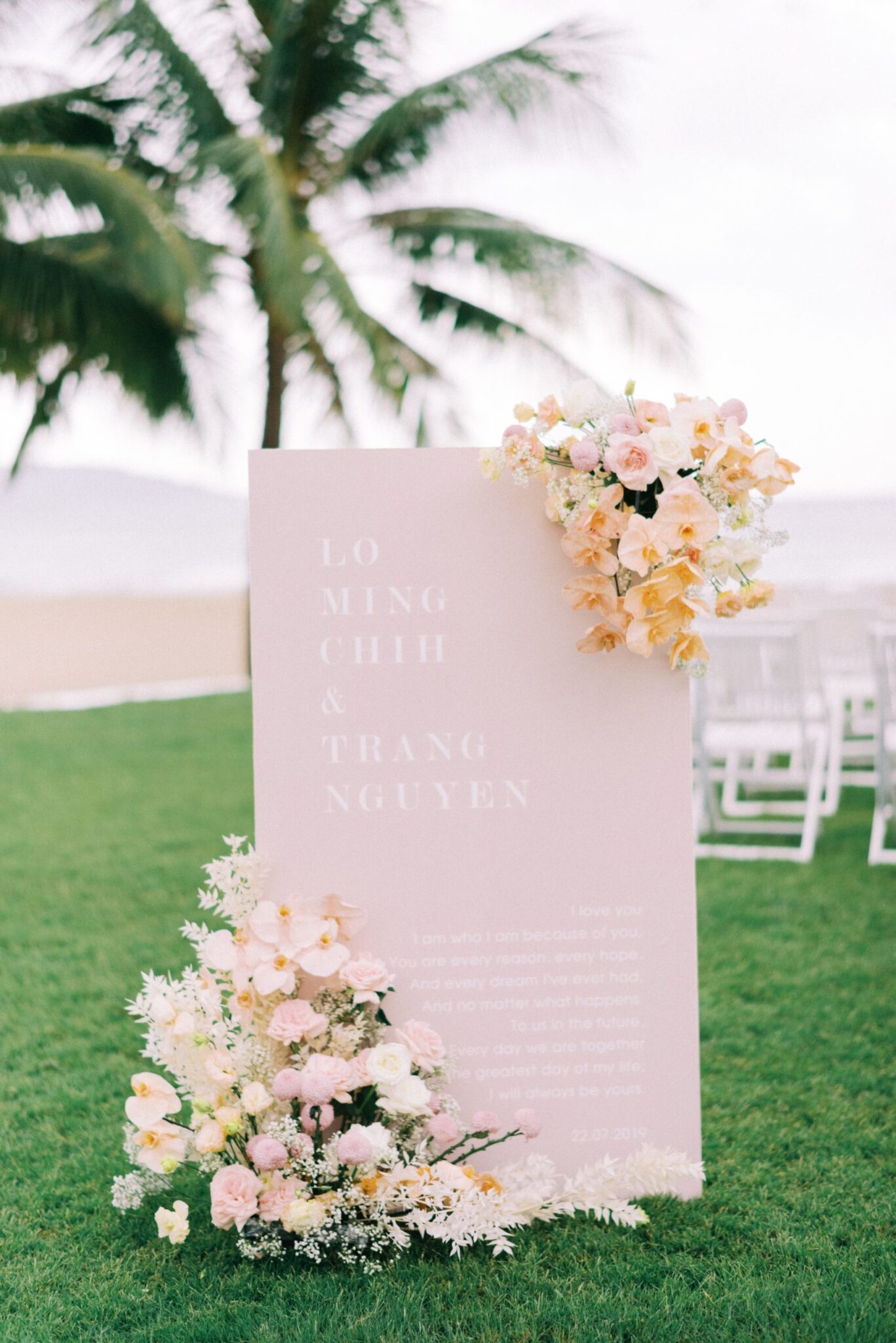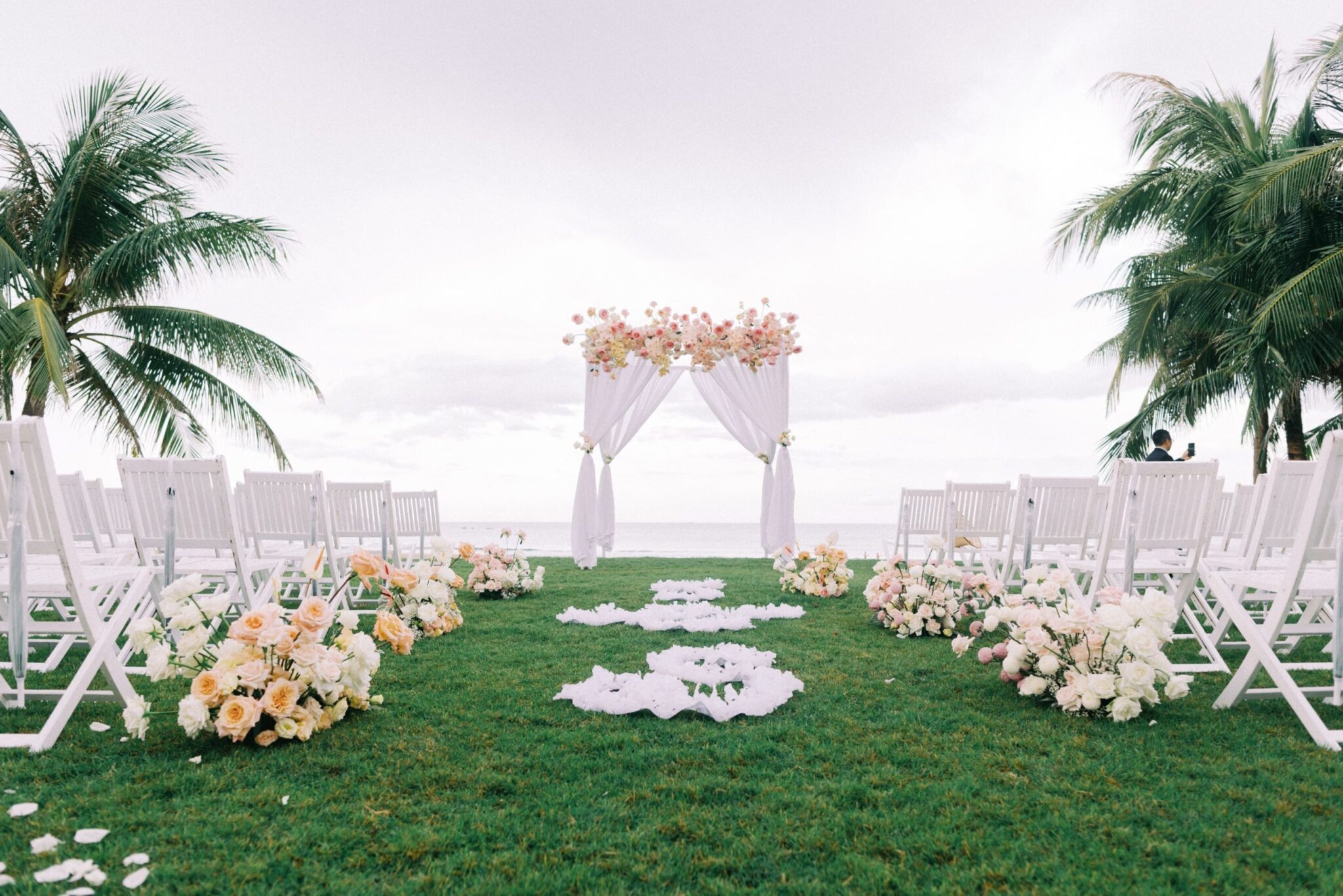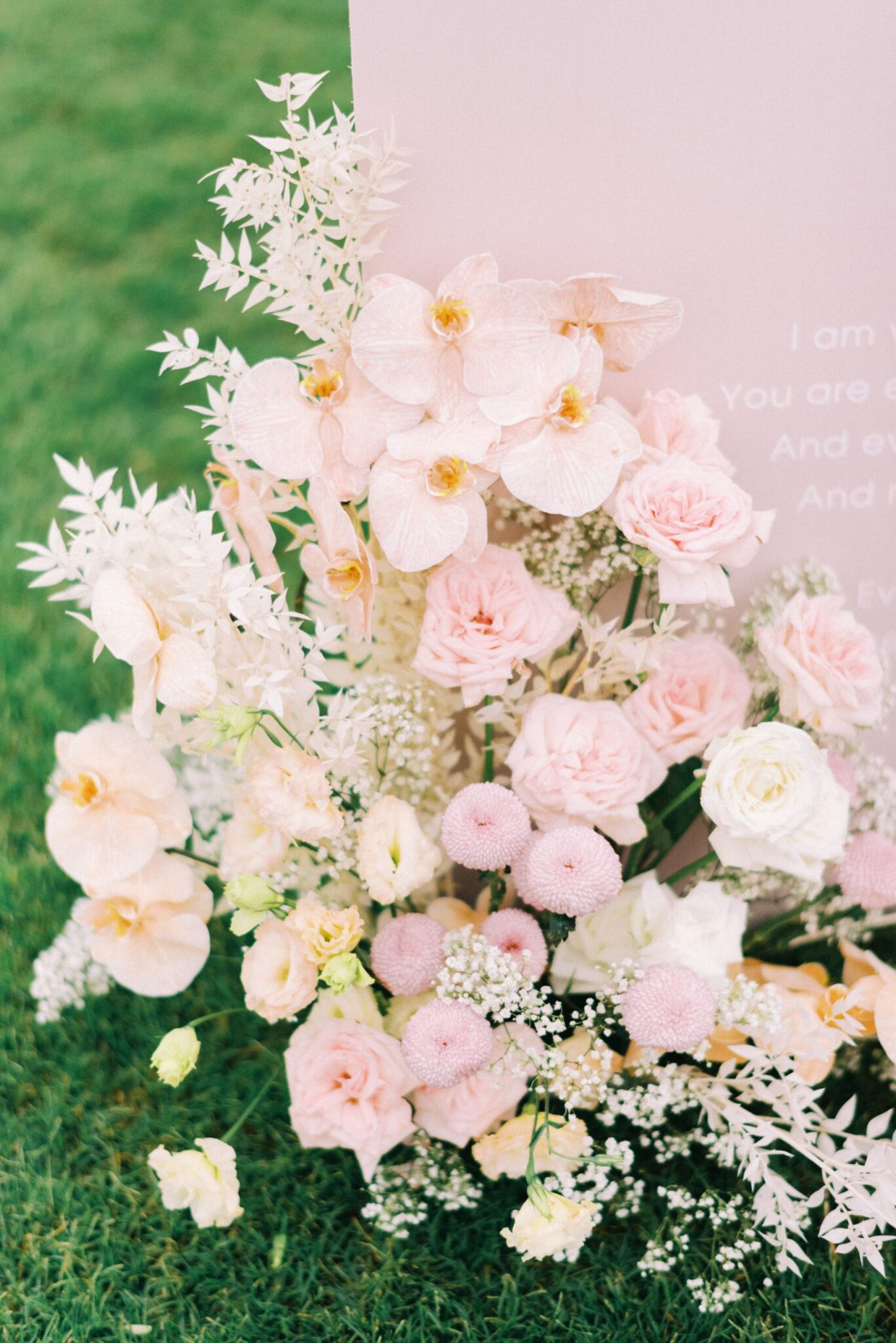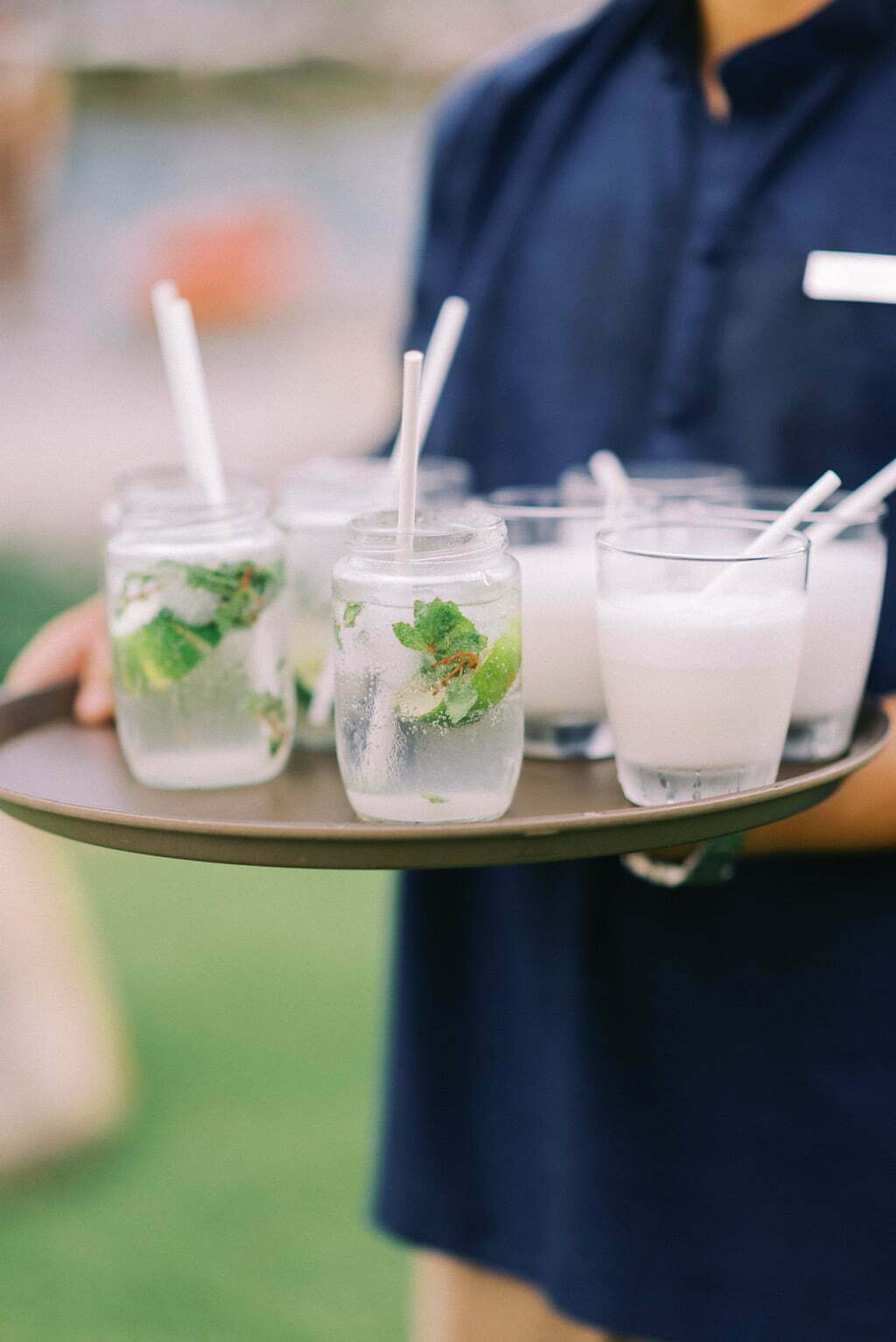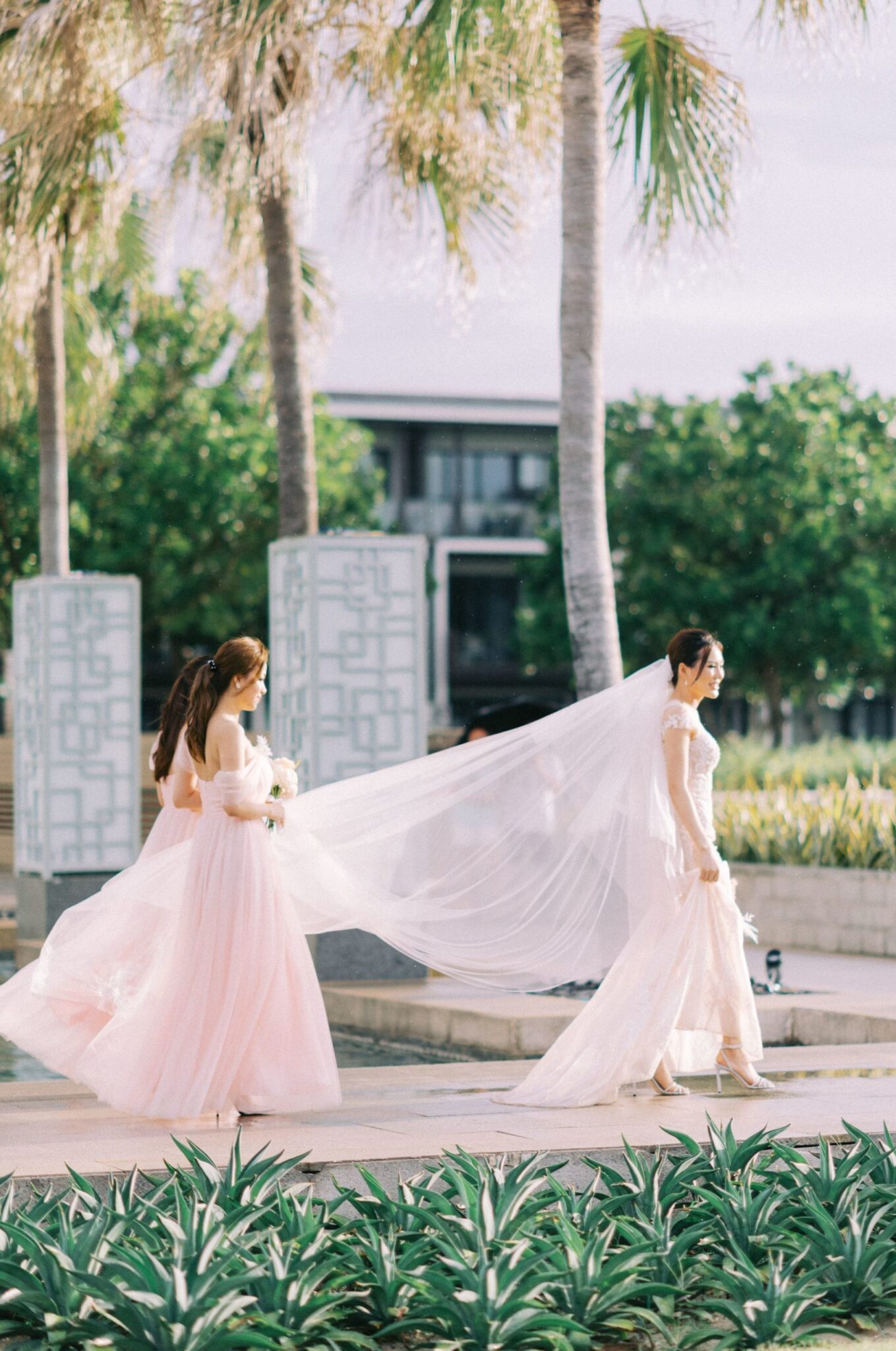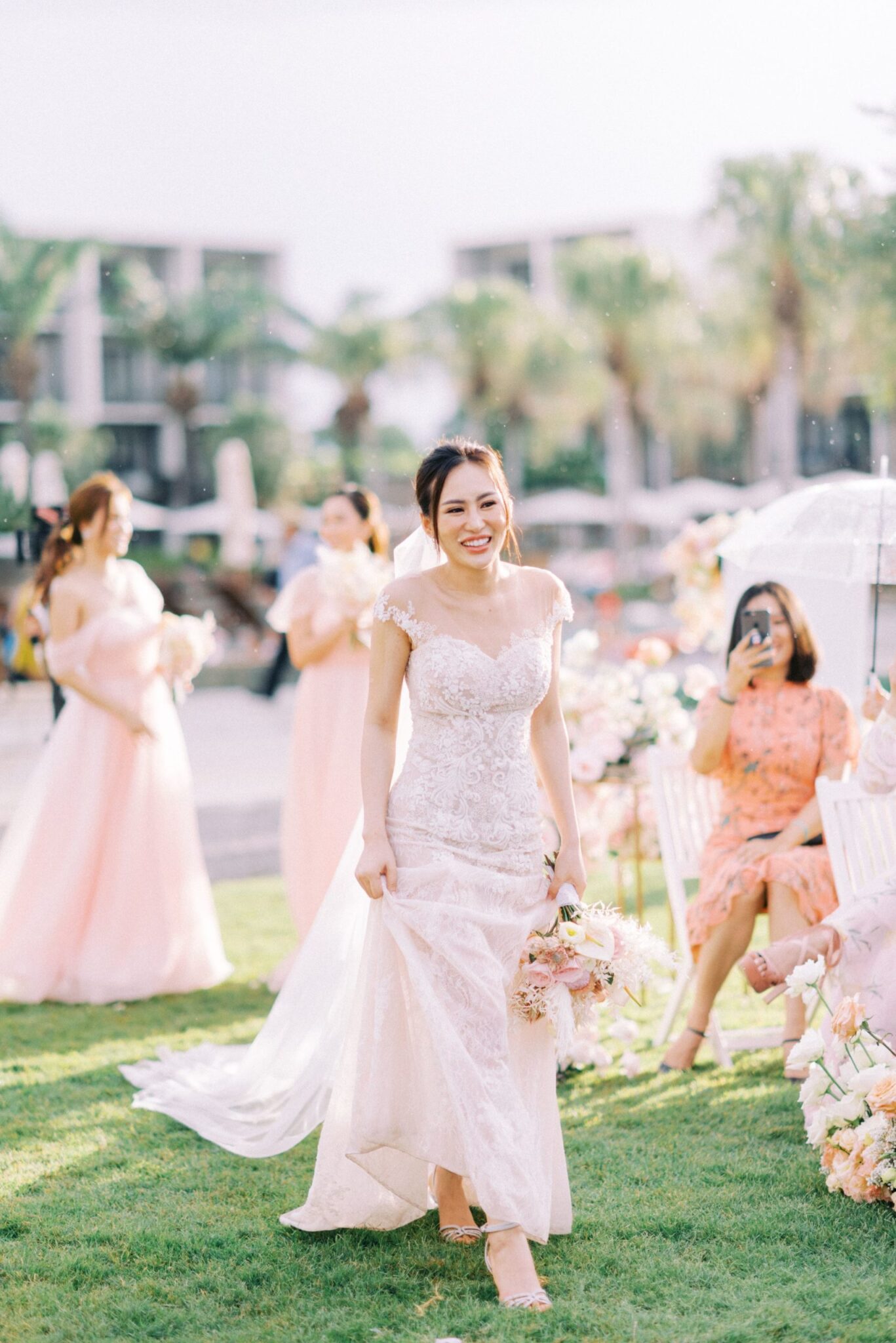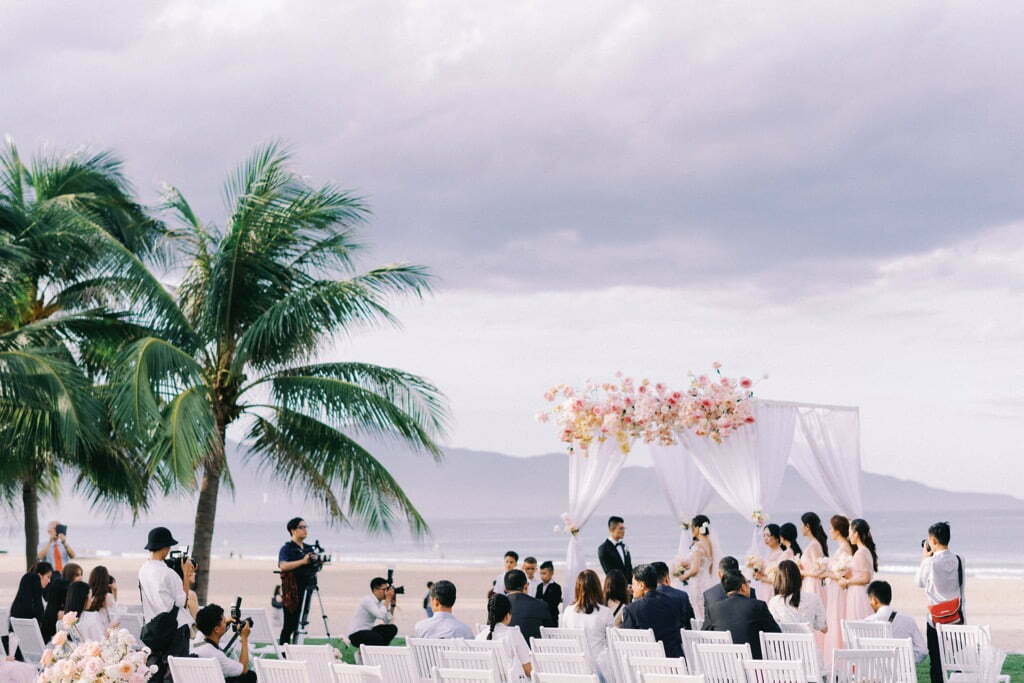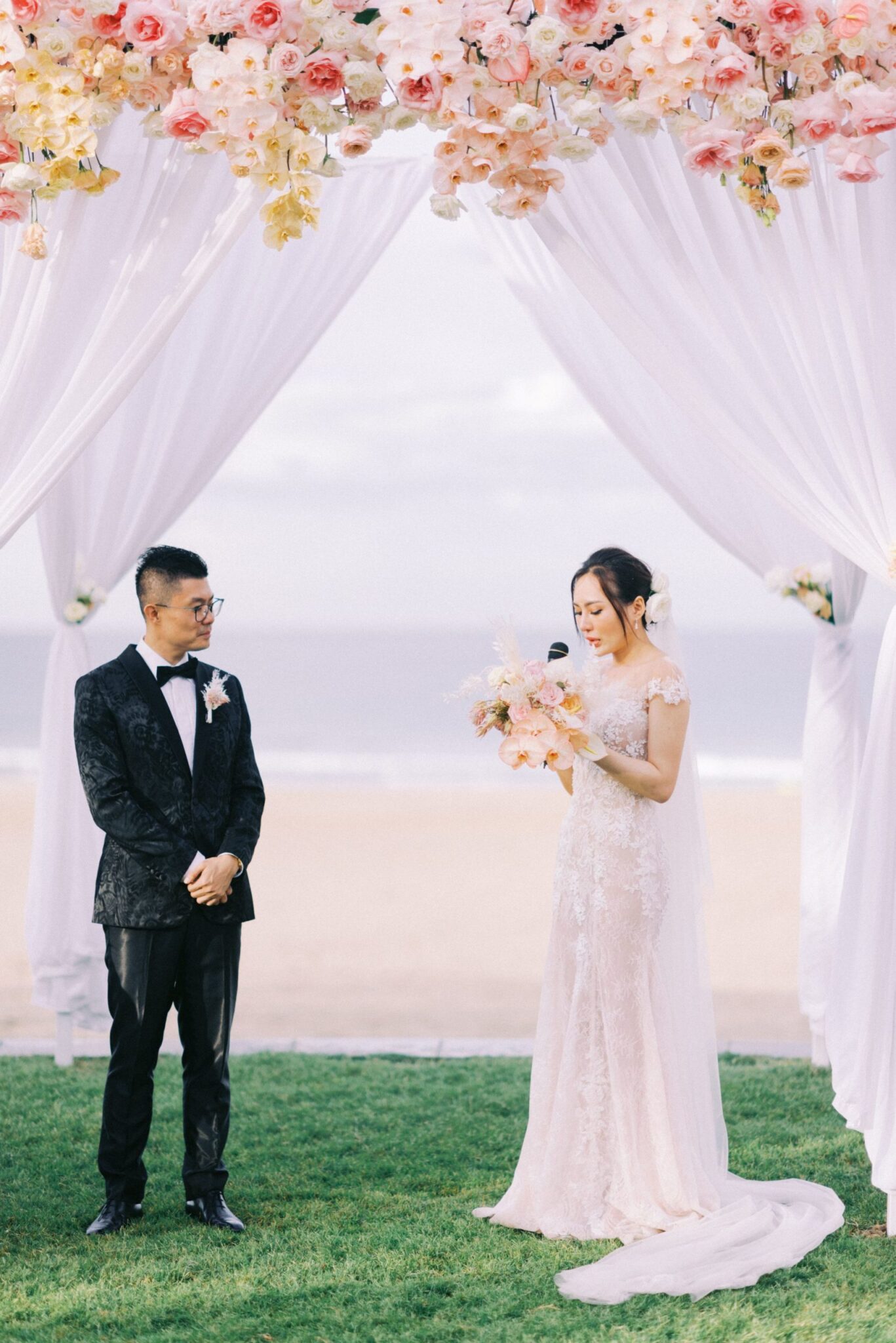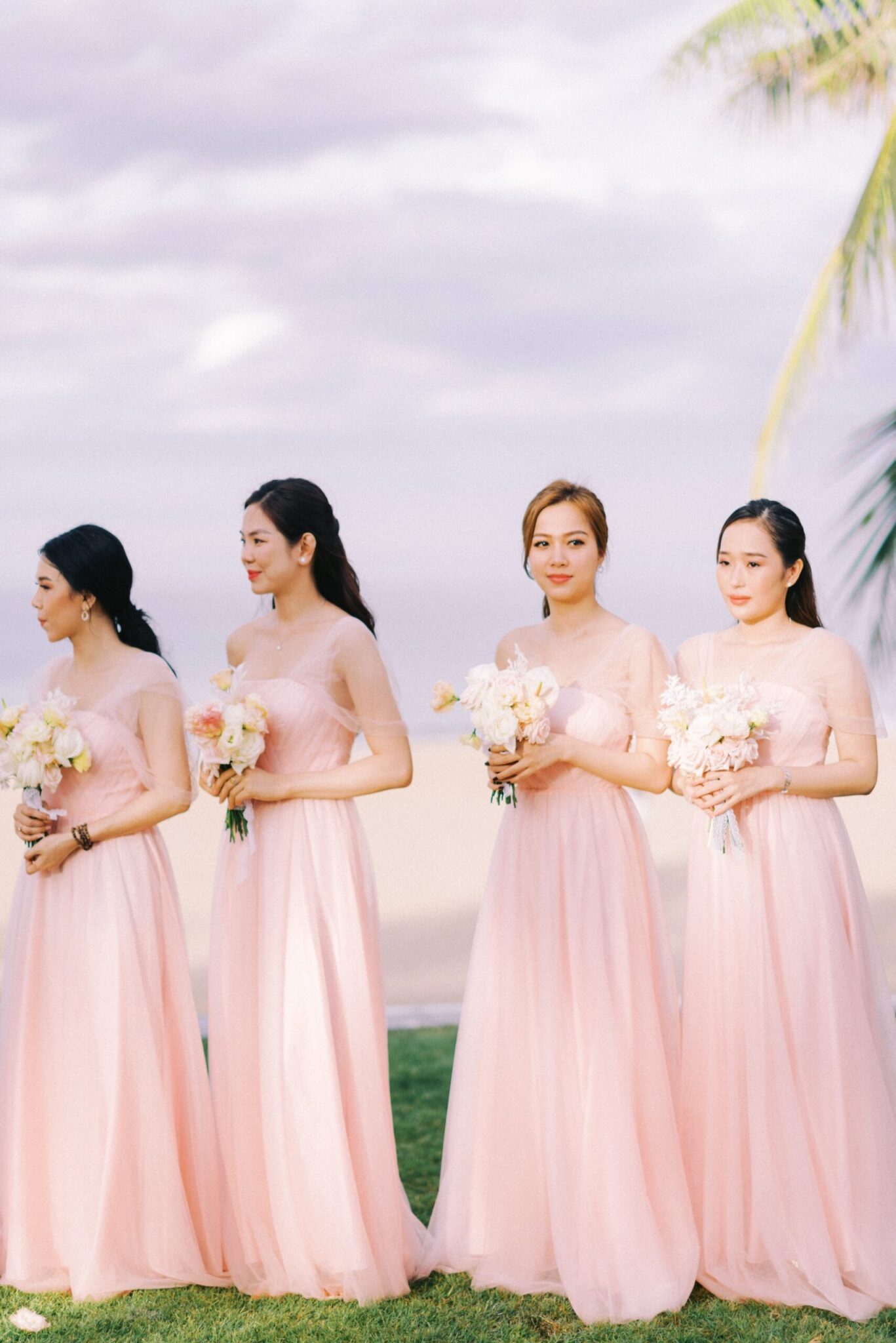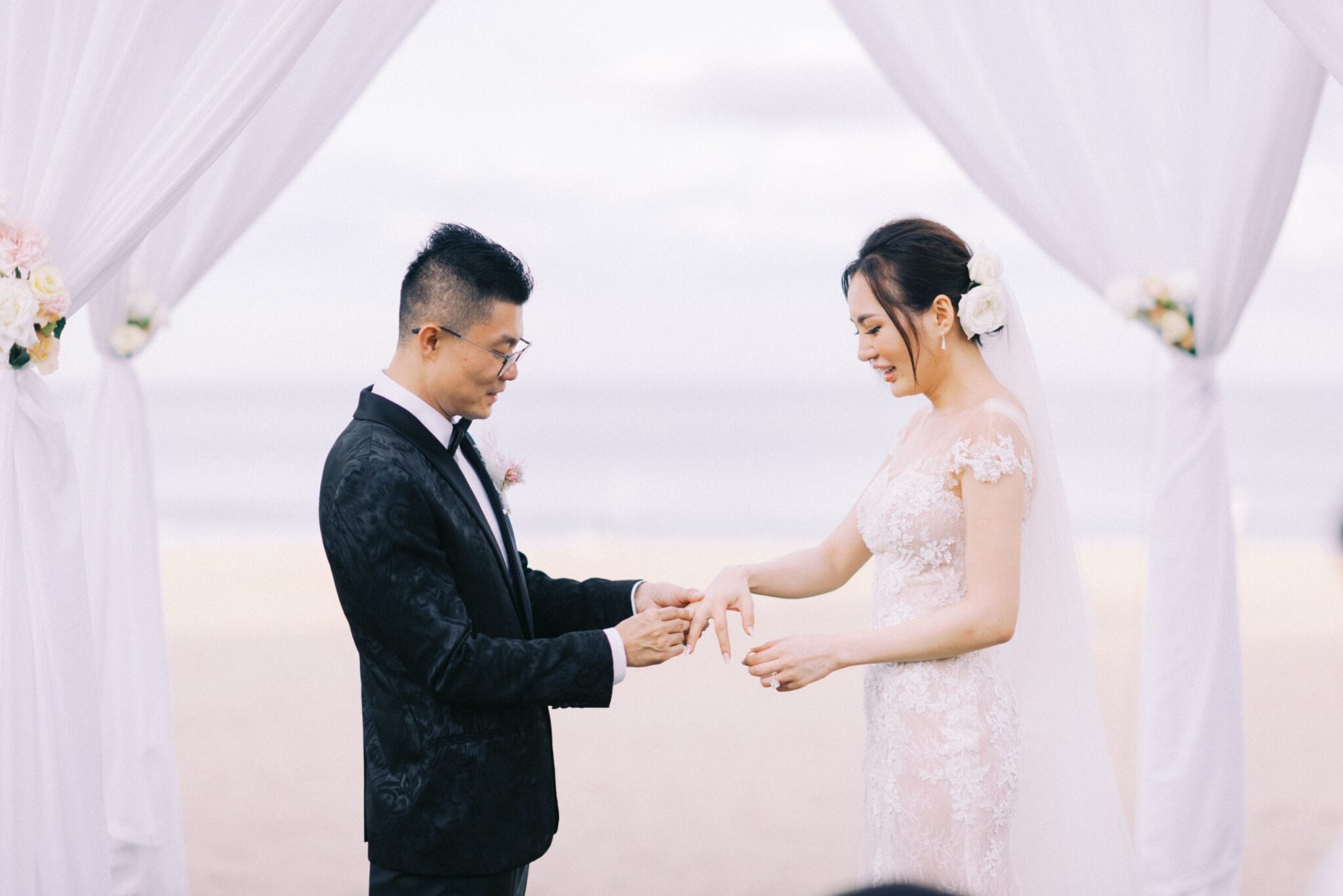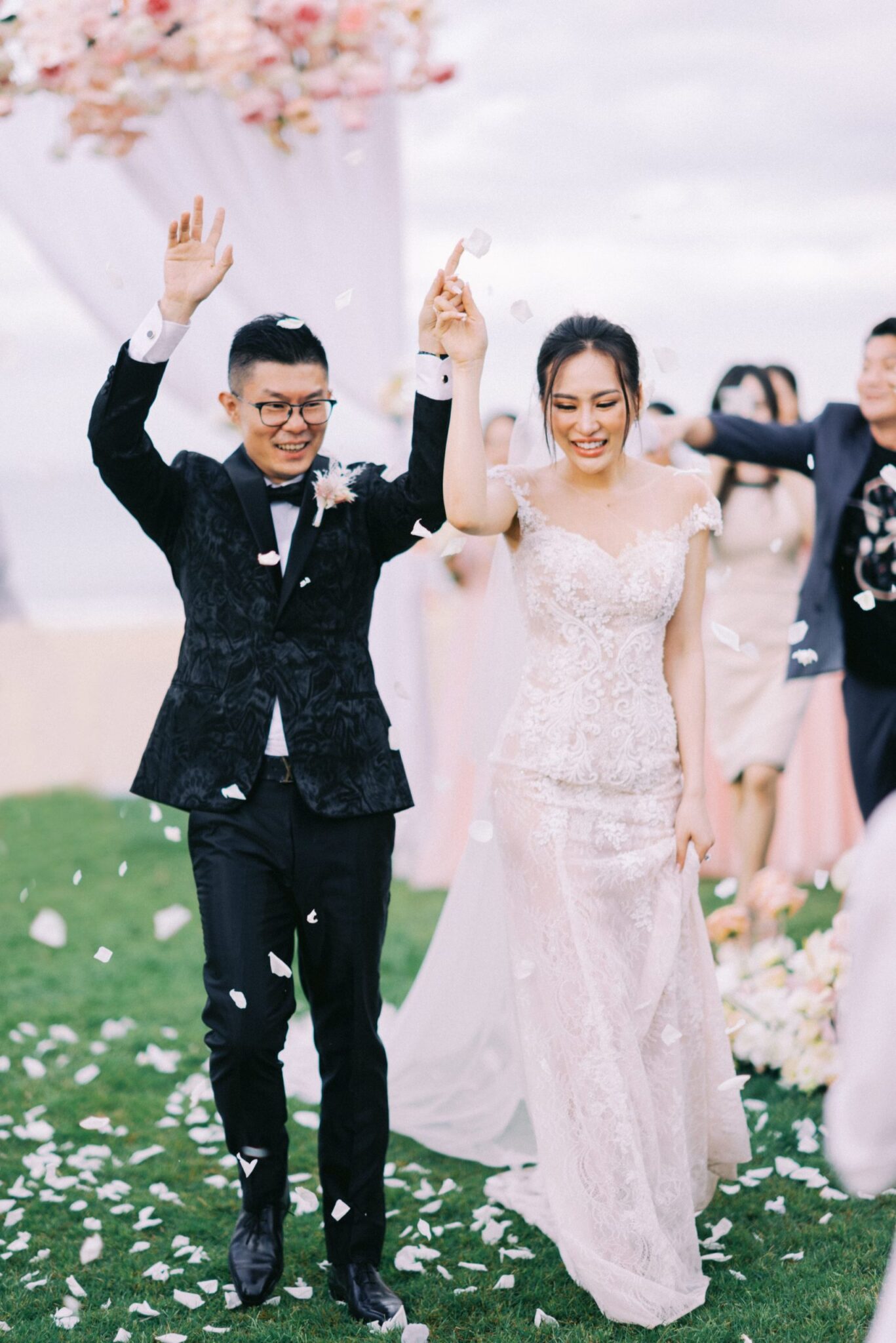 The Dinner Reception
Flowers played an important role throughout the concept. With the magical hands of florists, Roses, Blush Pink Flamingo Flowers, Lisianthus and Toffee roses did have the sweetest dance on the table that made the guests enjoy their dinner to the utmost.
Using the same colors from the wedding ceremony, we added dusty brown to create some depth for the decoration of the dinner reception.