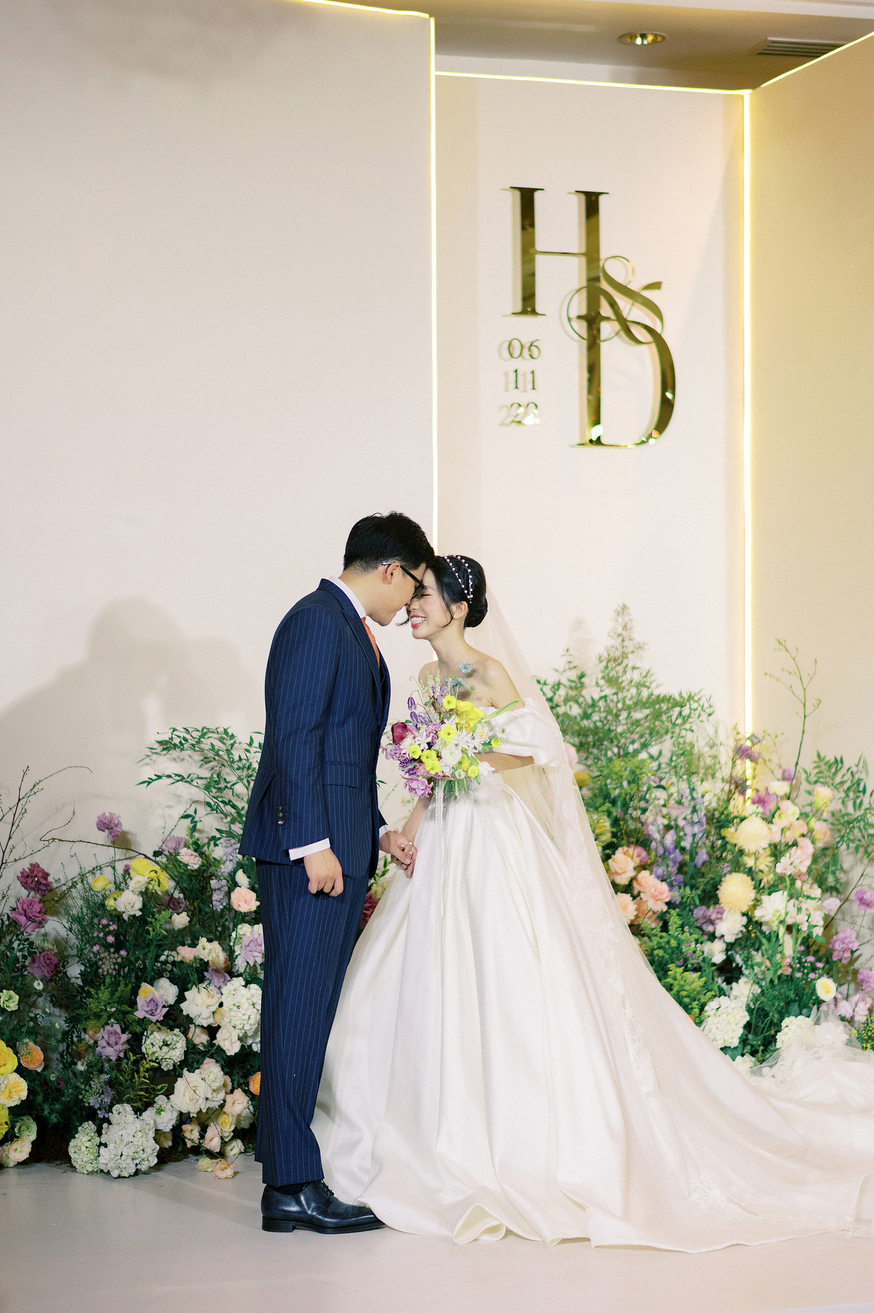 A vibrant wedding in Saigon
Whenever we say 'vibrant', it's usually to describe the colorful concept of a wedding. But for Hạnh and Đức's wedding in Saigon, 'vibrant' was also to dictate the couple's joyful spirits.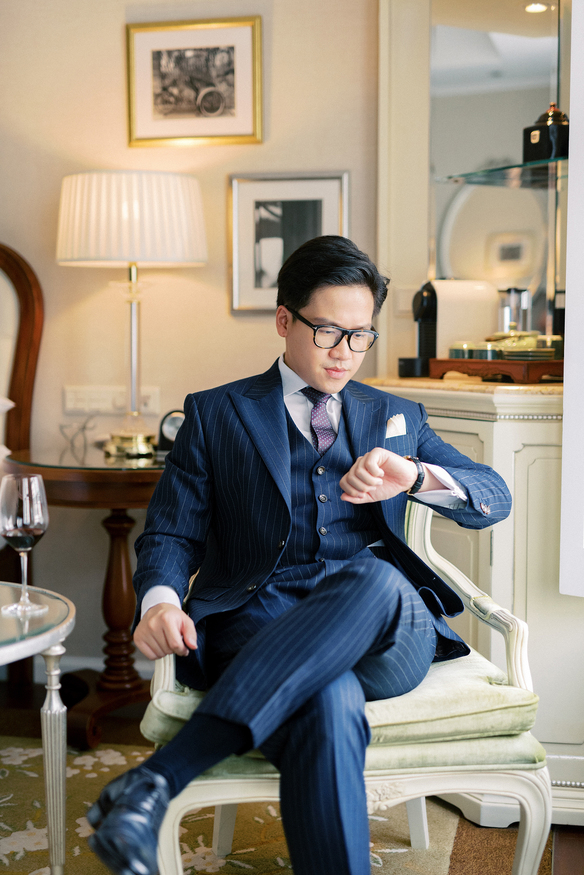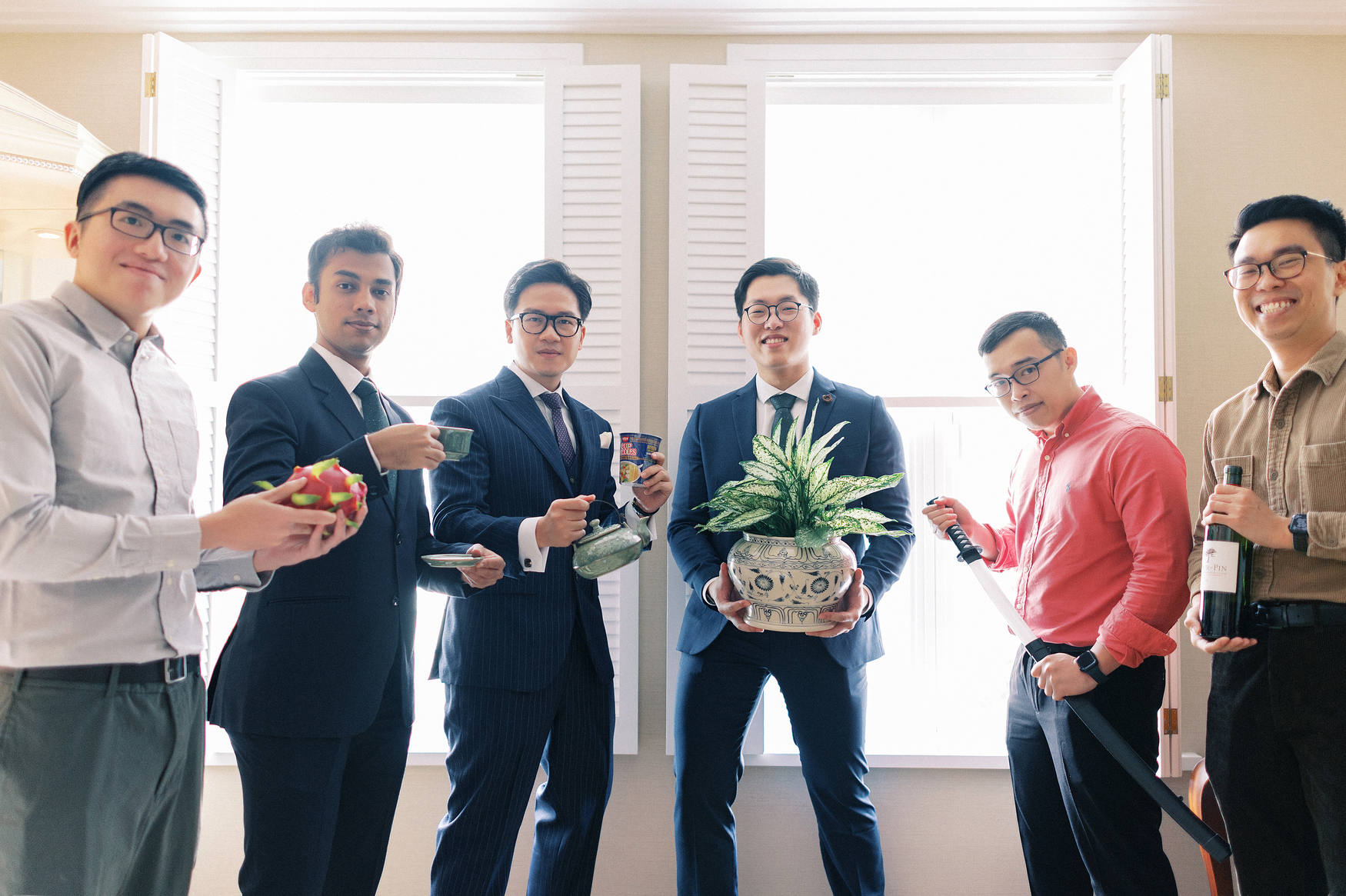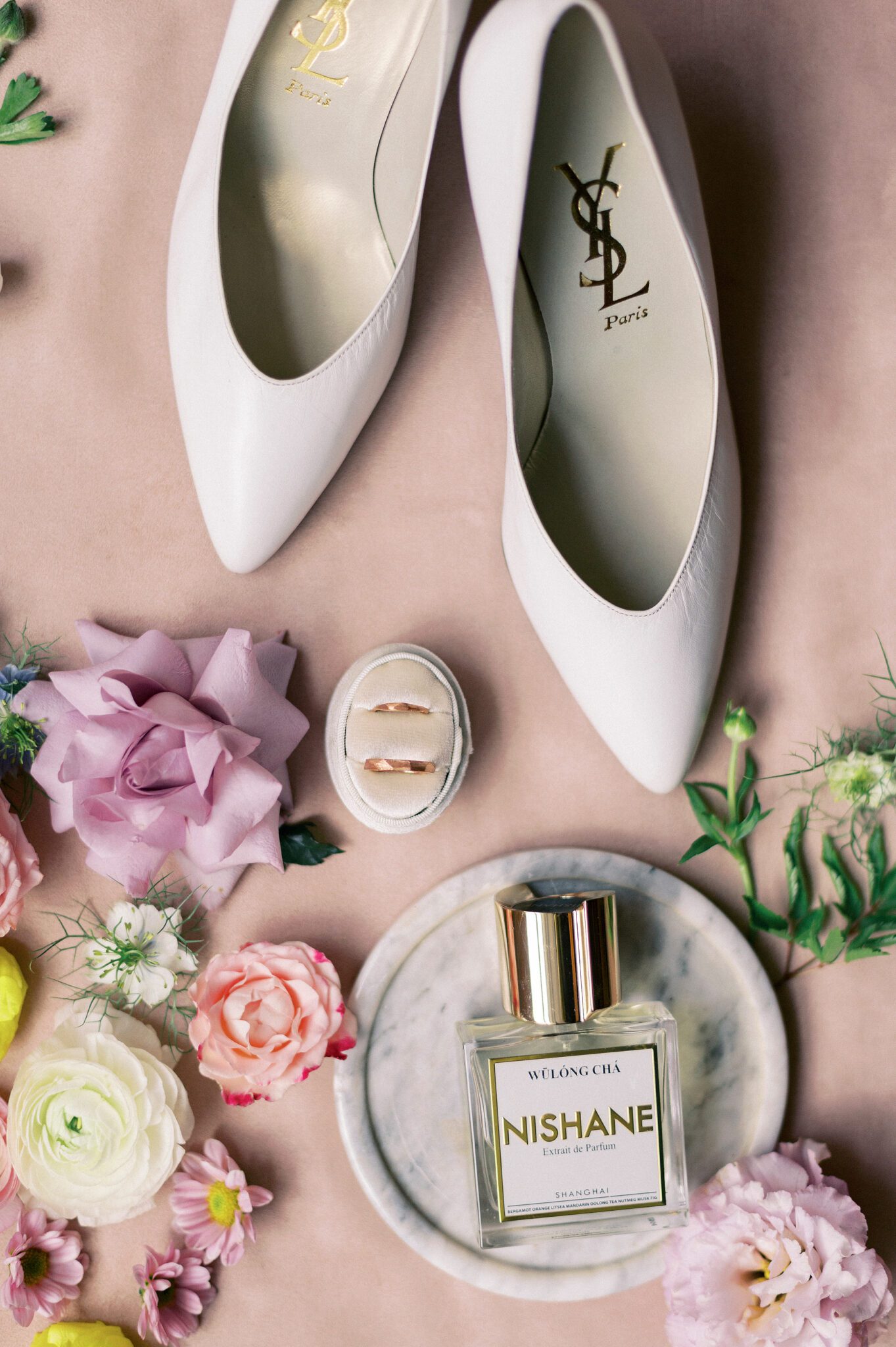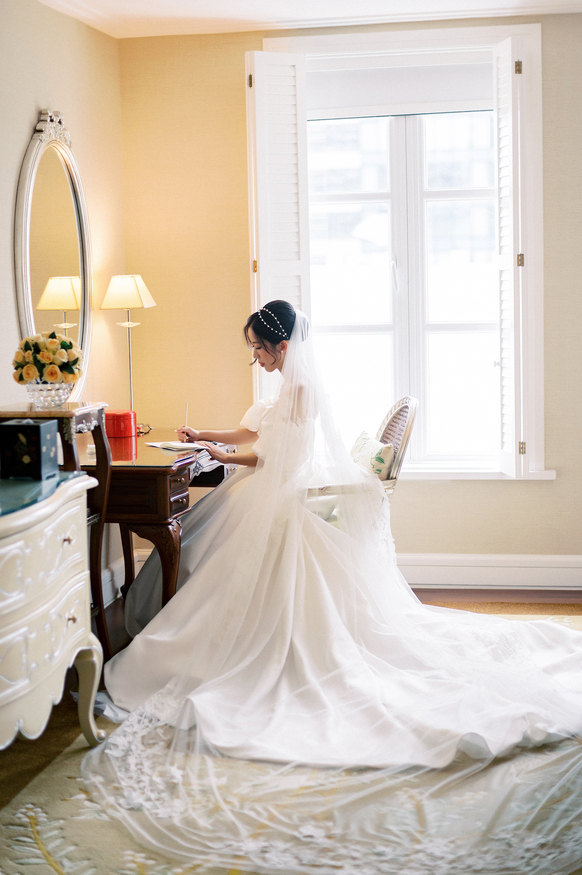 The most special part about this wedding in Saigon was the multitude of personalizations laced in its every aspect, from the grand concept to the littlest of details.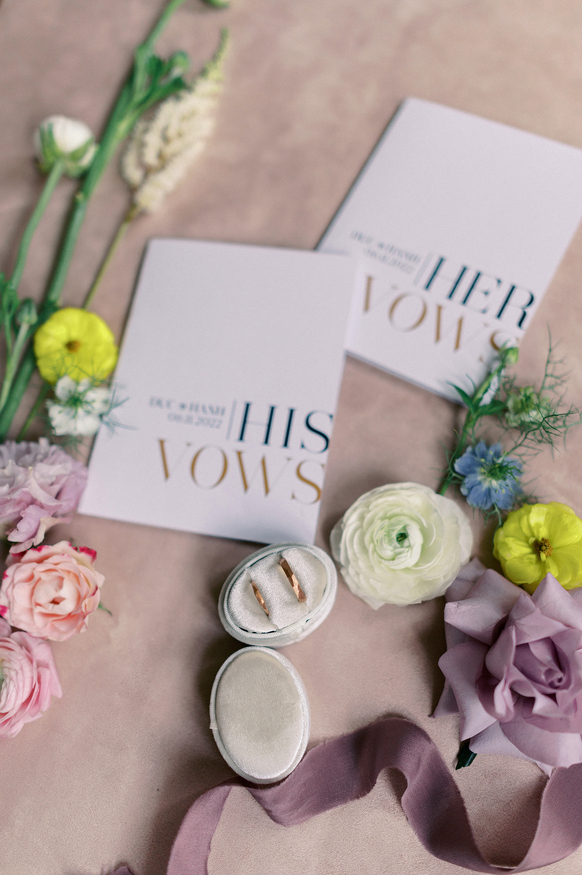 We chose "All You Need Is Love" as the name for this wedding as this is something Hạnh & Đức always believe in and want to convey through their wedding. It also perfectly sums up the love of Hạnh and Đức – sincere, sweet, light-hearted and supportive. As you can see, this tagline was printed on various elements of the wedding.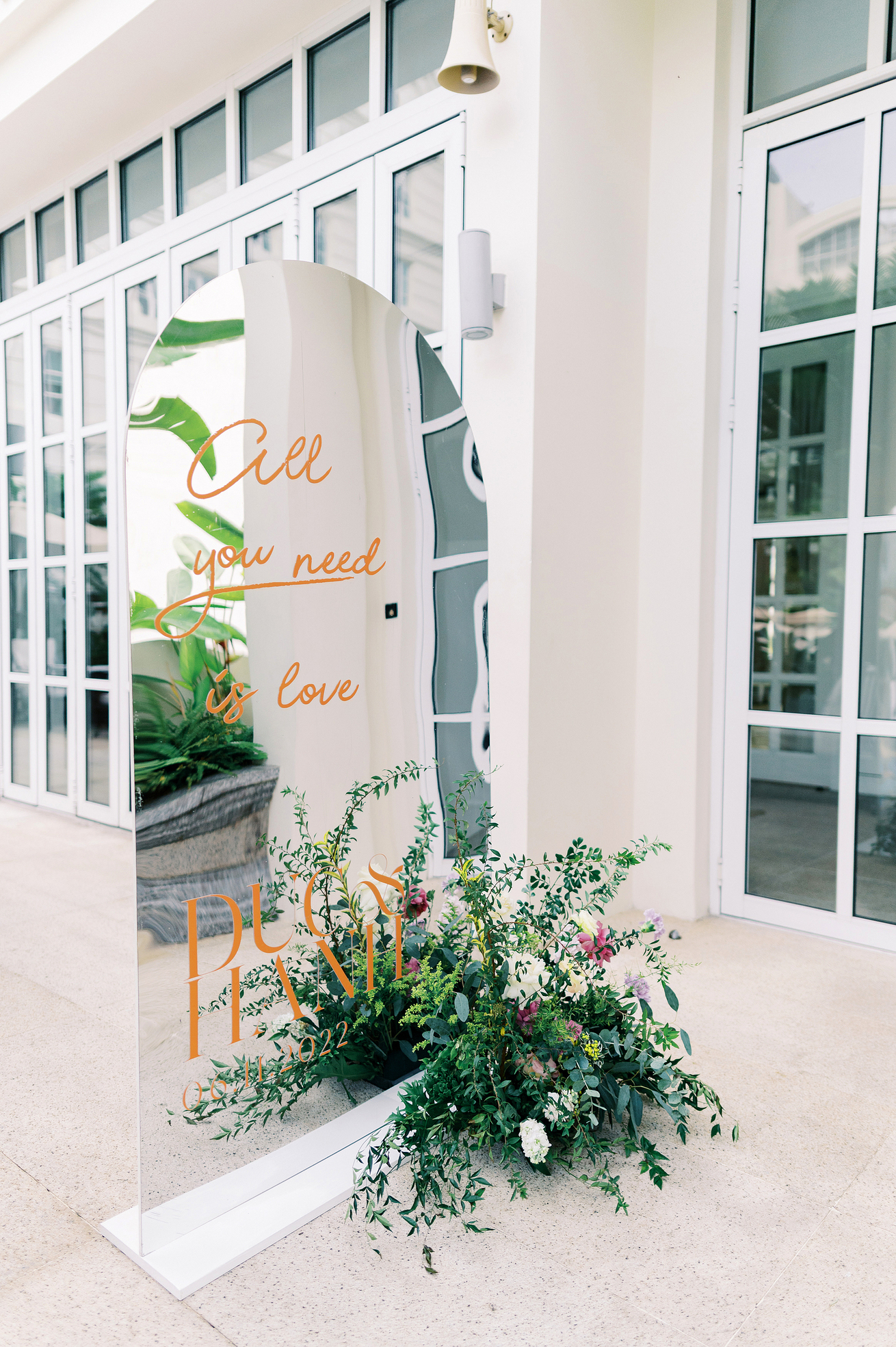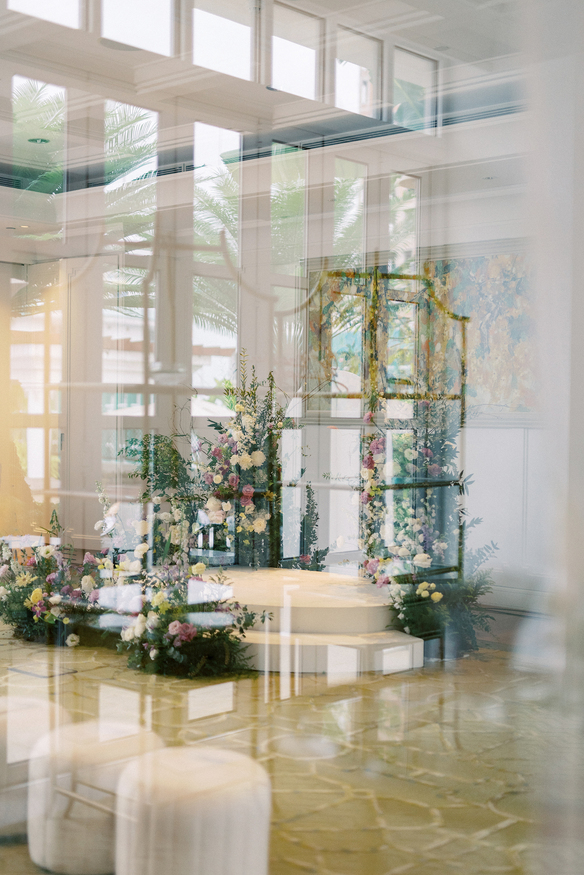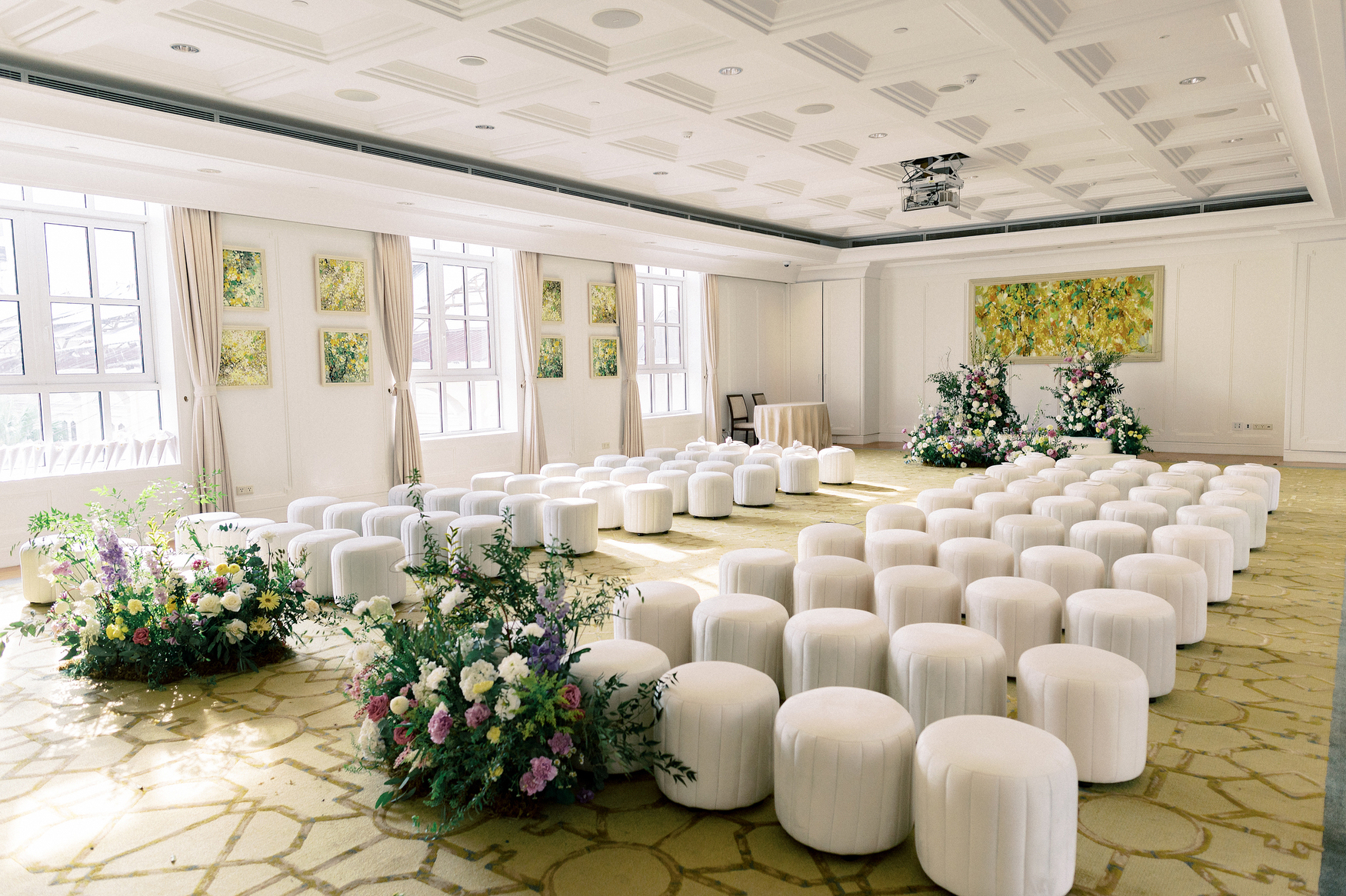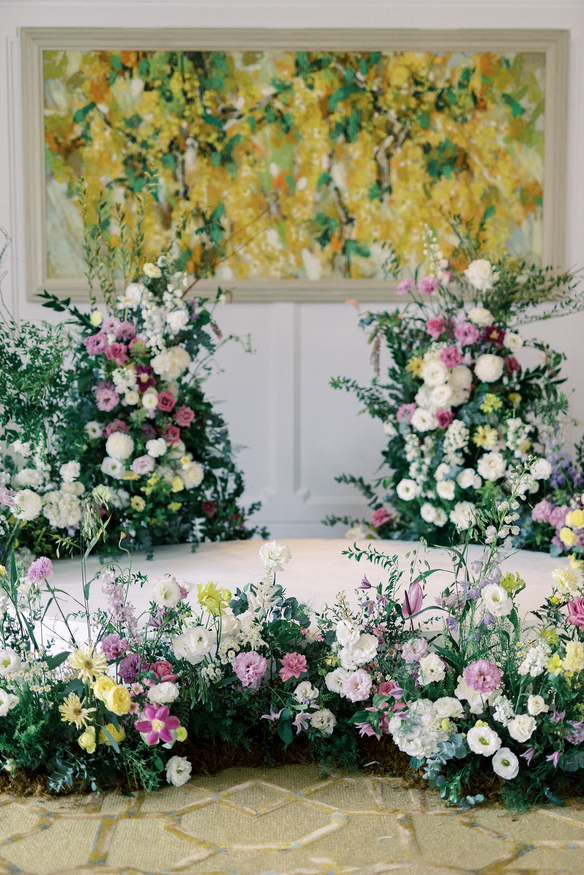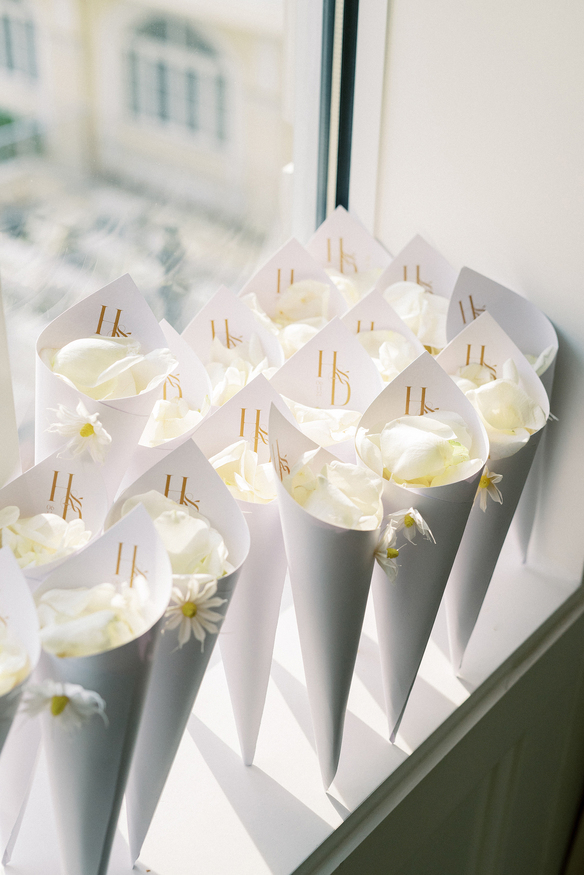 Having worked with the couple since 2020, our wedding planner Quỳnh Anh fully understood what Hạnh wanted for her decoration concept – vibrant, joyous and romantic.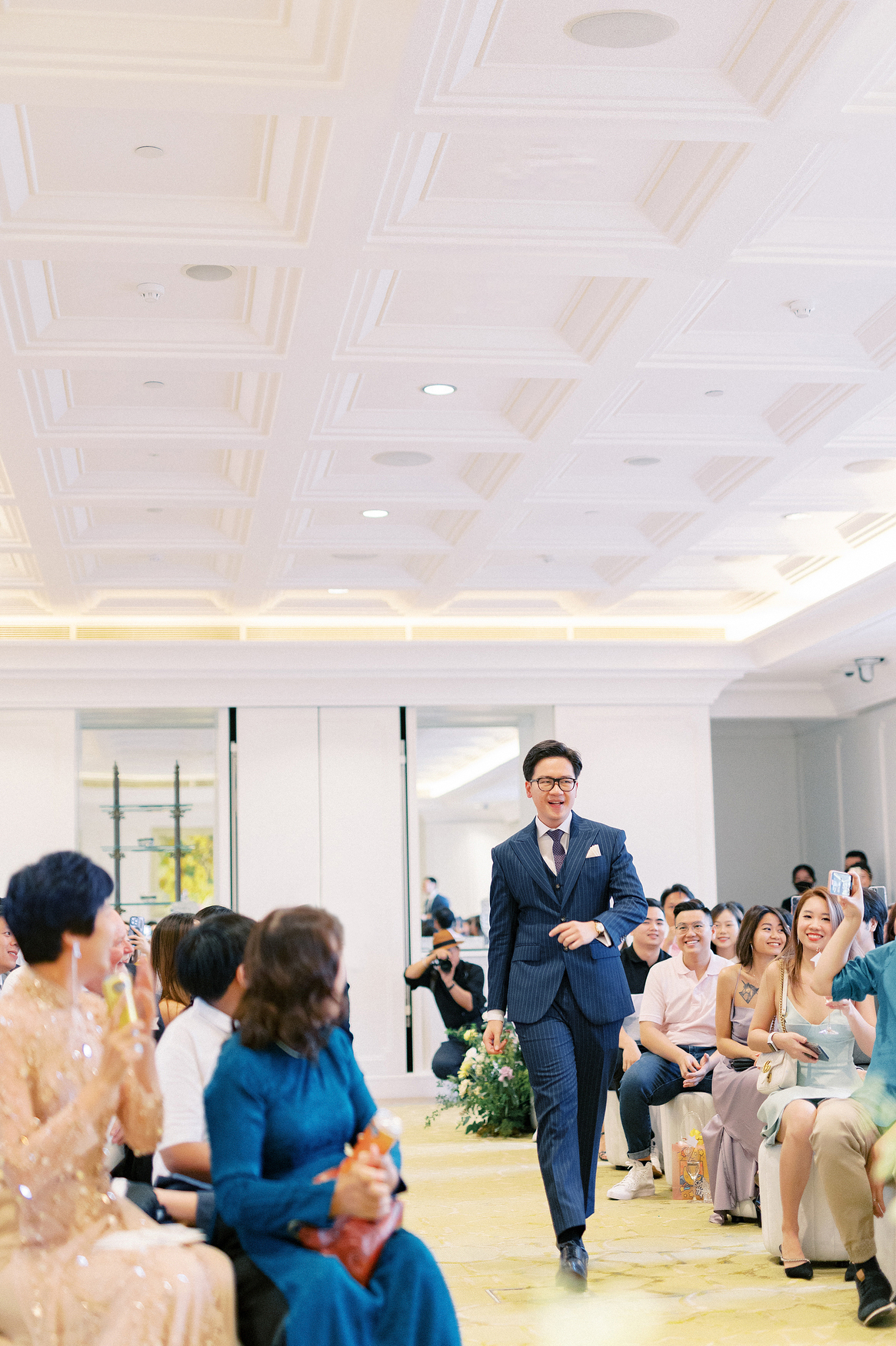 Hạnh and Đức are one of the loveliest couples we had ever worked with. Their humor and down-to-earth attitude spread such a positive vibe to all the guests and even the vendors as well. Their radiant souls seemed to light up the wedding's atmosphere so genuinely.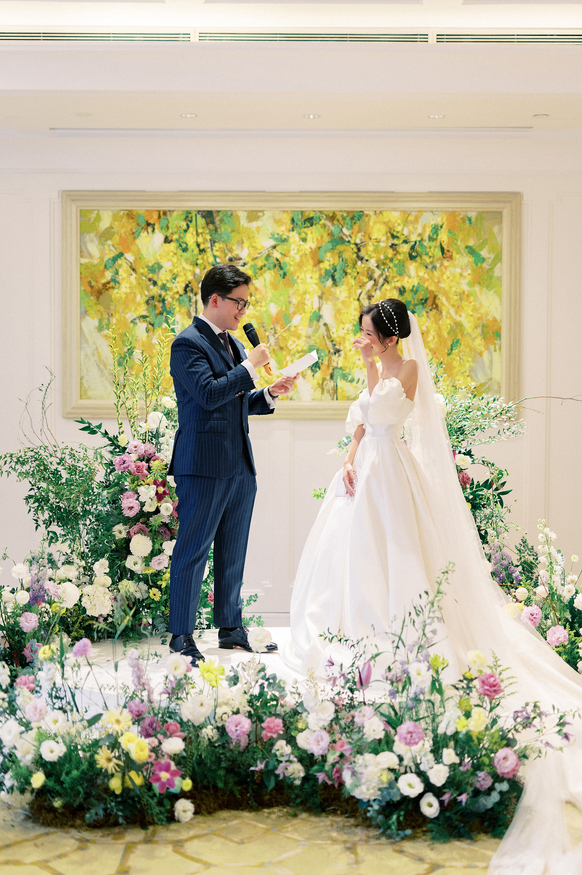 One of our favorite moments in their much personalized wedding went like this: before reading her vows, Hạnh said "My family and friends know that I cry very easily. So in order to protect my expensive makeup, I will try to keep this short and sweet", then the bride pulled out a wall of text. Such a light-hearted, hilarious gag!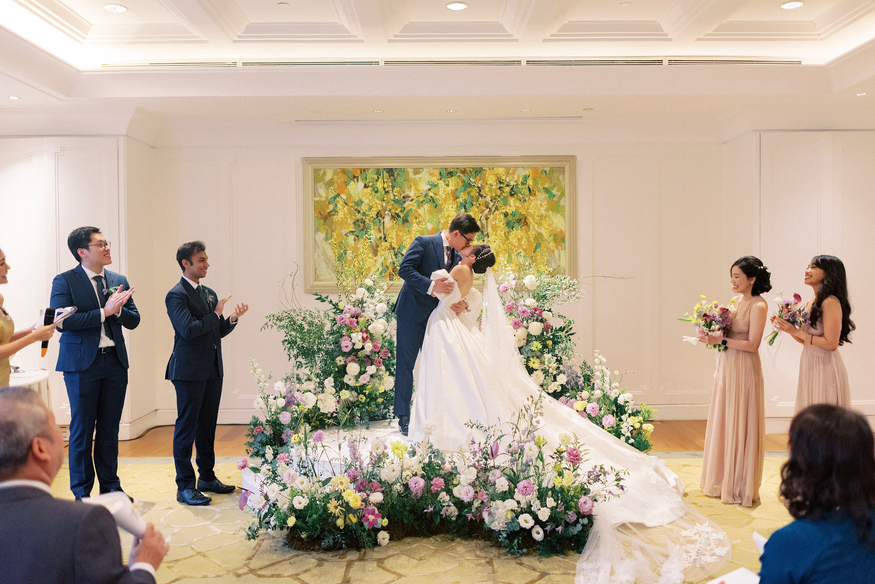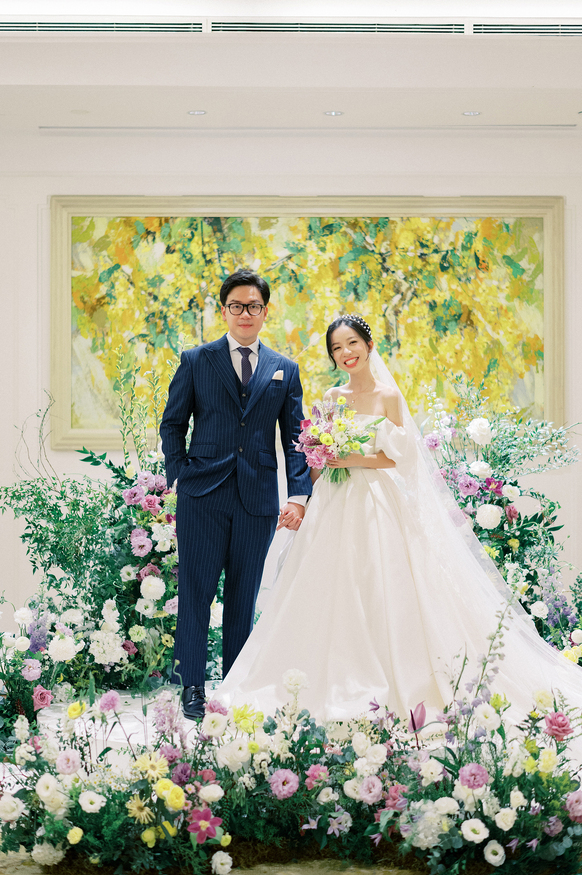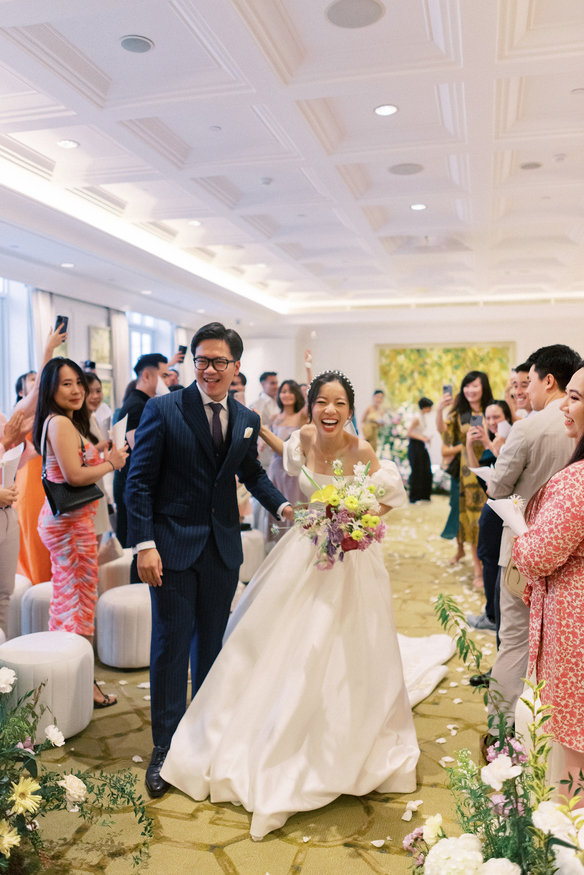 One of the most fun parts in their personalized wedding is the customized elements; the logo with their faces drawn in "The Simpsons" style, a special seating chart with the meaningful places to the couple as table numbers, pinata smacking instead of conventional cake cutting,… Everything was filled with Hạnh and Đức's personal touches, which made their wedding so much more memorable to their guests.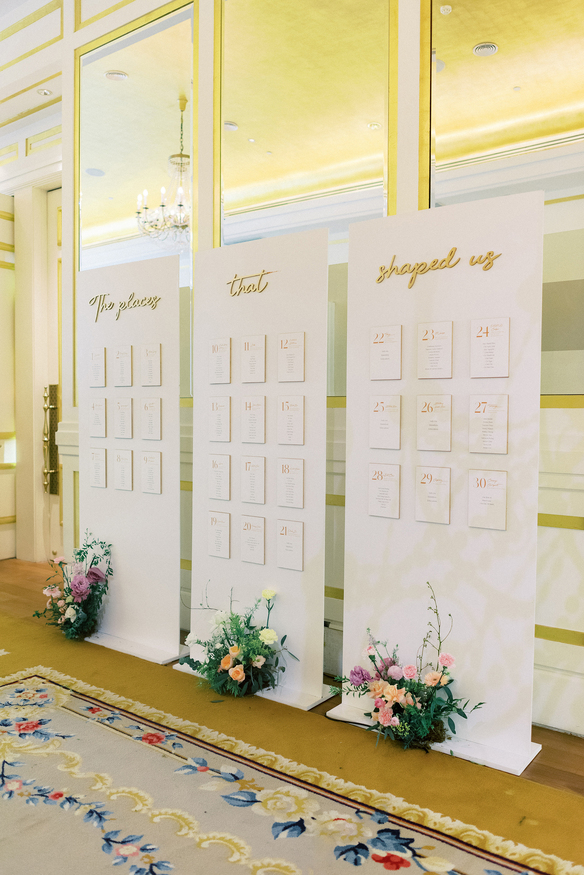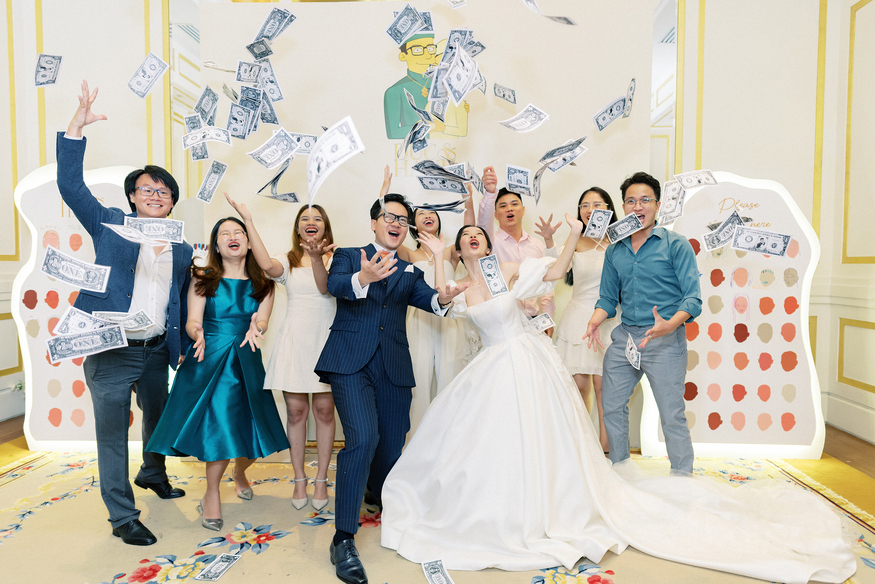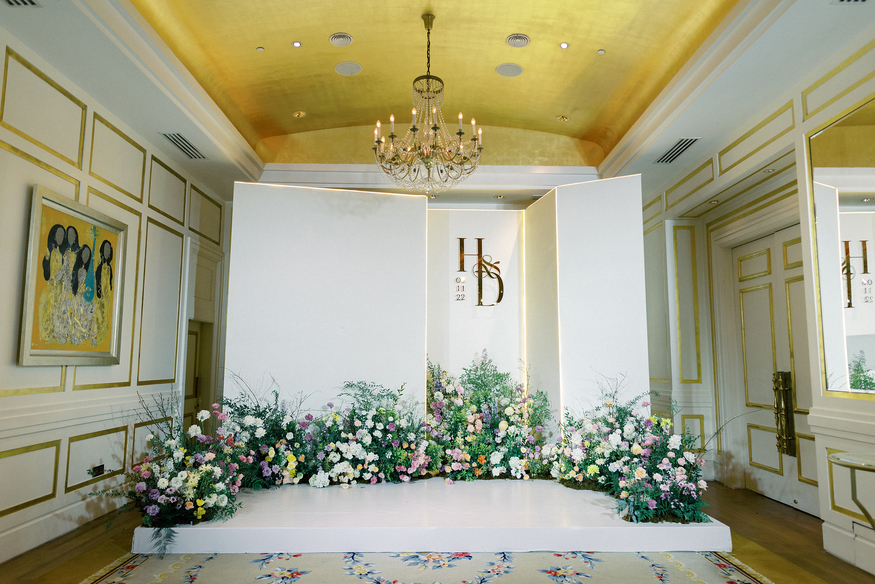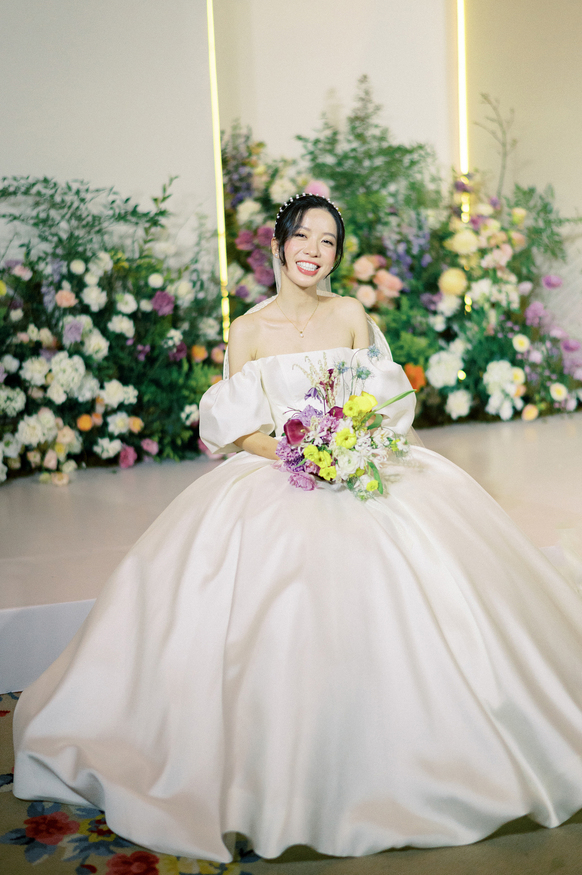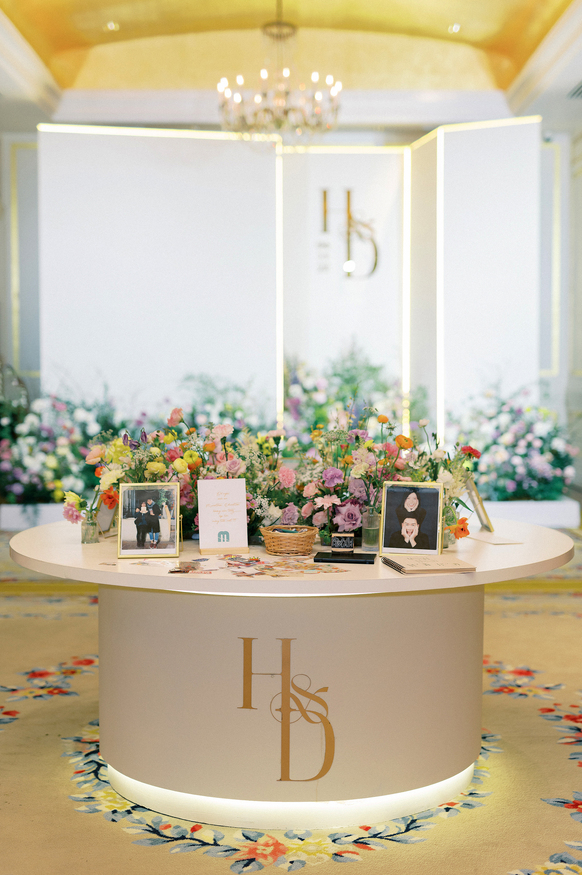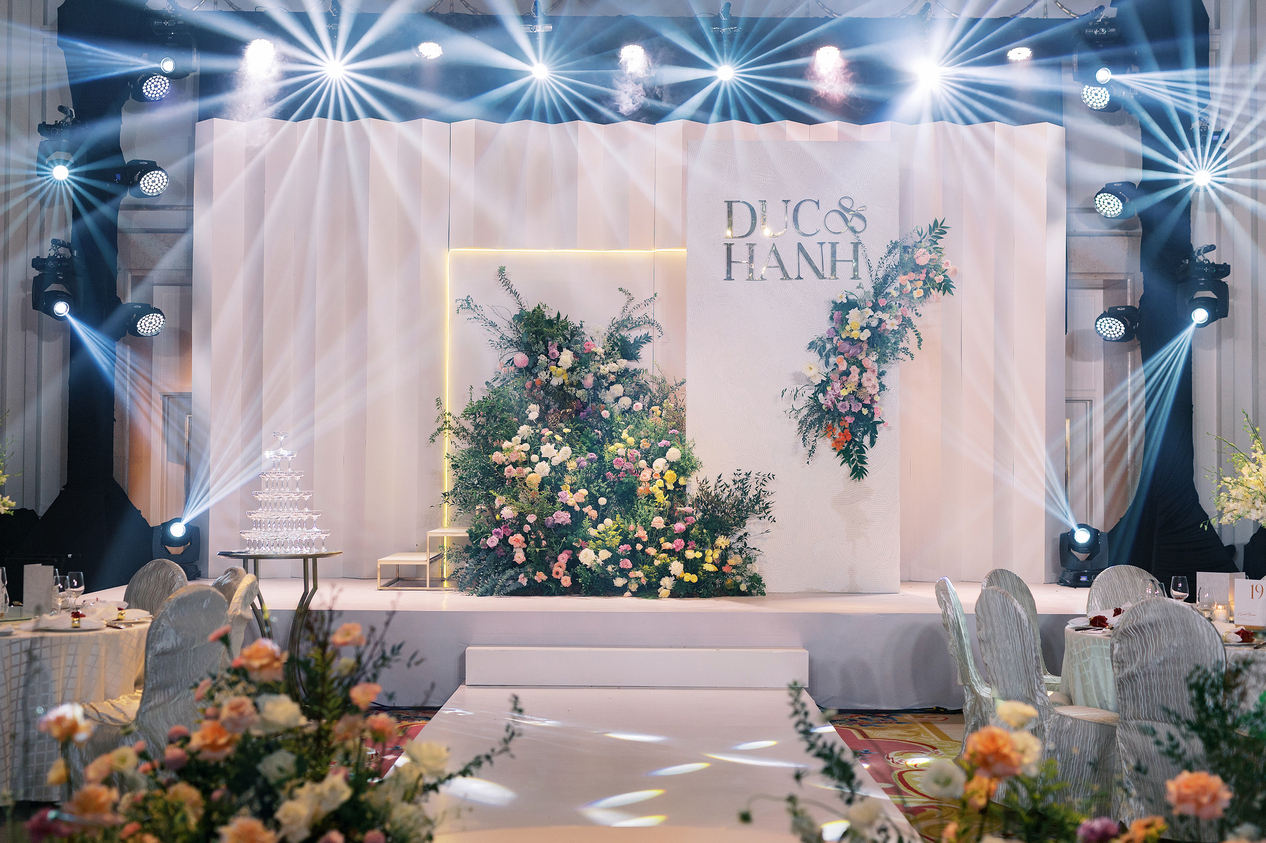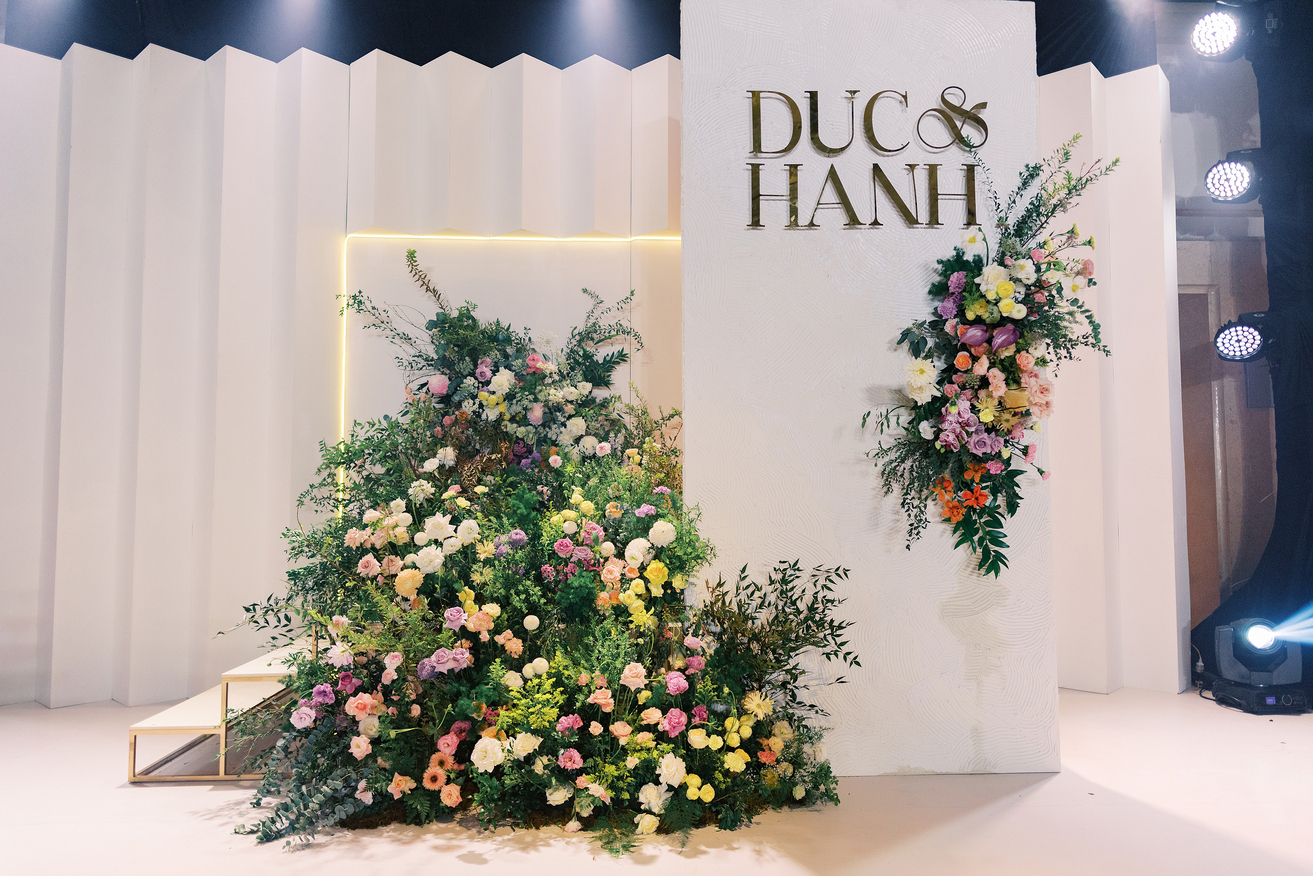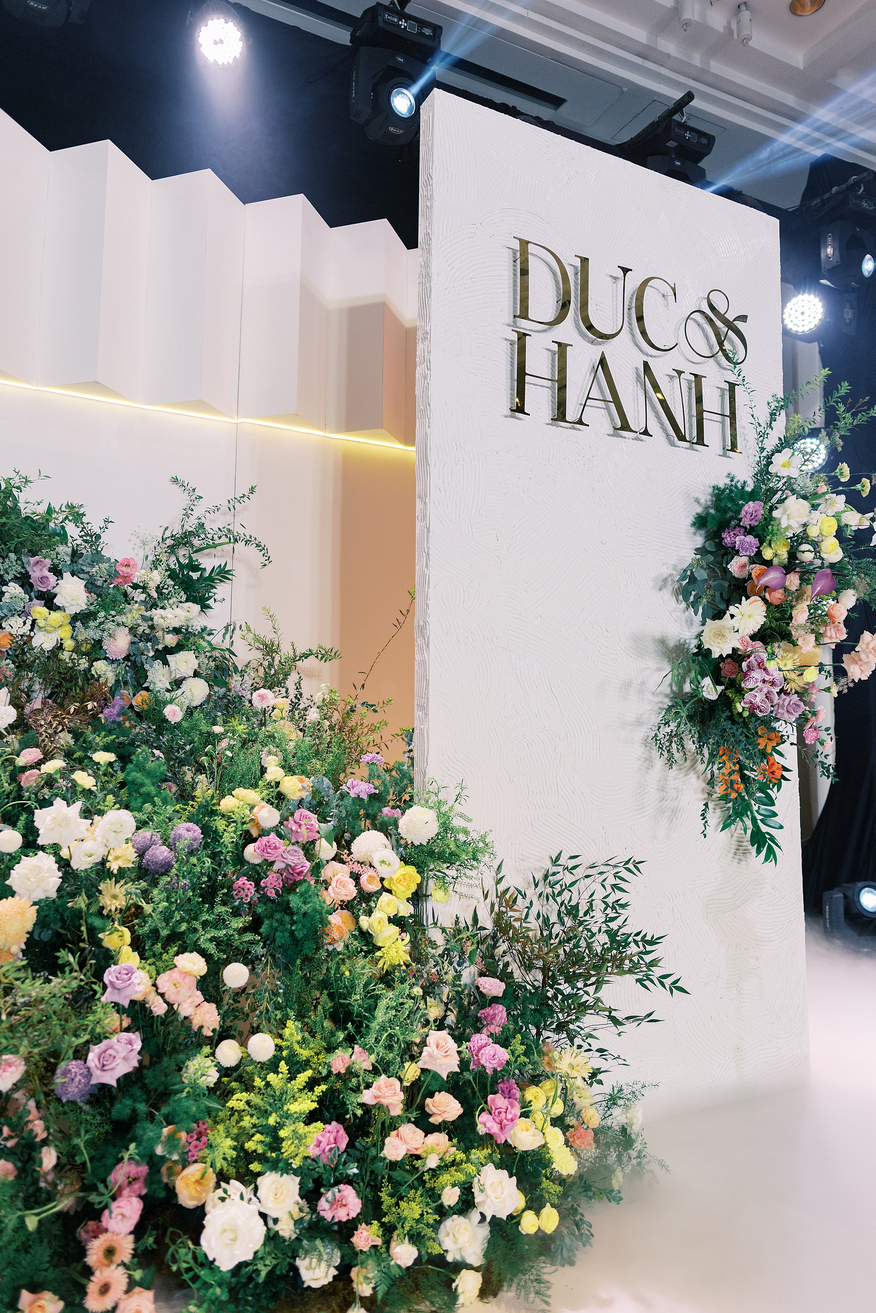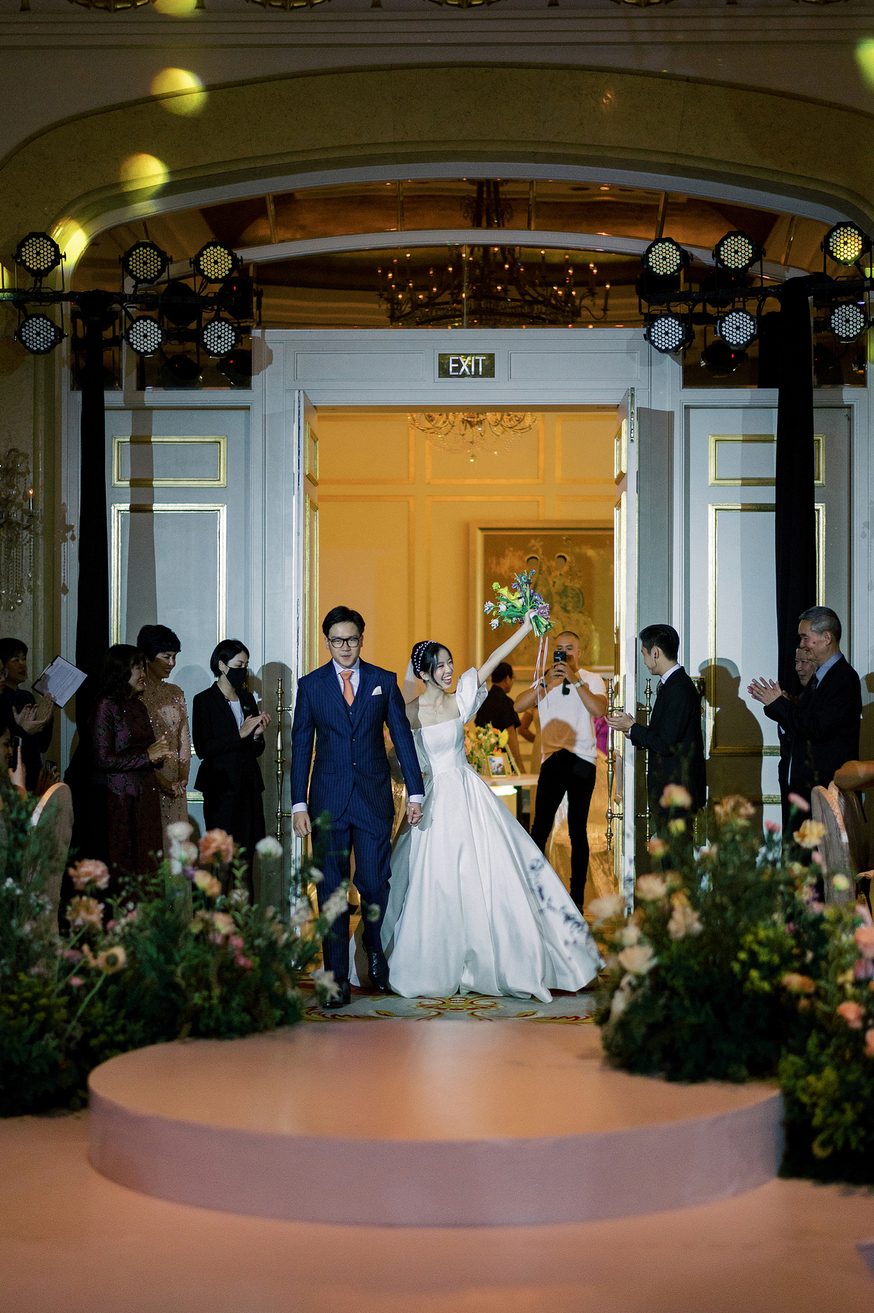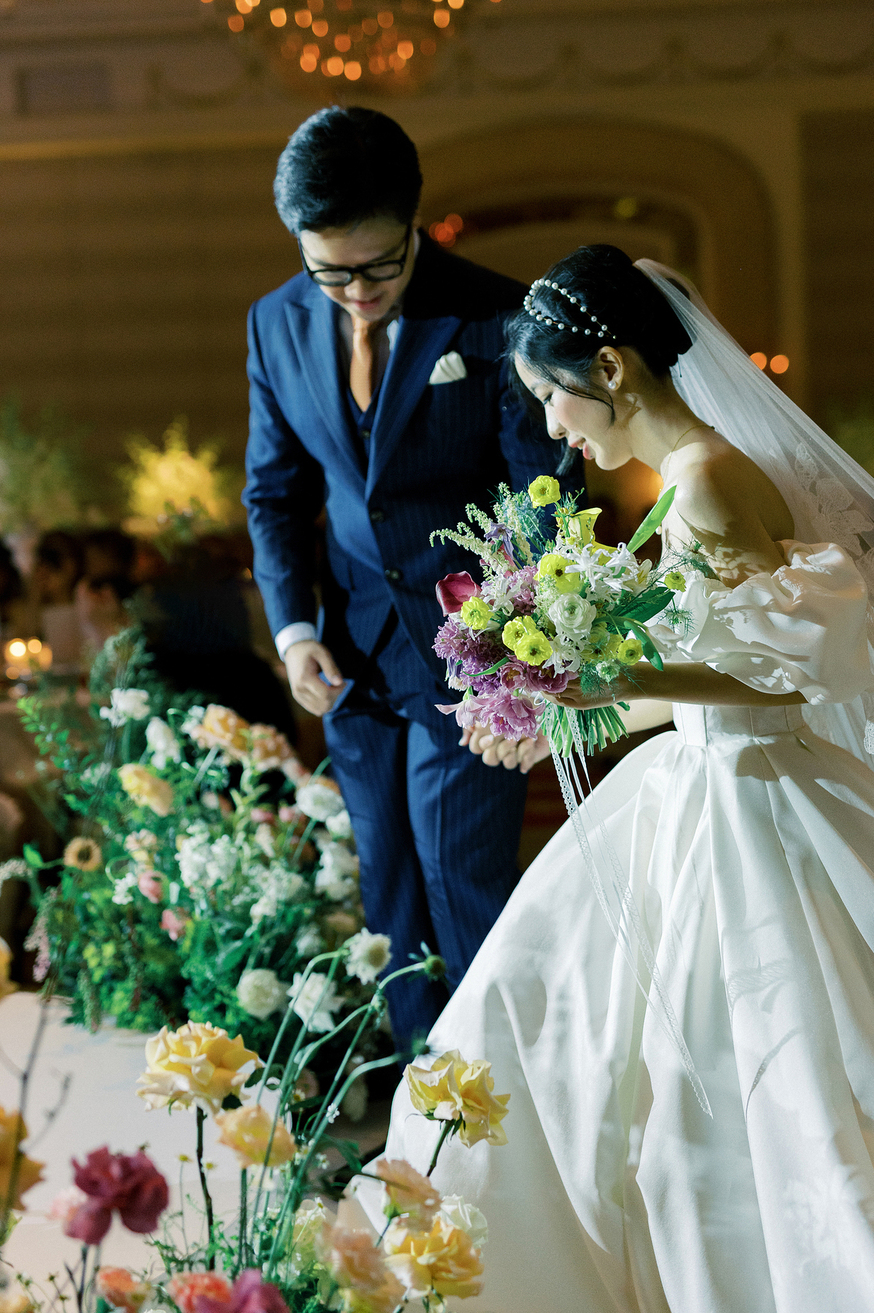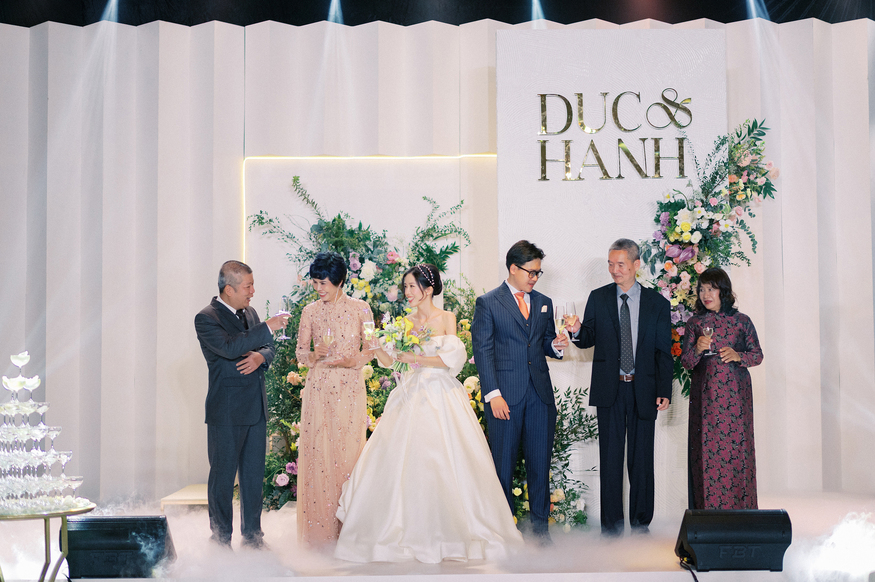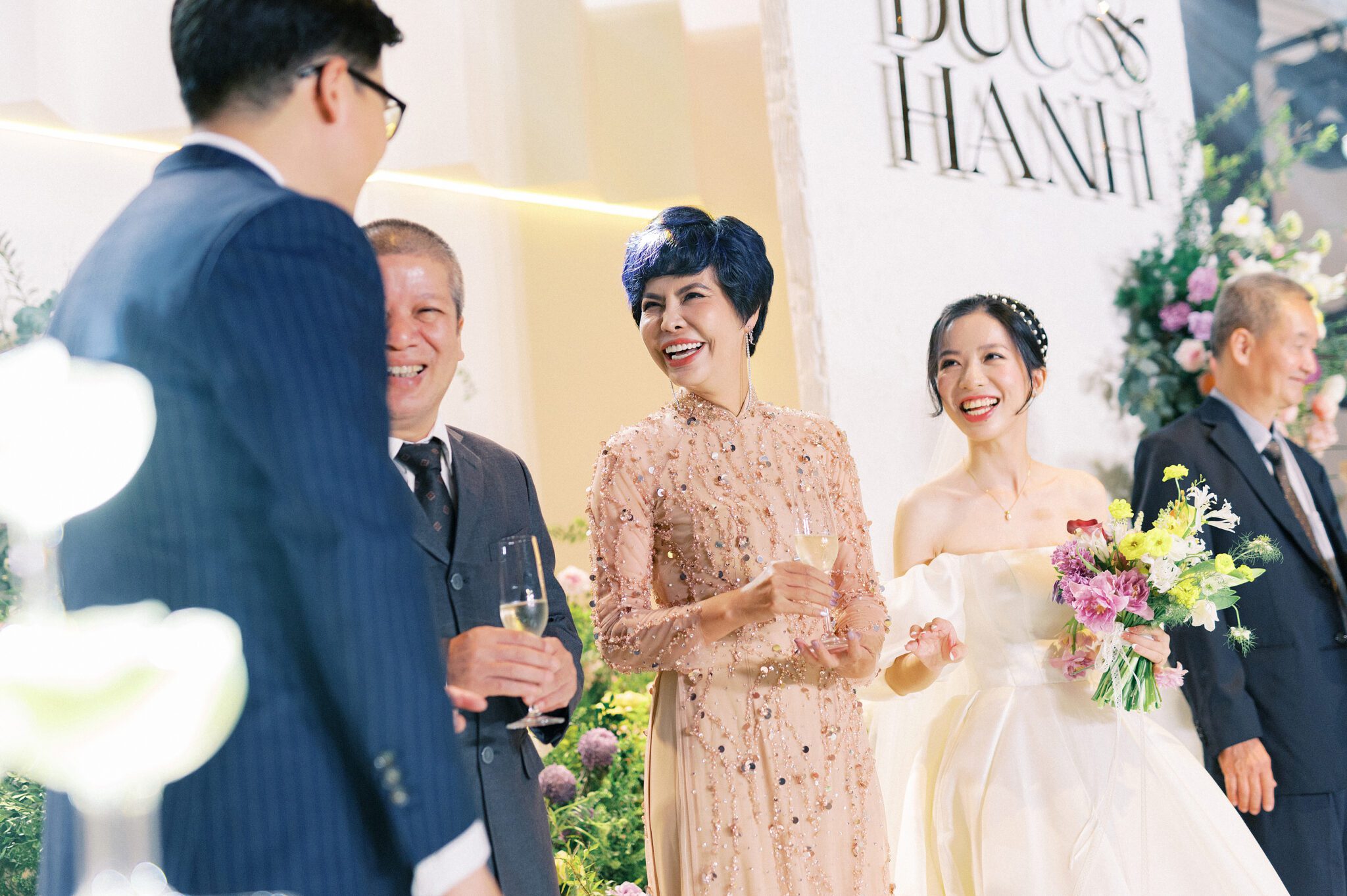 The personalization of their wedding didn't stop there. During the ballroom wedding ceremony, Hạnh and Đức took turn giving each other surprises: Hạnh crowned Đức with "The Funnier One" award and performed a song made for him, while Đức presented the blessing from Brian Baumgartner – an actor in the couple's most favorite series "The Office".