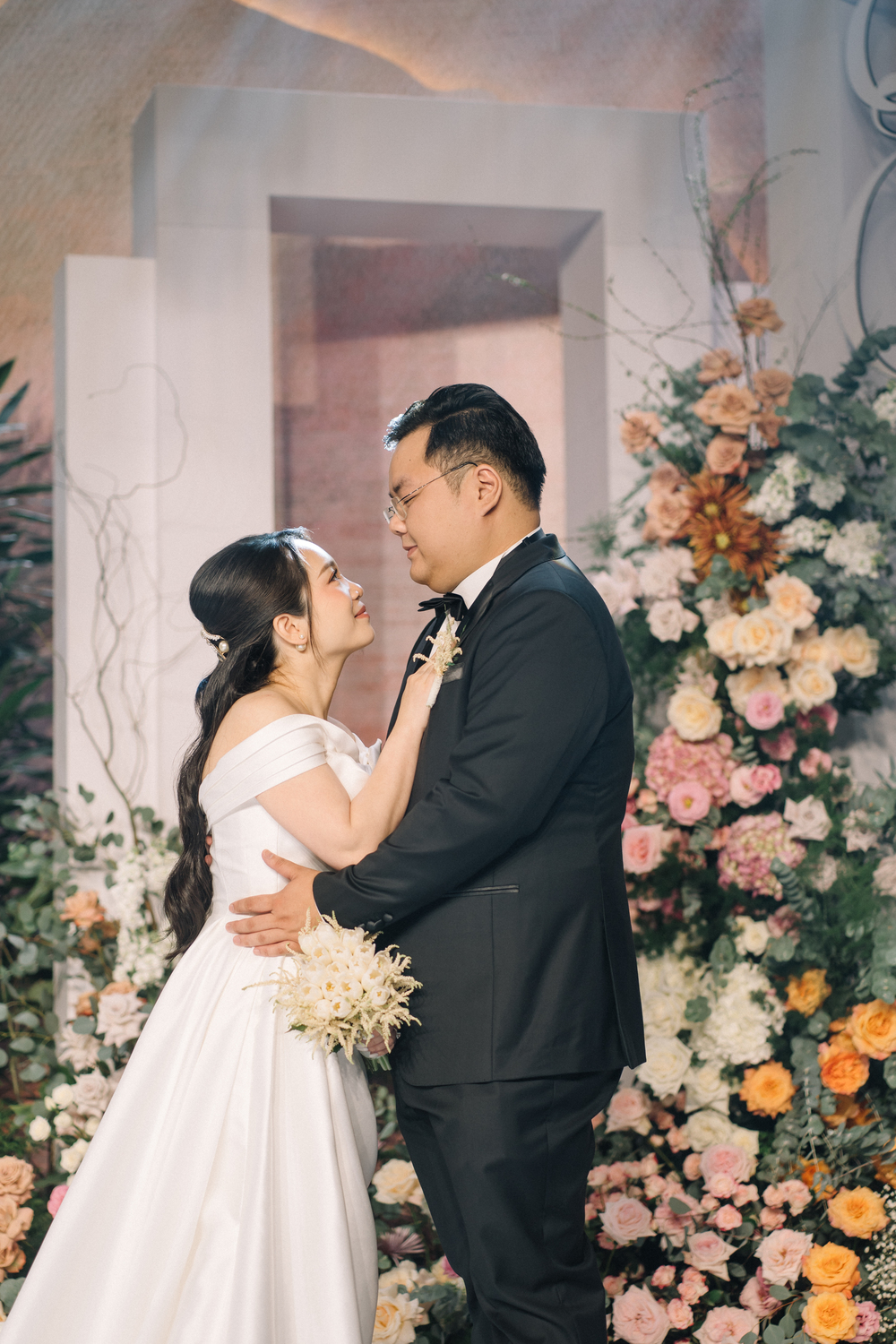 Our couple
From best friends to lovers, to having a baby angel and finally becoming husband and wife – Chung and Giang's outdoor wedding in Hanoi was the final note to their beautiful love story.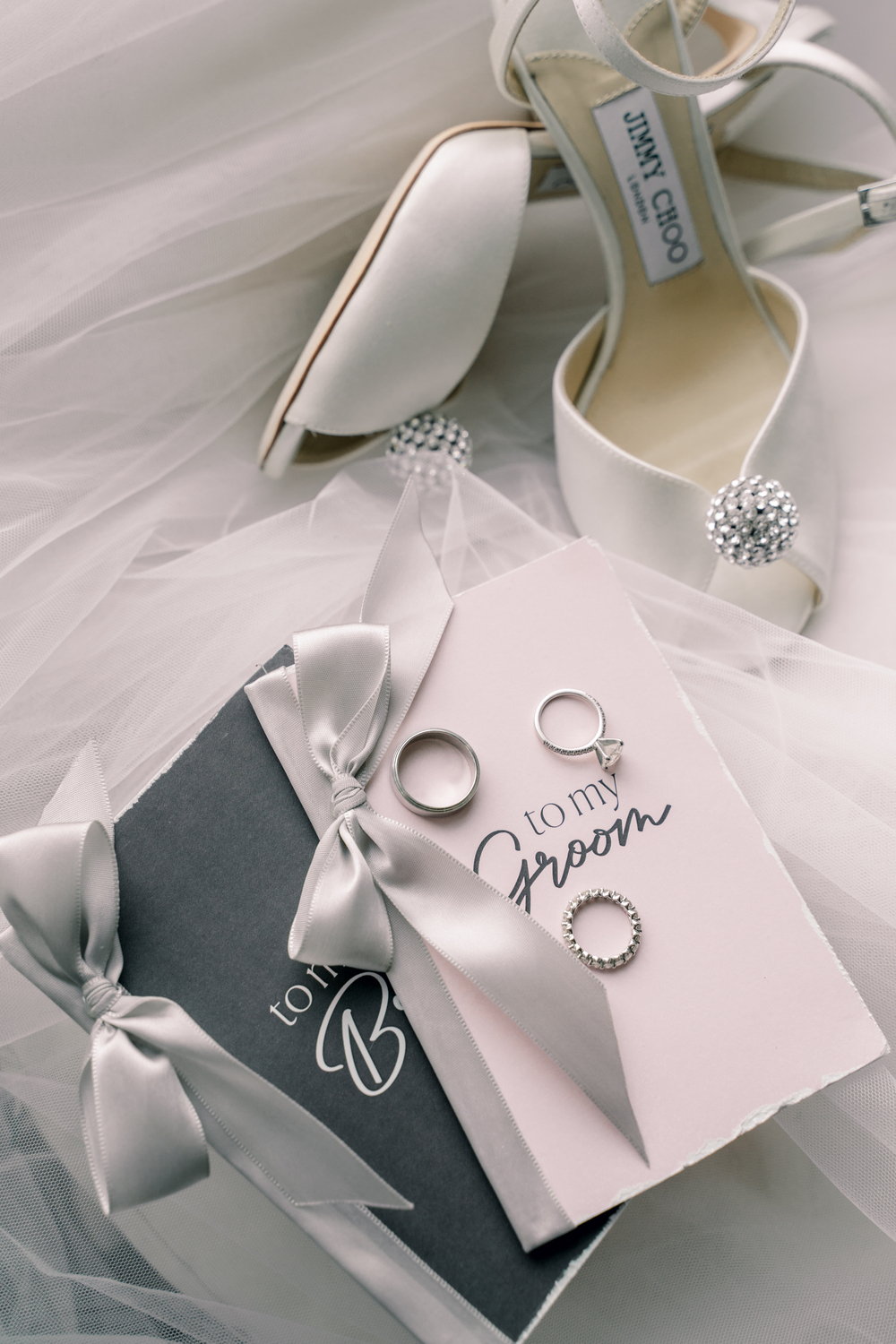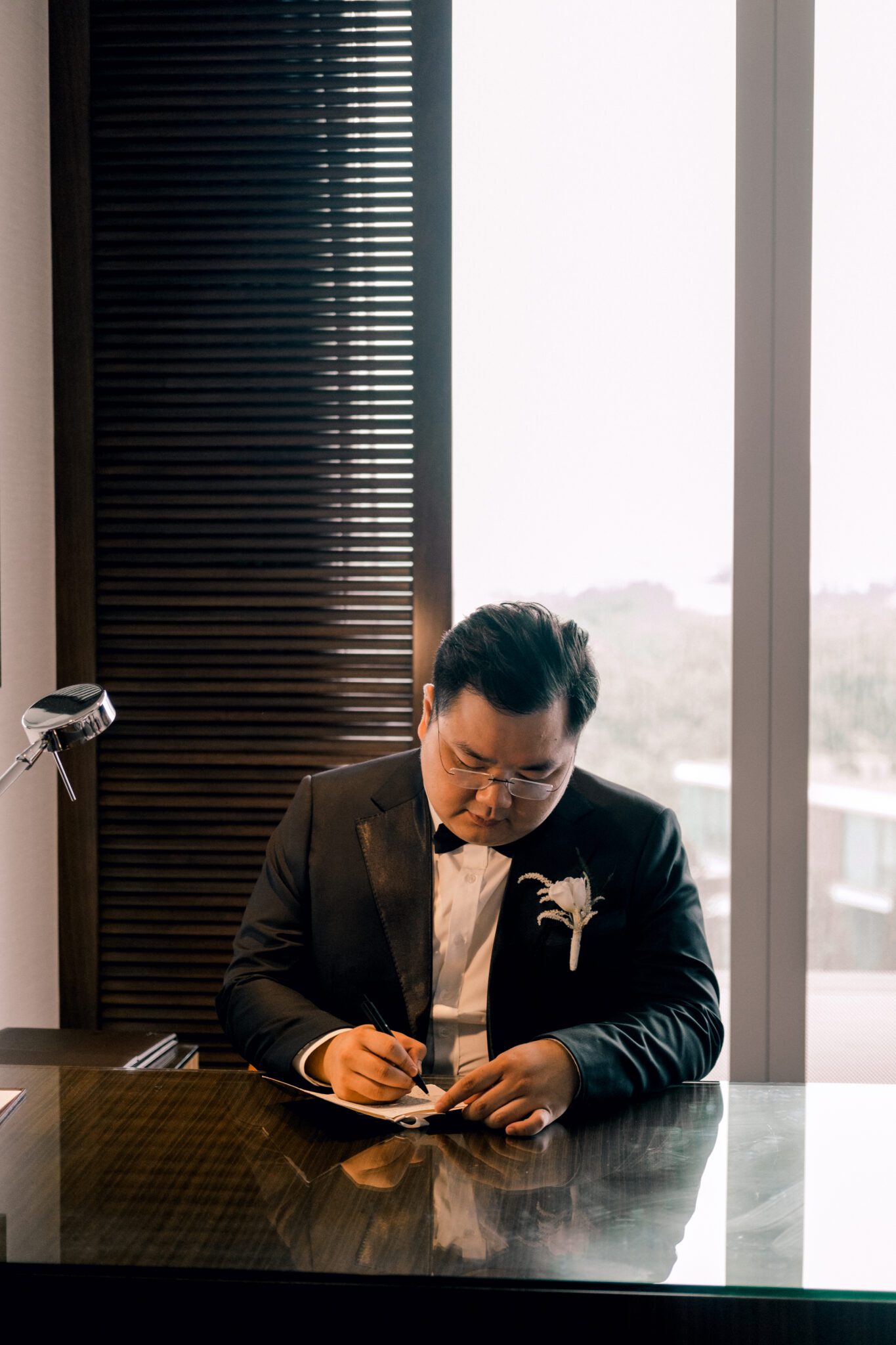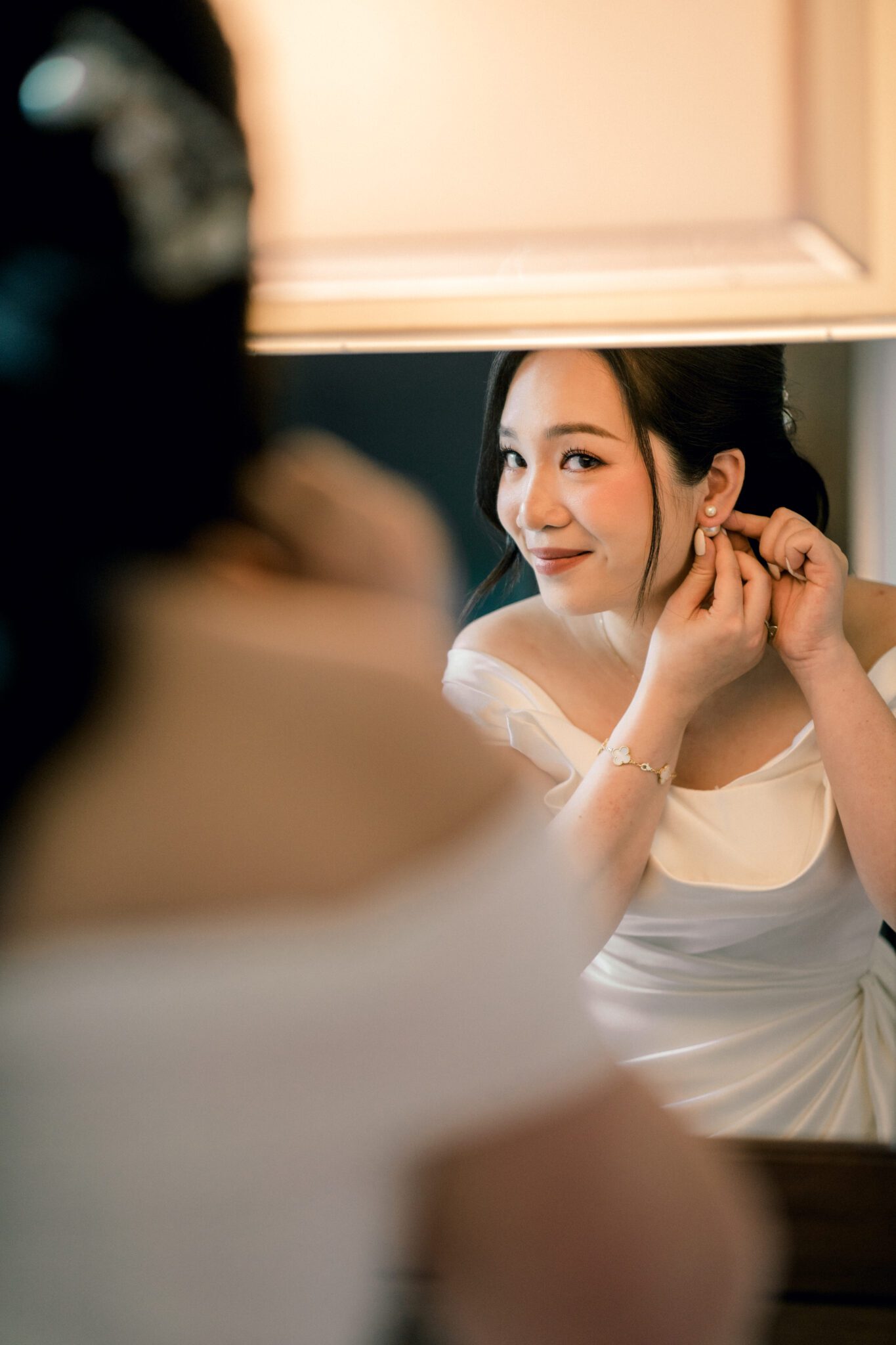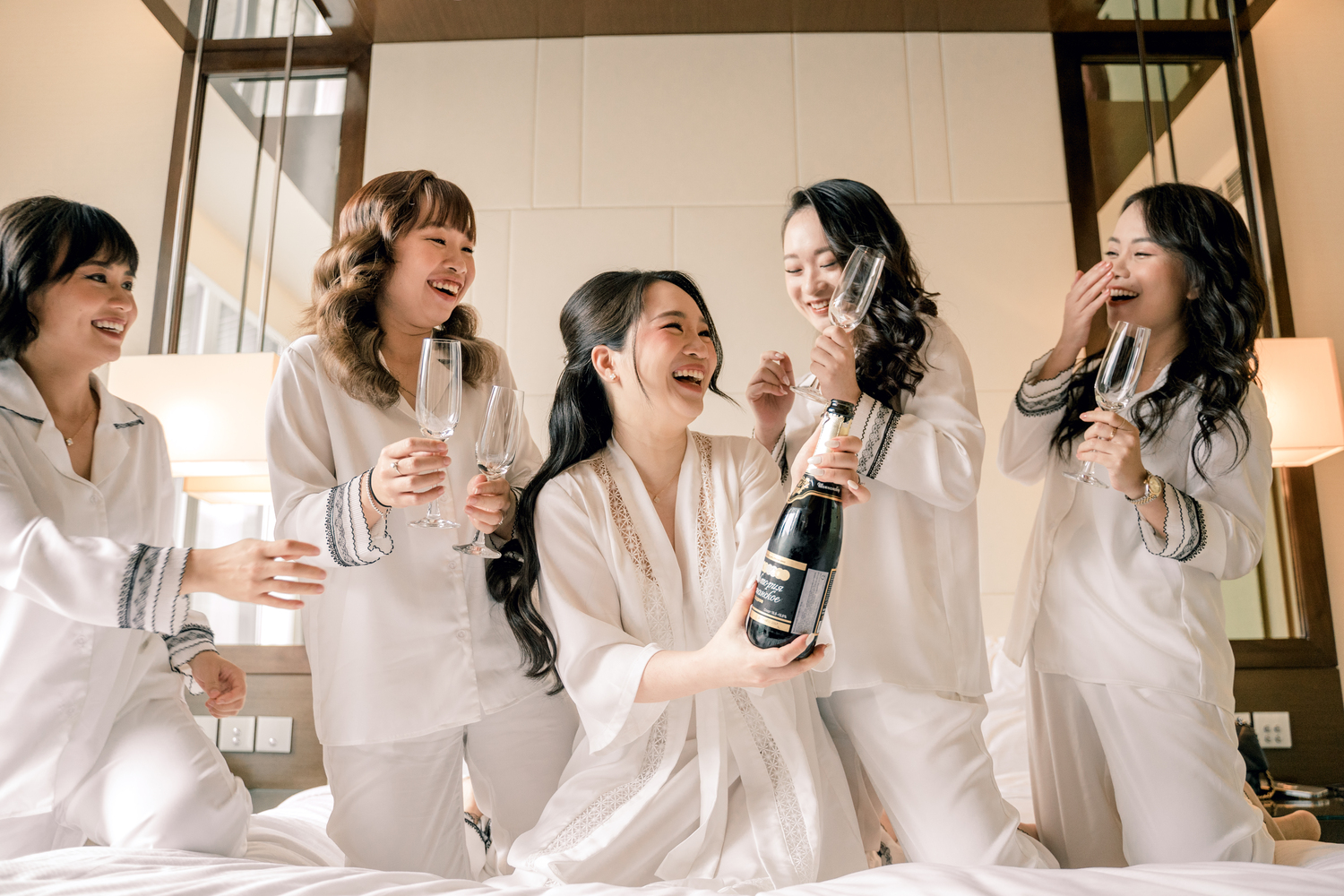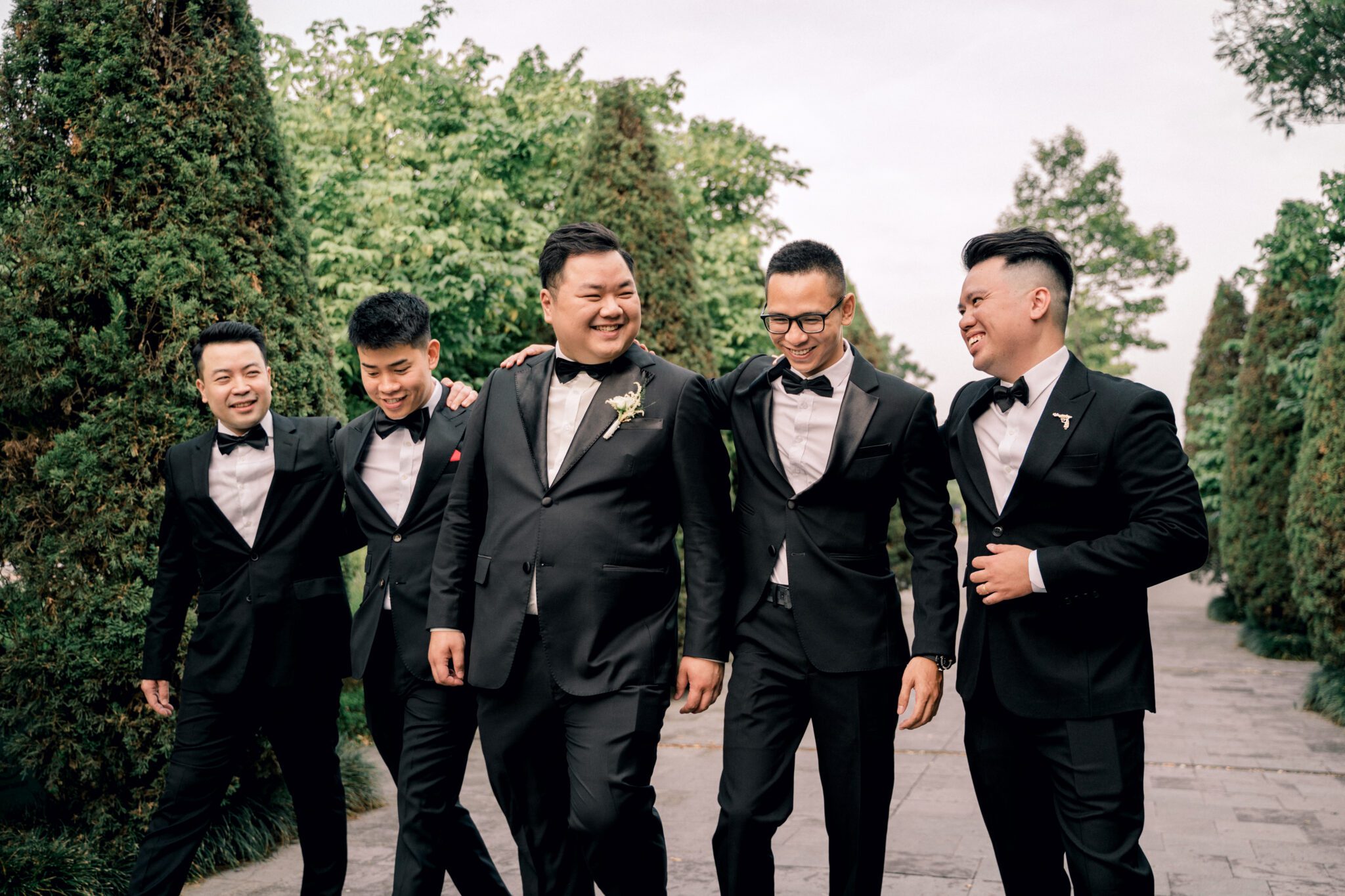 The first look
Despite having been together for years, the first look was the first time Chung and Giang saw each other in their groom and bride look. Needless to say, it was one of their most emotional moments ever.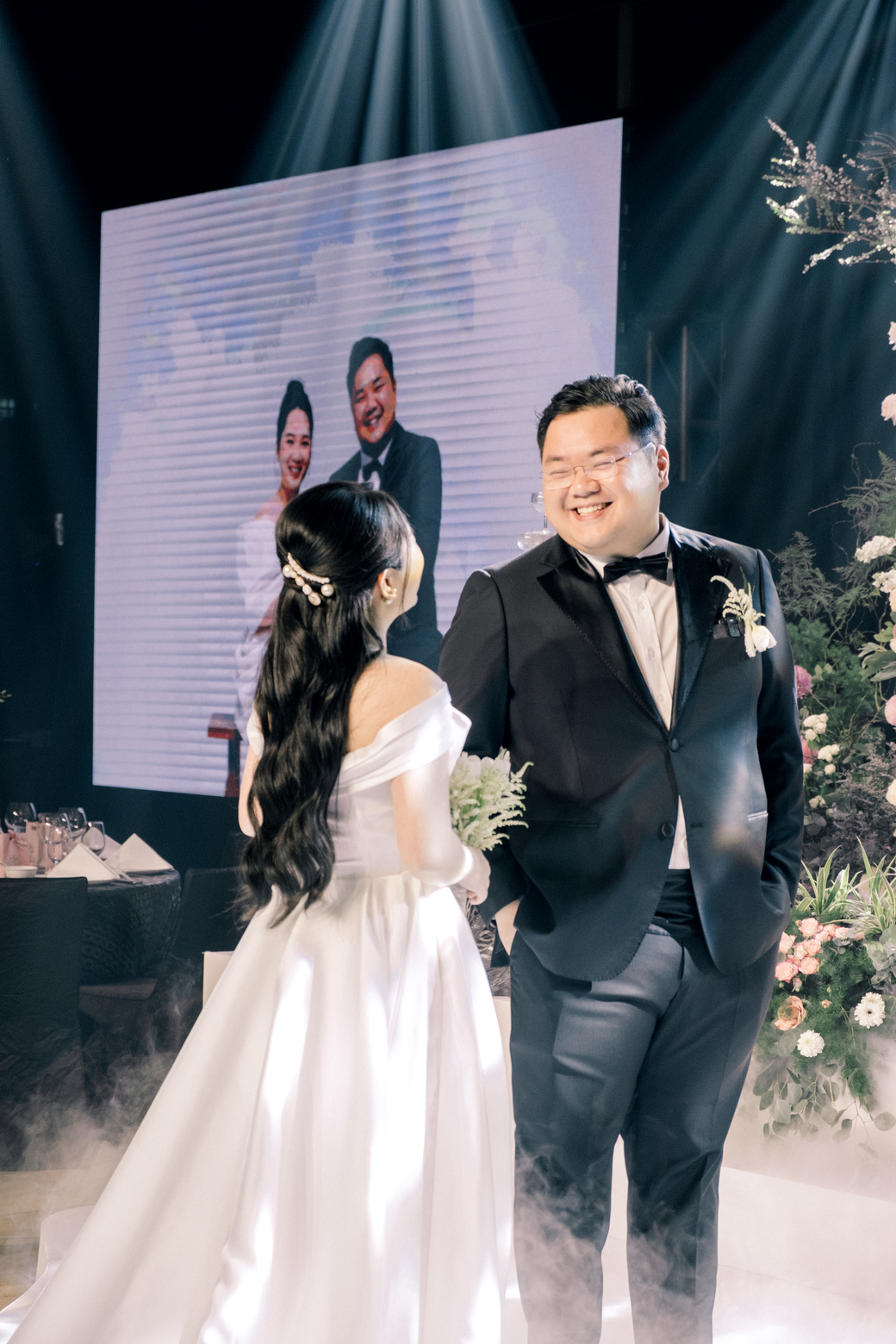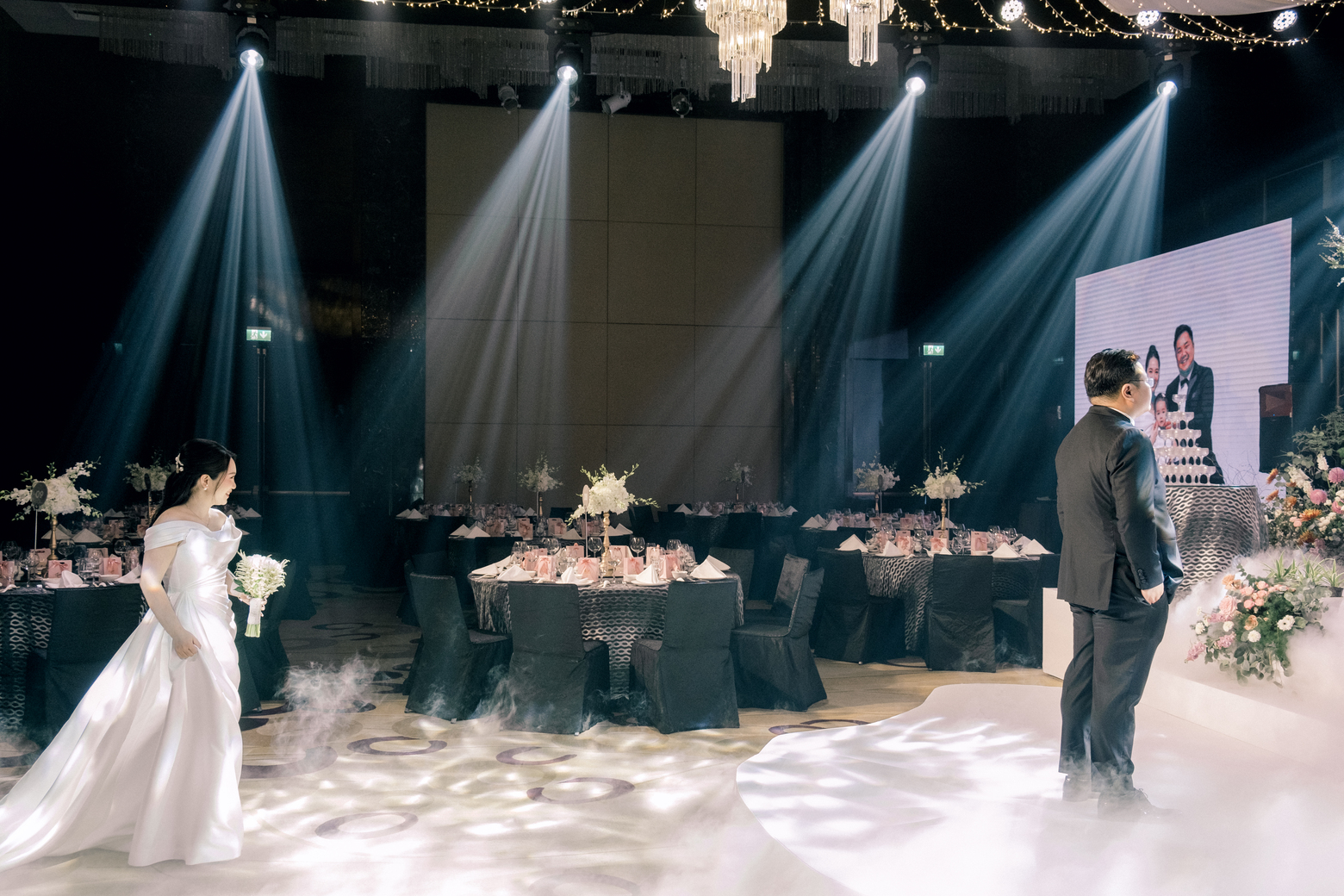 Before their ballroom wedding, Chung and Giang had an intimate outdoor ceremony in the garden of JW Marriott Hanoi. The "Whimsical Garden" concept brought both such vibrancy and elegance of a true garden wedding.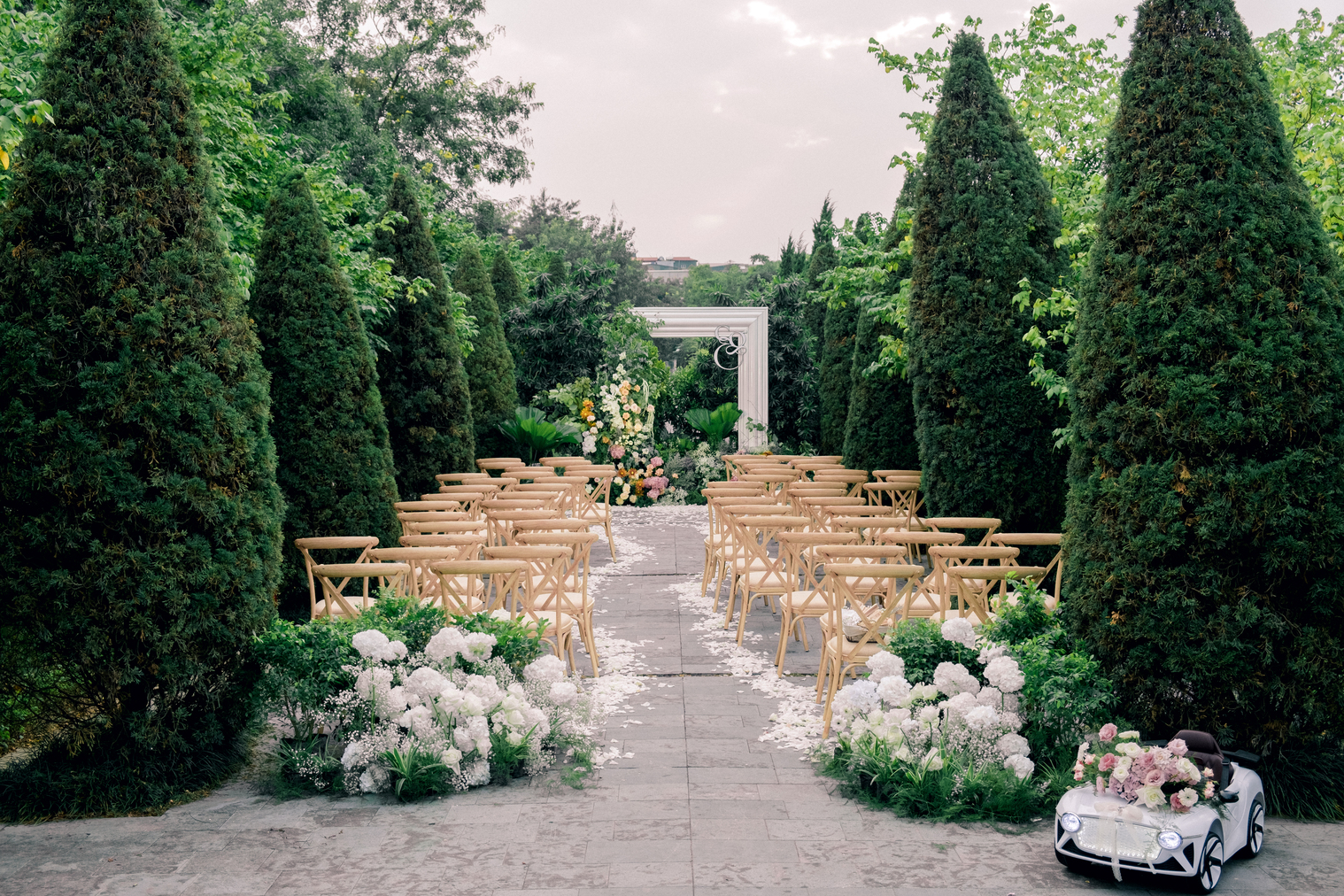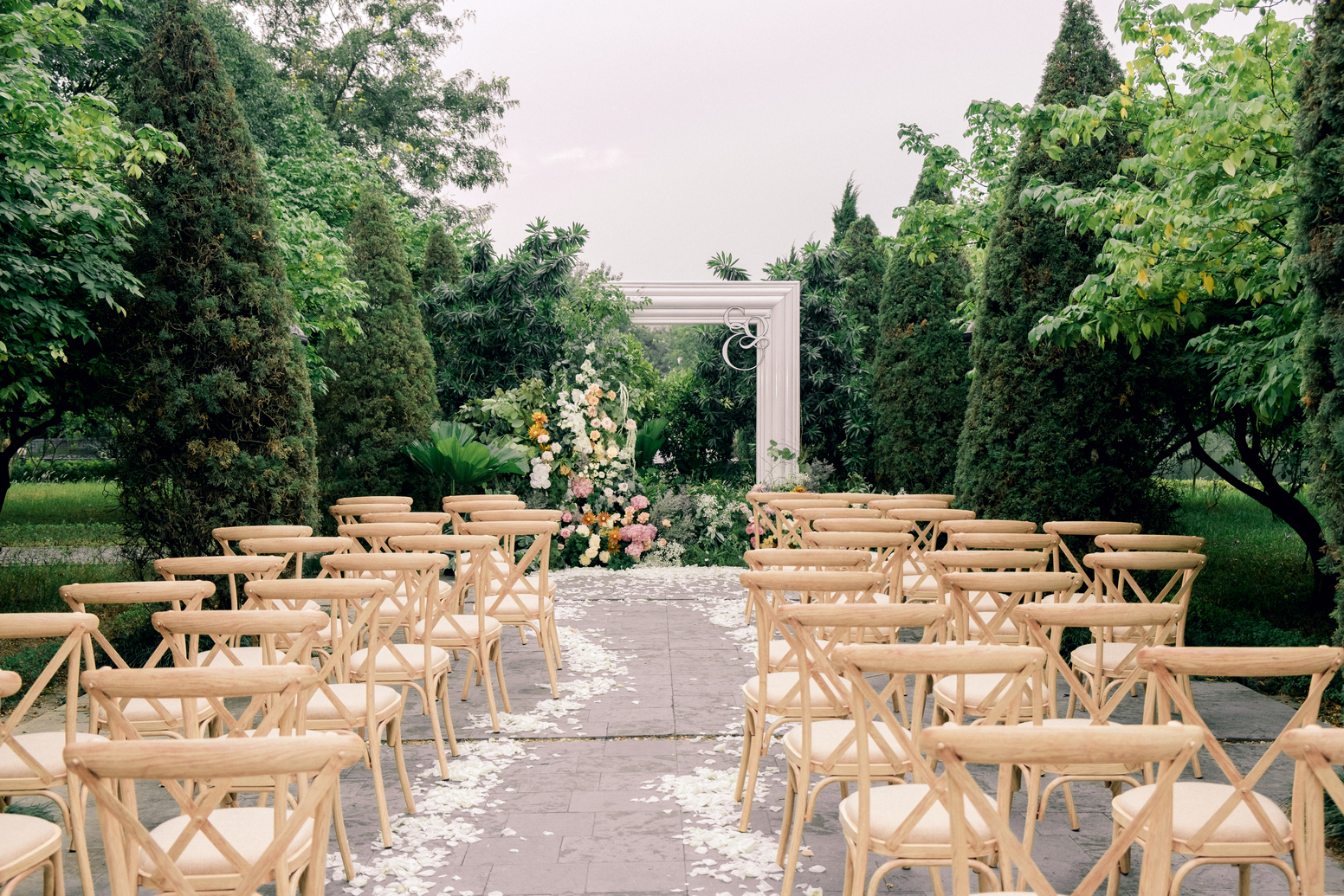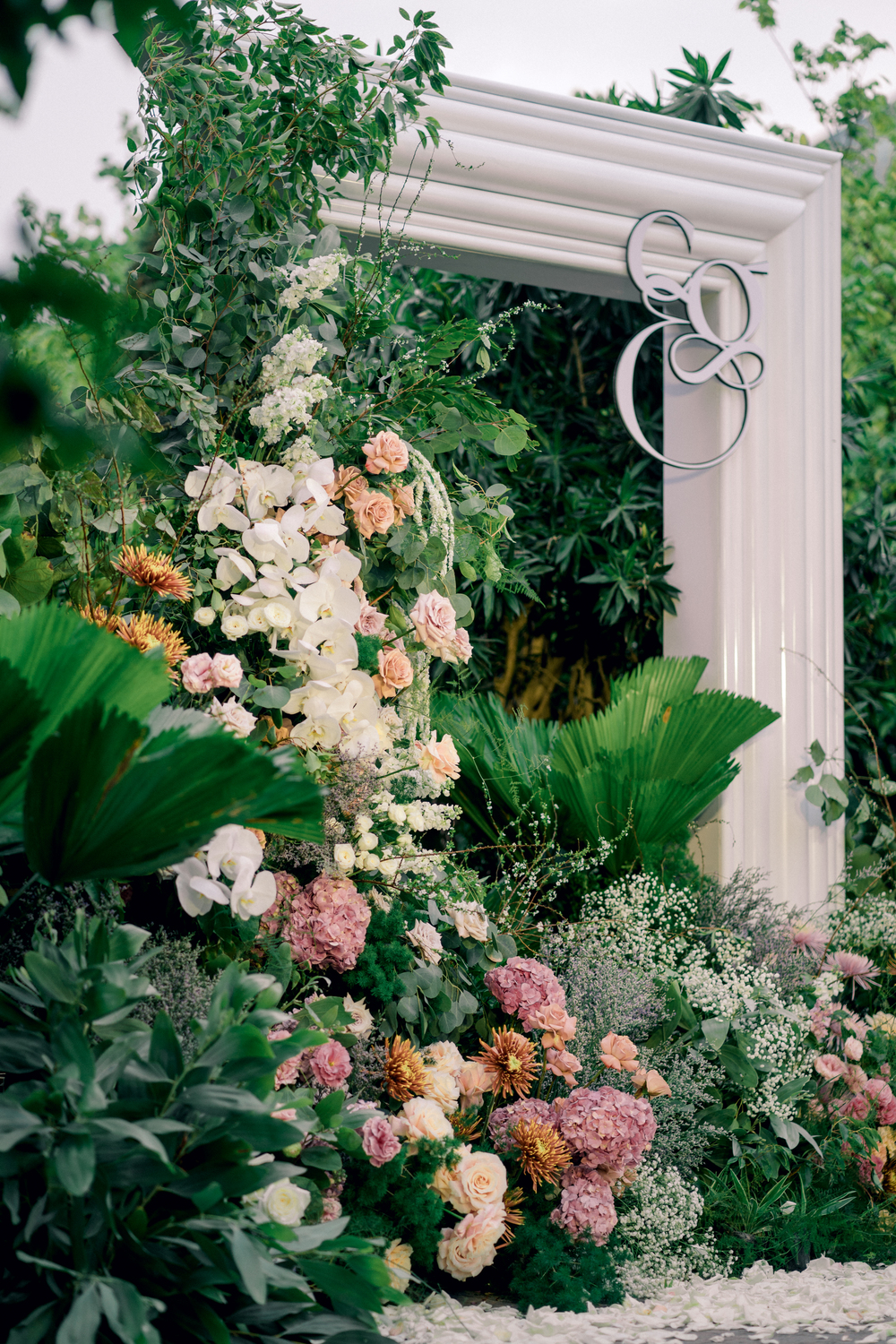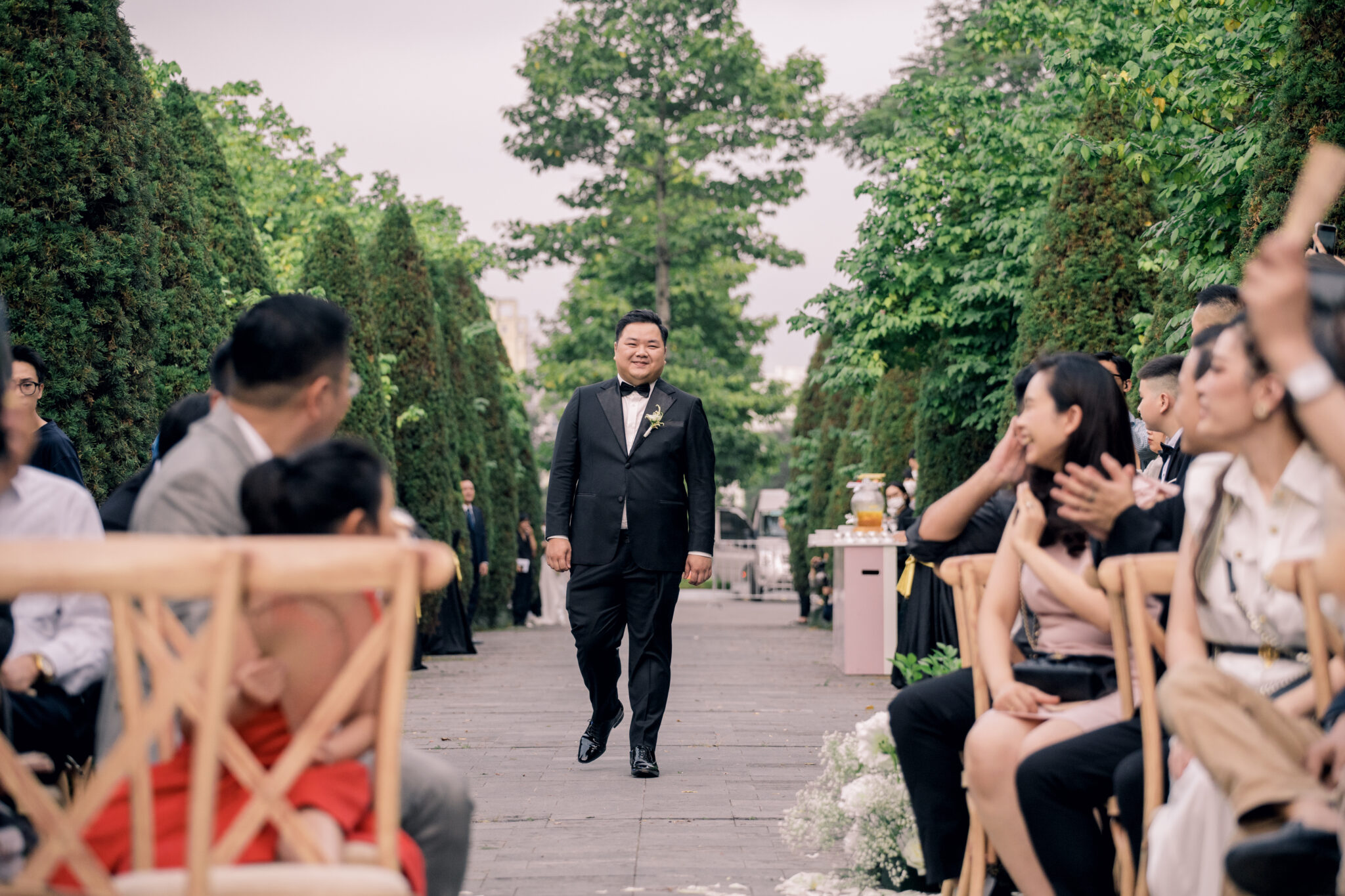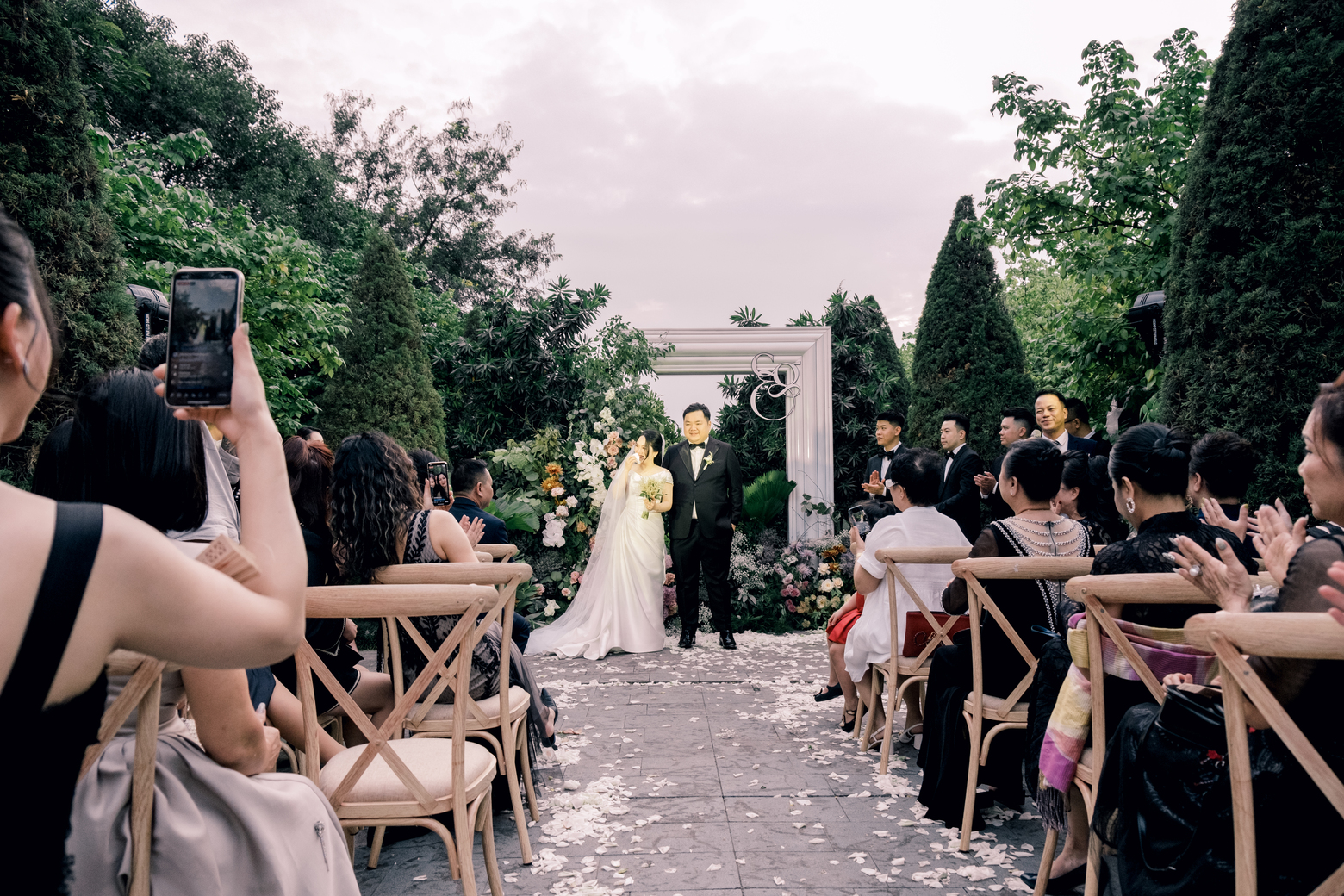 The bride Giang cried a lot, from the walk-in to the vow exchange. Those were undoubtedly tears of joy to have finally tied the knot with the love of her life after all the years they had gone through.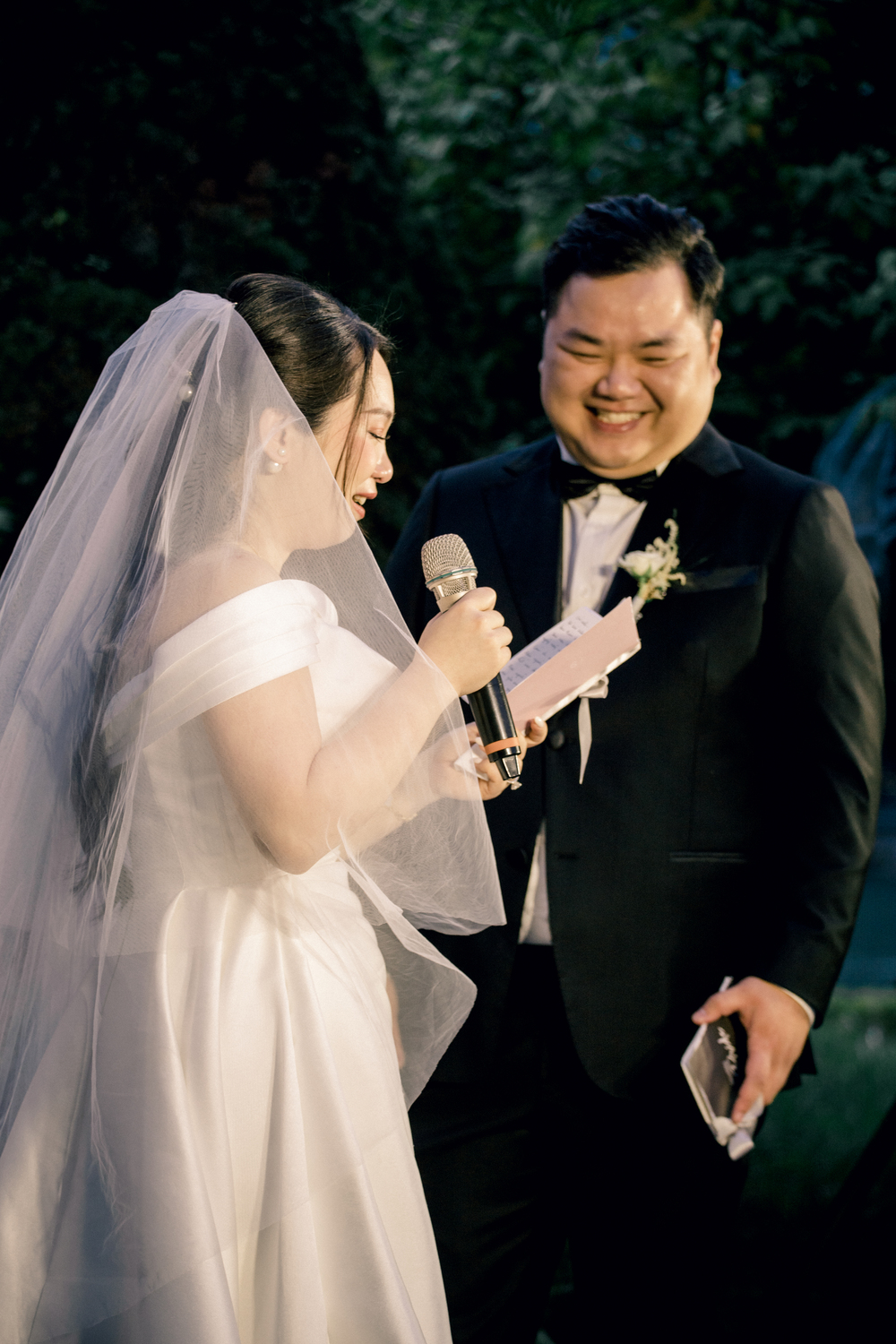 Mila played an important role in her parents' wedding as the ring bearer. "Driving" an adorable electric car, Mila delivered the most salient symbol to Chung and Giang on the most special occasion of her family.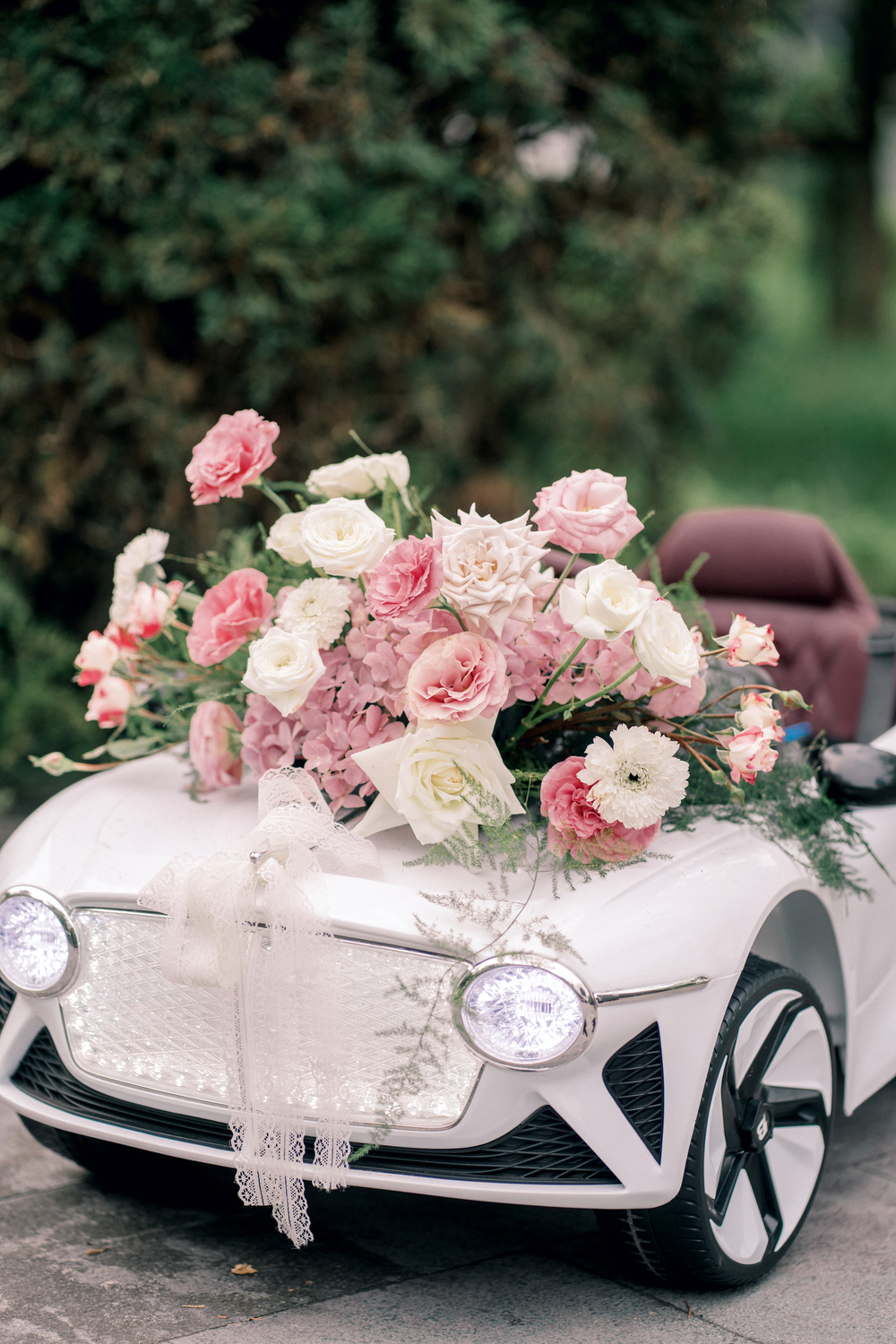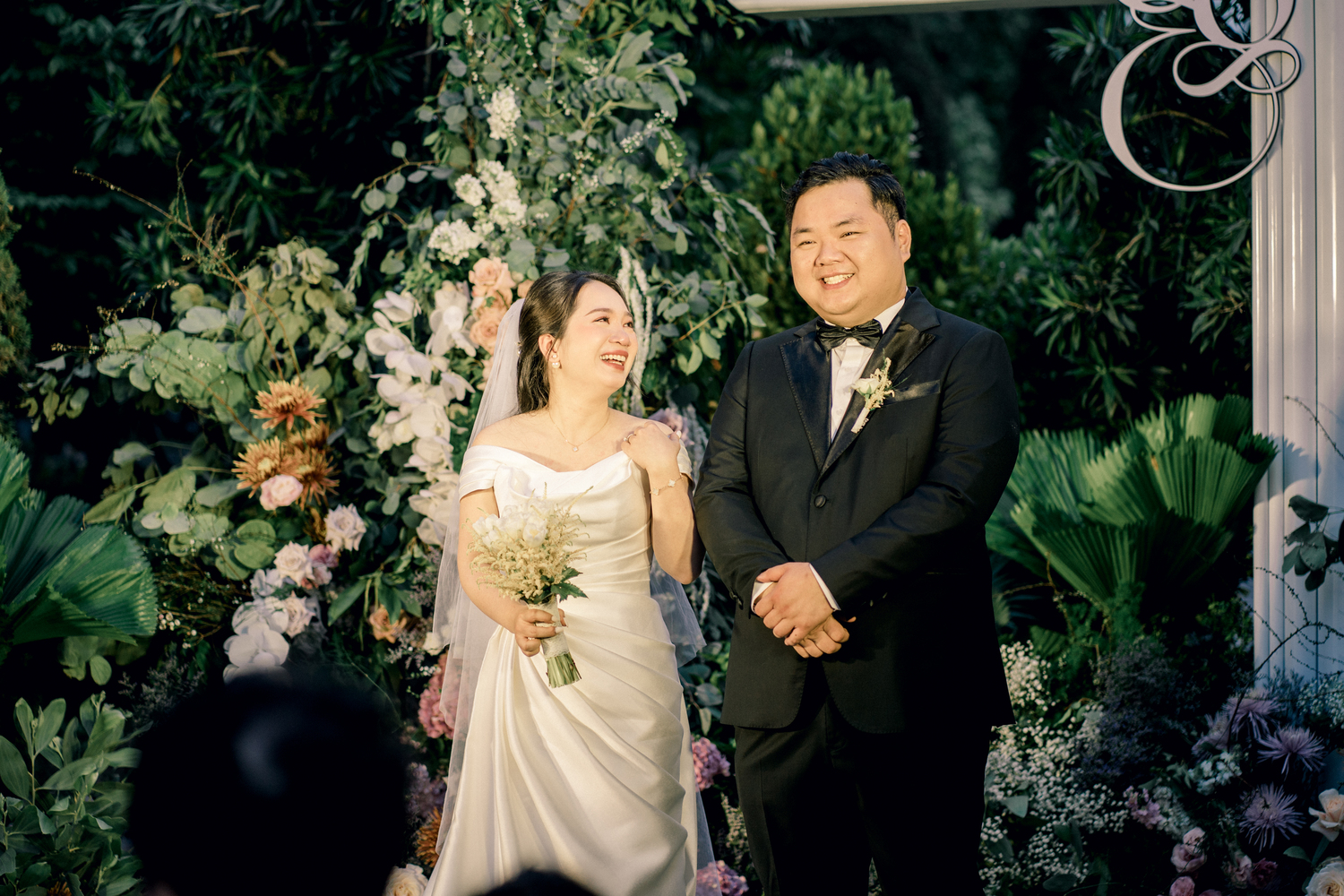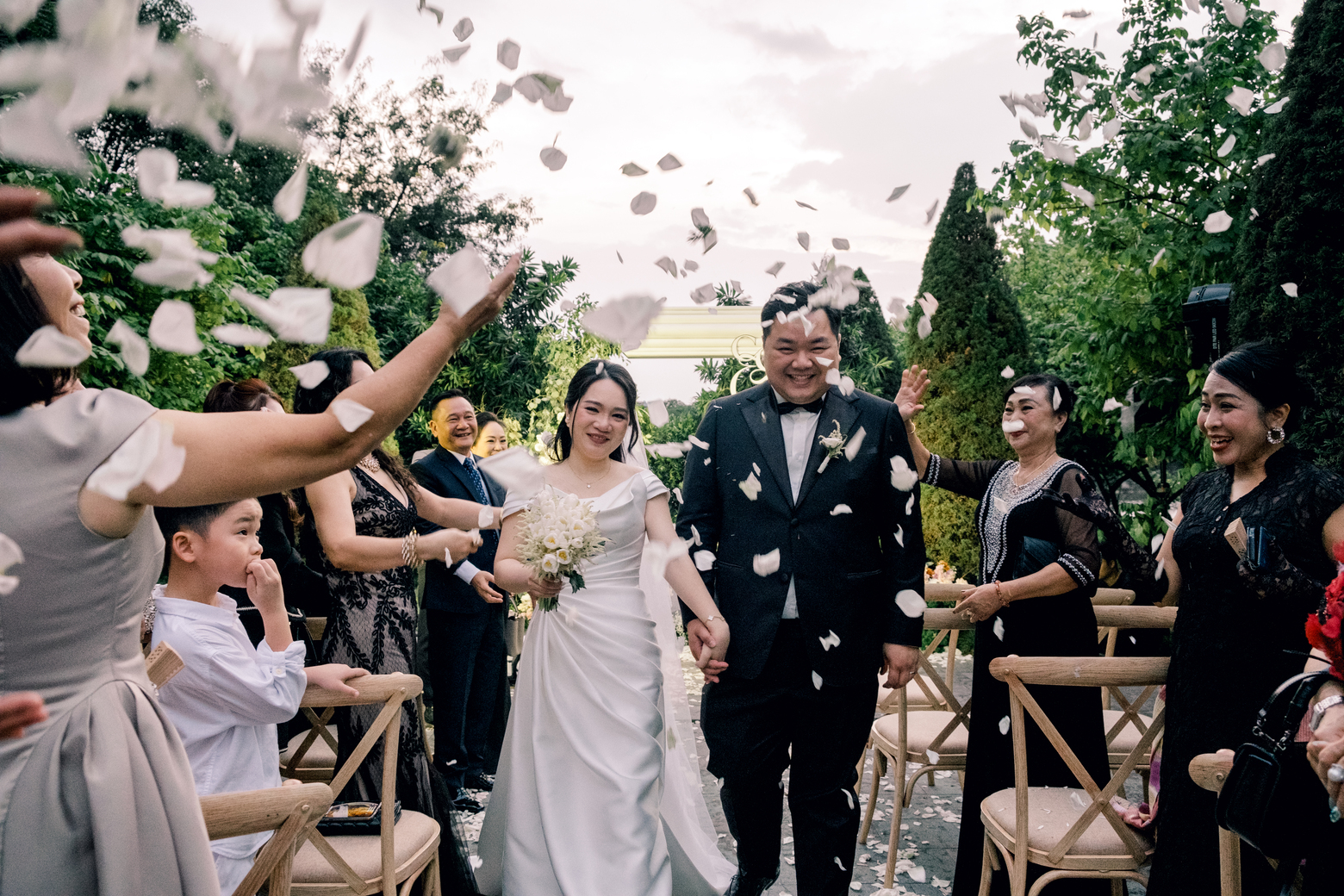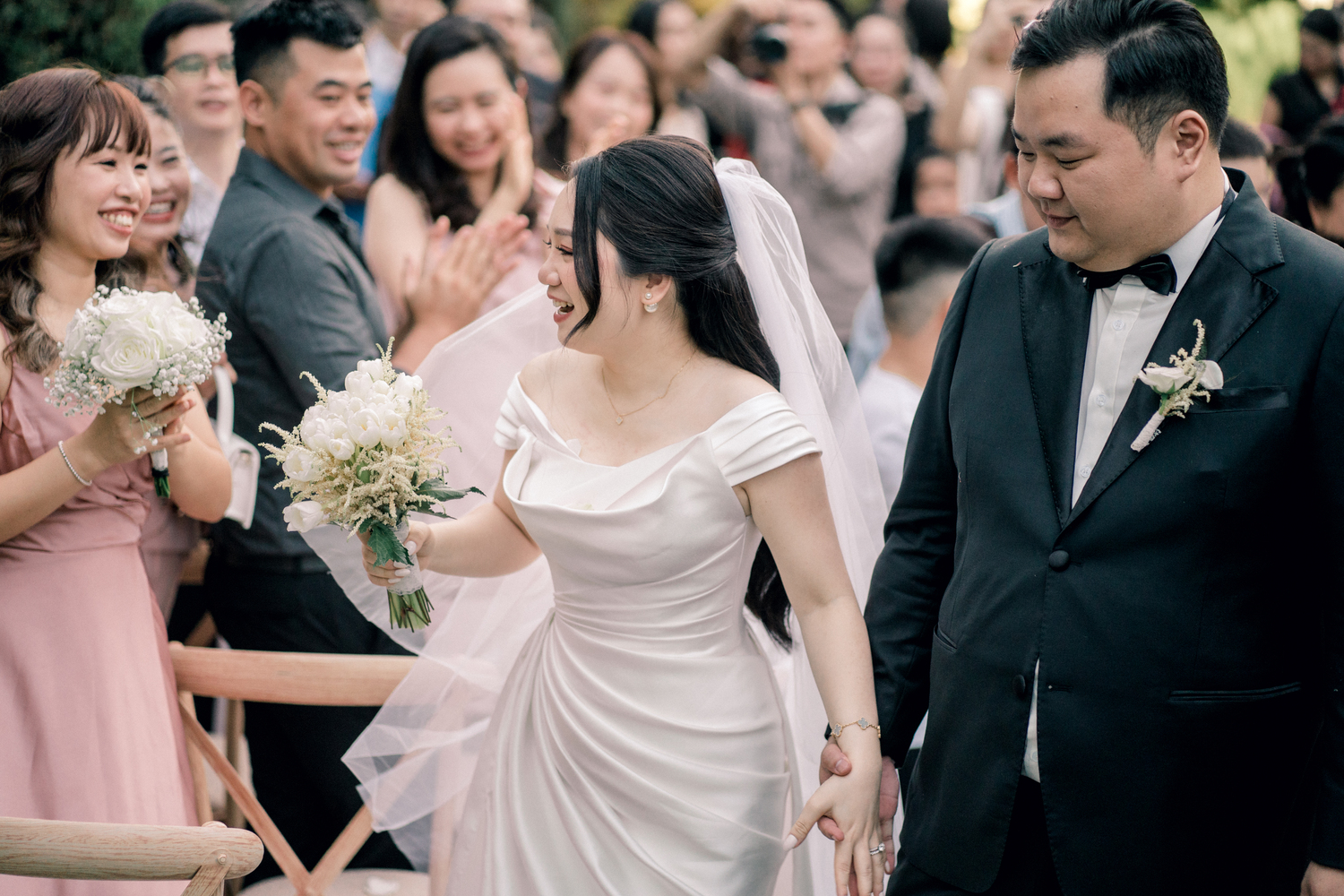 Before we move to their ballroom wedding ceremony, check out this reel of their memorable garden wedding.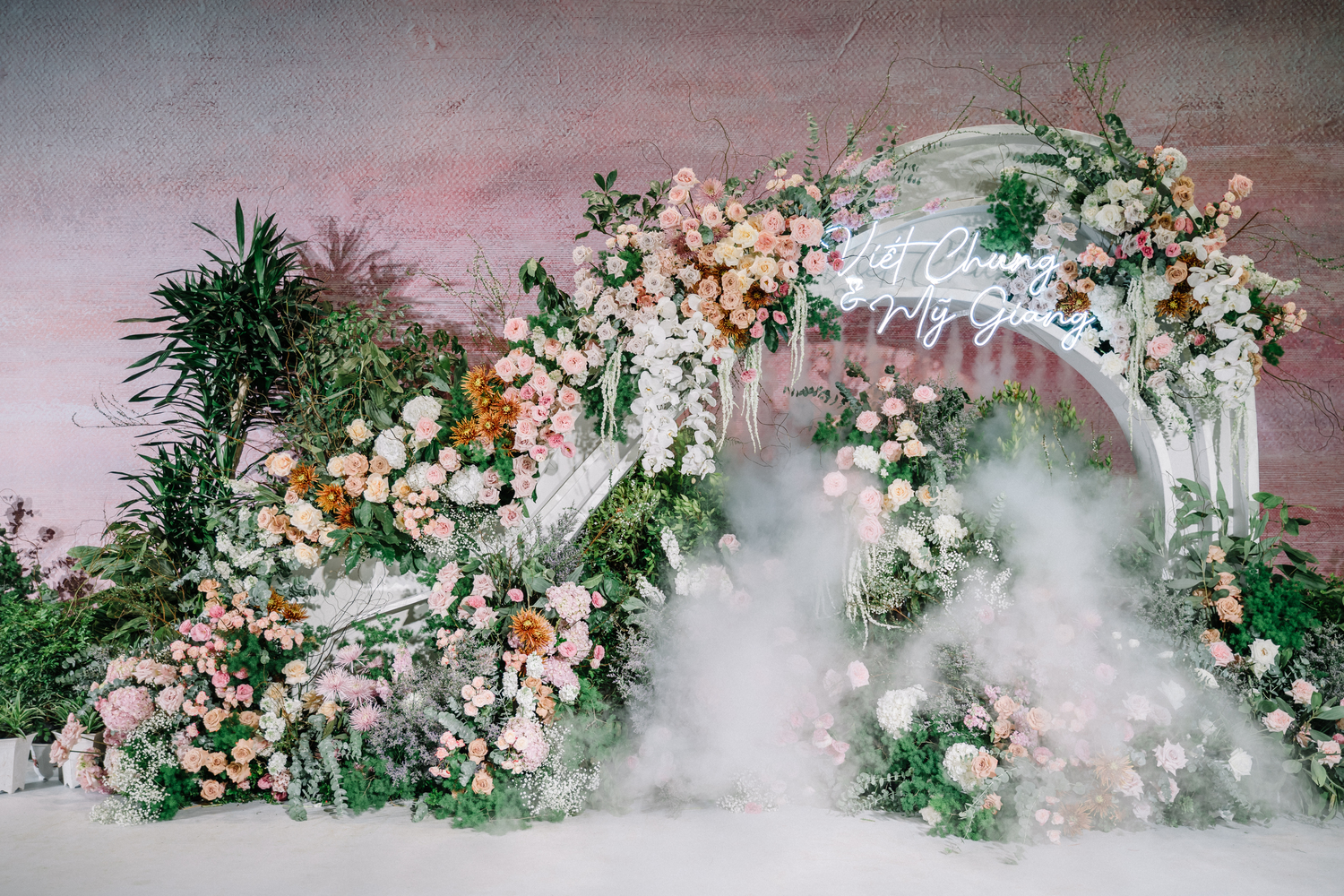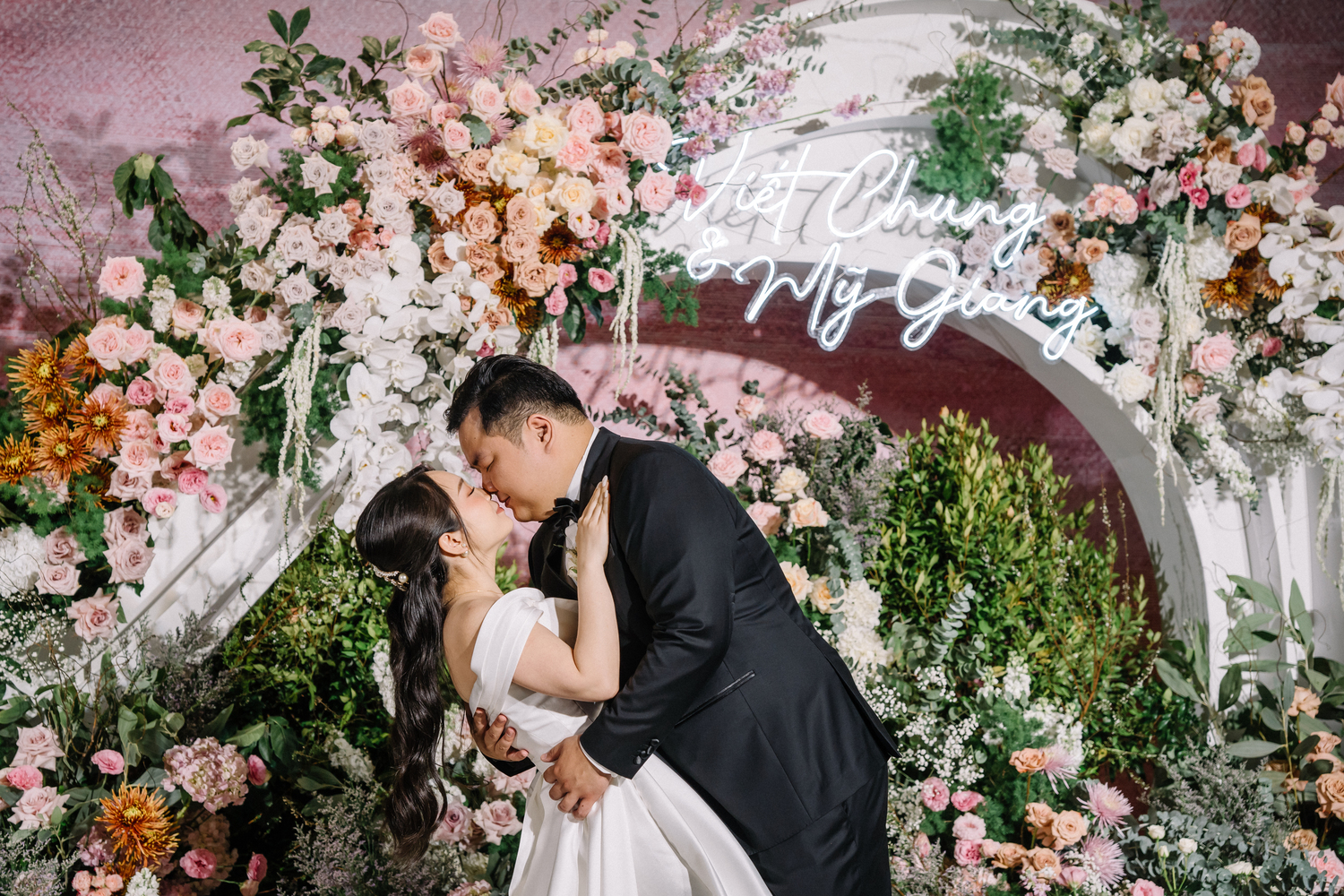 But their whimsical garden was truly displayed in their ballroom wedding. The vibrant colors of blooming fresh flowers created a perfect background for their special day.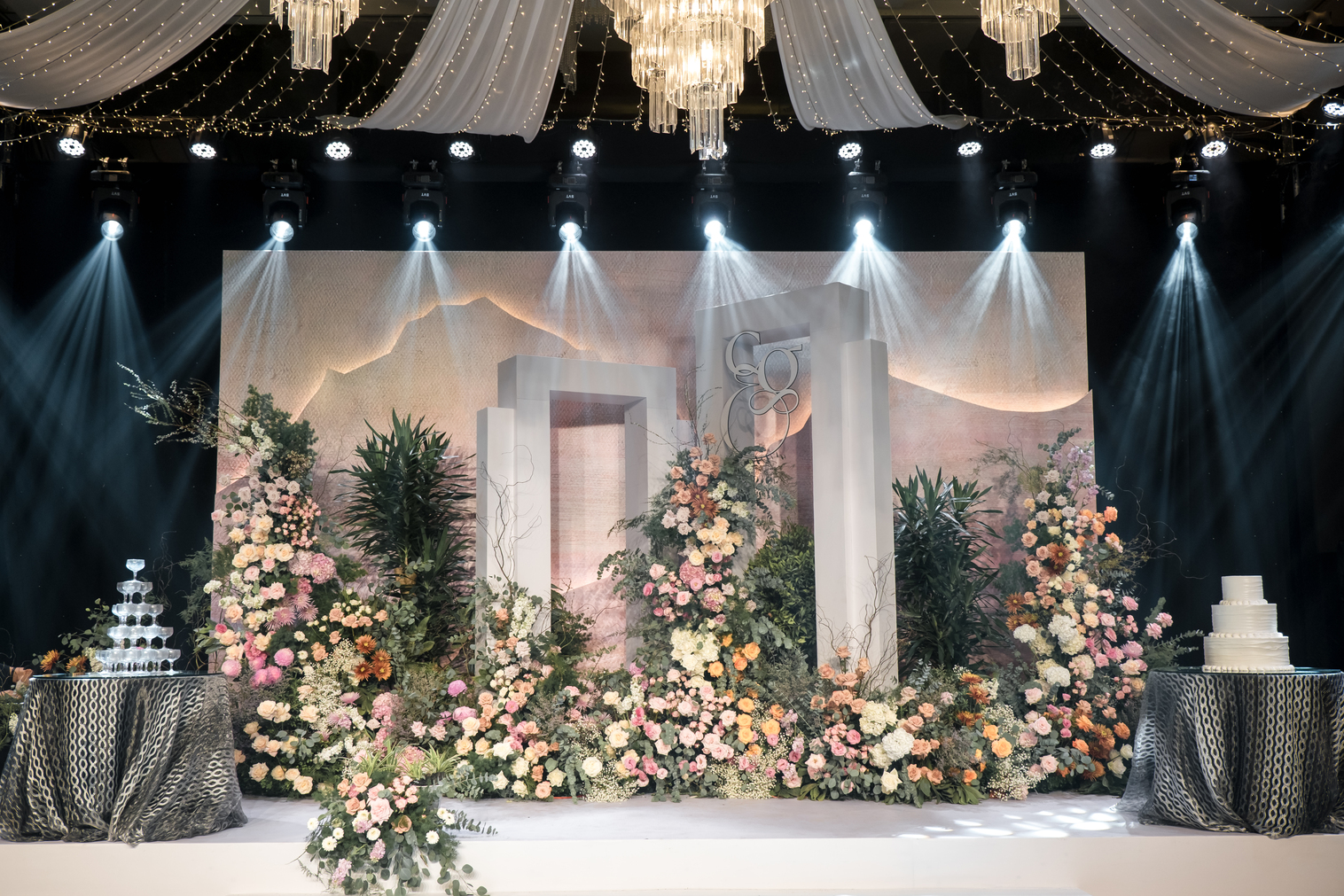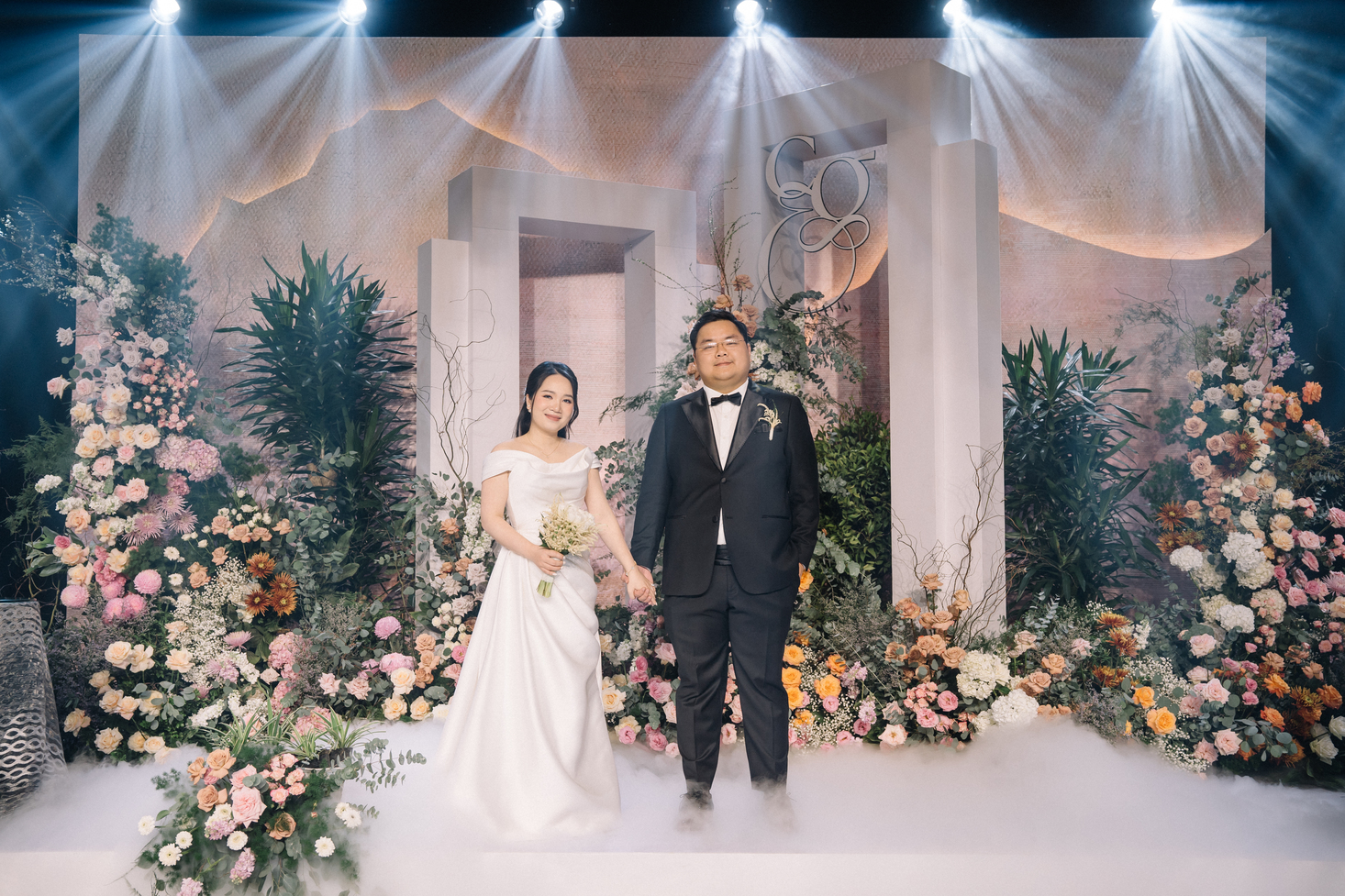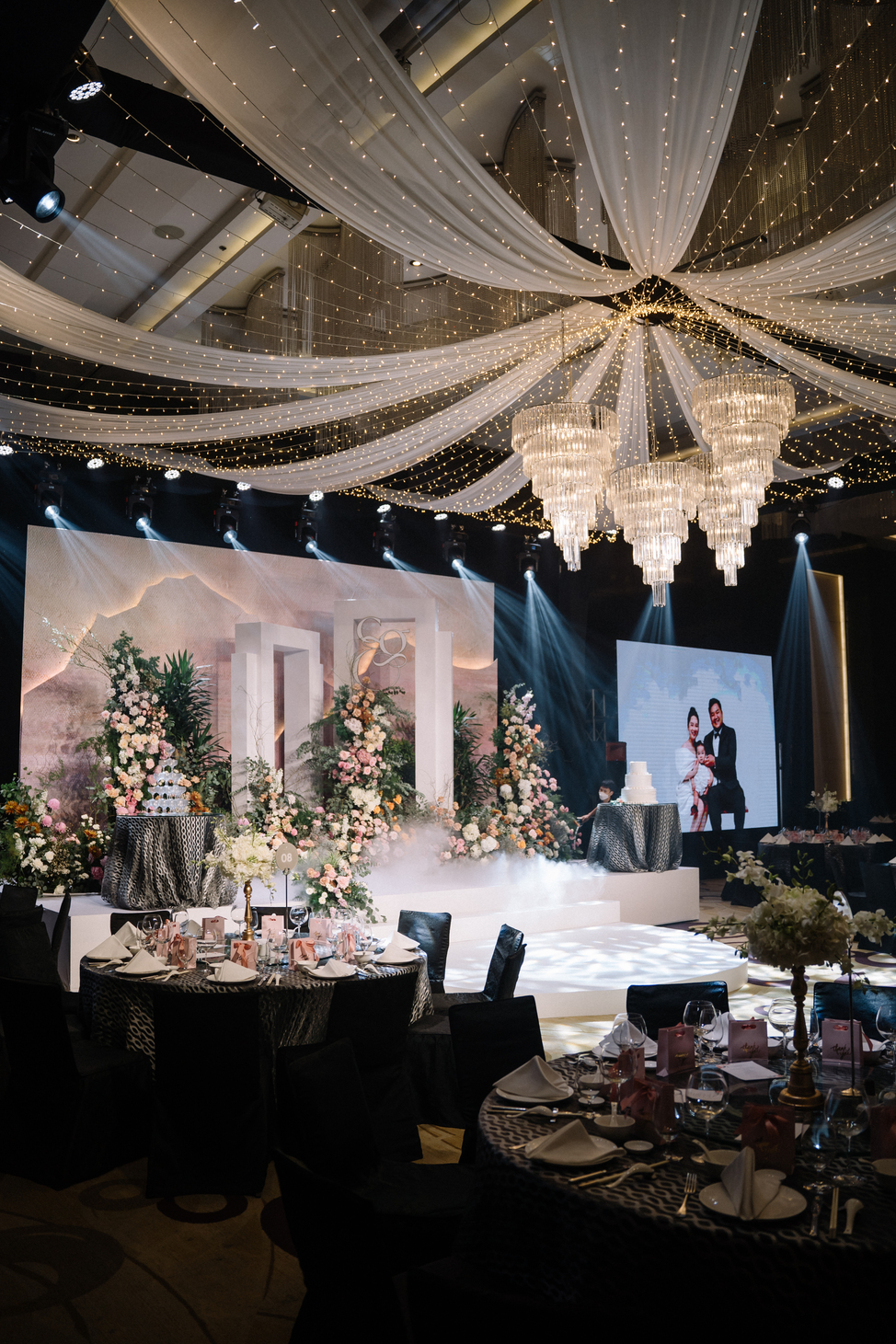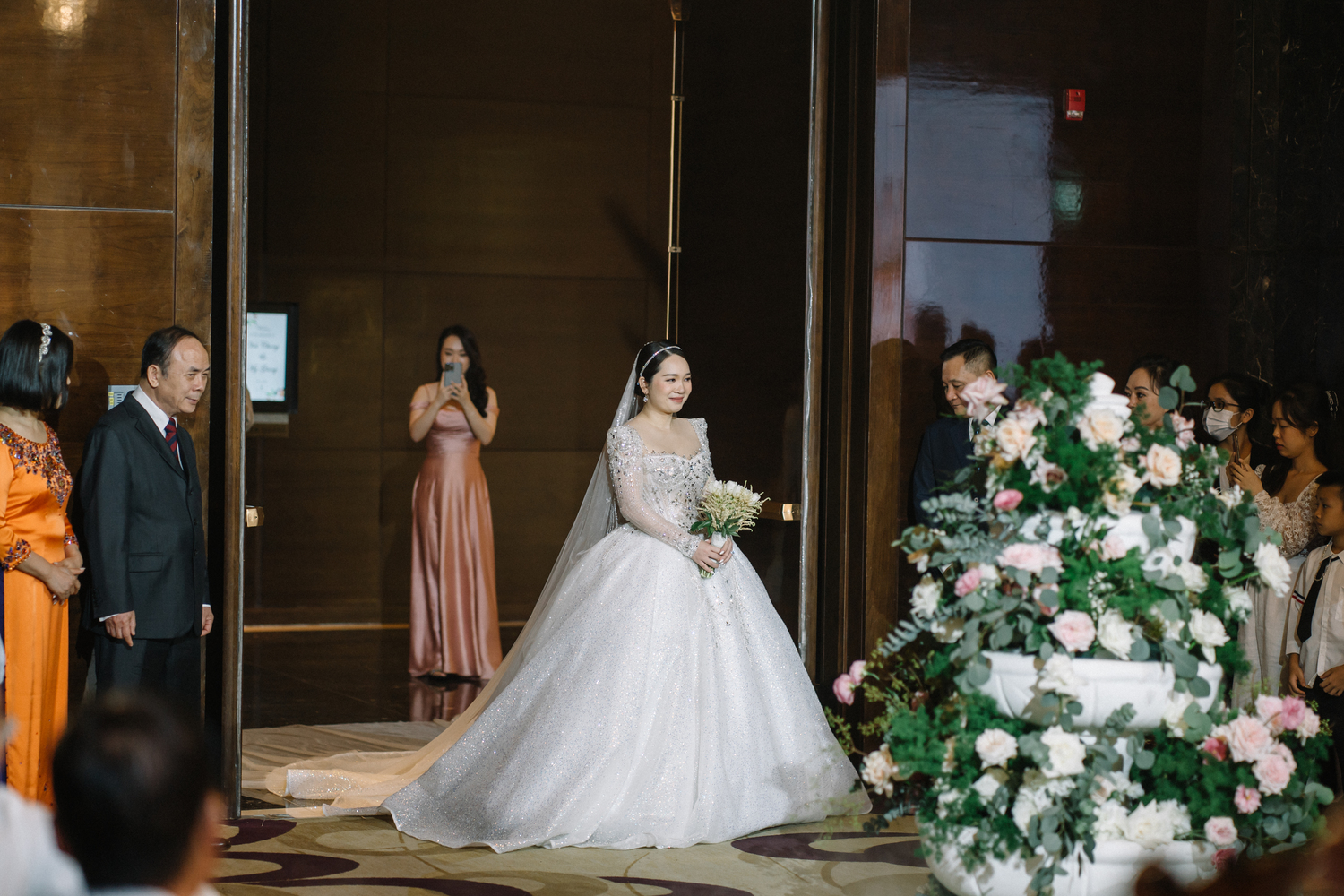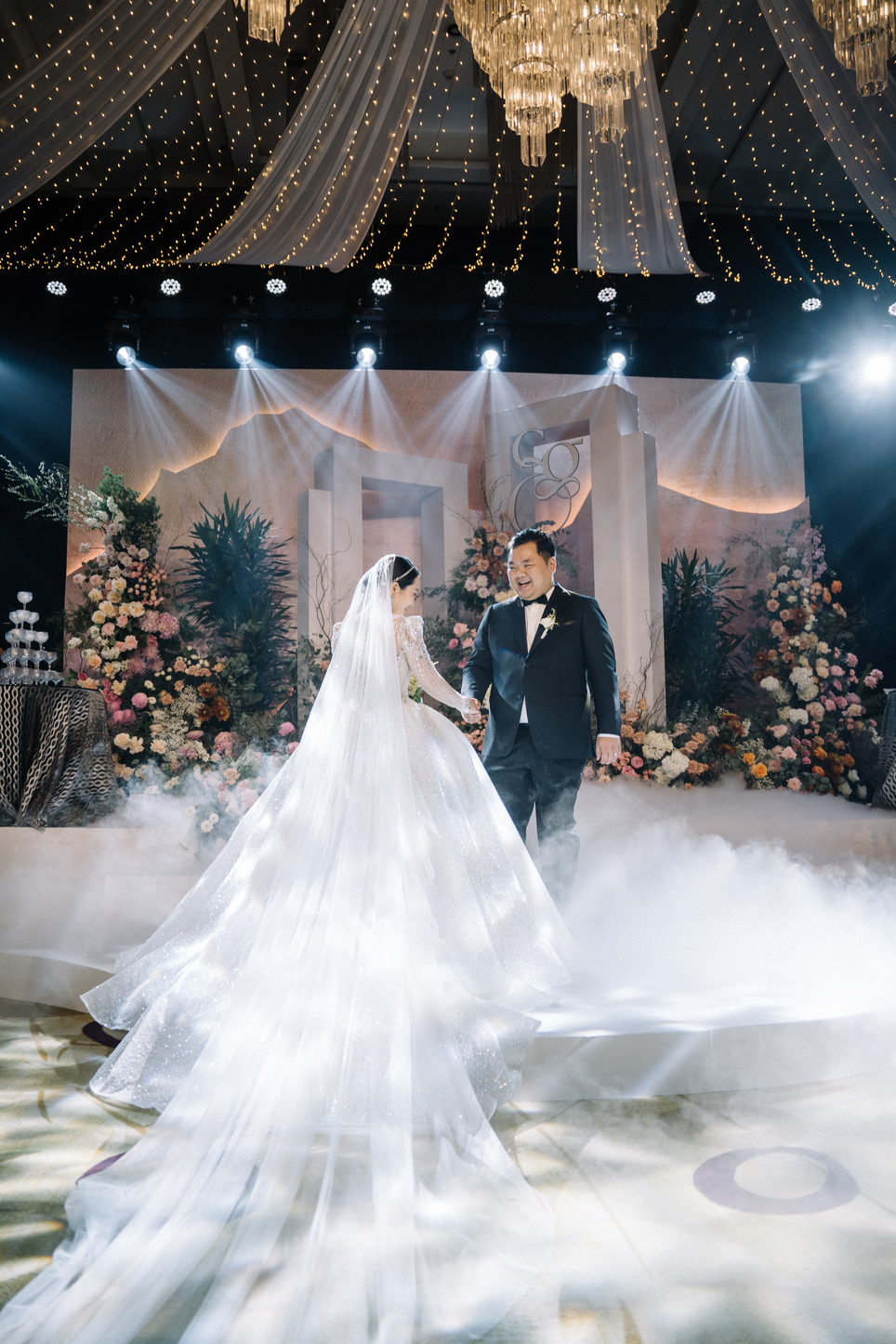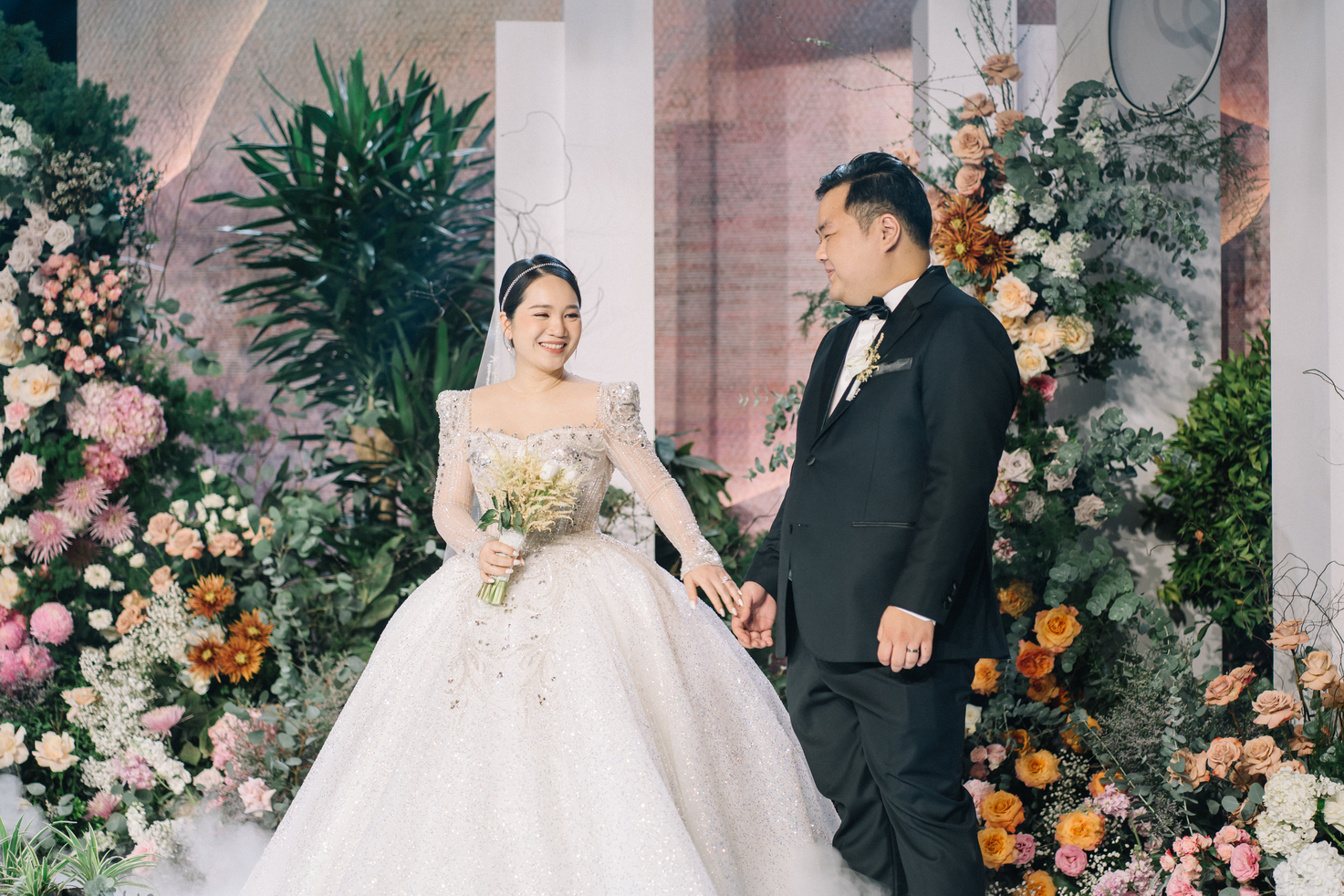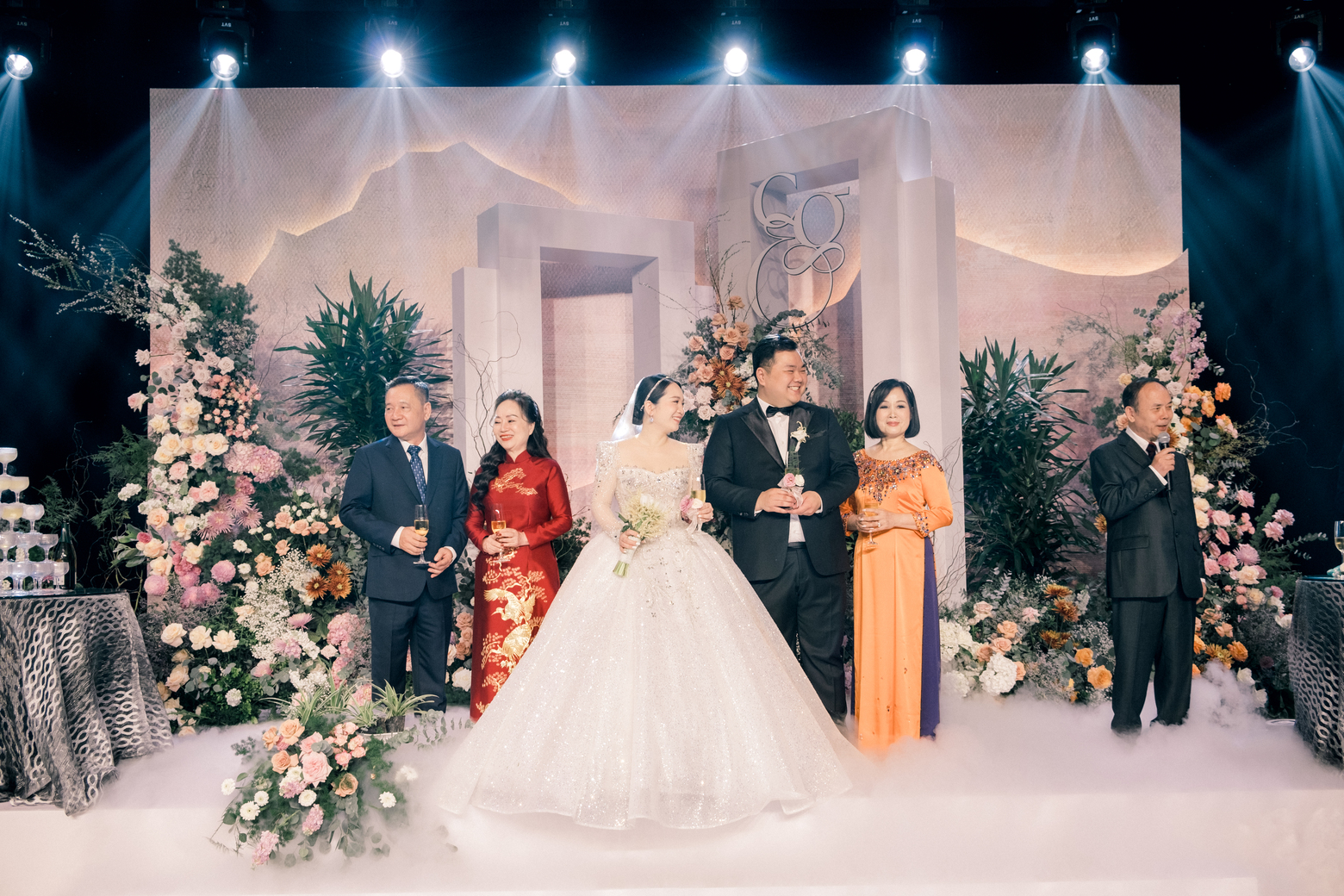 We adore how protective and appreciative Chung was to Giang. The romantic first dance felt so much more precious as it was a long, long-awaited moment for both of them.