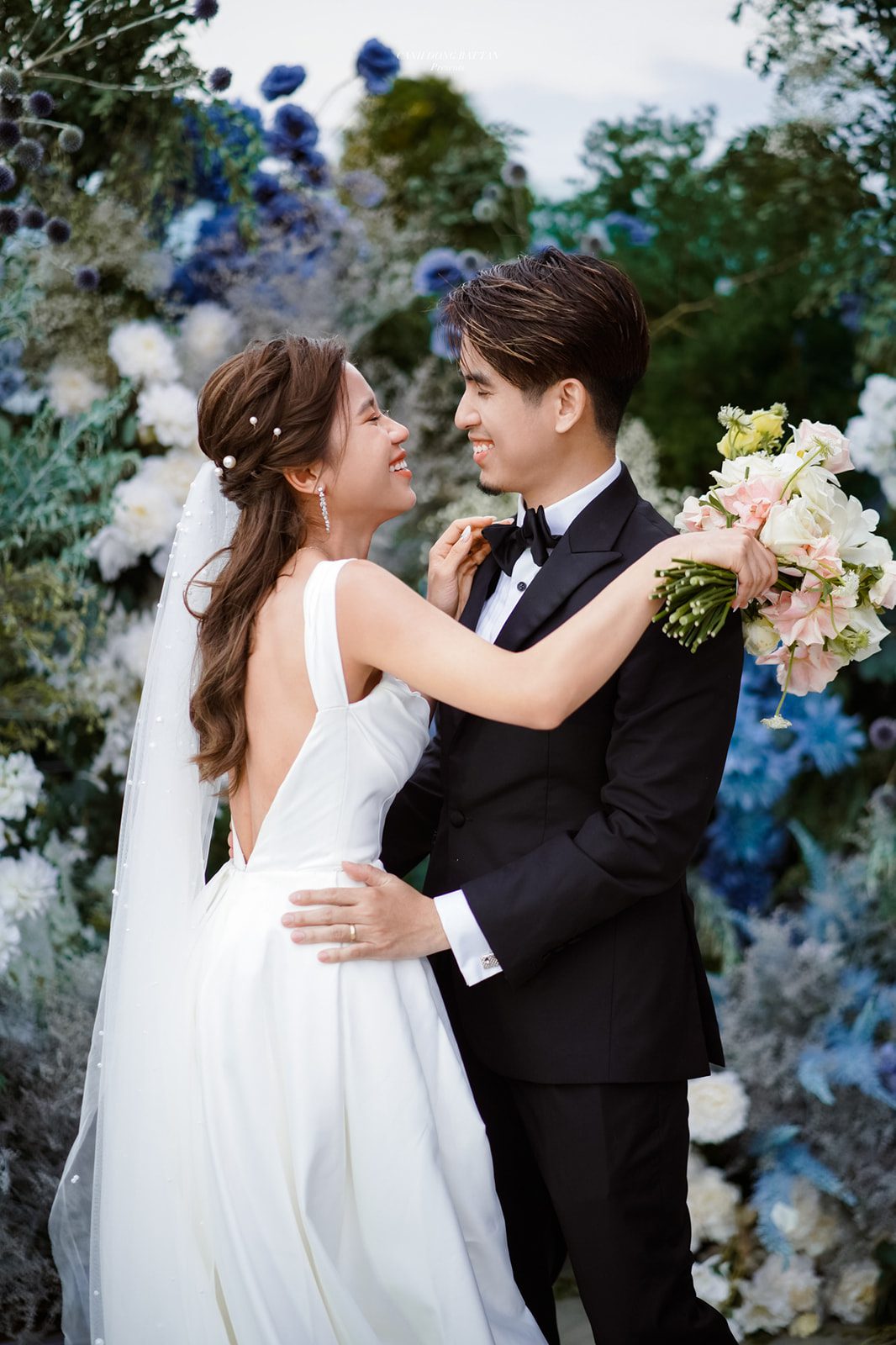 Just The Two Of Us
Kha and Duc's outdoor wedding in Hue took inspiration from none other than their love story, dating back from the days it started in America. Those were long-distance relationship days, when Duc would often fly back and forth between Houston and Seattle just to spend a couple days with his love.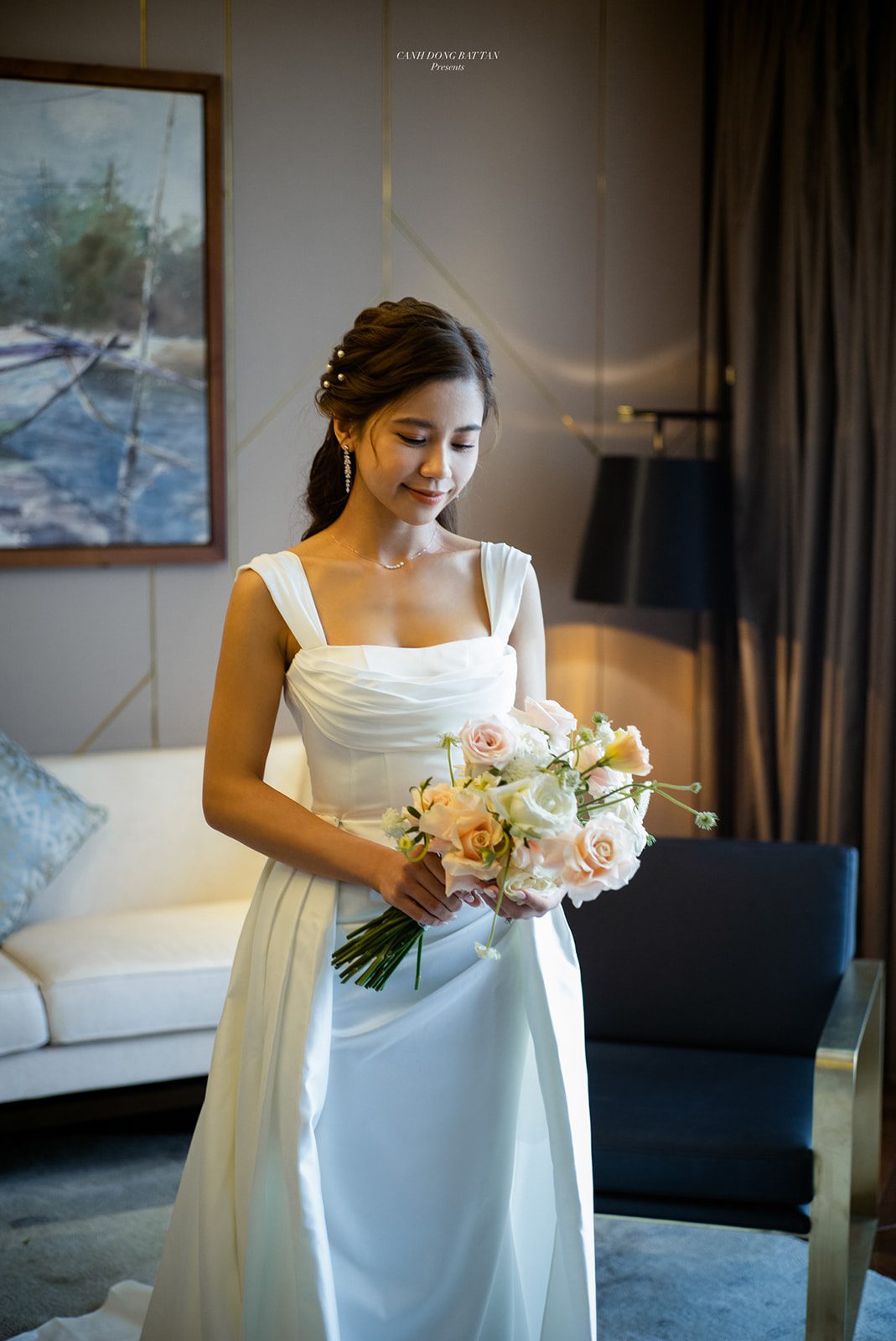 We always love to create a concept which tells the story of the bride and groom. With Kha and Duc's wedding in Hue, we reimagined the scenery and Kha's emotions on the rainy nights in Seattle when more than 3700 kilometers were between them.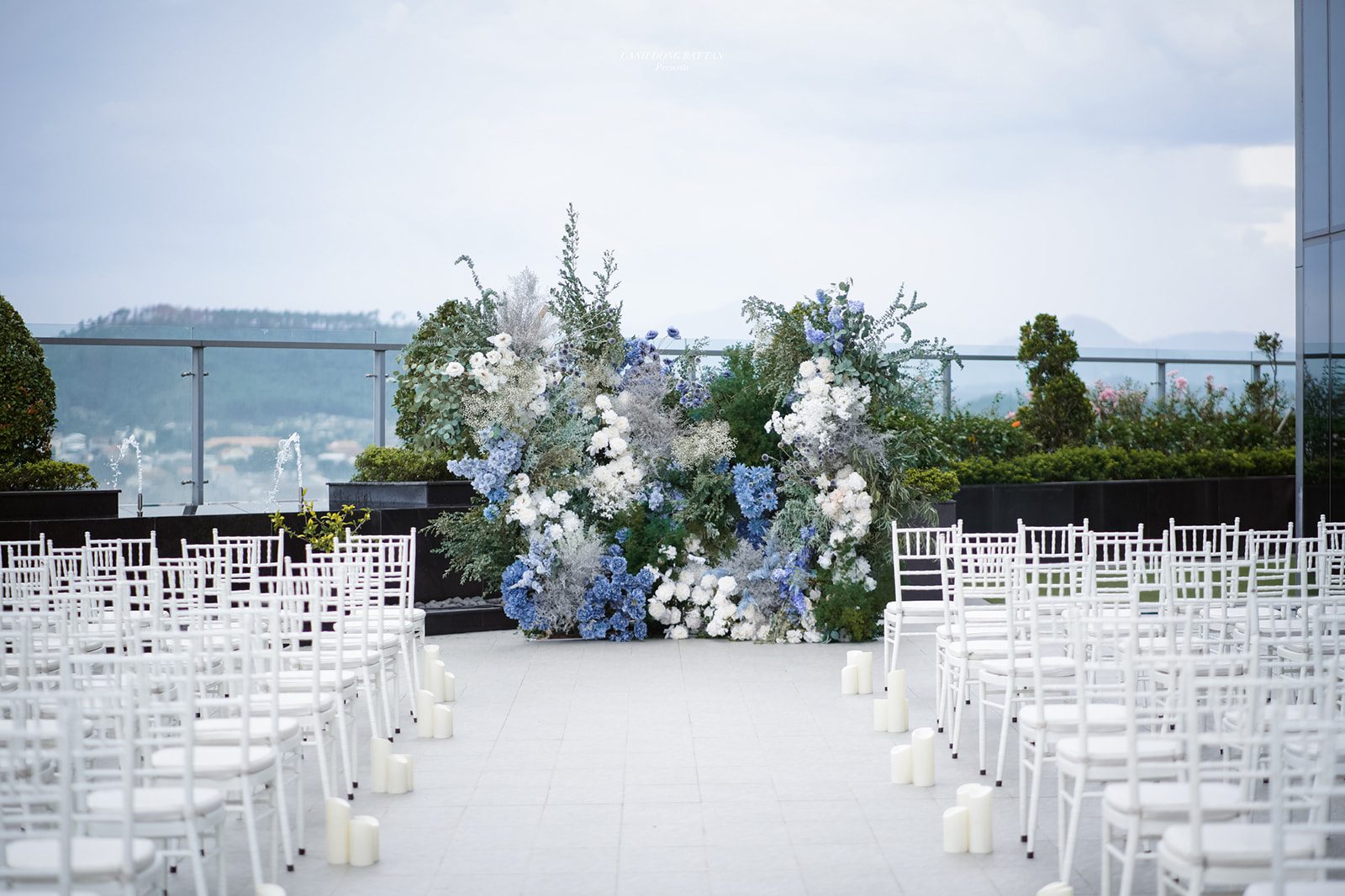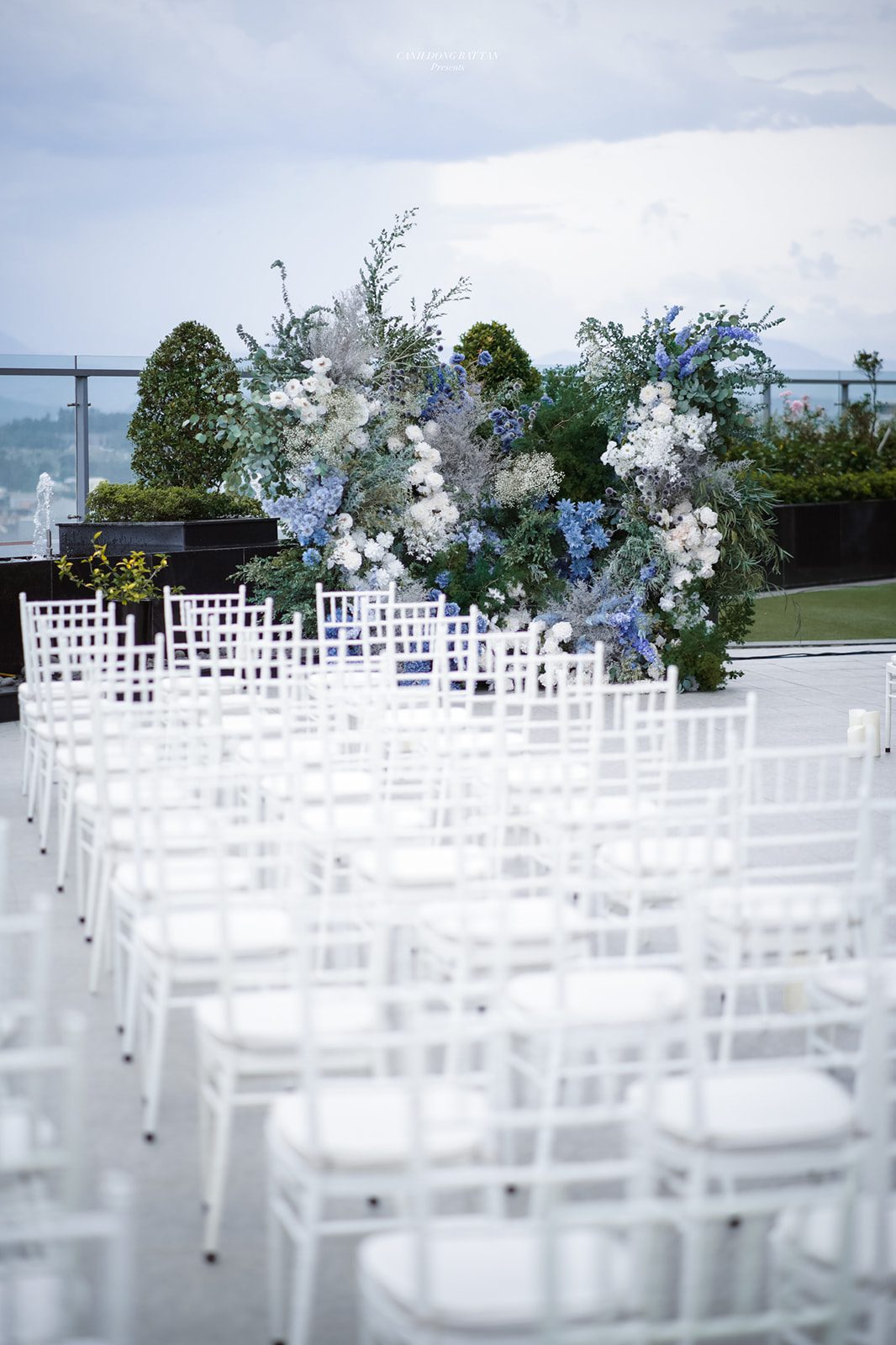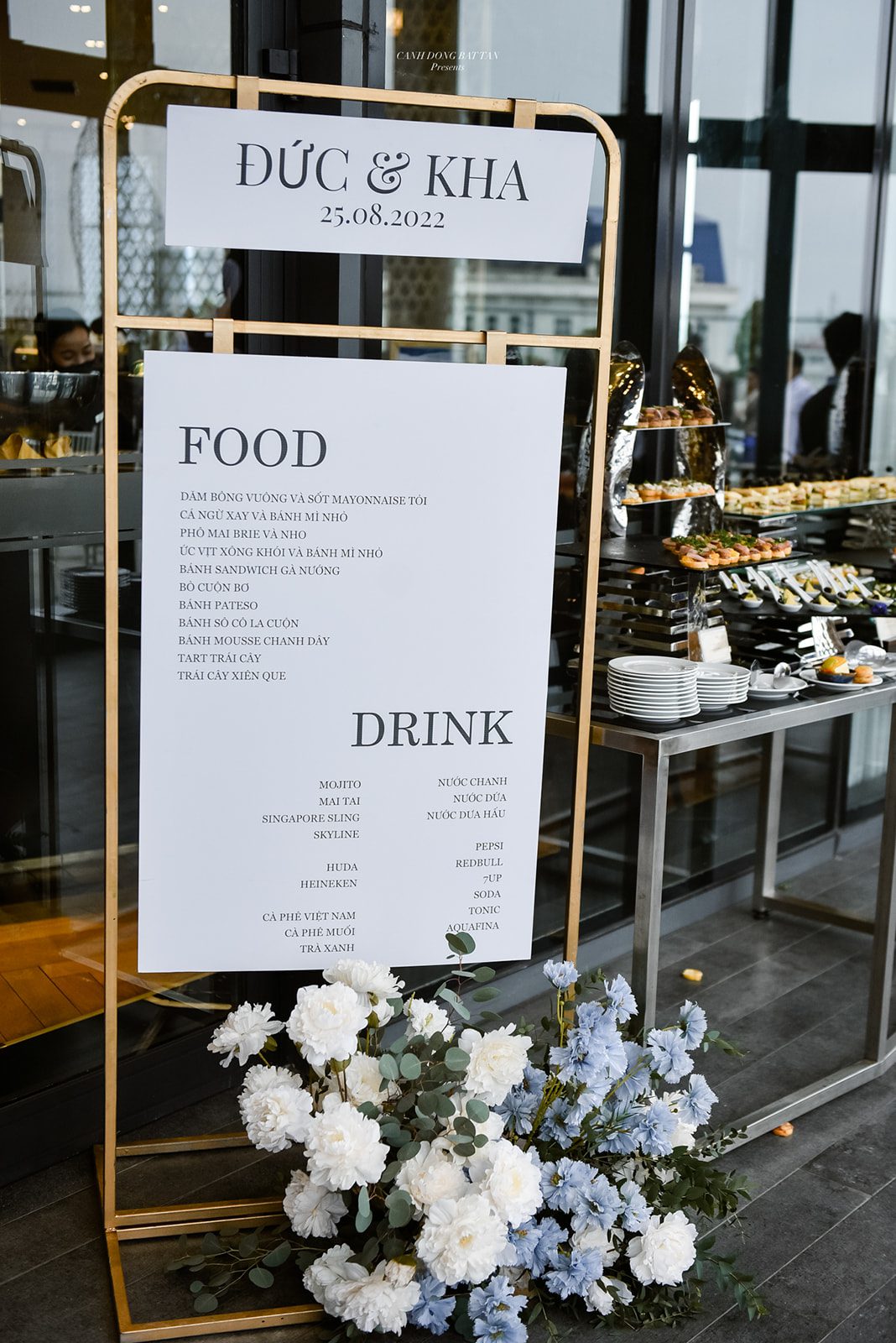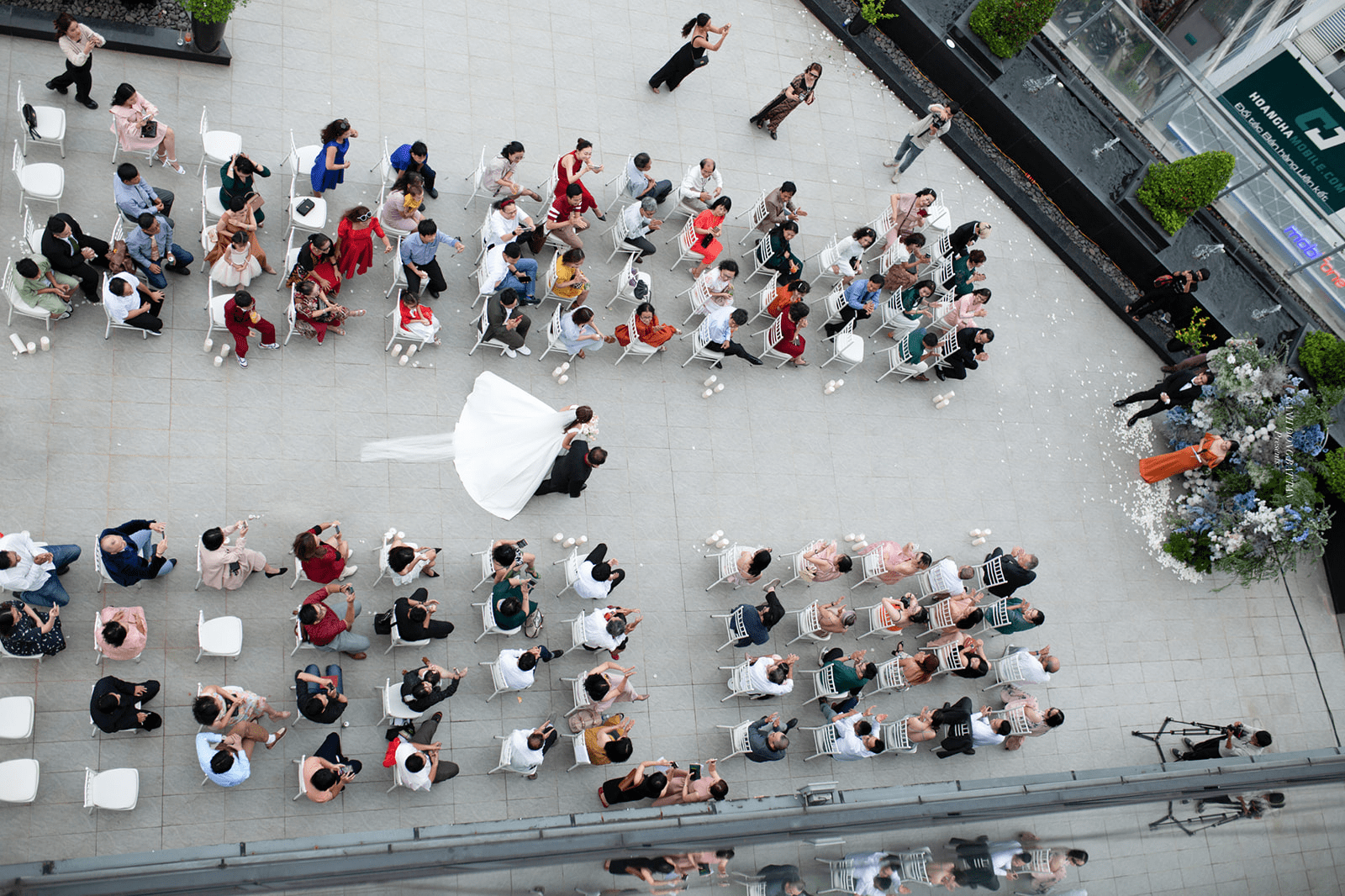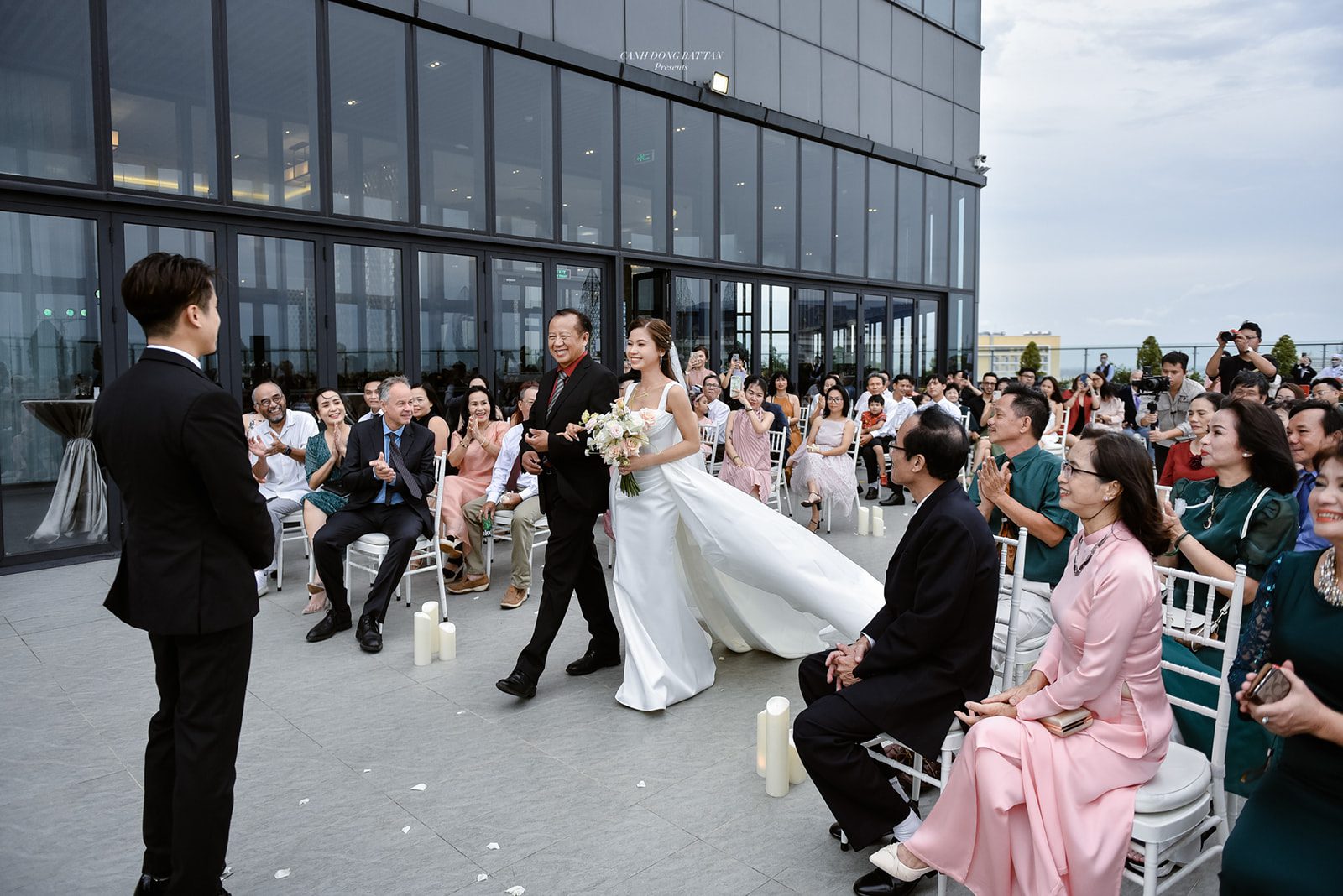 Those nights were the start of their love story when together, Kha and Duc overcame countless challenges and adversities in a faraway land. At times, life got so hard and stressful, they only had each other to rely on, hence the name "Just The Two Of Us".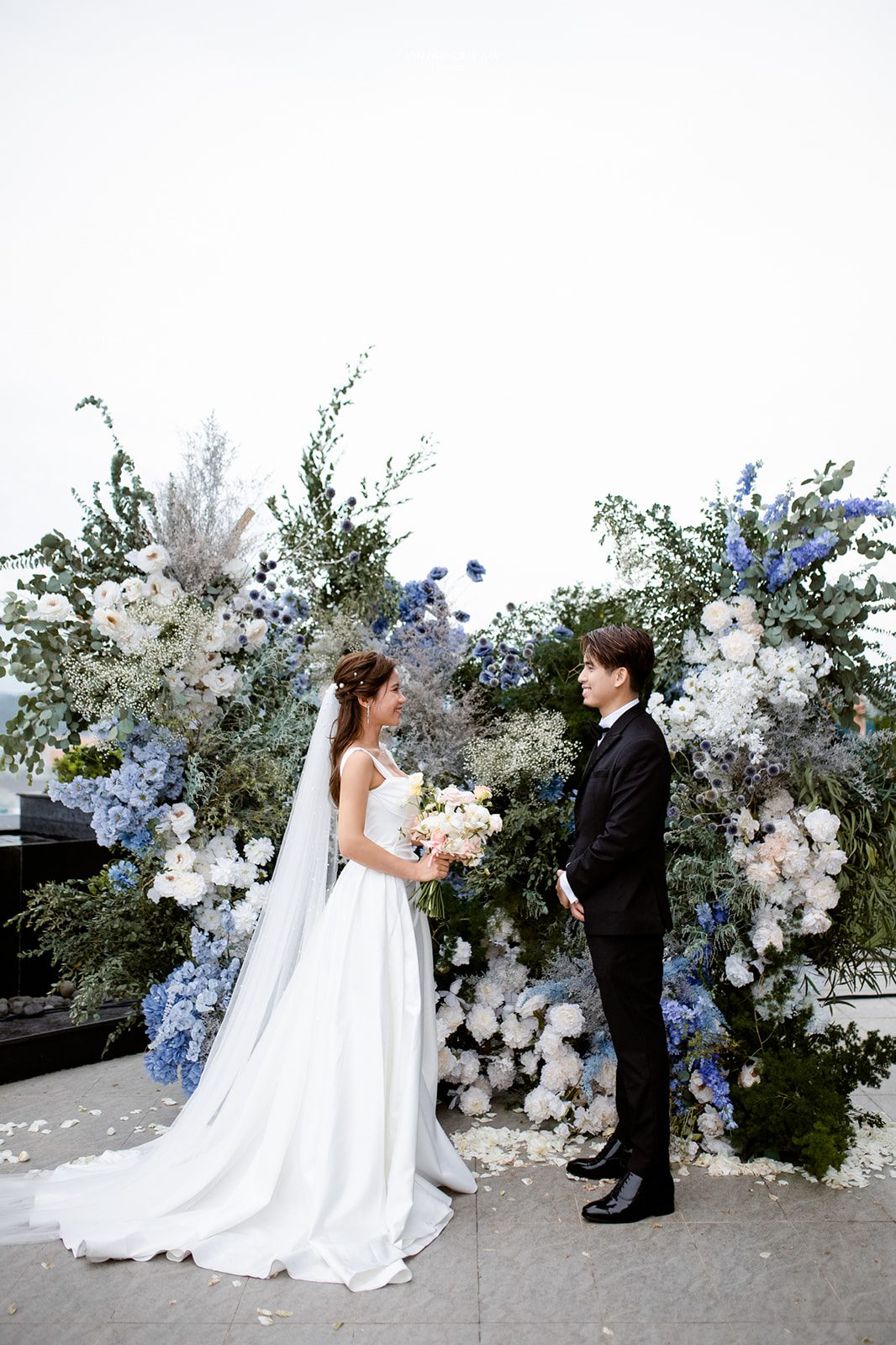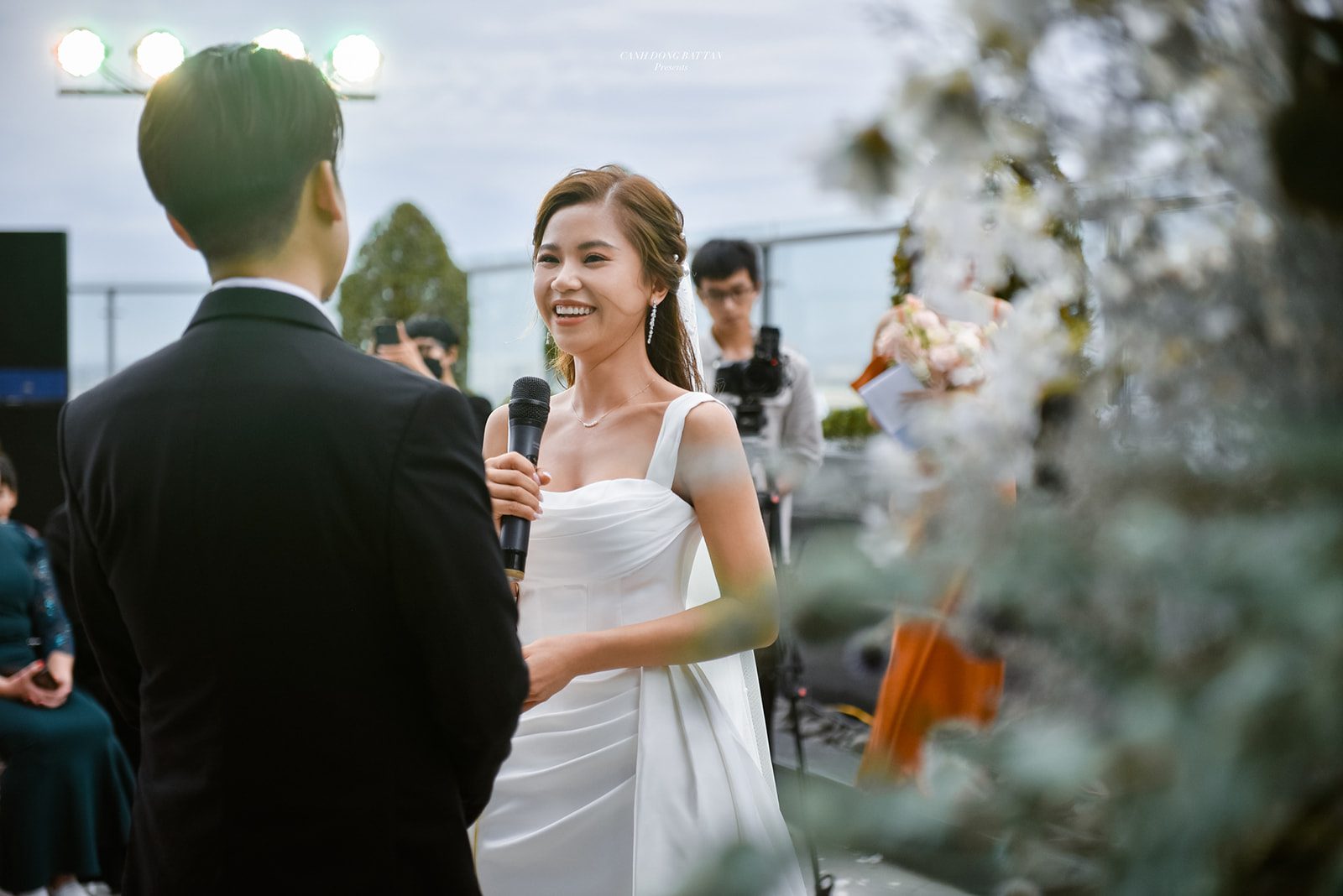 A happy ending – their beautiful outdoor wedding in Hue
They learned and worked, they experienced and grinded through life together. It was such a rewarding feeling to witness them finally tying the knot in nowhere else but their hometown Hue.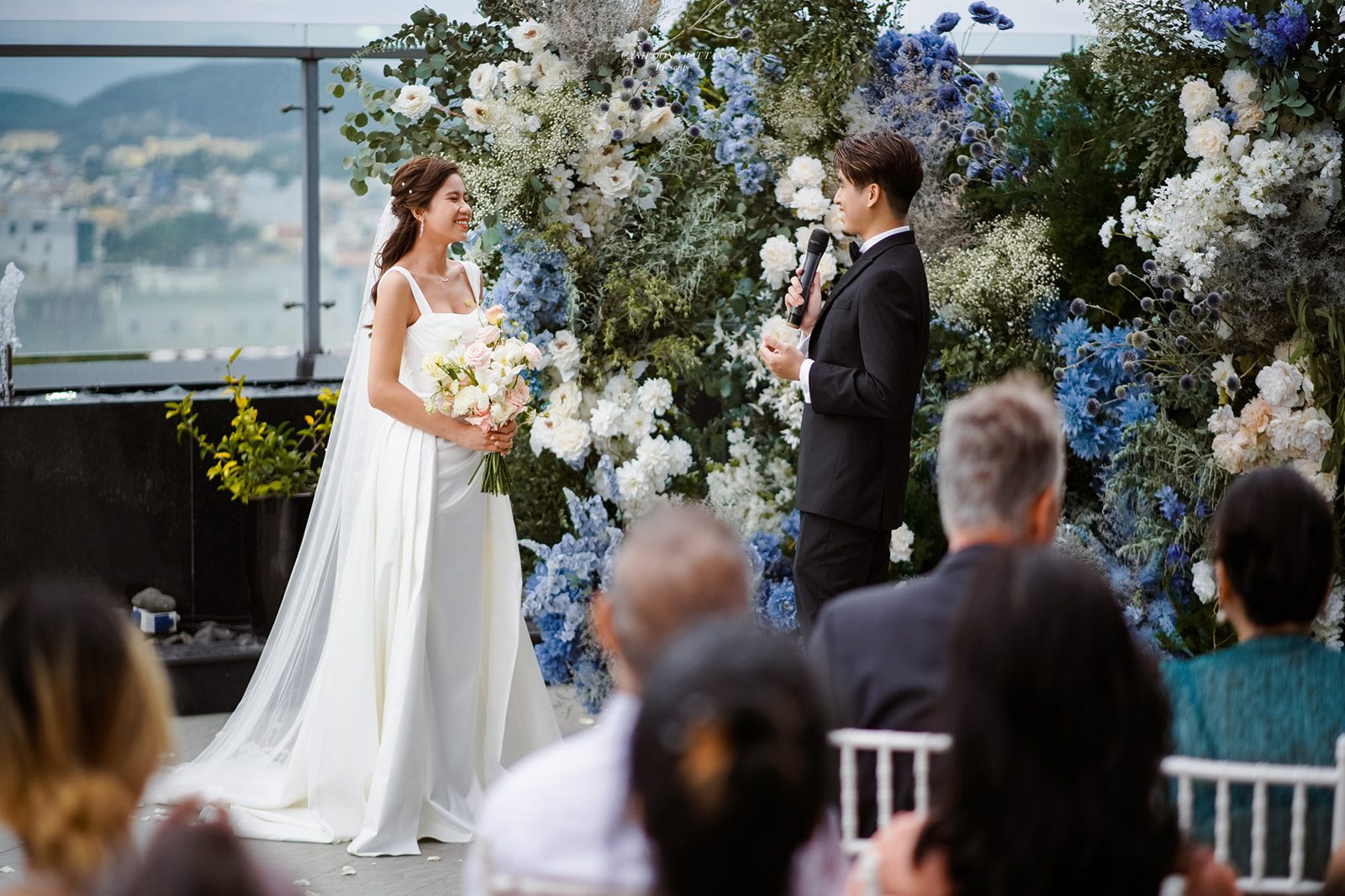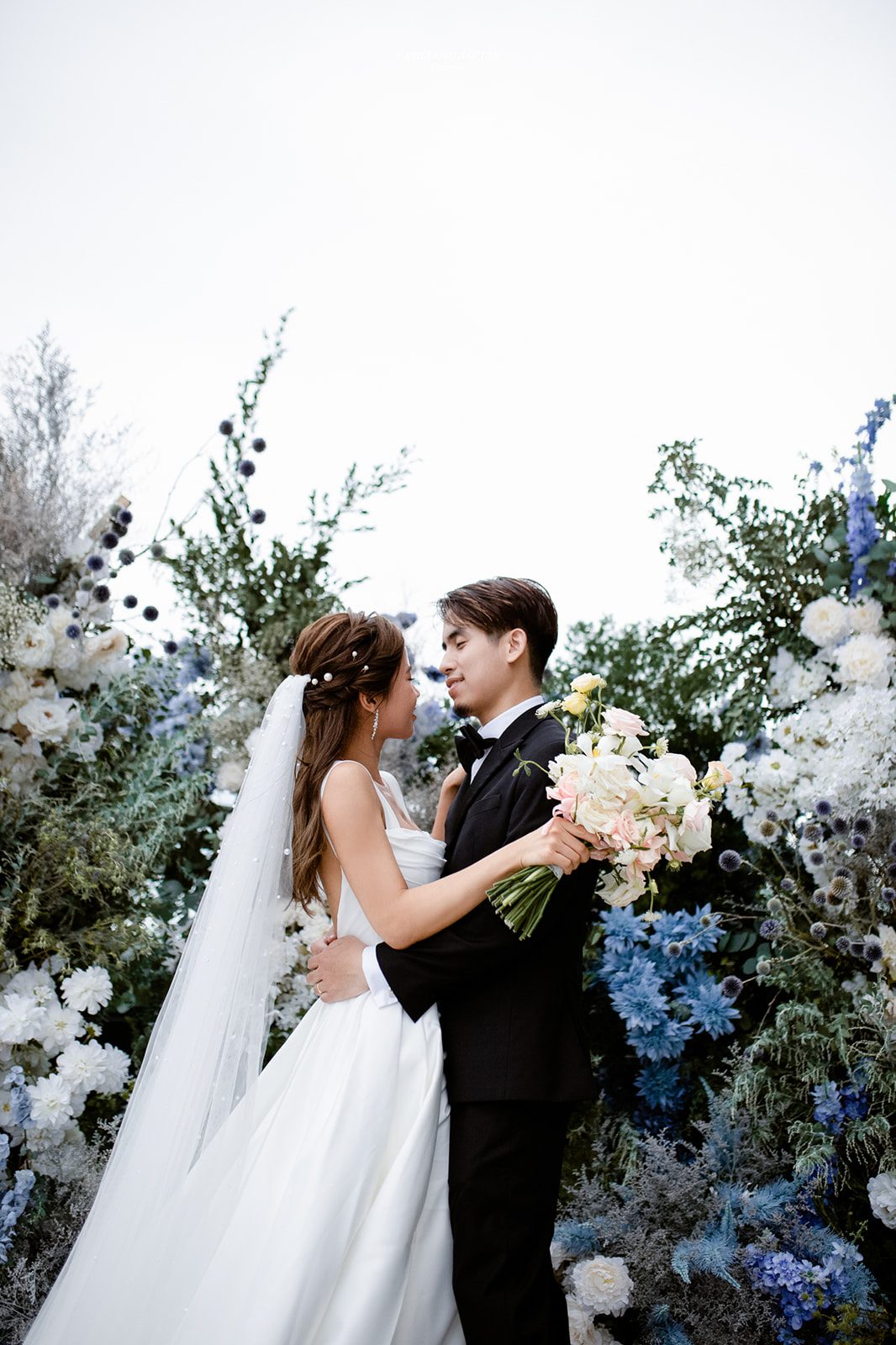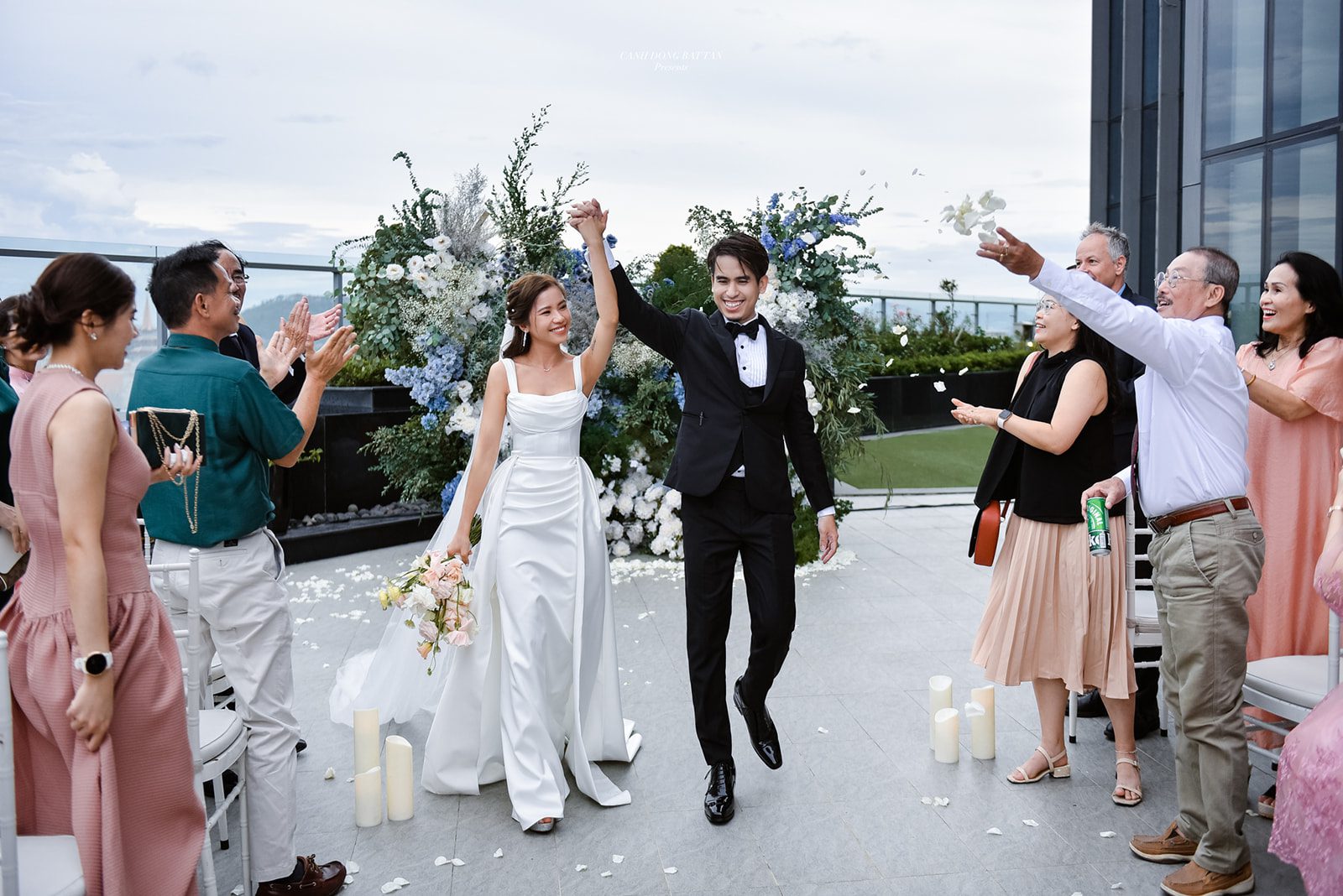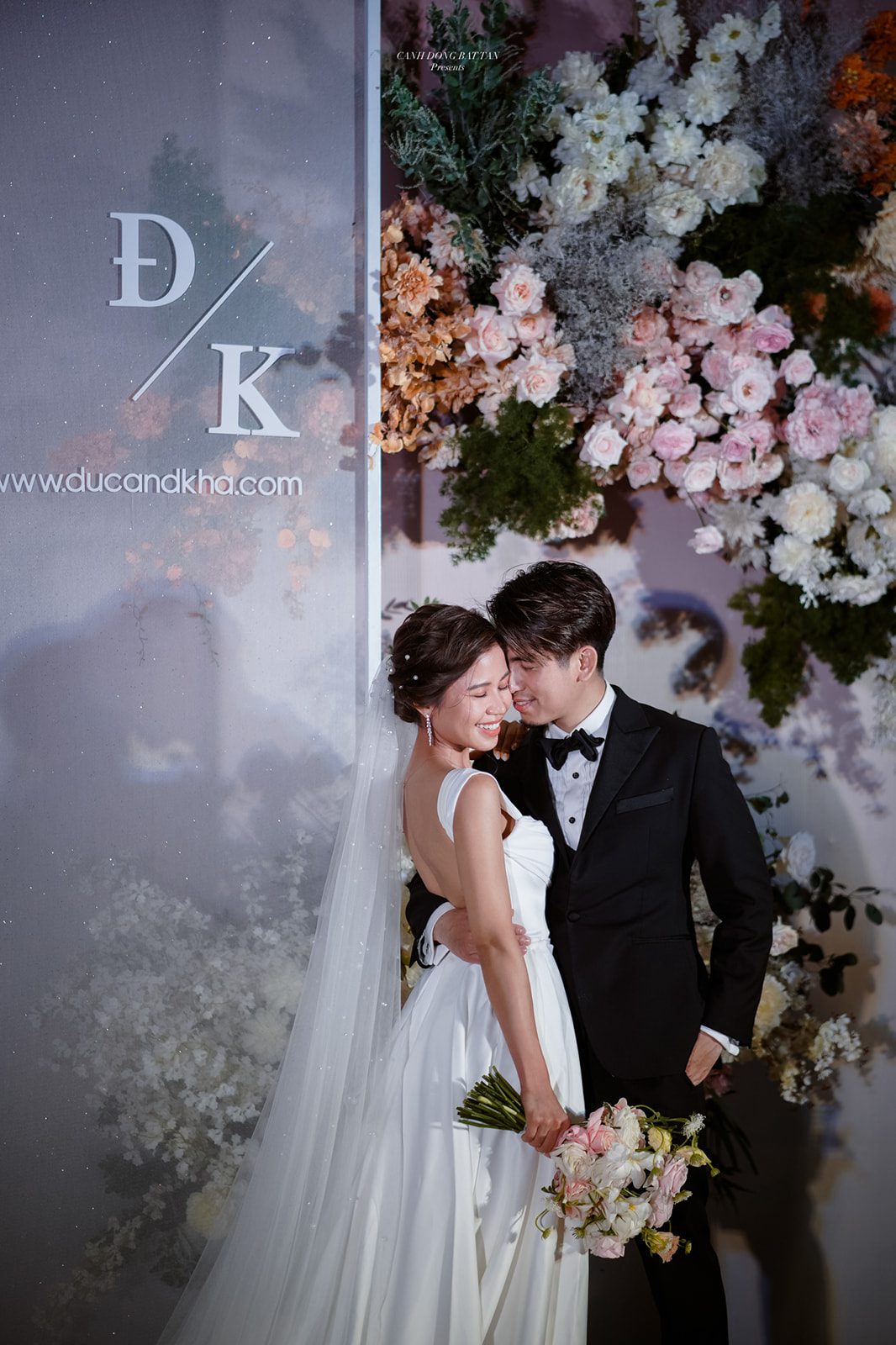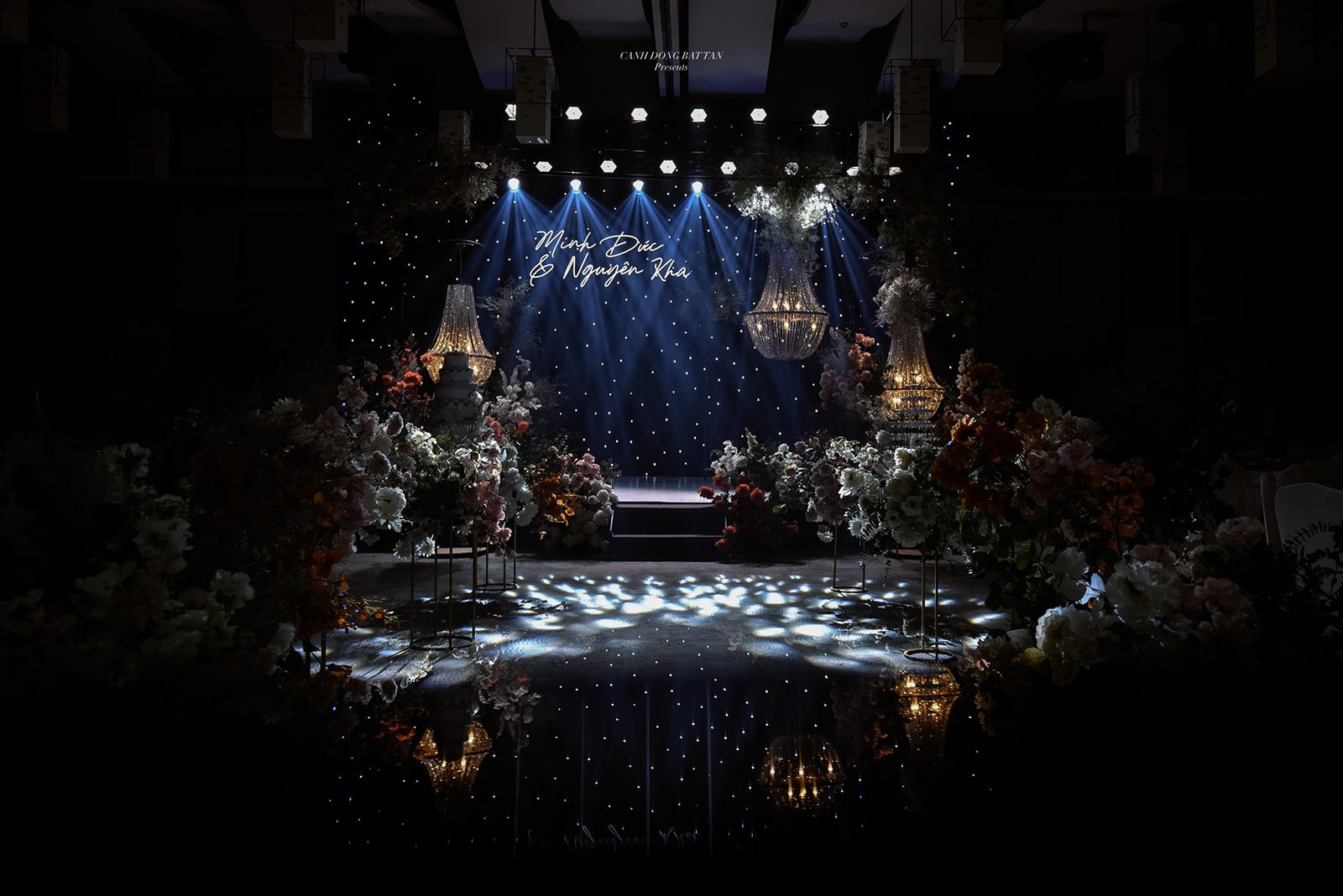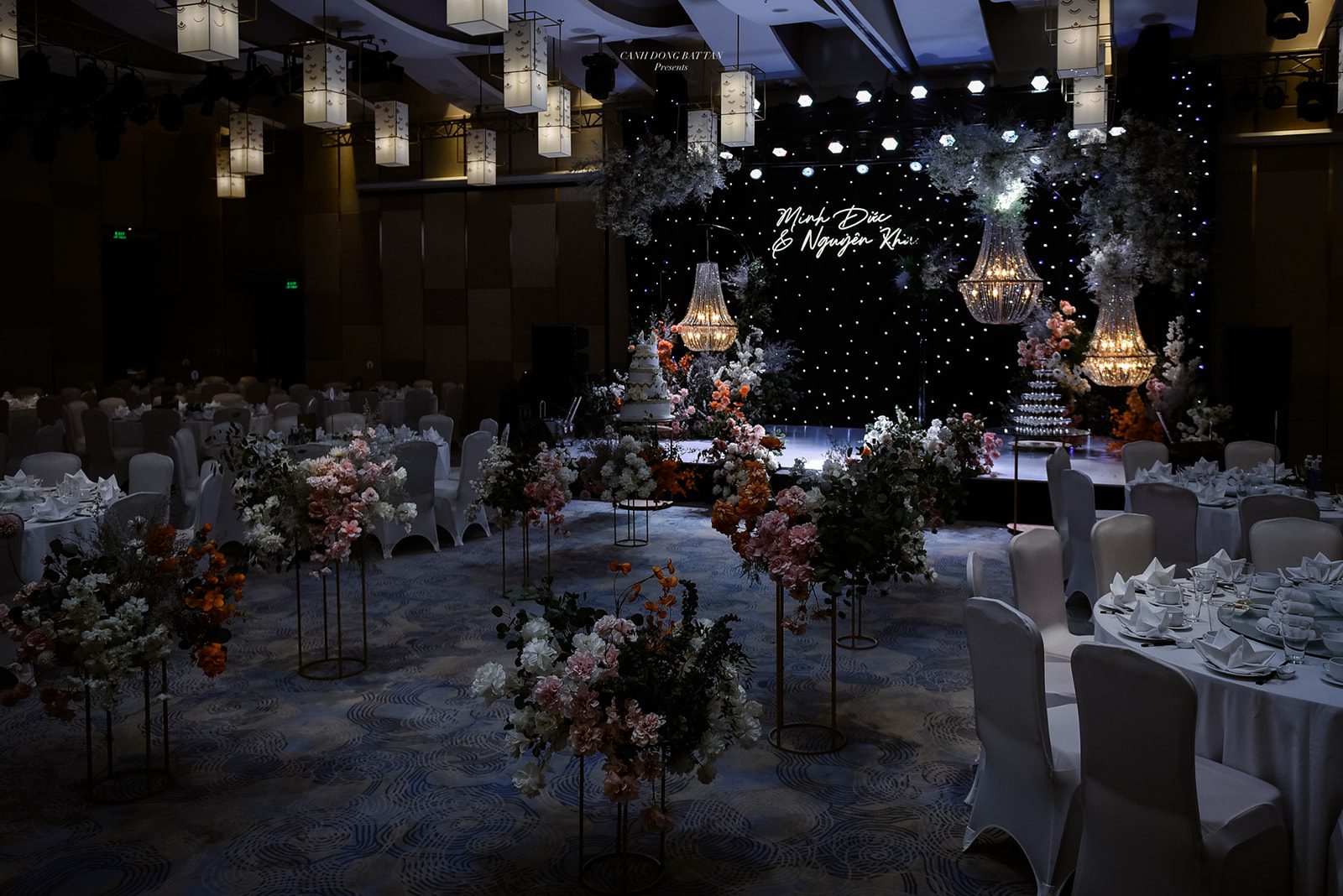 The concept of rainy nights in Seattle was on full display in their ballroom dinner reception; darkened ambience with glittering lights and fabulous chandeliers. It was a perfect setup for their romantic and passionate wedding night.