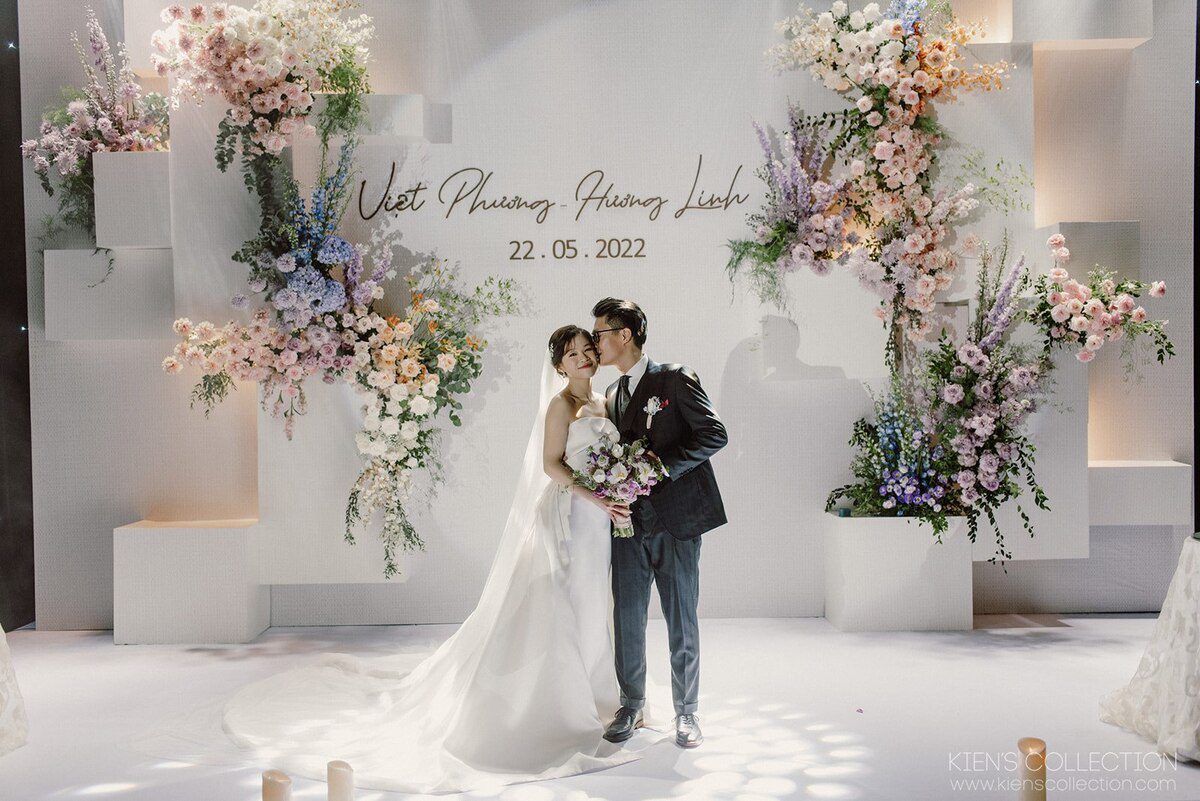 Our bride Huong Linh had always dreamed of a Korean-style wedding – full of flowers, rich in colors but still makes an impression of elegance and grace. We knew right then how to turn it into reality for her ballroom wedding in Hanoi.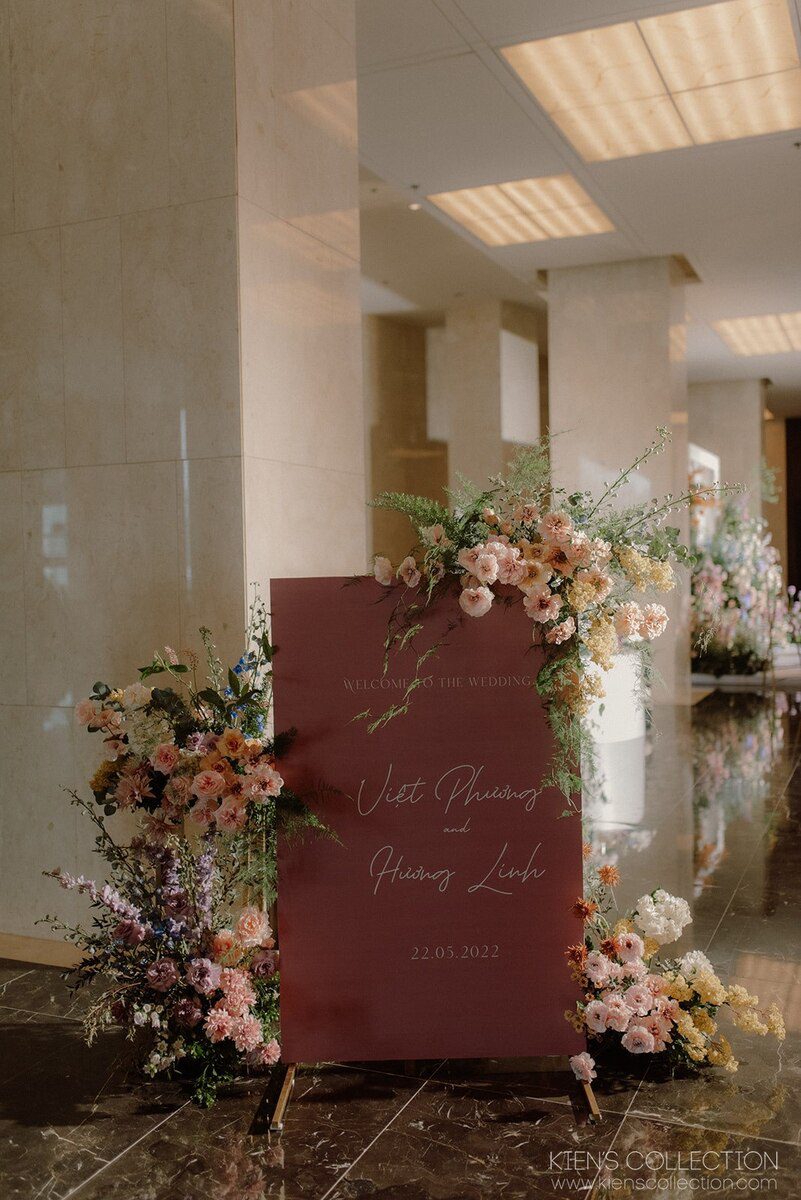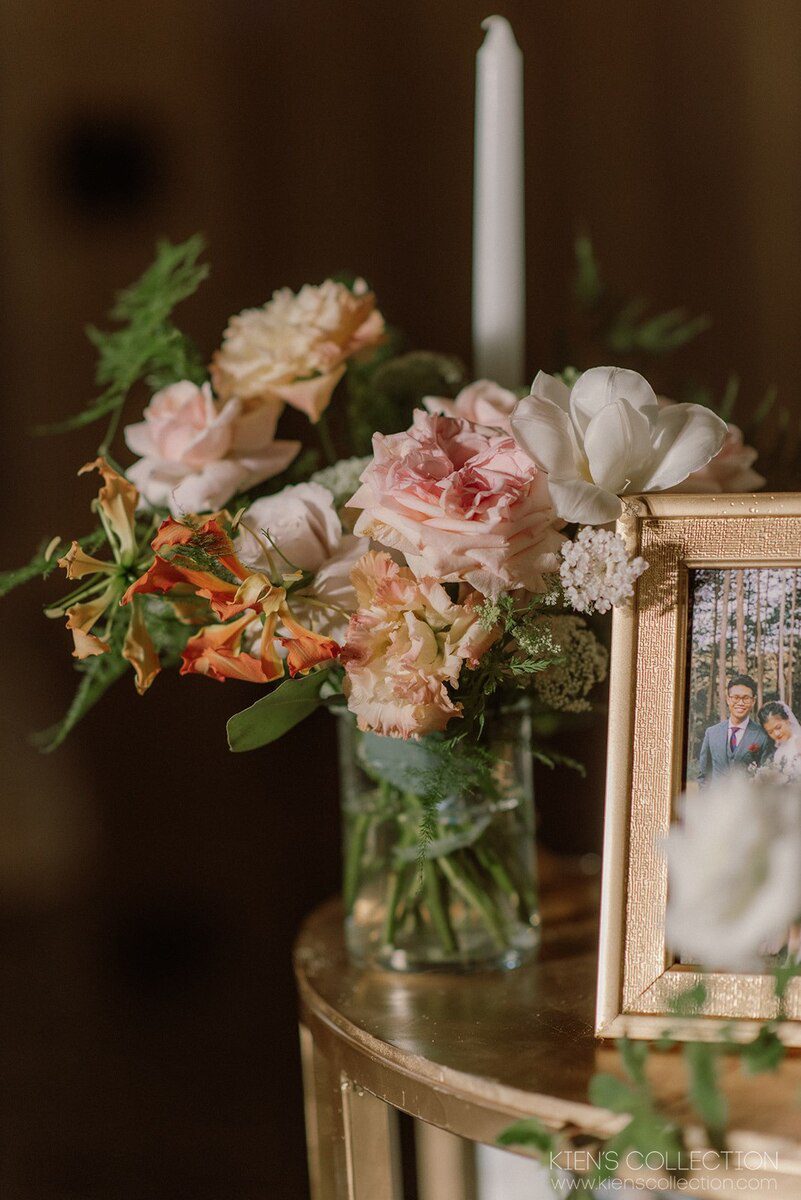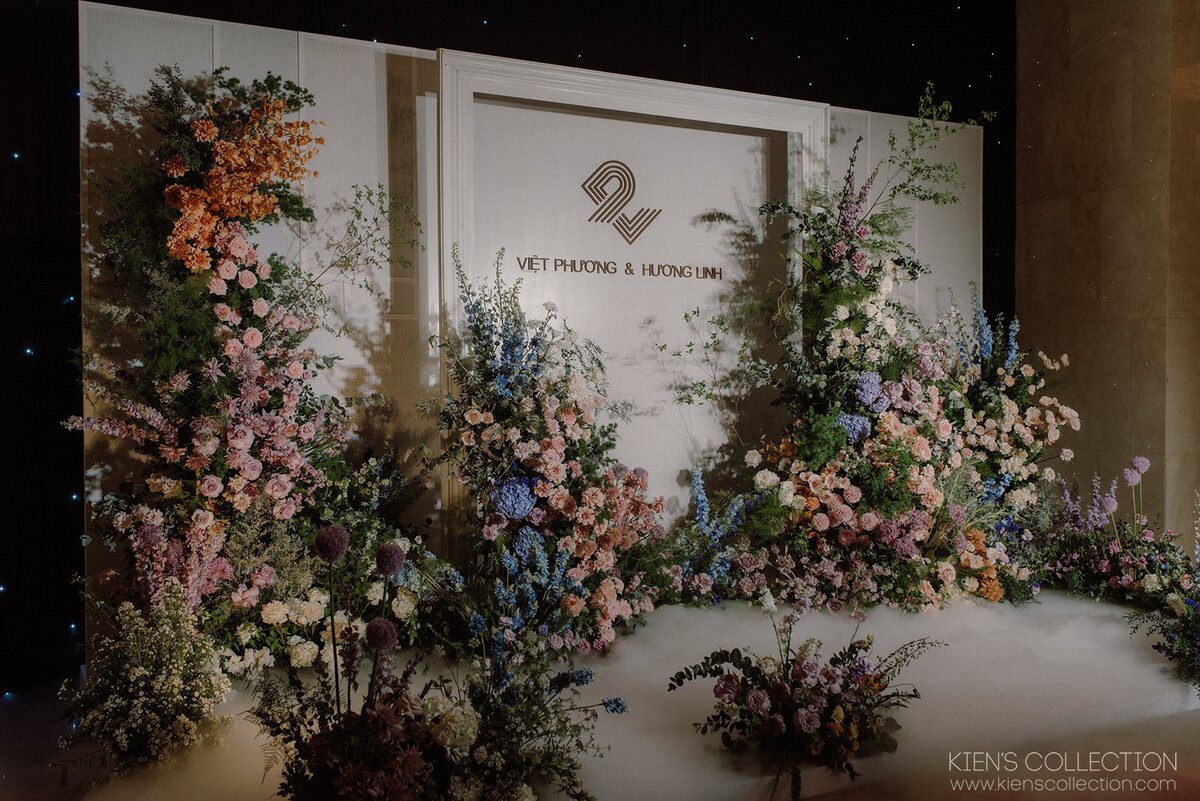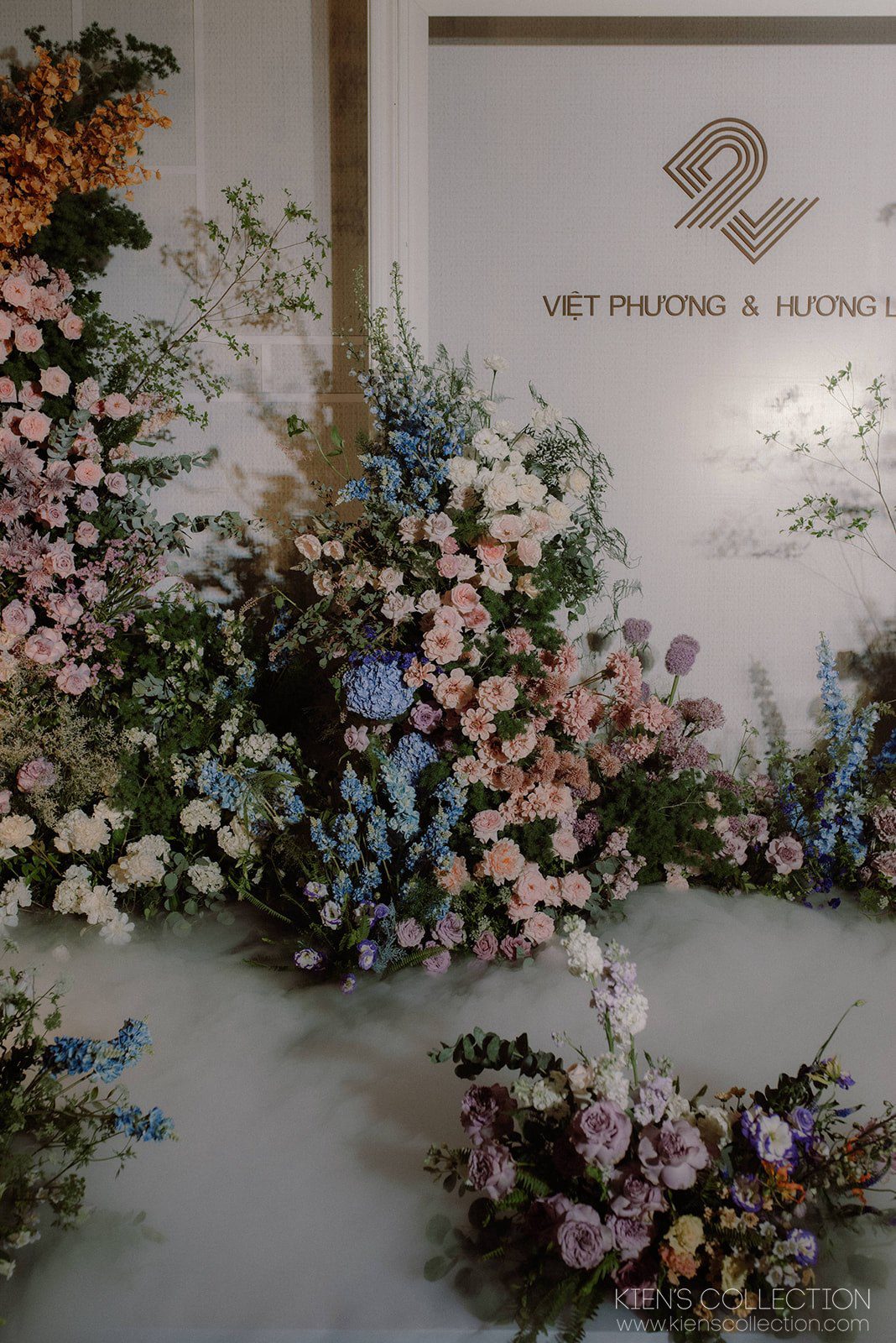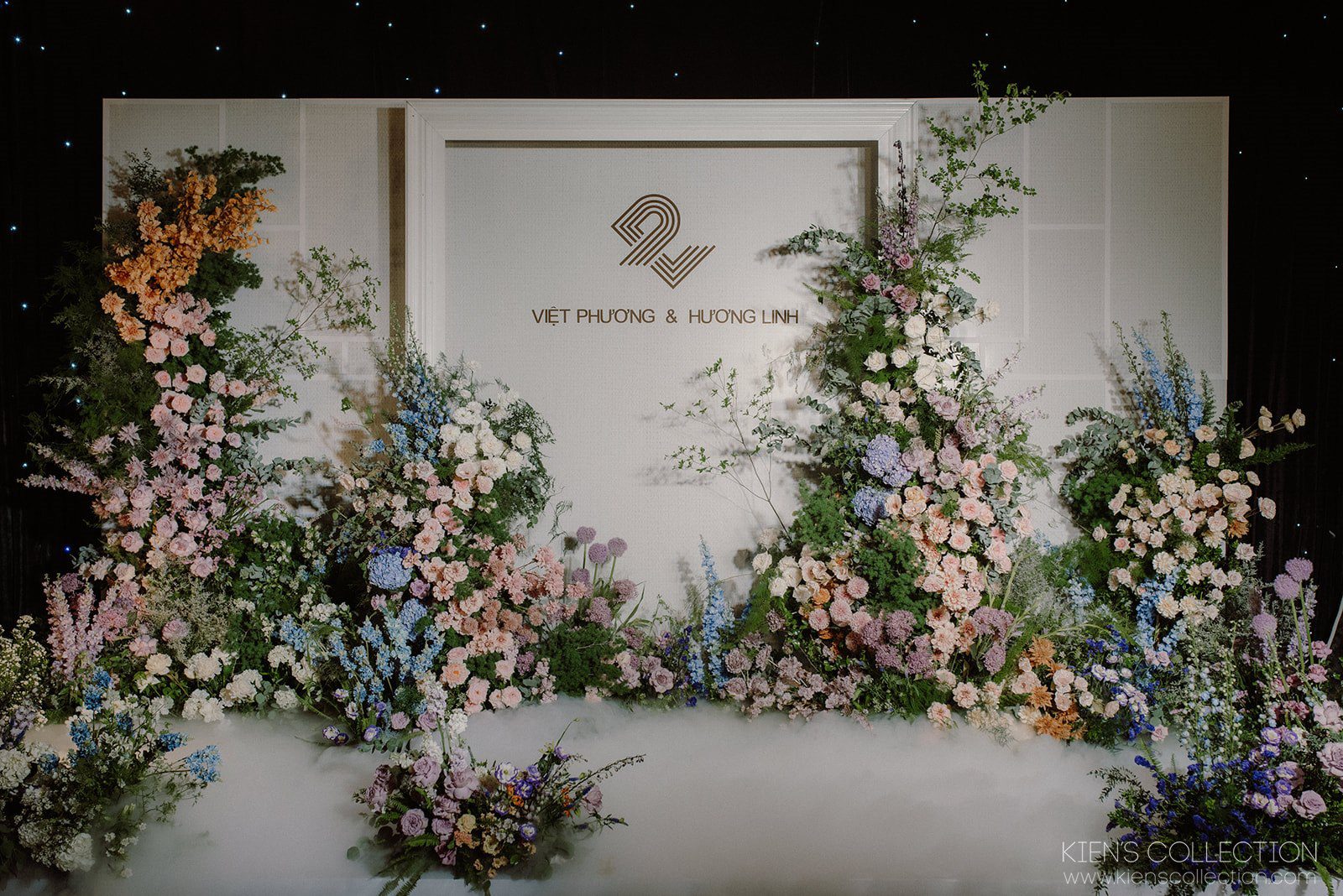 You could say the photo booth was the star of the decor concept. Based on Linh's favorite color of purple, we chose a palette built around it and compliment it with vibrant yet elegant colors of blue and pink. We loved to see how Linh and Phuong enjoyed the garden of love we made for them.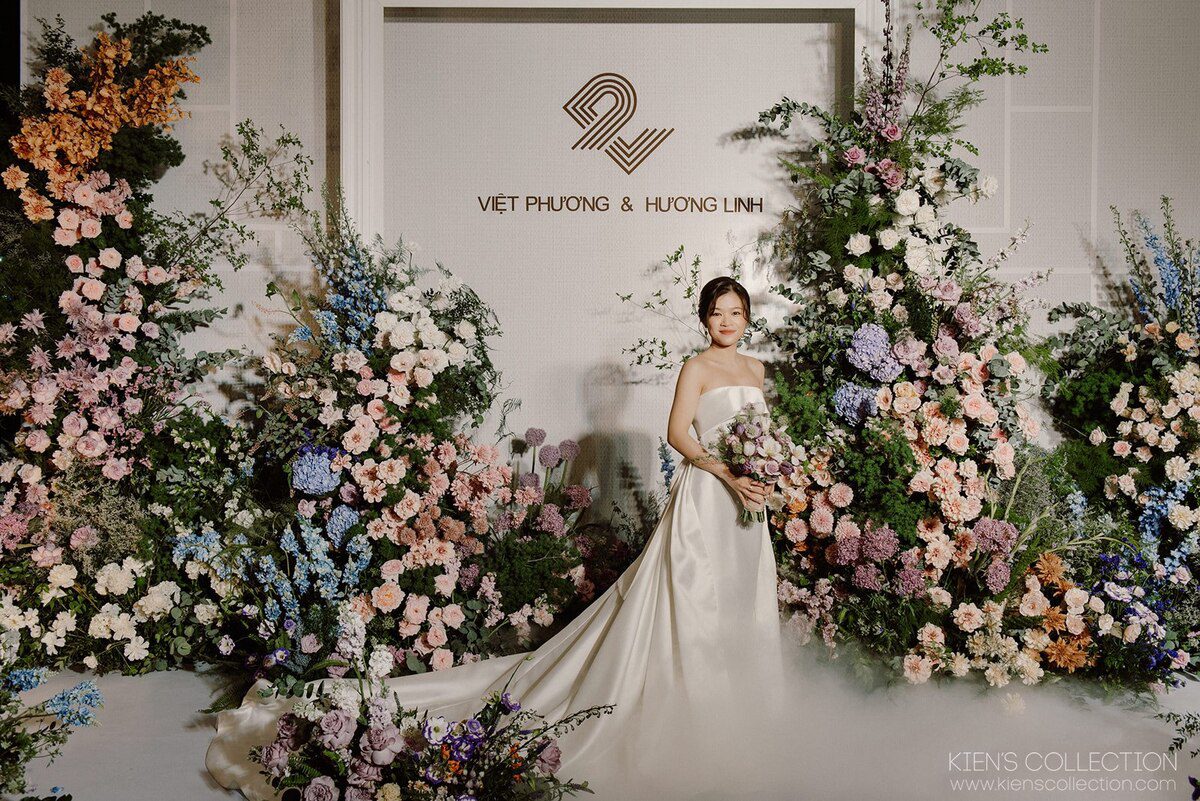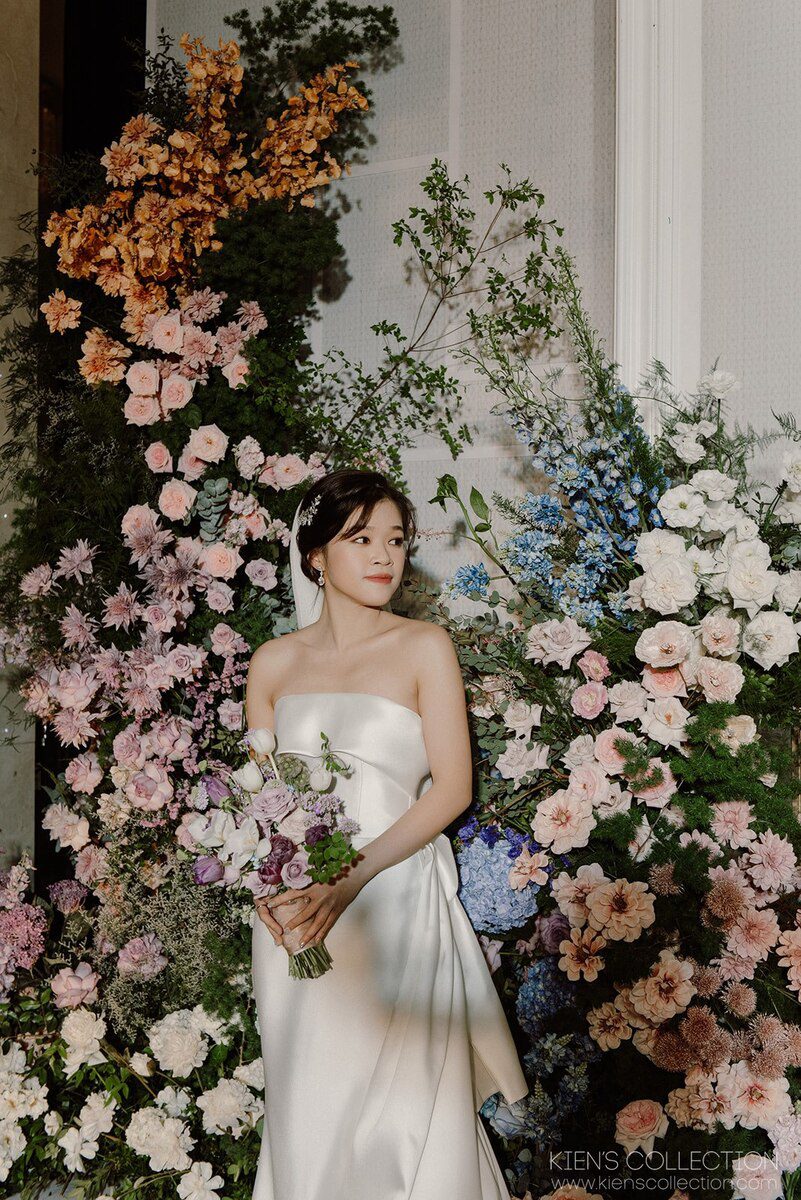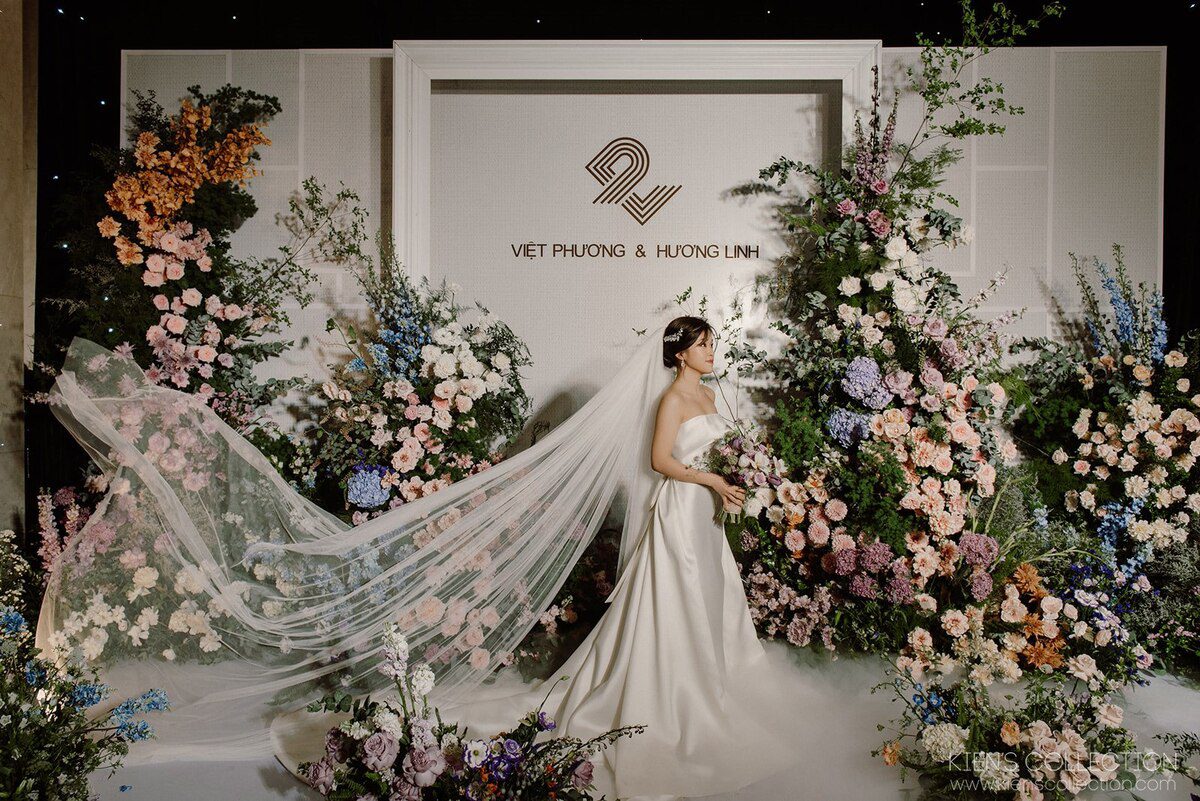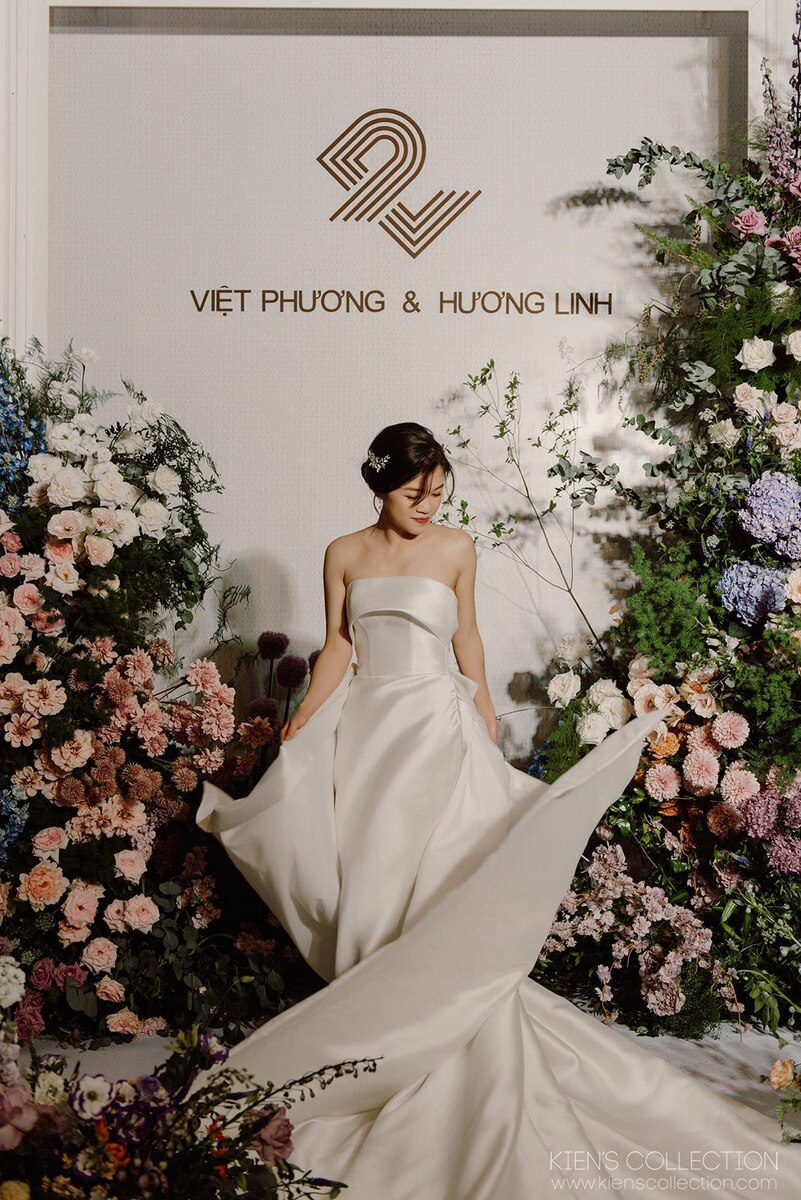 Inside the ballroom, we utilized the lighting and rich palette to create a brilliant ambience for the wedding night. Their ballroom wedding was filled with such sweet, adorable moments and sincere emotions that we cherished so much.