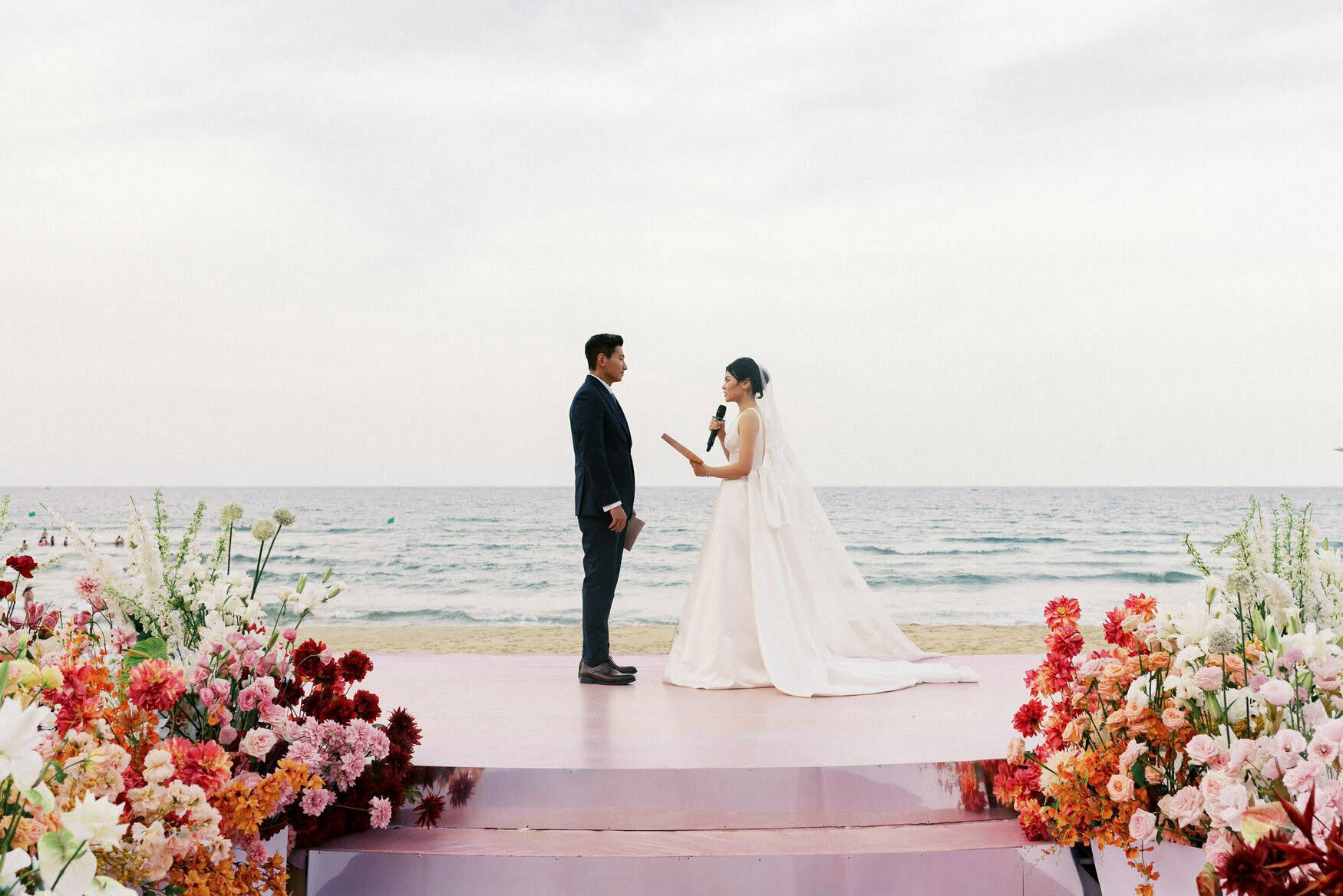 Love At First Skype – the name which Huong and Phong chose for their beach wedding in Danang was also the origin of their love. Connected by the passion for food, both fell right in love on their first Skype call. Despite having a long-distance relationship at the beginning, Huong and Phong never lost faith in a fairy tale ending for their story. Hence, The Planners felt extremely honored to have been able to make their dream wedding come true.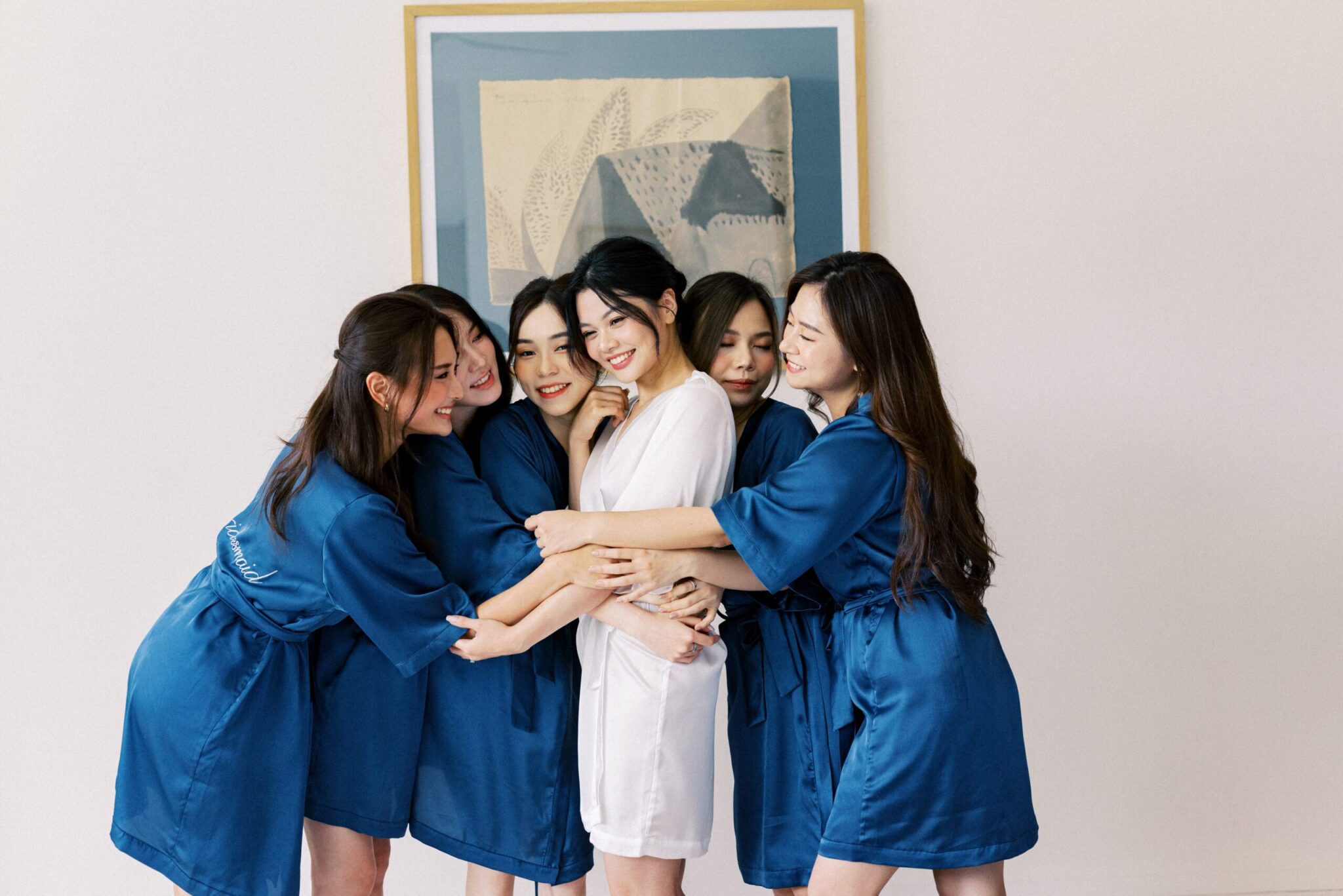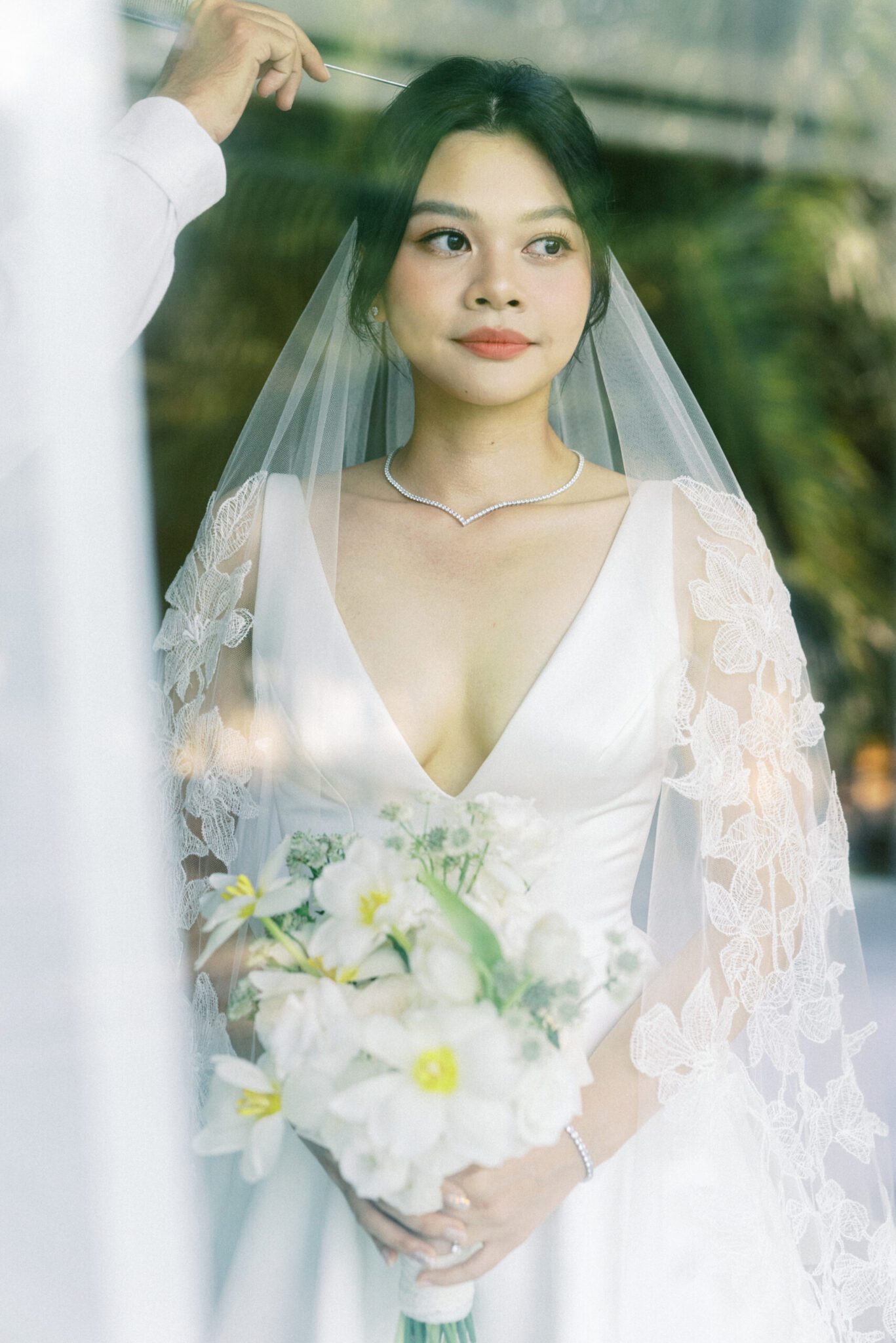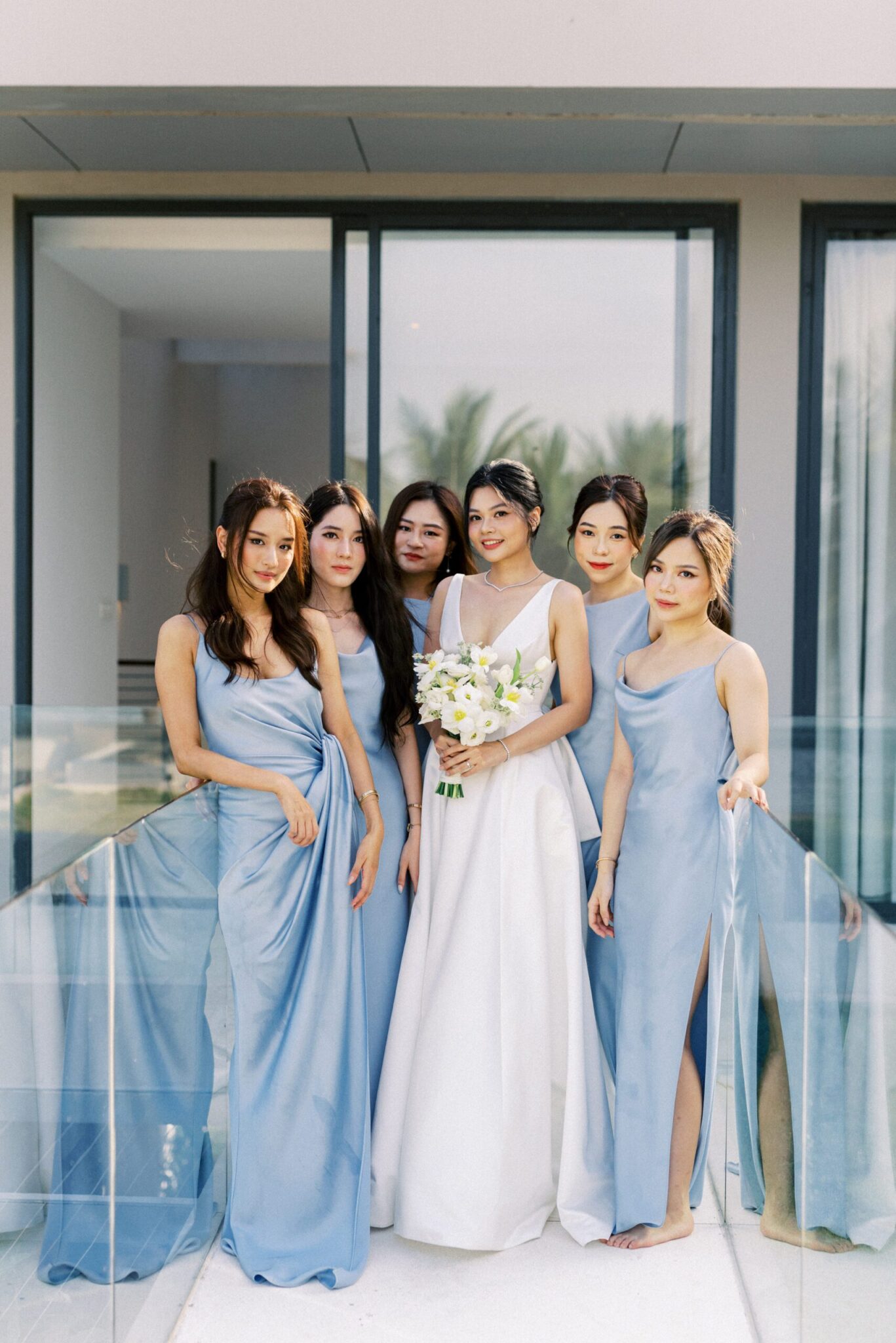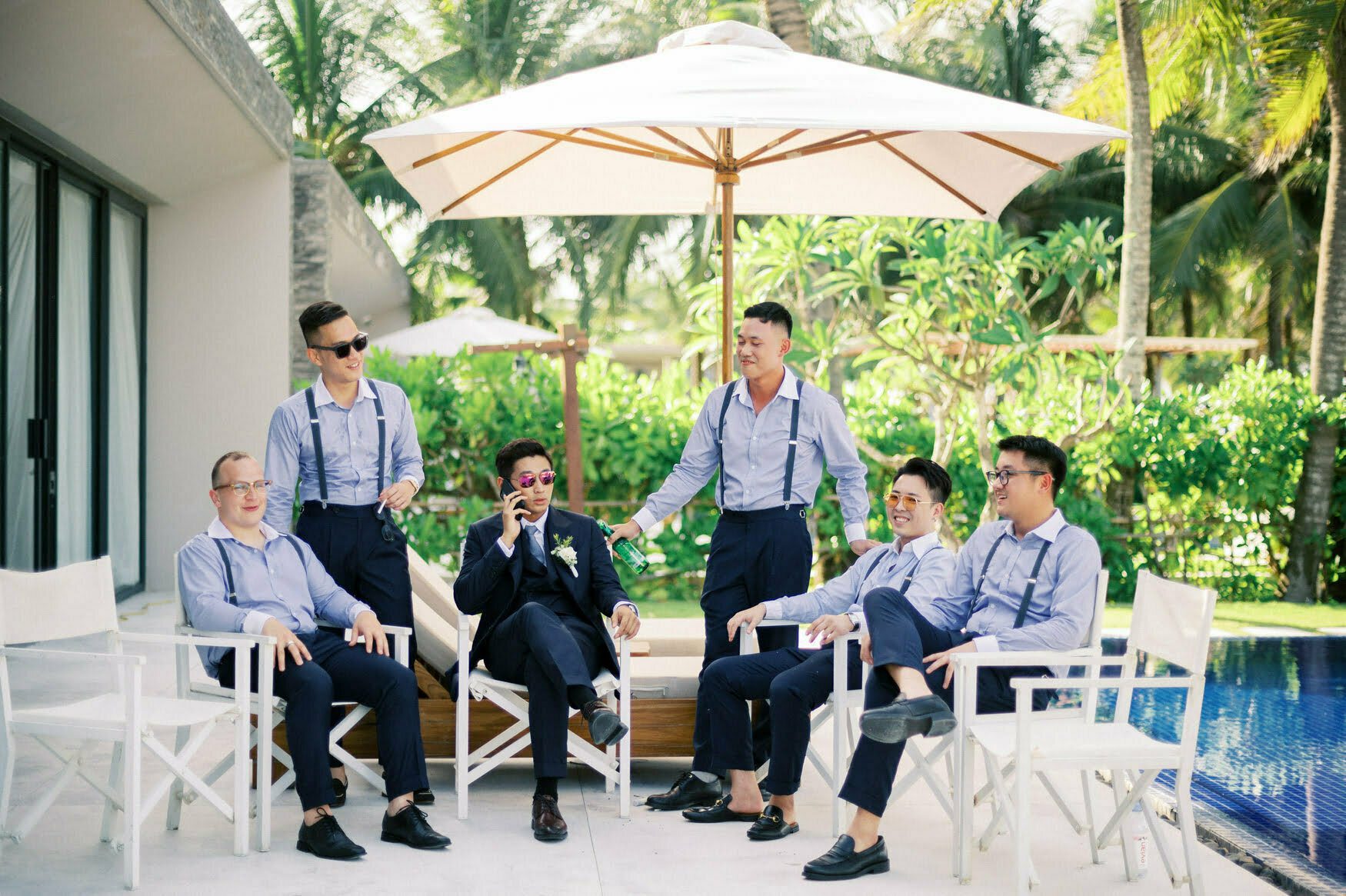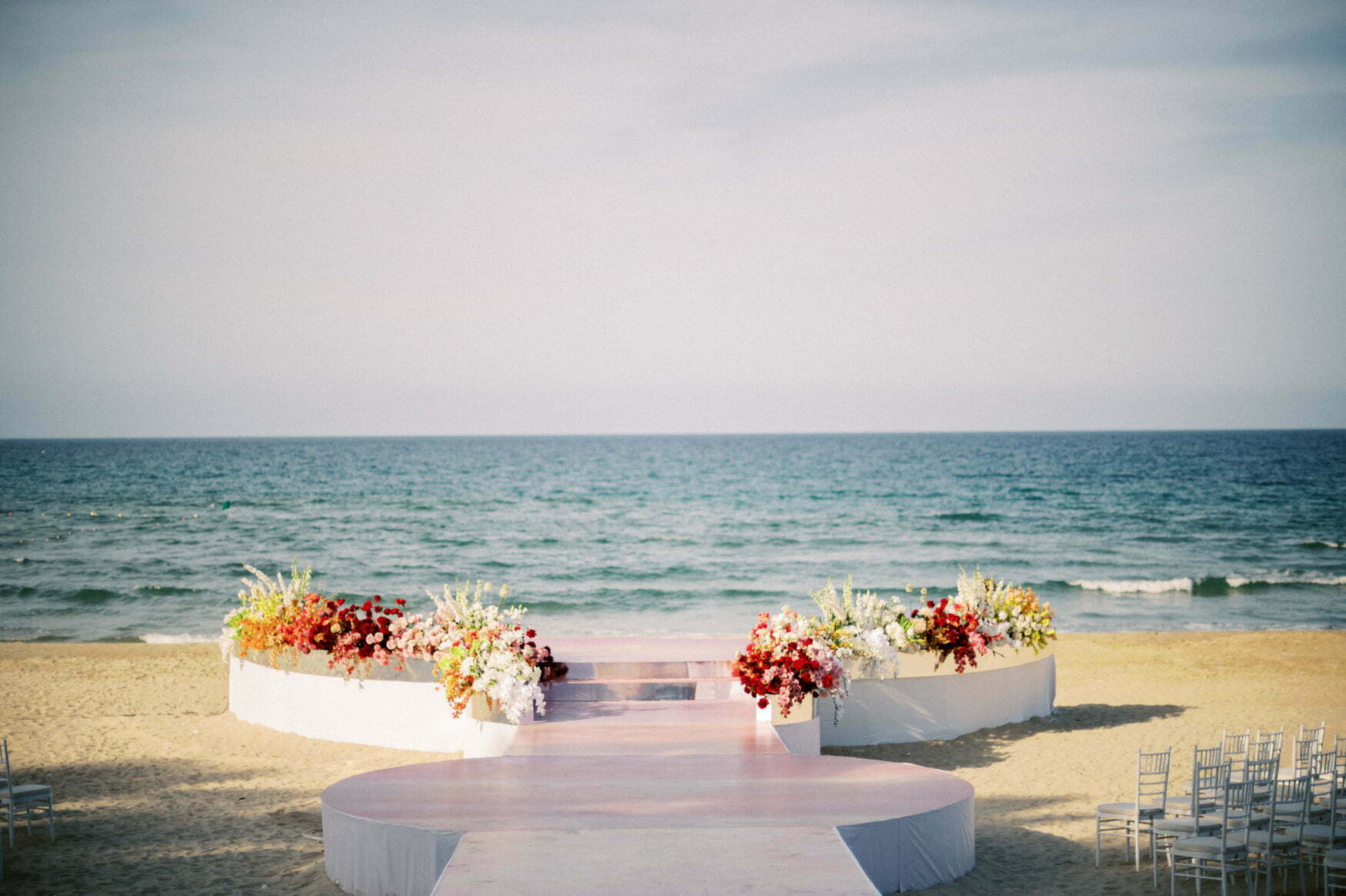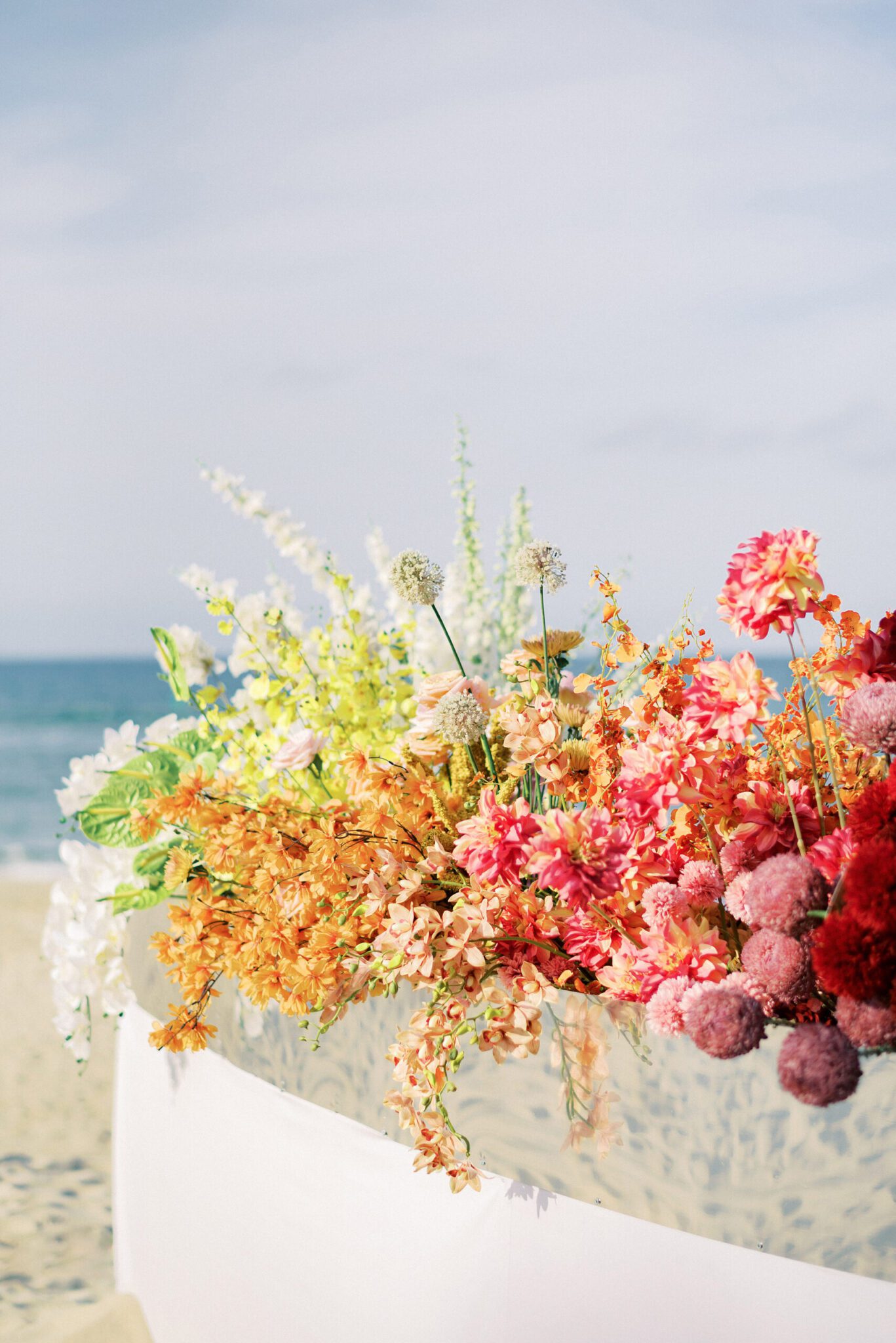 An epic entrance
Huong & Phong's beach wedding was a perfect combination of joyous and emotional moments, not just to the couple but the guests as well. The first striking impression of this wedding got to be the groom's epic entrance on a jet ski. Aside from the planning staff members, everyone present was in awe of his grand appearance, which looked like something straight out of a James Bond movie.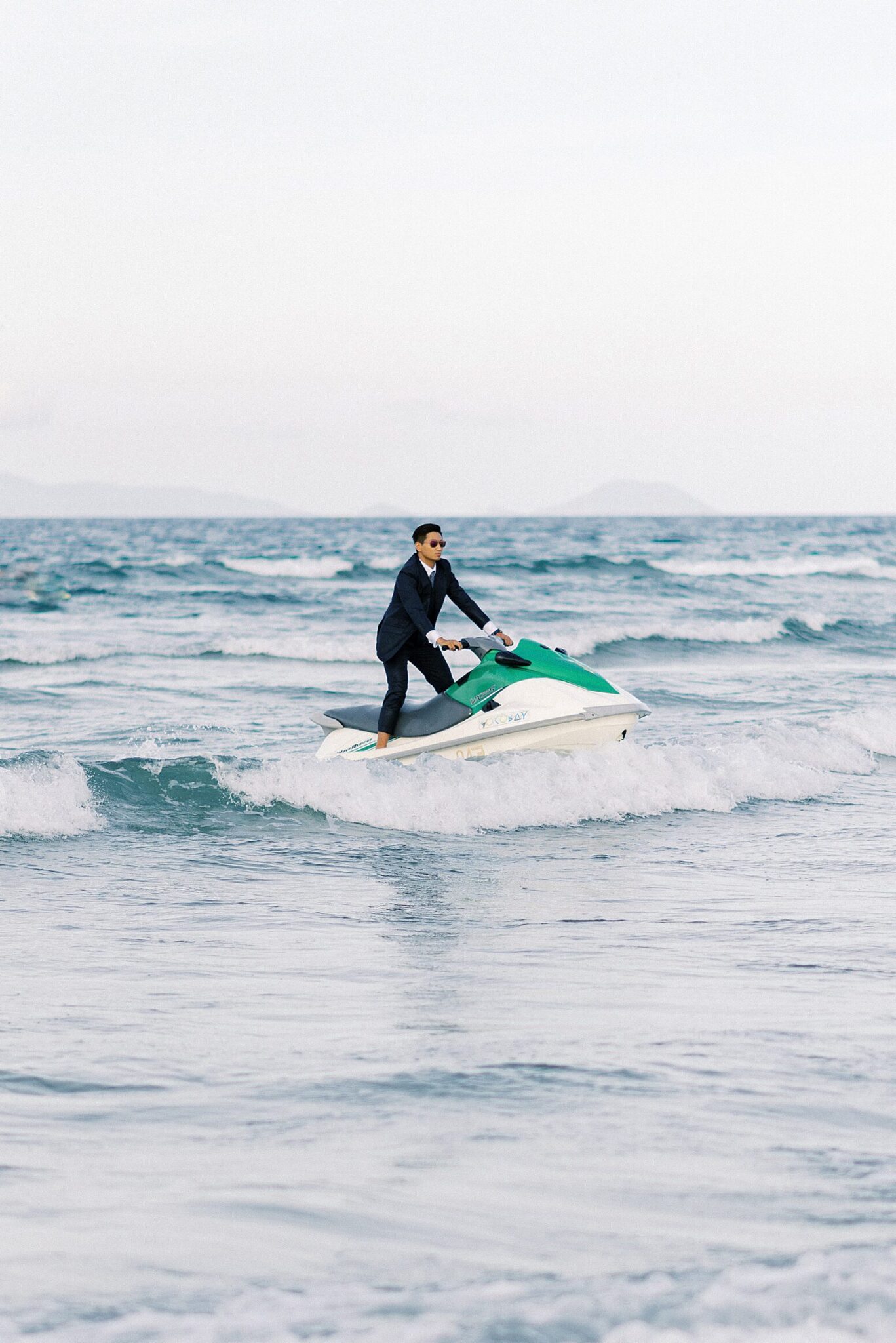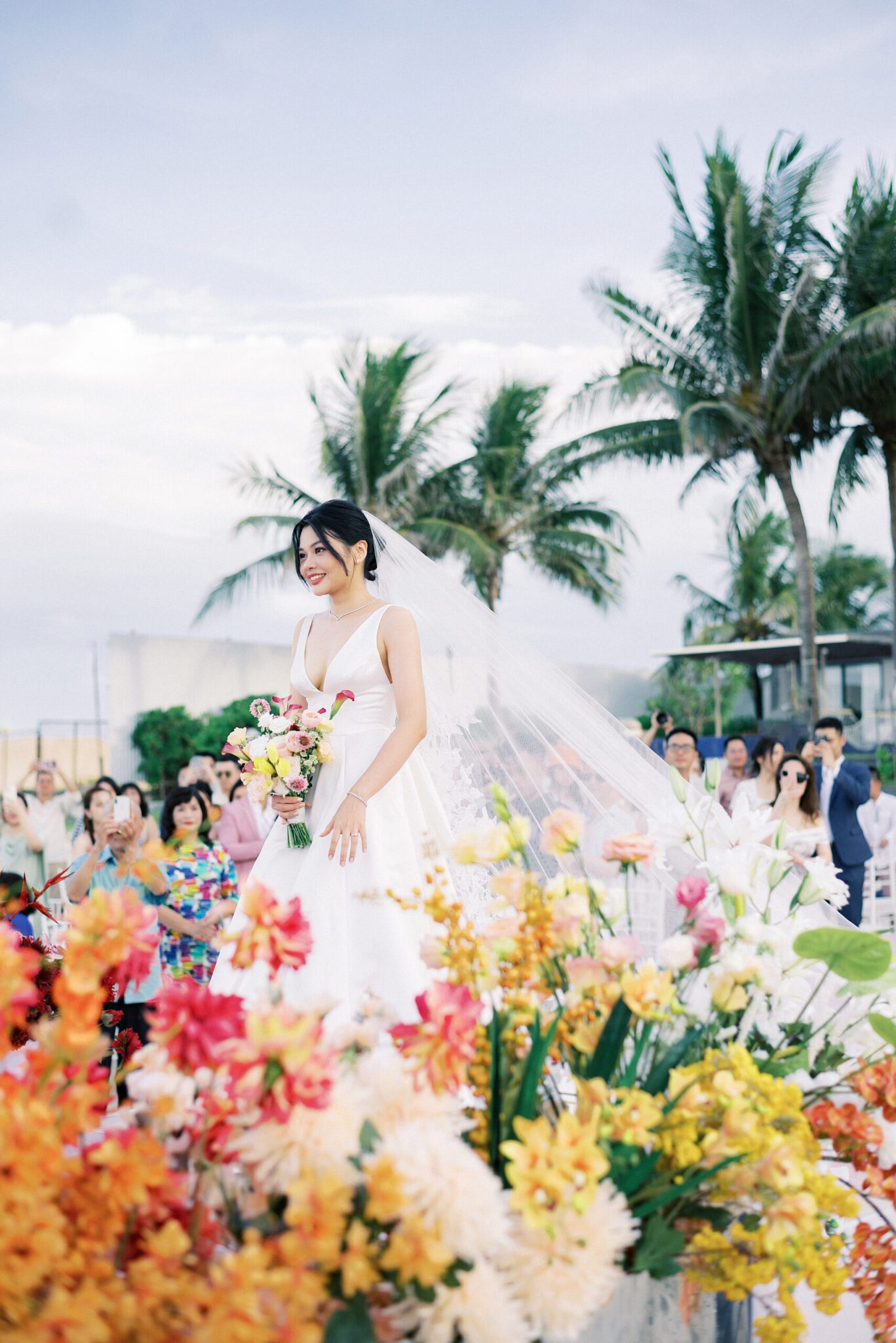 A Walk Of Grace
In contrary to Phong, Huong chose a conventional yet emotional walk-in. While witnessing the bride walking down the aisle, everyone including Phong, their guests and our team all shedded tears for it was such a poetic and flawless moment, with Huong's veil fluttering in Danang's sea breeze.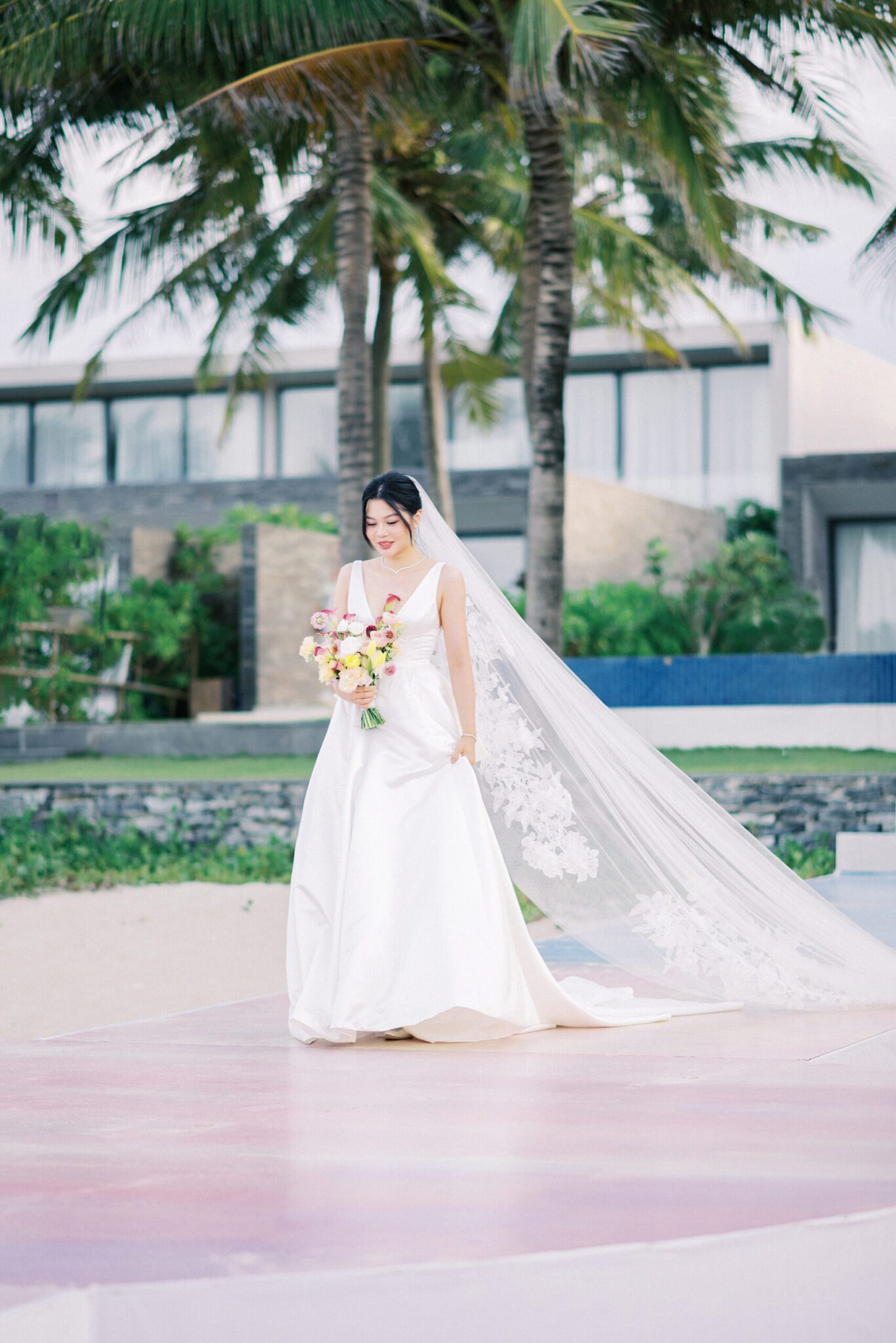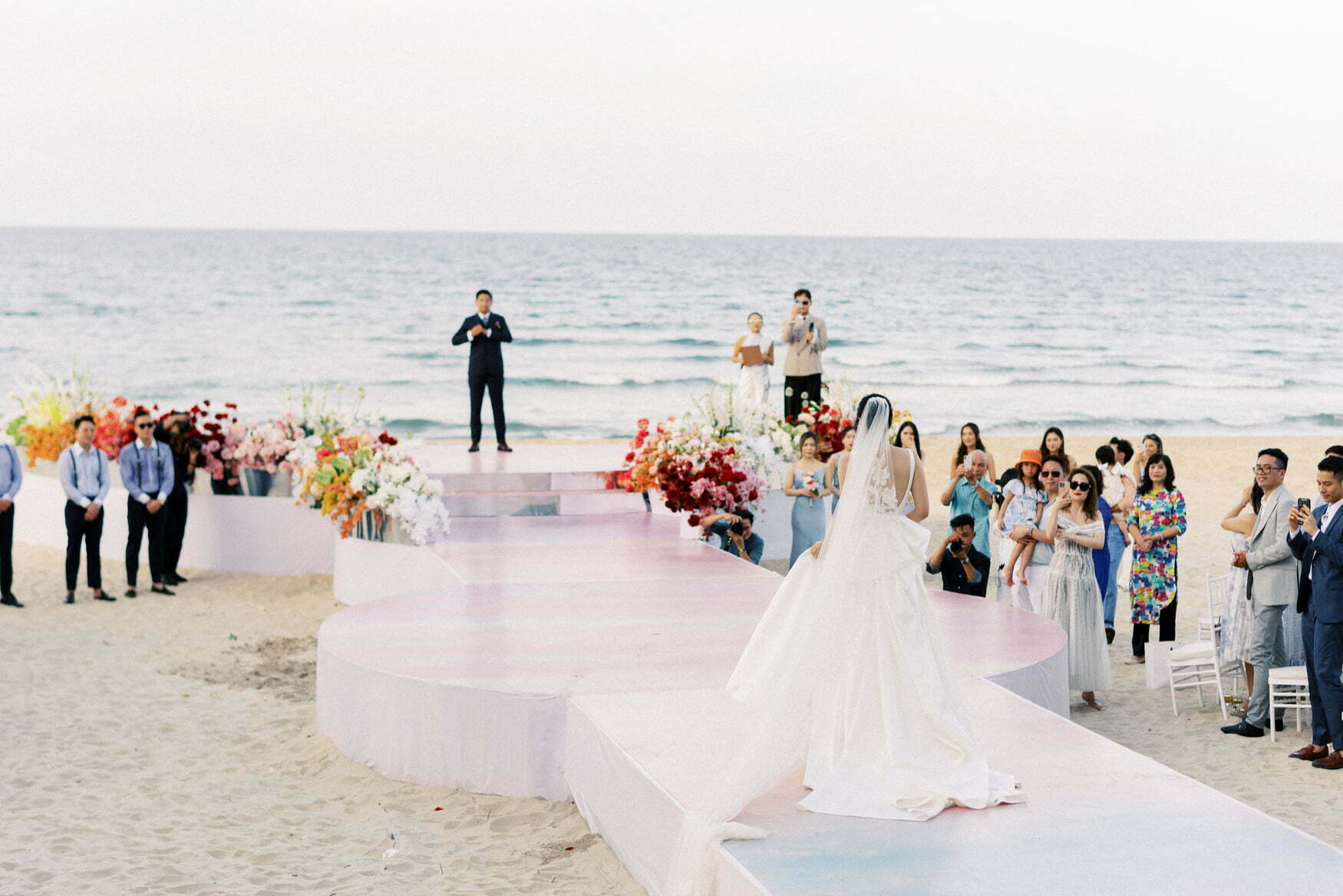 A wondrous beach wedding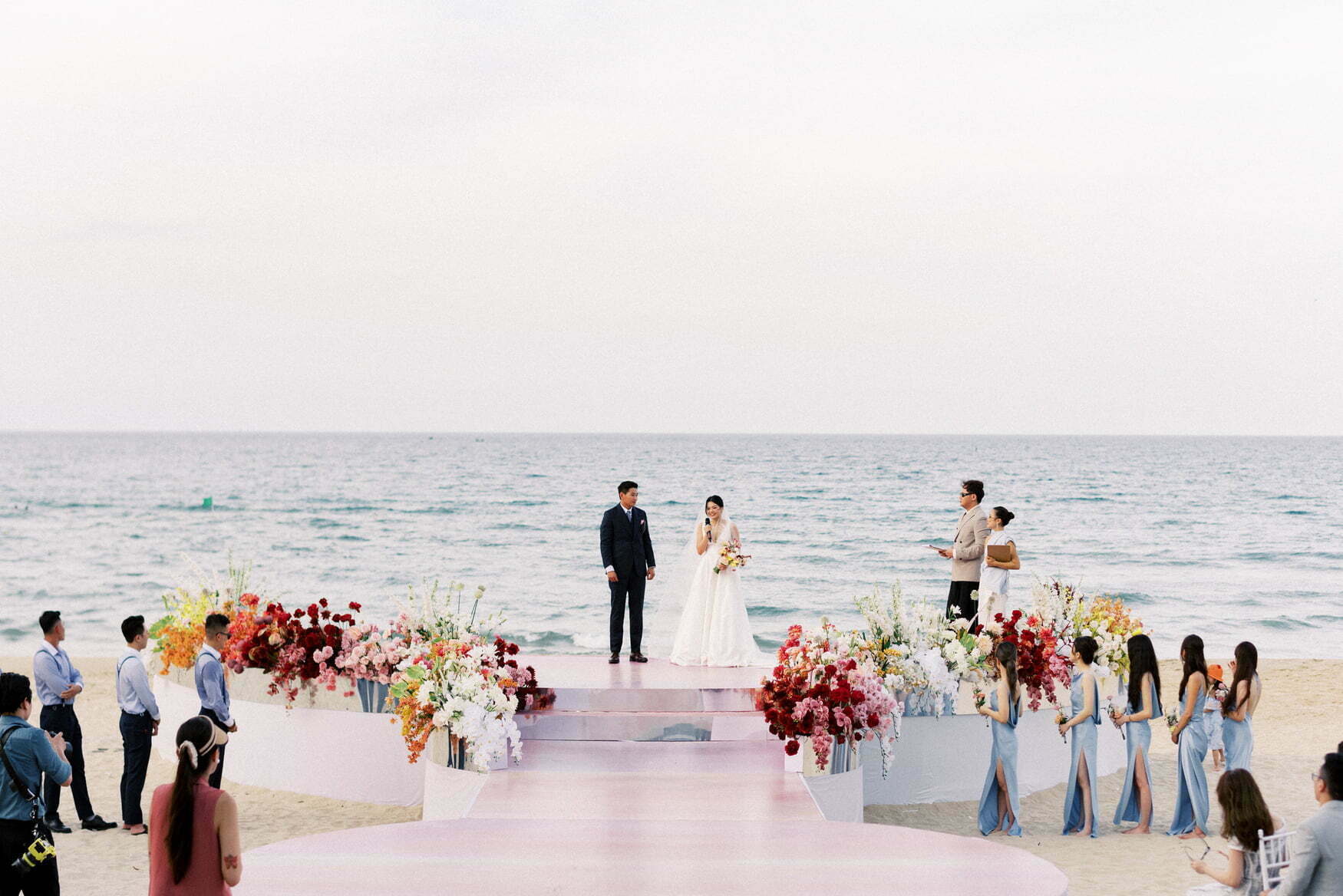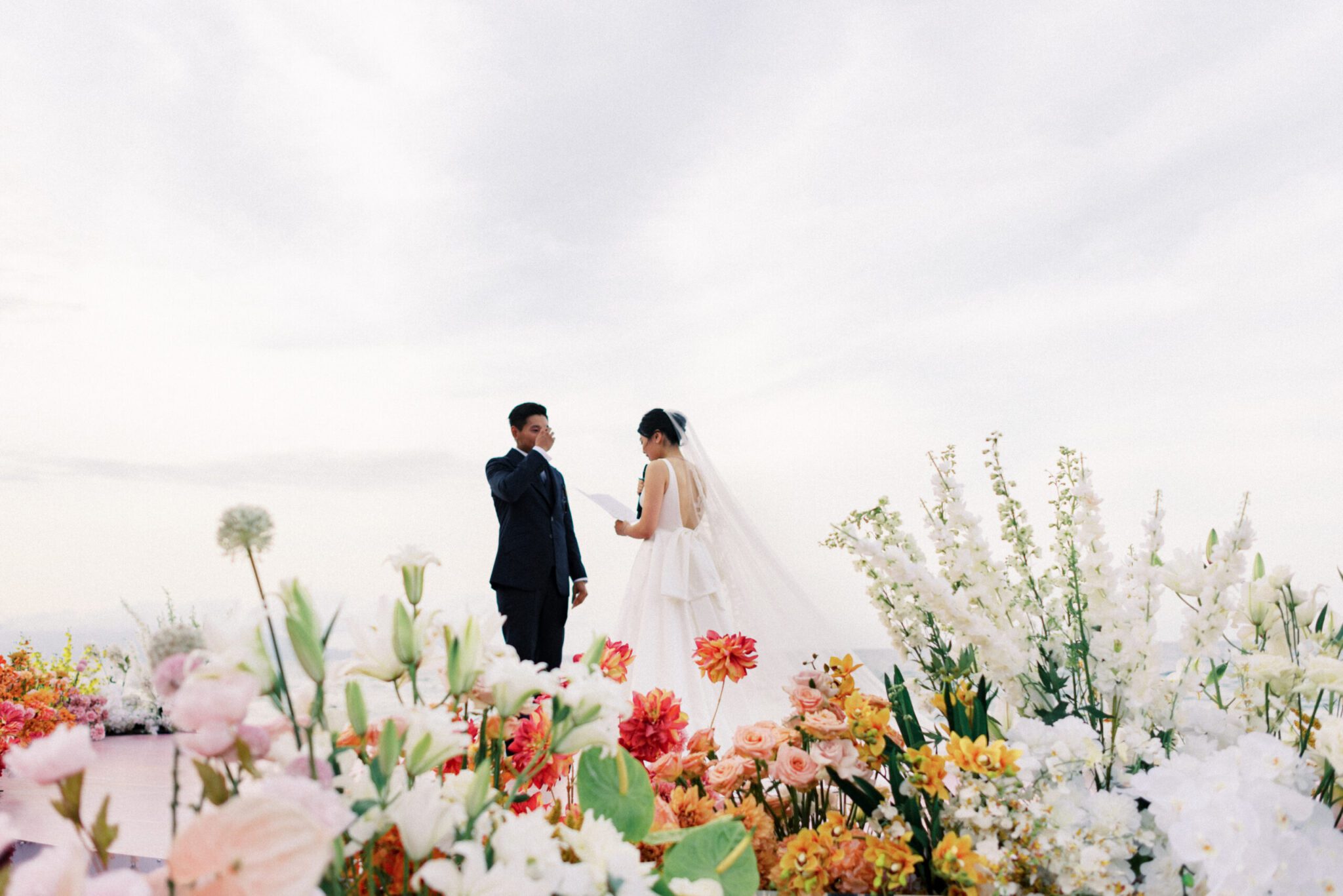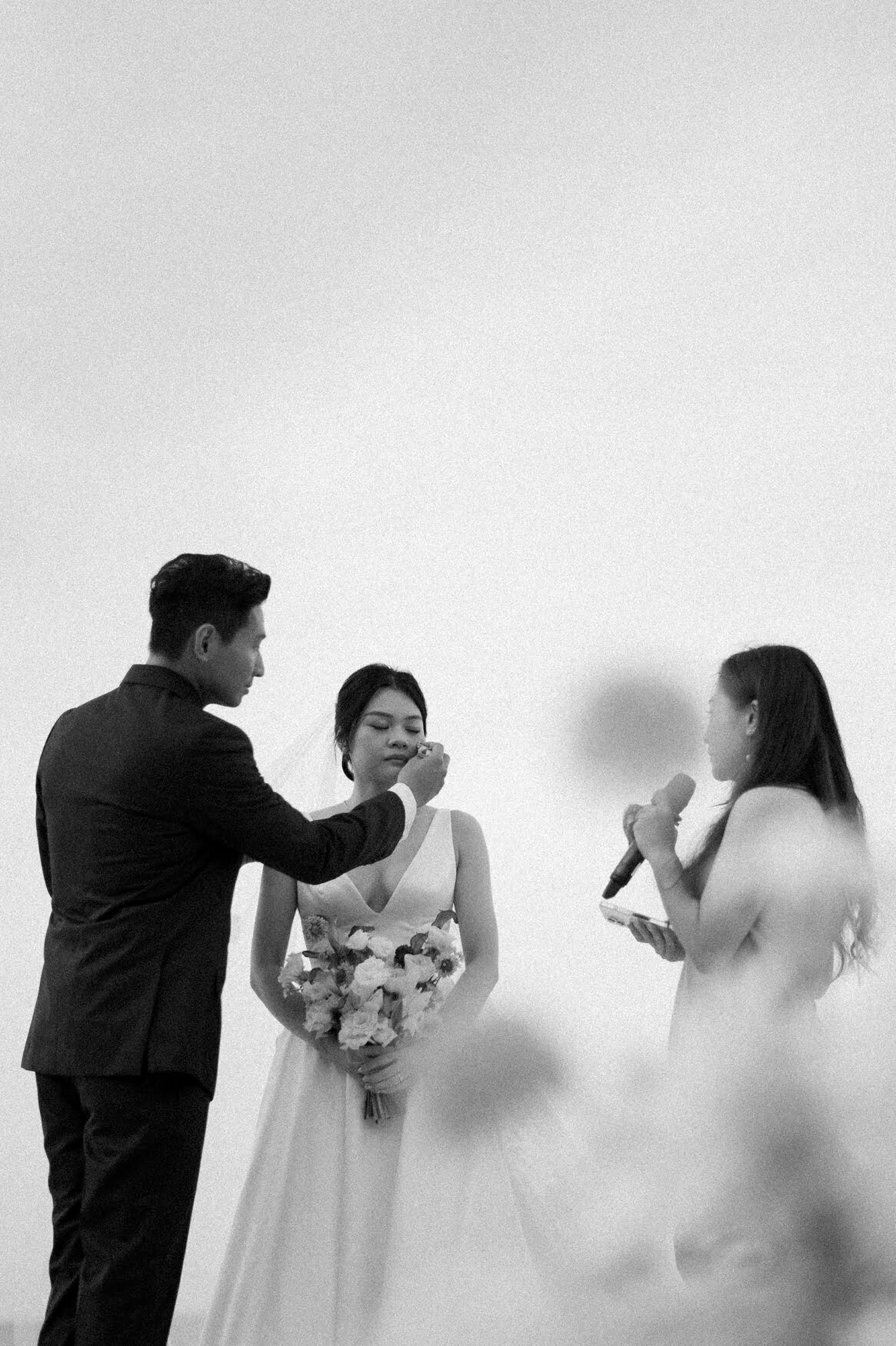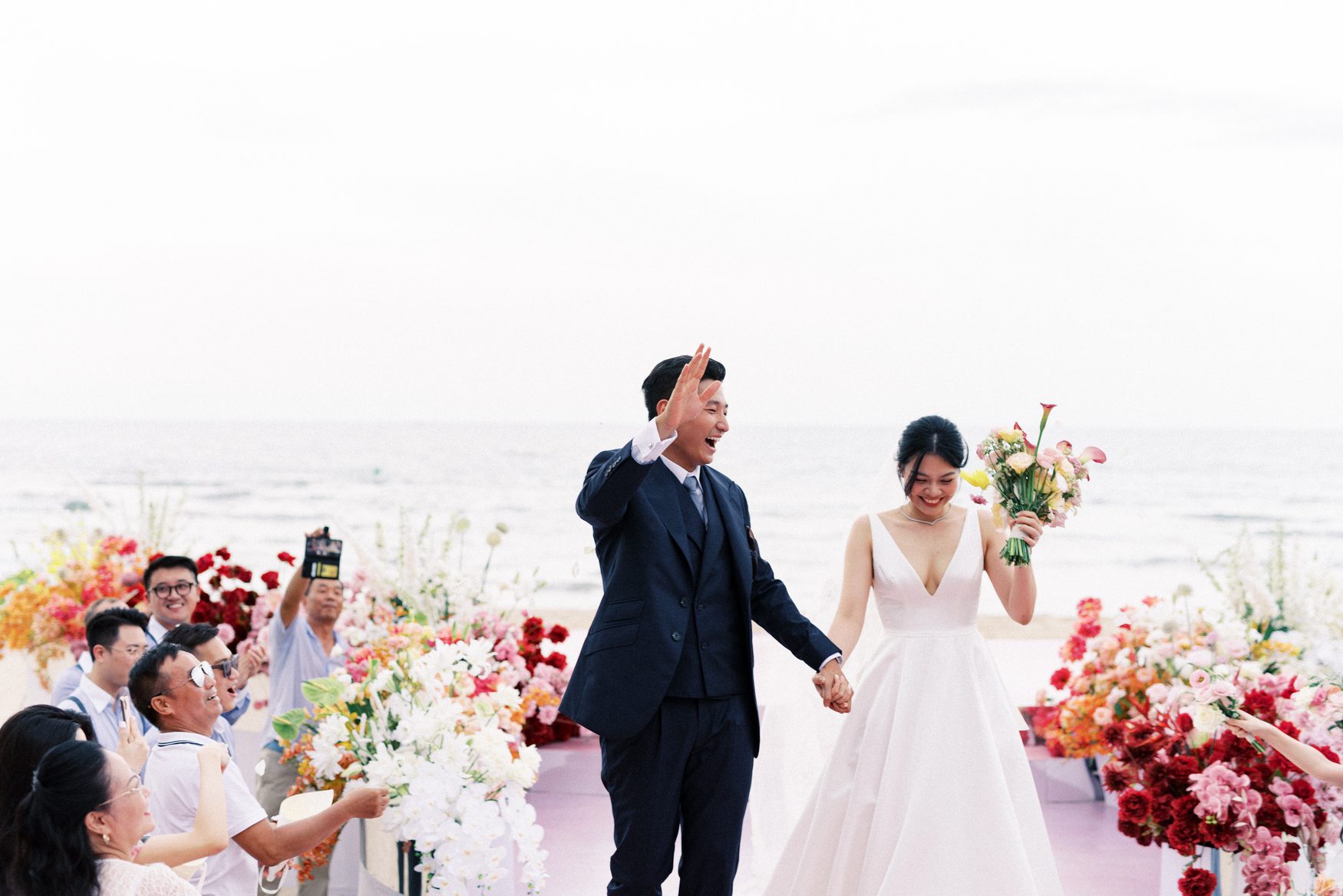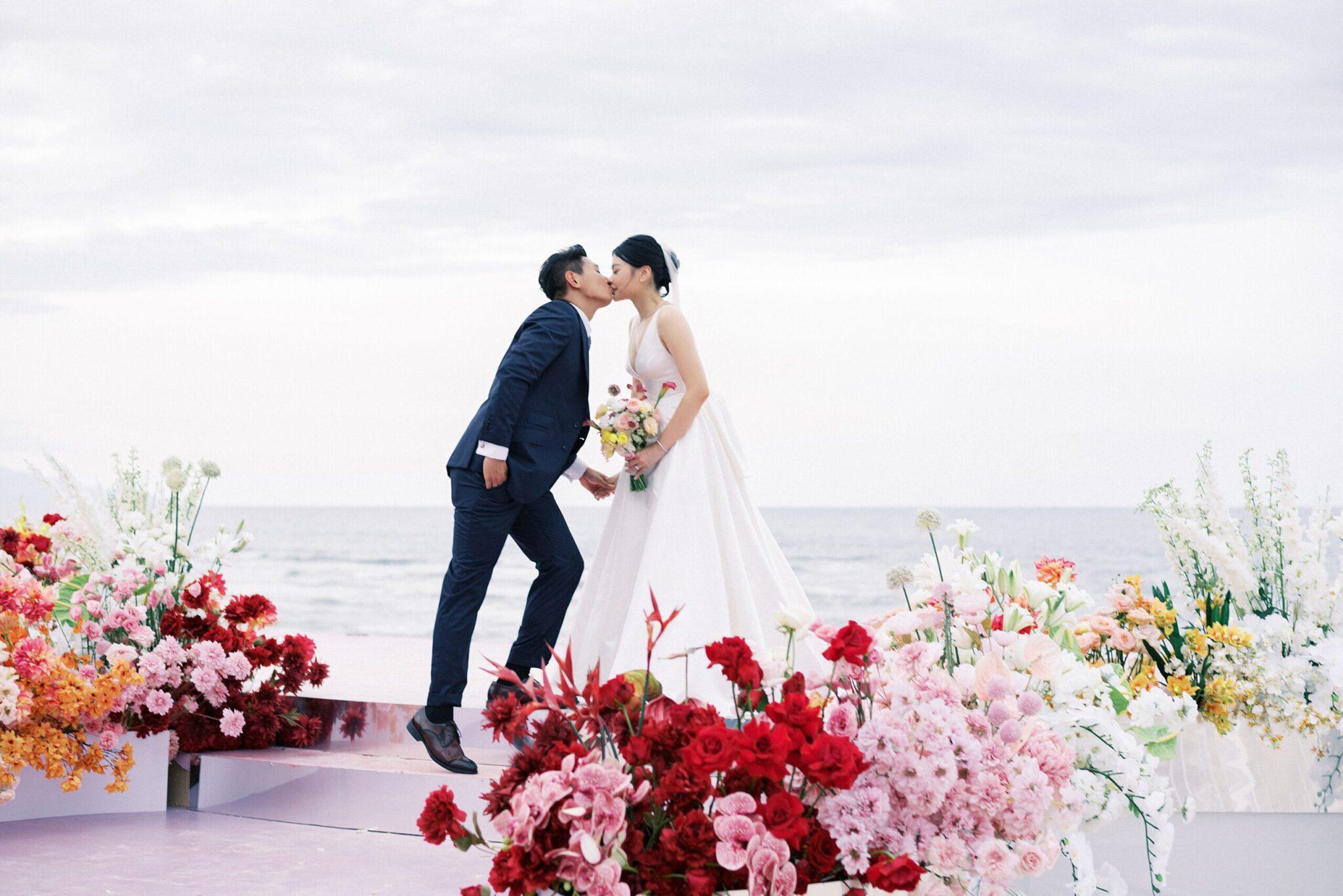 Quoting Ms. Van Nguyen, The Planners' founder and one of the wedding planners in this project: "Huong & Phong's wedding has everything you could ask in a truly dream-worthy destination wedding: moments, surprises, emotions, excitements, climaxes and passion."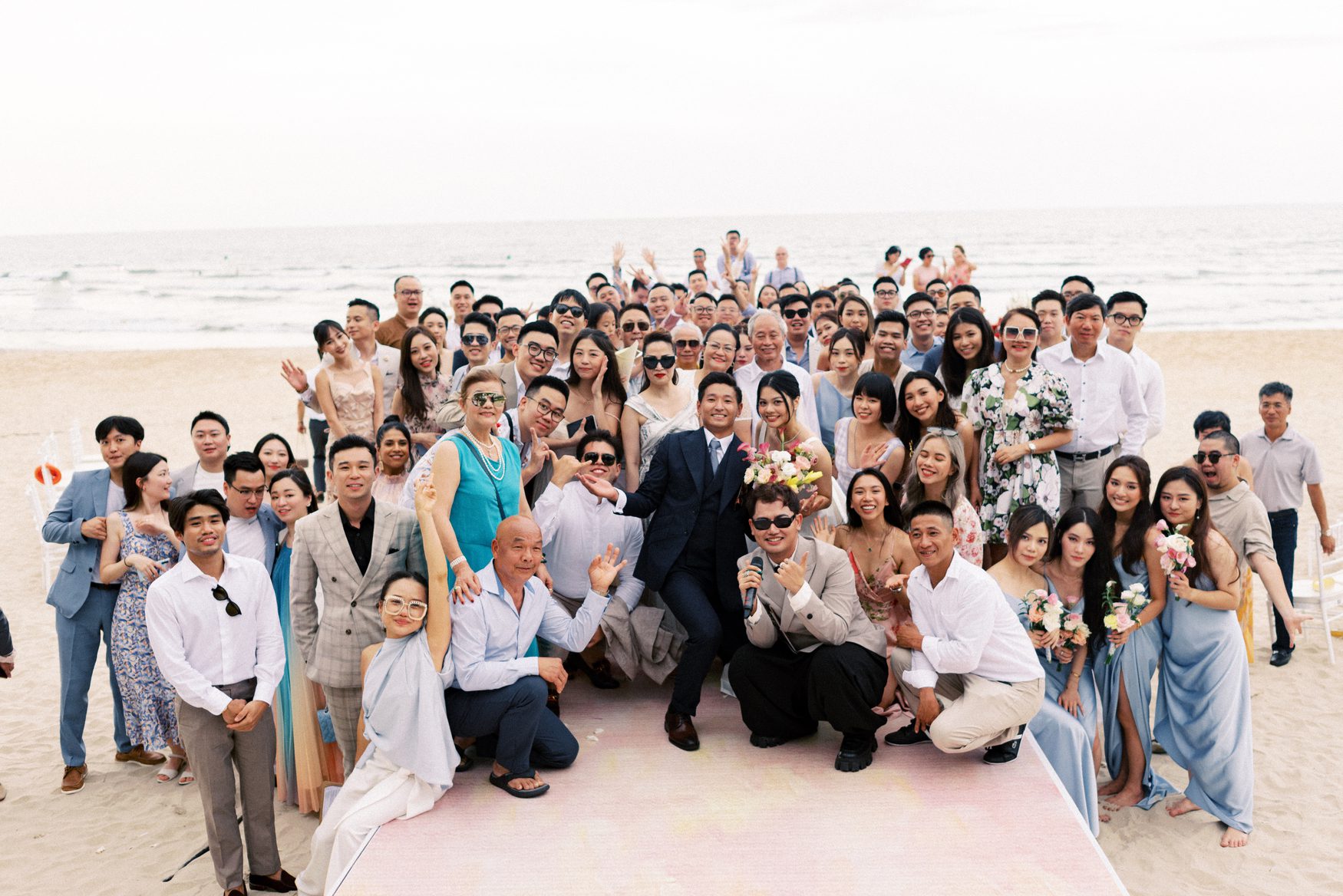 If the romantic ceremony by the beach of "Love At First Skype" captured our hearts, its second half with the dinner reception and beach party was absolutely electric!
The vibrant night of celebration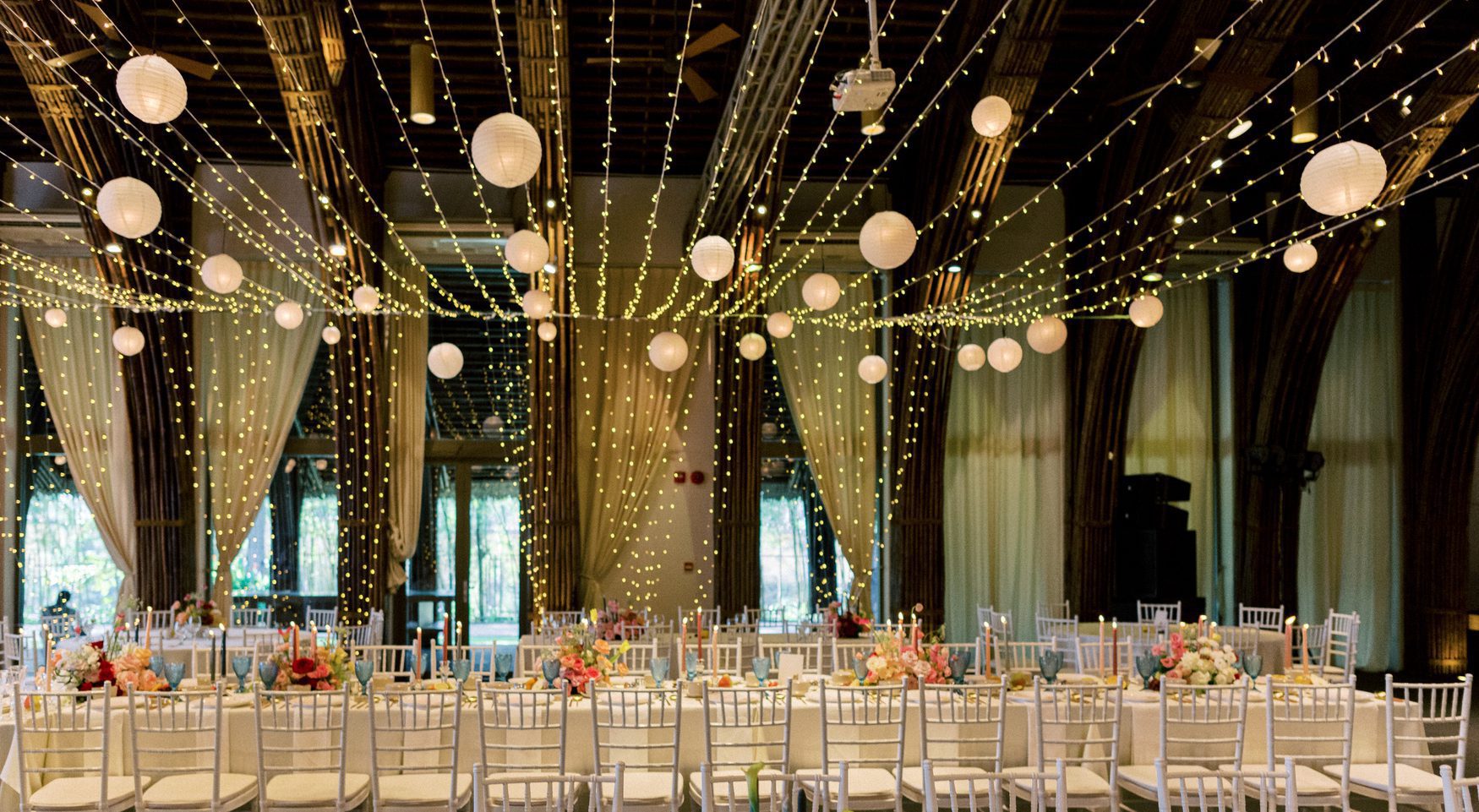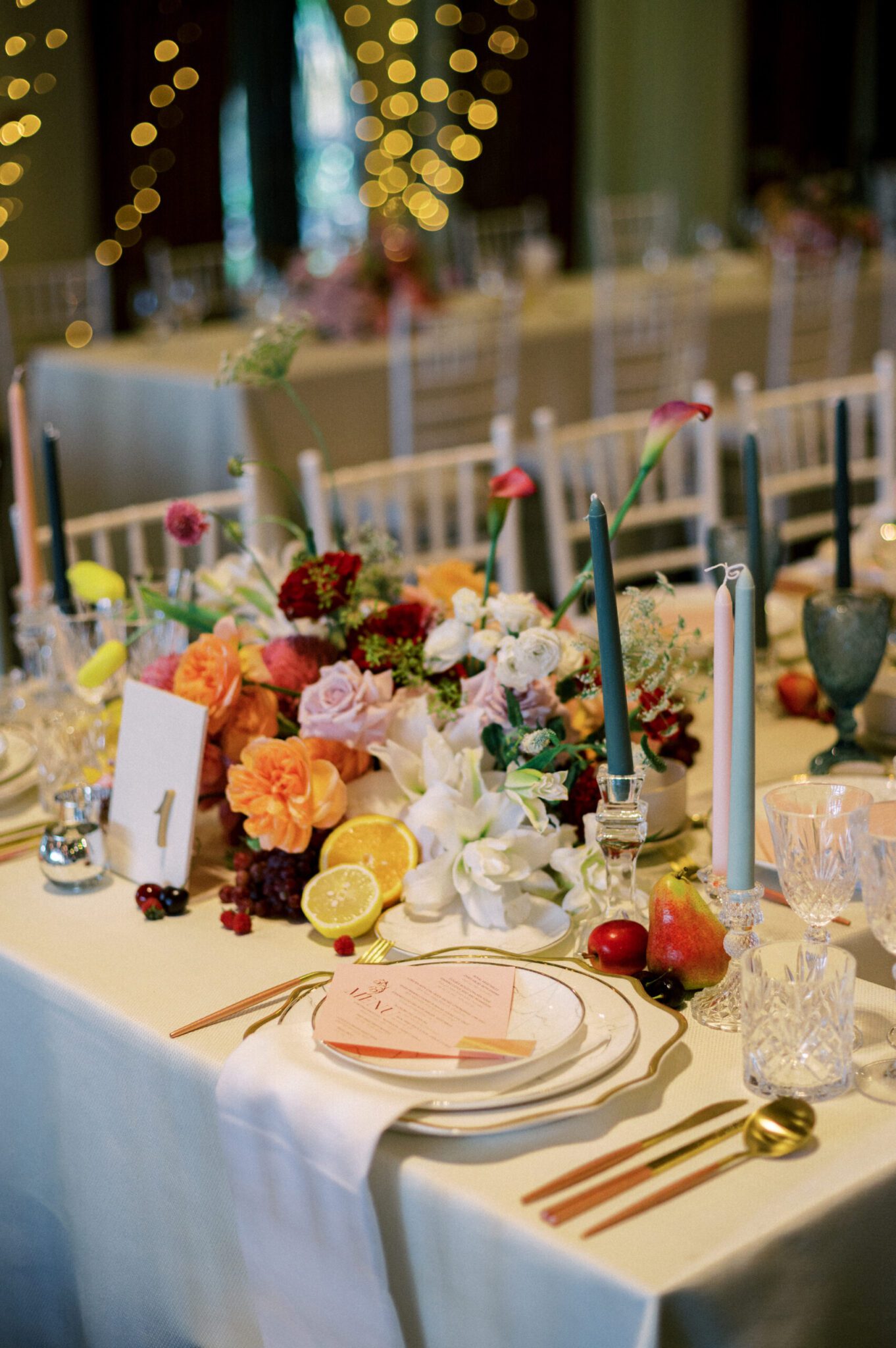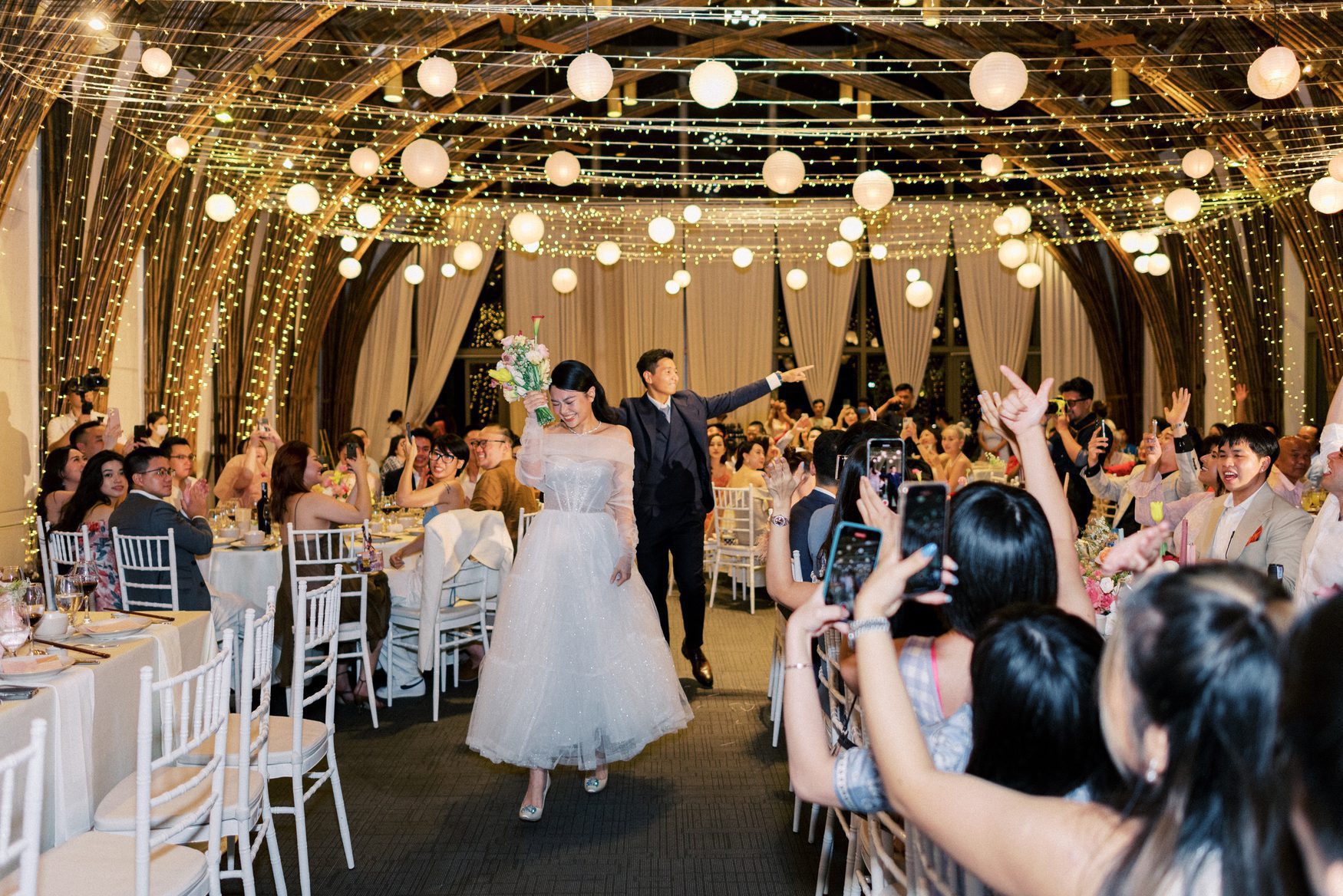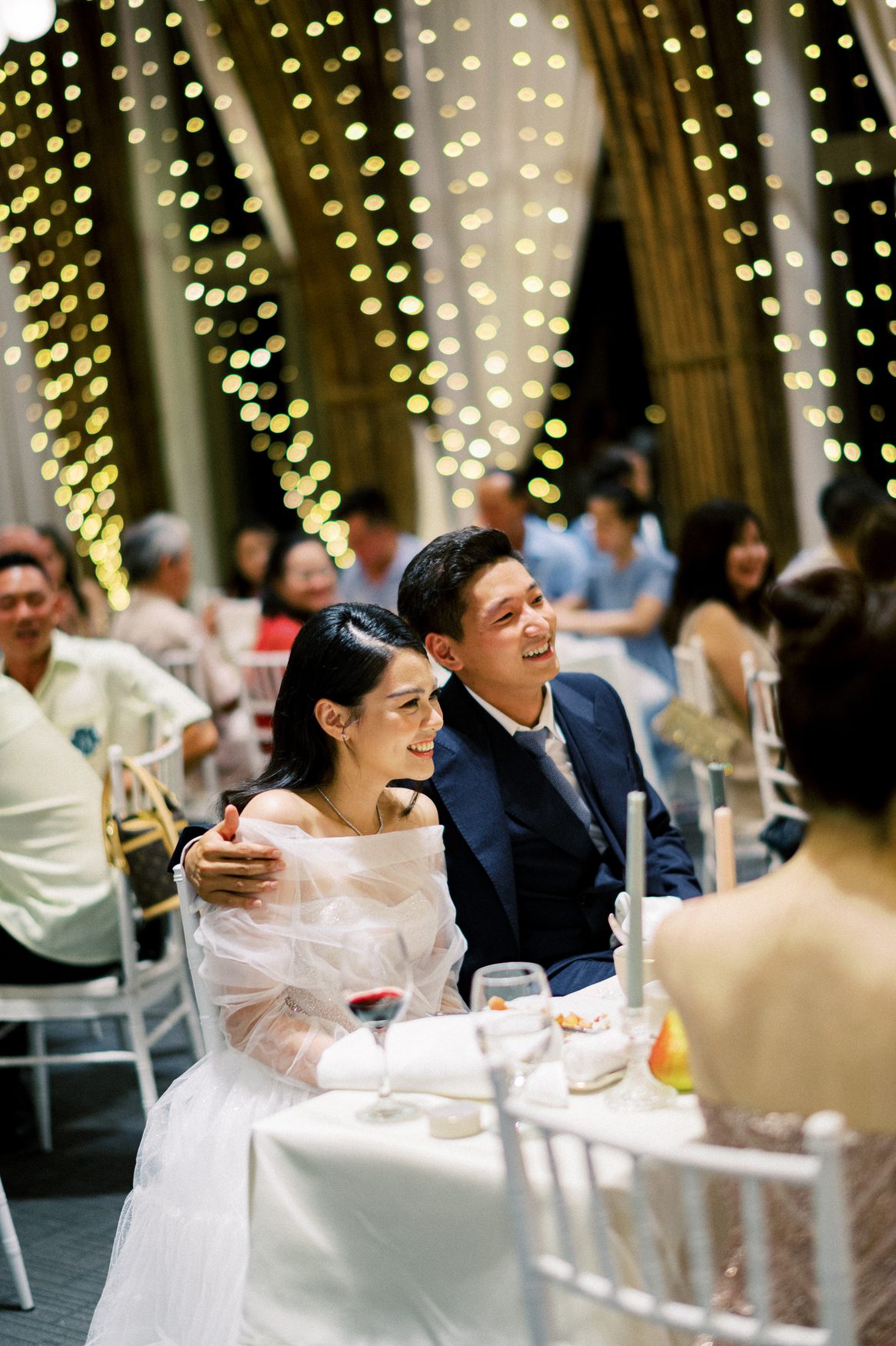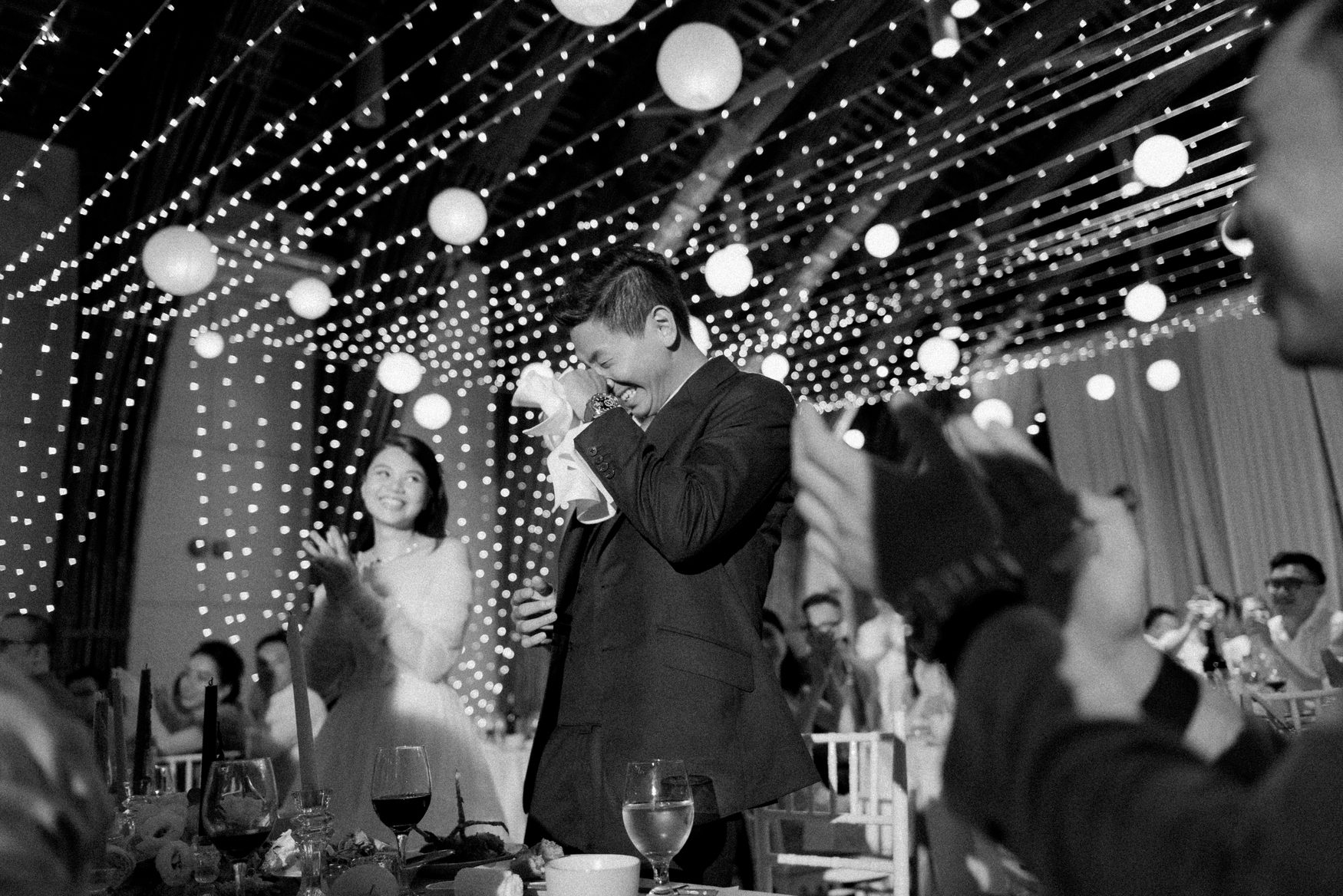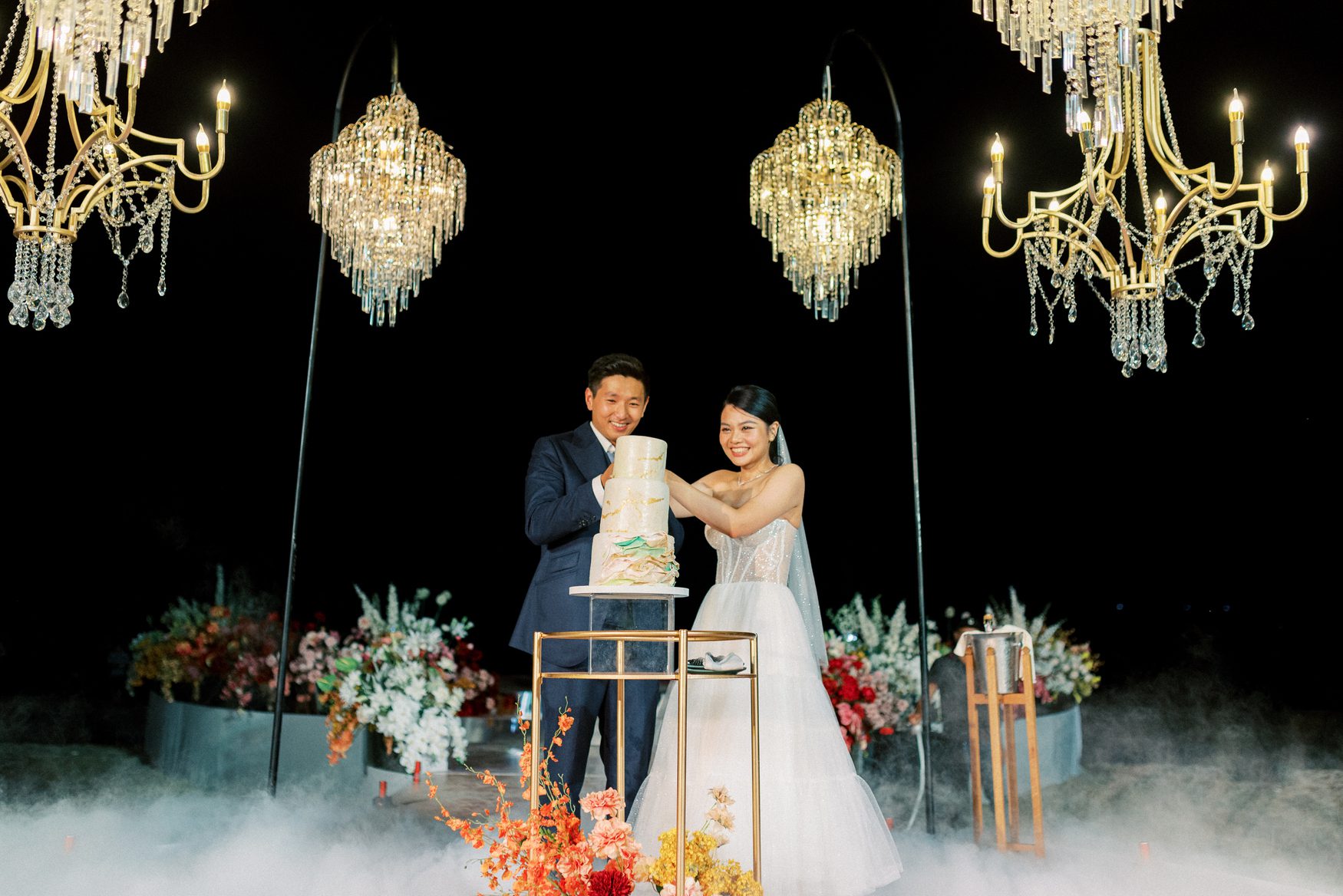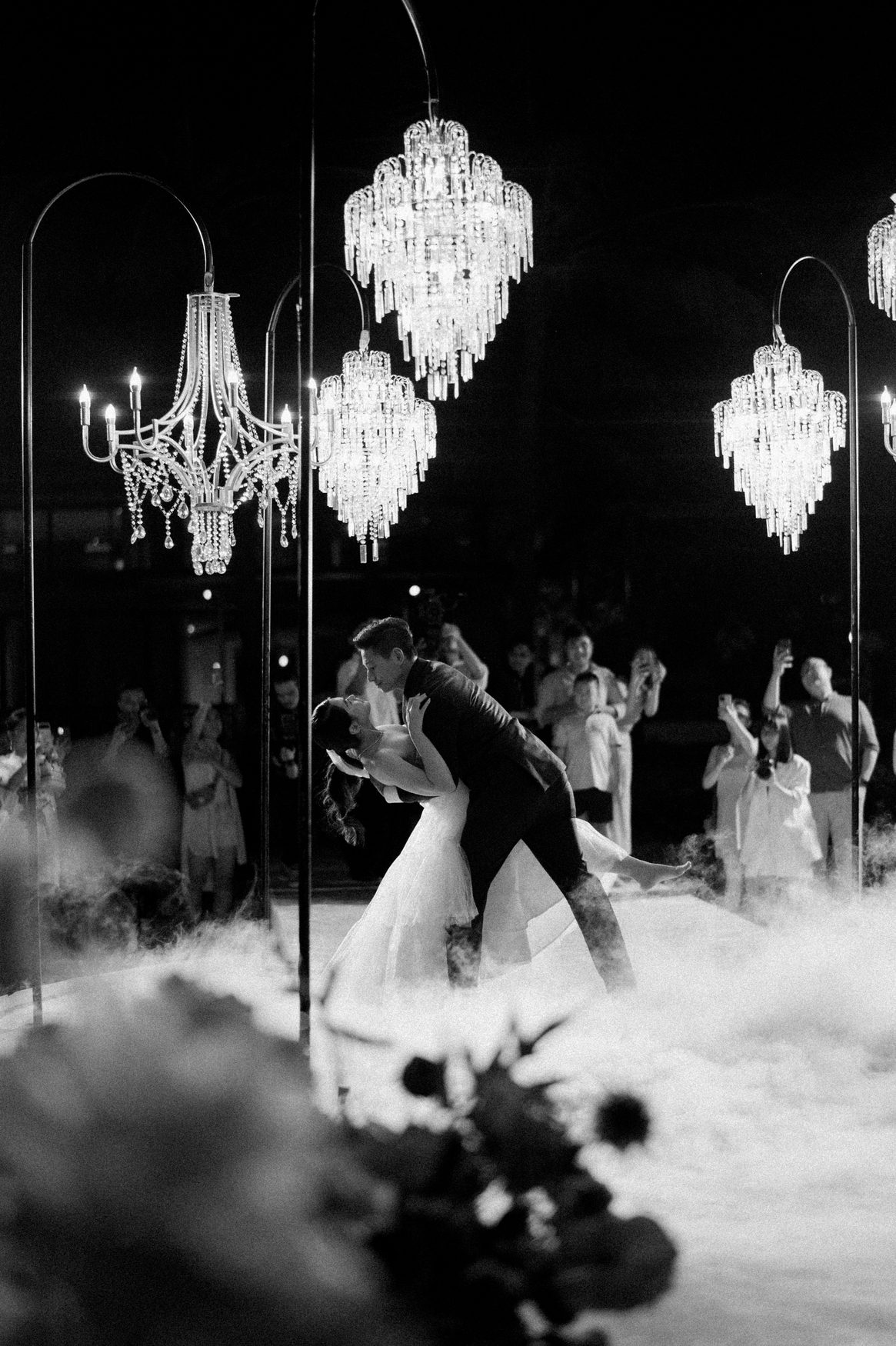 The songs performed by the bride and groom themselves, along with the surprising appearances of Juky San, Gducky and DJ TEDDY DOOX generated such an exhilarating atmosphere for the party.