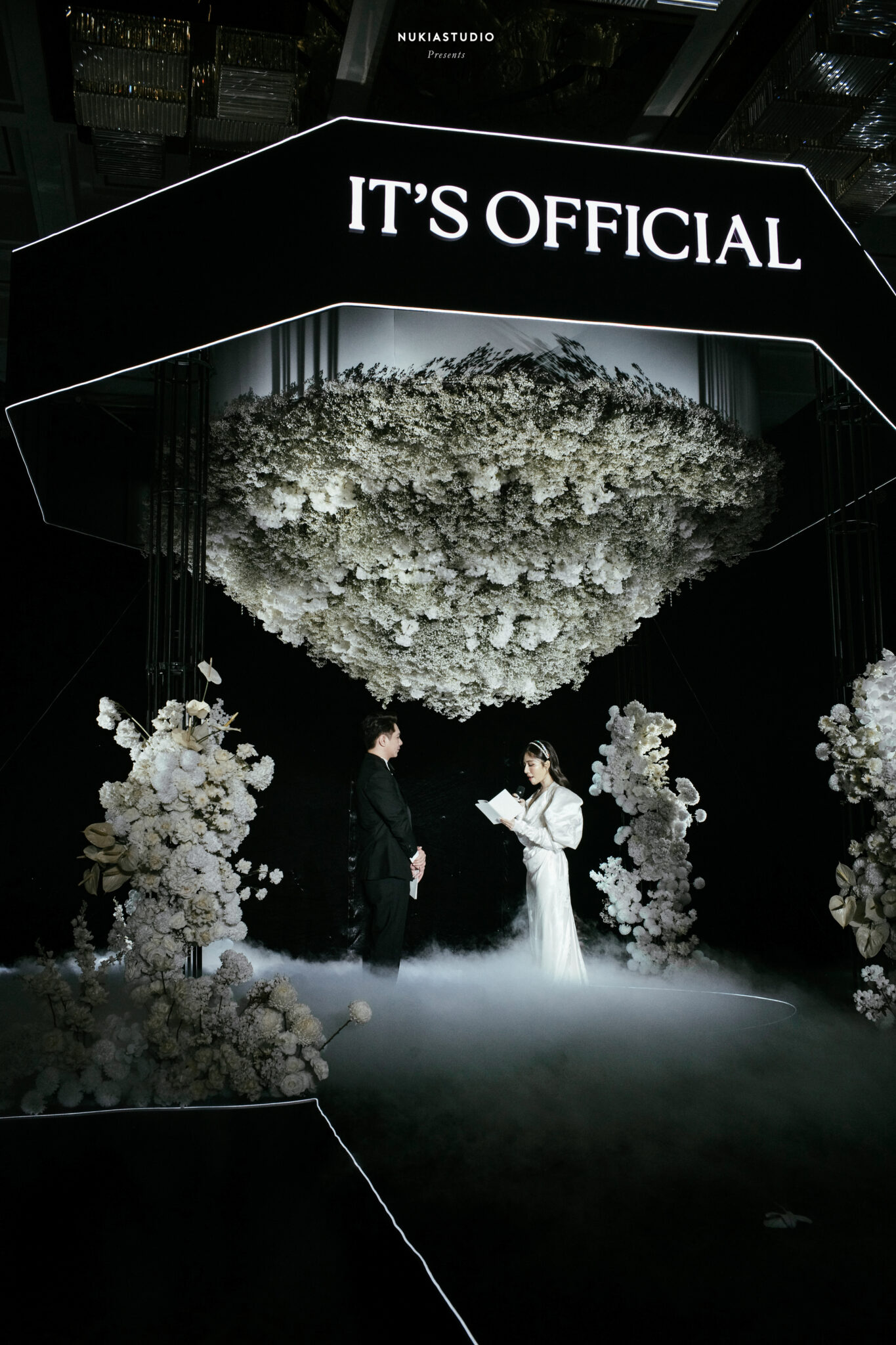 IT'S OFFICIAL
Uyen and Ky Anh's glam wedding in Saigon was one of our most unique projects in 2023. Opting for a distinctive black and white concept, Black Diamond absolutely fascinated with its minimal yet elegant concept. "It's Official" was a tagline used throughout their whole wedding process from the moment invitations were sent out #AUofficial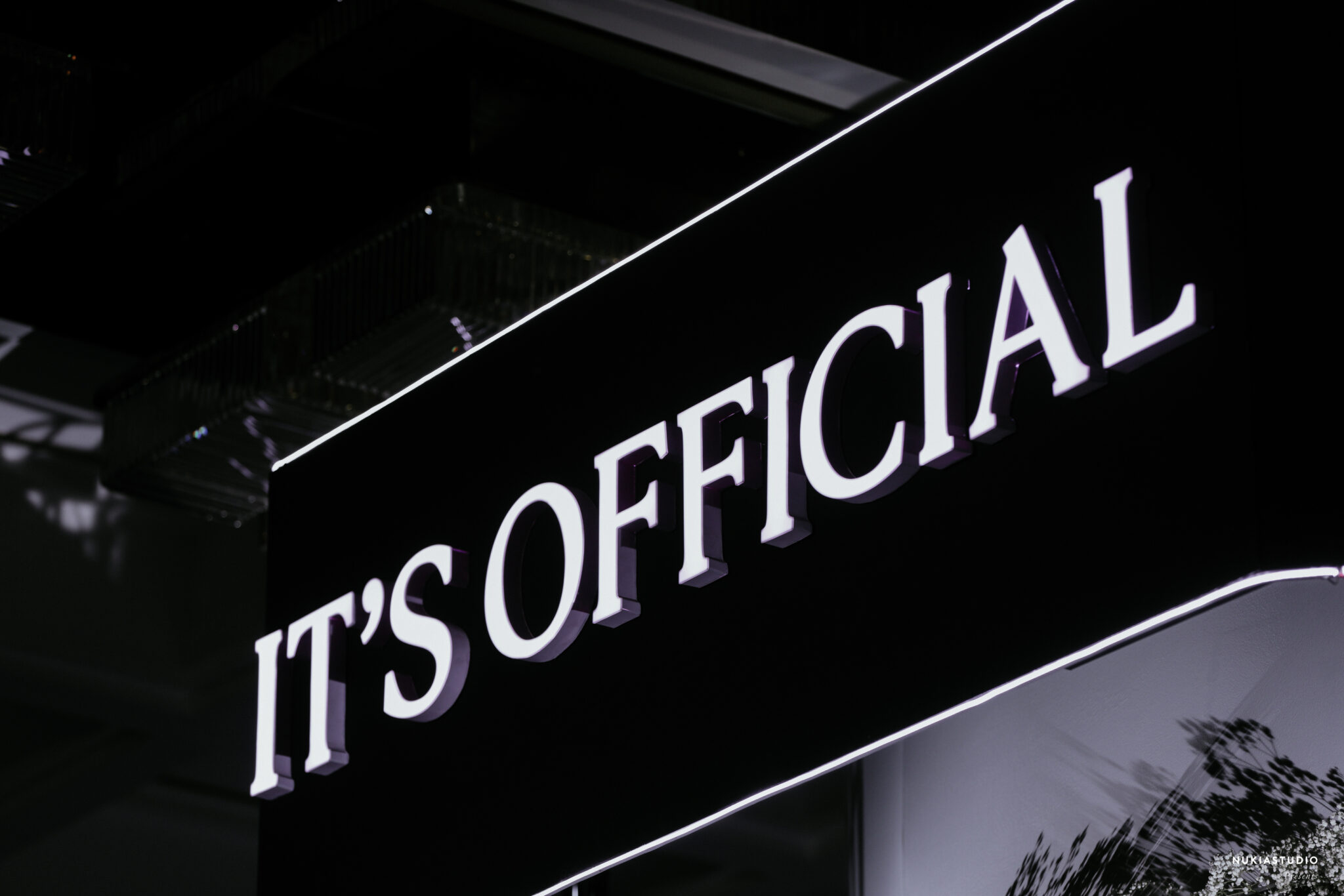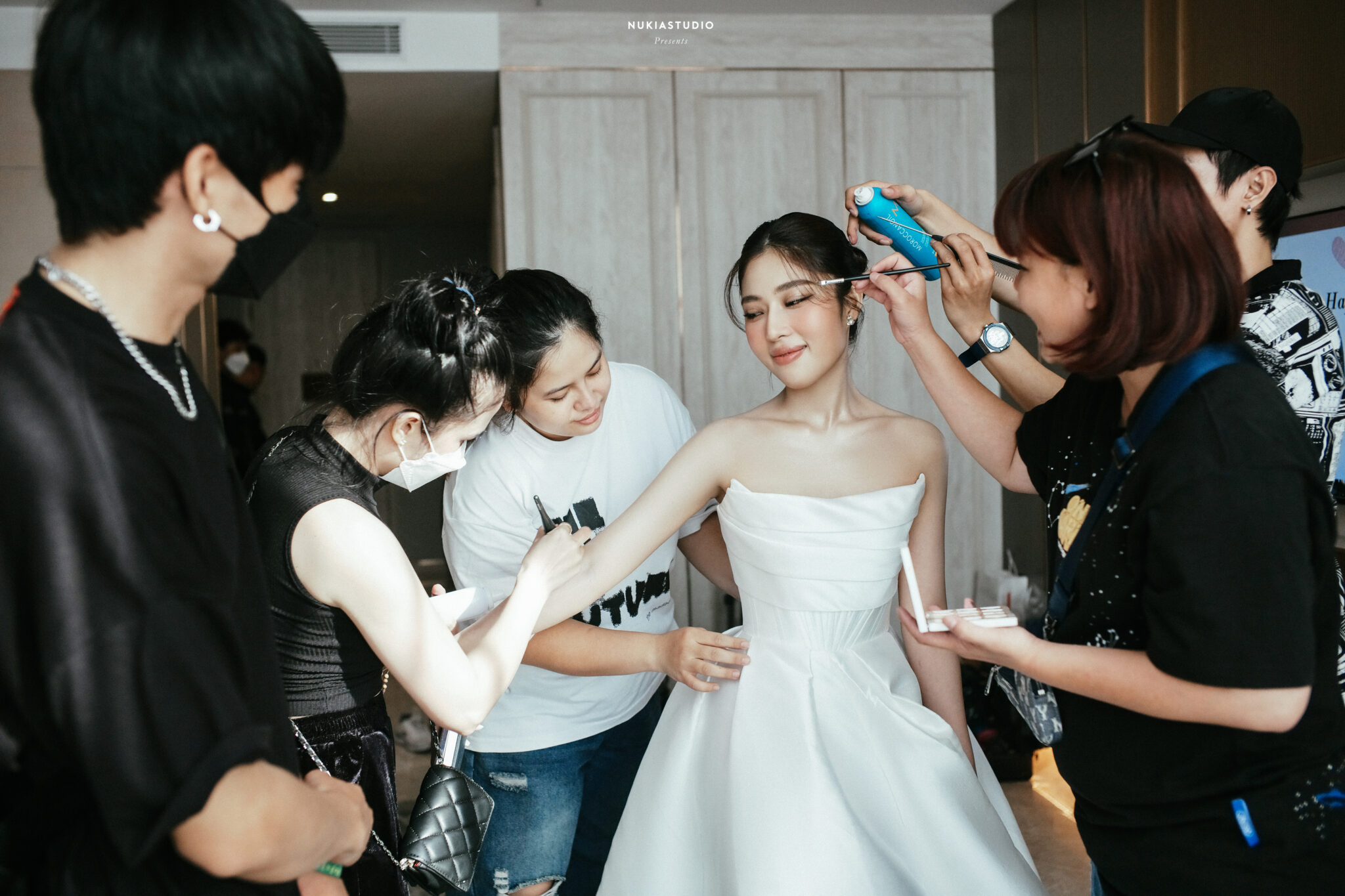 A fashion-inspired concept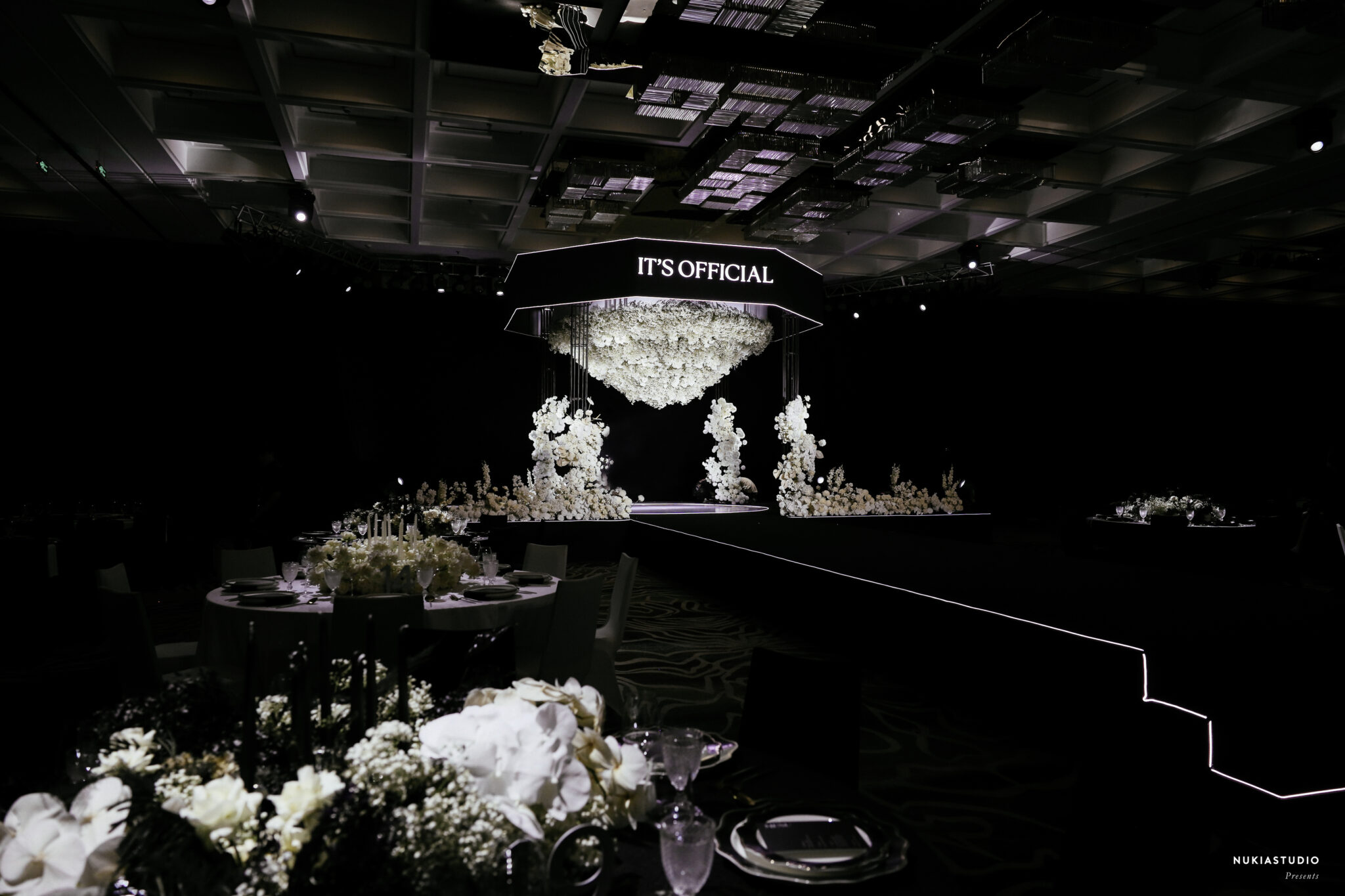 Since both the bride and the groom share a great passion for fashion and each owns a fashion brand, we figured it would be extremely fitting to create a fashion-inspired decor concept.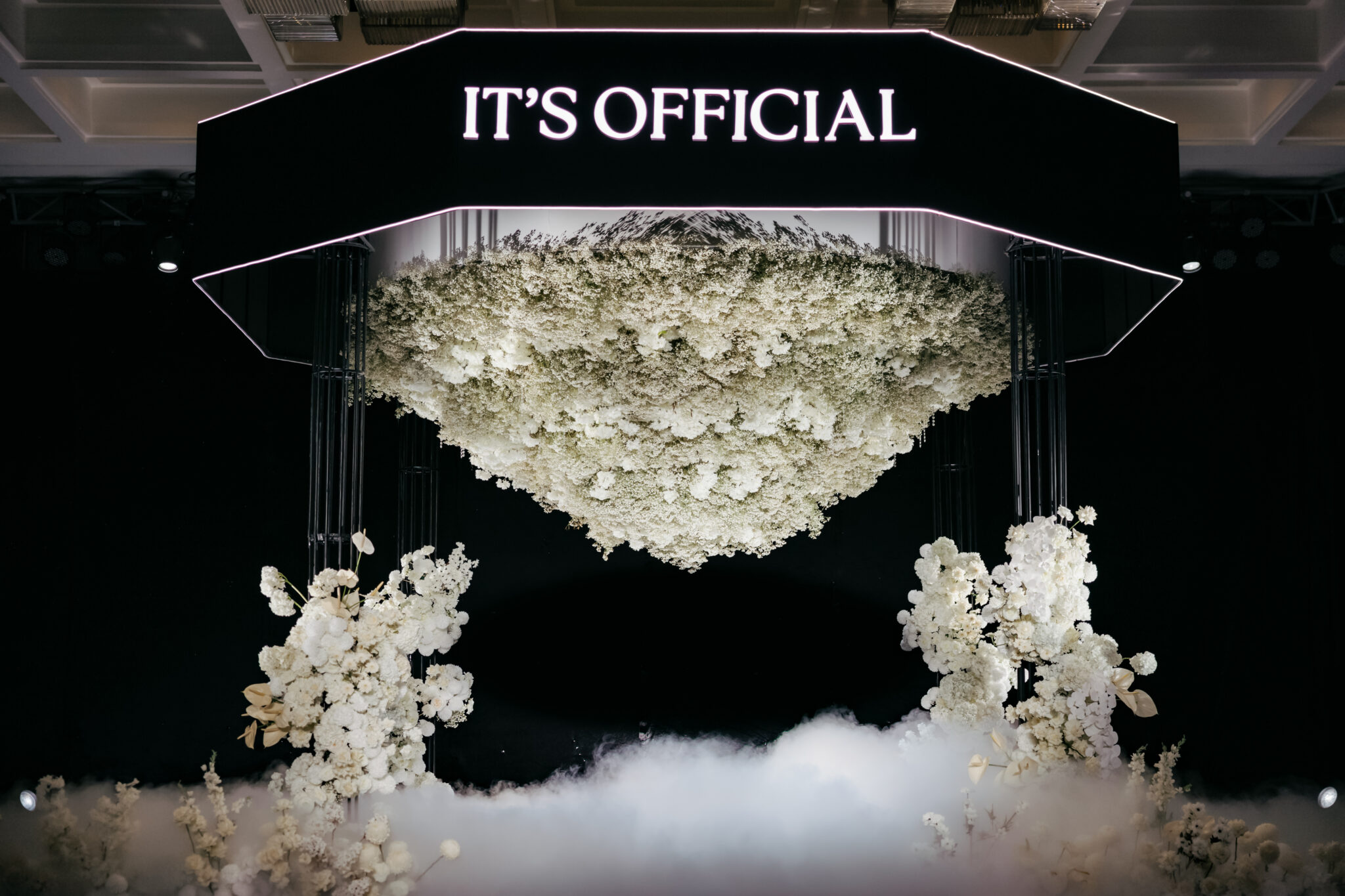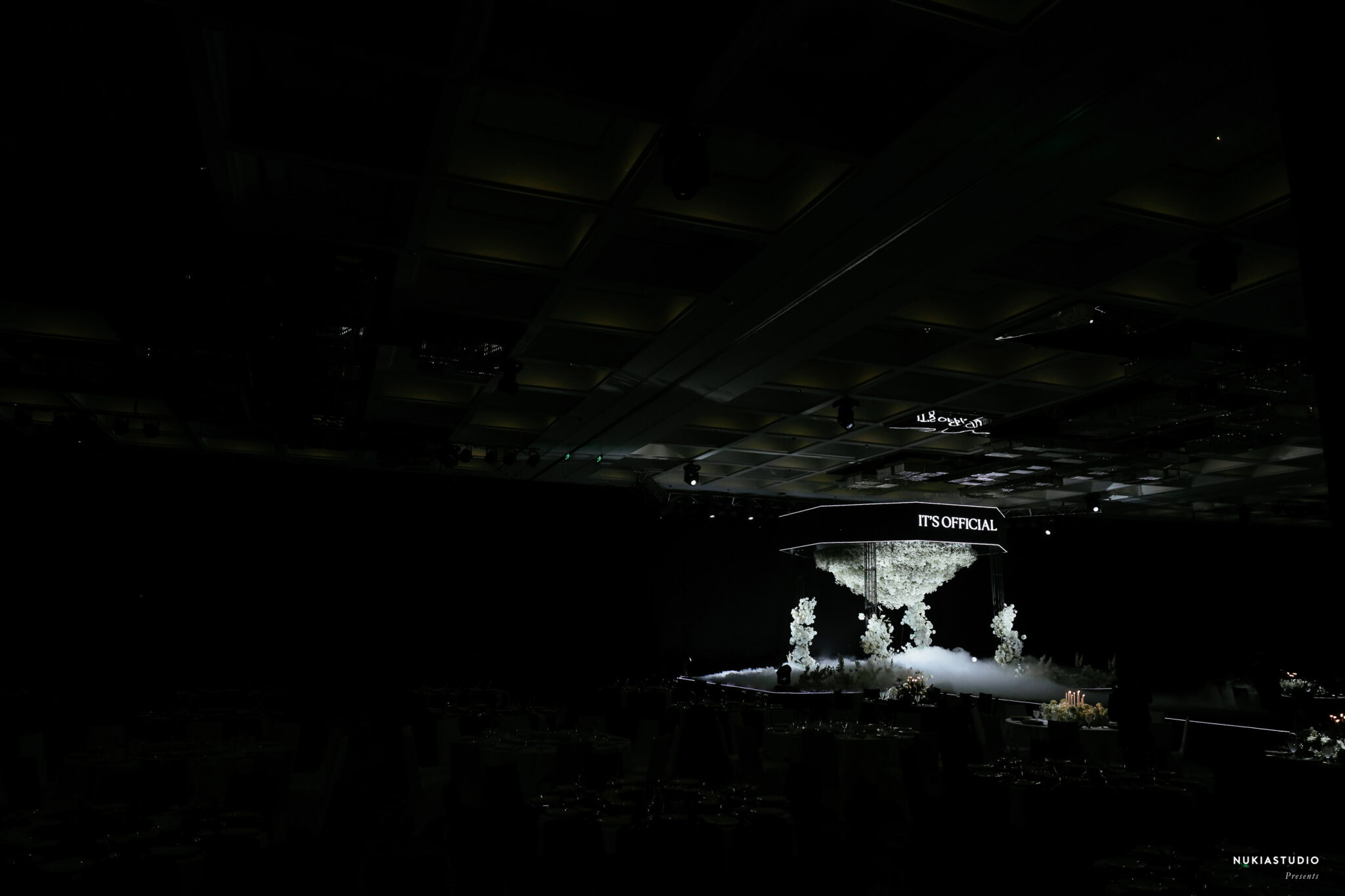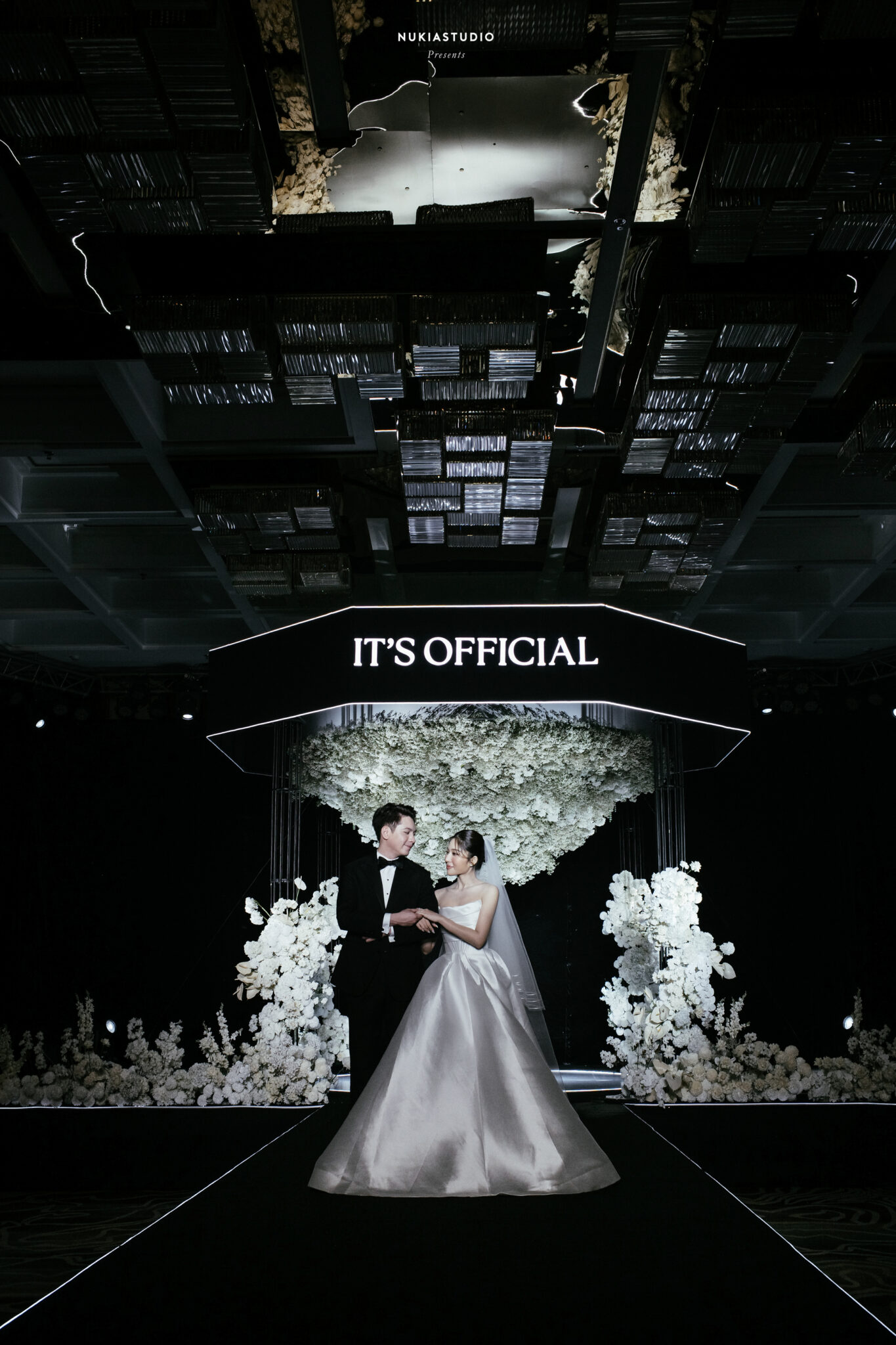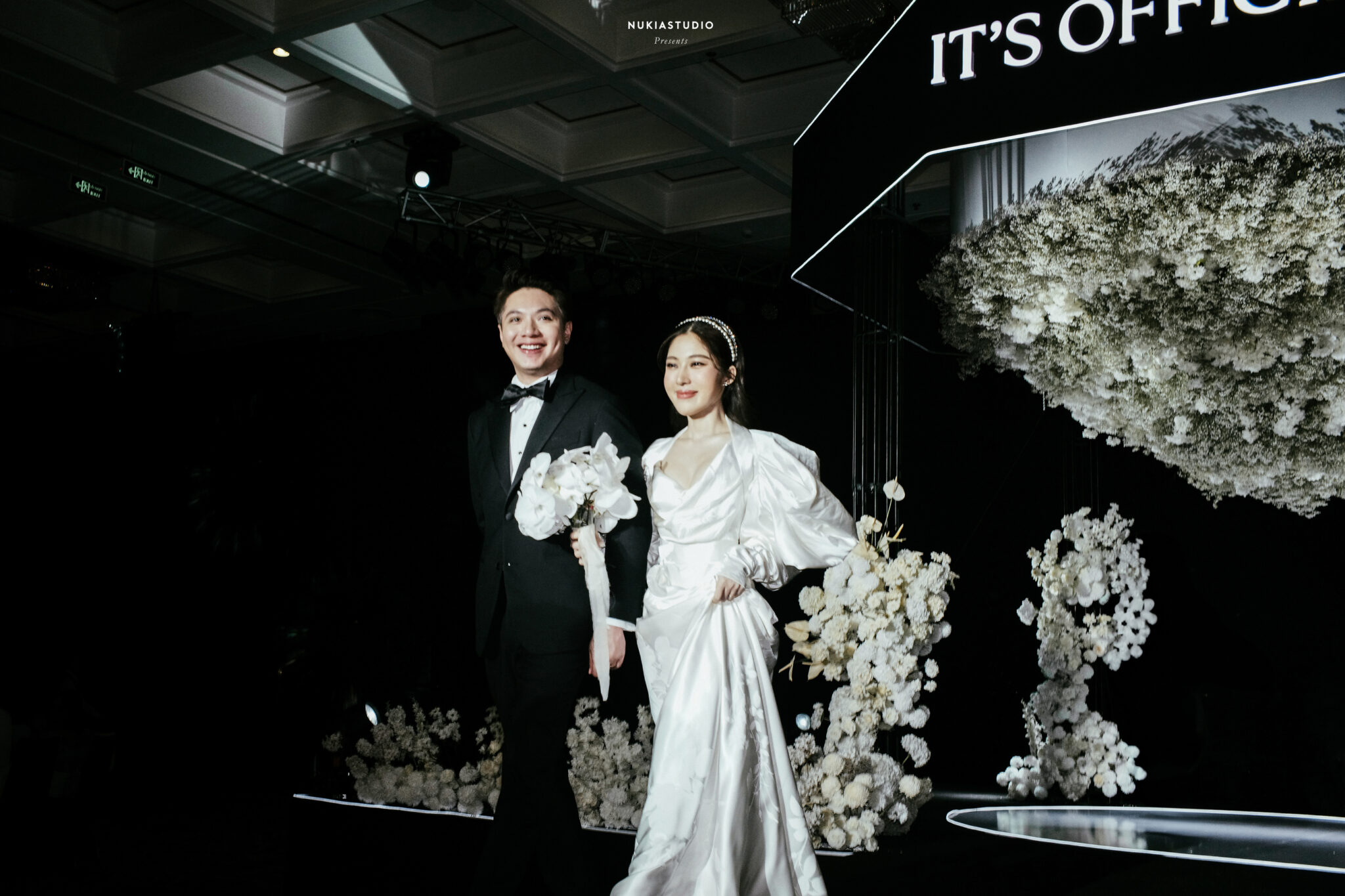 Astonishing black and white contrast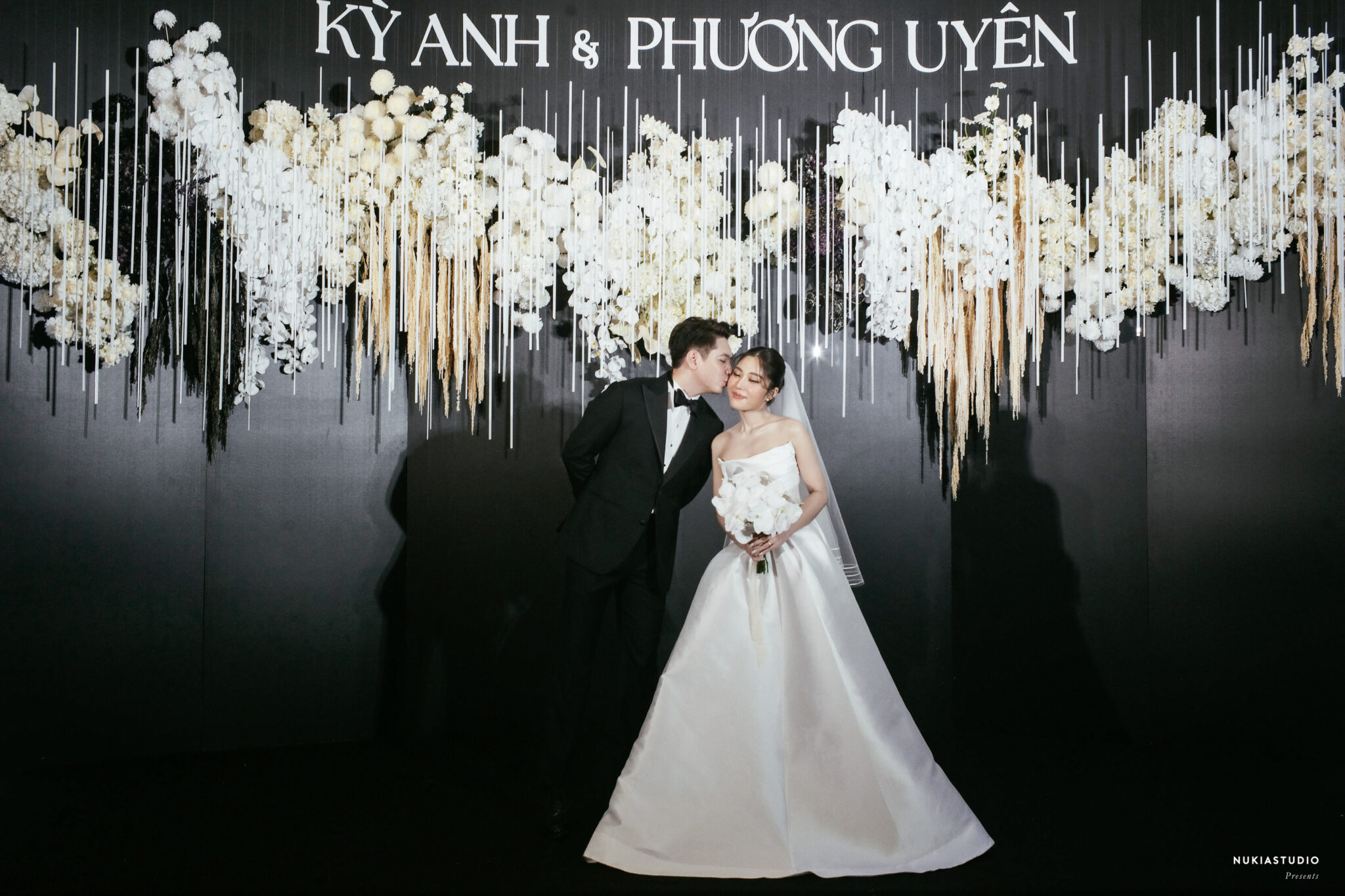 Contrasting colors tend to always strike a great impression on your guests, and what can be more contrasting than black & white?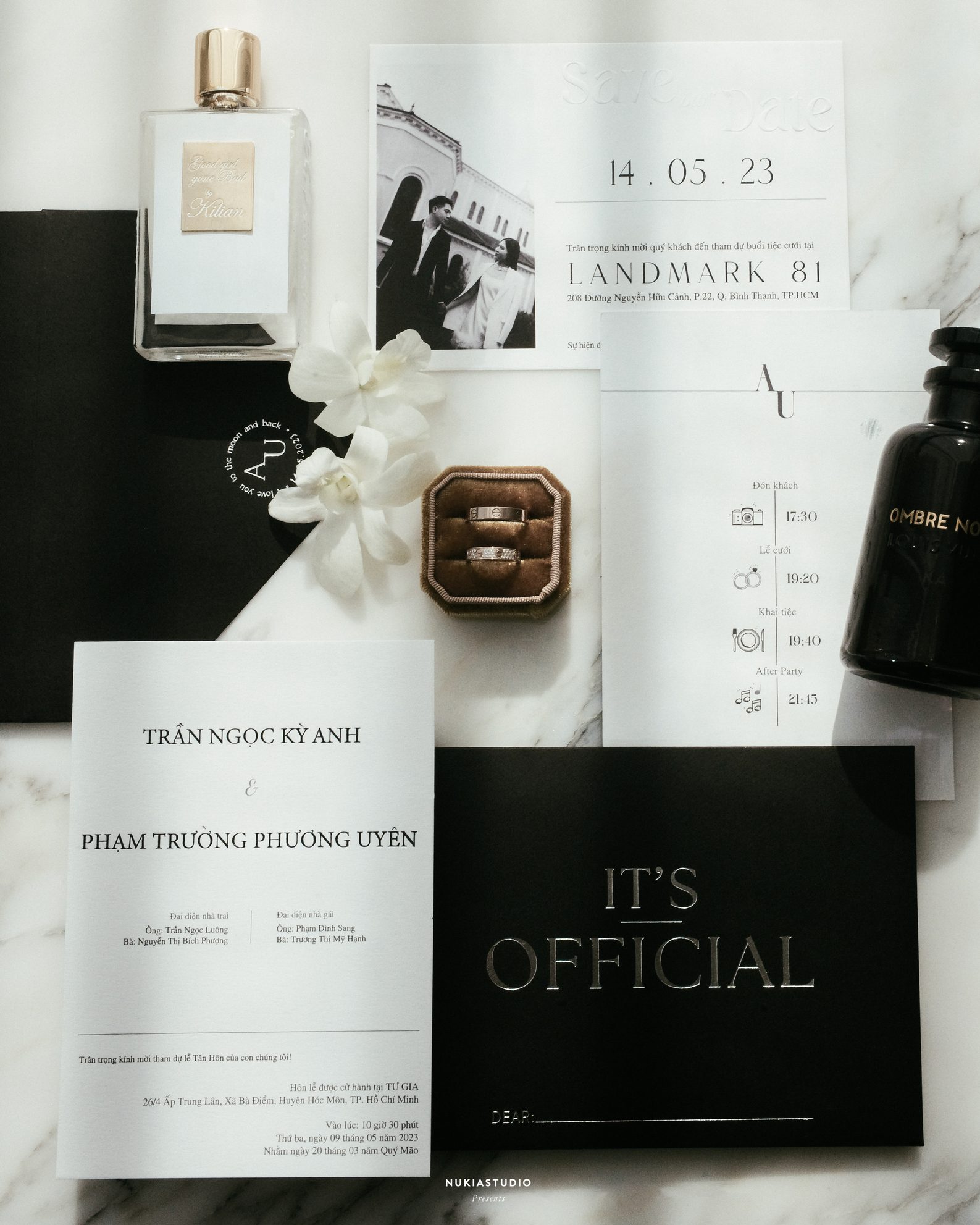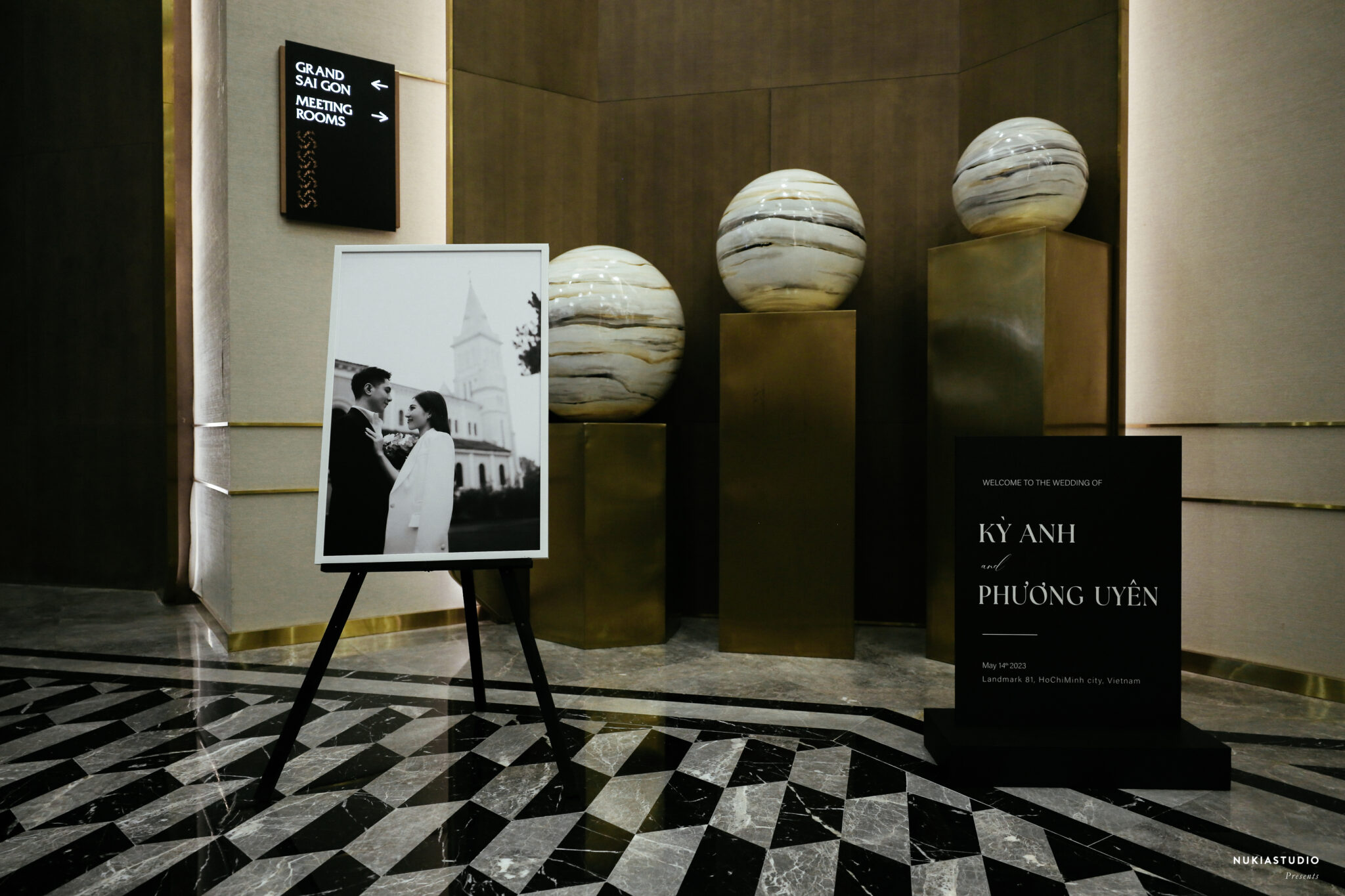 Black Diamond's concept was developed by manifesting contrasts in all decorative elements: the aisle and stage, the reflective hanging decor on the photo booth, the interlaced table and floral arrangements,… all served as methods to creating a visually stunning ballroom ambience.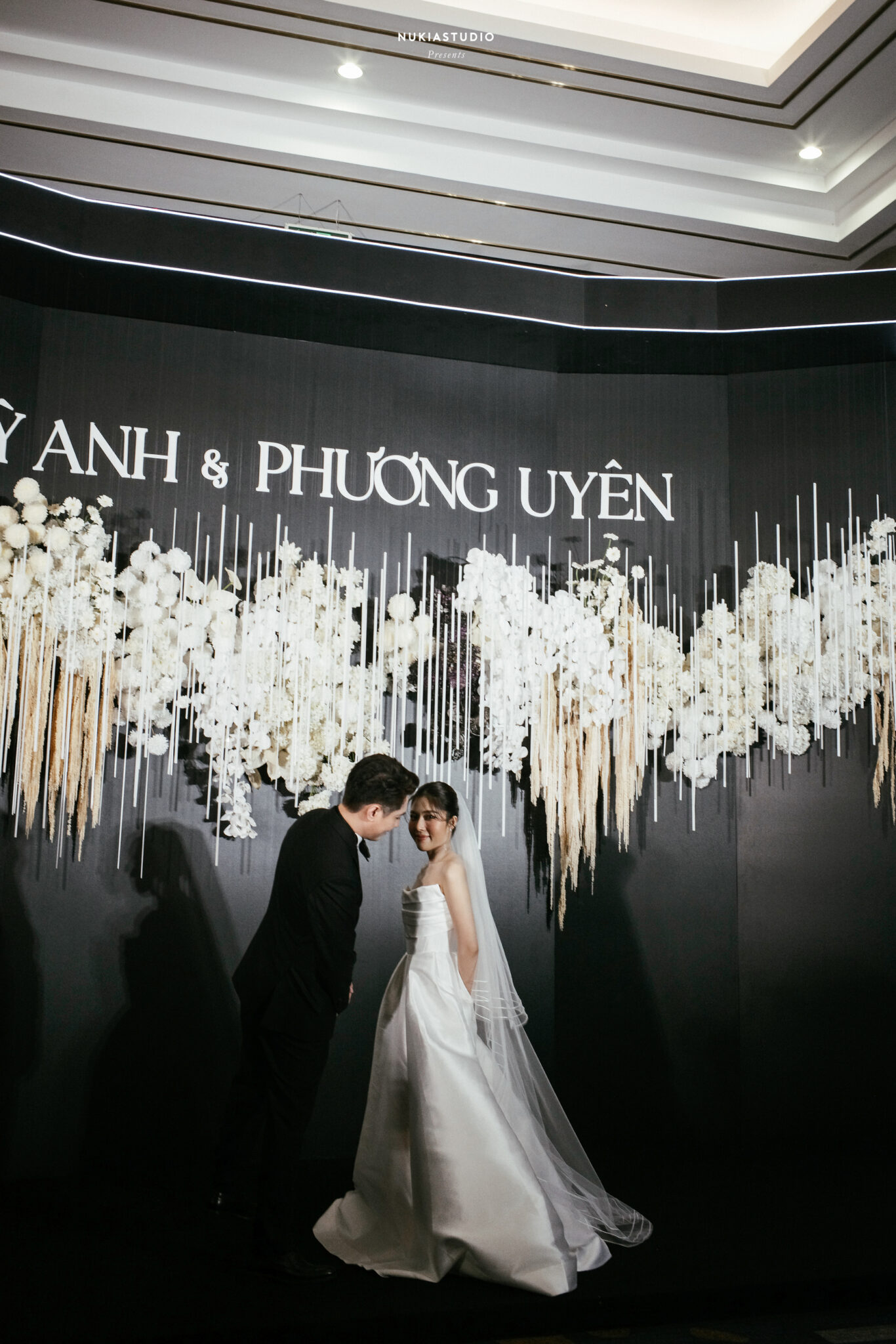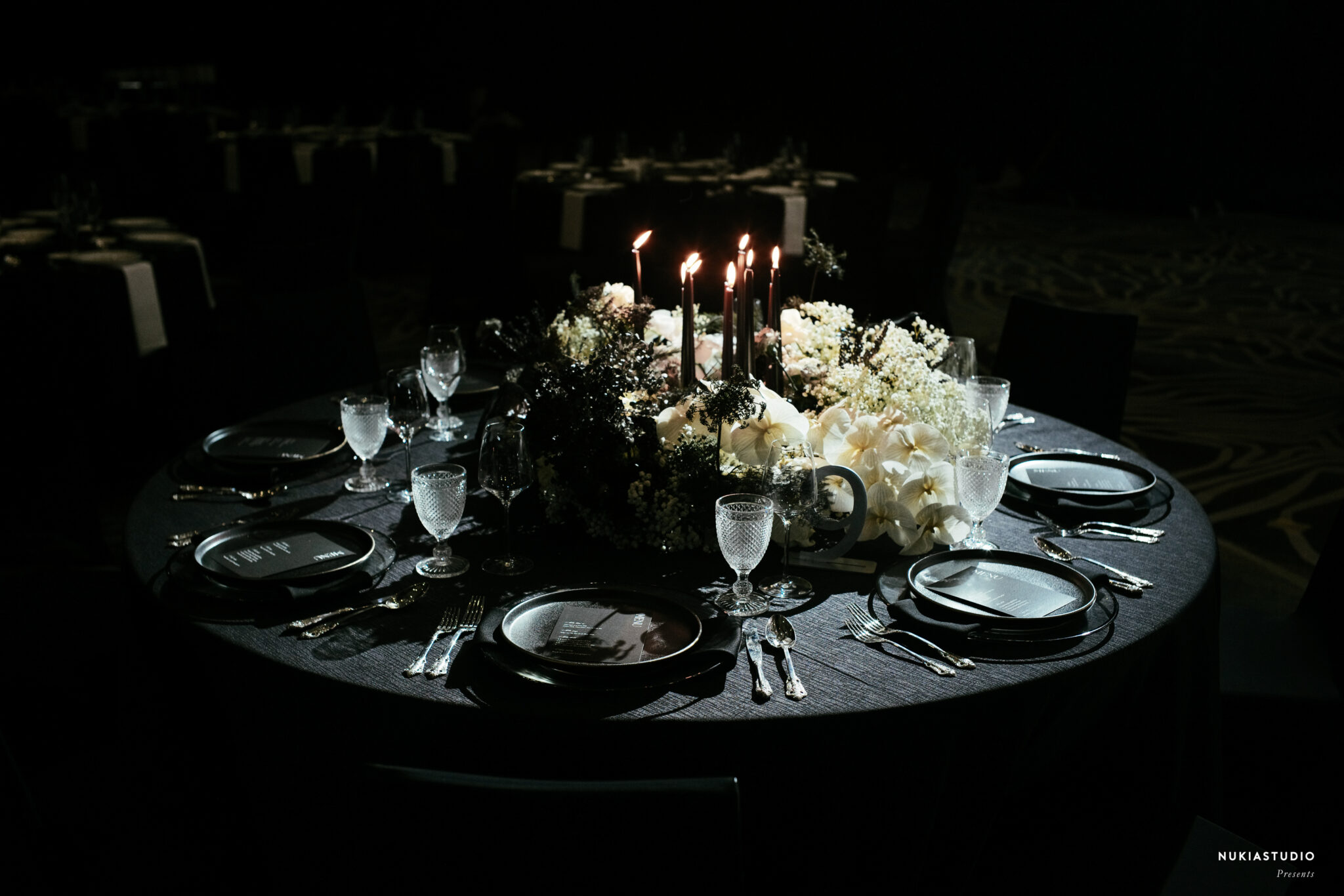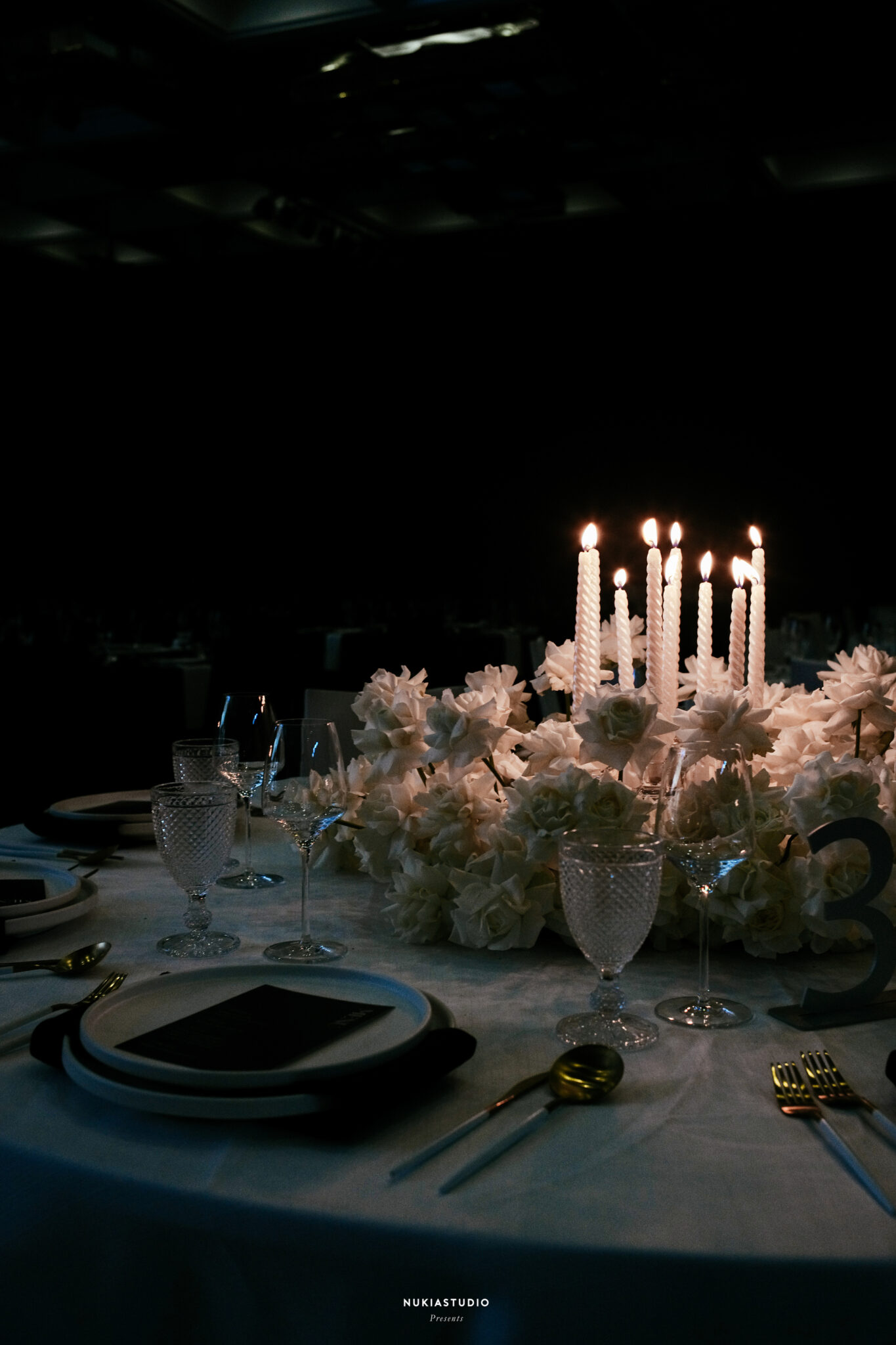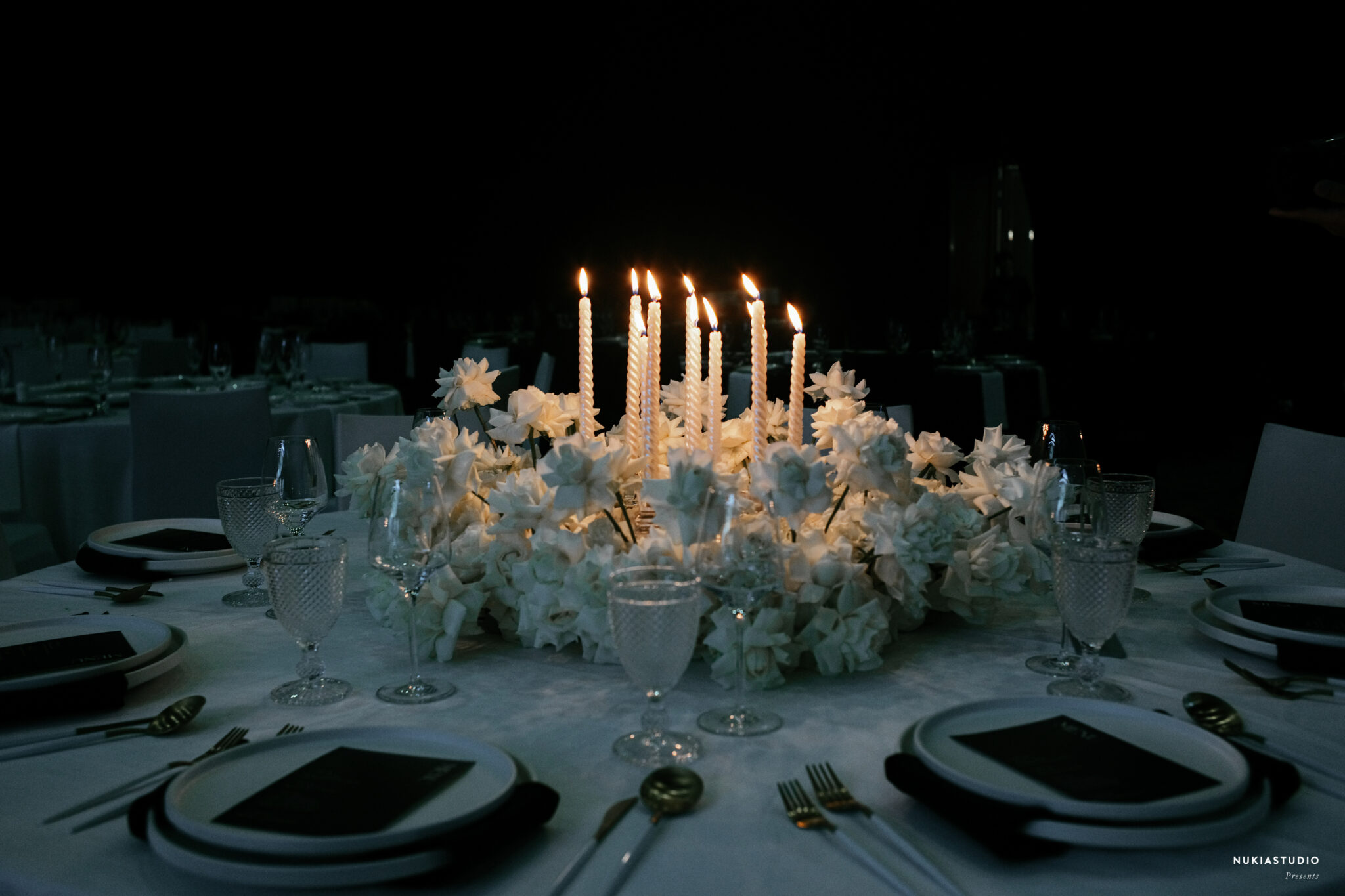 Black and white are the 2 most basic colors on the spectrum, but together, they have the ability to generate the most striking, impressive minimalistic concepts.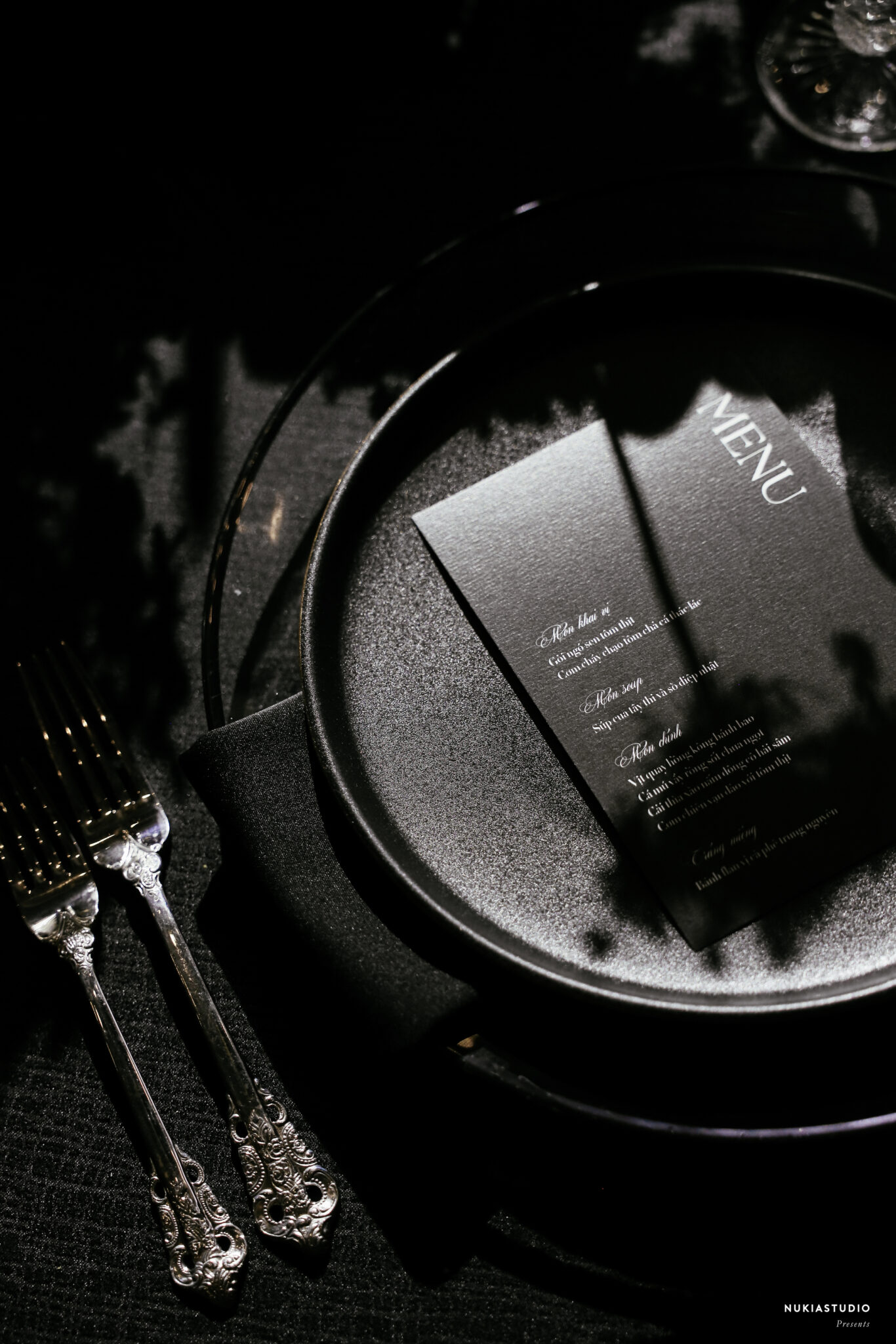 A timeless wedding dress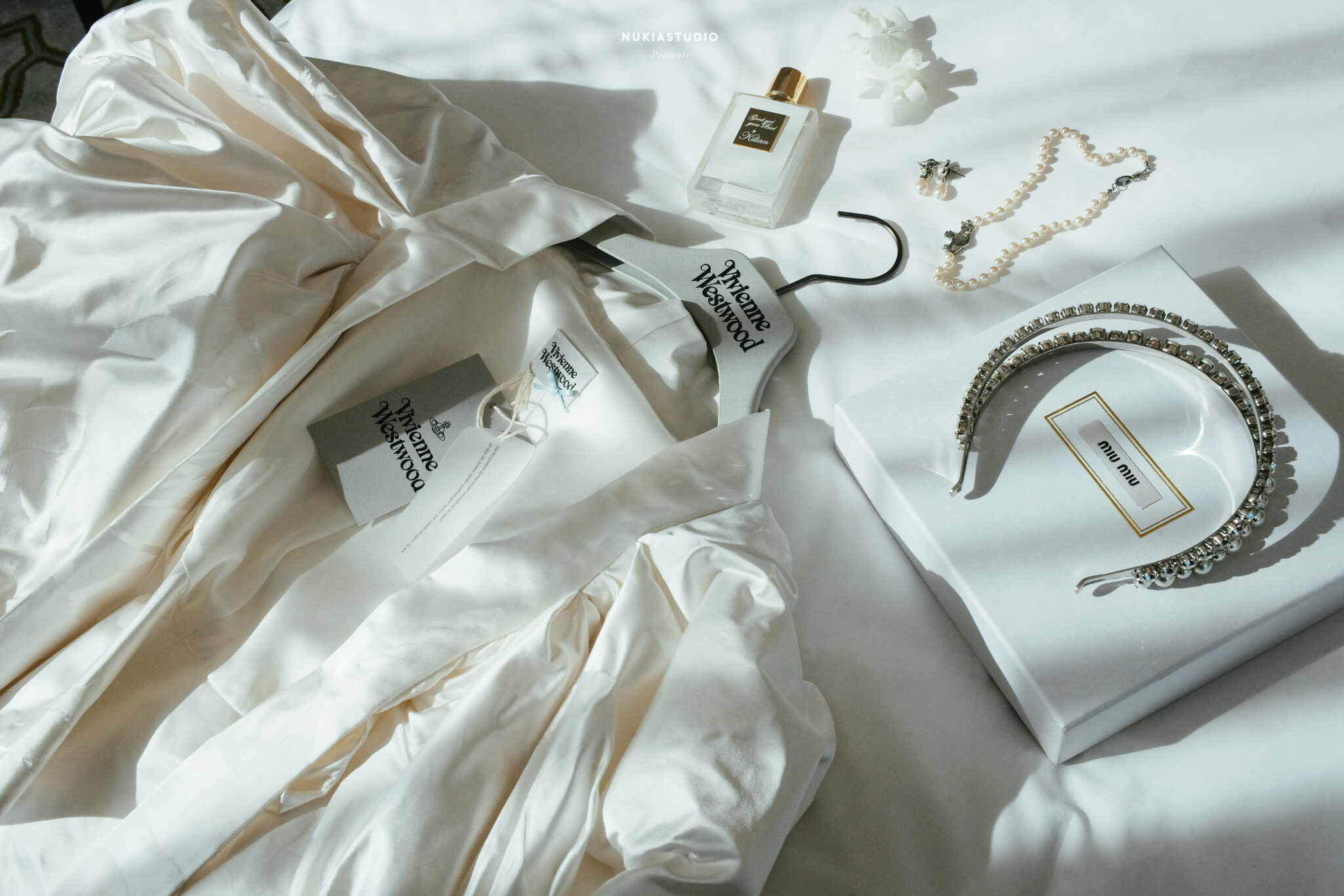 As a fashion lover, Uyen donned one of the last designs by the late great designer Vivienne Westwood on her special day.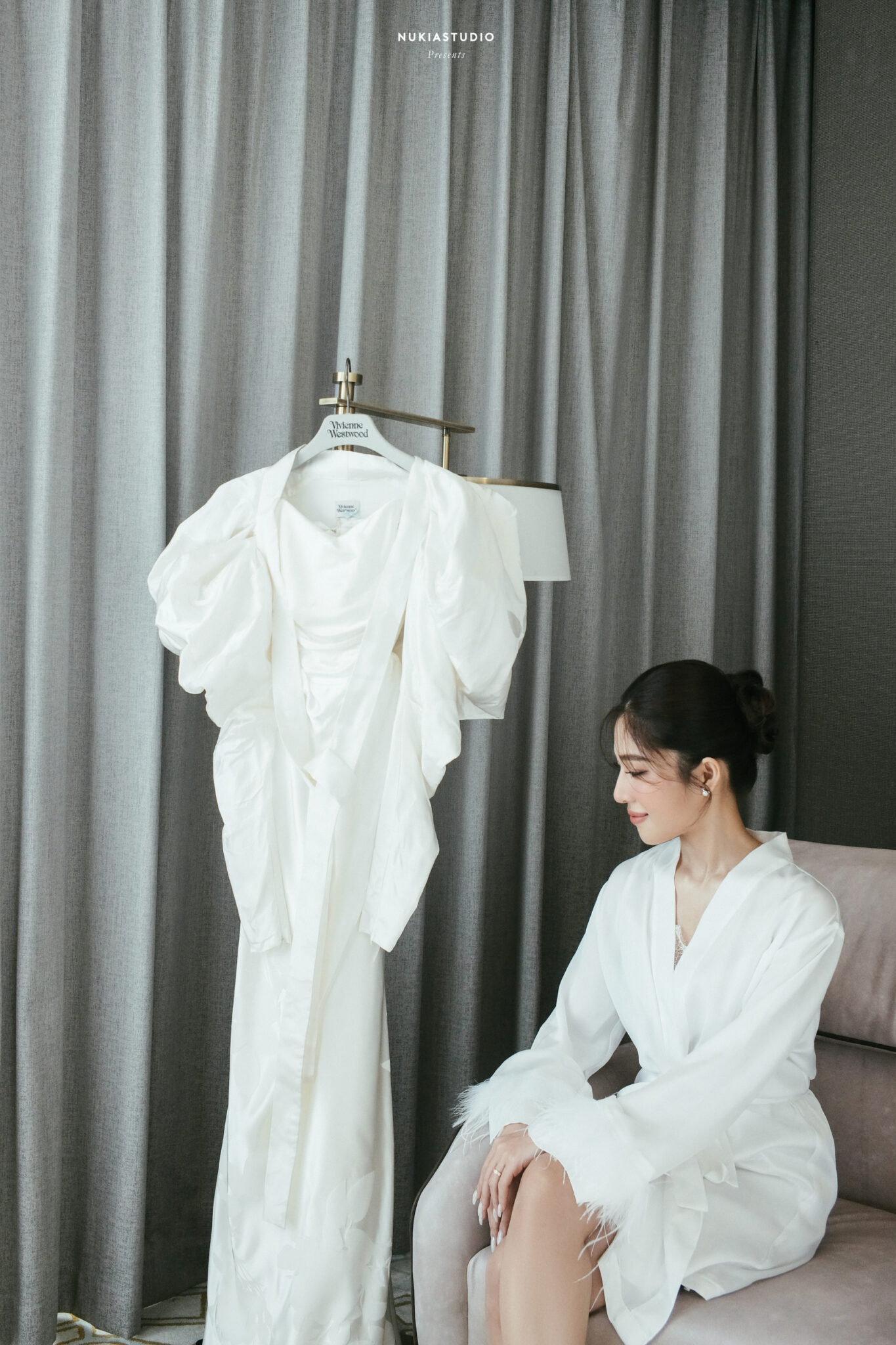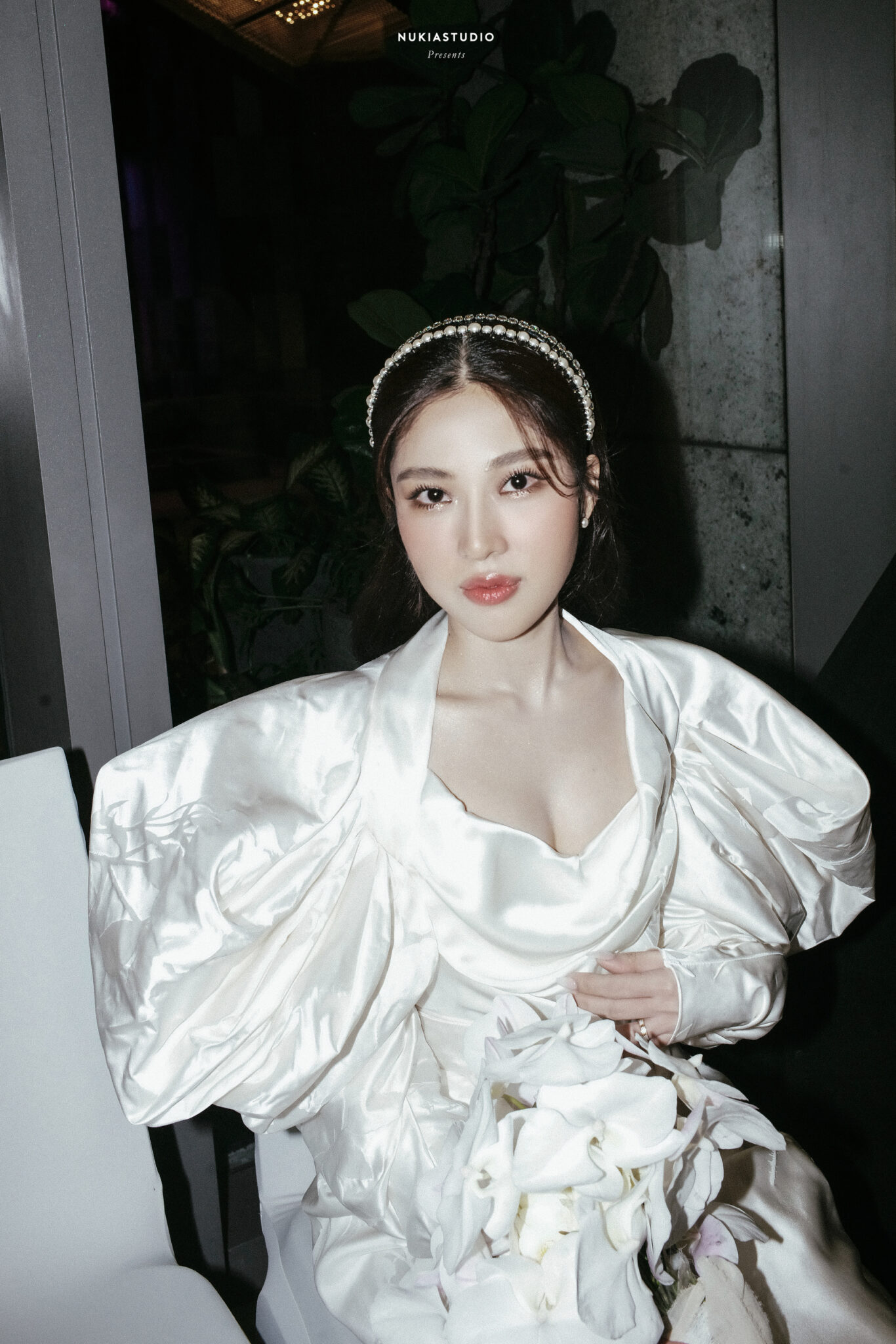 The grand baroque Diva Train is a retrospective of iconic Westwood's silhouettes to reminisce her illustrious career. It was indeed an elegant choice with gorgeous flair, offering transformative silky elements for a luxurious and upbeat wedding night. It was kept a secret for 6 months, known only to Uyen and the wedding's stylist.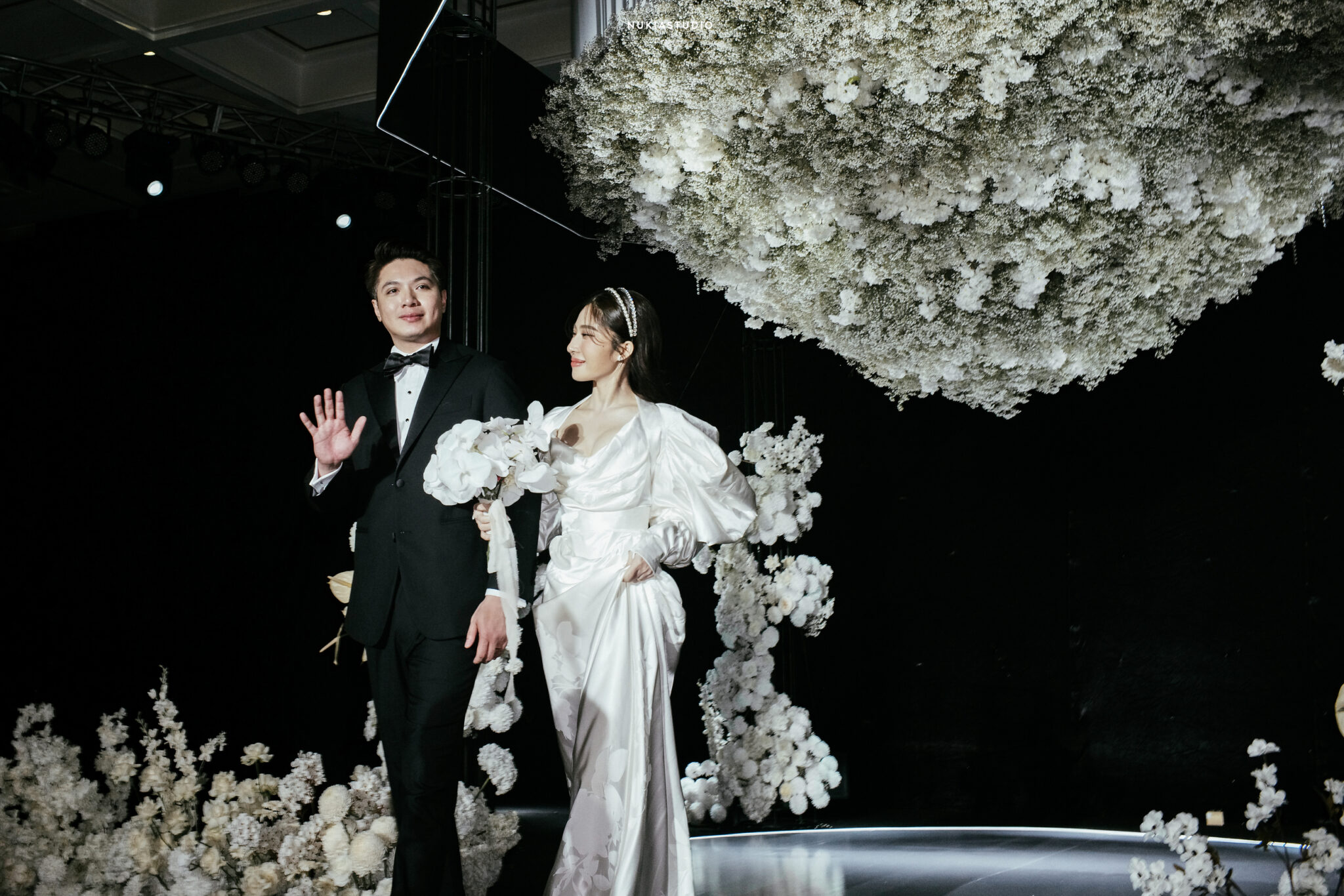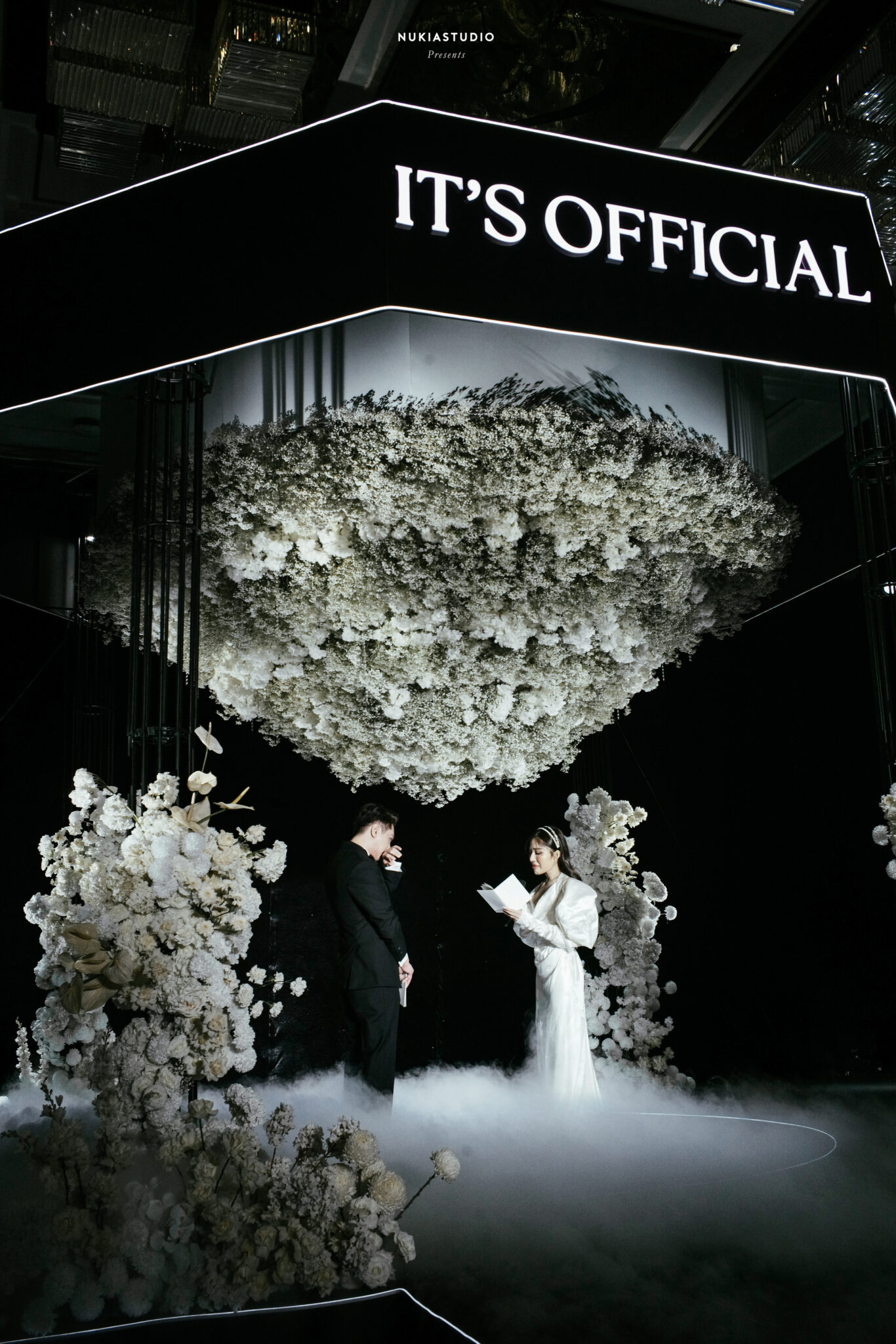 Take an up close look at Black Diamond.
If you're looking to personalize your wedding, see this blog.