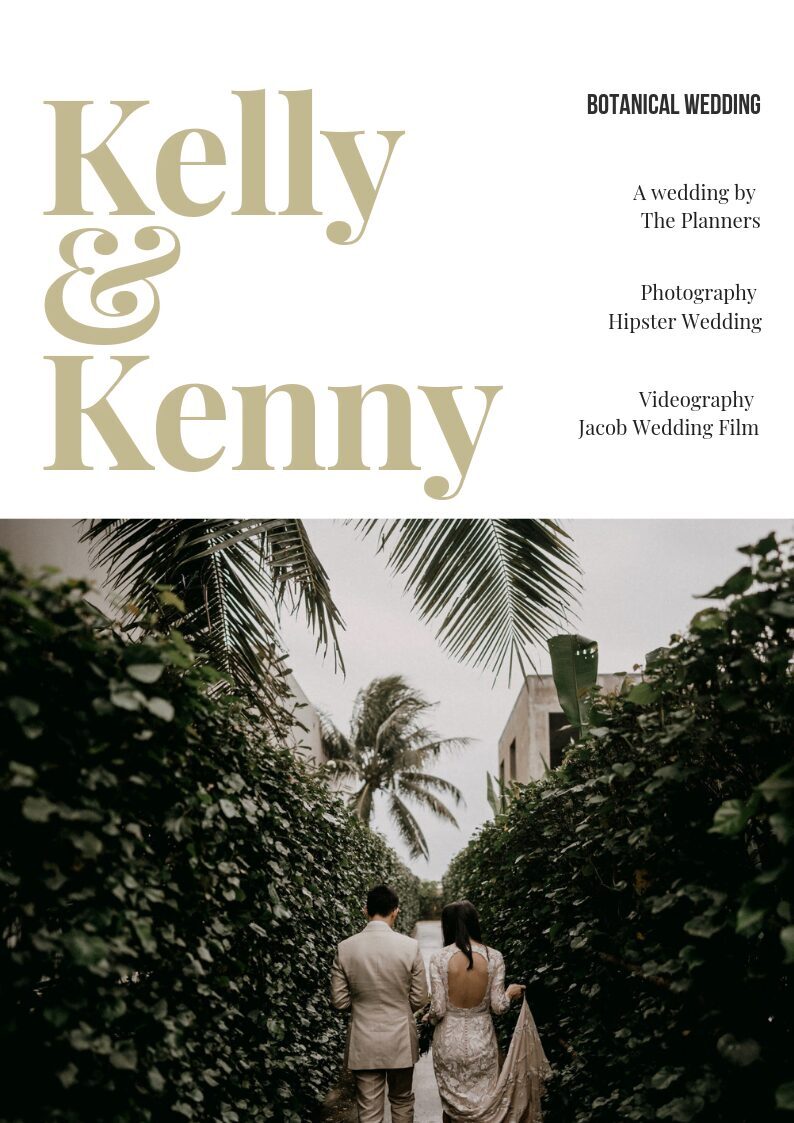 The Botanical Concept
Kelly – the bride had a vision of a botanical wedding. She is not that fond of a floral wedding and we are totally up for her idea.
A lot of people have this misunderstanding that foliage is more affordable than flowers so a green wedding can be considered as a low budget wedding.
Well, we definitely want to change this false understanding. This is not gonna be a typical rustic wedding that you may think of. Van – the wedding planner of Kelly managed to turn it into an classy, elegant, rustic botanical wedding instead of a casual one.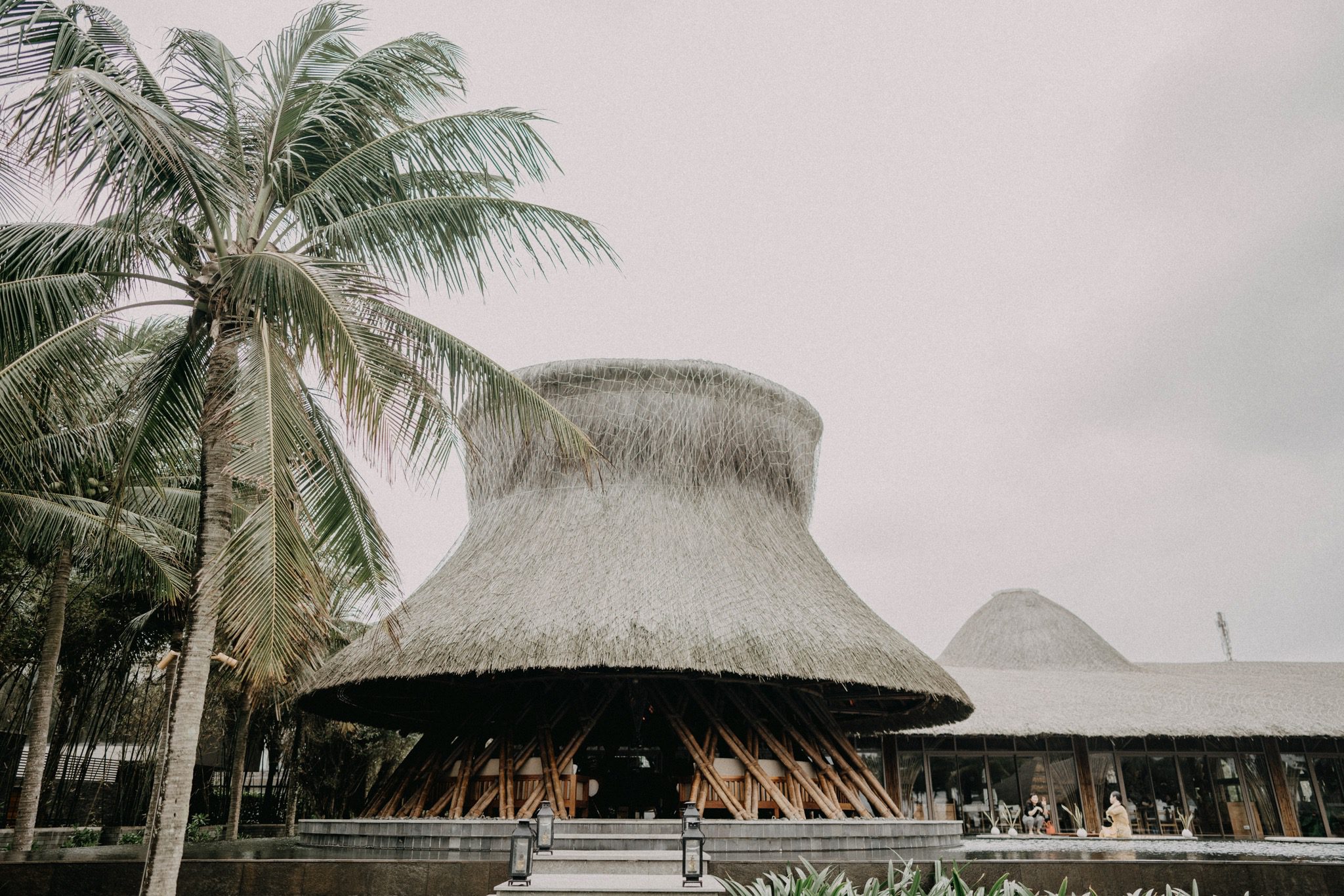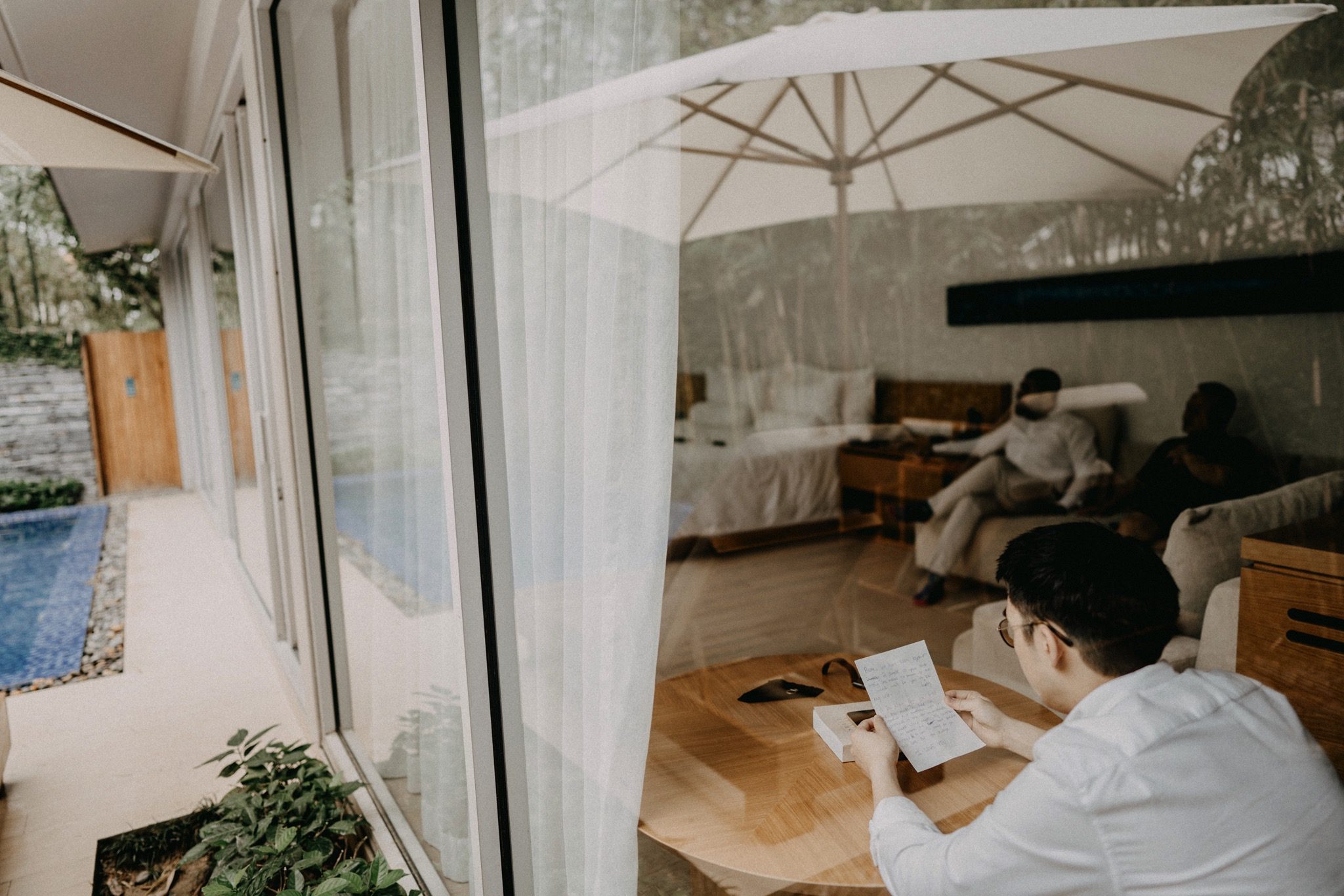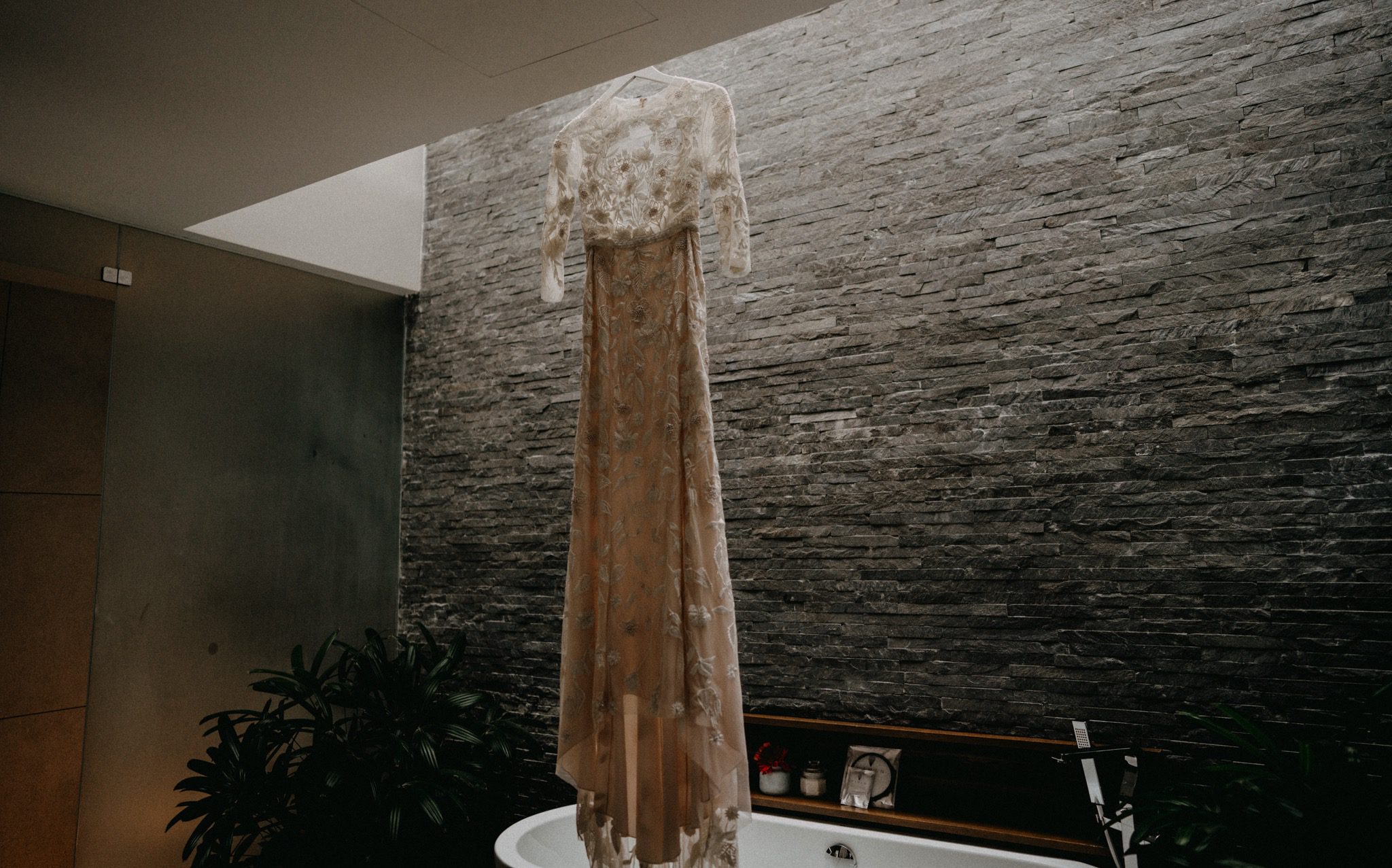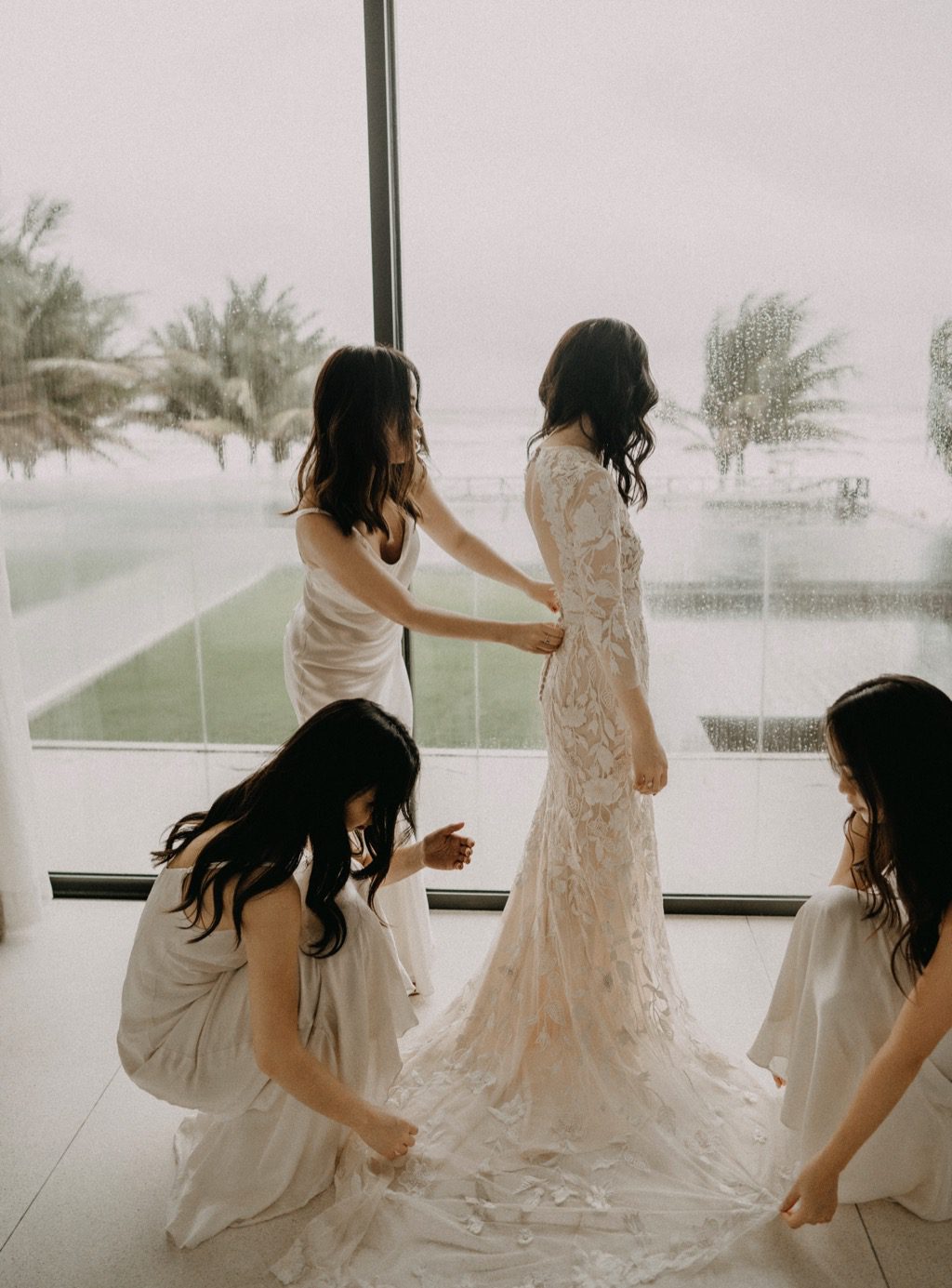 Be ready for bad weather
The weather in Danang was a little unpredicted last year with sudden rains in dry season. To an outdoor wedding, weather is like the biggest enemy as well as a best friend at the same time.
With nice weather, everything goes smoothly but just a small change like a sudden rain few minutes before the wedding ceremony. Things can be changed completely. However, thanks to unexpected bad weather in Danang last year, our planning skill and problem solving skill have sharpened very well.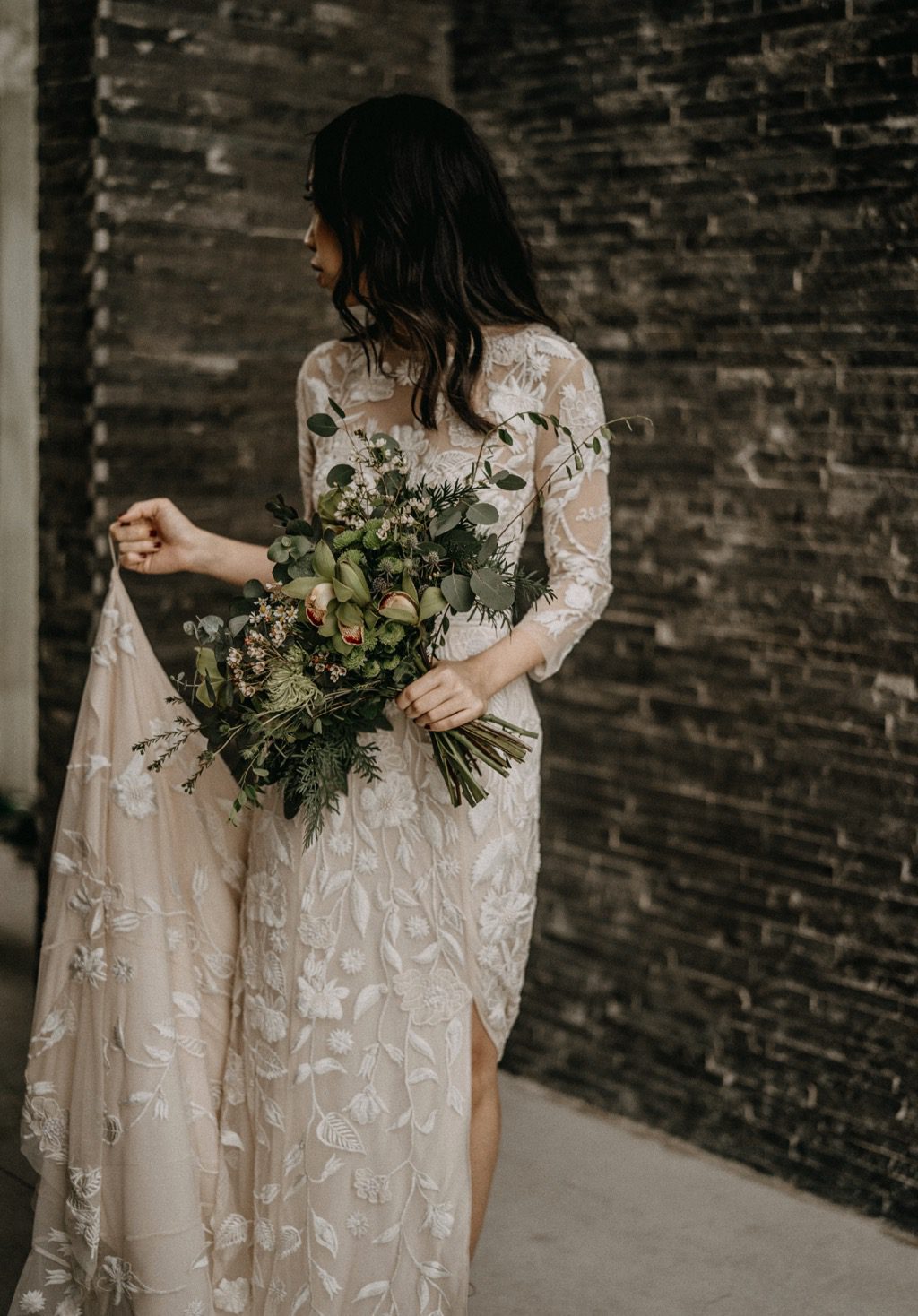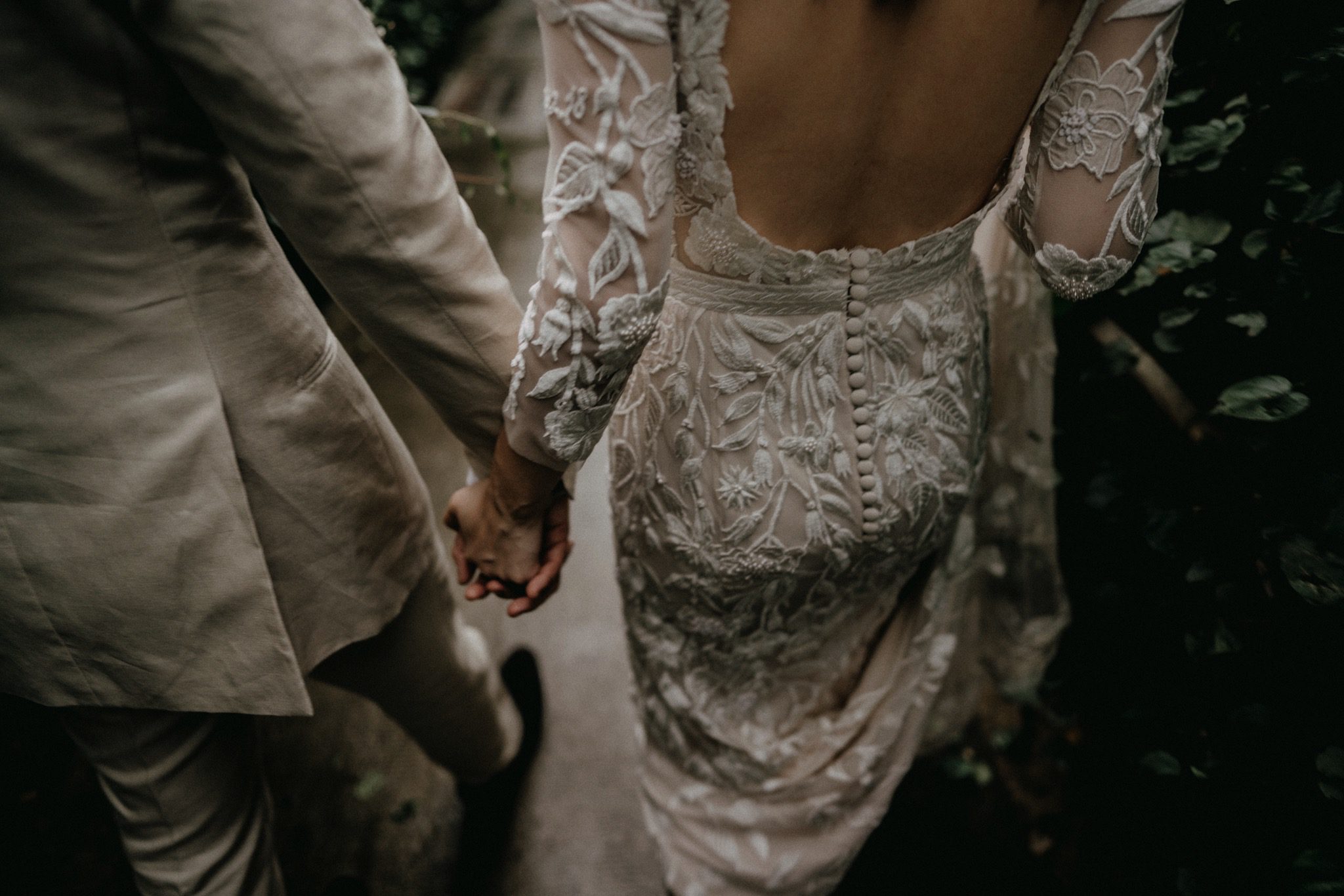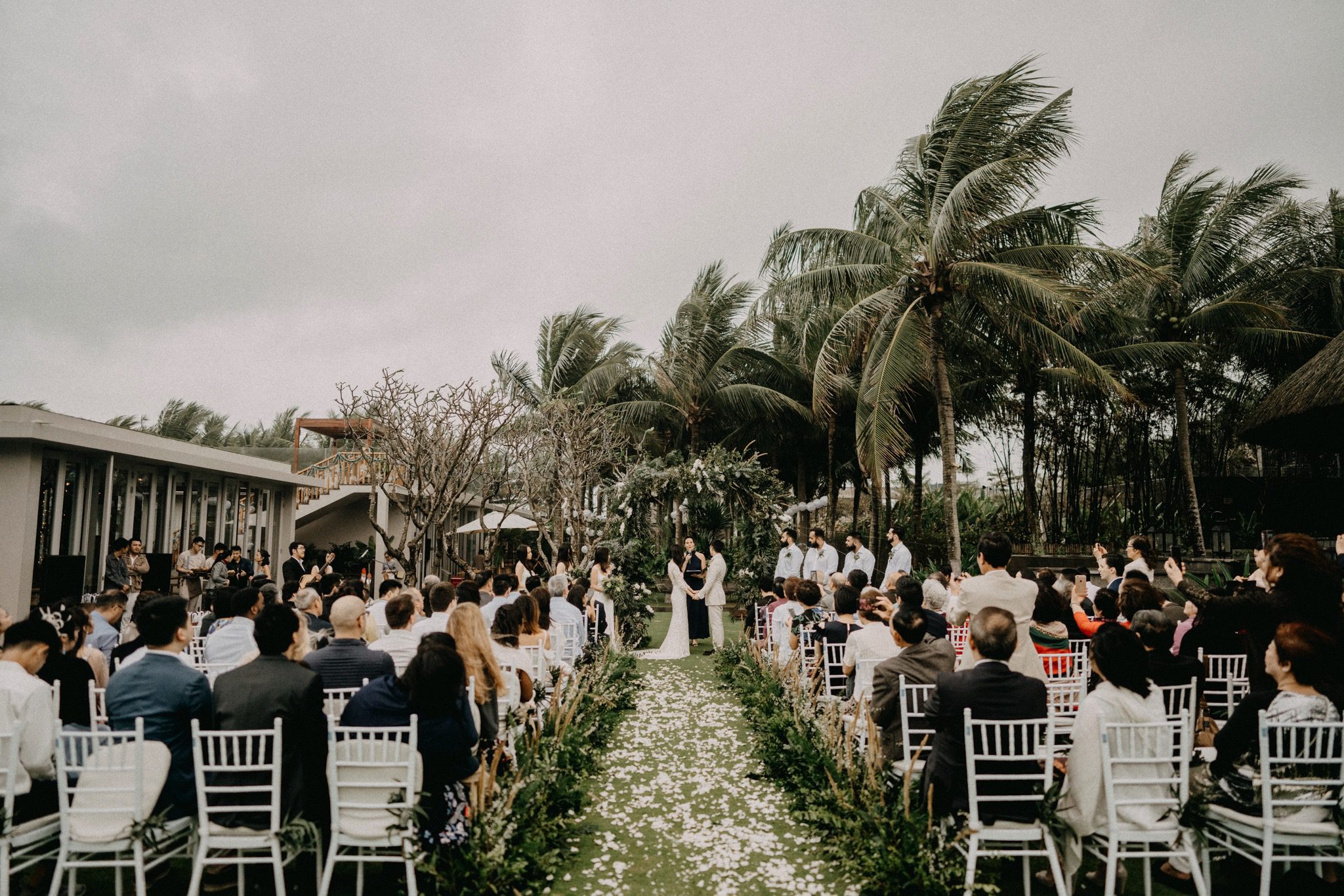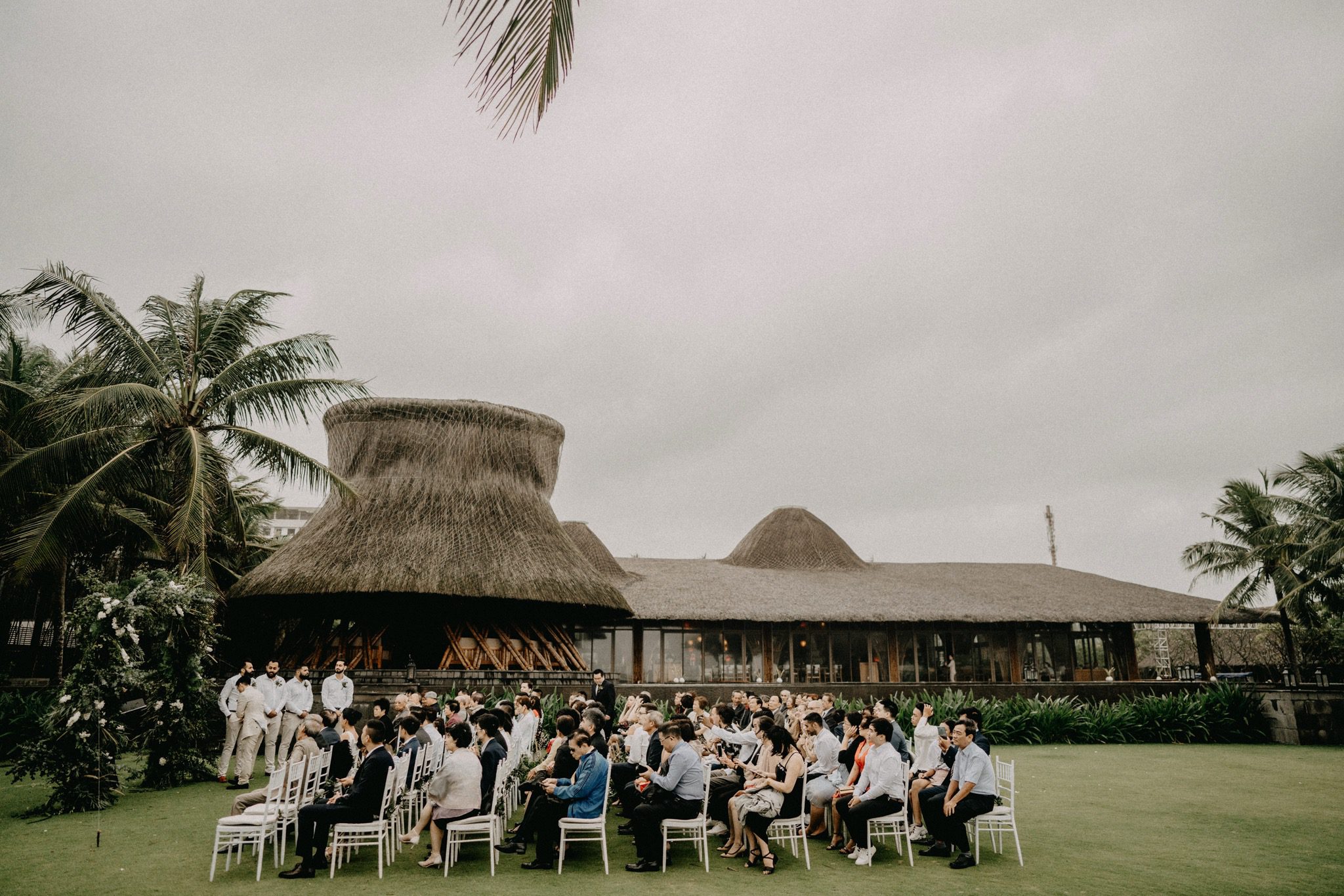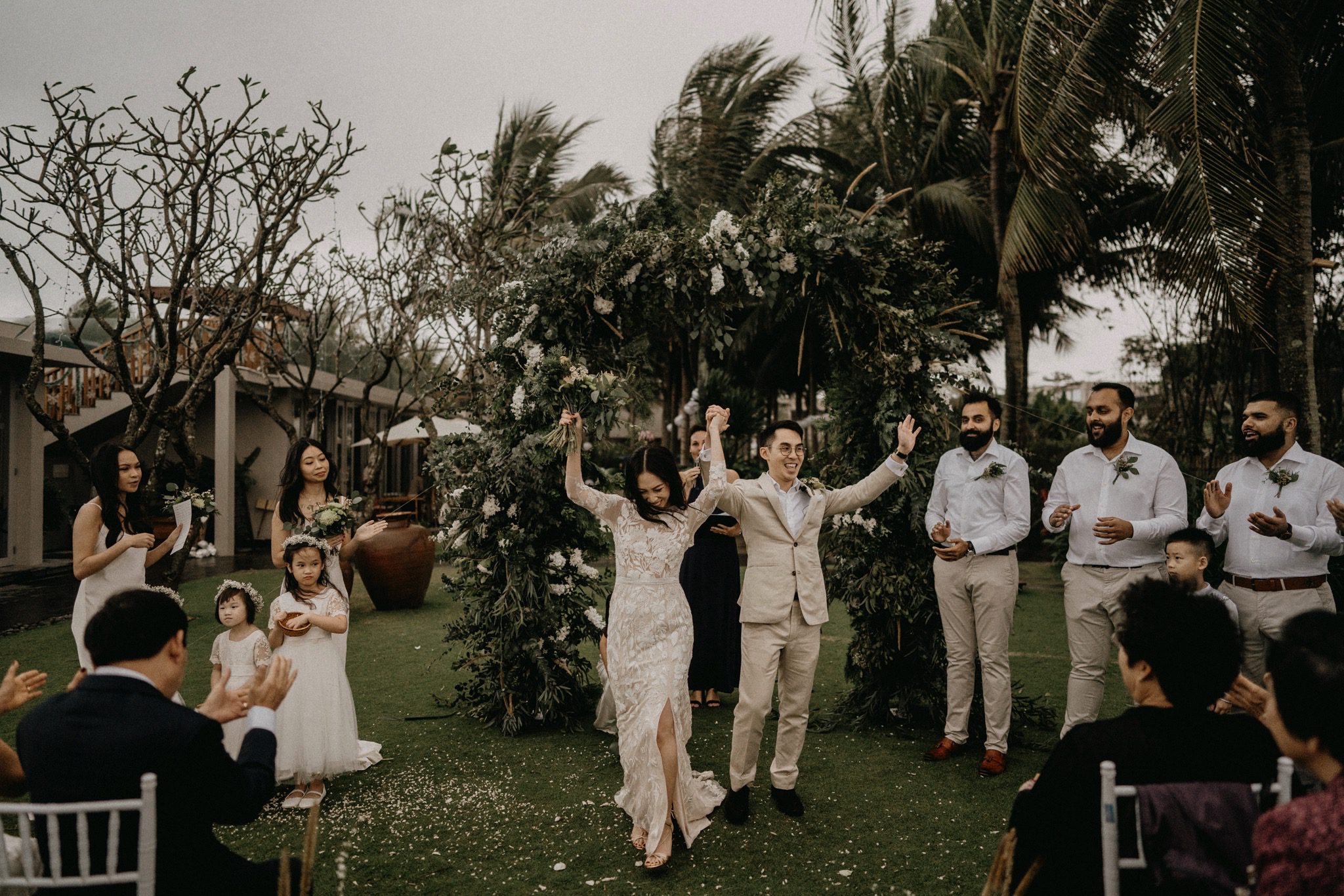 Perfect weather or Good Planning
It is not that a perfect weather that creates a perfect wedding. It is good planning that saves us from troubles.
And the botanical wedding of Kelly and Kenny was one of the best proof for that. In the initial plan, their wedding ceremony and the dinner reception were supposed to be held outside but in just few minutes before the wedding, the plan was changed.
The question at that time was whether or not we should keep the wedding ceremony outside. We got to come up with a quick decision in a very short amount of time. After years of planning destination wedding, we are proudly to say that our ability in predicting weather got better with time and a quick decision was made "We will keep The wedding ceremony outdoor and the dinner reception needs to be moved inside".
We believe this is a best choice in this situation. After all, every body should have a warm and enjoyable time during the dinner reception instead of worrying of getting all wet when having main dish.
Finally, the botanical wedding ceremony went well under the dull sky but it just fits perfectly to the mood of the wedding and Duc Anh from Hipster Wedding had best pictures of it.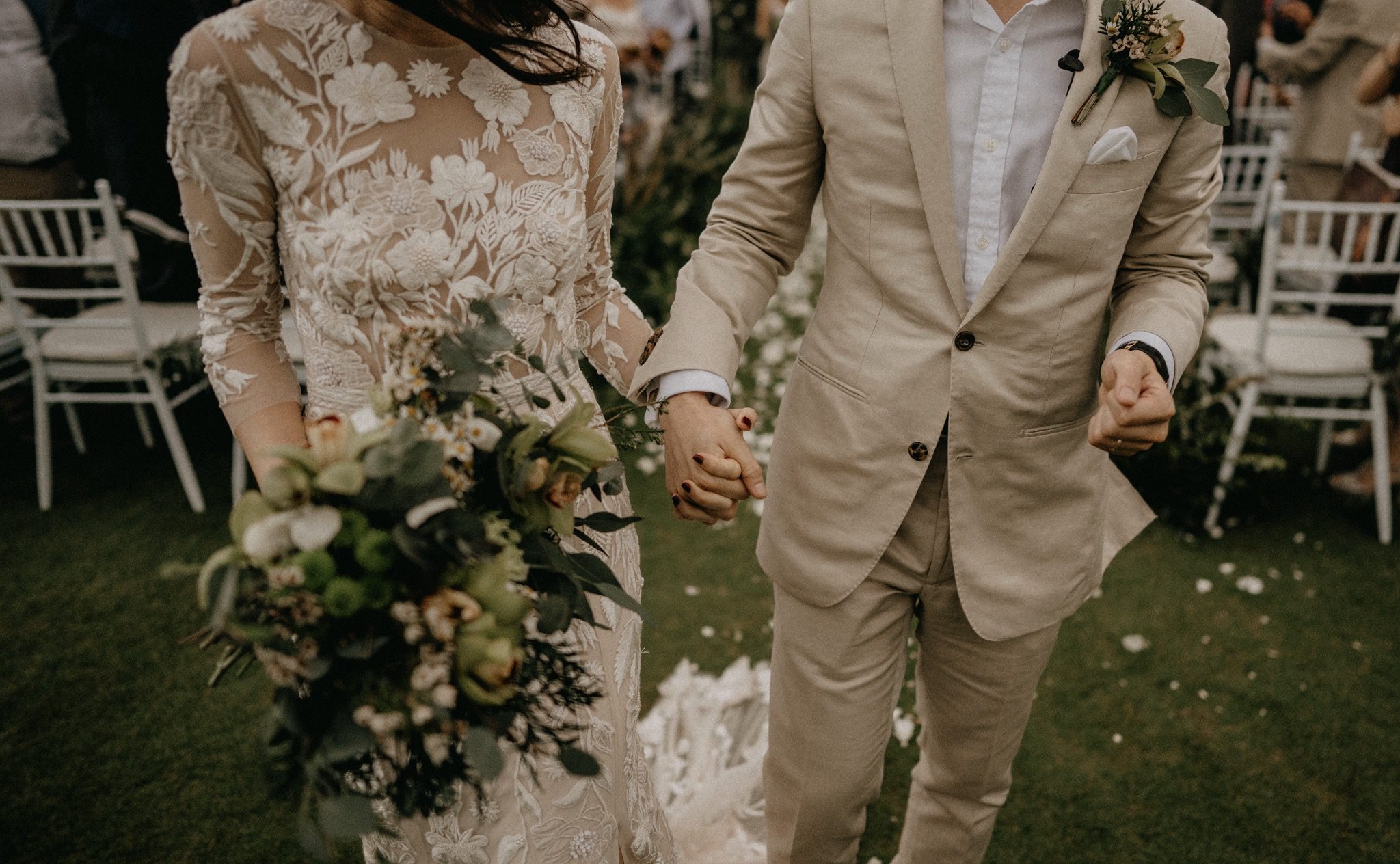 The Dinner Reception
The dinner reception was moved into Bamboo Hall of Naman Retreat. The plan B worked so well that some people may not know this is just a back up plan of the dinner.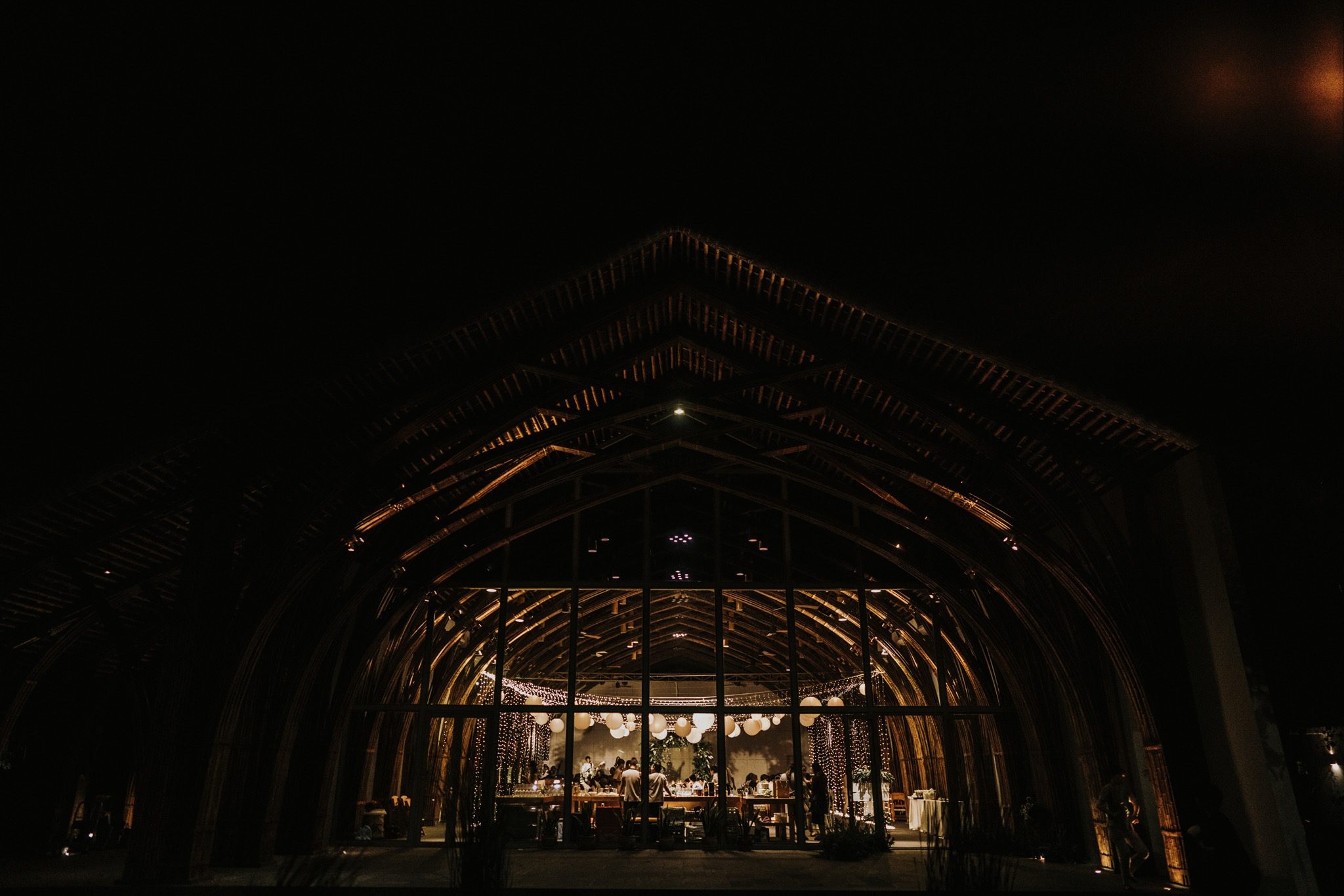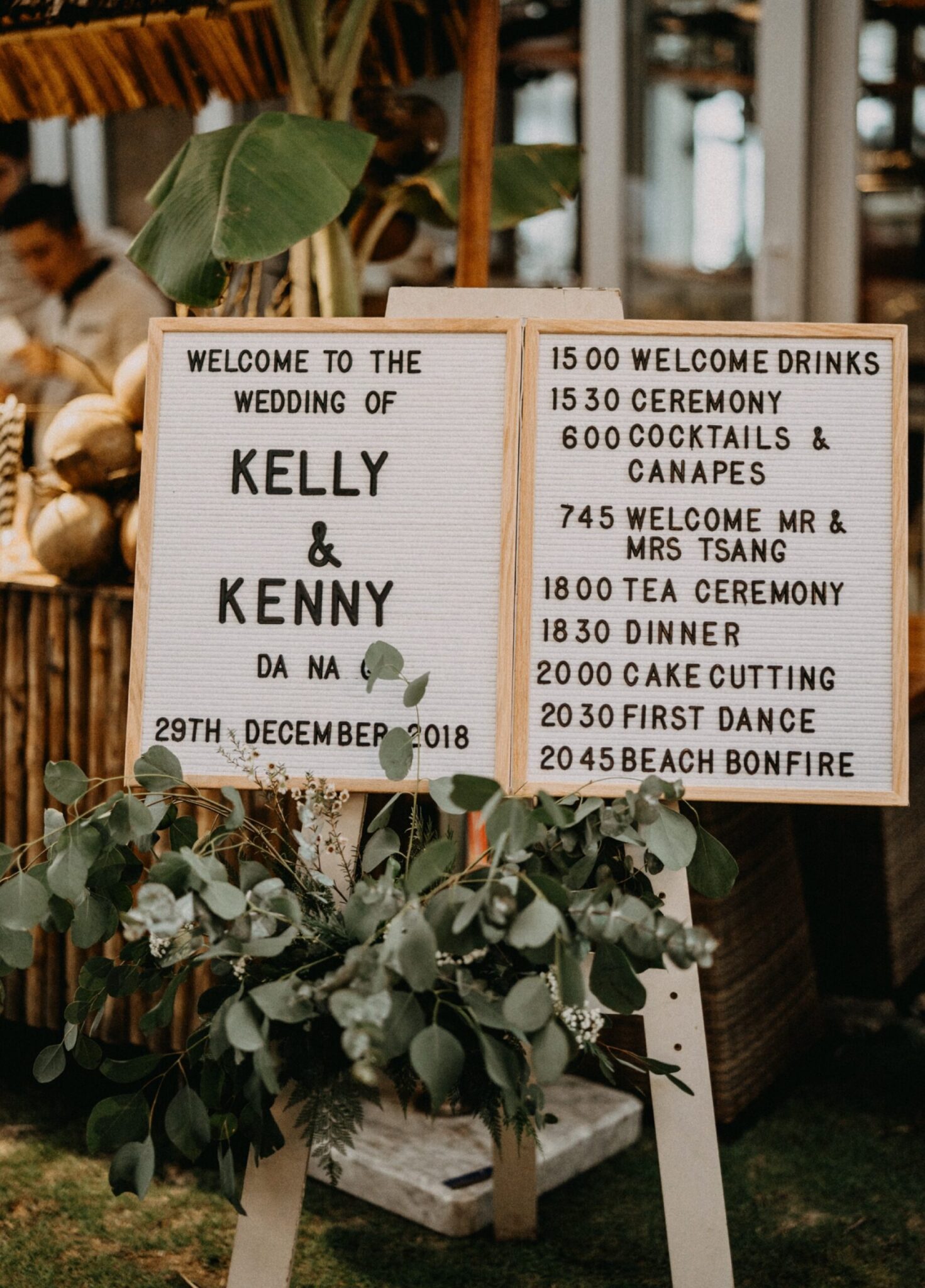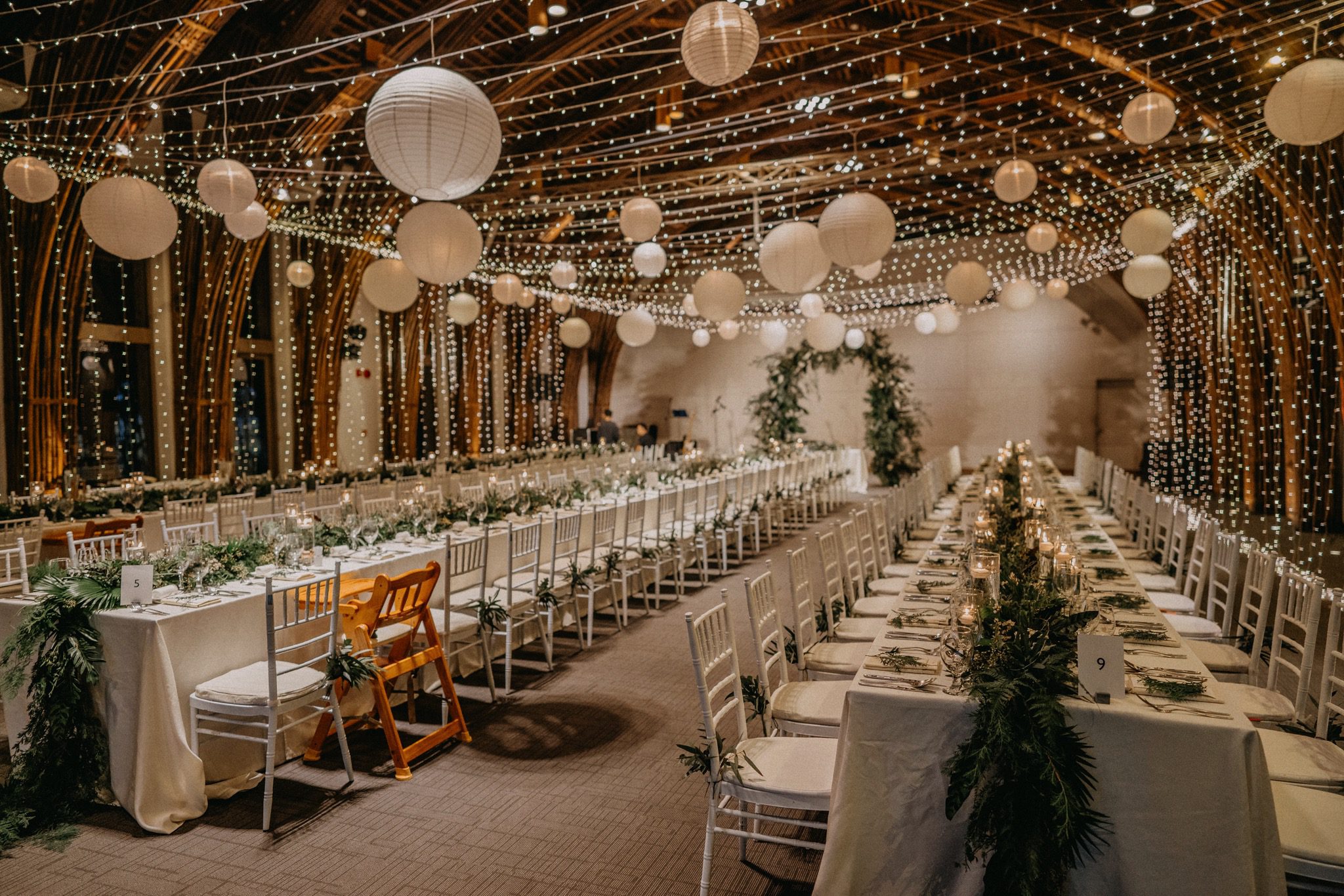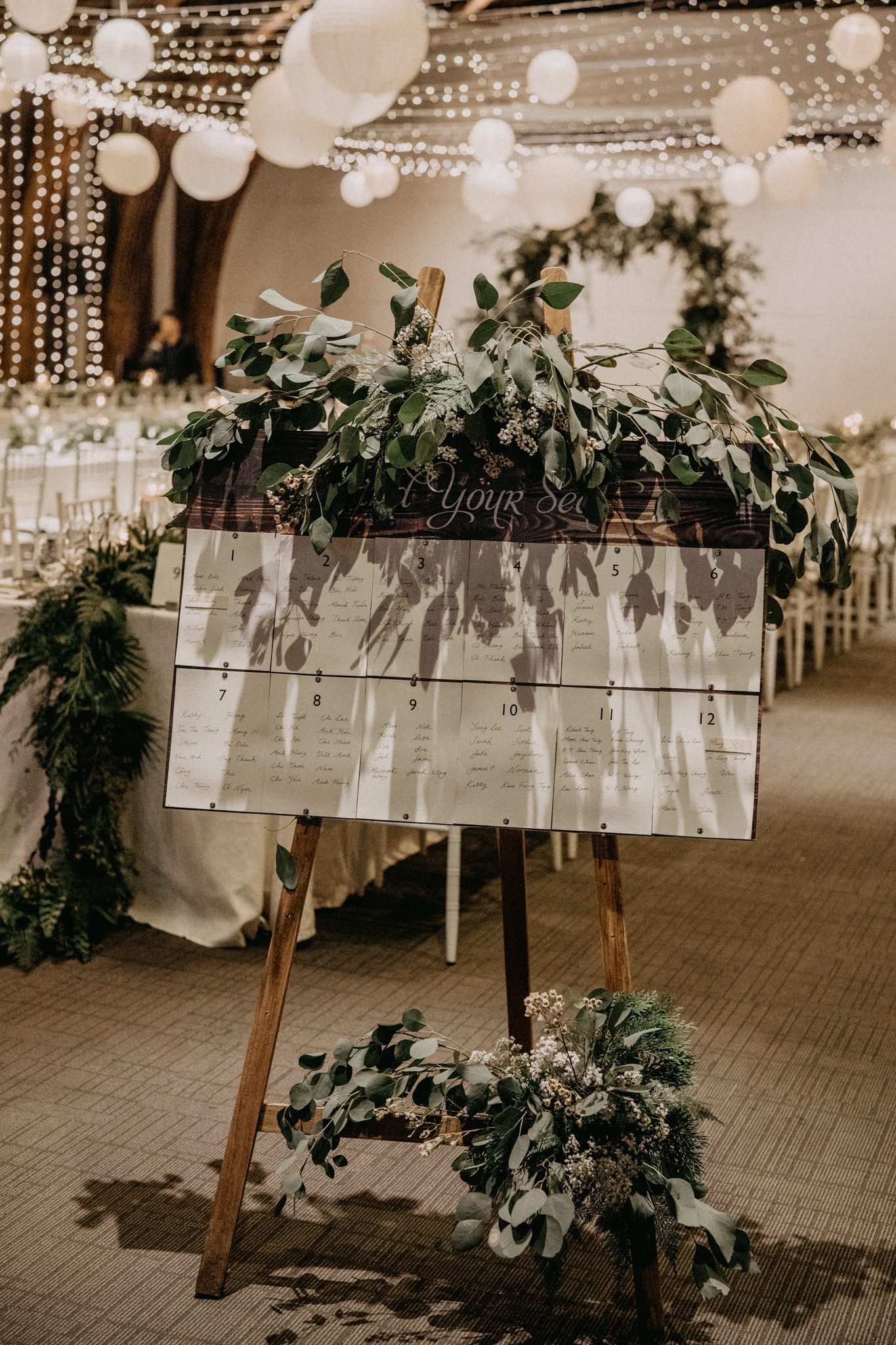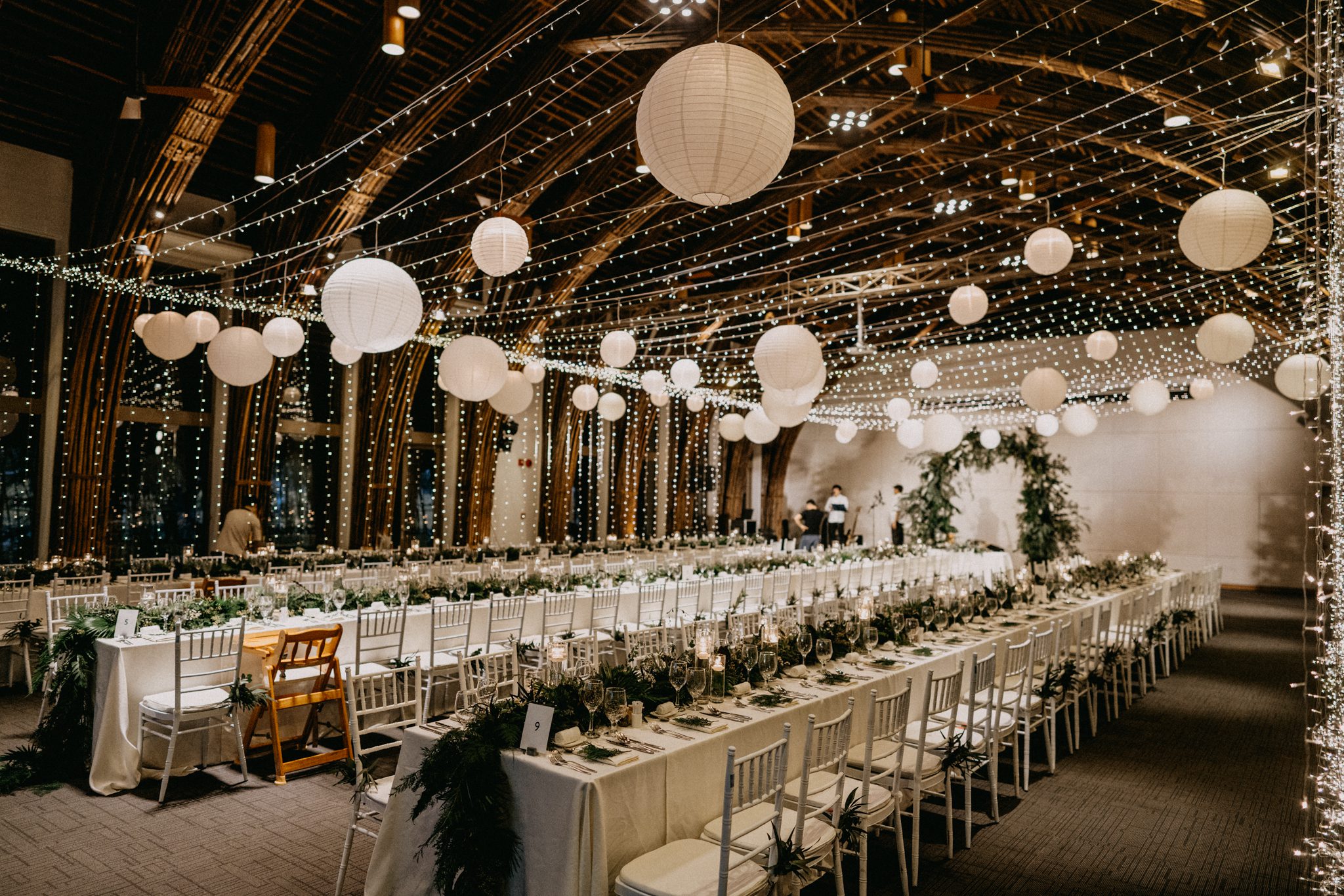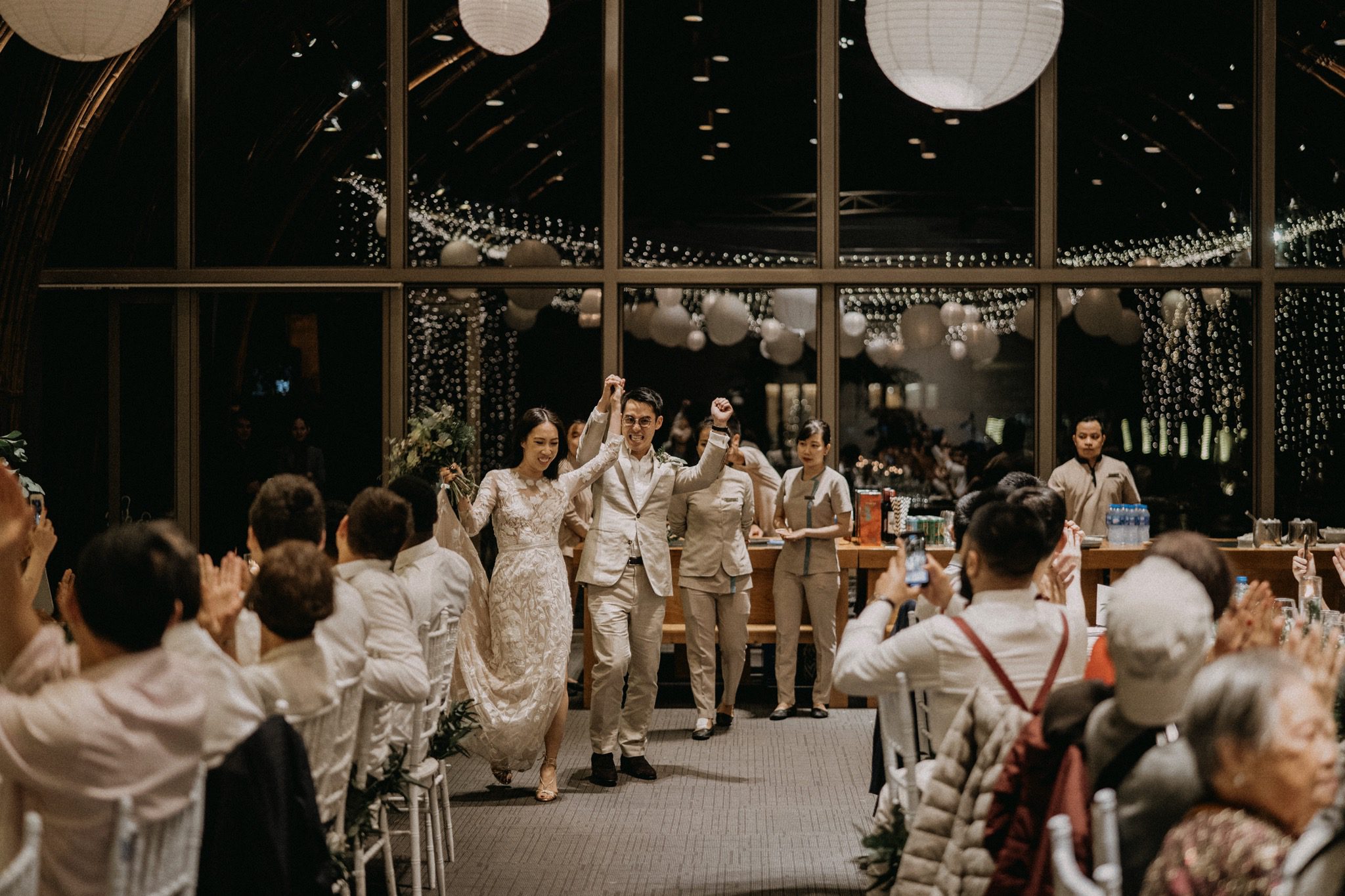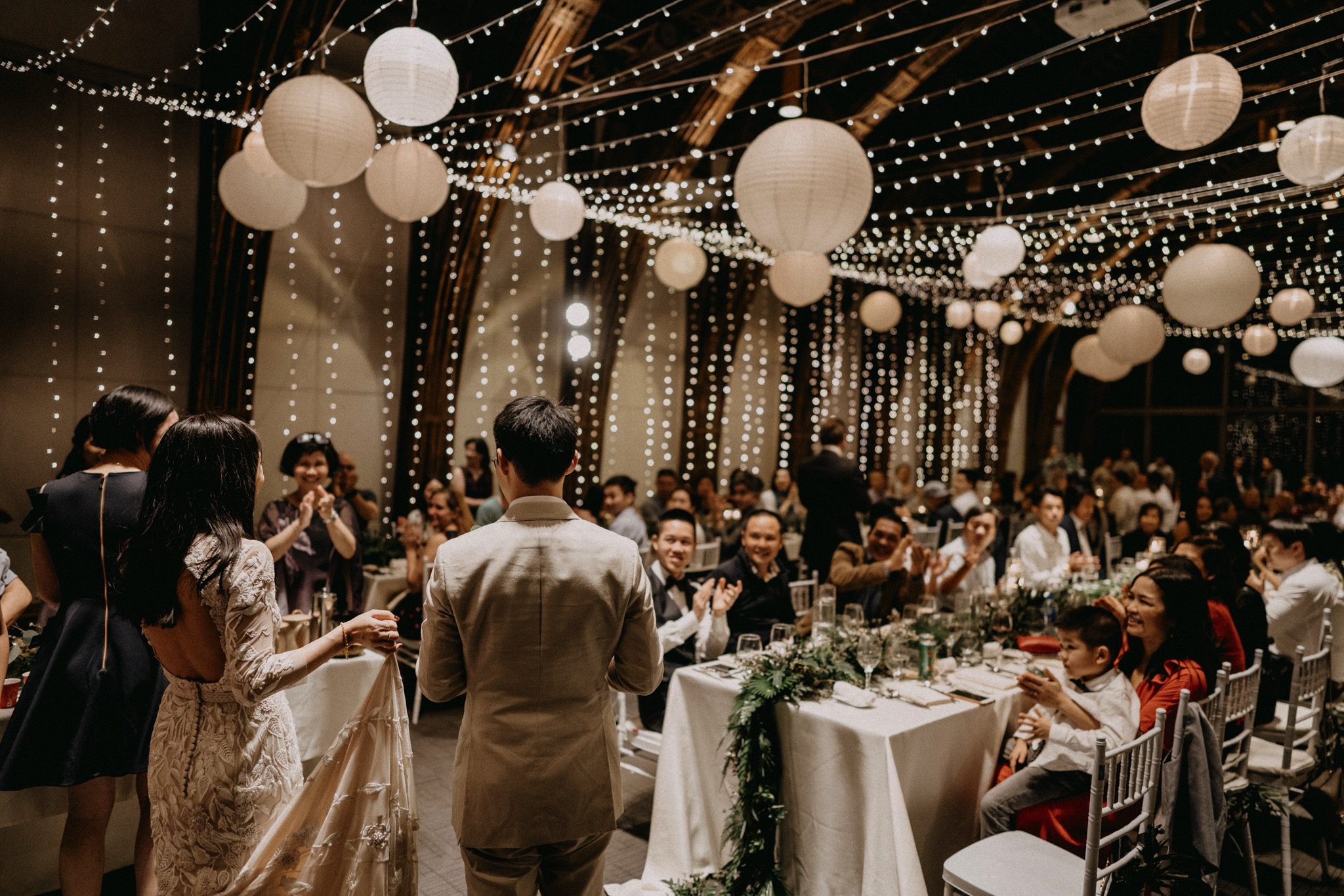 "Hi Van – we wouldn't have such beautiful flowers and decoration if it wasn't for your and the team's hard work. Thank you to you and the team for all your help on the wedding, we are so glad we had you to help – the wedding would have definitely not been what it was if we only had the Naman team. Looking forward to seeing all the beautiful weddings you guys plan in the future and wishing you on going success with the business. Love, Kelly"
– Kelly – the bride –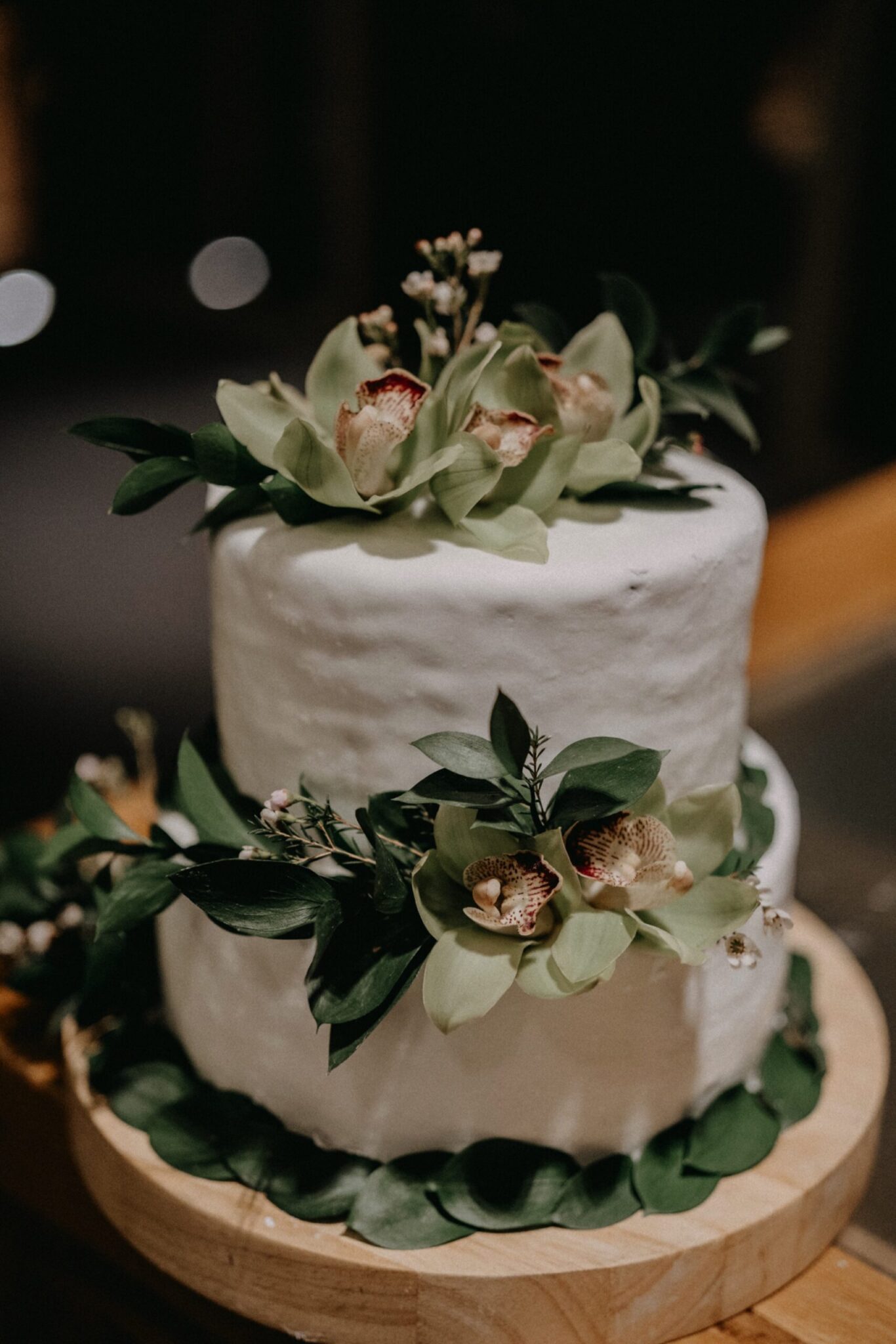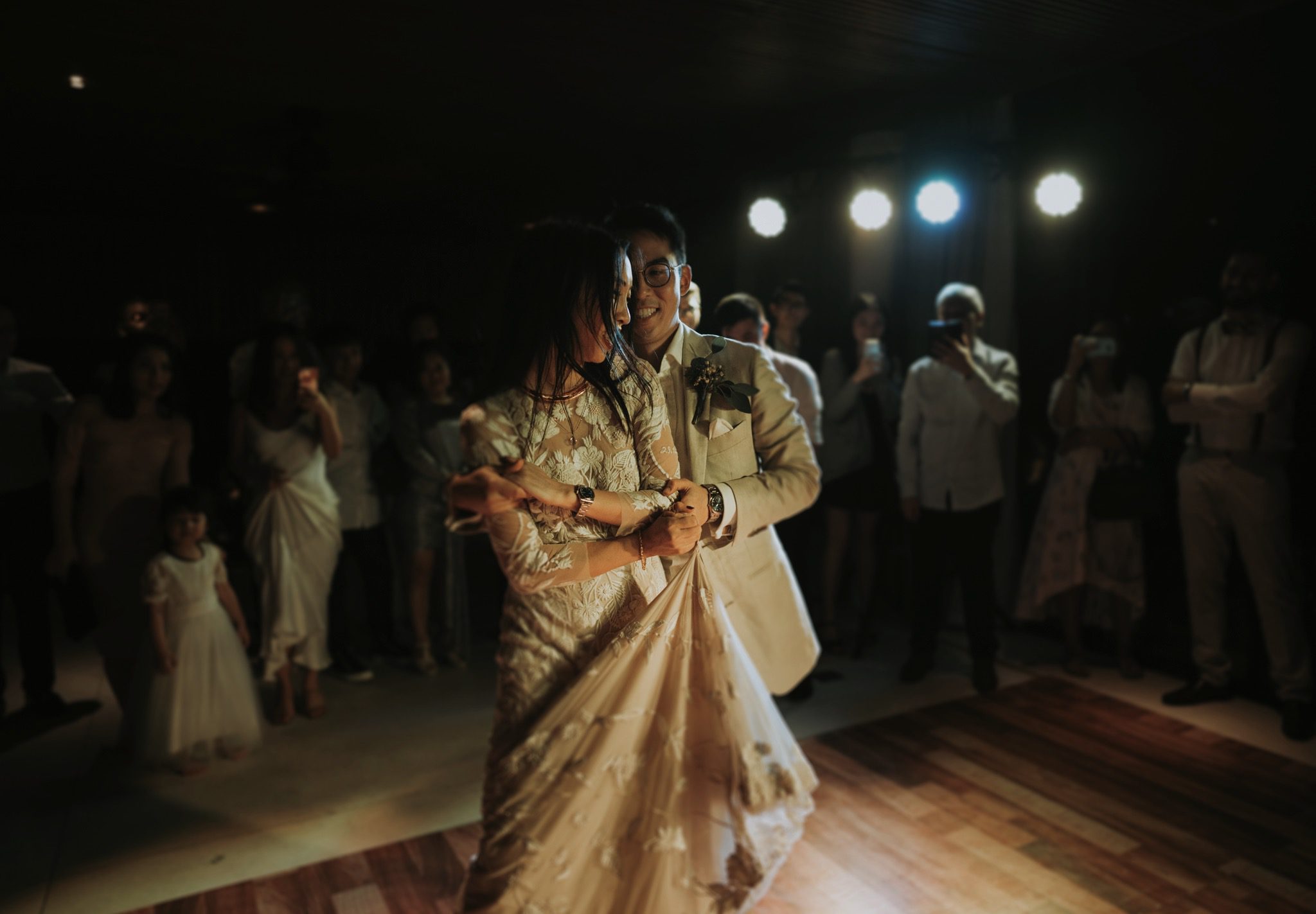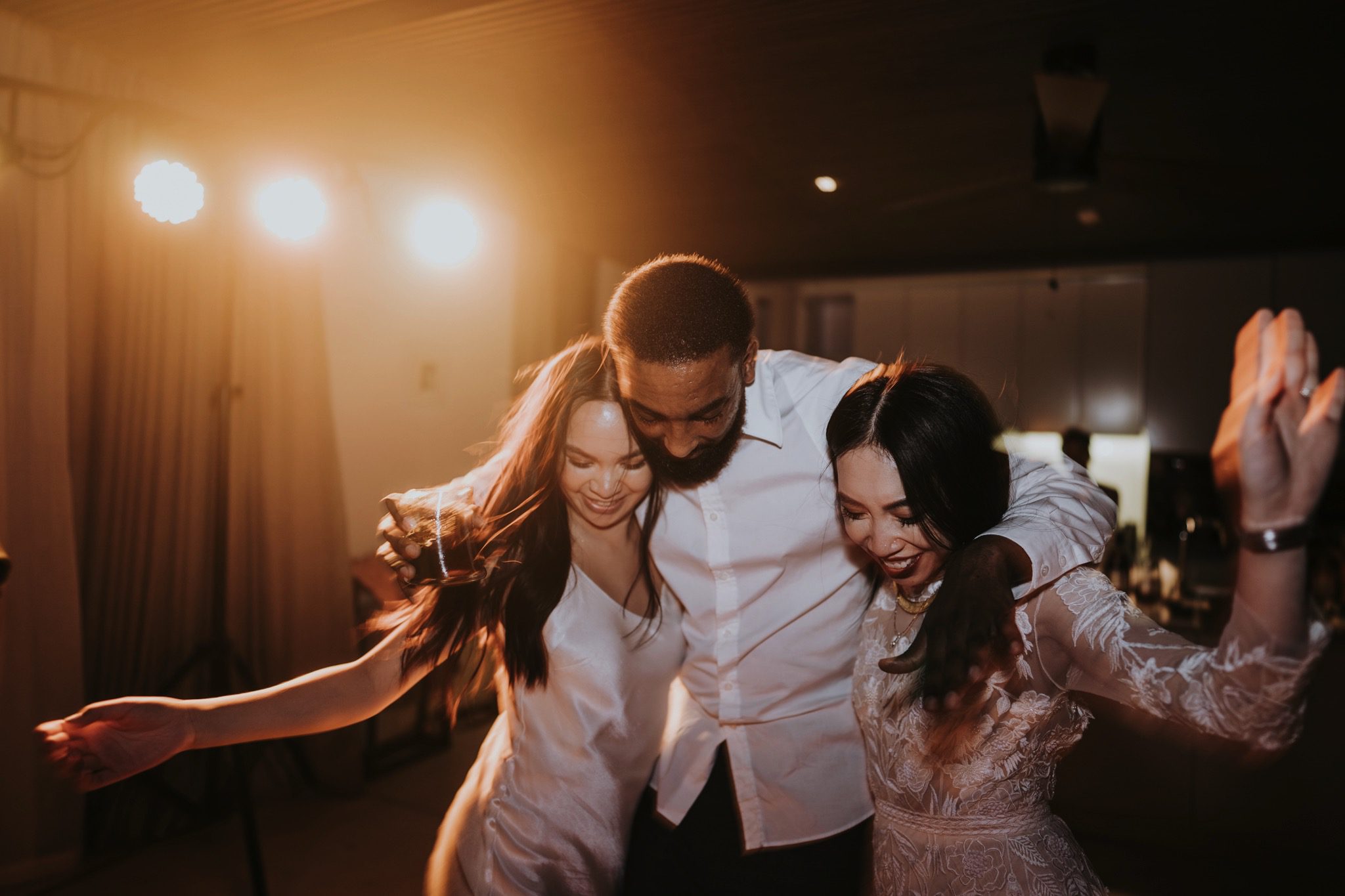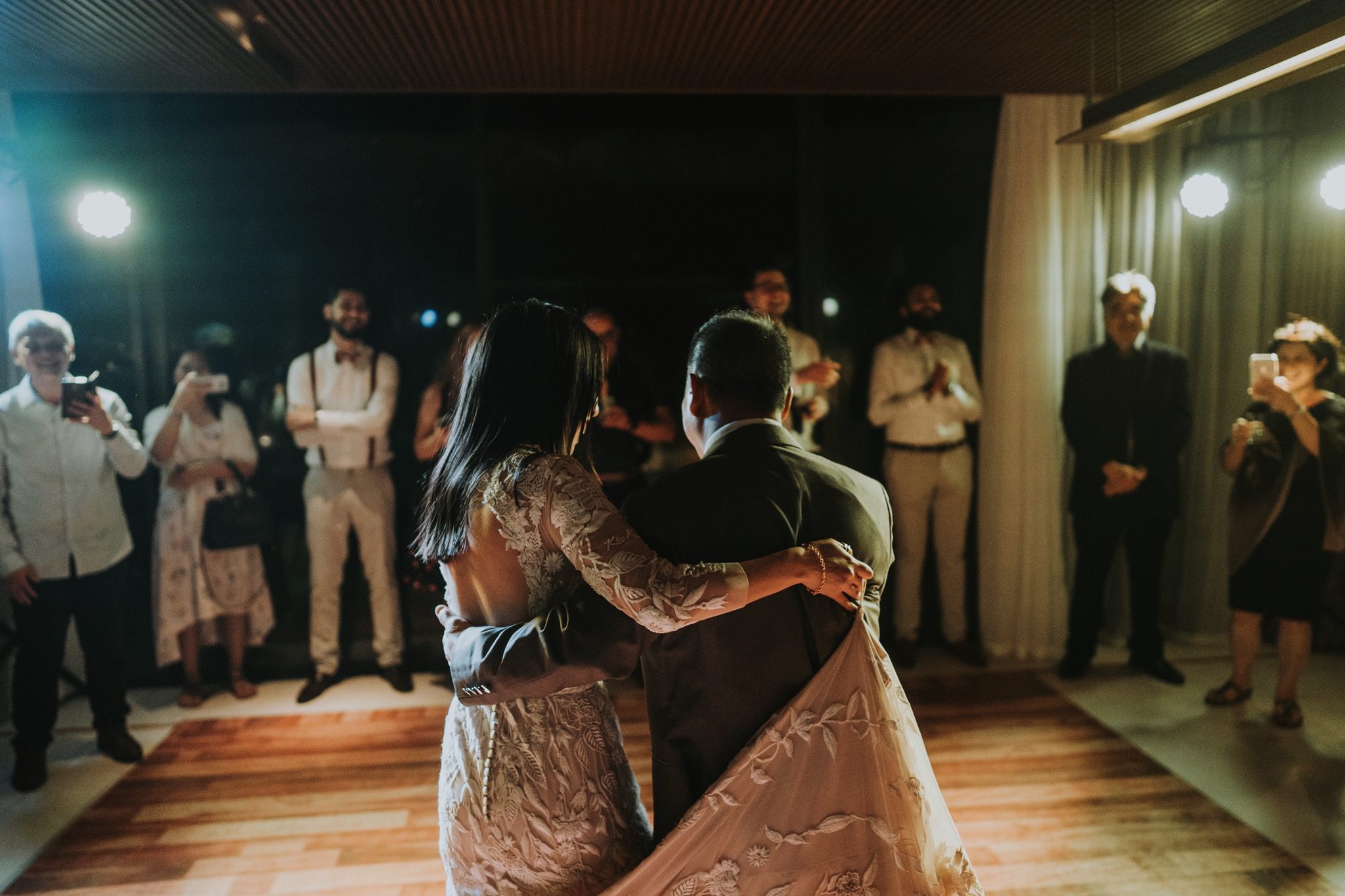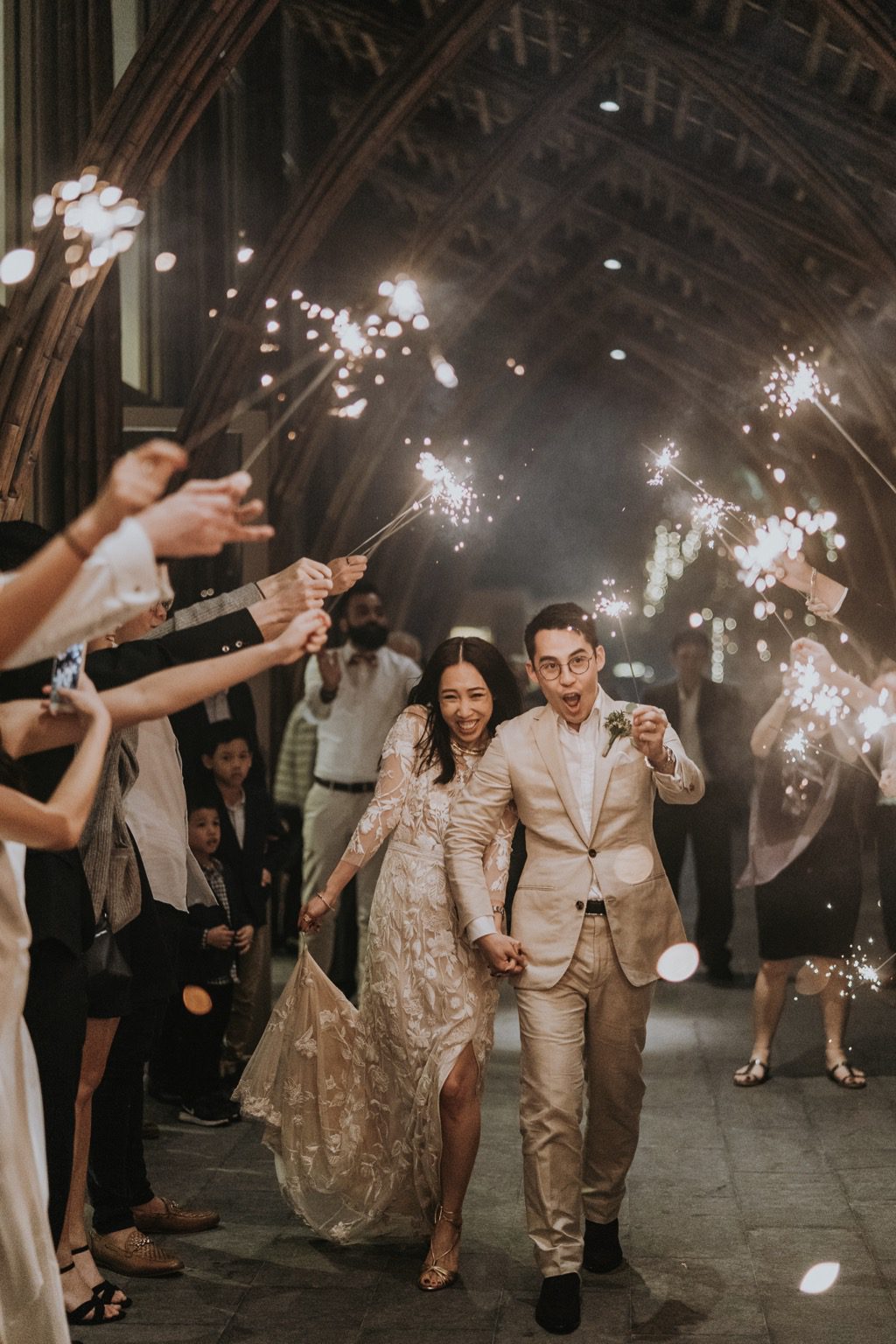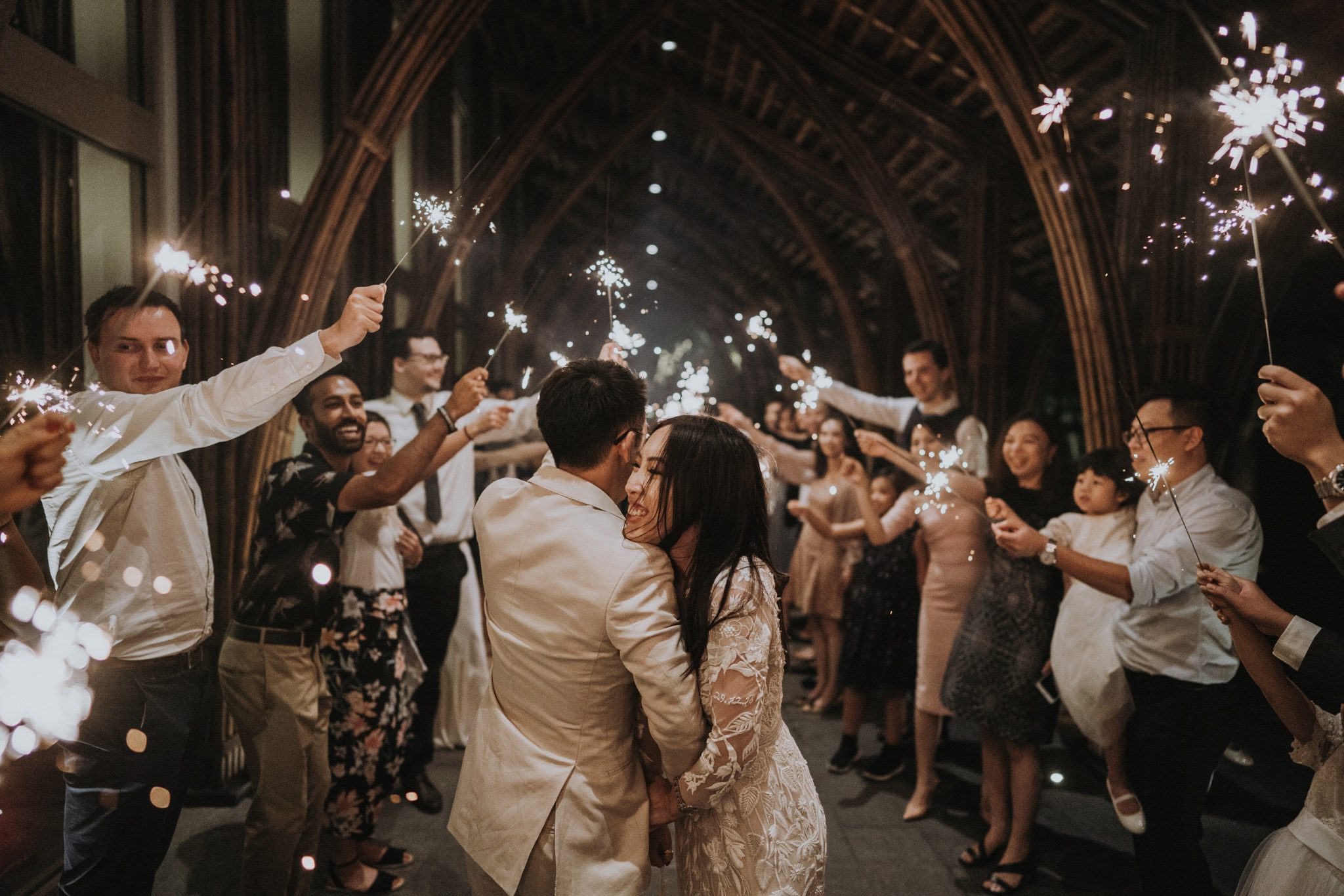 See more of their botanical wedding here
Read this article if you're finding an ideal venue for your beach wedding