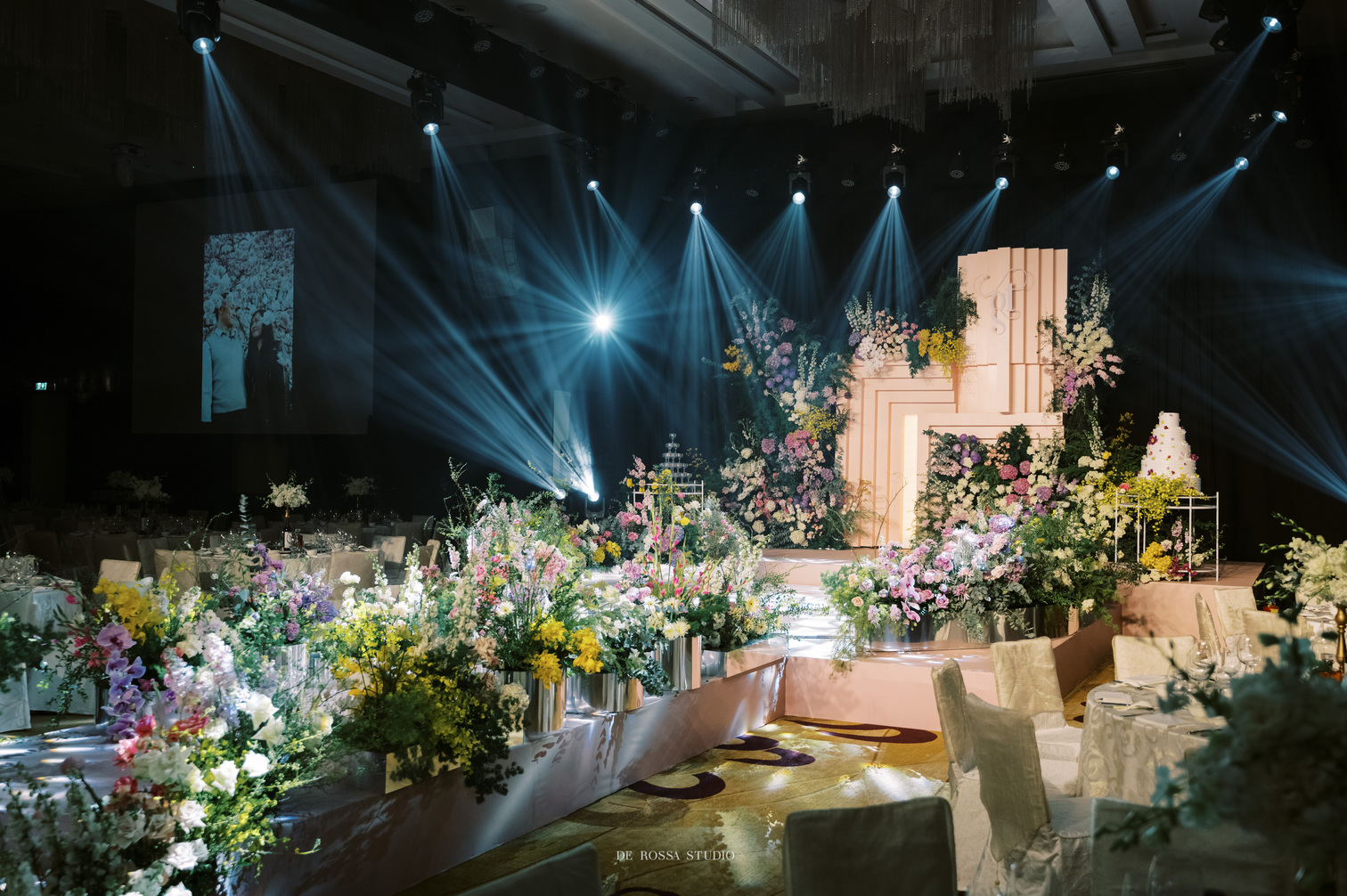 "The Palette Of Love" is the most fitting name for Thanh and Gia's ballroom wedding in Hanoi for its vibrant, dashing colors and loving atmosphere. Let's take a look at one of our grandest weddings in the hectic December of 2022!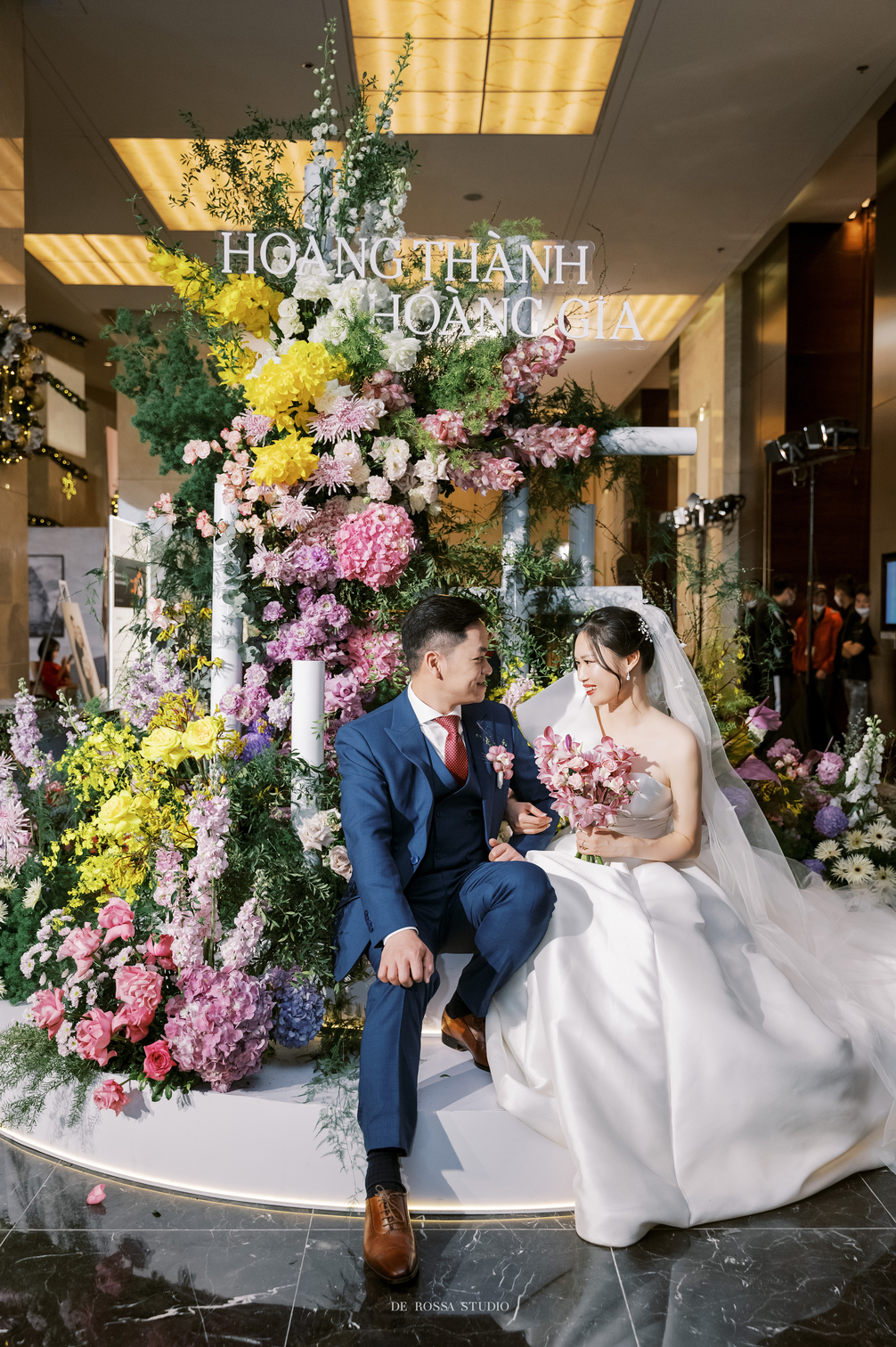 The Couple
Almost 10 years together, having gone through the ups and downs of their twenties side-by-side and finally tied the knot at 30, Thanh and Gia's love story has always been calm as the sea, yet so passionate and warm.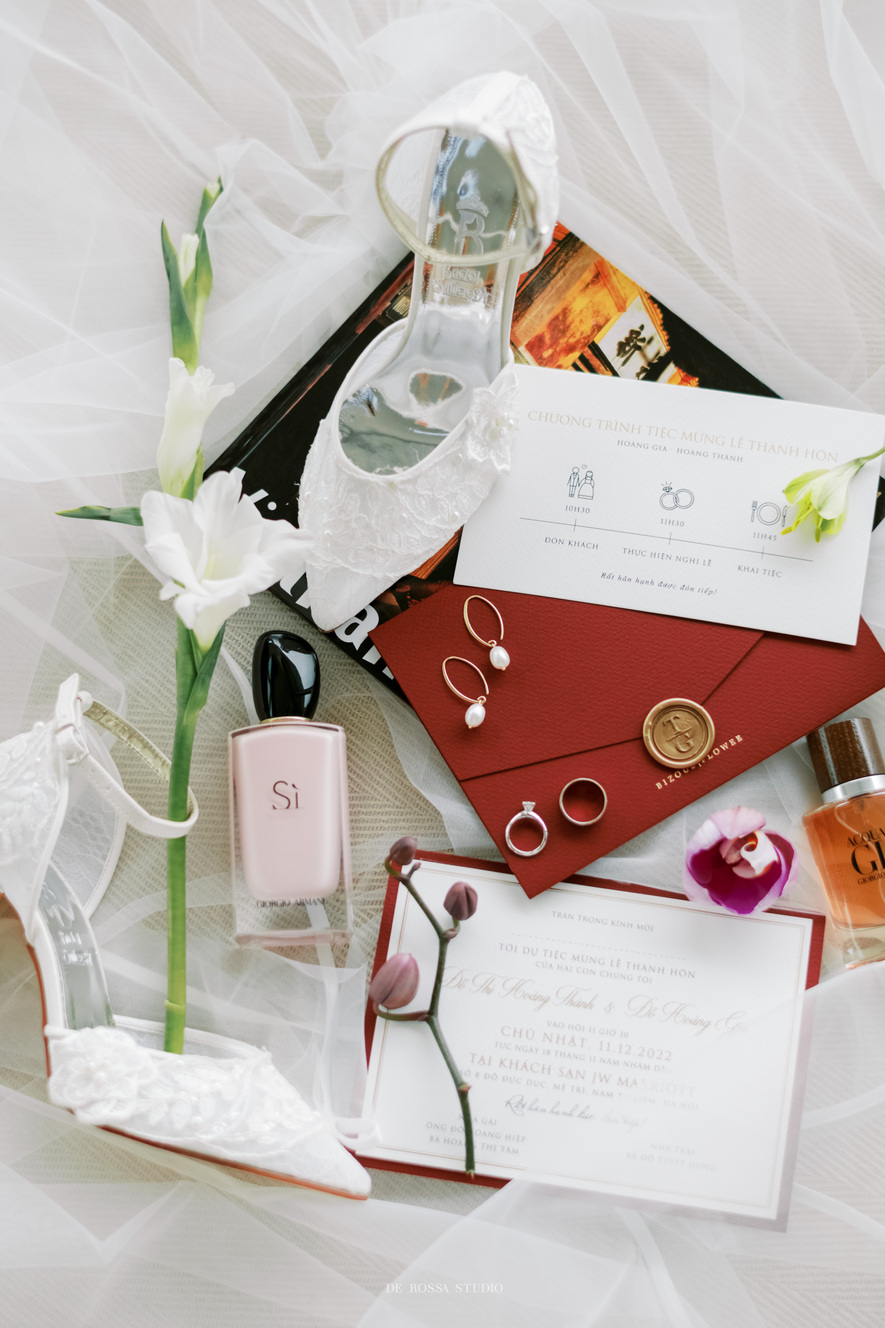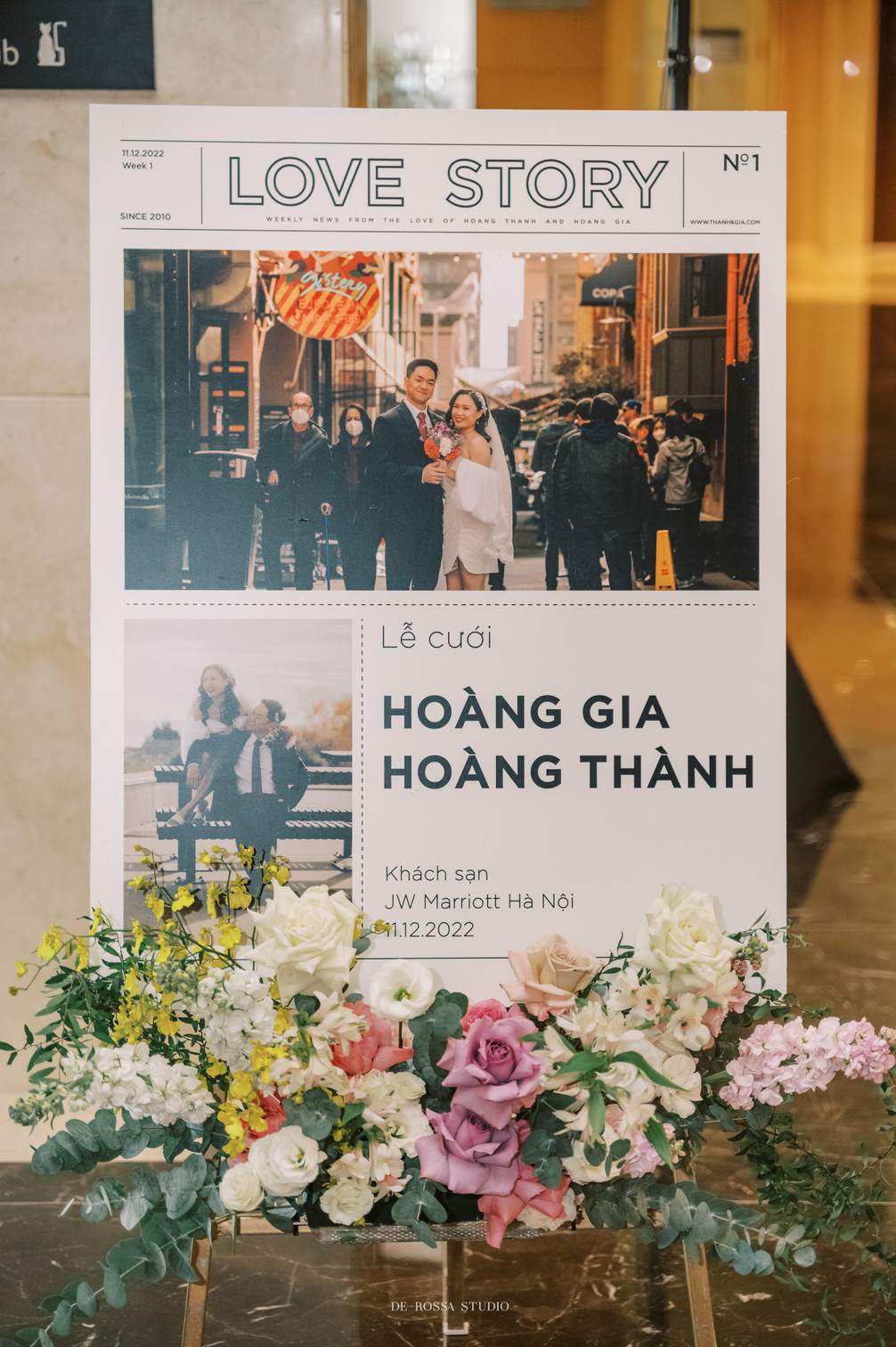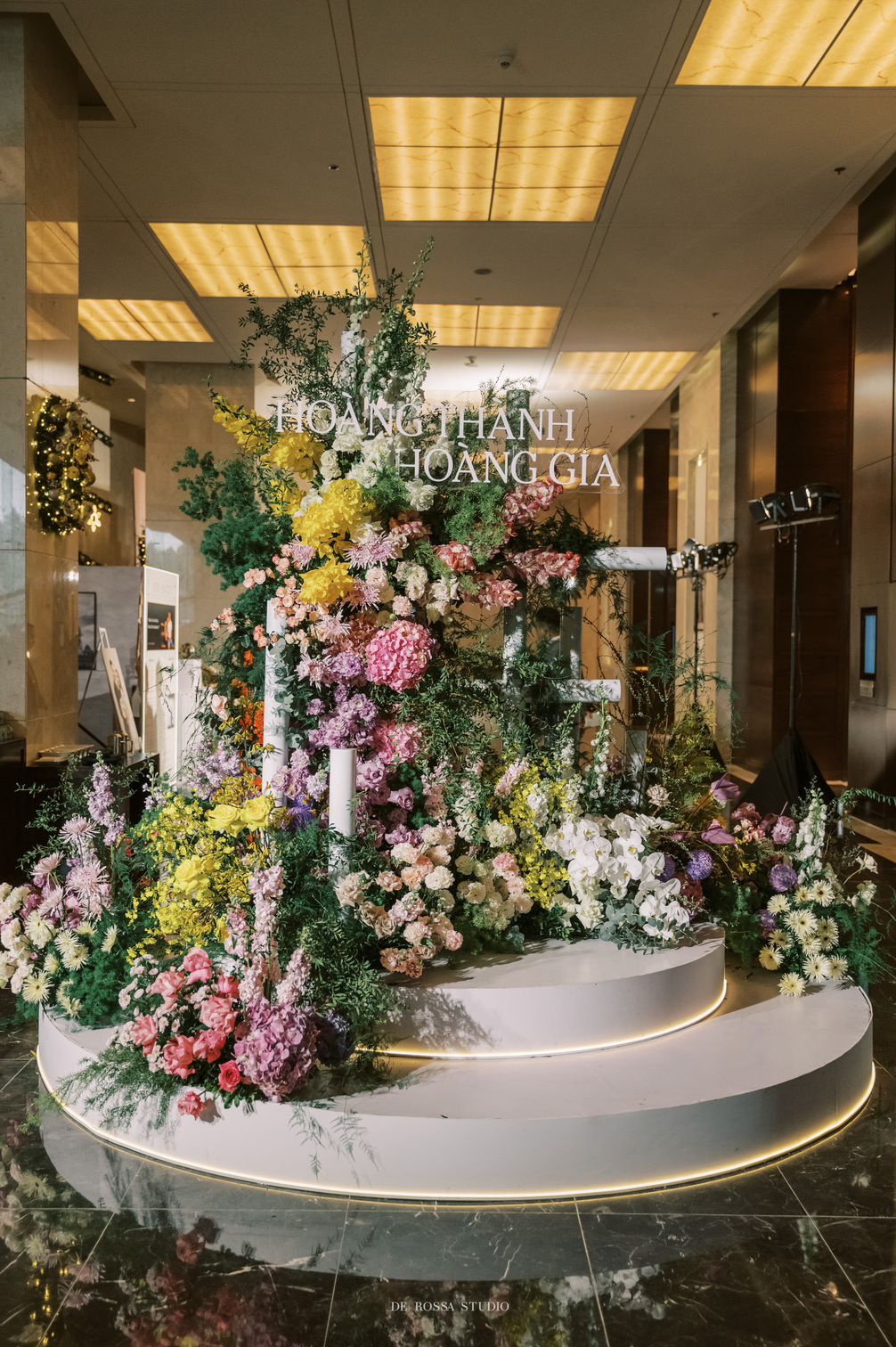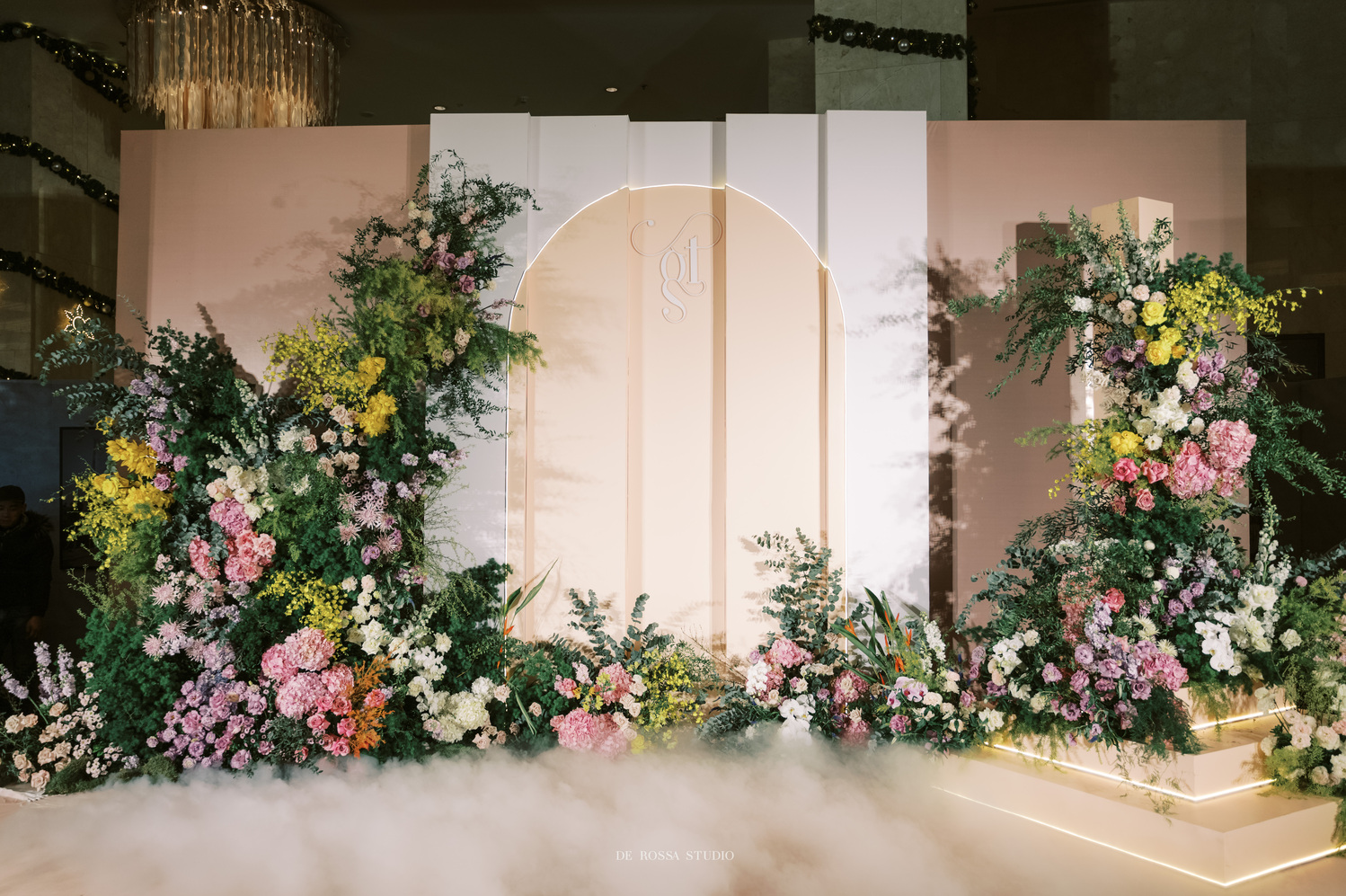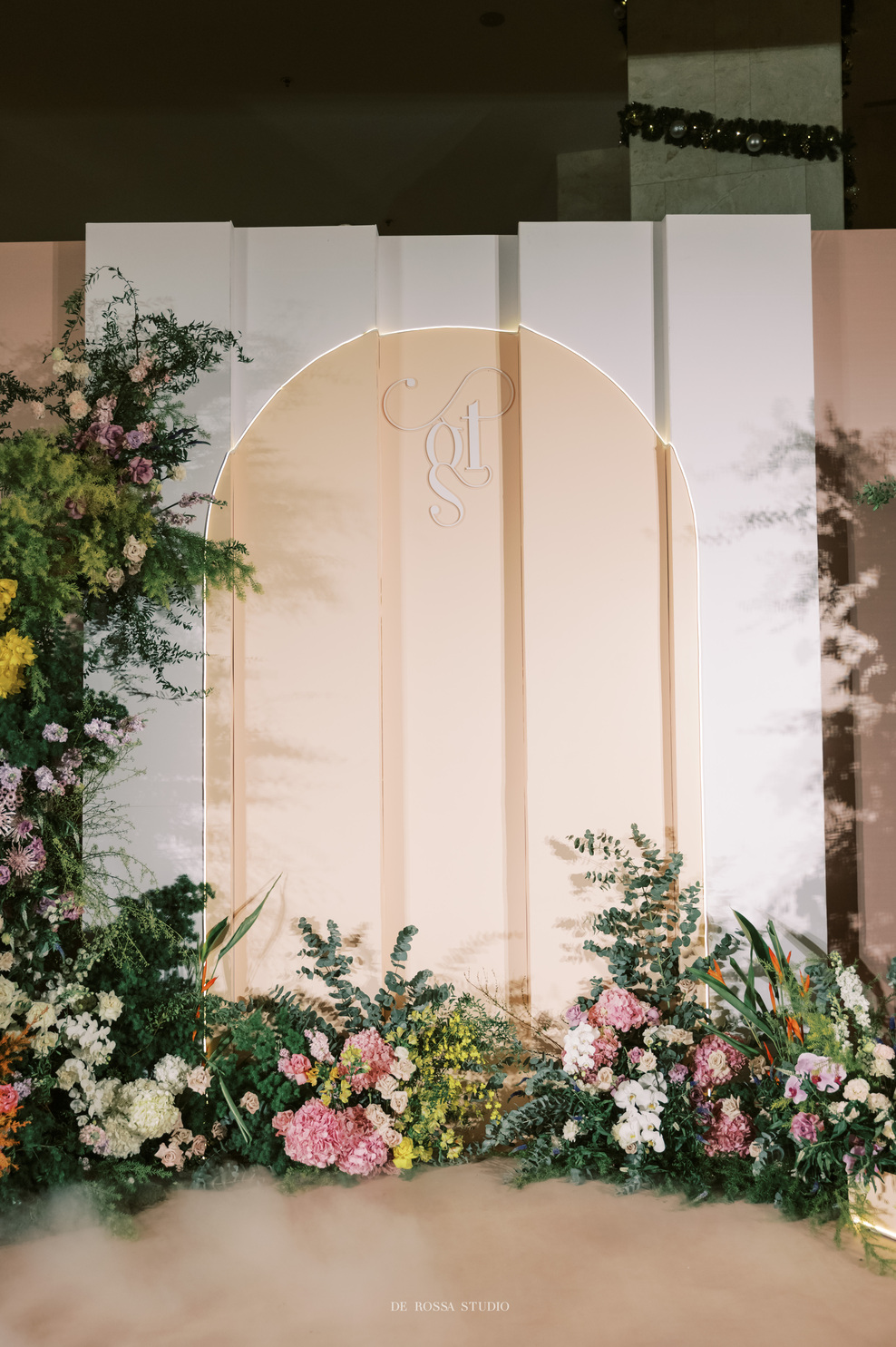 This concept utilized a multitude of colors and flowers but collectively resembled a classy and splendid garden in spring – a perfect theme for the happy ending of Thanh and Gia. The highlight of the ballroom decor was an elegantly curved aisle leading to the vibrant wedding stage.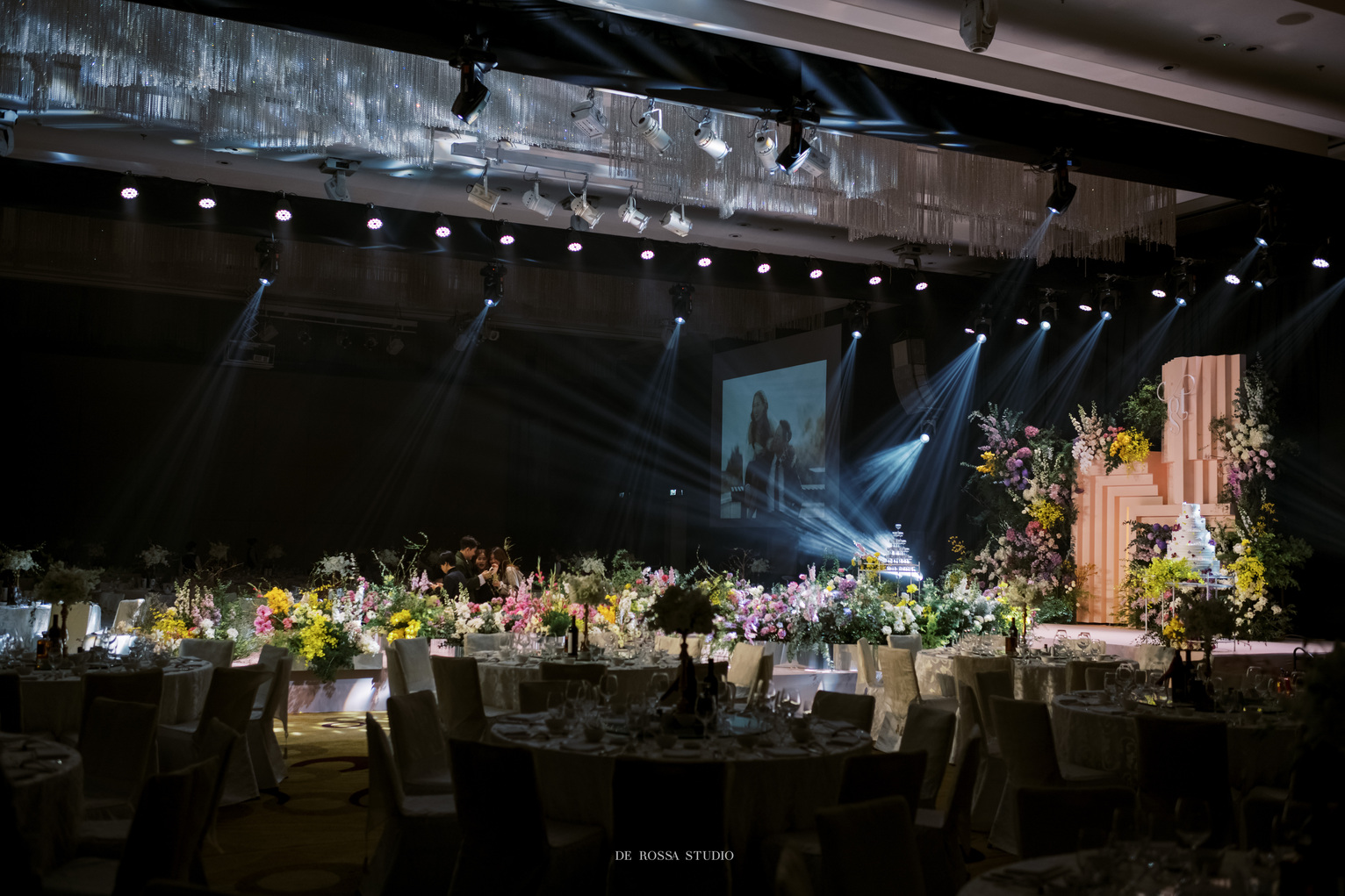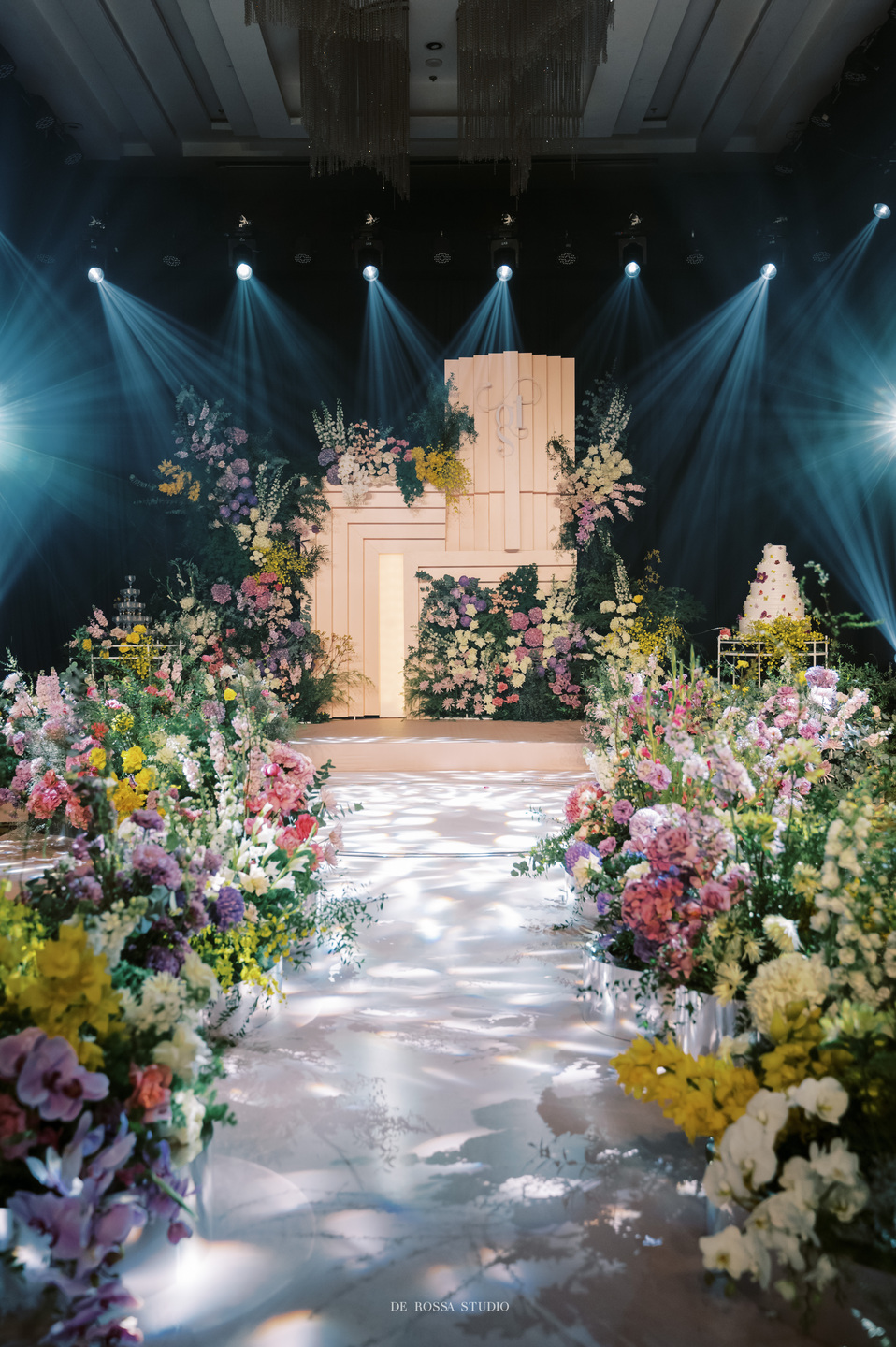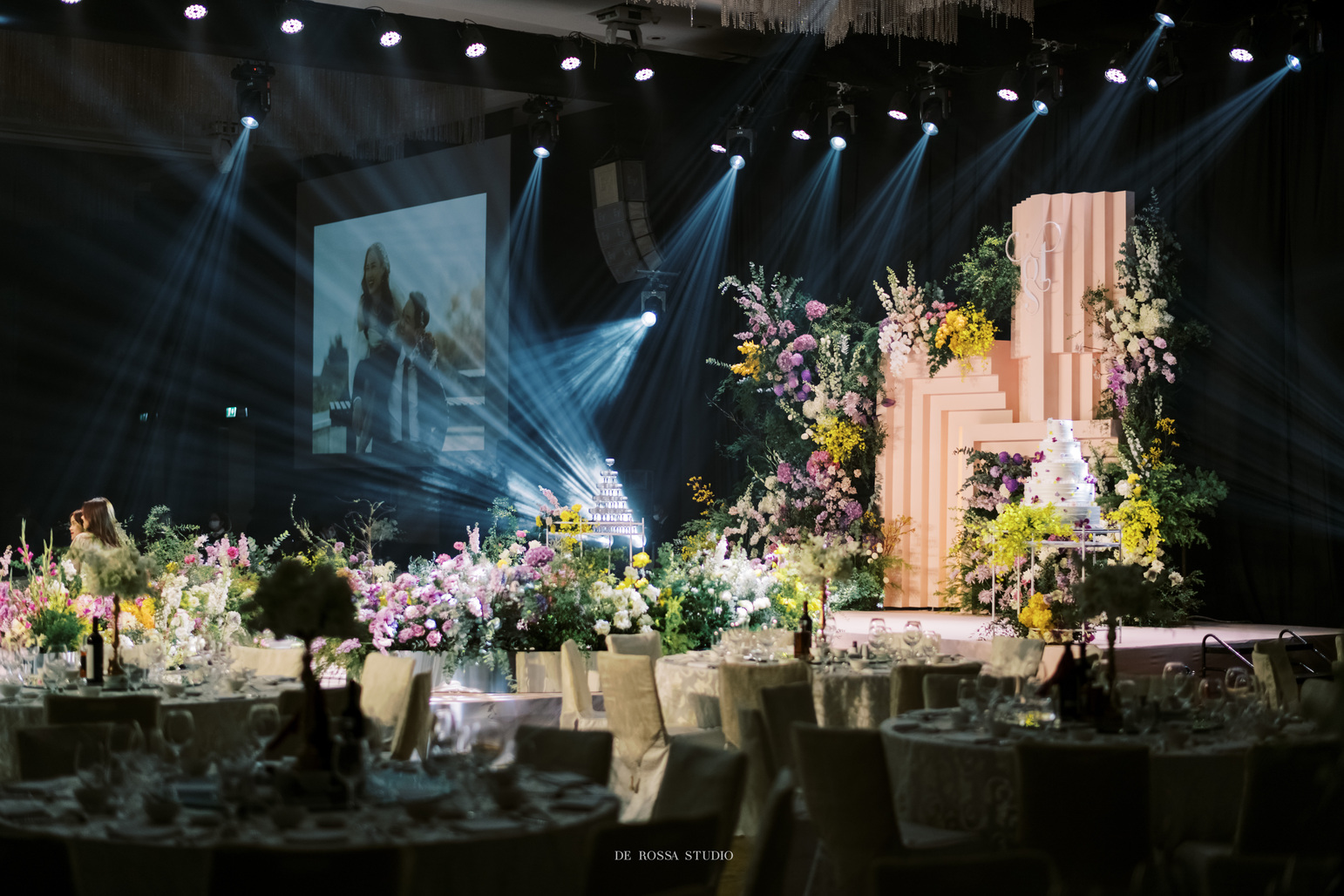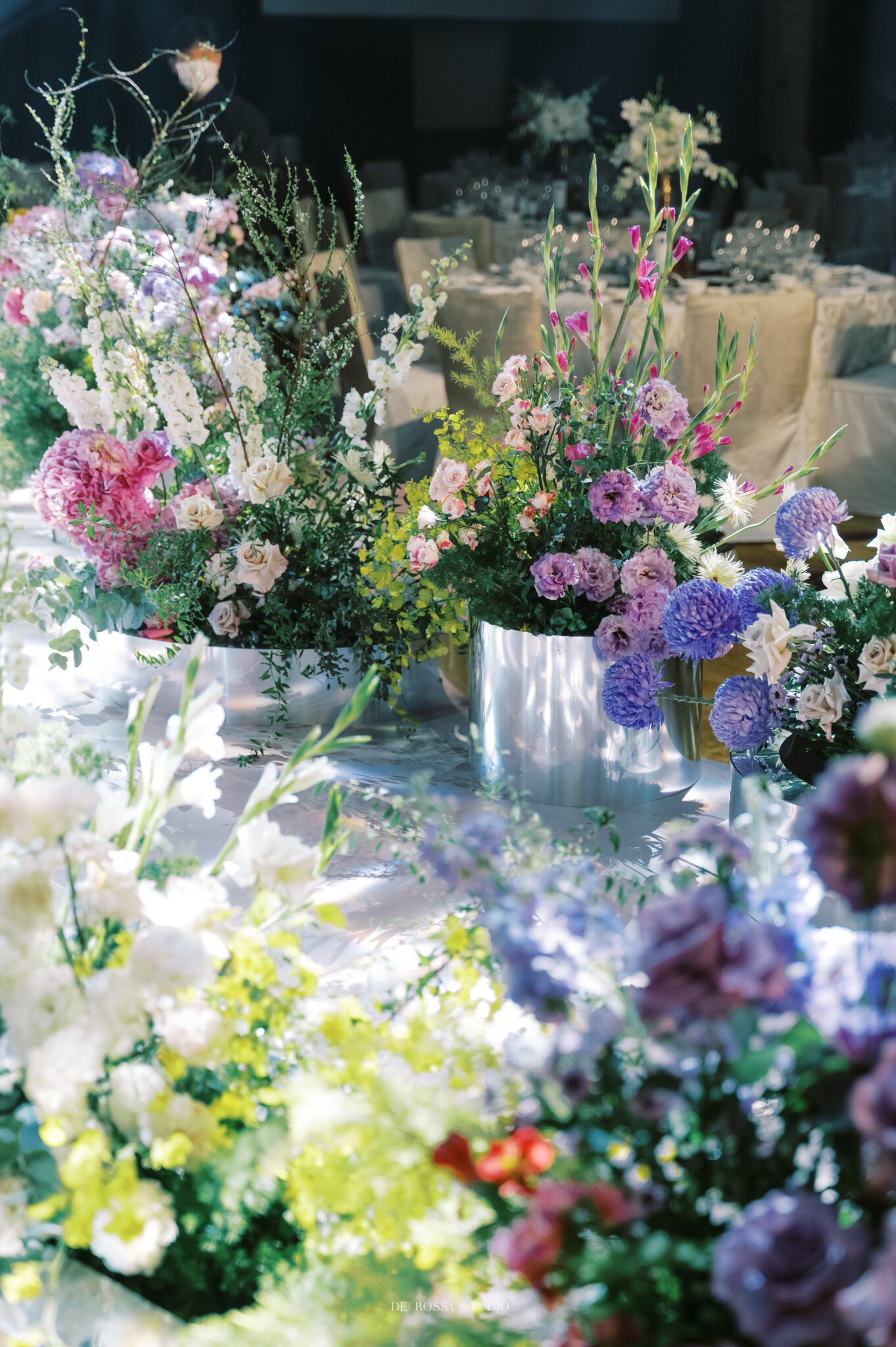 Positive, sweet and family-oriented – these are the things we could feel from the bride Thanh. She was like the Sun to all the beautiful flowers in this colorful ballroom wedding.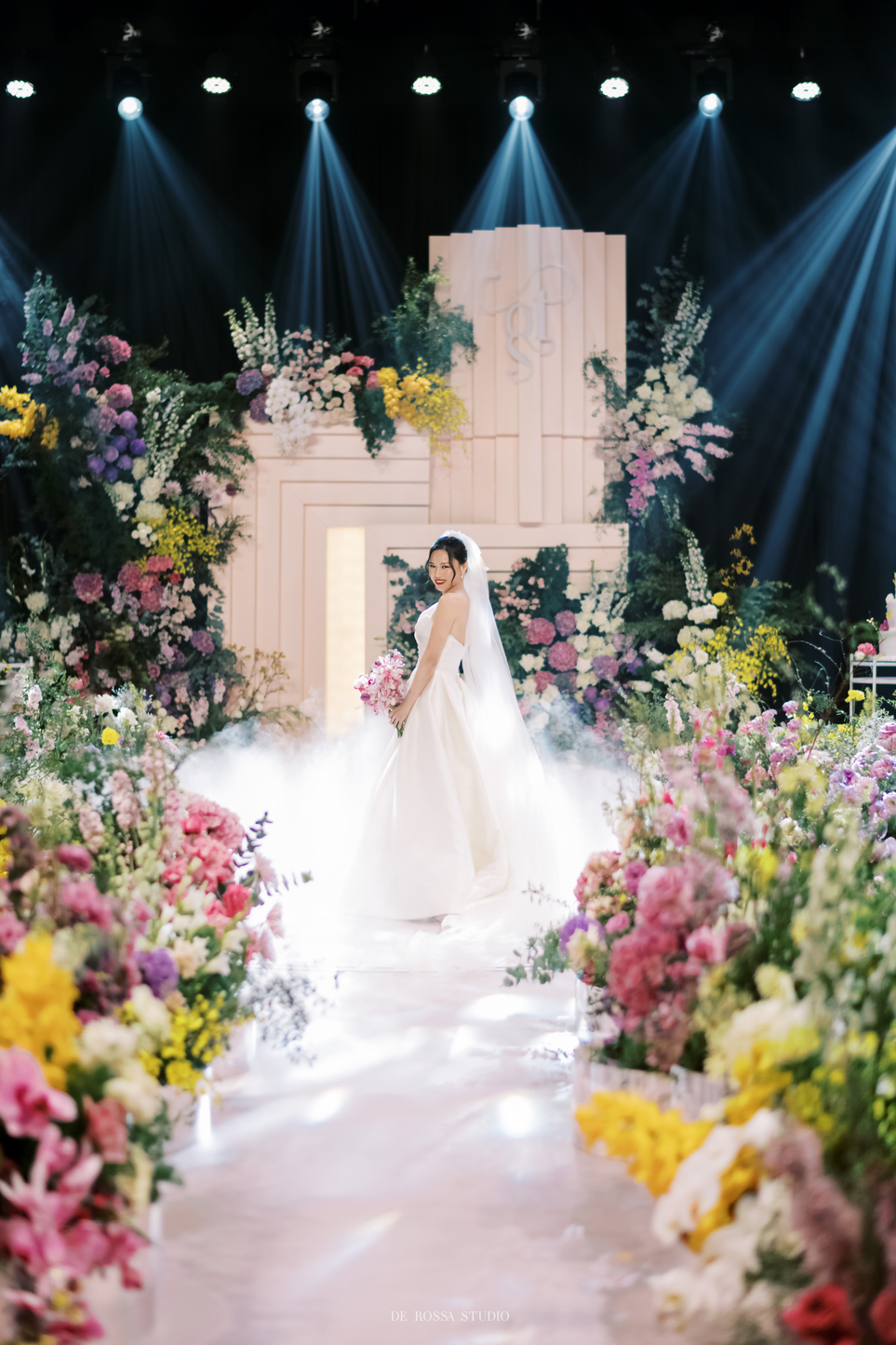 The bride Thanh shedded tears when she saw the wedding decor setup for the first time. It was truly our utmost honor as there is nothing more rewarding to us than seeing the satisfaction of our clients with our work. Watch that precious moment here.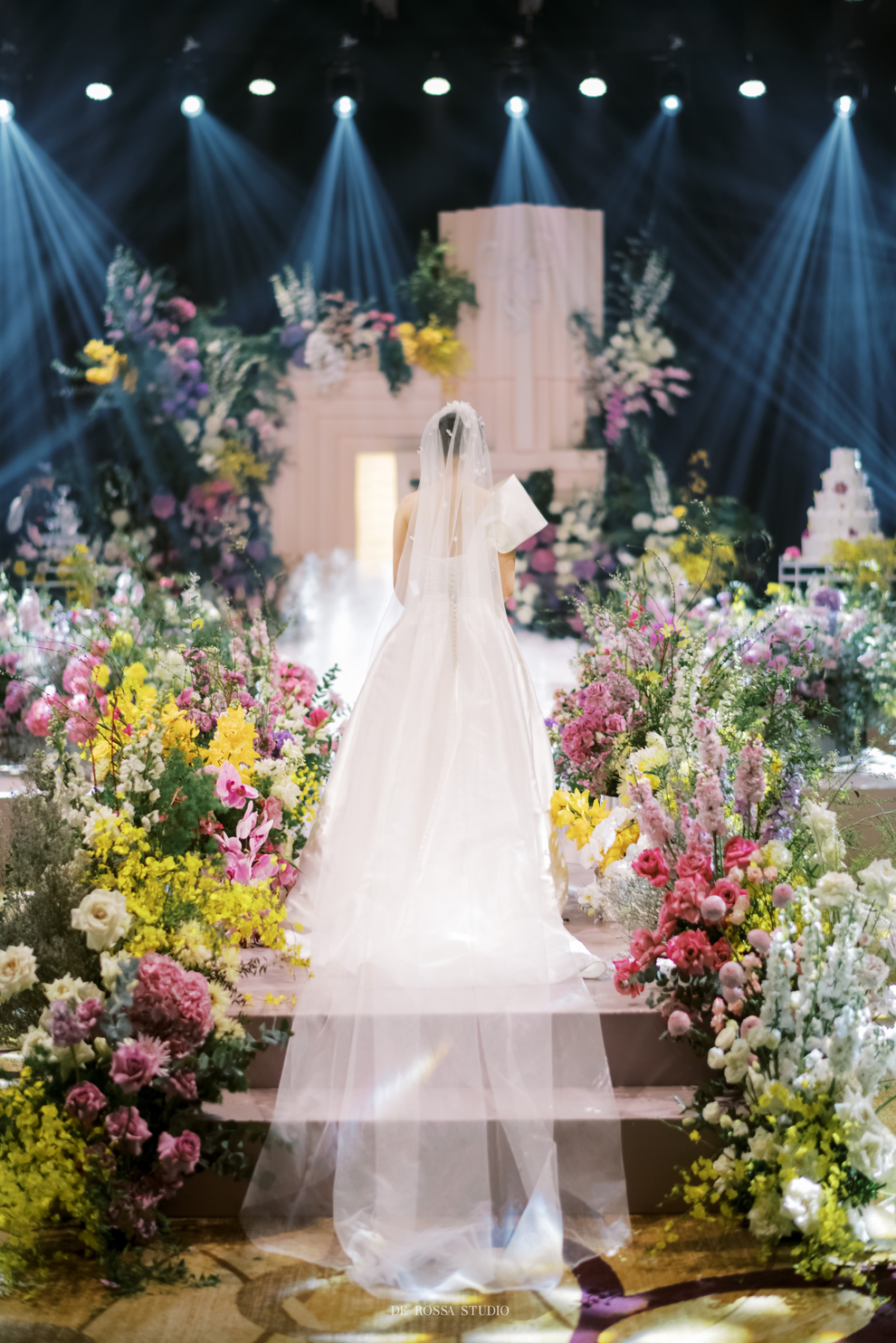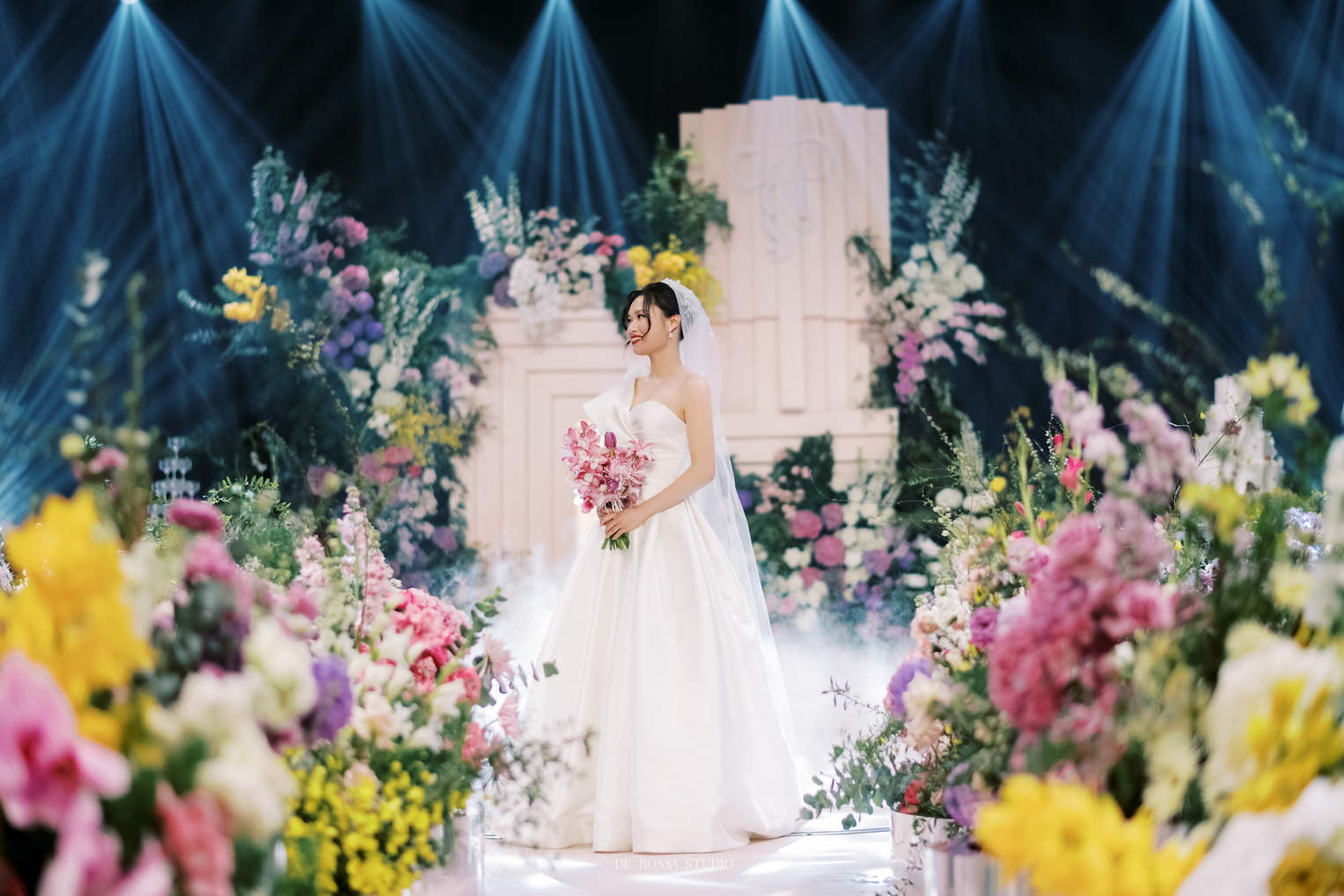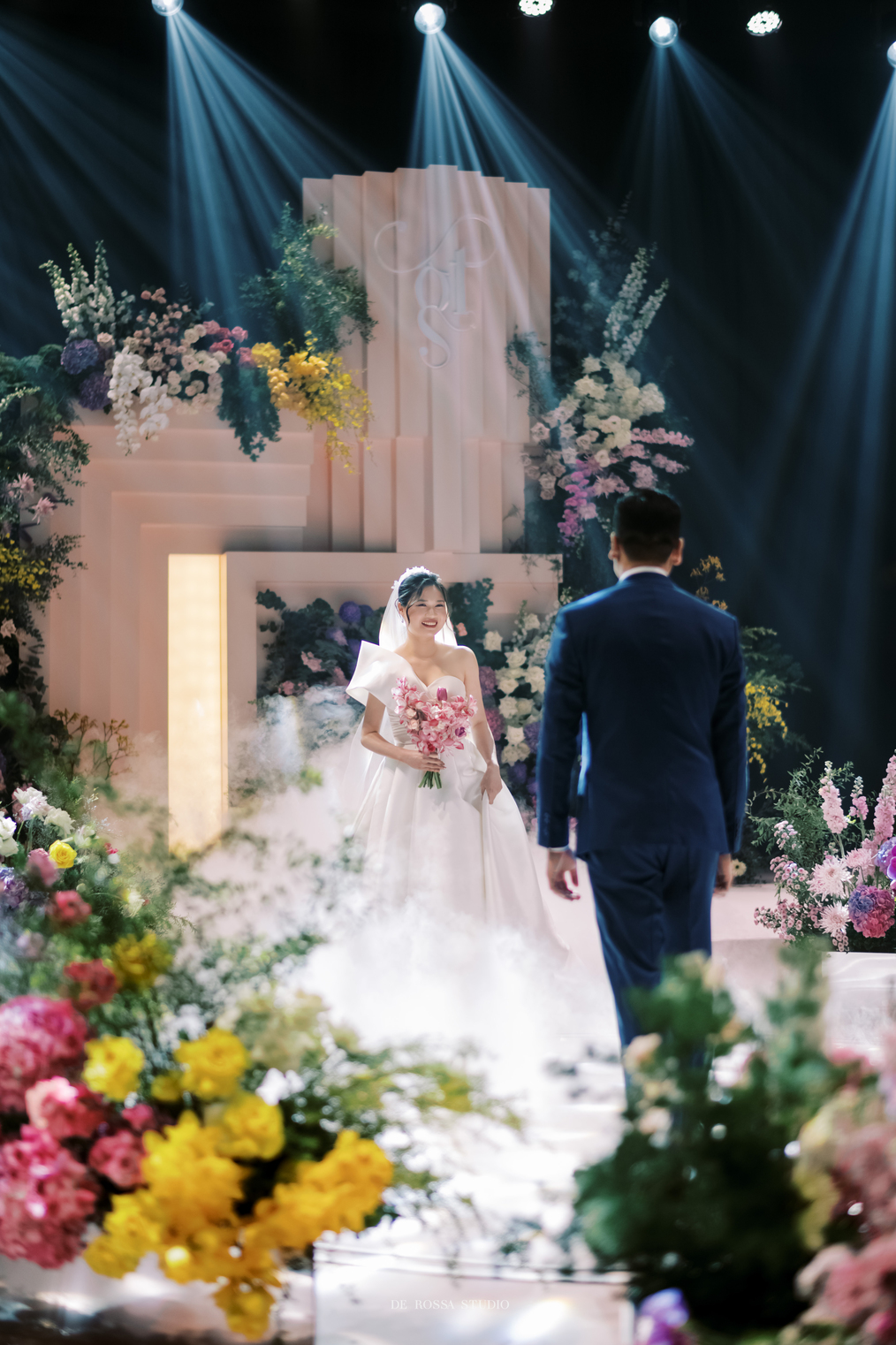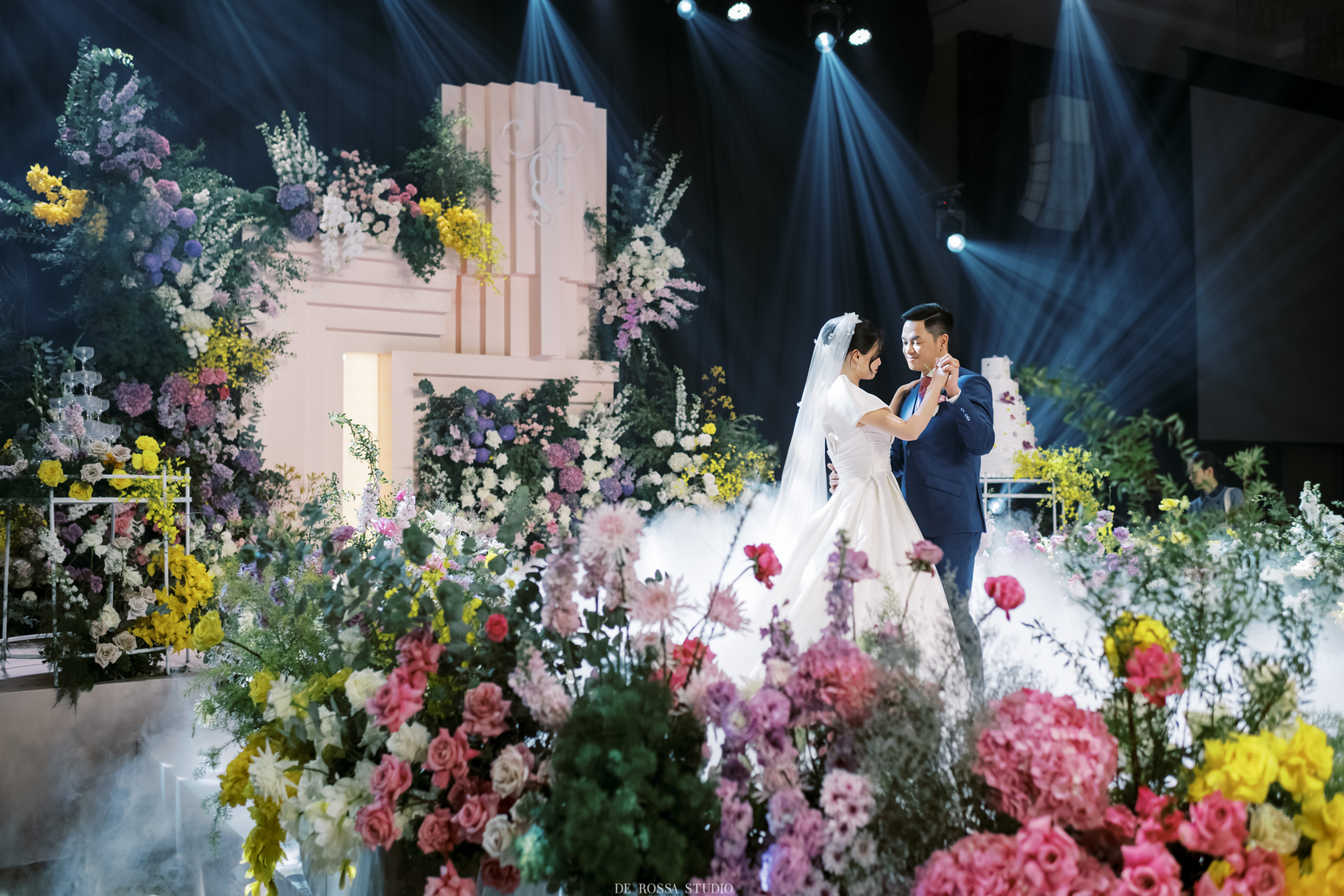 Everything about this wedding was an appreciation to the values of family and traditions. More than a meaningful ceremony for the couple, it was a cherished day when the two families and their loved ones could gather, share the wonderful memories and take the photos with all their relatives.