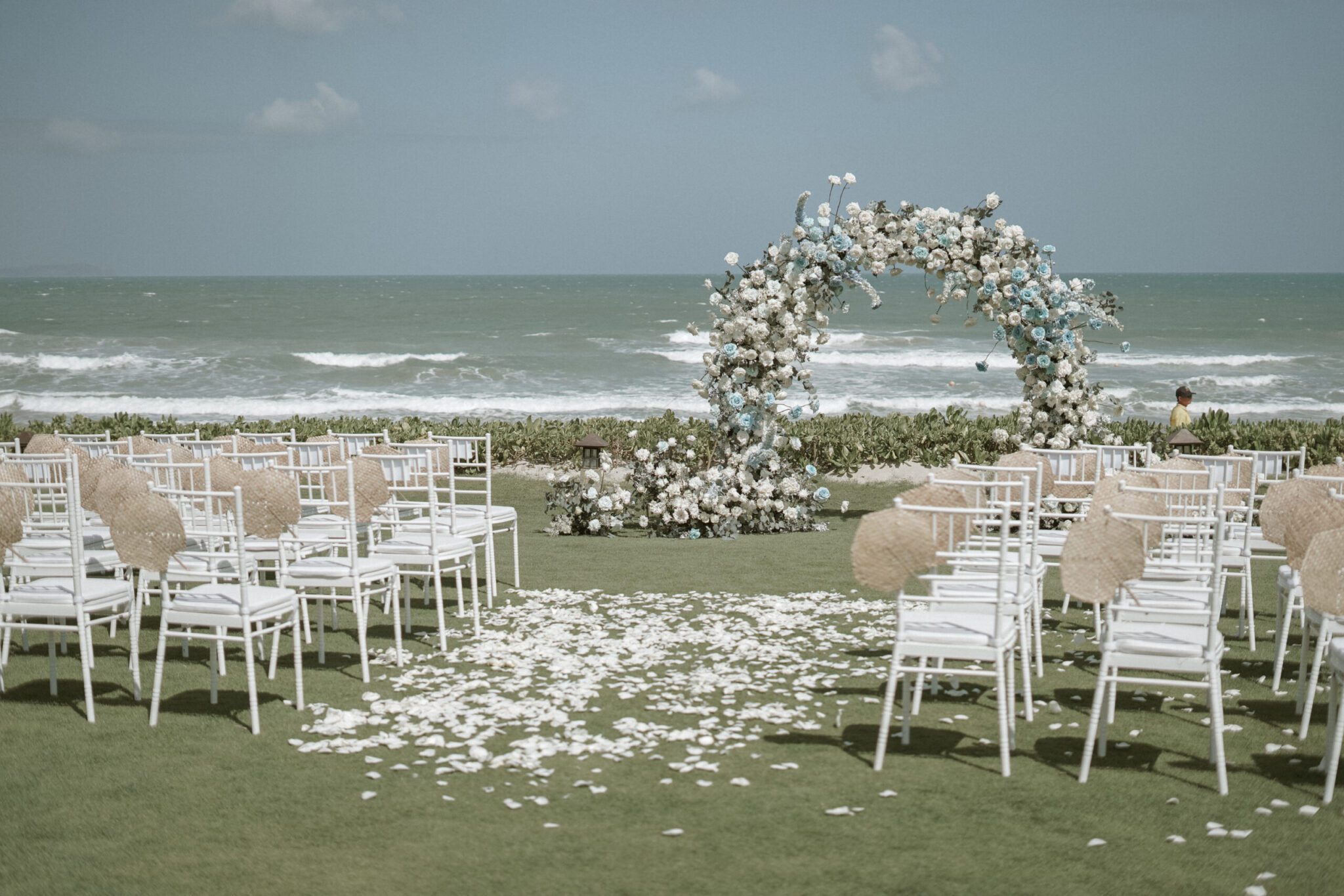 Christine and Andrew's wedding day was windy but the clear sky and pleasant weather seemed to grant the couple's wish for a beautiful beach wedding in Nha Trang.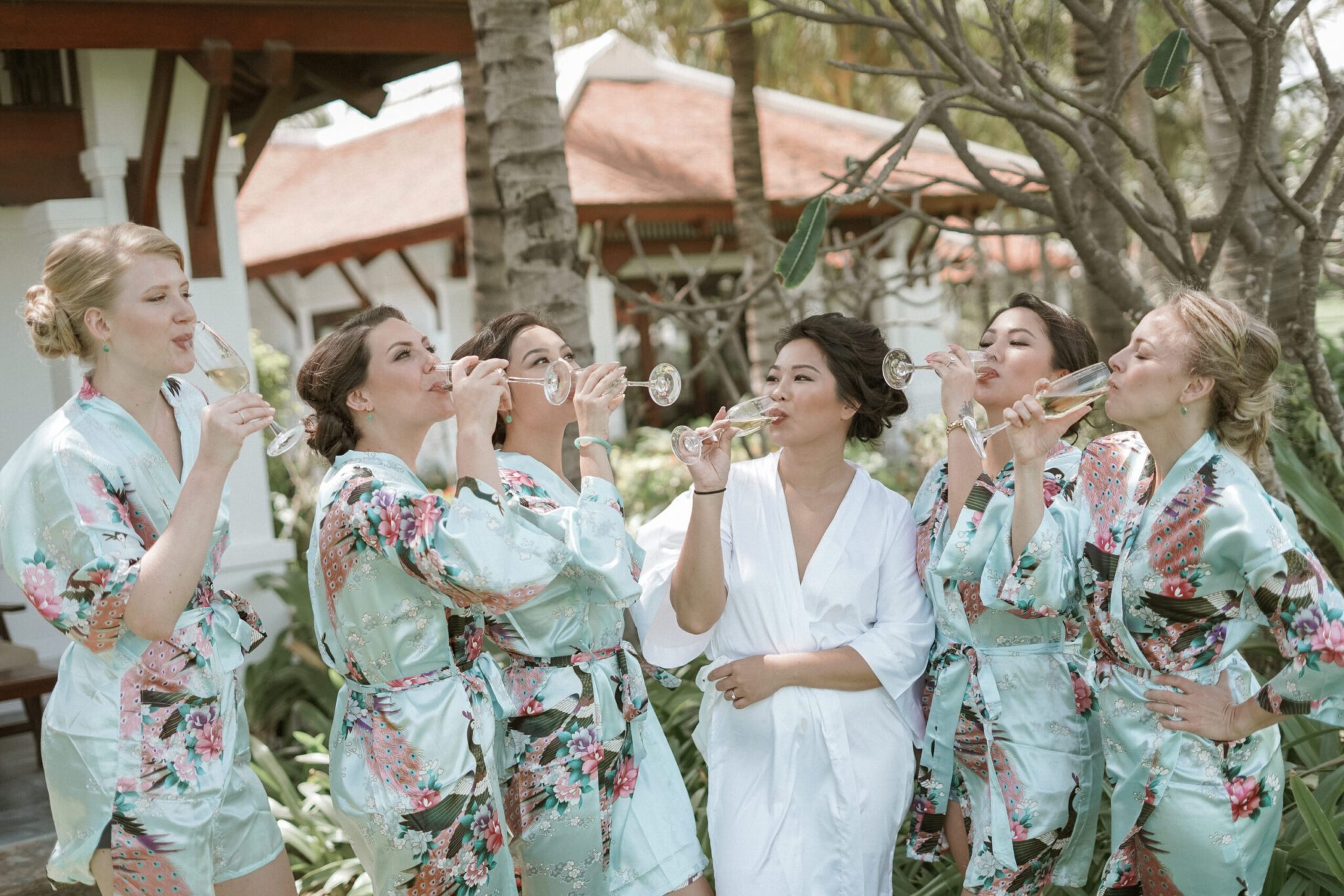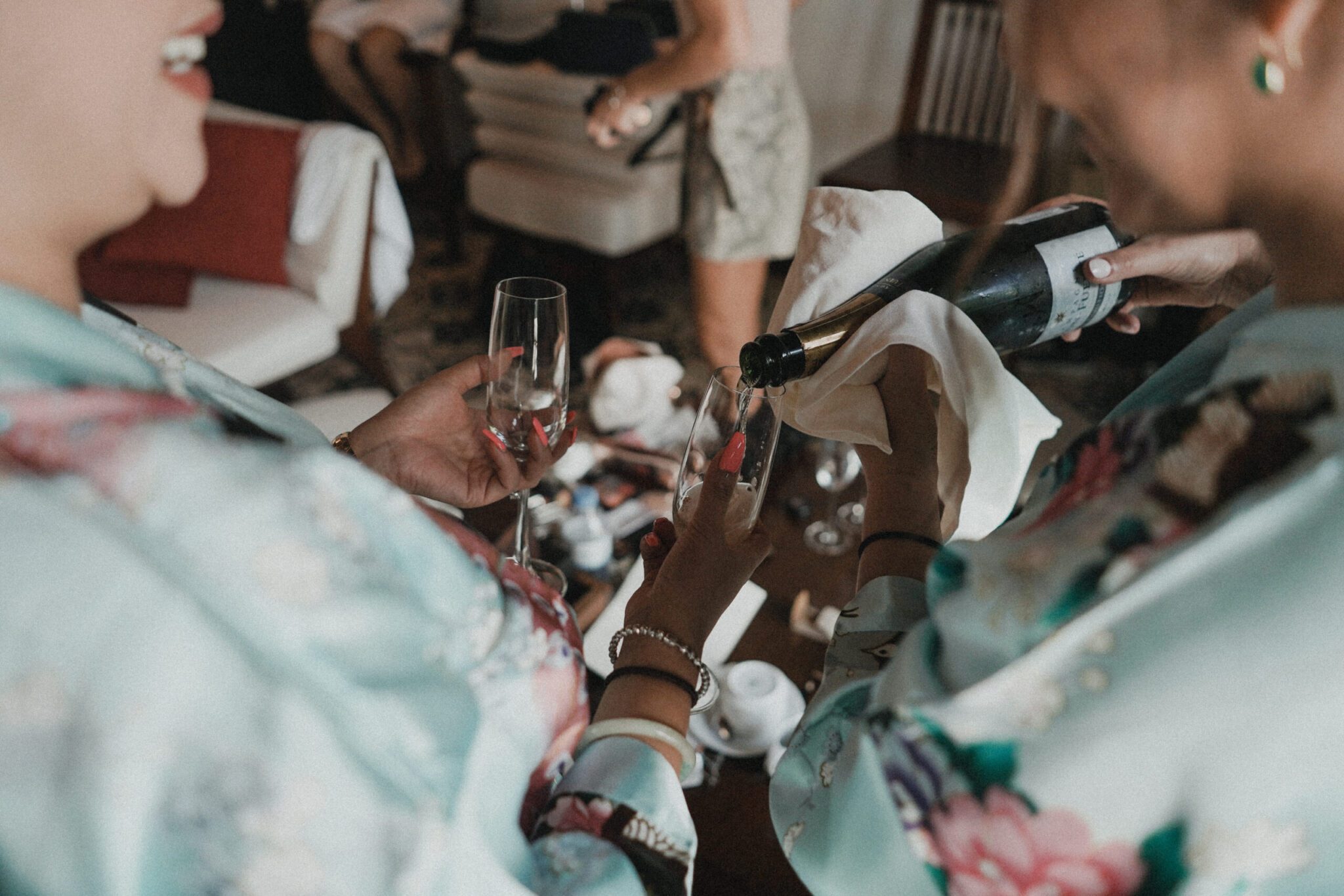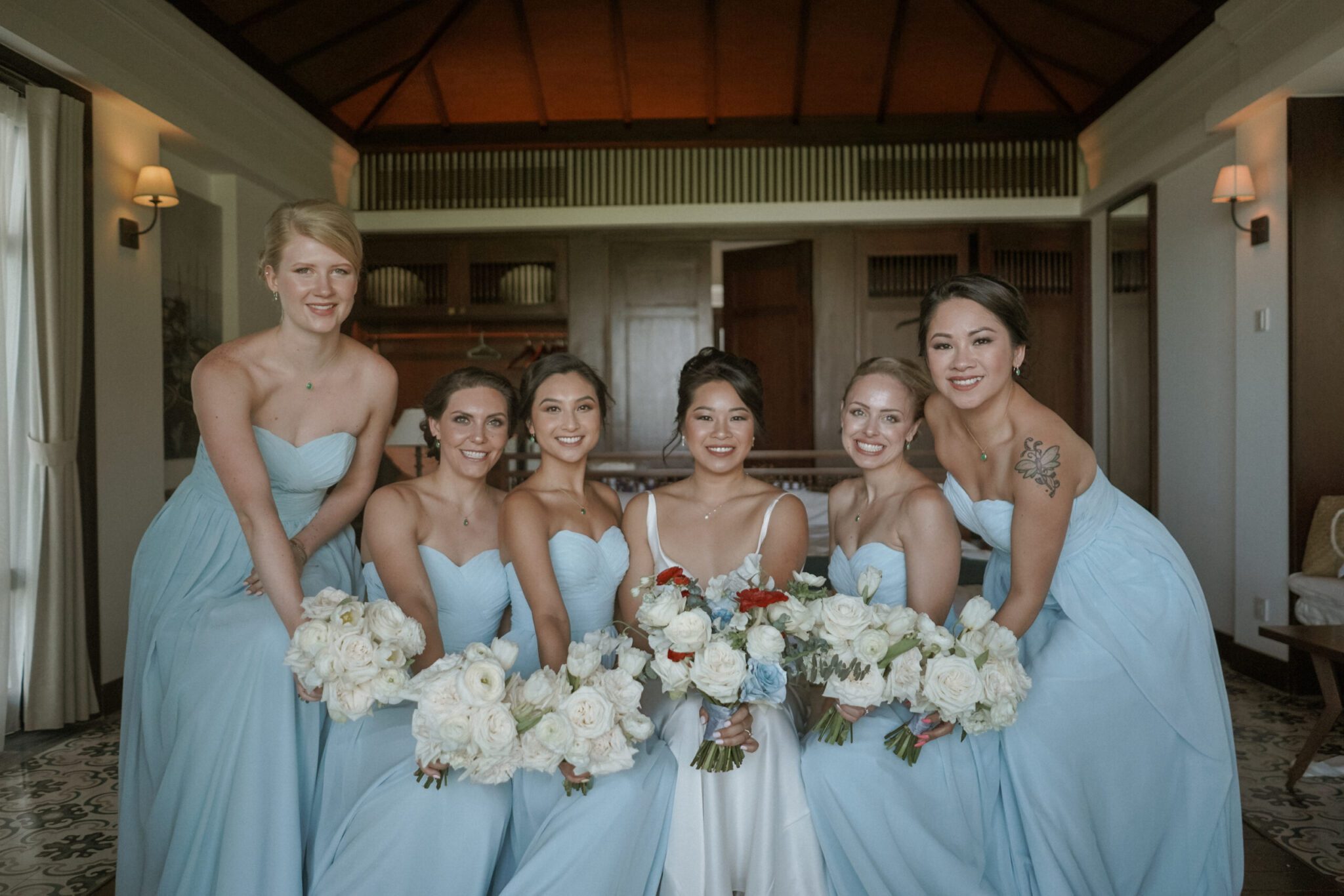 While Christine was getting ready and sipping champagne with her best friends, Andrew had his hair cut right before the ceremonious moment, assisted by his brotherly groomsmen. The radiant atmosphere in preparation for the unity from both rooms was such a memorable moment for everyone present.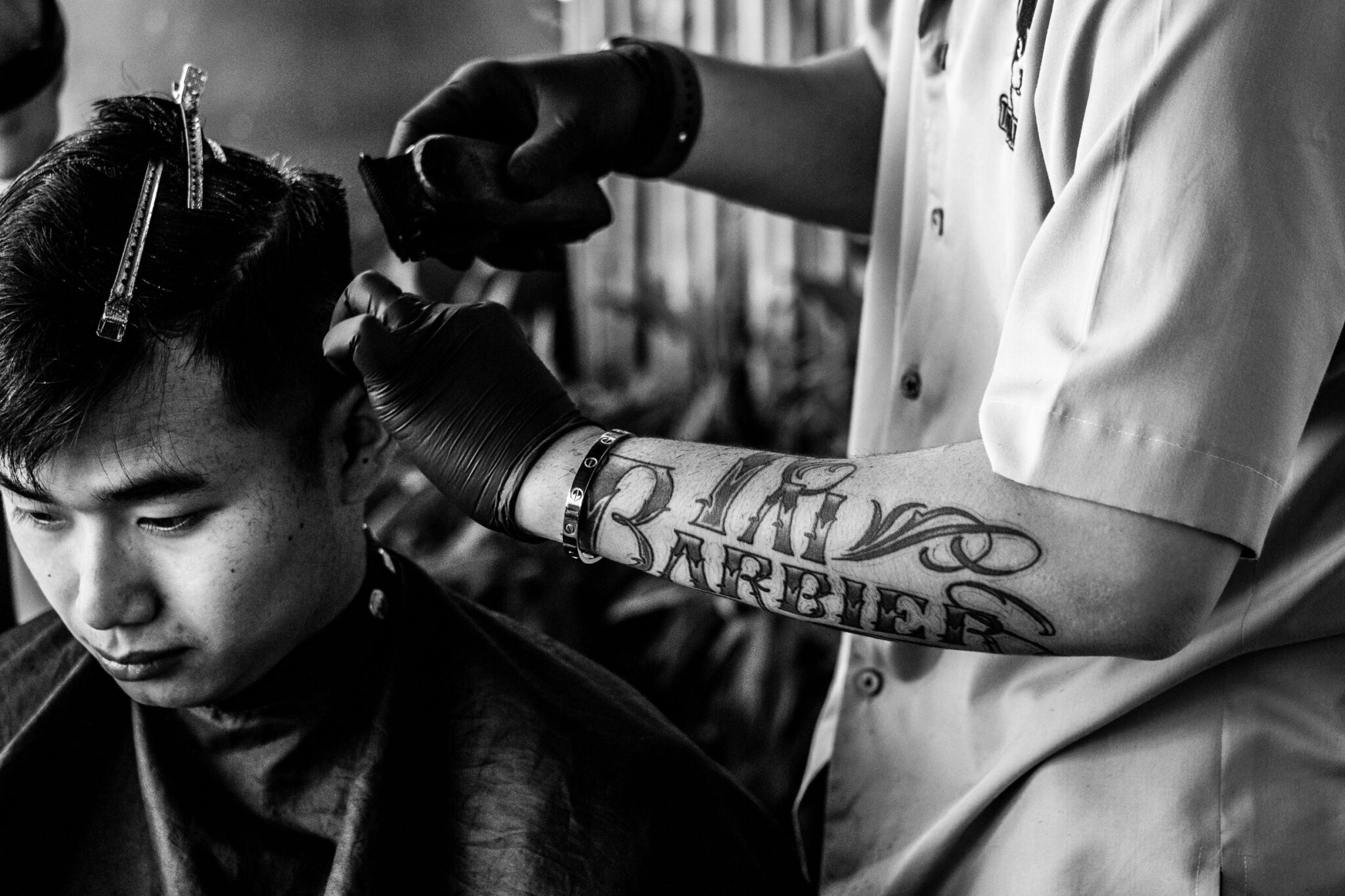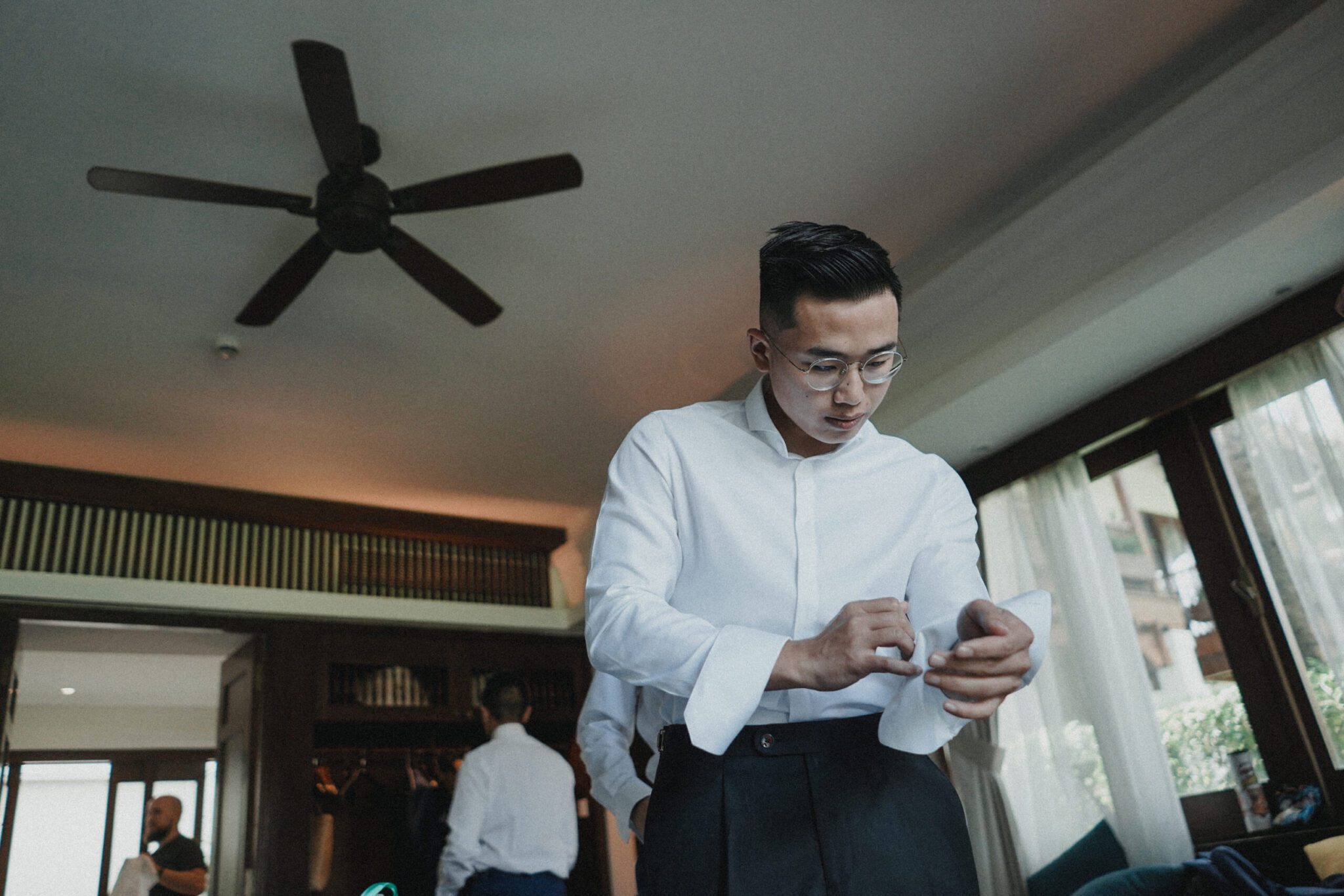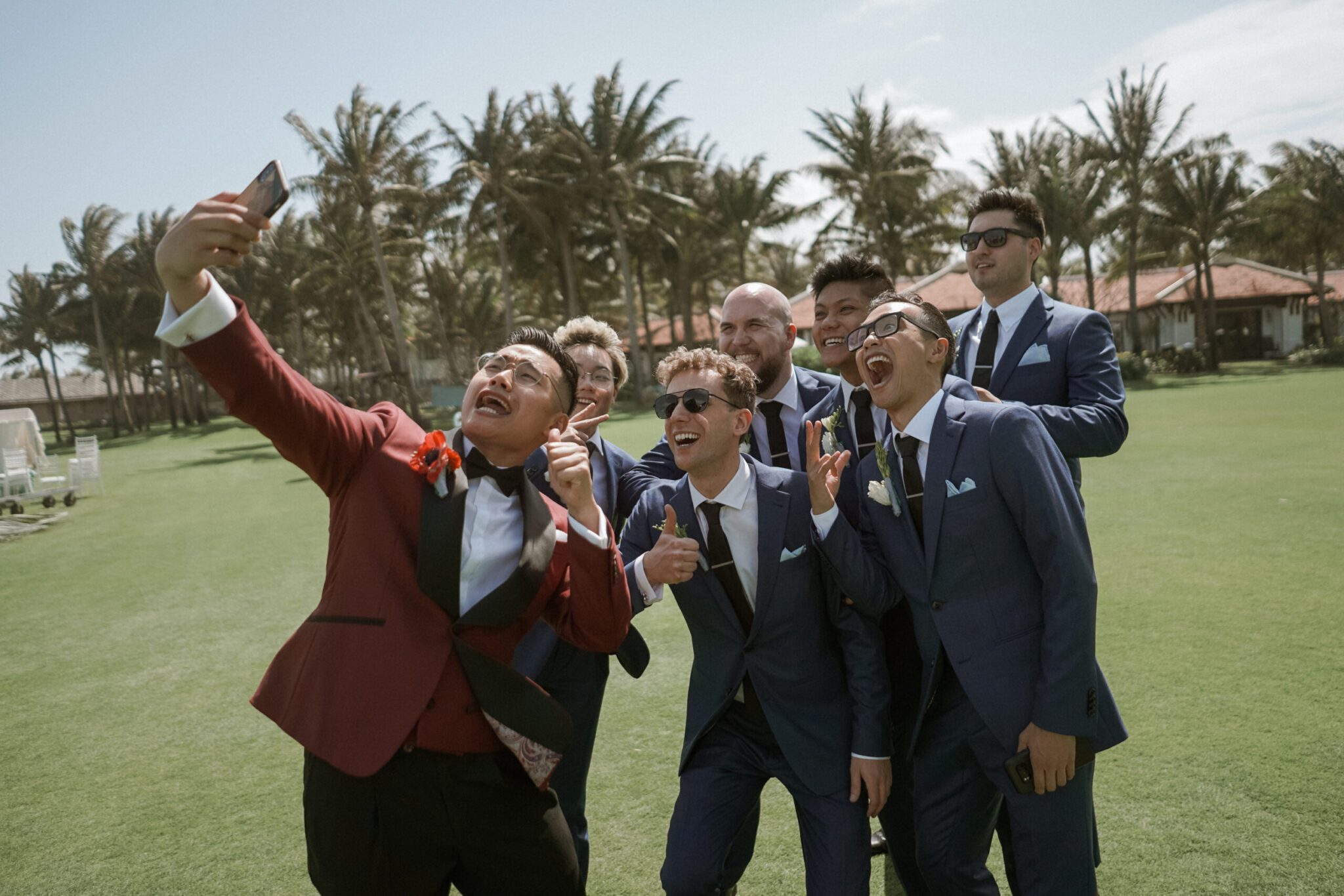 By the vastness of the sea, Christine and Andrew's intimate ceremony began as their loved ones congratulated them on their beautiful new chapter.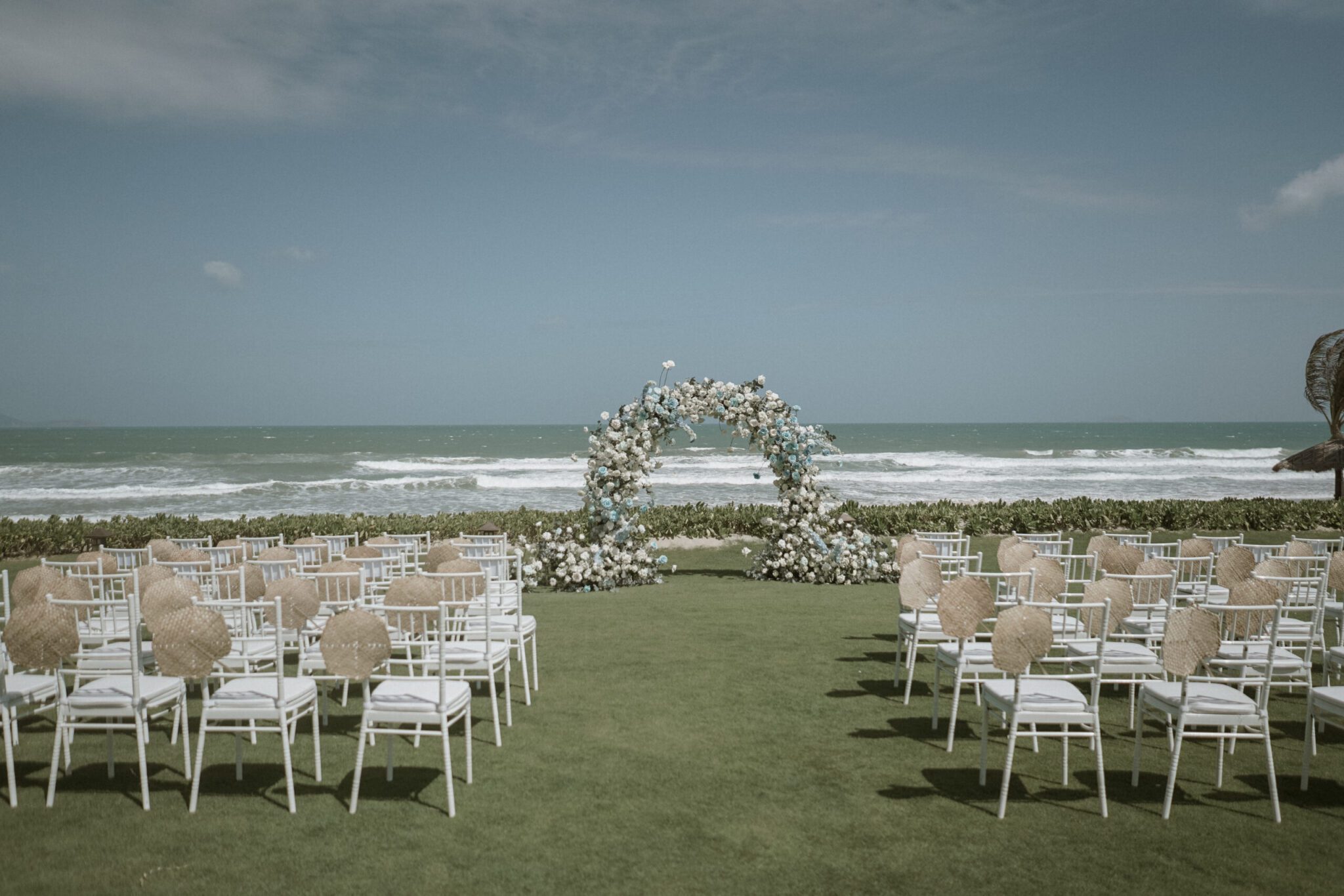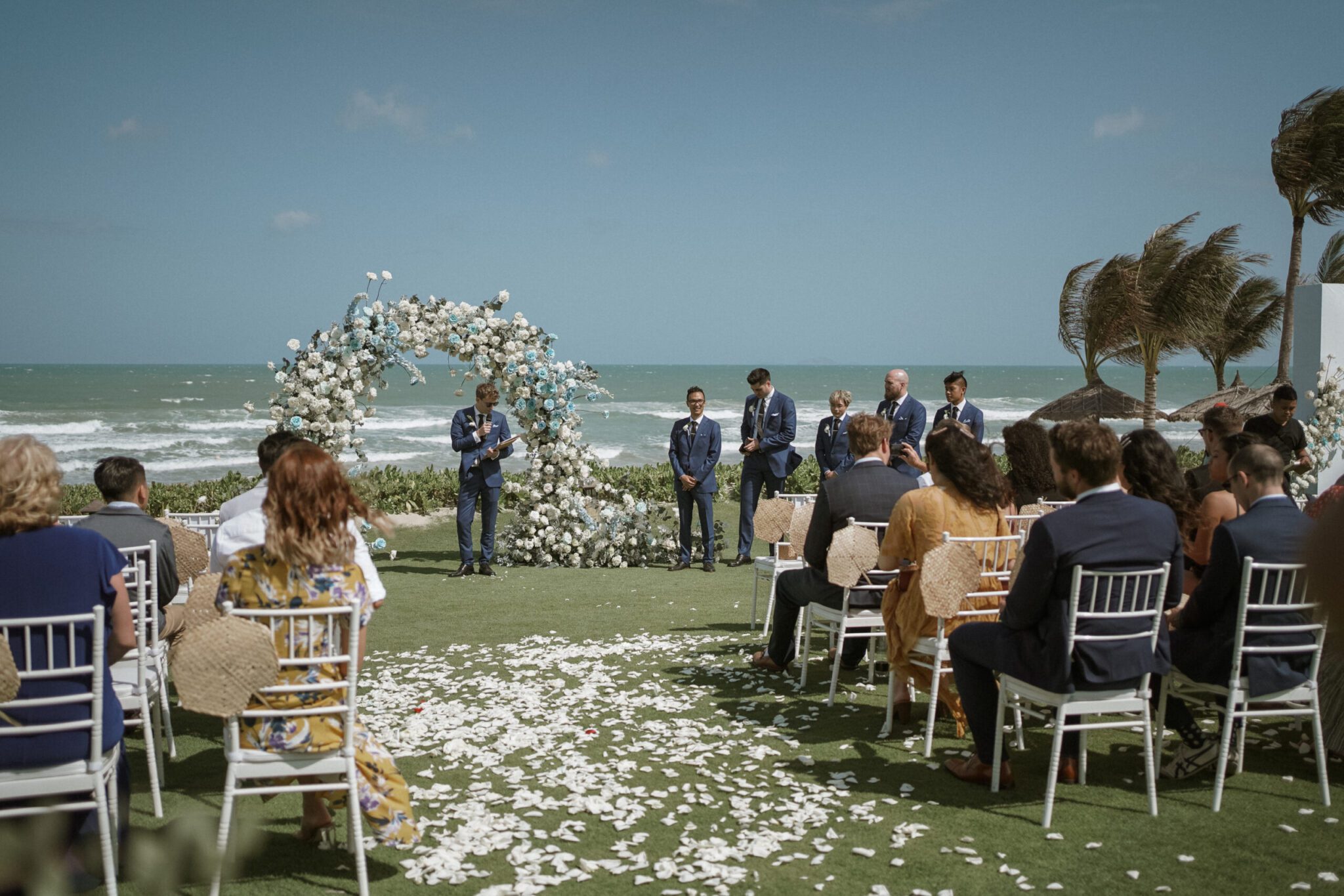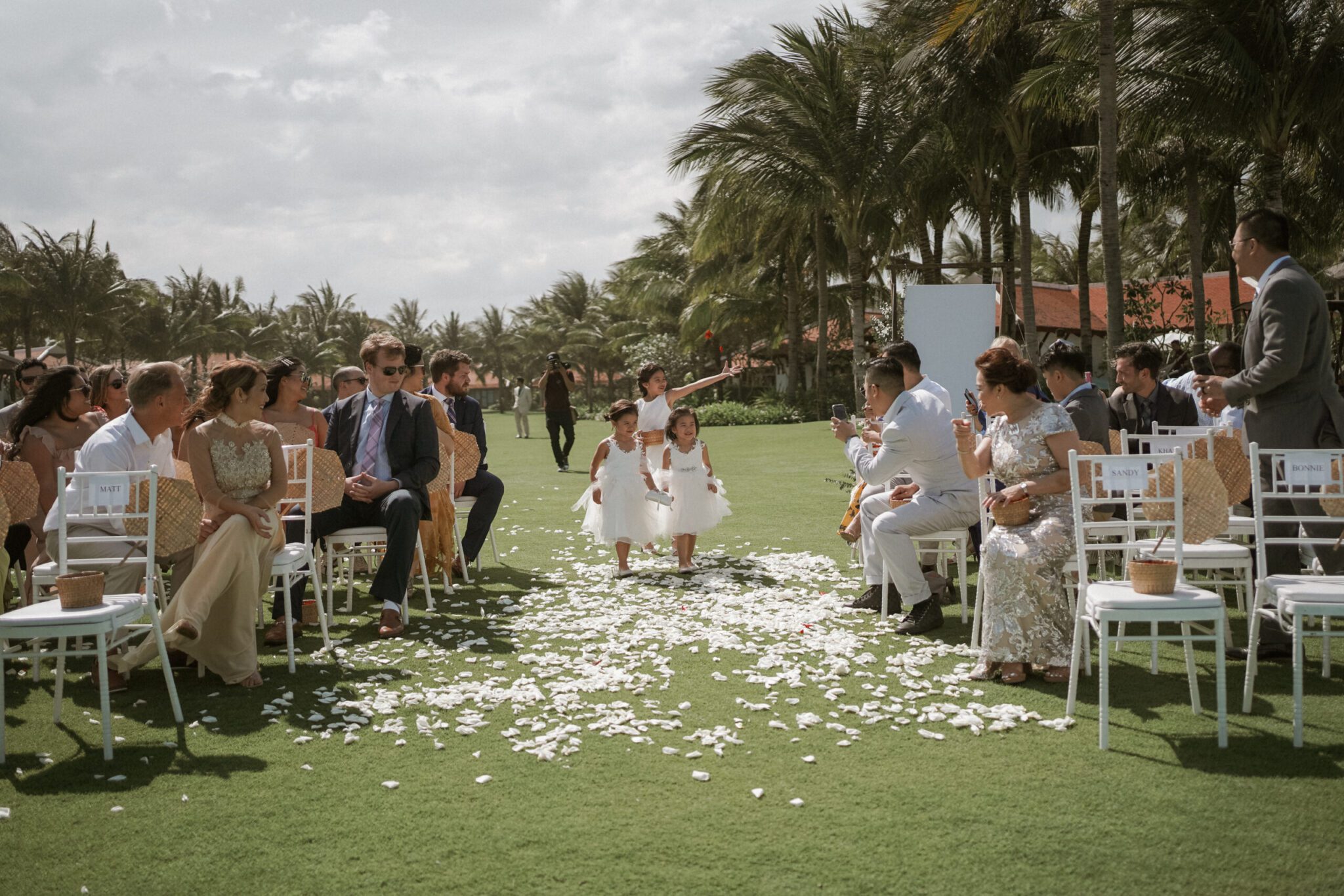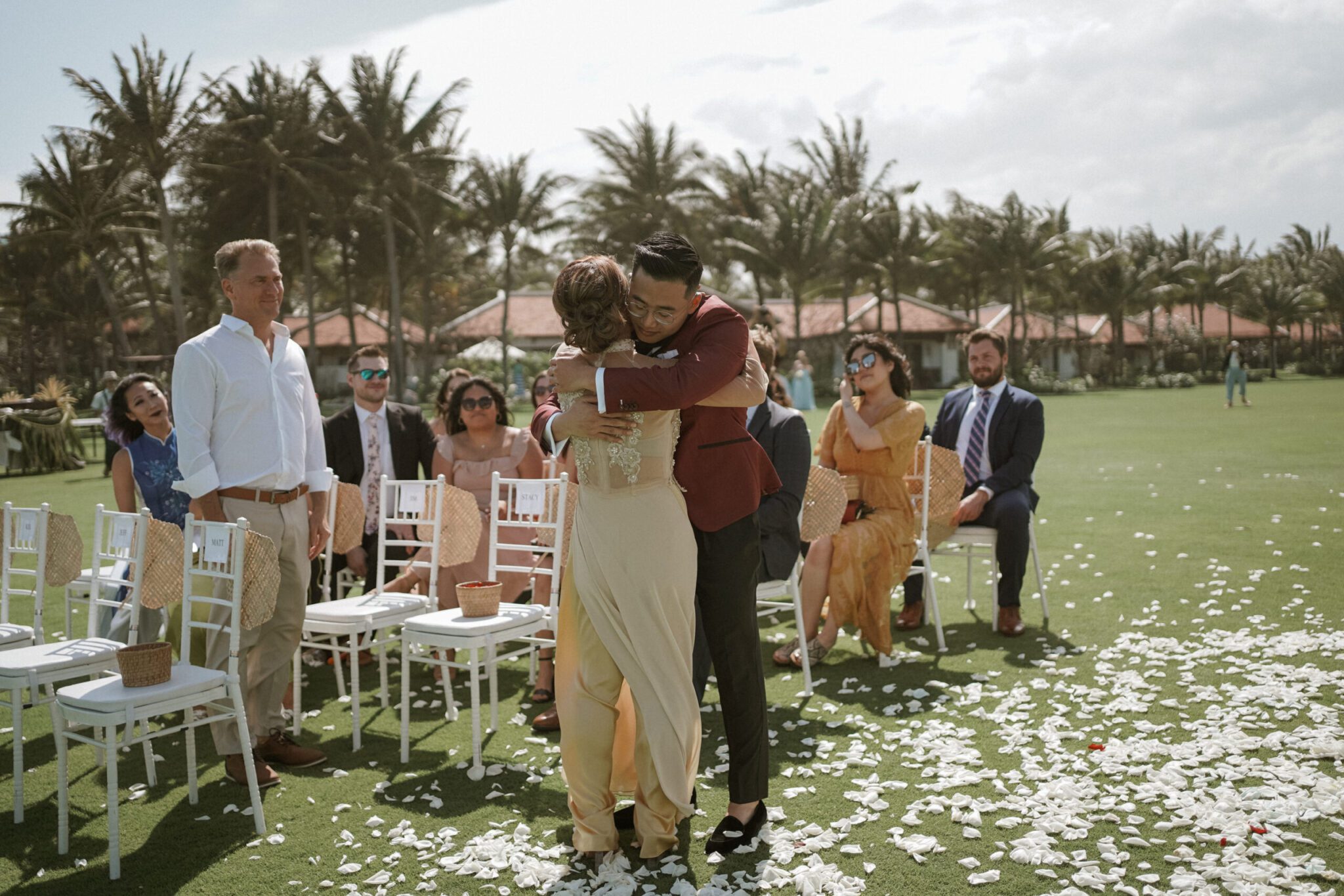 An immaculate celebration was only fitting for them, who had traveled all the way from the U.S to get married in the bride's home country.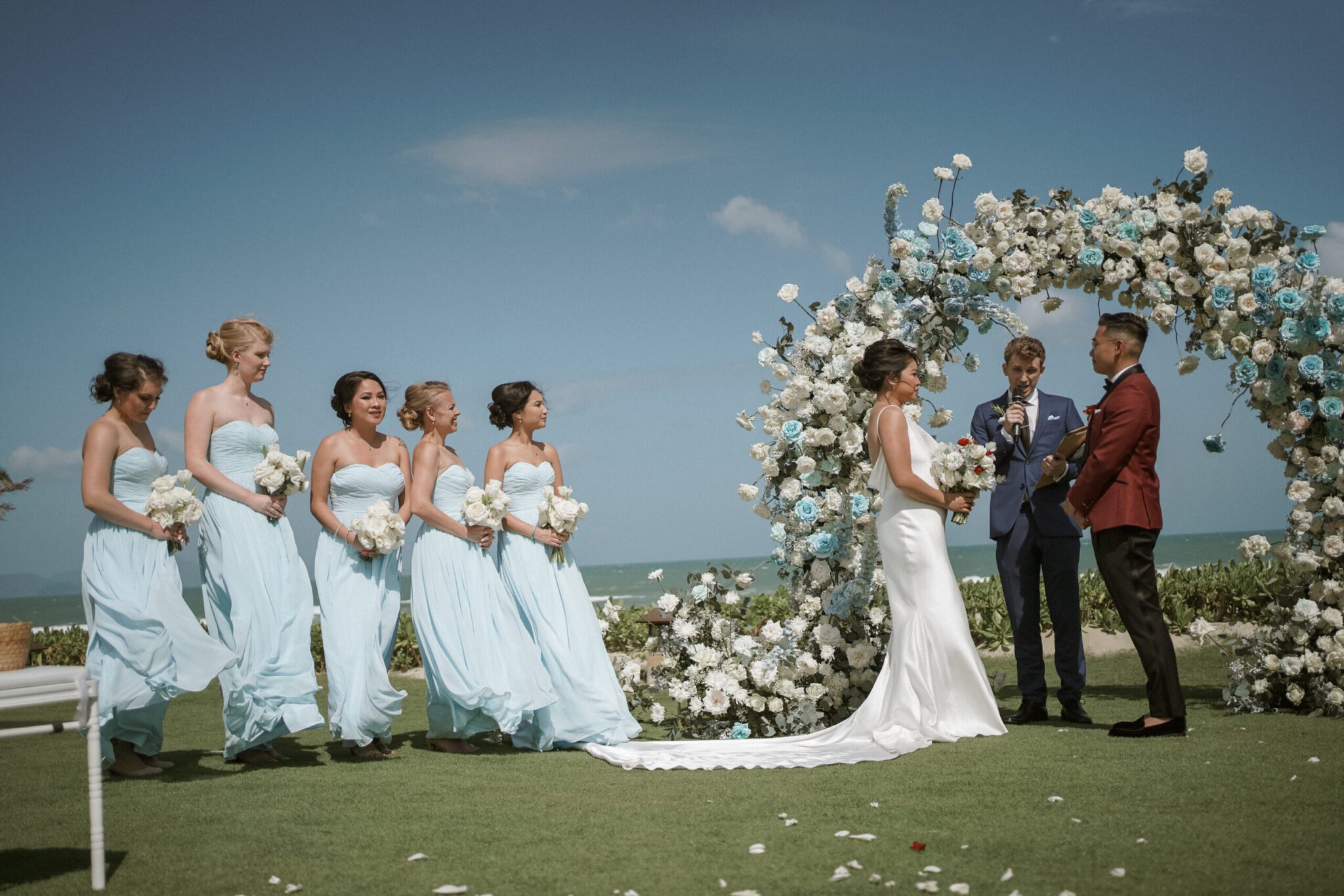 The Wedding Ceremony
For the ceremony, our couple picked the baby blue theme mixed with elegant white, which resonated flawlessly with Nha Trang's azure sky that day.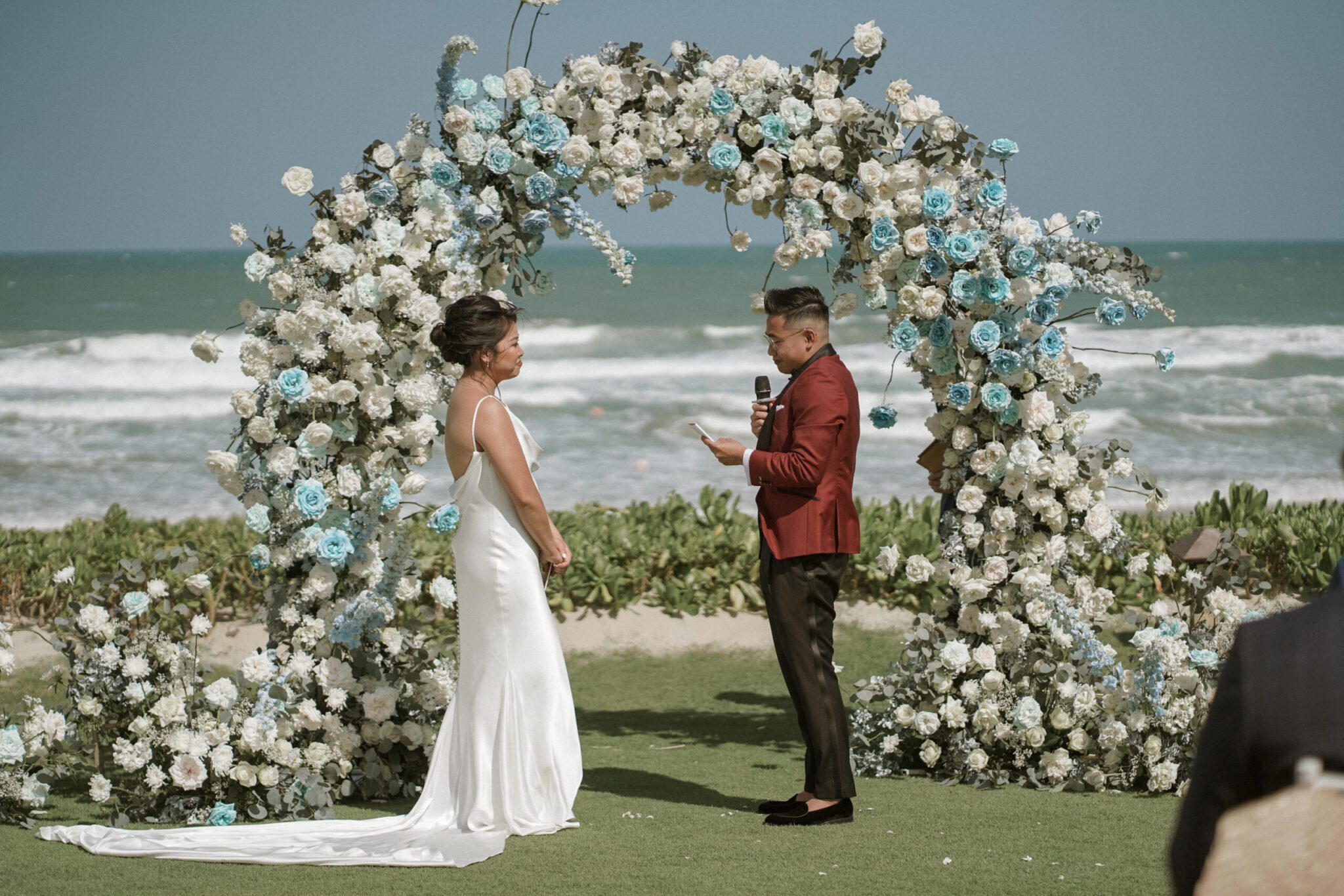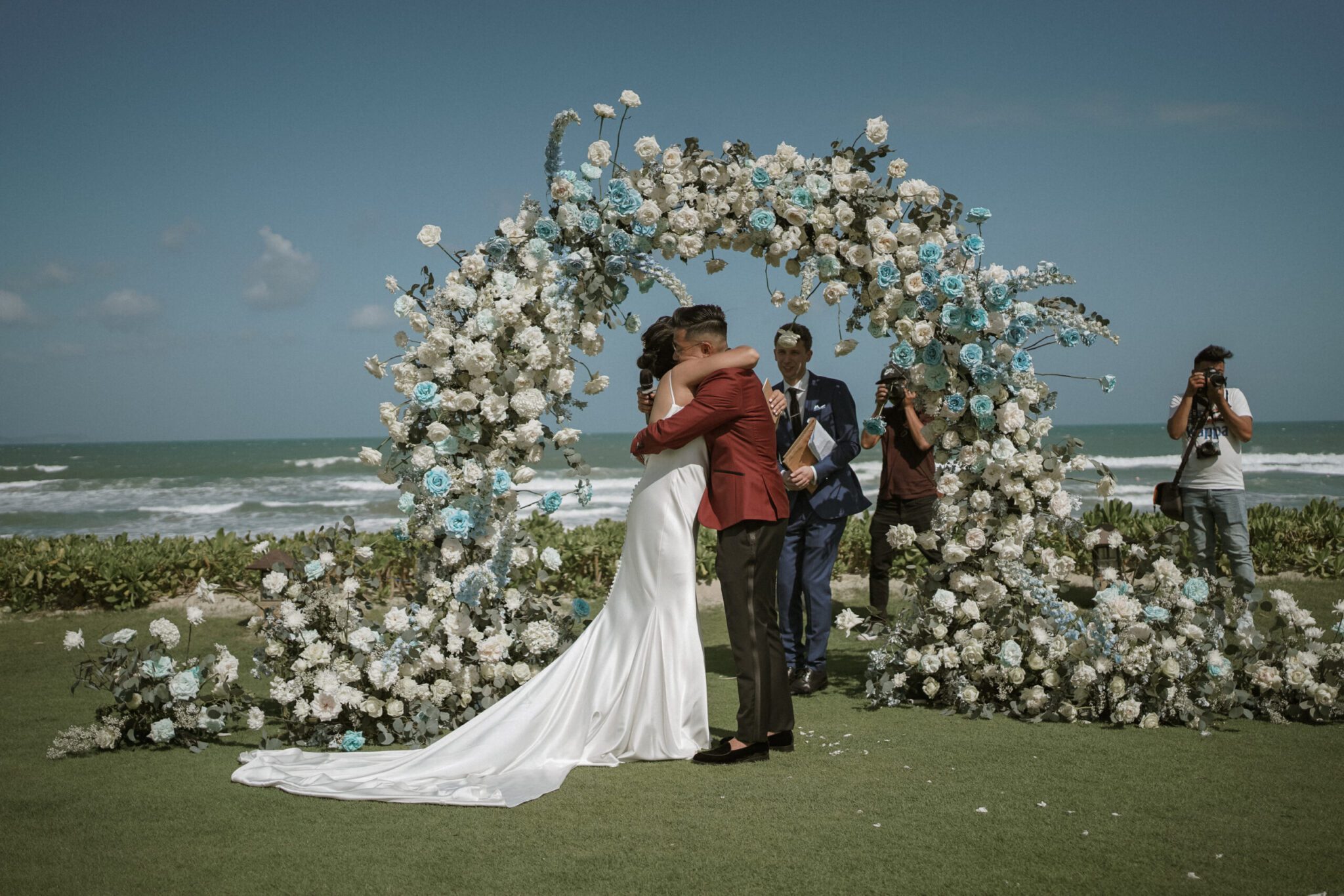 The Walk-out
Among the countless amazing memories, our personal favorite was Christine and Andrew's unique walk-out and dancing to Mariah Carey's "Fantasy".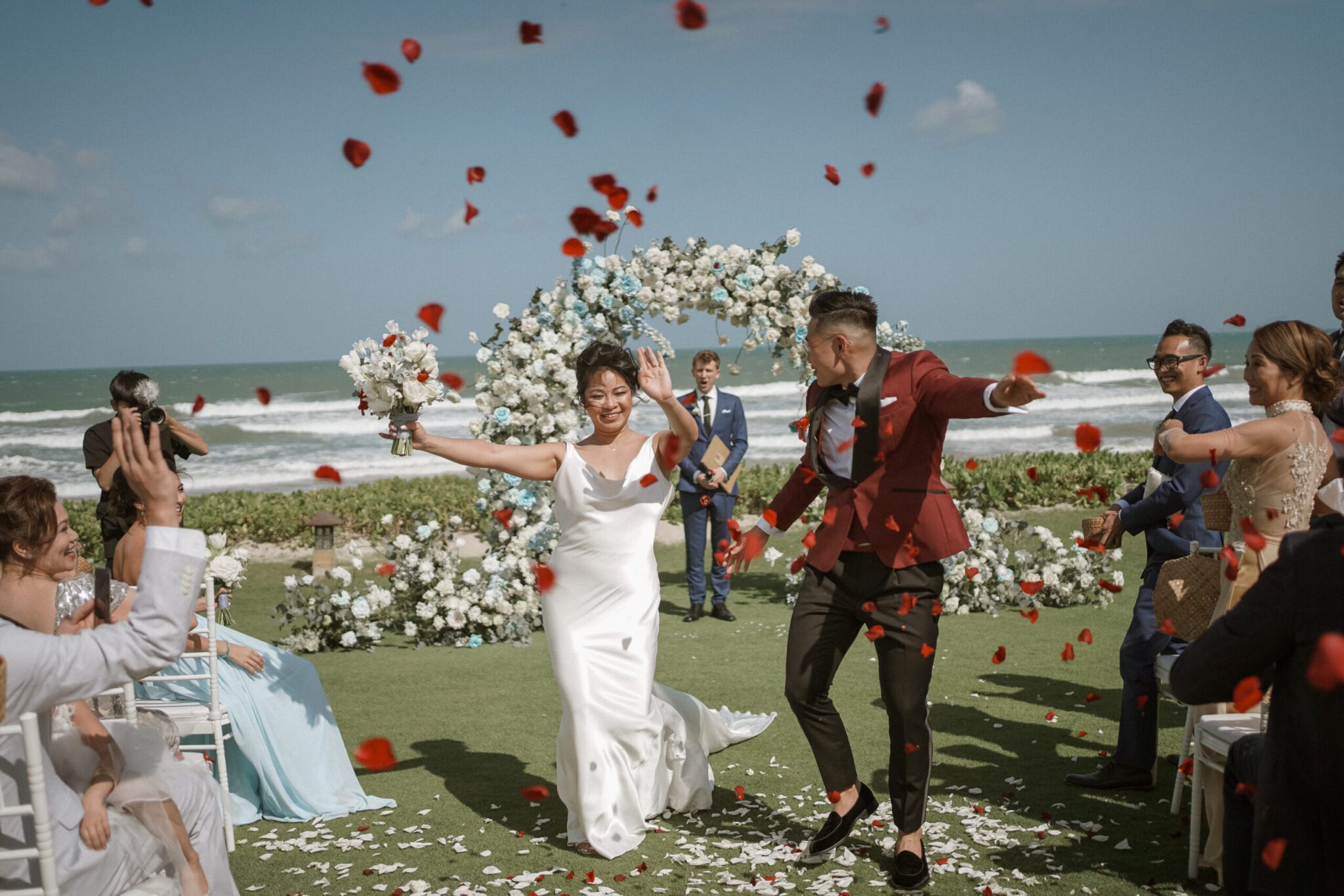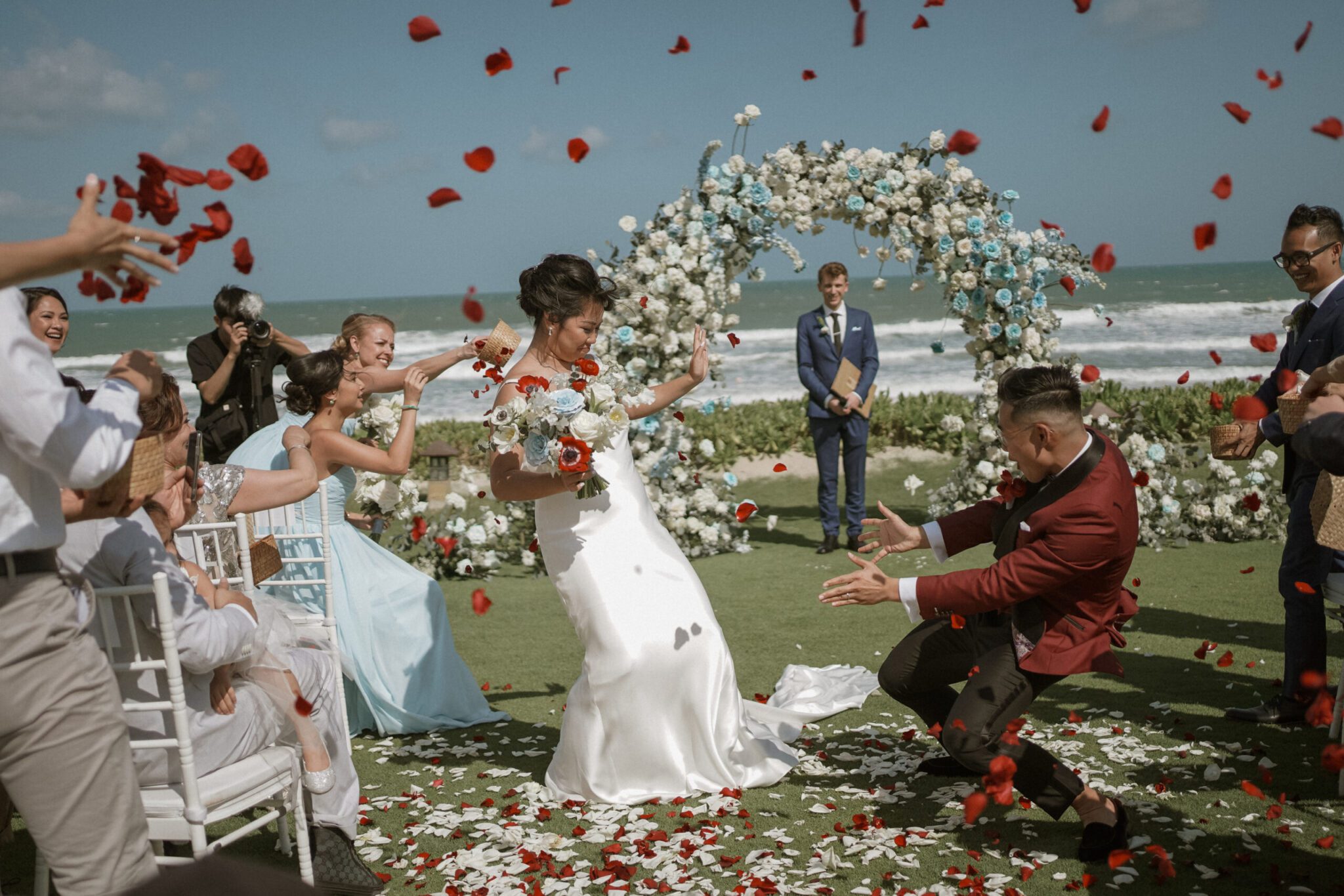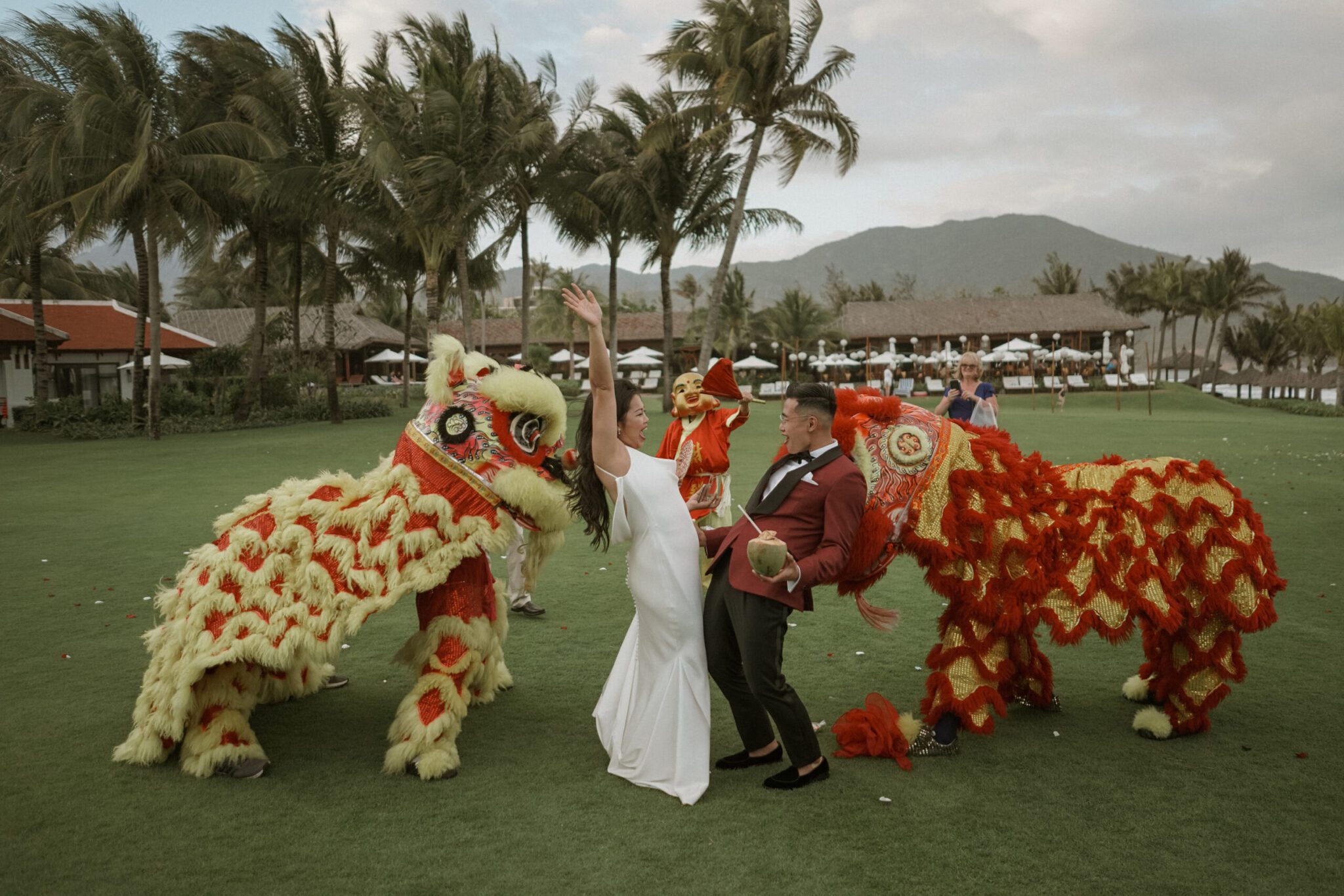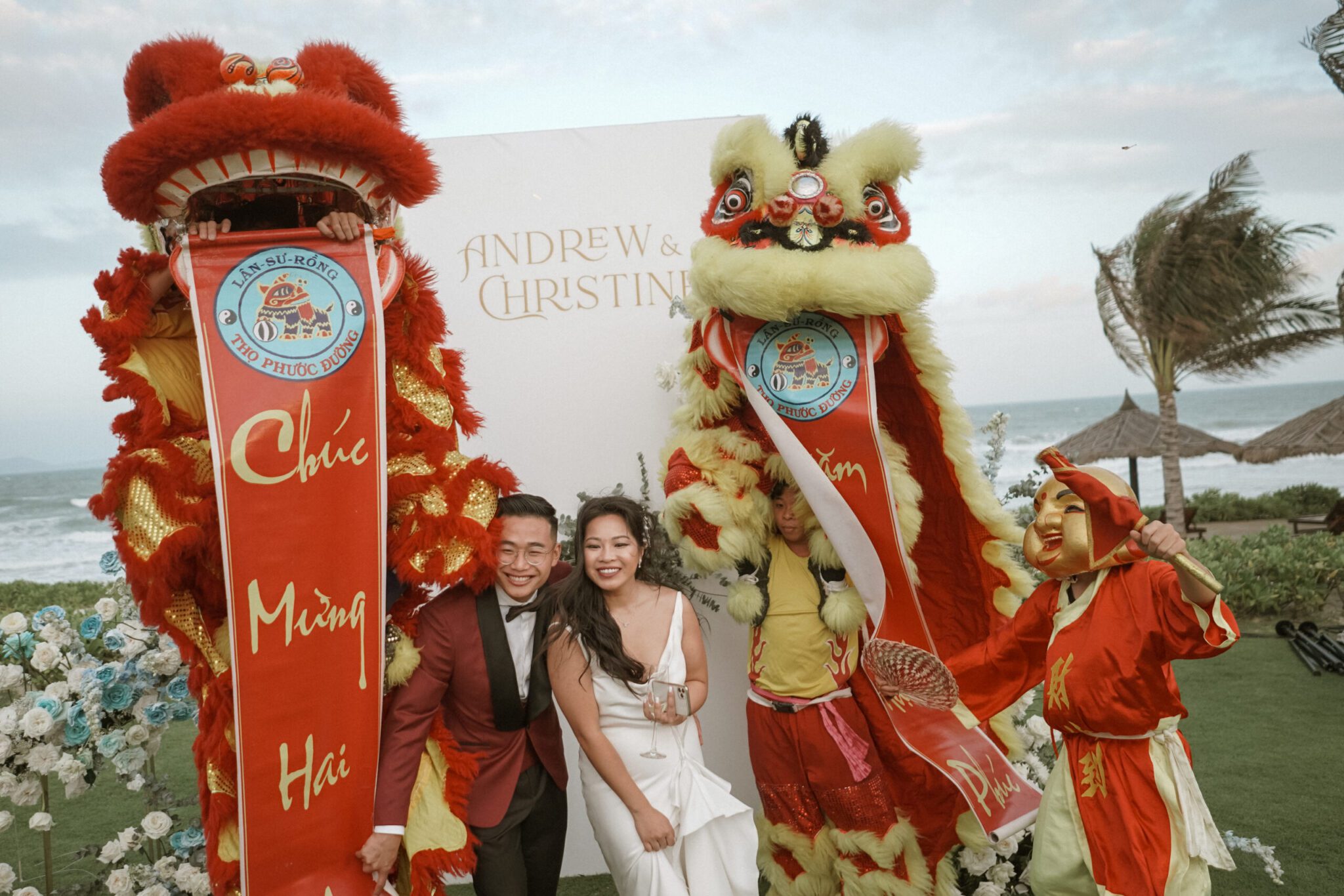 The vibrant energy throughout the ceremony gave the guests a truly wonderful destination wedding by the beach in Nha Trang.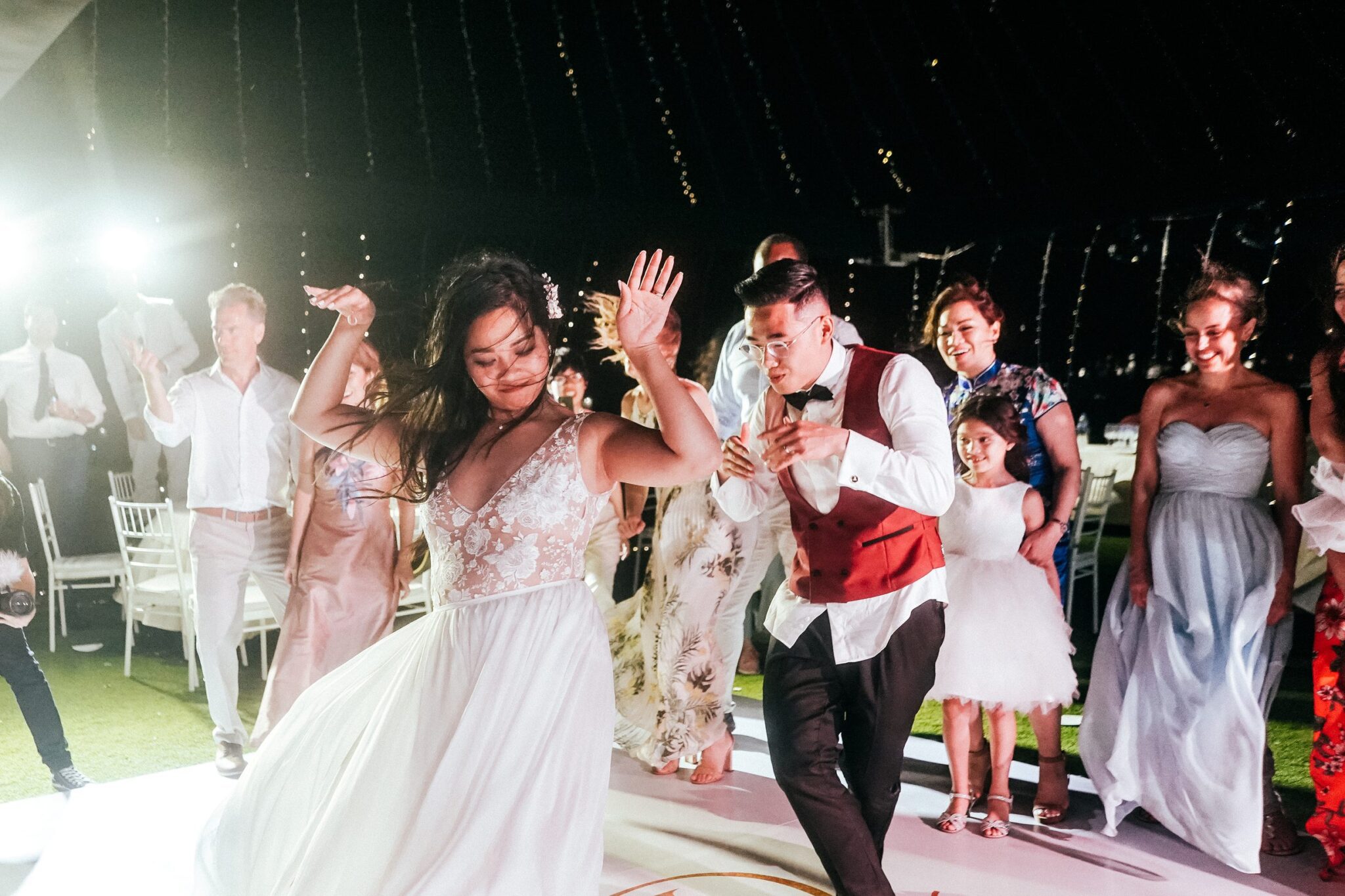 Party Night
For such a dynamic duo like Andrew and Christine, a wedding night wouldn't have been complete without an upbeat after-party. They both shared the dance floor with their loved ones for an unforgettable night.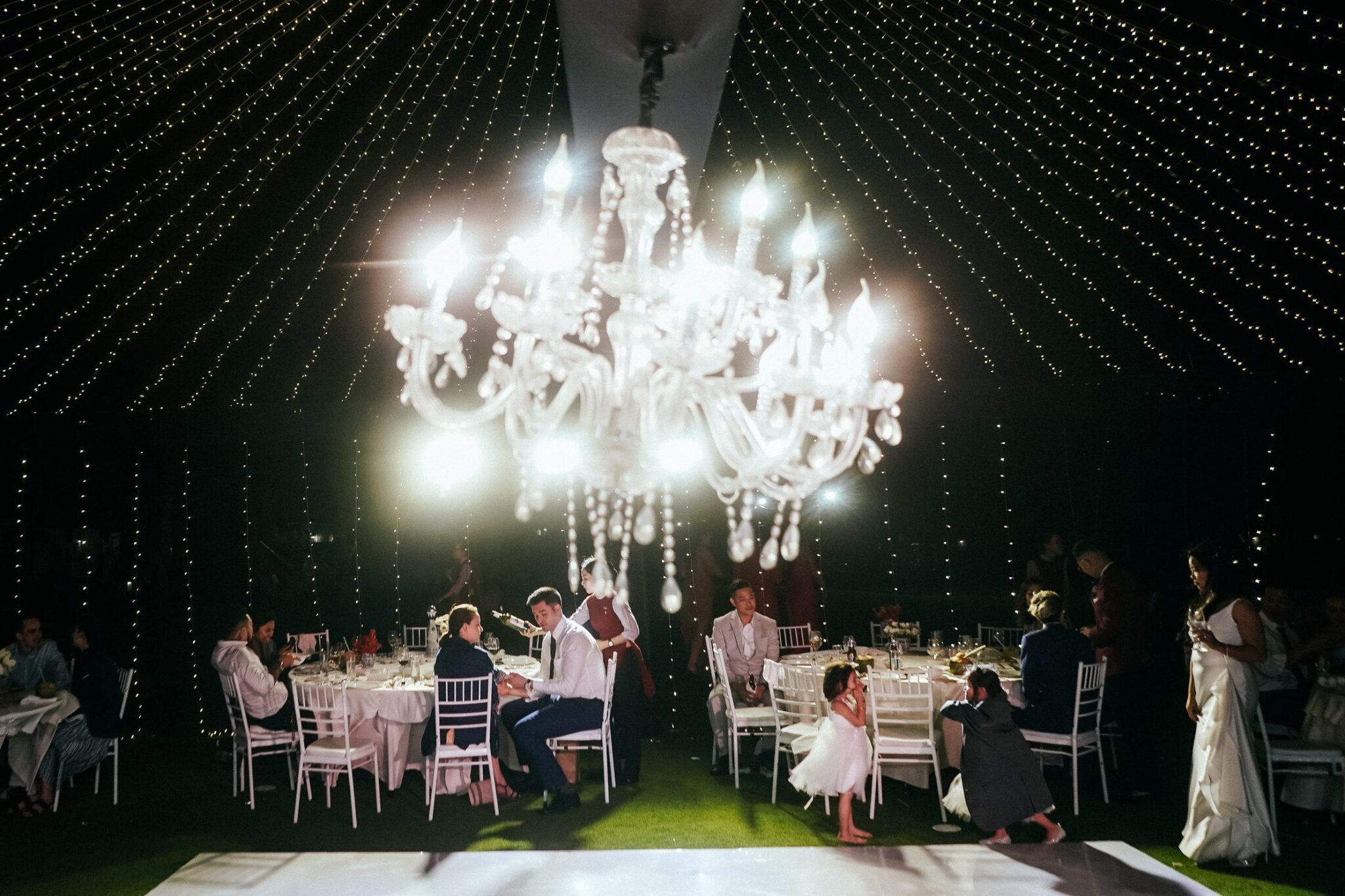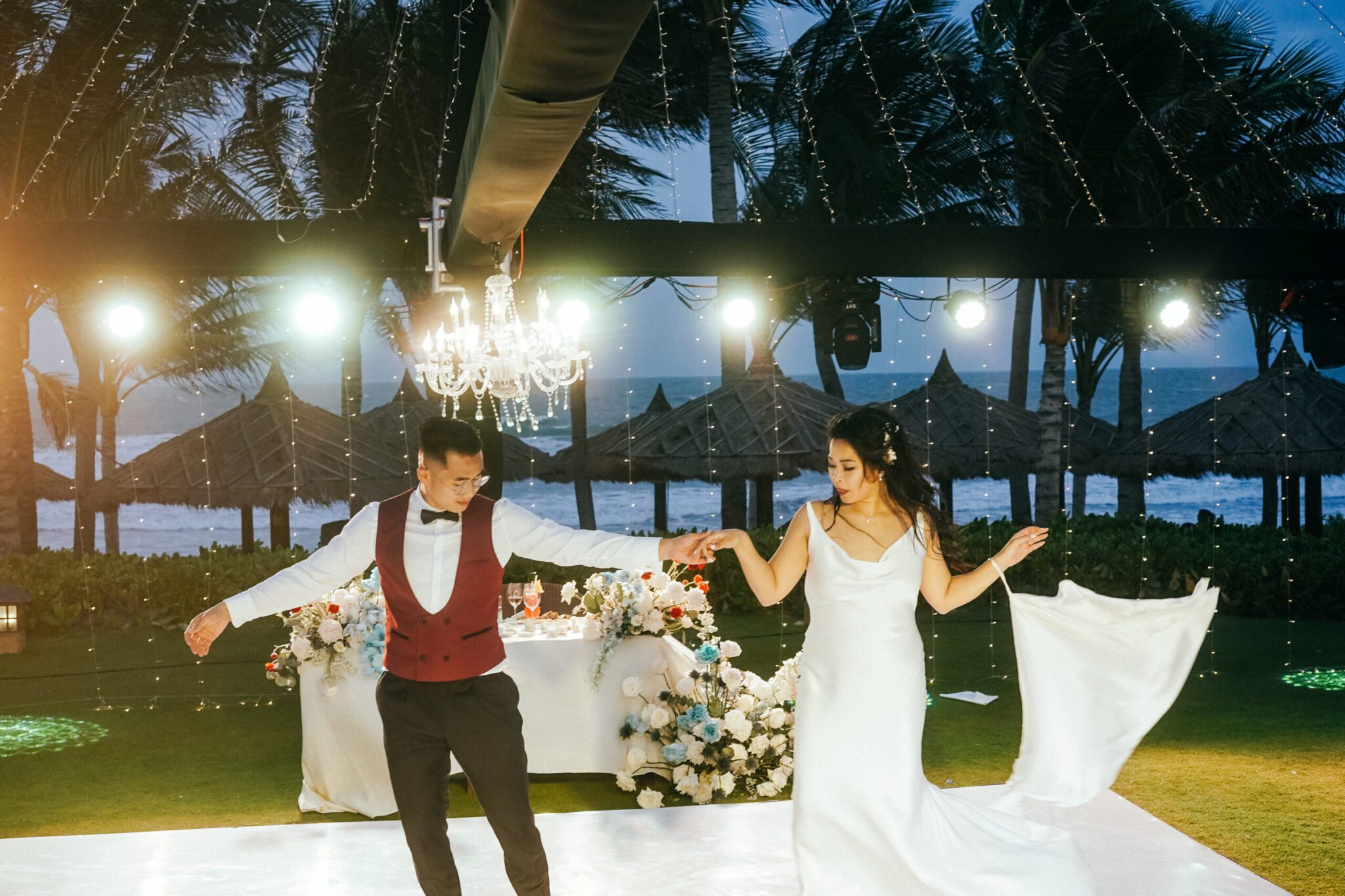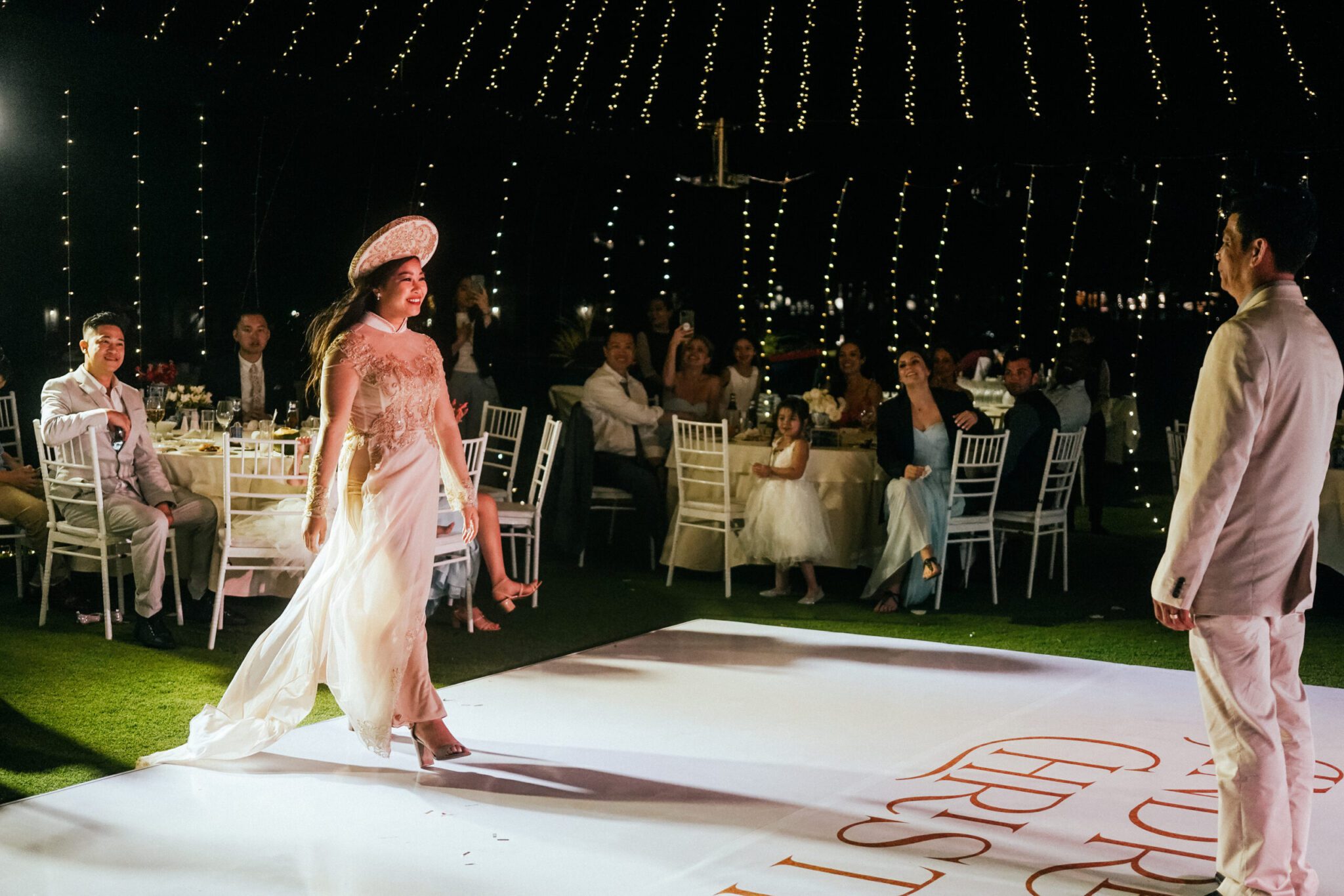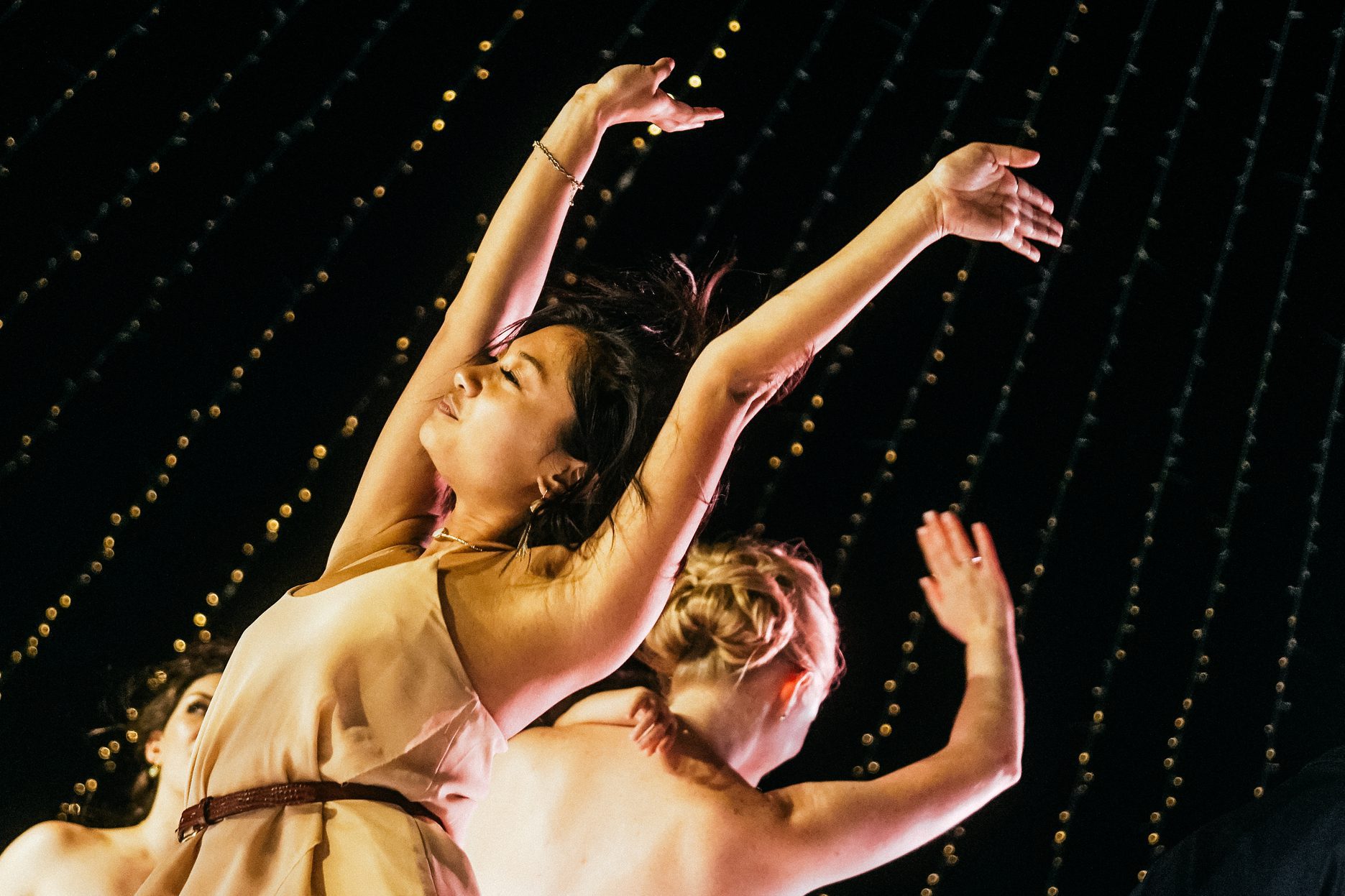 To cap off the wondrous night, the bride and groom along with their guests enjoyed a magnificent fire dance.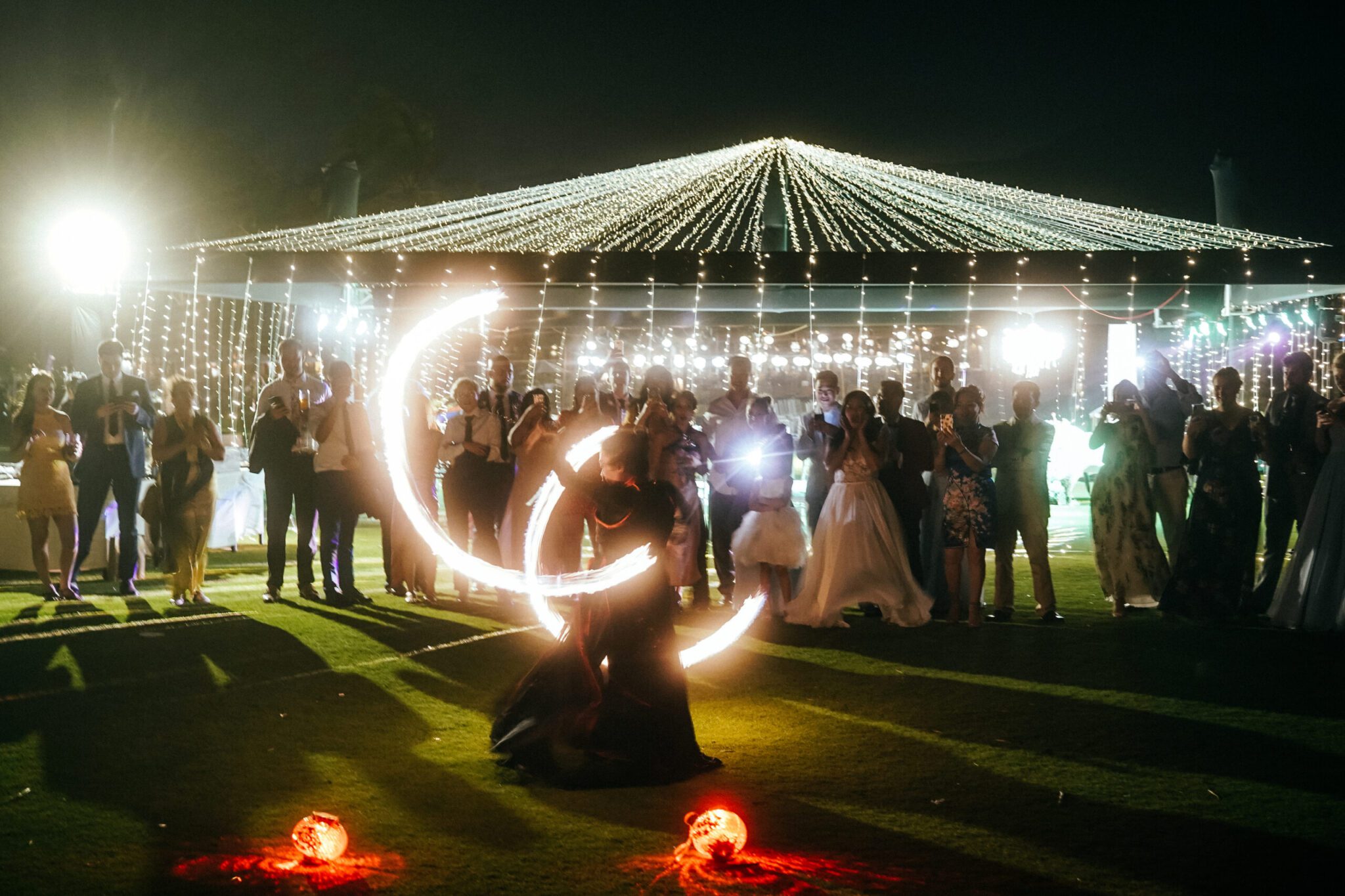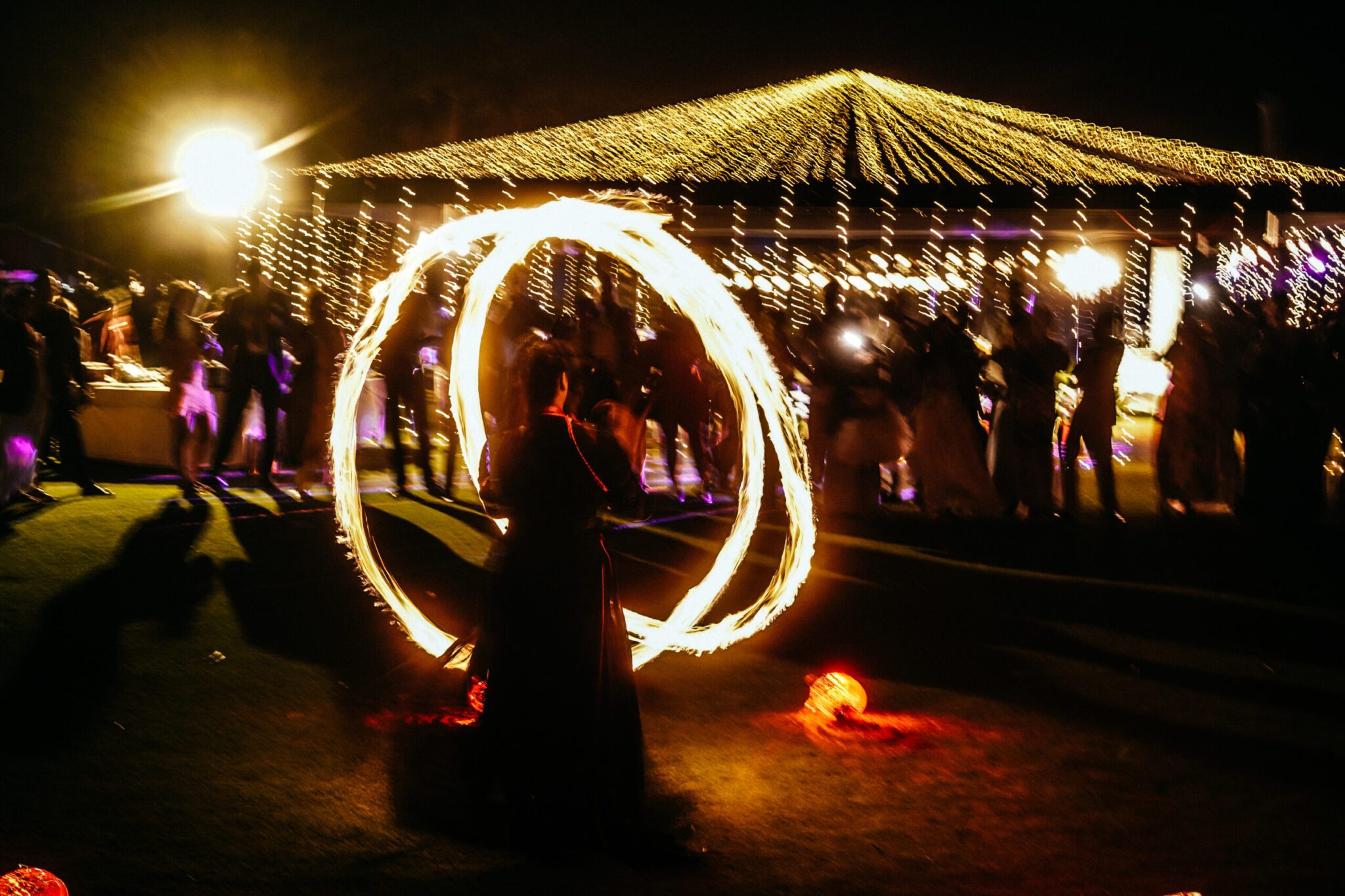 Watch their beautiful wedding film
Check out this blog if you're looking for an ideal resort for your beach wedding: Blog