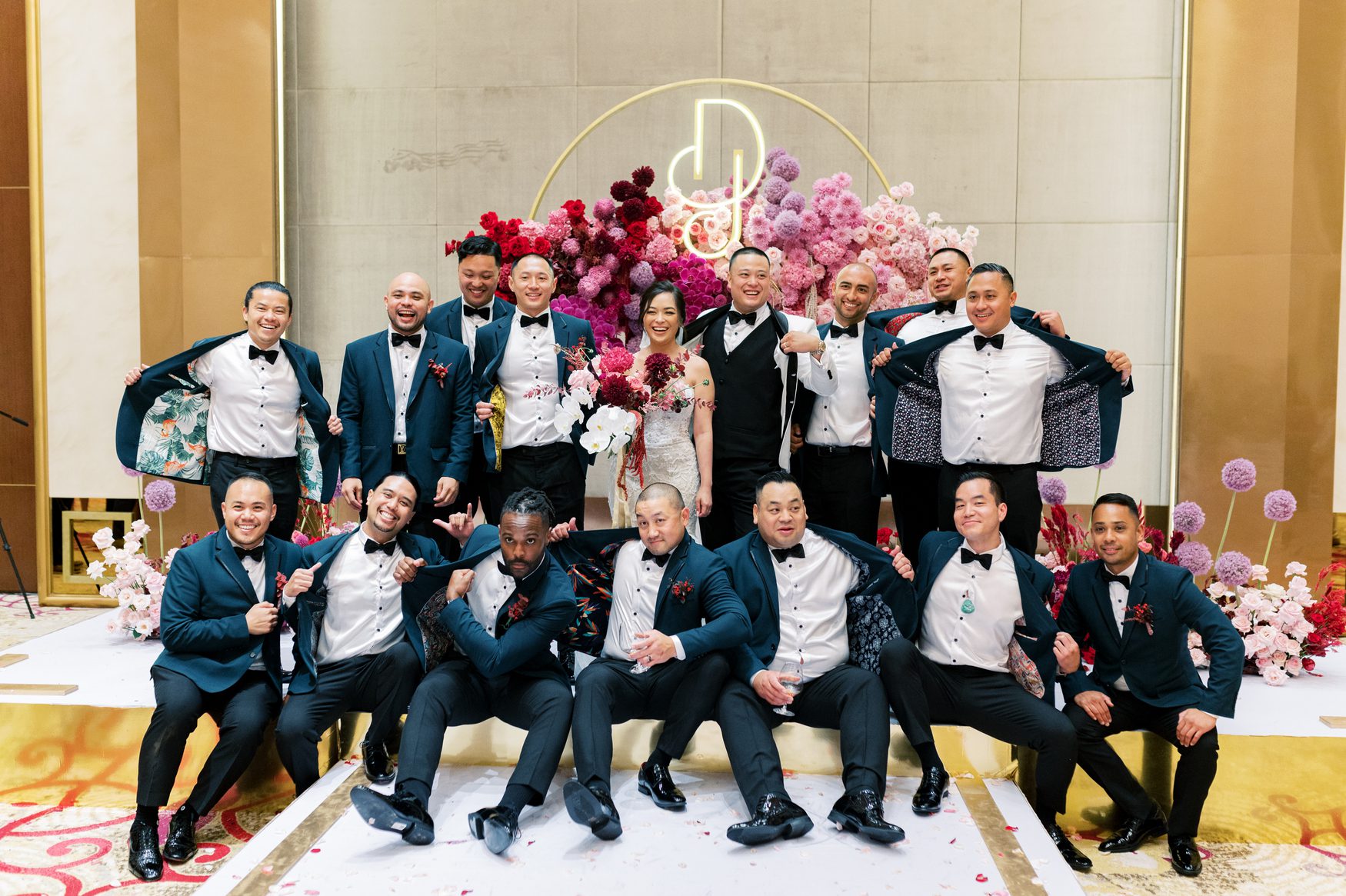 Vibrant? Check.
Detail-oriented? Check.
Electrifying? Double check.
"Denogas' last dance" – the destination wedding in Danang of Jasmin and Dennis was a long-awaited one (16 years to be exact) and it was undoubtedly worth the wait.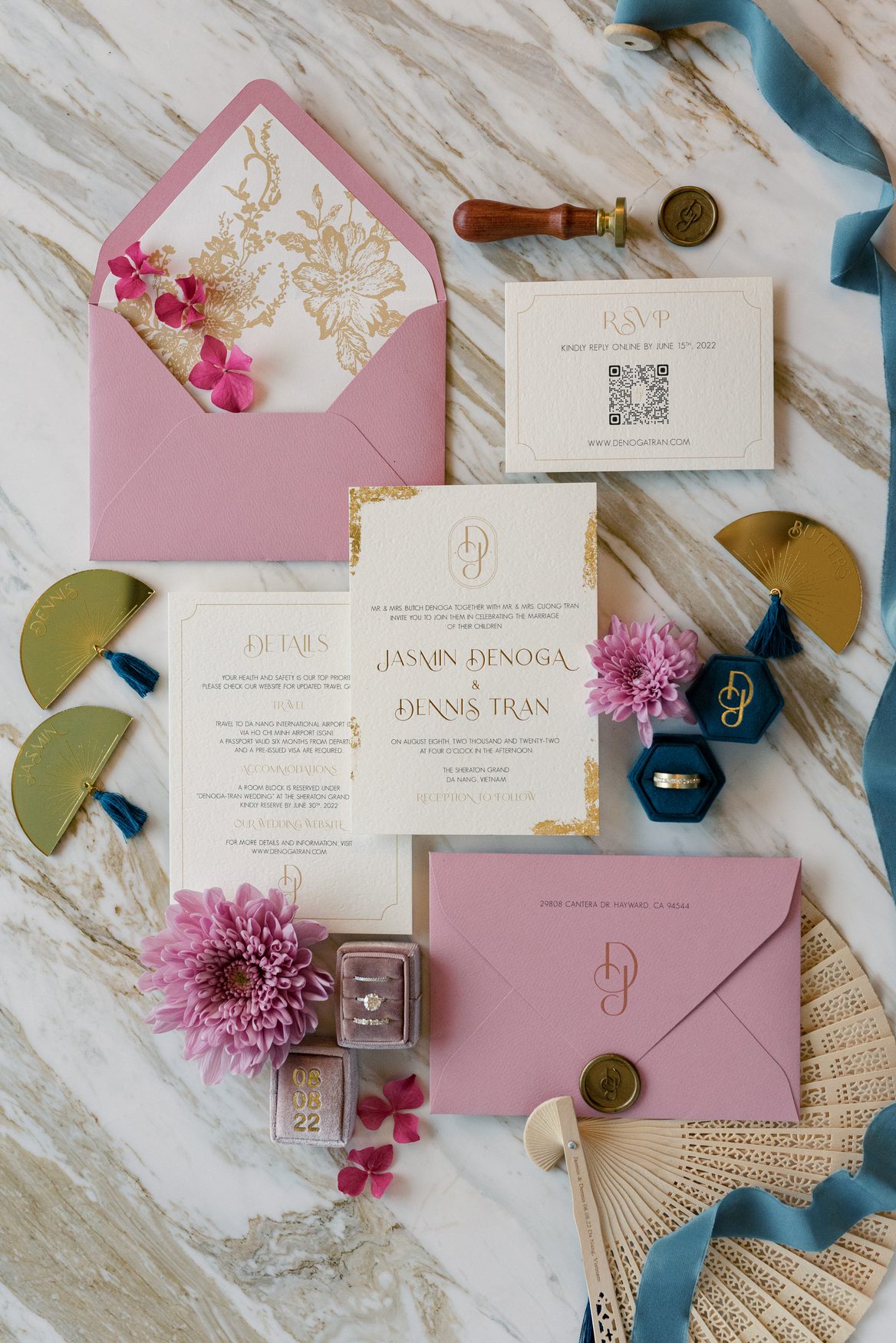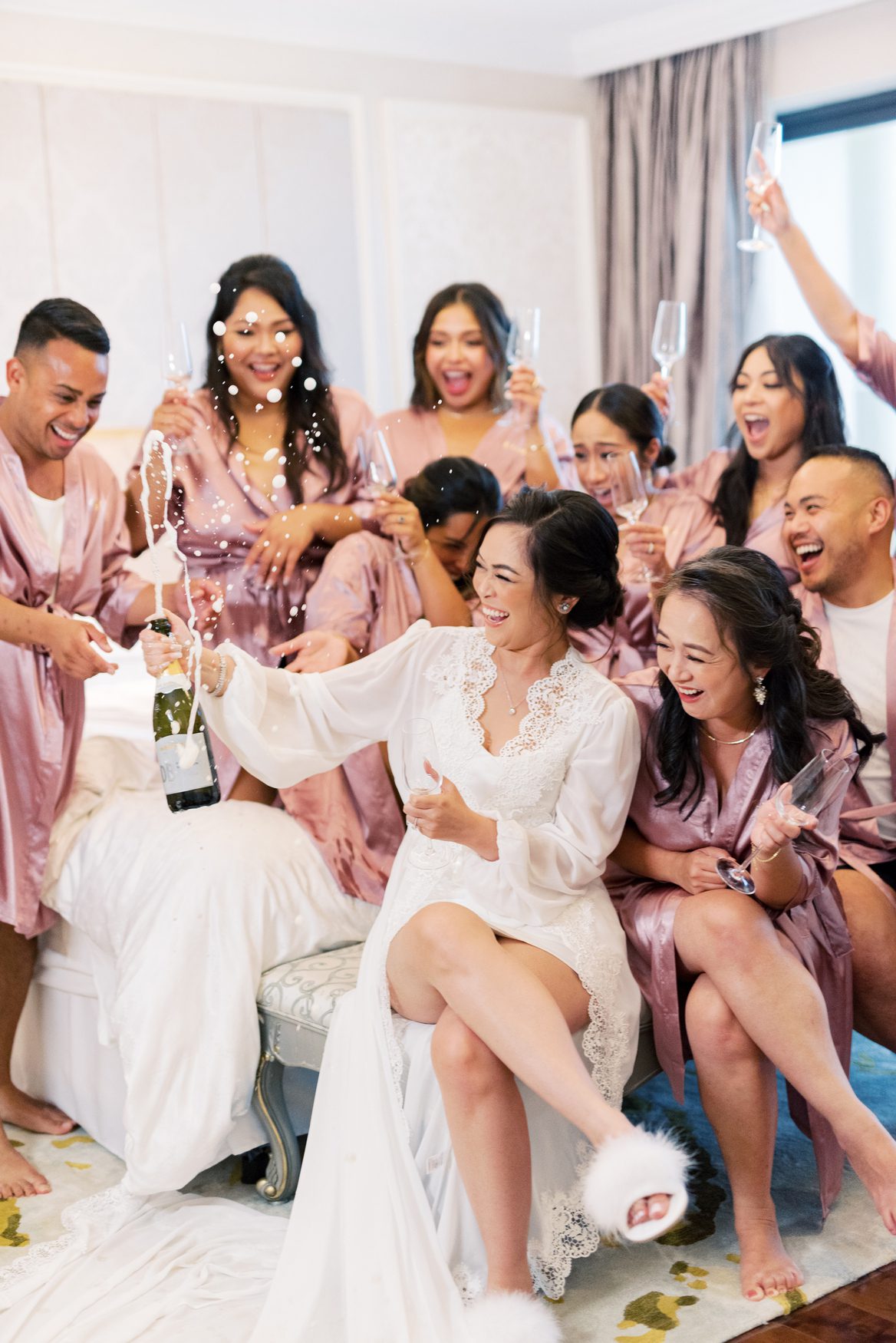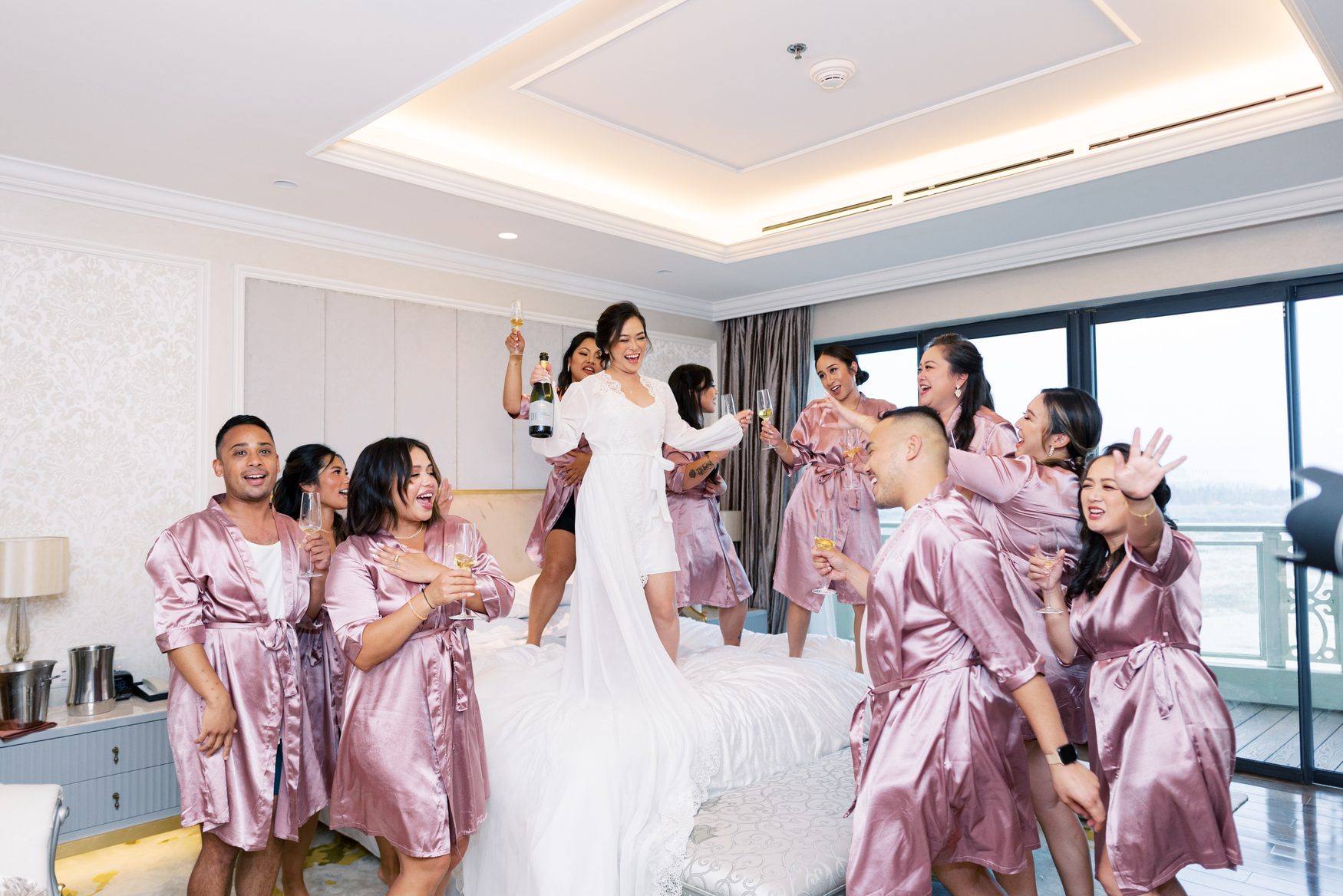 For their destination wedding, Jasmin's bridesmaids and Dennis' groomsmen undoubtedly killed it! The couple and their closest friends' liveliness really brought such an immaculate vibe for their getting-ready session.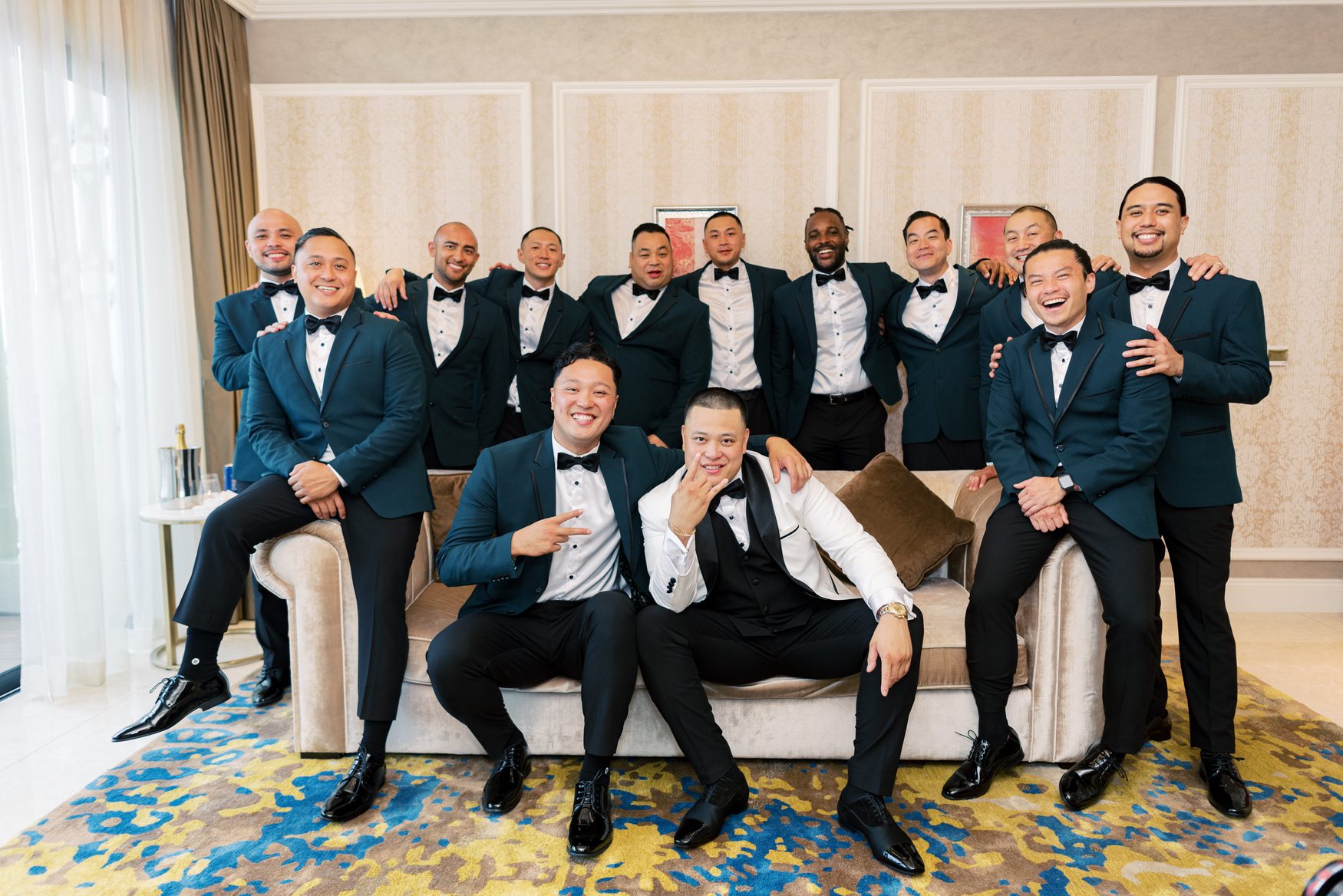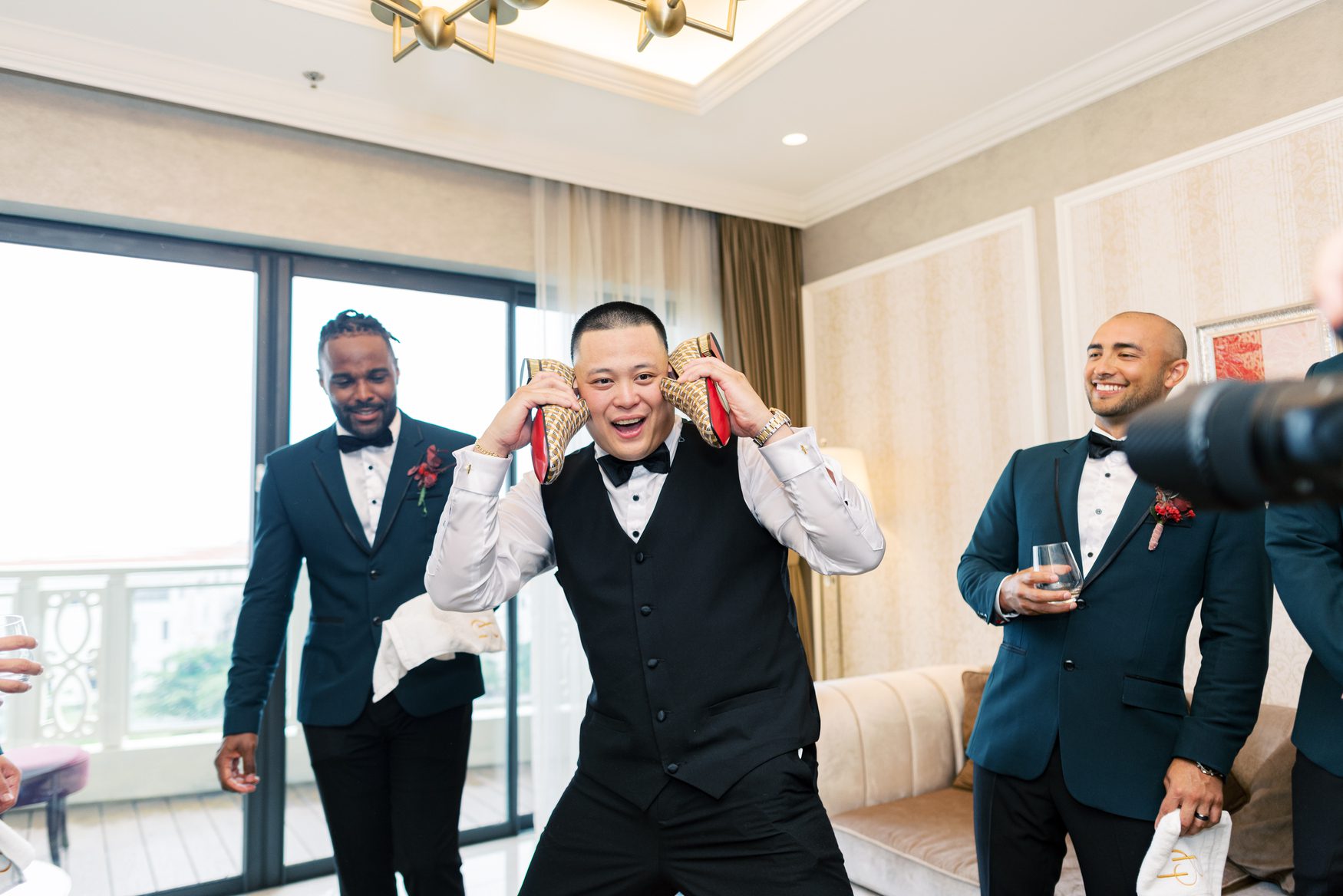 The name "Last Dance" which they named for their wedding themselves comes from a famous documentary series about Michael Jordan and his team – the 1990s Chicago Bulls. As Ms. Jasmin Denogas were changing her name to Mrs. Jasmin Tran, they wanted the wedding, also the last time the bride would have been called Jasmin Denogas, to be the greatest one possible, just like how Michael Jordan is the greatest basketball player of all time.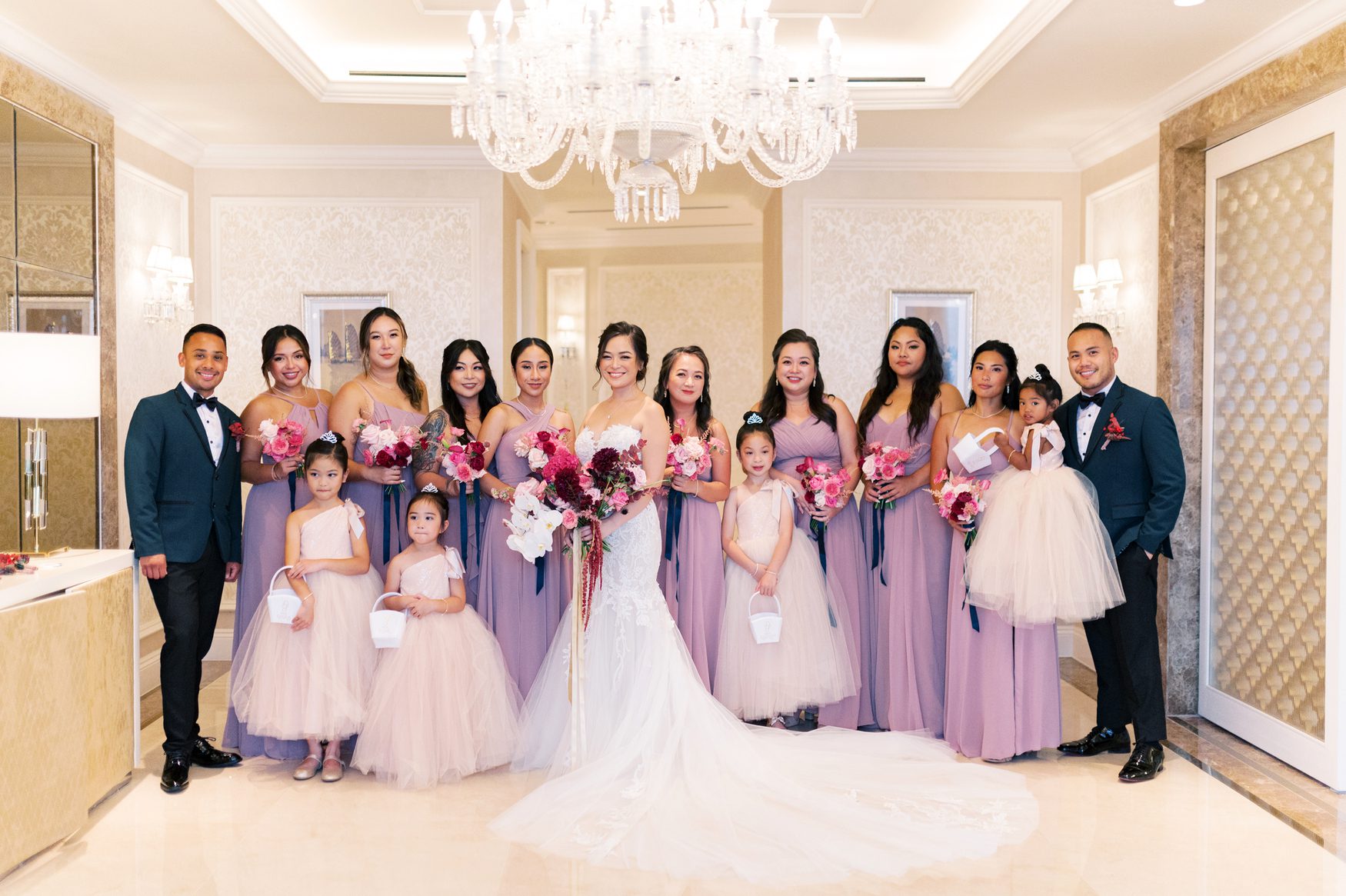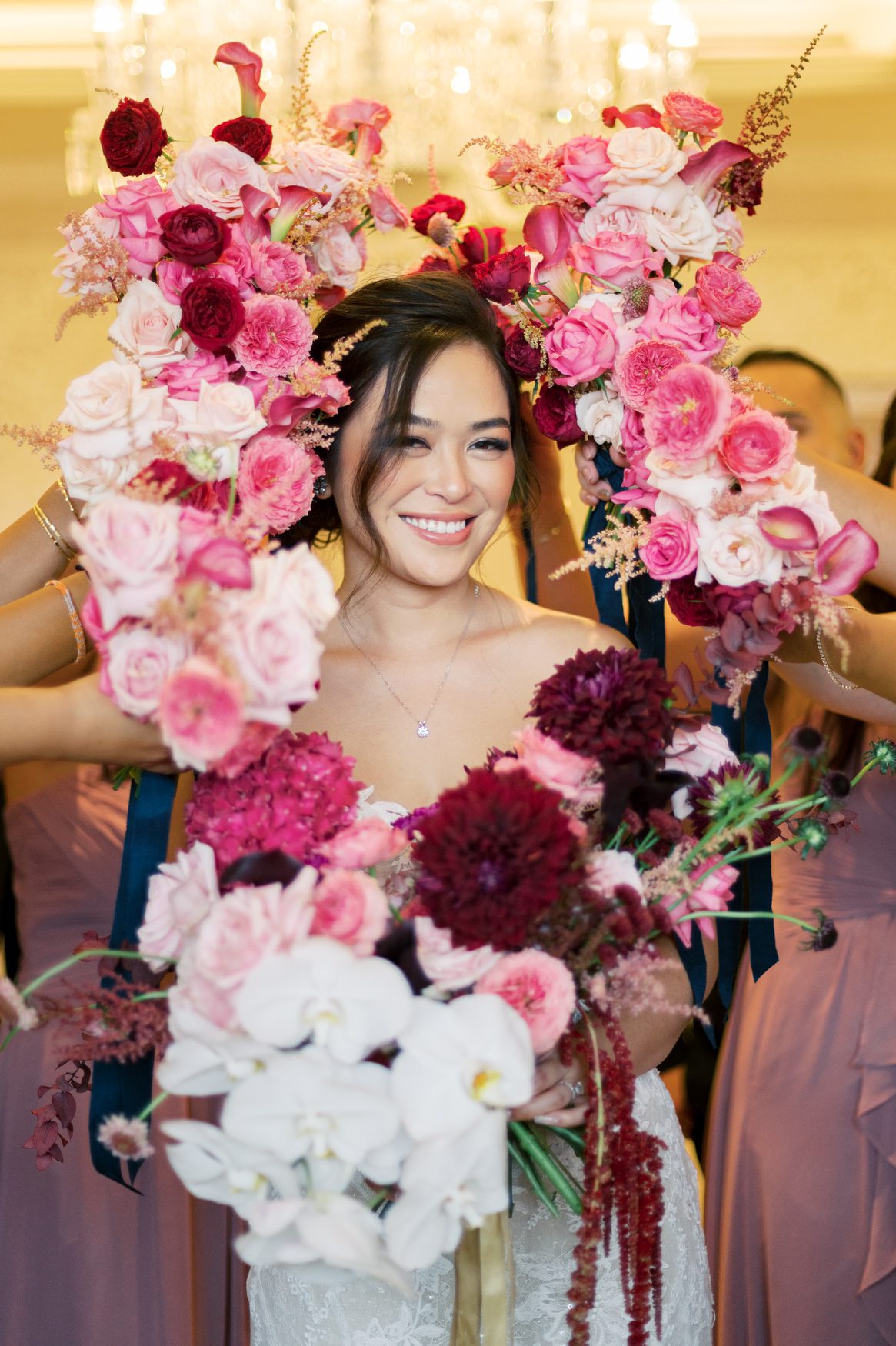 The First Look
As mentioned above, this wedding took place after a 16-year relationship. Needless to say, the moment Dennis saw Jasmin's bridal look for the first time ever was so special and precious for them both.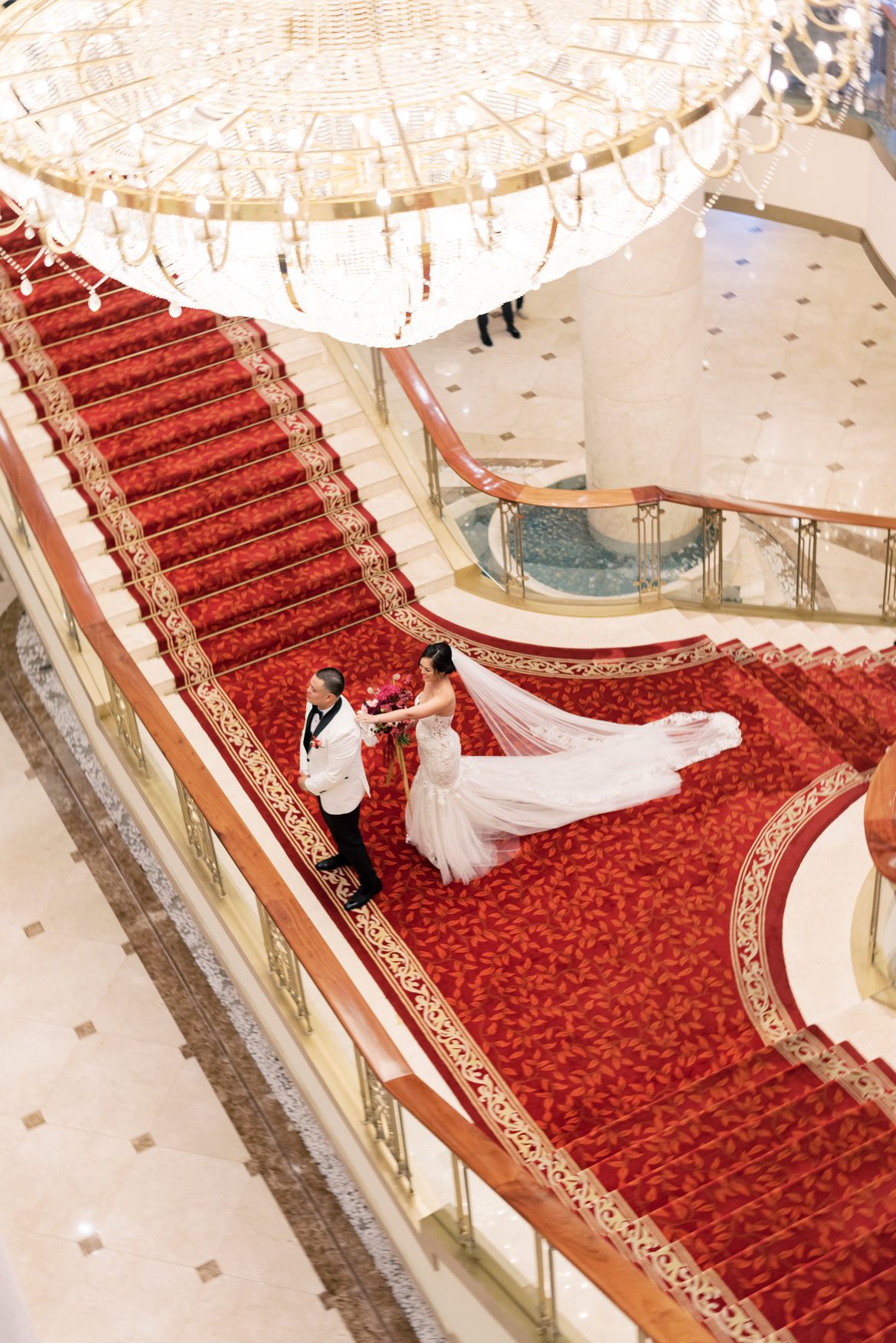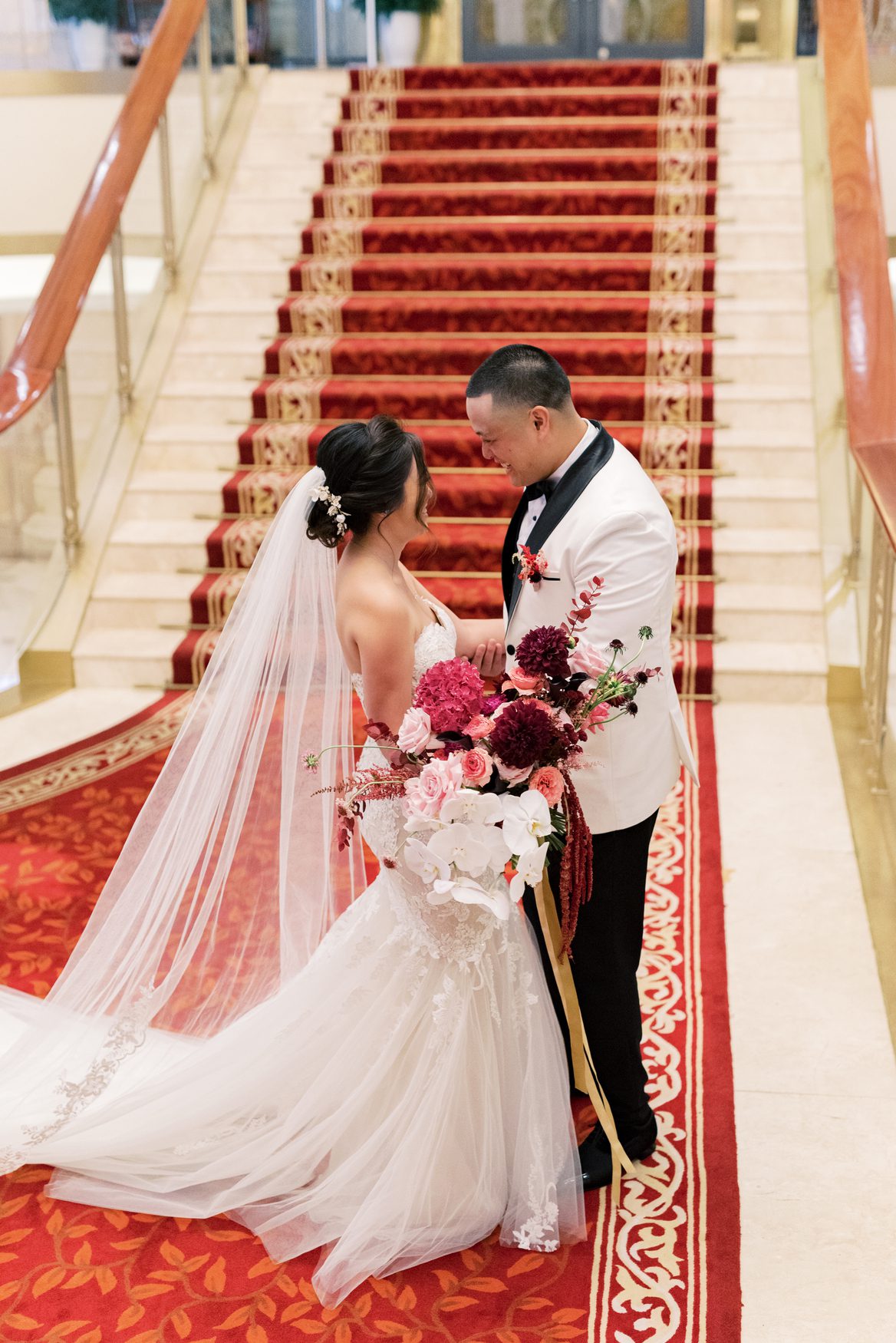 Jasmin always knew exactly what she wanted her wedding to be – vibrant, bold and detailed. The bright palette was balanced between vibrancy and lighter tones to create an upbeat and passionate vibe for the overall concept.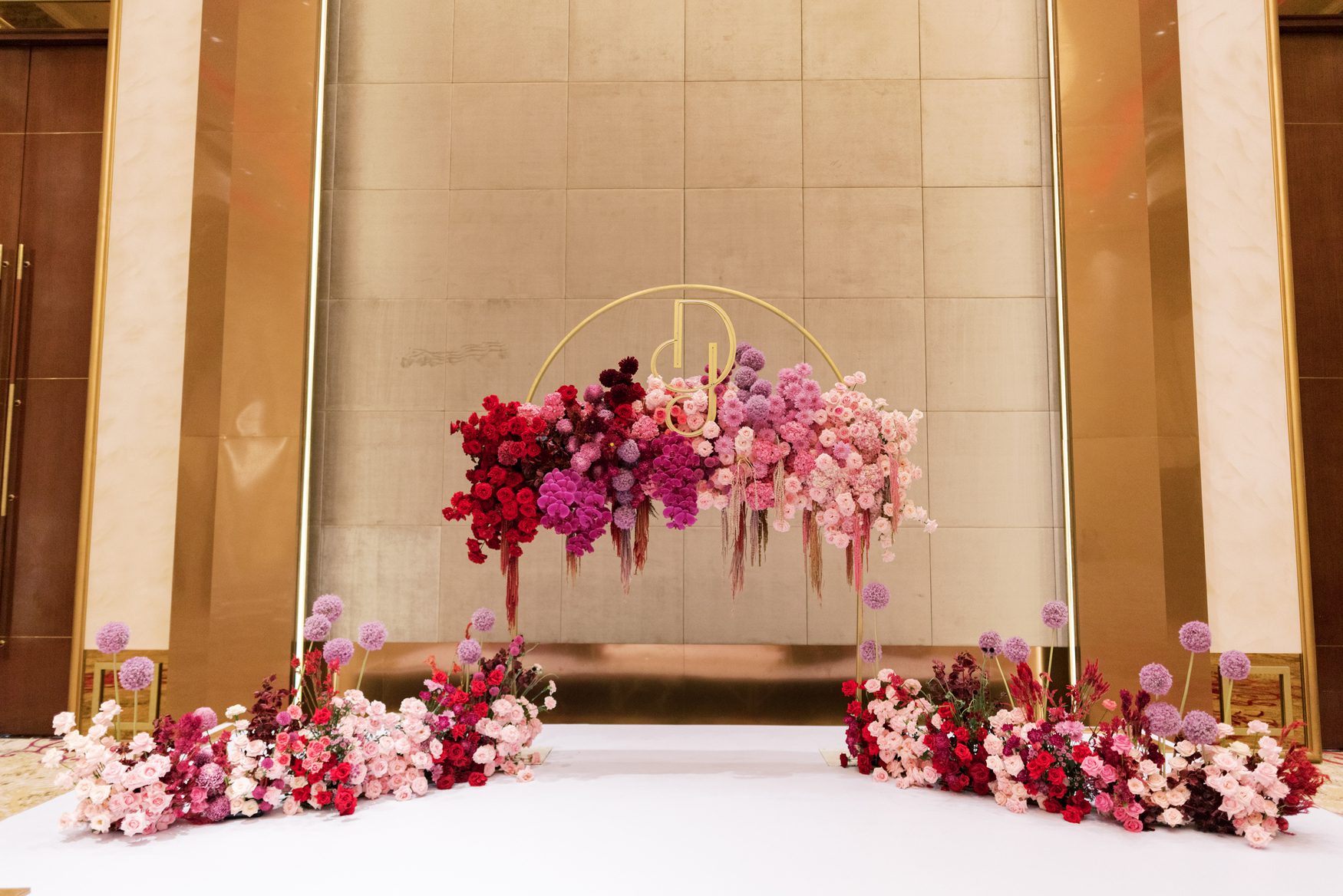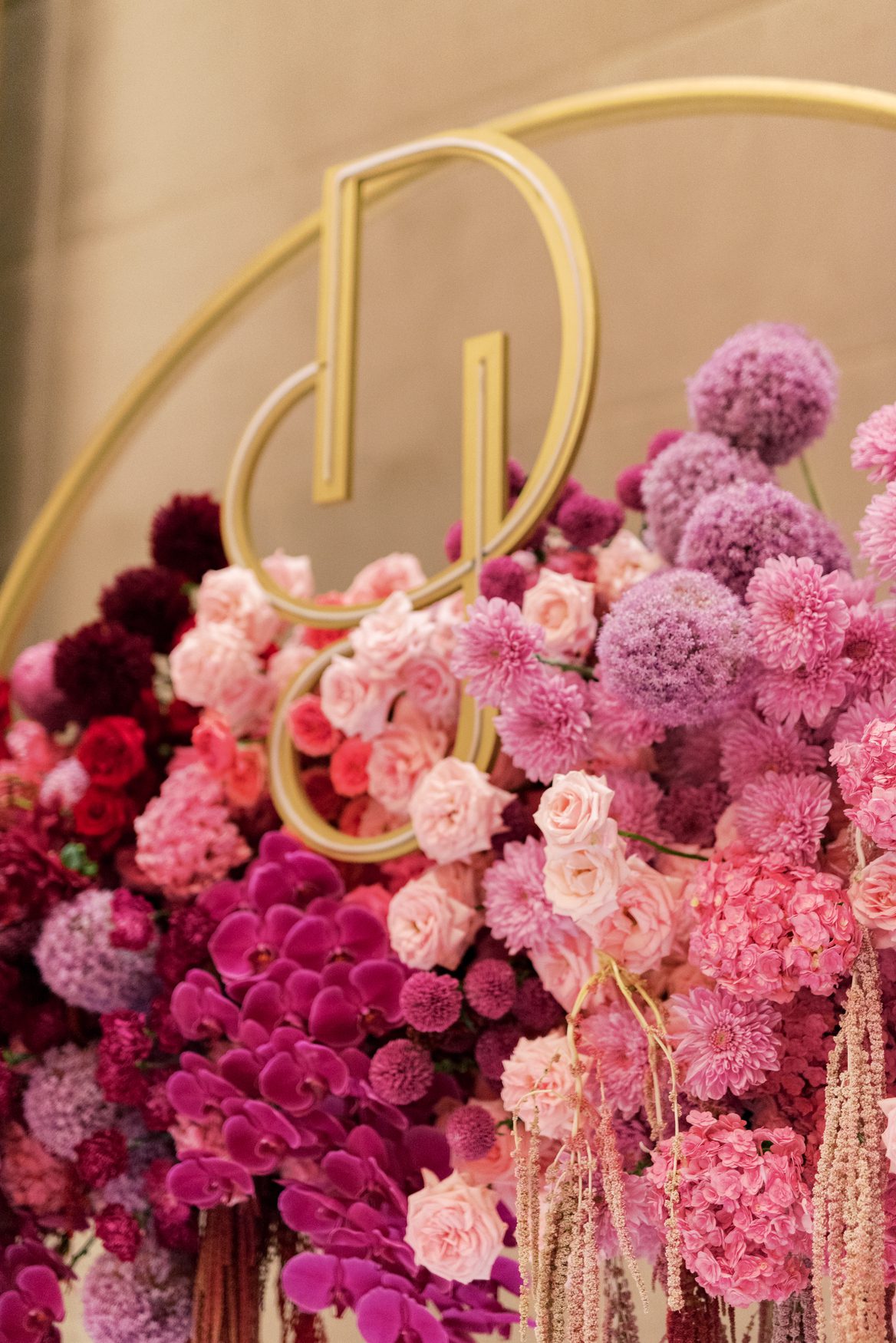 However, a thunderstorm emerged that afternoon and abruptly heckled the wedding. Fortunately, we always have backup plans since destination weddings are often jeopardized by bad weather. Our team re-adjusted and moved the supposed outdoor wedding into Sheraton Grand Danang Resort's ballroom, at the same time maintained the energetic mood for the ceremony. We loved how Dennis didn't think of the rain as a setback, but the last hitch that he and Jasmin were overcoming to finally become husband and wife.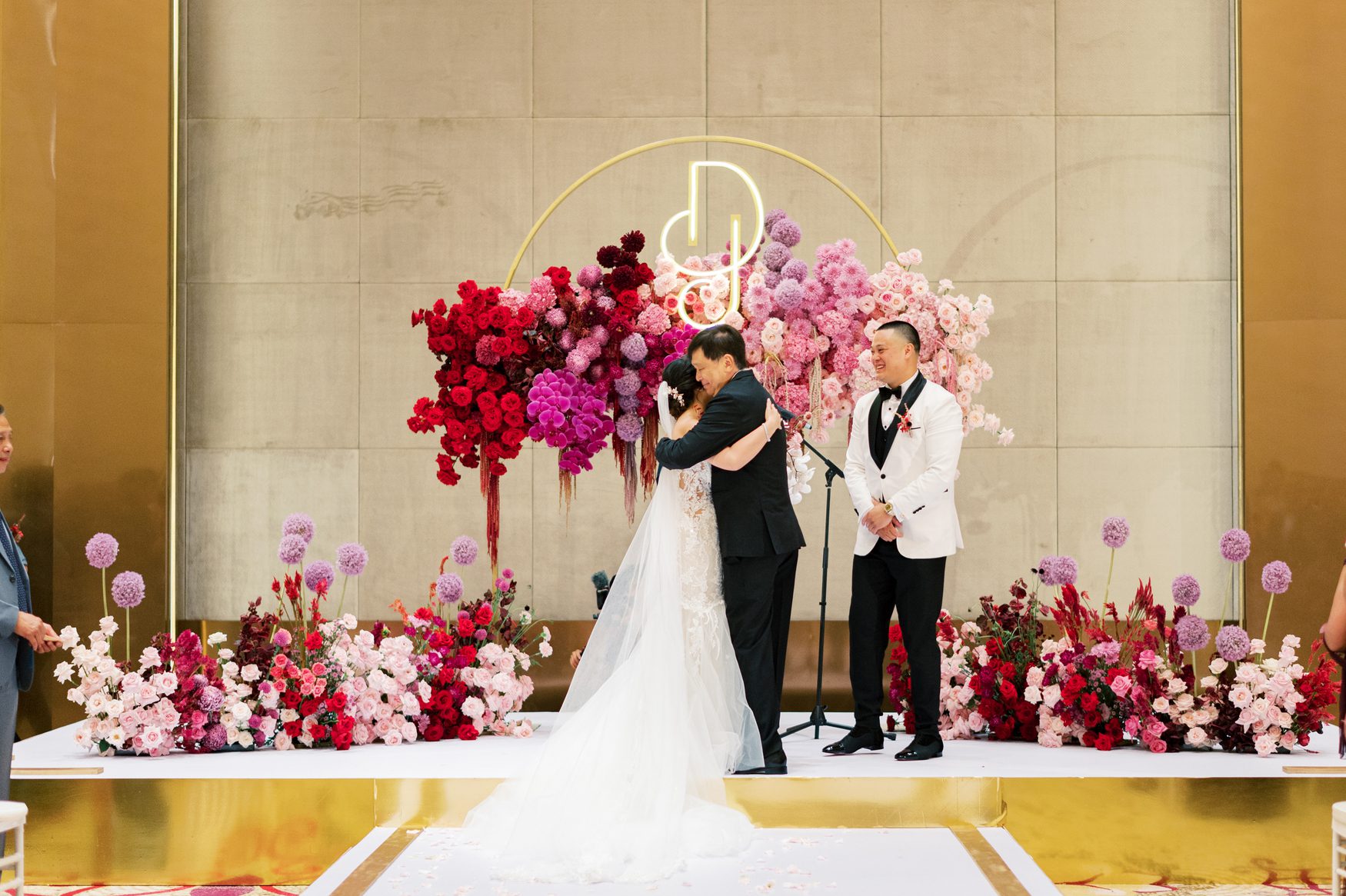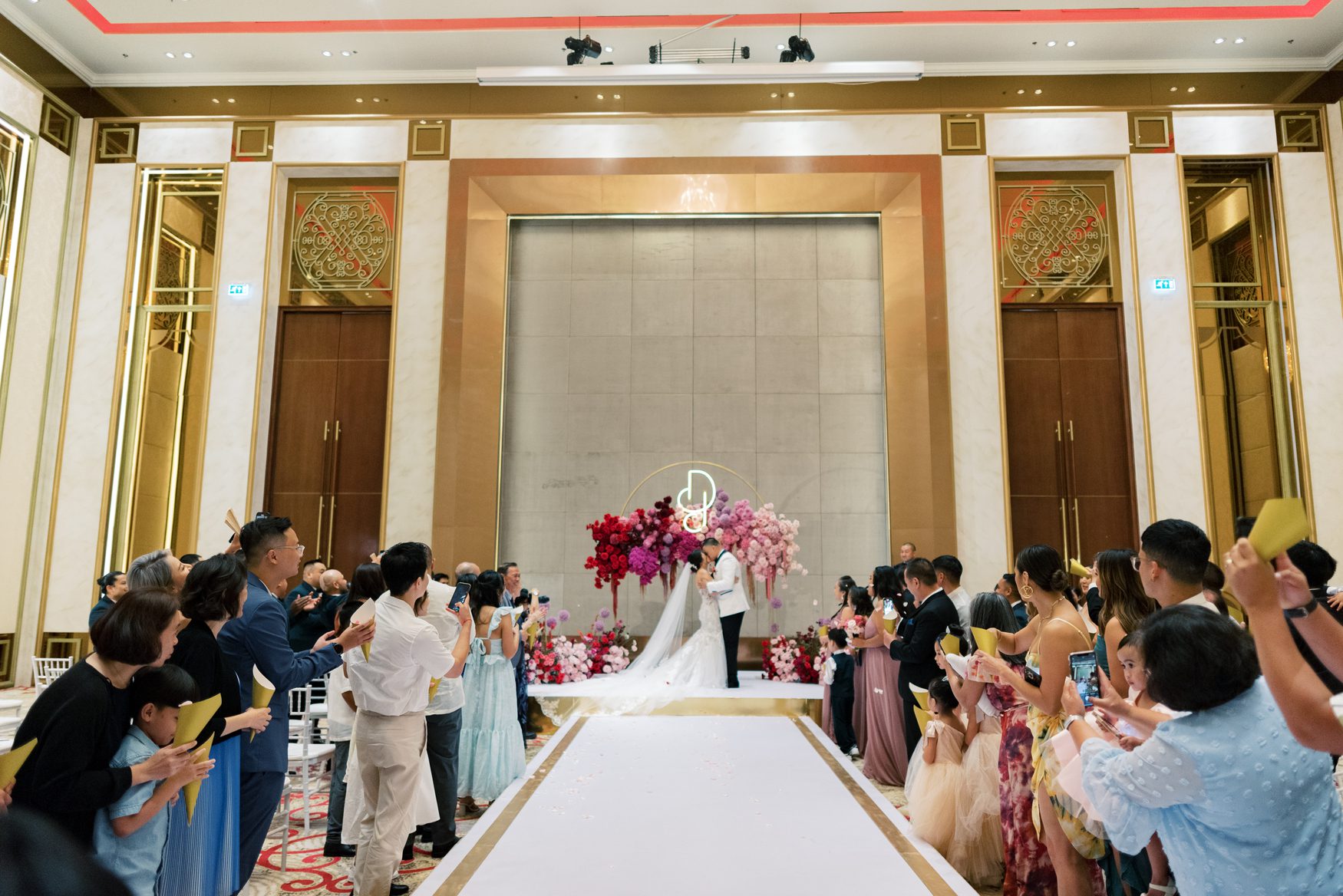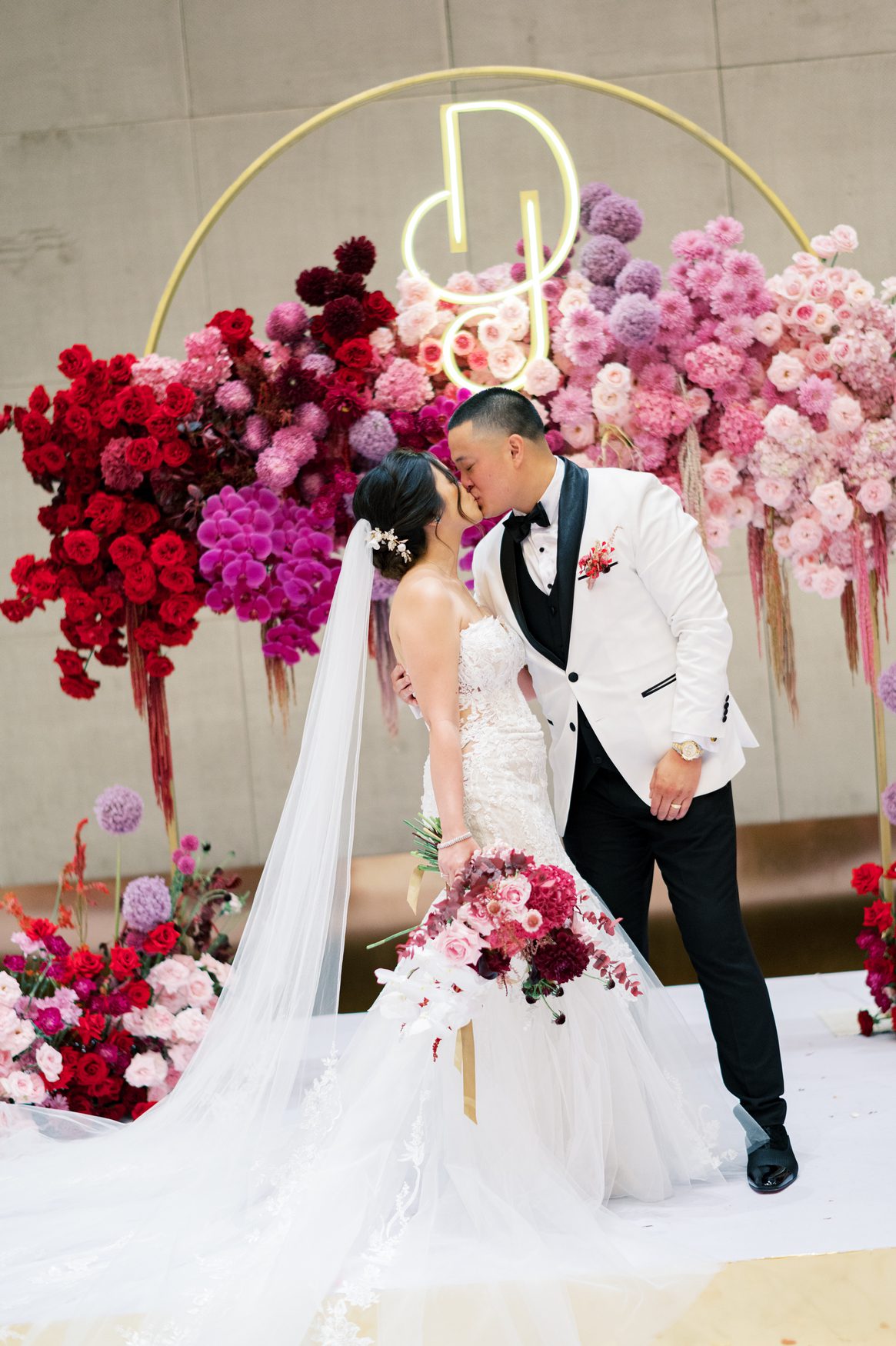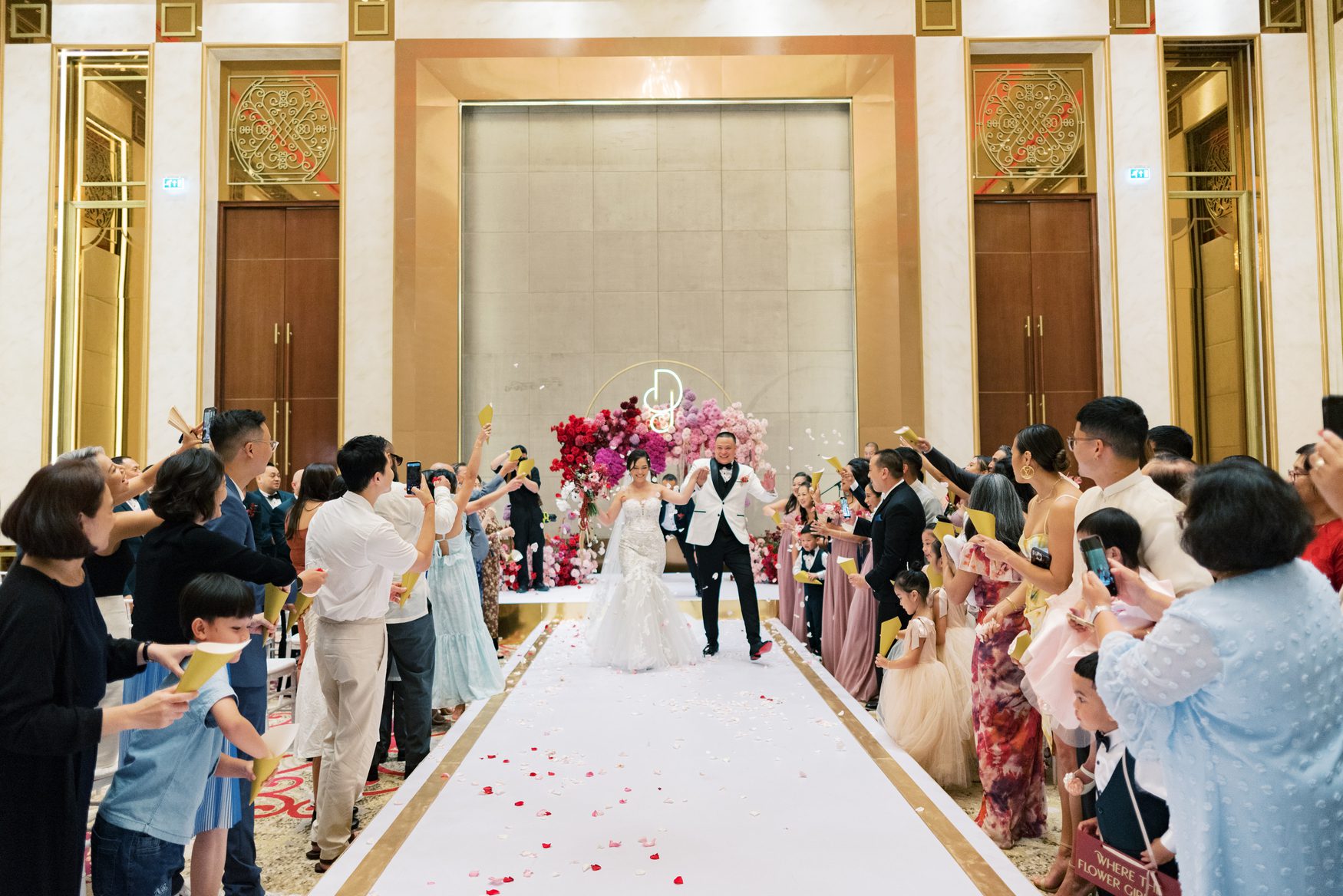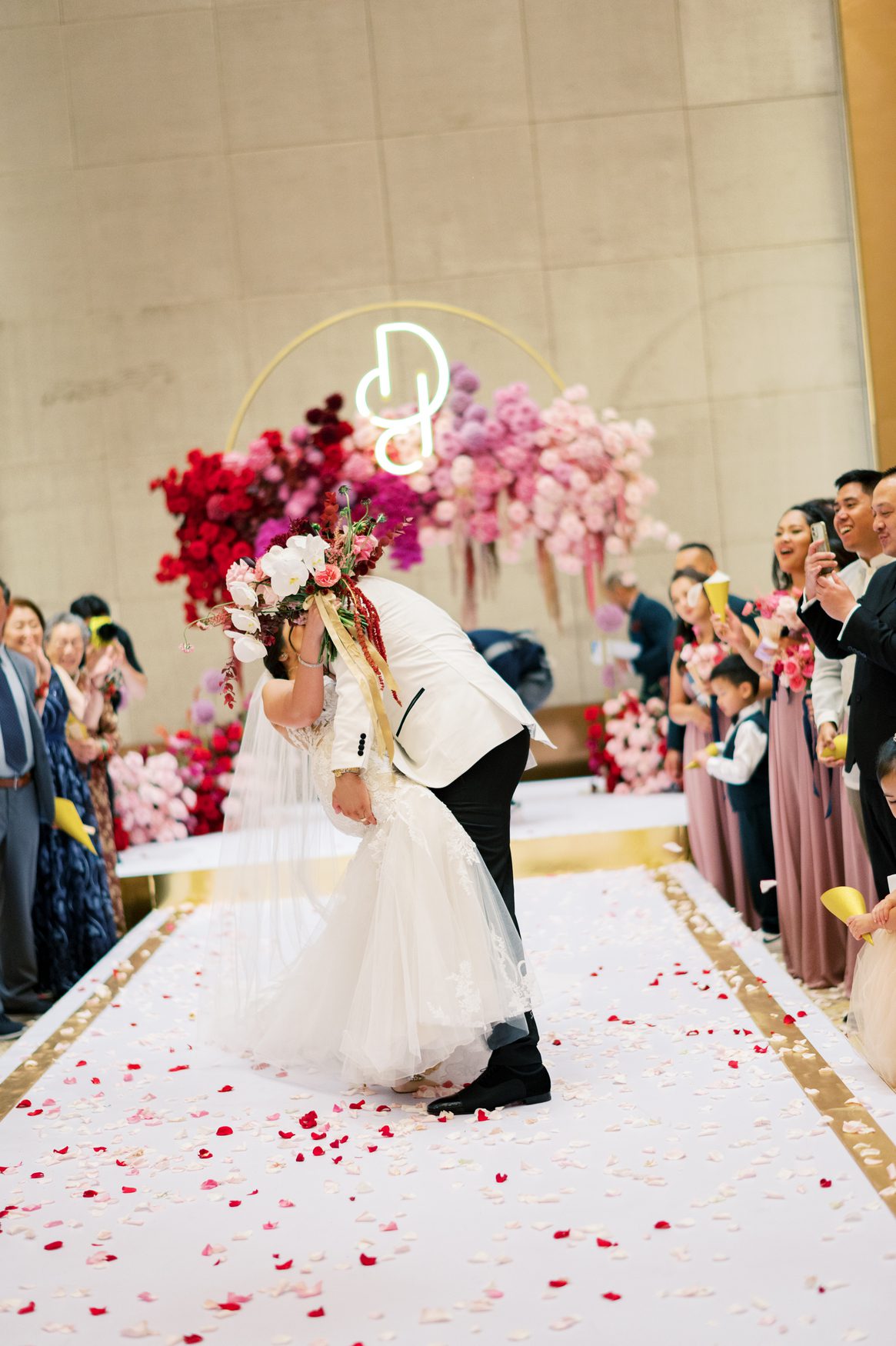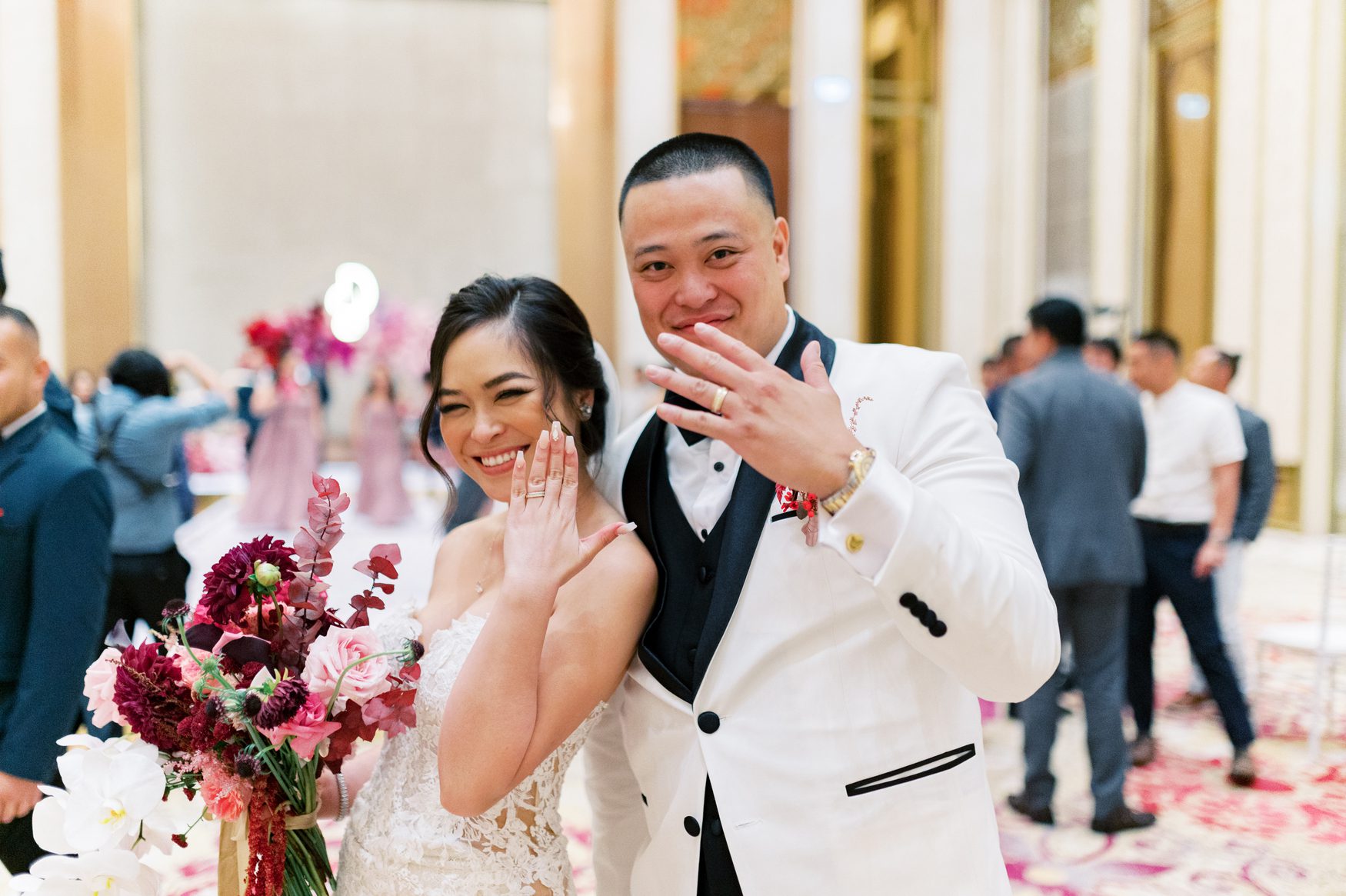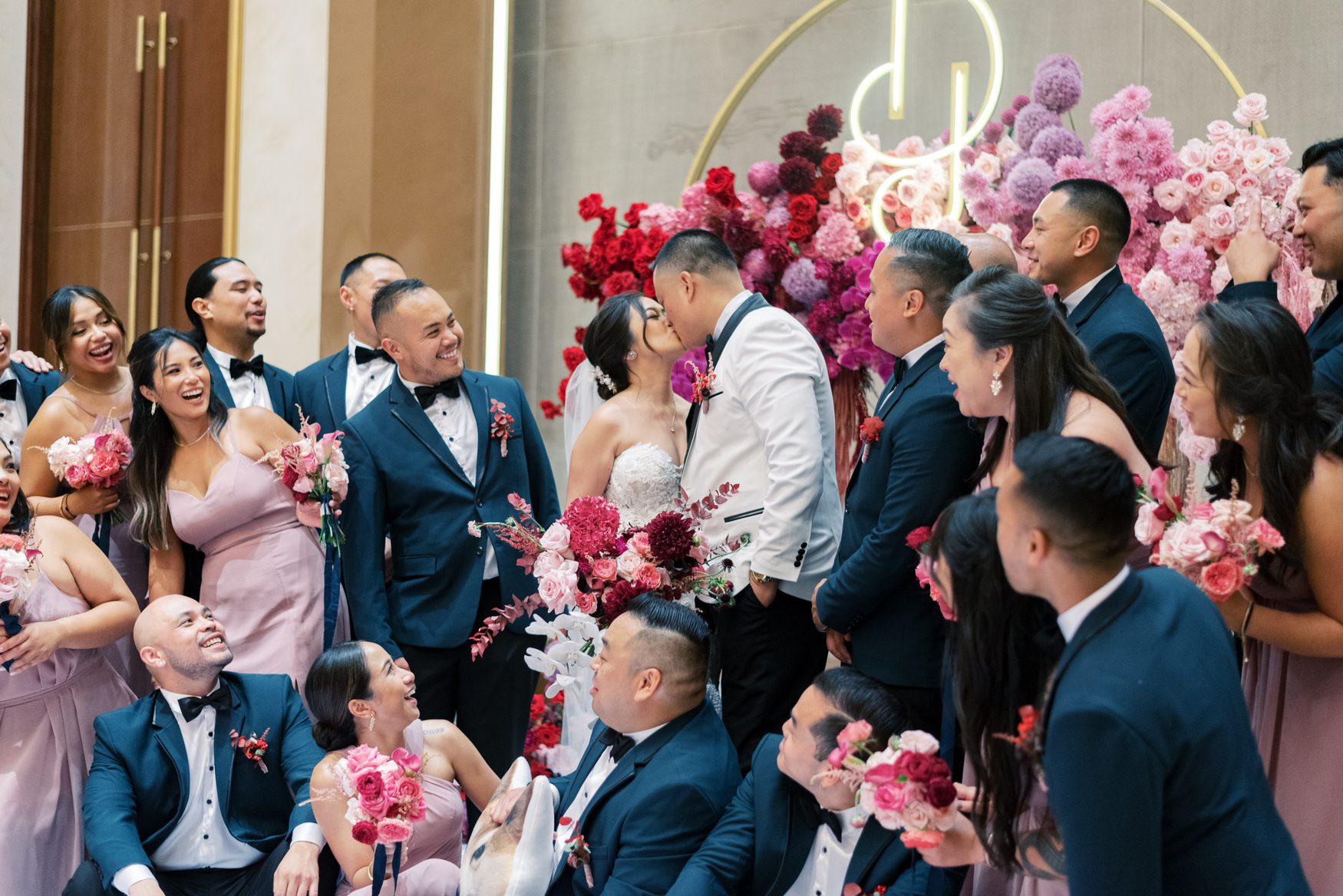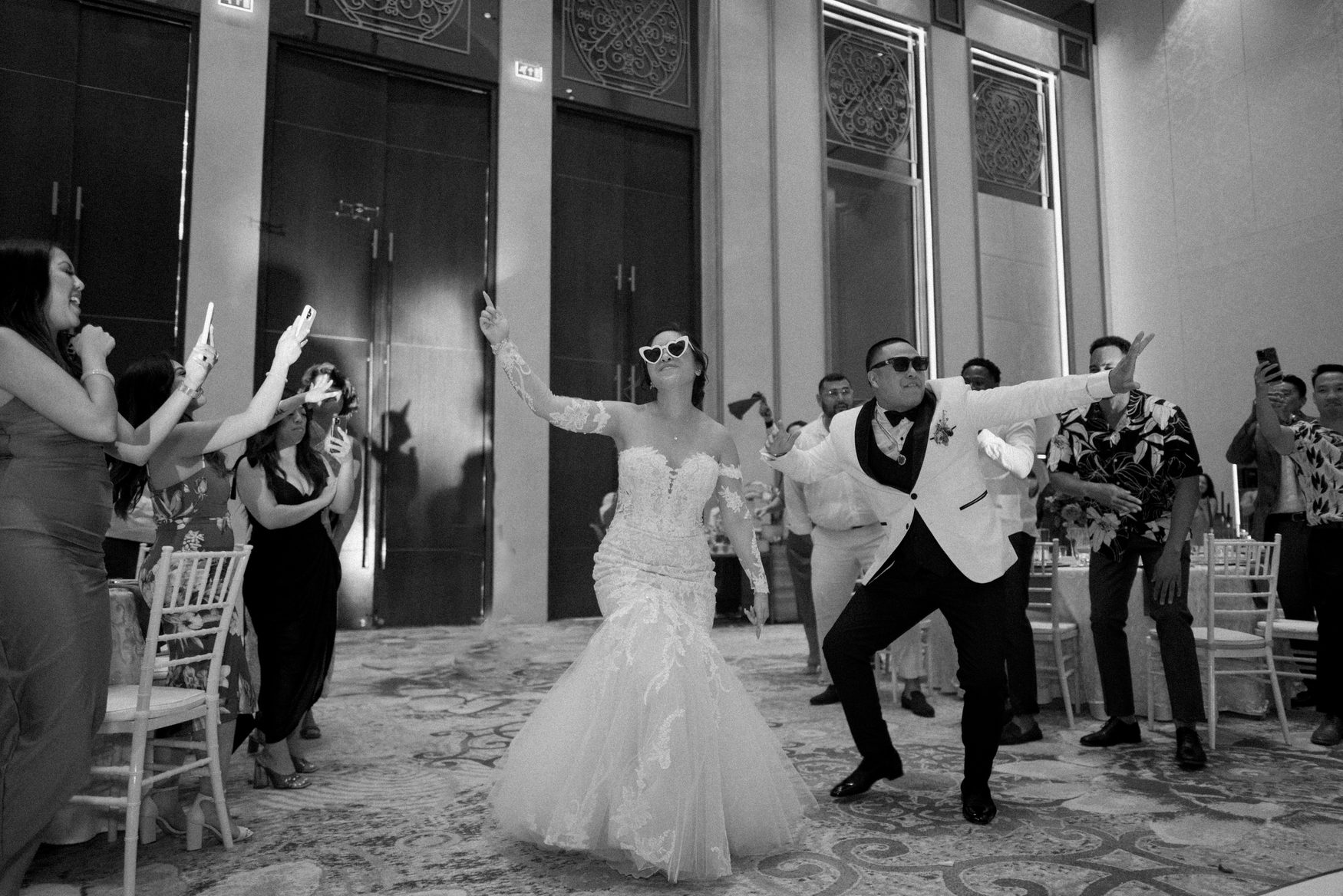 The re-entrance
One of the coolest moments from the wedding night was the re-entrances of the groomsmen, bridesmaid and the couple. We highly recommend you take a look here!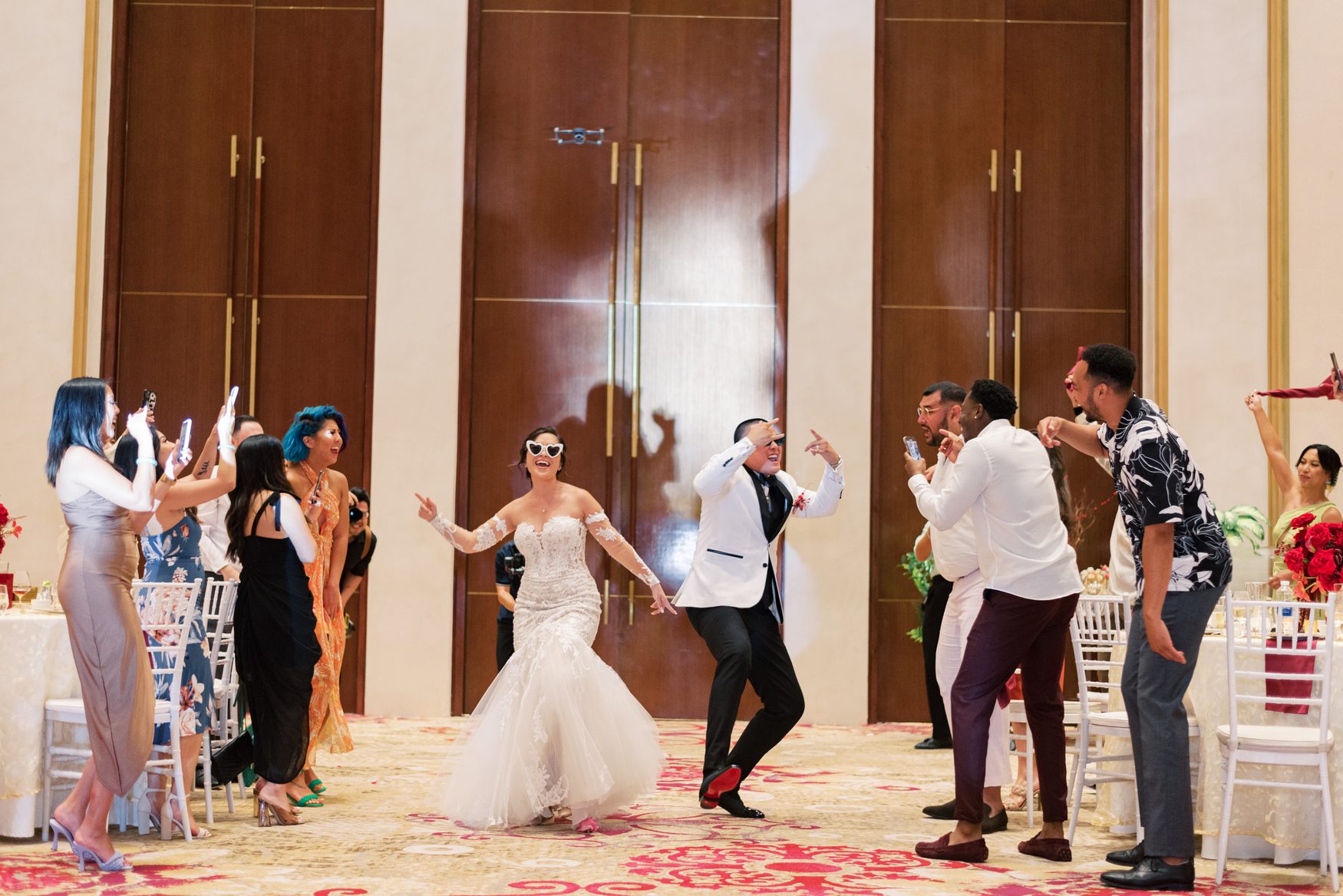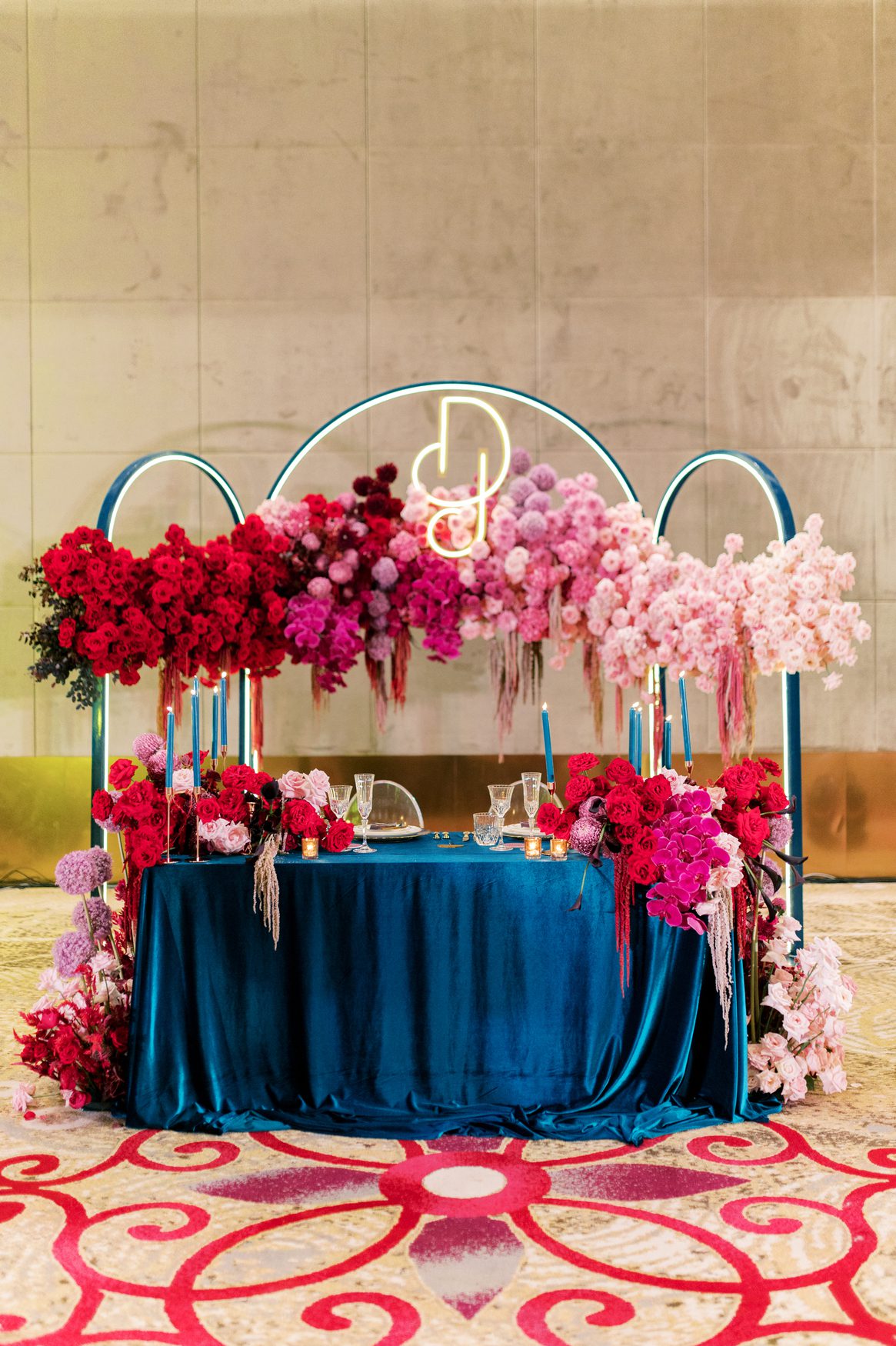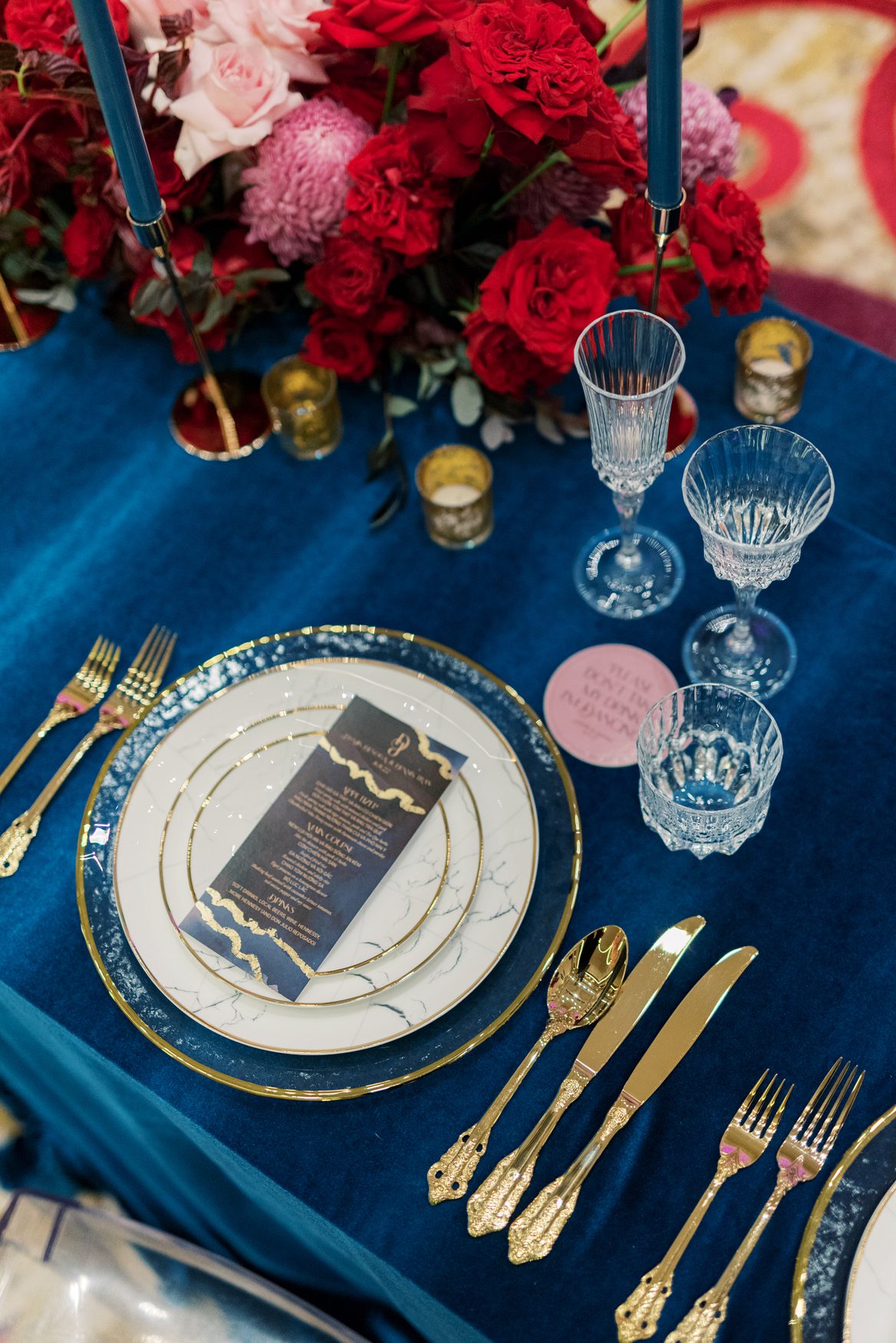 Dennis and Jasmin, along with their family and dearest friends had a wonderful night in celebration of love. The wedding was filled with dynamic and exciting moments; the groom and bride's entertaining getting-ready with their friends, the romantic ceremony, the electric re-entrances and party,… Everything put together became an unforgettable wedding experience for everyone attending it.