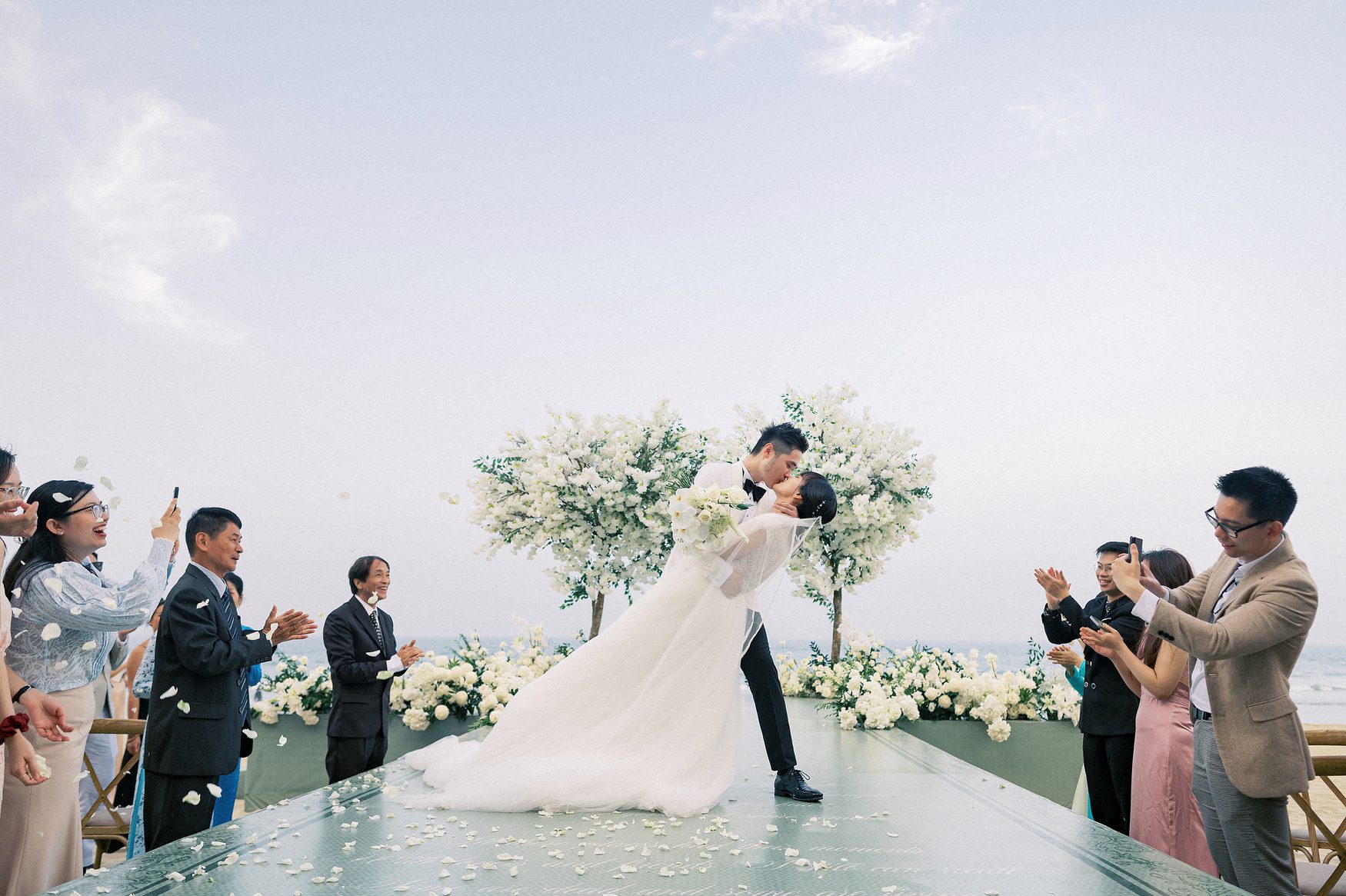 Linh and Chien's destination wedding left a special impression in their guests and The Planners' team, not just for its gorgeous concept but also the benign hospitality of the bride and groom.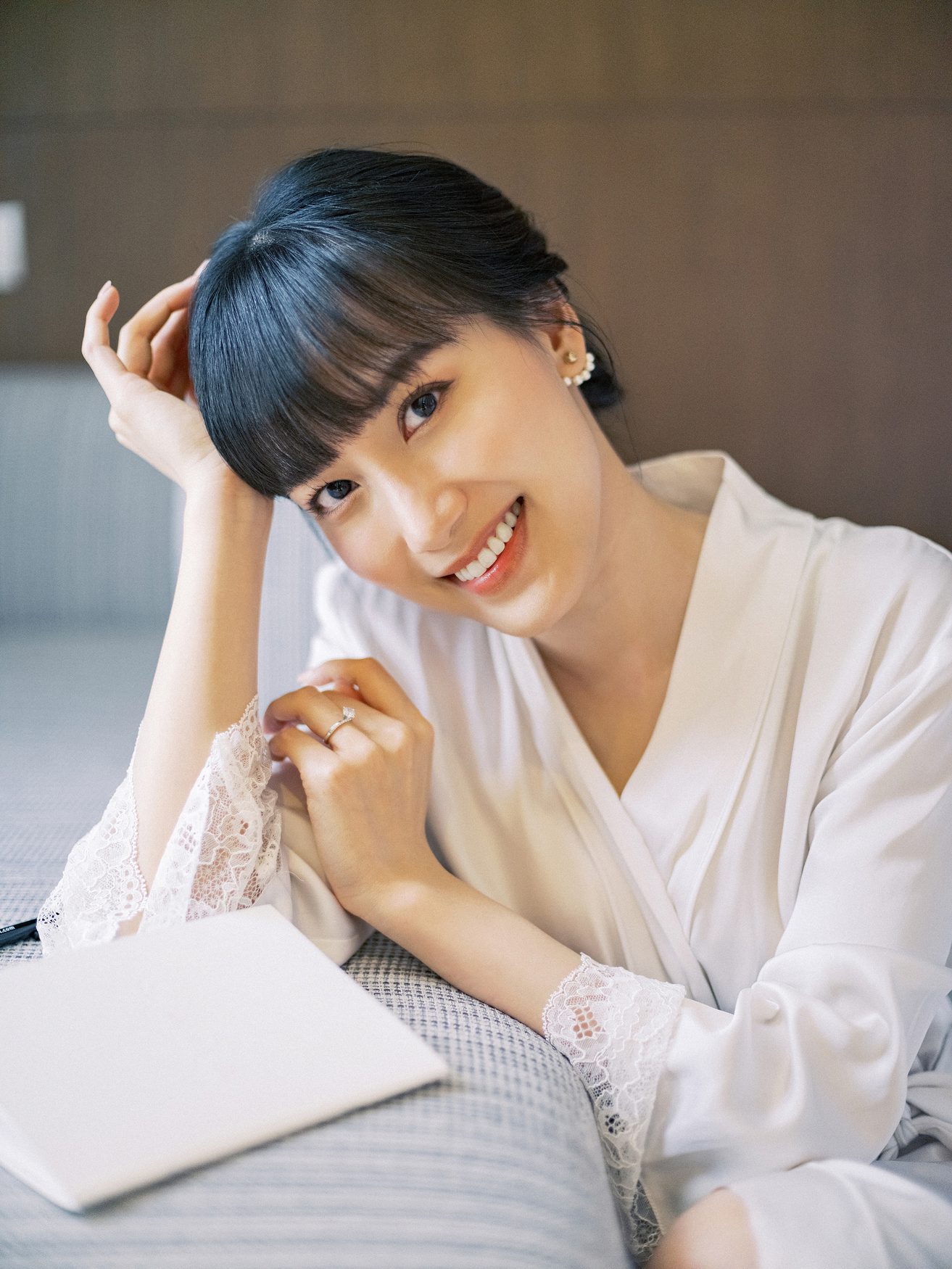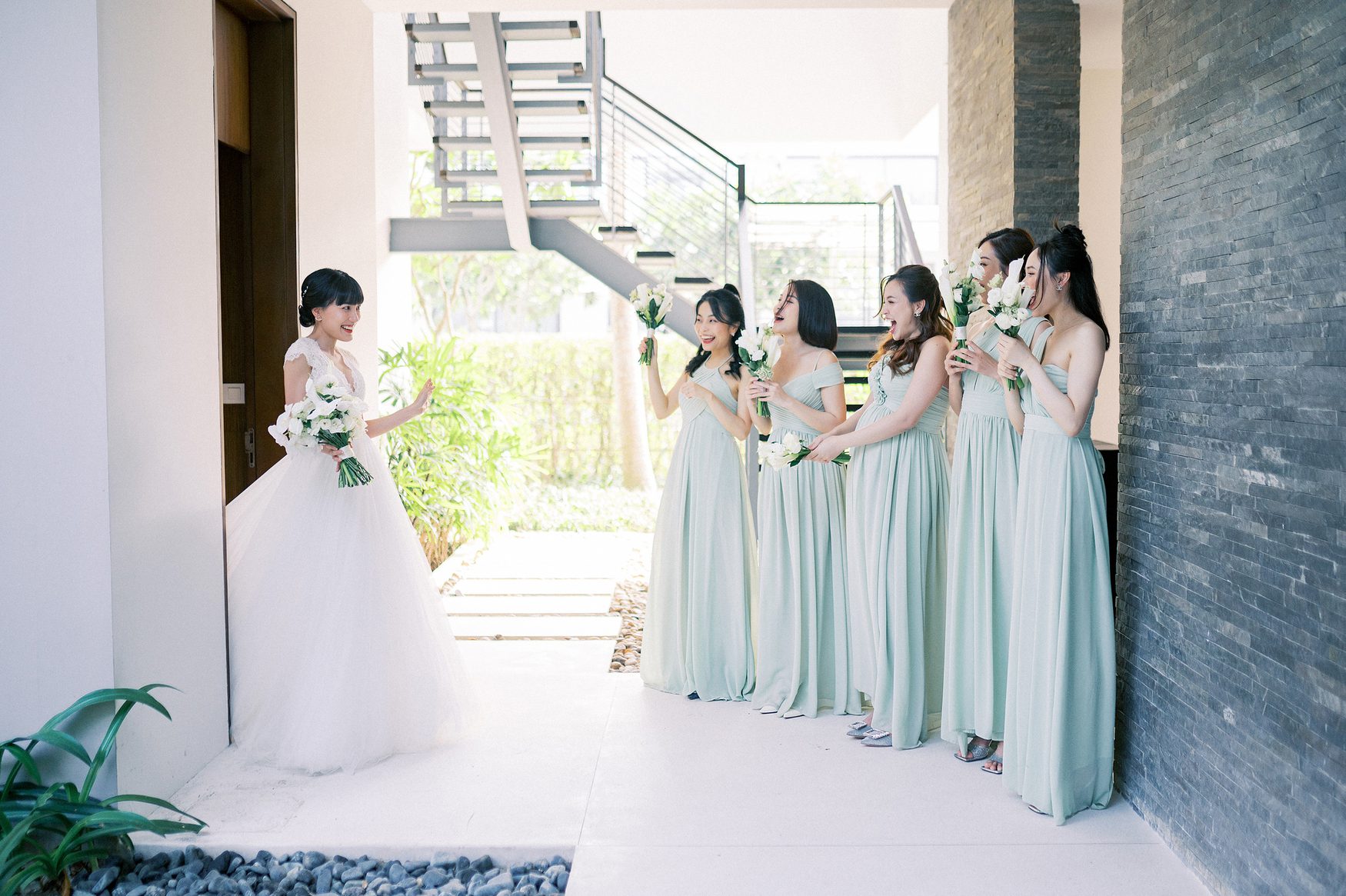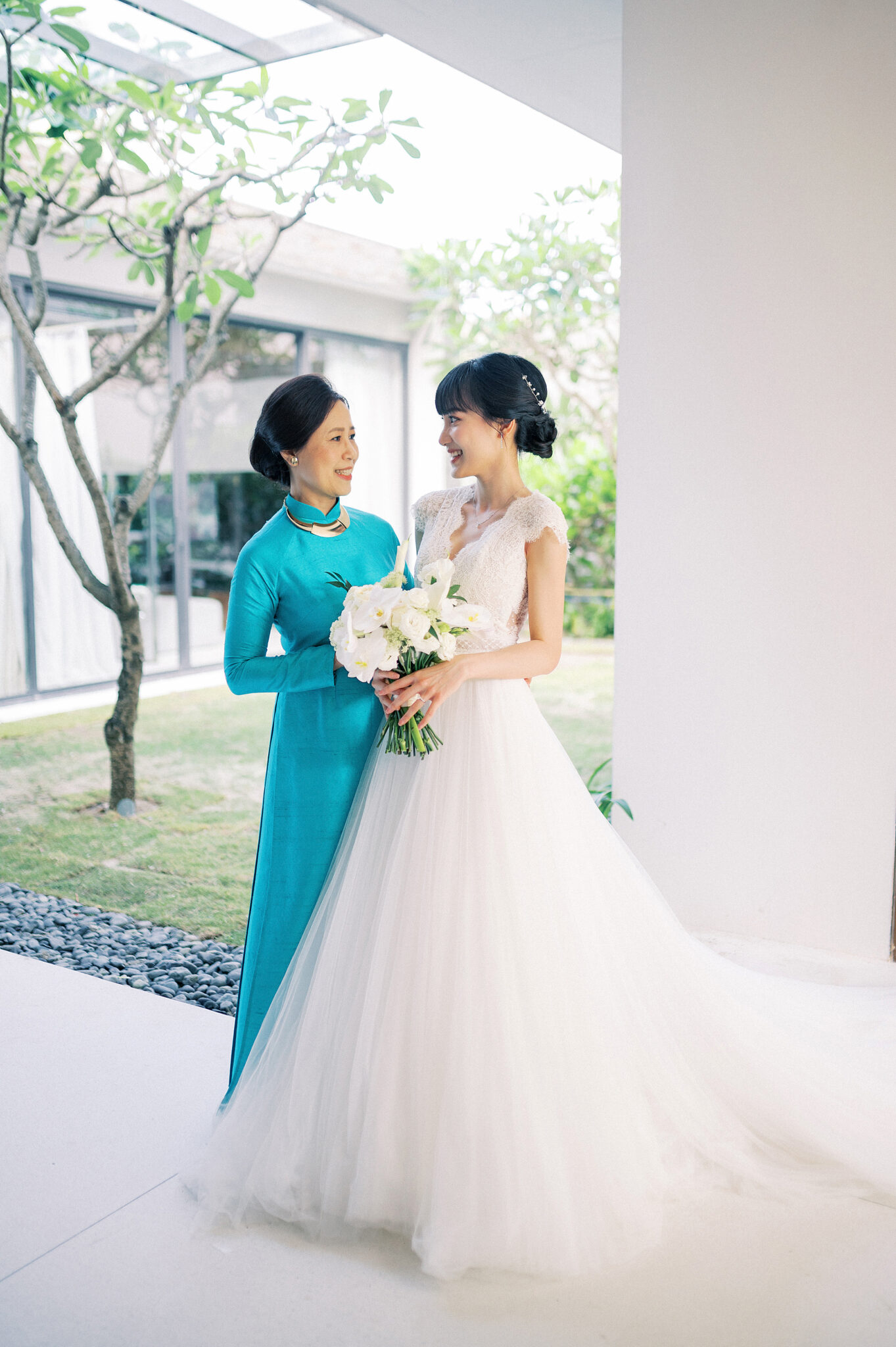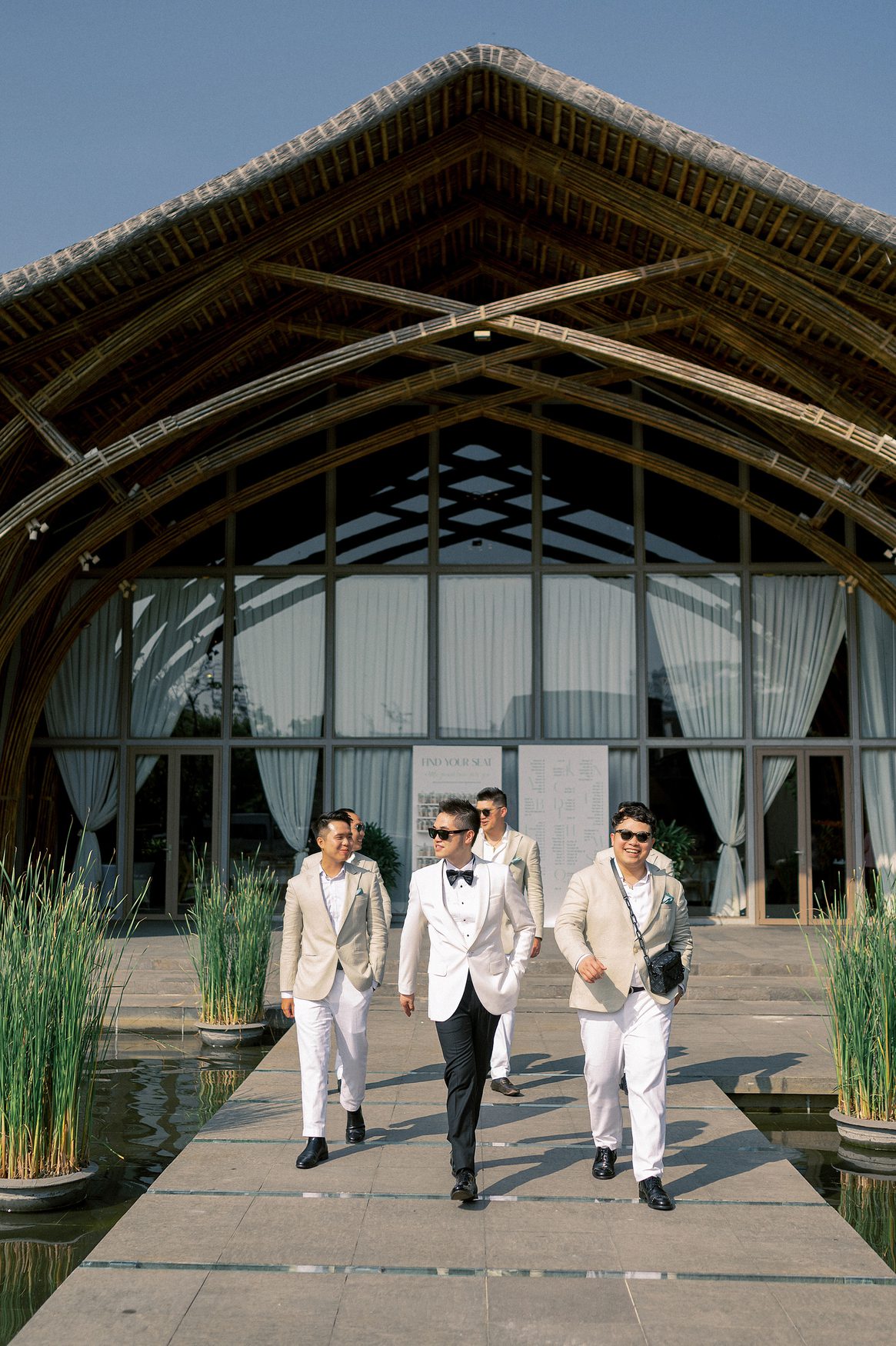 Their mindfulness for the wedding was expressed firsthand in the wedding's name that they chose themselves – "For the sage of love".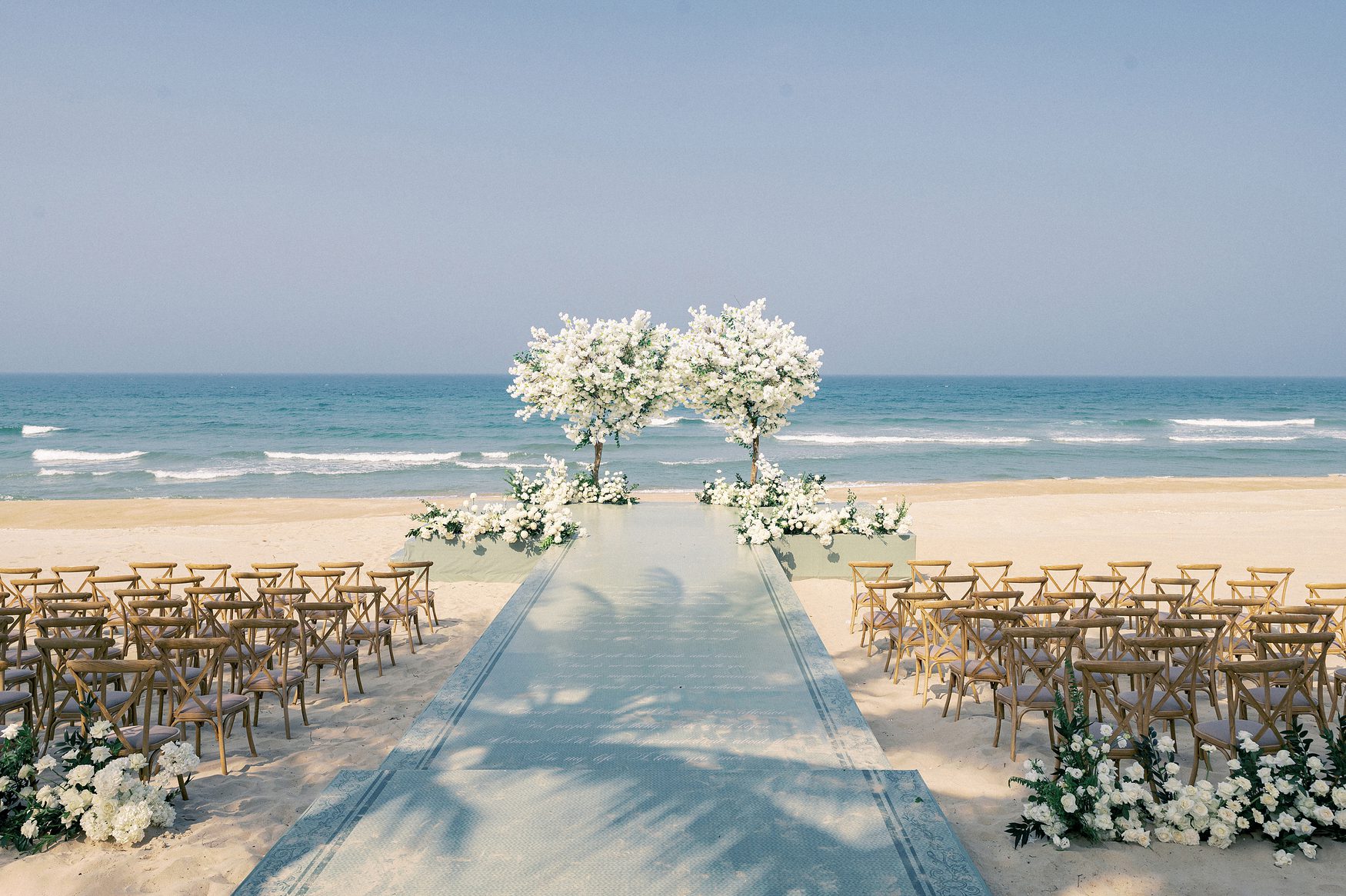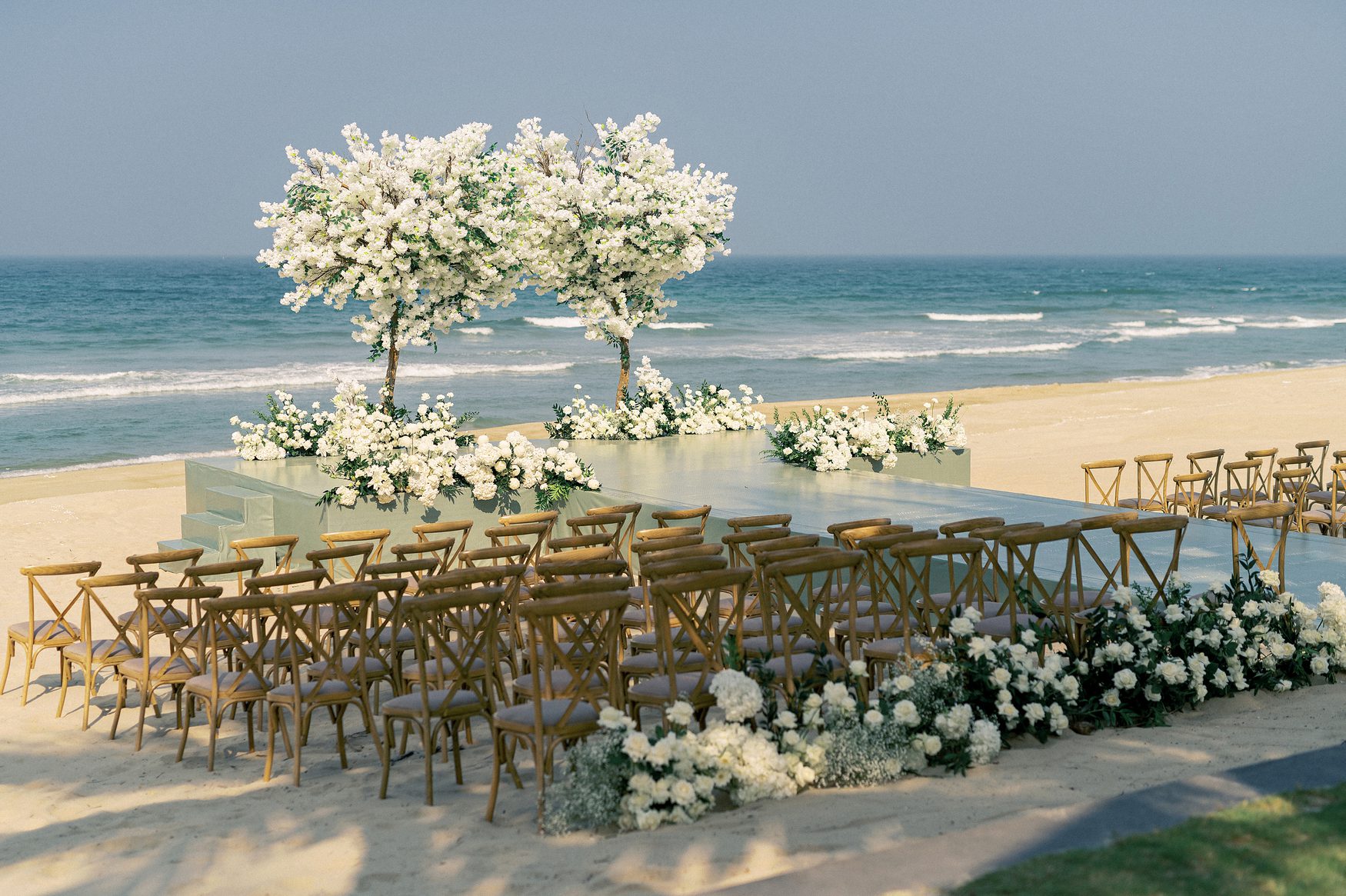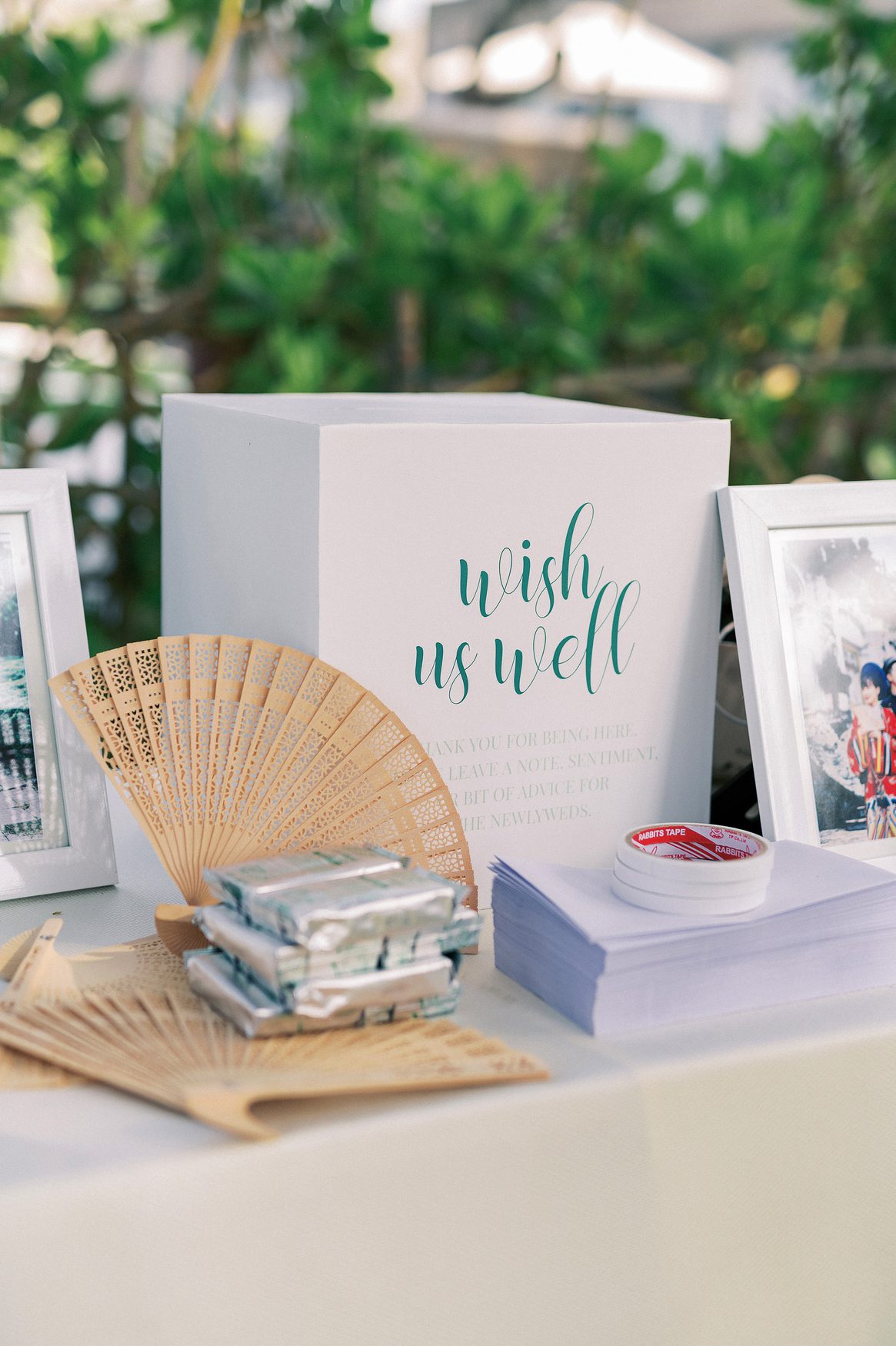 Sage, a graceful color and the wedding's primary tone, is also the name of the plants used for the table setup in the dinner reception. Furthermore, the name is a word play of the phrase "For the sake of love" – a sentence that summarizes the wedding's spirit.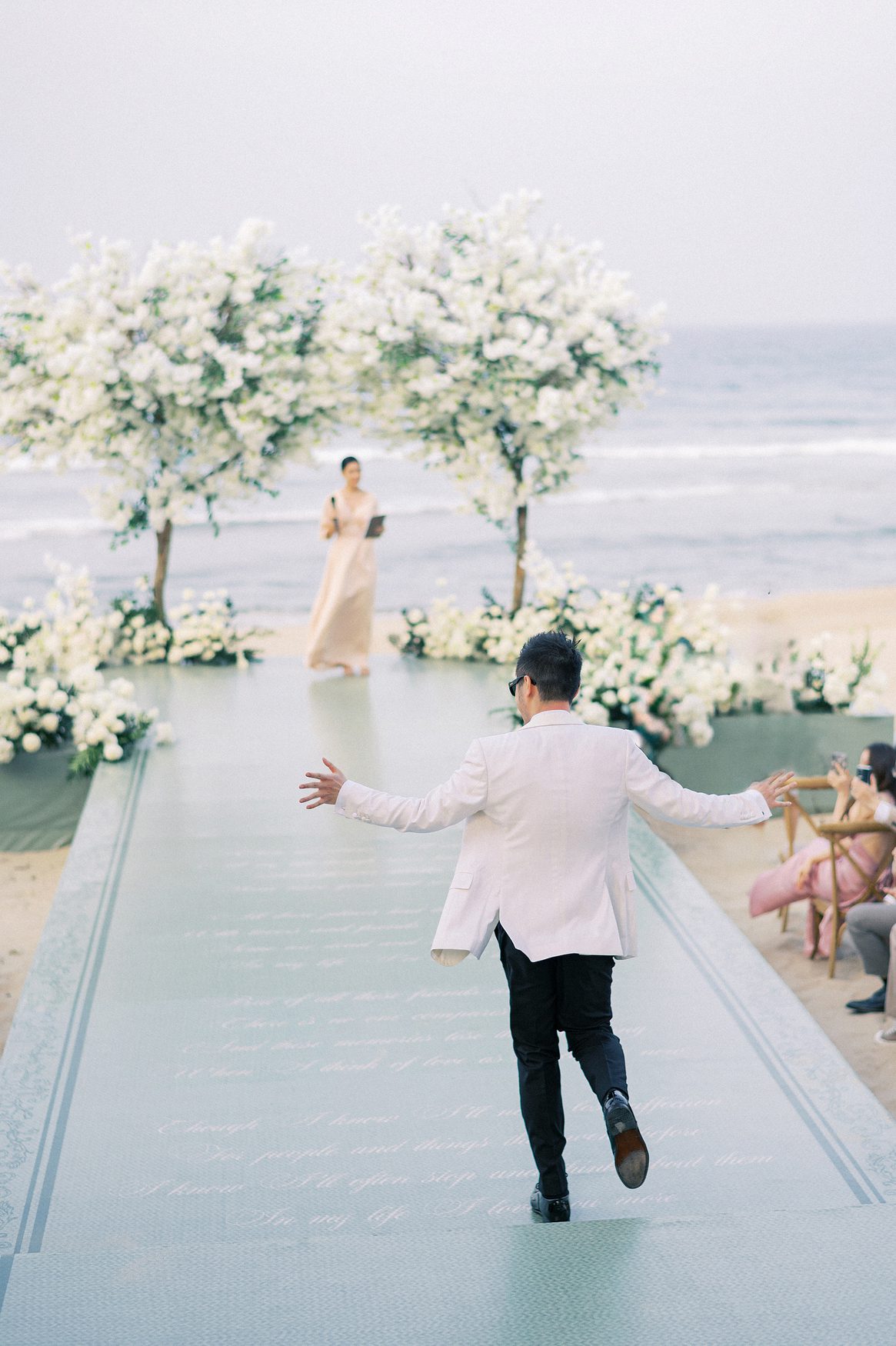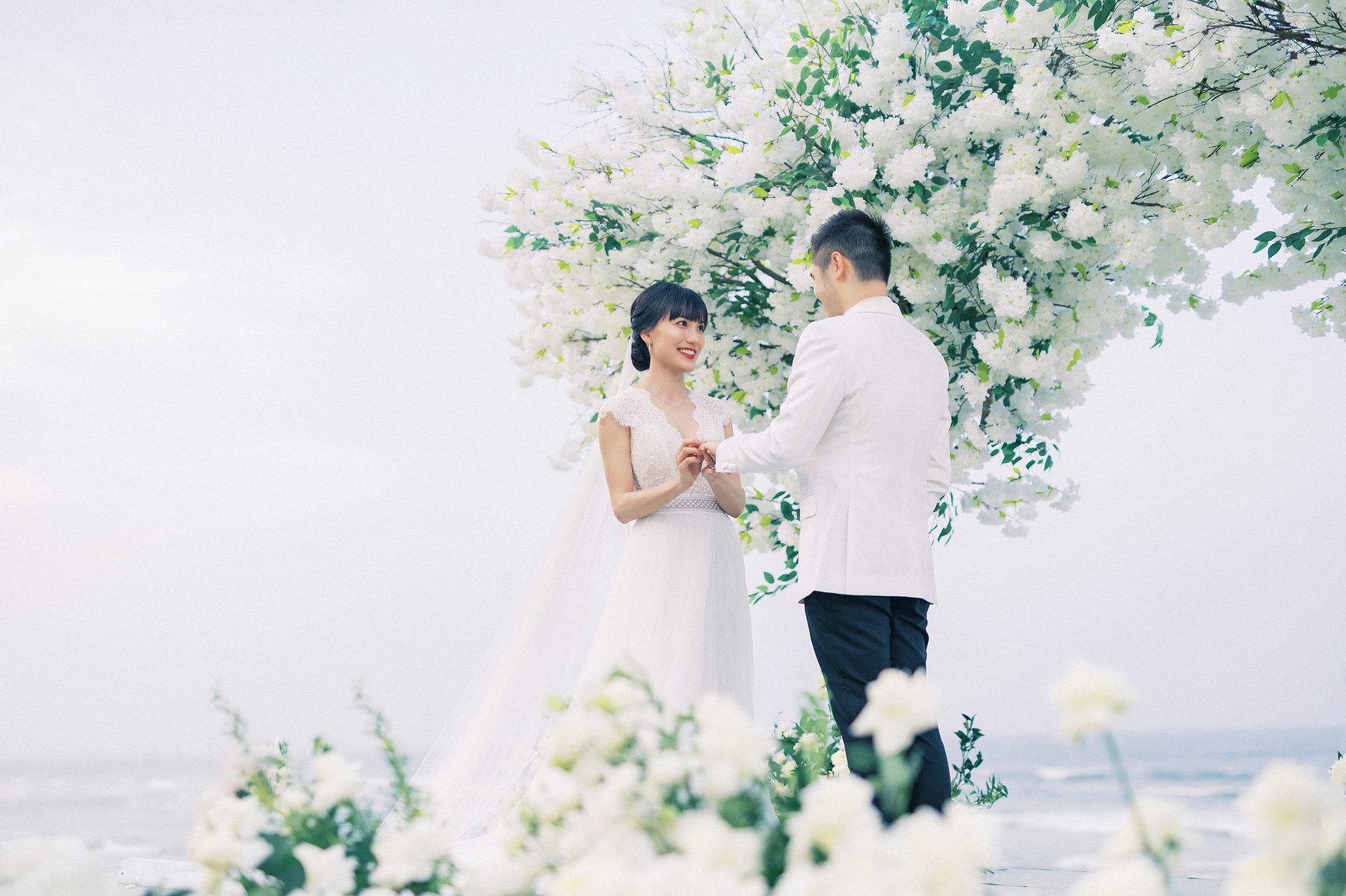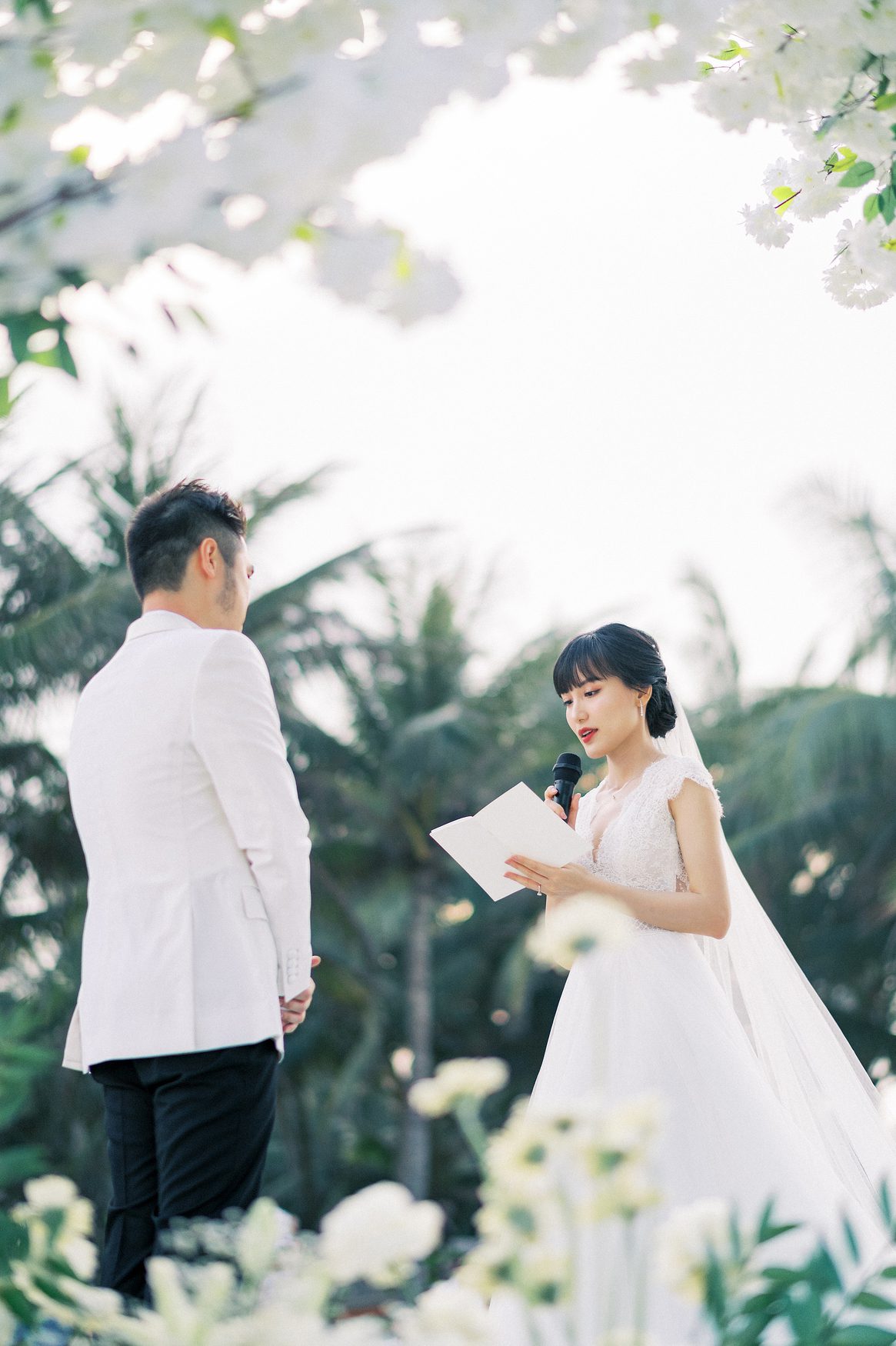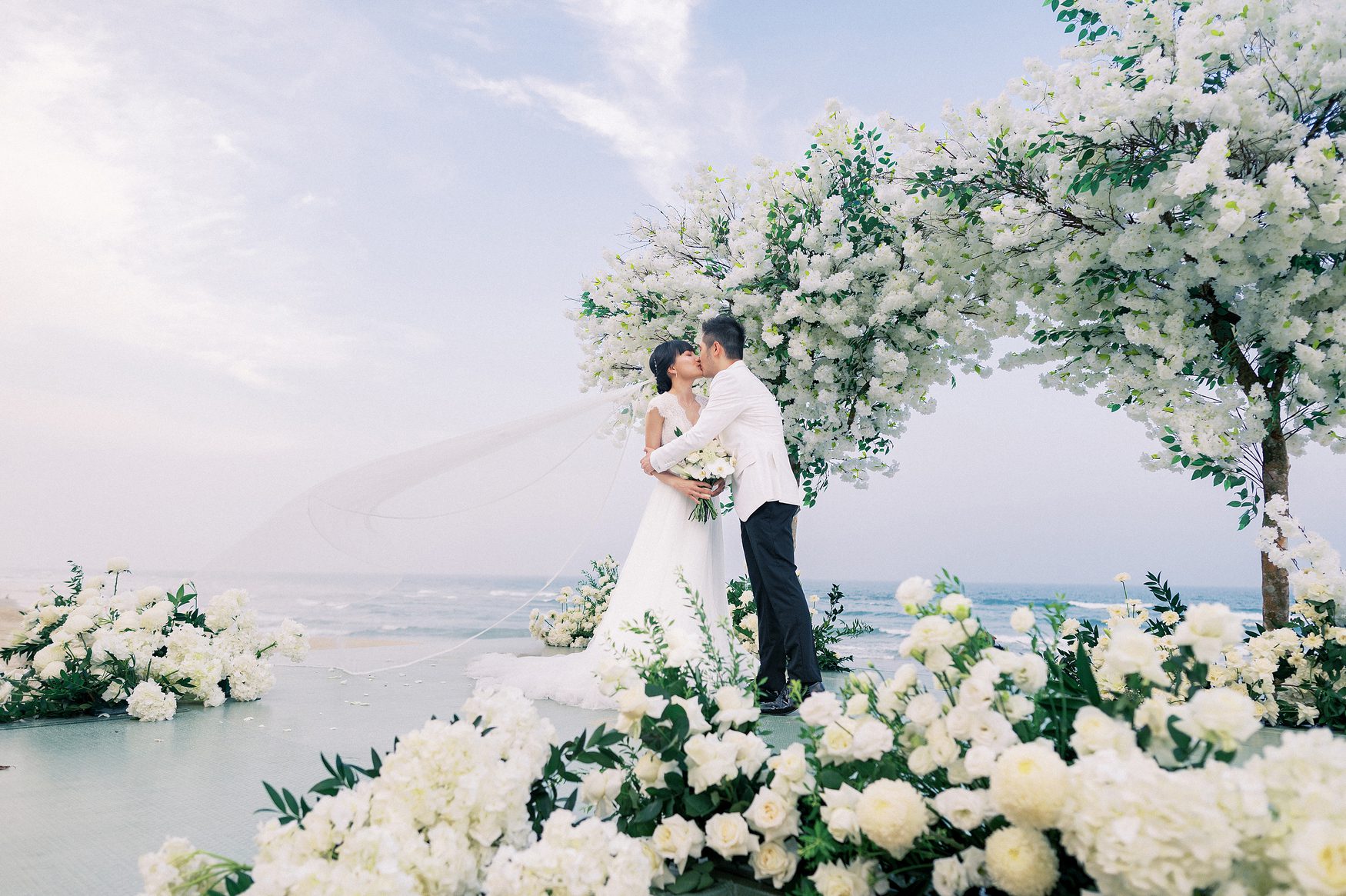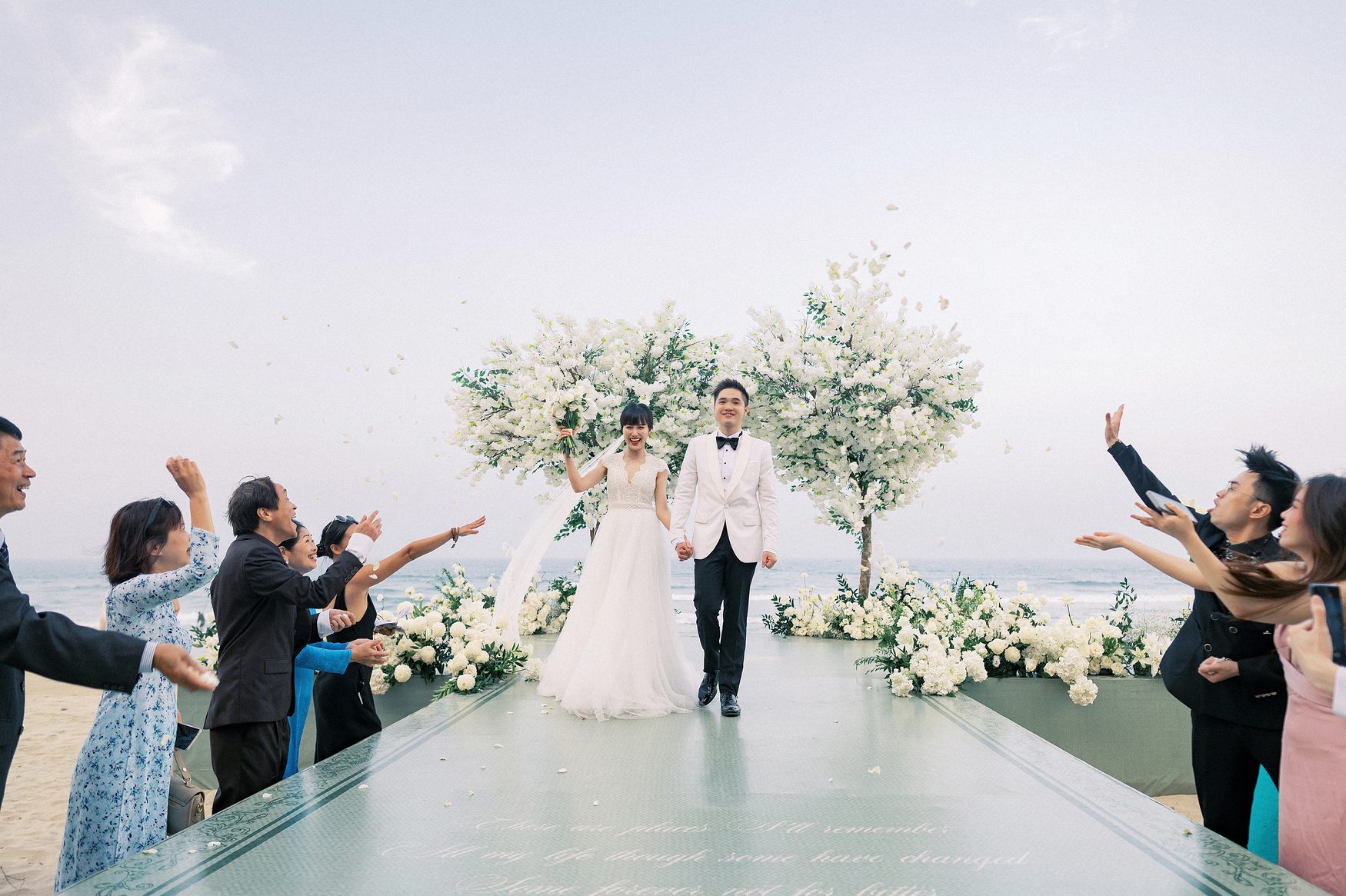 Since the wedding took place on Earth's Day, Linh and Chien gave their guests environment-themed and eco-friendly gifts such as cactus-shaped candles, stone lotus with the personal letters from the couple.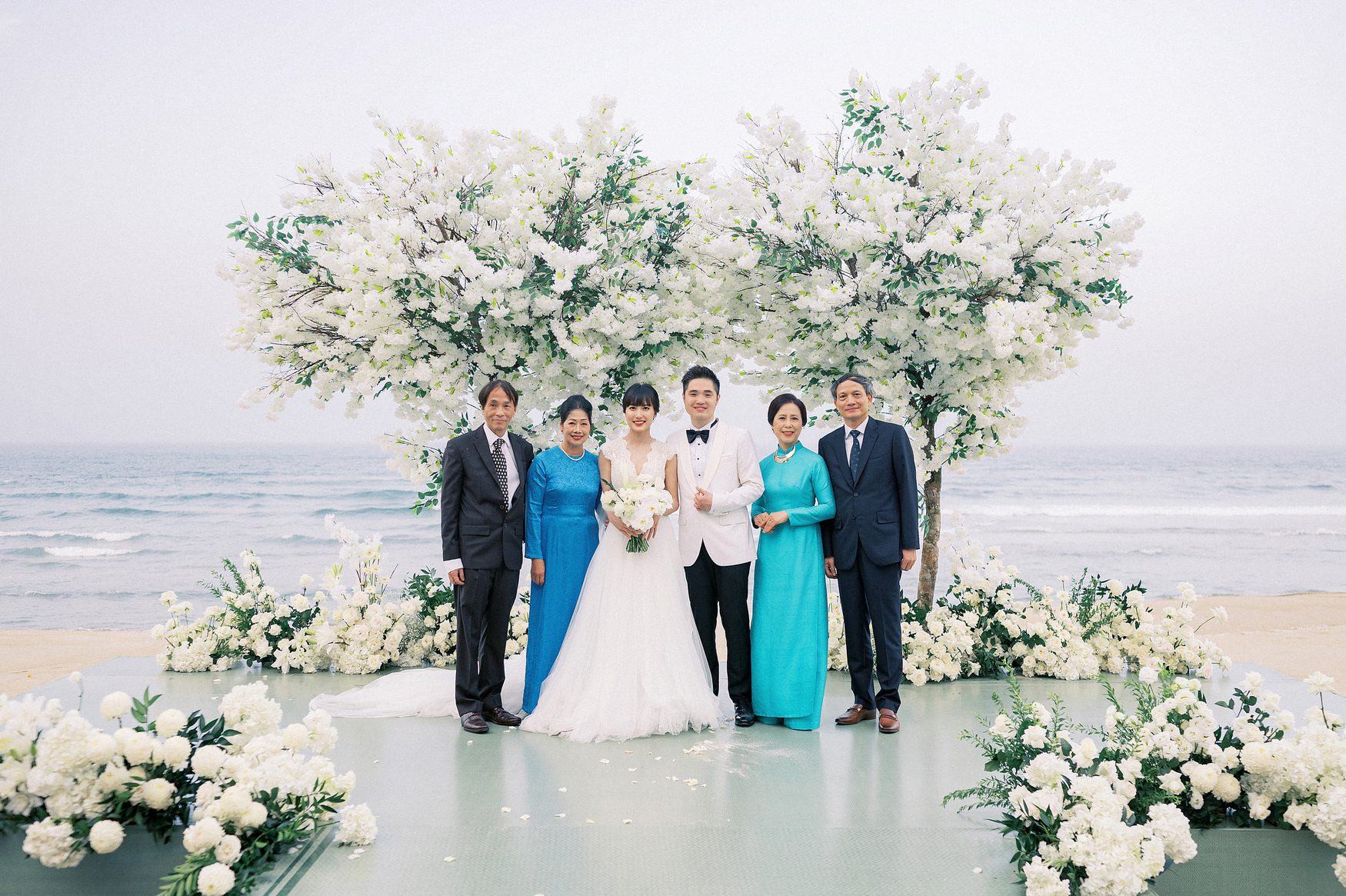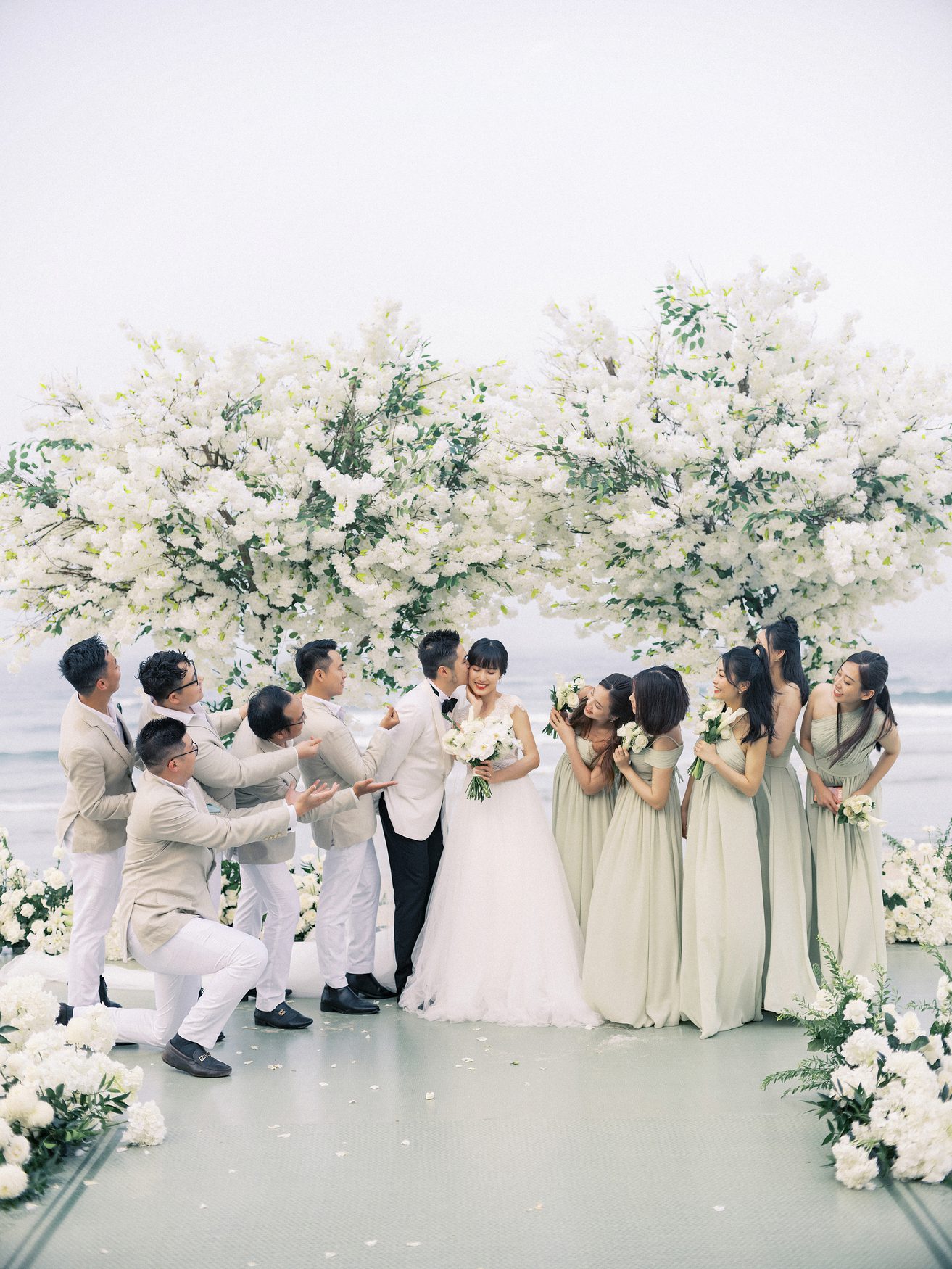 Their warmth reception and investing in elevating guests' experience truly brought into being a core memory for their loved ones. The Planners team also received lovely gifts on the wedding day and after!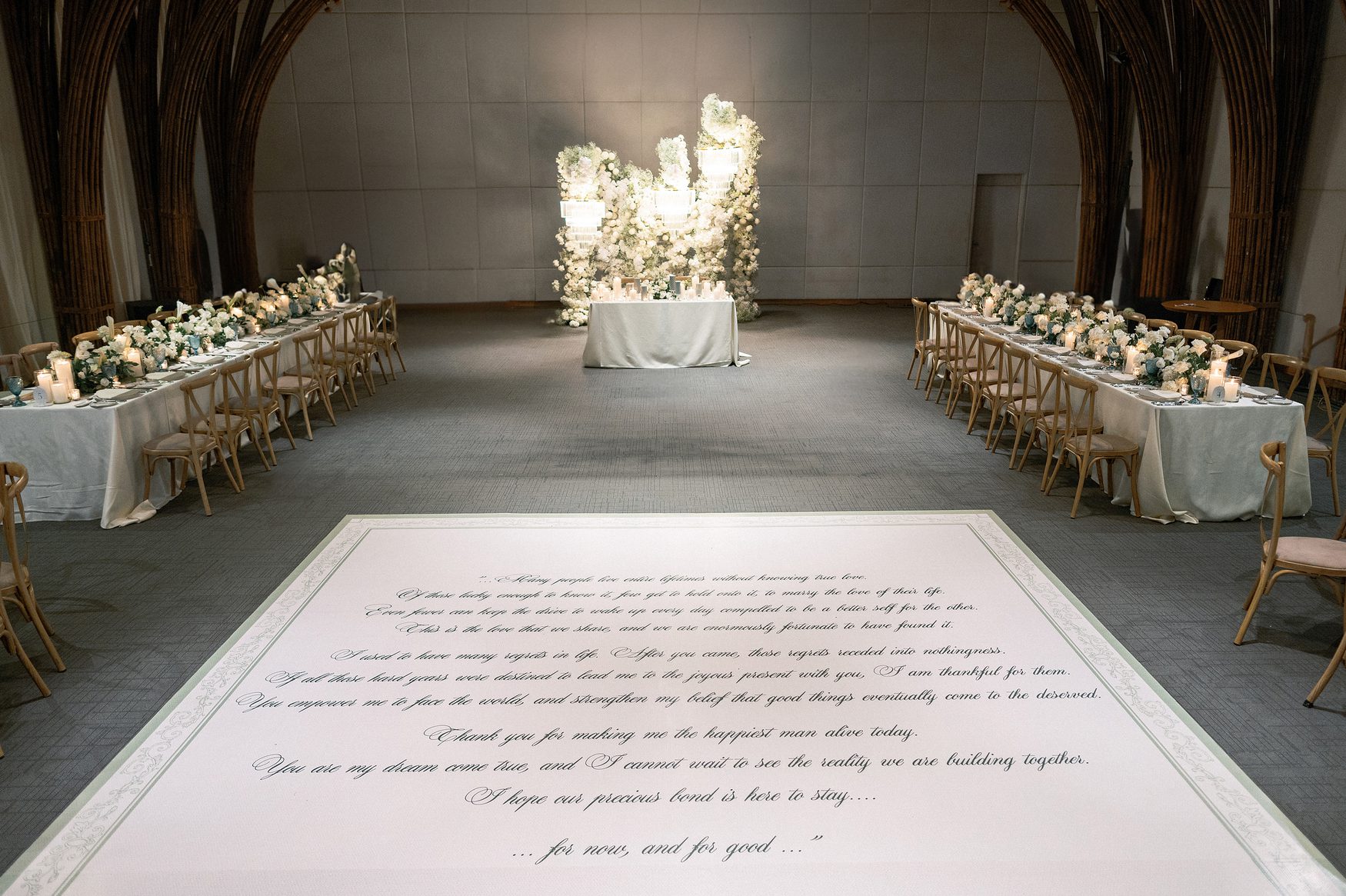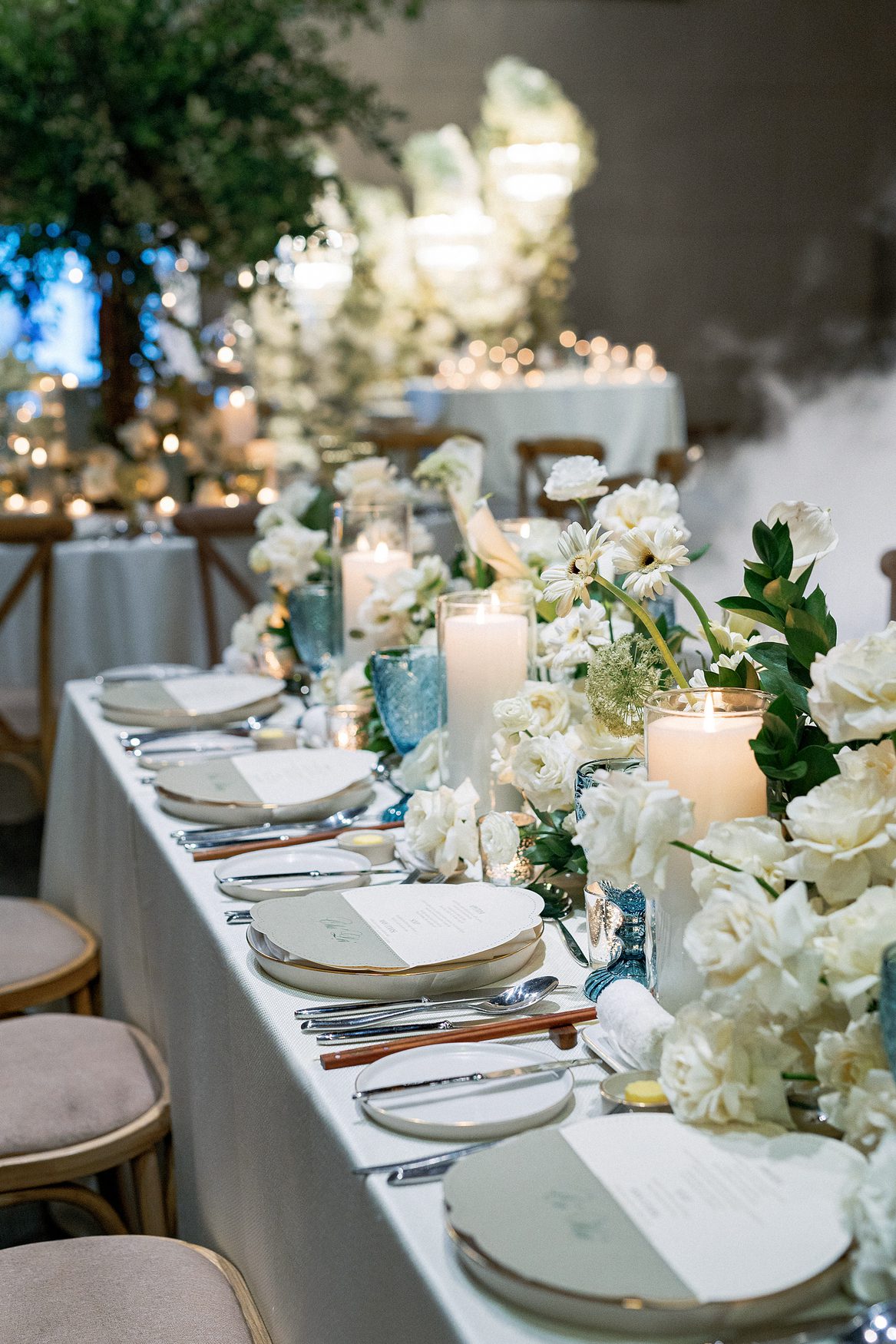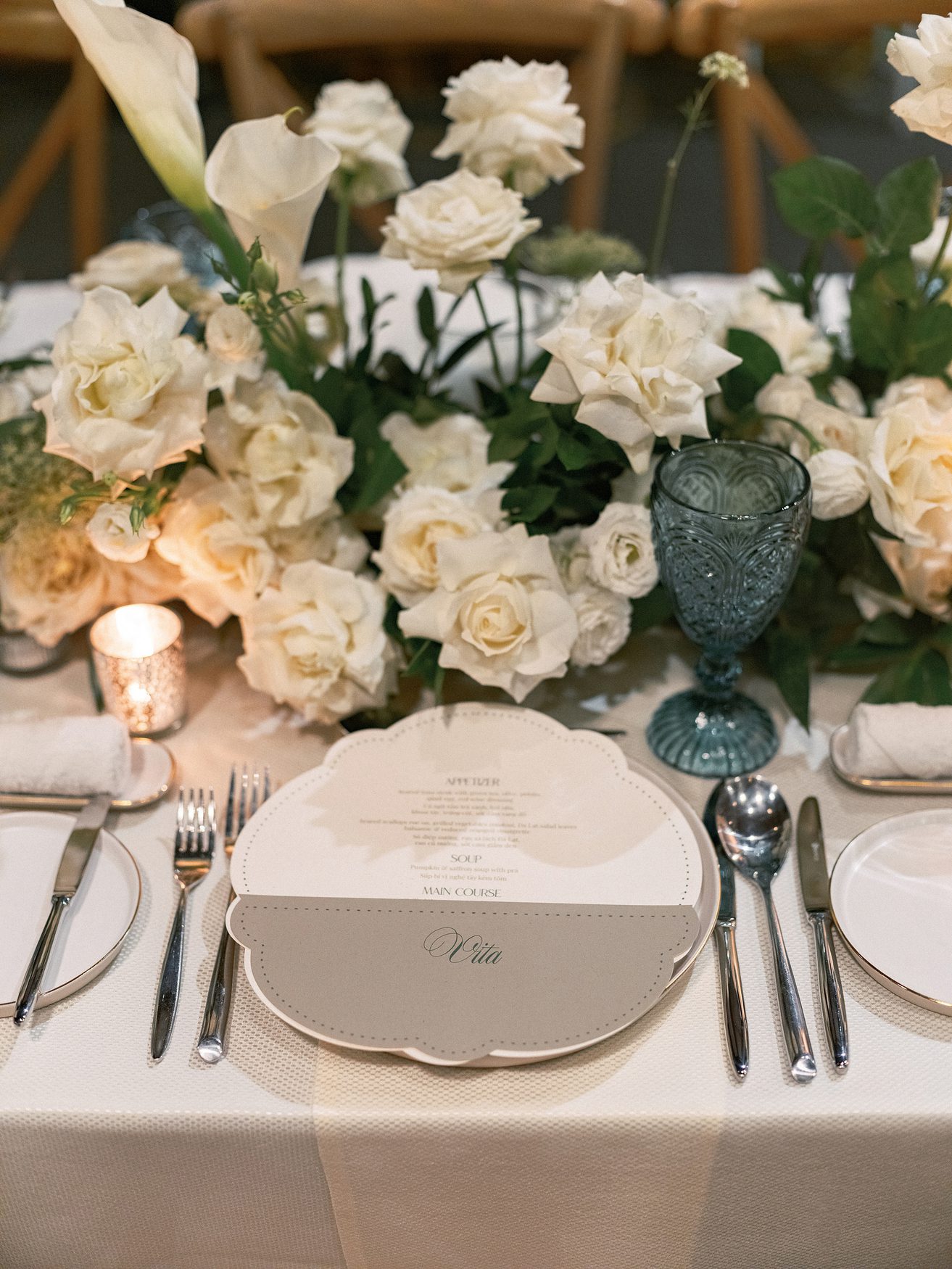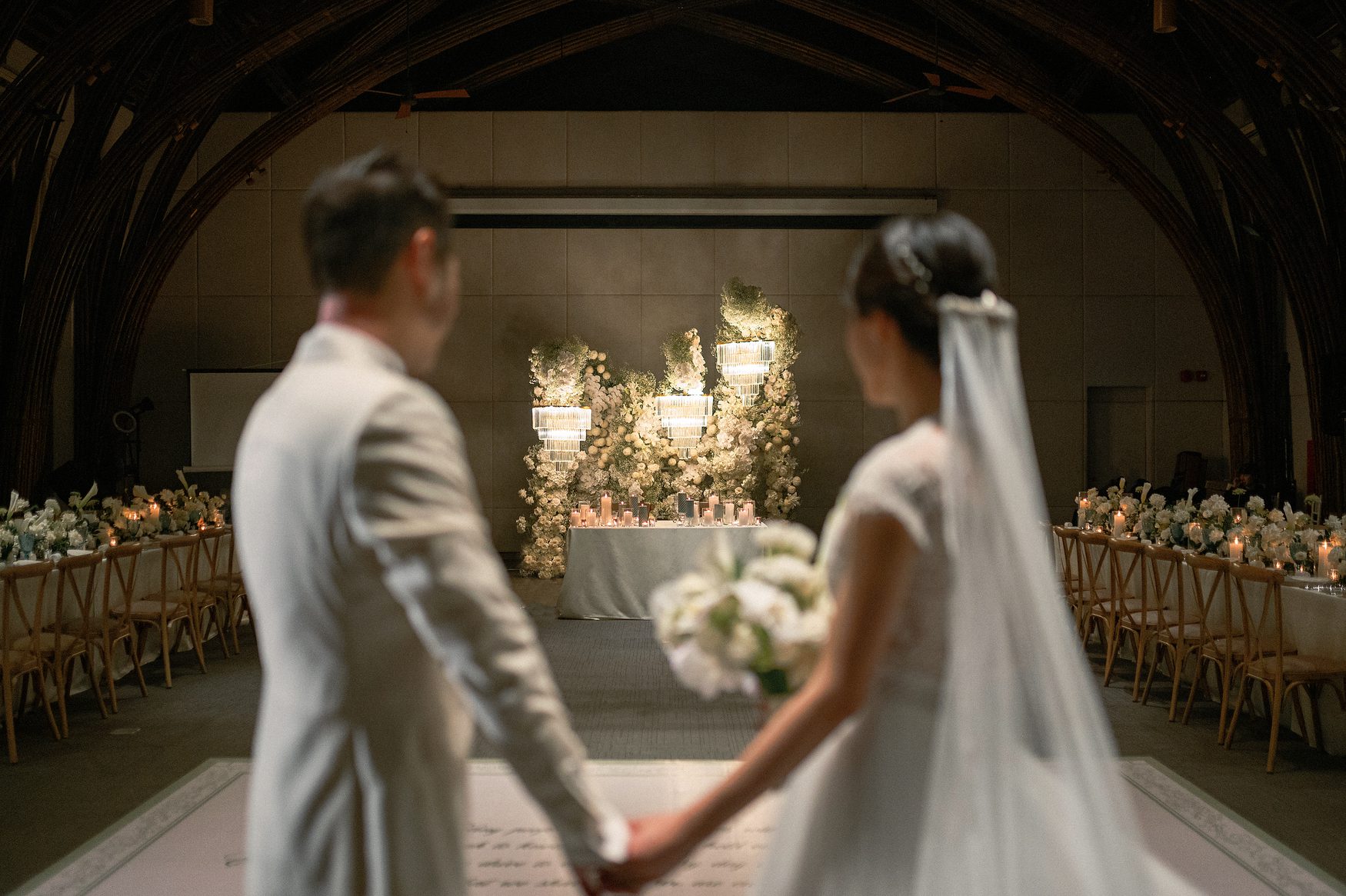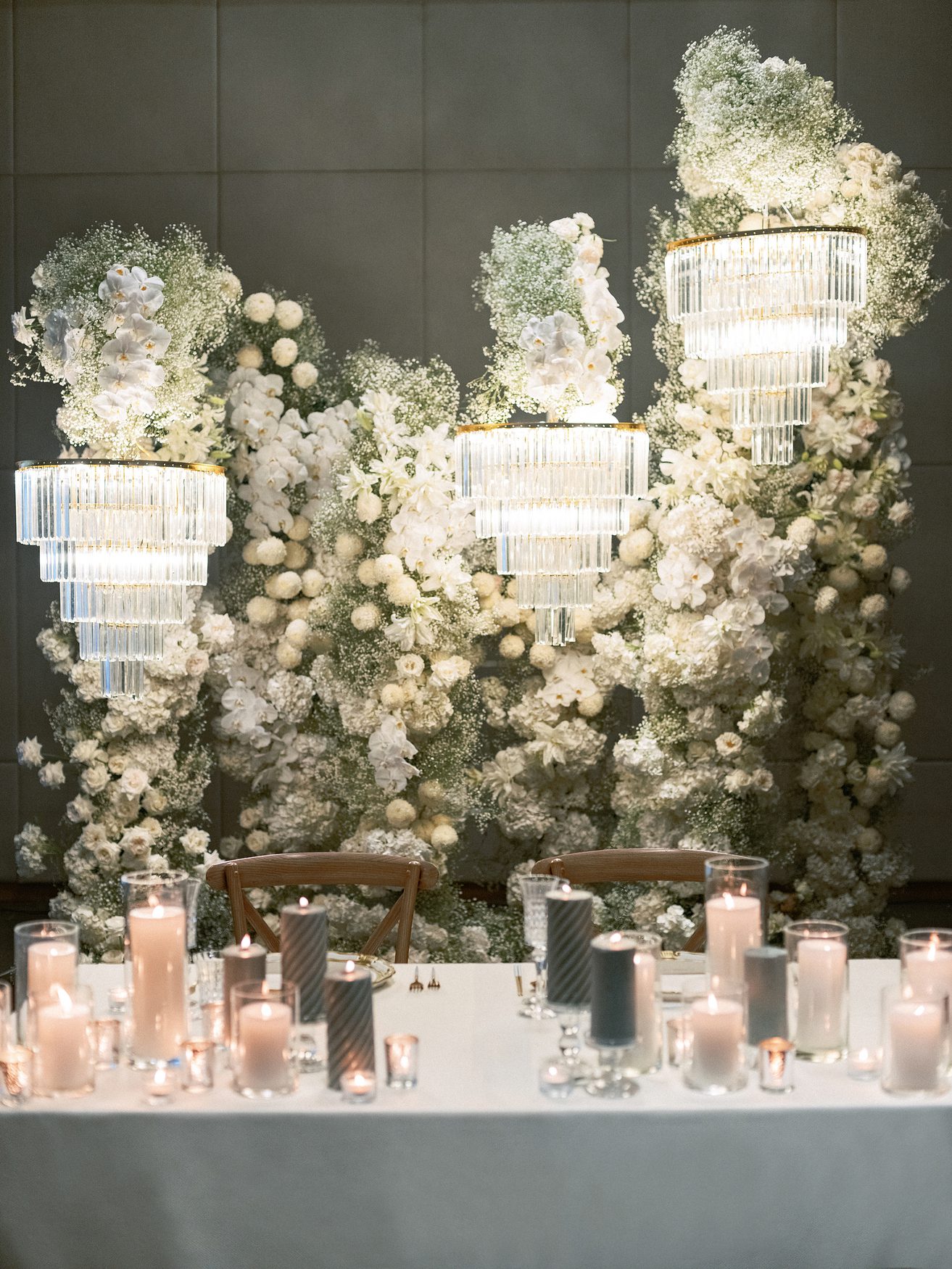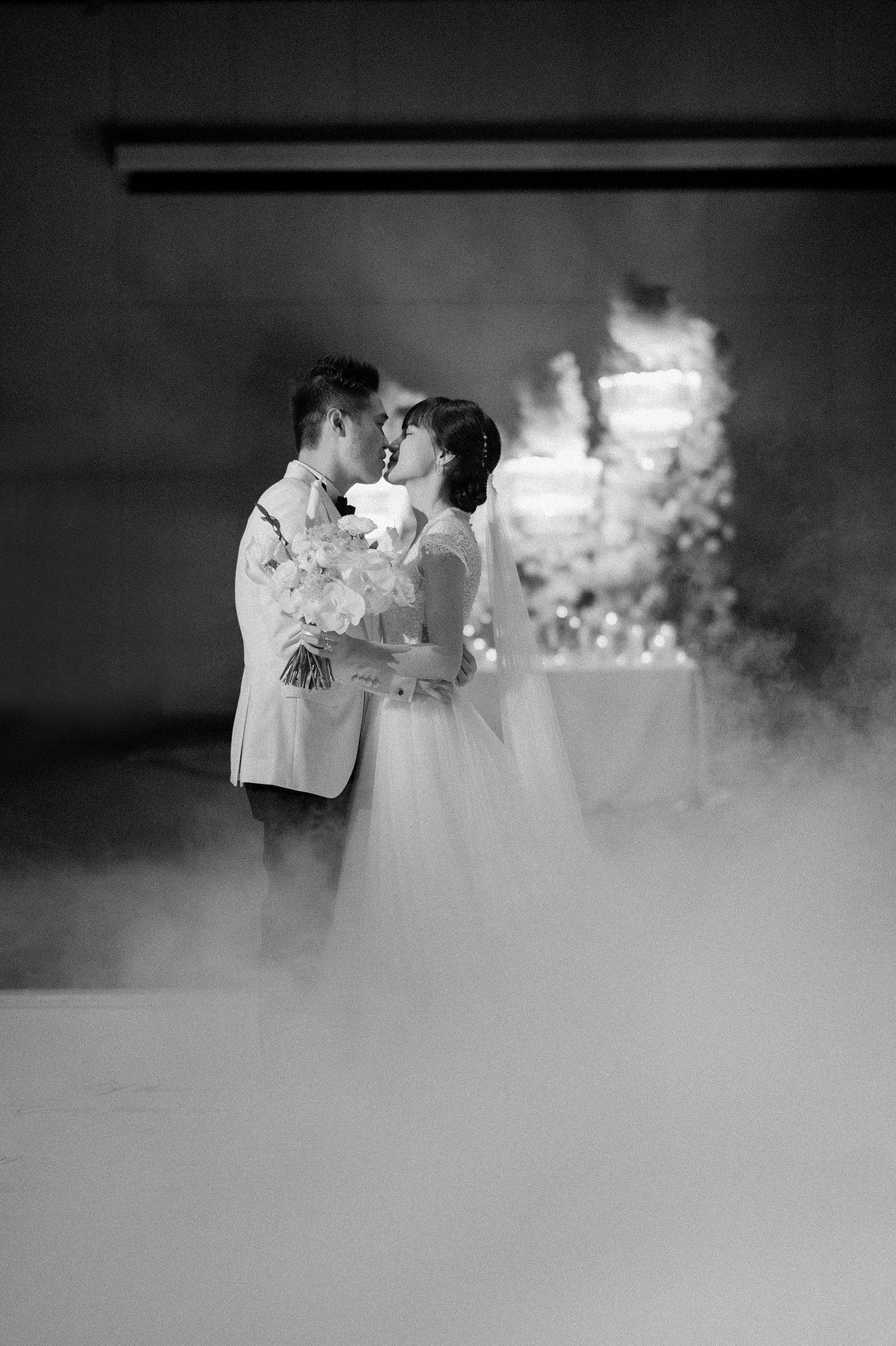 Linh and Chien's destination wedding was filled with invaluable and romantic moments such as their breathtaking ceremony, the couple's first look with the dinner reception setup, the adorable performance of "Thấy chưa" by the groom and his friends, the exciting party night,…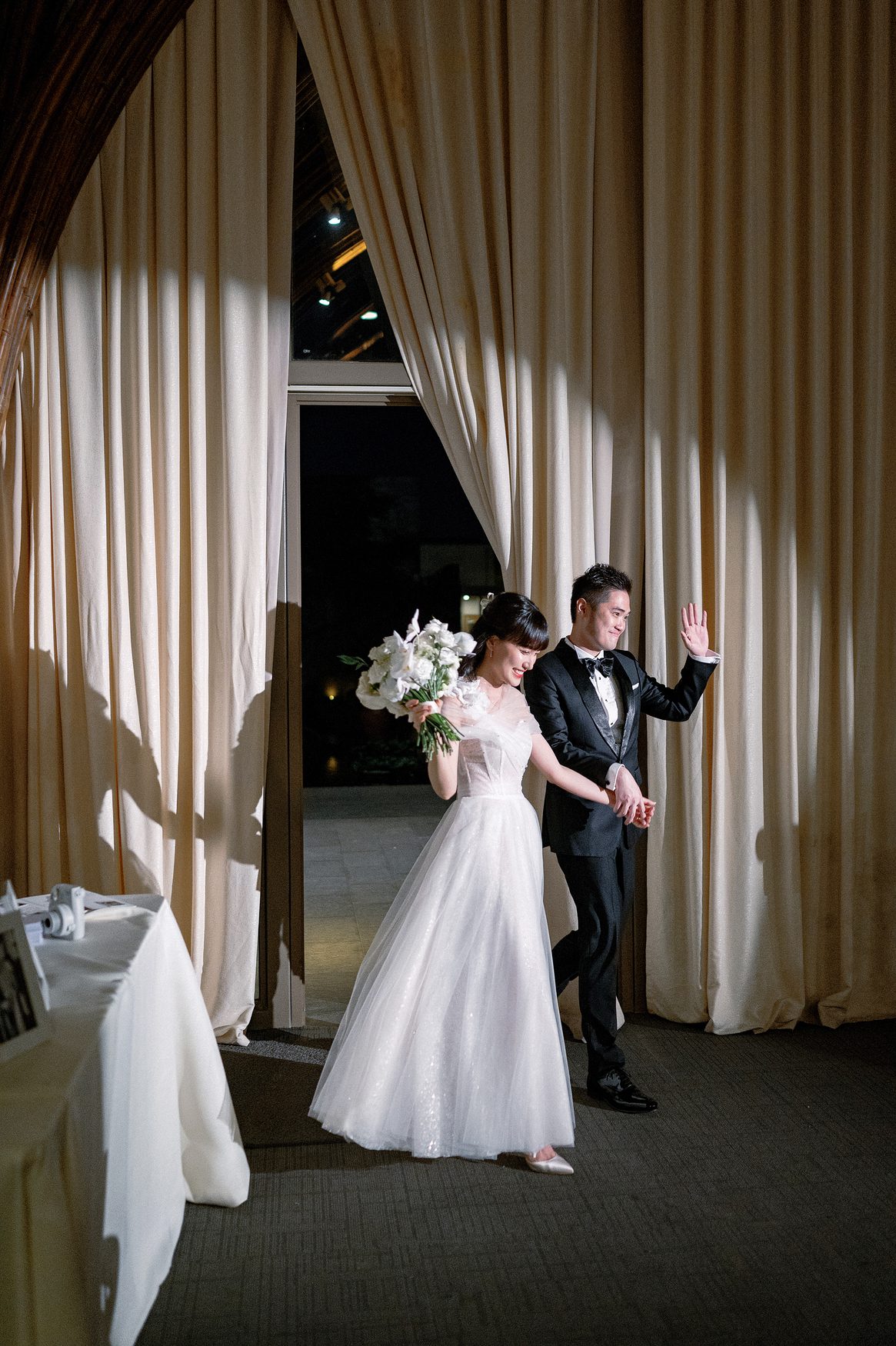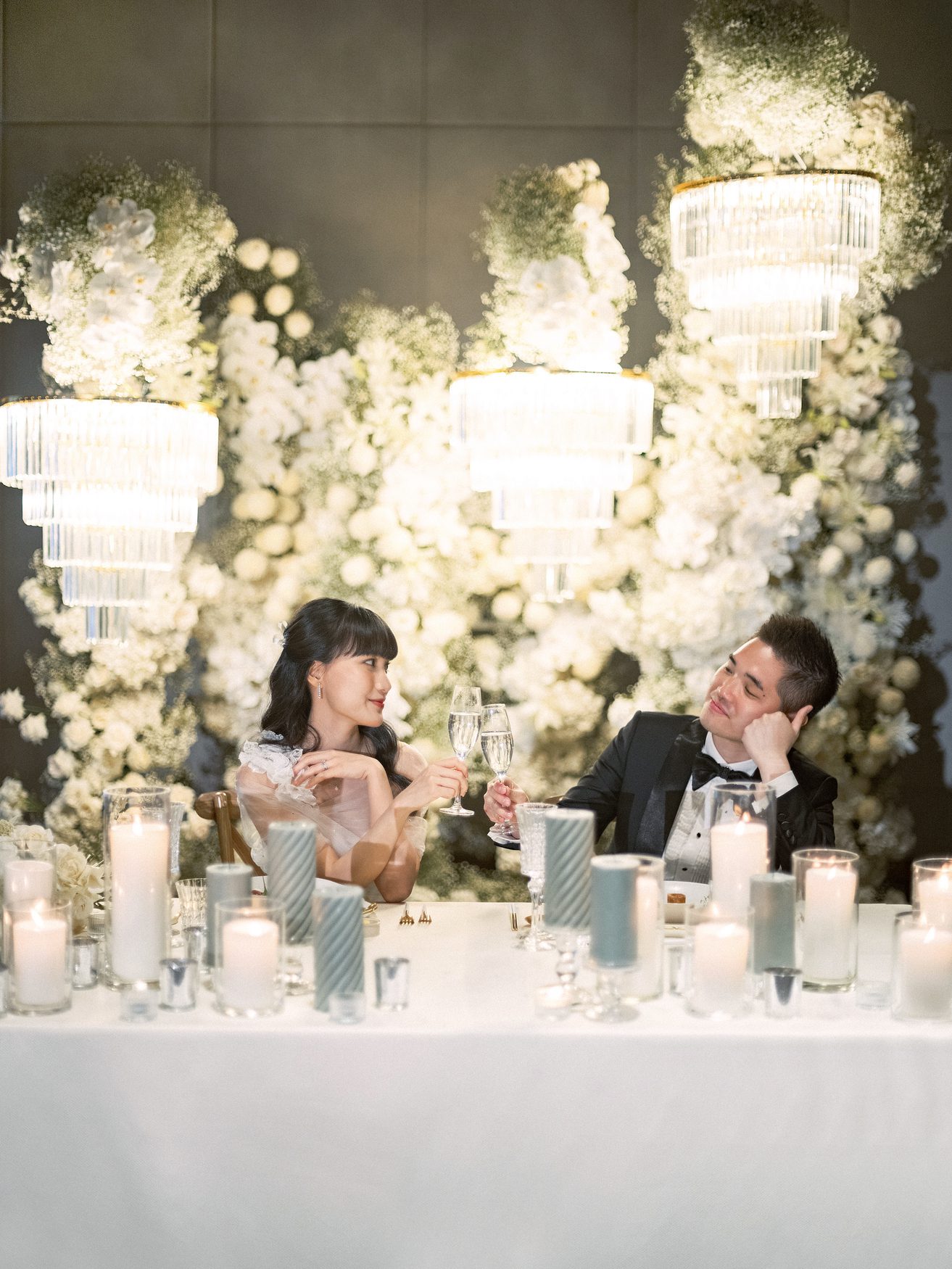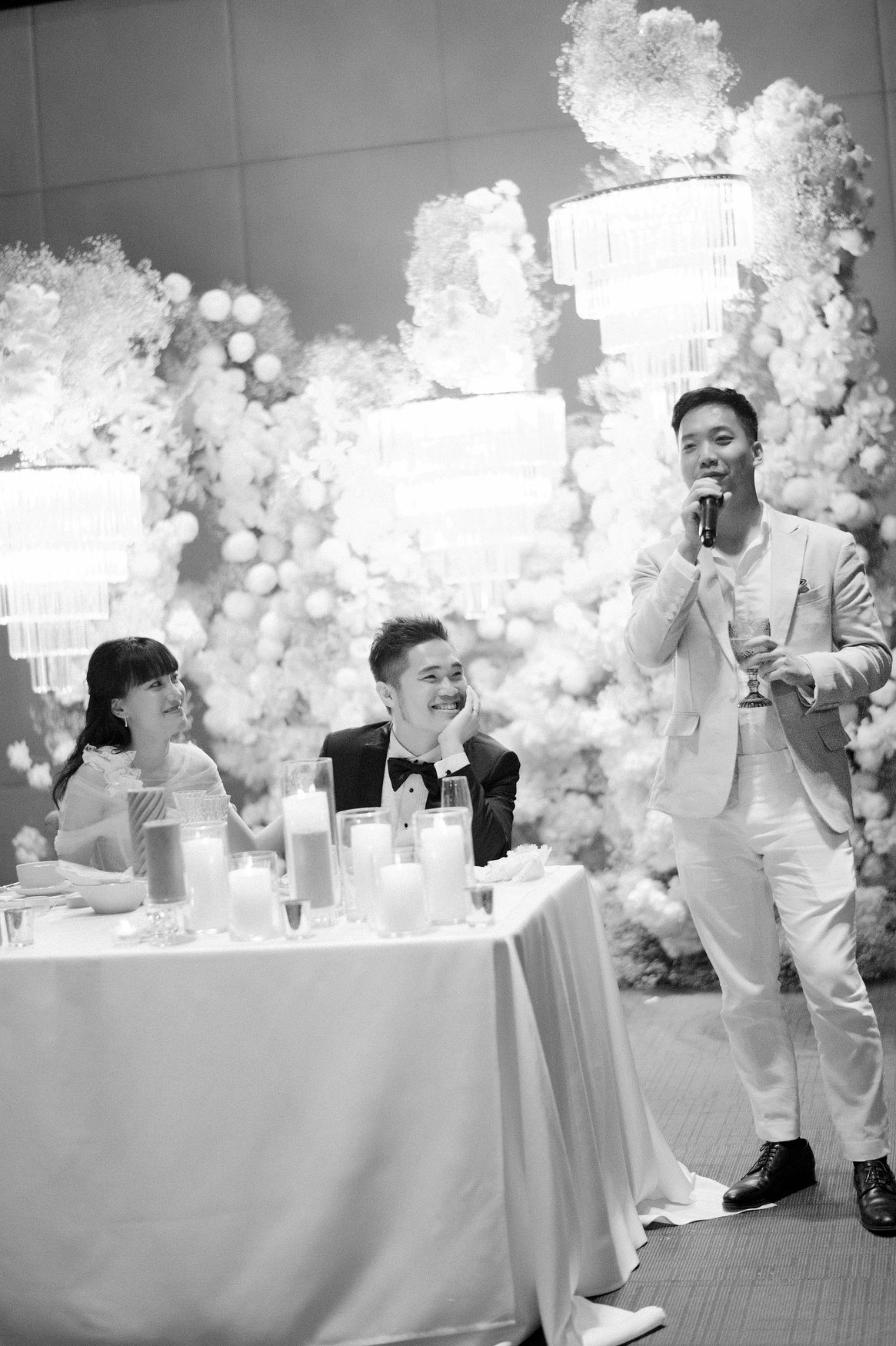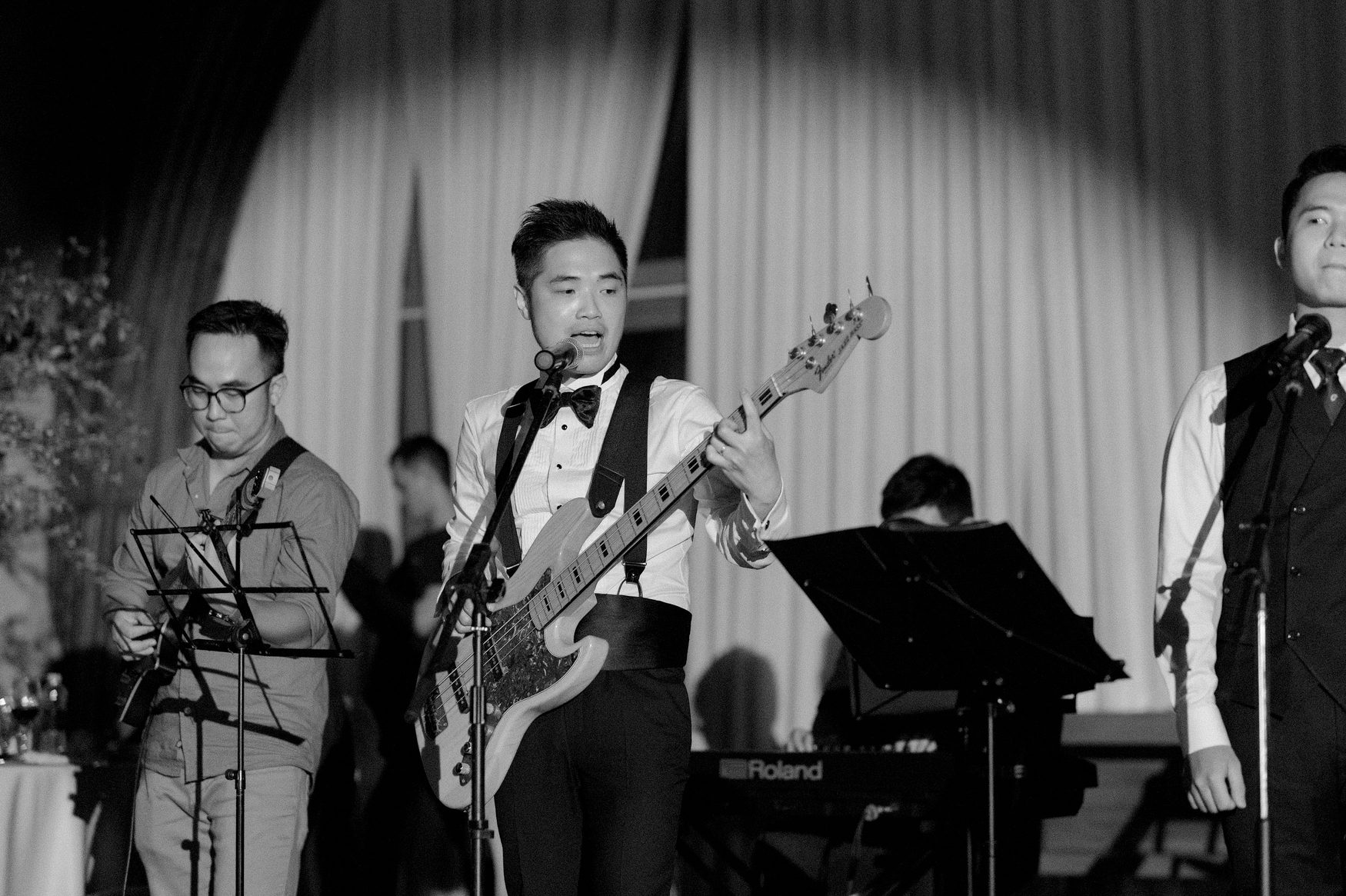 "For the sage of love" was undoubtedly a seamless combination of aesthetics and emotional aspects for everyone who attended.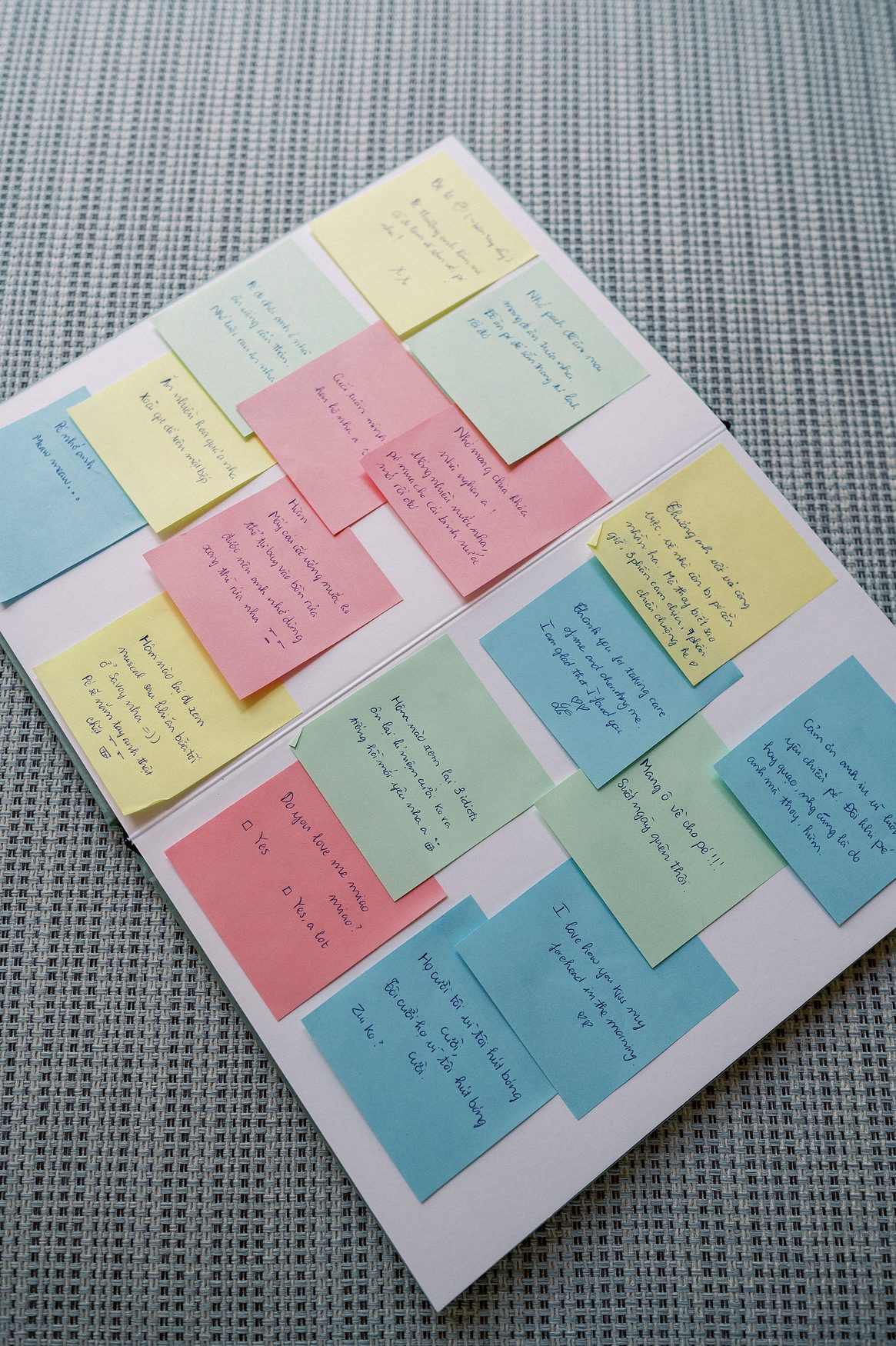 An adorable surprise
But Chien wasn't the only one who had a surprise. After their dinner reception, the bride Linh gave the groom Chien a special gift: the guest book filled with Linh's post-it notes which she had been sending Chien through the years they have been together.
If you are looking for an ideal location to hold your destination wedding in Vietnam, Danang is an option that you must consider! Here's why.