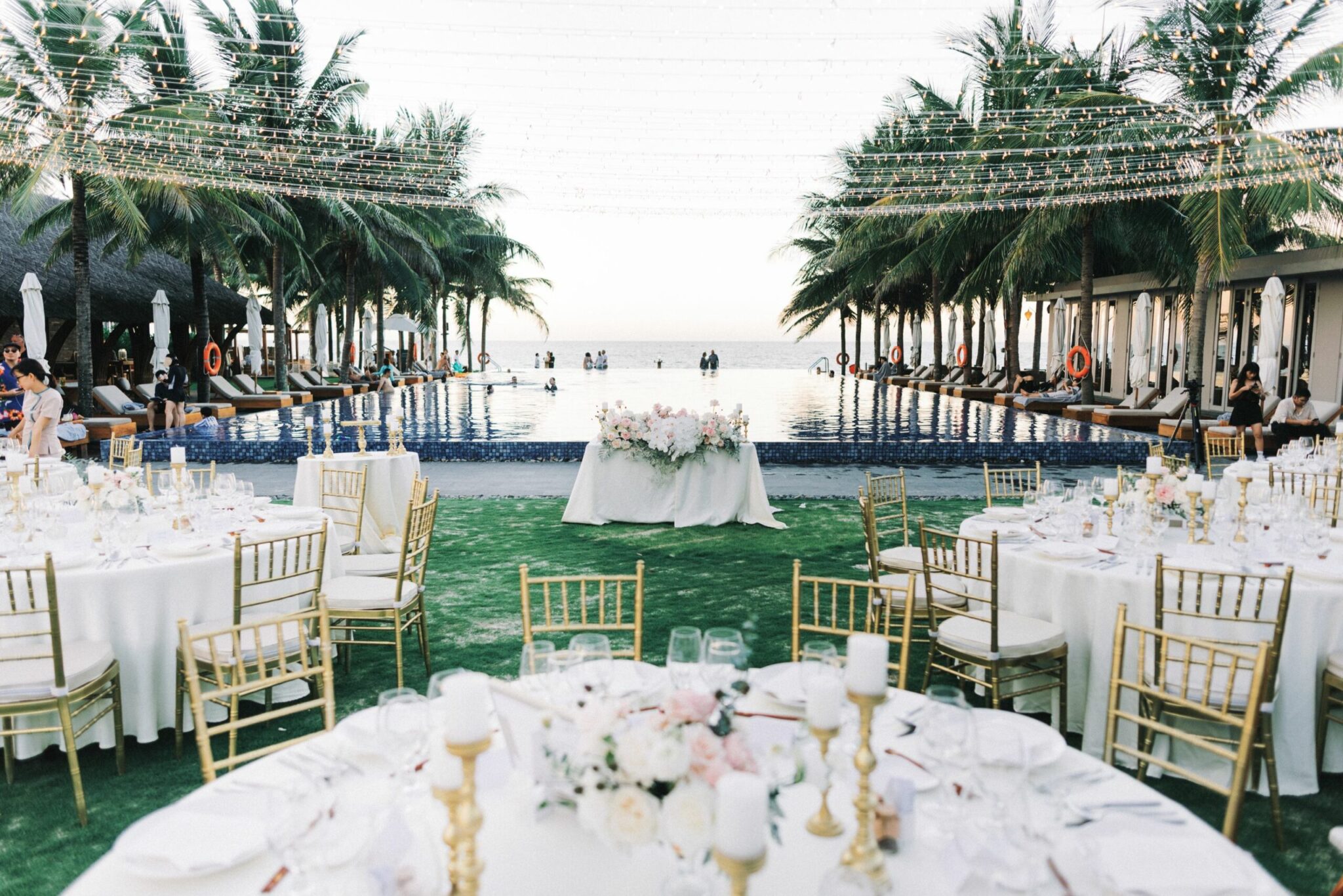 Making a destination wedding in Danang is always a great experience, but Quynh & Andryi's special day was also a beautiful memory for our The Planners team.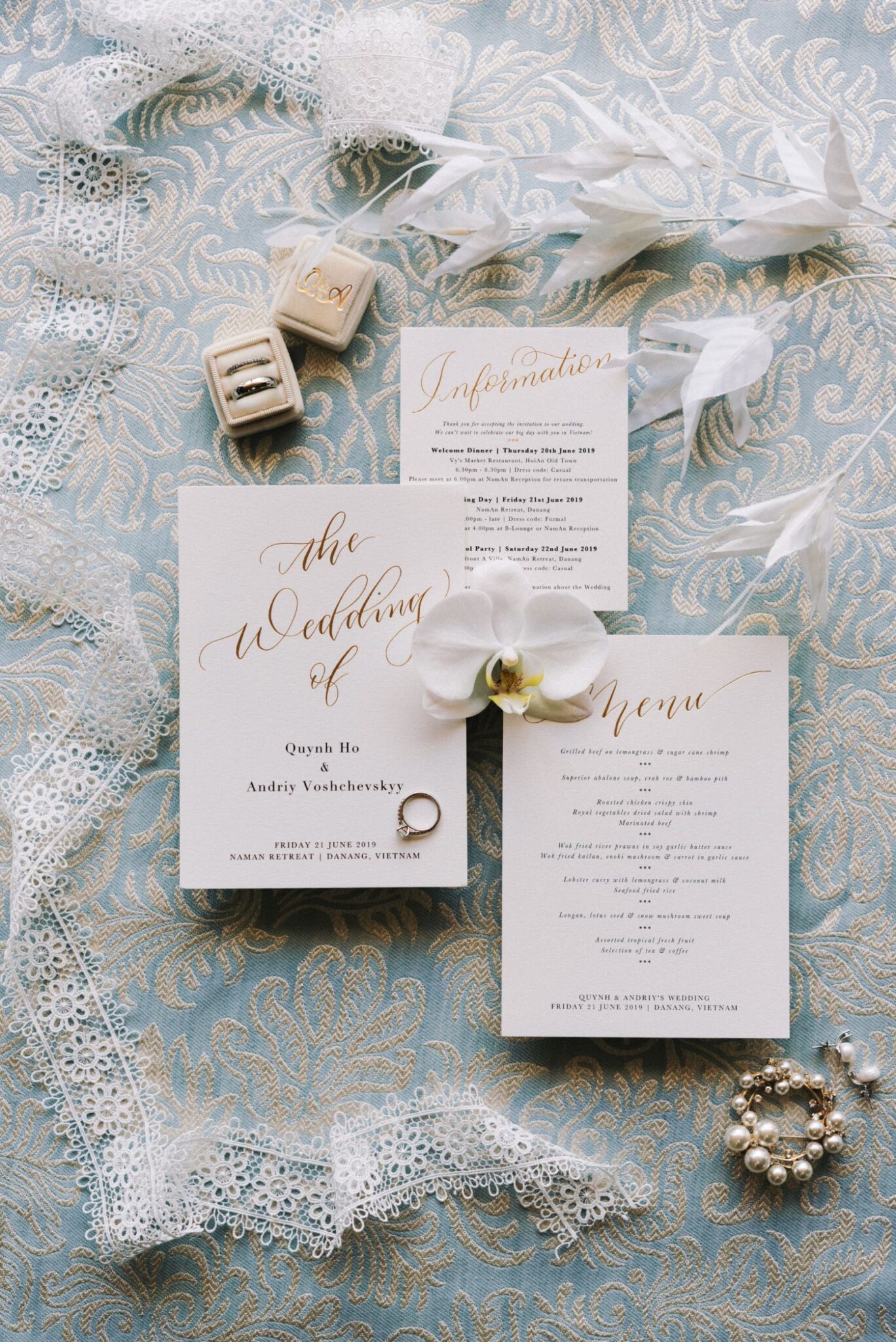 Before getting married, both the bride and groom lived in the UK but different cities and every weekend, Andryi took a 2-hour drive just to see Quynh. Because we had to work remotely with them to plan for the destination wedding, you can imagine the scope of work nearly doubled. Though busy, the whole planning process for them was so much fun and pleasant.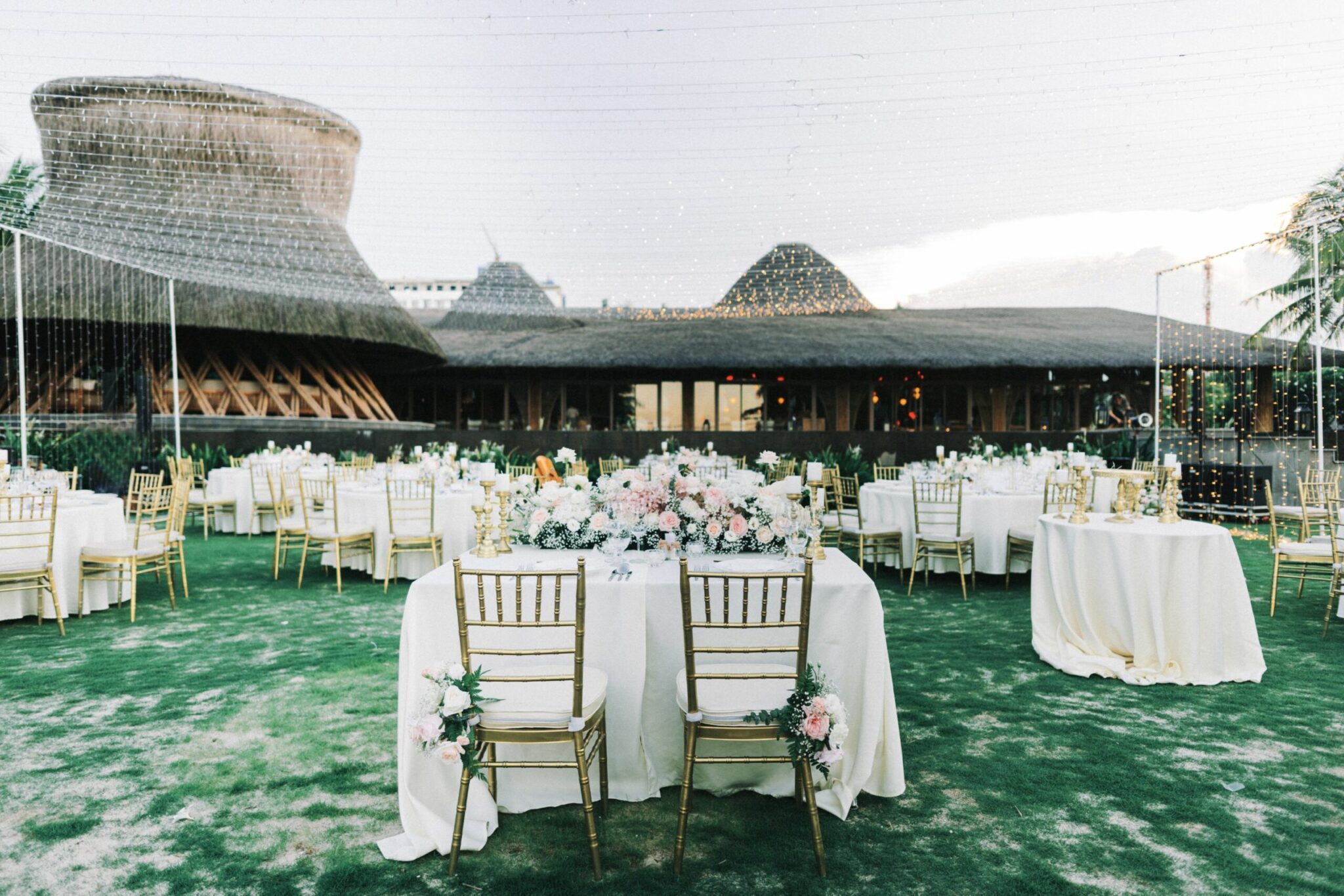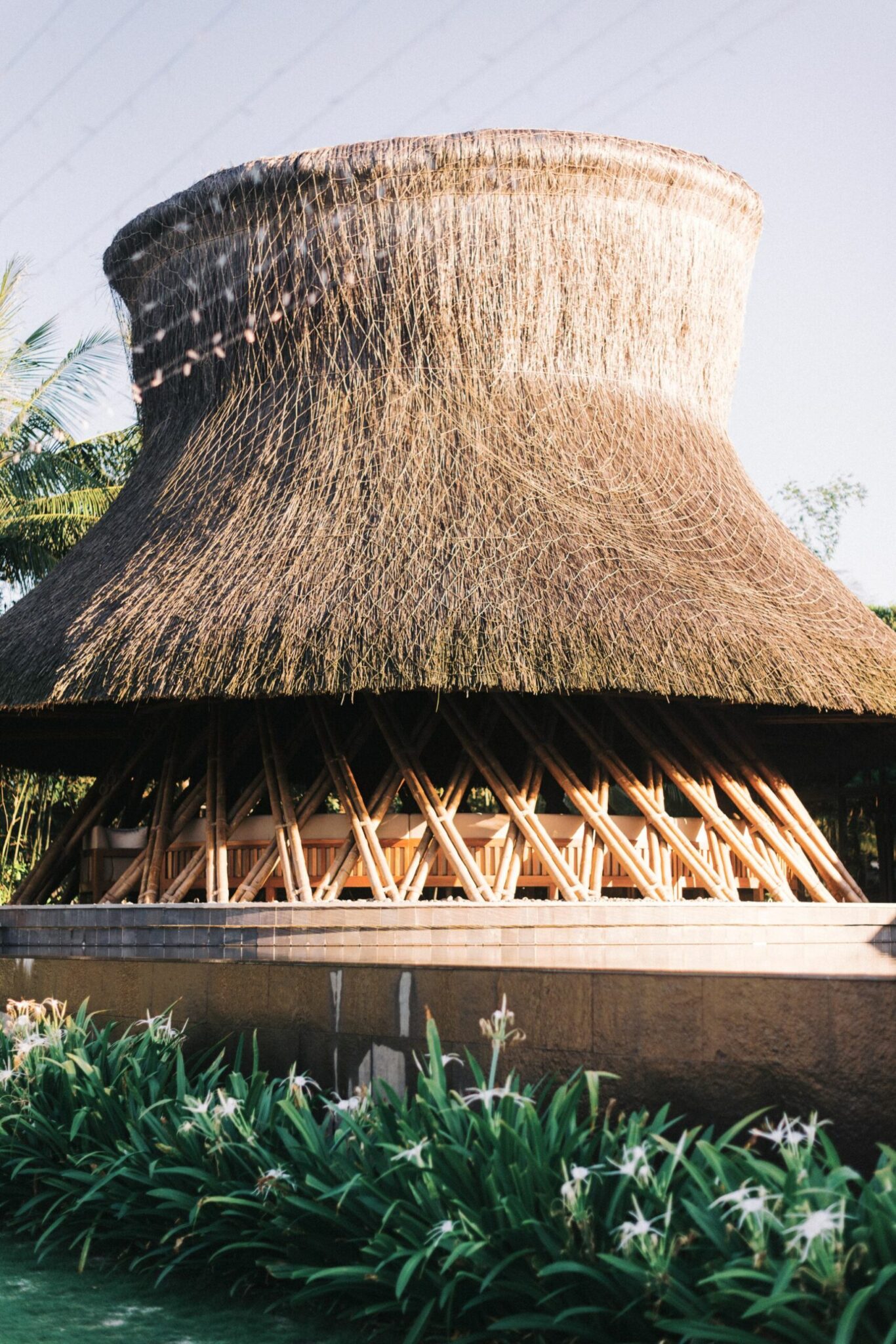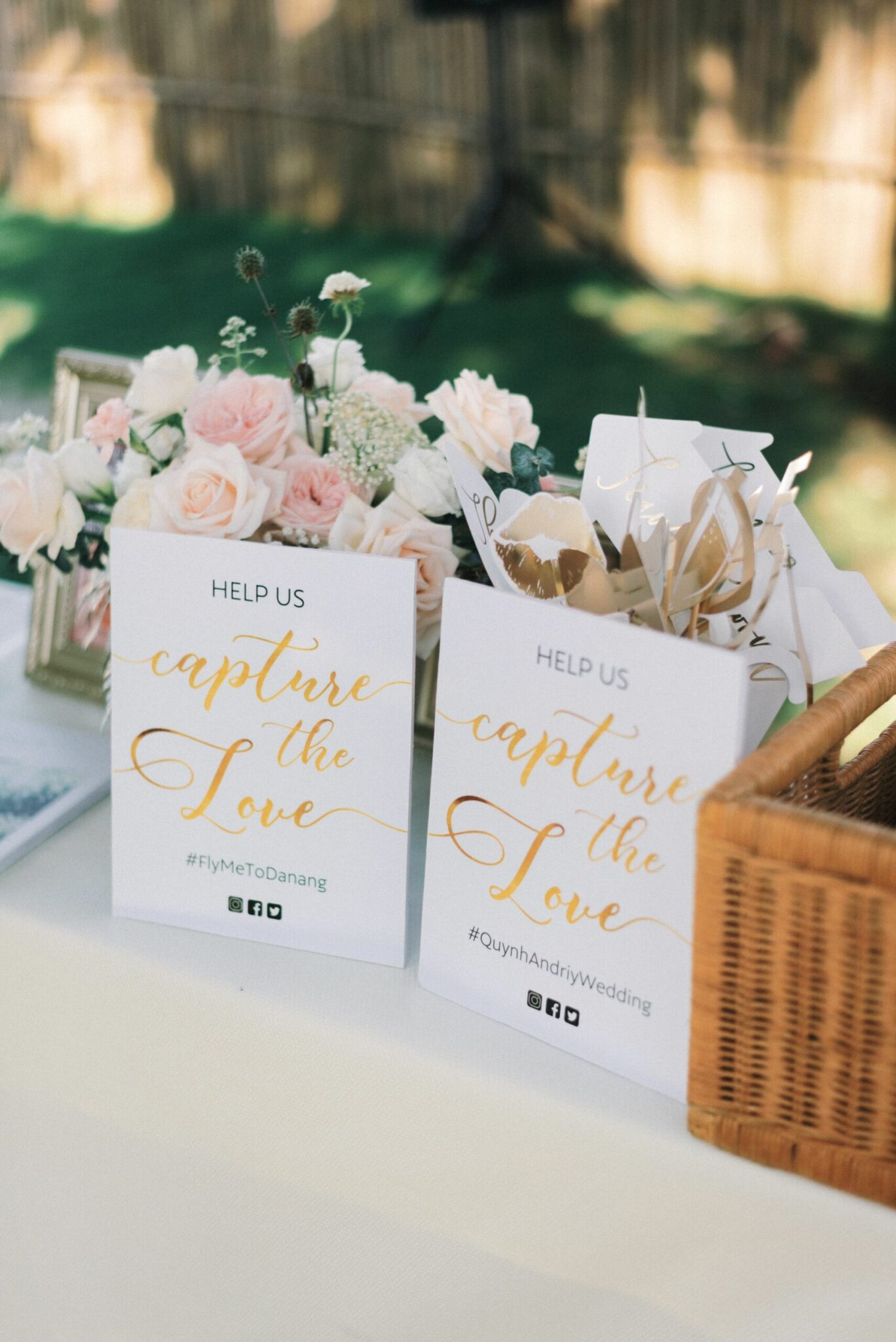 For this beach wedding in Danang, the primary color palette was elegant white (with a touch of blush pink), the color of purity, gracefulness and sincerity, which symbolized Quynh and Andryi's unceasing love for each other.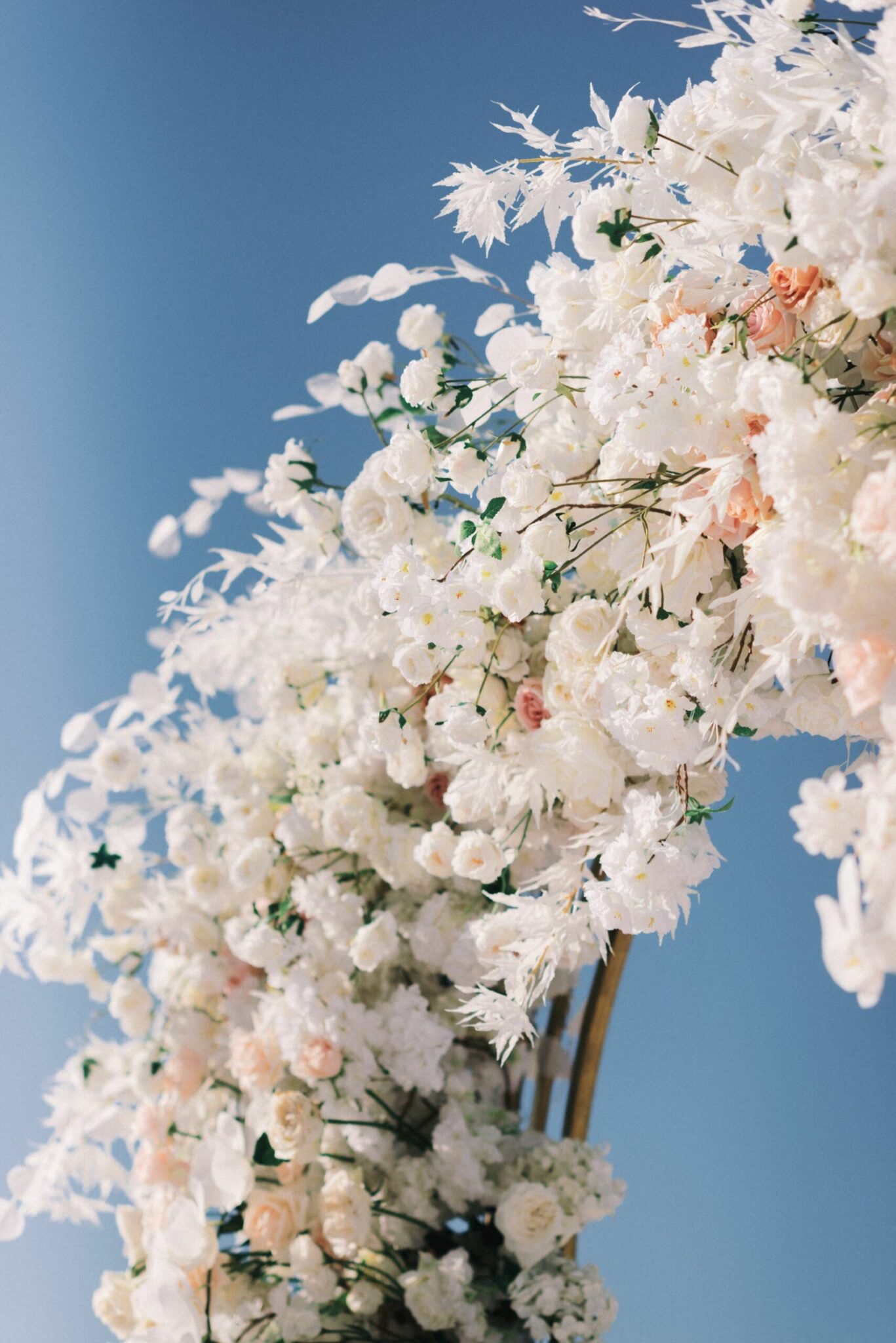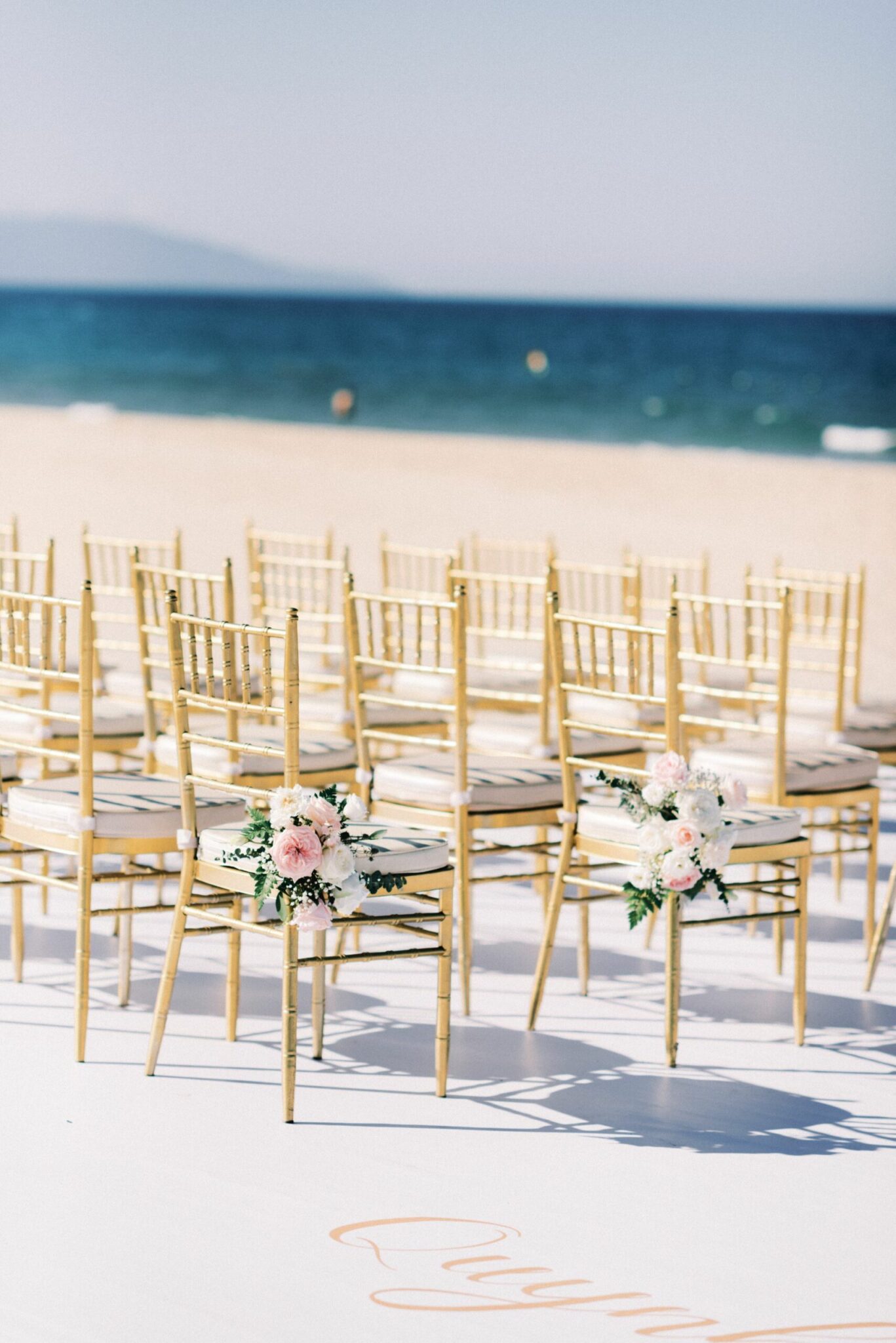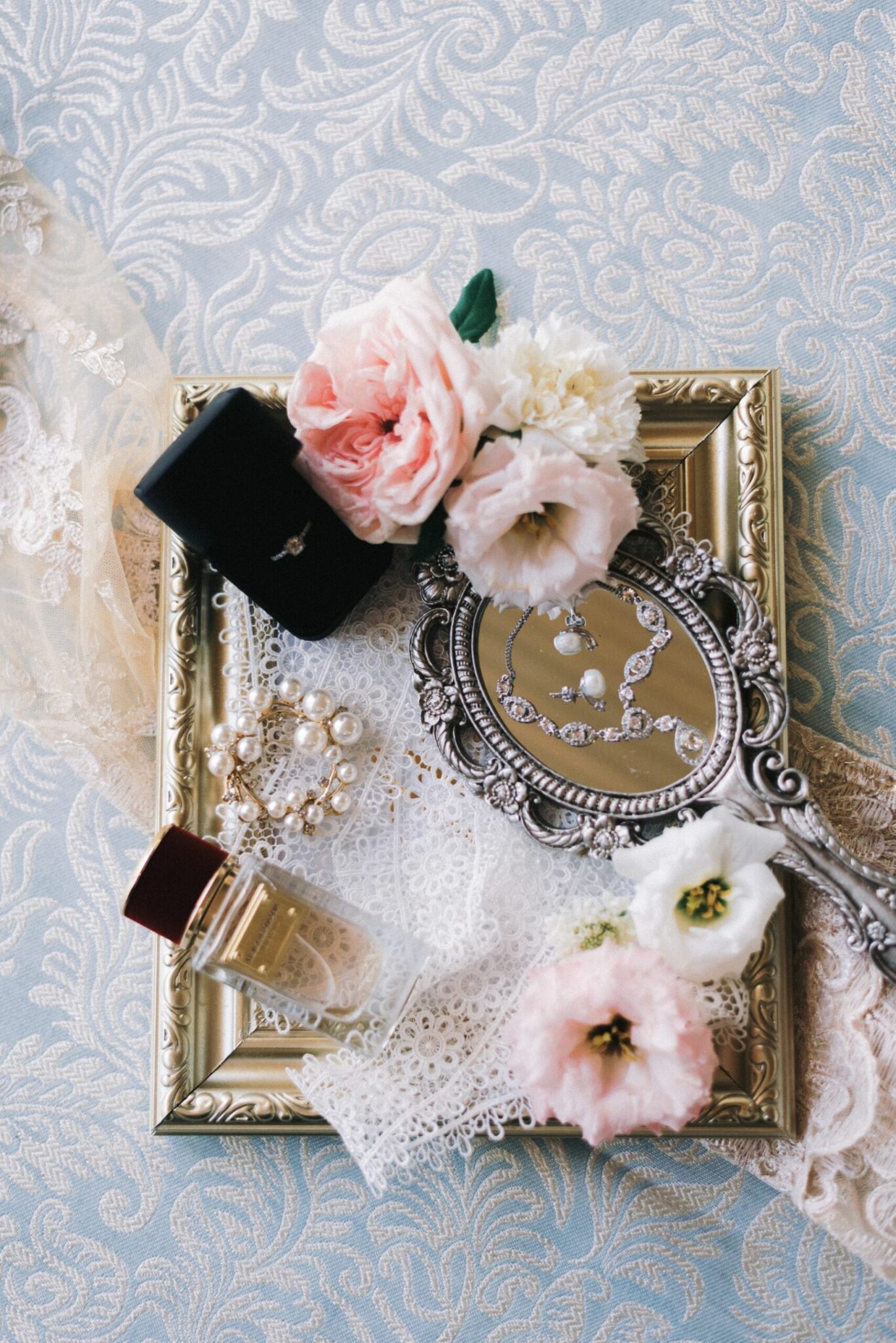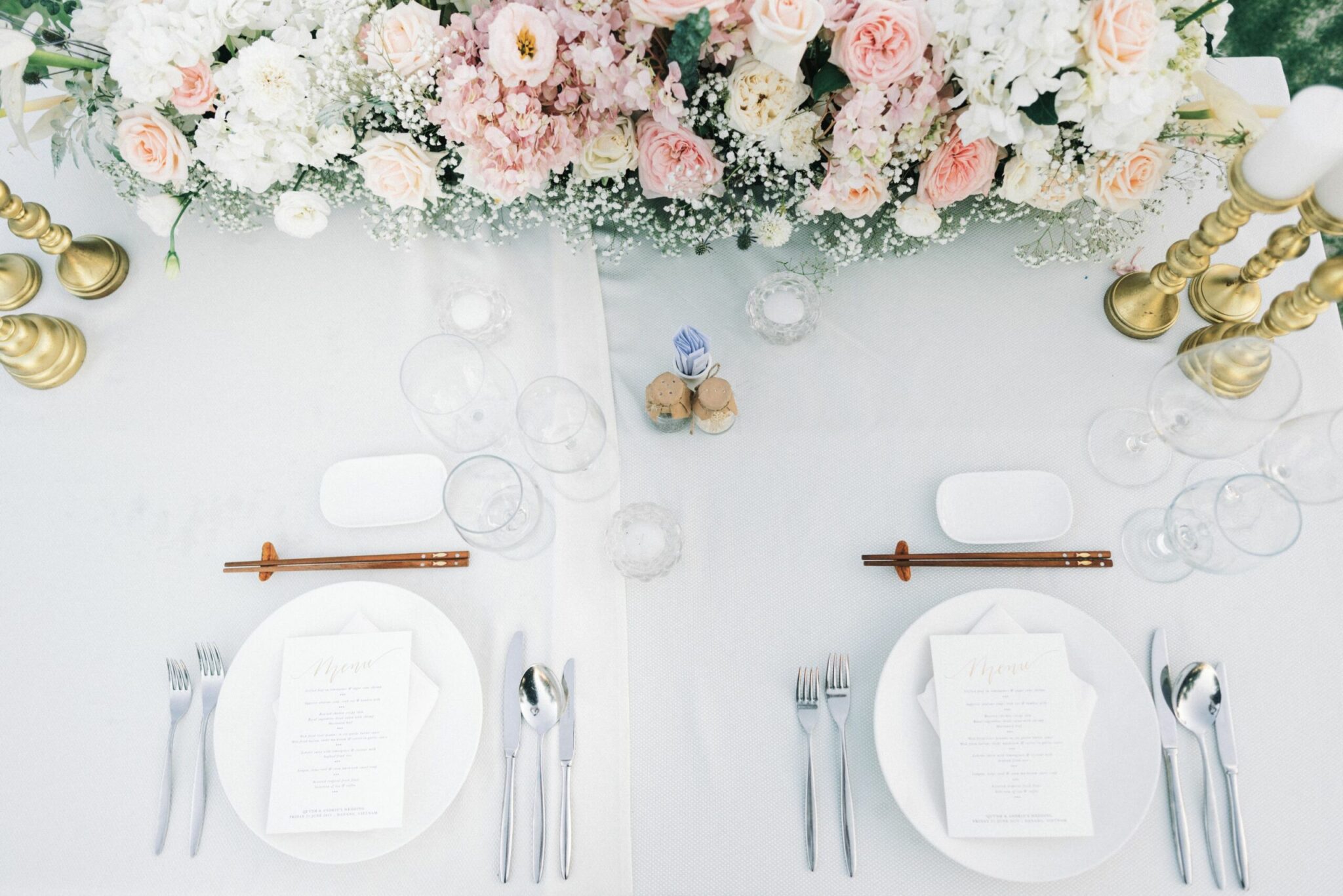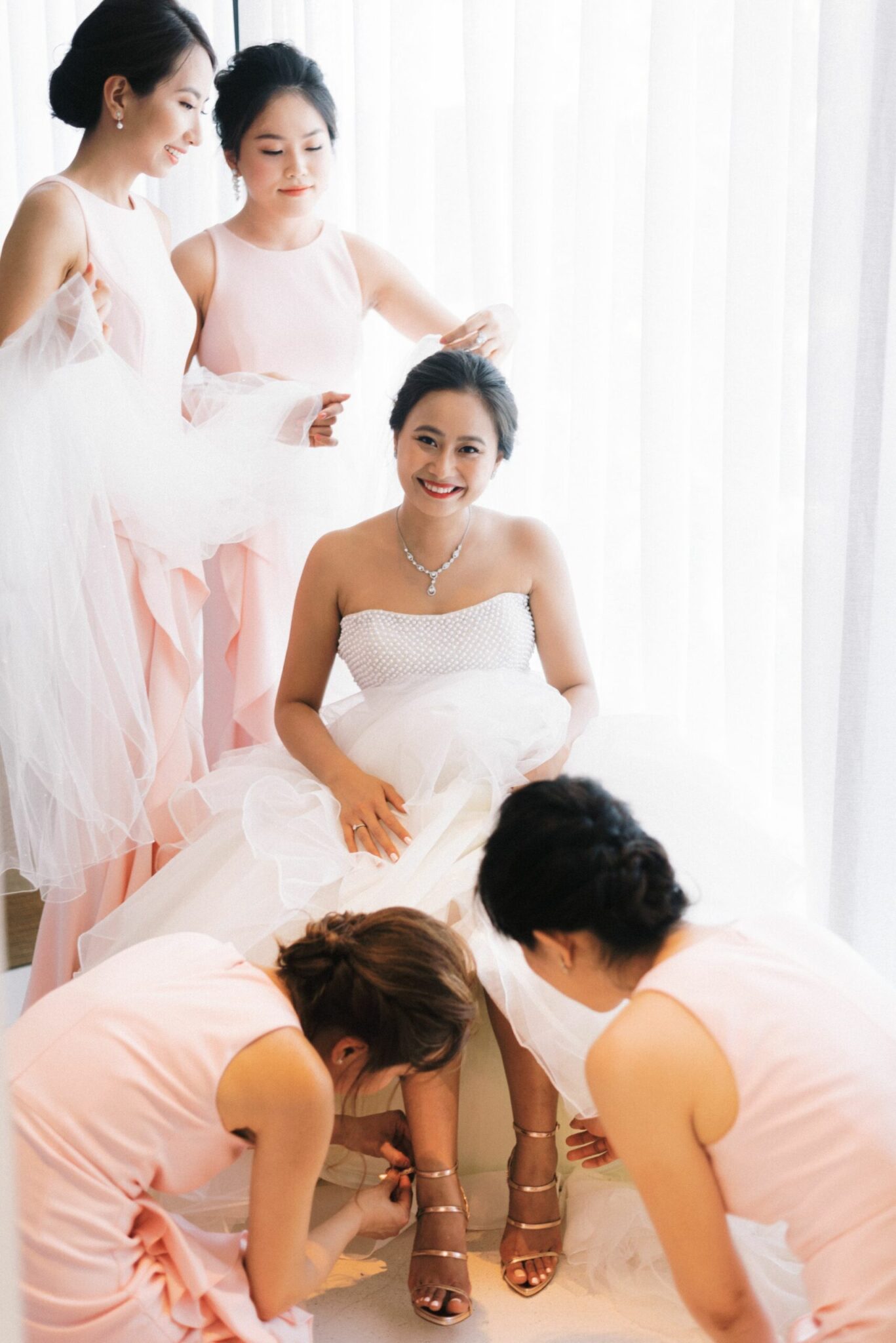 Since Quynh lives in the UK, we adored how she honors family values by having her brother walk her down the aisle, which also was a tribute to her passed away father.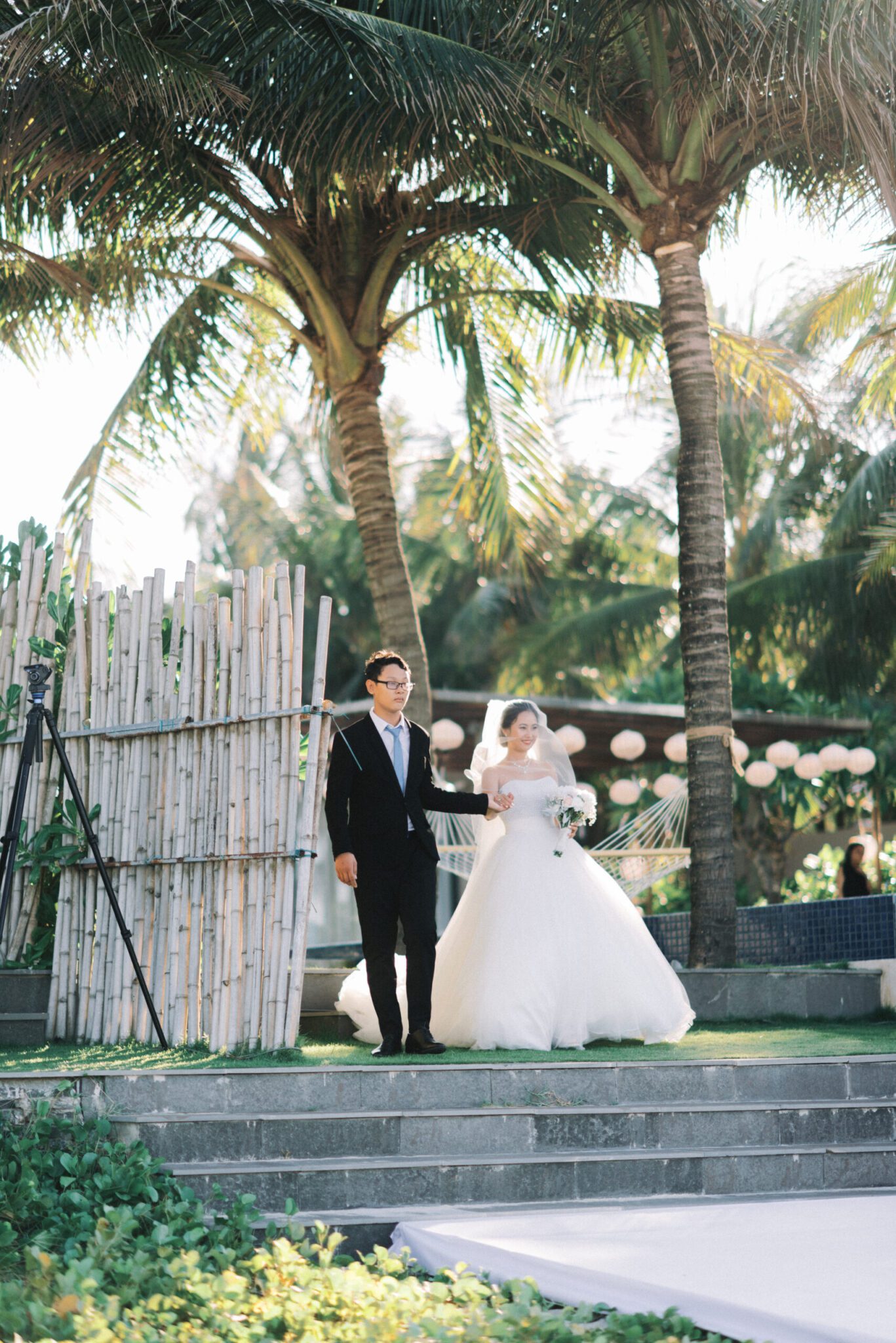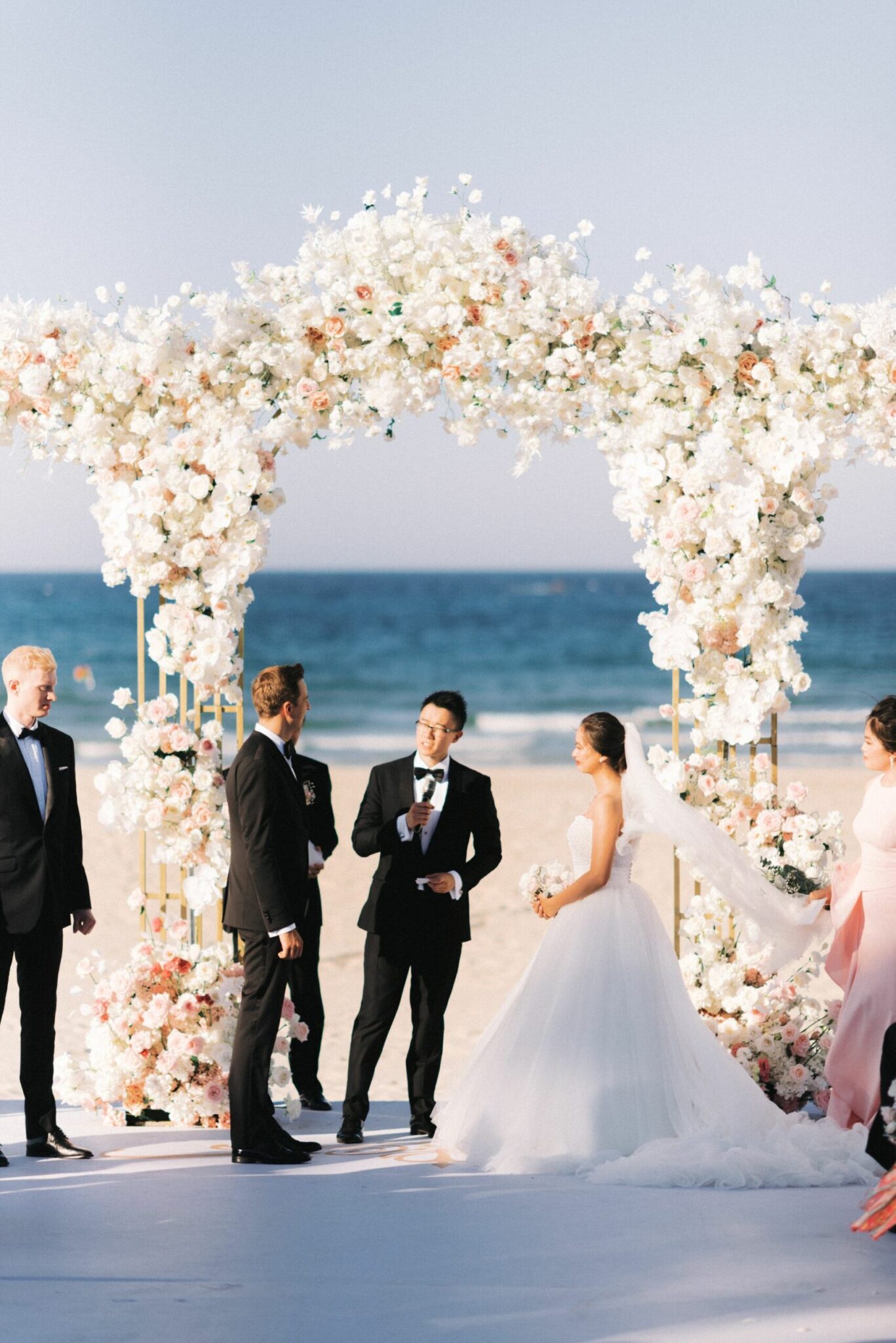 Another interesting fact was that the celebrant of this wedding was Patrick – one of our former clients, who had recommended The Planners to Quynh and Andryi. As wedding planners, we love how life sometimes connect all of us together and we get to meet our past clients at our new clients' weddings like this.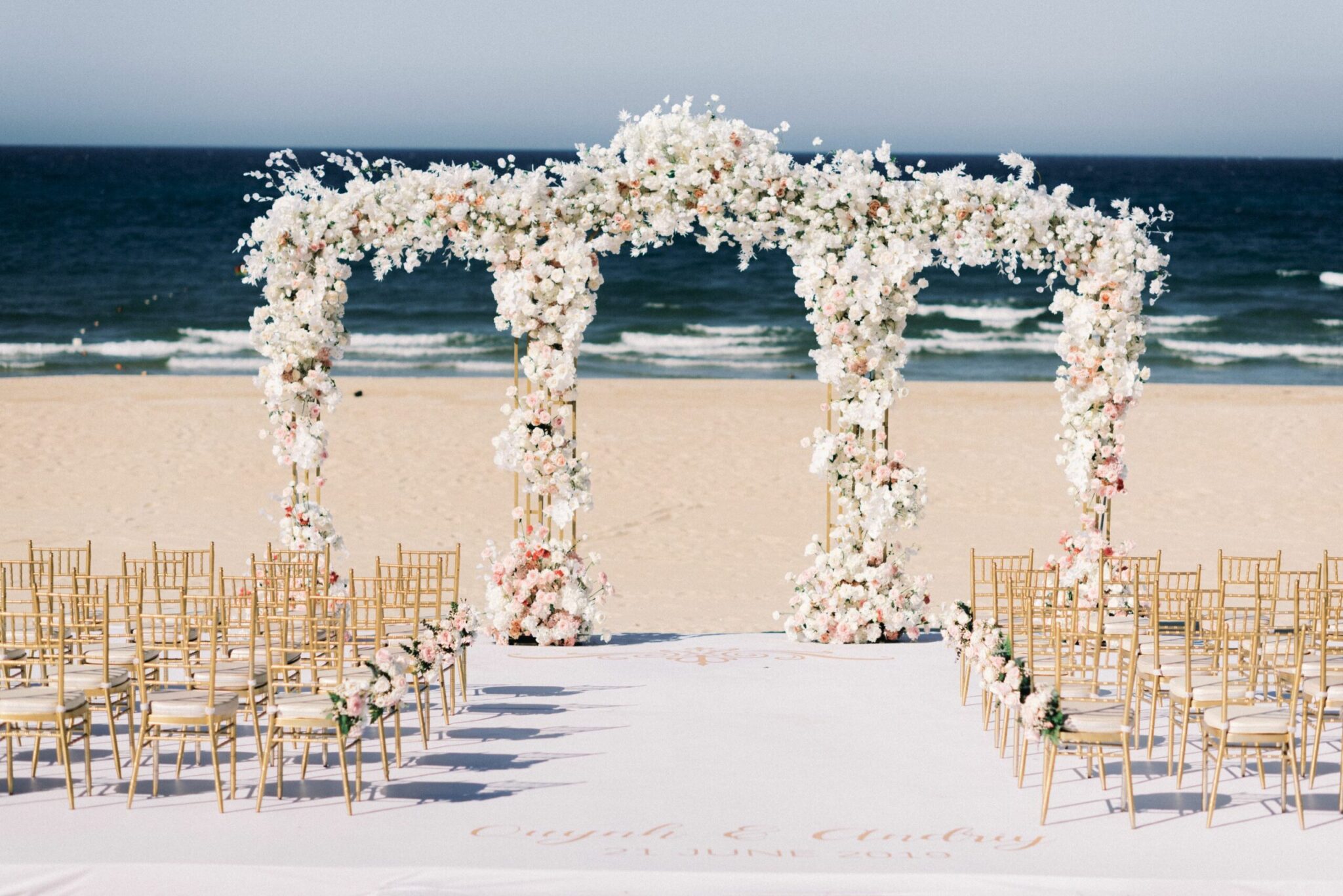 The Arch
The ceremony's highlight – the dreamy flower arch on the beach's white sand, was turned into reality based on the couple's rough idea. "We loved how your team turned our poor drawings like the three-gate into beautiful reality", shared the couple. When the photos of their destination wedding were posted on social media, the "three-gate arch" really turned heads for its wonderful concept and color scheme.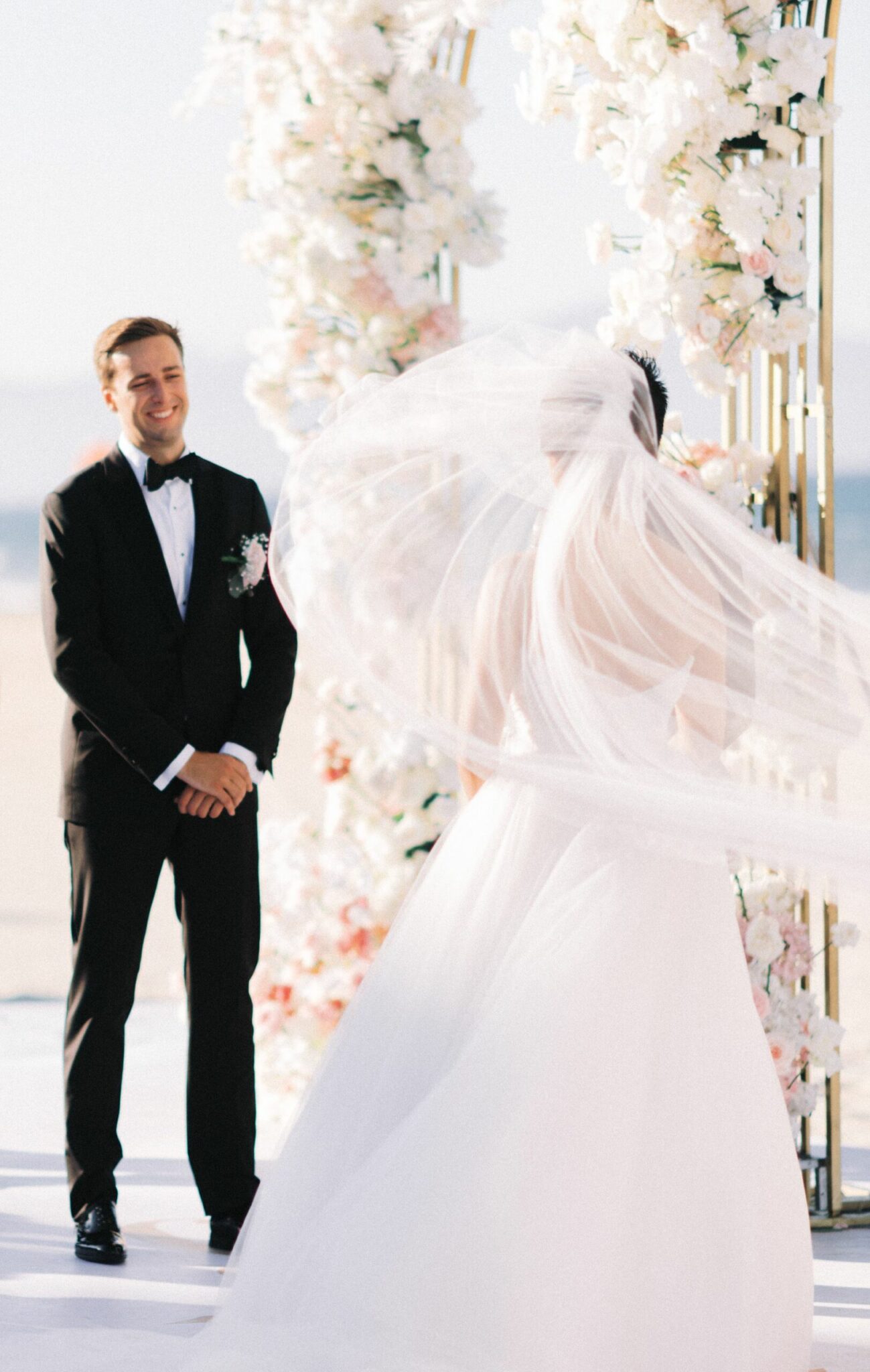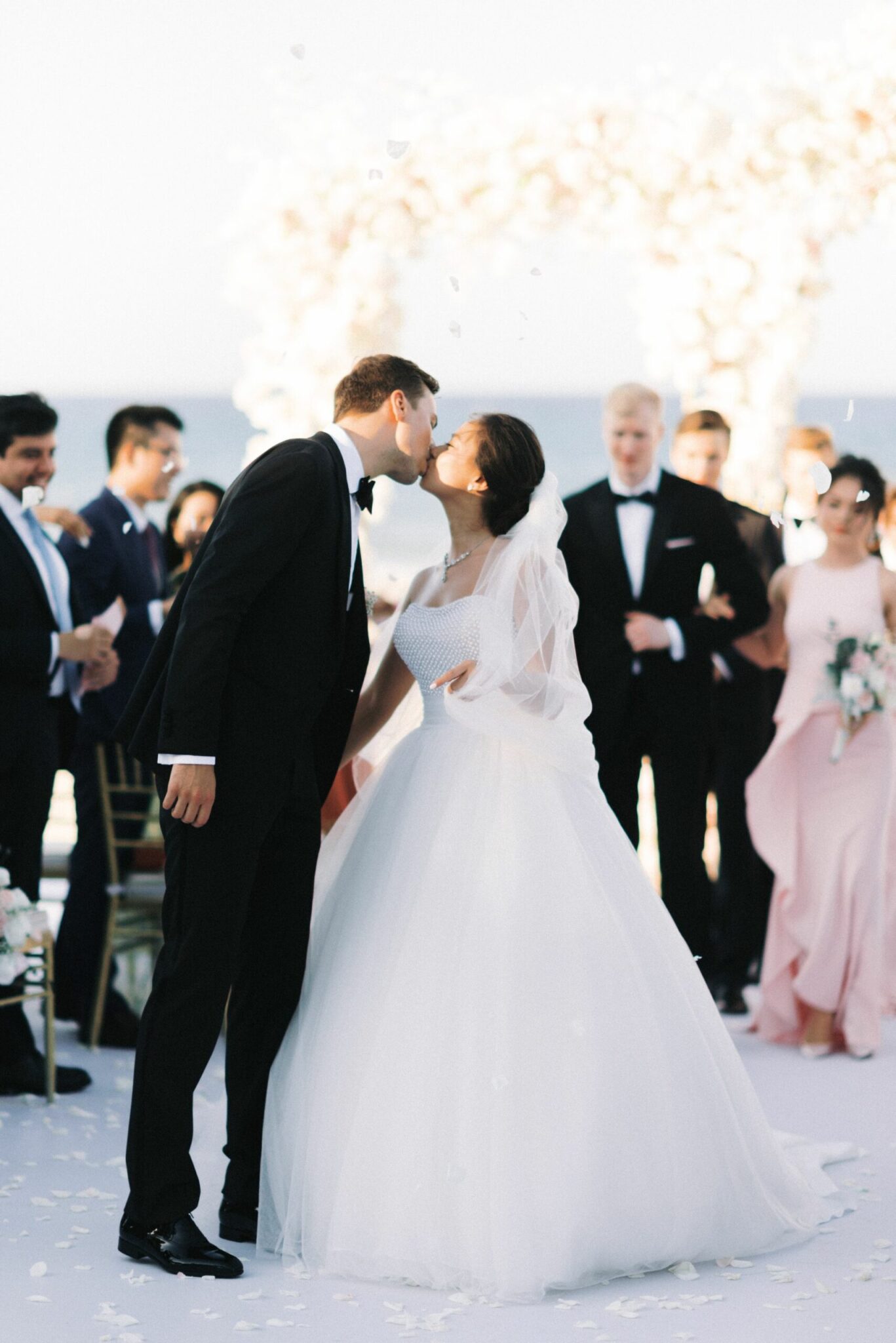 Quynh also loved the idea of "a fairy light space" so we made her wish come true by creating a "room" shaped from her favorite lights.