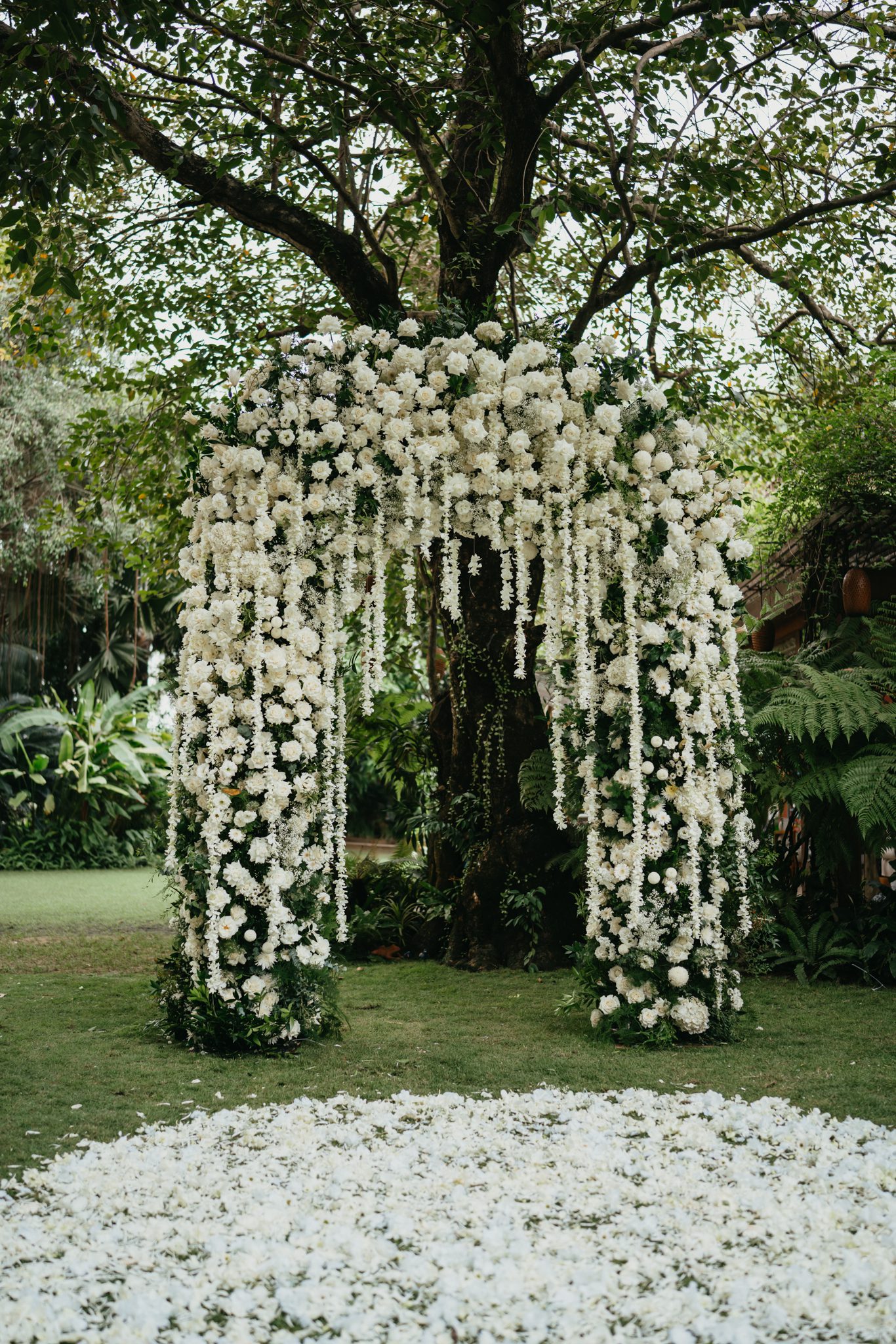 A dreamy garden wedding in Saigon
"𝑨 𝒓𝒐𝒎𝒂𝒏𝒕𝒊𝒄 𝒔𝒄𝒆𝒏𝒆 𝒖𝒏𝒇𝒐𝒍𝒅𝒆𝒅 𝒂𝒕 𝒕𝒉𝒊𝒔 𝑺𝒂𝒊𝒈𝒐𝒏 𝑹𝒊𝒗𝒆𝒓𝒔𝒊𝒅𝒆 𝒘𝒆𝒅𝒅𝒊𝒏𝒈 𝒊𝒏 𝑽𝒊𝒆𝒕𝒏𝒂𝒎, 𝒘𝒉𝒆𝒓𝒆 𝒘𝒉𝒊𝒕𝒆 𝒃𝒍𝒐𝒐𝒎𝒔 𝒄𝒂𝒔𝒄𝒂𝒅𝒆𝒅 𝒆𝒍𝒆𝒈𝒂𝒏𝒕𝒍𝒚 𝒇𝒓𝒐𝒎 𝒕𝒉𝒆 𝒄𝒆𝒓𝒆𝒎𝒐𝒏𝒚 𝒂𝒓𝒄𝒉𝒘𝒂𝒚." – THE LANE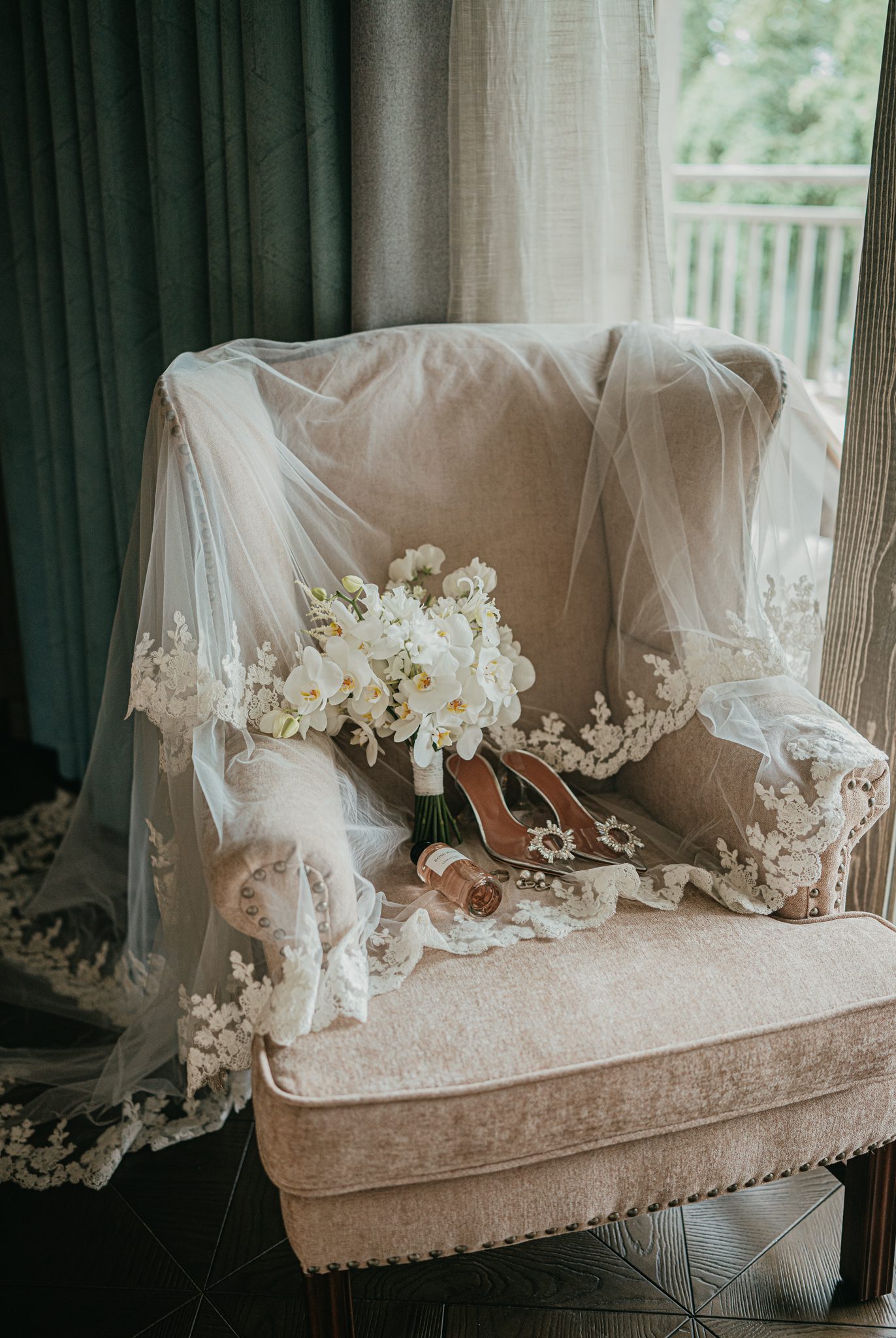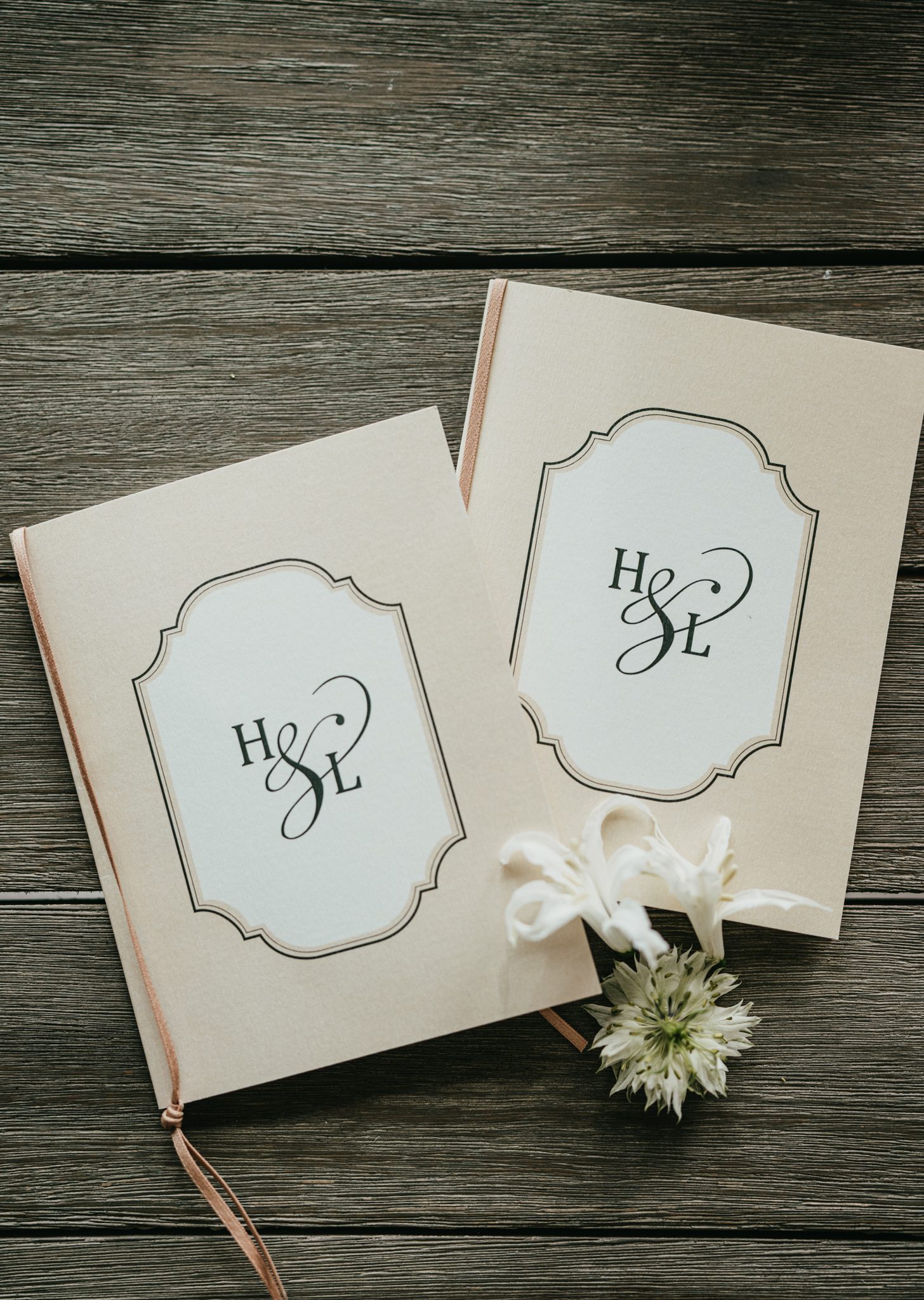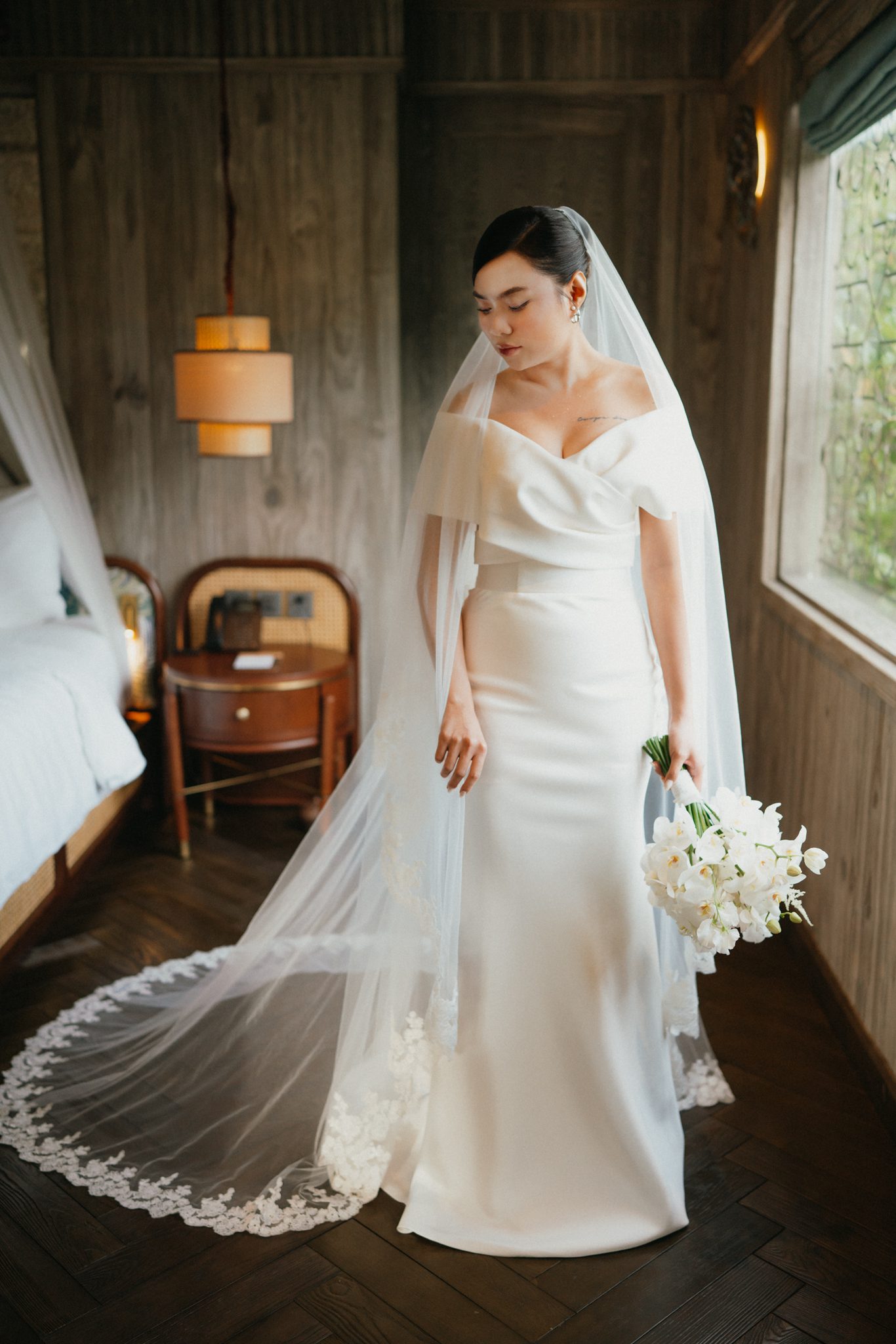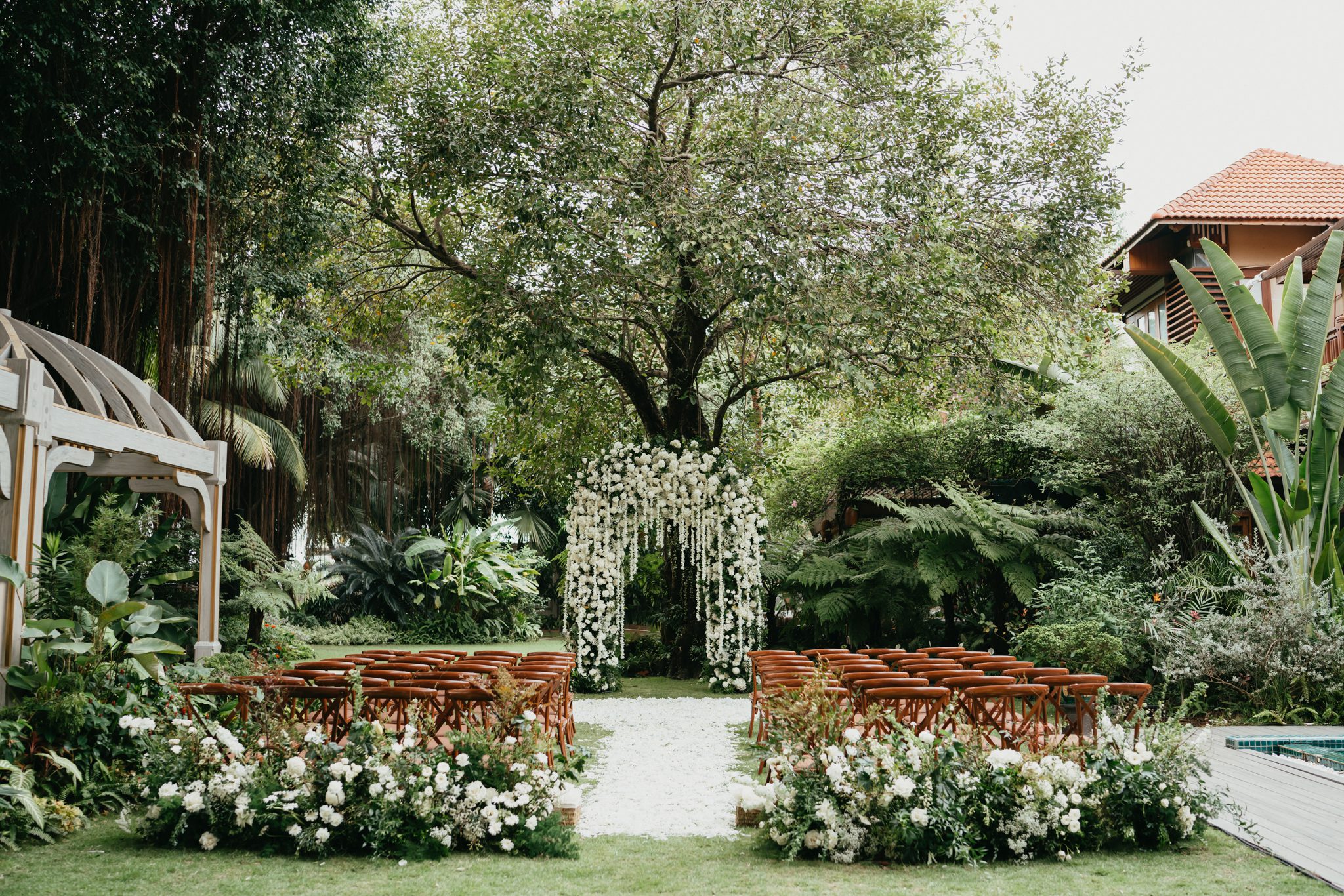 From the beginning, Linh and Hai's love story inspired us and the bride's spirit directly influenced the garden wedding concept. Their white wedding felt straight out of a storybook ending with the vibe from the famous wedding scene in "Twilight".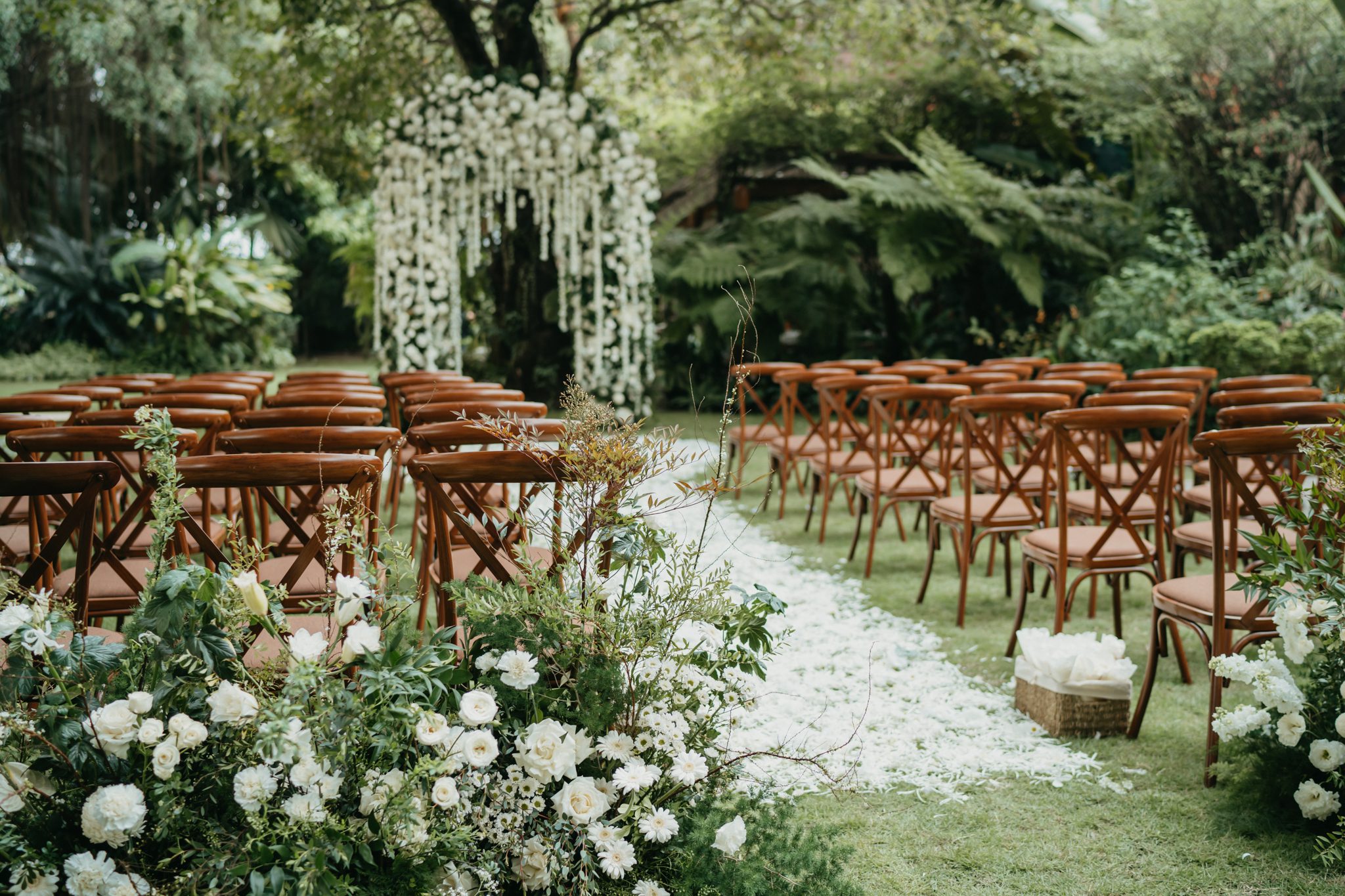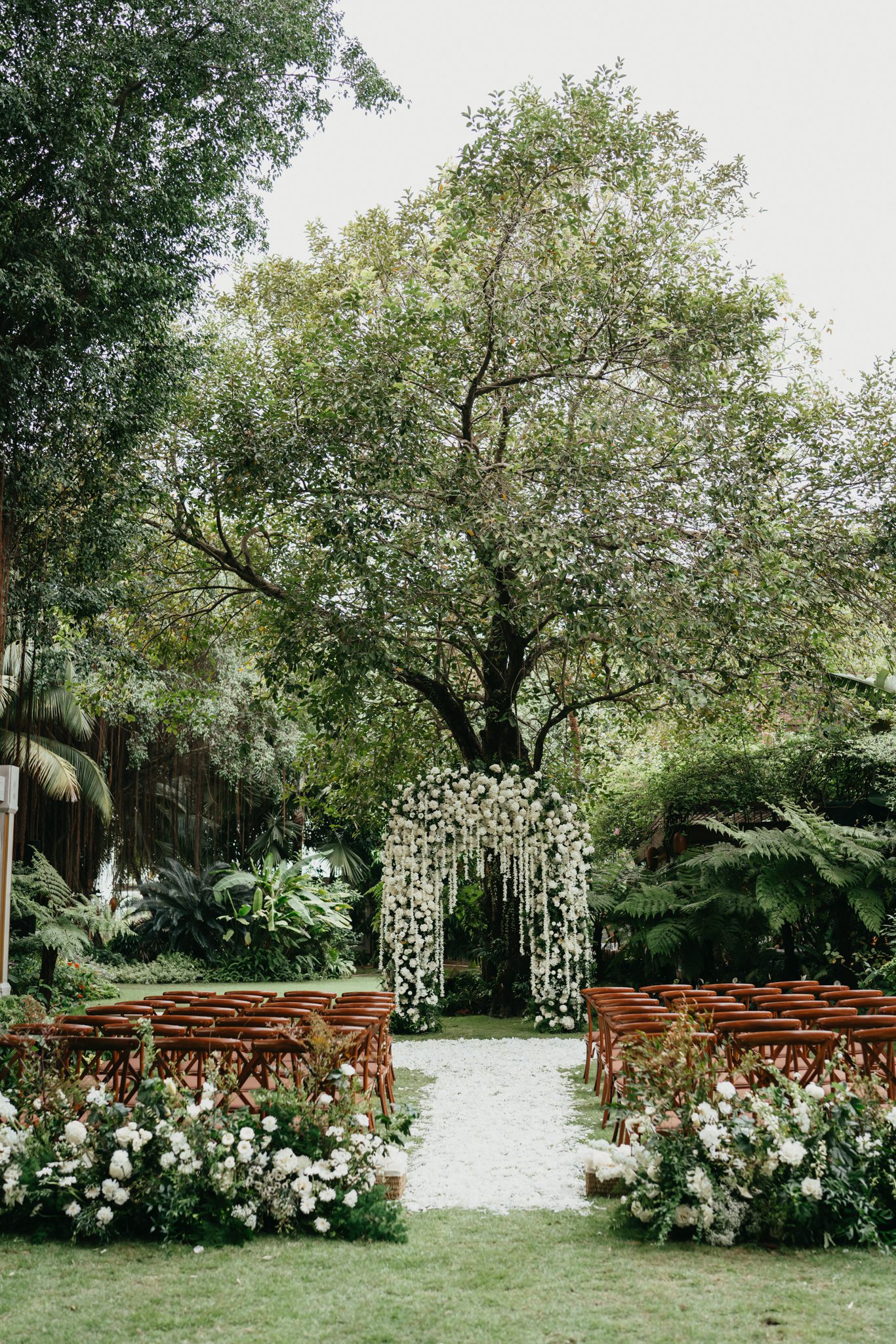 The overall aesthetic was a modern take on the concept of classic fairytale garden weddings. But we wanted to breathe some fresh air to it – modern and exciting, all the while romantic and dreamy.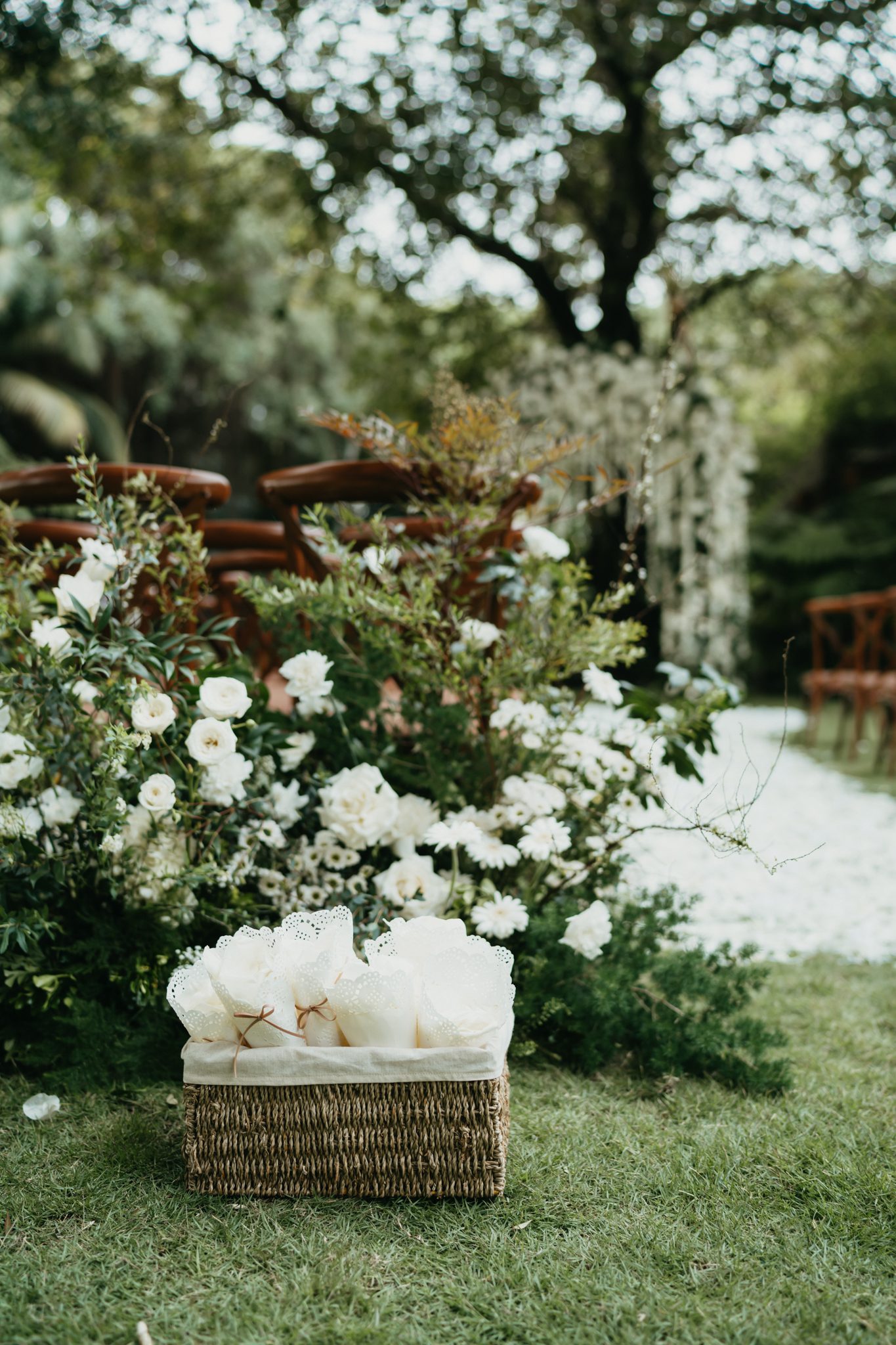 The primary palette was pure white, implemented on most of the decor elements. White symbolizes love in its most sincere form and brings out a sense of purity, which was exactly what Linh wanted in terms of overall aesthetics for her riverside wedding in Saigon.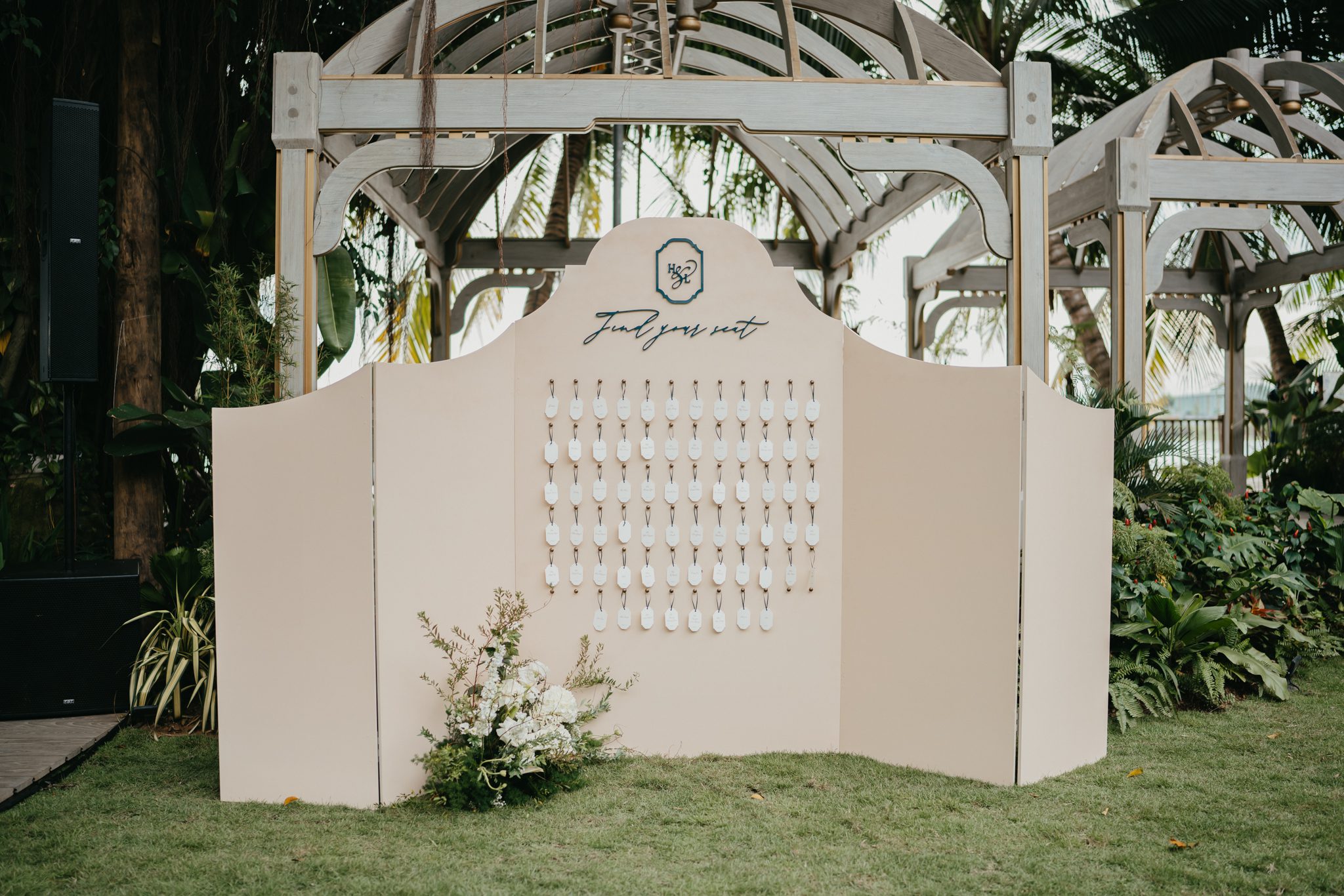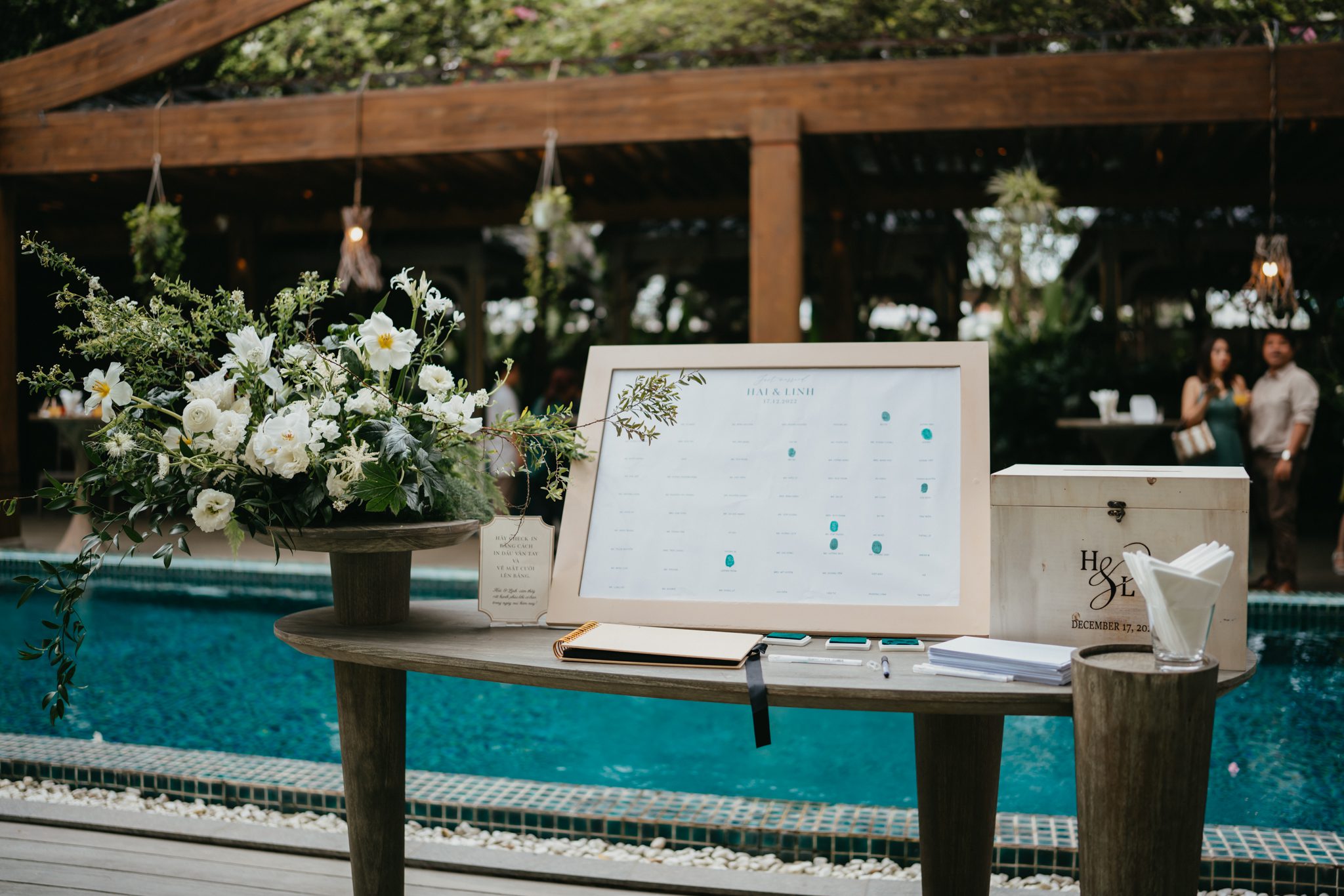 Linh and Hai wanted their garden wedding to feel welcoming and personalized for their guests. Therefore, we put name tags on the seating chart and each of the welcome drink glasses. Instead of a regular signing book, we put up a fingerprint board so that everyone truly became a part of the couple's special day.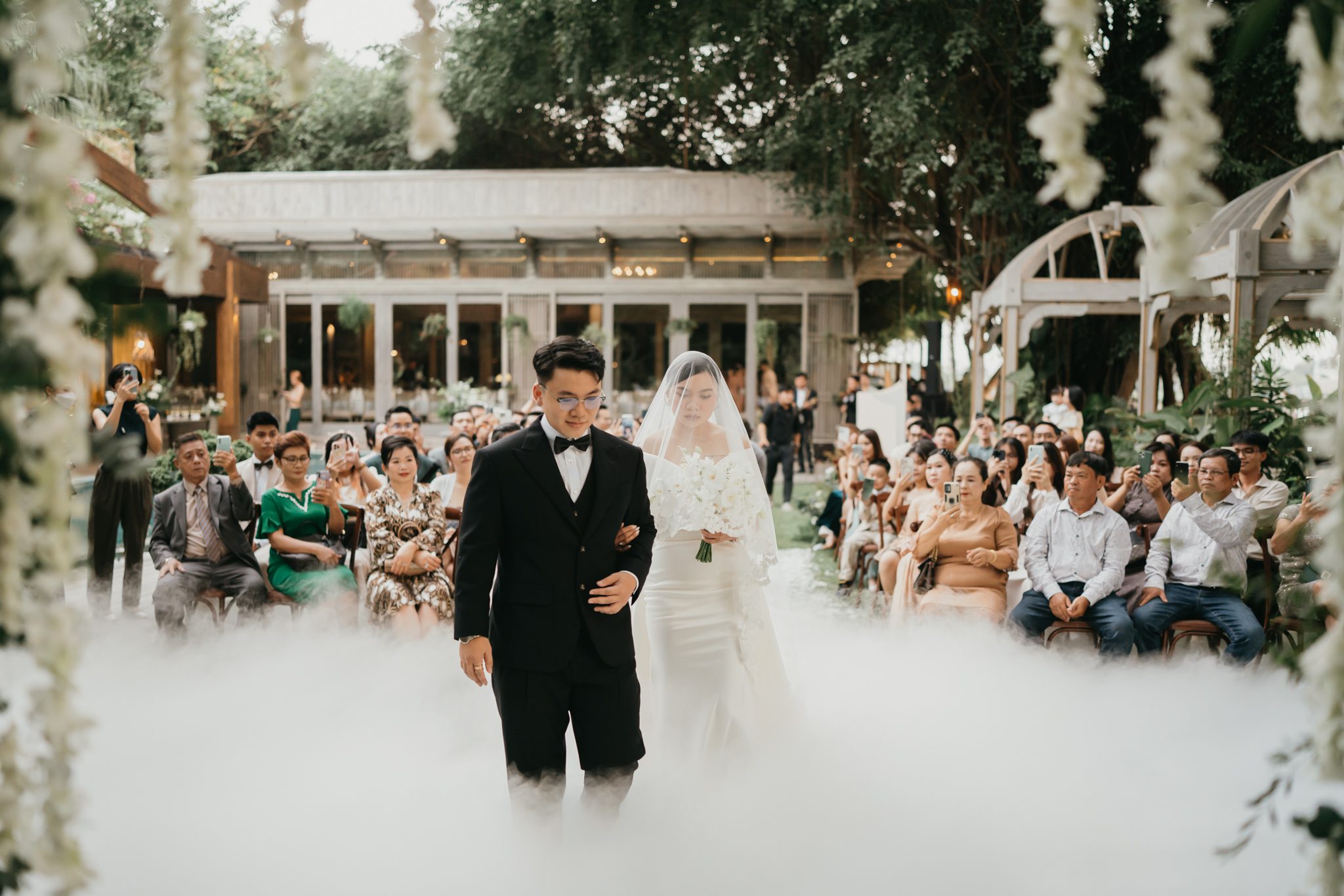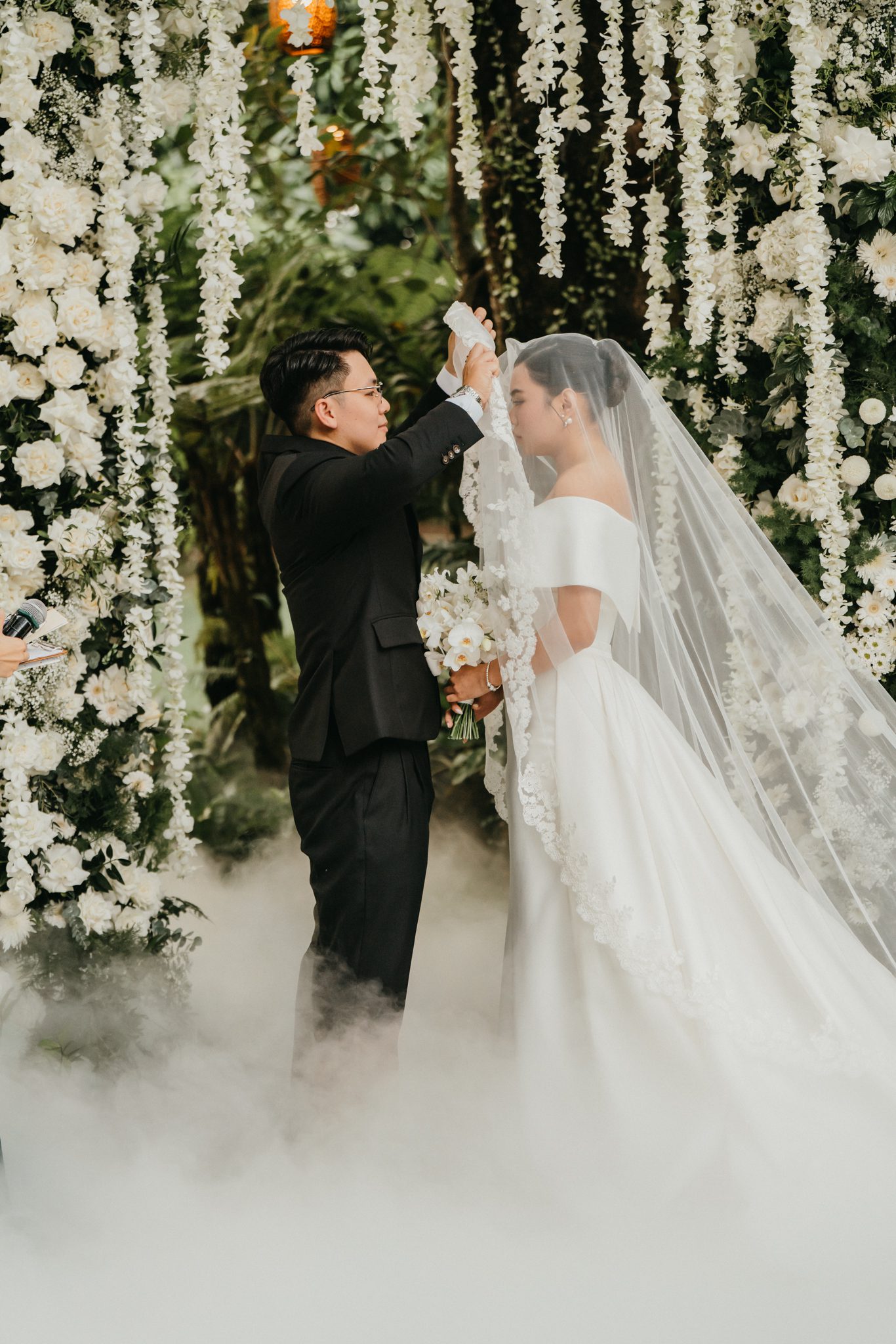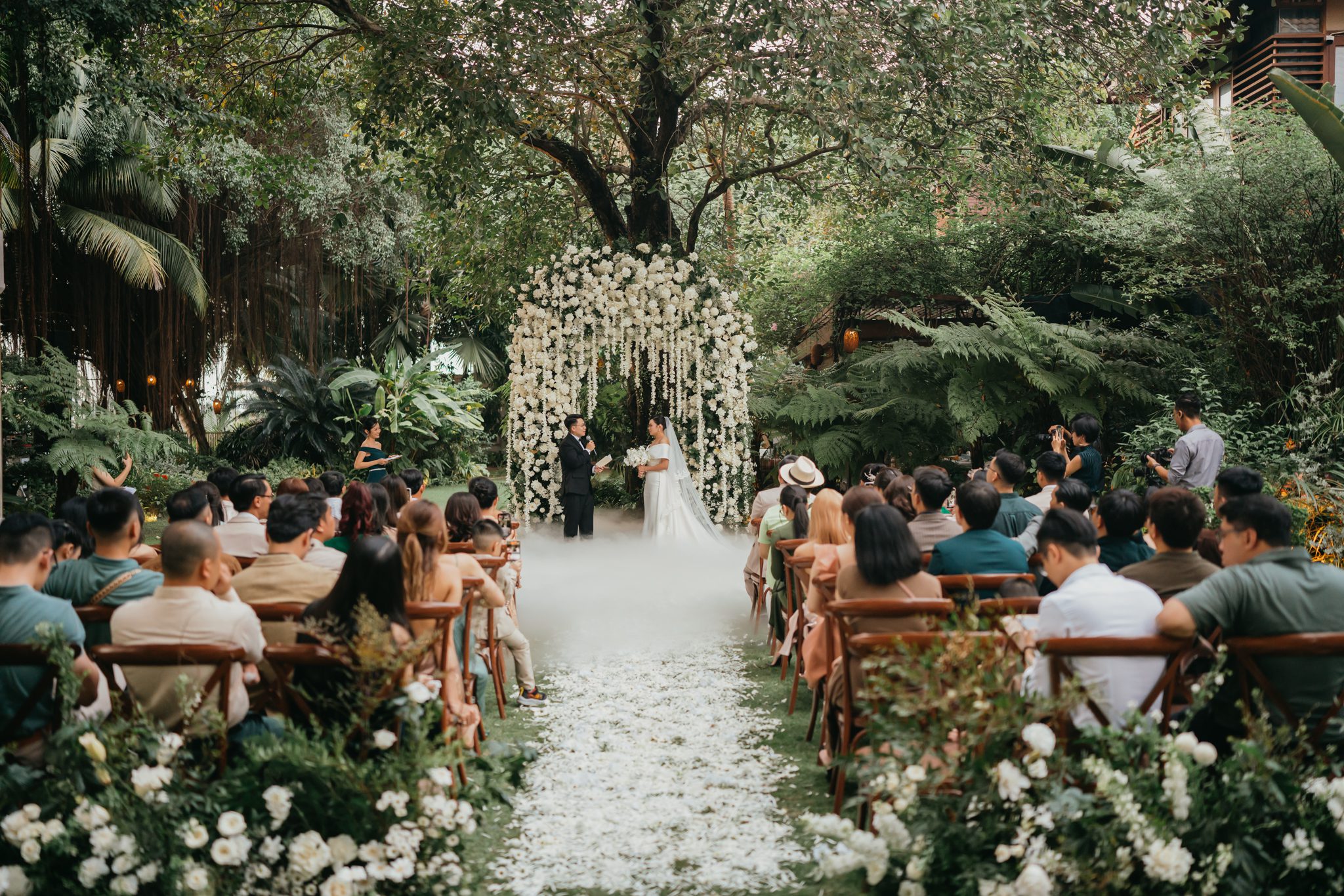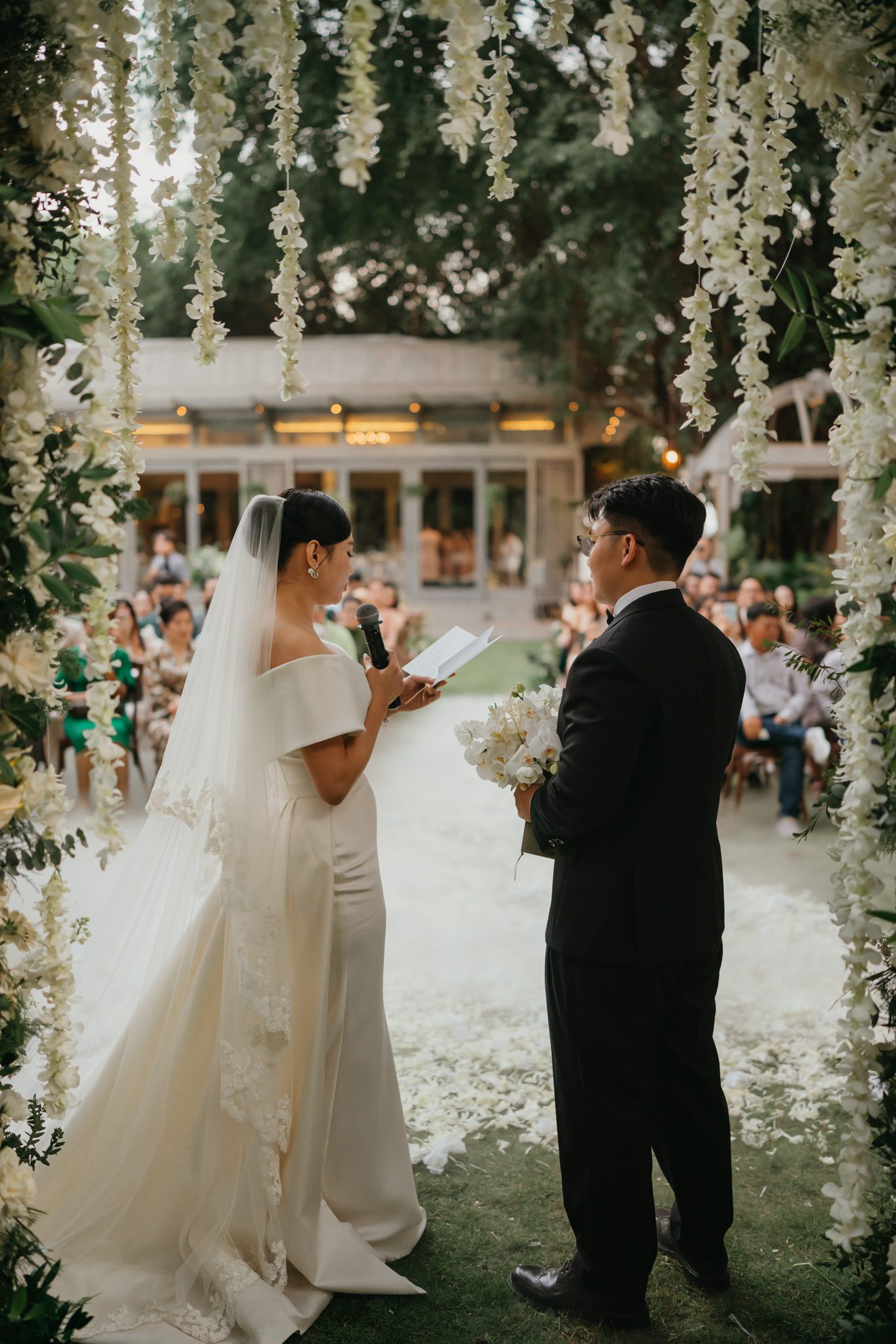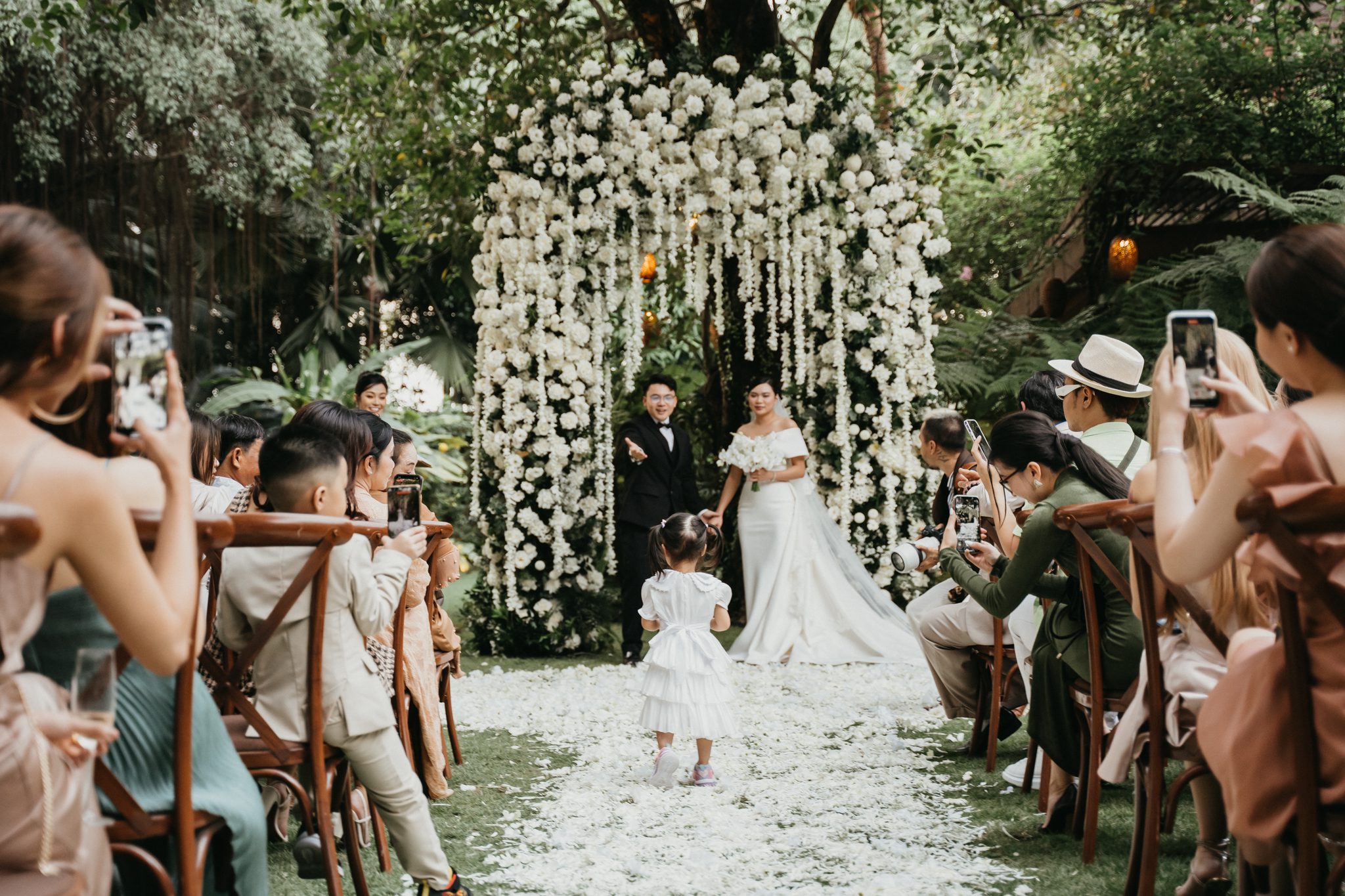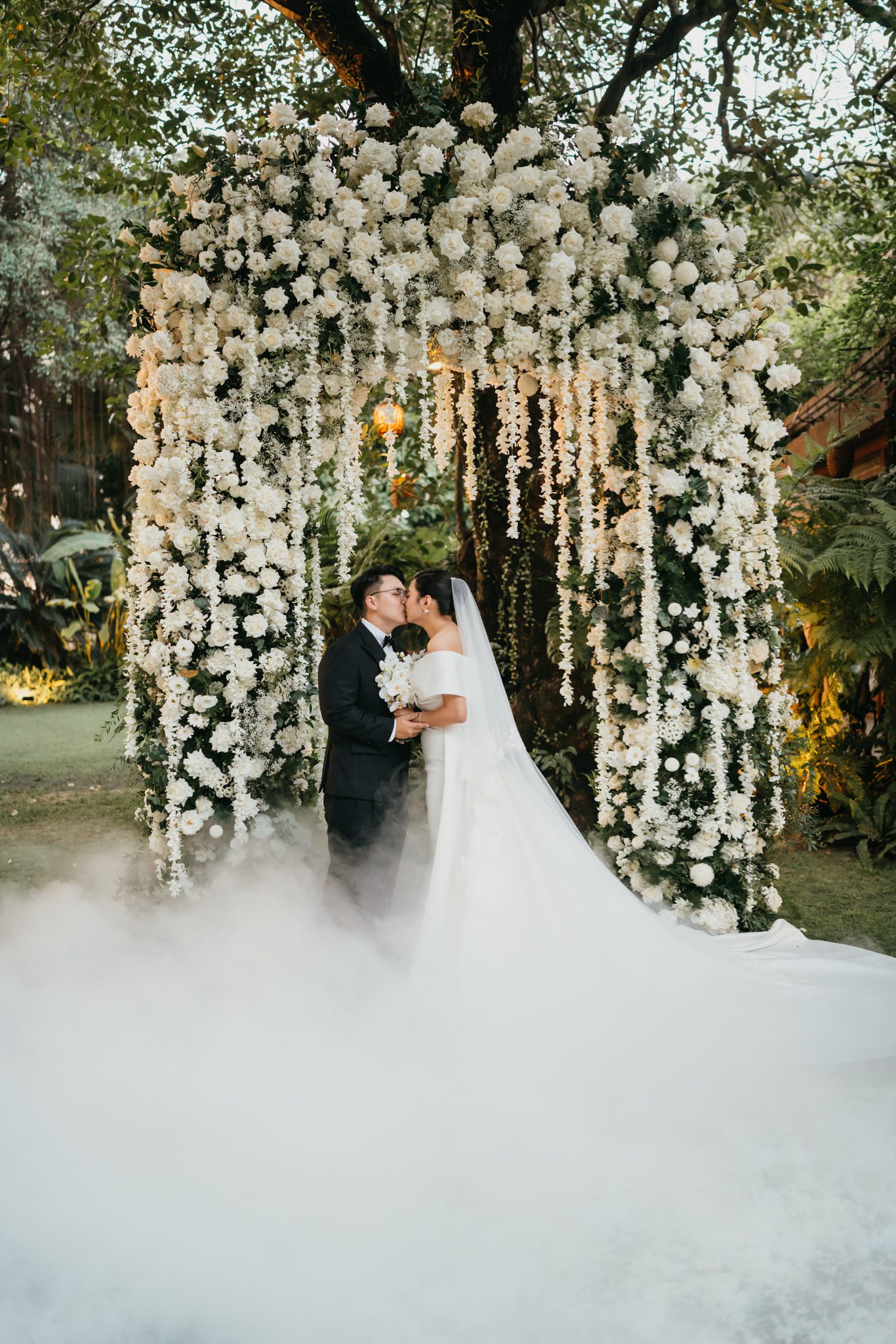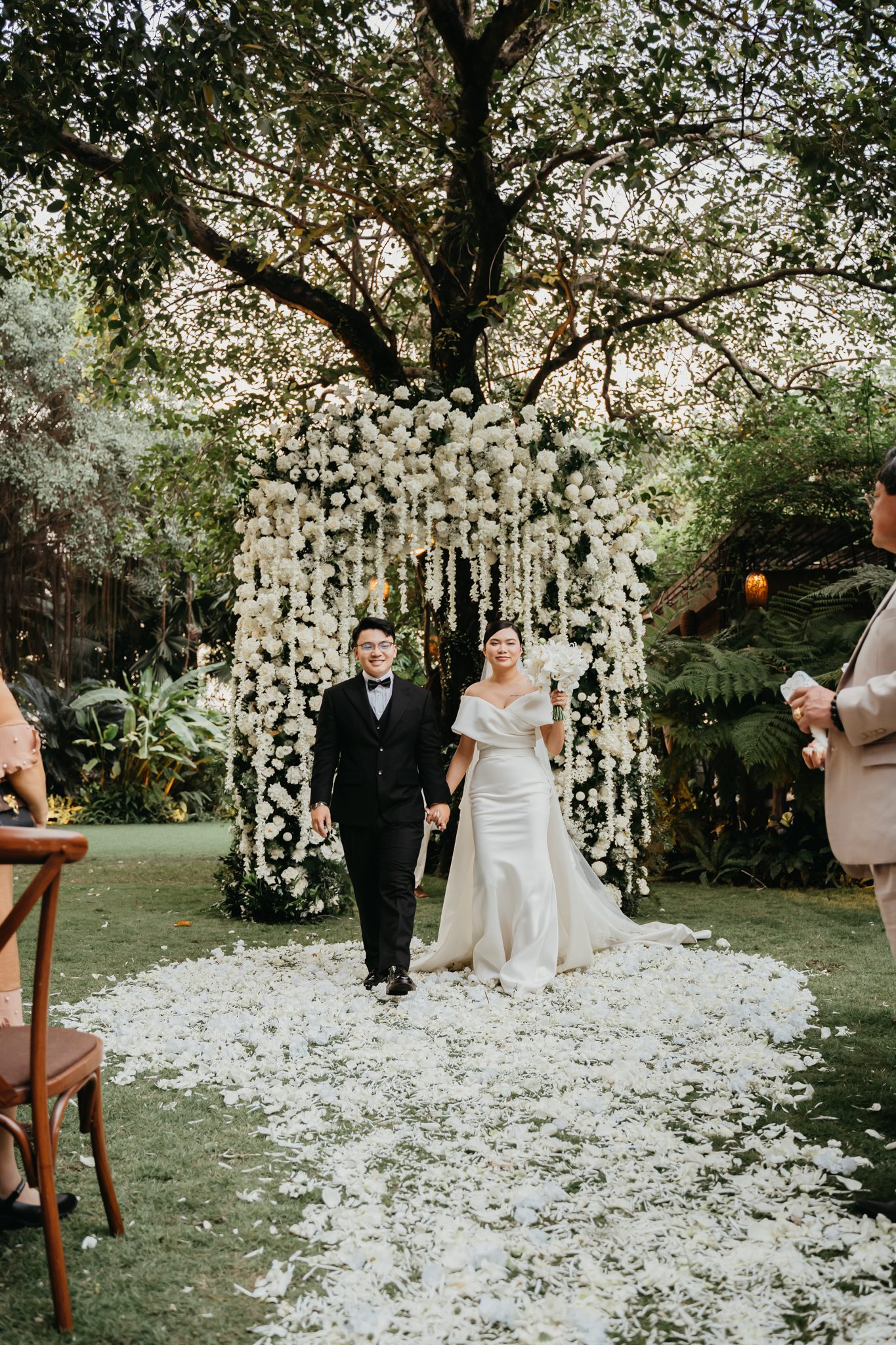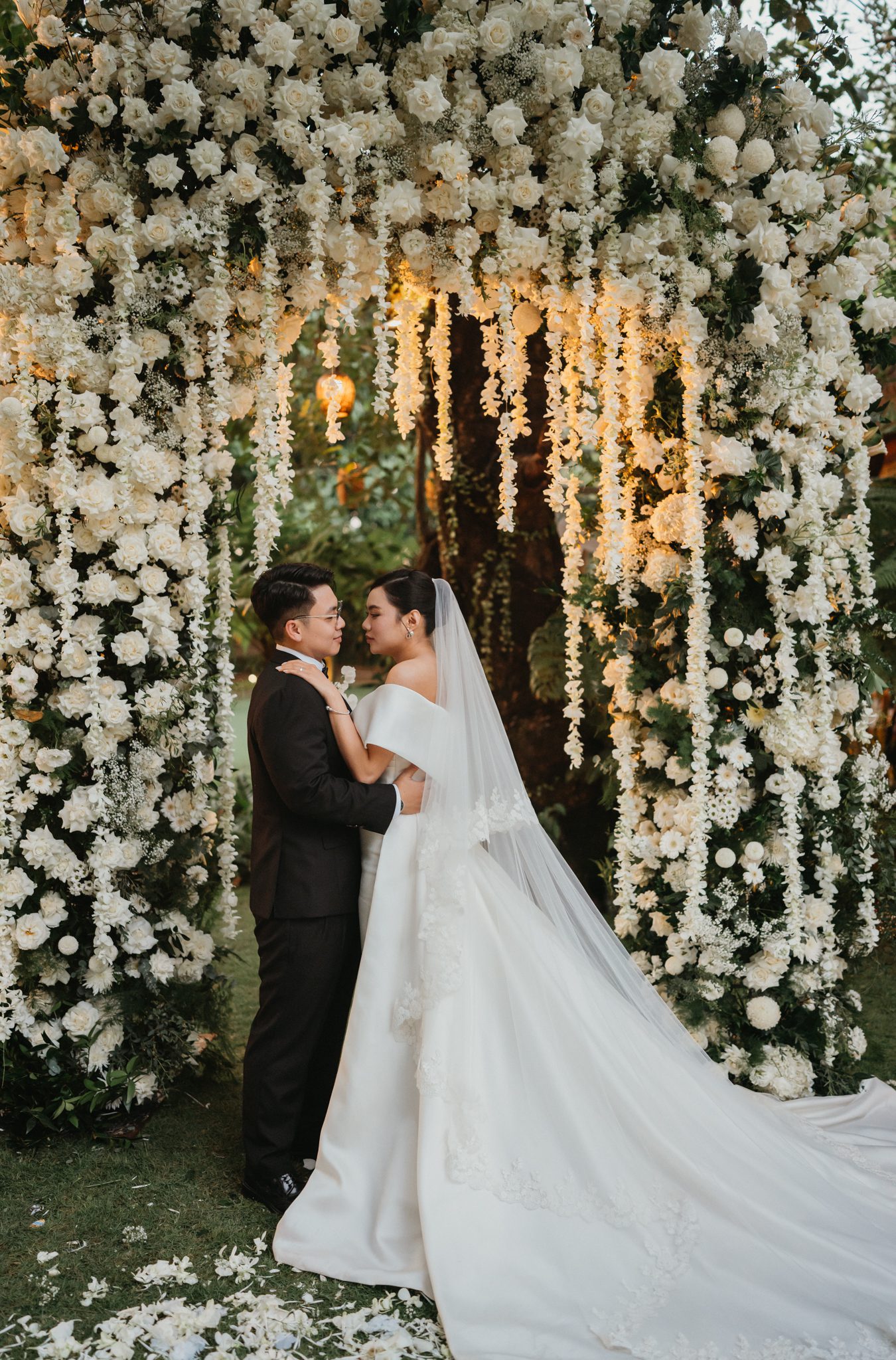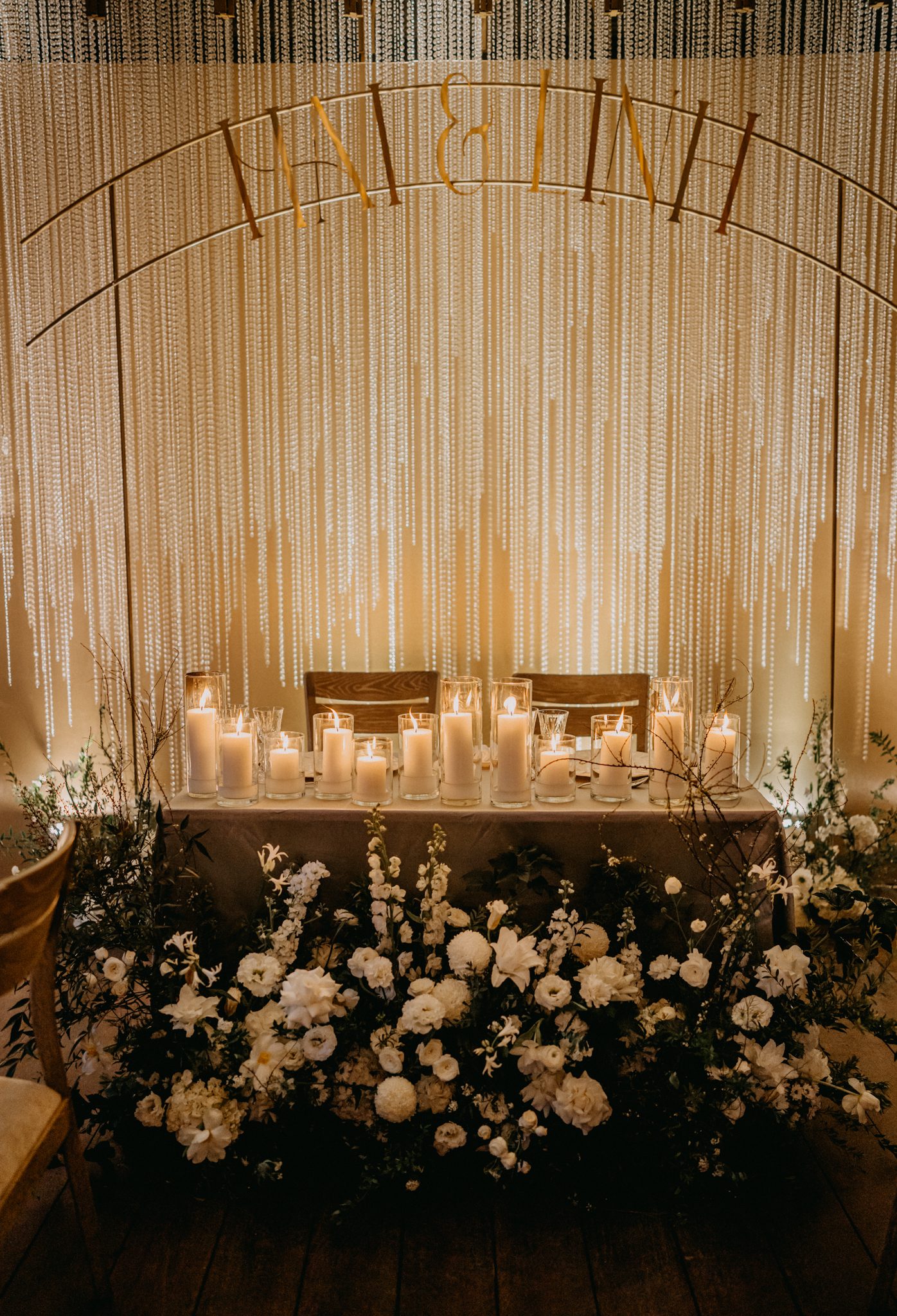 Dinner reception
Flowerless decor! For the dinner reception, we utilized crystals and candles (400+ of them!) to create a cozy, Christmas-ish atmosphere. The reception was glowing and dazzling just as Linh had always wanted.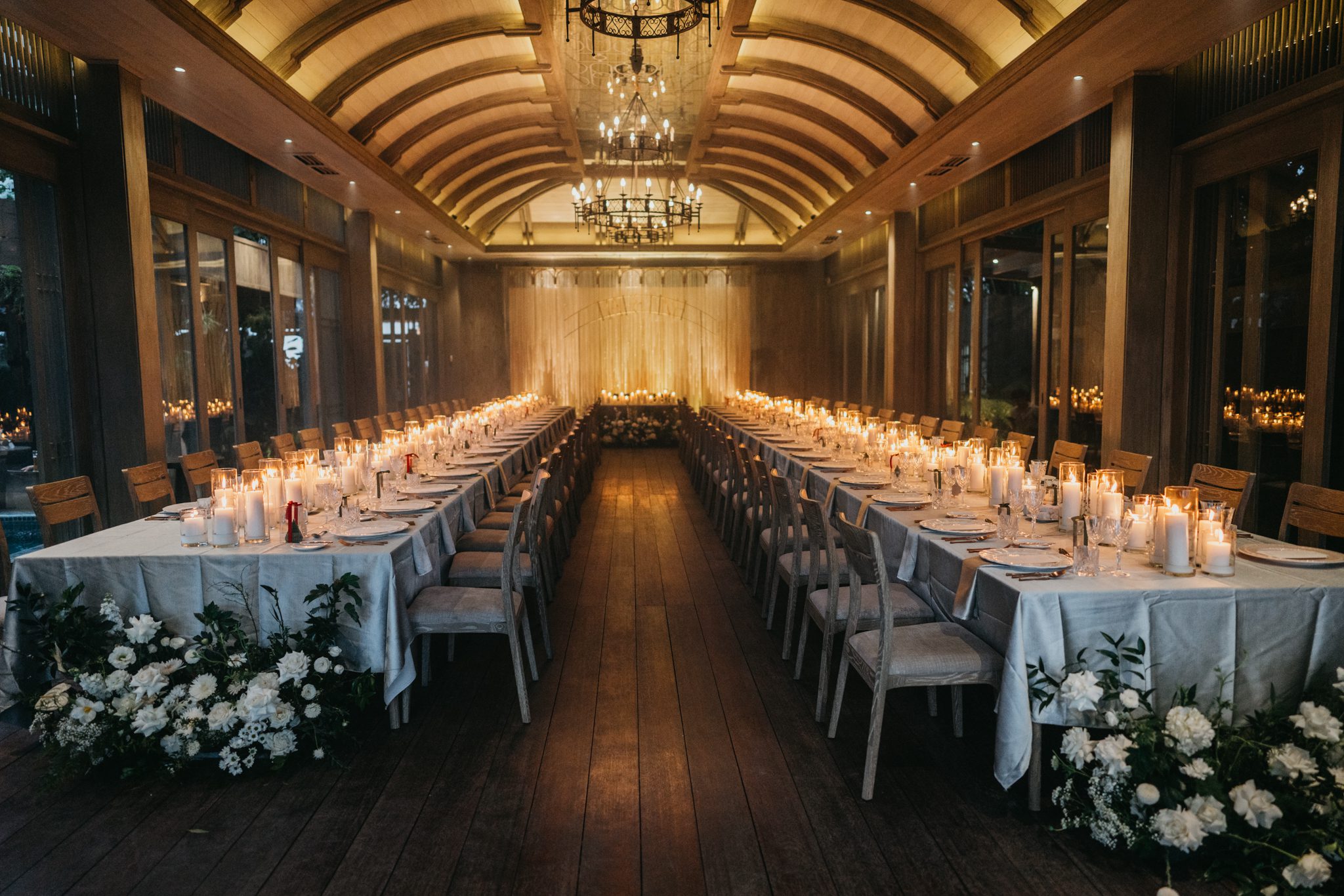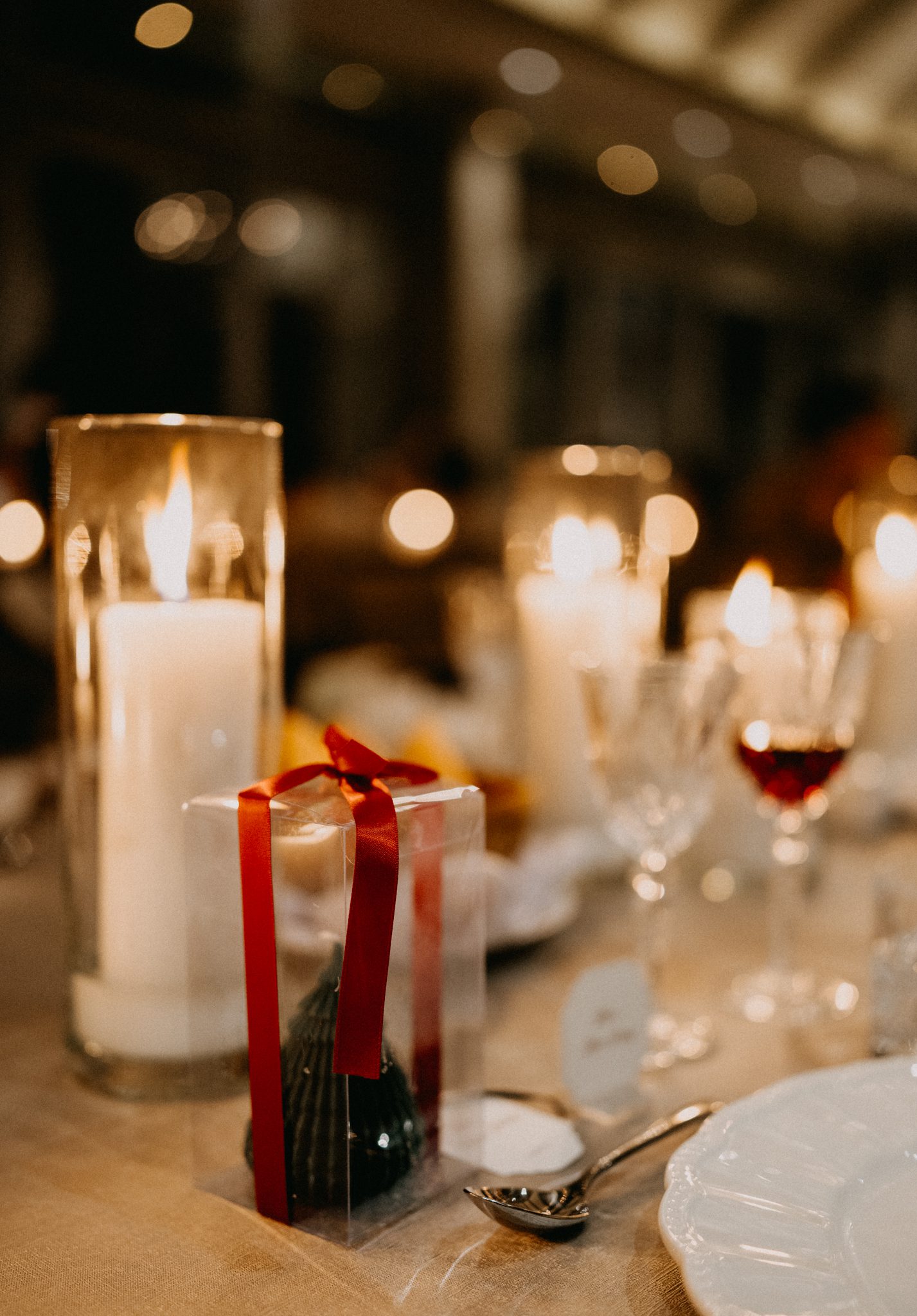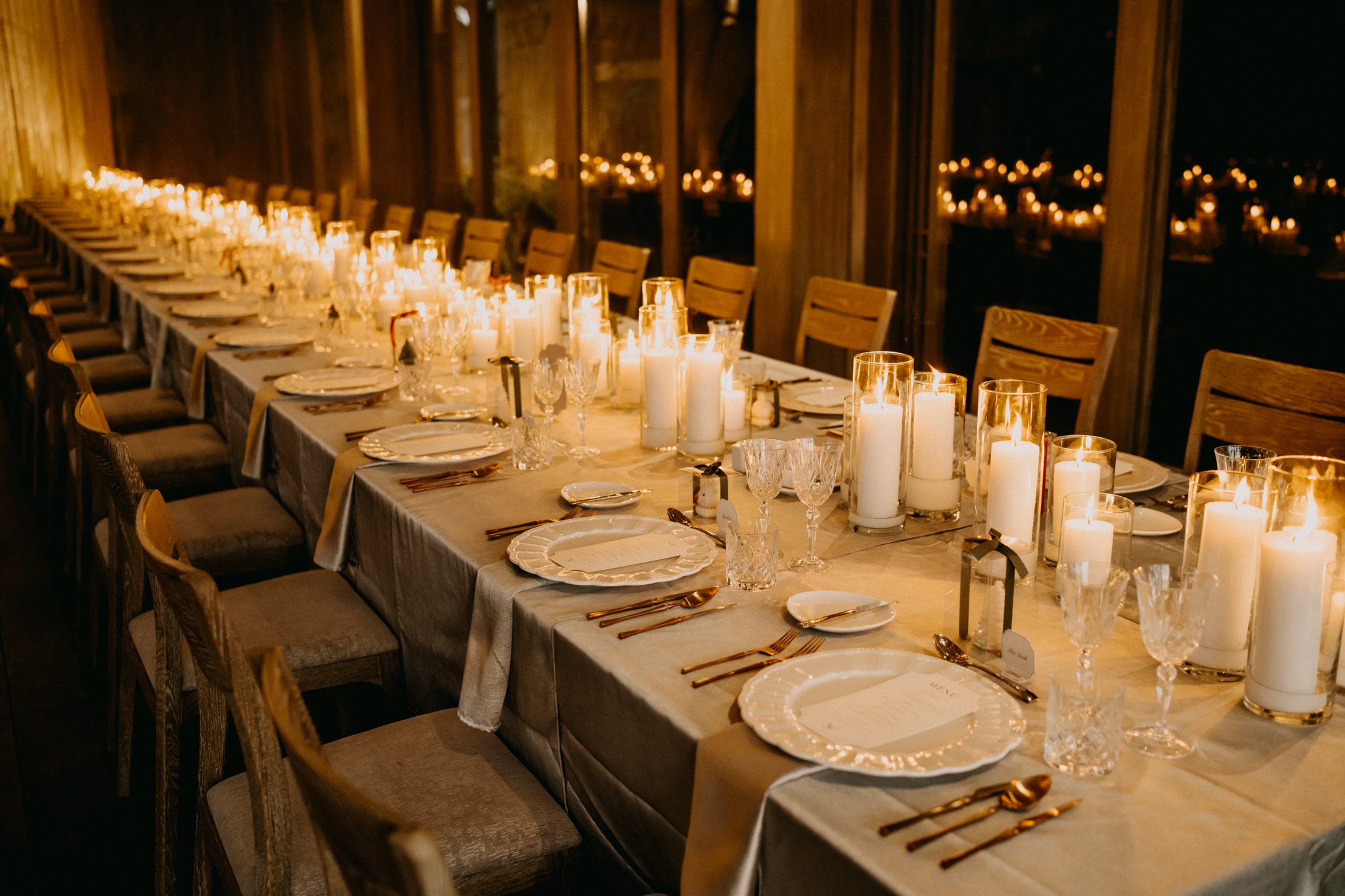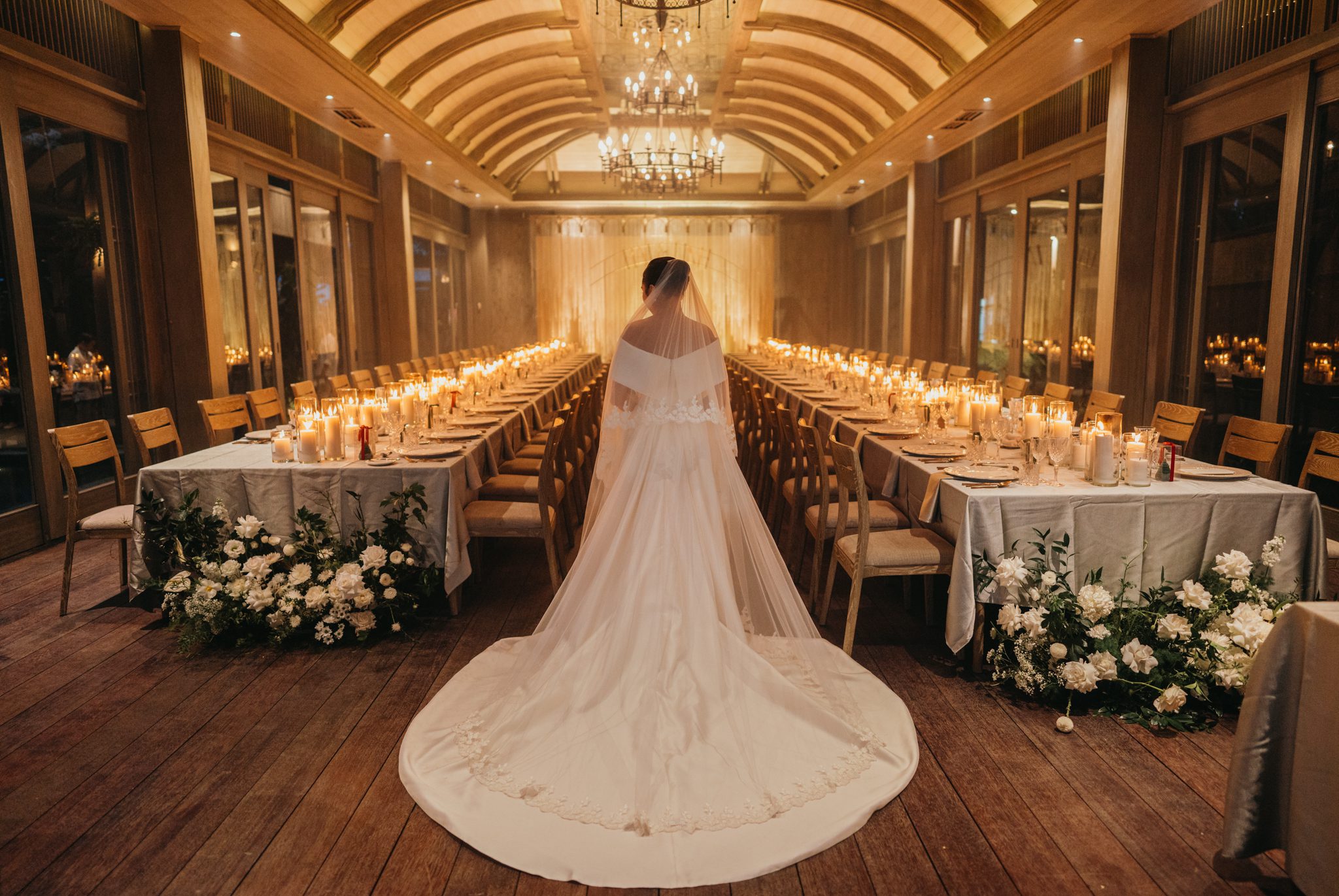 Before reception began, Linh and Hai had a little time for couple shots in the reception area. When Linh put the veil on, the photographer Andrew gasped: "This is possibly the most epic shot I've taken in my career!".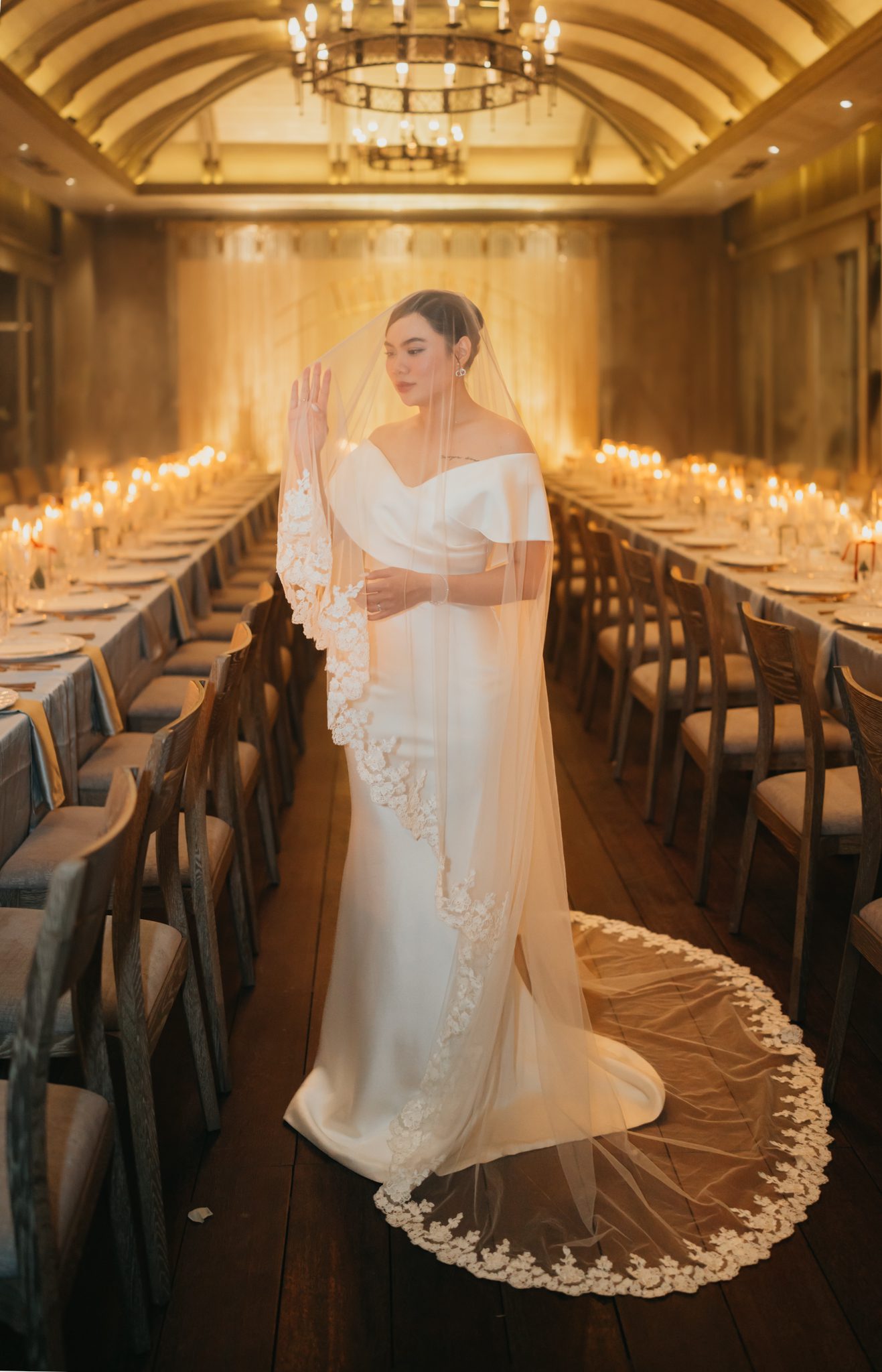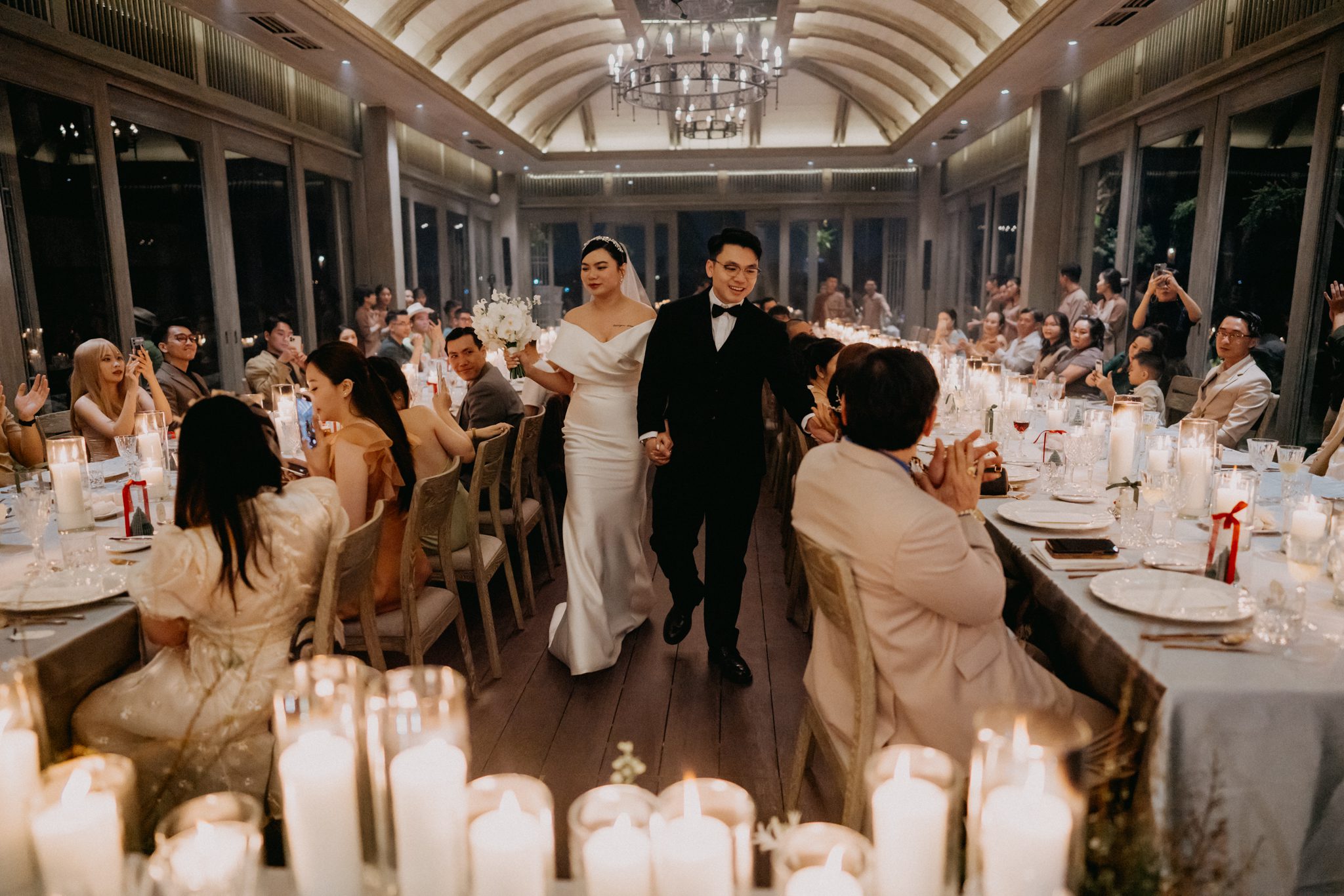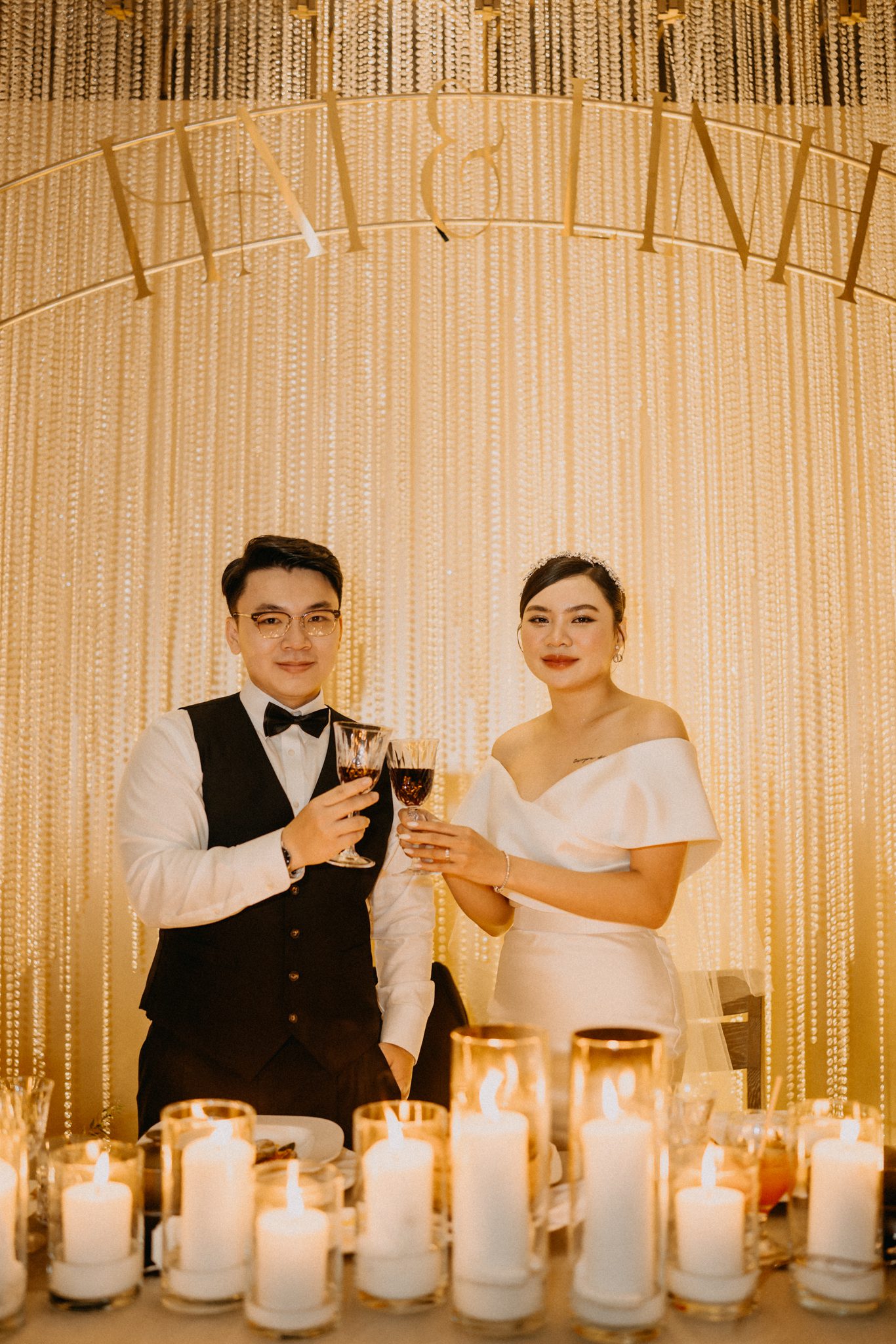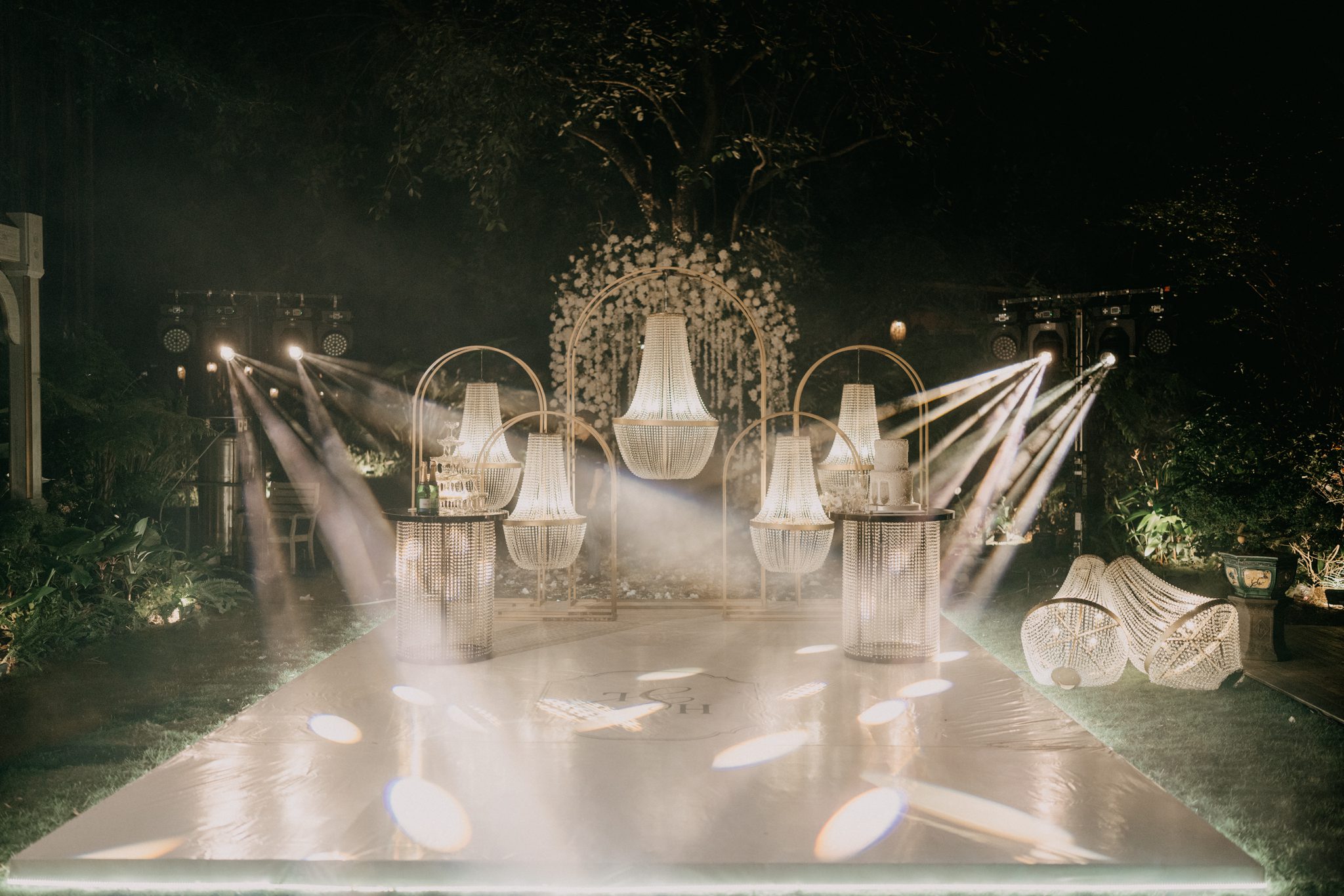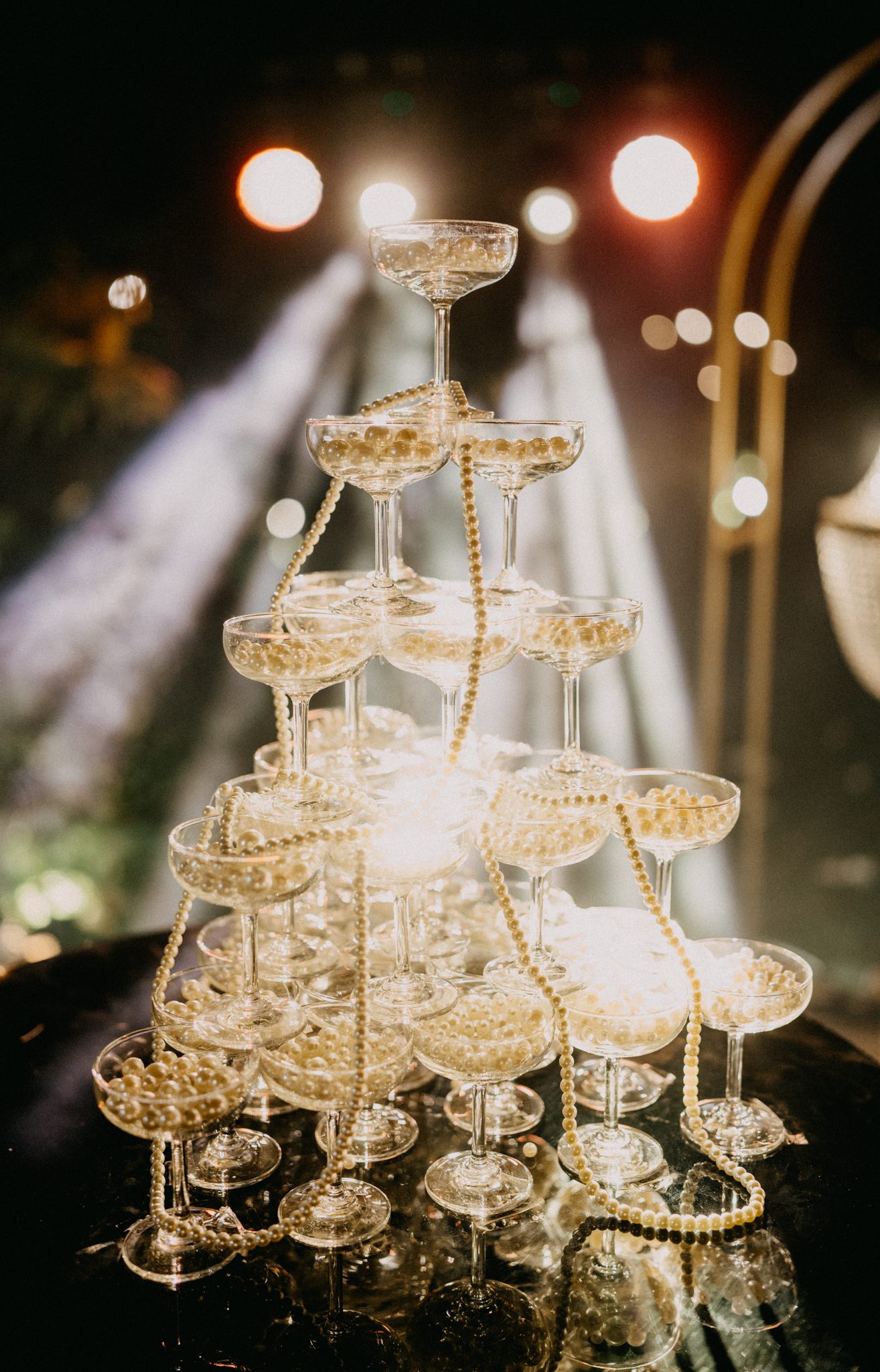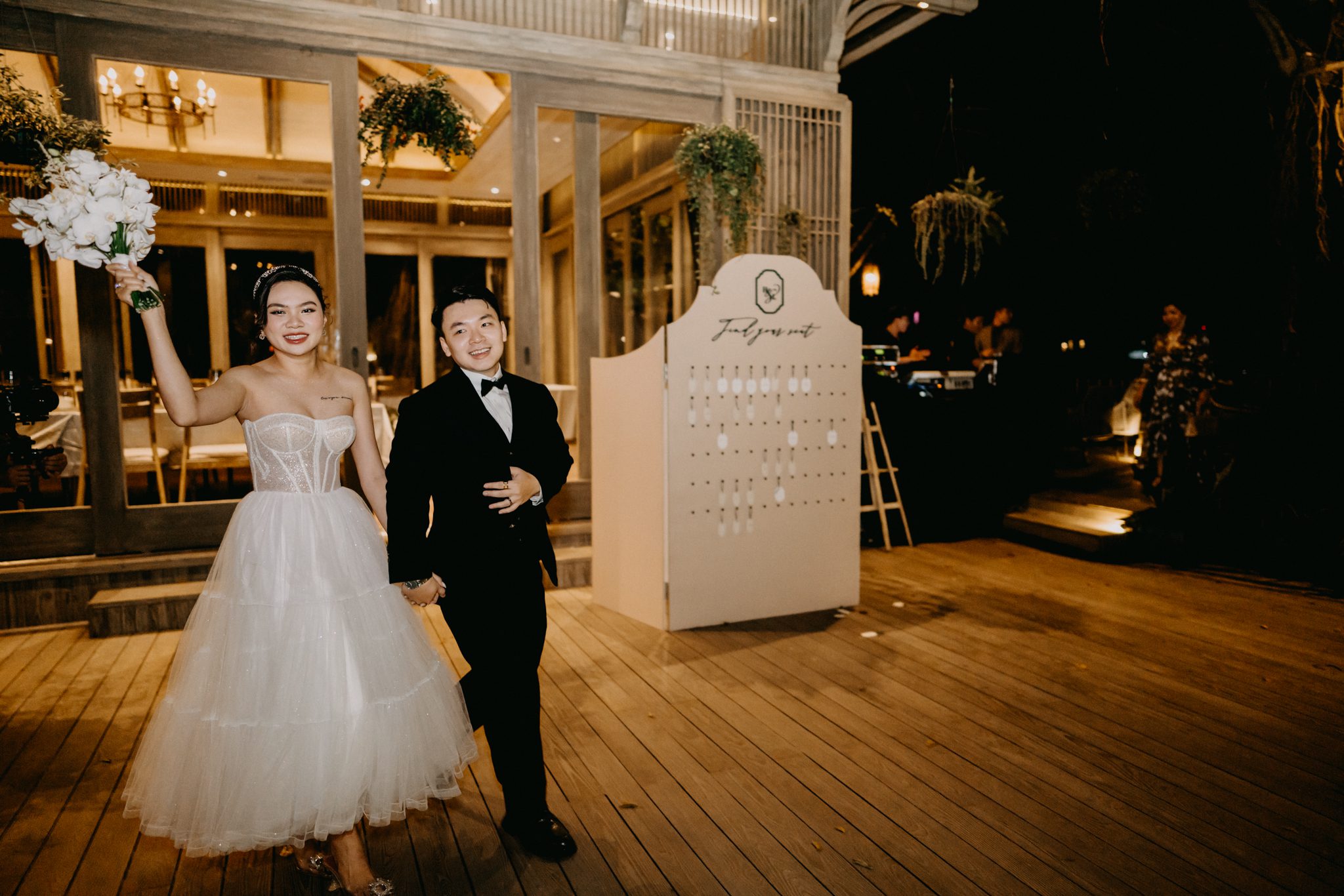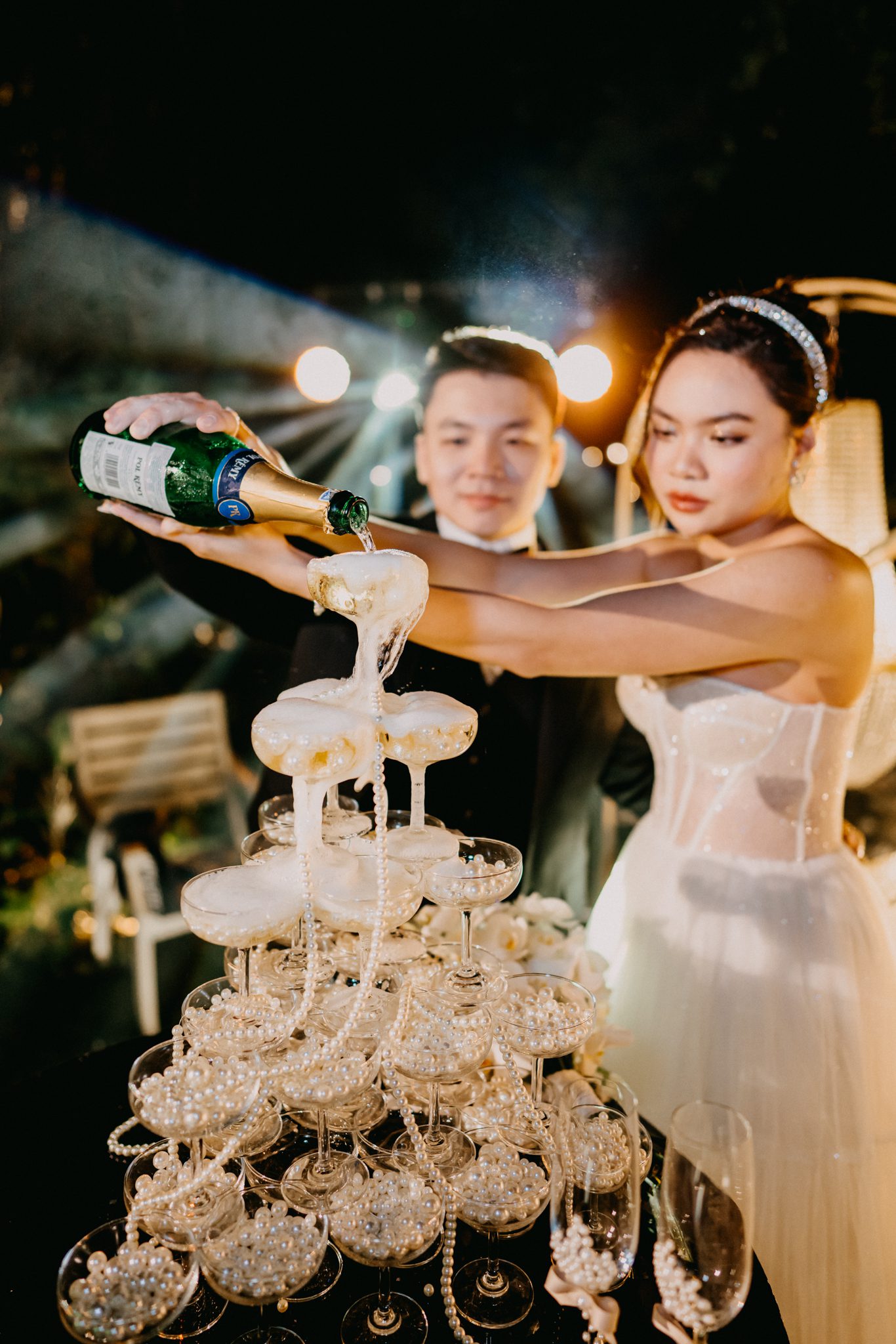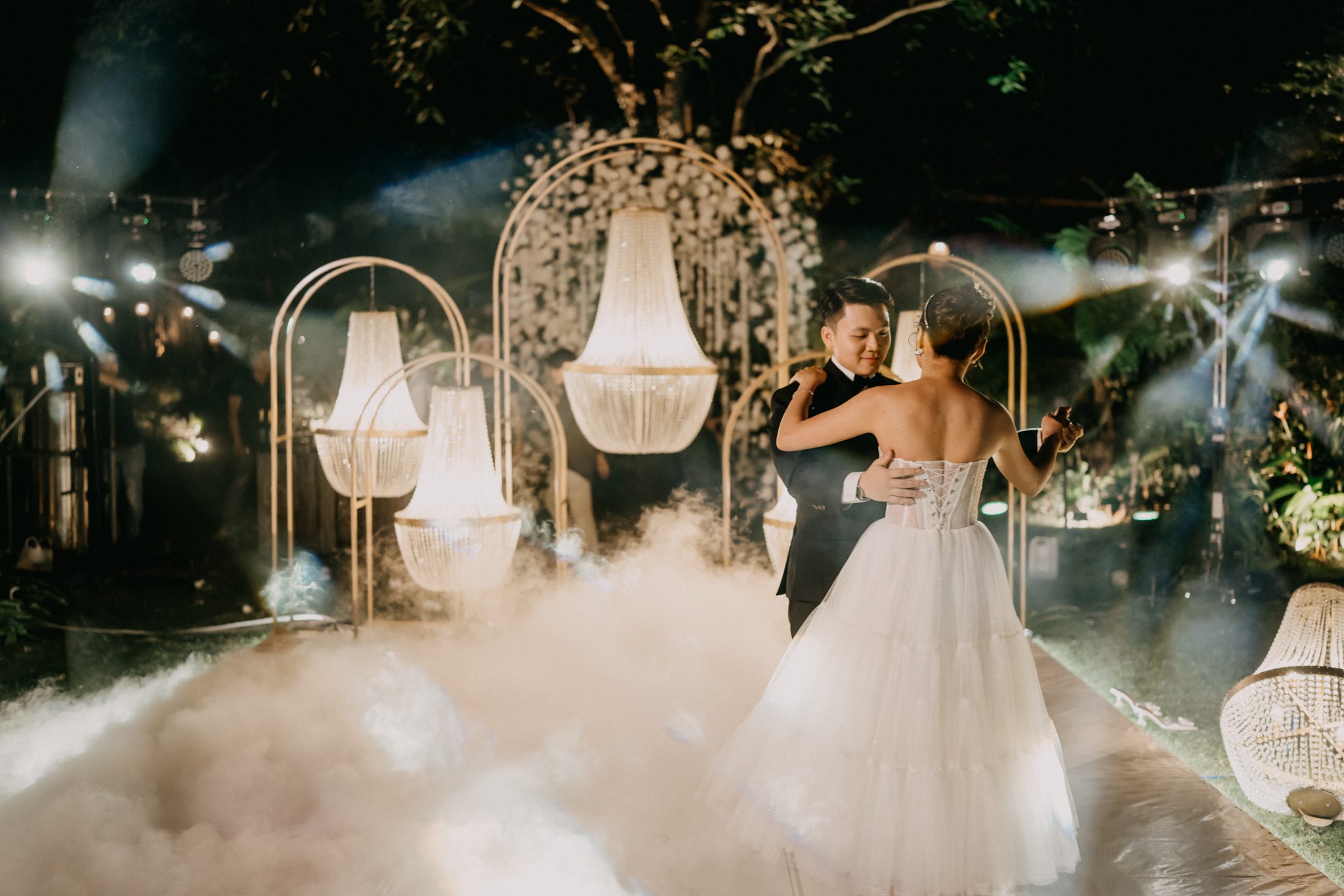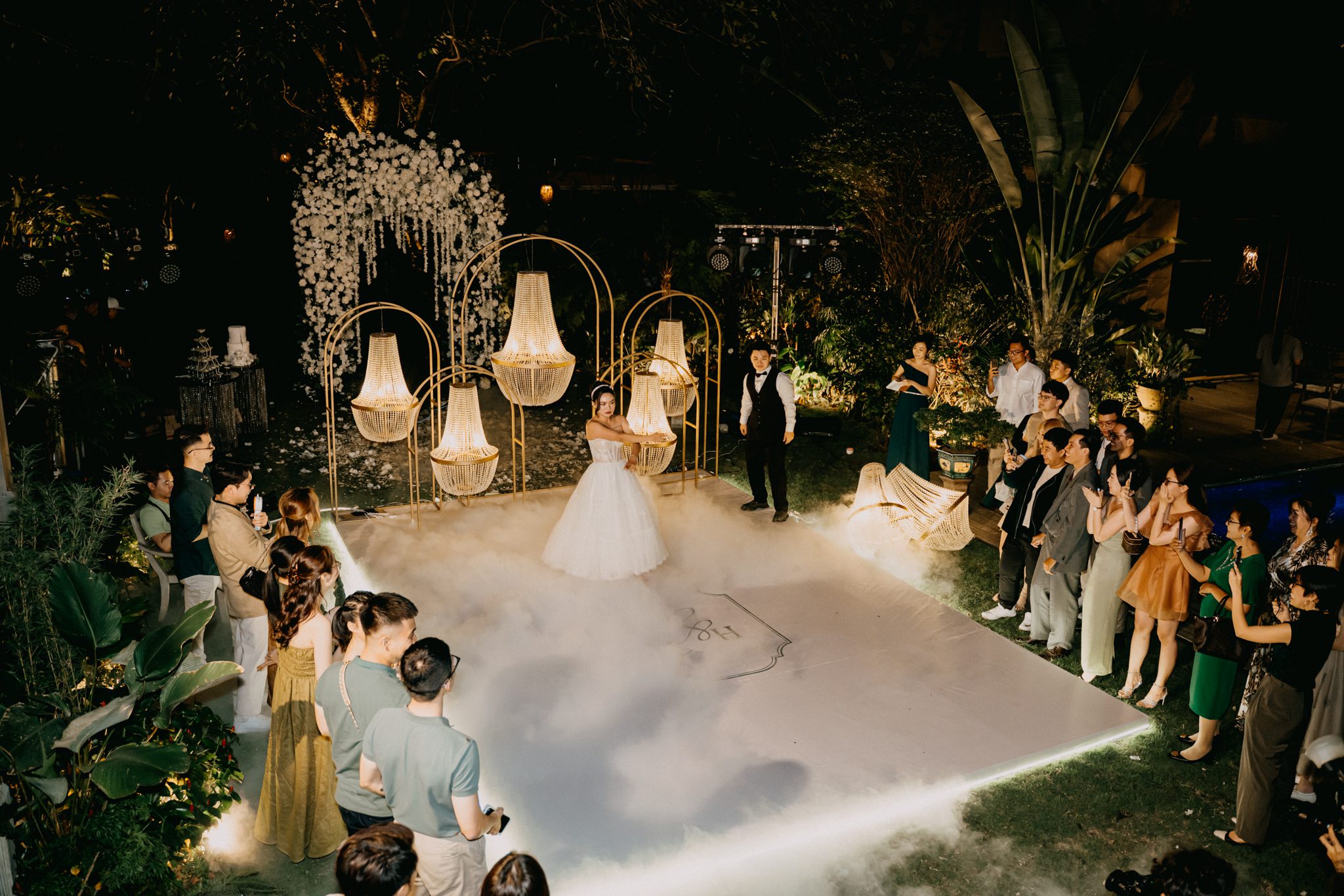 "I love connecting people and watching my dearest people having a great time. Therefore, my favorite parts about the wedding were the activities with the guests, especially the lottery game and the "pageant contest" Miss Anlam we held. The people factor is always something I cherish about my wedding, as I got to enjoy every moment with my loved ones, whose presence means a lot to me."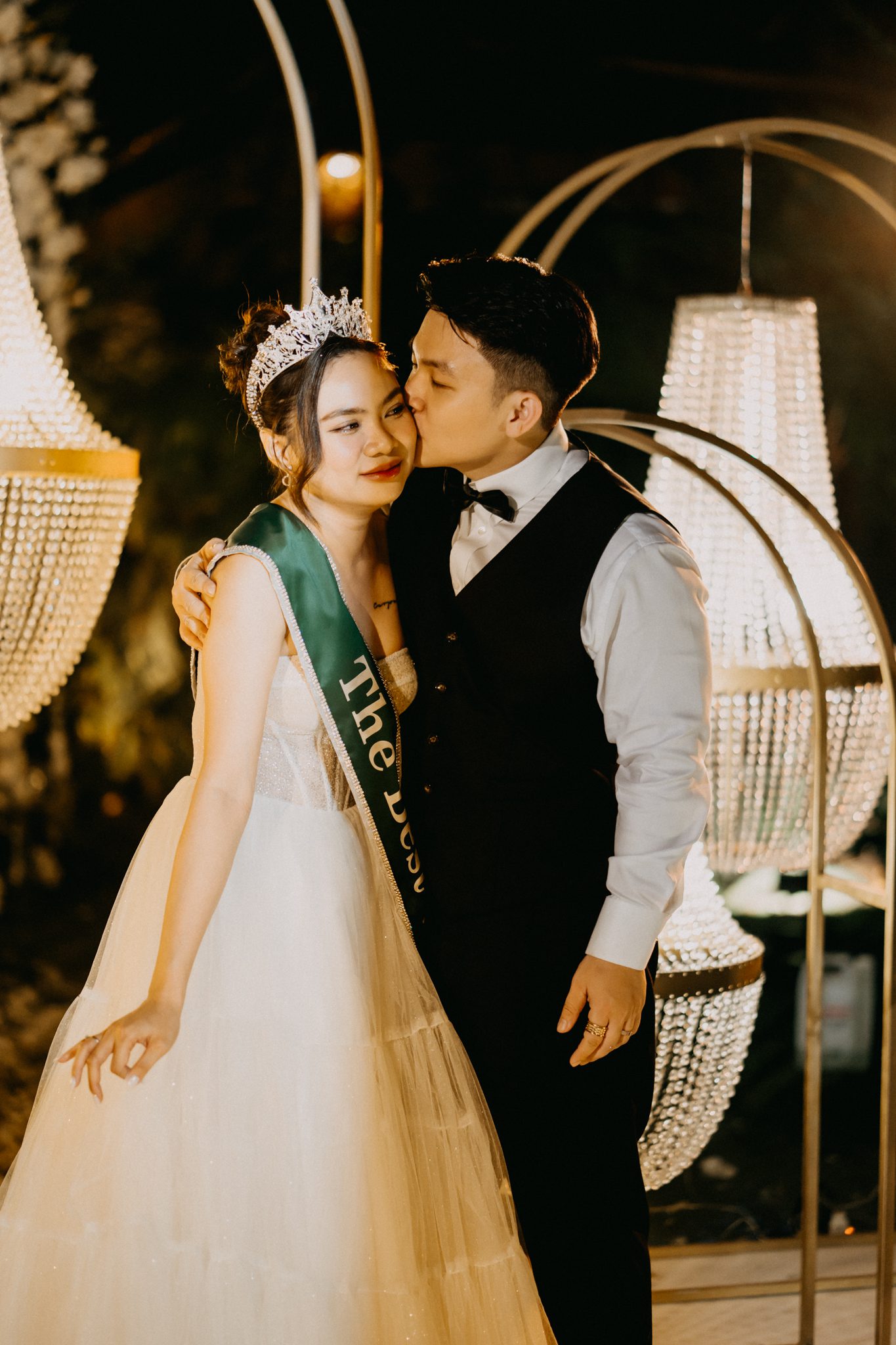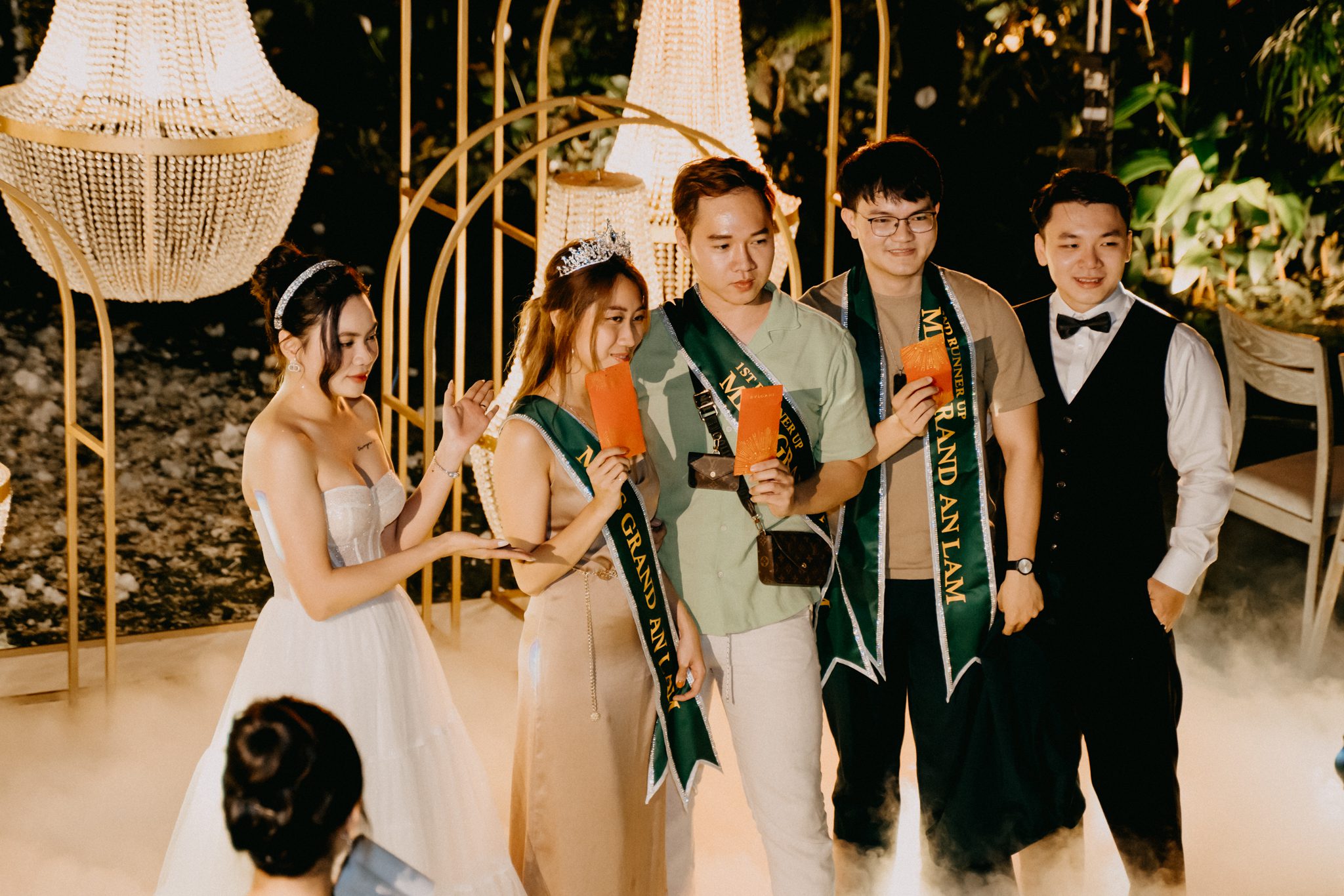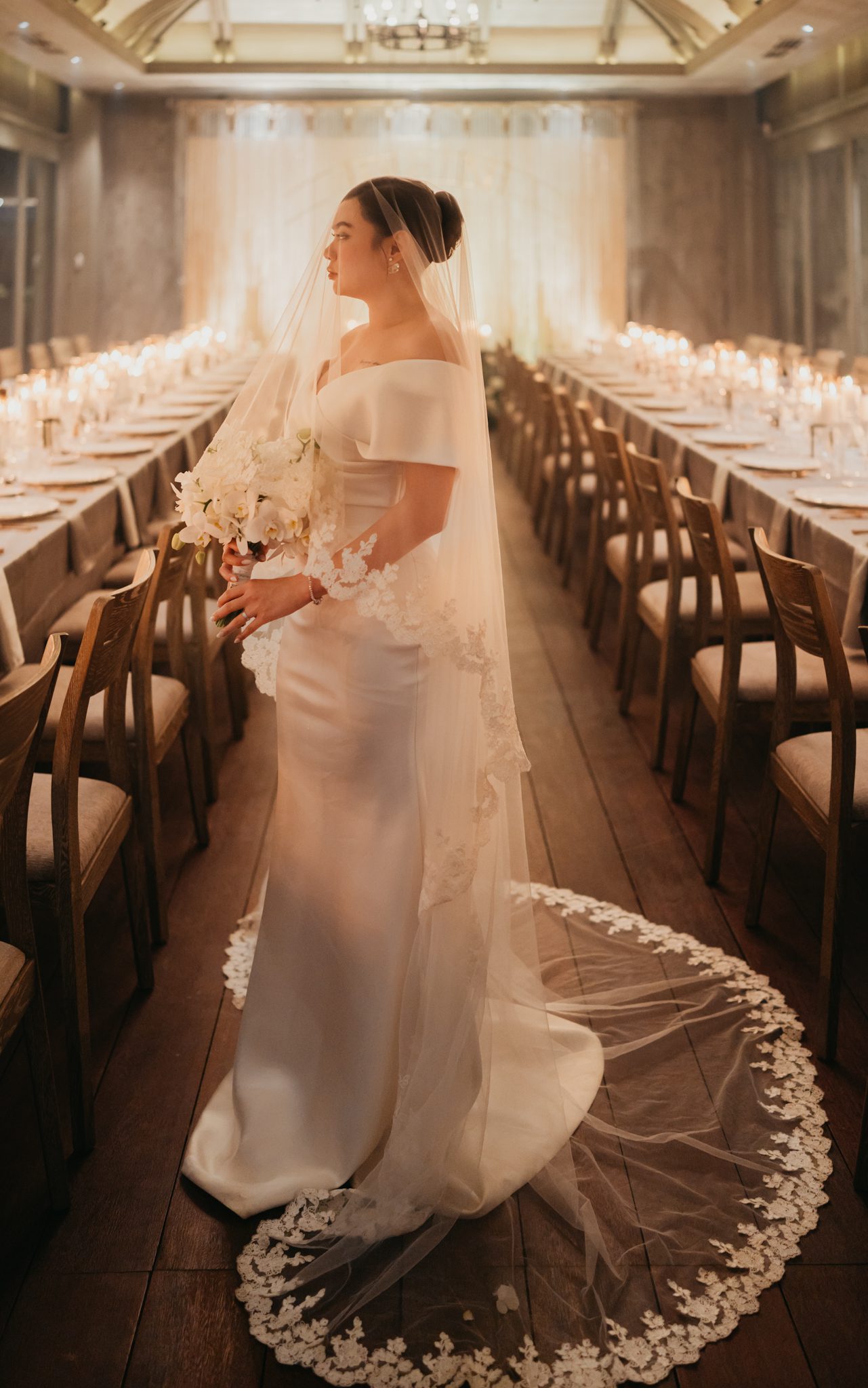 What Linh says about The Planners
Quynh Anh and her team at The Planners provided me with tremendous support and consulting throughout the planning process and wedding day. Quynh Anh was truly the best companion I could ask for!
It almost felt like some sort of sixth sense connected our minds. I was quite impressed with the famous wedding scene in the movie Twilight but I had not talked to her about it. Nevertheless, what she proposed to me was significantly similar, or should I say even better!
She was professional with her work which assured me that my wedding was in good hands. In fact, I enjoyed the planning process so much that after the wedding, I was sad thinking that the planning was over. I missed all the conversations that I had with her and we still keep in touch with each other.